The White Cabin by ANTIREALITY is a conceptual design of a holiday residence located on the rocky Greek seaside. The concept of the project was to create a minimalist summerhouse integrated within the natural context. The building is accessed via a small meandering path/bridge connecting the house with a rocky coastal seaside. This proposal is meant for a weekend getaway destination for a couple or a small family, a place to rest and escape the city. The design of the house allows close interaction with the surrounding nature and provides a view of the breathtaking coastal scenery.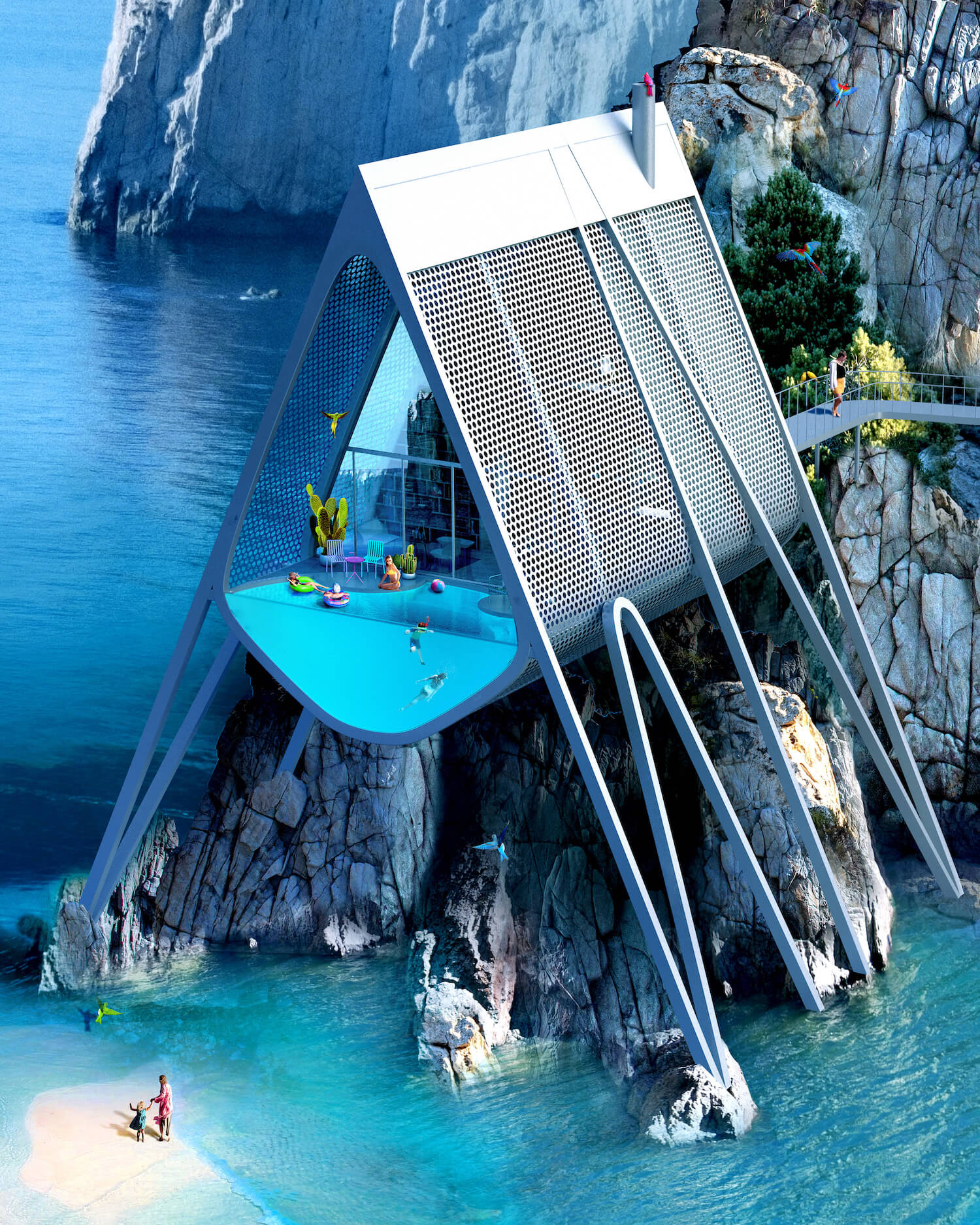 One of the key project assumptions was to challenge the concept of the viewing terrace by combining a balcony and a swimming pool together. The water terrace is both an extension of an interior and an integral part of the living space. The main balcony is designed as an infinity pool that forms a water viewing point for watching the surrounding wildlife.
The white simple volume contains a two-story residence with a total area of approximately 205 m² (building dimensions: 8,5m x 17m). The cabin plan is divided into four basic functional zones: living area - the central part of the house containing living room, dining room and kitchen, open bedroom located on the second floor, bathrooms, storage and vertical circulation hidden within a wooden core and infinite pool created as a water viewing terrace.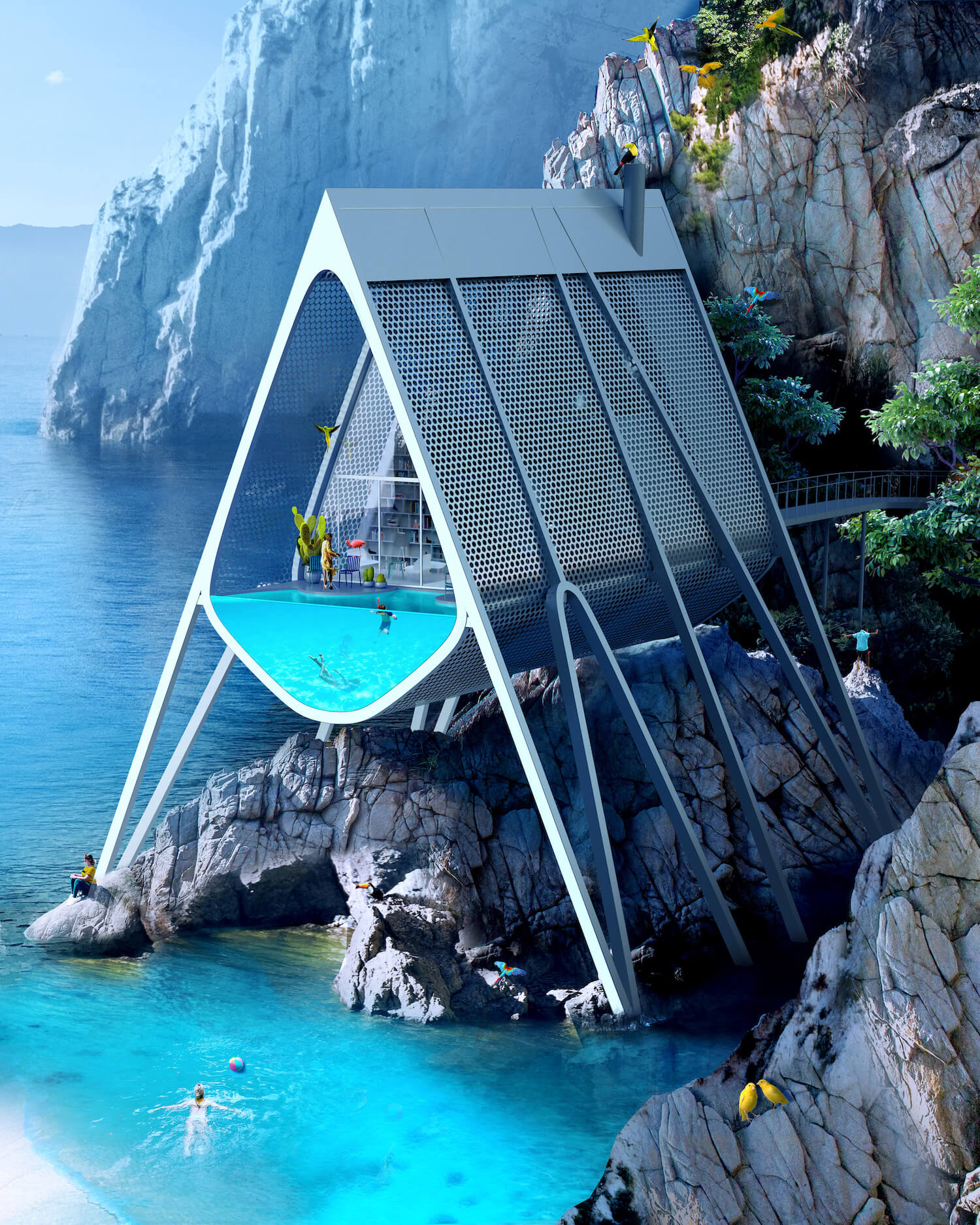 The main building structure is made of metal frames and piles, this steel framework provides support for the entire building. The internal core is created from wooden panels wrapped in glass and perforated metal slabs. A double facade system provides the interior with natural lighting simultaneously helps to prevent the inside of the building from overheat.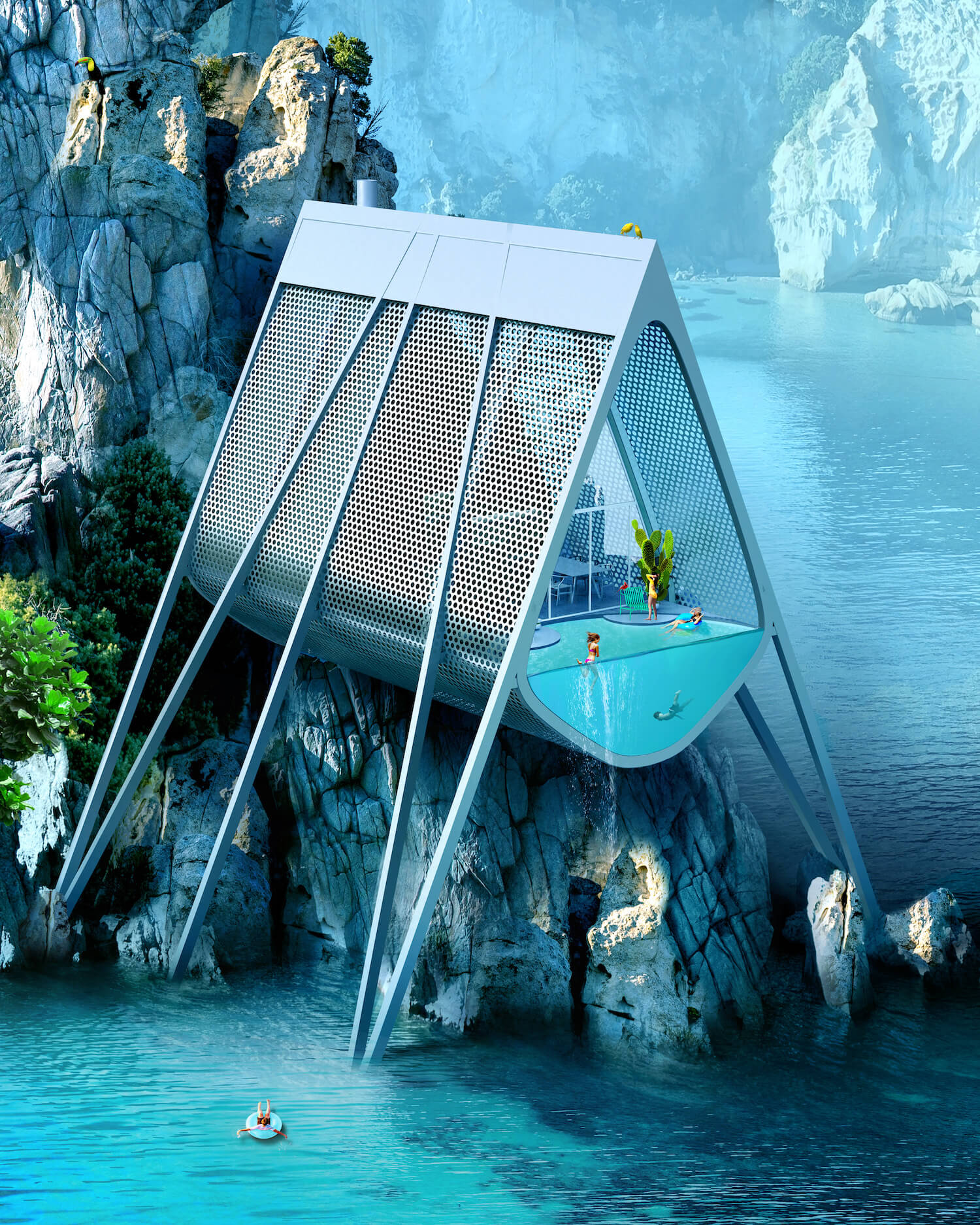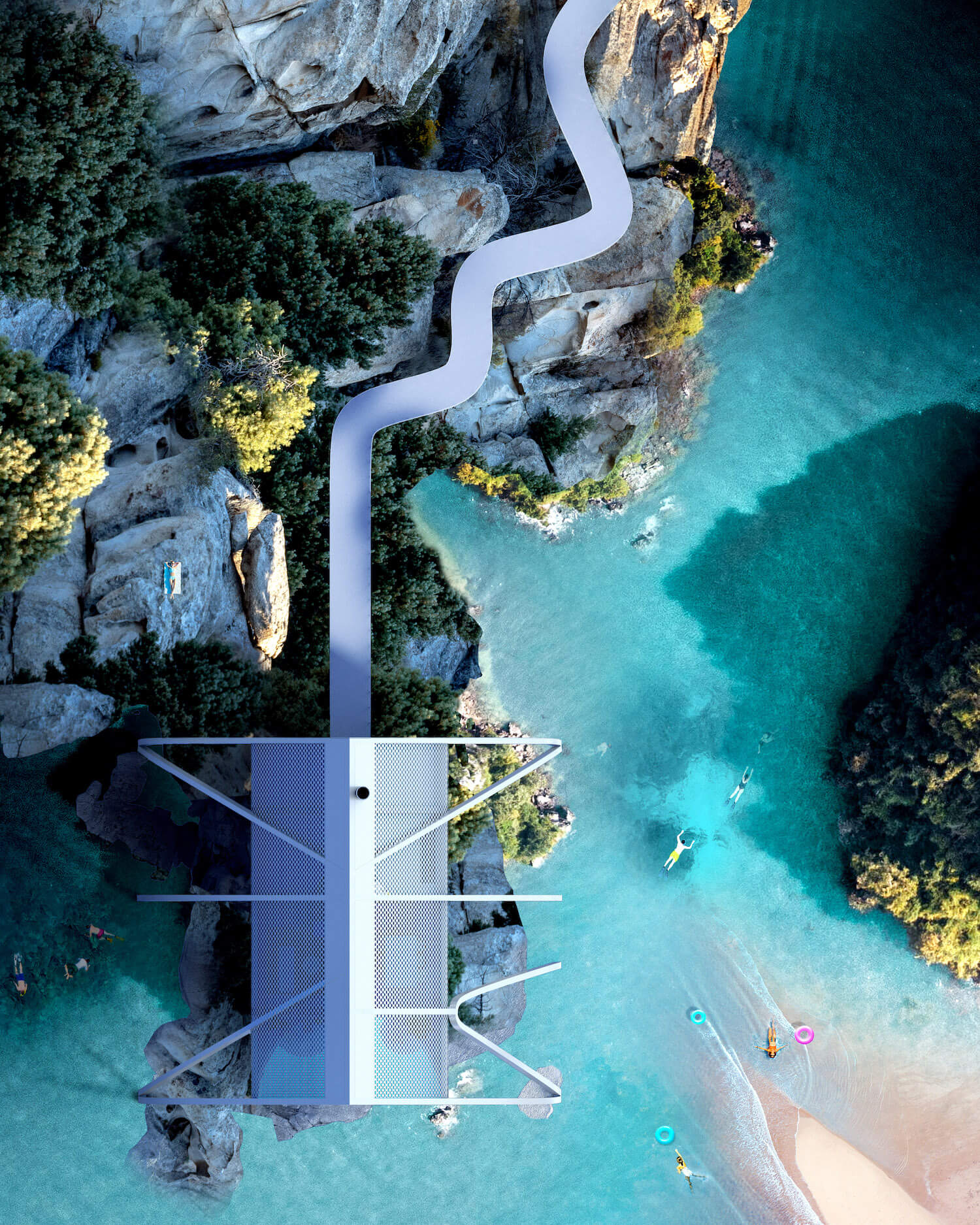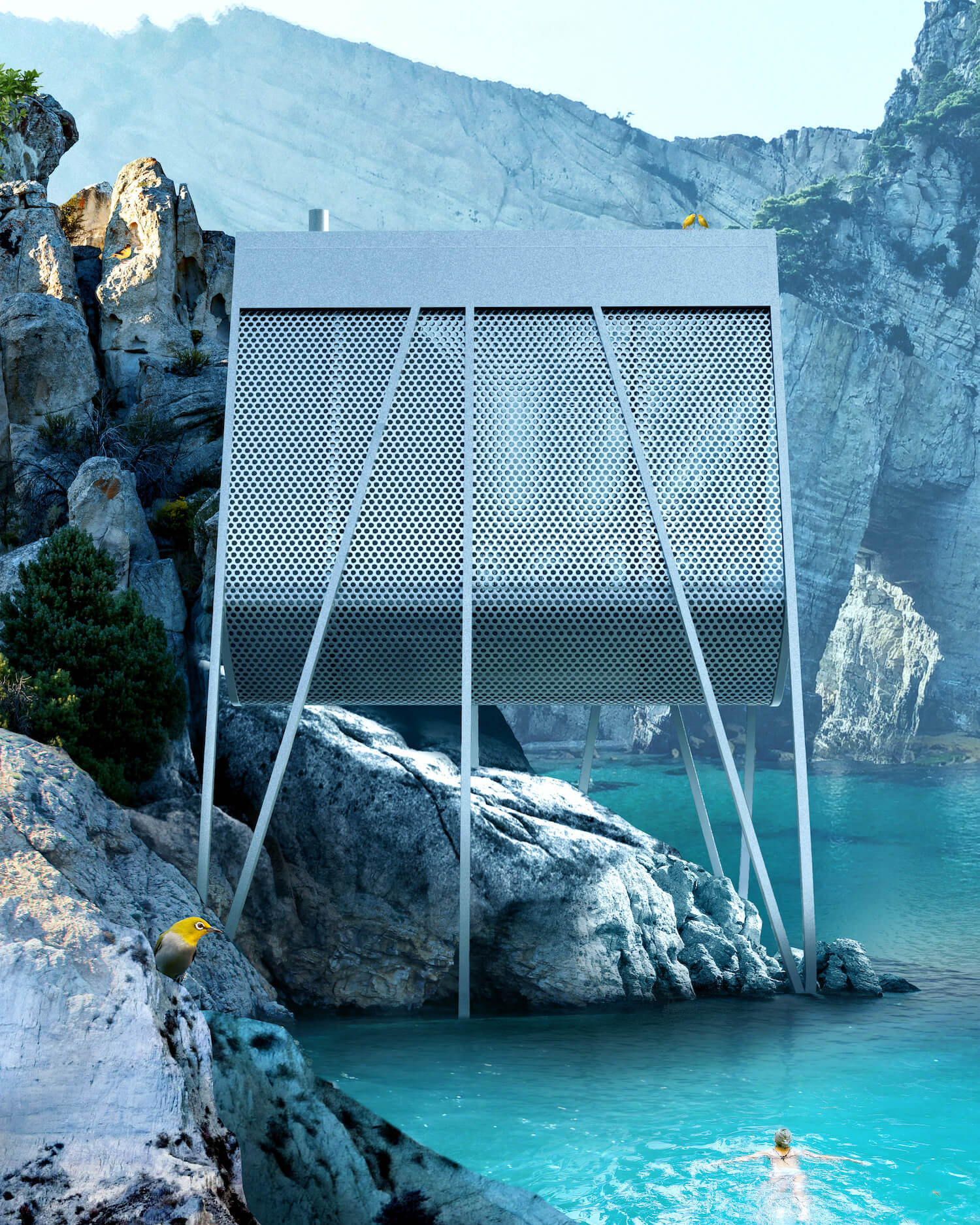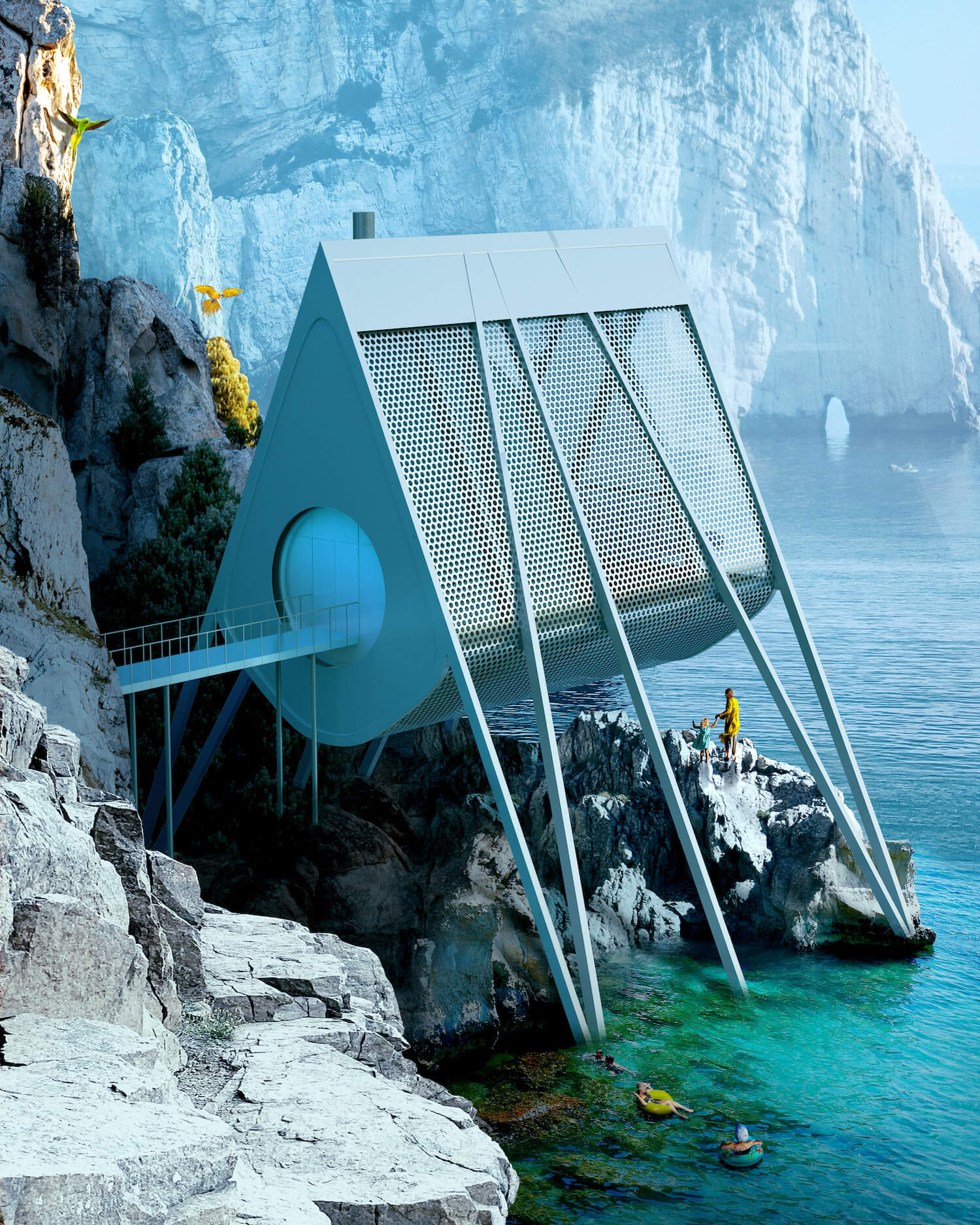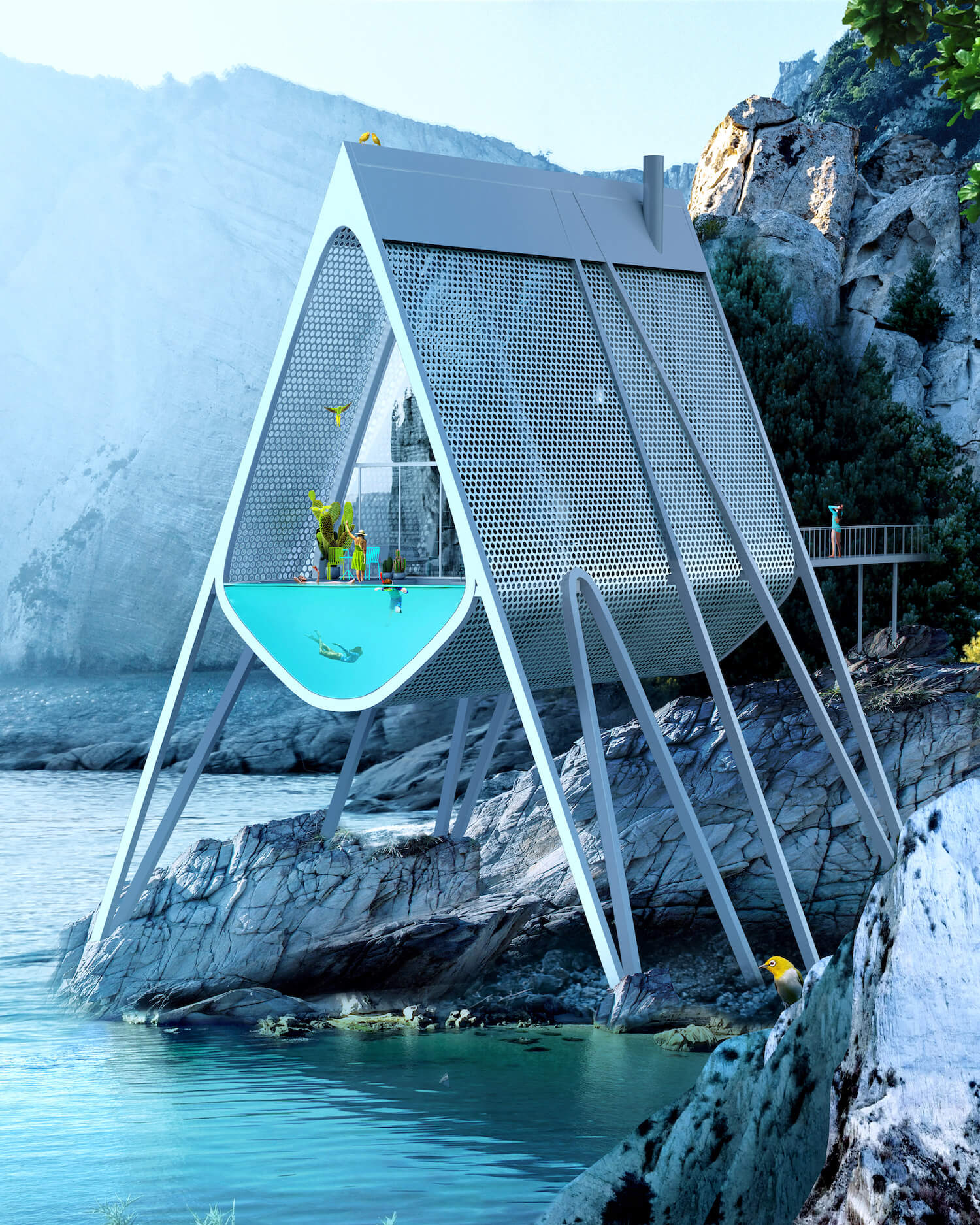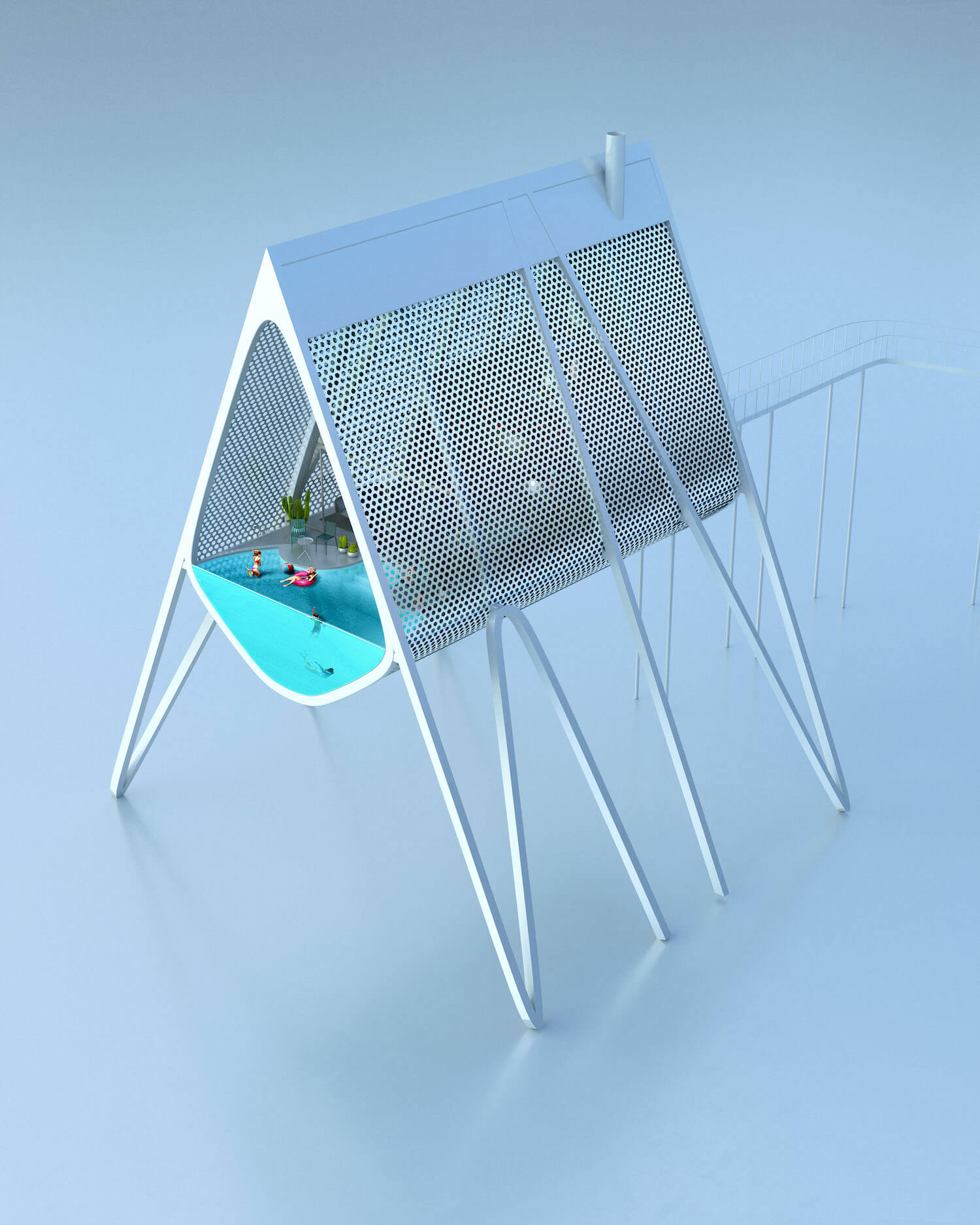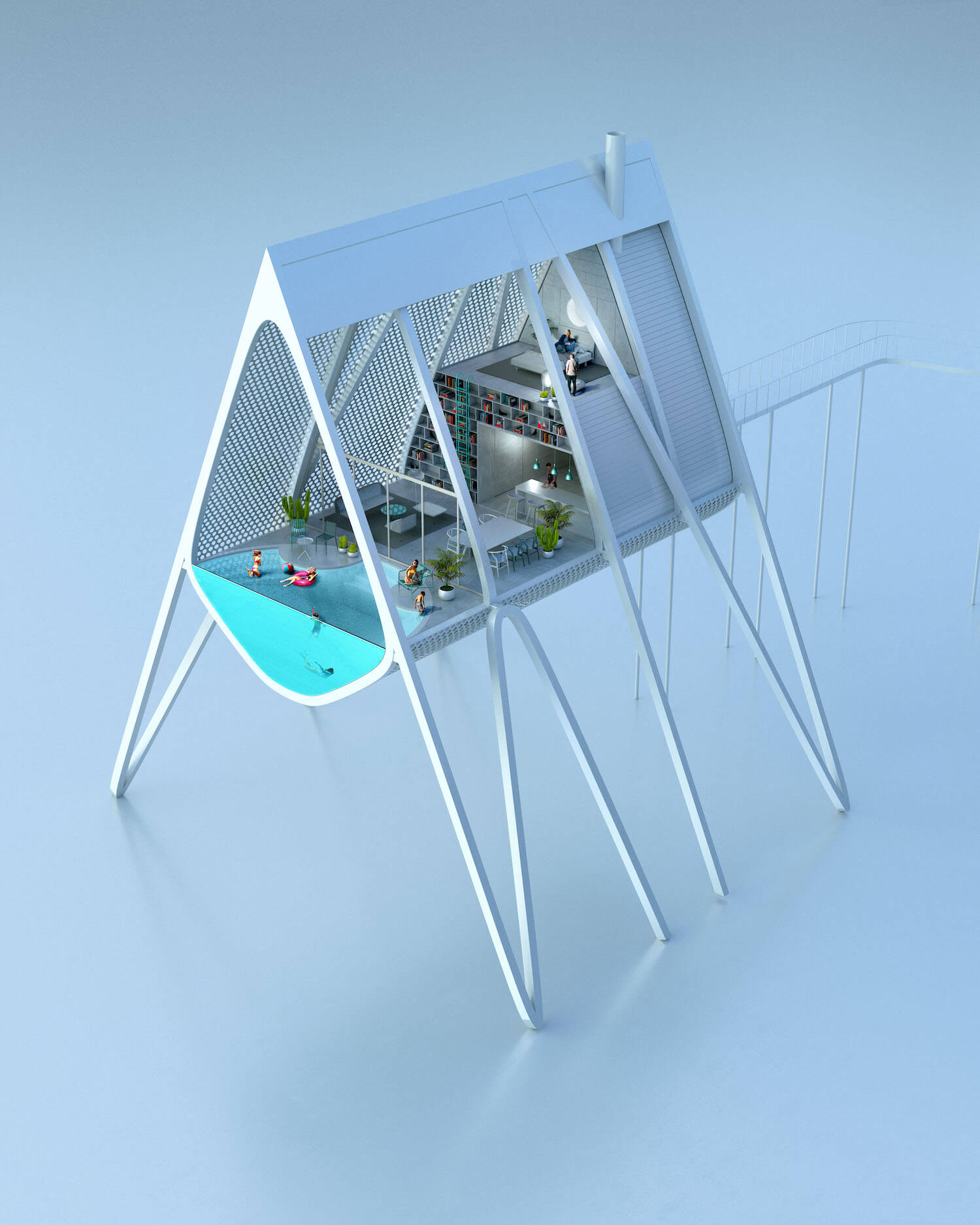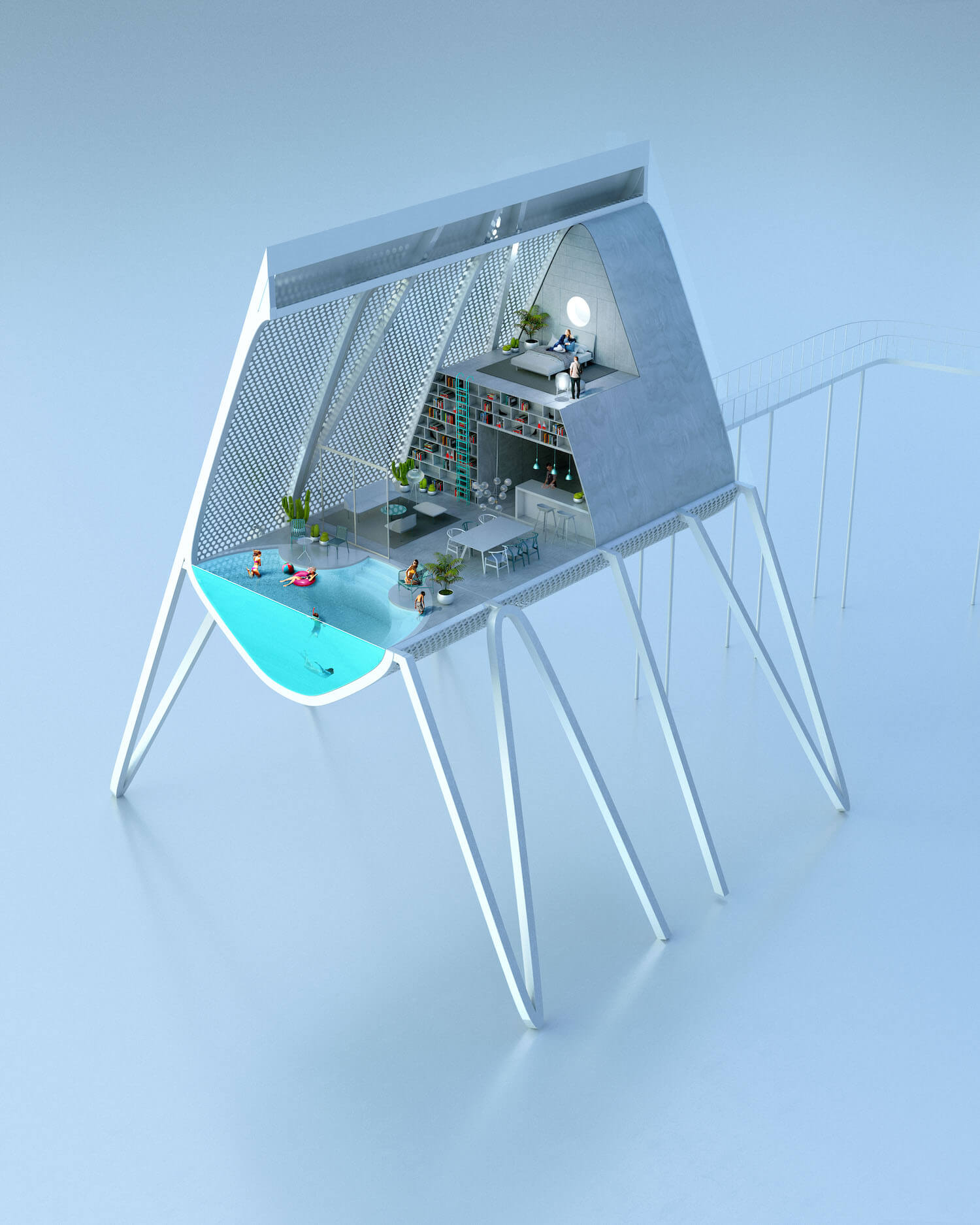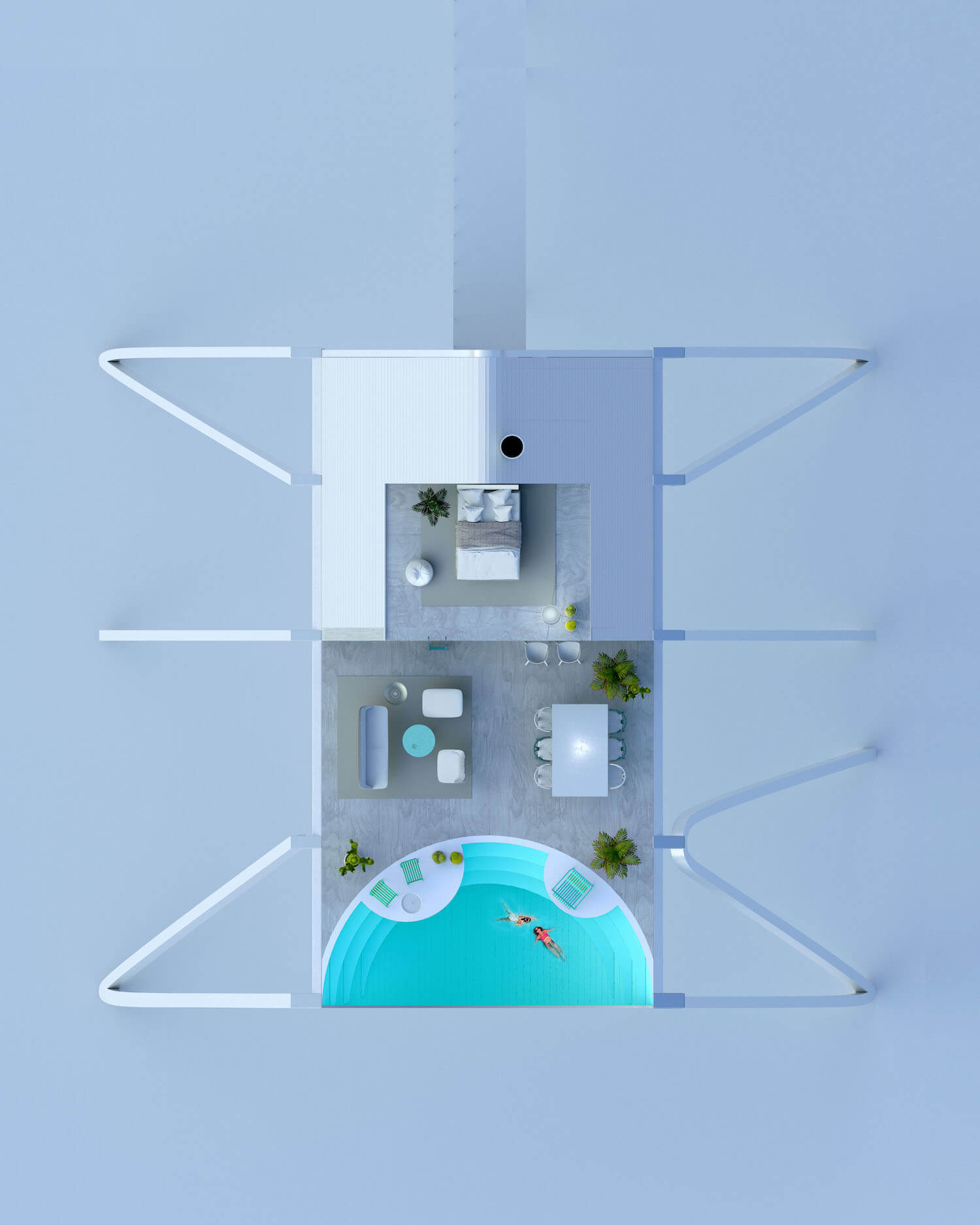 ---