Omar Hakim: The House is located in Whistler, Canada overlooking Alta Lake, the house serves as a holiday house.
Taking advantage of the slope the volume is crafted from the topology lines with a green roof blend the house with the landscape surrounding, generating an interior patio that brings tranquility to the interior of the house with its Japanese garden allowing natural light to enter the house and work as visual links allowing the visitors to understand the house circulation, a porch with olive tree embraced by the stairs that link the ground floor with the green roof.
A cantilever over the edge gives a filling as if the house floating over the lake with a curved glass wall façade facing the lake and polished concrete run through between the interior and the exterior blur the boundaries and bring the outside to the inside connecting the inhabitants of the house with the landscape surrounding.
The house consists of an open living room with a kitchen, dining room reading area, two bedrooms, three bathrooms, and an elevator garage.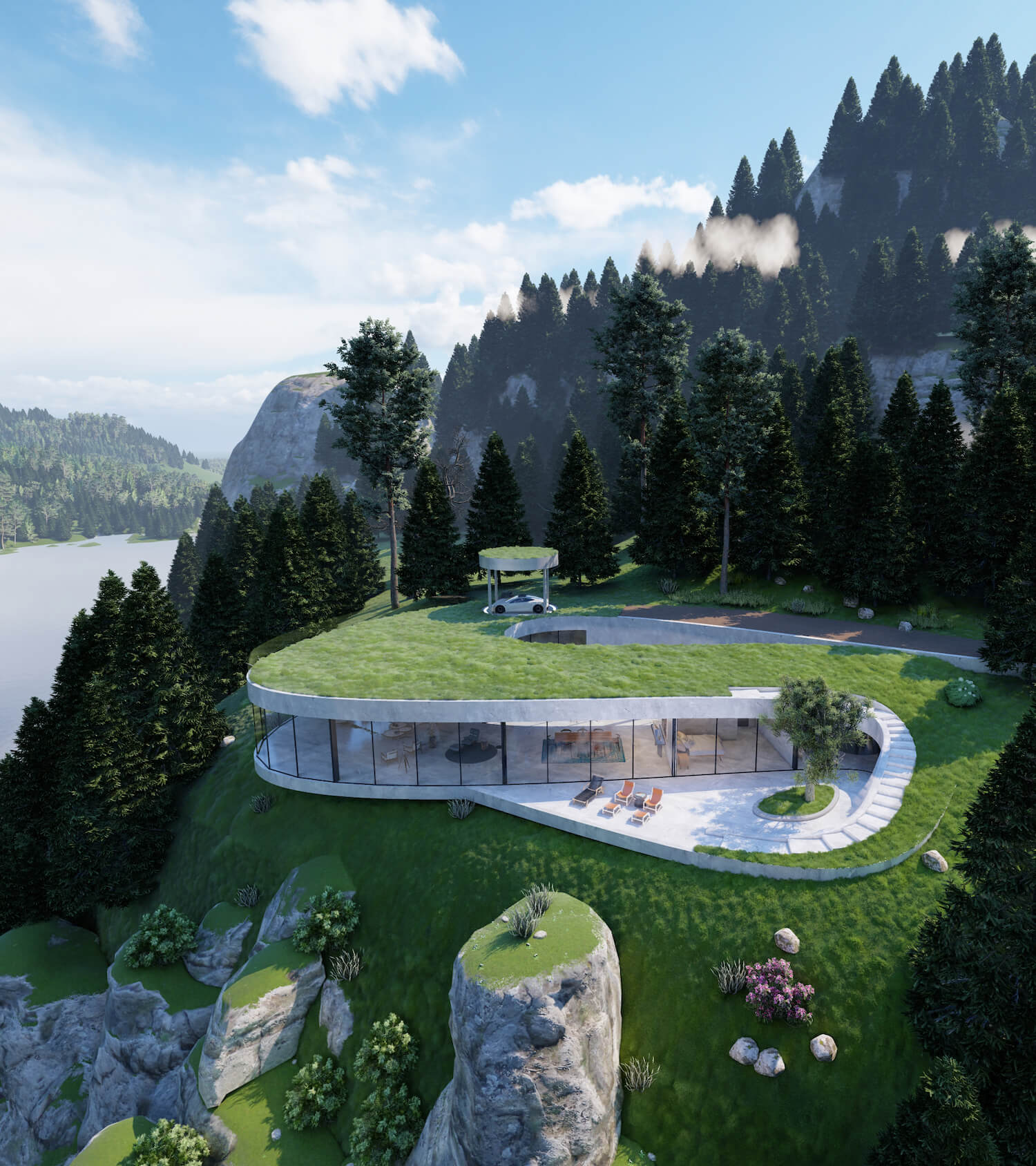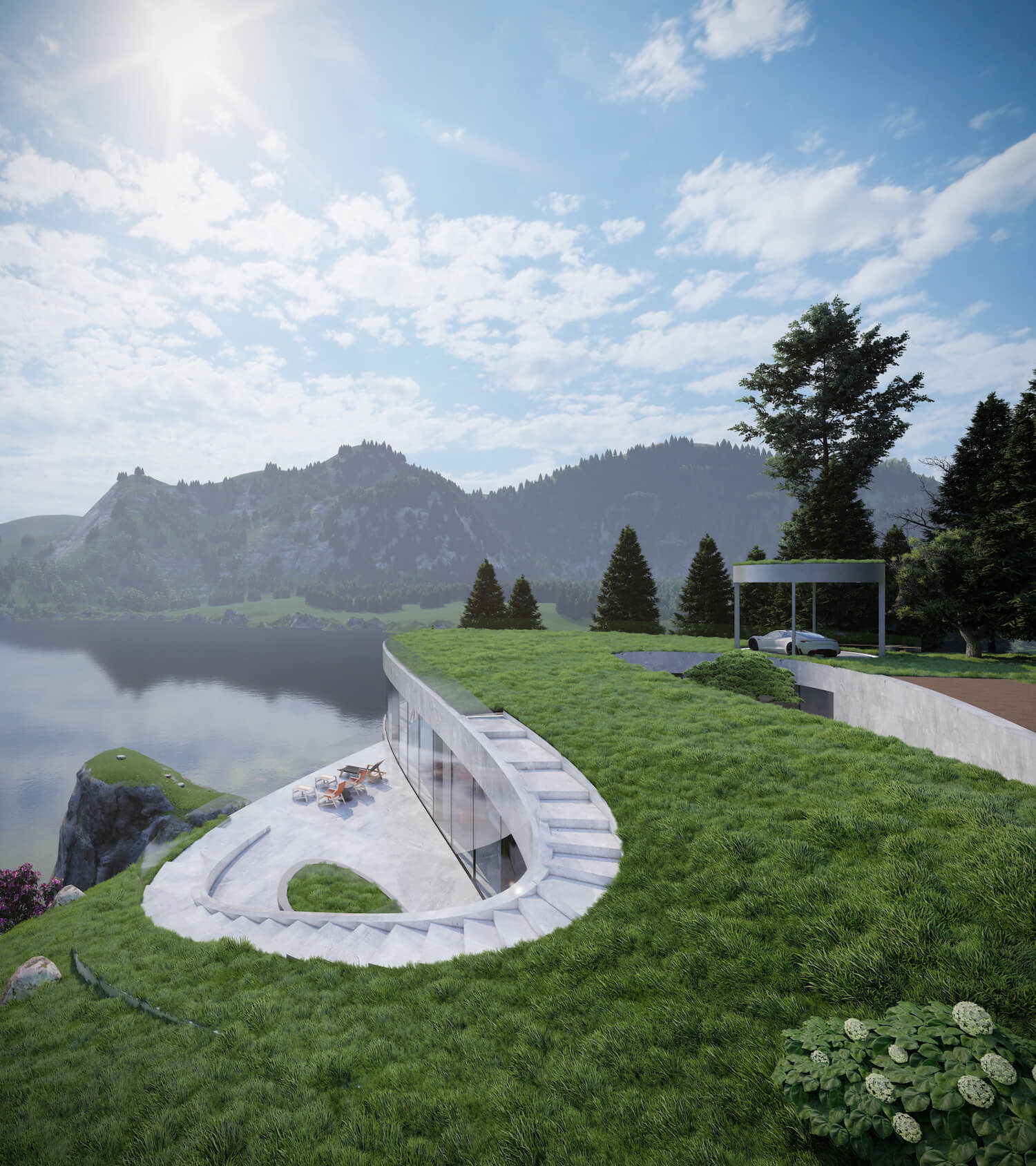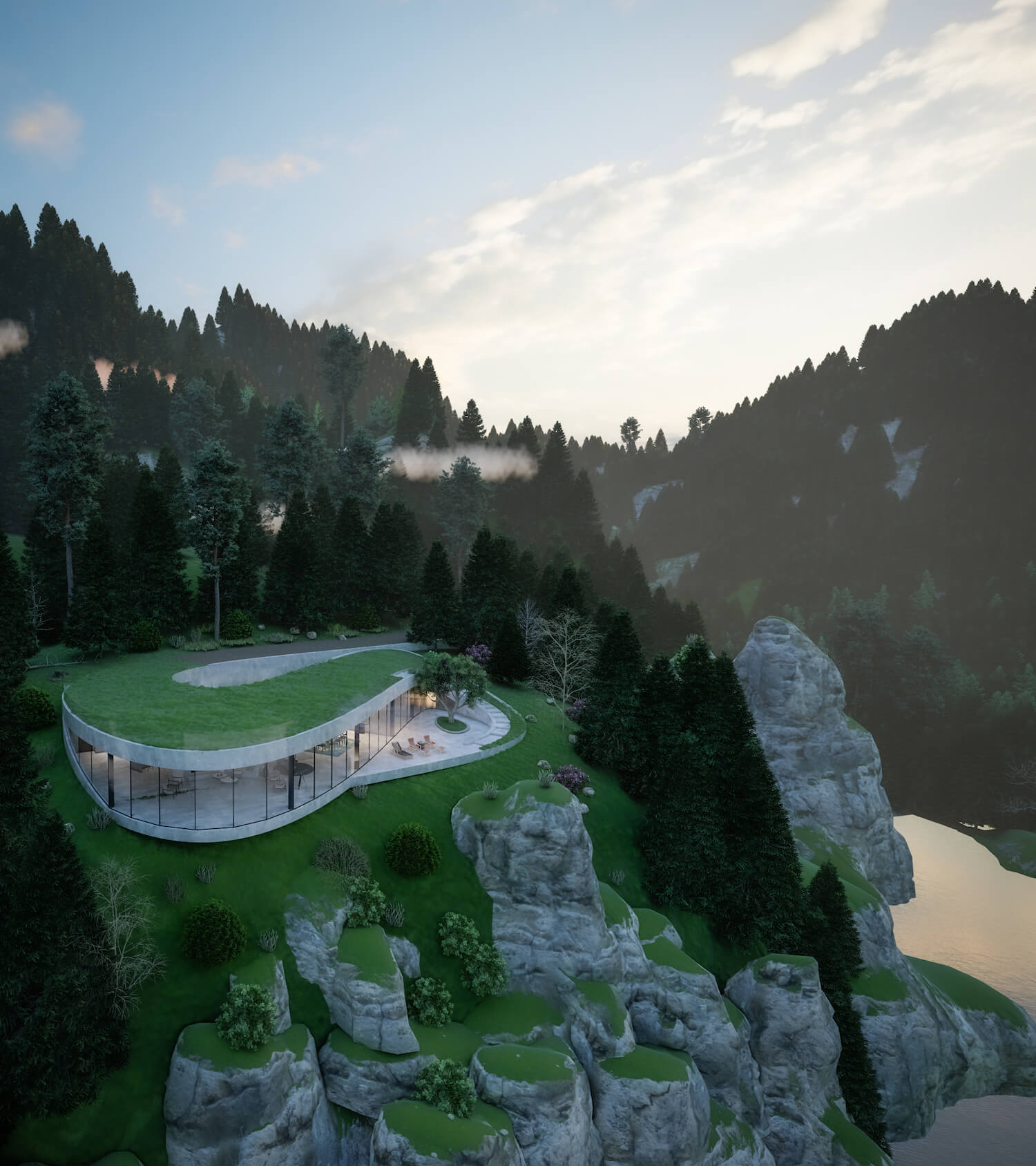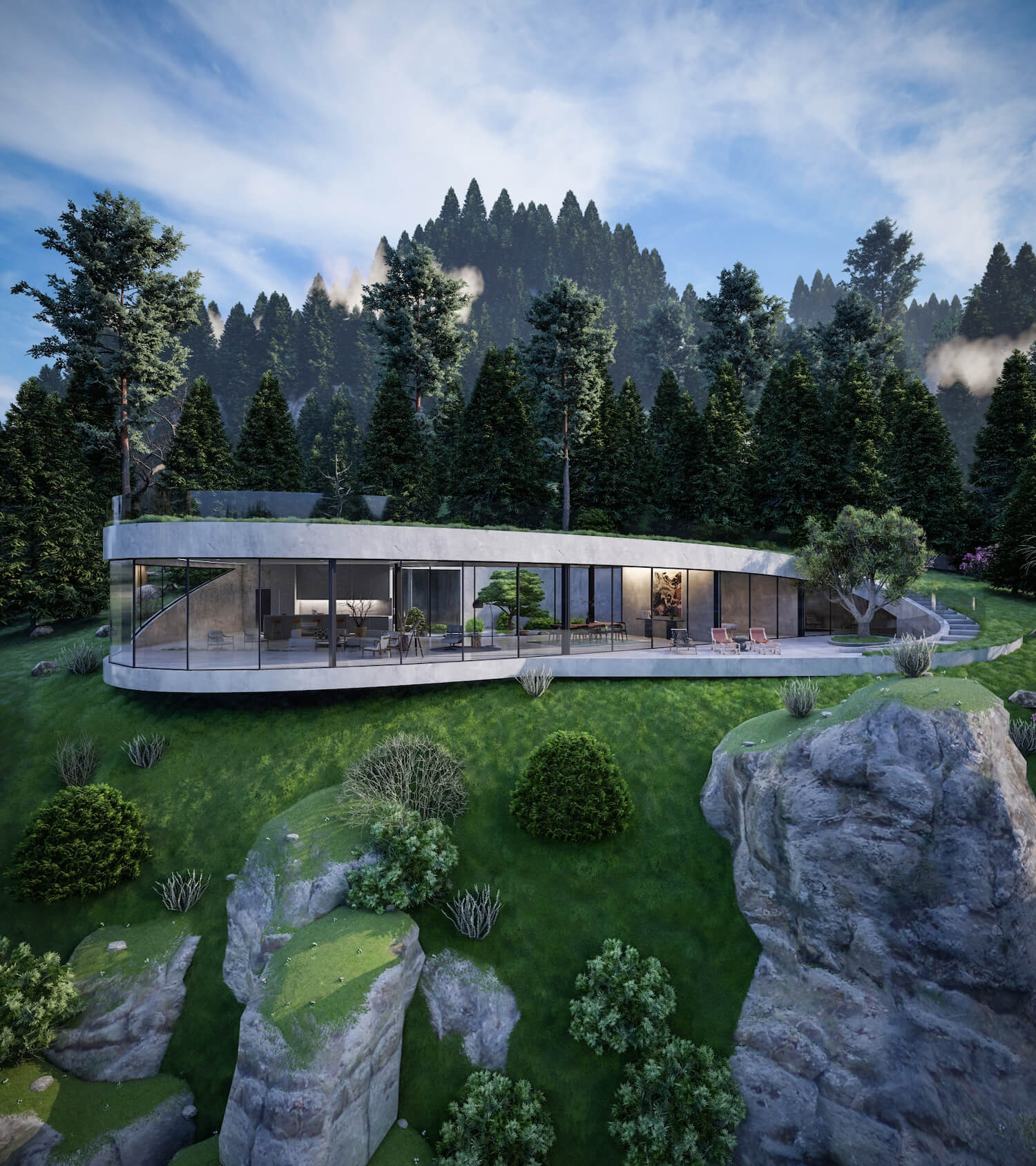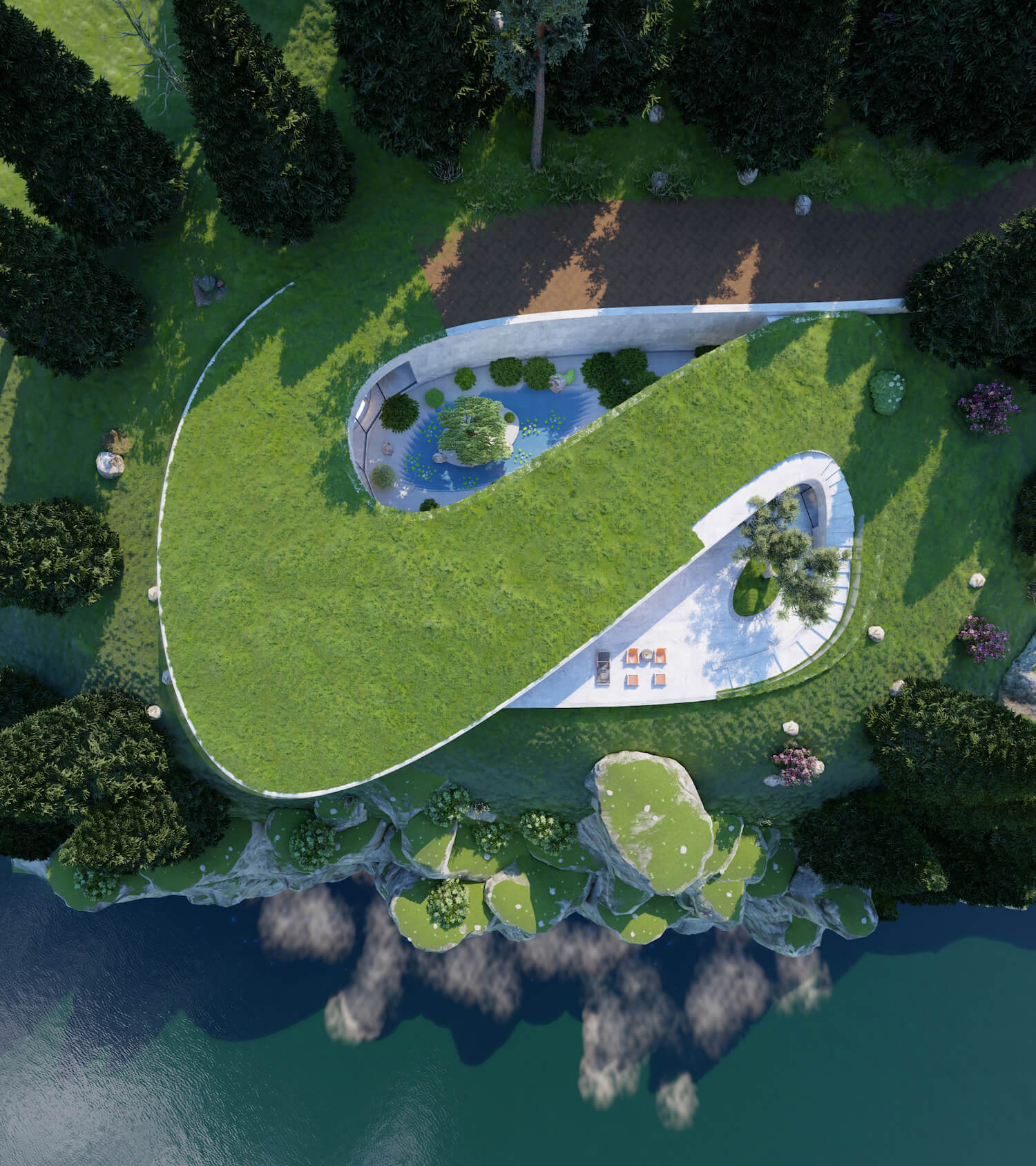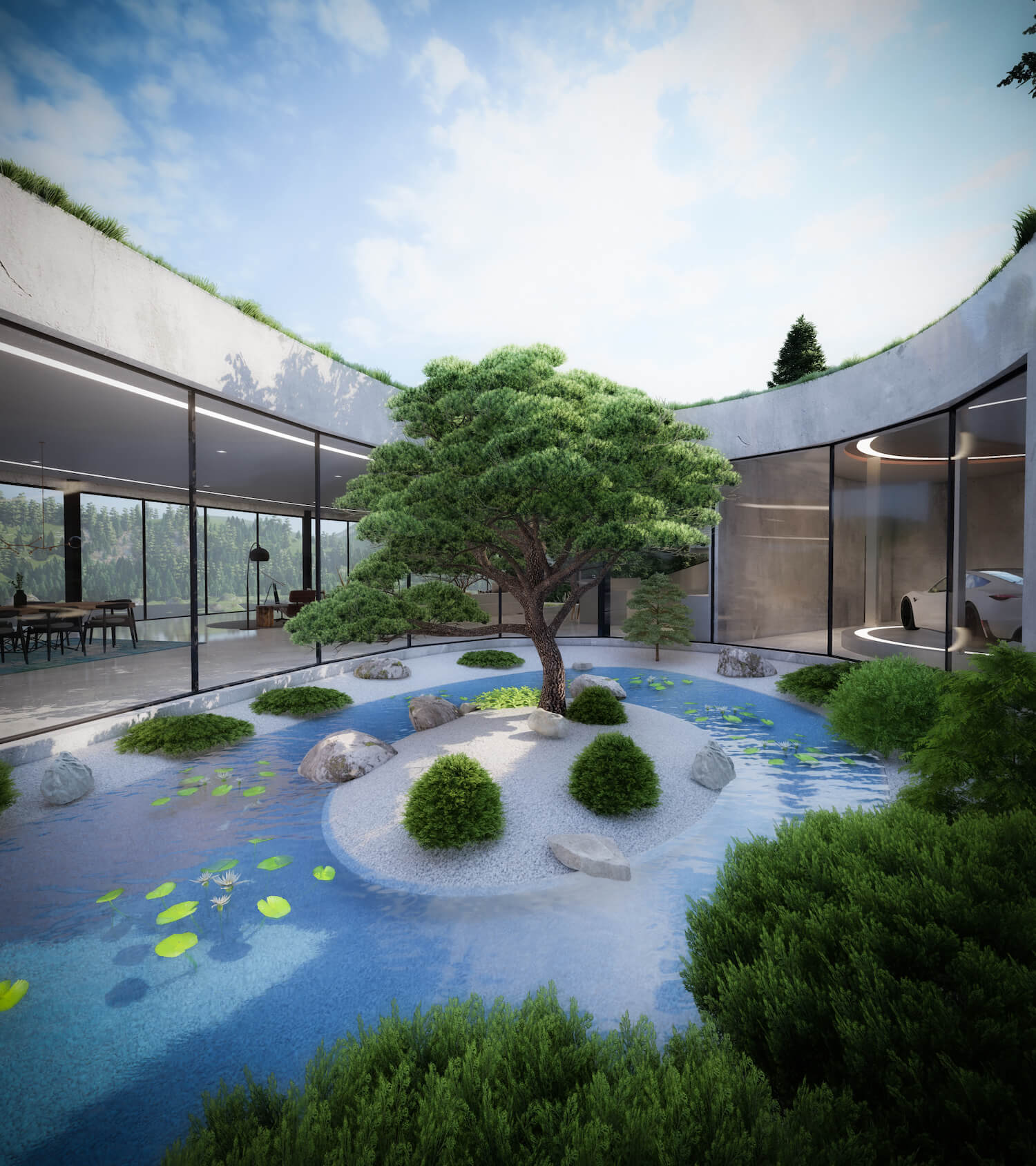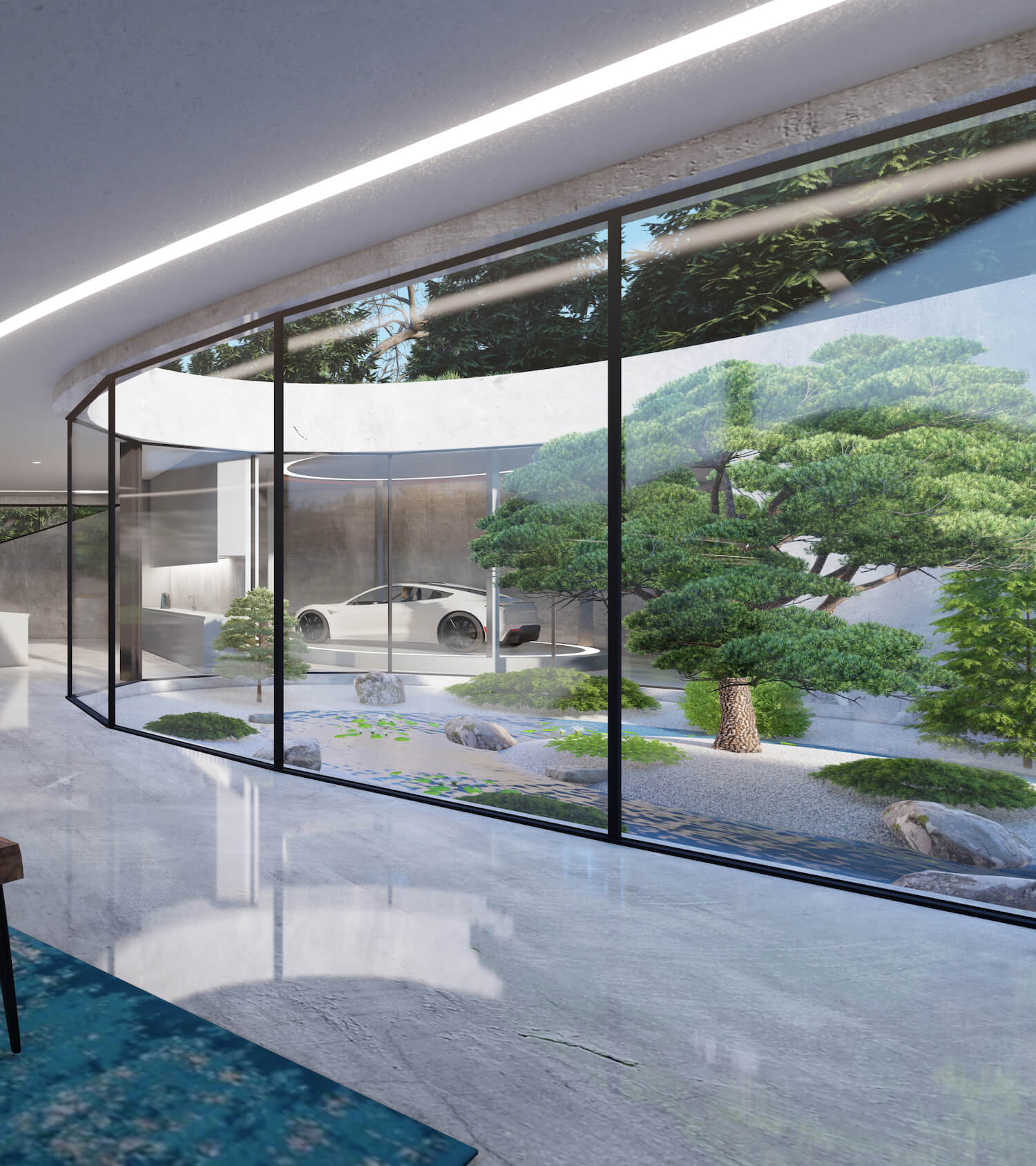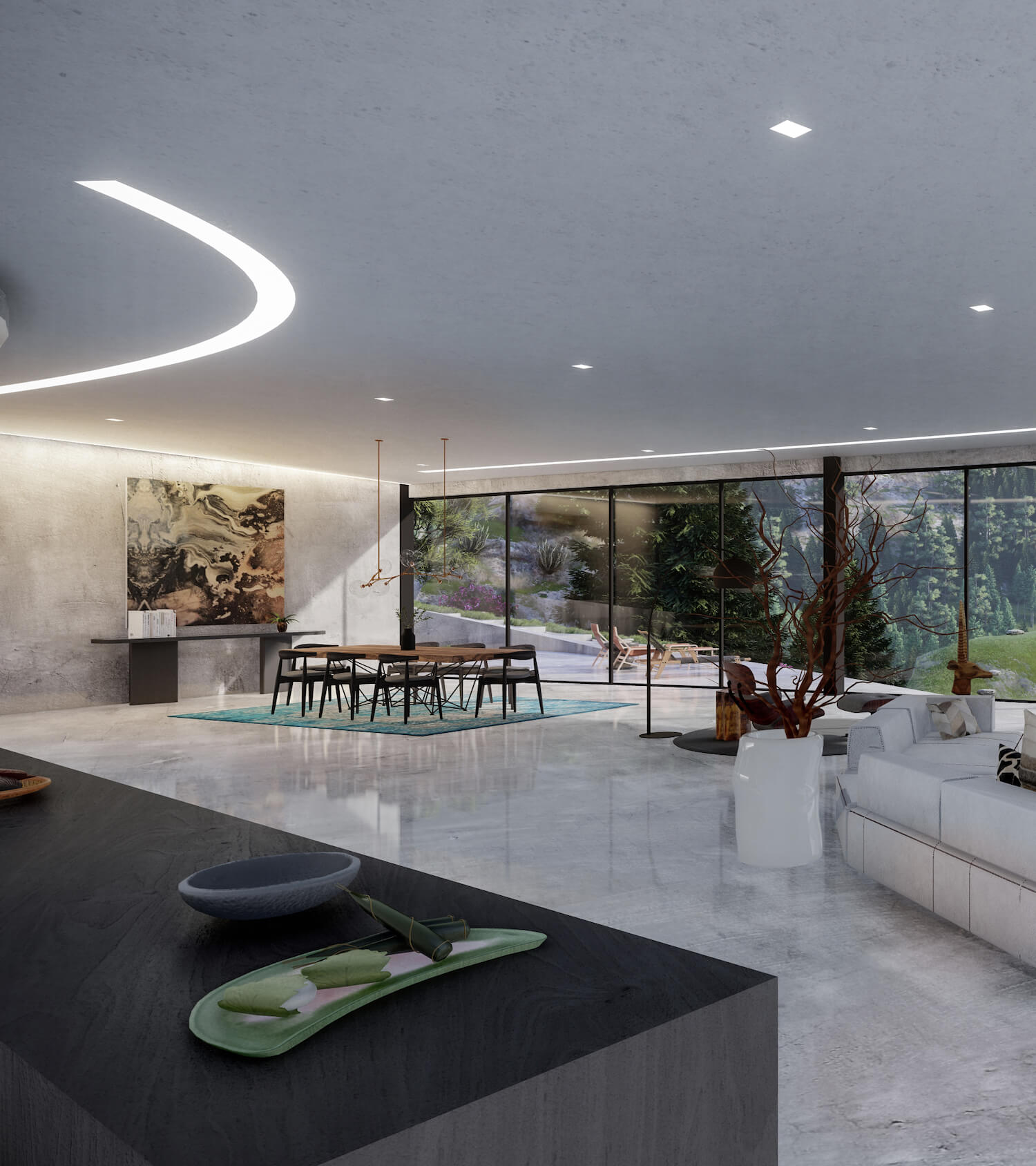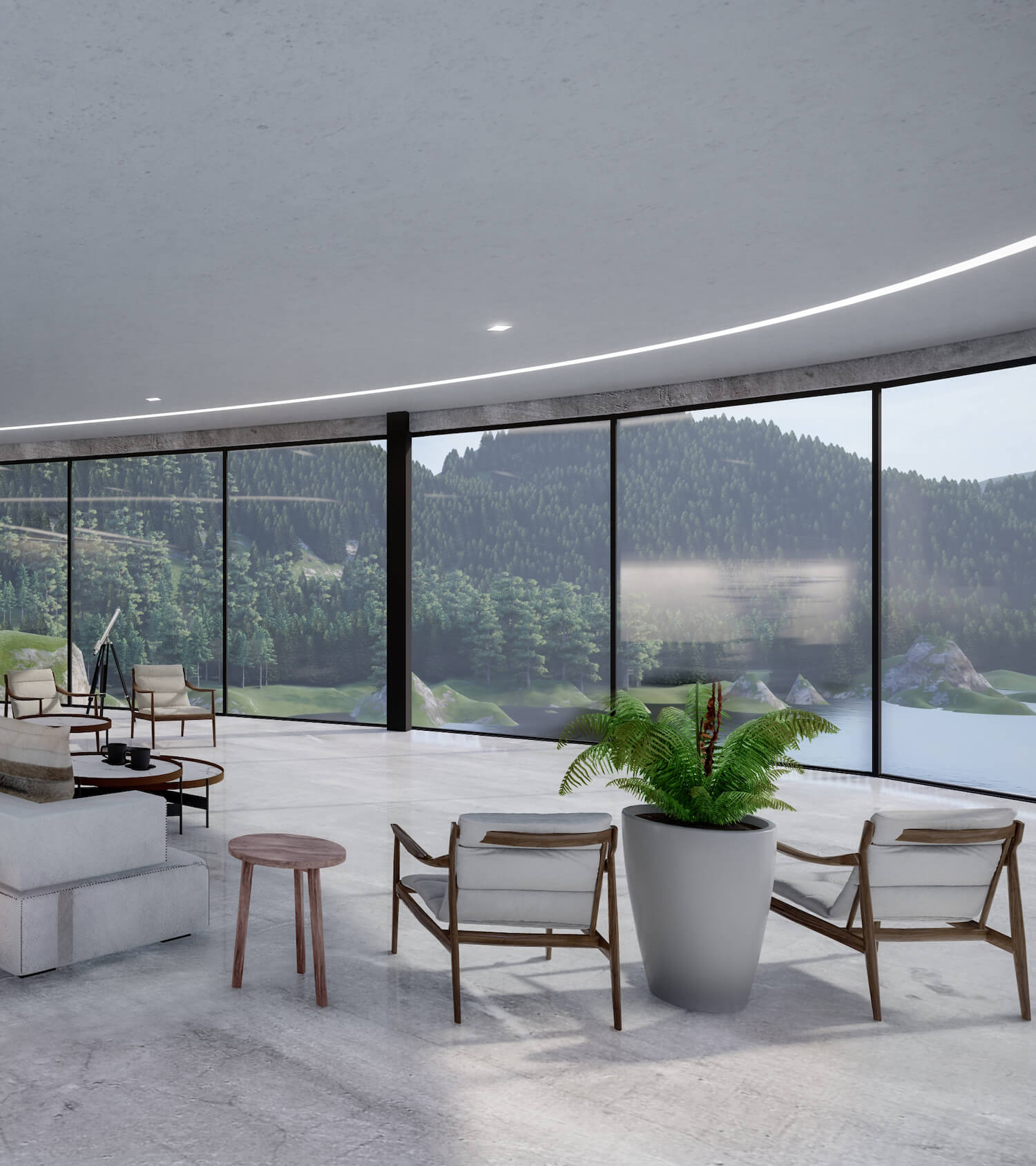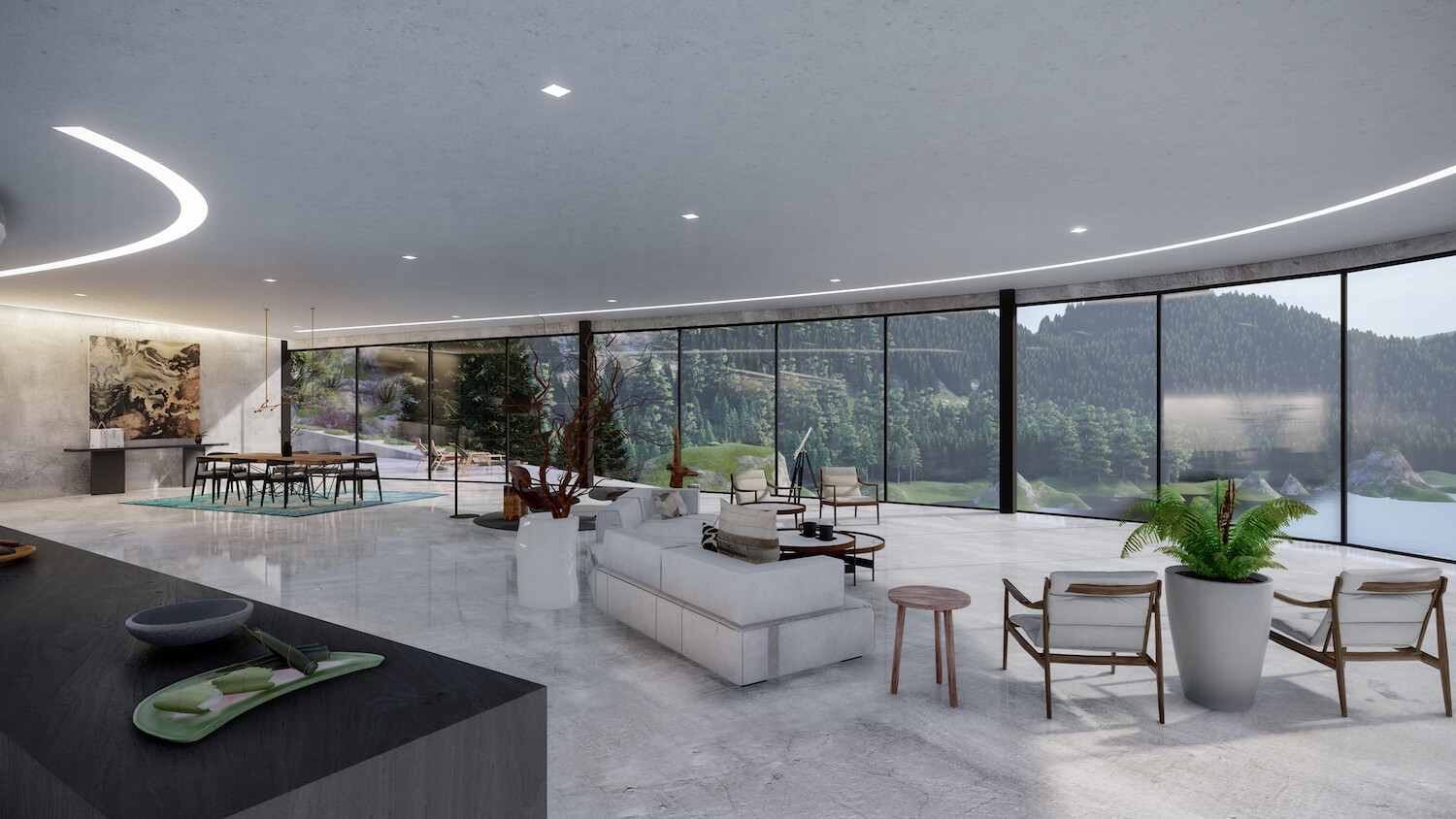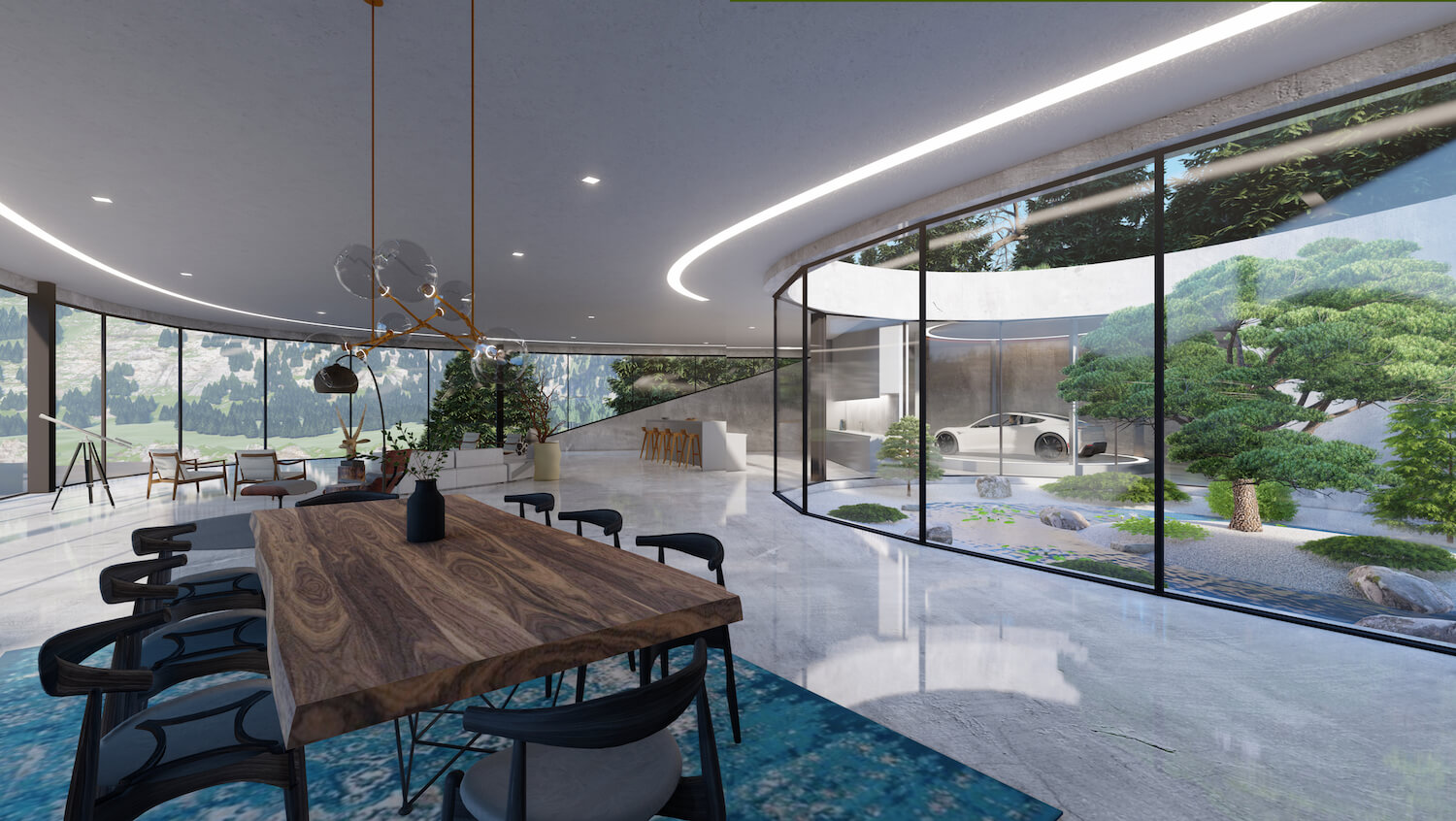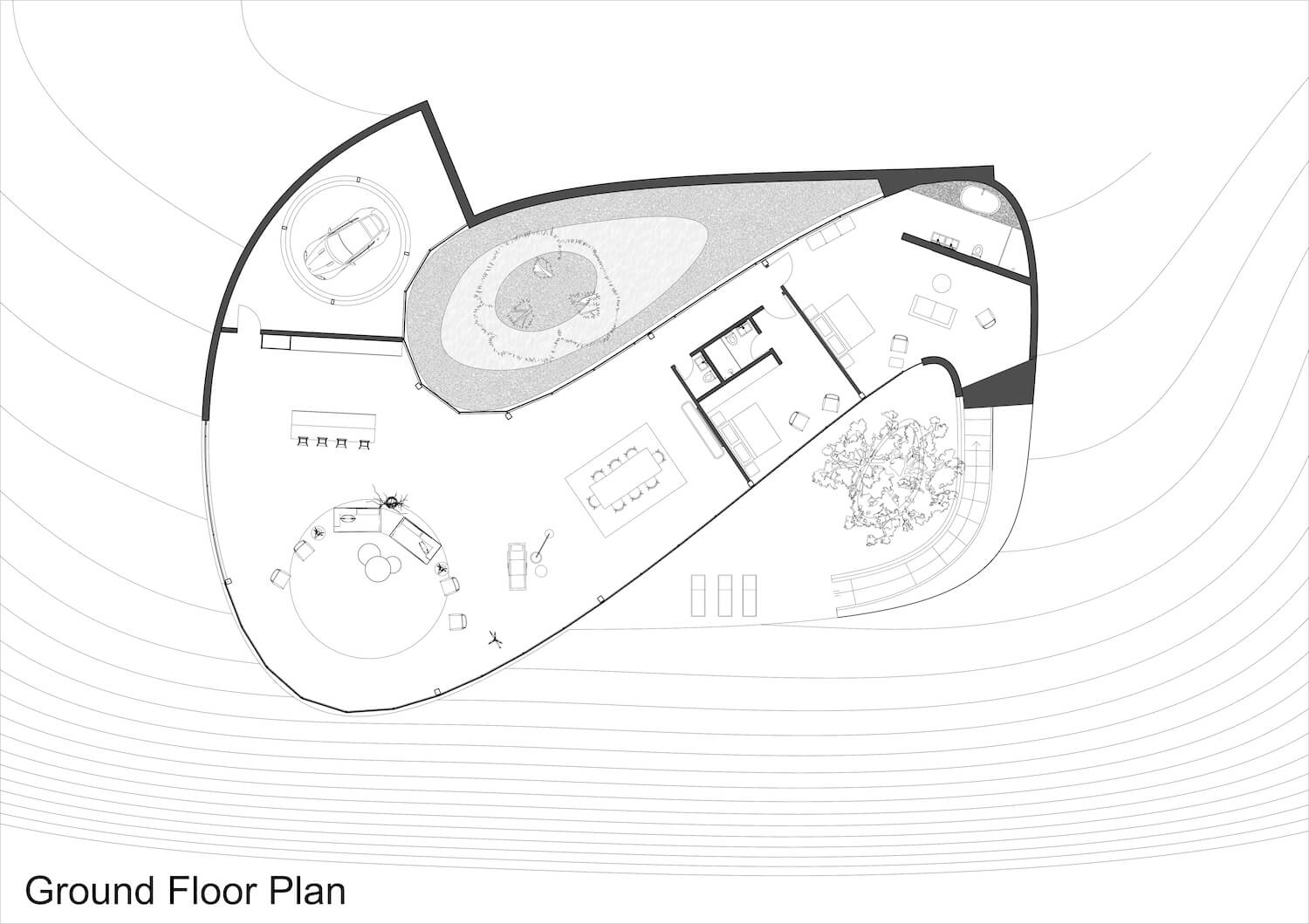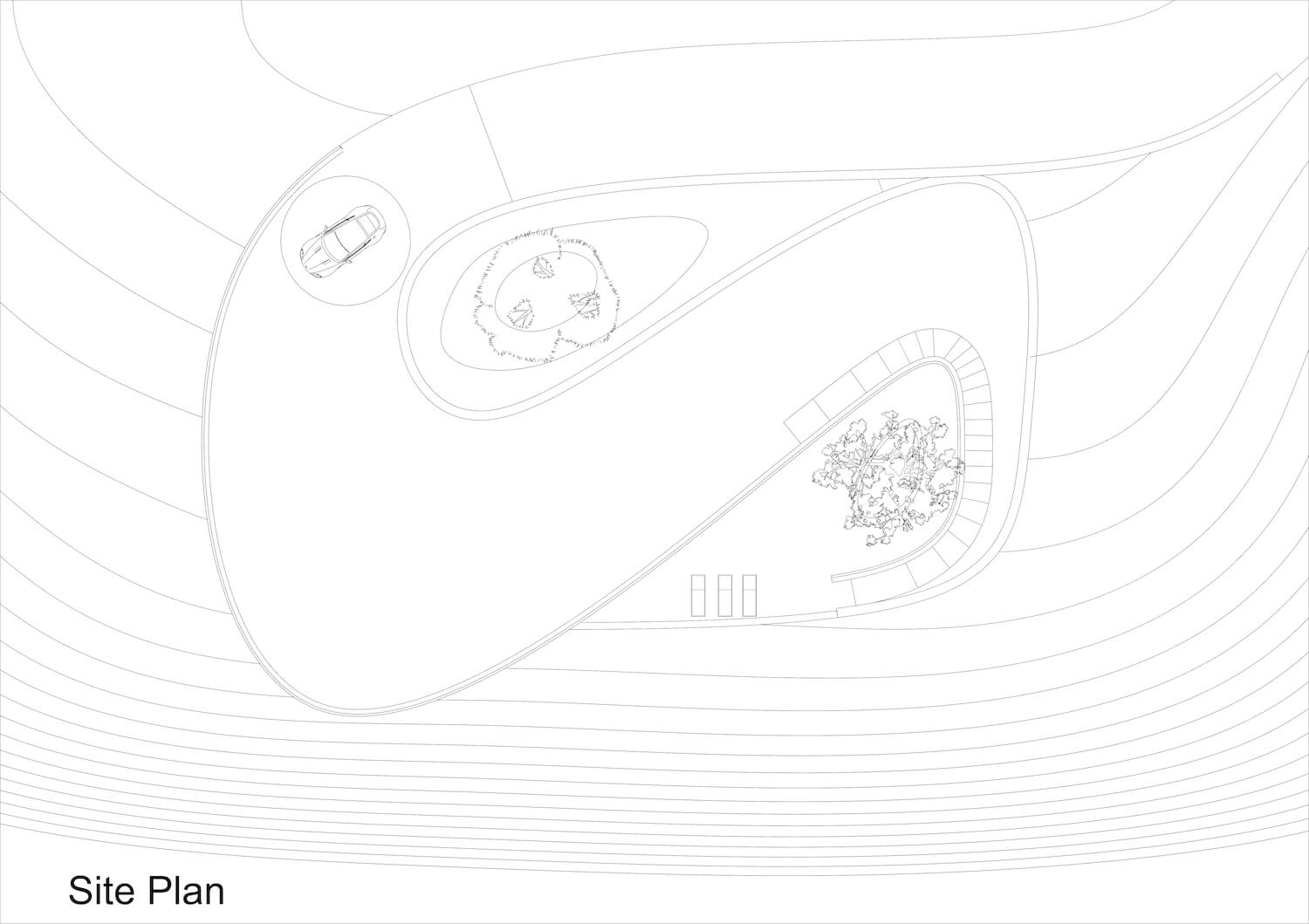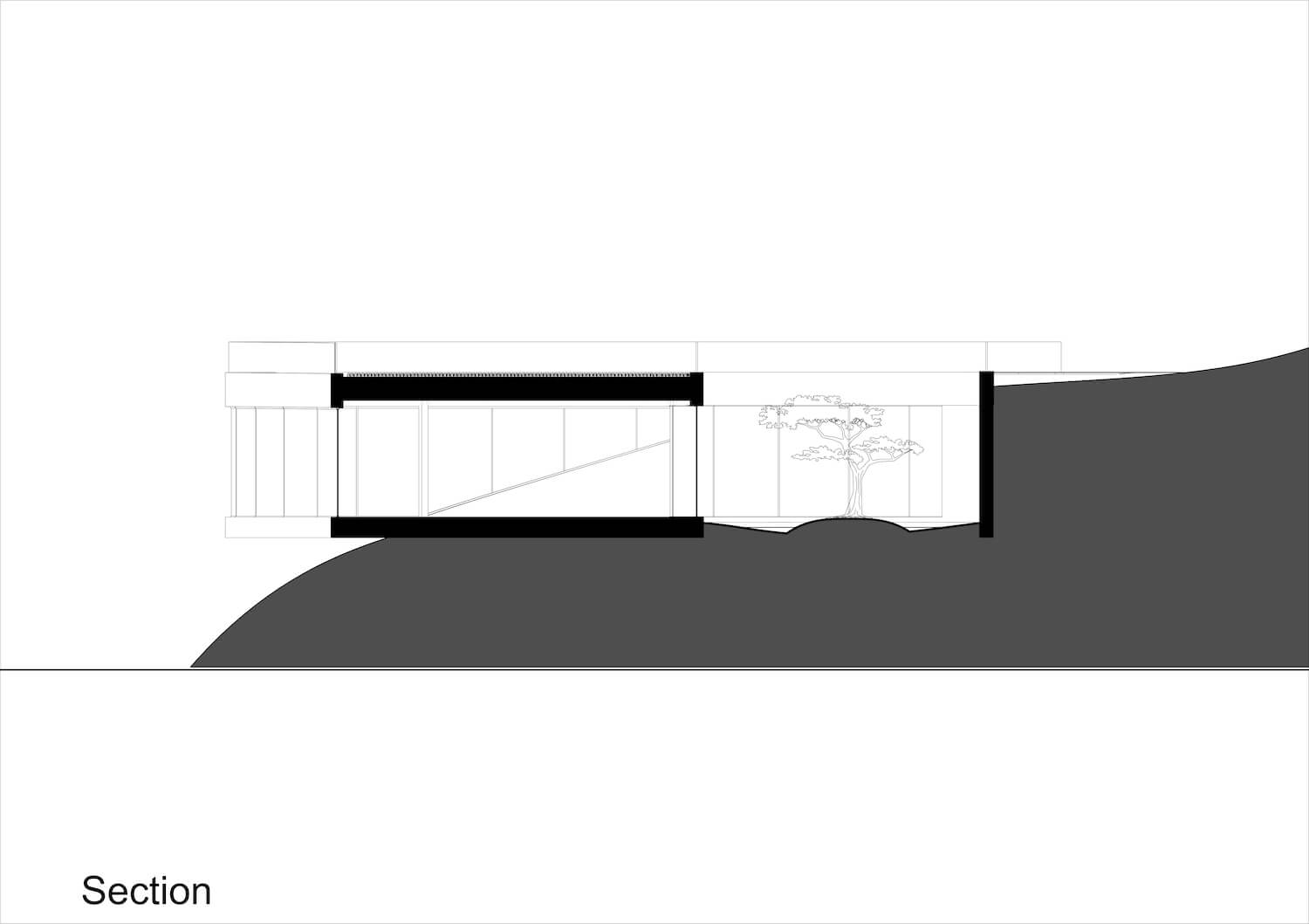 ---