Omar Hakim: The Lake House is a holiday retreat that offers a combination of luxury, sustainability, and natural beauty. Located just a 2-hour drive from New York in Connecticut, and overlooking the Winchester Lake, it is surrounded by lush greenery, providing privacy and tranquility for its occupants. The unique A-frame design of the house was the client's first request. Upon entering the house, the first thing that catches the eye is the breathtaking view of the lake through the floor-to-ceiling windows. The infinity edge pool, which seamlessly matches the reflection of the lake, creates a feeling of being one with nature. The main living space, including the kitchen, dining, and sunken living room, are all oriented towards the lake view, allowing the occupants to fully immerse themselves in the natural beauty of the area.
The upper floor is a loft dedicated to the master bedroom, which boasts its own master bathroom and walk-in closet. The bedroom is designed to provide a serene and peaceful setting, with a balcony overlooking the lake. The master bathroom is an oasis of relaxation with a spa-like shower, a deep Japanese two-person soaking tub, and a double vanity. The Lower level has two bedrooms, each of which can be separated into two additional bedrooms by using partition walls and Murphy beds, to accommodate more guests when needed. The house also includes a sauna and gaming room, providing entertainment and relaxation.
Sustainability is a major focus of the house, featuring a green roof which not only helps to reduce the carbon footprint of the building but also provides an additional layer of insulation, helping to keep the house cool in the summer and warm in the winter. Additionally, a water reclamation system is in place, where rainwater is collected via the roof and stored in buried tanks, for use in toilets, laundry, and watering plants. The use of dark wood cladding on the exterior adds a rustic and elegant touch to the overall design of the house, providing a durable and weather-resistant surface. The dark wood cladding not only enhances the aesthetic appeal of the house but also helps it blend in with the natural environment.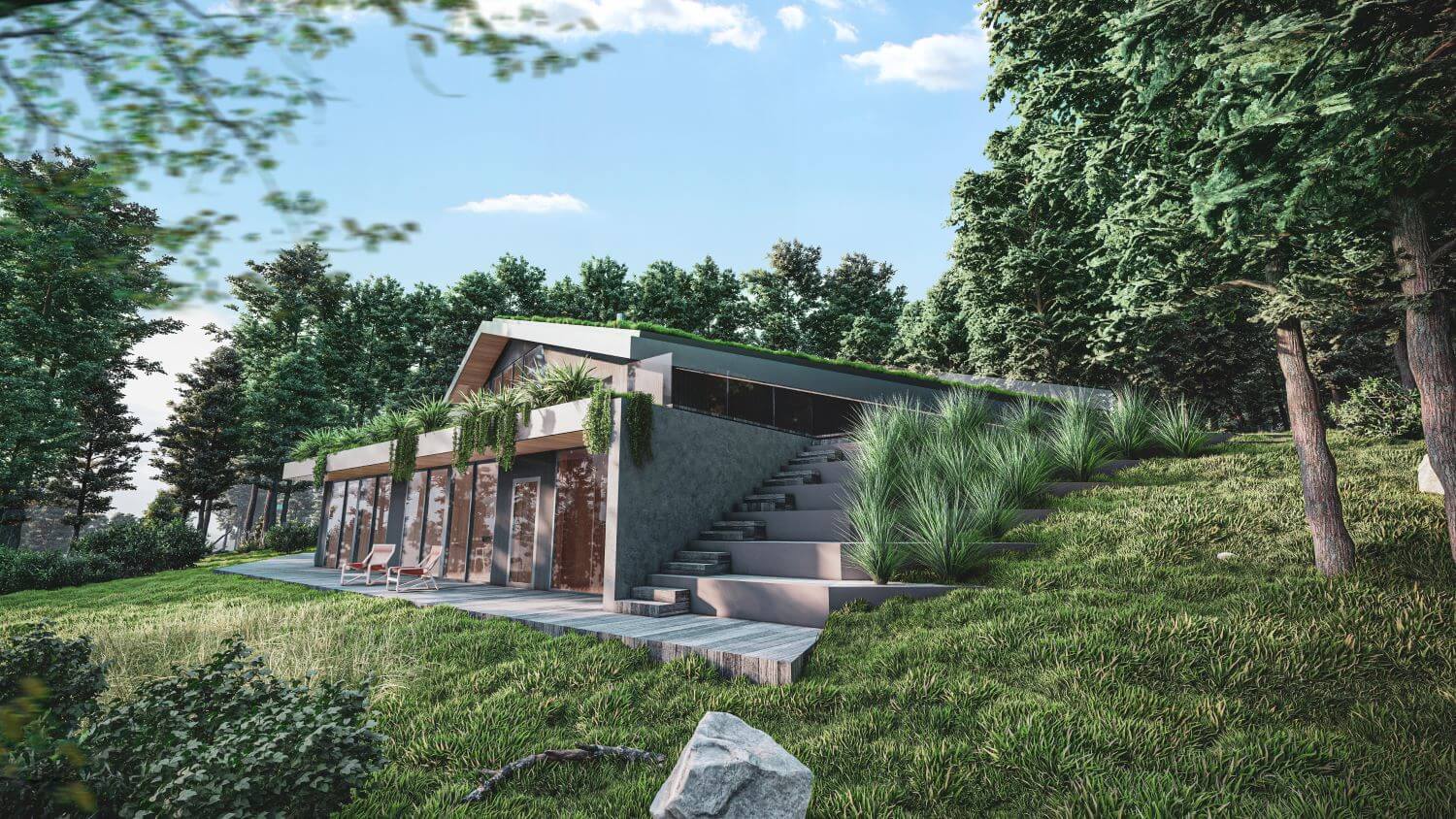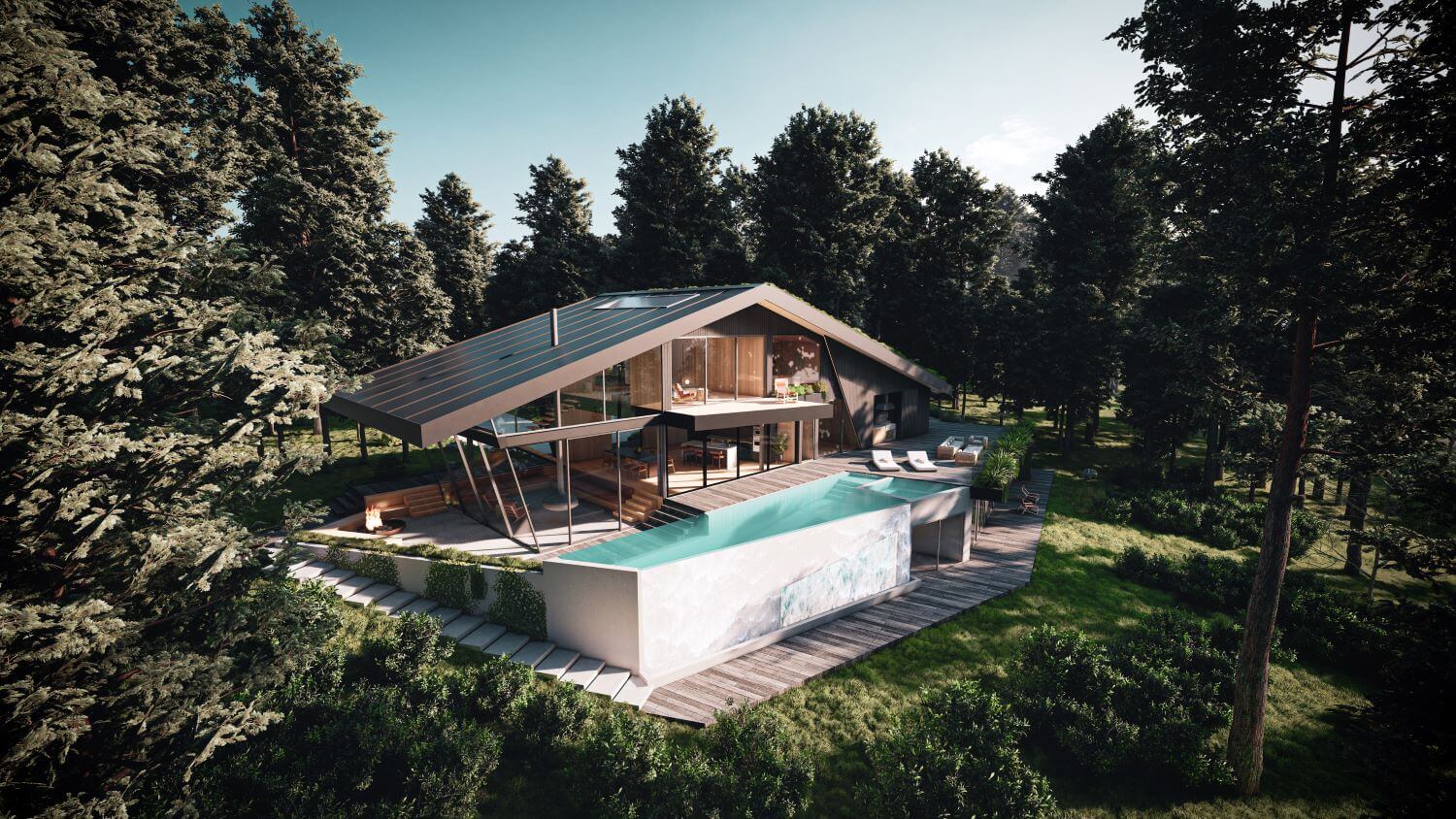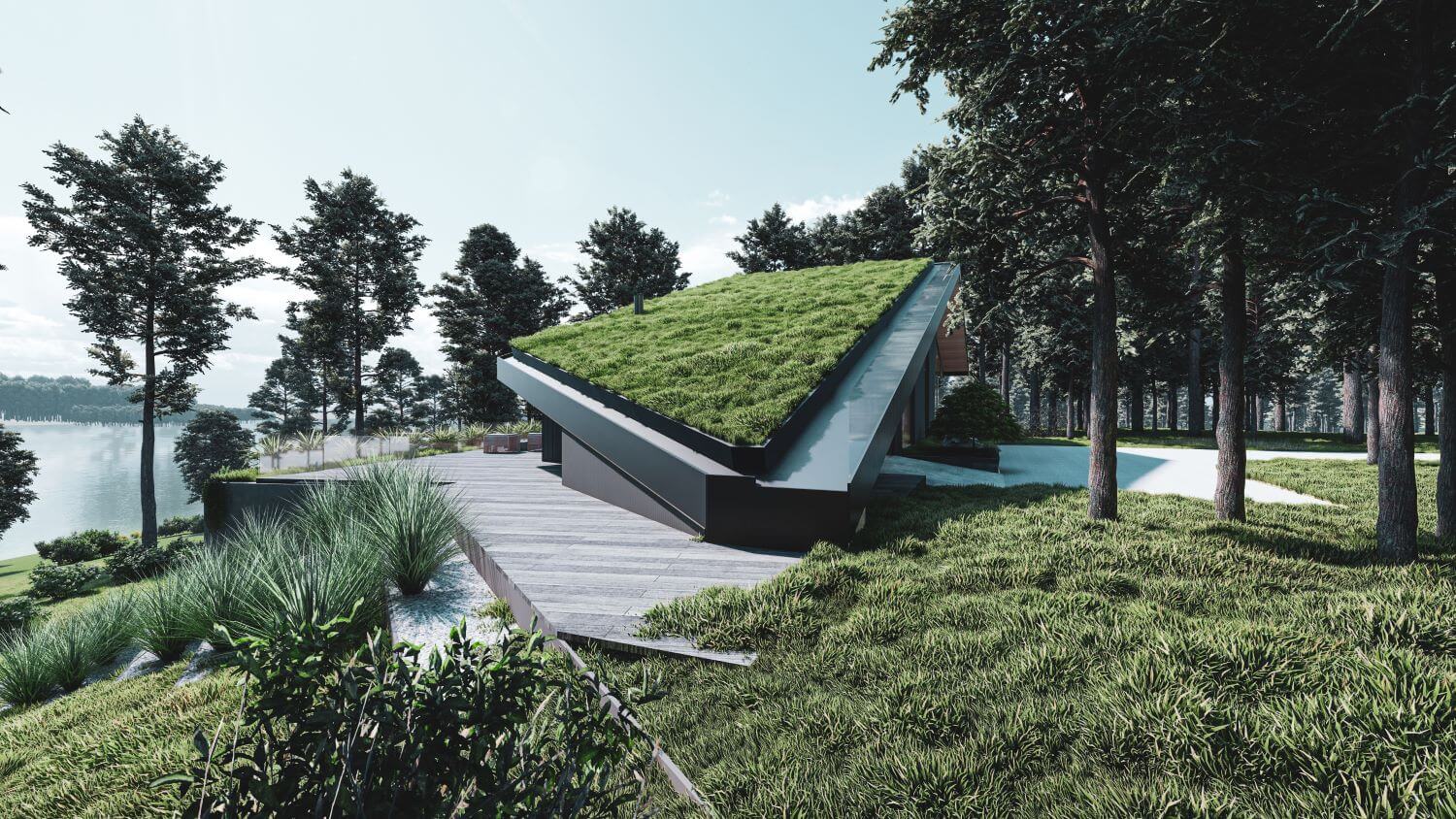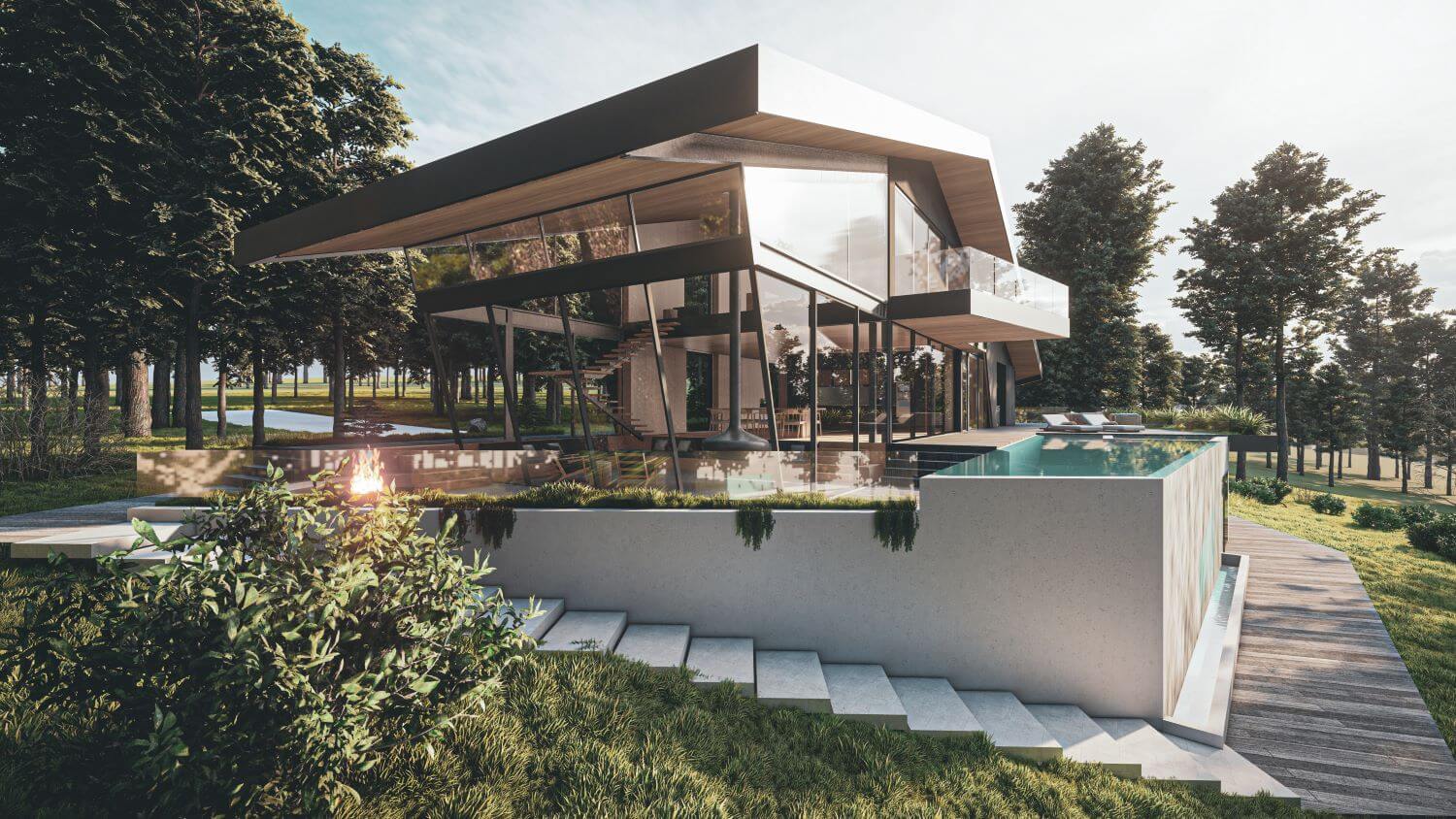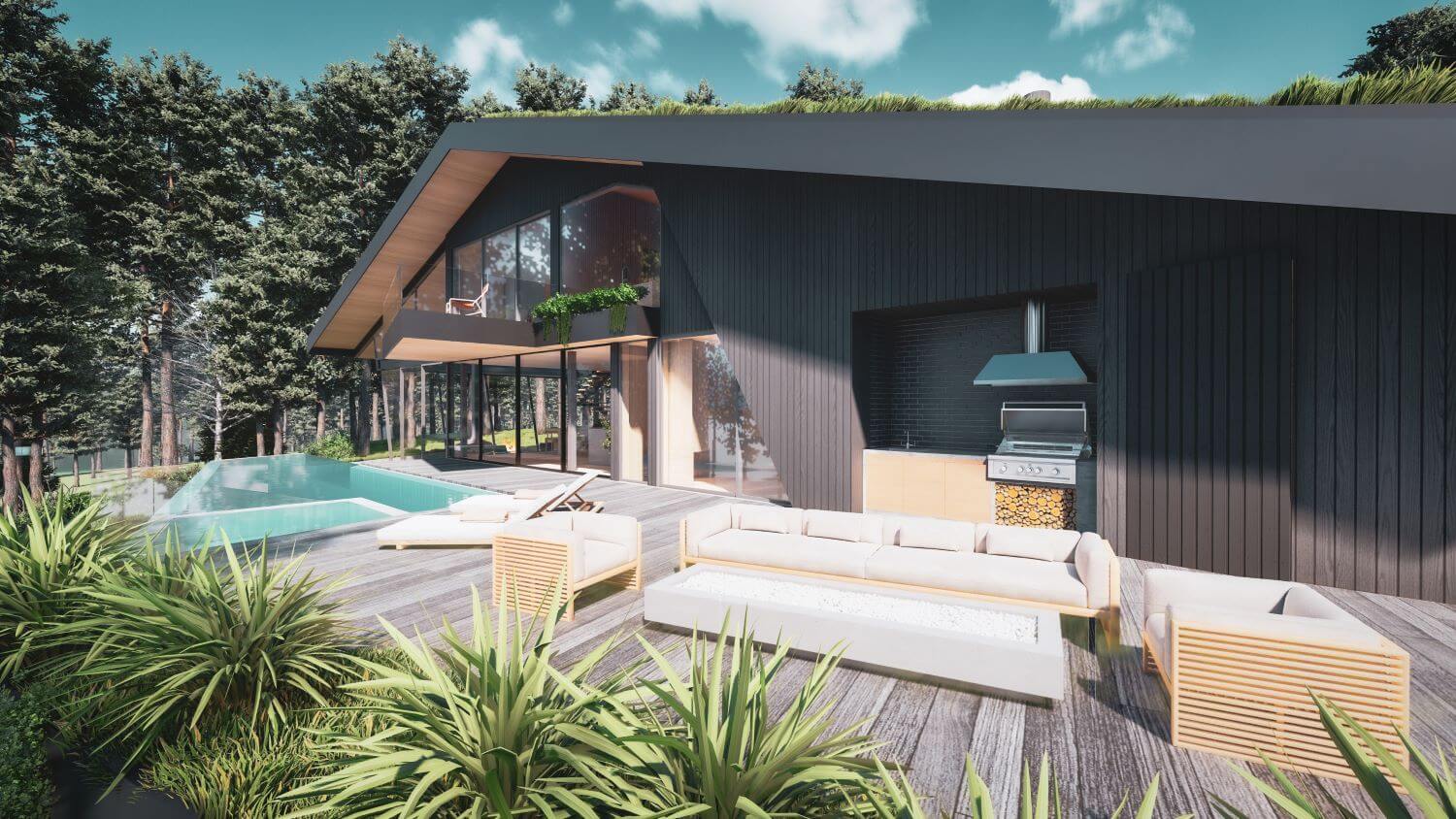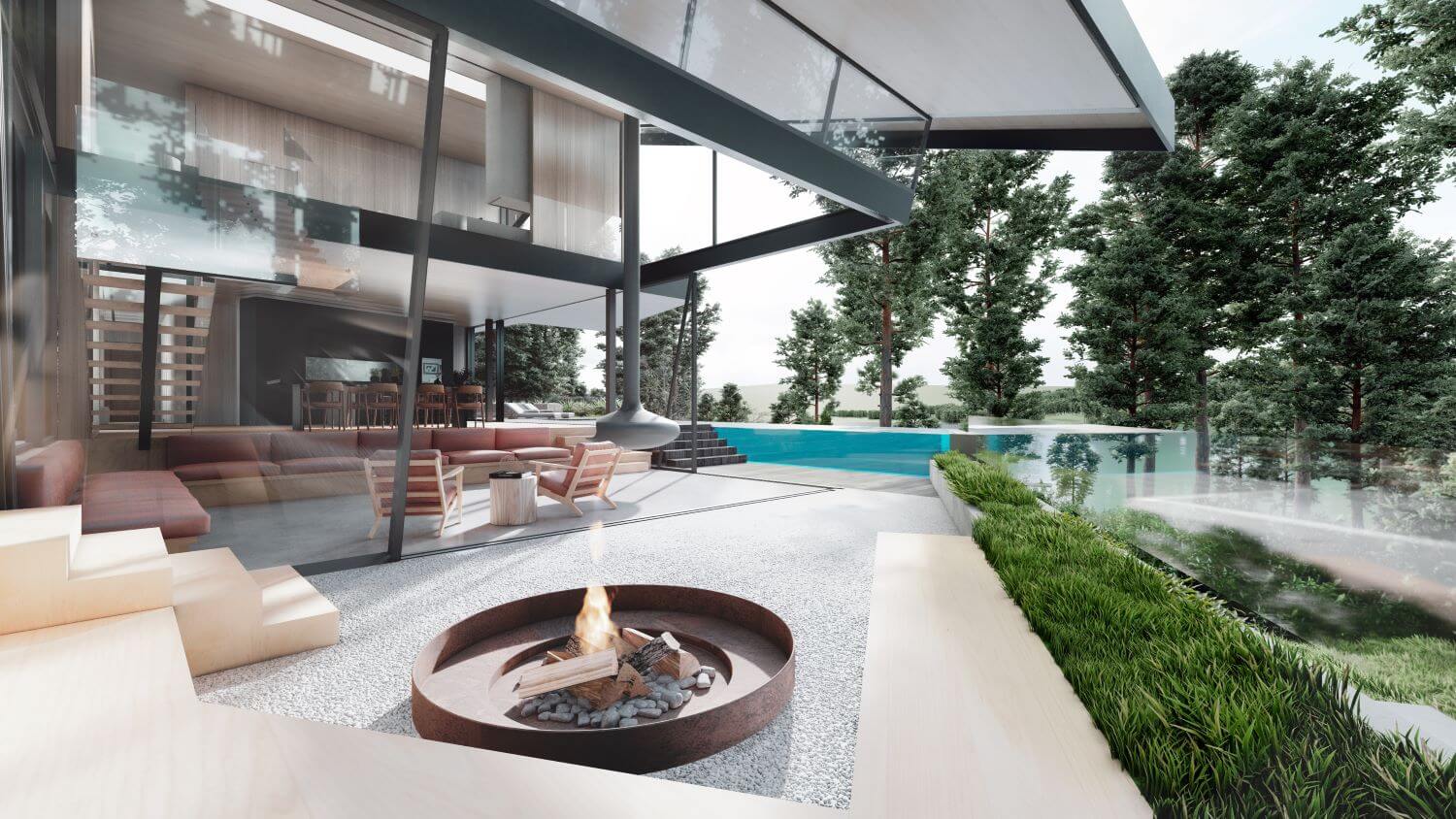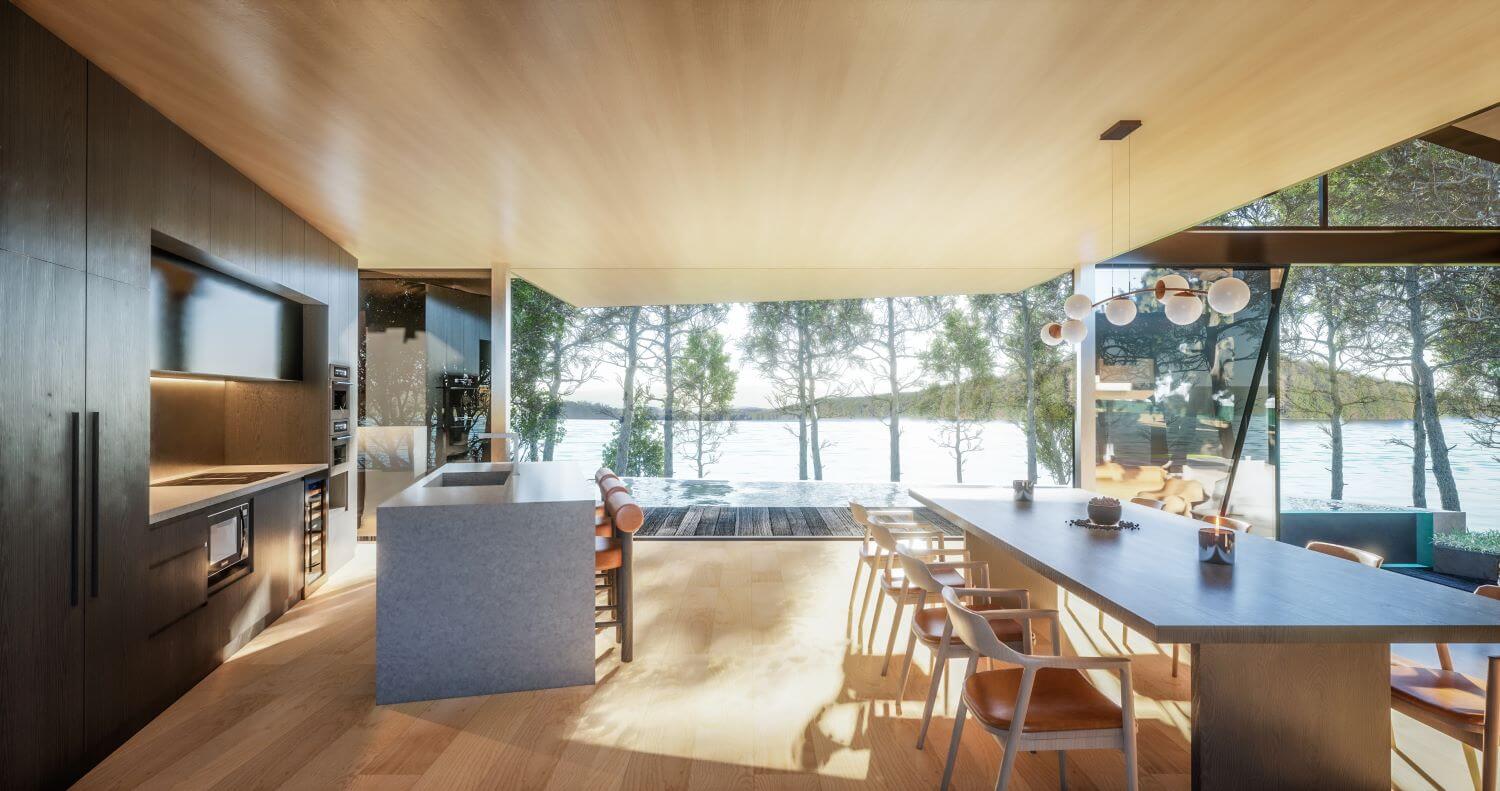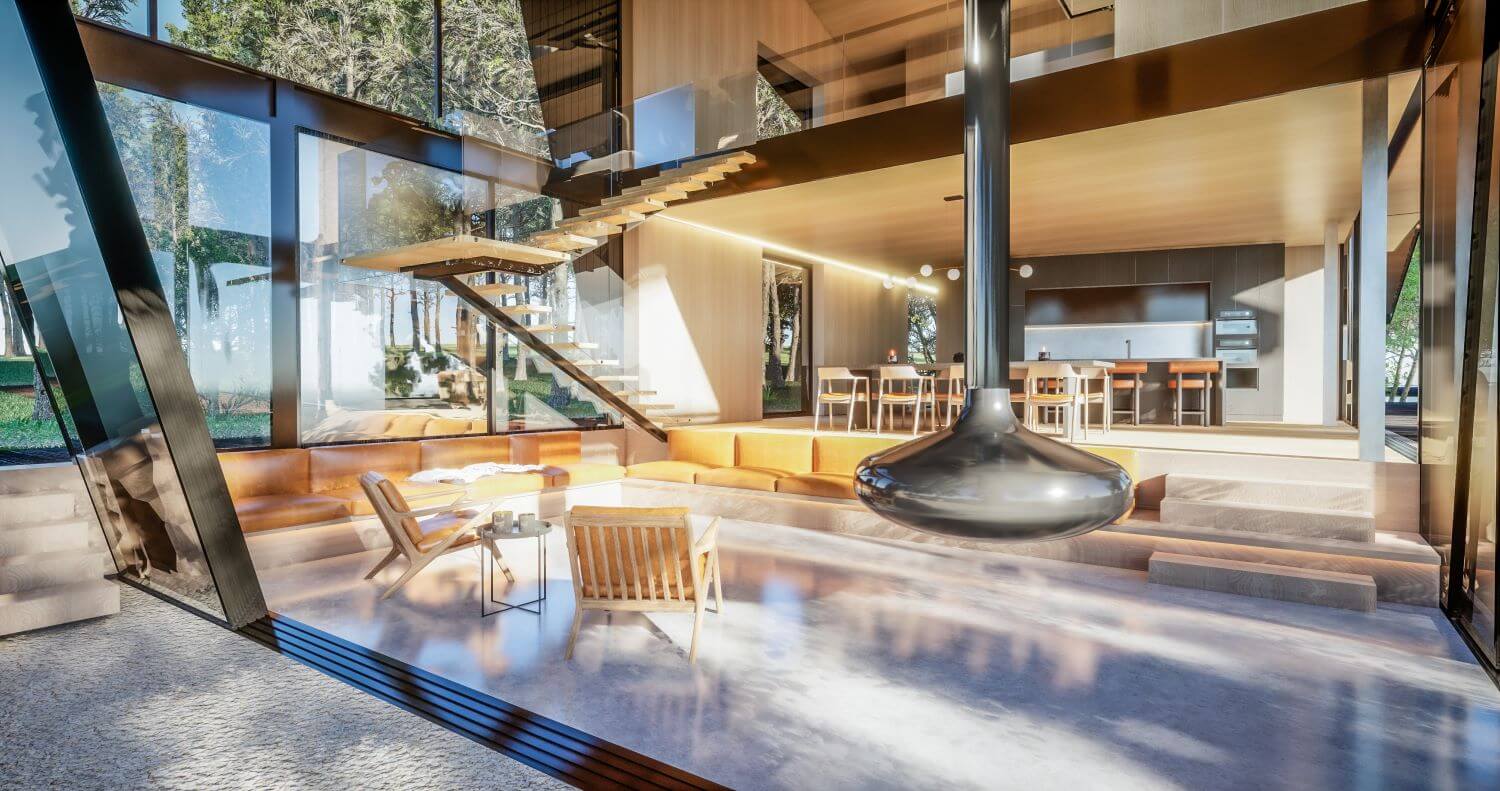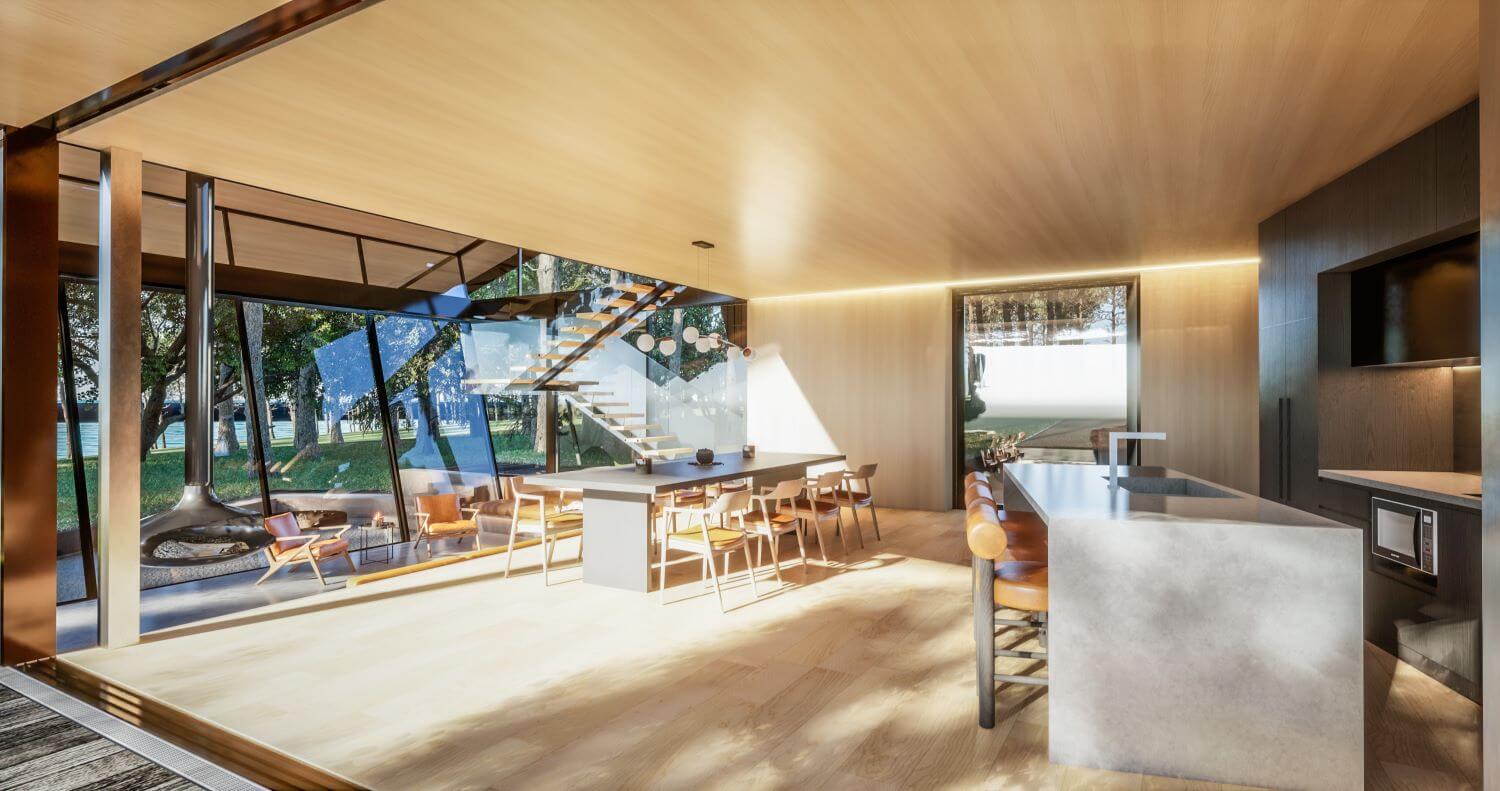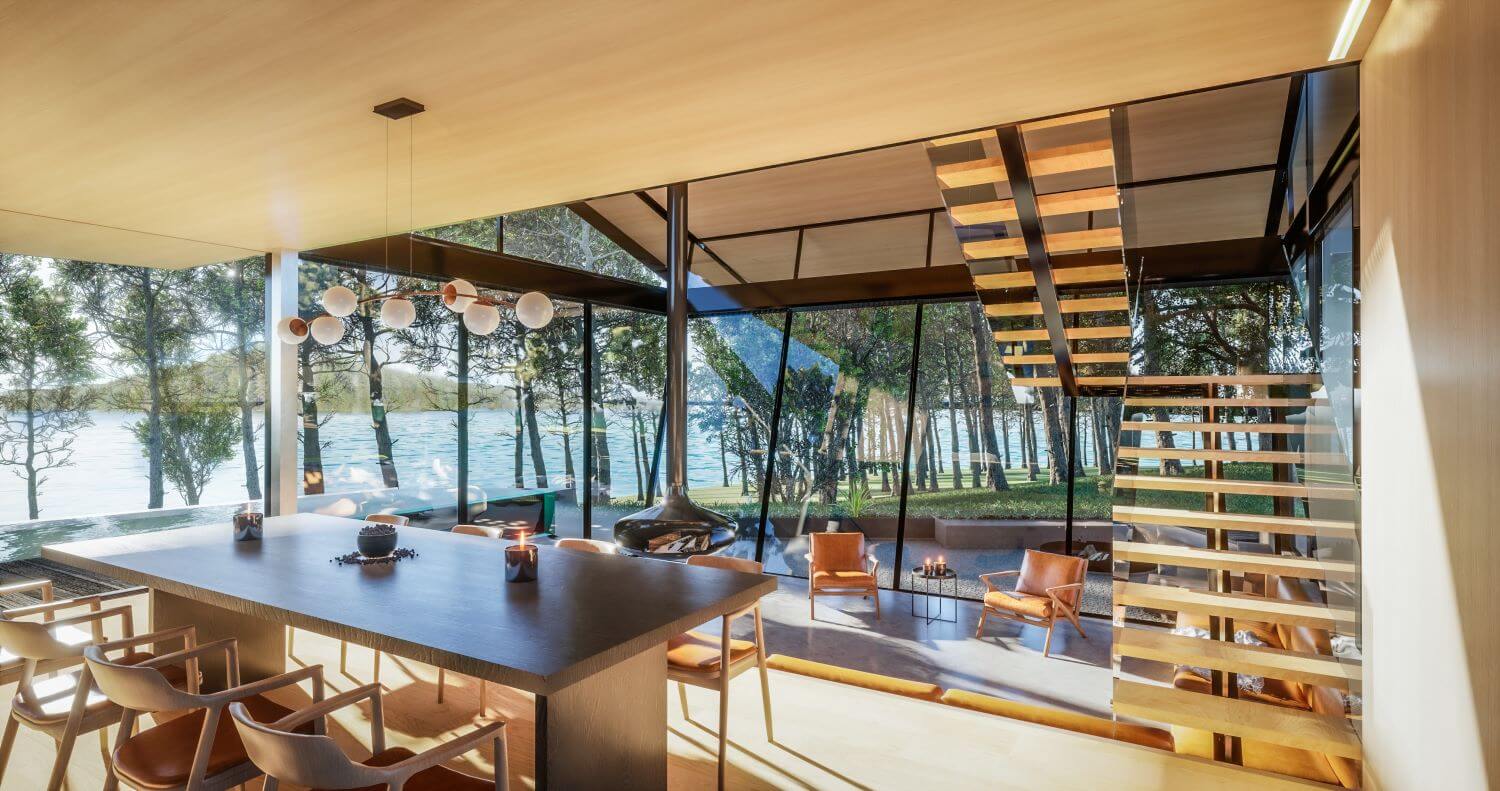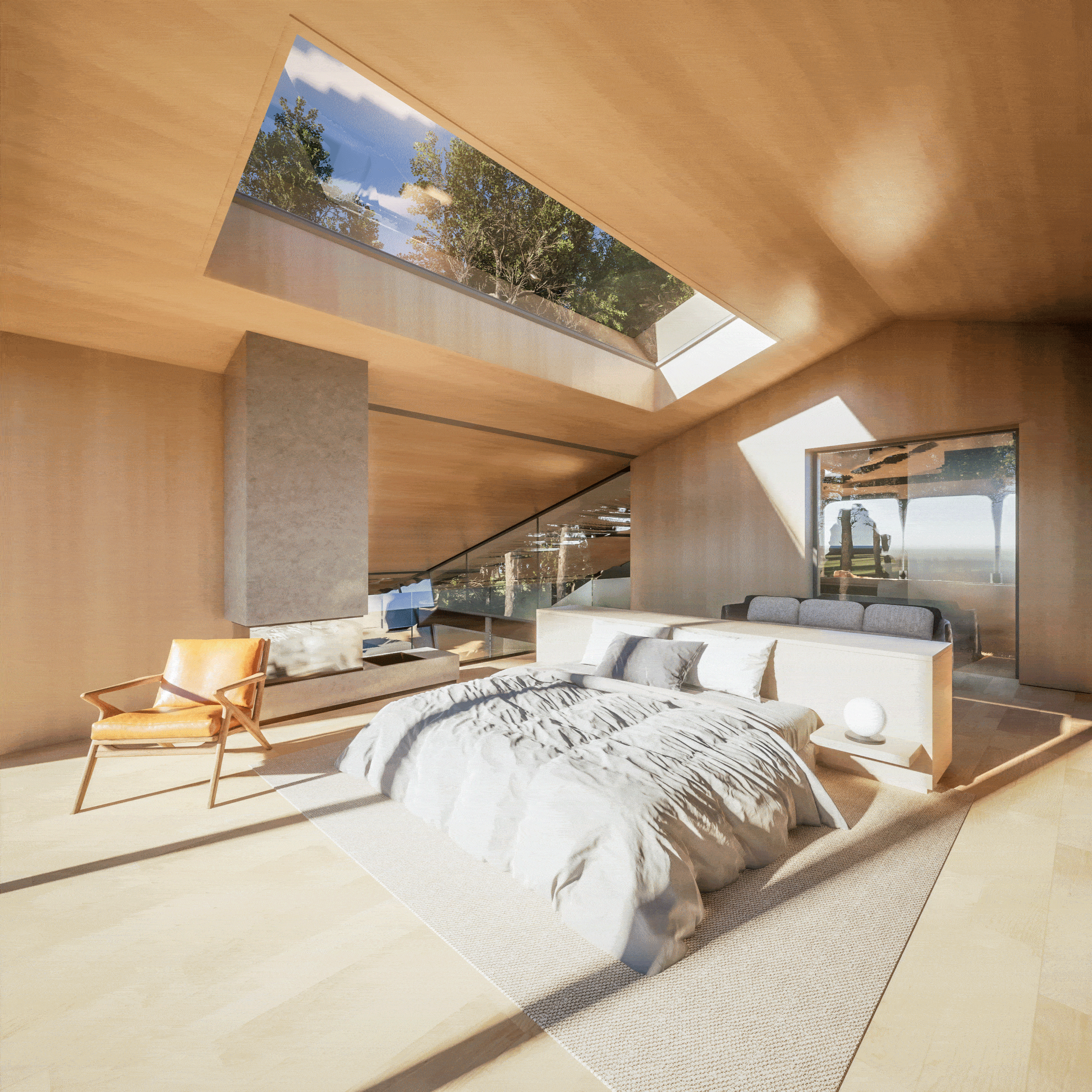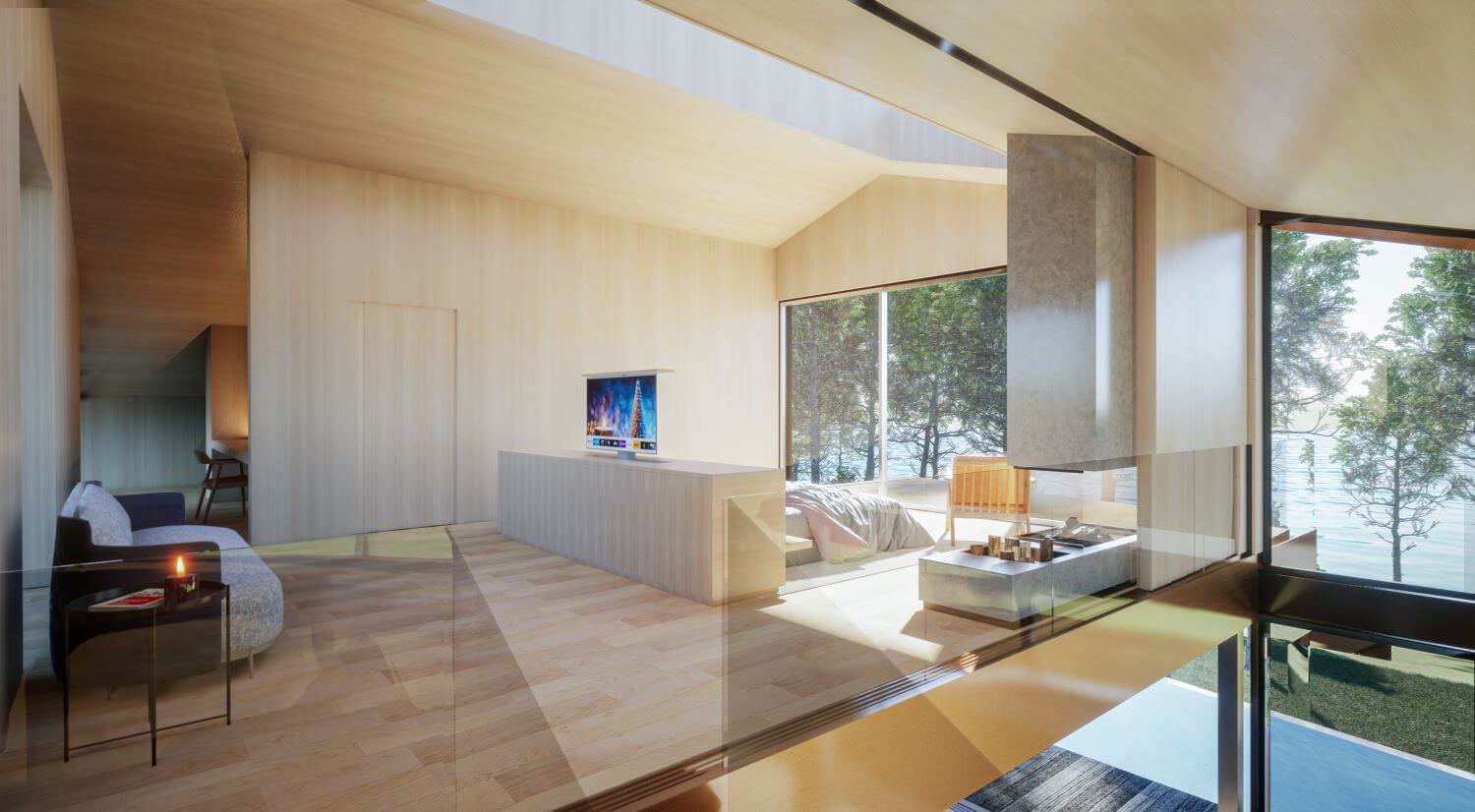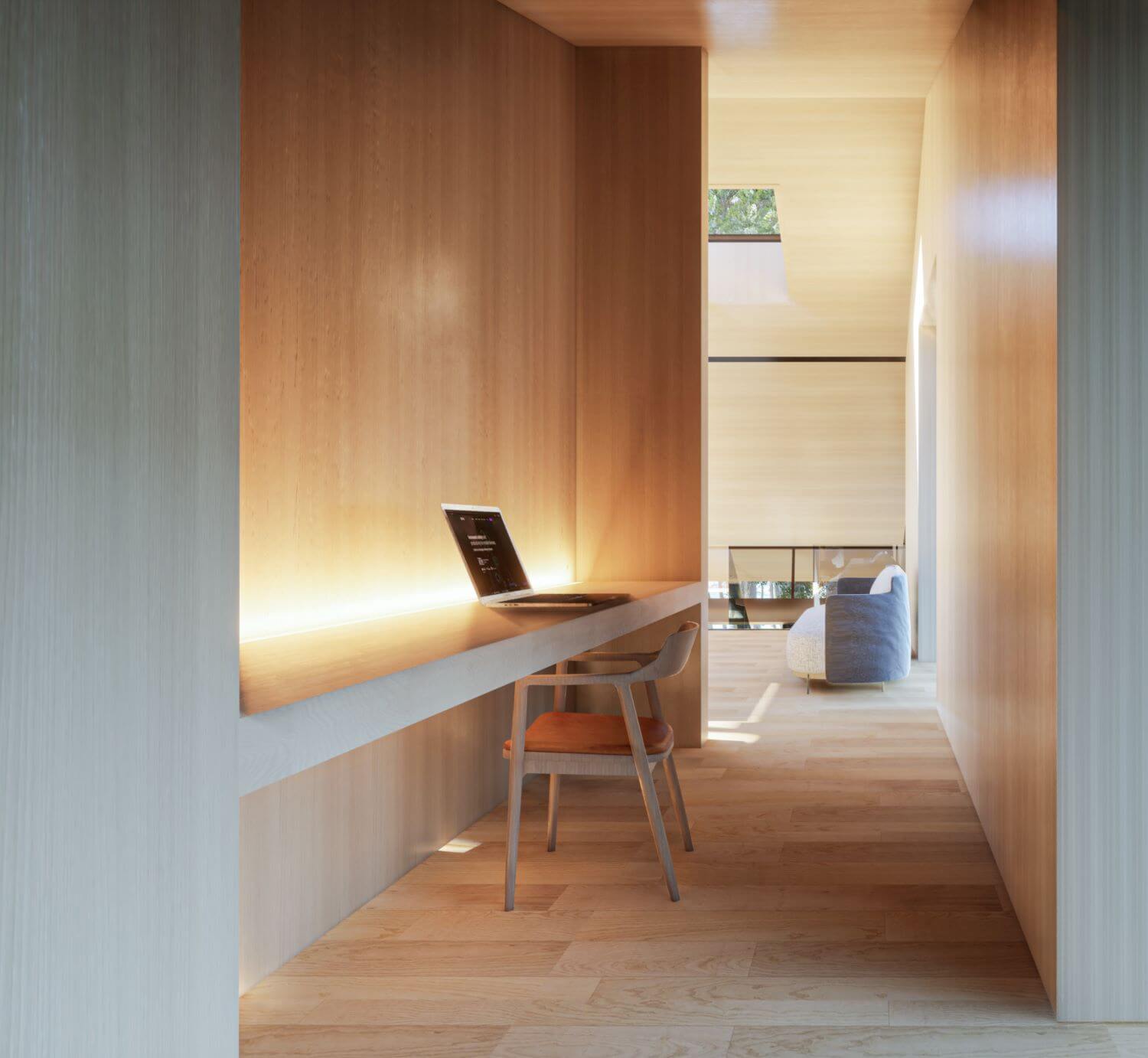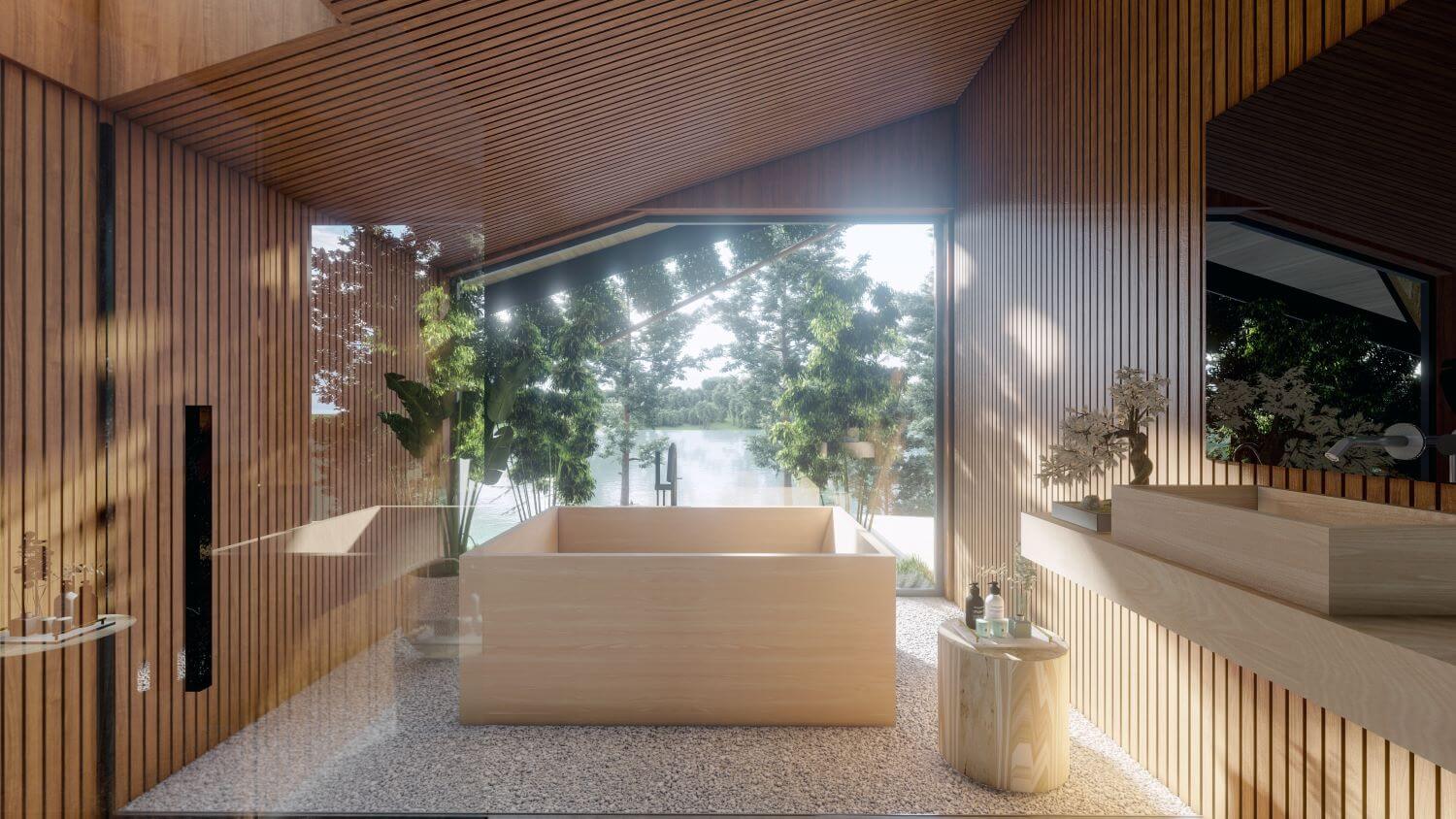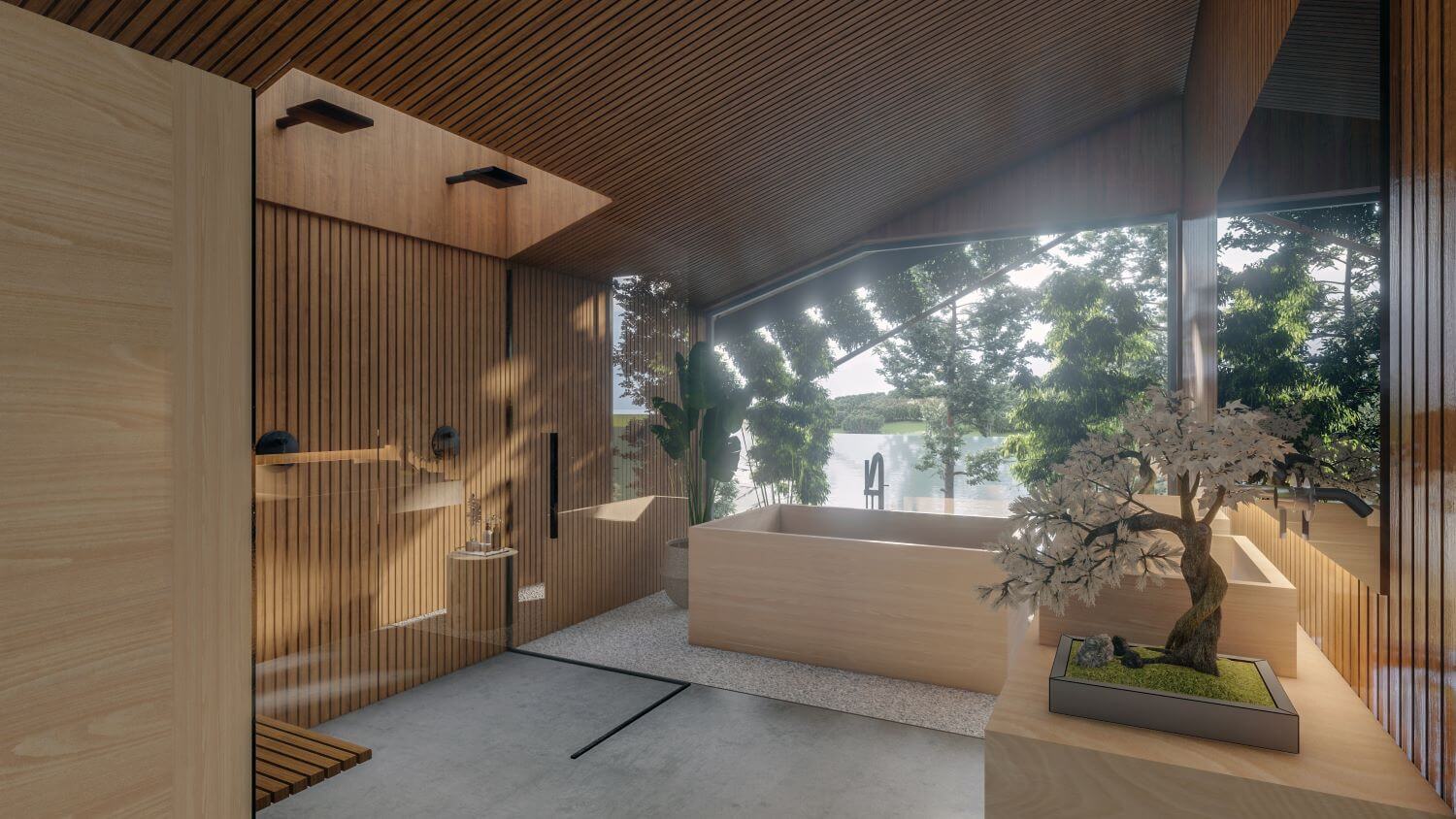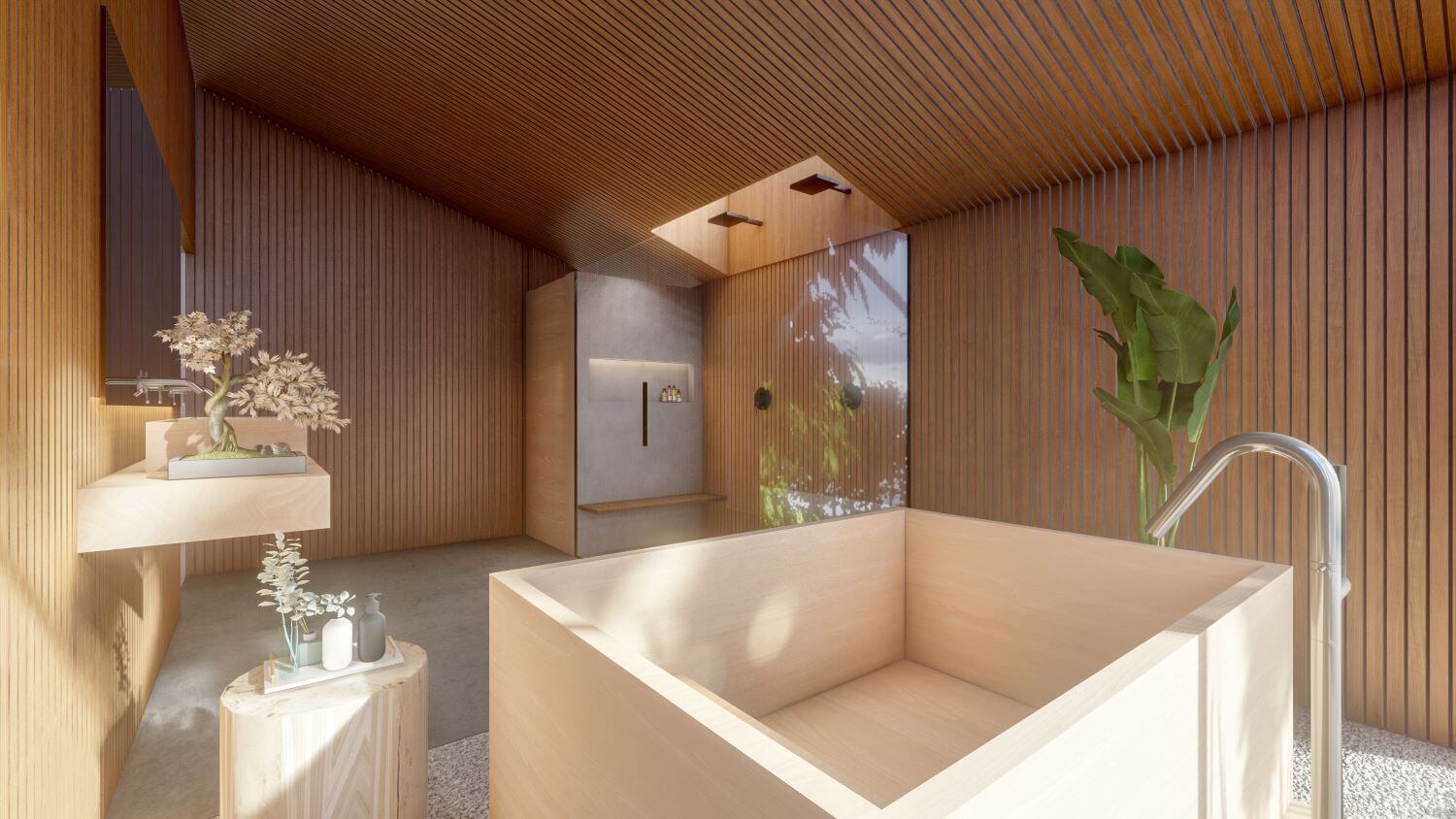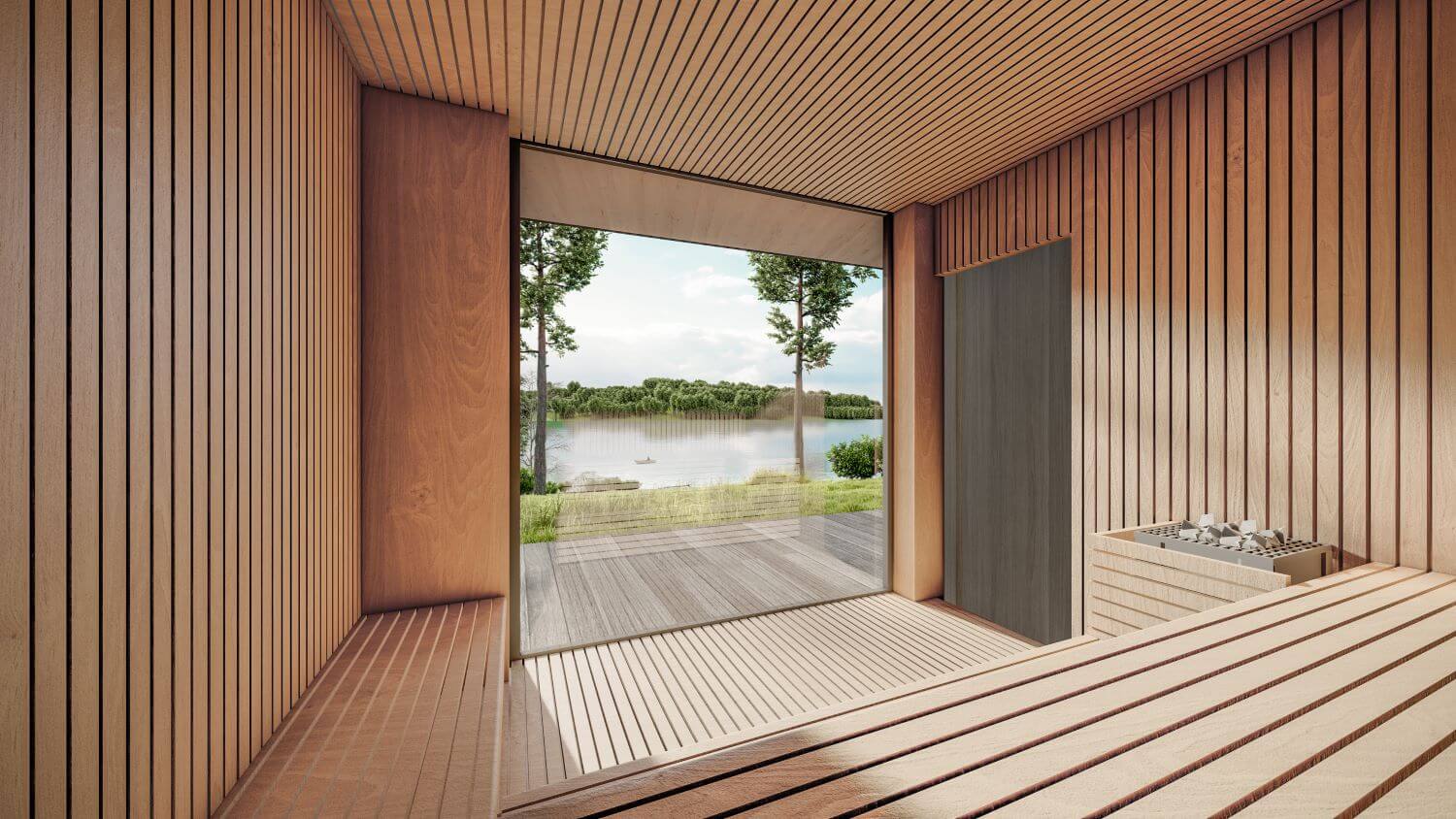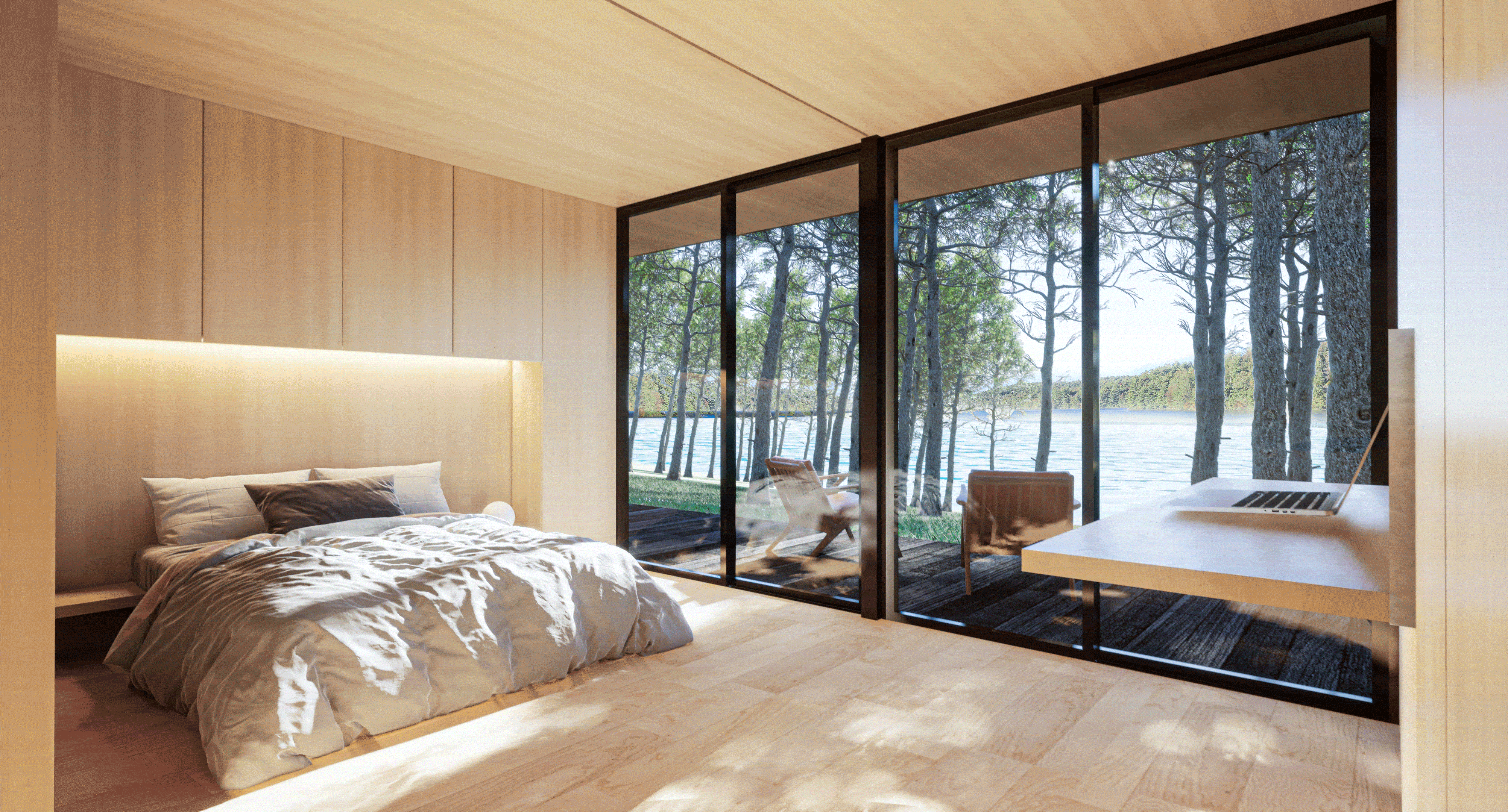 ---