Dersyn Studio: The Turtle Bay project is located on the lush natural area of Hua-Hin, one of the most famous seaside areas of Thailand. The project is located on 1.7 Rai of land. The site is located near Khao Tao Reservoir and is also considered as one of the main tourists' attractive places. The aim of Turtle Bay's owner is to create new eco tourist destination, organic eatery, chef's table, eco café, zero waste, workshop area, local artisan's souvenir shop as well as homestay style lodging. During the site survey architect team found wild peacock feeding themselves at the site. The daily life of these little creatures should be preserved once Turtle Bay project already built. Based on the aim of the owner, existing natural context such as Khao Tao Reservoir, existing large tree and existing lotus pond will be used as main design criteria.
"Khao" is Thai word of mountain whilst "Tao" is Thai word of turtle. Shape of turtle's shell has selected as roof surface of the project to create new tourist destination. Existing large lotus pond has preserved to maintain the sense of place.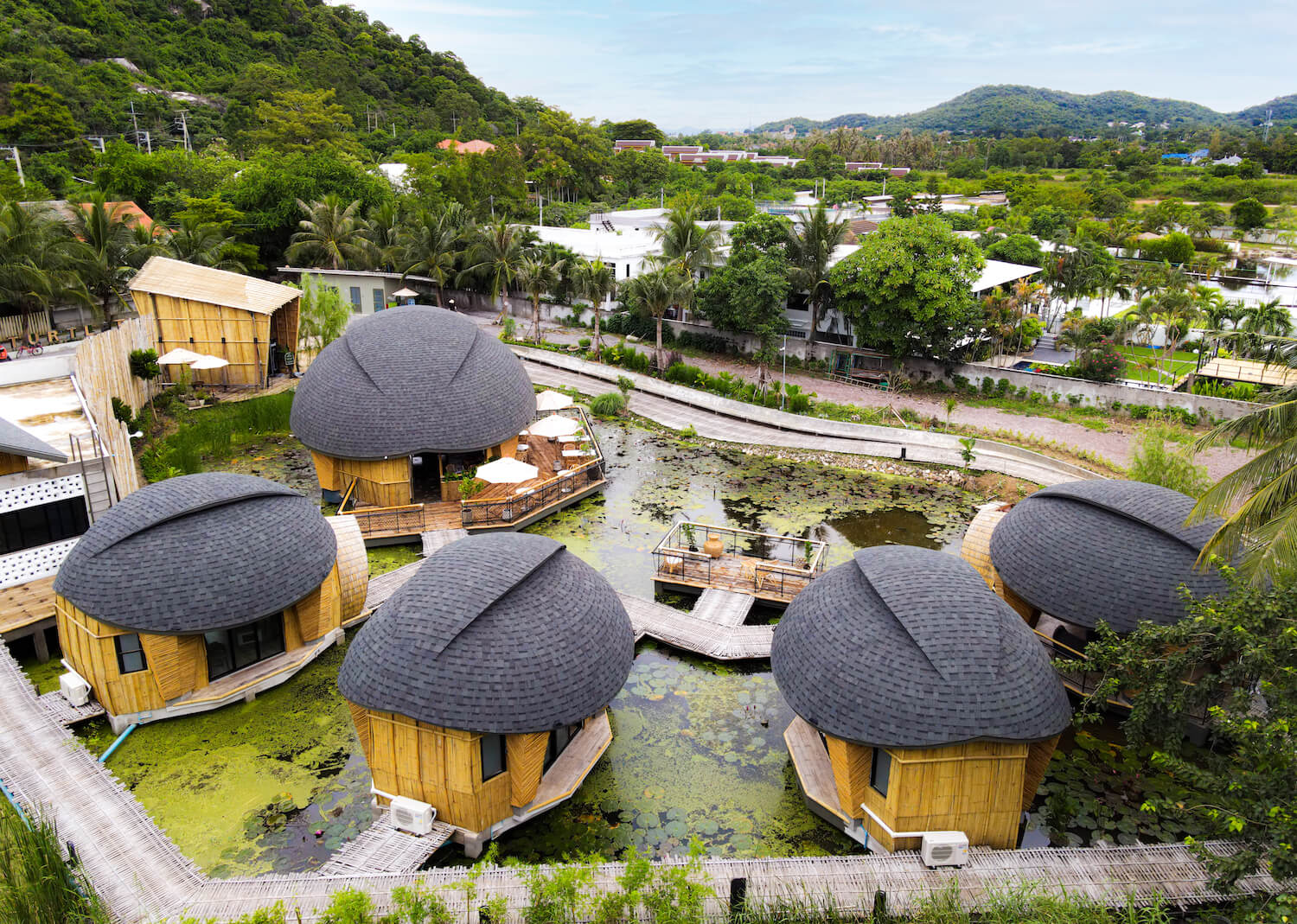 image © TonPixelPro
Material selections are based on simple criteria which is harmonized with nature. Shingle roof selected as major roof material. This is because its surface look like gravel and stone chips. Shingle roof also has its ability to create turtle's shell-like surface. Local bamboo selected as another main roof materials as well as wall surface. The criteria of selection are based on its bending ability. Moreover, bamboo construction can be built easily by using local artisan's knowledge and heavy machine are not required to build bamboo structure.
Turtle Bay project also implement local artisan's construction material which is called "Poon-Tum". This material is very famous among the regions. The "Poon-Tum" offers sustainable outcome because this material makes the wall cool at almost any time. This material is one of the main materials when creating or repairing ancient architecture like temple. The designer uses some artisan's design knowledge like large space which covered by high roof and also has the window on the opposite side. These ways of designing offer sustainable architectural design aspect like natural ventilation, called "Stack Effect" and extending the roof to create sun shading. Solar cell equipment also used on some roof where possible. The electric power generated from natural light during the daytime will be used to light up the electric-bulb during the night-time.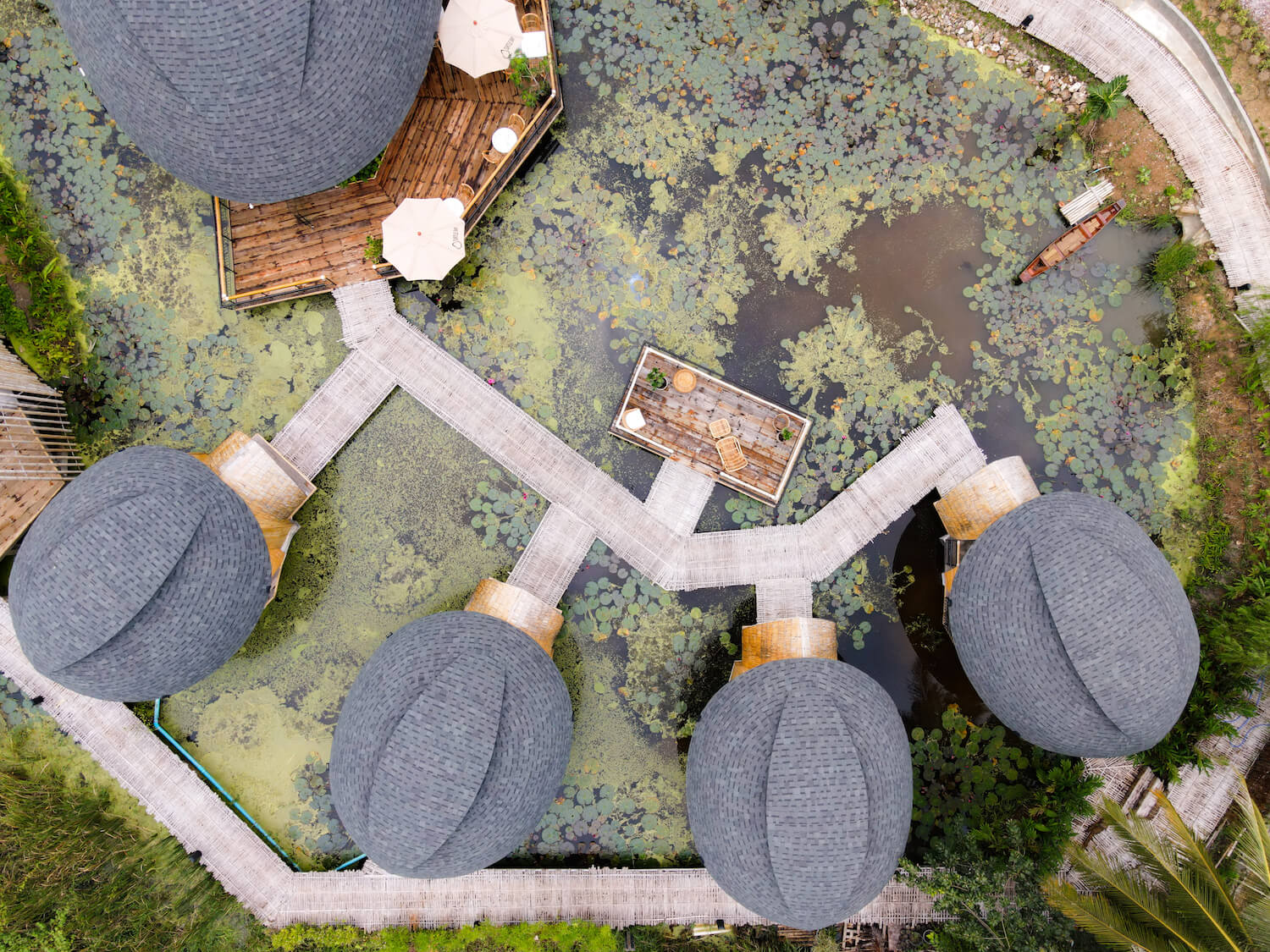 image © TonPixelPro
Since there is a large lotus pond at this site and it will be used as main design criteria and site-planning, so the quality of natural water must be appropriately treated. Chaipattana Low Speed Surface Aerator installed to oxygenation the natural water at this pond. This project also uses sewage water treatment system. This means no untreated water drainage to natural soil or the pond.
Based on the design criteria, material selections and construction techniques, the owner and the designer believe that Turtle Bay @ Hua-Hin project will offer new eco-tourist destination with eye-catching architectural design outcomes.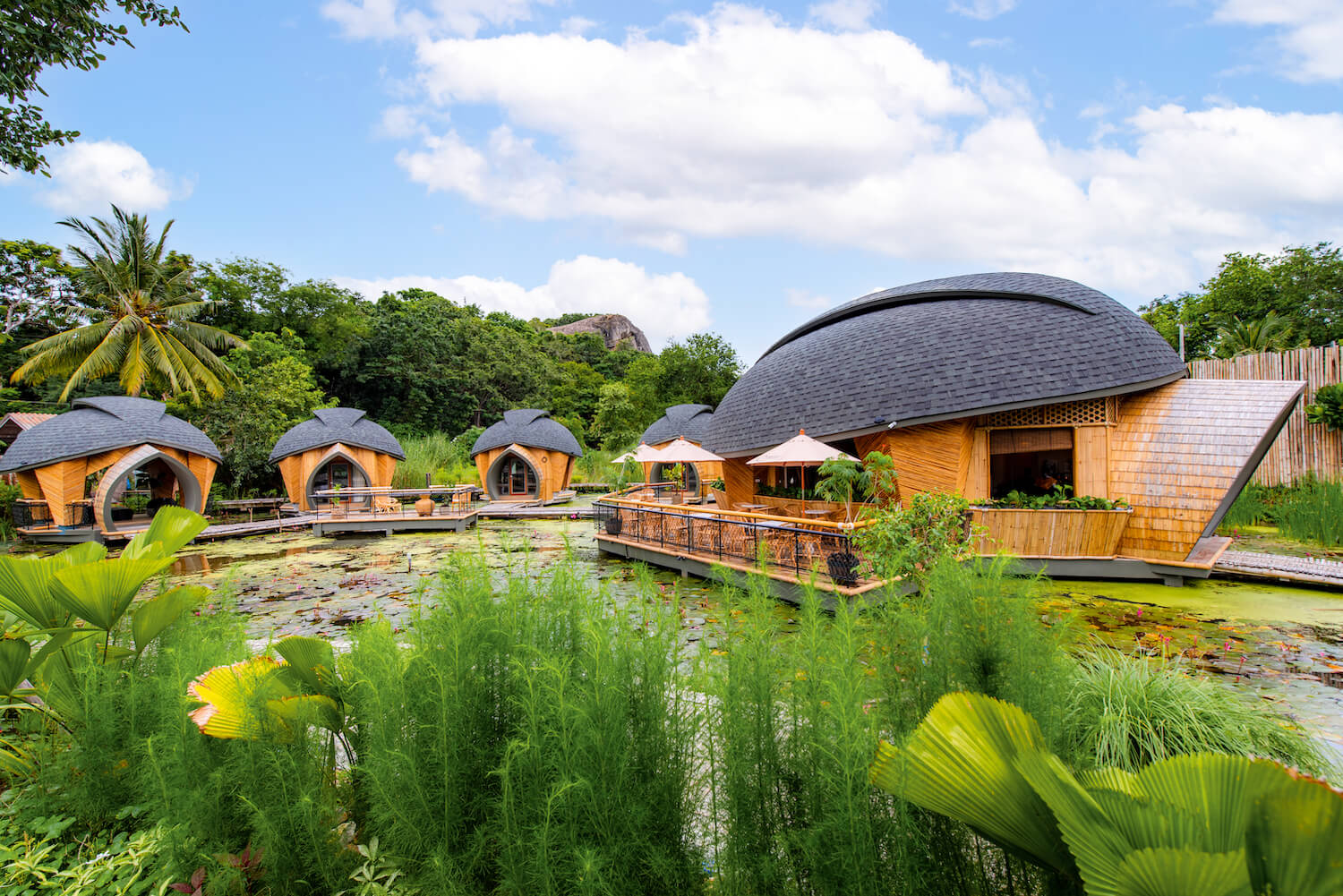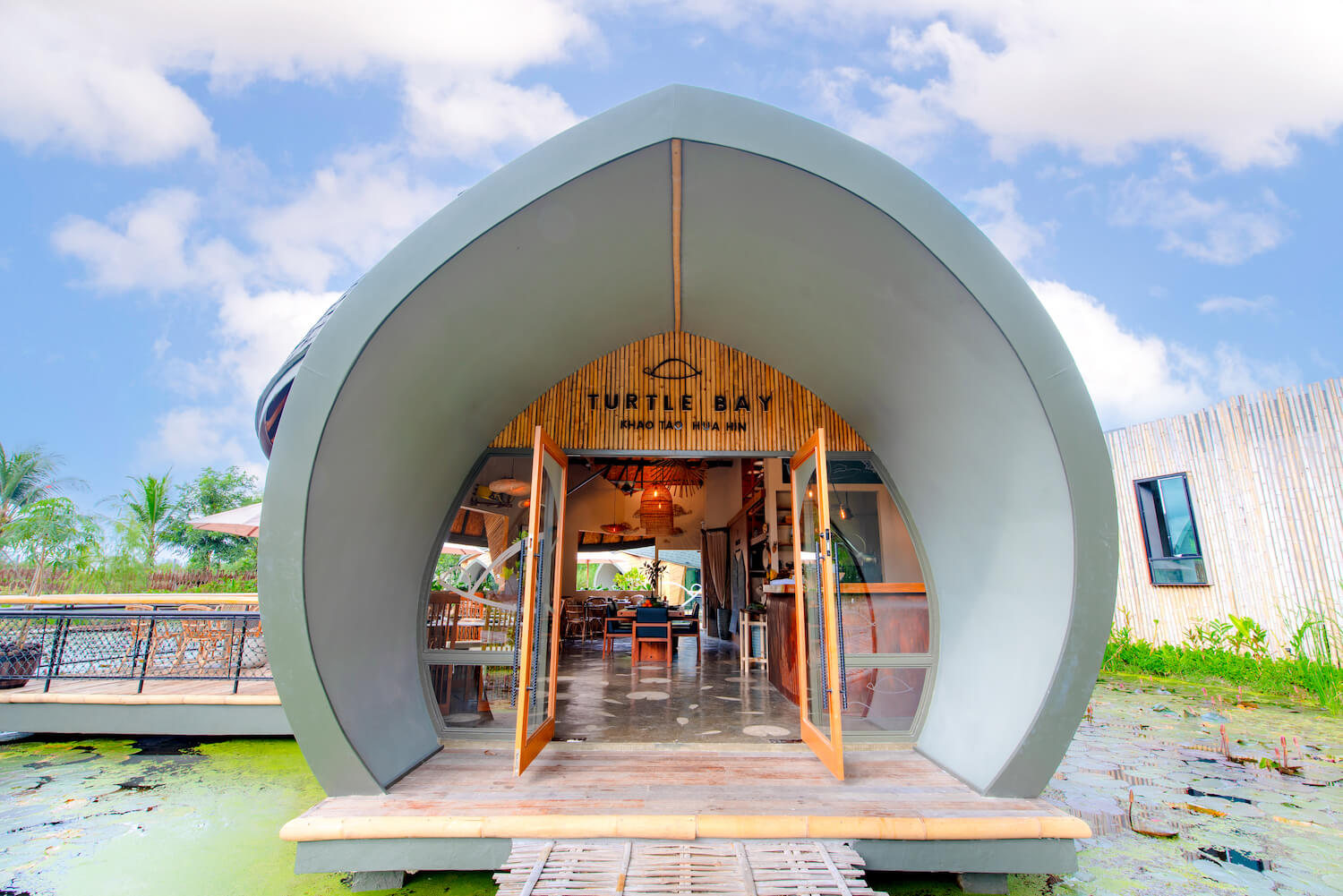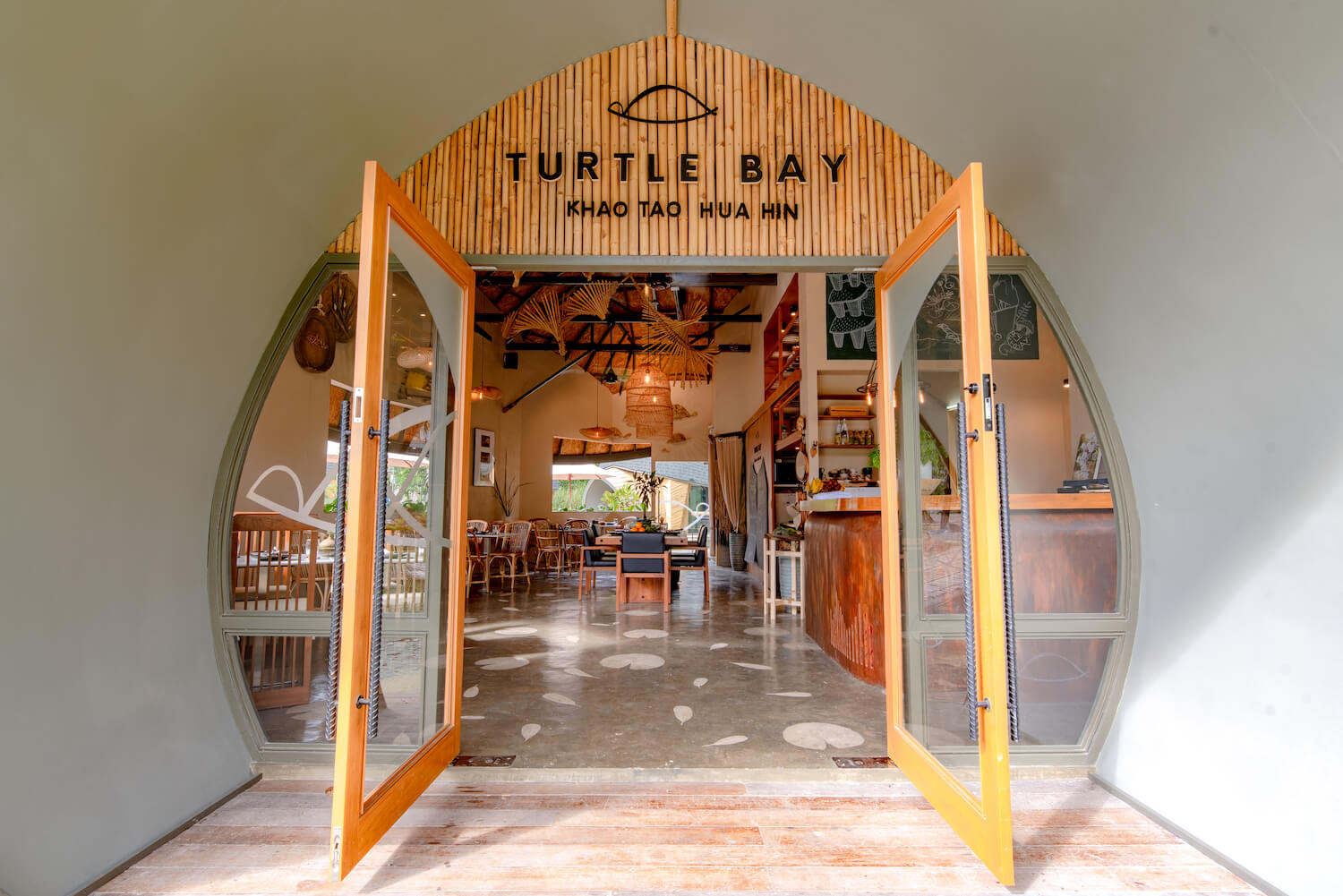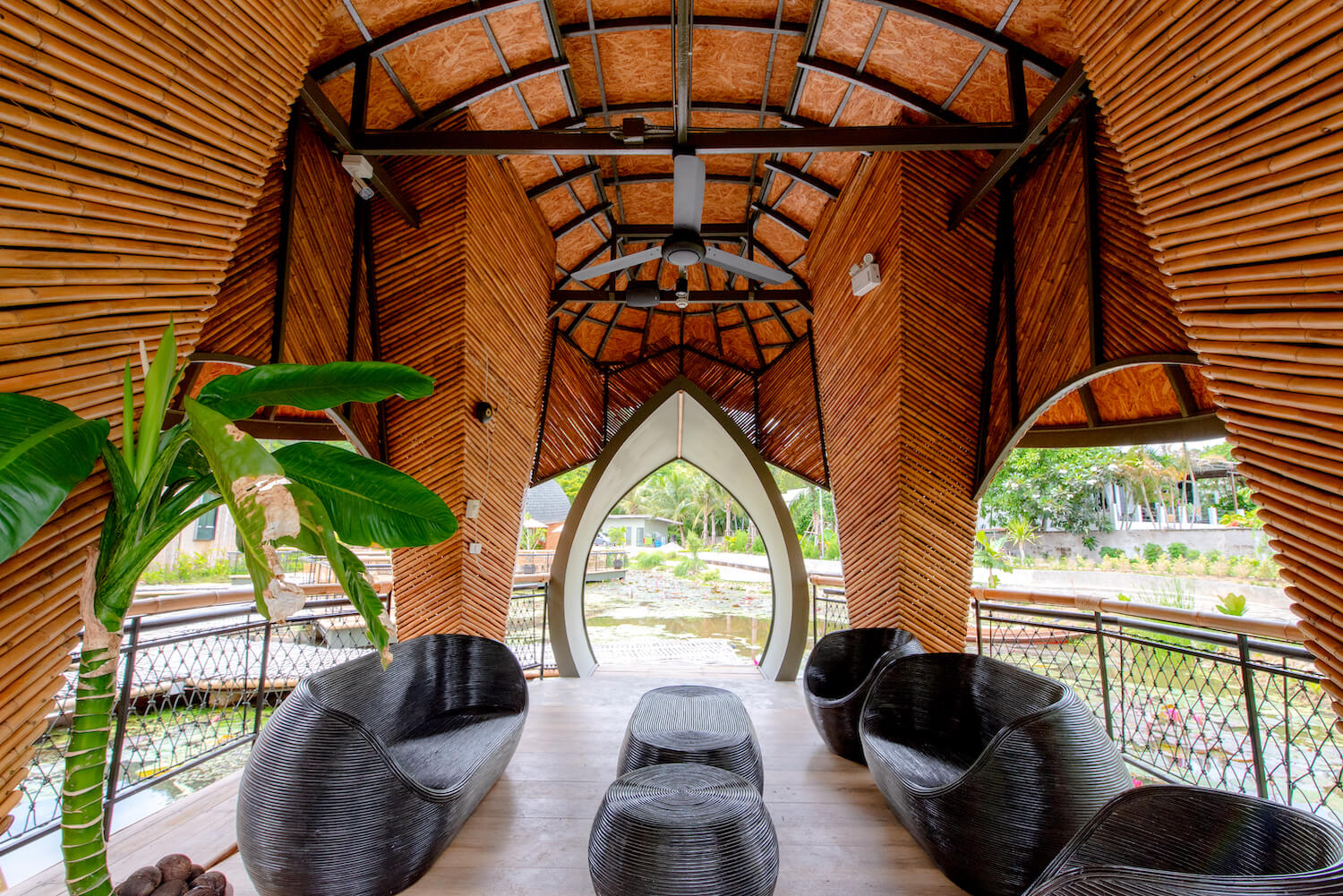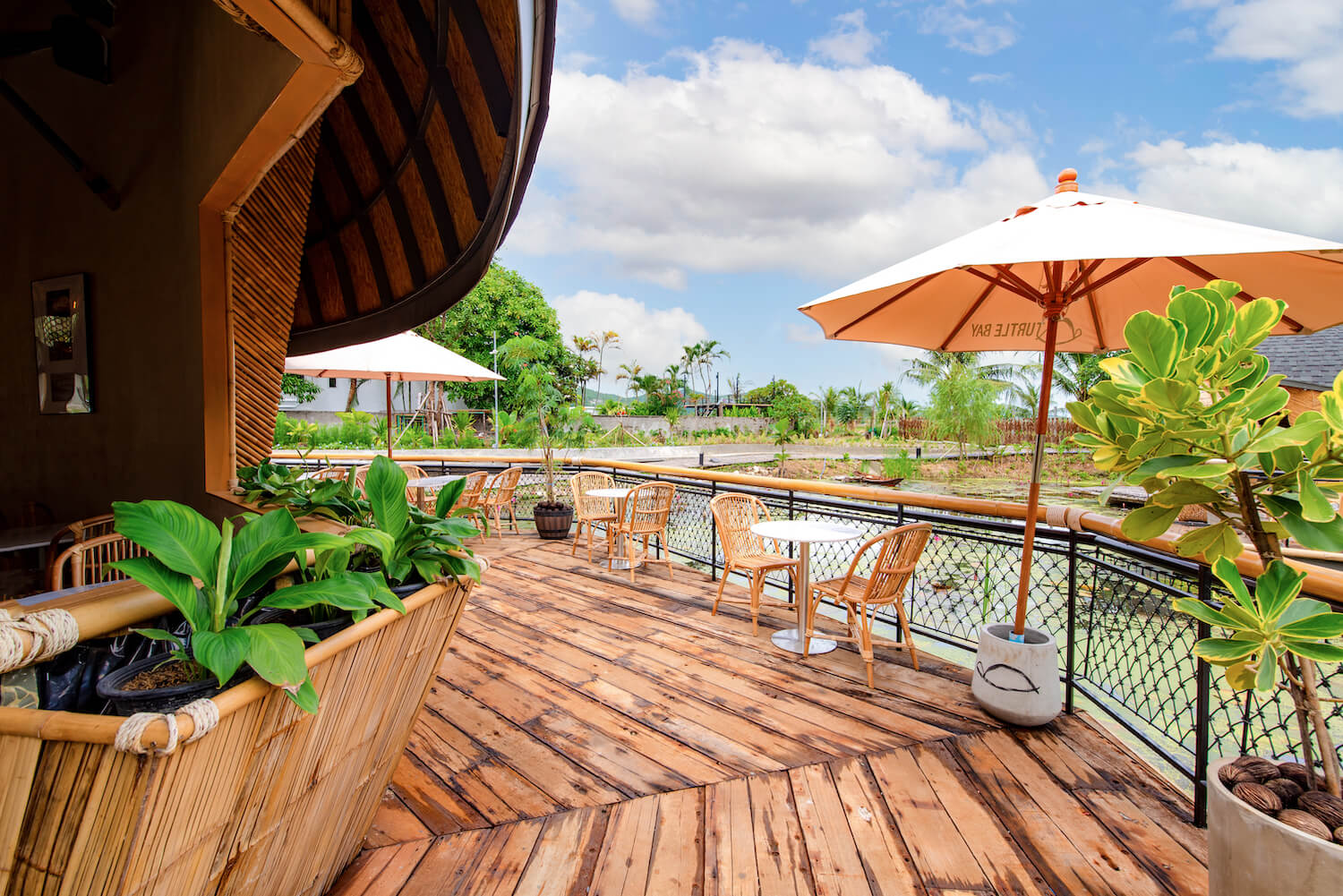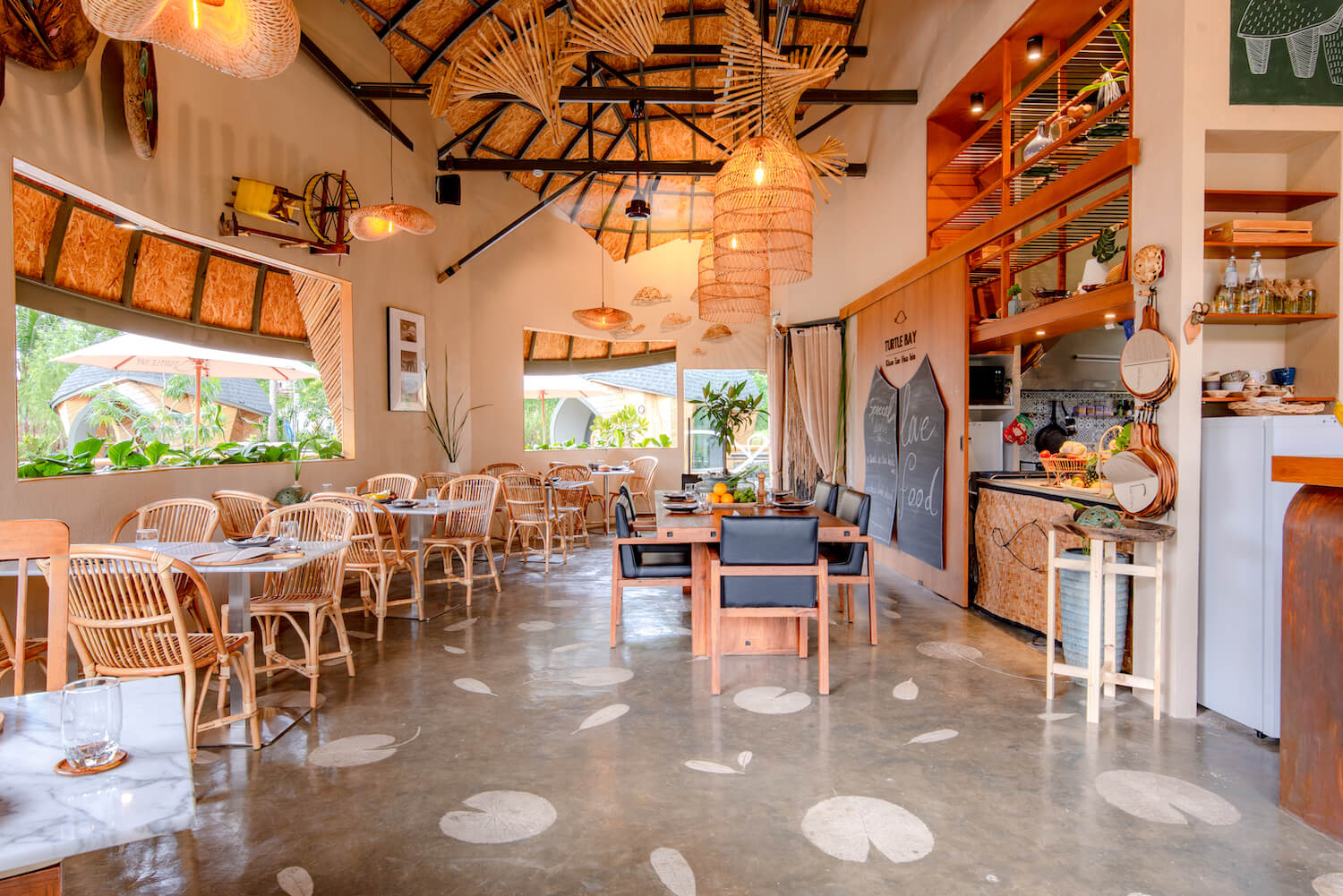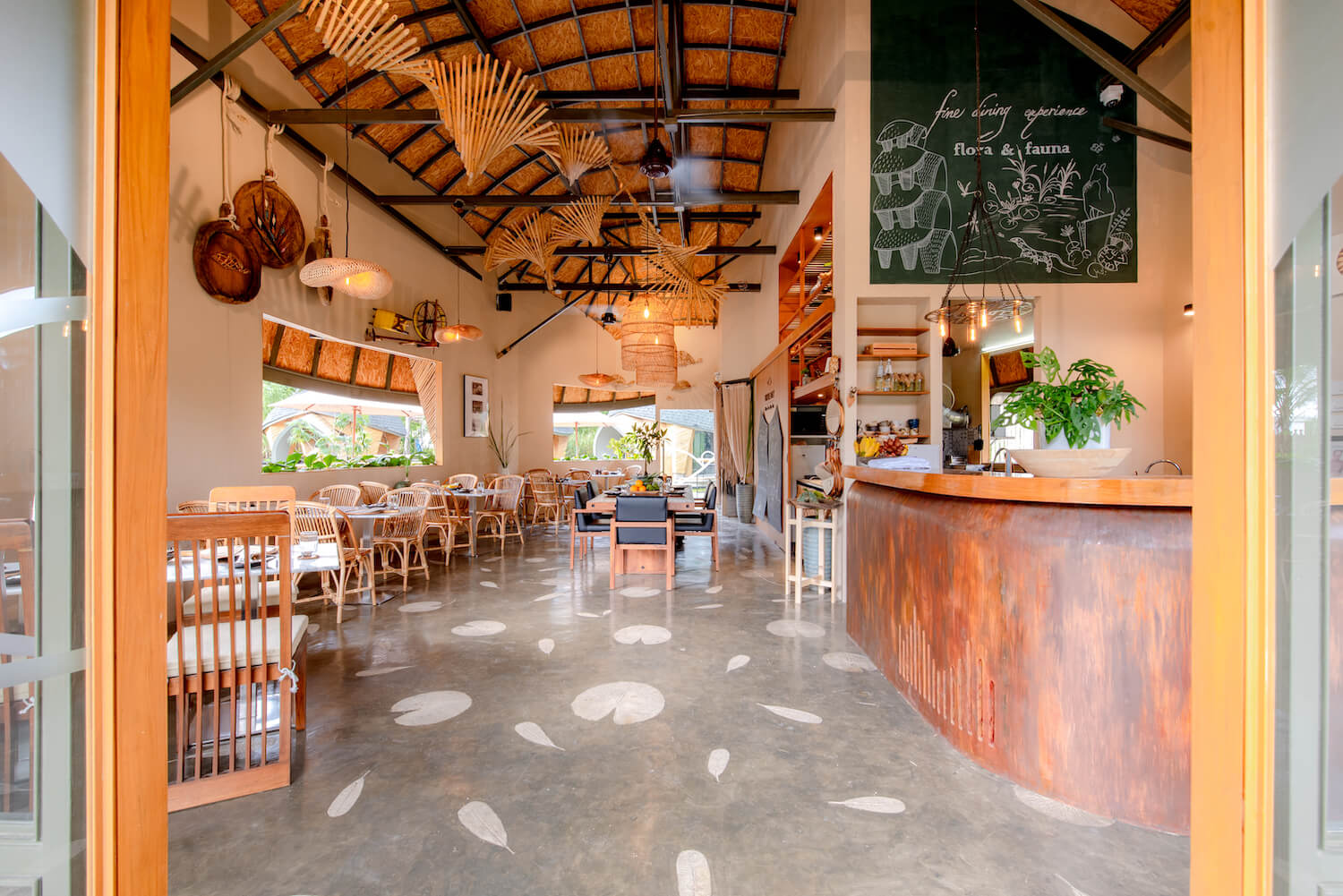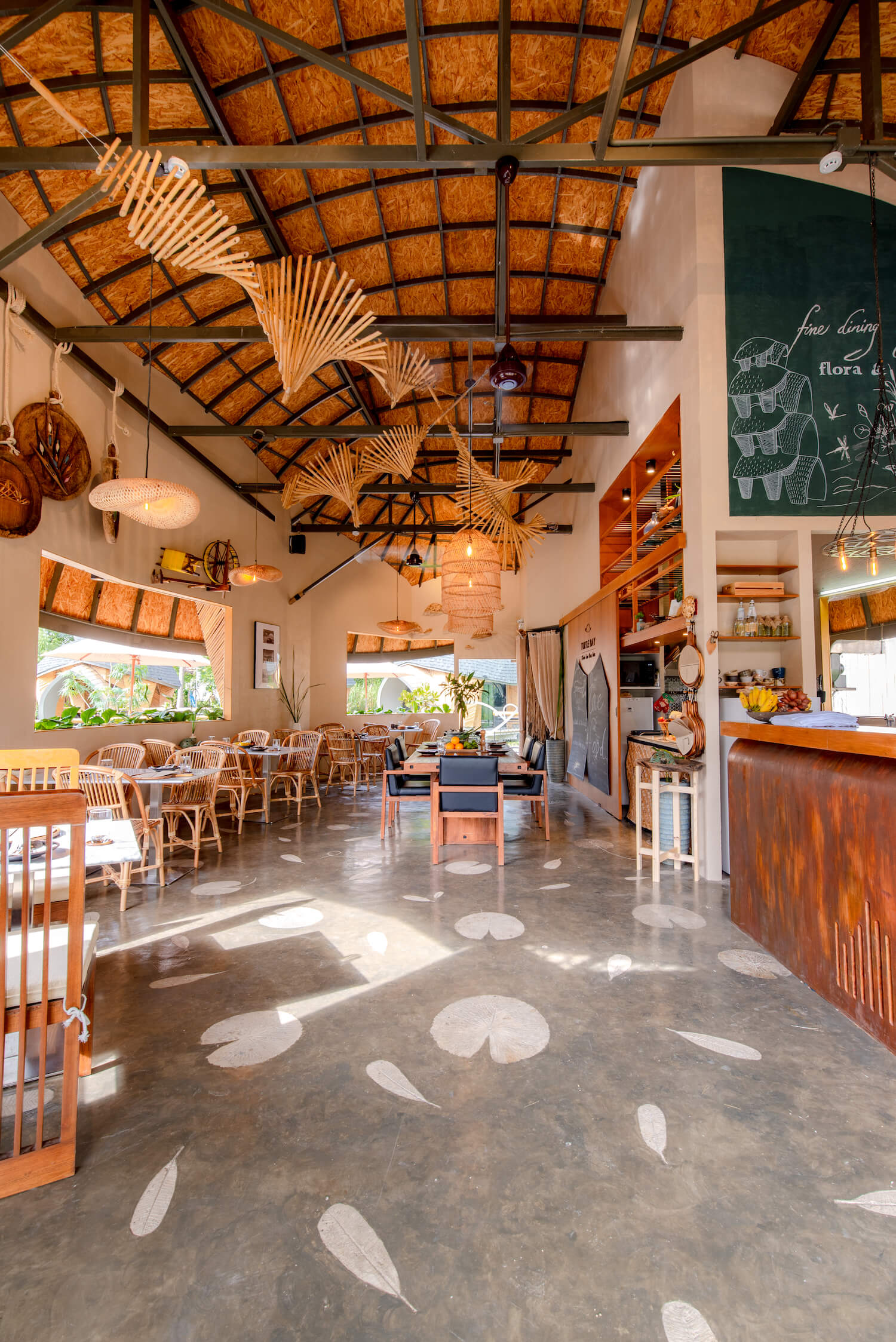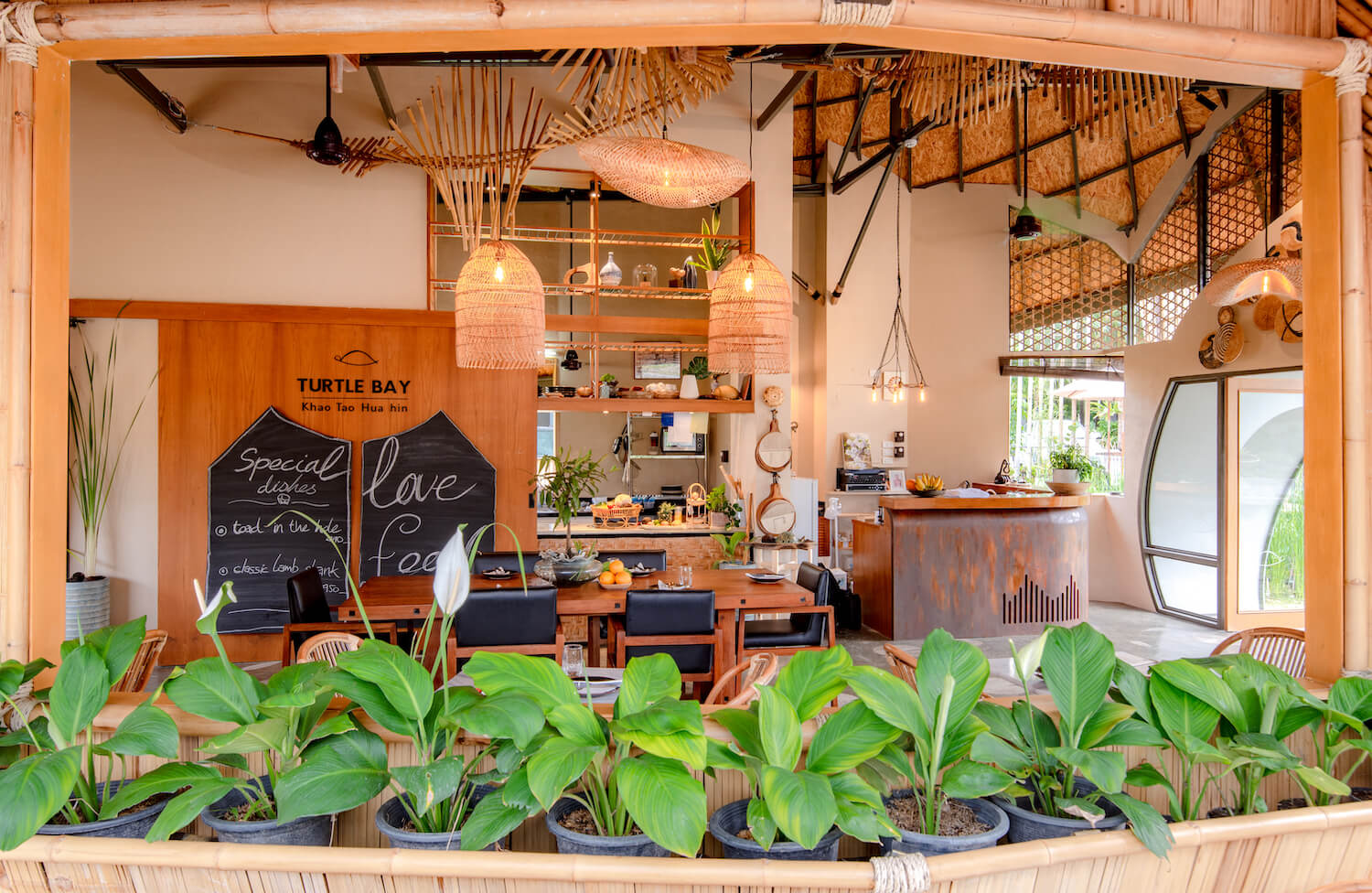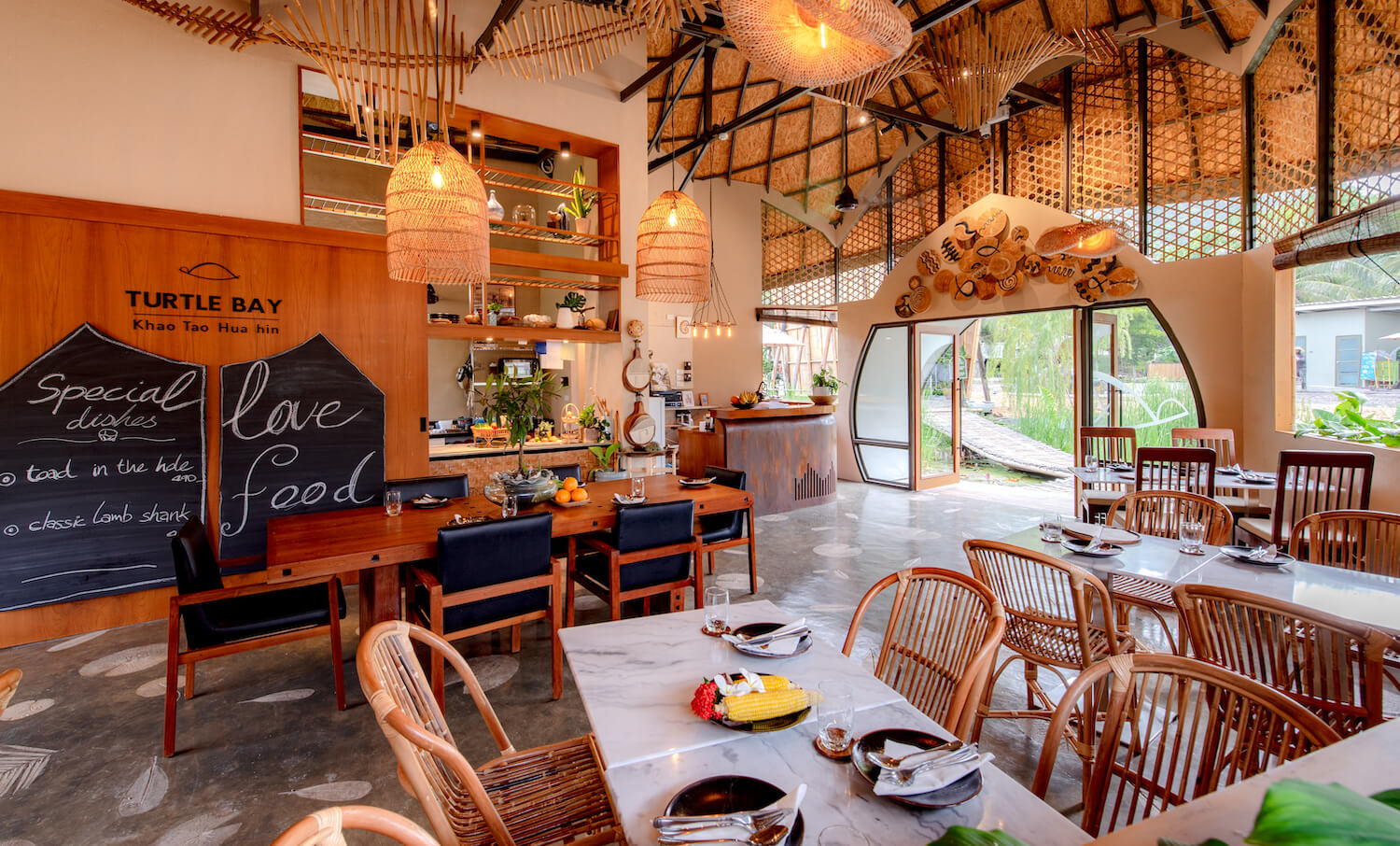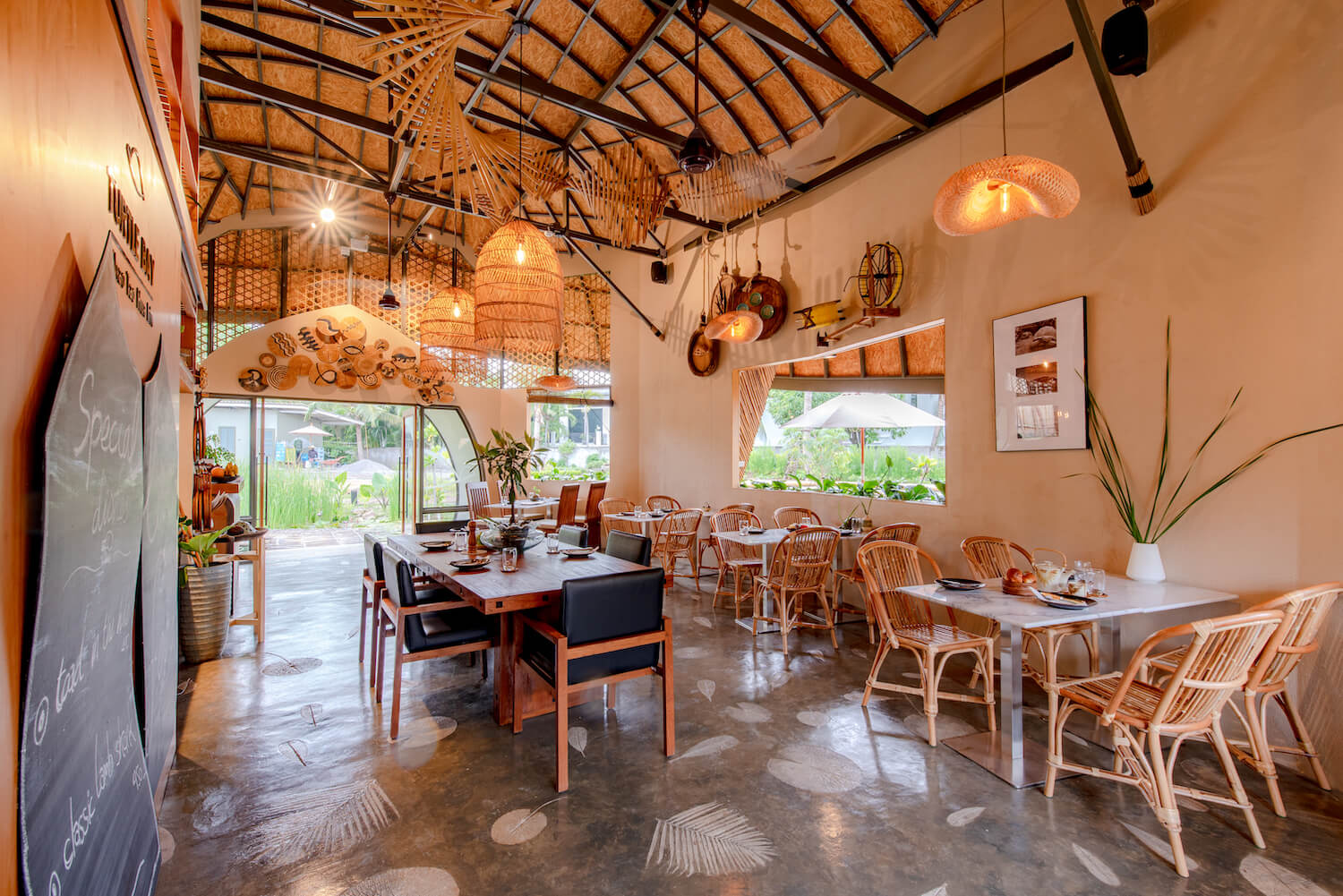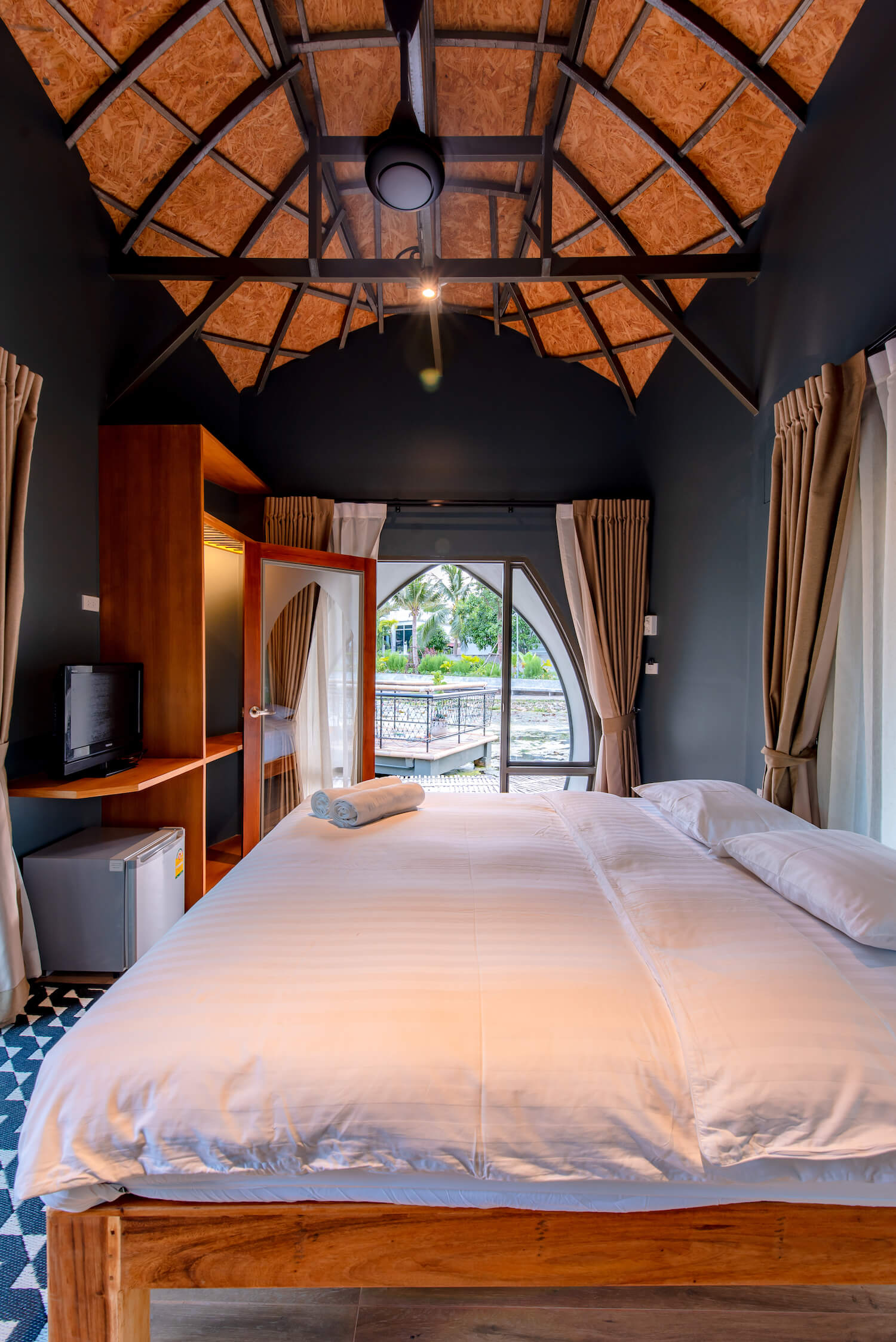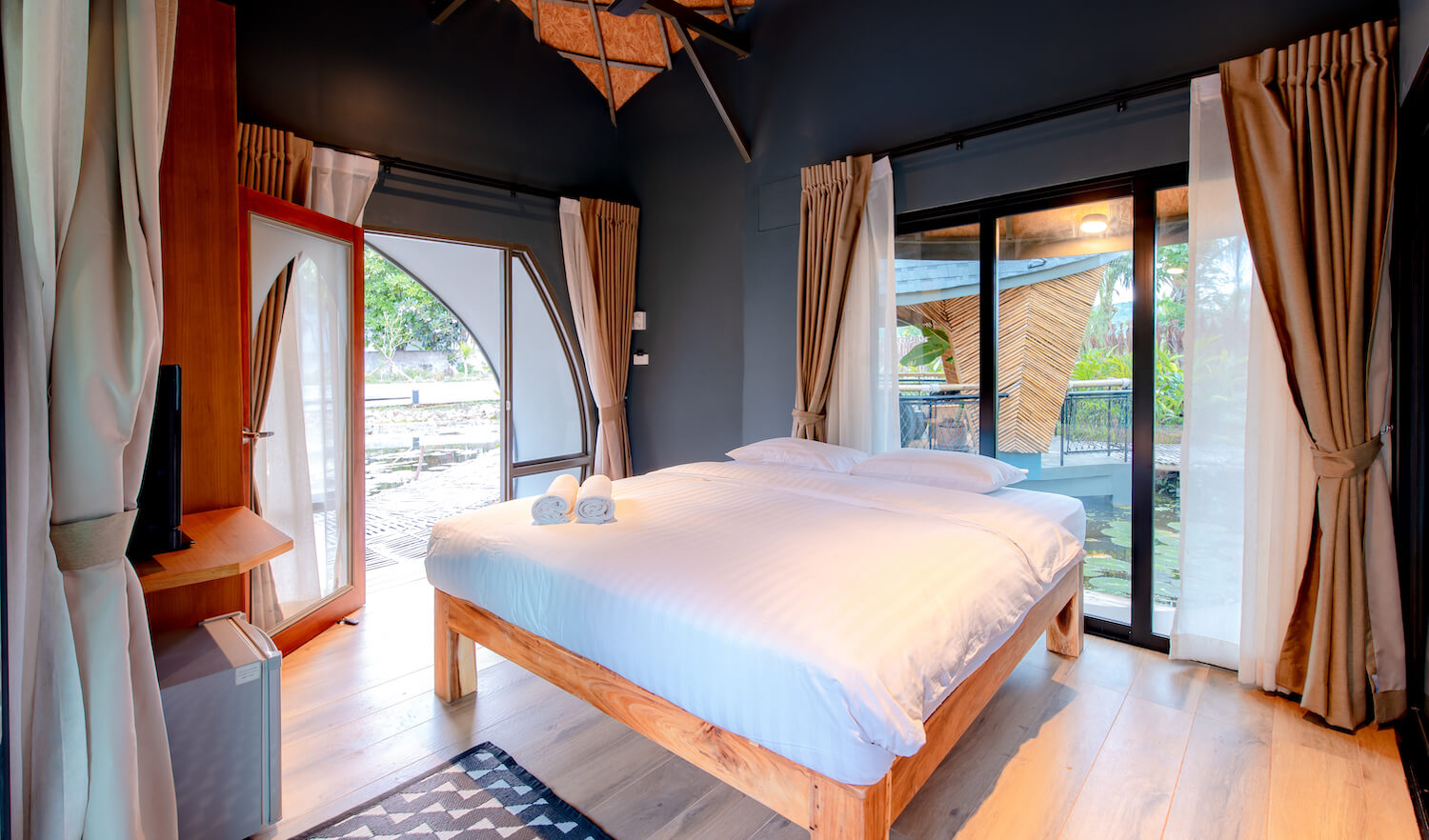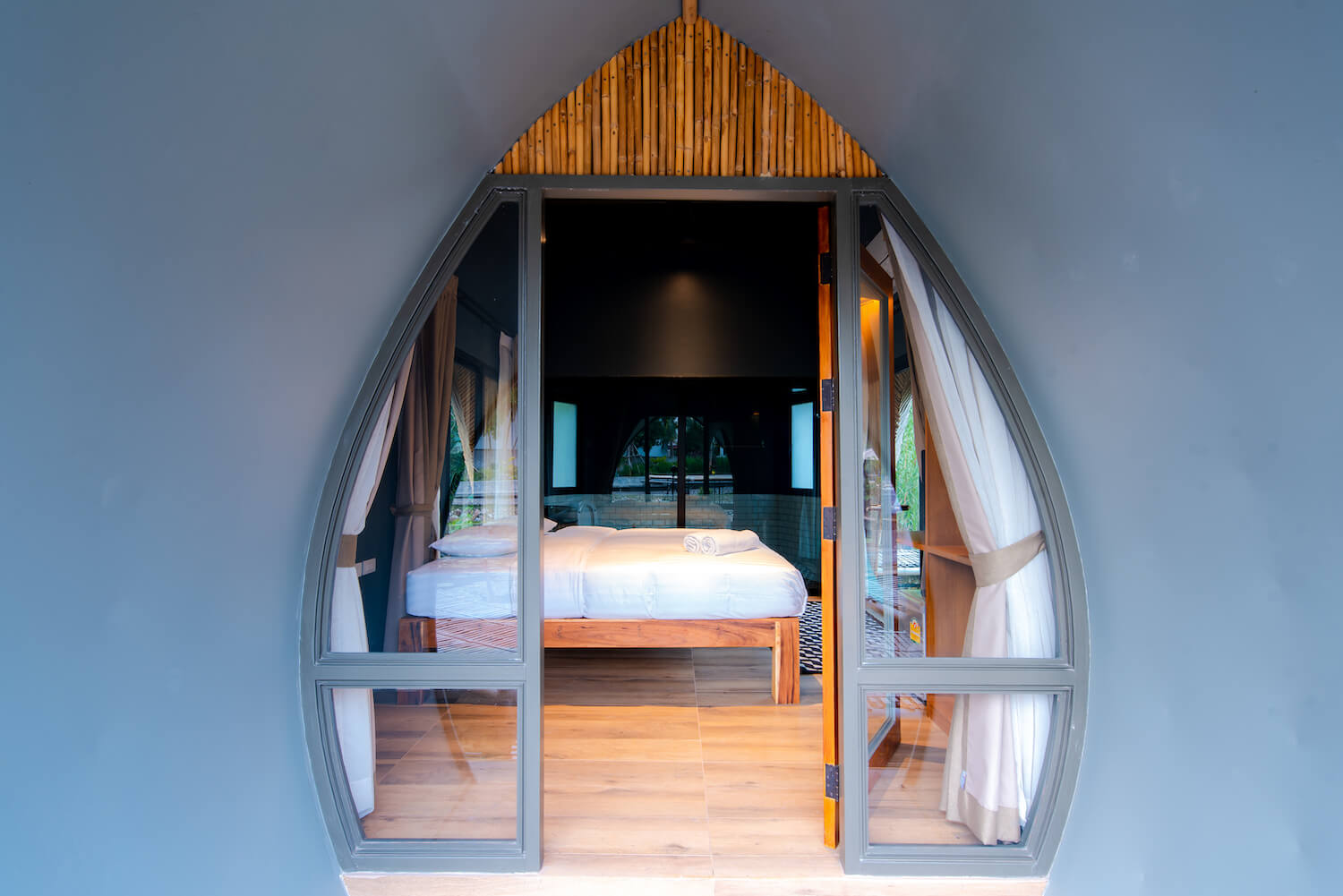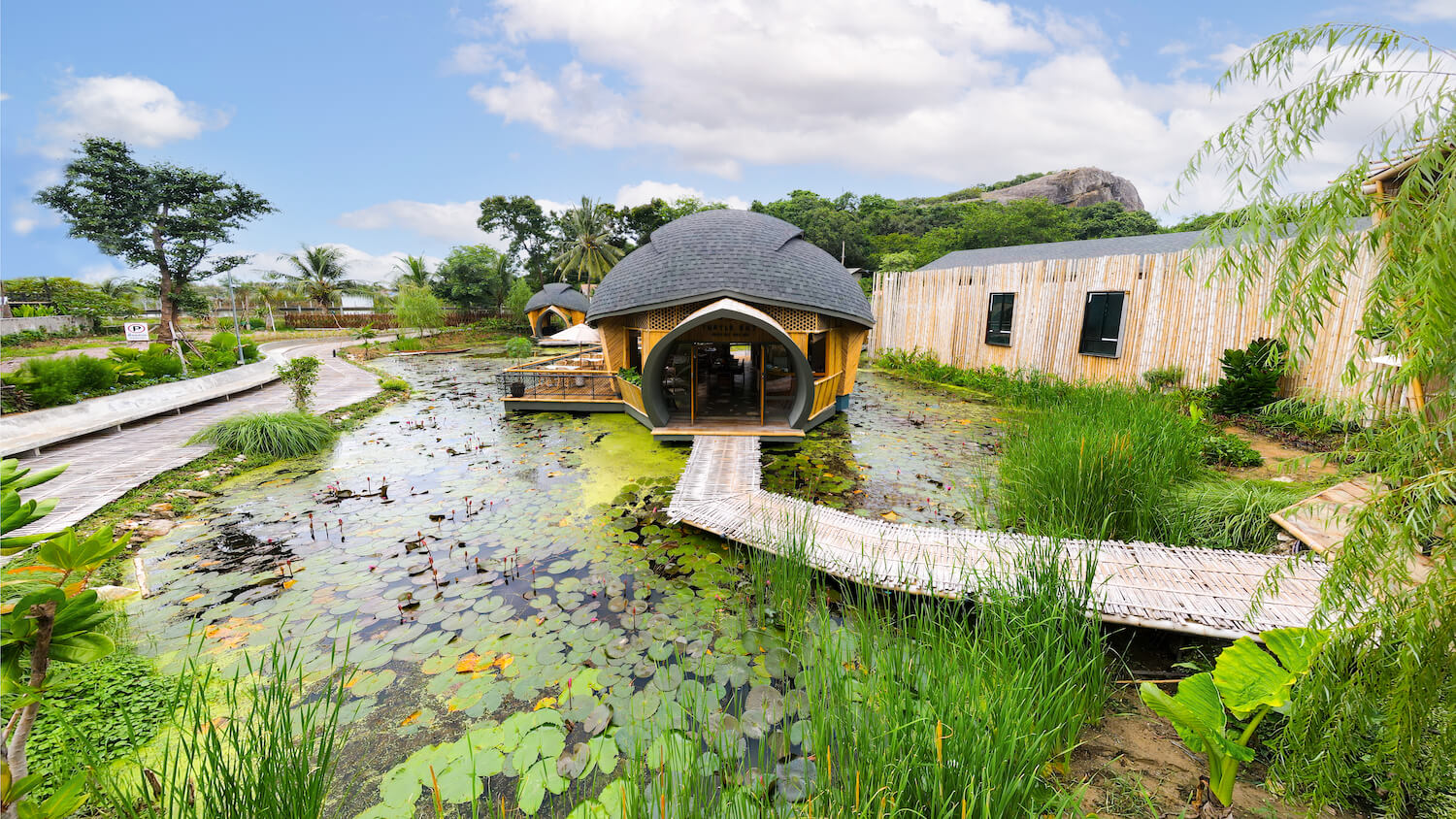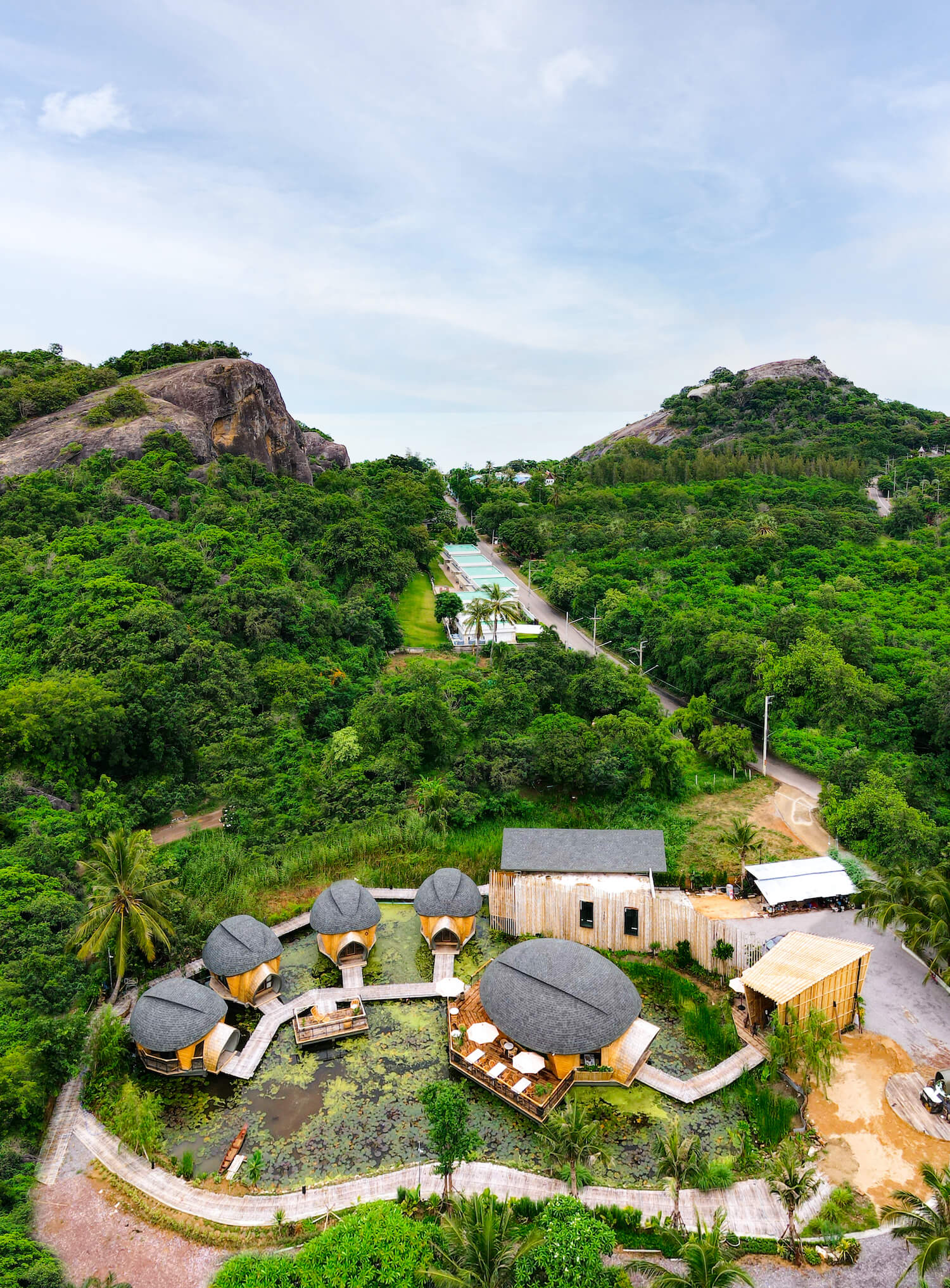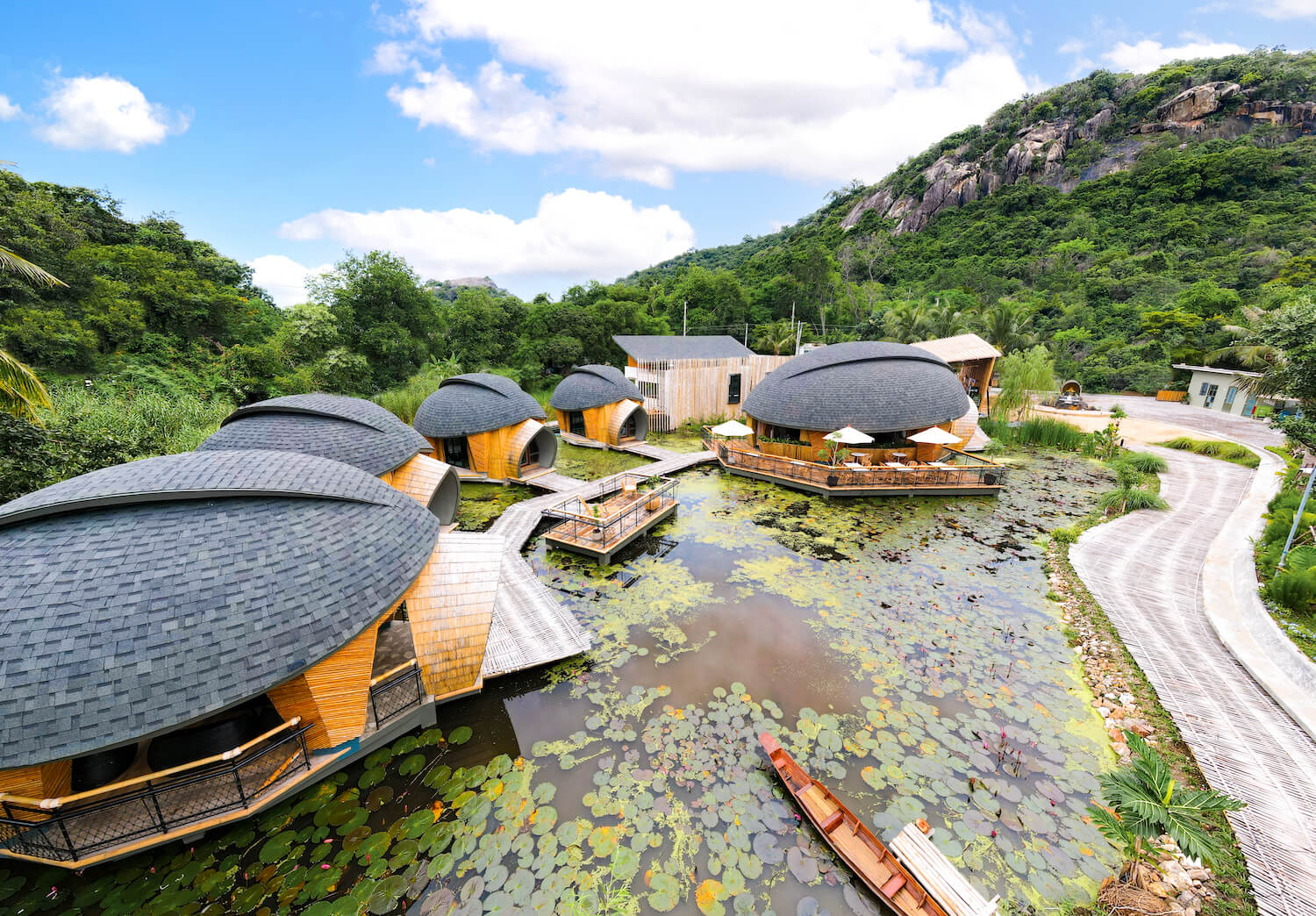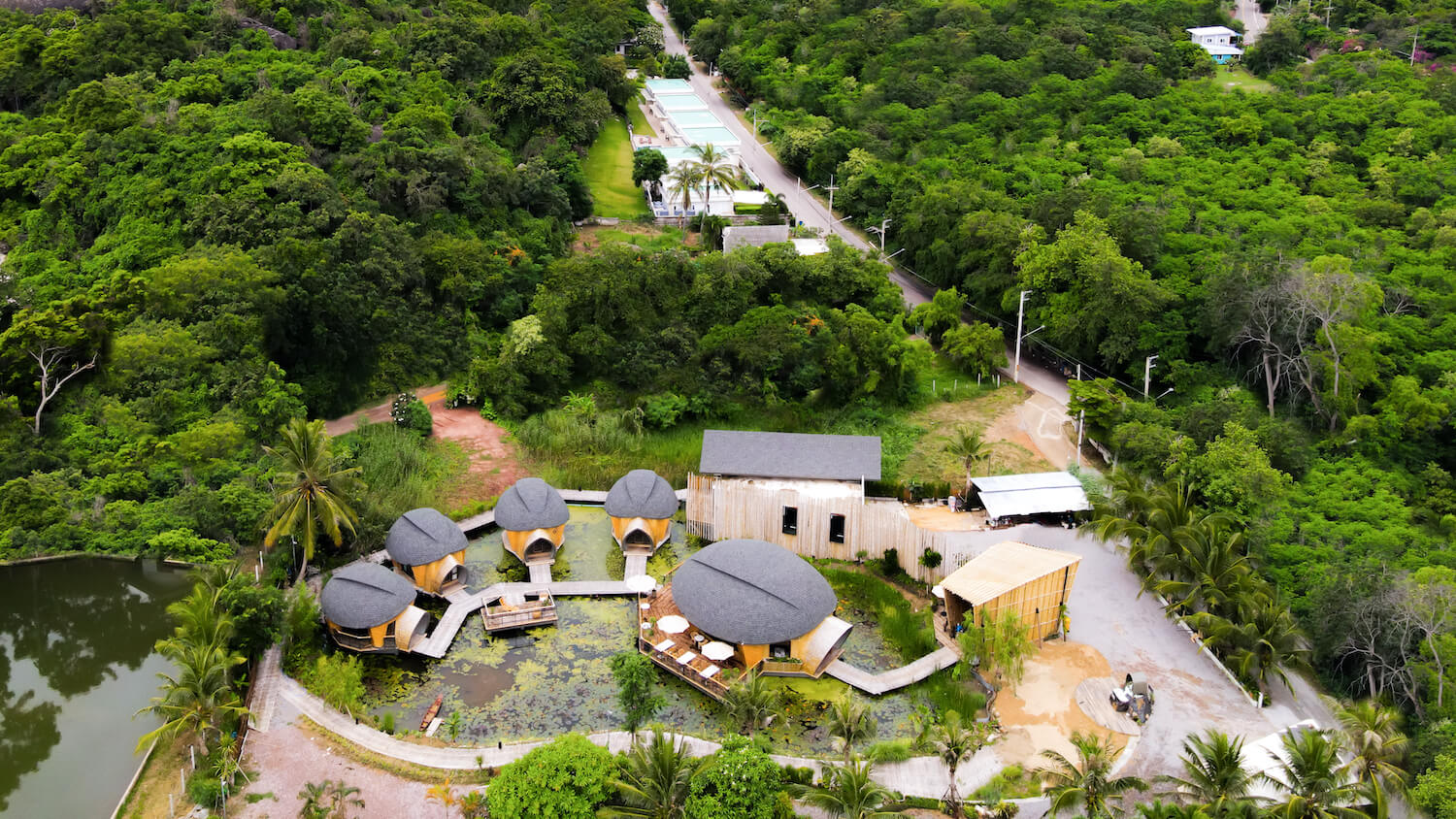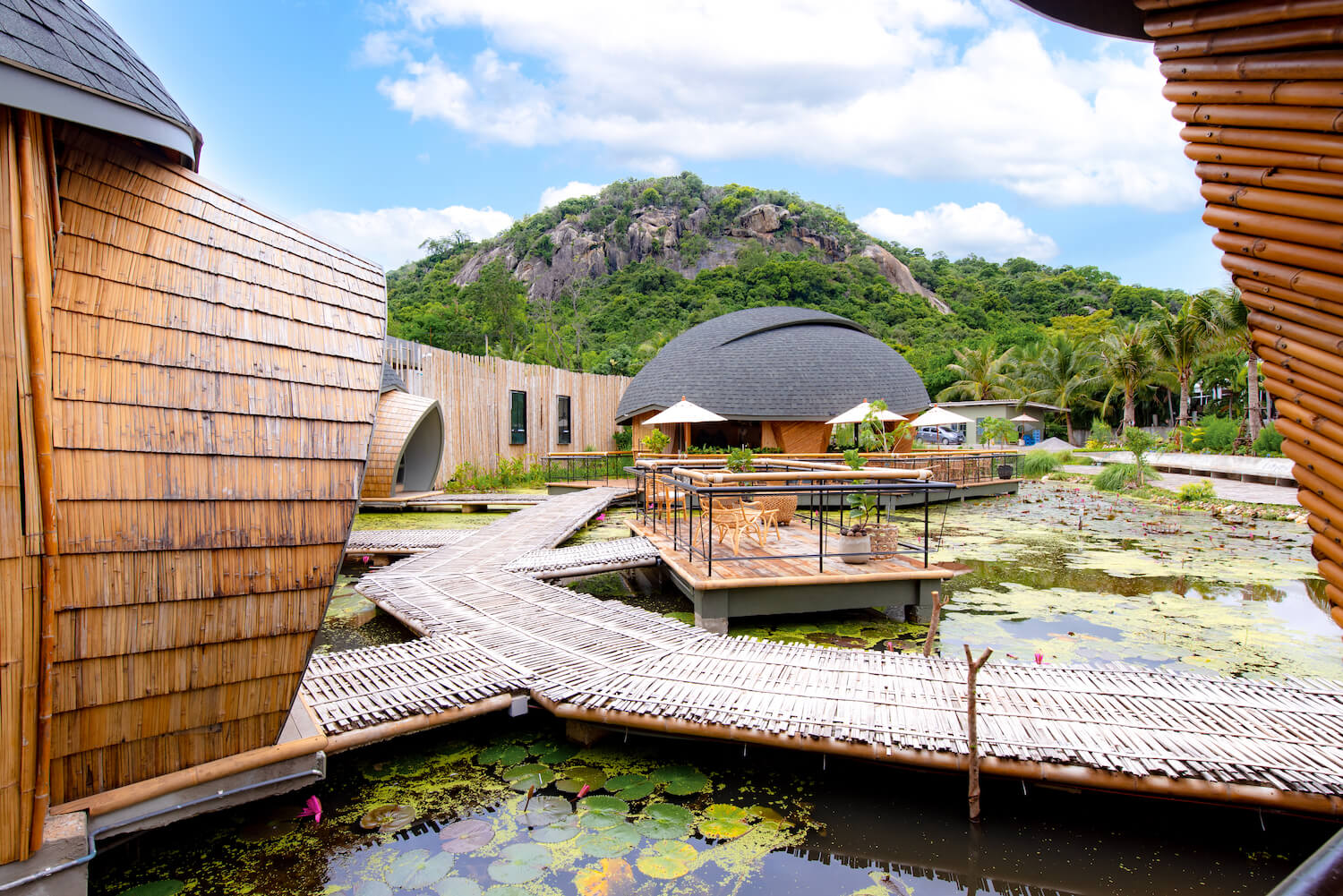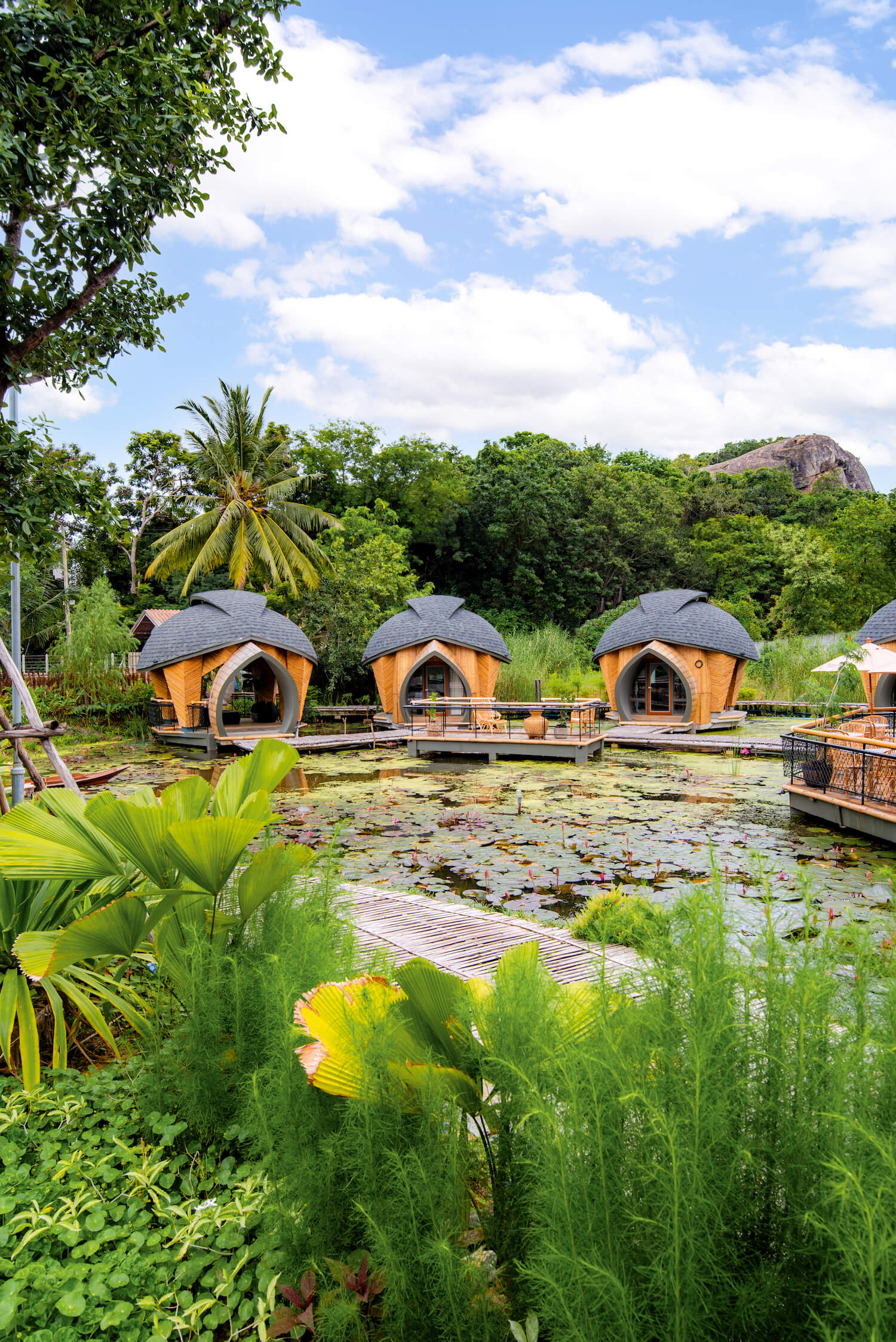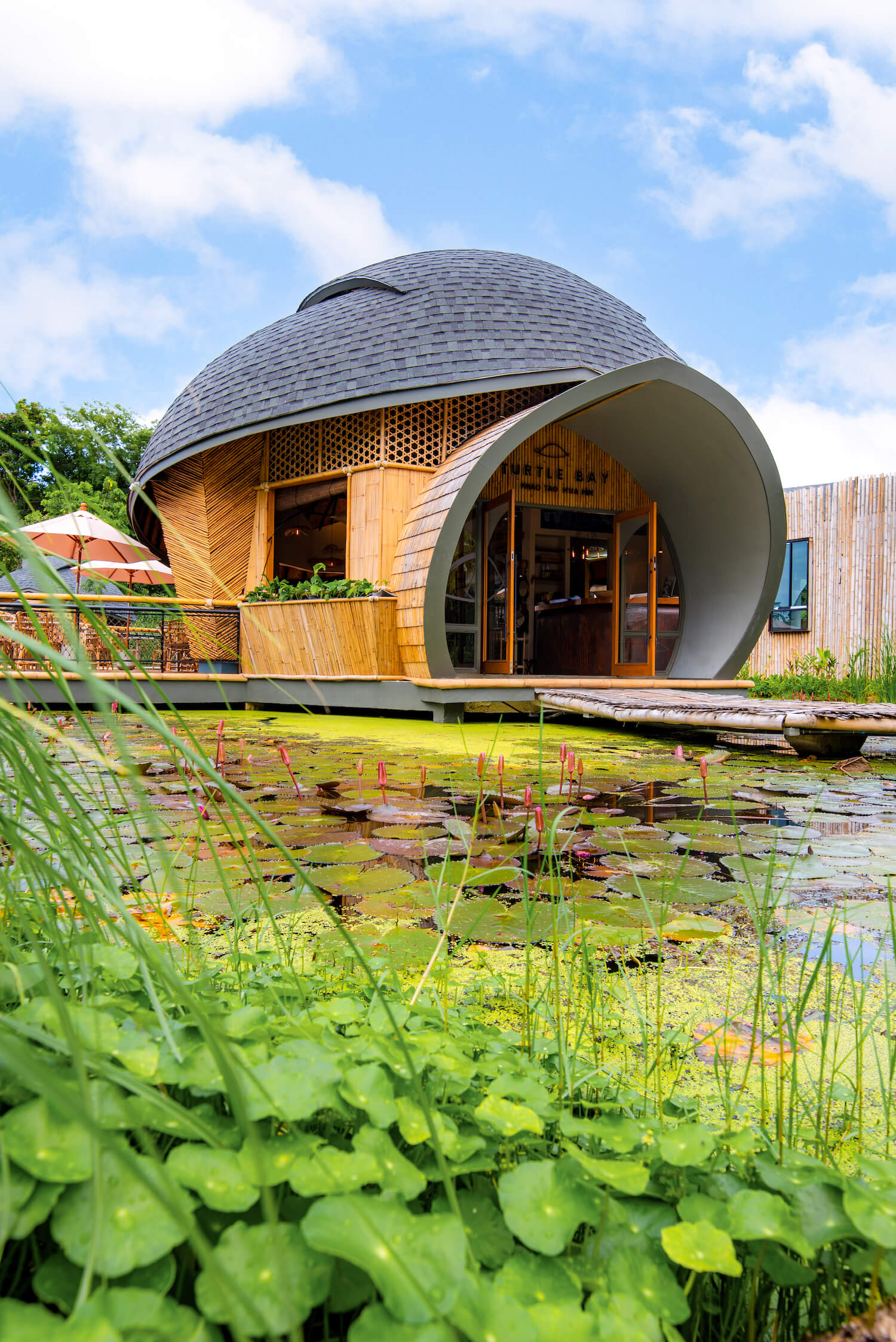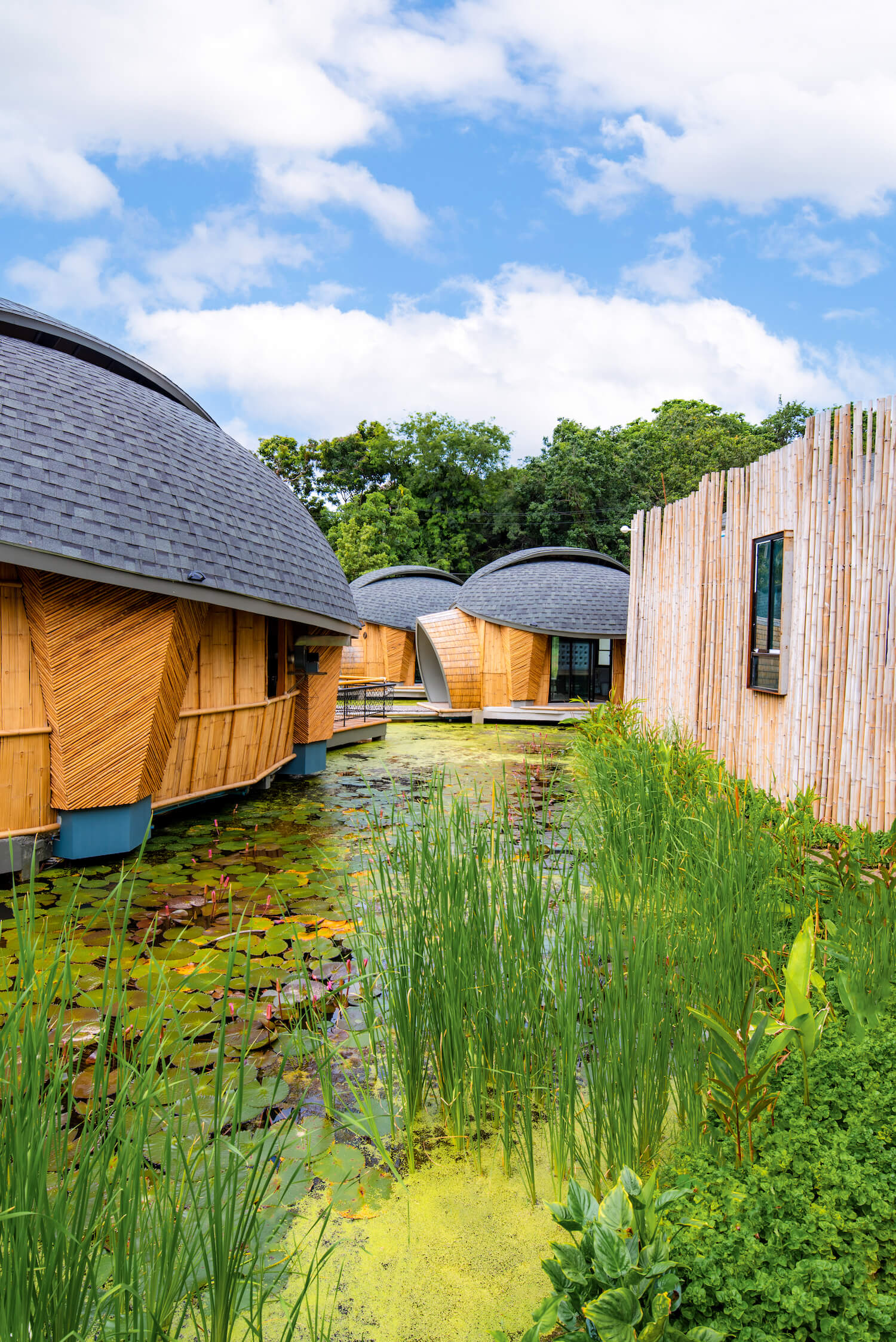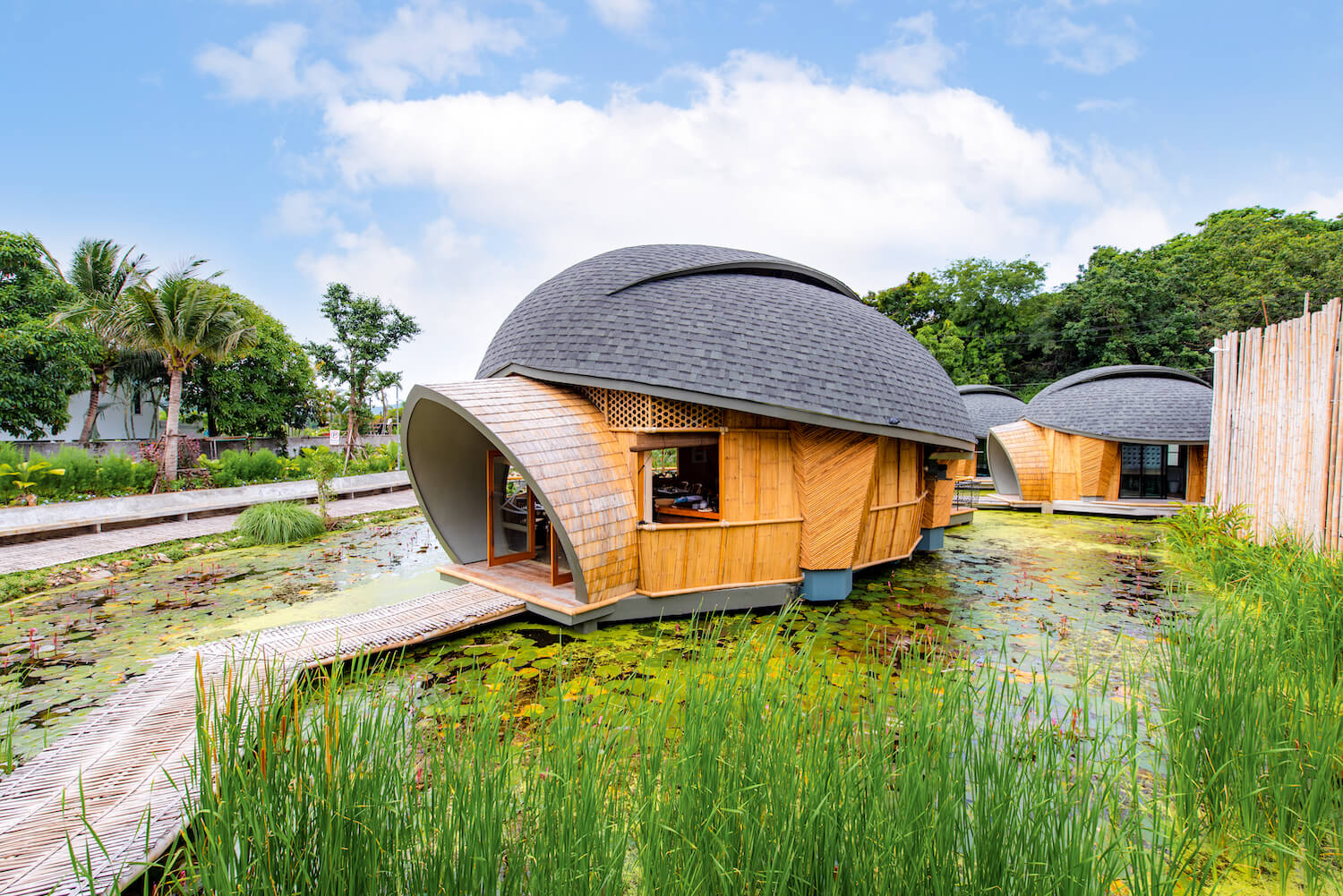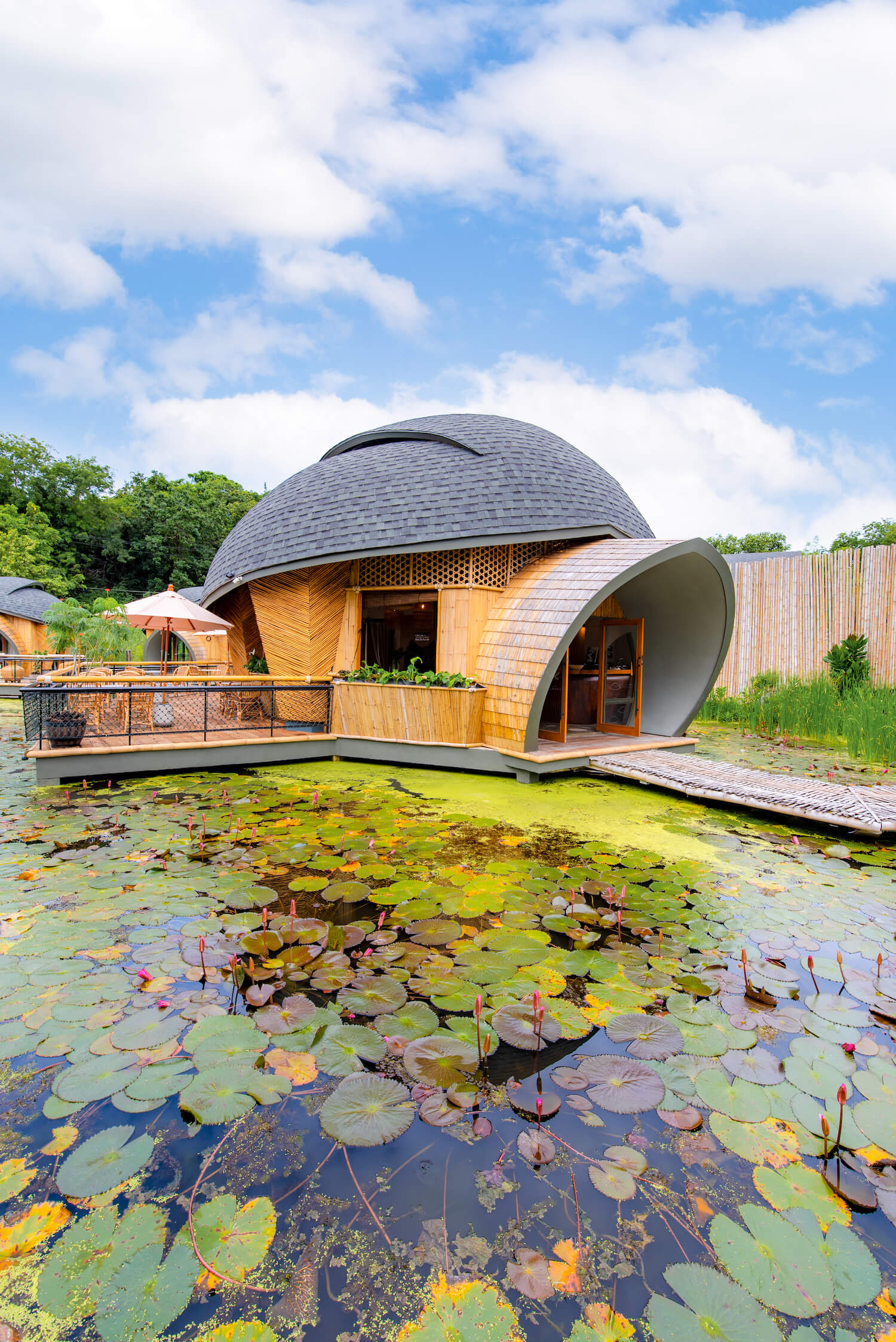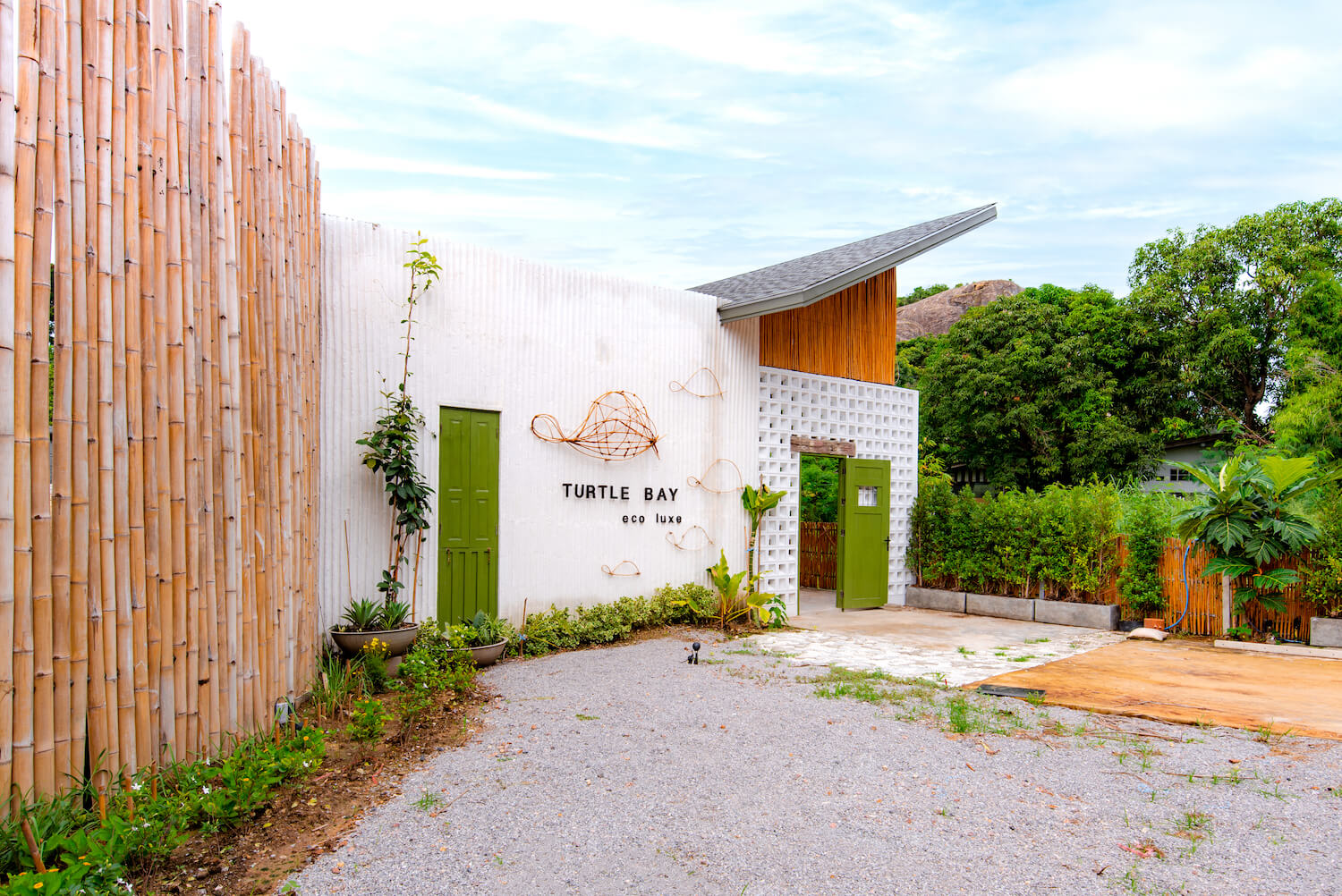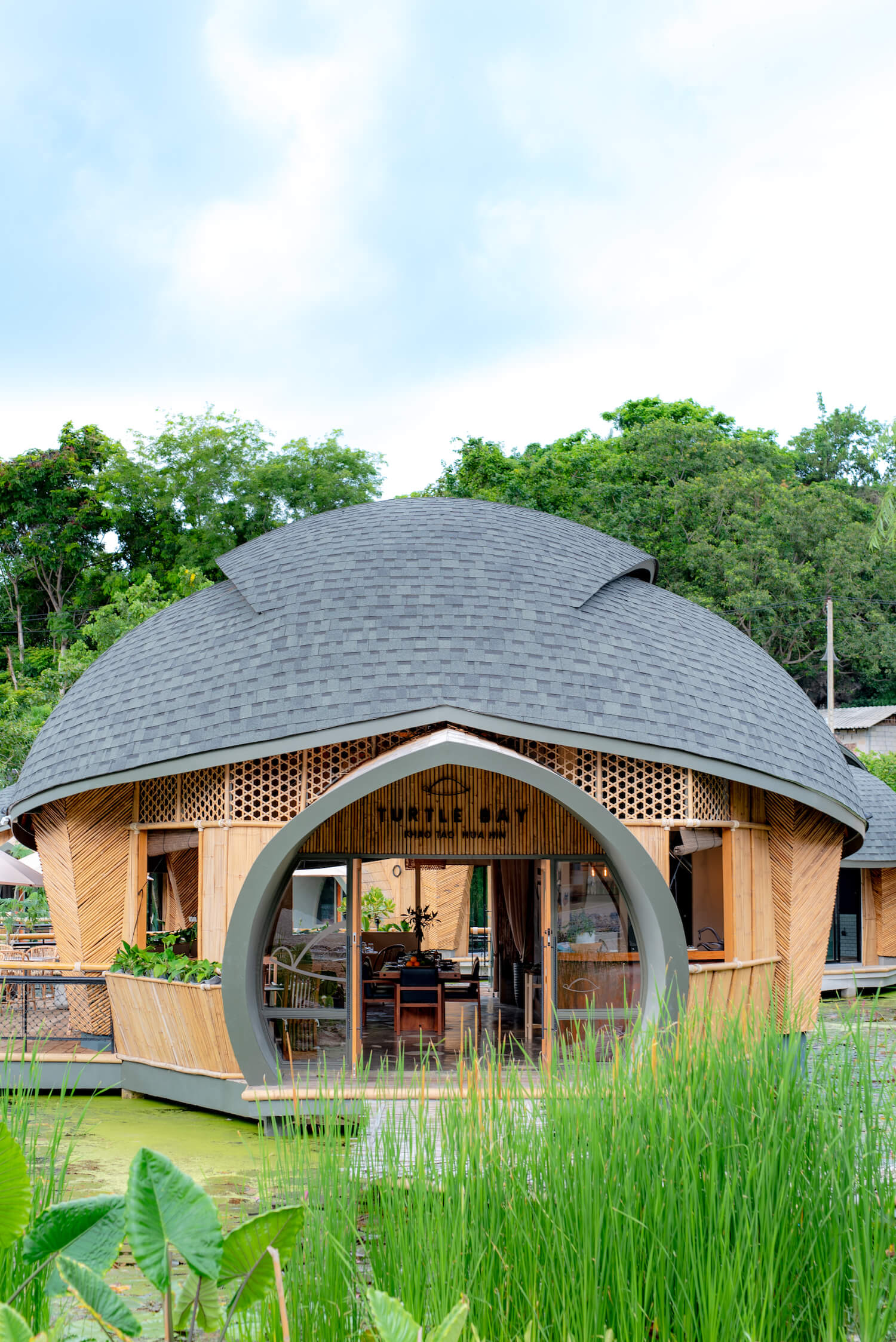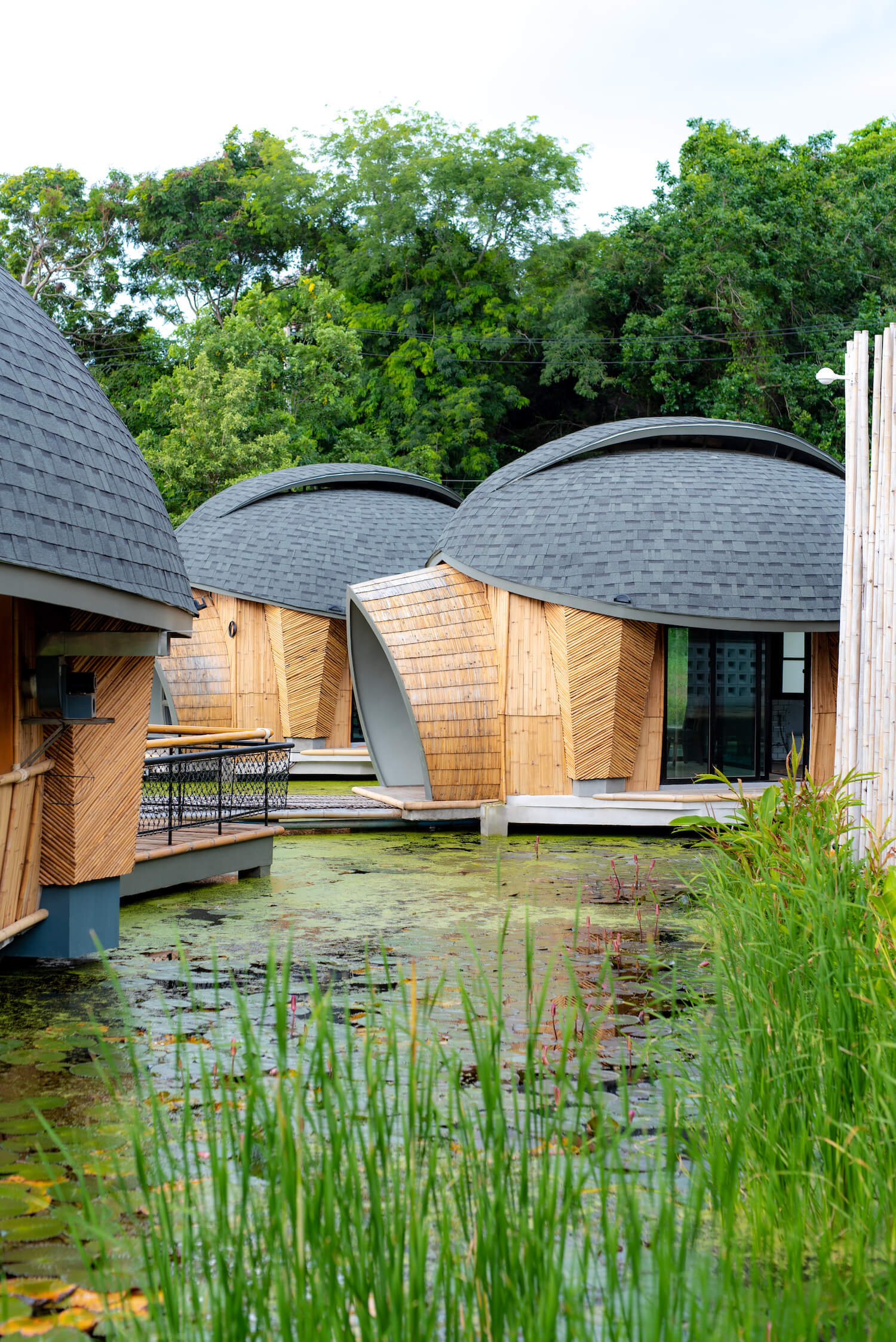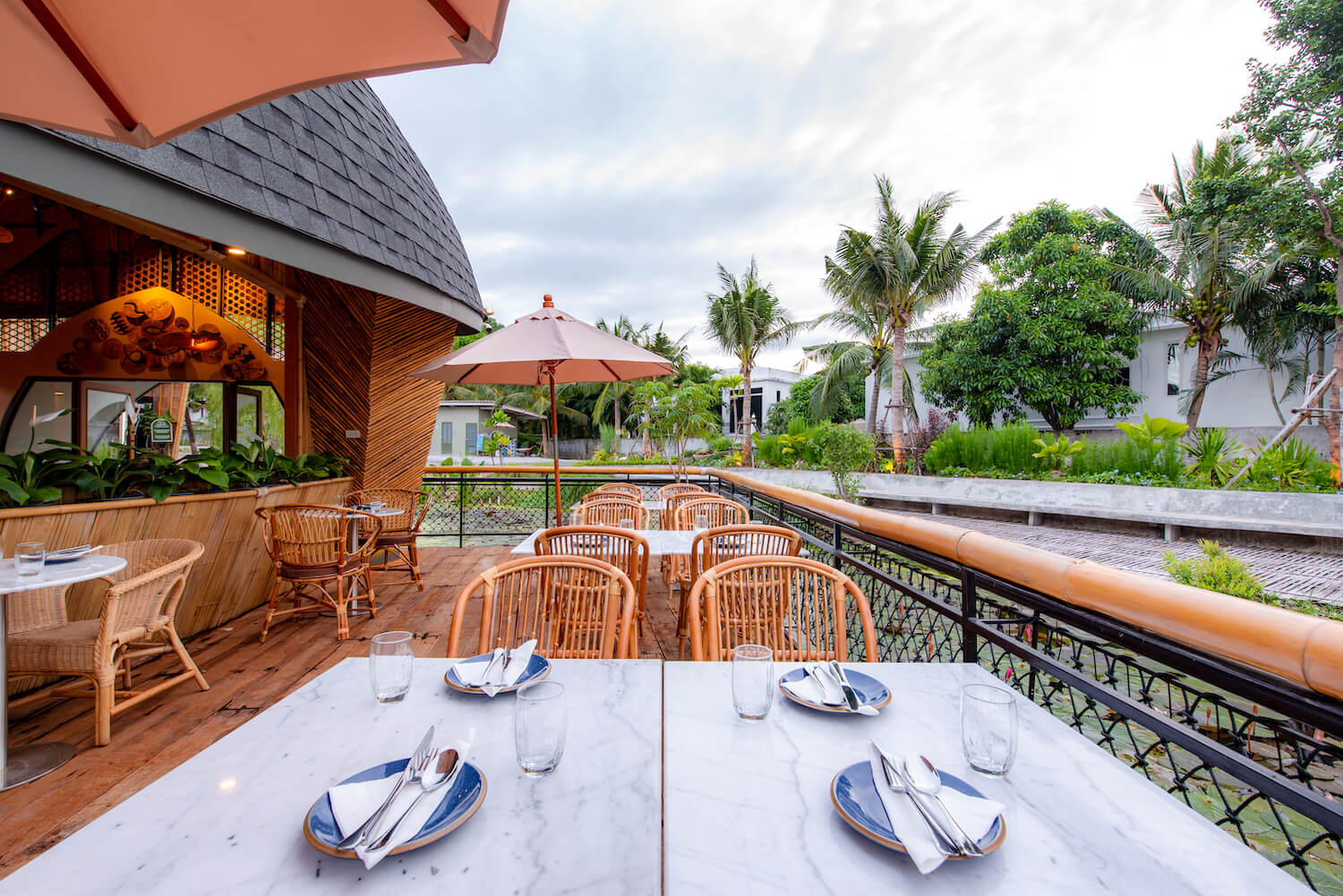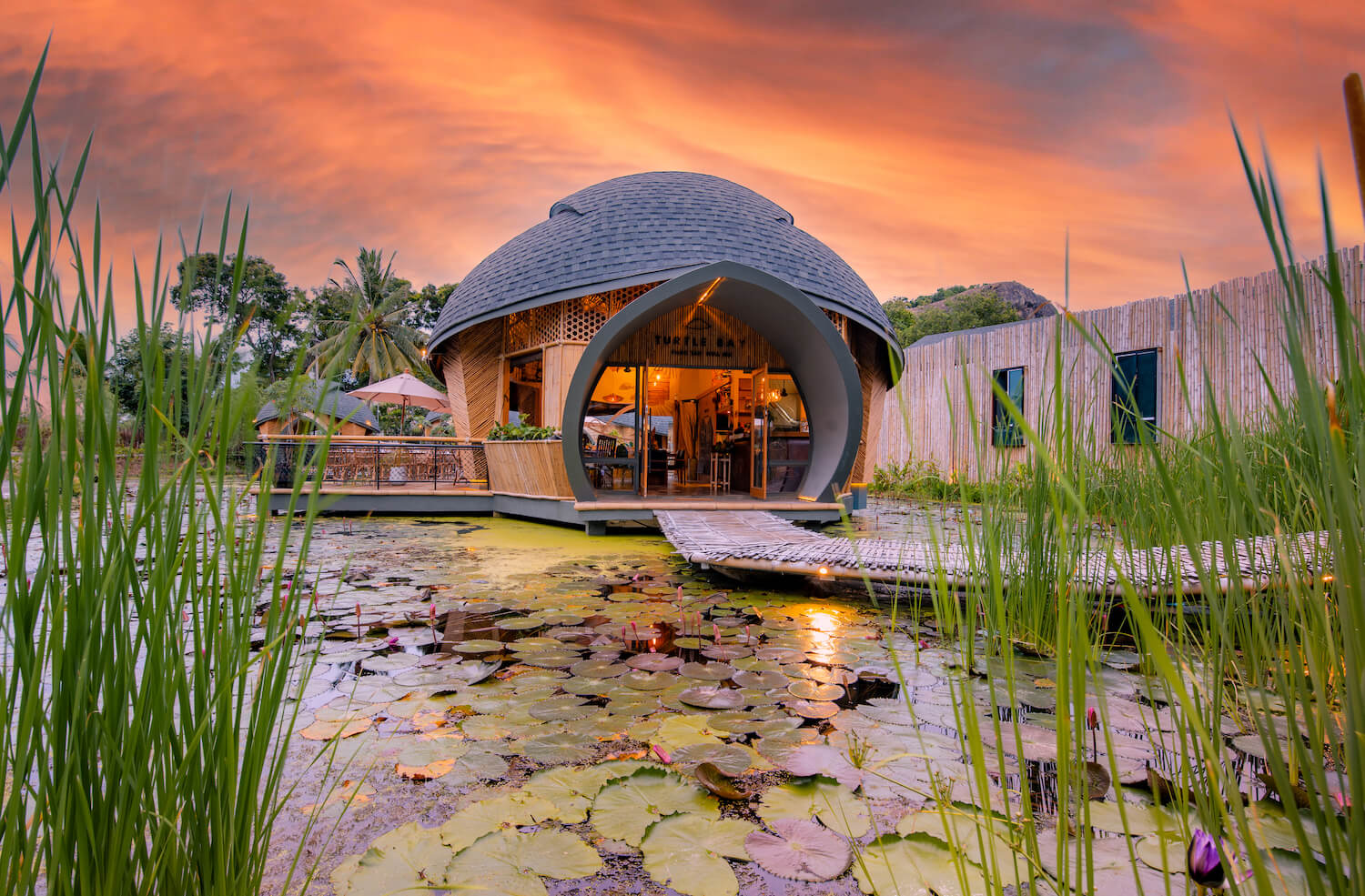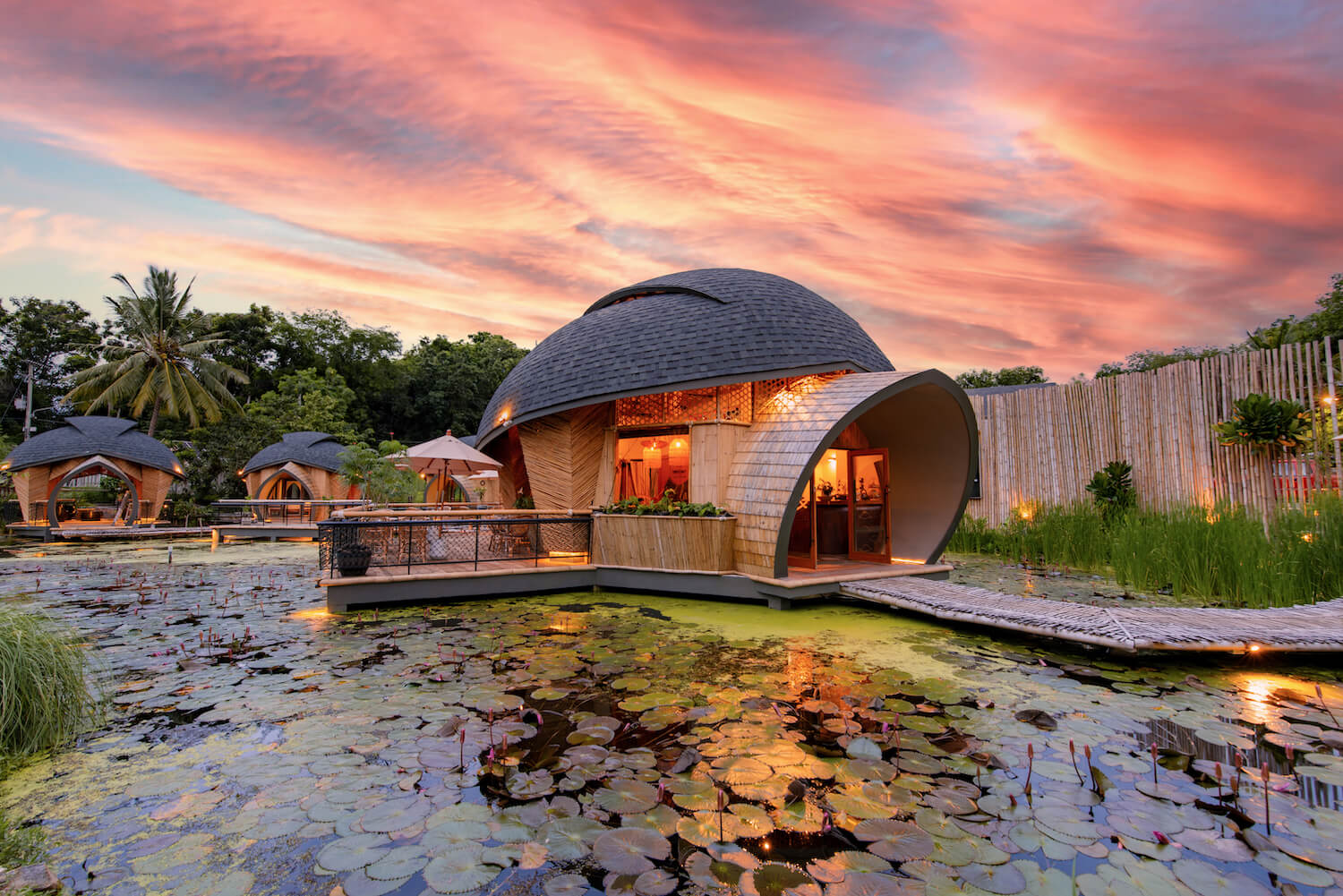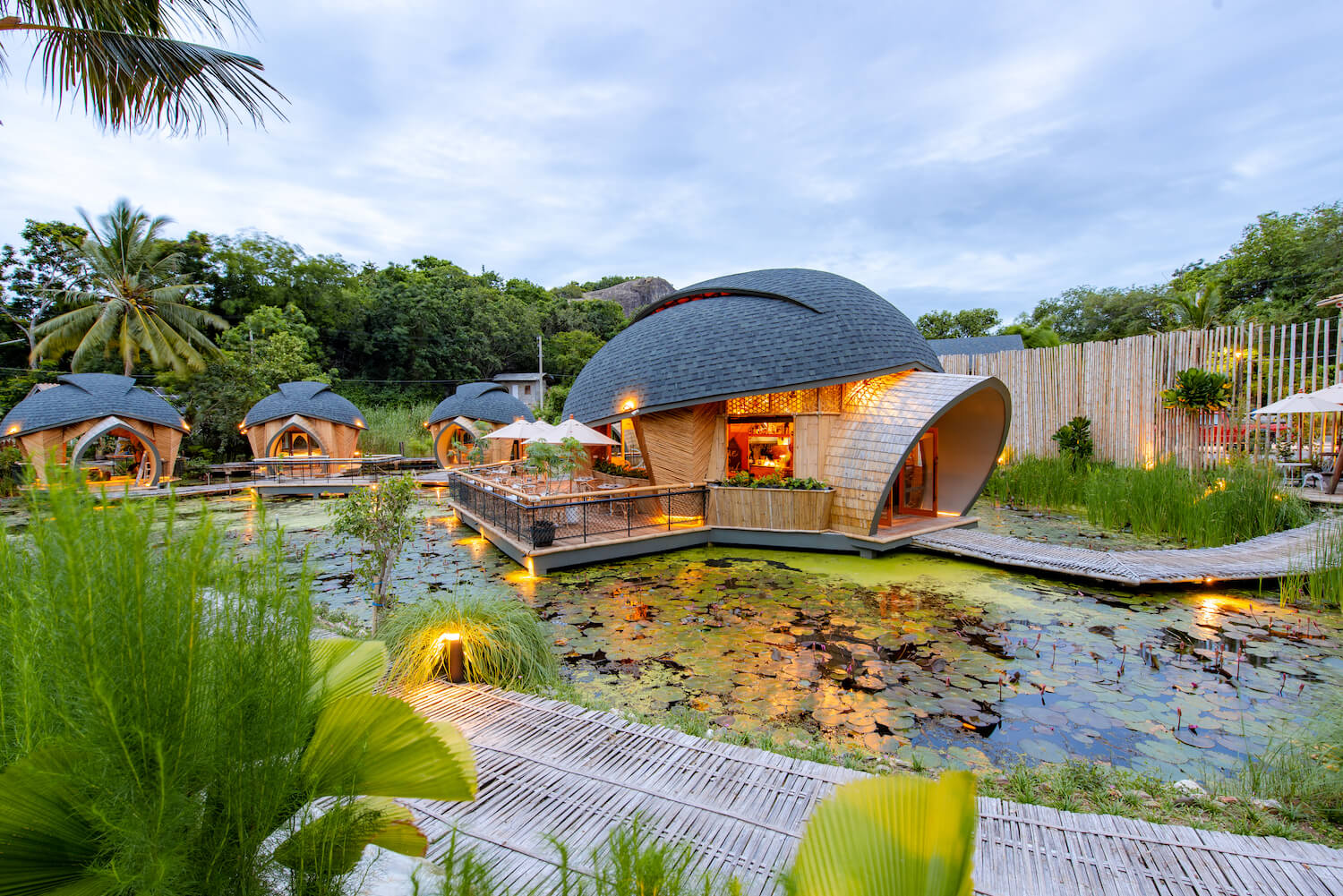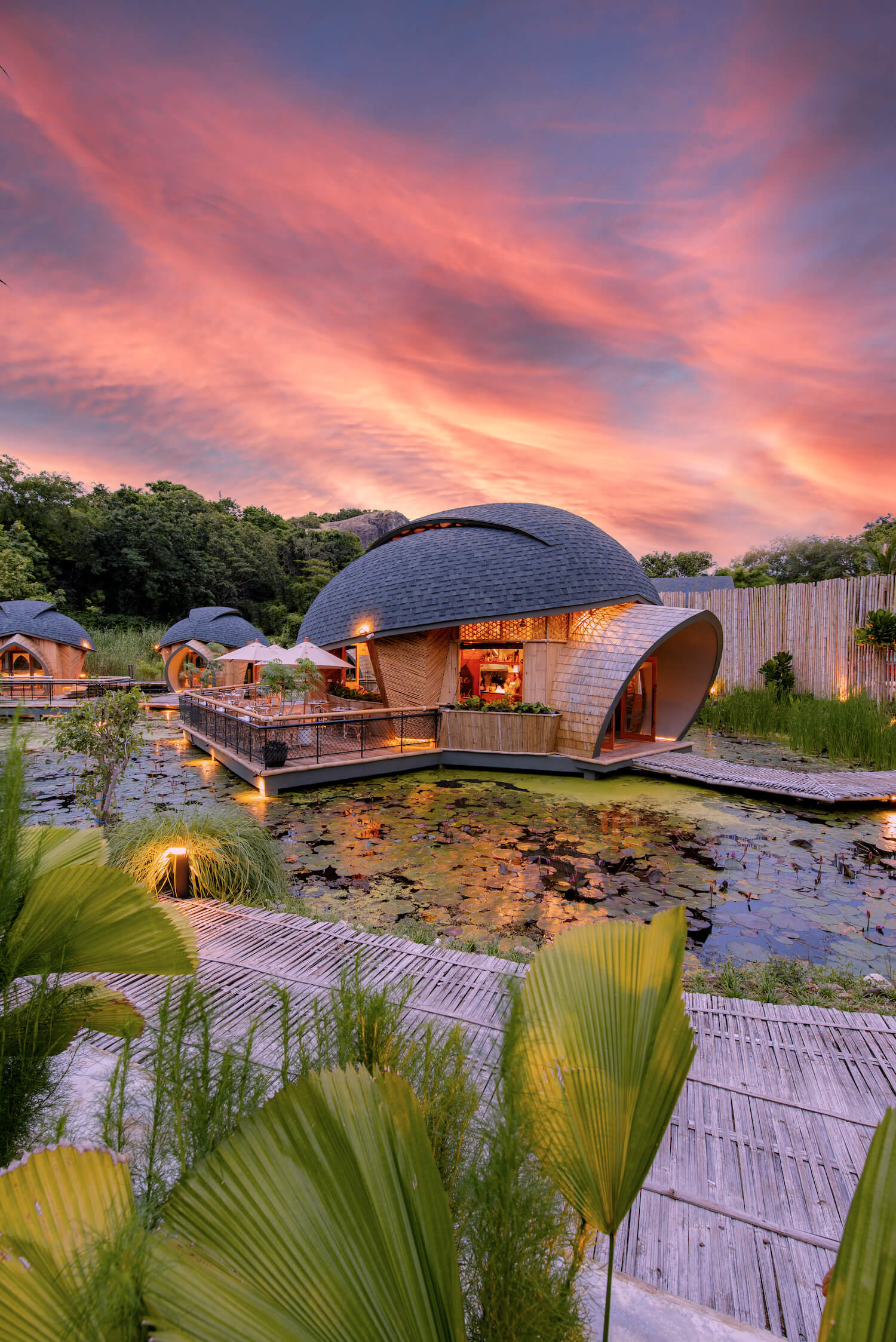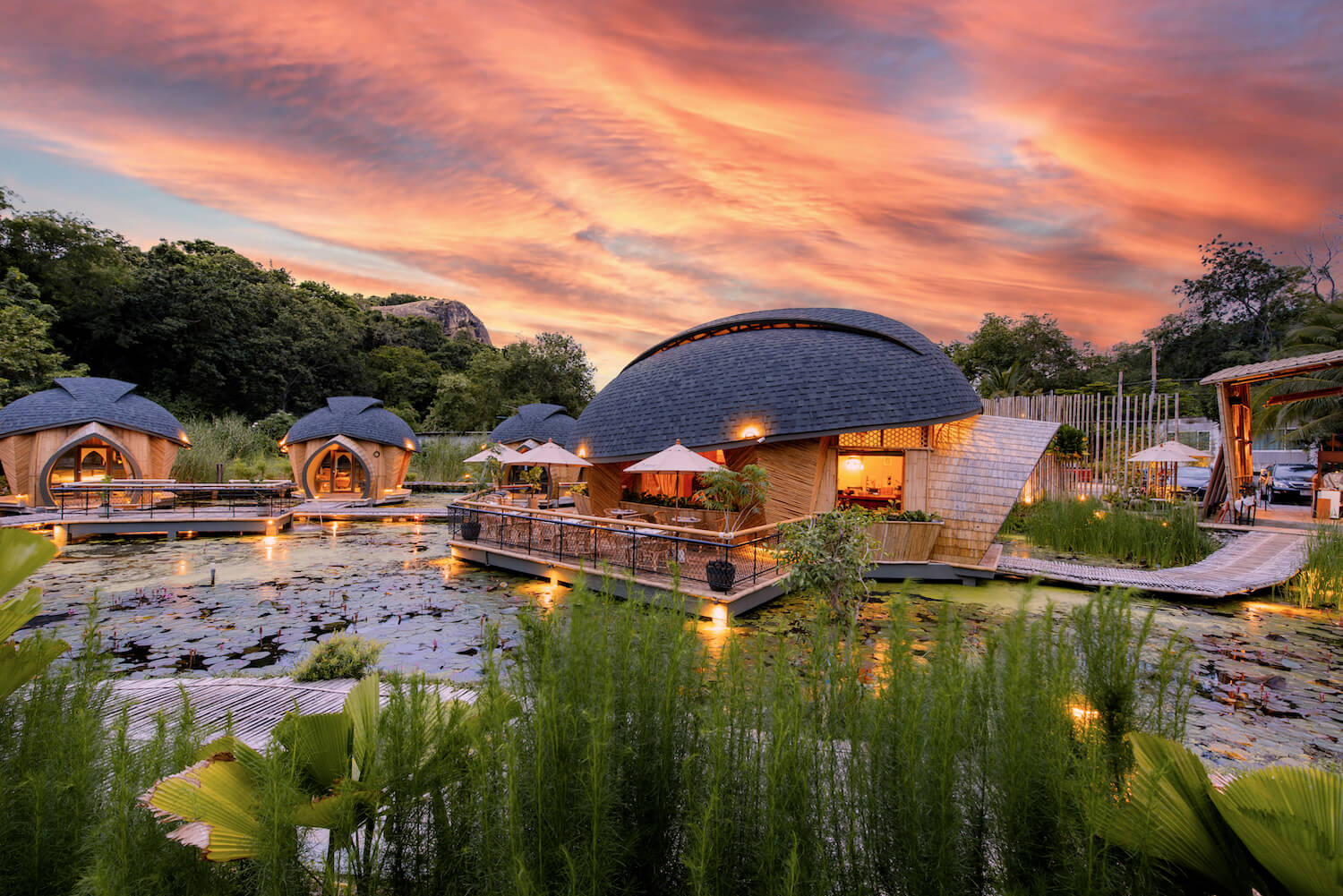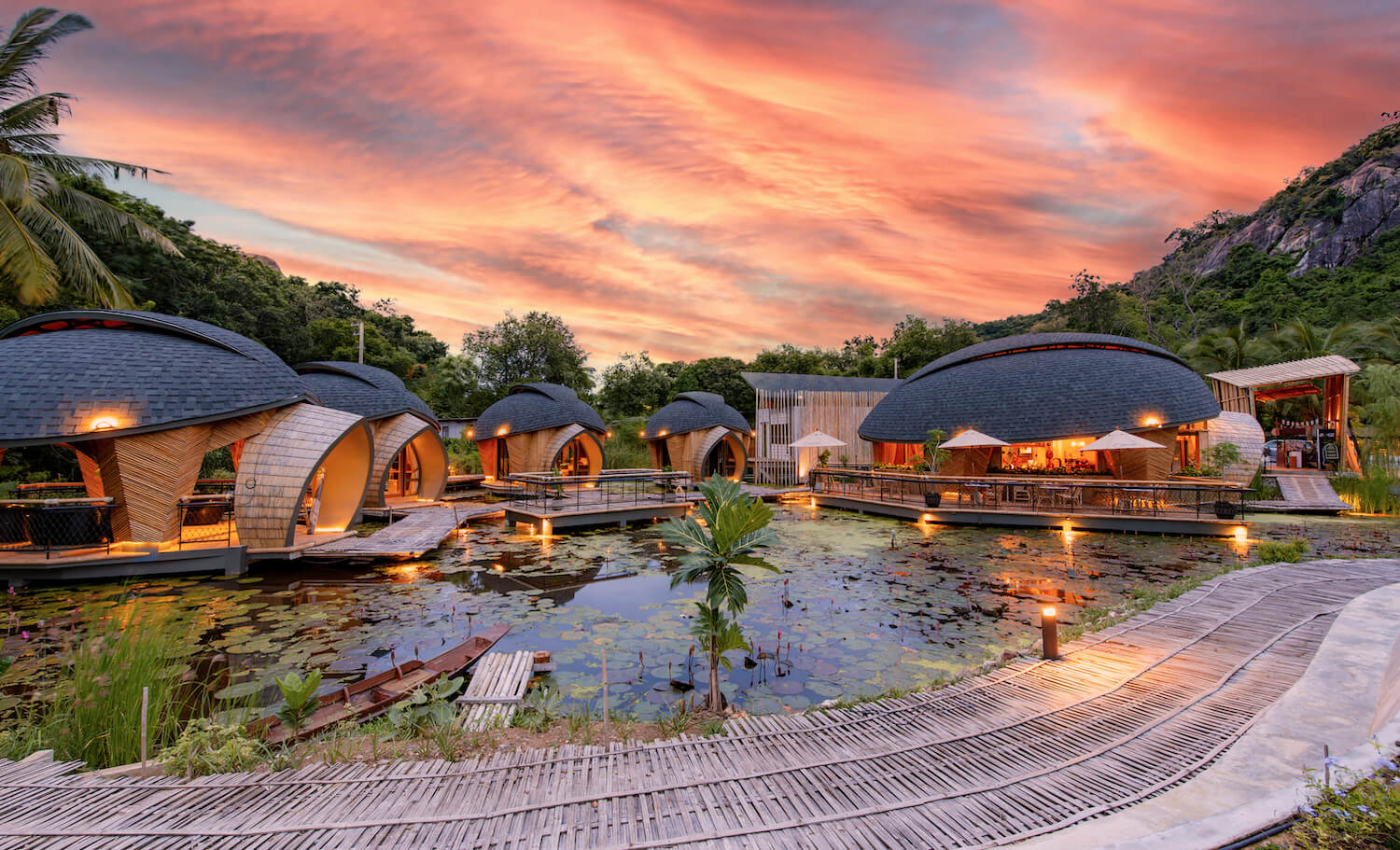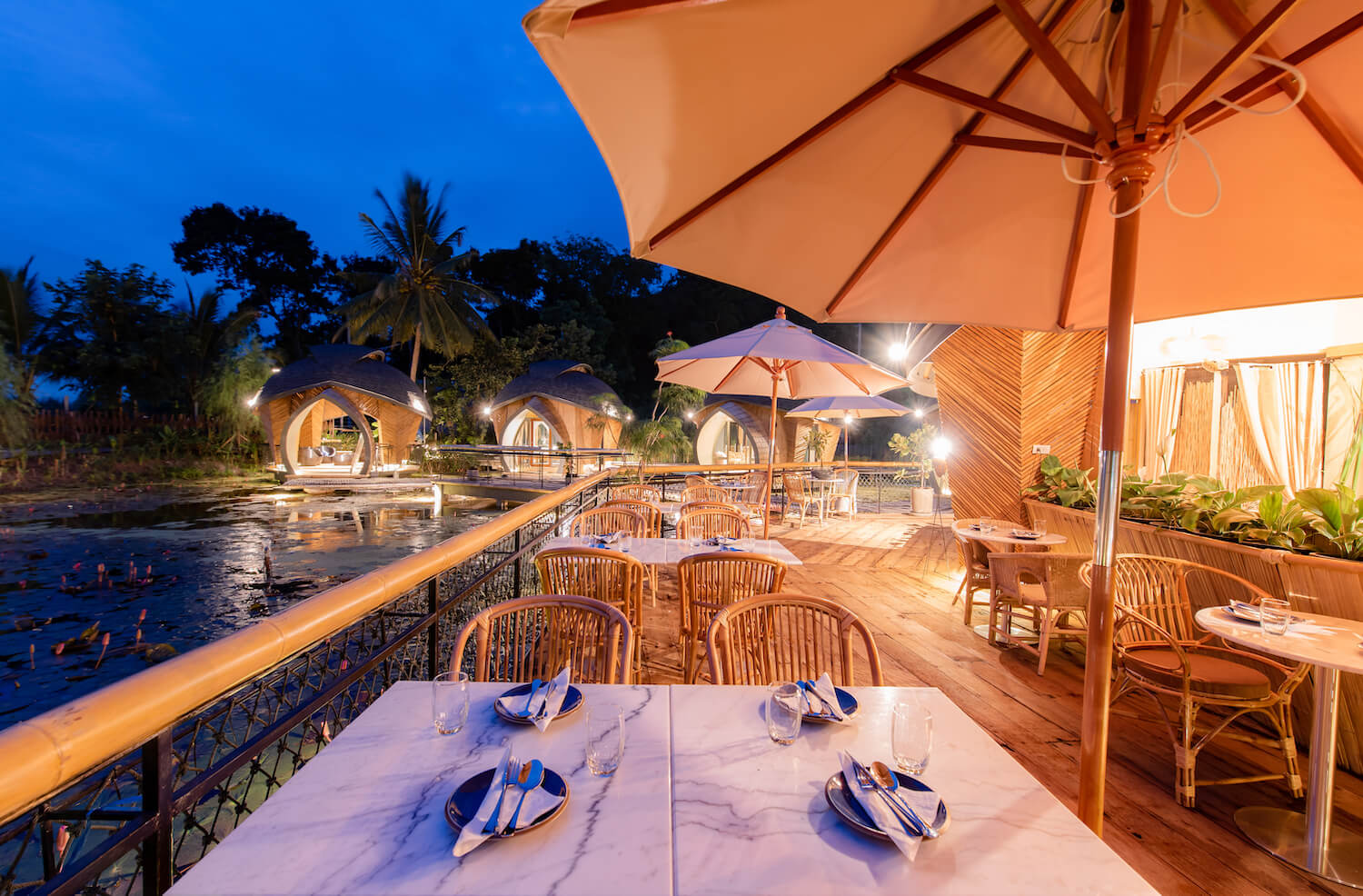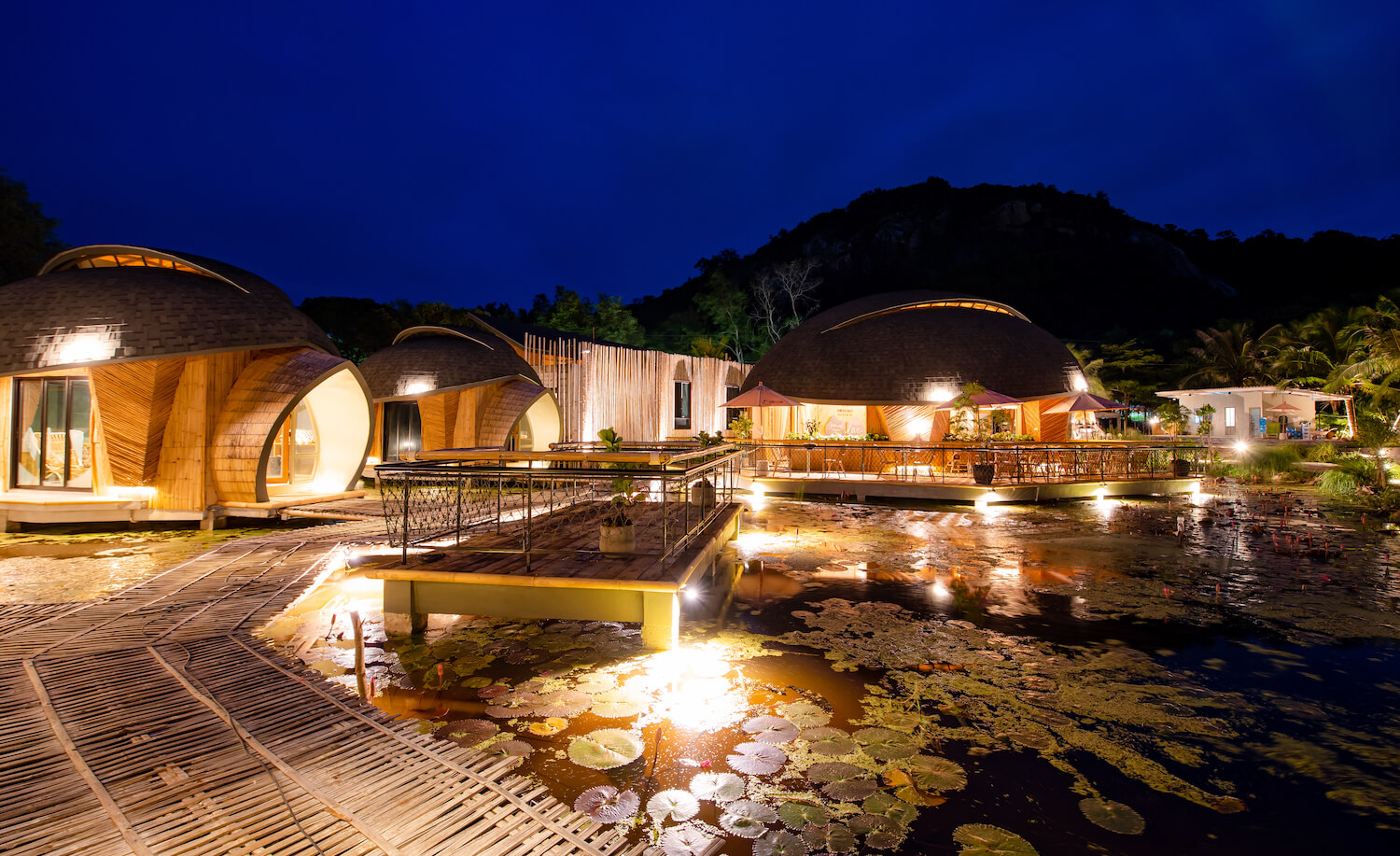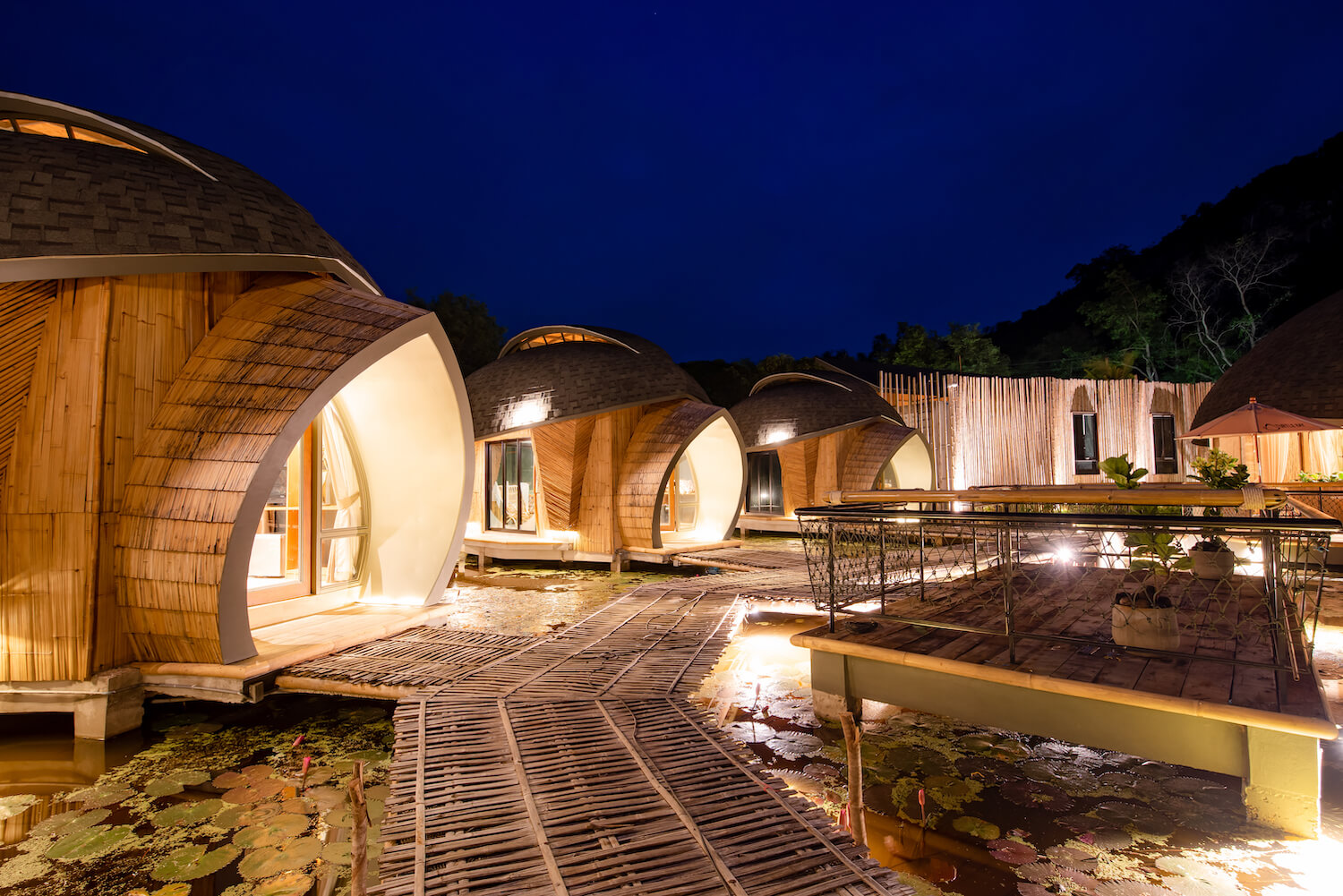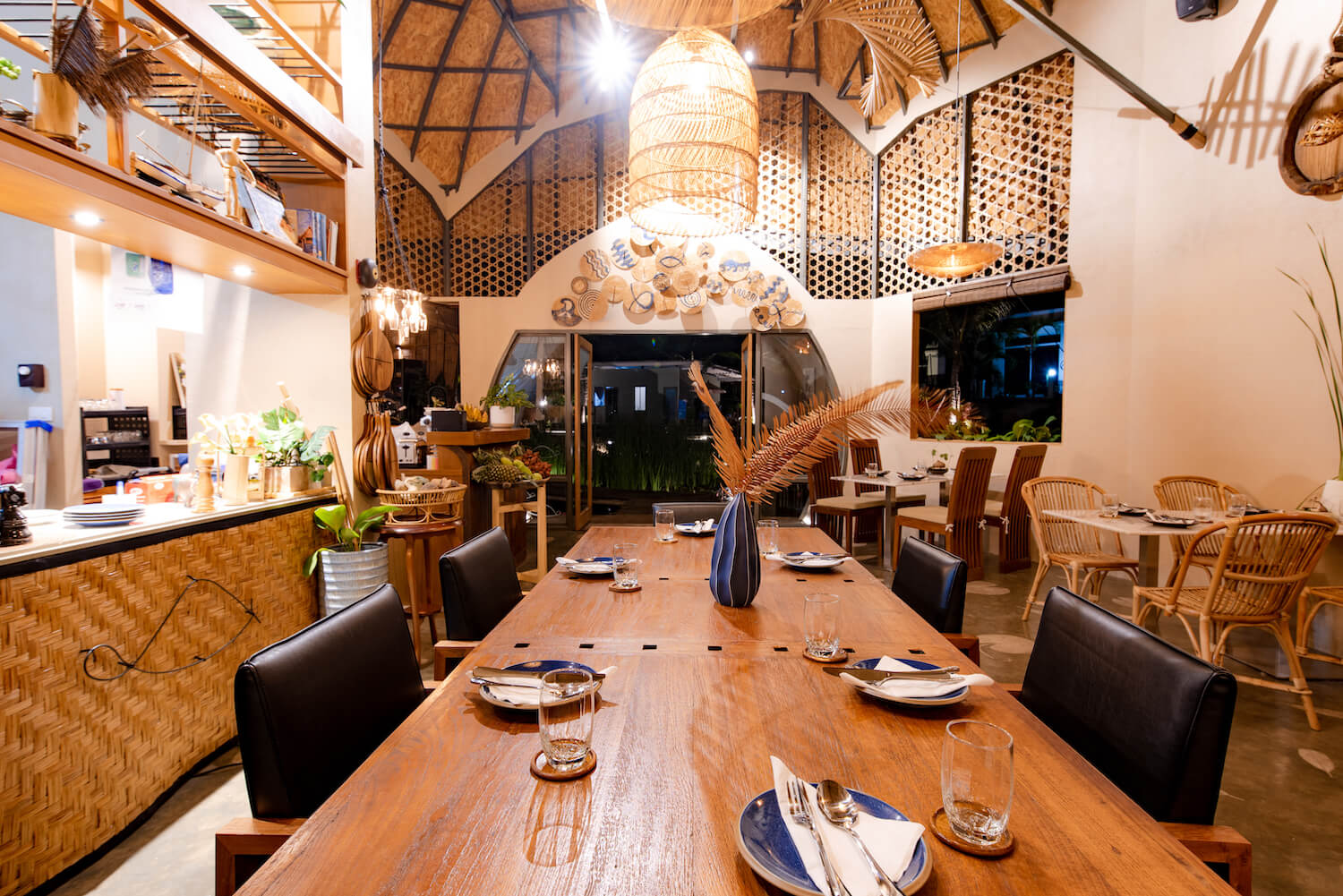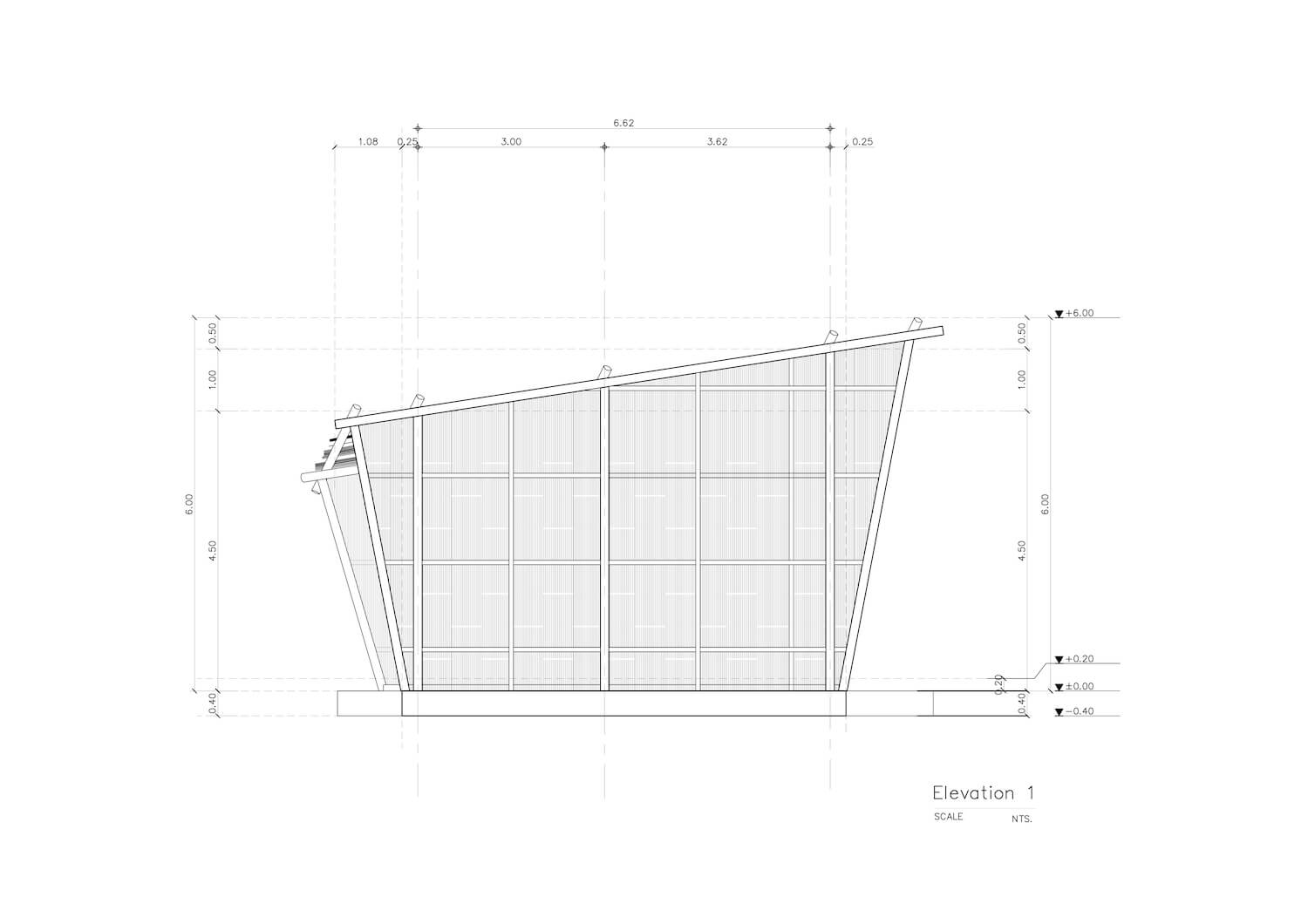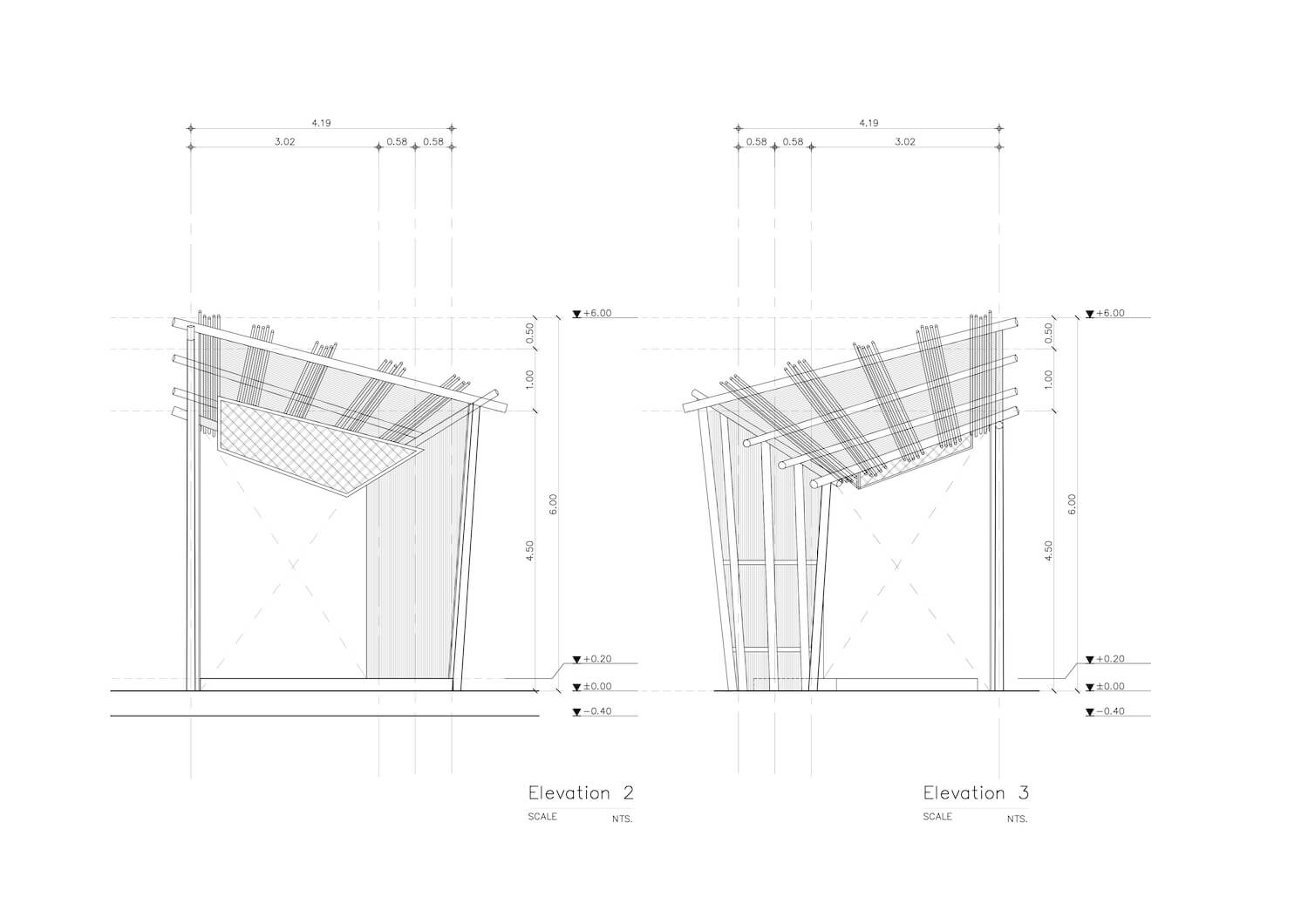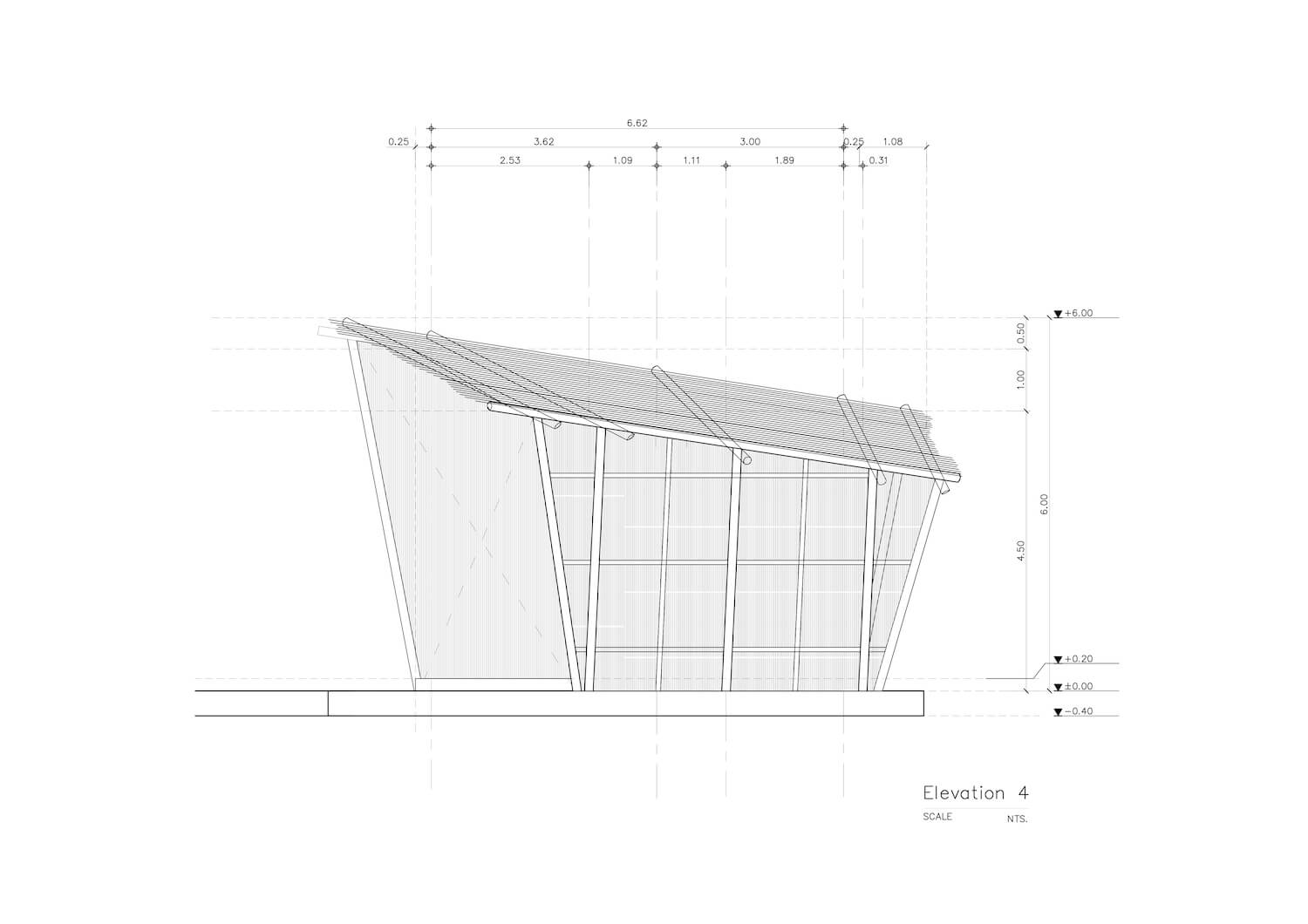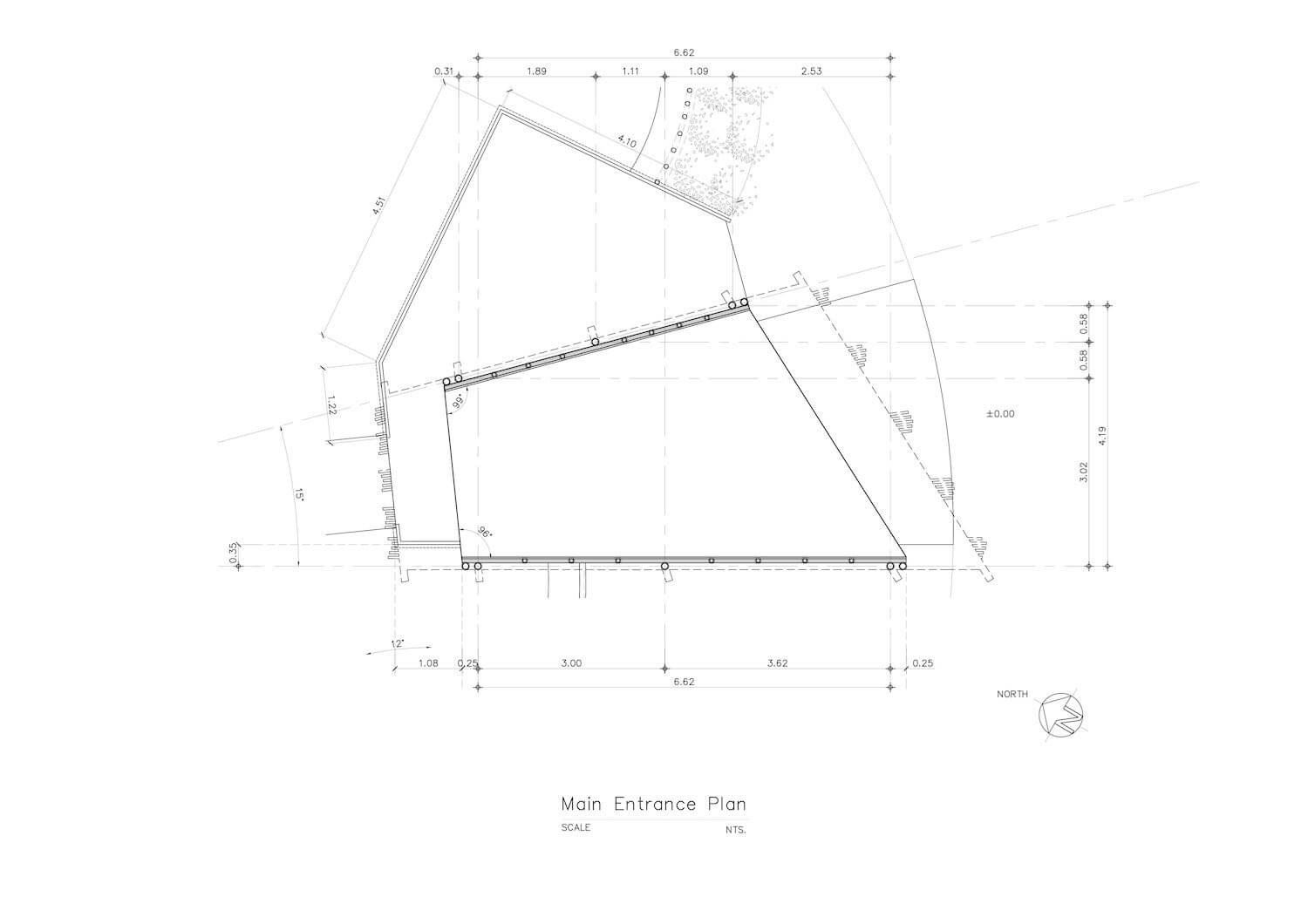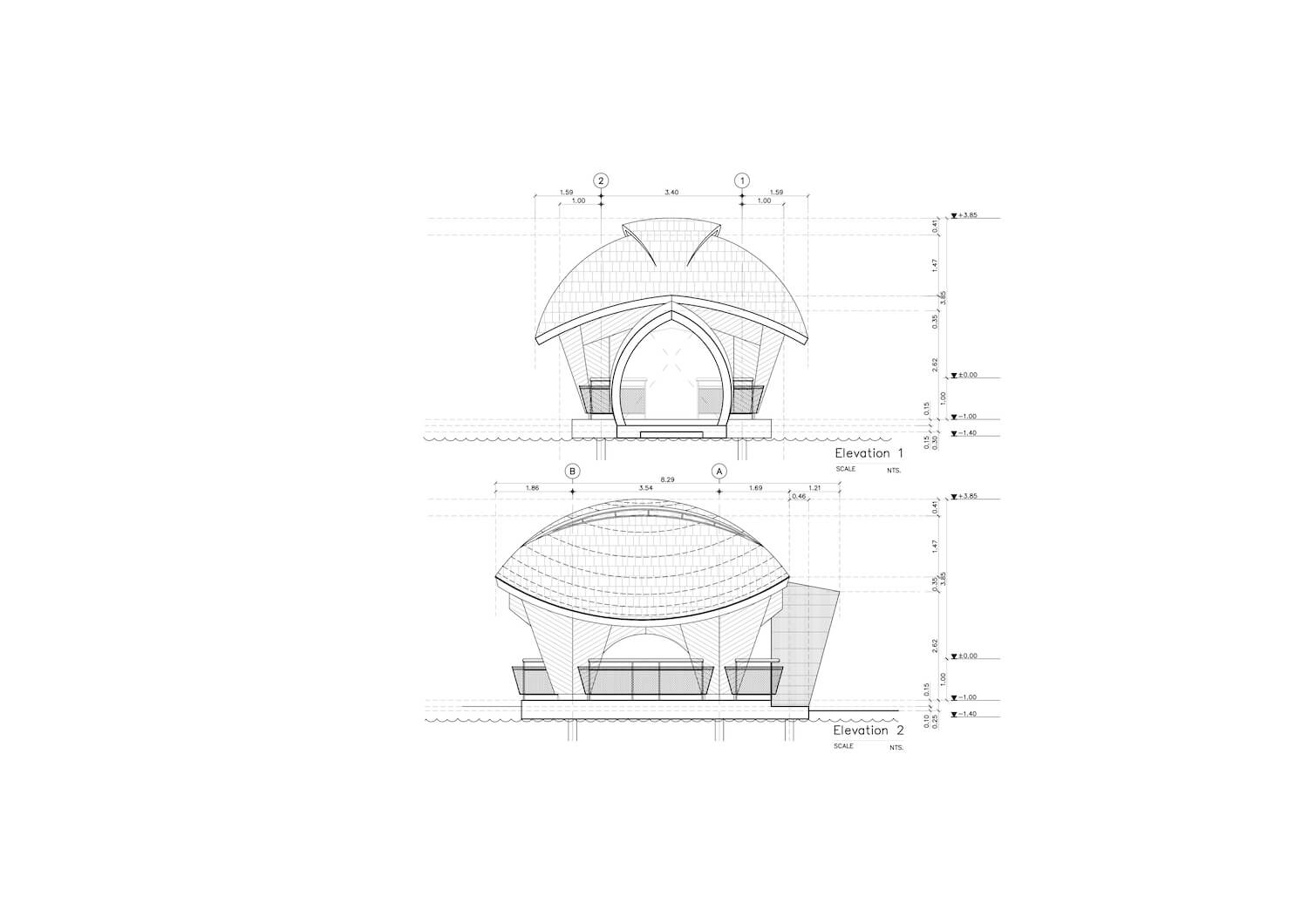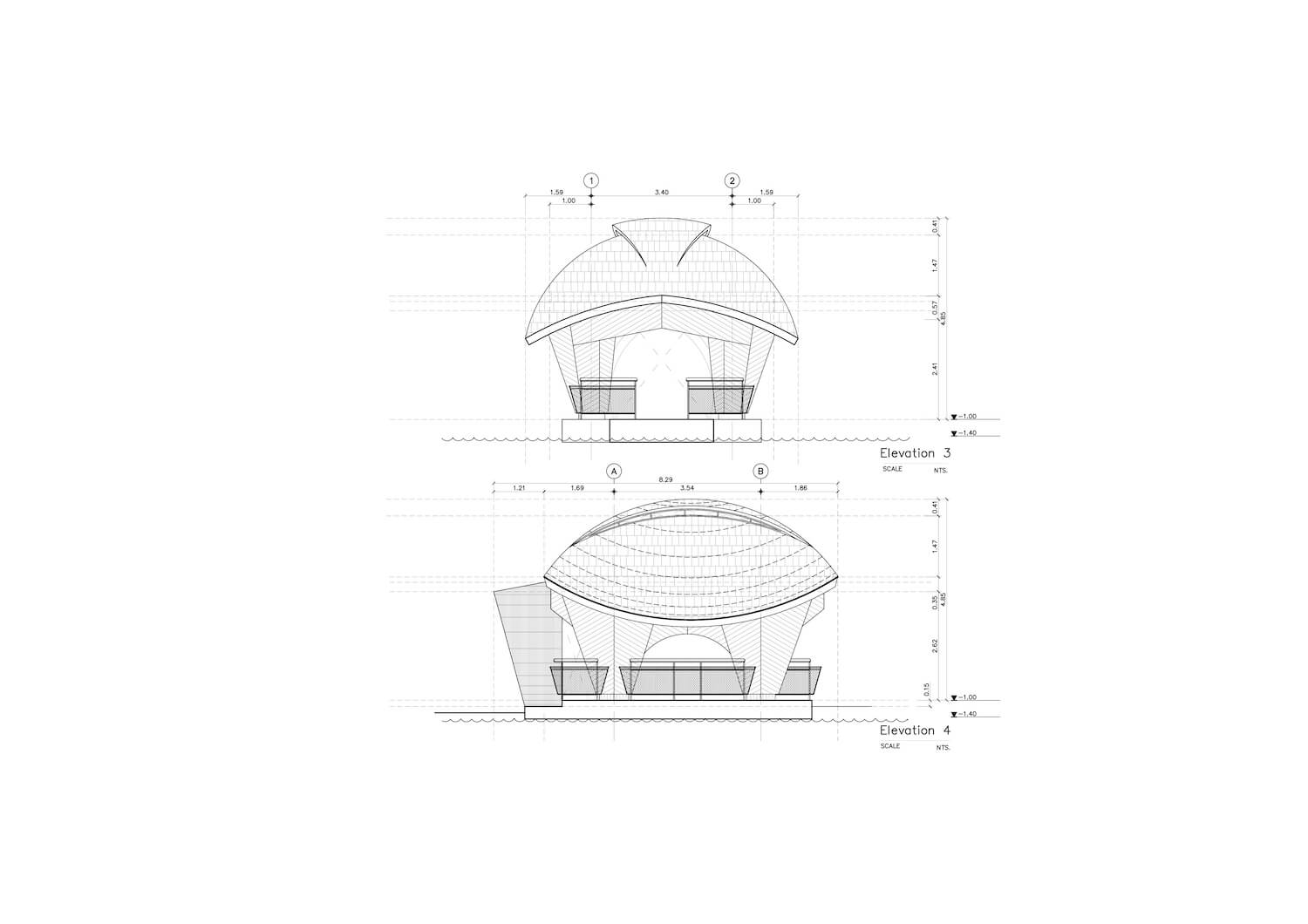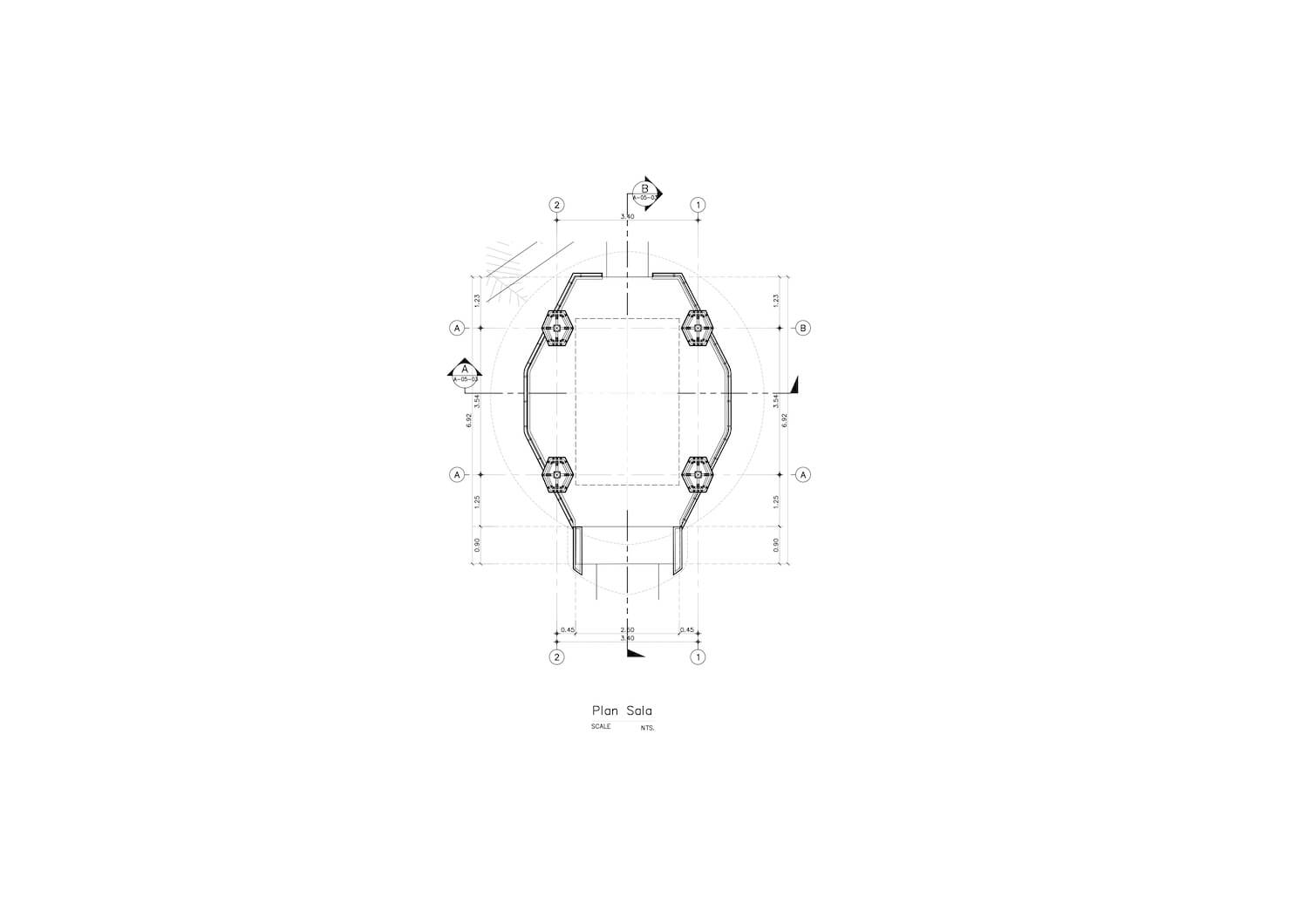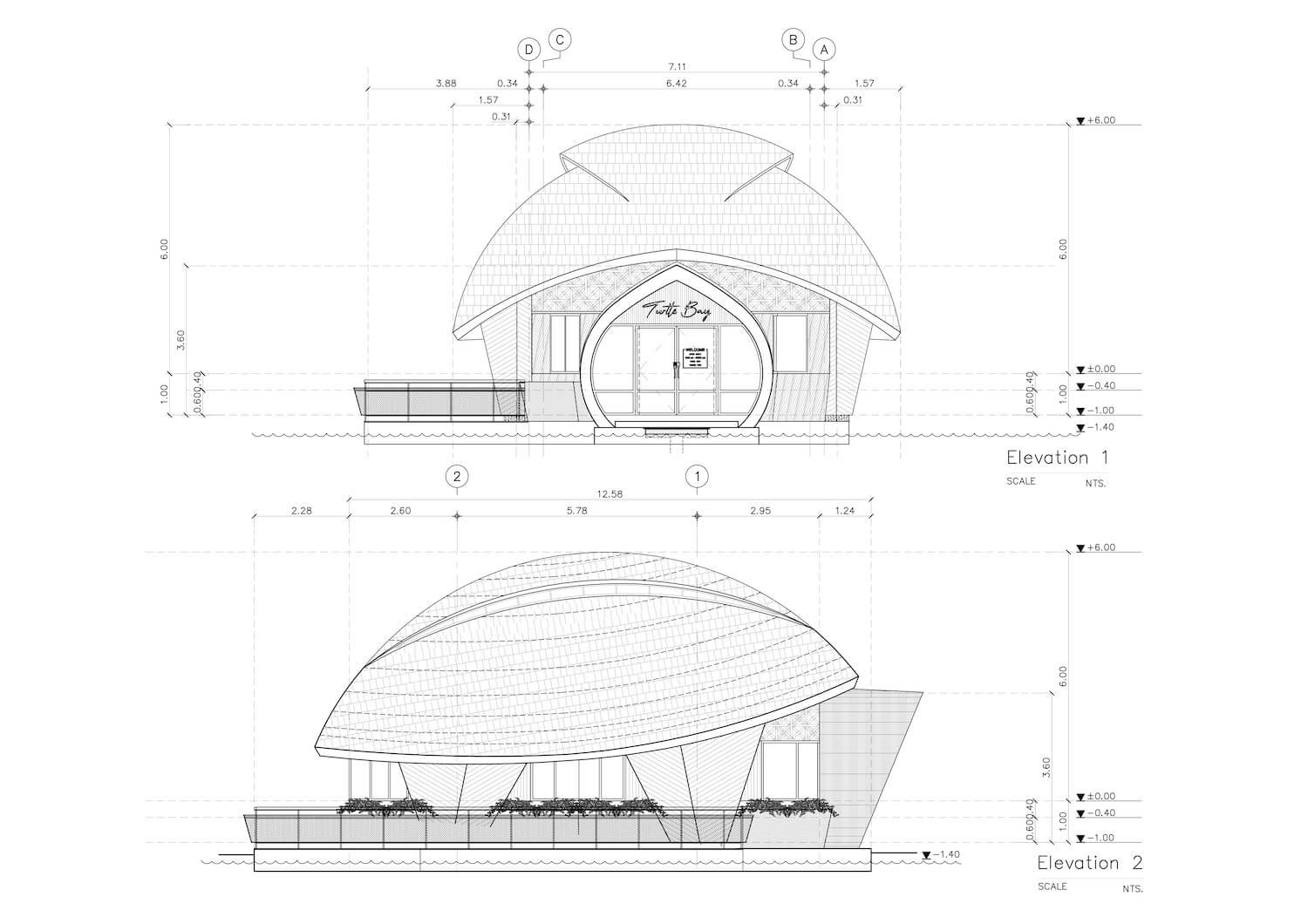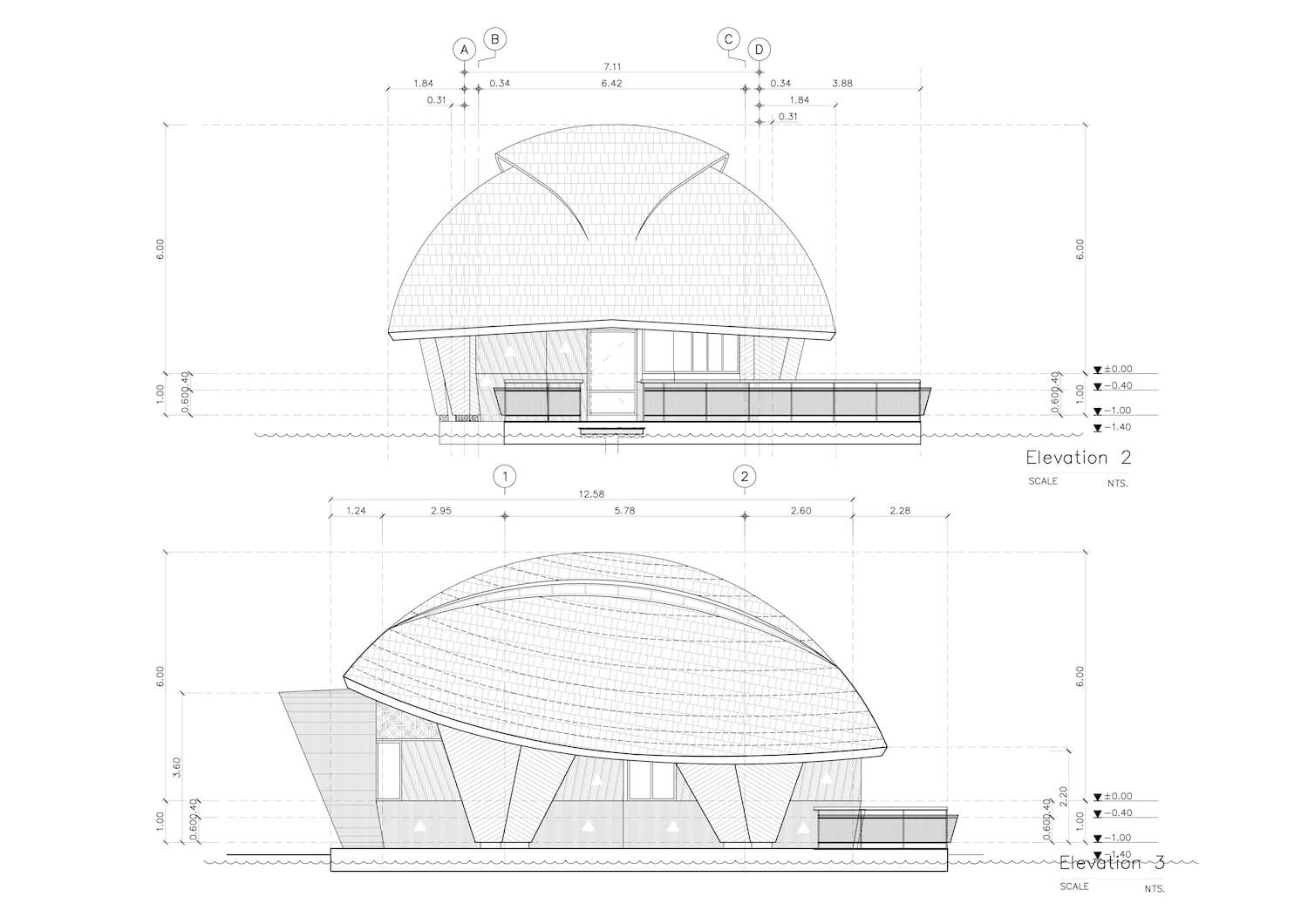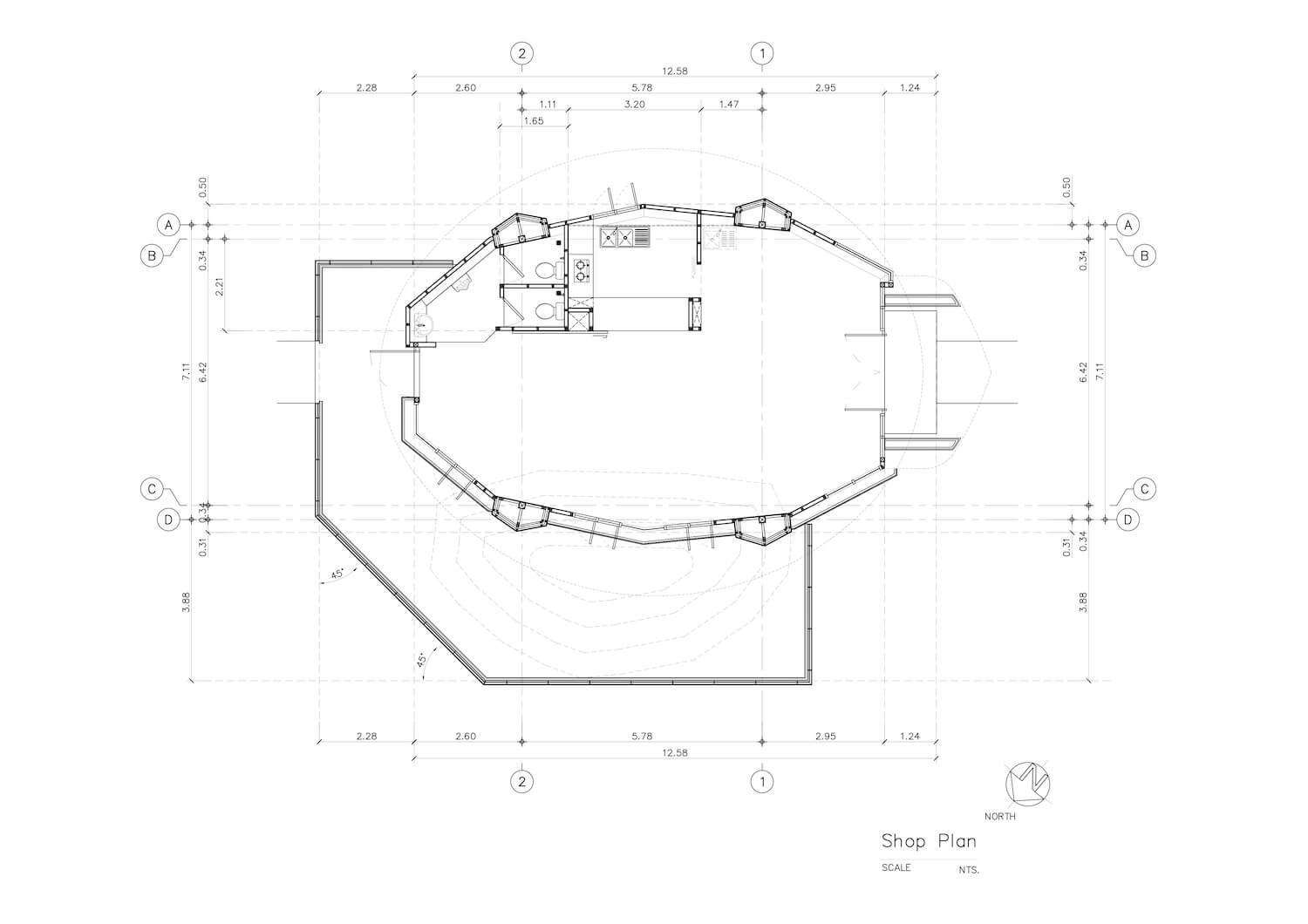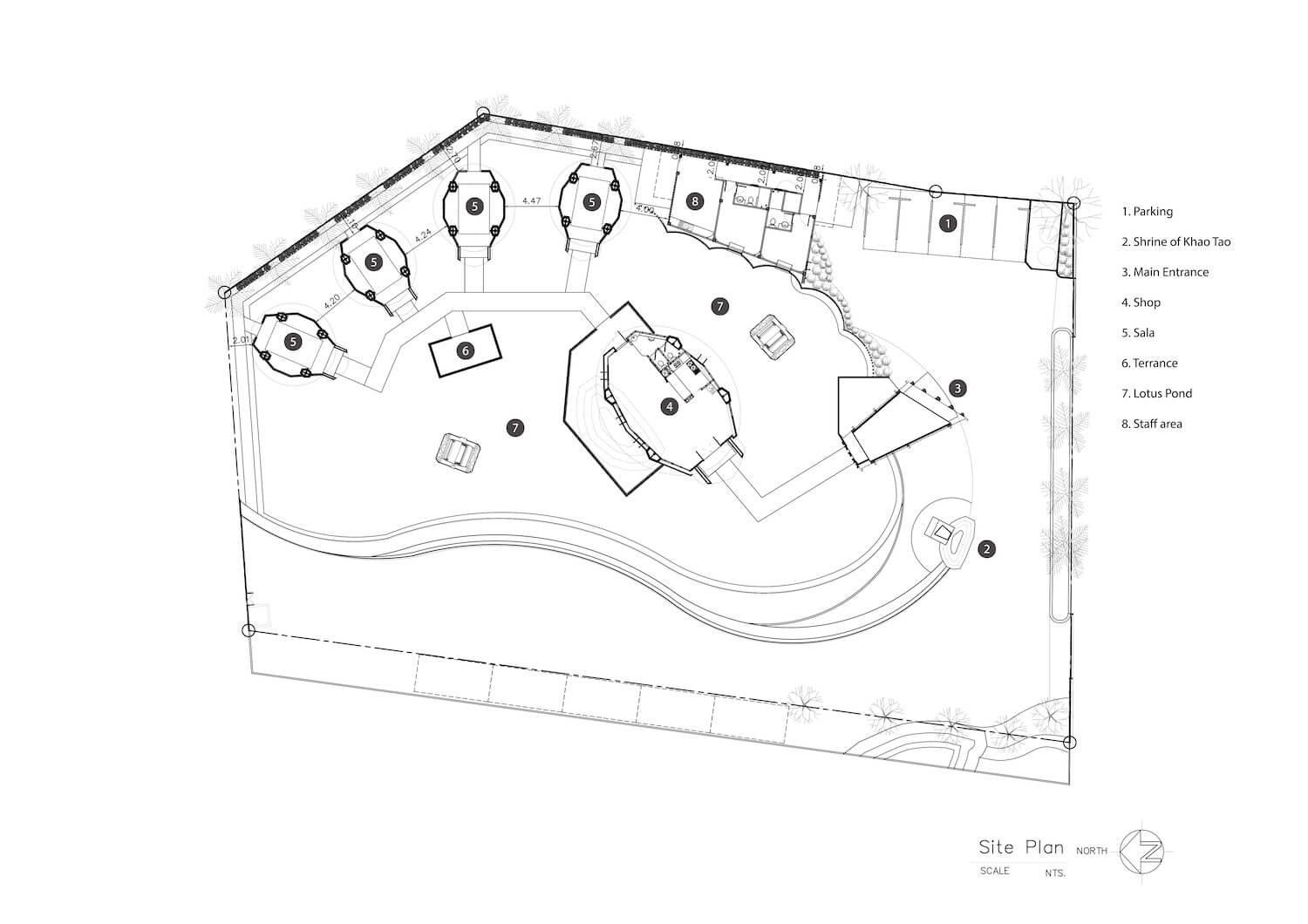 Connect with the Dersyn Studio
---