HDG Architecture: When a former client, Doug Johnson, came to us with a new concept, he had little information for us other than a great waterfront location and the desire to bring real South American food to North Idaho. Having successfully worked with Doug in the past, we knew it was a project we would really enjoy working on, although the idea of producing an environment dominated by hot and humid weather would be difficult in the cloudy, cold winters that are, North Idaho.
North Idaho is a close-knit city with a strong sense of community, reminiscent of the people of South America. The relaxing ambiance of Terraza is designed to create a sense of communal dining and gathering.
Latin for patio or exterior gathering place, Terraza was designed with a Latin material palette, clean simple lines, and a semi-tropical vibe. Terracotta light fixtures and glazed tile create a feeling of historical Latin design techniques.
Terraza's interior is designed with a series of visual barriers made up of vertical steel elements, creating small intimate spaces within the restaurant. The mixture of tropical plants and warm wood tones not only lightens the environment but gives the space an organic feel, creating the illusion of warm weather even during the cold months in North Idaho when the snow is falling.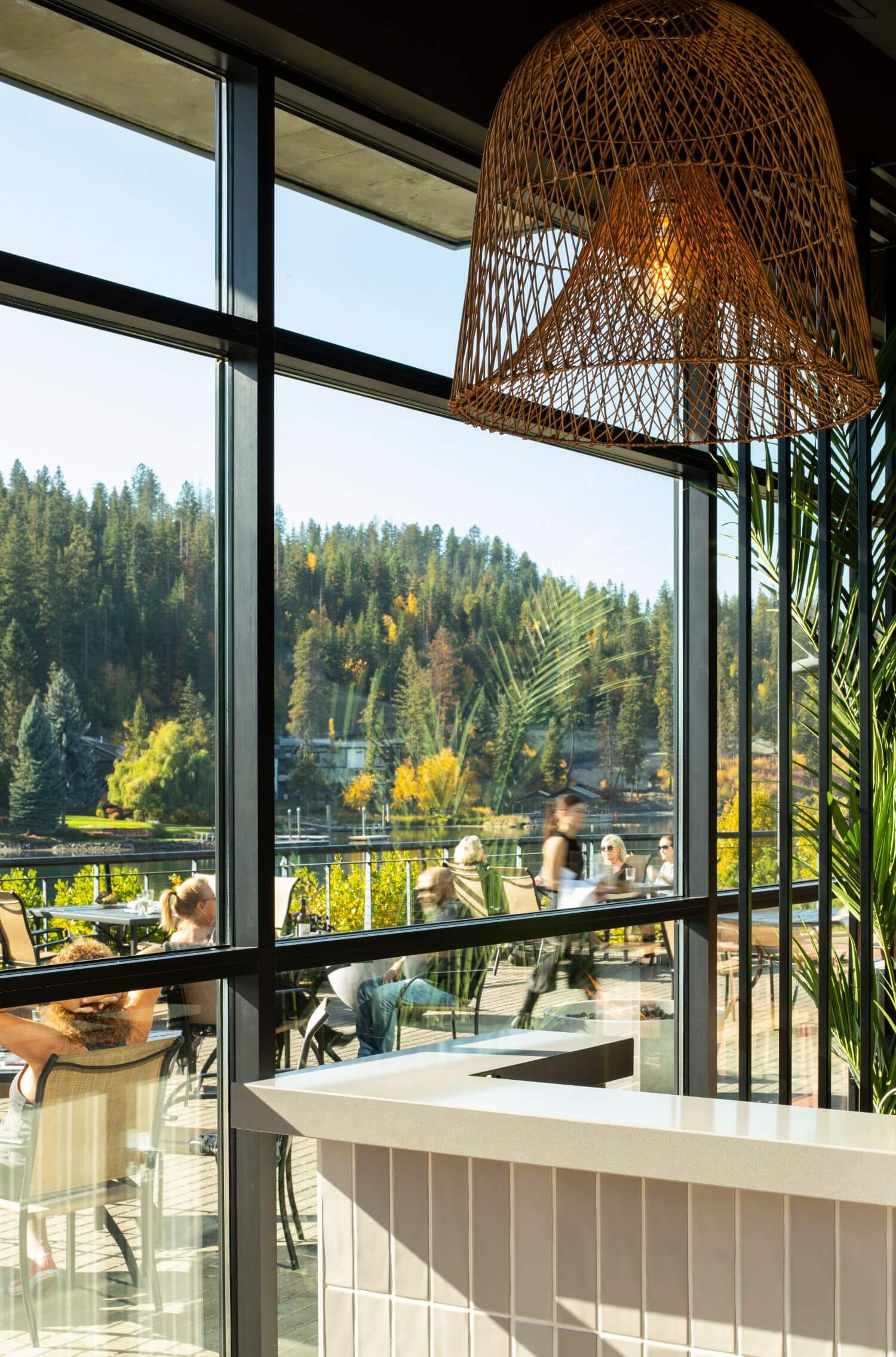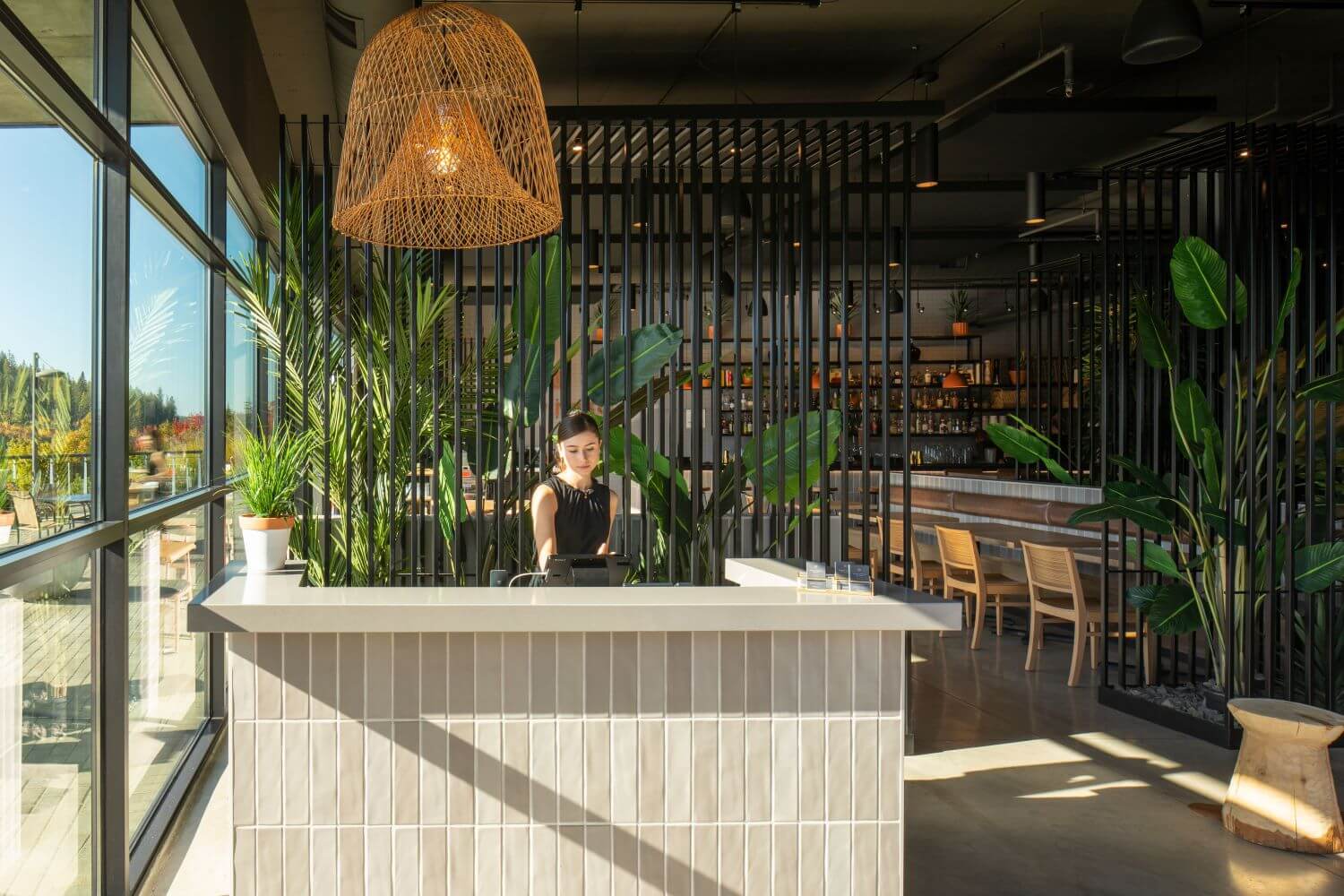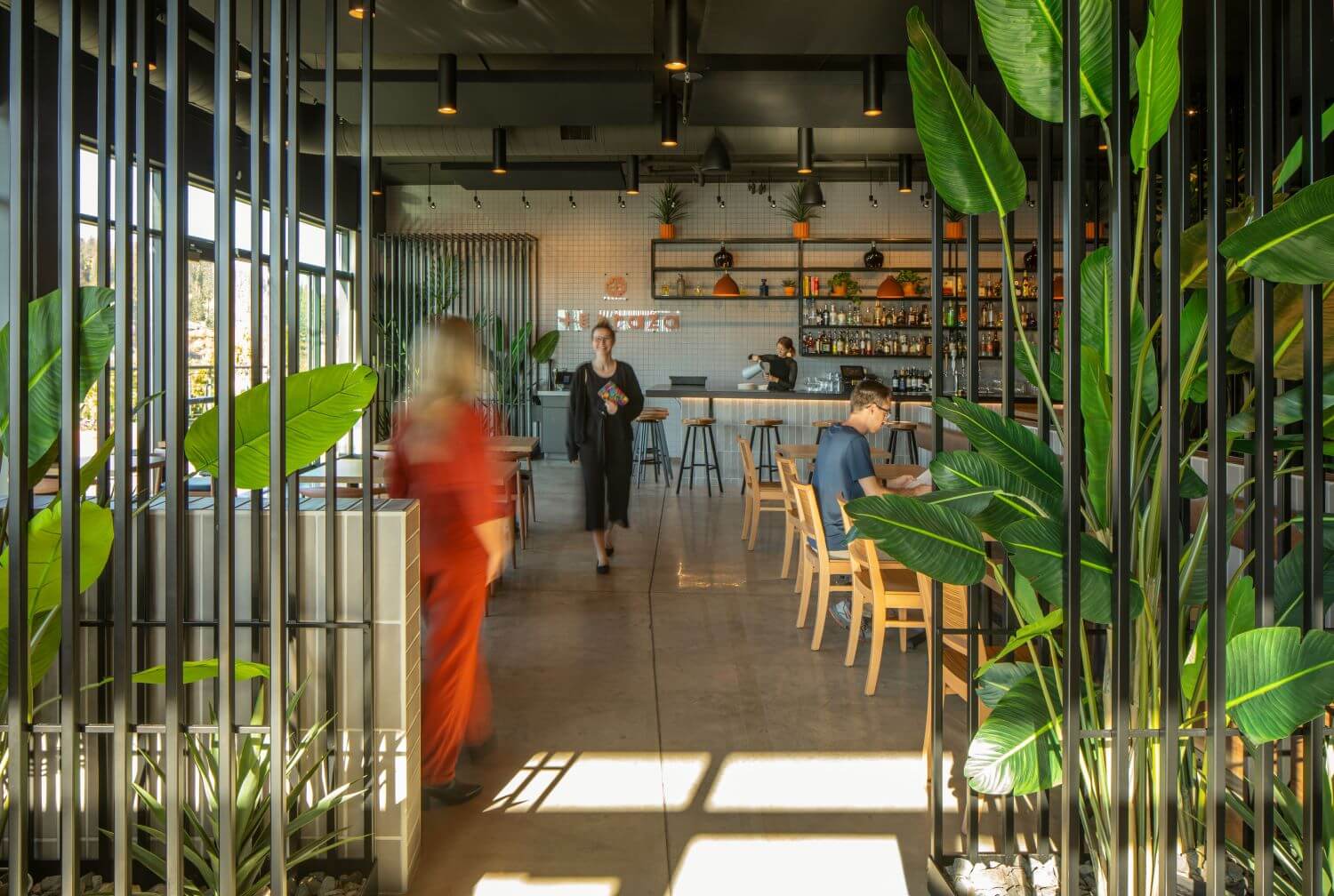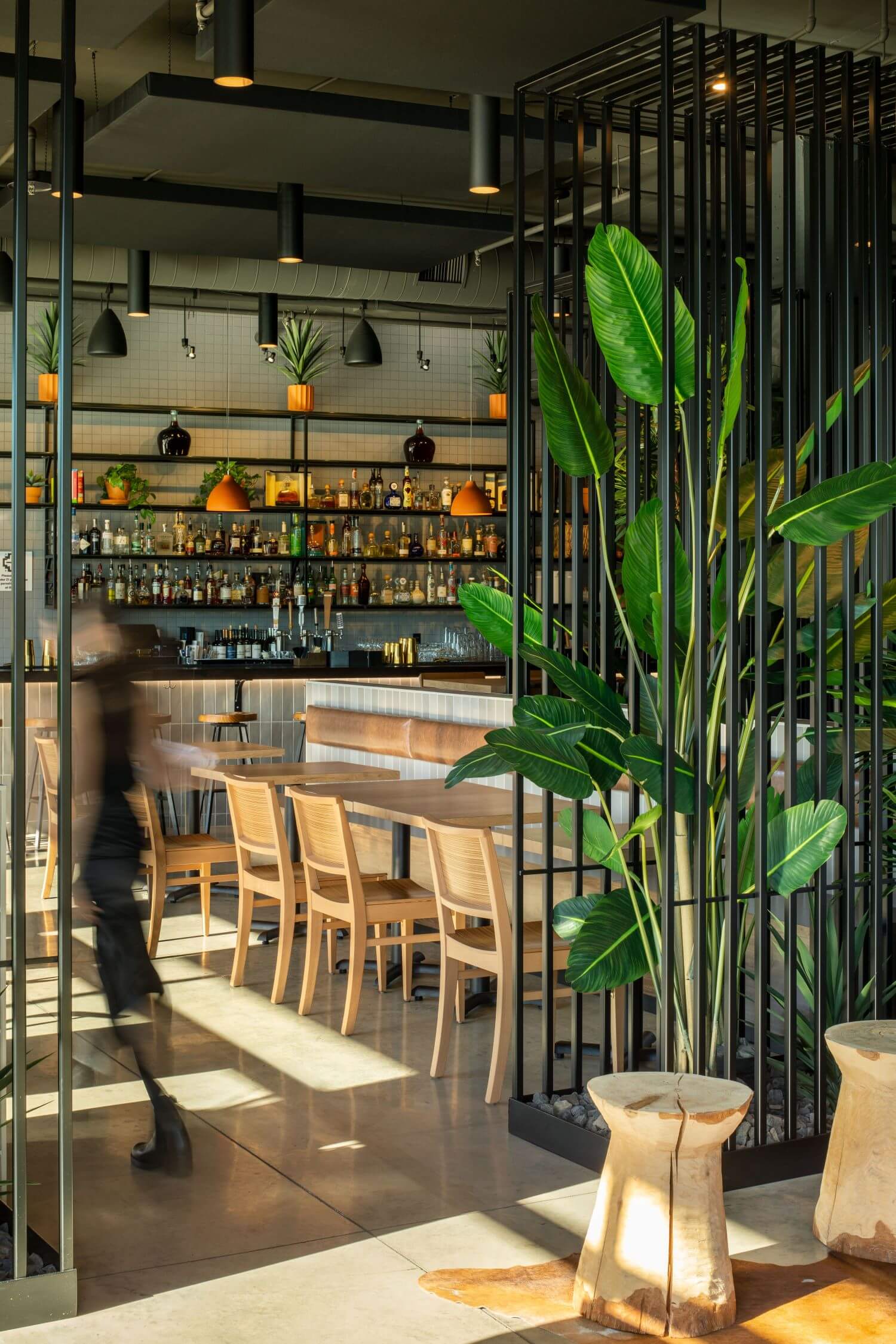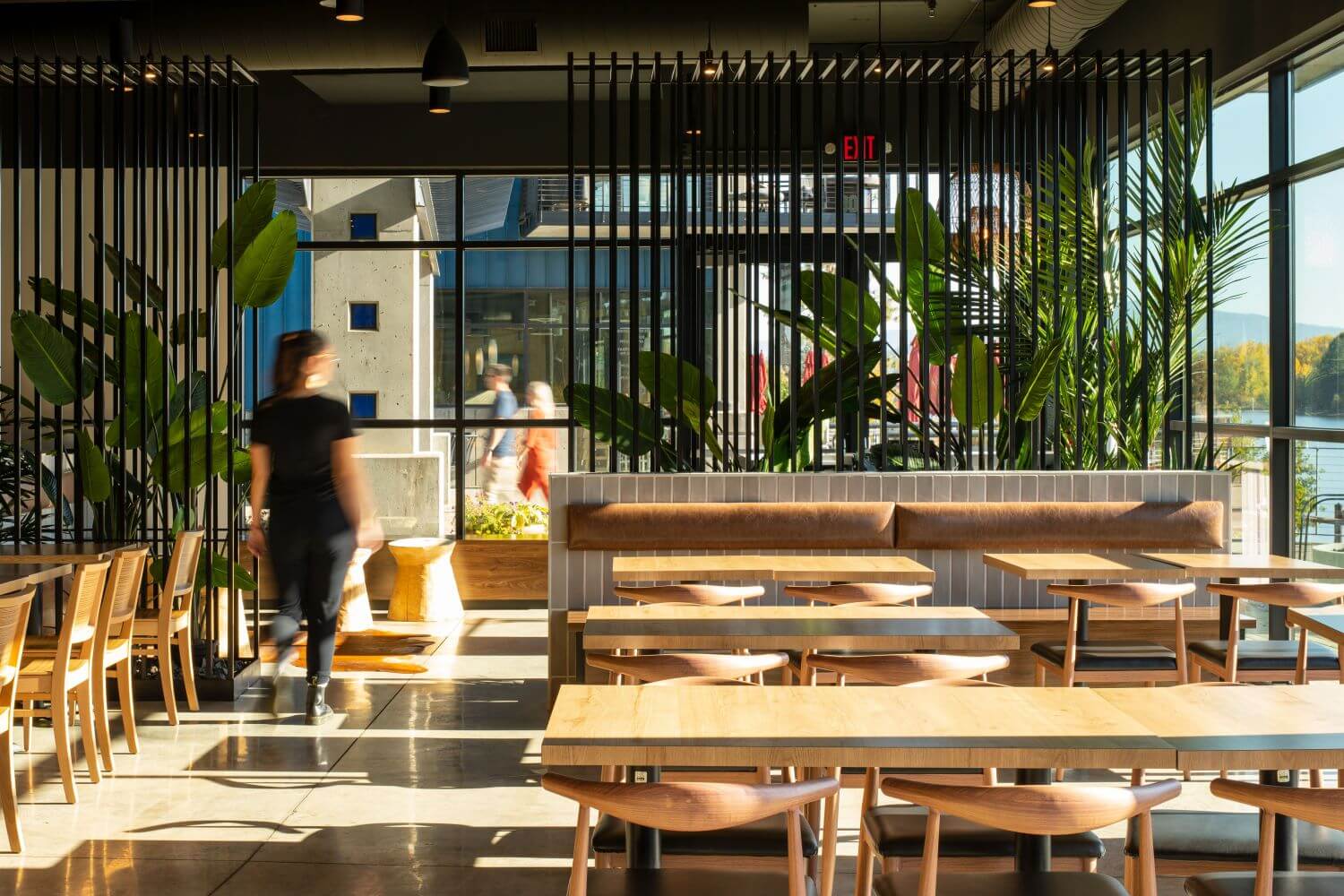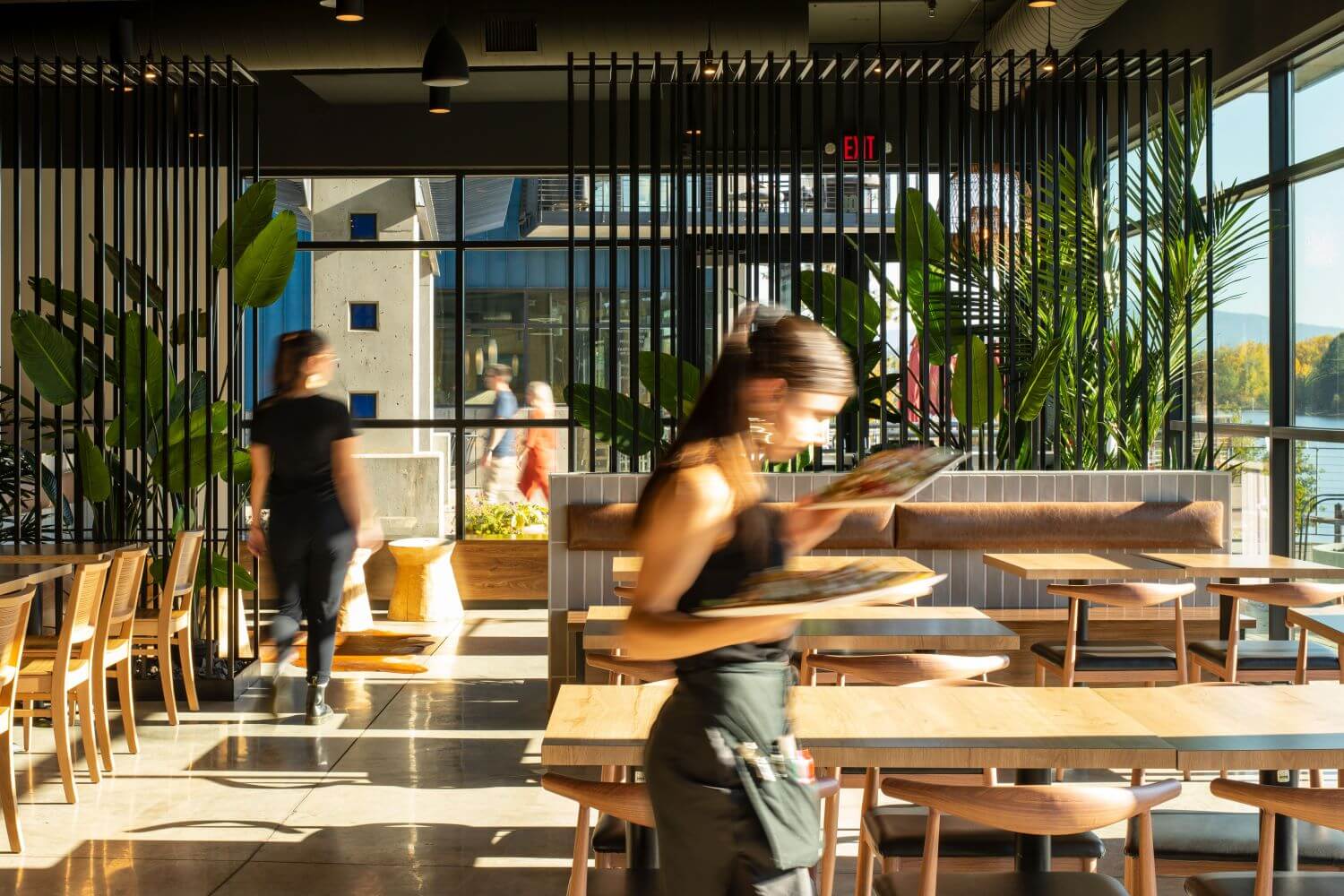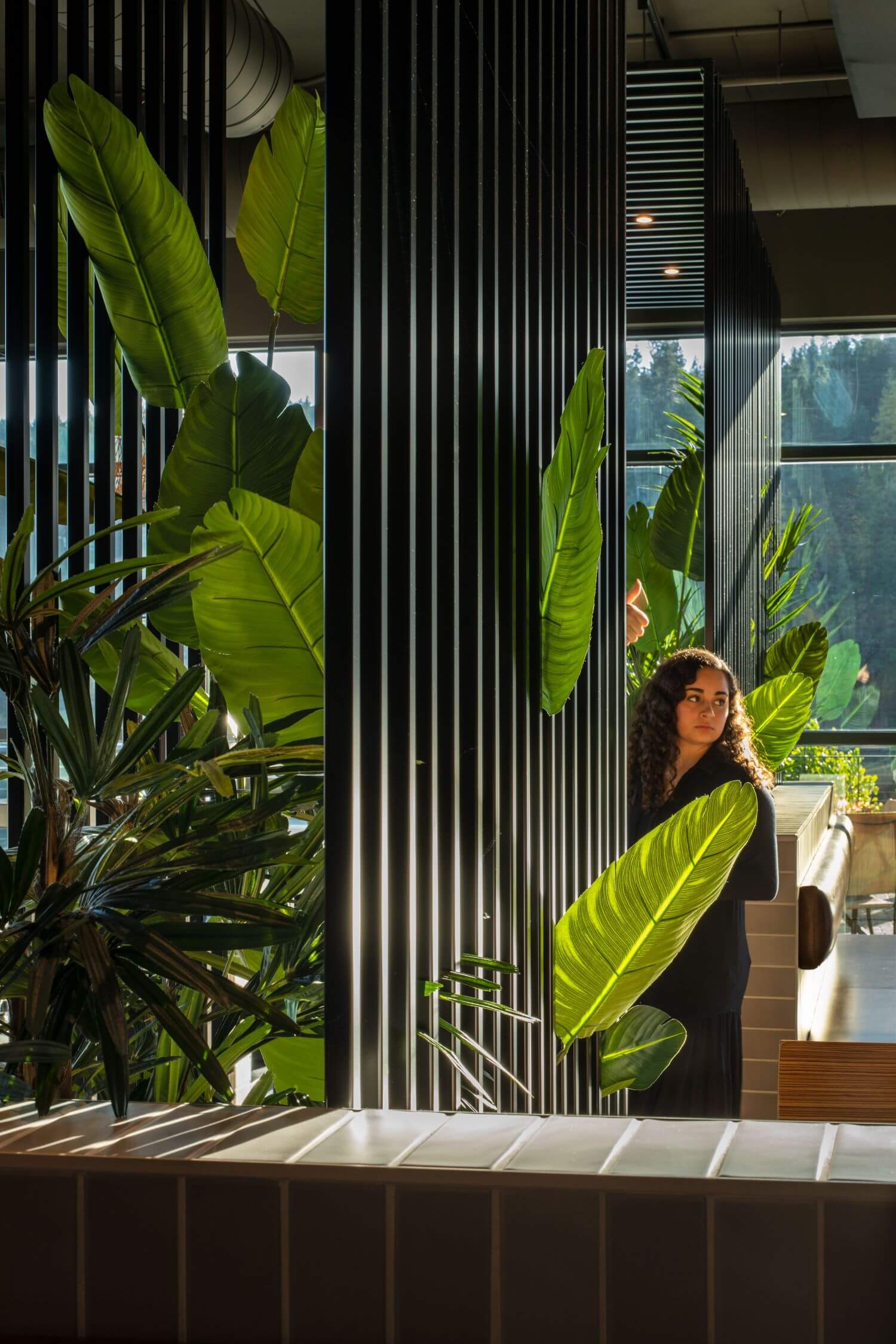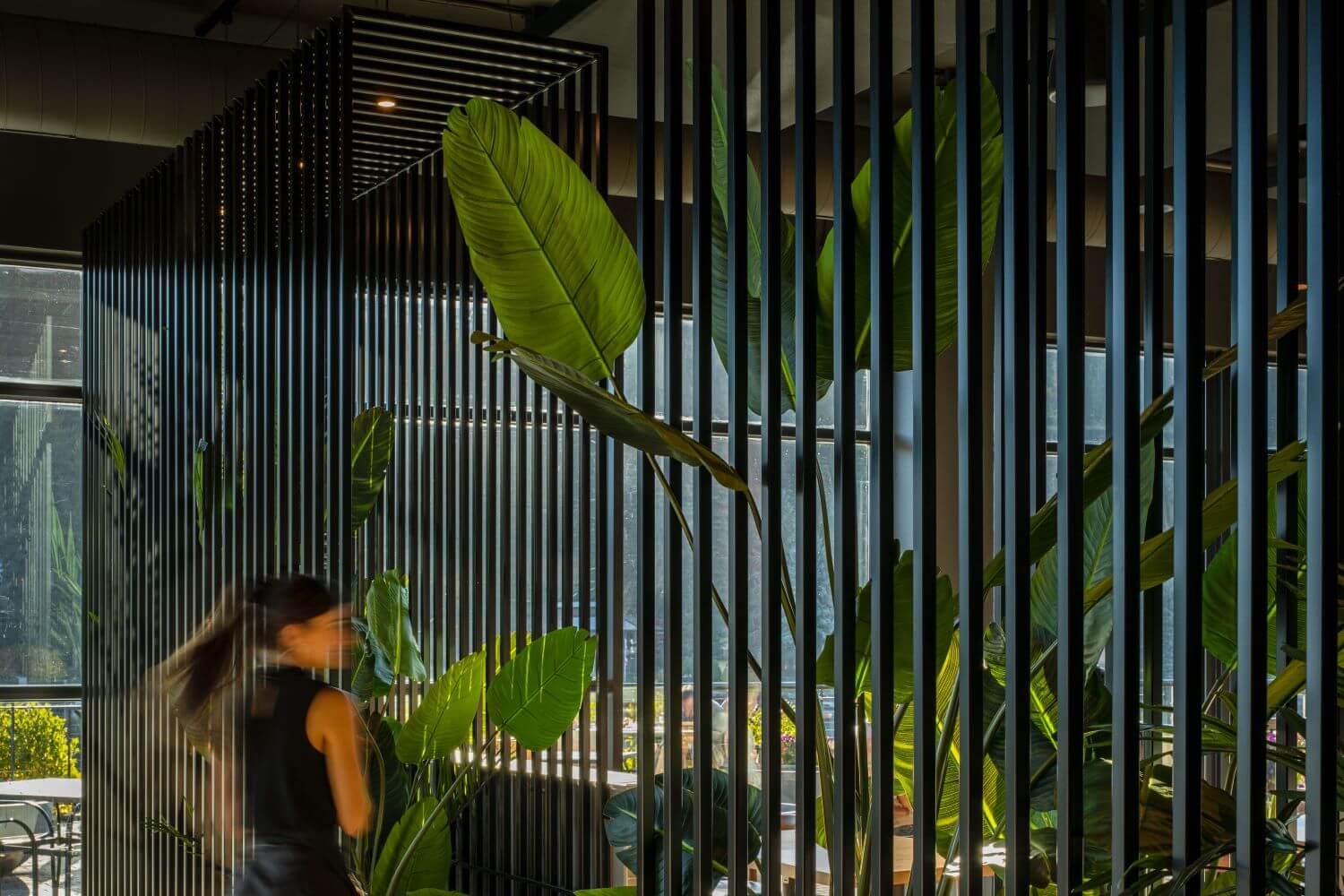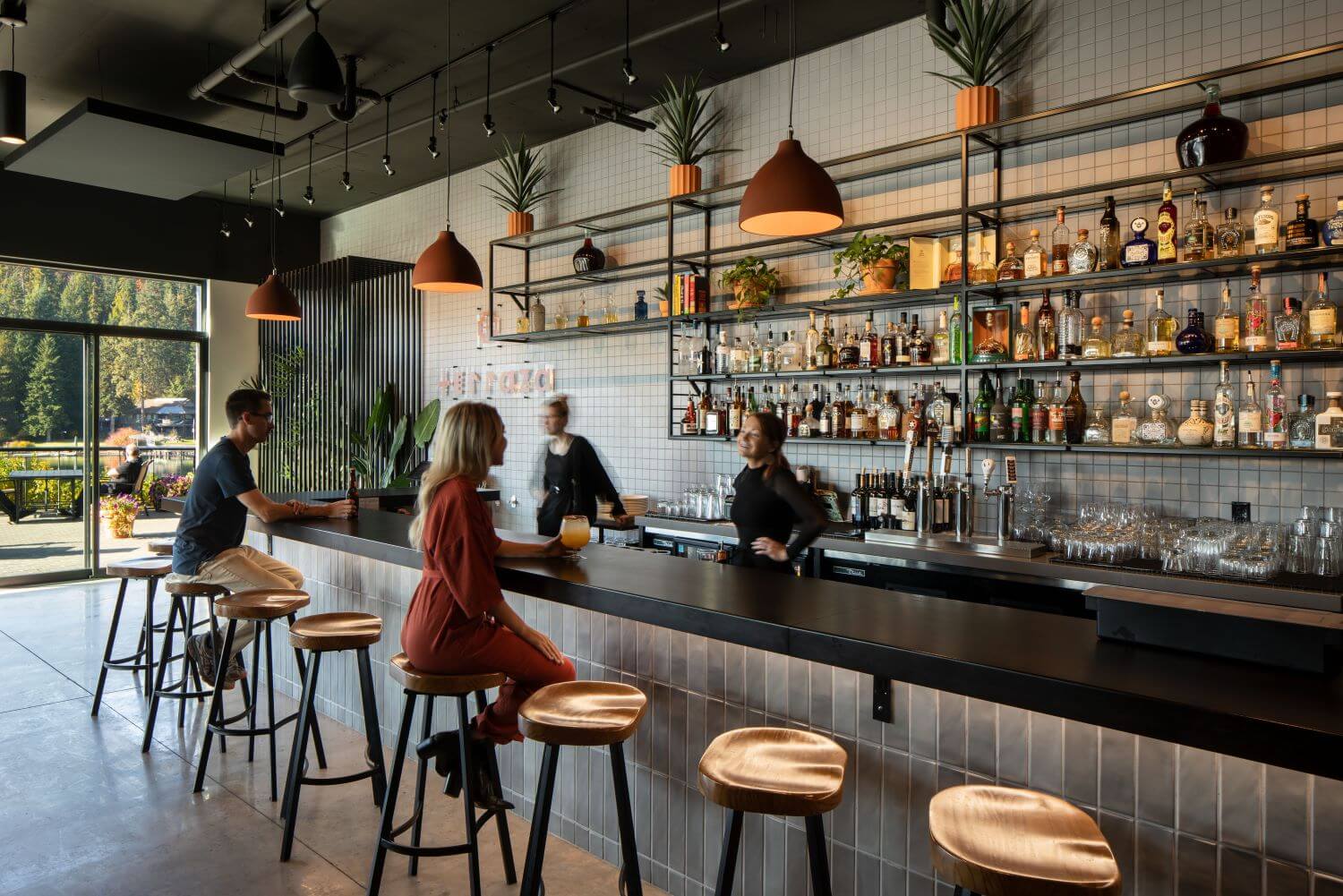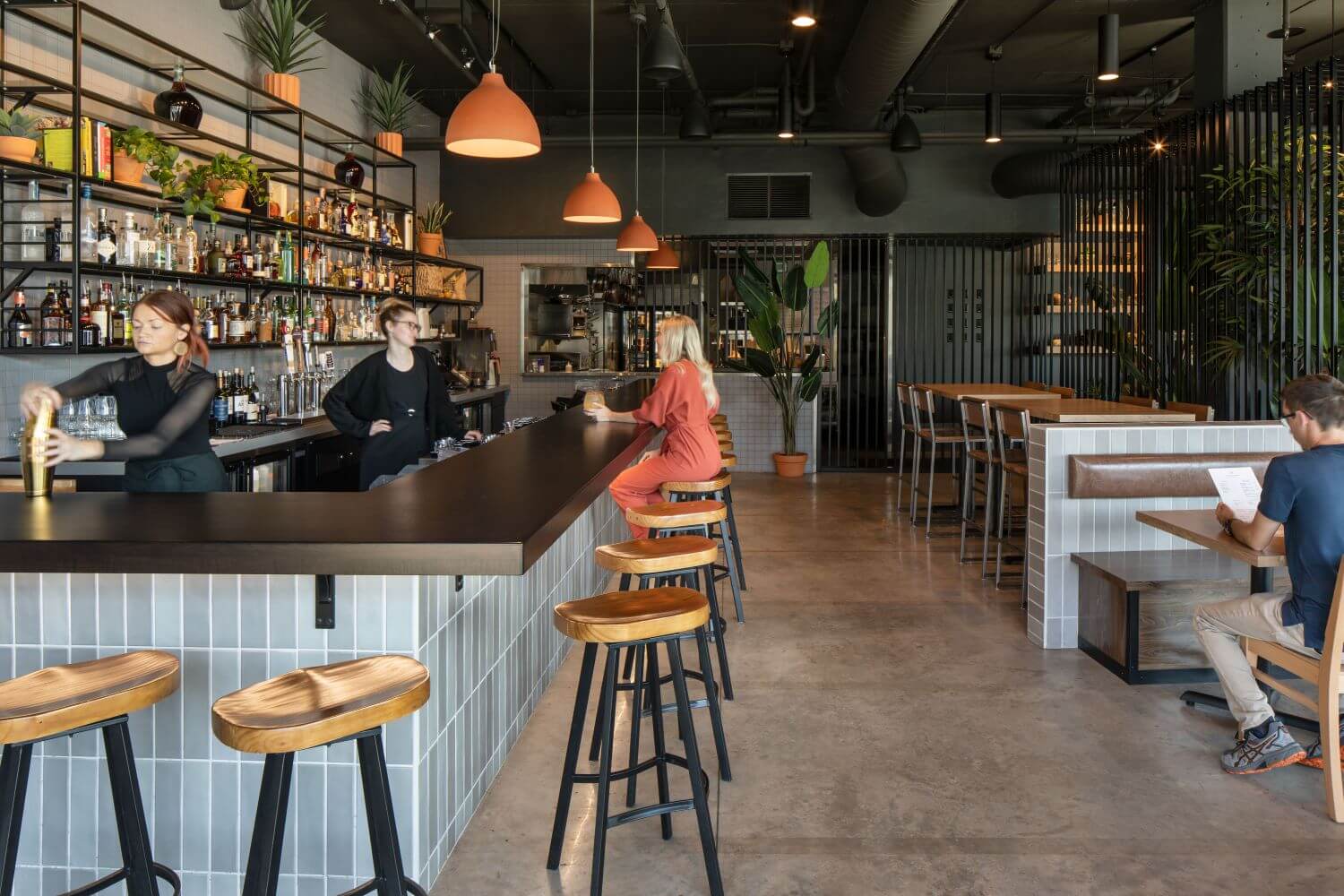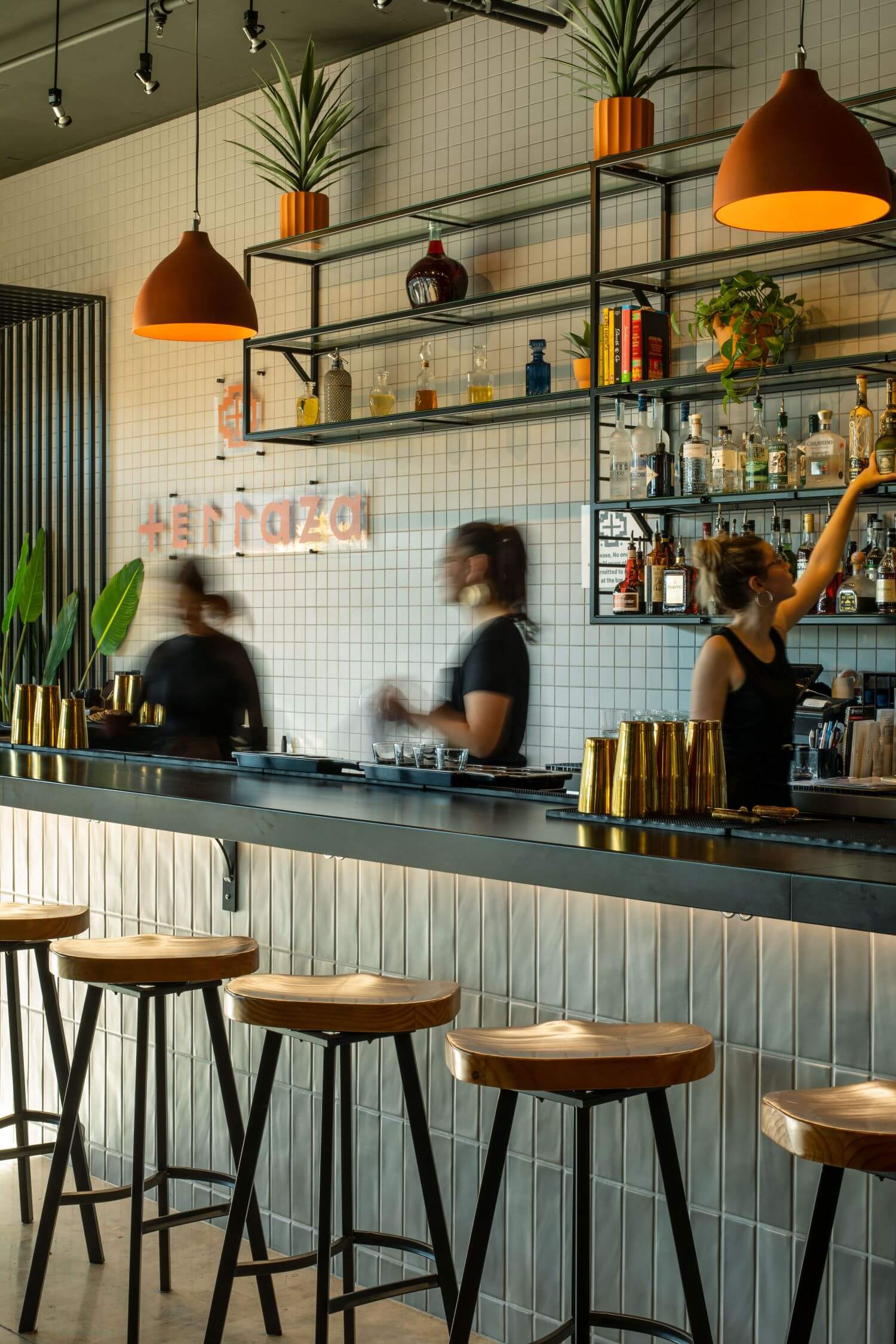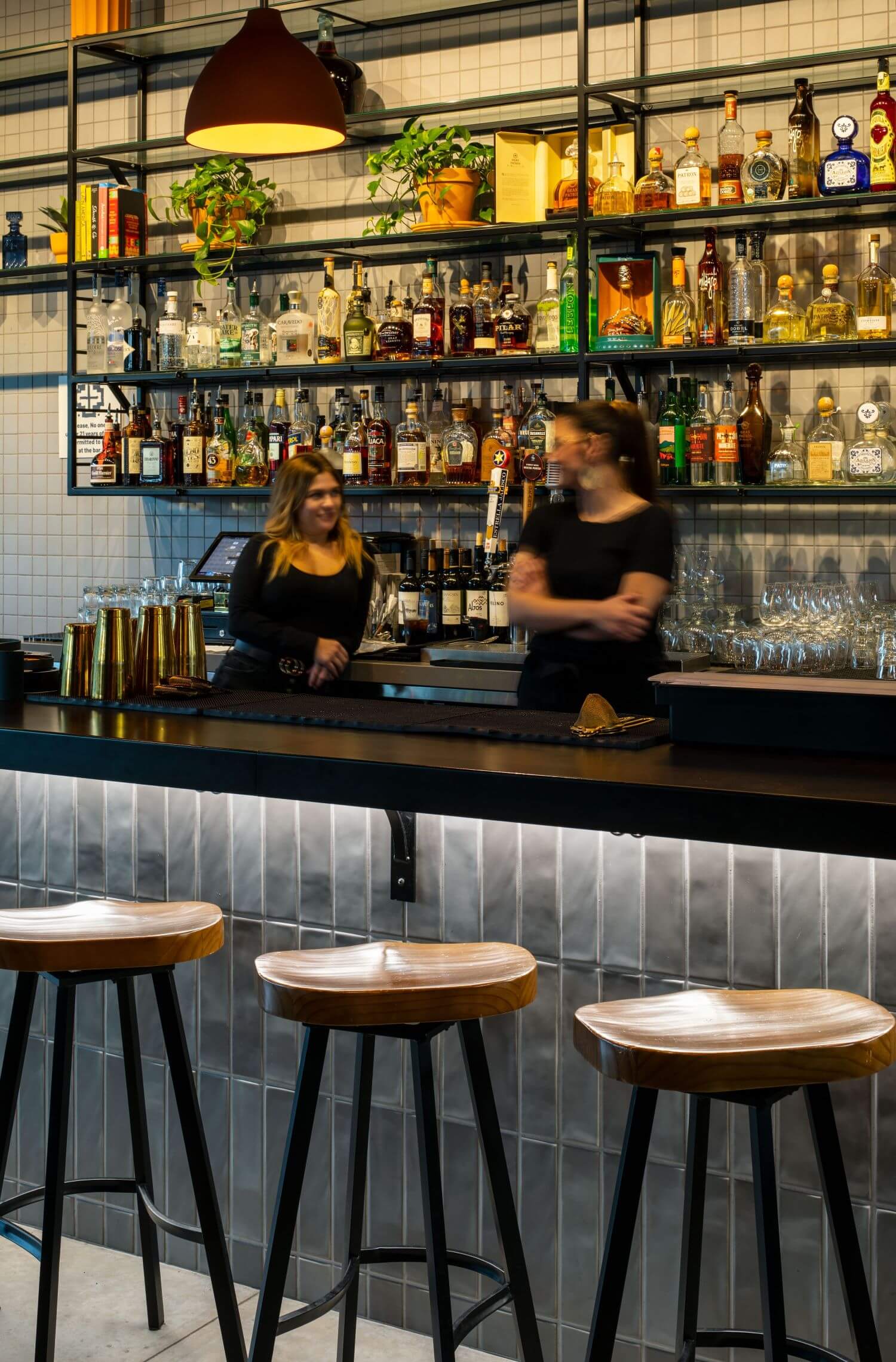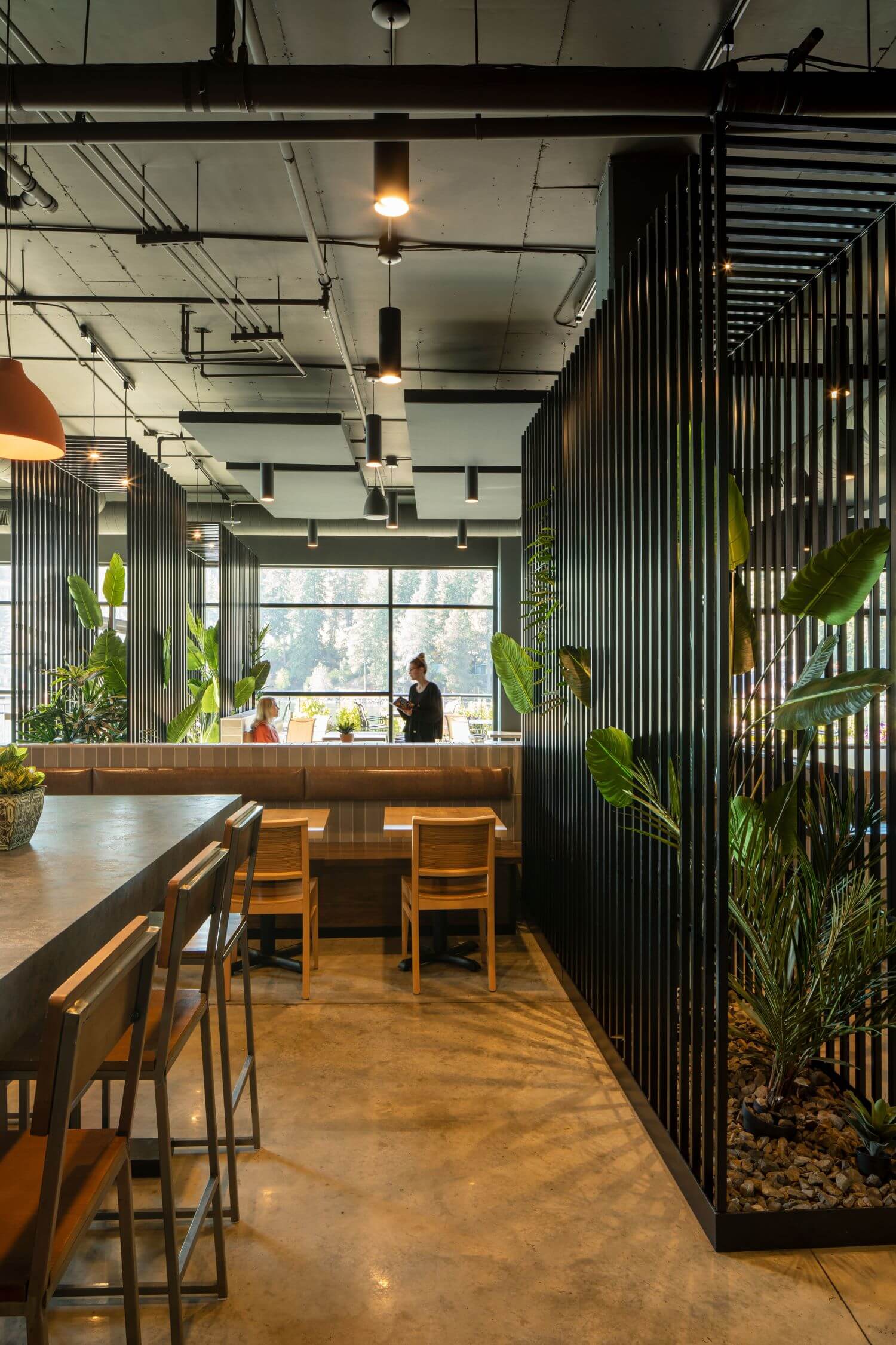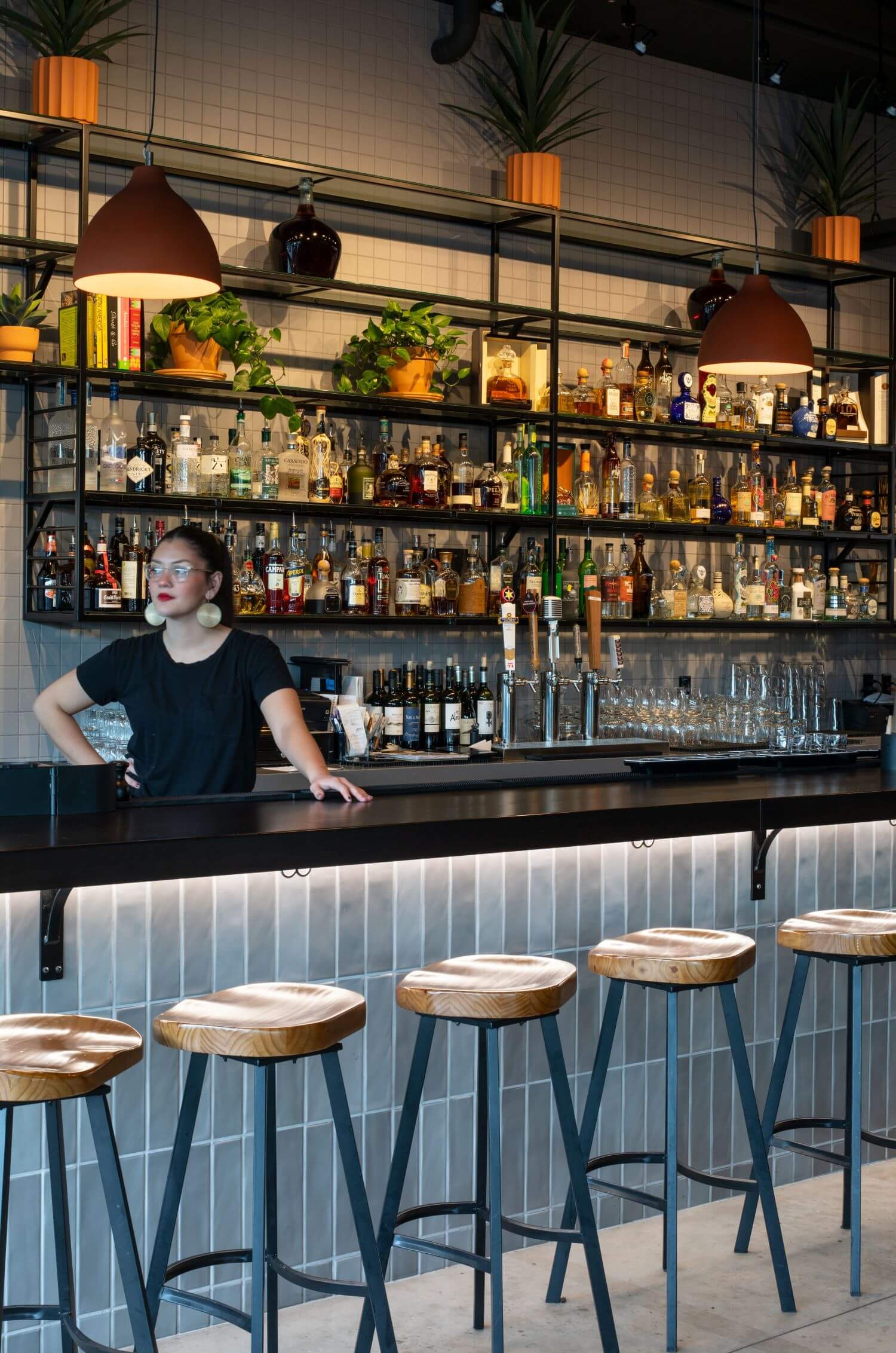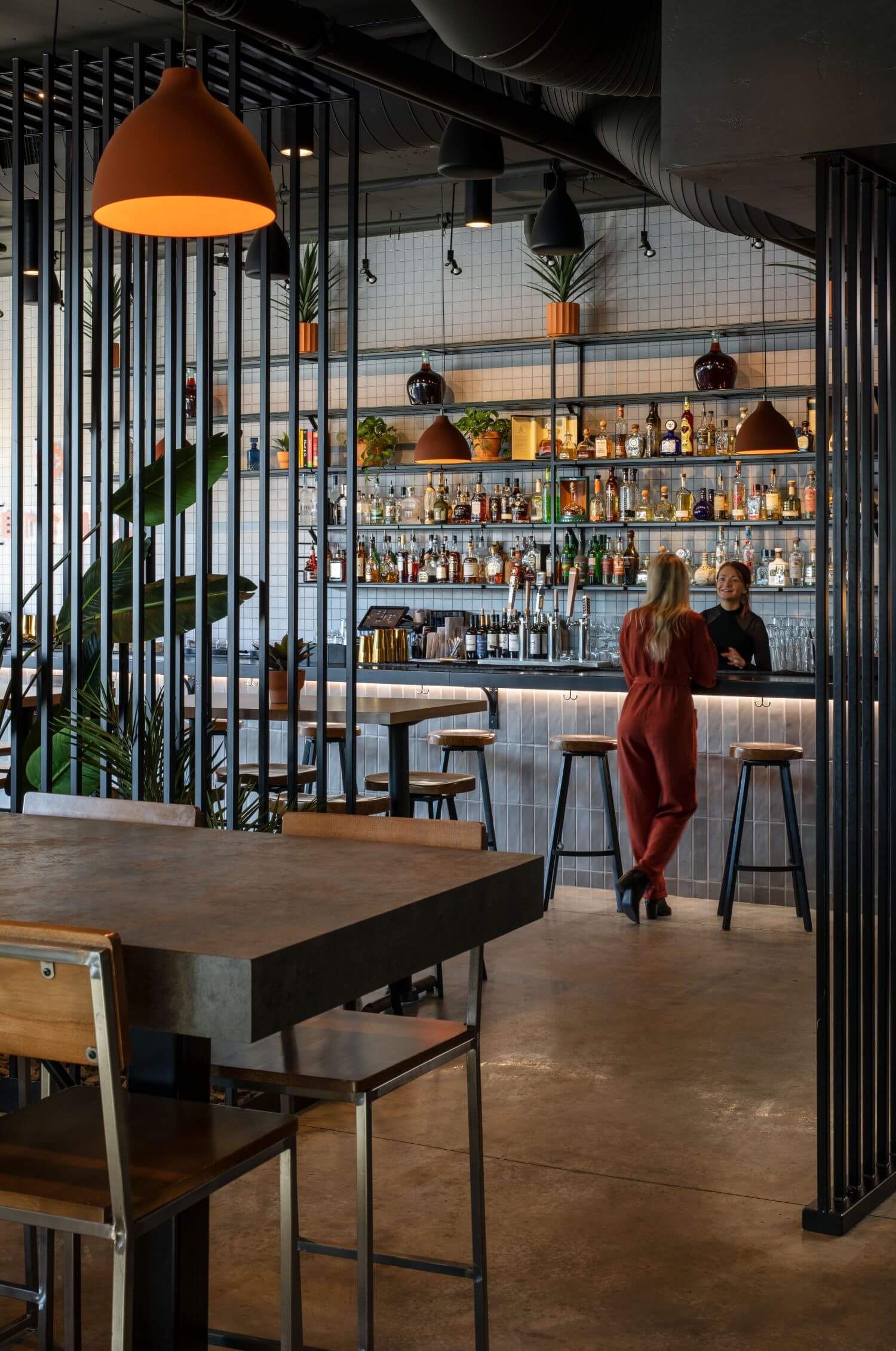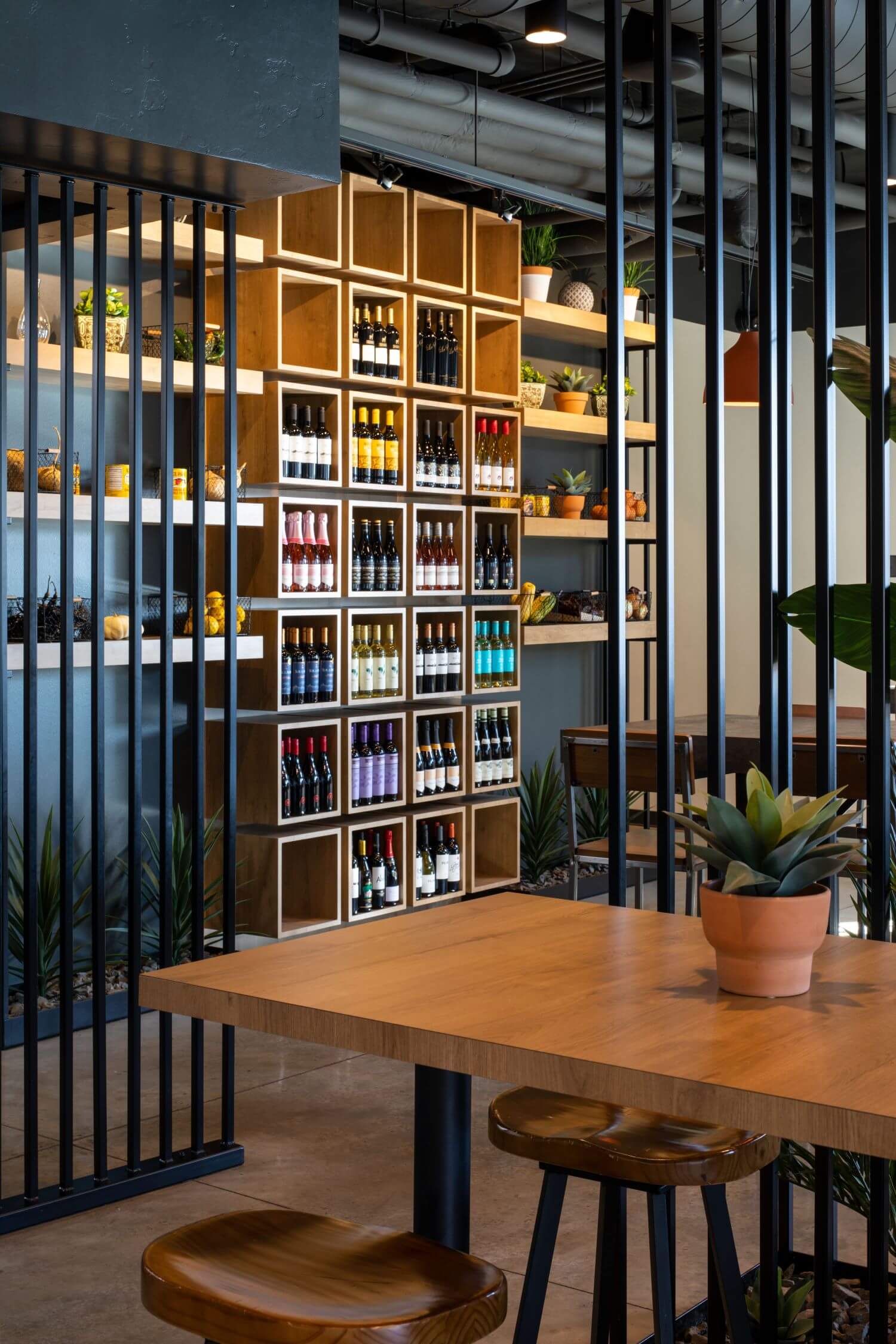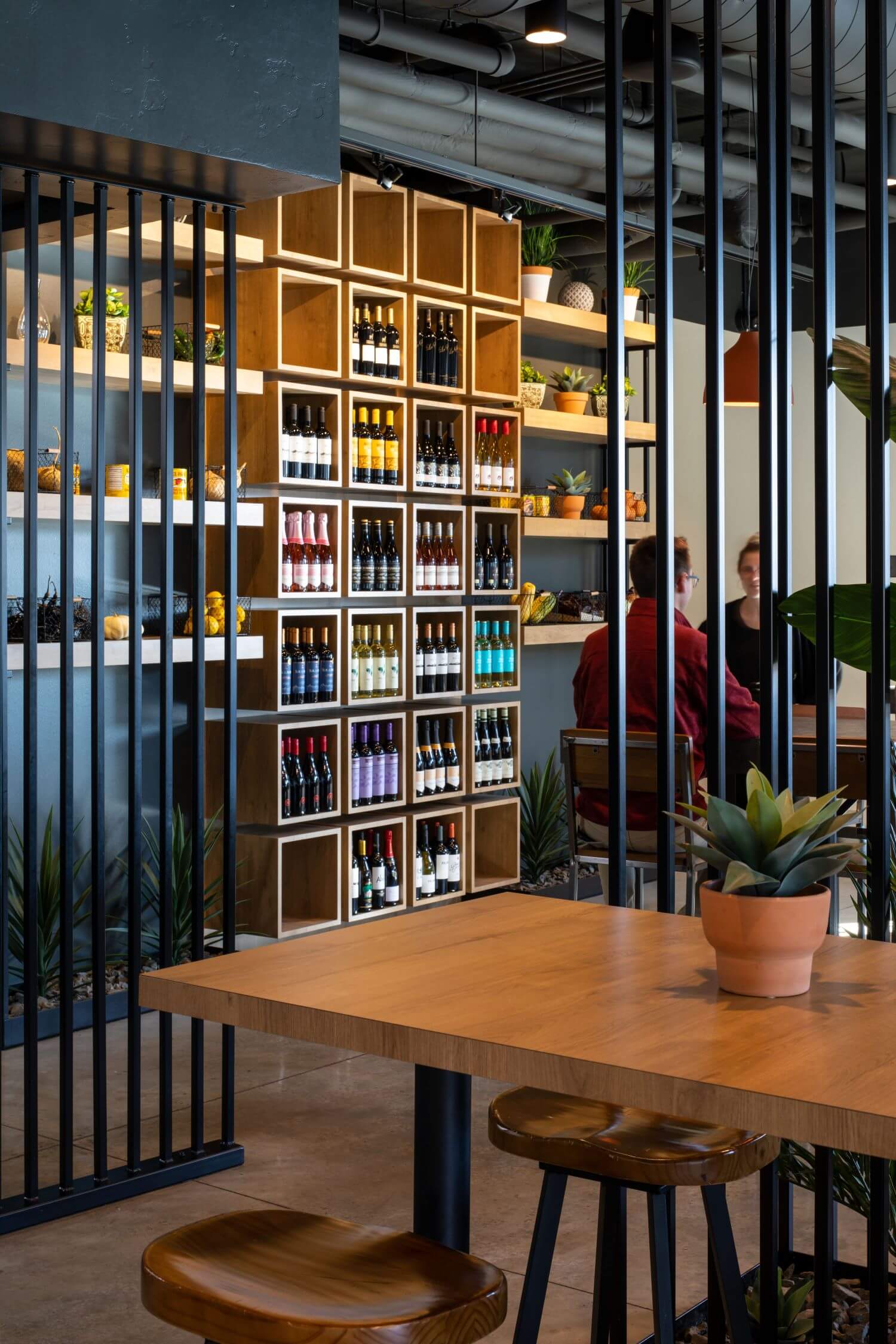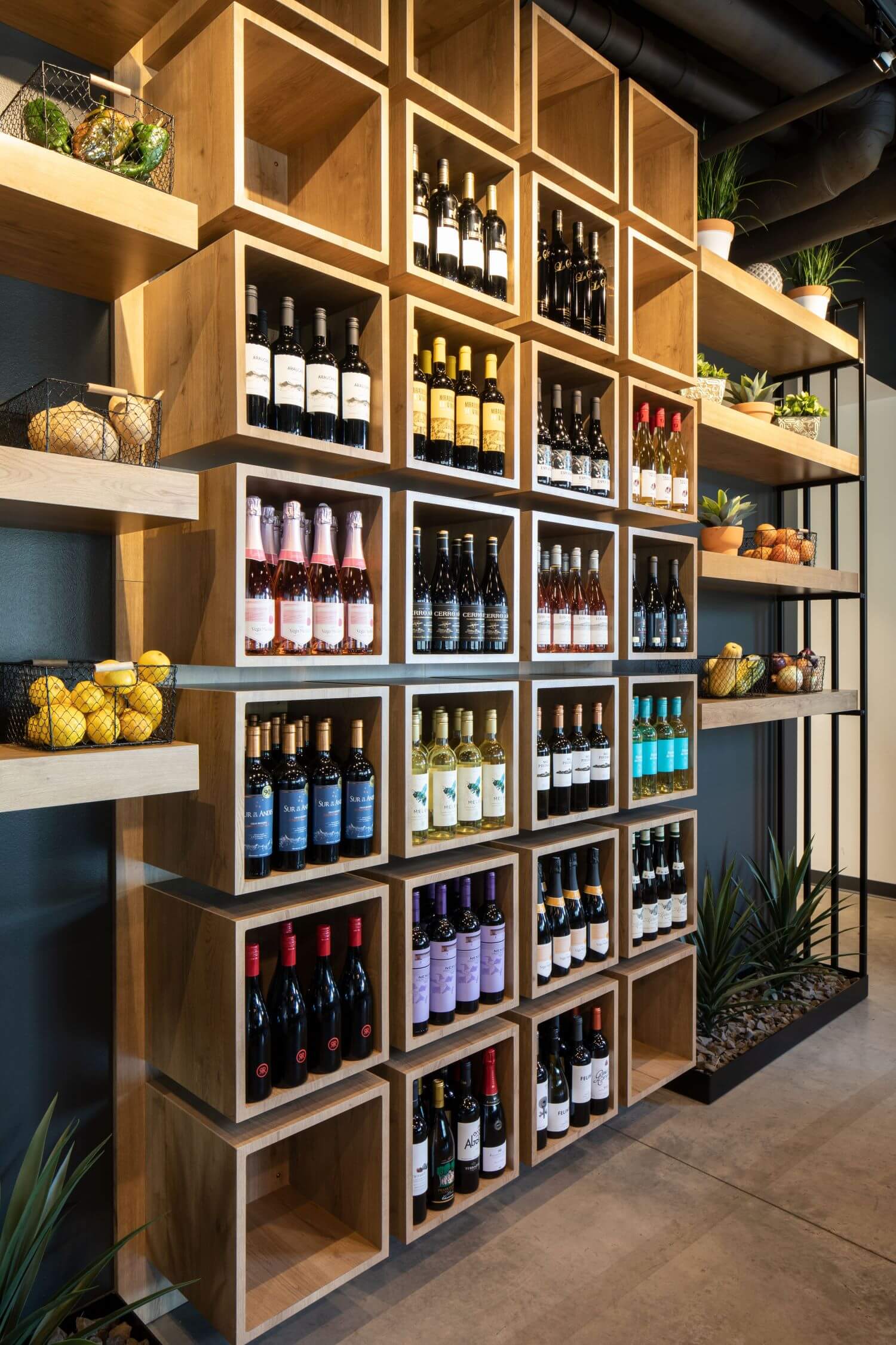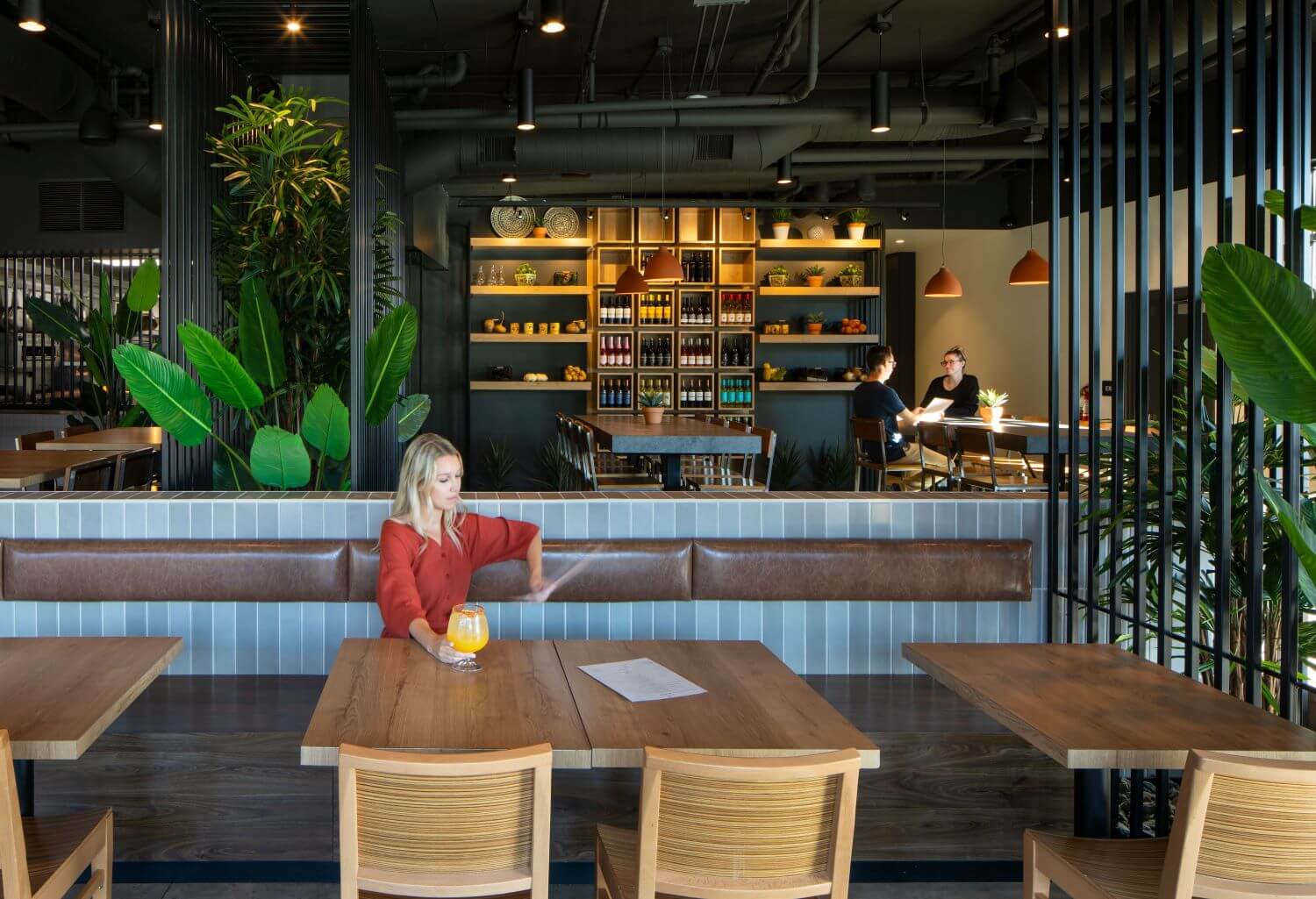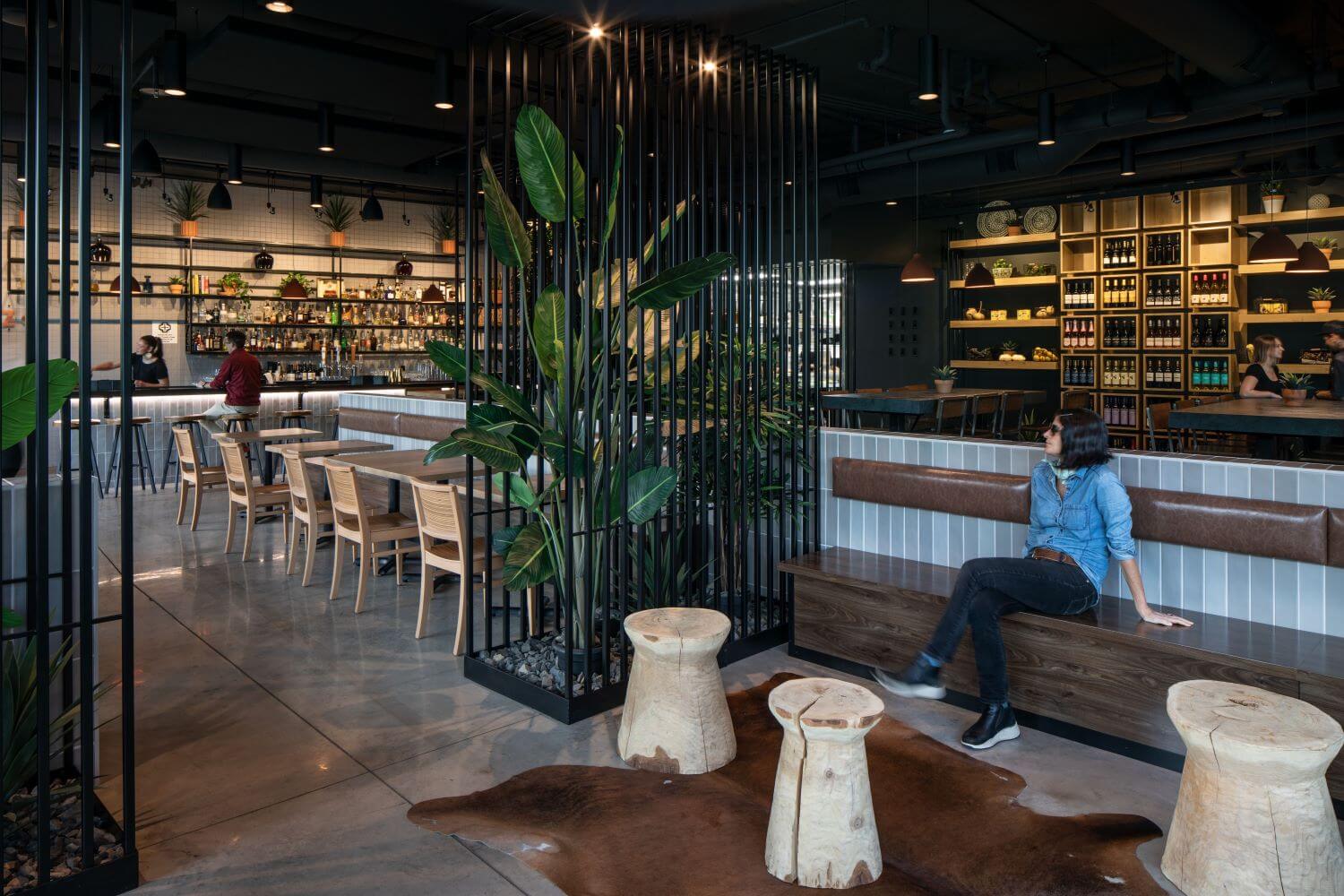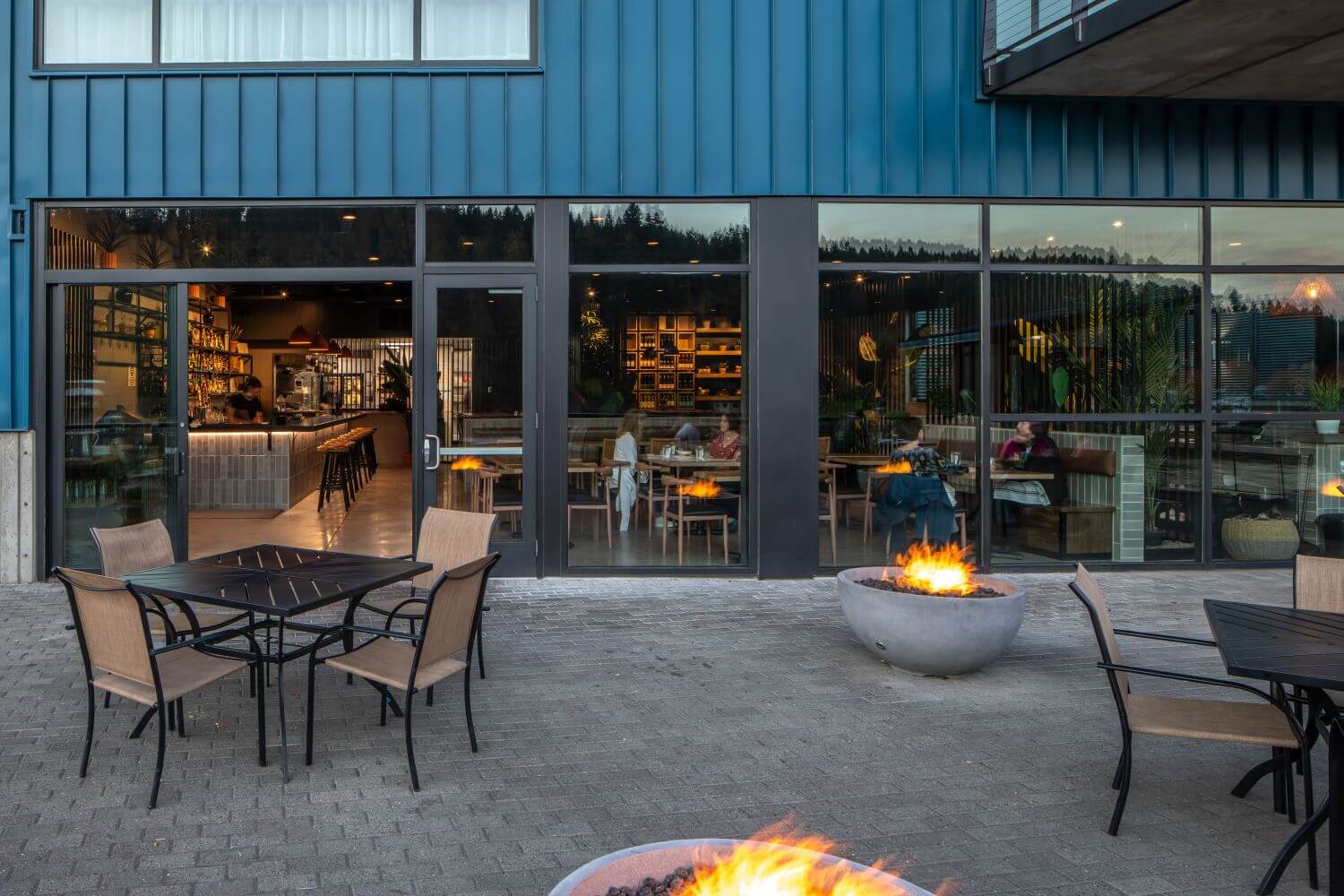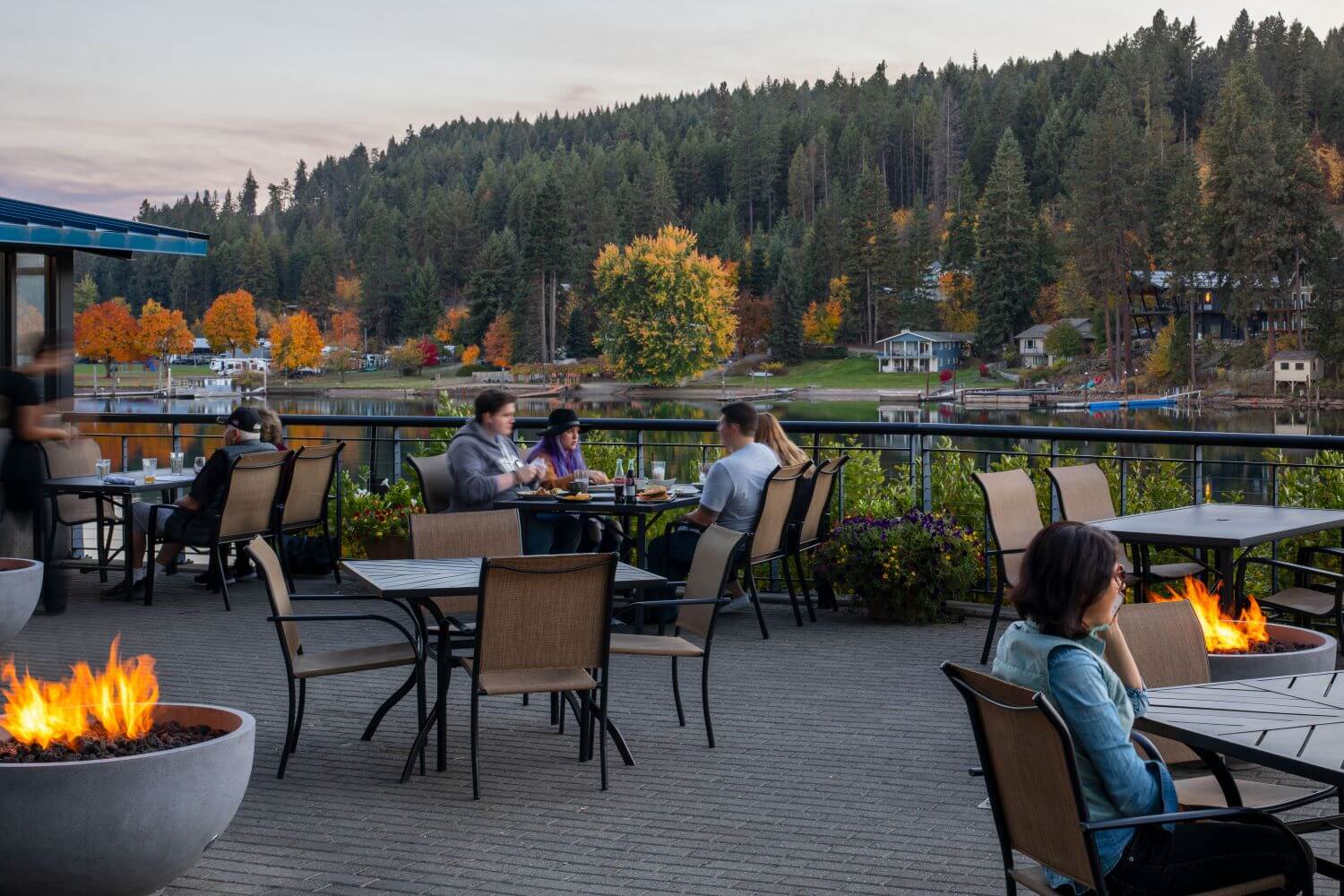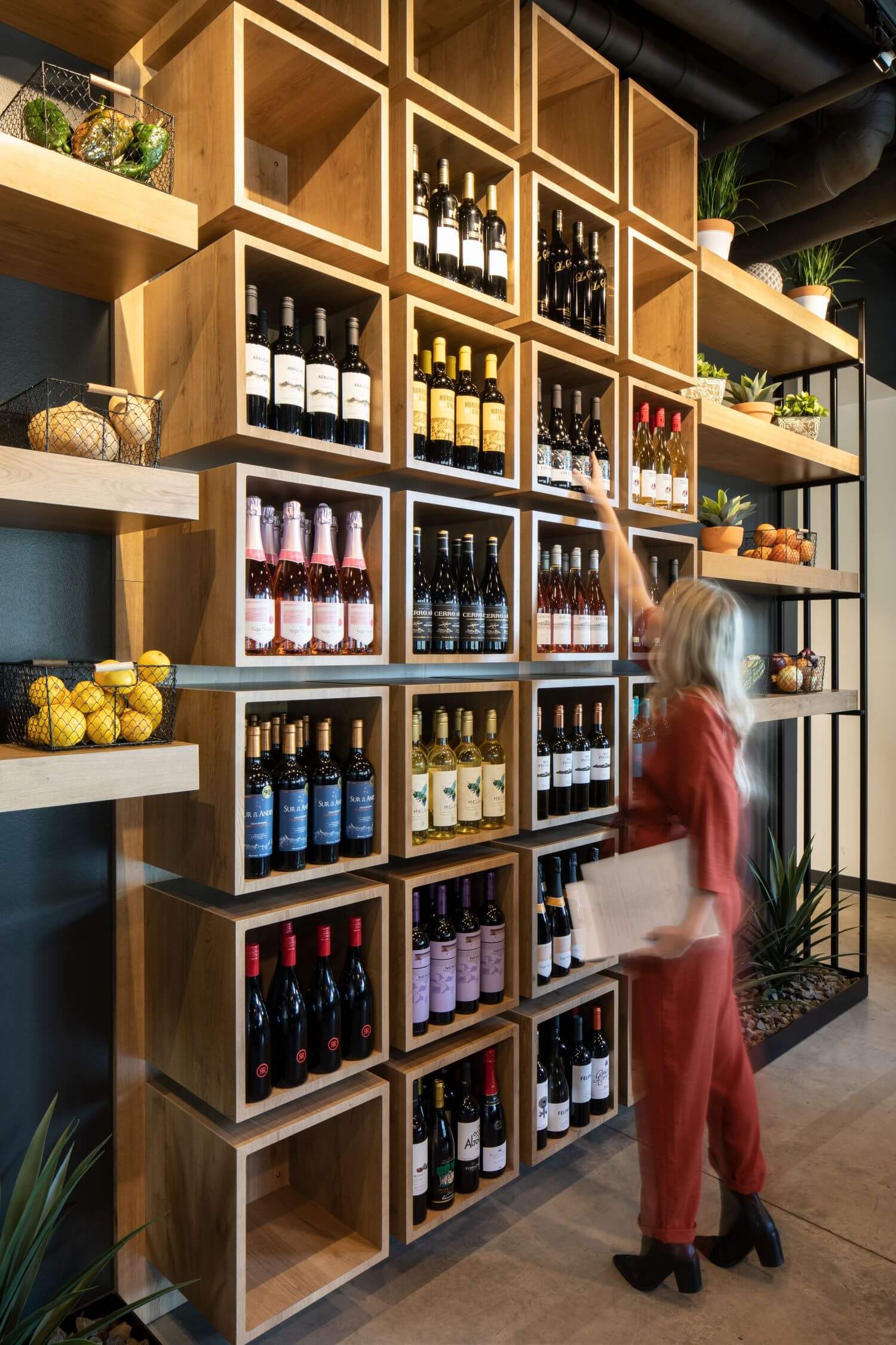 About
HDG is an architecture and design studio based in Spokane, Washington. 'Make it Matter', a principle HDG was founded on, sets the standard for their approach to every client and every project decision. An award-winning Pacific Northwest firm, HDG's artful conceptions are found across the globe, in Seattle, Oahu, New York, Idaho, Spokane, rural Washington, Pennsylvania, and other areas.
---