Designers' Inc Chd: Redefining modernity and opulence , the Goyals' Villa spans amidst the residential suburbs of Panchkula. The planning and blocking of the residence was meant to echo the owners' need and the members' personalities. A huge double height entrance welcomes one into the grandiose with a metal trellis extending out as a hand, not only giving the sense of scale variation but also allowing a lot of natural light into the villa. The base grey finishes on the exterior walls act as the supporting artists , letting the double height white stoned volume shine in the act.
Wooden extensions add onto the warmth as contrasting to the cold earthy grey verandahs which look upto the lush greens , acting as portals between the inside and outside. The entrance further bifurcates into various public zones , the central spine being left open for ventilation and for scale. The latter part of the villa is dedicated to private and functional areas on the ground floor, the first floor is dedicated to rooms and lounges and the second floor is a terrace garden and party area.
Different light pockets create interstitial interactive zones creating connect between the floors as well. Each space unfolds a new mood and new vibe for the users. The interiors represent luxury and is gilded and textured with various layers.The lounges expand into views of the city and greens , with the aim of focusing on a holistic planning which creates a balance between the idea of staying inside and enjoying nature.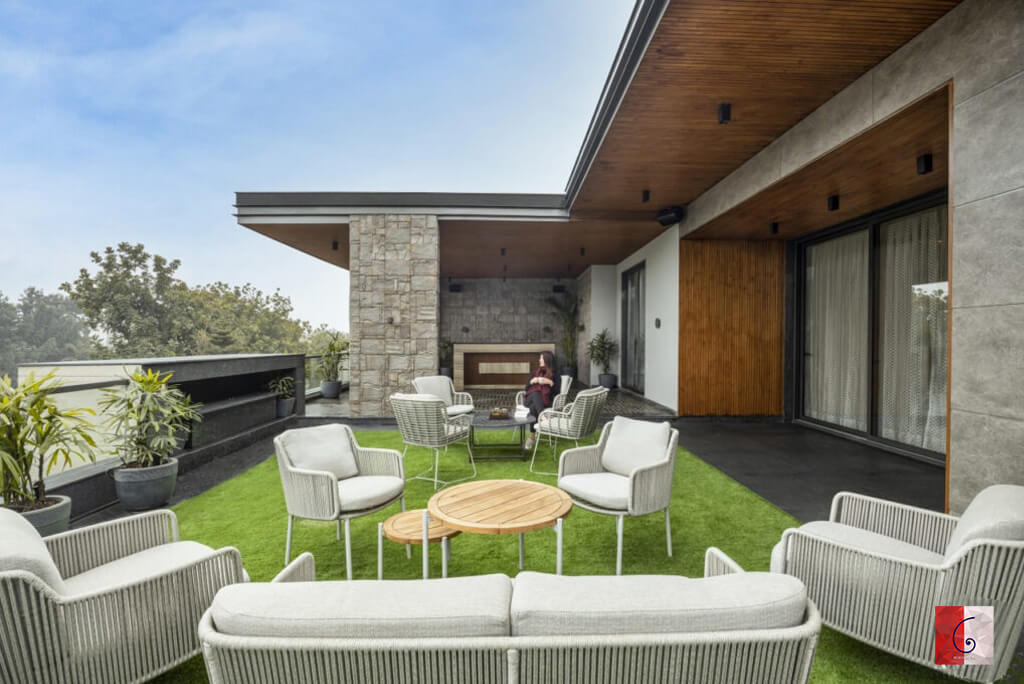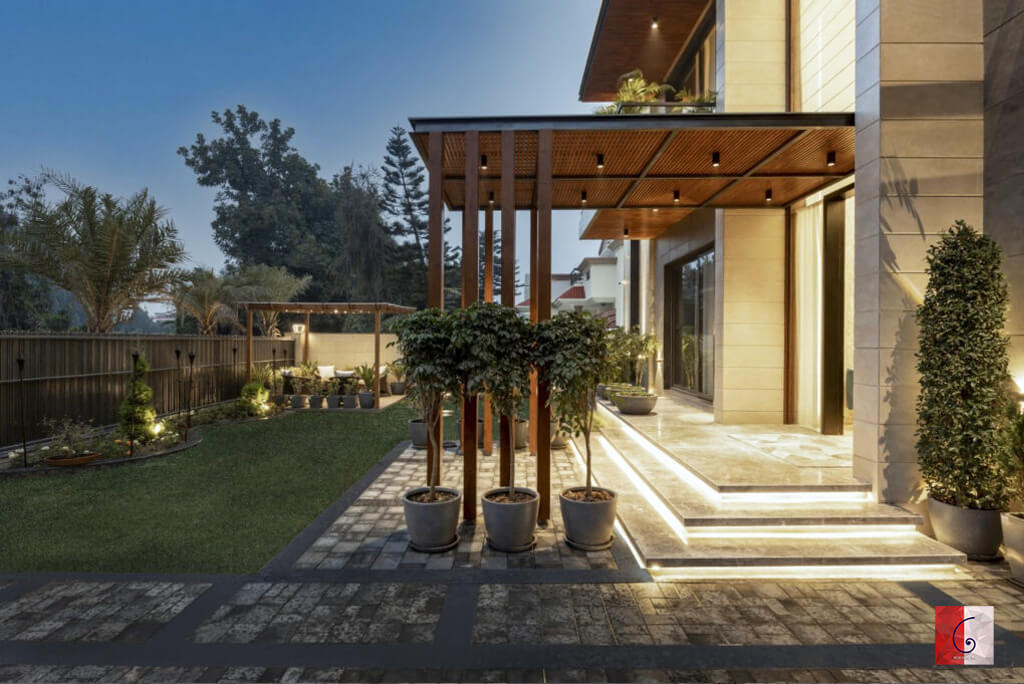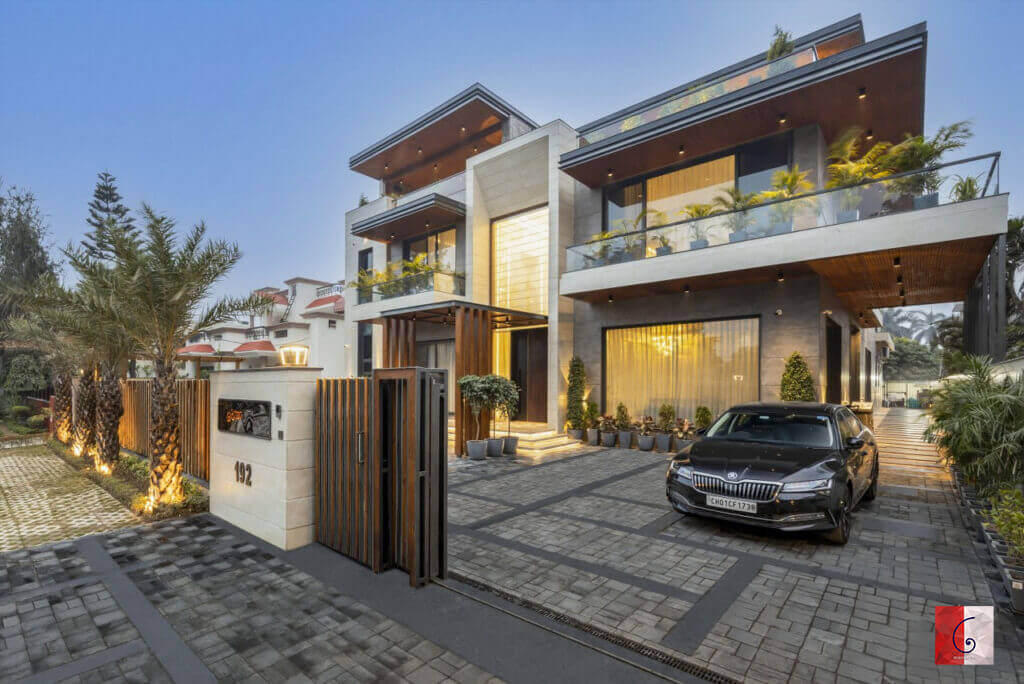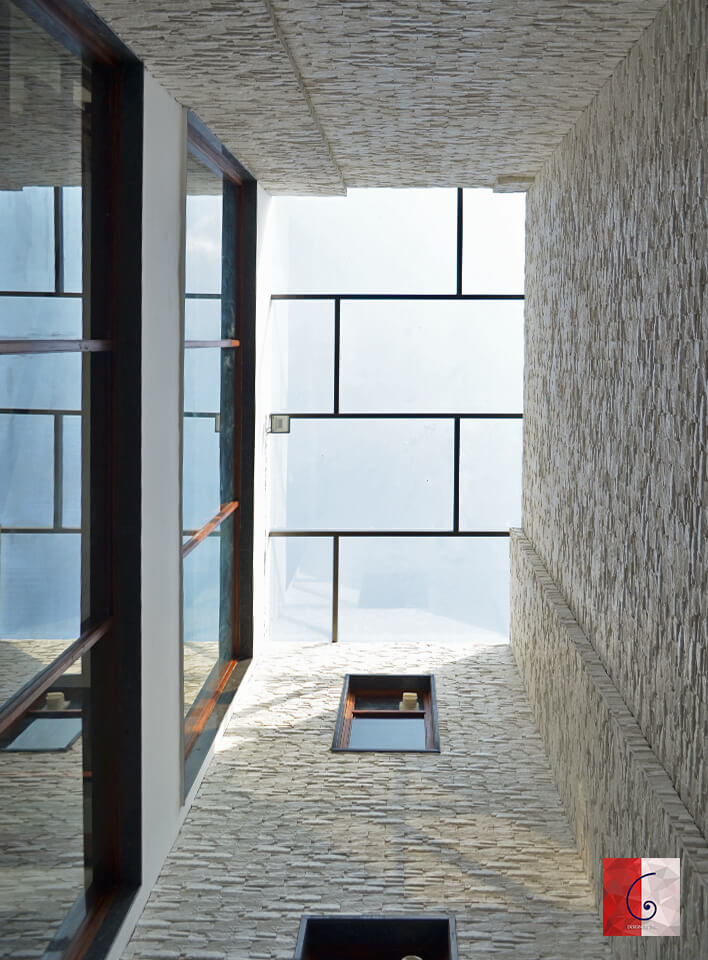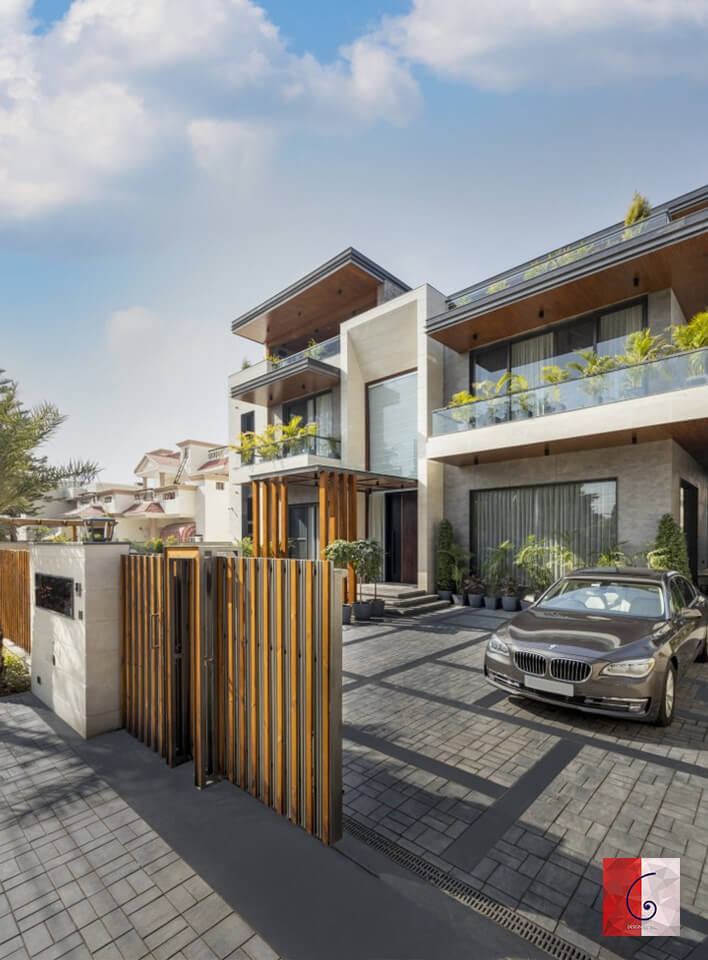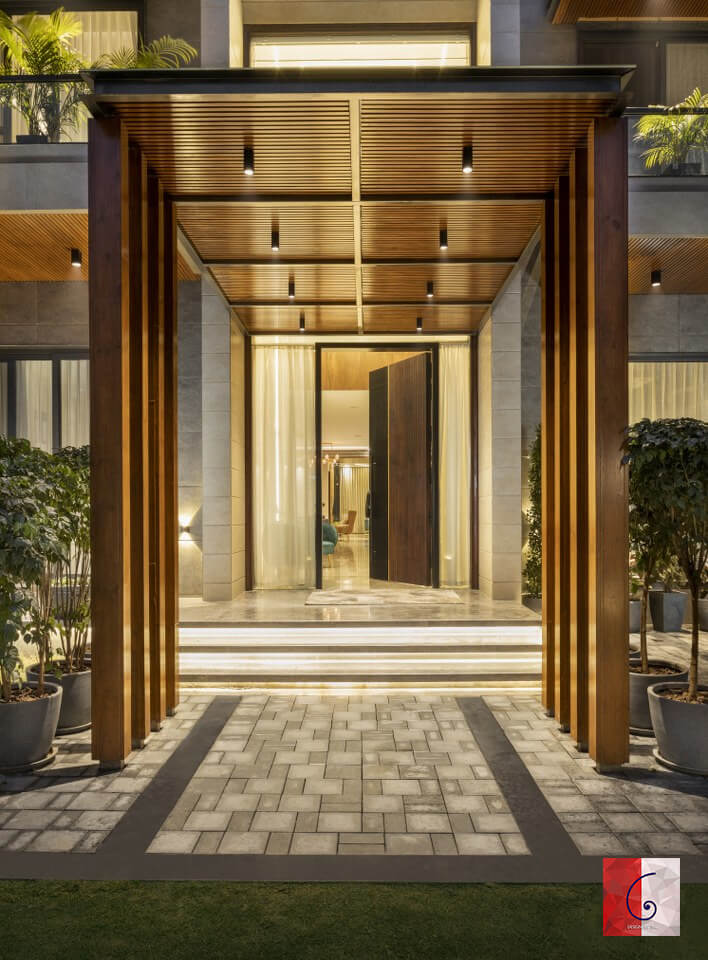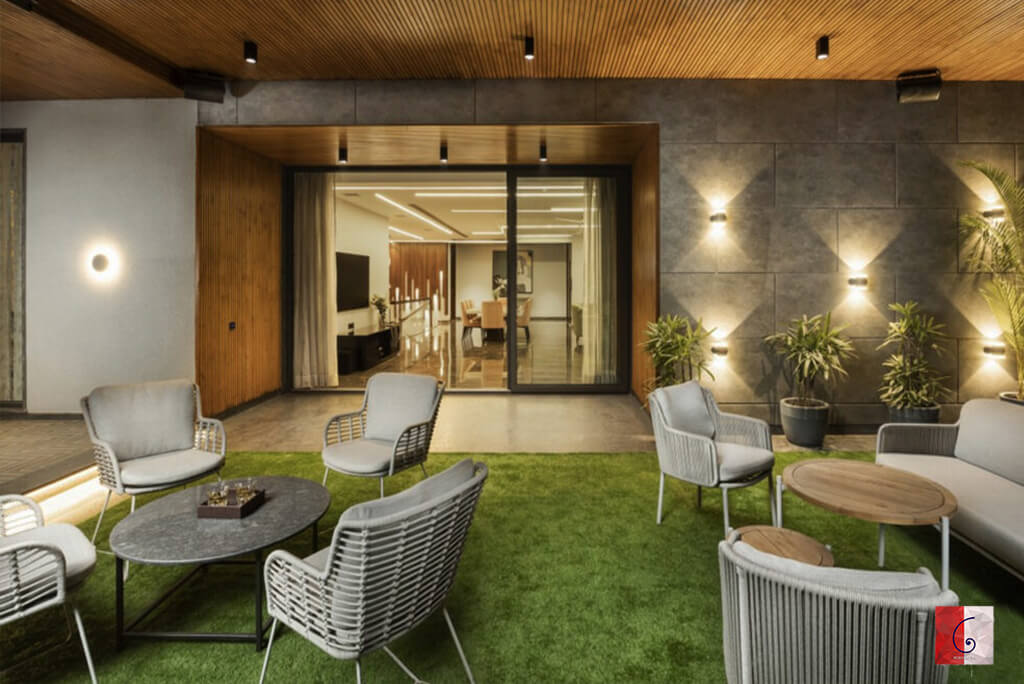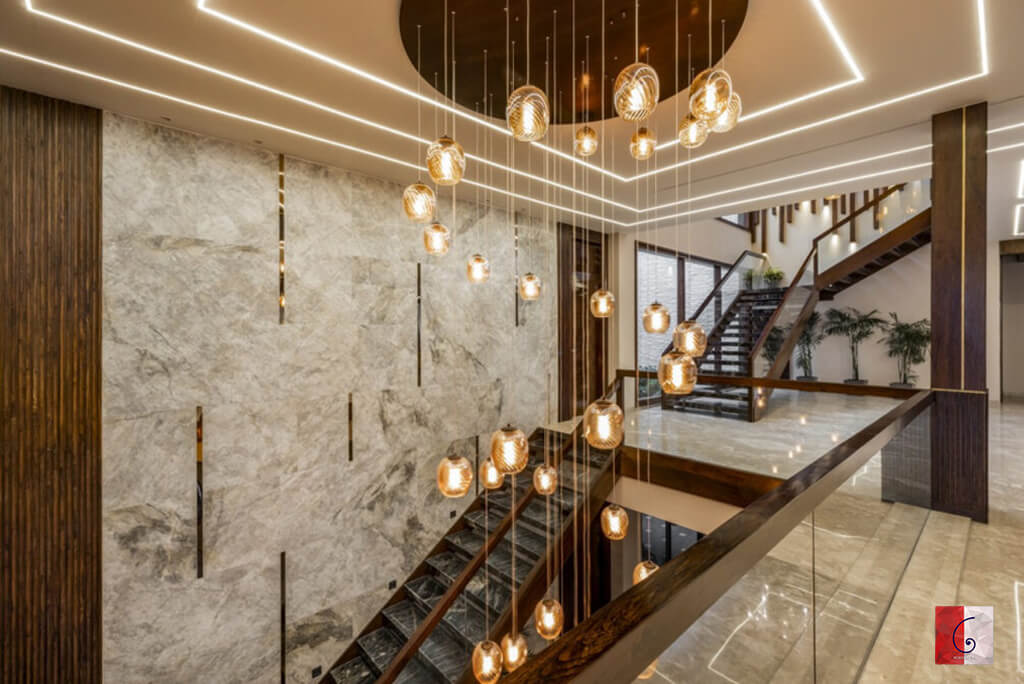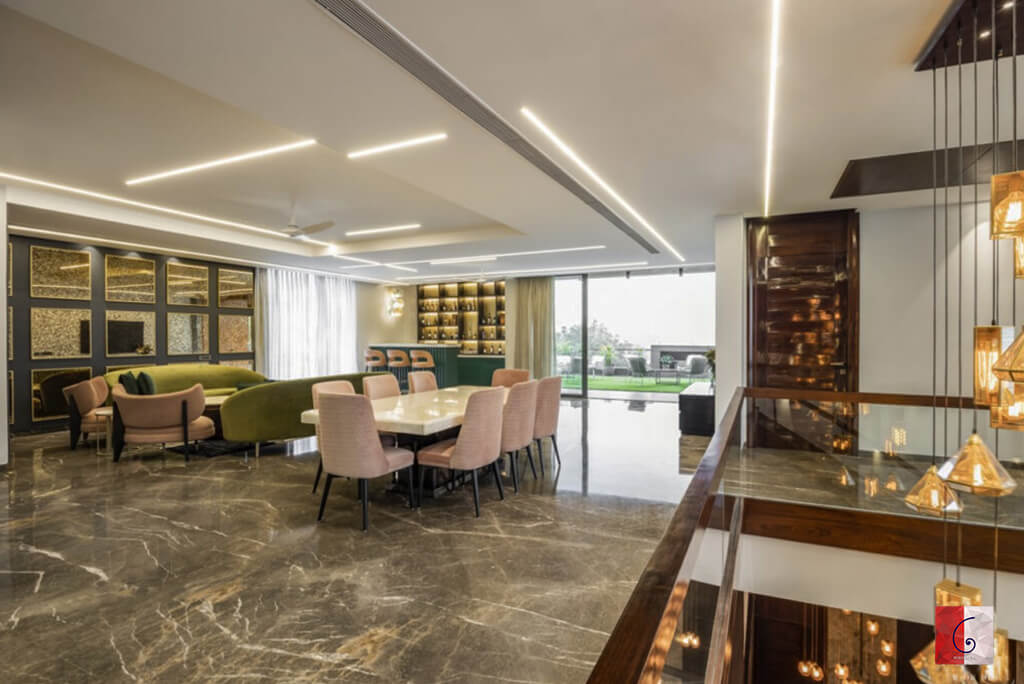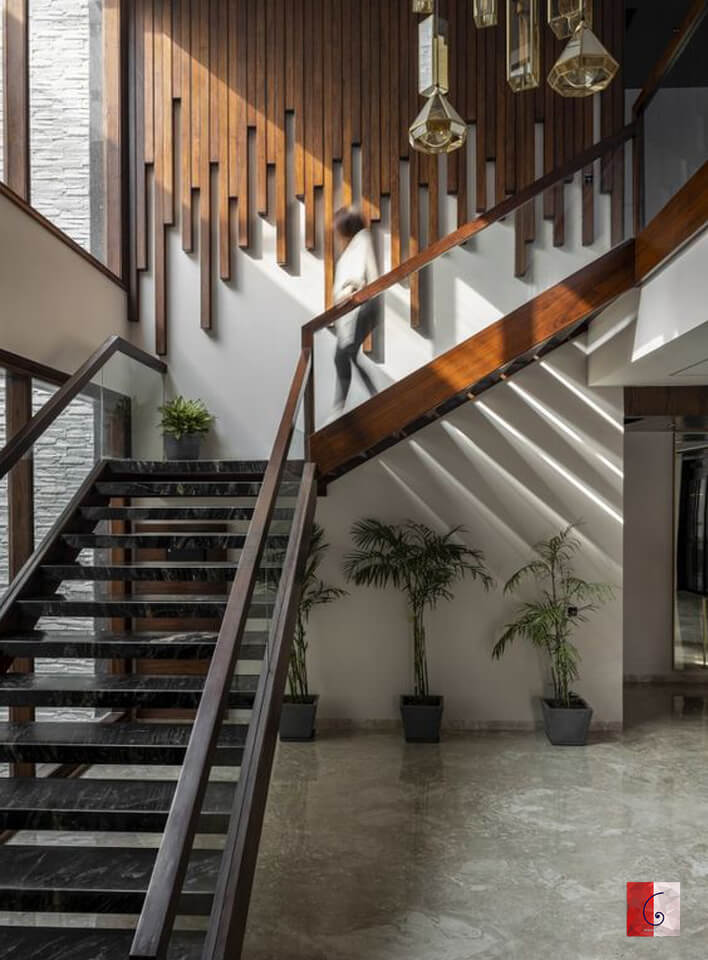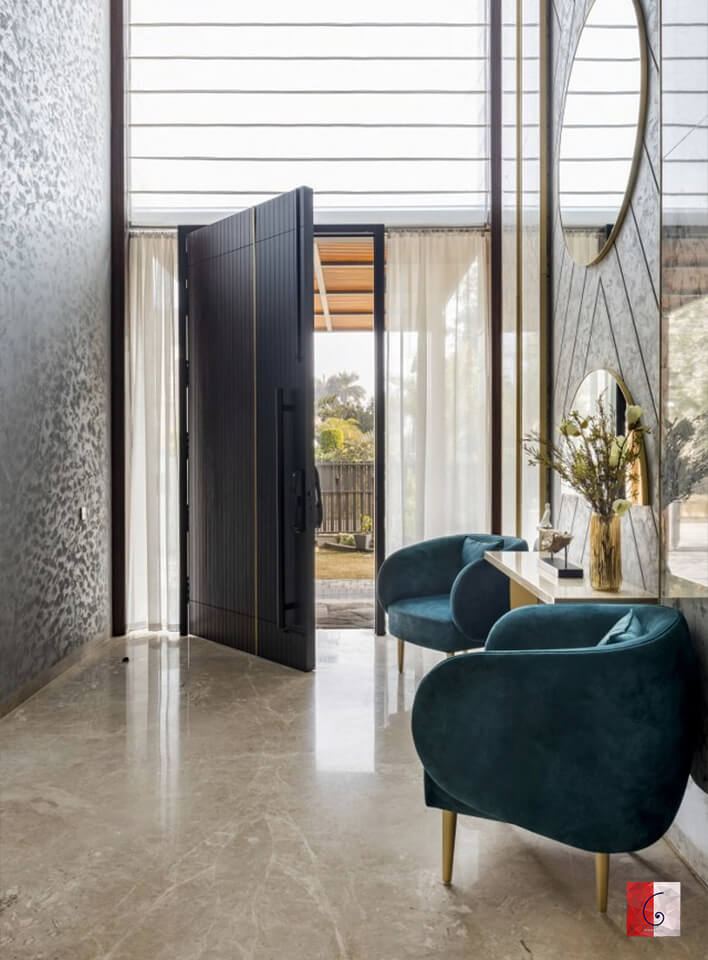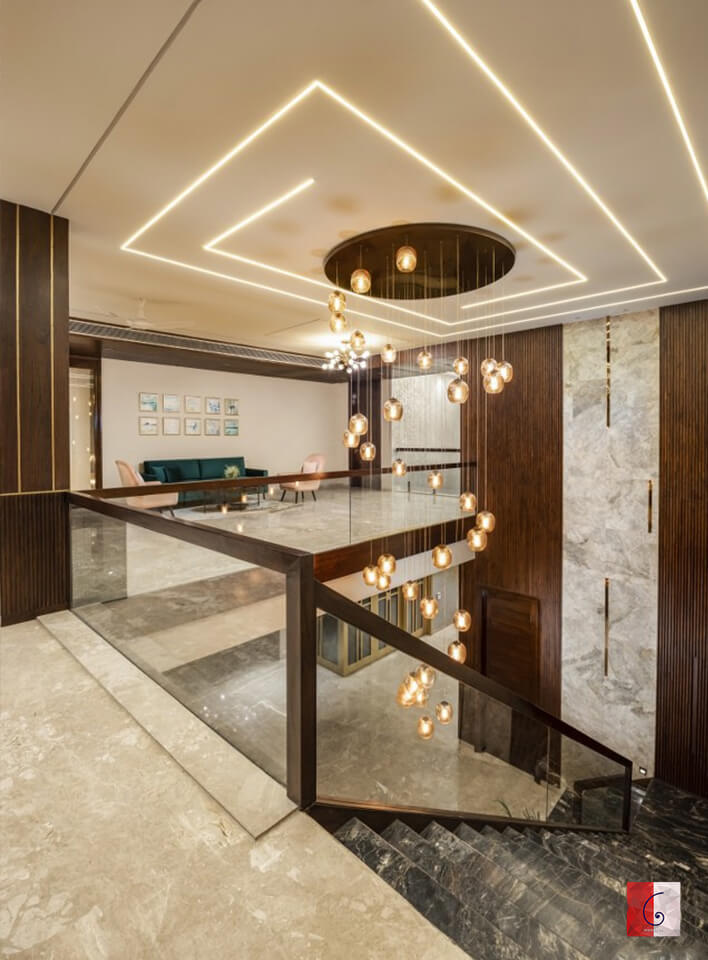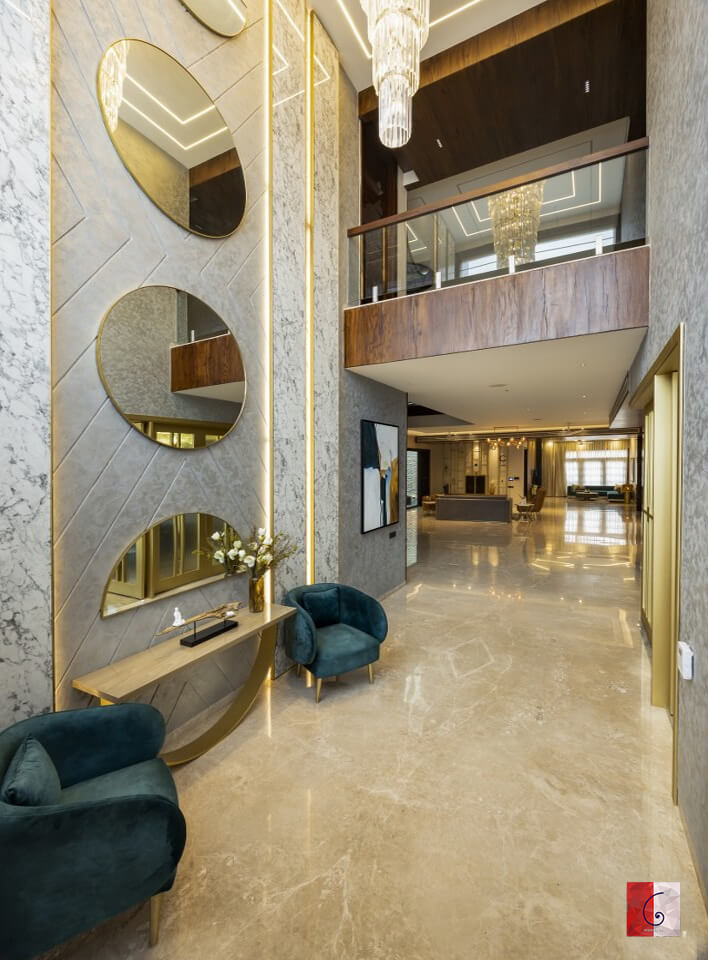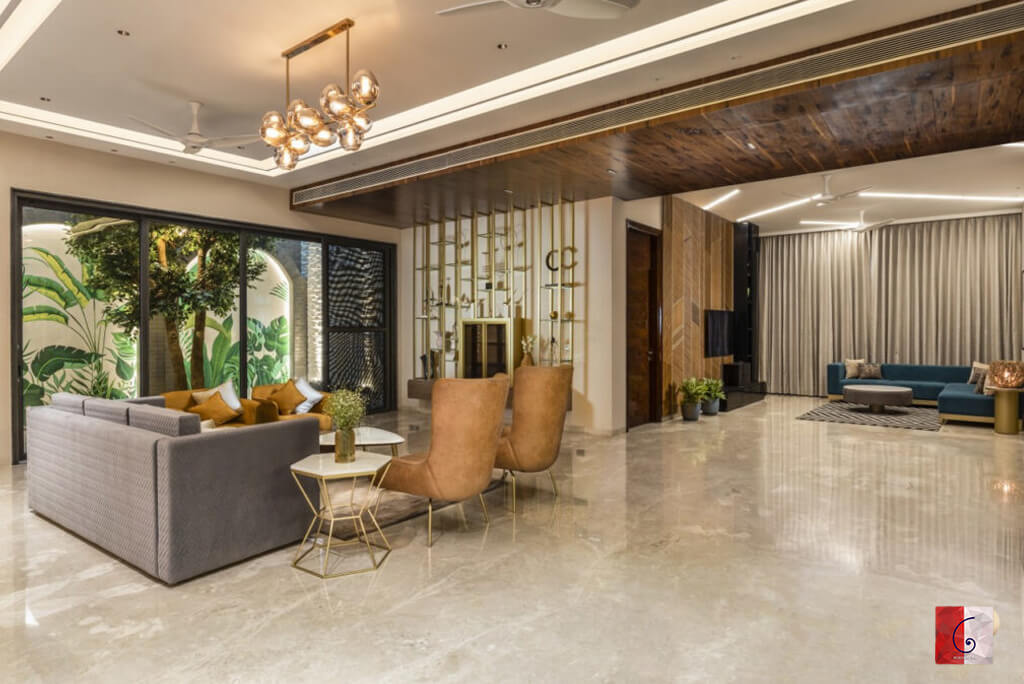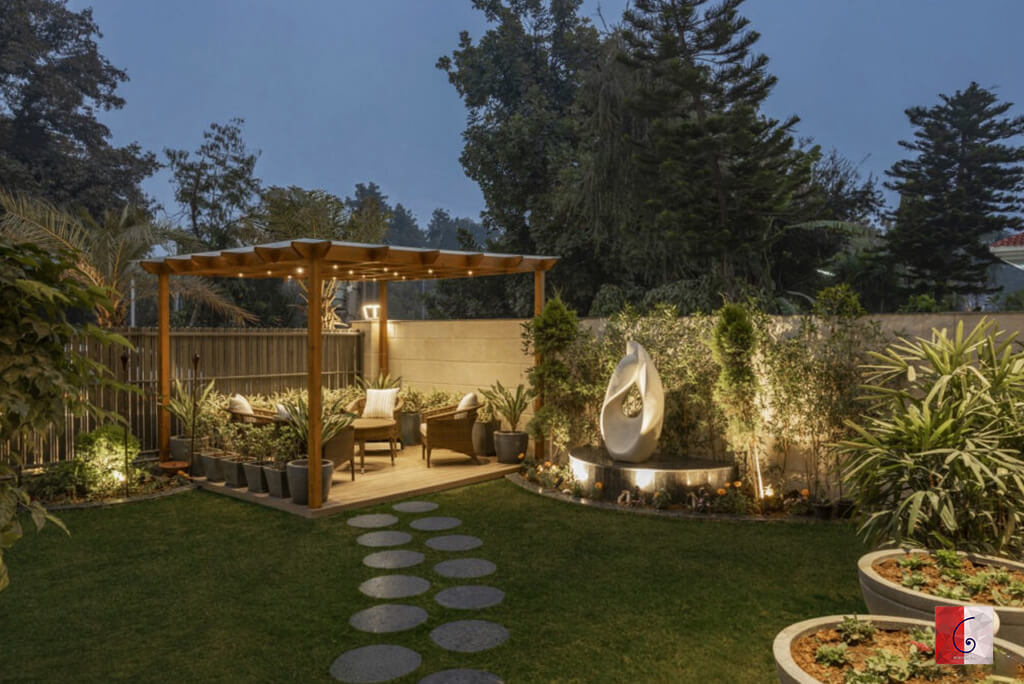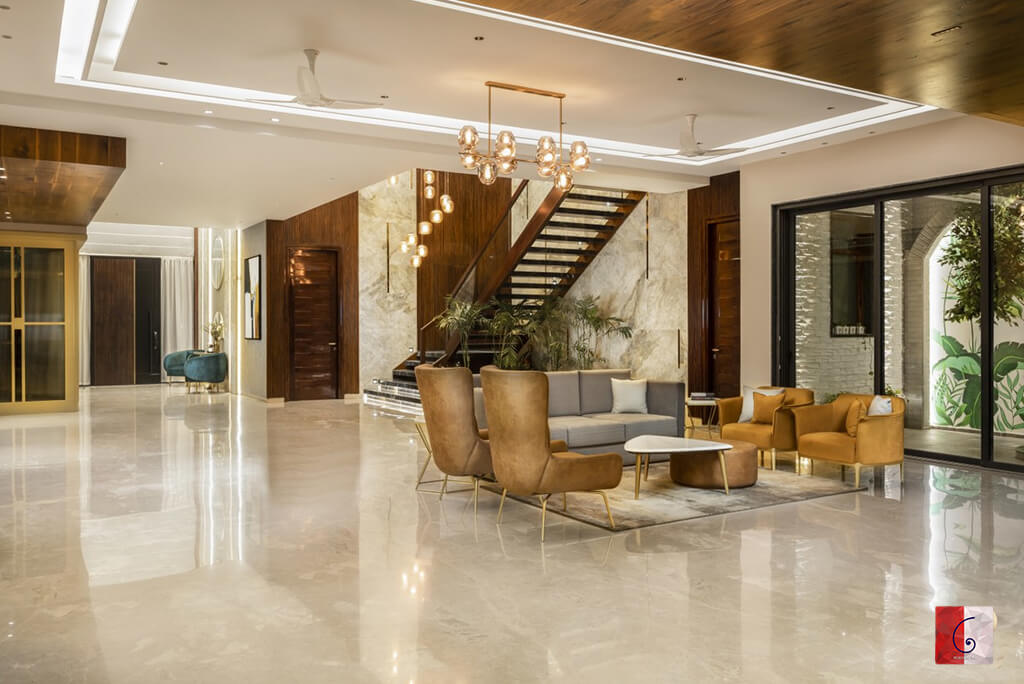 ---