The CIRCULAR VILLA by ANTIREALITY is a conceptual design of a summer house situated within a cliff recess. The key to this project was to design the house that shape integrates into the structure of the rocky landscape. The white and abstract volume of the design fits within the cliff niche simultaneously does not create a direct geometrical connection.

The name of the building refers not only to the shape of the central spiral staircase (leading to the circular roof pool) but also pertain to a general circular motif used throughout the entire project. A breakthrough view of the surroundings provoked the idea of the observatory-like house. The central circulation core rises up like a tower with all the house zones build around it. Terraces constitute a significant part of each of the floors which contain viewing platforms for watching the surrounding wildlife. Thanks to the dry and warm climate, Circular Villa challenges the concept of division between outdoor and indoor. Terraces and the main circulation core connect different zones of the building, this creates a natural flow between indoor and outdoor areas. The roof terrace is topped by the circular pool allowing users to enjoy a panoramic view of the surrounding.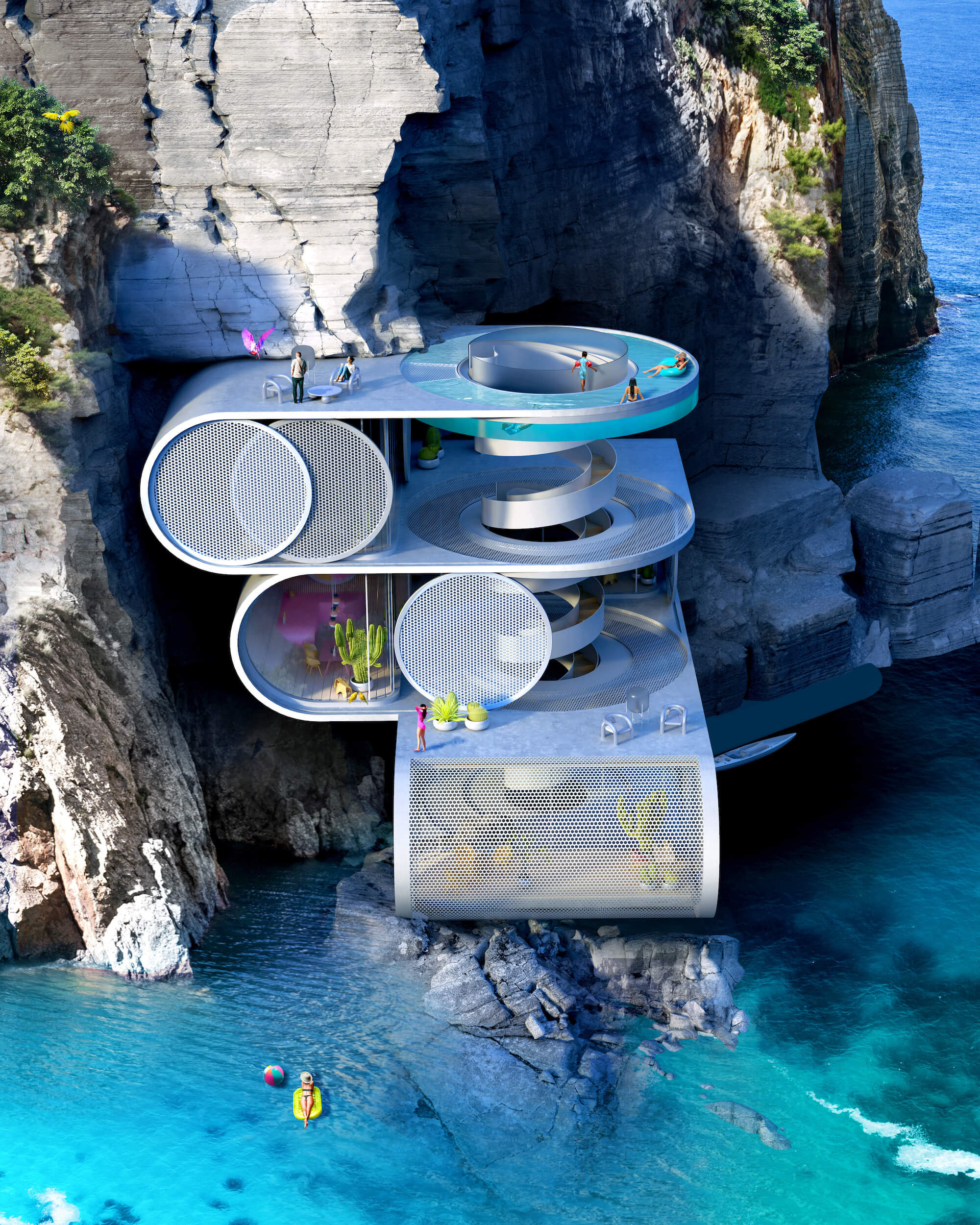 Visualization by Antireality

The Circular Villa consists of five main functional zones: work area (level 0 - studio), day area (level I - kitchen, dining room, living room, bathroom), night area (level II - bedroom, bathroom), viewing area (level III - terraces, rooftop with a pool), circulation area (spiral staircase connecting all of the levels).

The vast majority of the building area of approx. 750 m² contains terraces and outdoor spaces. The folded slab visually connects all of the building zones with the surroundings. The main structure is made of reinforced concrete, the facade is designed from glass and perforated metal panels, the primary interior material is white wooden panels. Circular facade elements are movable and can be adapted according to the position of the sun. Thanks to this simple flexible installation facade system response to multiple needs of users.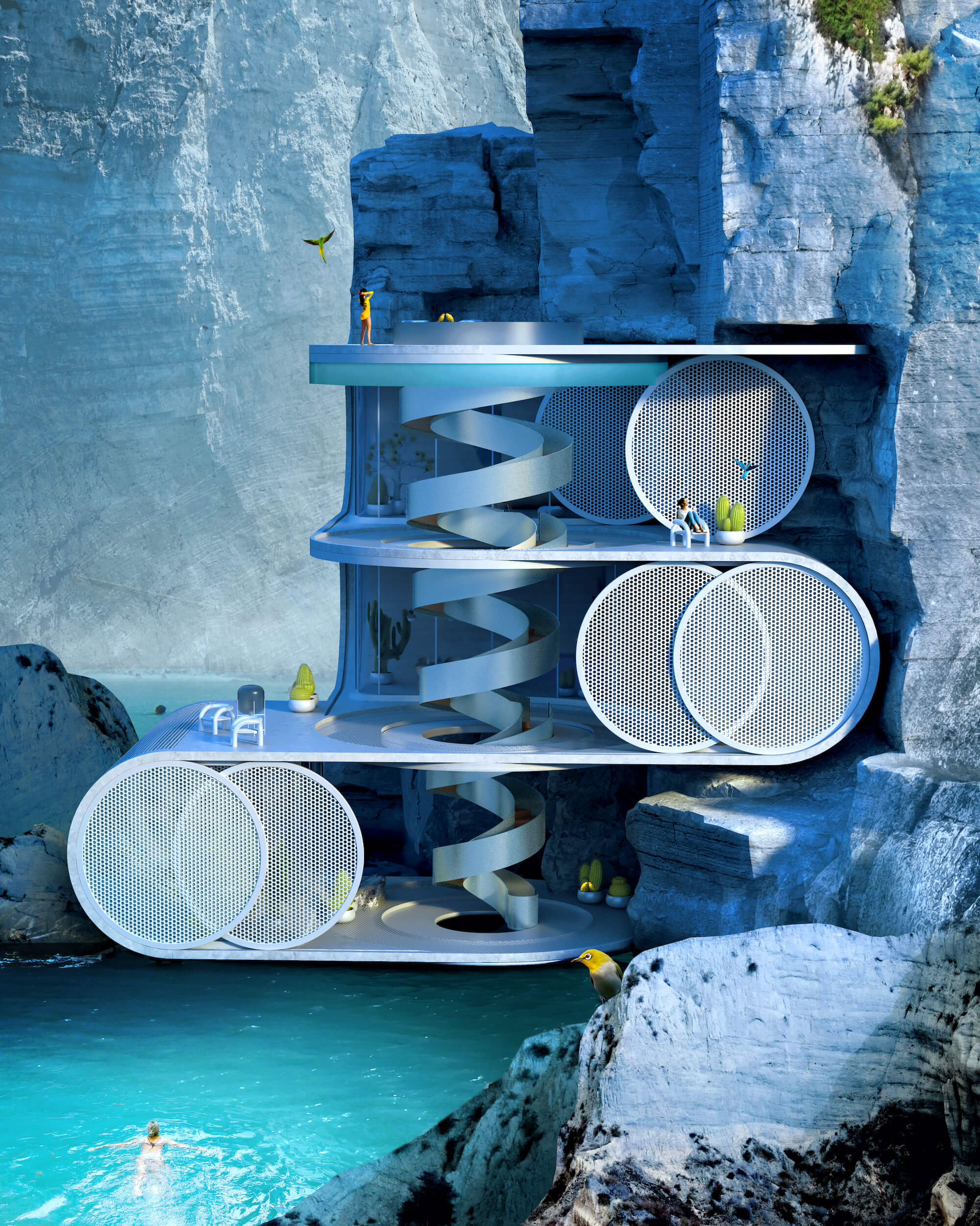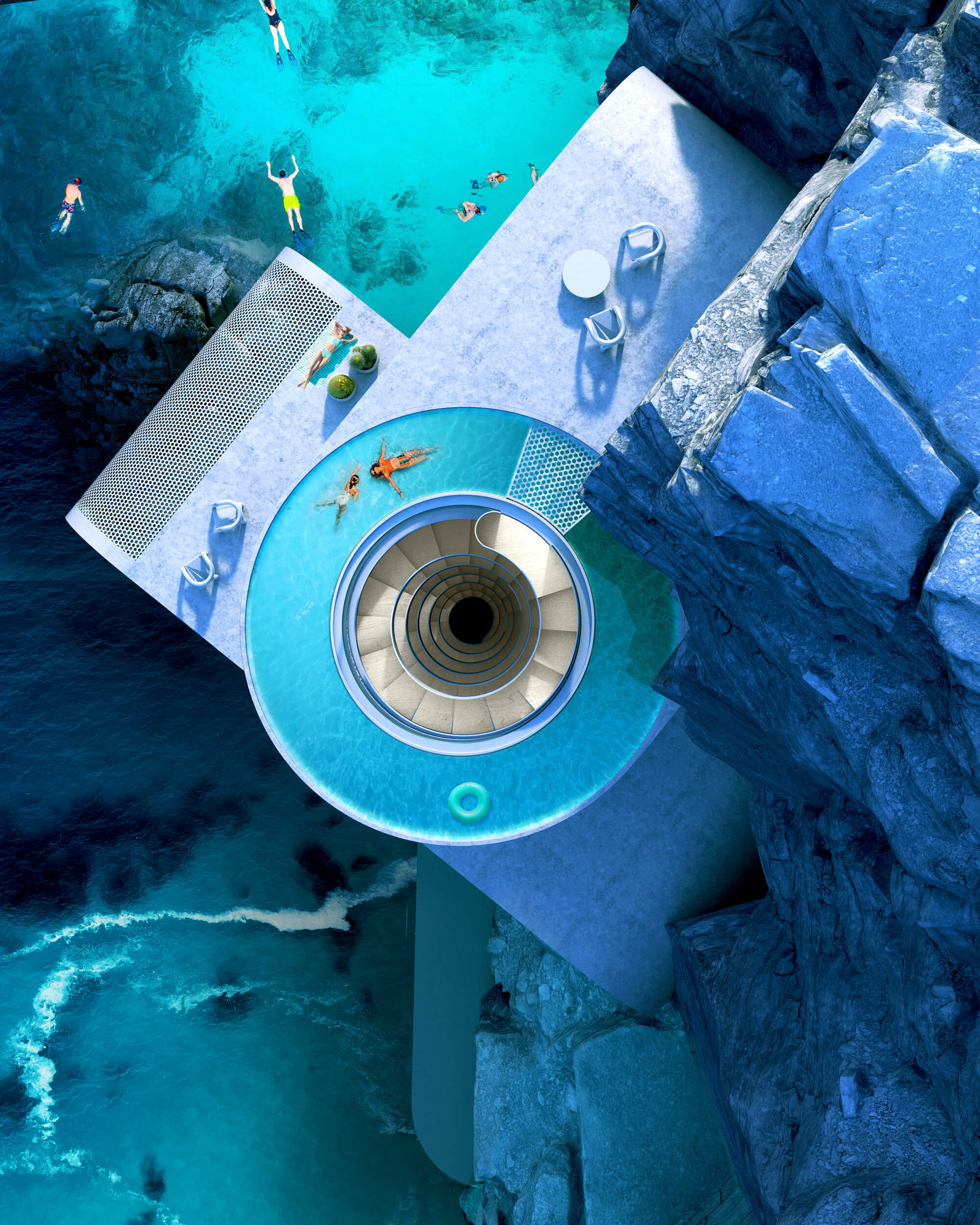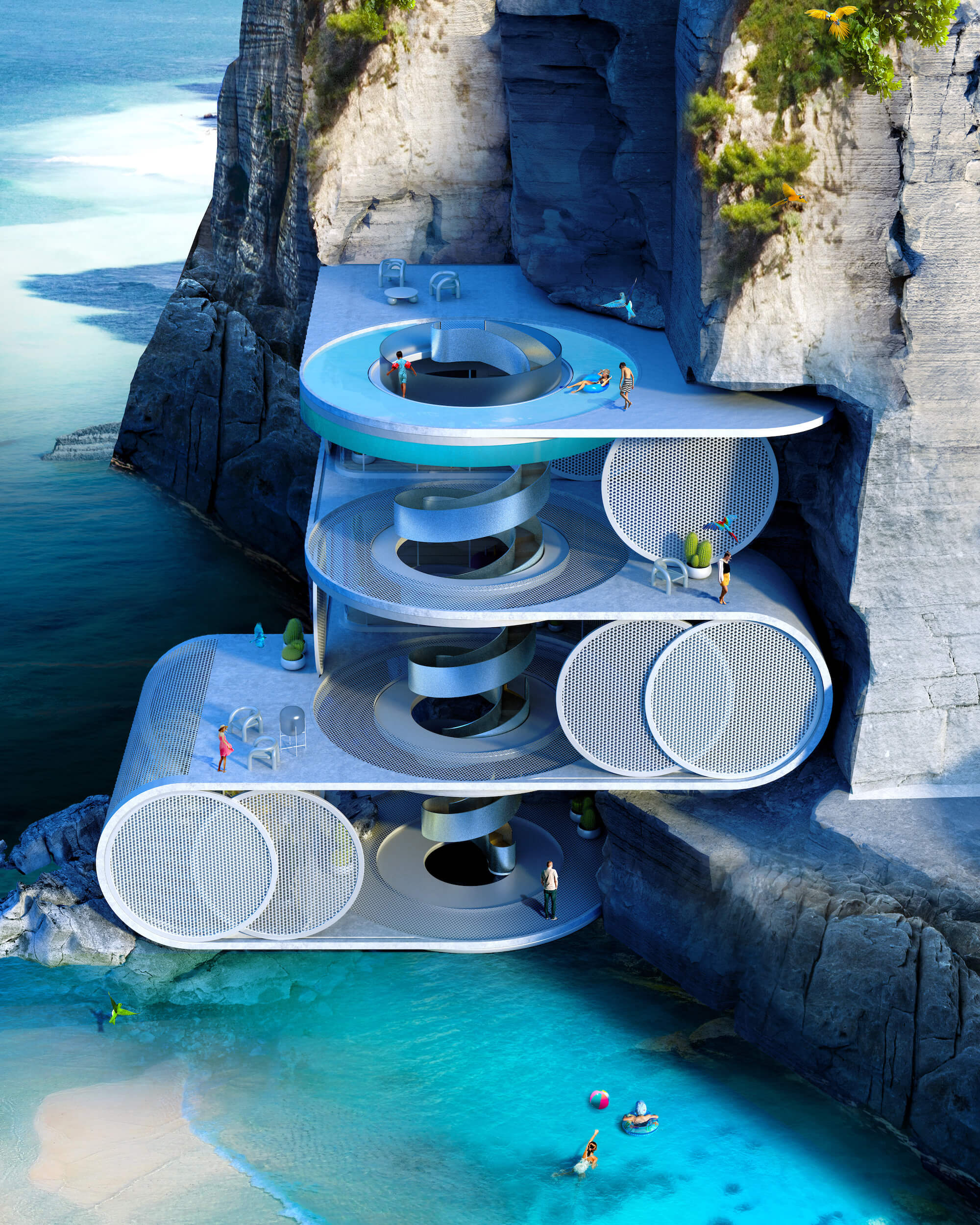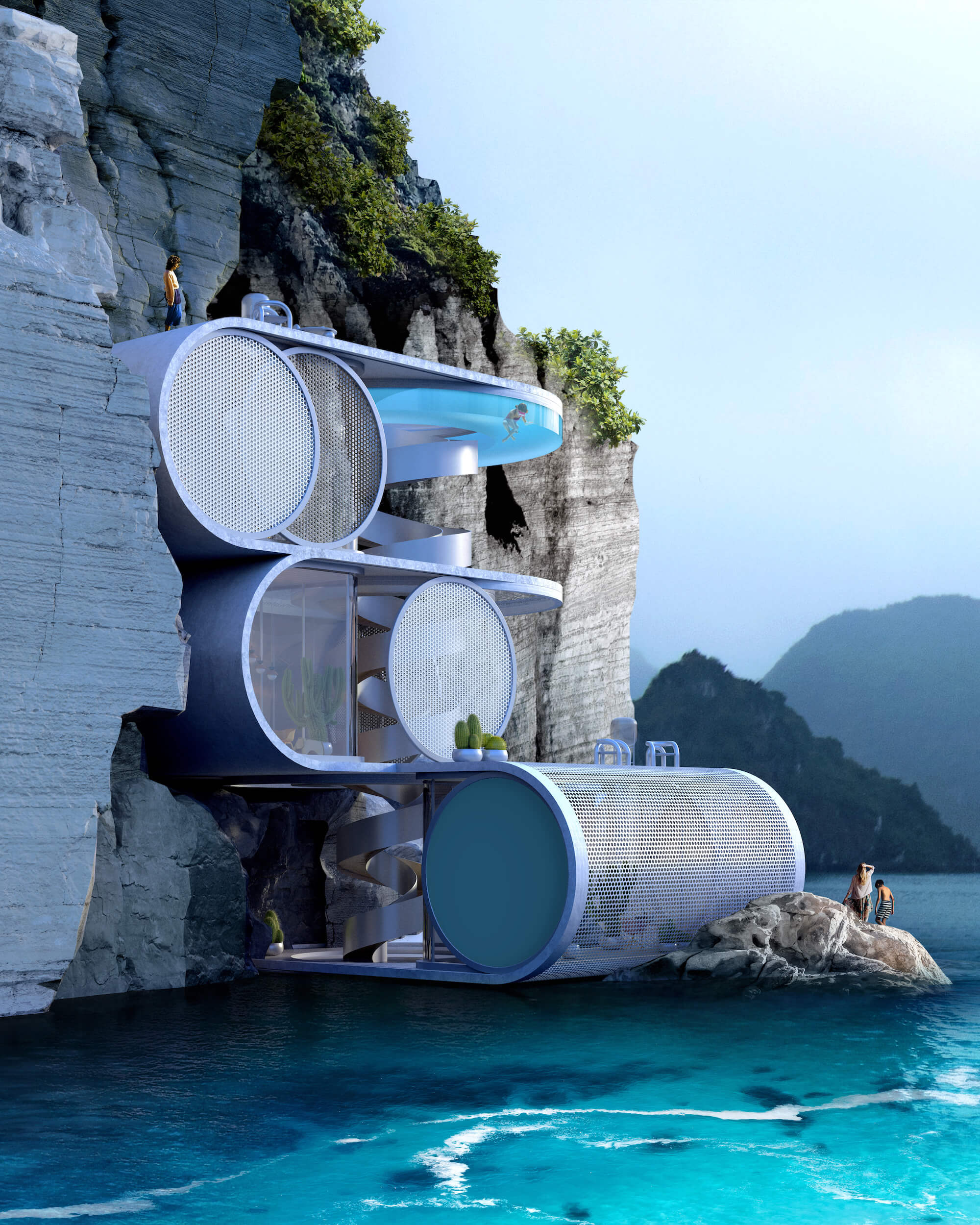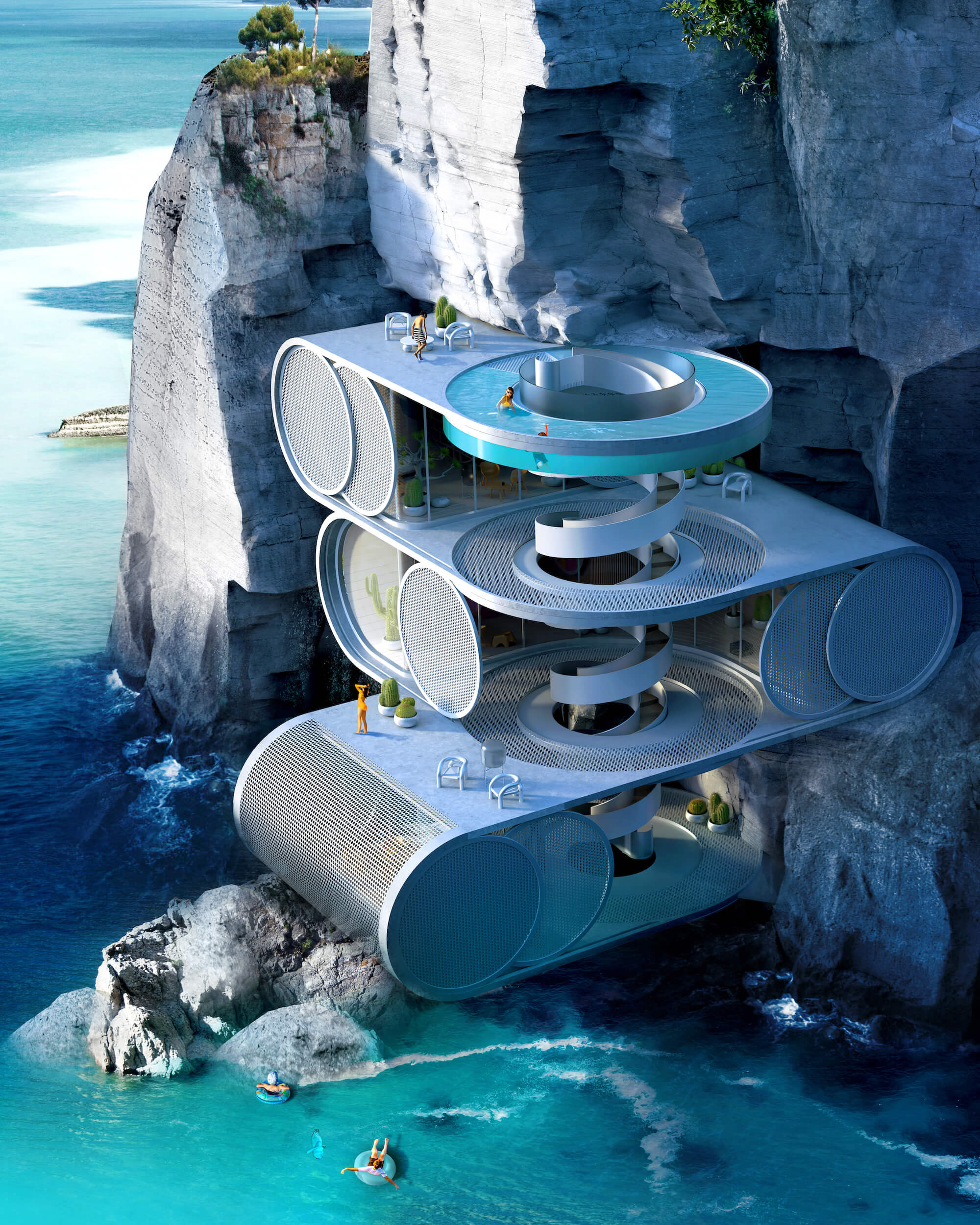 Connect with the ANTIREALITY
---