Milad Eshtiyaghi: At the request of client in New York to build (landscape house 1) in New York. Due to his great interest in our "landscape house" design, so we designed the project according to his needs and interests In the style of the landscape house.
The original design of the villa for a family in New York. It is for a family of six. The design of landscape house 2 is based on the original design of landscape house1. The skylights along the villa make it more attractive. The entrance is from above and down by stairs and ramp because the slope of the ground is to the south.
The green roof covering and the color of black concrete make the nature of the villa more attractive and it coordinates the project more with its context and the project becomes a part of nature. In the southern bedroom of the project, we designed it so that it has a panoramic view of the surrounding nature
In addition, the structure of the floor of the bedroom is divided into two separate parts, and the separate structure is used as a lifting jack so that the user can get closer to the sky and the open air and have a better view of the surrounding nature (for a better understanding, check the animation of the interior part).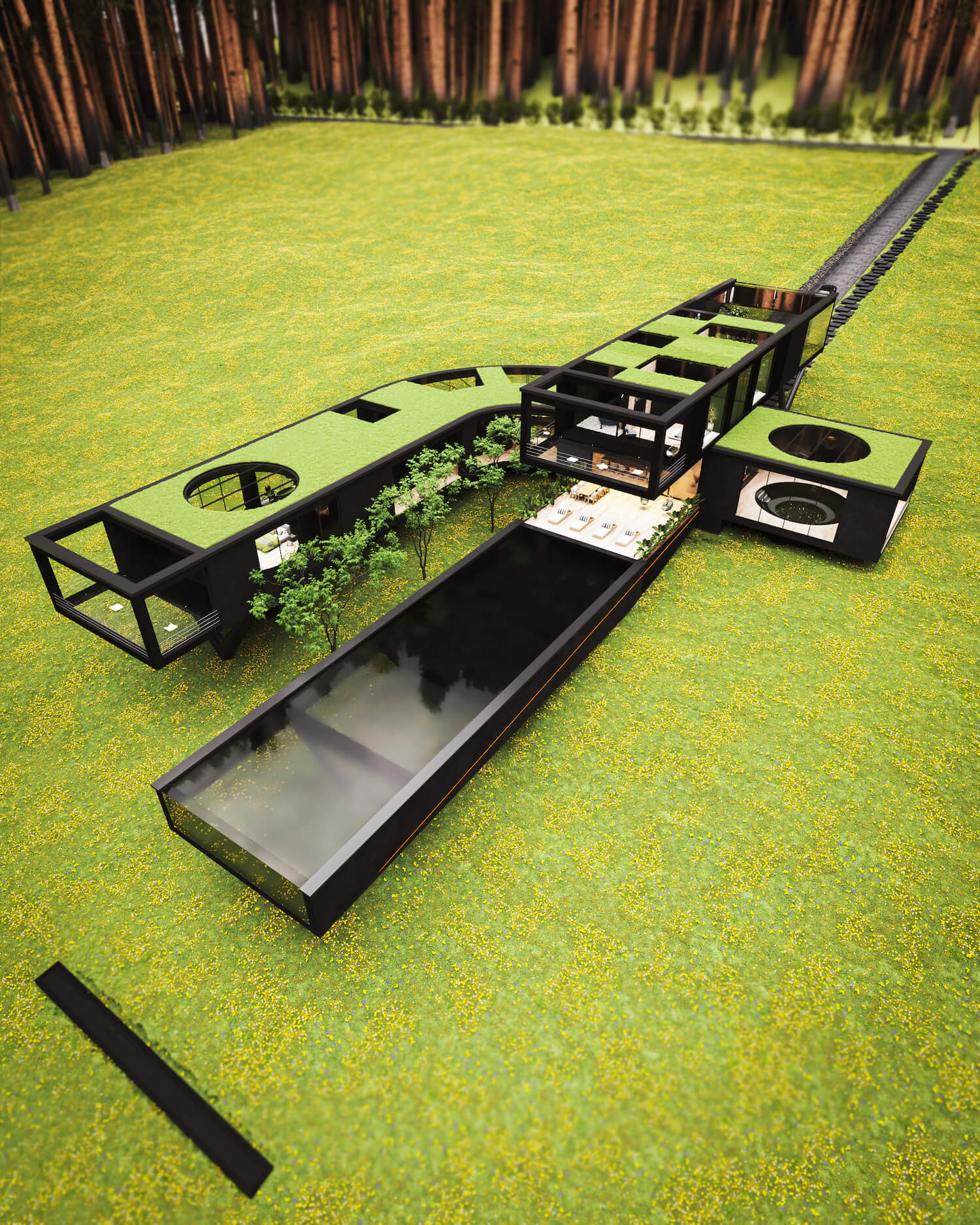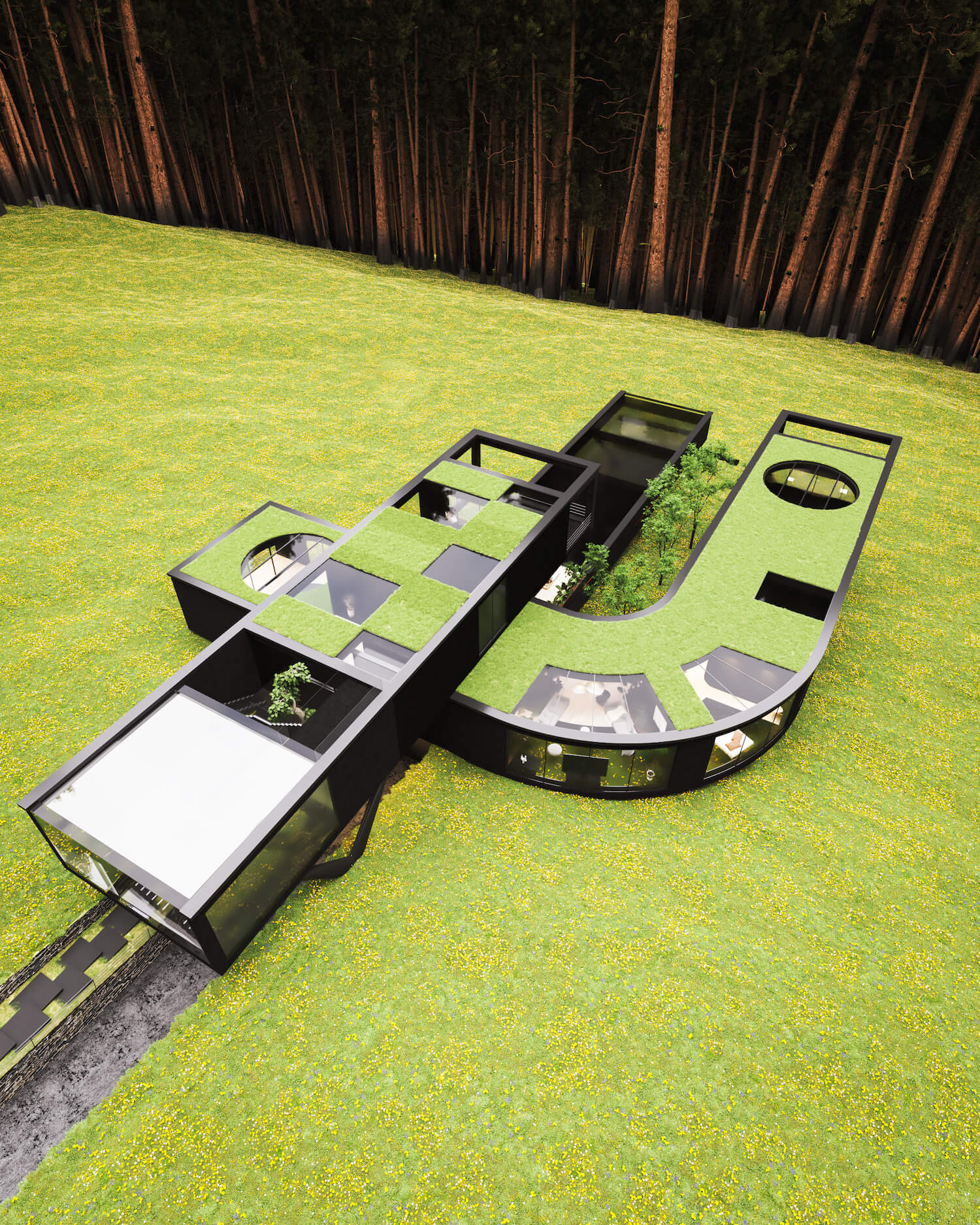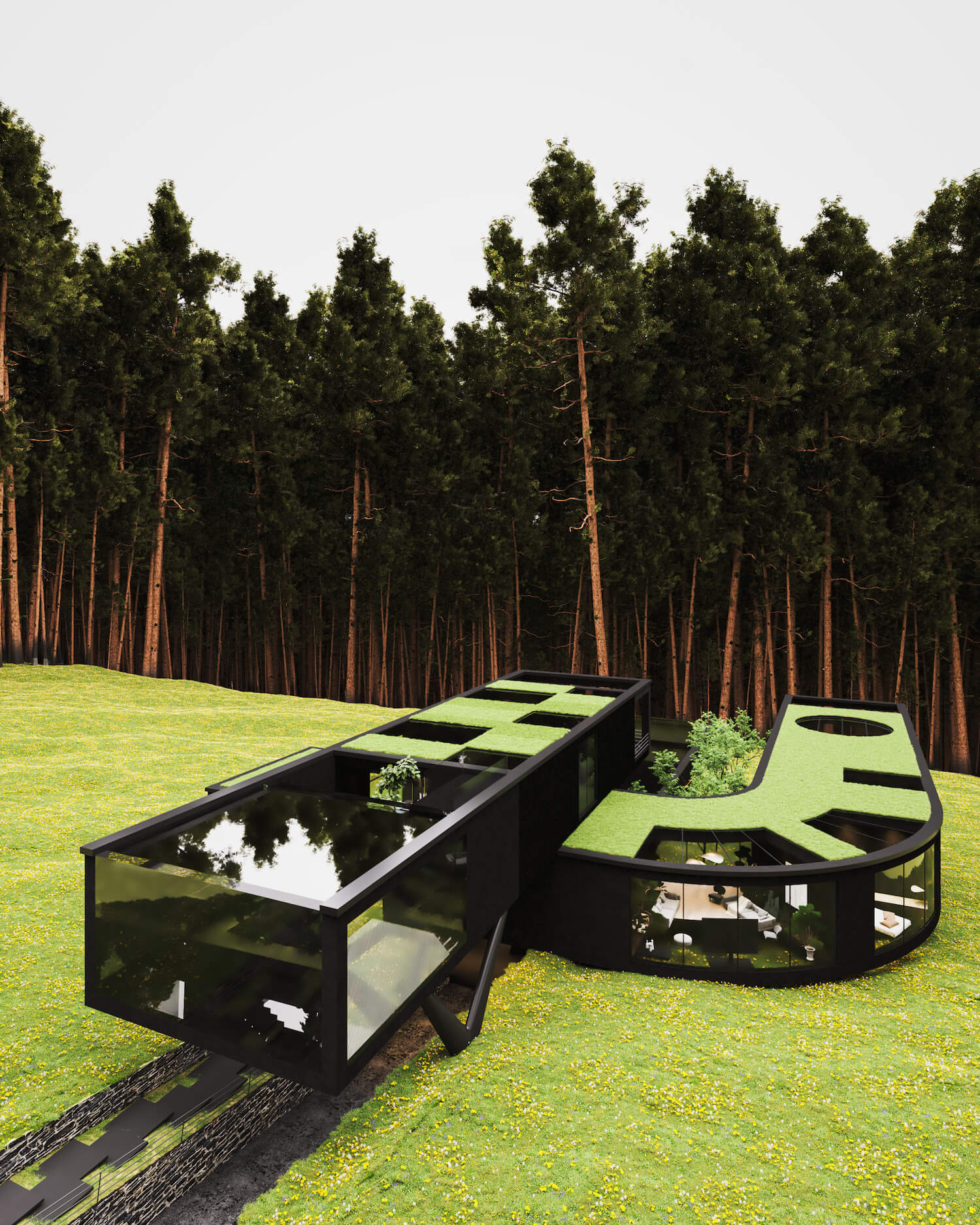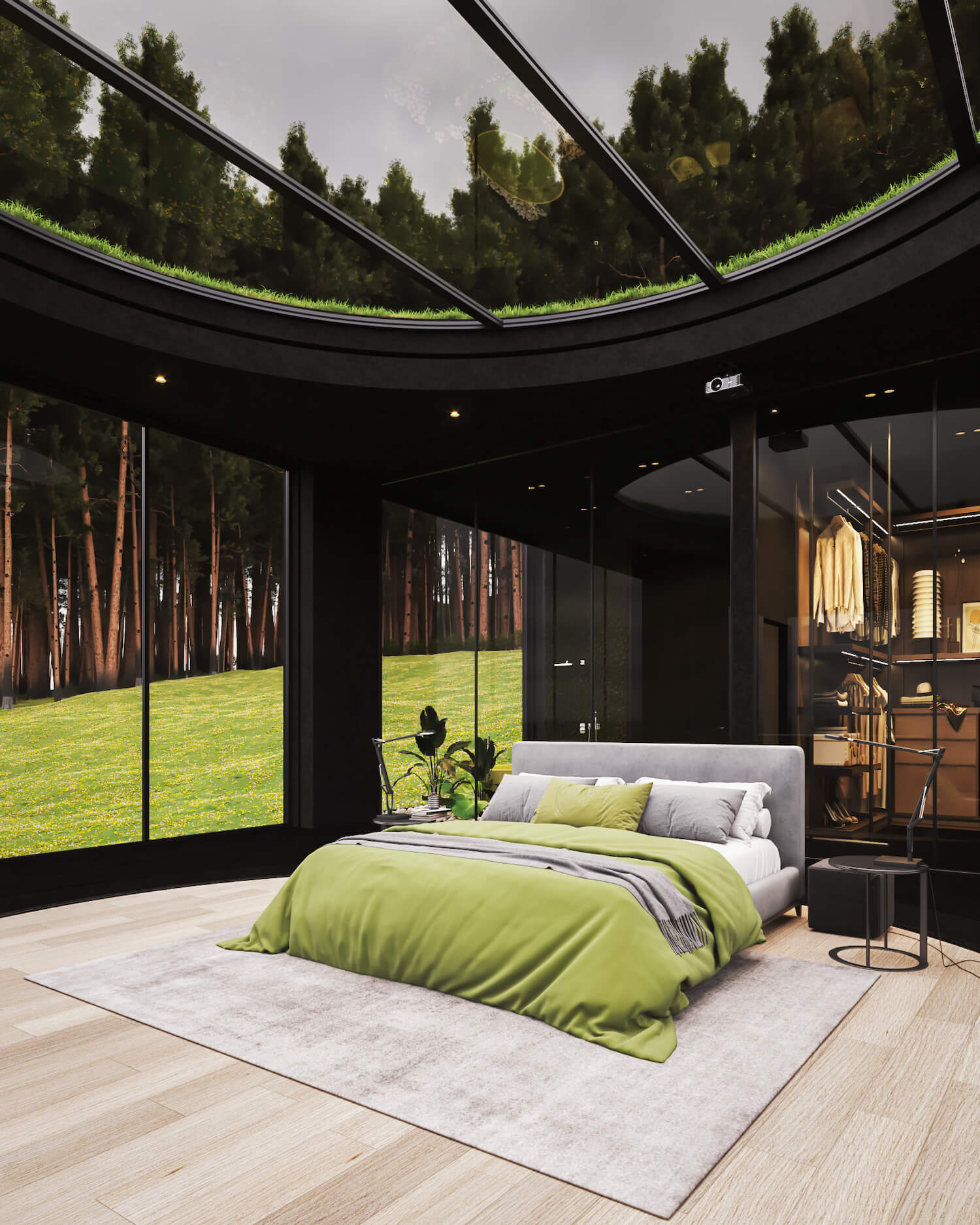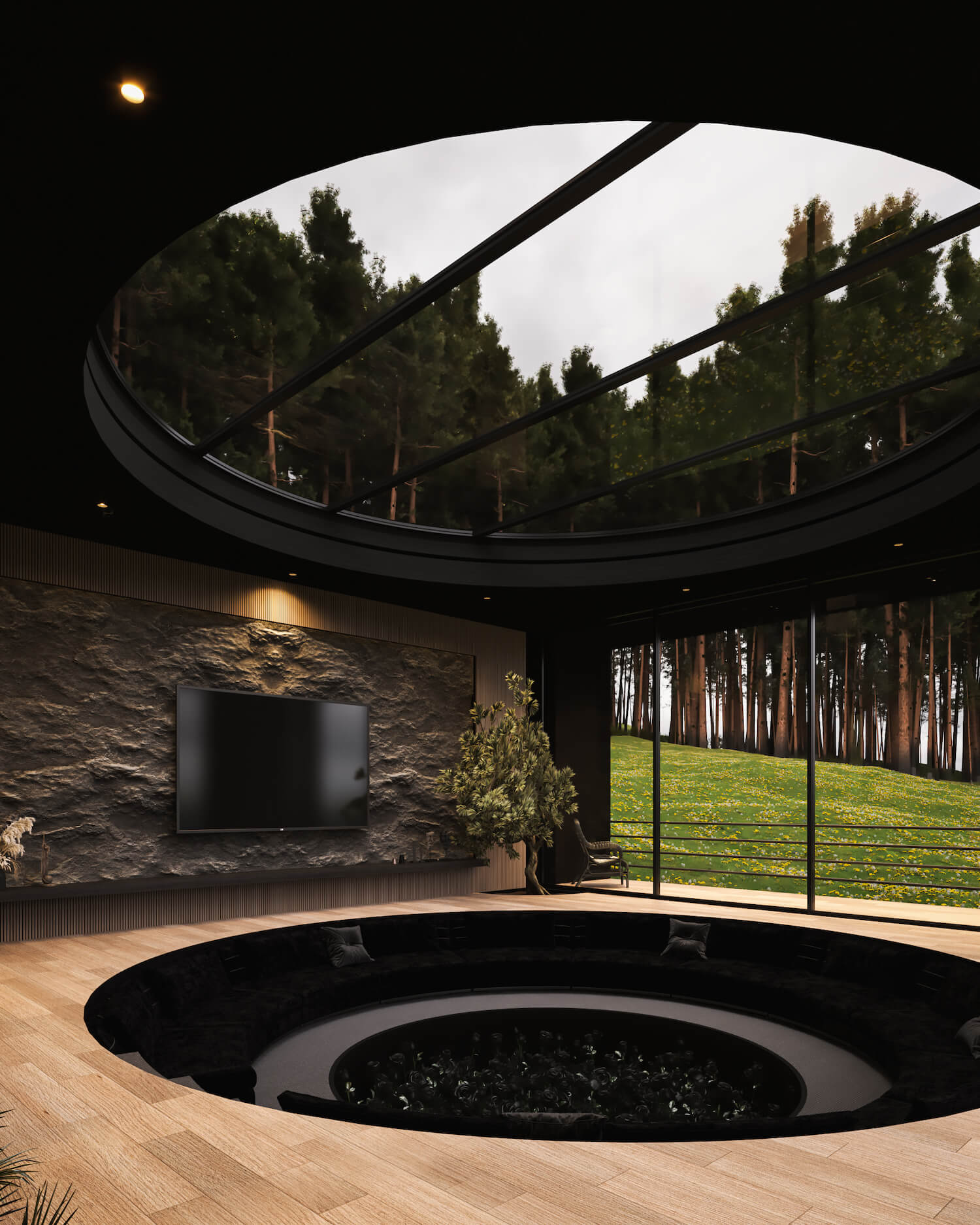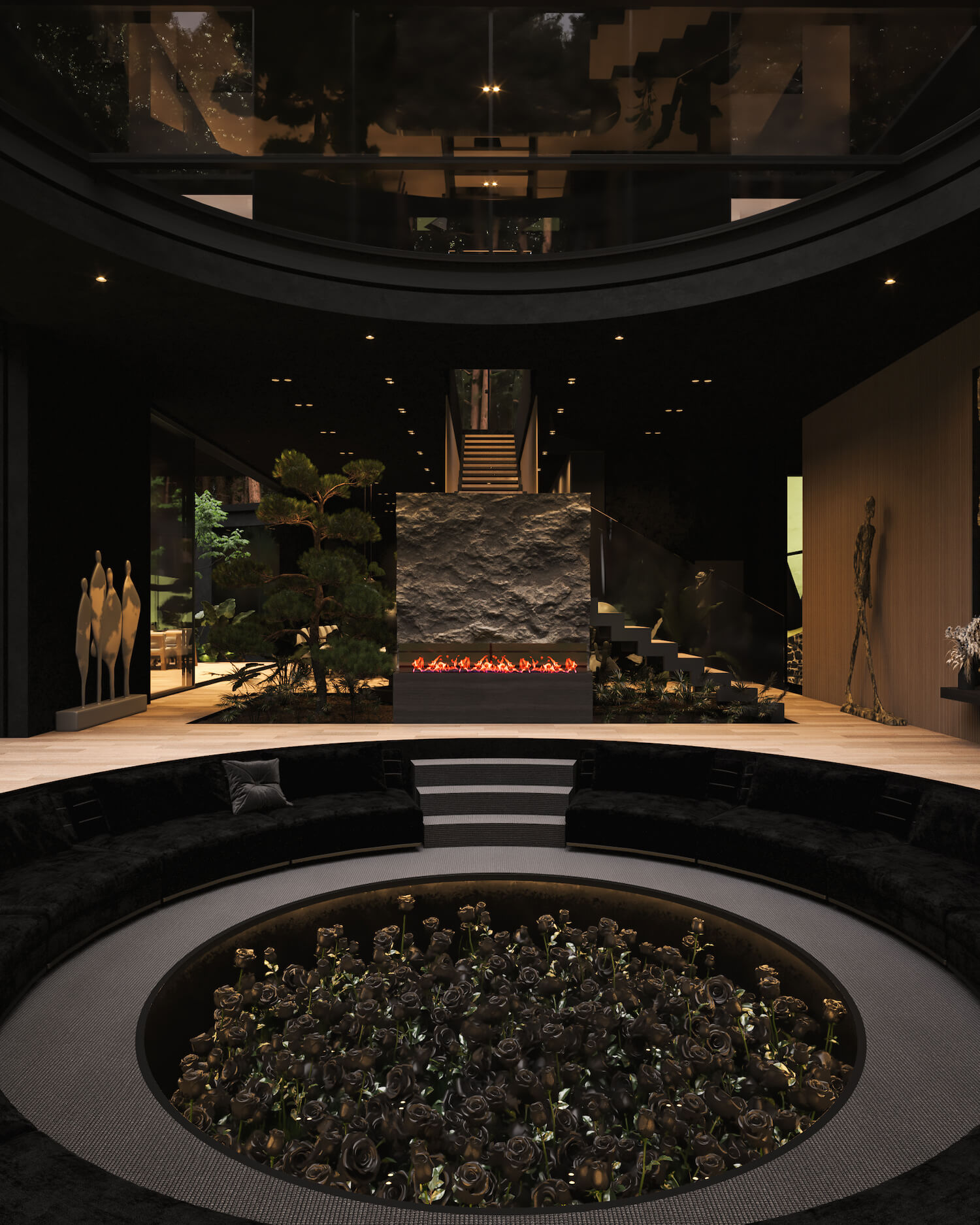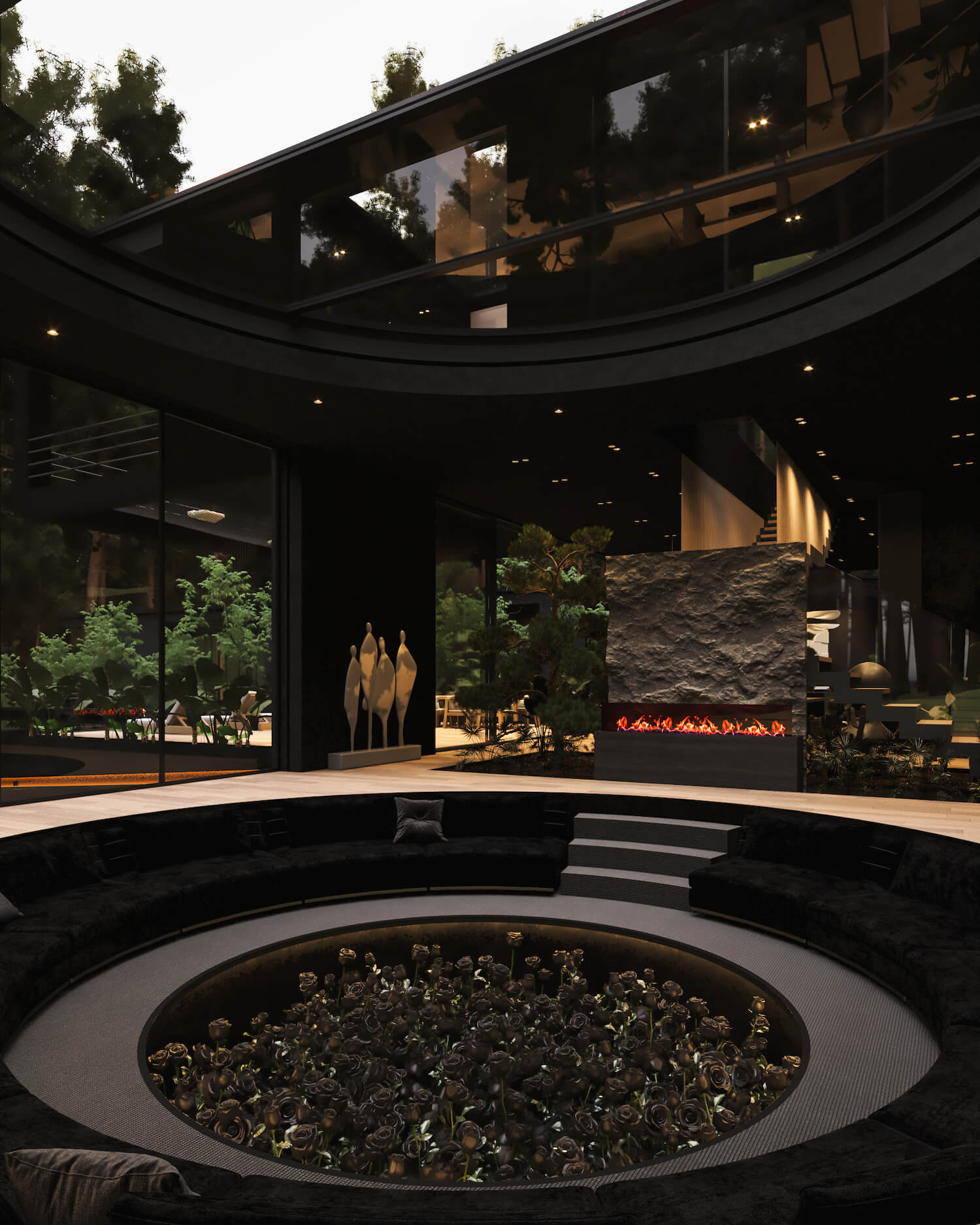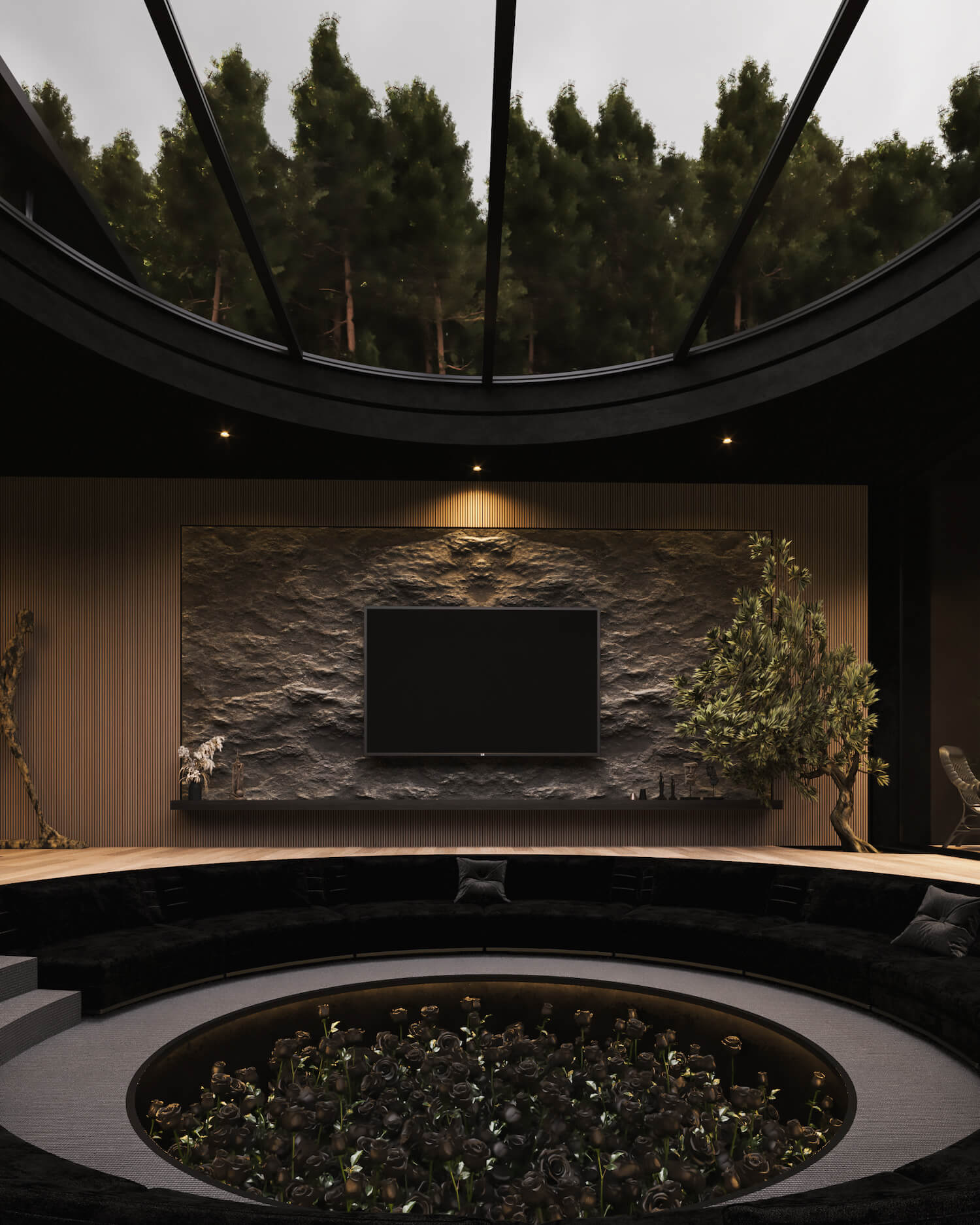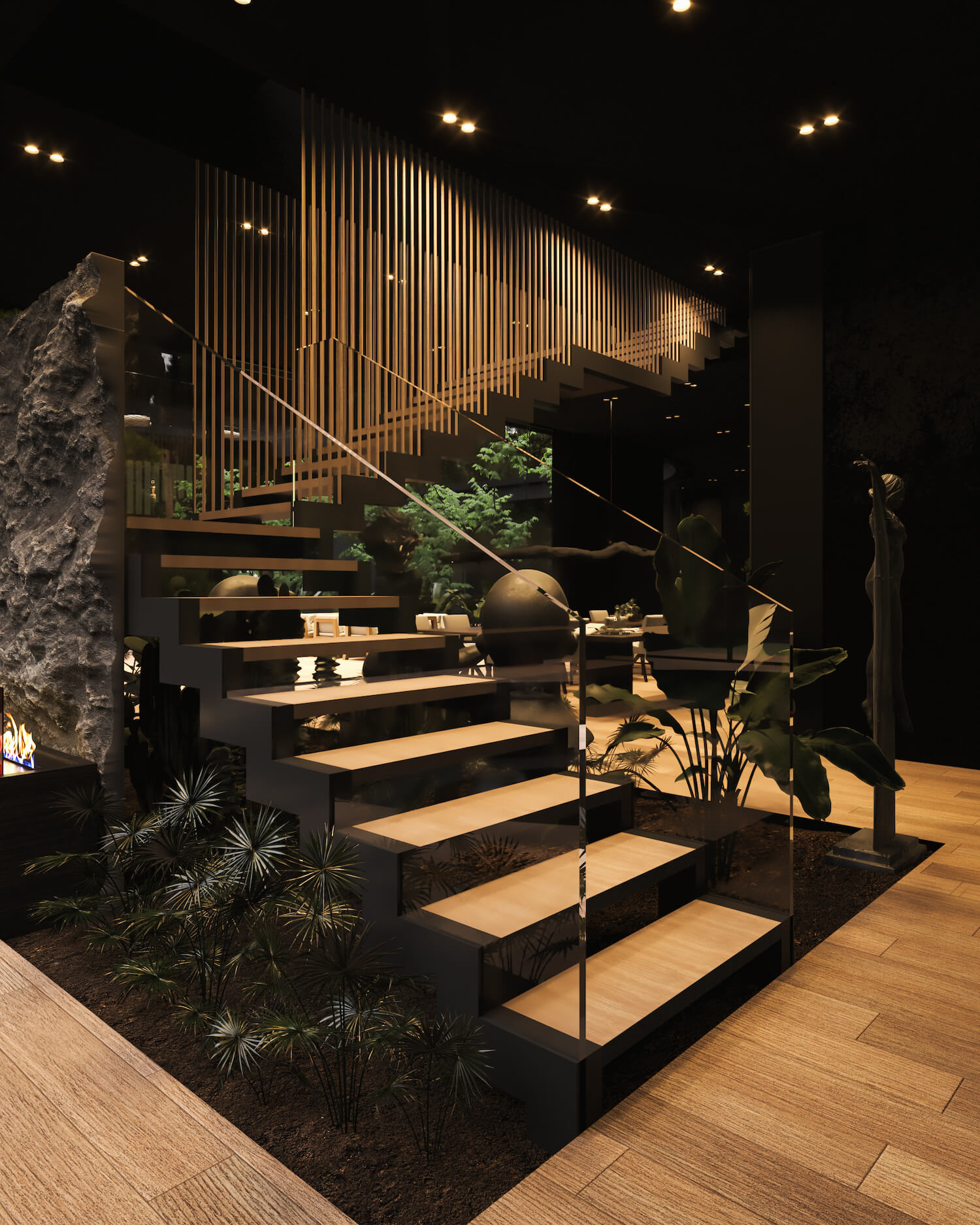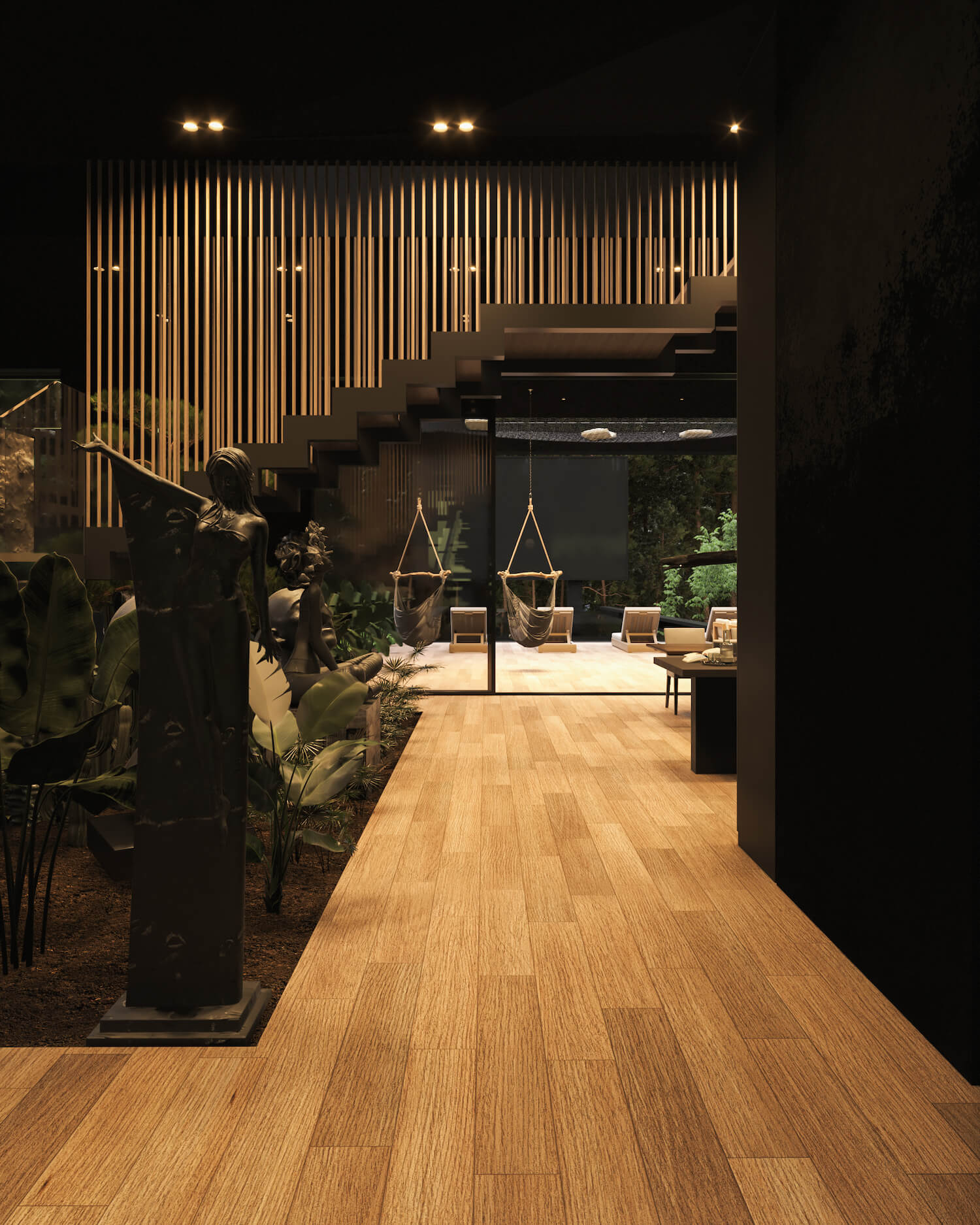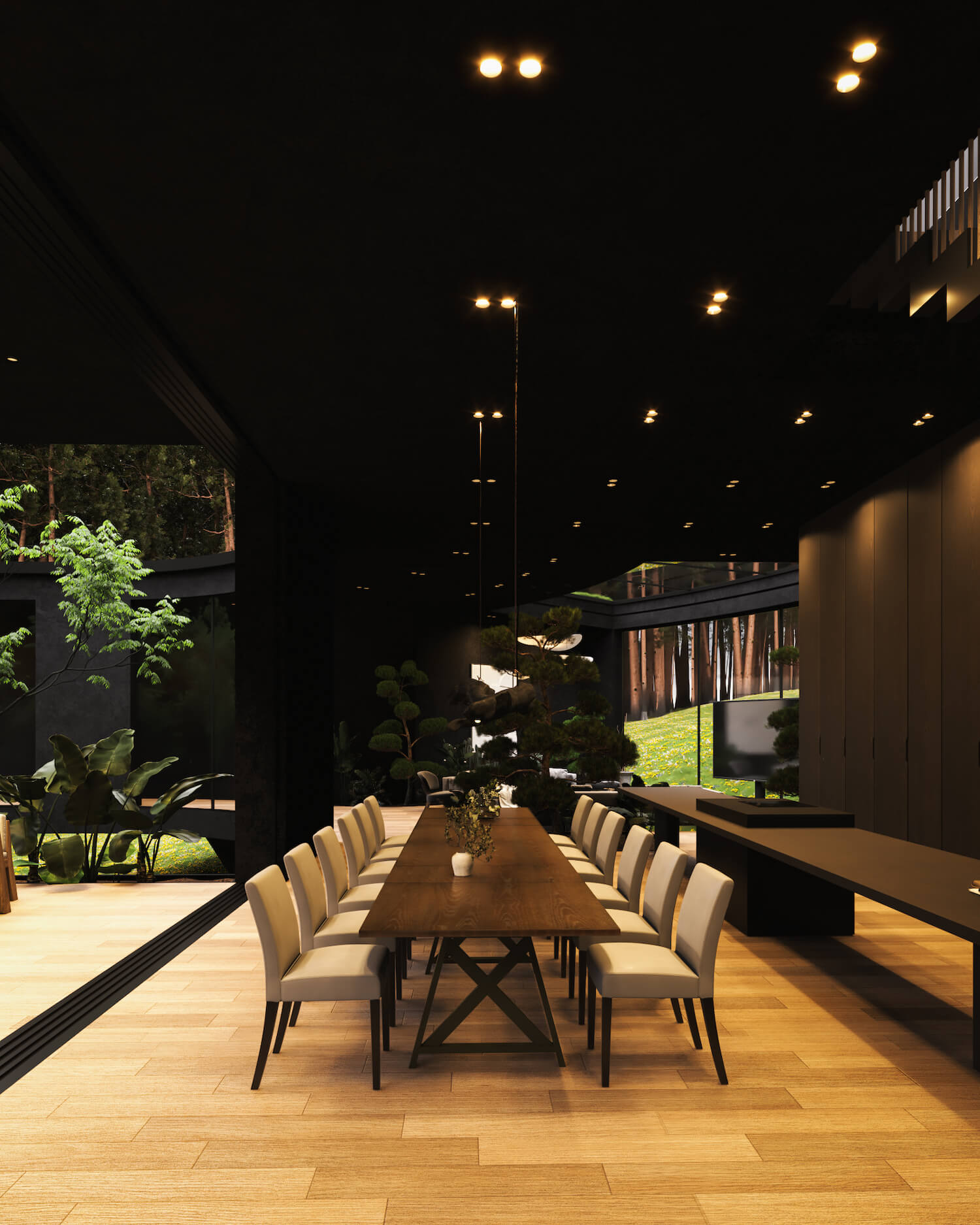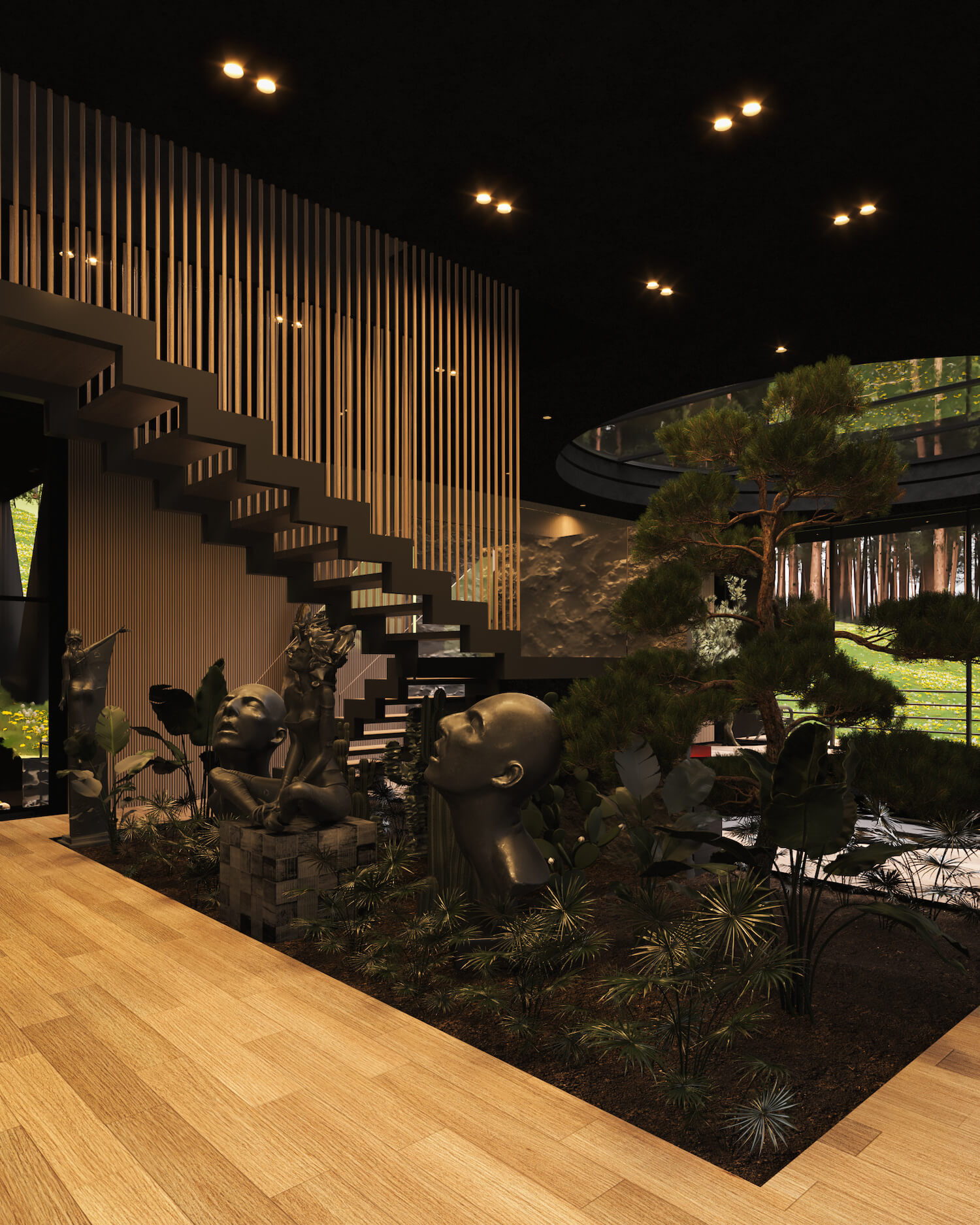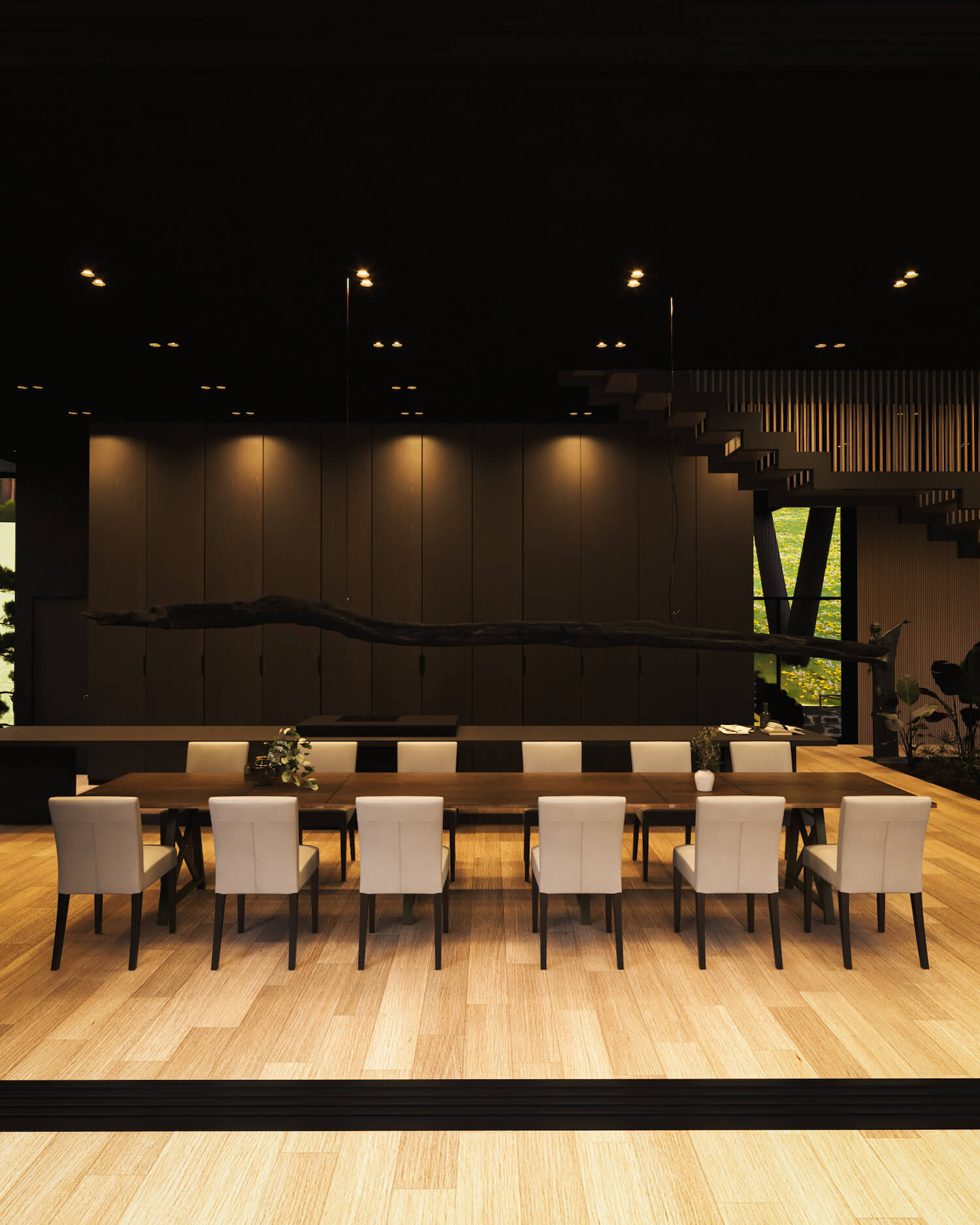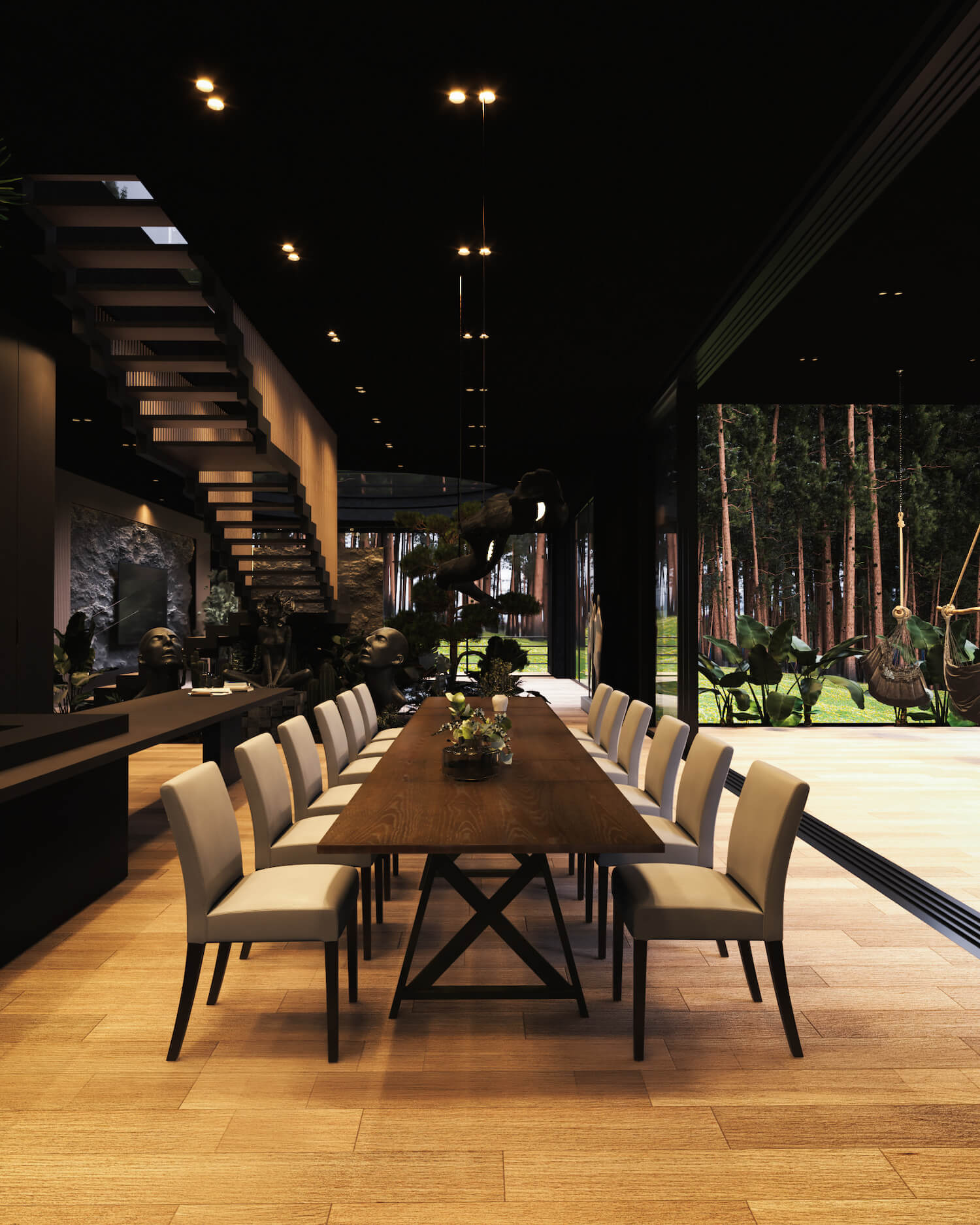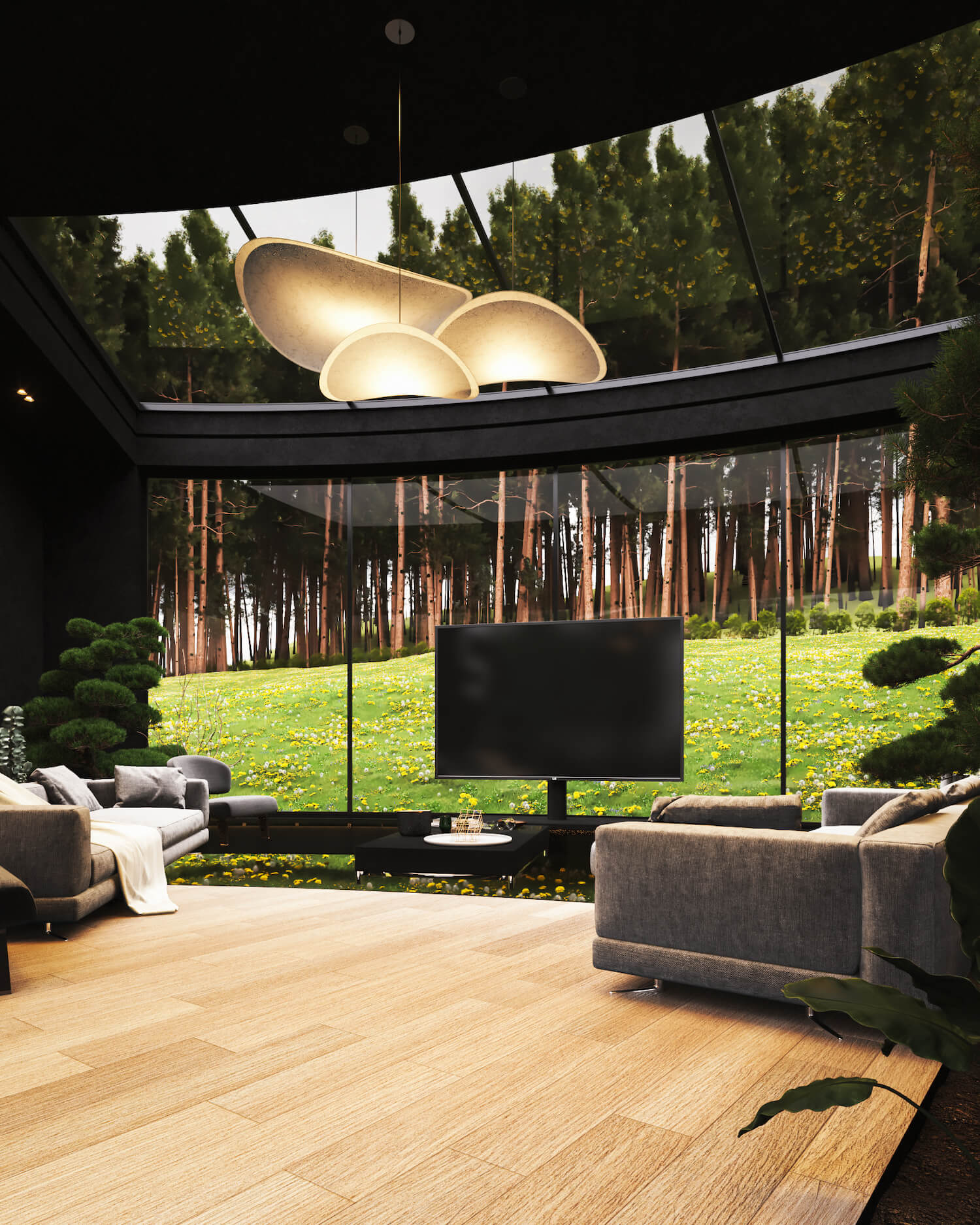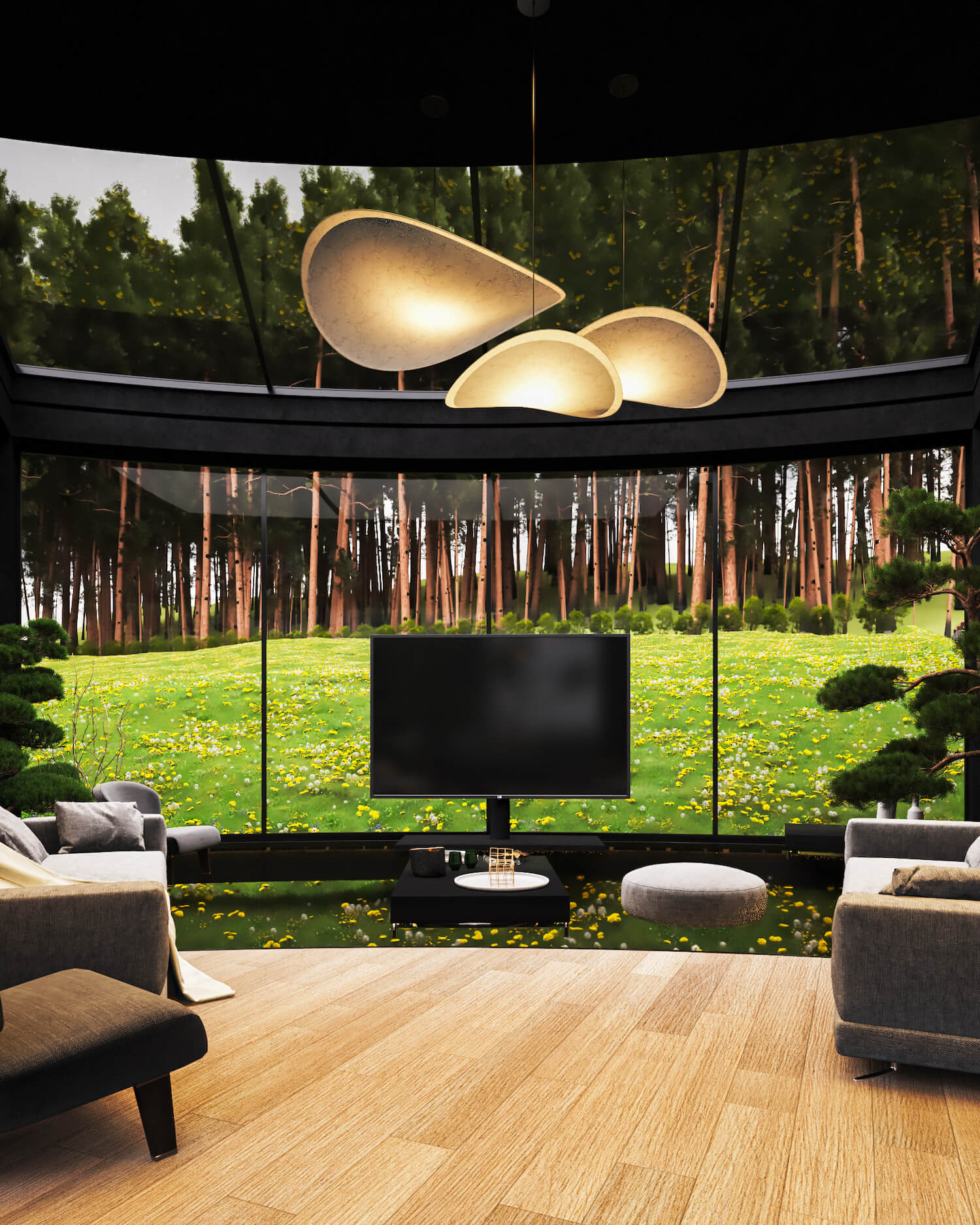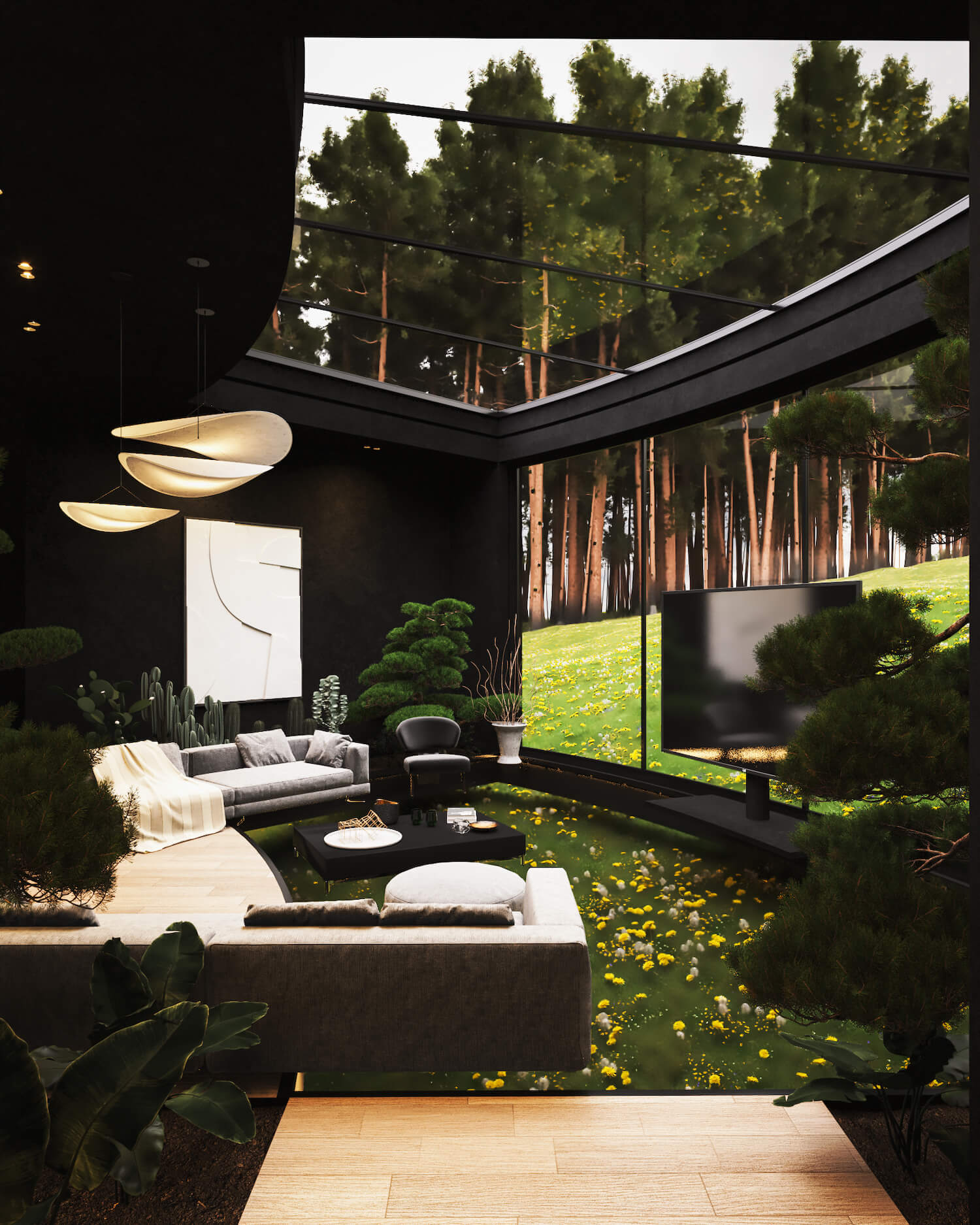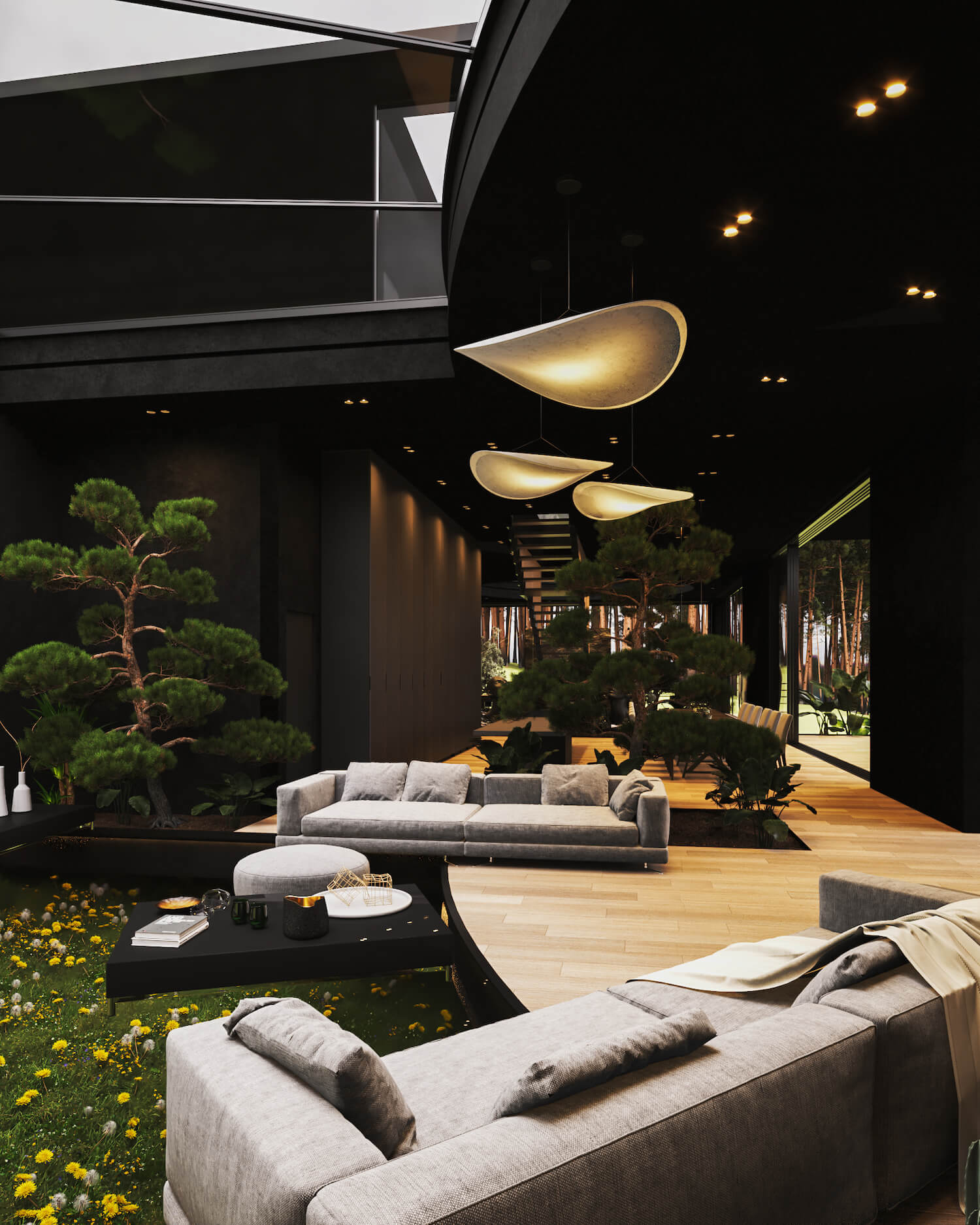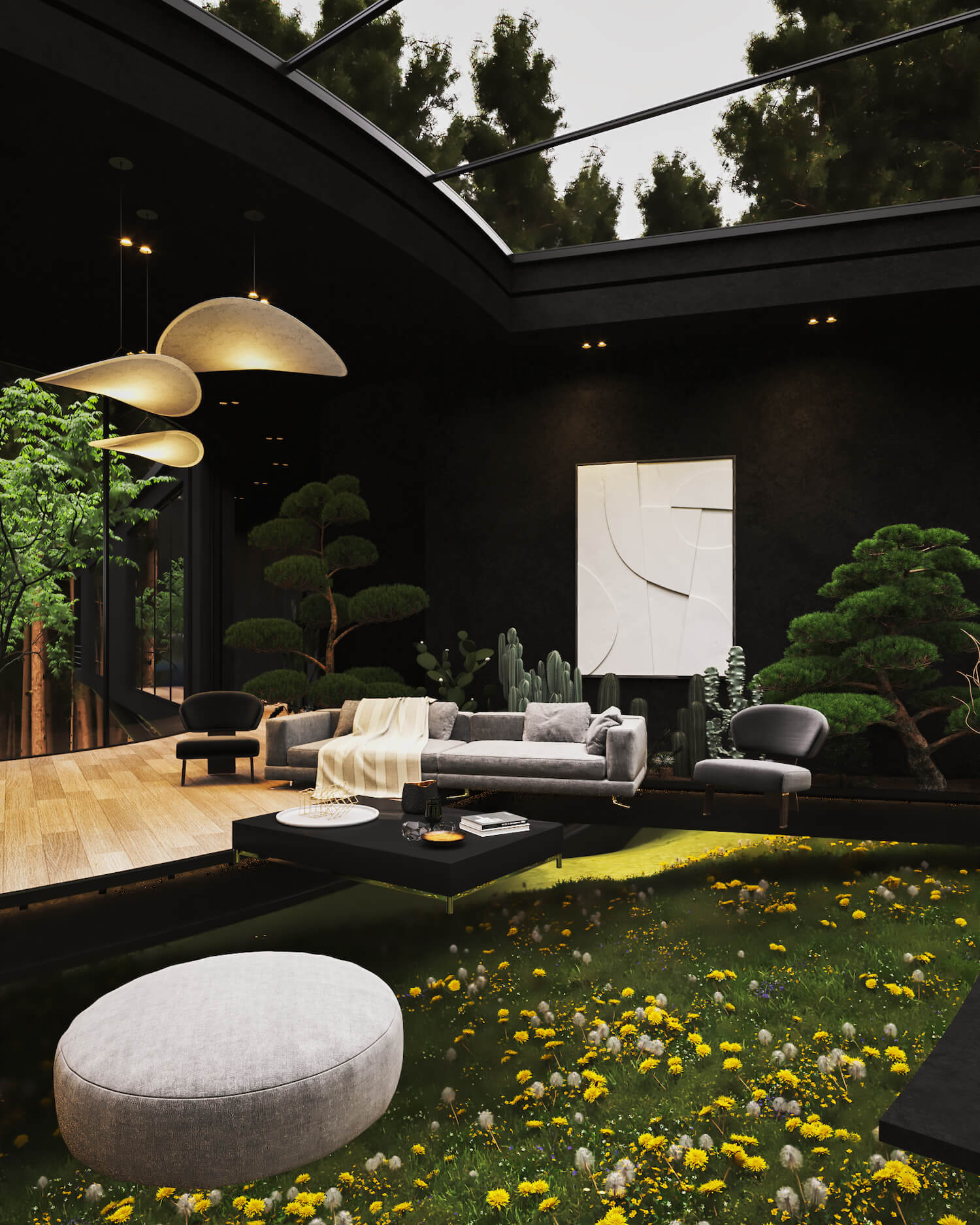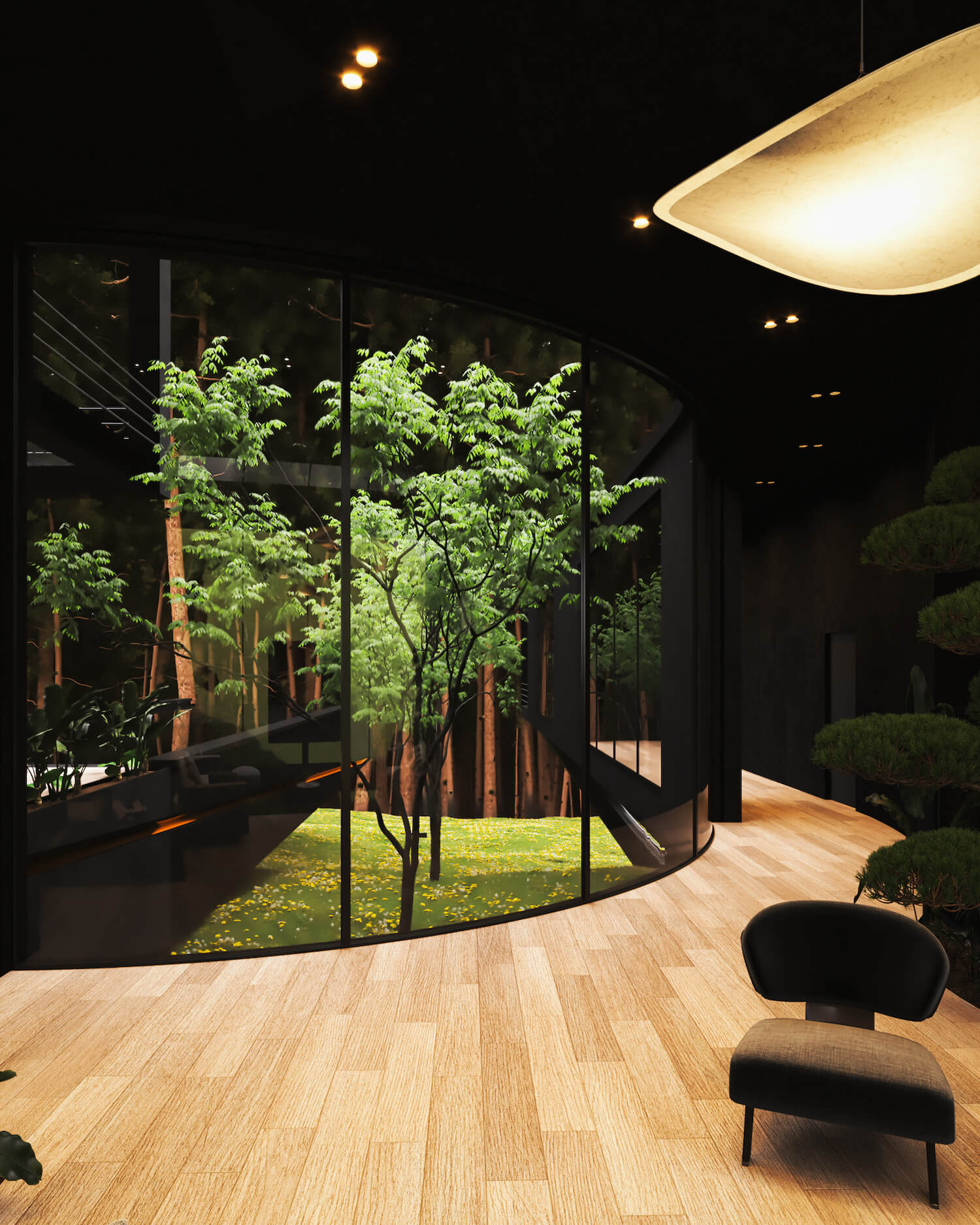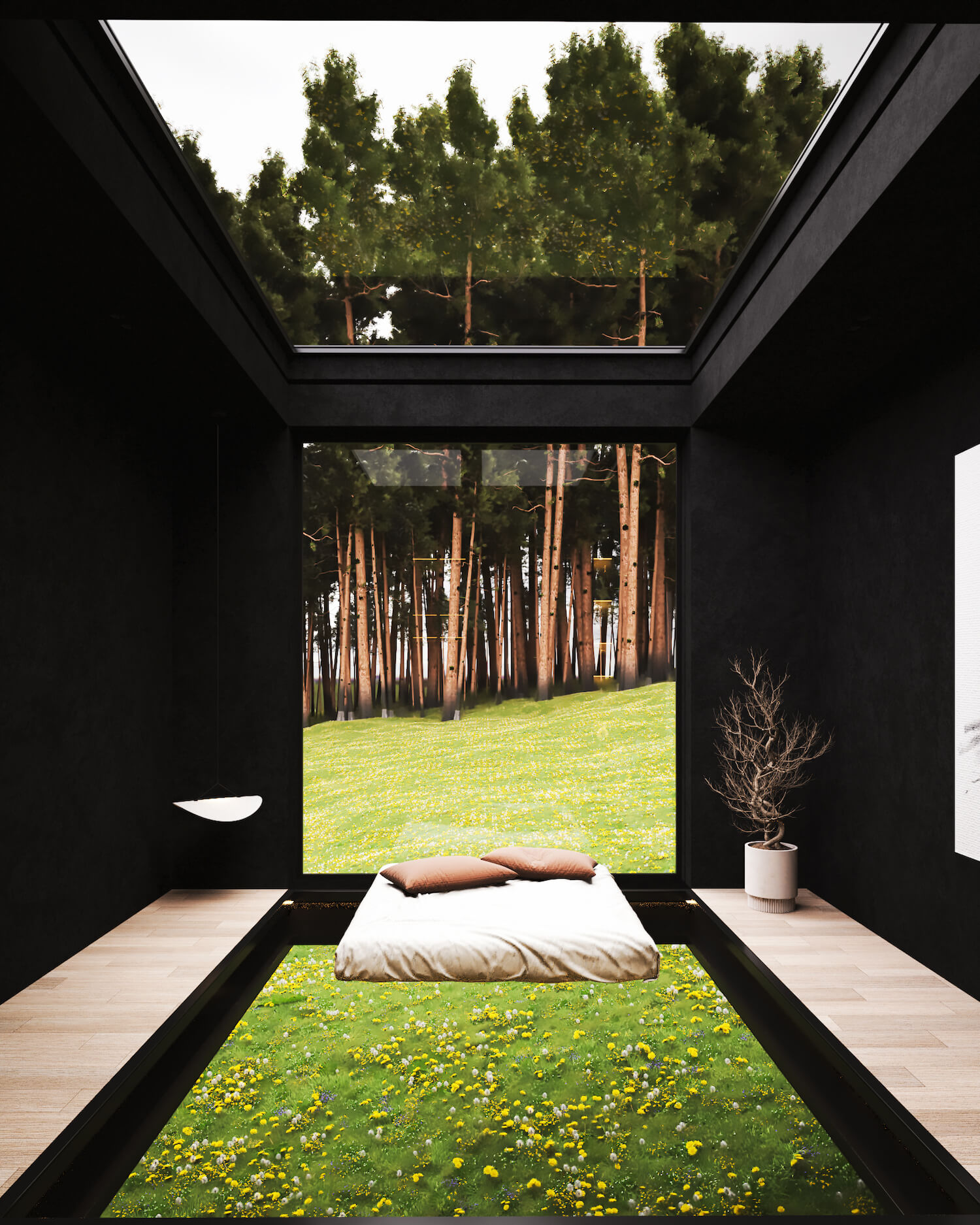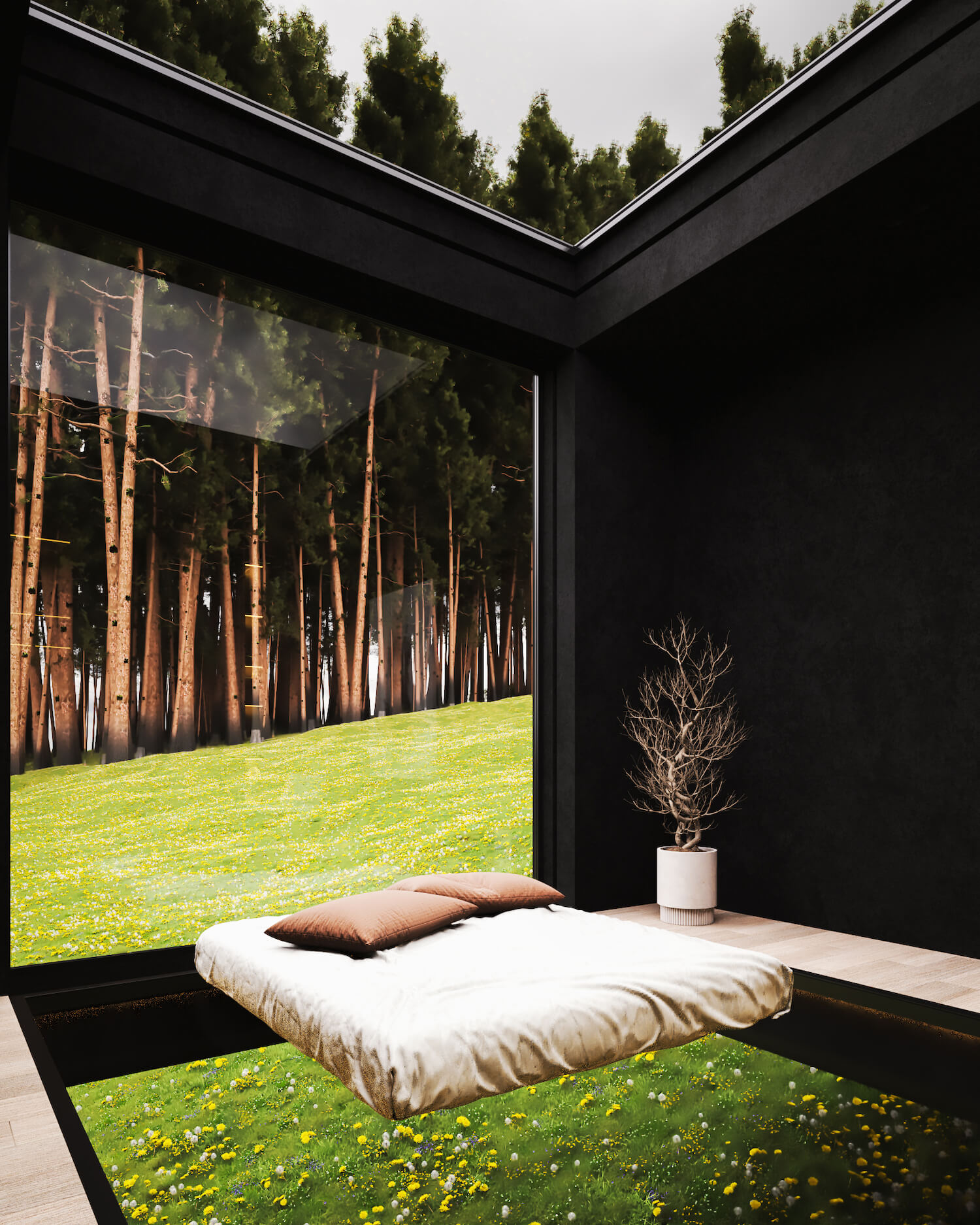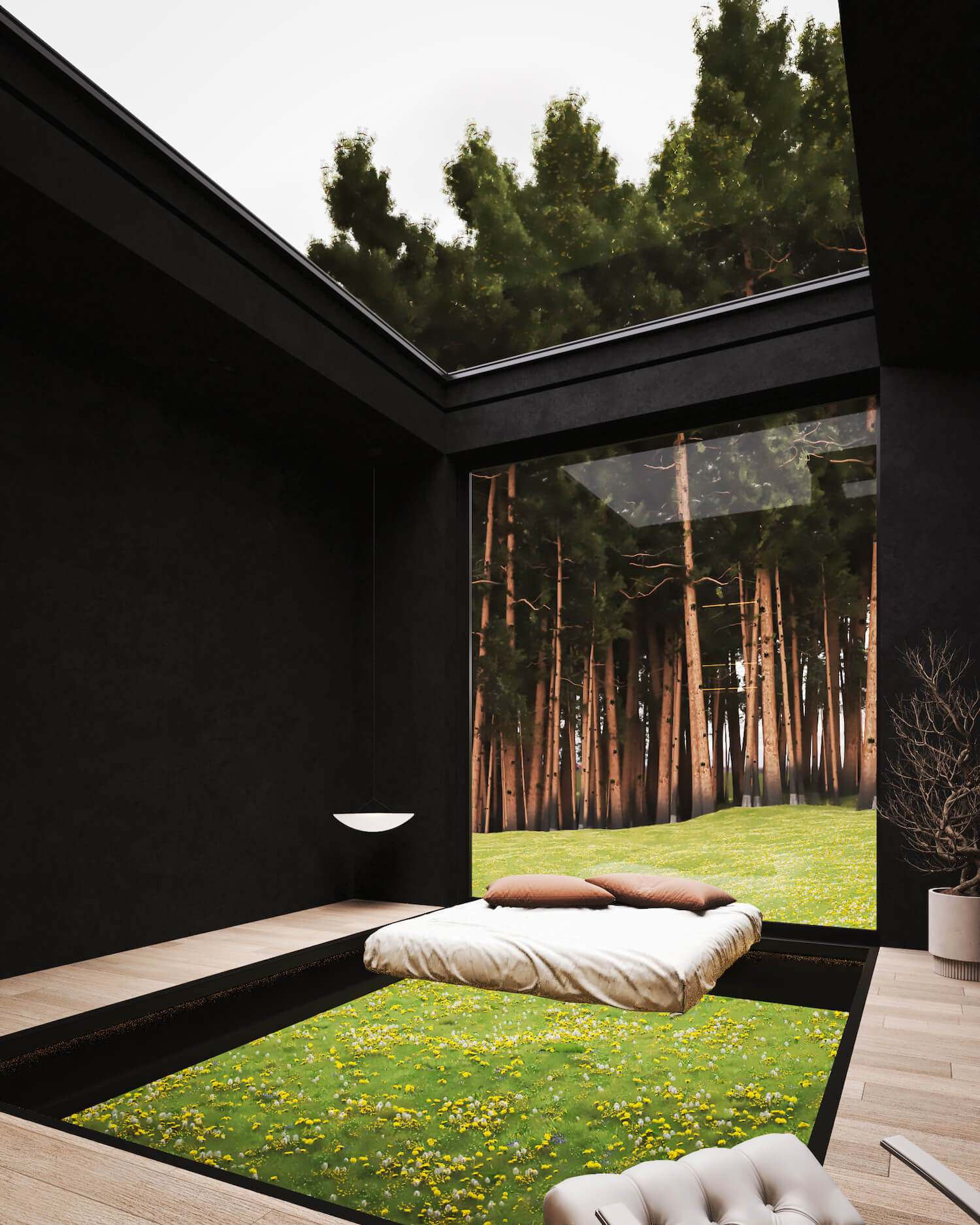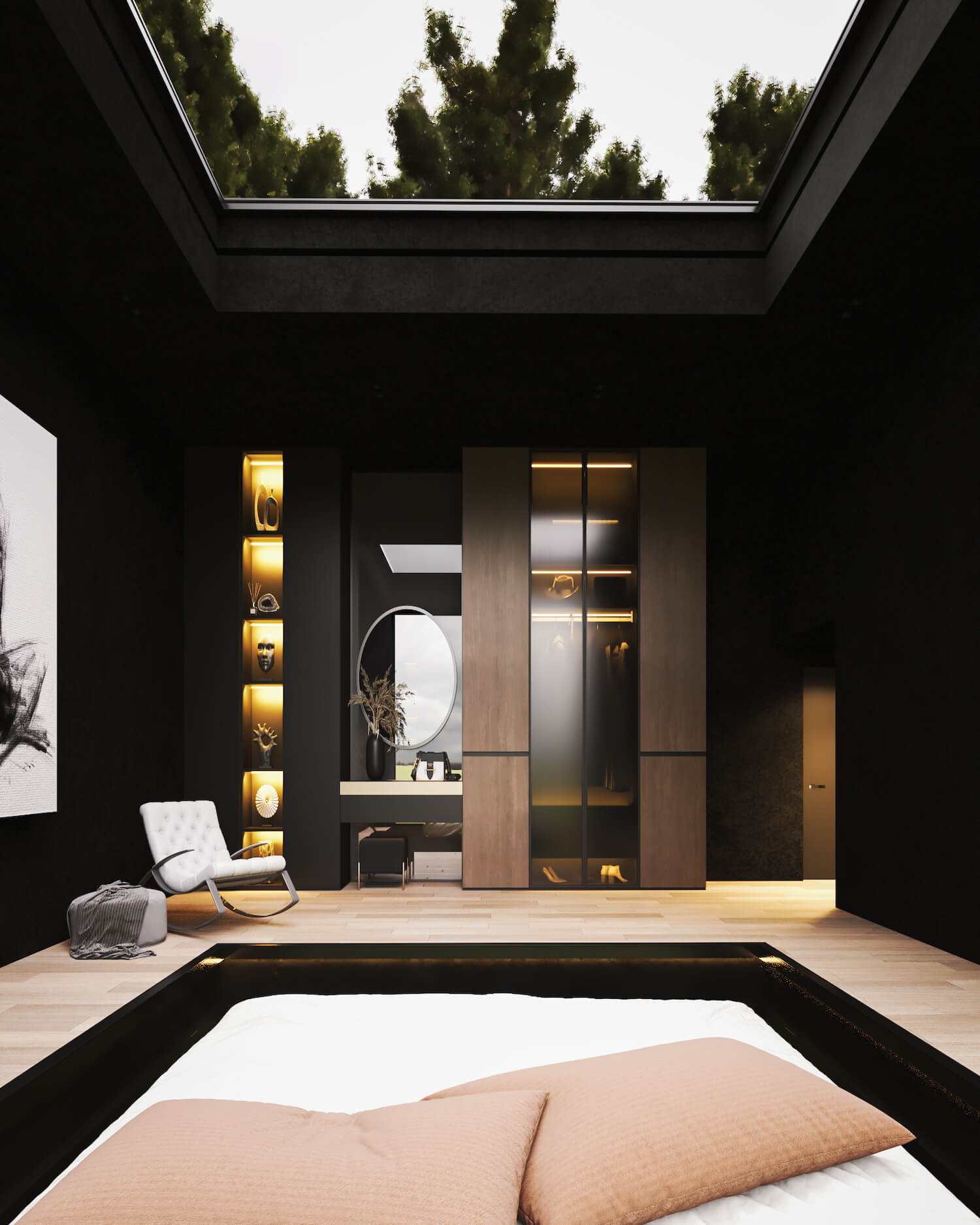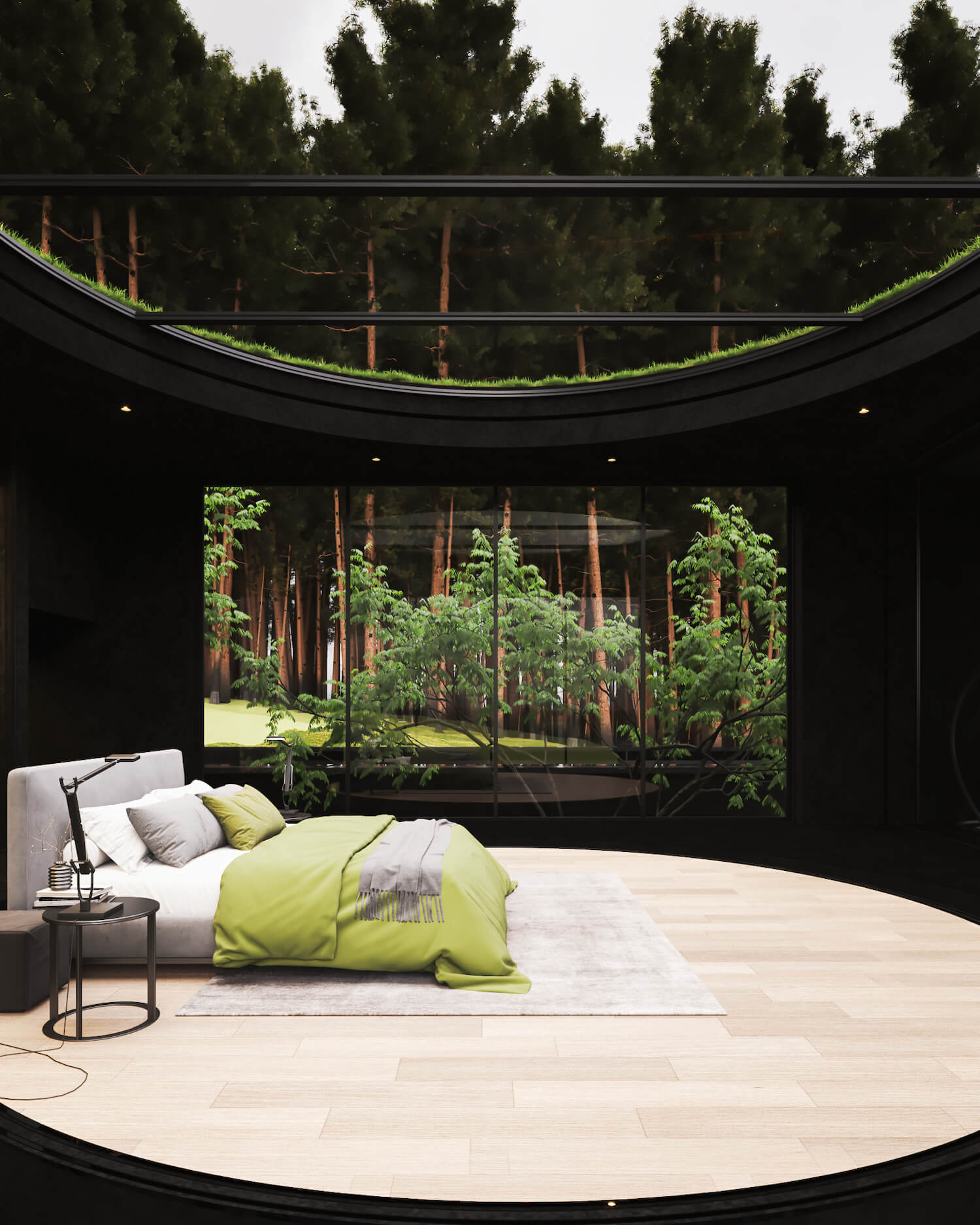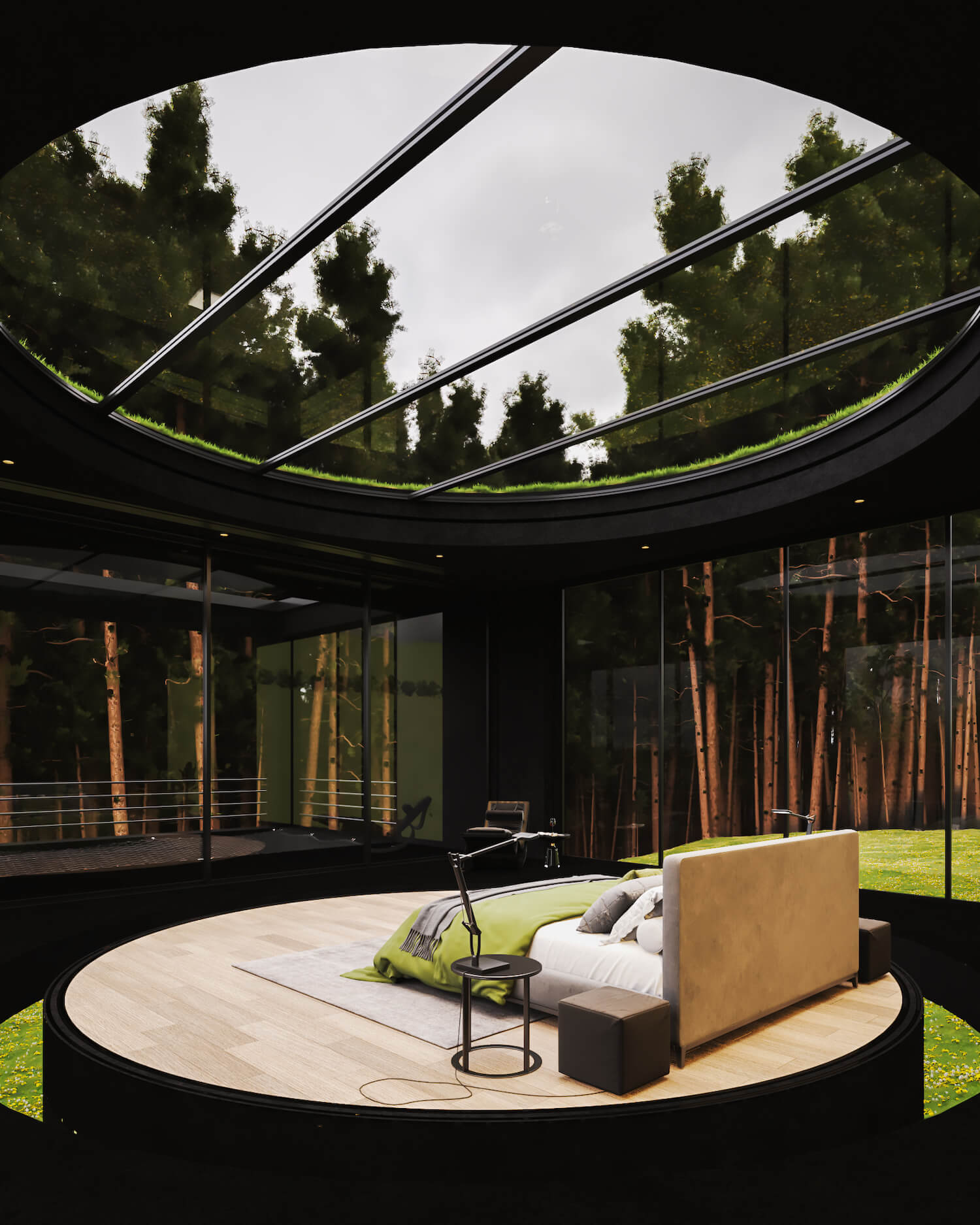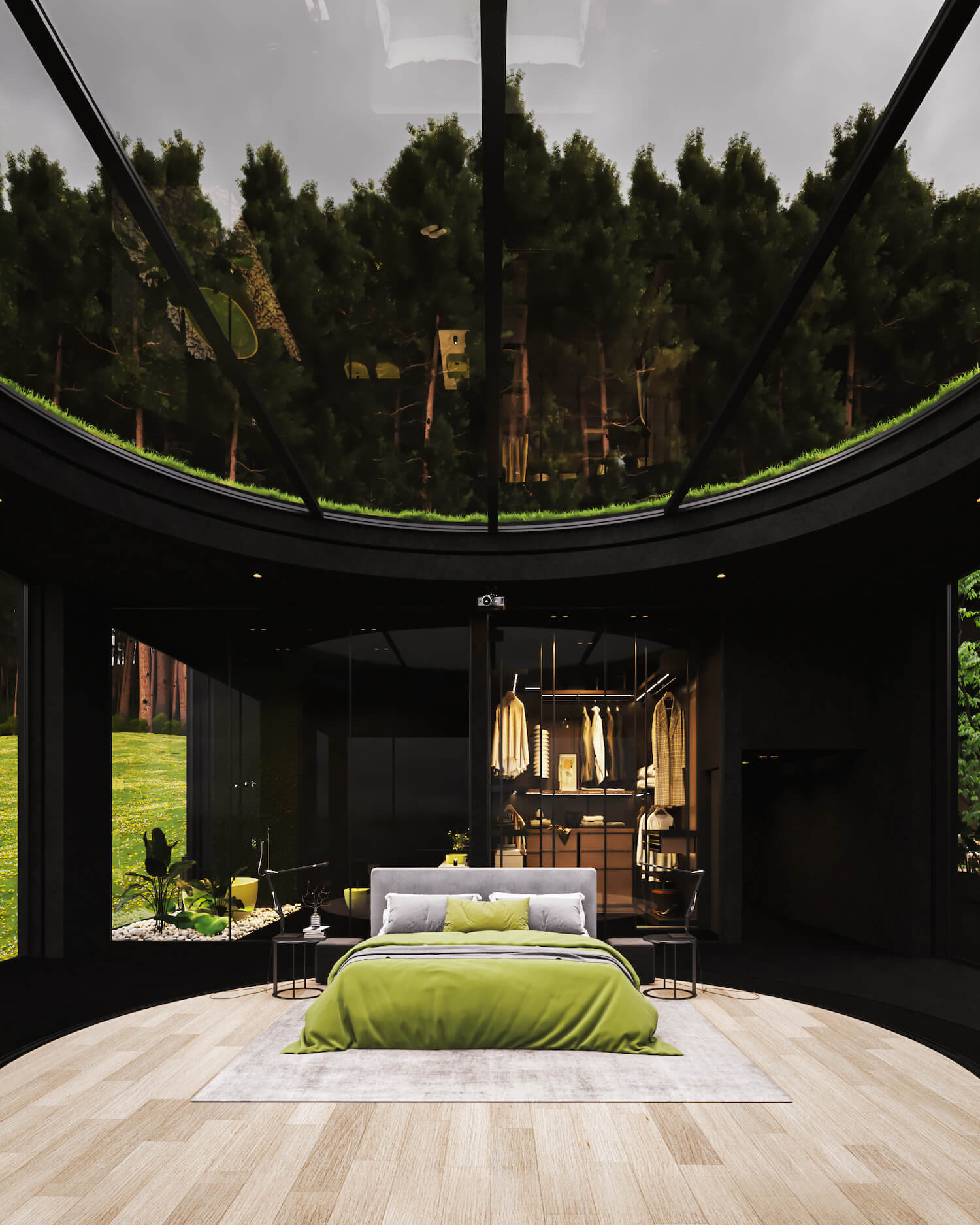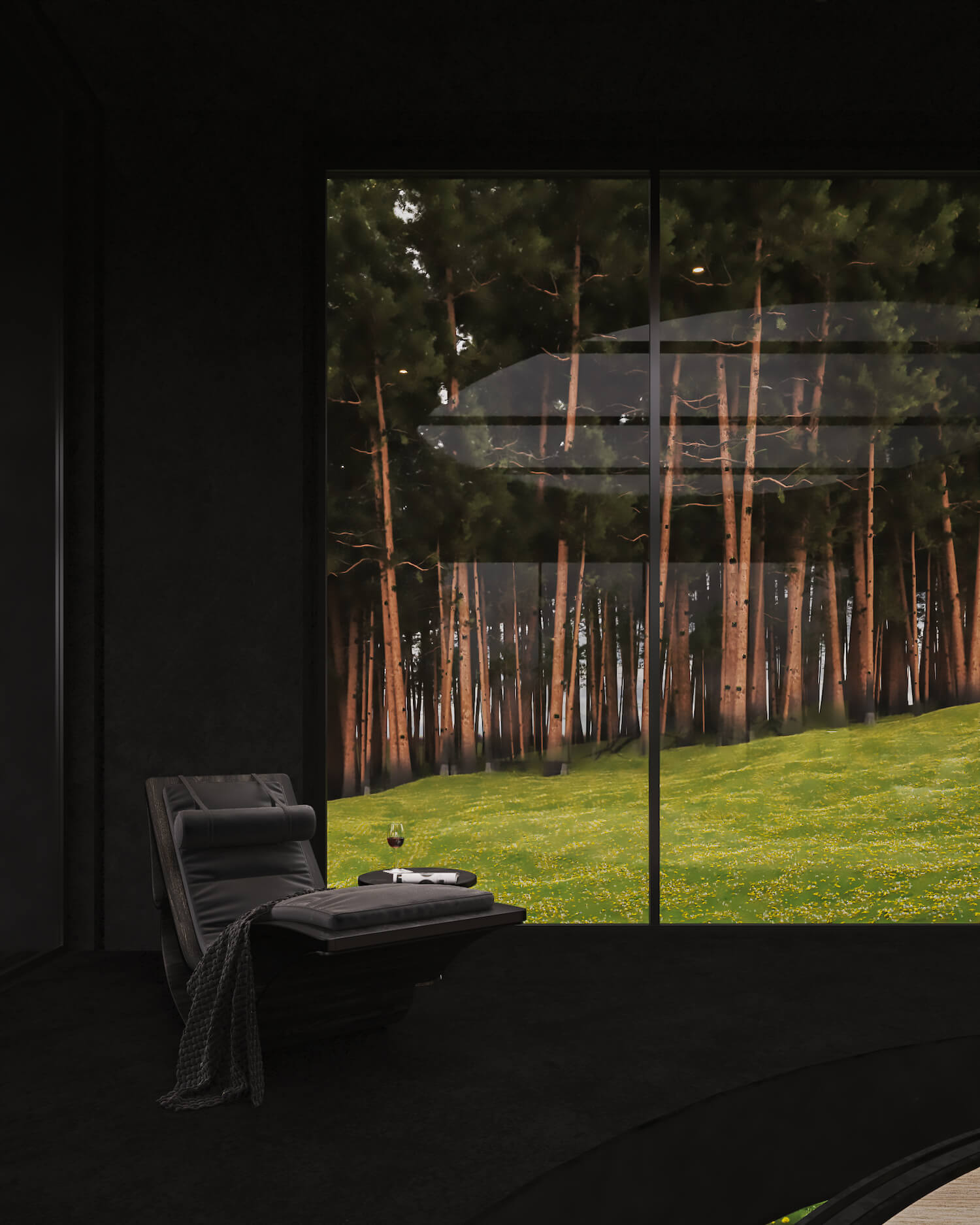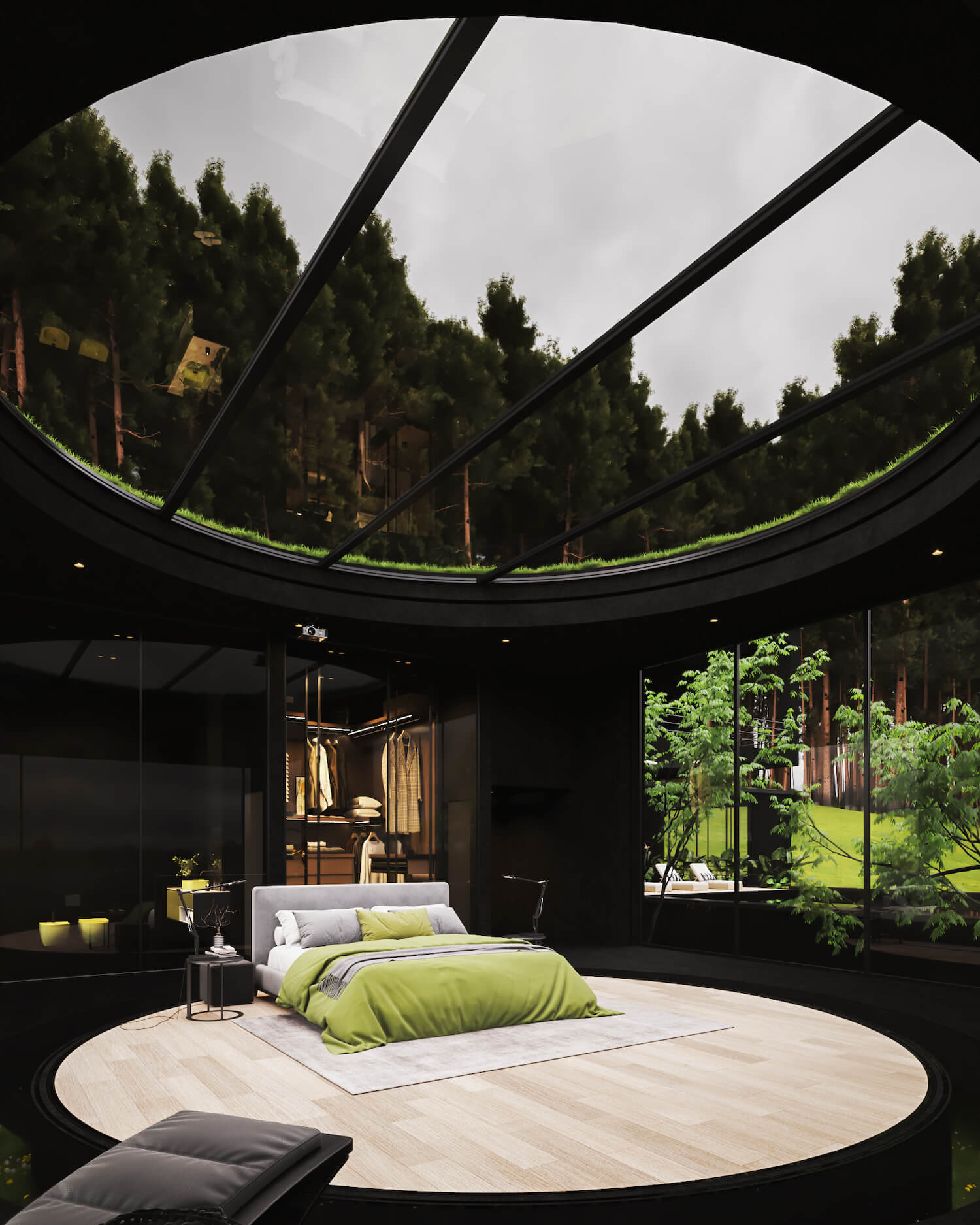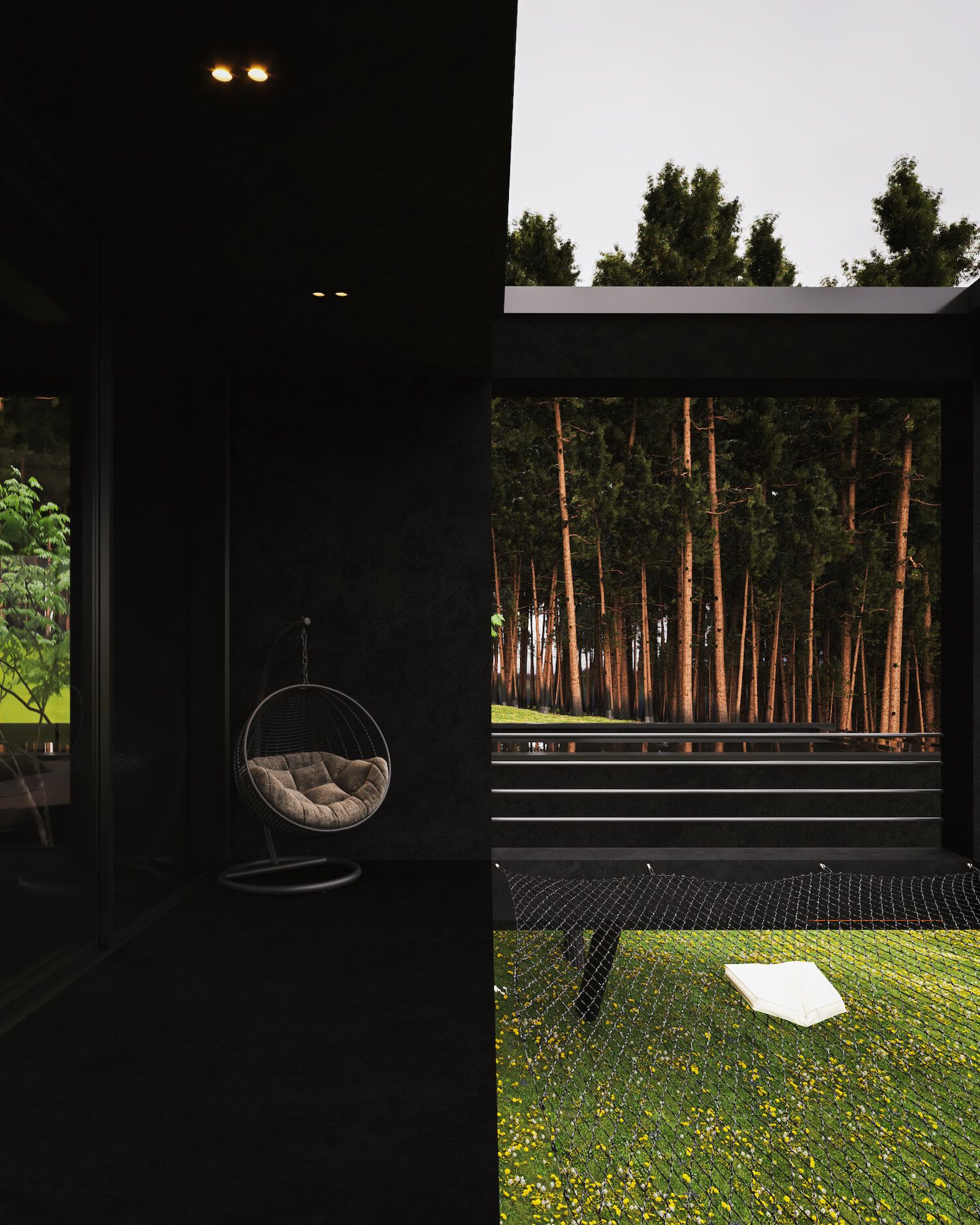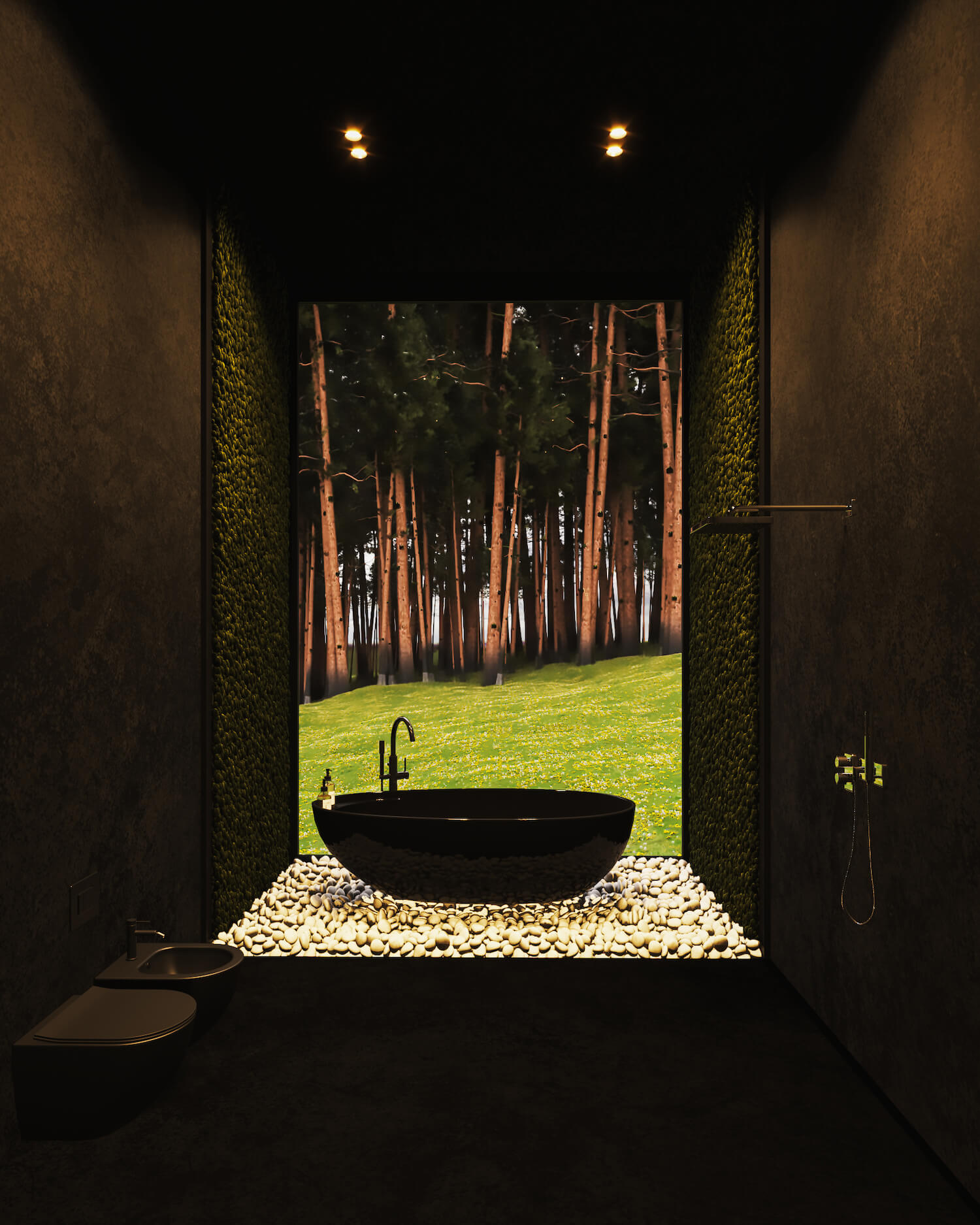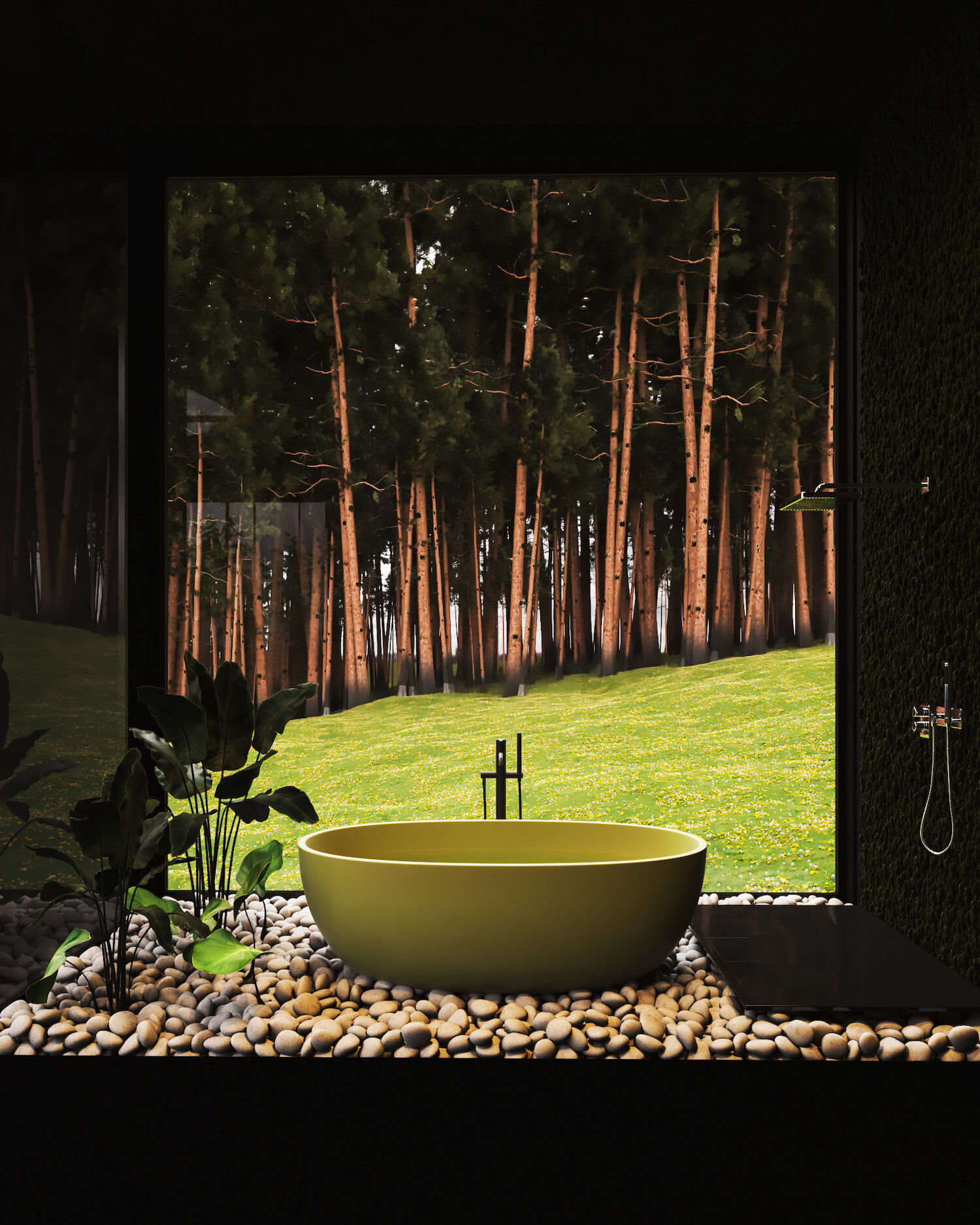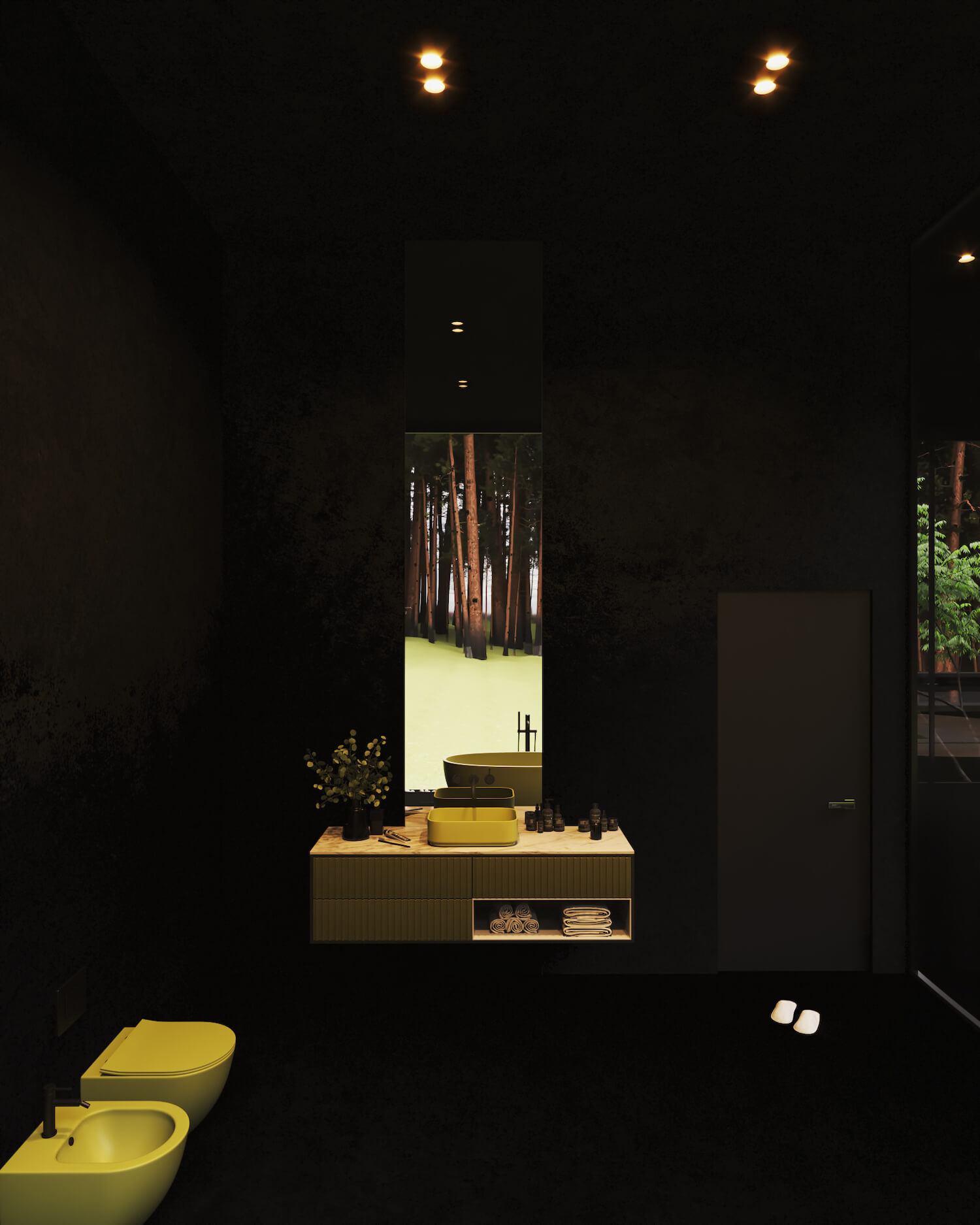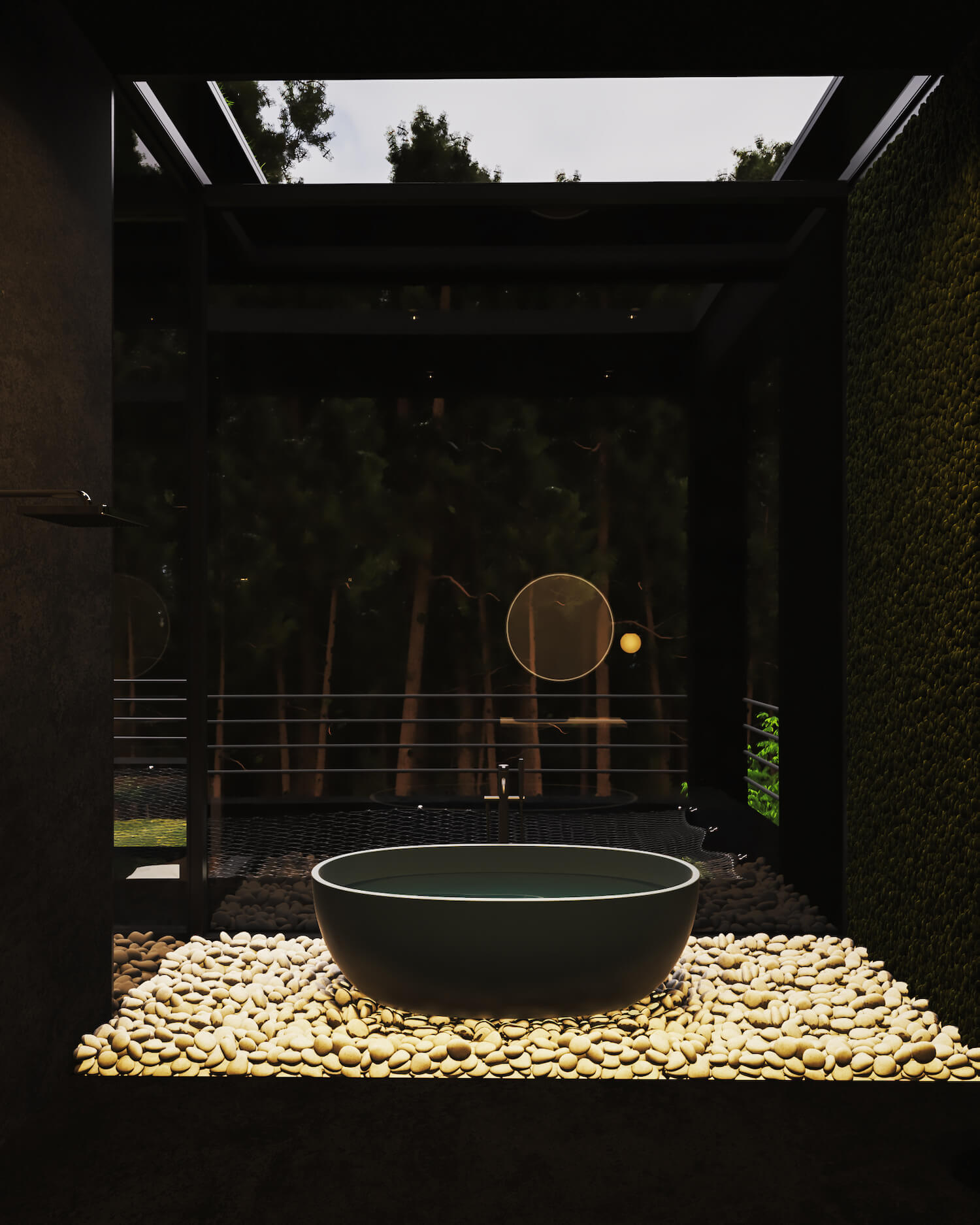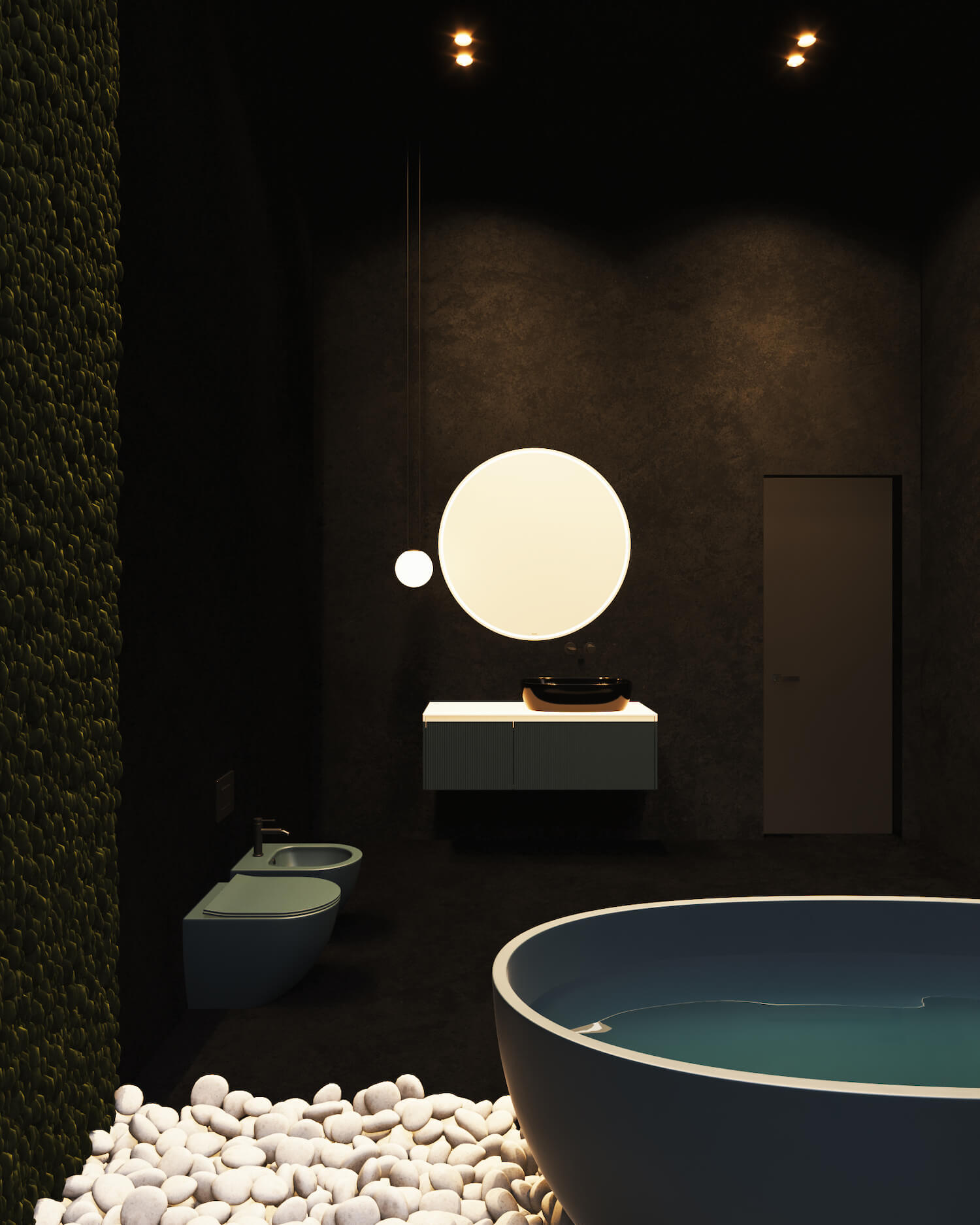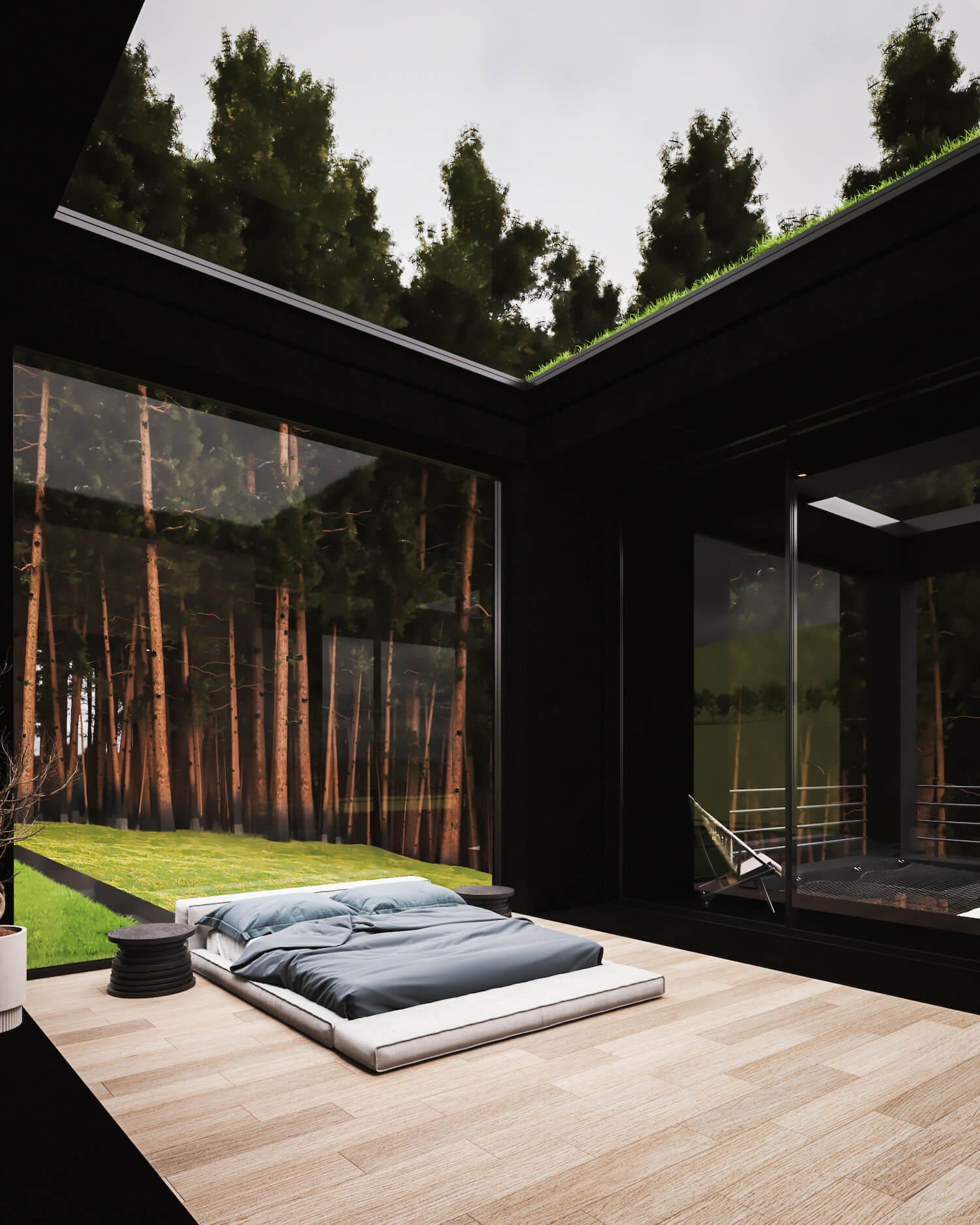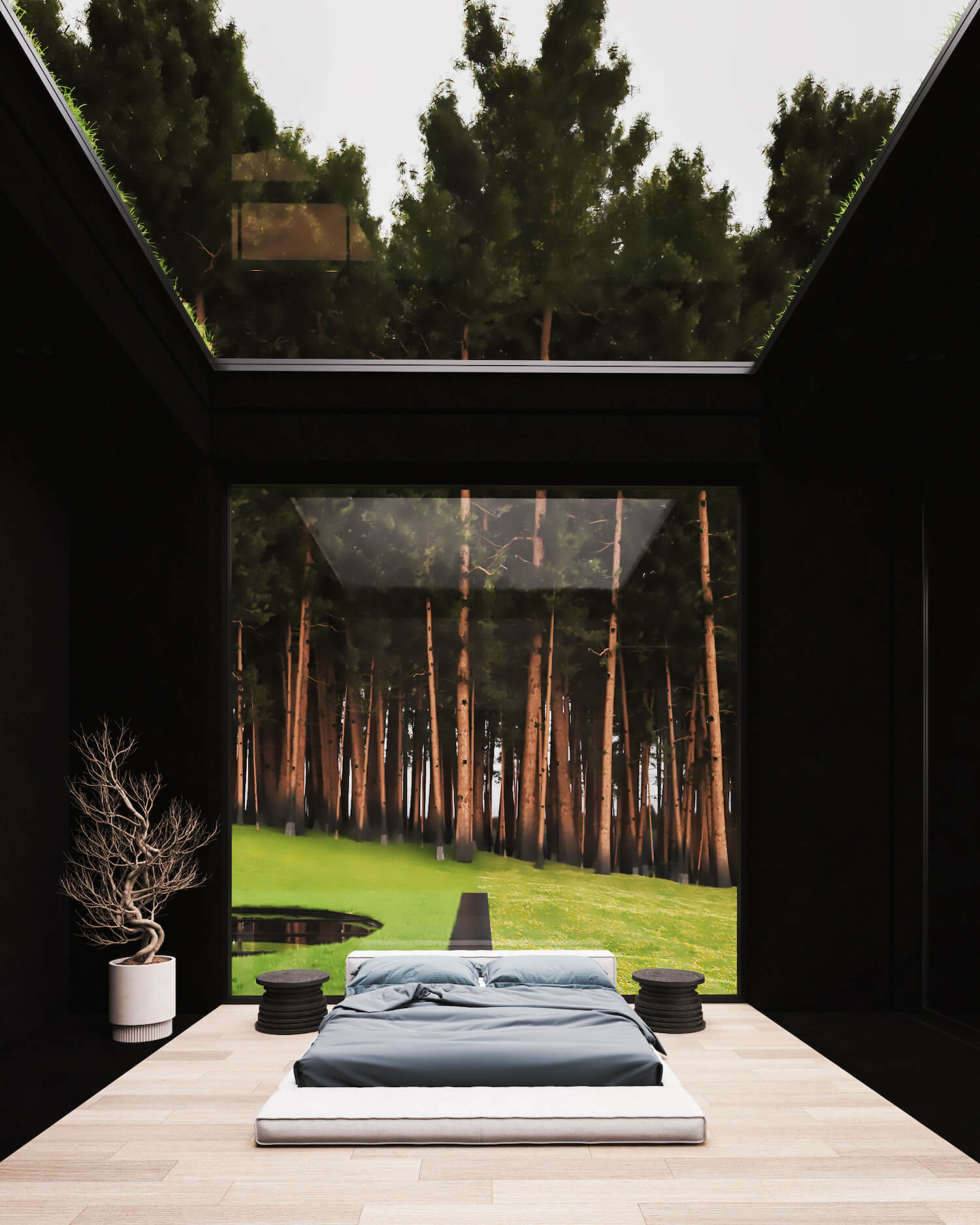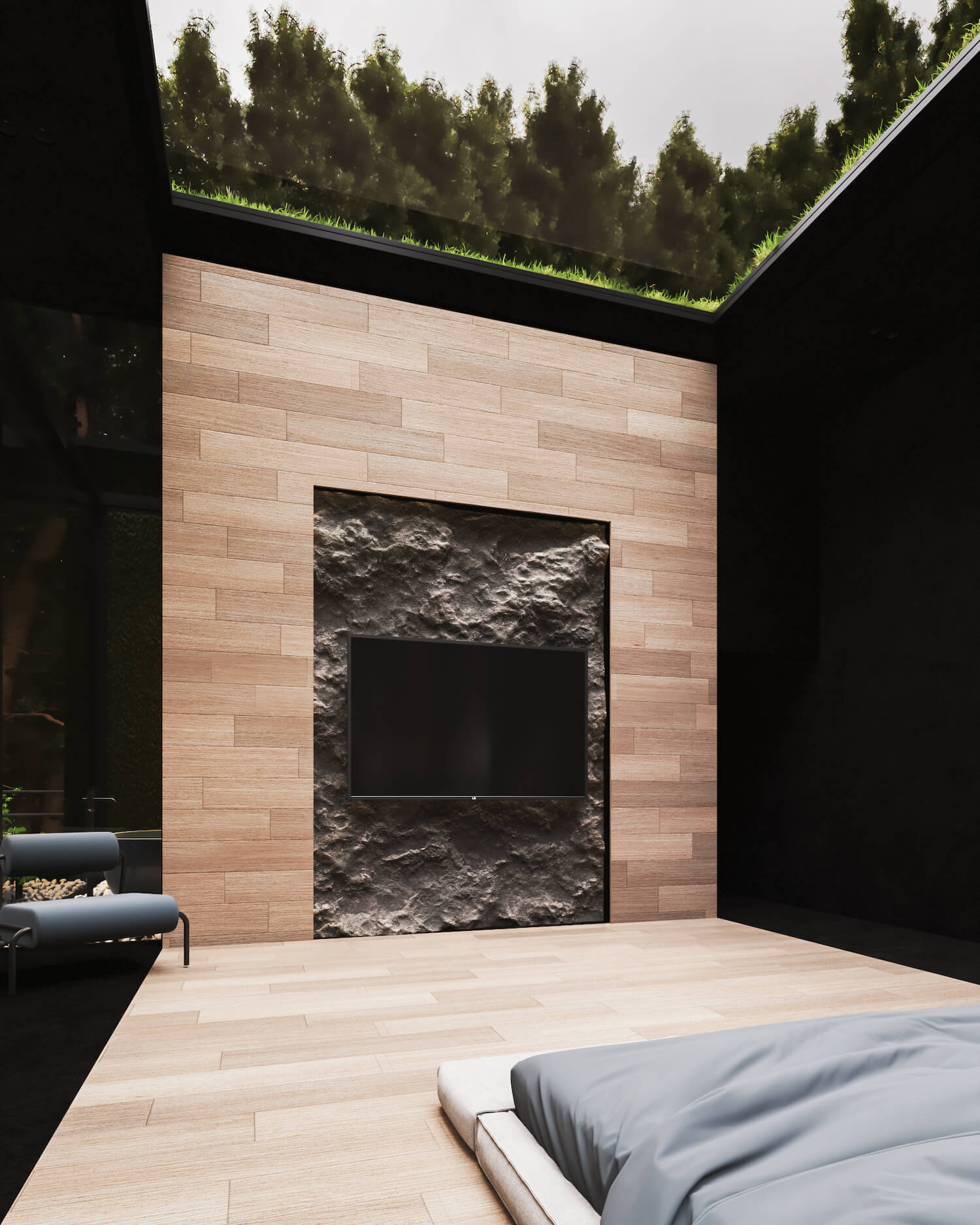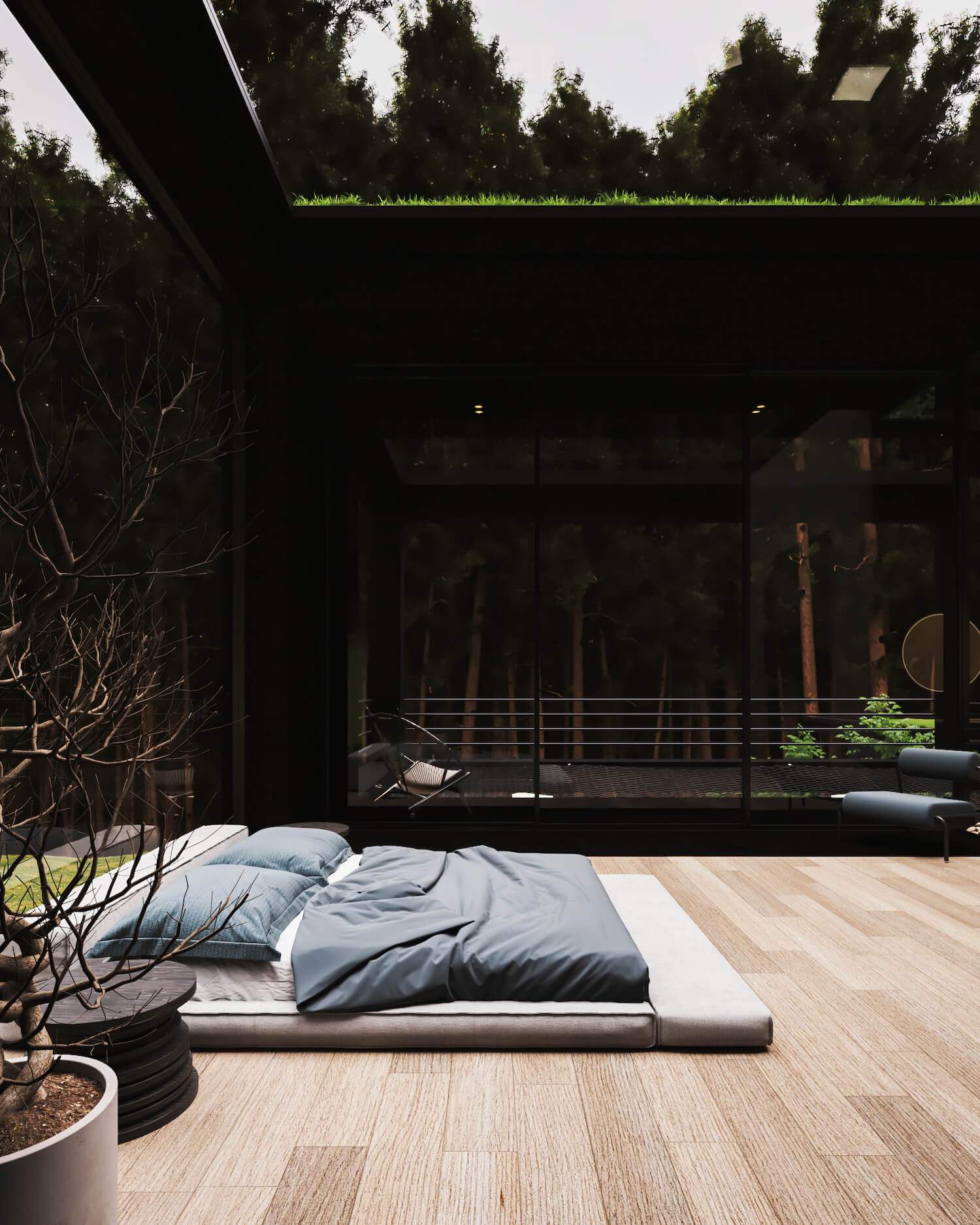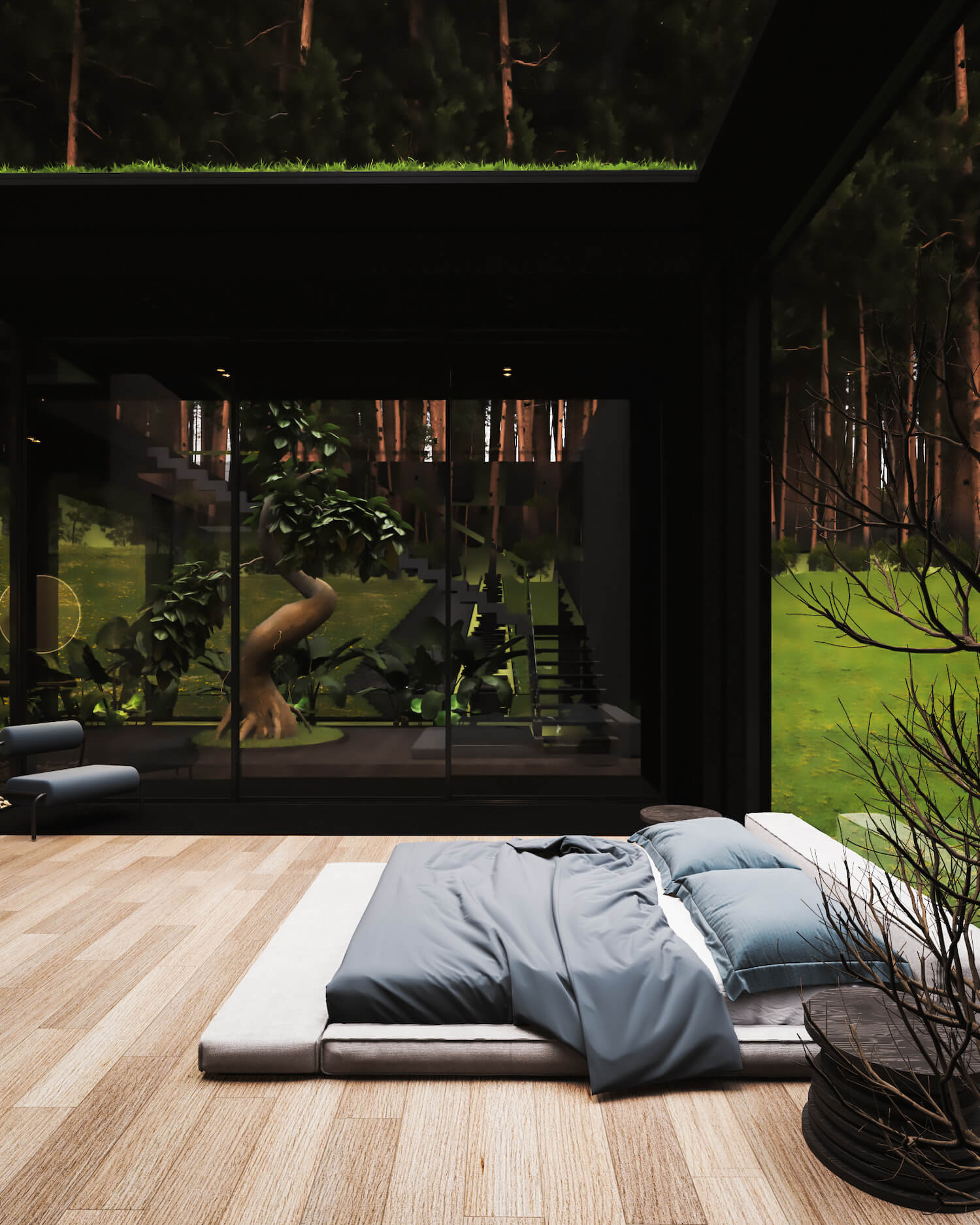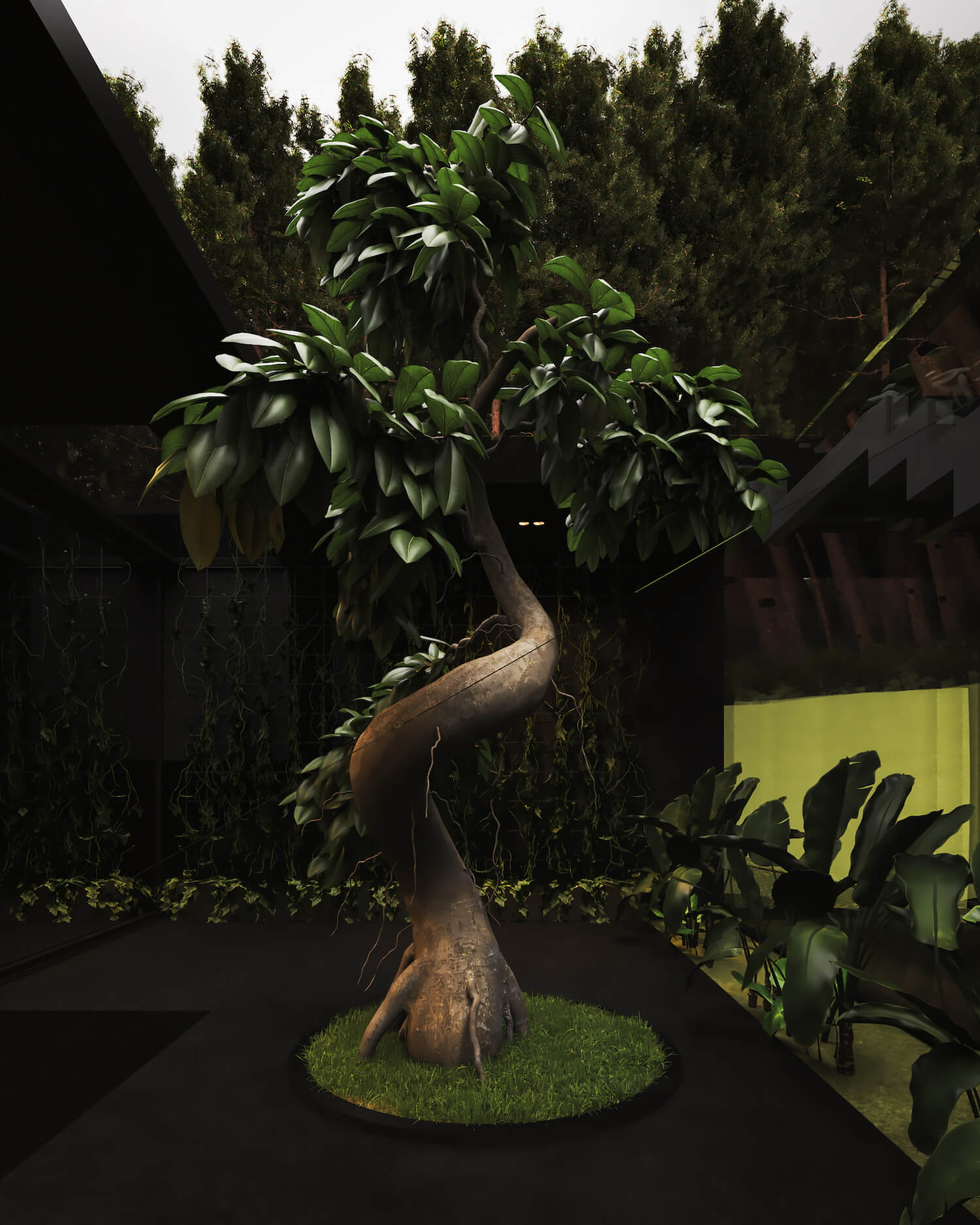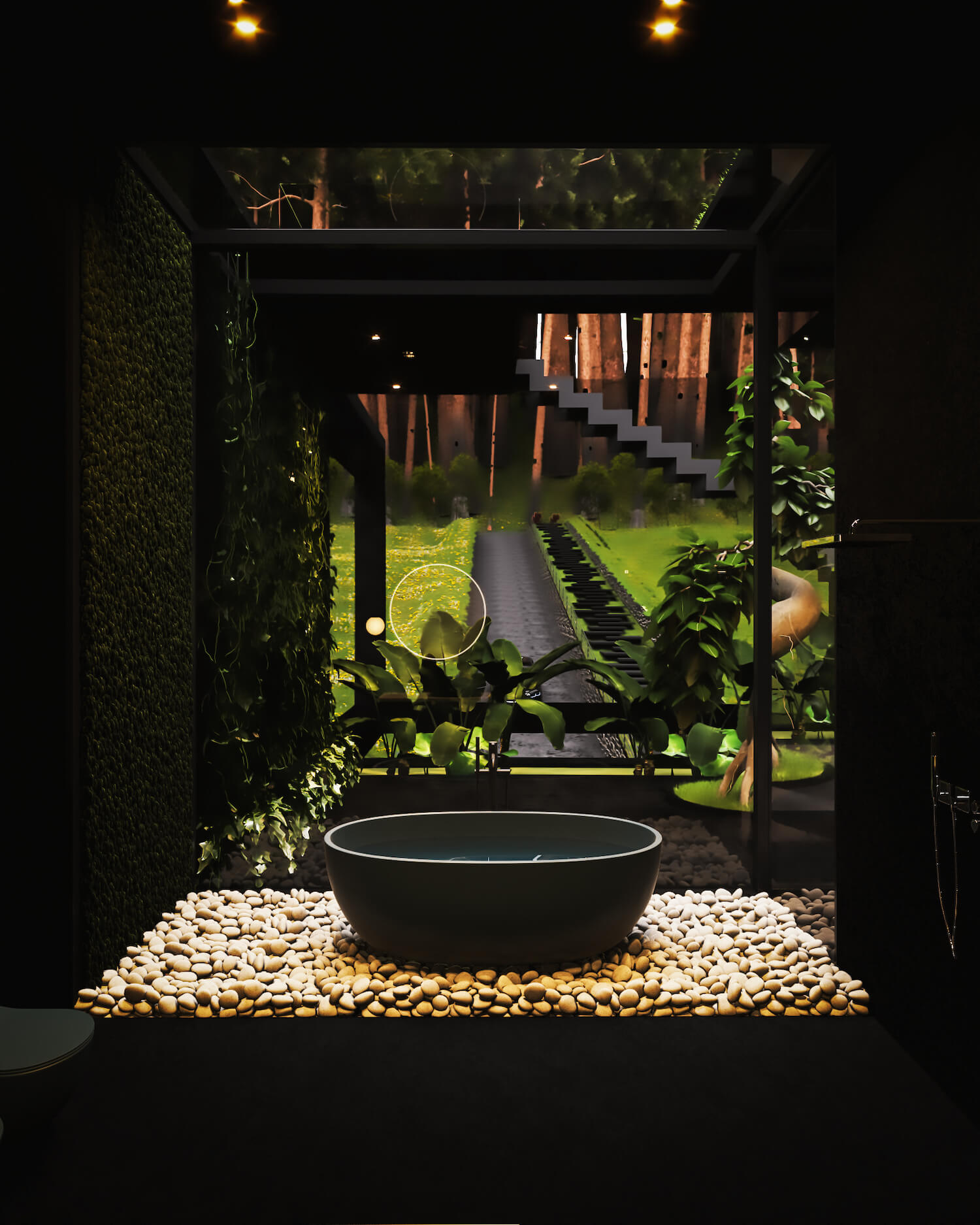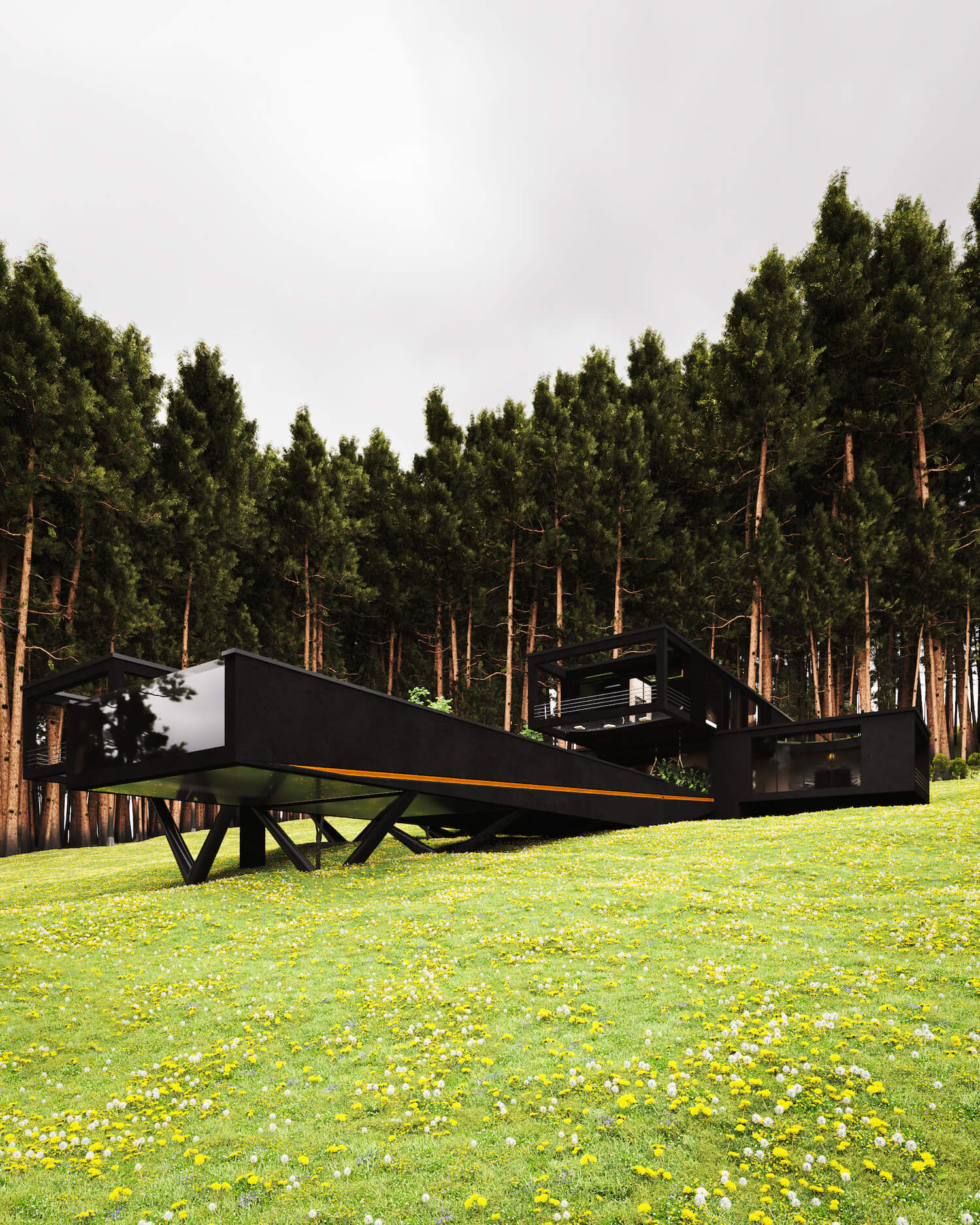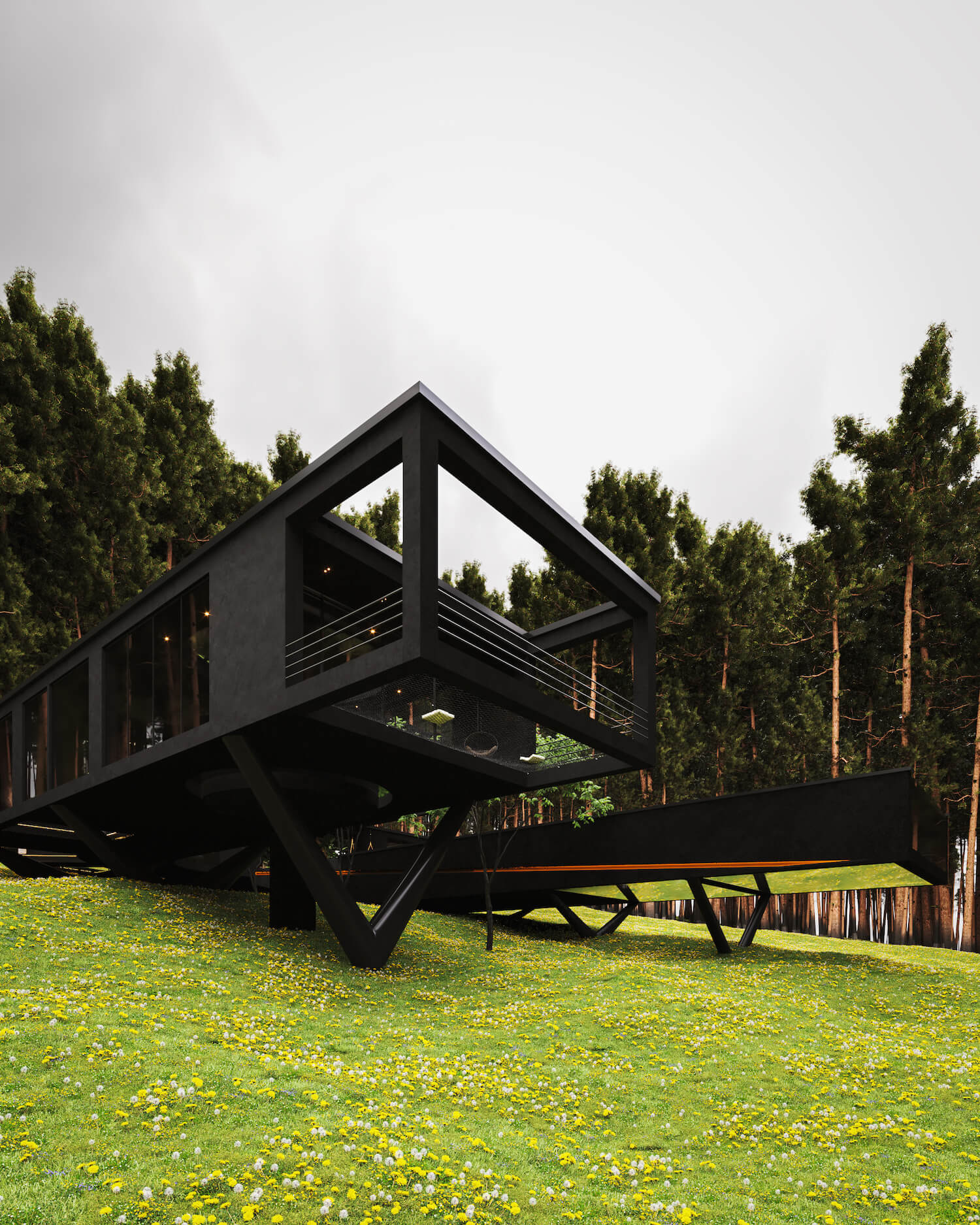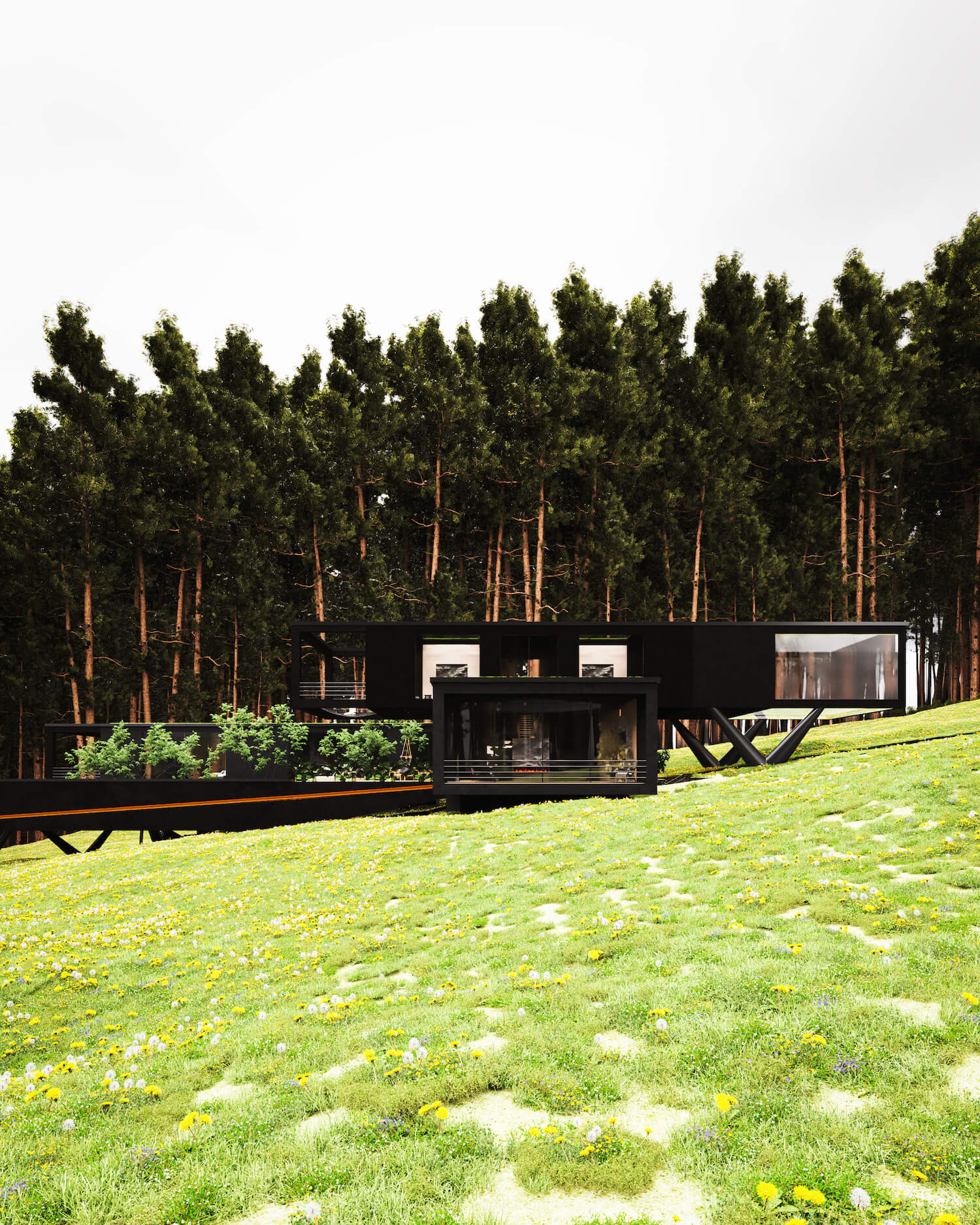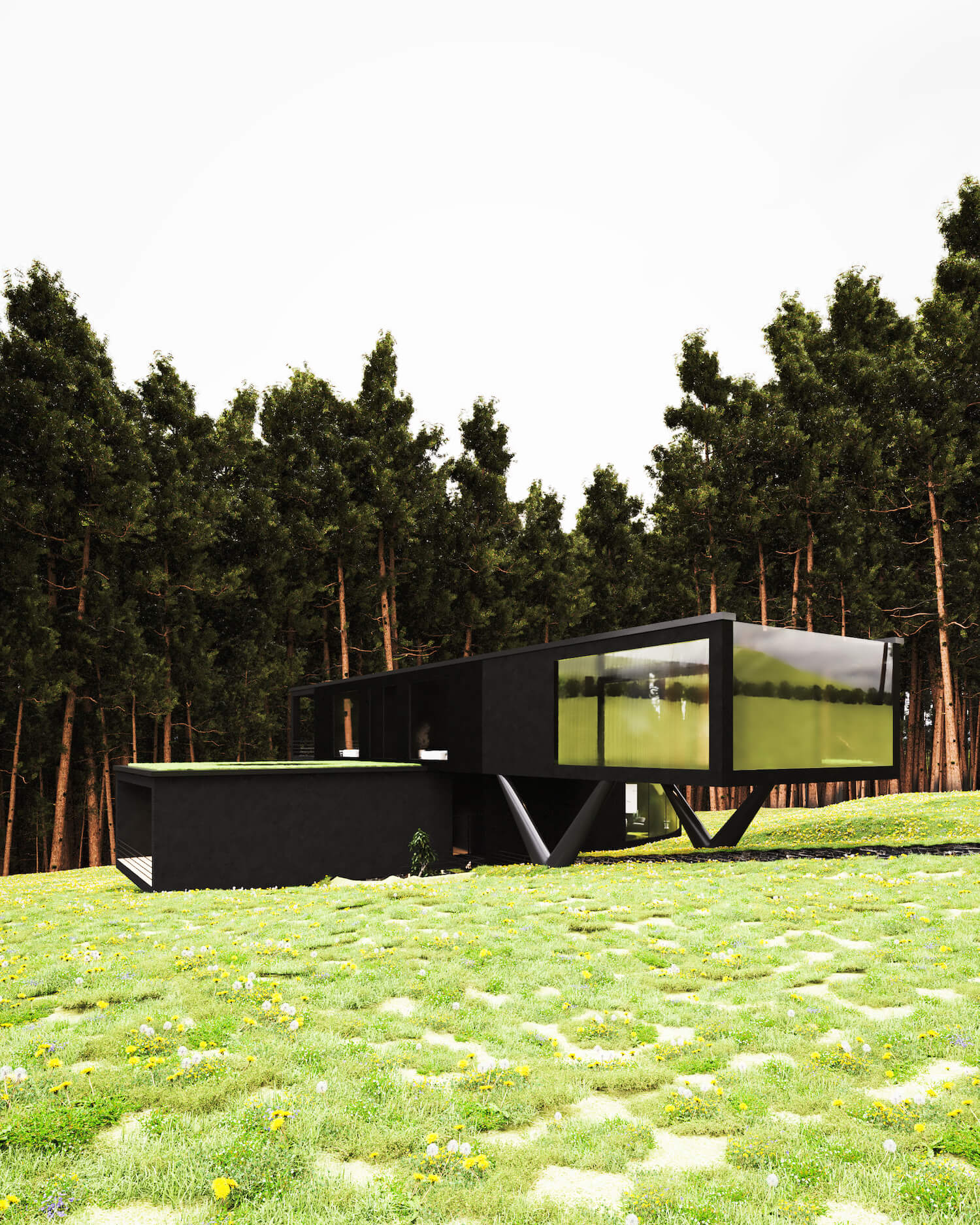 ---