Veliz Arquitecto: Hugging House is based on a project that is mainly capable of fully respecting nature and establishing a connection with the building's environment (not to mention energy, sustainability, and ecology), and that through its impact and experience could generate in the visitor the same respect for the natural world.
For this, we have taken advantage of the slopes of the land in order to create visual connections at different heights with the existing vegetation and beyond the landscape, as well as using the premises with which we always try to characterize the project; which is the inclusion of vegetation within the habitable spaces, the use of a garden roof, uninterrupted spaces, large windows on walls and ceilings in order to connect the exterior landscape in each interior space.
The form is based on the gesture of two volumes that converge as if it were an embrace between these two bodies that are related, the house is distributed over two levels: living room, kitchen, dining room, bathroom, laundry room, swimming pool, parking, living area with fire pit on the first level and two bedrooms with bathroom each and terrace outside on the second level.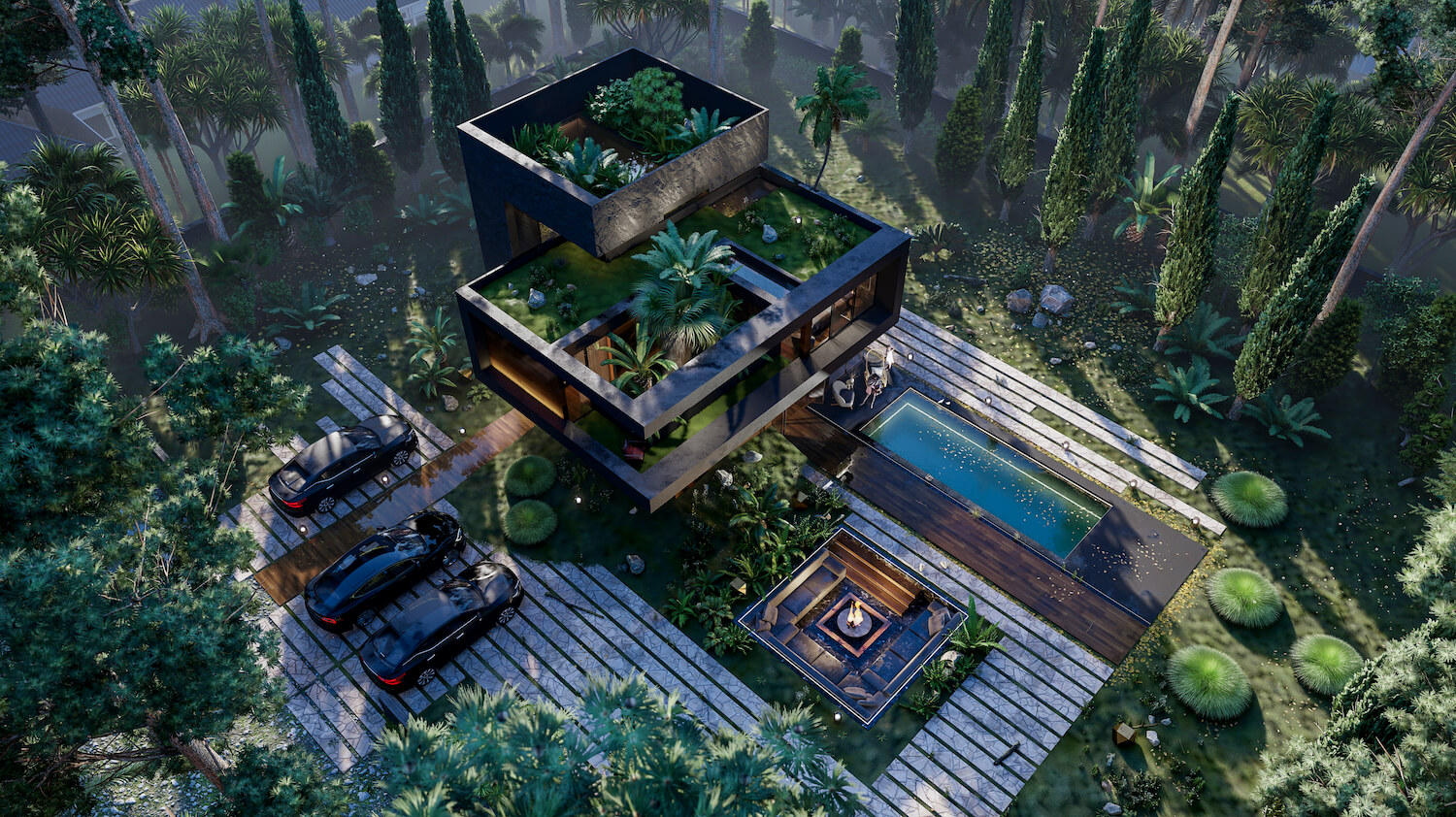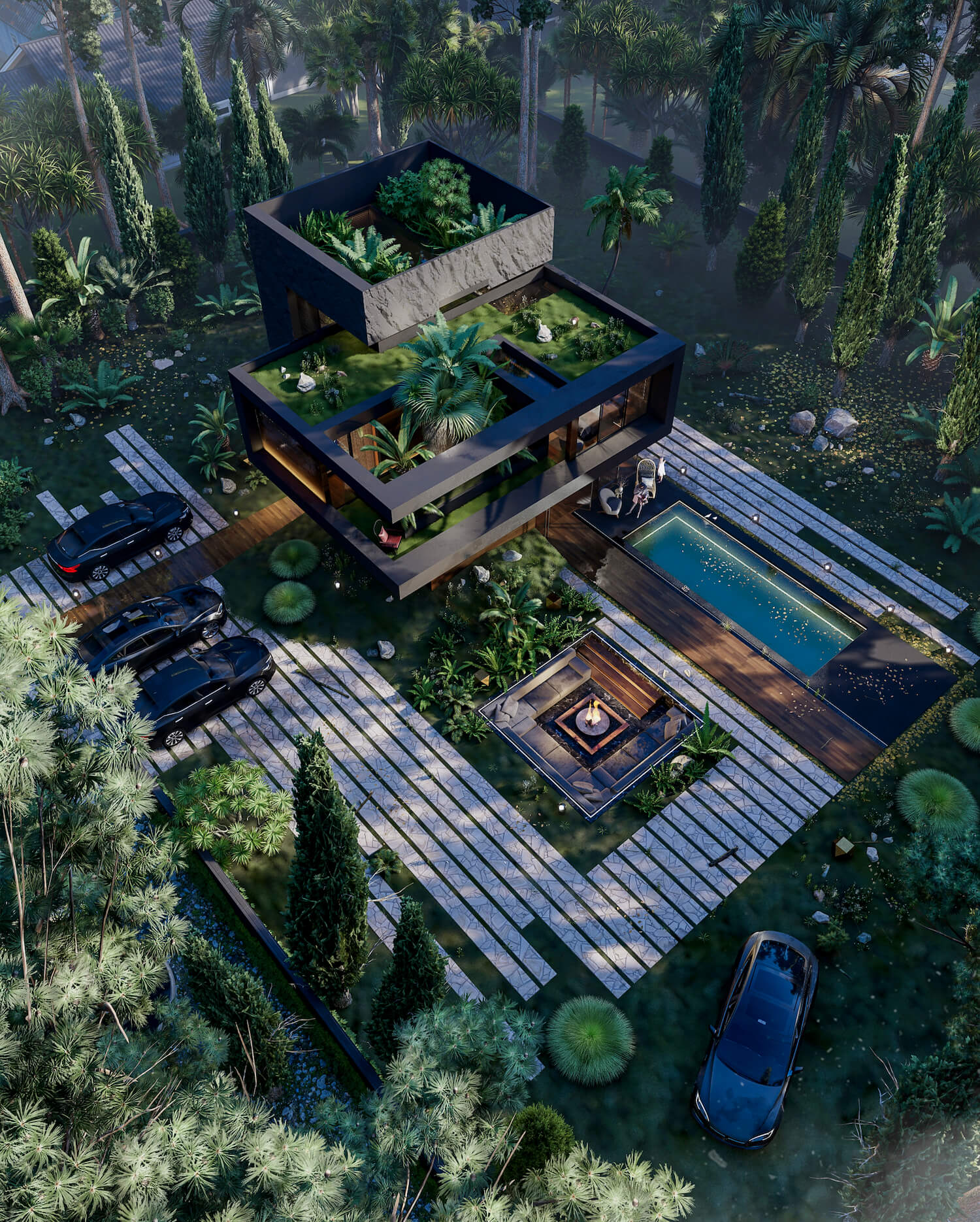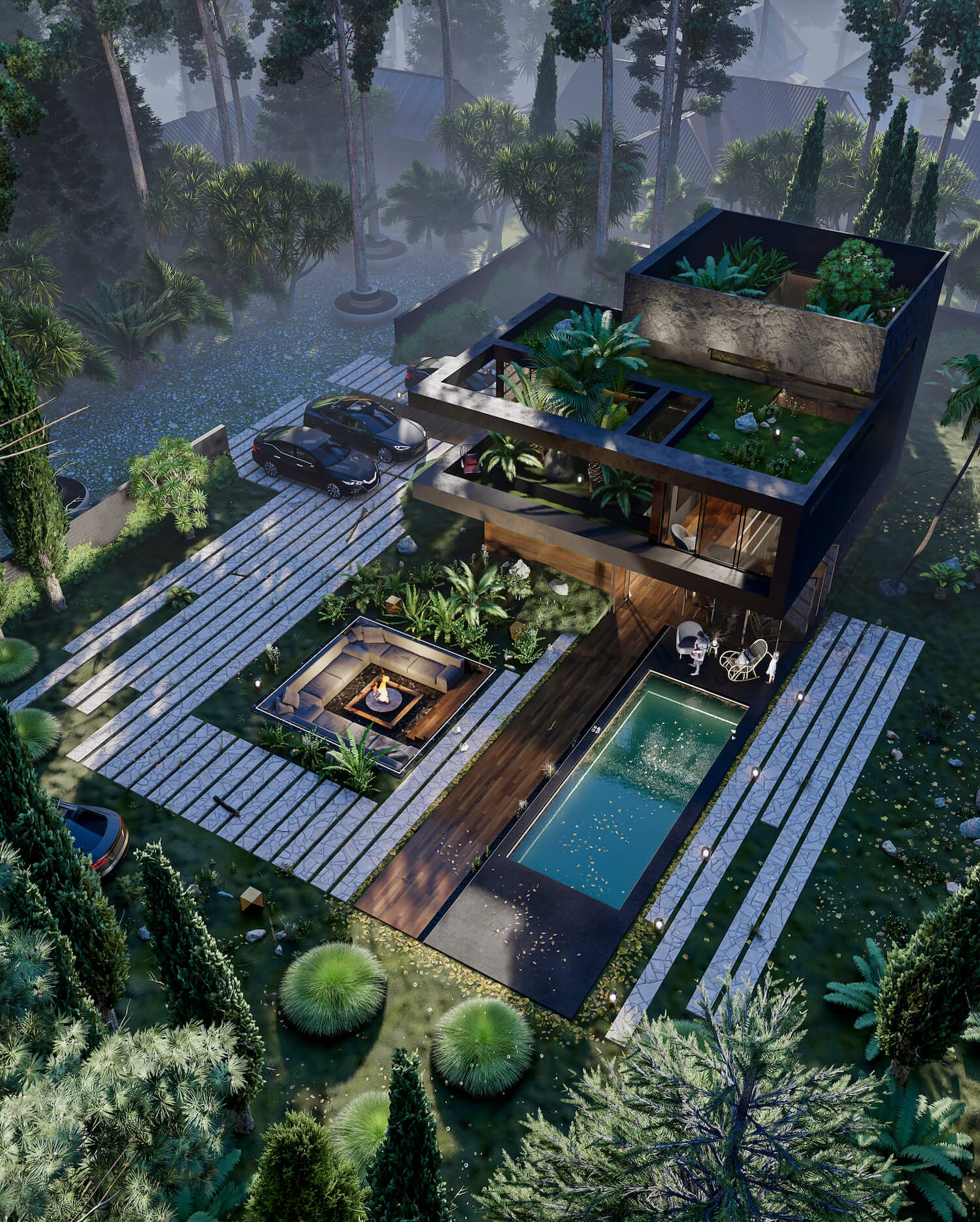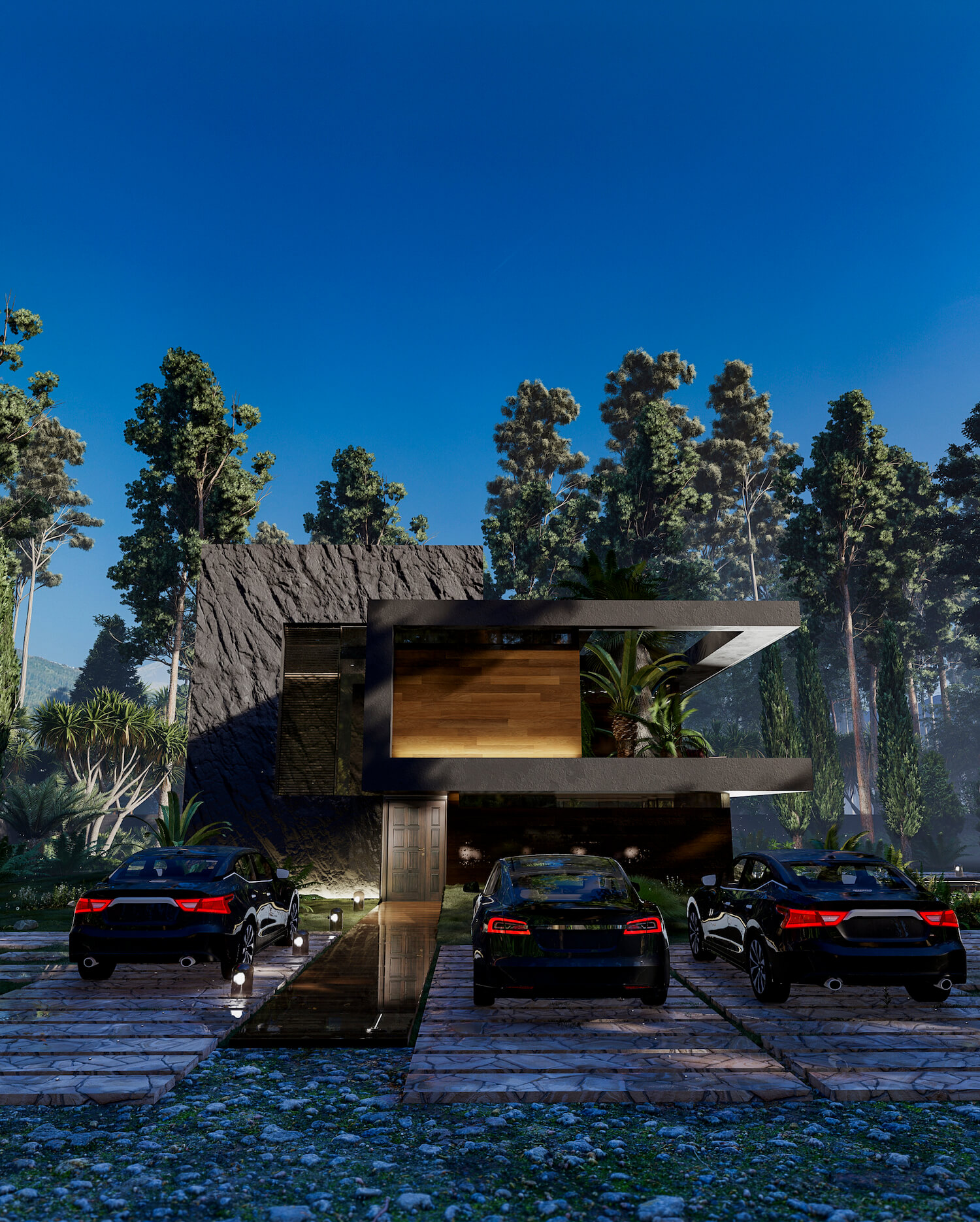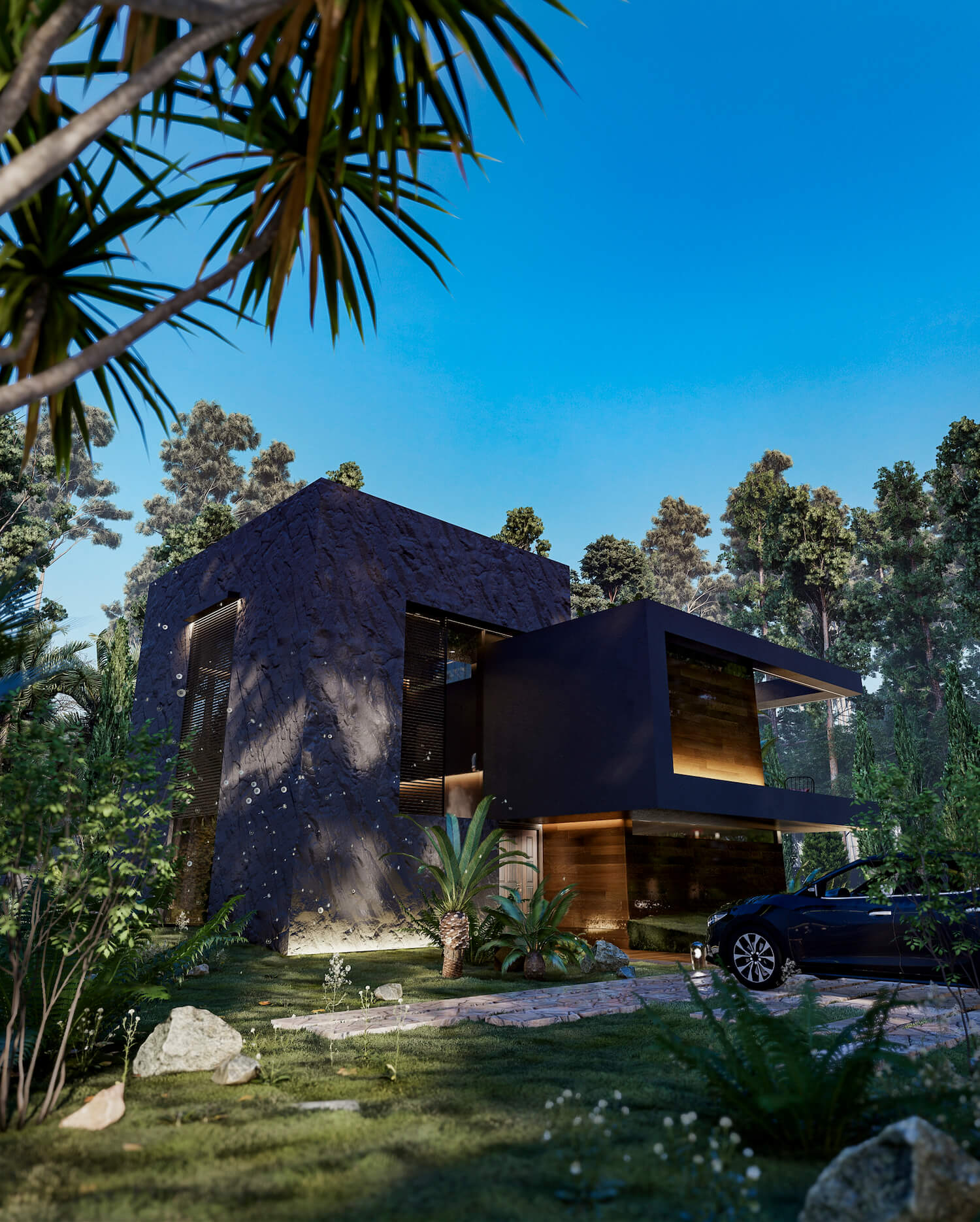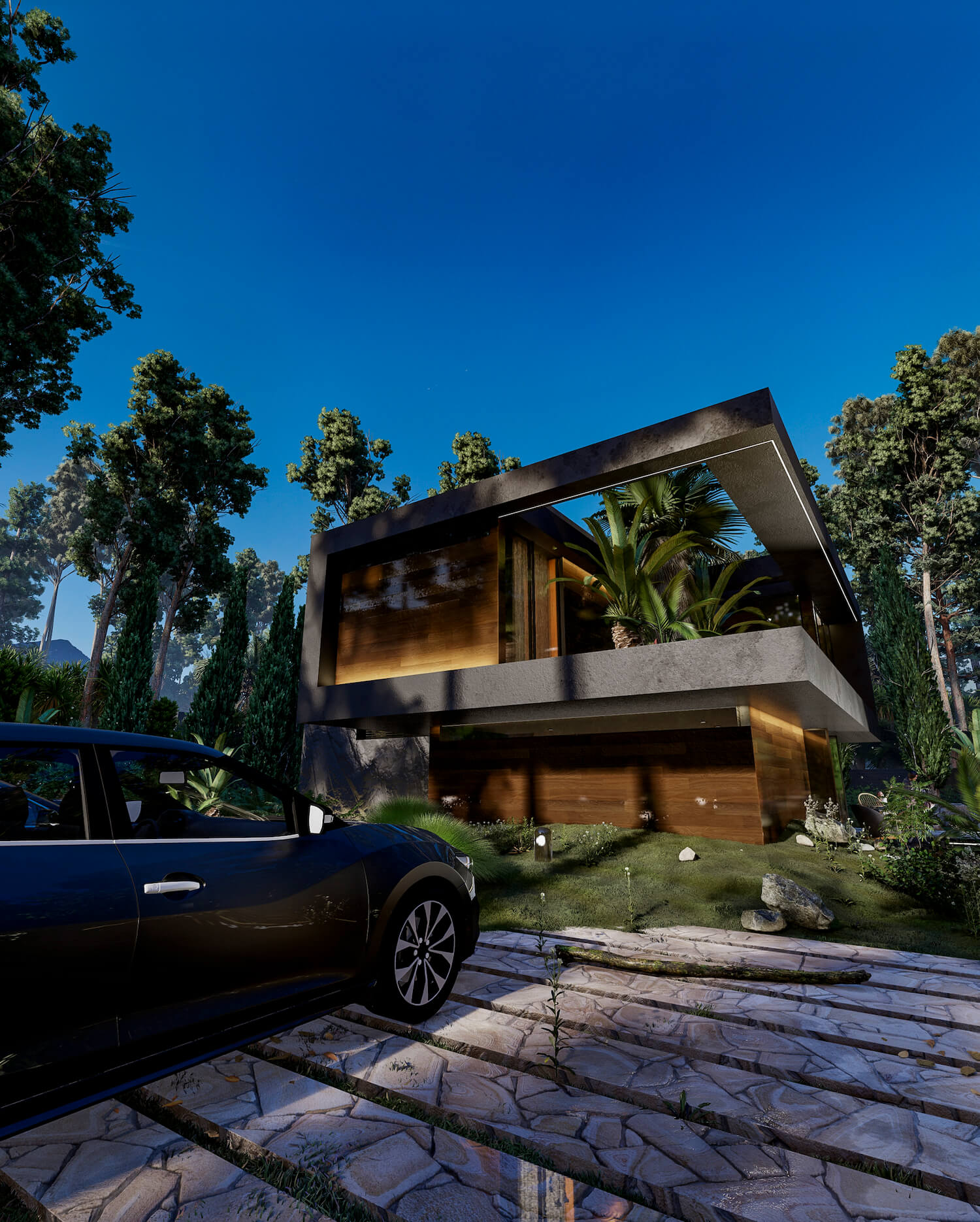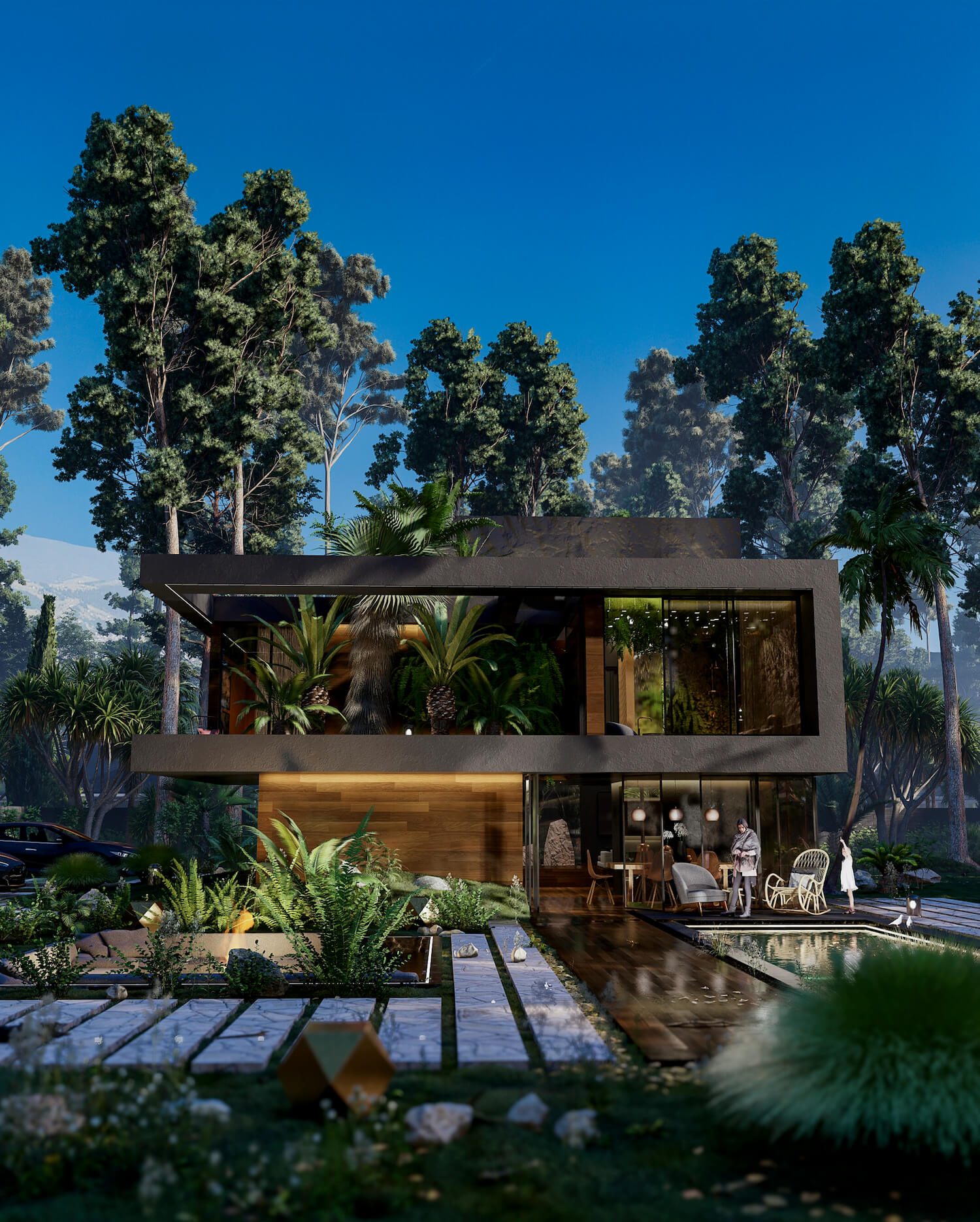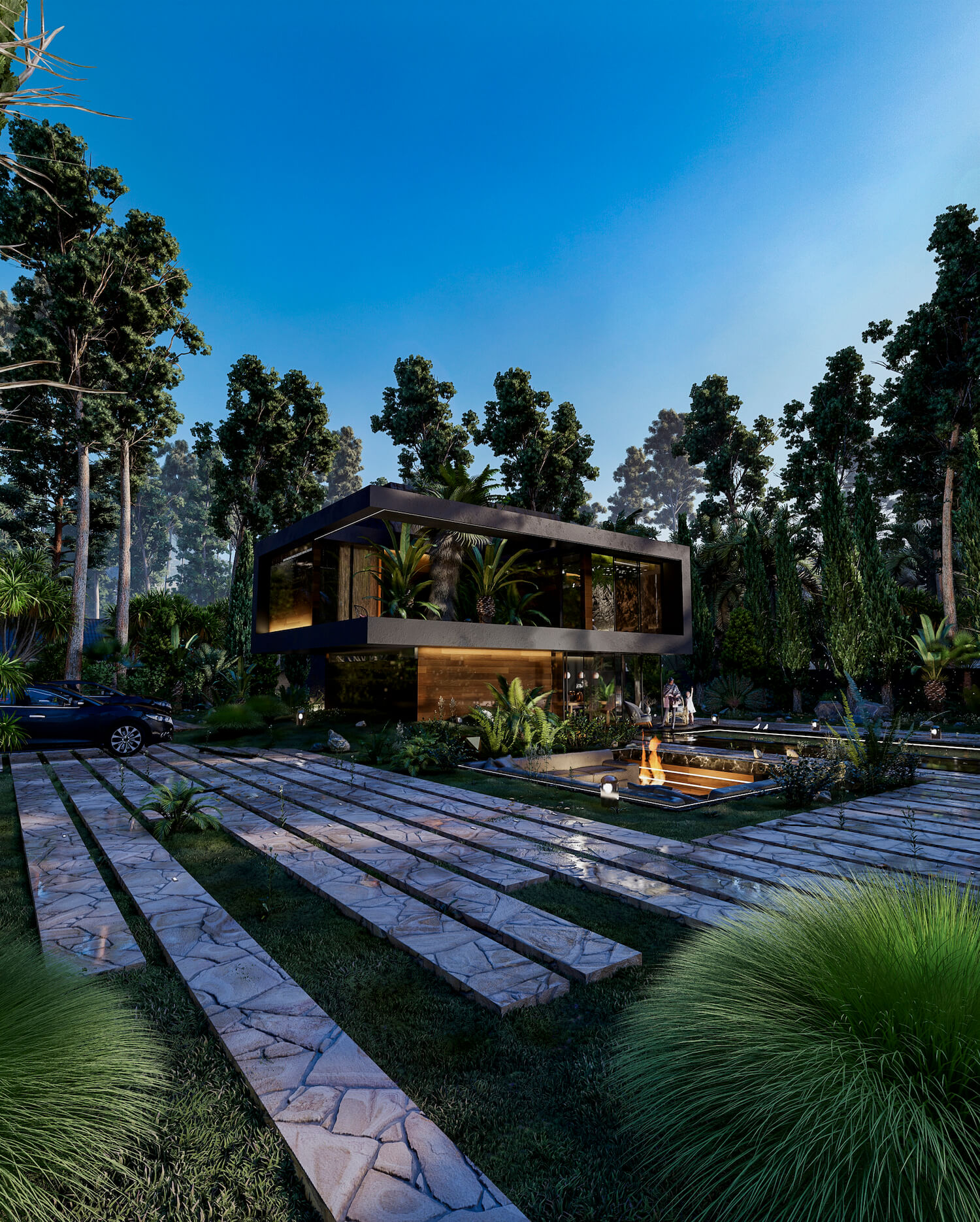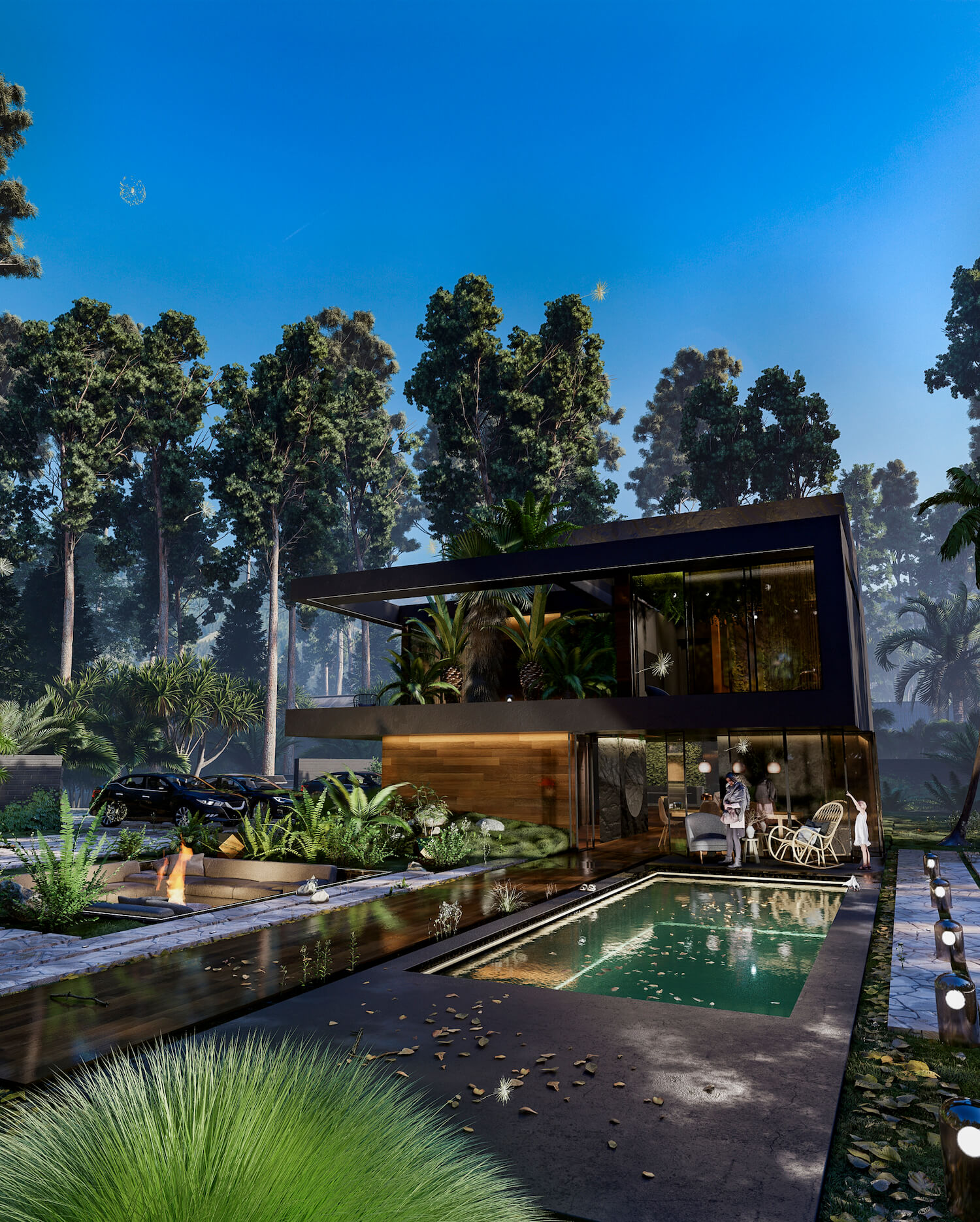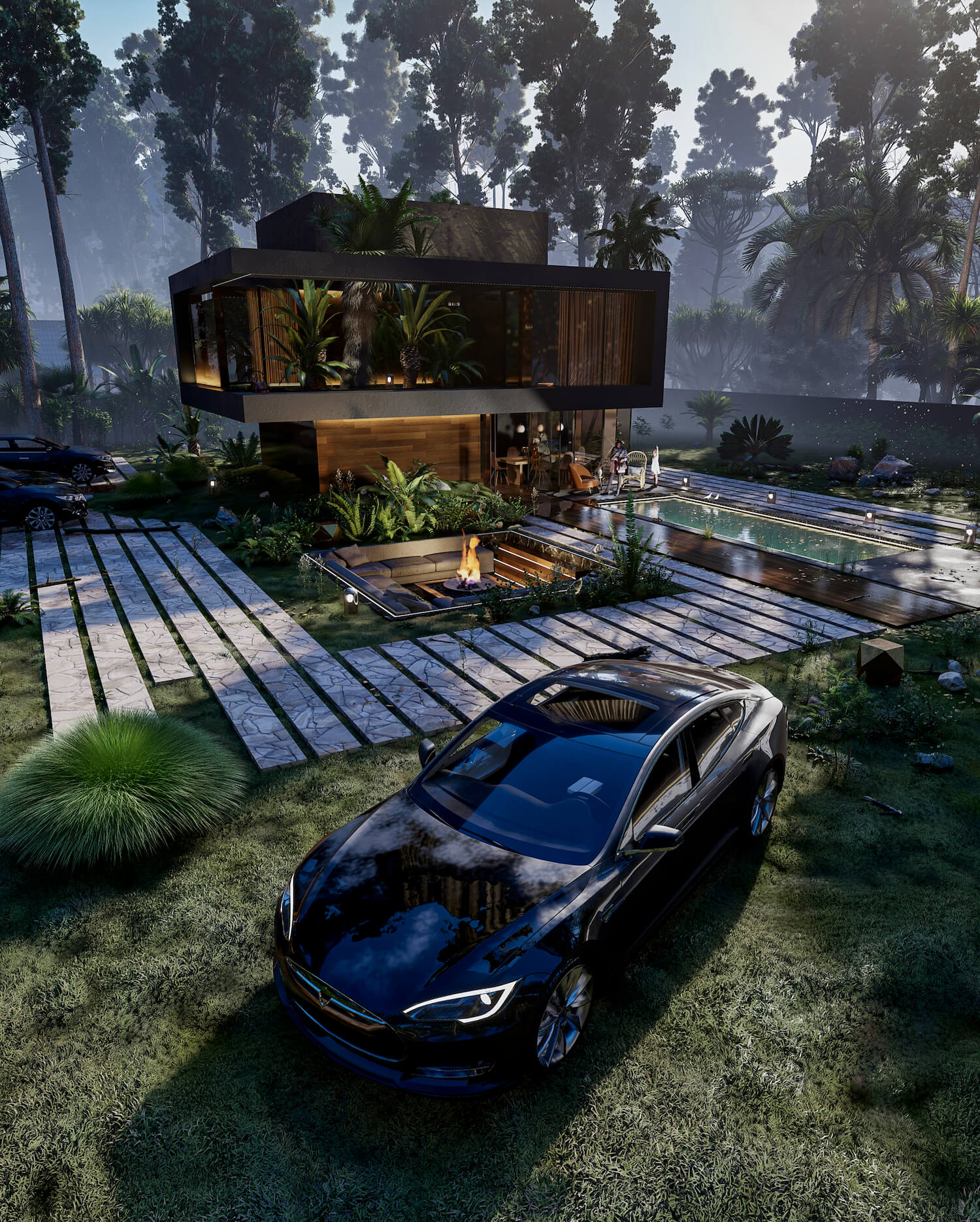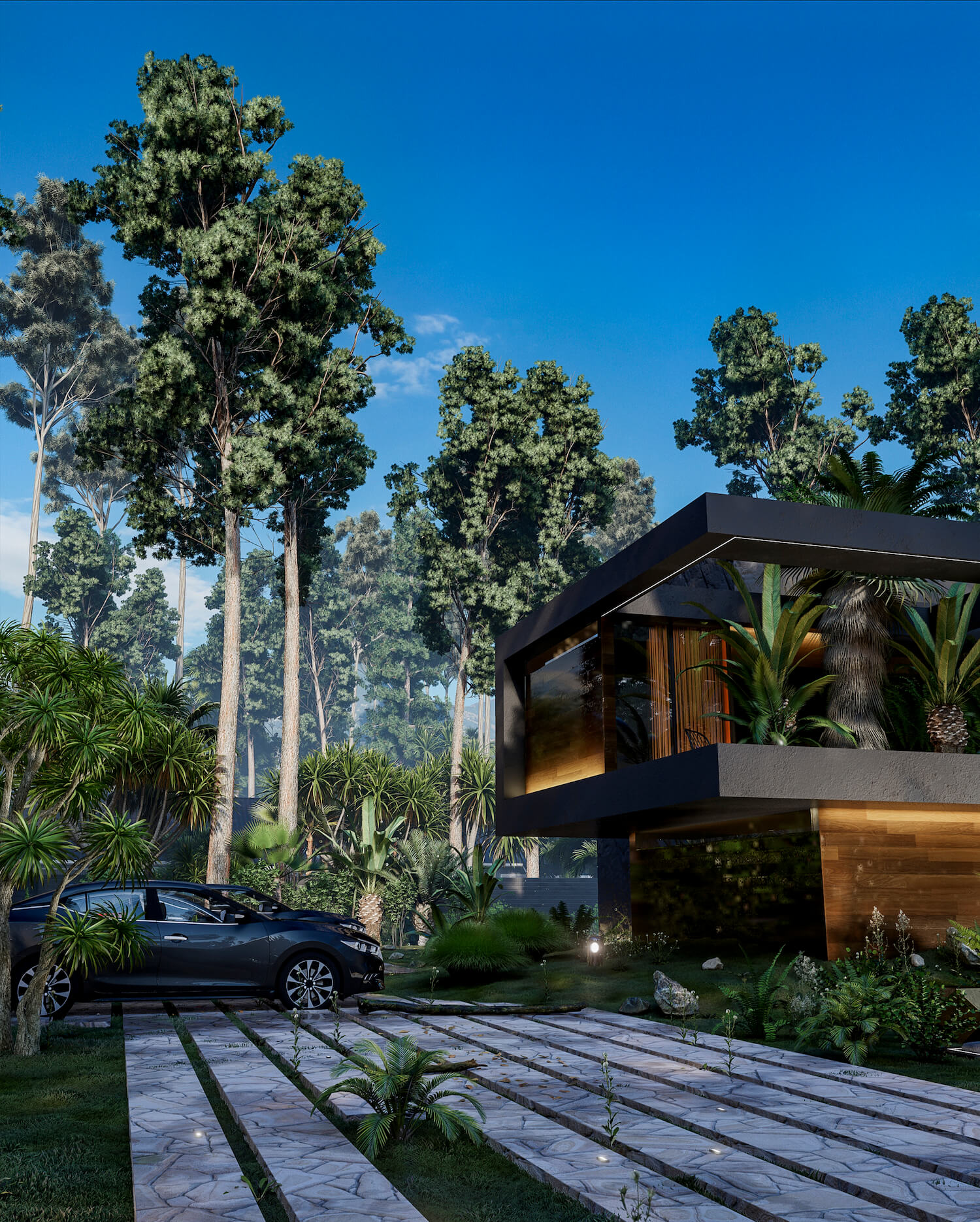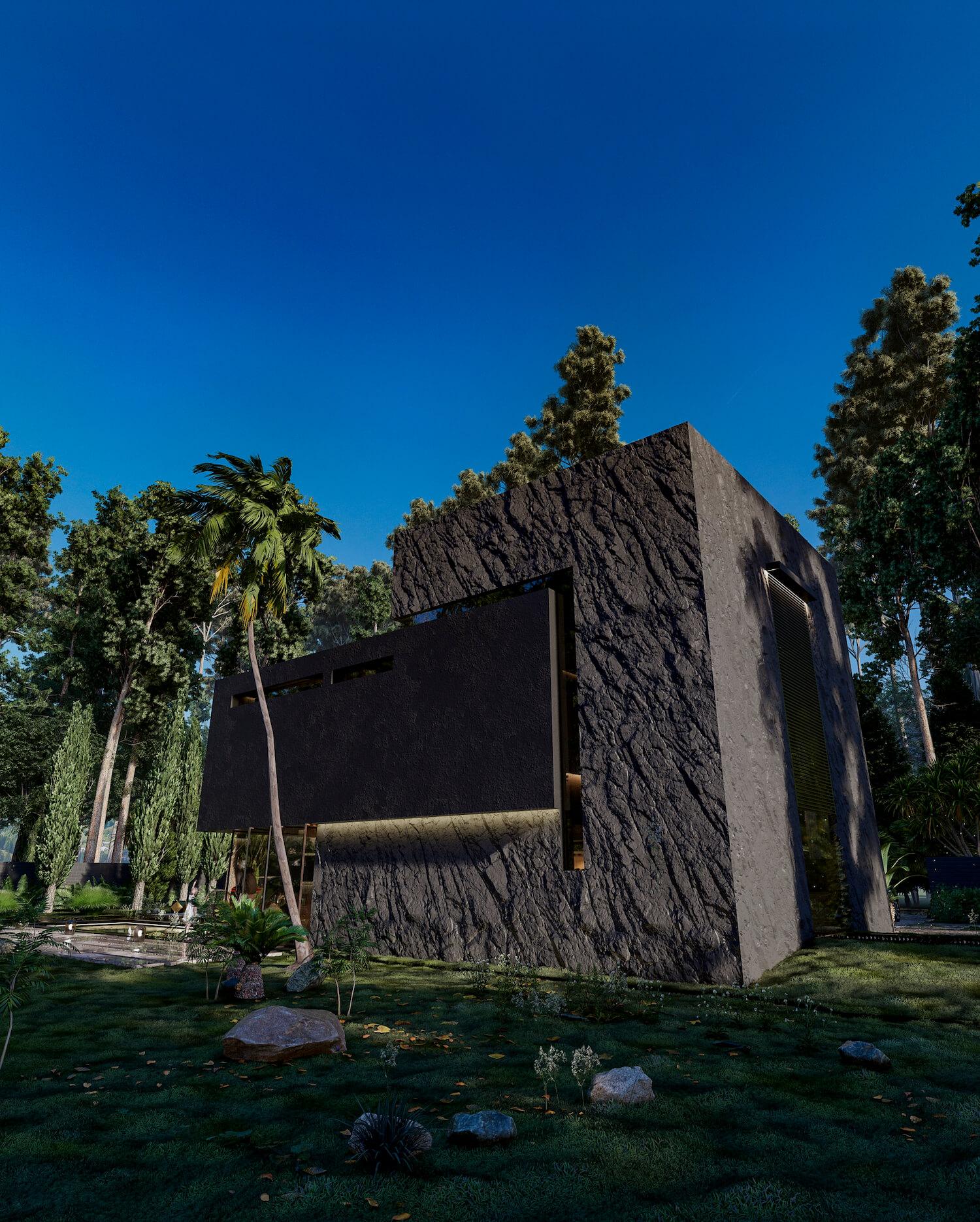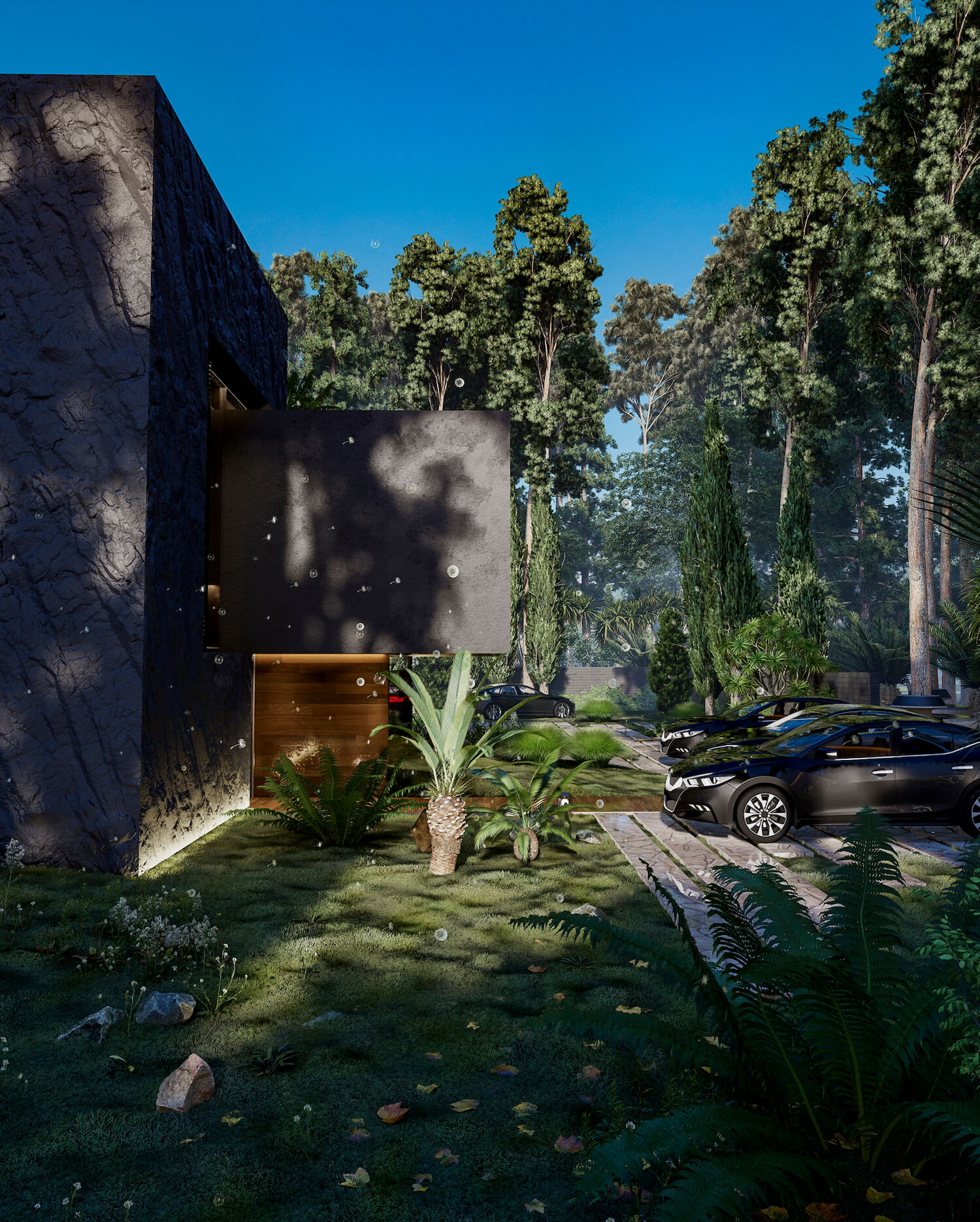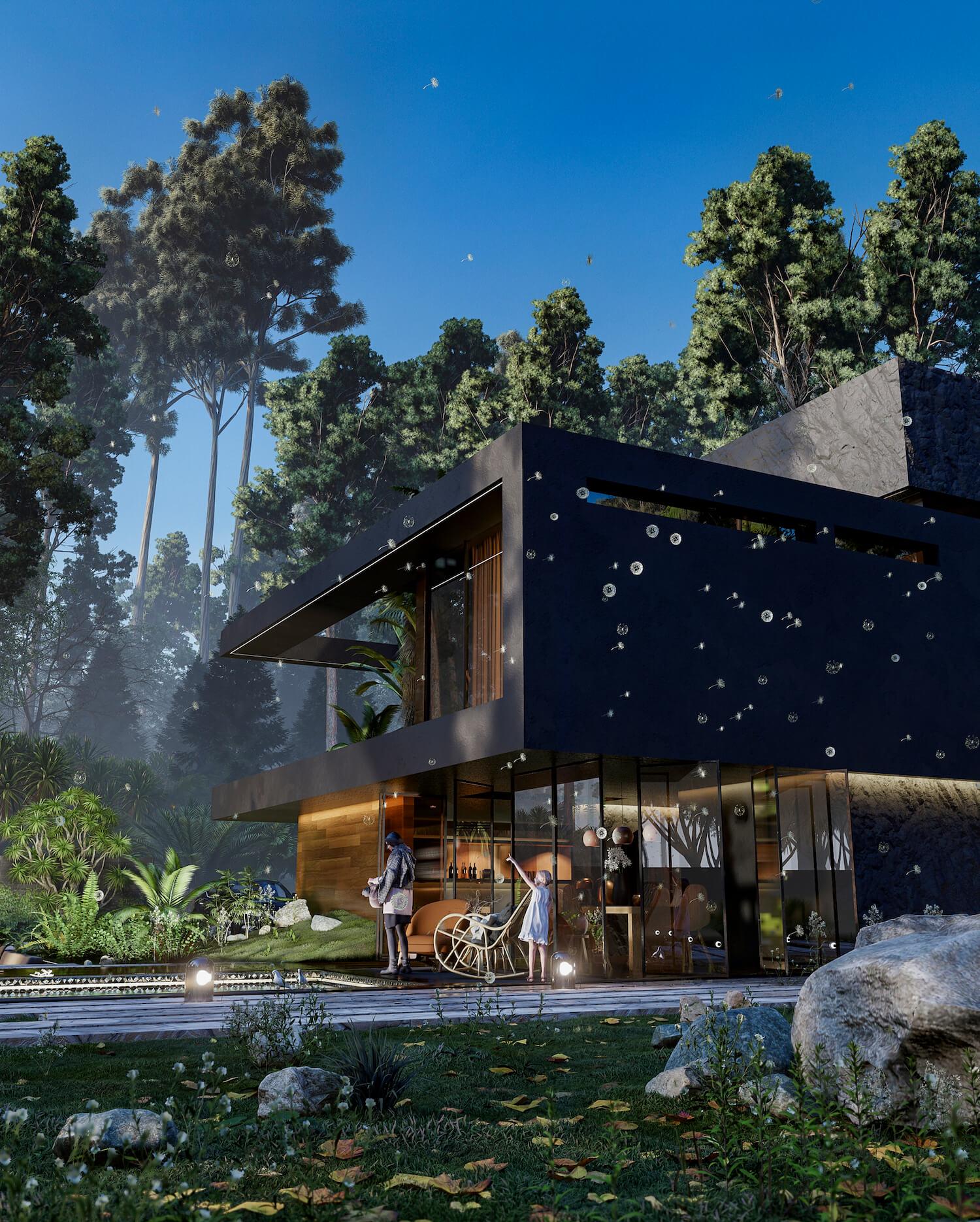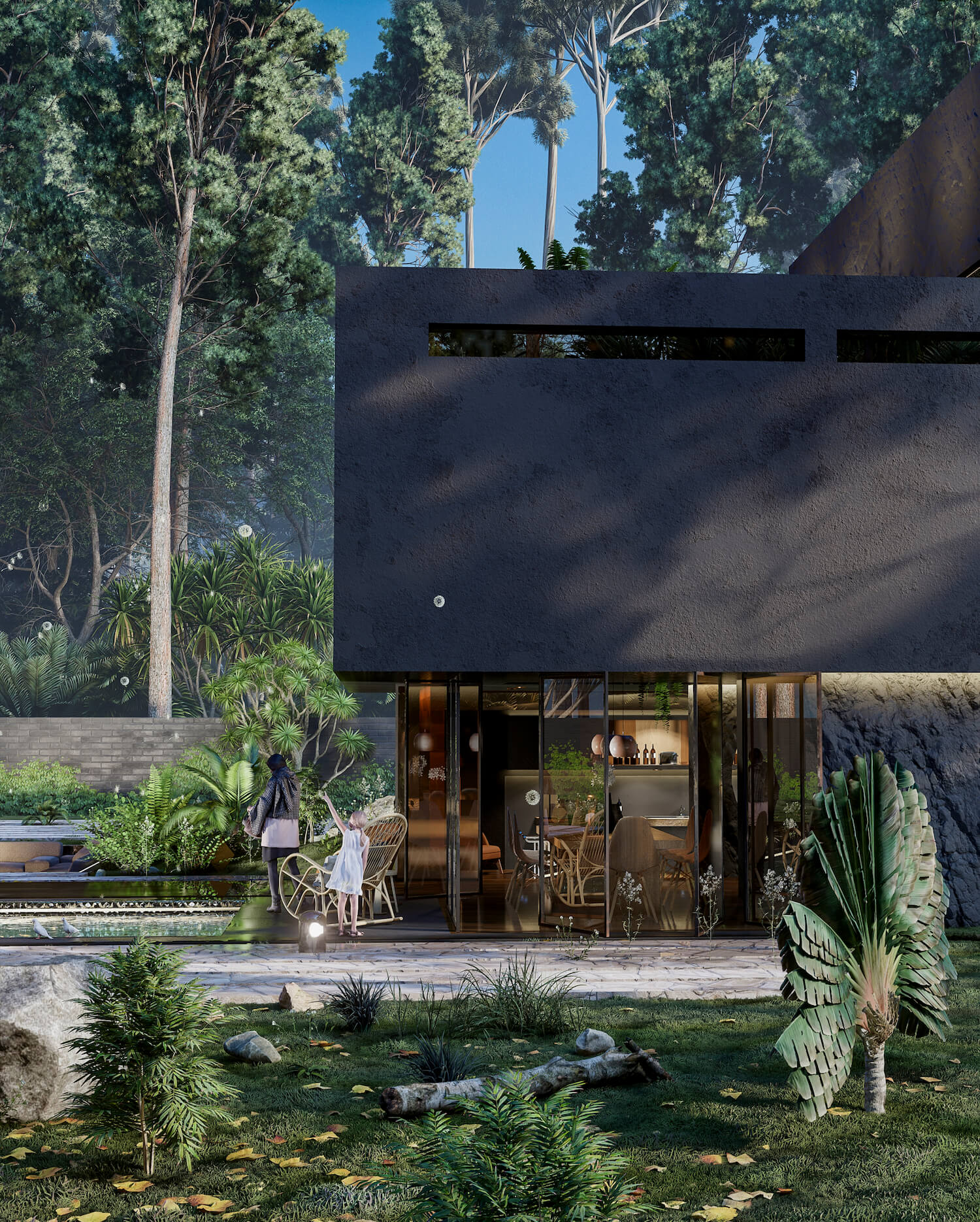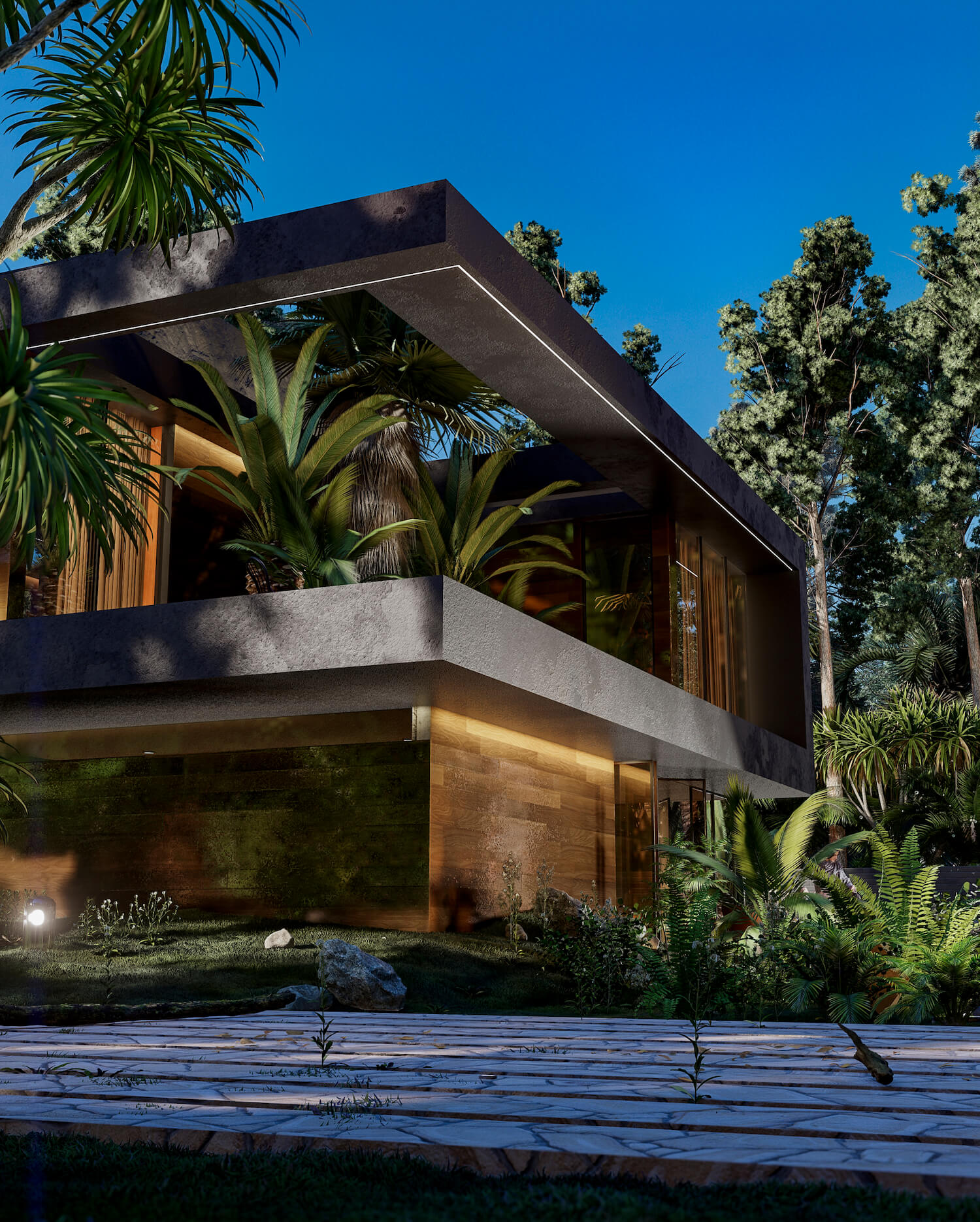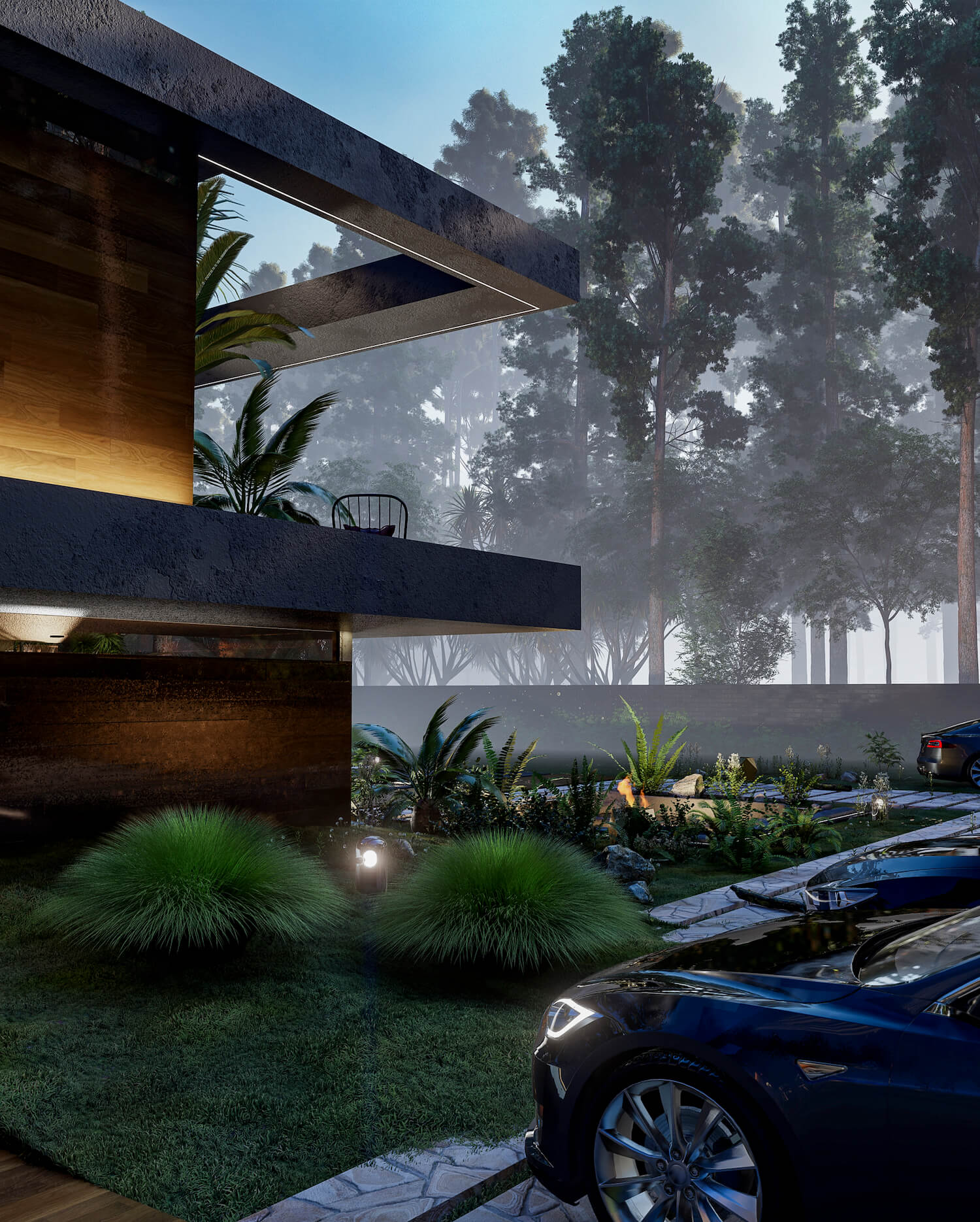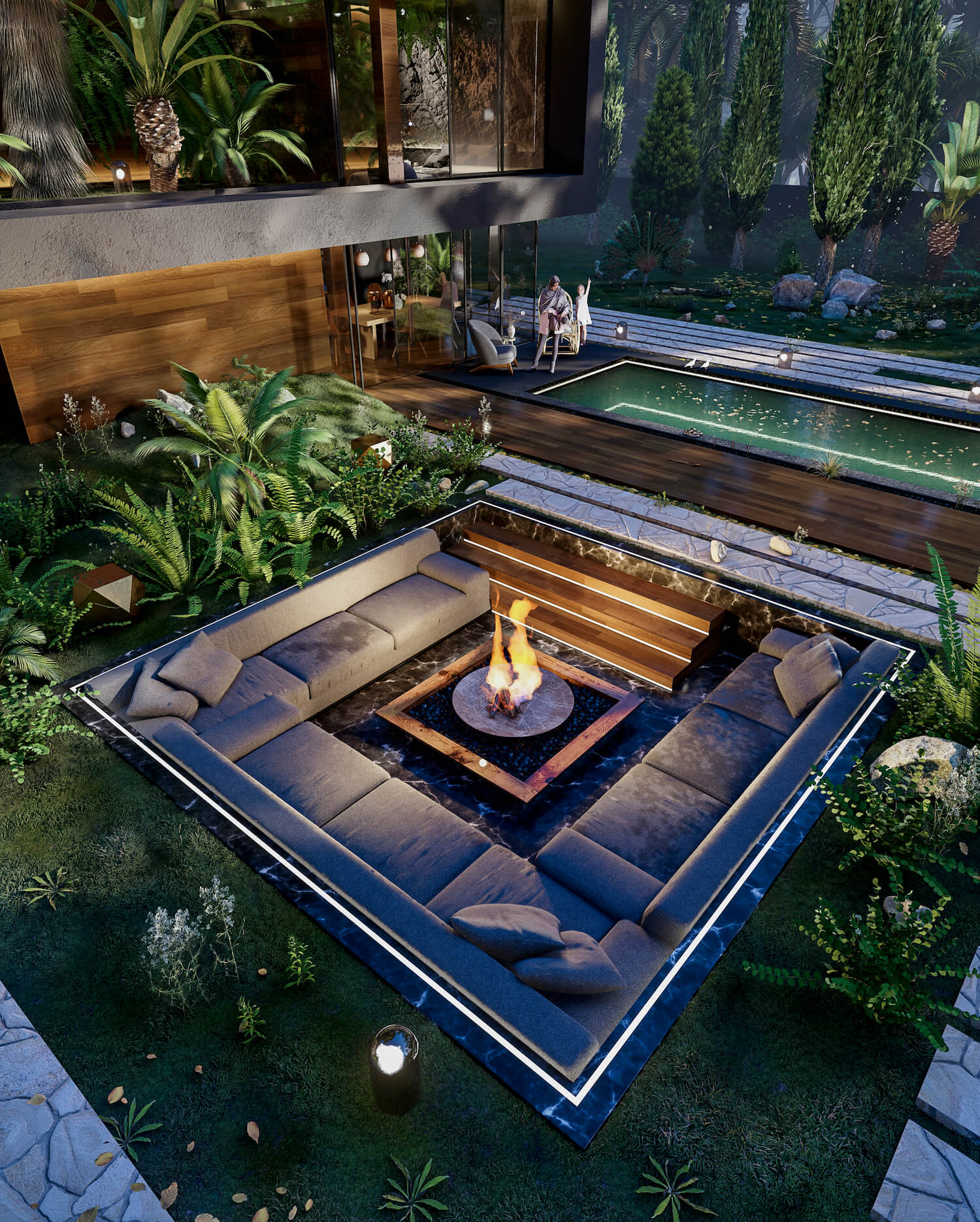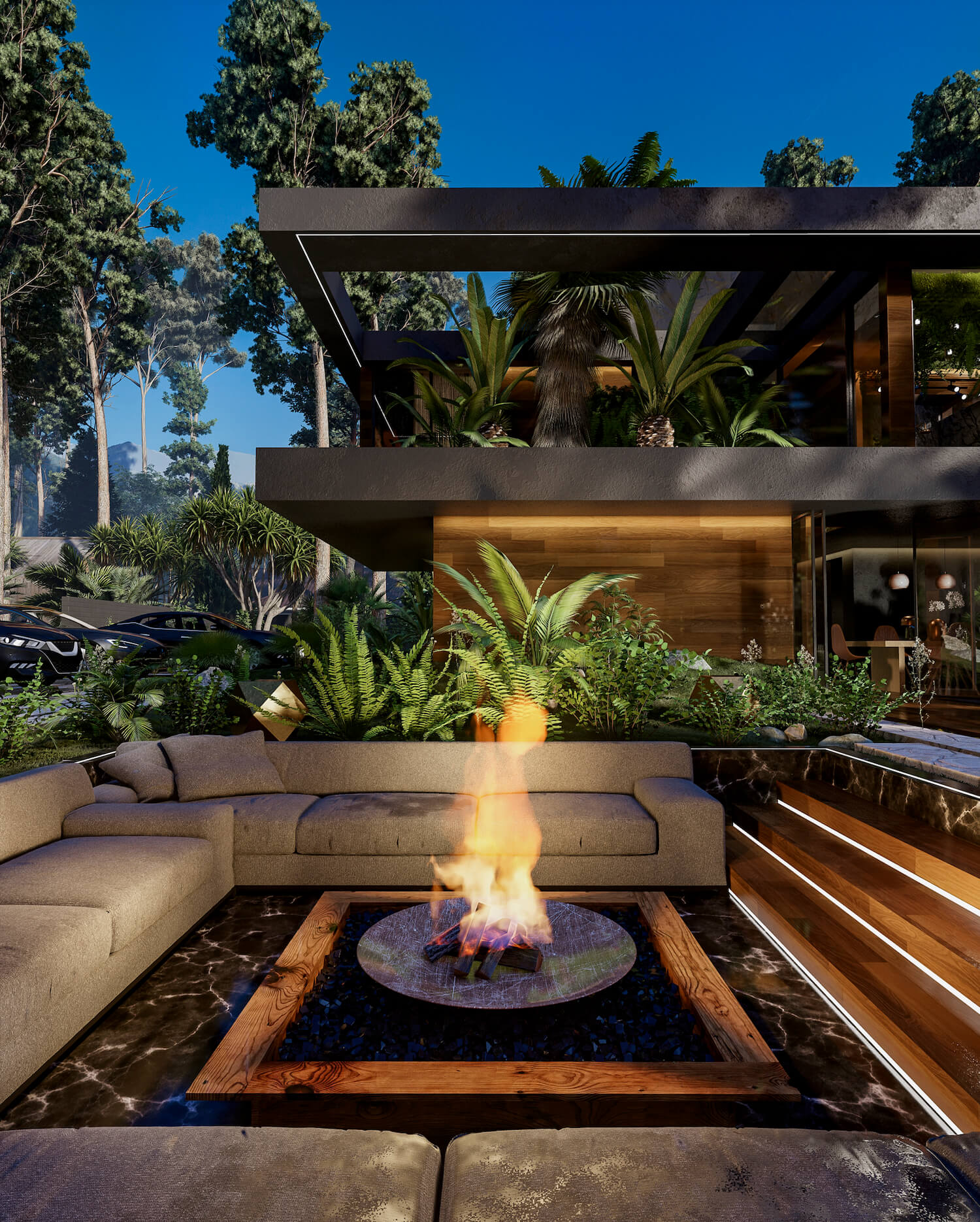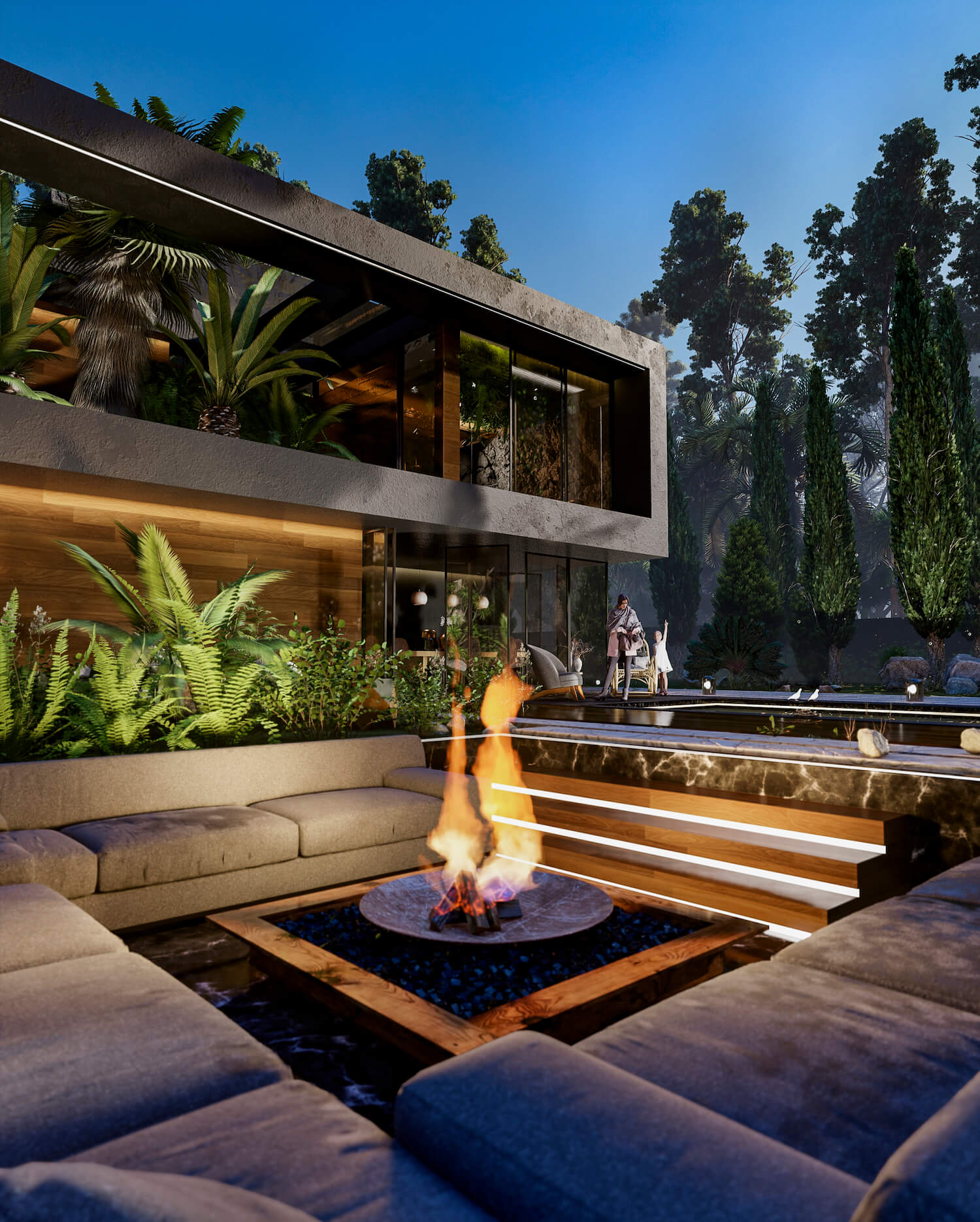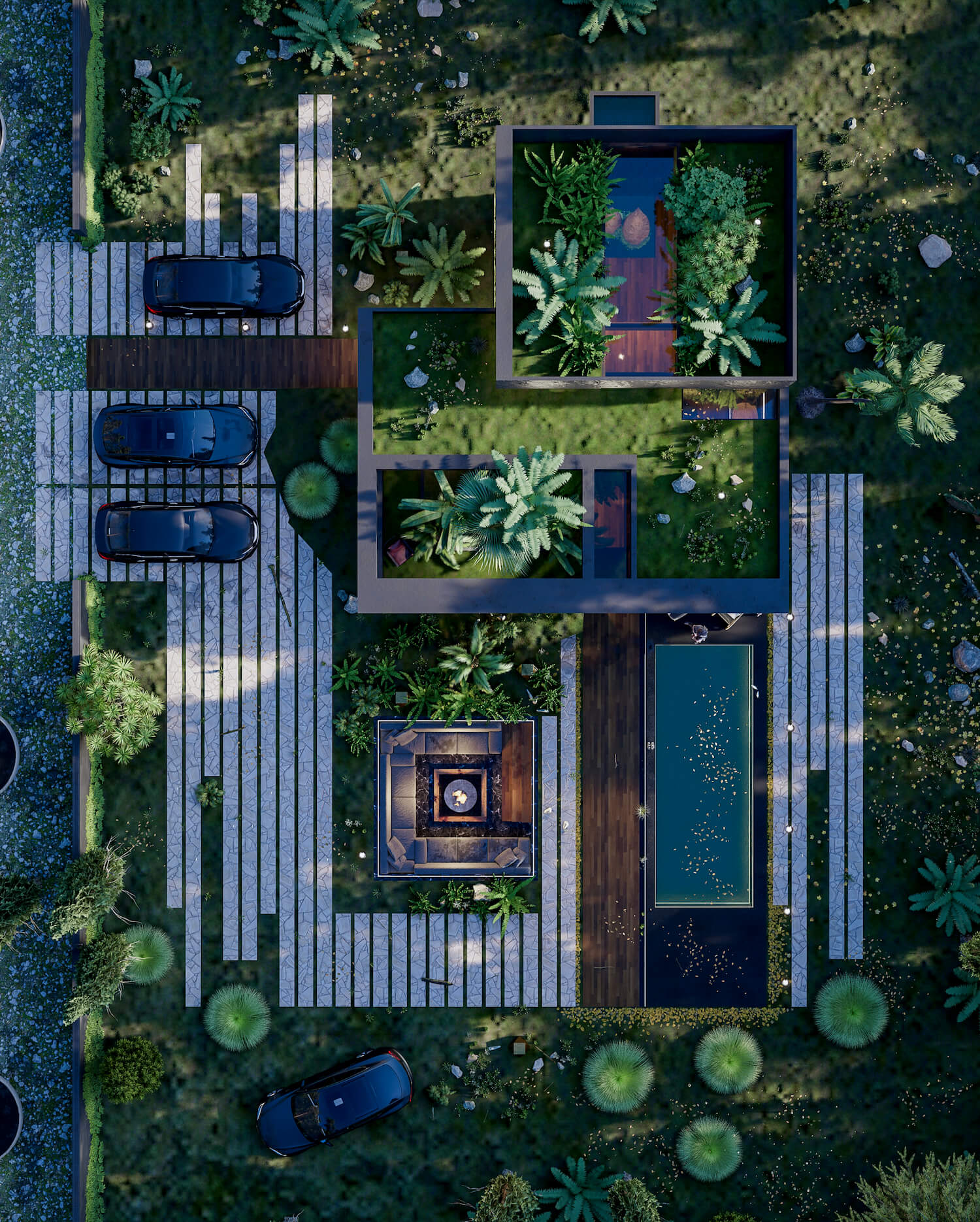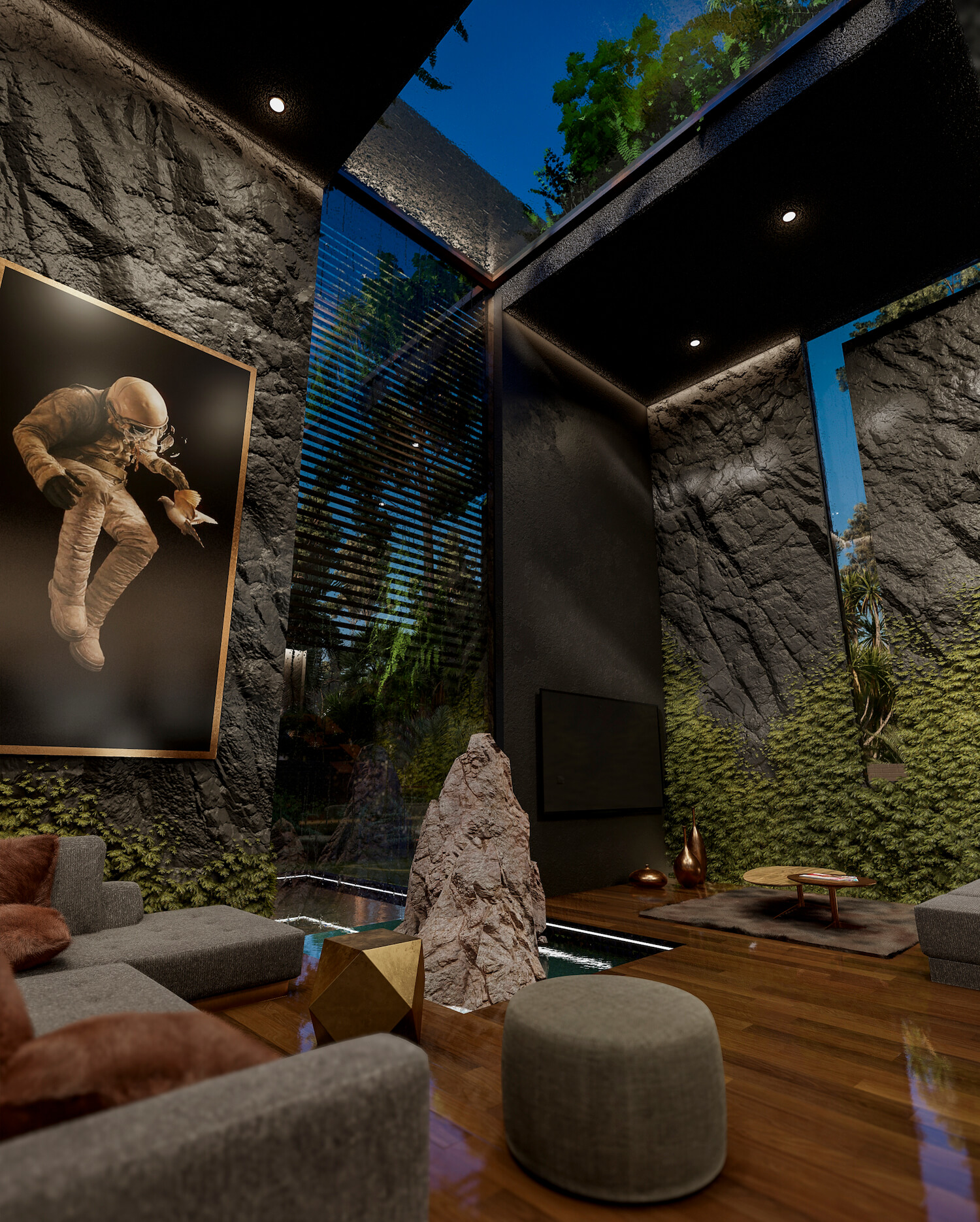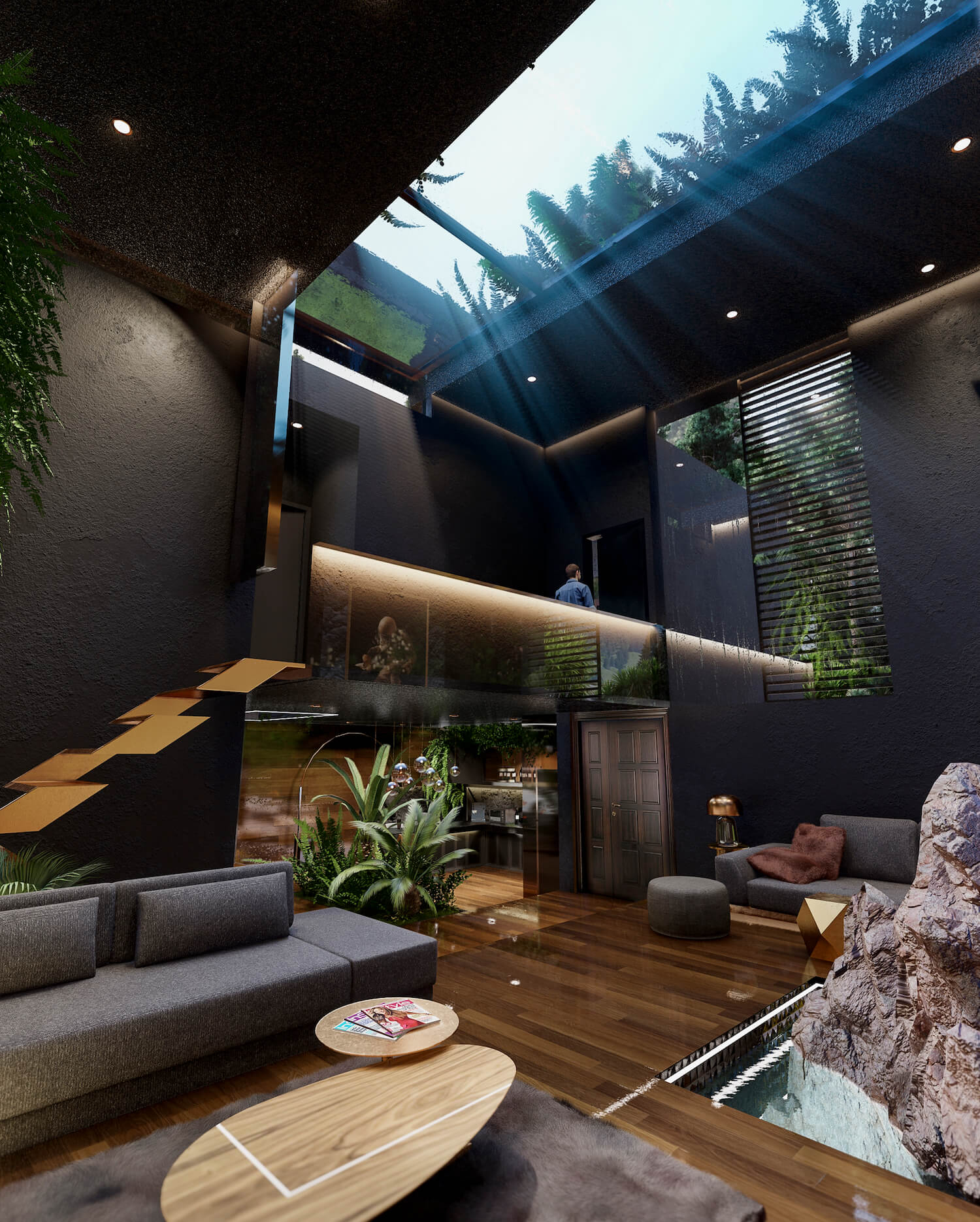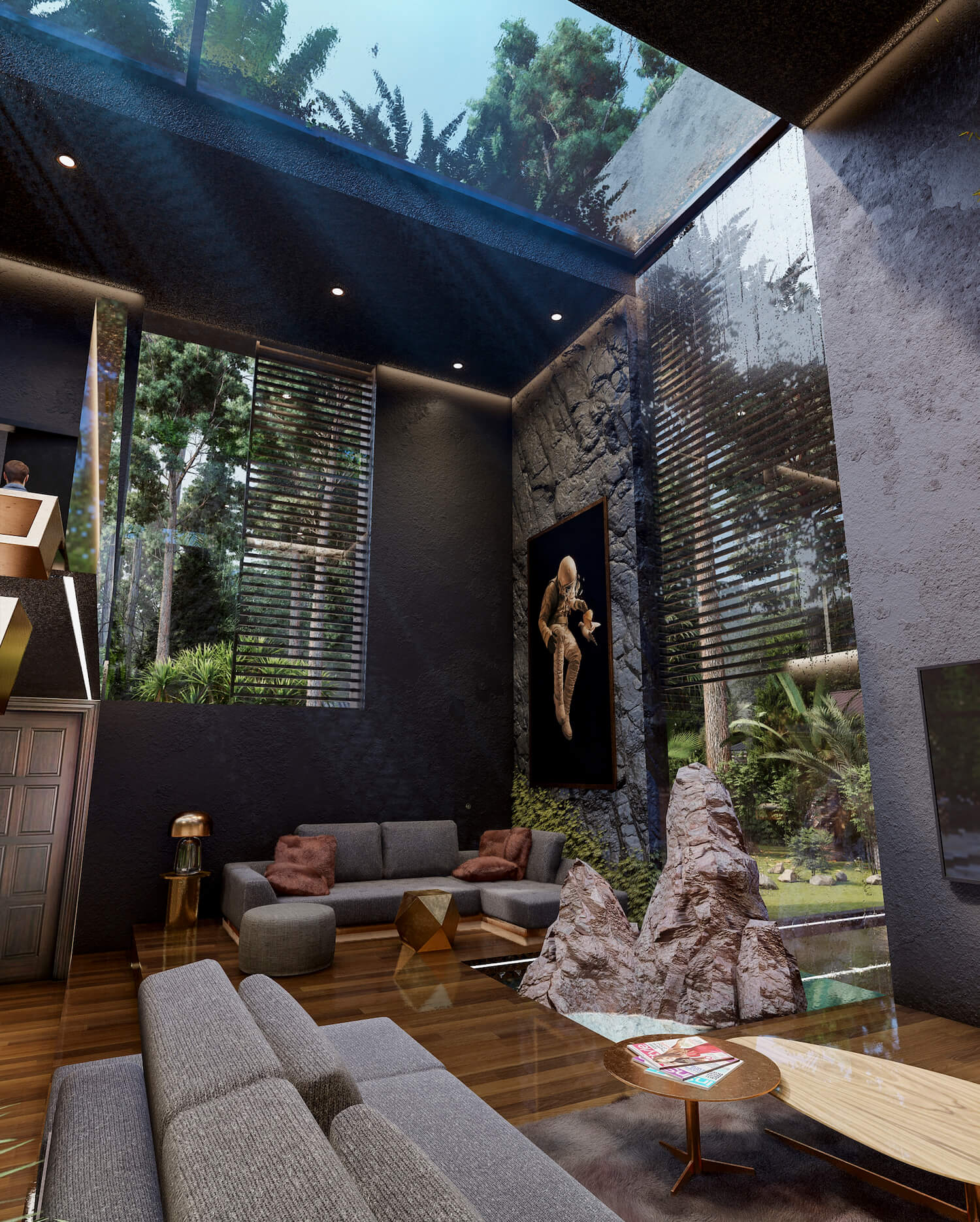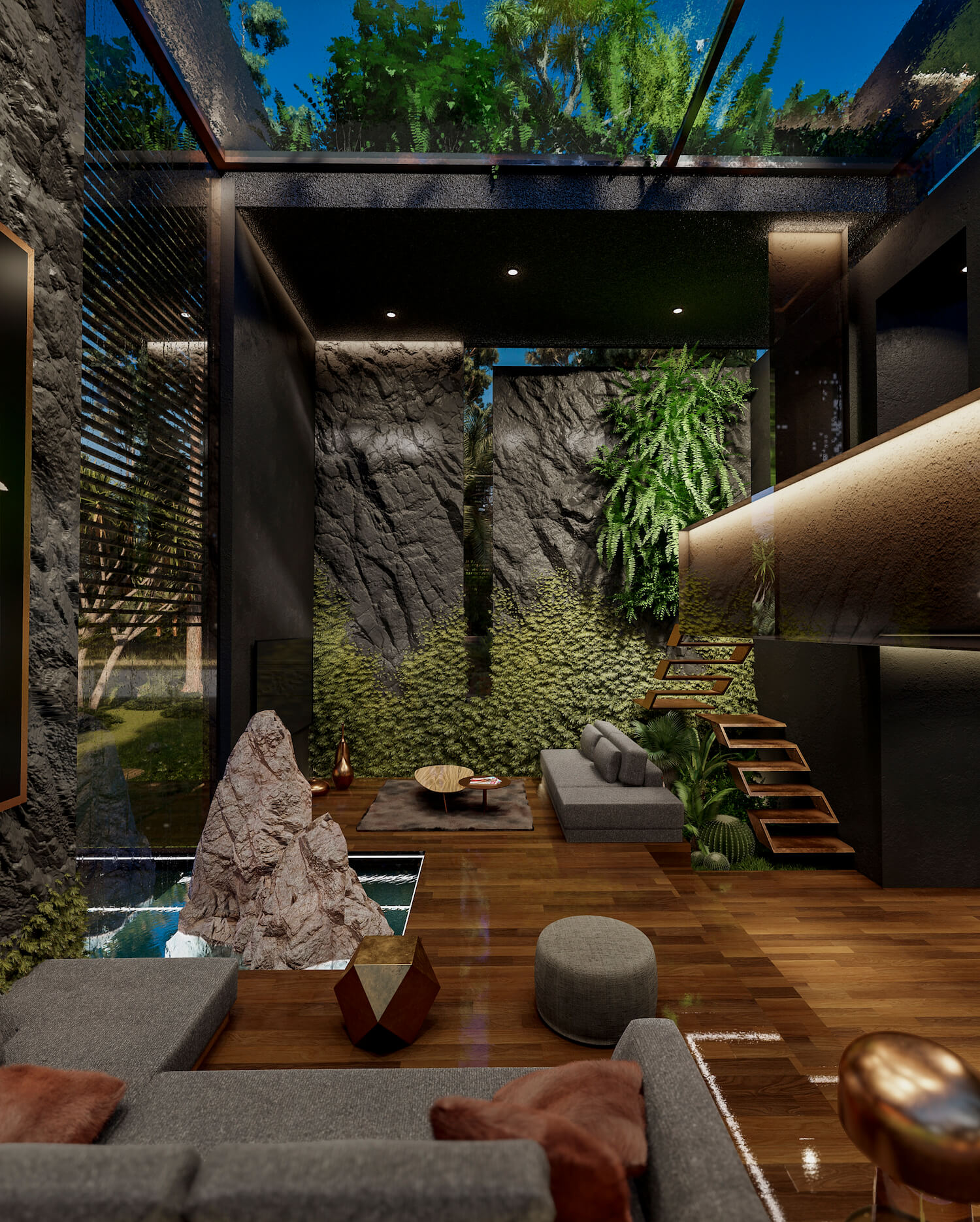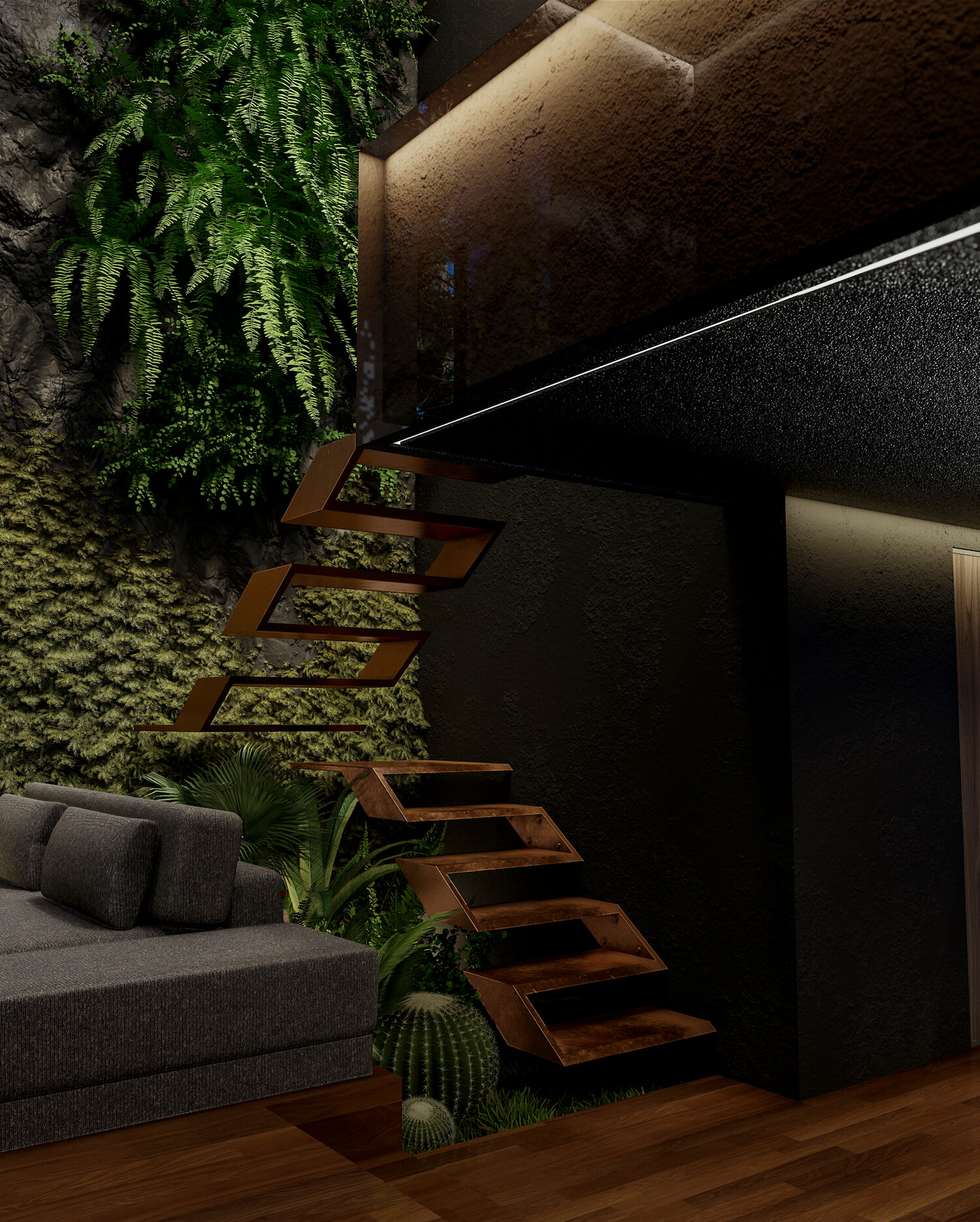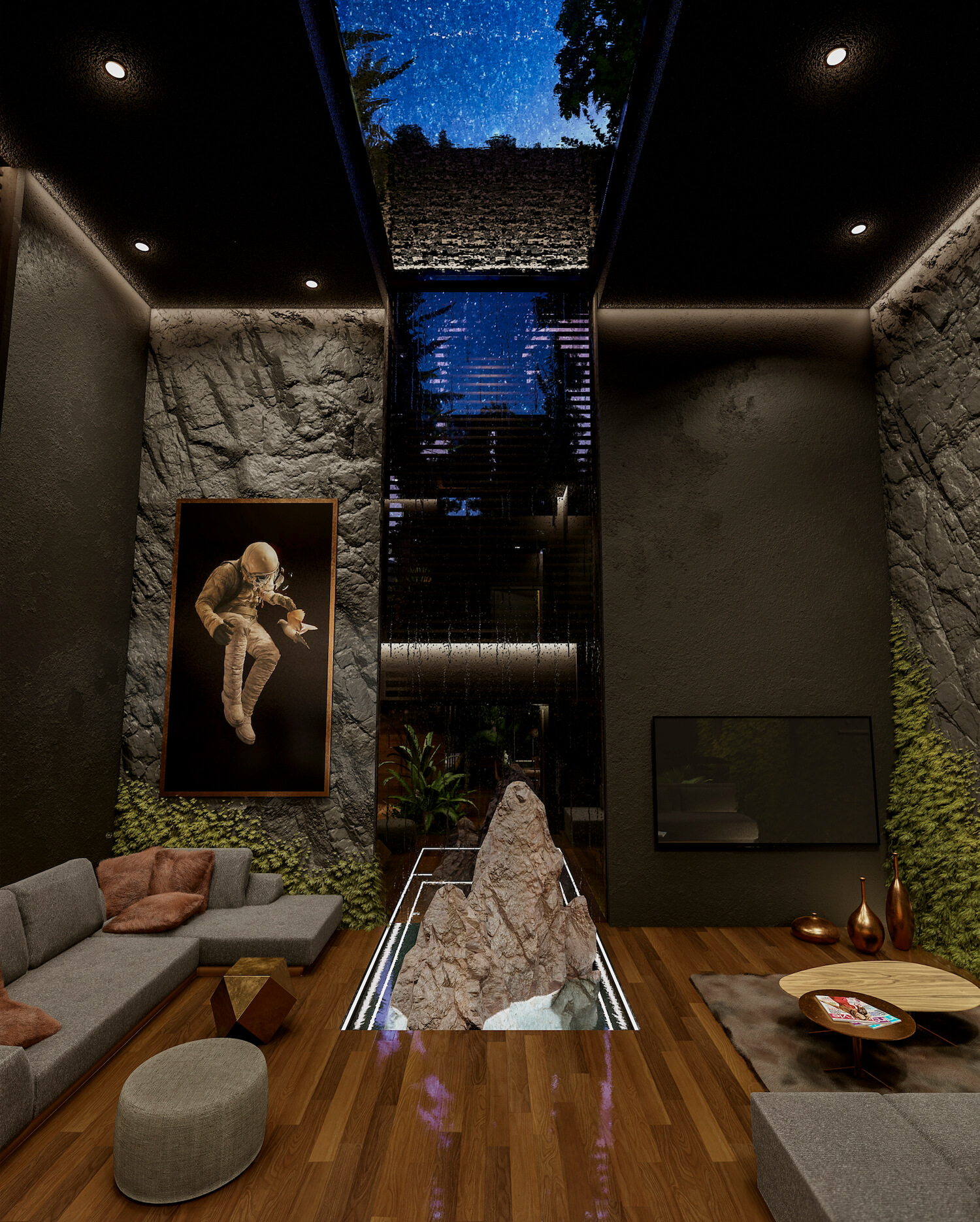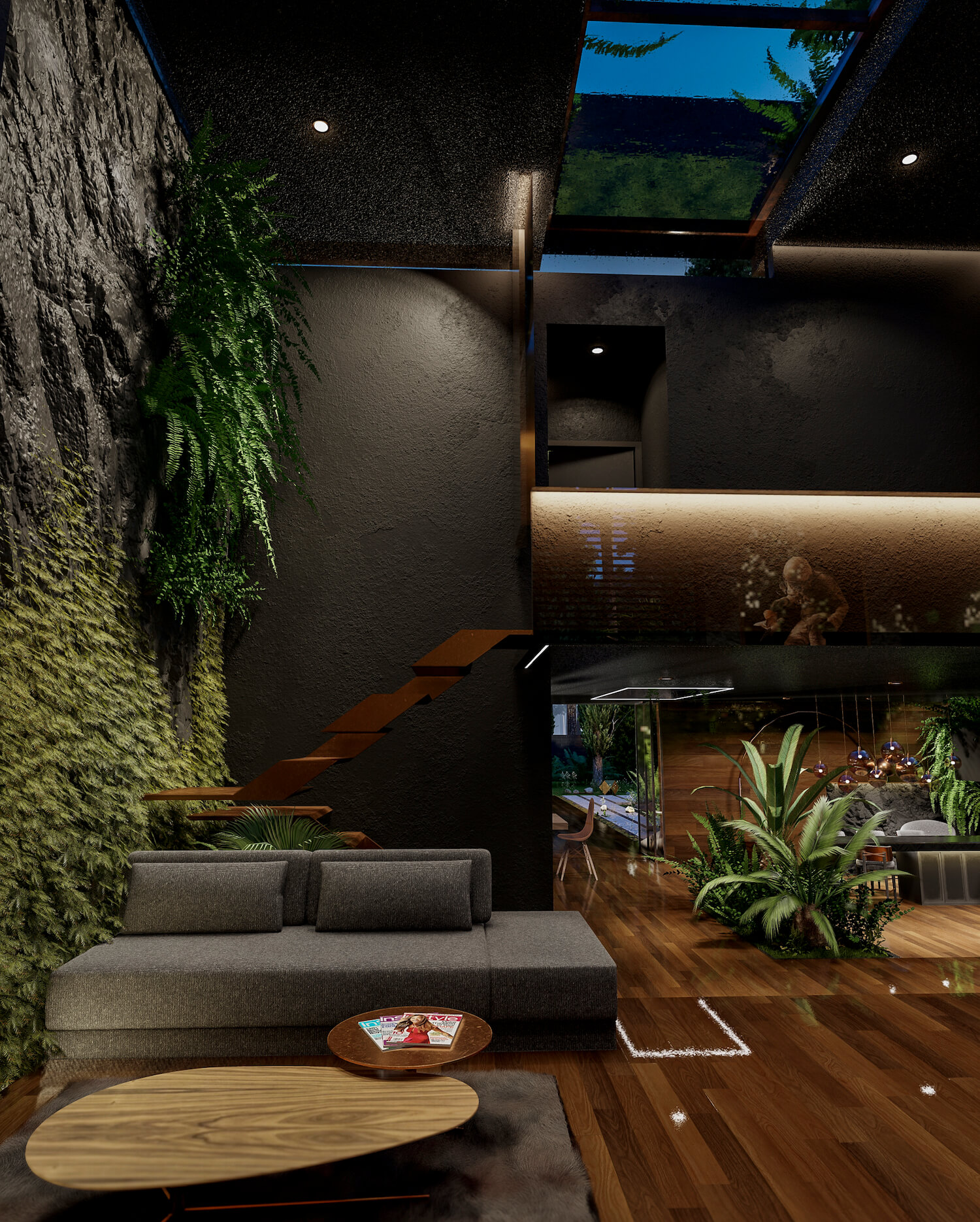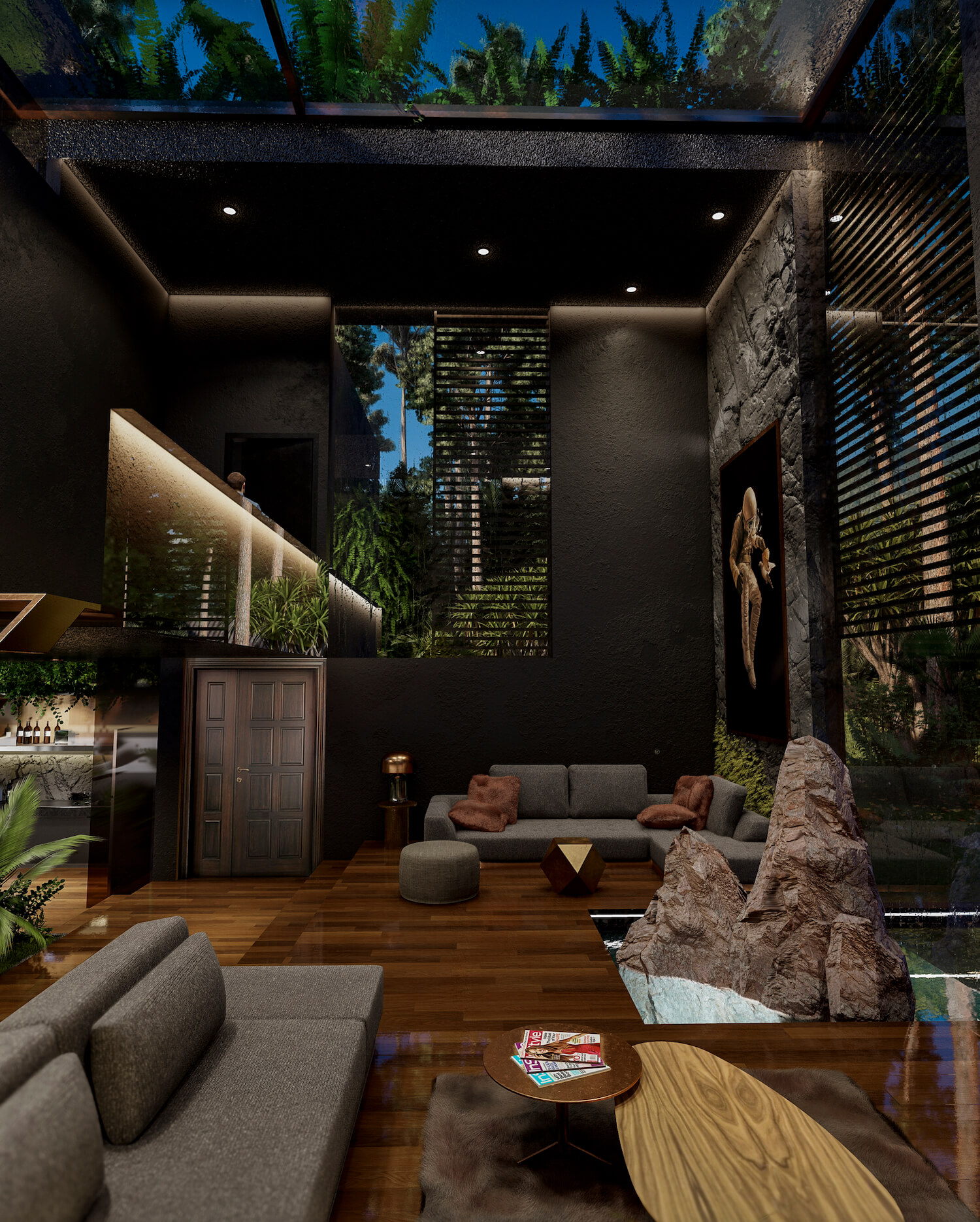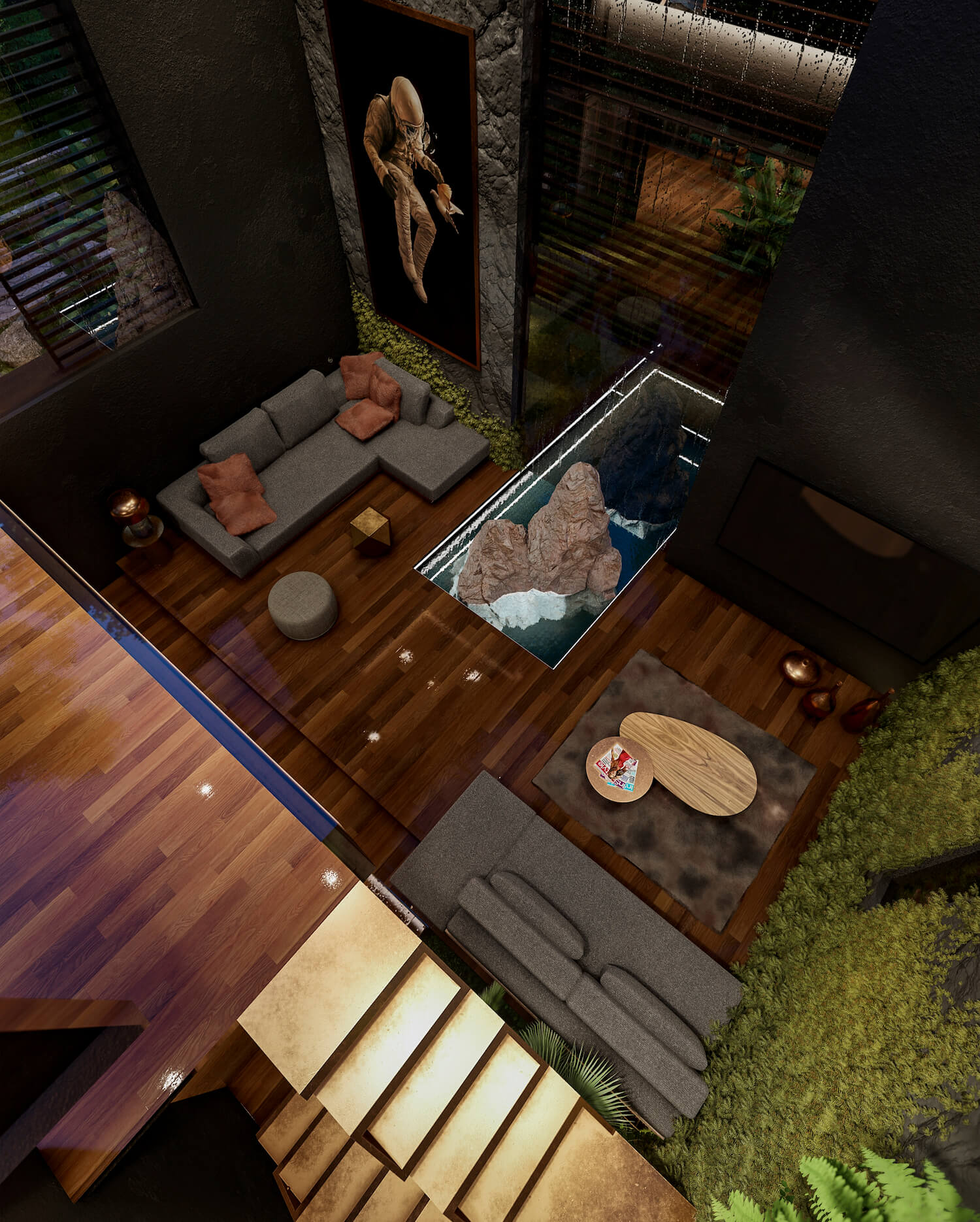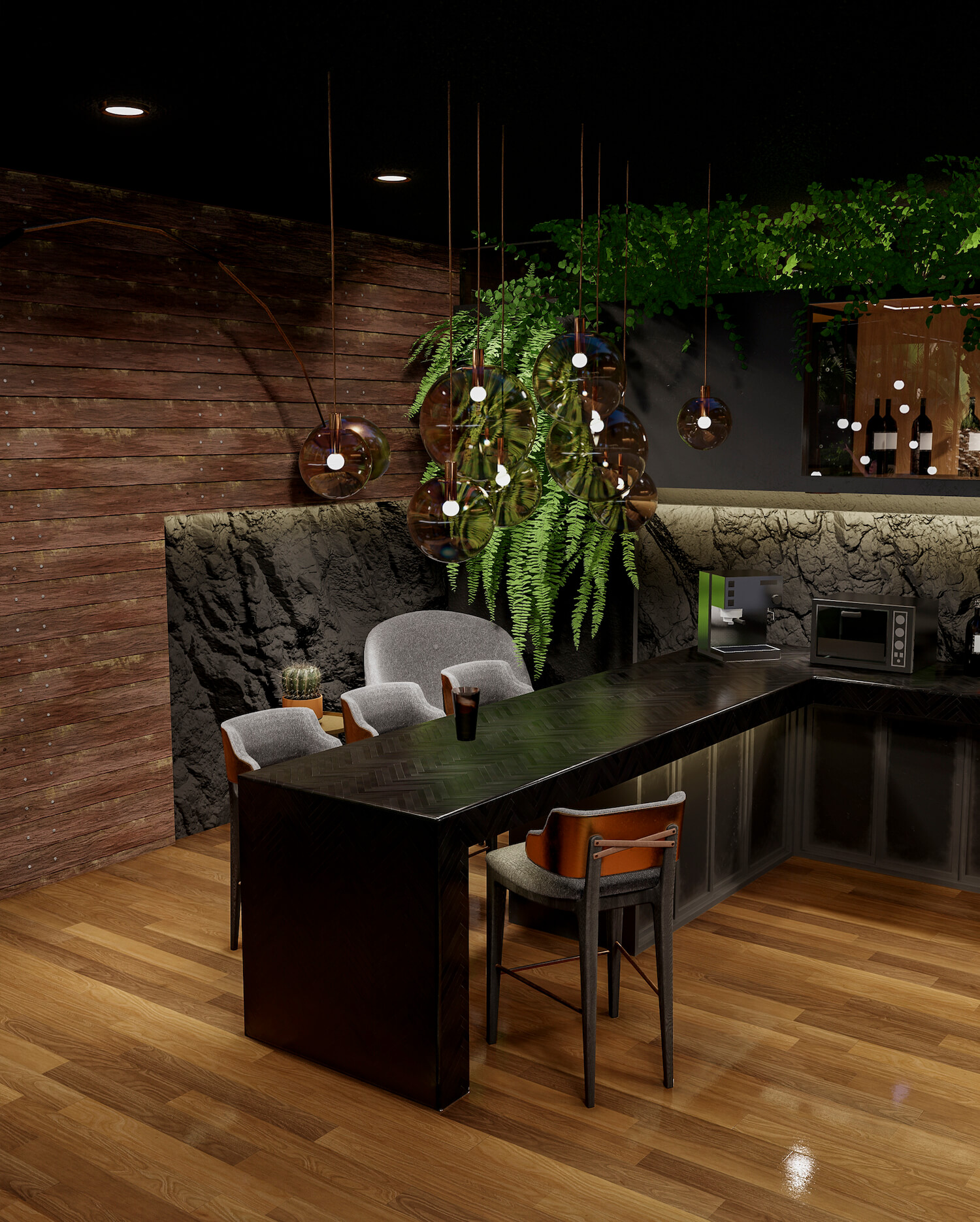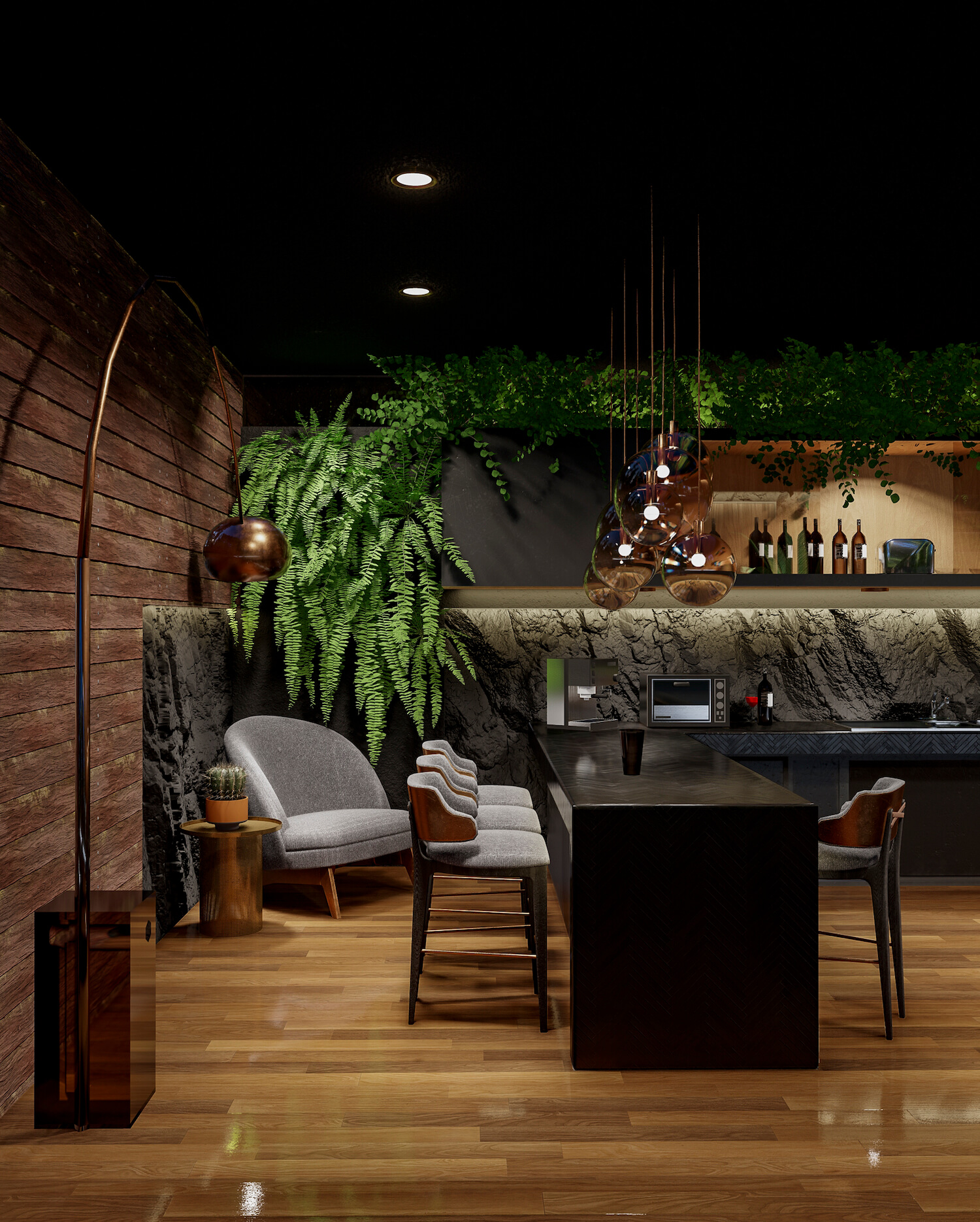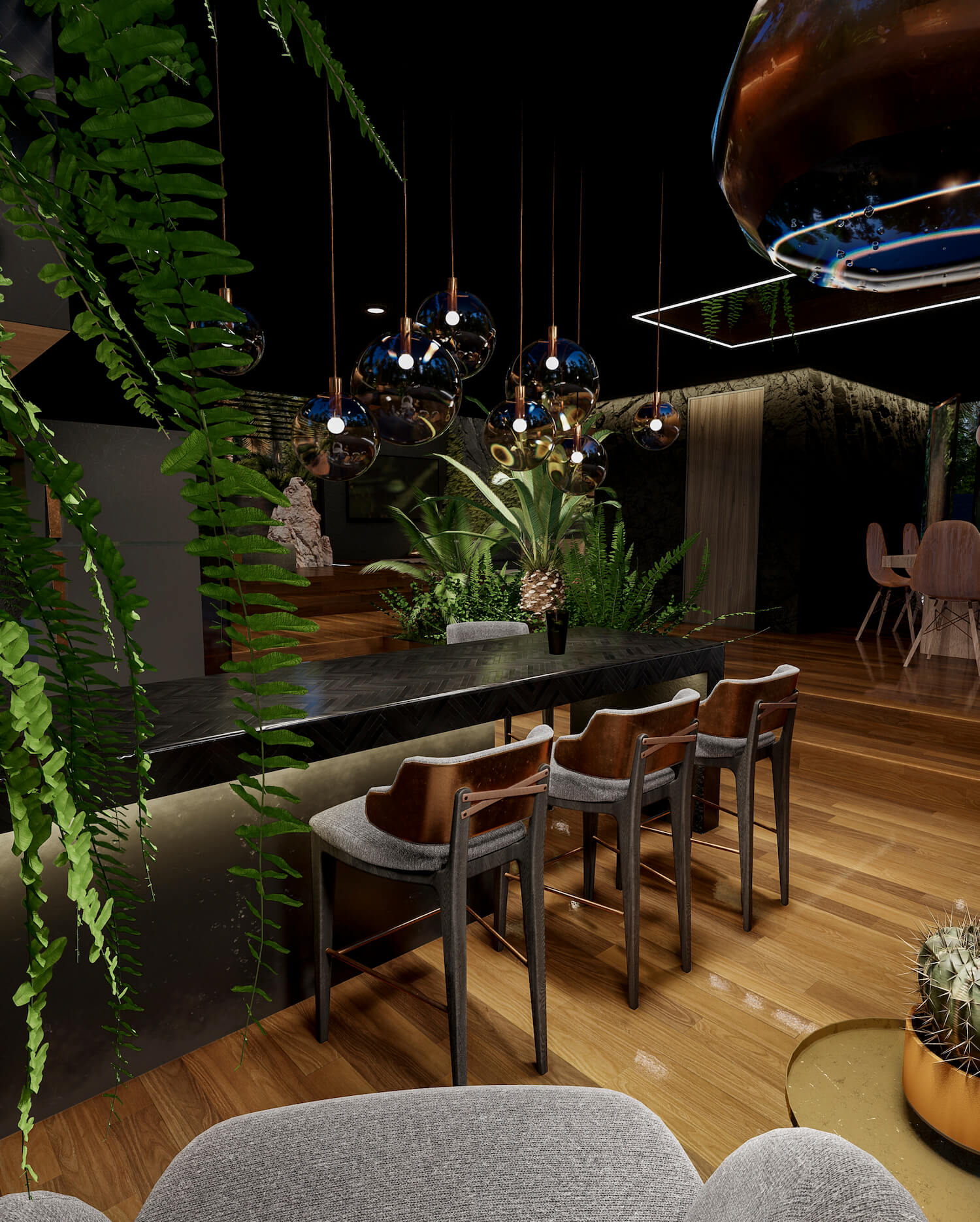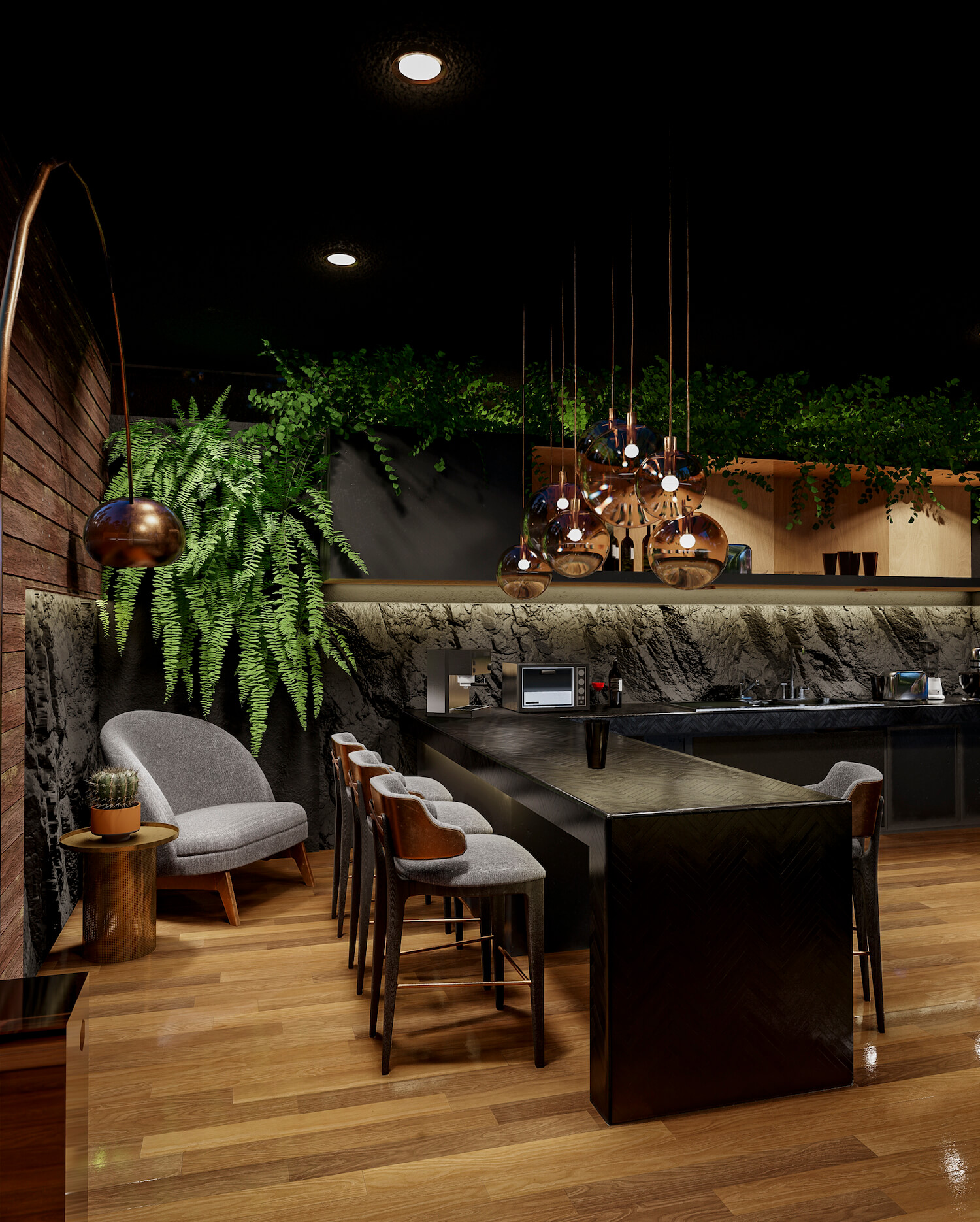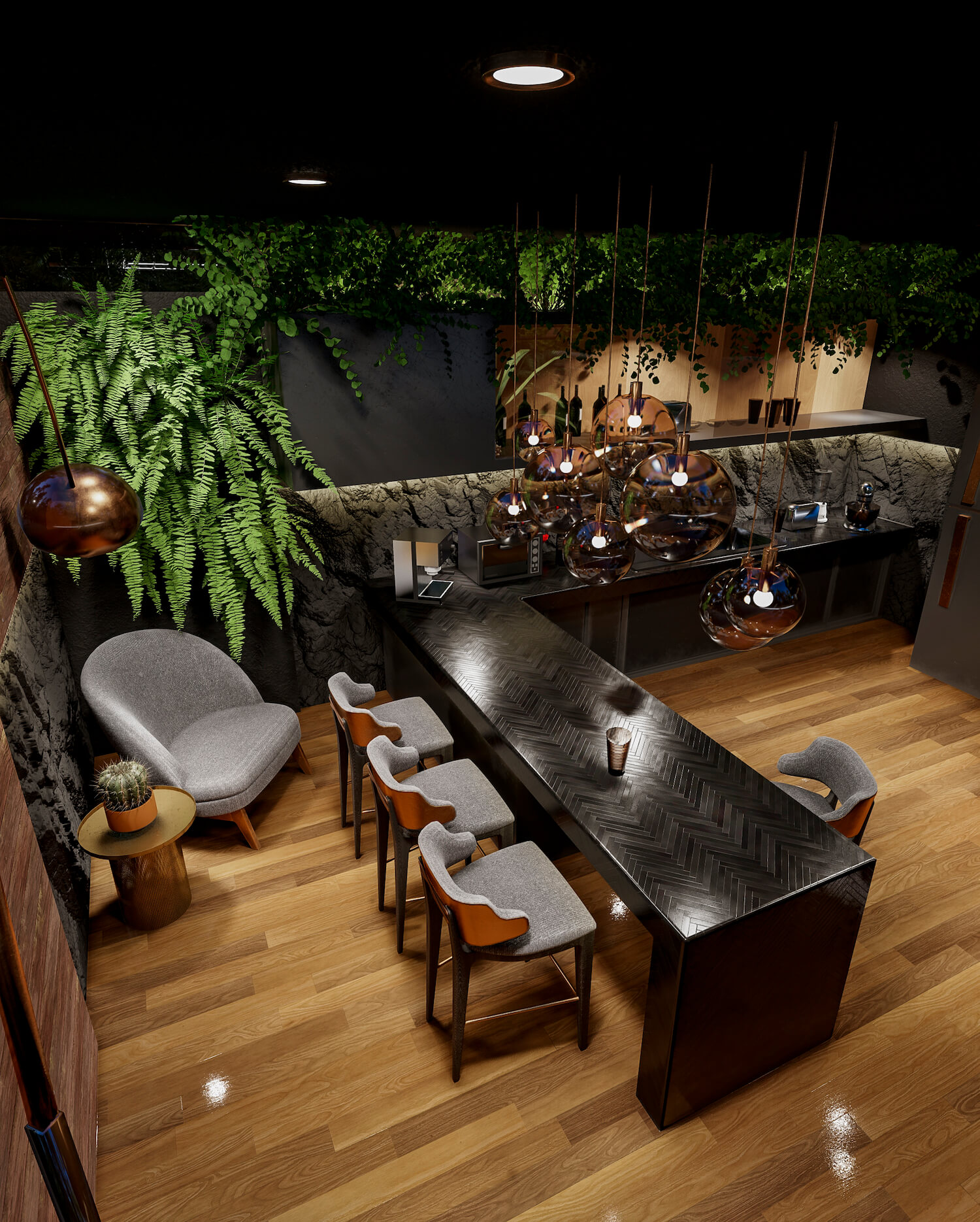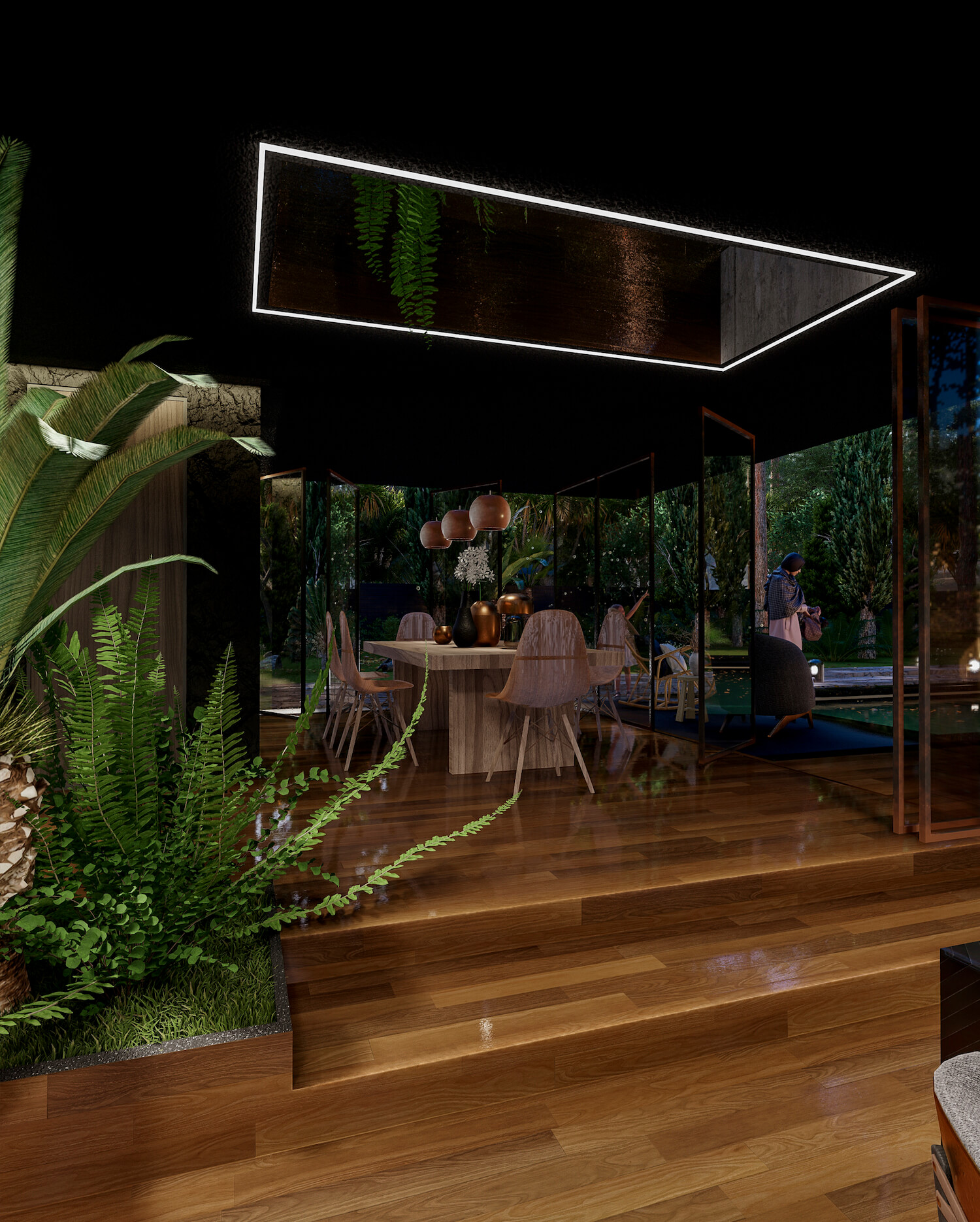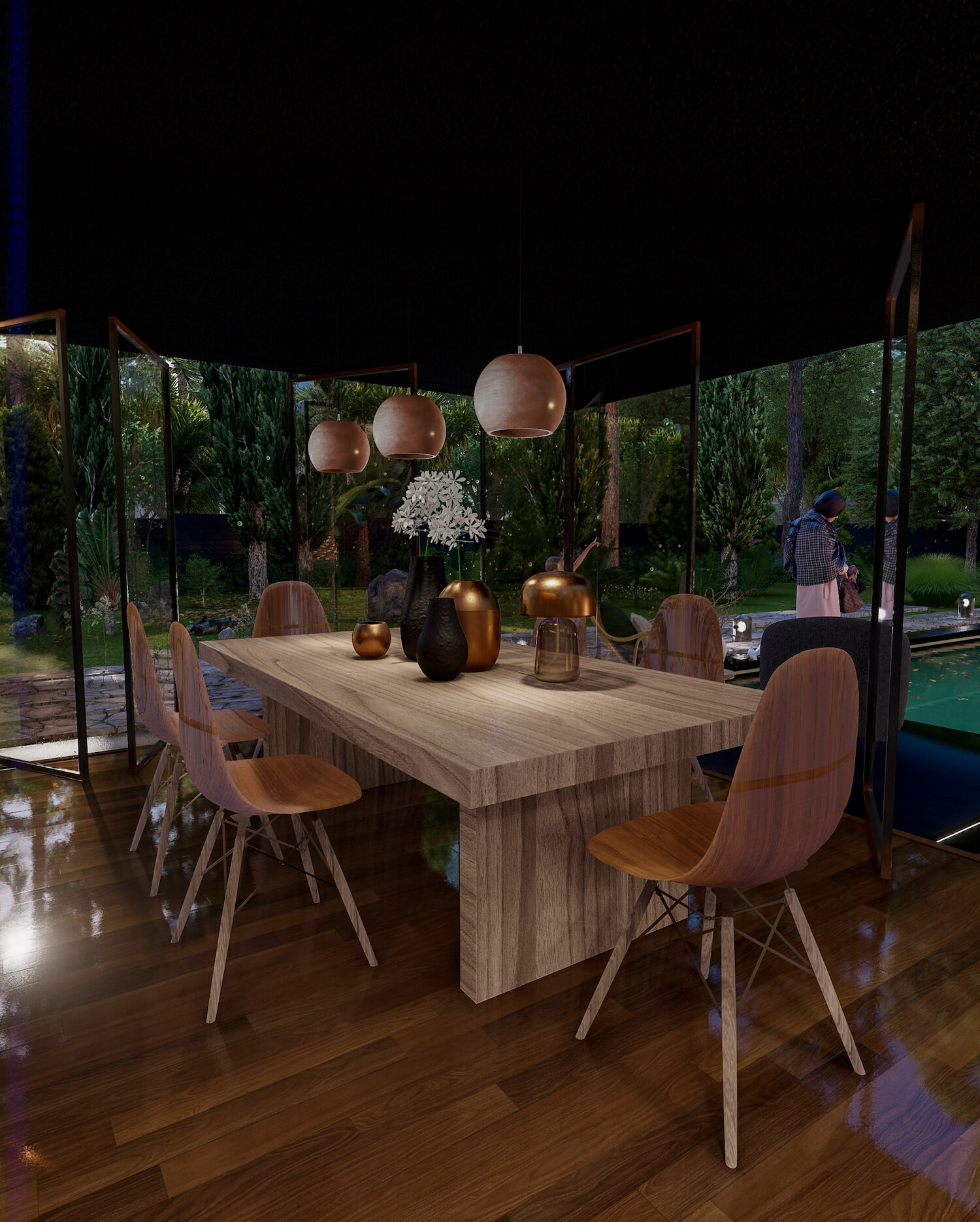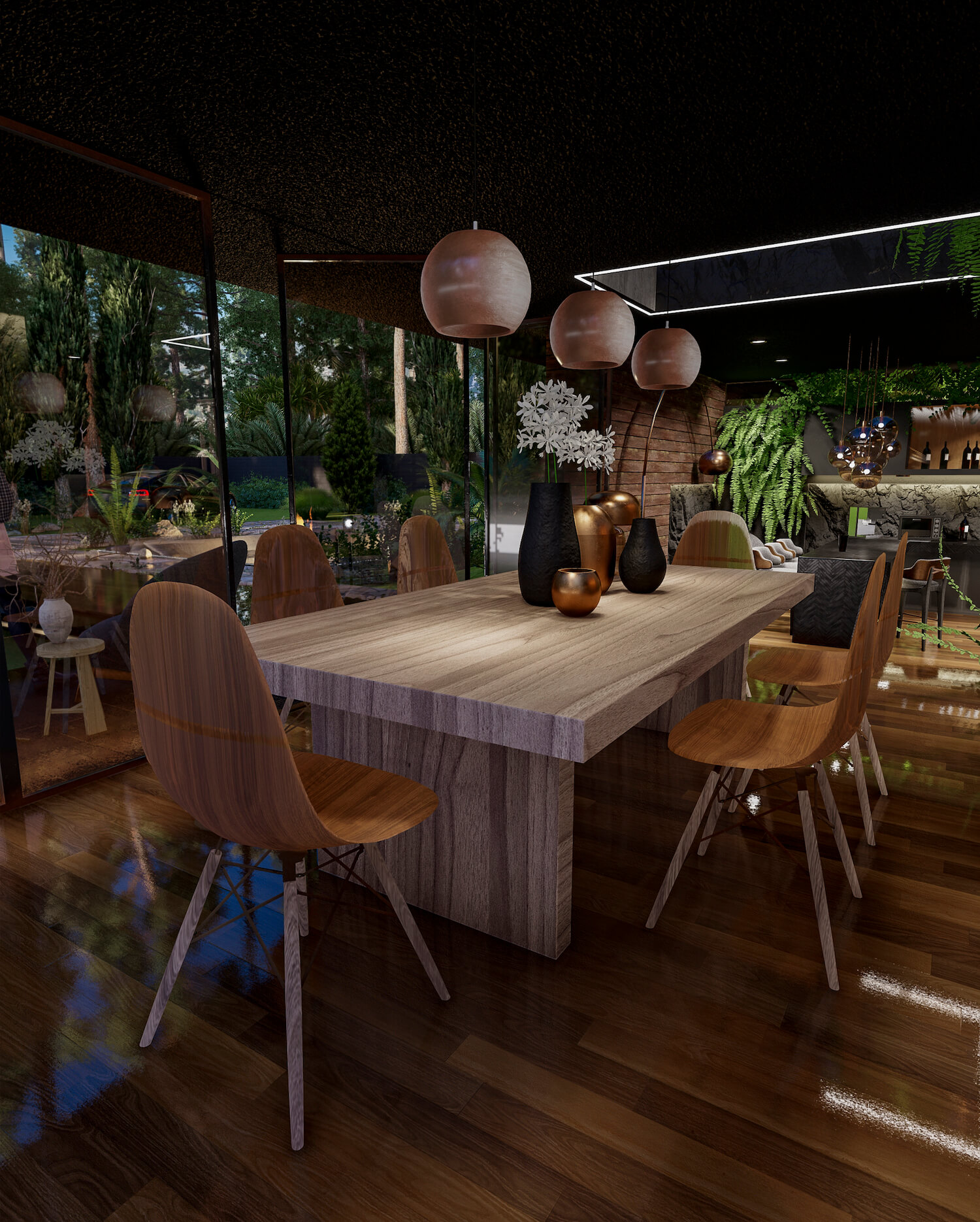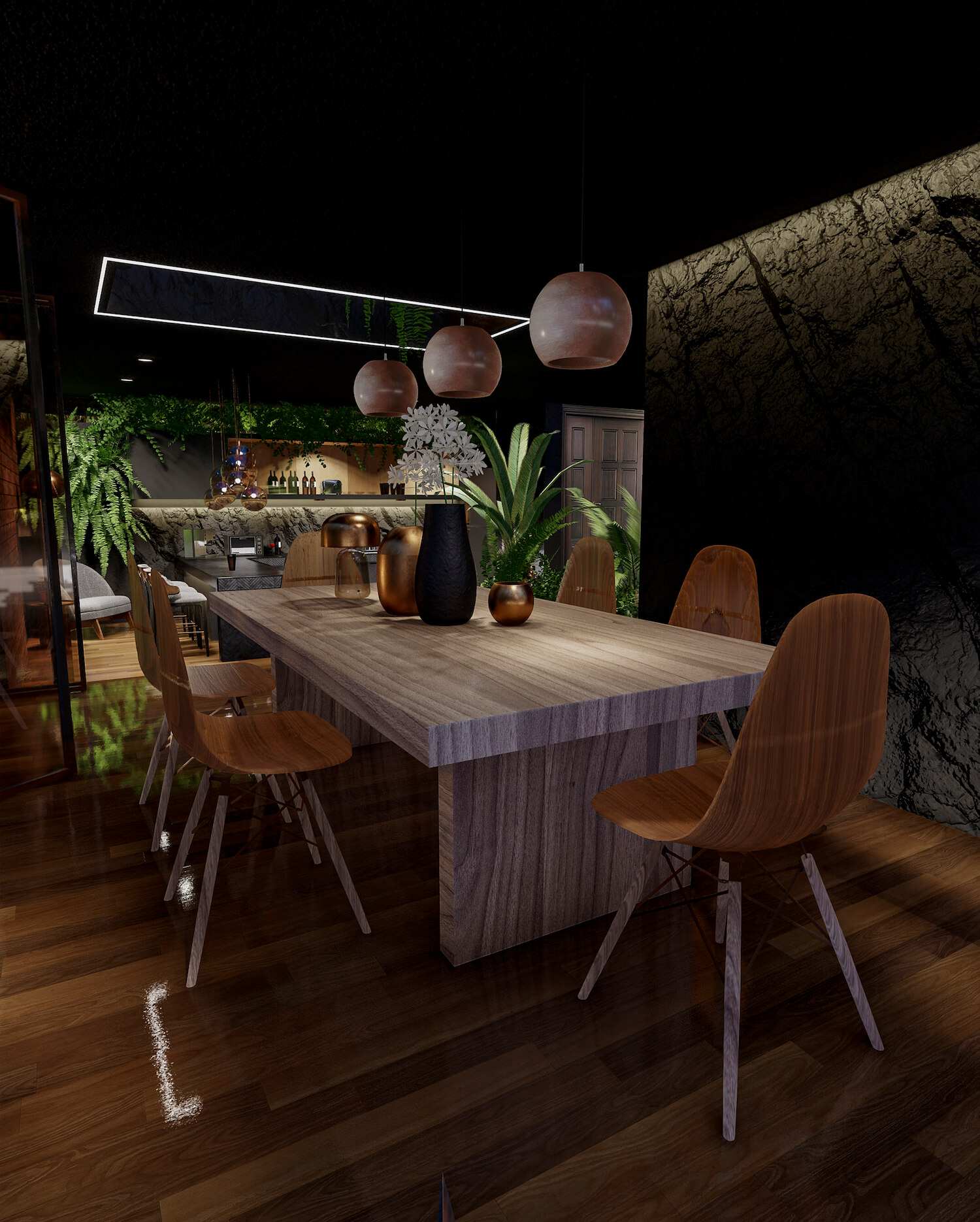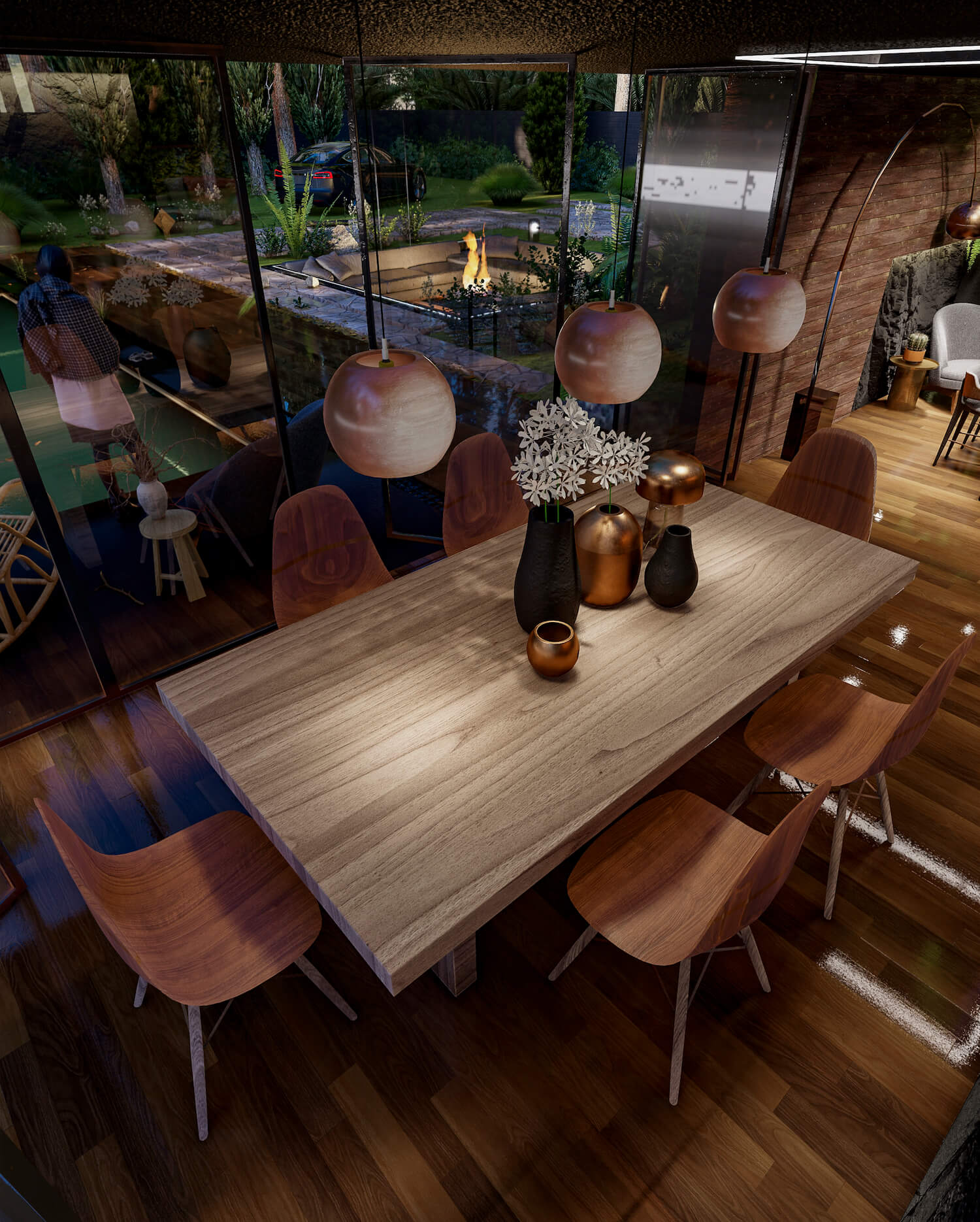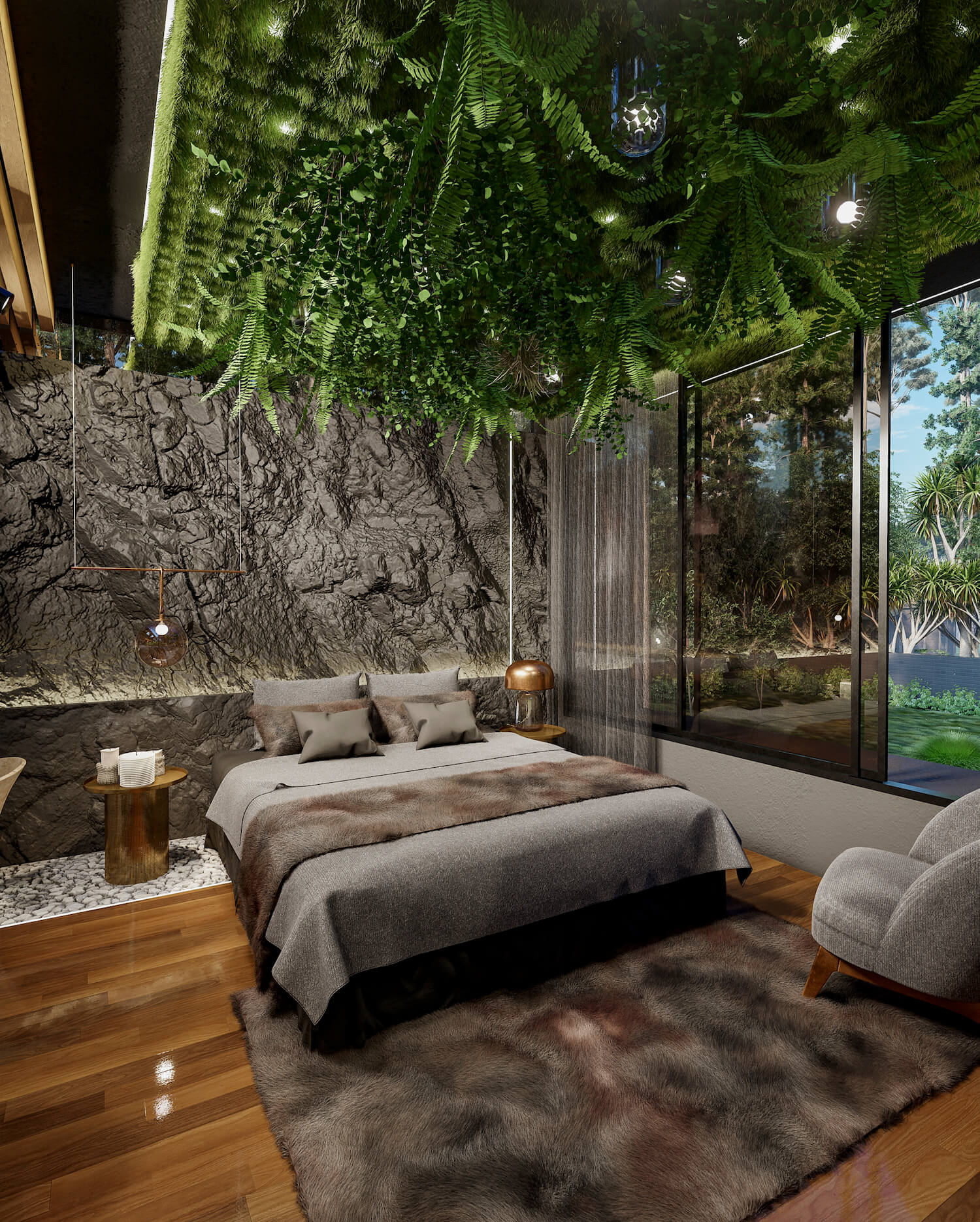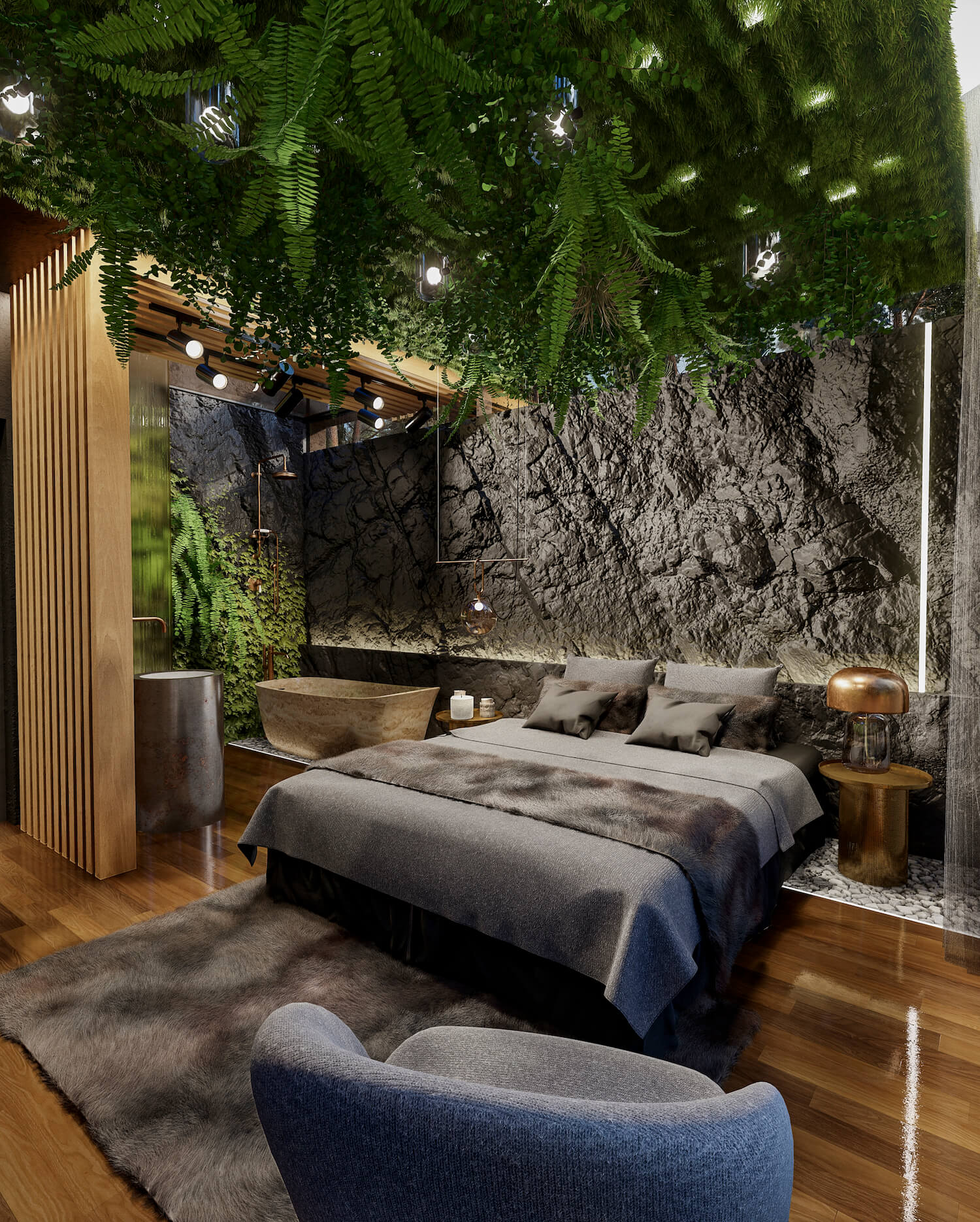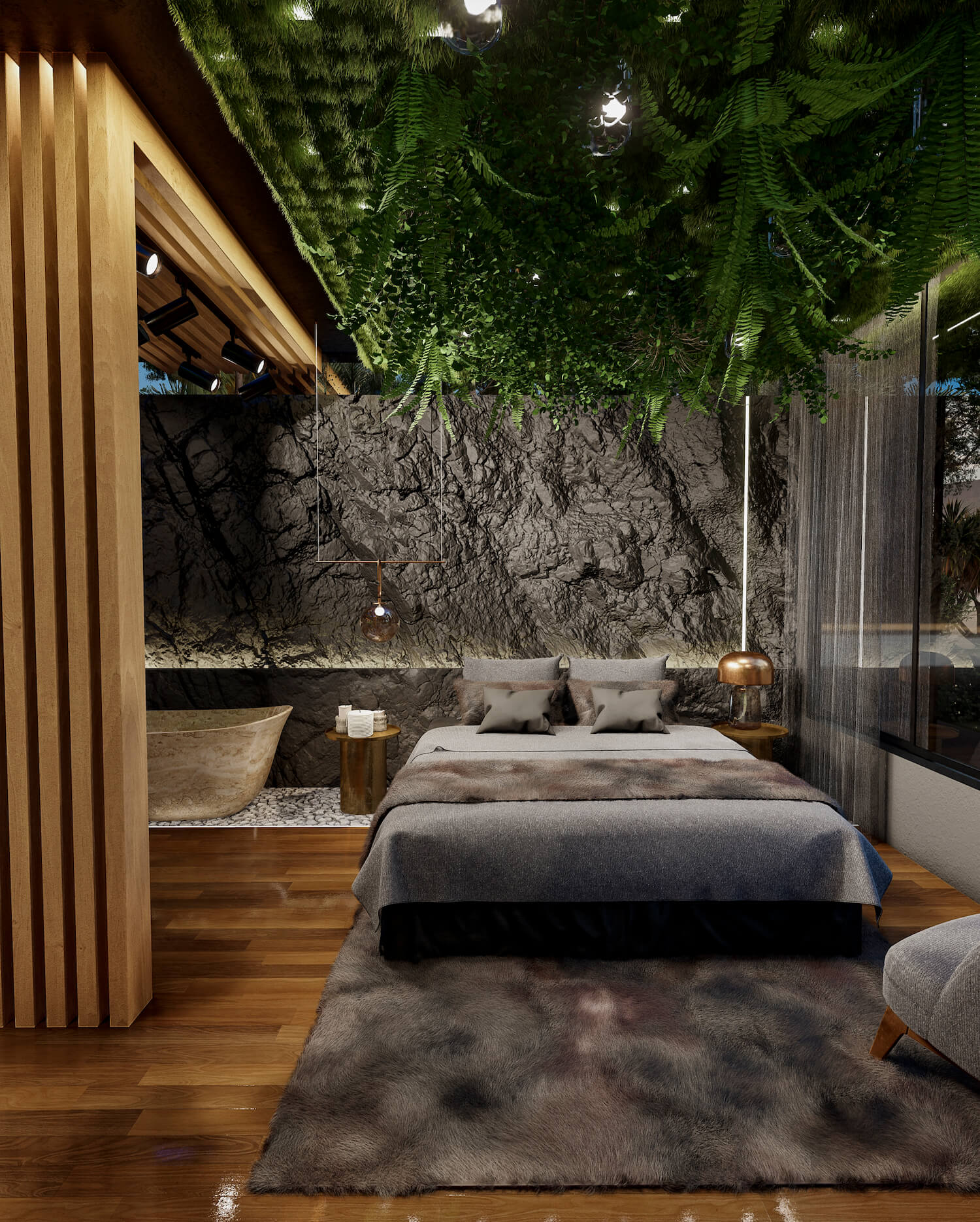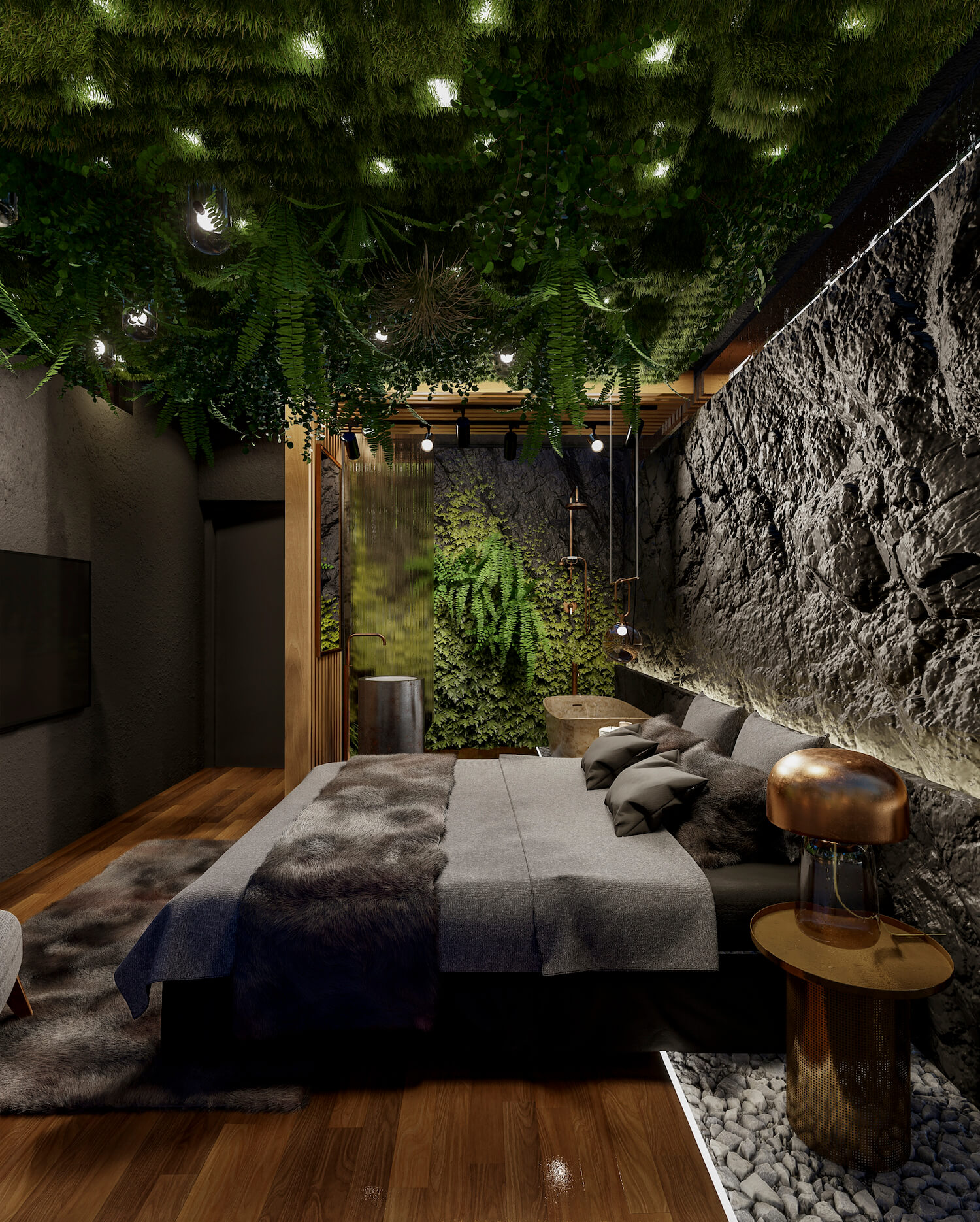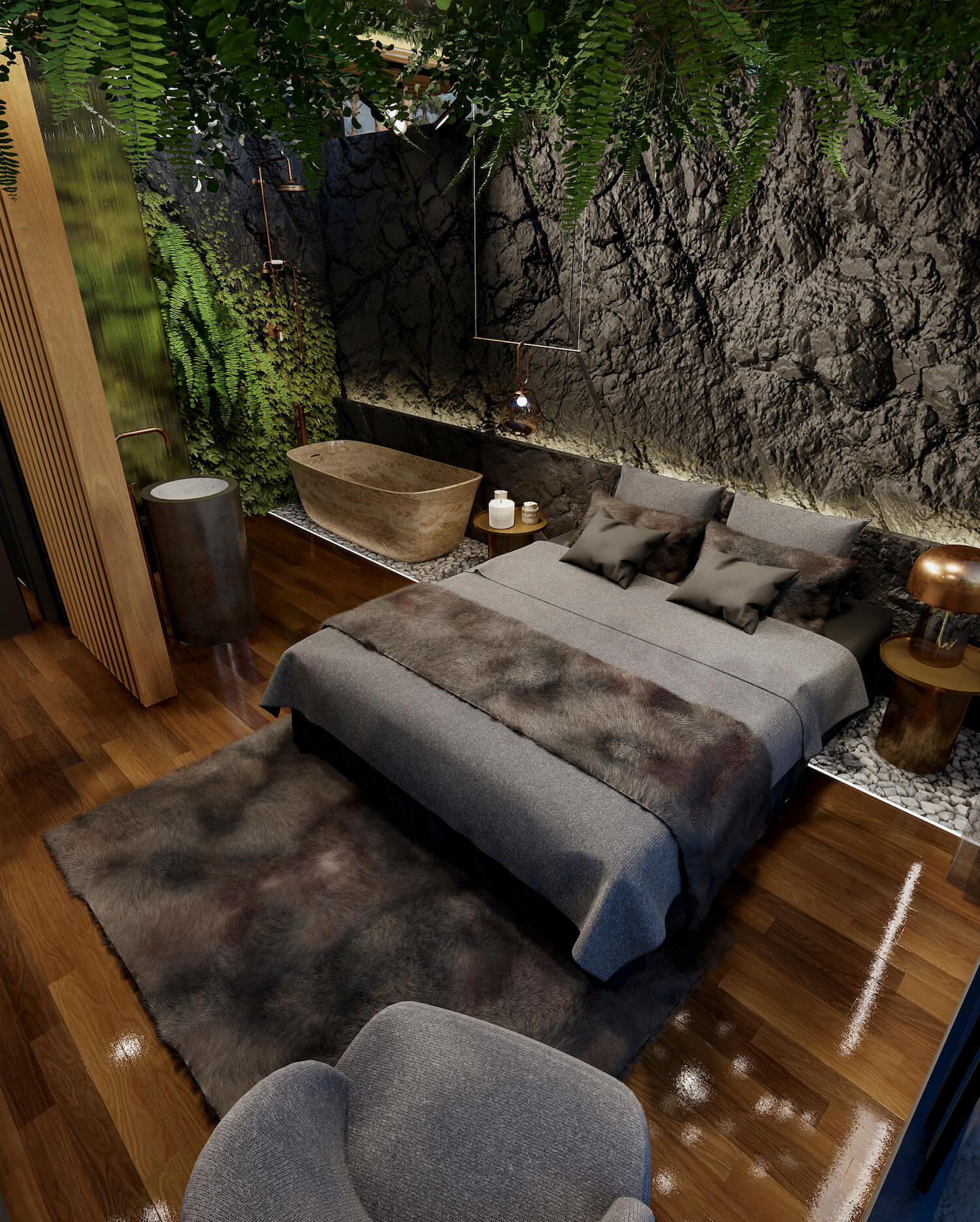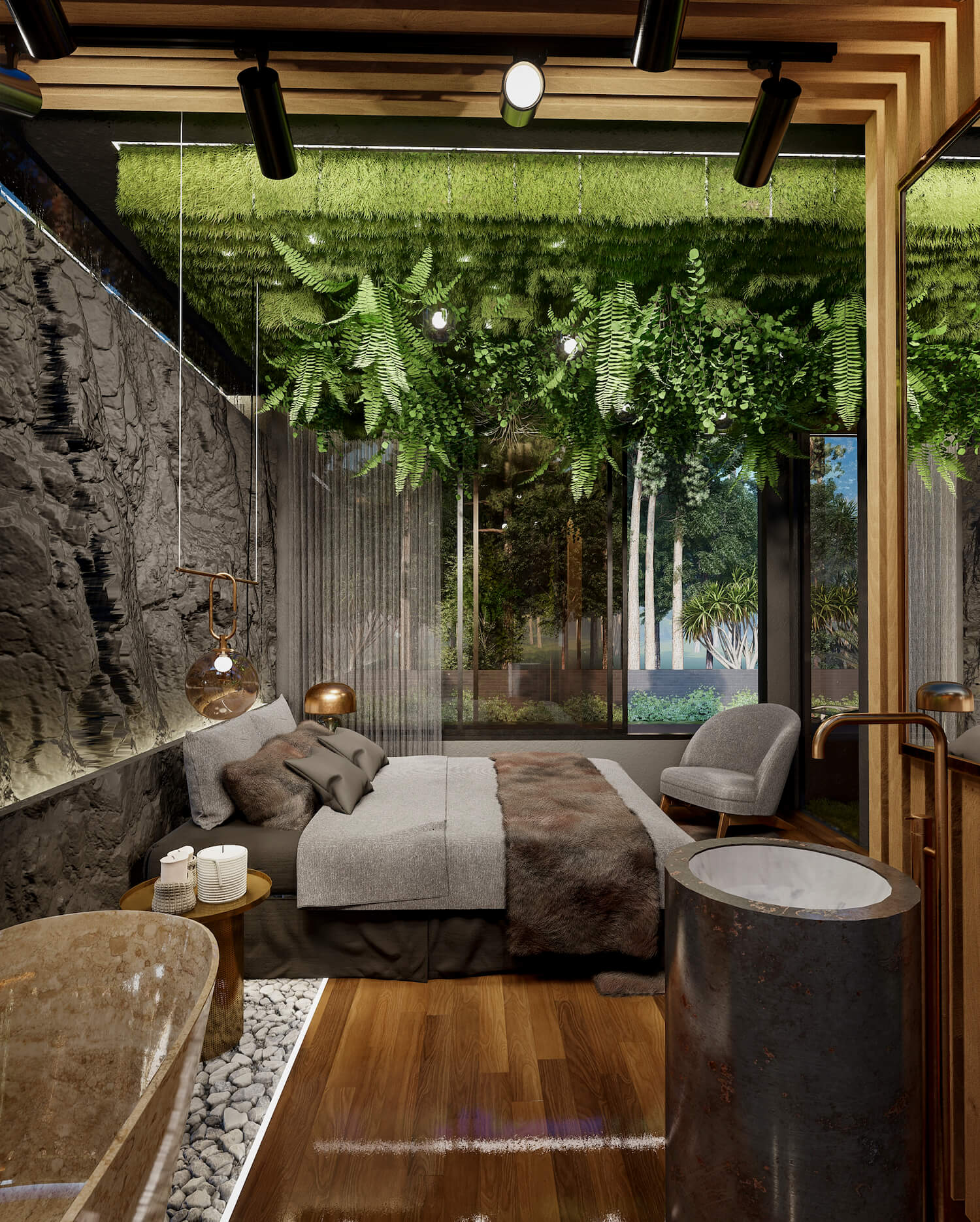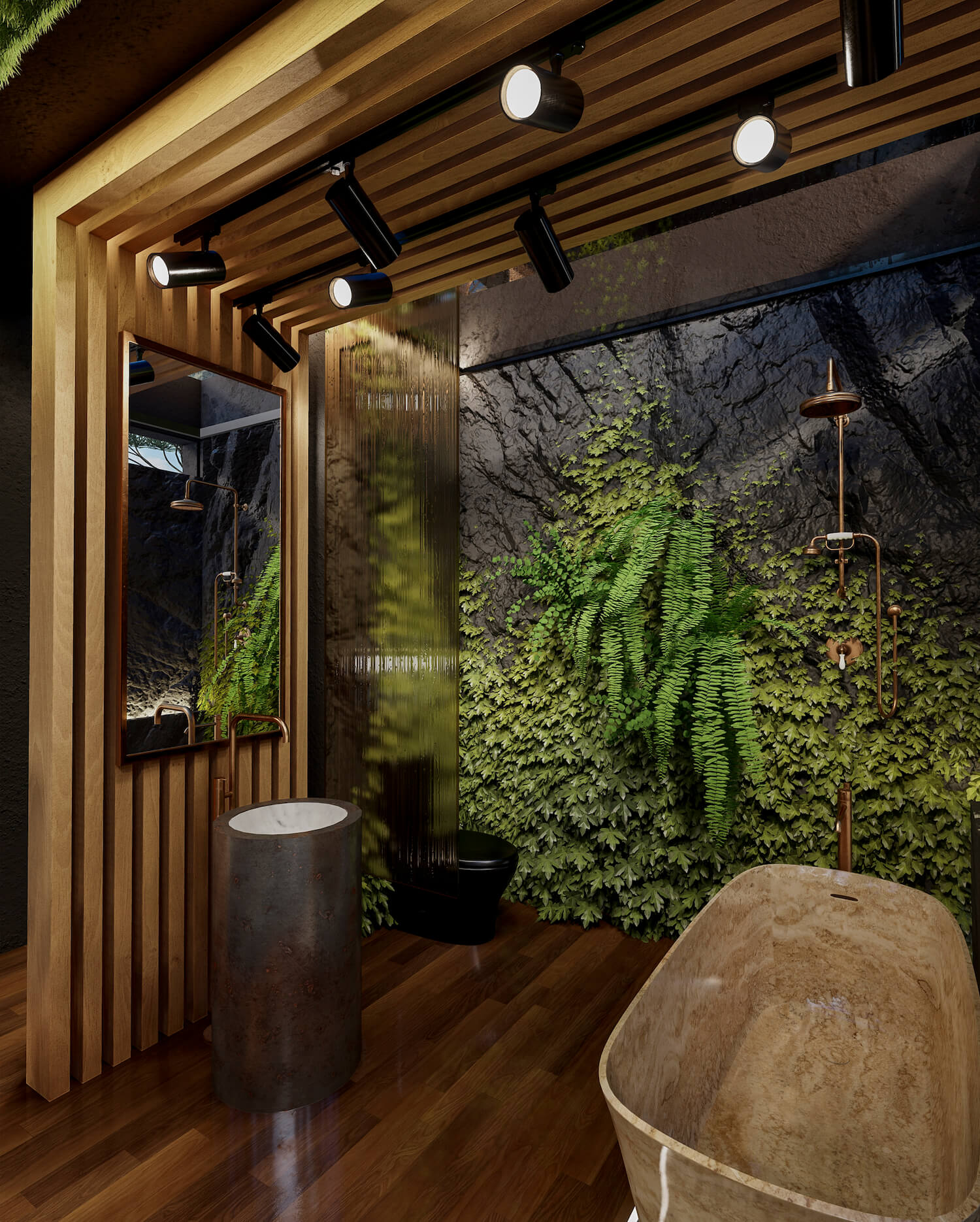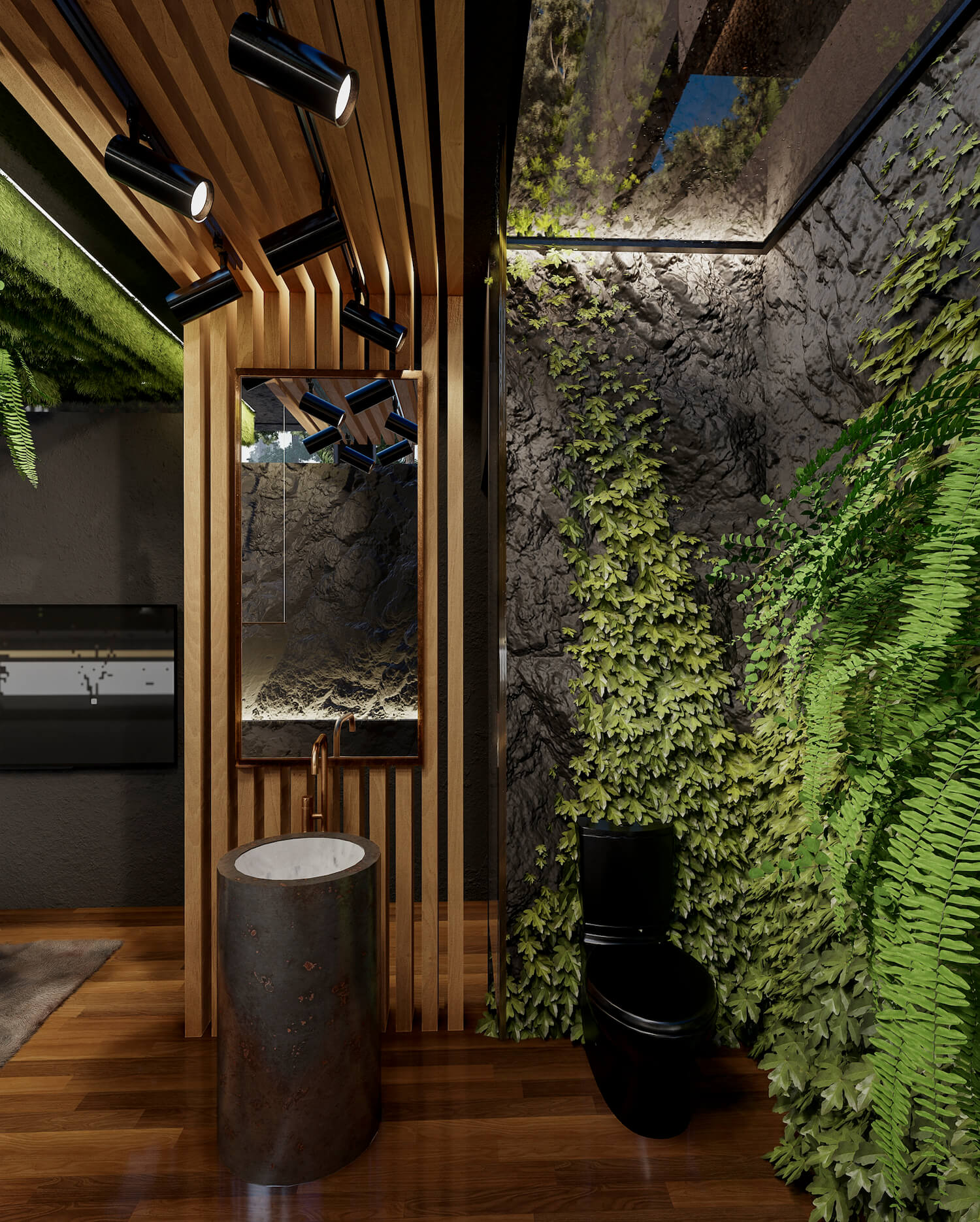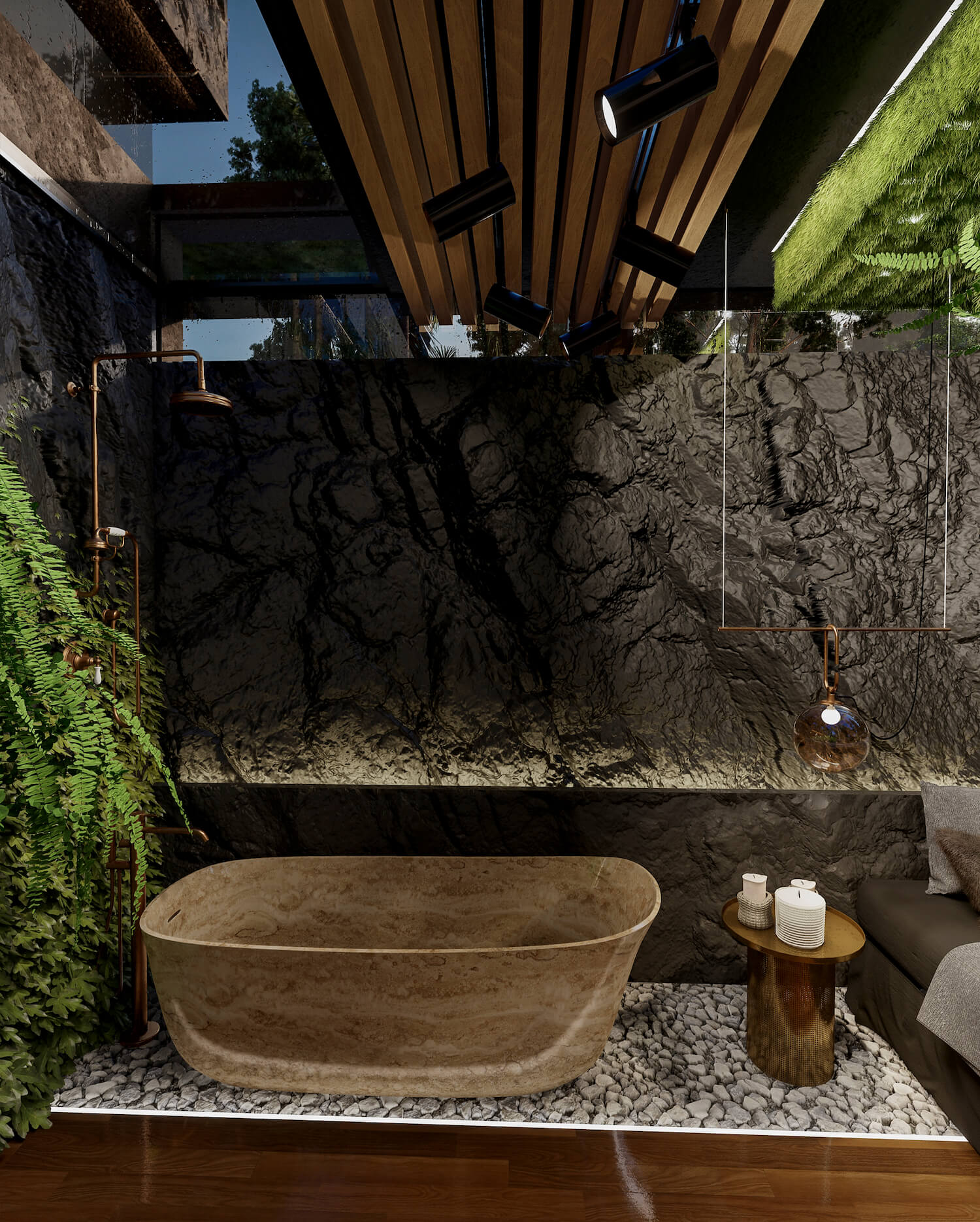 ---