Omar Hakim: House C25 is a conceptual design for a residence situated in Cape Town, South Africa, nestled on a steep terrain. The main concept underpinning this design is the embodiment of unity and flow. A single, uninterrupted line elegantly connects the ground floor to the roof, seamlessly merging all four levels into a continuous and harmonious form.
The house comprises a total of five levels. The ground floor serves as the entrance and car garage, capable of accommodating up to four vehicles. Moving up, the first and second floors are dedicated to entertainment and guest areas. The third floor boasts the main living area, designed with an open concept to maximize the breathtaking ocean view. This space encompasses a kitchen, dining area, living room, and family room, all thoughtfully oriented towards the ocean vista.
Floor-to-ceiling windows erase the boundaries between the interior and exterior, creating a seamless connection with the outdoors. Additionally, an infinity-edge pool on this level appears to effortlessly merge with the vast expanse of the ocean. The fourth floor is dedicated to the master bedroom, cantilevered over the pool, offering an uninterrupted and breathtaking ocean view.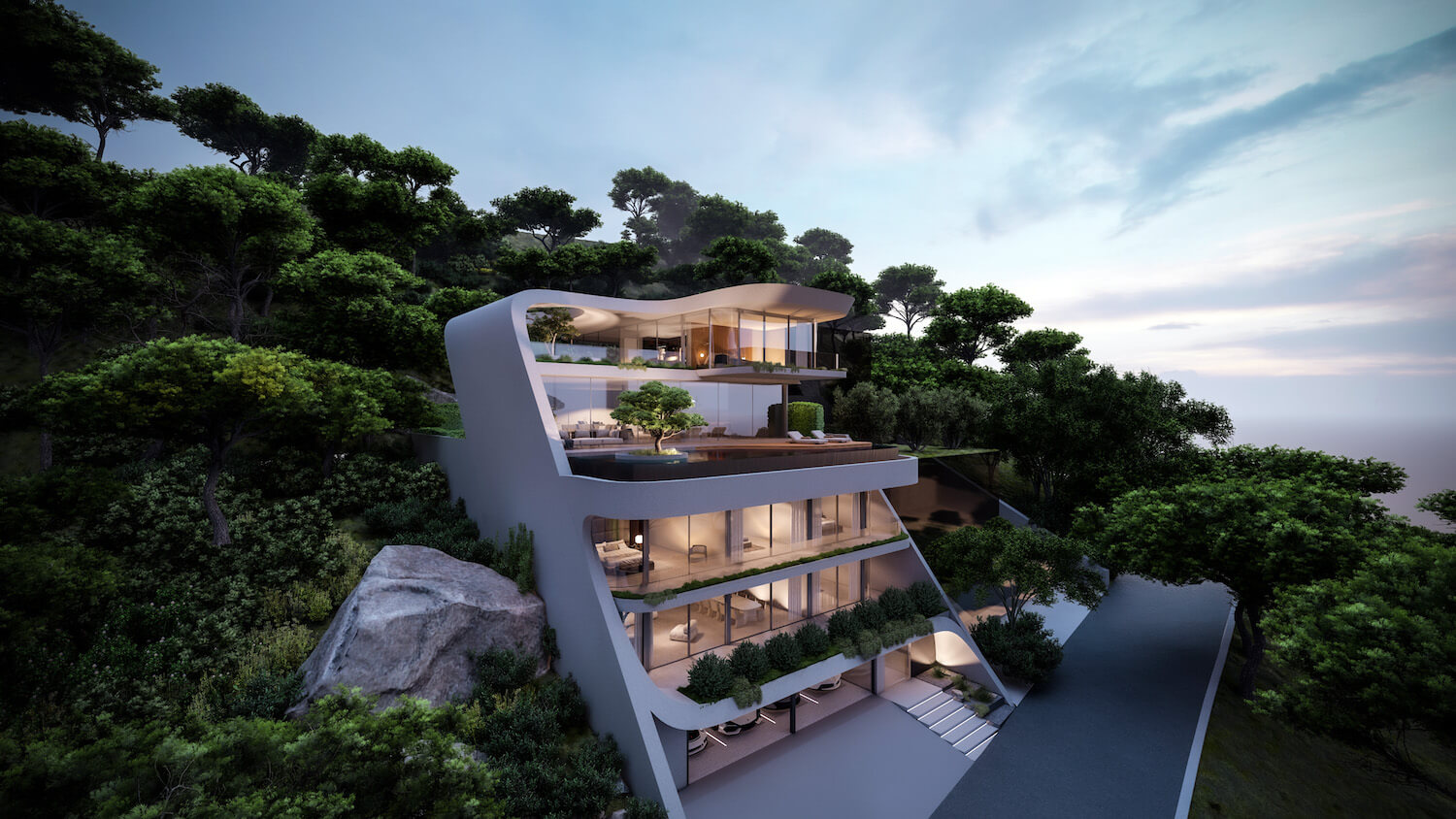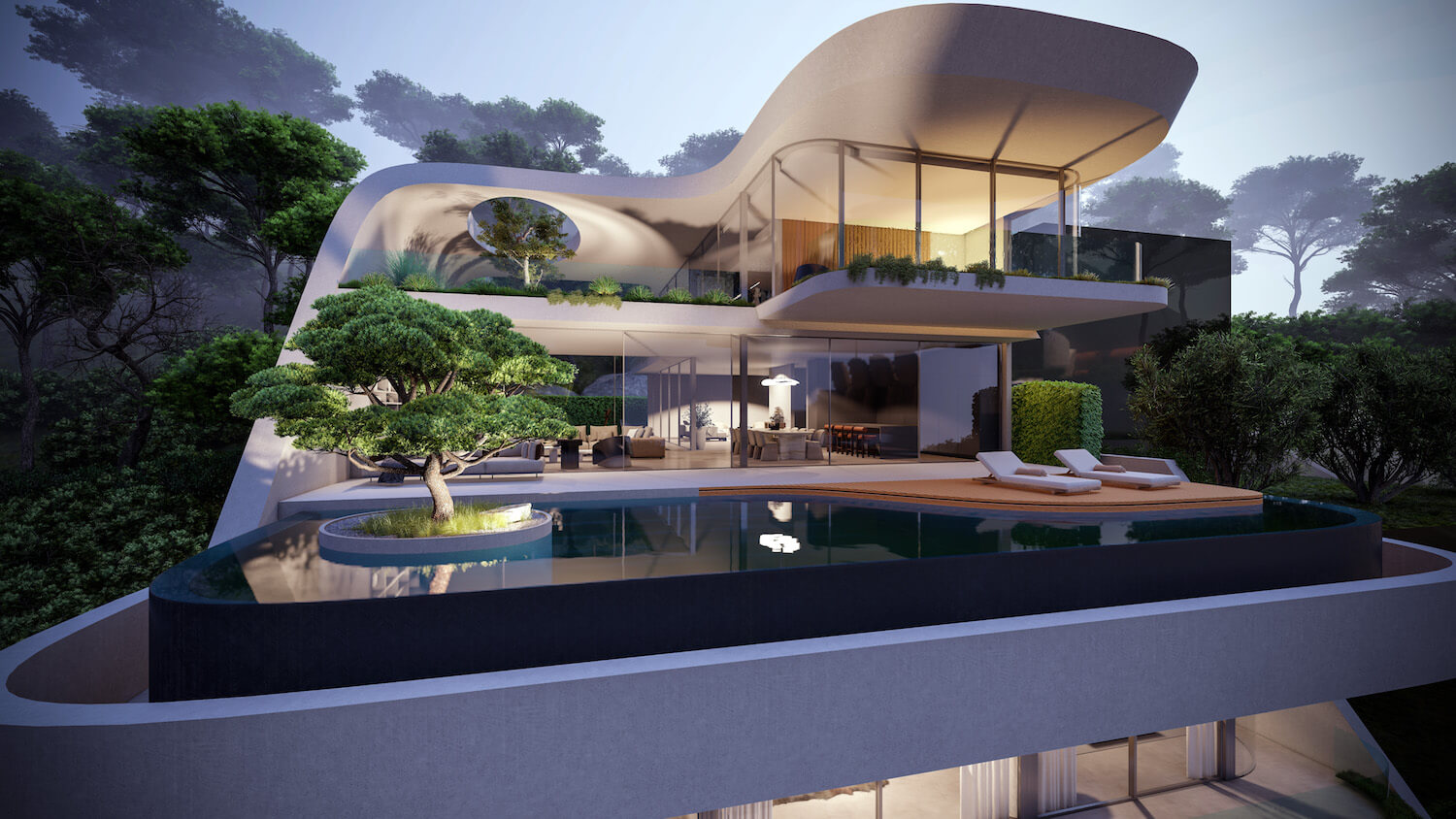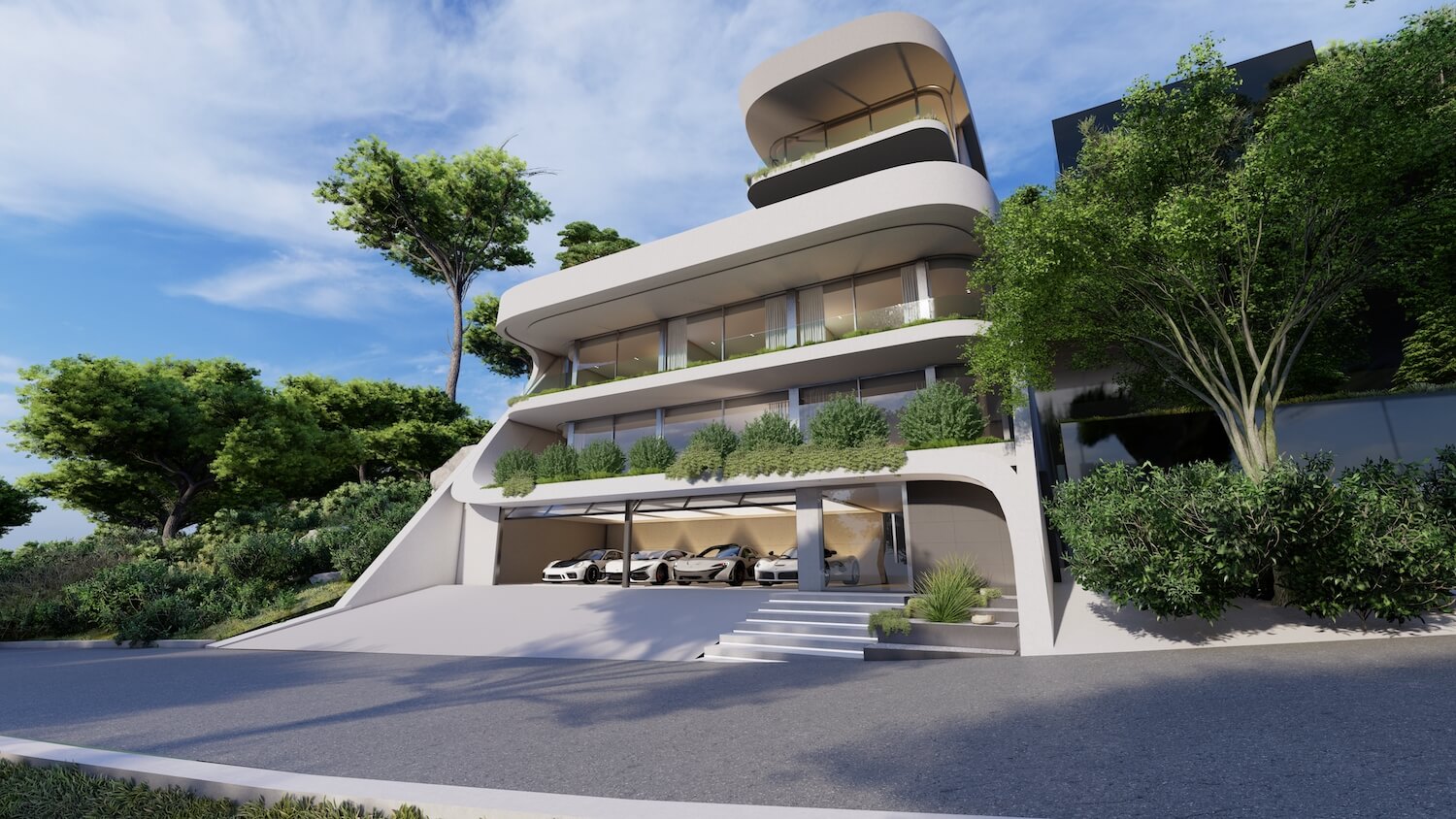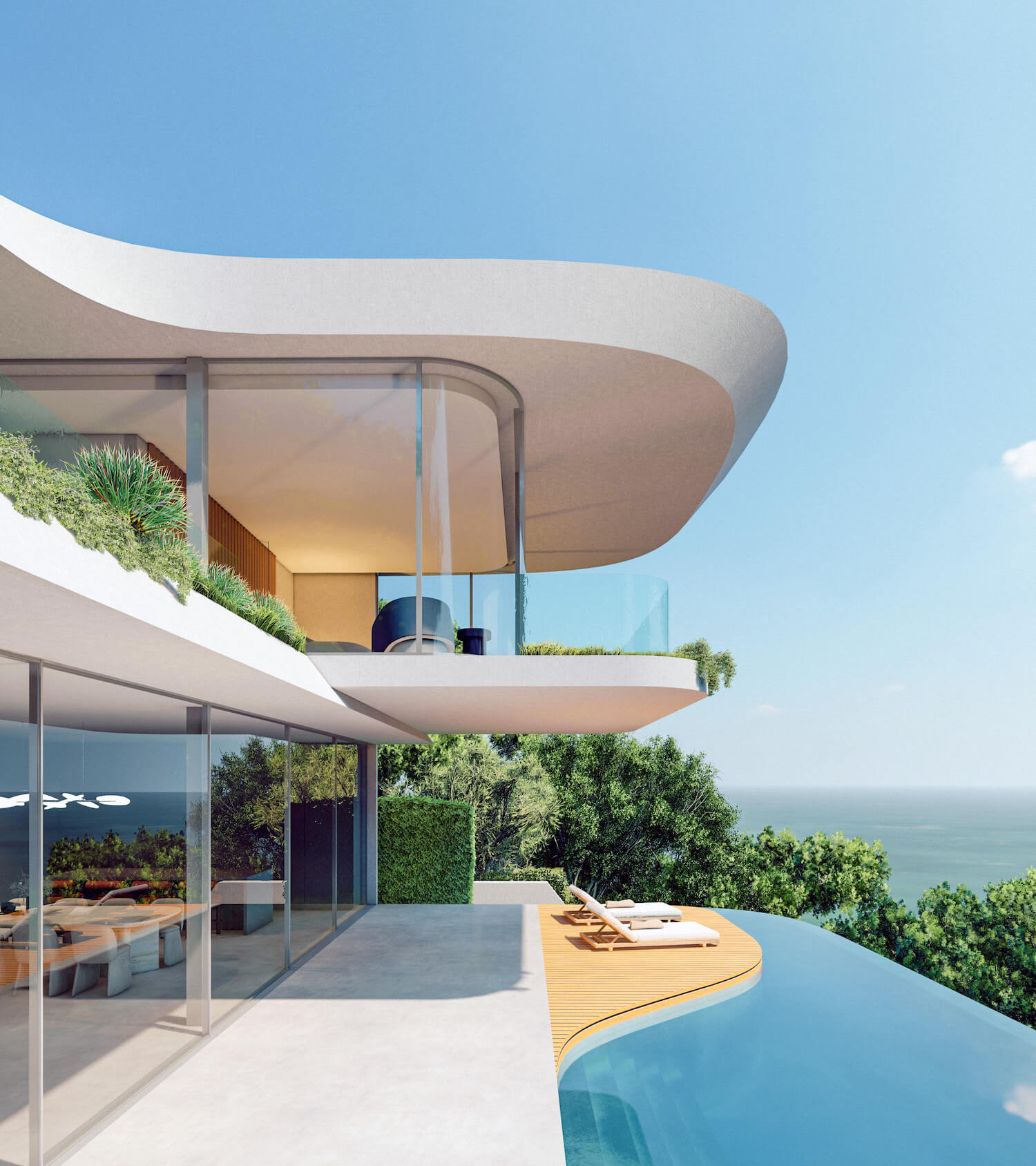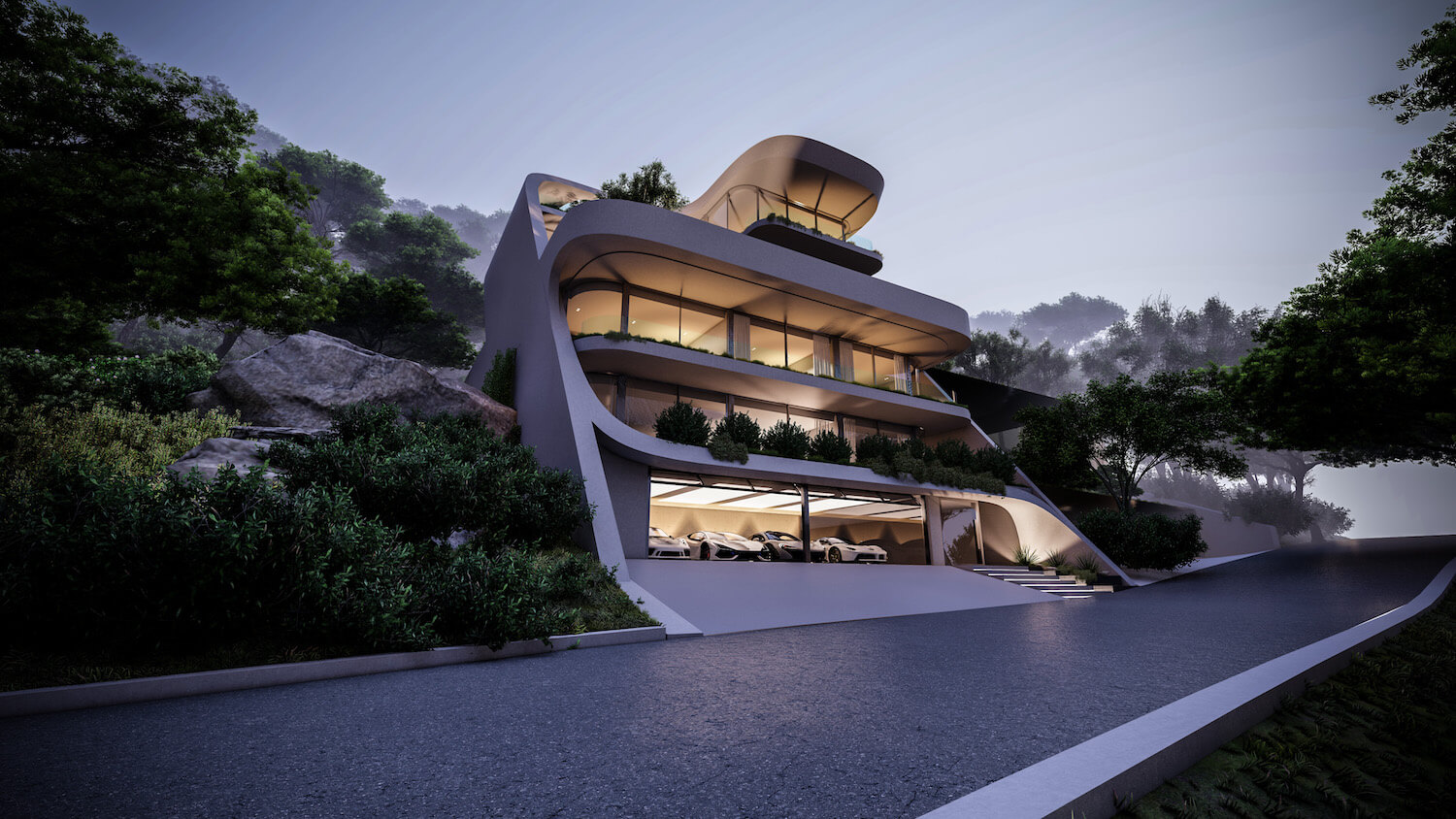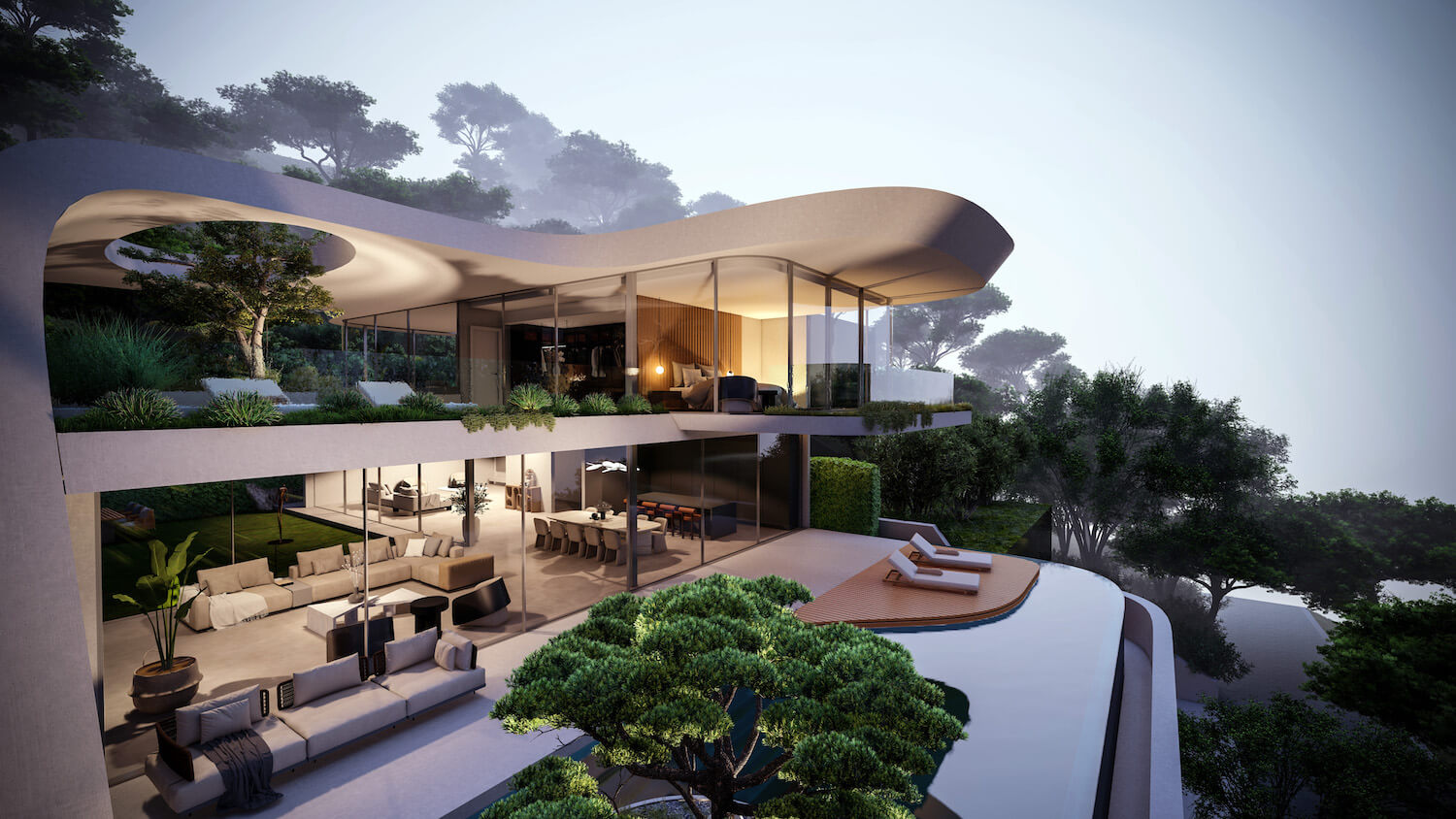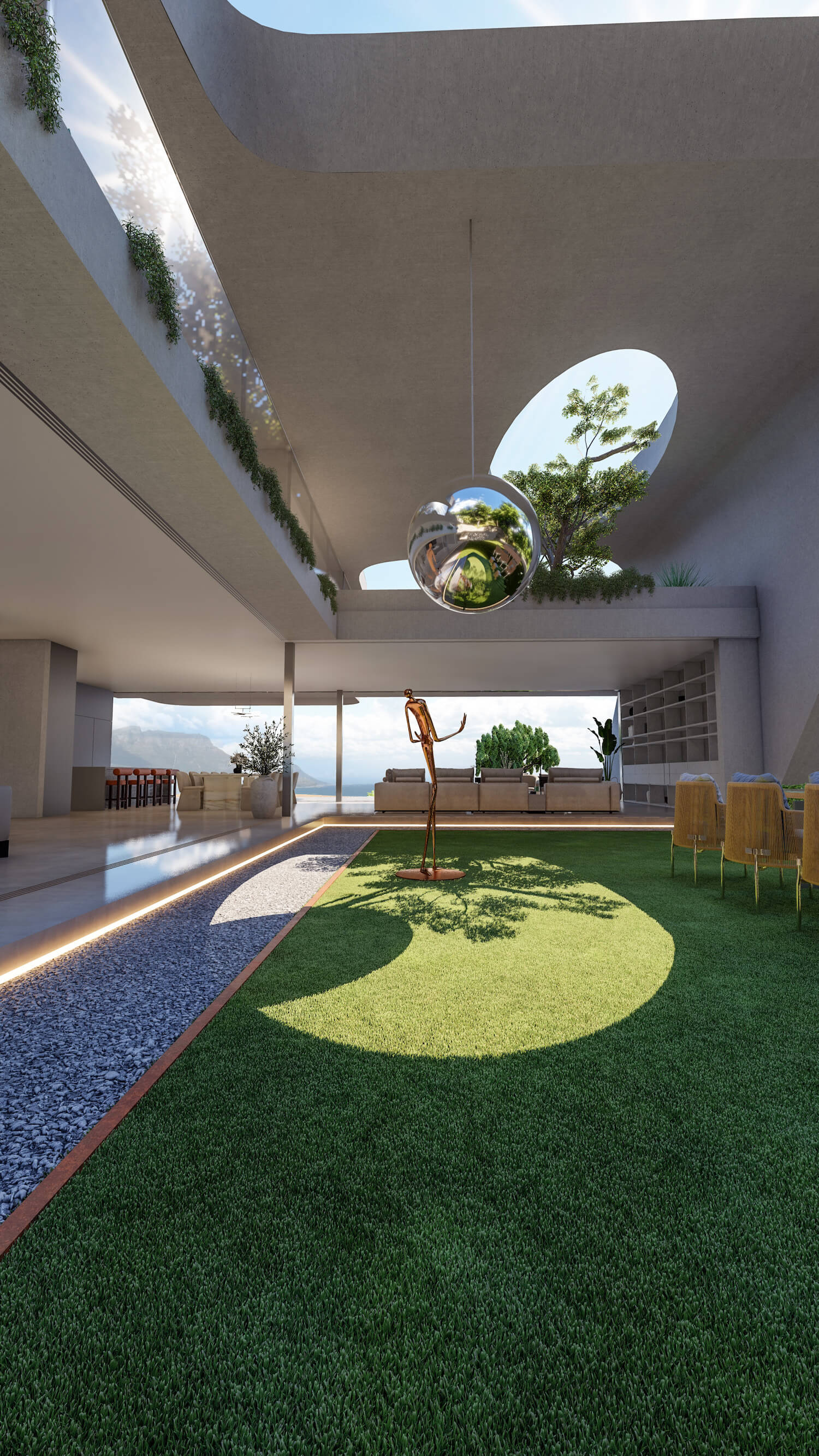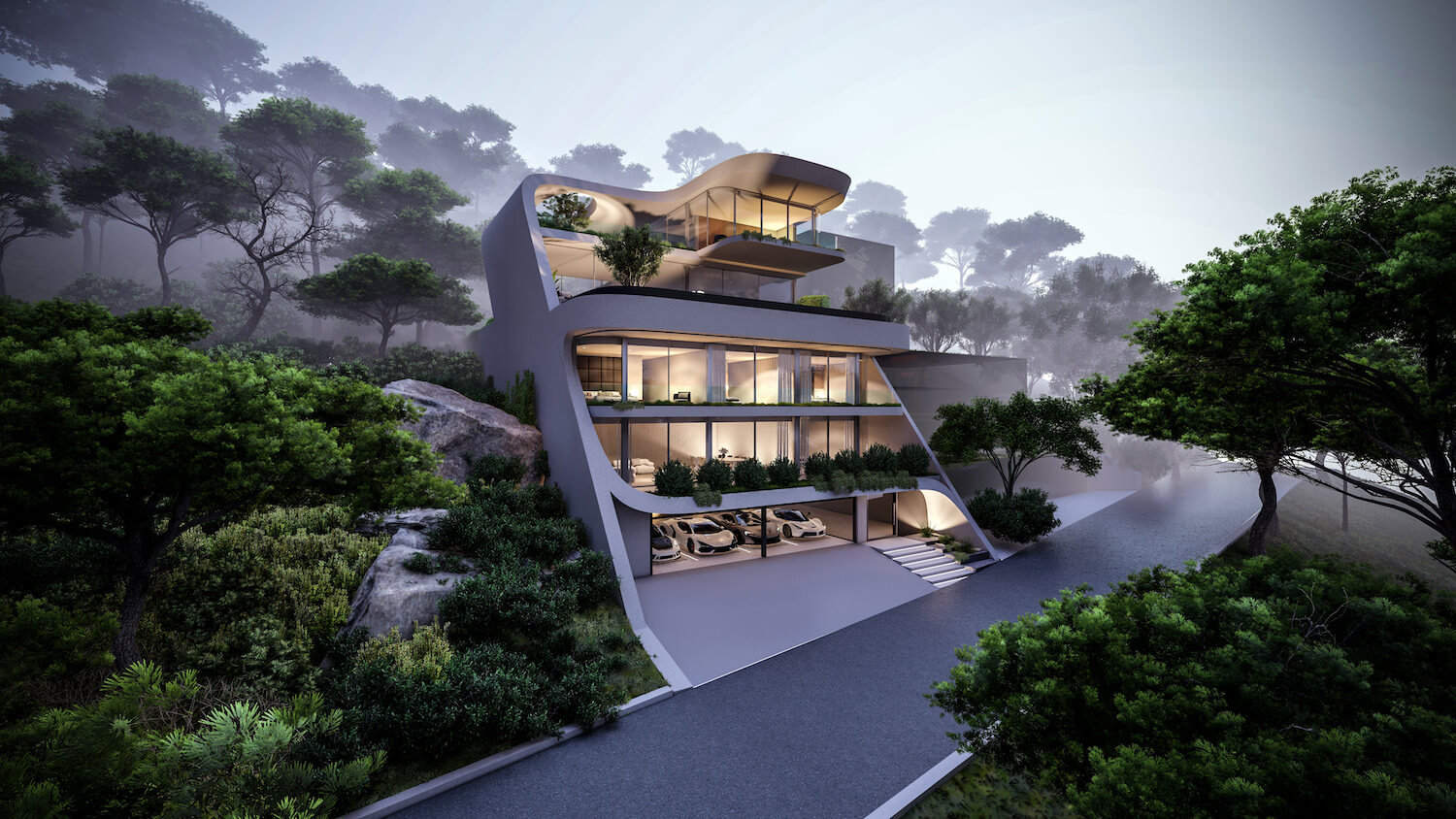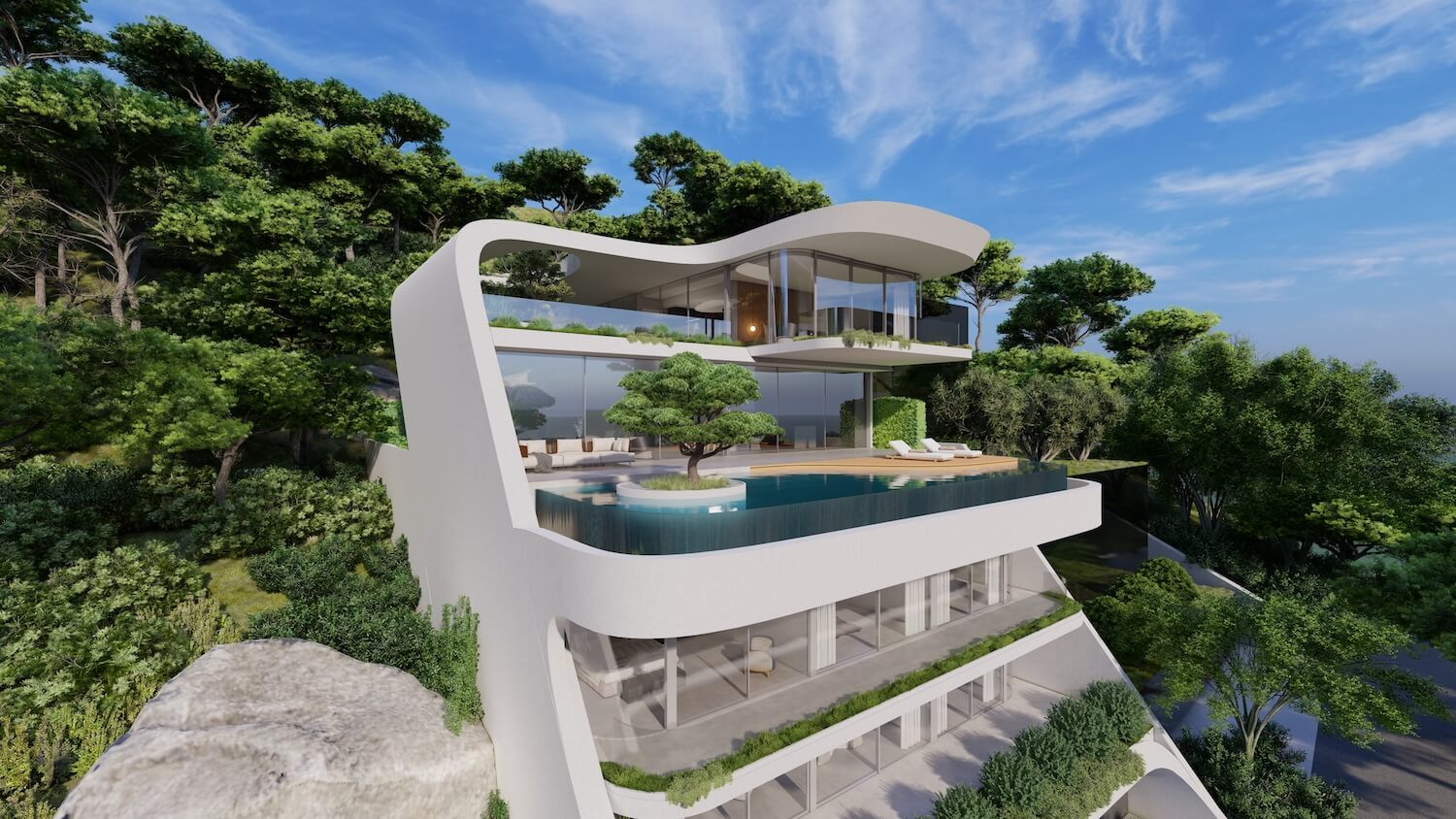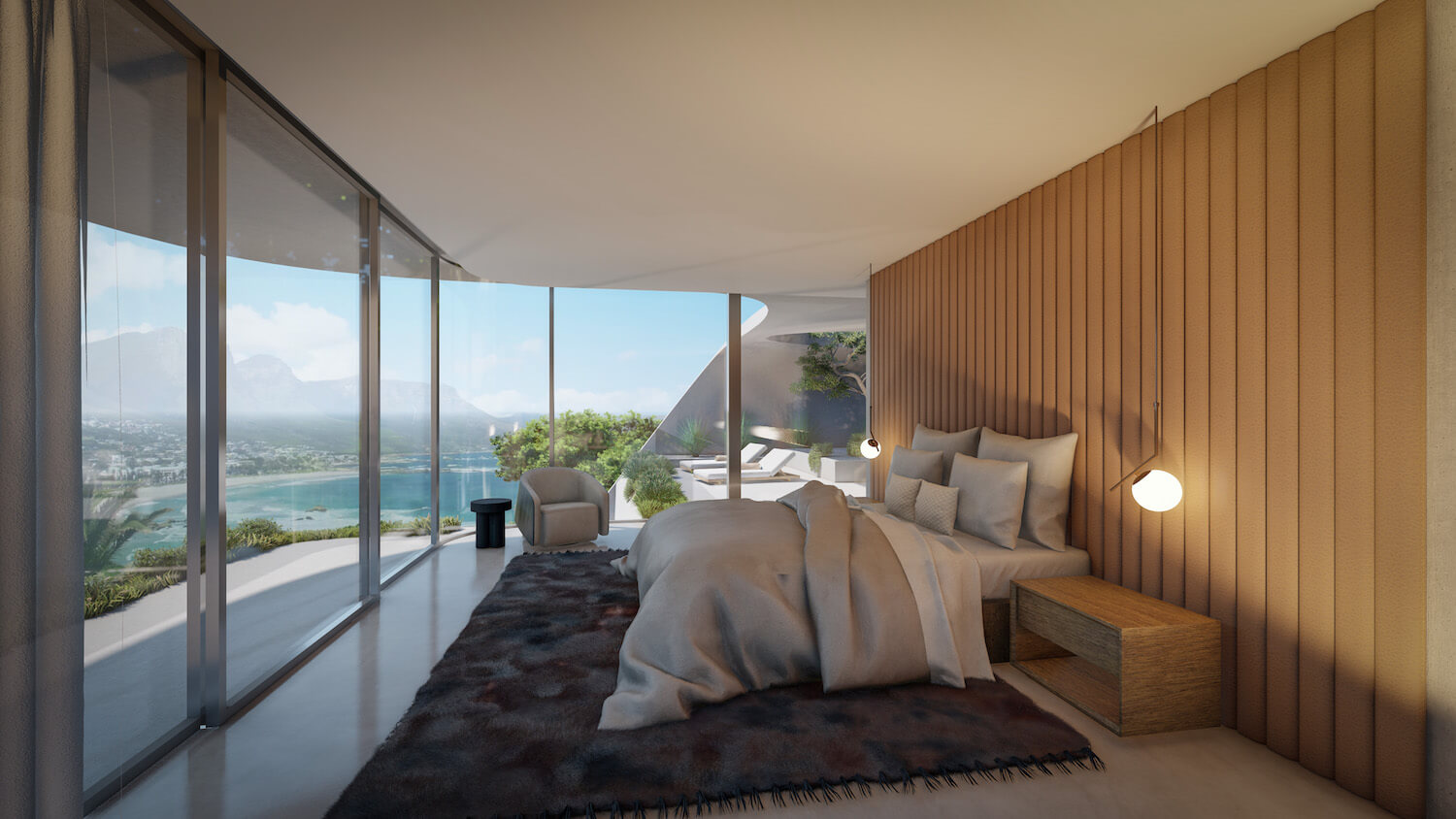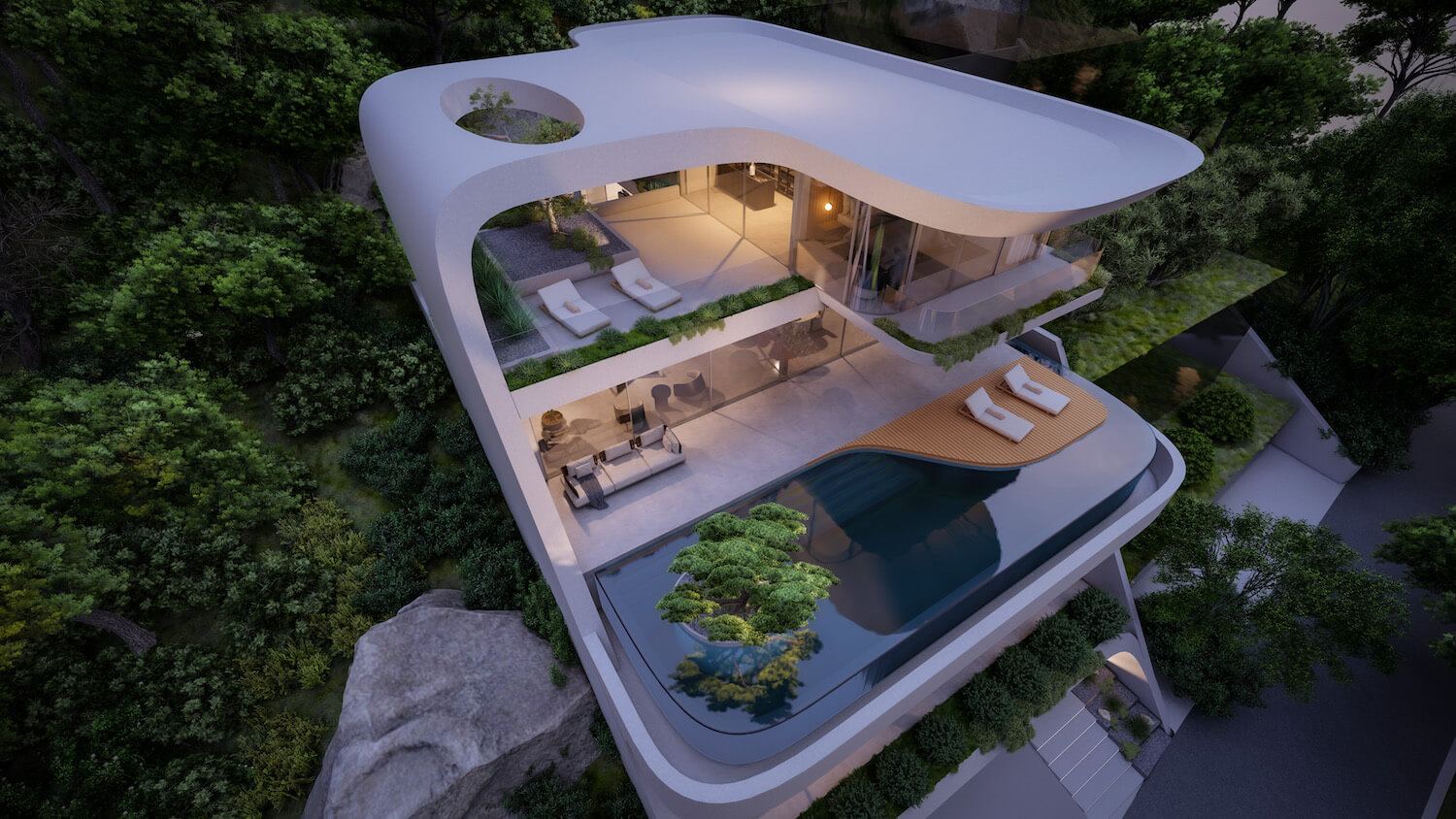 ---