Designed by Indian architecture and interior design firm Loop Design Studio Playground is a restaurant and lounge located in the main commercial hub of Chandigarh, India. It is an energetic injection of multiple textures, color and materiality that comes together on a beautiful canvas.
The intent behind creating the restaurant was to start a new architectural dialogue and break the rigidity of brutalist style of Chandigarh architecture. The restaurant has been treated as a single envelope that flows from one end to another with a dynamic overlapping of the closed, semi-open and open space.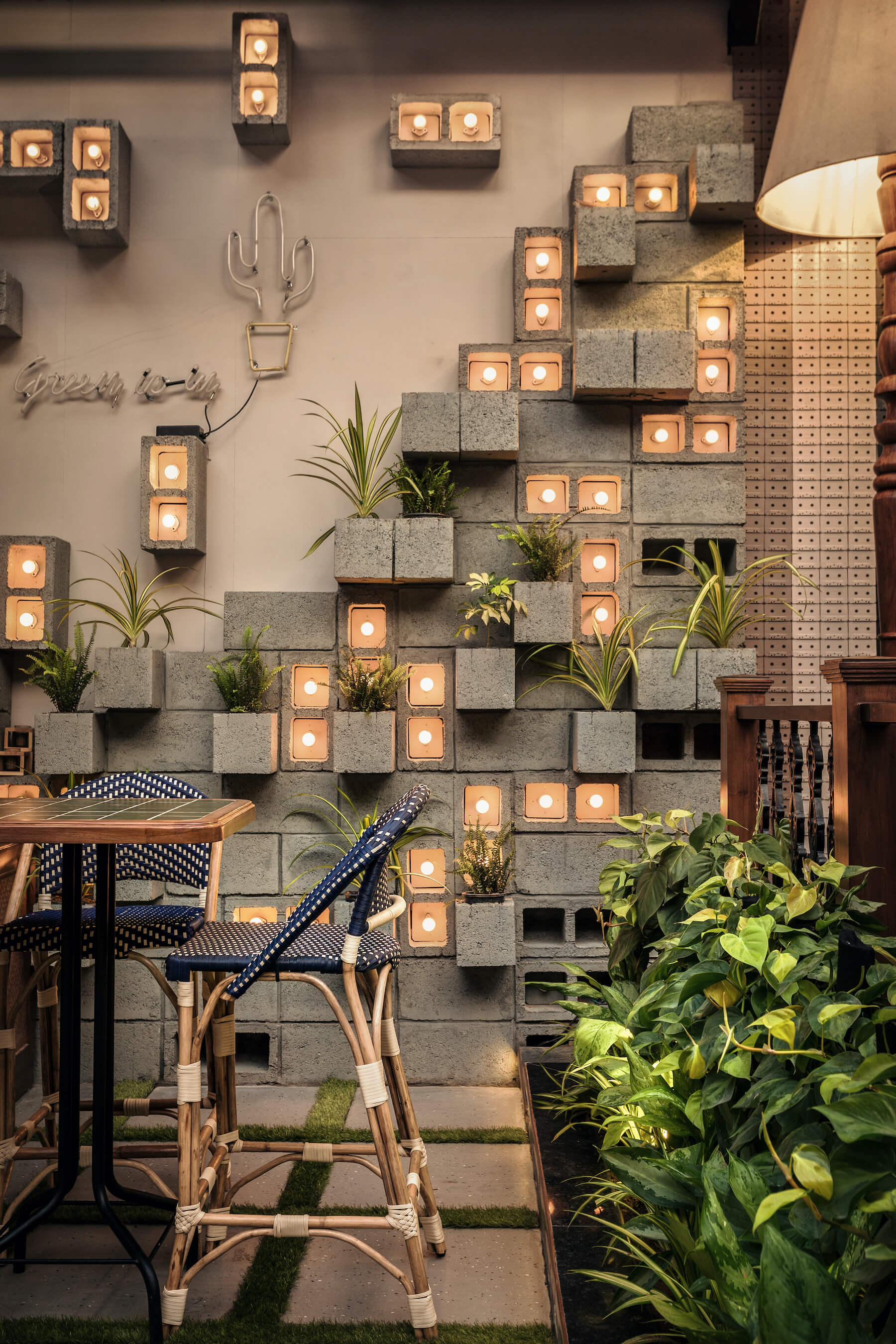 image © Purnesh Dev Nikhanj
The expansive single surface has been broken into multiple levels and sections with their own individual identity and spatial characteristics. This 'Restaurant within a restaurant' concept intends to create different sections within the space that converge into one large coherent volume. The restaurant is submerged in a thick cover of 'greens' that have been carefully ingrained as a part of the design.
Be it the flooring with grass strips, the concrete blocks planters and the trenches that cover the entire length of the restaurant, the space is carefully curated with a green and vibrant theme. Concrete Planters create an interesting composition as the primary texture in the space. They are arranged in a dynamic and a parametric fashion along the wall and double up as planter pods and light fixtures. The bar and 'pizzeria' section that contains a wood-fired pizza oven and a dedicated pizza counter space has a very earthy and vernacular palette consisting of brick, mud plaster and hand-made tiles.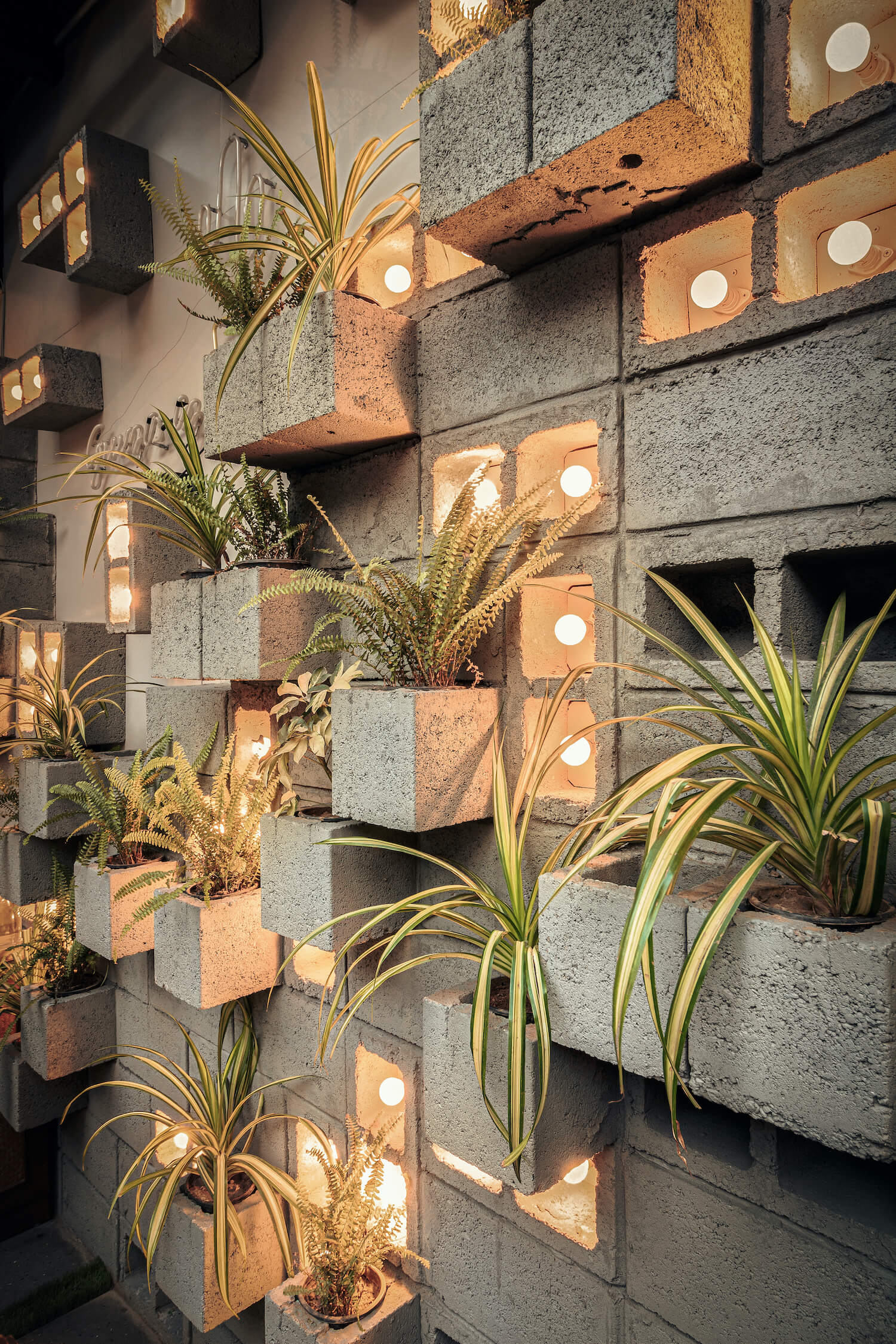 image © Purnesh Dev Nikhanj
The 'Playground VIP' section is a chic zone set around a textured wall comprising of audio cassettes and a high gloss blue tile floor. The 'stage' section, which is the highest layer of the envelope is inspired by a tree house and is an interesting take on it. The inside area has a casual yet quirky vibe with music themed wall finishes, a retro bar and a deck that levitates towards the outside. The restaurant has two entrances that have been designed as the major focal points in terms of design. The front entrance is 50 feet long, 3 feet wide tunnel like passage that is filled up with bottles in front of mirrored shelves and roof. The tunnel kaleidoscope transcends into the infinite and creates an illuminating effect inside the space. Overall, Playground is a playful juxtaposition of architecture in a minimal context.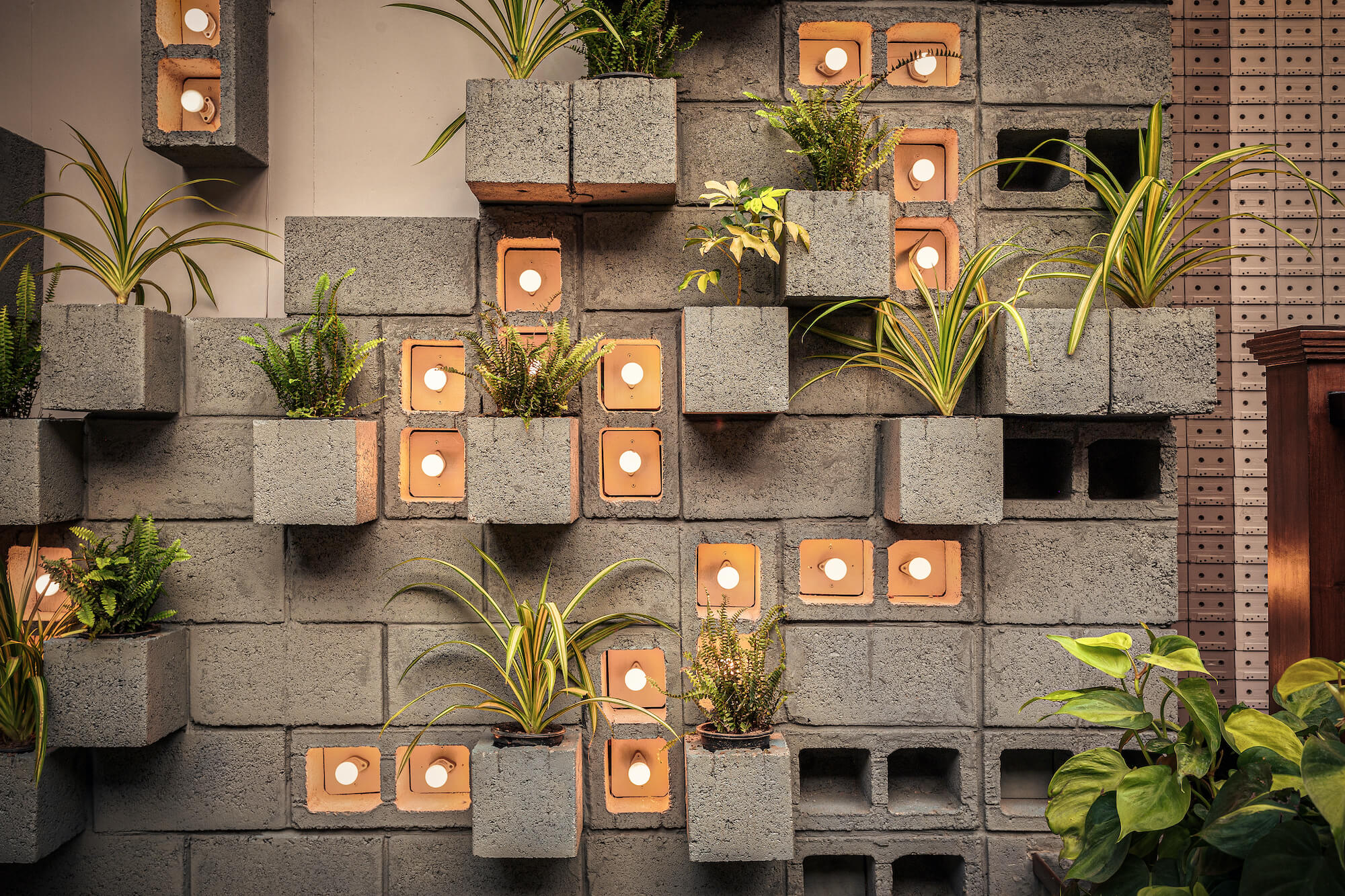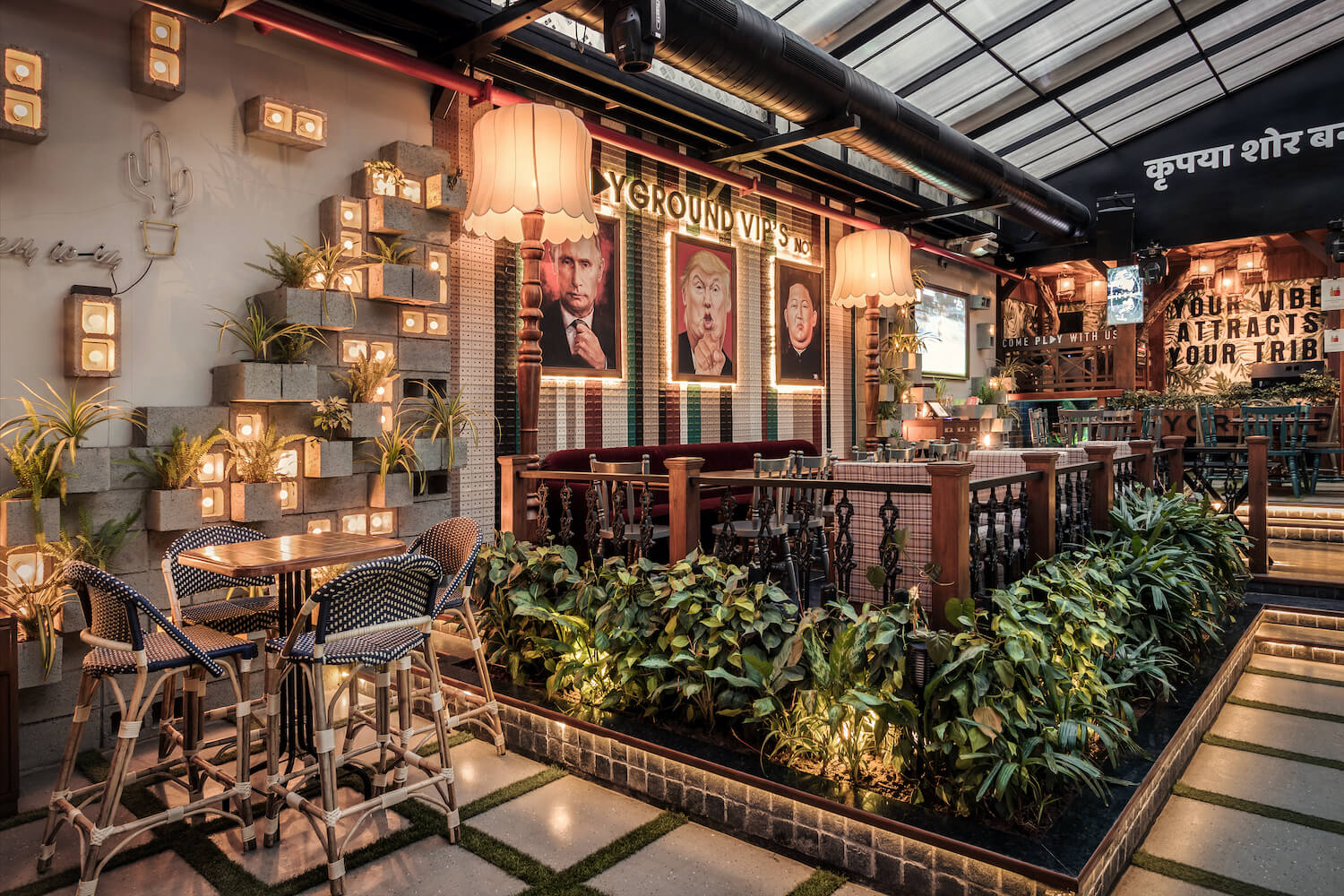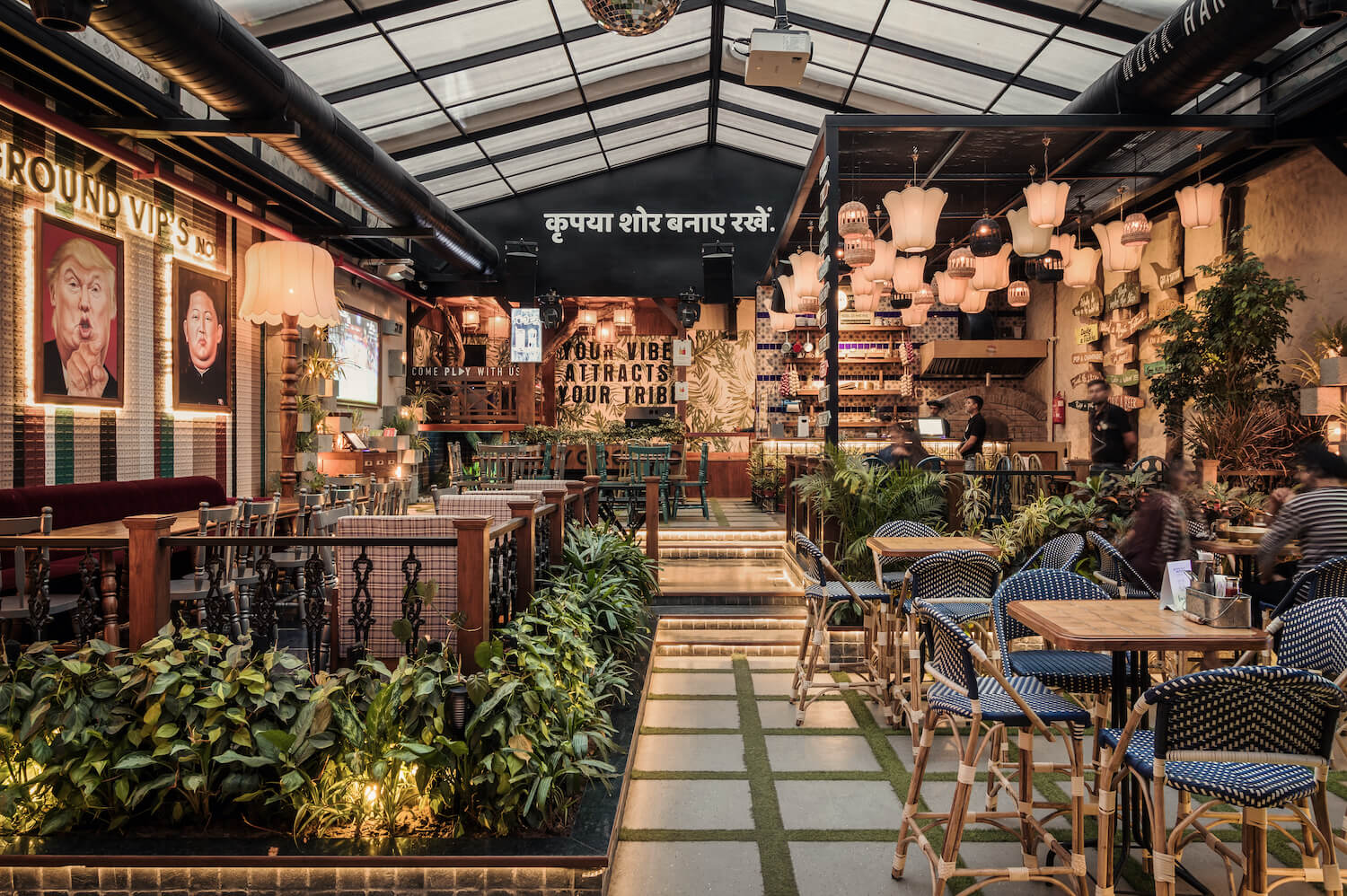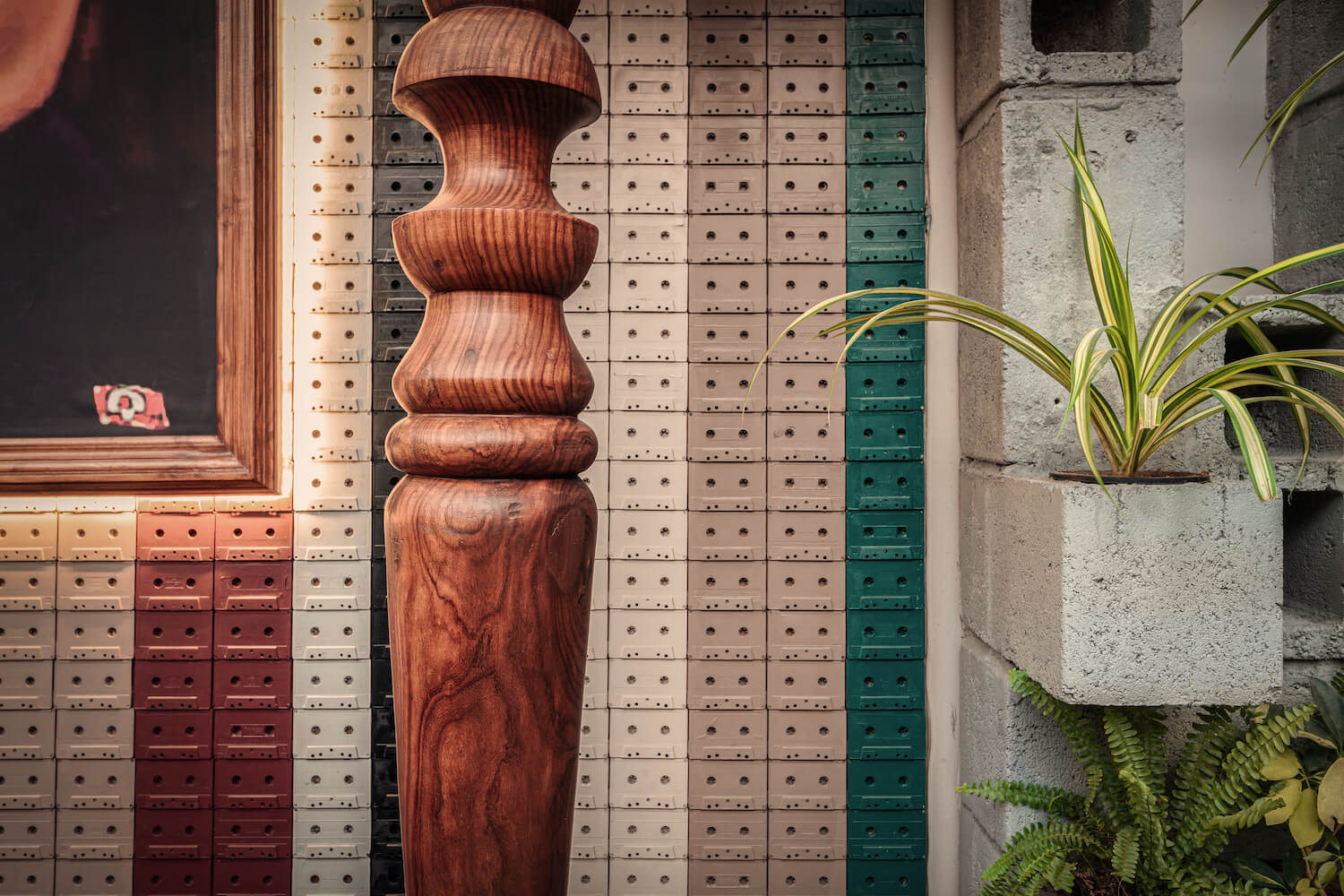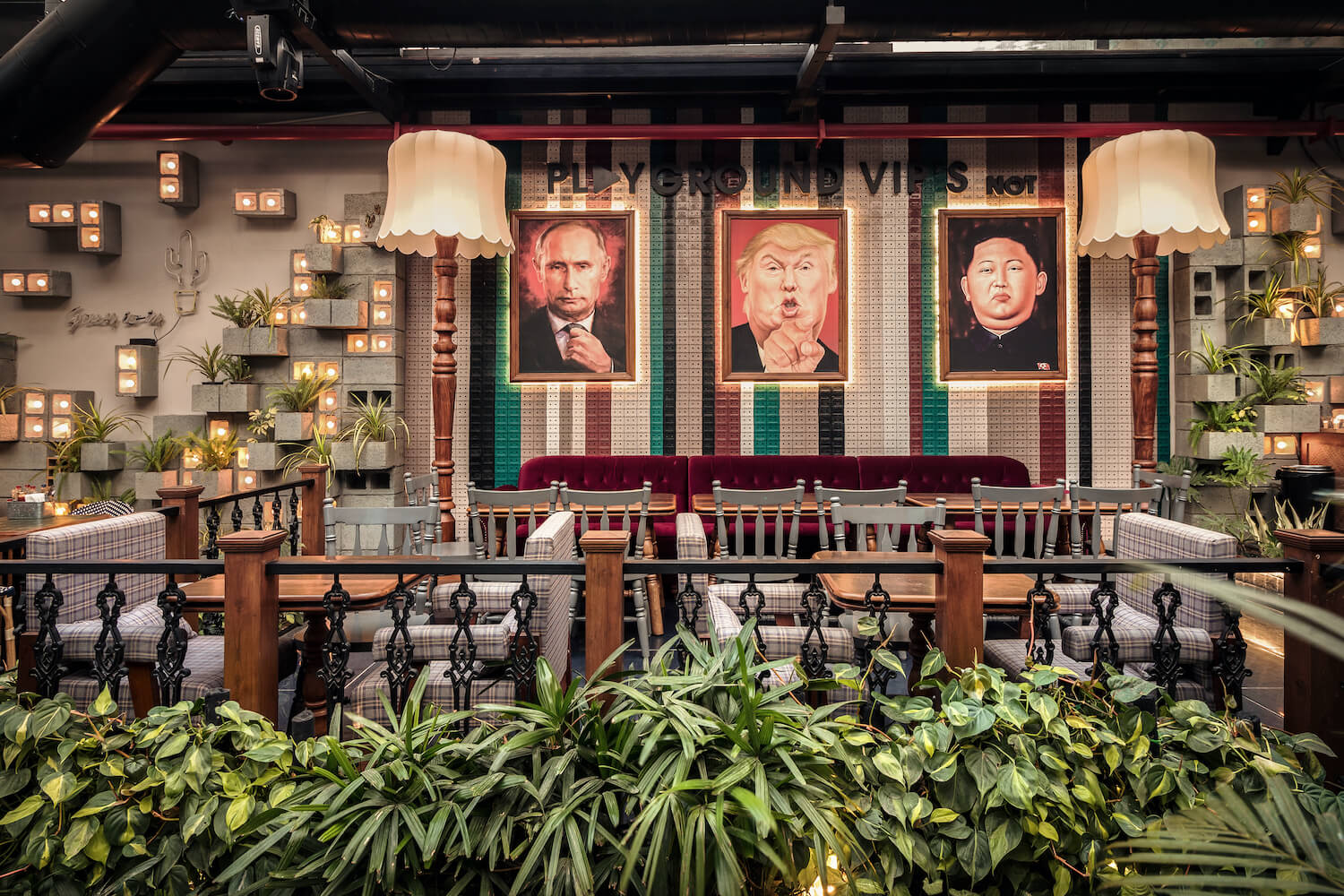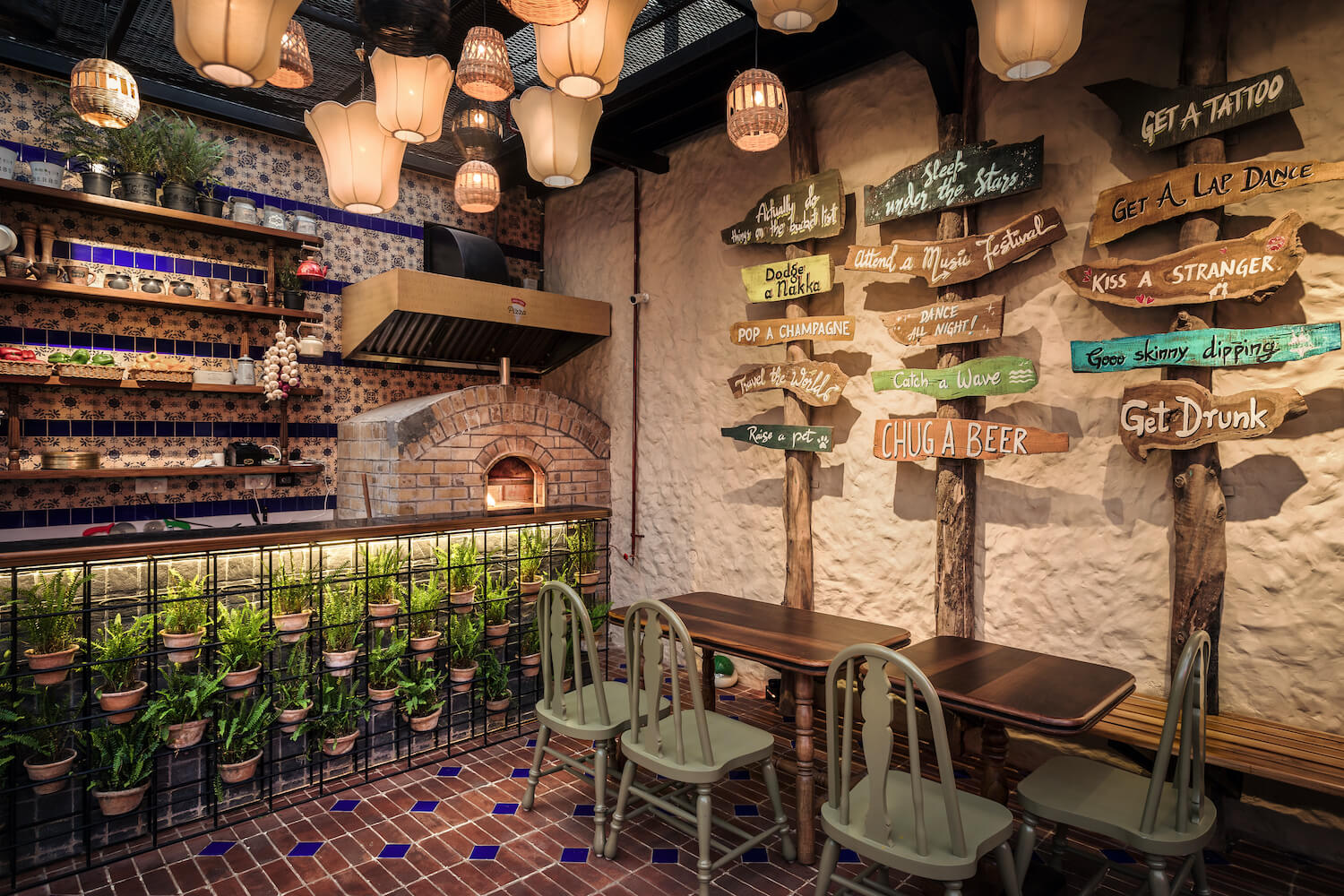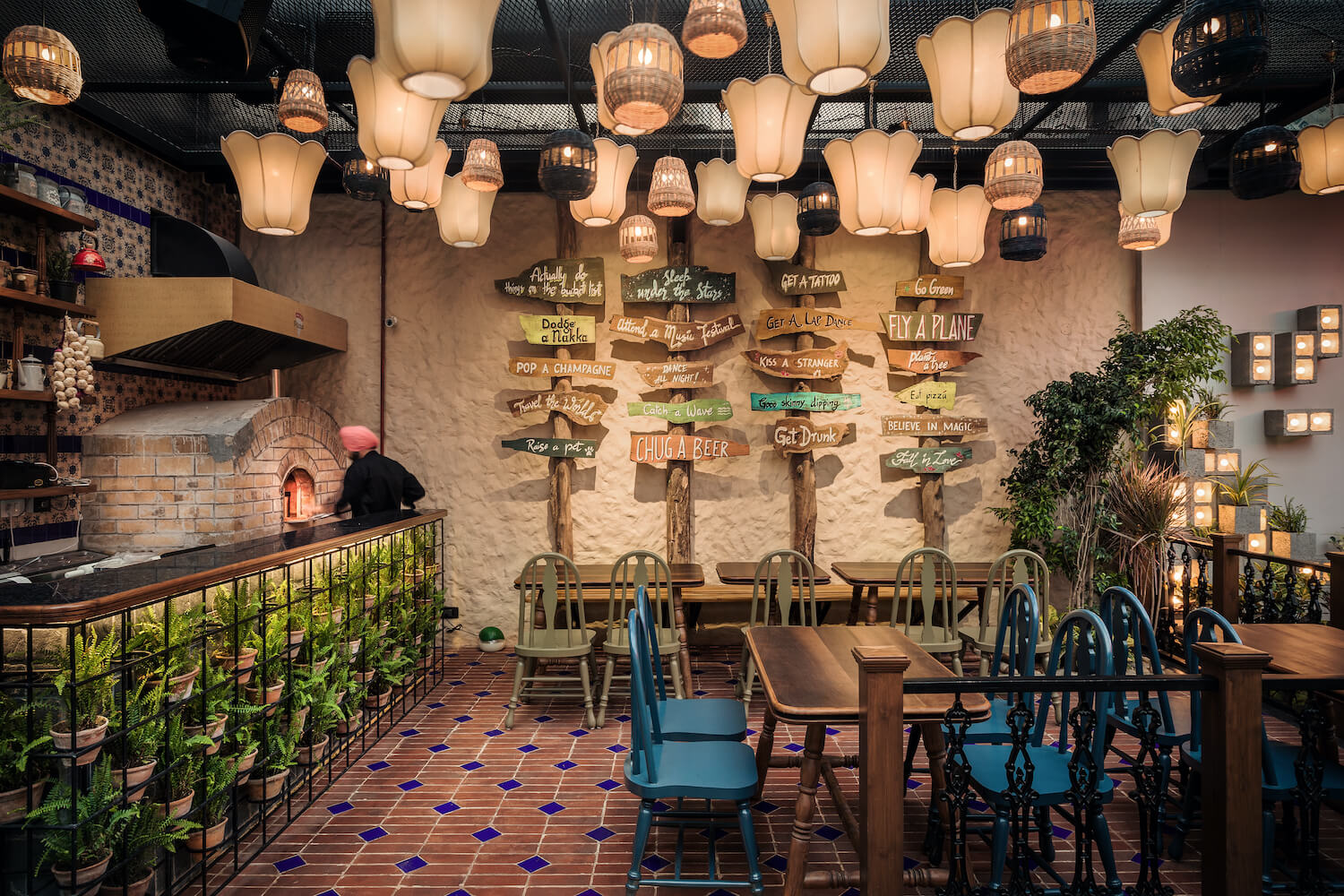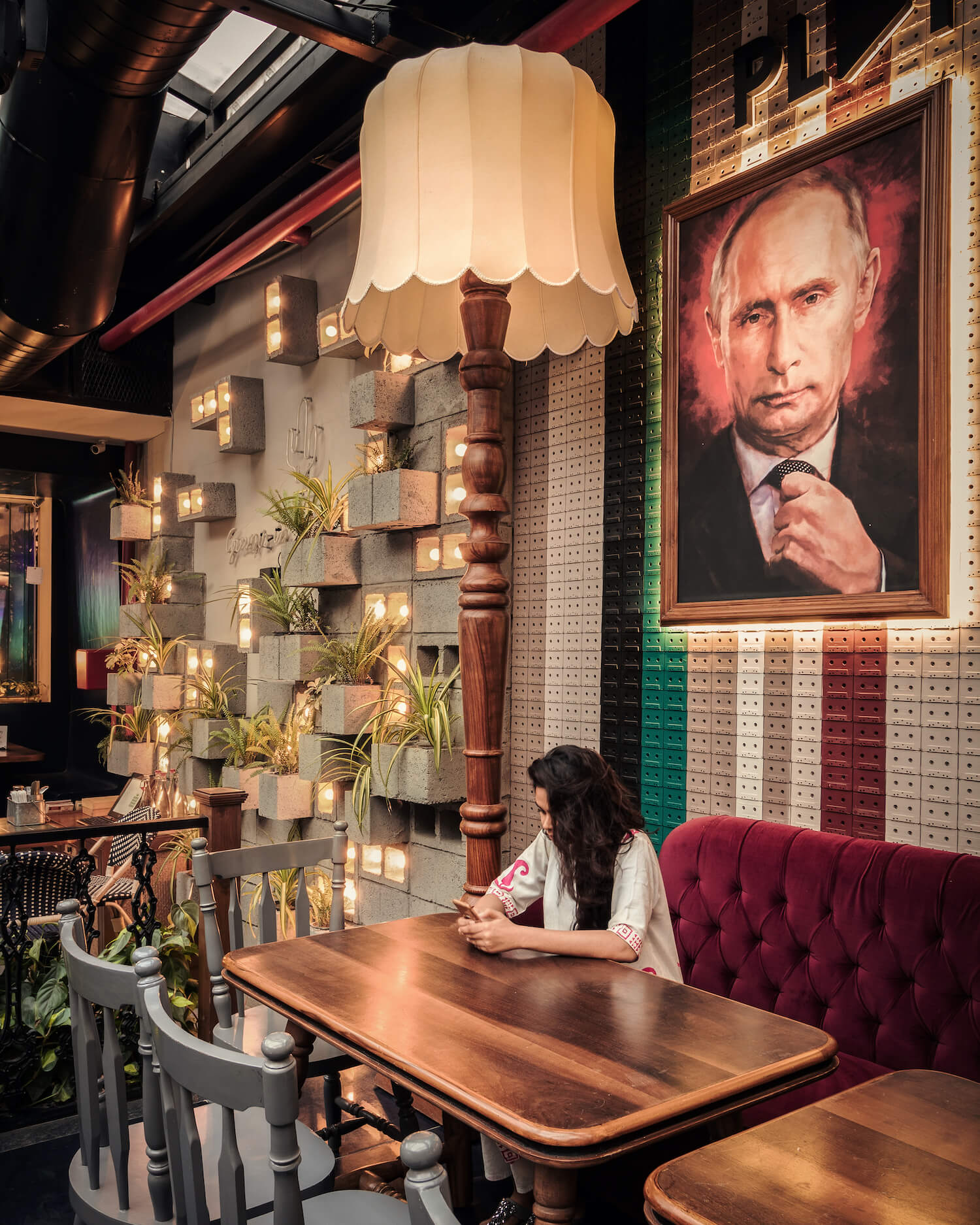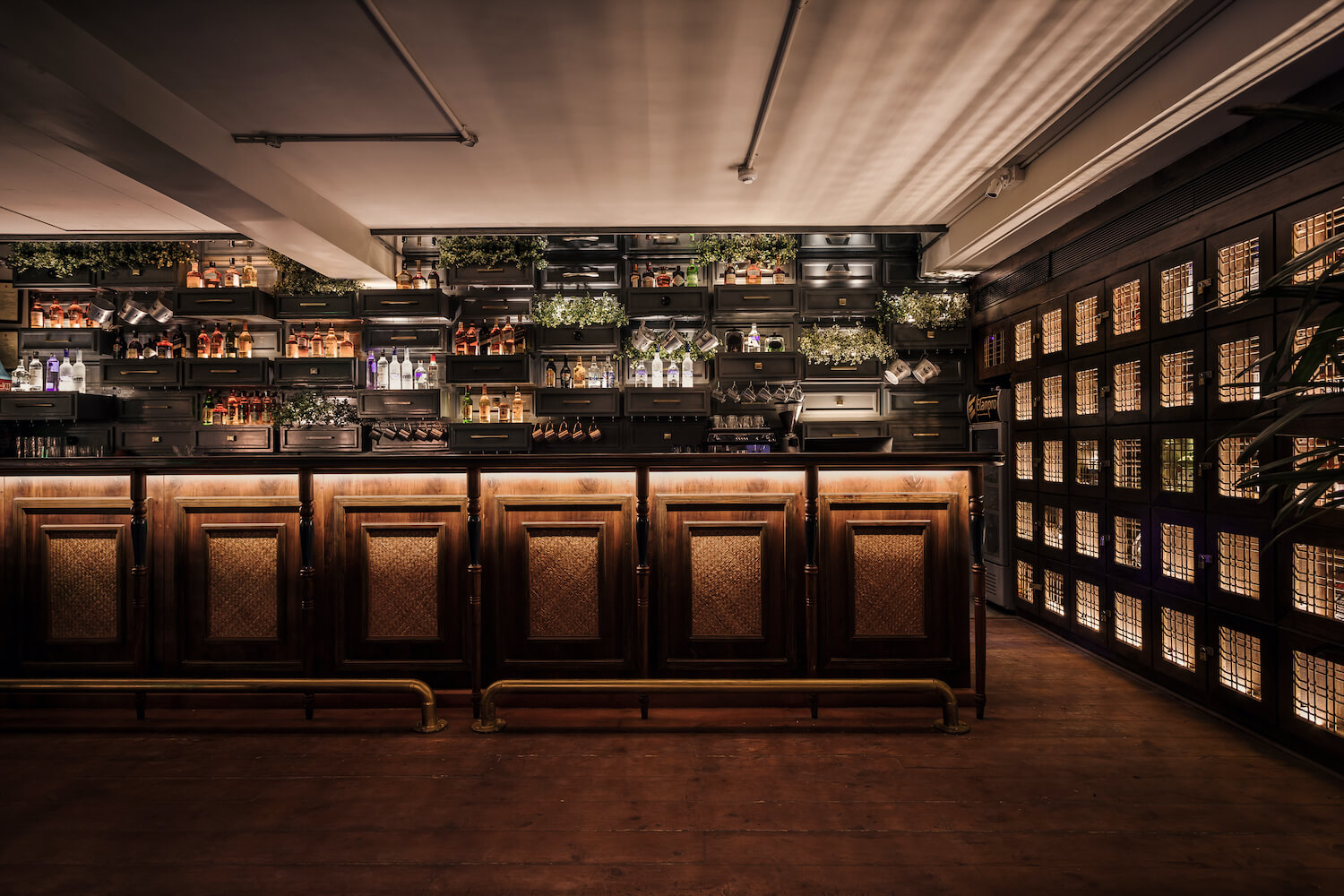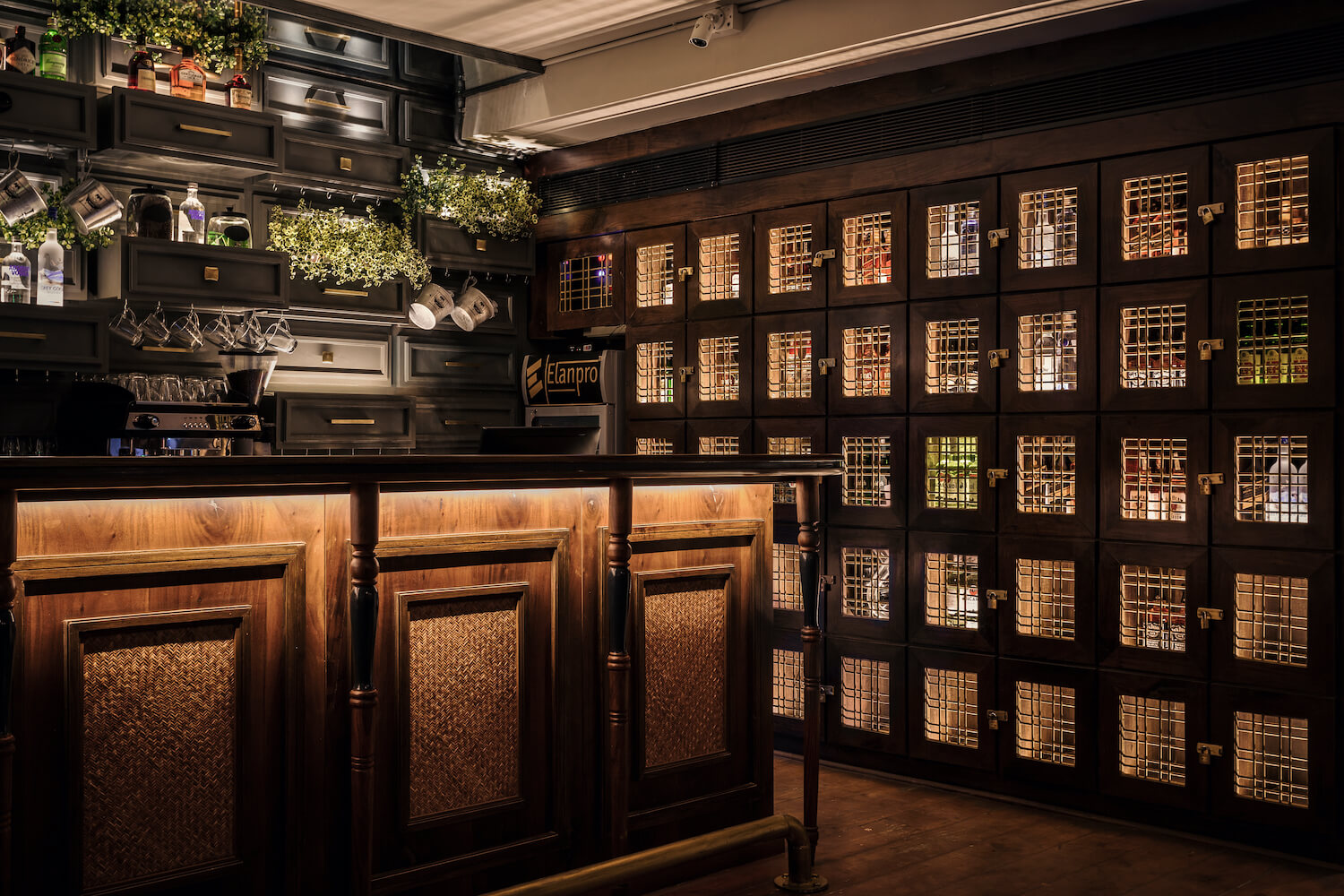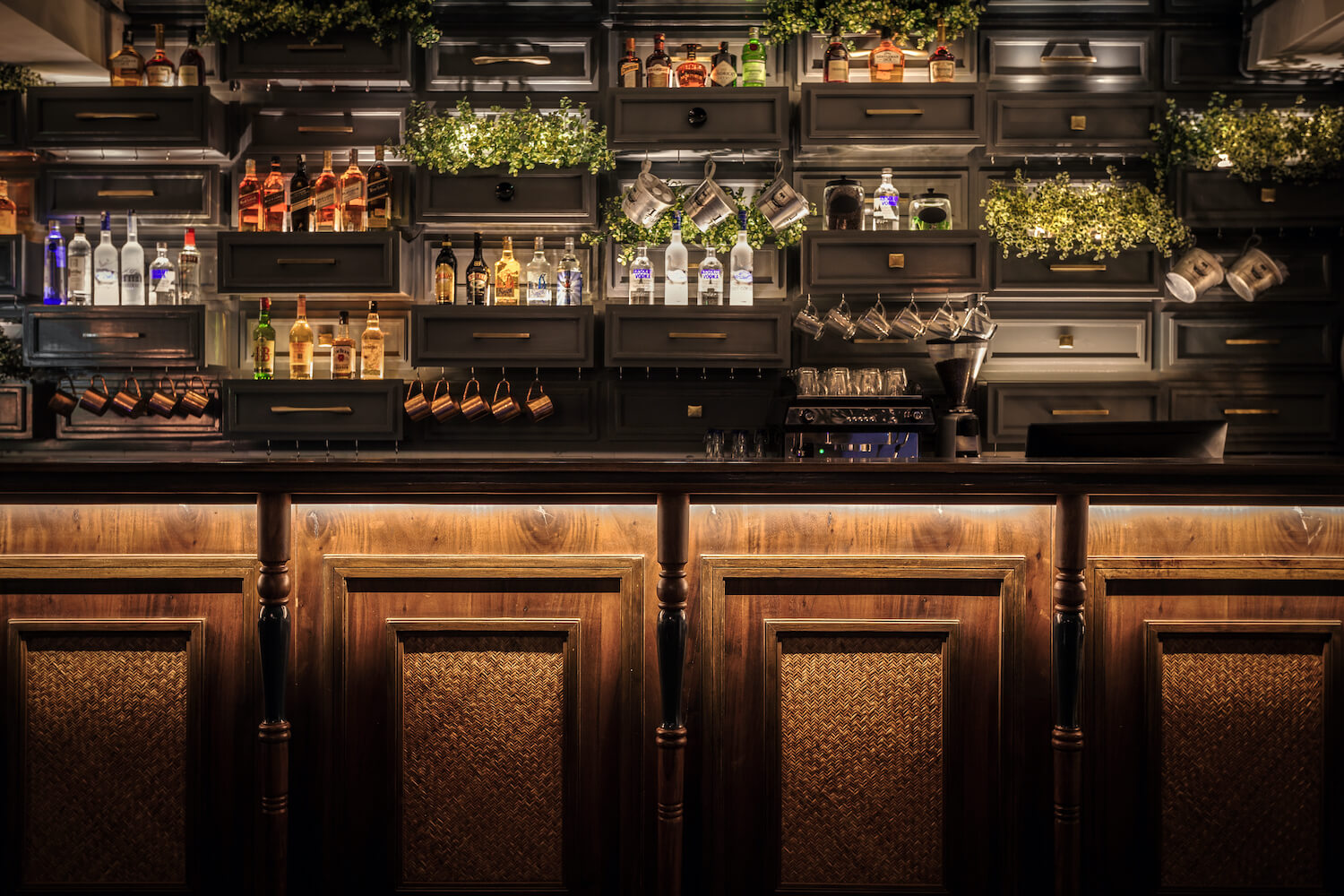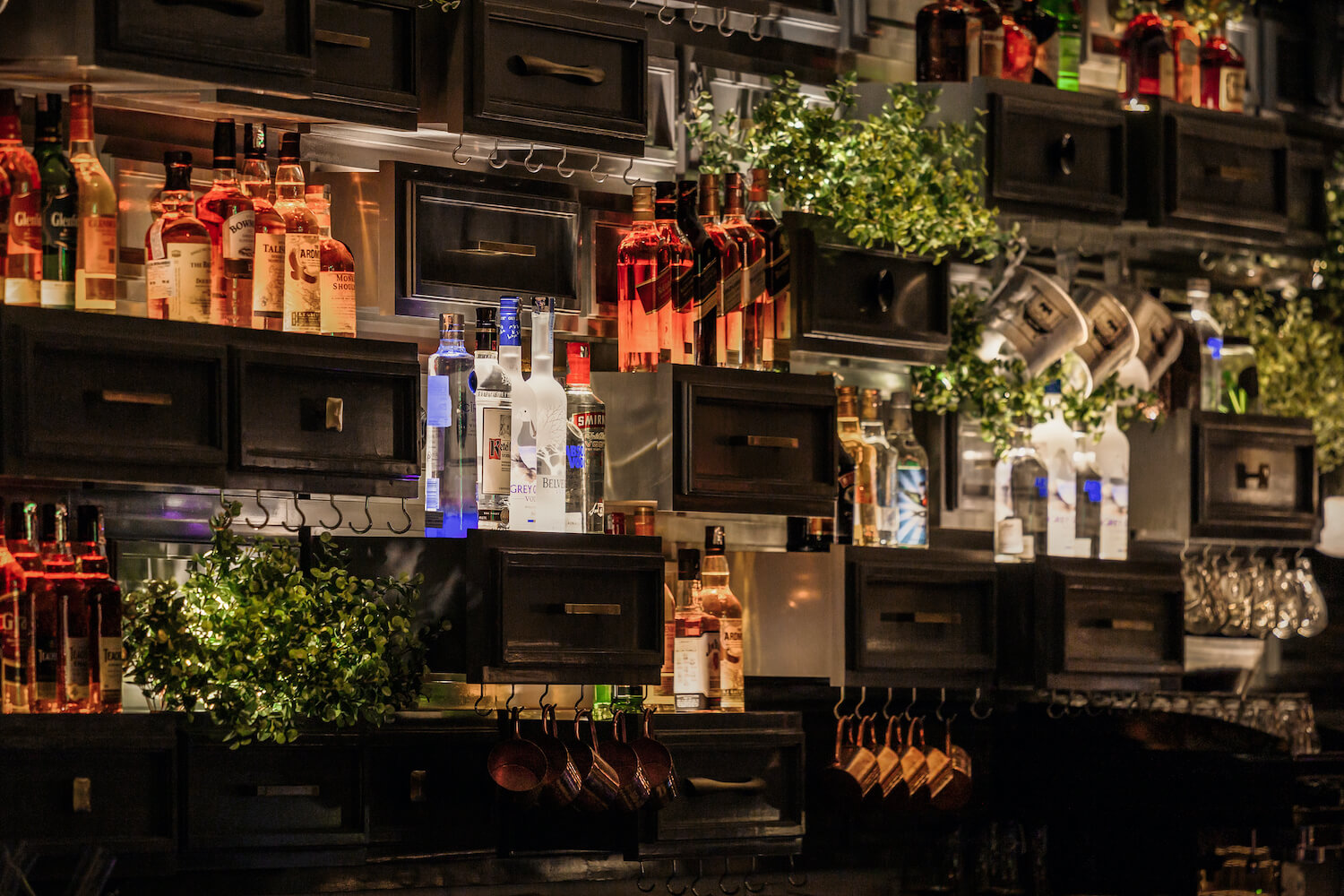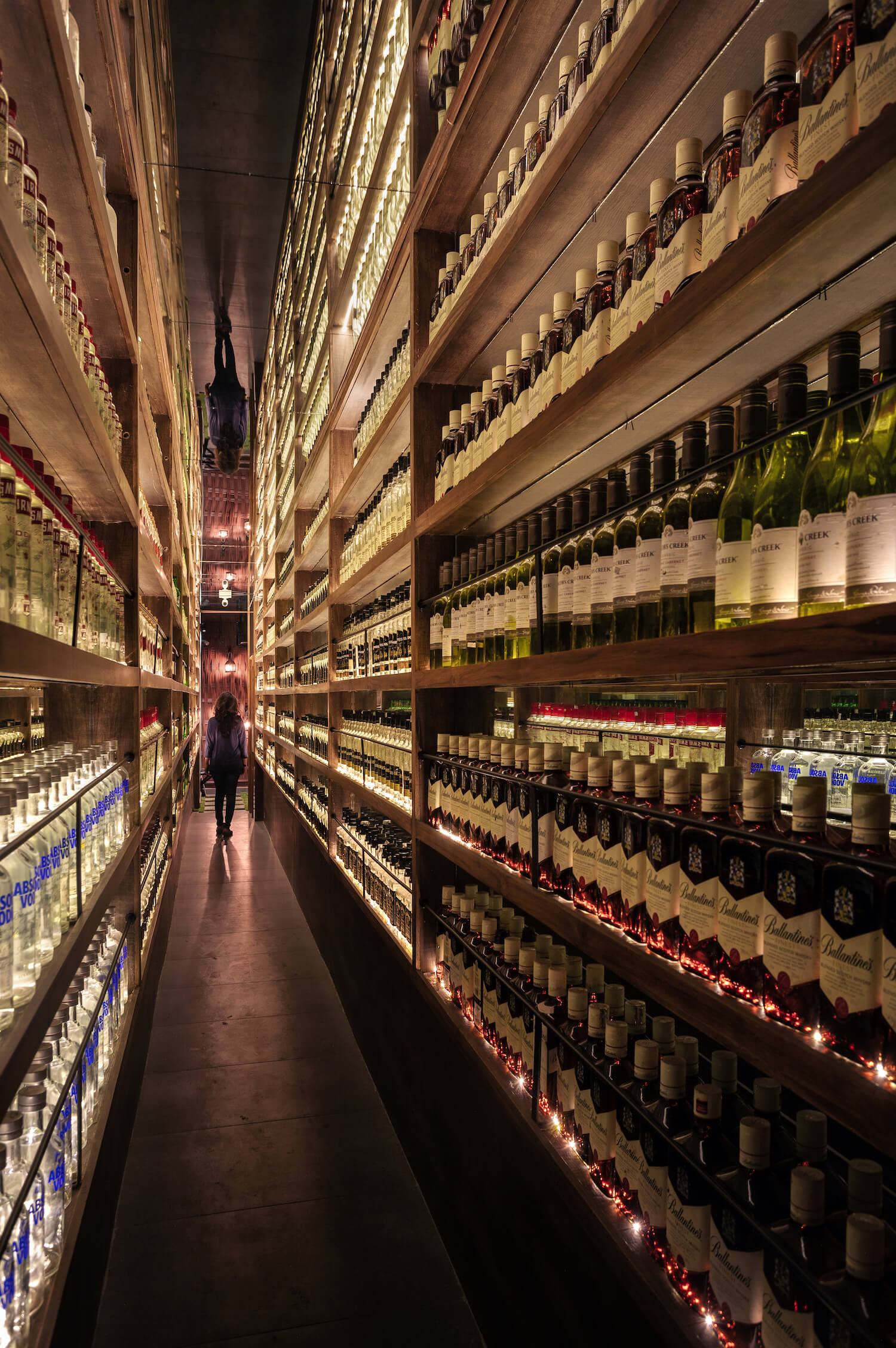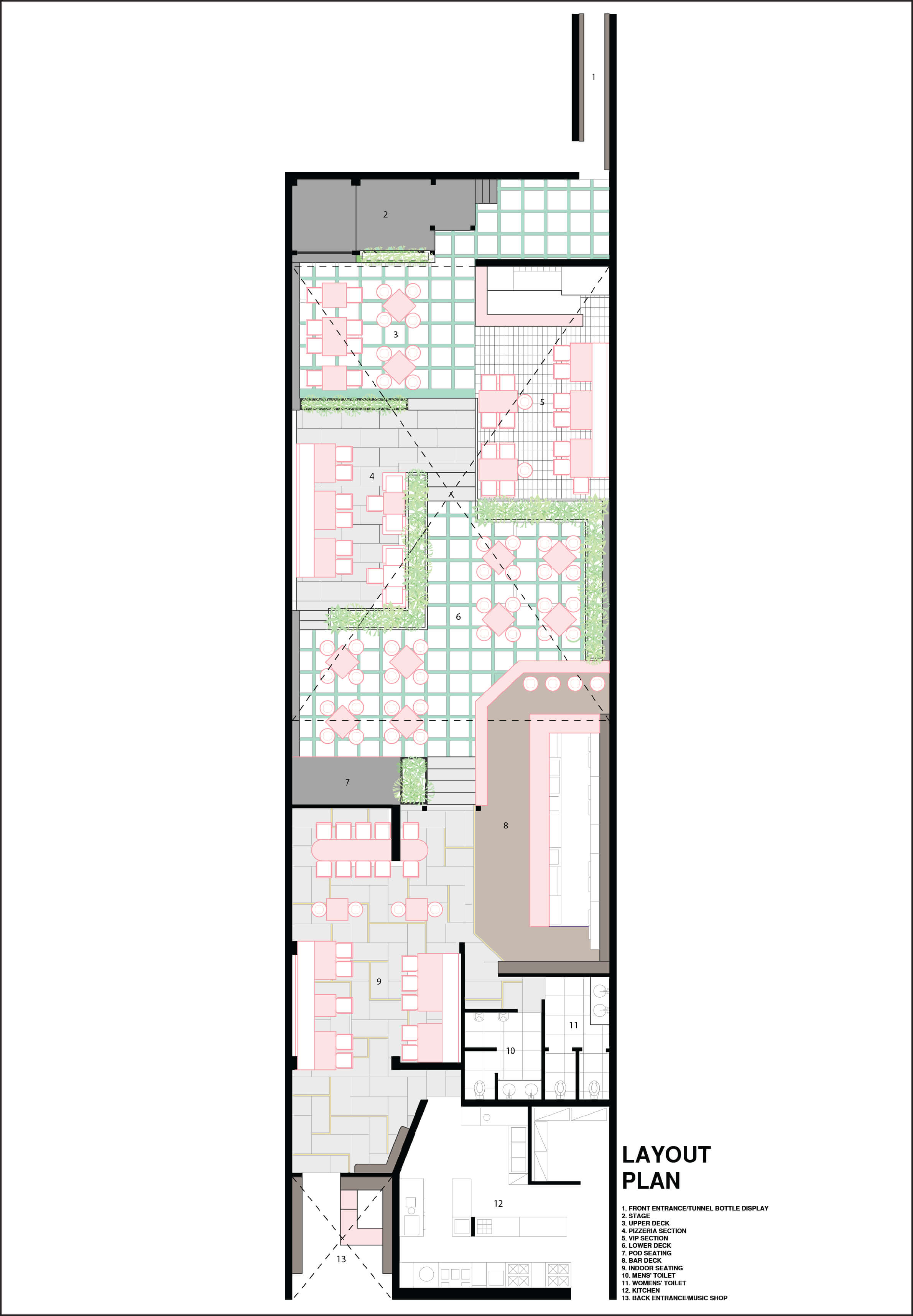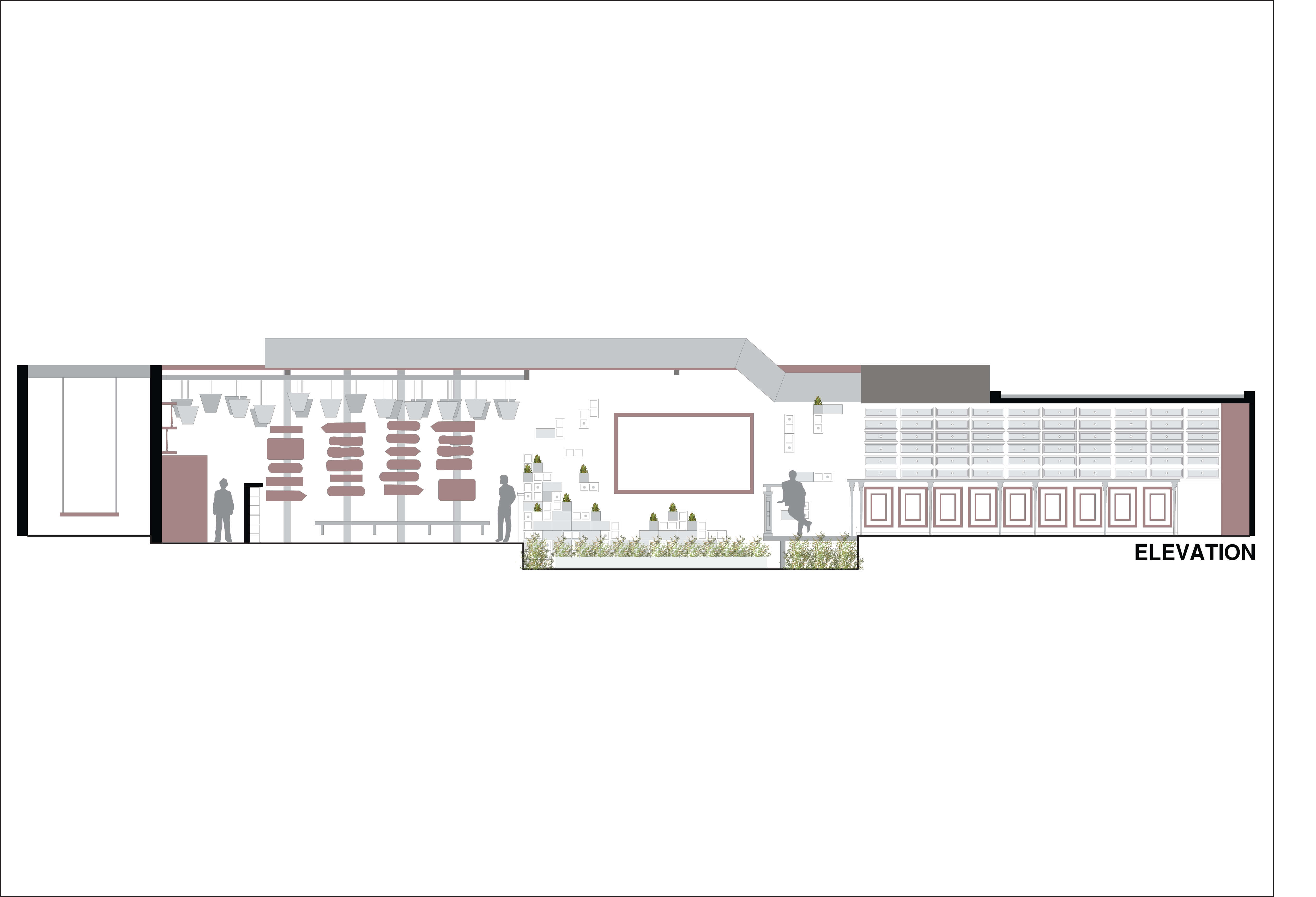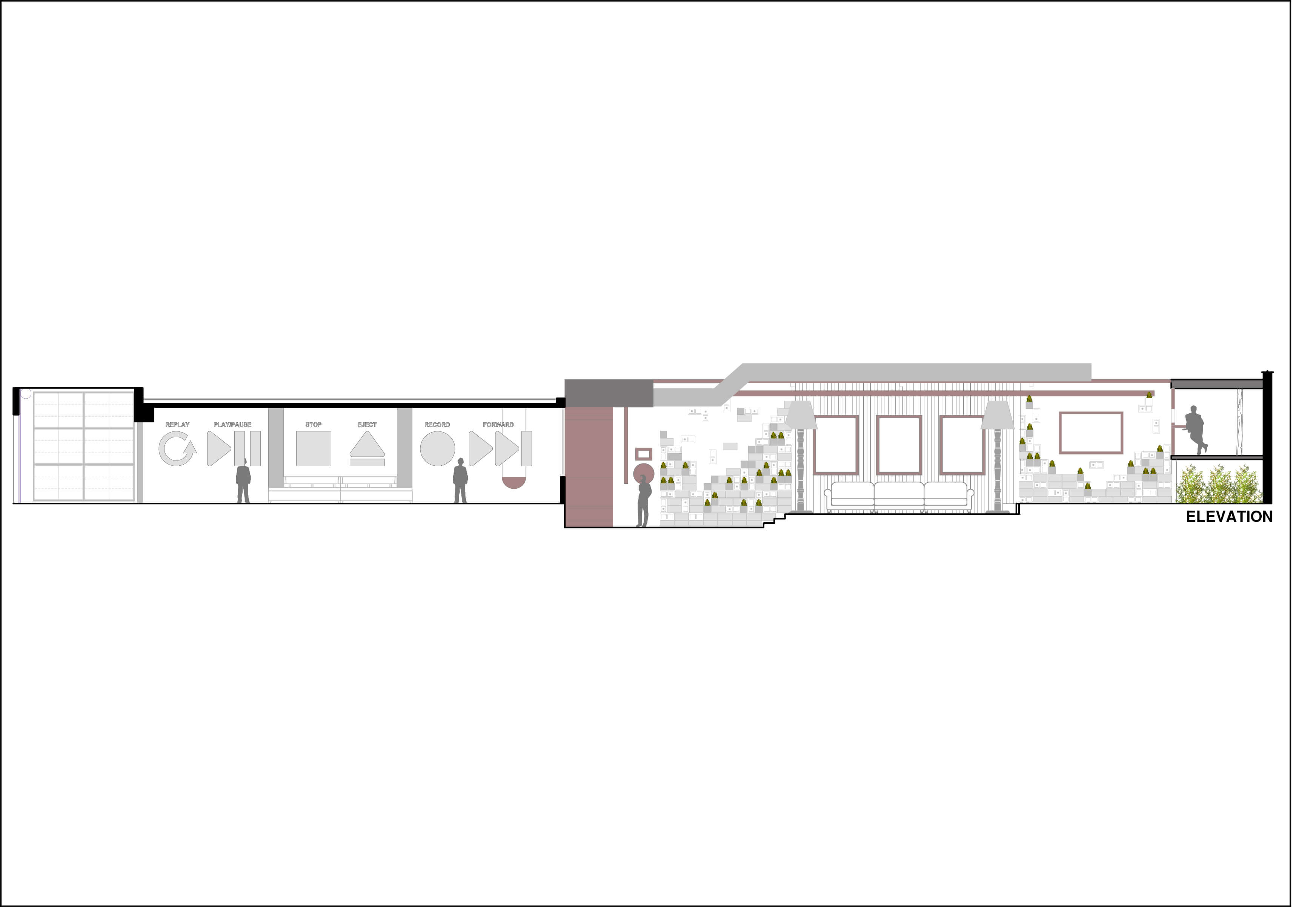 ---