Tonari means neighbor, neighborhood. We may remember this word from Studio Ghibli's cult animation Tonari no Totoro (My Neighbor Totoro). This is what Tonari is supposed to be - a new place on the gastronomic map of Poznan - homely, cozy, a bit cramped, bringing people together. The aesthetics were to be inspired by Japanese home interiors of the Showa period: lots of dark wood, tatami mats, typical wallpapers, decorations and dim lighting. A subtle signboard hanging on one of the tenement houses in Poznań, discreetly invites you to a small place, created by Jakub Tepper and Min, which takes us not only in place, but also in time.
That was the idea-design a place set in the Japanese 1980s of the Showa period.It was meant to show Japan in an authentic and ordinary way, not to refer to popular aesthetic trends such as japandi or to evoke orientalism. This project, which moves us to another space-time, was created by Studio Uzarowicz. The designed interiors directly refer to the neonostalgic trend, which is a response to the longing for specific impressions, tastes, images, atmosphere. This is something more than just retro-style interiors. The space has been divided into several zones depending on how we want to dine. So we have spaces with classic tables, a bar where you can dine alone, a high bar for a chat with the bartender, a book and press corner (owner-selected Japanese comic books and current issues of Japanese magazines are a treat!) and the icing on the cake - a separate, intimate "shoeless" space on tatami mats, where you sit on the floor.
The central point is the bar, which is meant to allude to homey Japanese kitchen. A block of large mosaic tile in a distinctive mint color is complemented by kitchen storage and shelves on which Japanese dishes are piled. The associations with the above-mentioned Totoro or the Netflix series, Makanai: In the kitchen of a maiko house, are no coincidence. Retro-style furnishings and accessories, as well as trinkets and posters from the era, all imported from Japan, perfectly complement this nostalgic setting. An atmospheric photo shoot was taken in the interiors of Tonari - analog, as befits a trip back in time.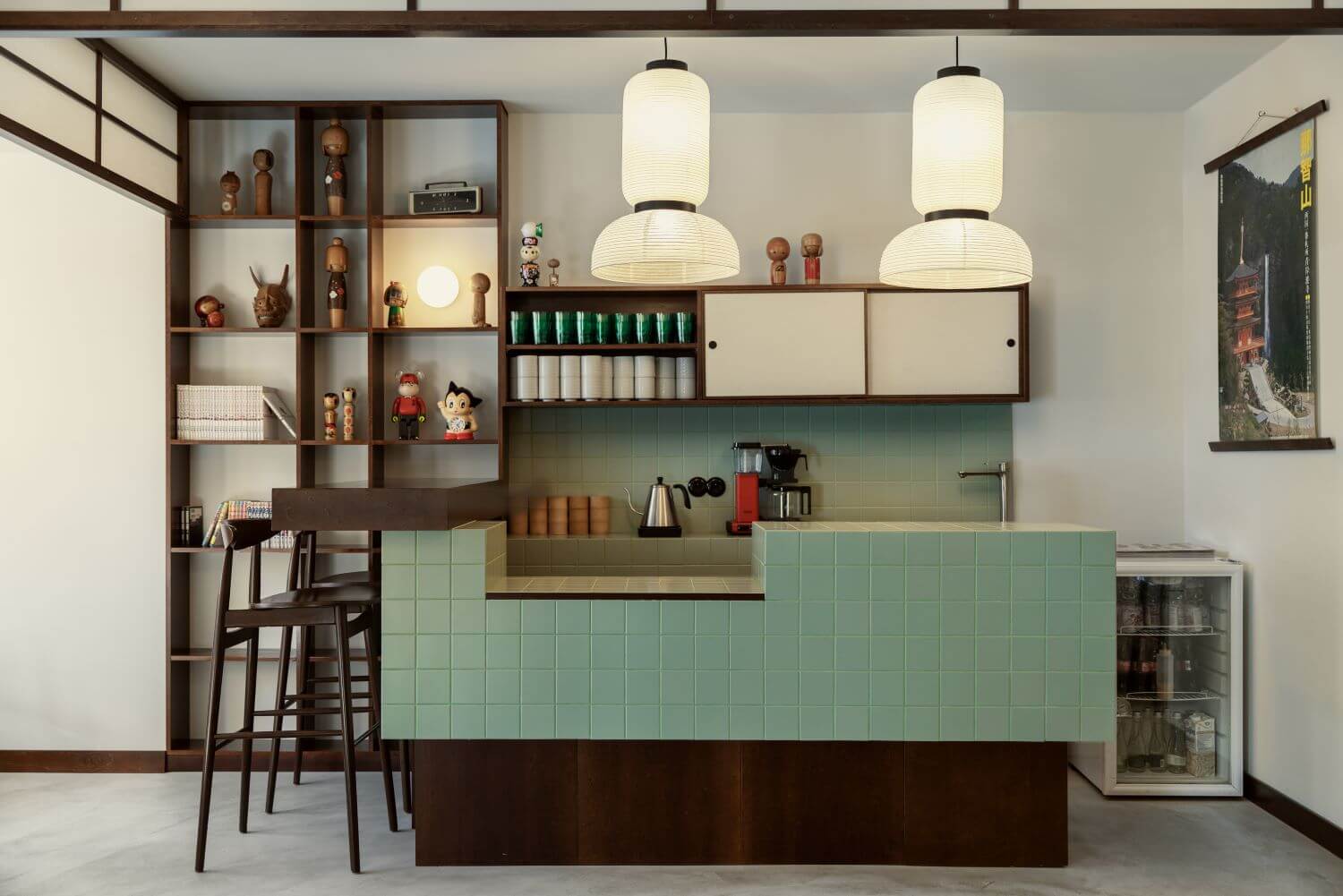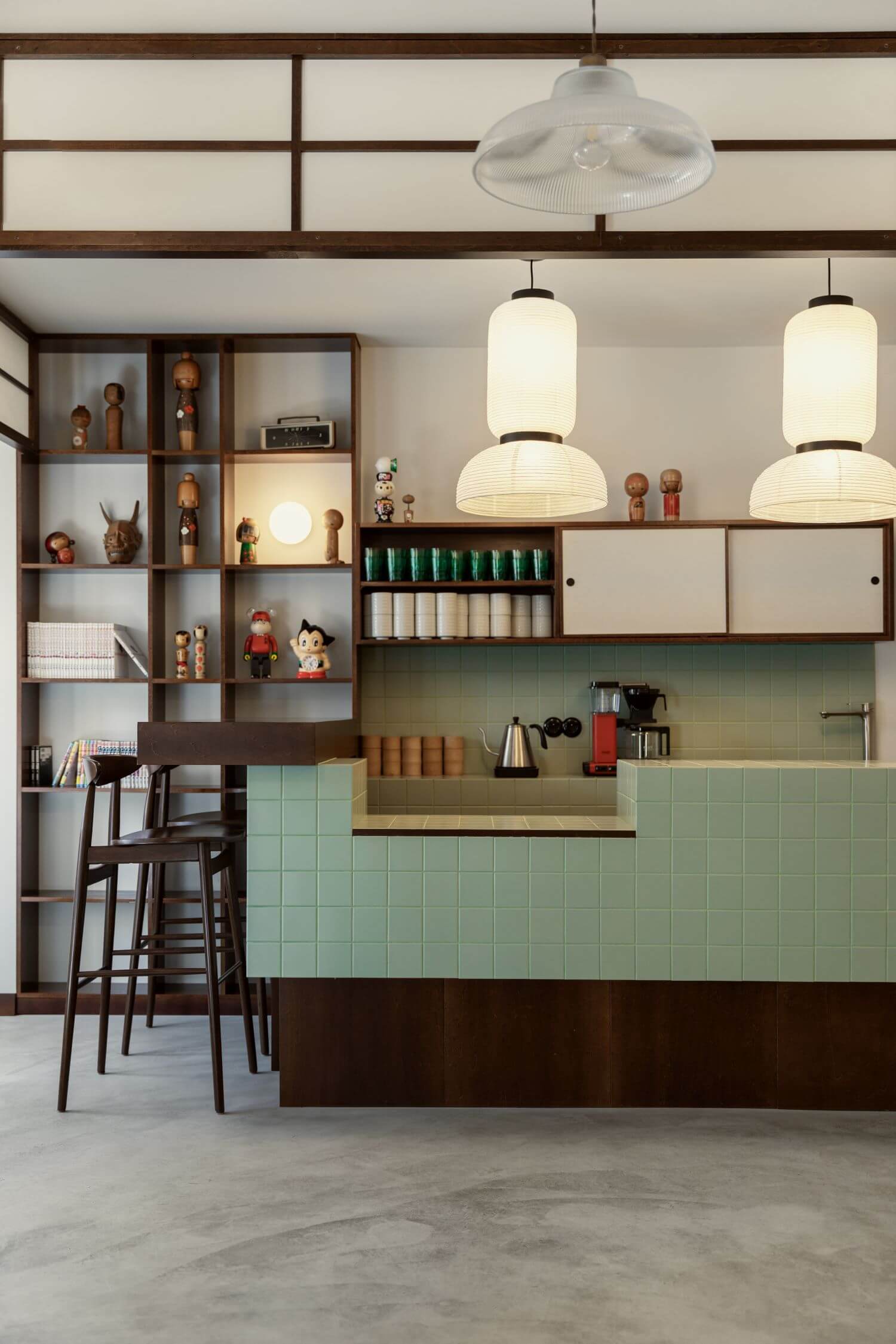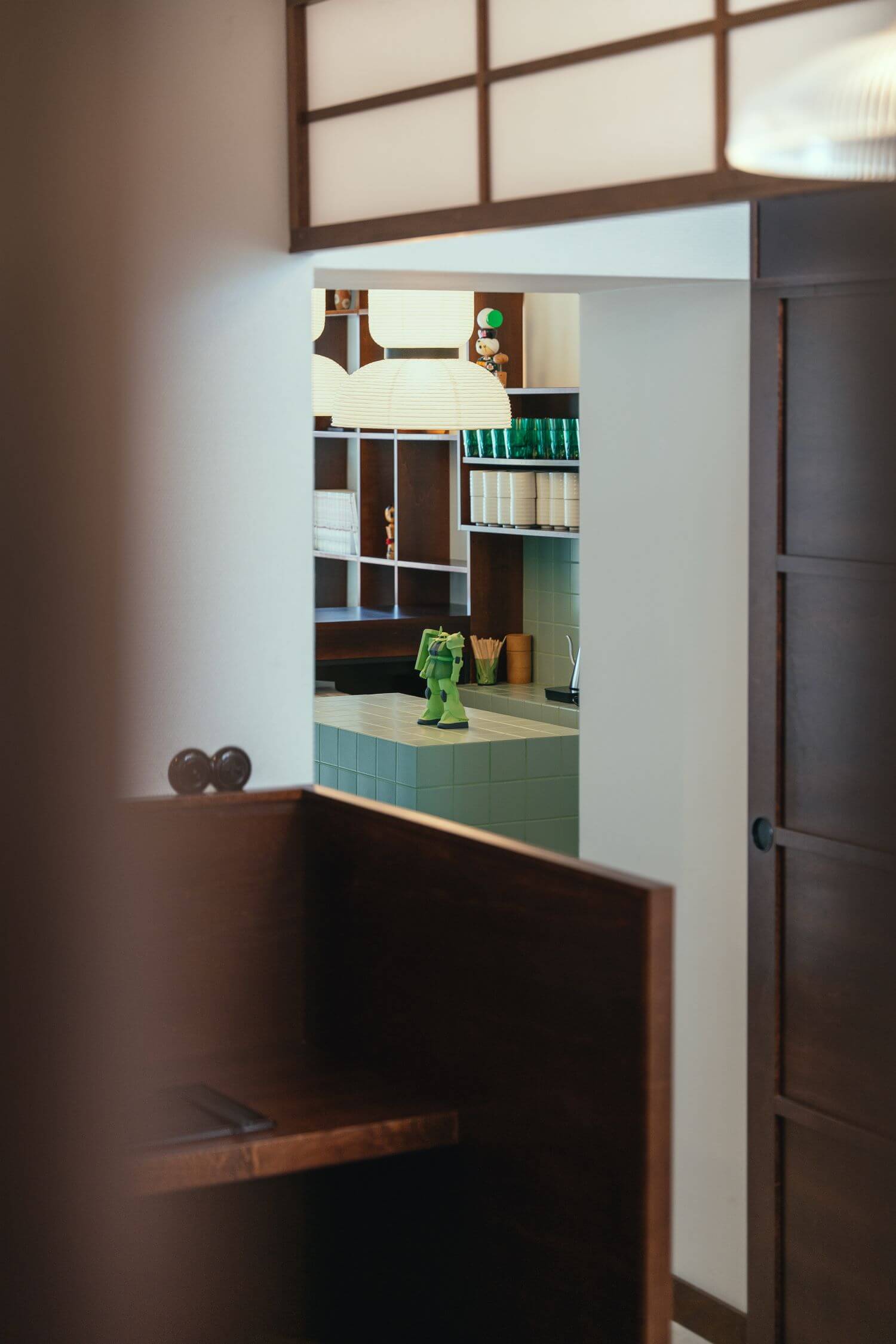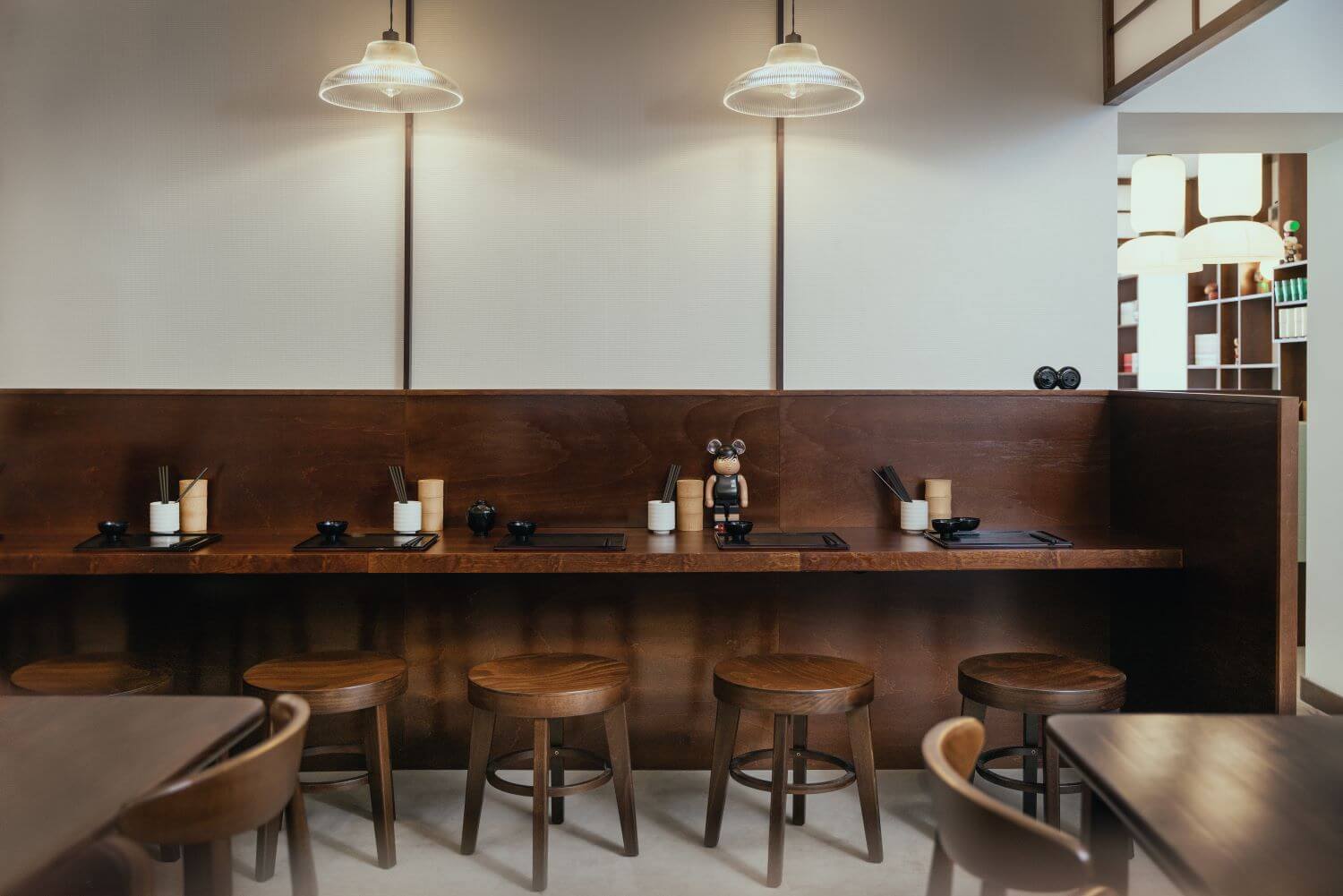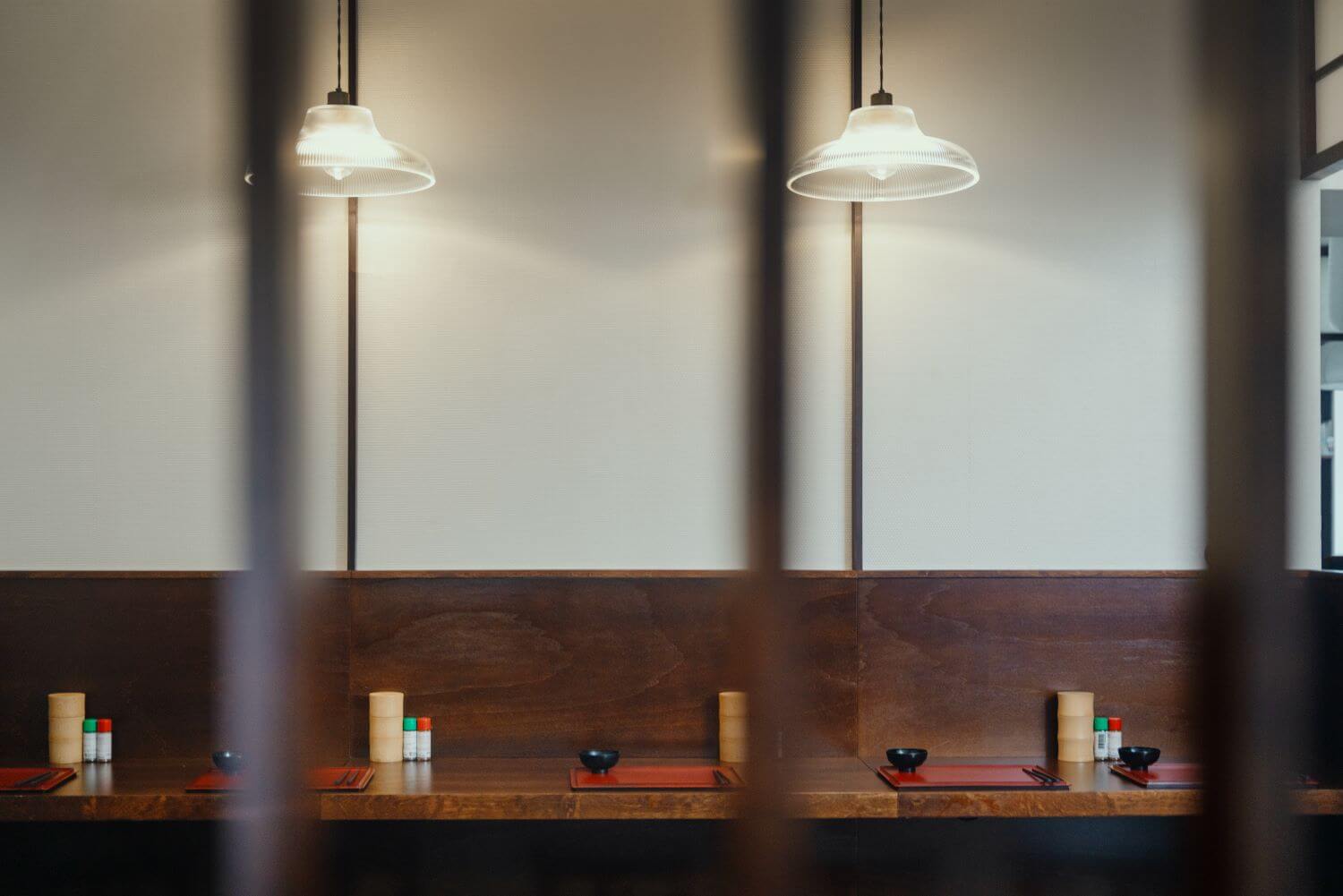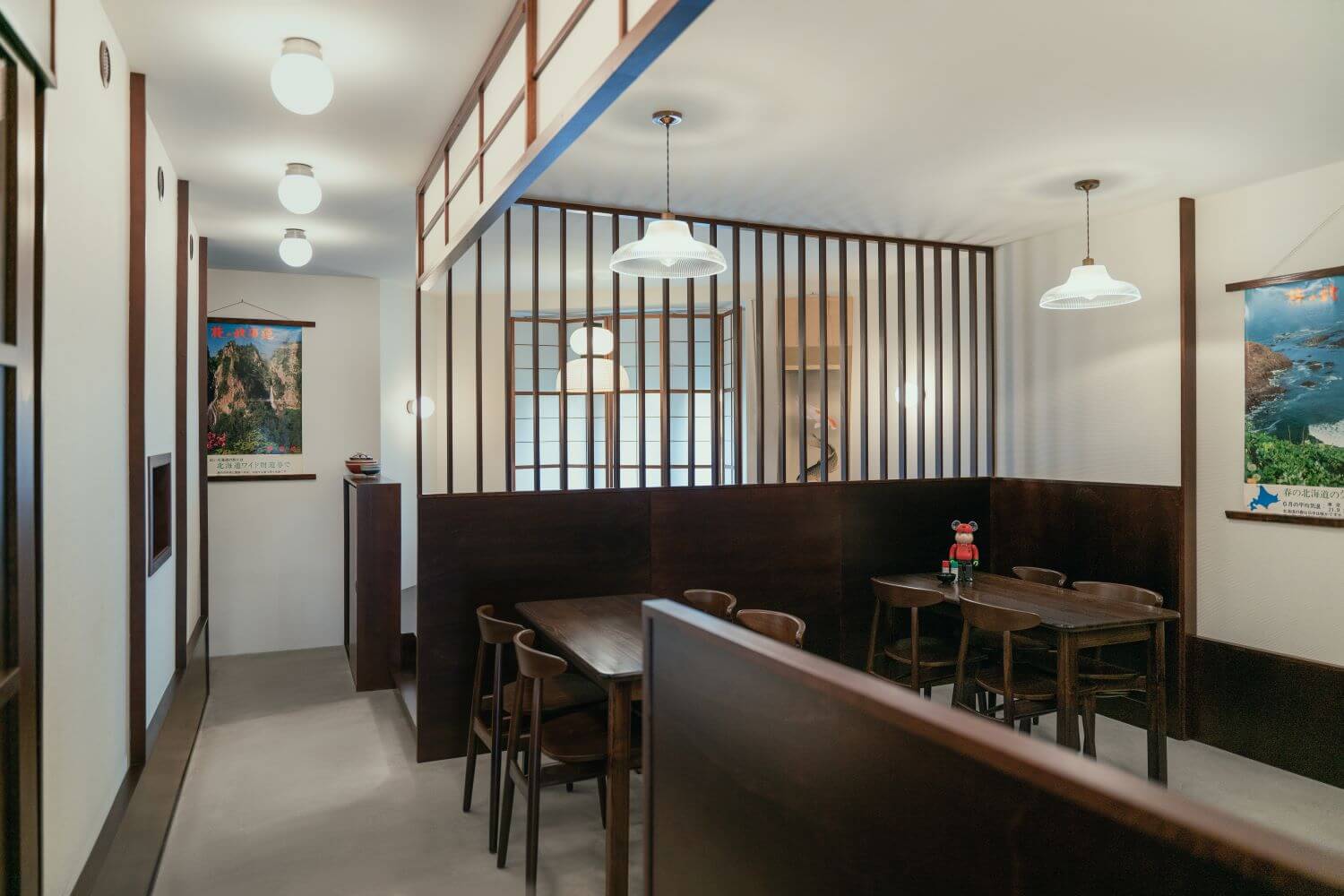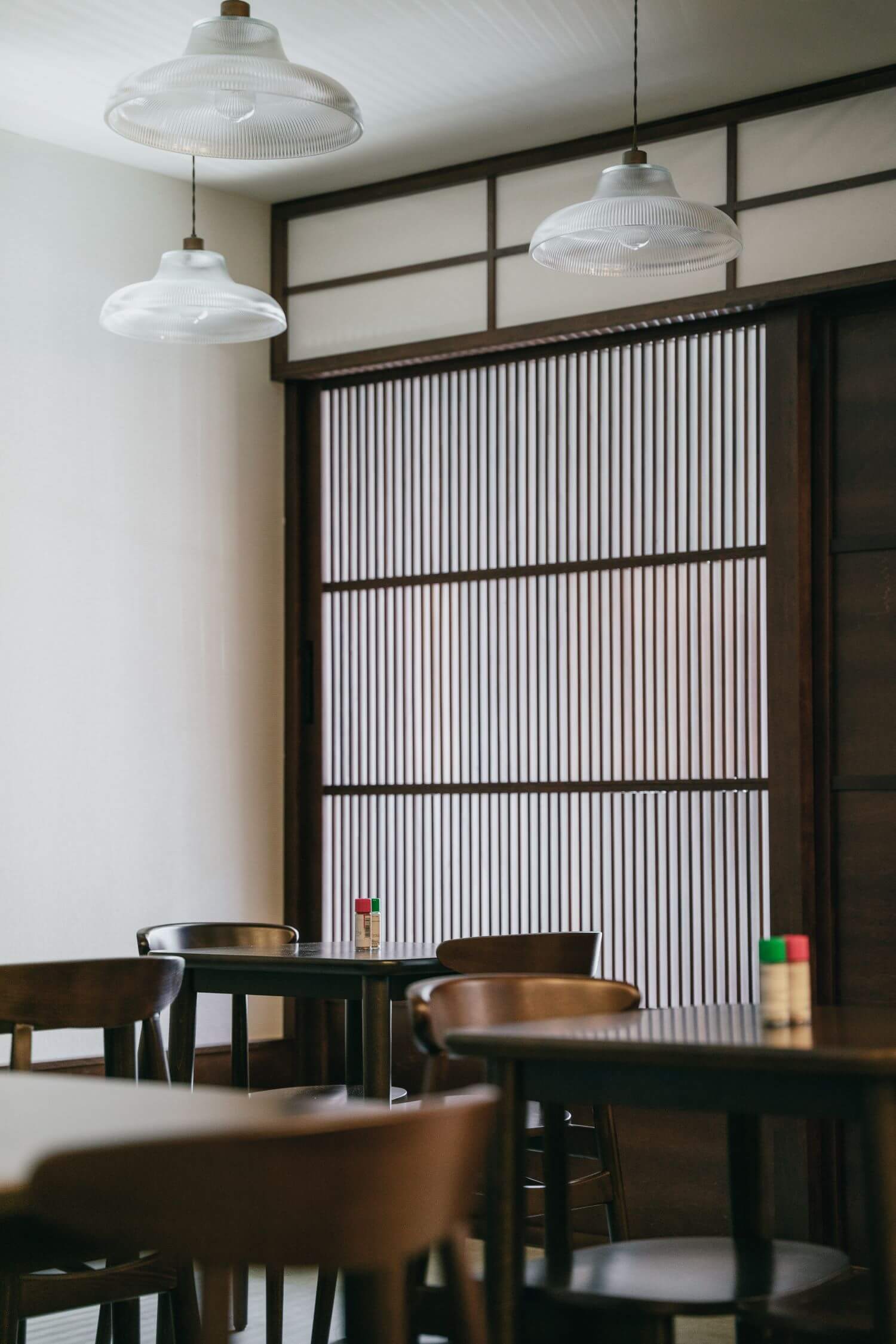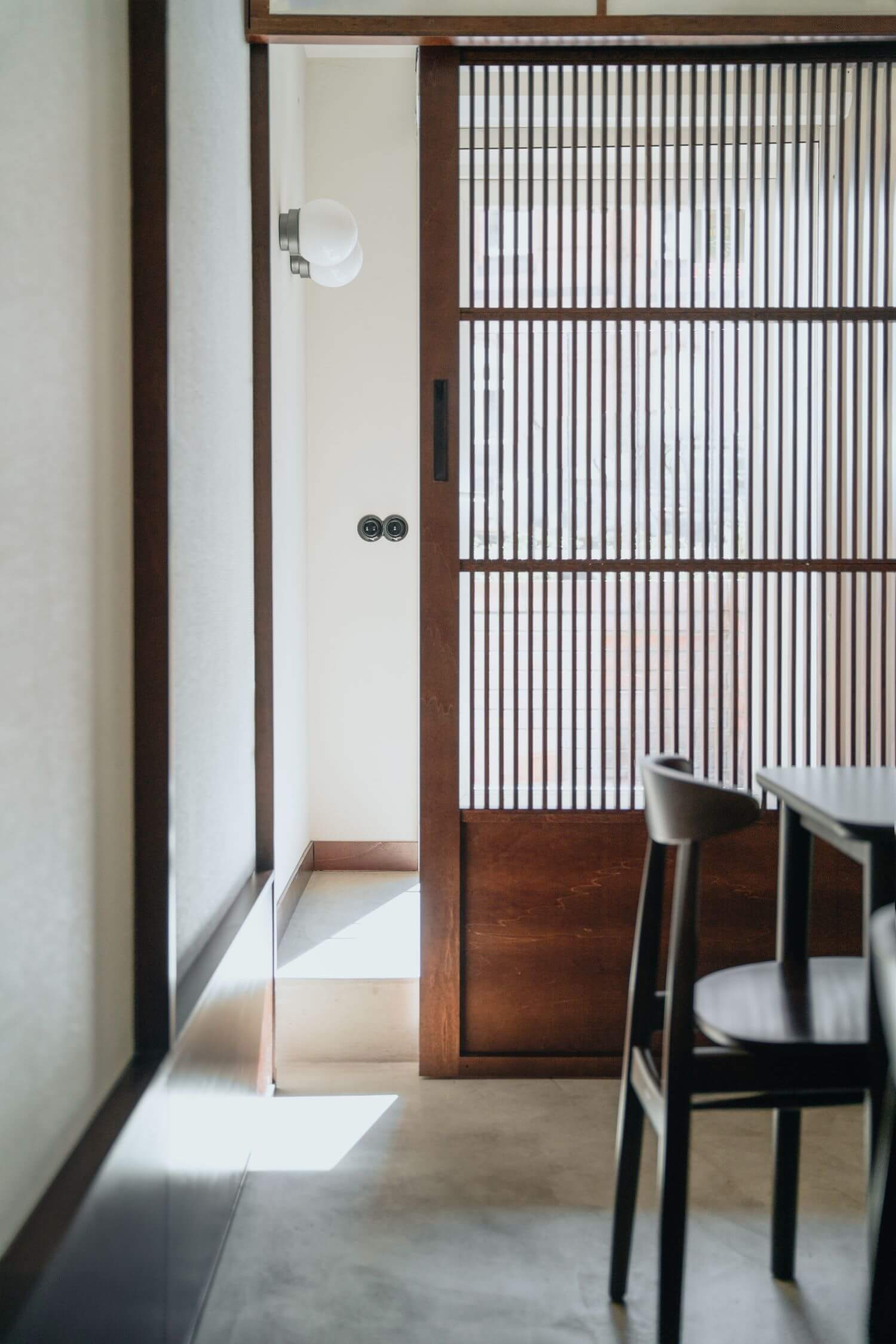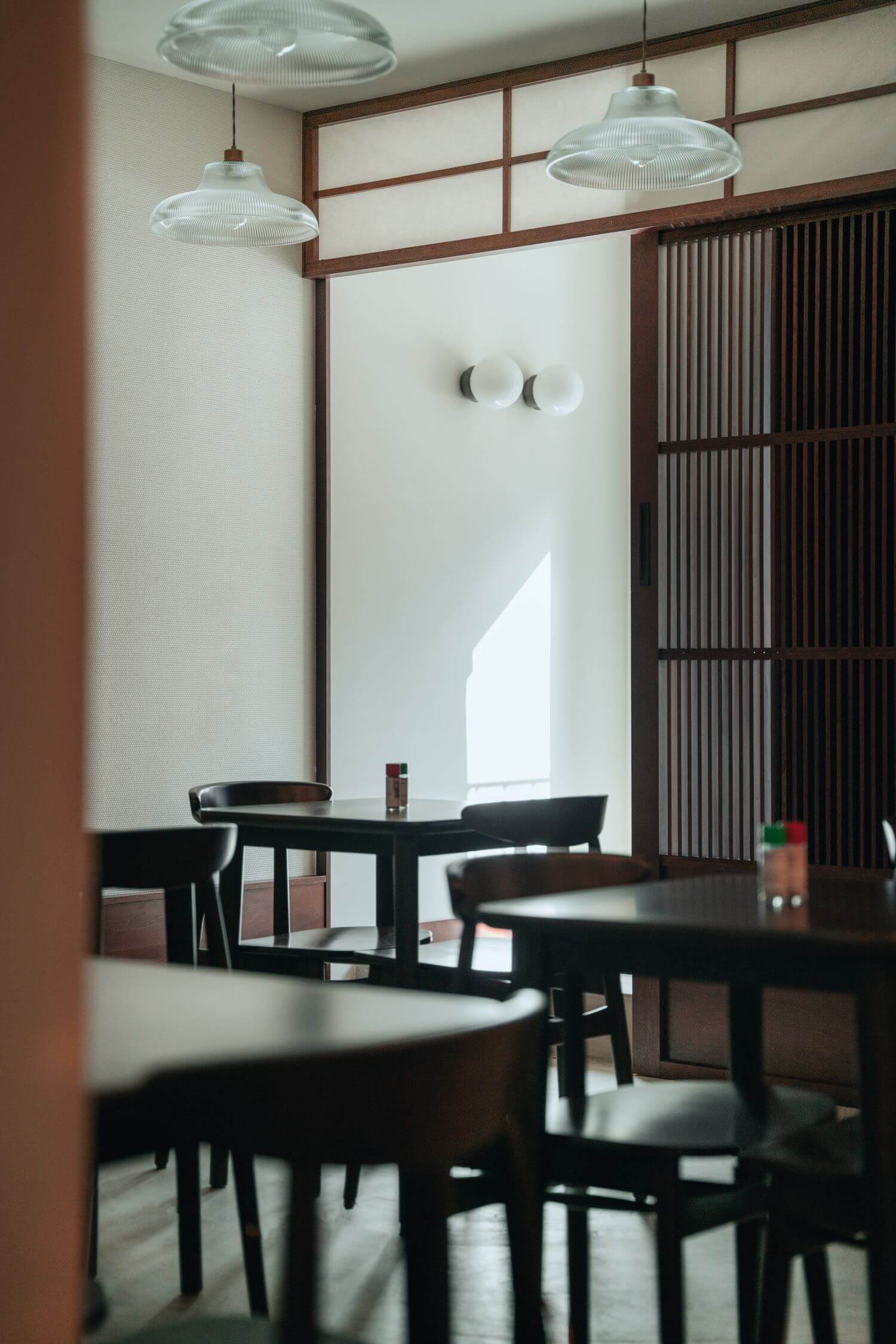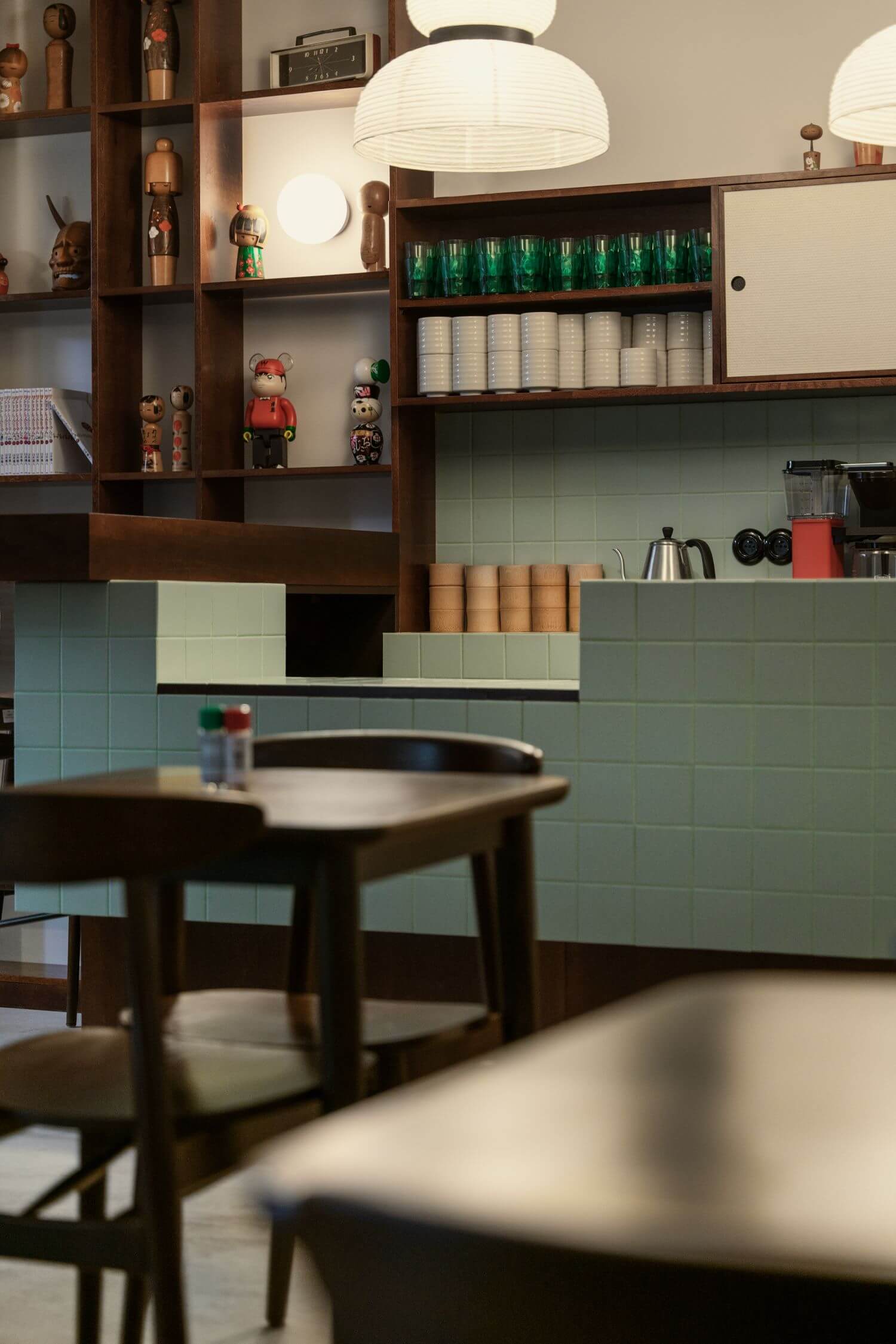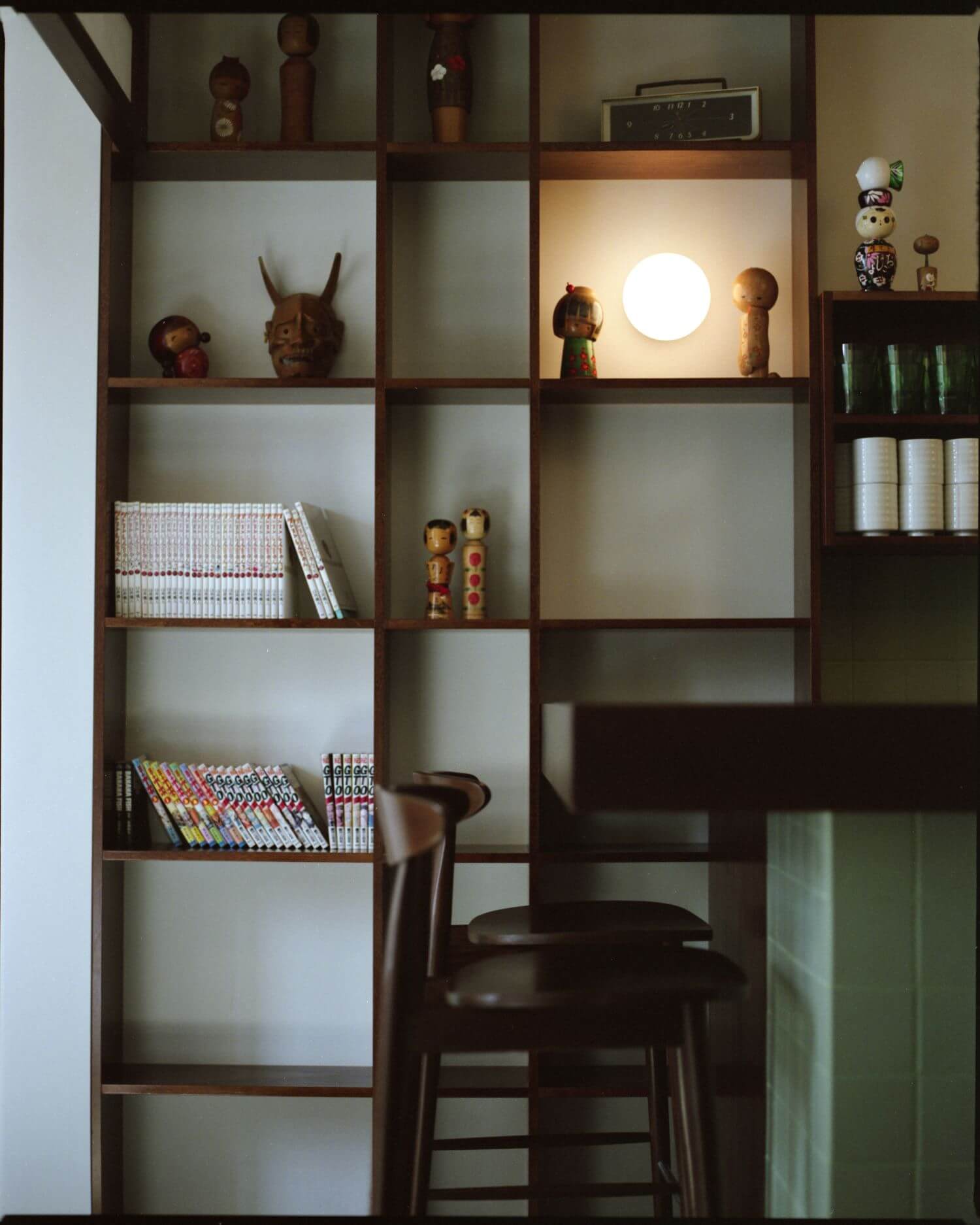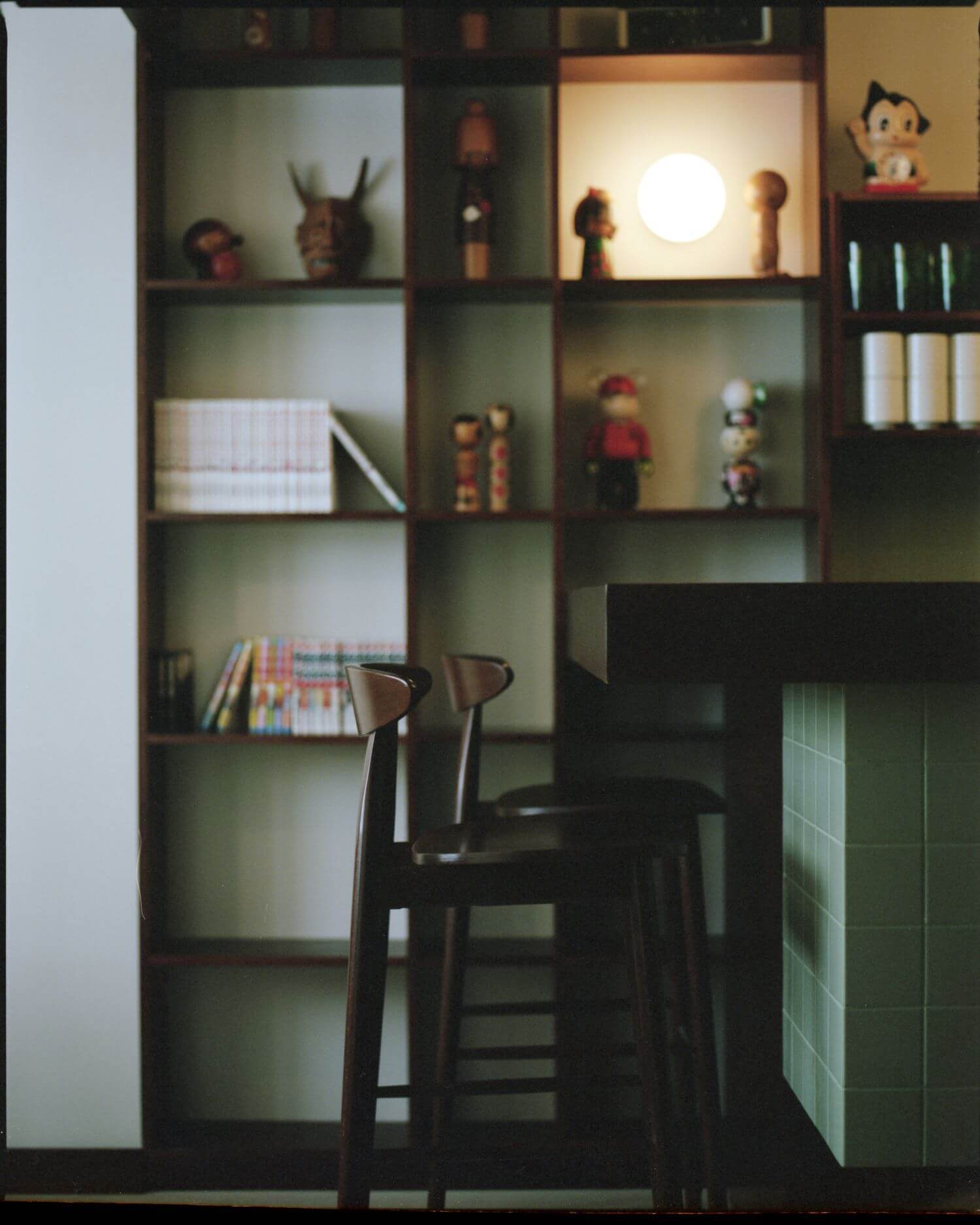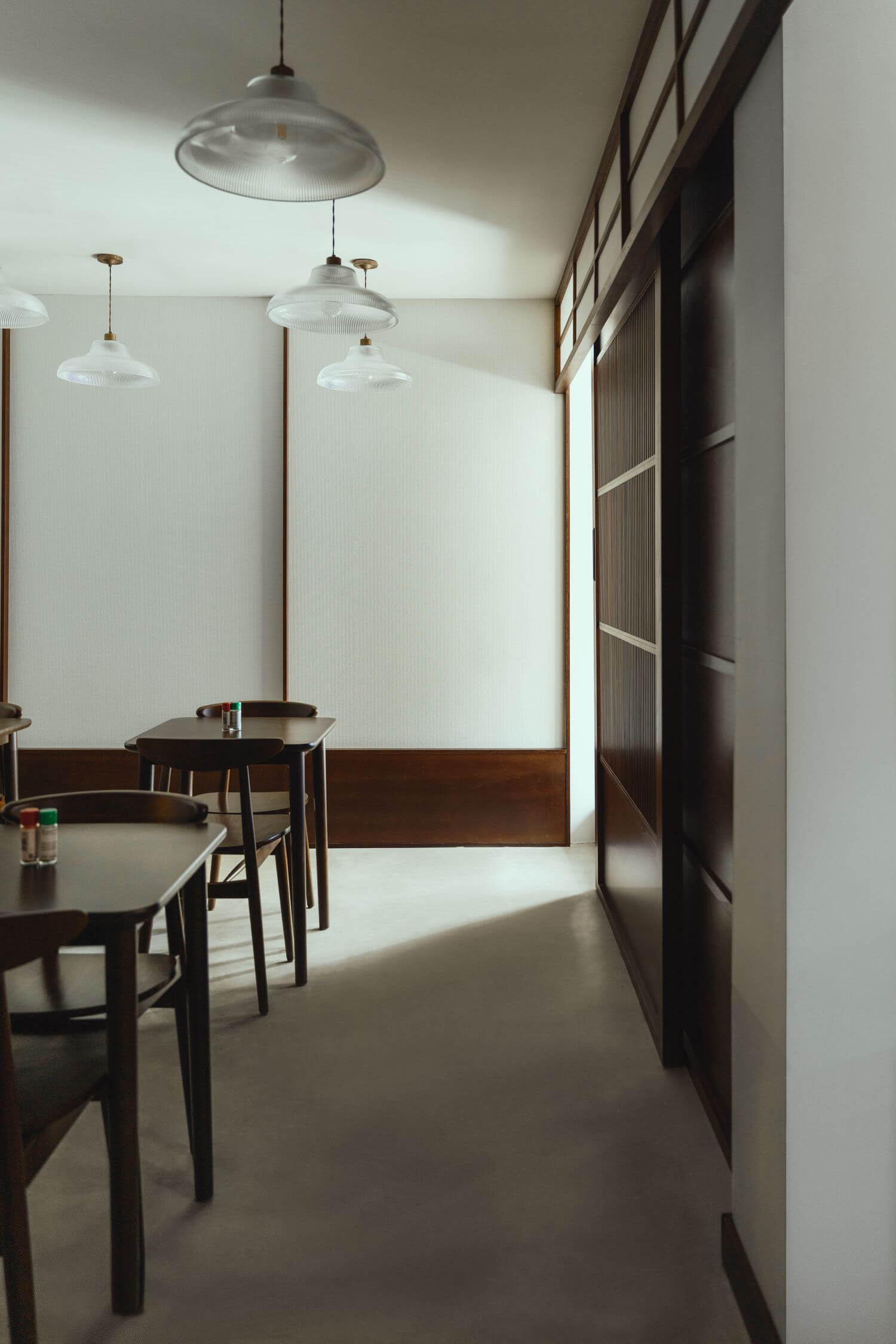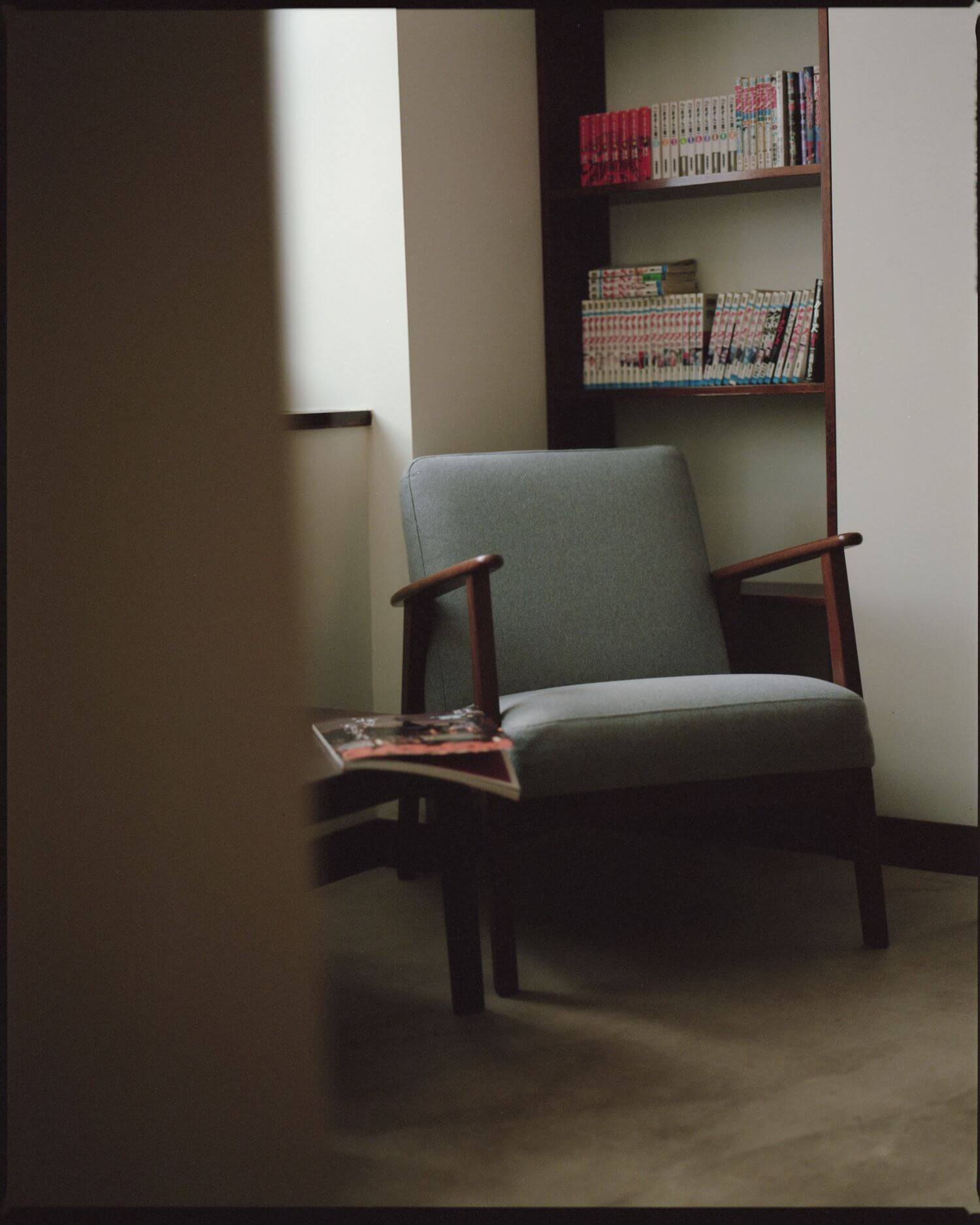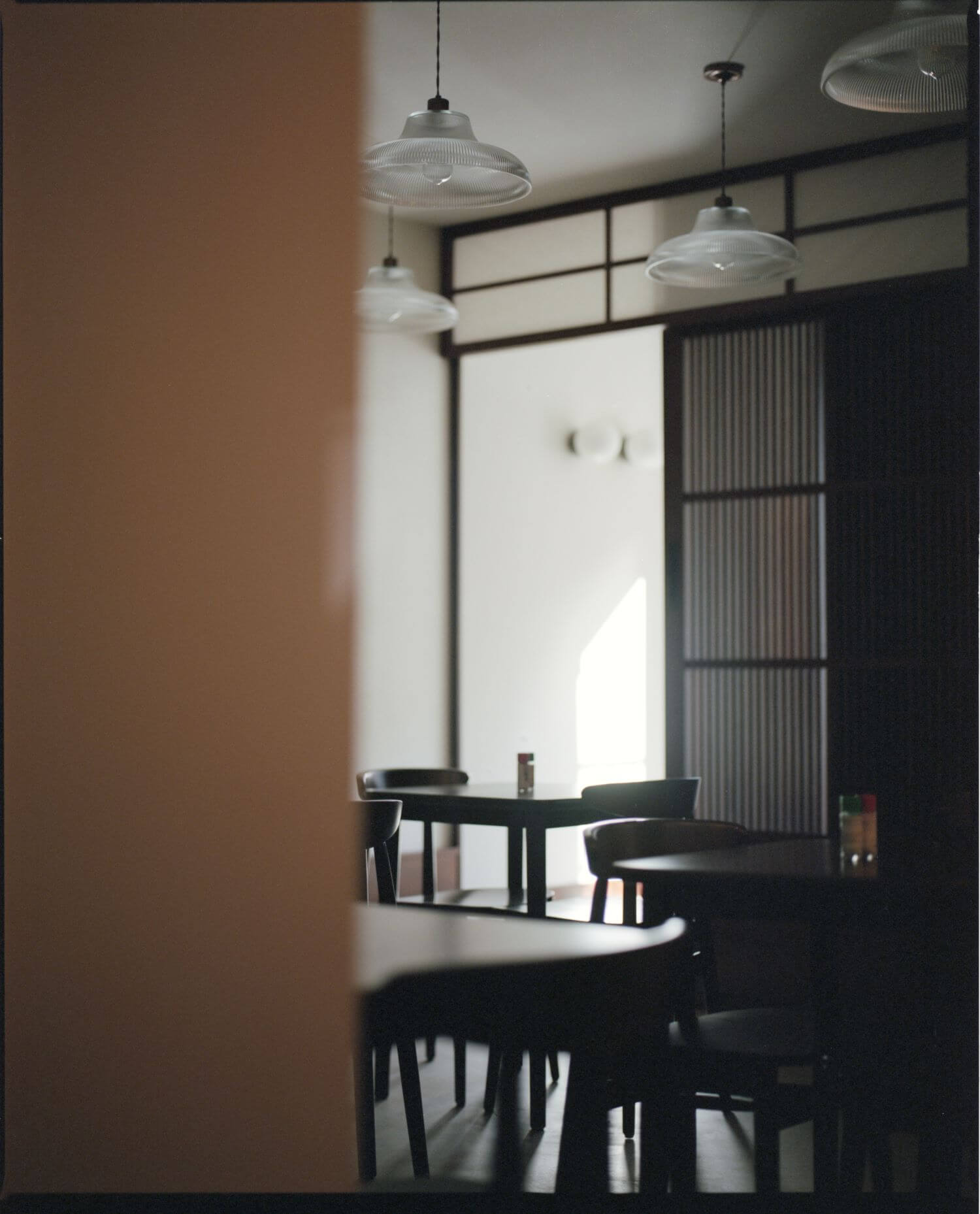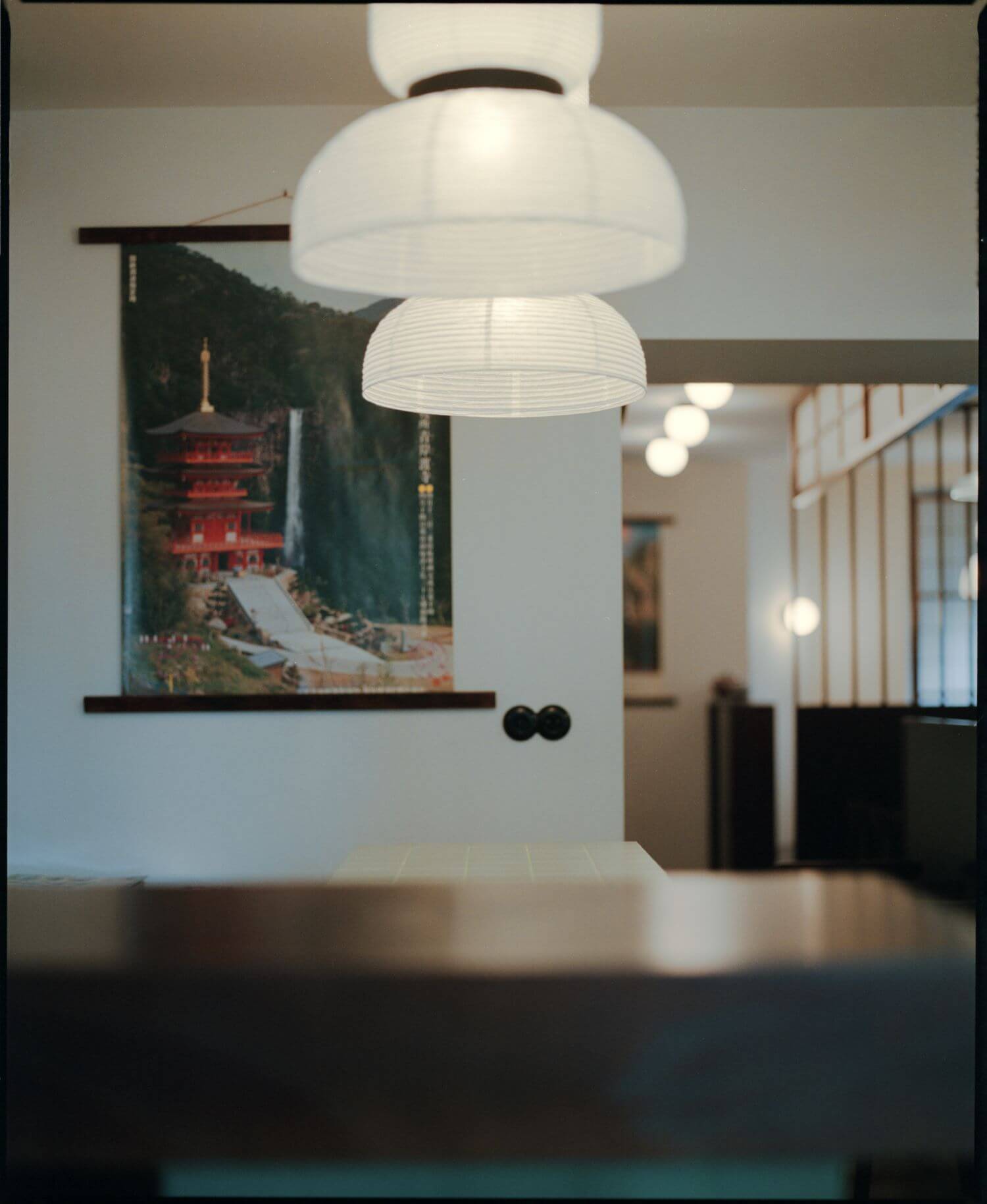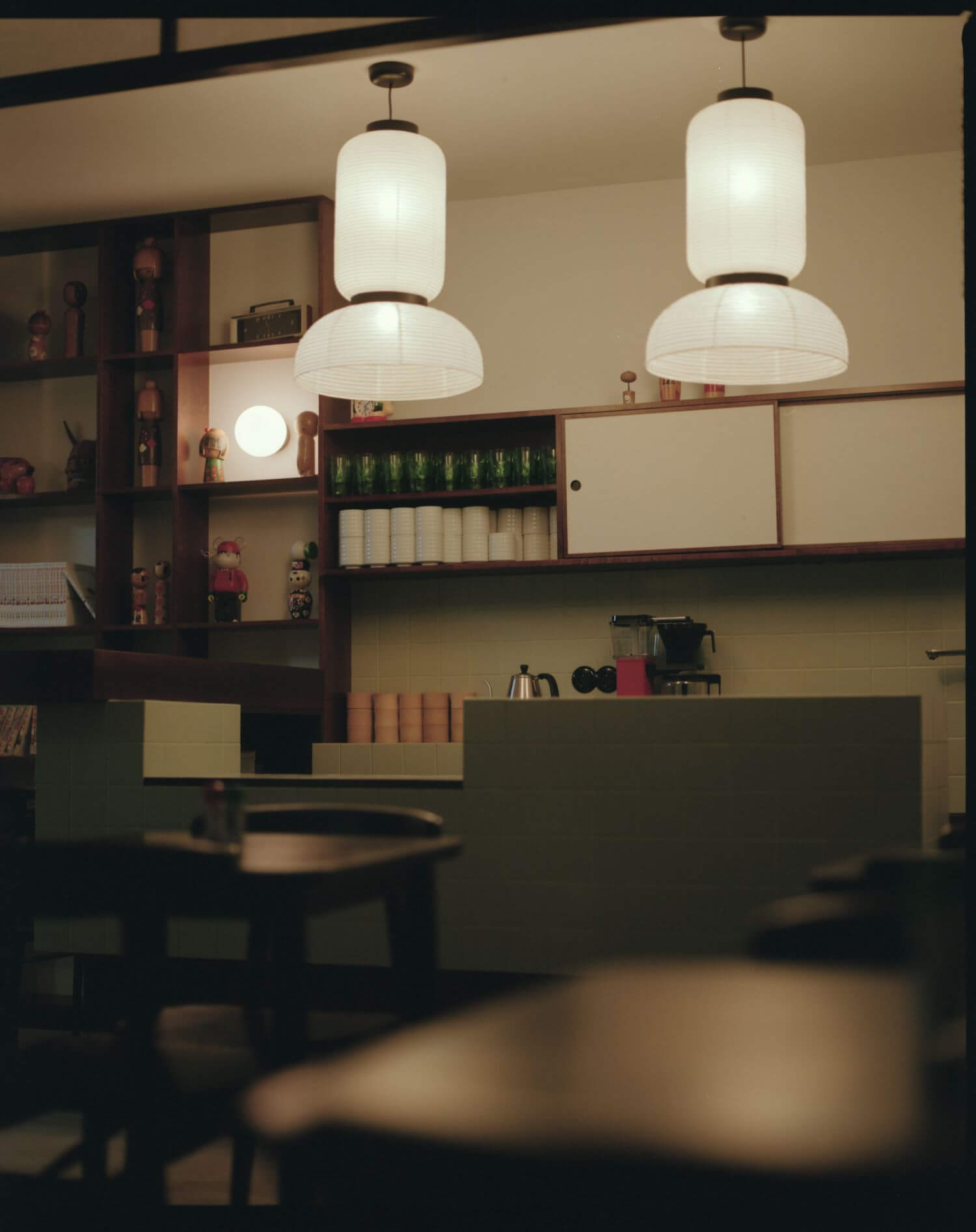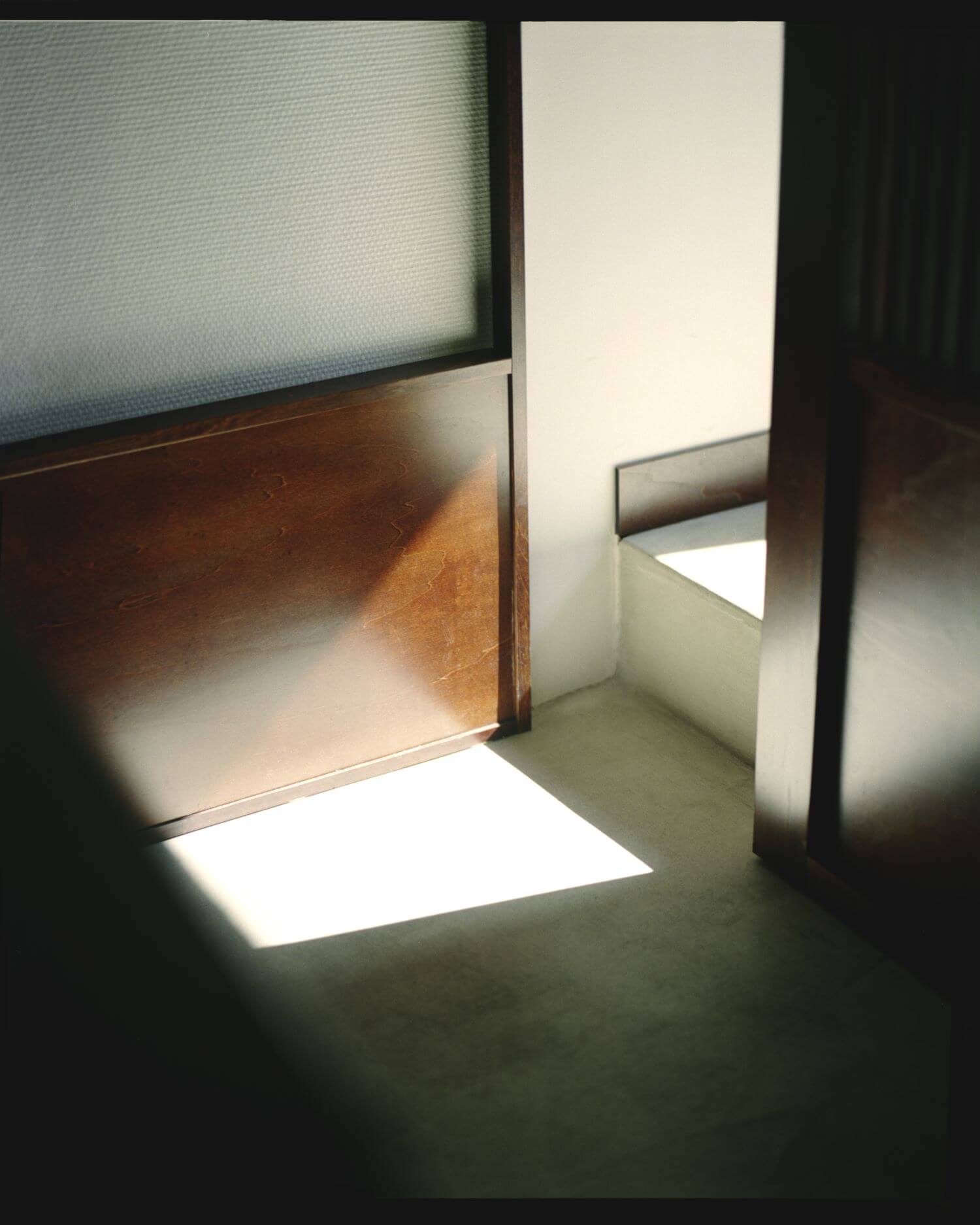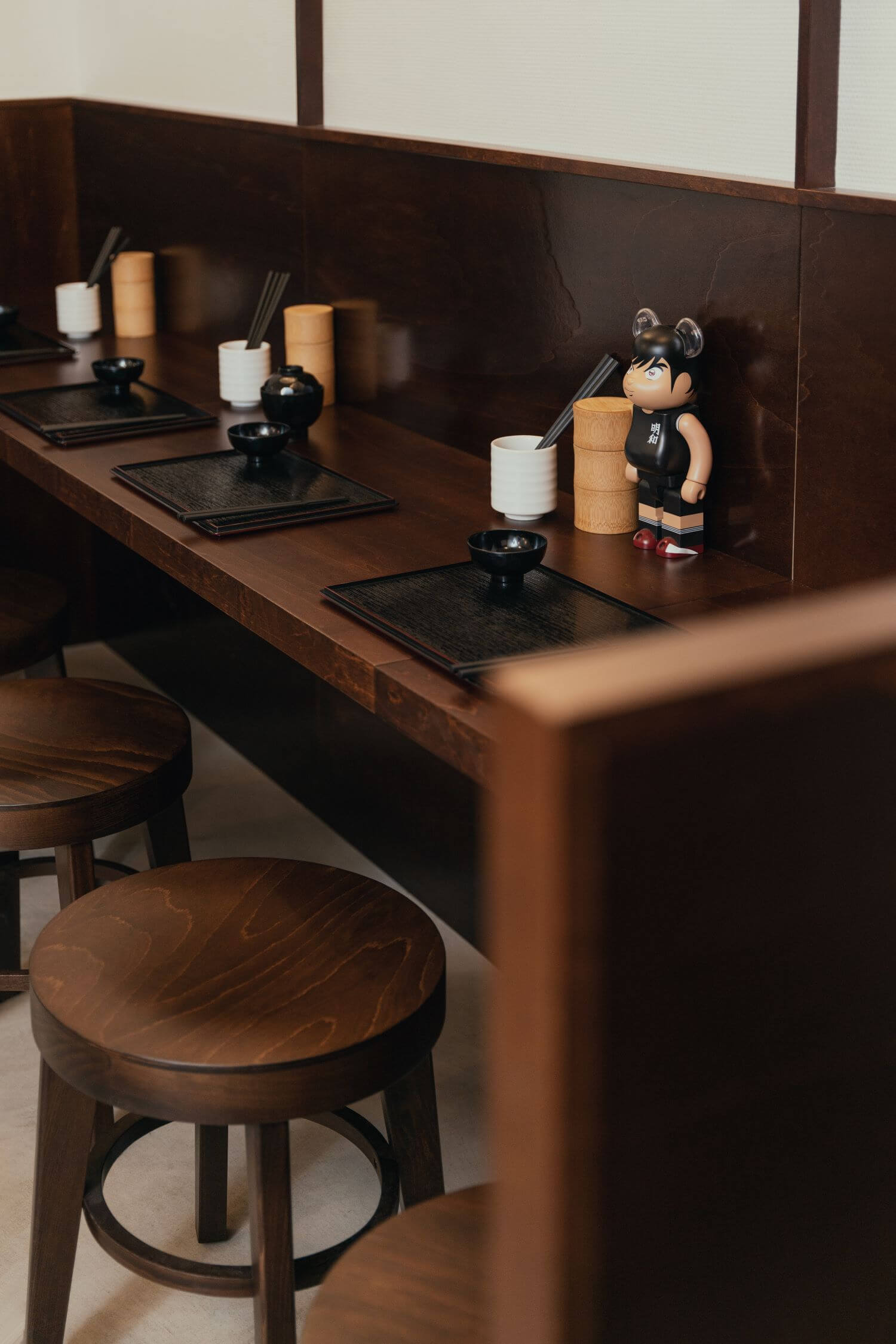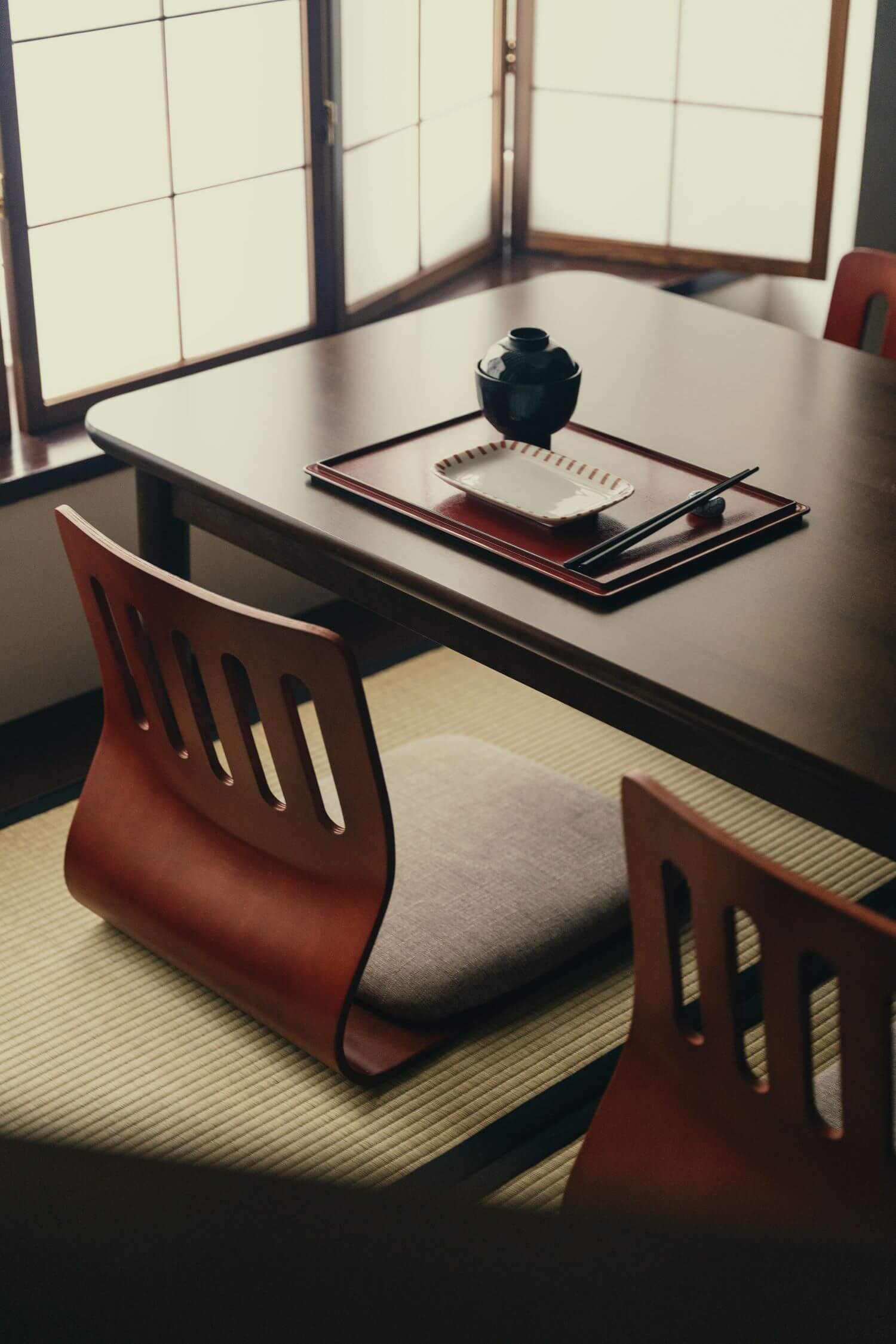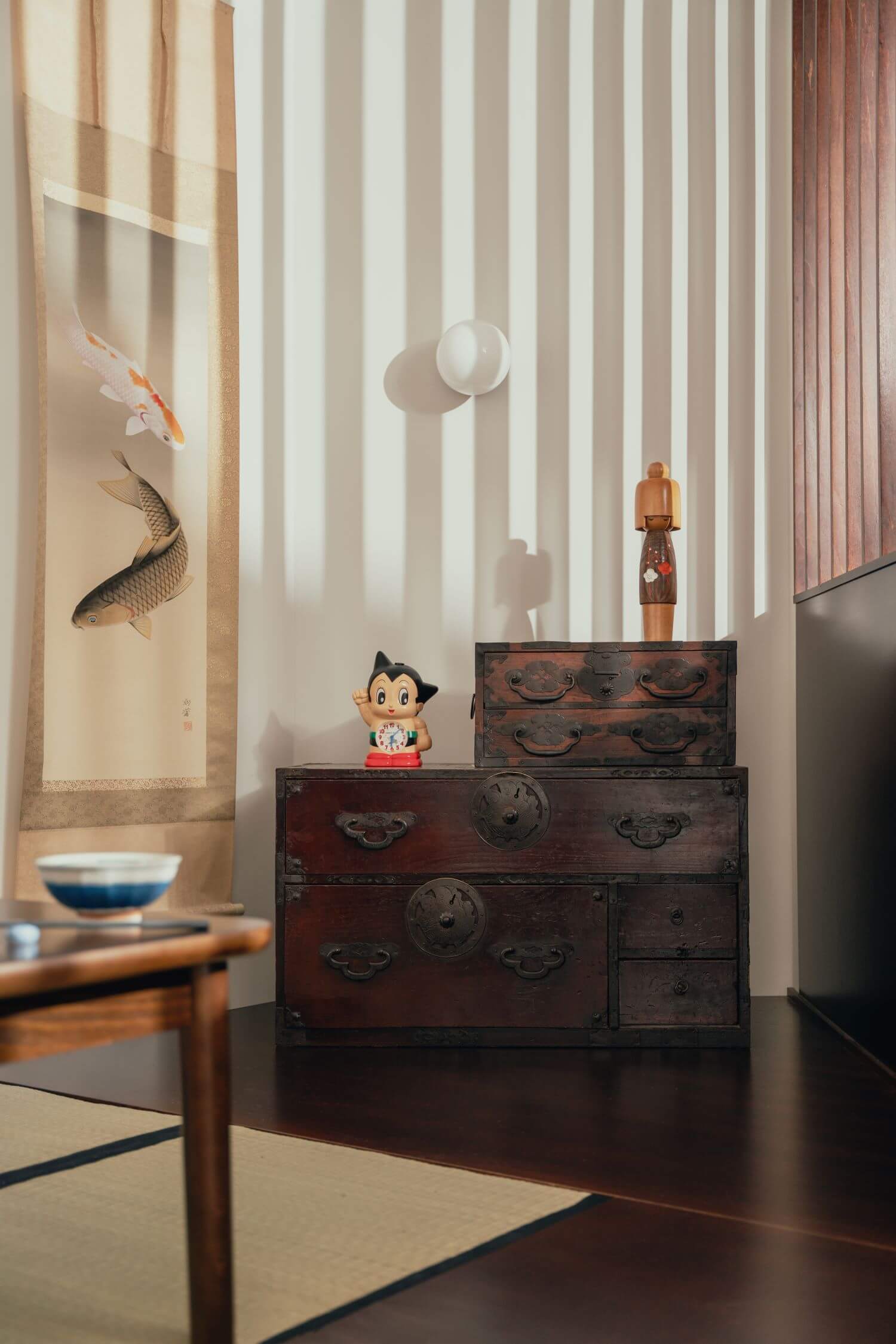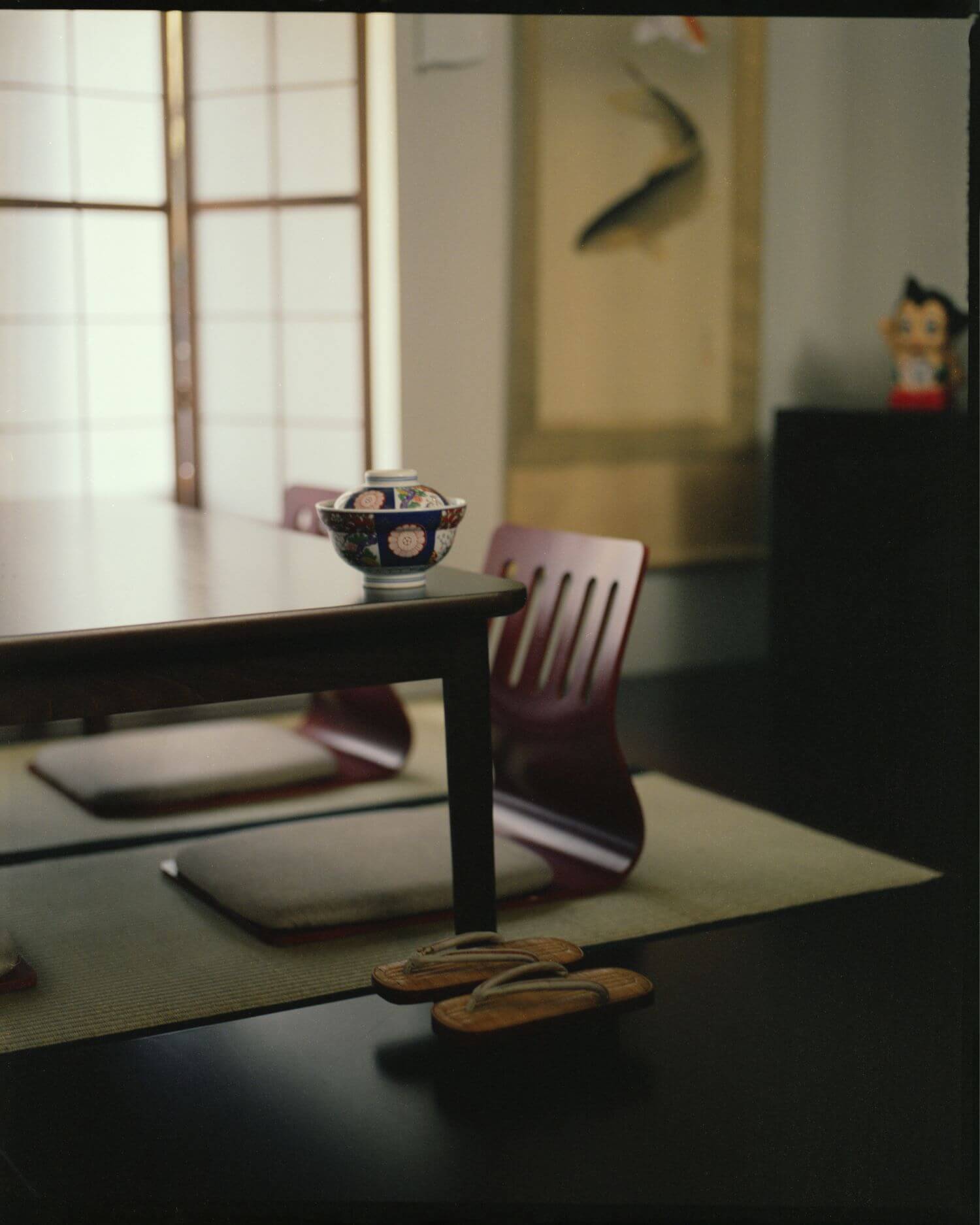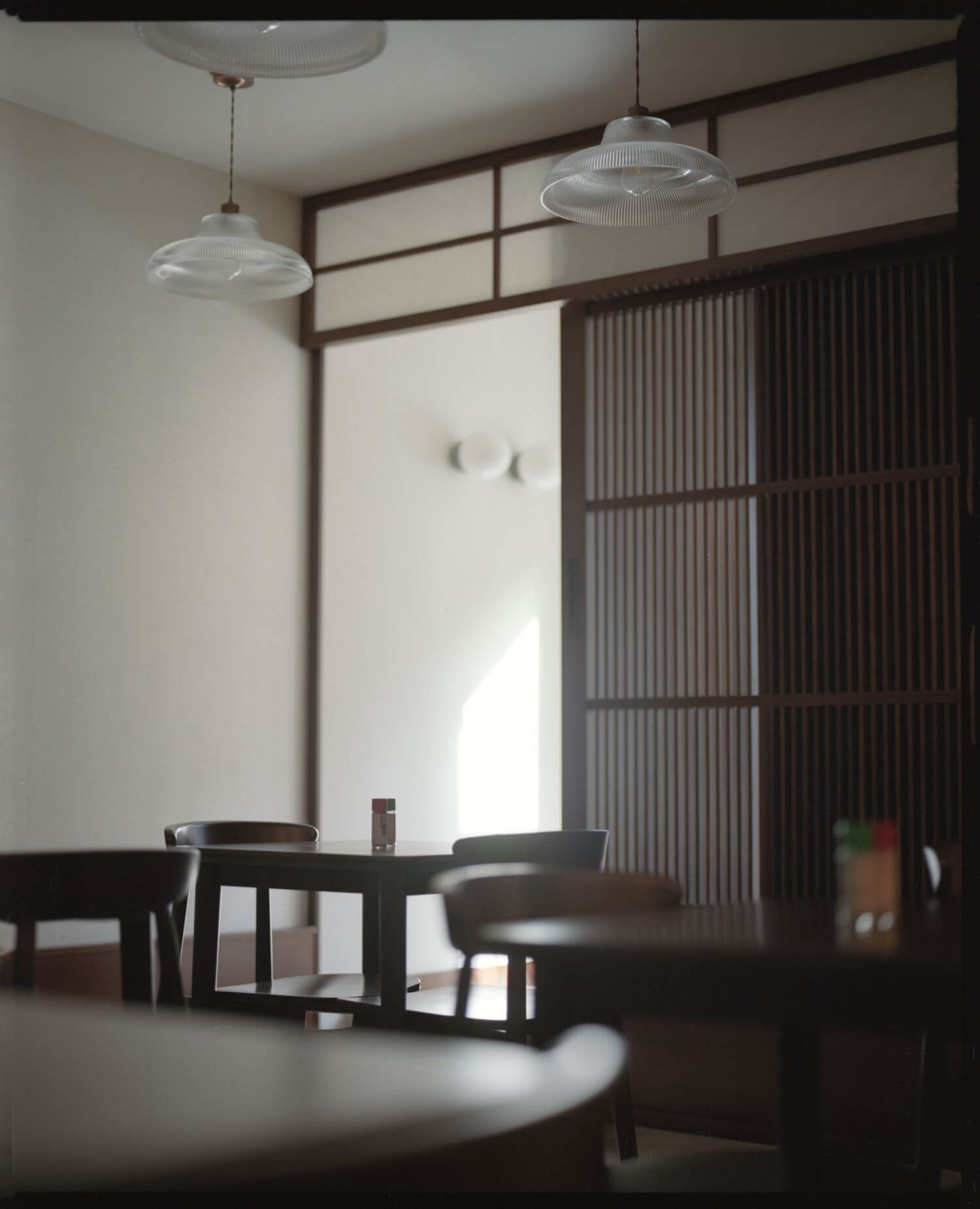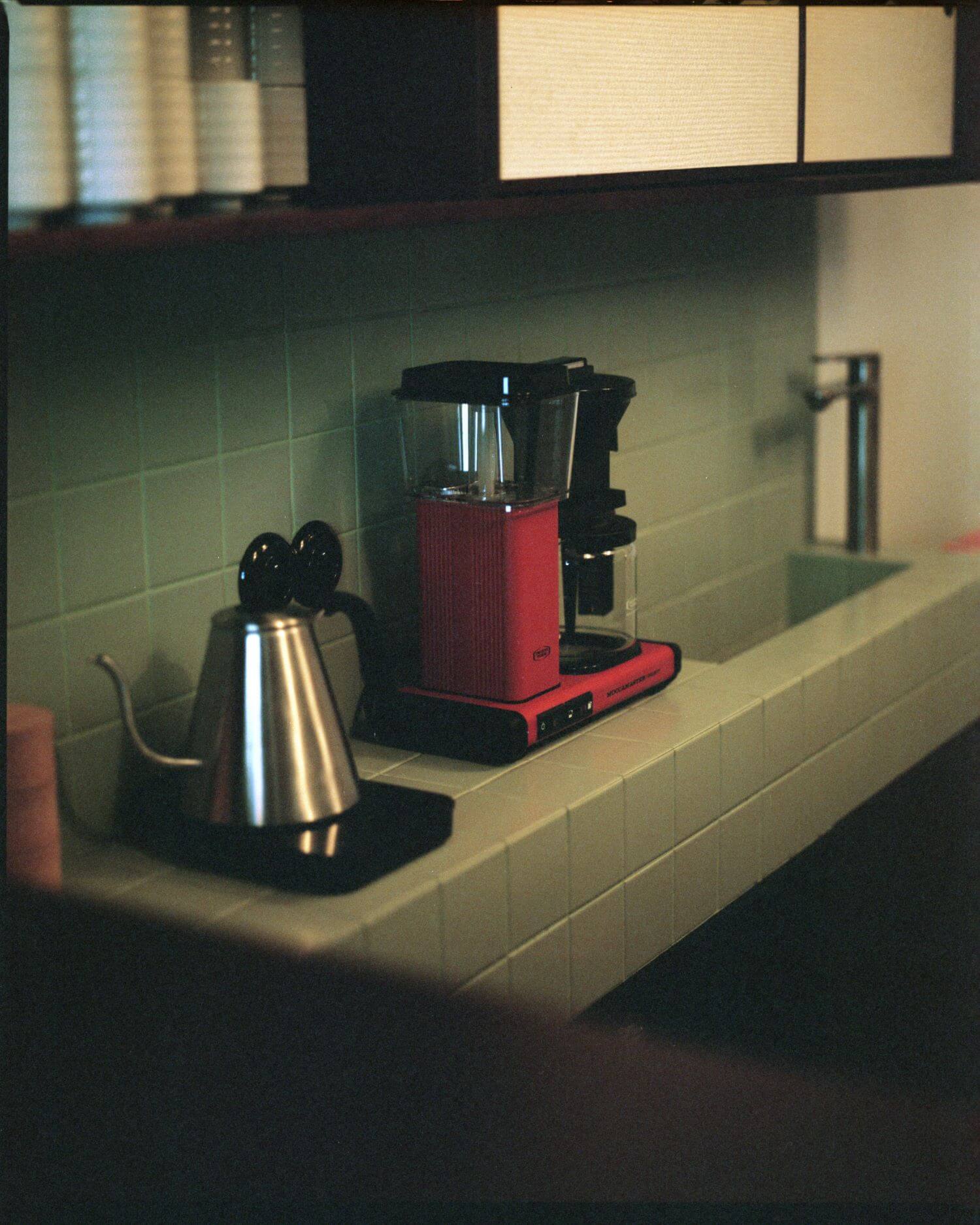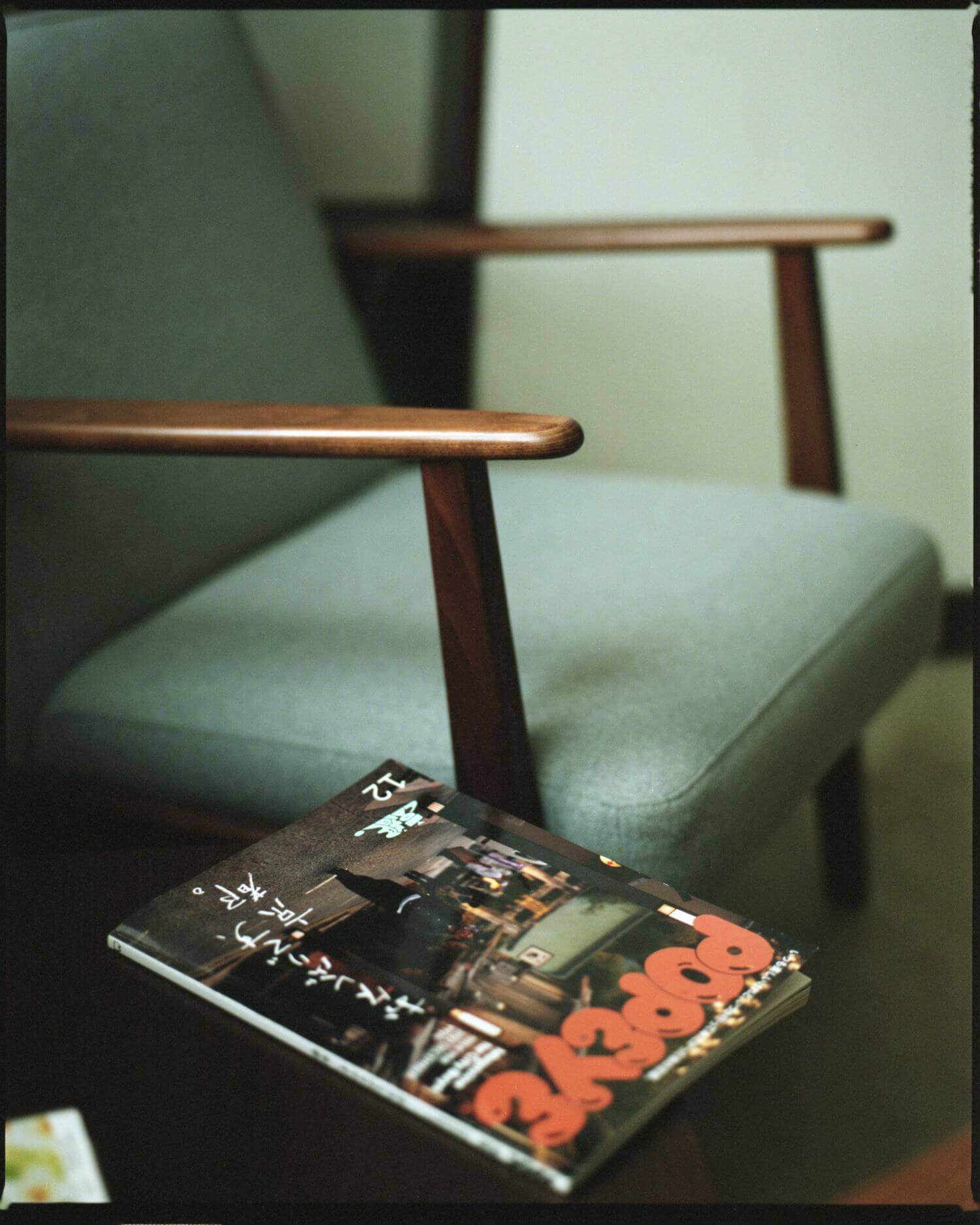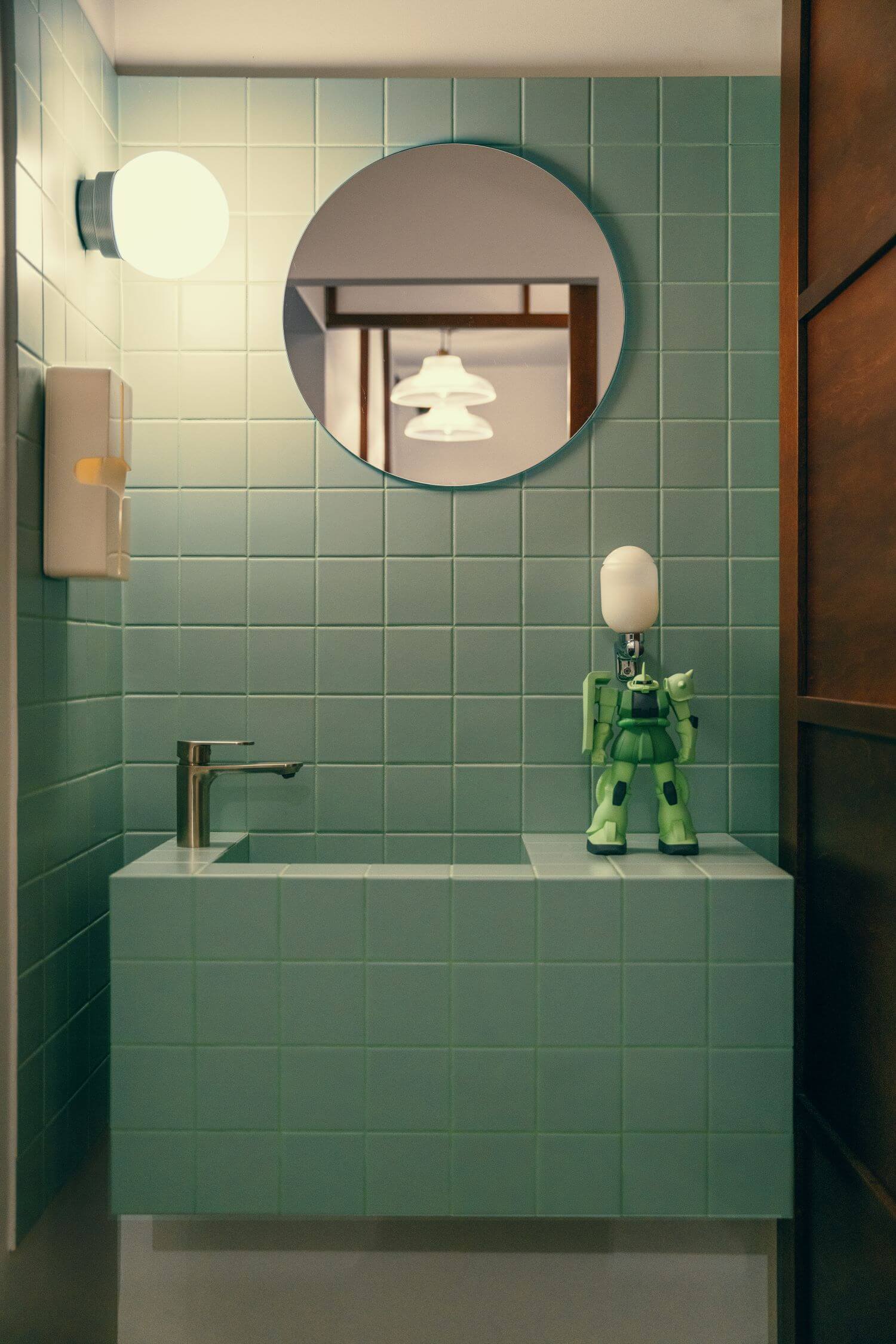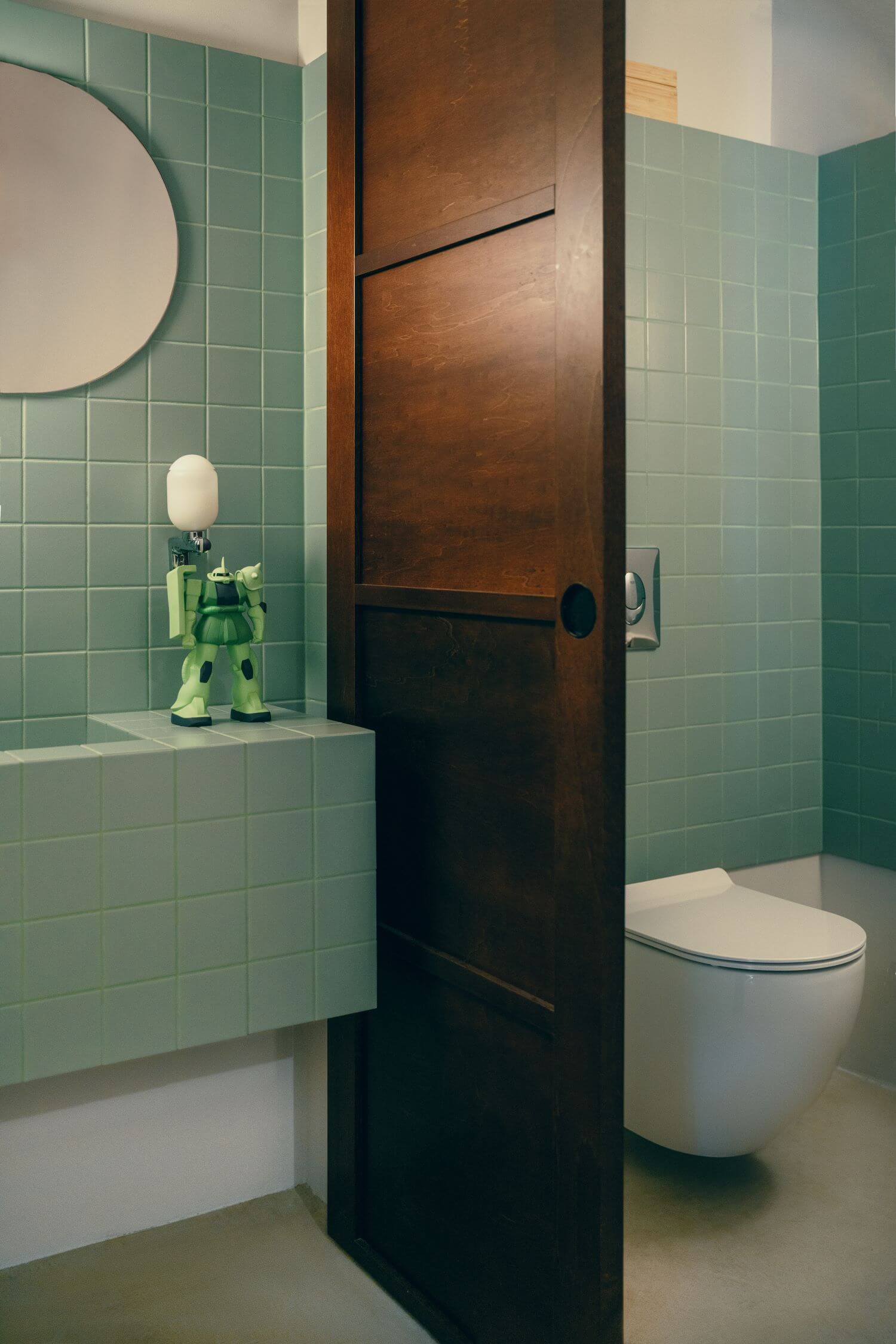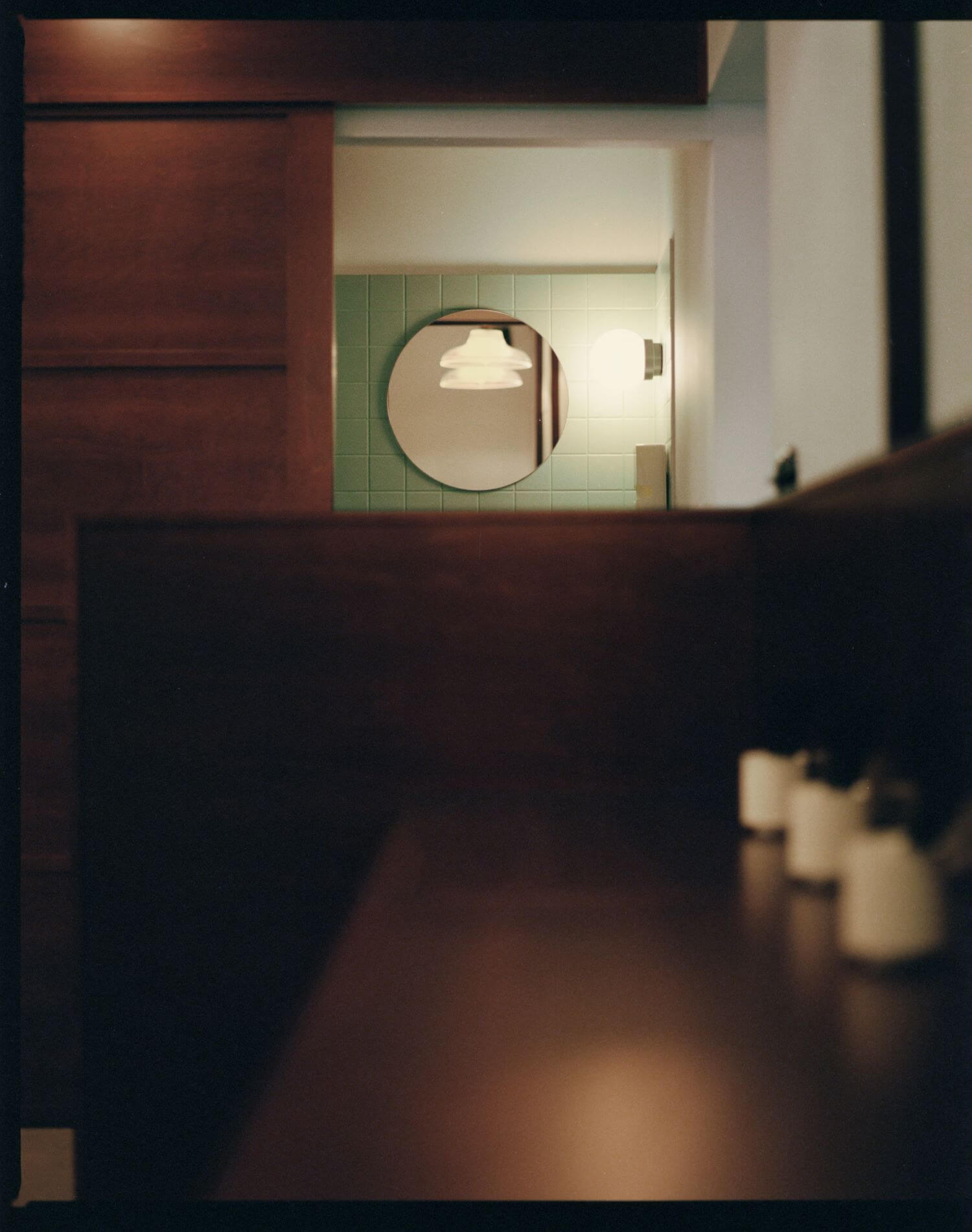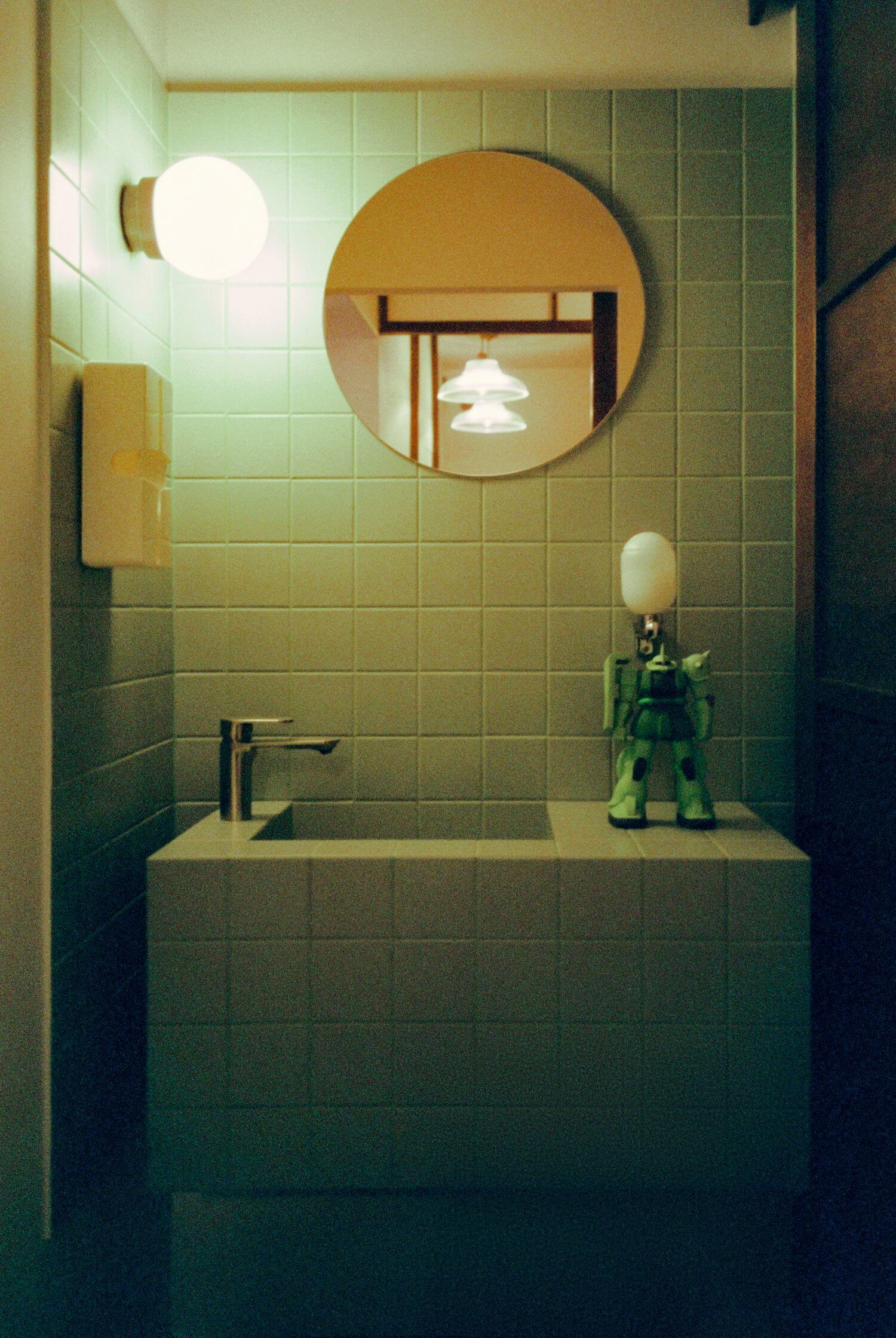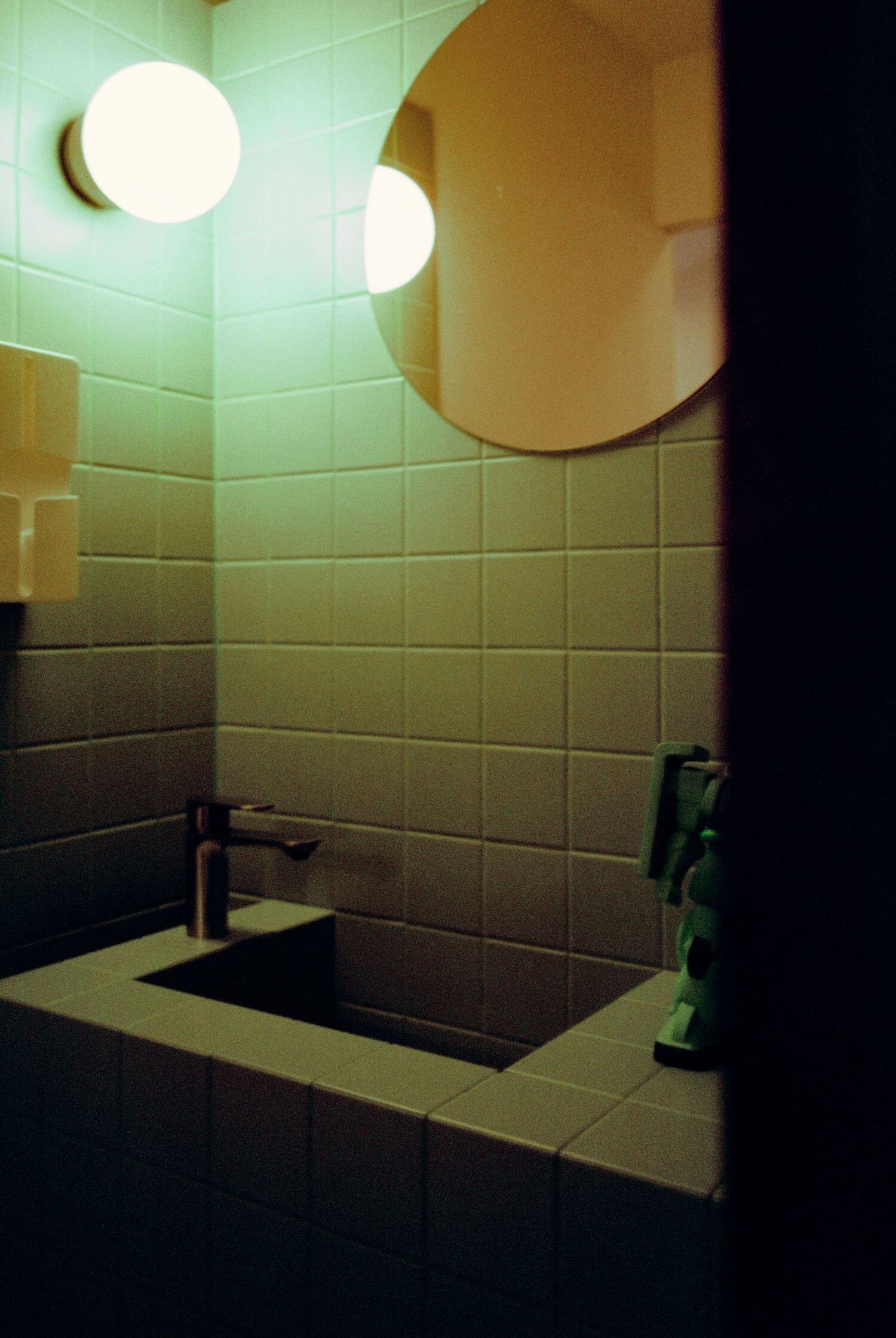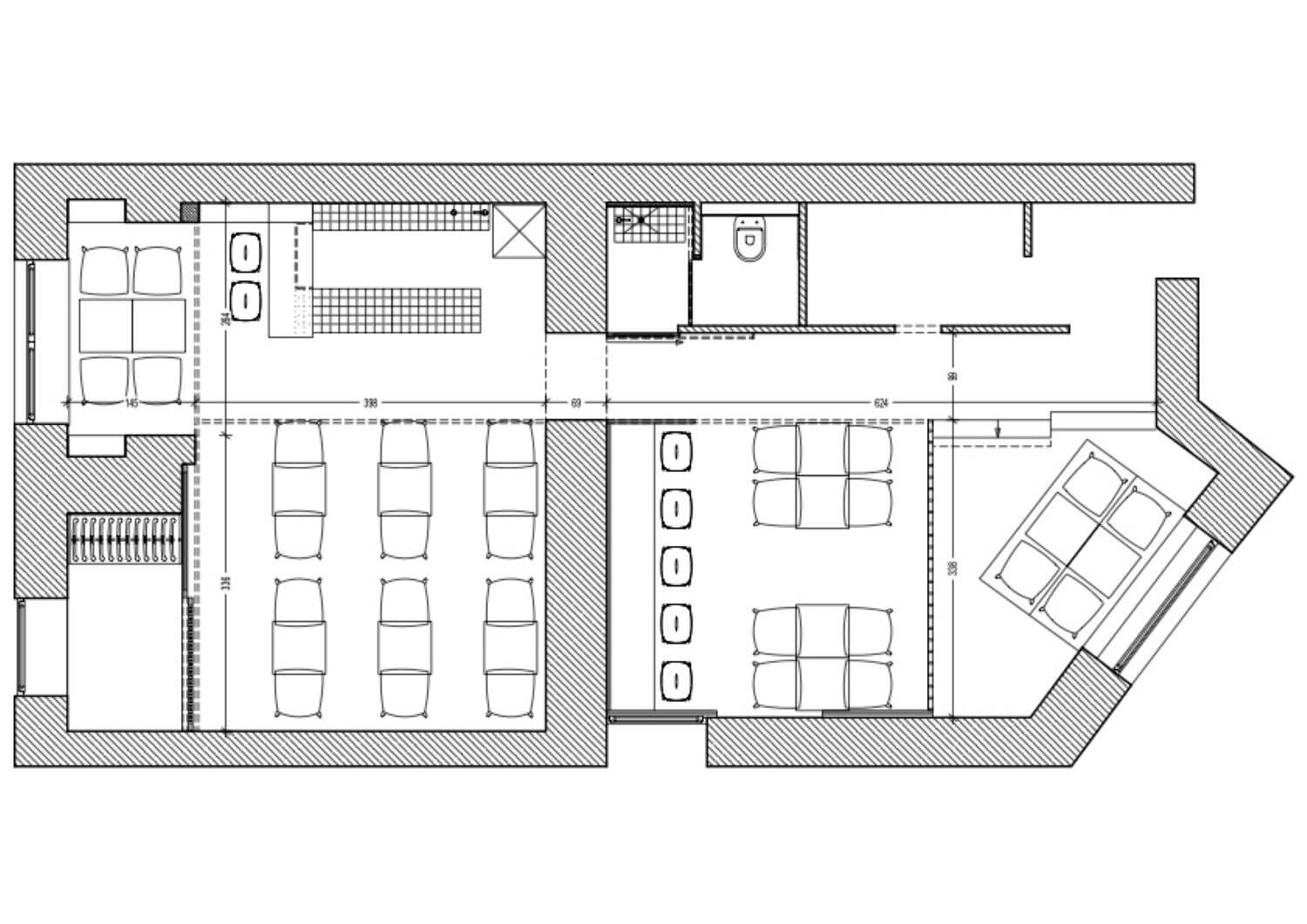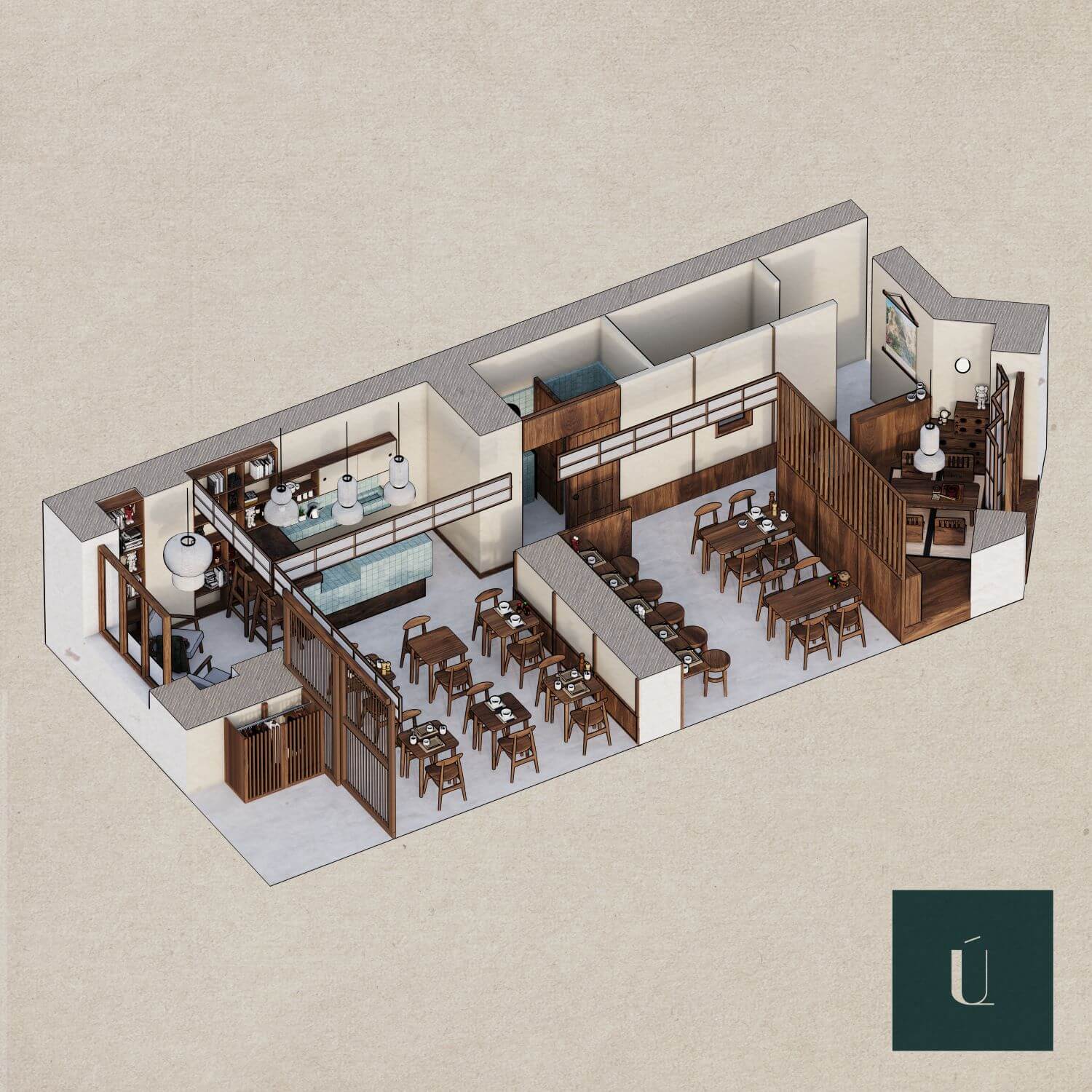 ---