Shayona Consultant: Step into the epitome of iconic living in this Ultra-Modern Luxurious Penthouse, where each room is meticulously designed to create a harmonious blend of style, luxury and timeless beauty with breathtaking aesthetics. This is a 4300 sq. Ft. duplex apartment located in Ahmedabad has been renovated thoroughly with meticulous attention to detail and transforming spaces into a captivating heaven of luxury and modern living.
The initial brief of the client was that it should be an ultra-modern home with stylish, subtle and understated luxury but at the same time, it should have its separate functional value. This was a 5bhk penthouse which we converted to a 3bhk penthouse keeping in mind the client's requirements and the Vastu Concerns.
Talking about the material palette, we really haven't played around with colors, it's basically shades of greens,greys, browns and more of the textures, as the original texture of the material has its own language. Right from the entrance, one can immediately discern the exceptional attention to detail that sets this home apart and conveys its unmistakable sense of uniqueness. Entry foyer welcomes with a combination of wooden fluted panel with veneer which are highlighted with MCM cladding. This amalgamation creates a luxurious ambiance, captivating visitors with a sense of lavishness.
Once you enter the apartment you see an open plan of drawing-dining-kitchen which is almost 60' in length. The Drawing room is featured with TV unit having a backdrop of backlit stone veneer that adds an attractive glow to the overall design with combination of PVC wooden fluted panels. Here, the ceiling is kept raw & elegant with its natural concrete texture combined with wooden fluted panels and rose gold stripes. The drawing room opens up to a picturesque garden, seamlessly blending the beauty of the outdoors with the elegance of the interior design.
Originally there was no double height space which could connect both levels but buy providing a cutout above the dining, both levels were connected.This area is adorned with a gorgeous dining table with Italian marble top, which is beautifully complimented with leather finish dining chairs making an elegant ambiance. The drawing room and dining room are separated by a stylish sliding fluted glass door maintaining a sense of openness and seamless connectivity between spaces.
The Kitchen showcases sleek and minimalist aesthetics with clean lines. It's position has been reoriented considering the Vastu Concerns and given a spacious look which connects with the Dining and Drawing Room as well. A contemporary ambiance is created with a combination of marble printed laminate and flamed black veneer.
The family room features a luxurious Italian leather daybed sofa, offering both comfort and style. The backdrop wall is beautifully highlighted with flex stone cladding, creating a cozy and inviting atmosphere for quality family time. The Master Bedroom showcases a touch of elegance with a veneer fluted panel ceiling. The walls are adorned with marble finish fluted panels, enhanced with a combination of cement spray and mirrored accents. Brown Tufted fabric bed with marble fluted panel side tables adds a new charm to the space.
The Parent's Bedroom is perfectly designed, featuring a combination of matte finish grey laminate and grey veneer. This thoughtful combination enhances the room's visual appeal creating a soothing space. The bed is with simple design that features sleek black legs and exquisite leather upholstery. A beautiful TV console is added to the room along with a window seating area which provides a pleasant spot to enjoy a good time.
The circular staircase graces the space with a Corian finish and stunning marble top stairs. This gives a timeless aesthetics creating a fascinating architectural feature that adds both functionality and aesthetics. The mandir is designed uniquely which captures attention with its intricate wooden carvings and a hand-painted peacock painting as the backdrop. This creates a serene and divine ambience.
On the upper level, the penthouse opens up to a large open terrace garden.This garden has a backdrop of white marble cladding in which some marble pieces are staggered and embossed out which are also given vertical grooves. The main features of the Bar Area are the yellow sofas which become the highlight of the area and have a backdrop of Flexstone.The ceiling of this area is been adorned with Relwood fluted panels. The decorative bar console with storage is decorated with wooden patti along with a backdrop of MCM cladding.
The Son's bedroom opens up to its private external large open terrace which is adorned with walls cladded with concrete decorative panels.The bedroom's design is harmoniously balanced with the garden's serenity, offering a peaceful sanctuary where the gentle breeze and fragrance of flowers put residents to sleep. The wardrobes are made with fluted glass profile shutters in combination with dark grey matte finish laminates. The ceiling is a combination of wooden slats with rock finish MCM cladding.
The bathroom features a spa-like ambience imbibing artificial grass on the walls, providing a refreshing escape while soaking in a luxurious jacuzzi or enjoying a rejuvenating shower.As we conclude our journey through the iconic interiors of this Ultra-Modern Luxurious Penthouse where timeless elegance and visionary design conclude to create an unforgettable living experience after witnessing a harmonious blend of luxury, creativity and sheer magnificence.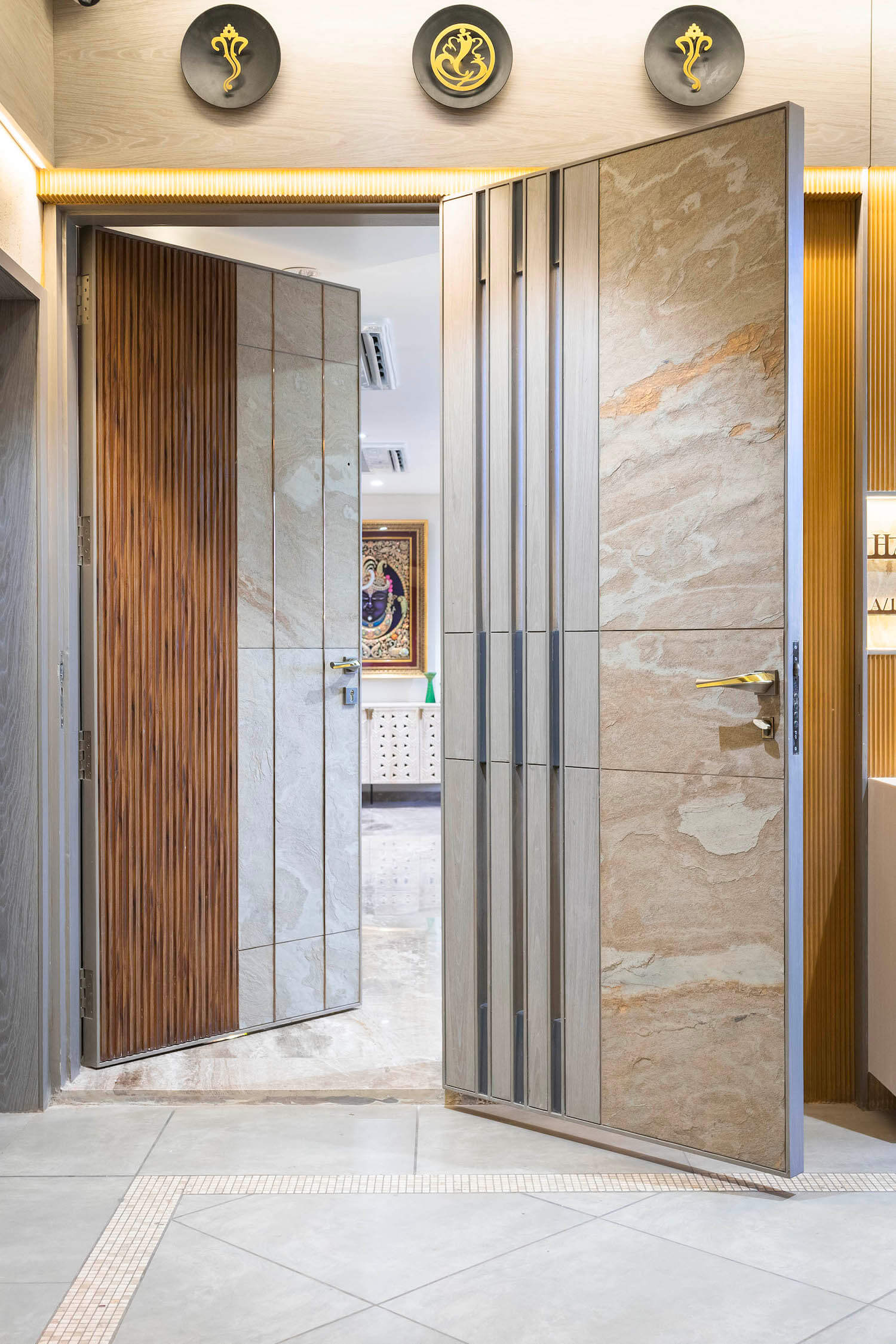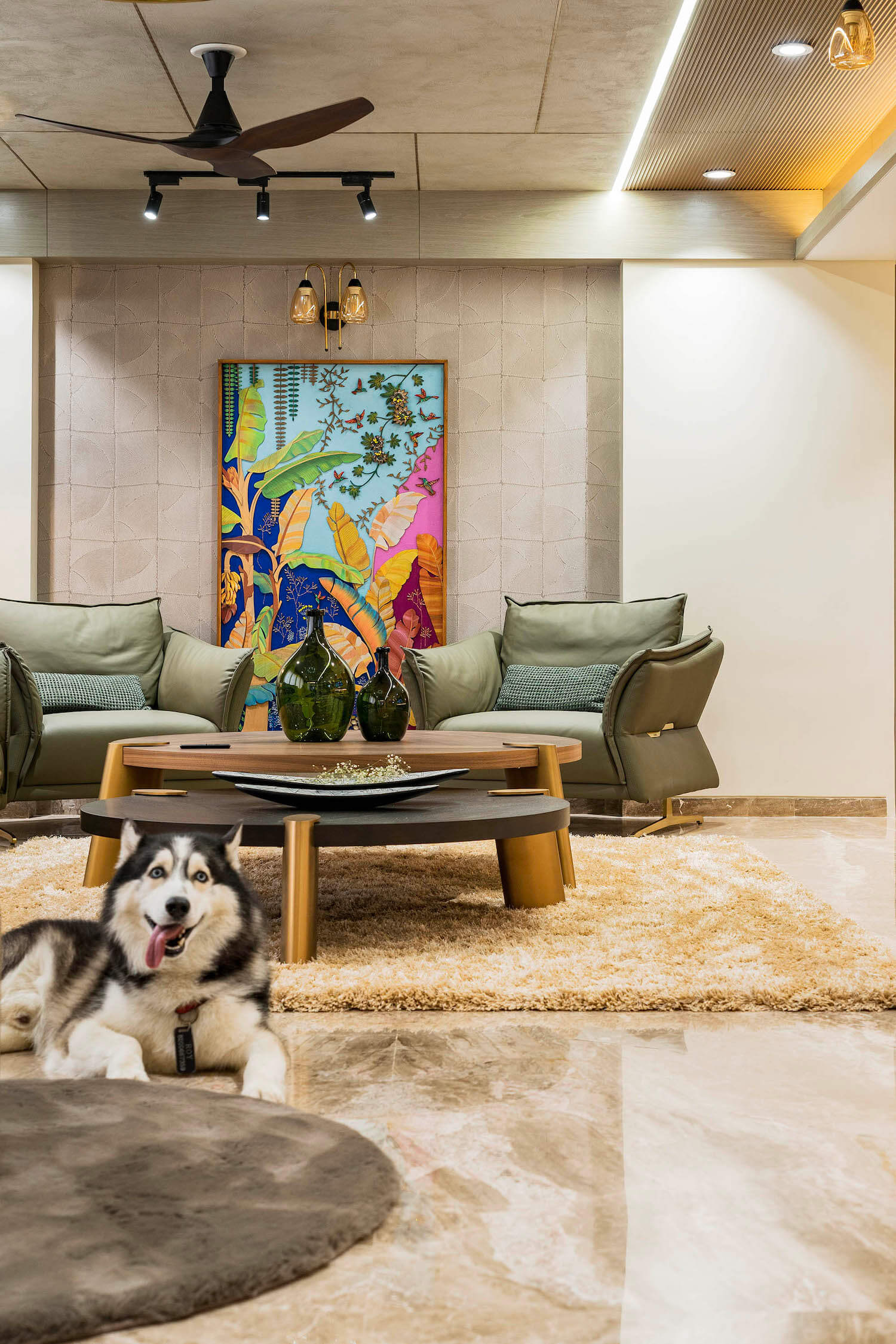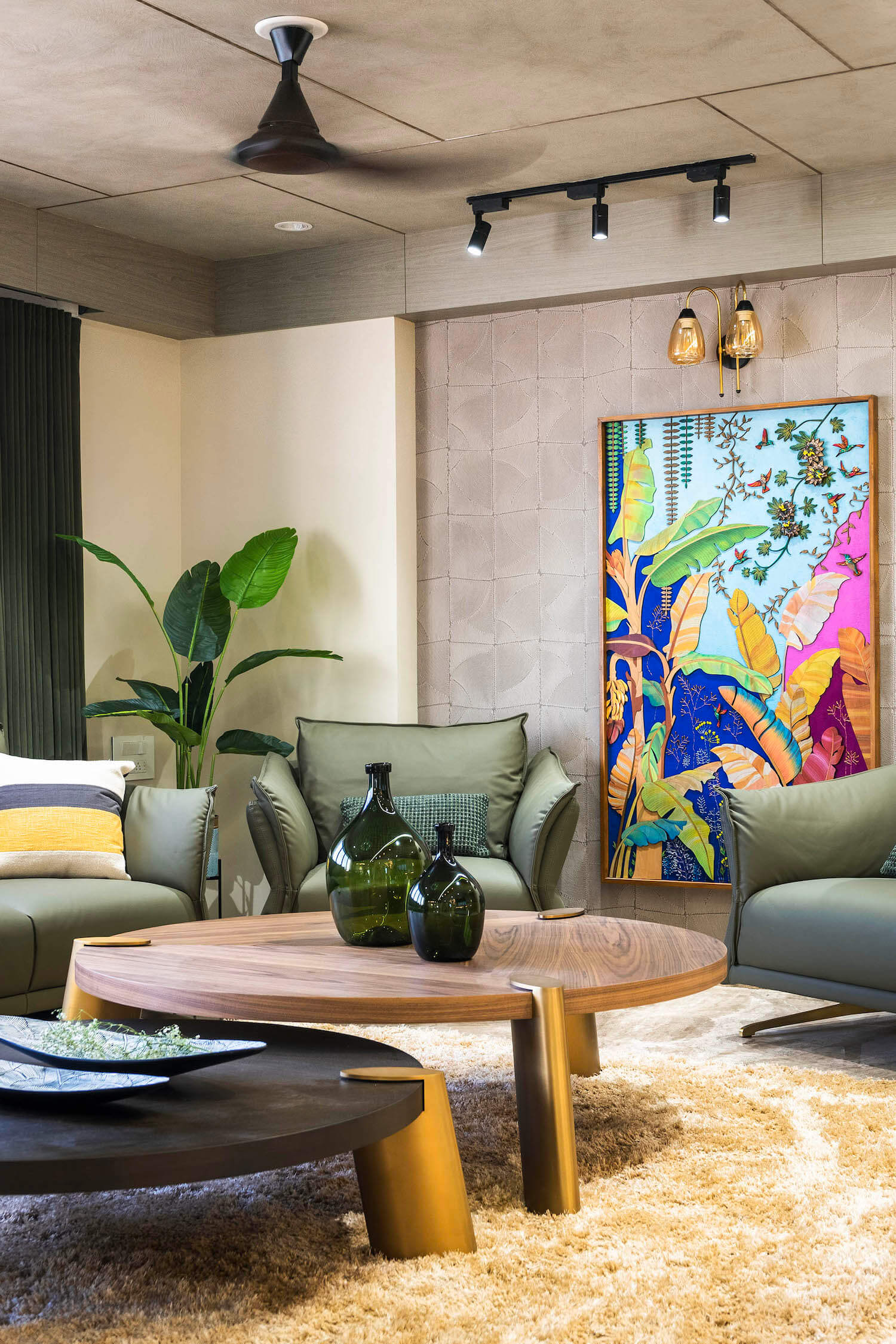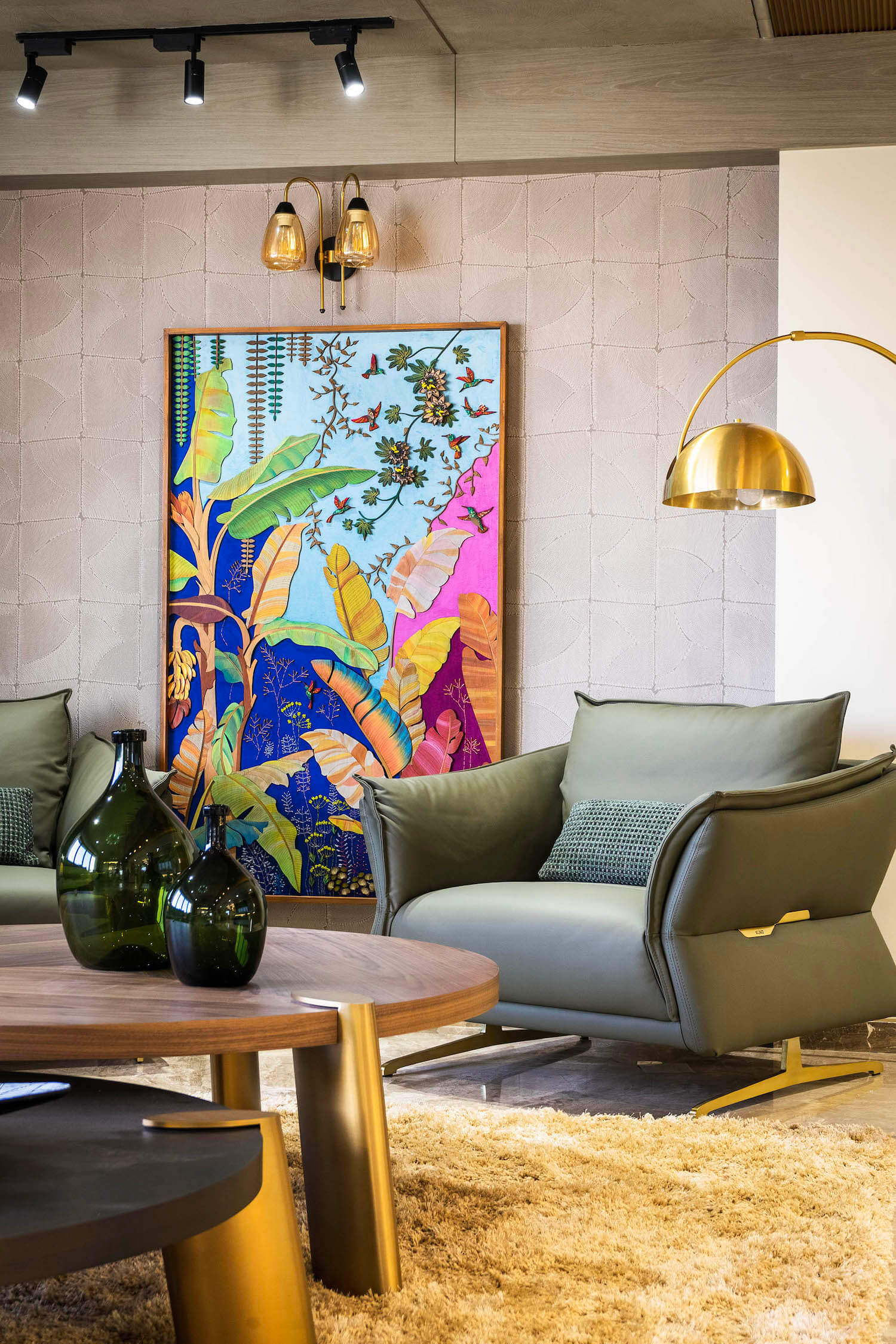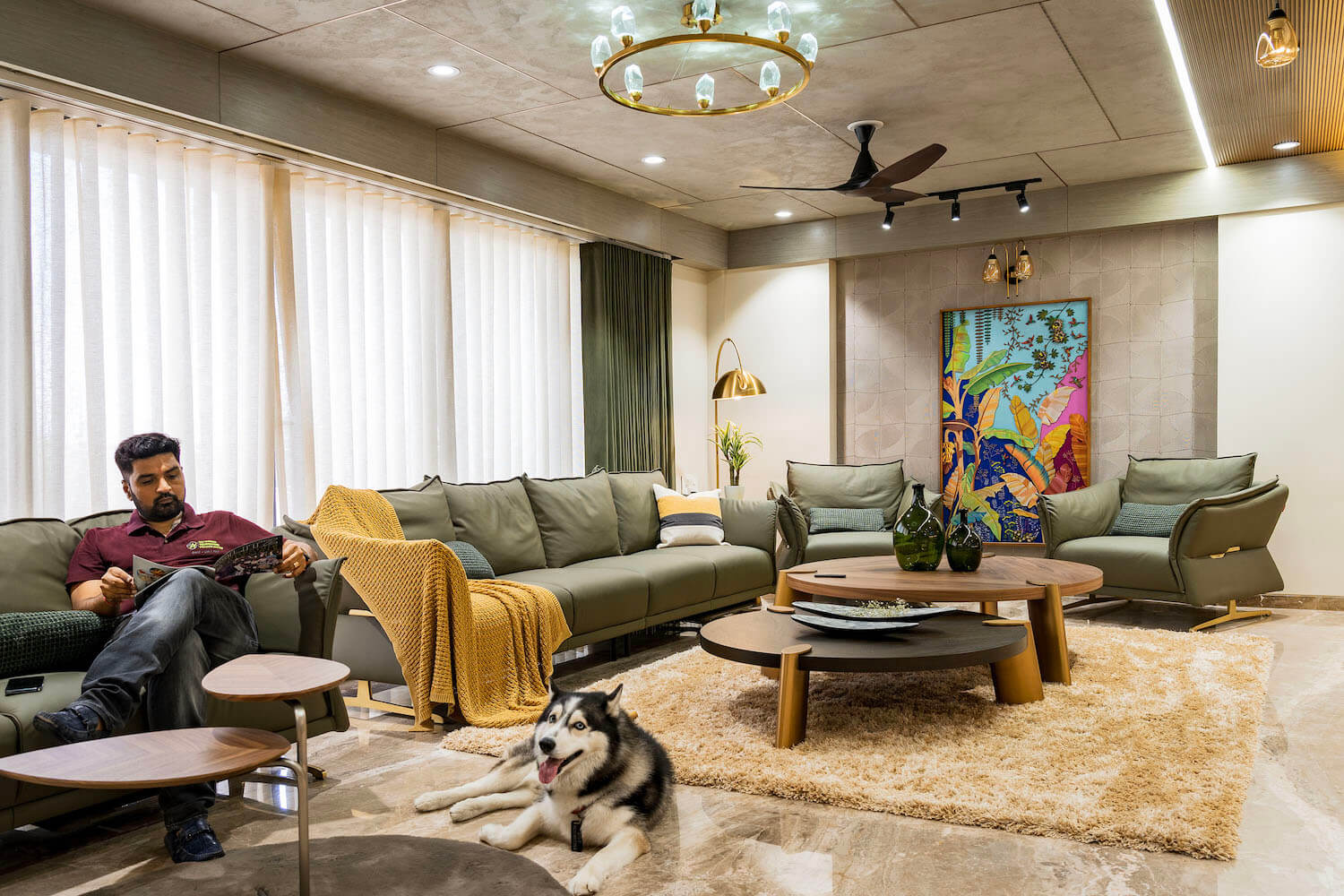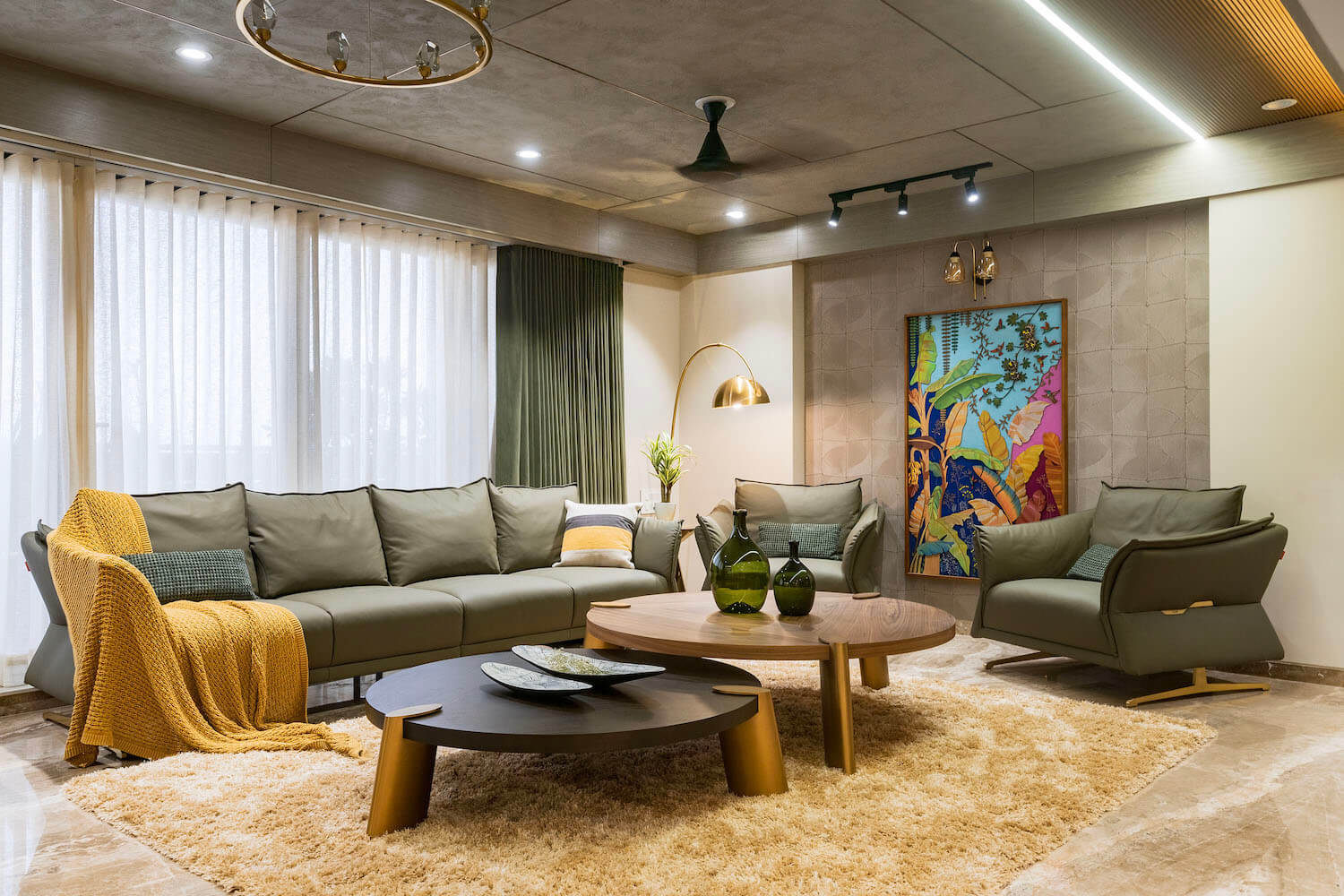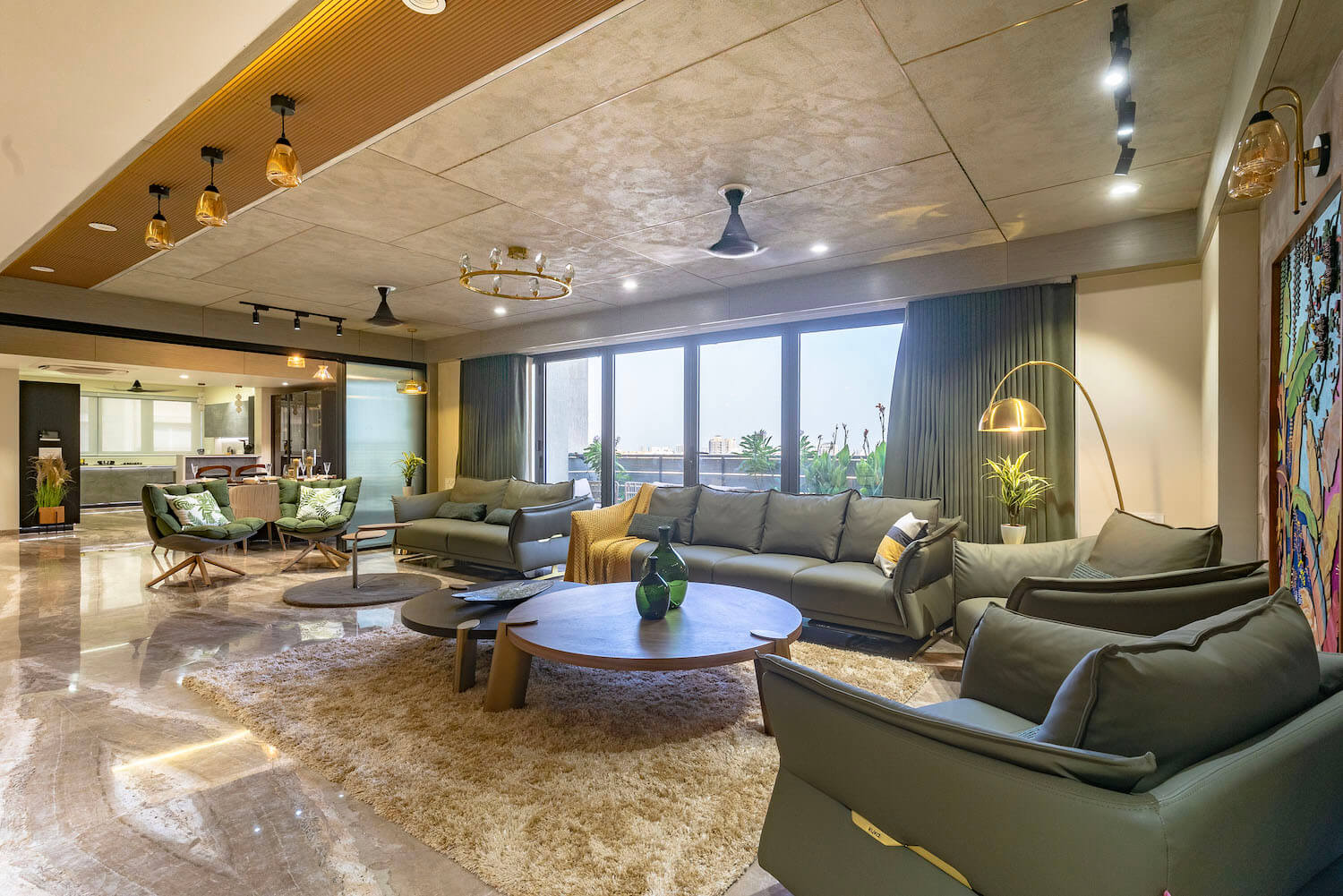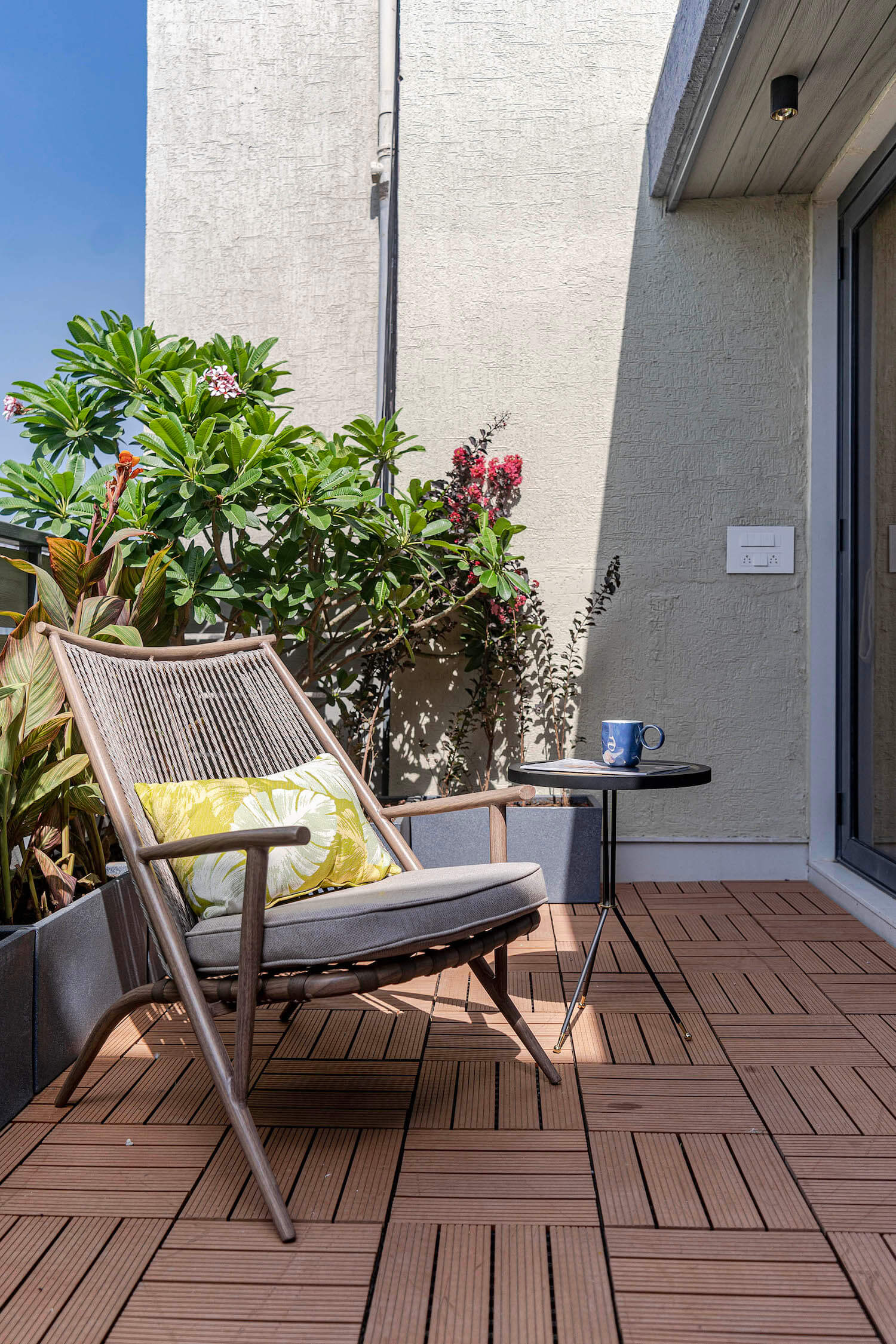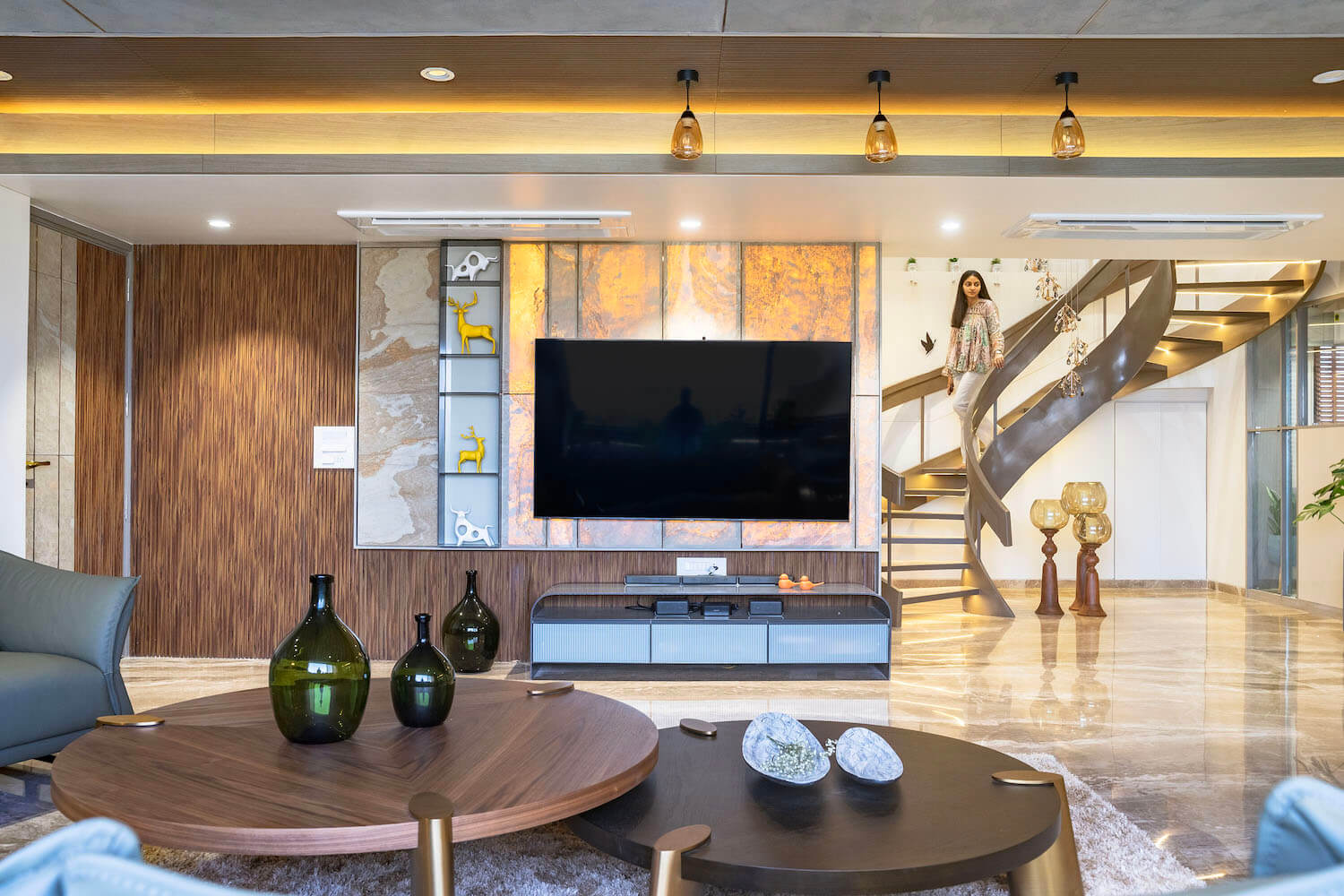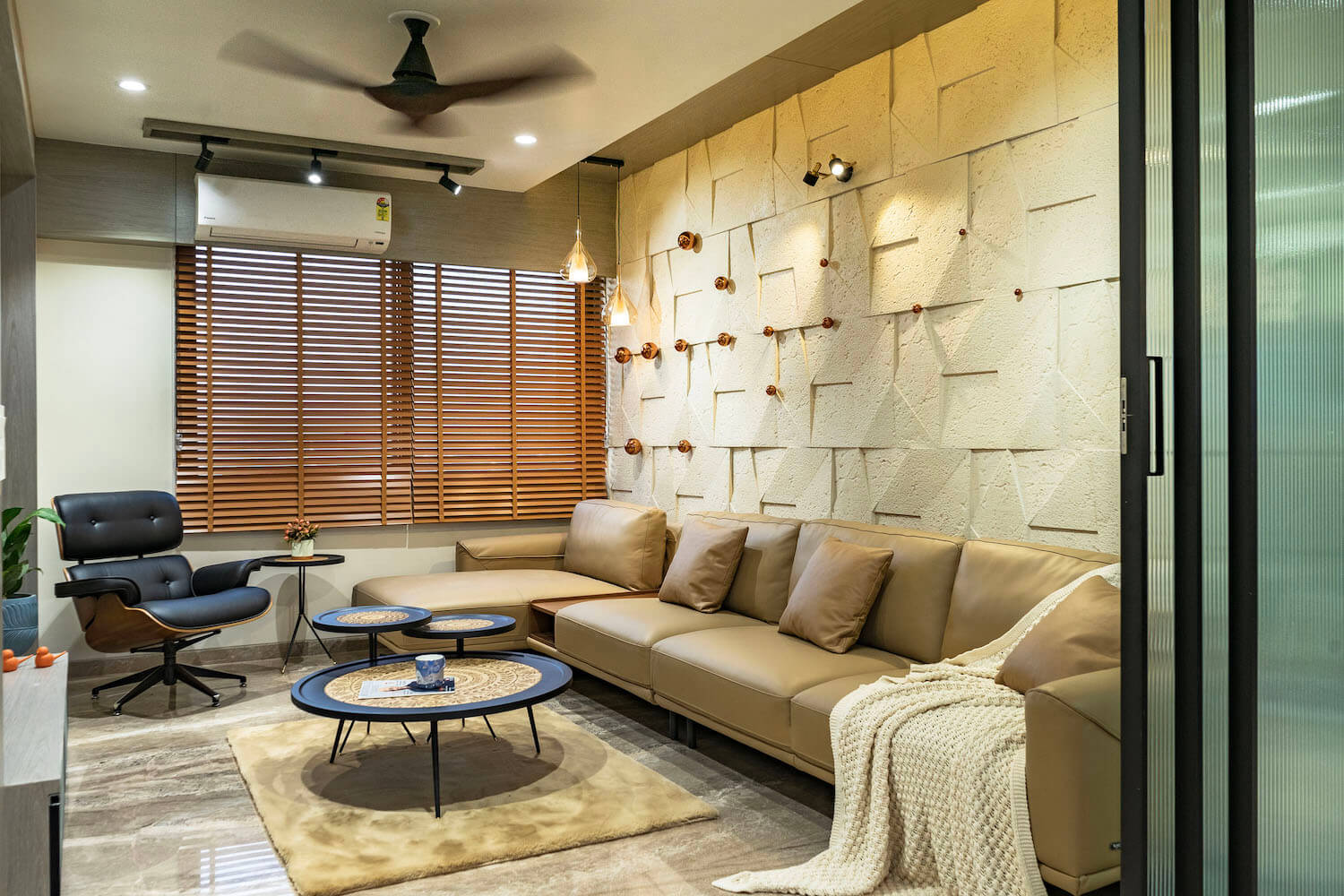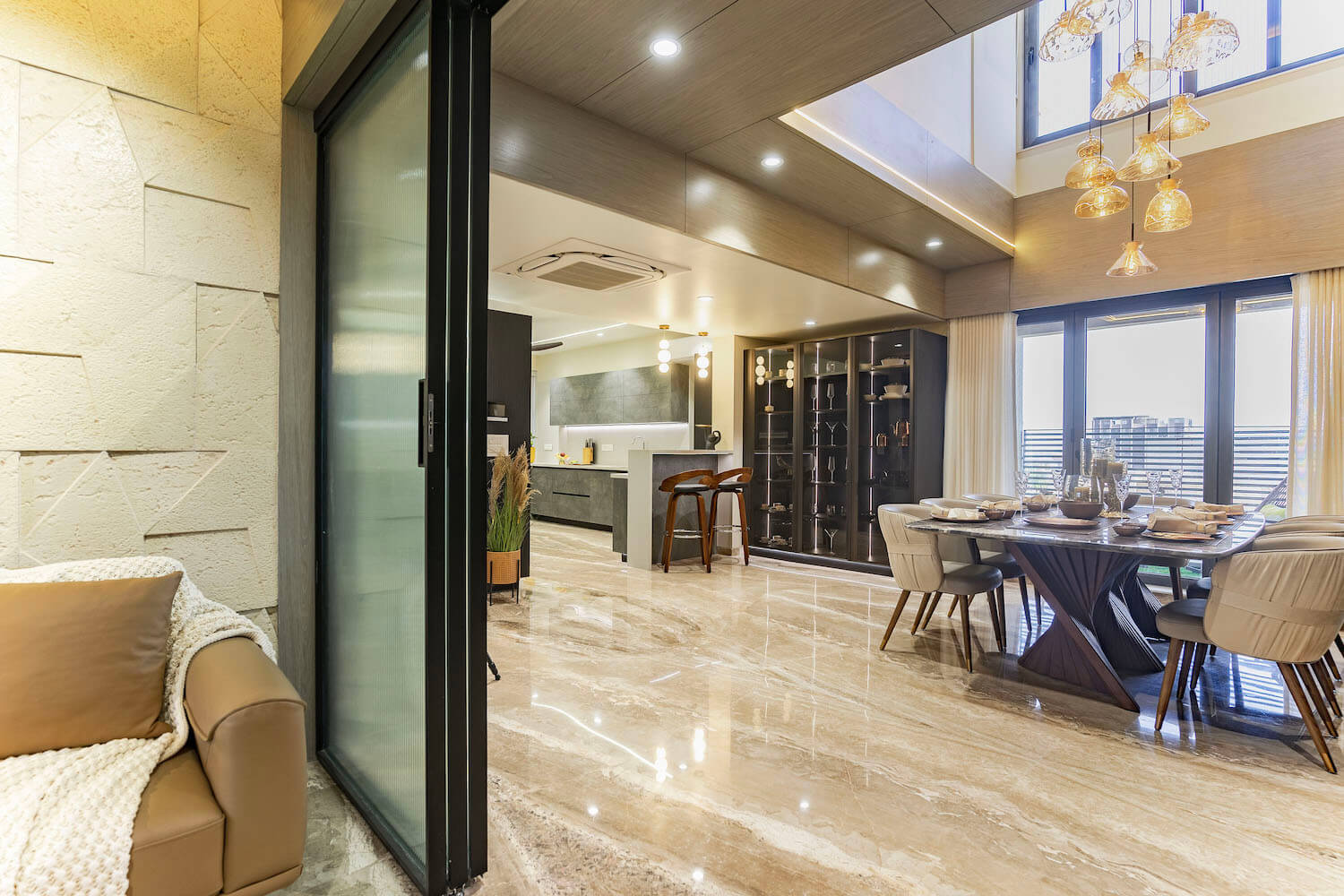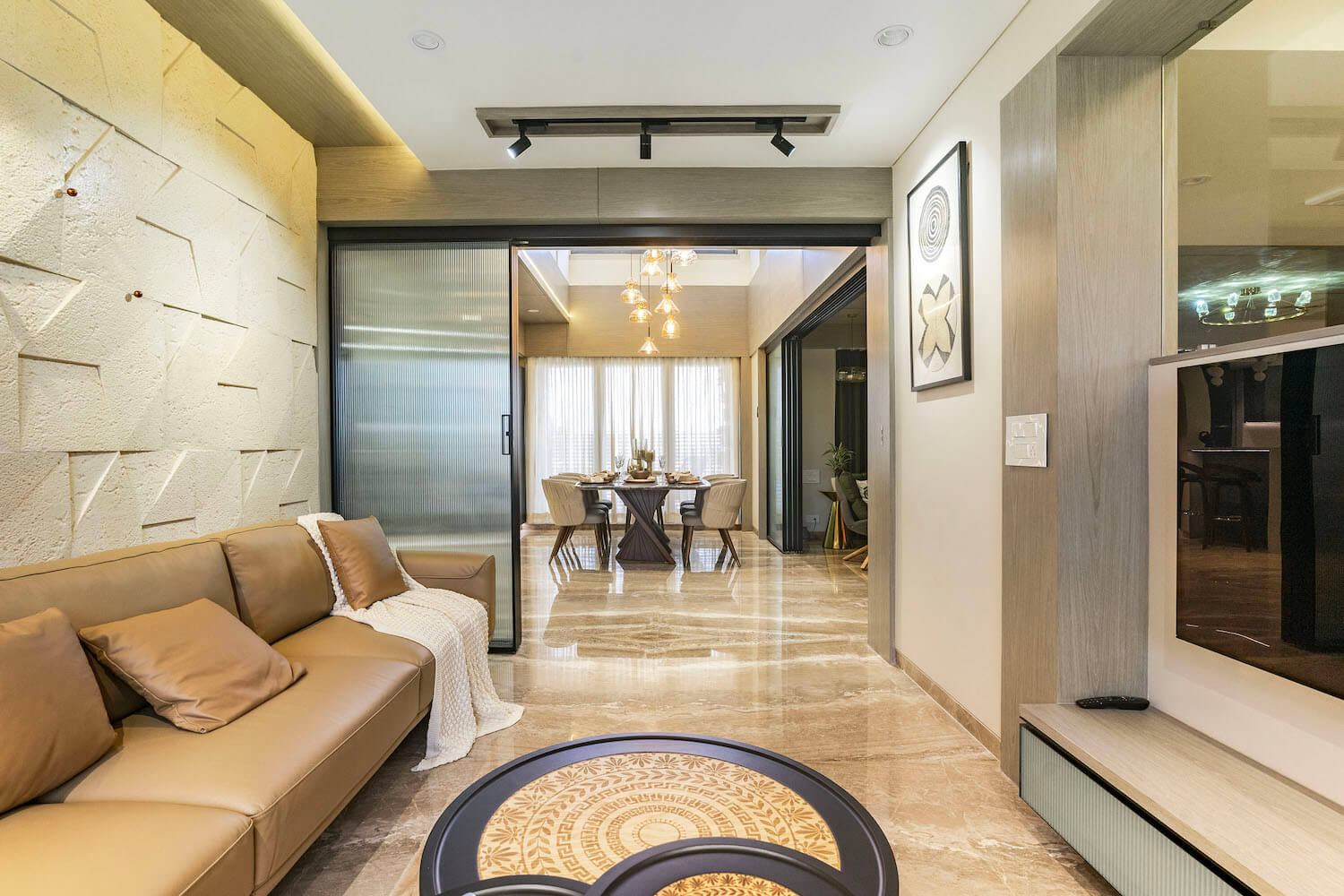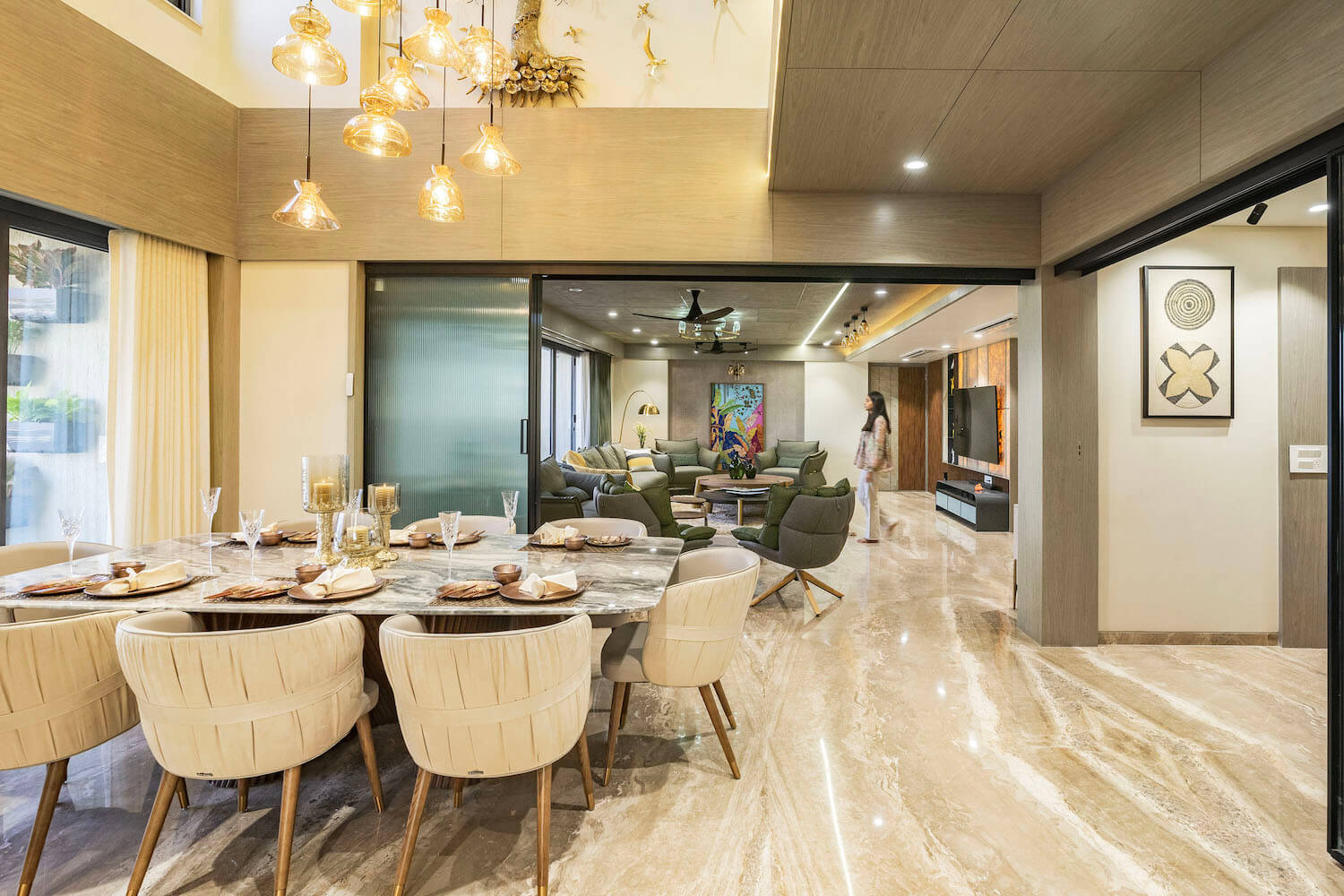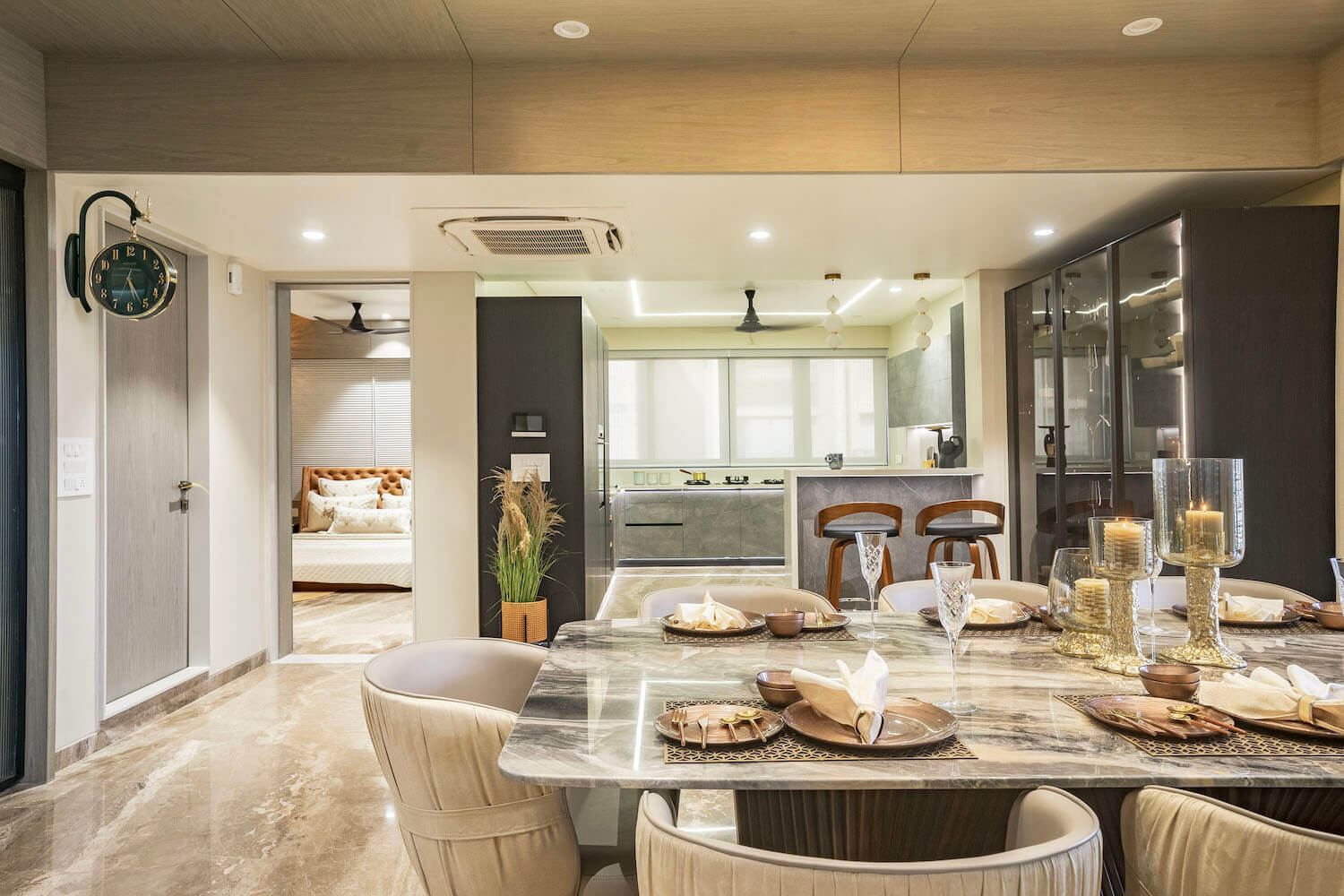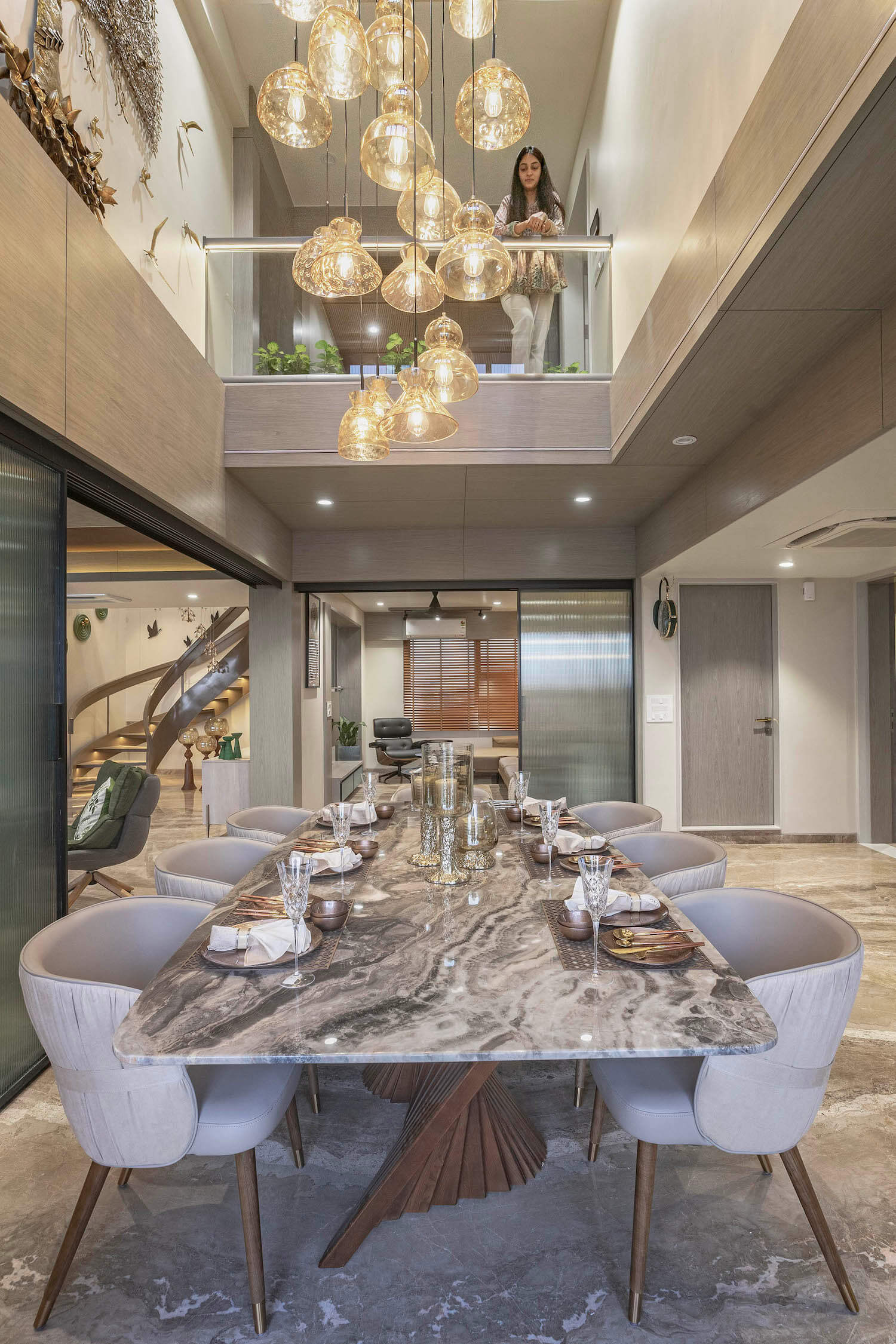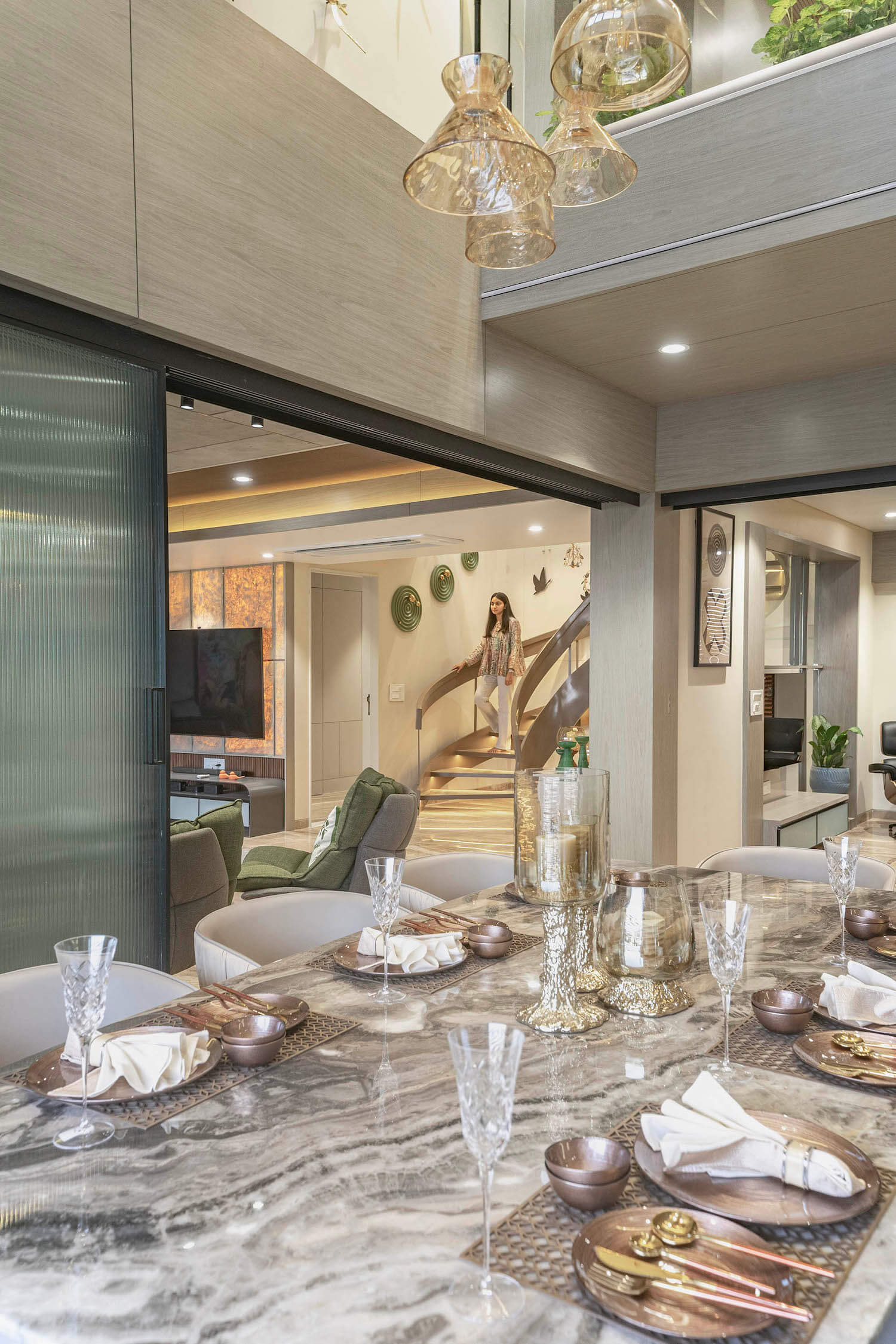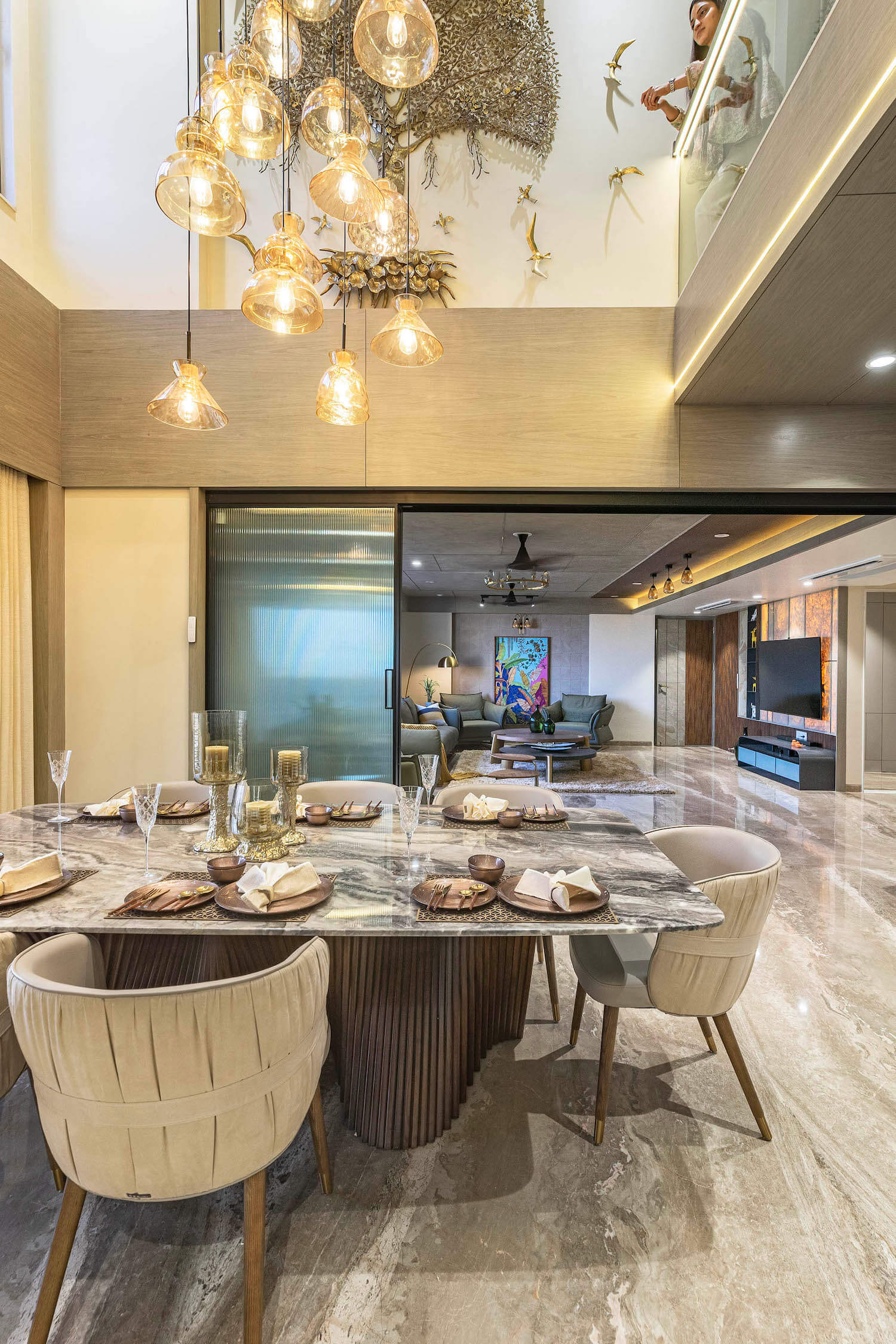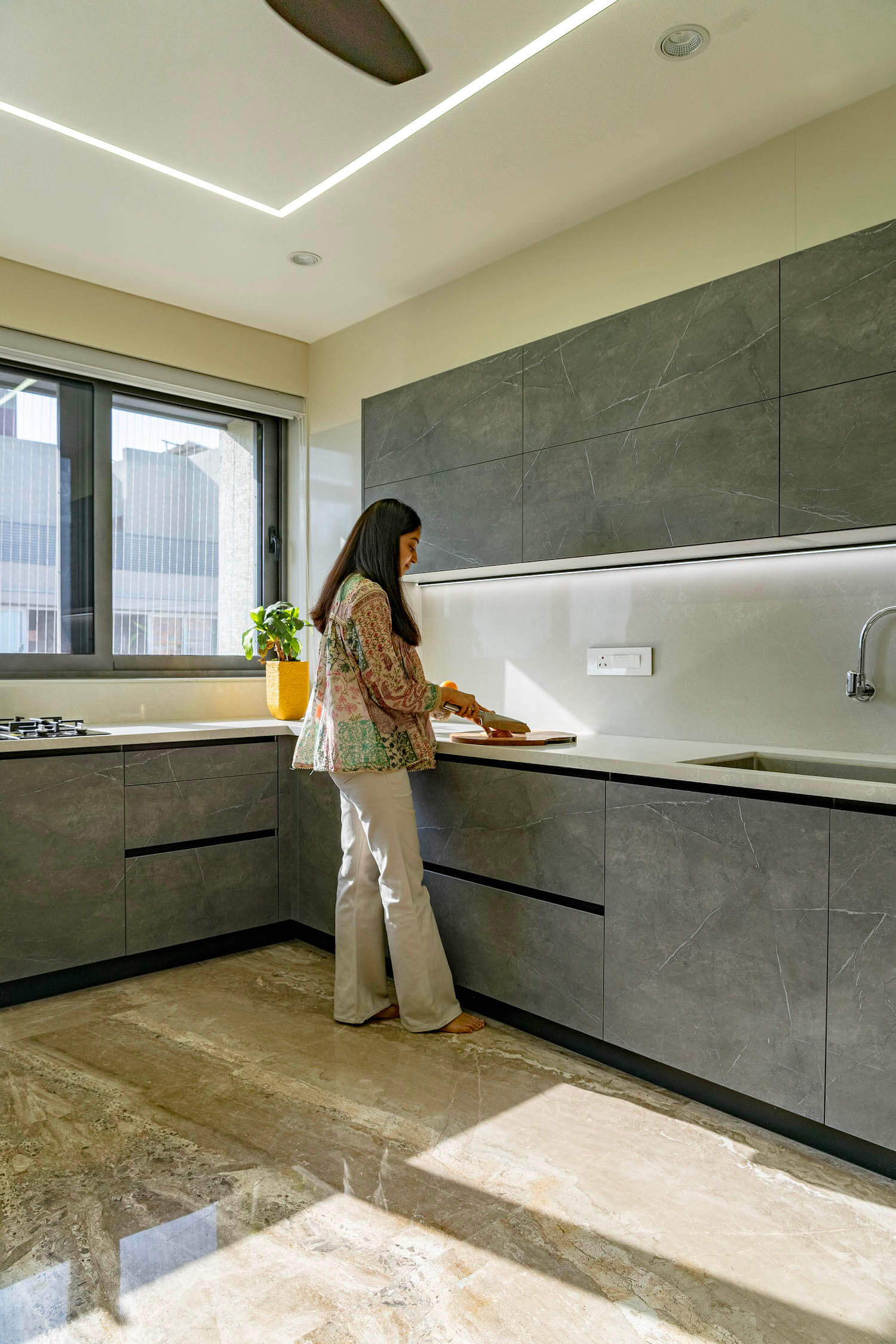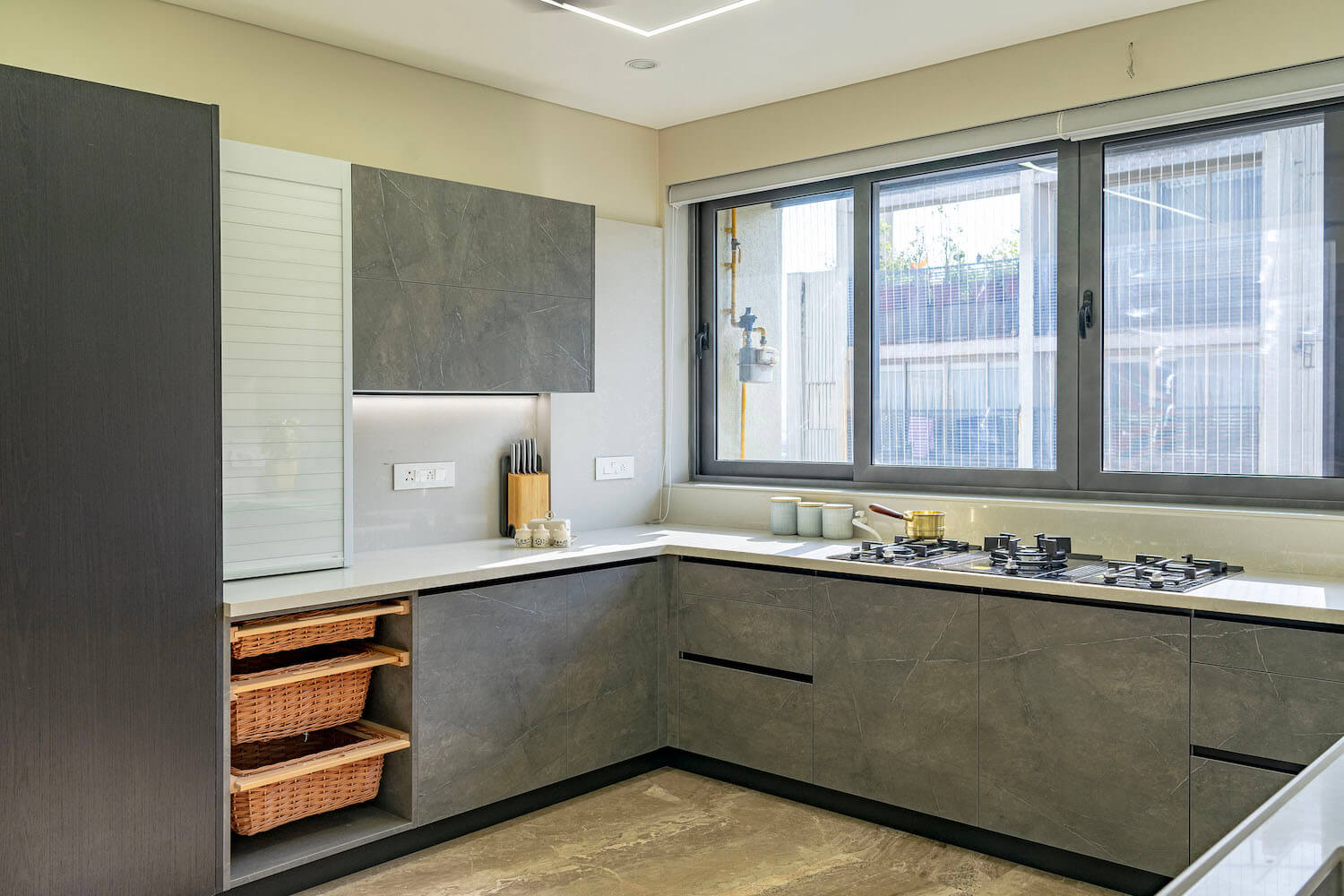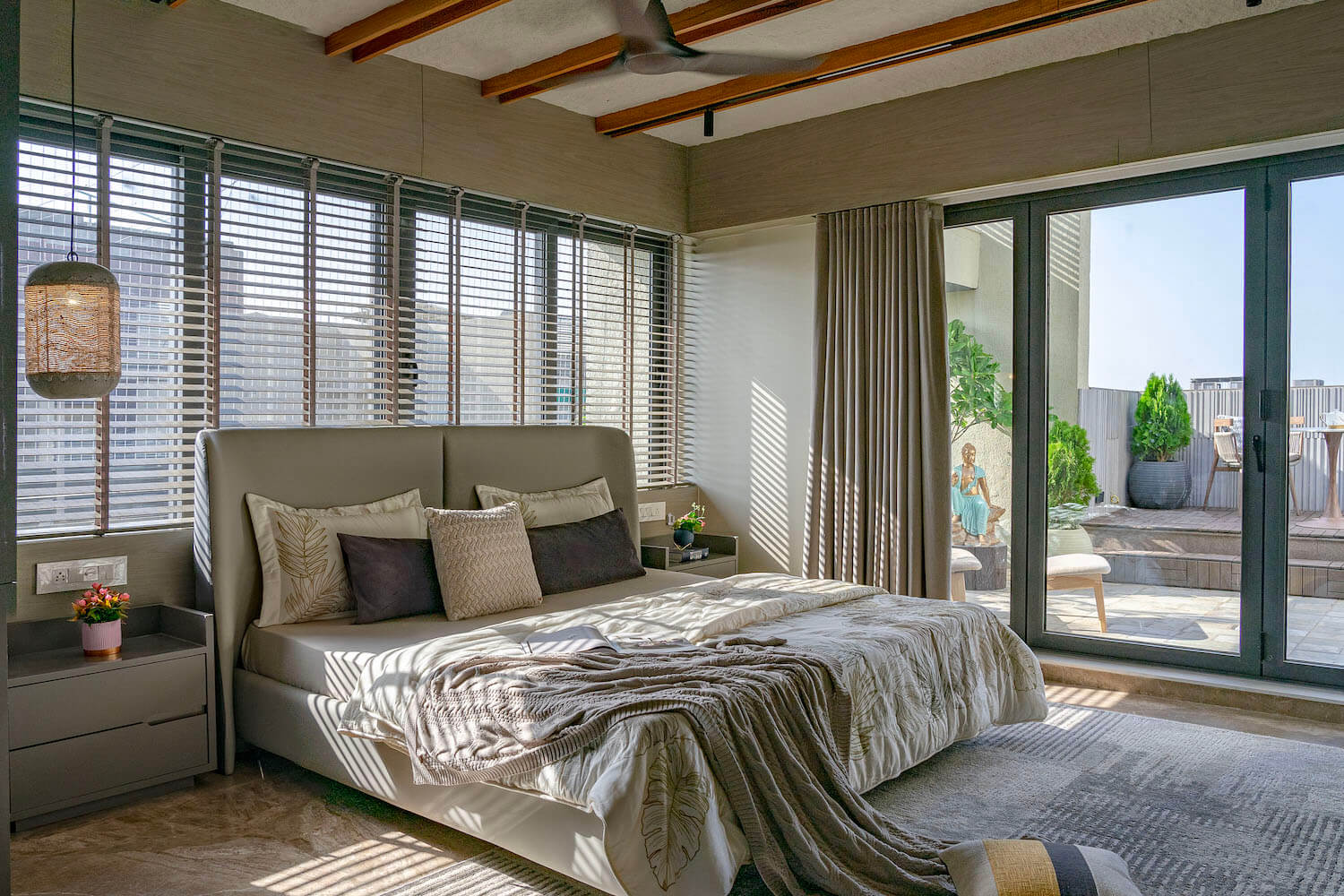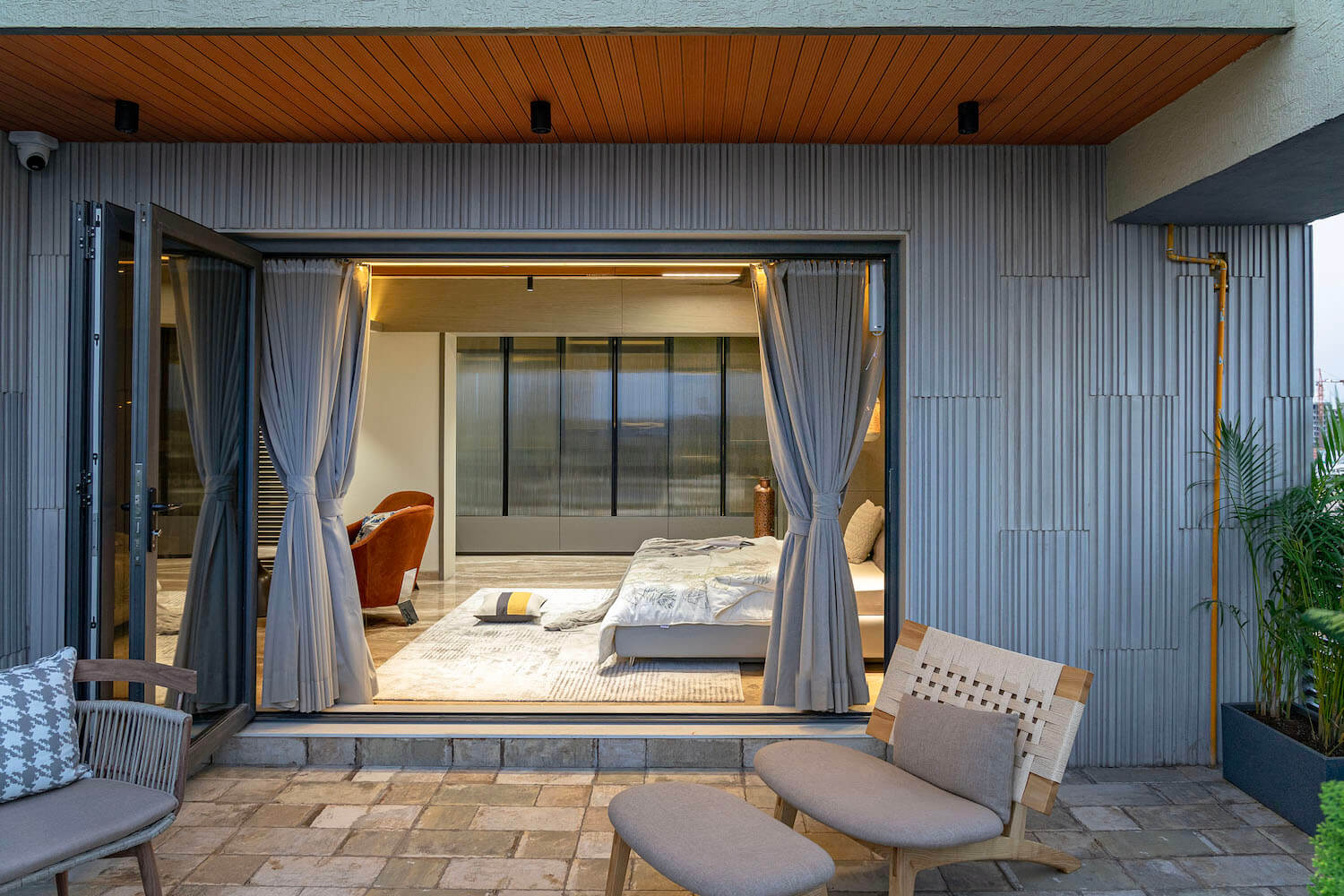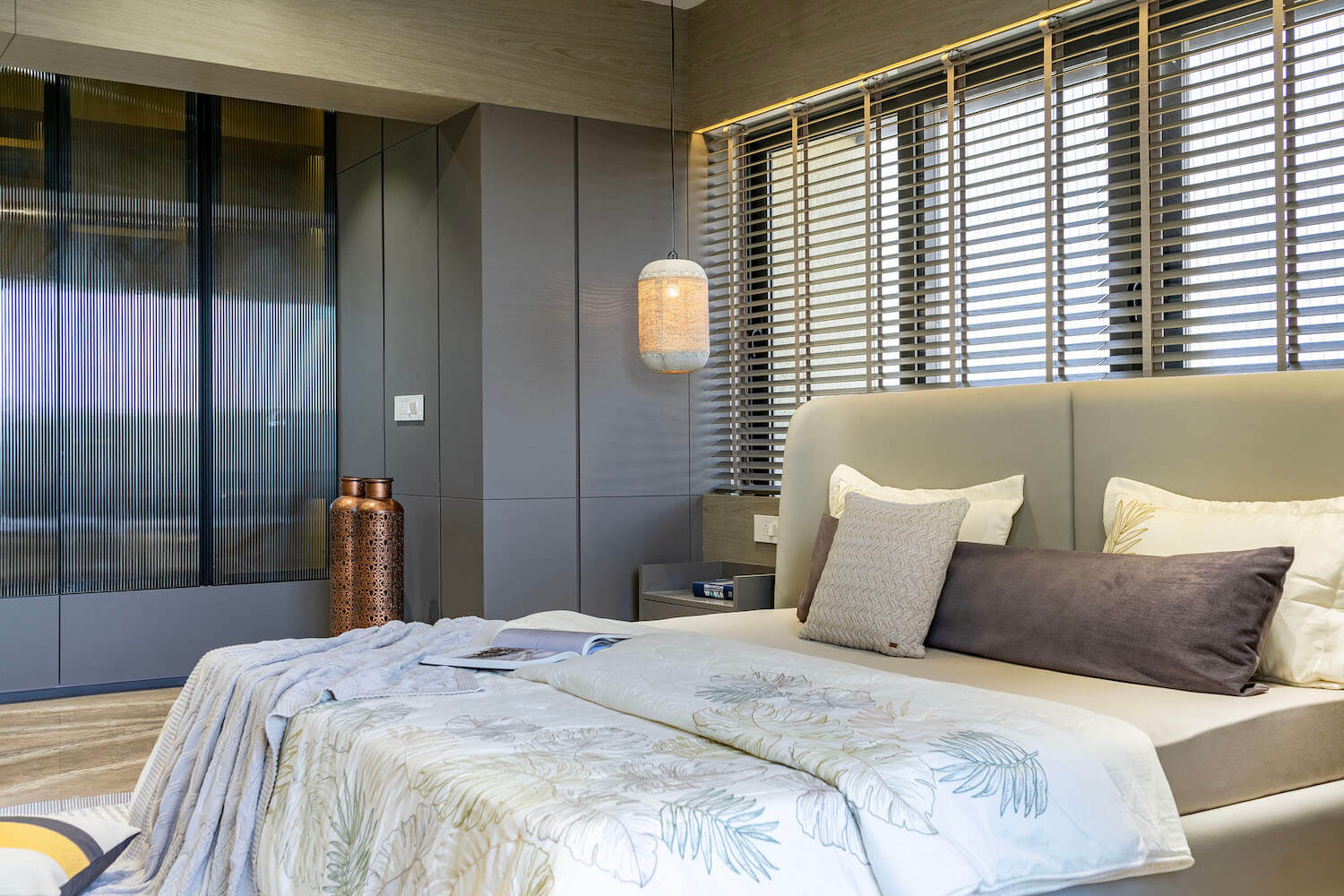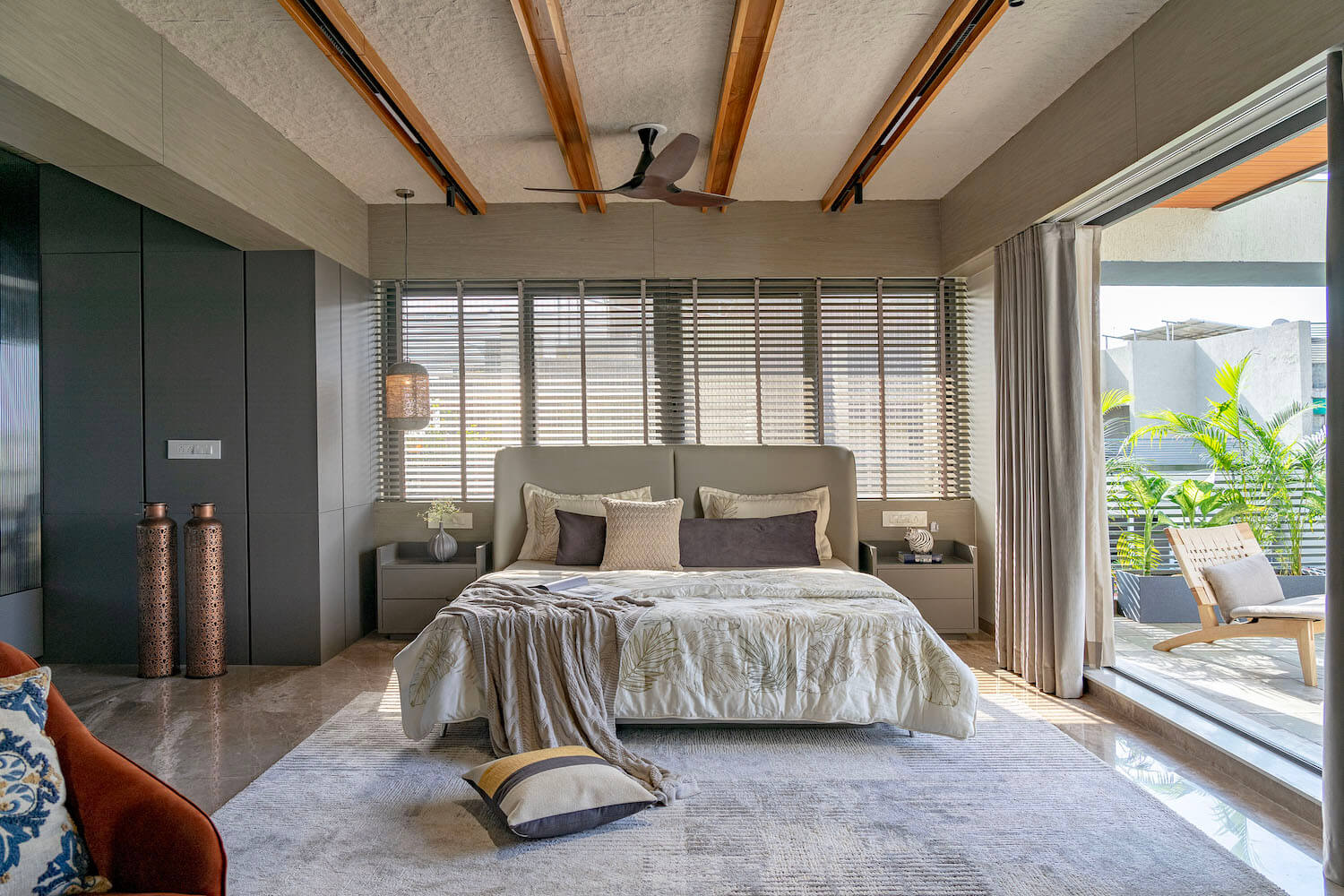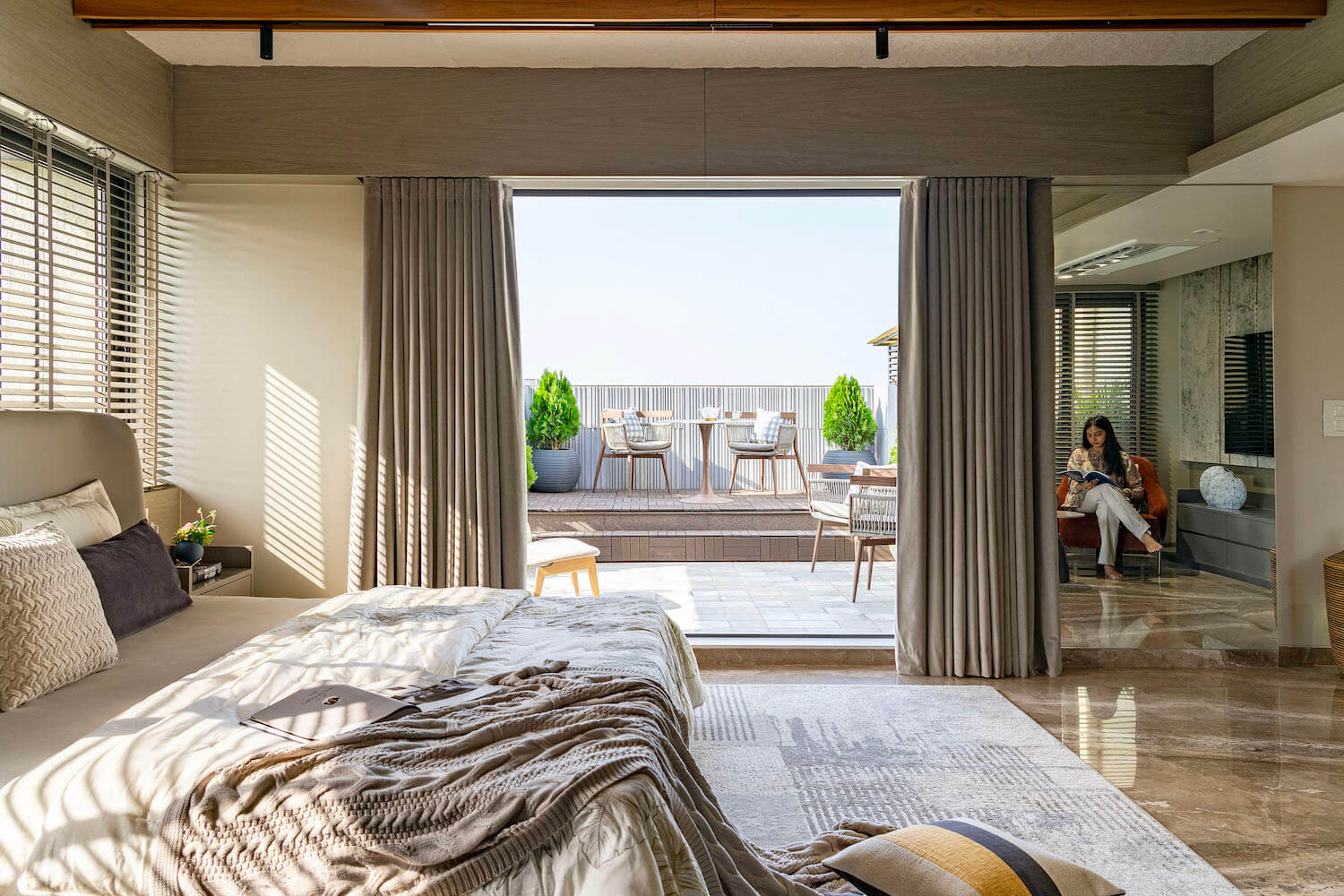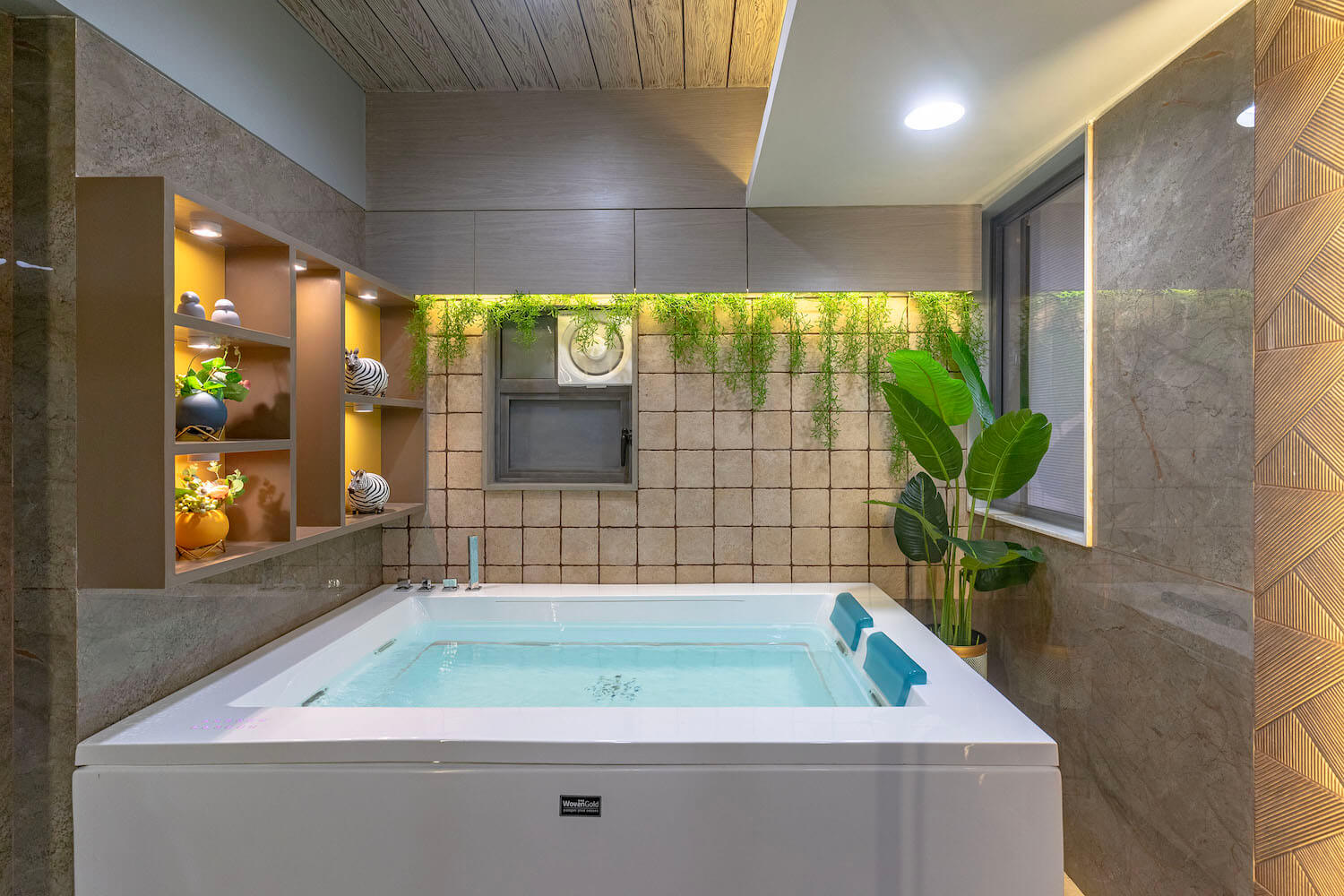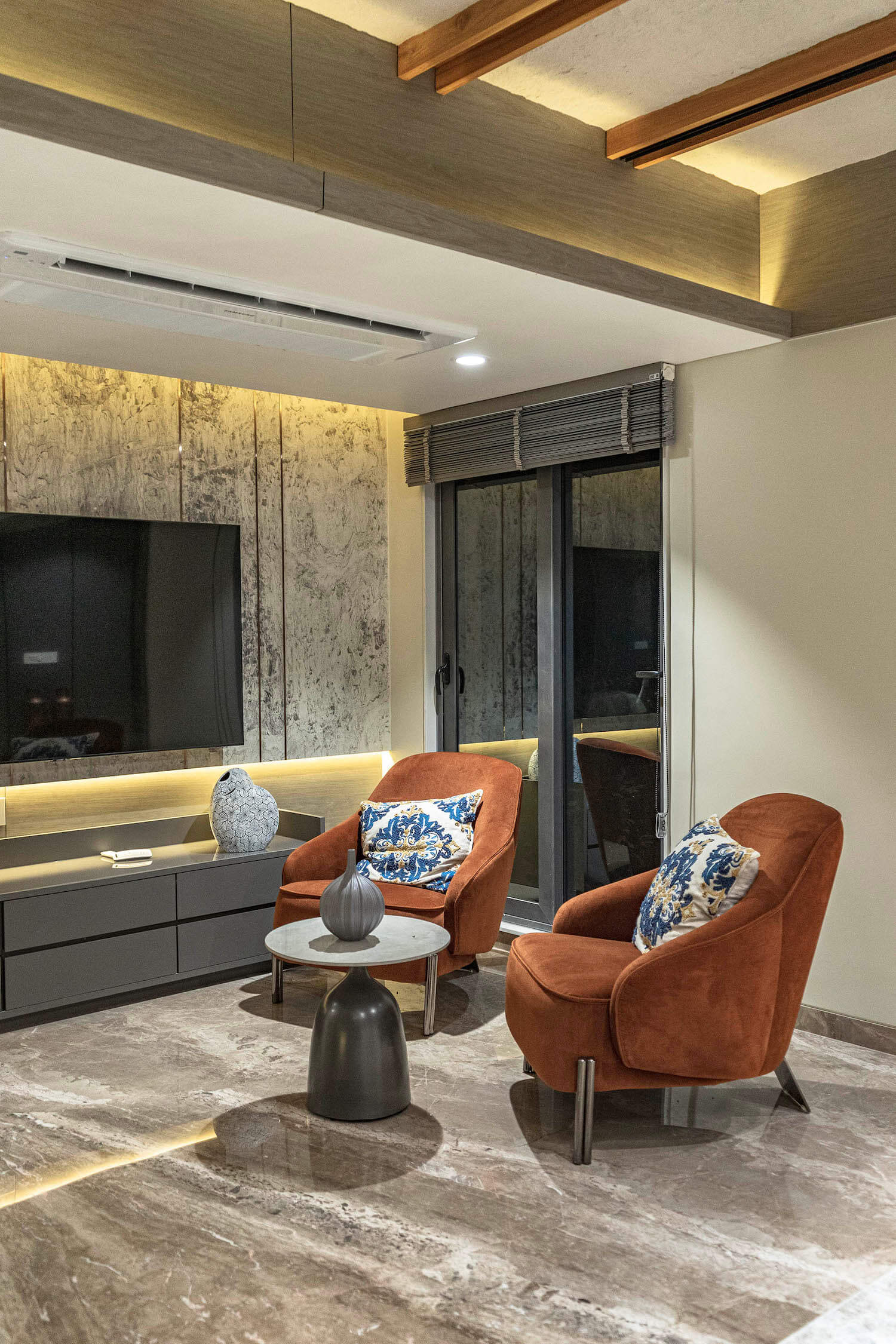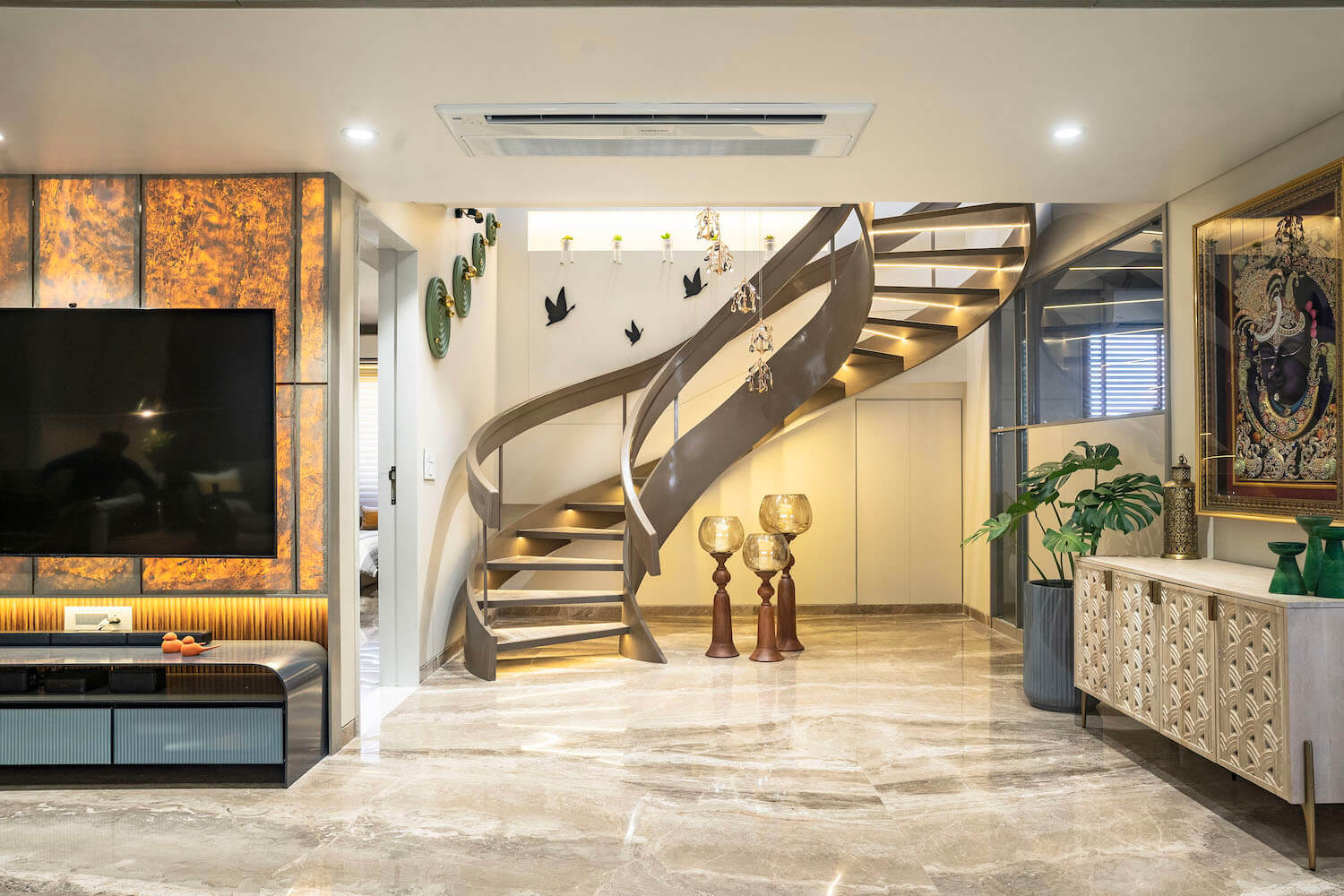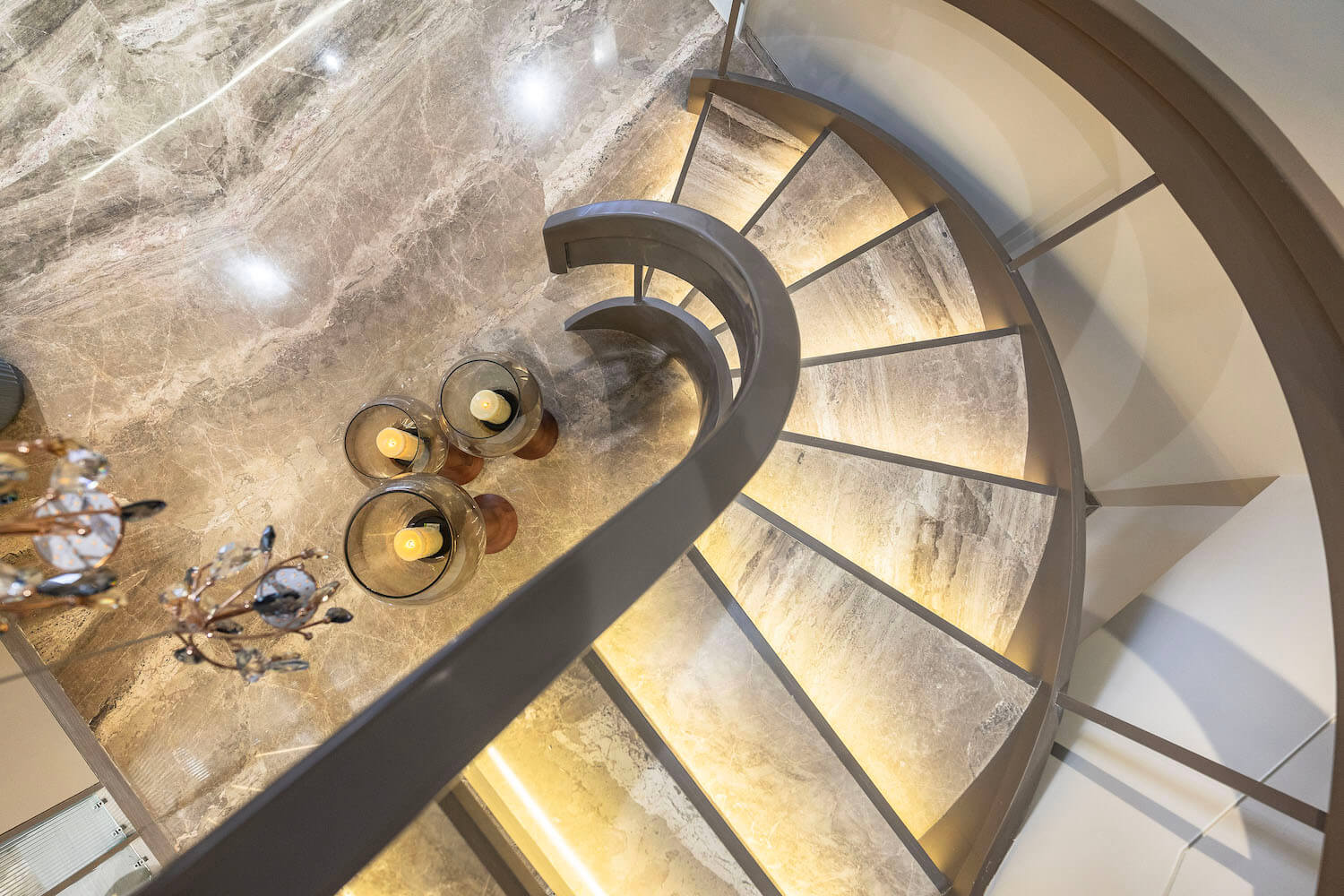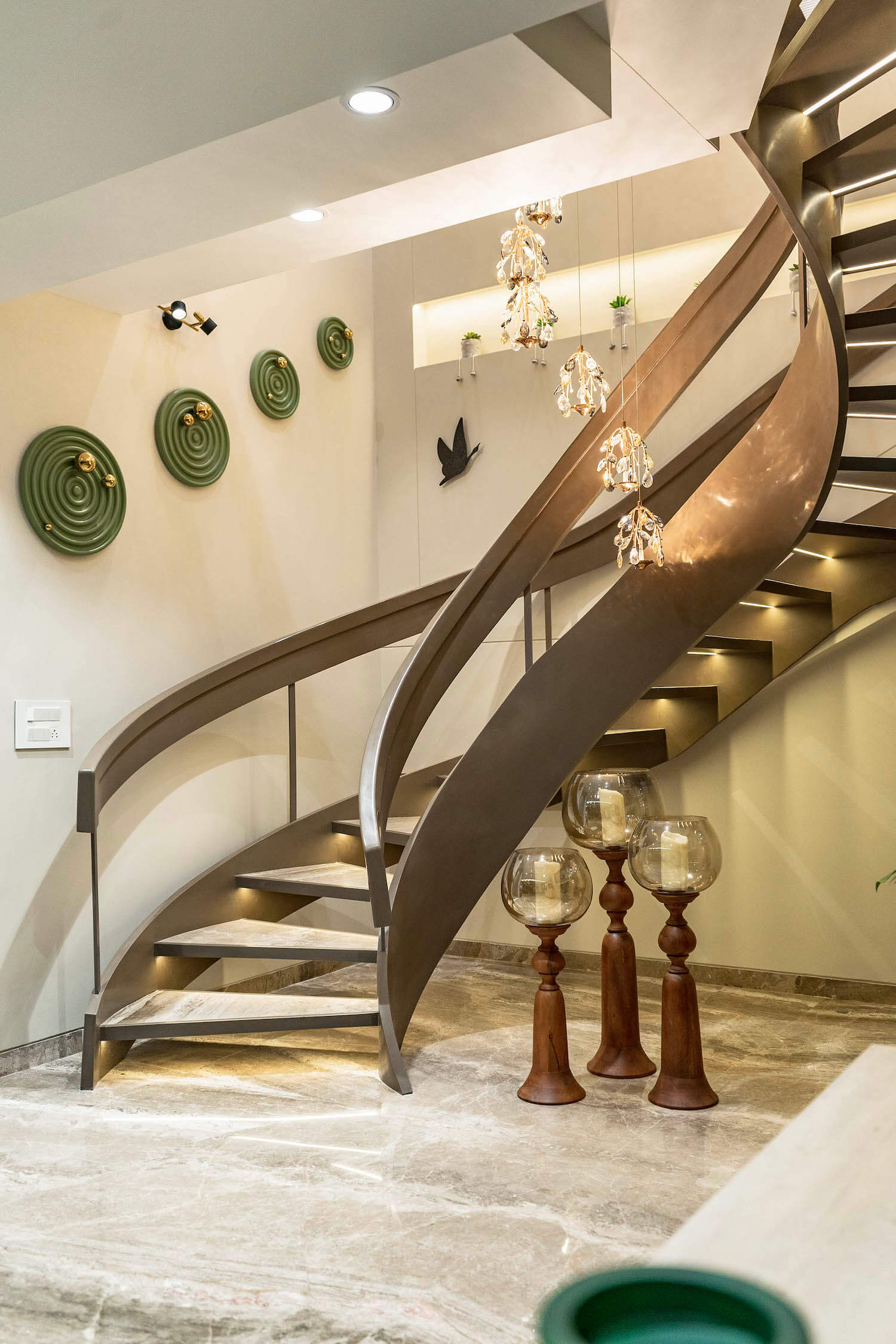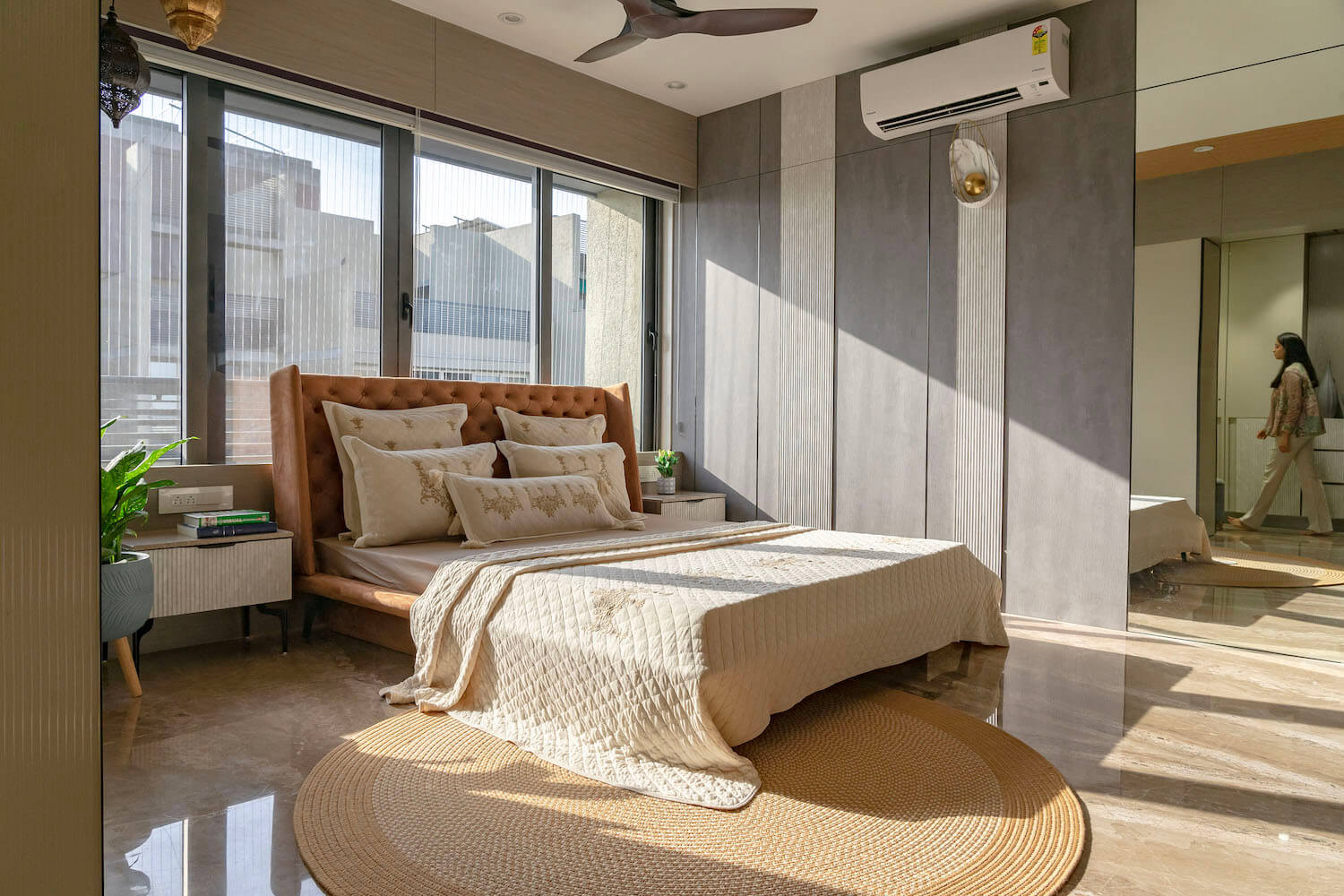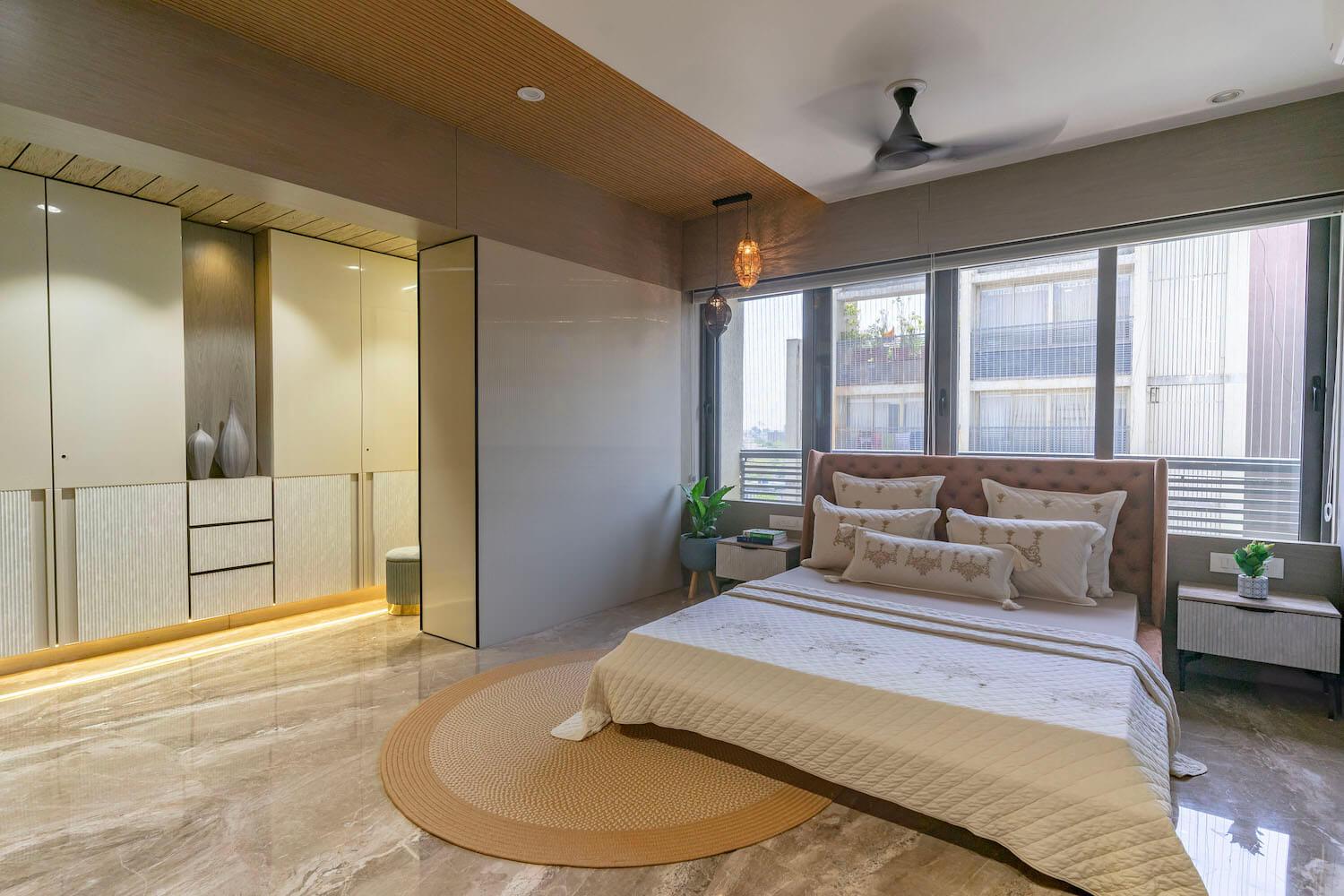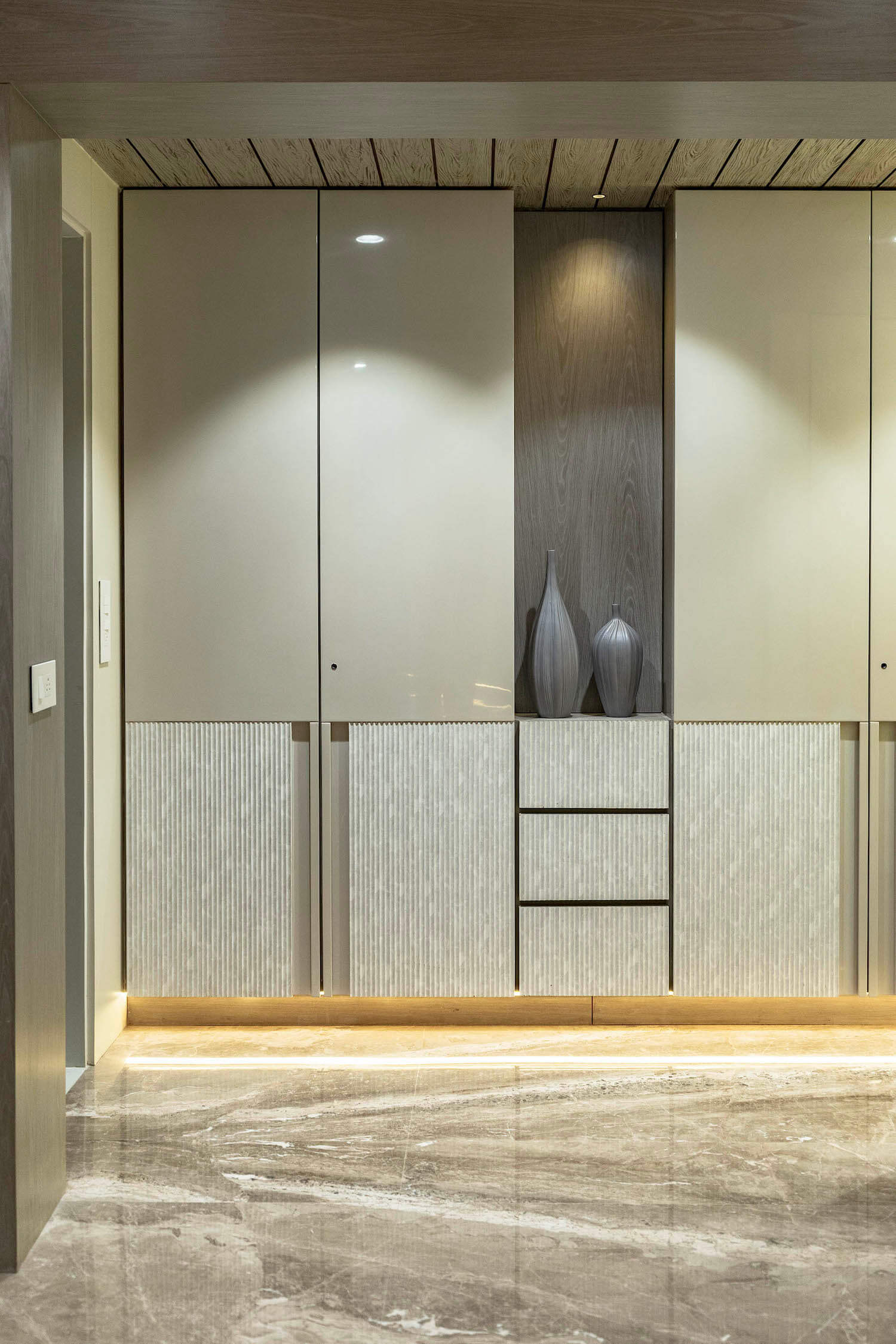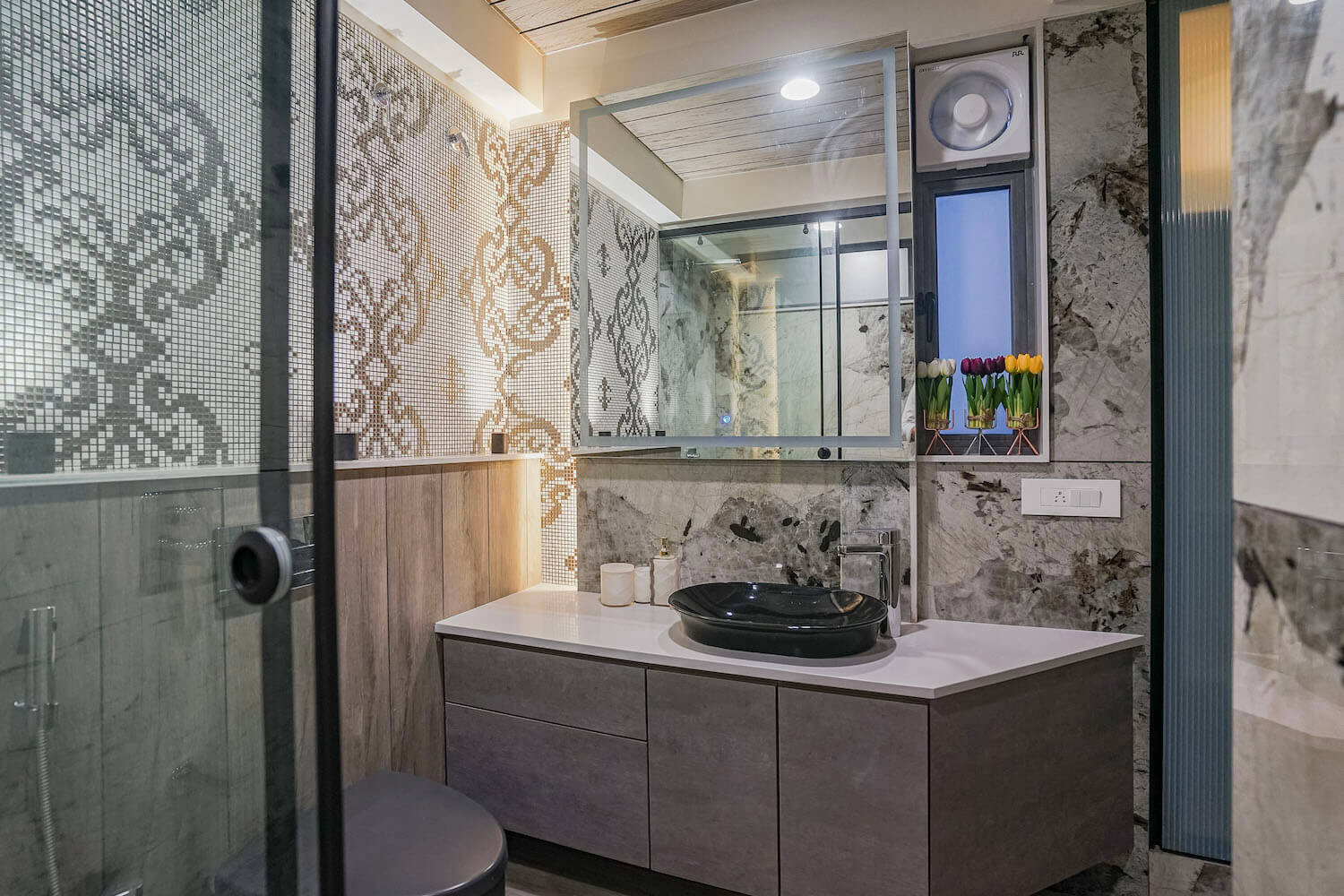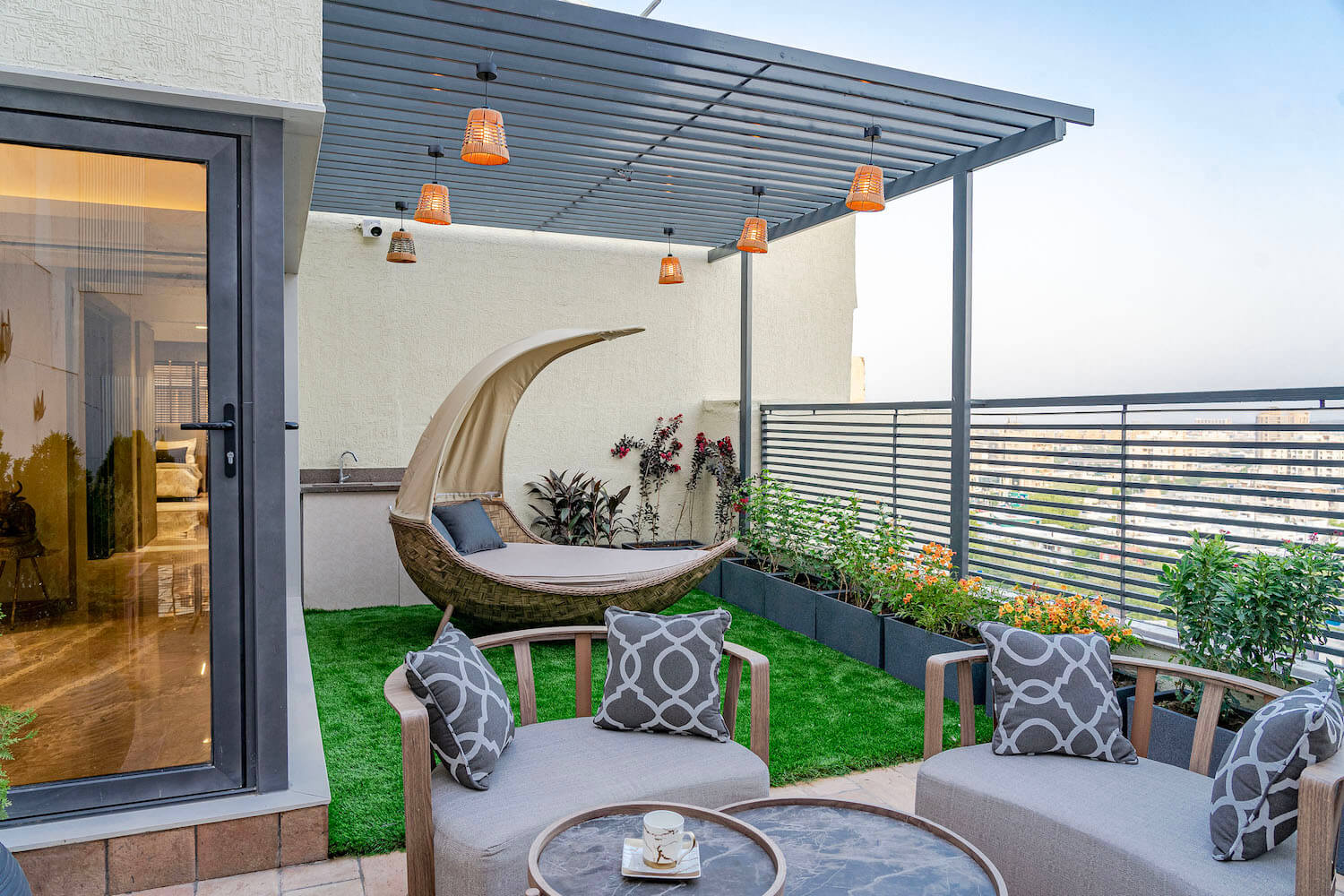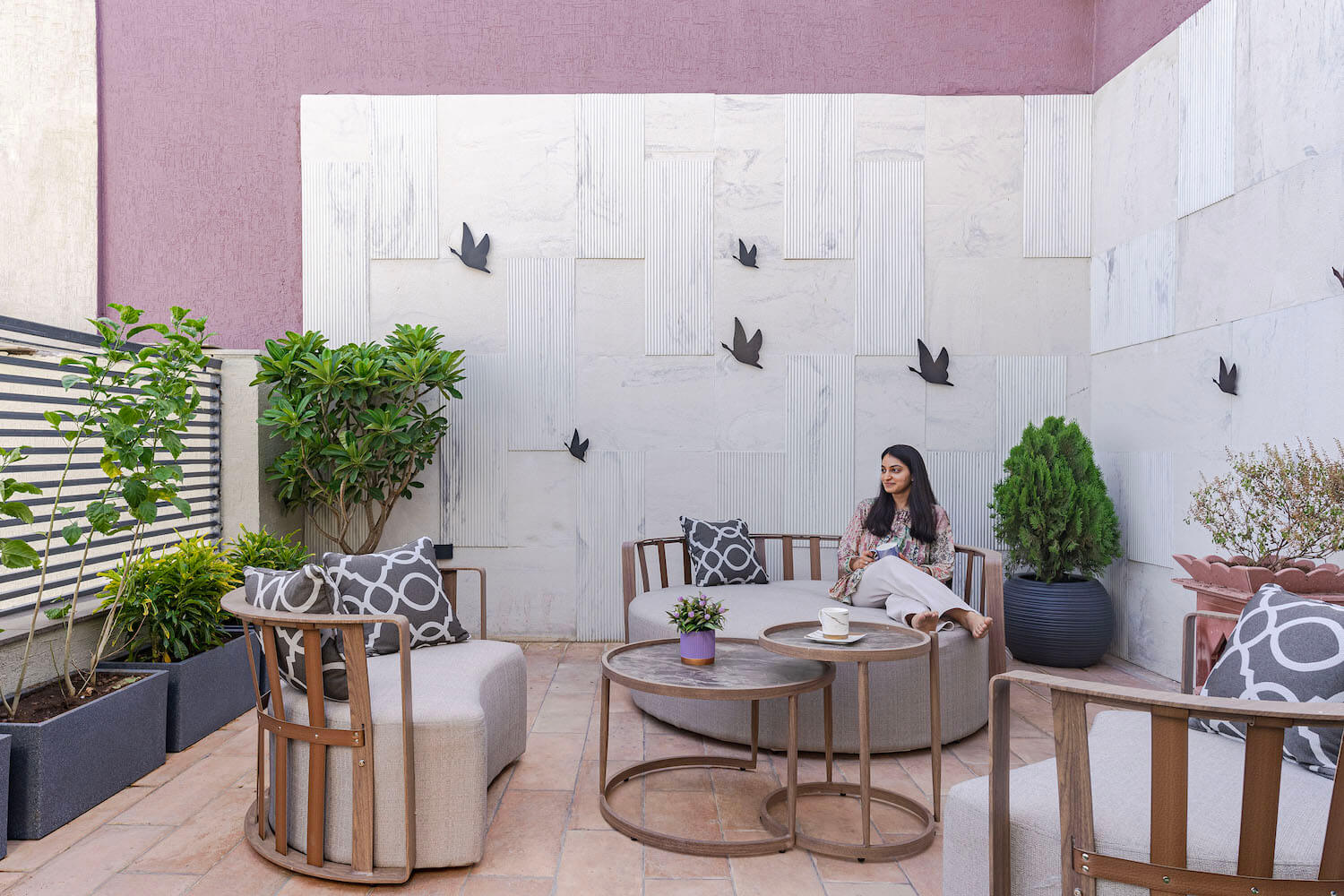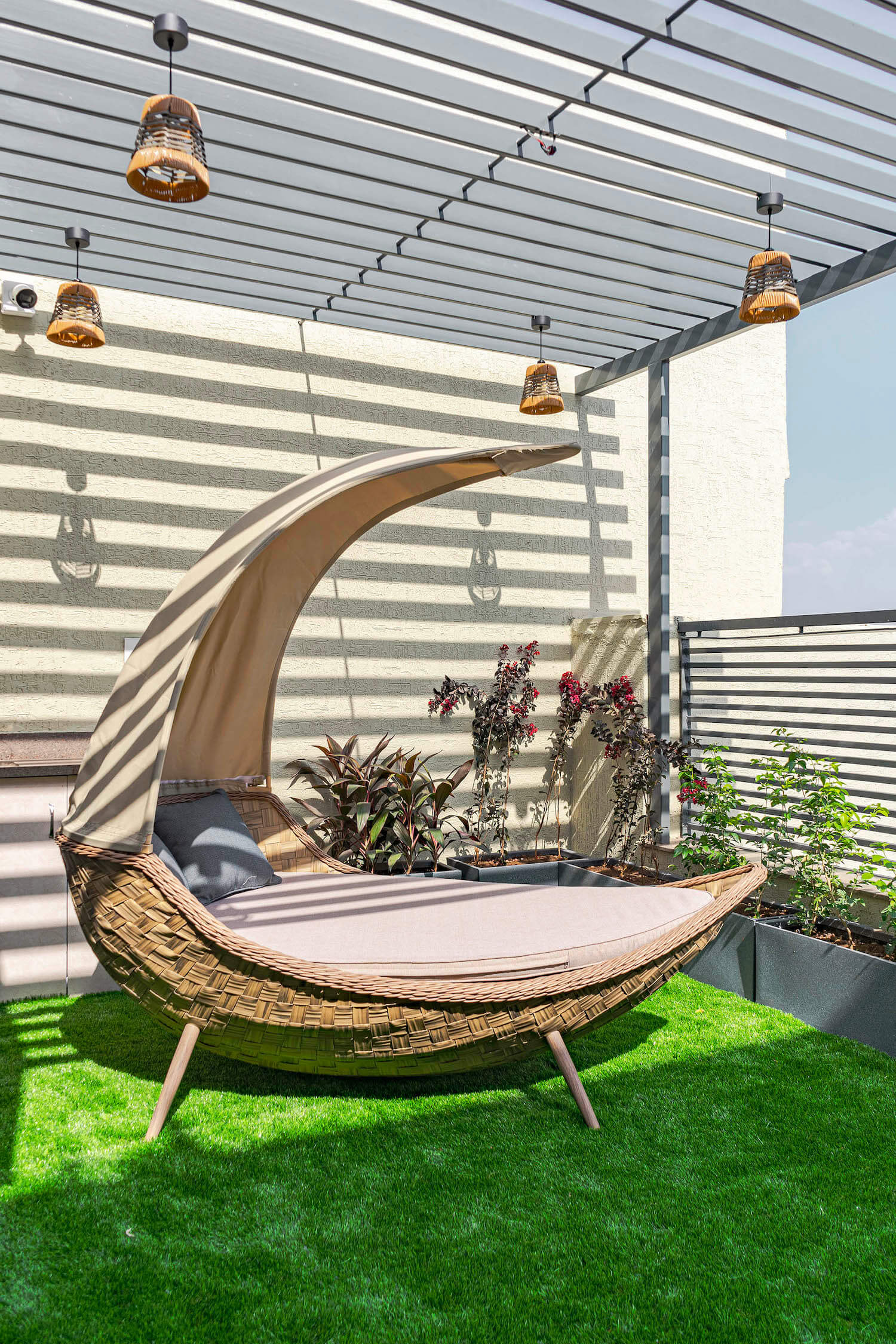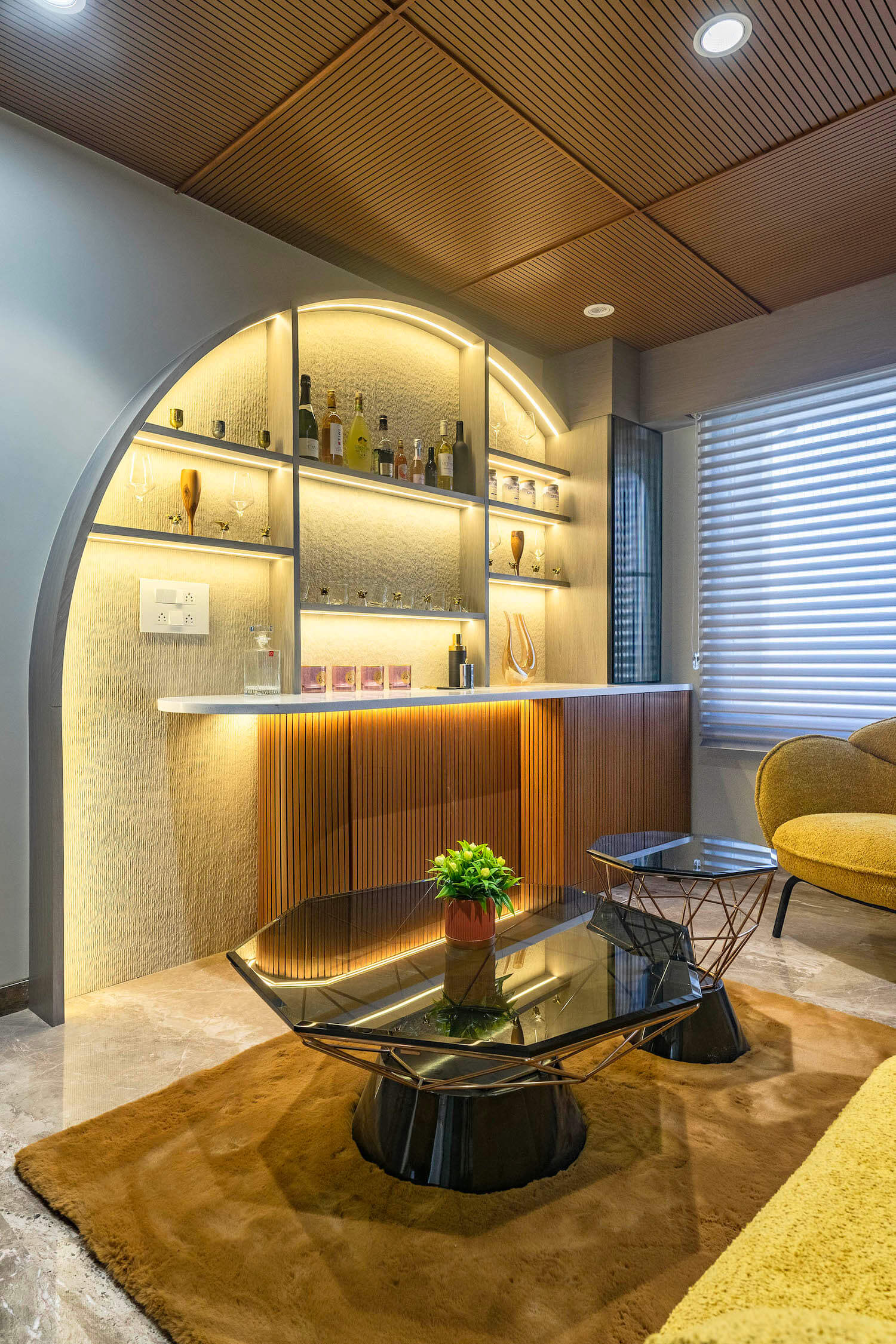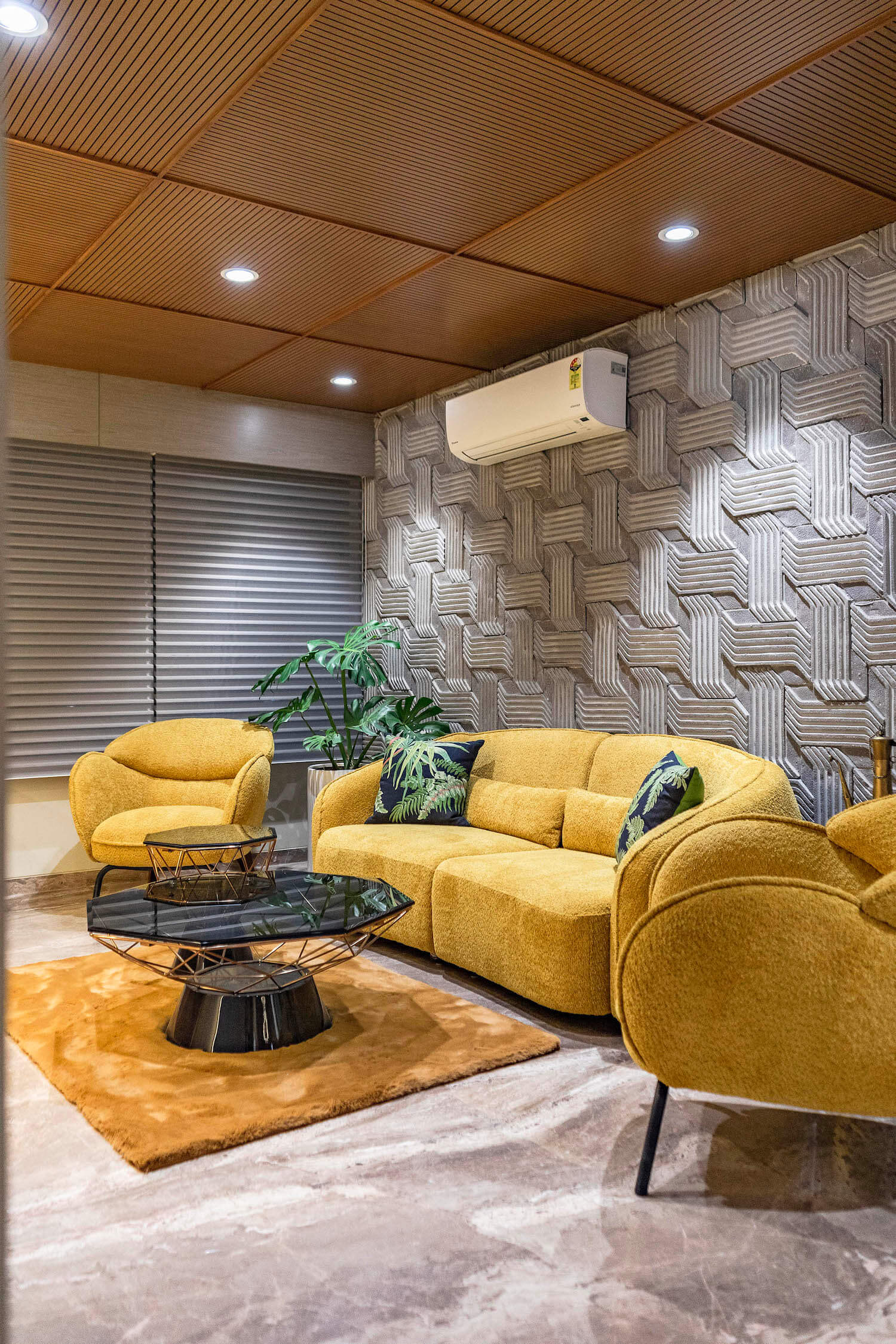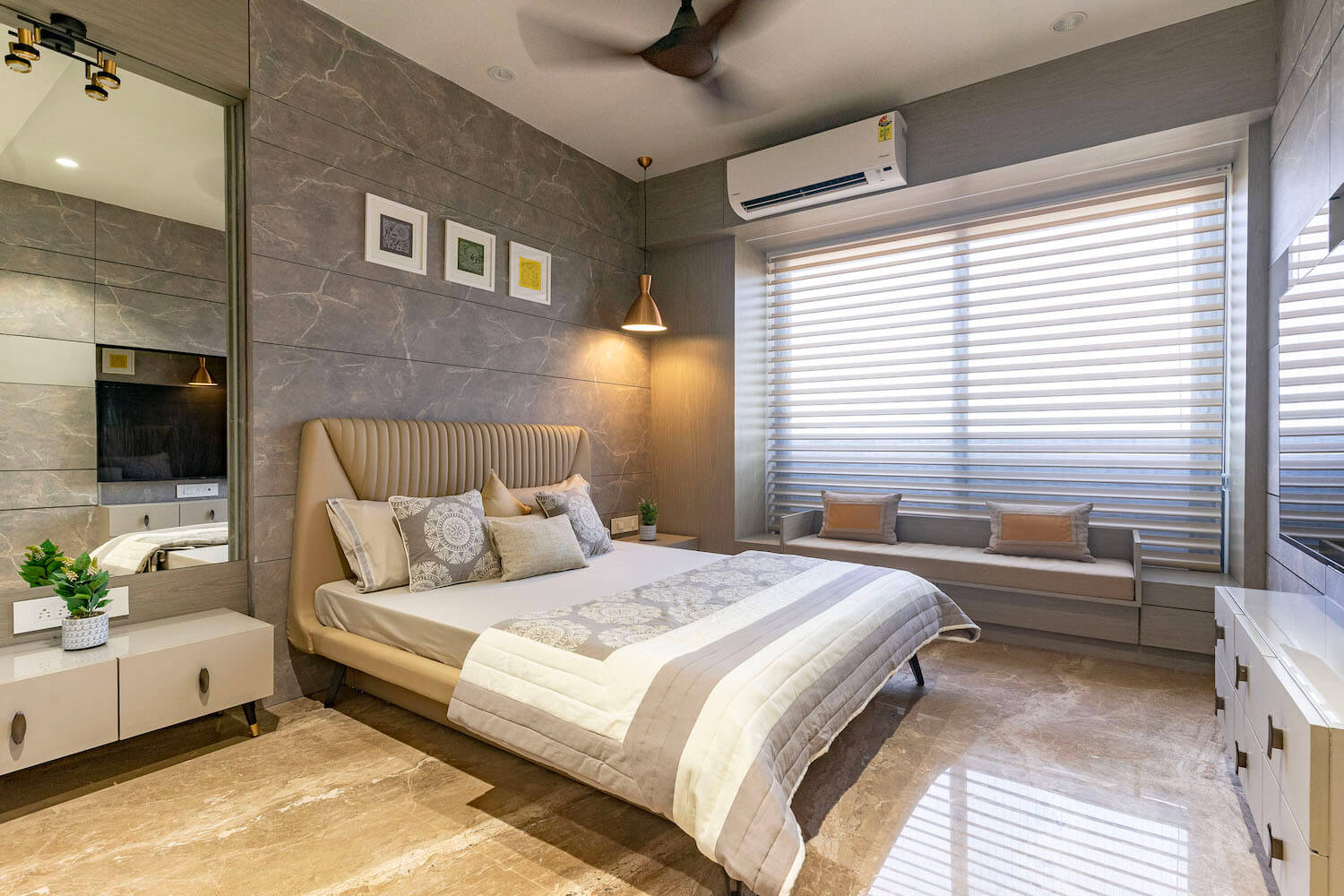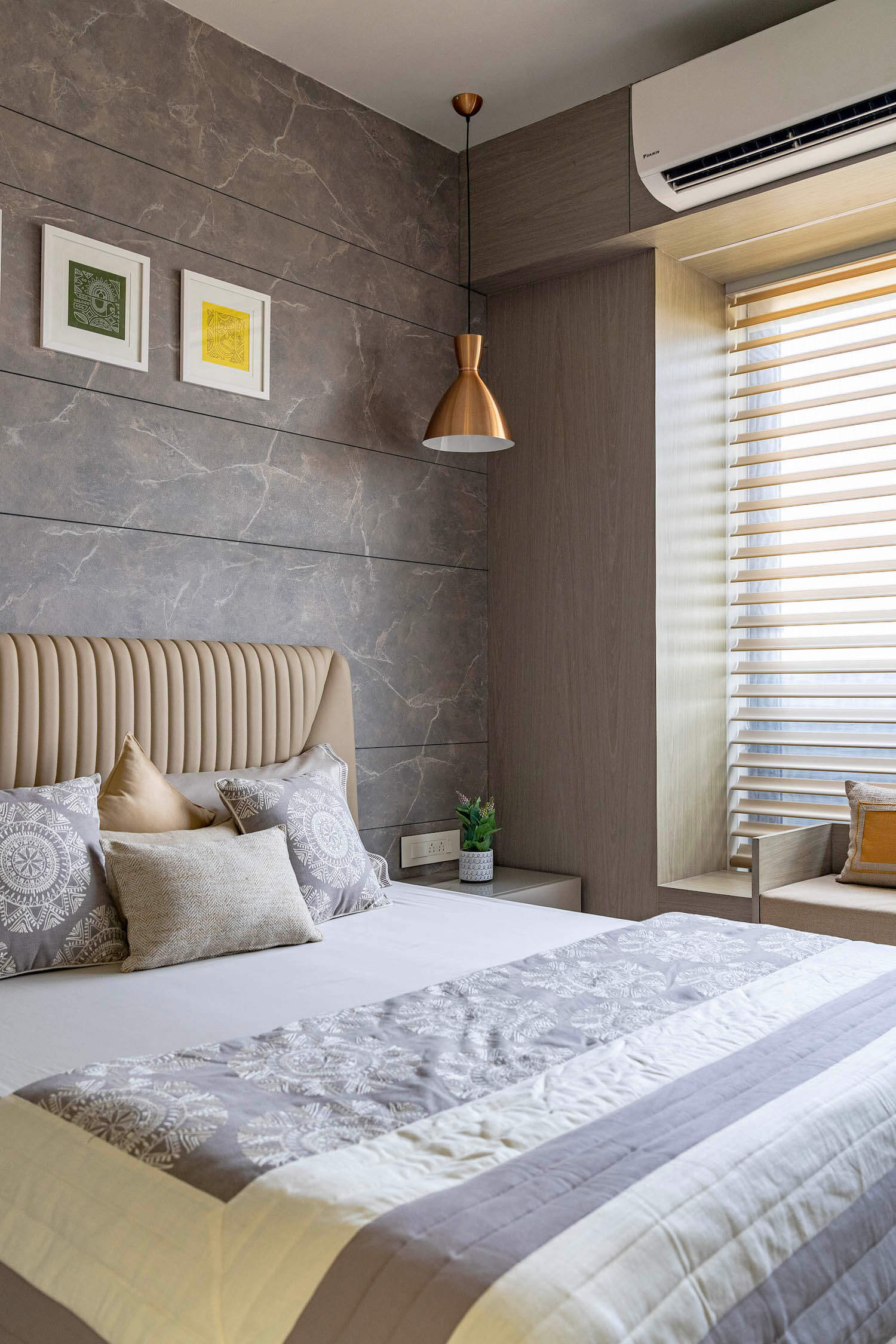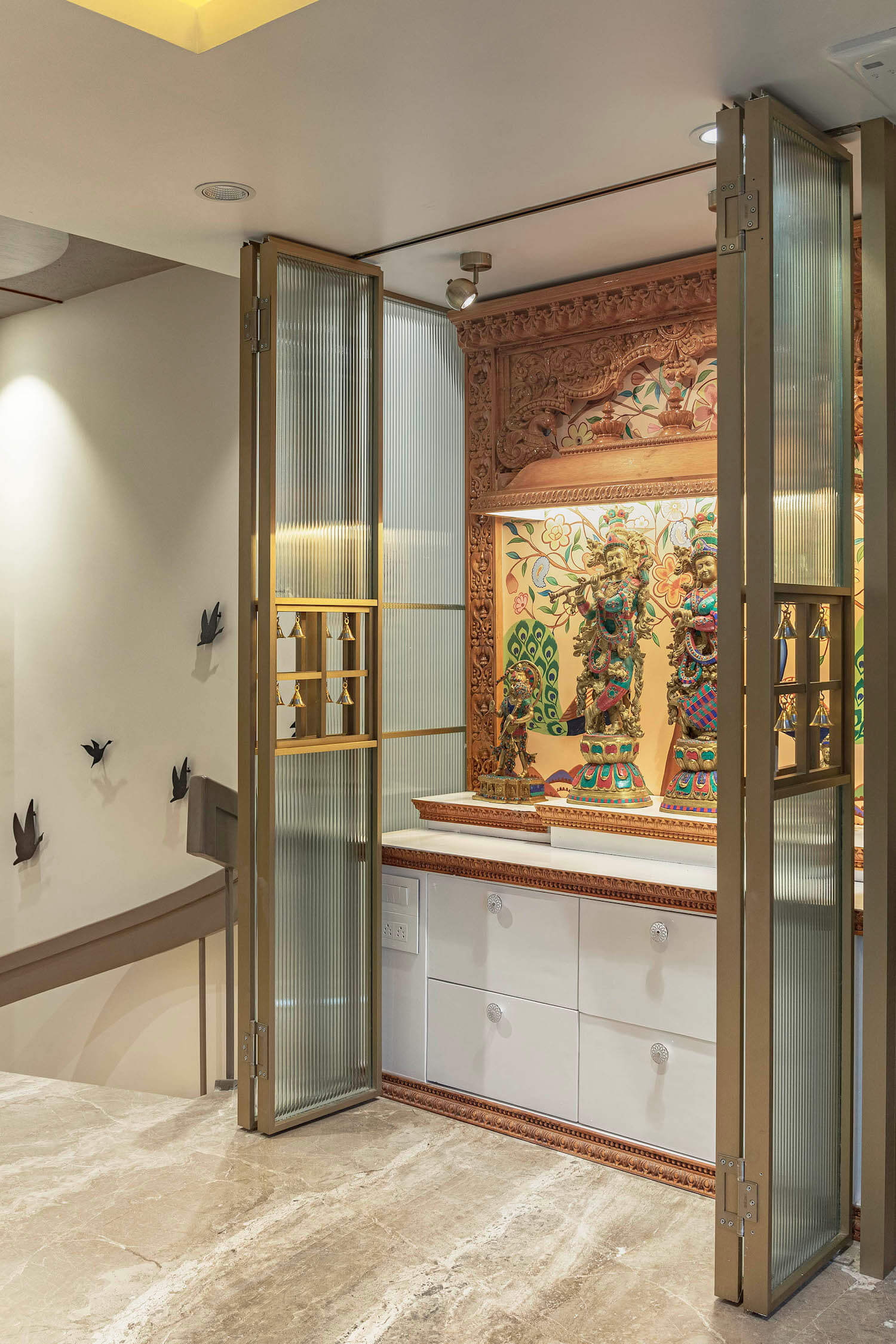 ---