Babayants Architects: Haptic interior is all about textures, to be exact - it is about contrasts between feeling smooth surfaces and textured surfaces.
Cool, bubbled air of concrete, warm textured wood, combination of smooth and rough stoneware, matt and powdery feeling of paint, volumed ceiling - clear and sculptured shapes of the project bring textures on the foreground.
Being in such a space and engaging with it, can give you a rich aesthetic experience. And that's a point - simple volumes with rich and complicated textures consciously make you touch them. Isn't that a privilege in our digital world?
First of all, textures are associated with something natural and are opposite to mass production. It means that in our minds we recognize textured things as unique ones, customized and handmade.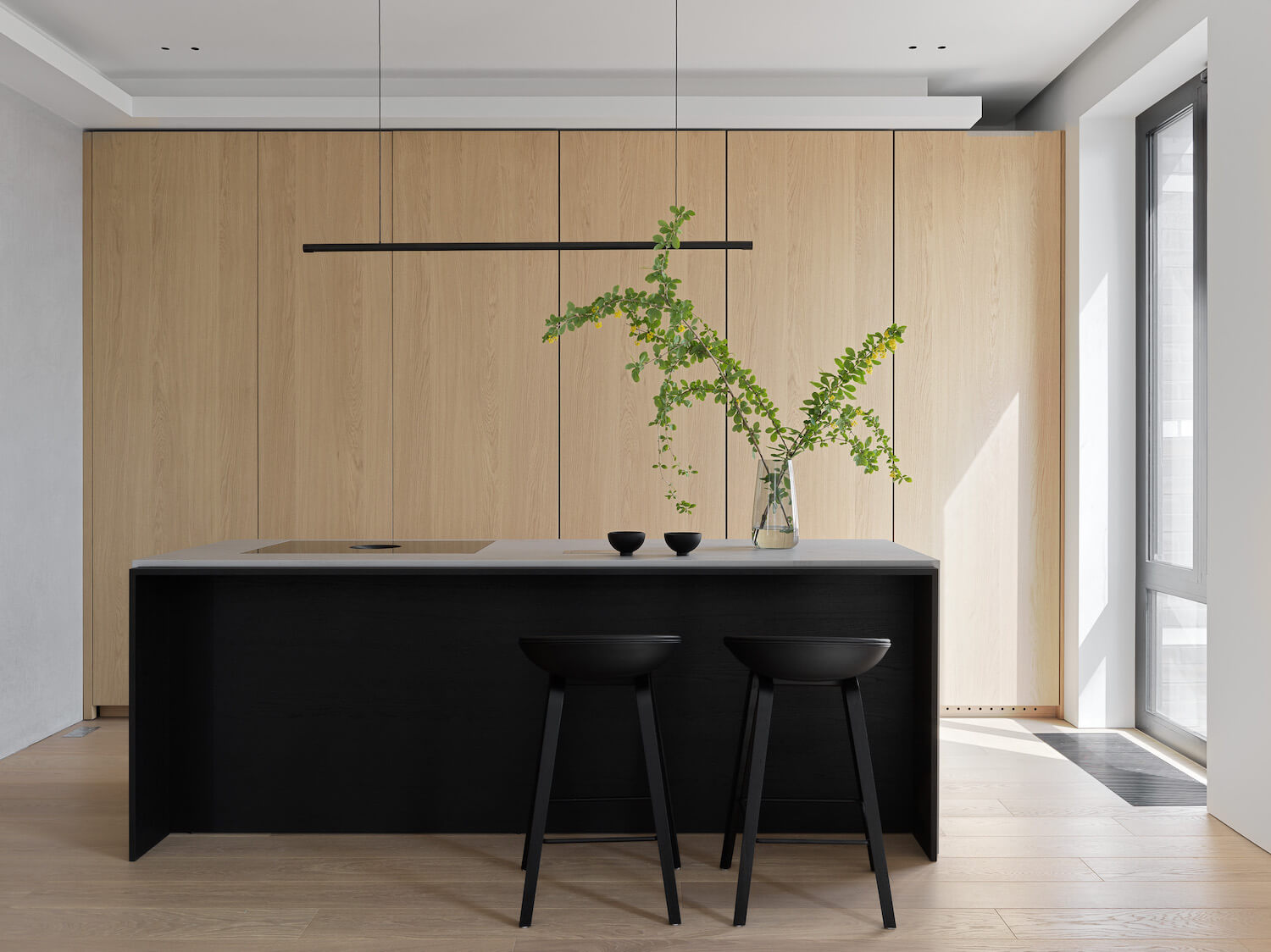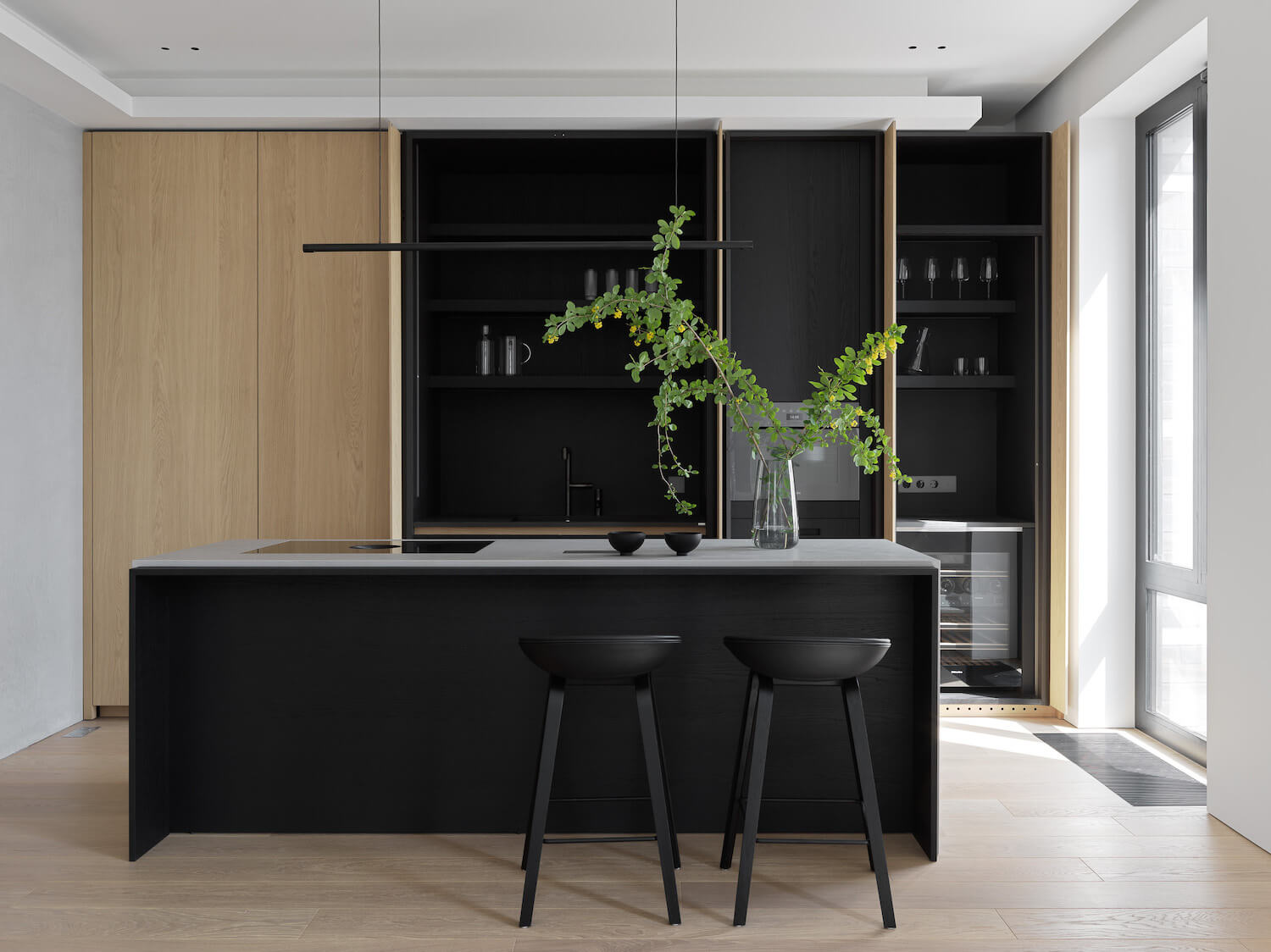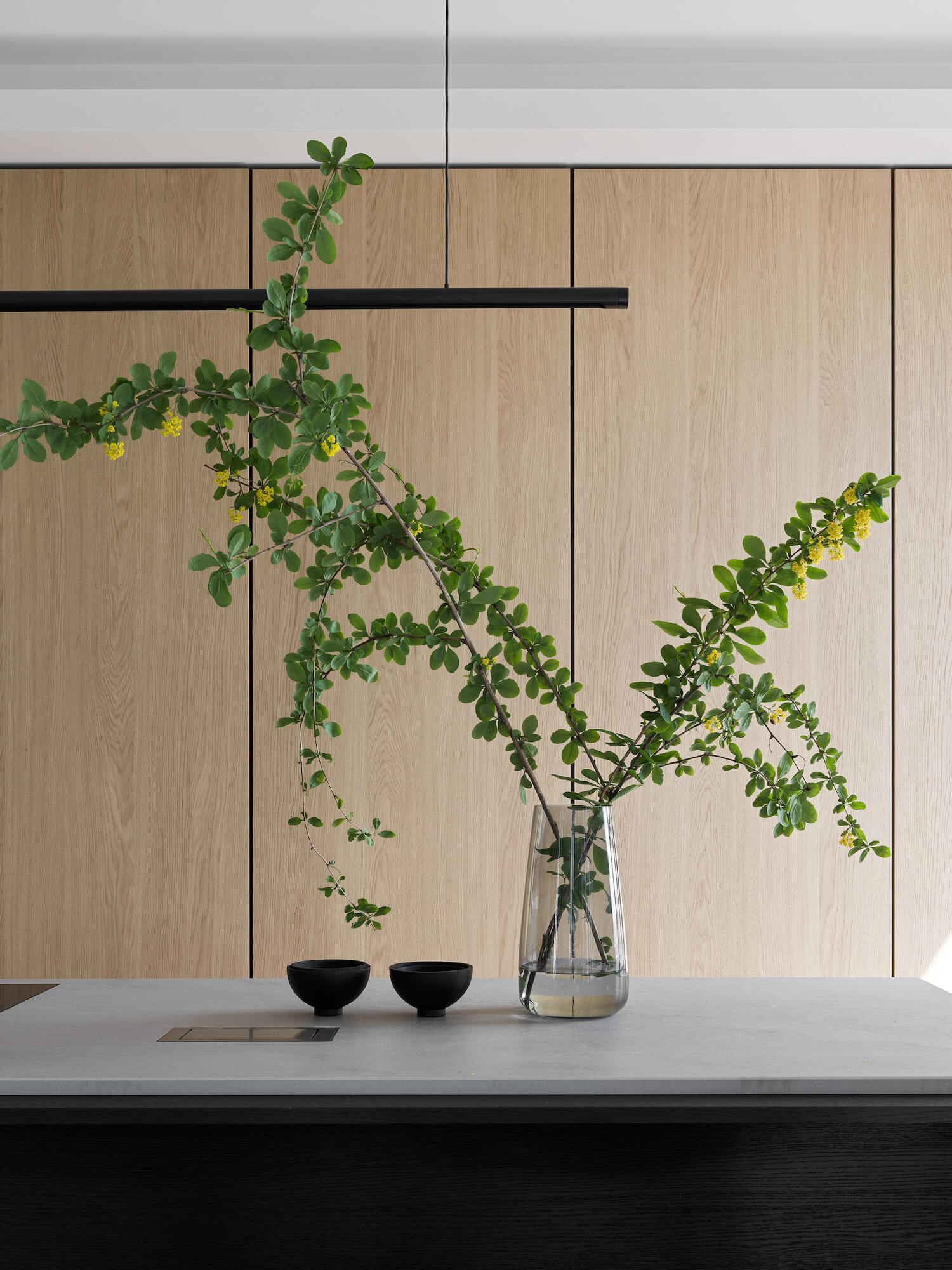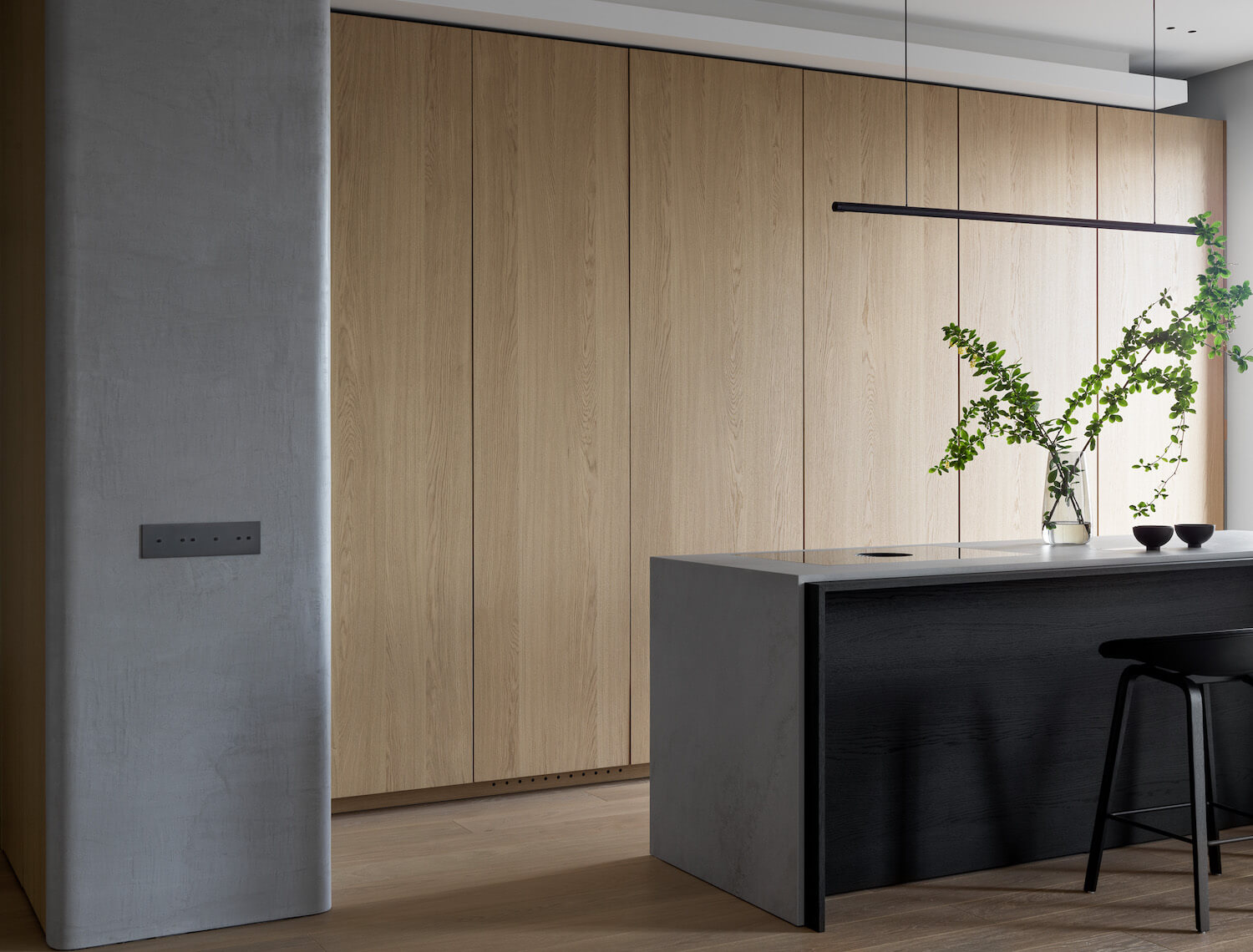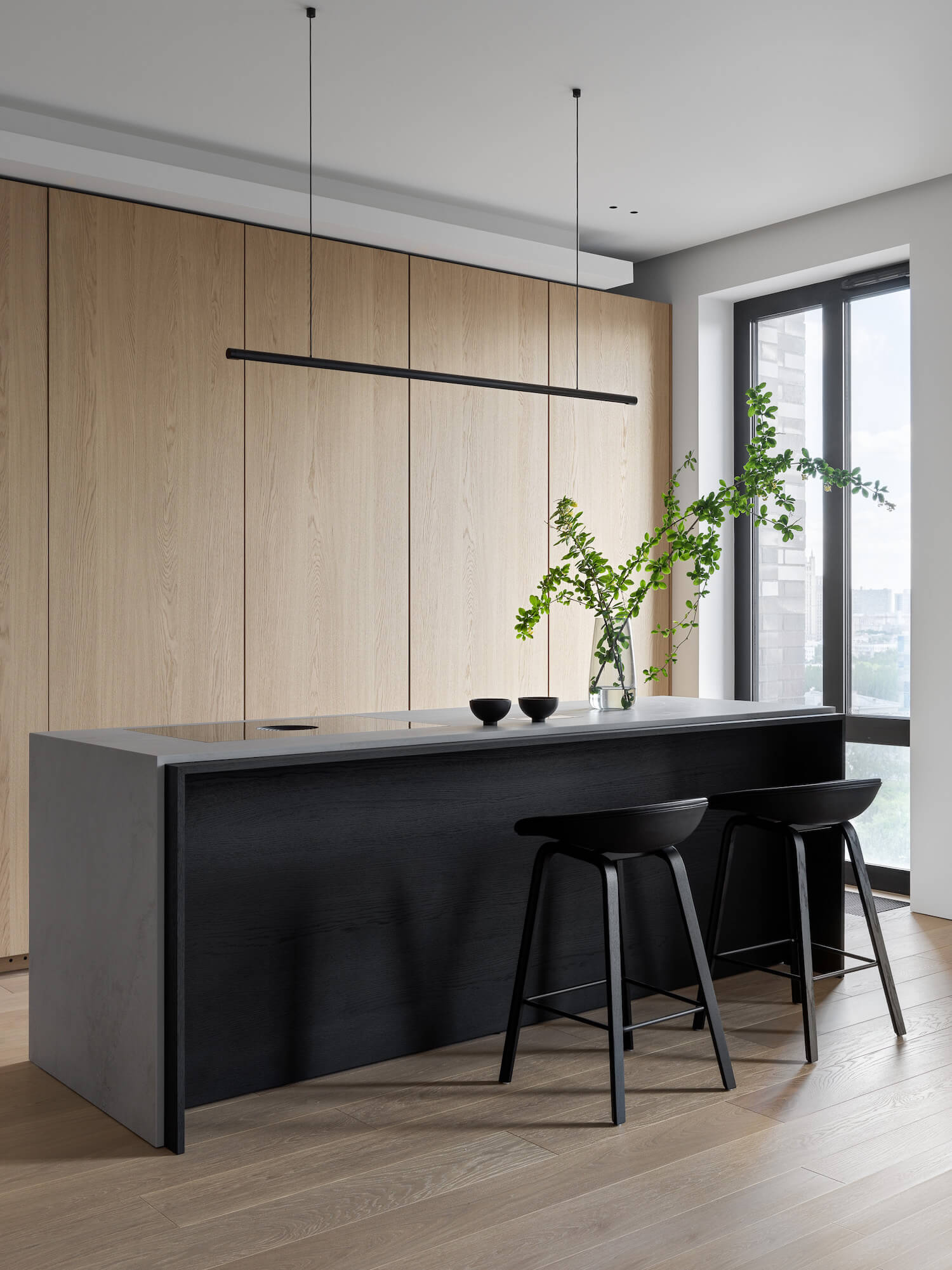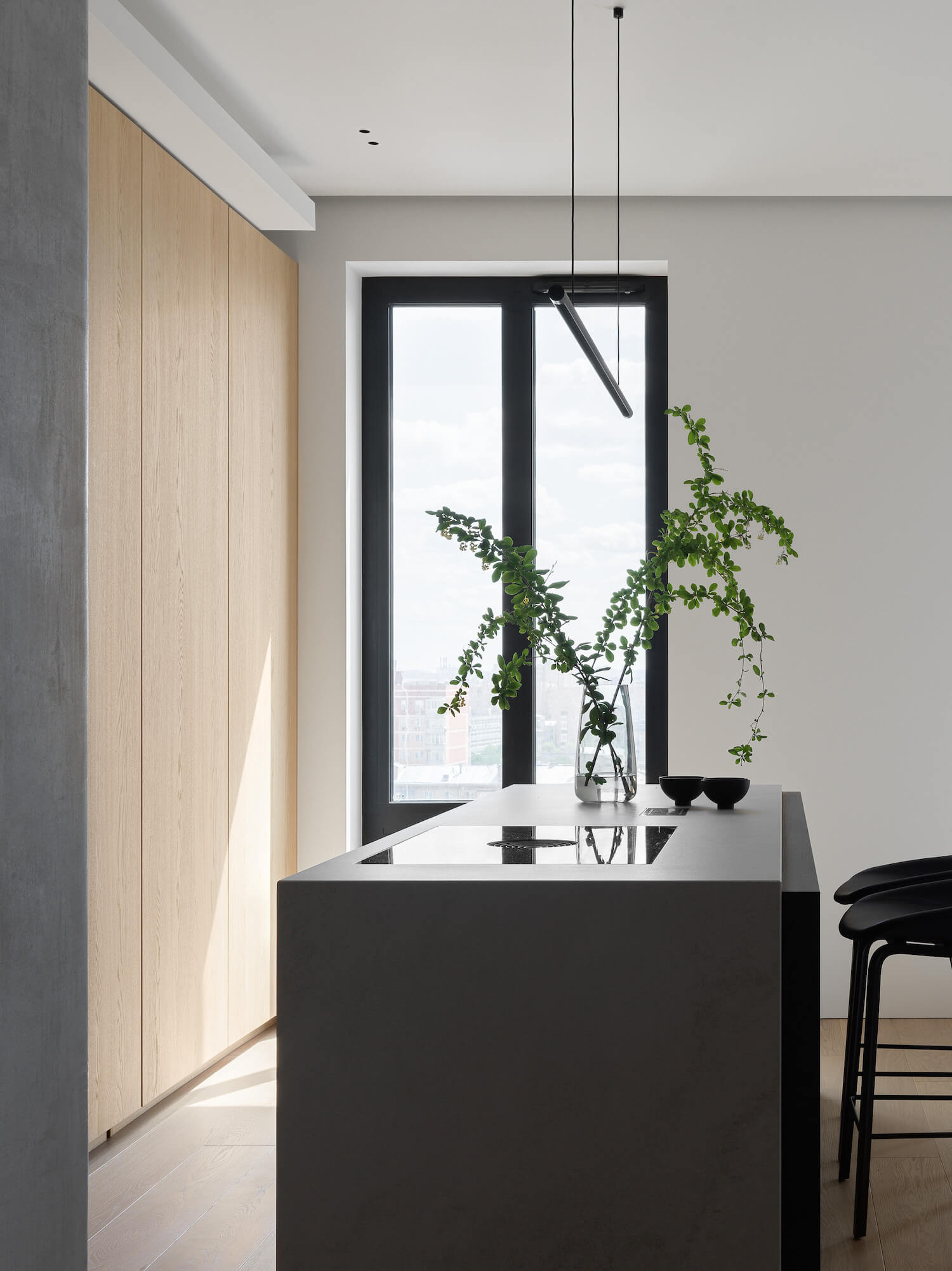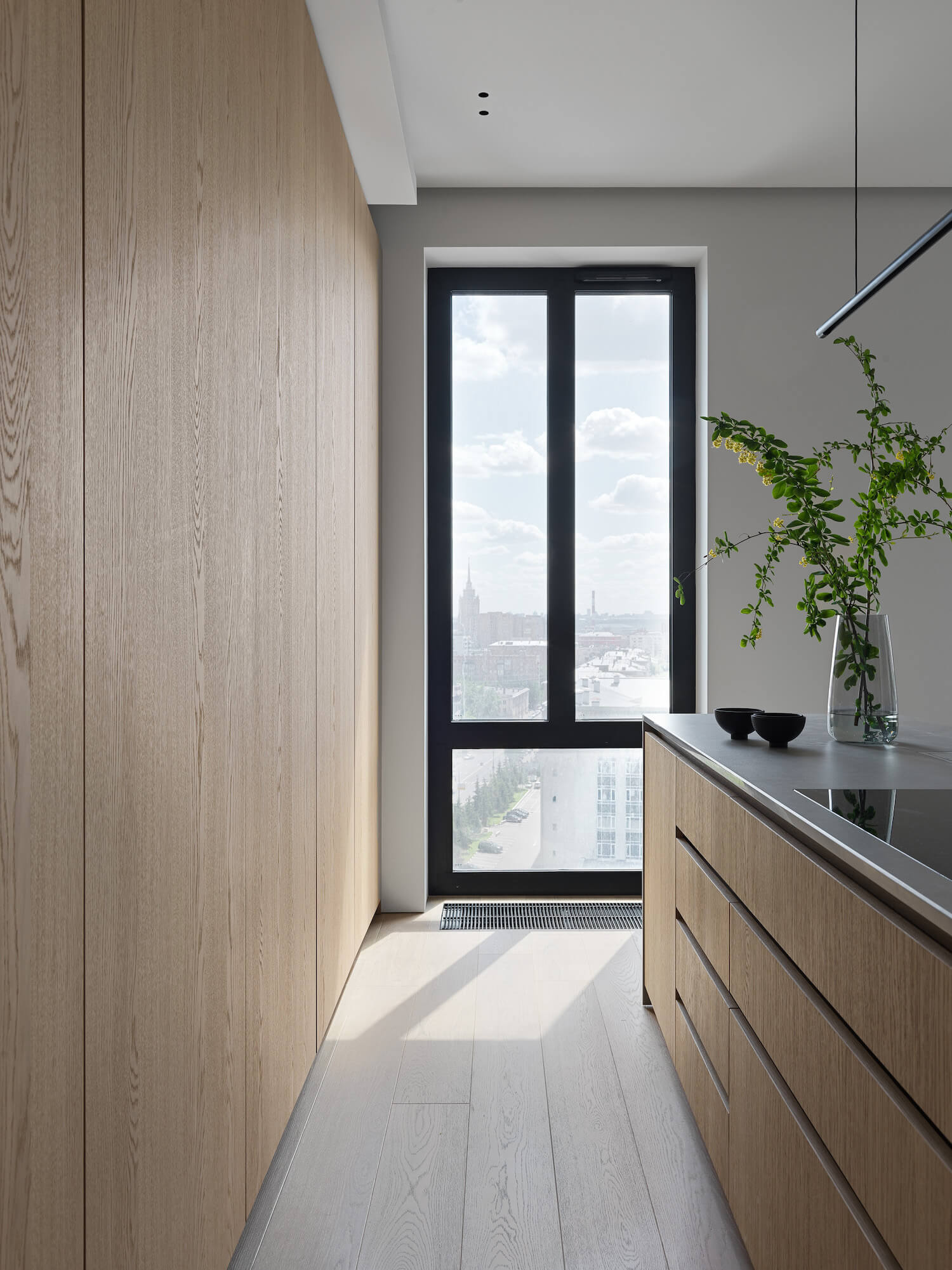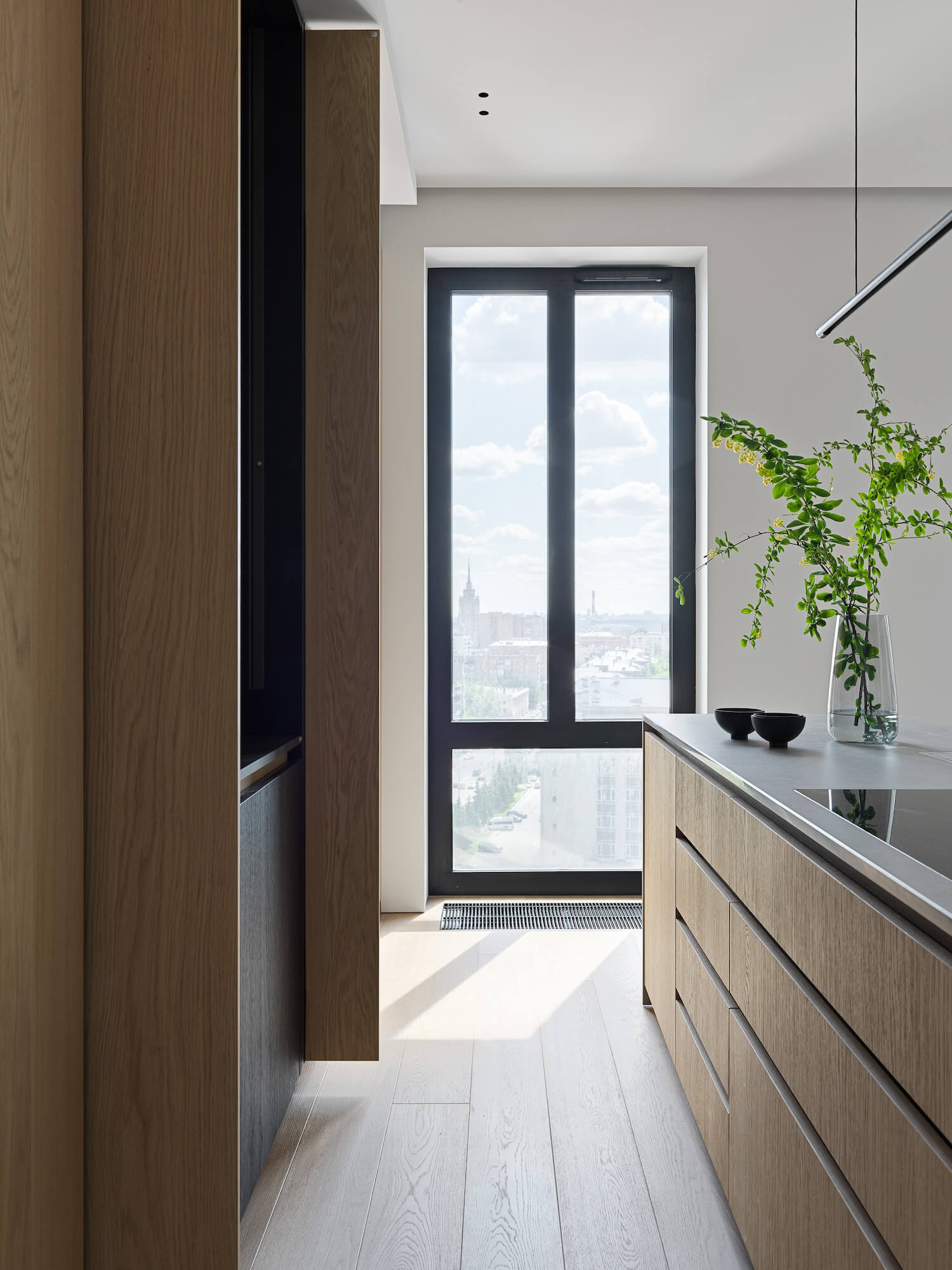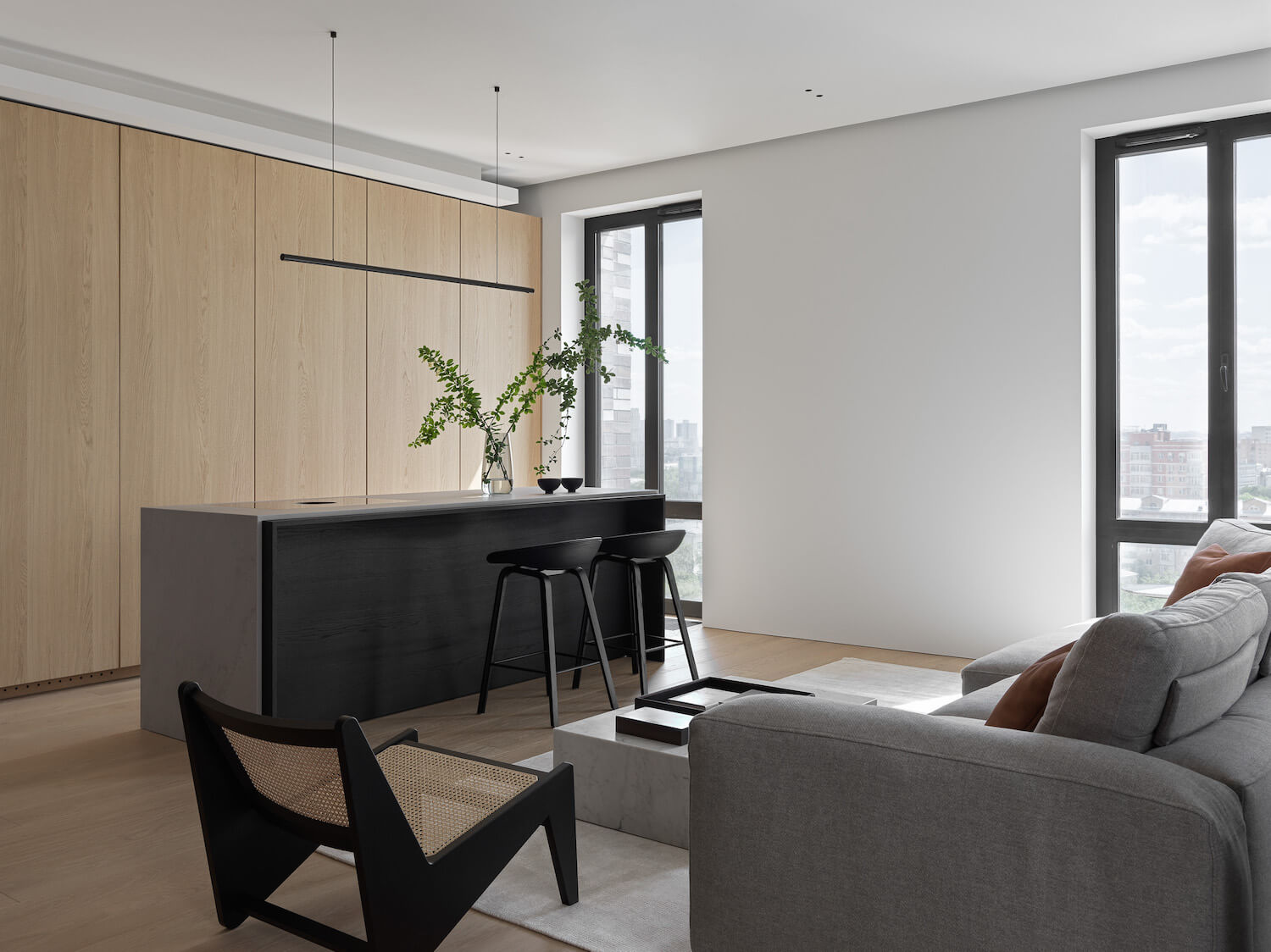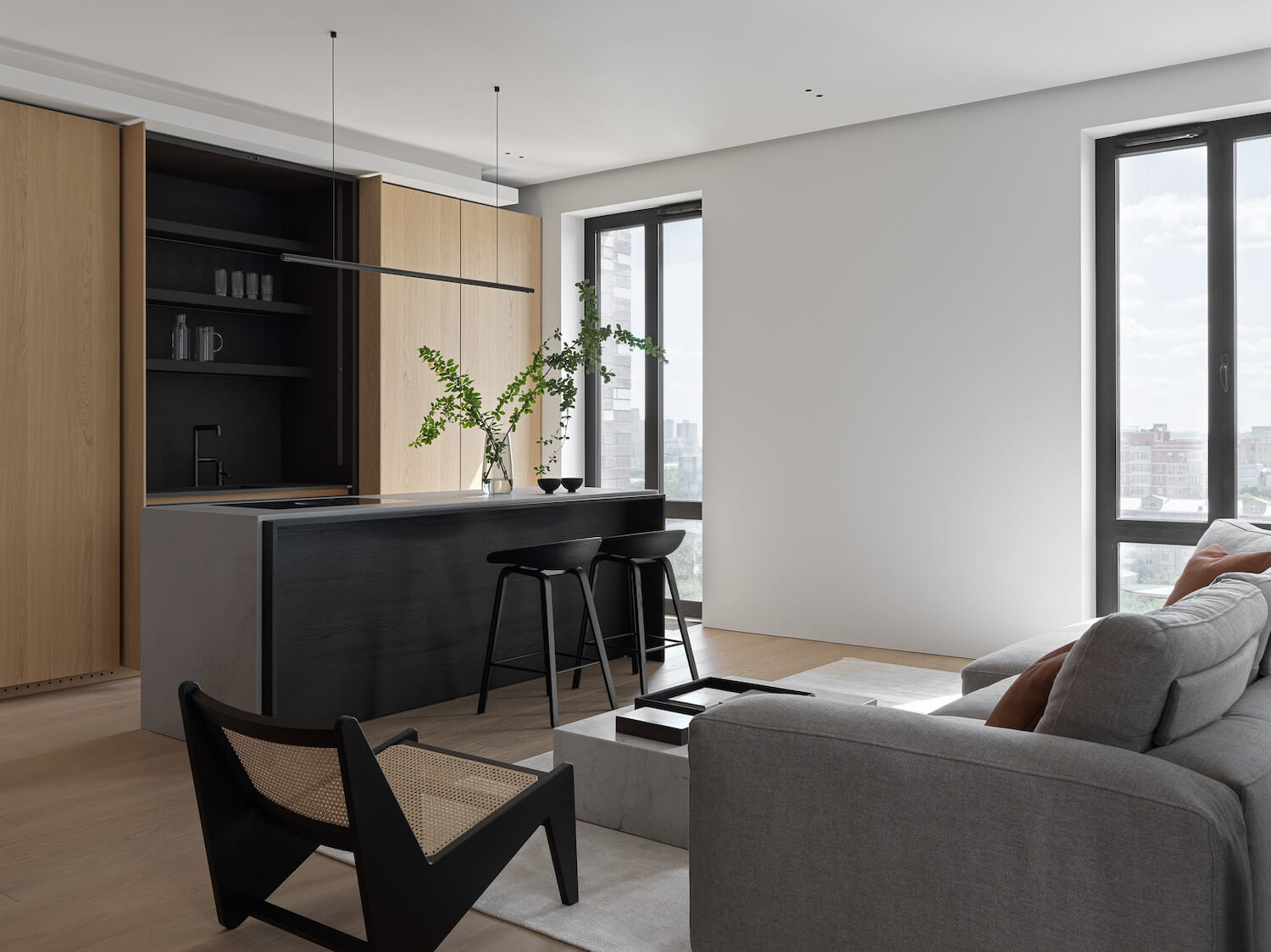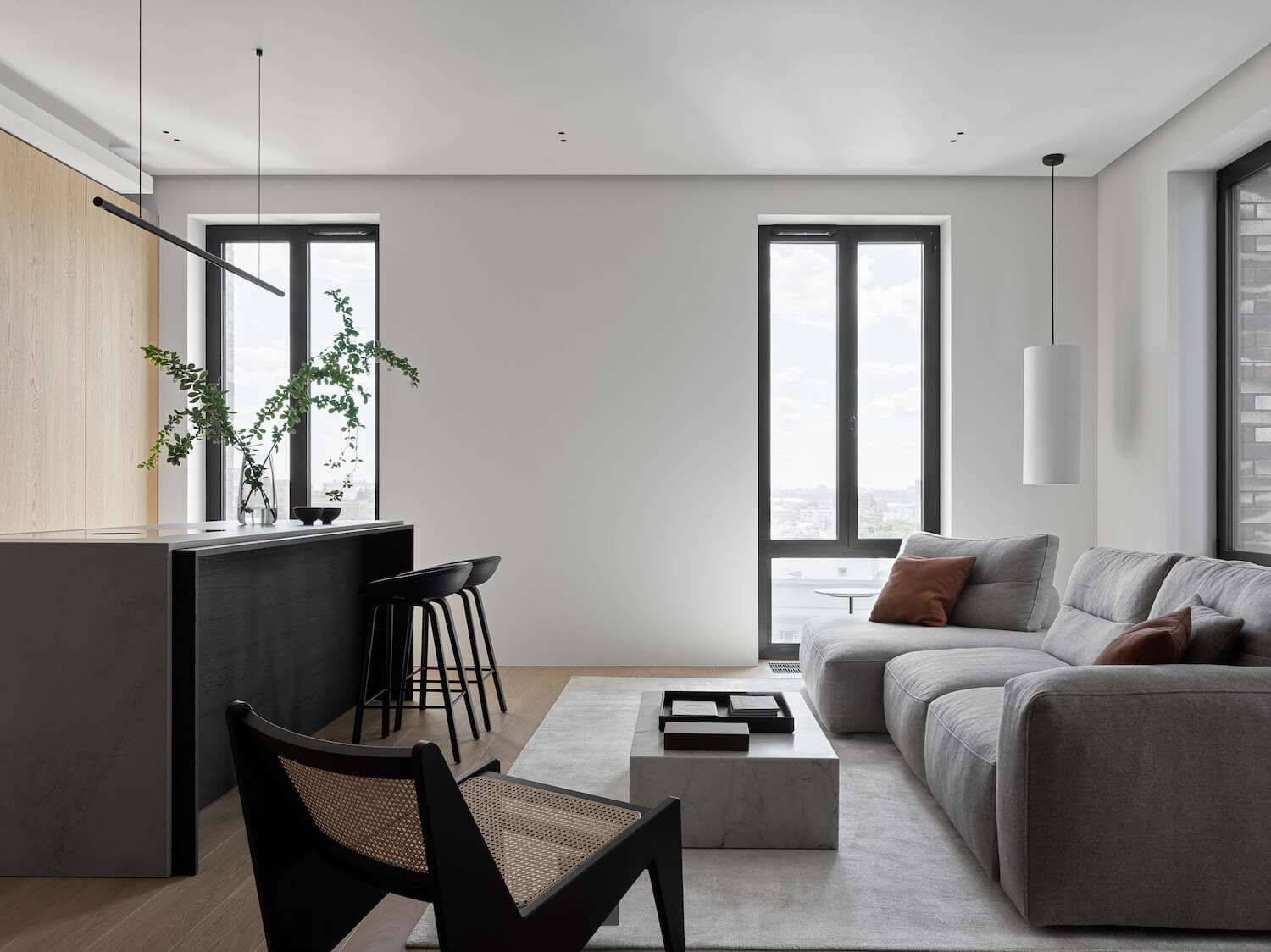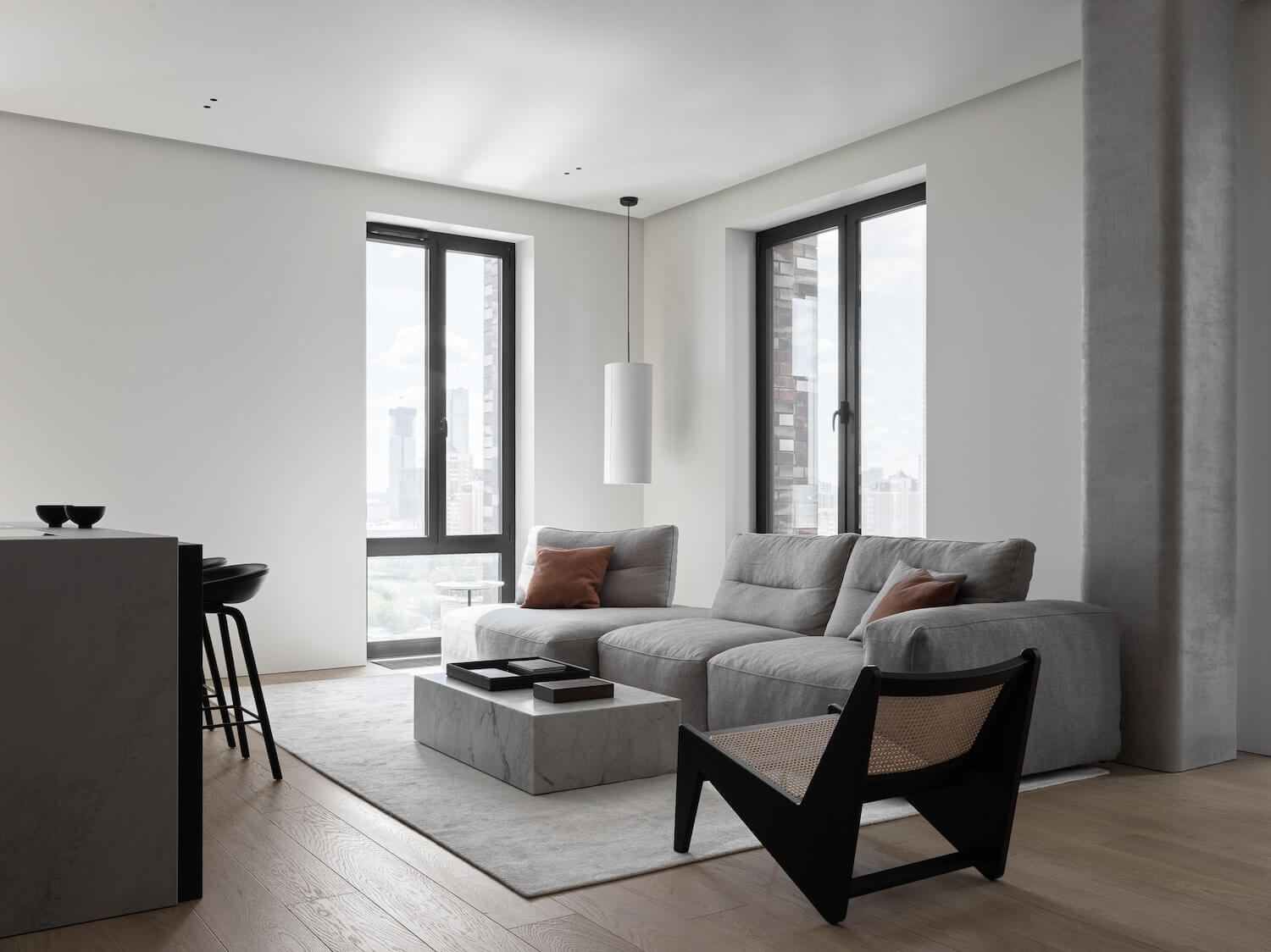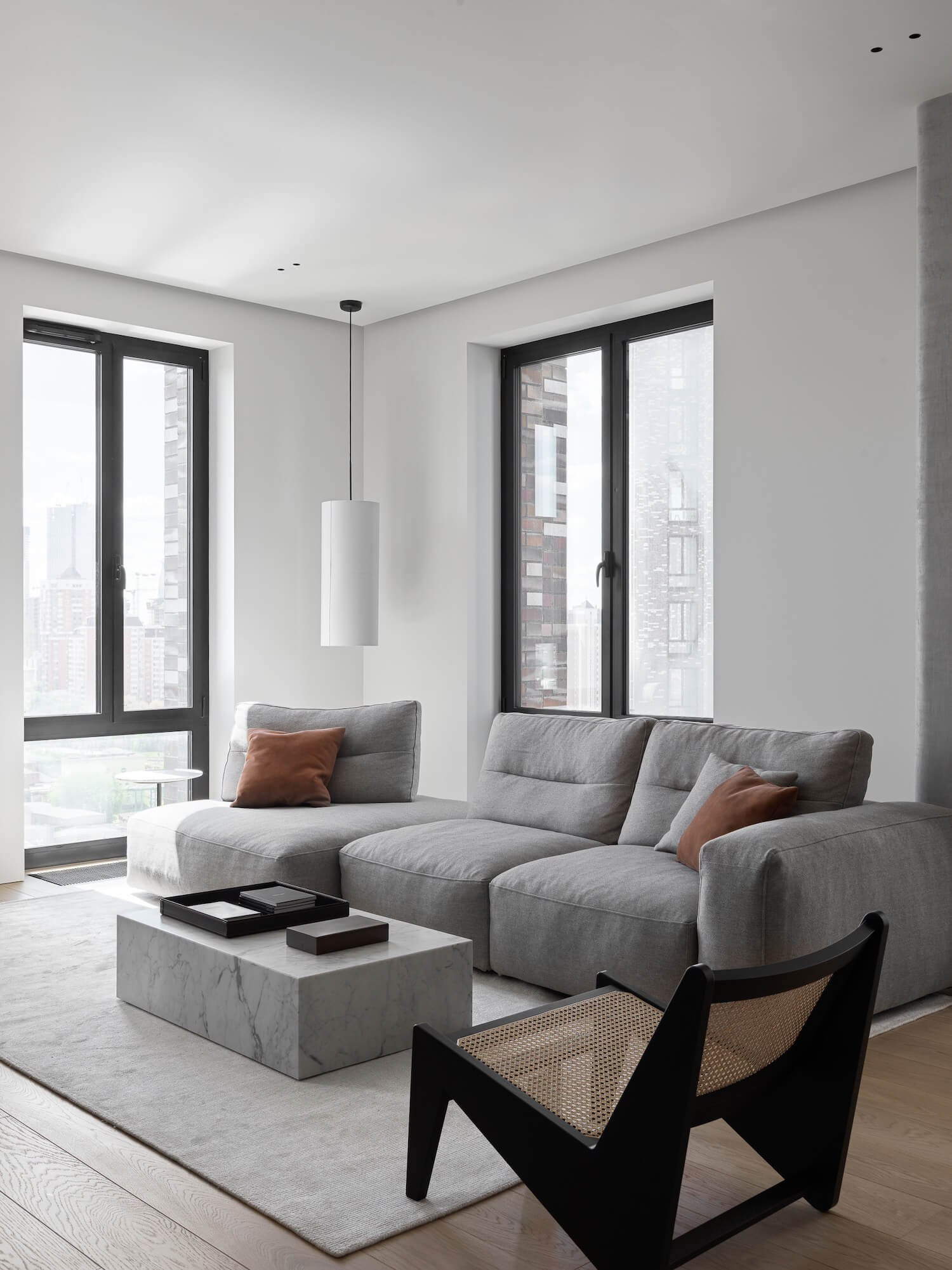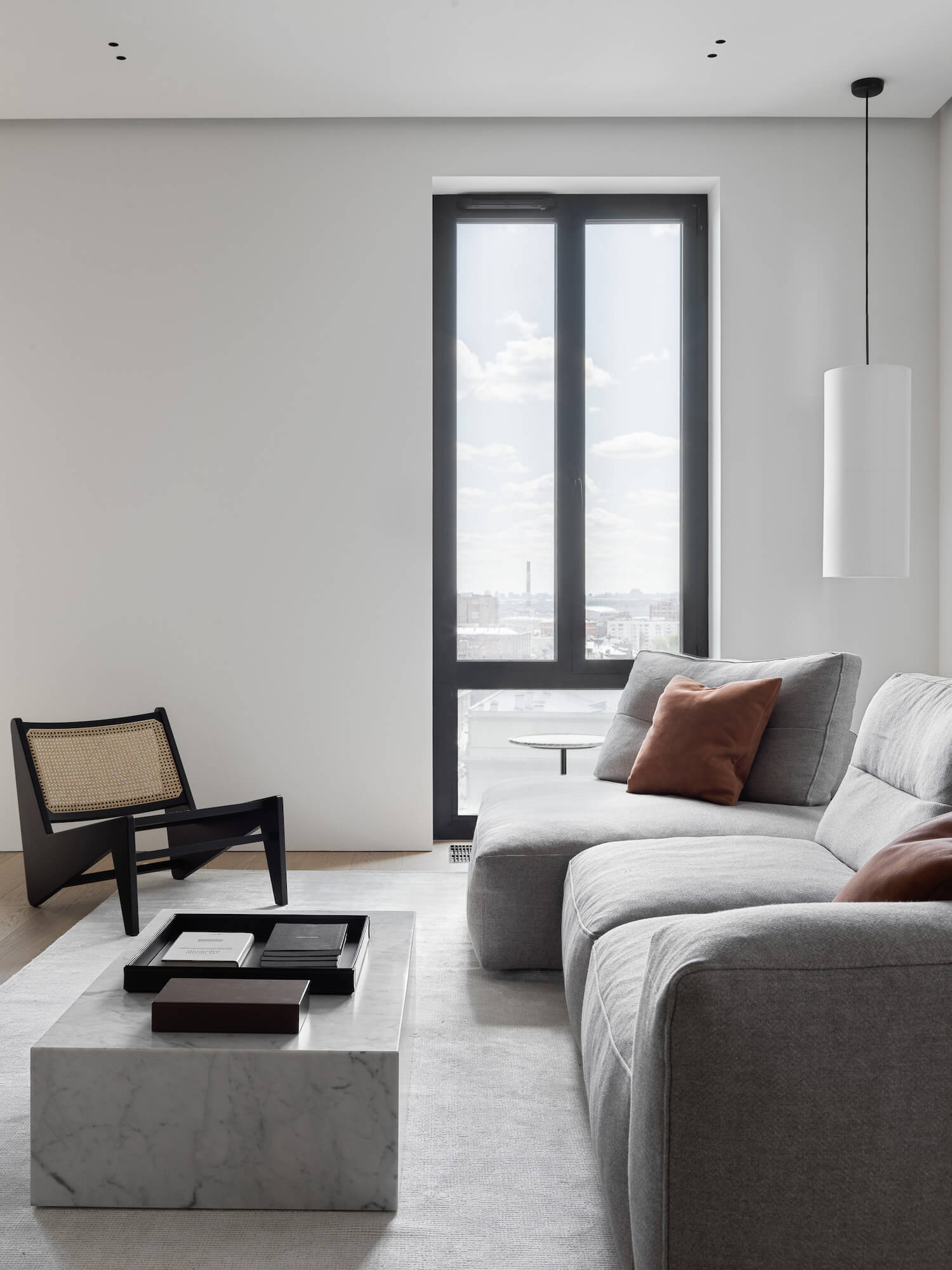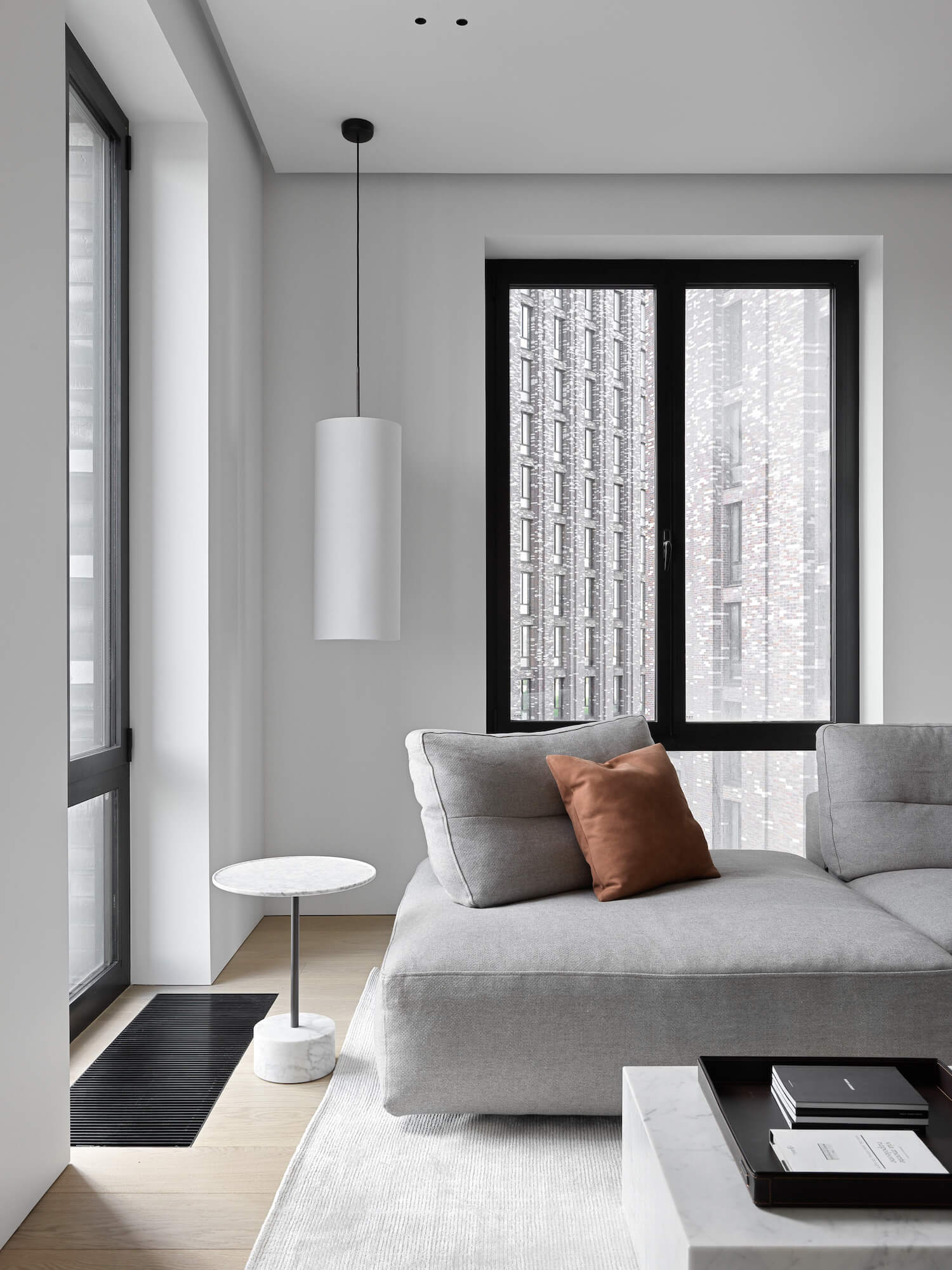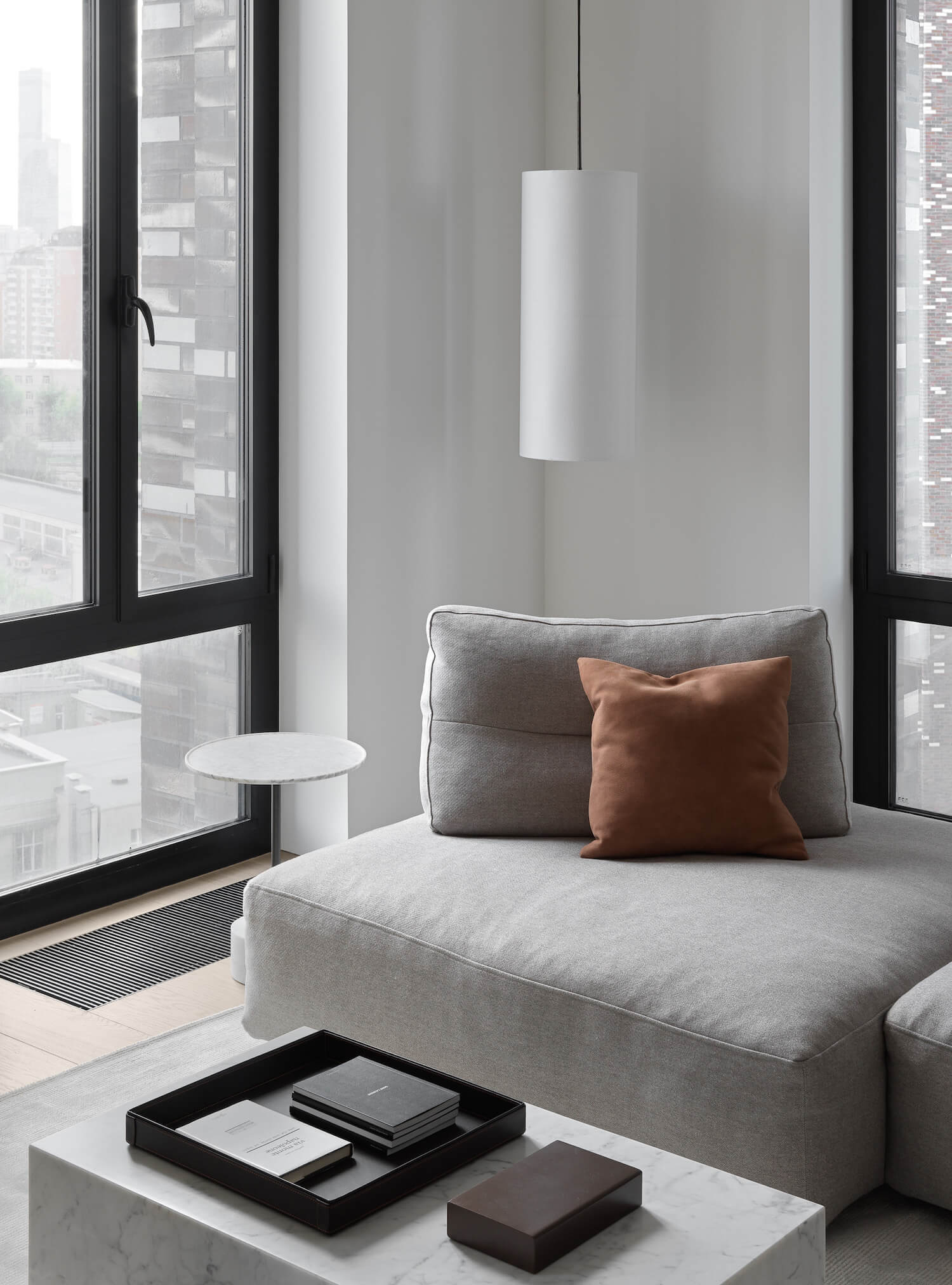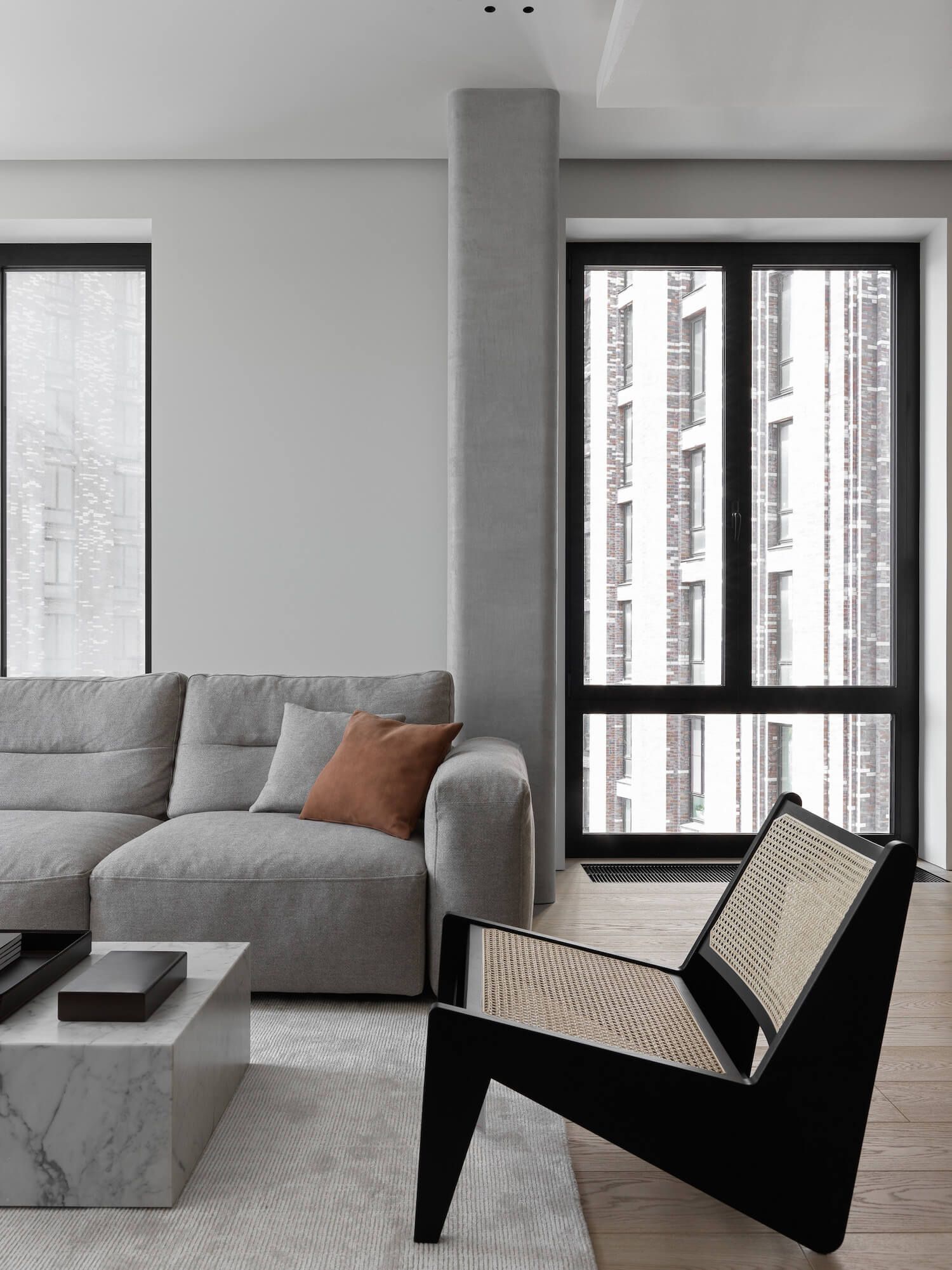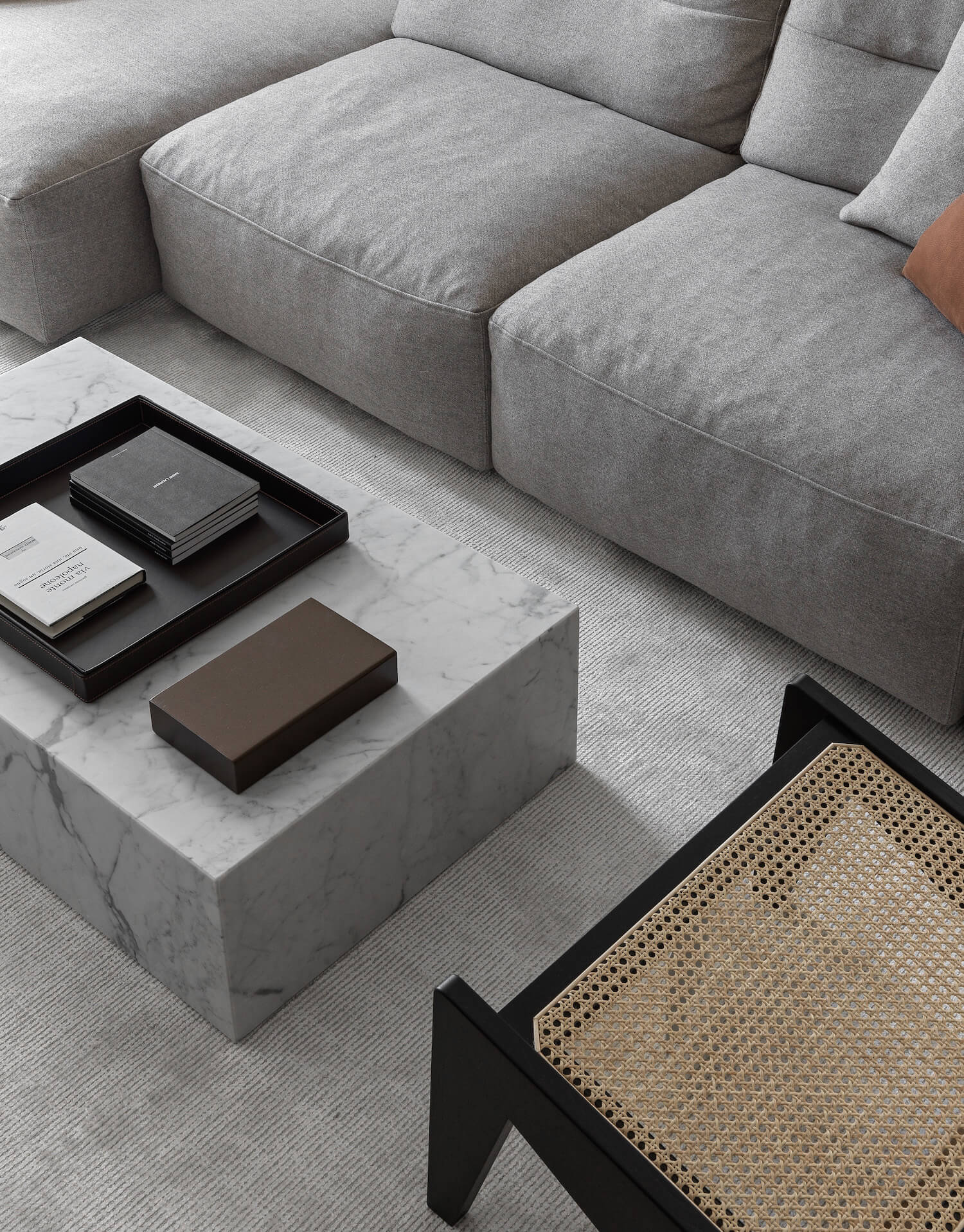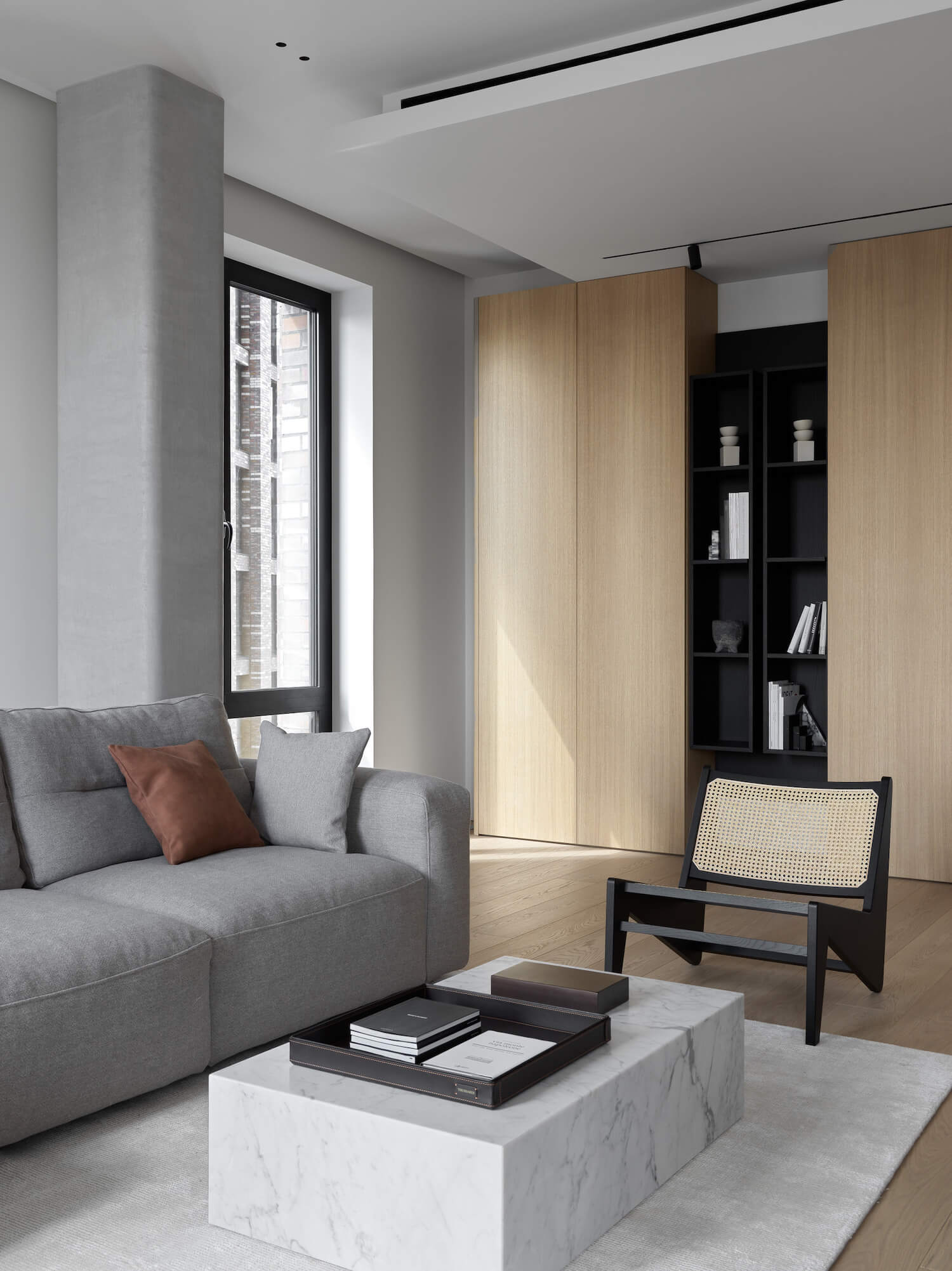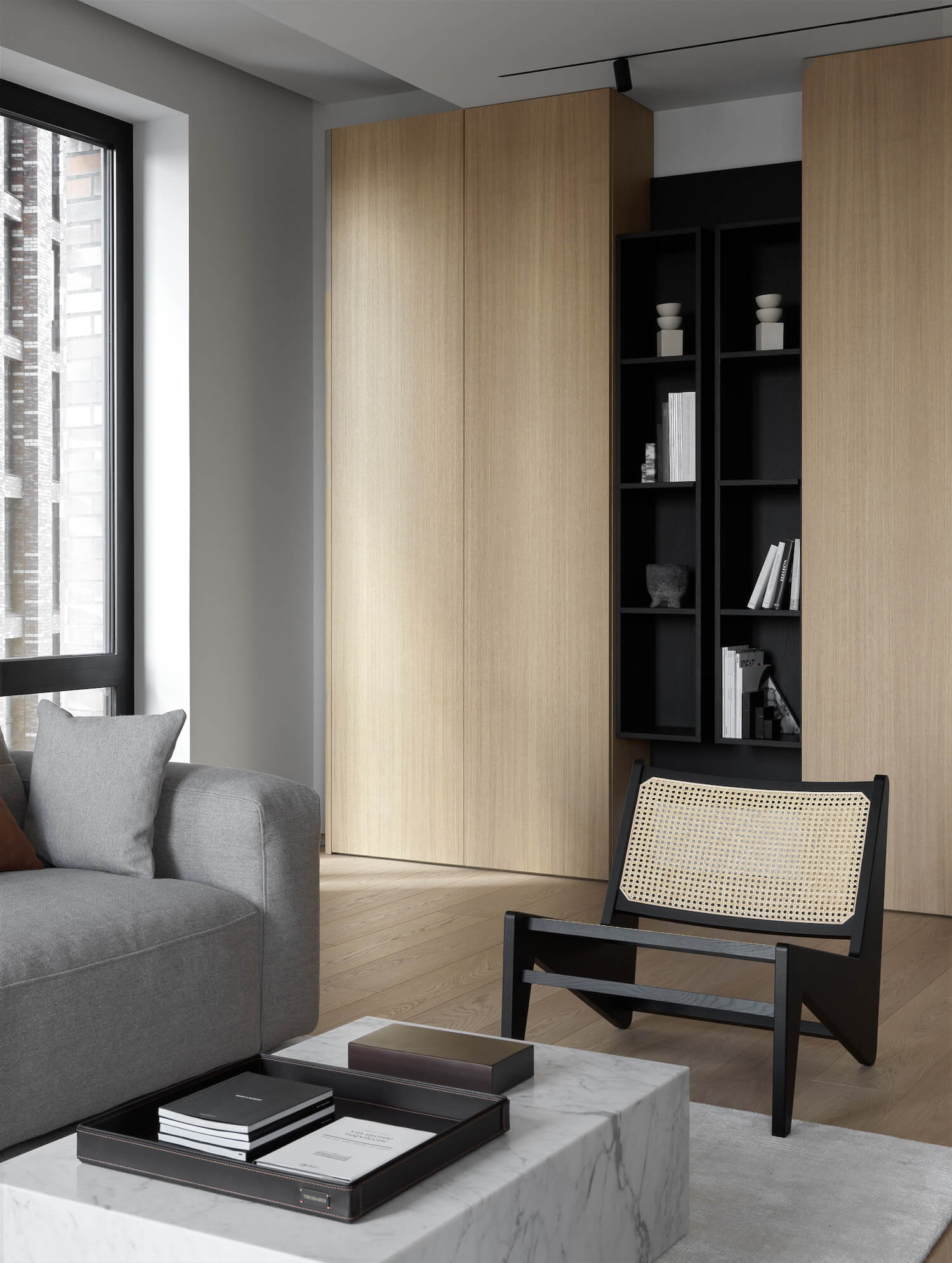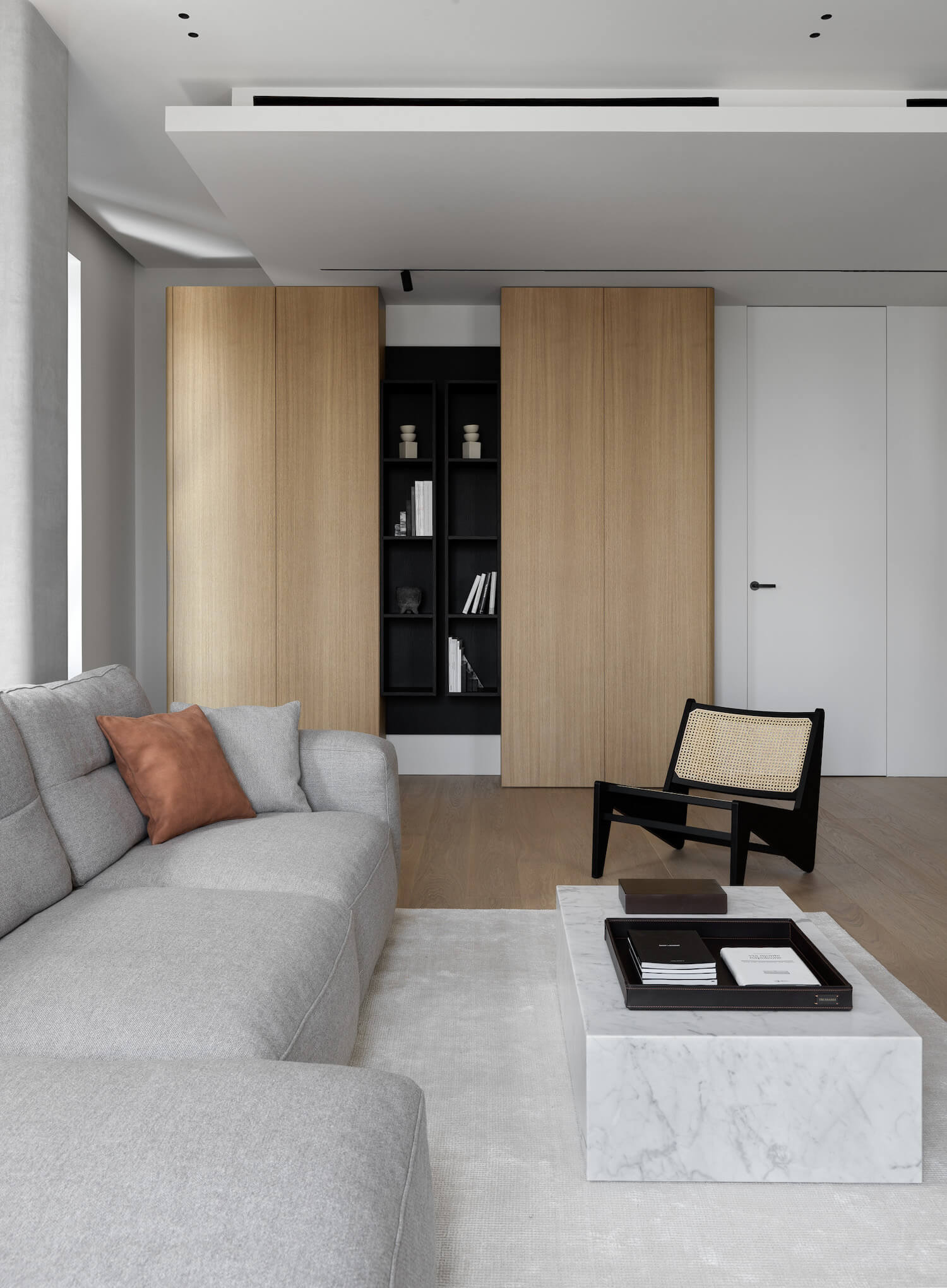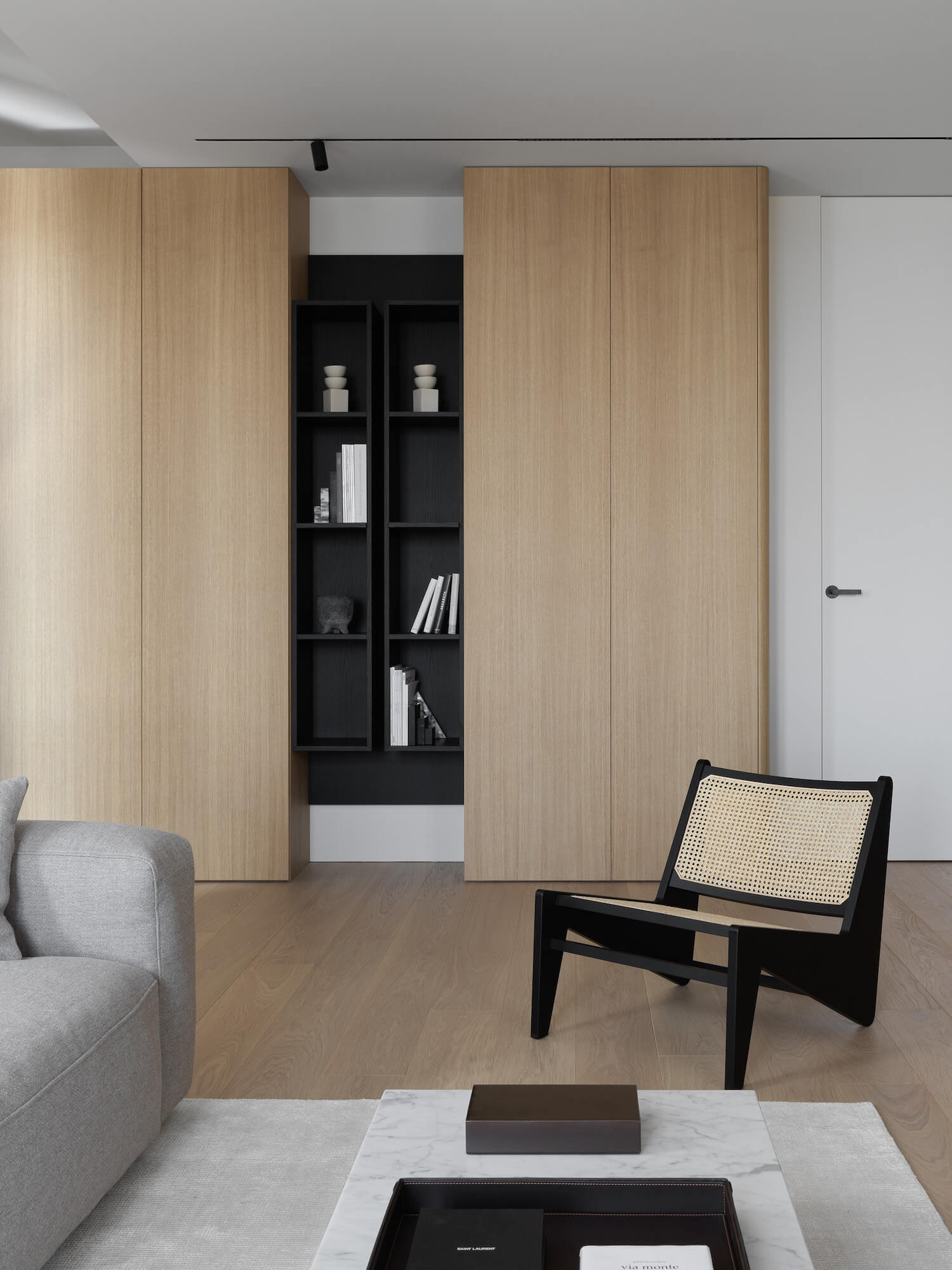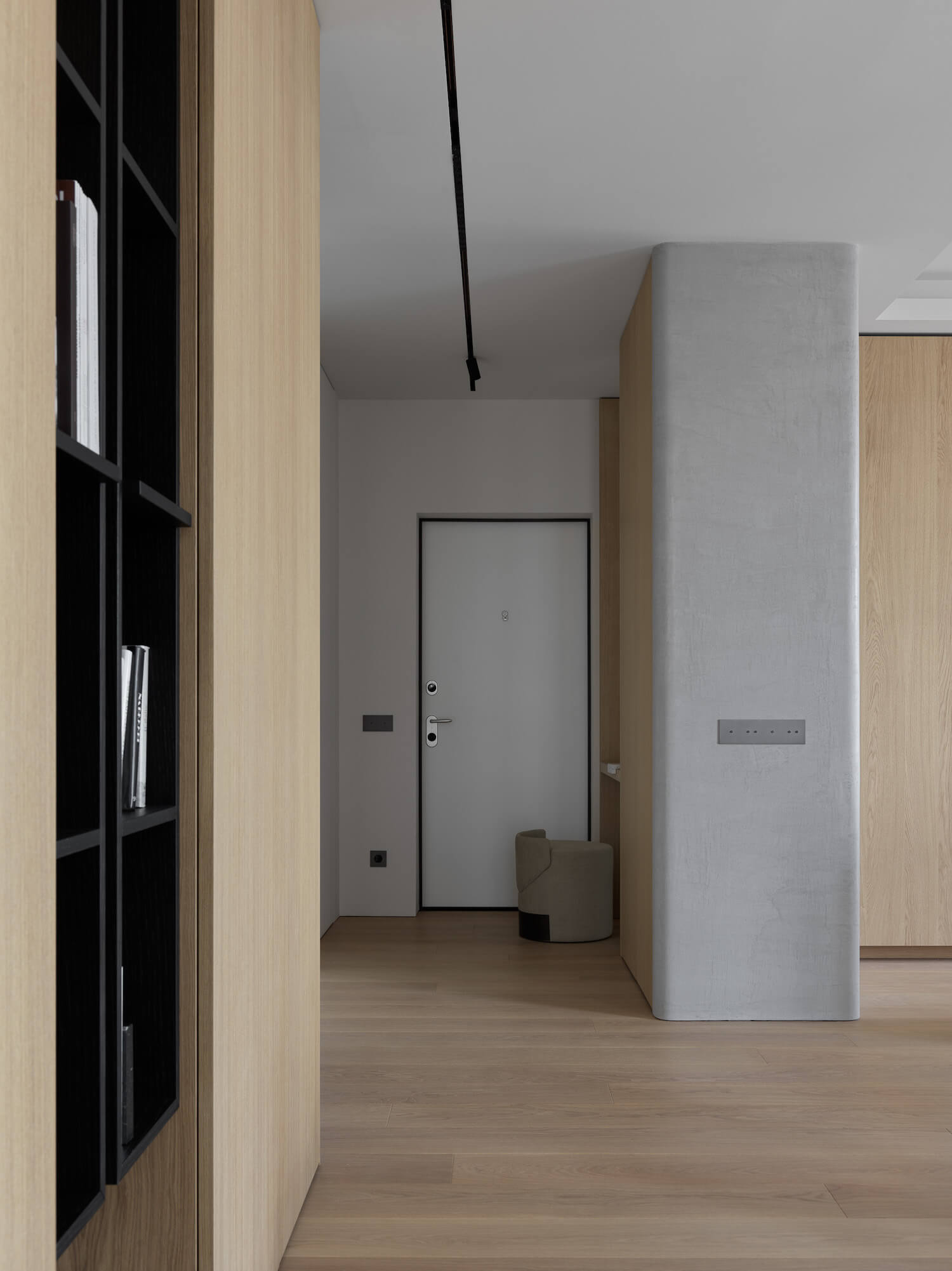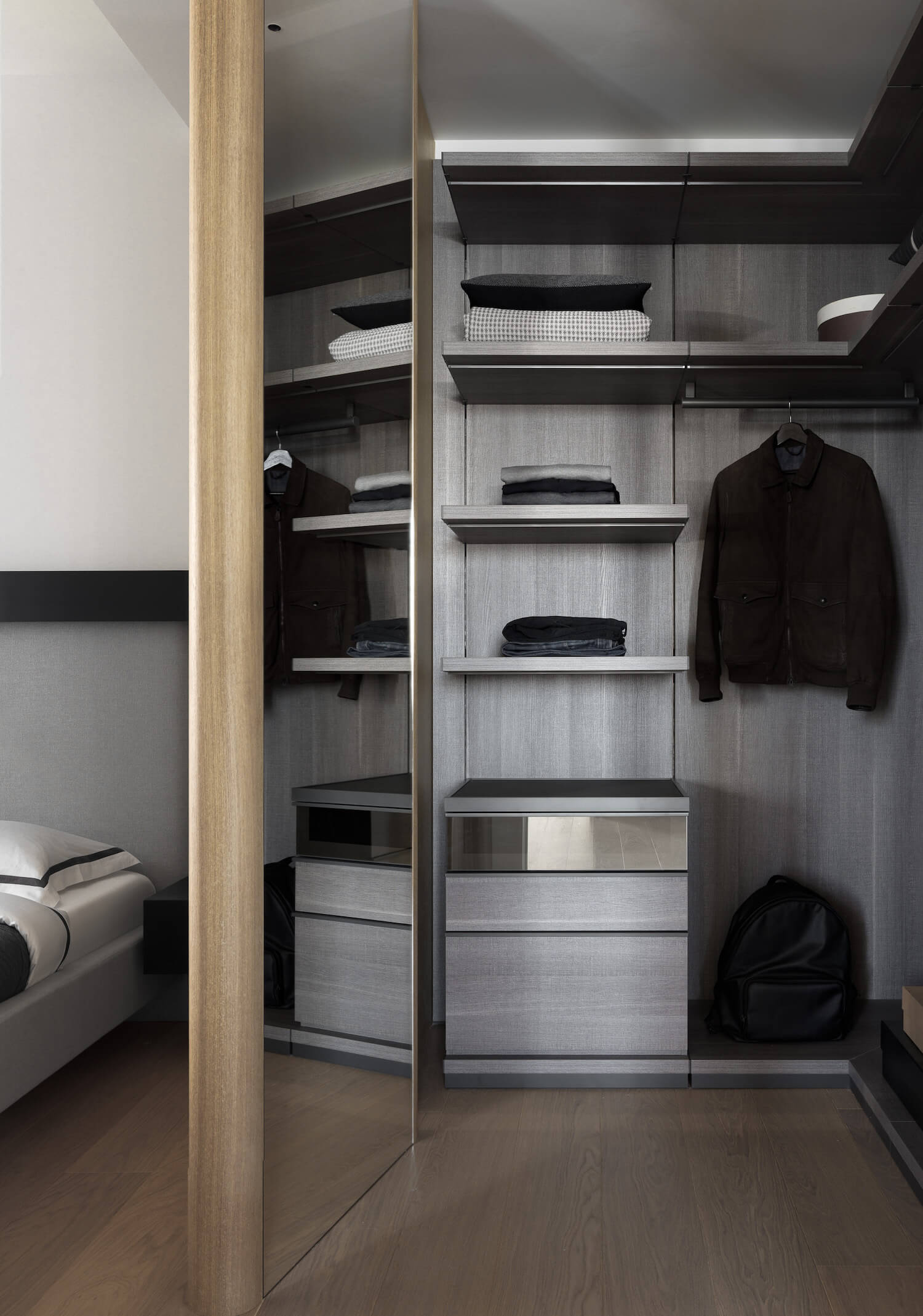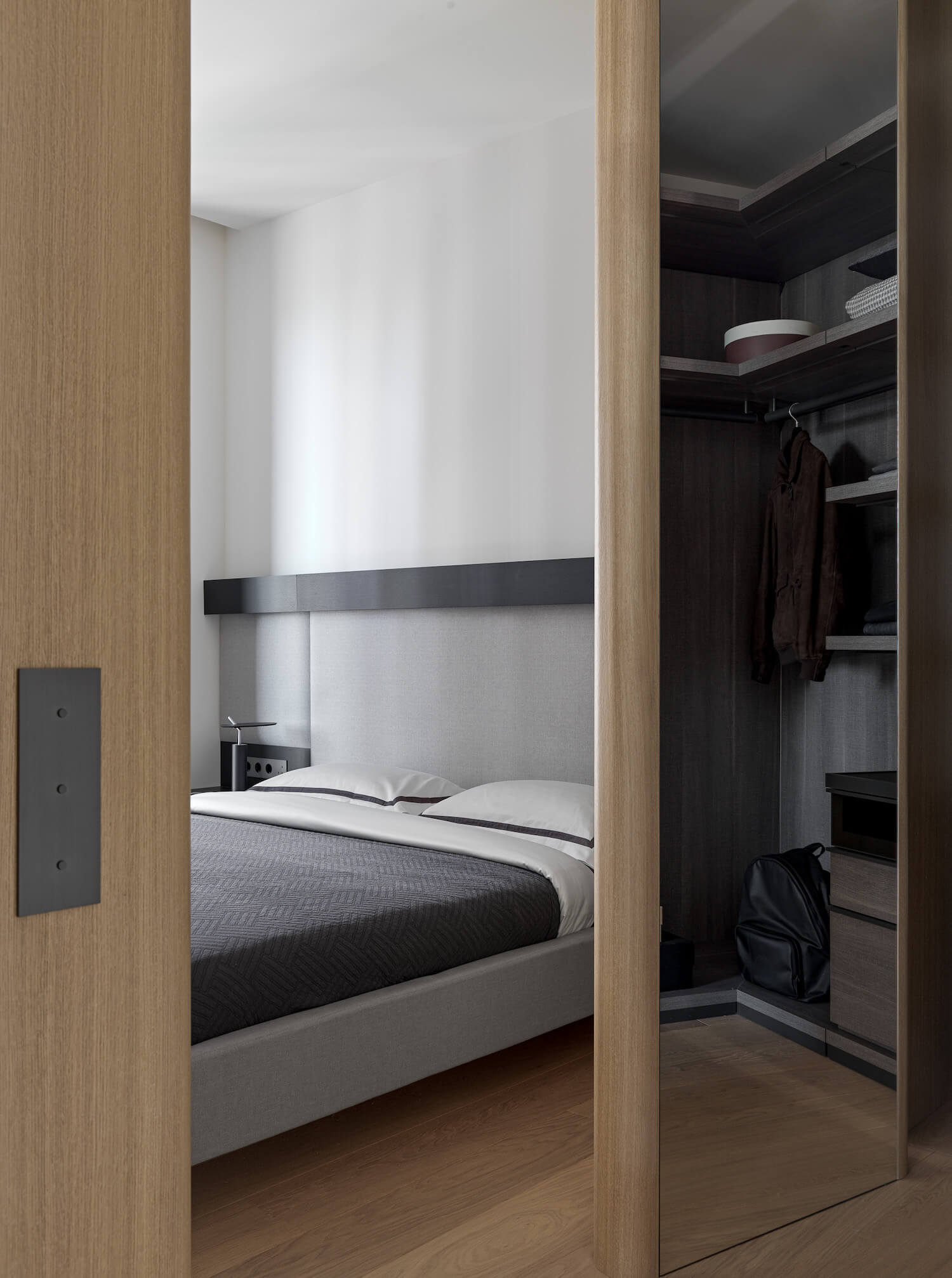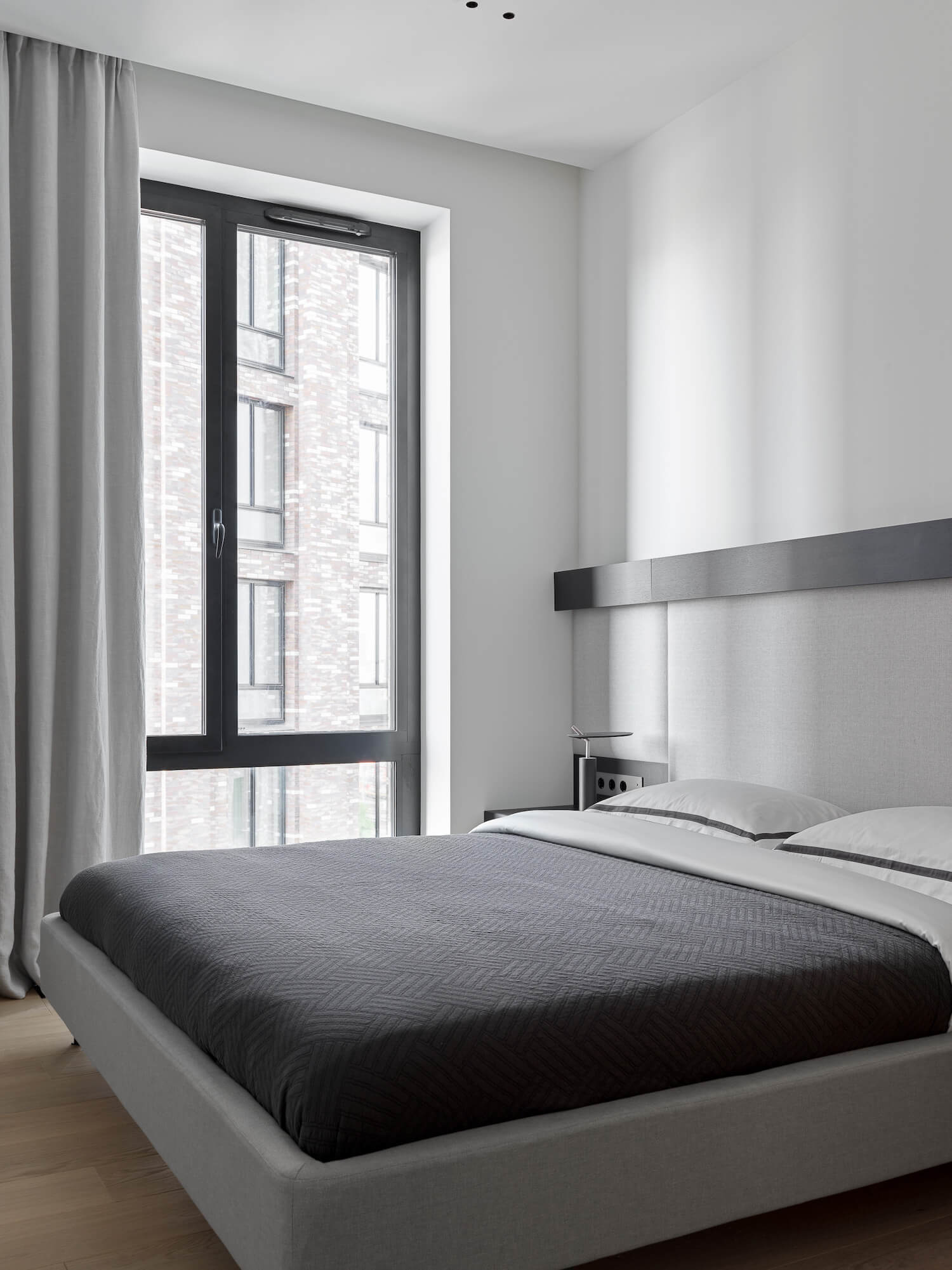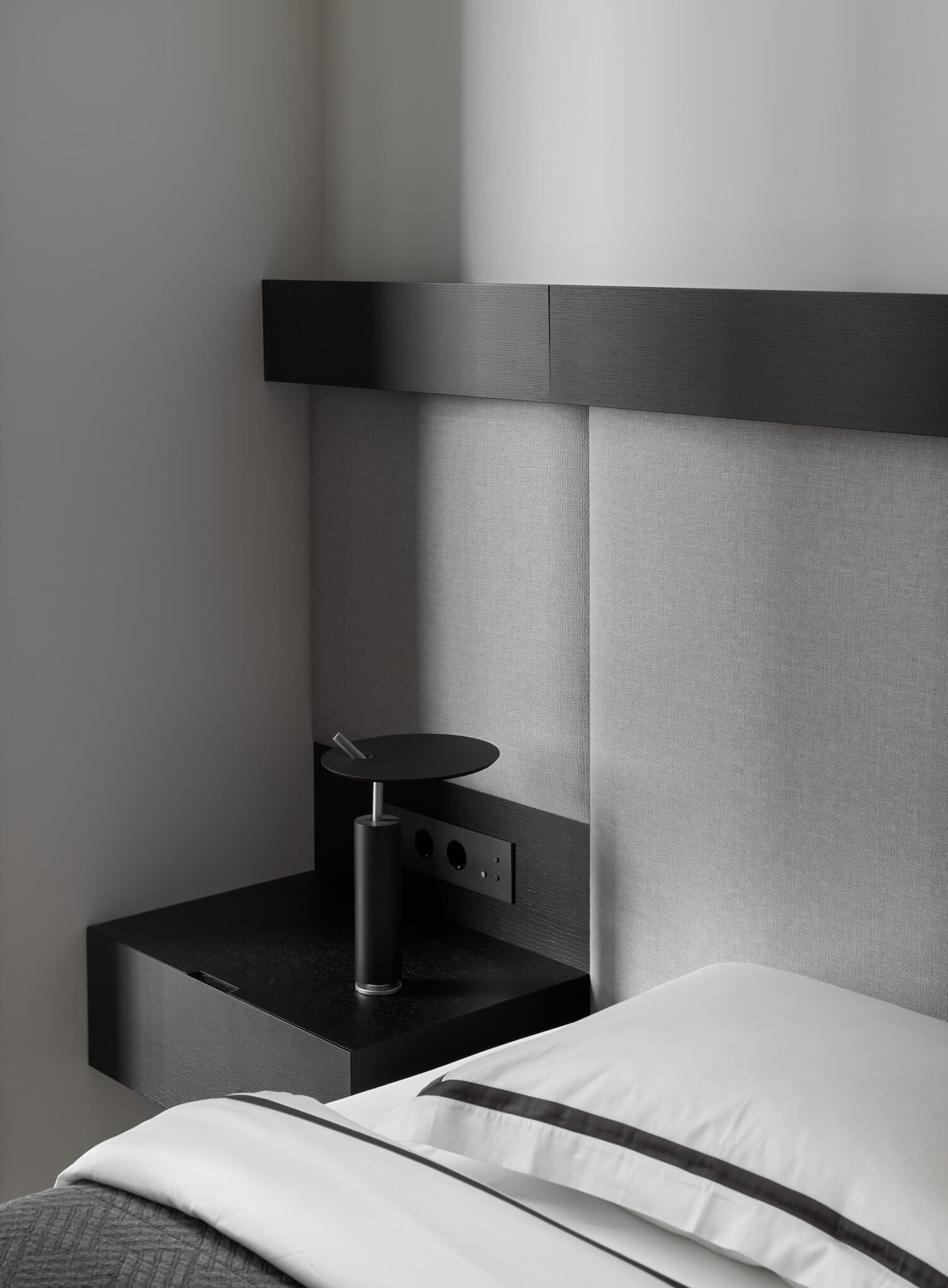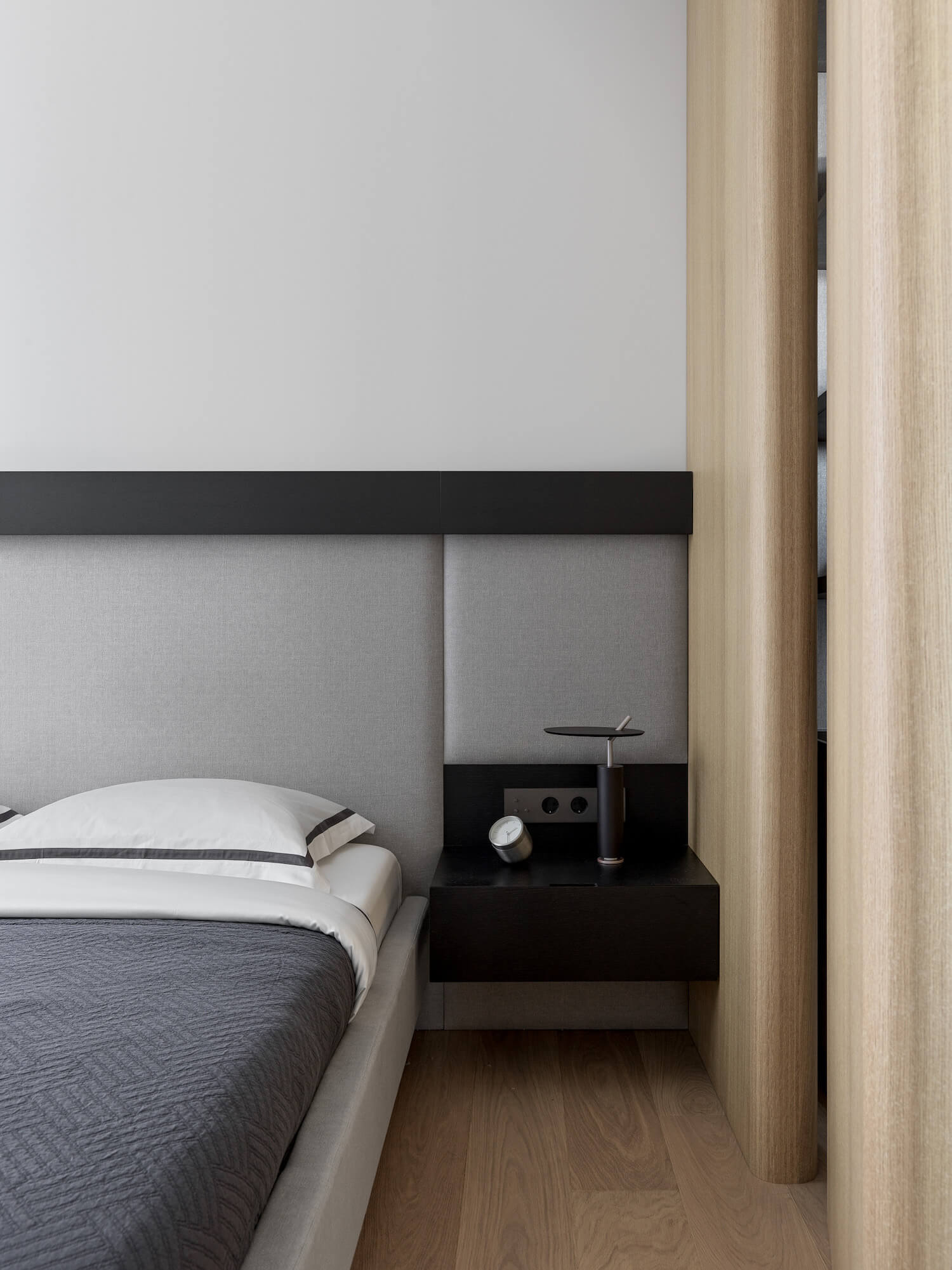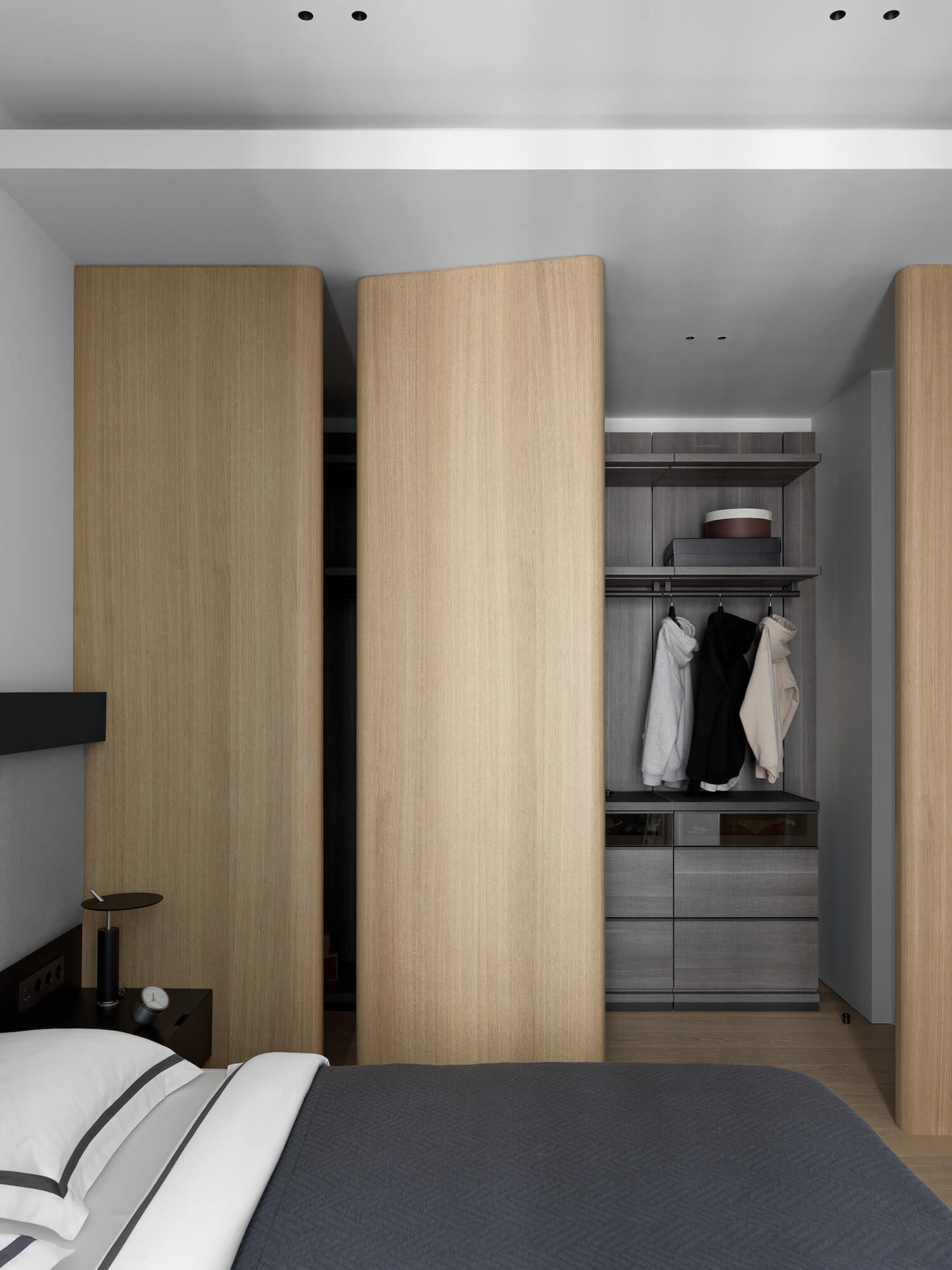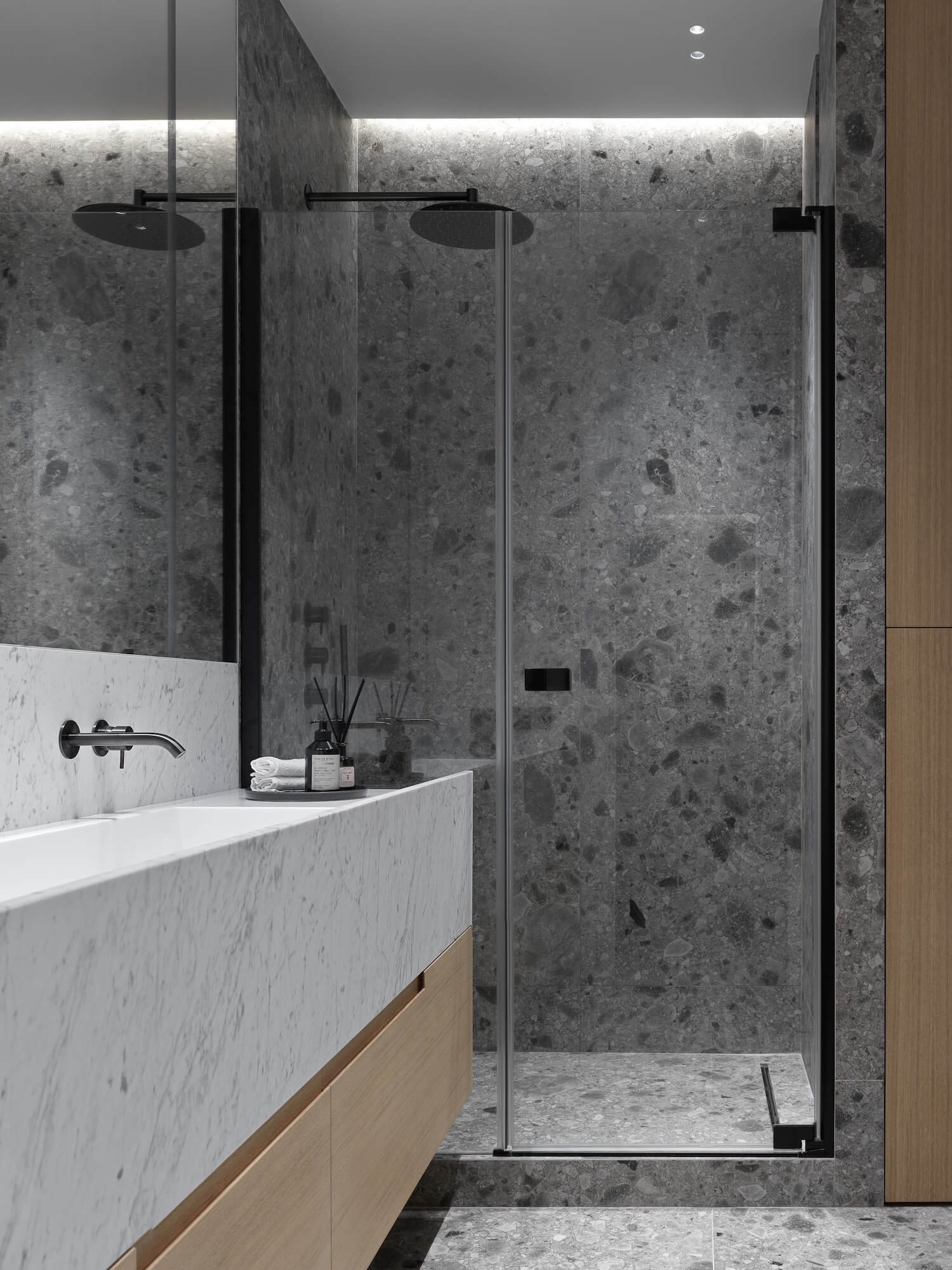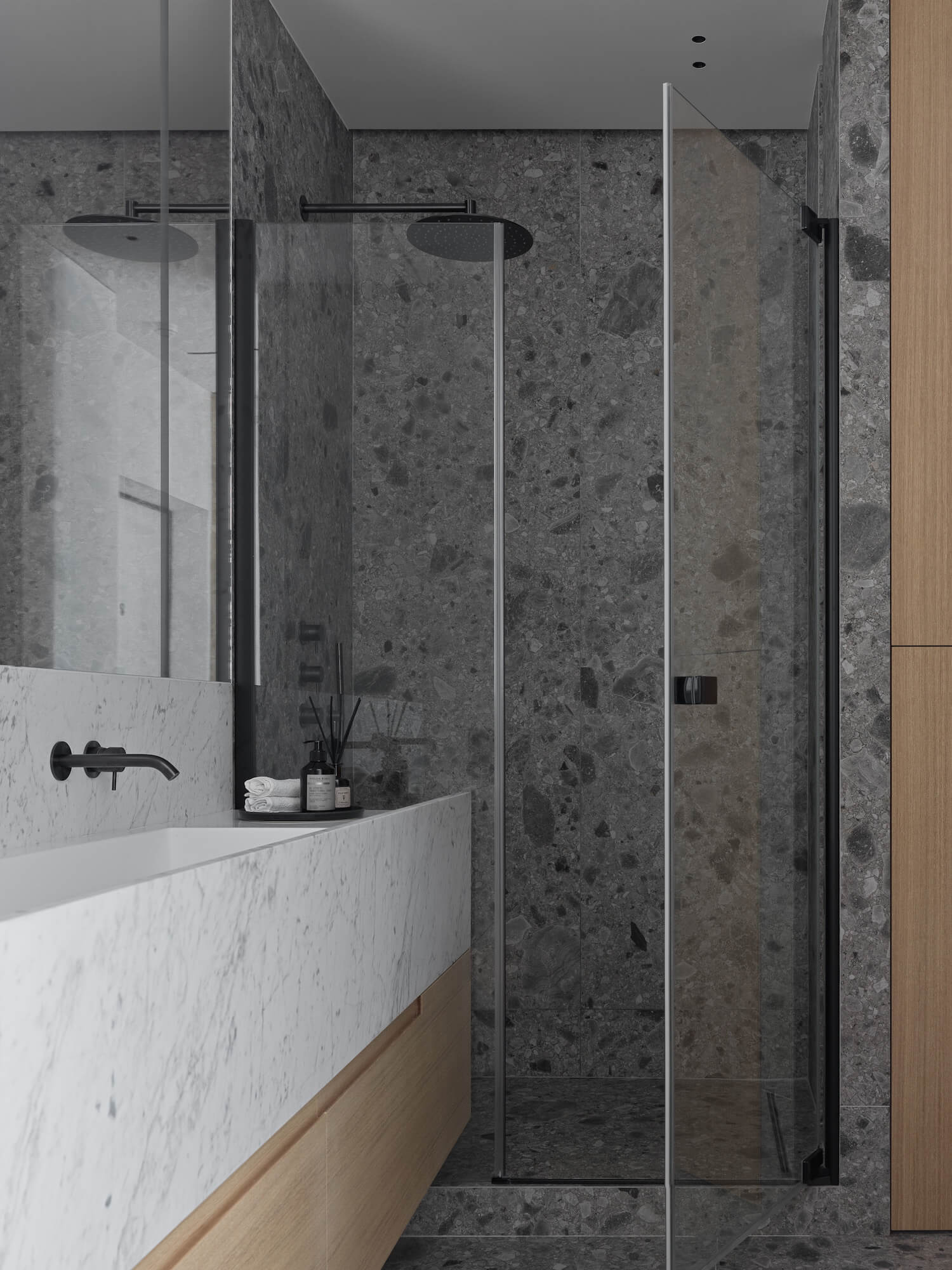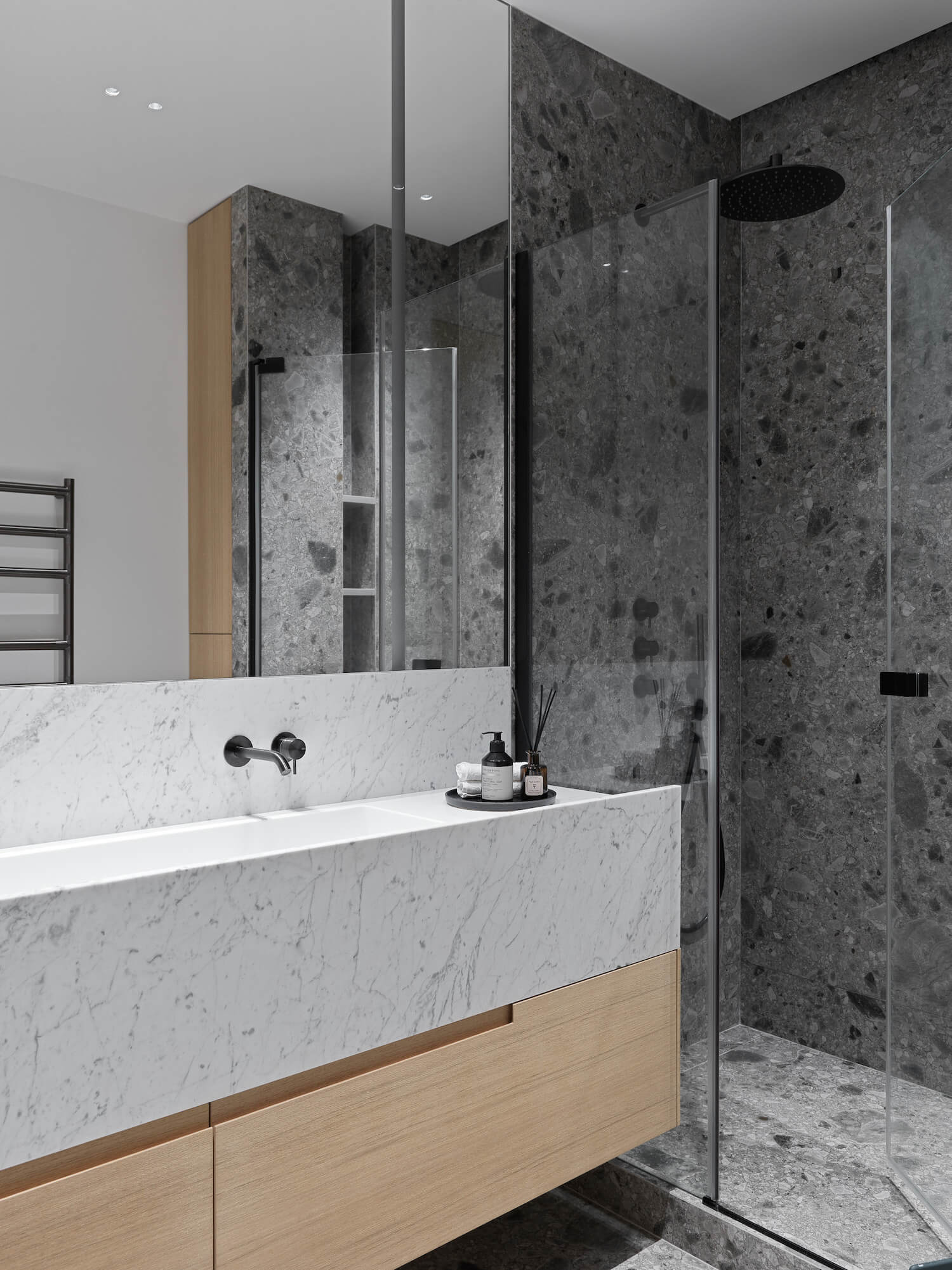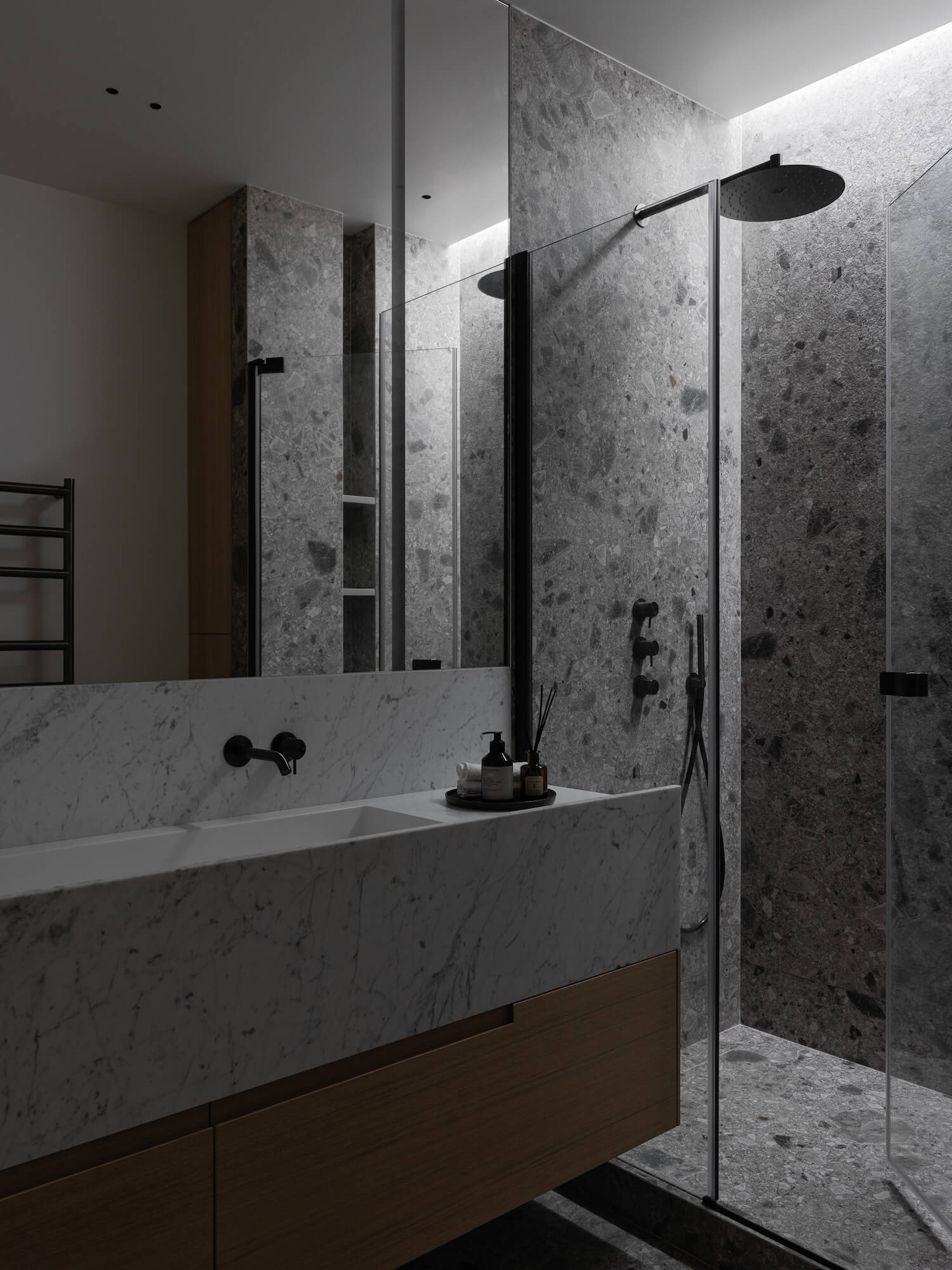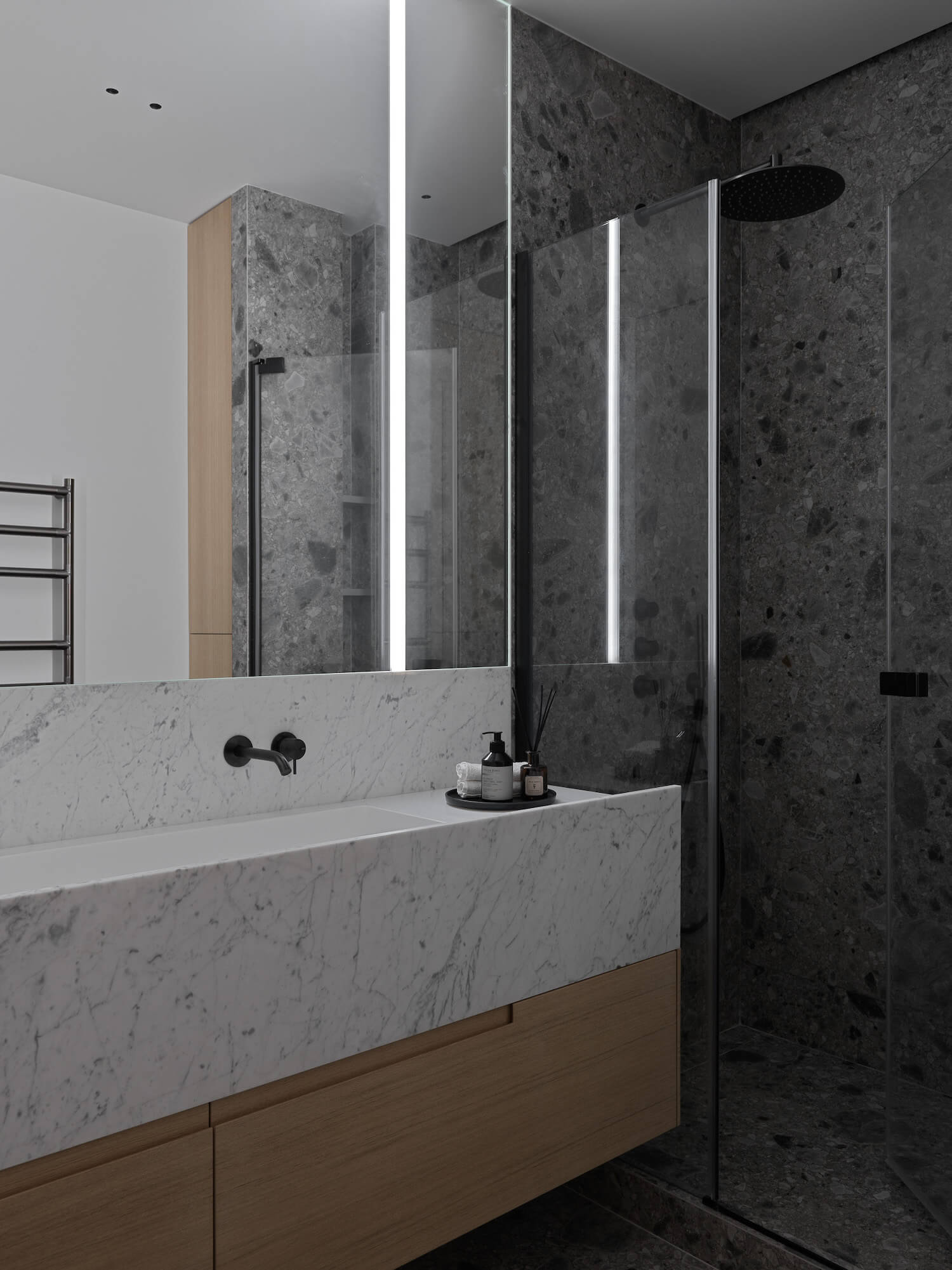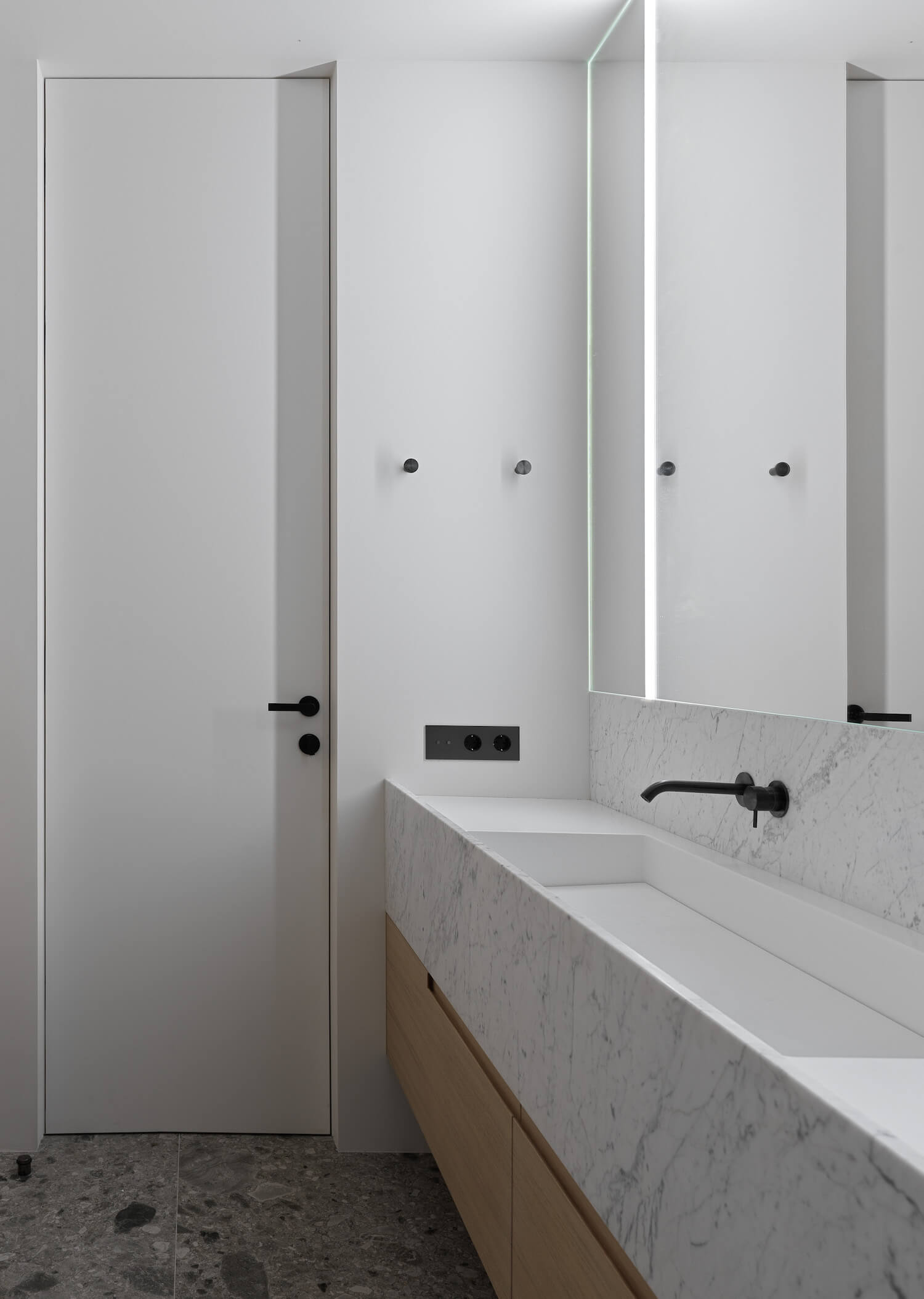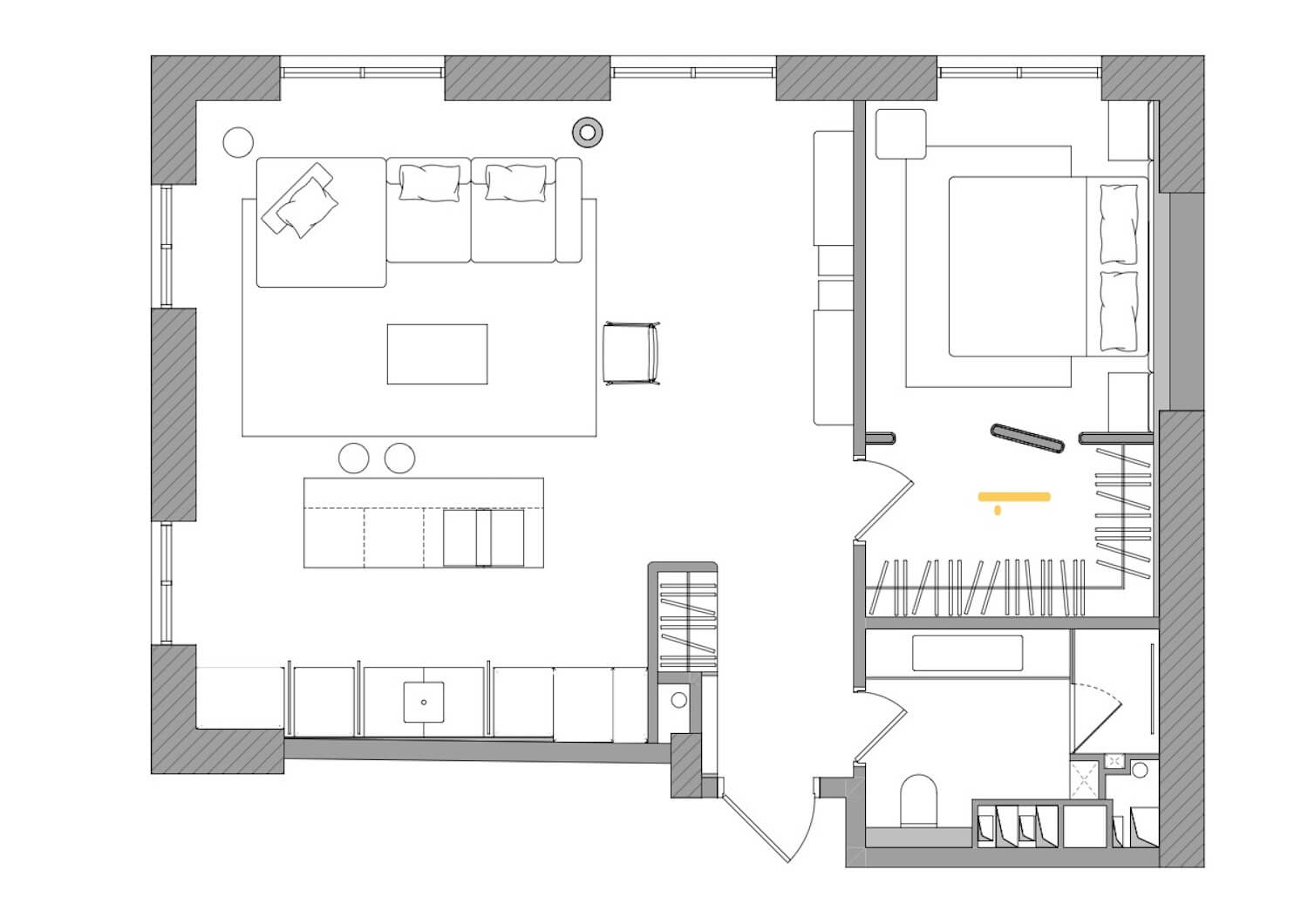 ---