Studio Shanil

led by Shanil Riyaz has designed ''The Enchanting Nest'' a concept for tree house modules in southwestern France.
The competition sites are picturesque castles in rural France namely Vibrac, Mothe Chandeniers and Ebaupinay. Dartagnans - a crowd funded organization aims at conserving these castles and promote slow tourism. Tree house would be the habitat for those who would like to get a taste of these timeless mystique castles and enjoy the unique landscape surrounding them.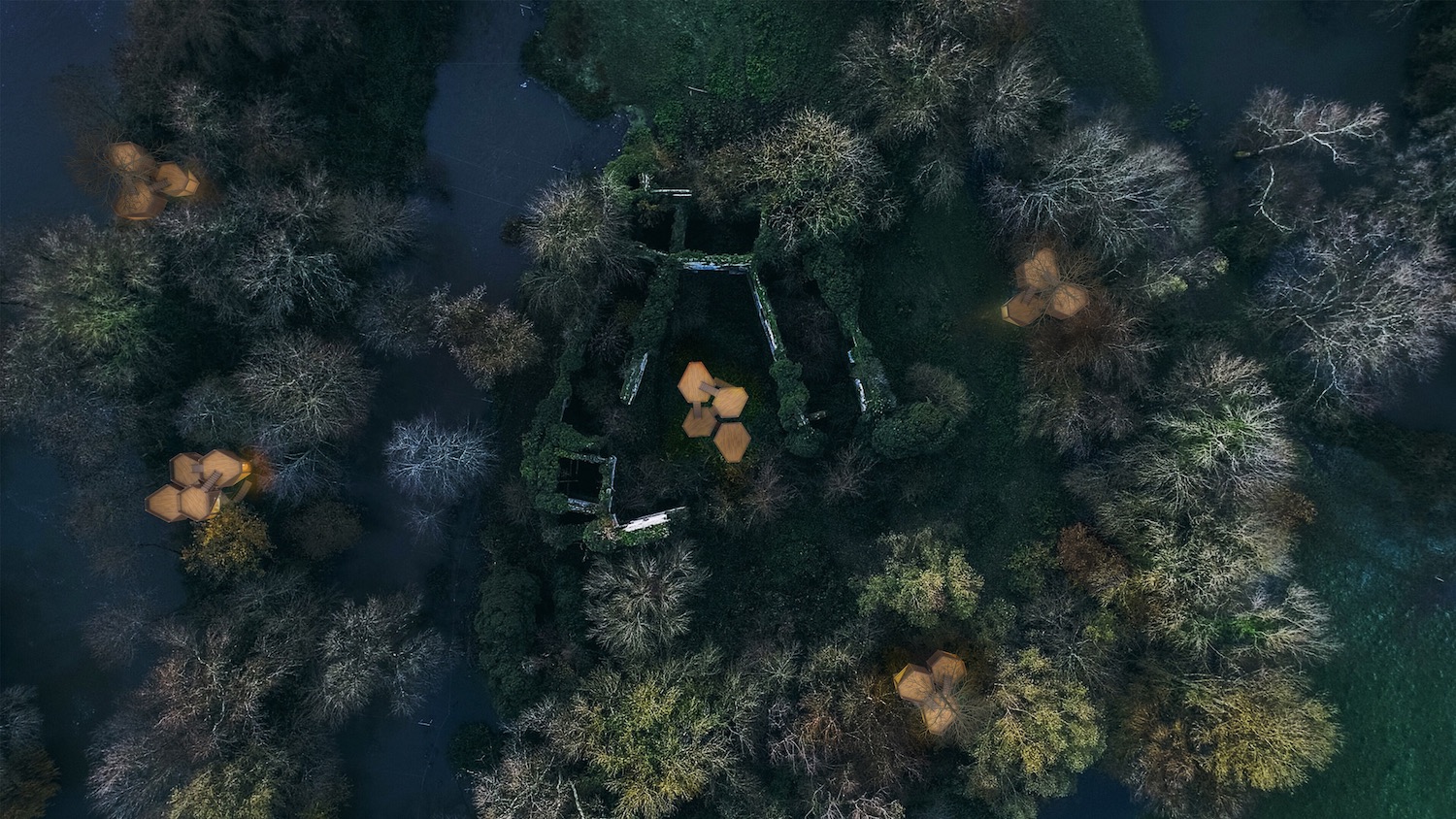 image © Studio Shanil
The tree house is reminiscent of a castle high above, evoking sensations of climbing a tree and stepping into a castle at the same time. One step I take I am on a tree and the next, I am inside the castle.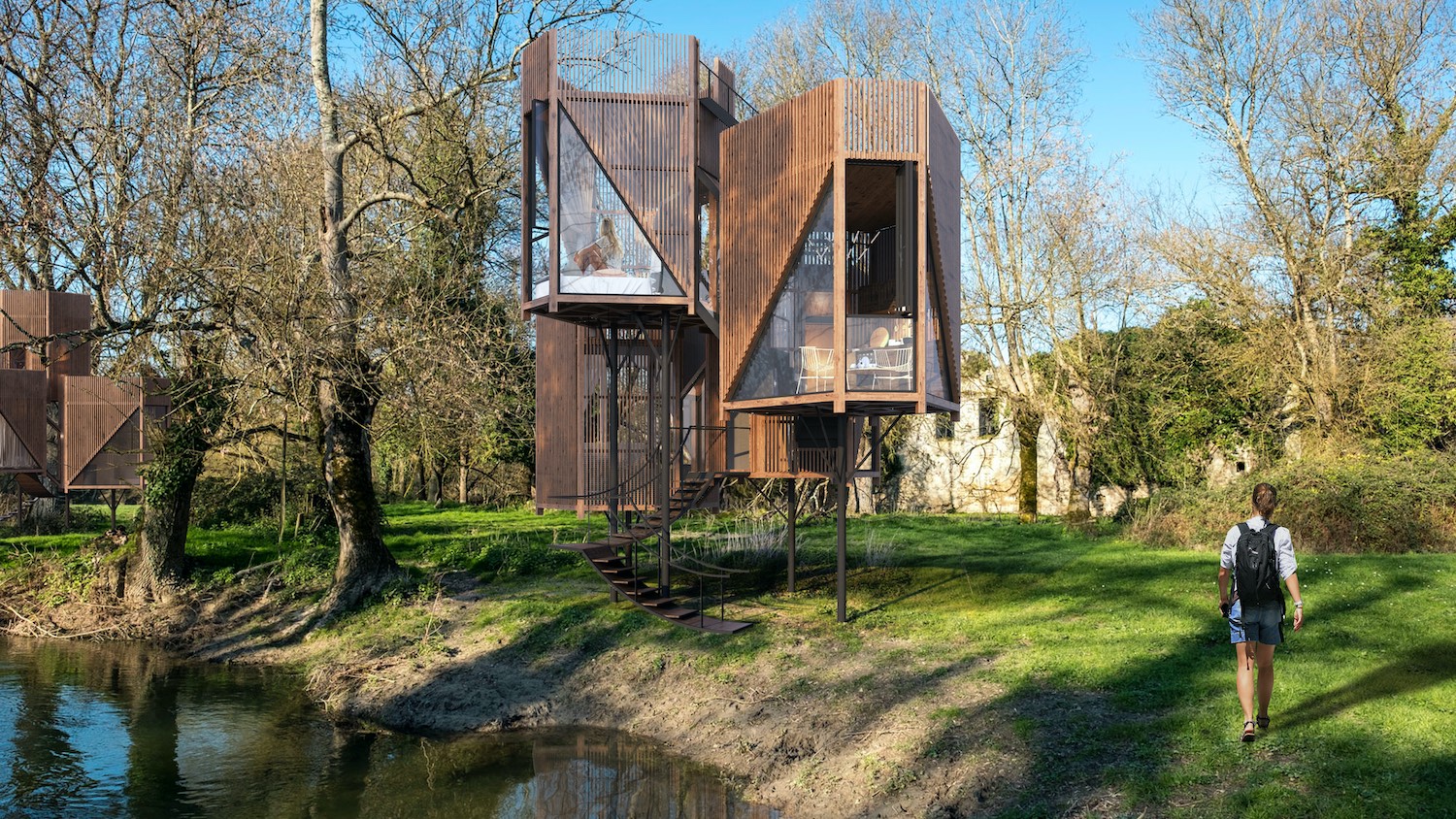 image © Studio Shanil
Reimagining the concept of a dwelling on a tree with multiple volumes, the 'nests', transport the visitor to a different world, offering unique views in each of them as they are articulated in different angles to capture the most of the natural setting. While the view from one nest opens to a flowing stream beneath with beautiful flowers lining the banks, a lush field of fresh green grass curved by the land is witnessed from another nest. A framed view to the castle is seen from the next - each of the volumes offering a uniquely different experience. The exploration does not stop here; roof of one nest becomes a terrace of the next and the journey continues on the open roof top to satiate the dream voyage. Fantasy and reality intertwine in this creation for an escape into a surreal experience. The visitor relives the joyful moments of climbing a tree and arrives at the fantasy world of a castle and living there in moments of stillness, creating connections of nature and soul.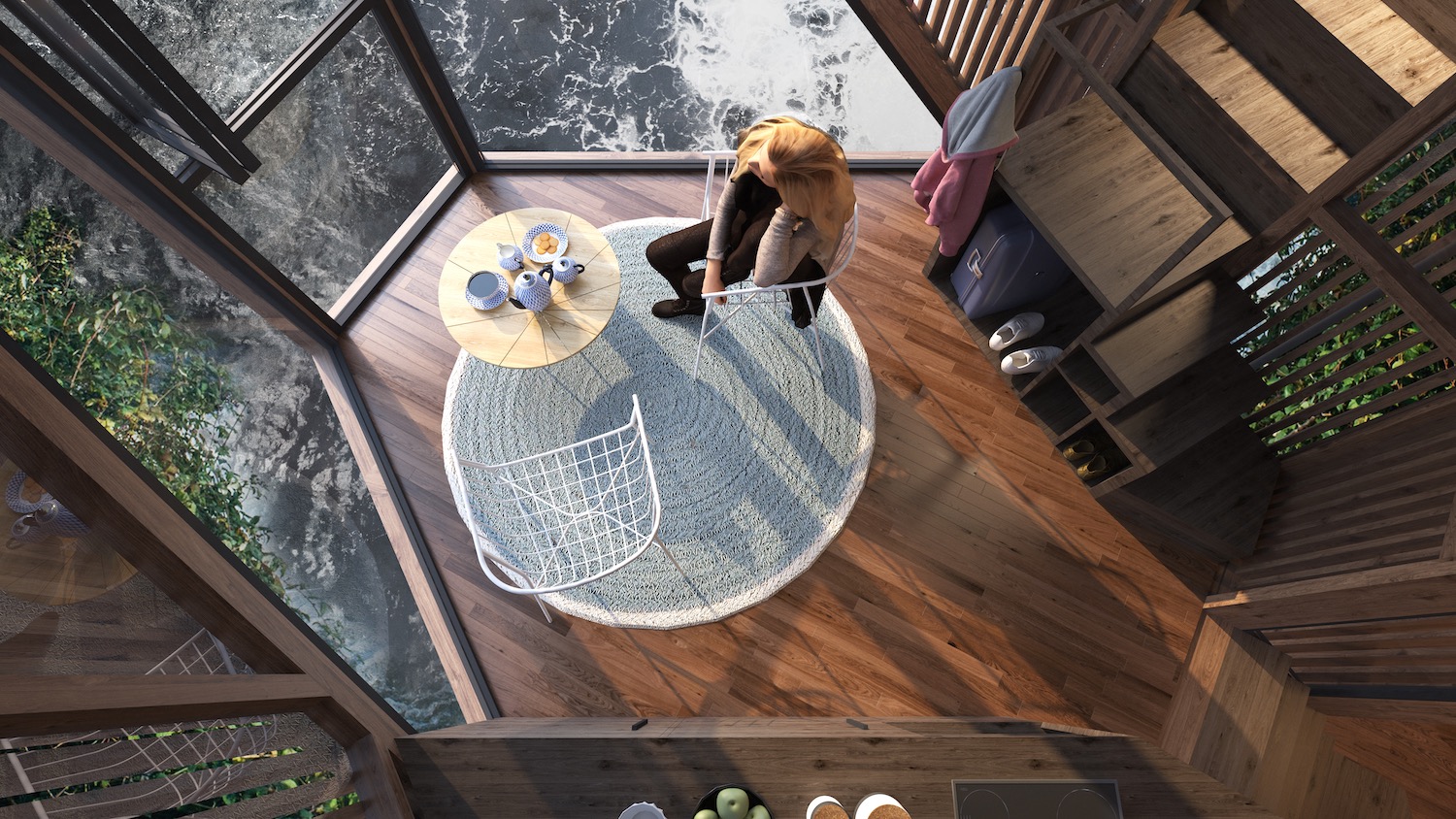 image © Studio Shanil

The shifting nature of time and space is captured with all its enchanting beauty and the fantasy evoking mystiques with real timber and people, landscaped by the different settings the tree house can be installed in. The modular design aspect brings this versatility to the tree house, making it possible to be assembled in various contexts. The local challenges are not only overcome with the highly adaptable nature of the design, but also are used as an opportunity with the dynamic possibilities that it offers. The modularity of volumes and branching organizational principle allows the module 1 and 2 to offer similar experience in all sense yet makes the manufacturing process modular, and efficient.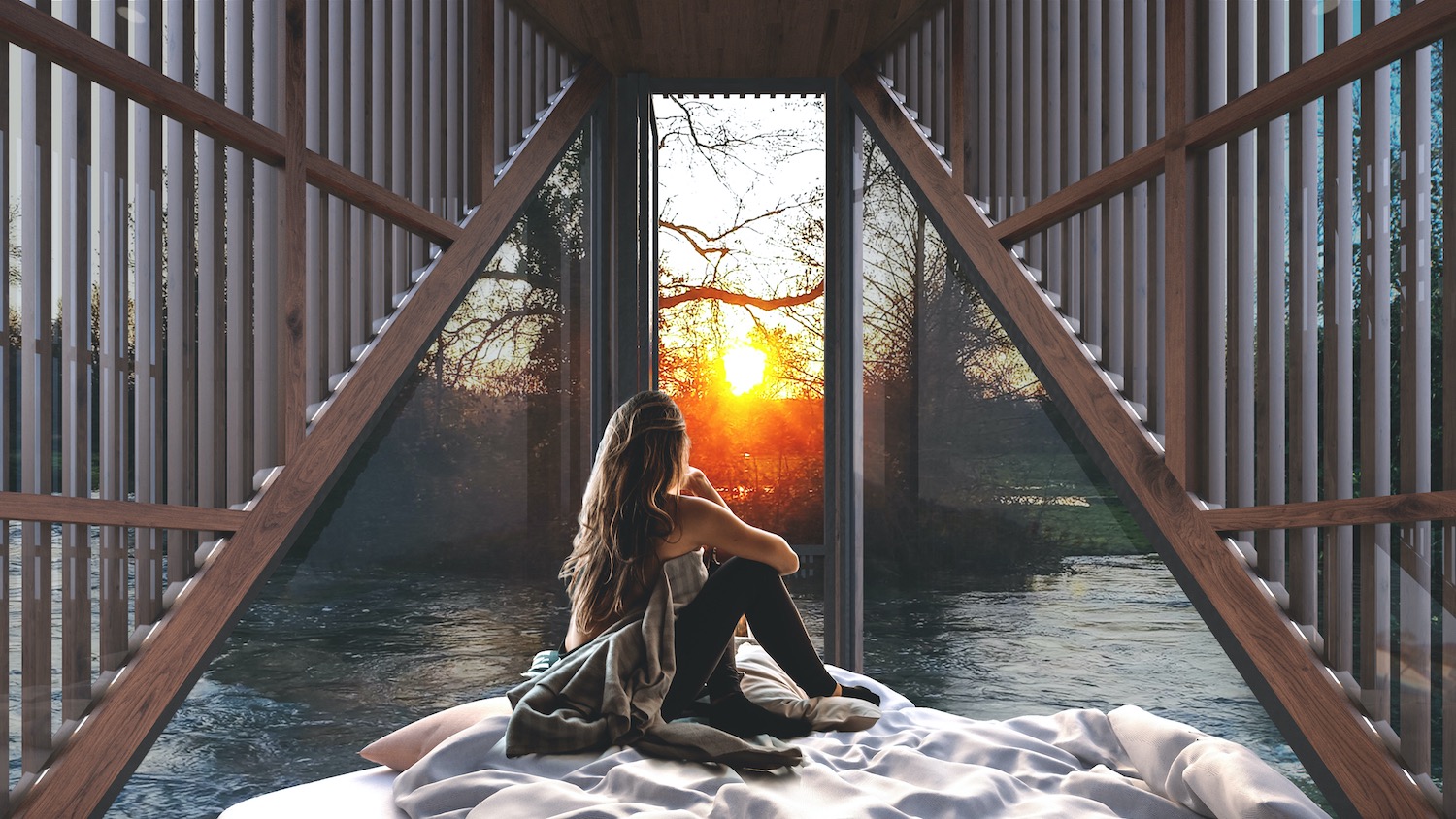 image © Studio Shanil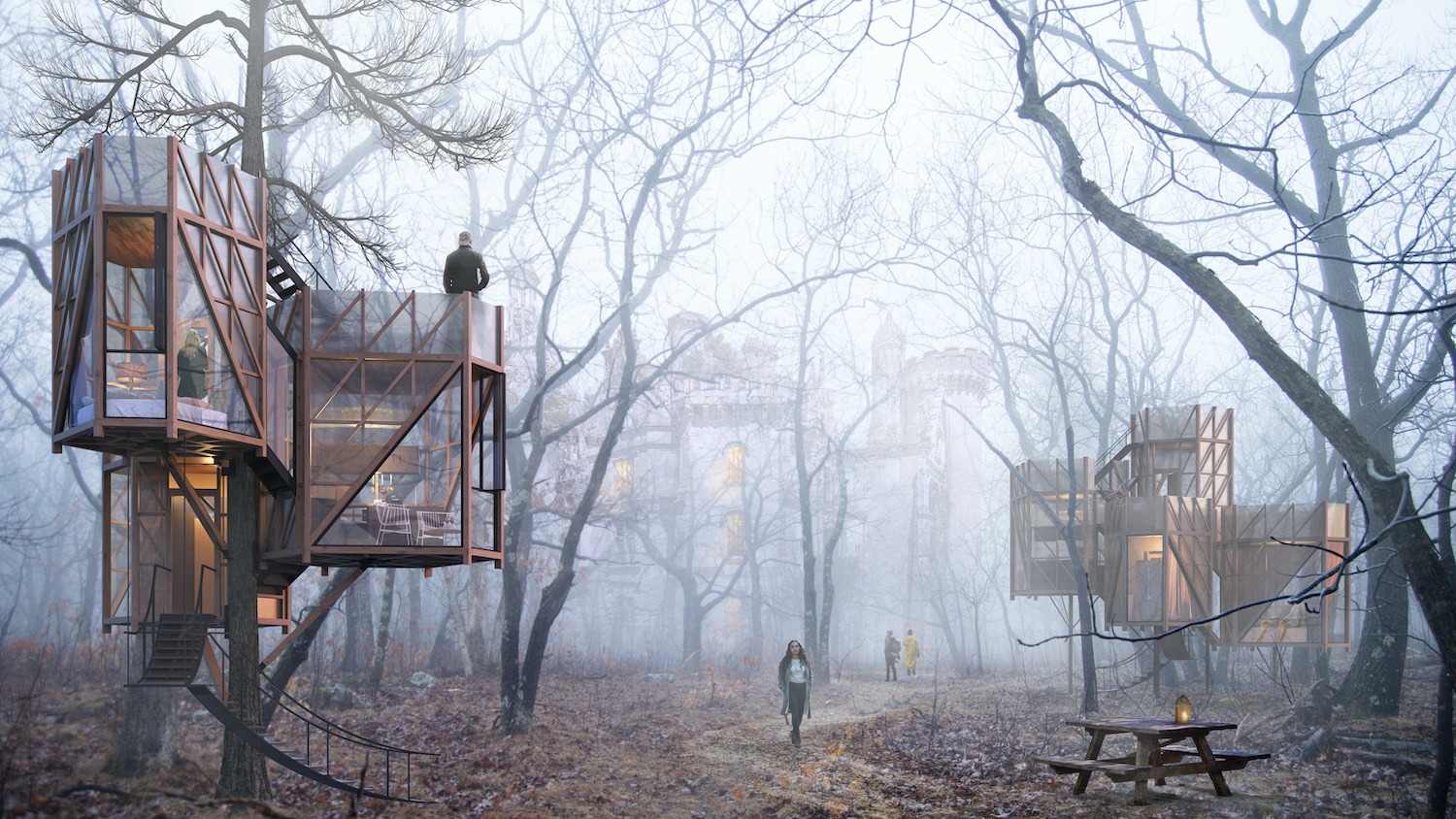 image © Studio Shanil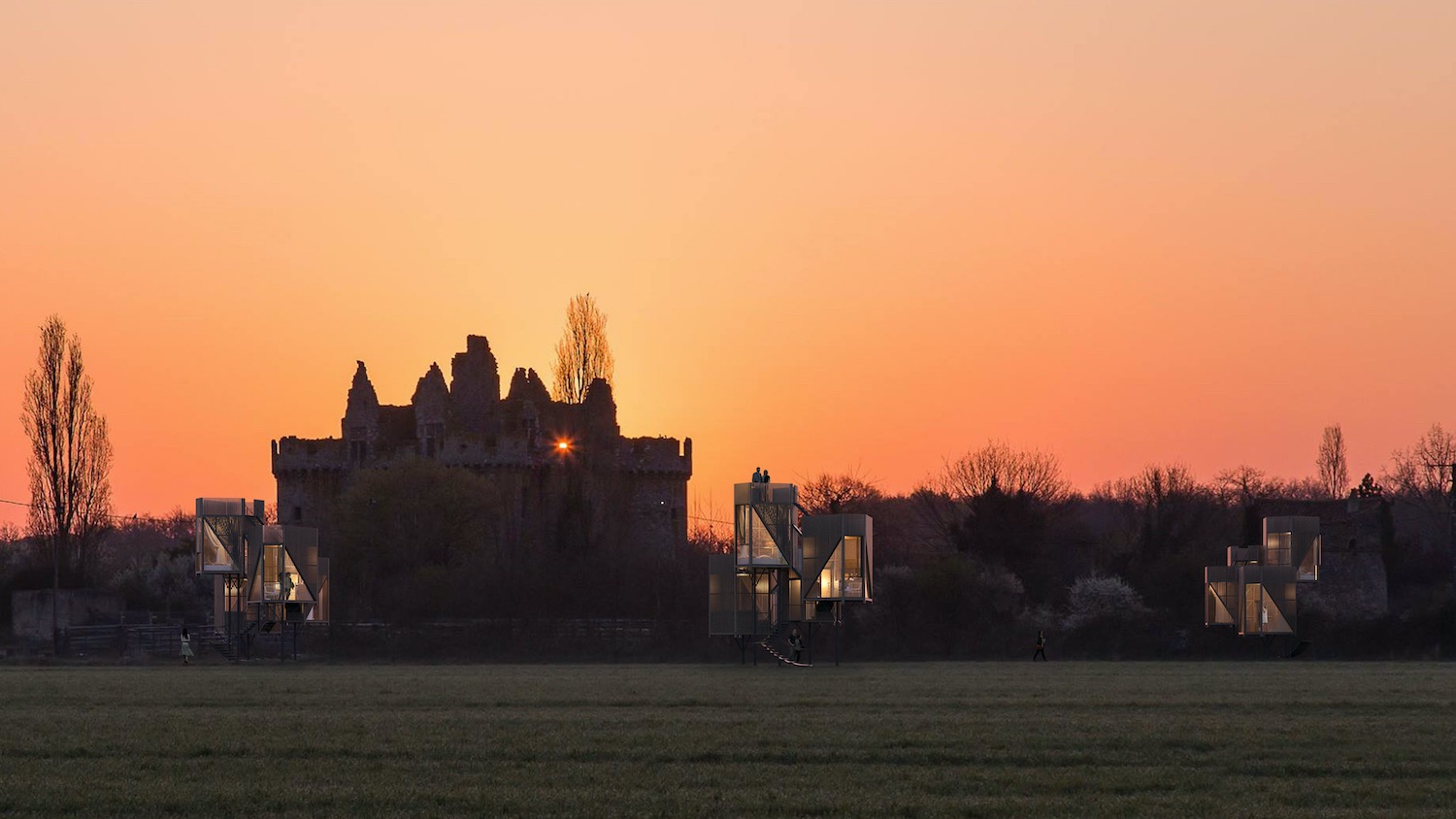 image © Studio Shanil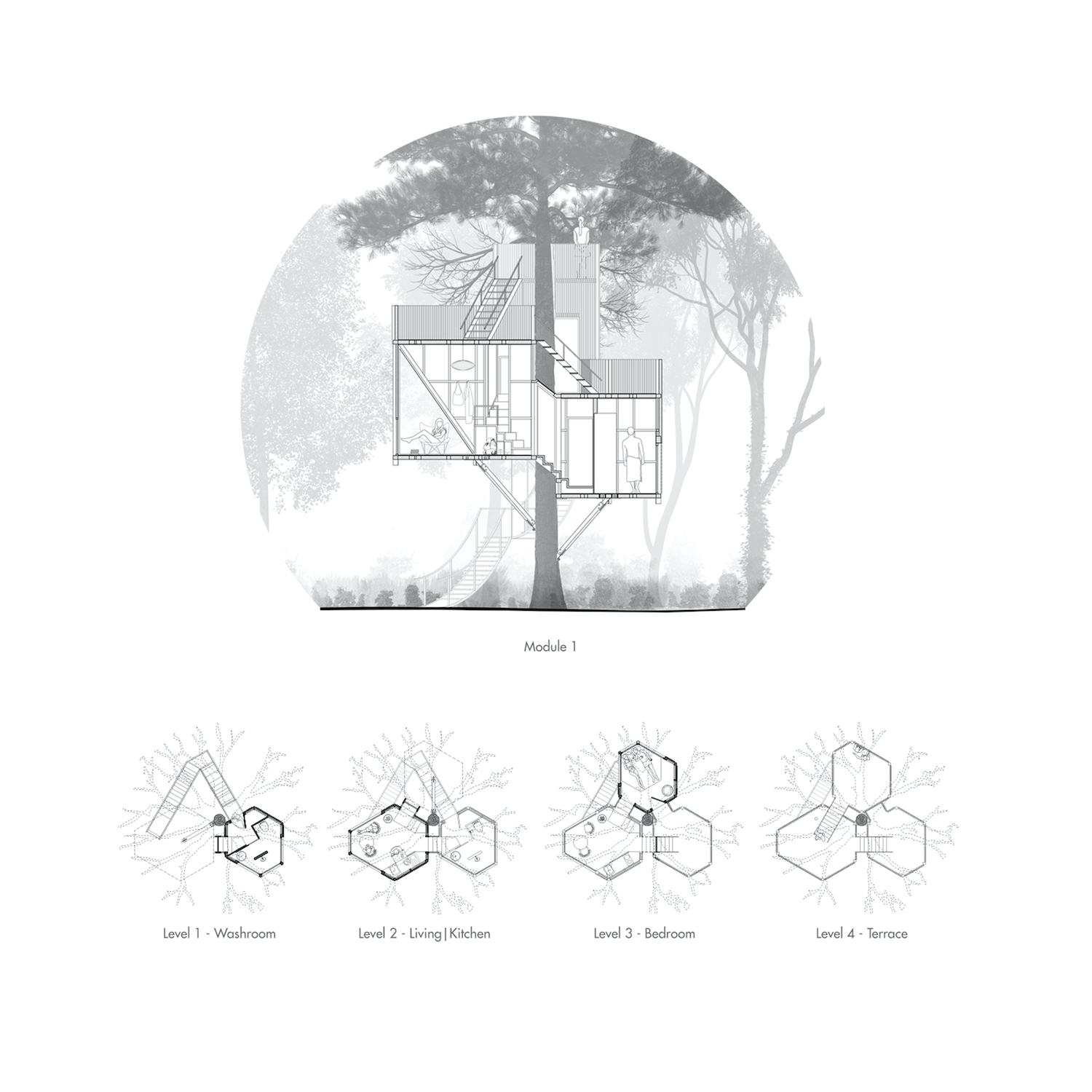 Plans and sections module 01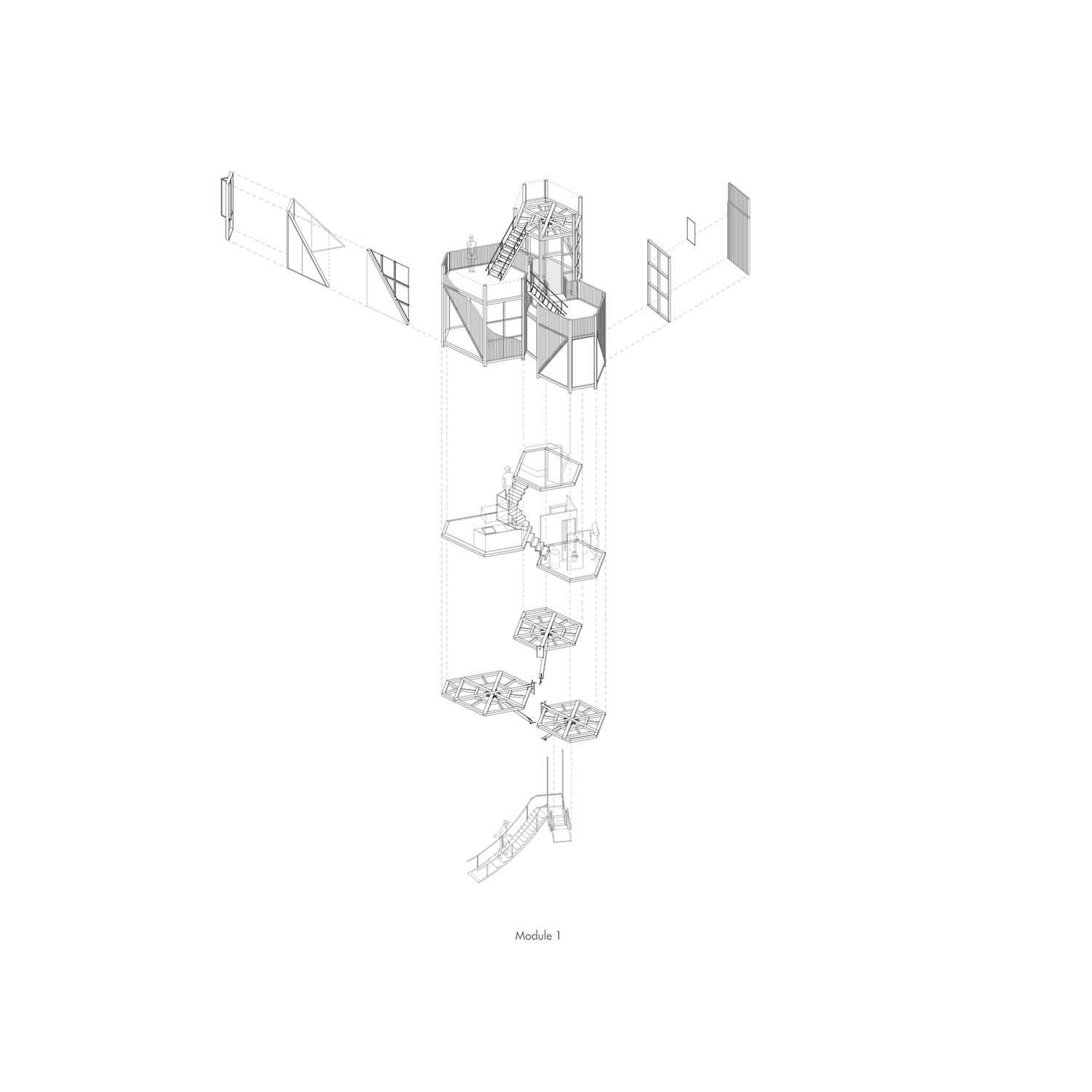 Axonometric modular 01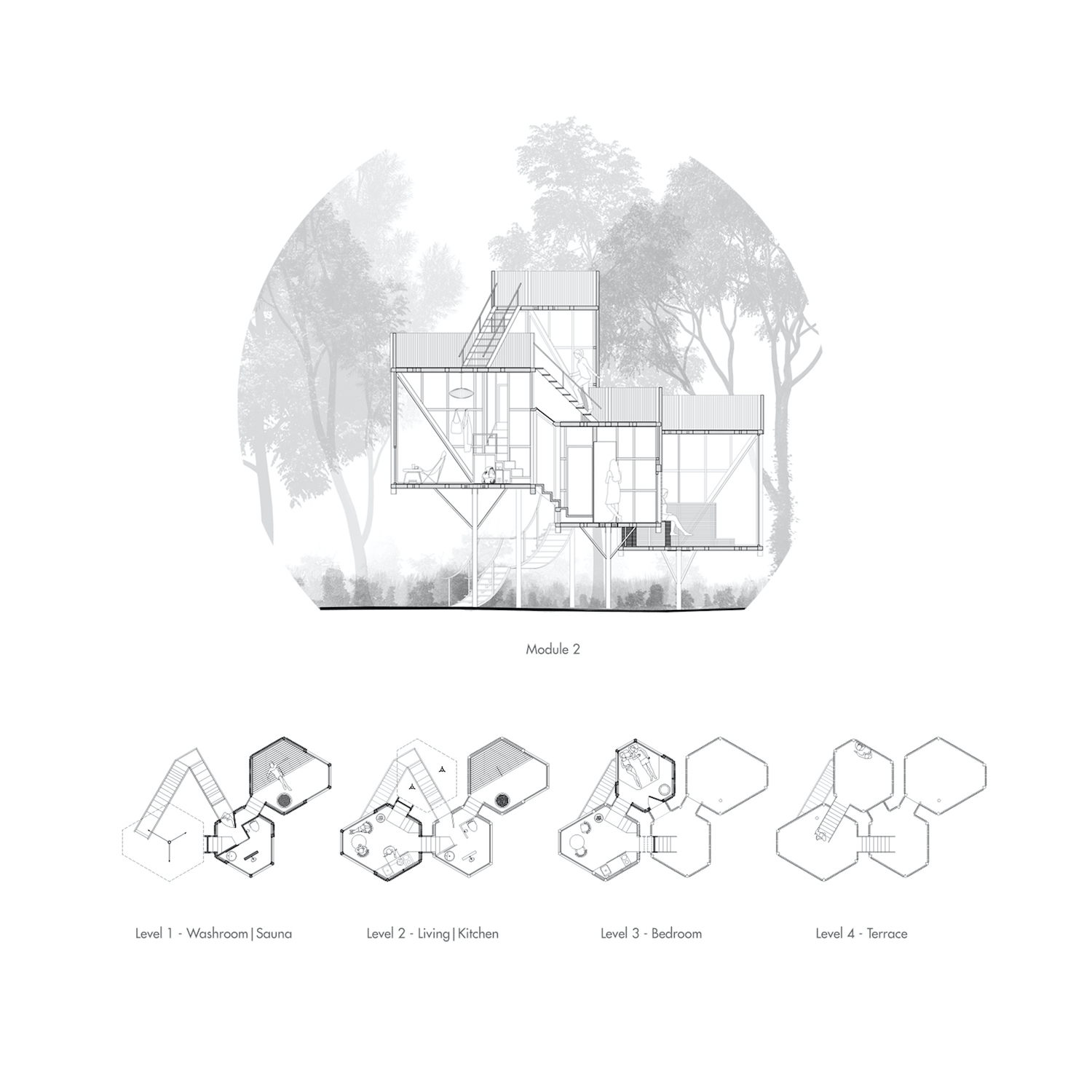 Plans and sections module 02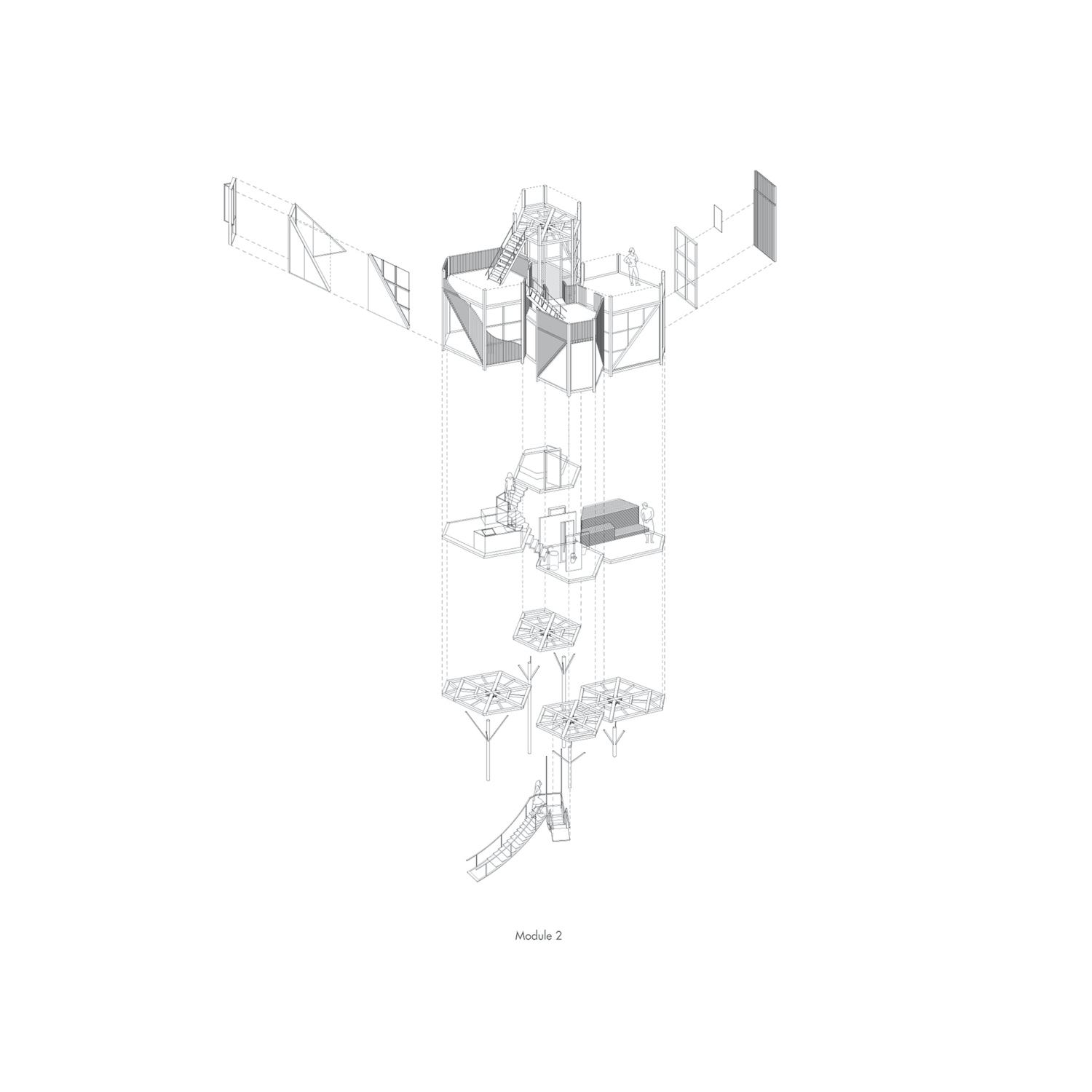 Axonometric module 02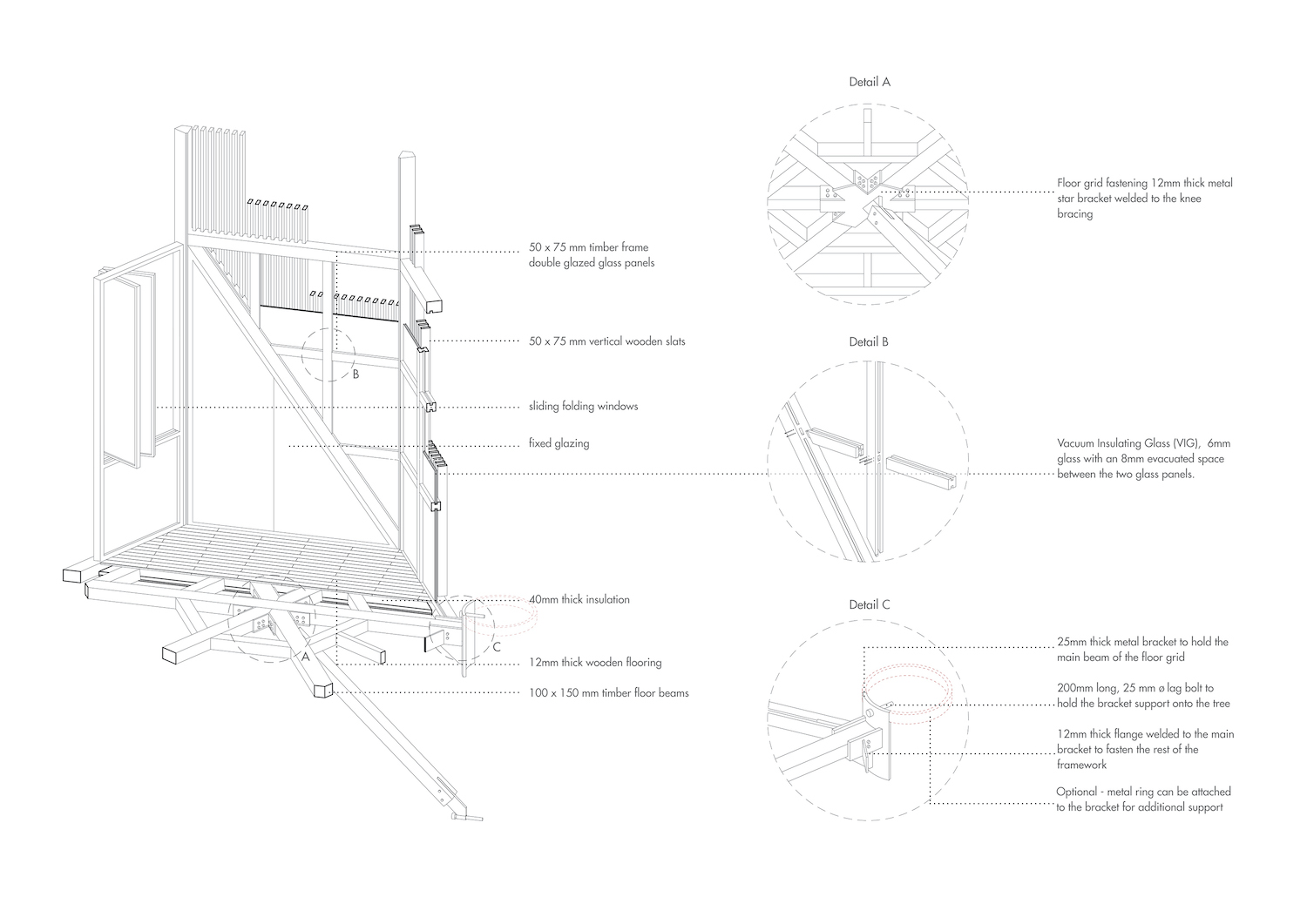 Construction detail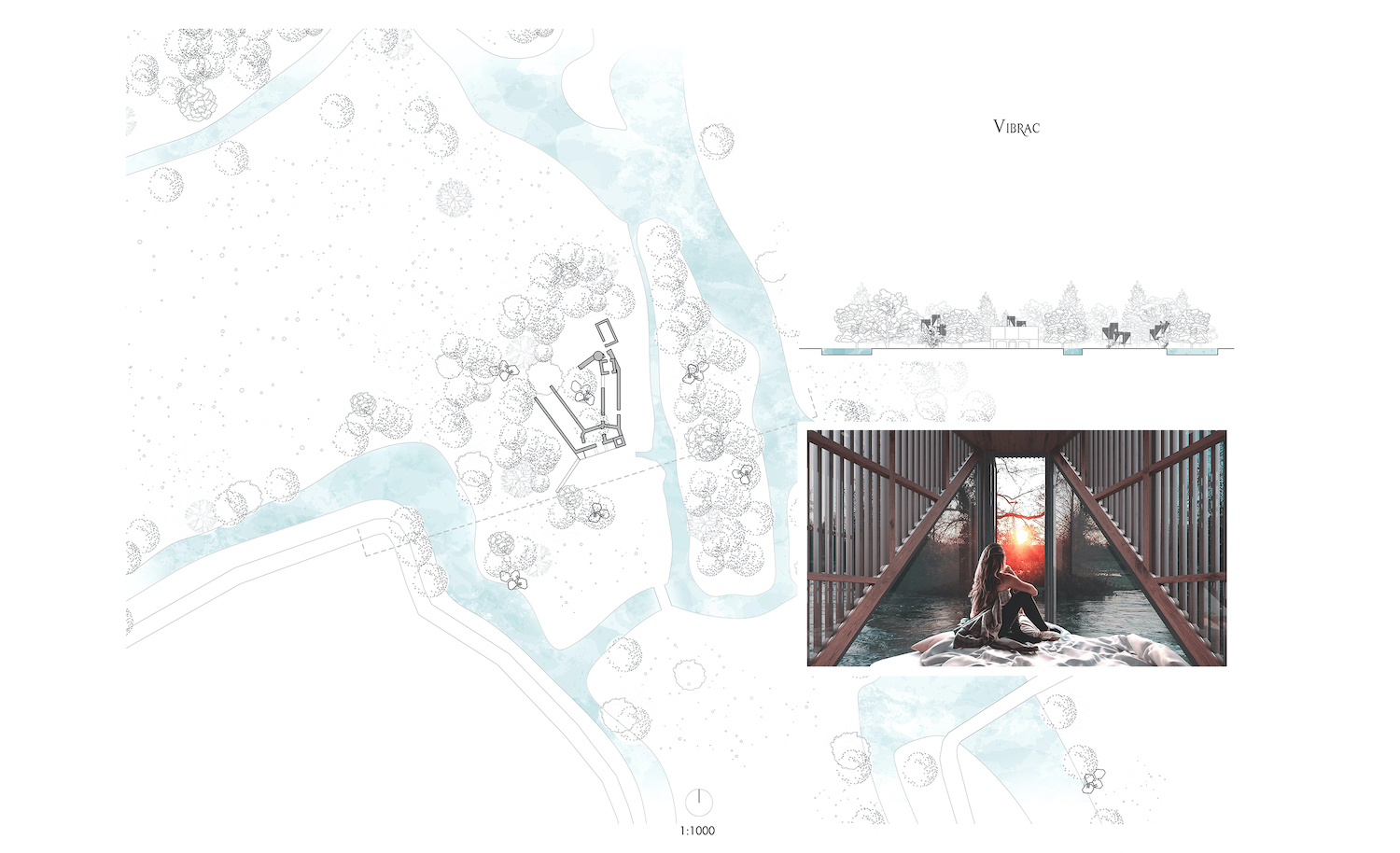 Site plan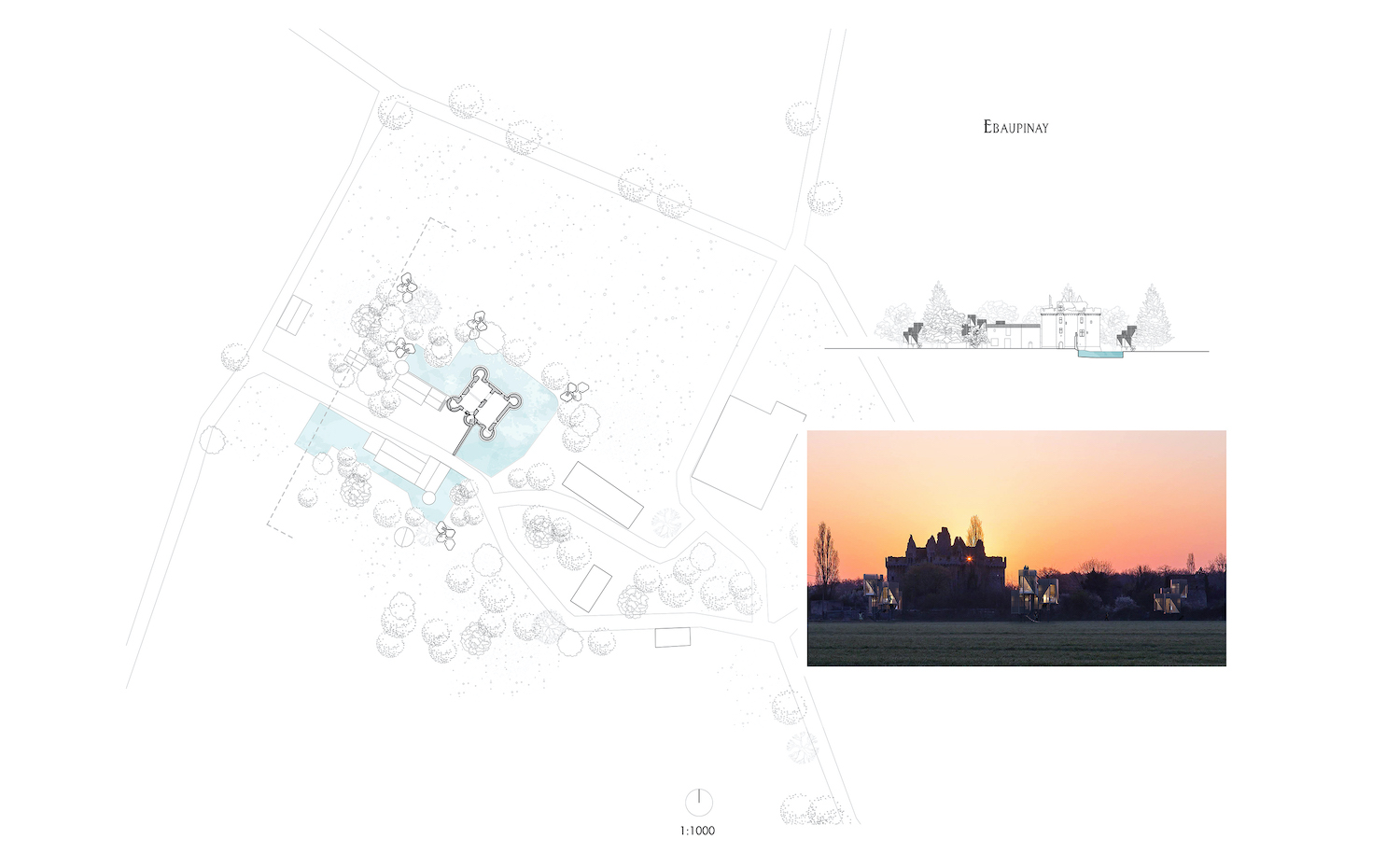 Site plan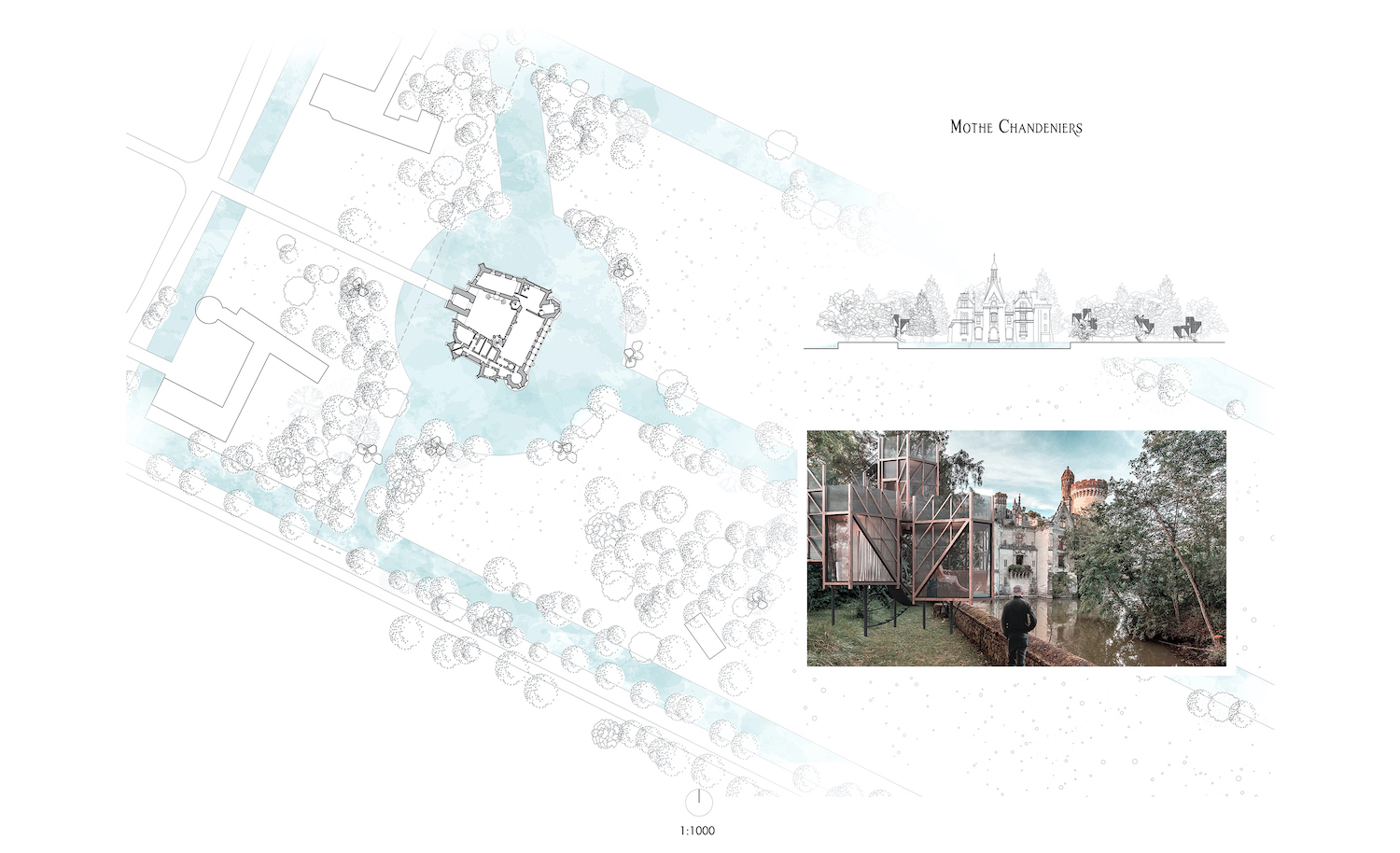 Site plan
---