Symphony 303 is an orchestra. Here the cello sounds softly with the morning light streaming through the window, the open door to the living room and the balcony space is filled with the tenderness of the harp, the planted trees and the scent of flowers play gracefully with the sounds of the piano.
Designed by award-winning architects Jasmax, and delivered by experienced developers Lamont & Co met the Symphony 303. Amazing residential development of 43 premium apartments next to the iconic Cornwall park. From an existing commercial building, it will be transformed into a luxury residential complex that will shine like a diamond in the crown of brilliant Auckland.
Lamont & Co are behind a number of Auckland's most successful urban living precincts including; FABRIC of ONEHUNGA which recently won an Architecture Award for multi-unit housing; award-winning SKHY in Grafton which won national architecture honours and more recently, The Onehunga Mall Club, which will be a landmark tower of 102 apartments in Onehunga.
"We will strip the original building back to its concrete frame in order to preserve the existing character elements including the generous ceiling height. It will then be extended and two additional levels will be added to create a five storey building, four levels of sunny elevated apartments on top of a ground floor dedicated to car parks, bike stands and storage units,"— Tim Lamont comments.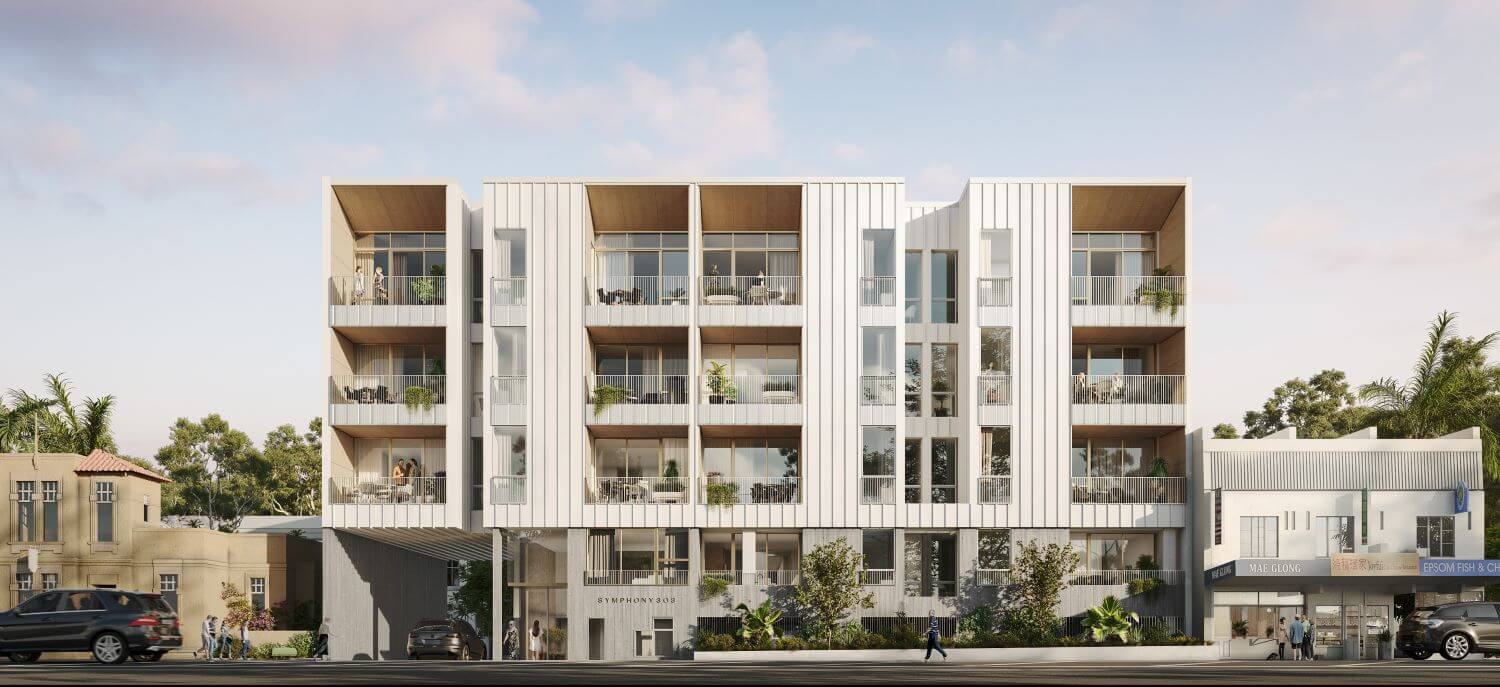 CUUB team has created visualizations about a calm atmosphere away from the bustle of the city. We complemented the canonical architectural forms with inspiring and healing landscapes of nature and changeable lighting that create the impression of endless harmony. The building has 47 apartments with large spacious balconies and balustrades, with the opportunity to enjoy the picturesque scenery. Each detail in the project has its own practical and philosophical meaning, which we displayed with trepidation in the visualization. Such as the curved walls in the bedrooms, which create a magical play of light, which play a symphony of calm and balance. Symphony 303 is next door to the historic Epsom Post Office. Uniform plan height restrictions mean that the building will have largely sheltered and uninterrupted views. This duet will sound like a song of delightful novelty and depth of eternal values.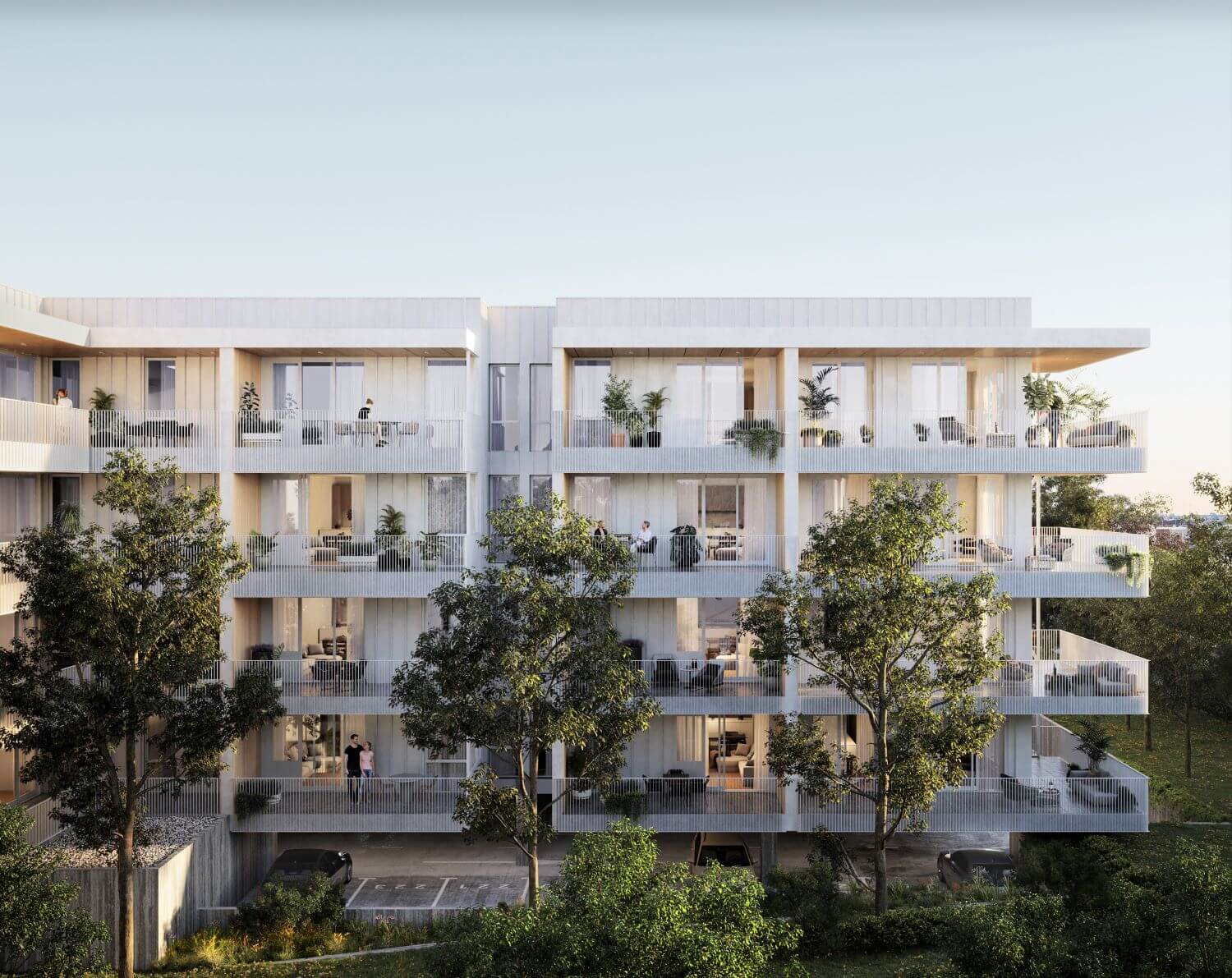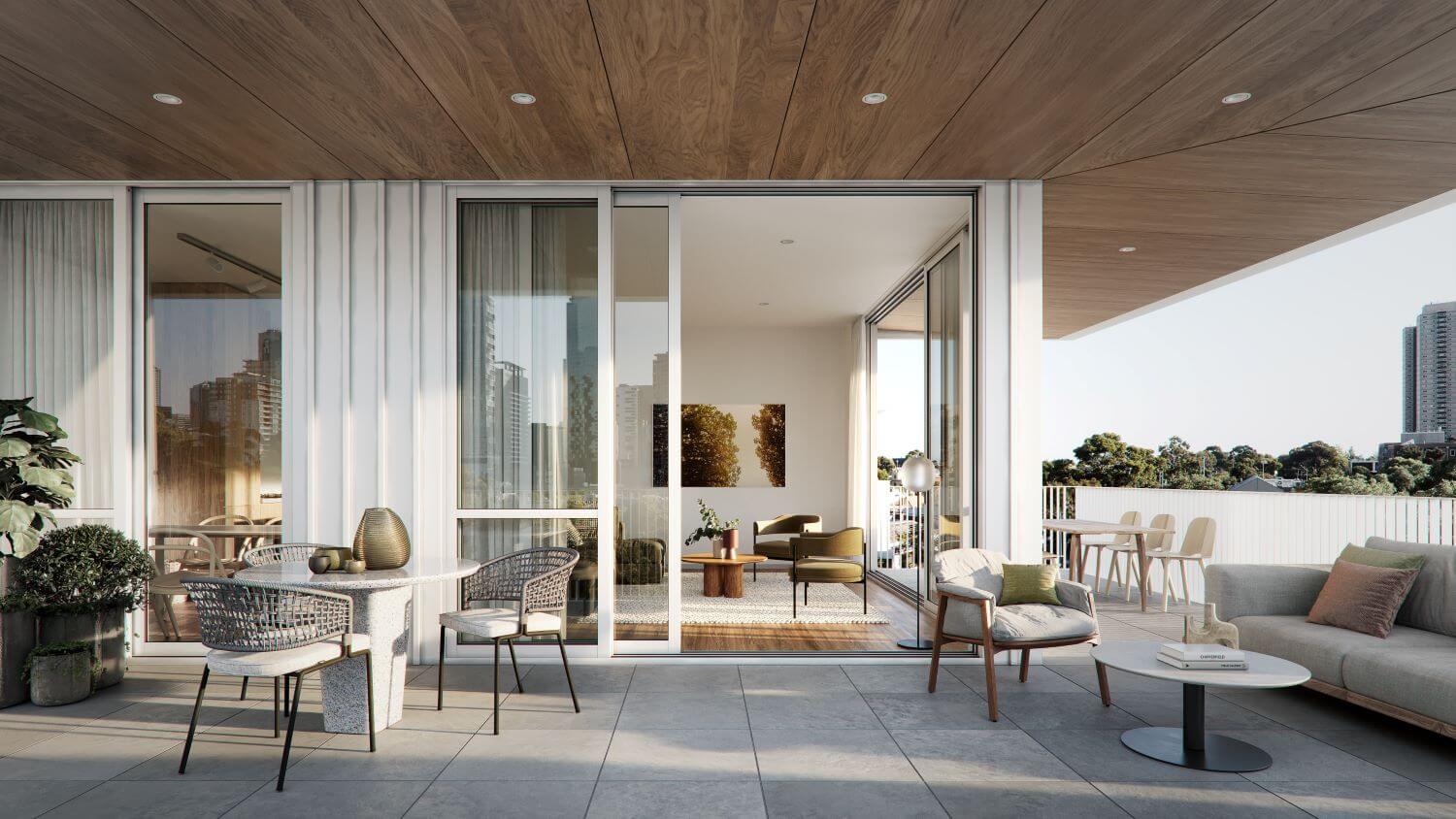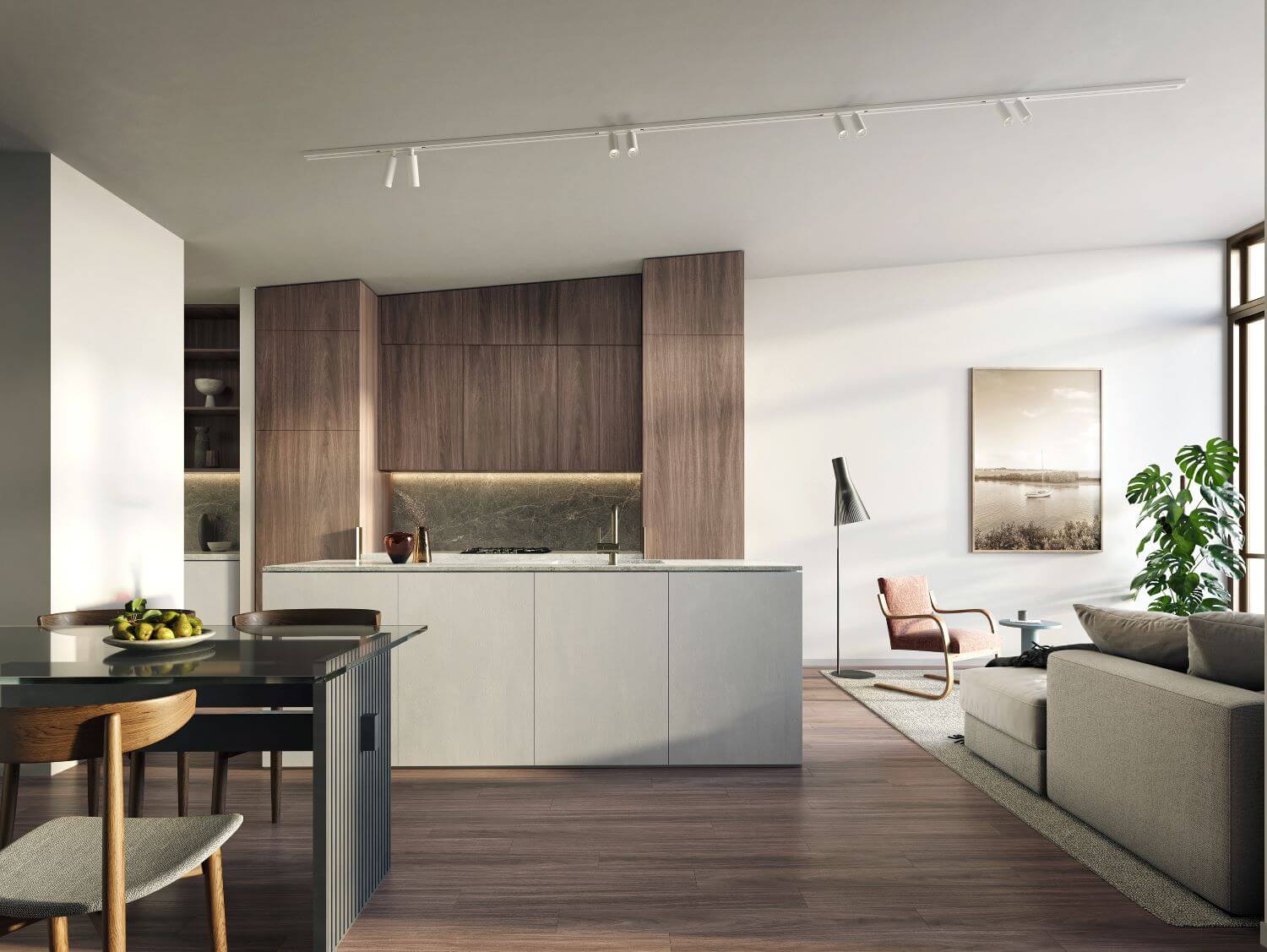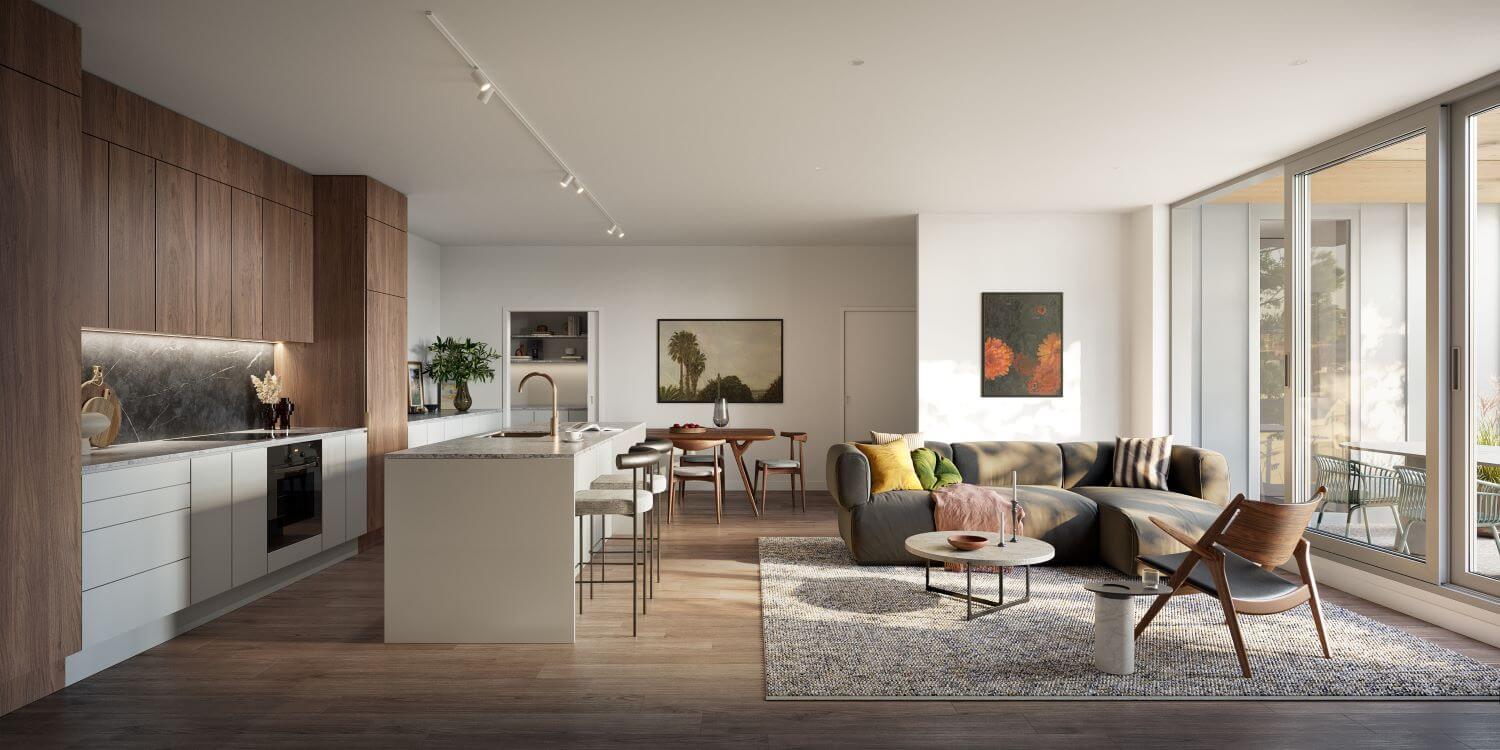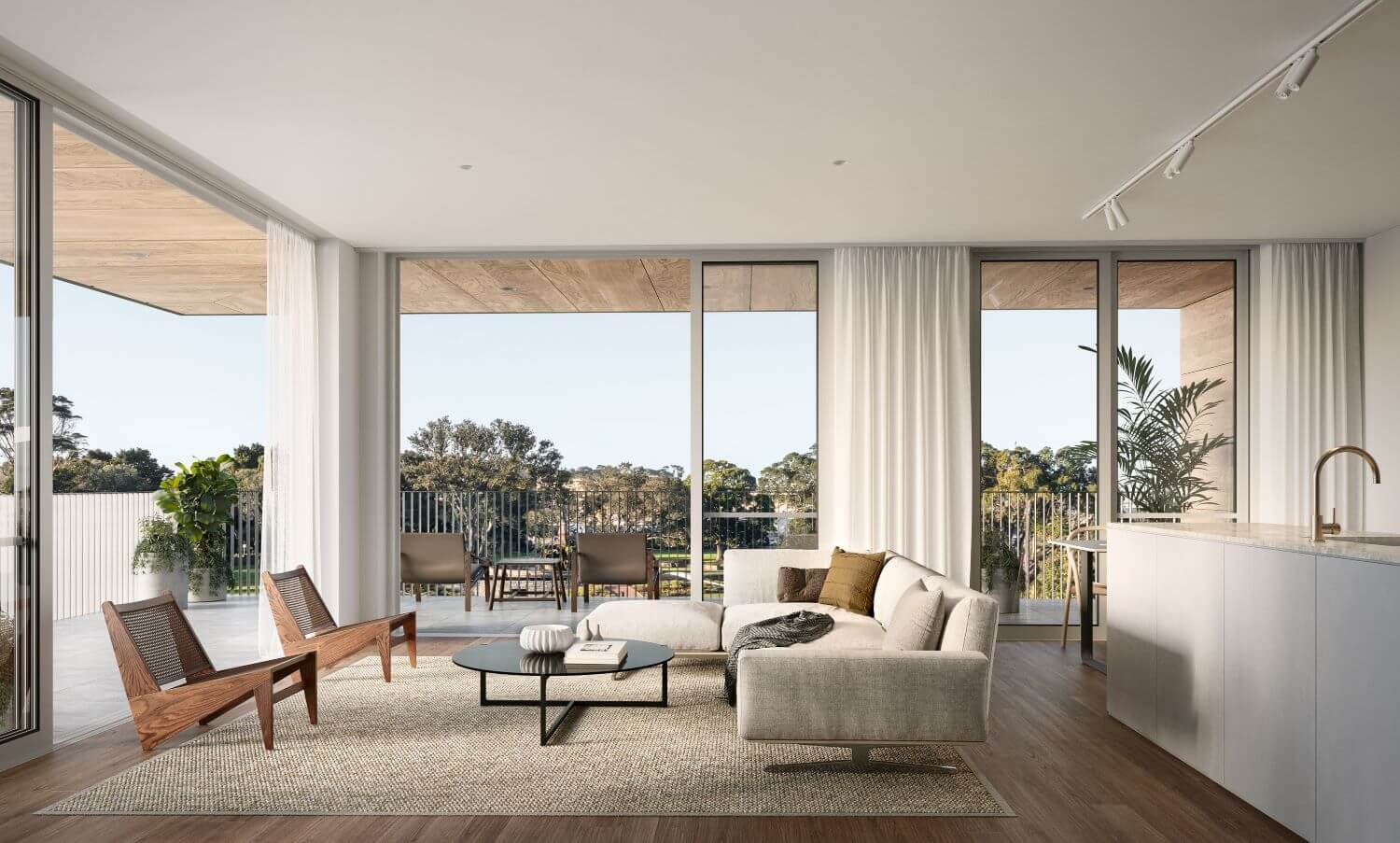 ---