Hady Mirawdaly: it is inevitable that the innate trend of human being is tangled to natural landscape. The Angle House was born from combining multiple reflexed angle shapes (inspired from surrounded mountain layout edges) each one with different sizes and directions affected by functional needs, environmental factors and geographic aspects.
Our goal of merging nature with human life led us to take advantage of the slope the three-storey volume is crafted from the topology lines; main entrance is on the street the opposite side extended to the lake beside ended by a triangled pool.
Sense of nature is flowing inside through large windows to the dramatic decorated spaces that are connected by spiral staircase which let moving from lower levels to the upper ones. Each space has extended to natural air with its own terrace taking all the chances to create a contemporary architectural form while adapting the building with the surrounding environment.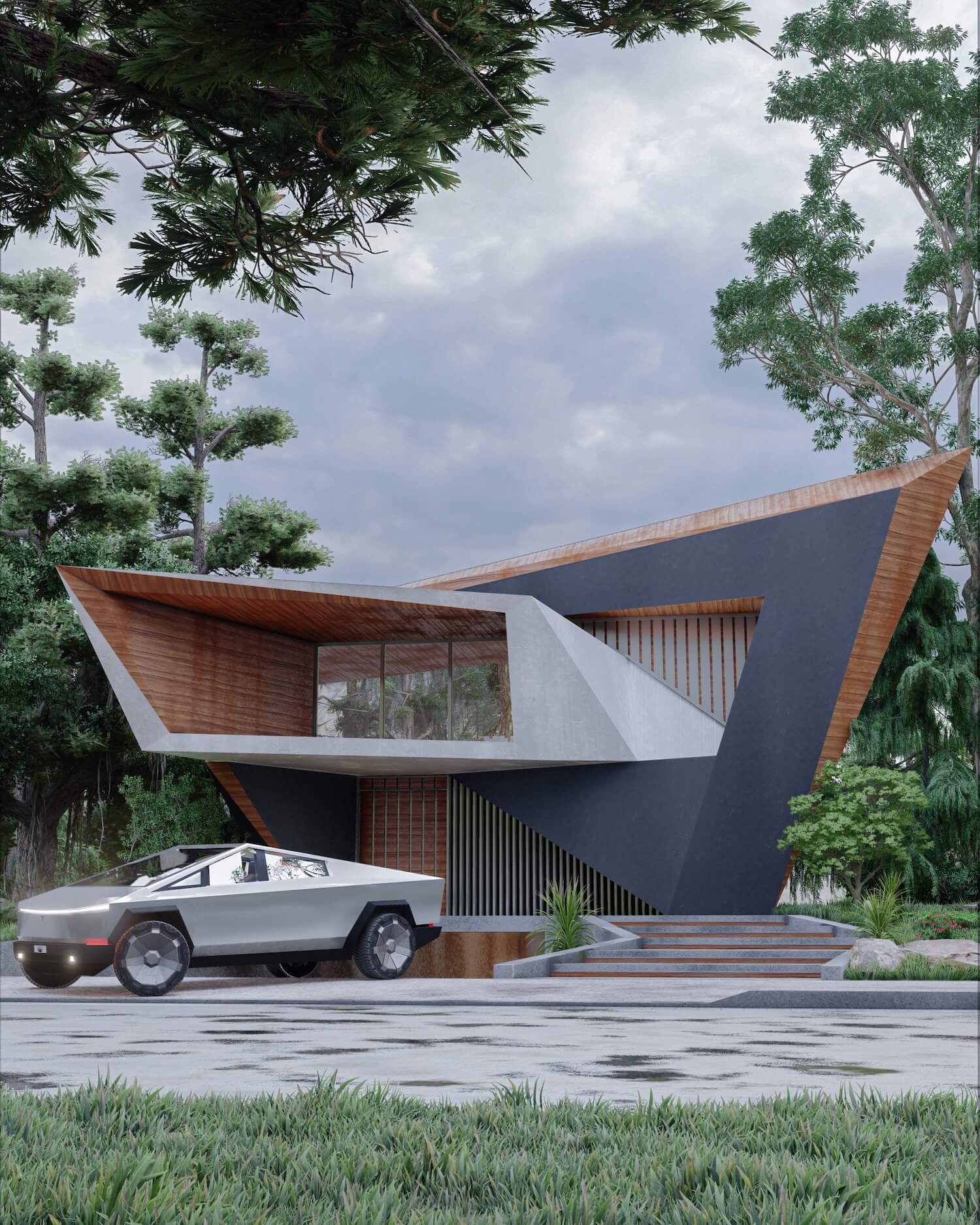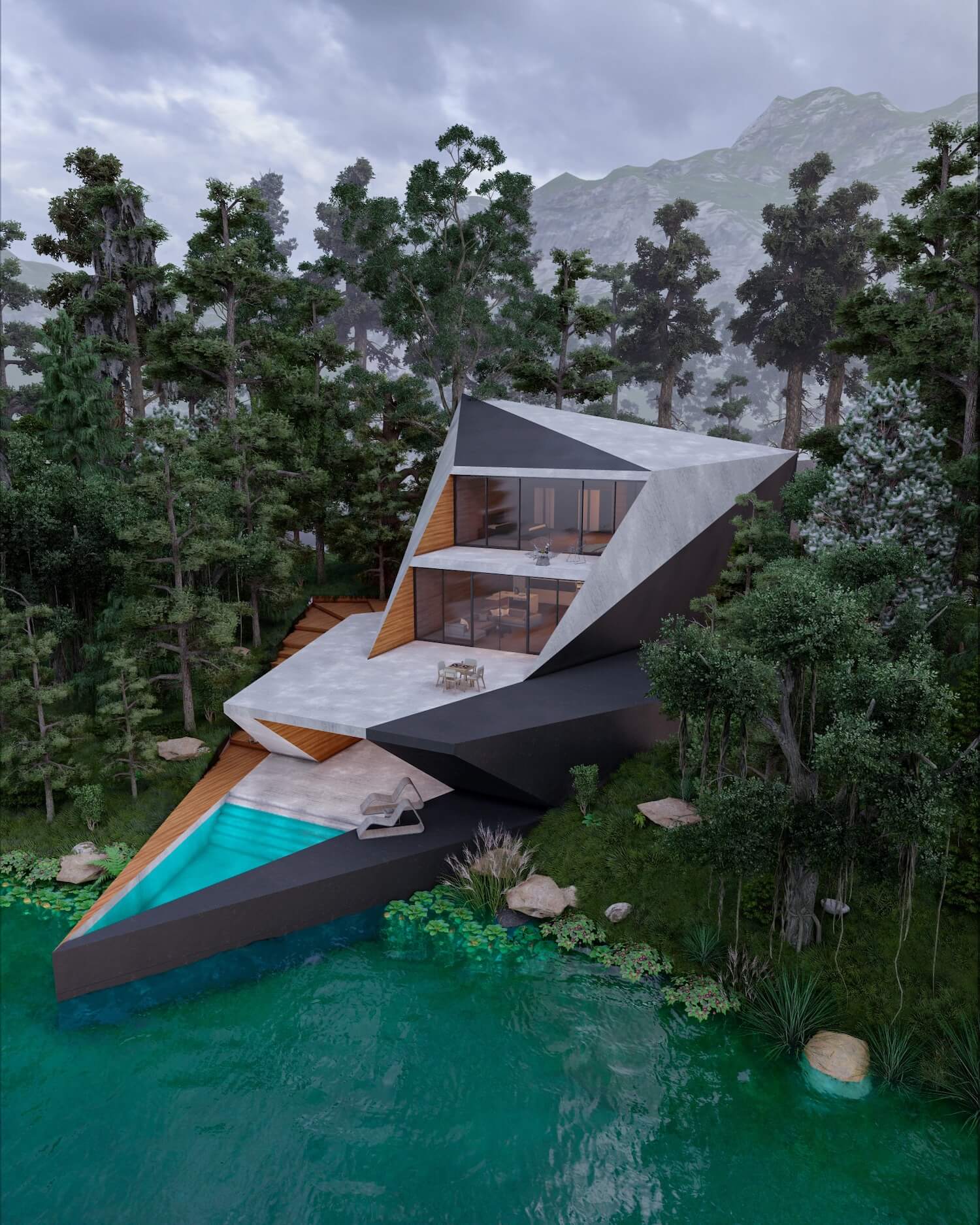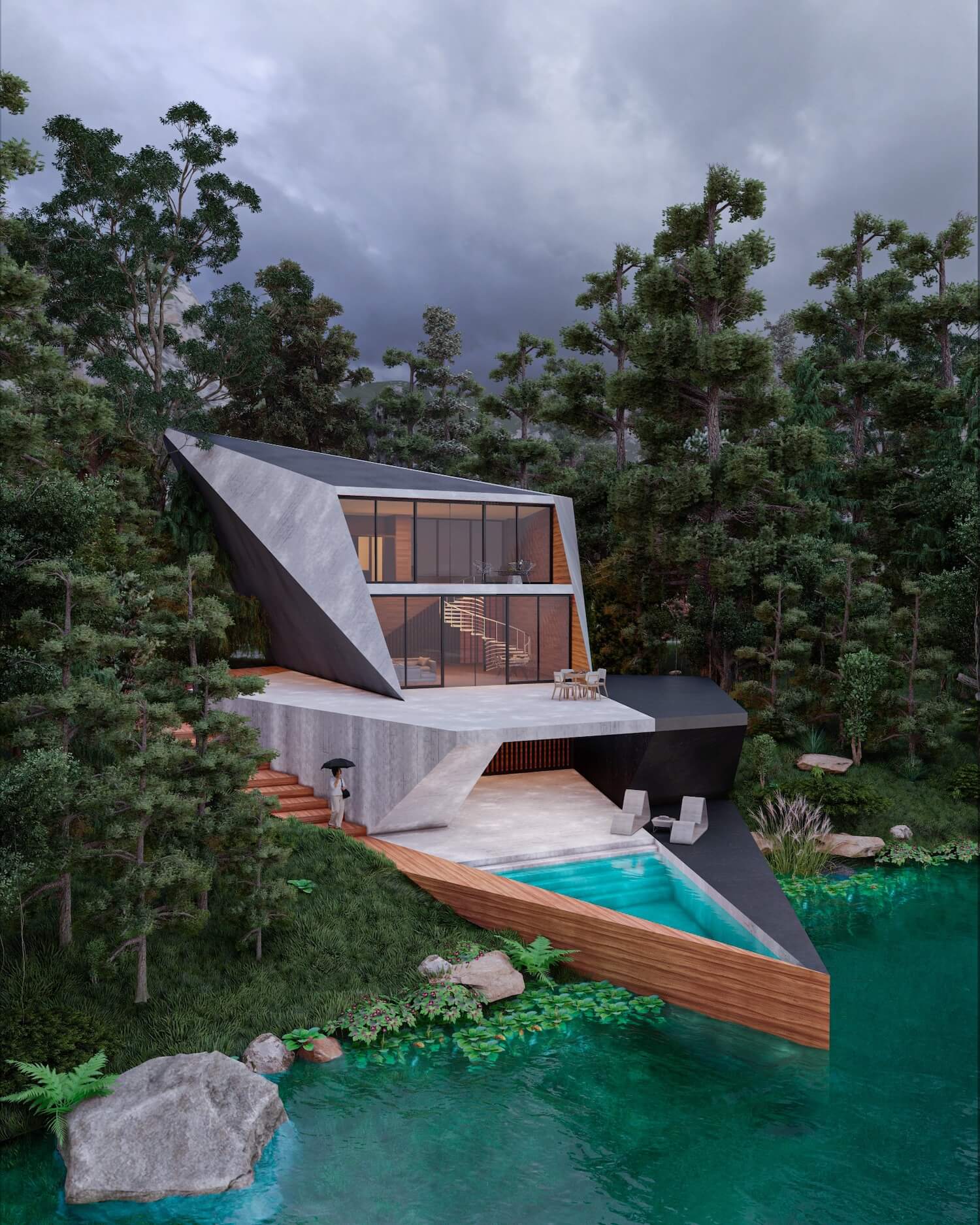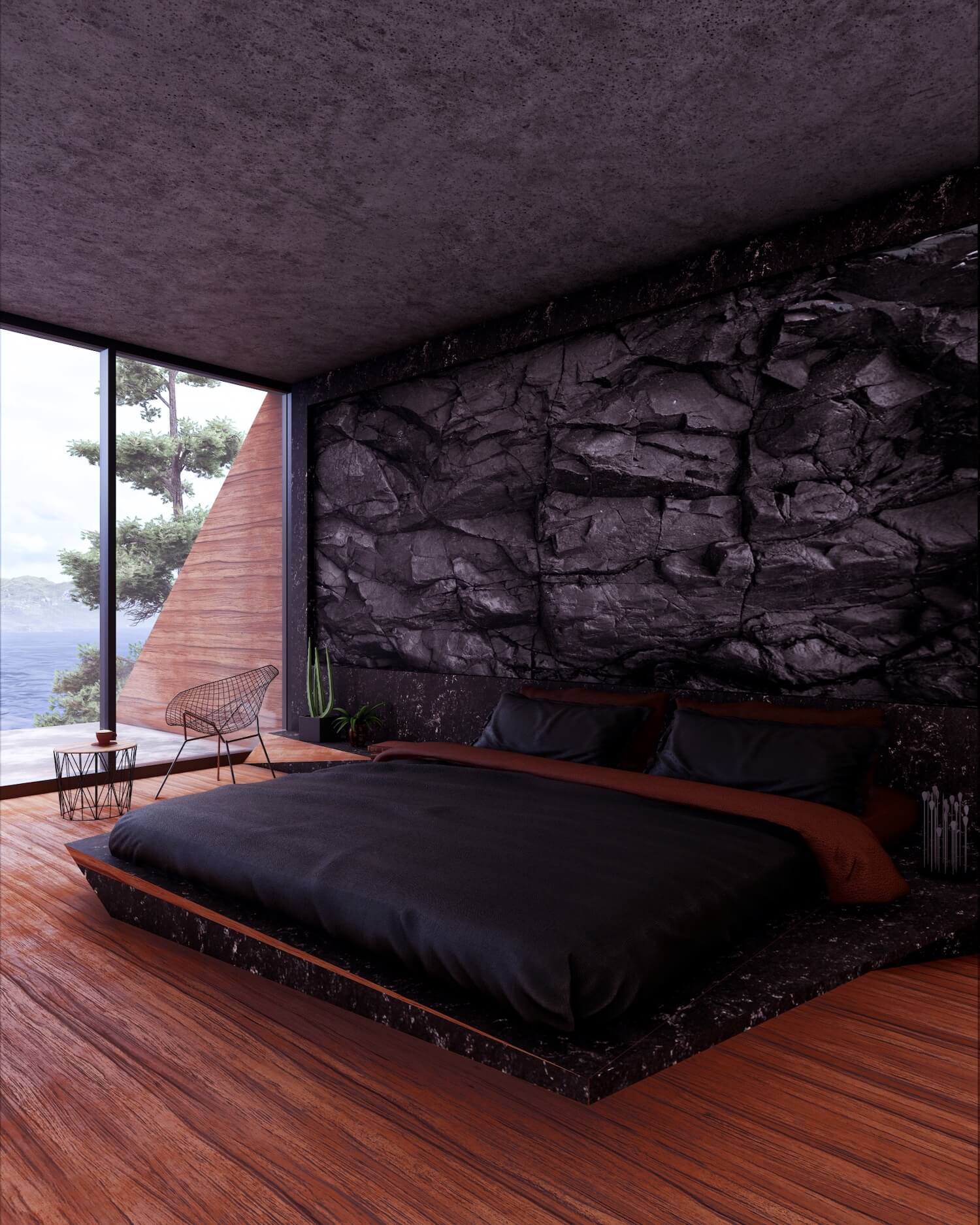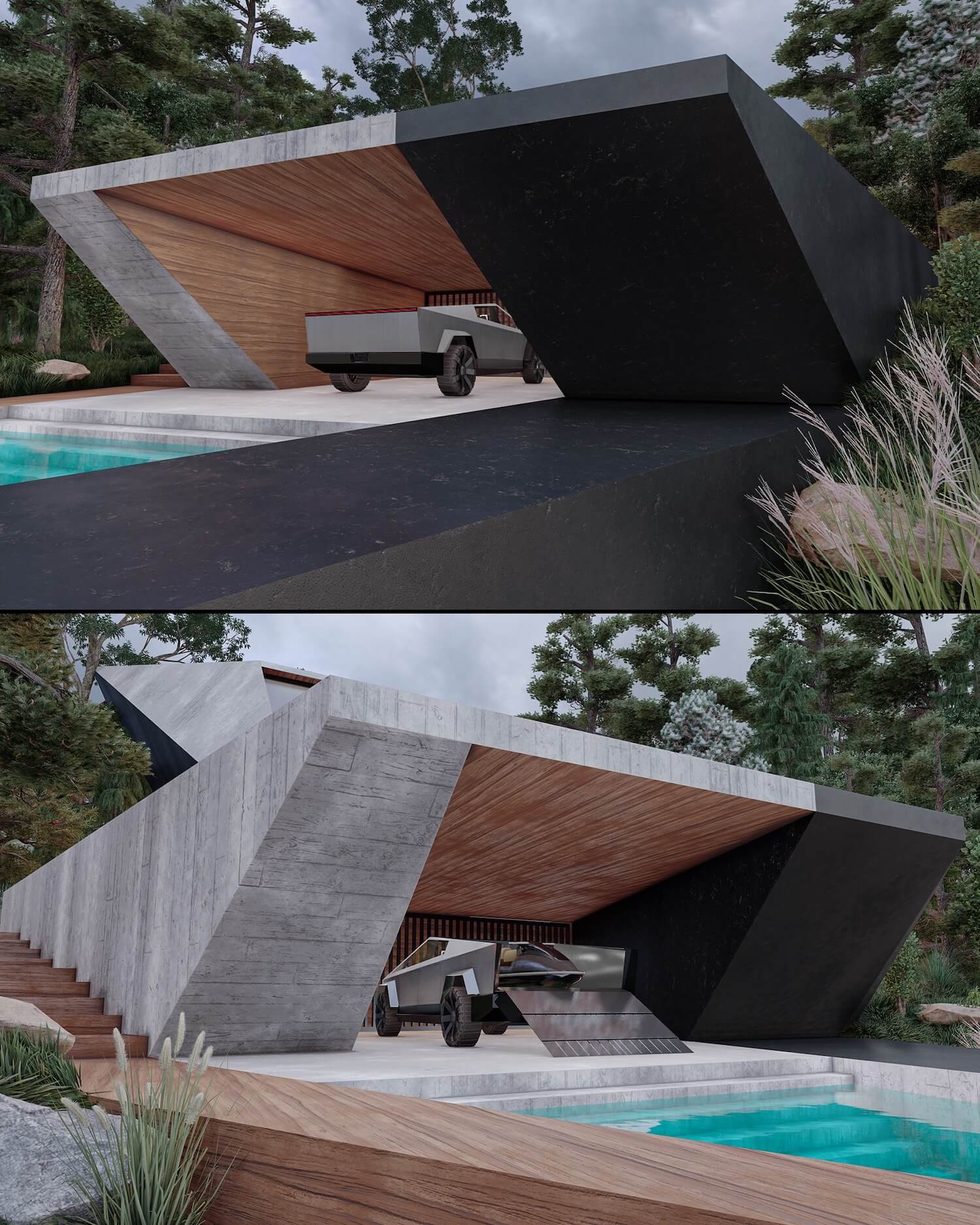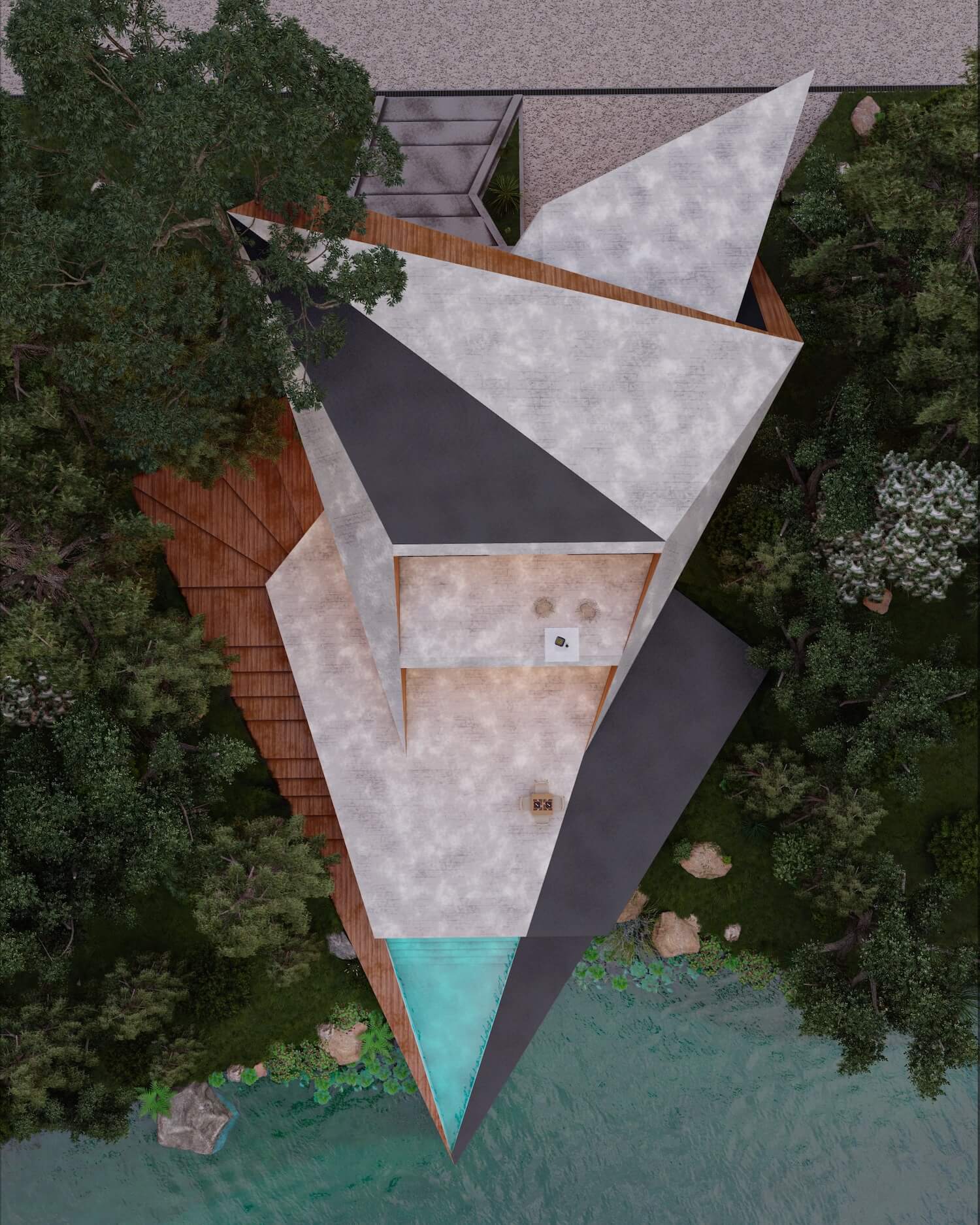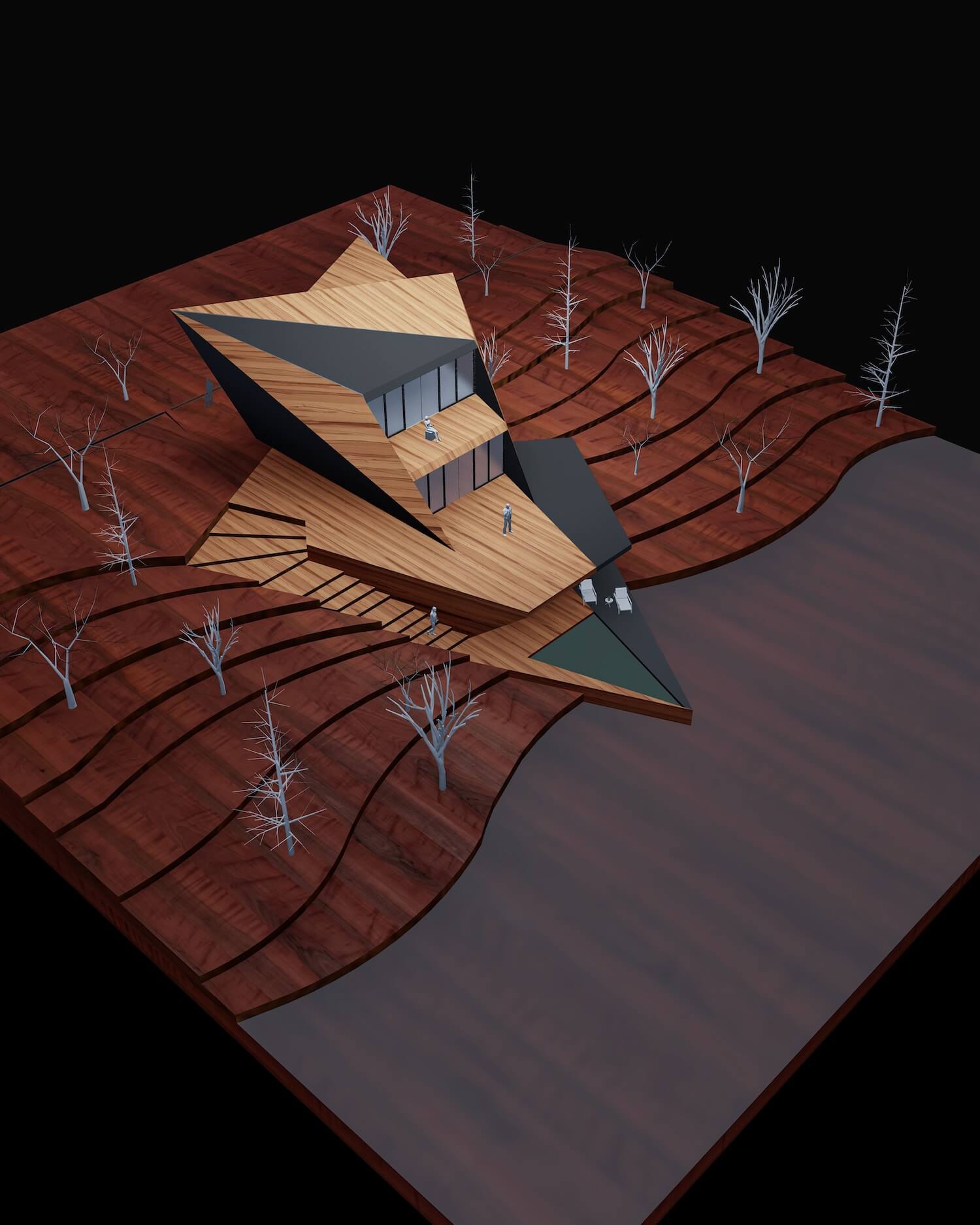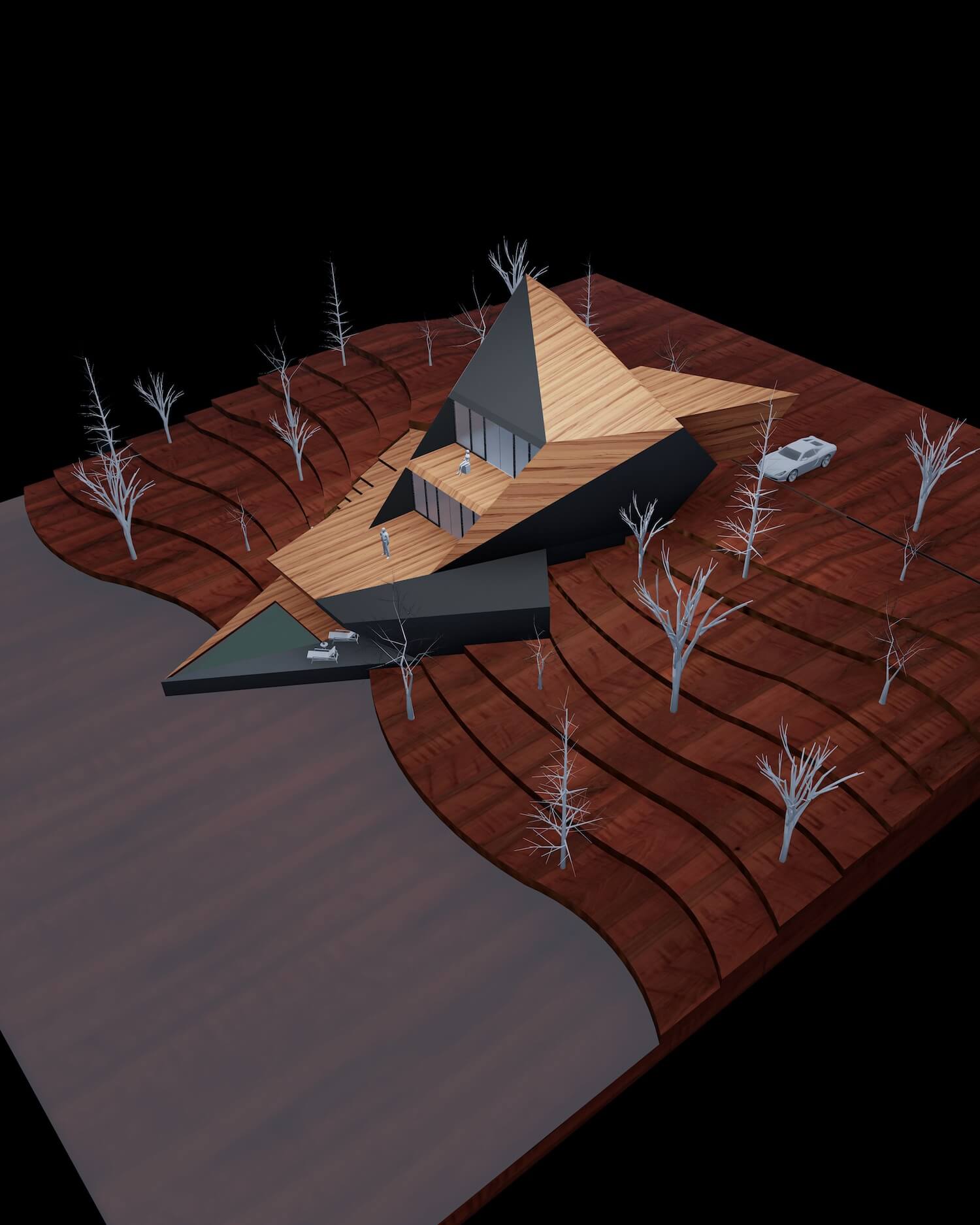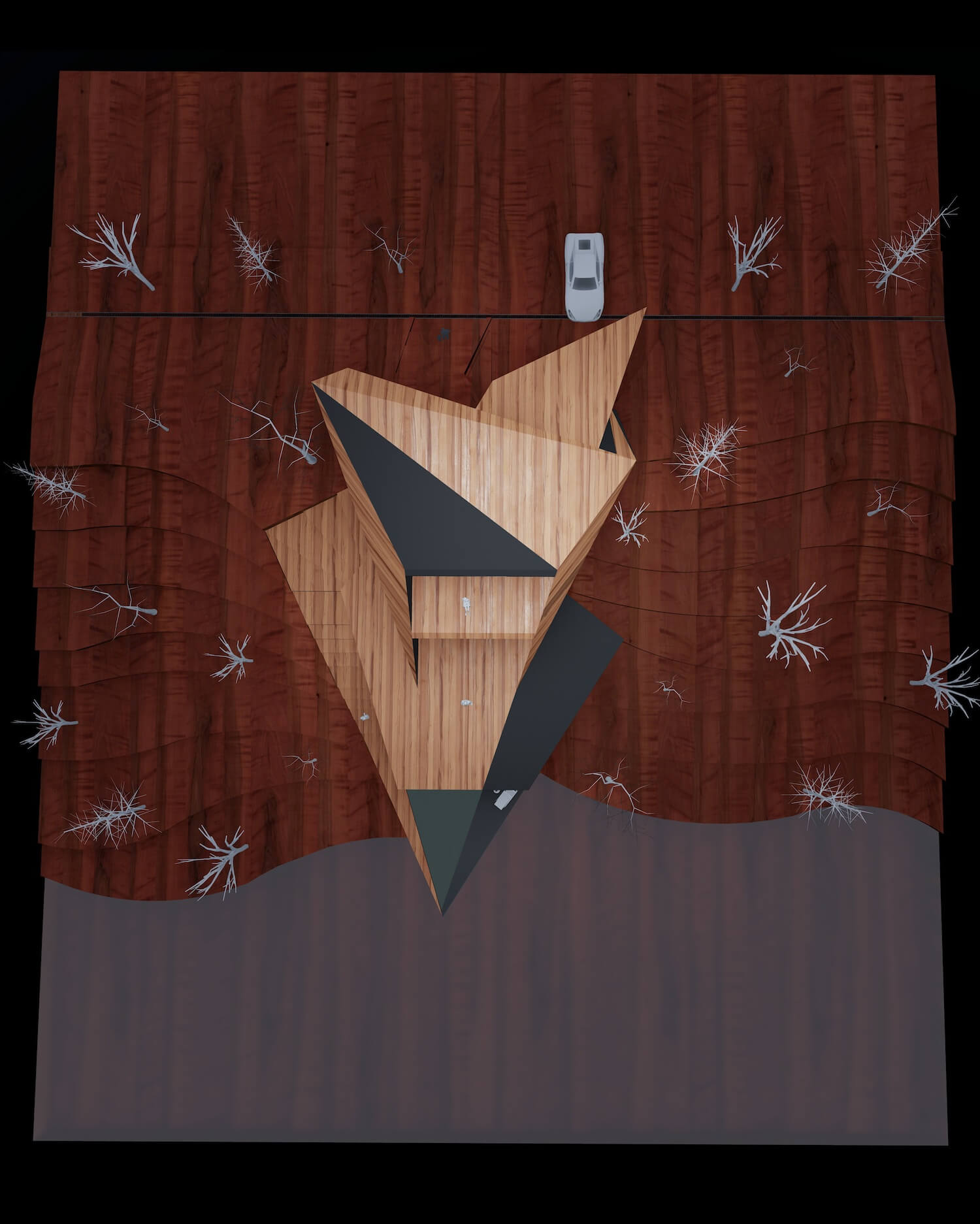 ---