ORCA Design: The HOUSE A + P 3305, a piece of contemporary architecture, which combines landscaping and interior design in a single proposal. The concept is based on taking advantage of the environment and the visuals of the project, because it is in a privileged area in the city of Ambato in Ecuador, in which spaces are developed to act as viewpoints capable of observing and capturing said environment.
Its shape complemented by the materiality, exposed concrete masonry, steel in the structure and wooden panels, invite a tour to show the user the landscape, enjoying each scene that nature together with the building, are capable of producing.
The sensation of freshness of its exterior flows and is transformed into warm environments towards its interior, maintaining hybrid transition spaces, equipped for the recreation of its inhabitants.
The main entrance invites you to pass guided by a path over water mirrors that lead to a hall that distributes to the other environments. A double height living room, interior dining room connected to the exterior, swimming pool and barbecue area, as part of the social areas of the house. A study and an intimate room that are focused on the comfort and well-being of the family.
All rooms take advantage of the visuals, and generate small terraces that enter the landscape through the floor-to-ceiling windows that complement them.
The housing project also has a lounge terrace on the top floor, with a Jacuzzi, a private gym and a bar counter.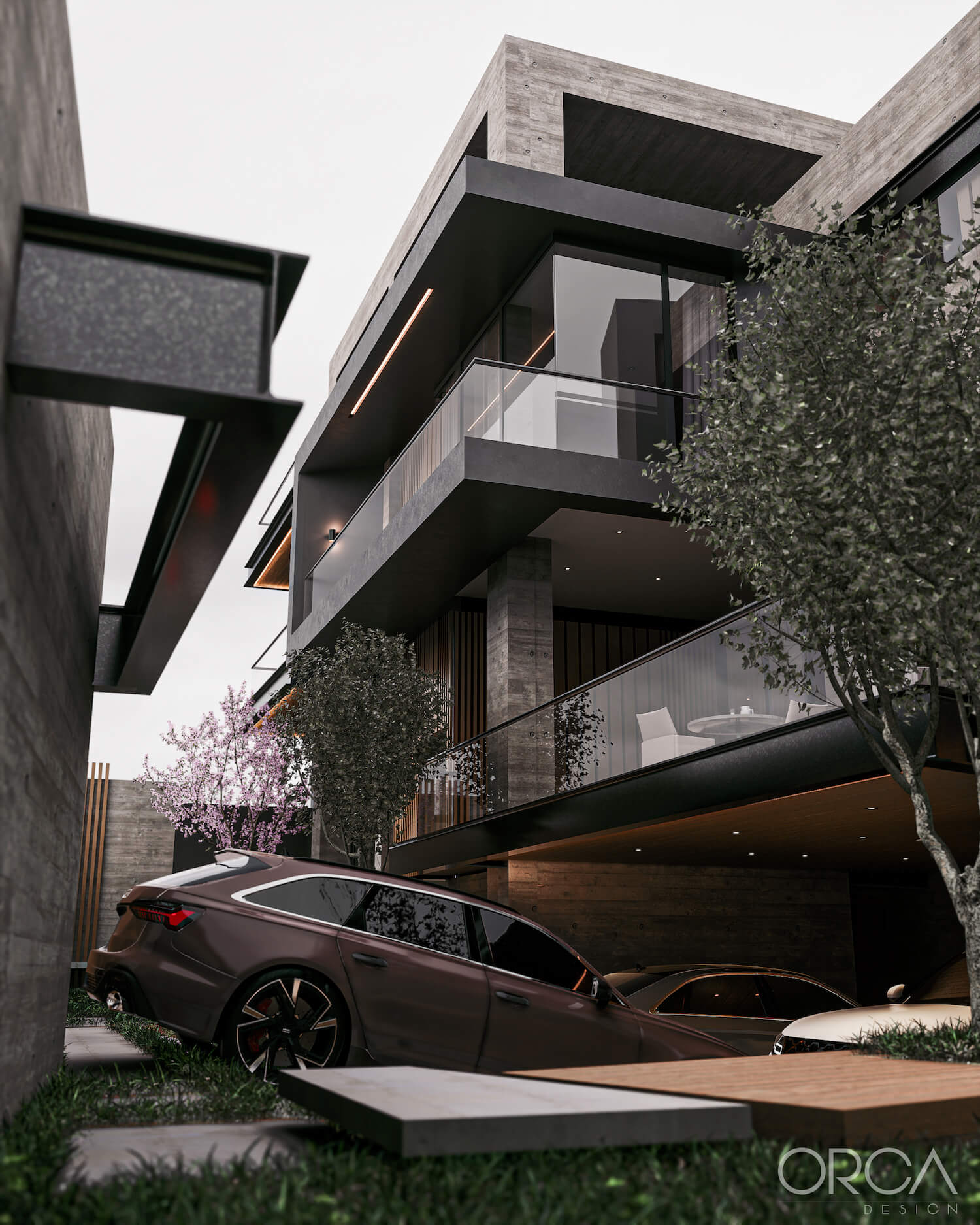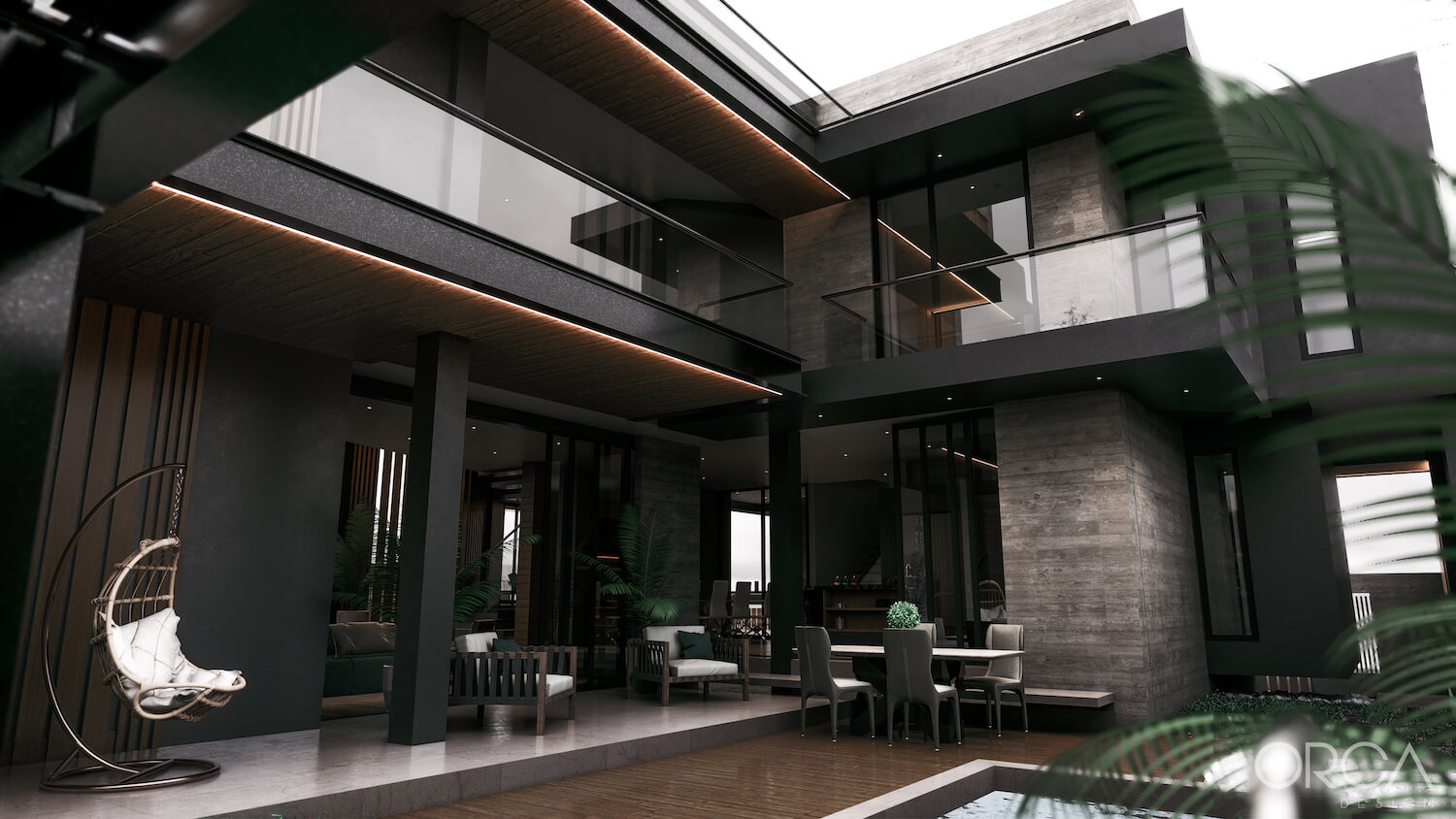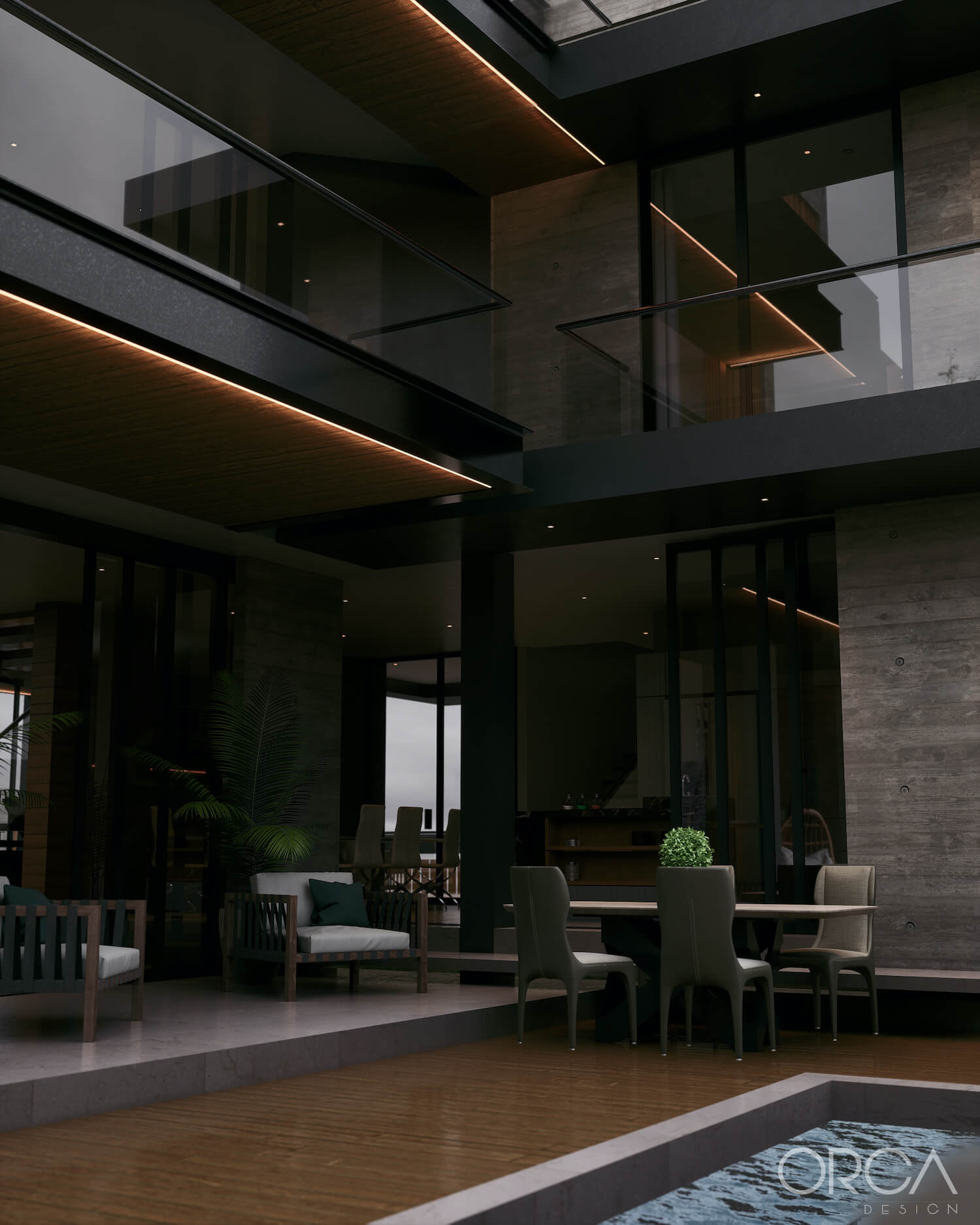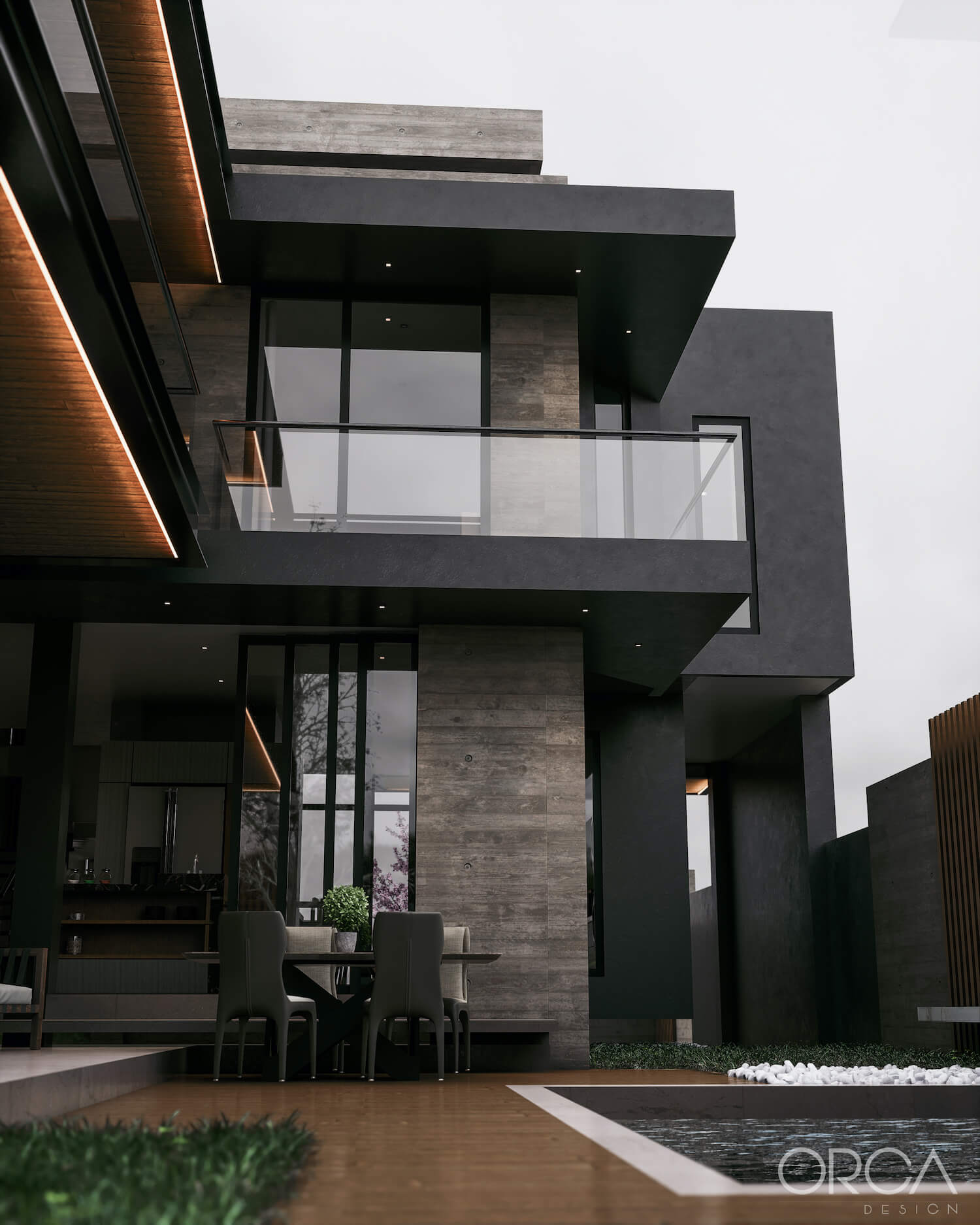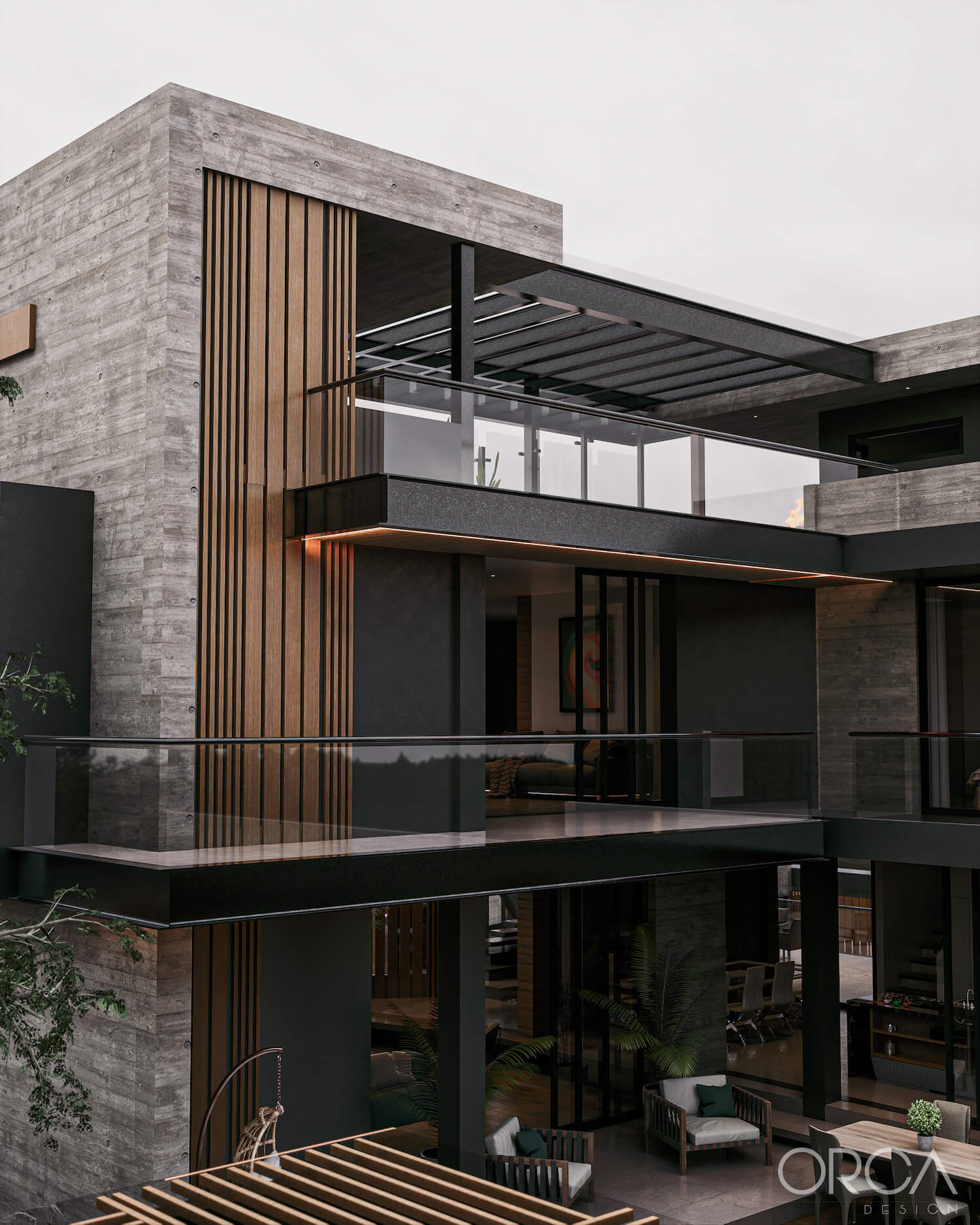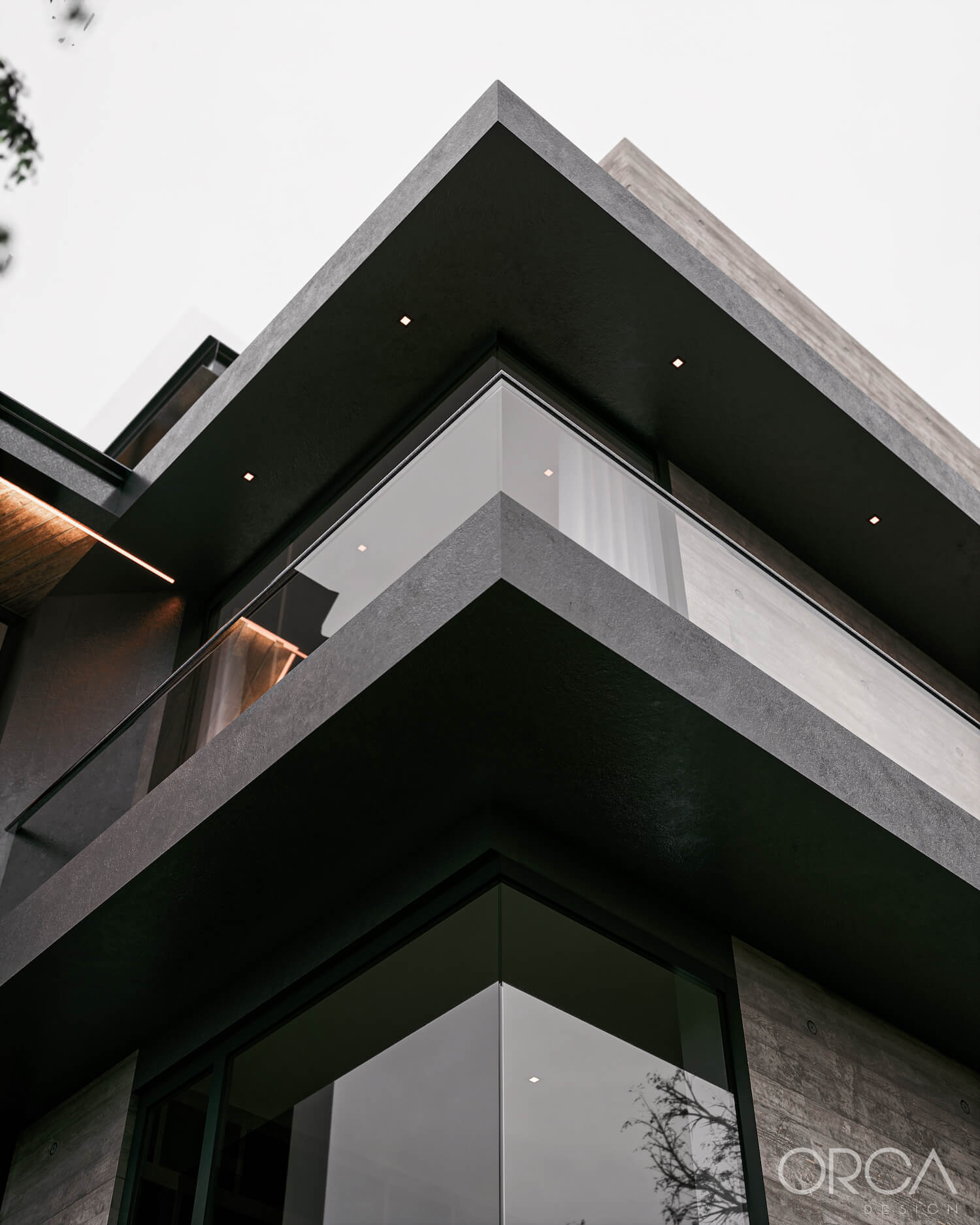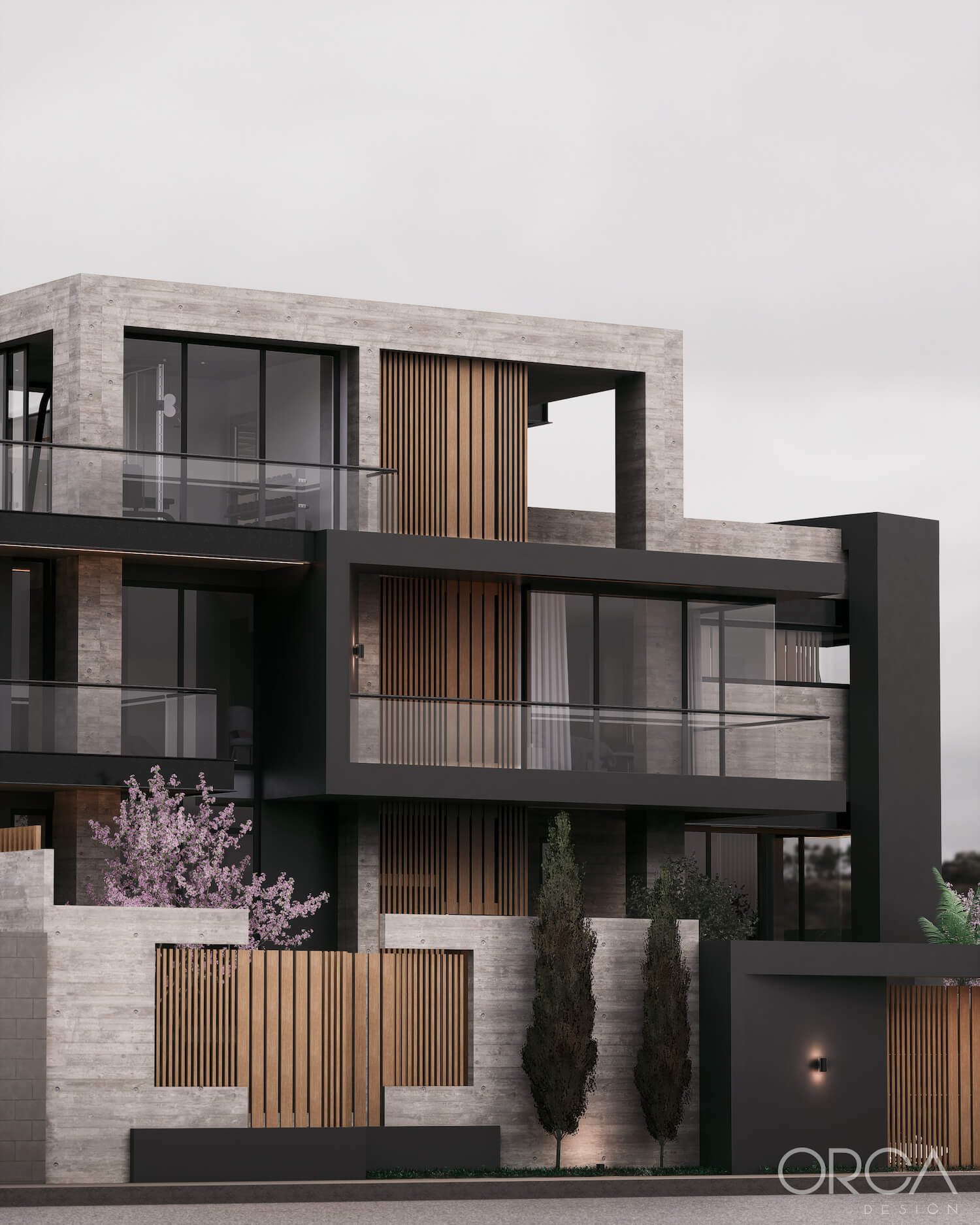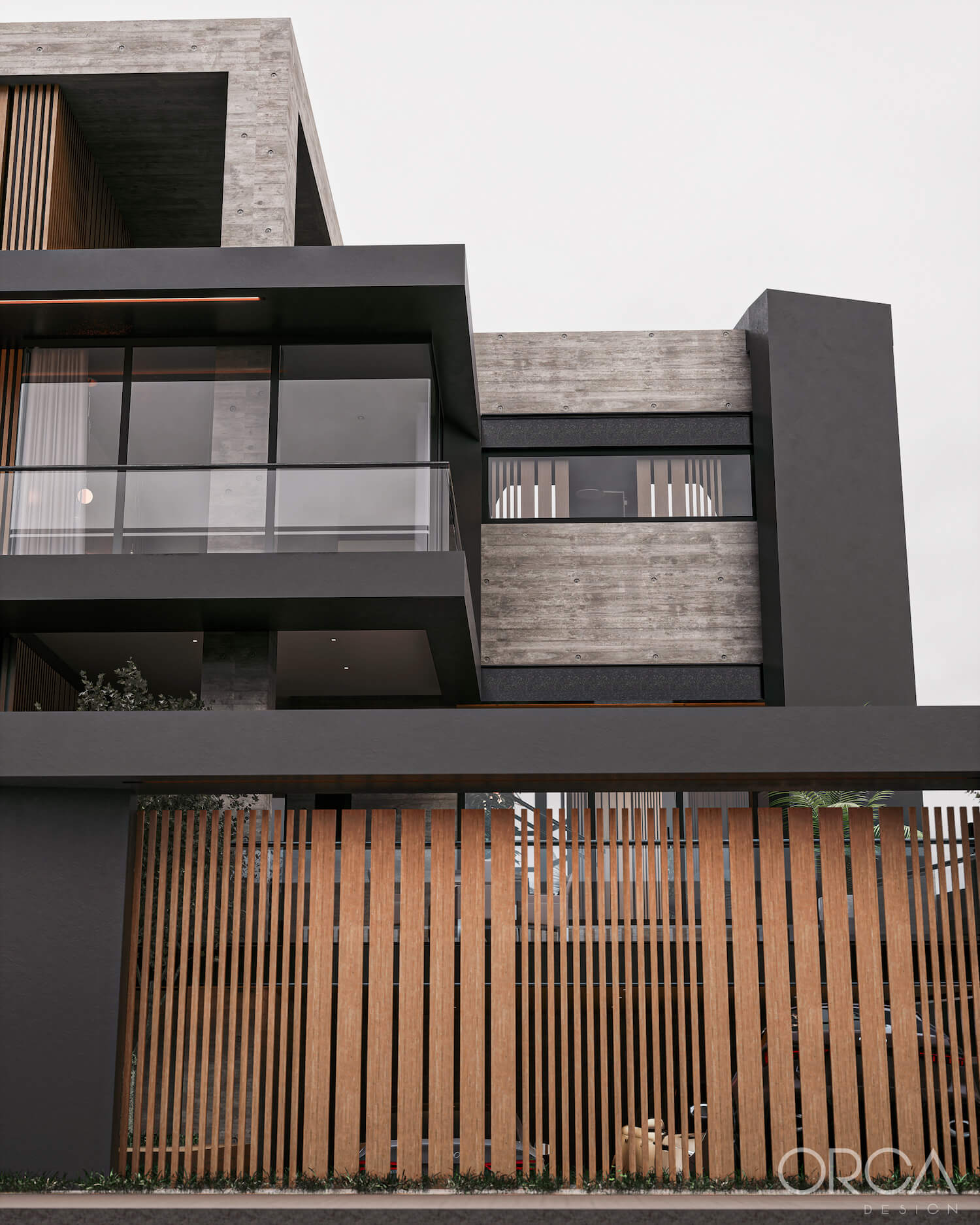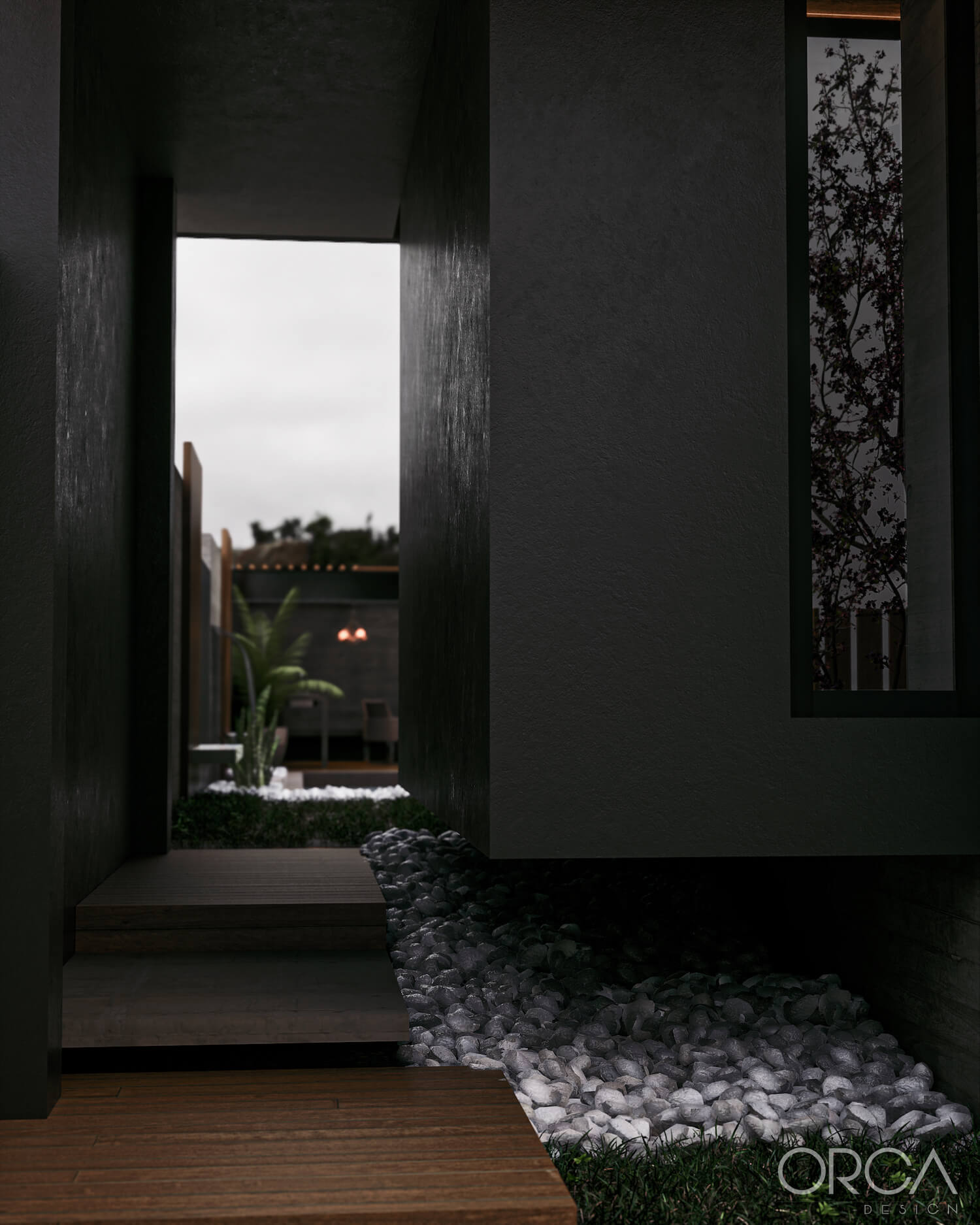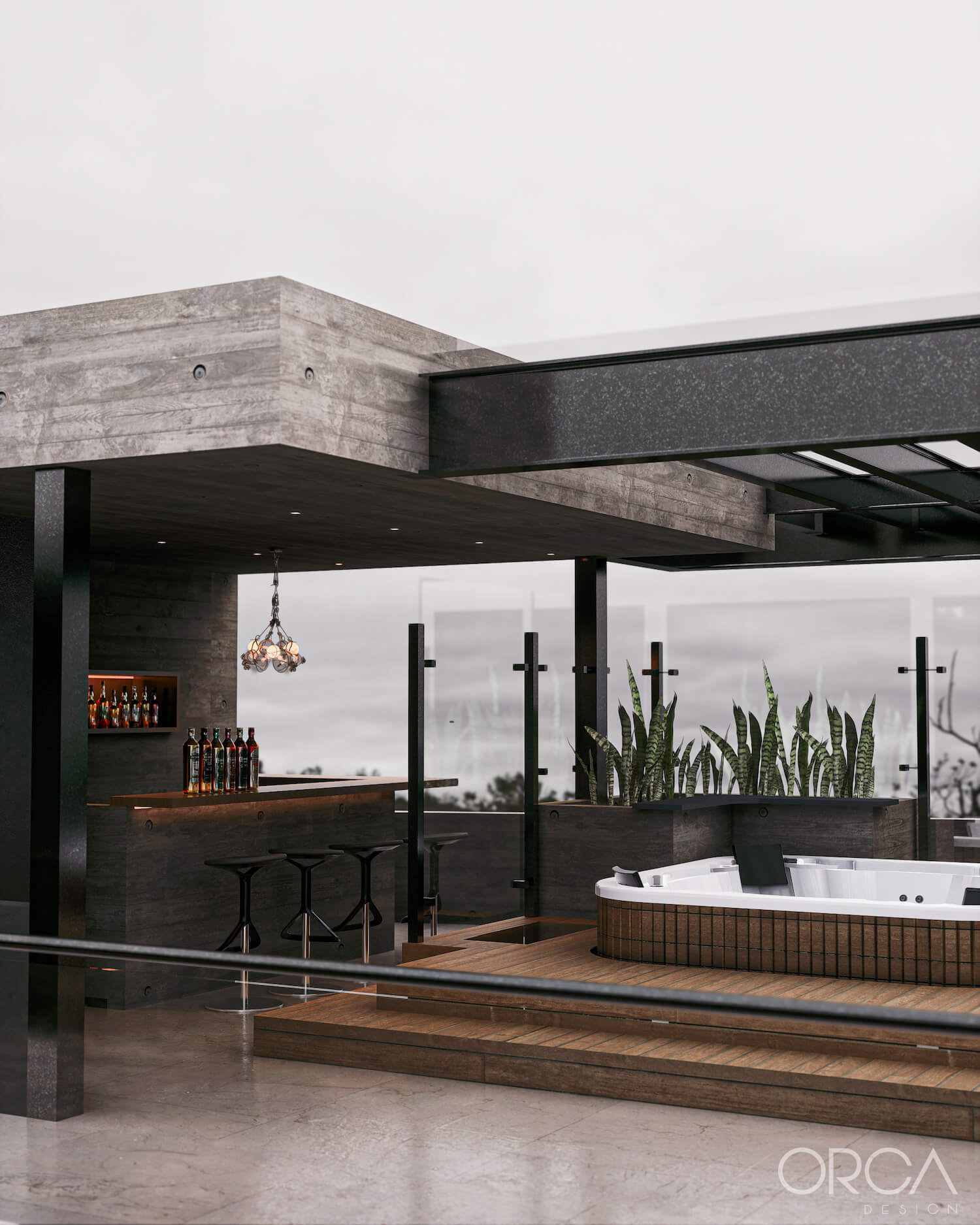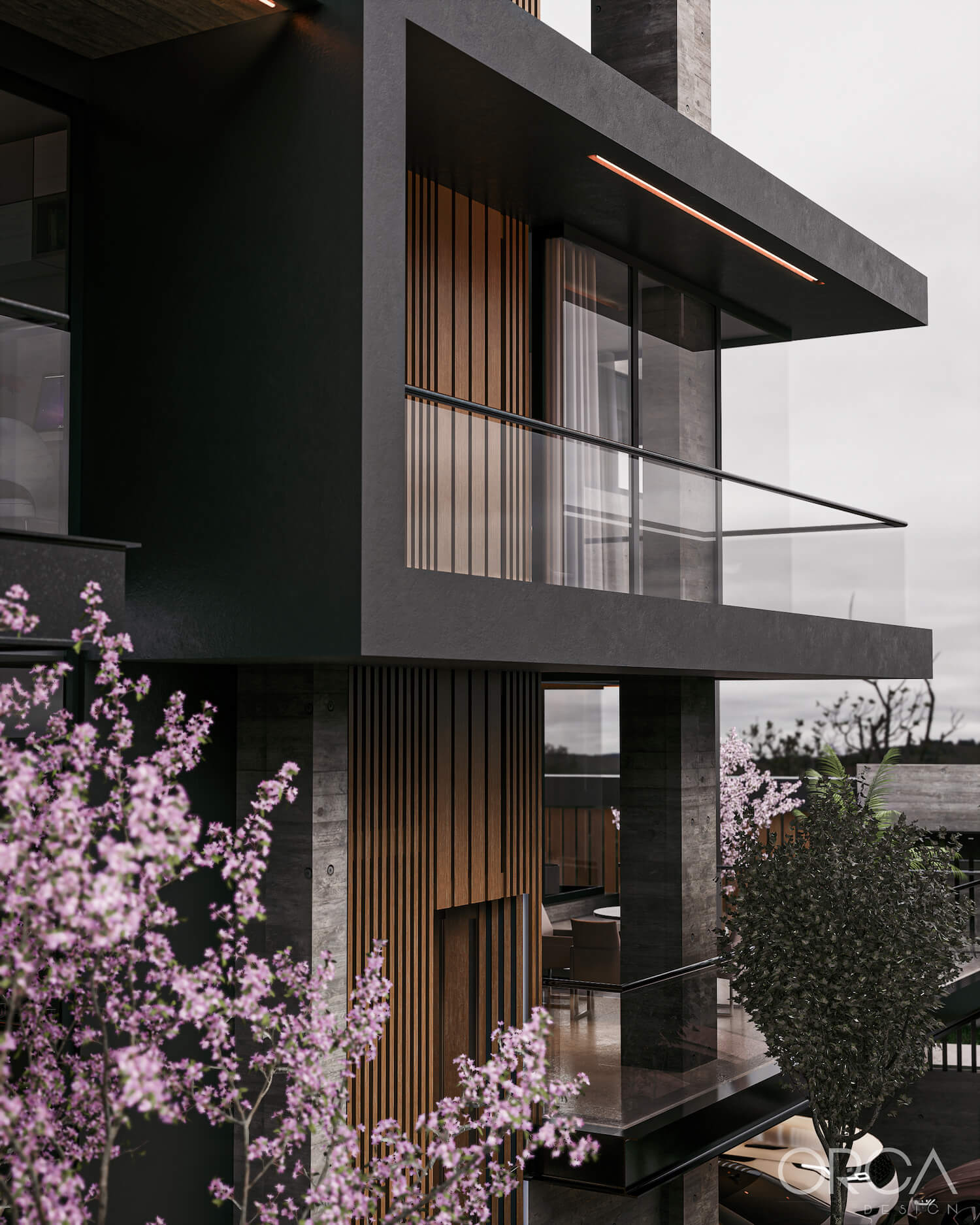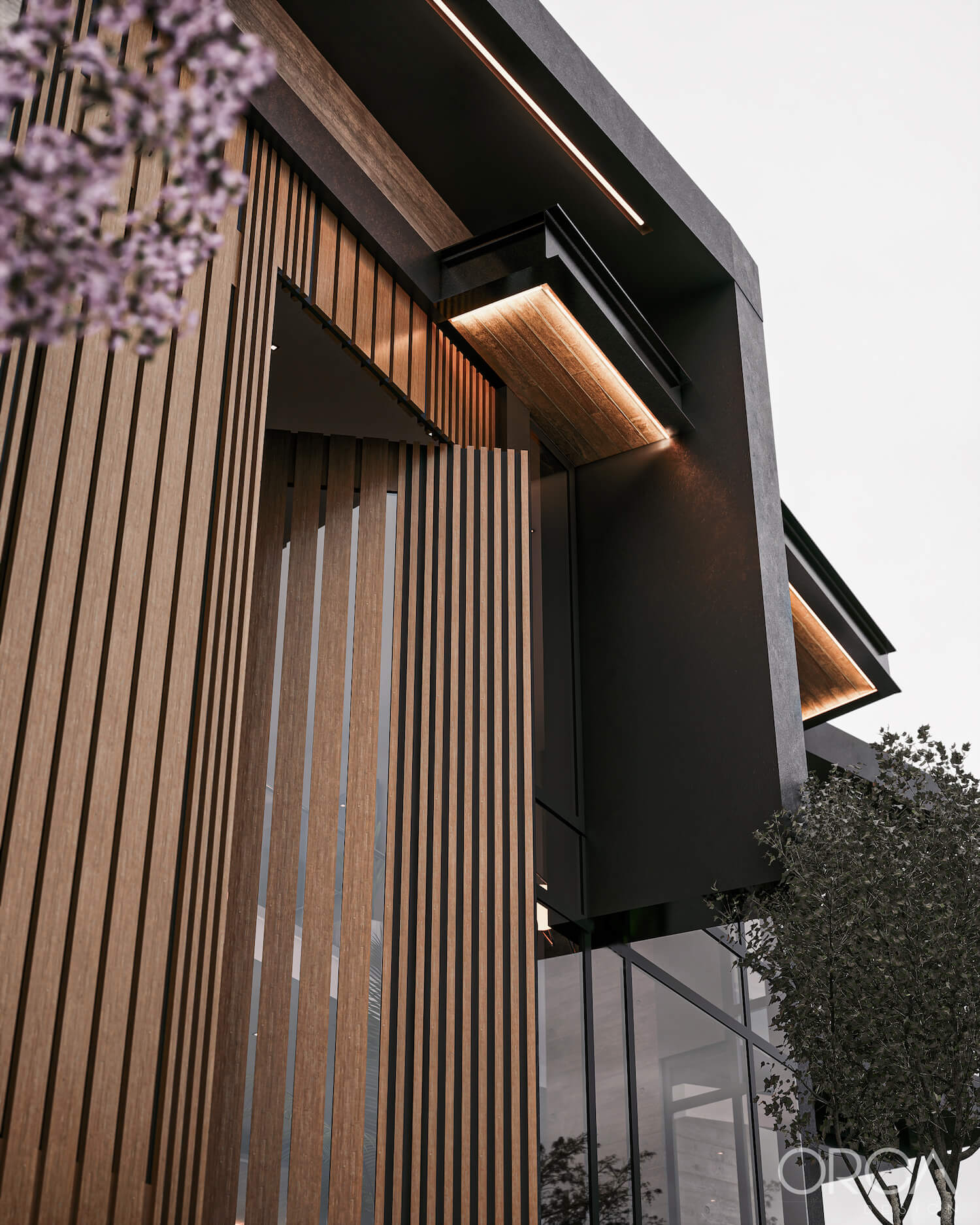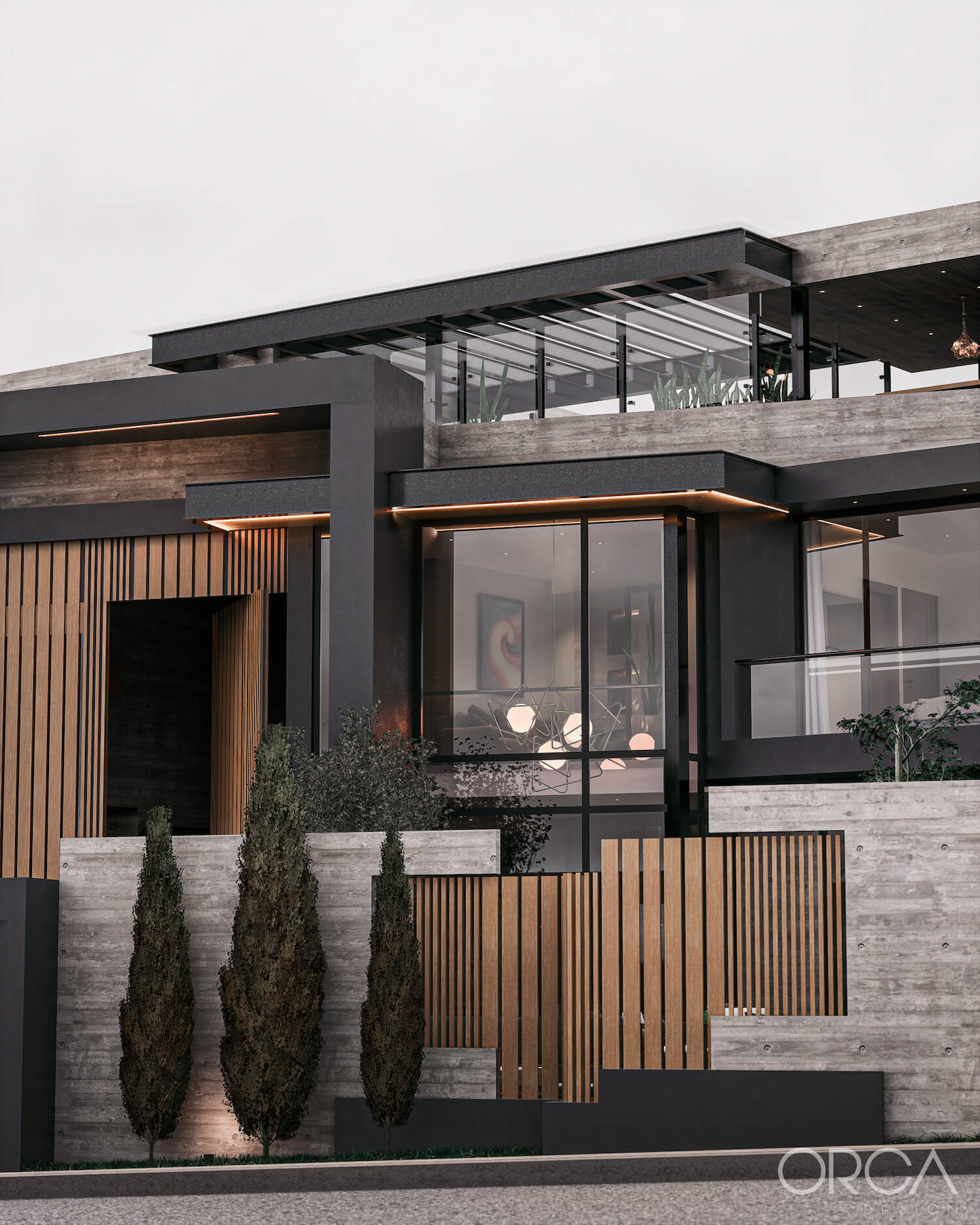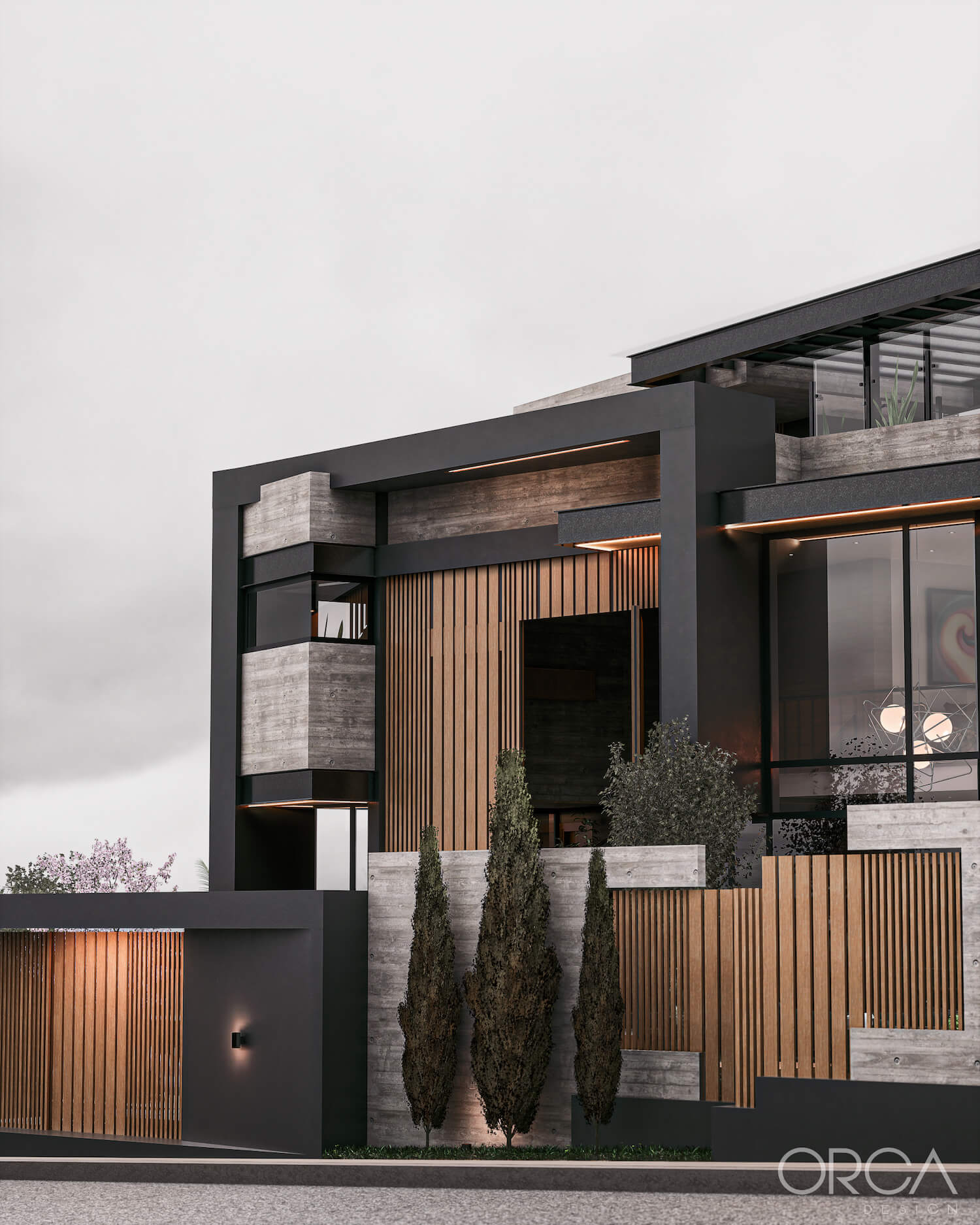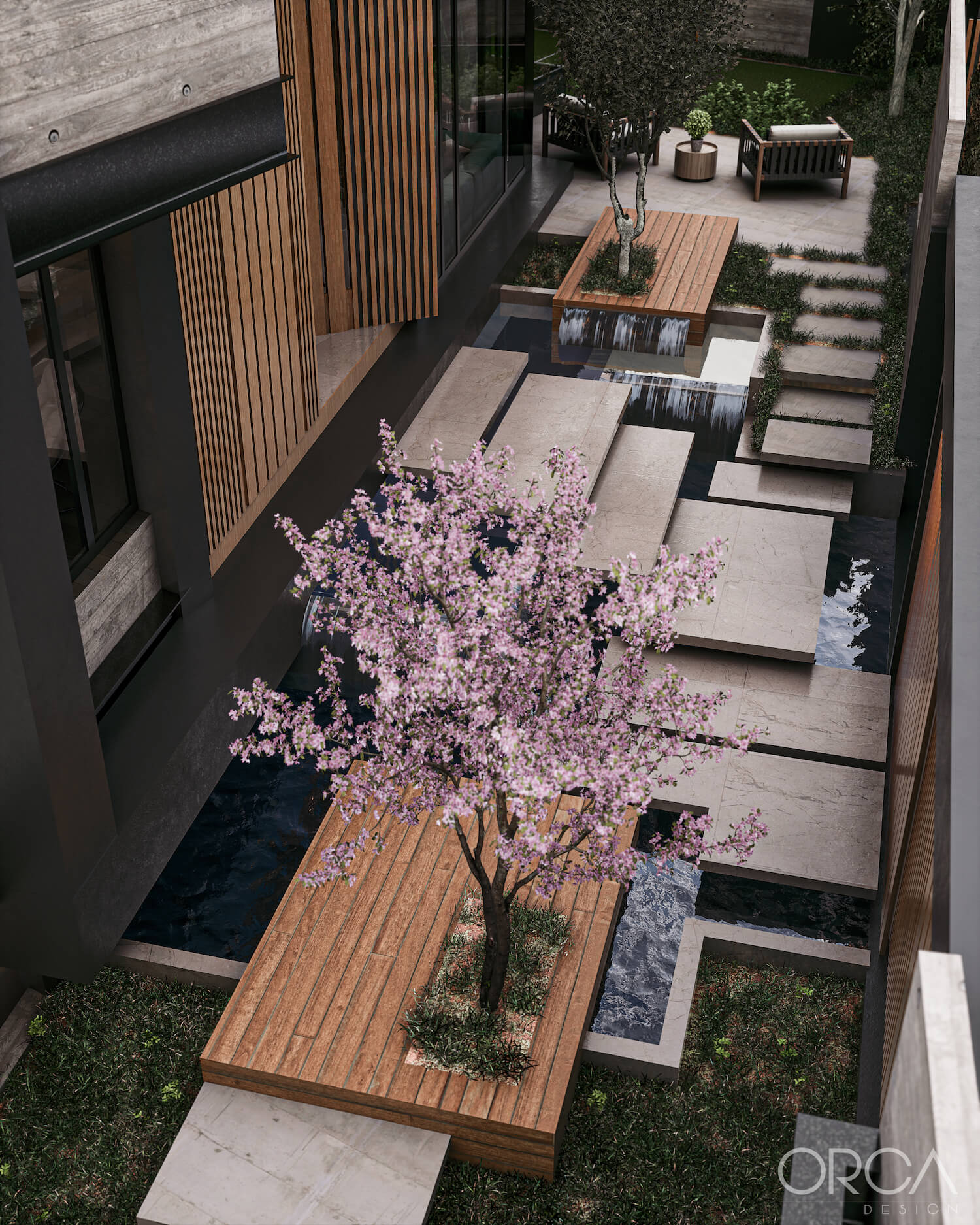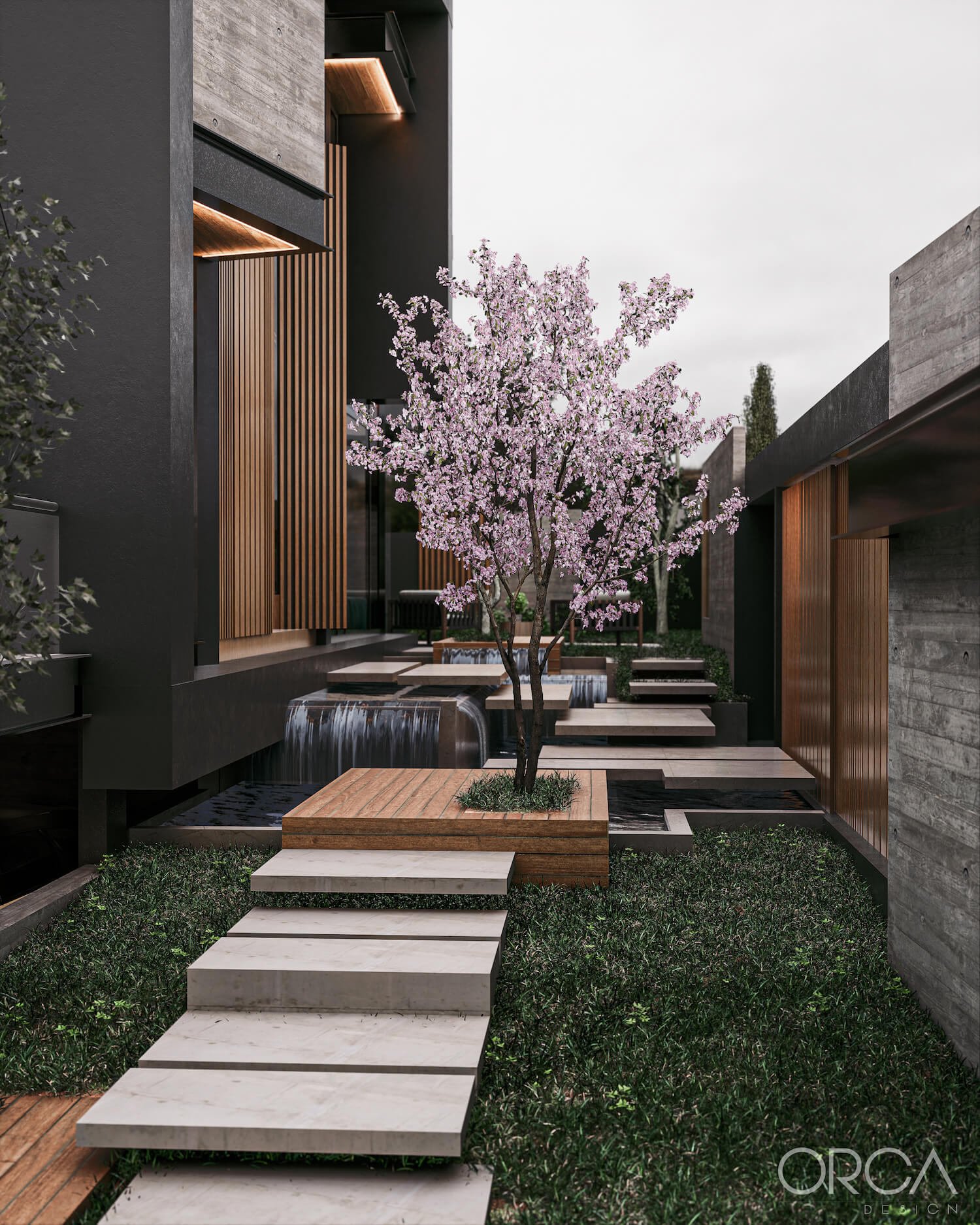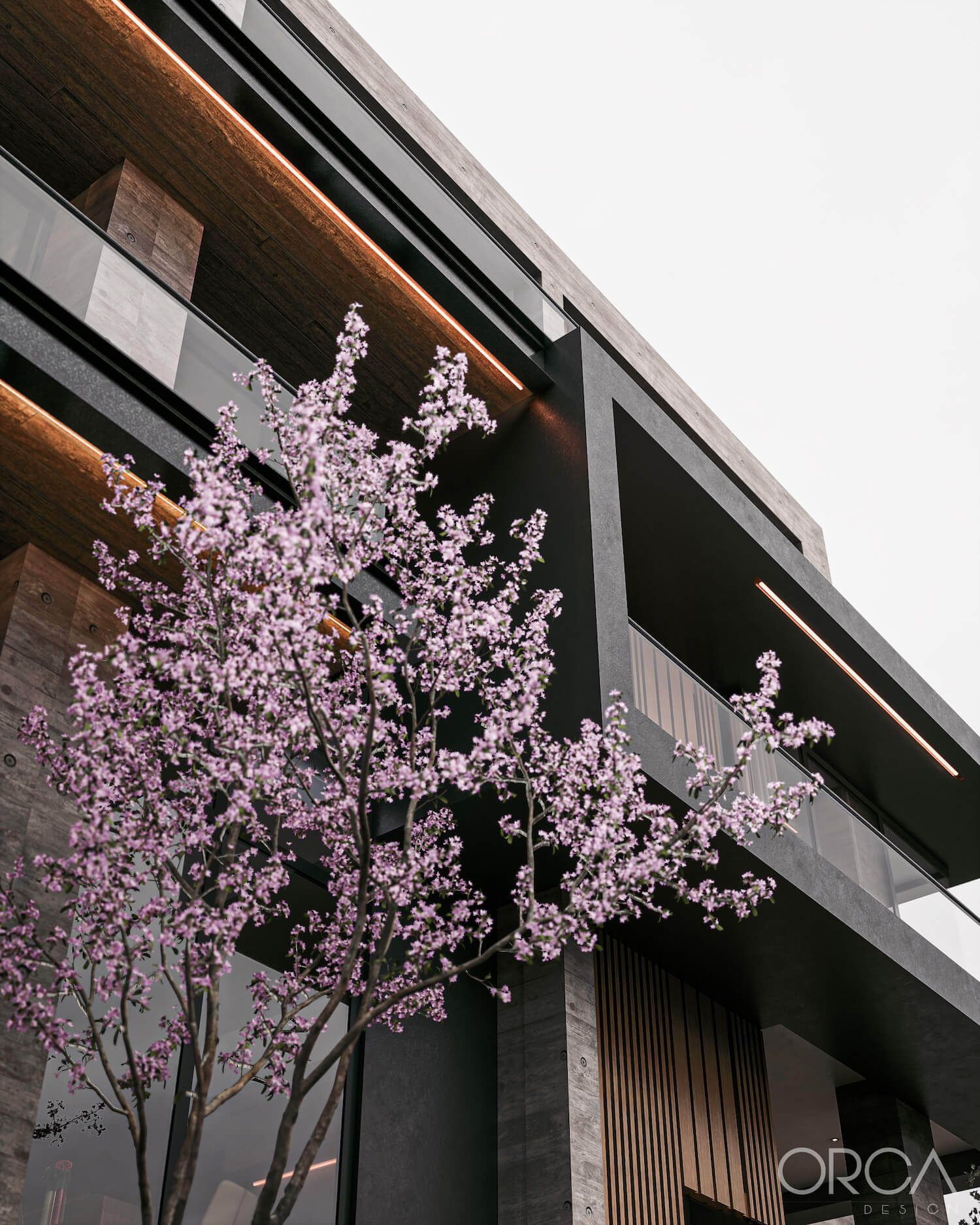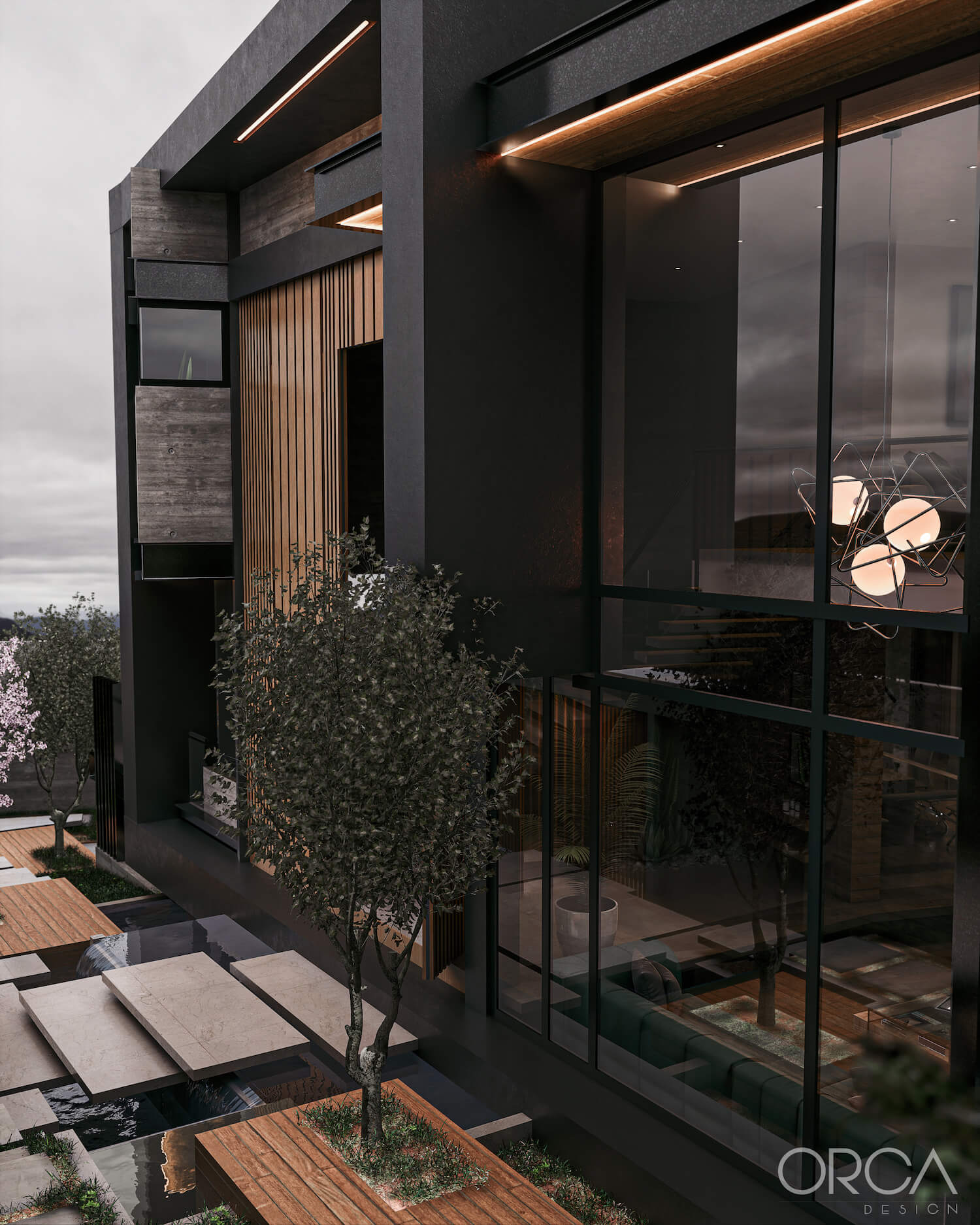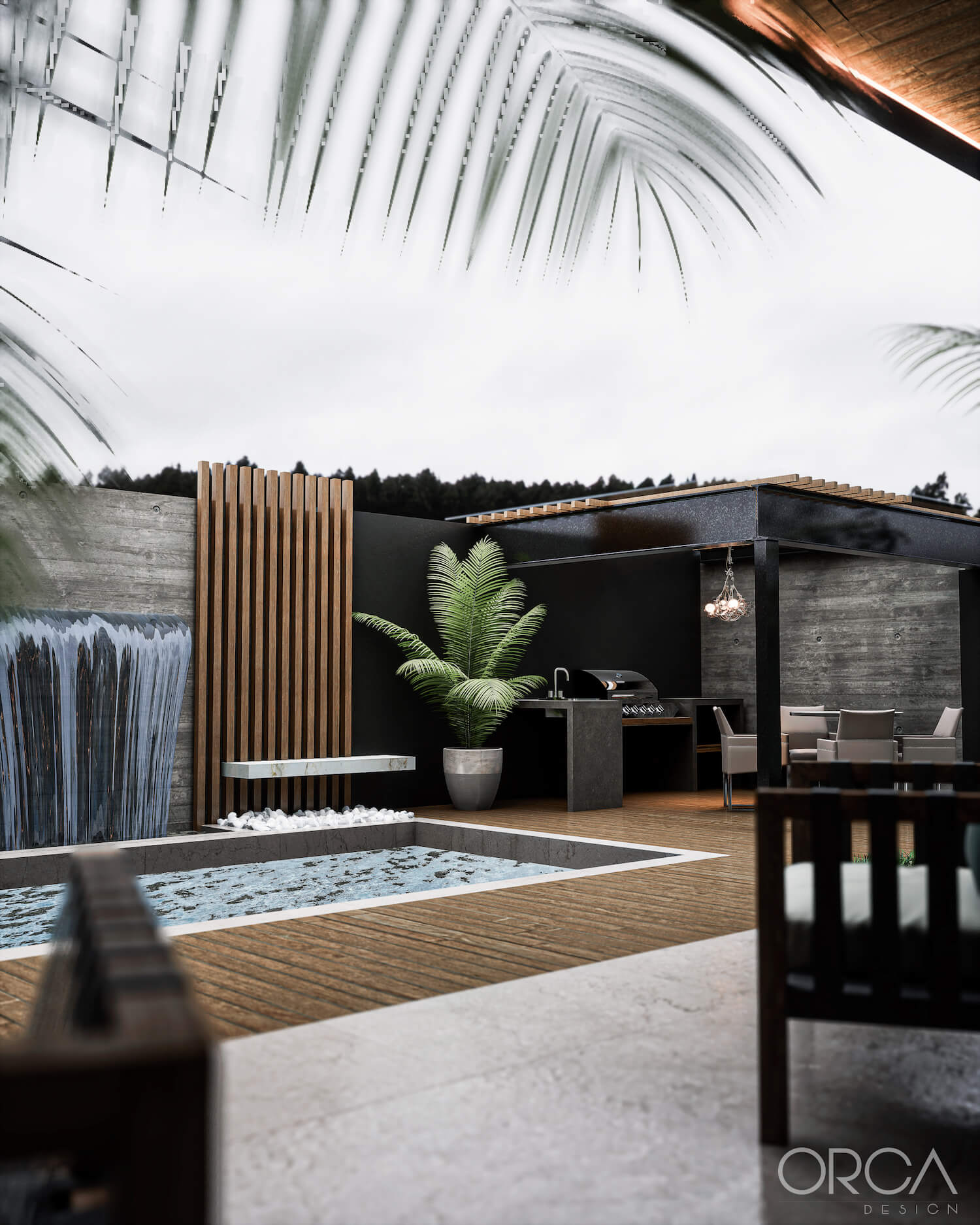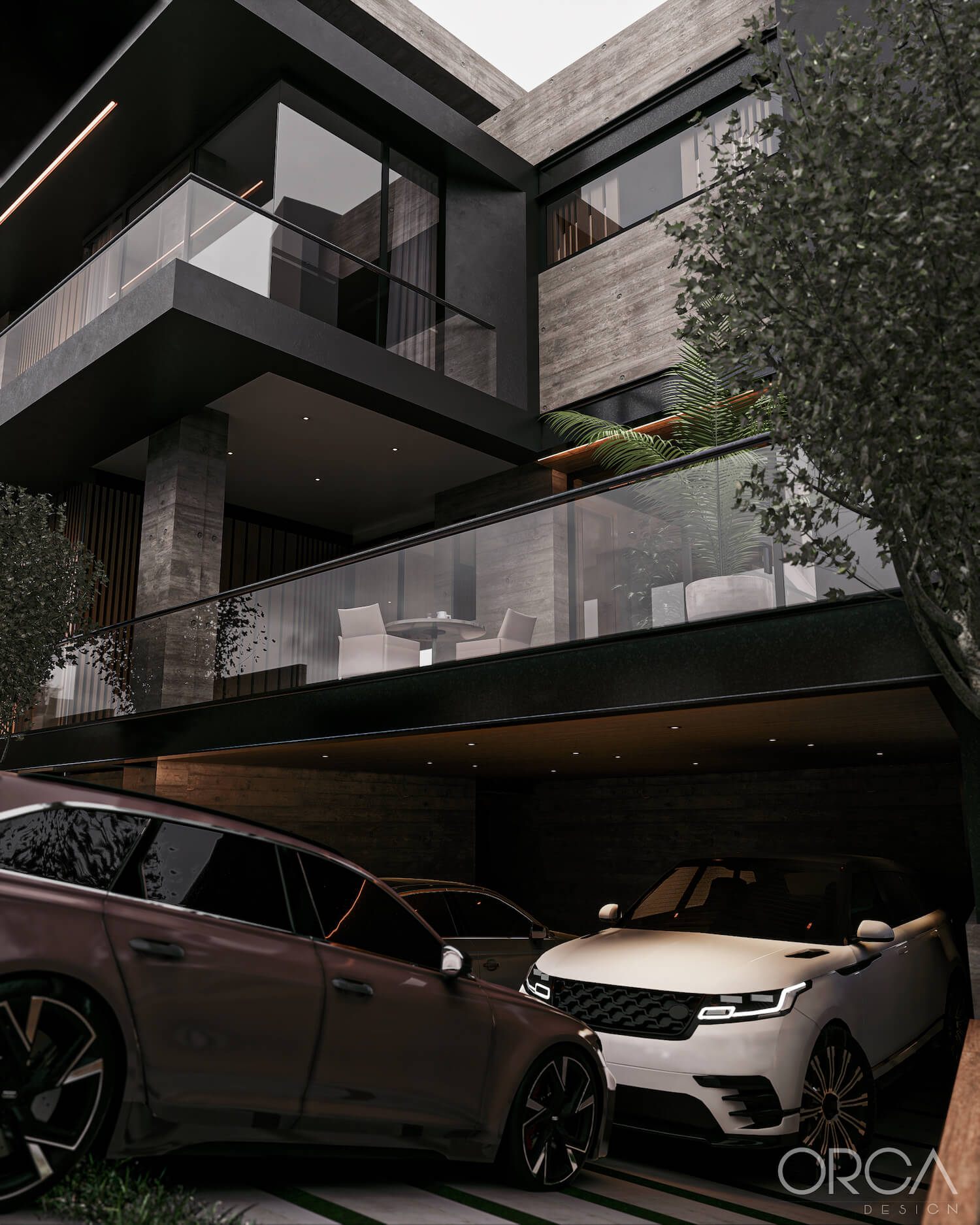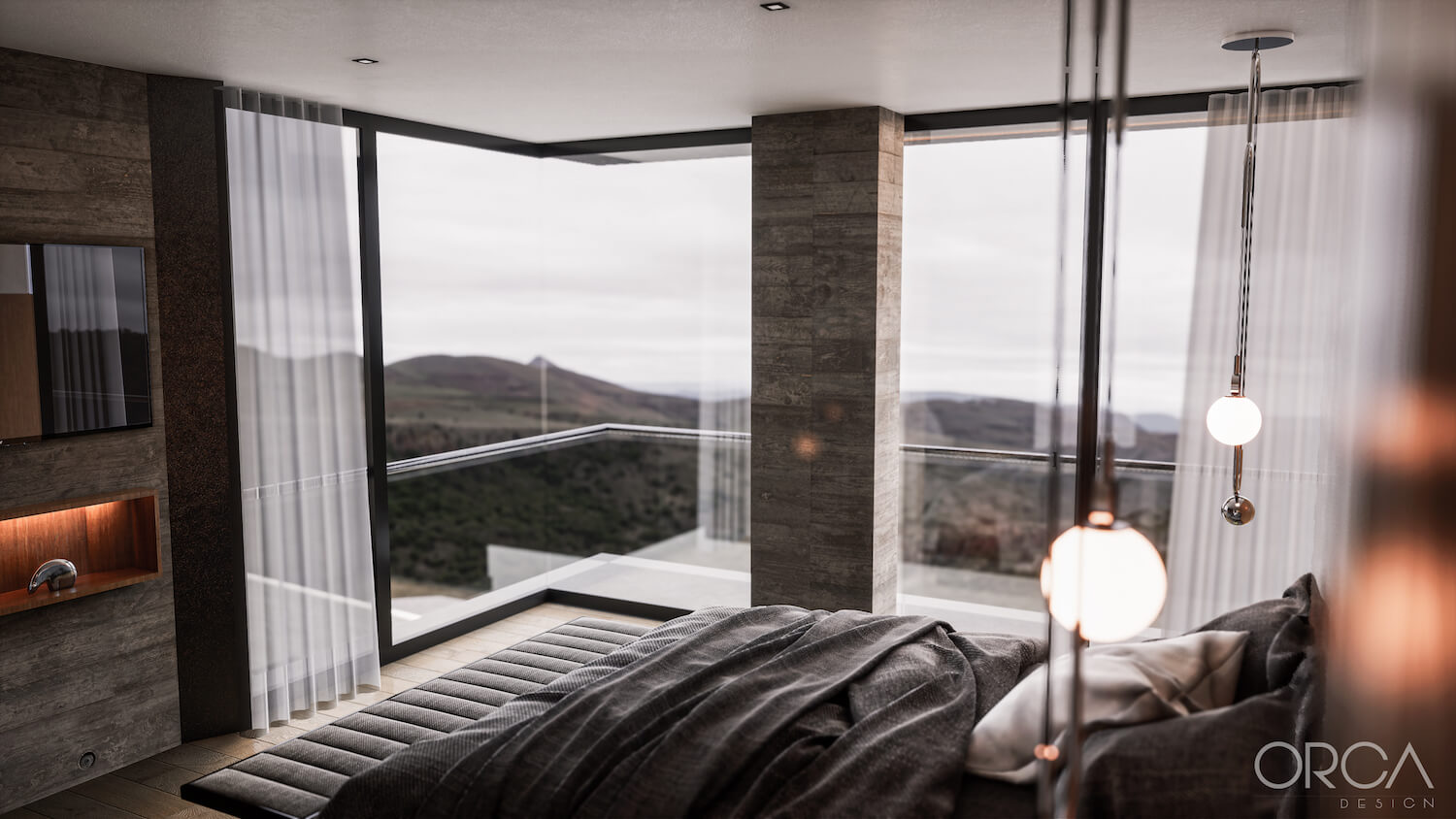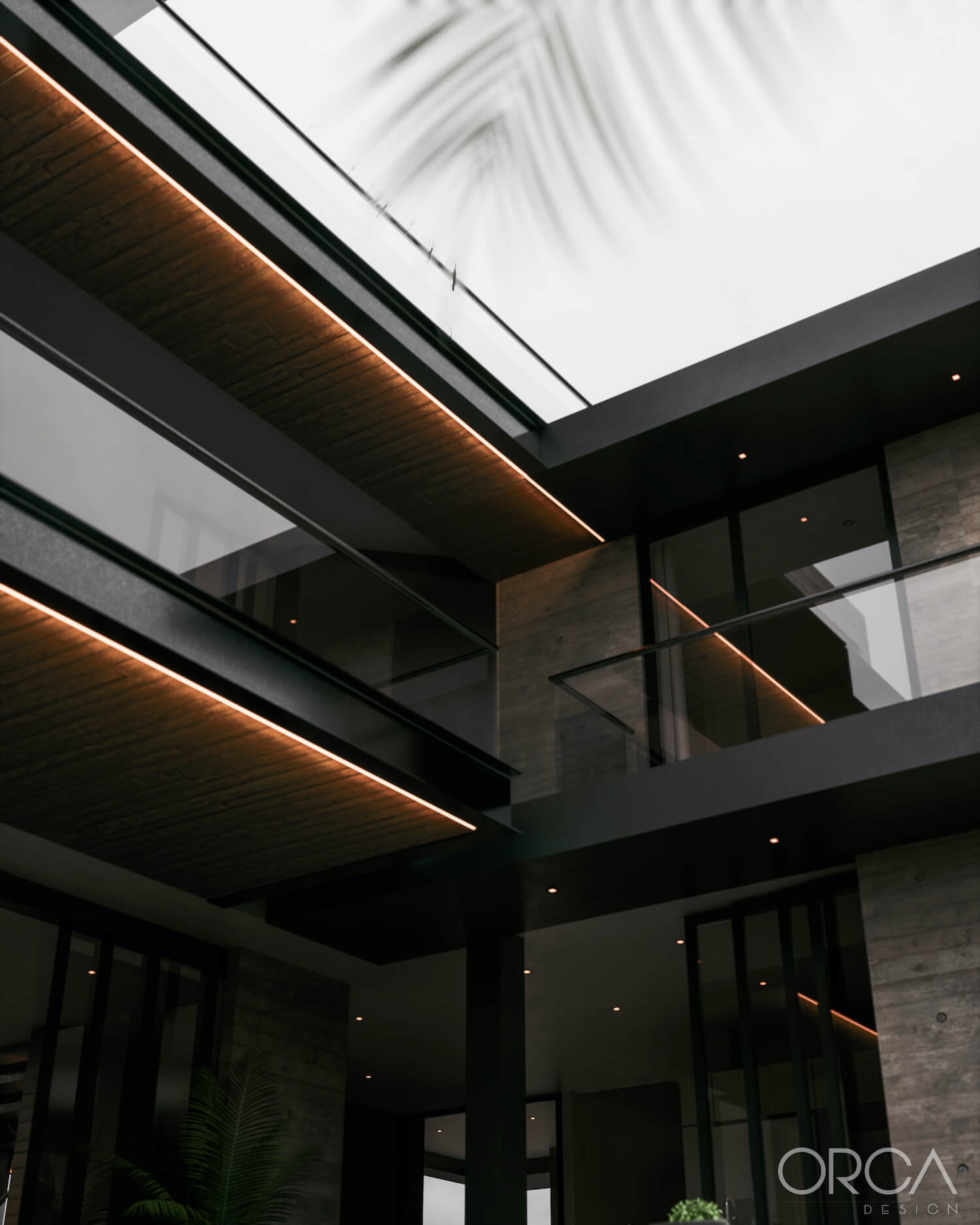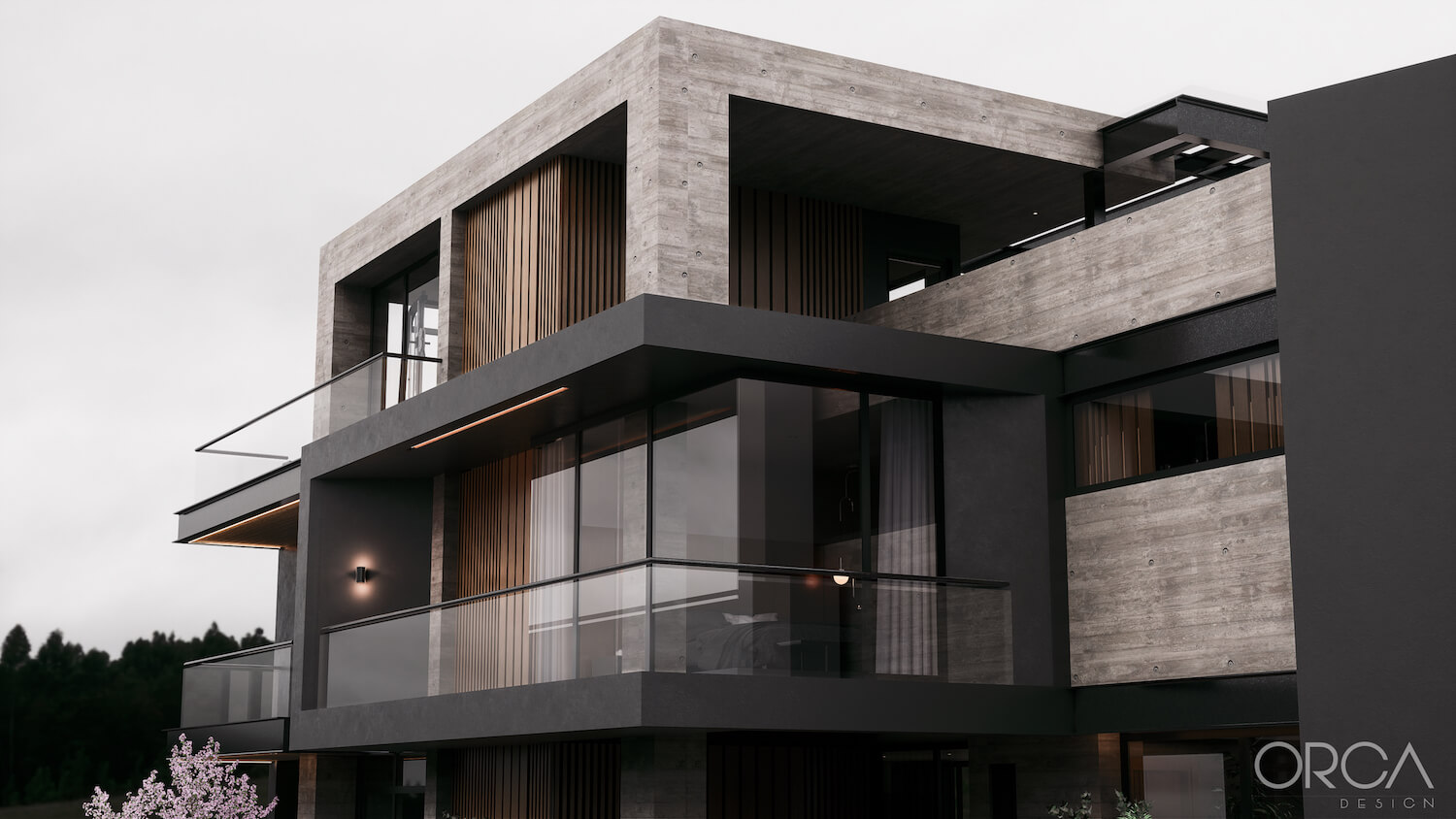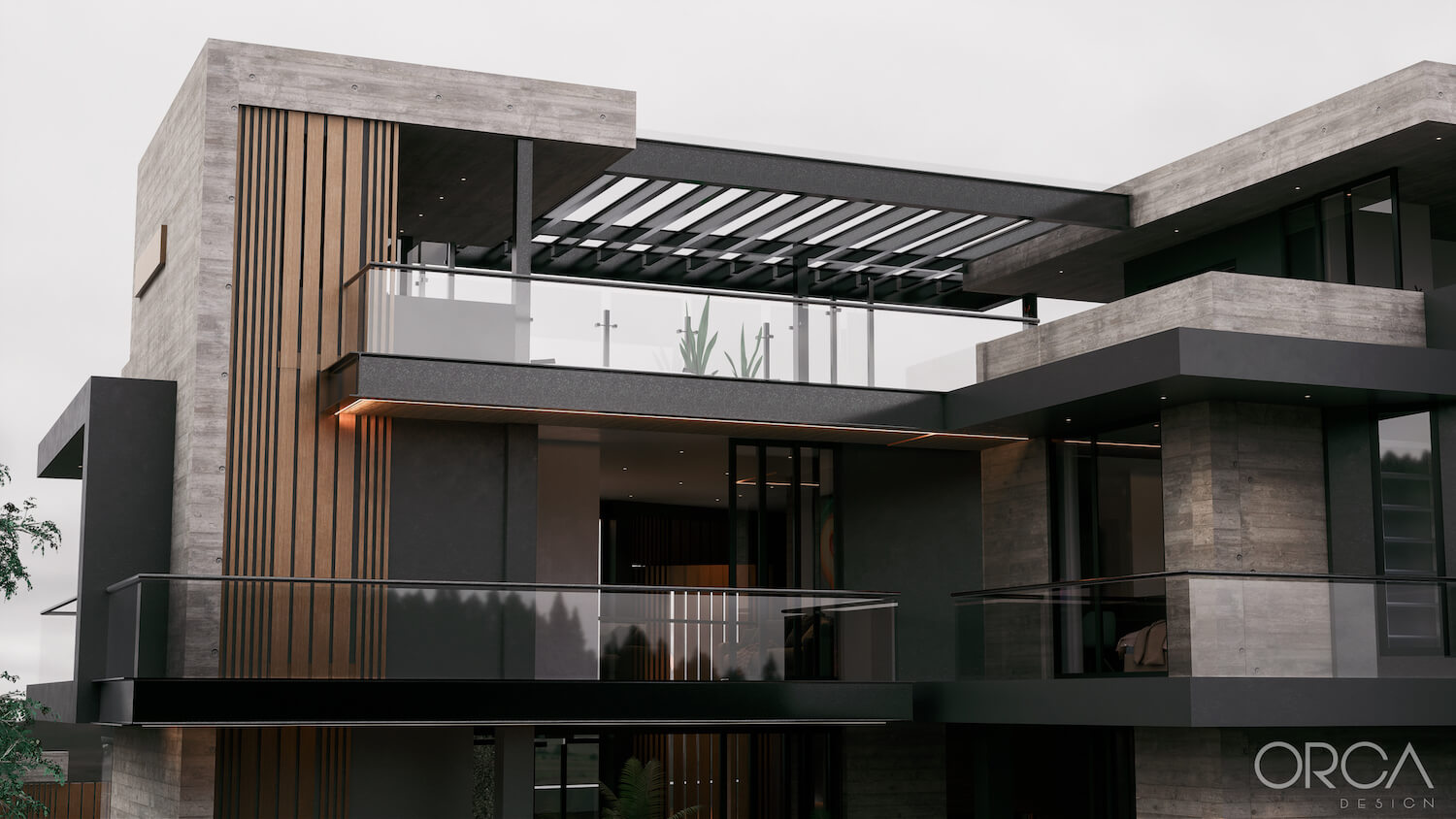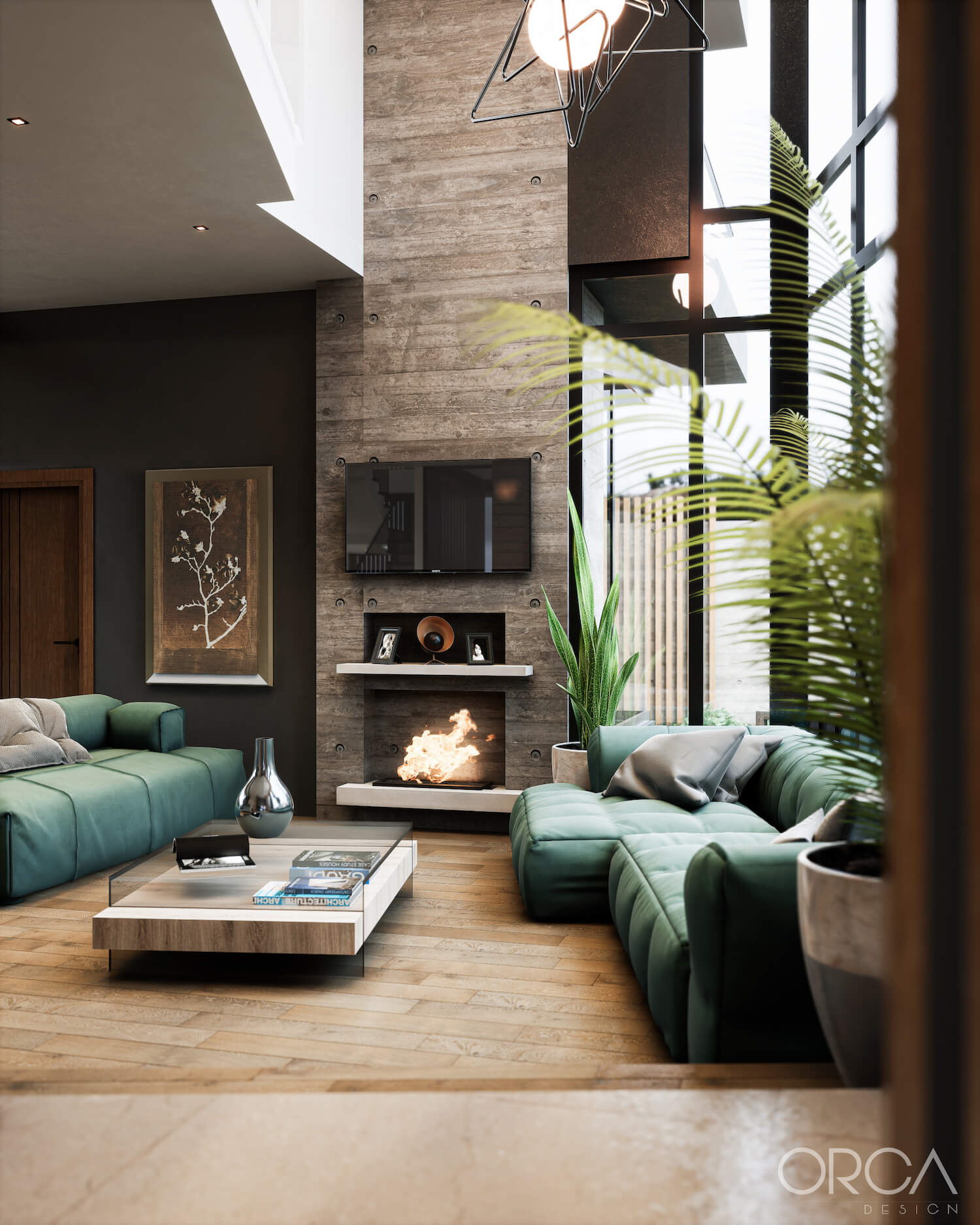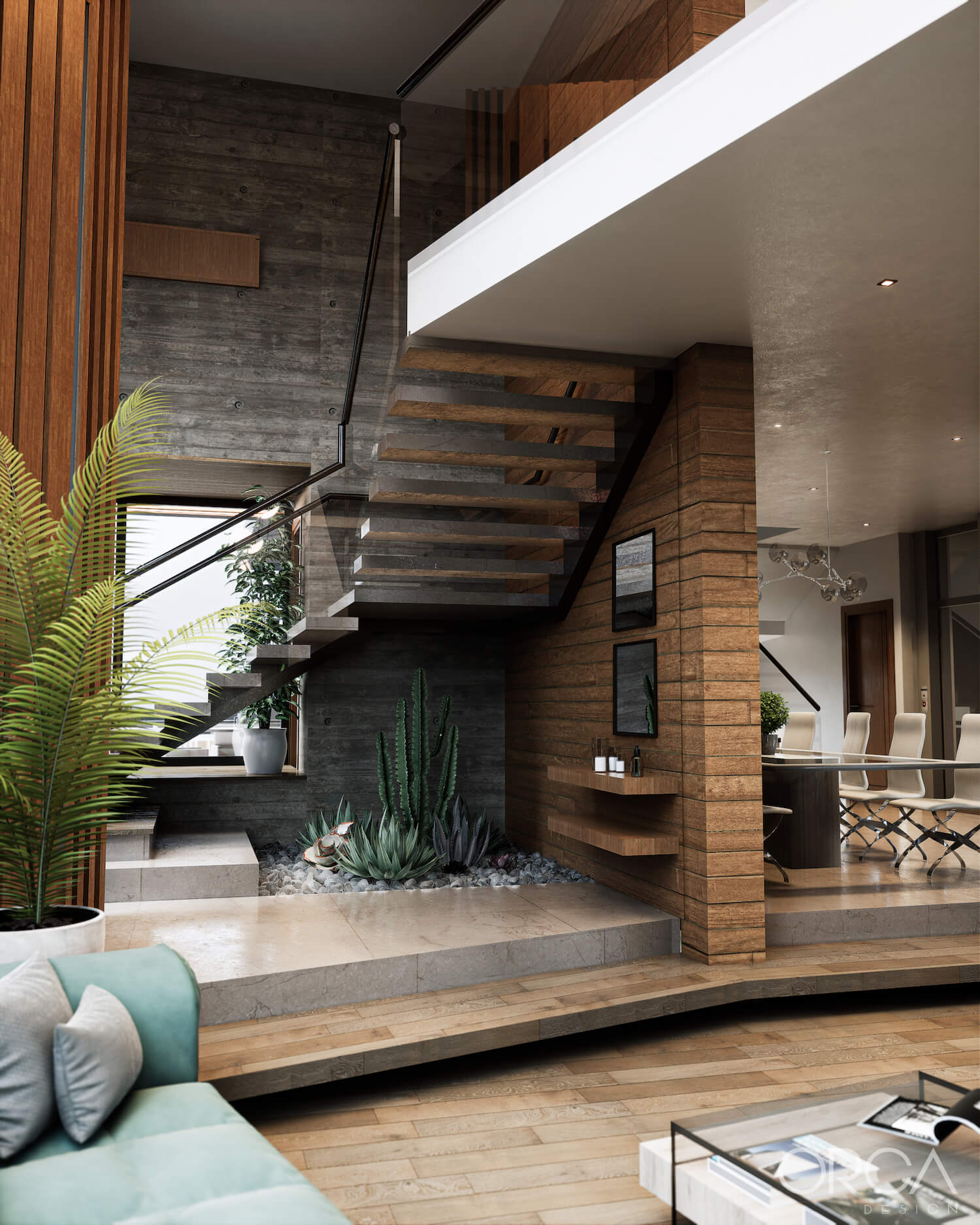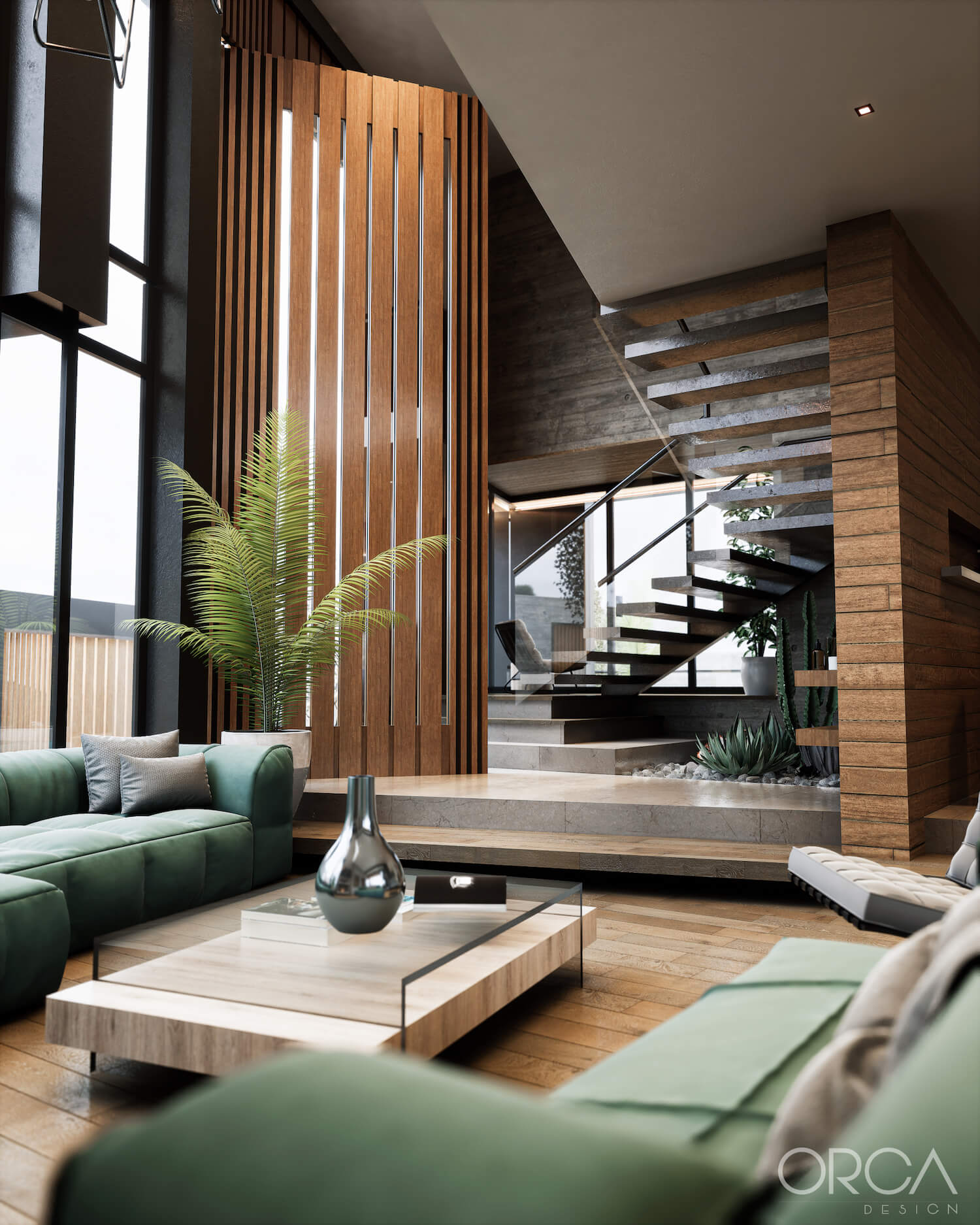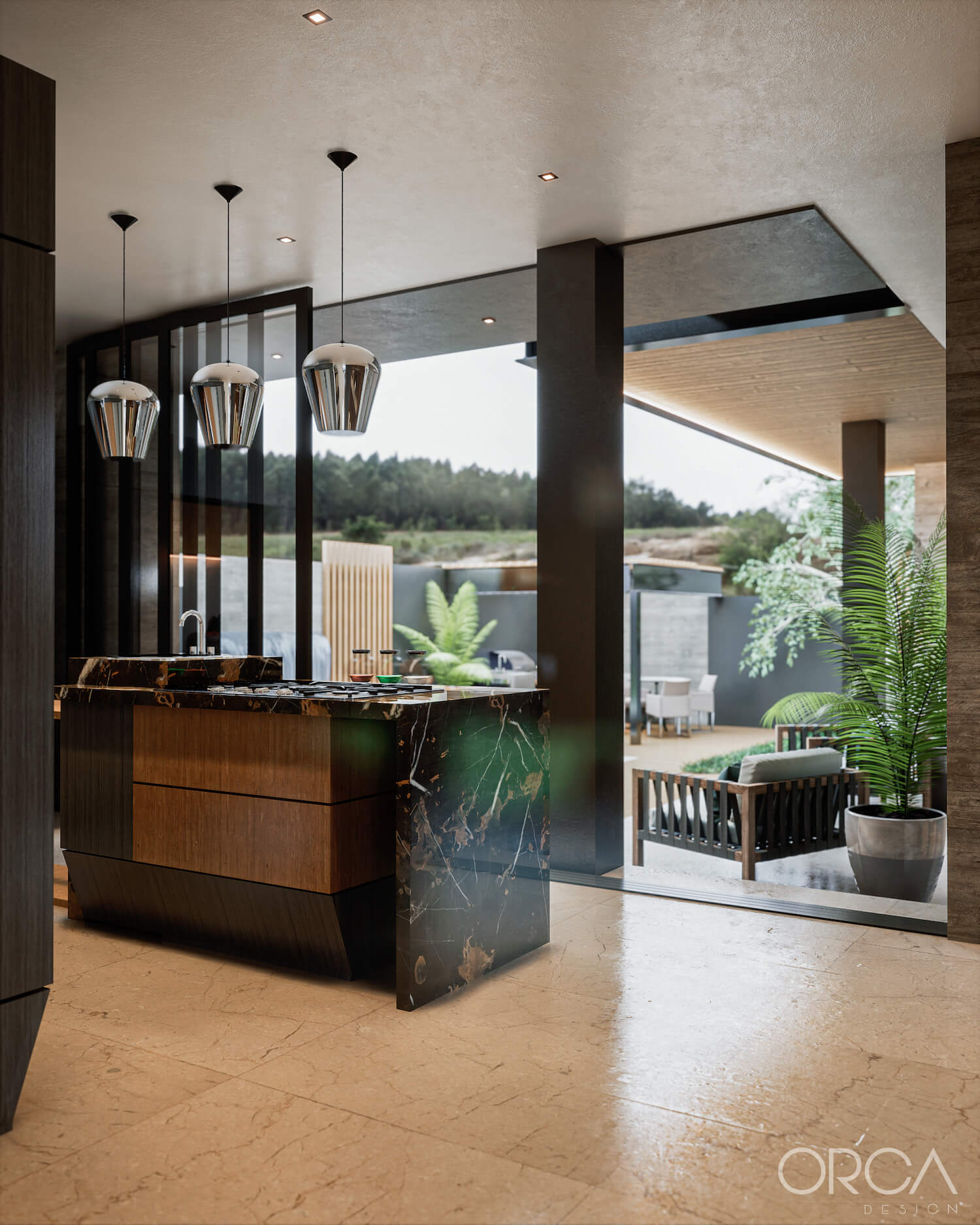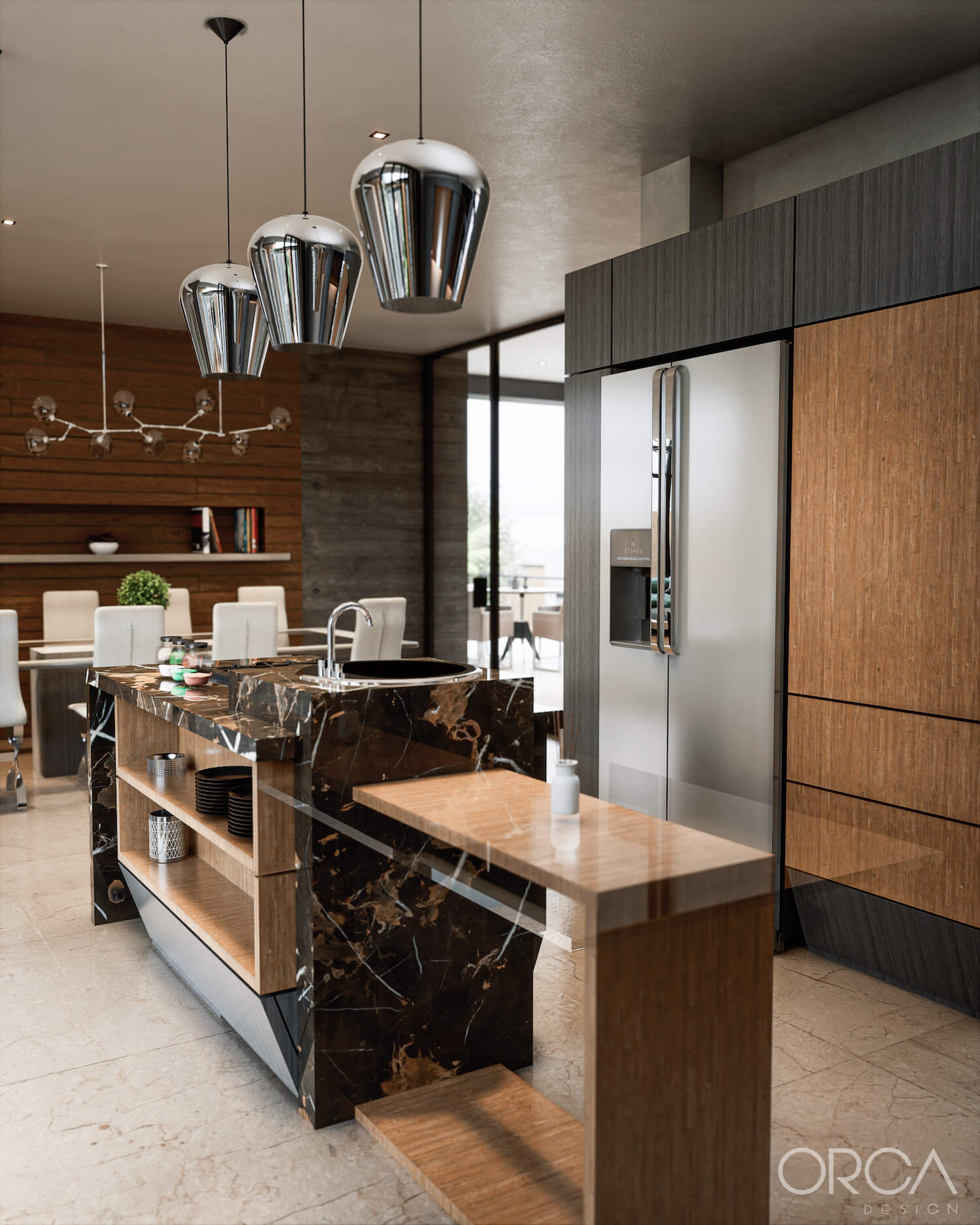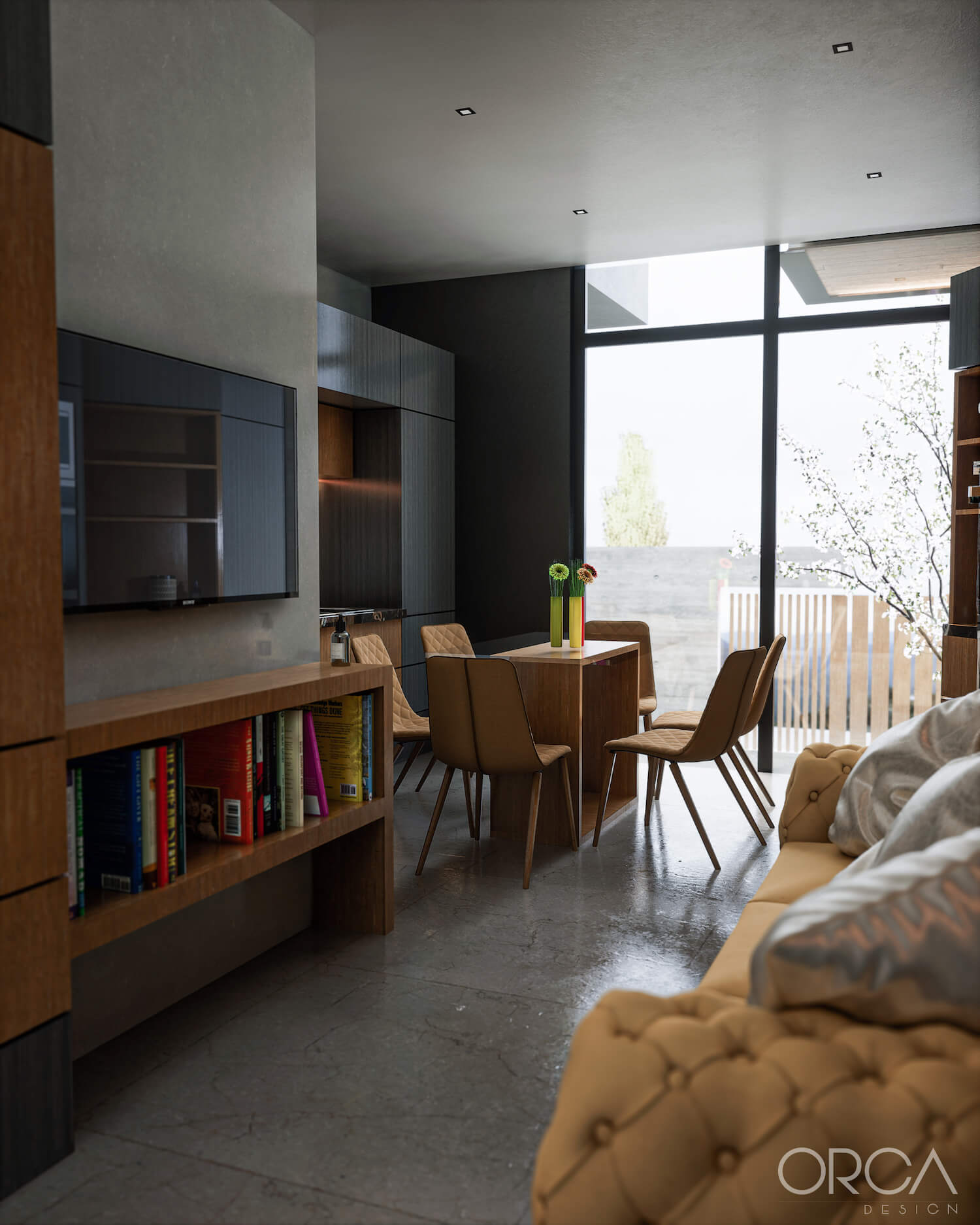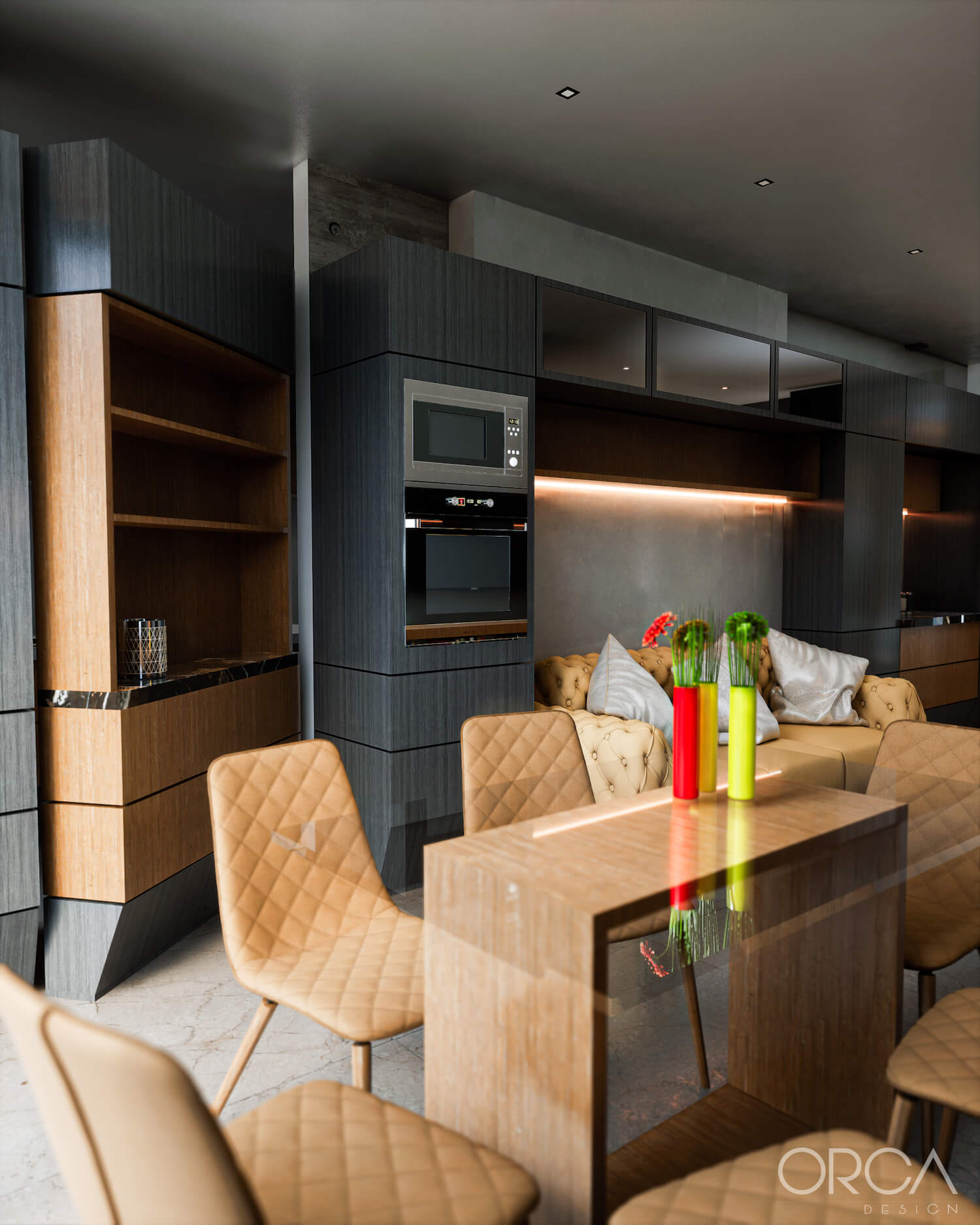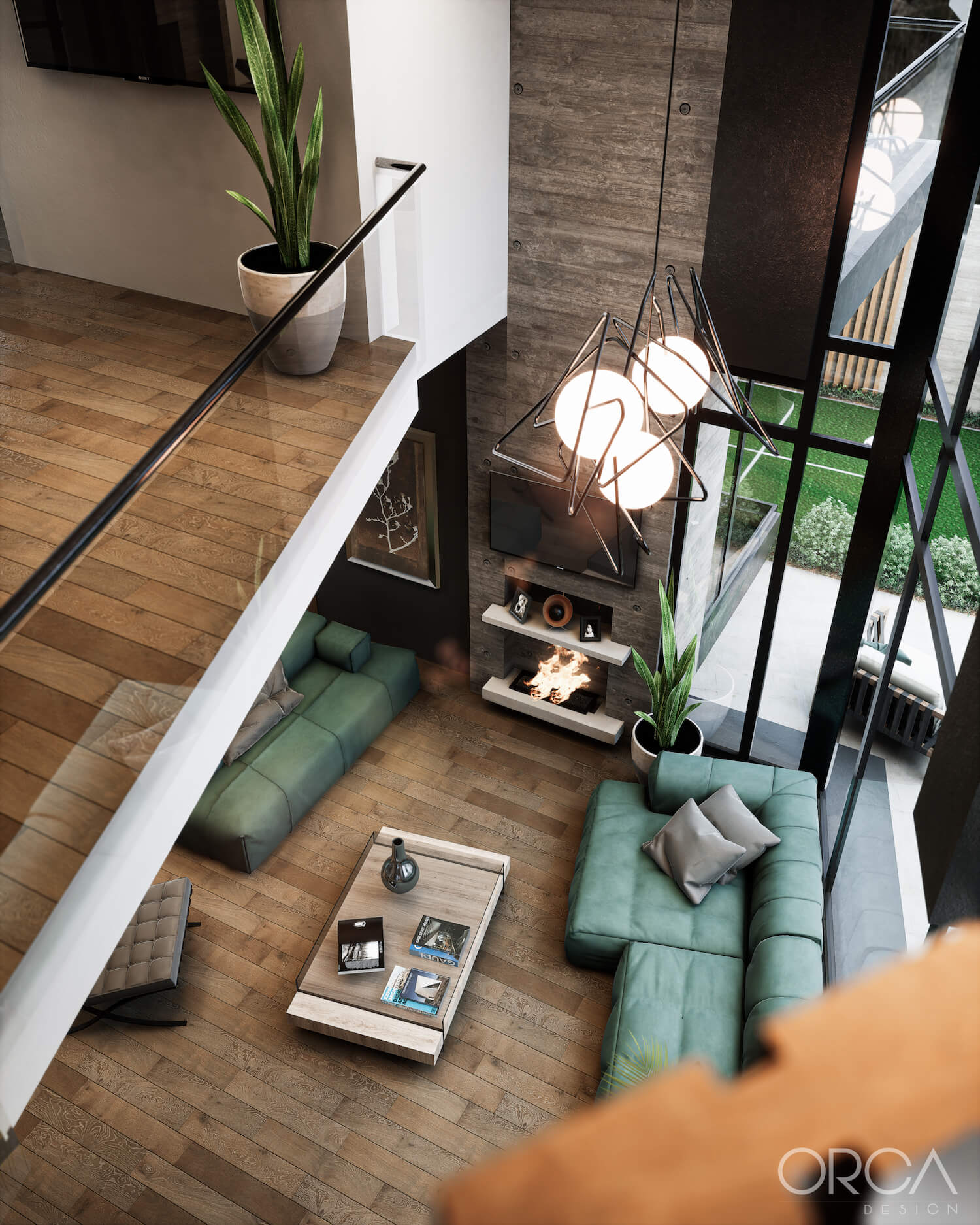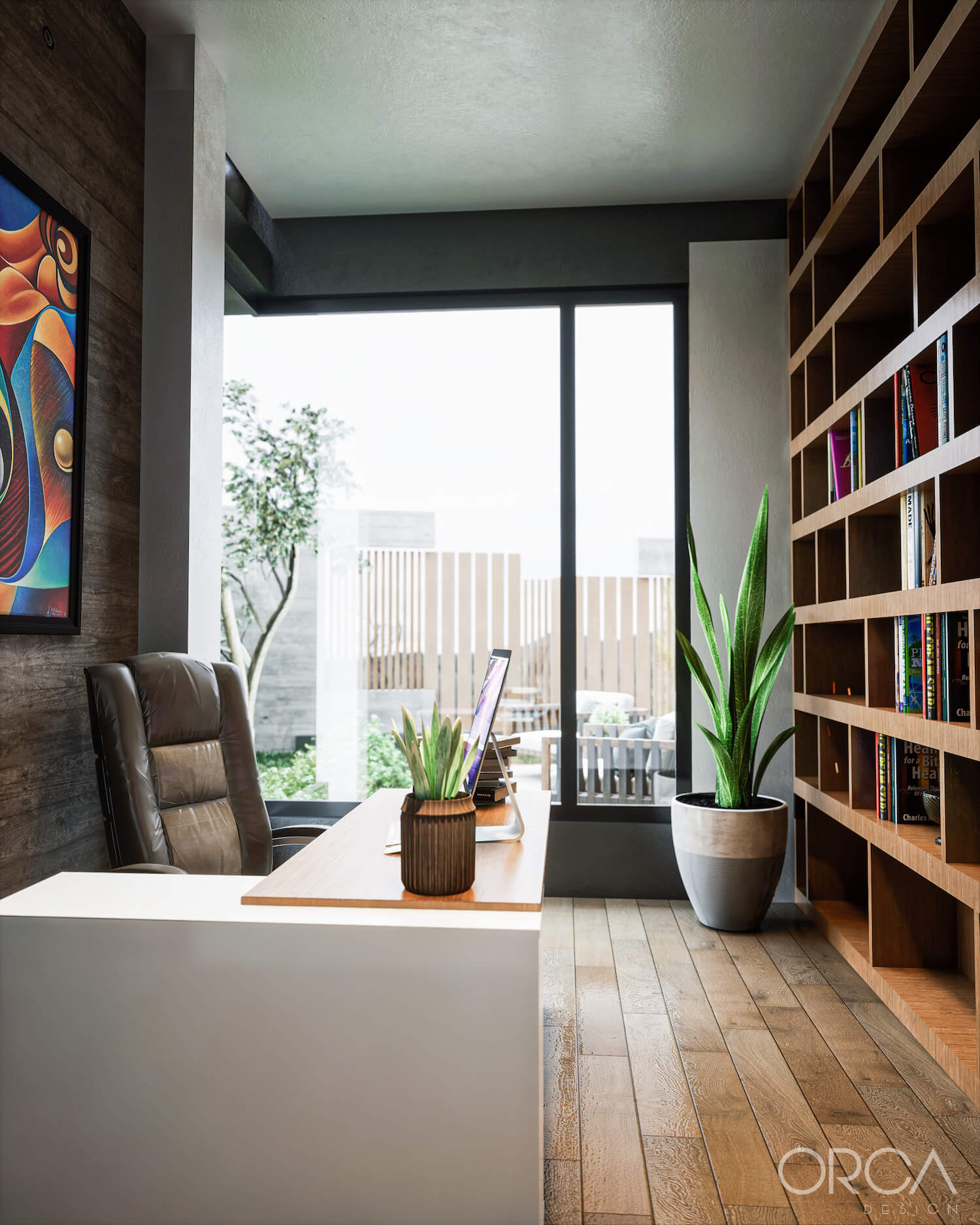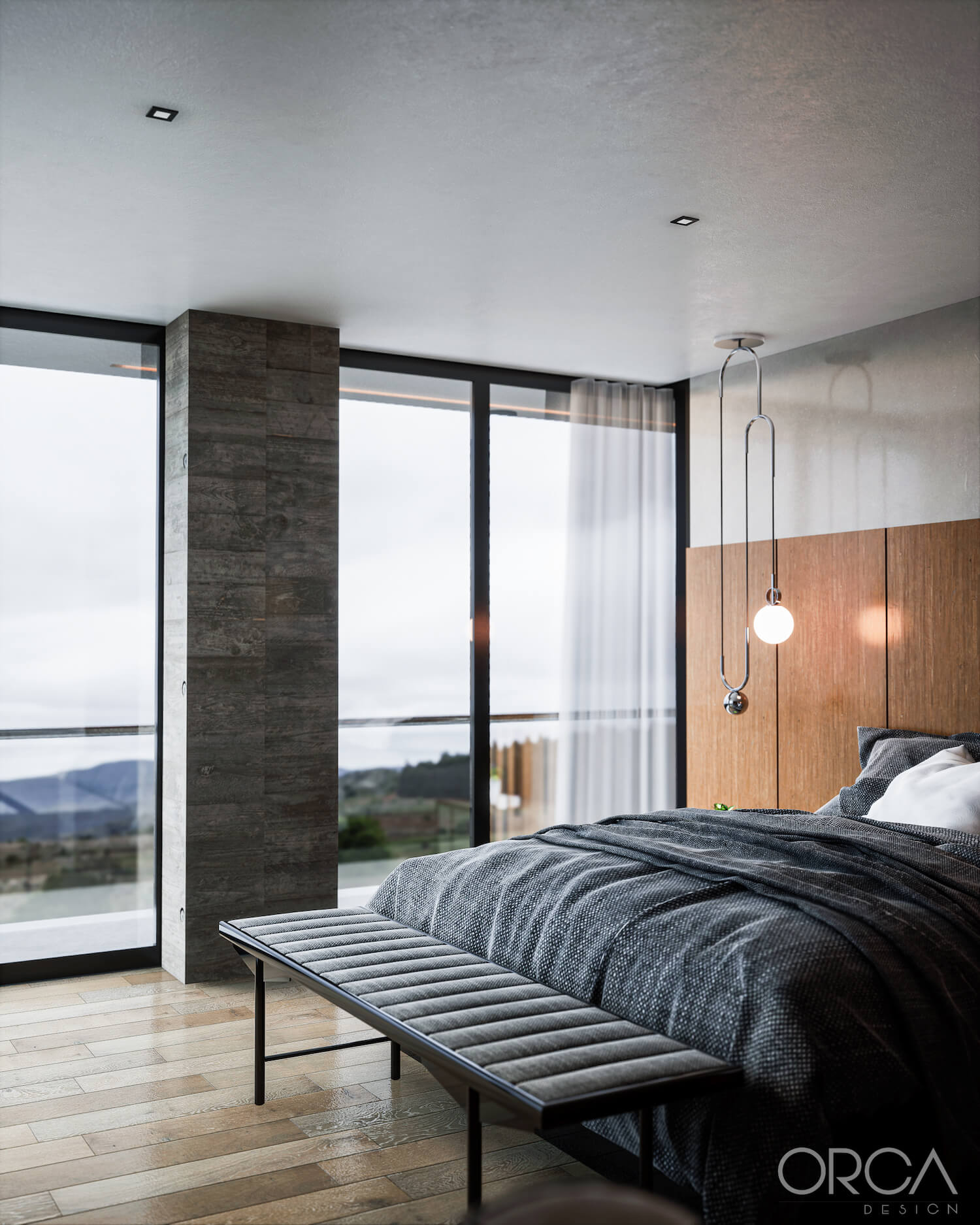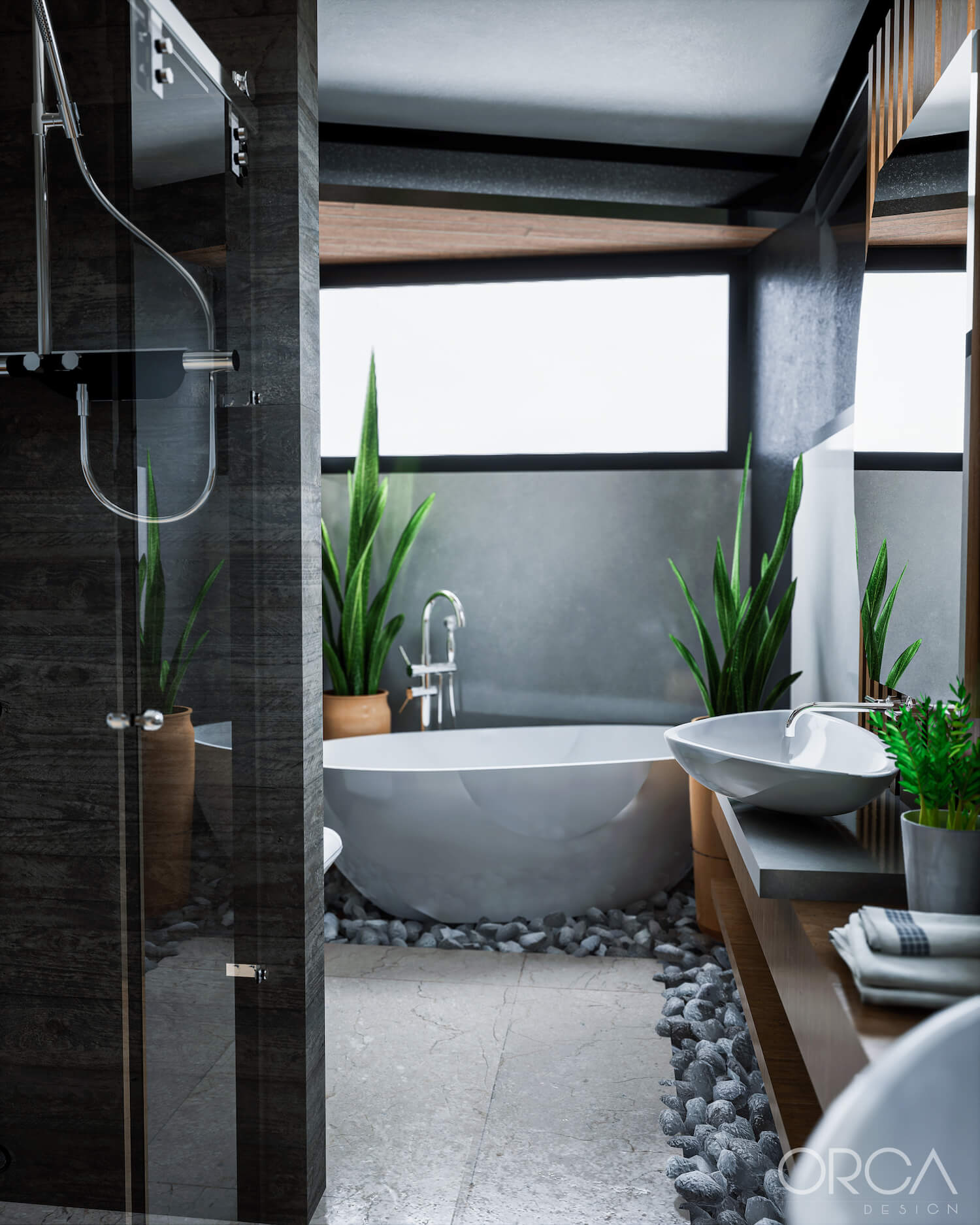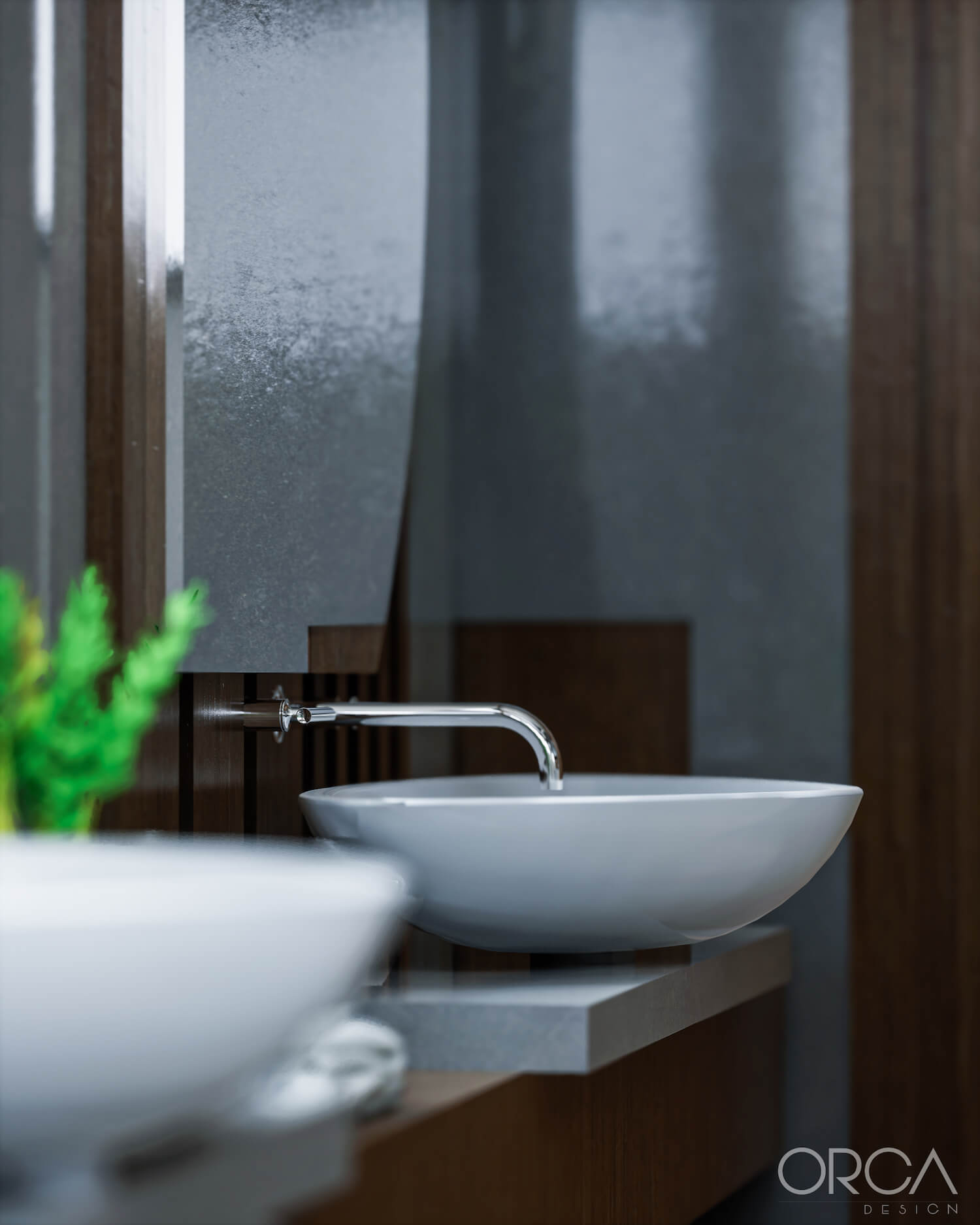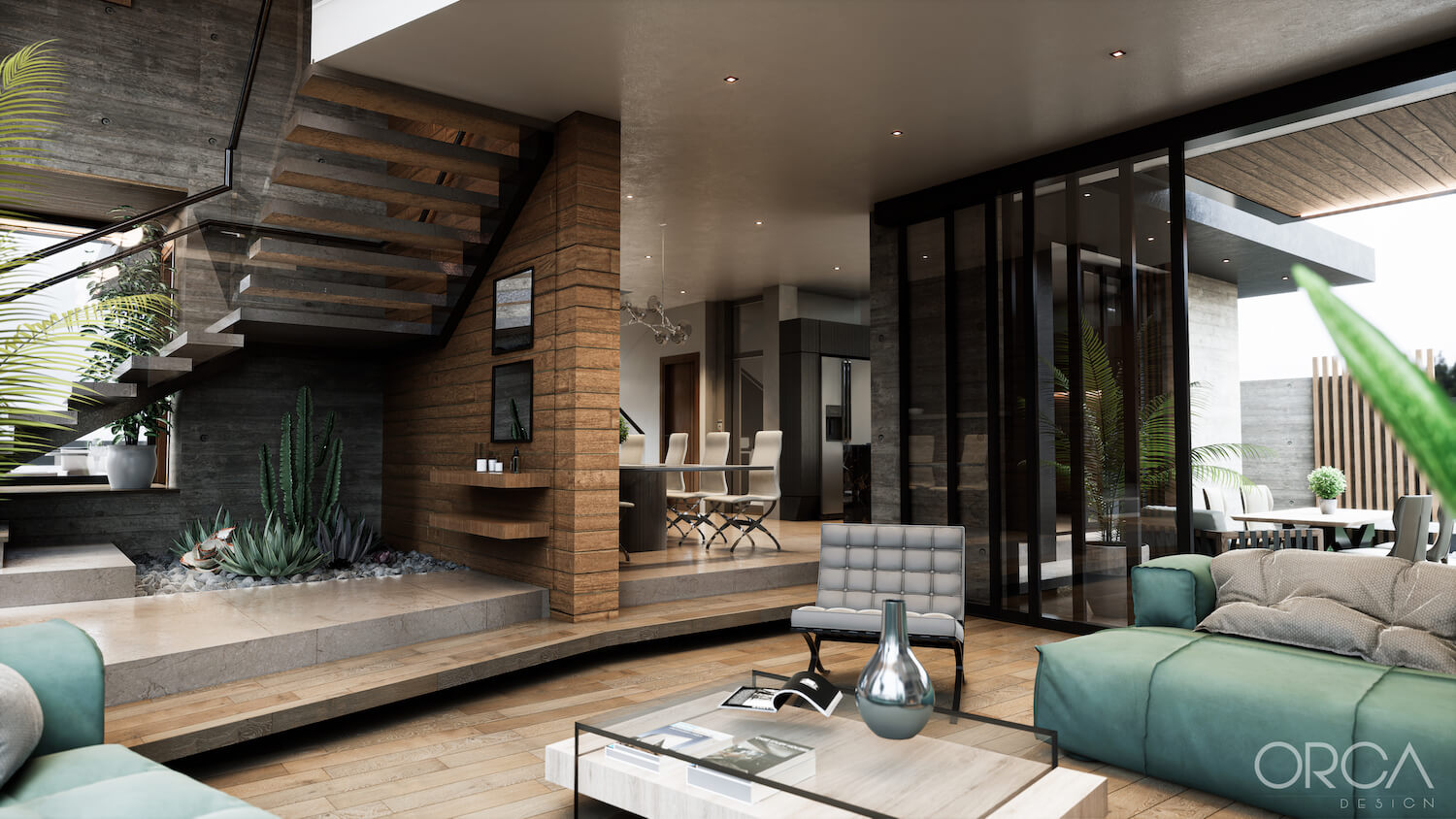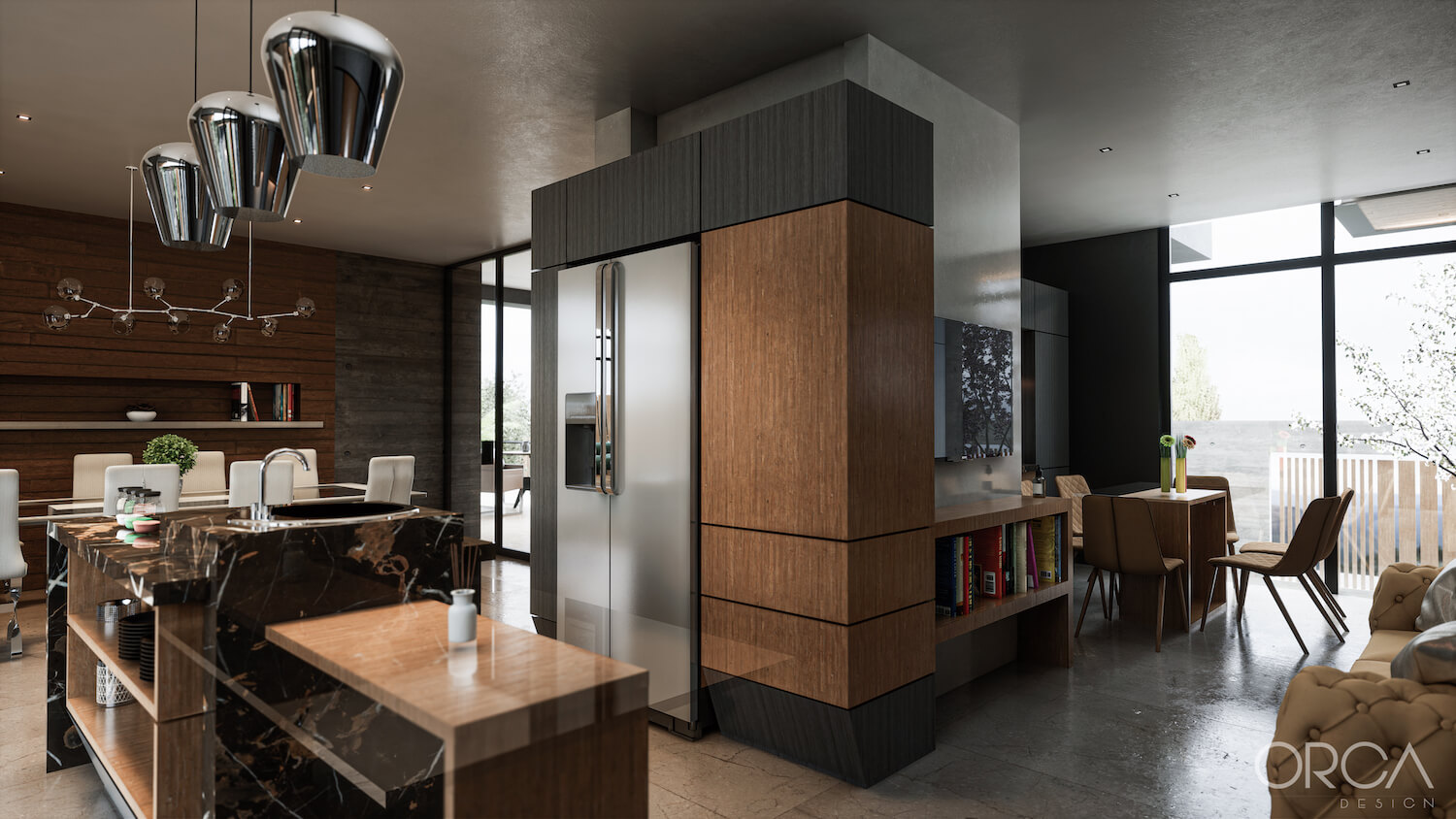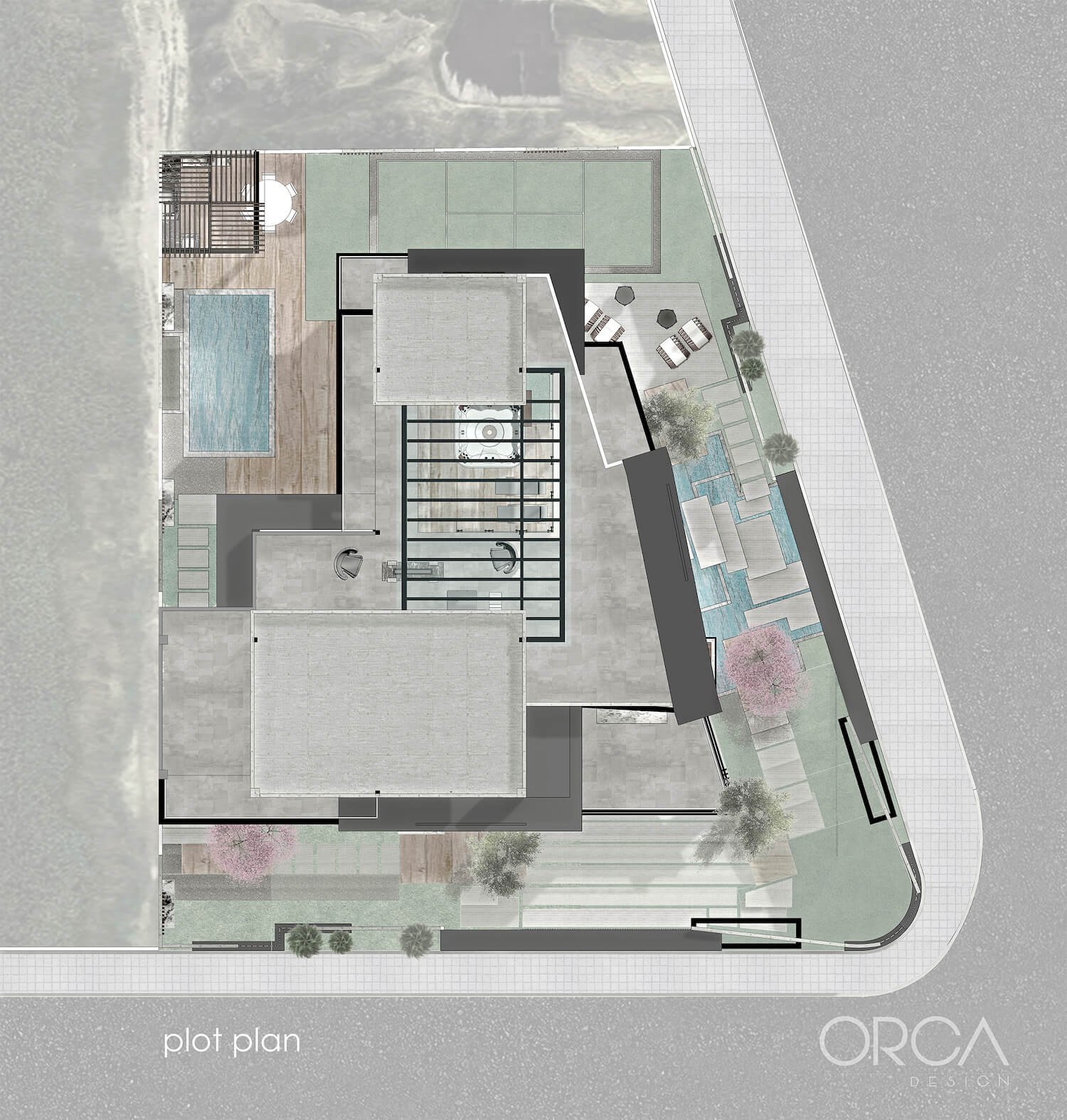 ---