As LYX arkitekter always looks towards excellence, uniqueness and simplicity. Rock Cubes villa came as a spontaneous element situated in the charming rocky nature of Hatta UAE, one of the most famous touristic destinations in United Arab Emirates. The Villa is a true masterpiece made with love to make sure that the owner will have the ultimate joy of living in the nature!
The villa is situated over a rocky ground and the terraces panoramically overviews on a mind captivating natural rocky valley of Hatta. On the terrace, you can enjoy a peculiar overhanging swimming pool cantilevered on the side of the terrace and supported by a huge sheer wall holding the whole weight of the pool and the upper frame. The pool has an infinity edge as well as transparent floor and it gives you the feeling of swimming in the sky. The exterior of the villa is completely cladded with GRC which is made from a local surrounding rock.
As usual with LYX you will always find that the façade lighting is a crucial part of the design. The choice of lavender colour to illuminate the facade gave a fascinating blend with the nature.
The villa is distributed over two floors, with an approximate total area of 8000 sq.ft. And it includes a big living hall open to a dining room and open kitchen all with a direct view to the pool and the valleys. It also includes one bedroom in the lower level while it contains 4 master bedrooms in the upper level.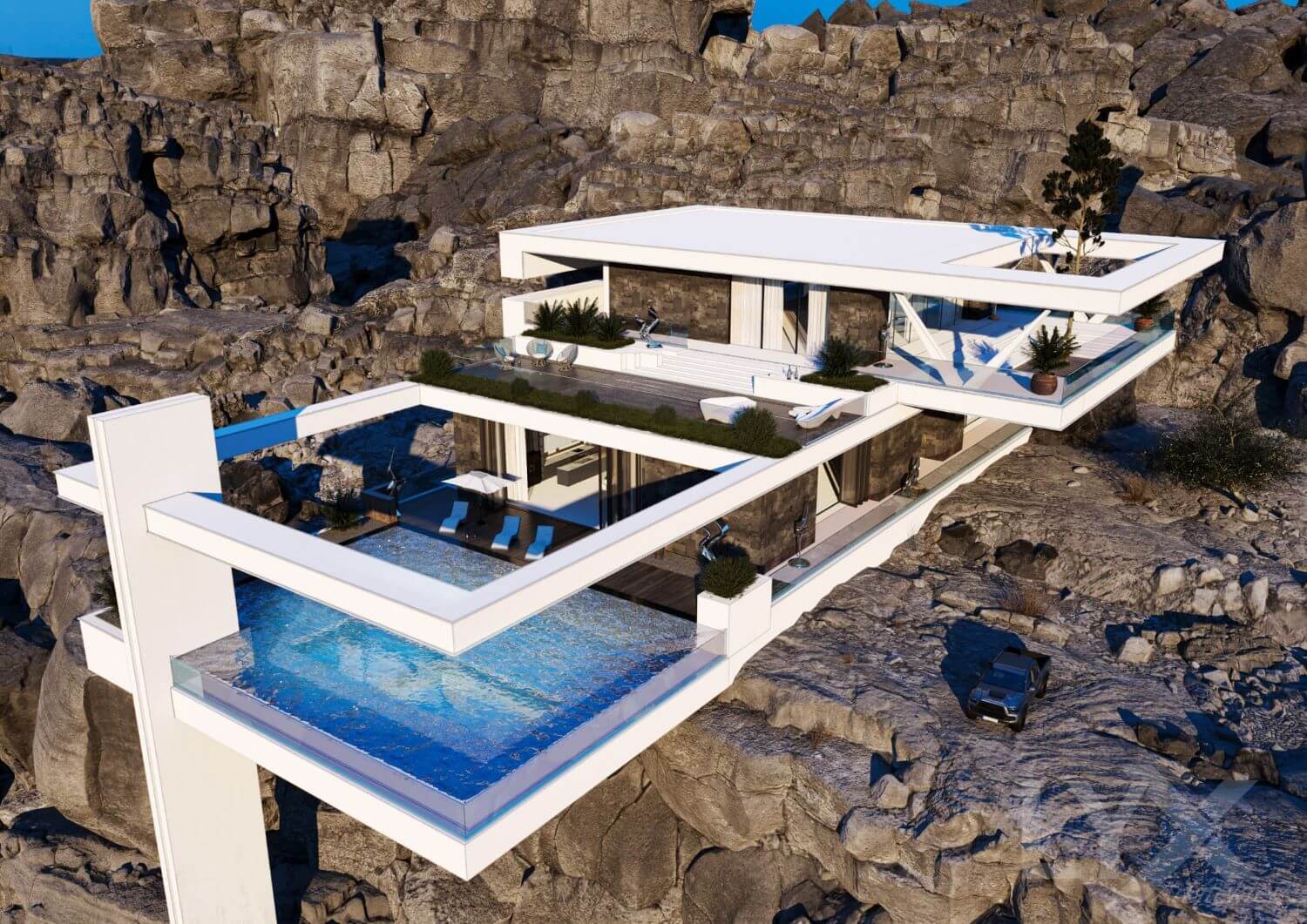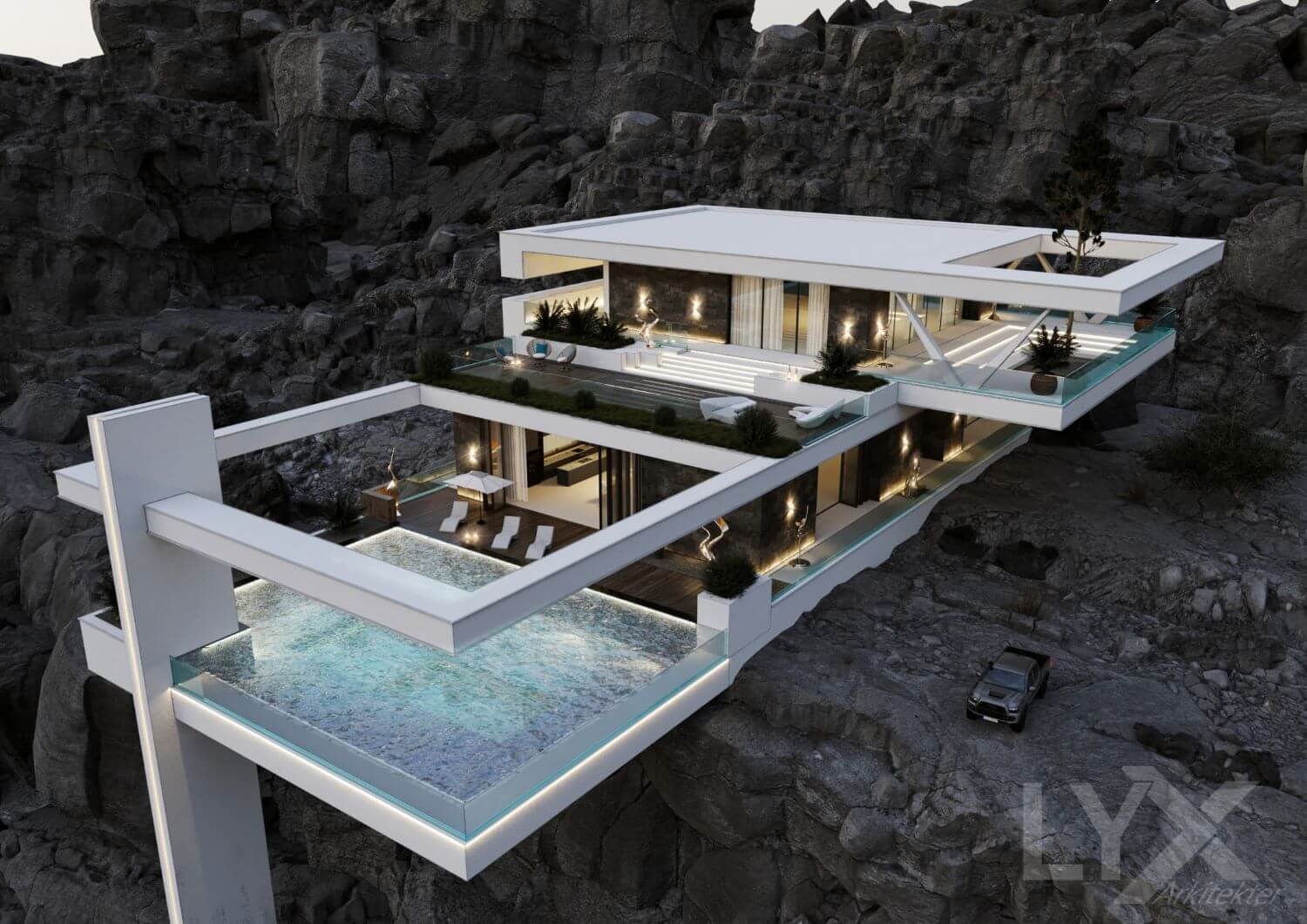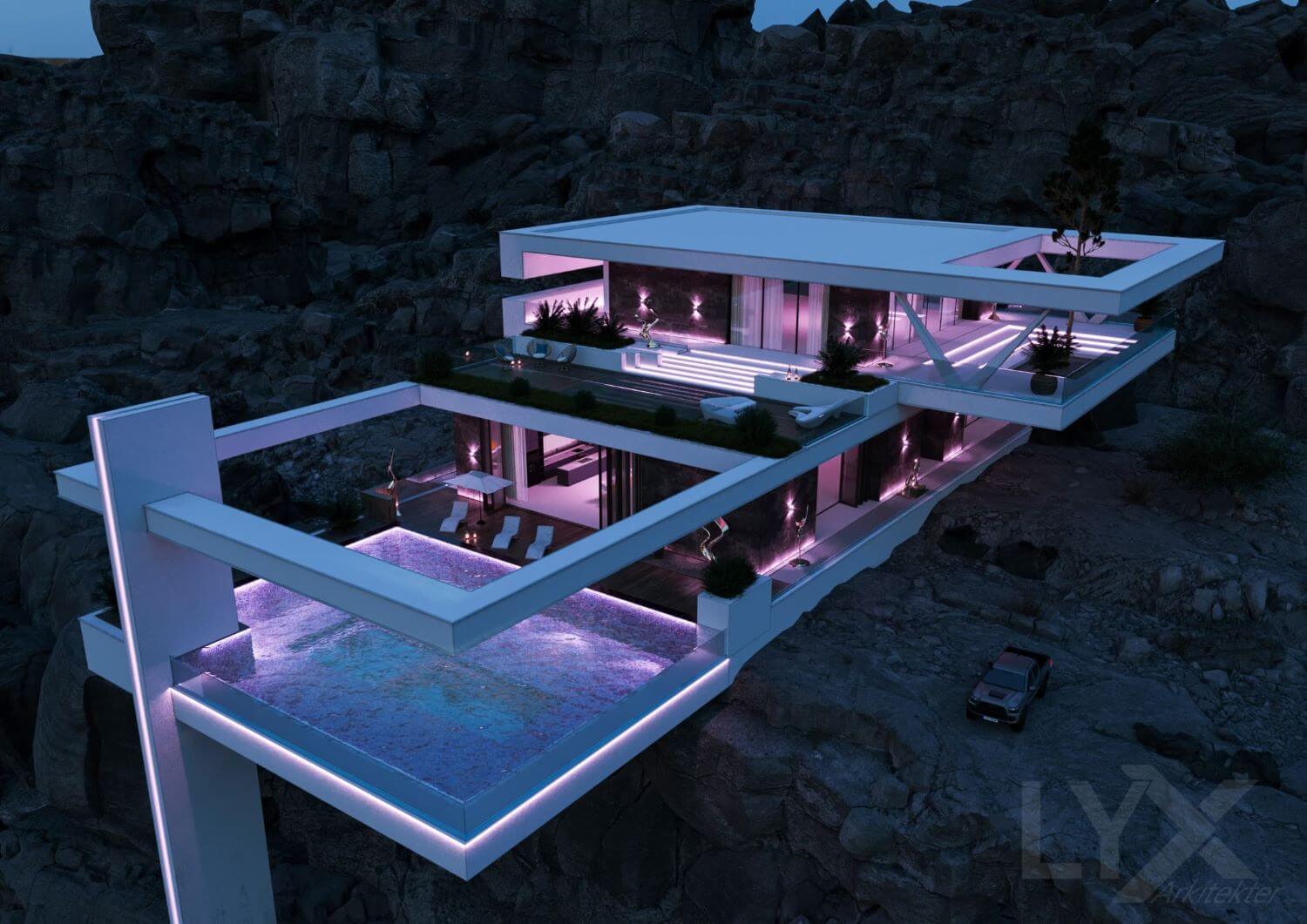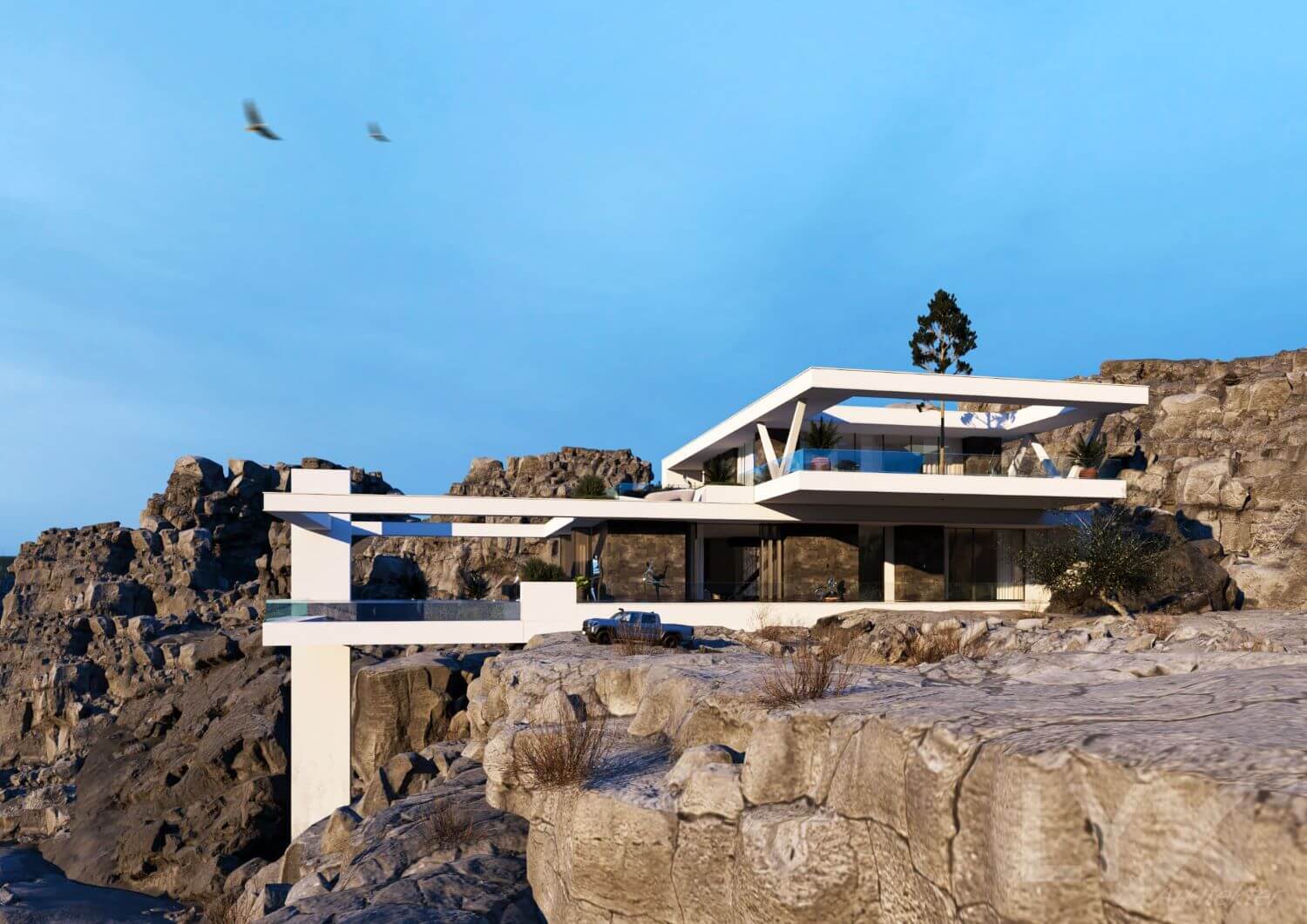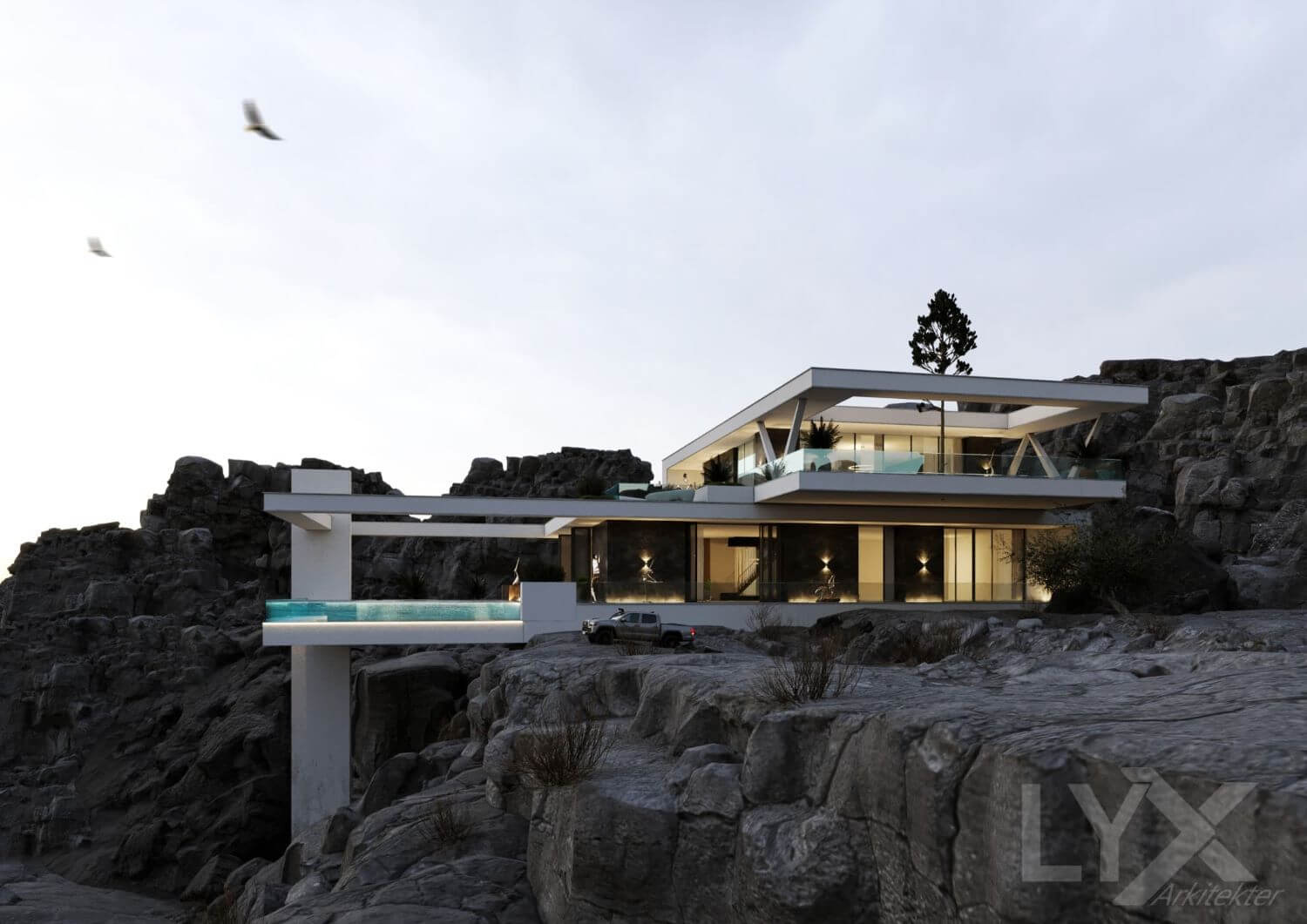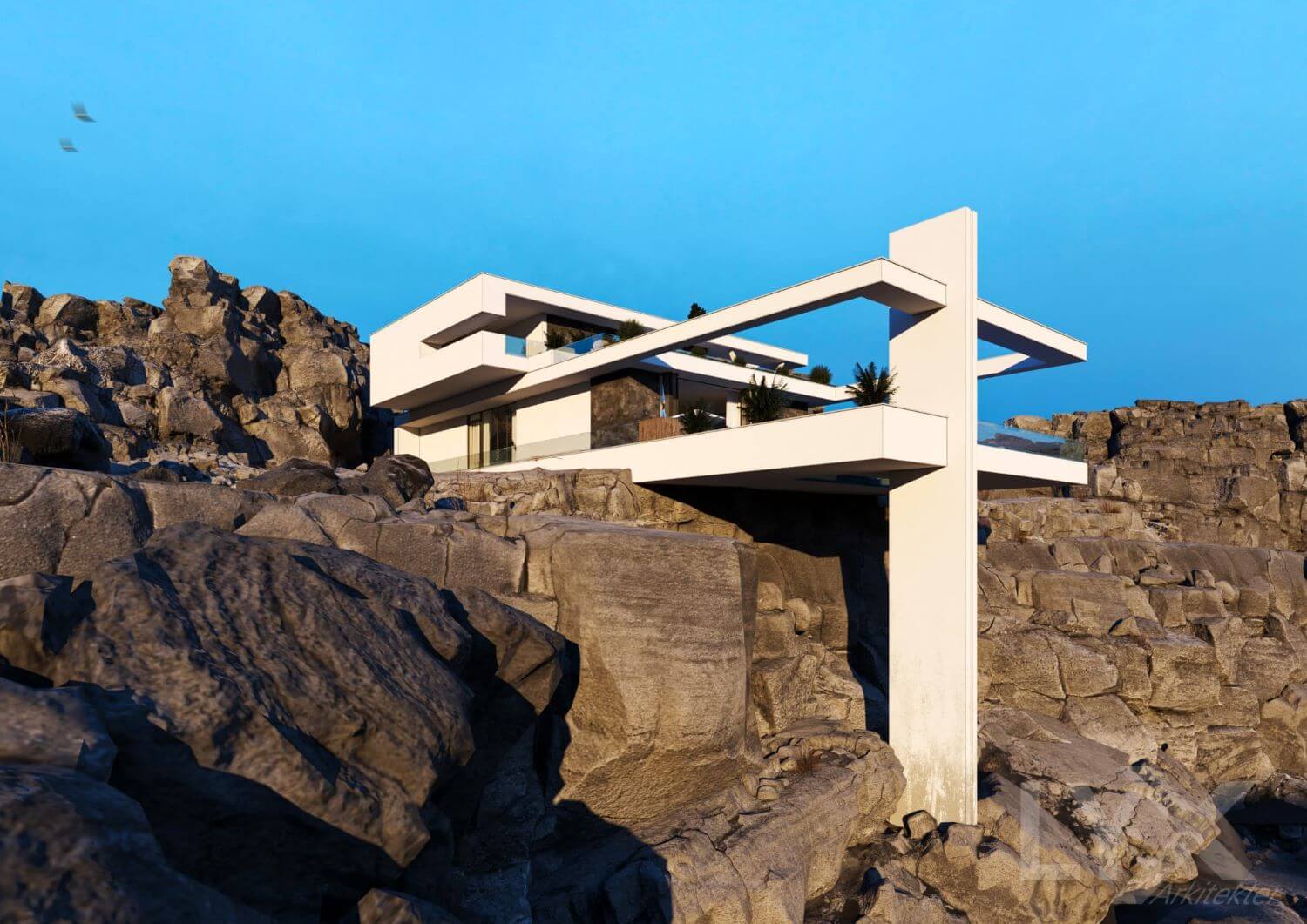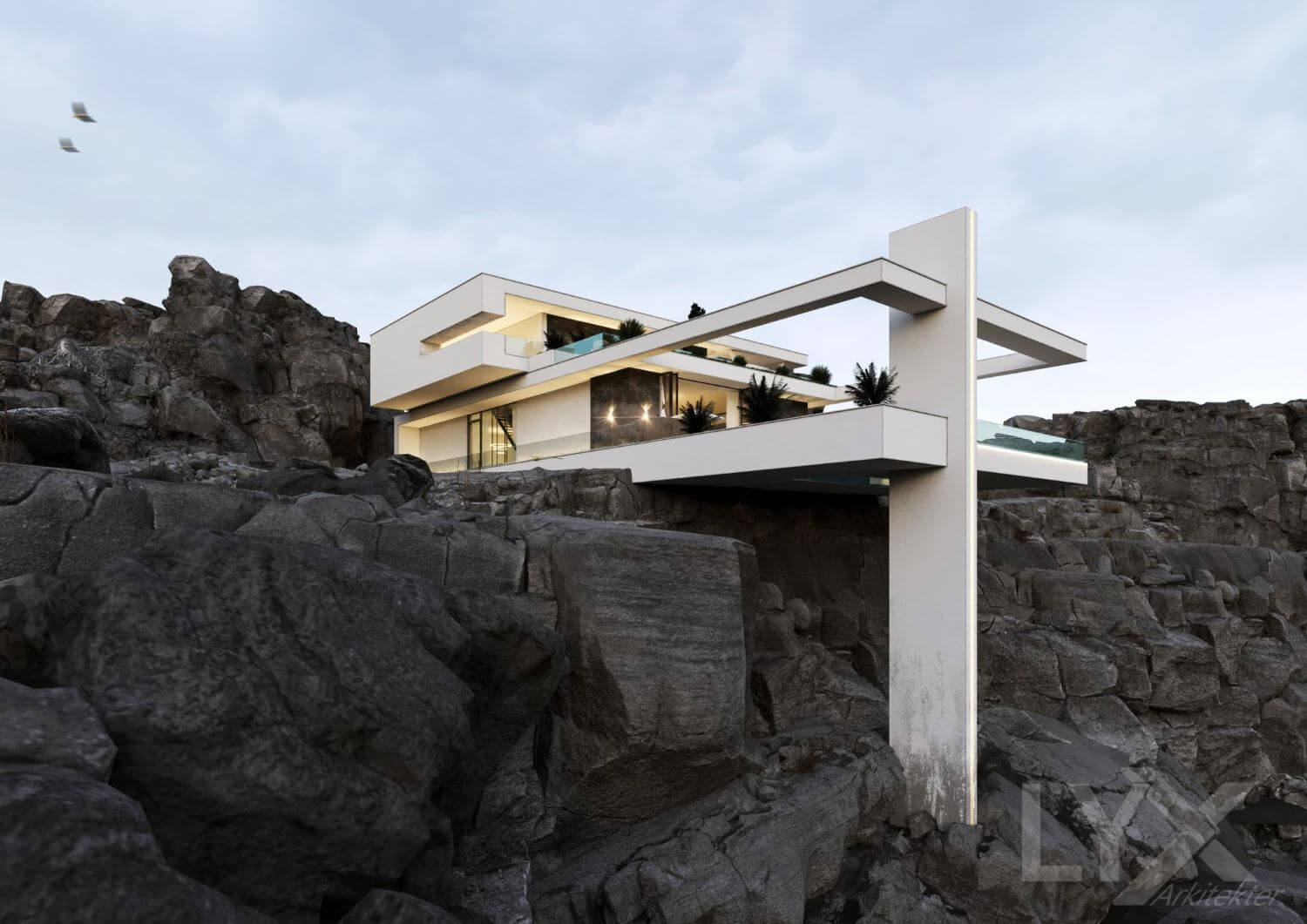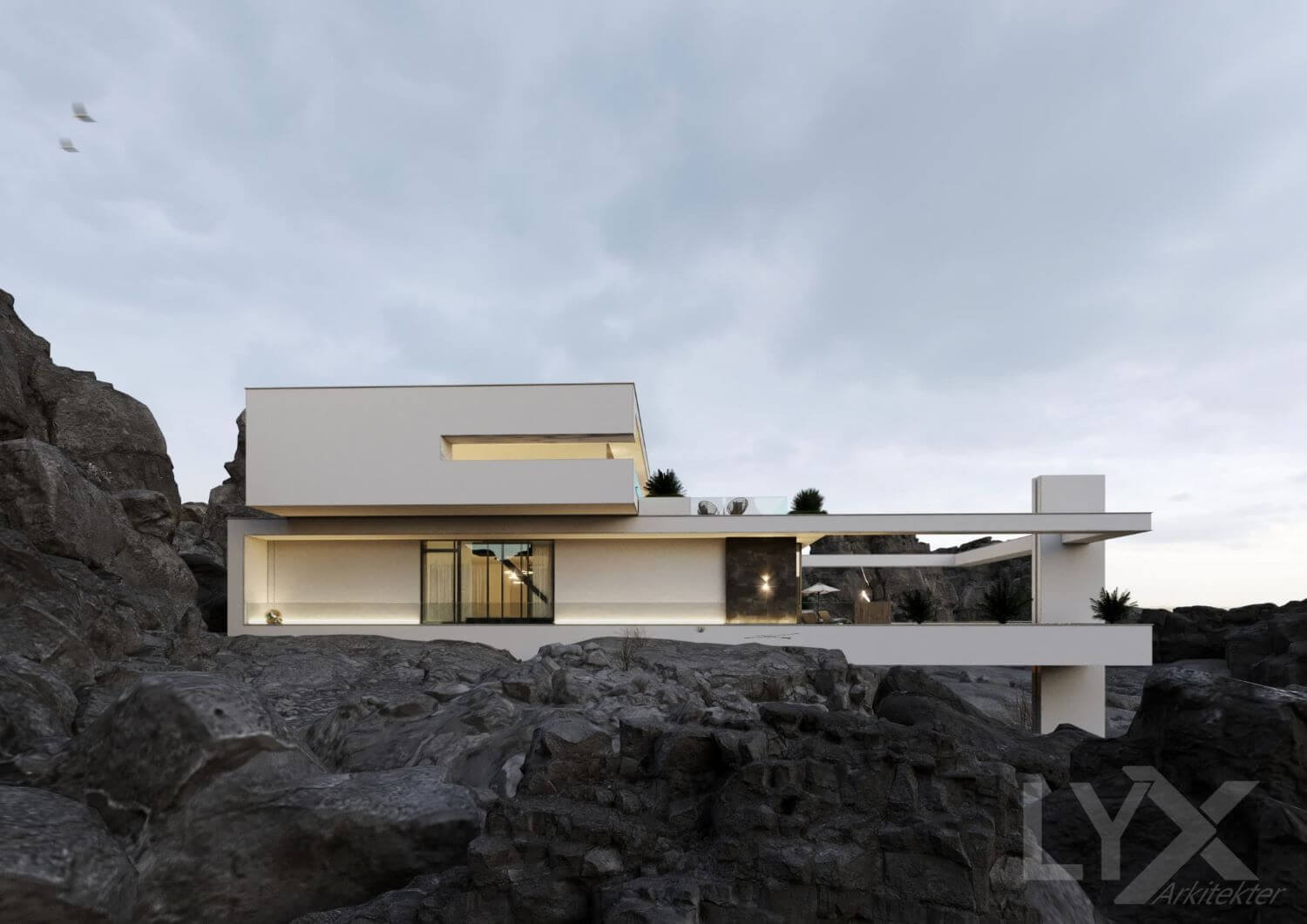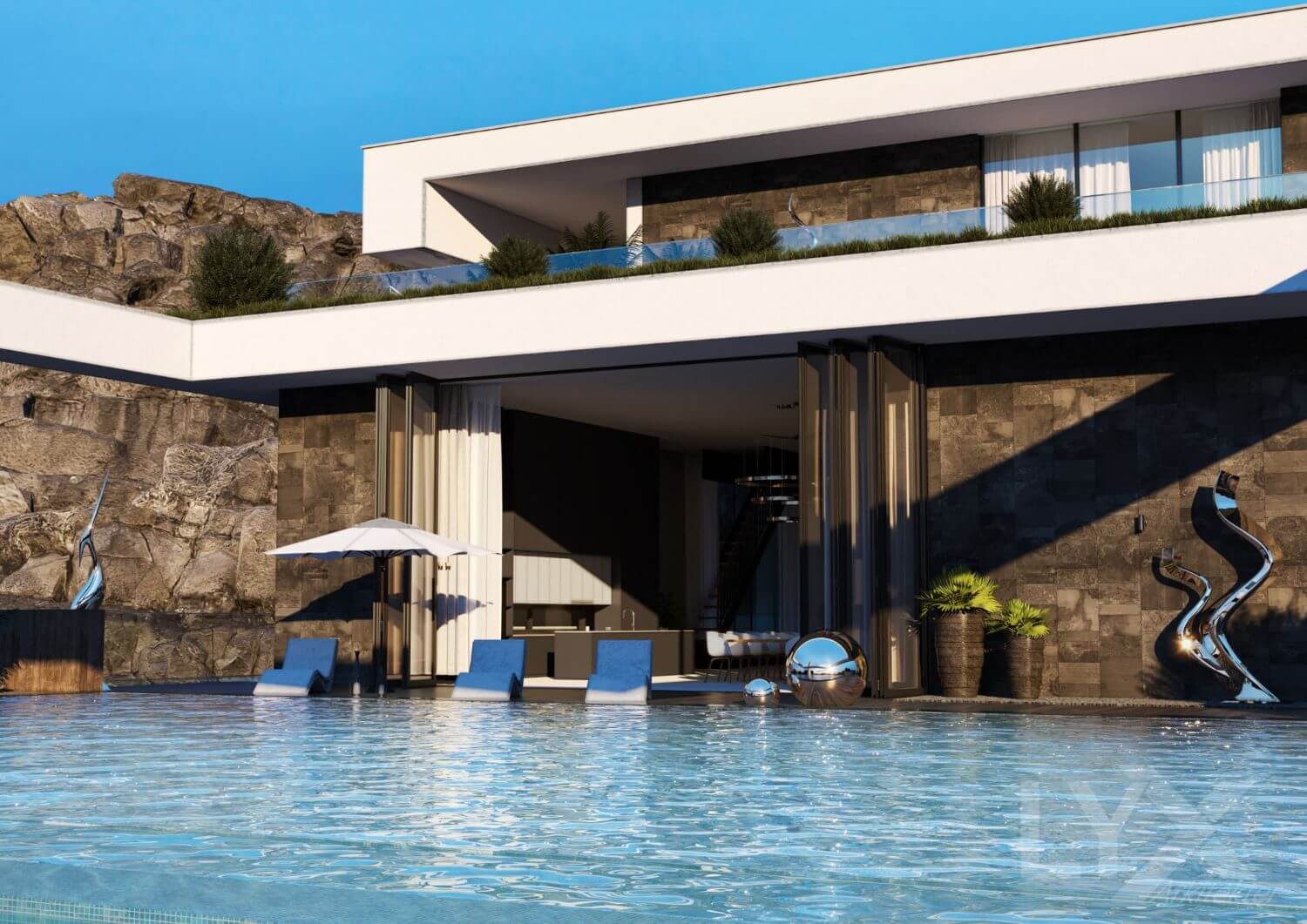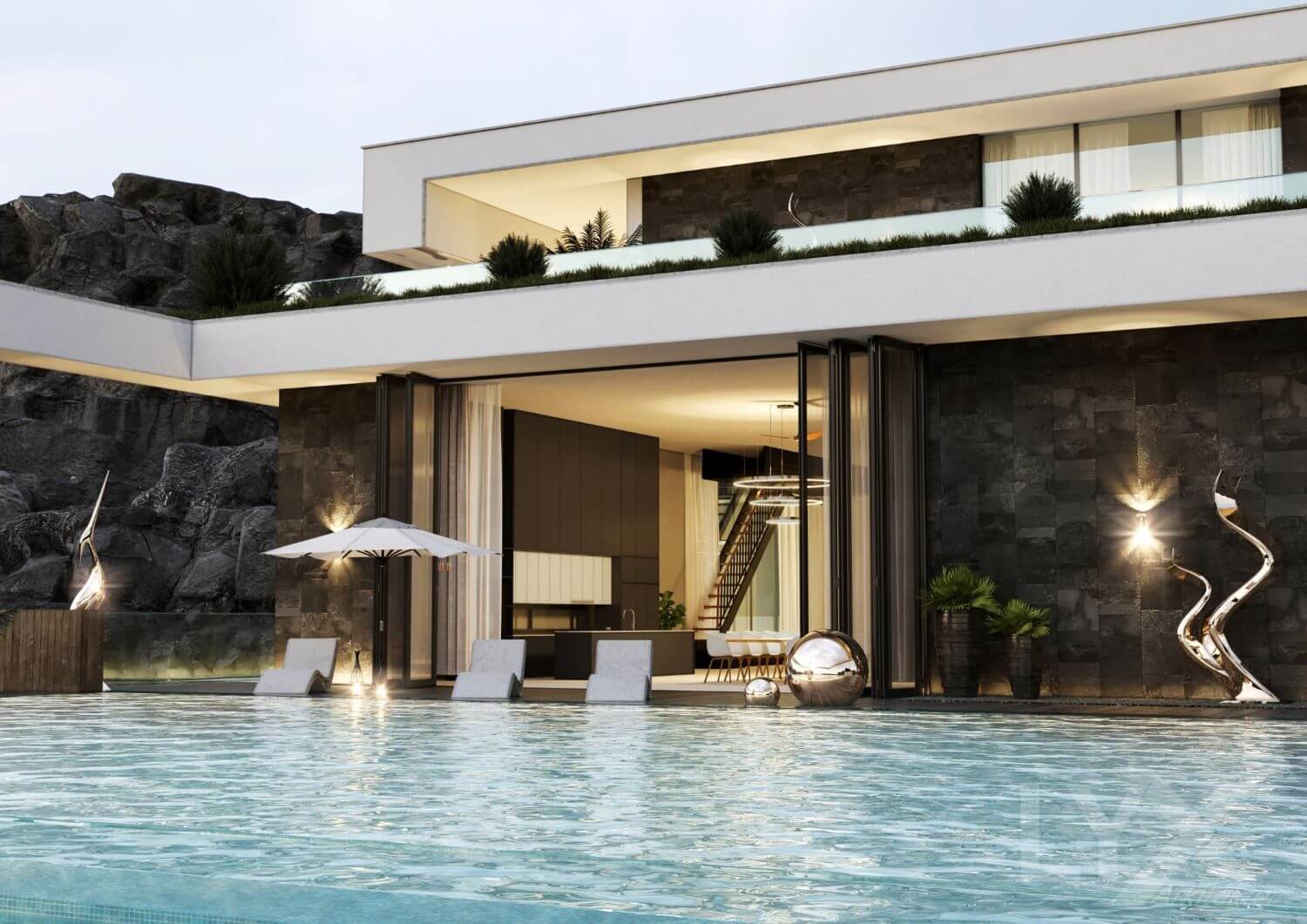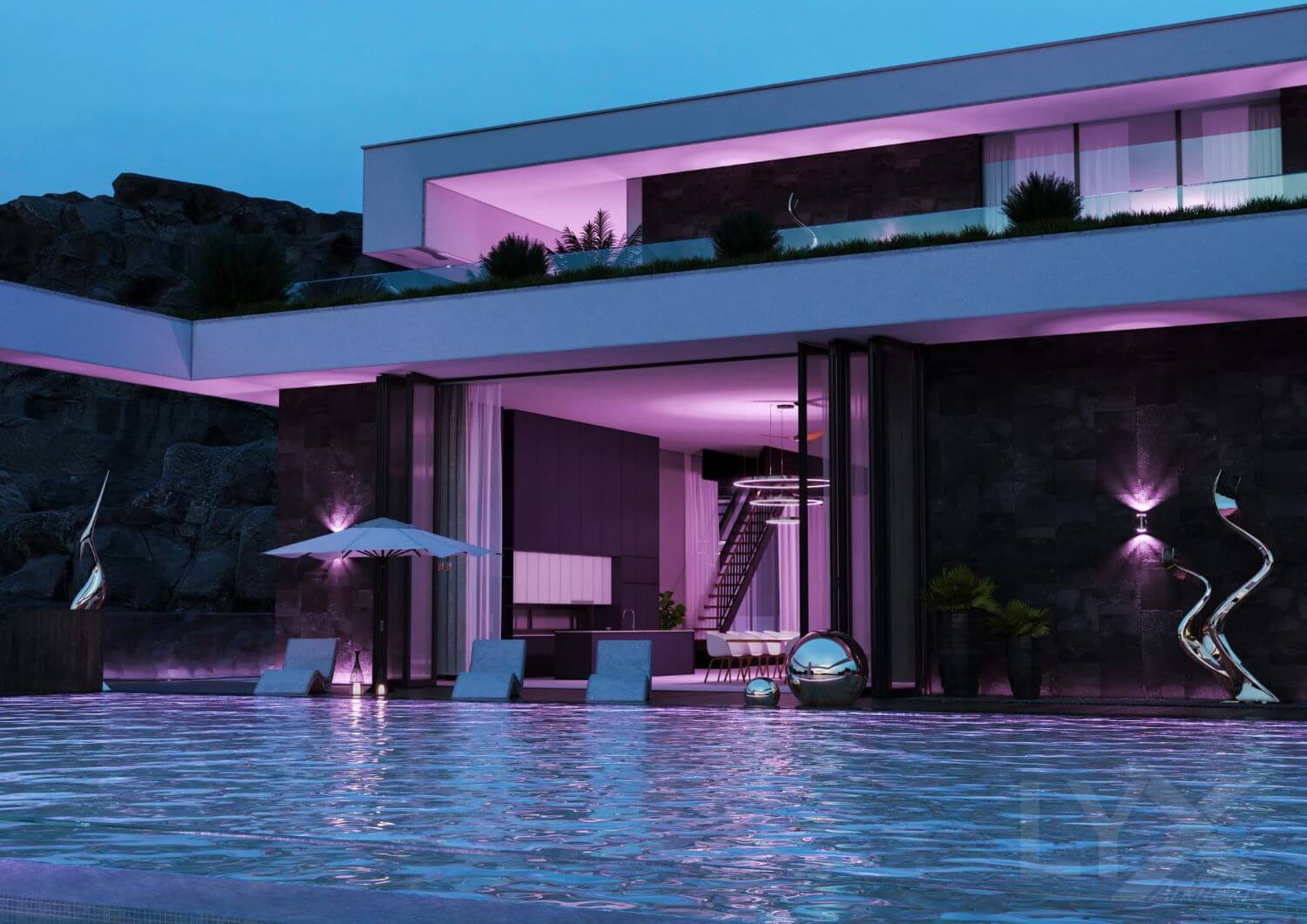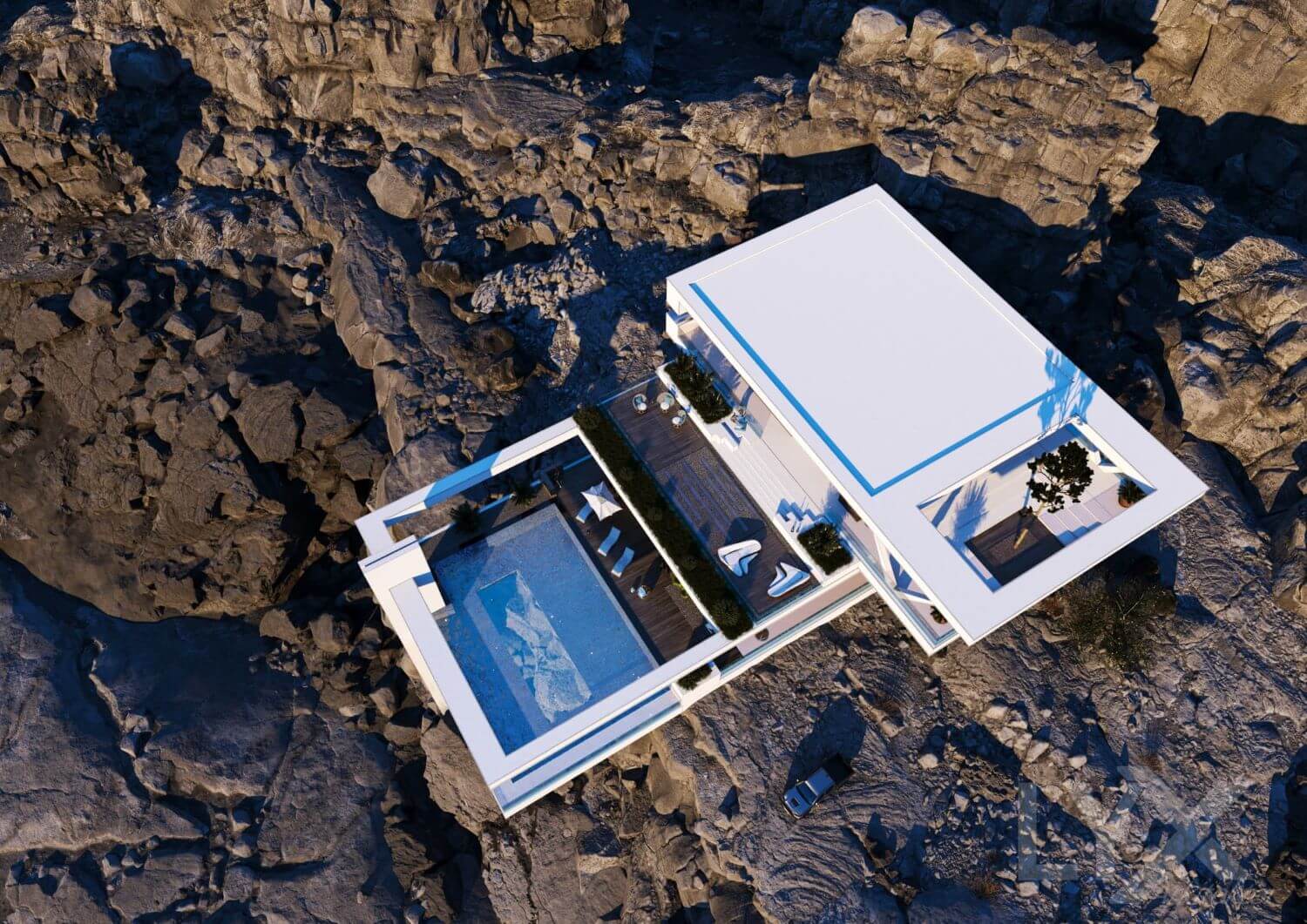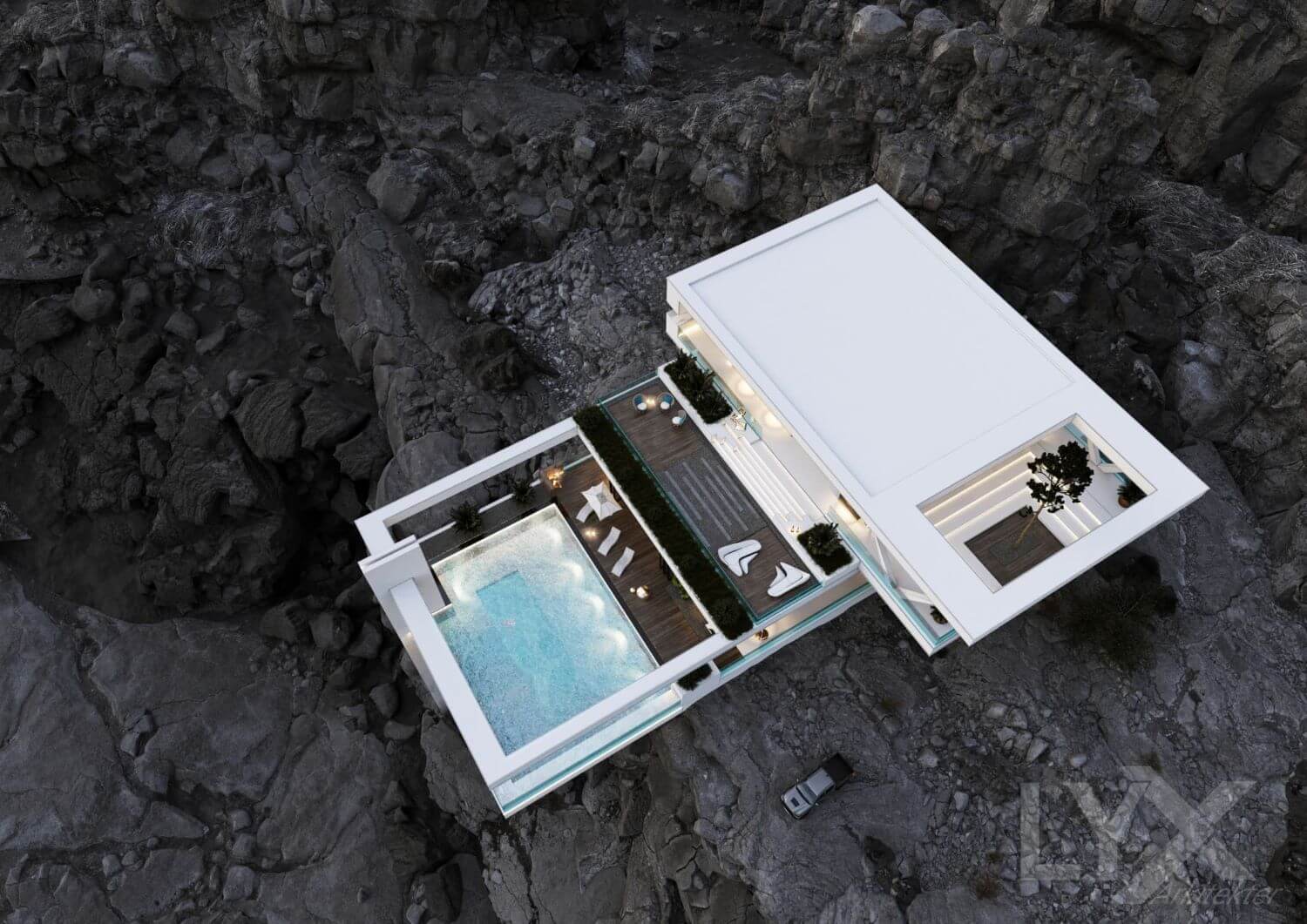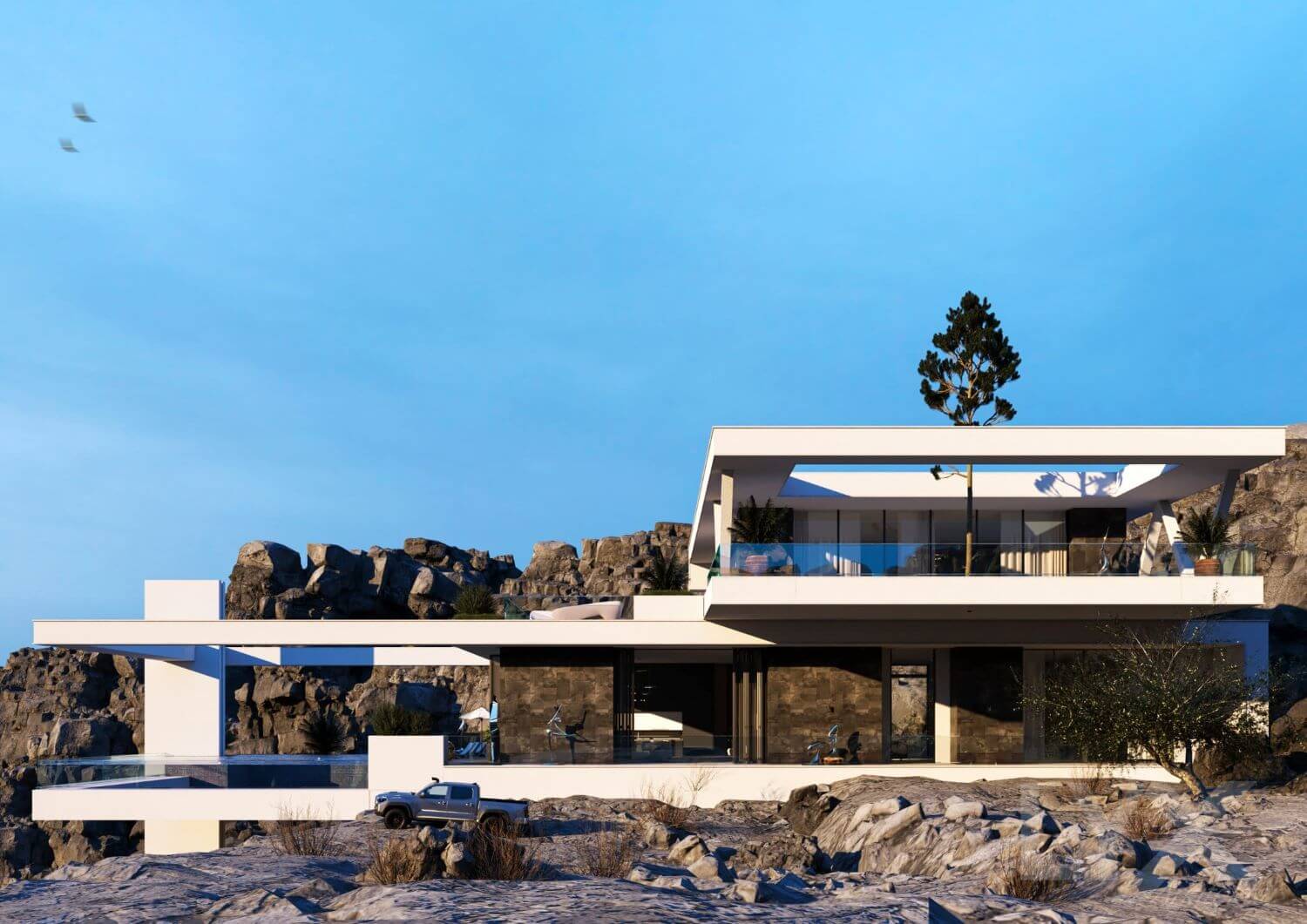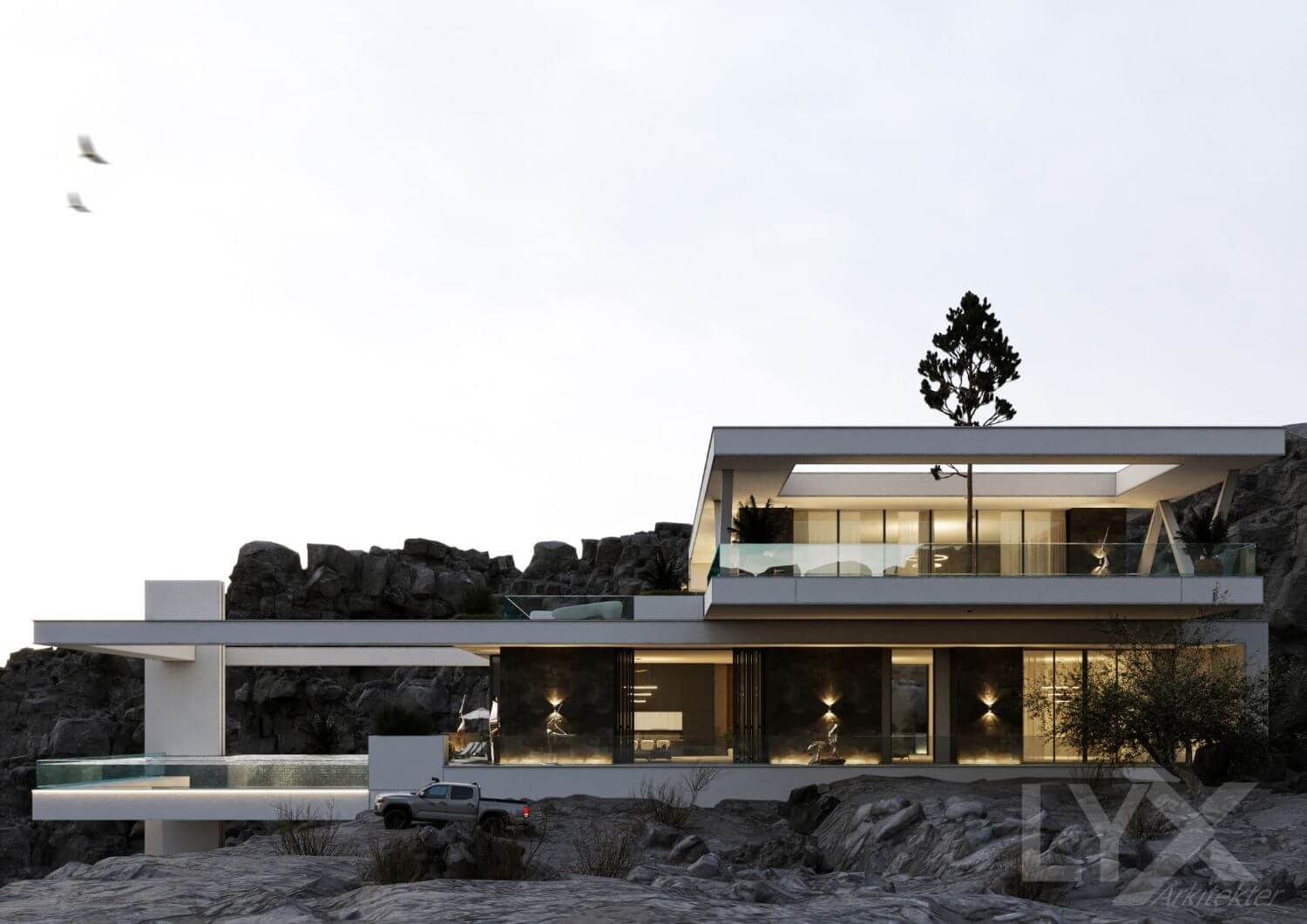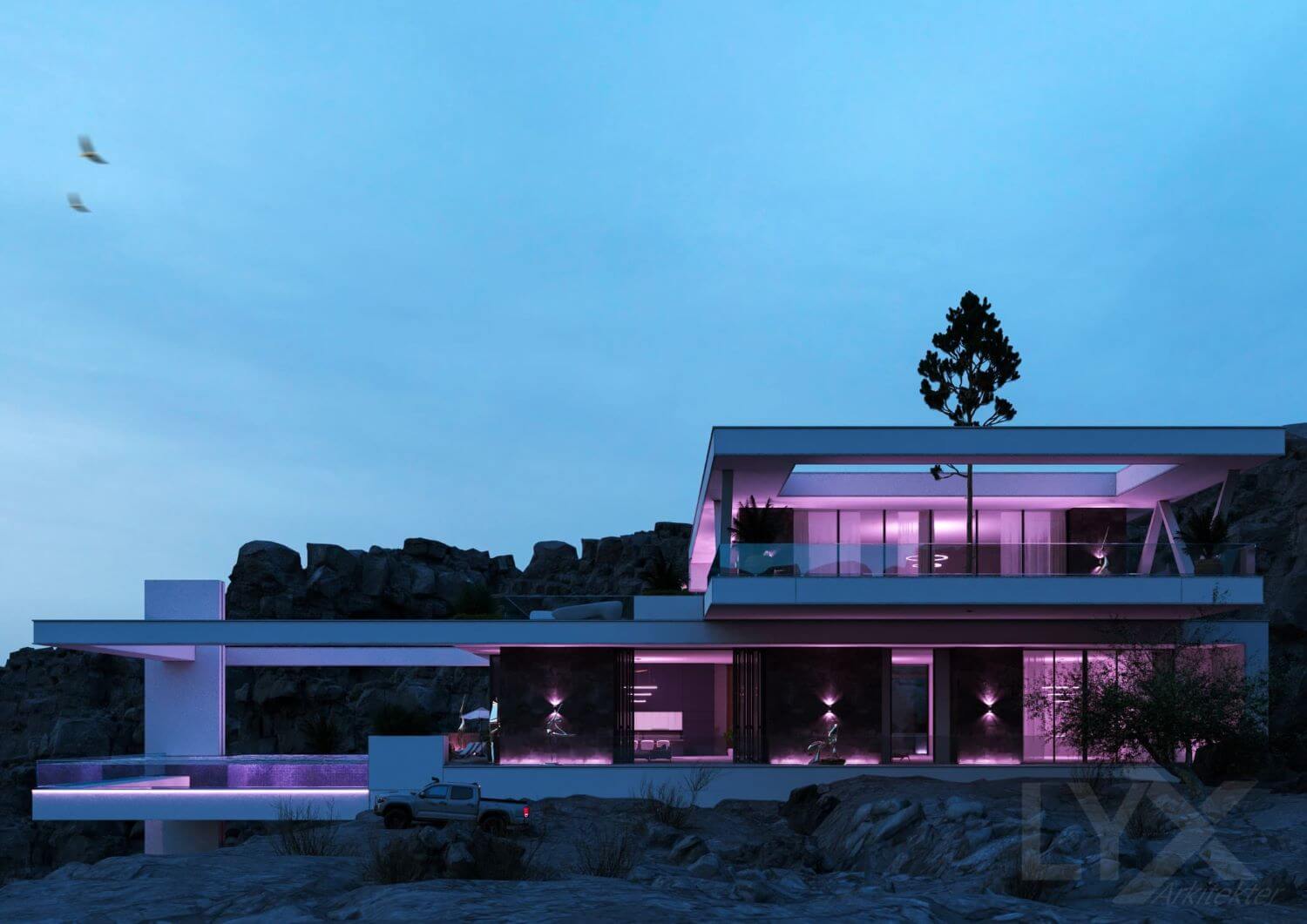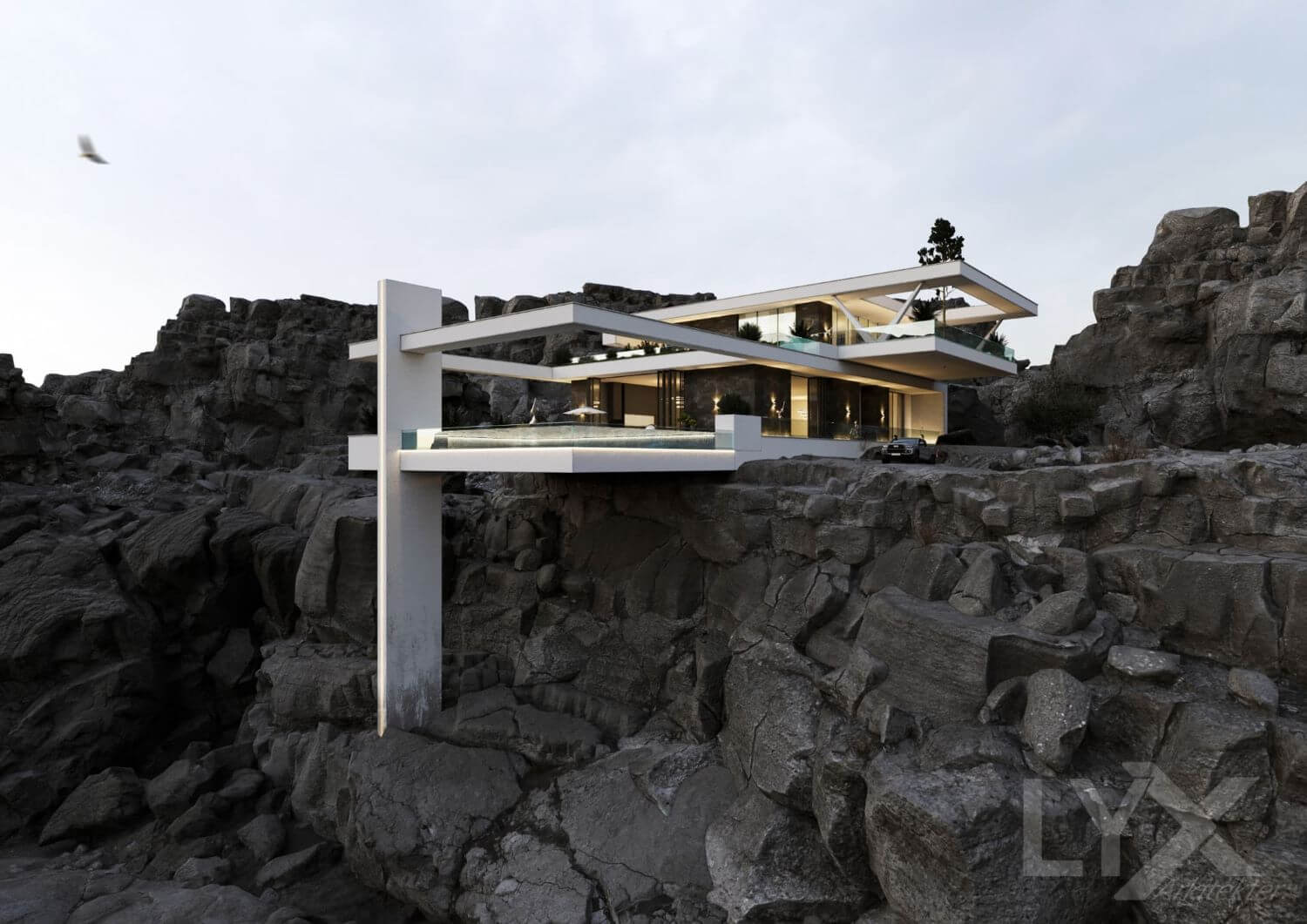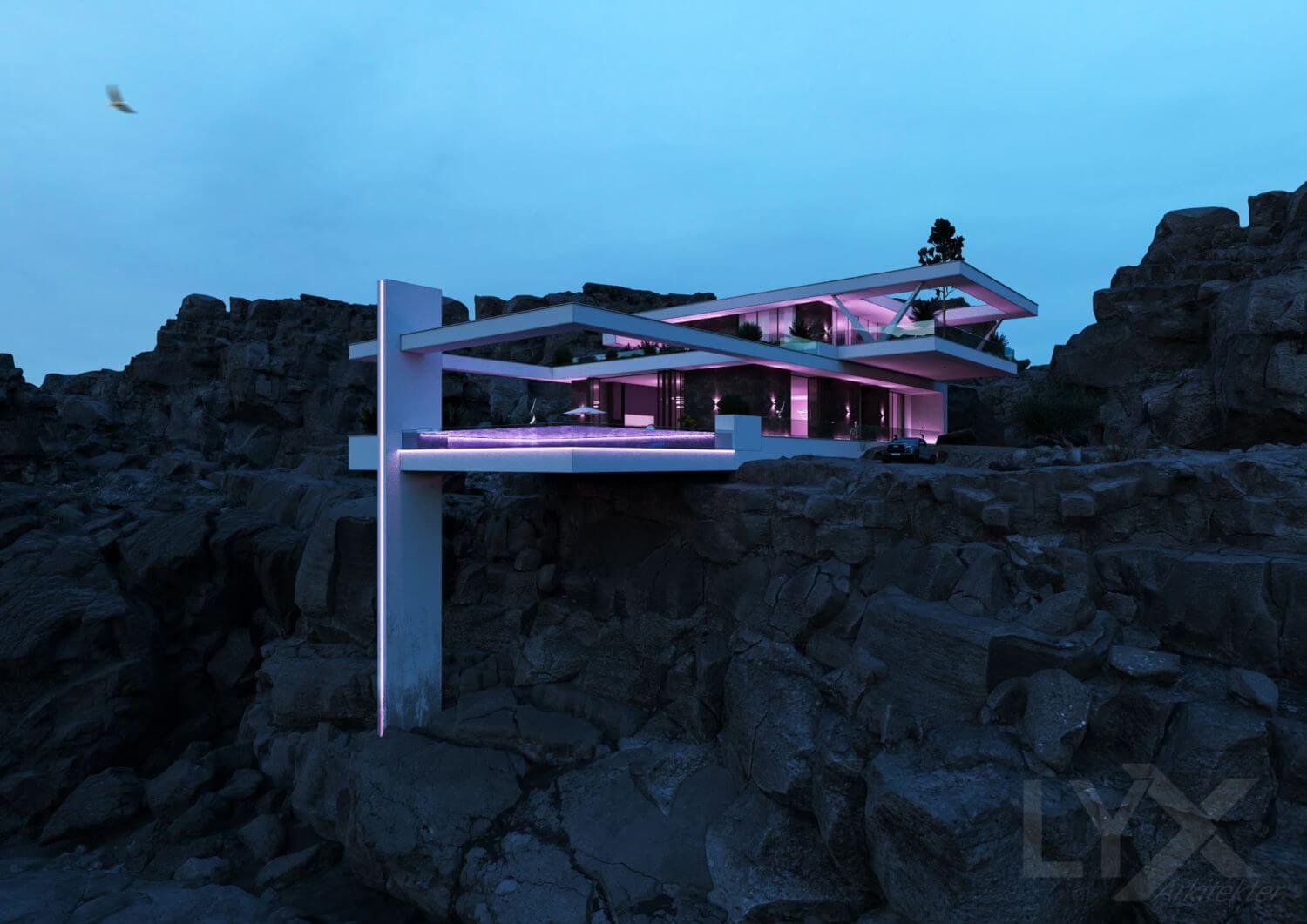 ---