Inca Hernandez: Casa Cabana is defined as the construction, restoration, and renovation of an old abandoned vernacular cabin, which was built at the end of the 18th century, and is recovered by a couple with memories throughout their lives in Mexico, Ireland, Japan, Africa, and Portugal; where in the latter they have decided to live their old age surrounded by nature.
The house represents a monolithic space for contemplation that mixes time and silence with ancestral cultures in its interiors, to find an atmosphere immersed in isolation.
The interior design unites simplicity with the purest elements of the environment such as natural light, stones, and native vegetation; creating a composition between globalized memories and nature ranging from Oaxacan pottery, African masks, a Kyoto tsukubai at the entrance, or Porto tiles in the kitchen and bathrooms; creating a space full of memories.
The project is reconstructed with traditional vernacular techniques and adapted to a Mediterranean nature. The spaces recover their warmth honoring their past and tradition.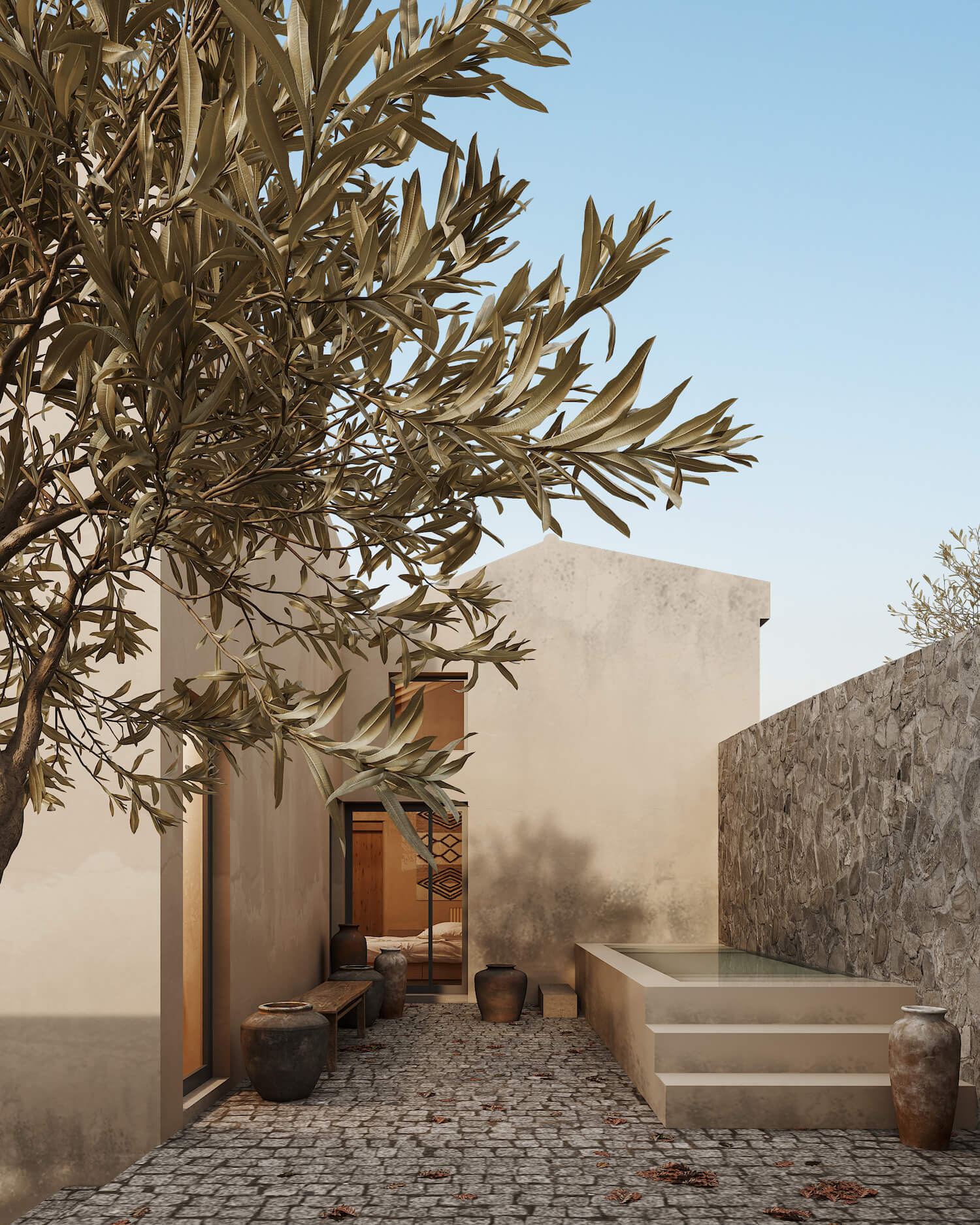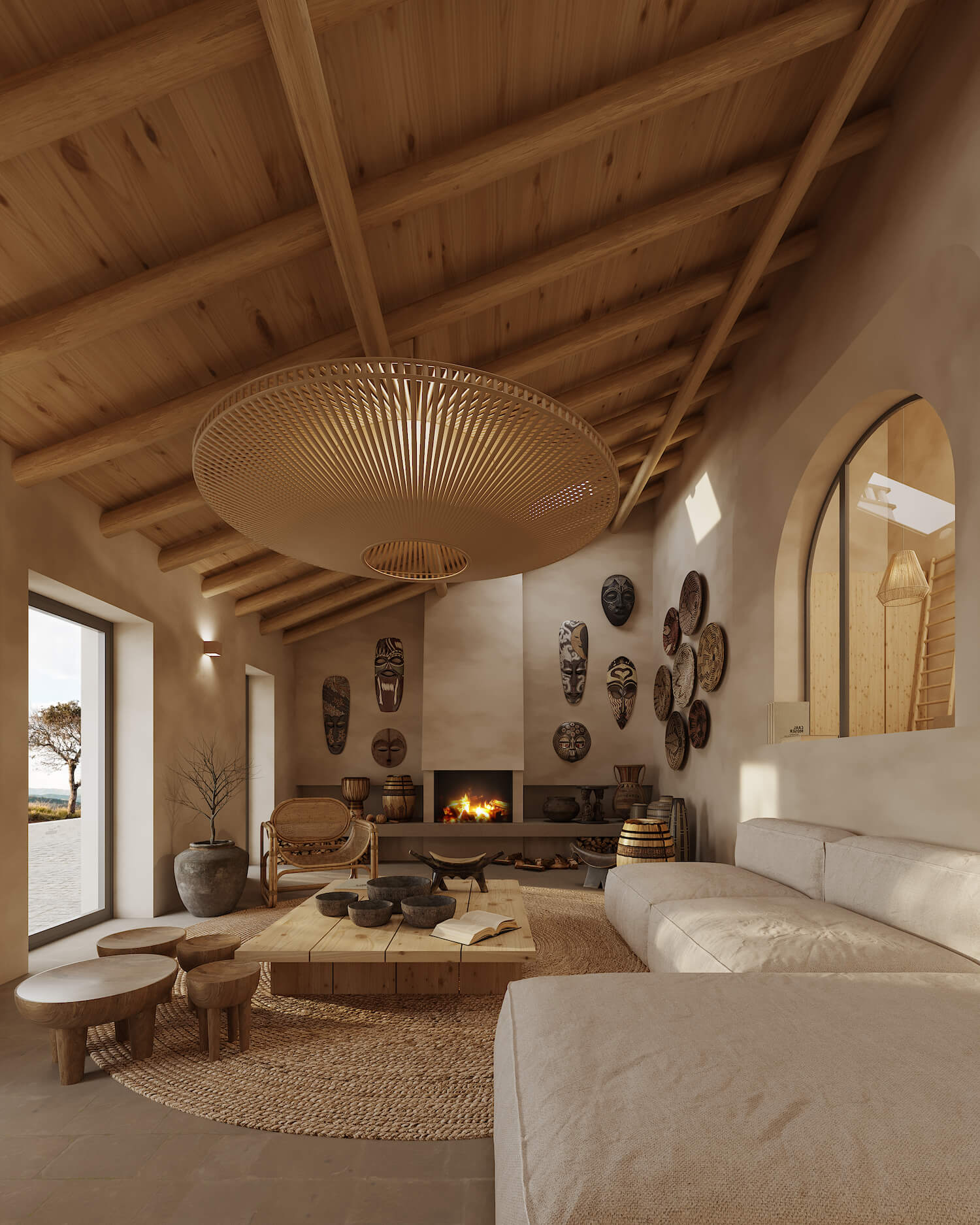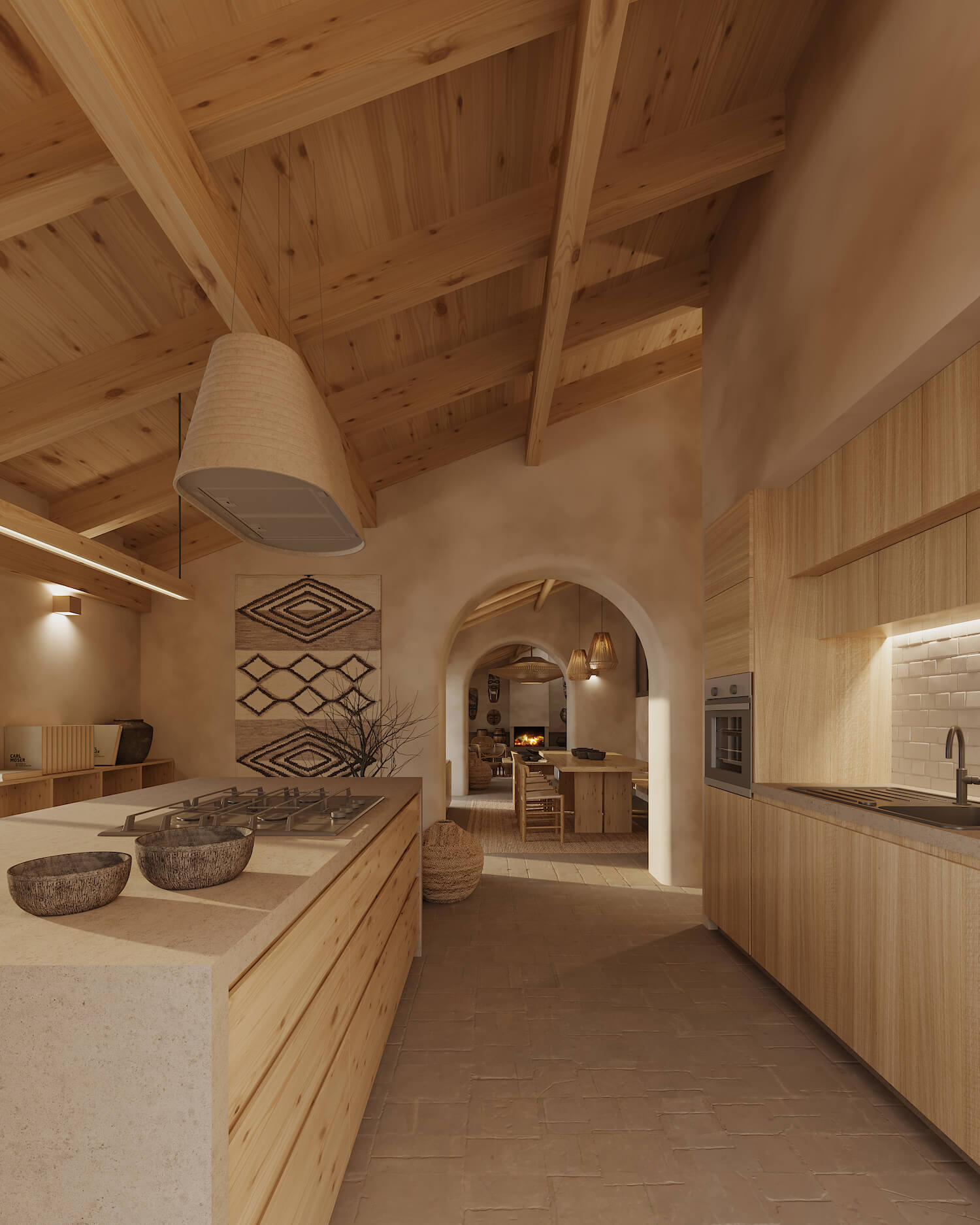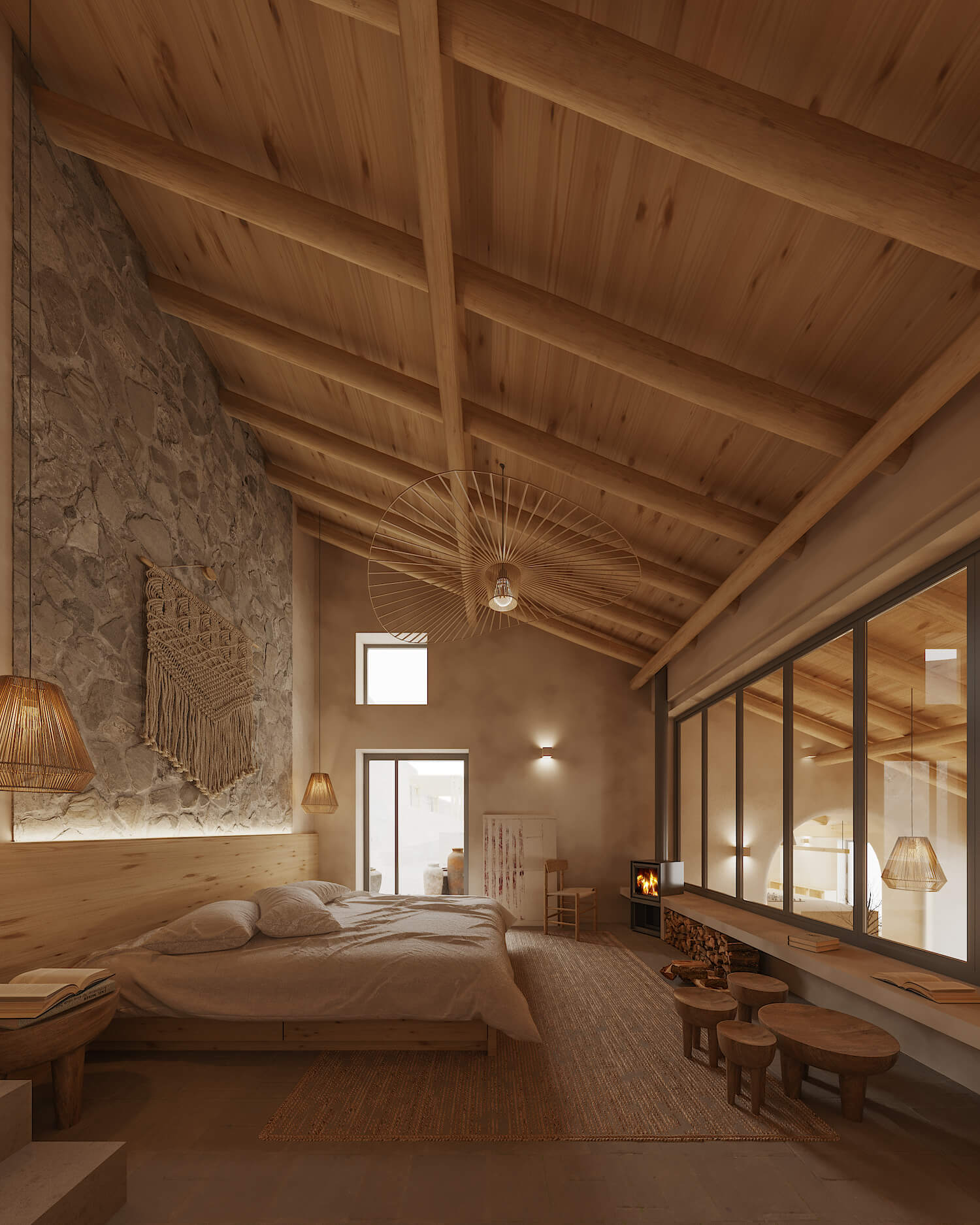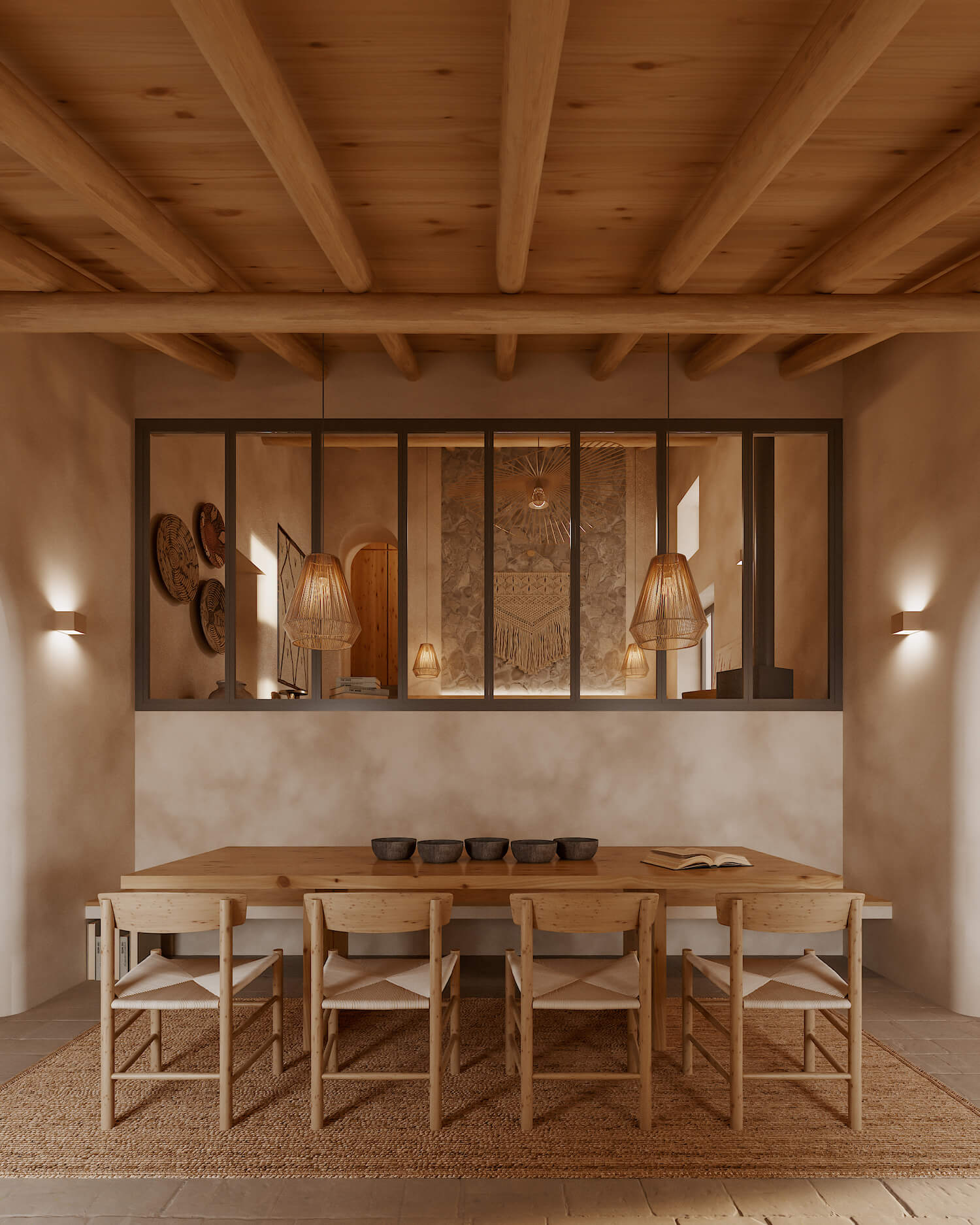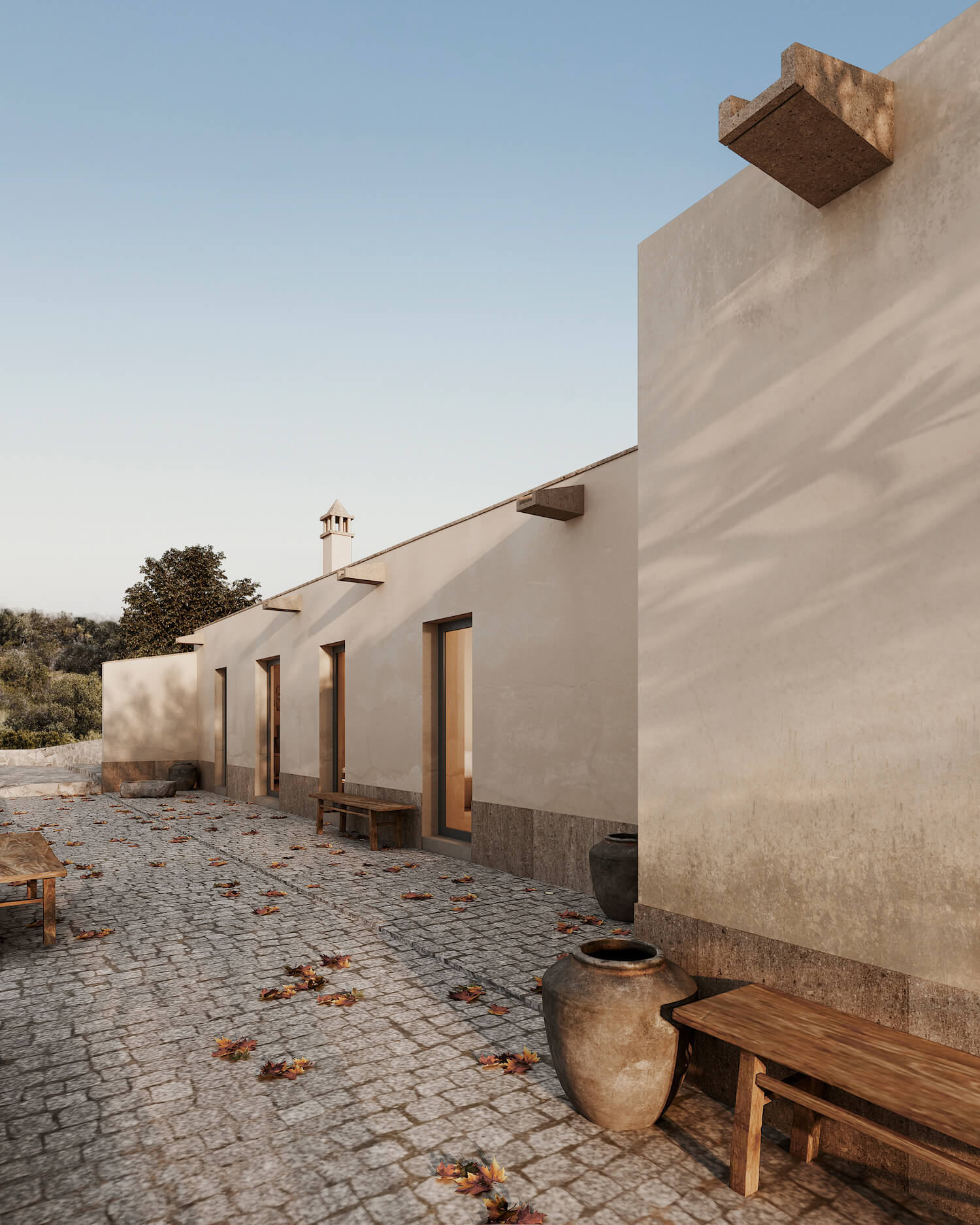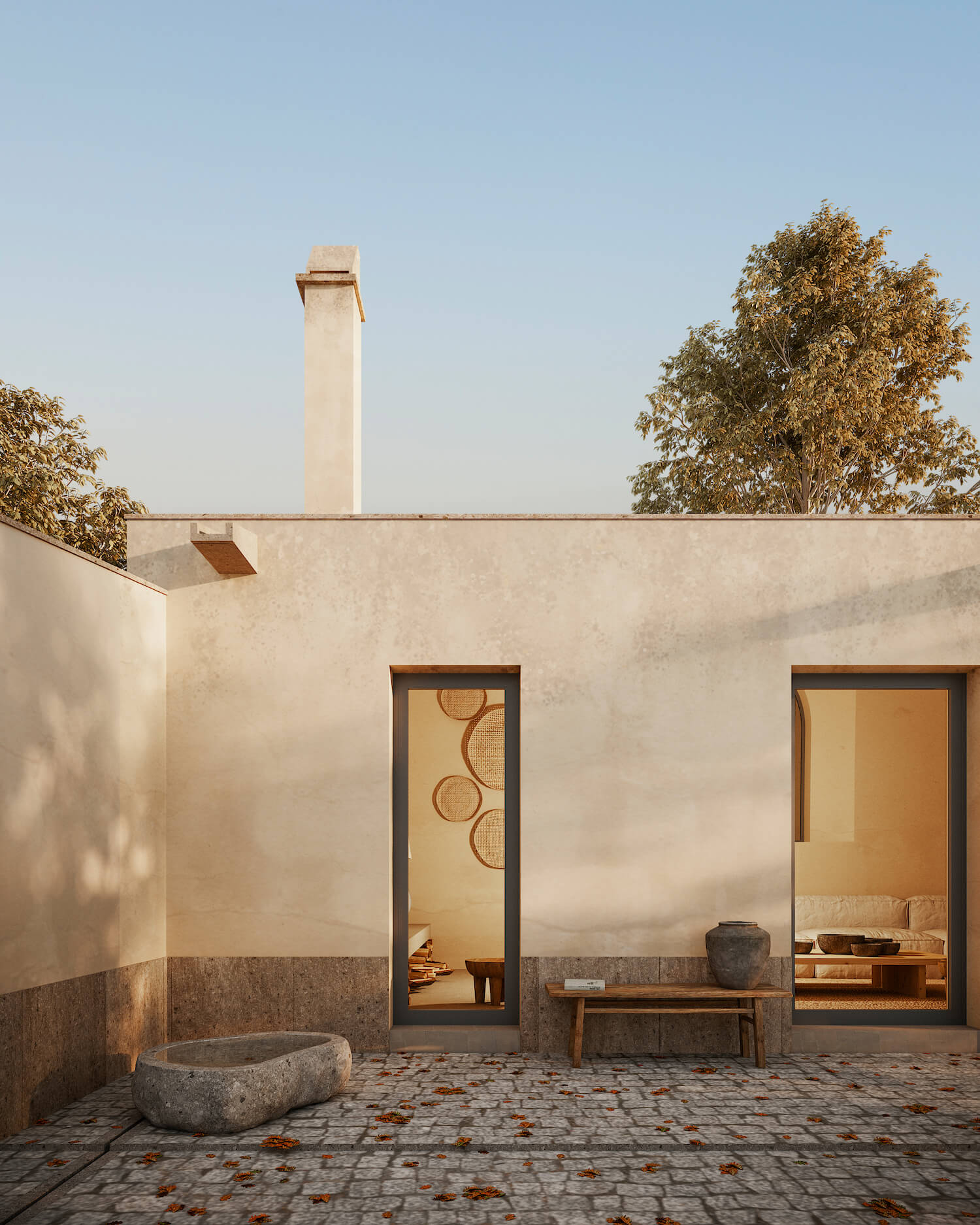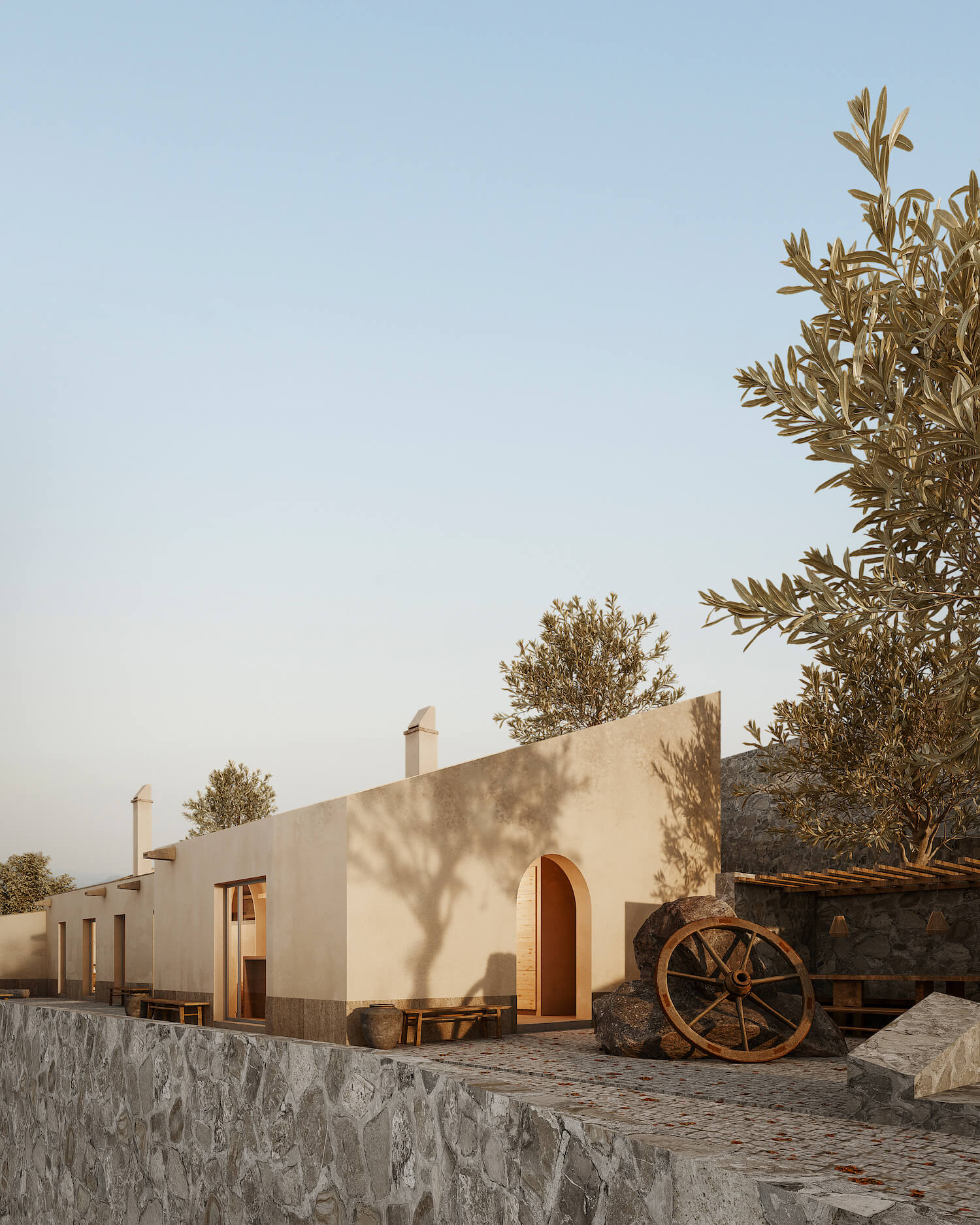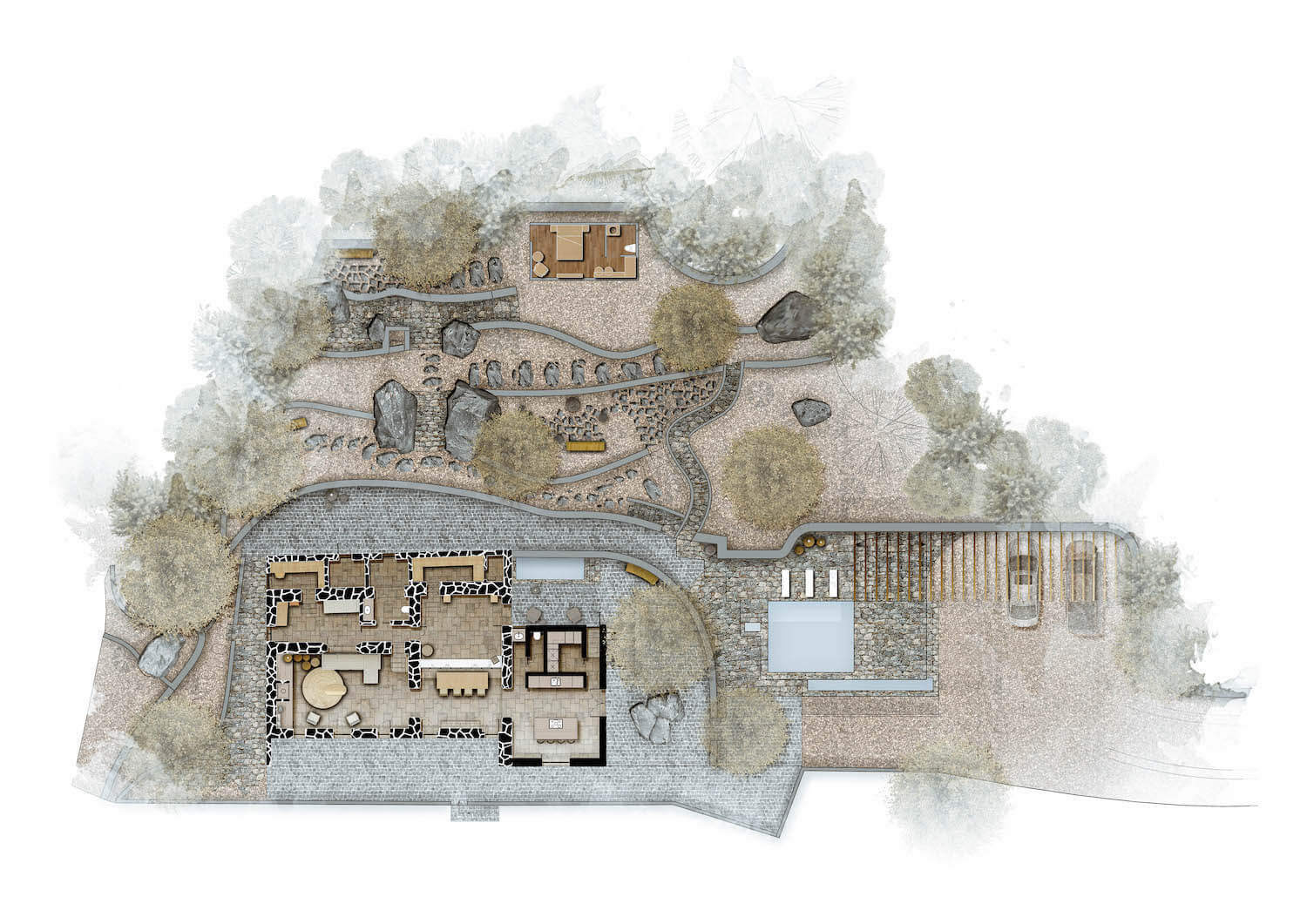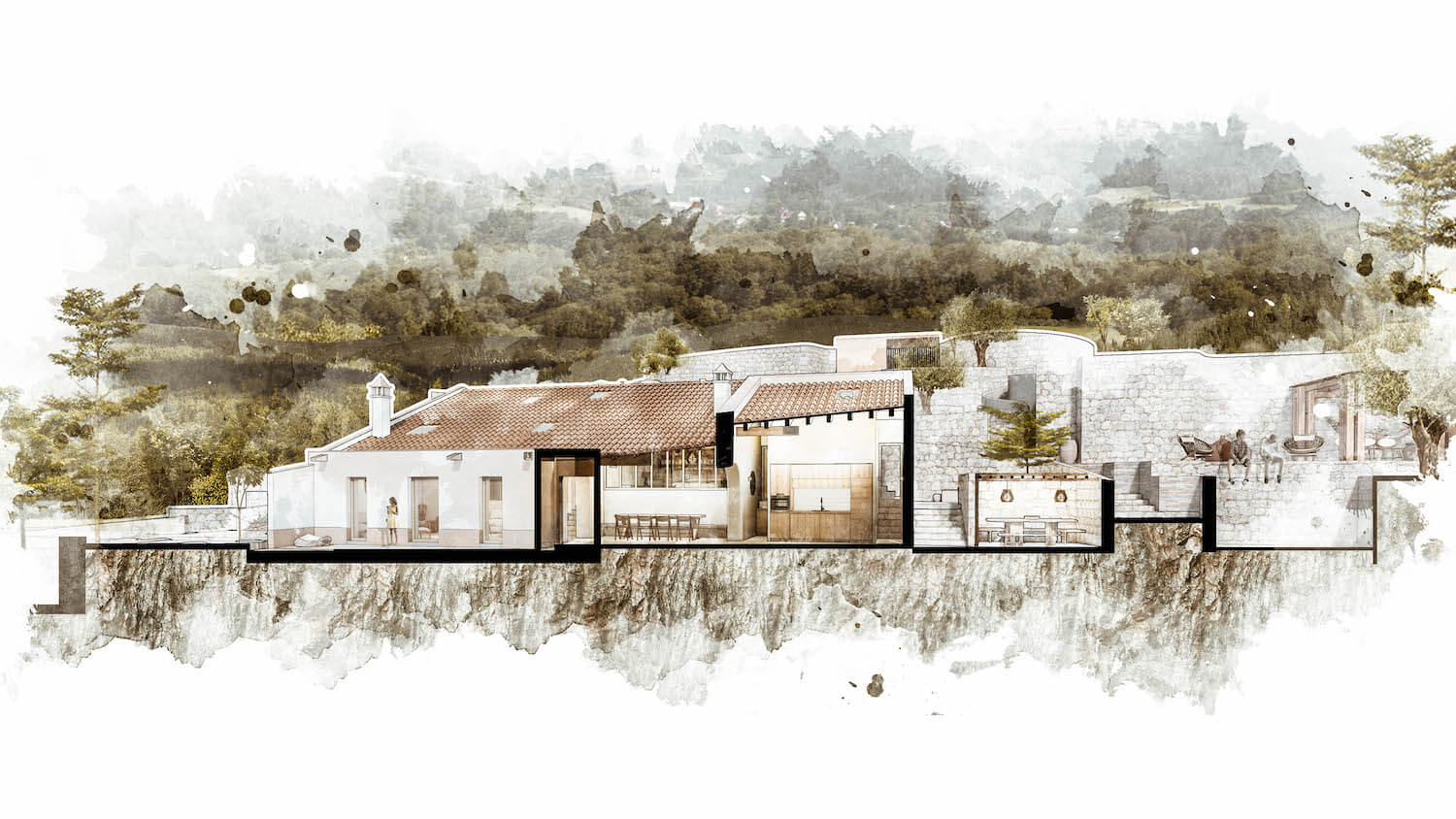 ---