In reaction to covid-19 crisis and climate change, the two designers envisioned a post-anthropocentric world where their house is staged in a pink world of a fantasized extraterrestrial's archeological site somewhere on Marseille Calanques in front of sea.
Within an area of 145 m², the structure of the house is an octagon of 14 meters diameter placed on a concrete pillar stuck between the rocks. The interior is entirely draped with a white resin to create a strong contrast with the pink environment.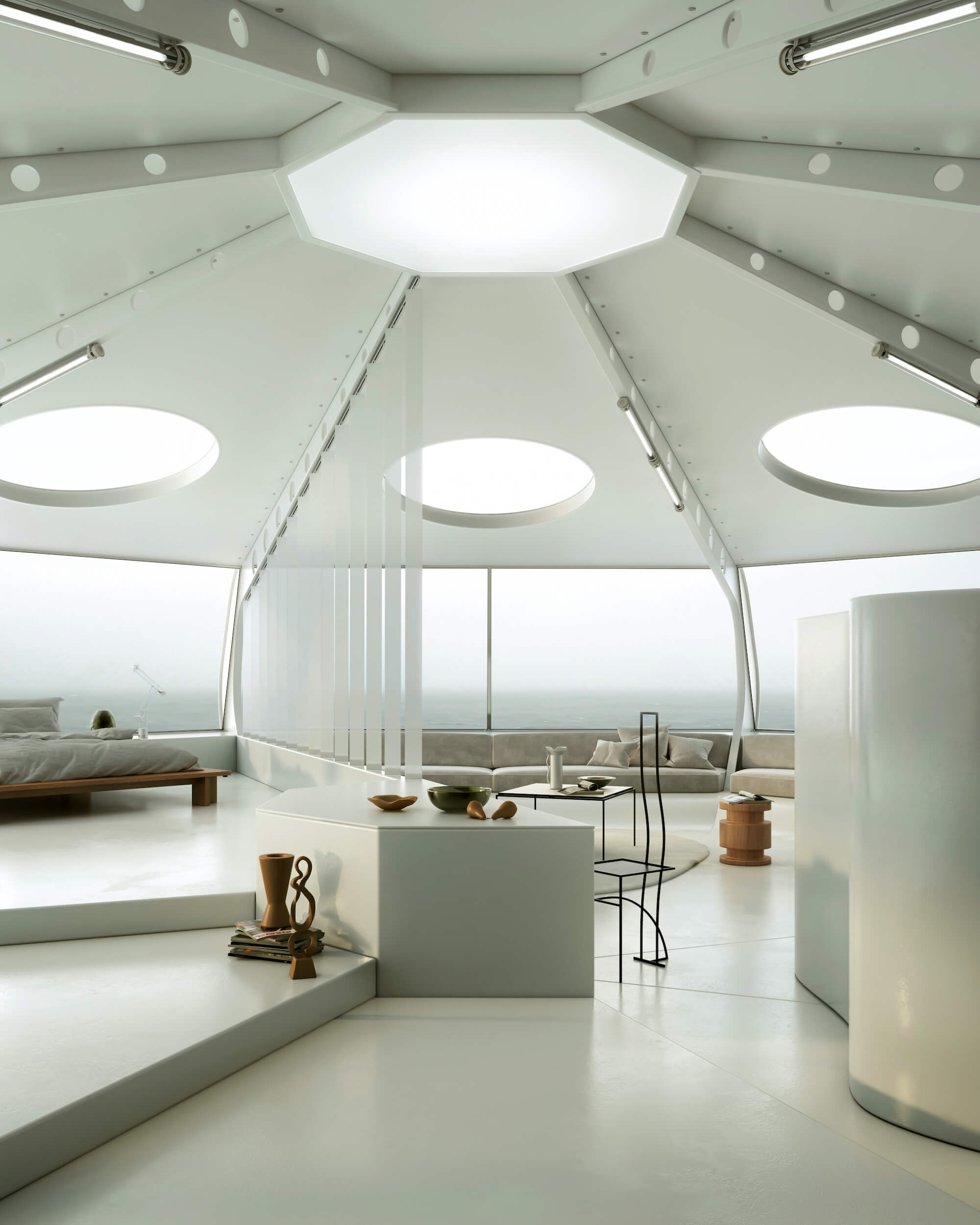 image © ZYVA Studio and Charlotte Taylor
Authie and Taylor genuinely created a peaceful and quiet atmosphere in order to make the visitor feel calm and relax, in a contemplative state of mind ready to meet with the beauty outside world Surrounding.
Exteriorizing interiorities, this project halfway between life space and spiritual place delivers a contemporary commentary on housing as retirement from society and reconnection with nature. The two designers seek to create a metaphysical relationship between architecture and its user.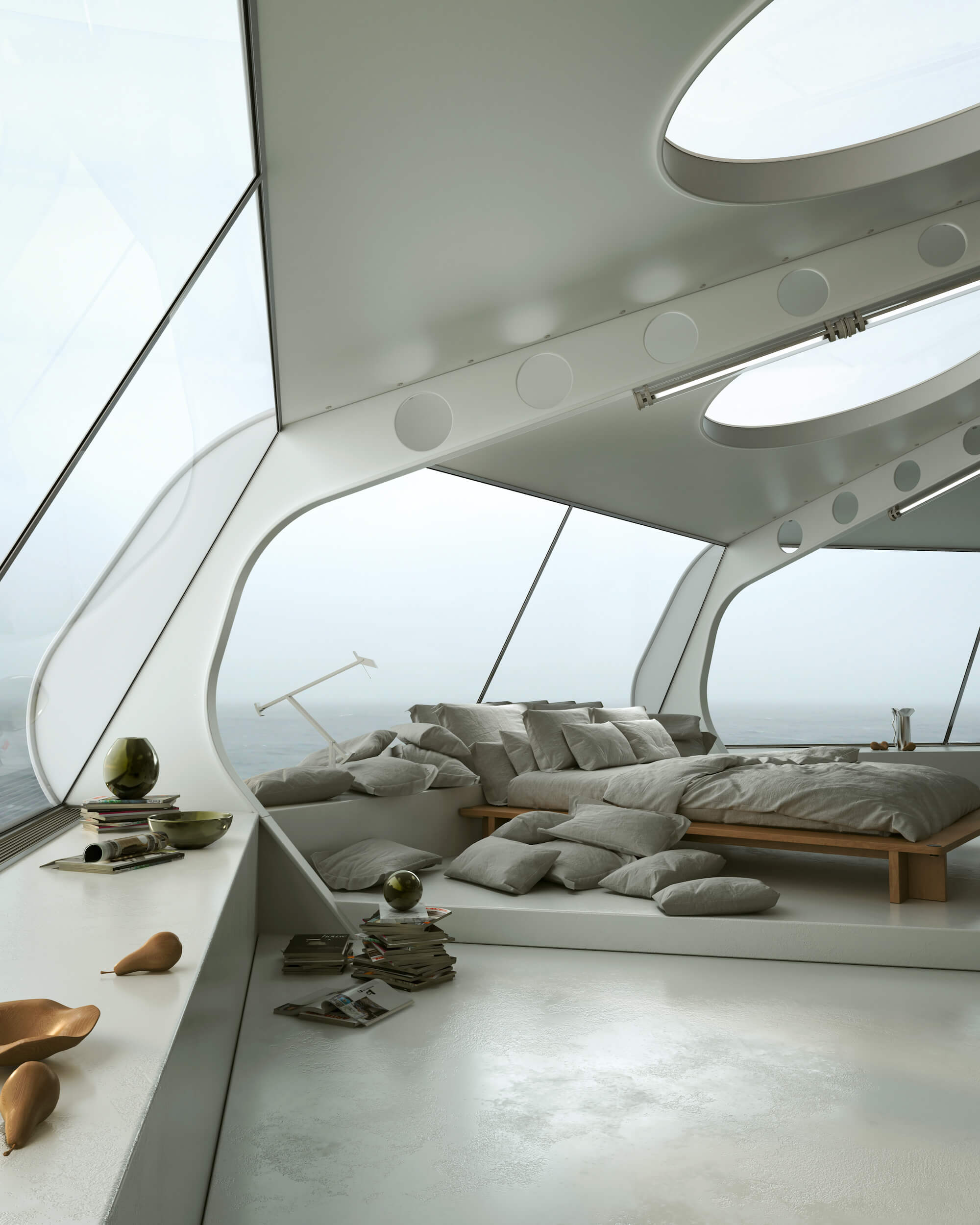 image © ZYVA Studio and Charlotte Taylor
Balancing between modernist and sci-fi, the design space is also a tribute to the cinematographic visuals effects that emerged in the mid 70's.
Alien, 2001: A Space Odyssey, Star Wars or Rollerball are among the main inspirations. These iconic shows were the first forms of an exaggerated future getting us out of a insipid reality.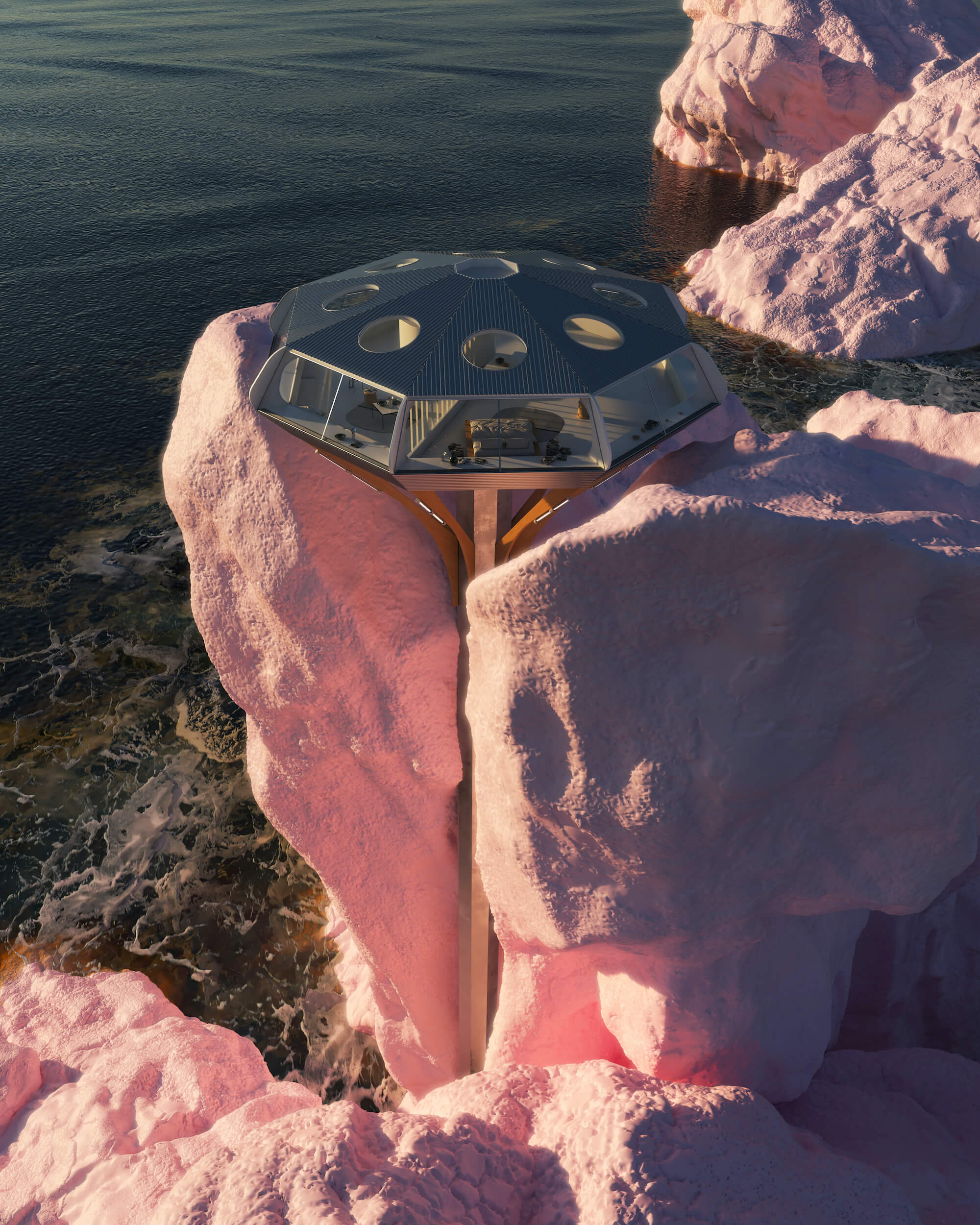 image © ZYVA Studio and Charlotte Taylor
Like a romantic Odyssey, this place brings us back to basics, the beauty of loneliness, the aesthetics of a nature that offers unsuspected colors and the possibility of considering new worlds beyond the seas.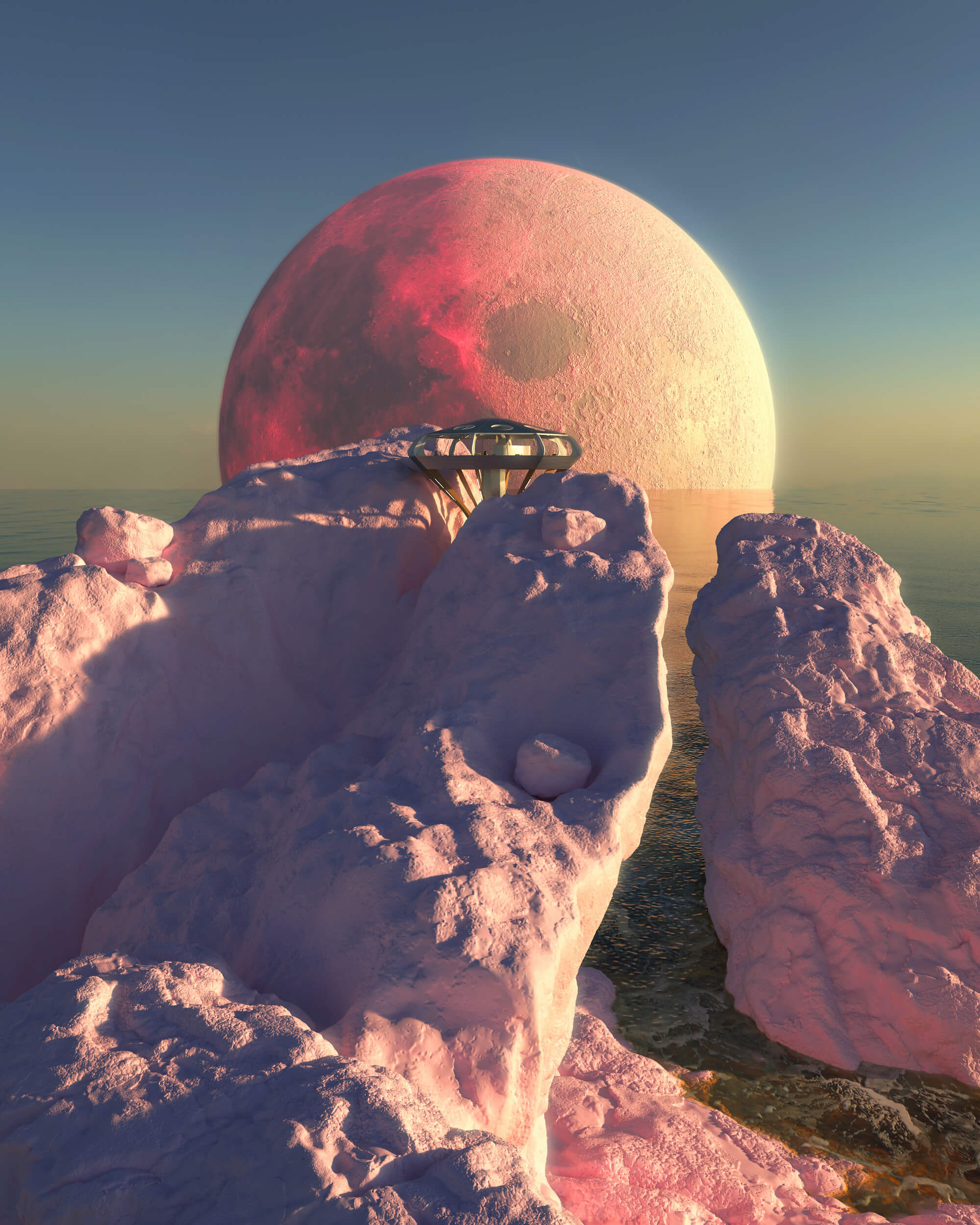 image © ZYVA Studio and Charlotte Taylor
Connect with ZYVA Studio and Charlotte Taylor
---