Selami Bektaş: I designed a penthouse planned to be built quite far from the city. The main purpose of the design is to create a loft apartment that can be preferred for those who want to retreat and promise a beautiful forest view in every corner of the house. Everything that should be in a house is possible to find in this loft apartment consisting of a large room.
While dividing the space, I wanted to design the living room maximum size, but I also paid attention to the kitchen being of sufficient size. I designed the plants to be under the stairs both because it looks better visually and because I want it to take up less space. I chose to use the cactus plant because it lives longer and requires less maintenance. A large window and light colors were preferred to have a fresh and bright day during day. I also used large windows on the ceiling to enjoy the forest view and designed one wall of the apartment as all glass.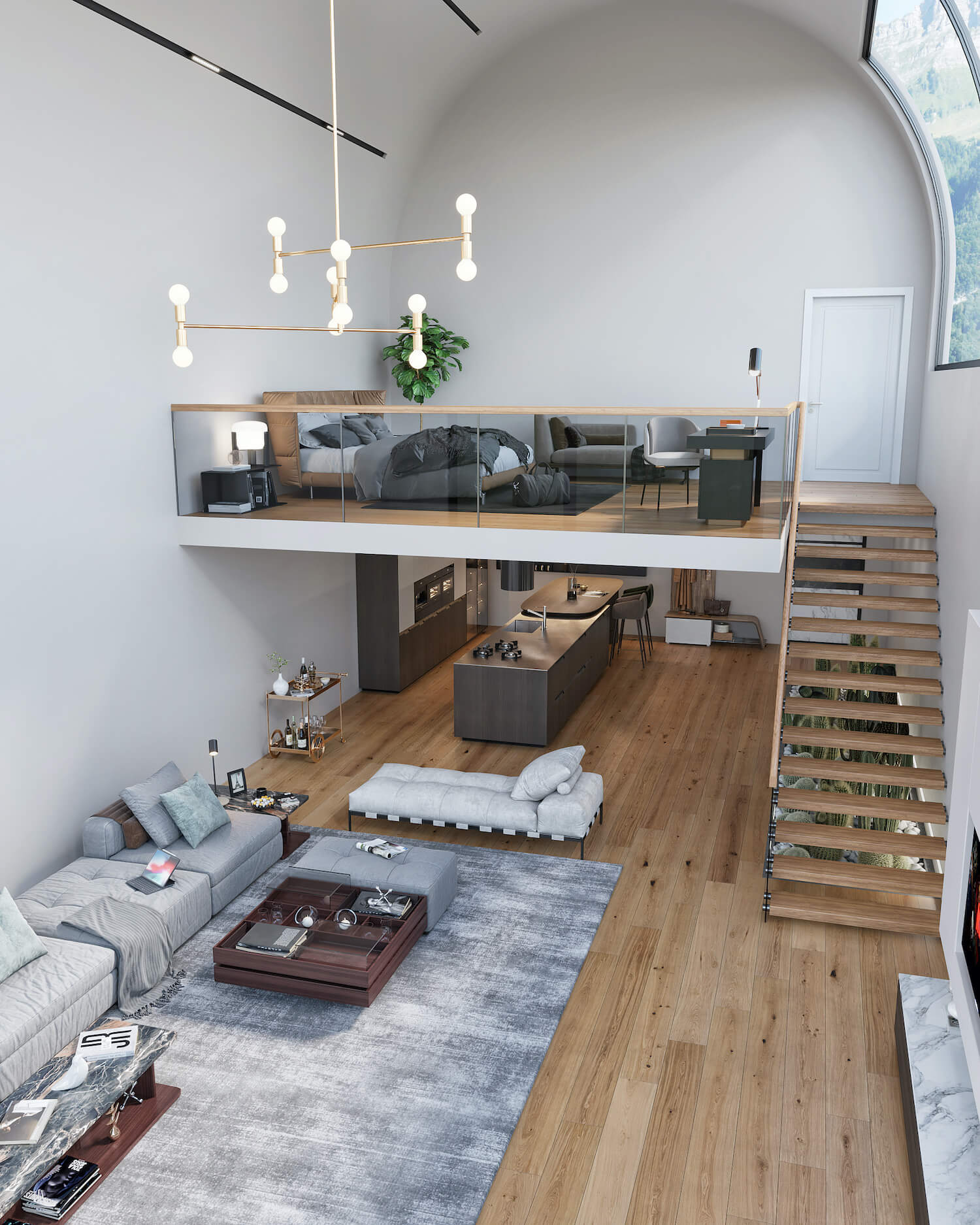 I chose to use both dark colors and light colors together in the kitchen. Care was taken to illuminate the kitchen so that it receives enough light both during the day and at night.
To use the space efficiently, I designed the bathroom and dressing room in the same place so that there would be extra space in the upstairs bedroom. I chose to use a large window here to make the bathroom and dressing room brighter. In this way, the bathroom and dressing area will be brighter and we will have a beautiful view while taking a shower.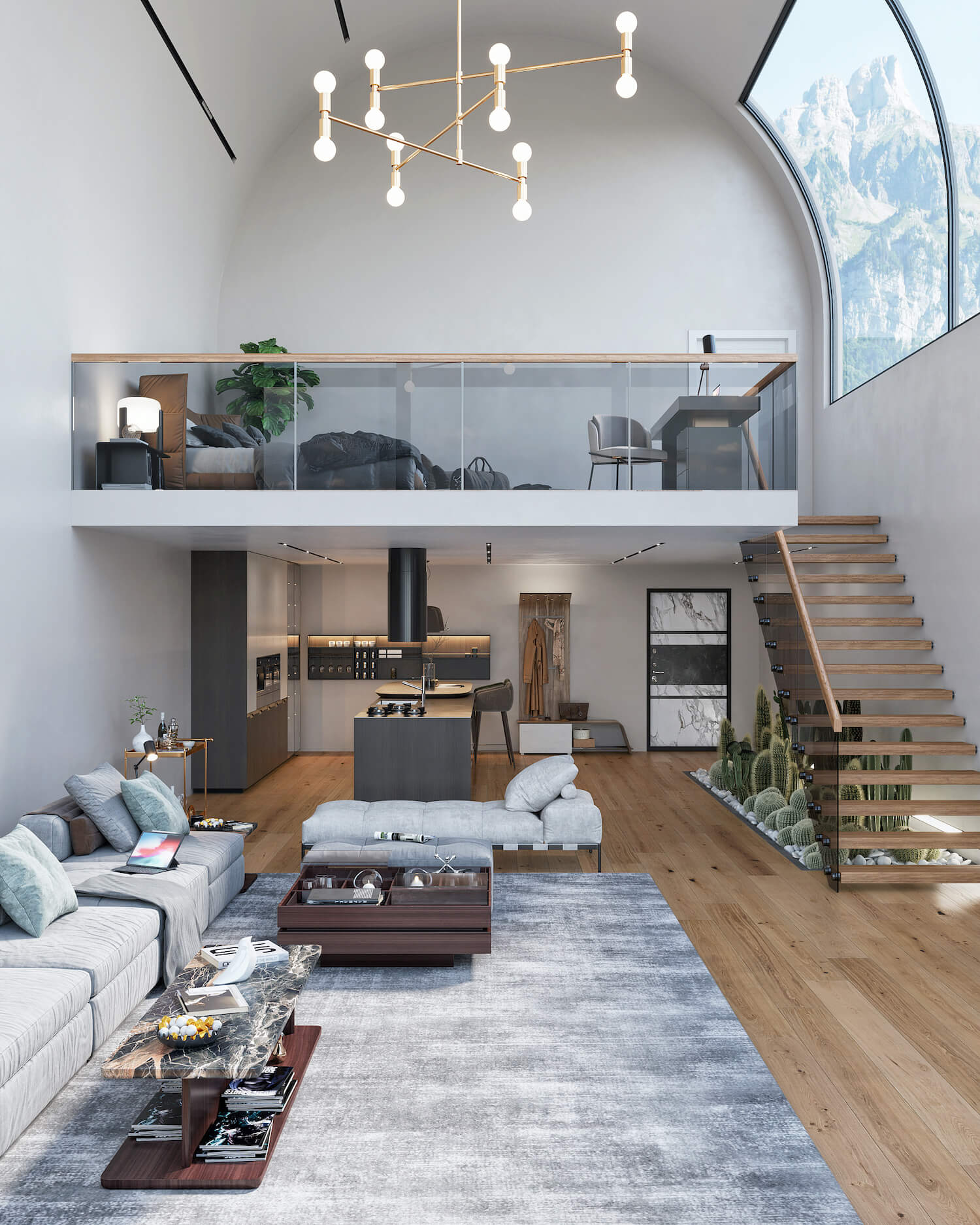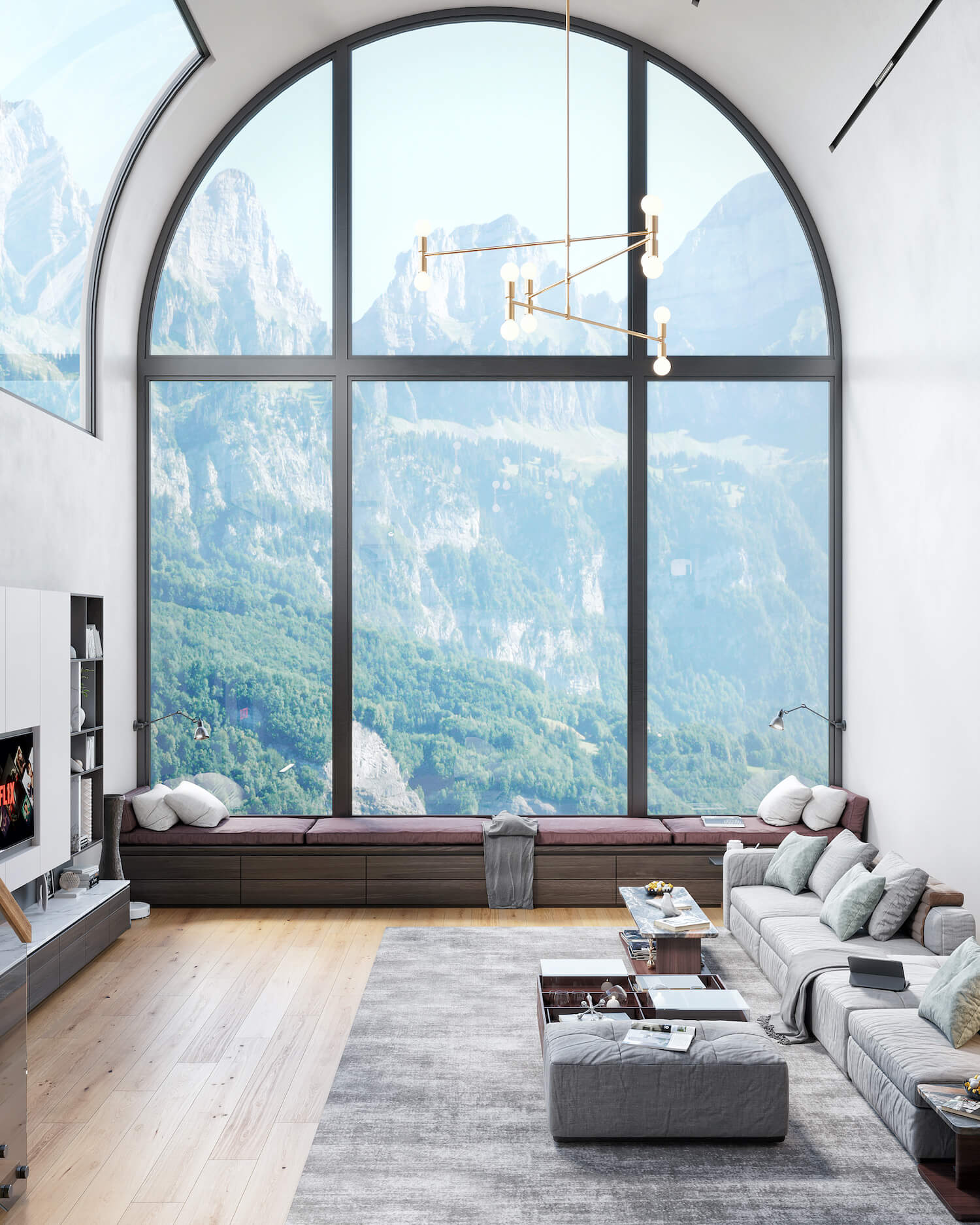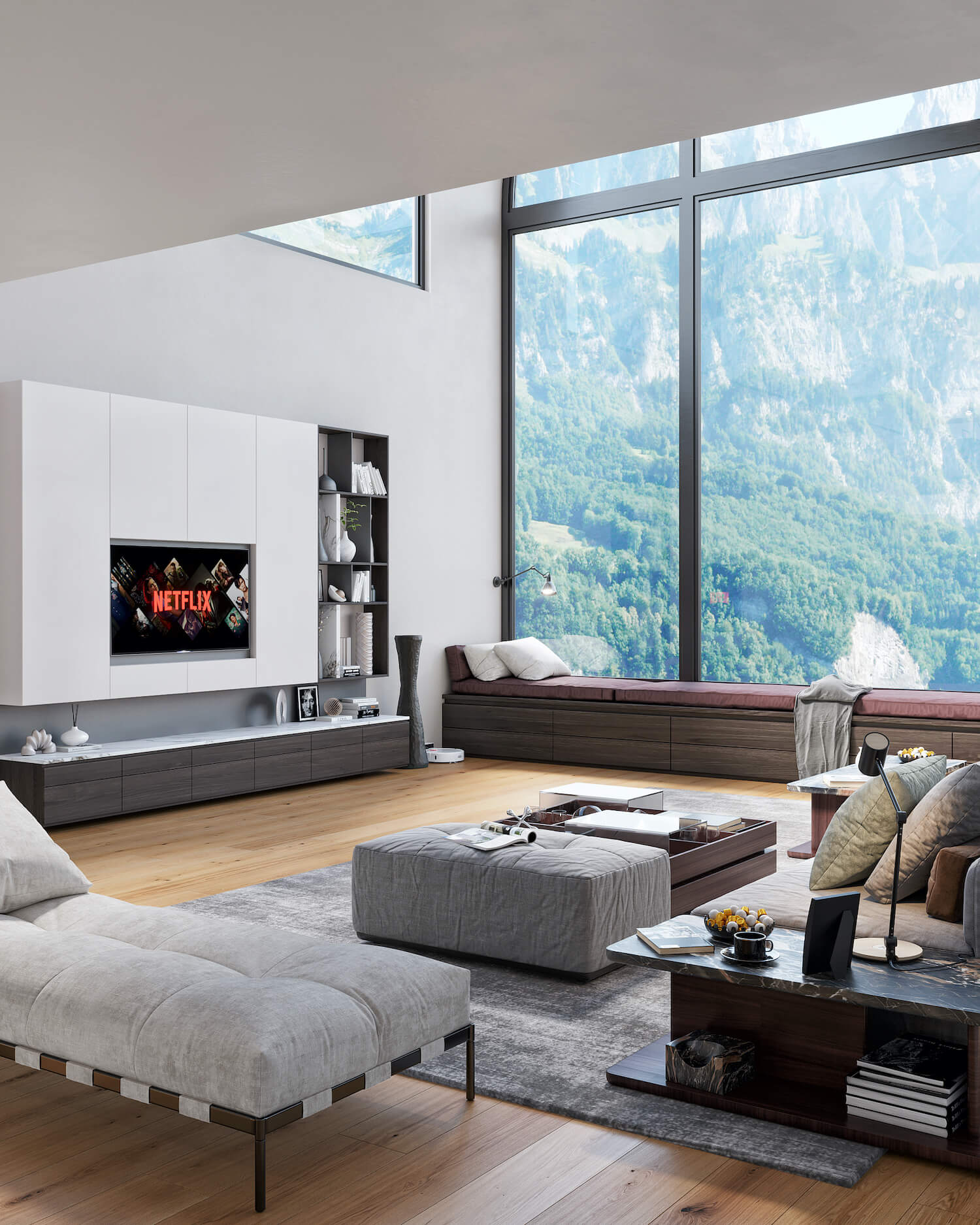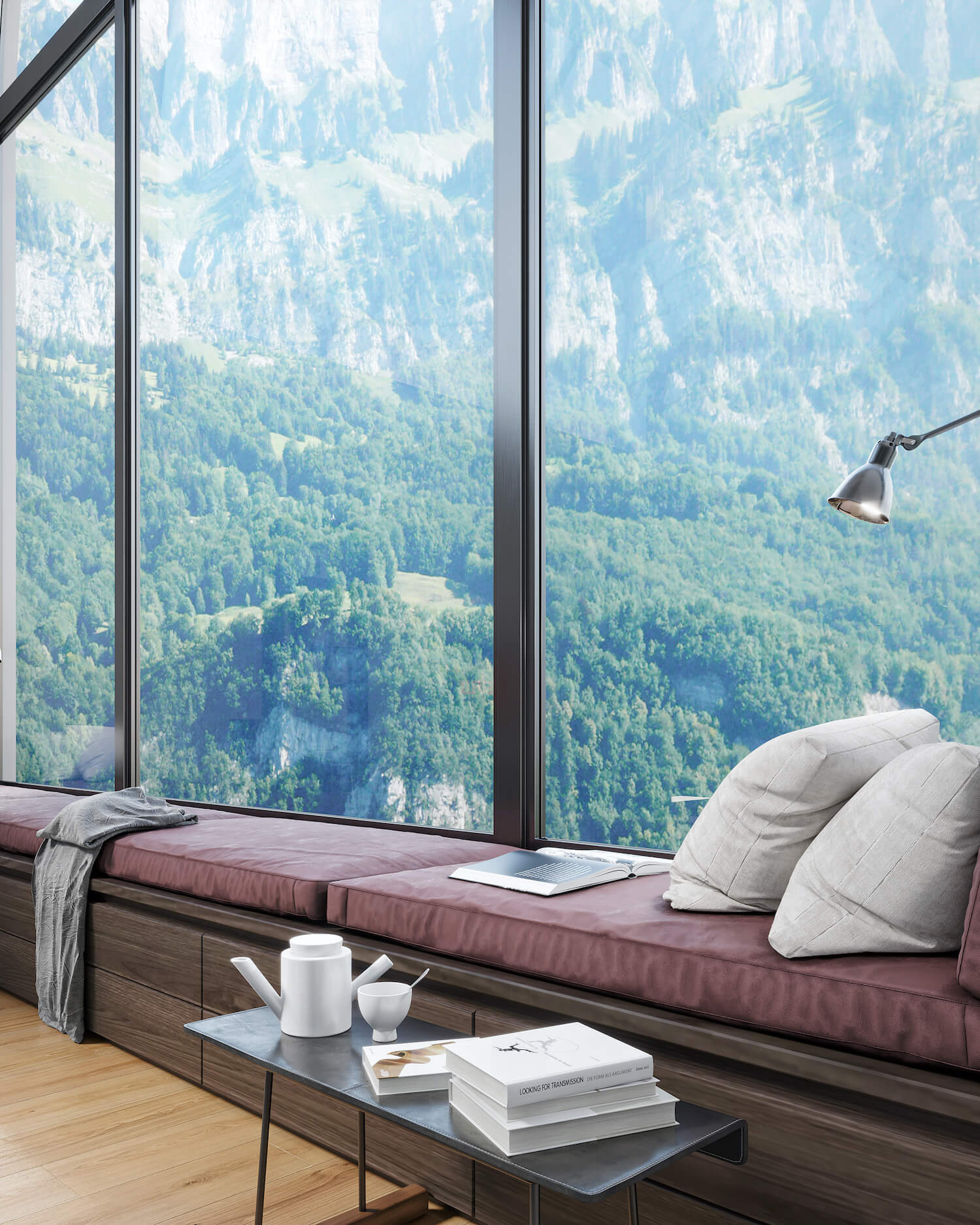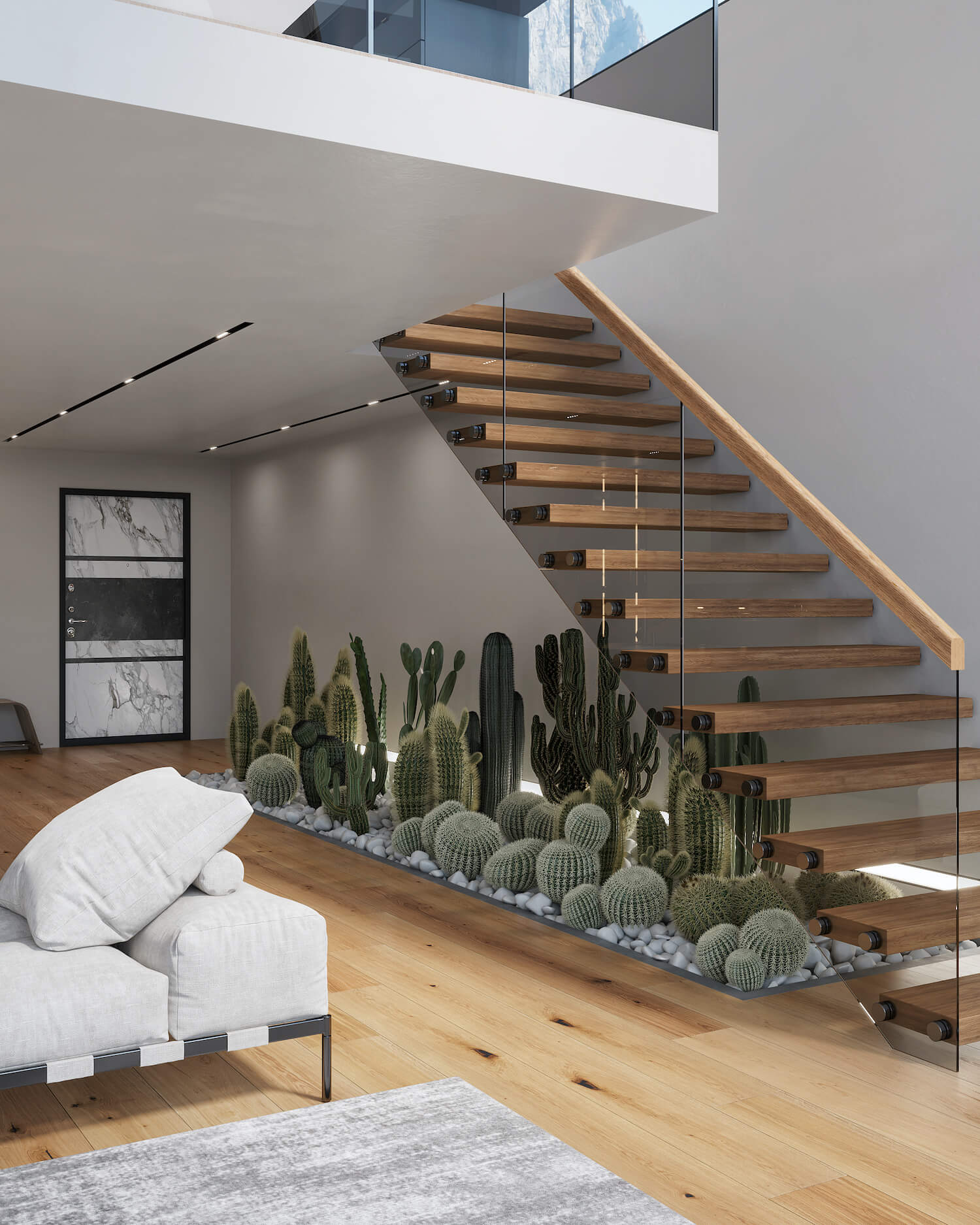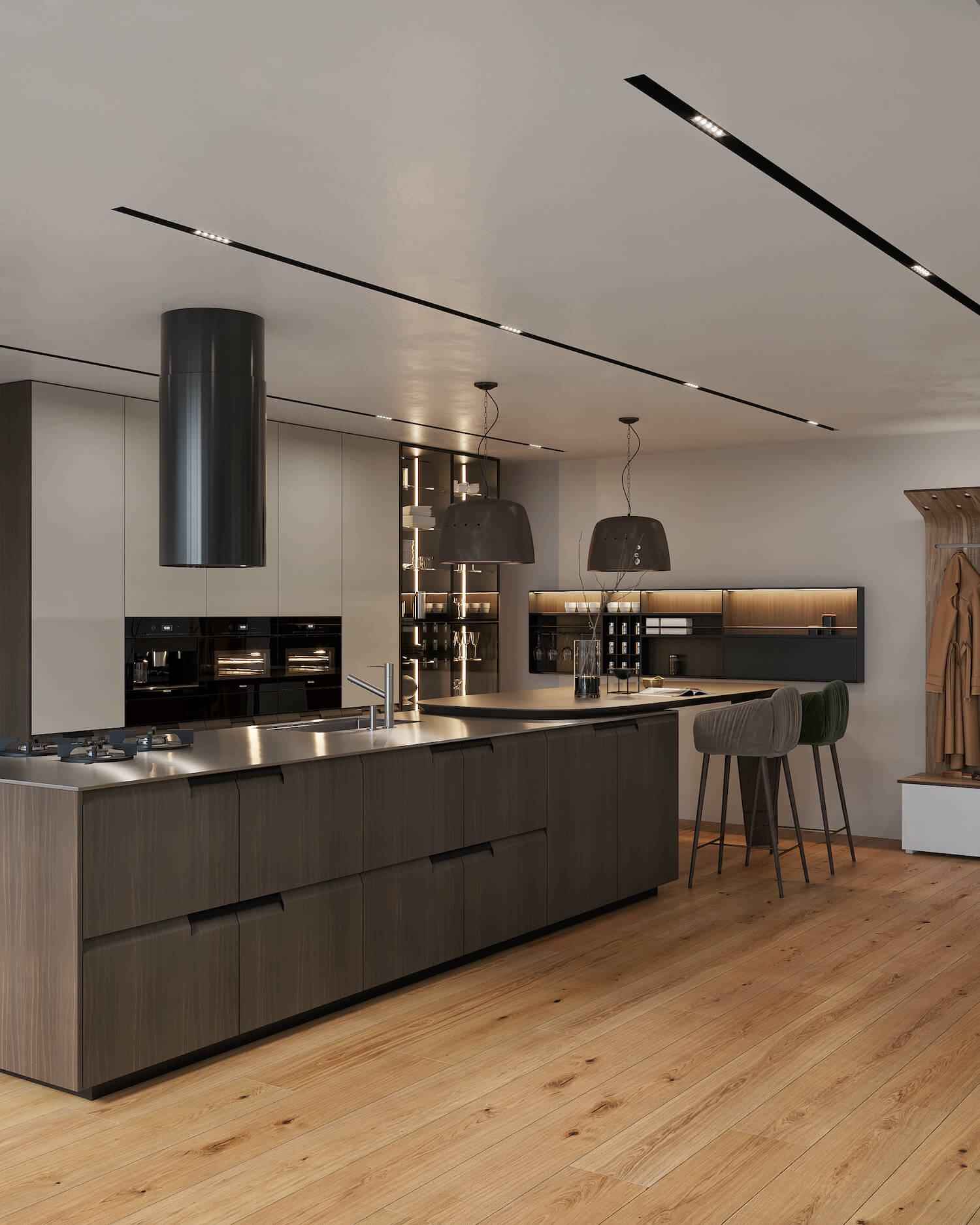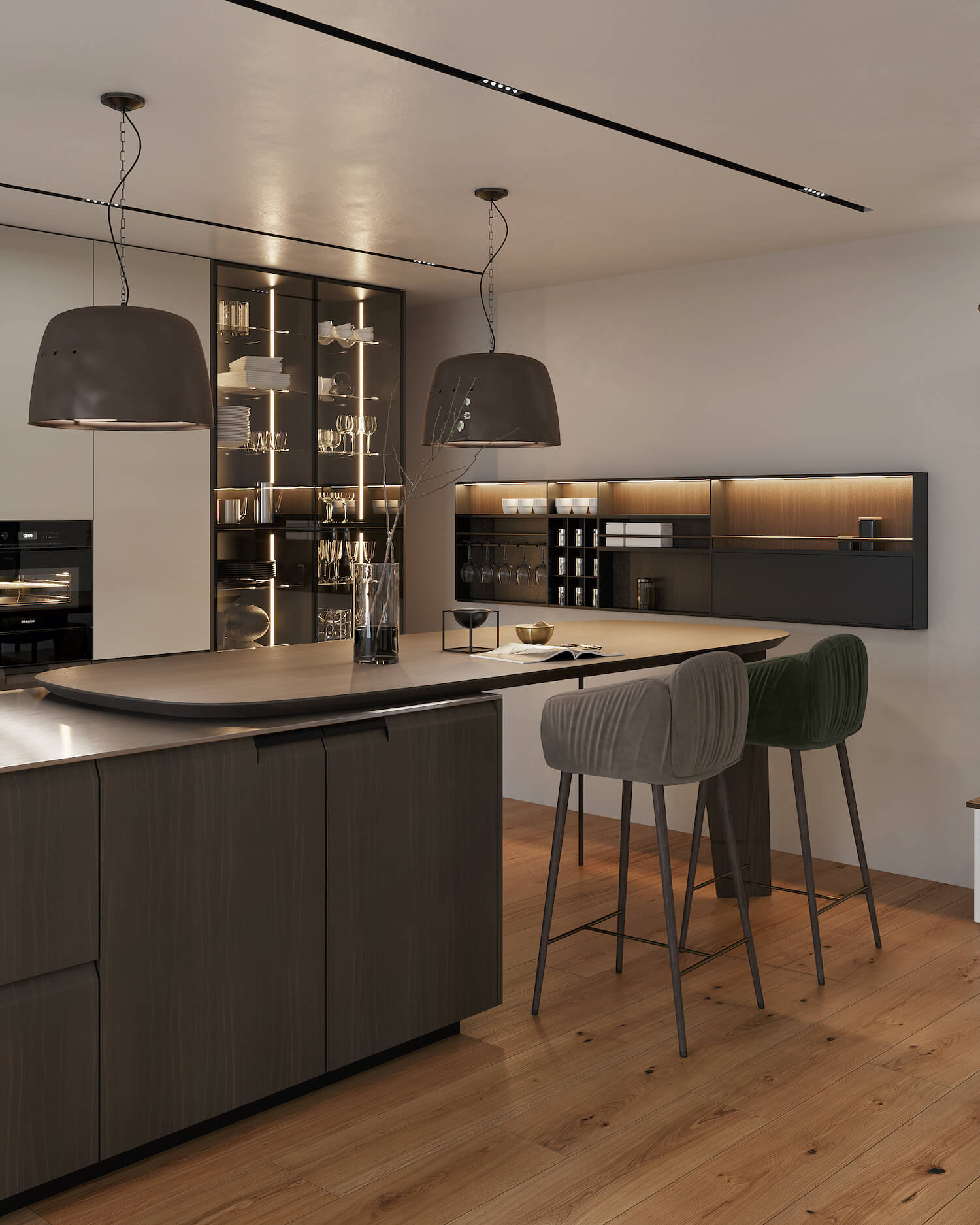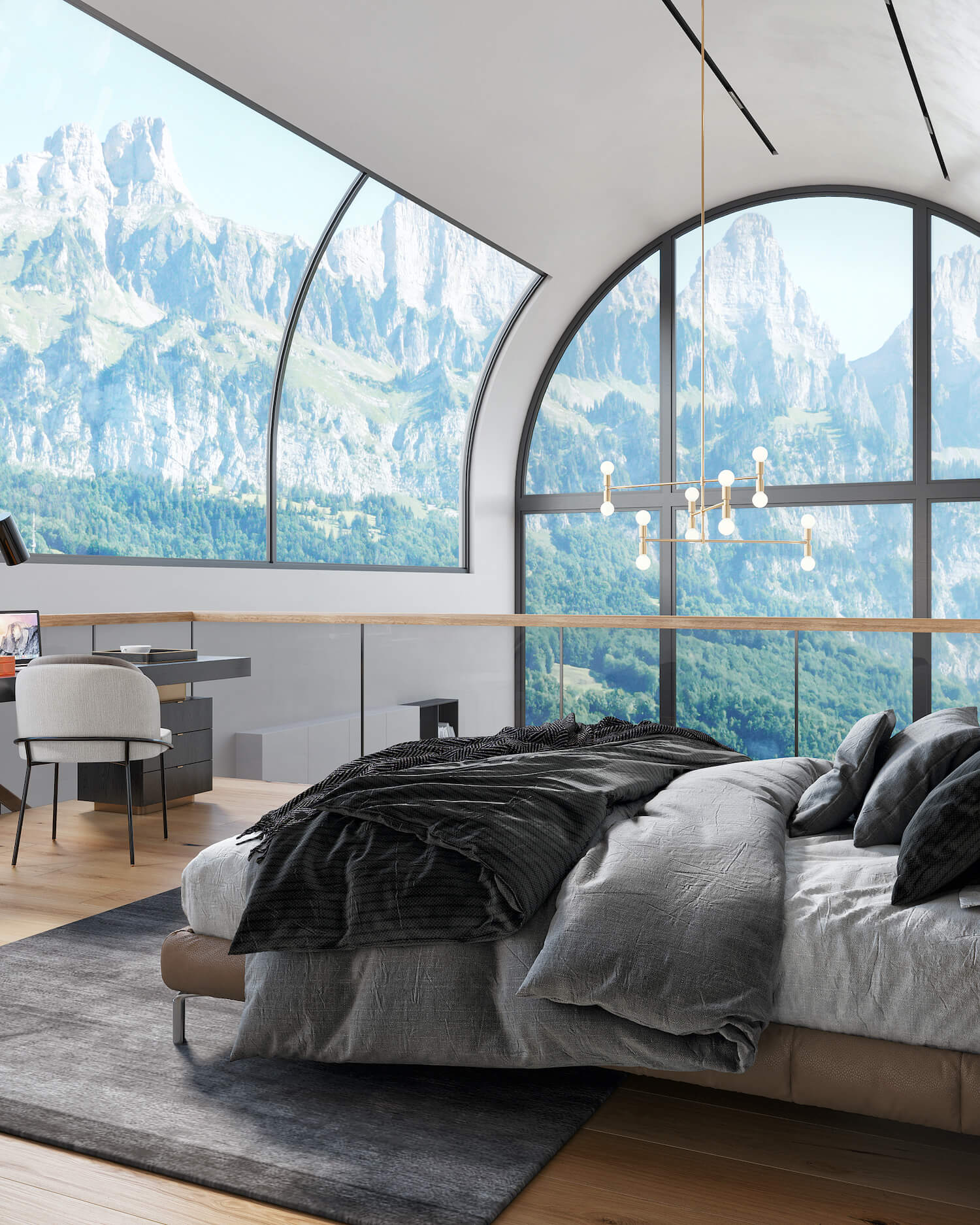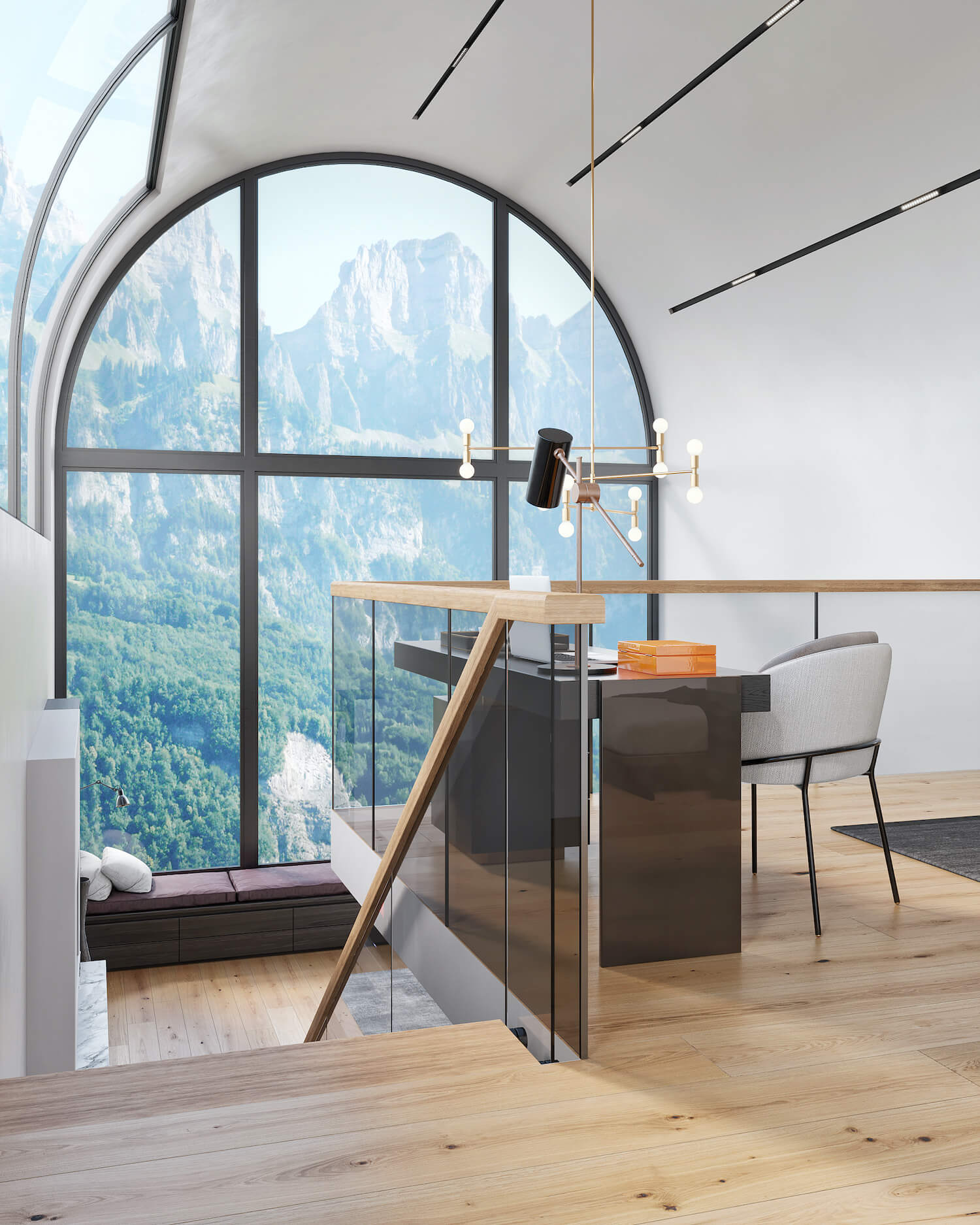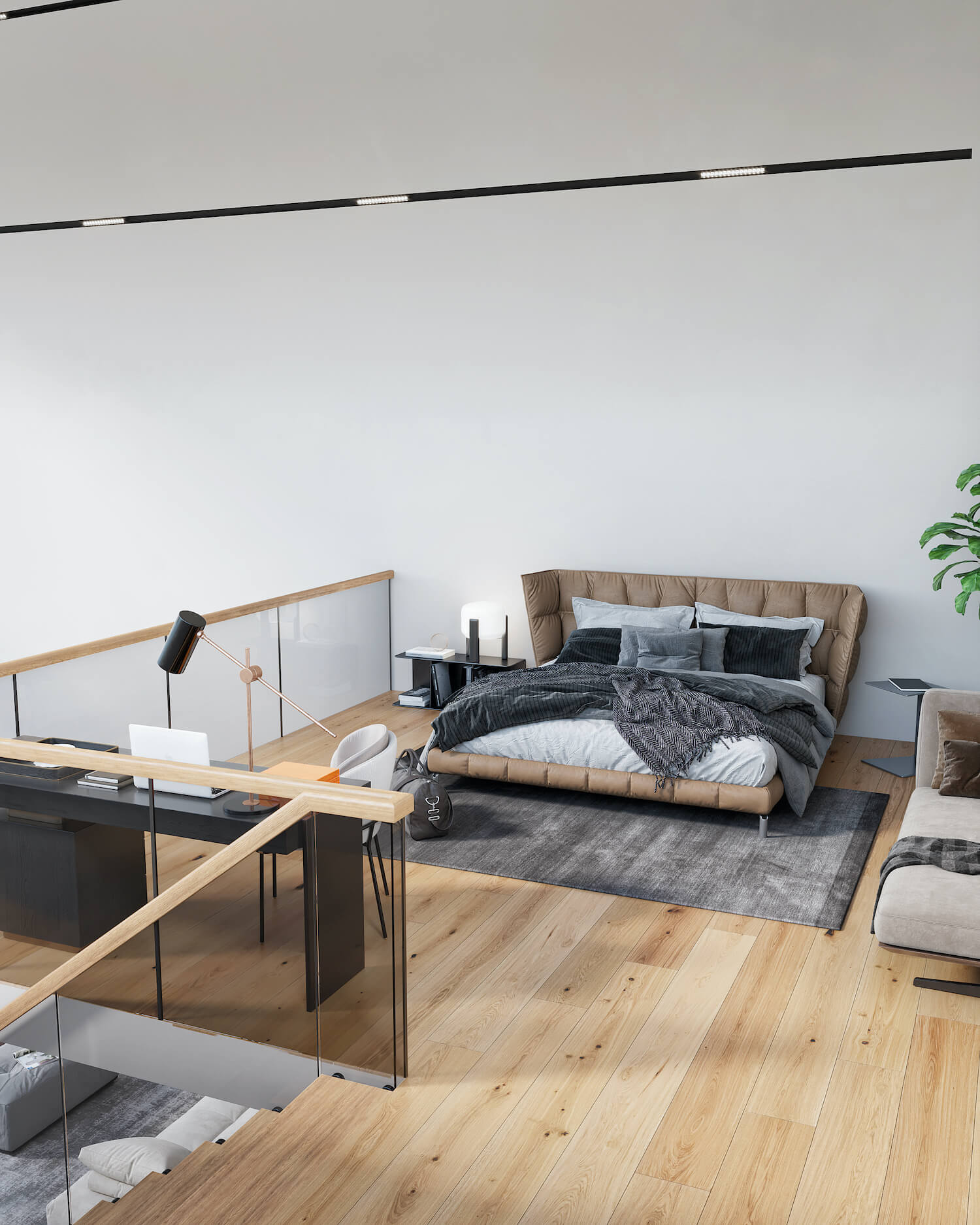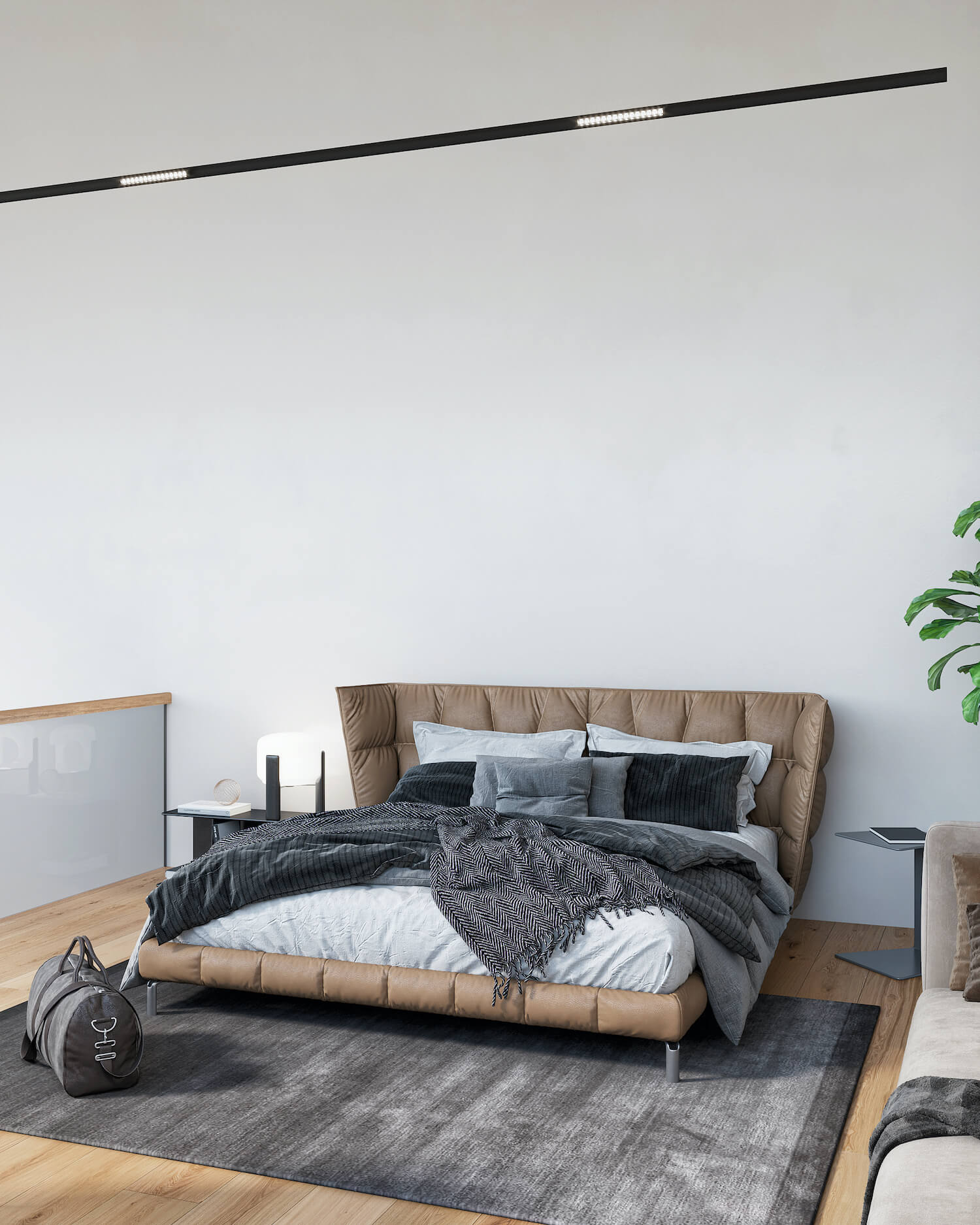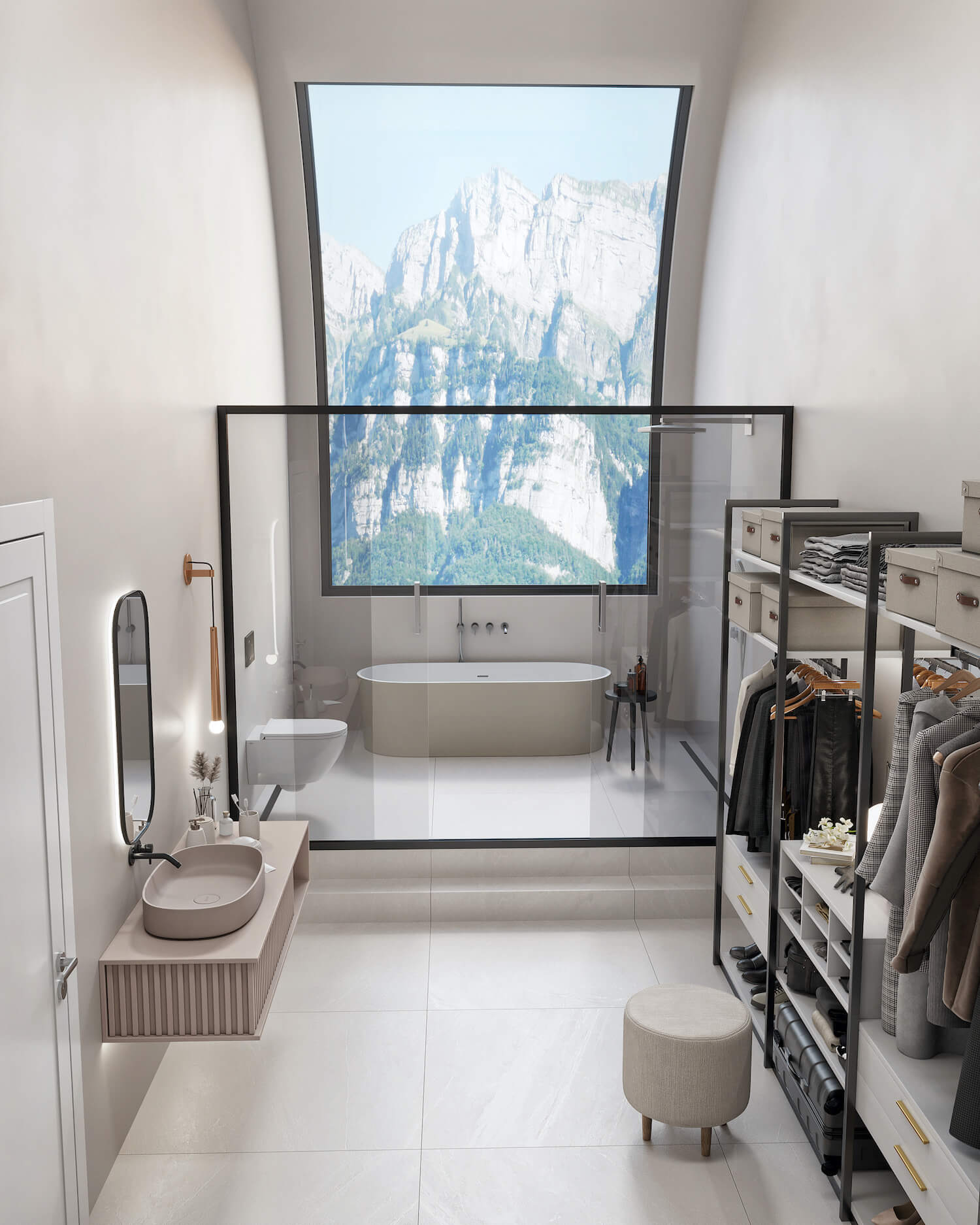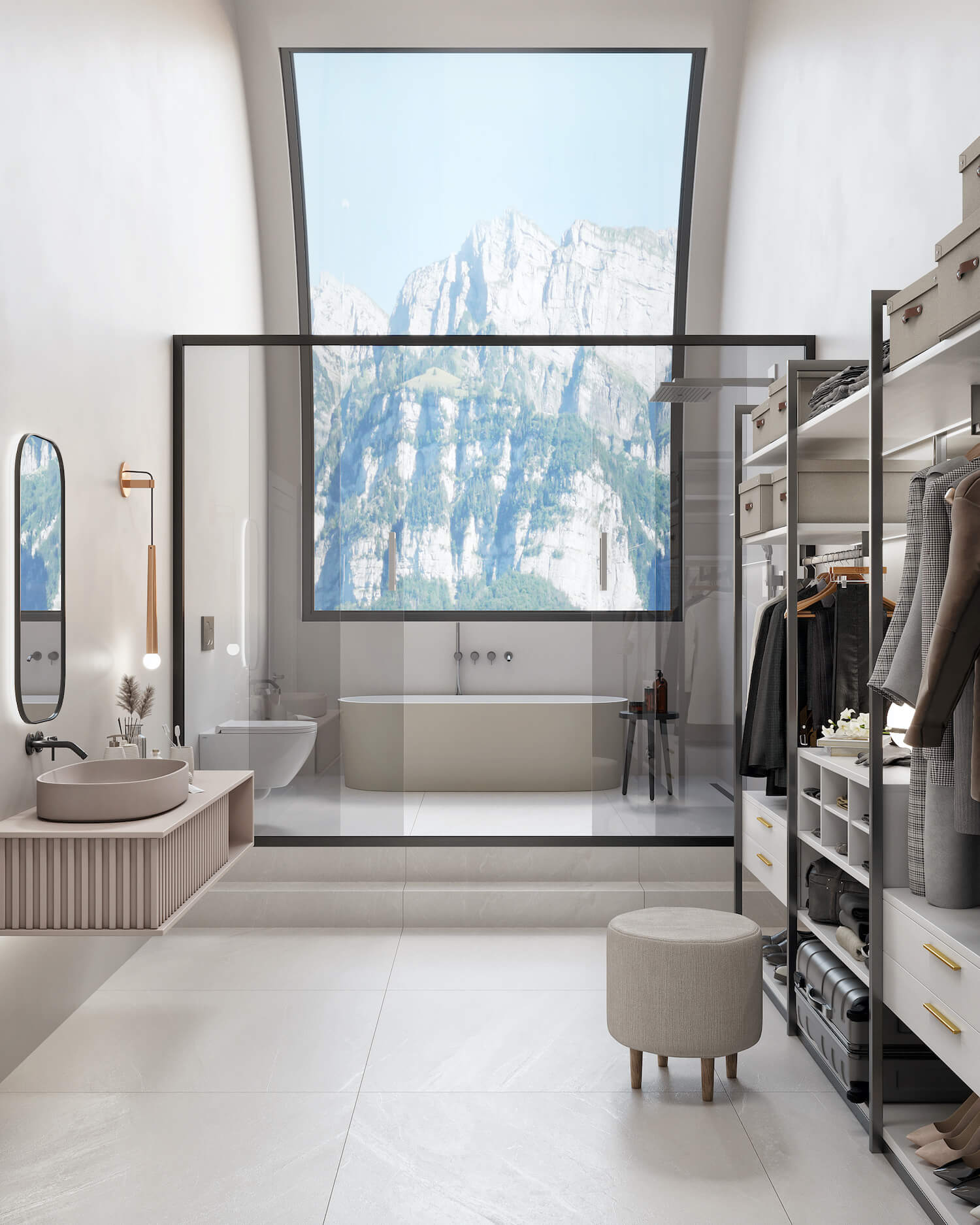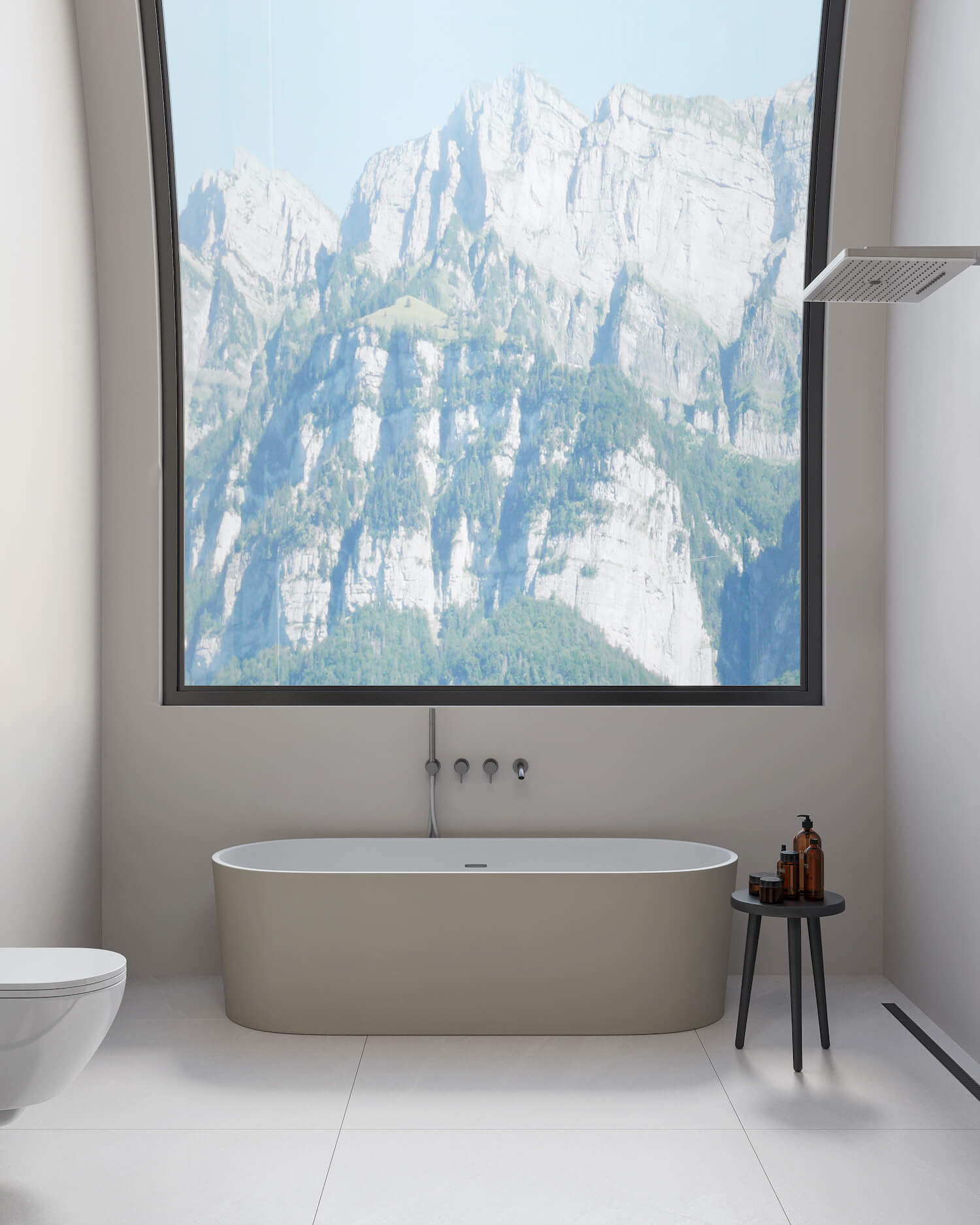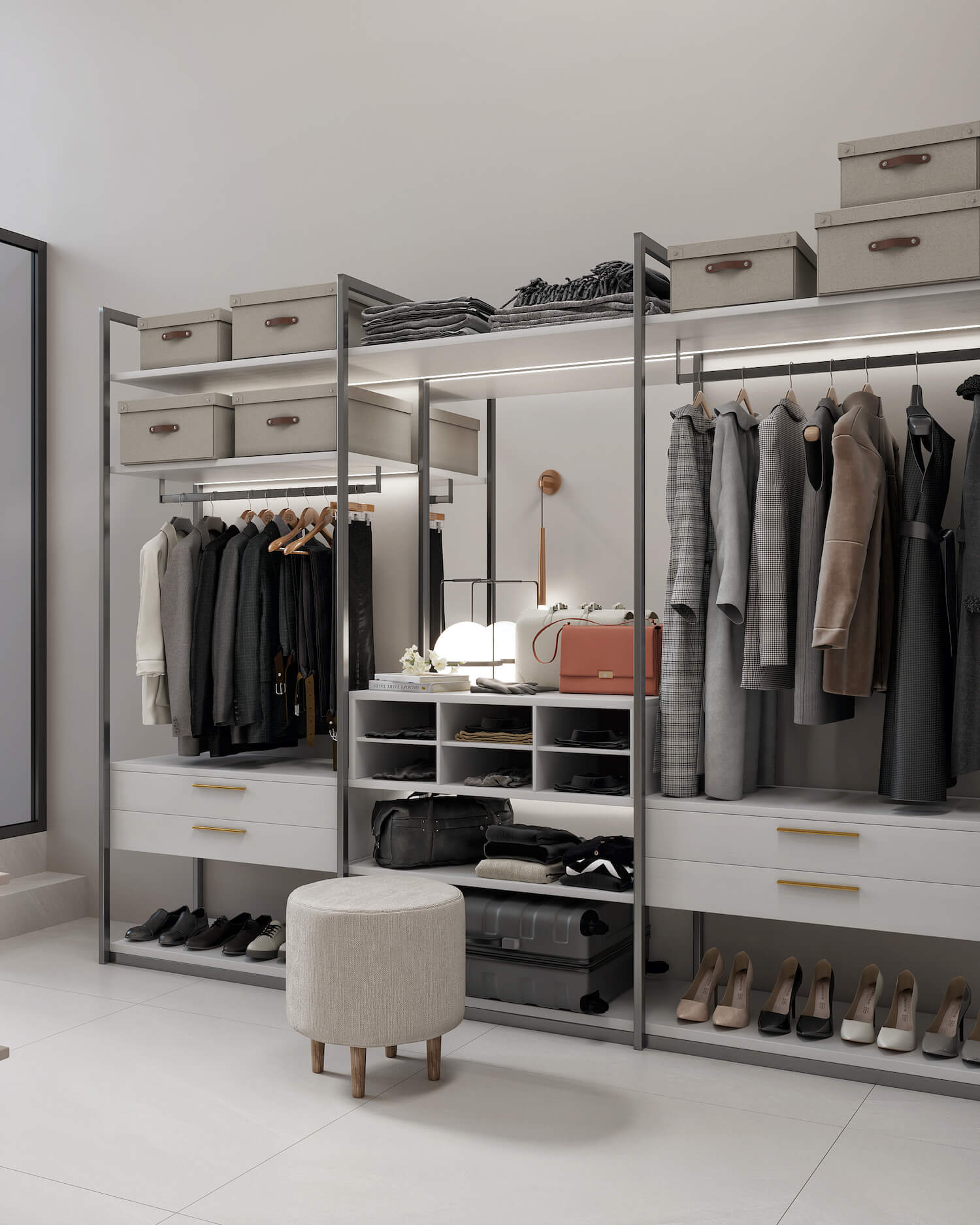 ---