Architectural bureau Kerimov Architects has designed a 280 sq. m house in Repino, Leningrad region, Russia. The clients are a family couple who chose a calm forest site for a permanent stay far away from the hustle of a city.
Once Repino town had a different name – Kuokkala and was a part of Finnish volost Terijoki. Architects decided to keep a historical memory of the place, being inspired by traditional, for these places, Finnish architecture and Karelian landscapes. The house's architecture results from the site's topography: the house is recessed as much as possible flush with the landscape, while taking into account small differences in a predominantly flat area so that water, in case of heavy rainfall and snow melting, does not flow onto the terraces.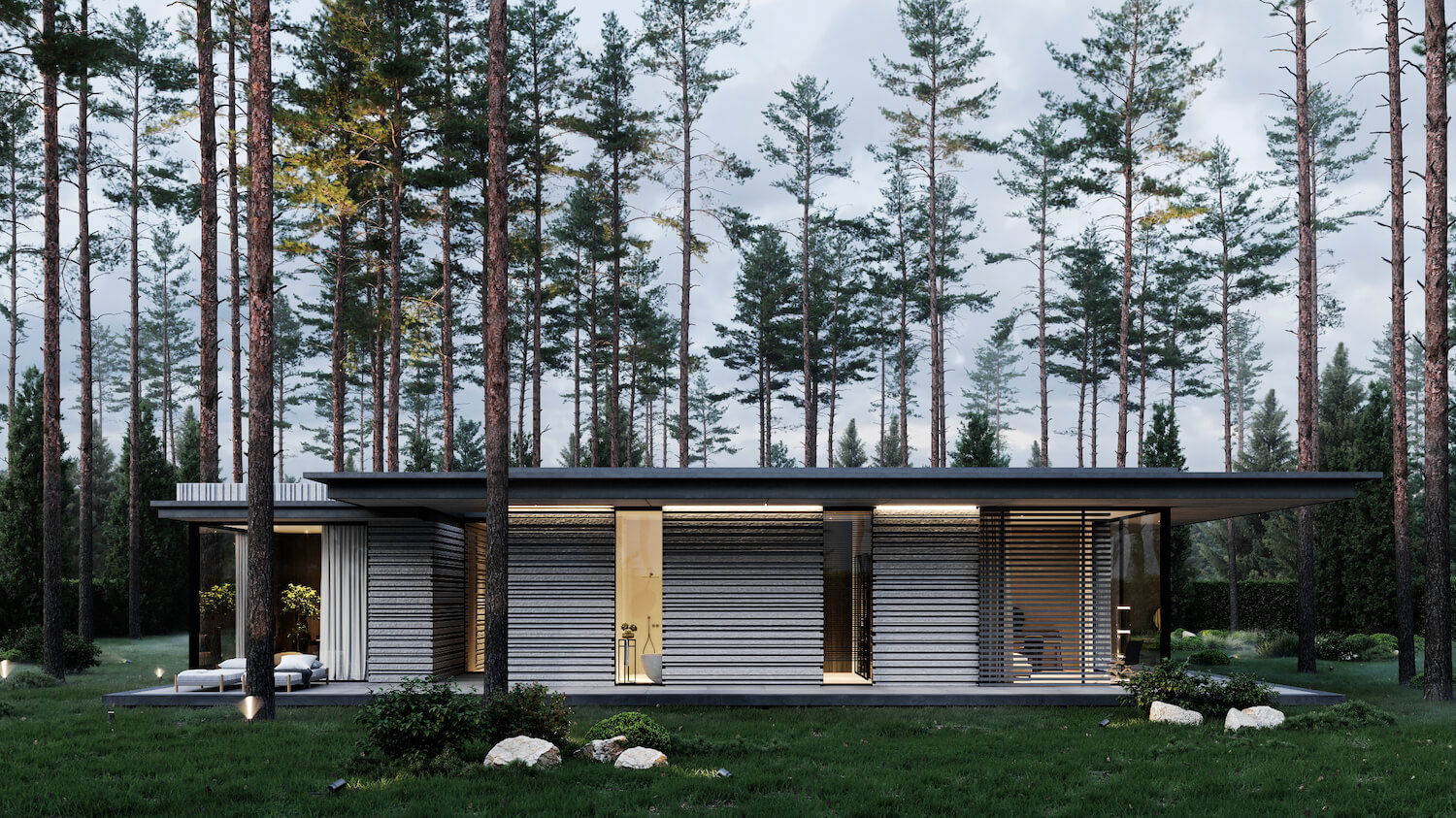 In this project, there are only natural materials used such as stone, wood, and metal. A human-scaled one-story volume harmoniously fits into natural surroundings not only because of well-thought architectonics but thanks to panoramic windows which create an inseparable connection between interior and exterior; and rhythmic façade articulation balancing the verticals of the pines. Furthermore, the house's architecture is interesting by created contrast between dichromatic volumes and alternating impermeable and permeable spaces and the changing rhythm of the façade by opening/closing blinds.
In the house, there are a spacious living room and large dining room, kitchen, master-bedroom, home office, several bathrooms, and guest bedroom for the grandchildren of the clients. Also, there is a garage for one car.
The spaces deserving special attention are two terraces, one of which is slightly deepened and is located under a canopy to protect the house's owners and guests from rain and direct sunlight. The second terrace is more compact but open, it is convenient to sunbathe on it. Both lounge zones offer beautiful and peaceful views of the forest landscape.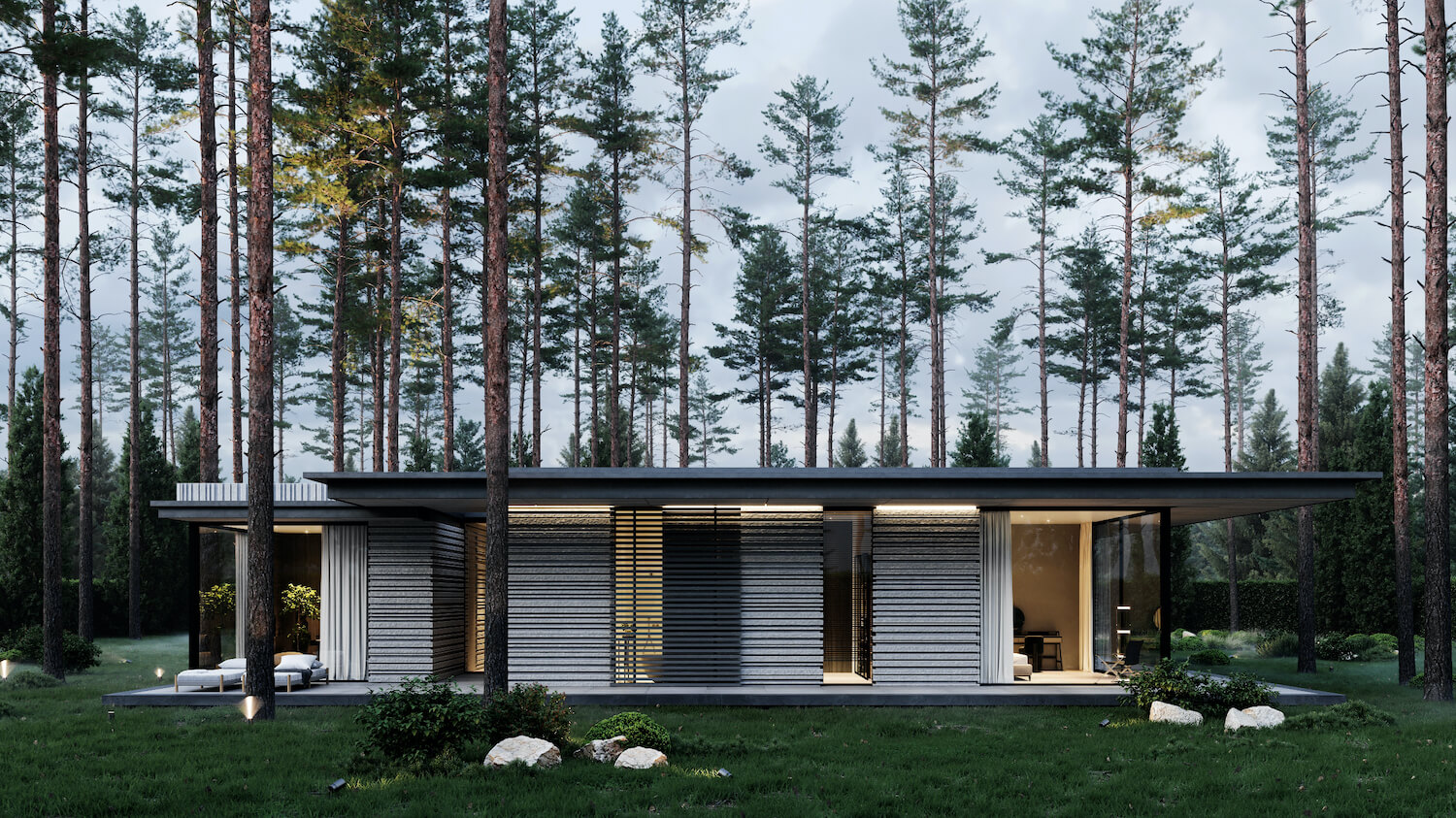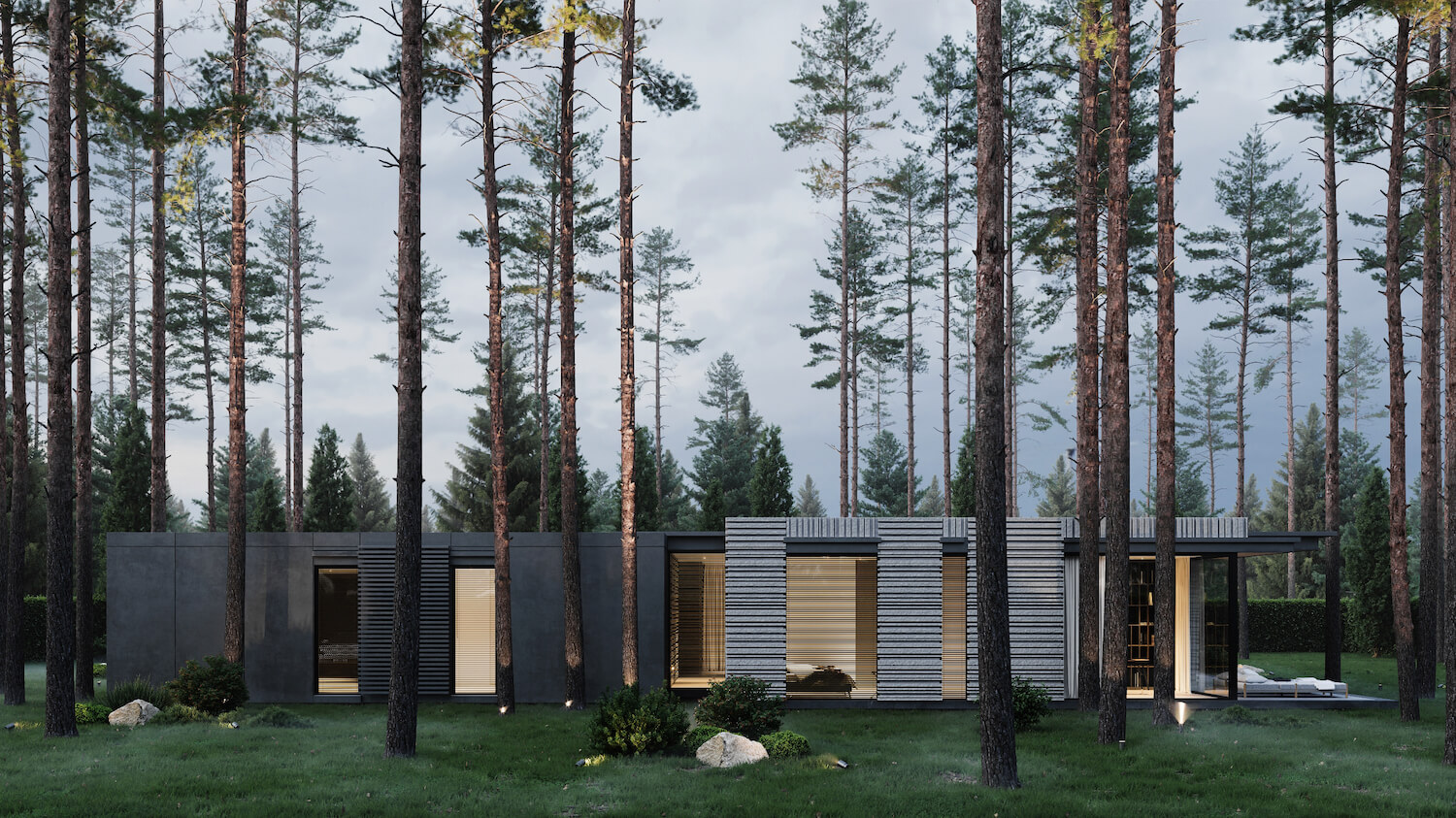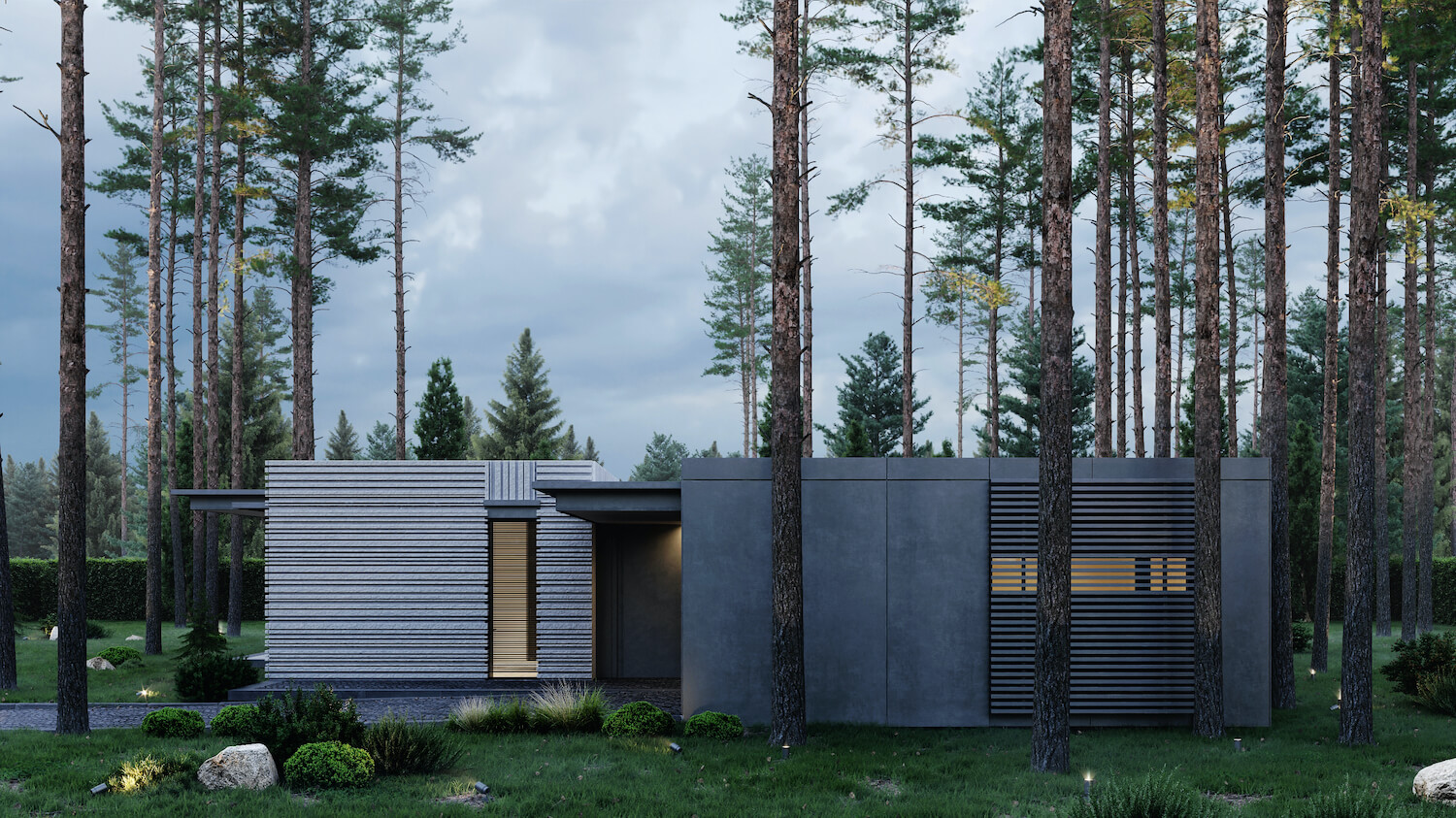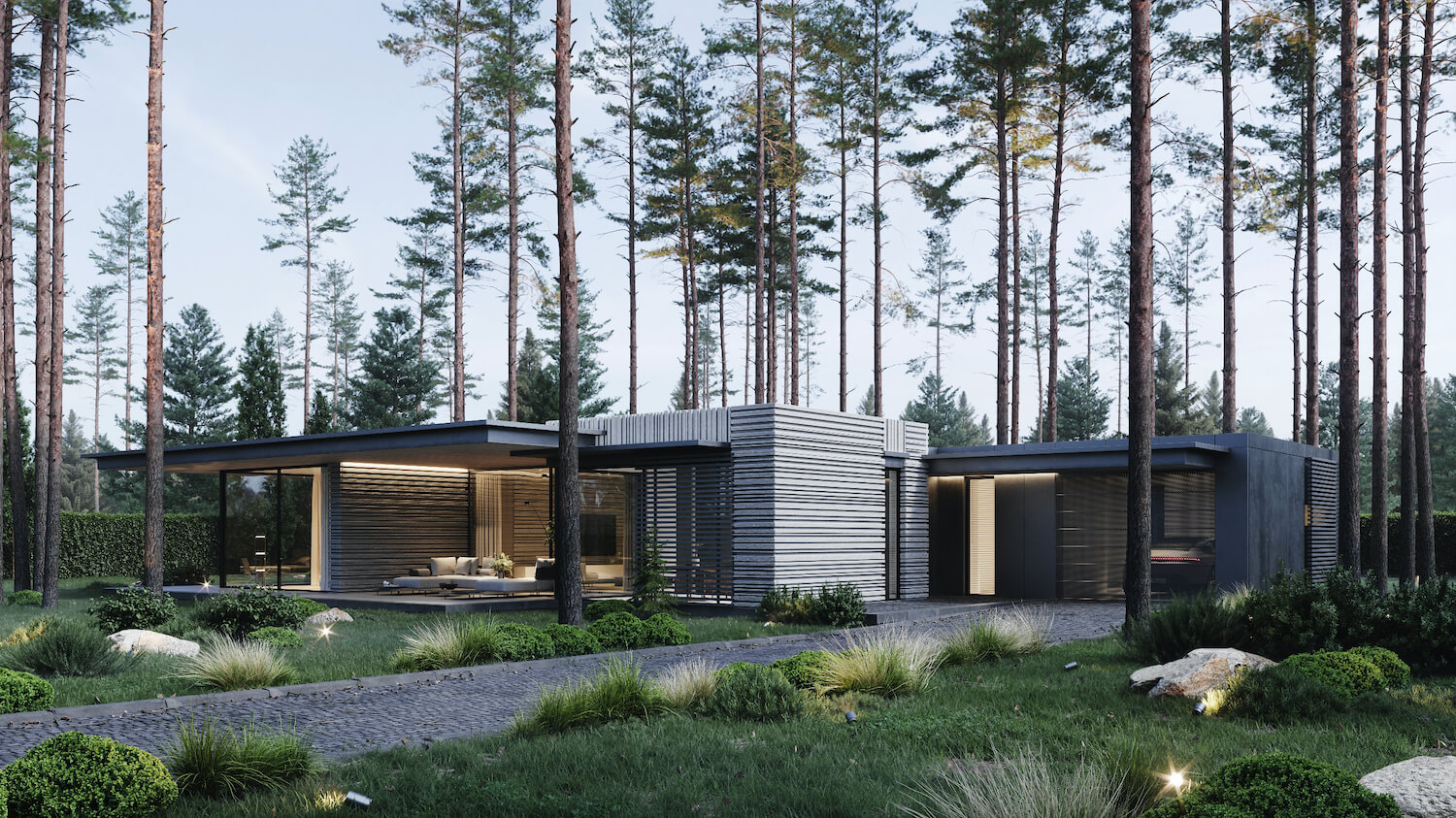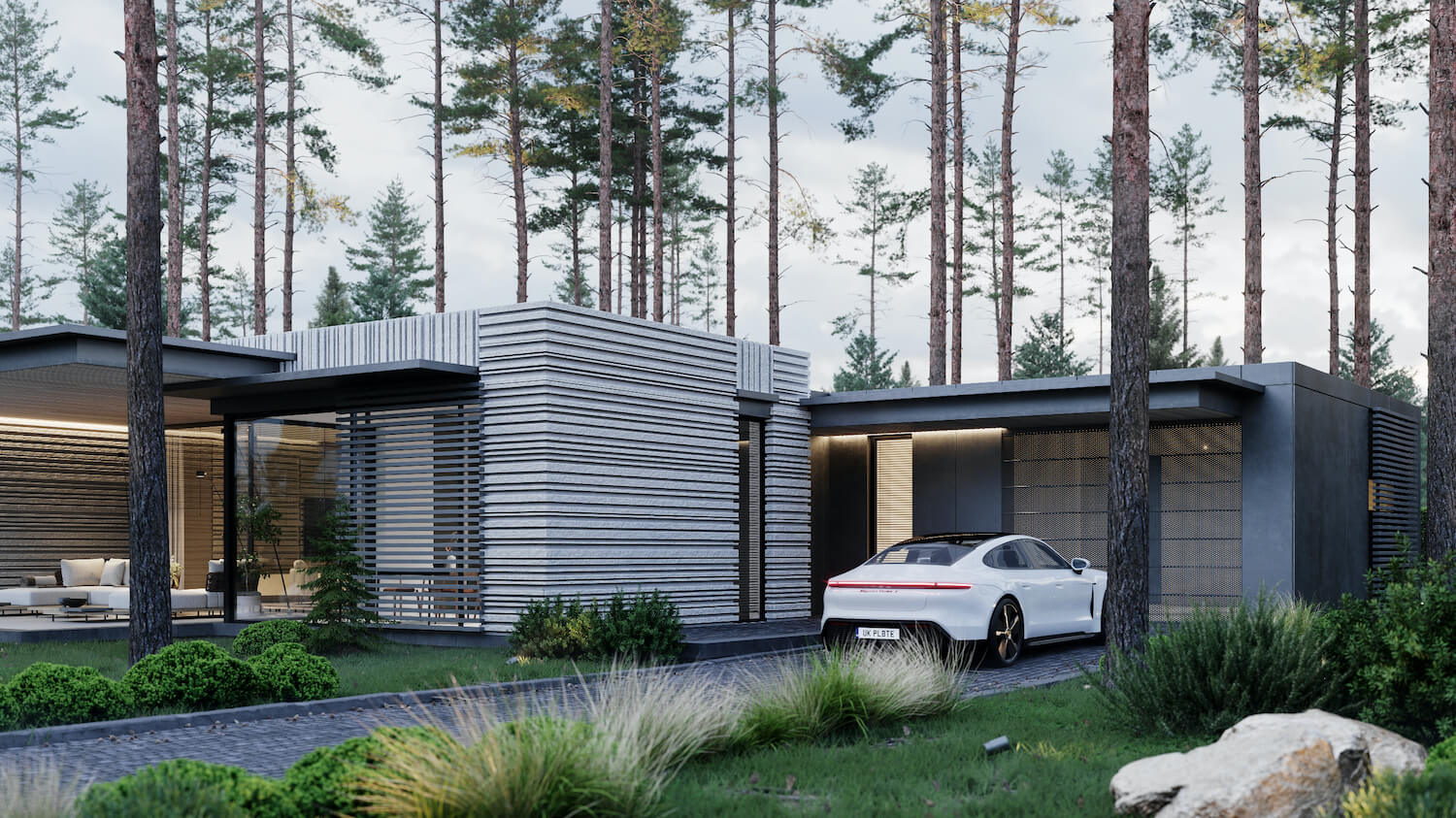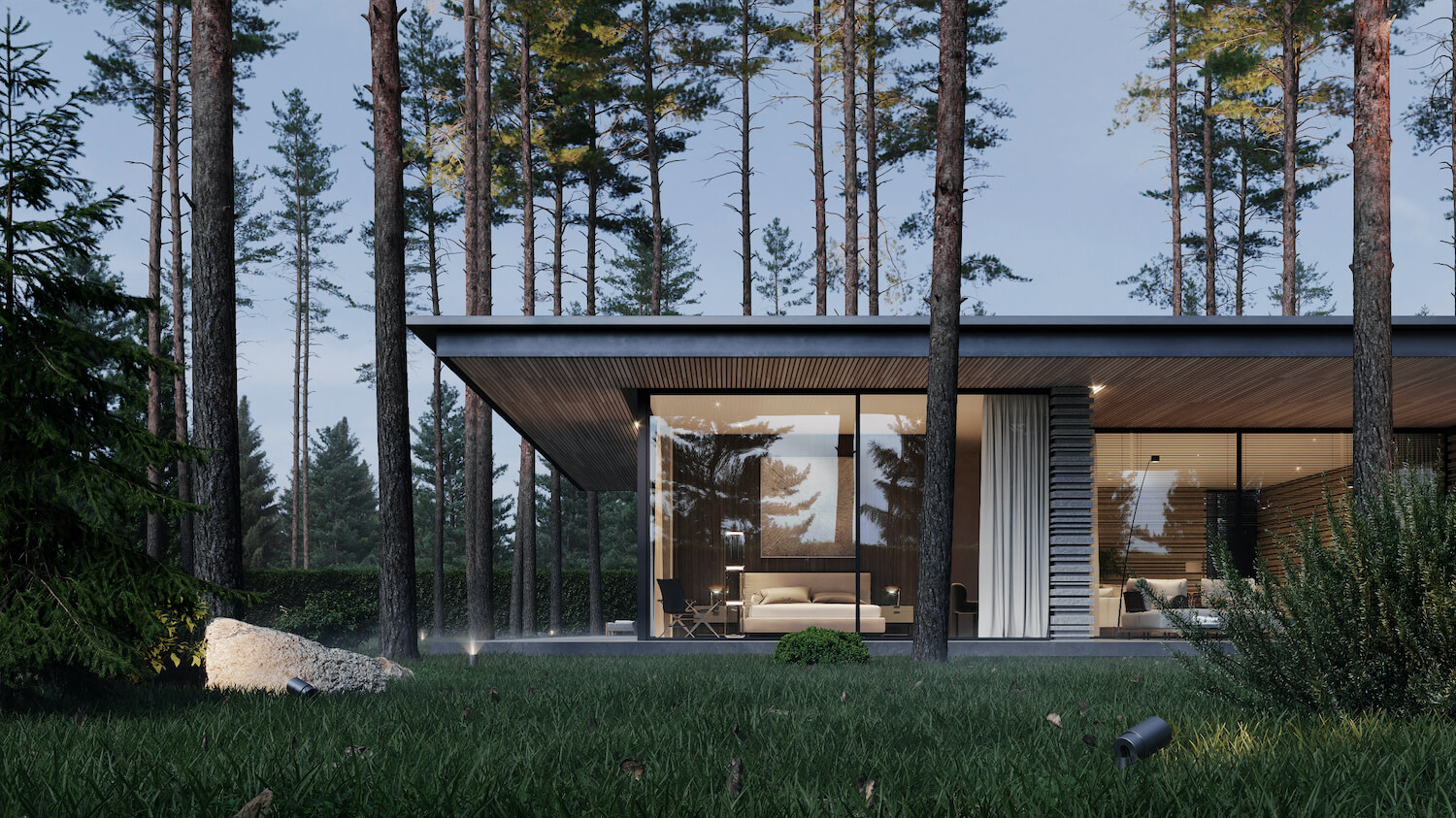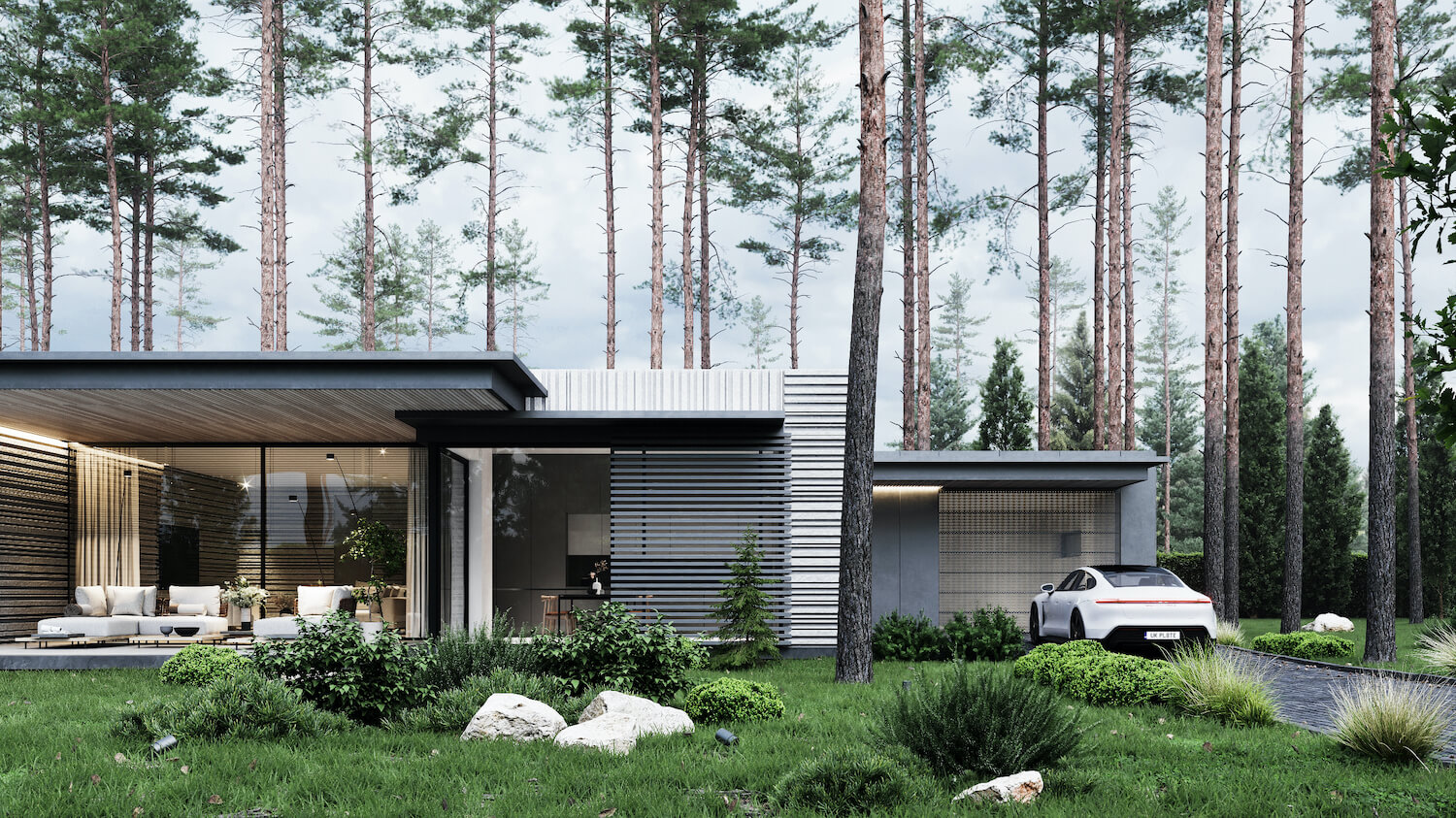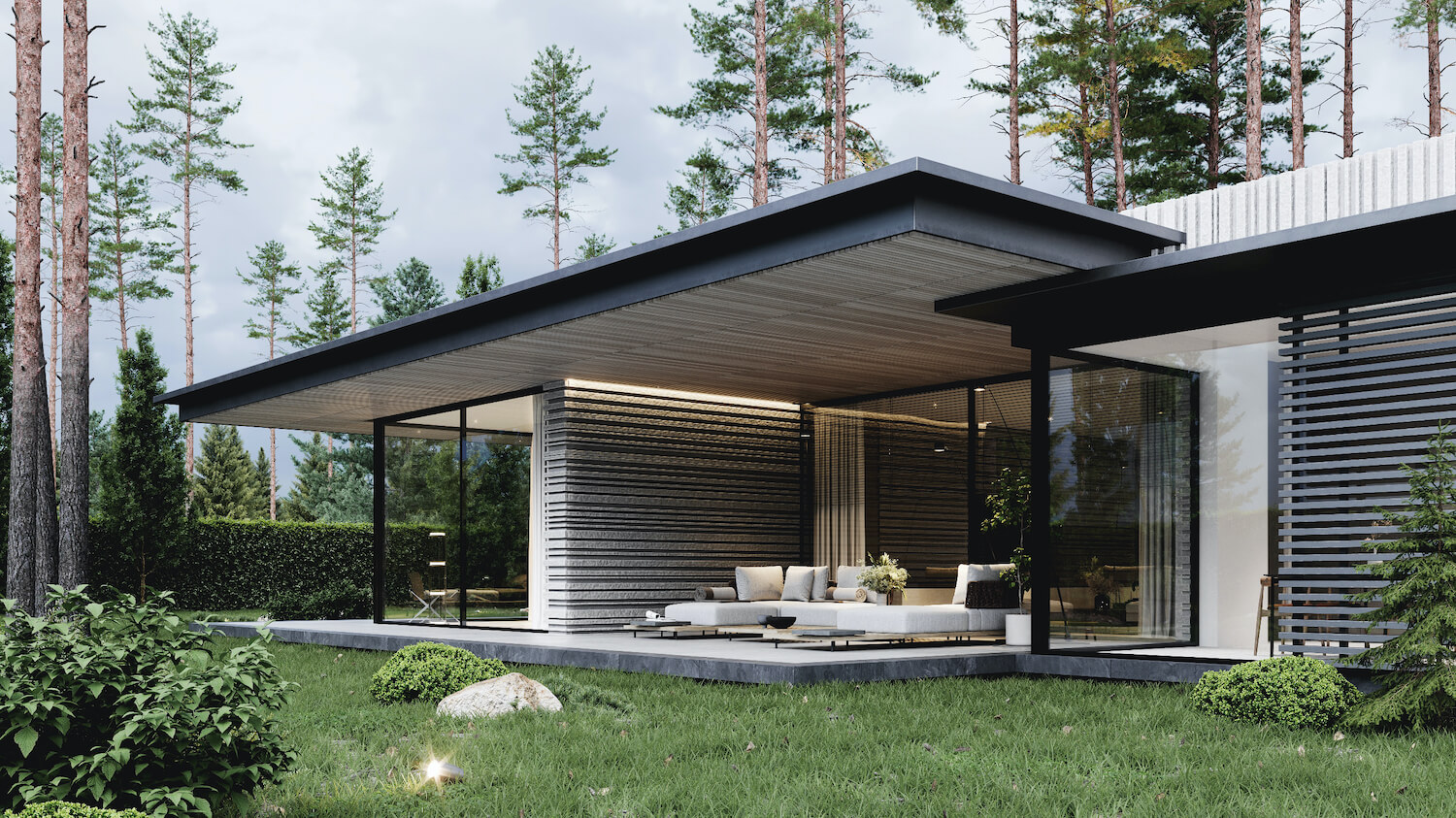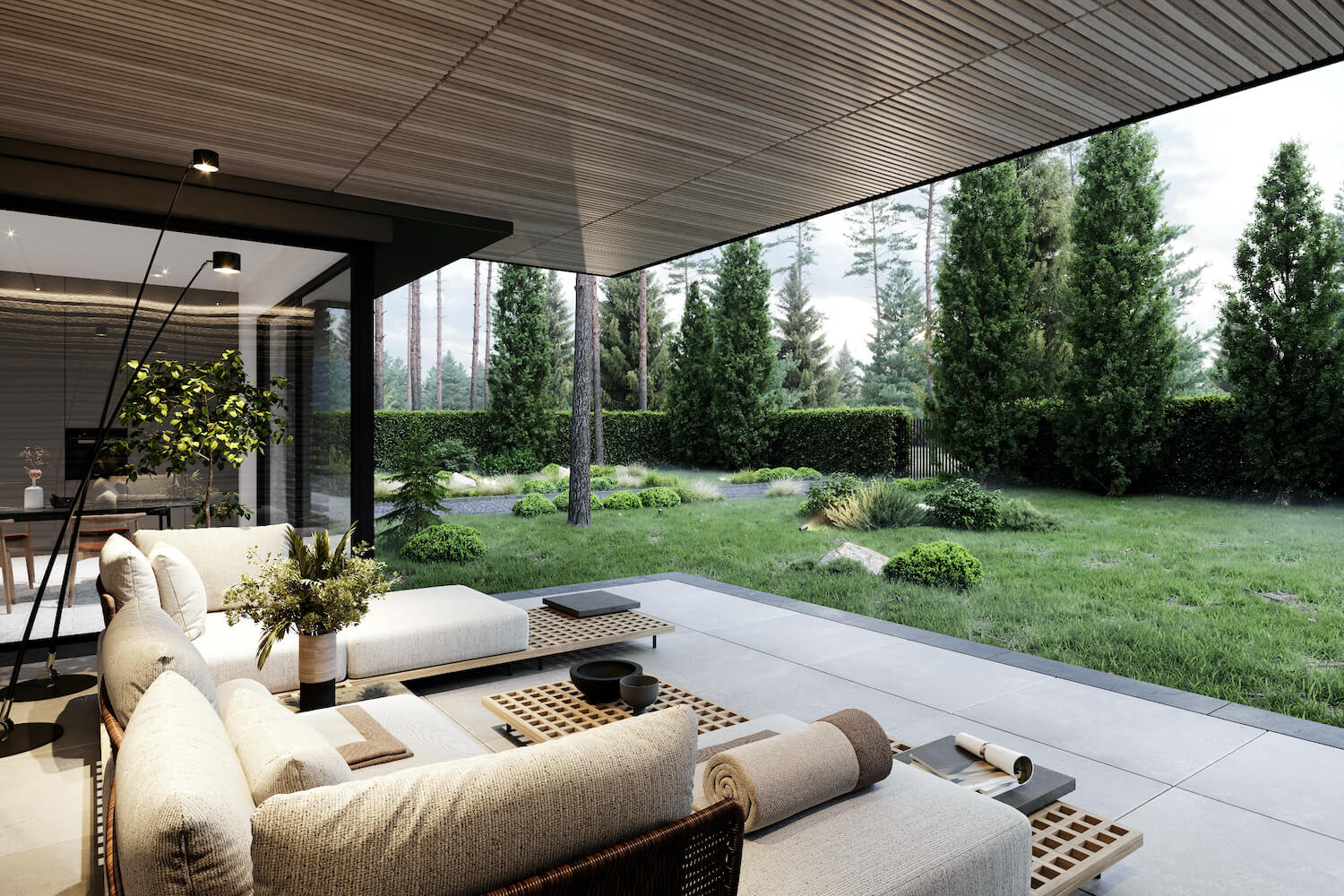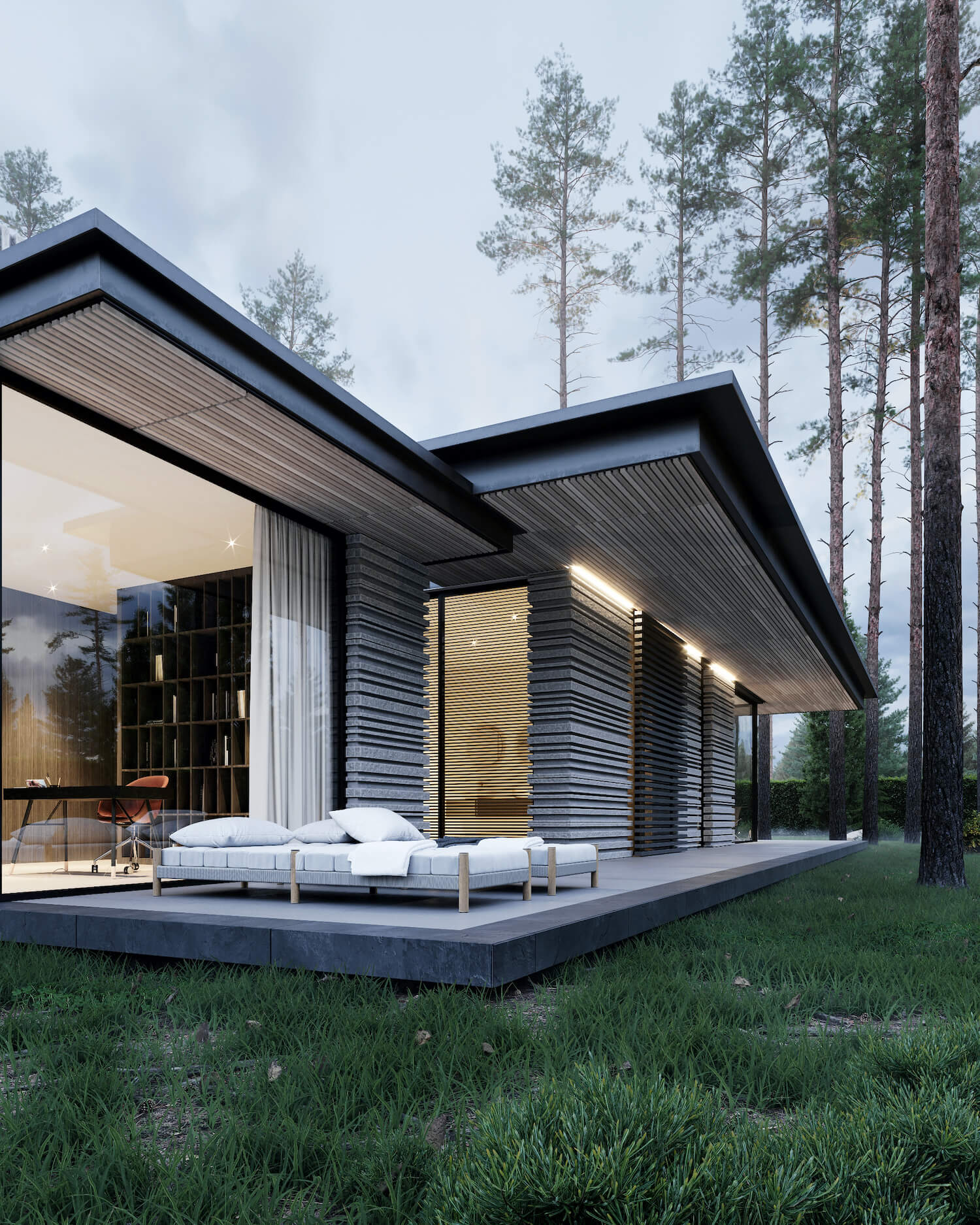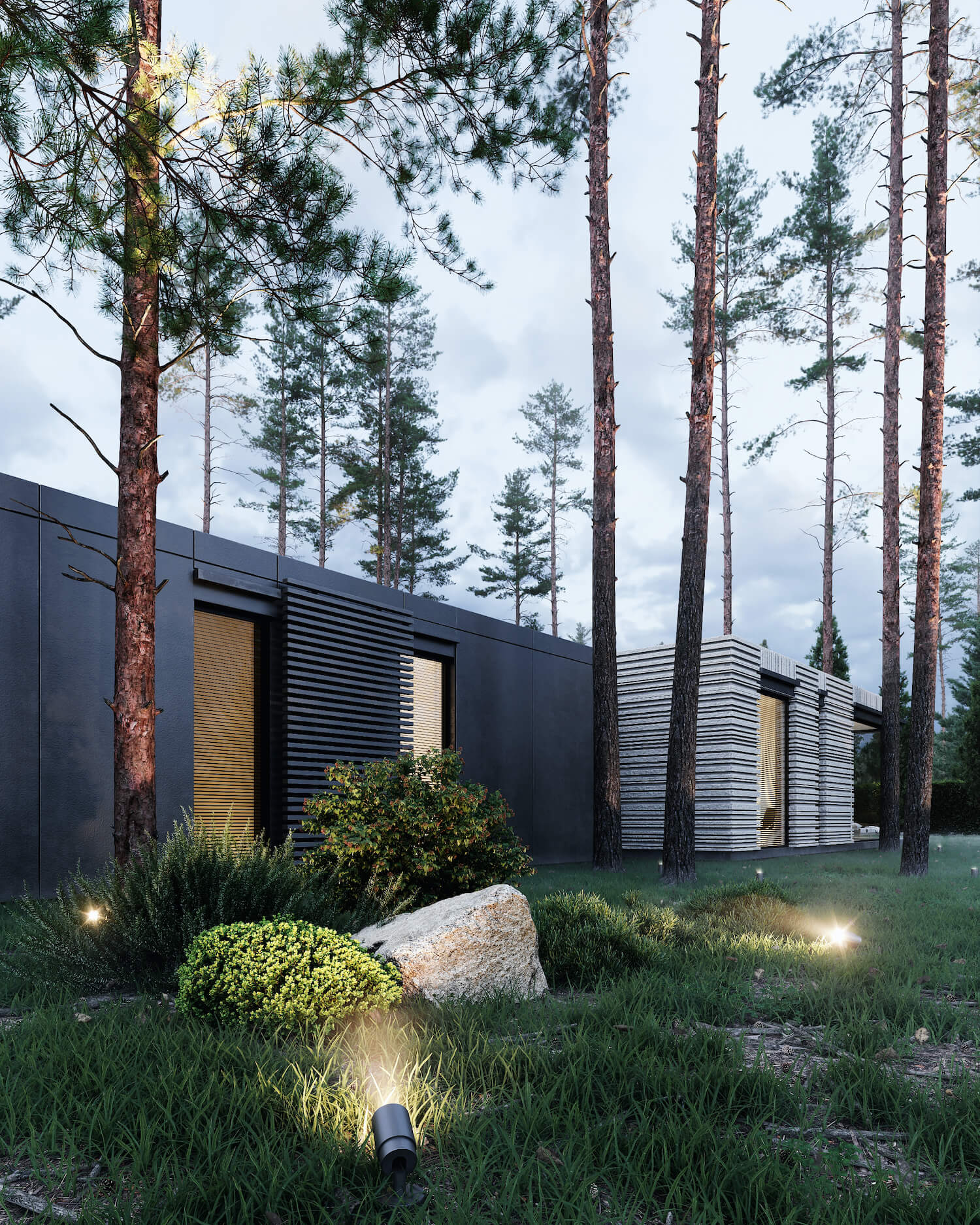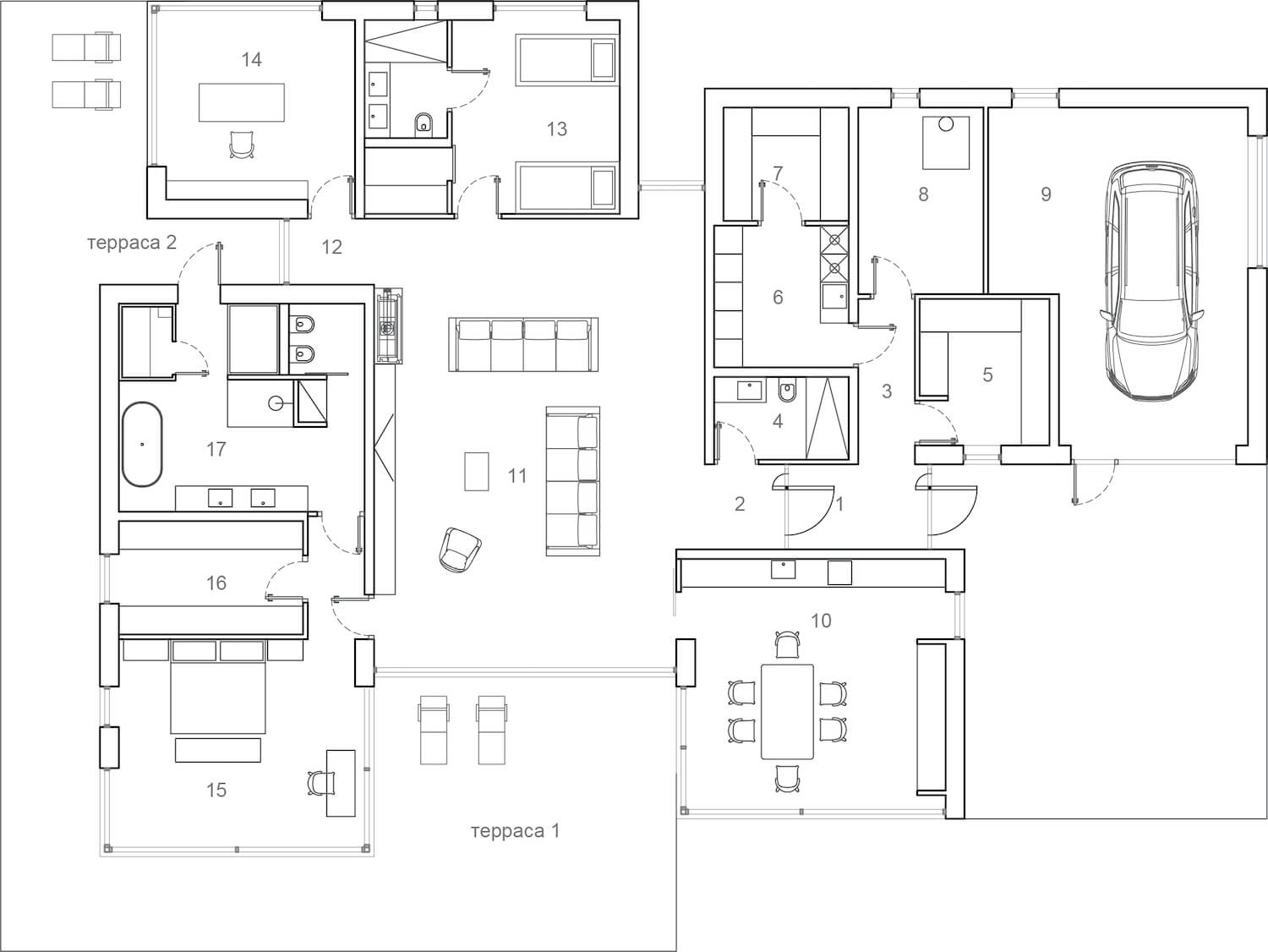 ---