Mohsen Arabali: This green bath will be located in a forest on a hillside in Gilan in a way that the view to the inside is very limited. This space is separate from the villa and has a private usage.
Considering the vegetation of this area, we tried to invite the nature inside so that the owner can get the sense of nature both from inside and outside while bathing.
The materials used in this project are micro cement, planks of wood and concrete. The shape of openings was designed considering the rainy weather of this city to have a 90-degree view of the hills and the sky.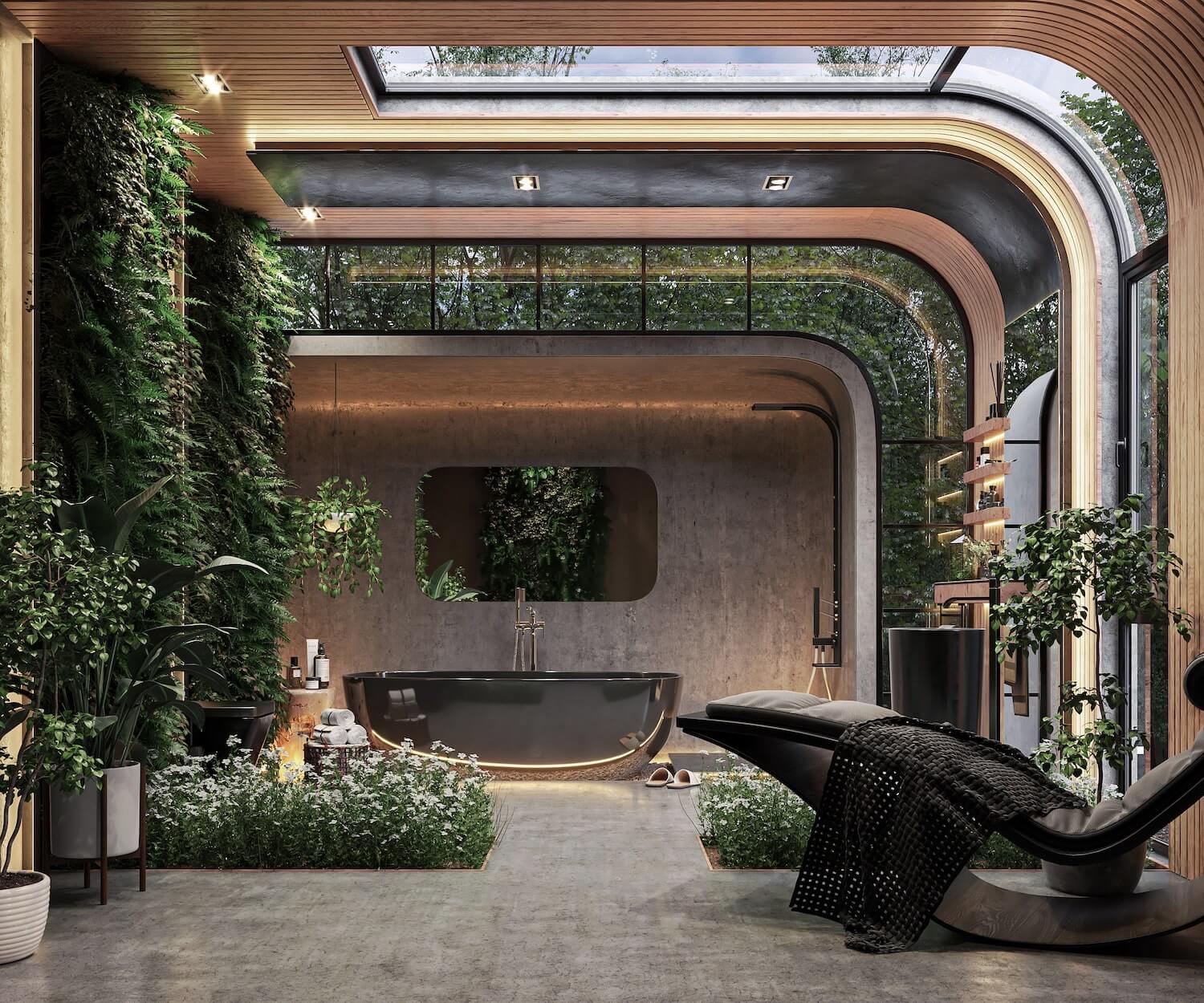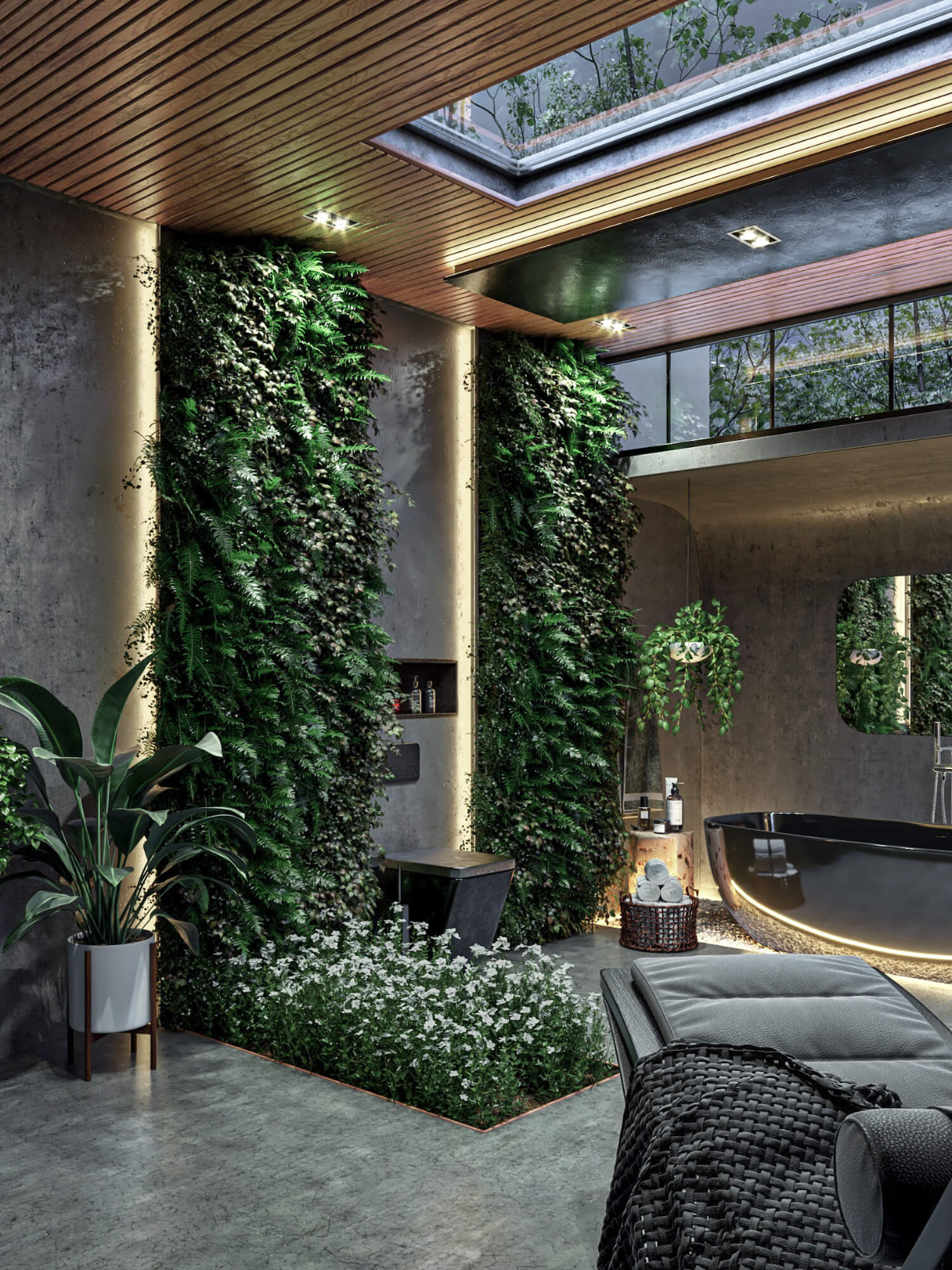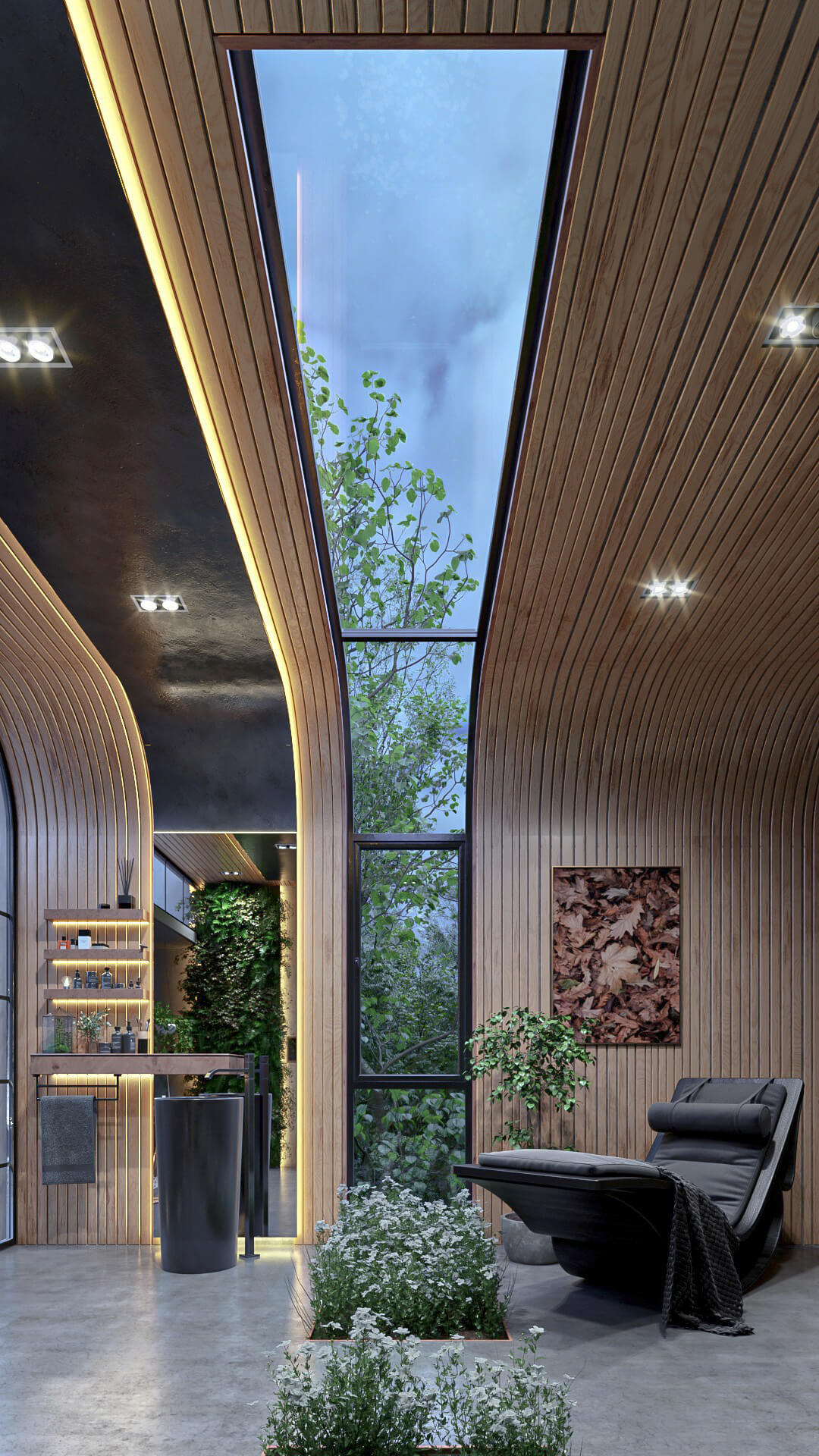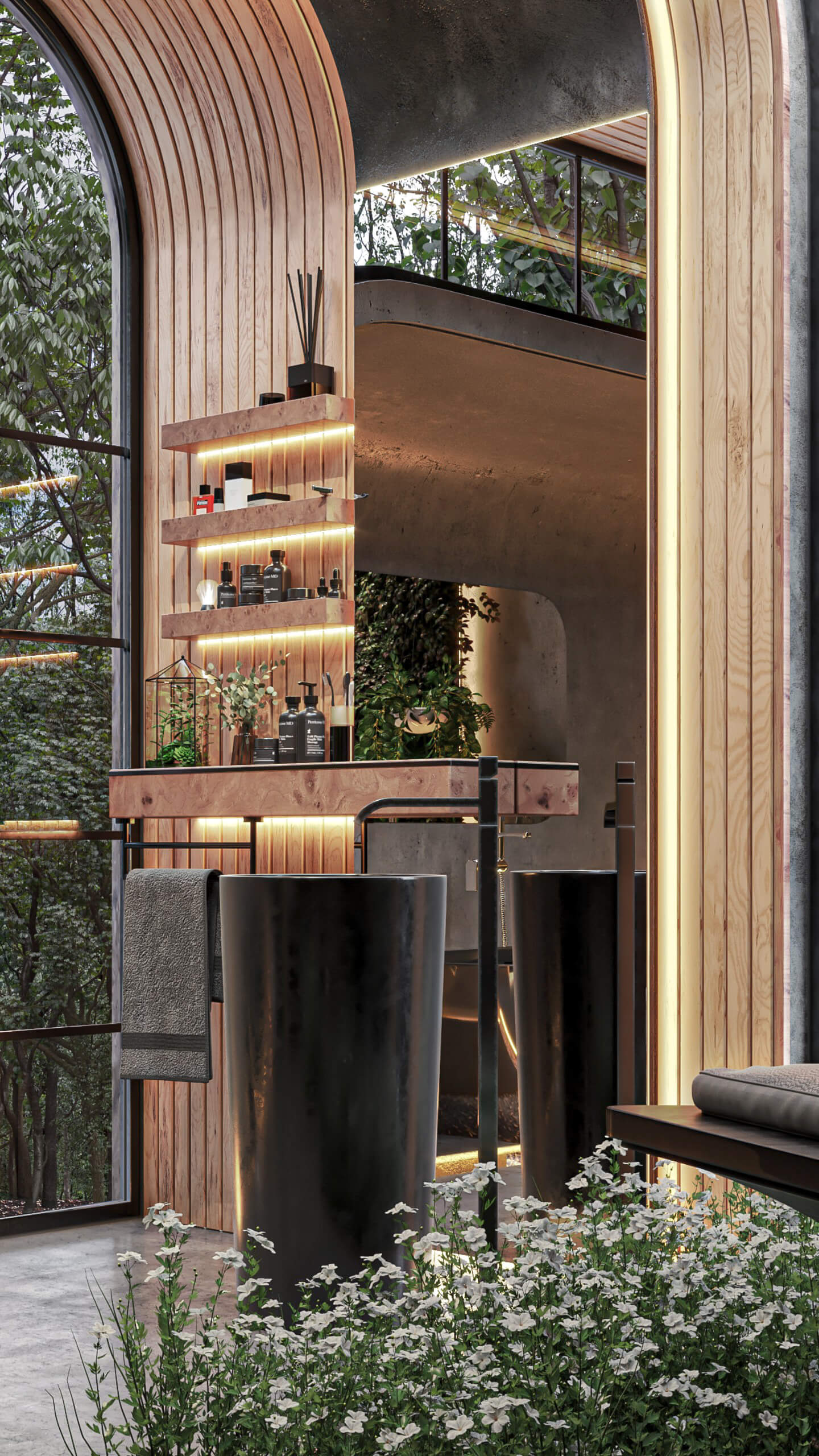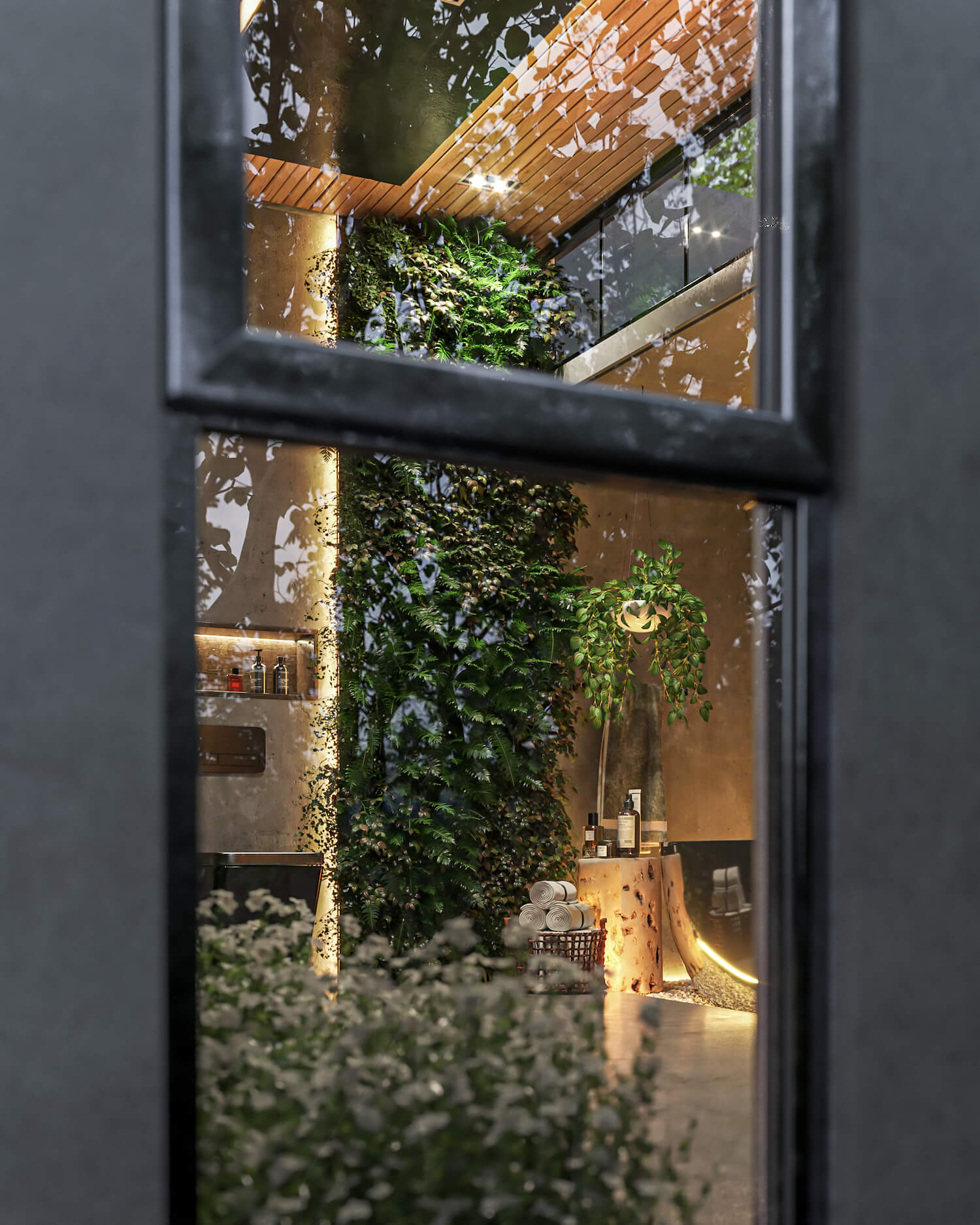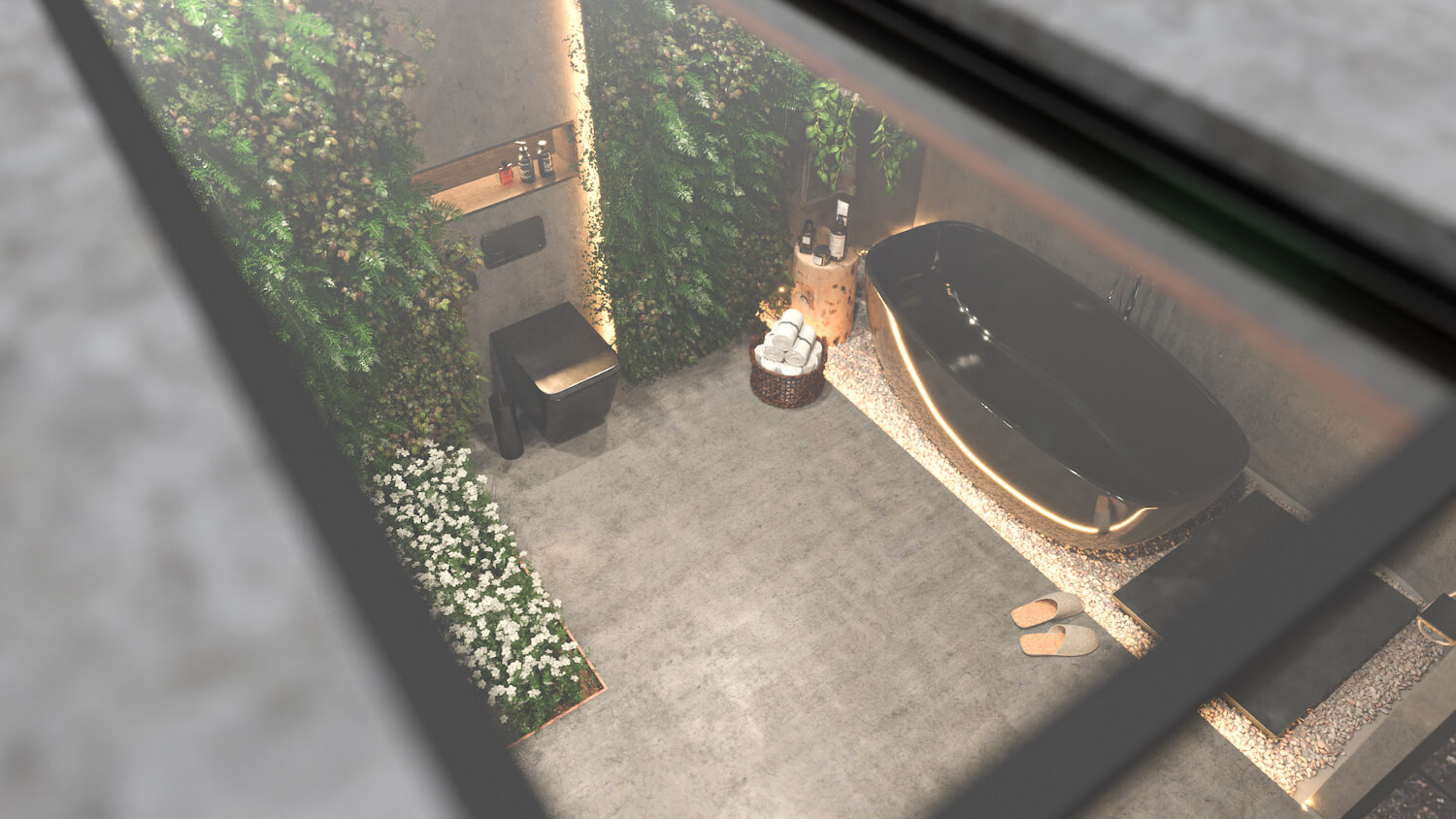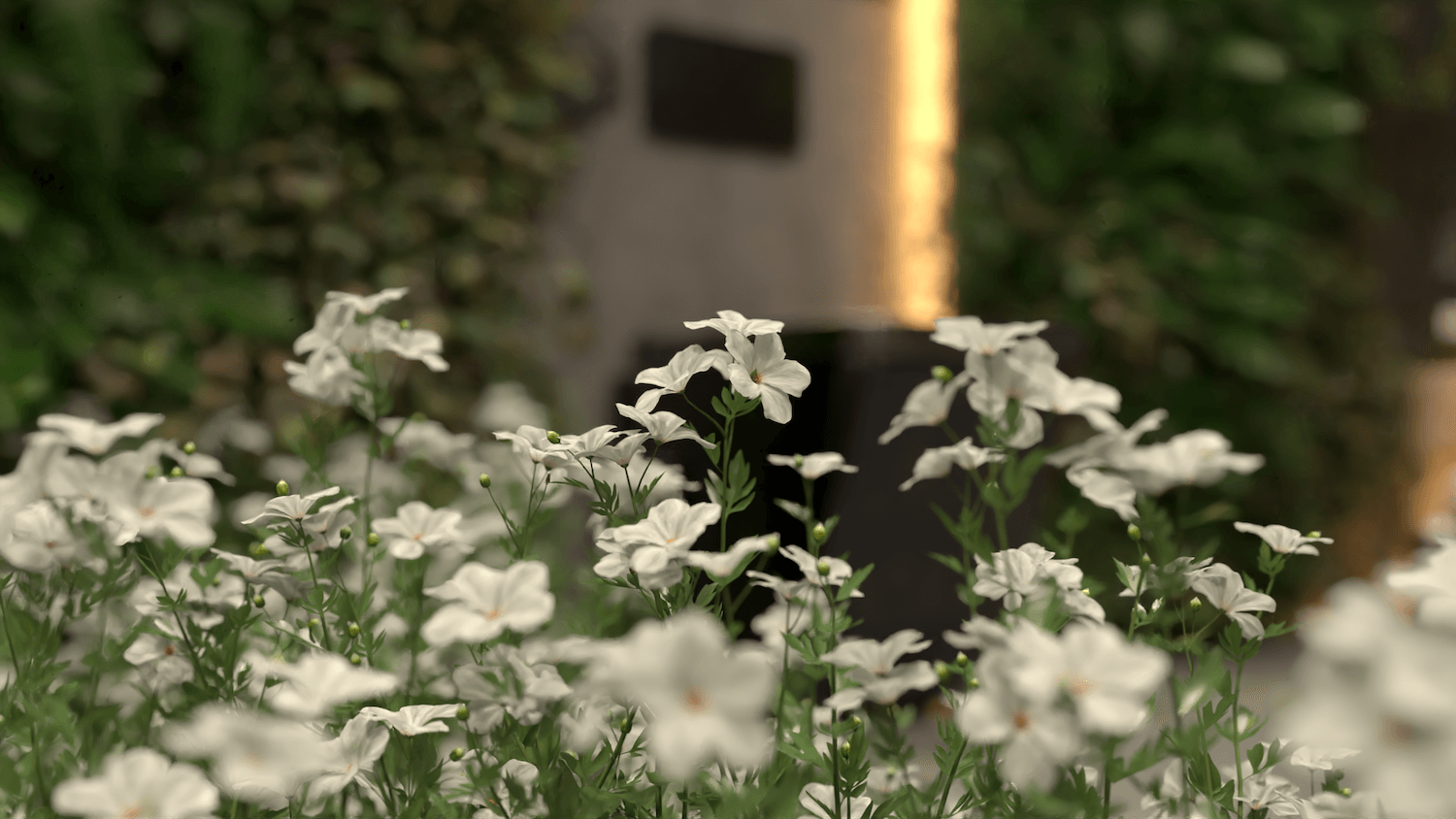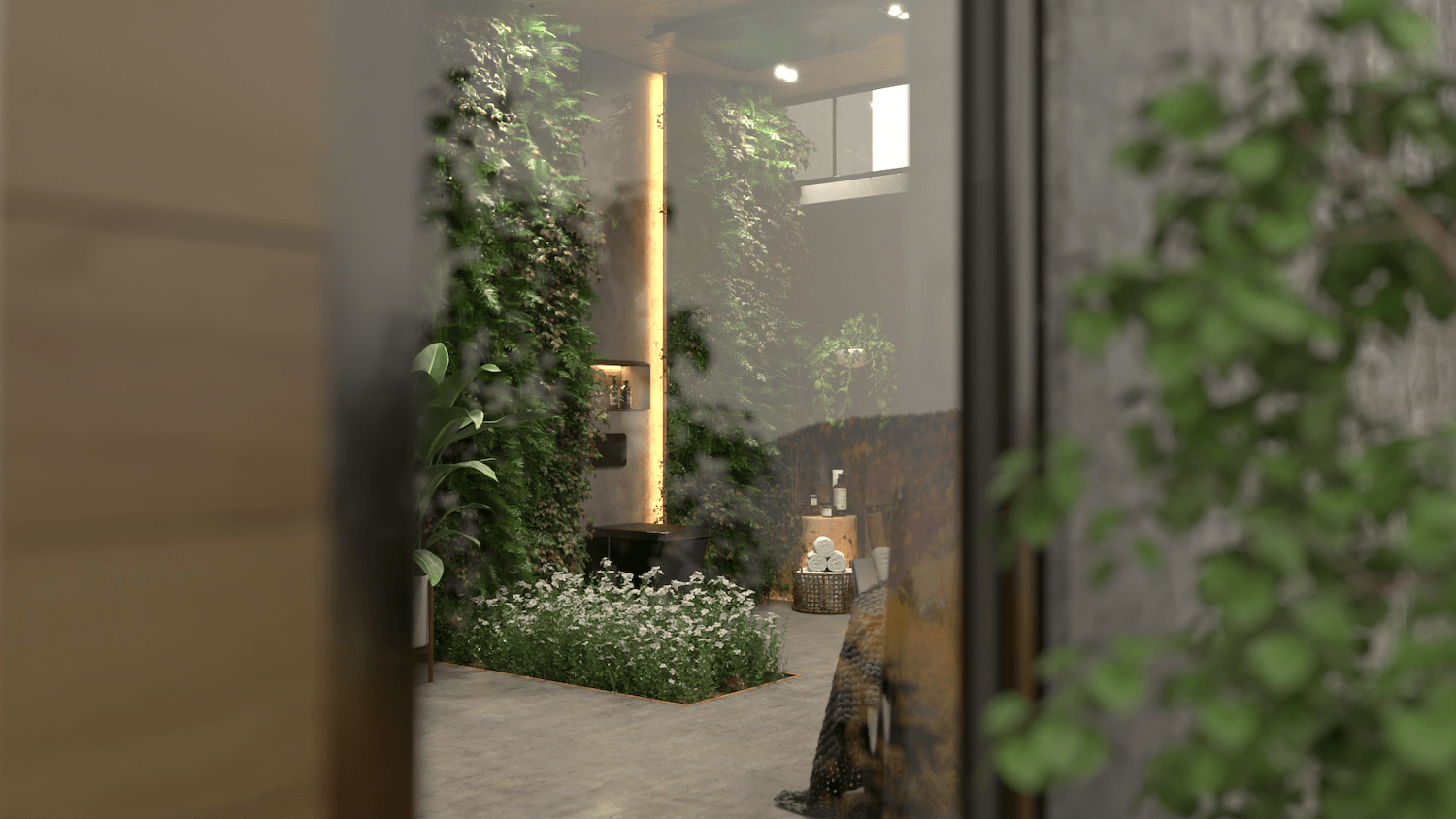 ---