In a world of global connections, getting away from it all can seem like an impossibility. In that case you have to find a hideaway for a real reboot. We designed a by-the-sea apartment in Sochi perfect for businessmen and for the families. AIYA bureau designed a perfect concept of an apartment that reflects the beauty of living by the seaside. Inspiring images of the rocky coastlines, salty air, pines and fruit trees, seaside interior design brings the flair of beach life to the everyday.
AIYA bureau designers gave preference to simple lines and shapes, natural materials, calm monochrome colors and textures that would highlight the beauty of the southern nature. Work on each new project begins with the study of the place in order to emphasize it in the future interior. We would love to reflect the unity of the person and mother nature and use natural materials such as wooden floors, amazing textiles, and natural stone. The real gem of the project is the kitchen island made of natural marble, with the extension of a dining table, made of wood and glass.
Seaside apartment is designed in neutral colors, so everyone can transform the space to their taste with accessories and art. We allocated the common space of the living room, dining room and kitchen. The center of the living room is a large sofa, very comfortable for a company of friends or for lying alone, reading a book. The most attractive place of the apartment is the fireplace that gives coziness and warmth.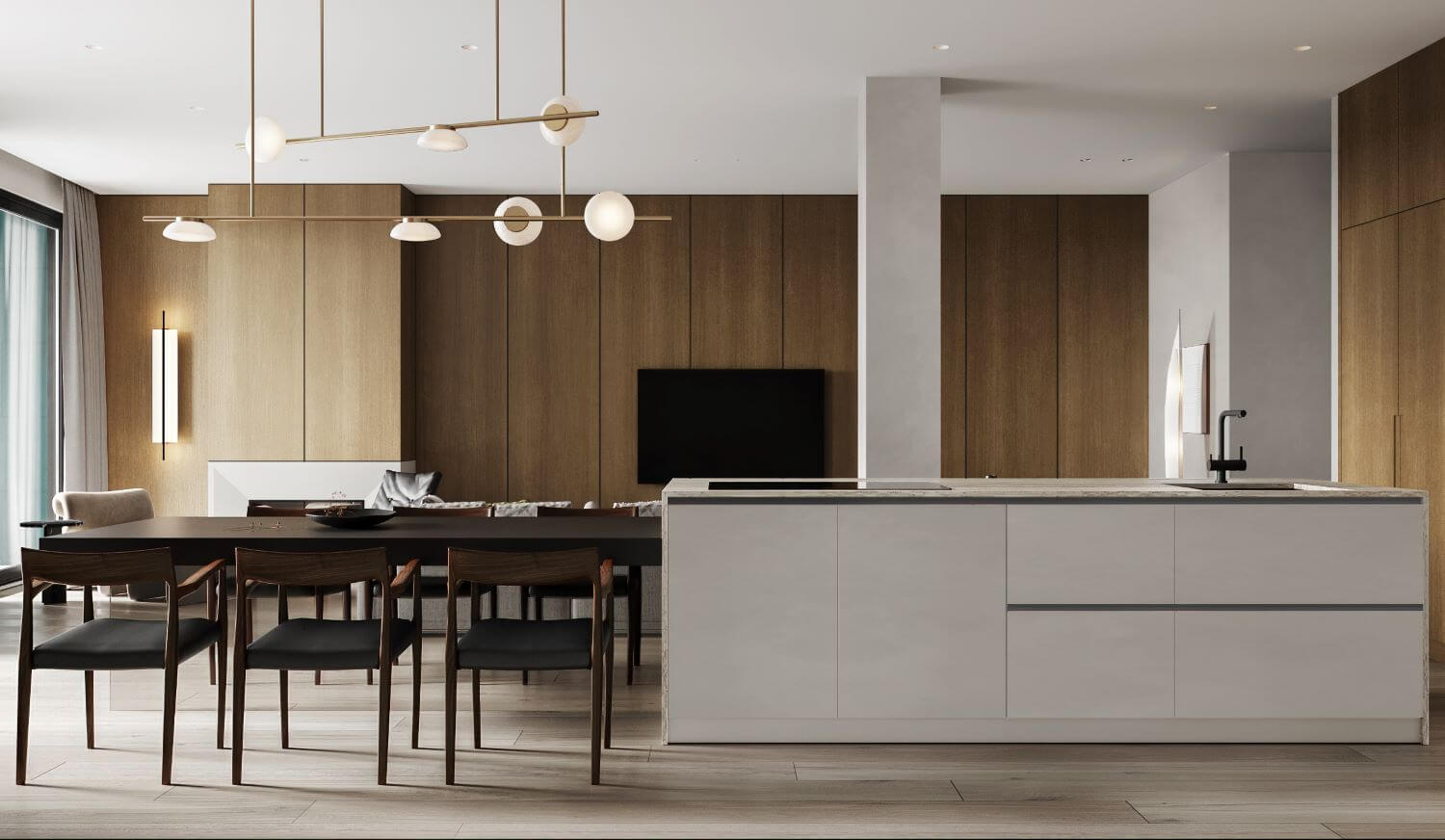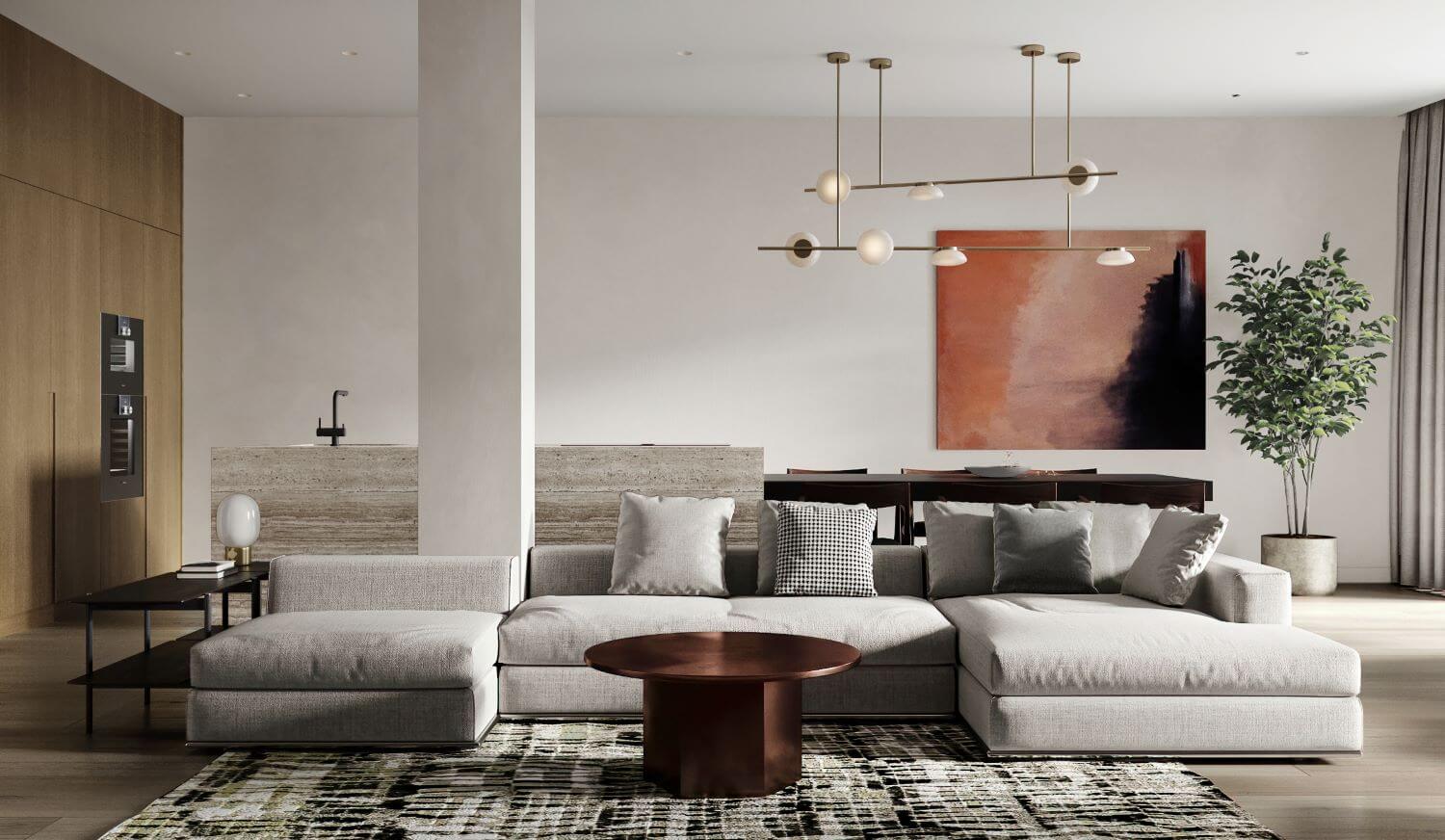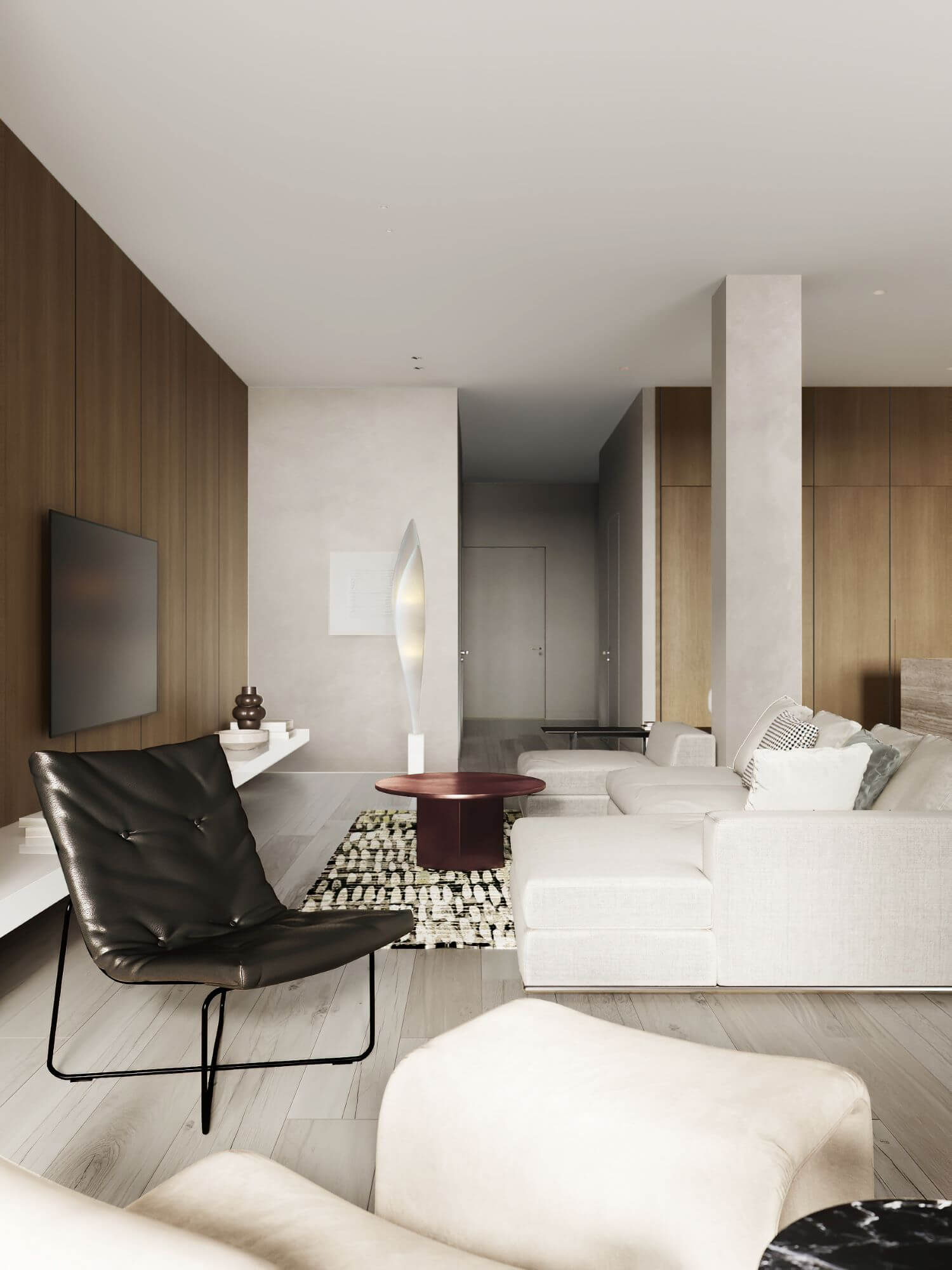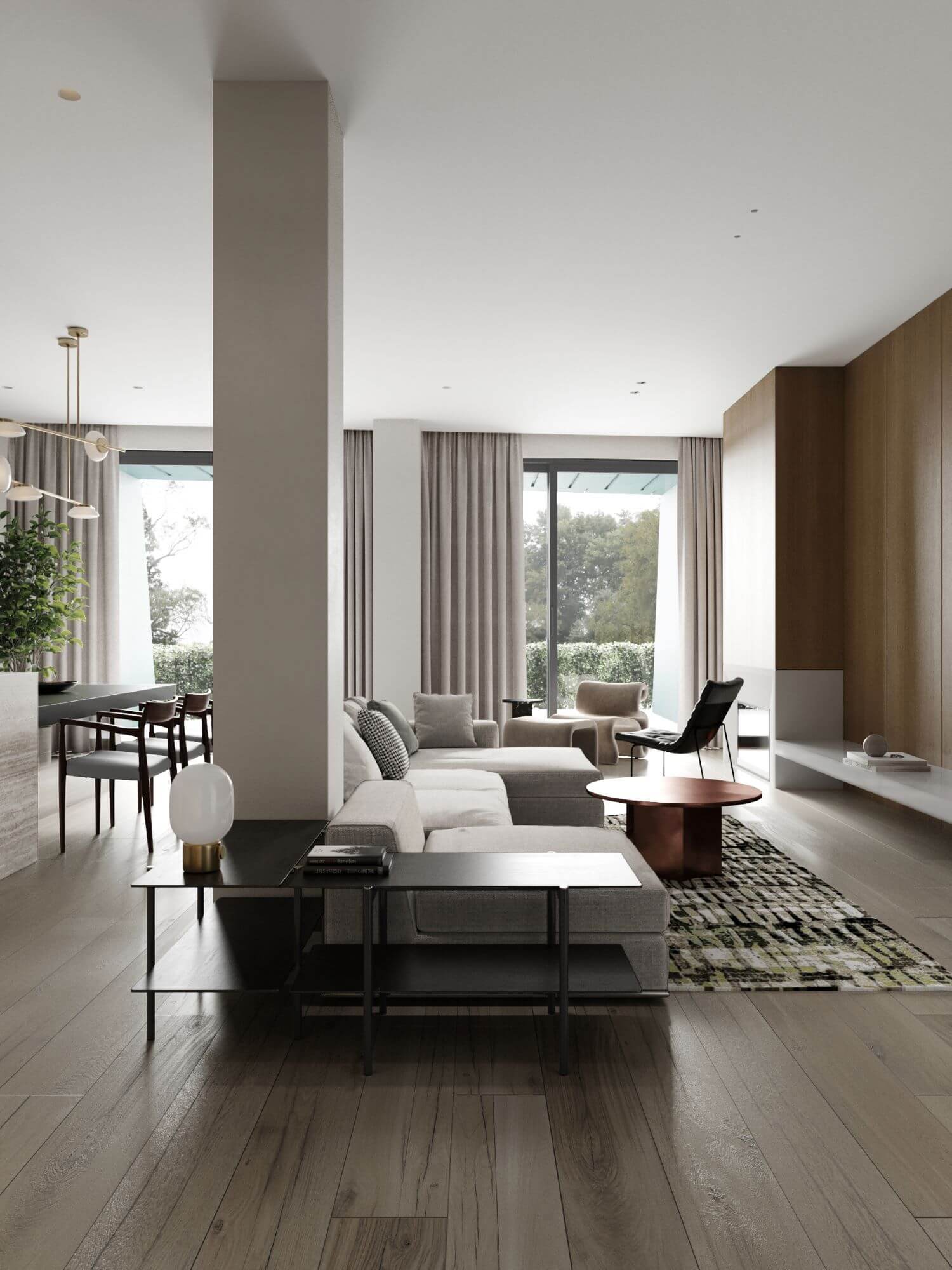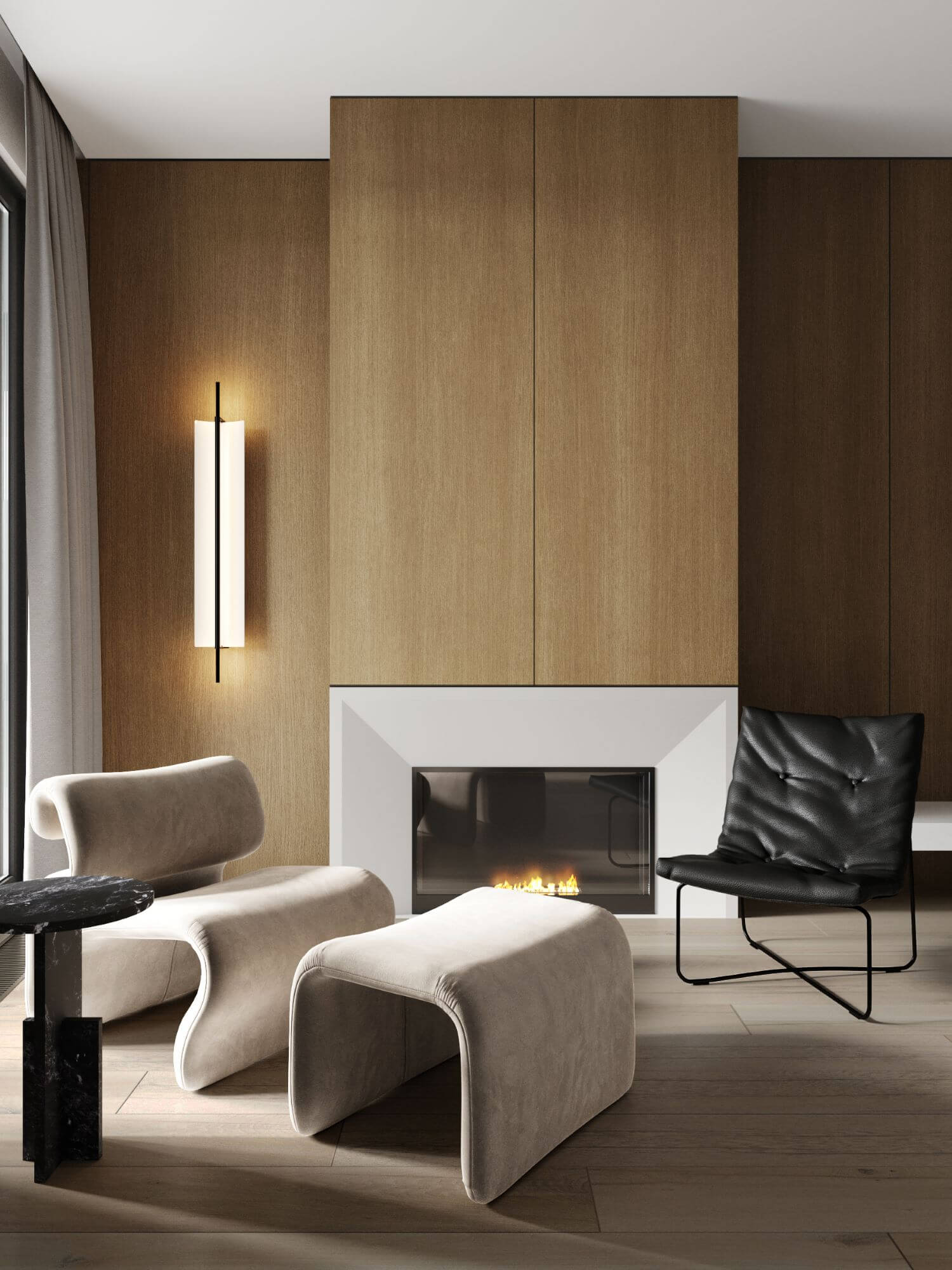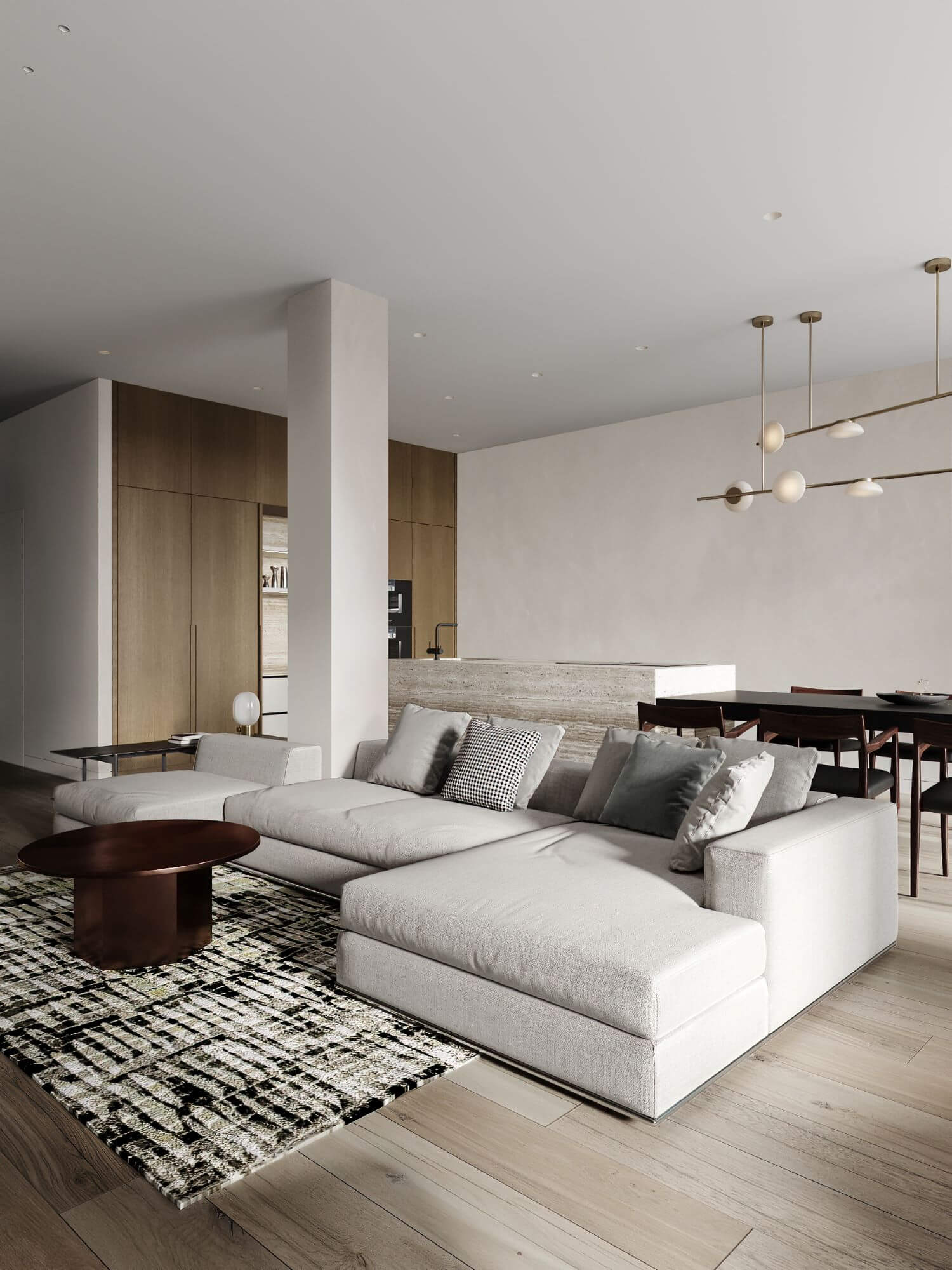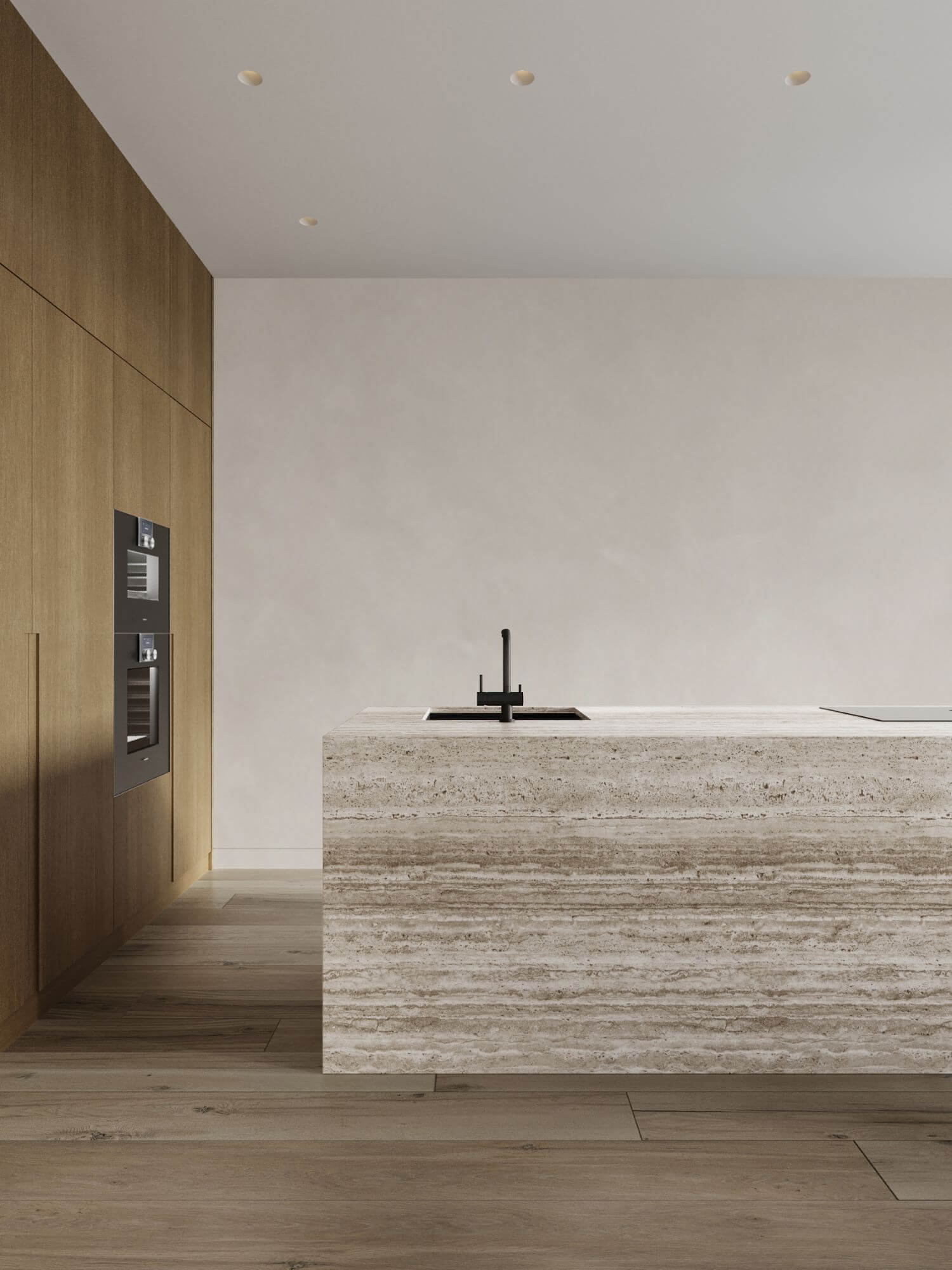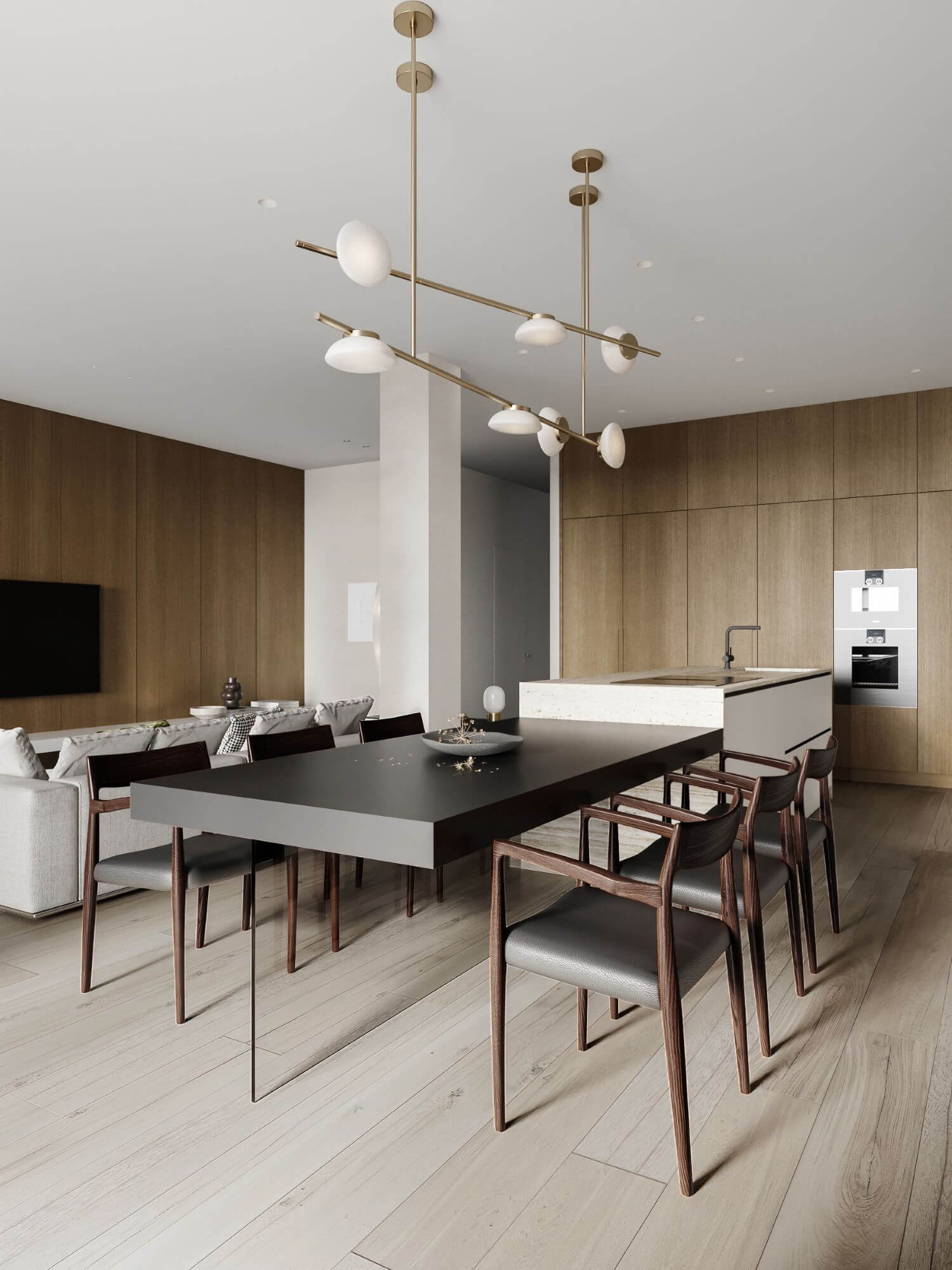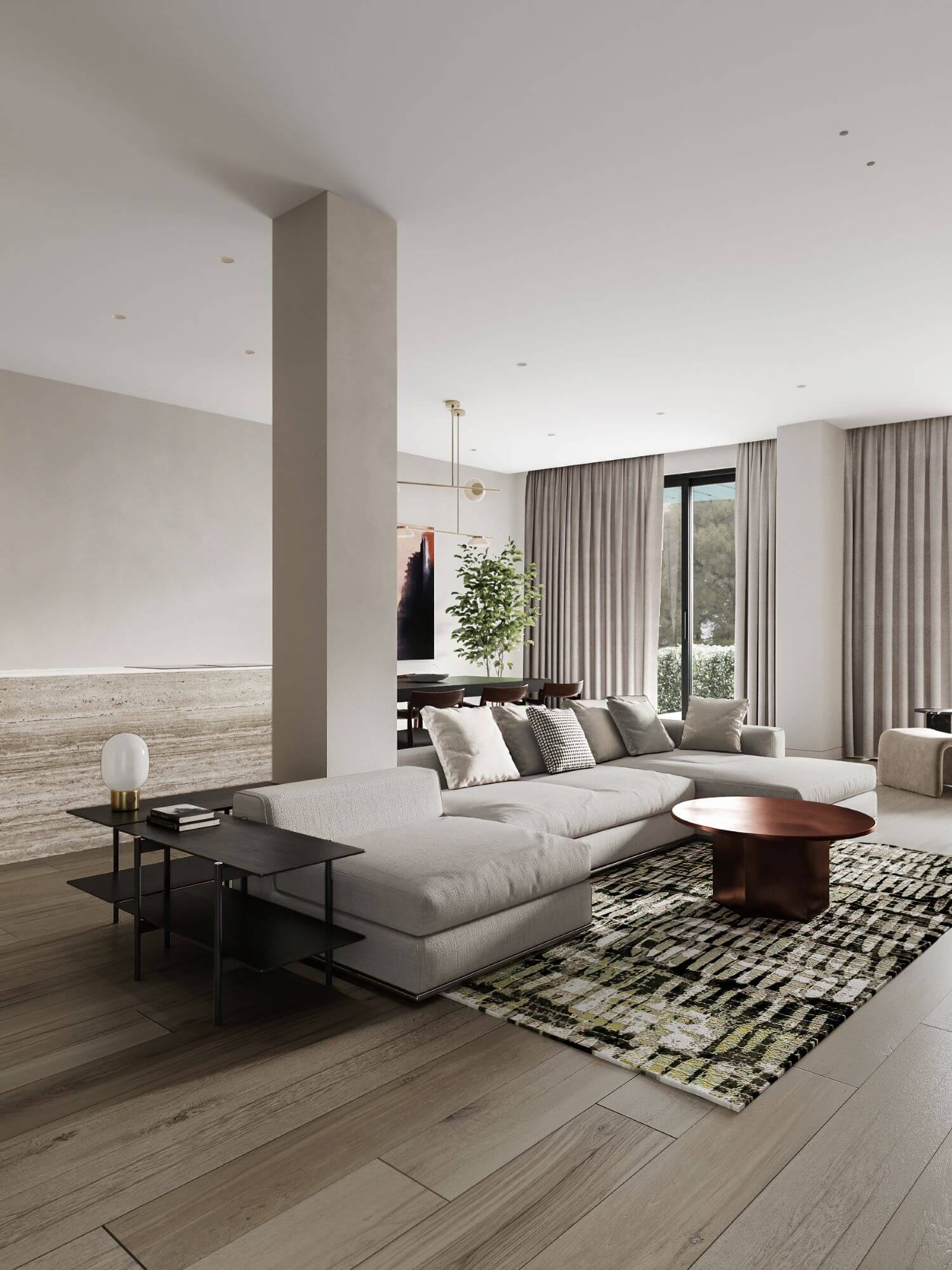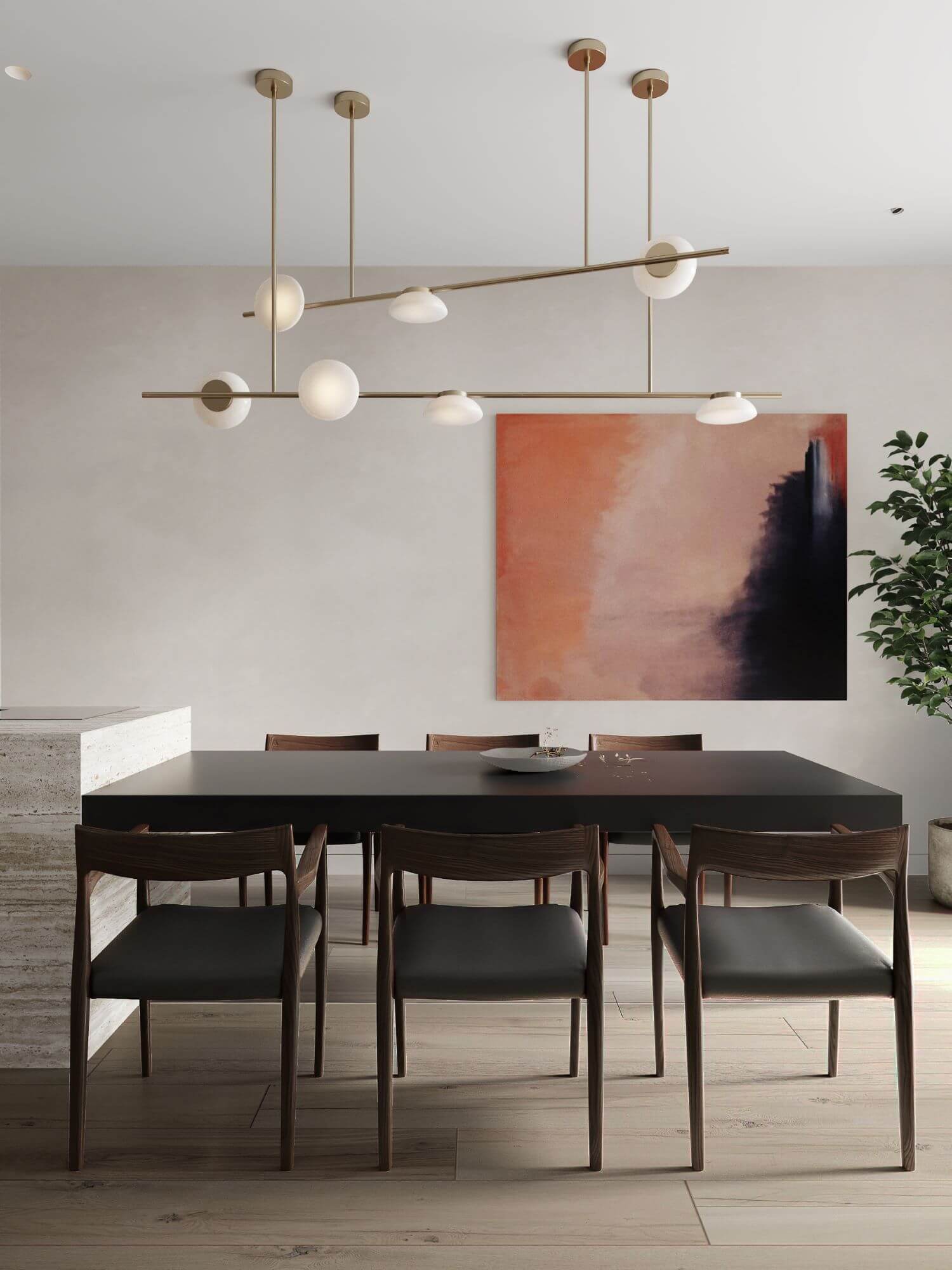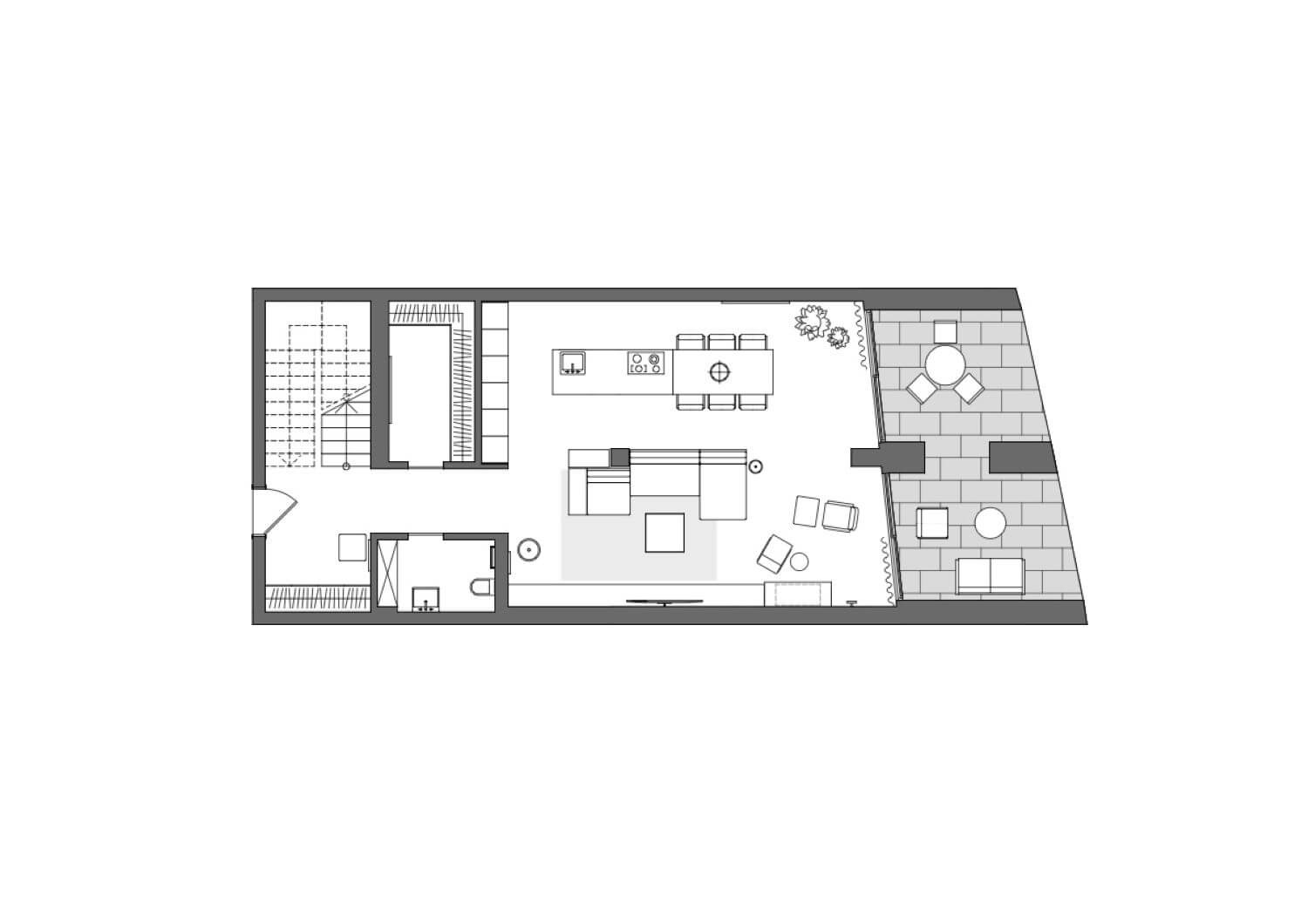 ---