Ware Studio: In Designing this project, the main focus was on "Sustainable Architecture". Sustainable architecture is architecture that seeks to minimize the negative environmental impact of buildings through improved efficiency and moderation in the use of materials, energy, development space and the ecosystem at large. Sustainable architecture uses a conscious approach to energy and ecological conservation in the design of the built environment.
The idea of sustainability, or ecological design, is to ensure that our use of presently available resources does not end up having detrimental effects to our collective well-being or making it impossible to obtain resources for other applications in the long run…
A Private house was designed in Alanya, Turkey.
This Private house designed for performance in Alanya, Turkey. The house is built by the sea, a mountainous area, with private residential property, forest. A house located on a Hill, So that's why we called it "Hill House". The initial design of this house is to place an integrated cube on a hill that faces the sea from two sides and the other two views towards the forest.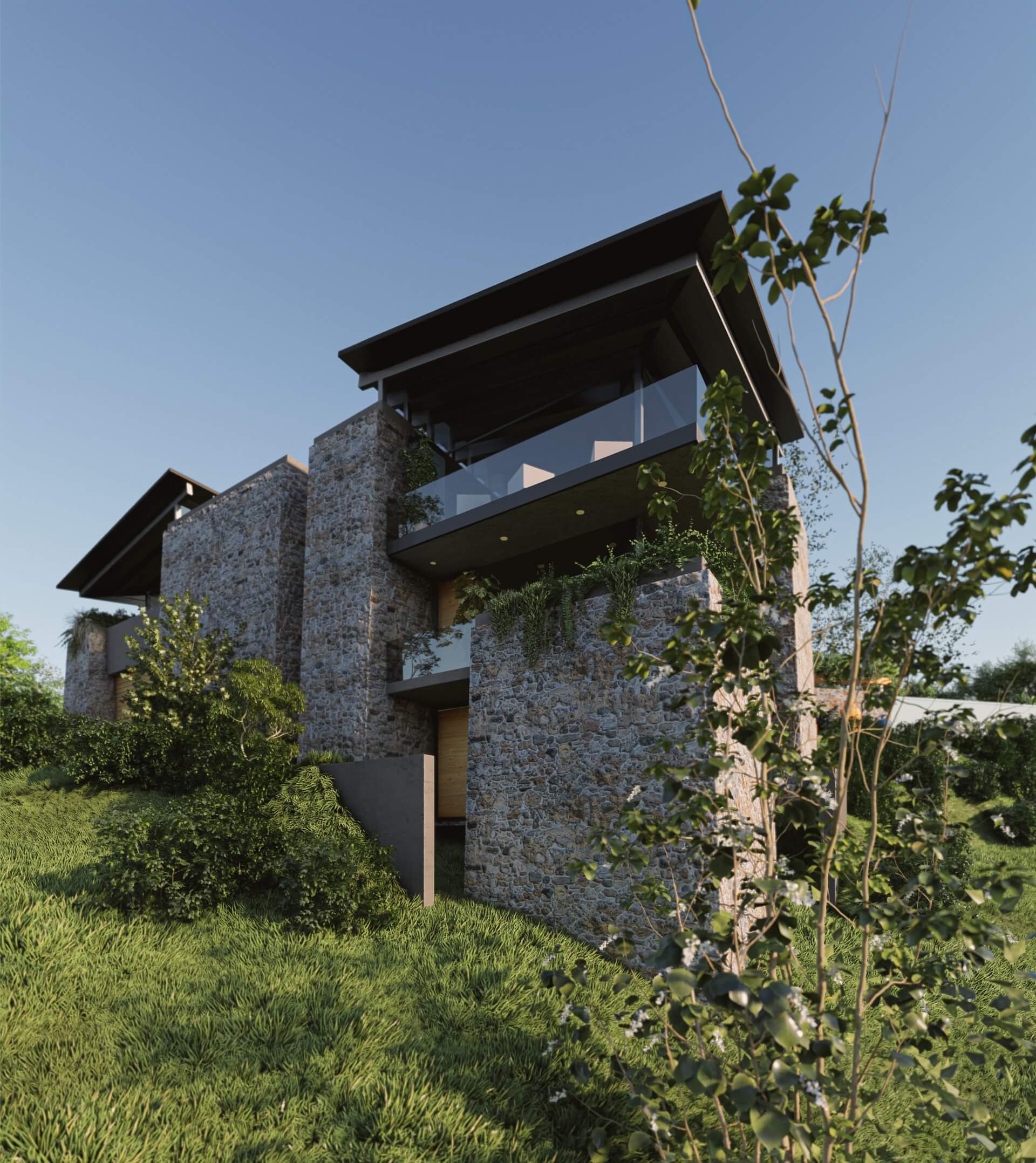 Then, by moving and breaking this rigid volume, and considering the uses in different classes; This placement was based on the importance of access and the main views. Also, the entrance of this house was placed as a plus sign in the center in the form of a diagonal and the spatial division was designed based on it.
Other main theory in the concept and image of the house: integrity and integration with nature. "A residential building that reflects content, aesthetics and natural structures." When developing the concept, the following were considered: site analysis, the use of natural materials in combination with modernity and the theory of organic architecture.
The Orientation of the interior spaces of the house is dictated by the characteristics of the visual realm. This building is designed with natural beauty potential in mind and the need to limit visual contact. The house was divided into 3 floors. We have the entrance on the floor with the highest level, and floors -1 and -2 are located lower than the entrance.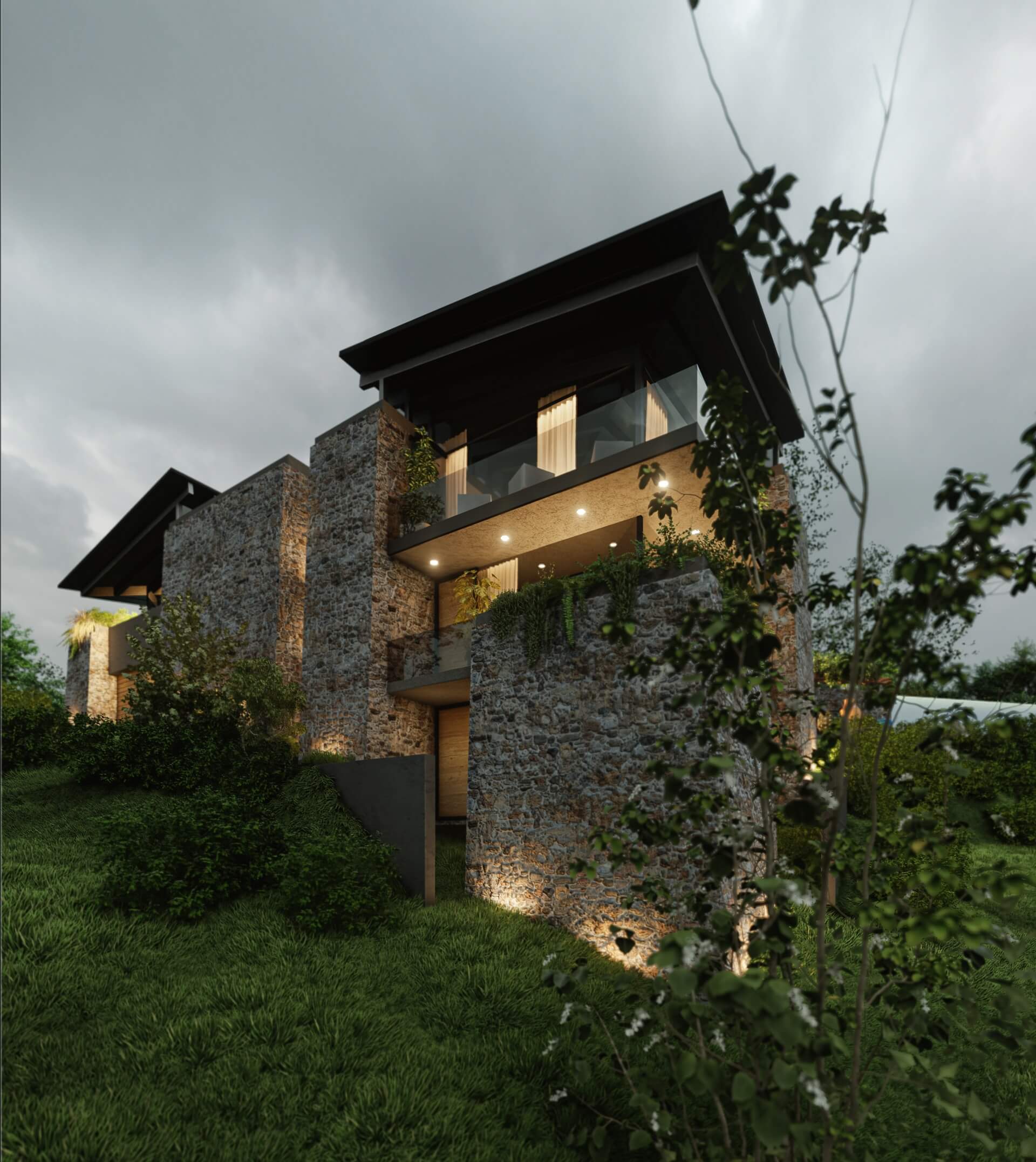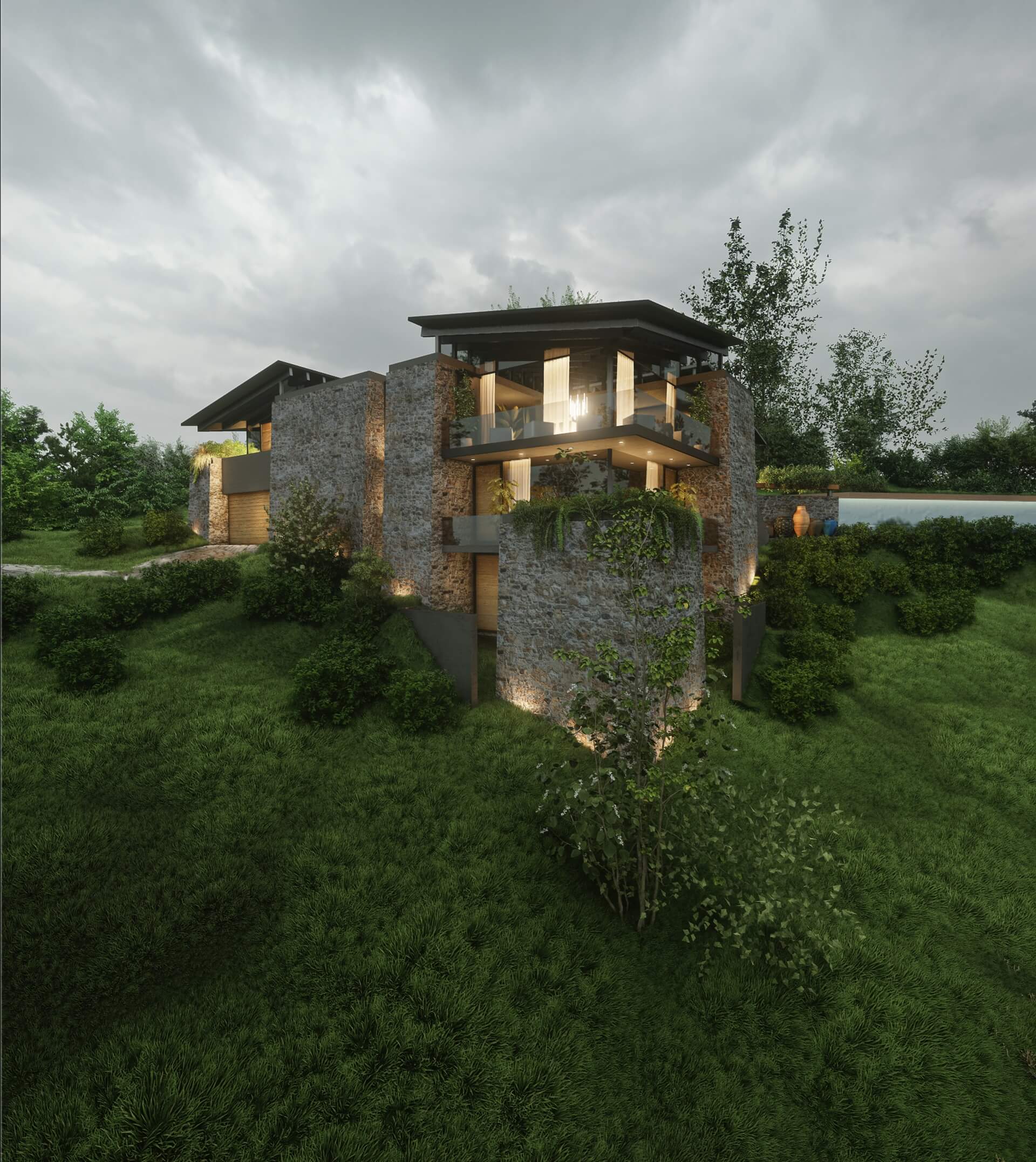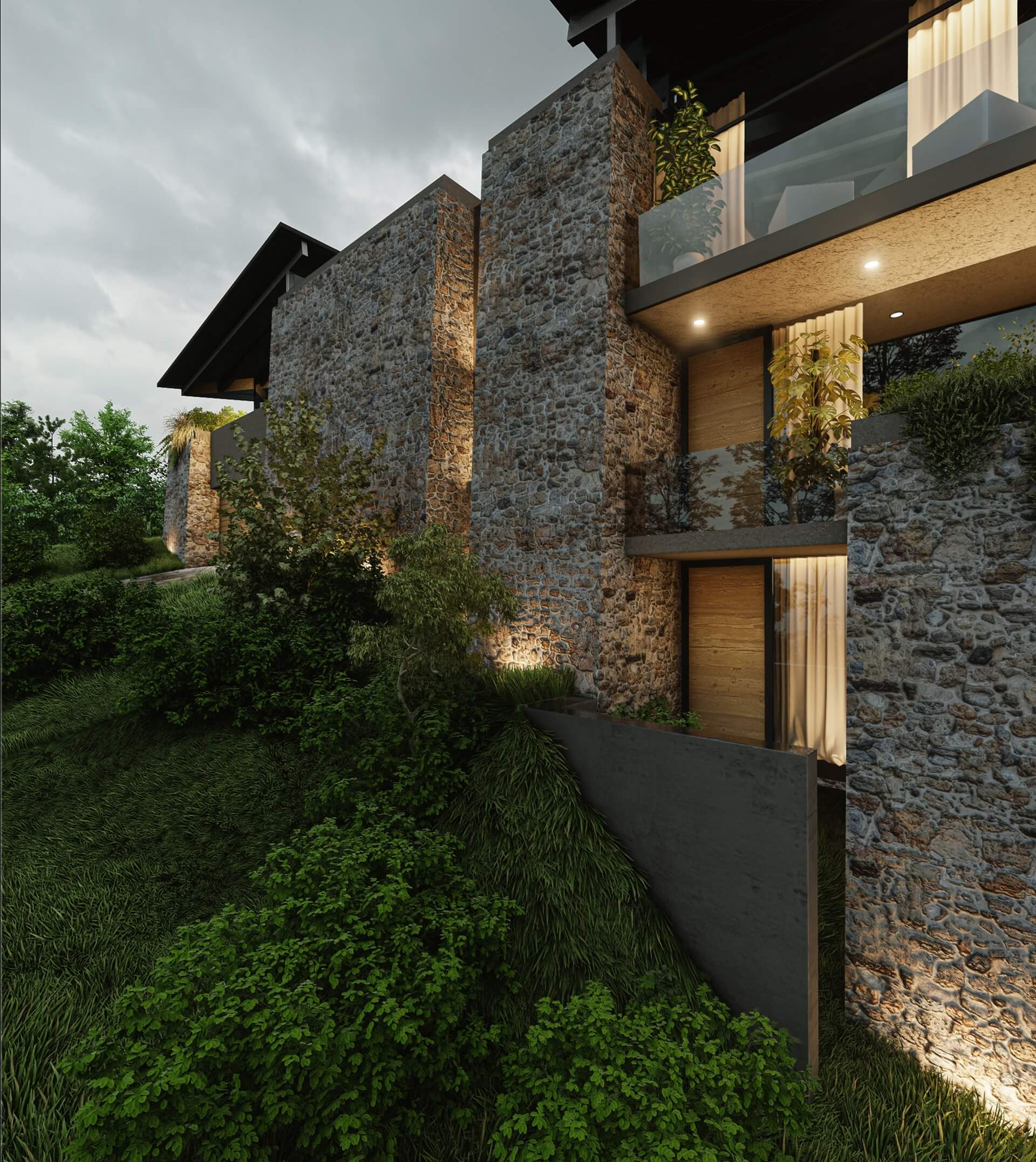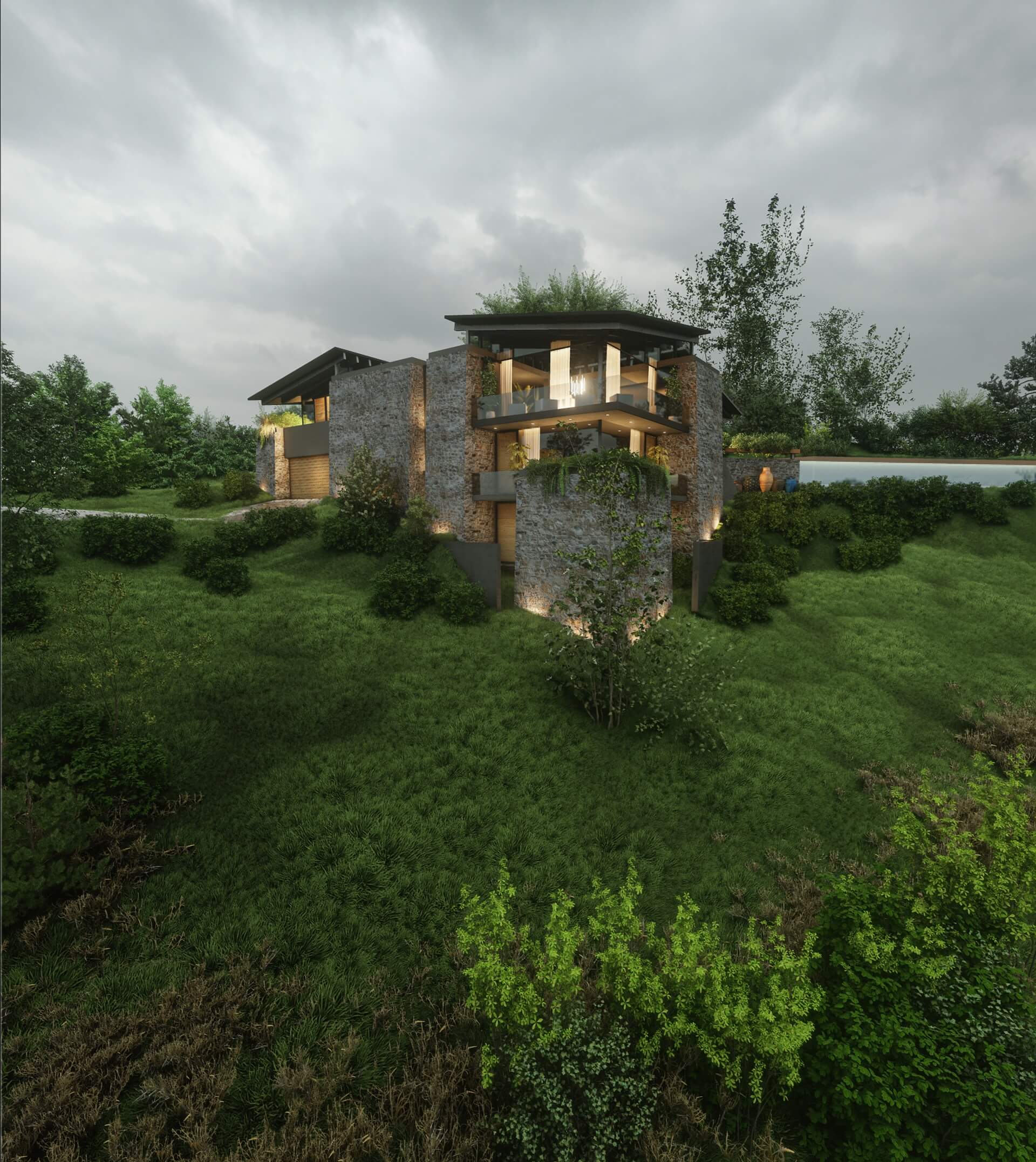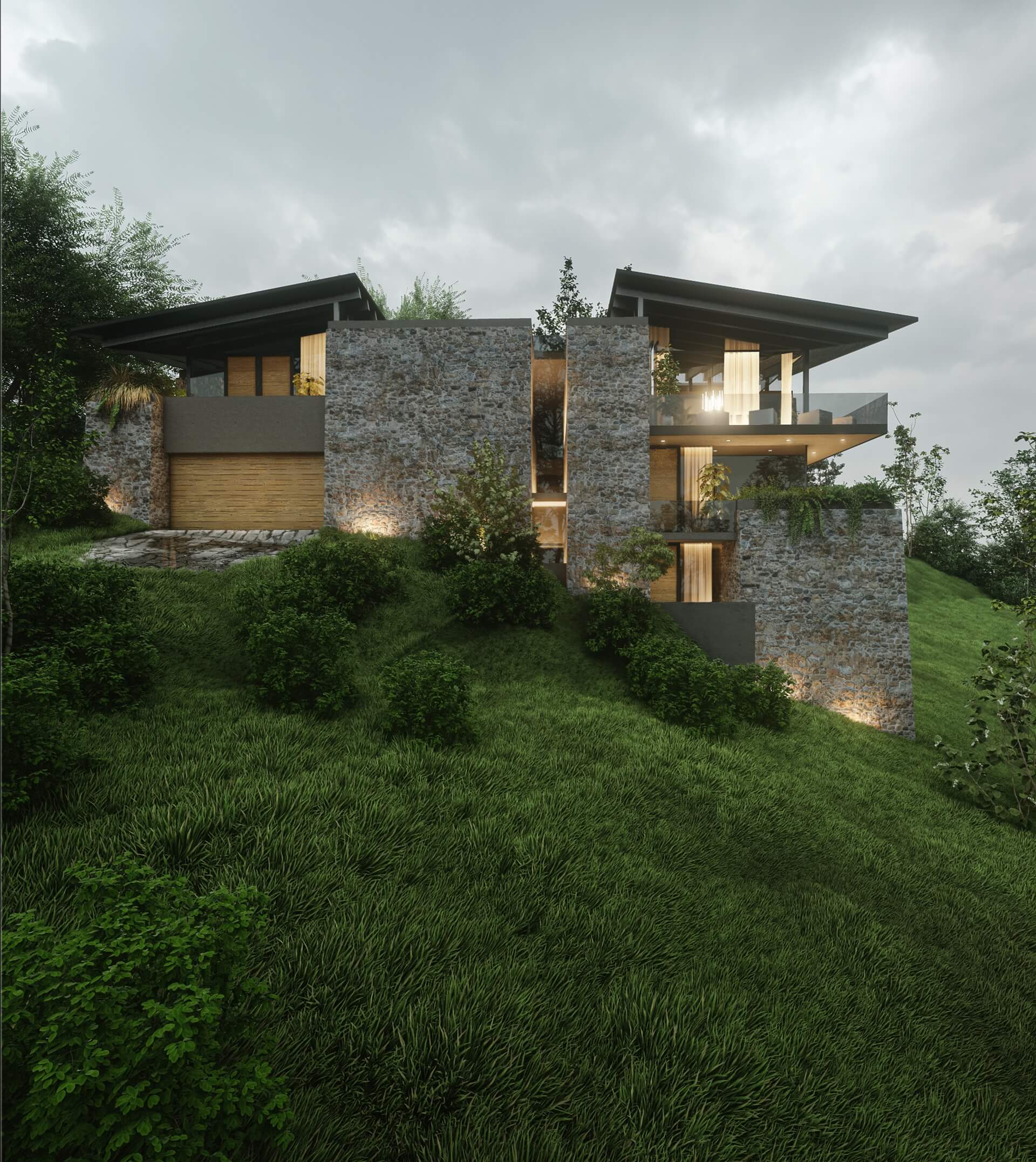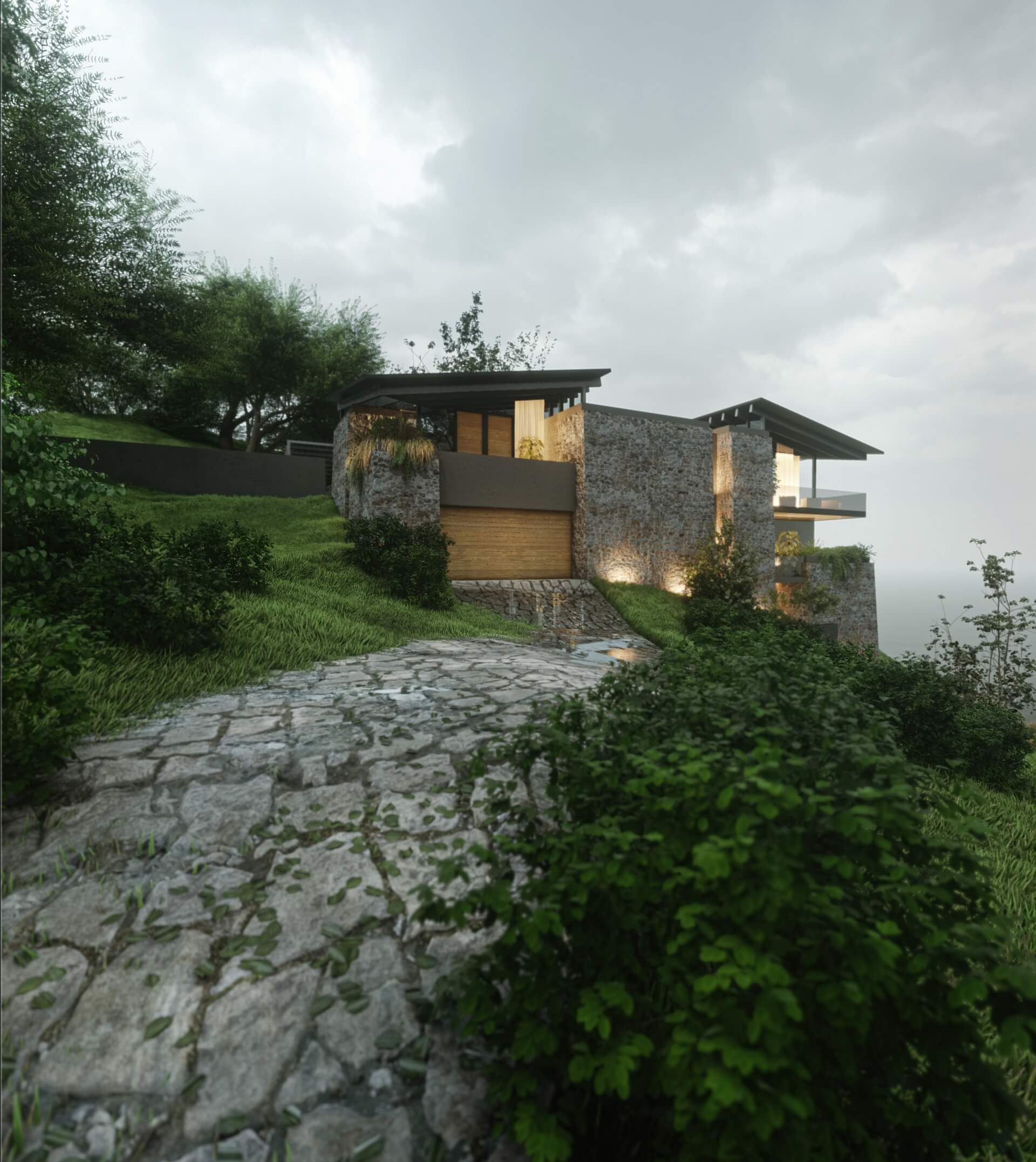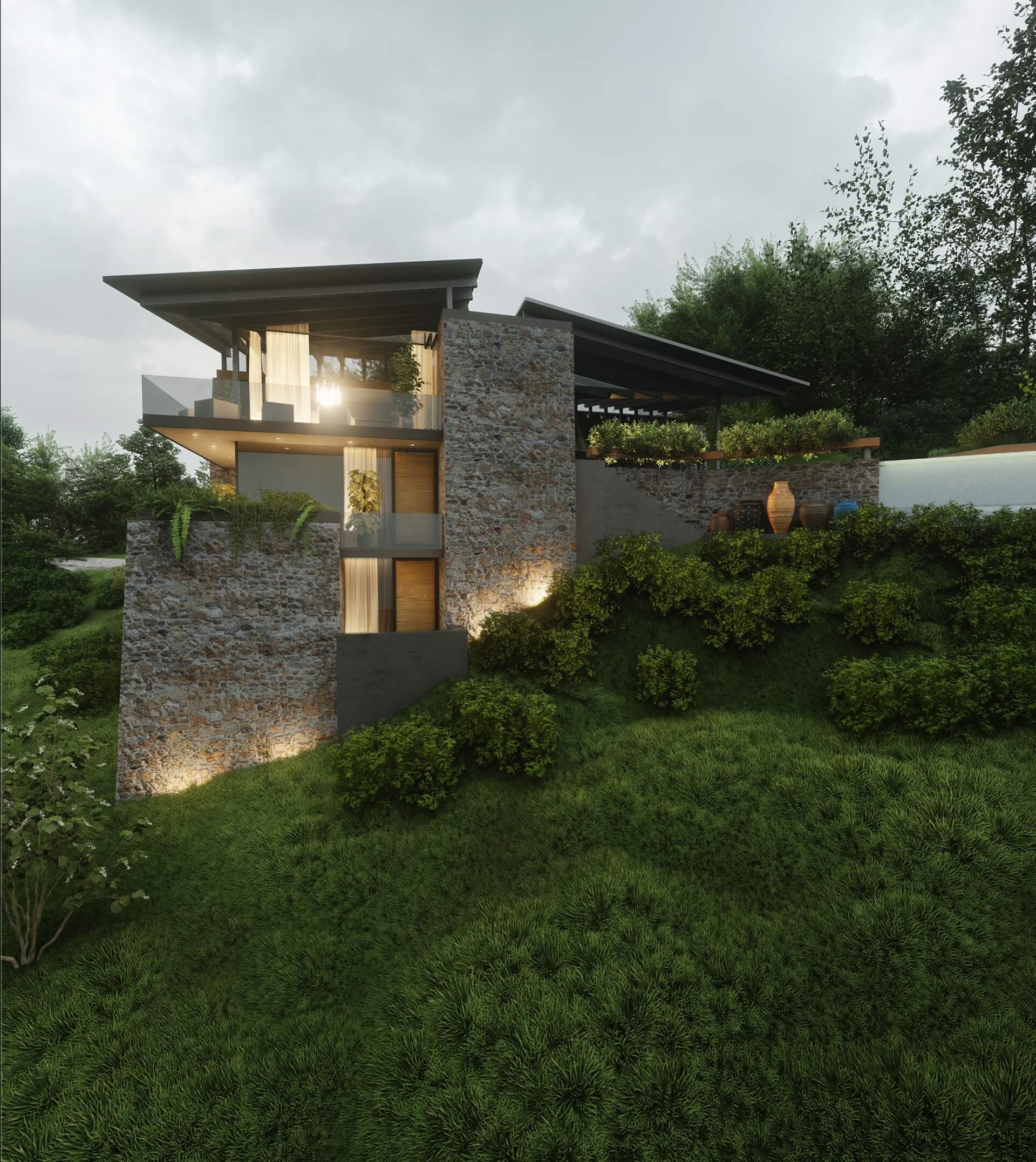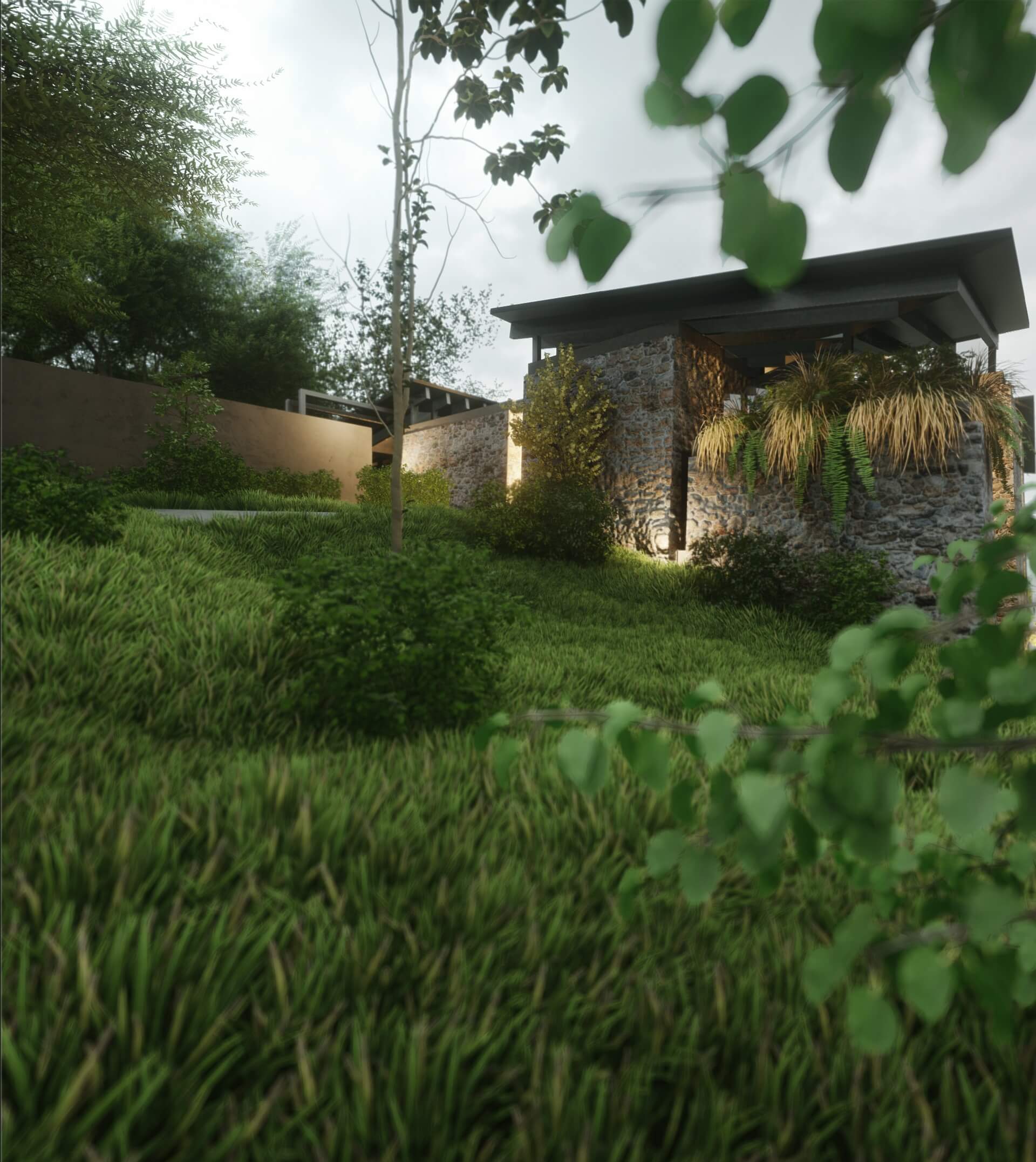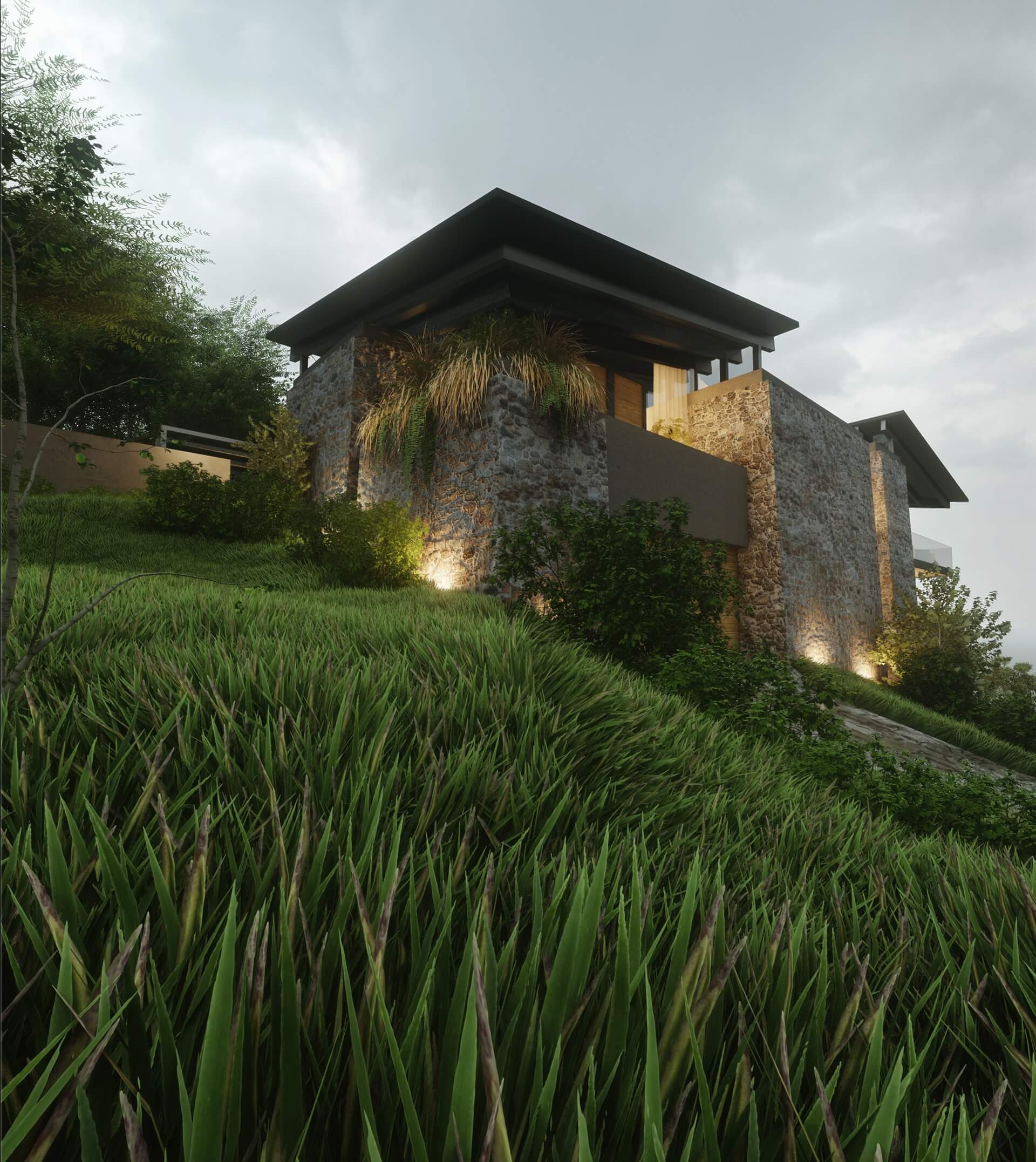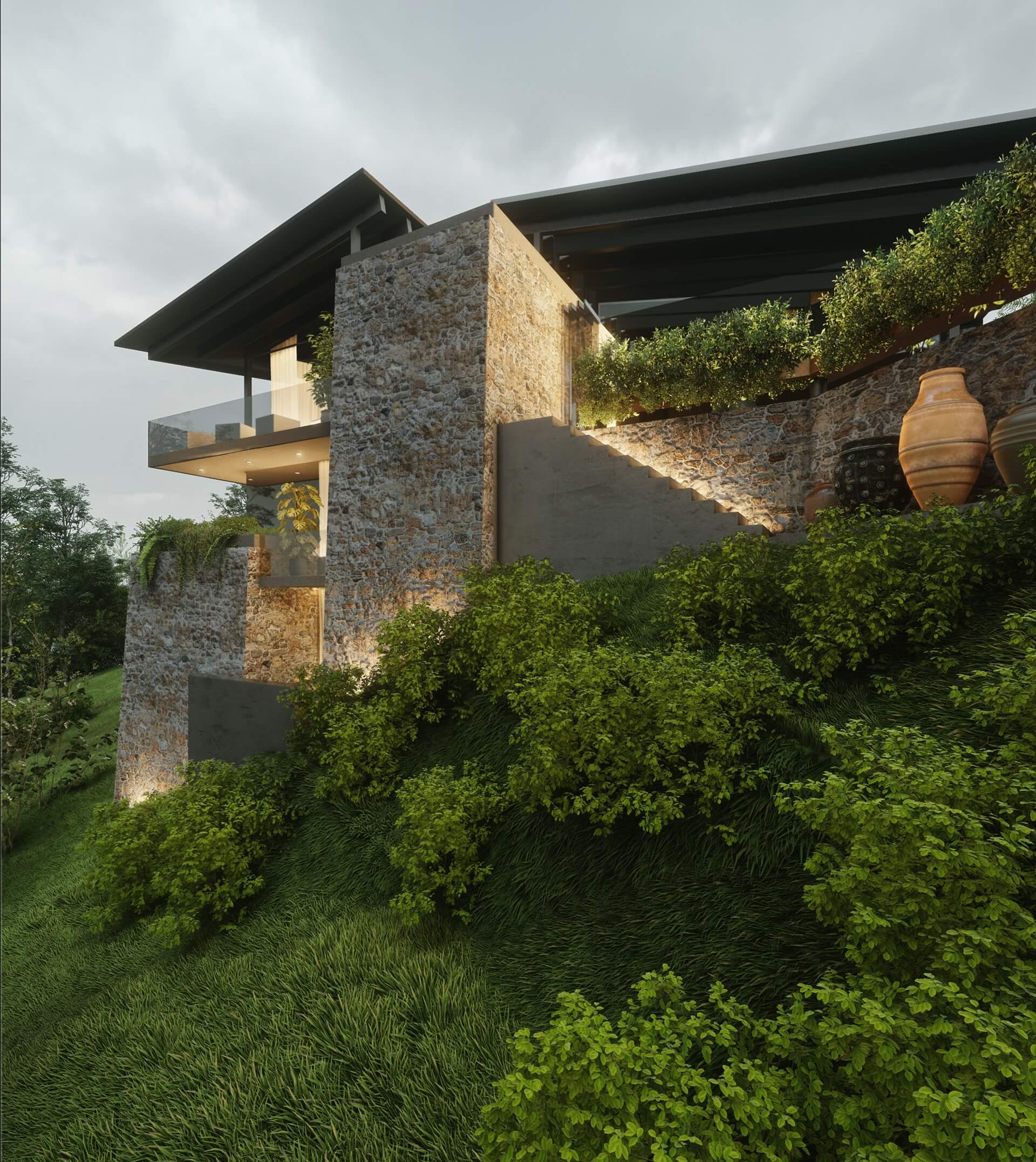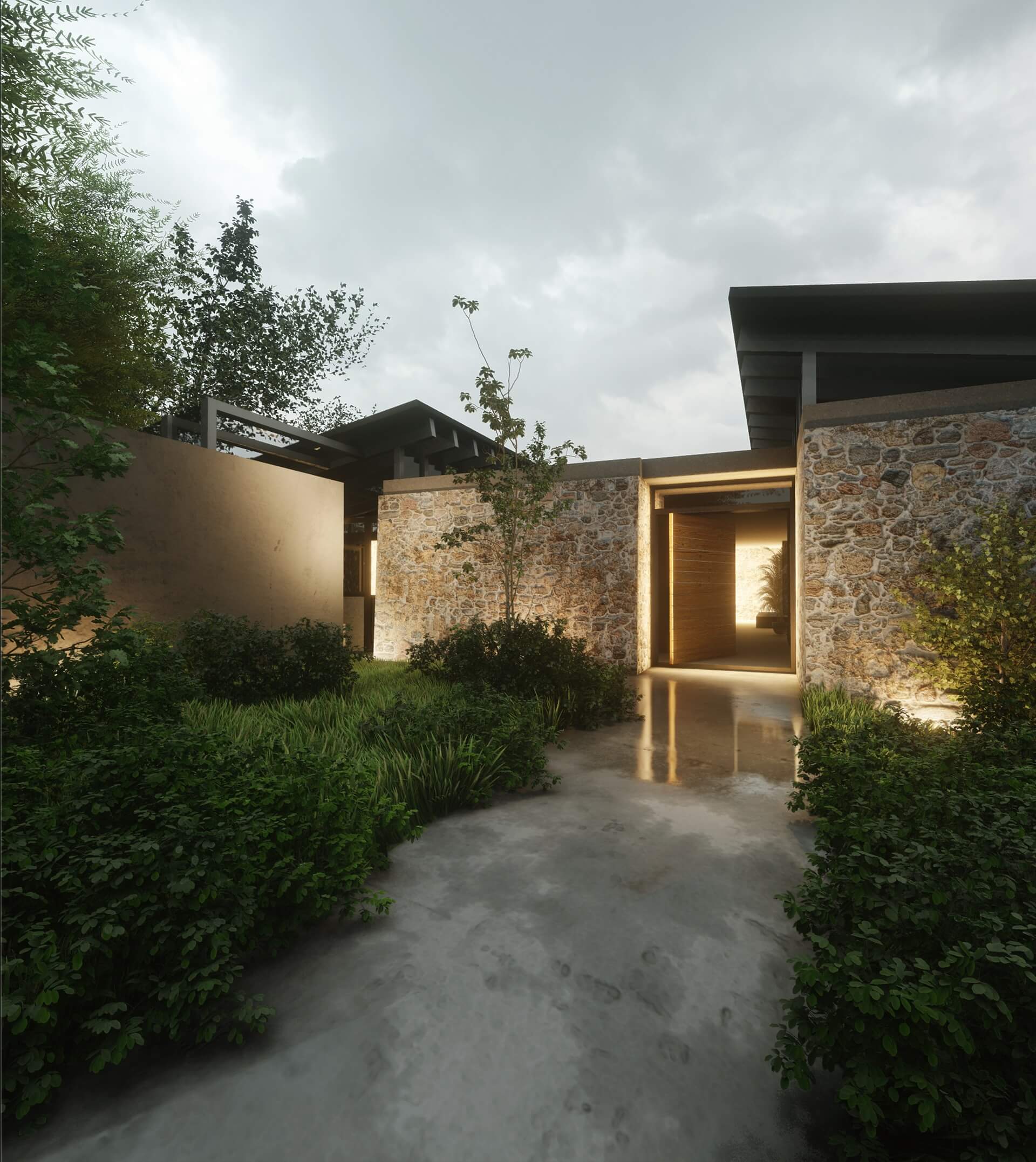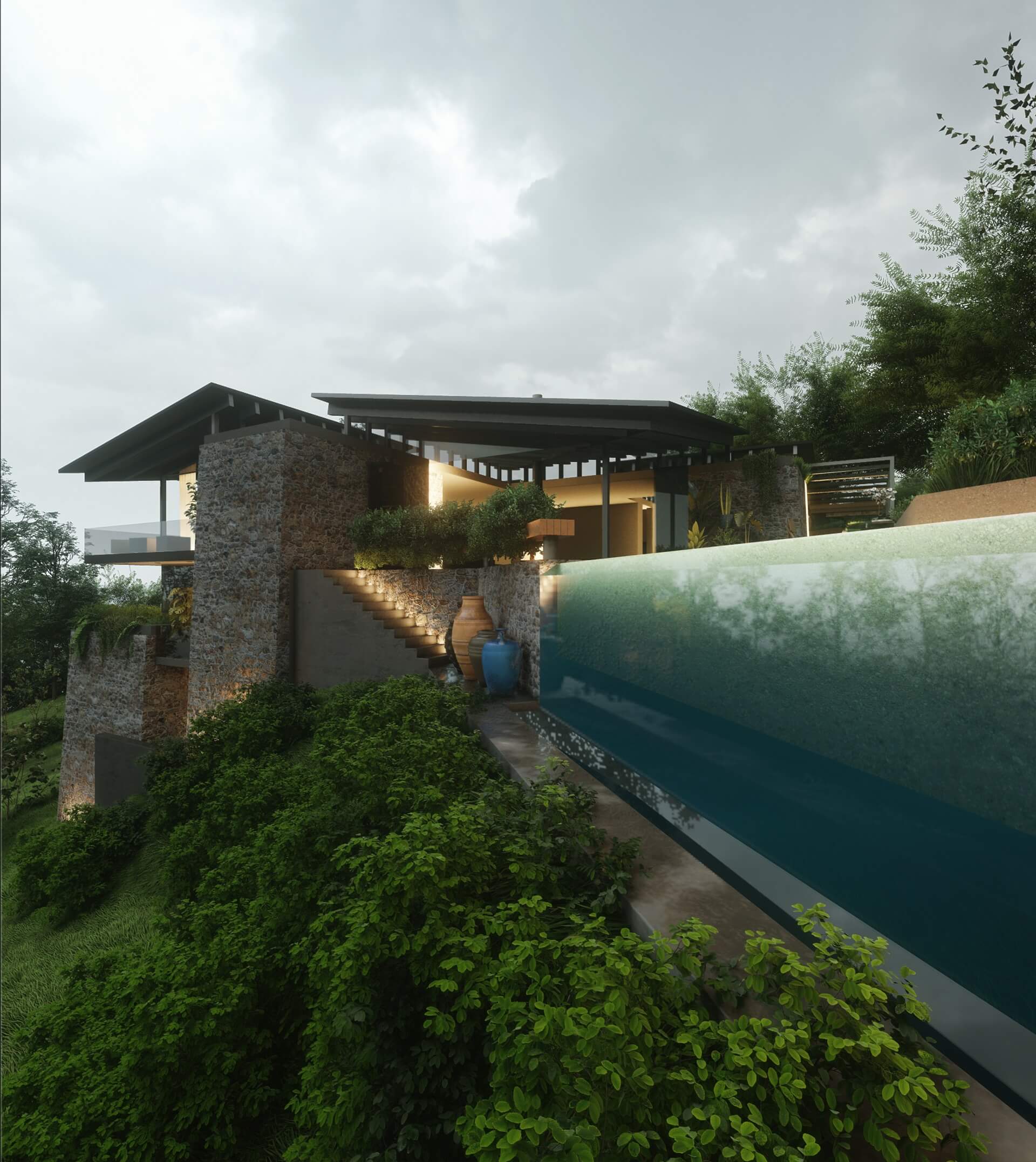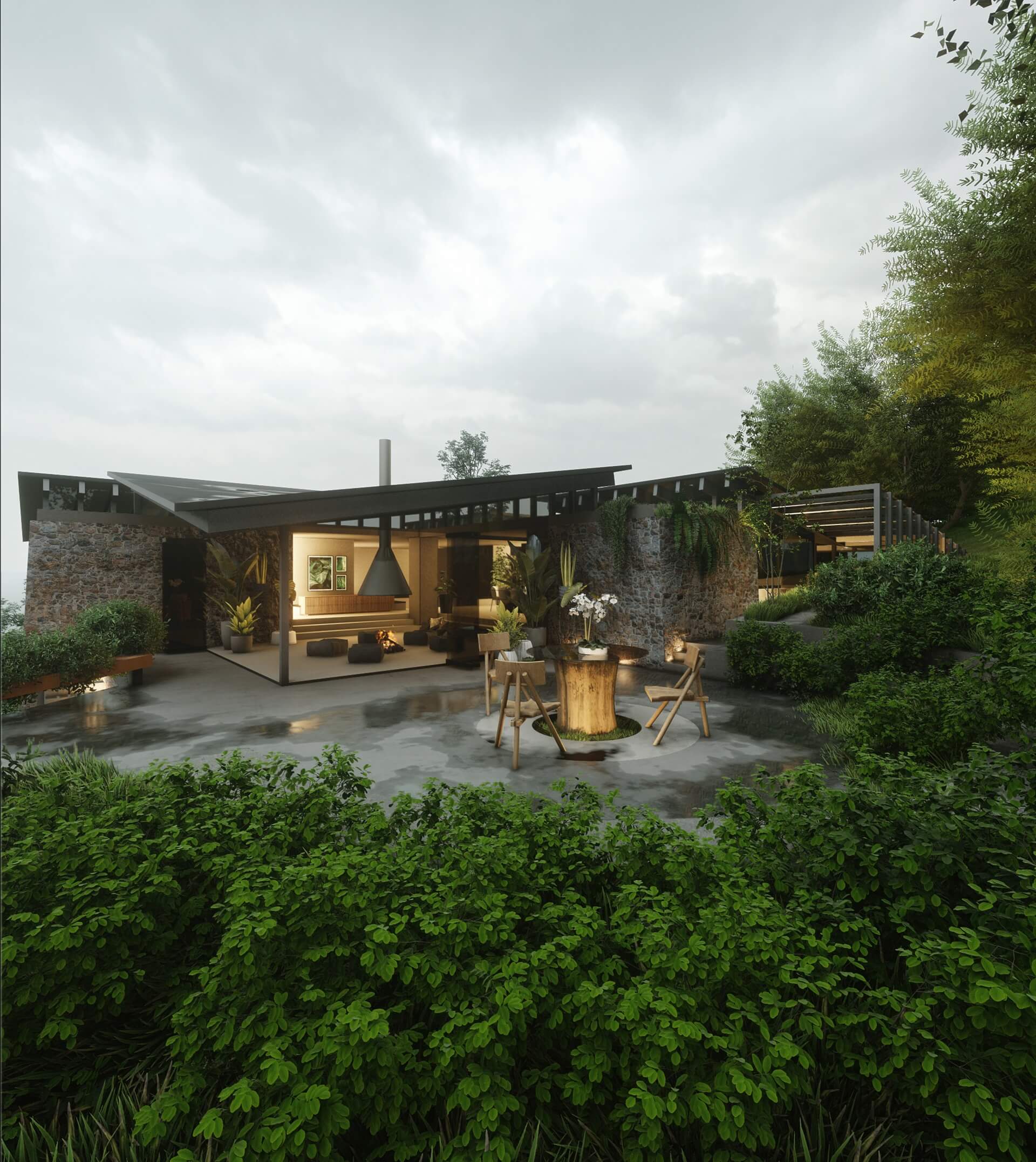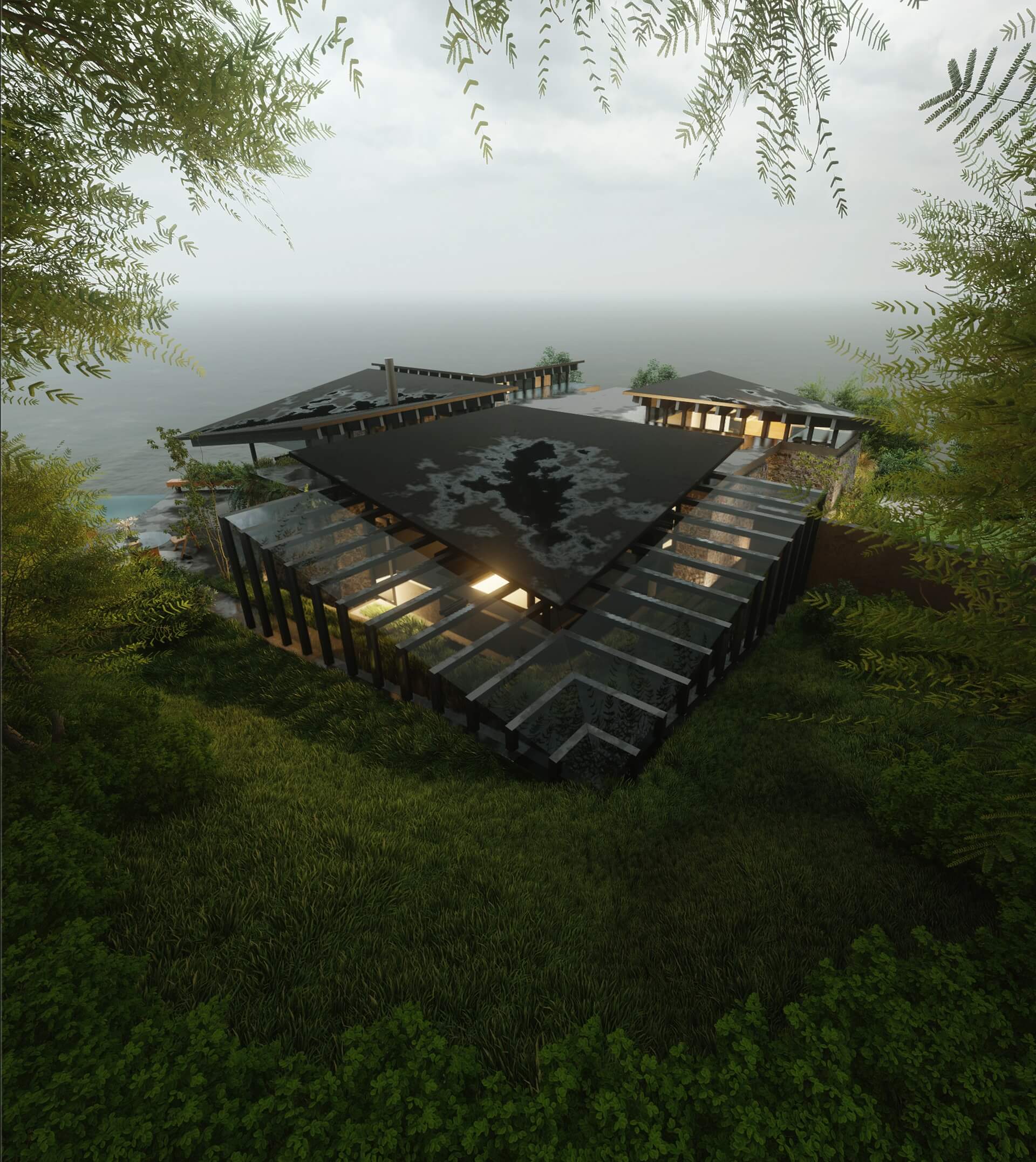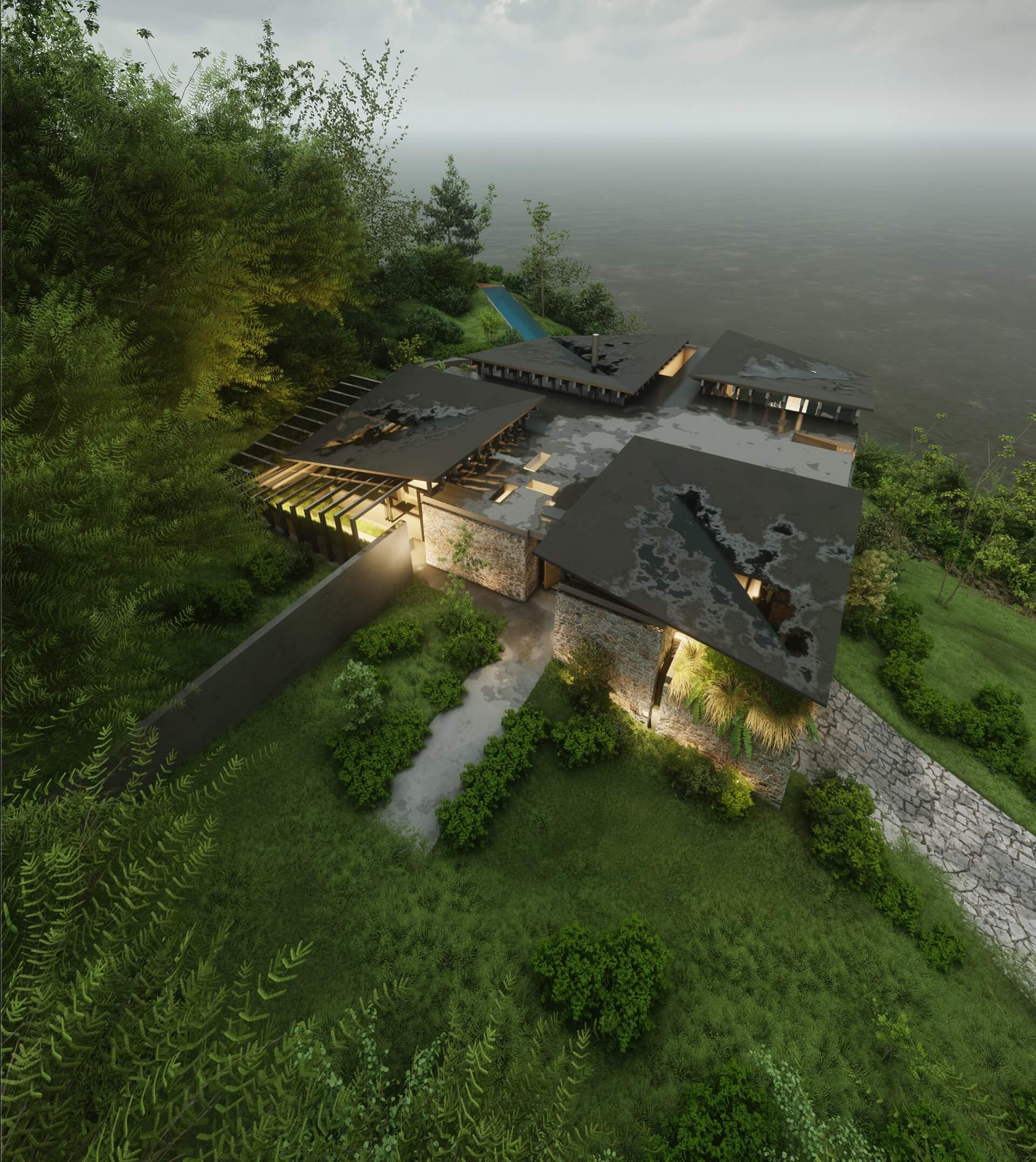 ---