Pine House, by recent M.Arch graduate of the AADRL,
Andrew Friedenberg
, was submitted to the Ryterna modul competition in the summer of 2020. The competition asked designers to conceive a
vacation home
in rural Lithuania where a middle-class couple could retreat to work and live in relative isolation for a portion of the year, a desire exacerbated within the current context.
Nestled in a small clearing on the edge of the lake and accessible only by a path to a small gravel driveway behind, the
house
orients itself to the south to gain maximum solar exposure through the large operable windows, and to soak the deck and pier. The living area, which can also serve as a guest room, is a double-height space designed to allow light back into the kitchen and loft bedroom above. A small sun porch leads the visitor from the residence to a sauna, extending over the lake. The traditional Lithuanian steam room is warmed by a small stove, and a trapdoor with a retractable ladder allow the user to plunge directly into the frigid water after a sauna session. To maximize the small area -- just 35 square meters for both the house and attached sauna -- the walls and corners function discreetly to store and display the owners' belonging, allowing for a clean and contemplative externally-focused space.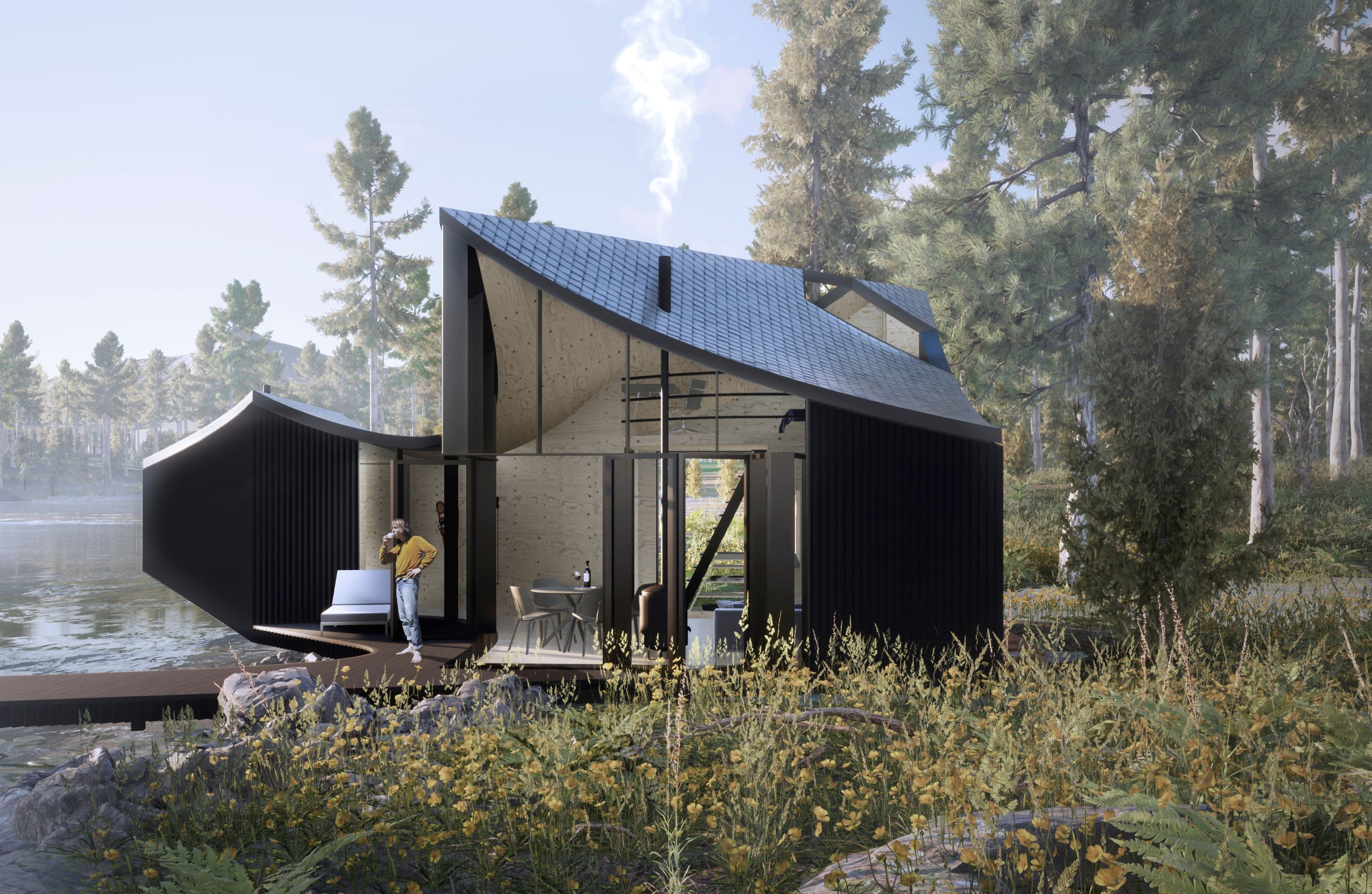 image © Andrew Friedenberg
Conscious of the perils of inserting a completely foreign object into an existing symbiotic environment, the design needed to be both self-sufficient and lightweight. By relying on prefabricated components which can be made offsite, the house is able to float above the site and minimize disruption to the natural setting. Wood joists with rigid insulation sandwiched between plywood, these structurally insulated panels (SIP) can be transported by small vehicle to the site and arranged by hand on top of the elevated platform. Using contemporary fabrication techniques such as CNC milling allows for the accurate digital to fabrication workflow, ensuring all 46 unique SIPs will fit as a kit-of-parts. Not only does this limit site disruption, but it creates a highly insulative and hermetic space, a necessary quality of passive house structures. Additionally, photovoltaics are arranged on the catenary roof for optimum exposure, and greywater is collected and stored for all non-potable needs.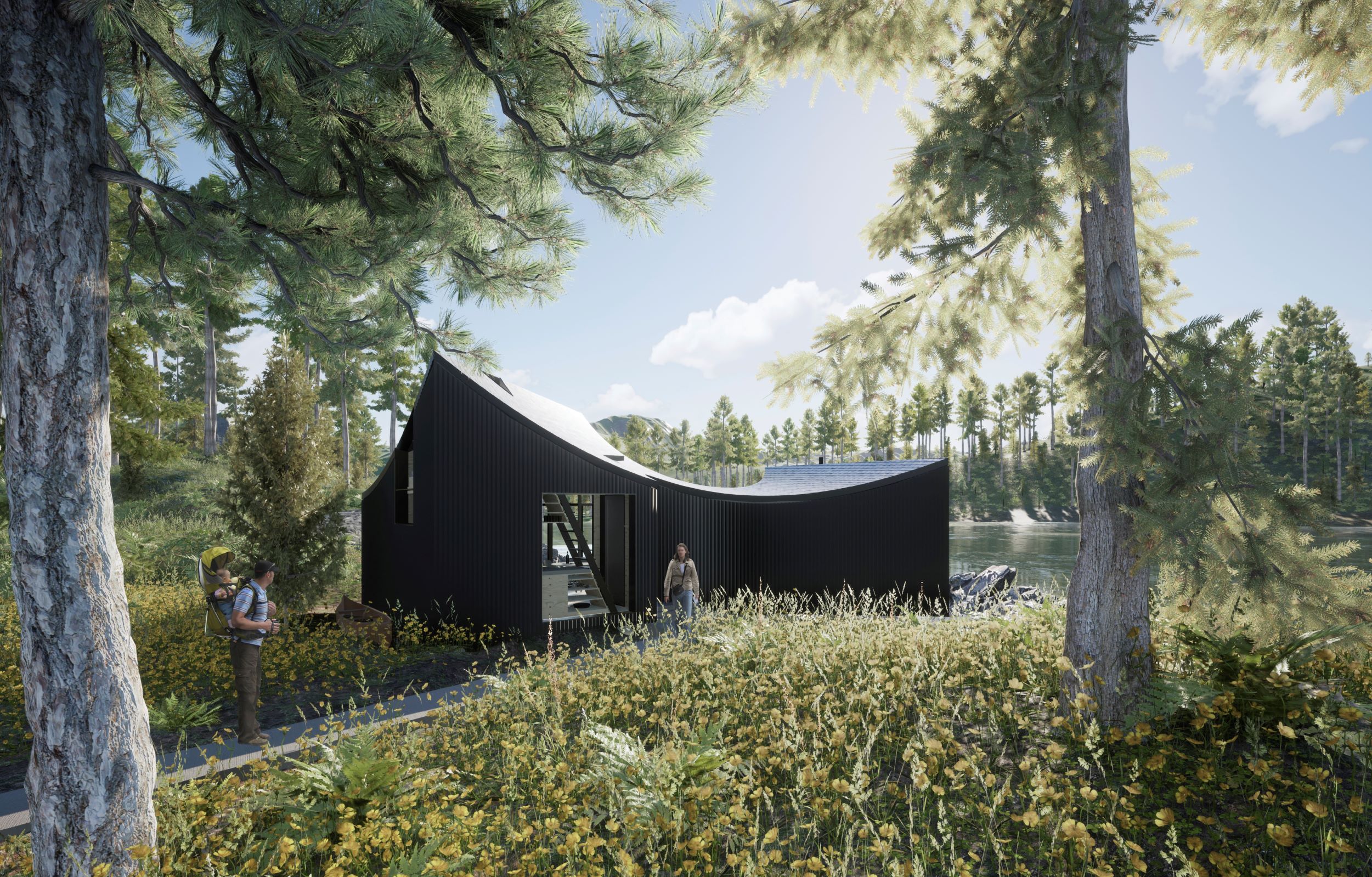 image © Andrew Friedenberg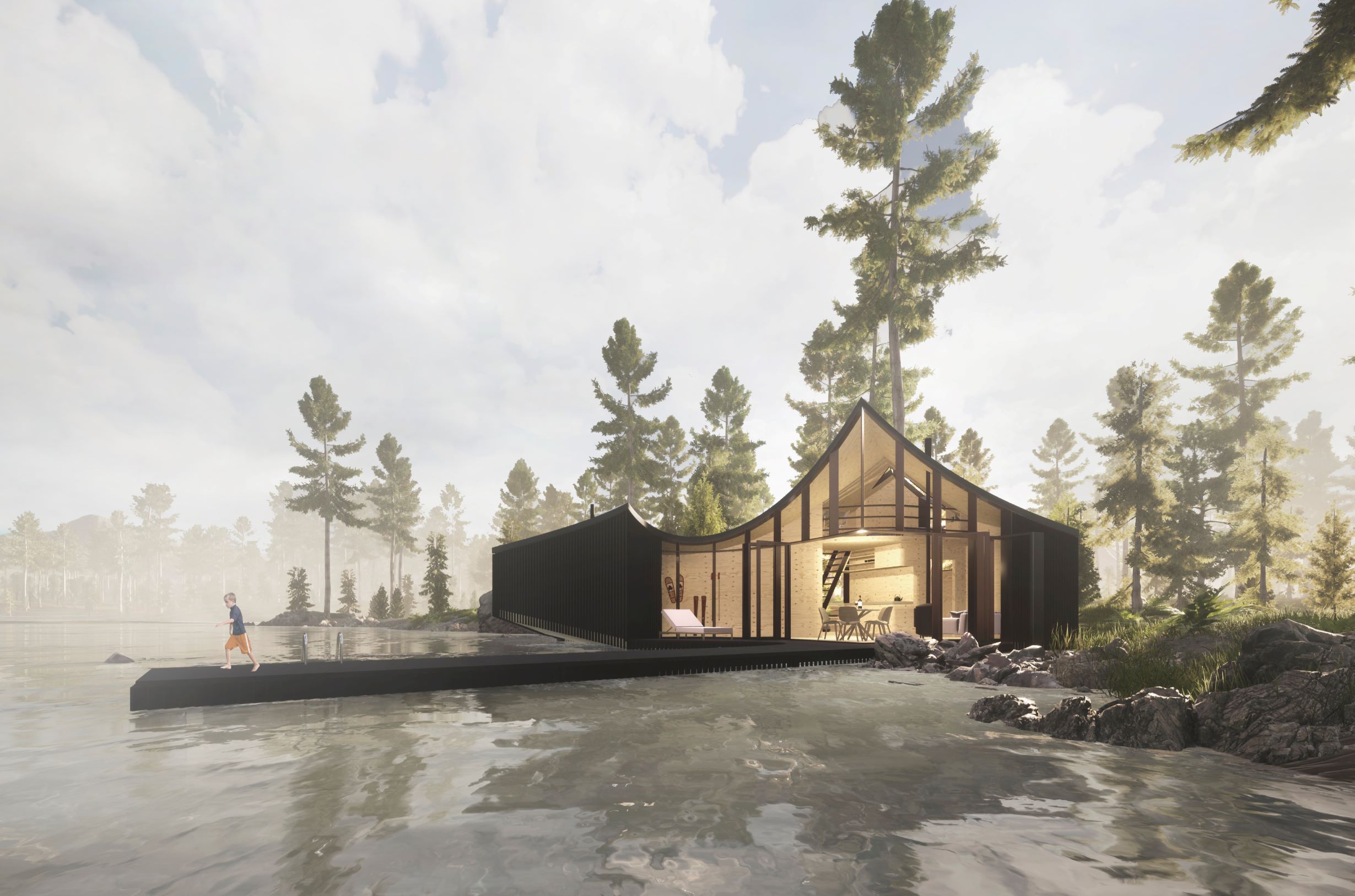 image © Andrew Friedenberg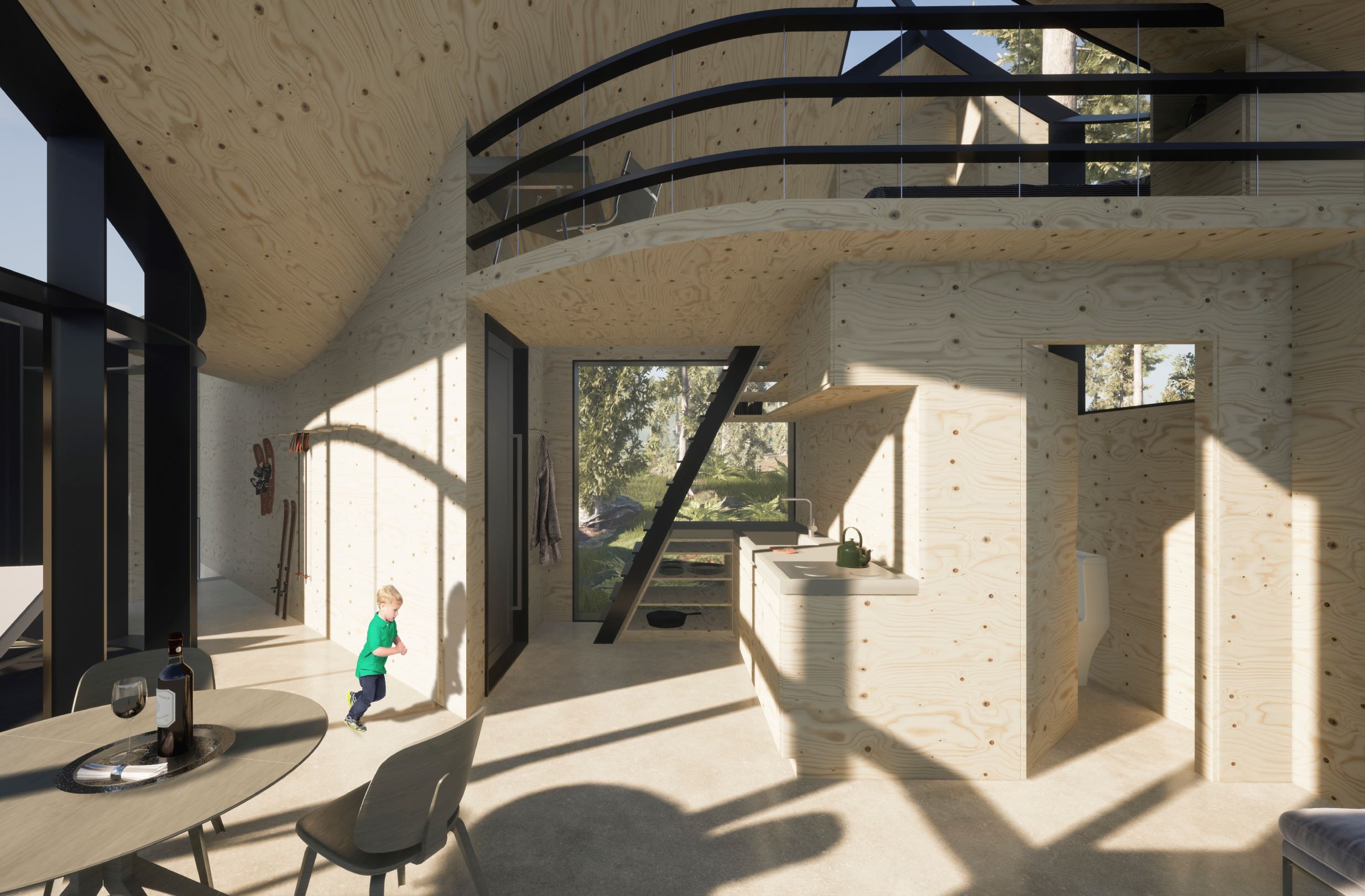 image © Andrew Friedenberg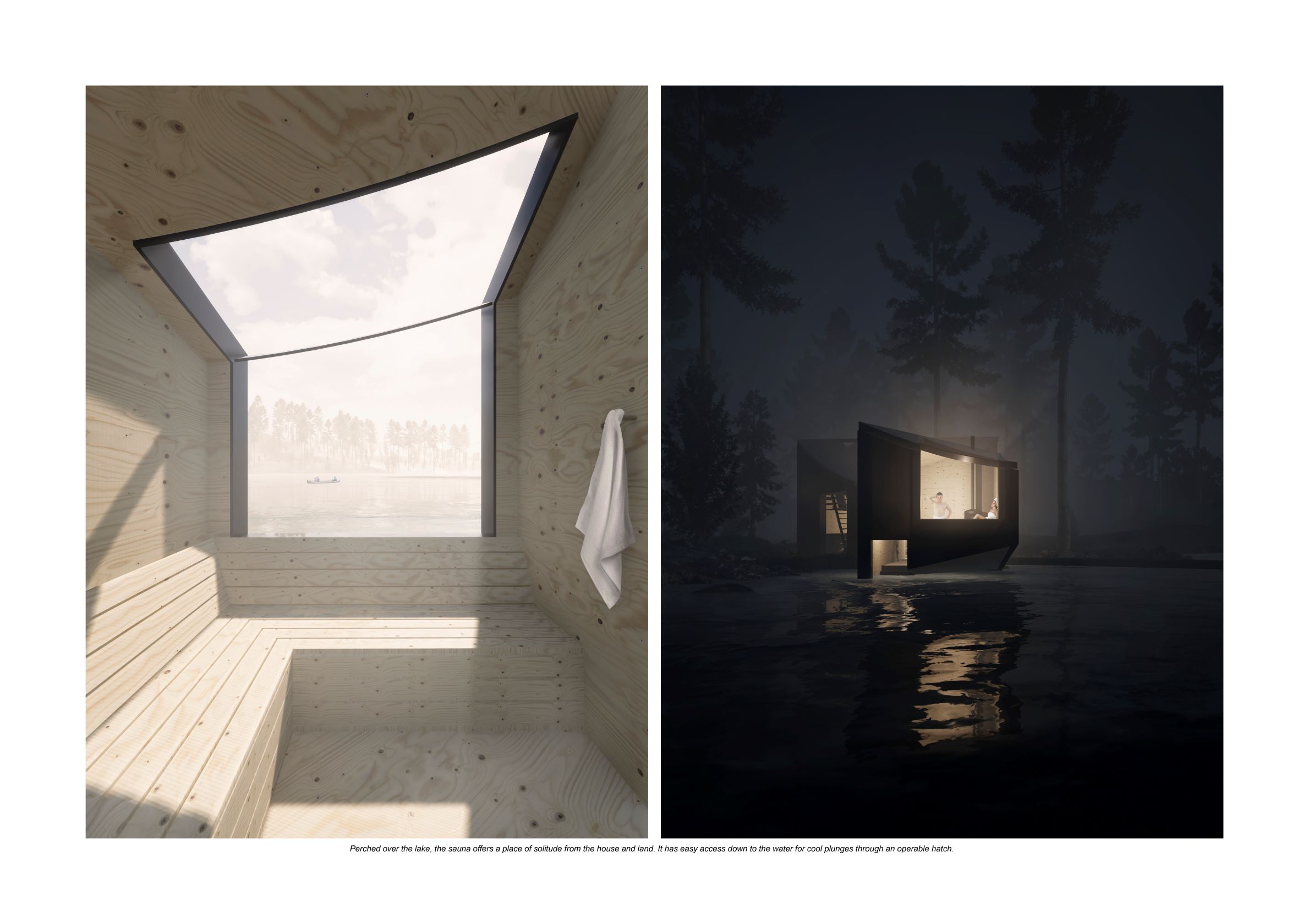 image © Andrew Friedenberg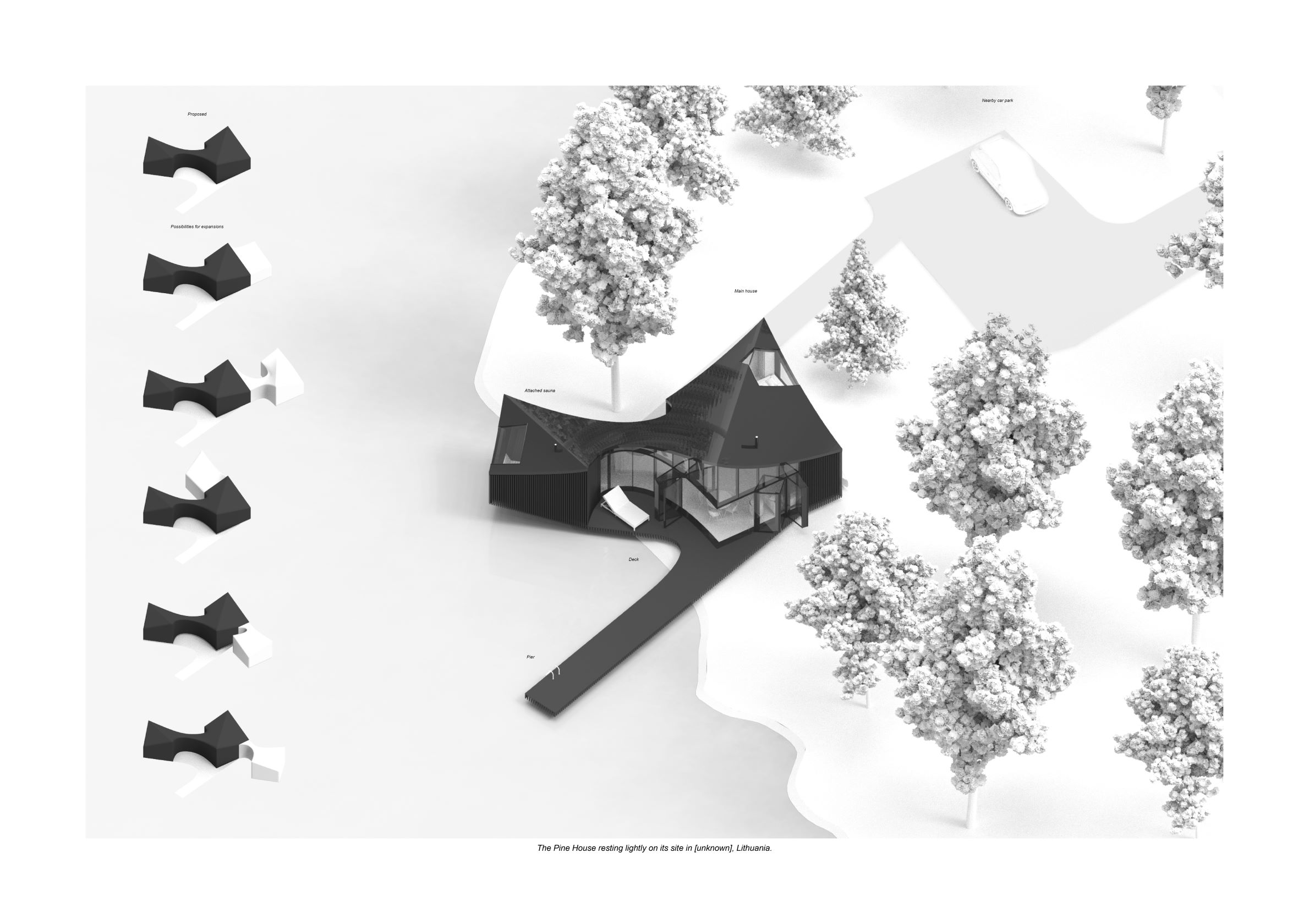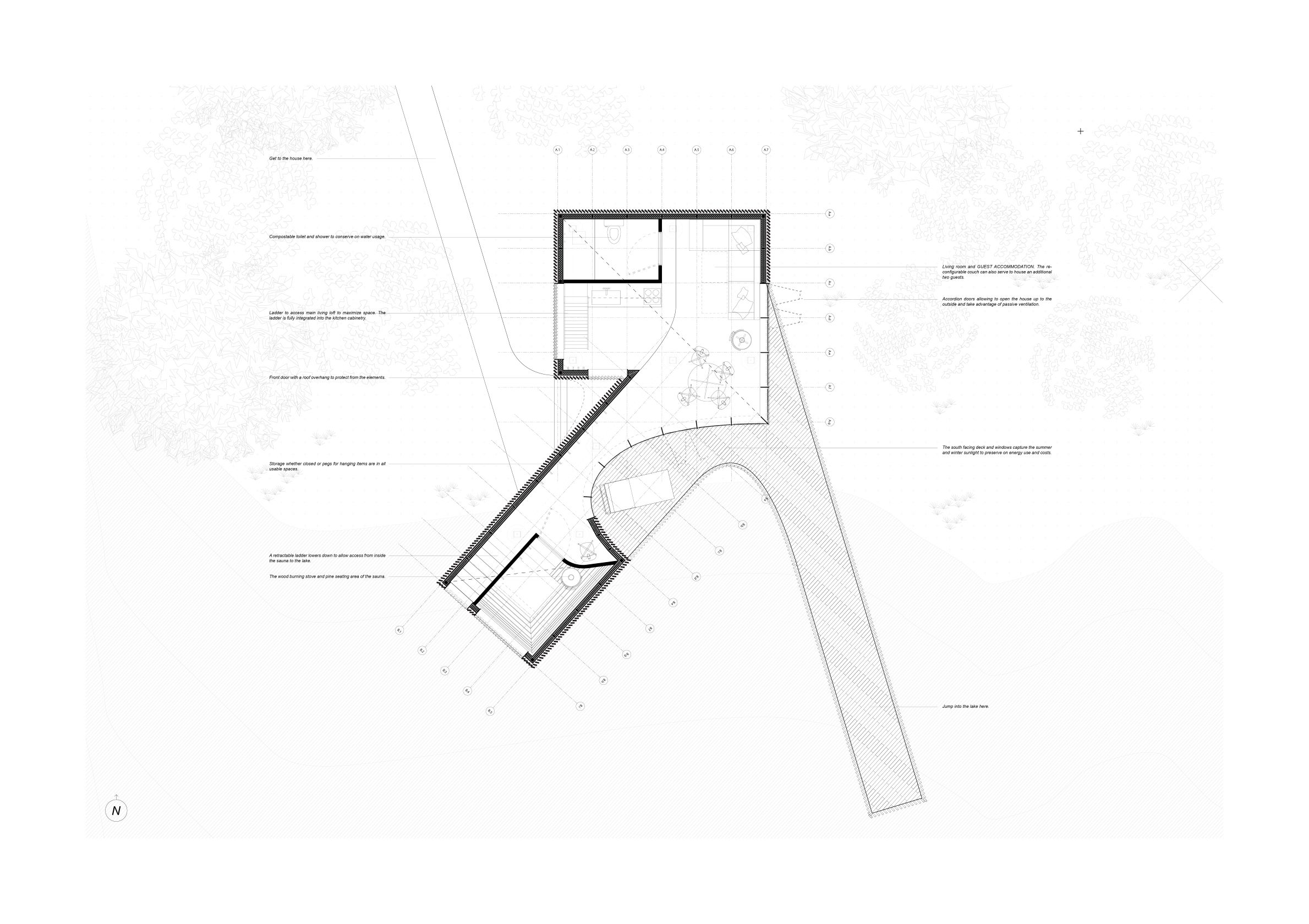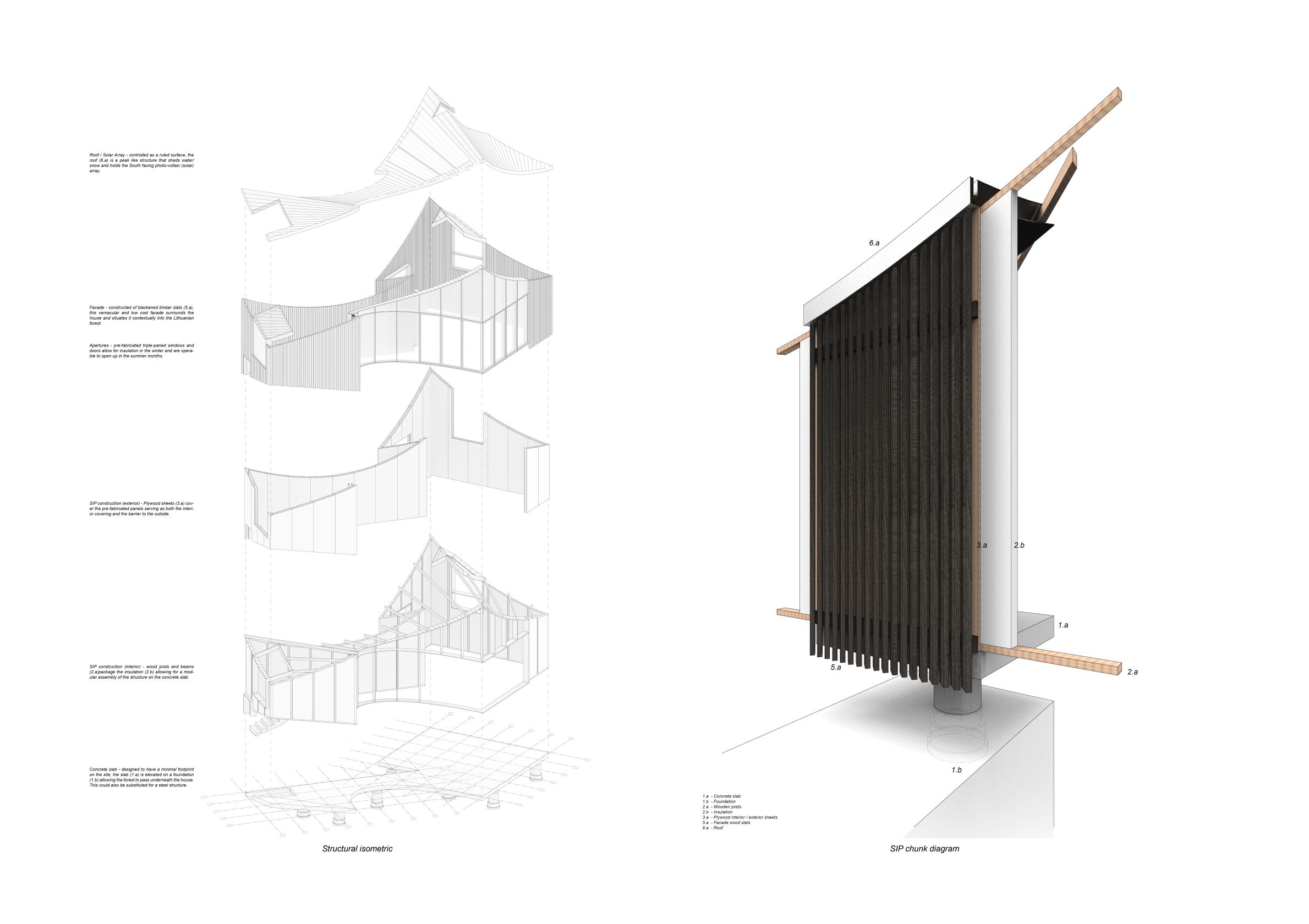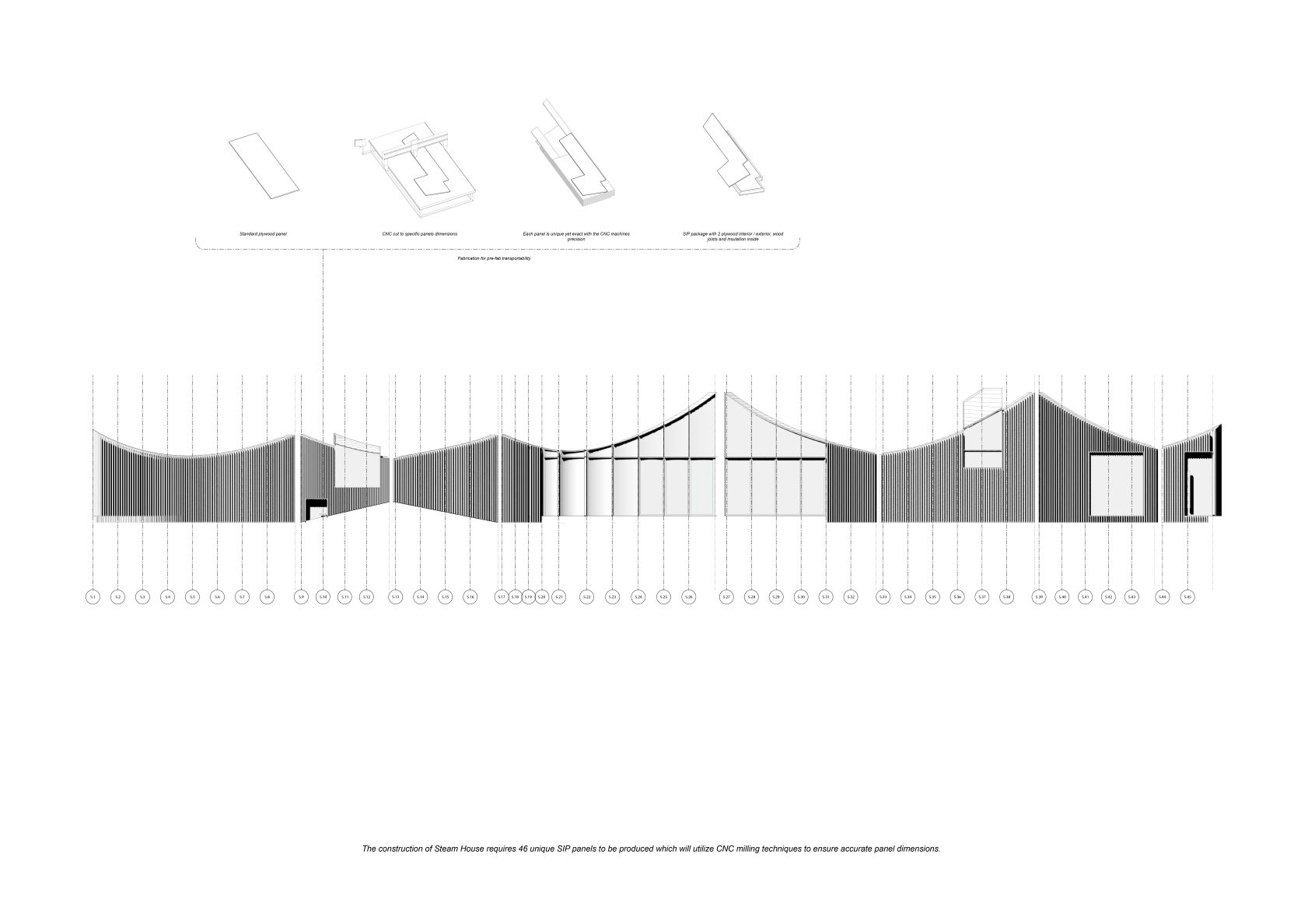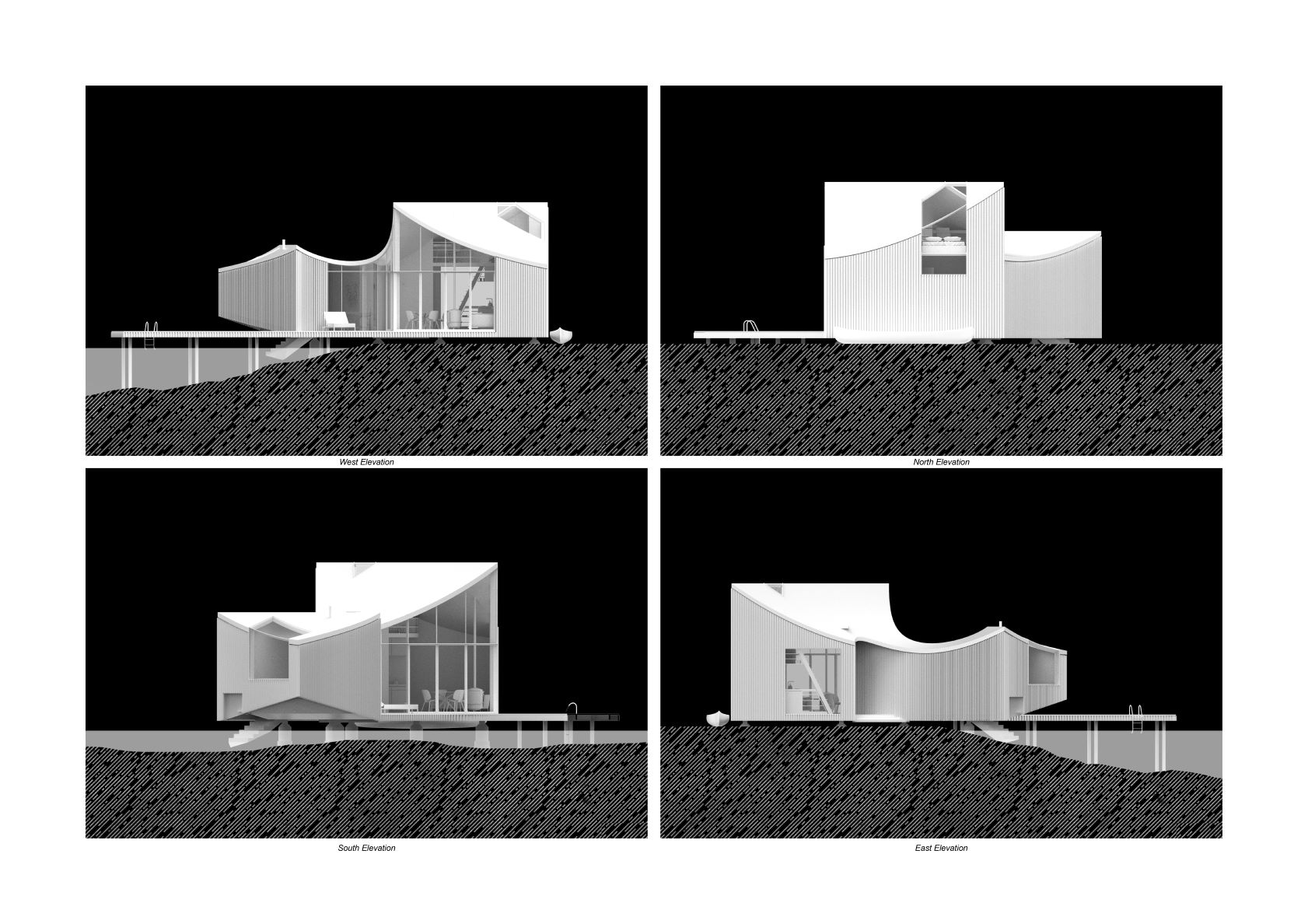 ---