MxM: The cabin oversees a beautiful lake making it the perfect place to get away. The relationship with the cabins natural environment is key, it let's it users unify with nature. The cabin reflects the connection with nature. When entering, the view from the large glass facade catches the eye looking over the lake.
Inside the cabin is a bedroom floor and a living area, all with the connection to the outside space. The cabin uses mostly natural lightning. The shape of the cabin emerges from it's surrounding pine trees. It has a minimalistic, but clear shape. The fluid shape connects with the environment, it is floating above the lake.
The cabin is designed for those who want to leave the hustle of everyday life to hide in a comfortable cabin and get a view from the world from a new perspective. The cabin is made of sustainable building materials. The interior is finished with mostly wood, creating a warm and cozy space. The space adds a sense of calm and relaxation.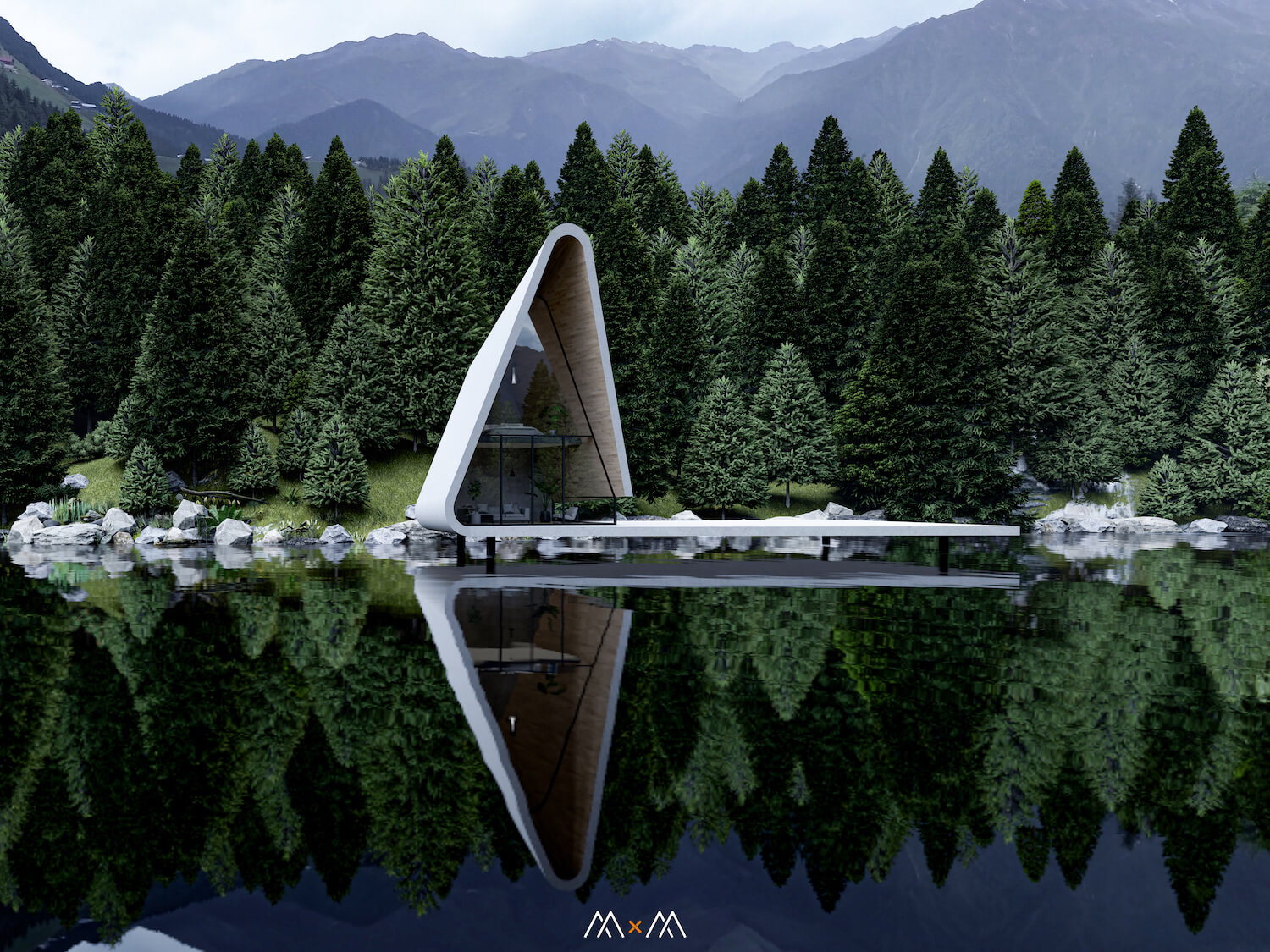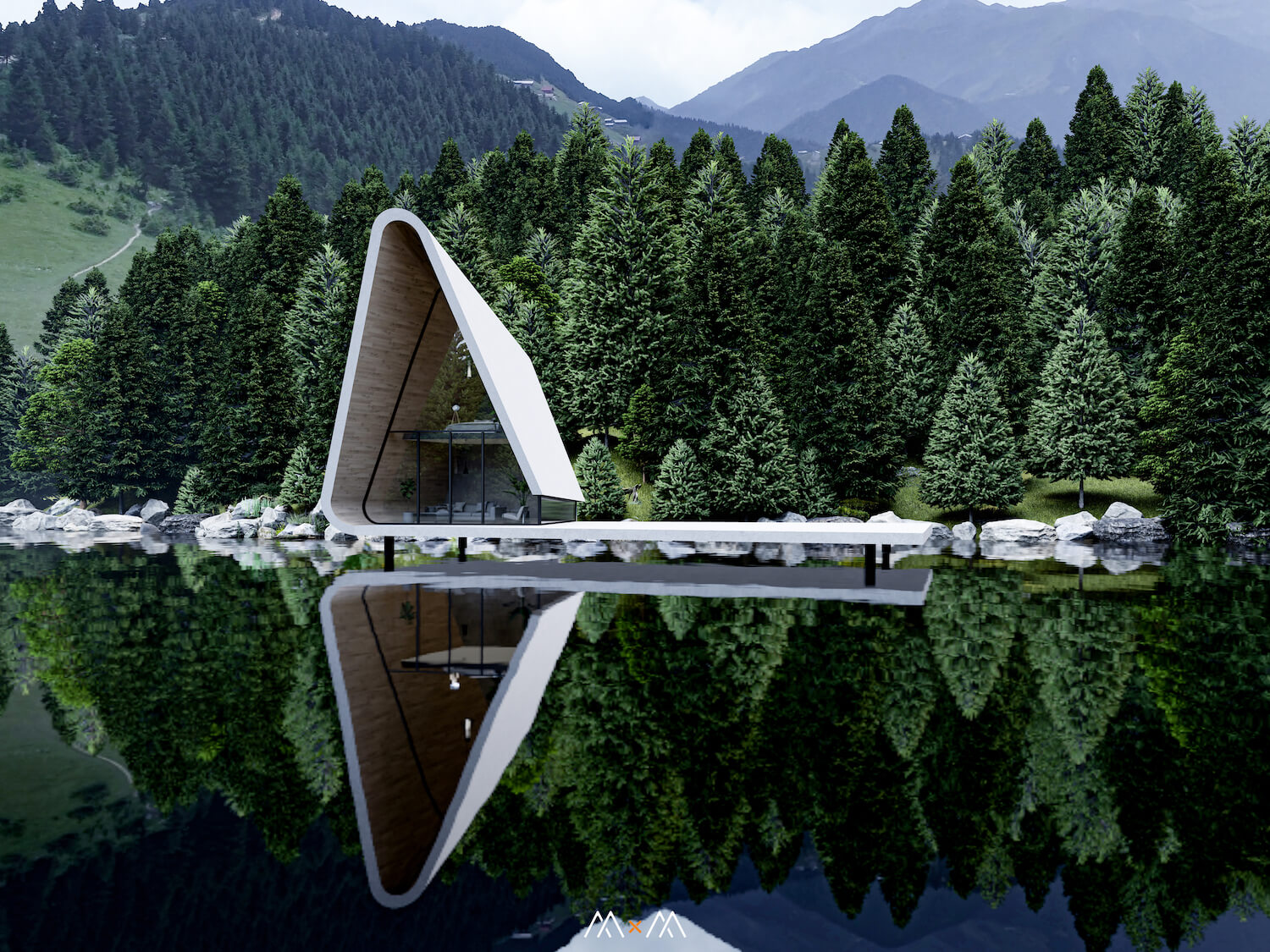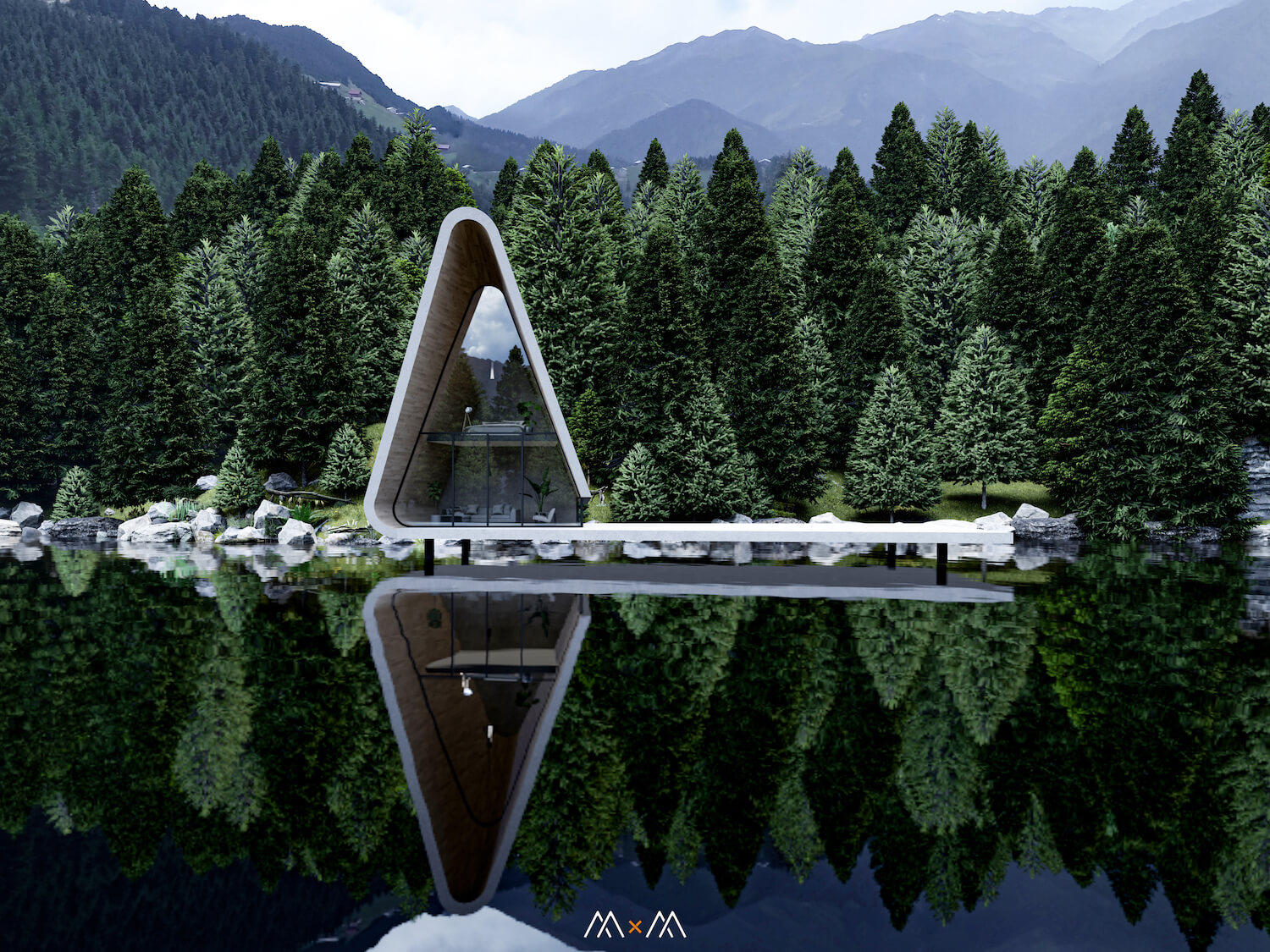 ---