Arash Saeidi & Parnaz Jafari: Minimalism is one of the many art concepts that describes a form of content, and it can be used in many ways involves the use of simple design elements, without ornamentation or decoration.
Aran House has been formed according to modern architectural elements and minimalist architecture. Brick, the primary materials that homeowners use for exterior wall covering. Durability, long lasting and easy to keep up with are some of bricks benefits. In this project, we have used bricks as the general covering of the building. Black exteriors, and black brick exteriors in particular, are becoming increasingly popular Because it can visually evoke a sense of luxury.
Aran House is located in Alborz province, Iran. It has a living space of 460 square meters and a land area of ​​4000 square meters with a relatively dry climate. The landscaping of this house has been formed according to the minimal architectural style, which separates the space of the house from the outside like a fence. In this project, we have tried to use the simplest geometric shapes to make this project an indicator for projects that love modern and minimalist architecture. To try to create beauty with the least amount of lines.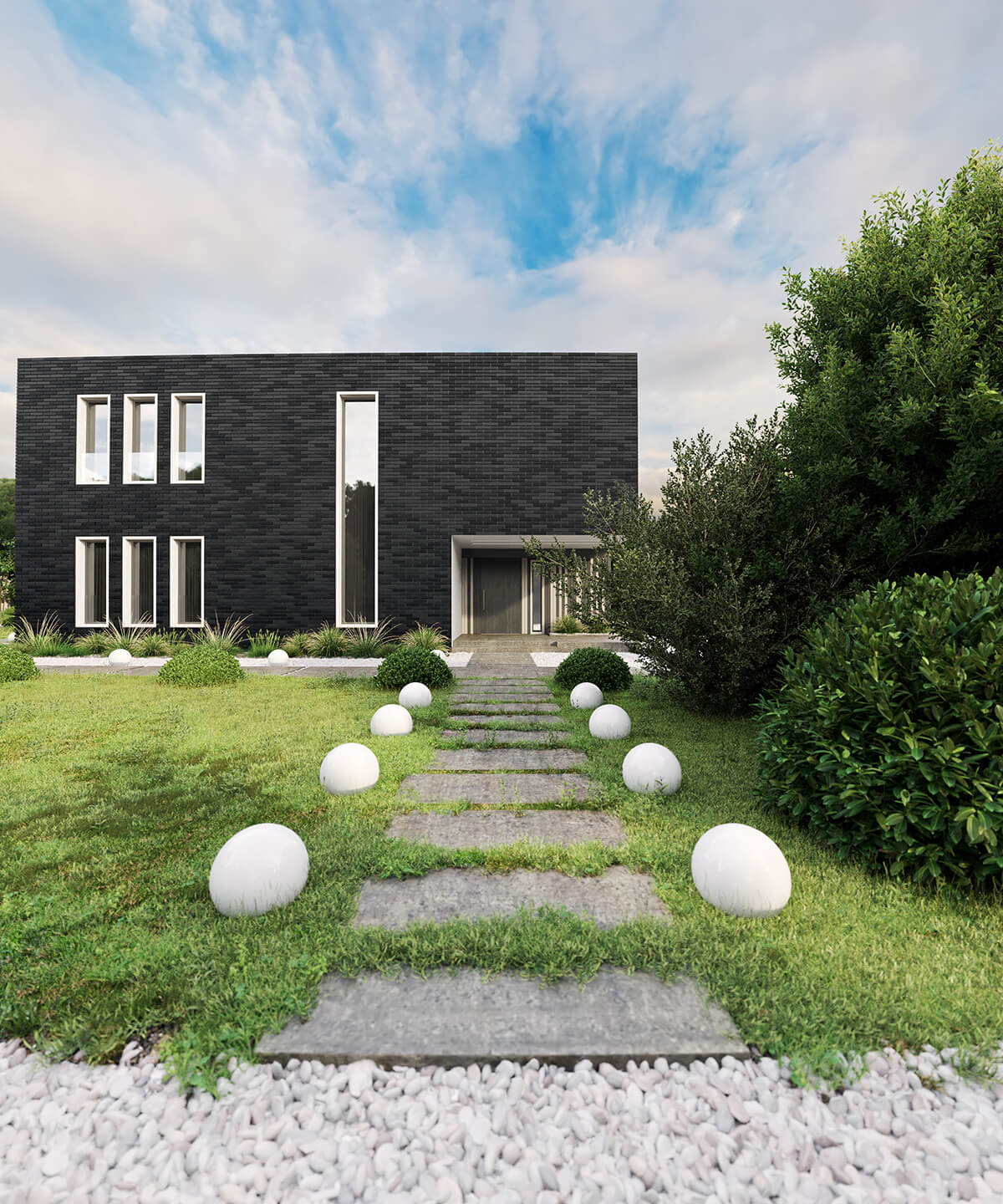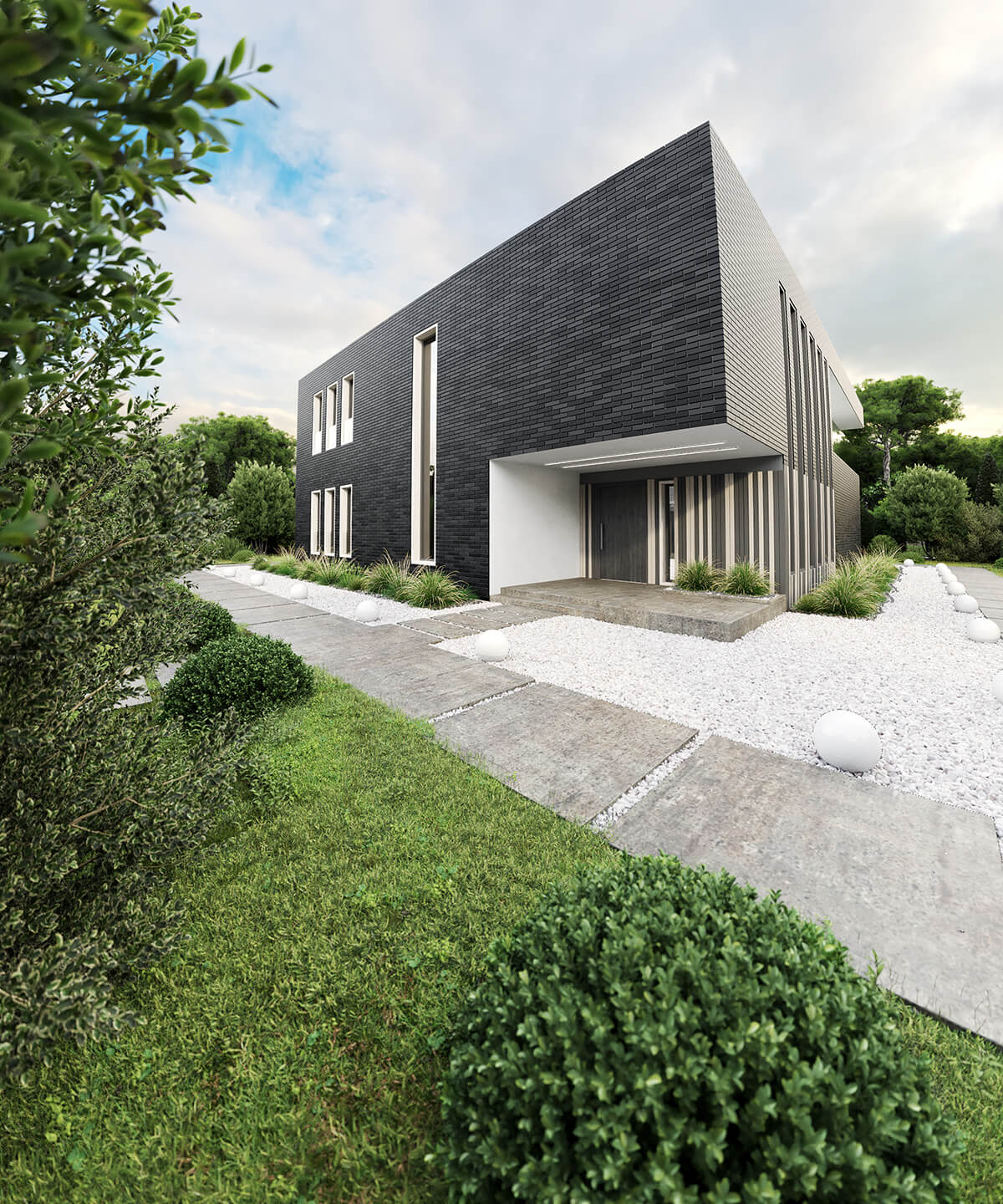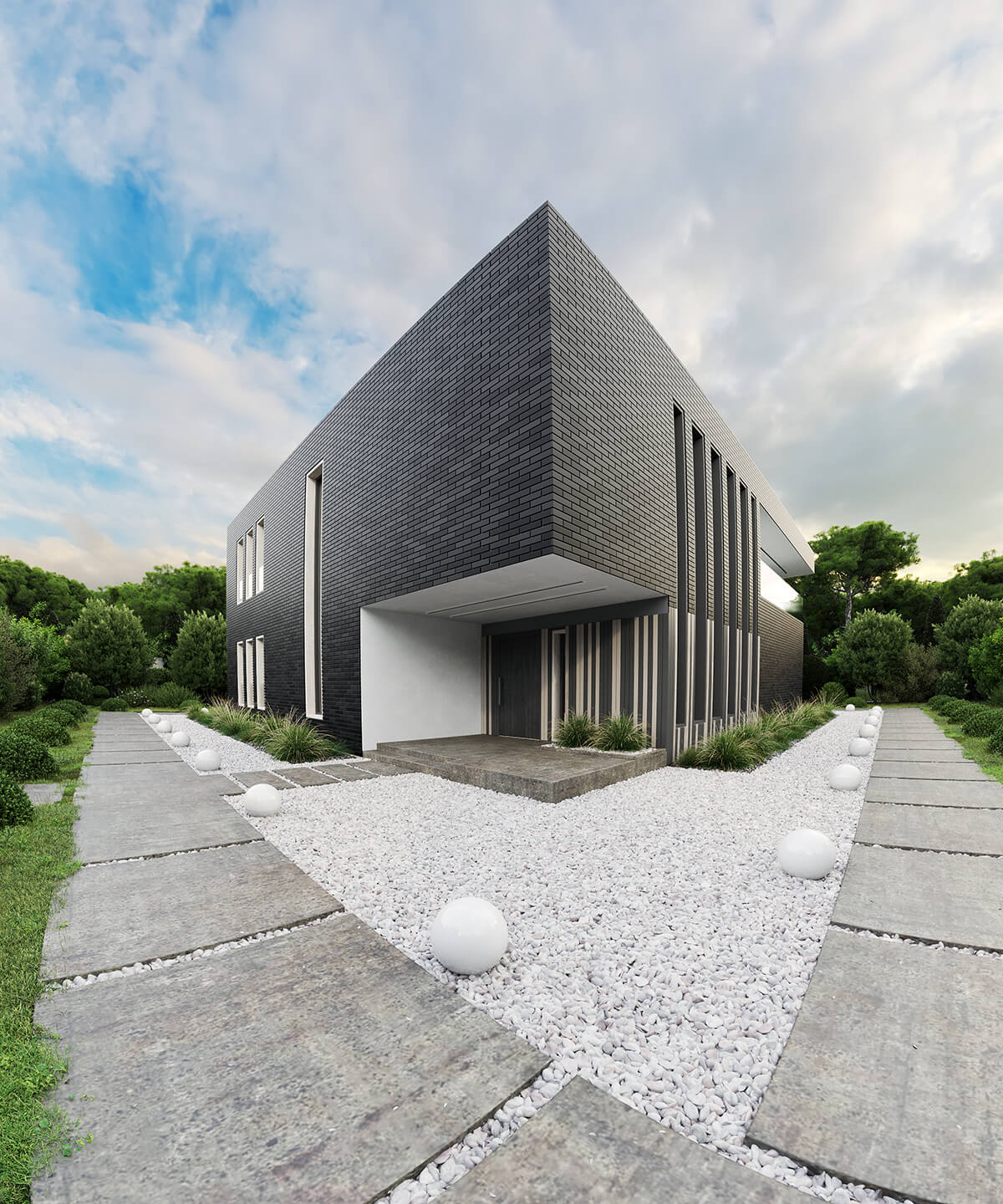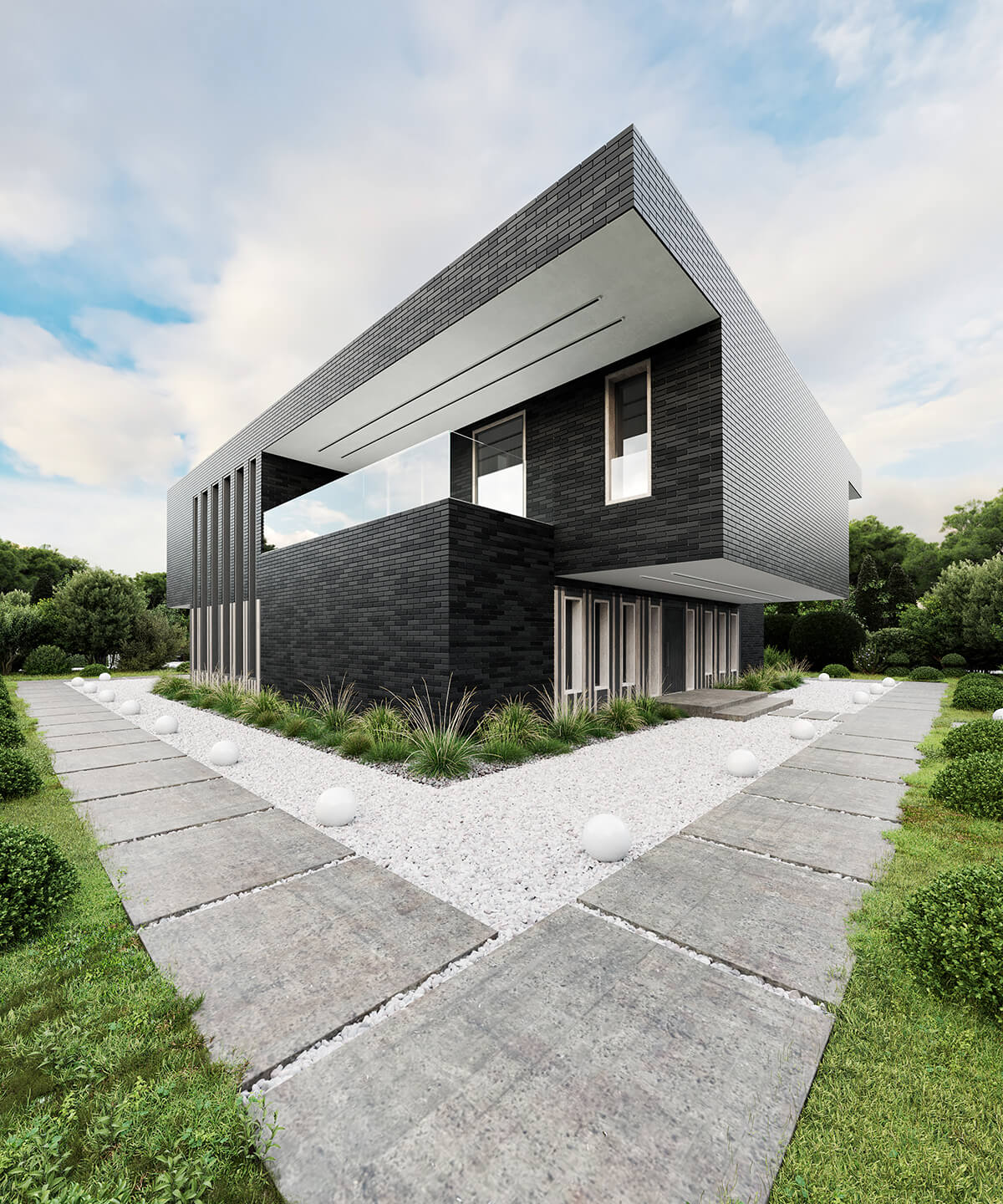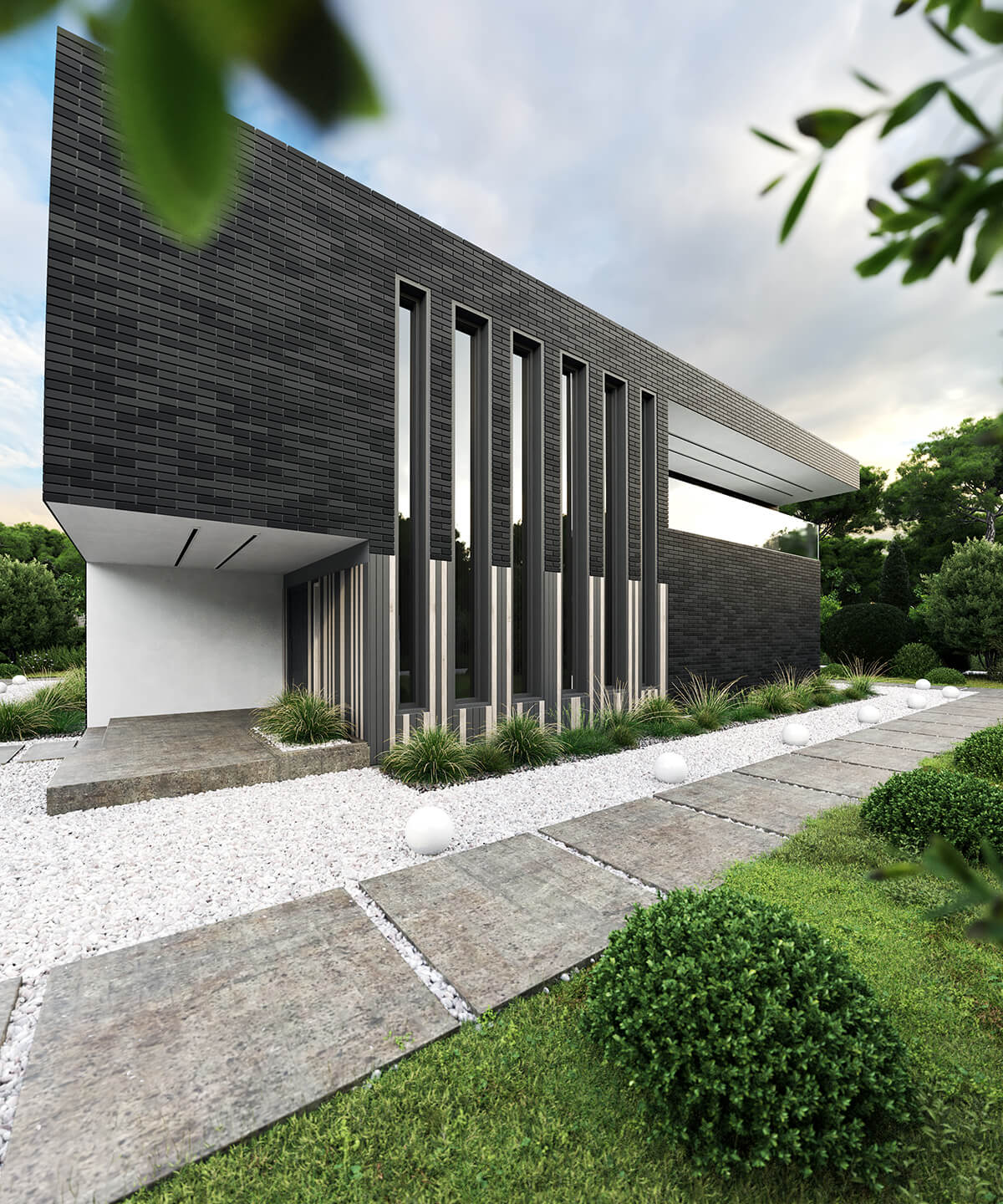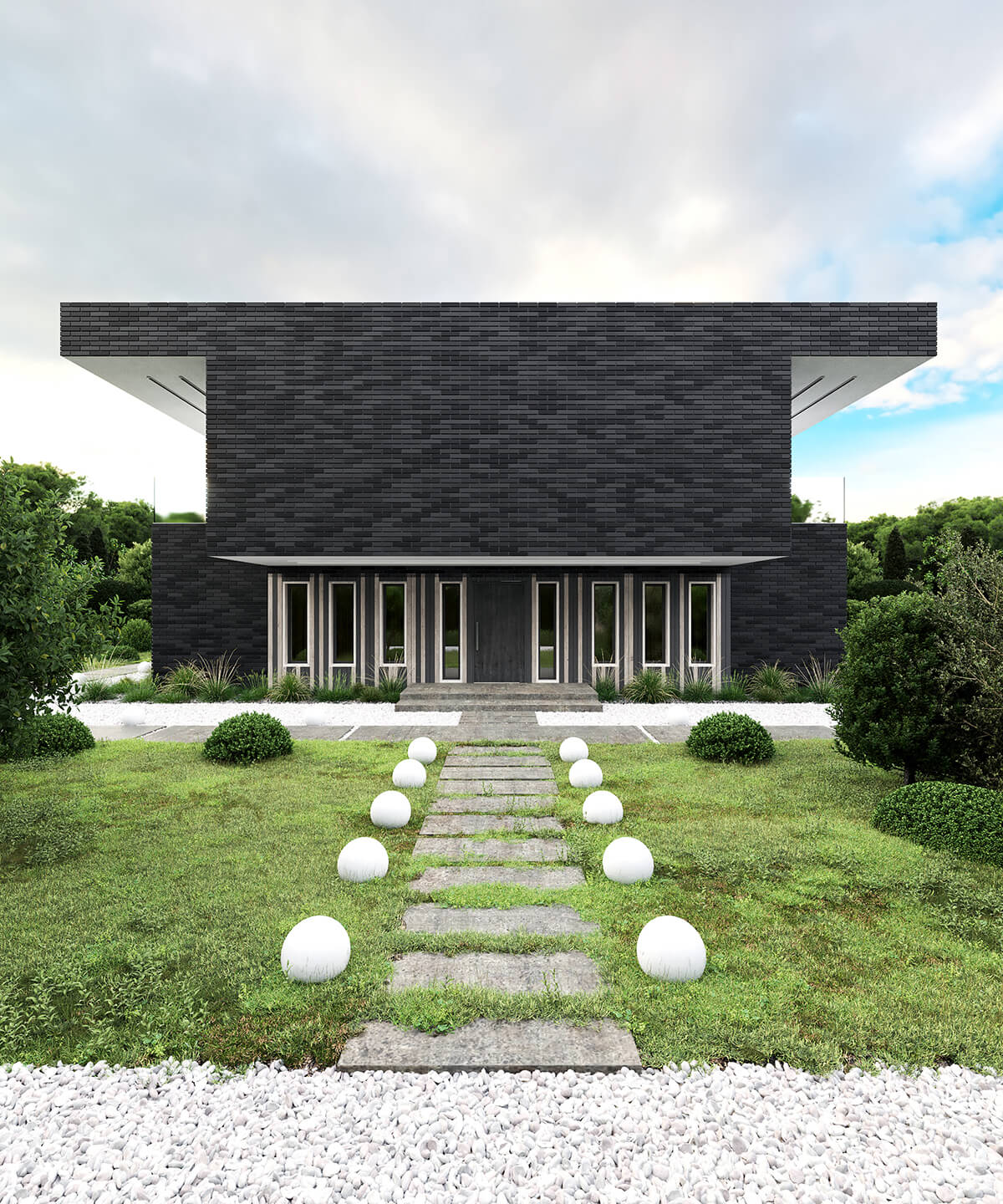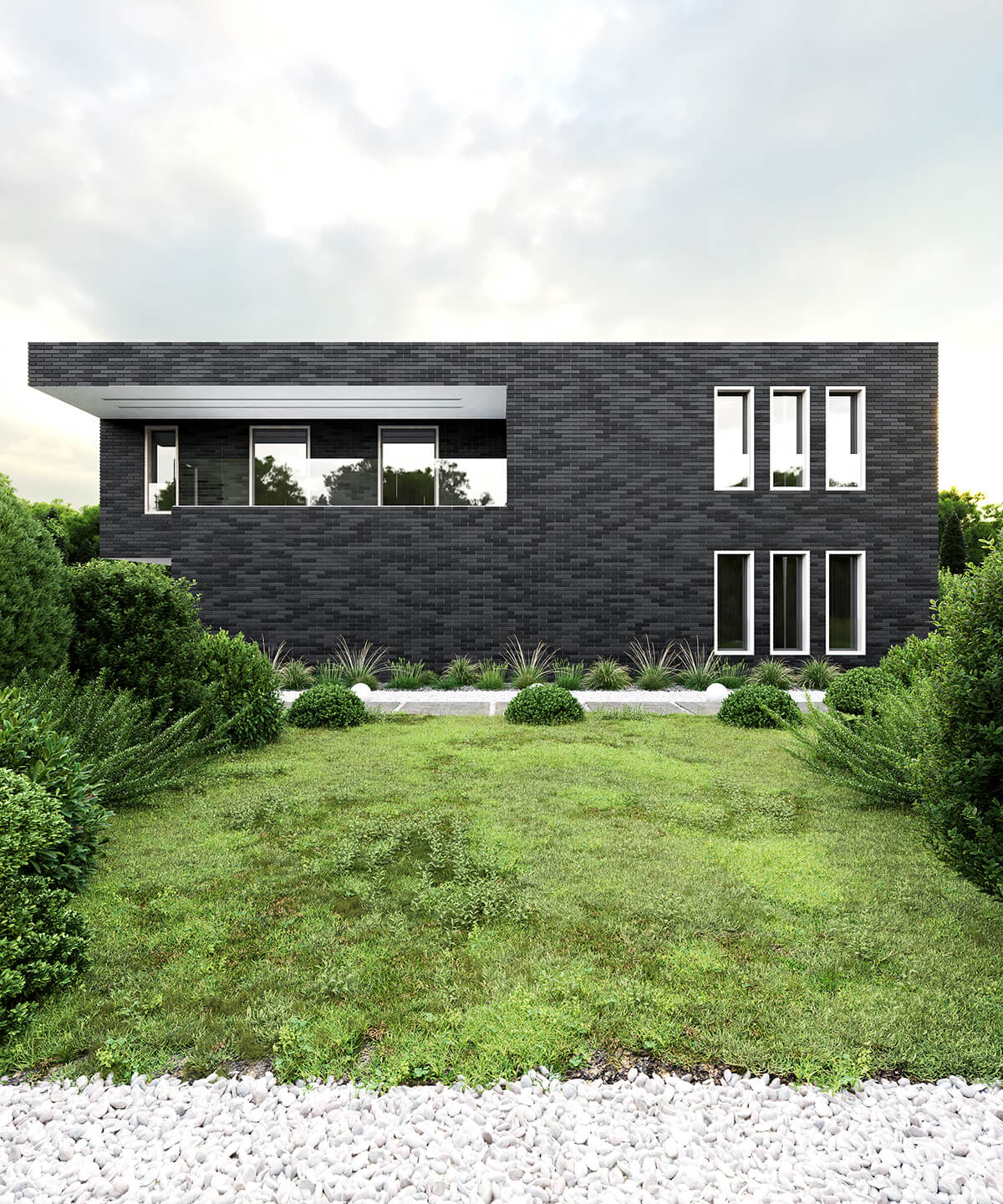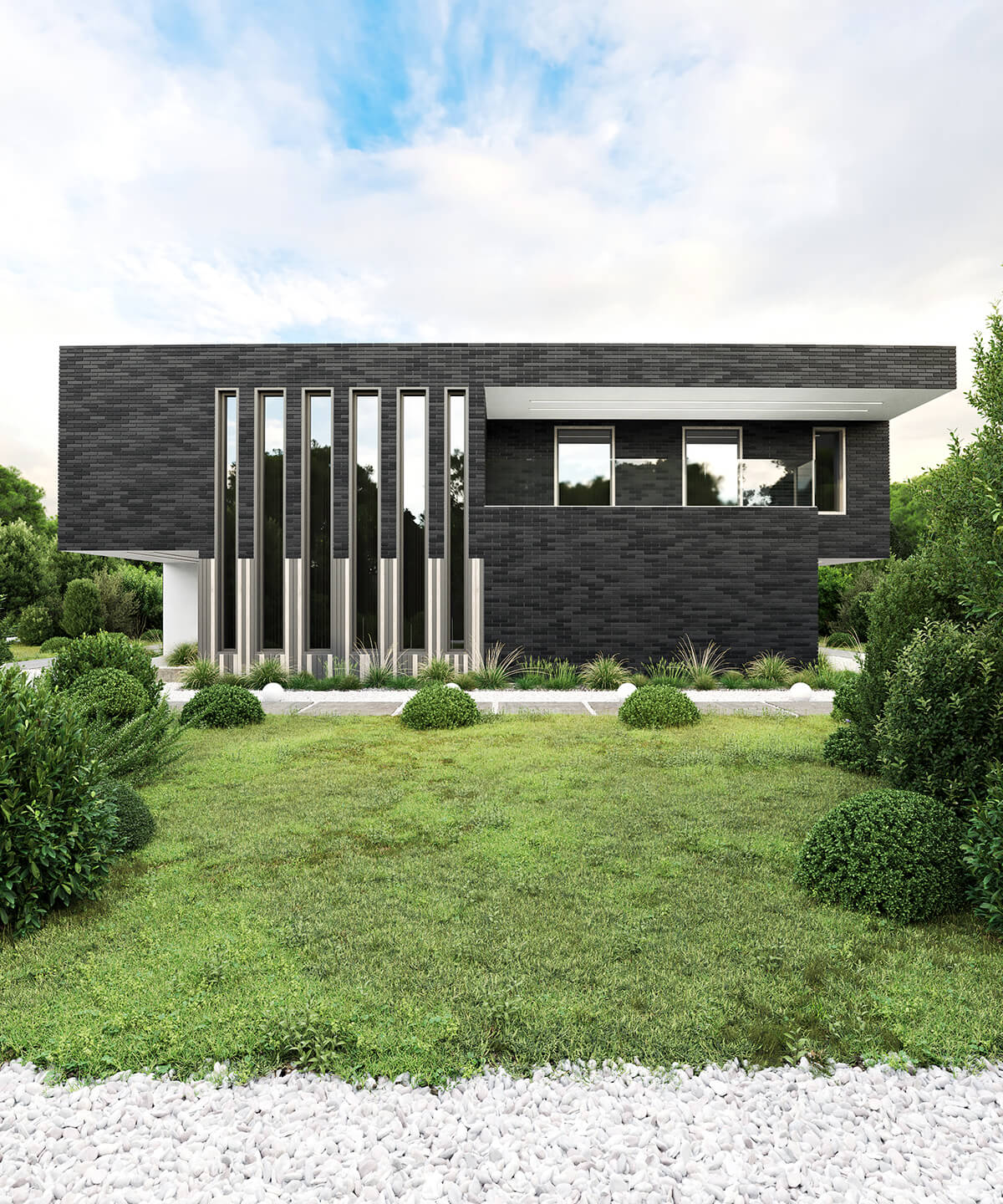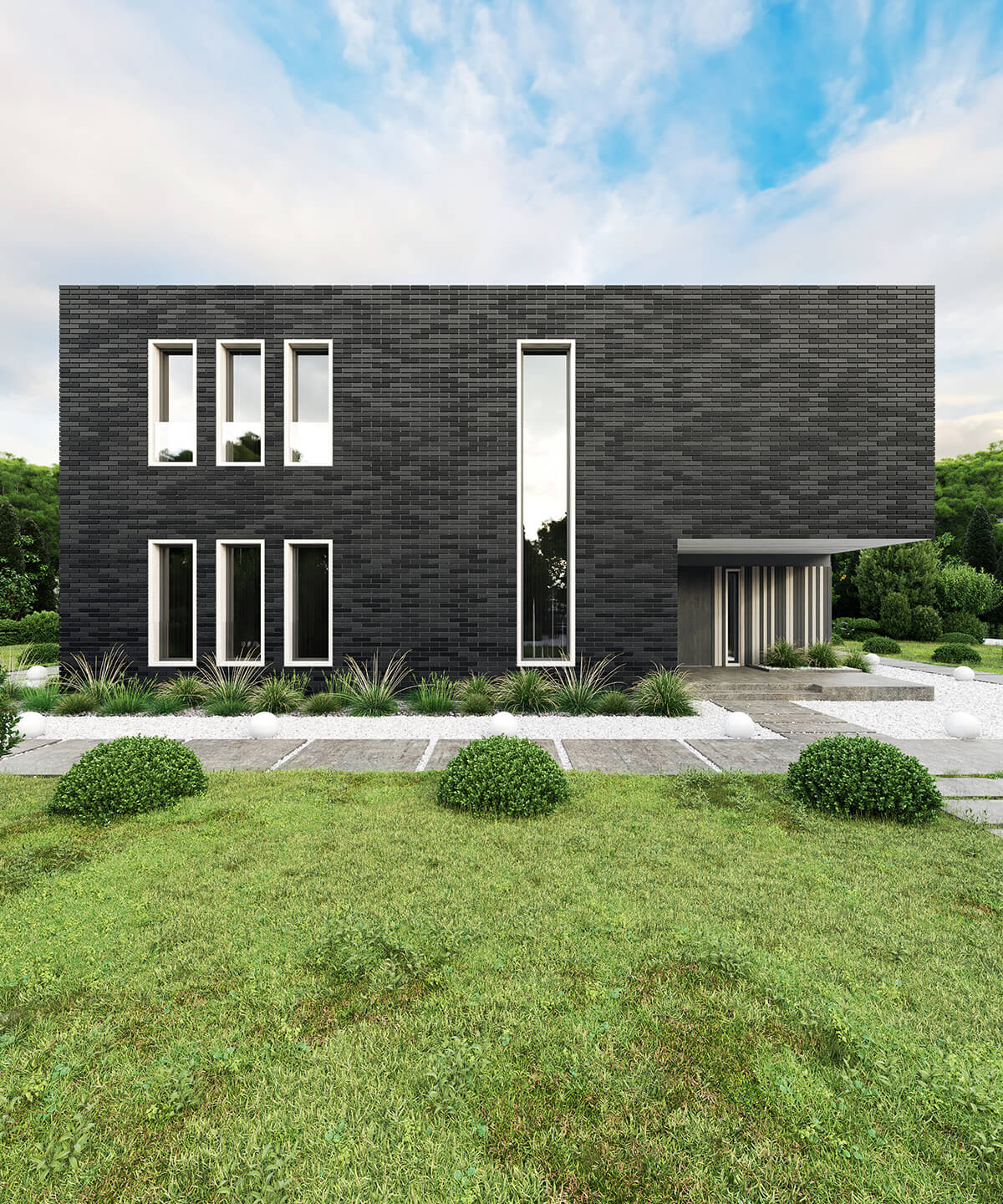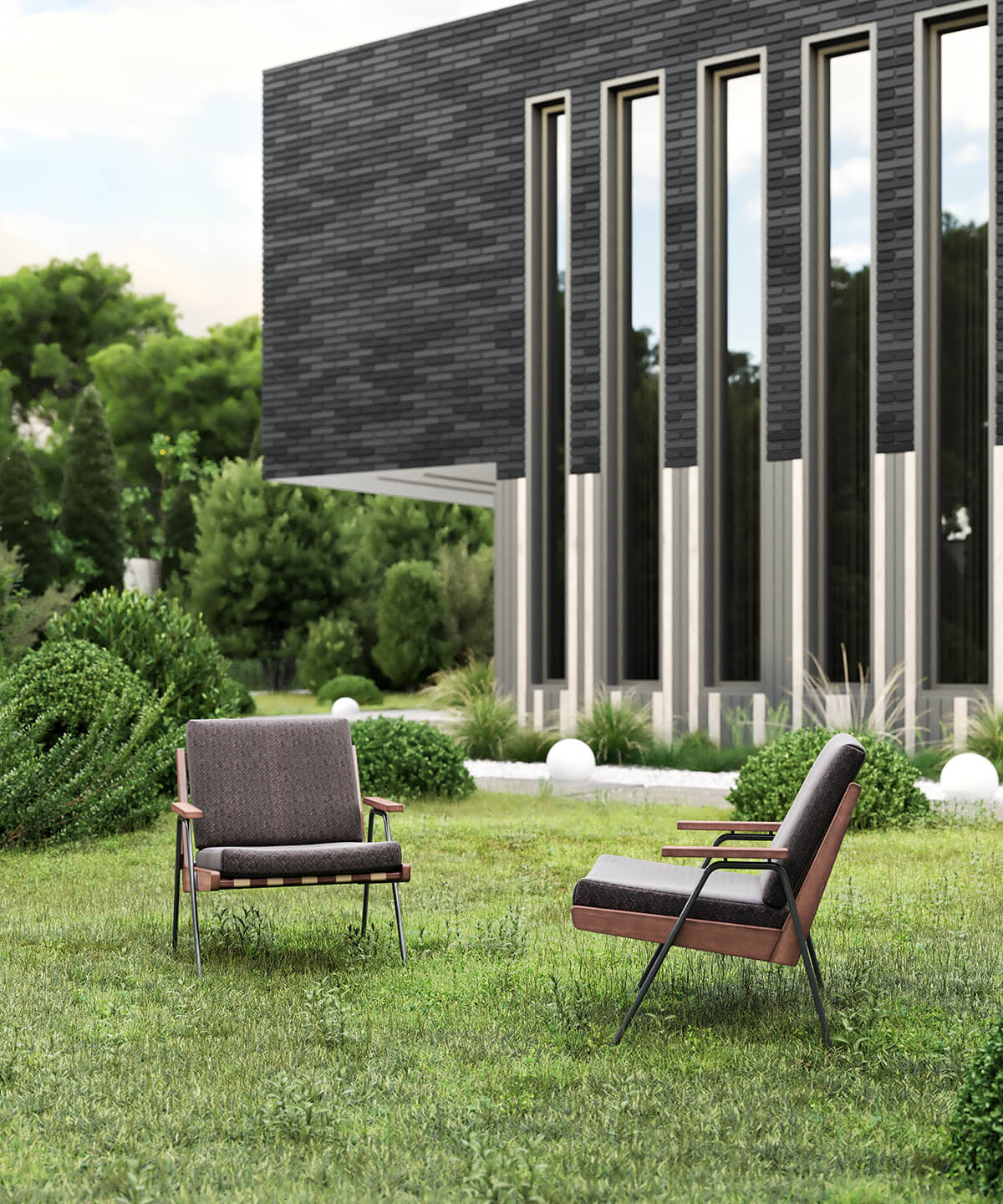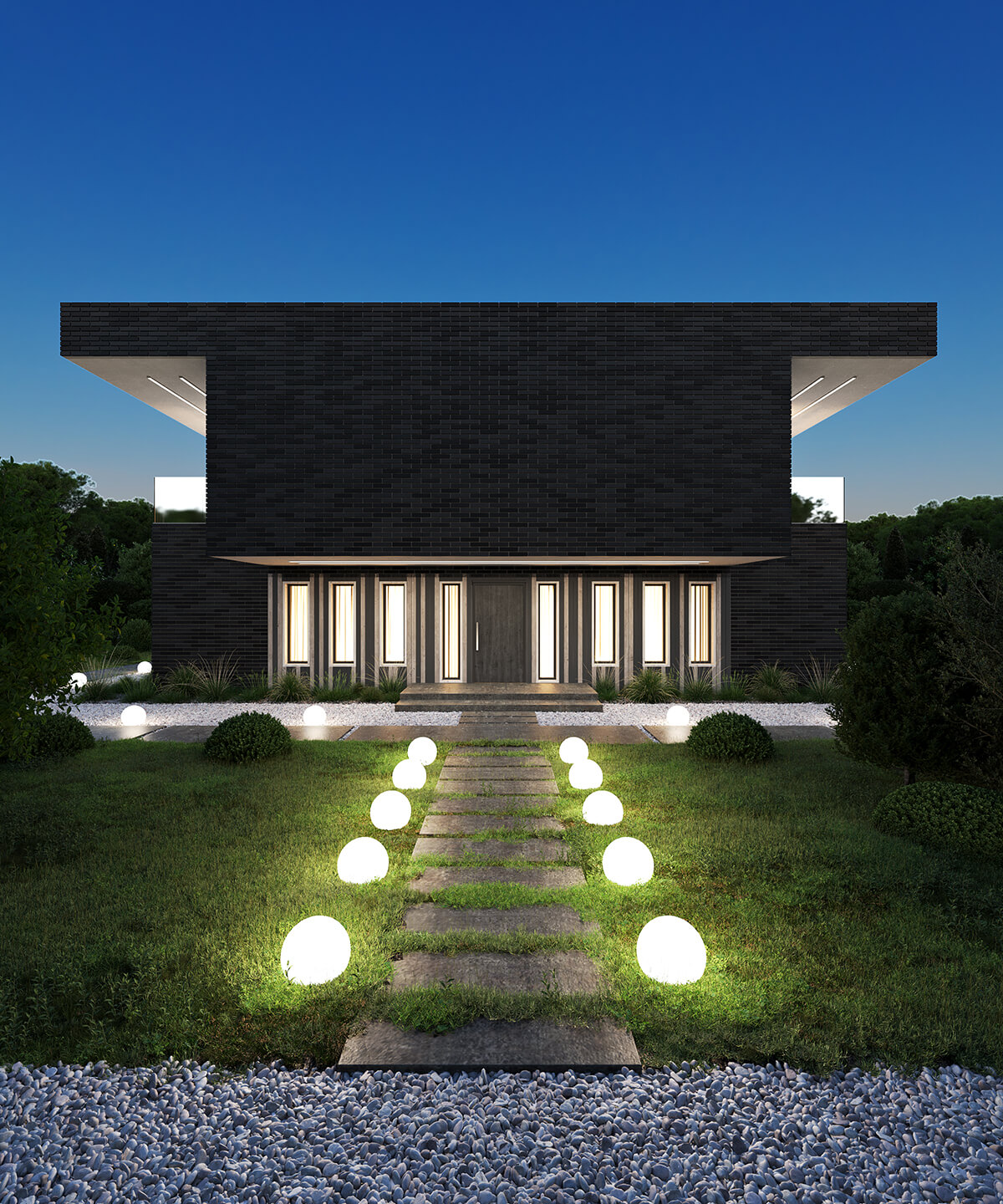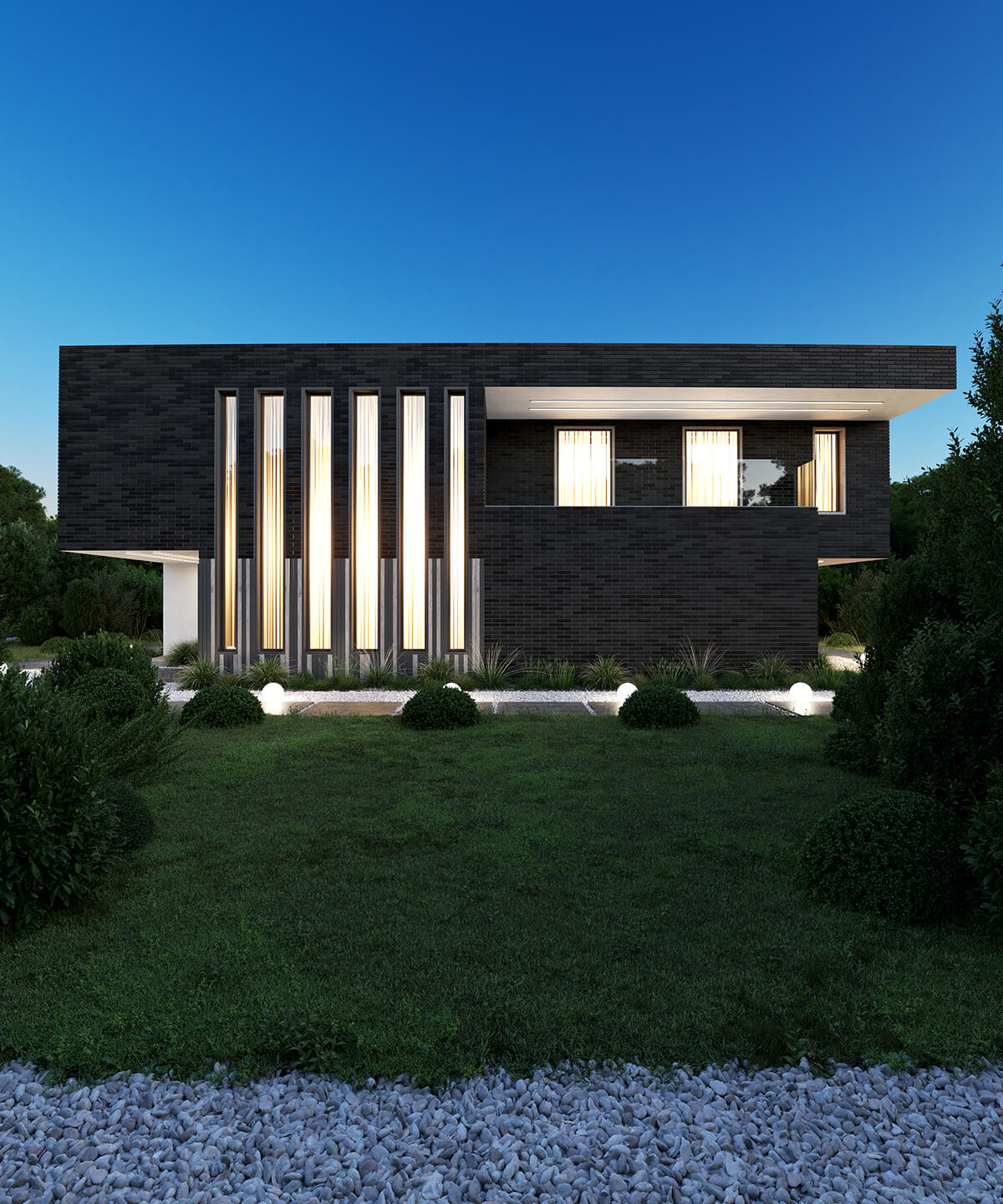 ---