Antony Jose: Amidst in the beautiful terrain in the mountains unfolds a calm relaxing and relishing staycation for those who want to experience a tour into the woods creating a life in the woods, a tale from the woods is what one can unravel at the ANTLERS - CABIN IN THE WOODS.
The cabins are constructed using steel, concrete, polycarbonate sheets making the construction at most easy in such terrains also gives out the most effective material palette to the users. The concept totally relies on A N T L E R S because of the presence of reindeers over the place but has gradually decreased in time where the structure of the cabins resembles the form of antlers (branched horns on the head of an adult deer).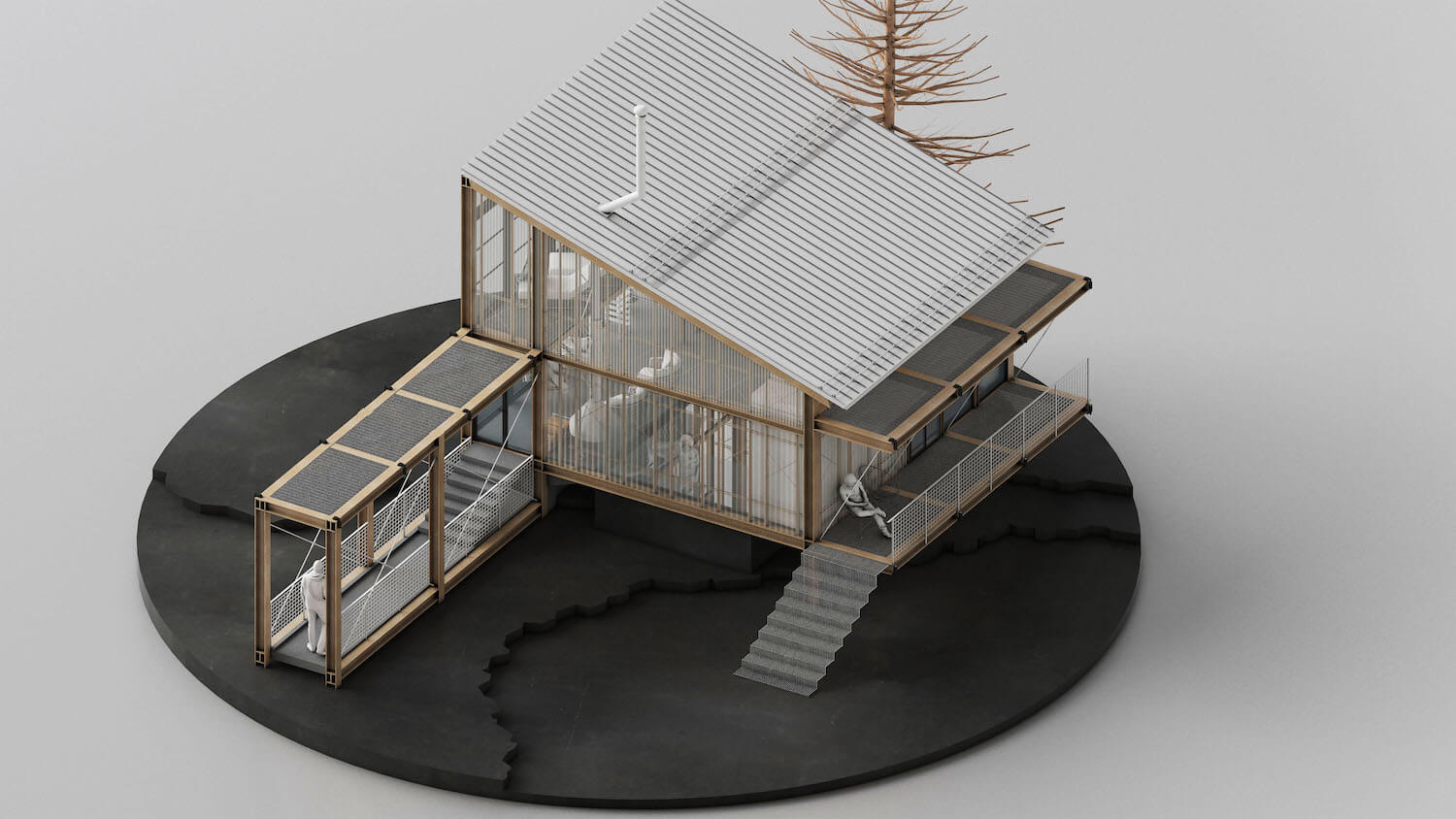 The cabins are treasured in between mountains in the wild landscapes so the users get the most exciting experience to be with nature. Enjoying the serene beauty, to wake up to beautiful mornings listening to birds chirping, the sound of the wind in the trees and to end the day watching the sun go down to, glazing into the stream of water from the mountains is all the experiences the cabin in the woods endeavor.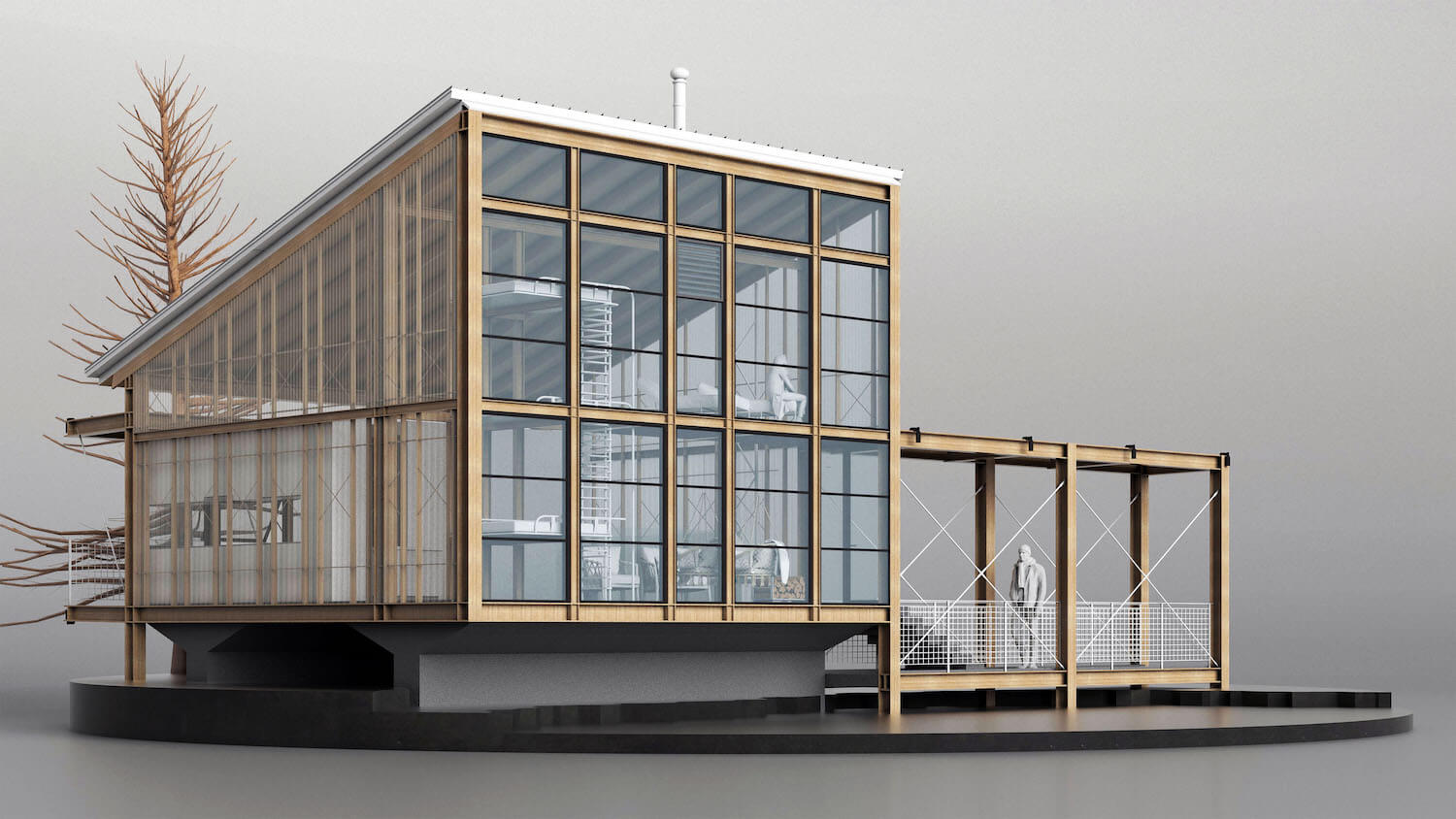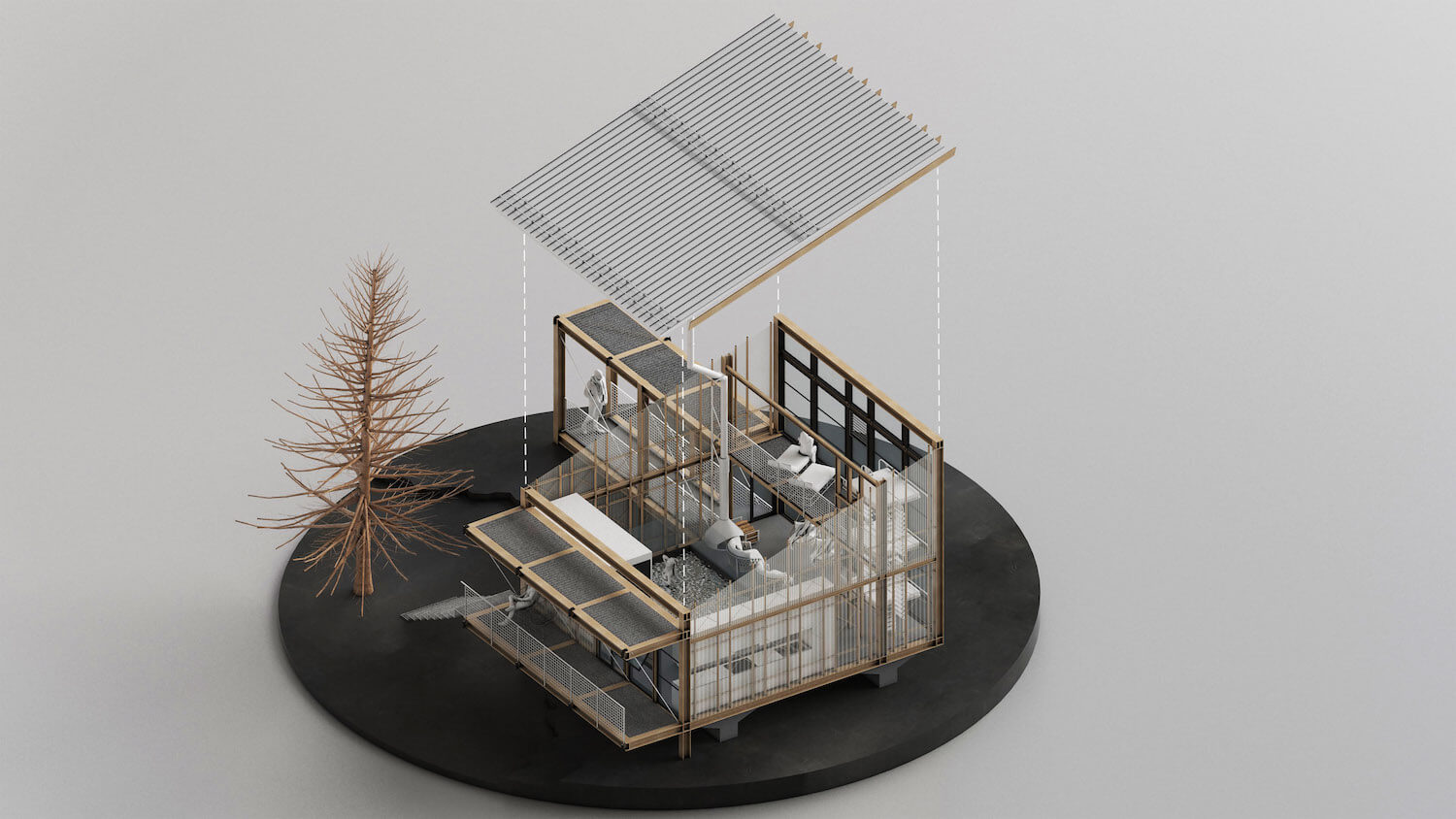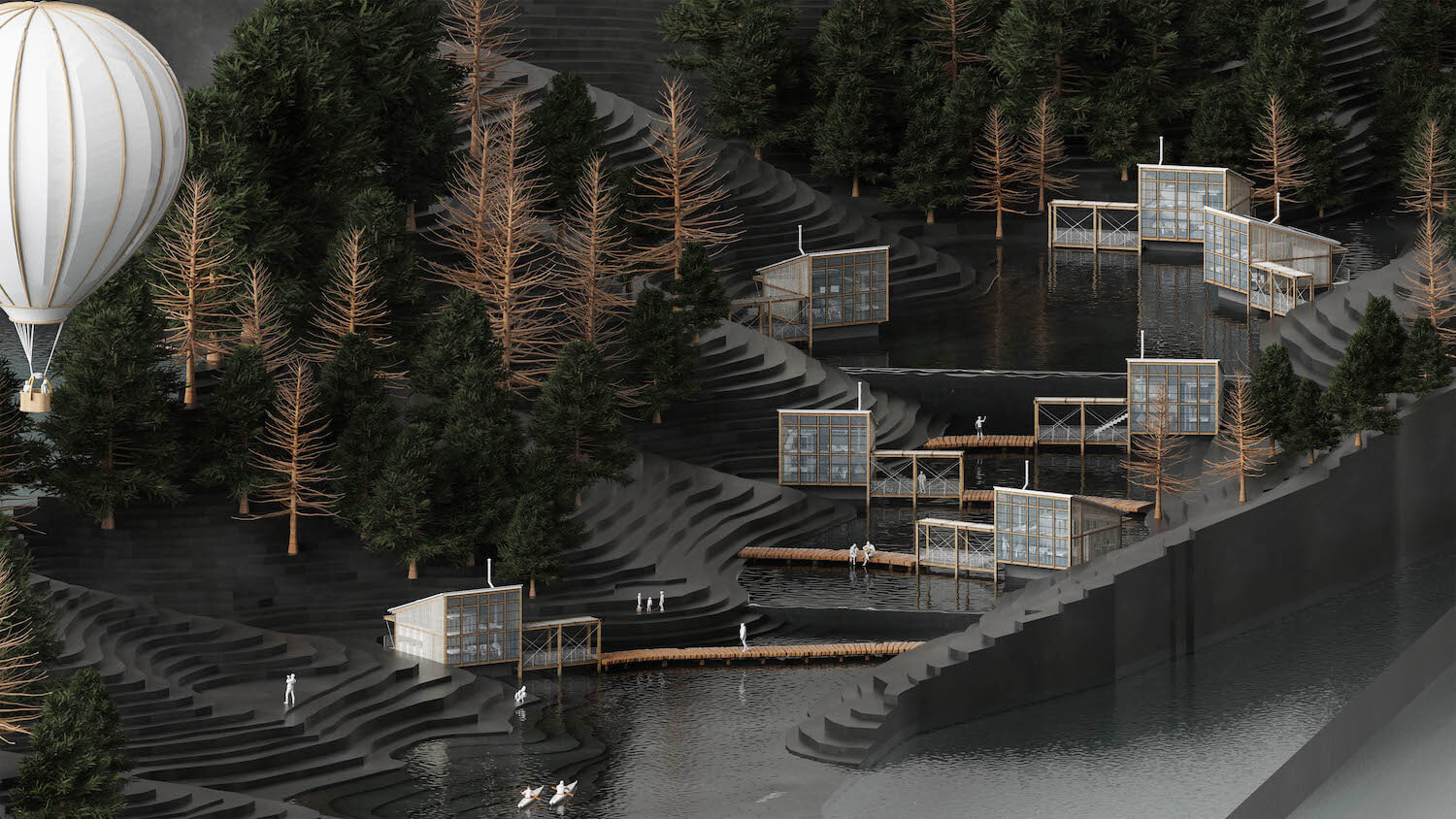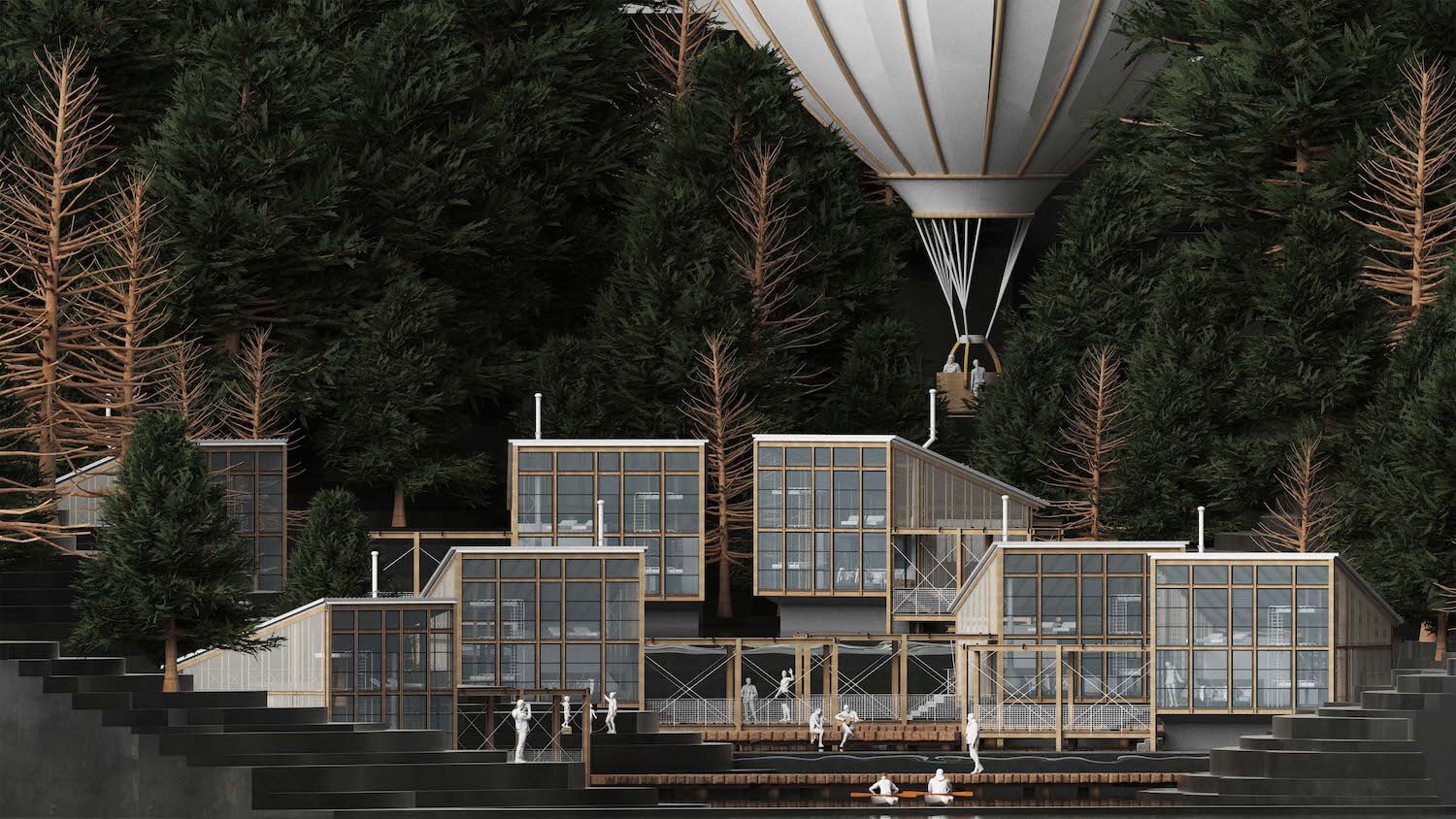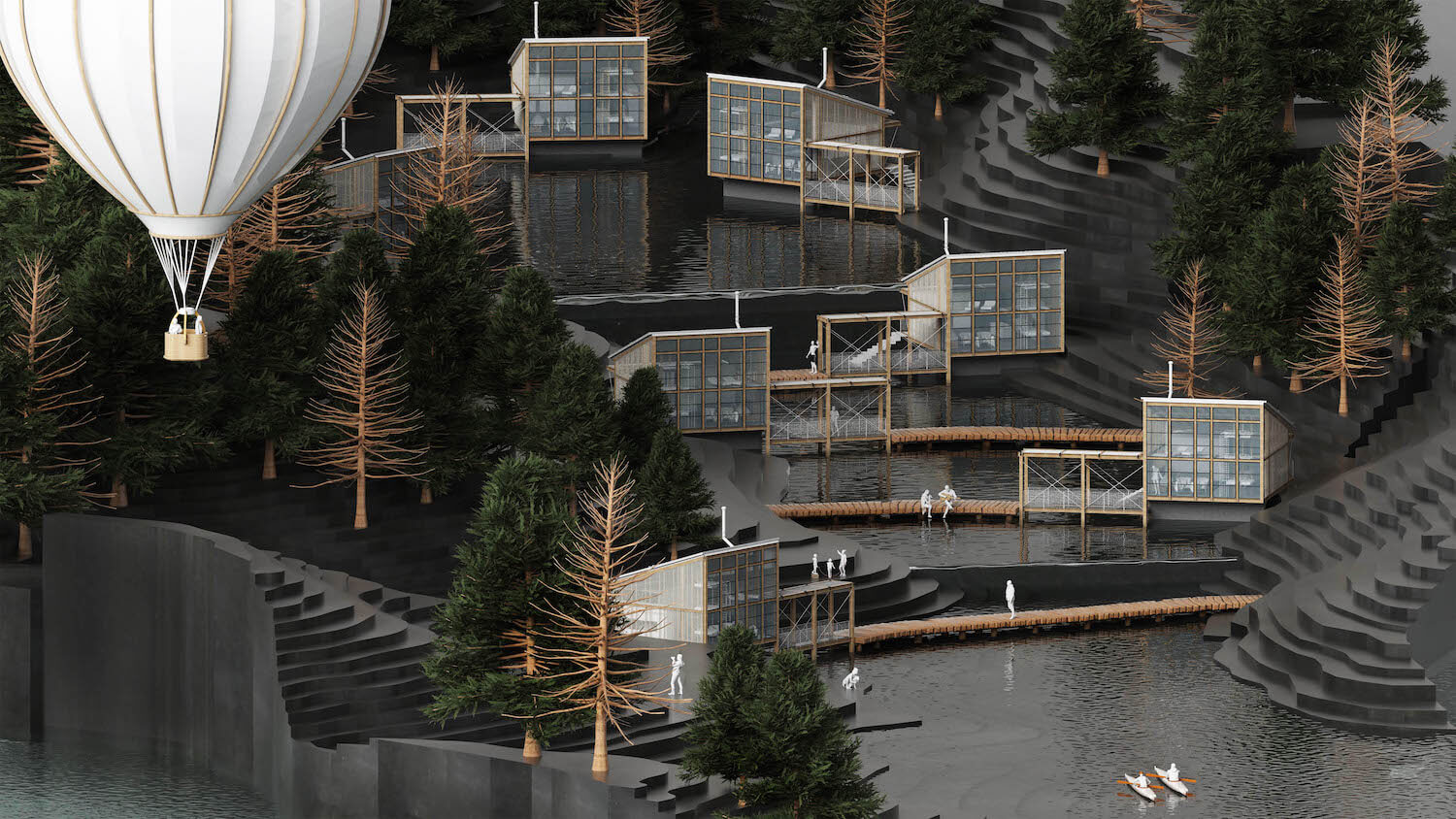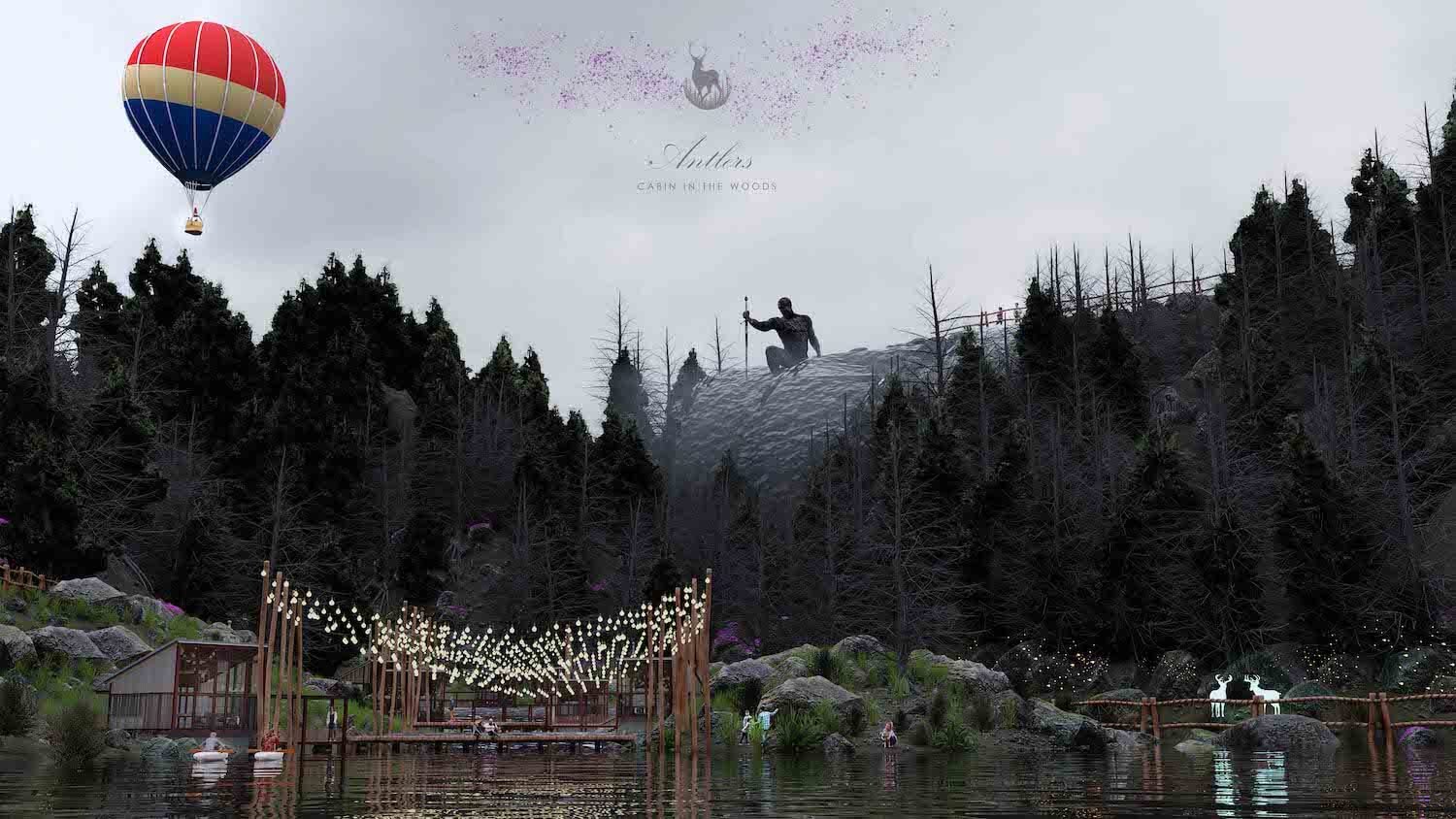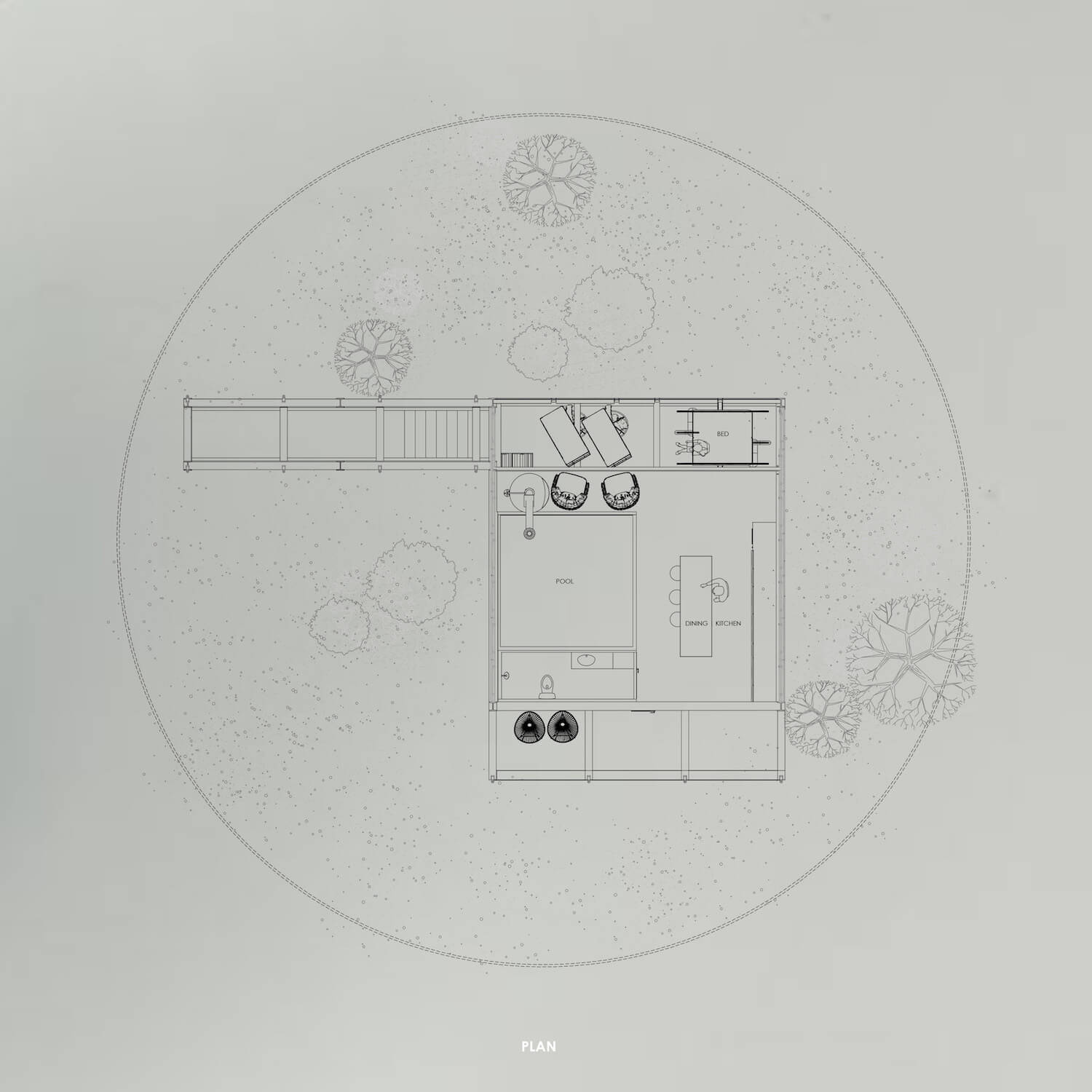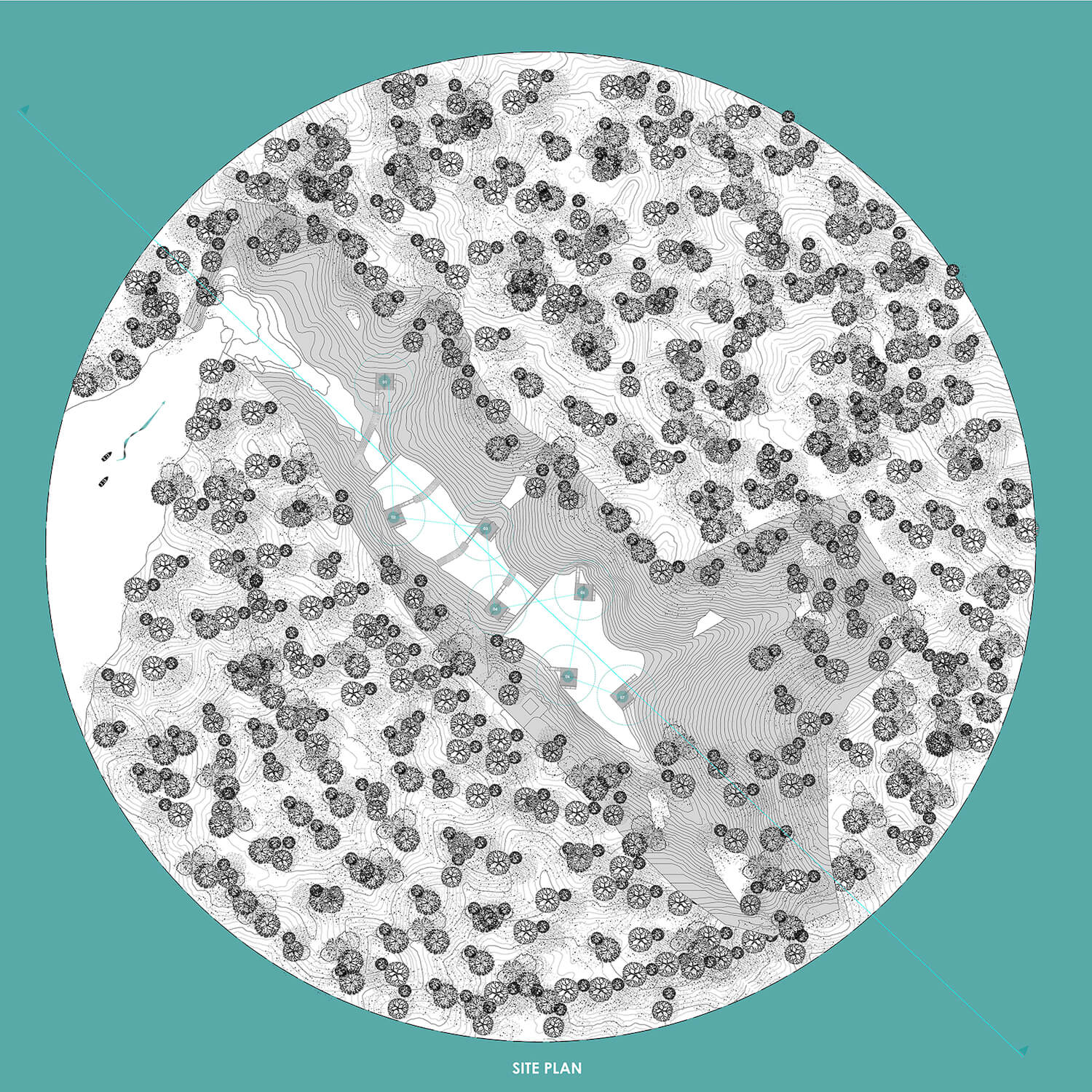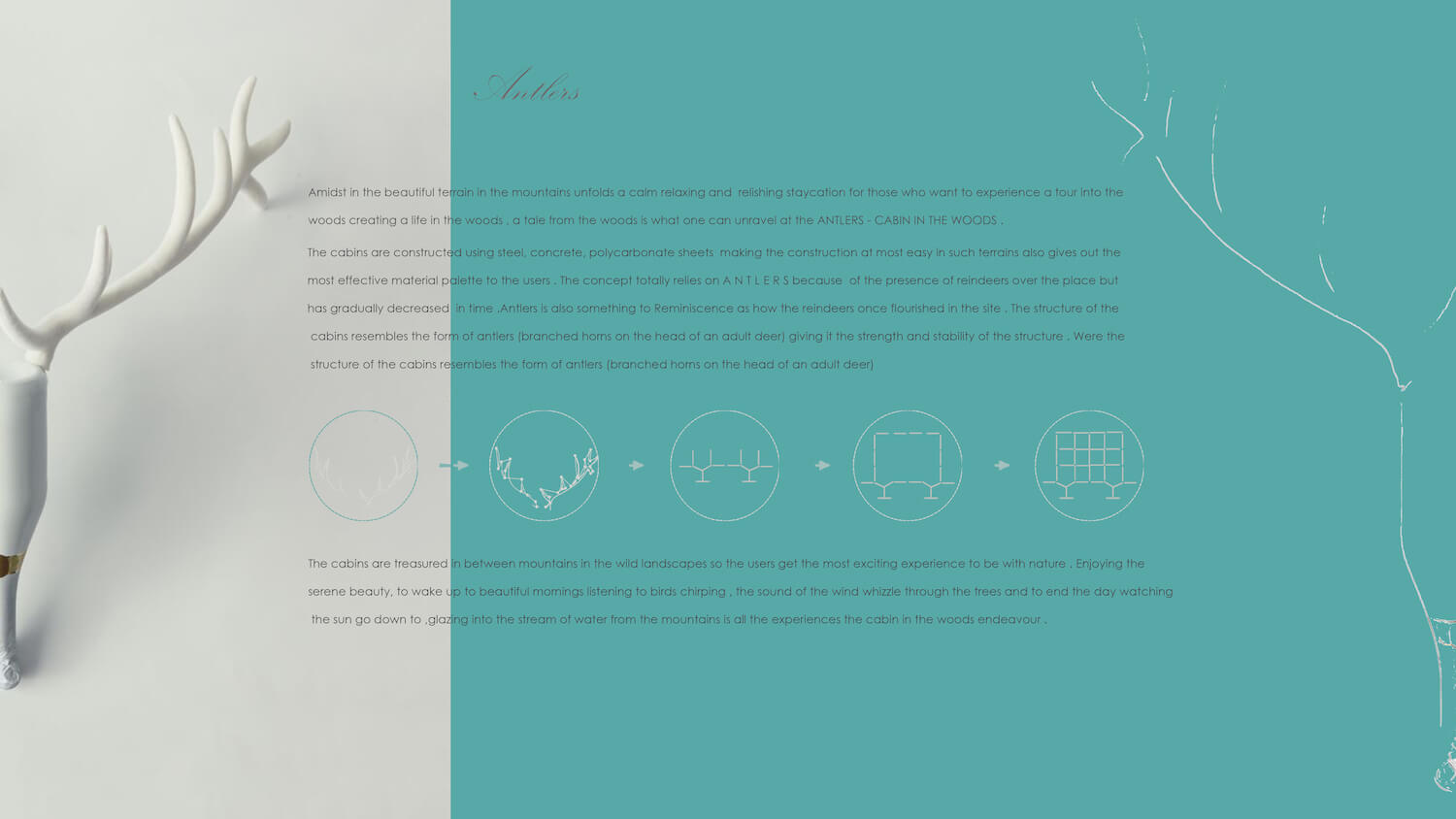 ---