1. The location faces "Lê Thánh Tôn Street"
T4 design: This street is the busiest street in Ho Chi Minh City and is always crowded with many foreigners. The owner of "Hotbeans" is Vietnamese, but he is very familiar with Western countries and has a special feeling for France.
This is an owned building. Due to the impact of [COVID-19], the rental business was not going well, so the owner decided to run the restaurant herself. The owner has been in the COFFEE (CAFÉ management and COFFEE BEANS trade) business before, so he had various routes. So there were no obstacles to starting a restaurant business.
There are many offices in this area, and there are various people from ordinary income earners to wealthy people.When you hear the word [French Restaurant], you have a high-class image. But the price is cheap, but I was particular about the service, the food, and the space. The management concept is [cheap but high quality]. That's why I called it [Restaurant] instead of [CAFÉ] or [BISTRO].
I wanted to create a composition called [French Asia], which is a mix of [FRANCE] and [ASIA]. Vietnam and France have a deep relationship from a historical point of view, but I wanted to incorporate the cute colors of Asia, not only by French. Planting in the southern country is very beautiful, so I thought about mixing the French taste while incorporating the planting into the space design.
2. When viewed from the entrance, the lighting was hung at random heights to create a fun space.
French has a high-class image, and I wanted to eliminate as much as possible the atmosphere that is difficult for ordinary income earners to enter.
Bronze-based [turquoise blue] is used for the steel. While creating a sense of cleanliness and luxury, we focused on creating a cute finish that balances with the plants.
The aim was to bring out the Frenchness of the design, which employs many curved lines. In addition, the owner imported the pot independently and incorporated it into the design.
I was particular about the design with playfulness in details, such as combining three pieces and making them into one.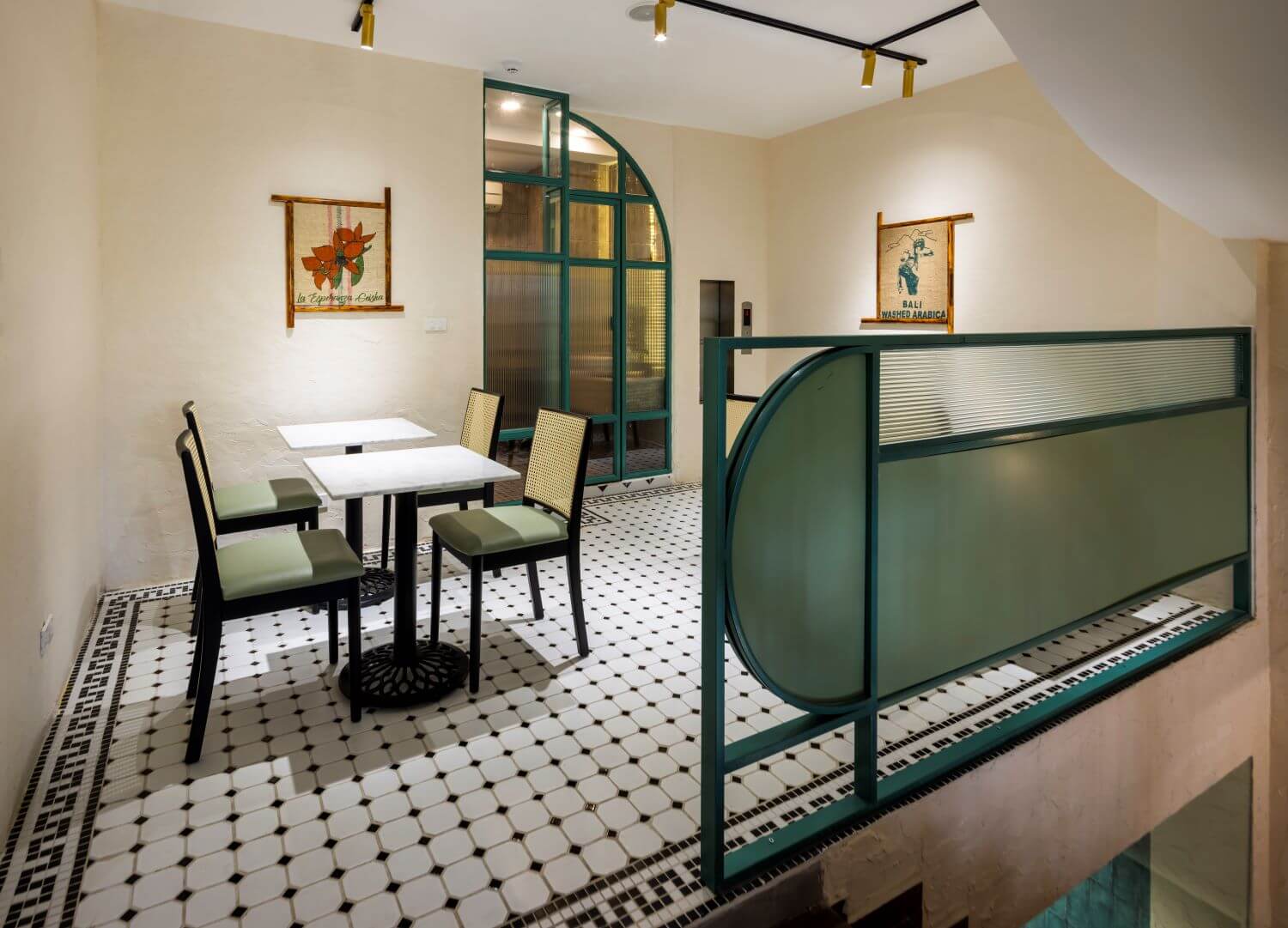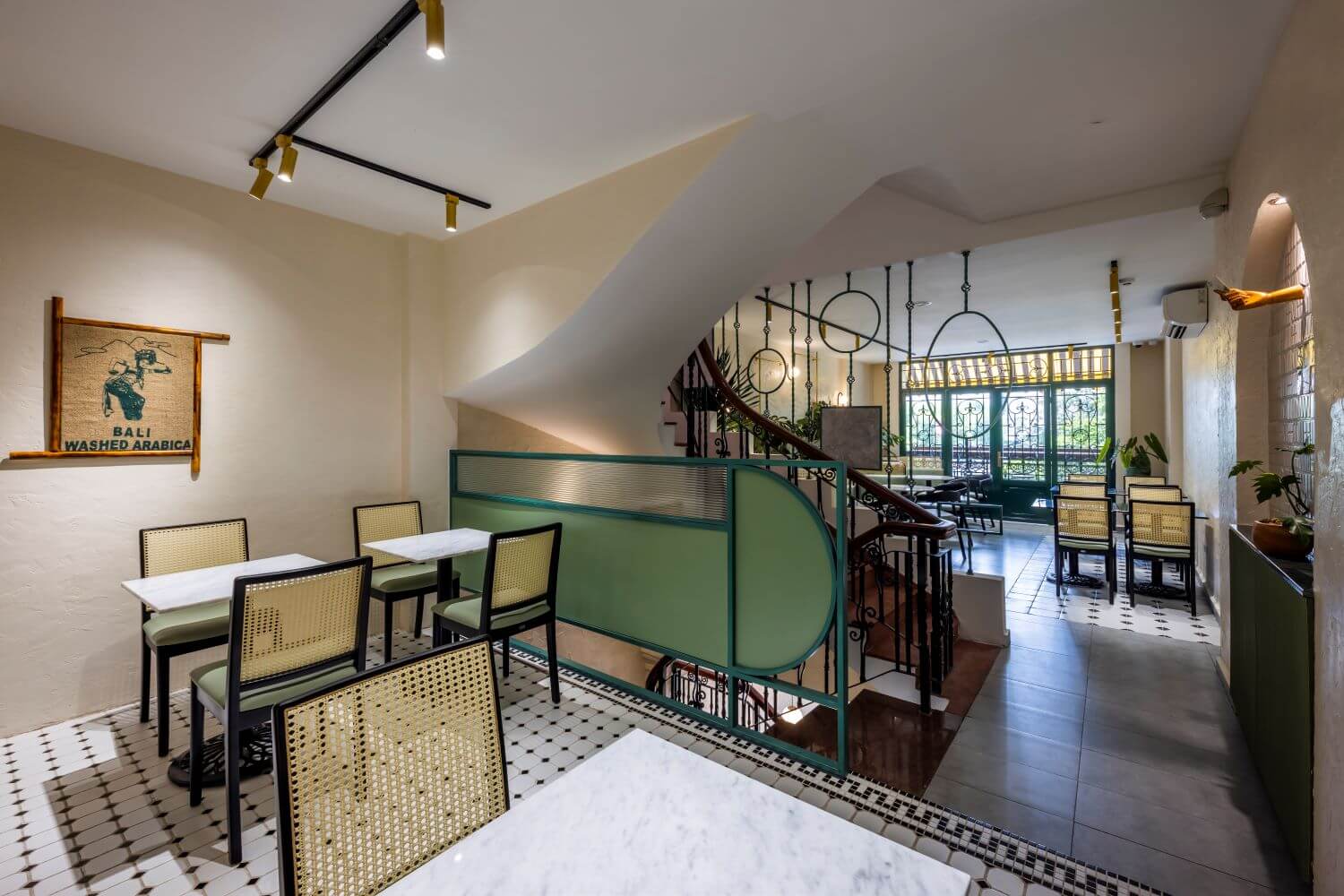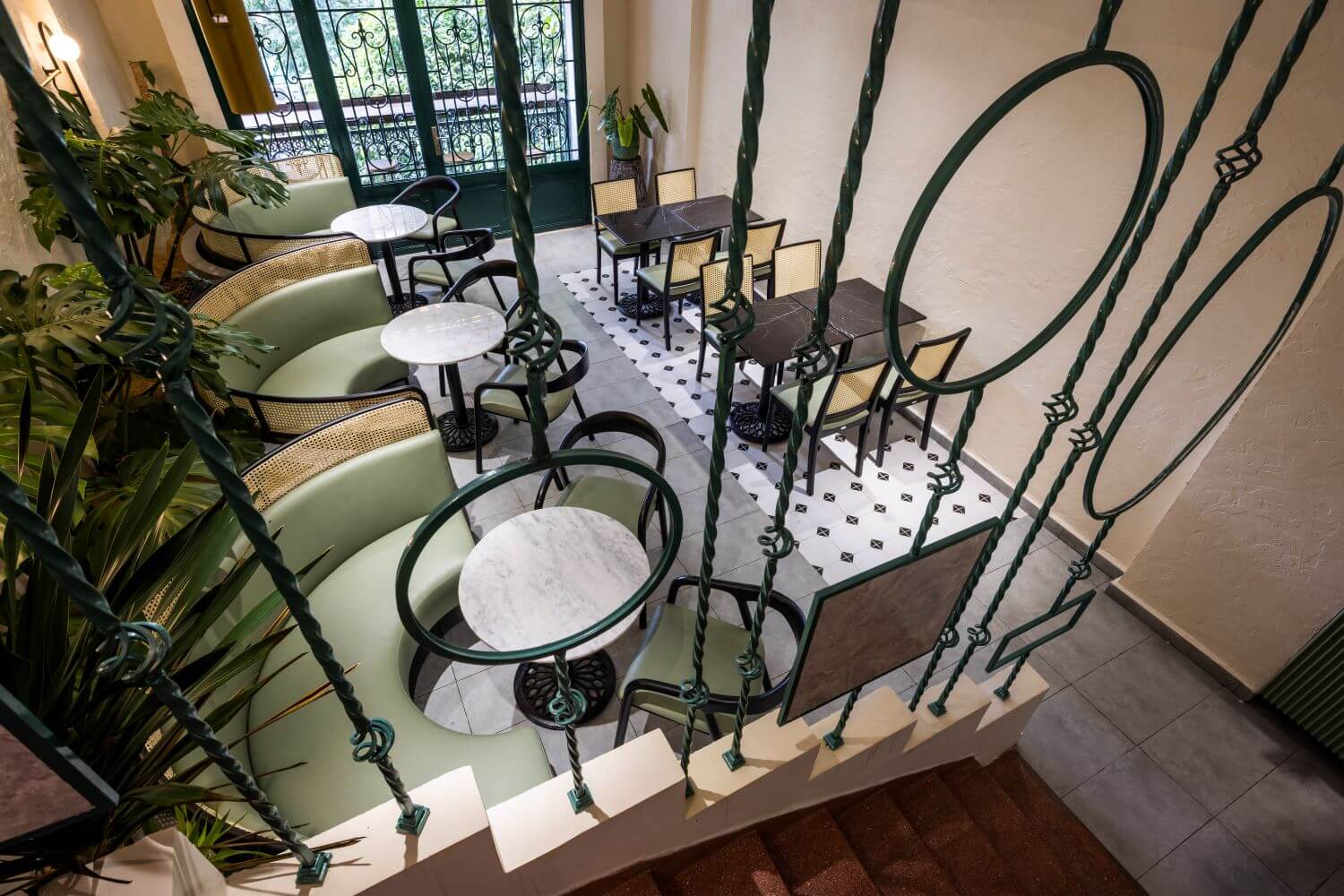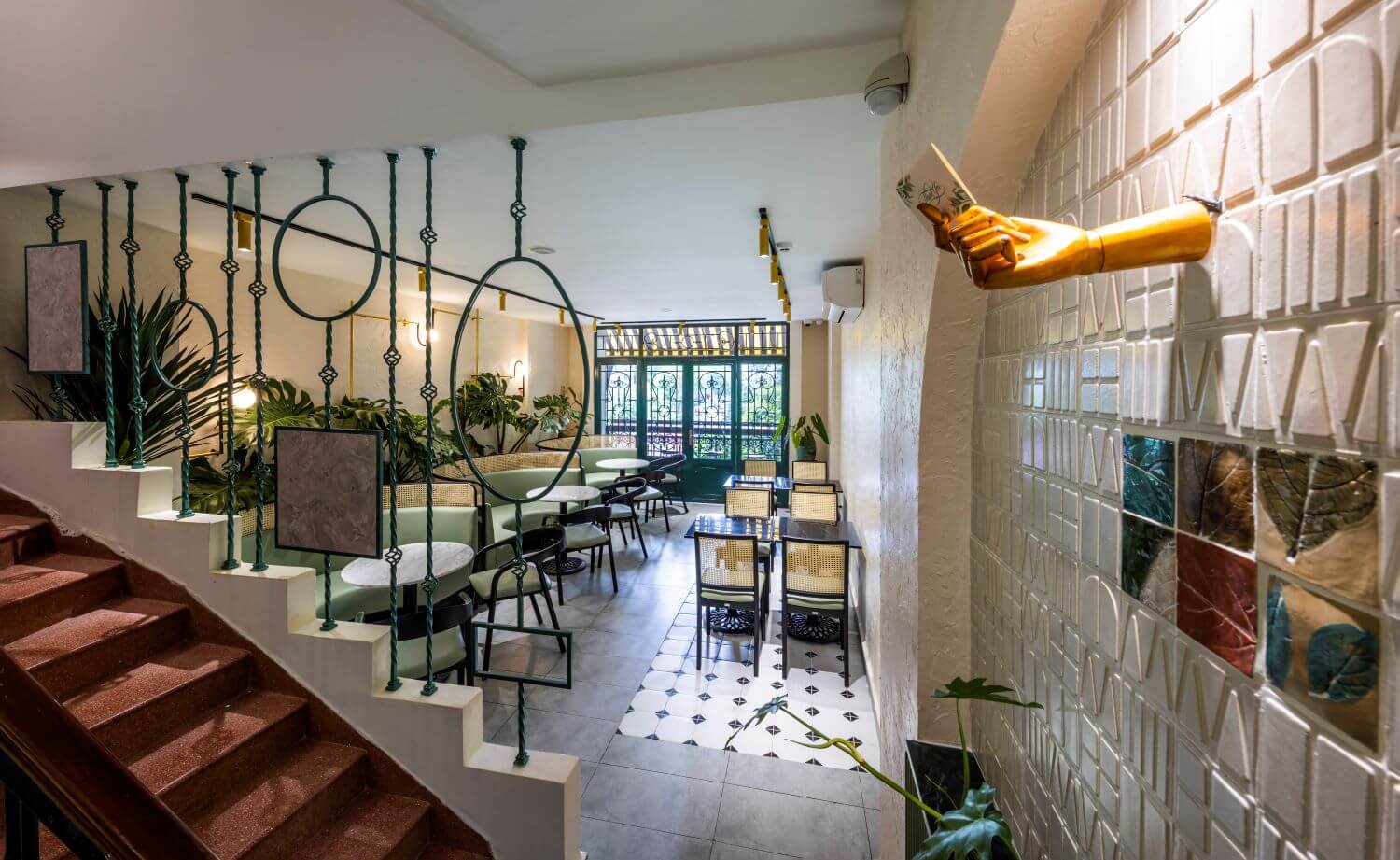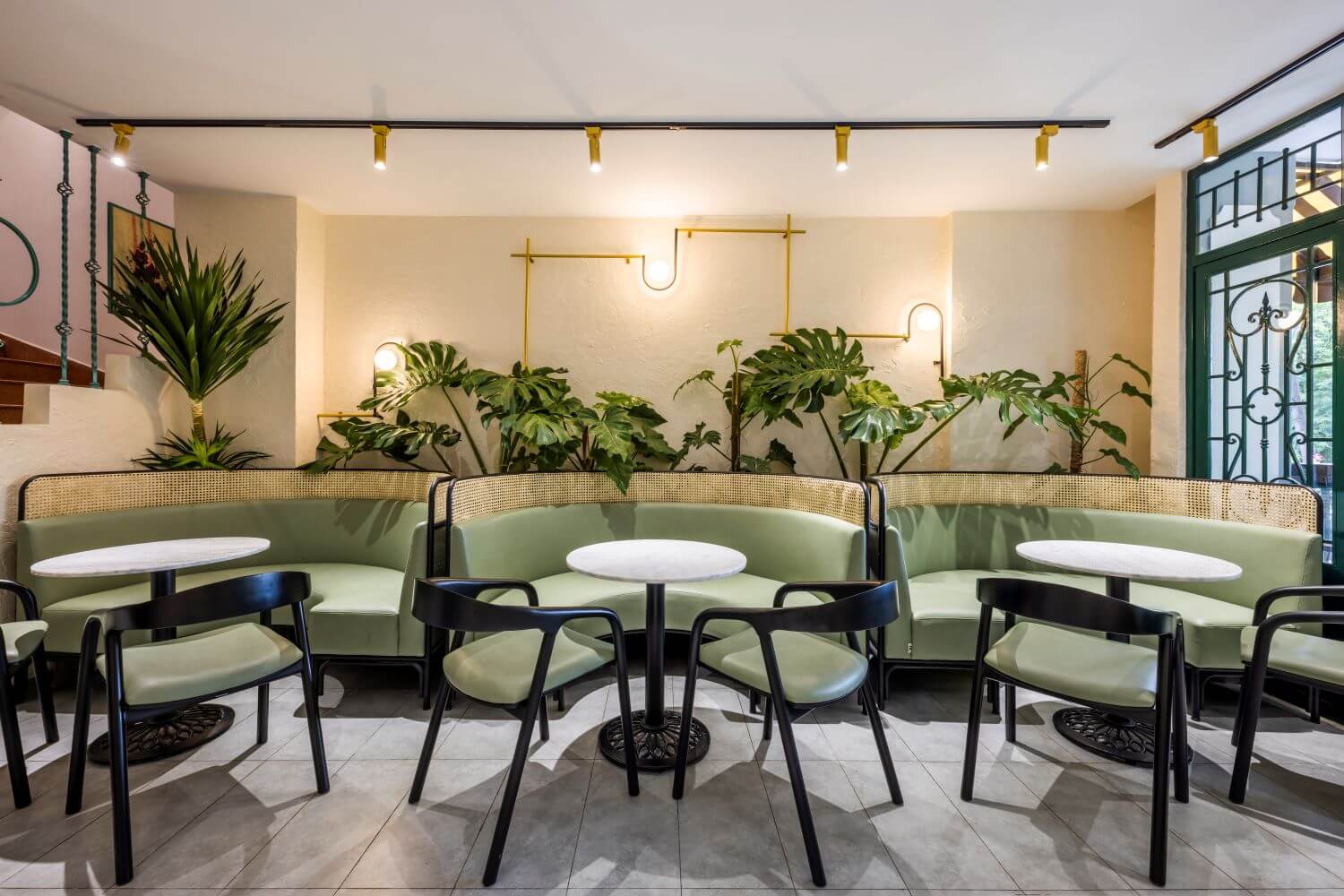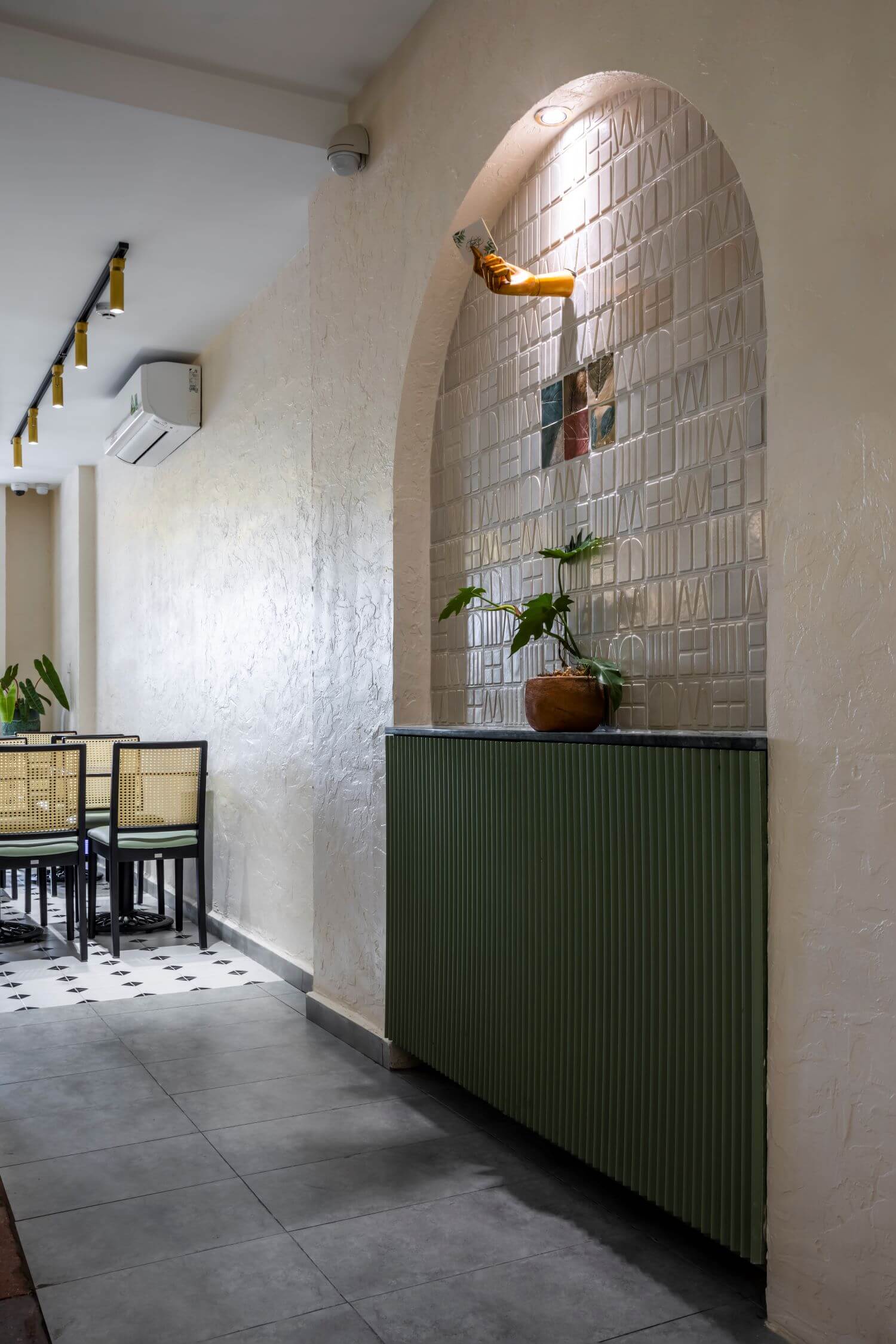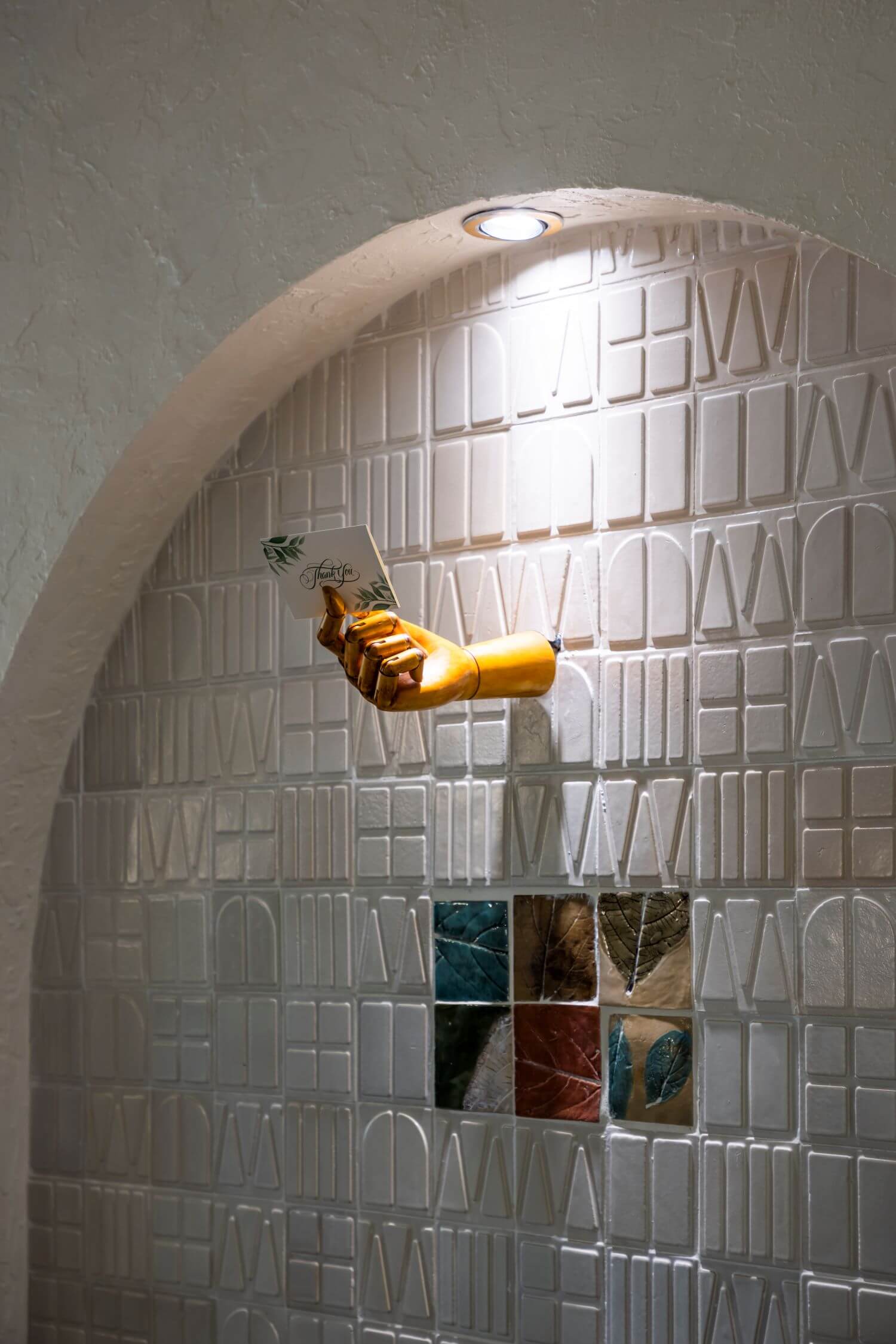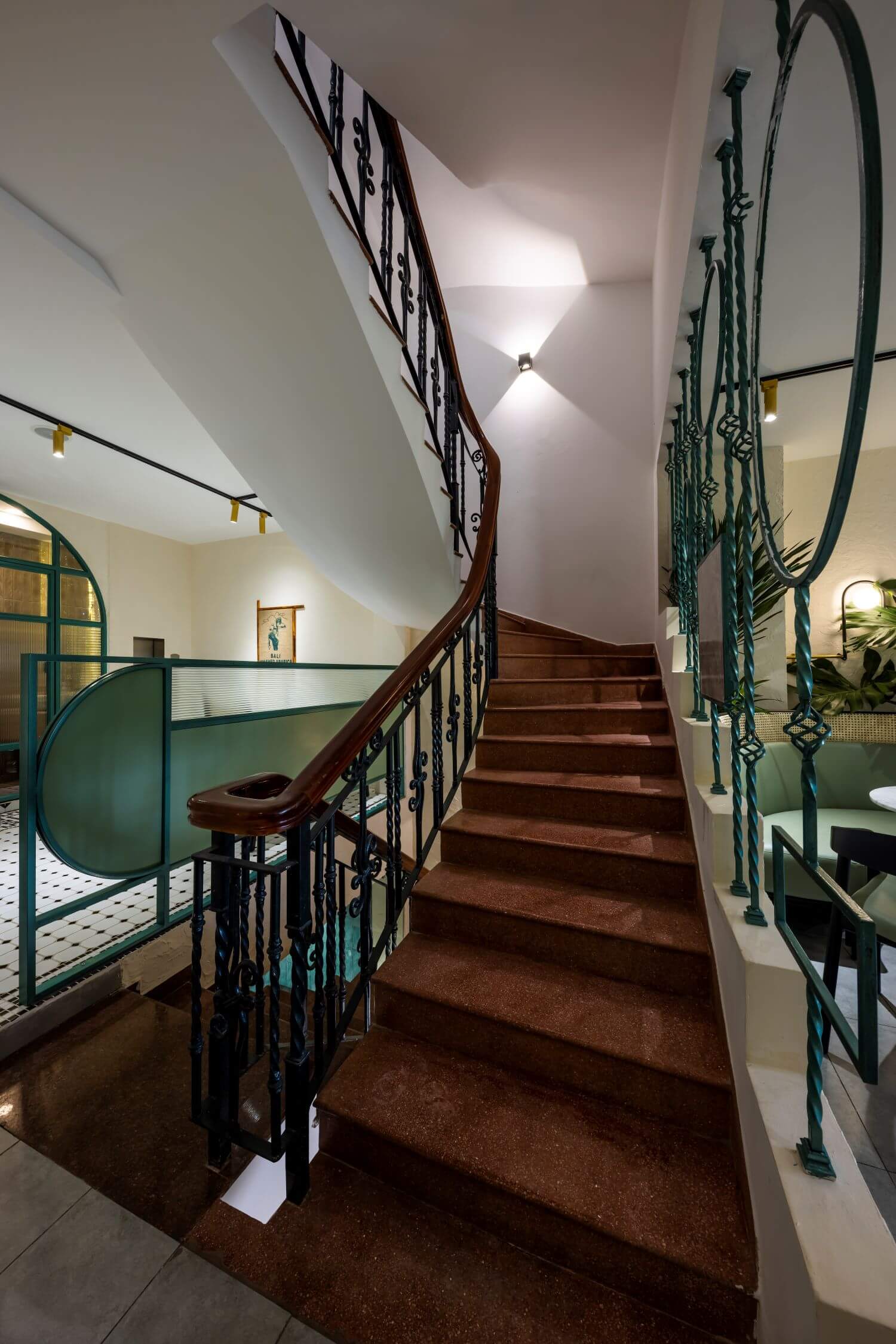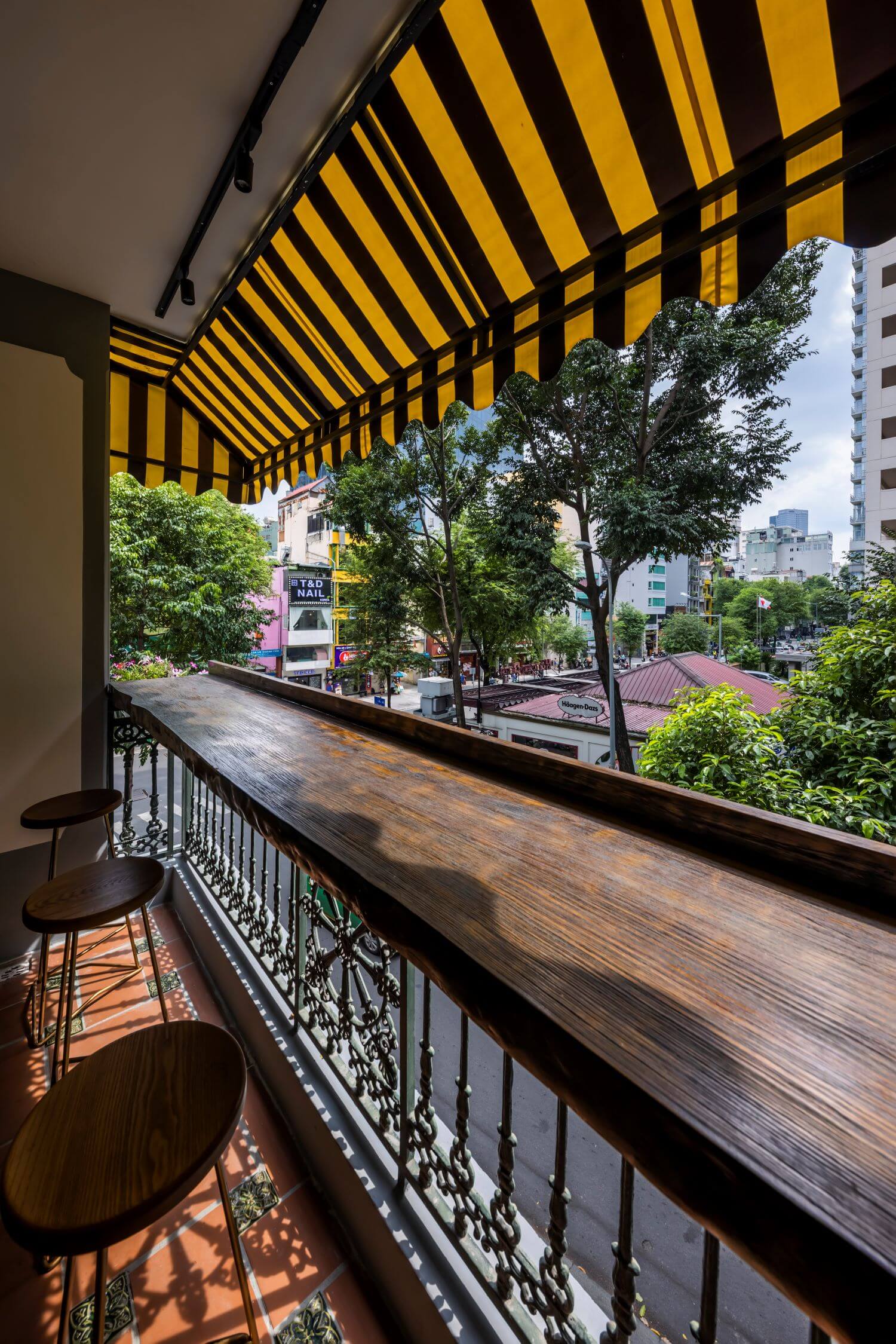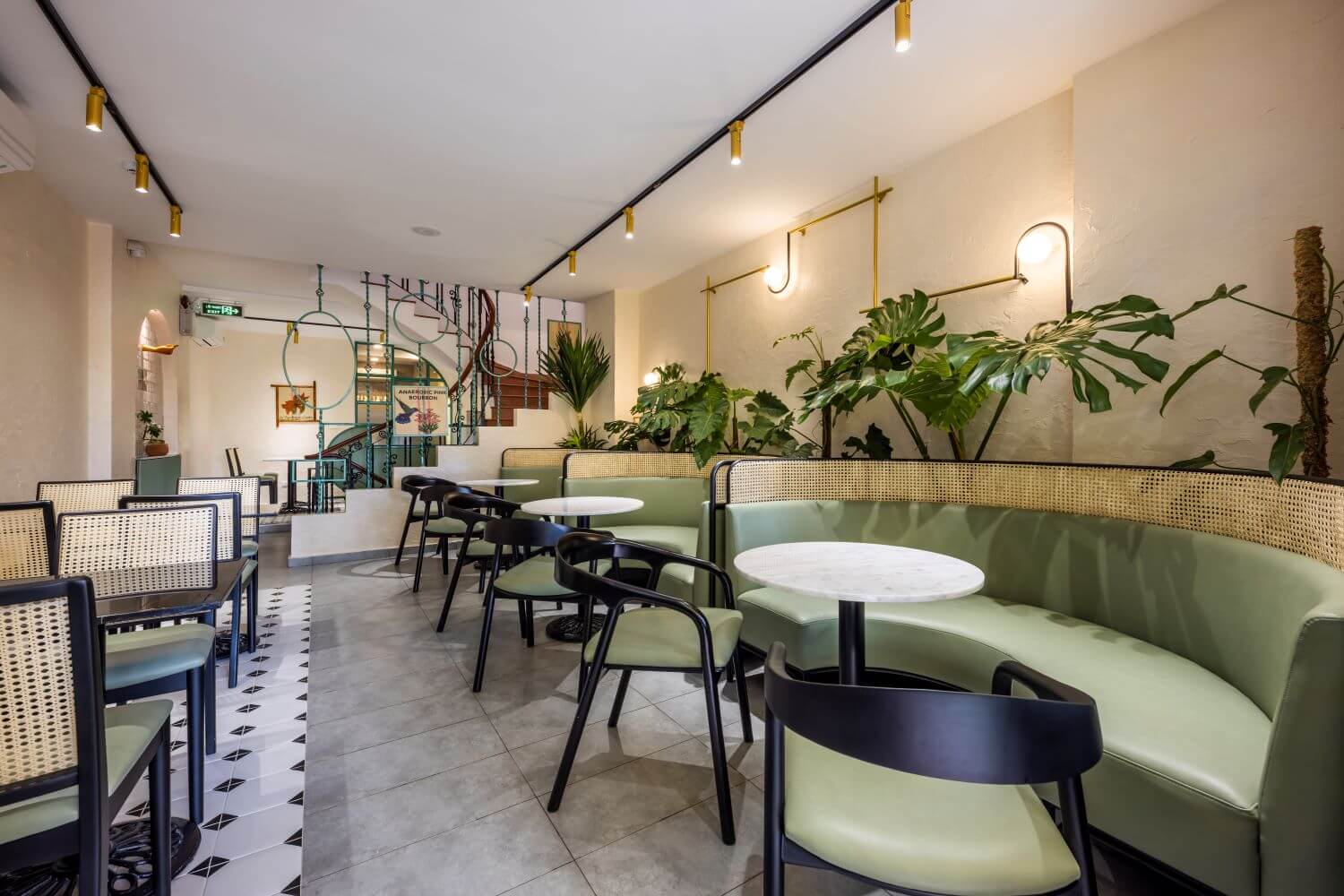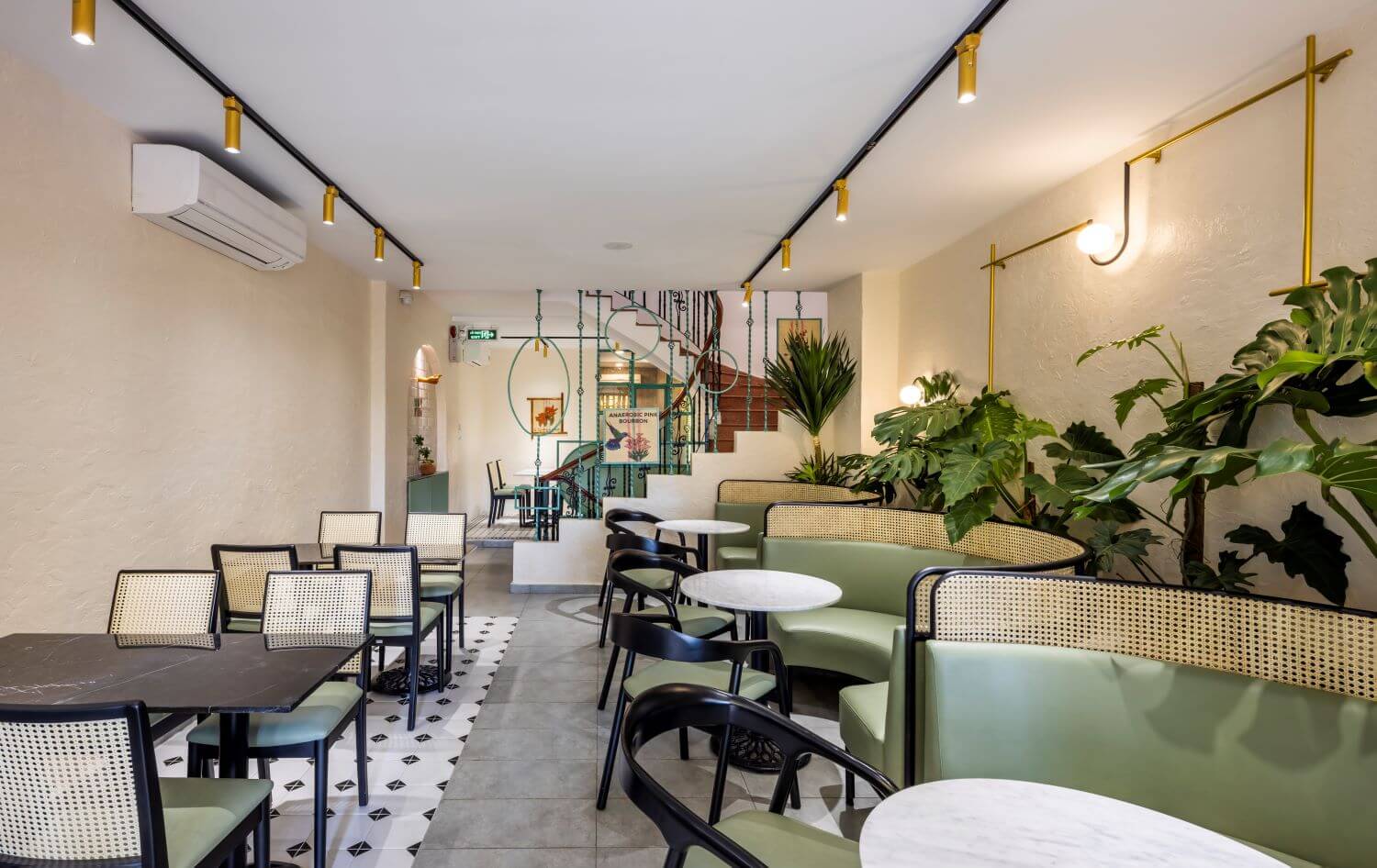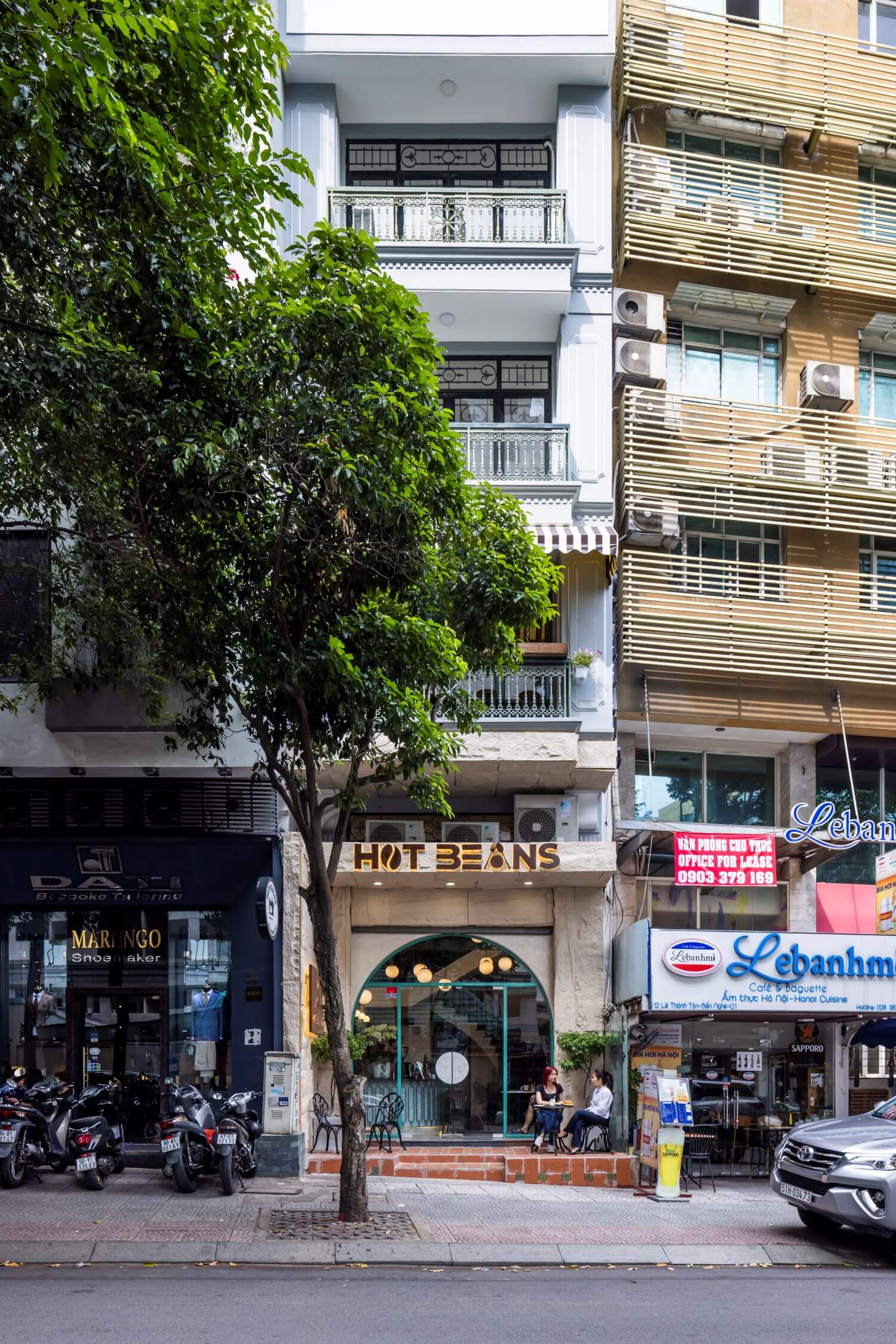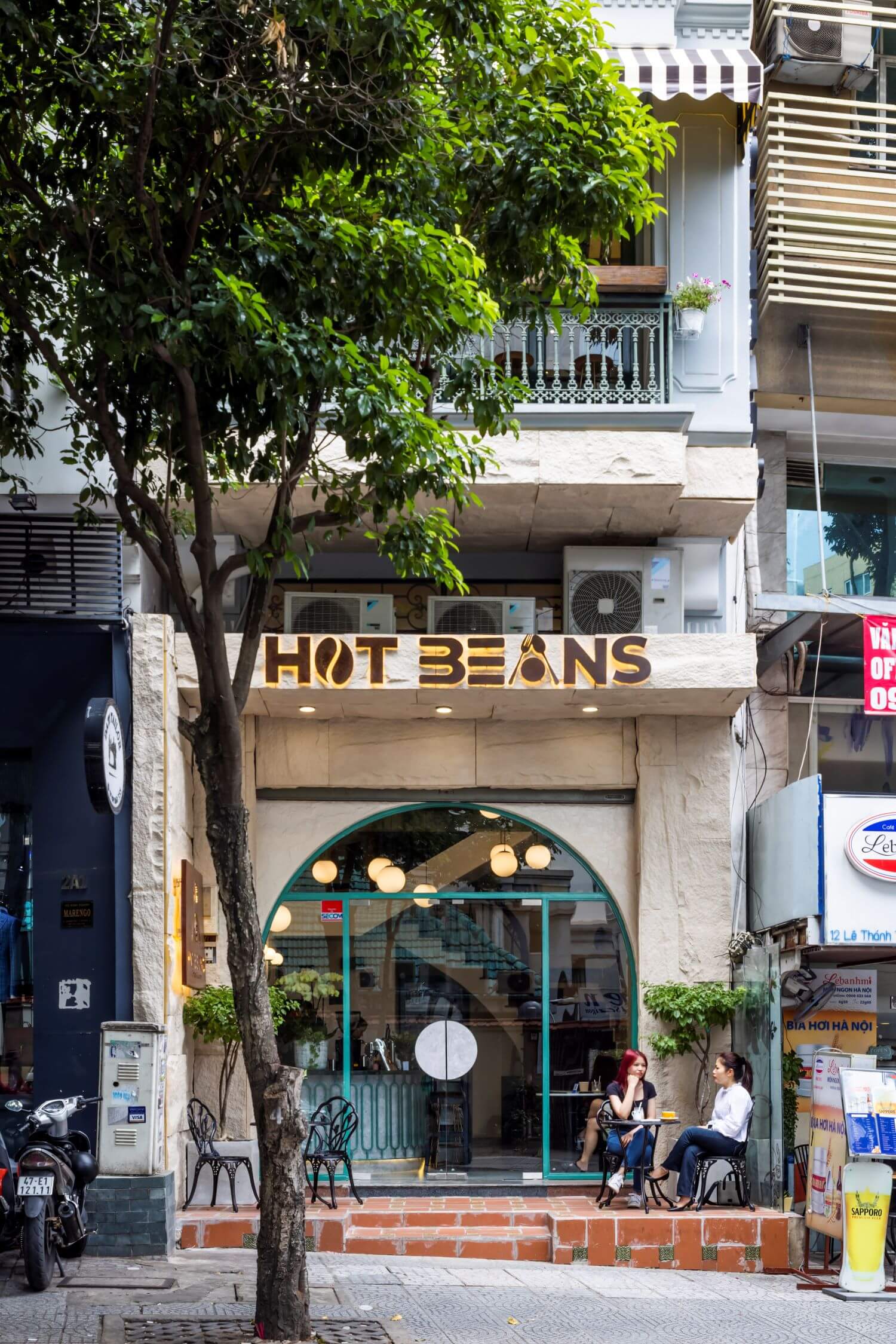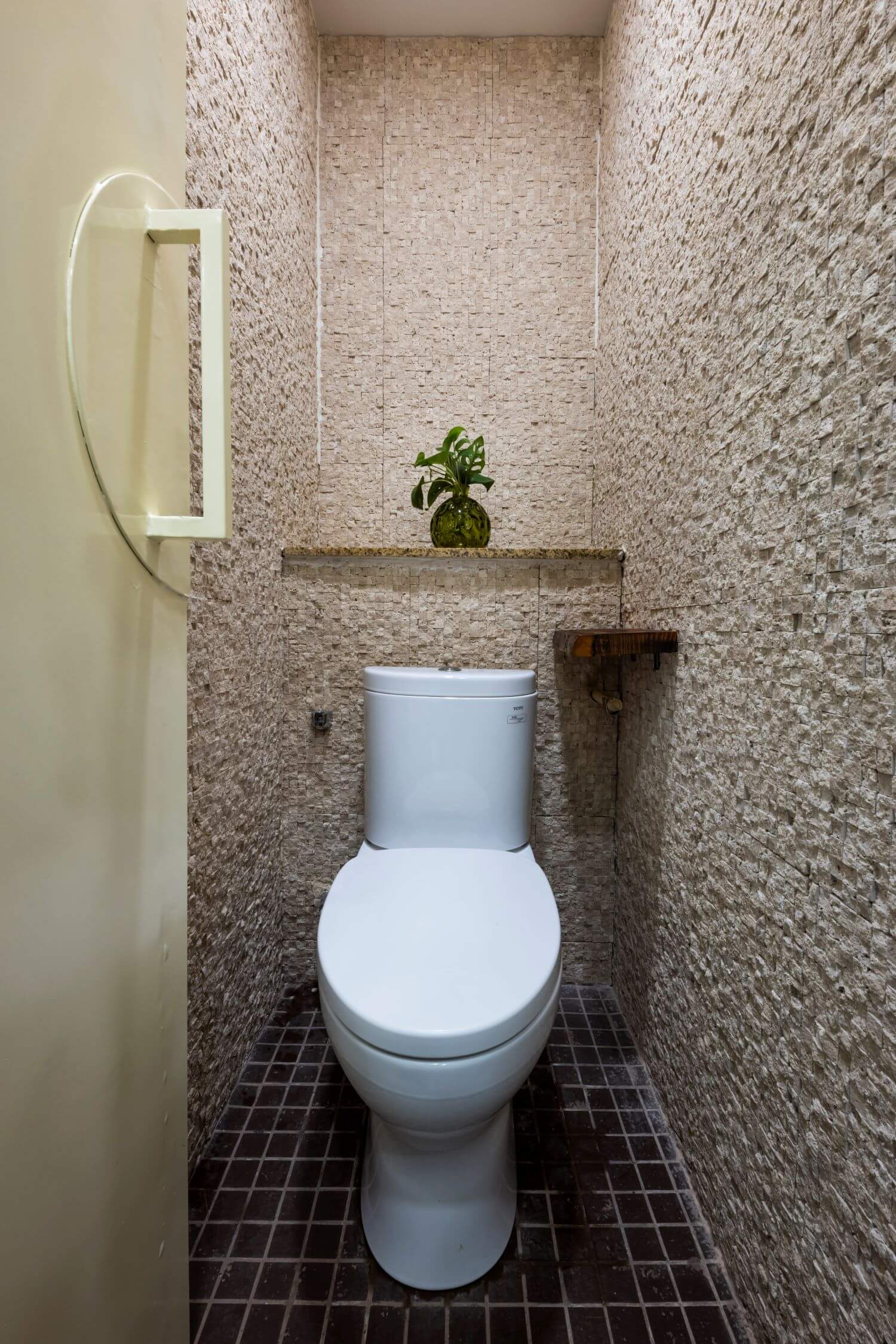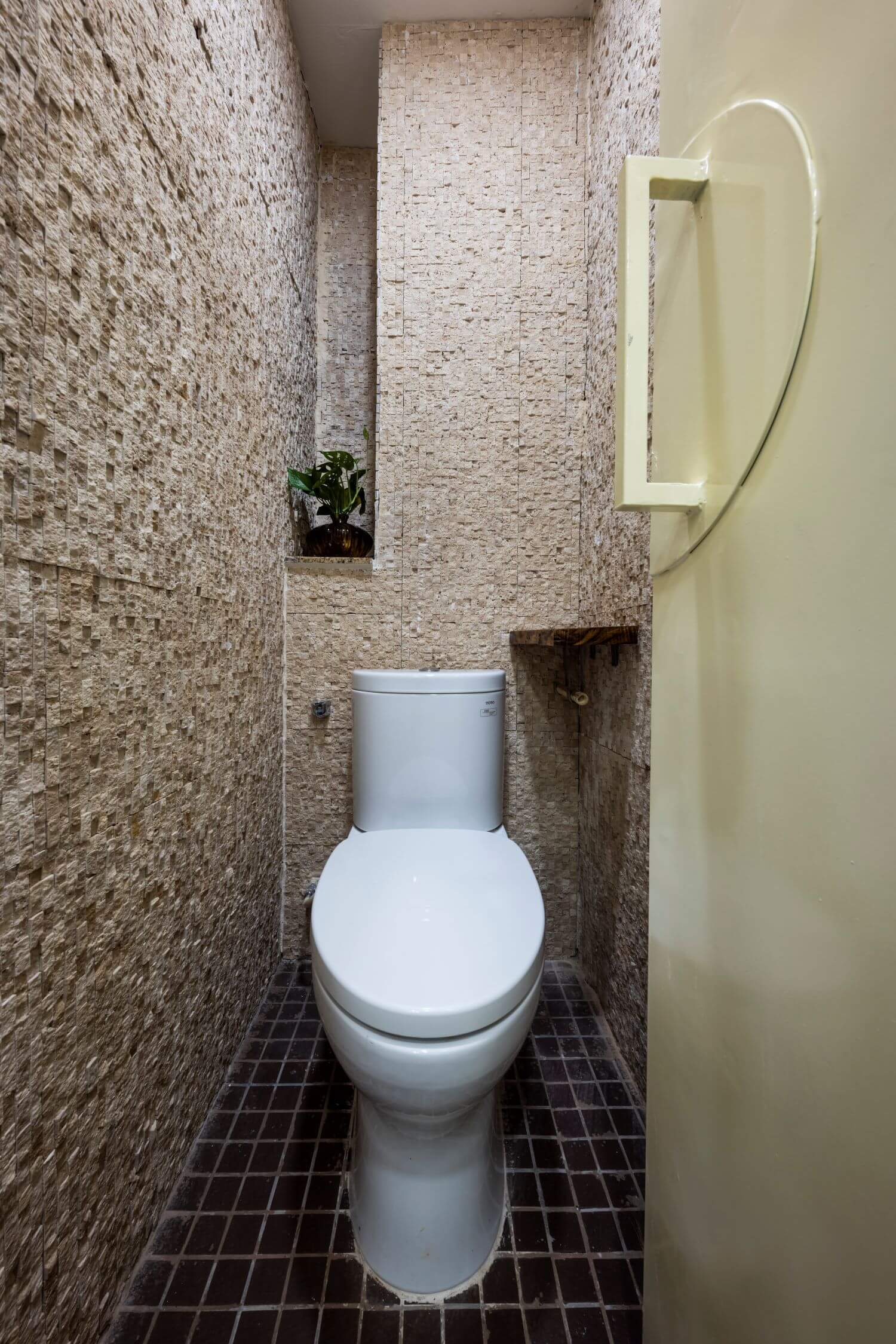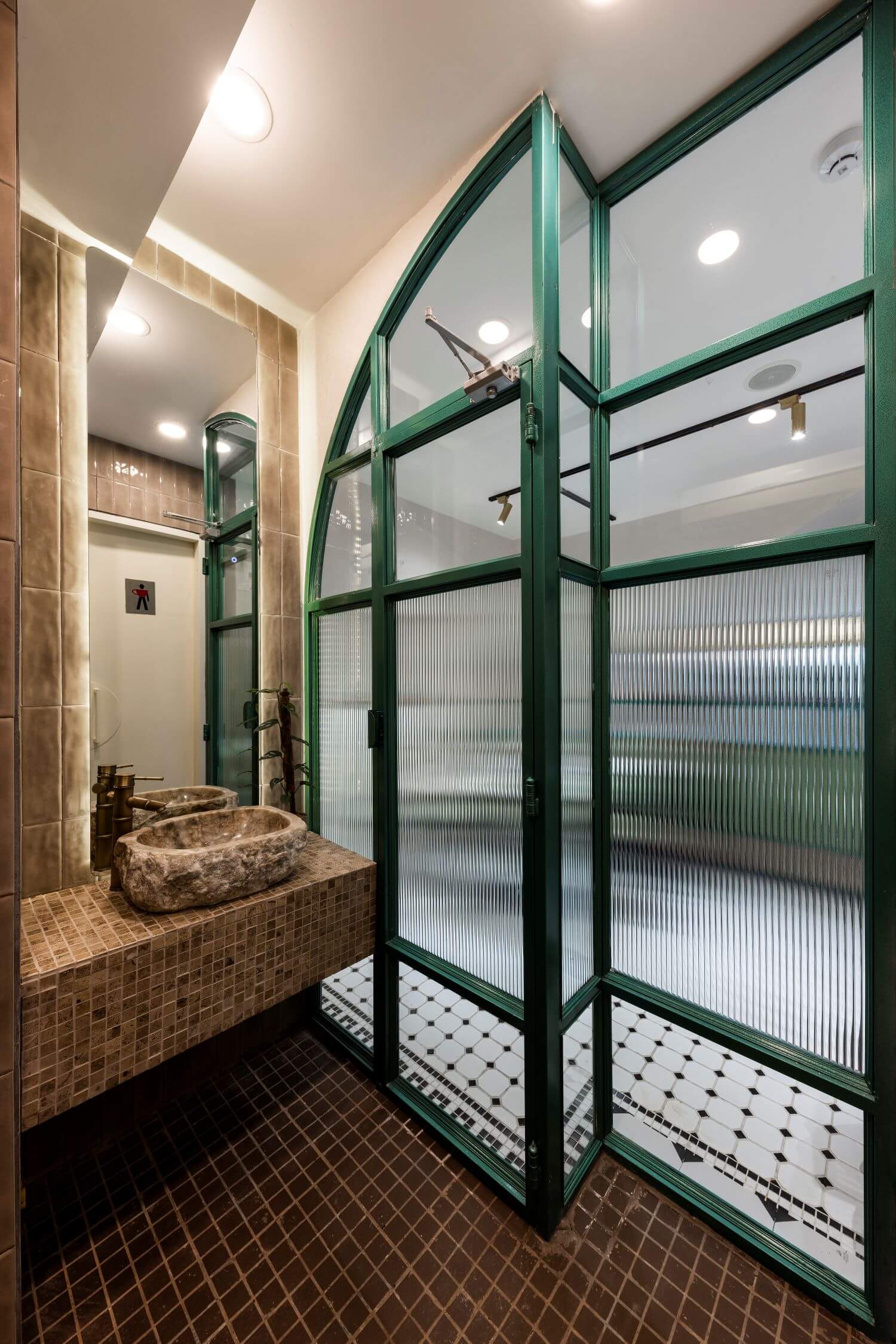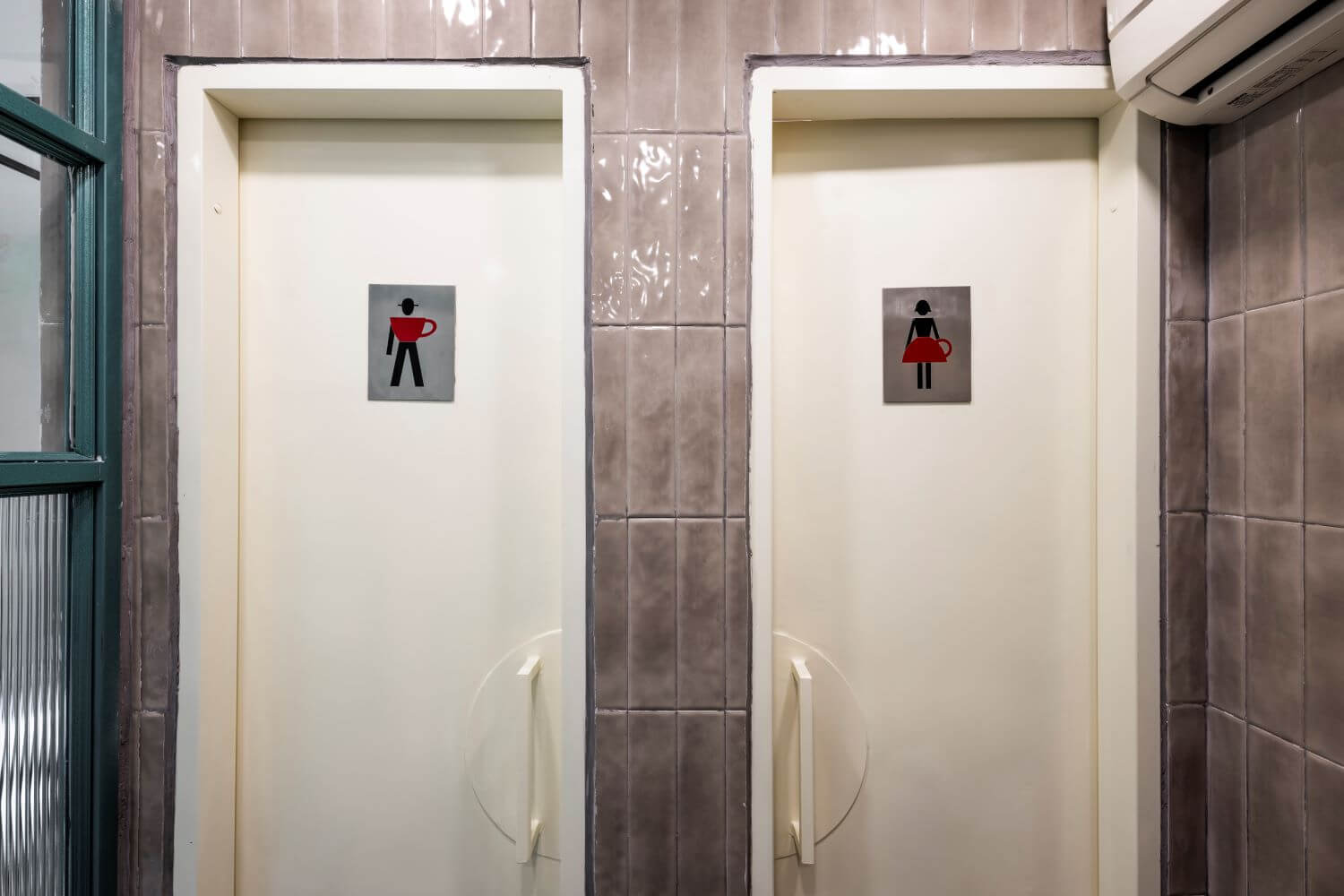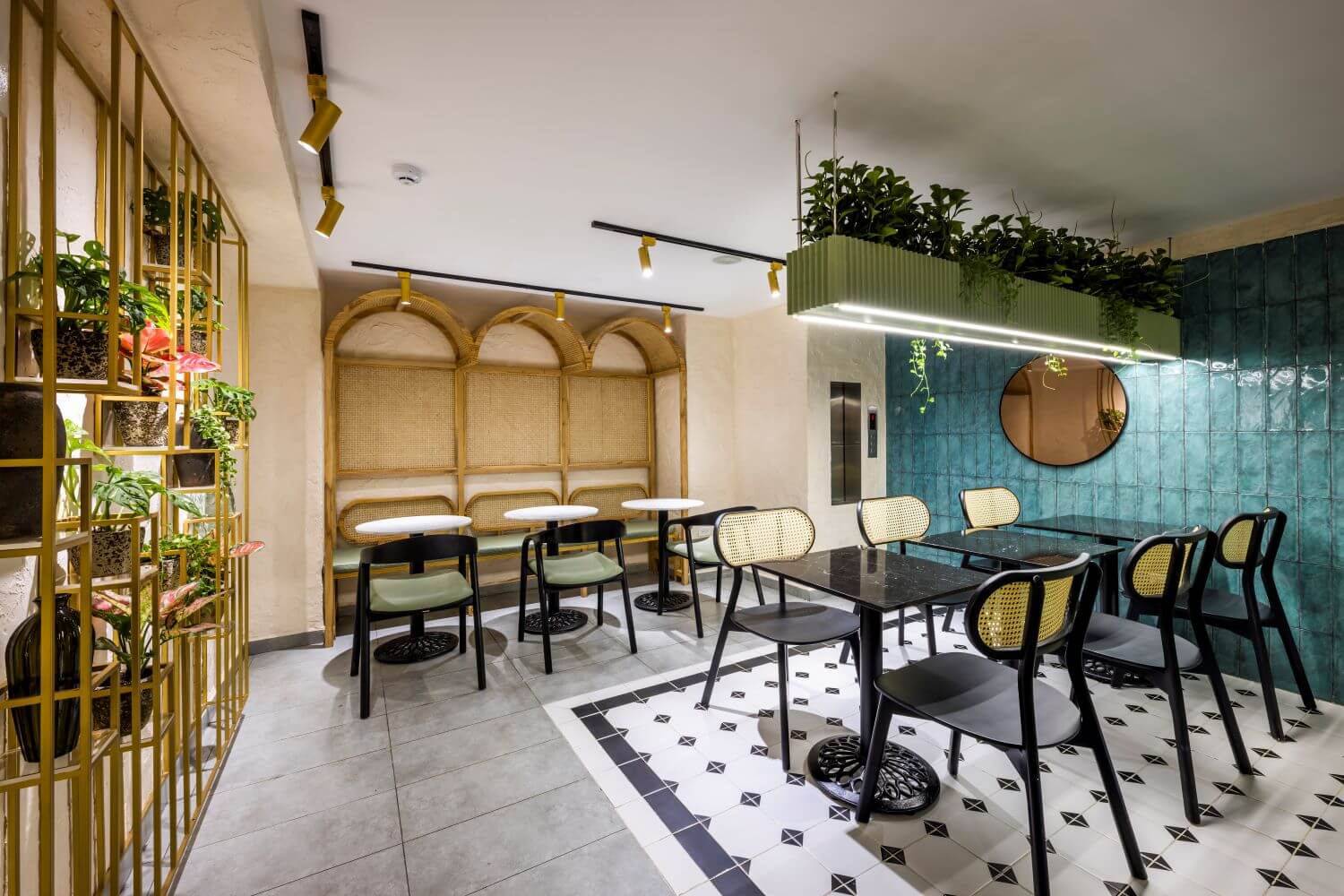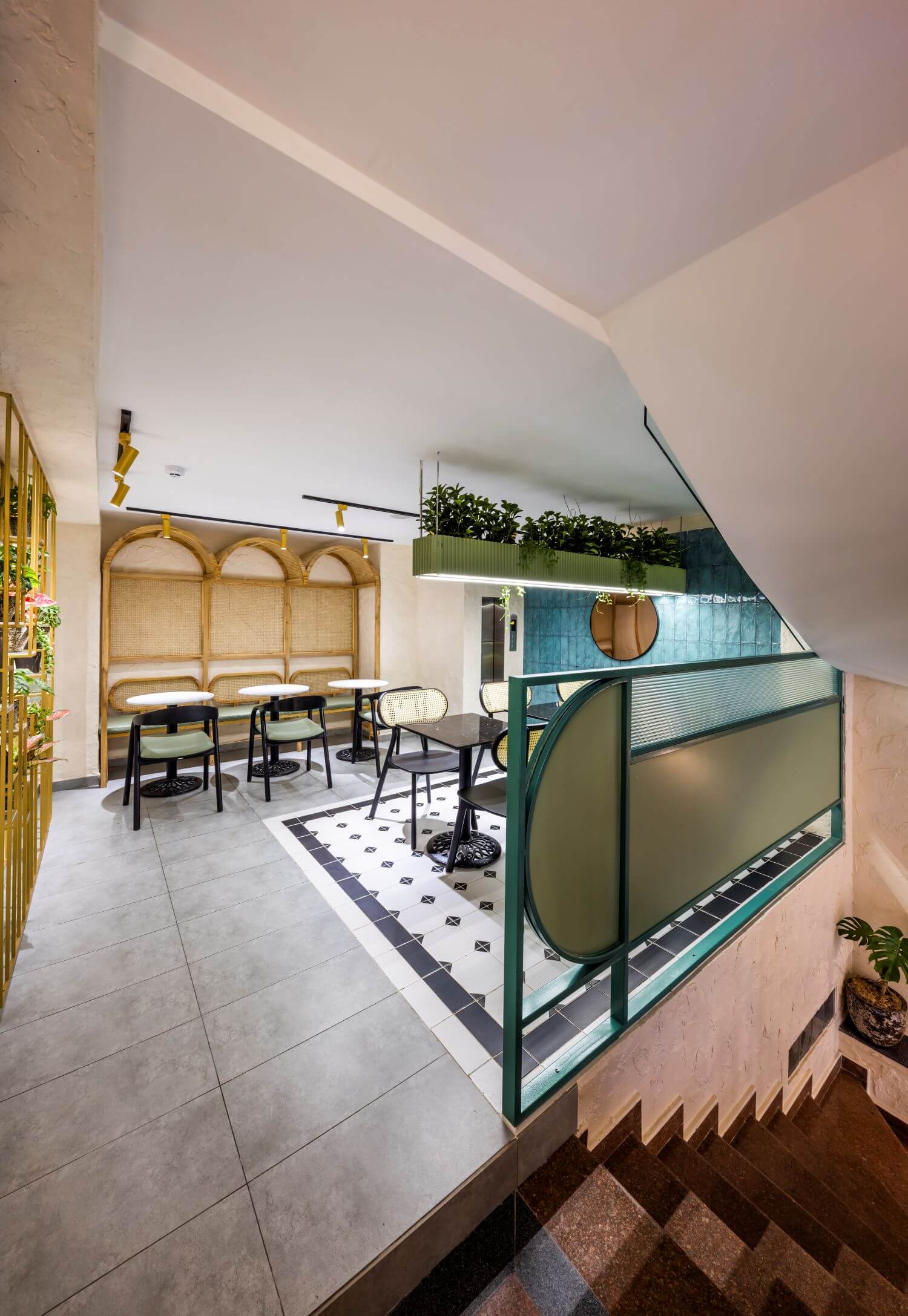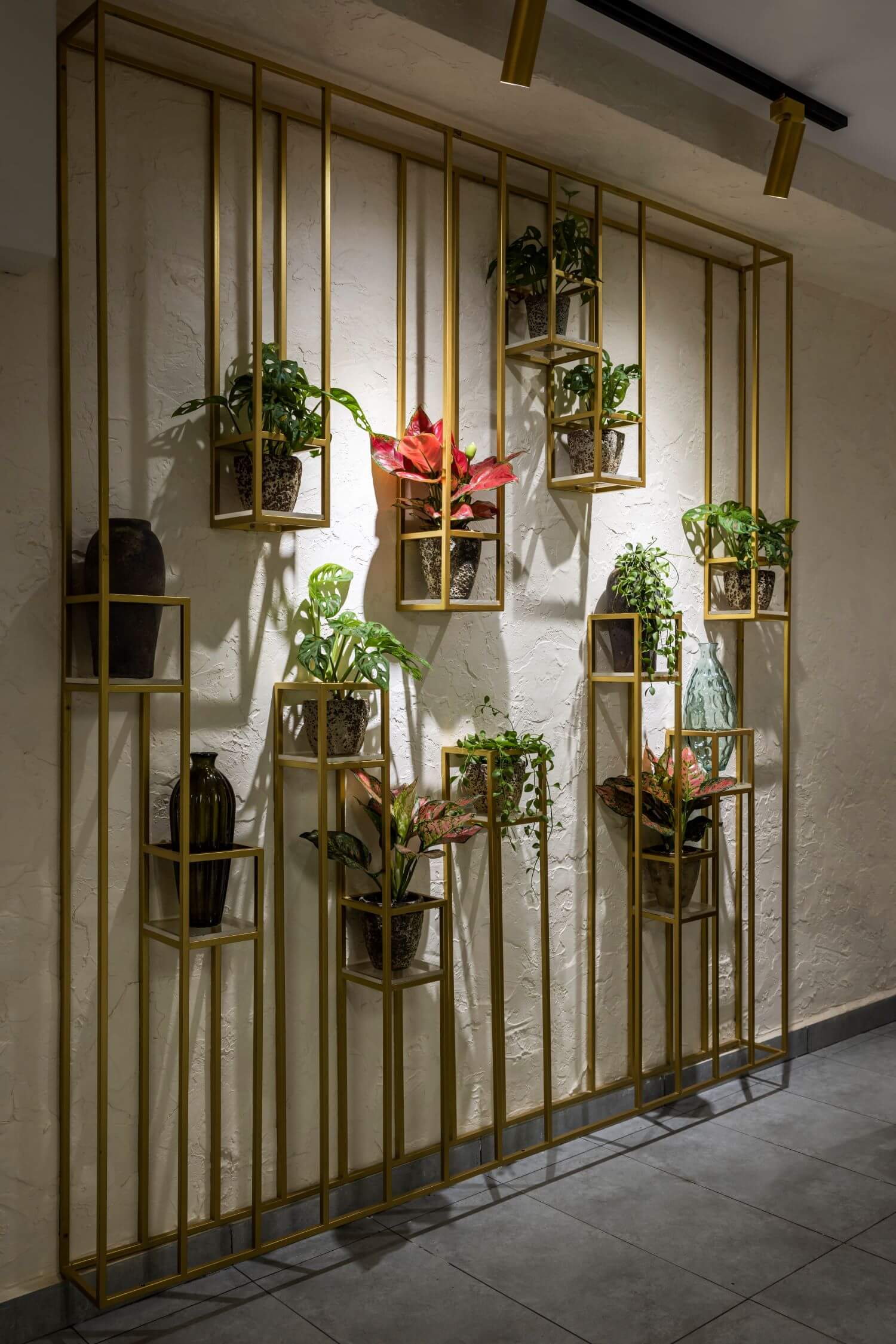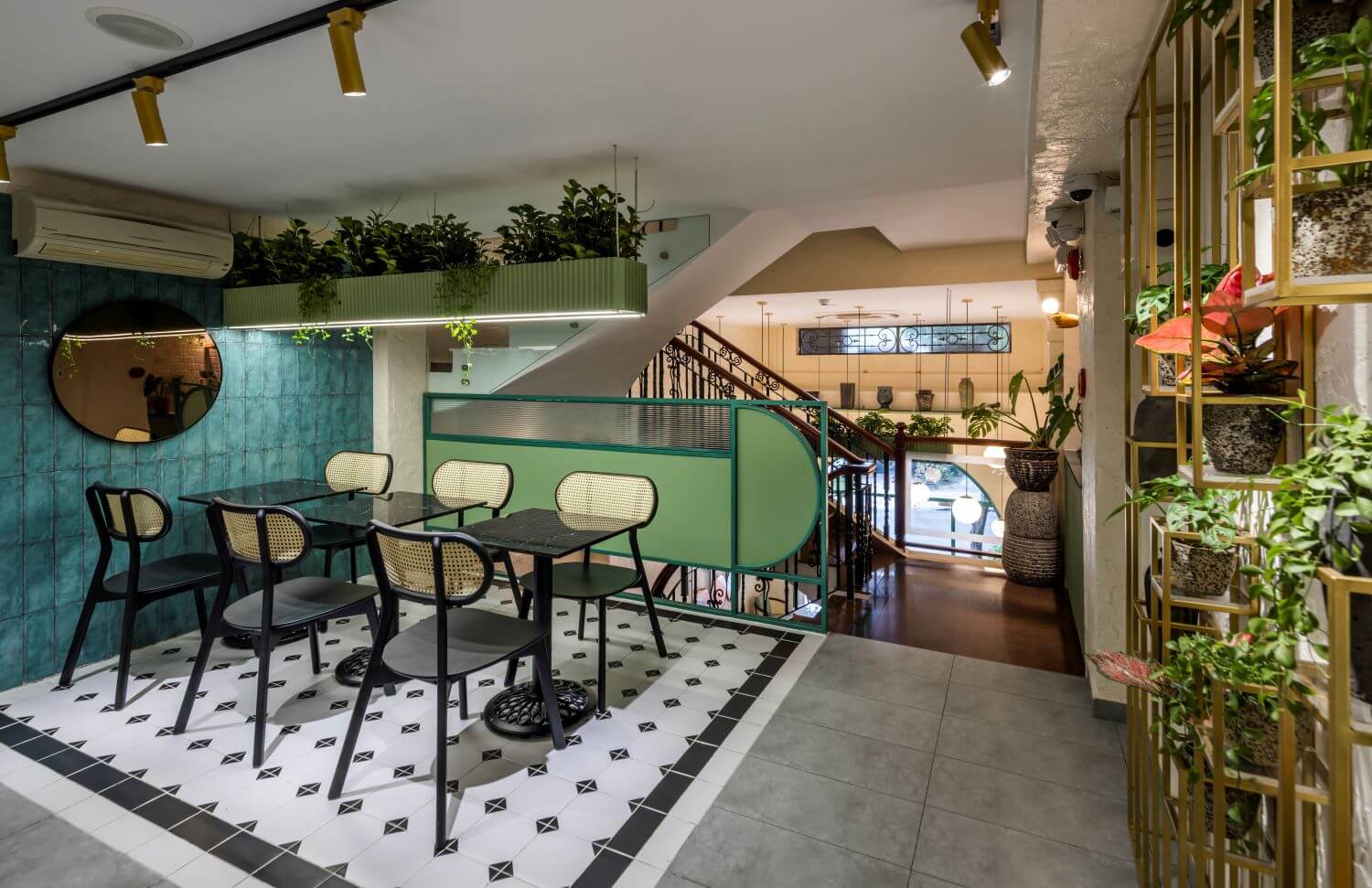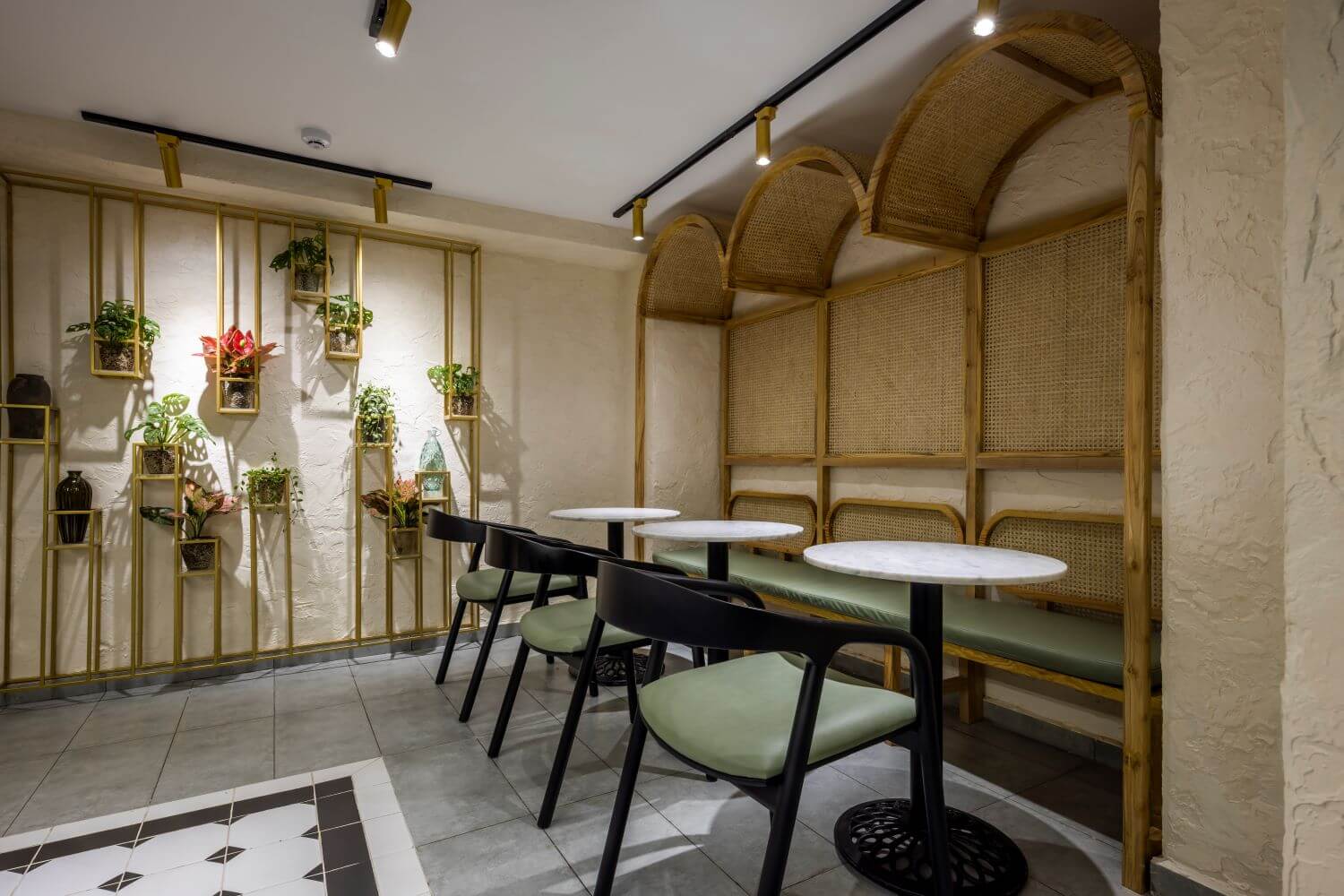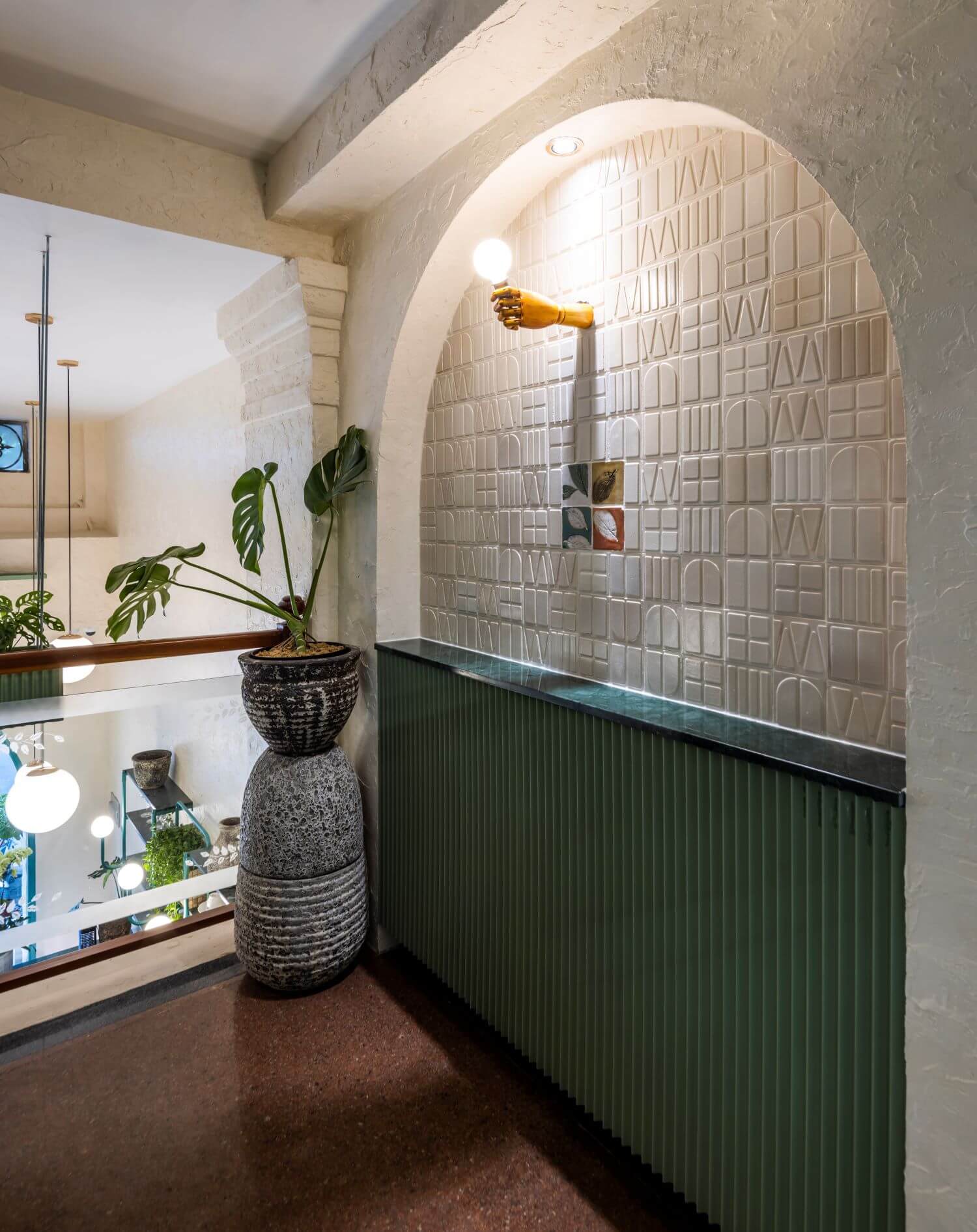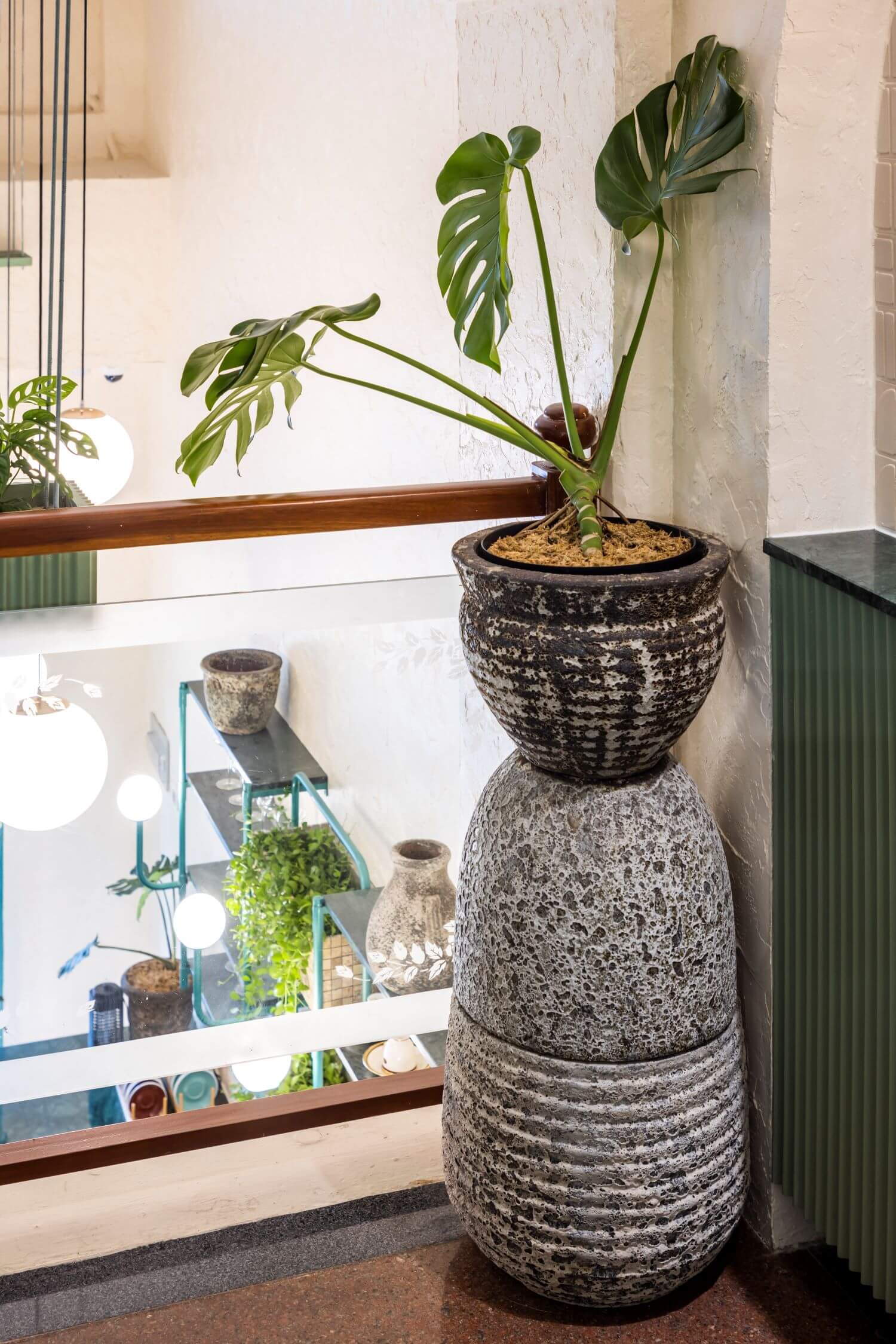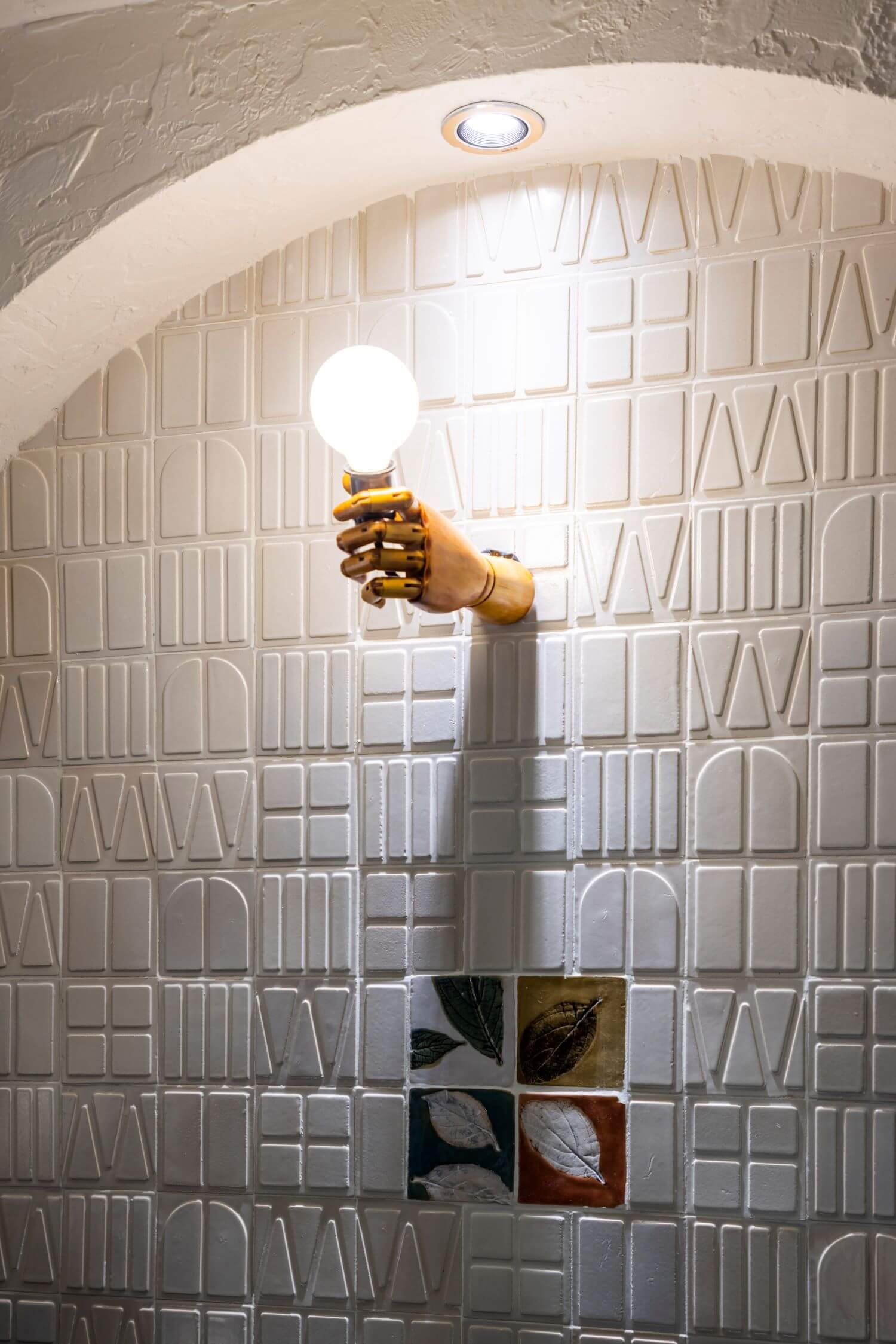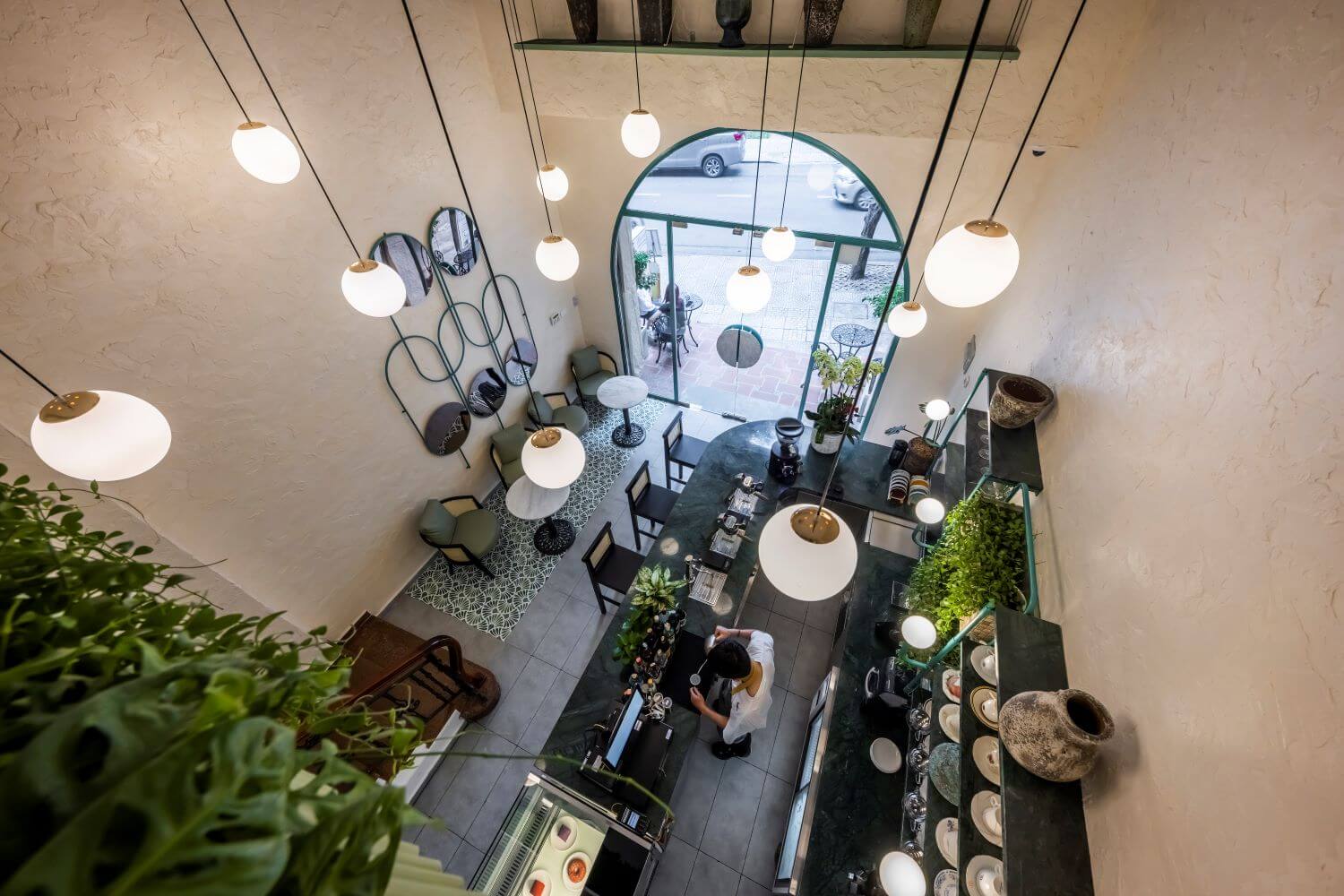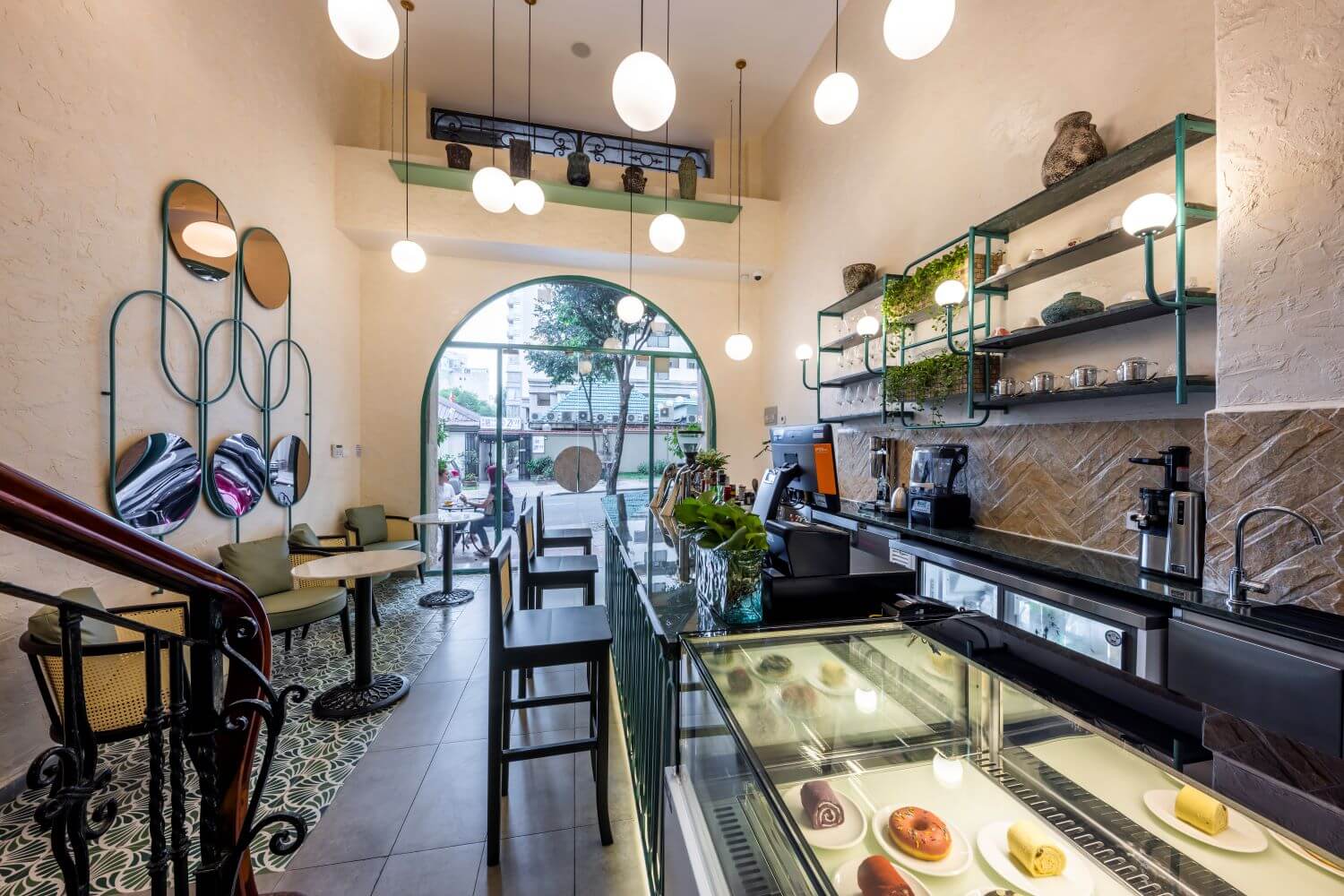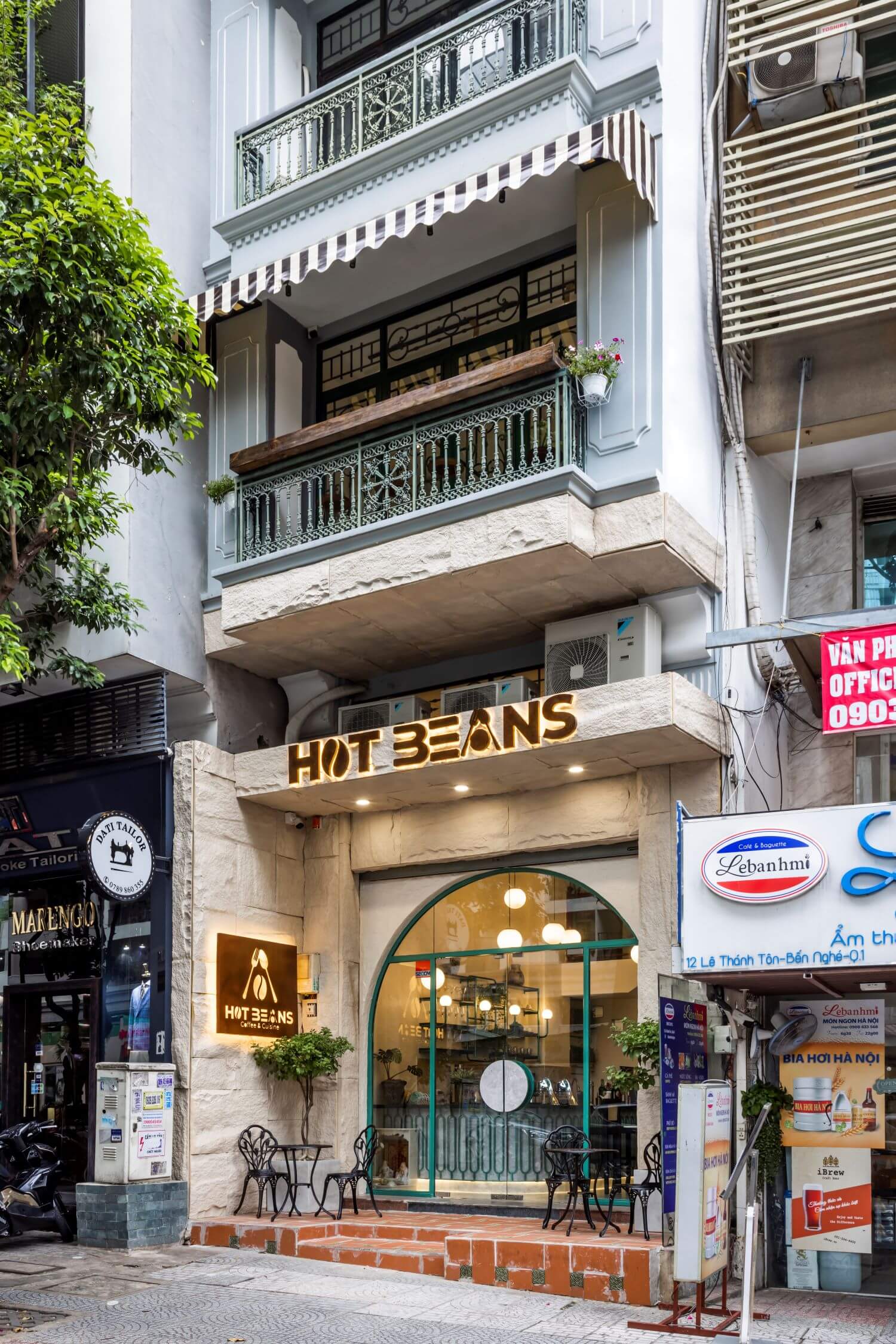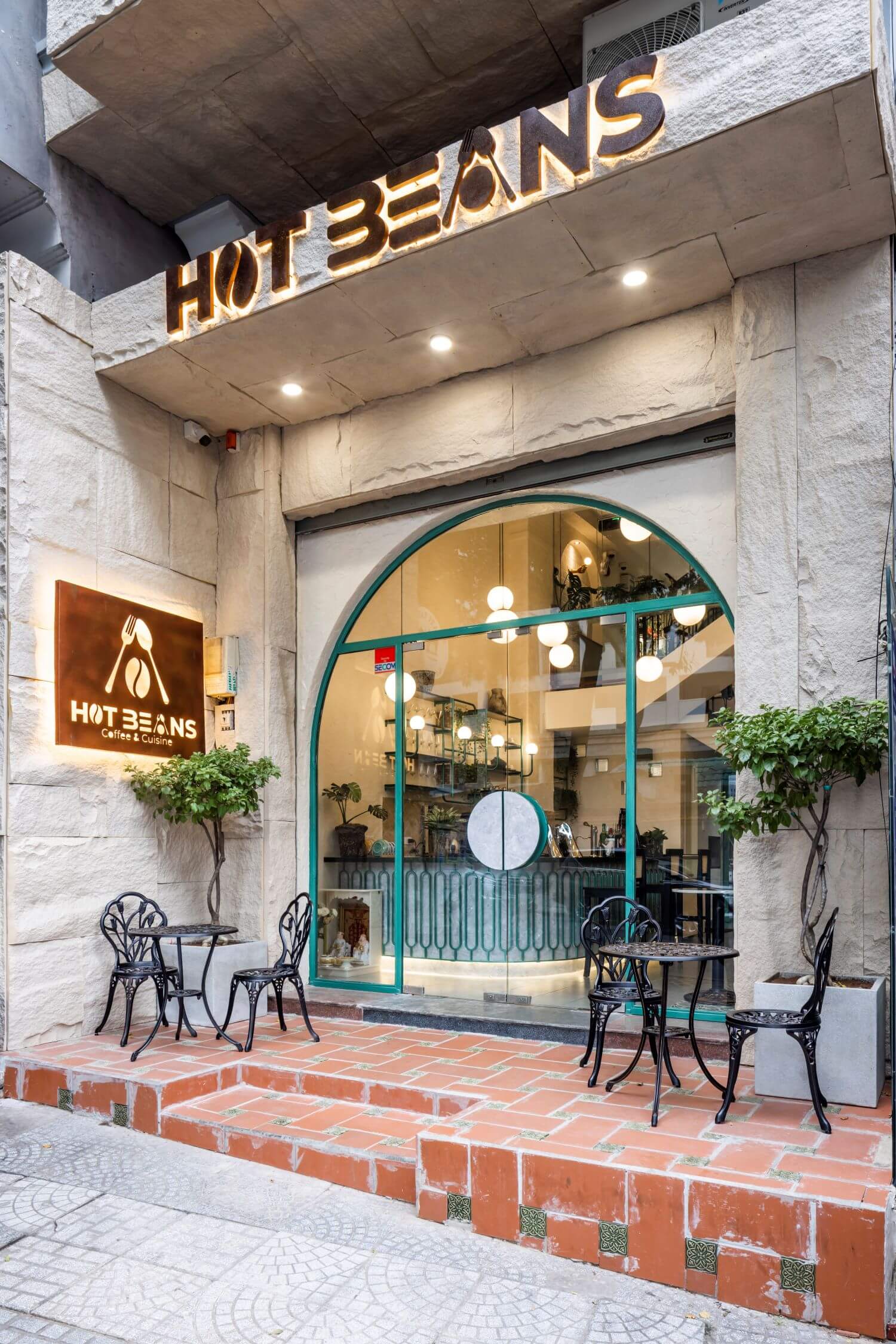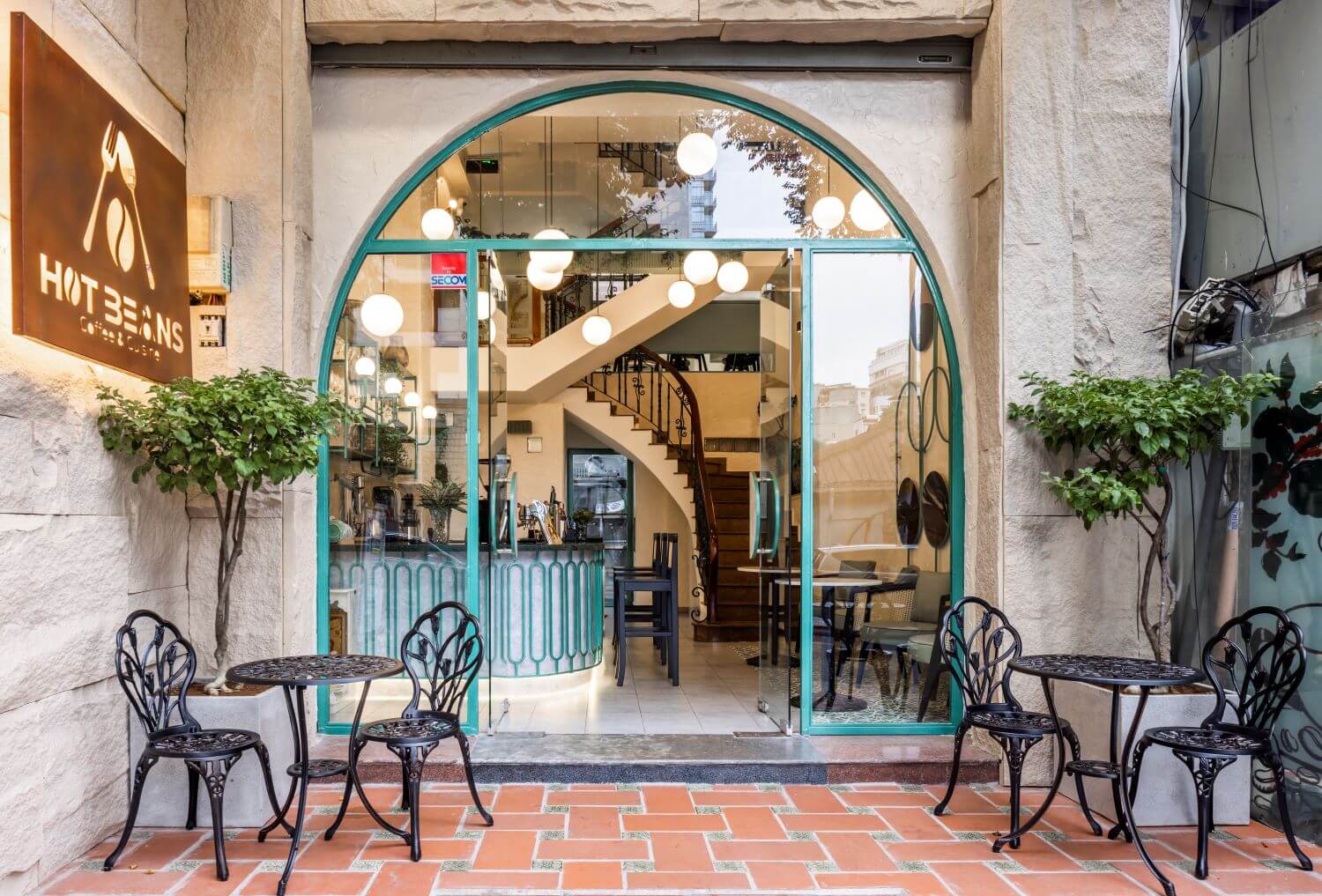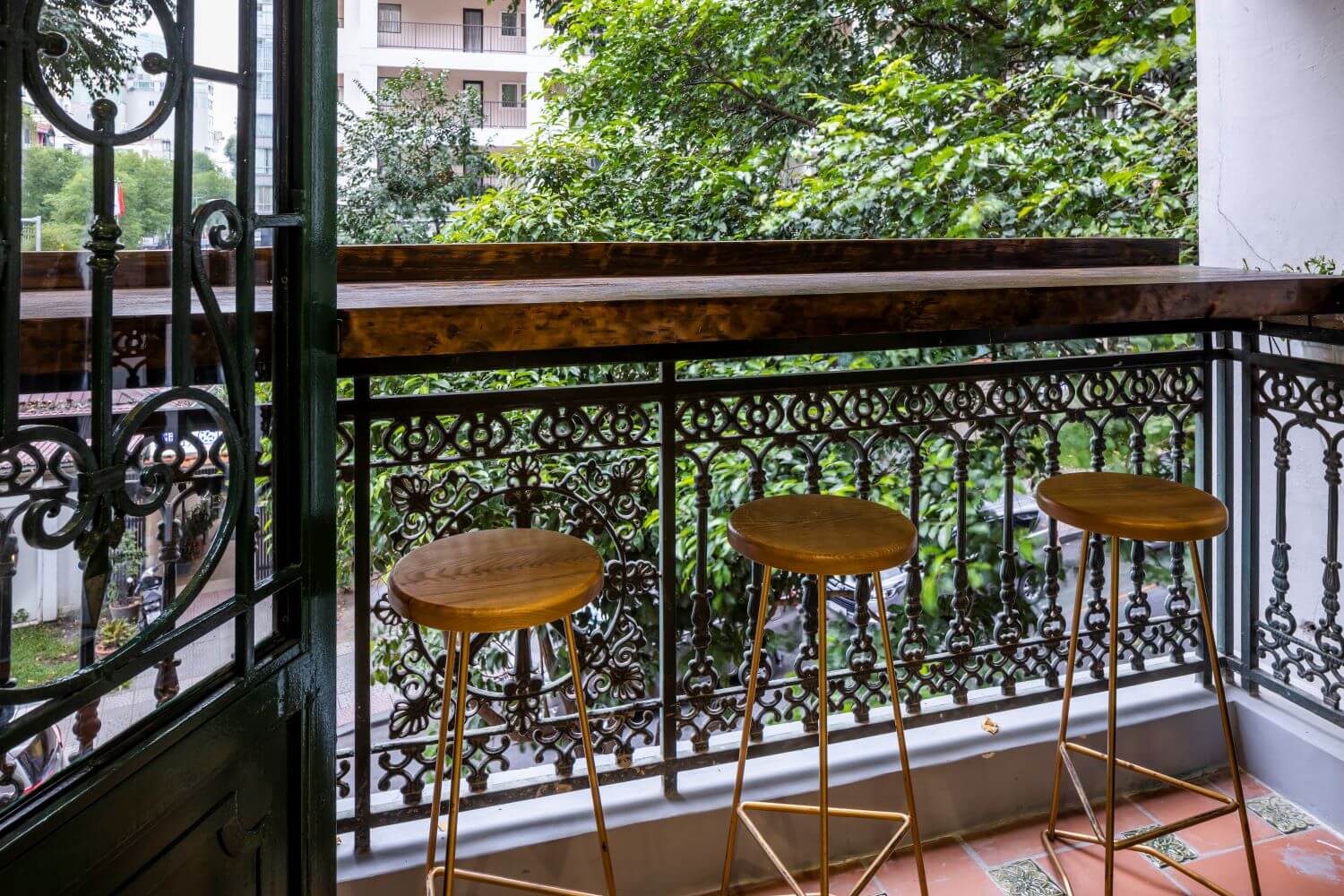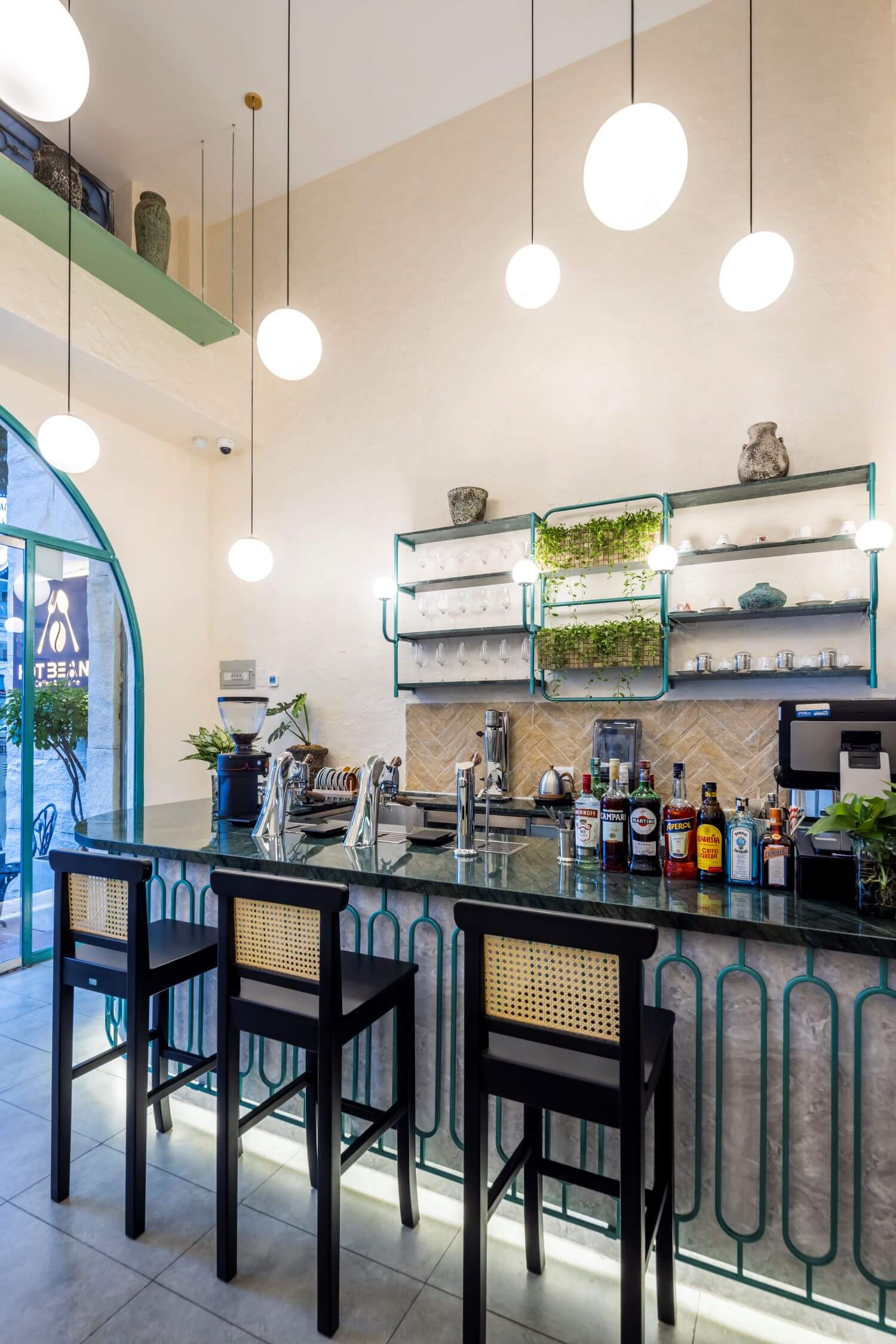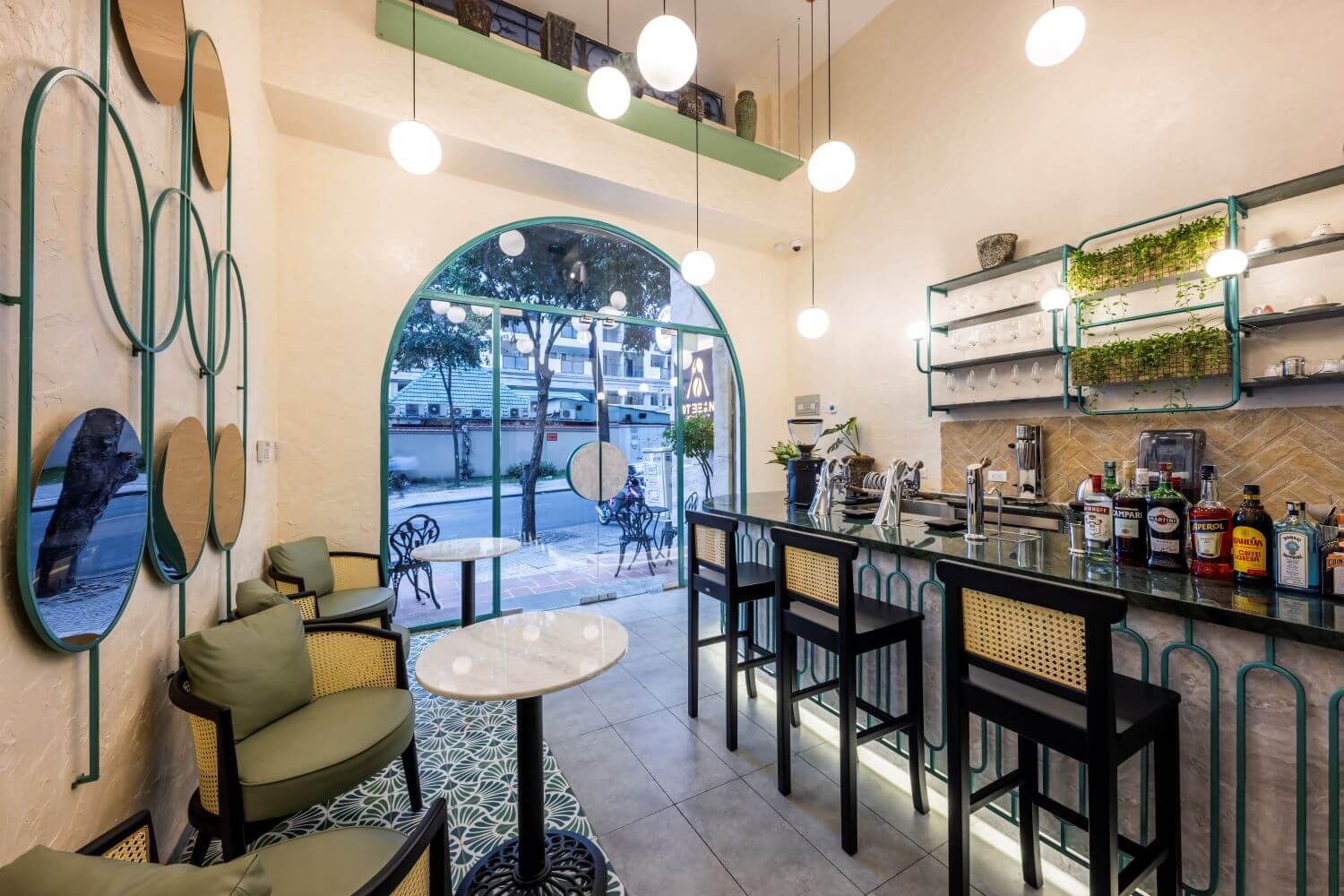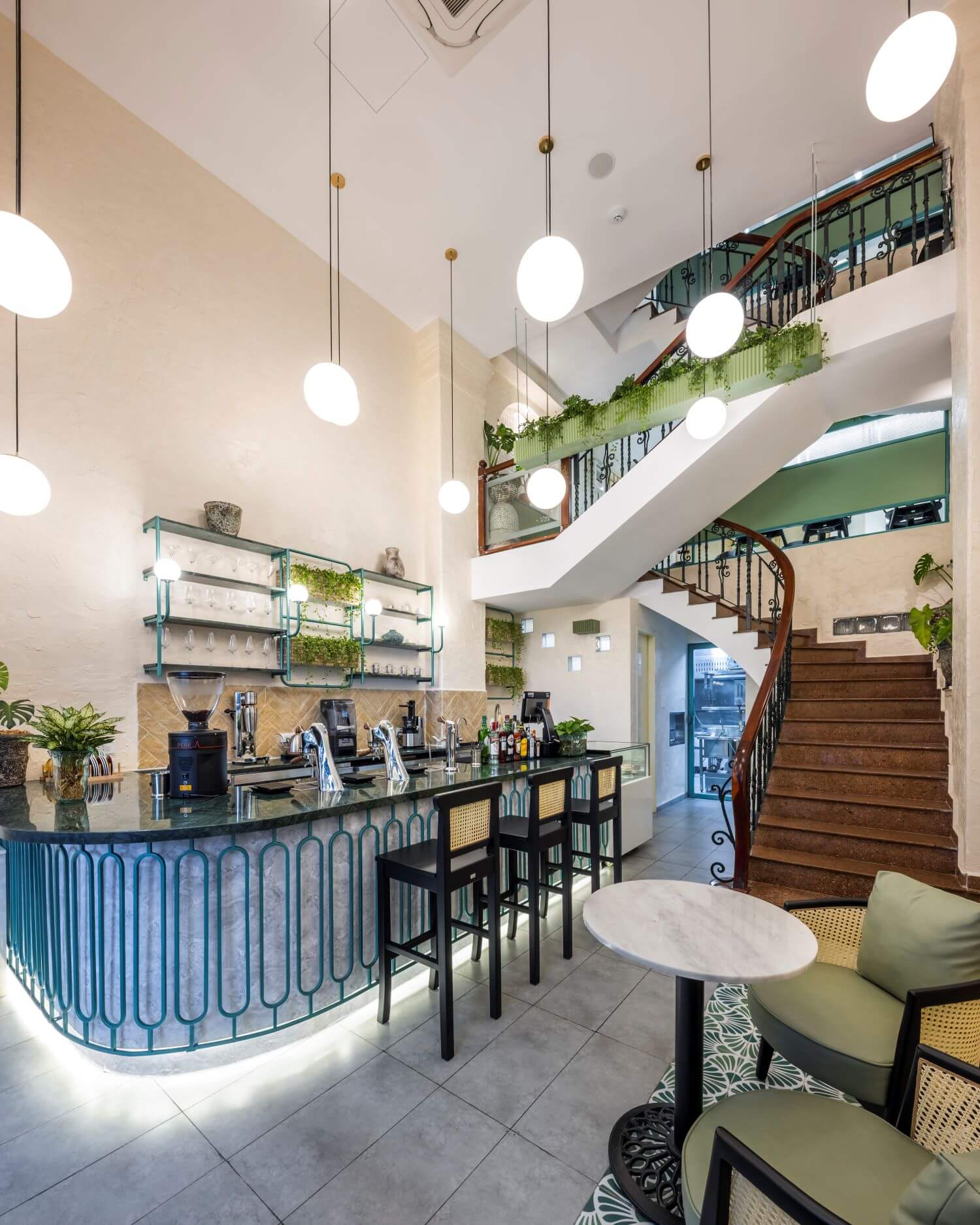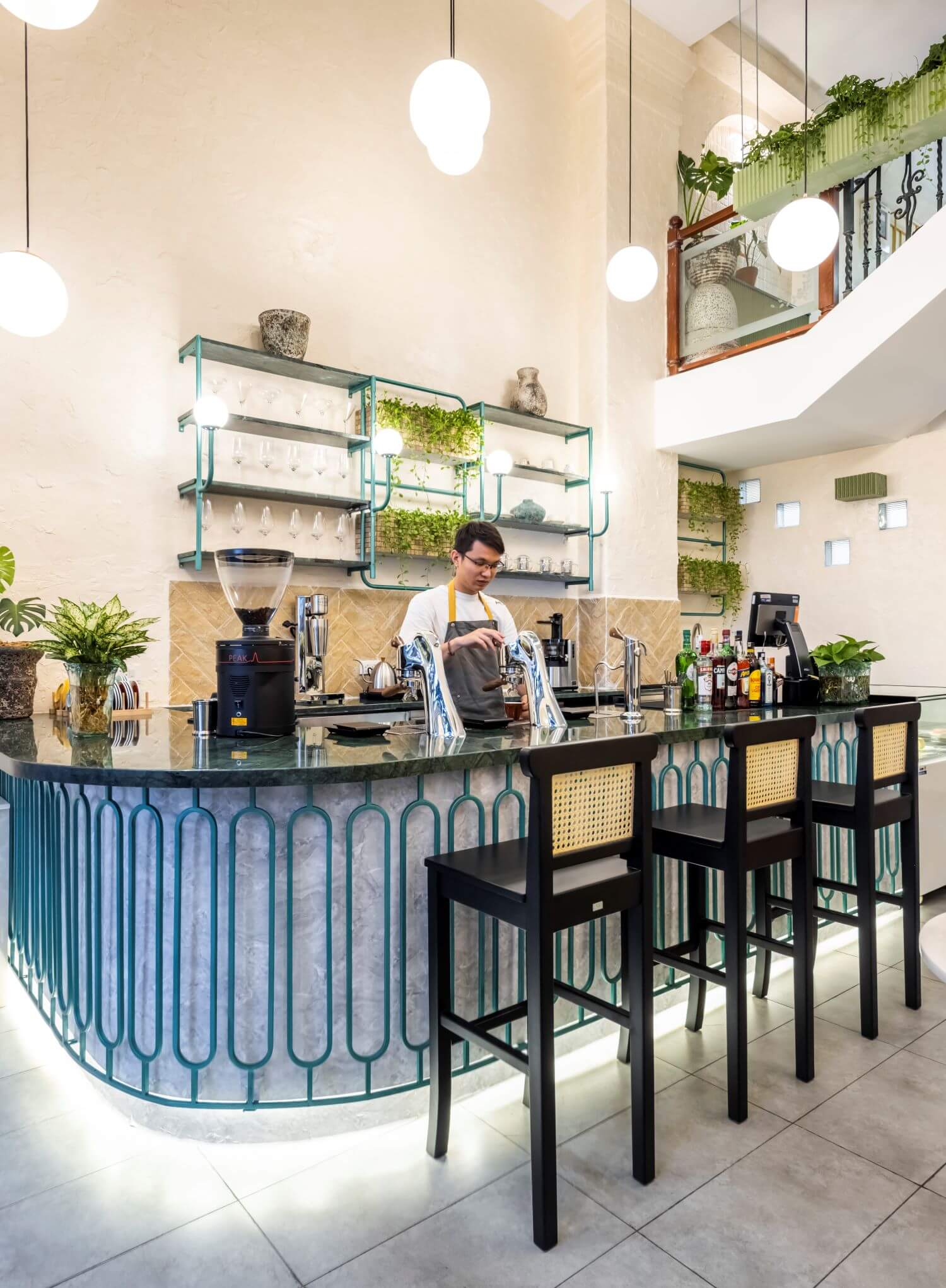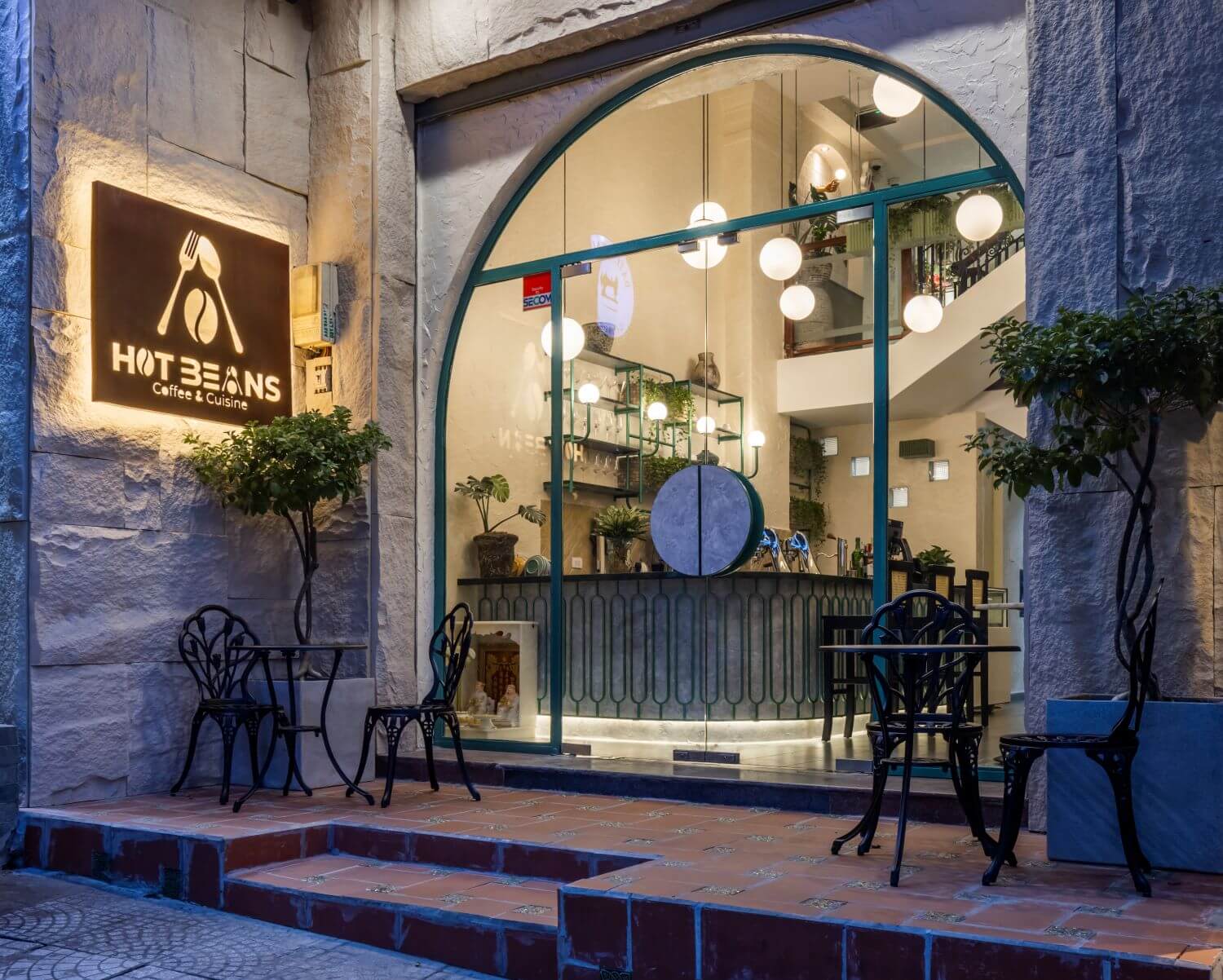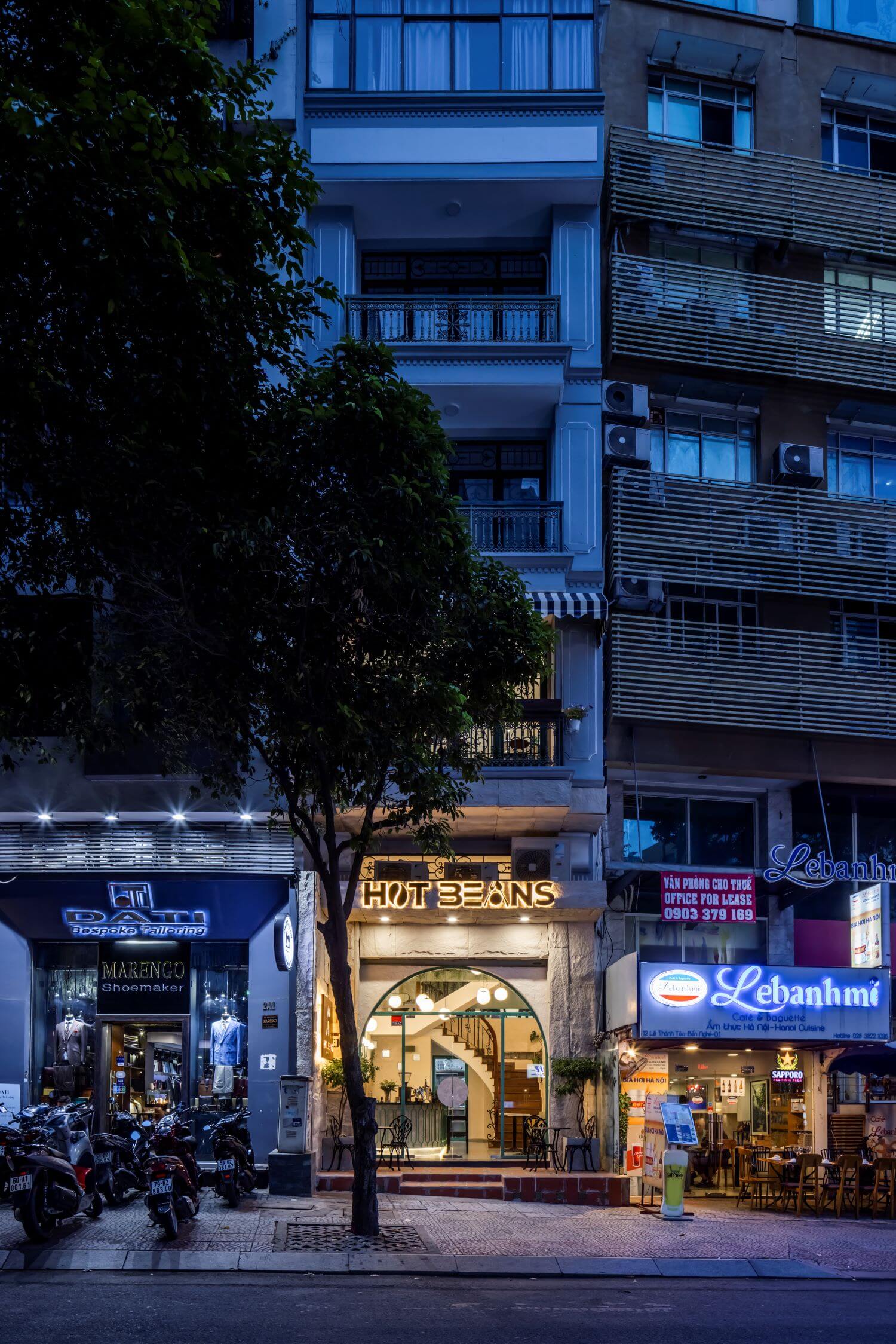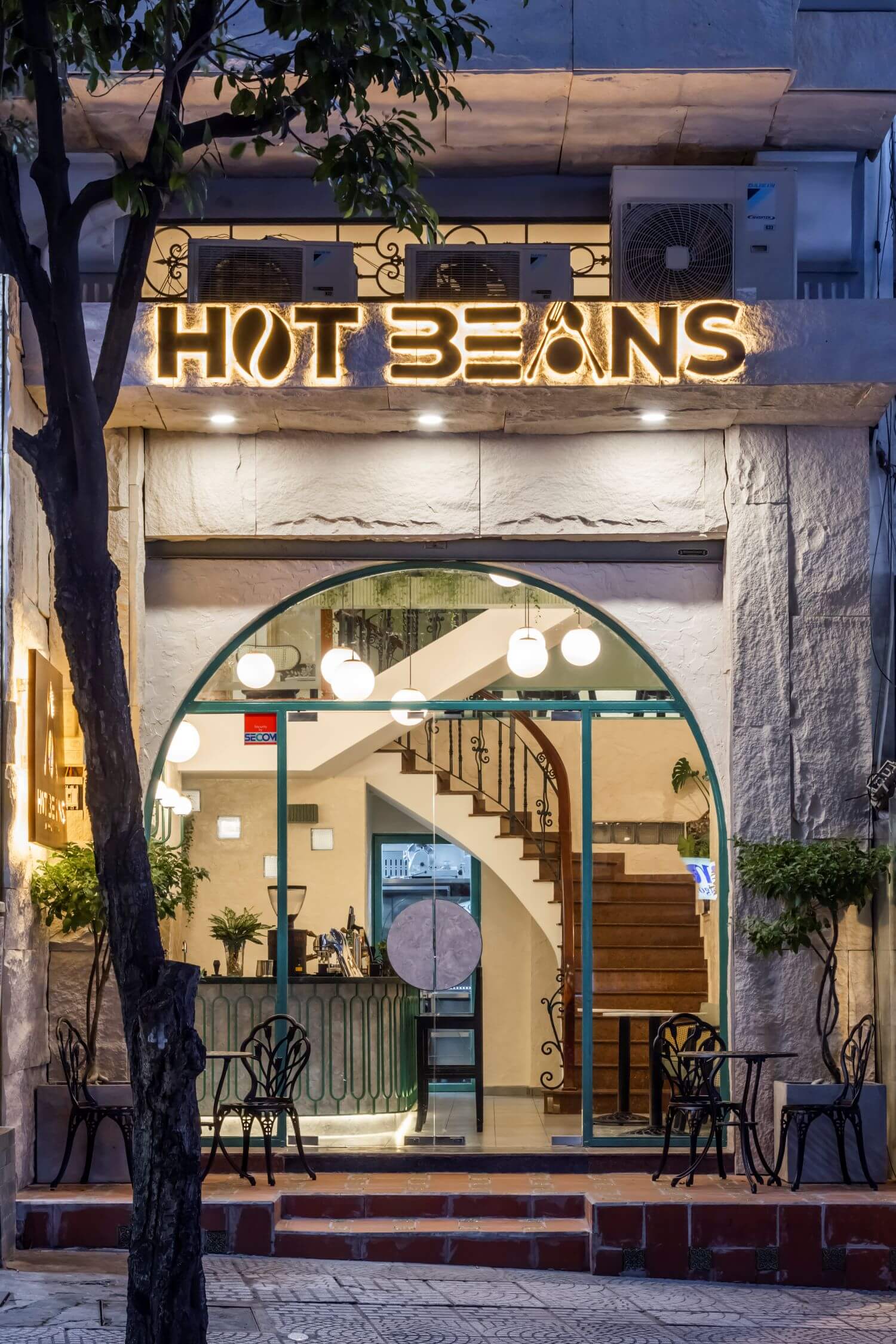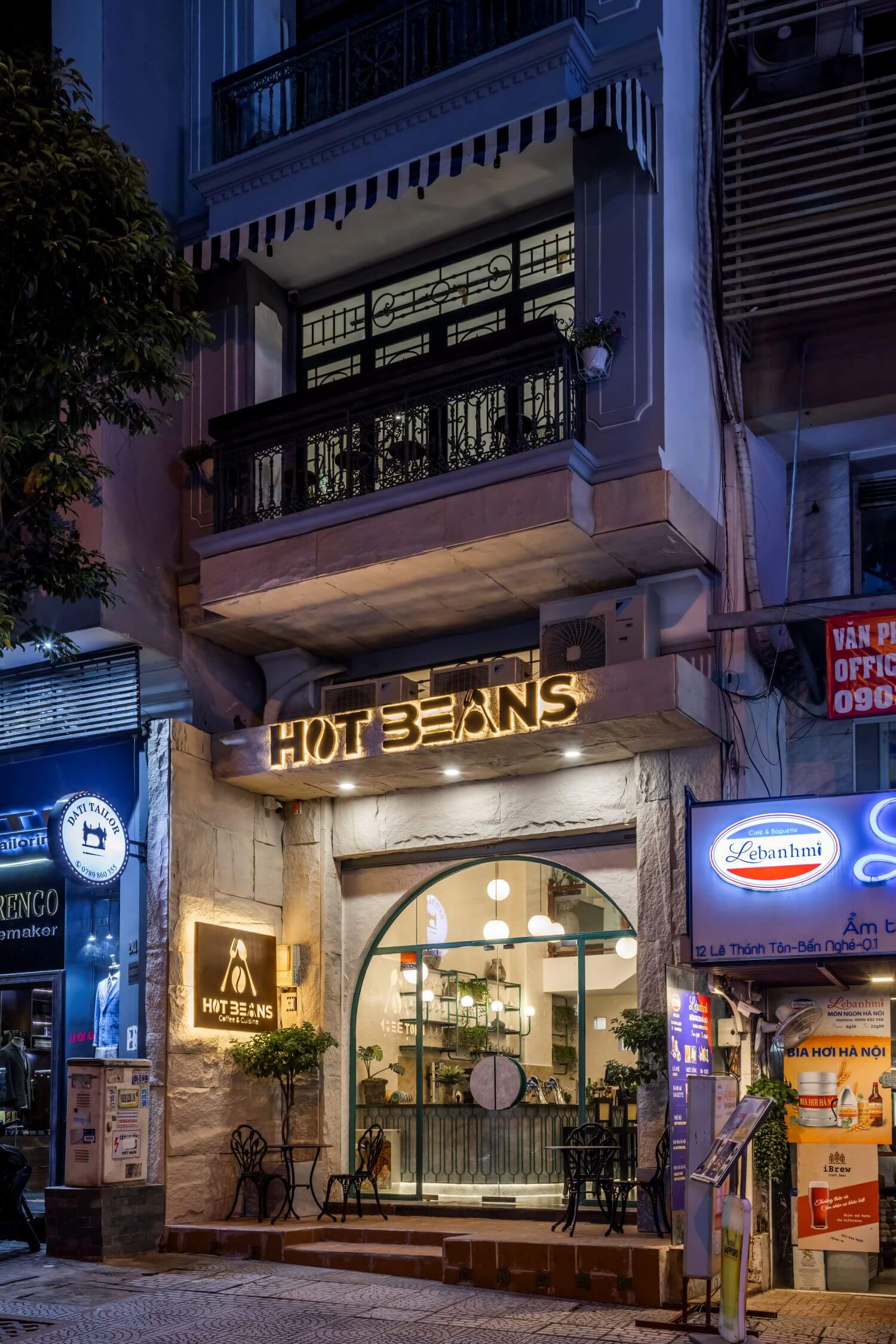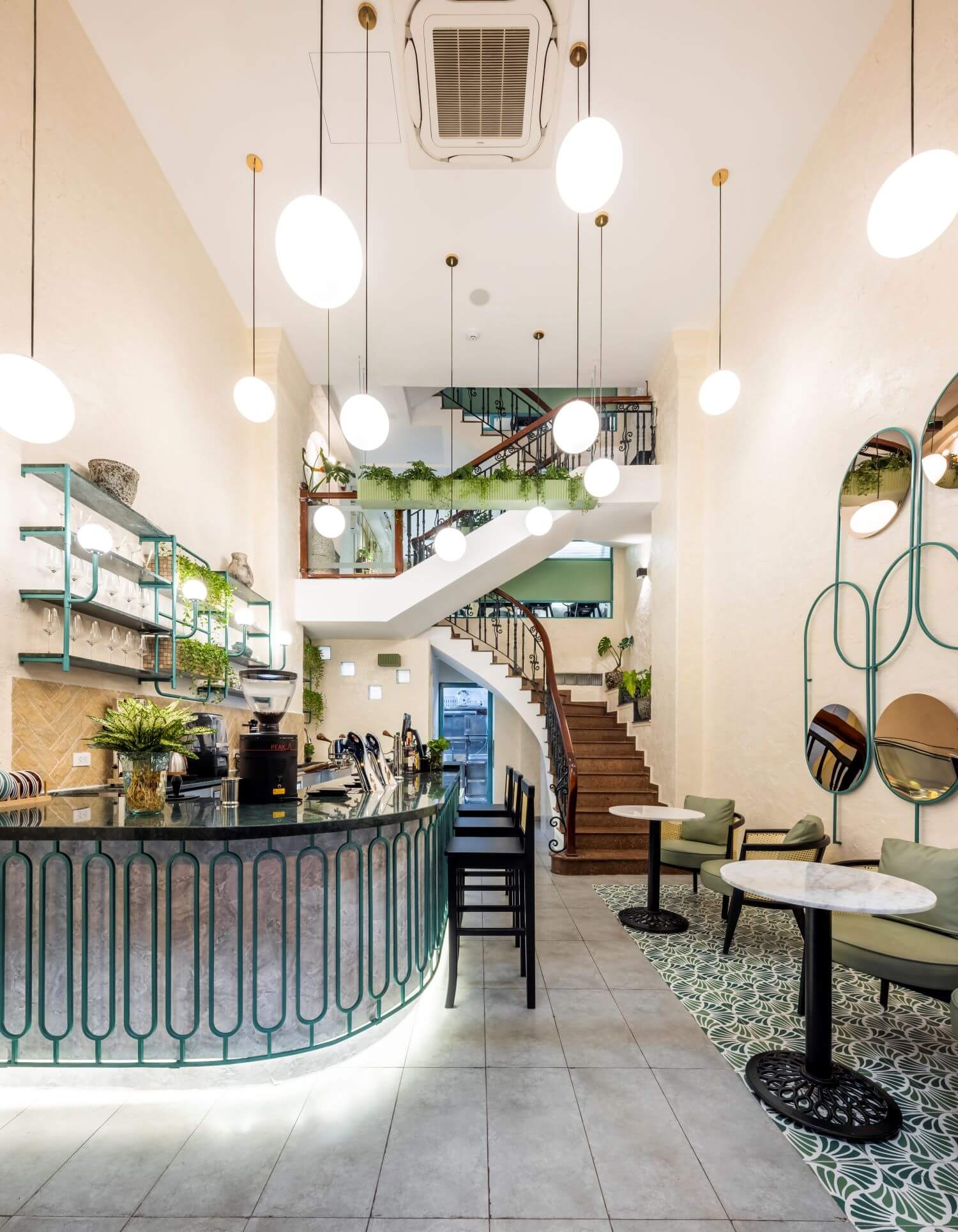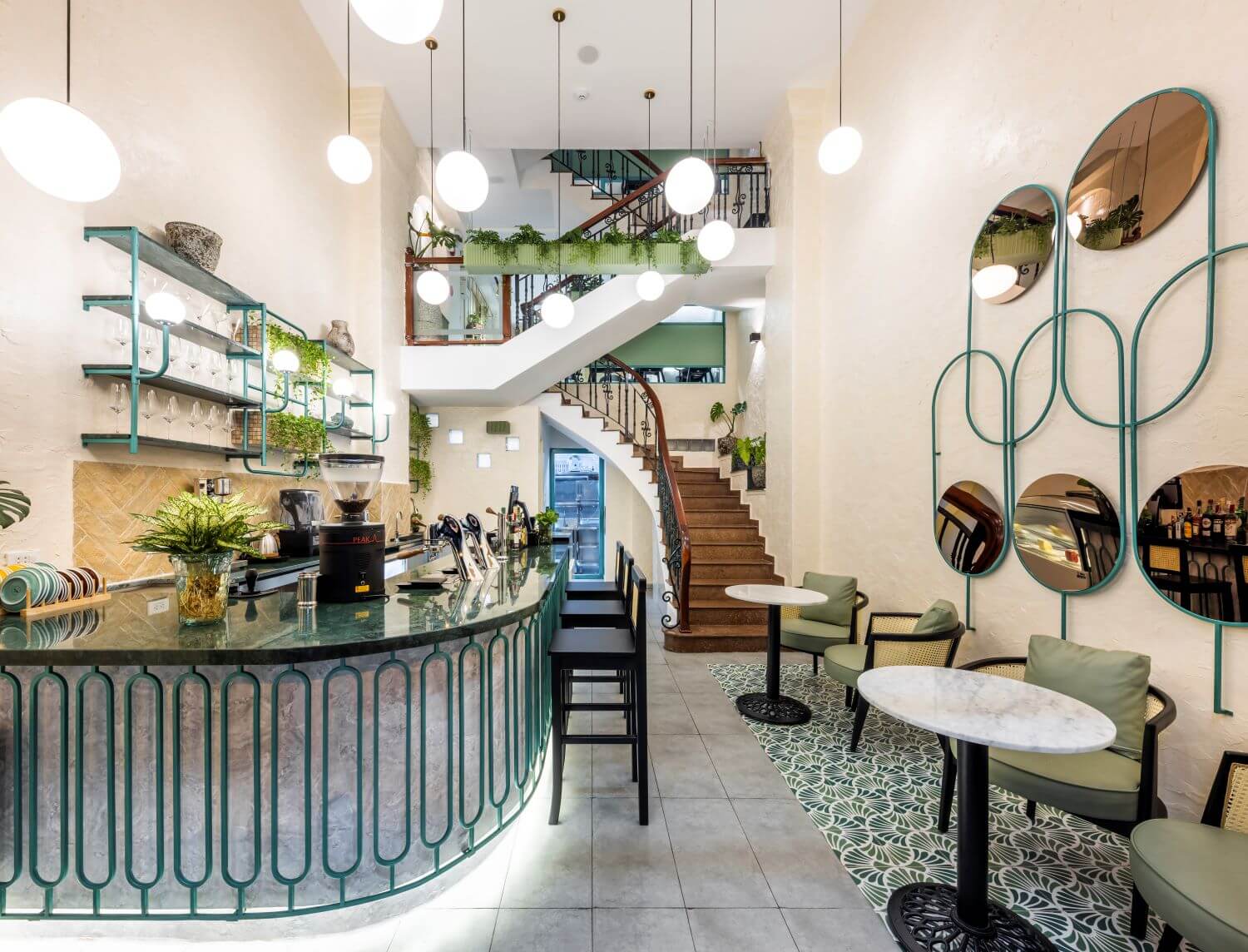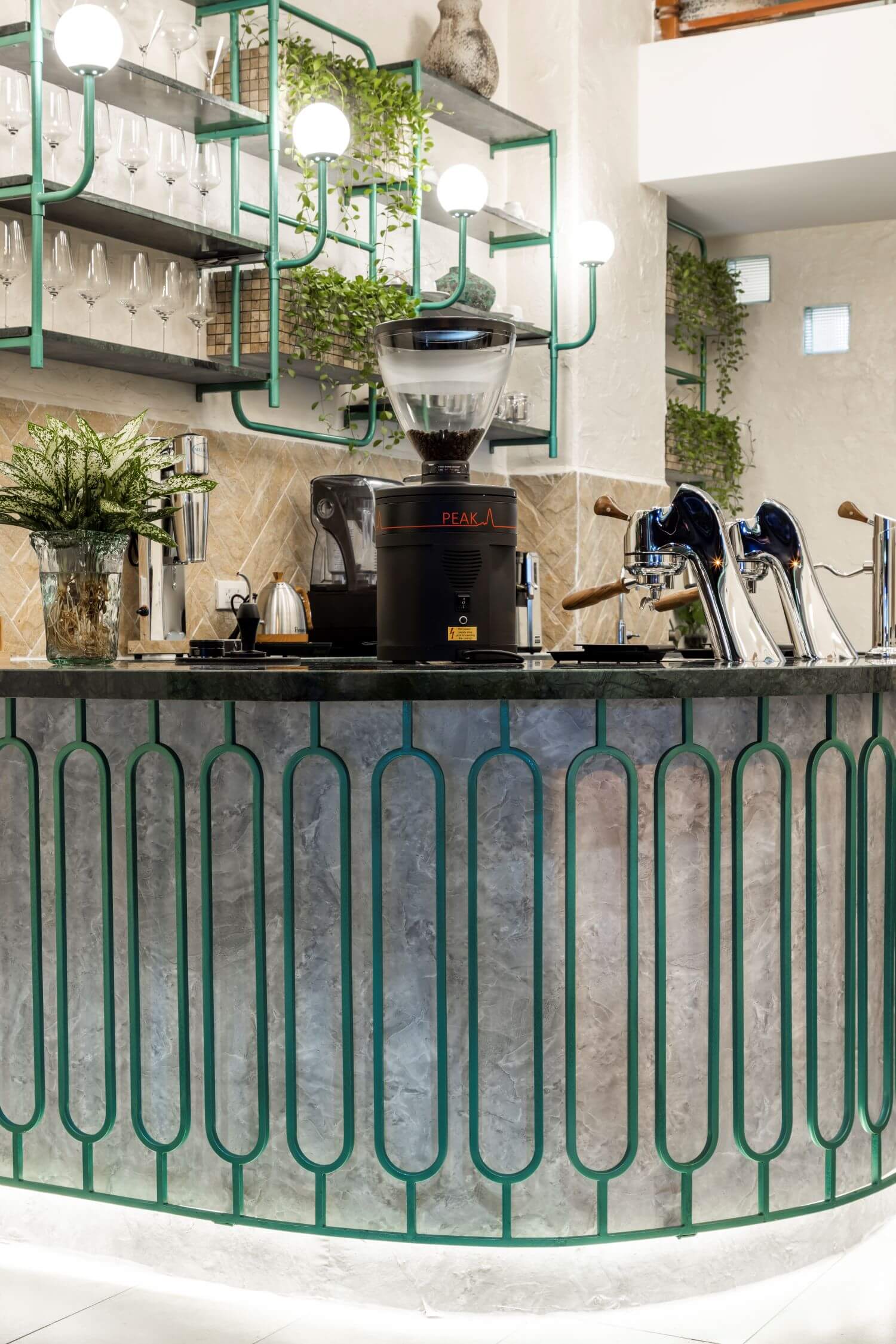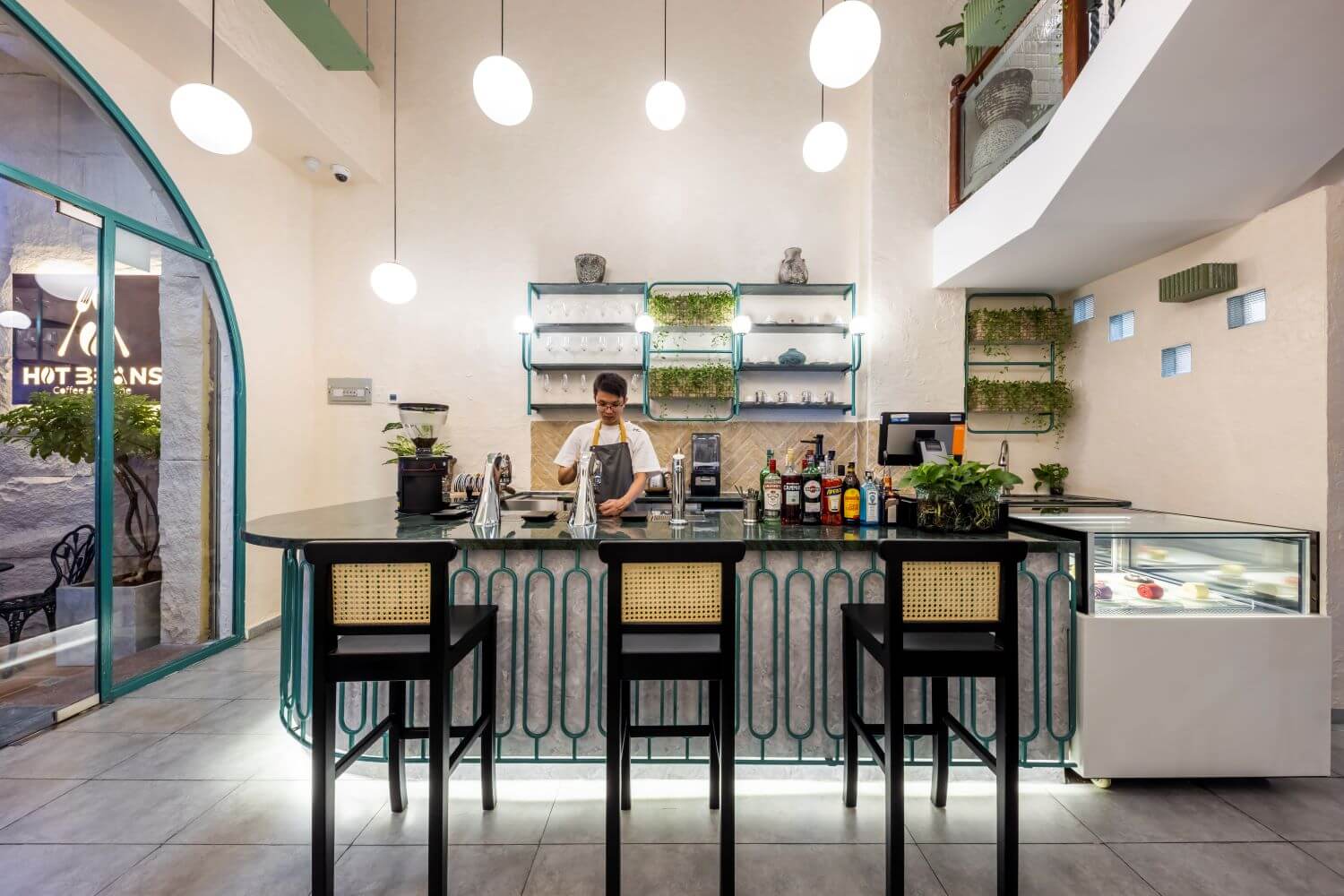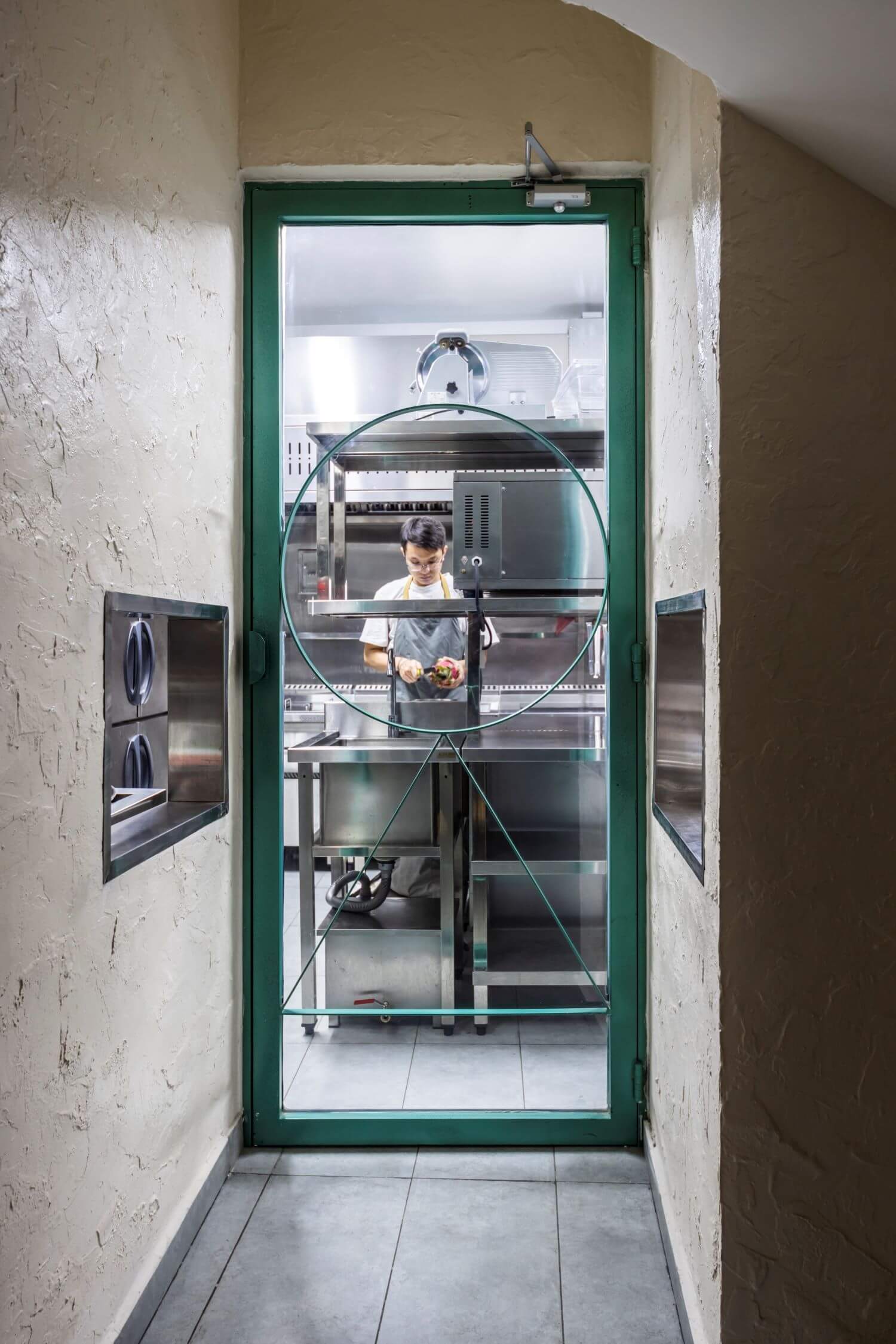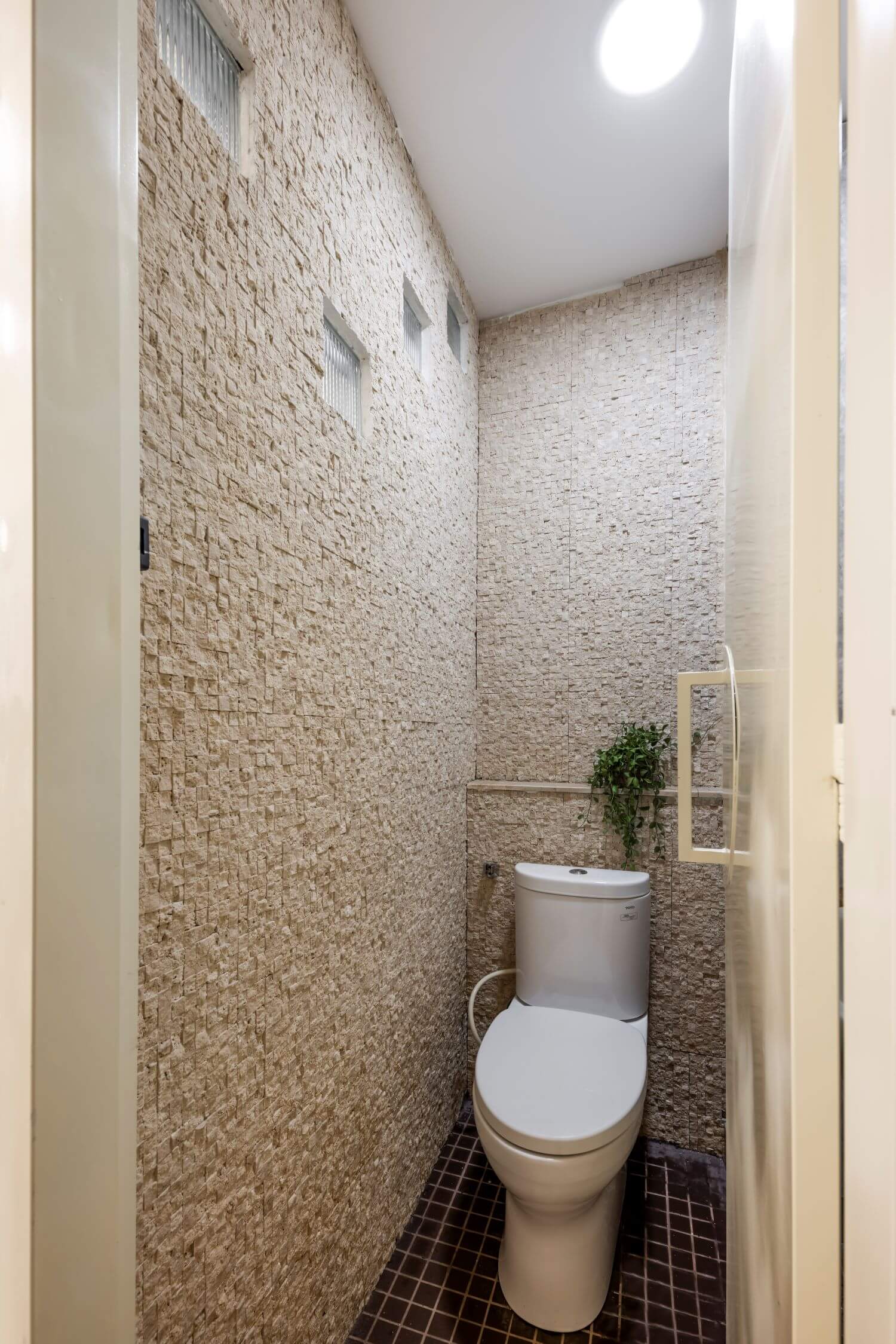 ---