Redwall Design Studio: Being a nature lover, the client opts to have a holiday home alike sculpture stalled in his farmland. The site is located amidst the coconut grove and paddy fields giving a scenic approach to the site from the main road. The design objective is to setup a complete leisure destiny for his family within a built envelope, as well as the utilization of vista around farmland.
The client wishes to have a simple contemporary house which caters to basic needs in defined spaces. In the farmland barely a fraction of site is taken for the built envelope and the rest is neatly landscaped, accommodating outdoor activities. The primary requirements were to shelter, 4BHK with a semi private lounge, within a G+1 structure and also to provide a huge gathering zone where the client could host a party or function.
The building has a long wide approach from the entry, with landscape lightings on either side which delineates walkway and lawn. Entering the building, one could encounter a courtyard, designed in a welcoming manner which in turn acts as a foyer. The courtyard, leads to a double height living area, in the ground floor, thus extending into kitchen and dining on its east as well as bedrooms on its west. In the first floor, bedrooms are repeated in the west and a bar lounge along with an indoor play being placed in the east. A transition corridor connects these private and semi-private zones in the first floor. The terrace floor has a room extension with an open terrace which is lined with planter box towards the front facade. A minimalistic approach has been handled for the interior design.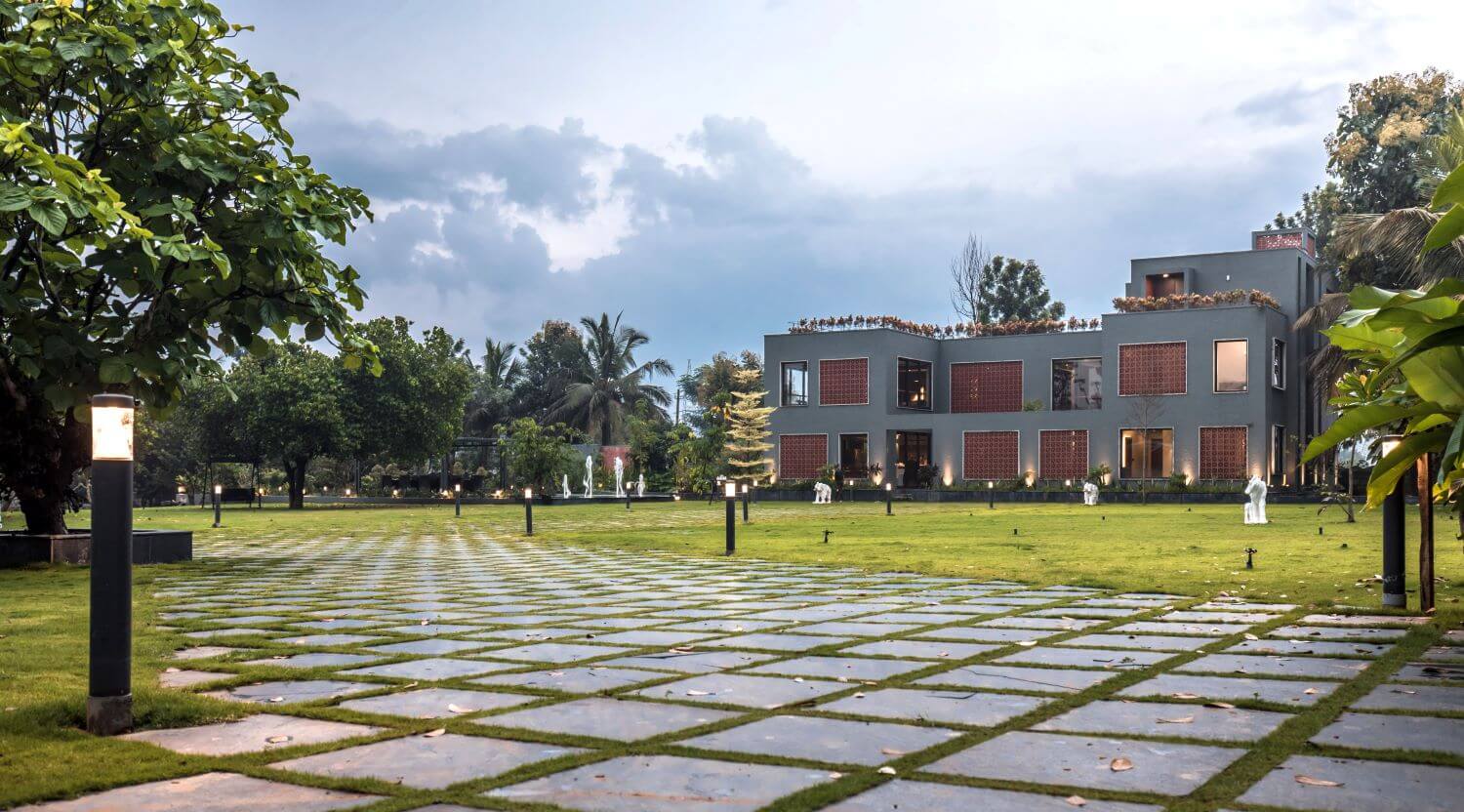 Surrounded by vegetation and good views, the site itself adds value to the house. The entrance walkway is paved with Kadapa stone in grid pattern with the green grass as spacer in between. The usage of Kota stone in the feature wall also supplements the design. The outdoor leisure zone is incorporated with a voluminous swimming pool in the center with covered deck seating and a fire place on either side. They are well connected with elegantly landscaped pavements with planters all around.
The materials employed and color palate of the building, were meticulously chosen in order to blend design with the site context. The entire building is covered with grey texture paint, in order to present a grotto like structure nestling elegantly in the farm. The clay jaali wall played around the punctures in a random manner acts as contrast to the grey mass. The immense introspective clarity had on the design thus revealed in the contemporary building done in an earthy language.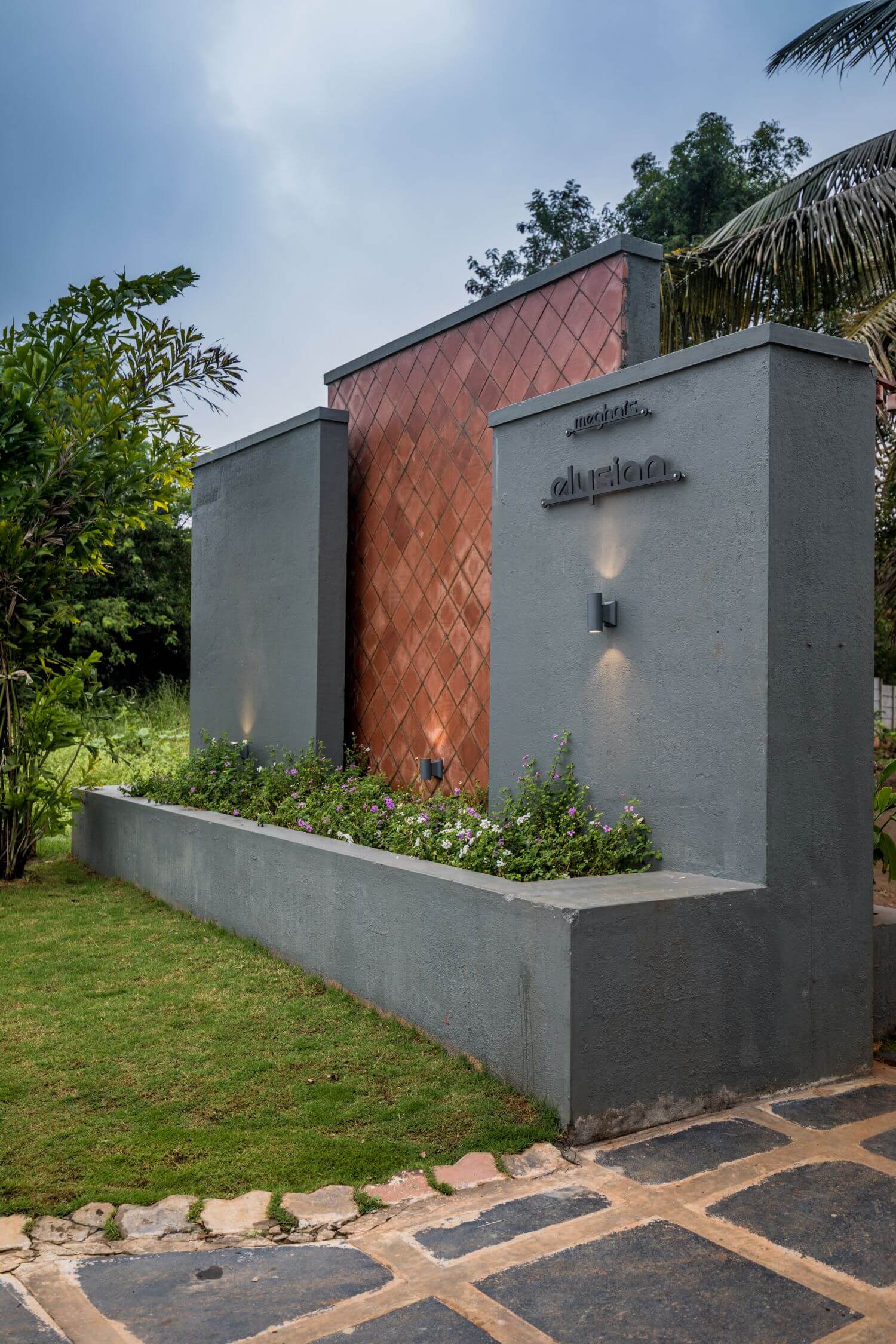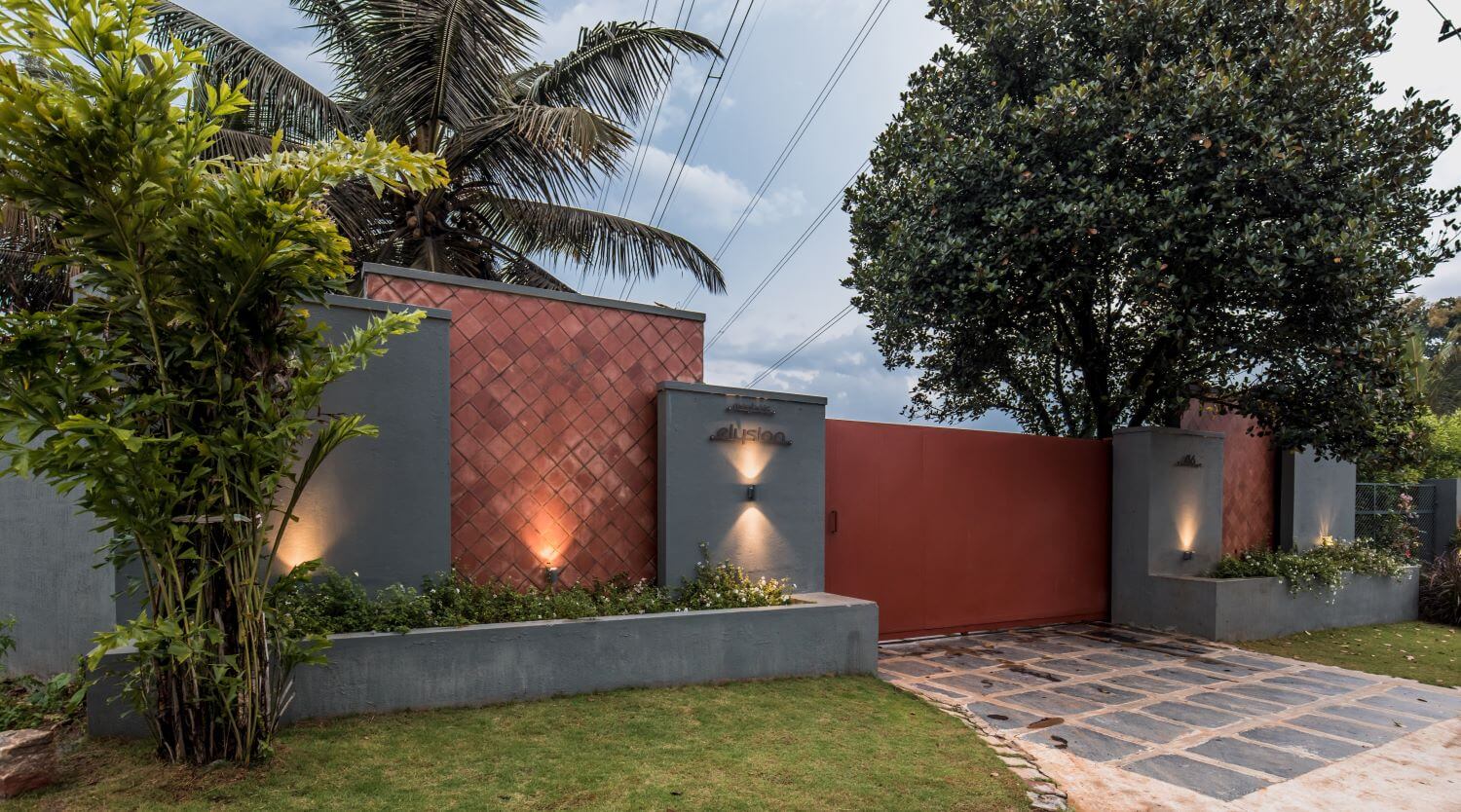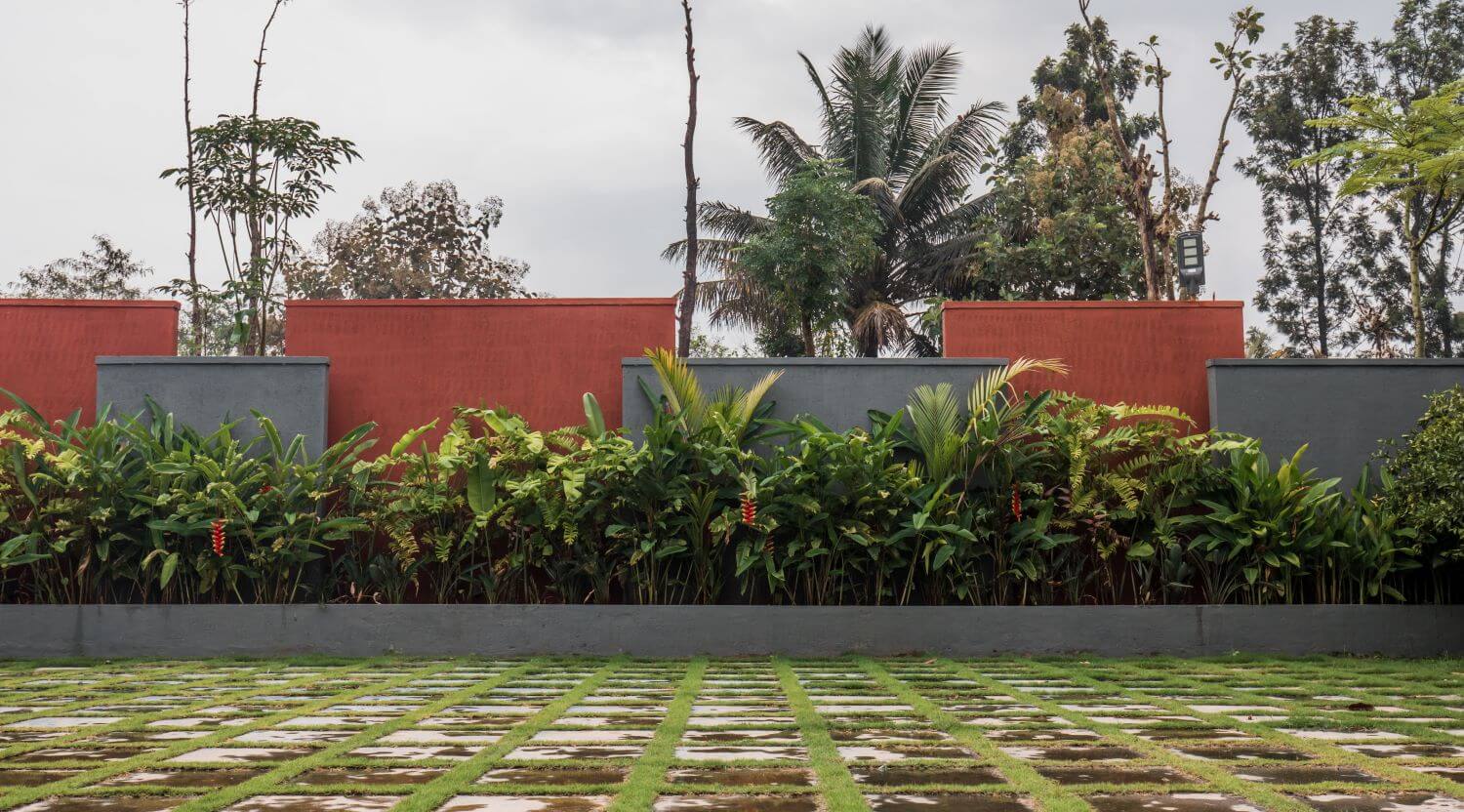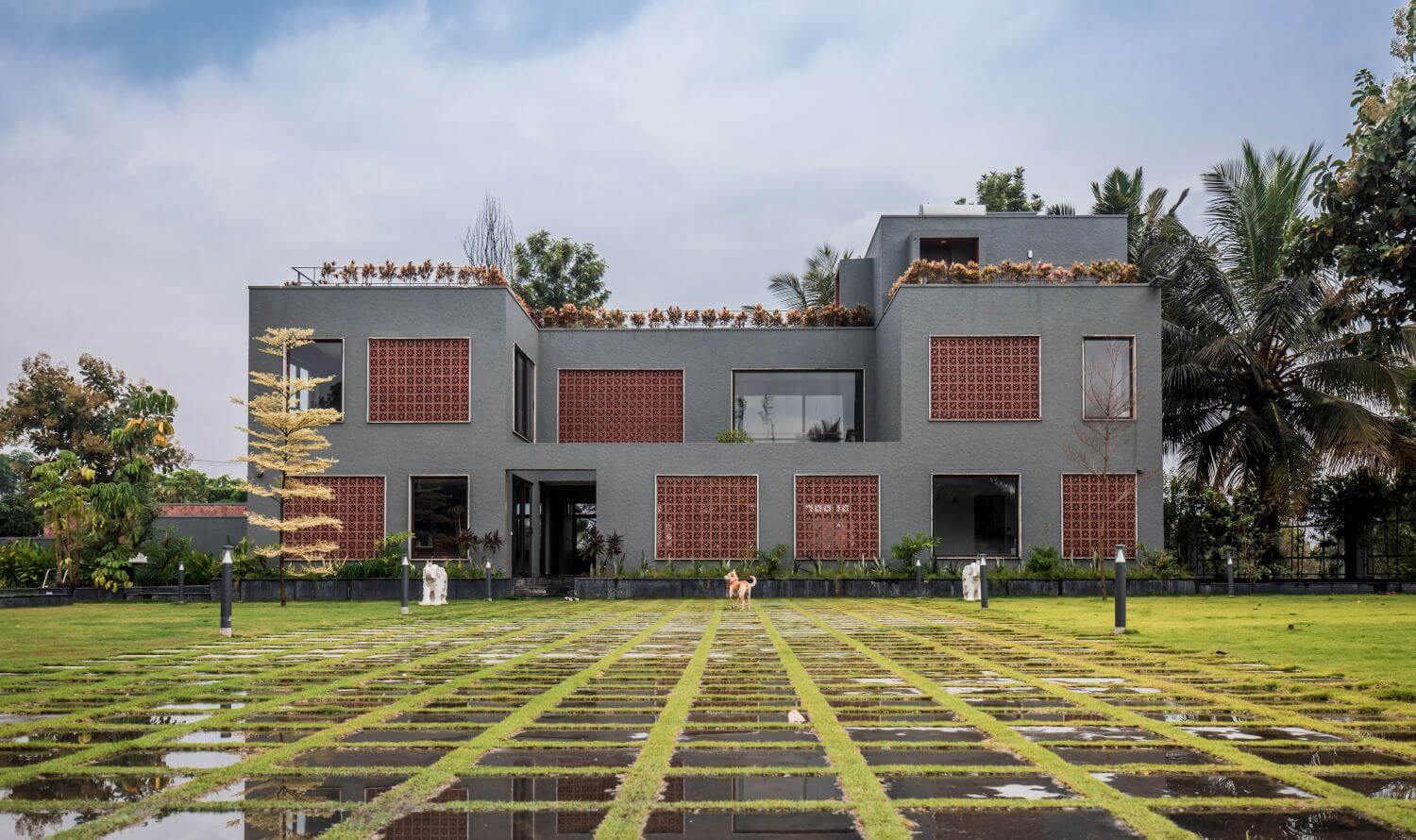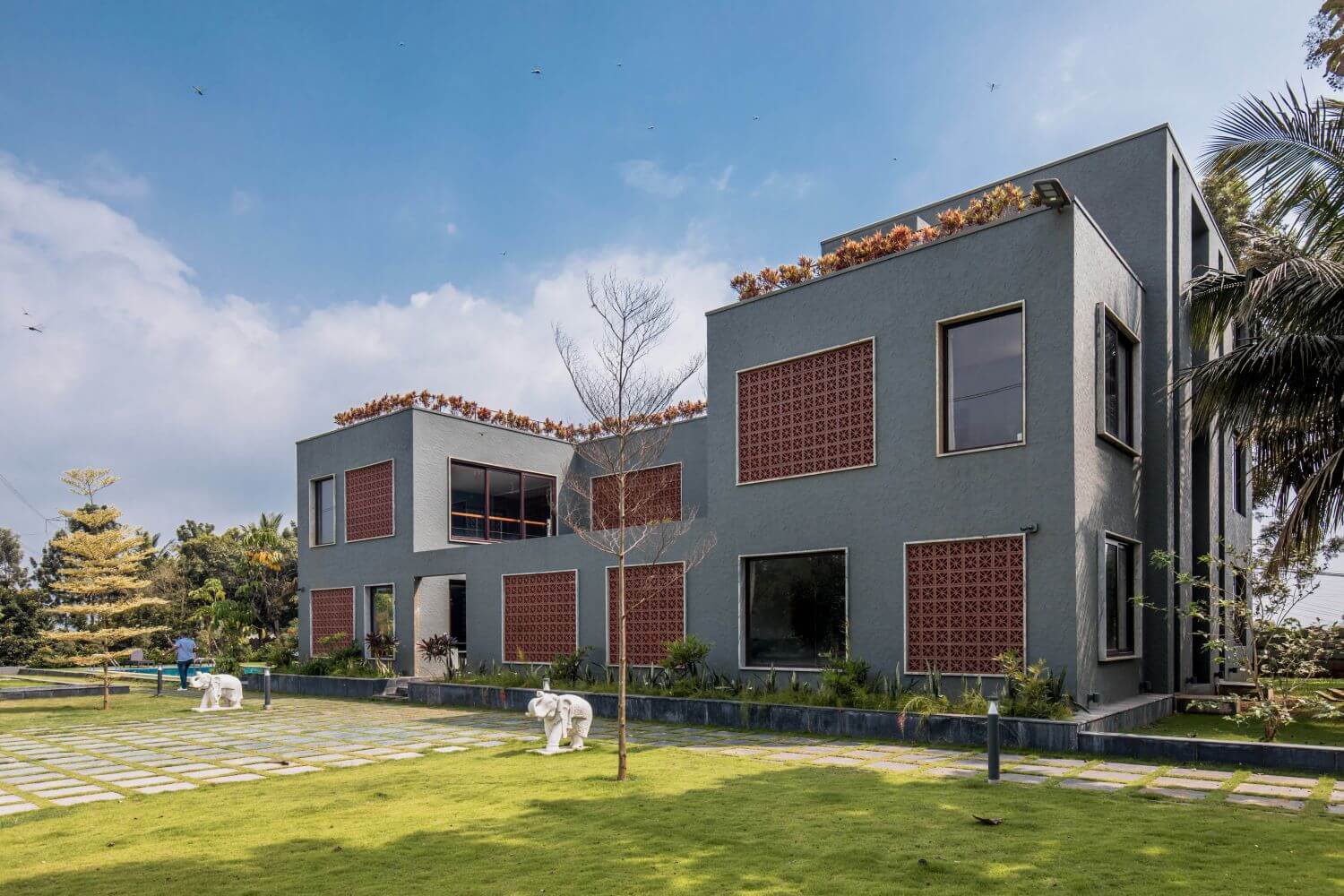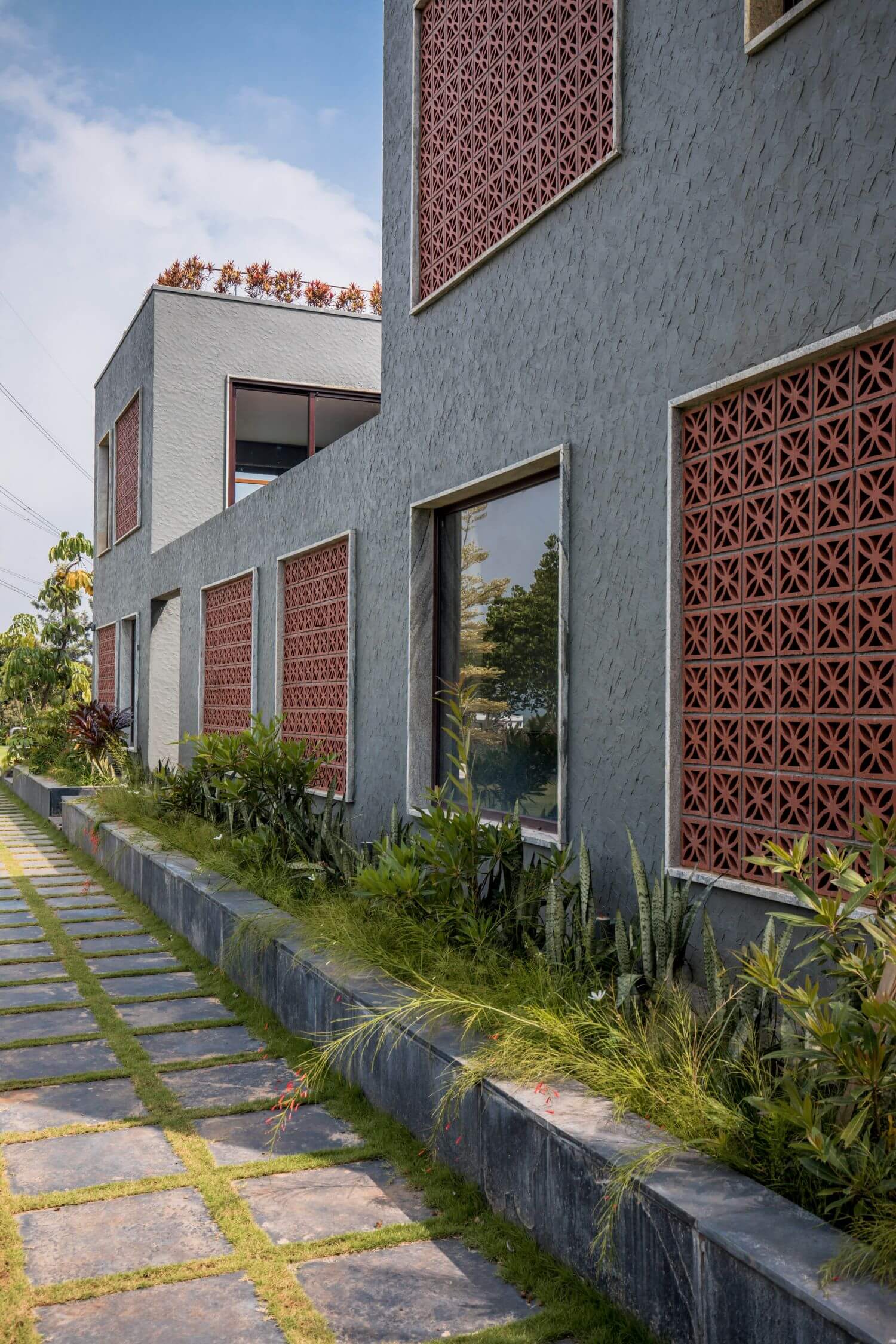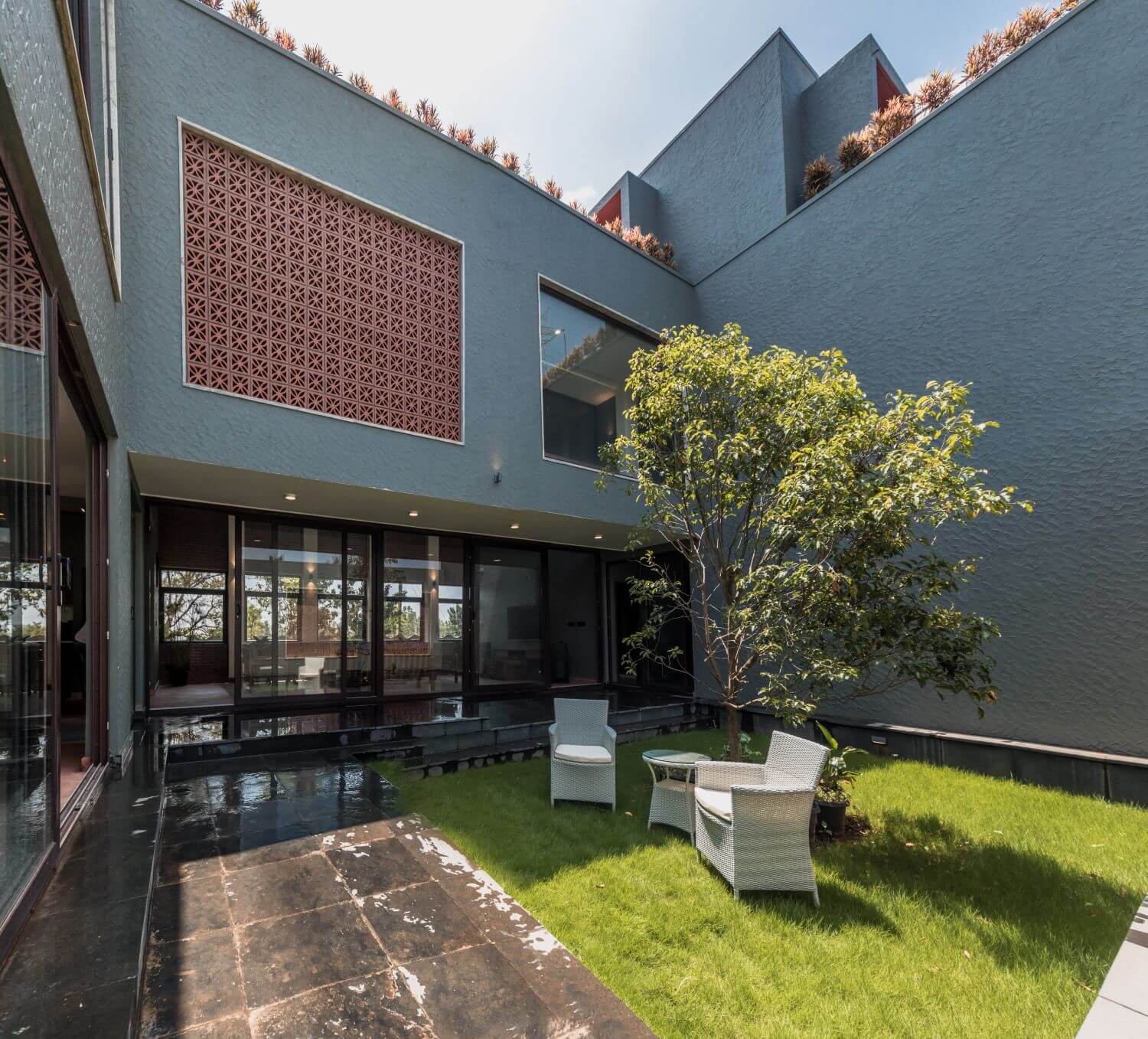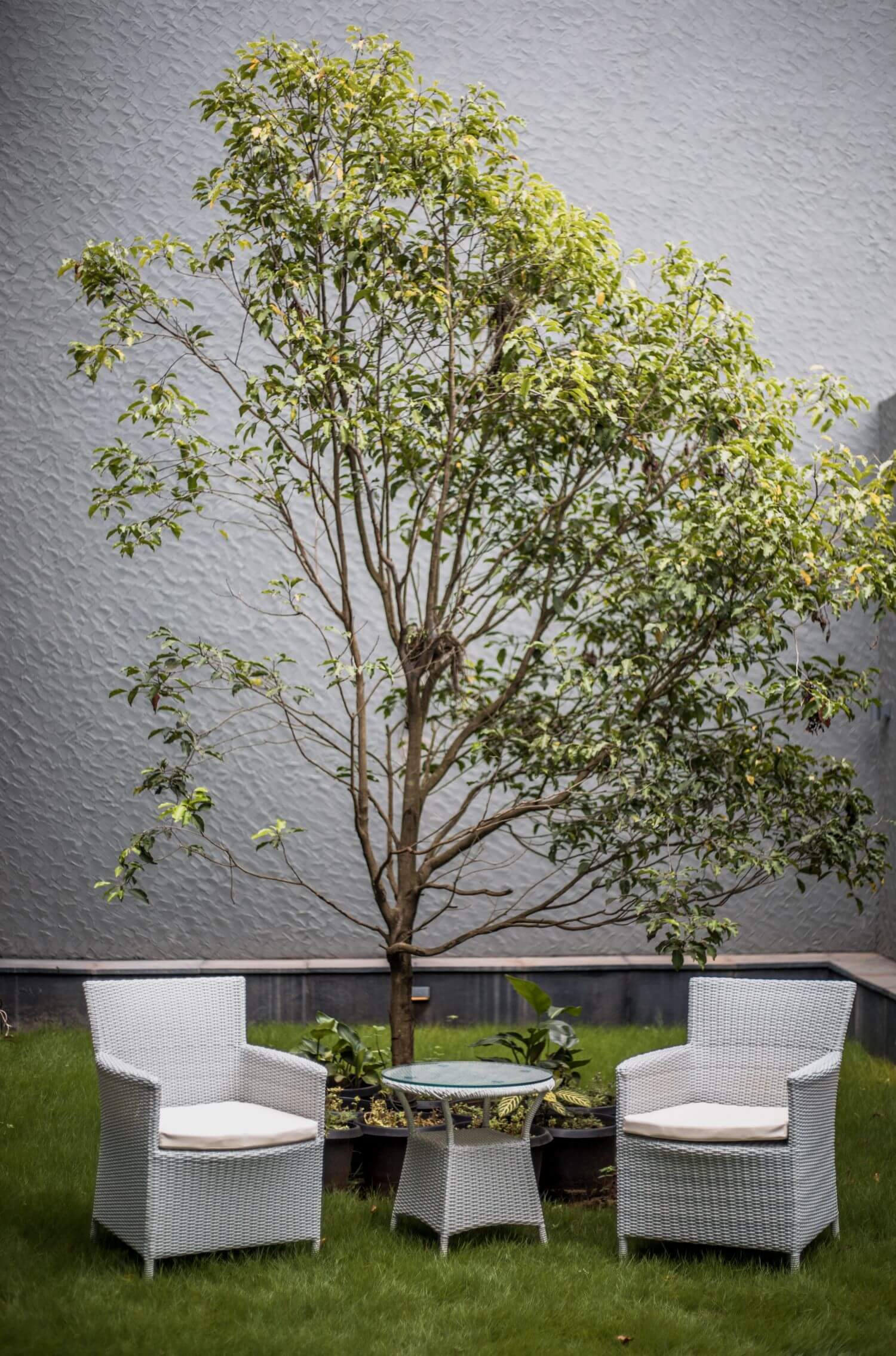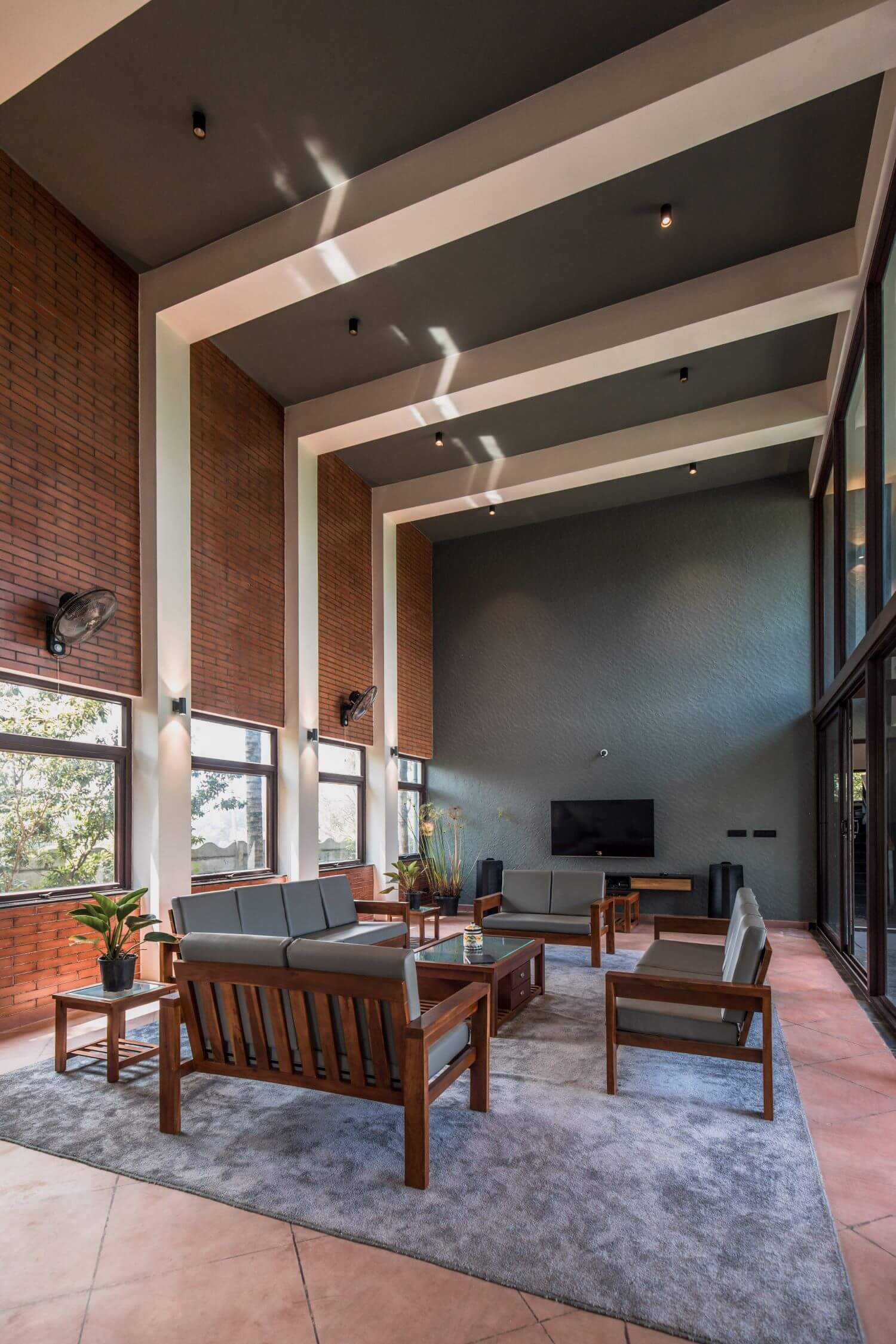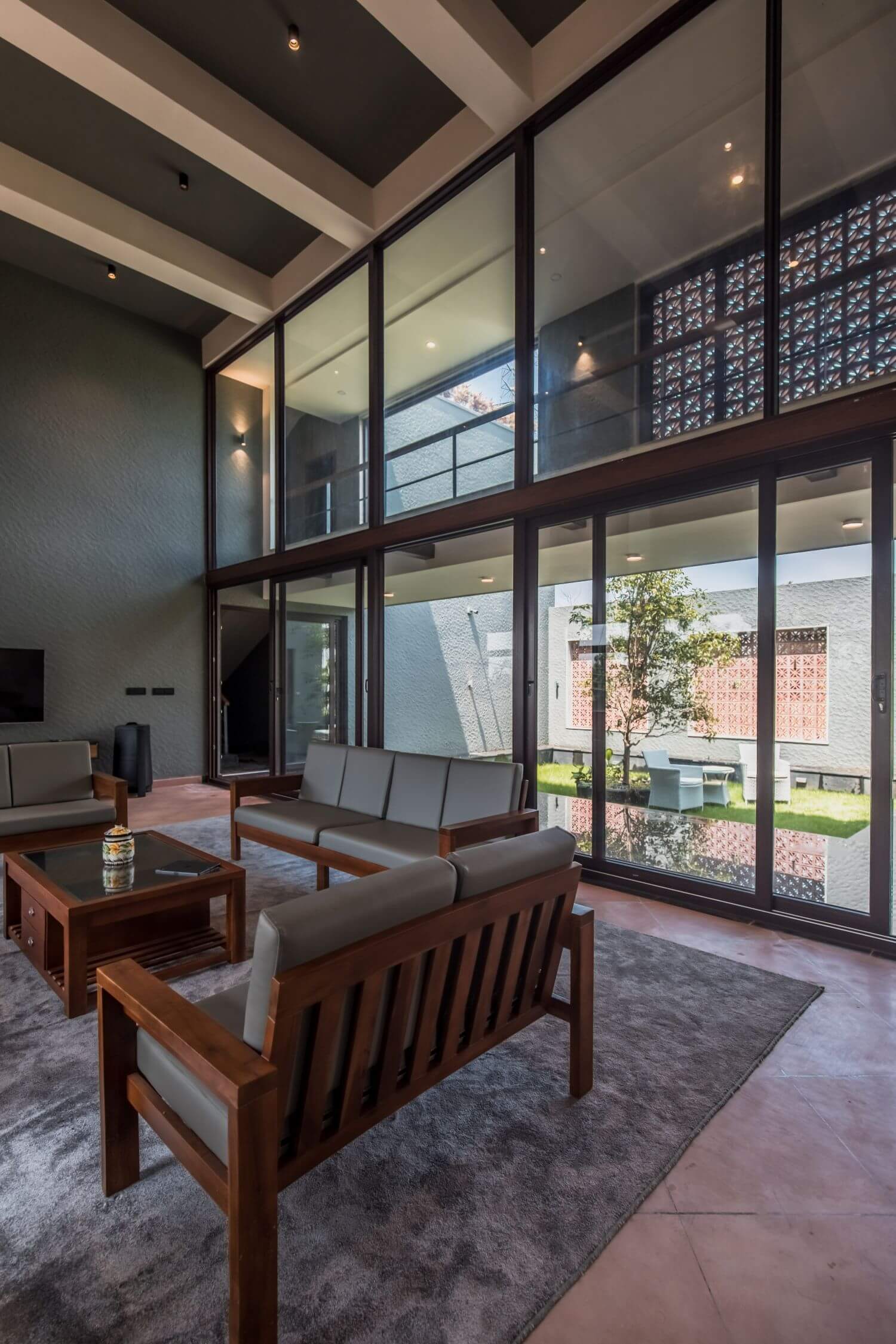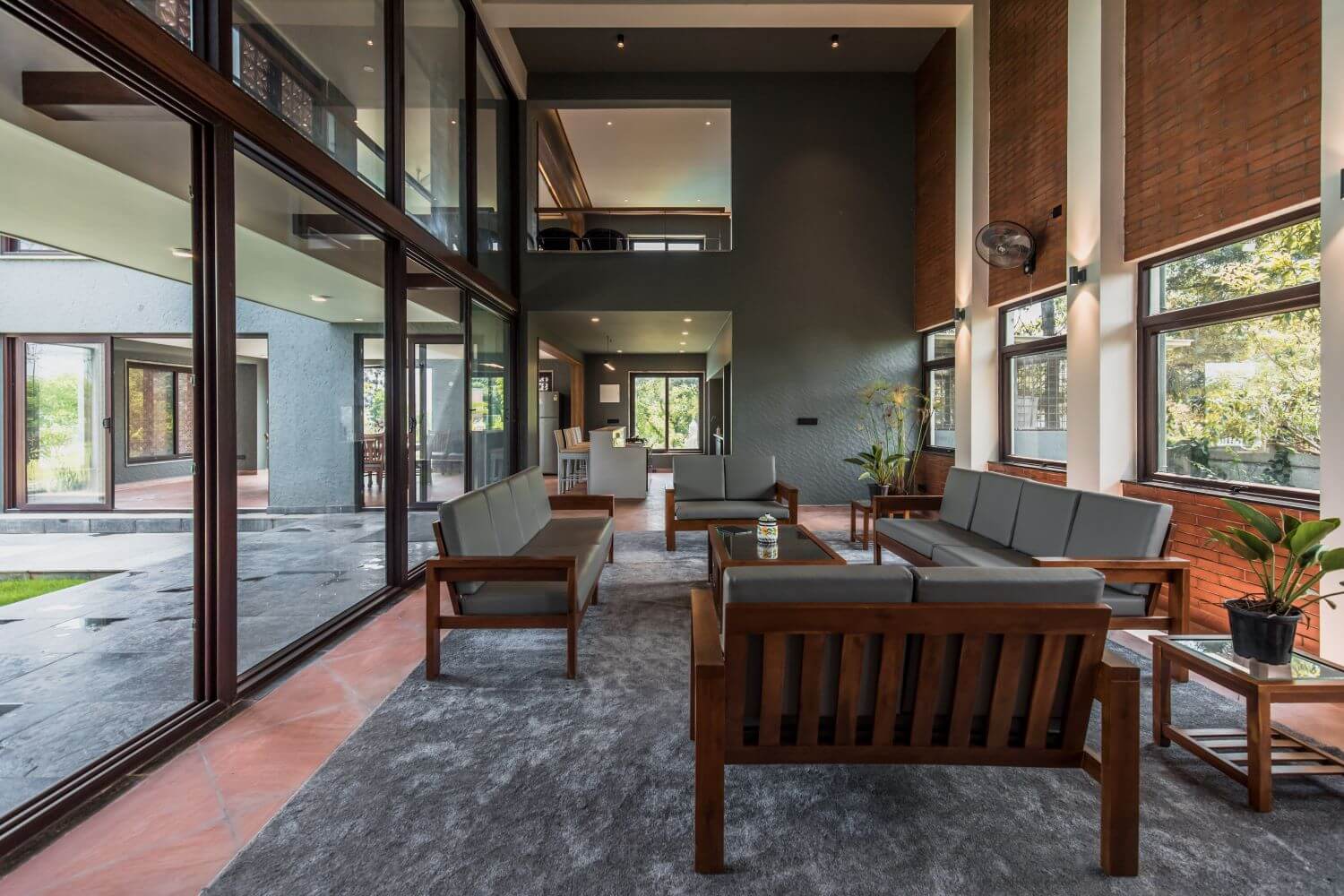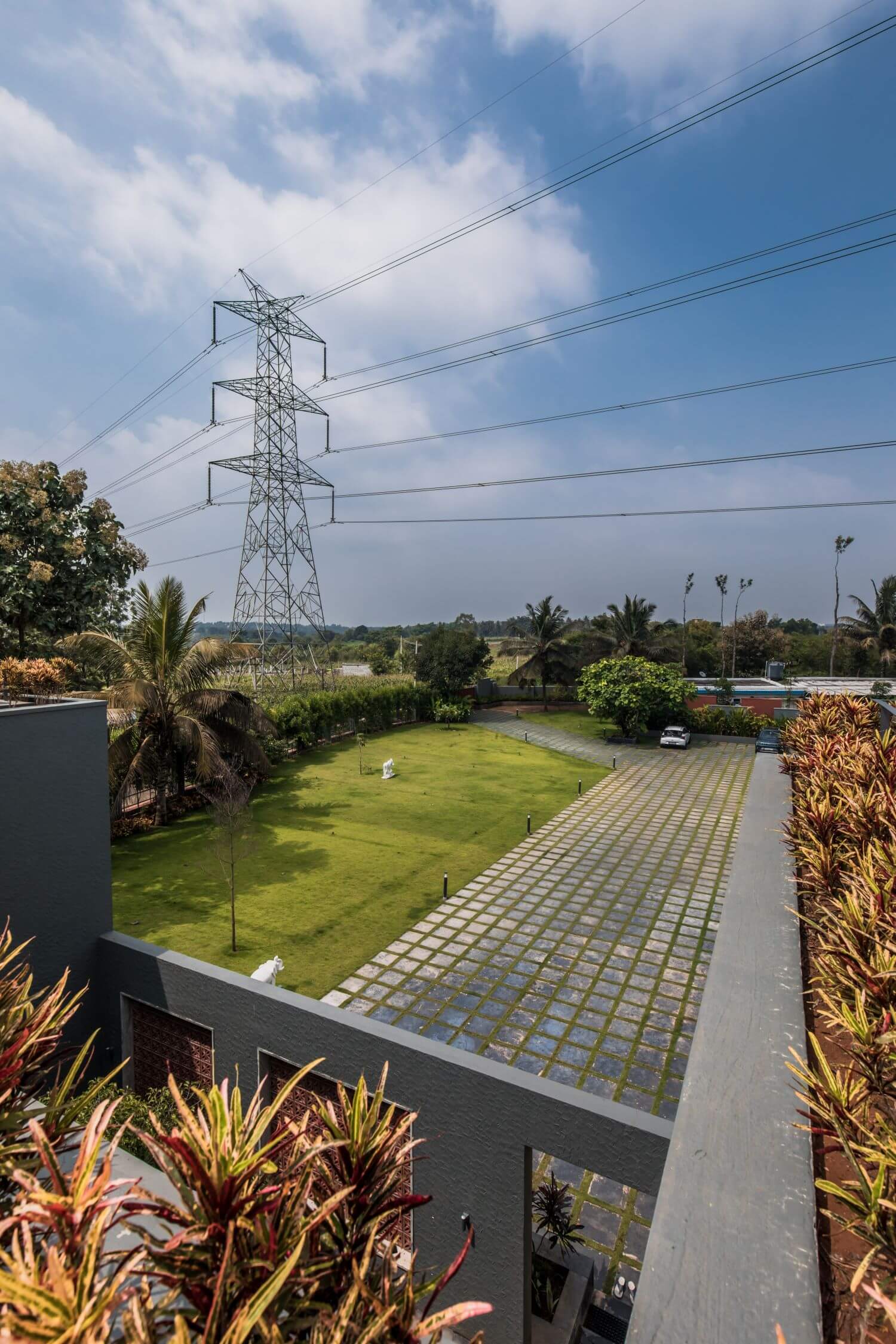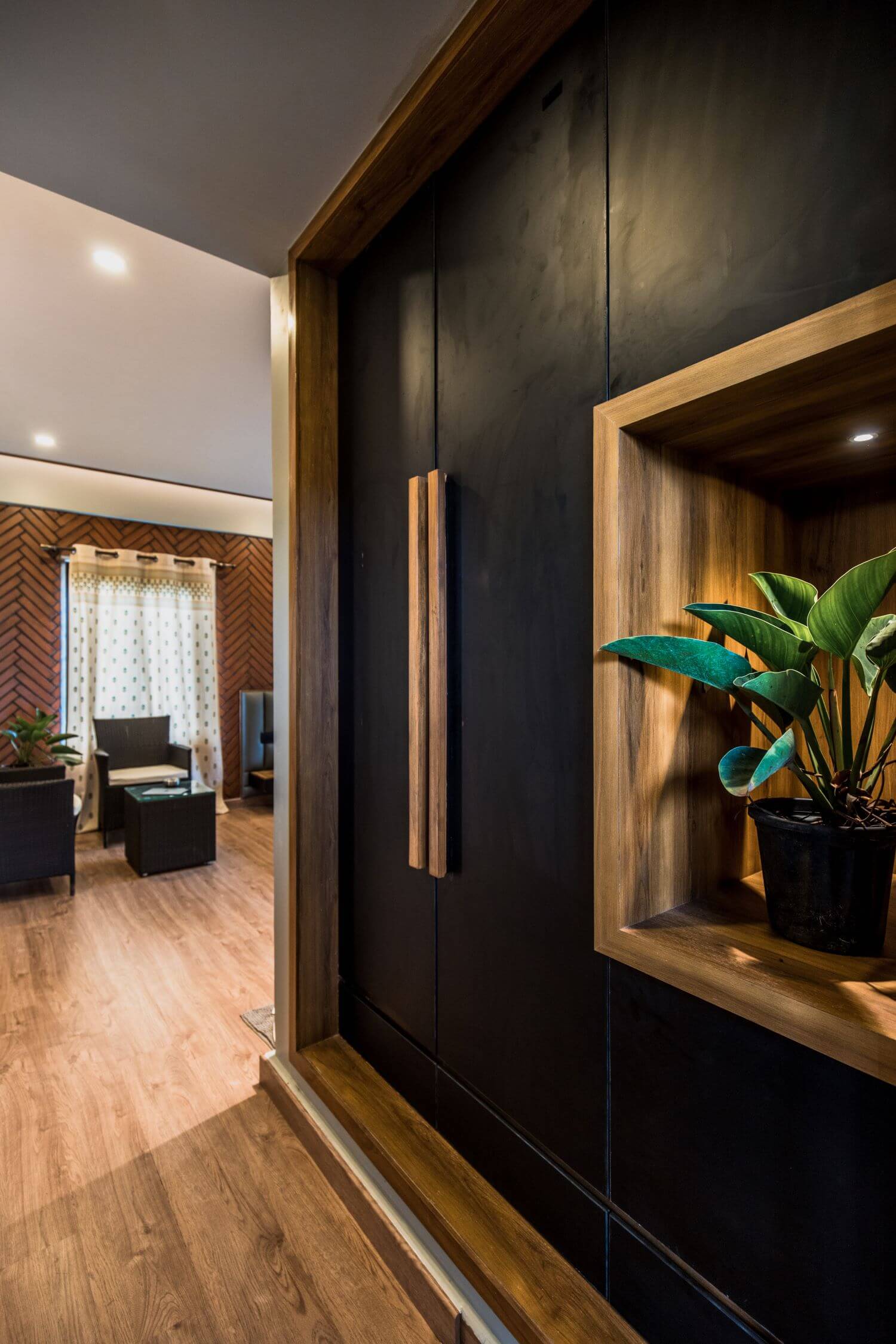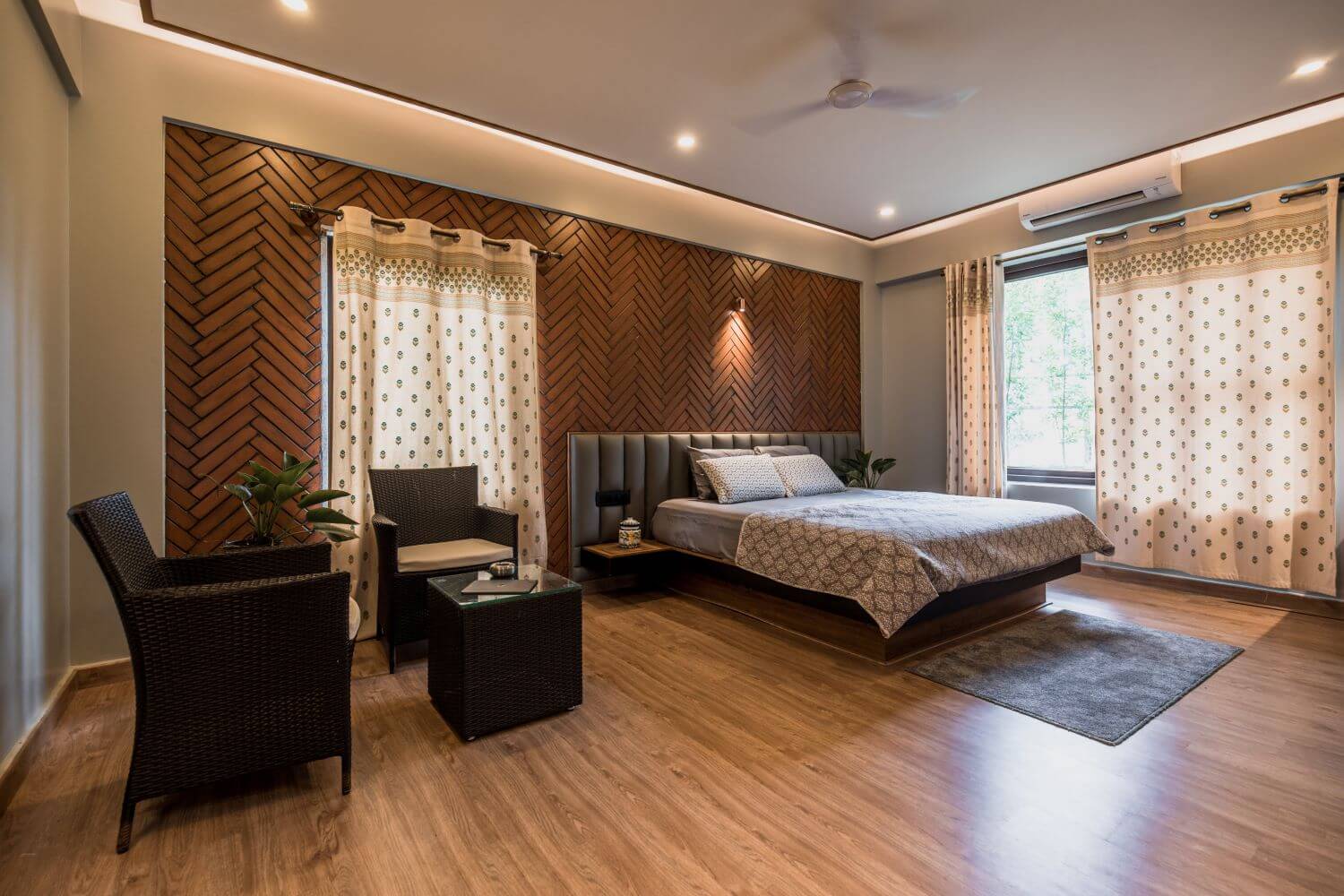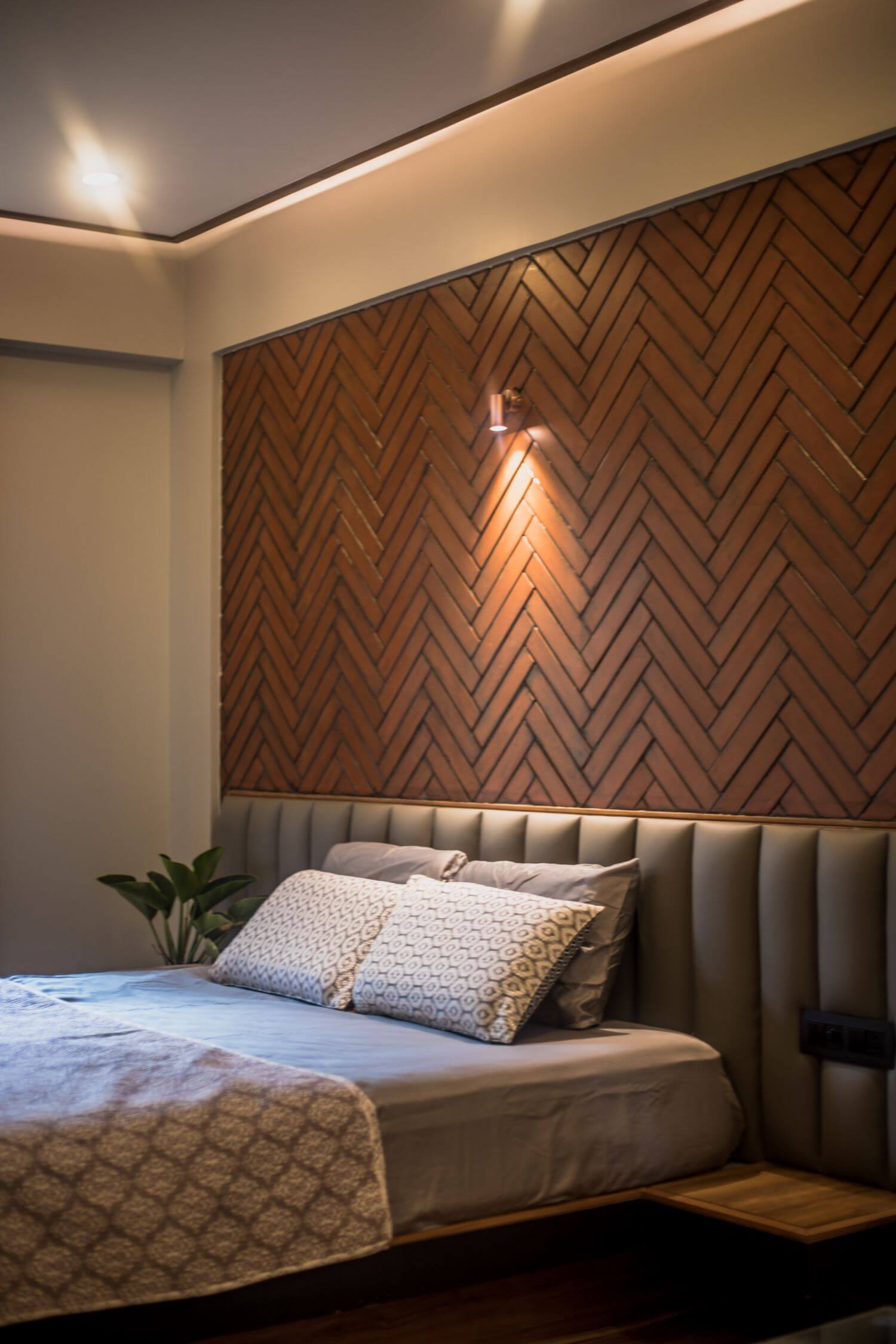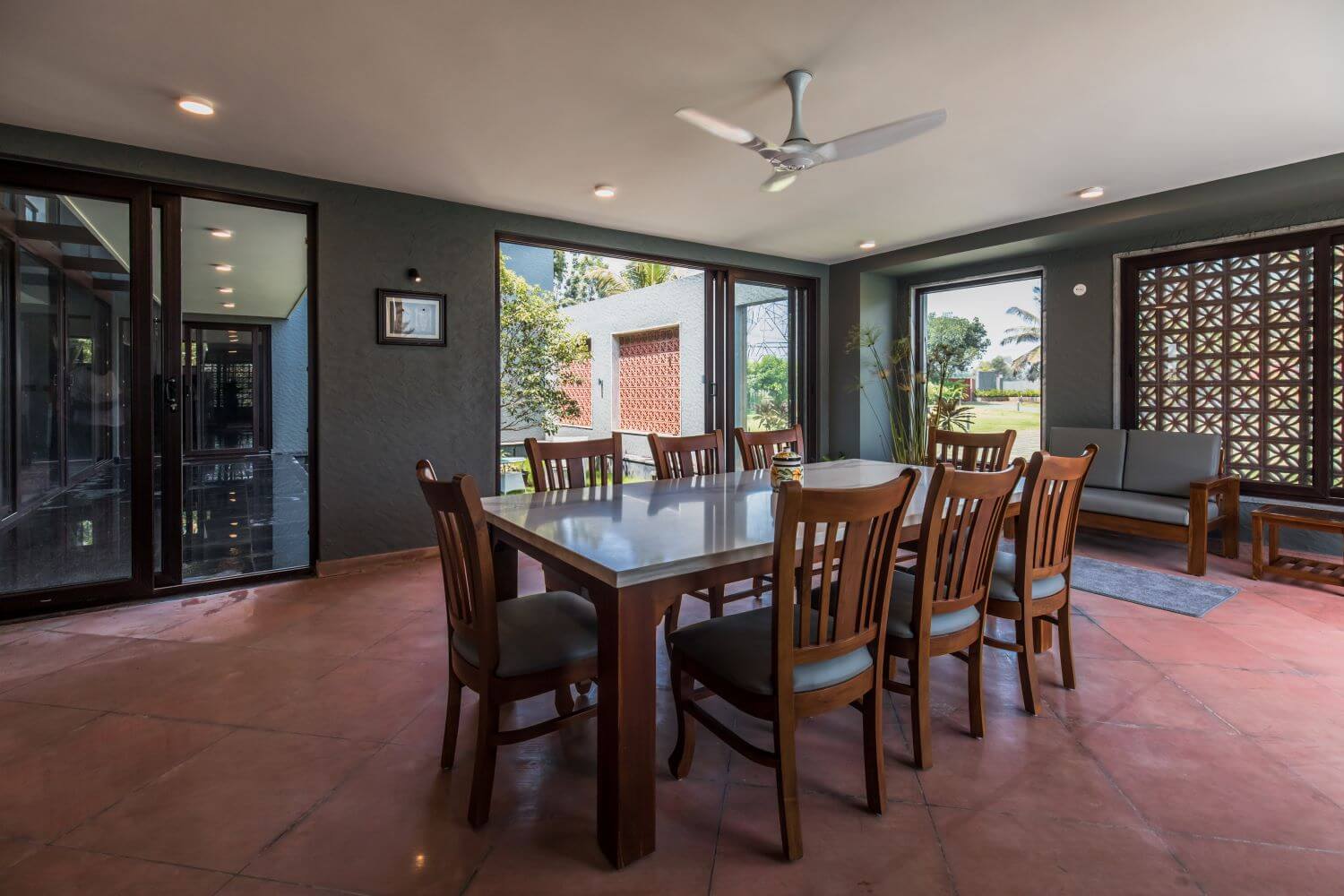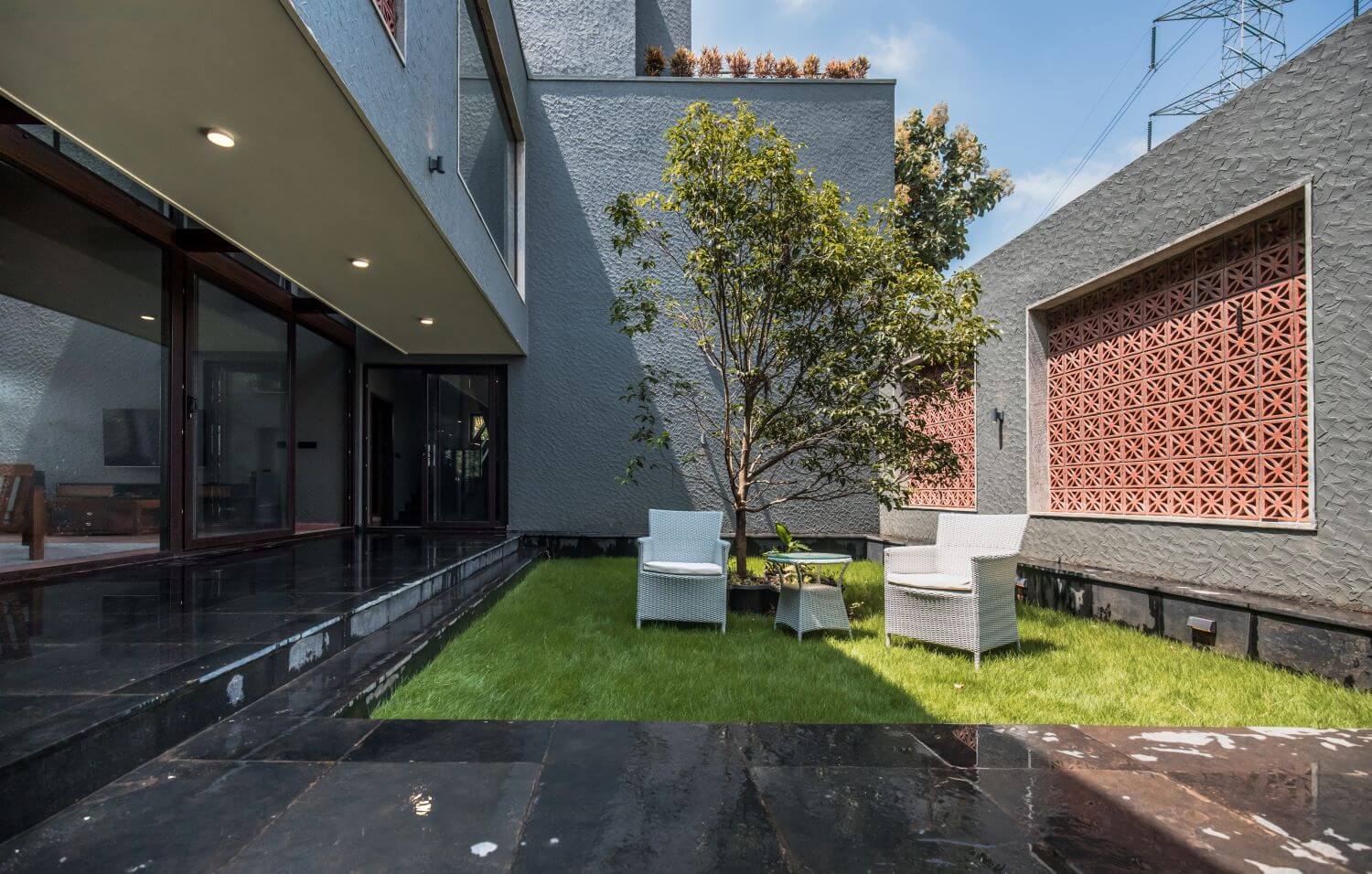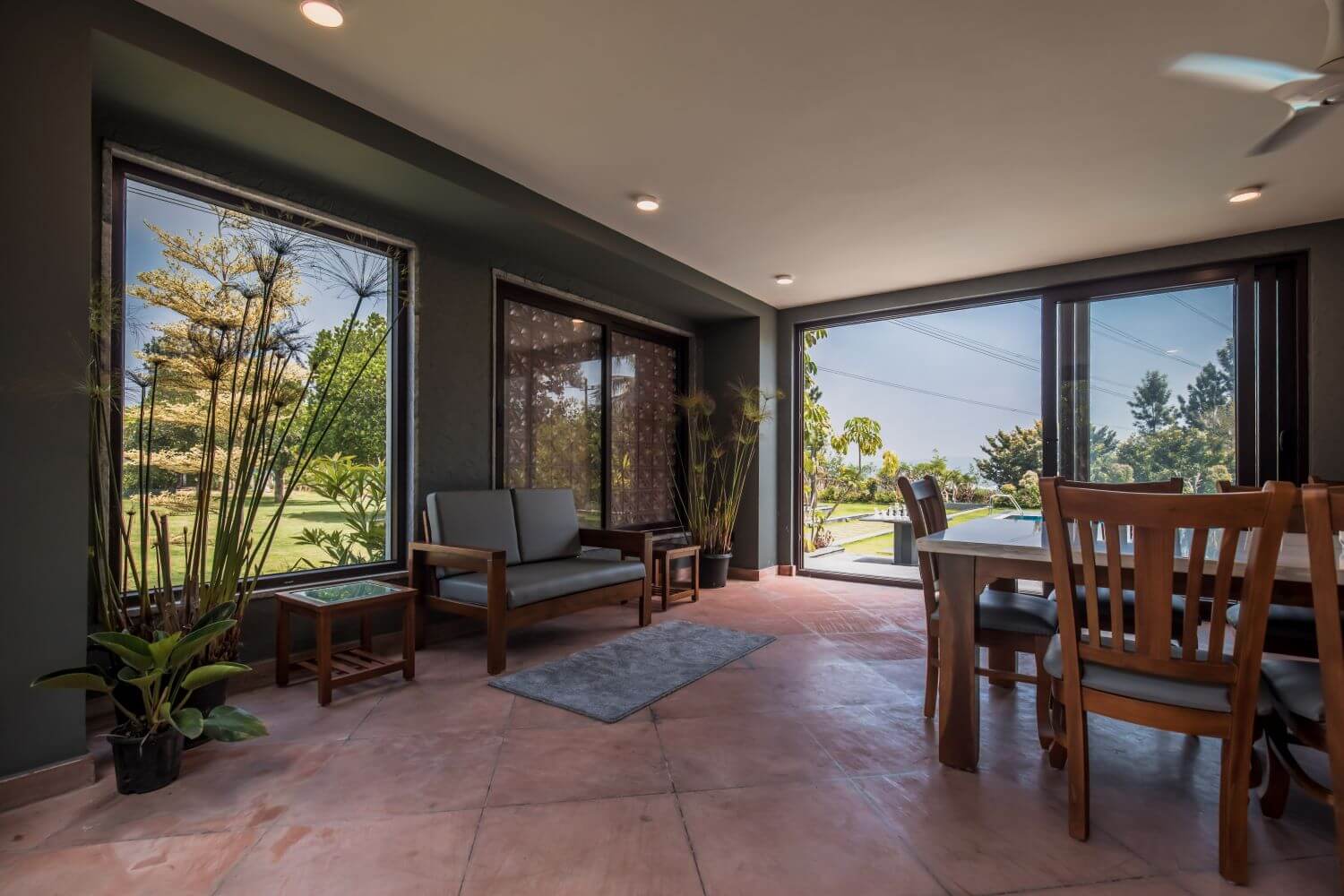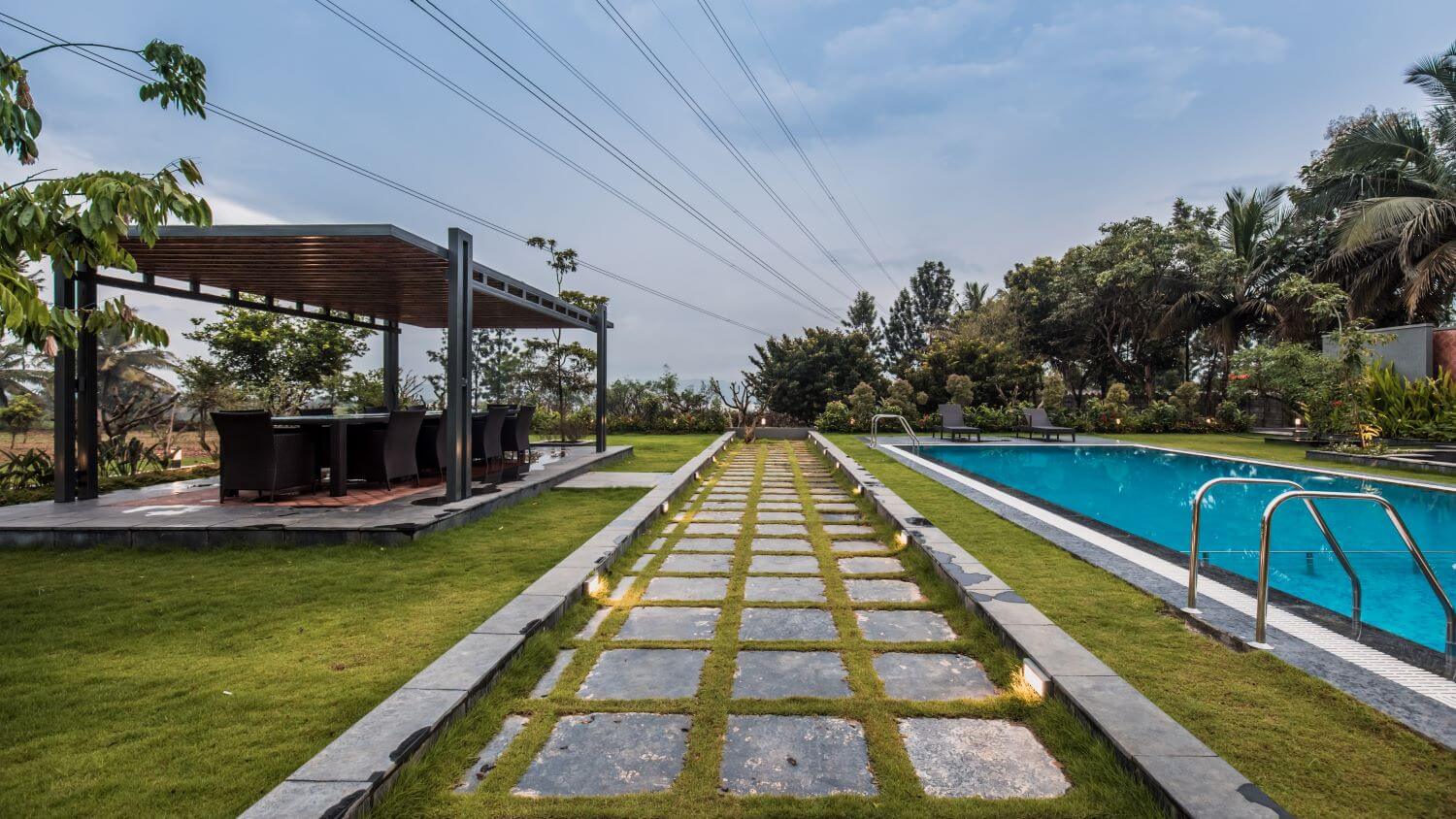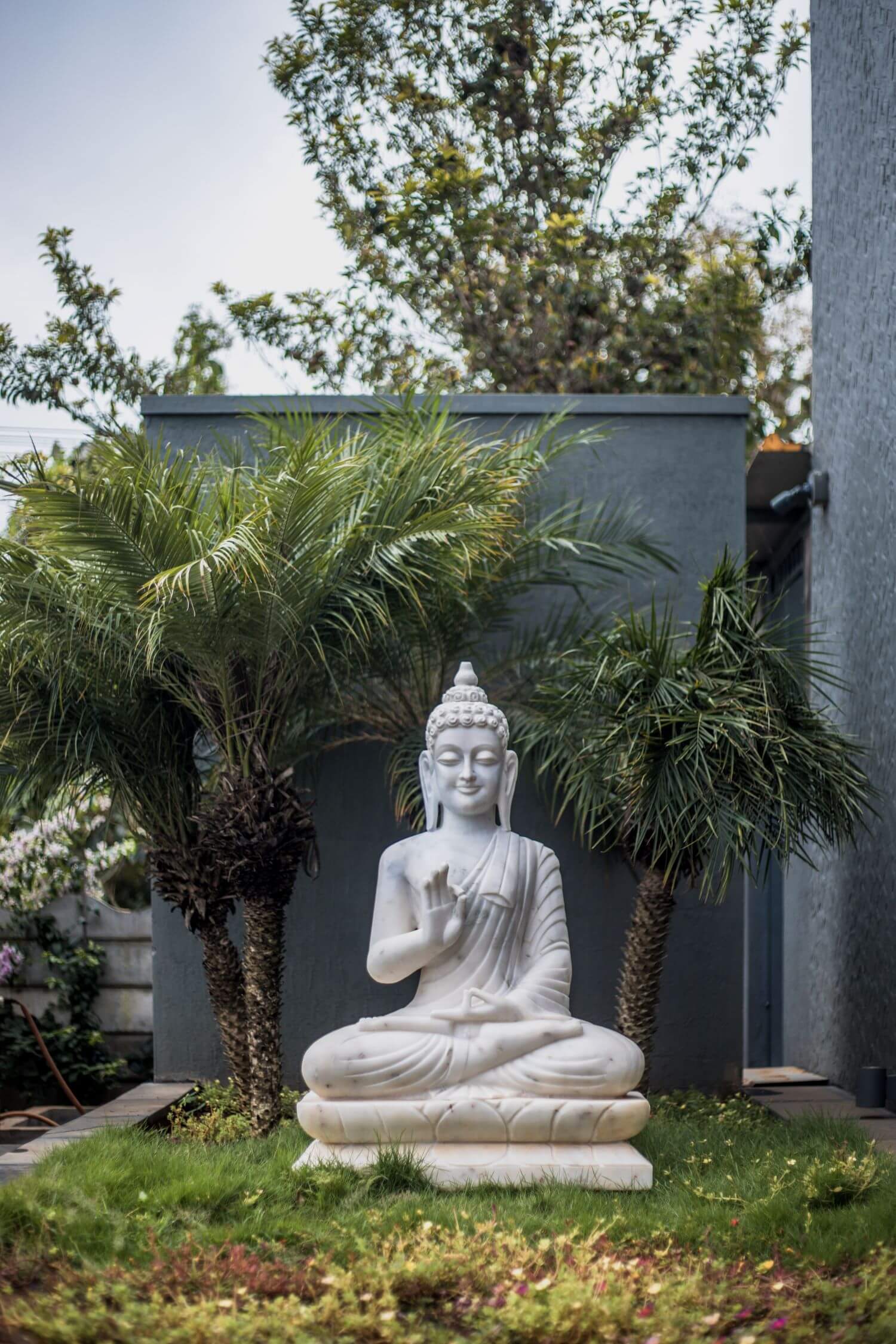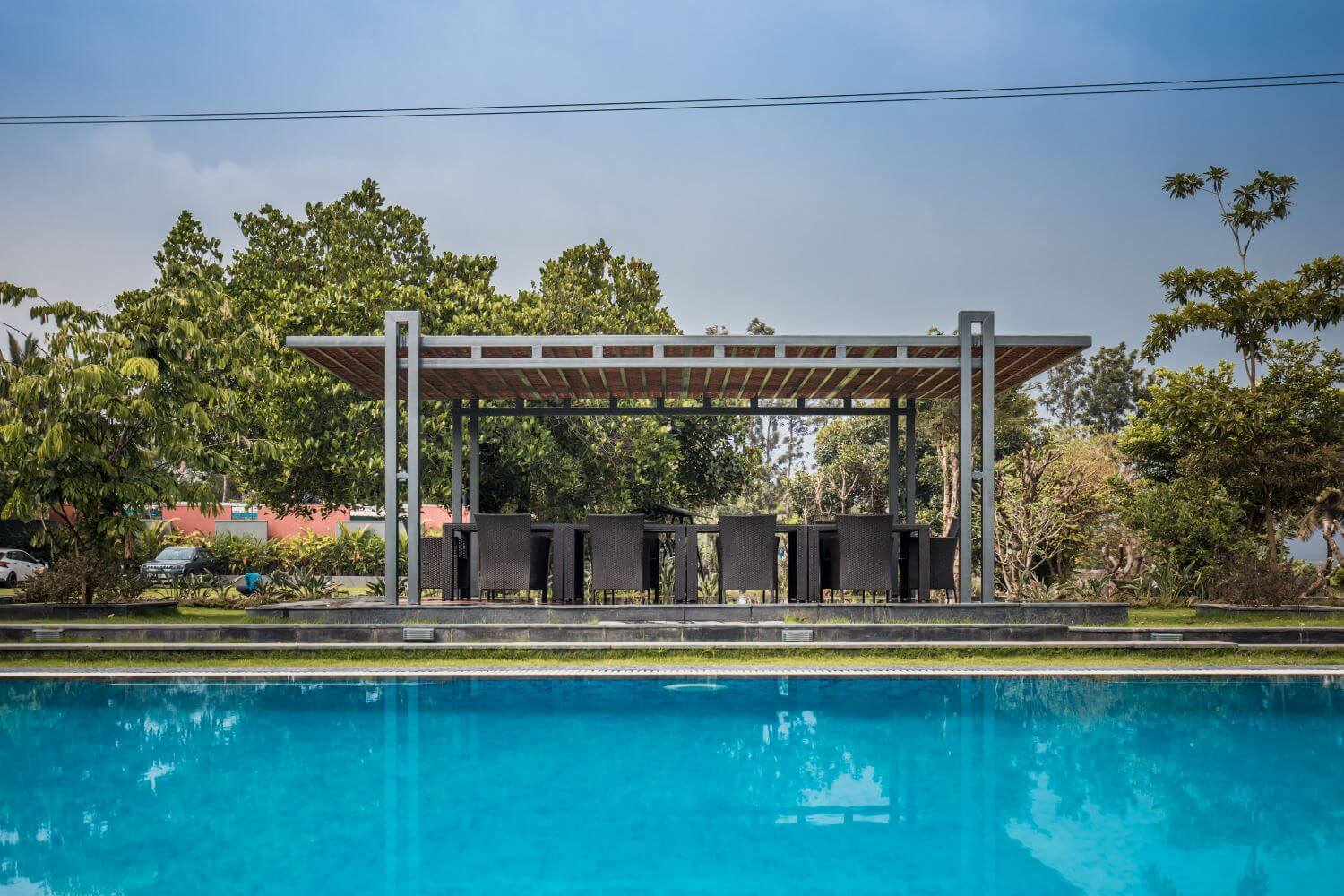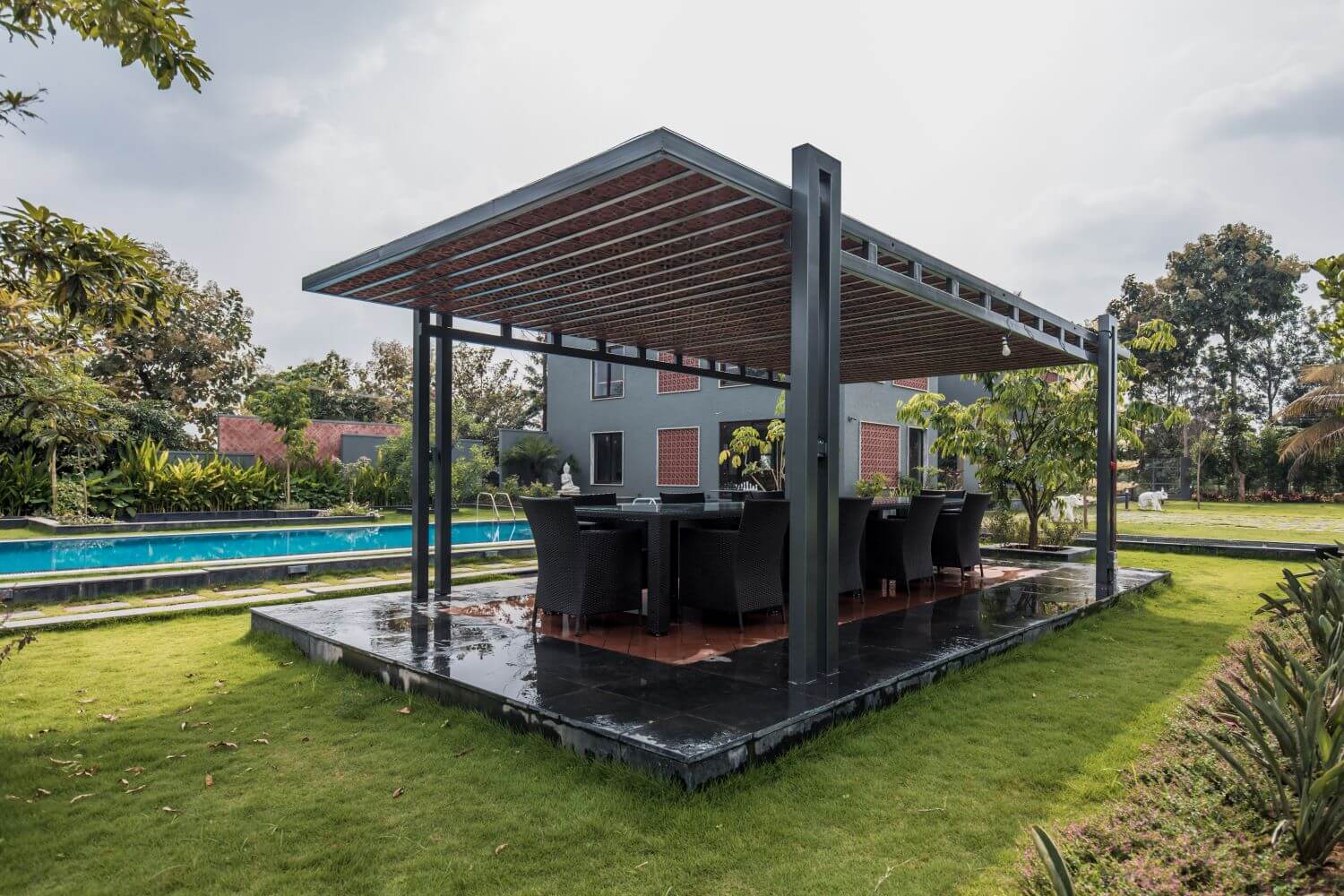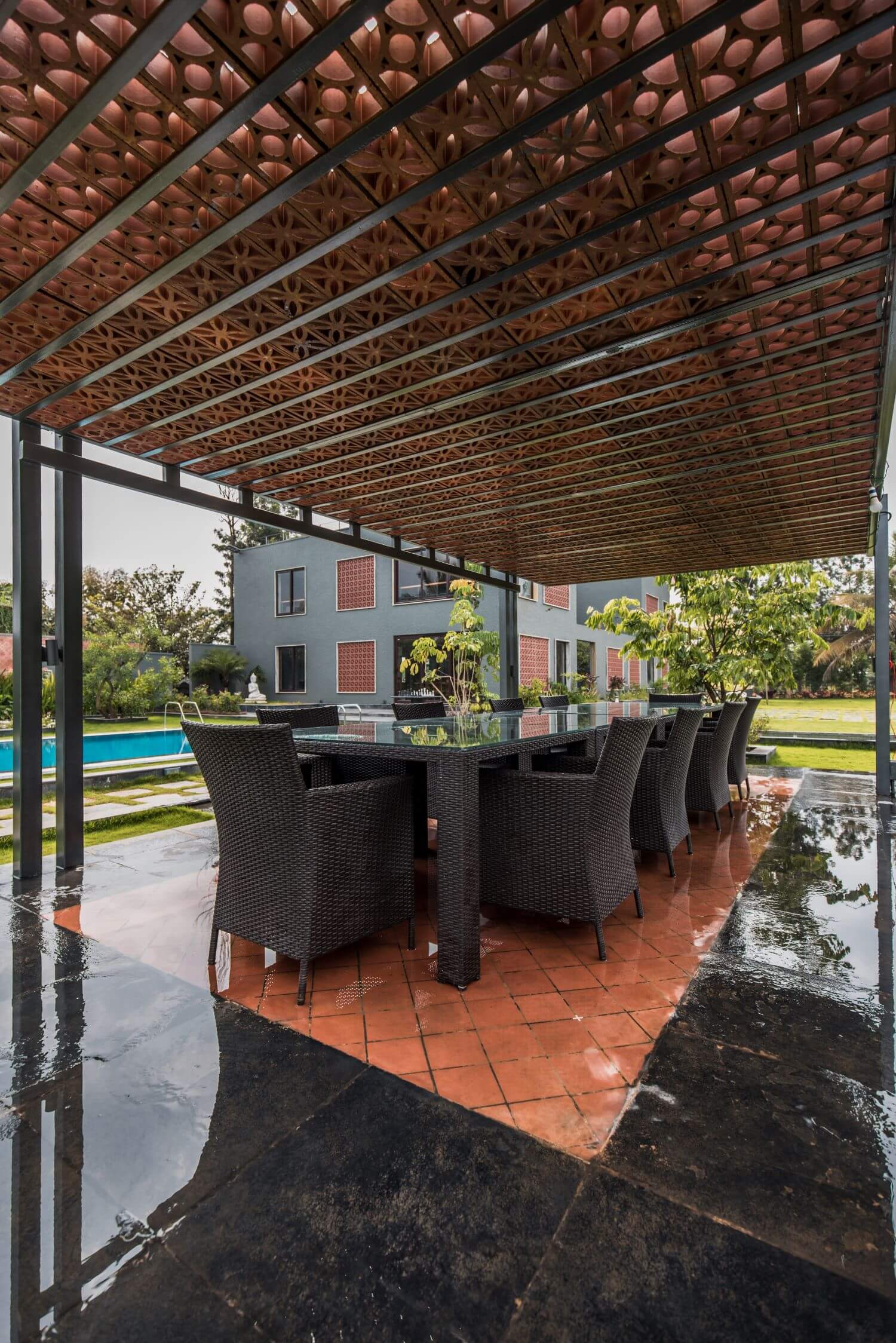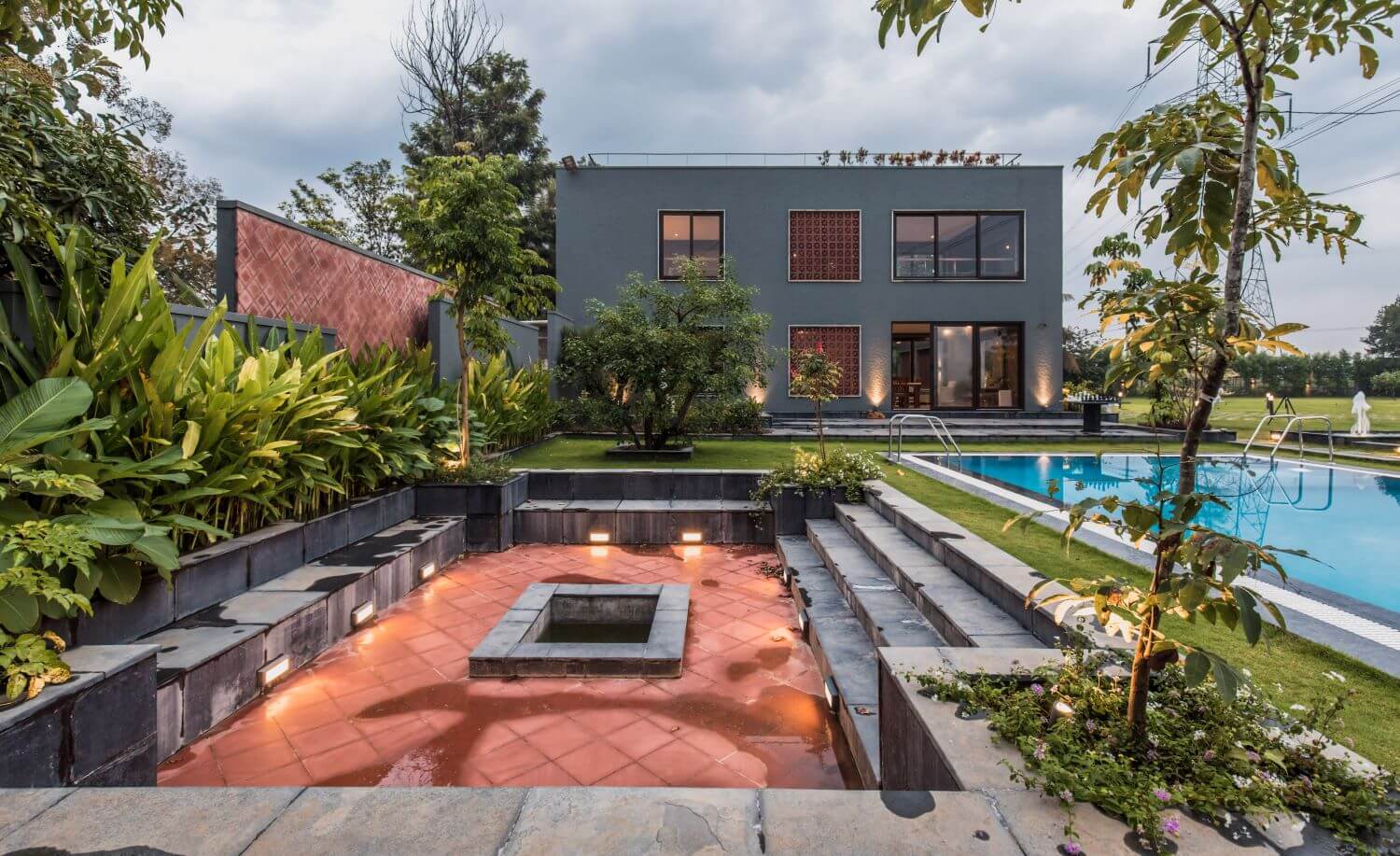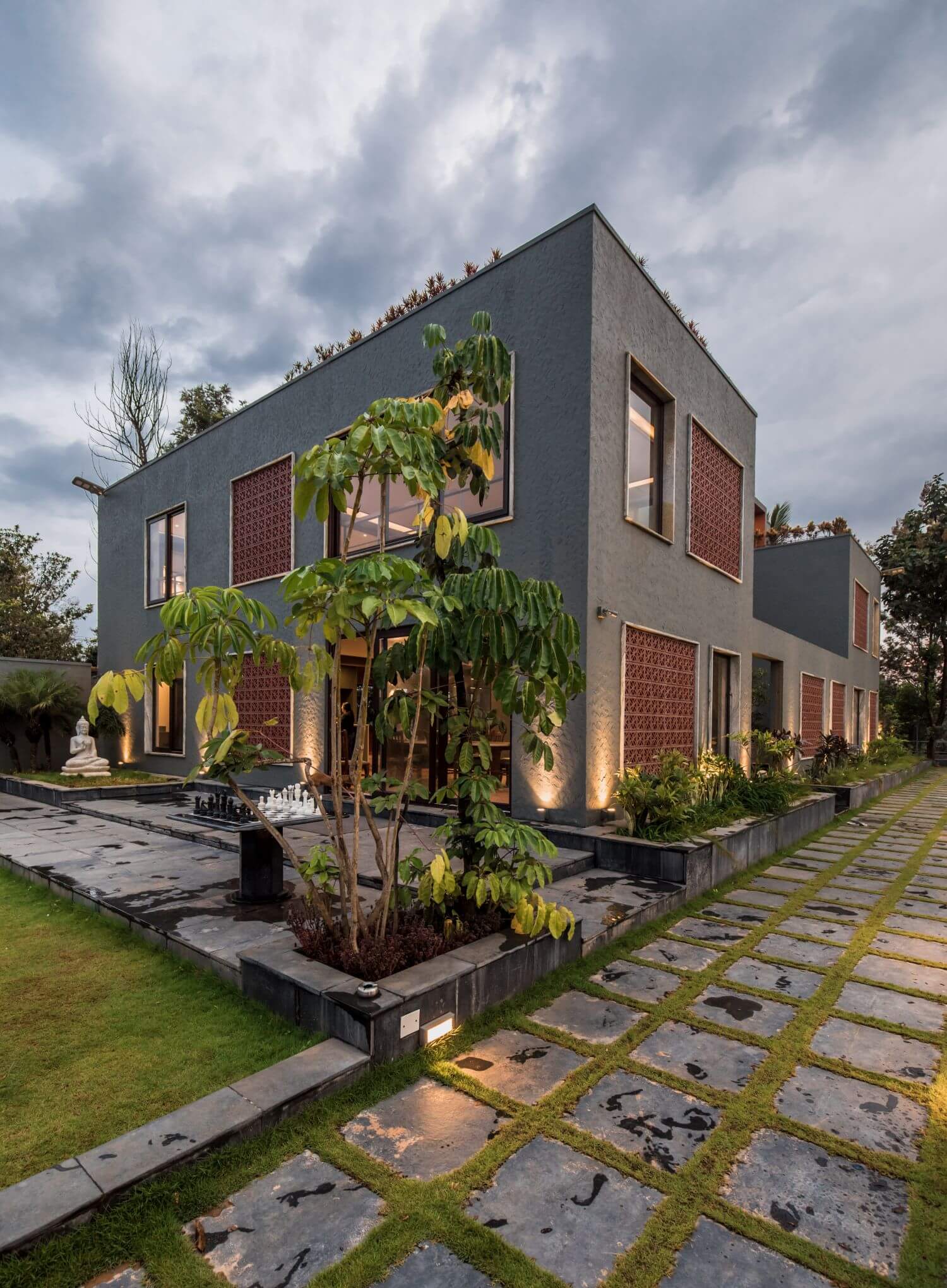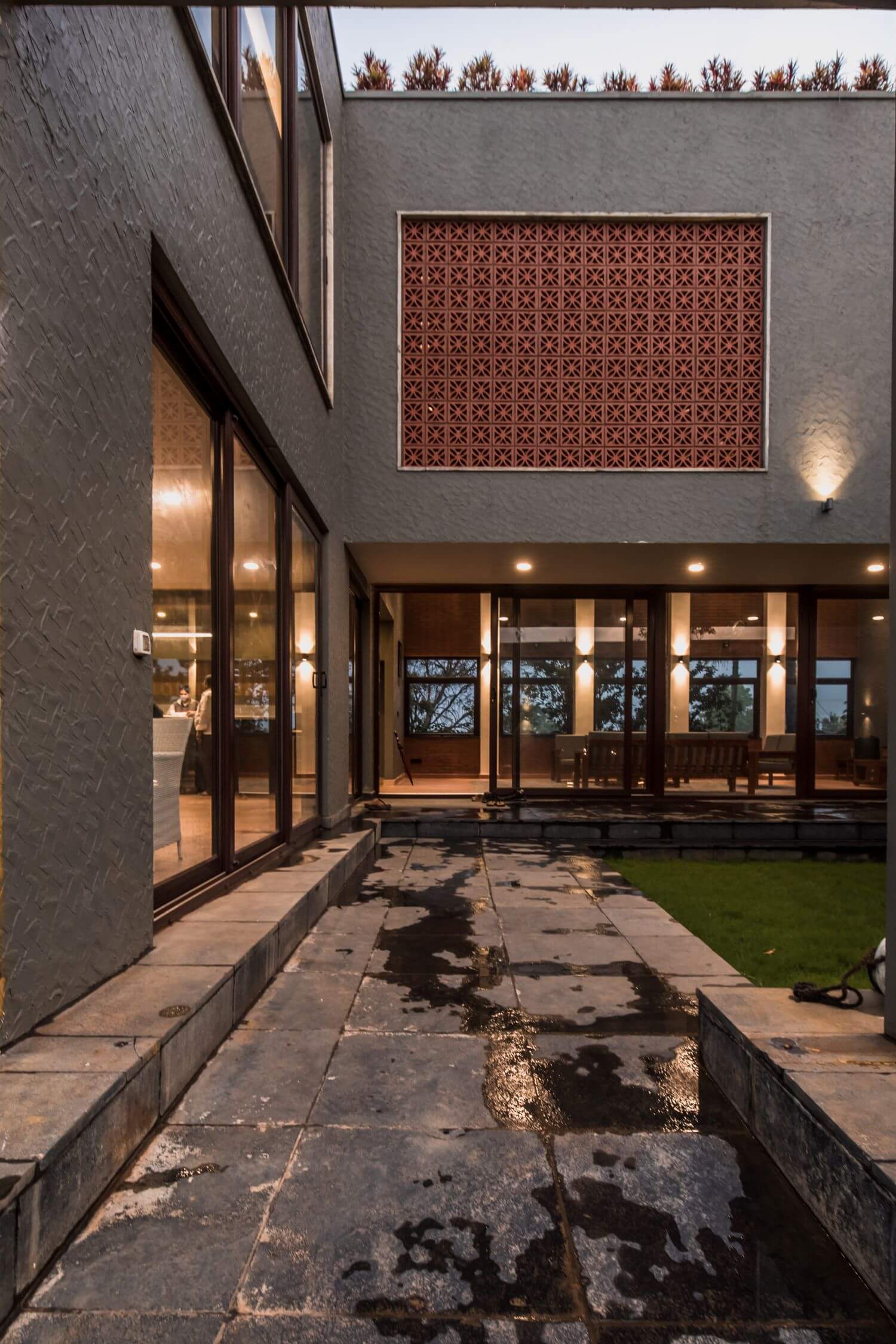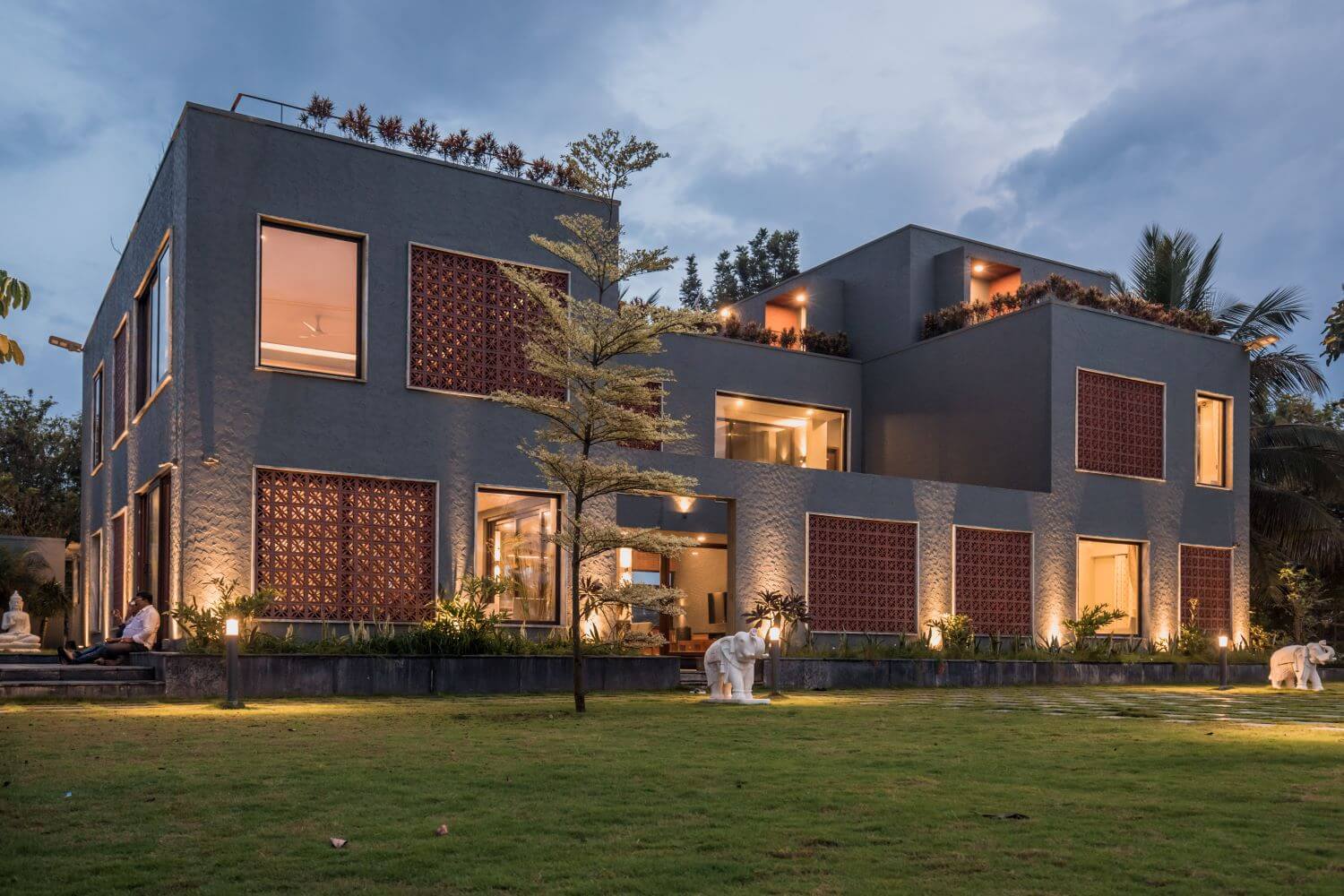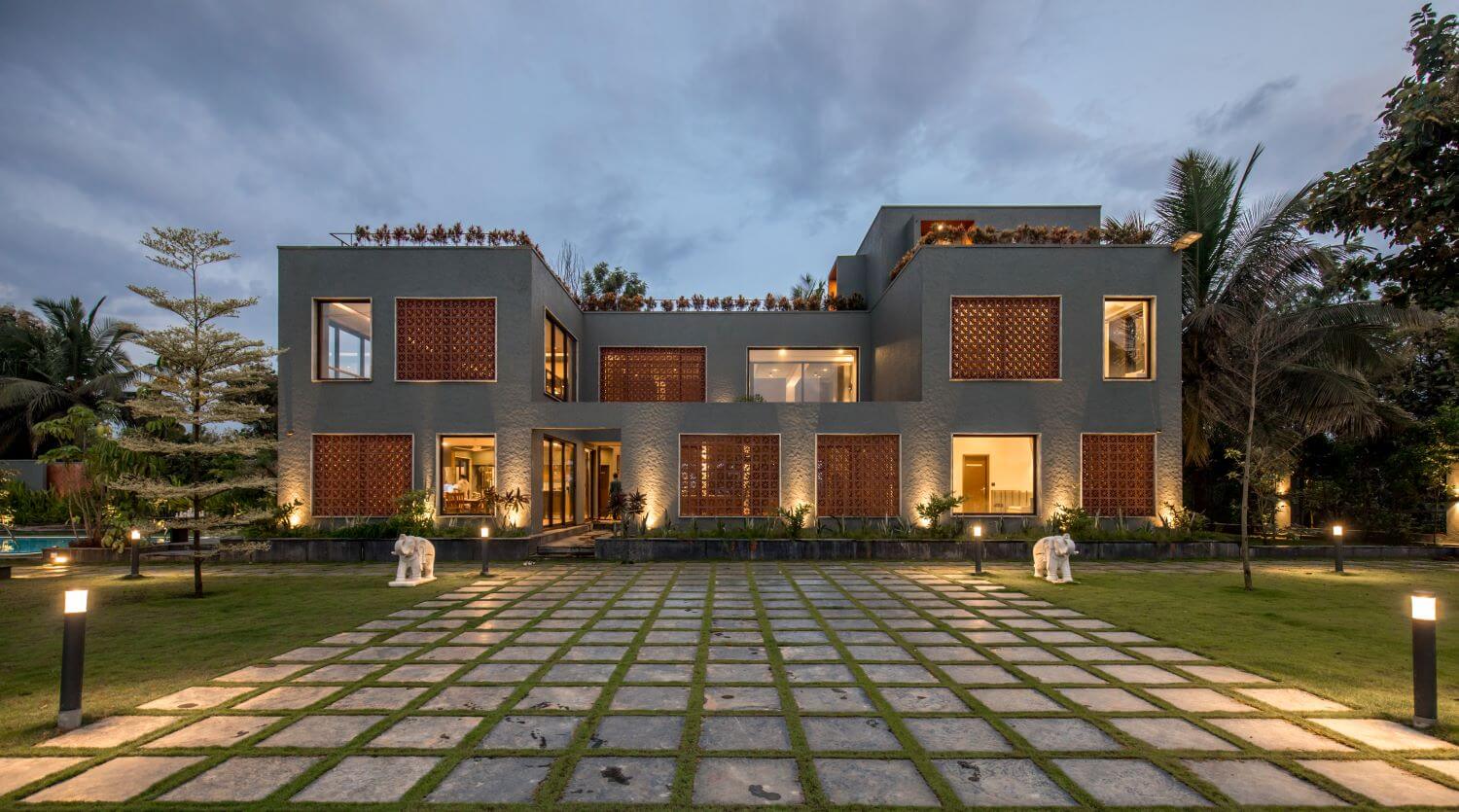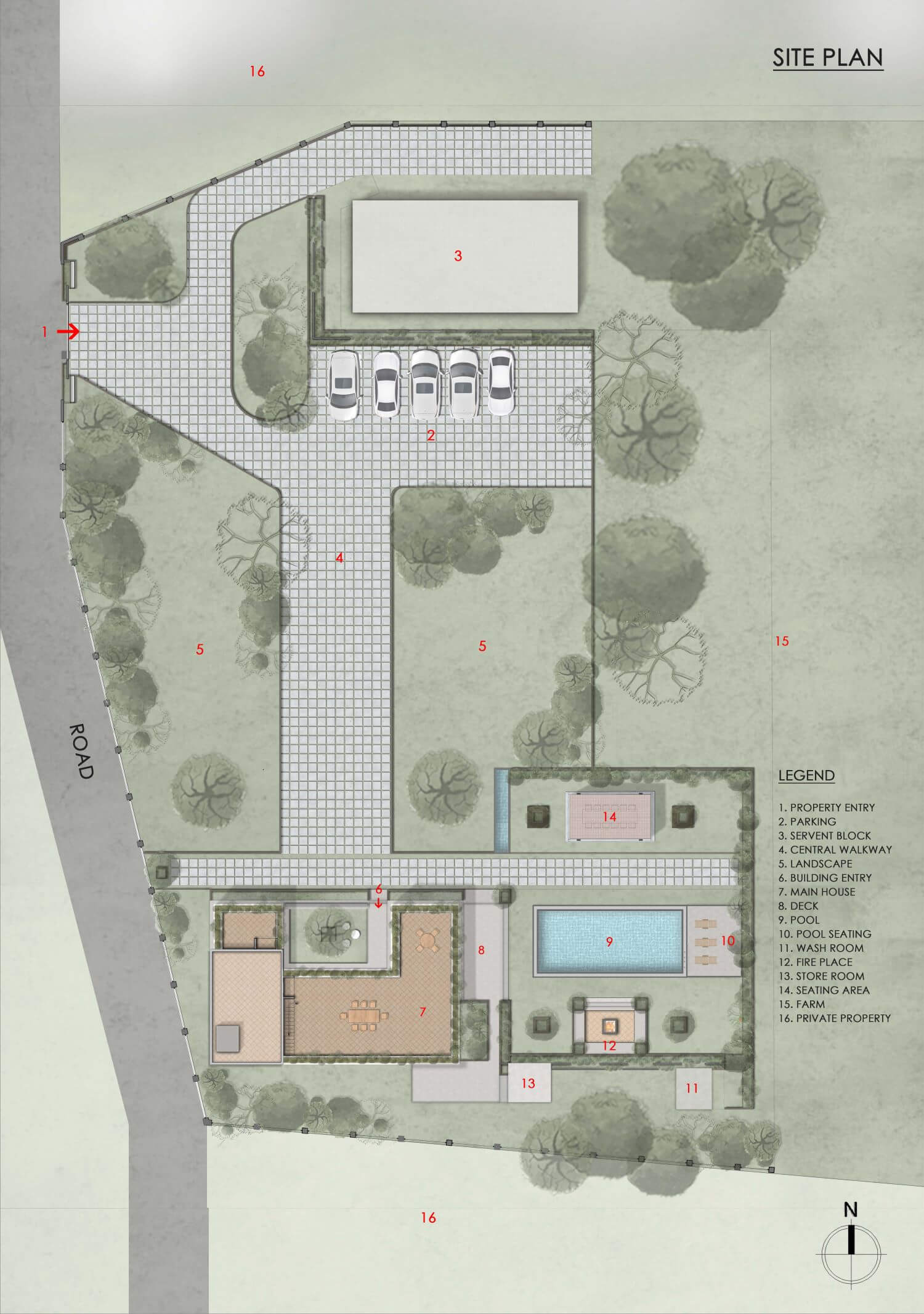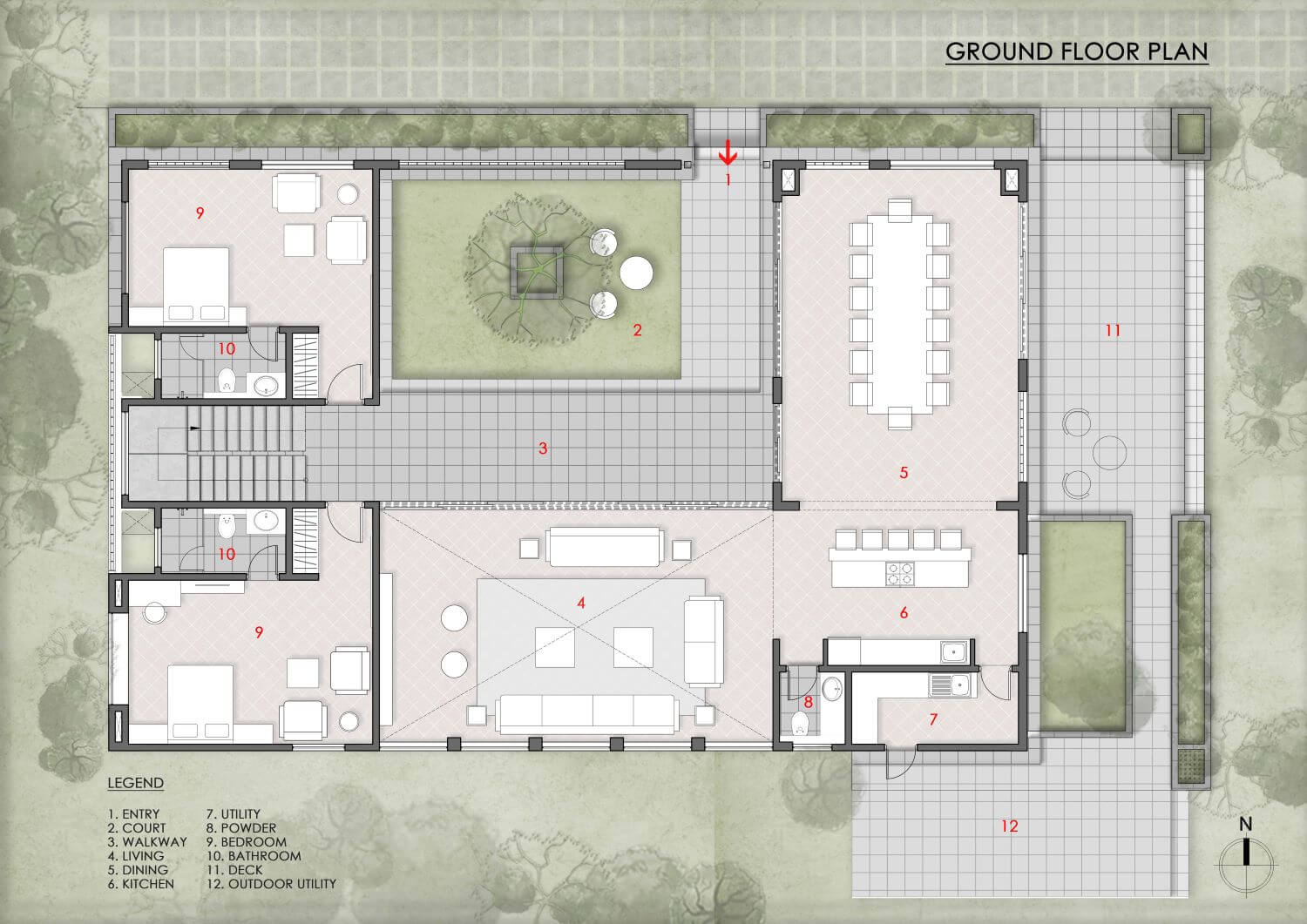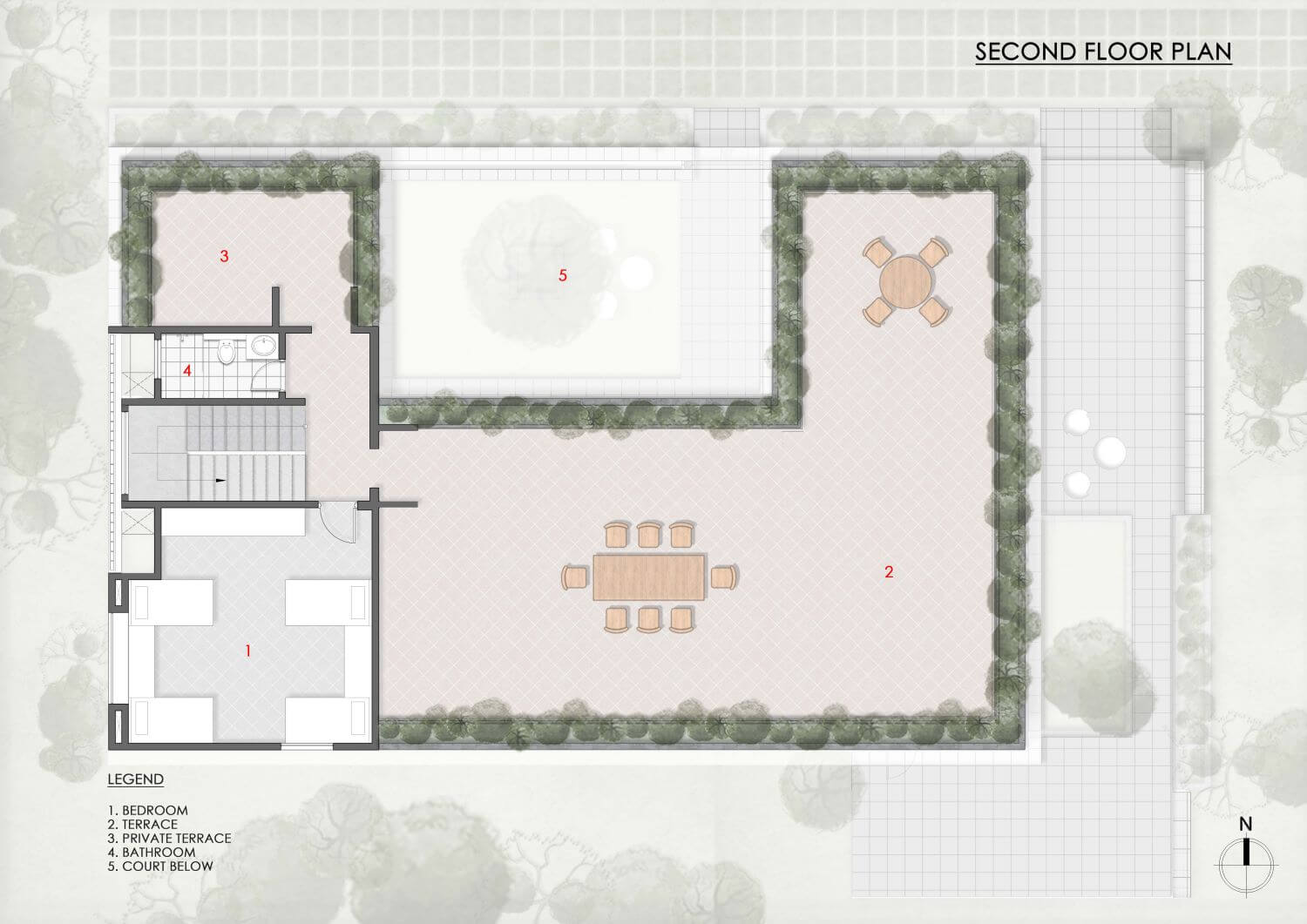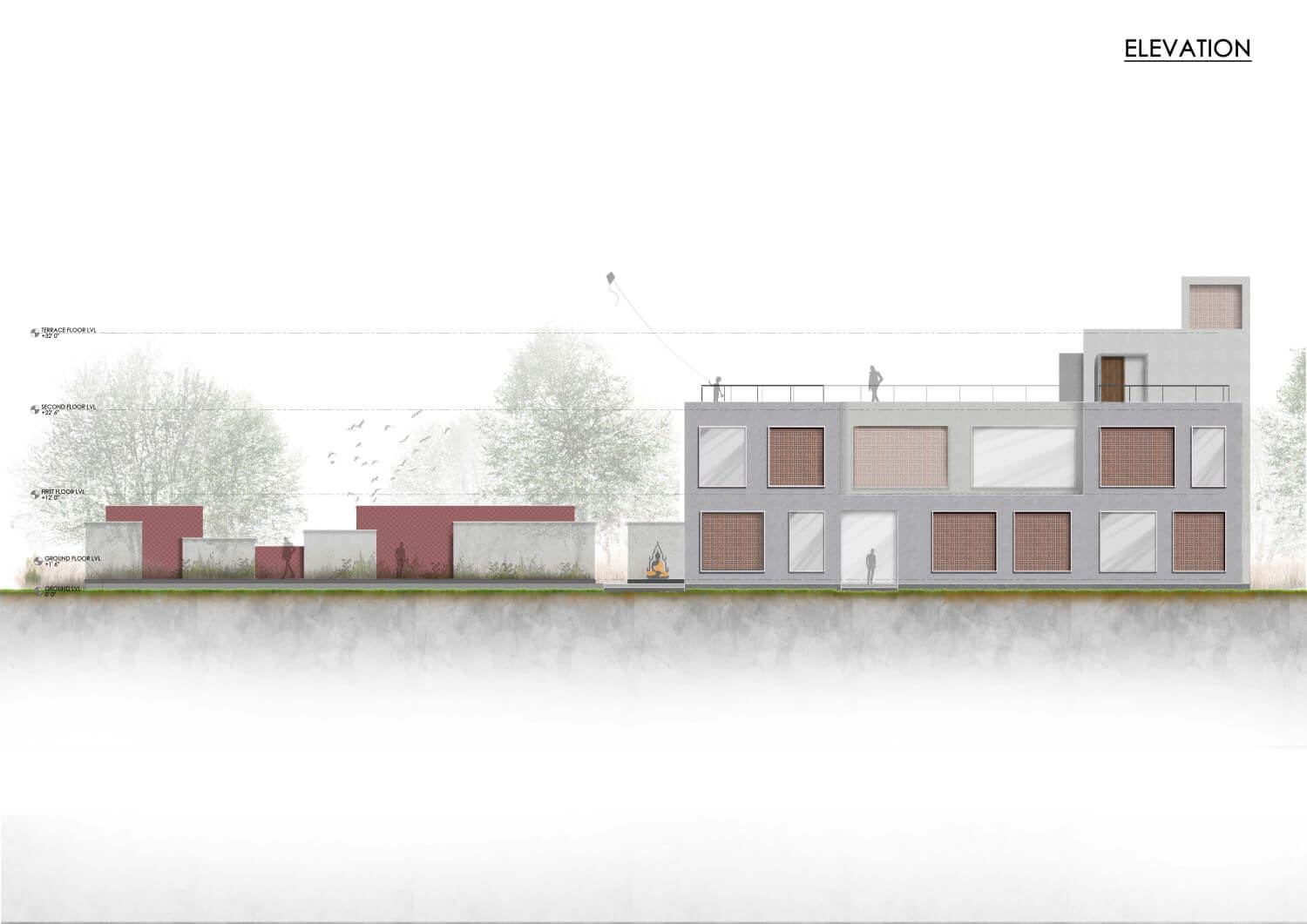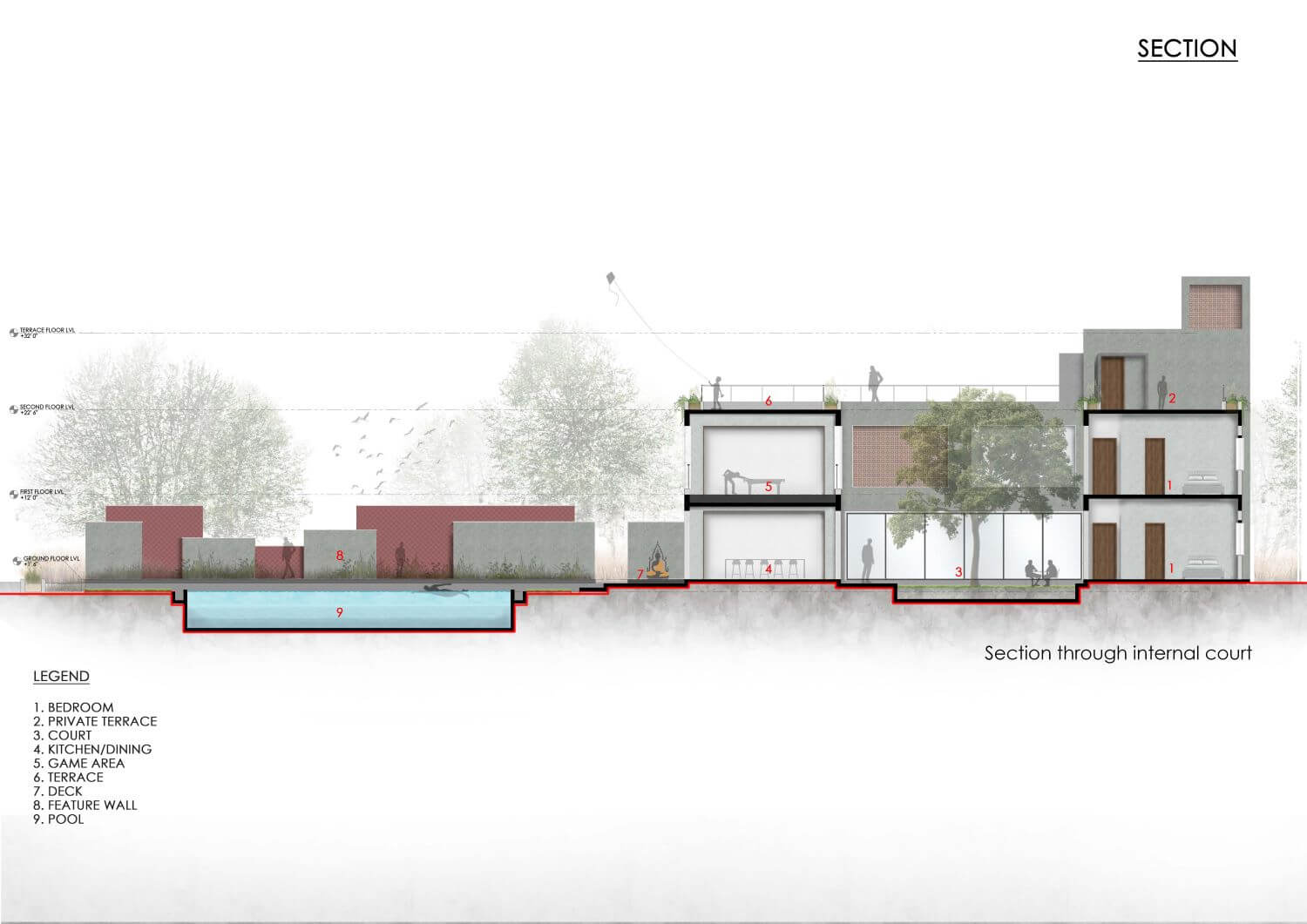 ---