MZ Arquitectos: Once again, the blank sheet and the premises on the part of the principal are put together. Once again, you have to put creativity to work to achieve what is expected. The double-height dining room was the axis. That was our Messi. The rest, ten more. And from there, to work: Achieve a good orientation so that such a space does not exceed the energy consumption for heating and cooling.
On the ground floor, we made an L-shaped layout, with the kitchen supplying both the barbecue area and the dining room. The barbecue area has the particularity of having the barbecue outside! Yes, so as not to generate bad odors in the environment. Garage for two cars, social bathroom, laundry room and study finished closing it. Upstairs, the surprise: A mega bridge that crosses the double height of the living-dining room, with glass railings that allow a perfect balcony. That bridge is finished off by the master bedroom, separated from the other, en suite.
The chosen luminaire ends up giving a fantastic imprint to the space that, with materials such as wood and concrete, achieve a full sensation of warmth. On the façade, a white cantilevered volume above configures the front. The eaves of W profiles hierarchize the entrance next to the exposed reinforced concrete partition.In winter, the temperature inside was around 24 degrees, without using the heating. That is the game we played and, clearly, we won. Cheers champion!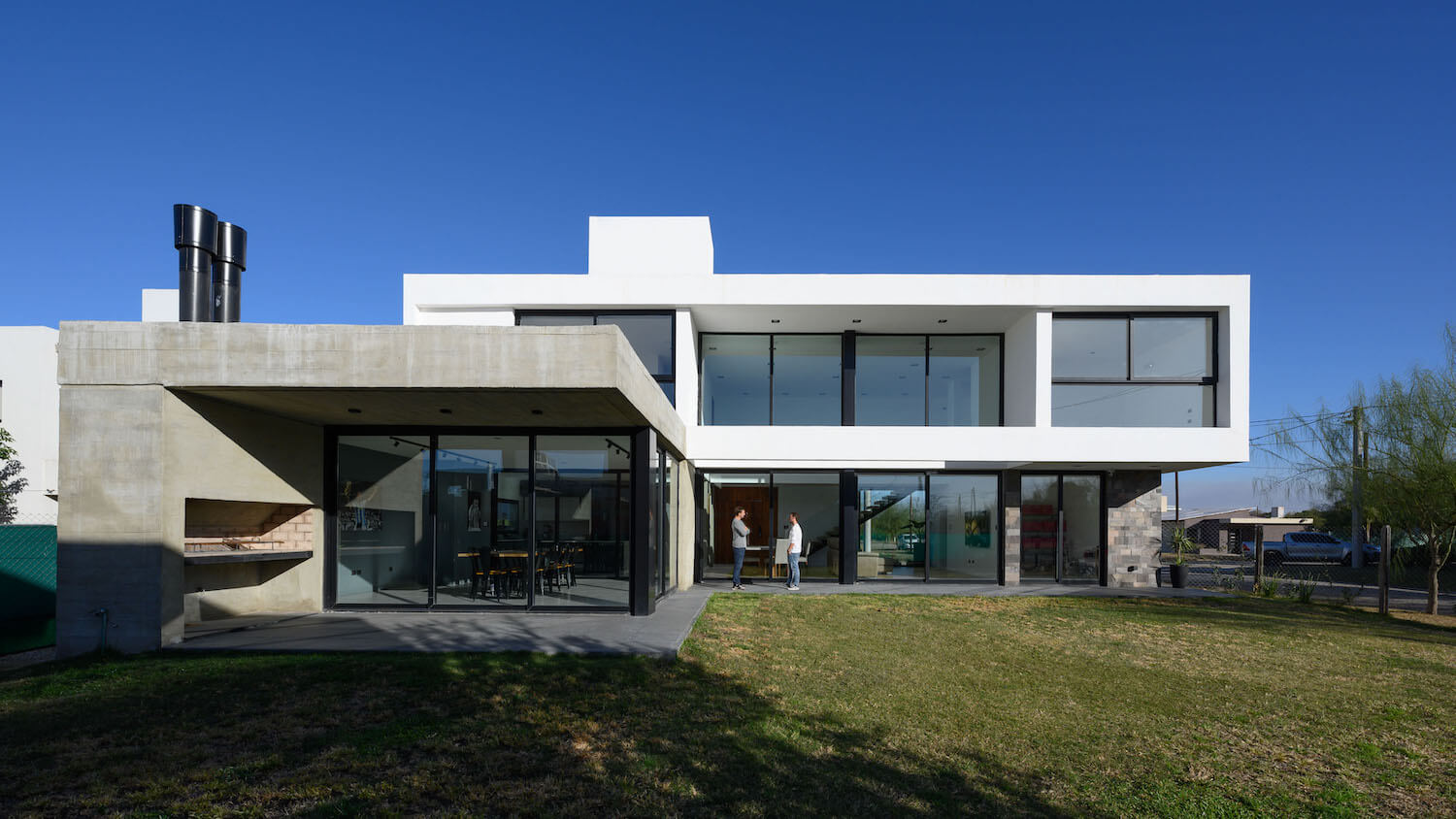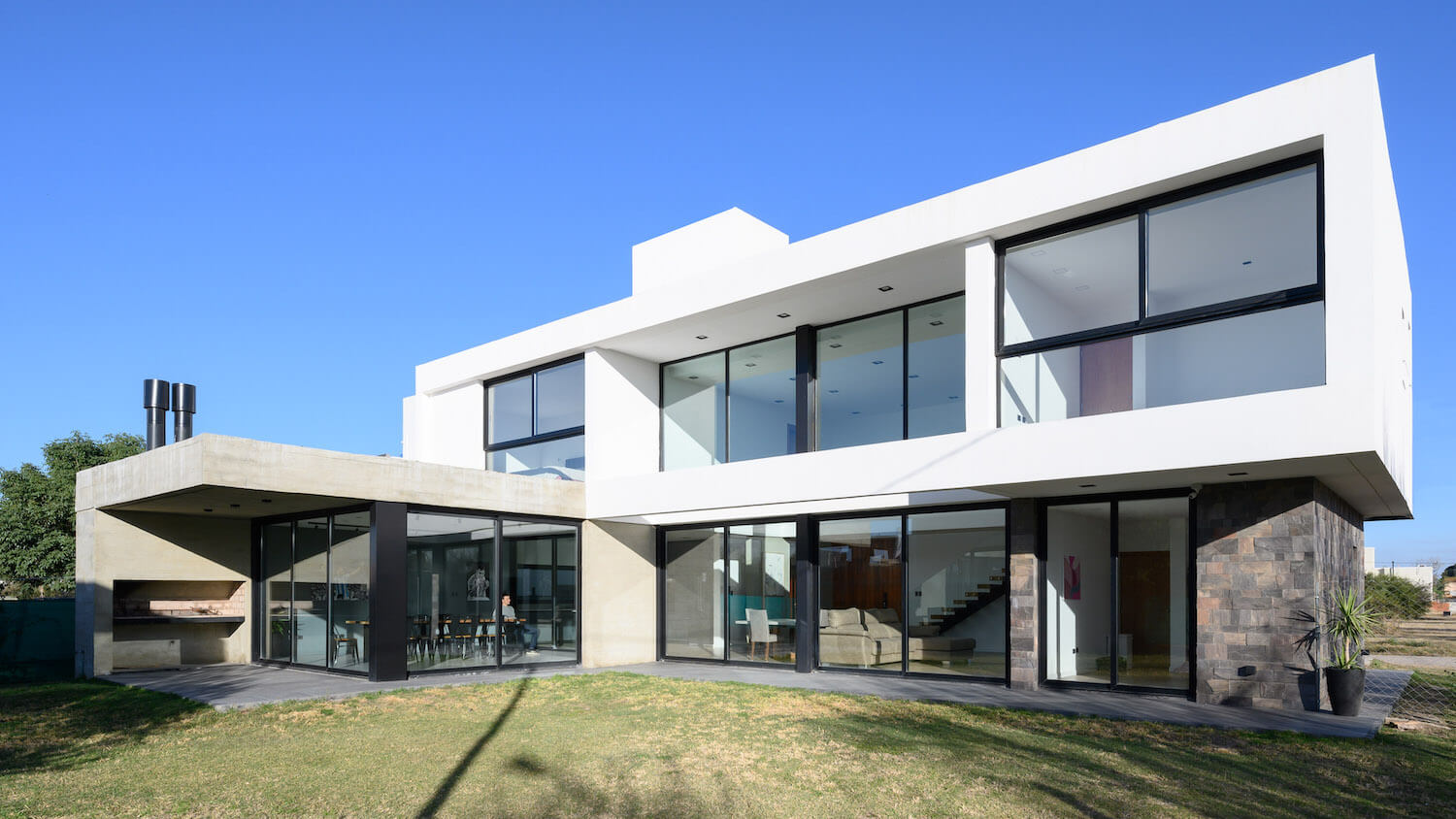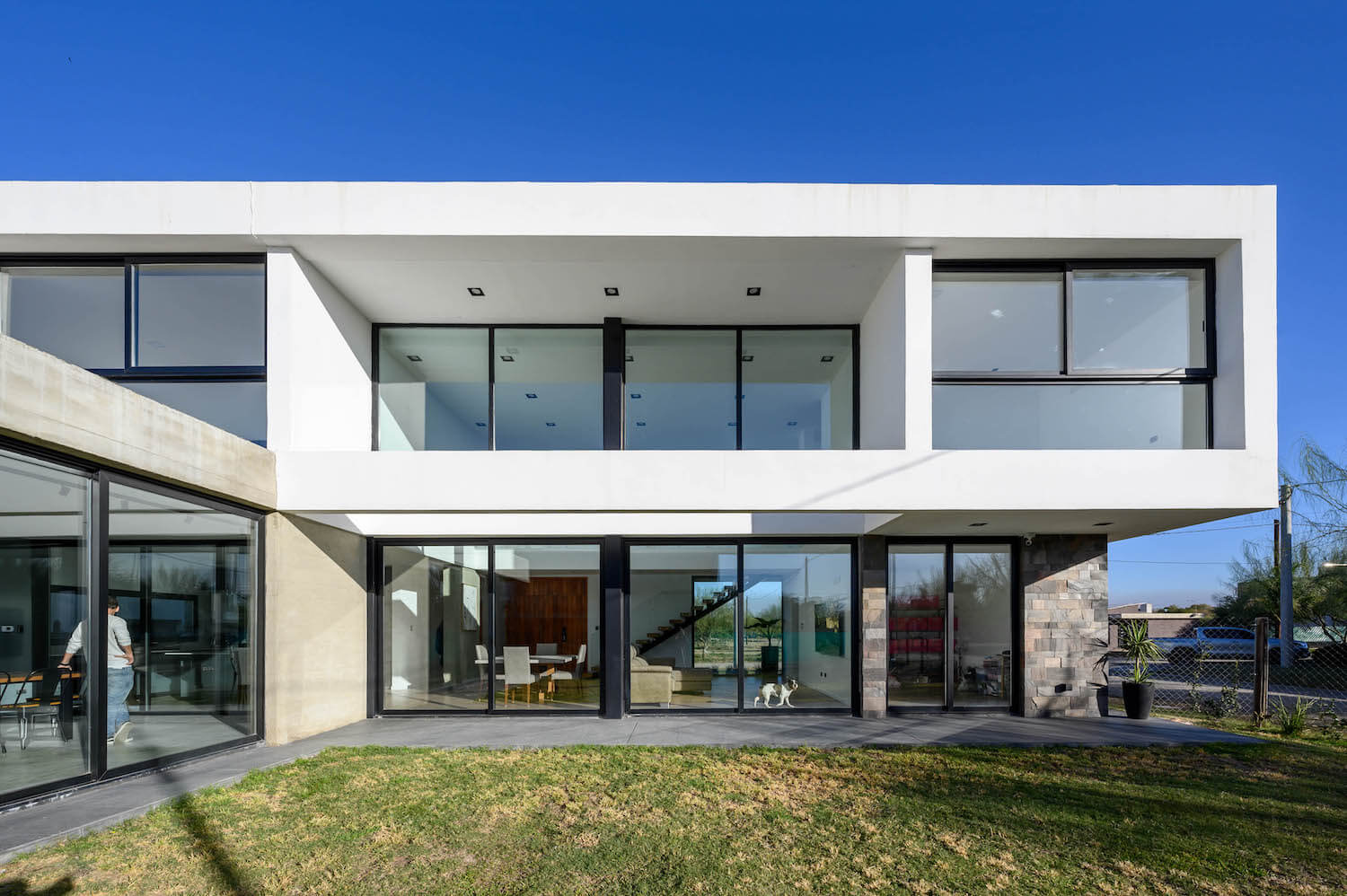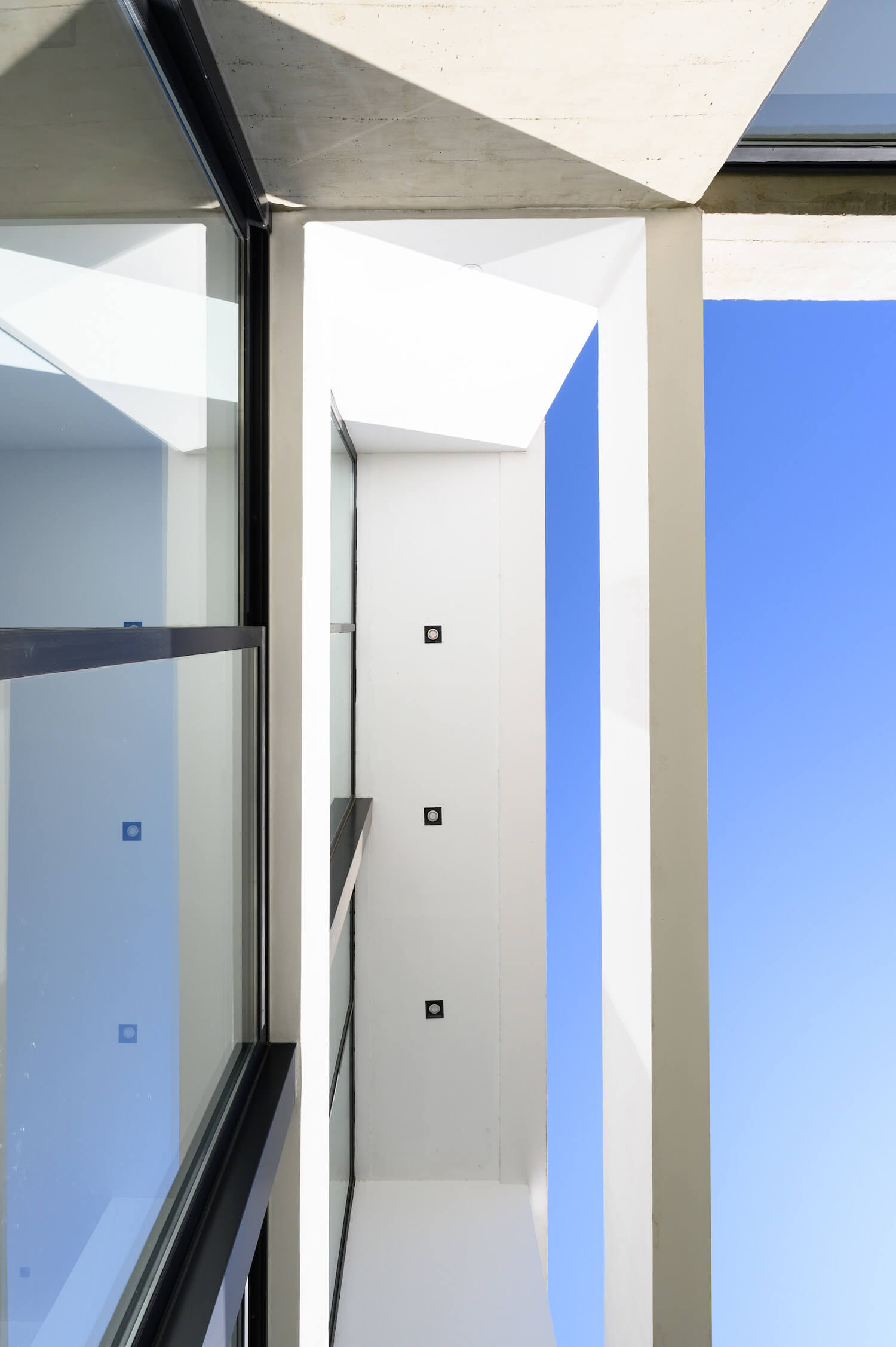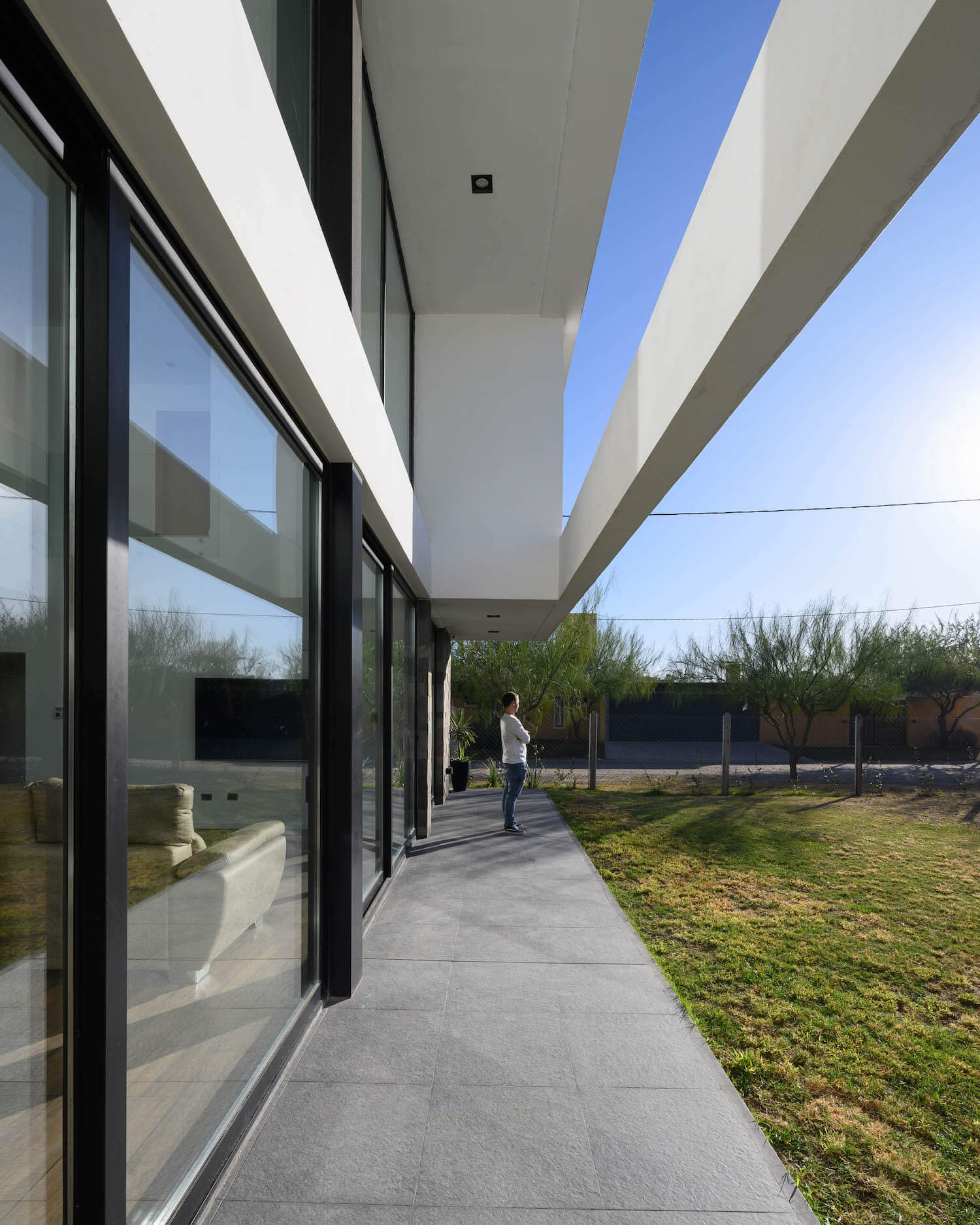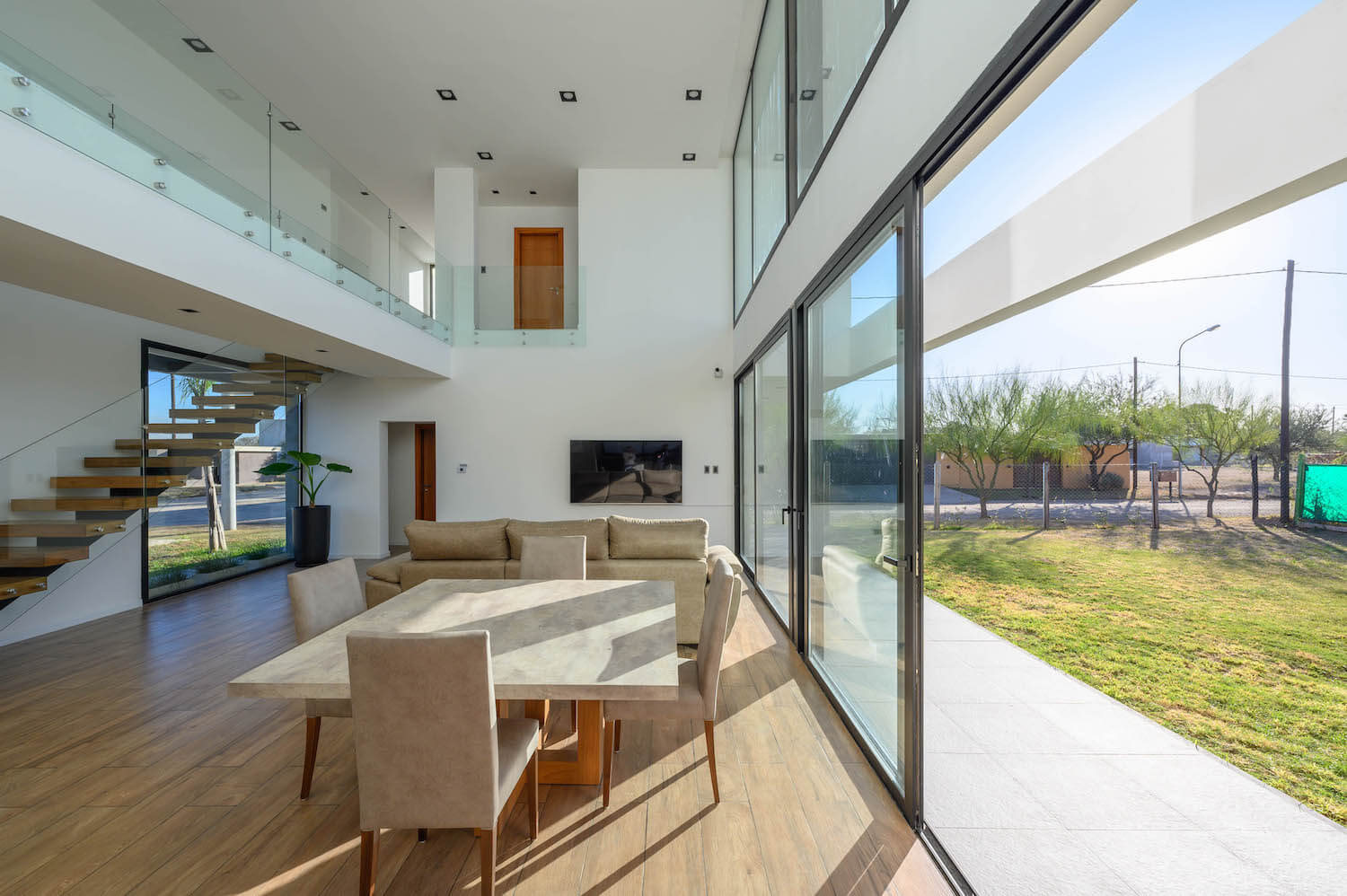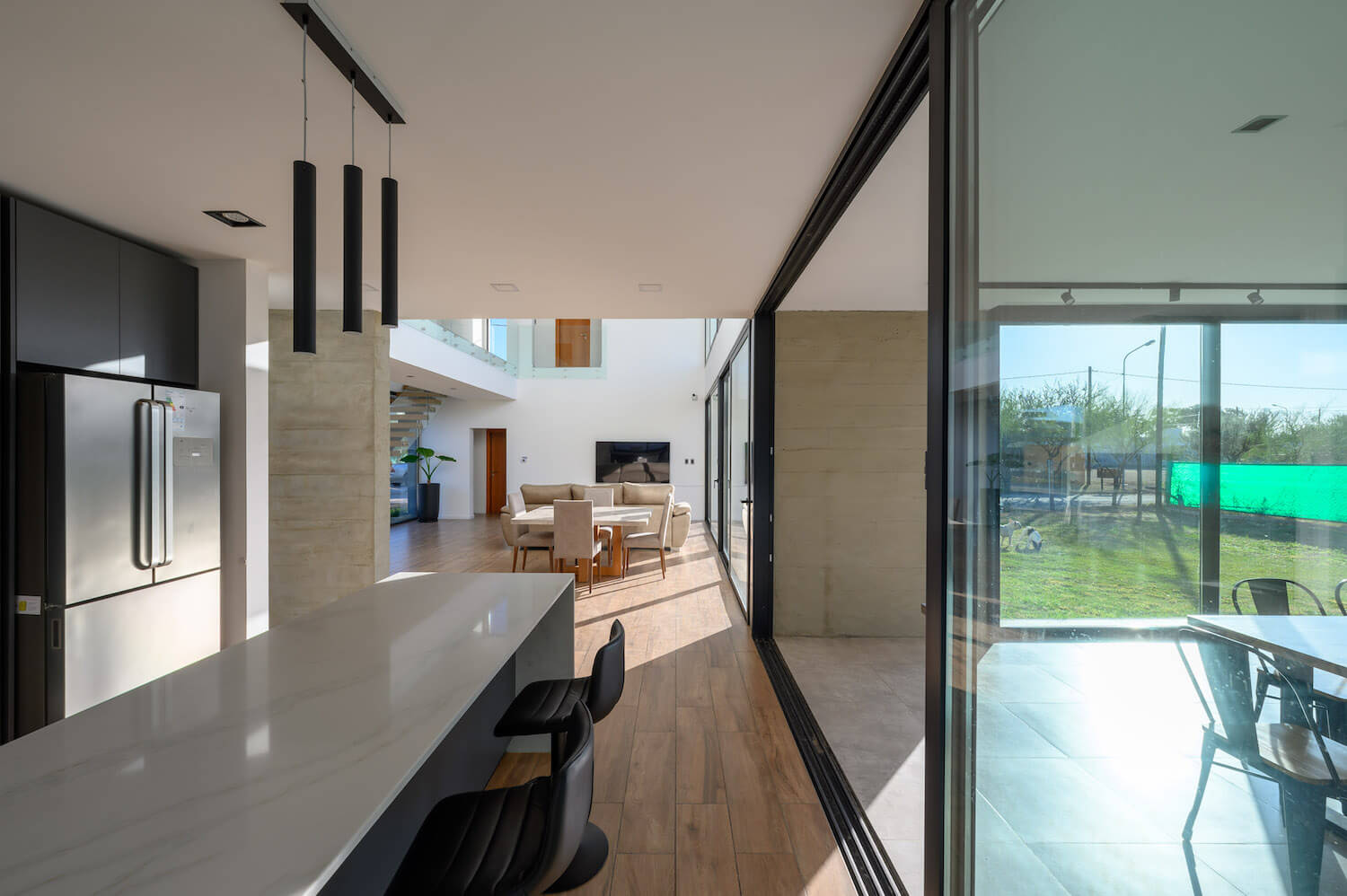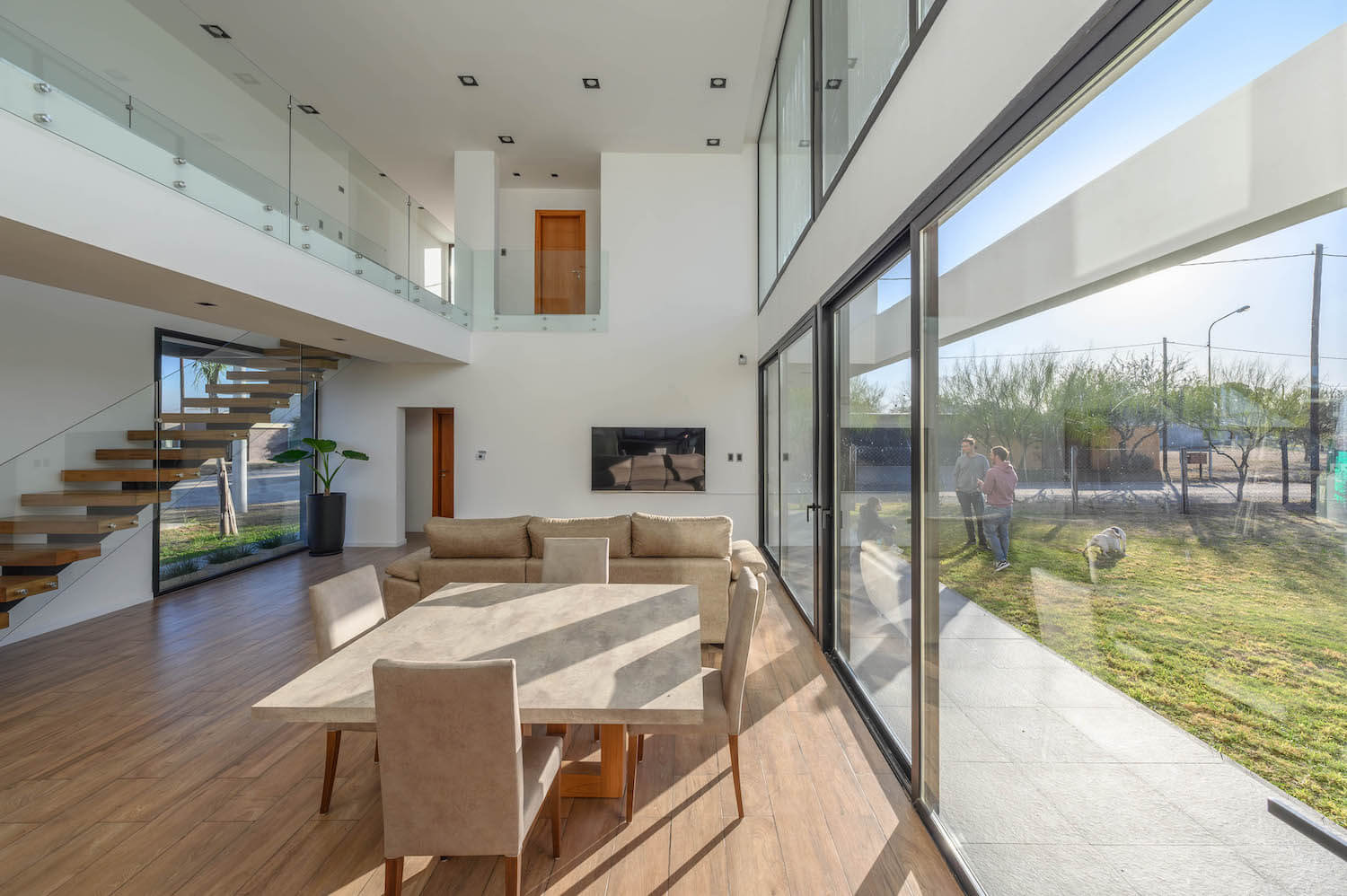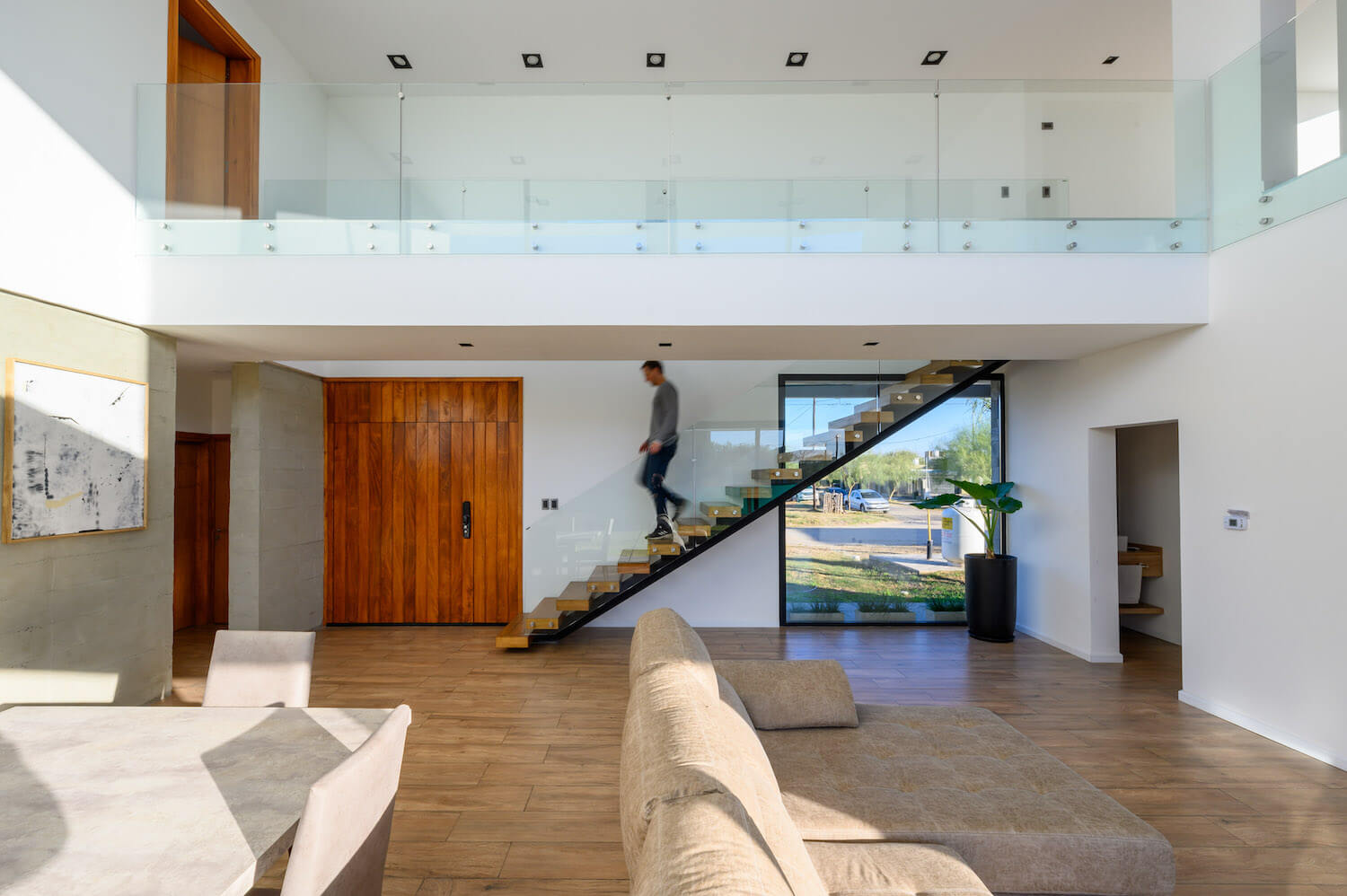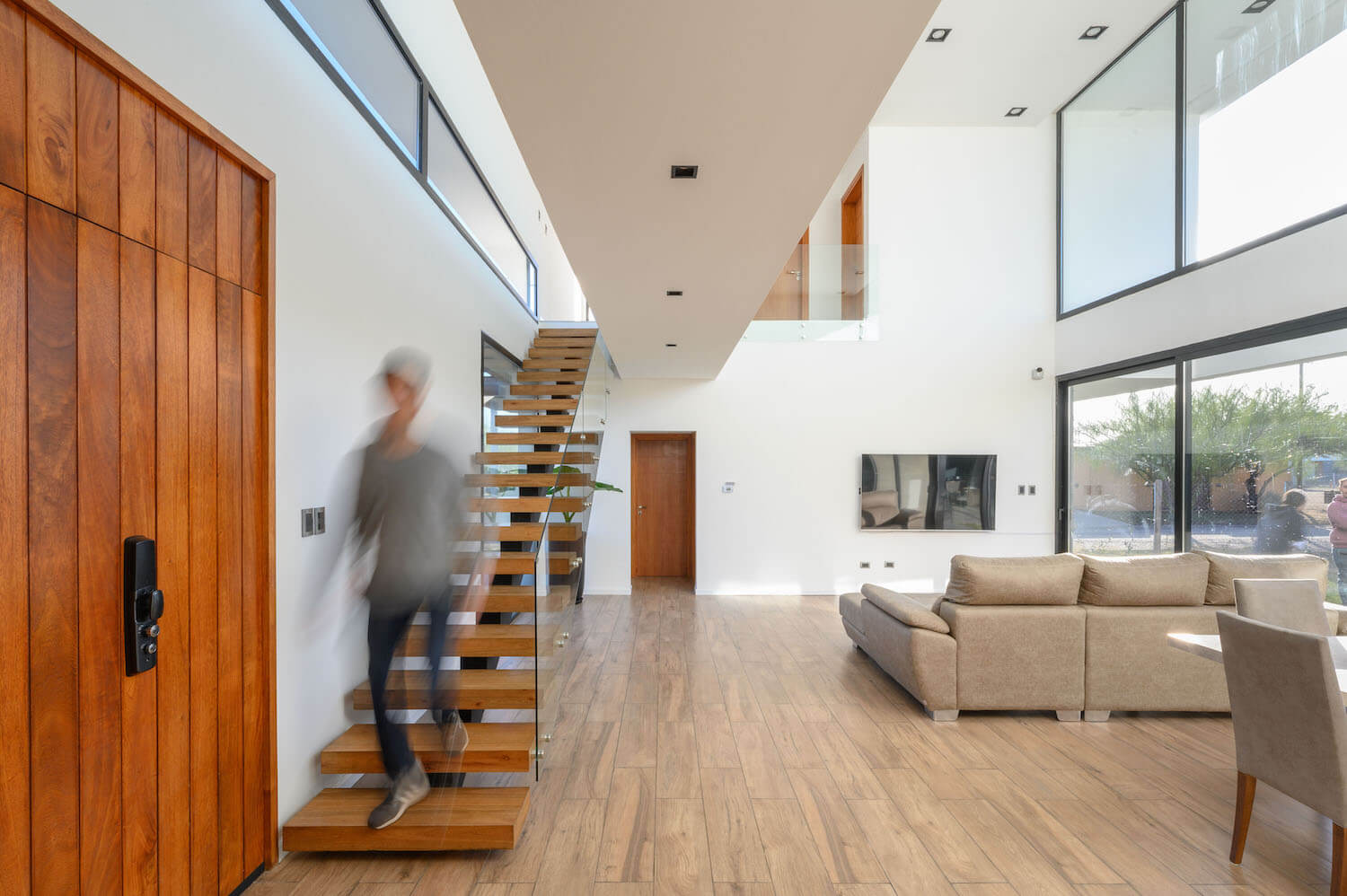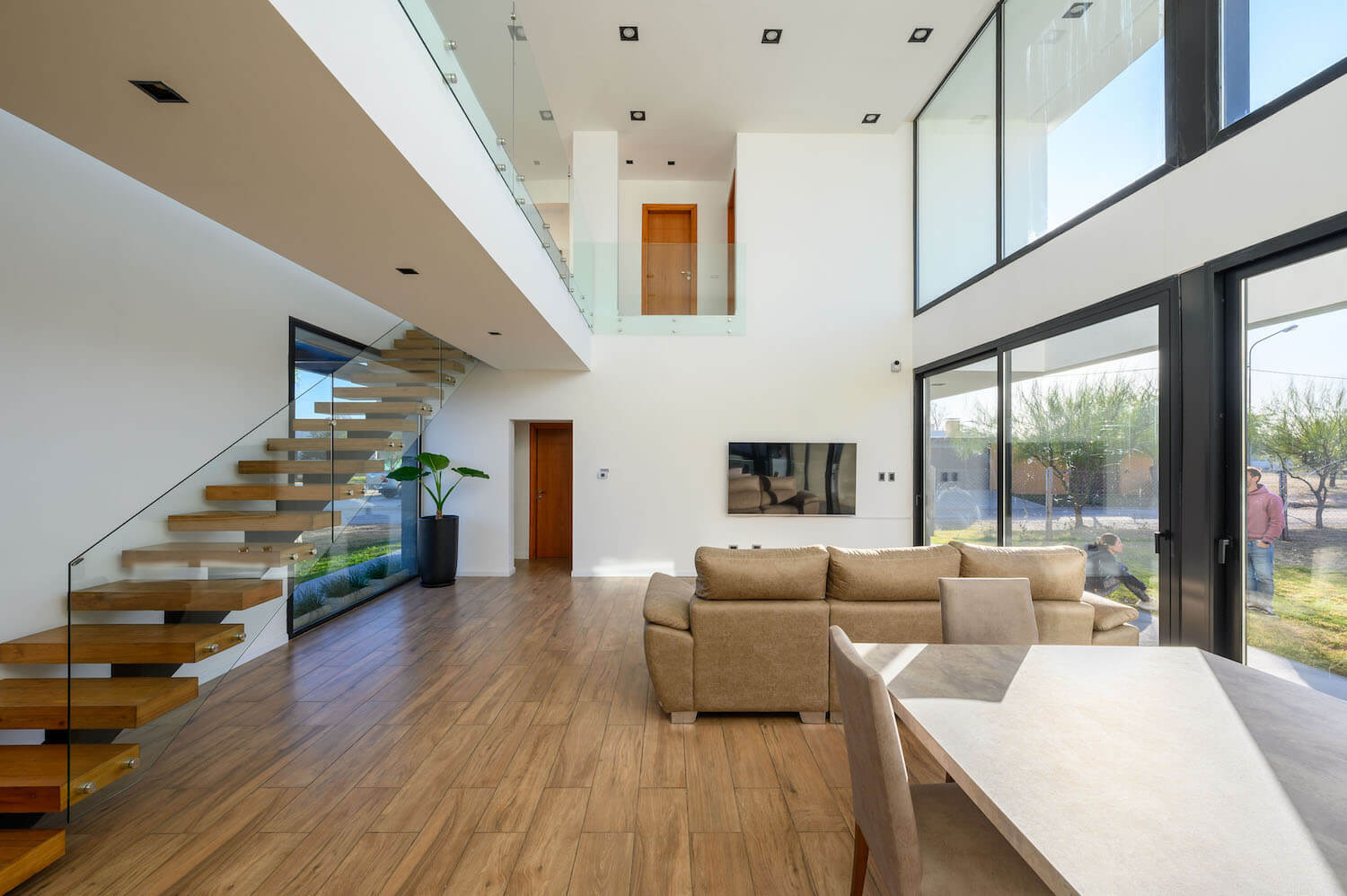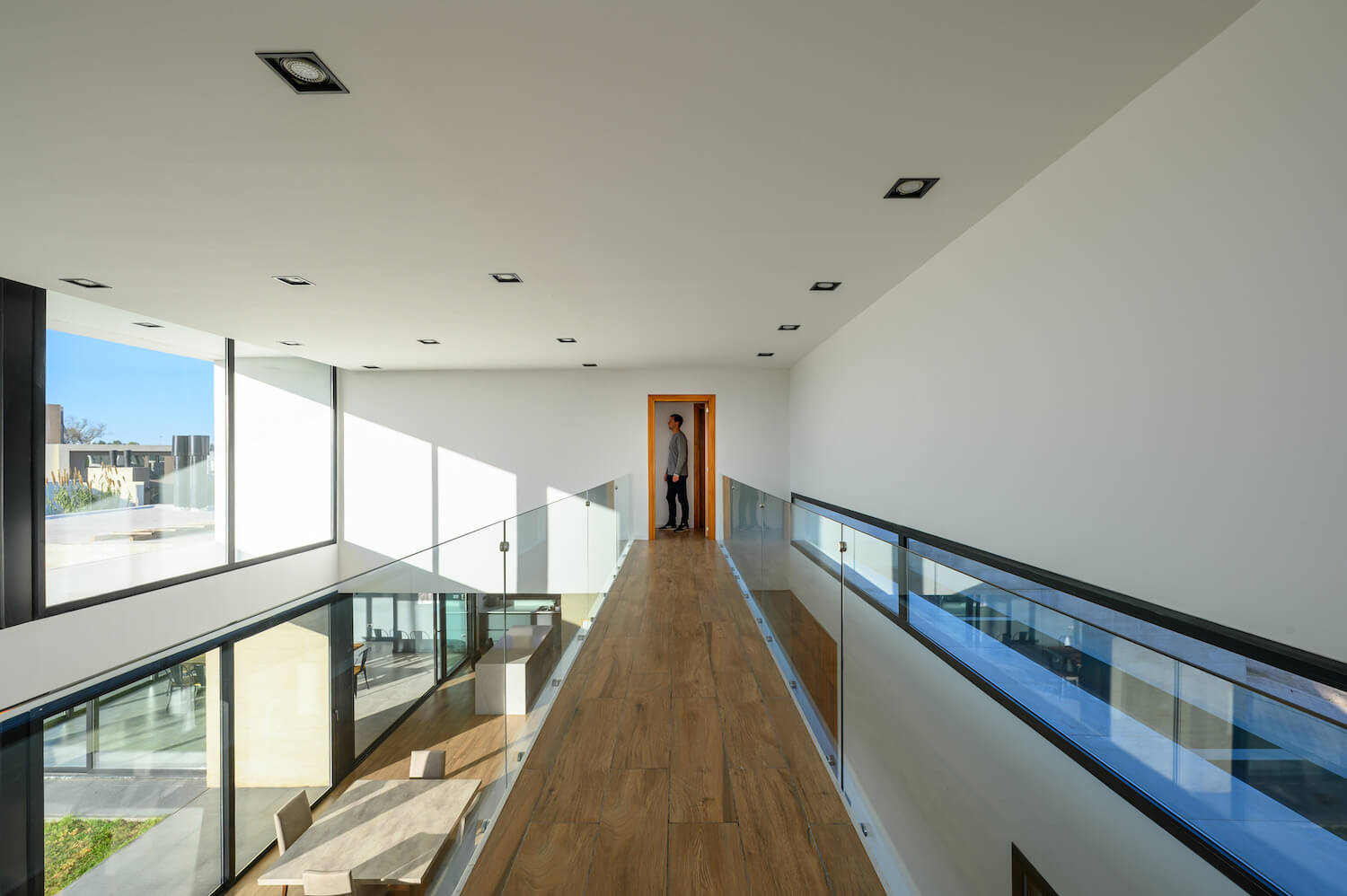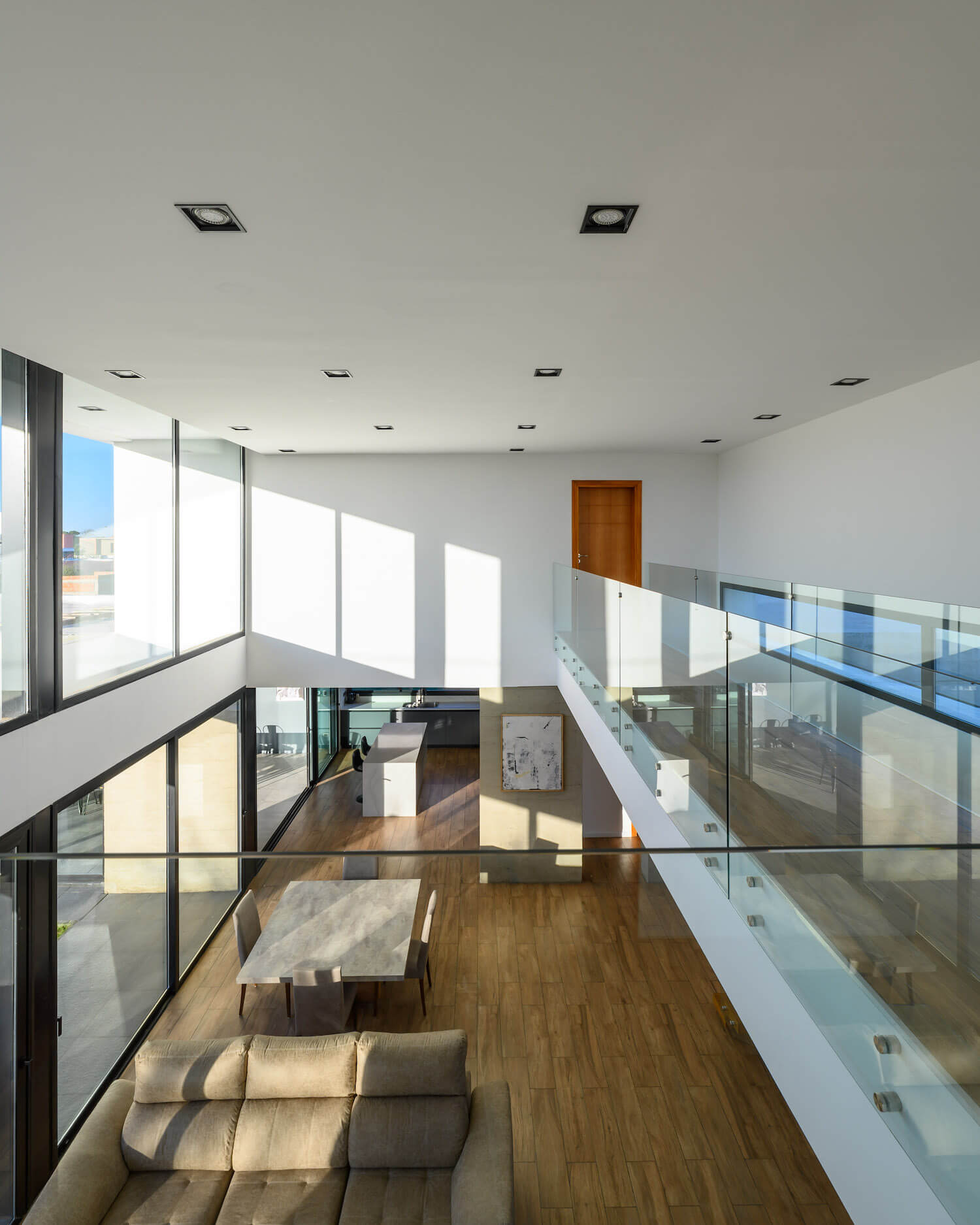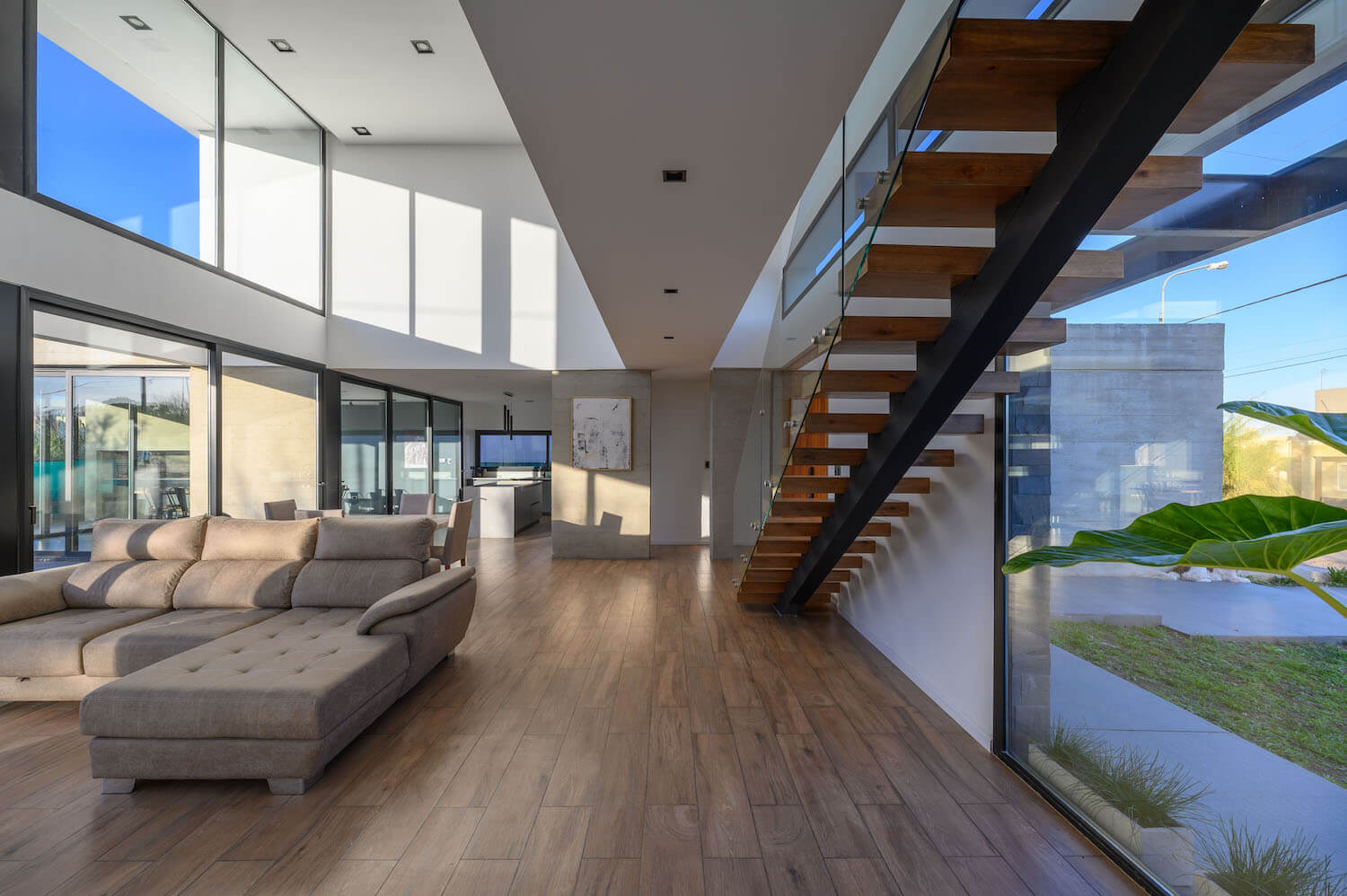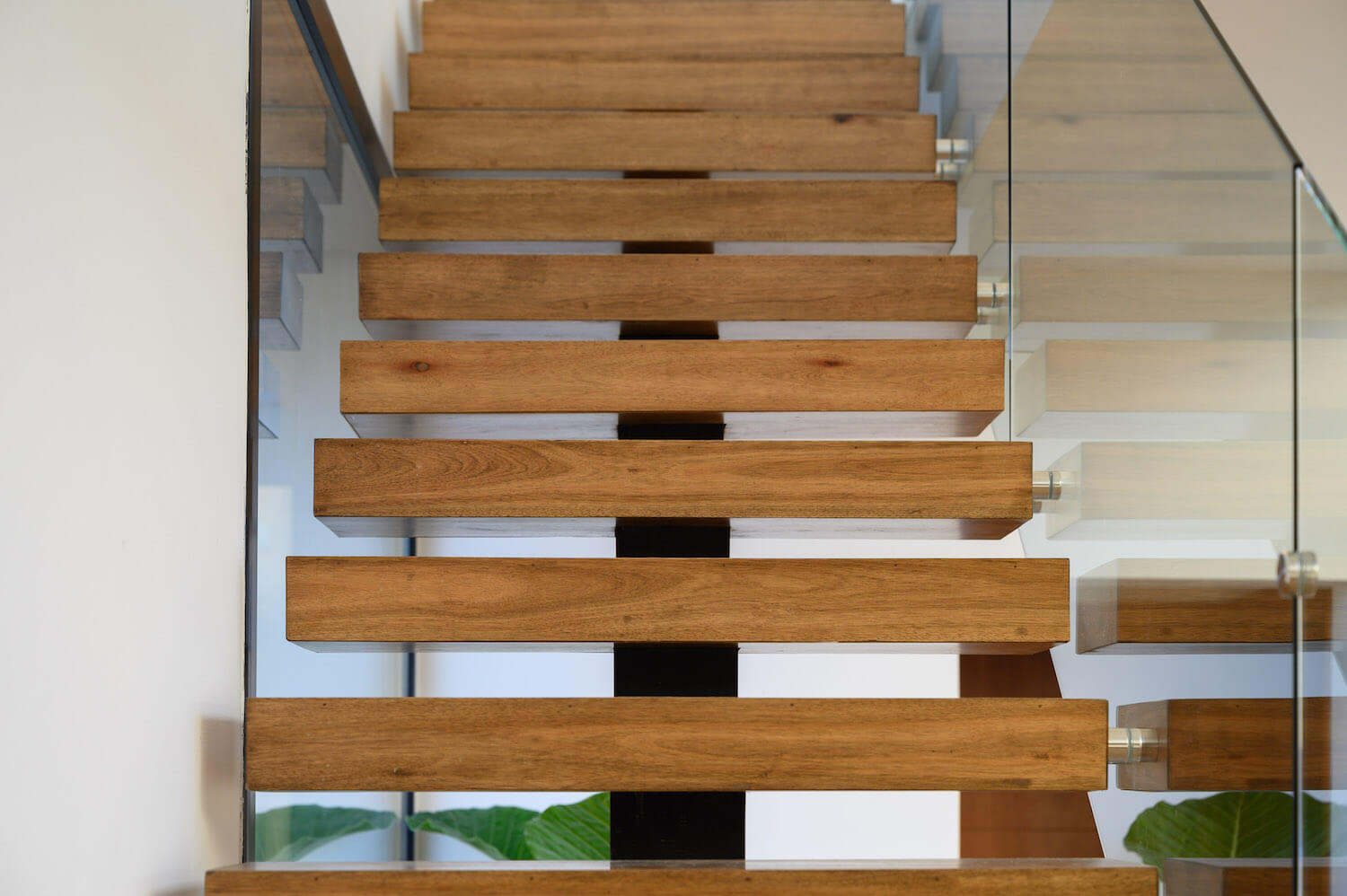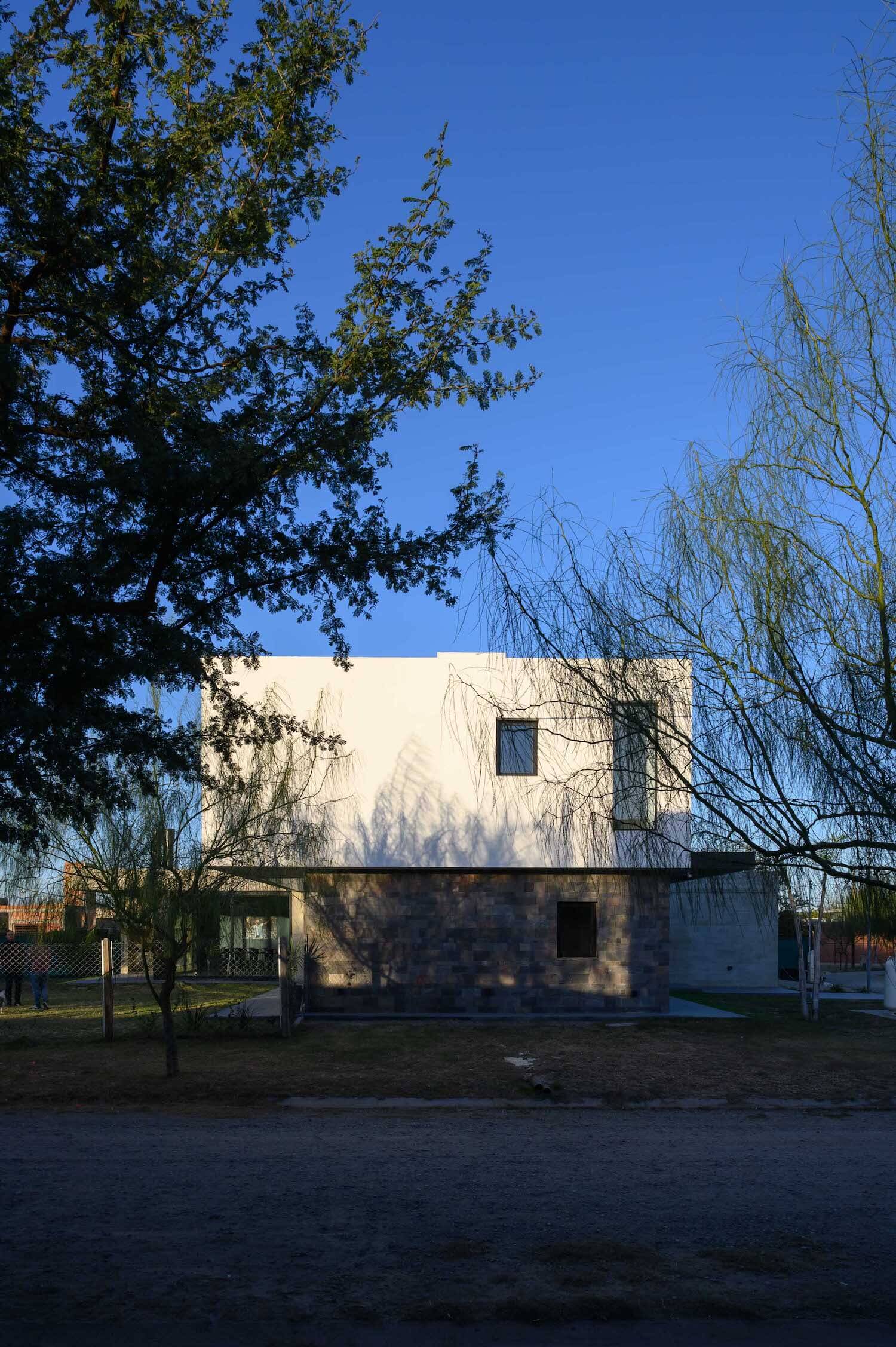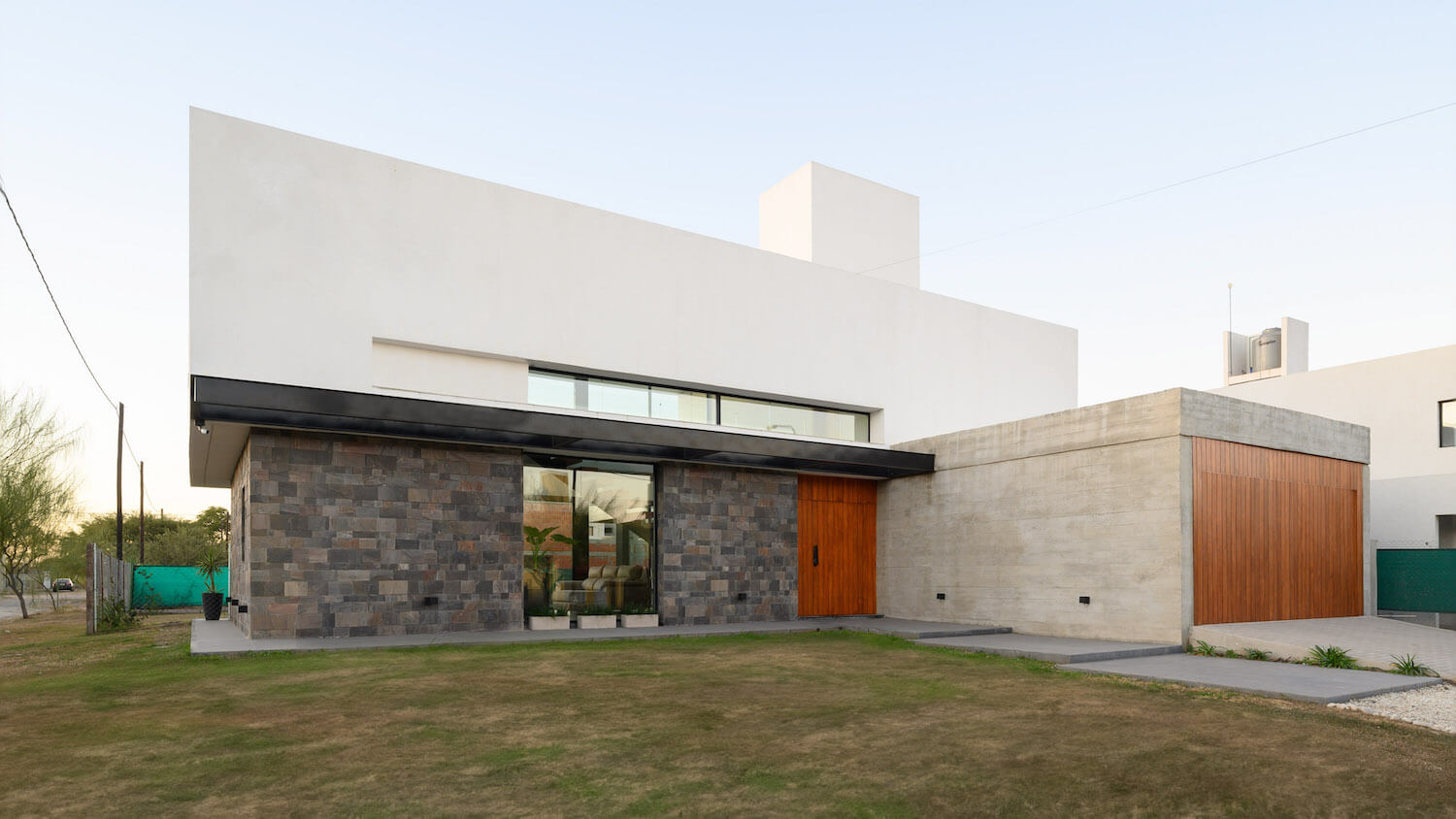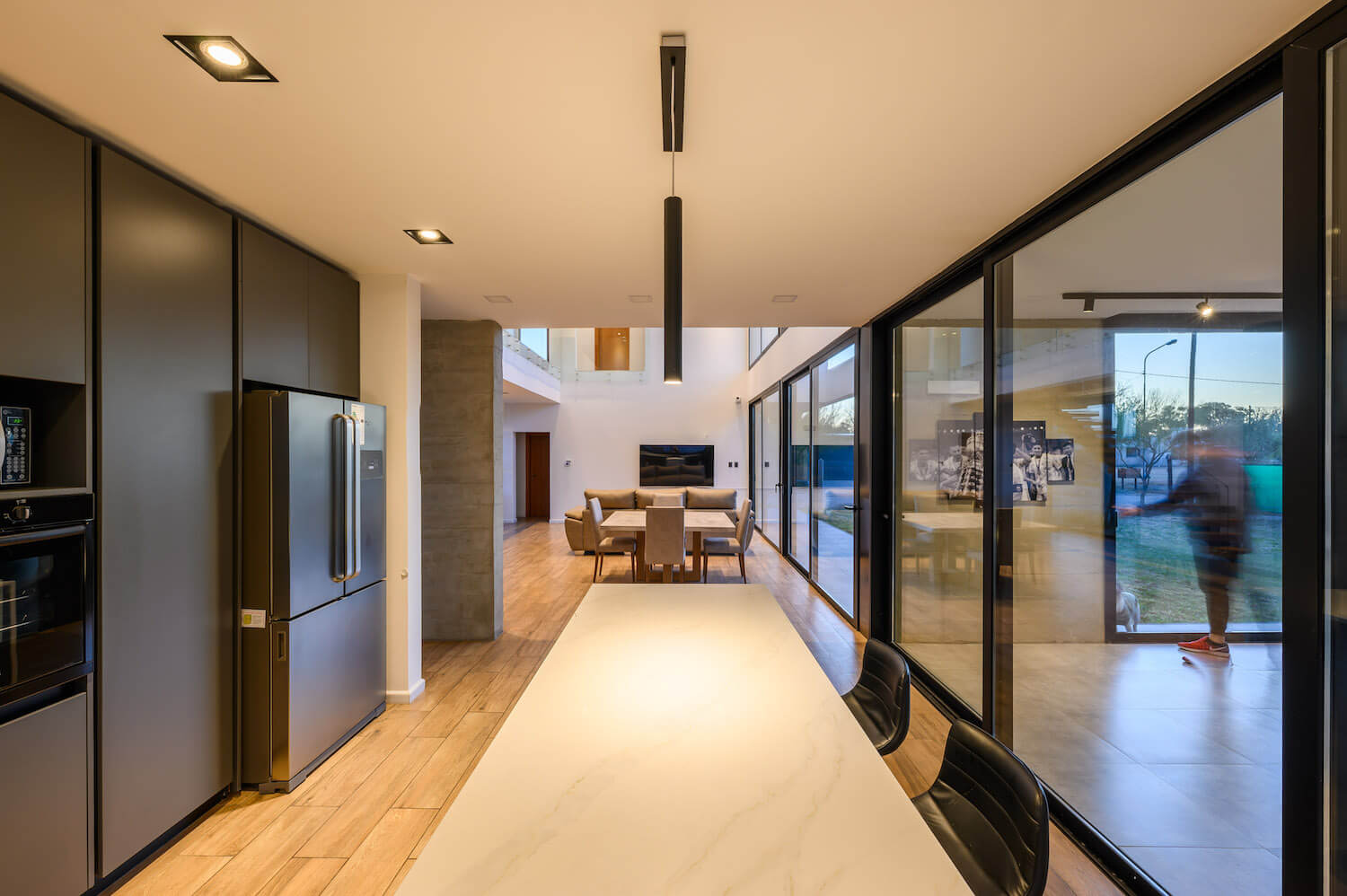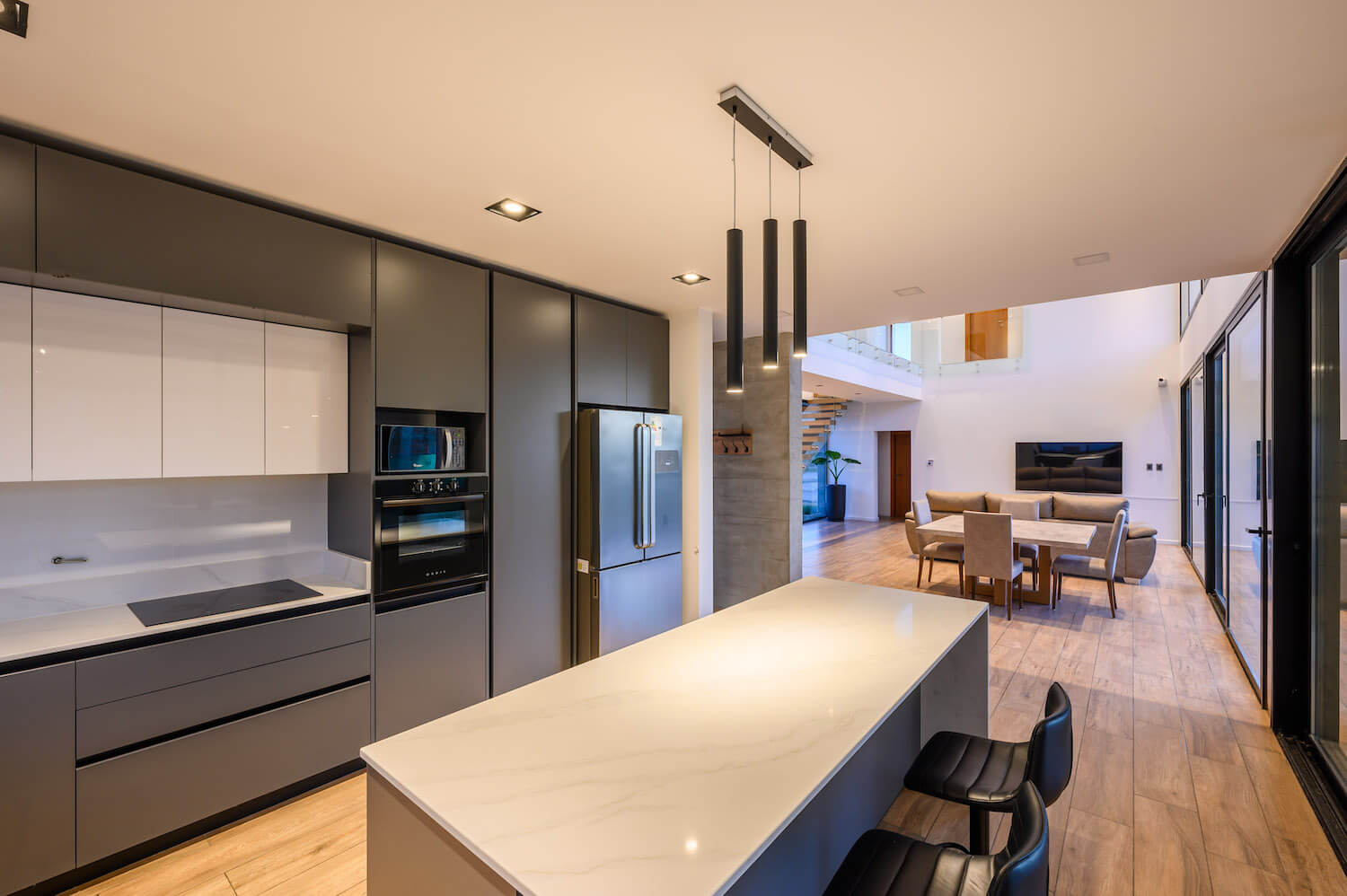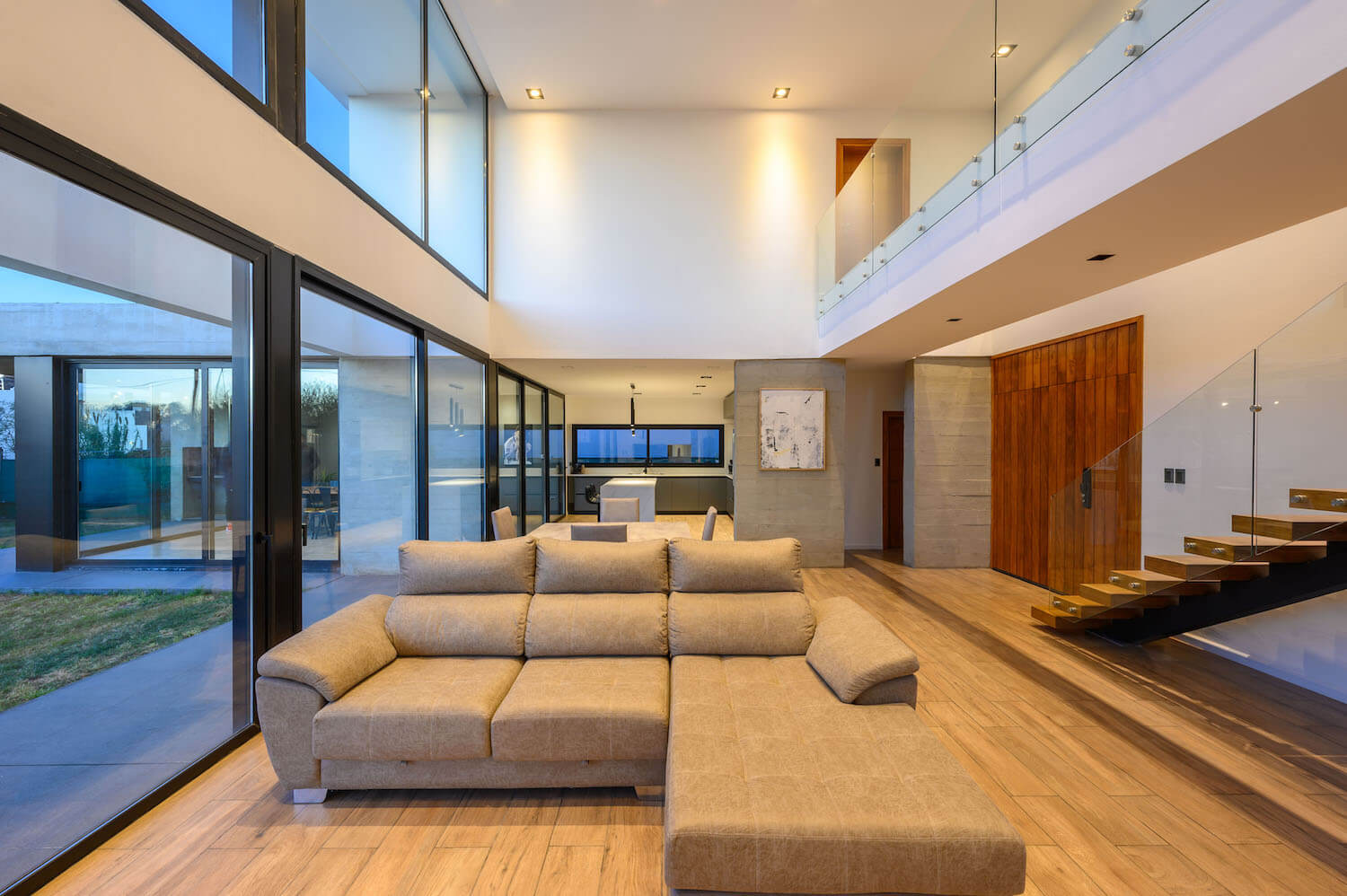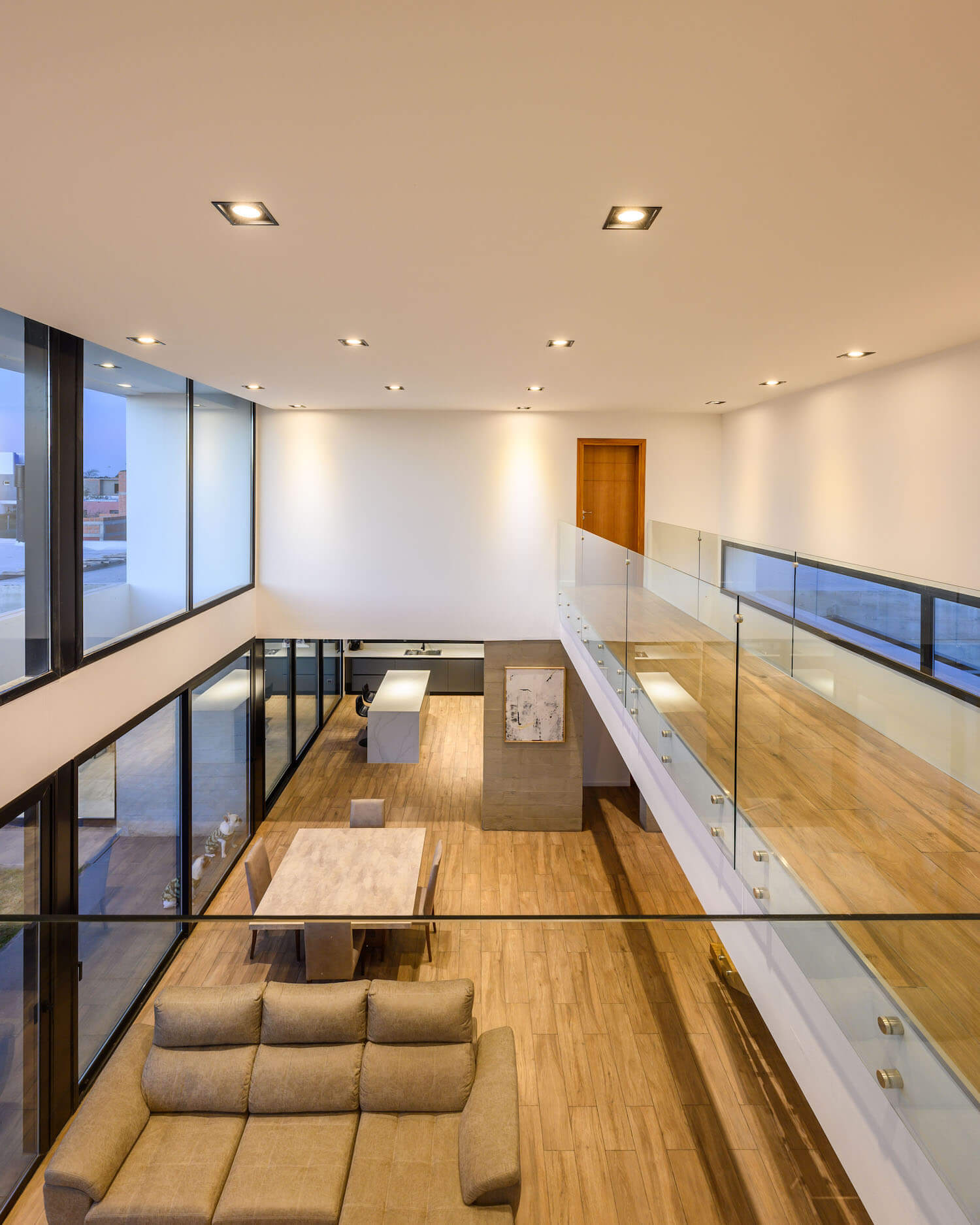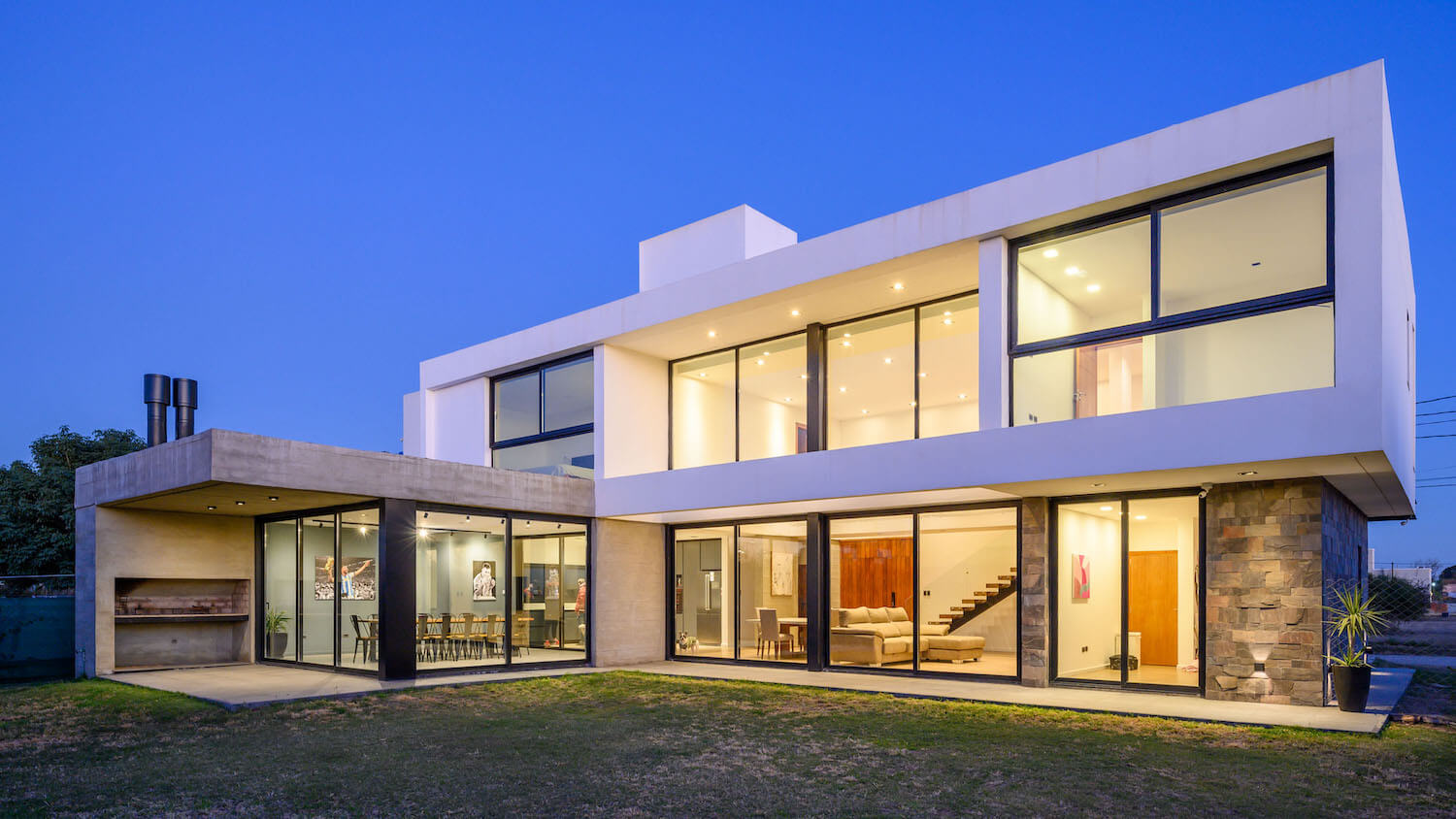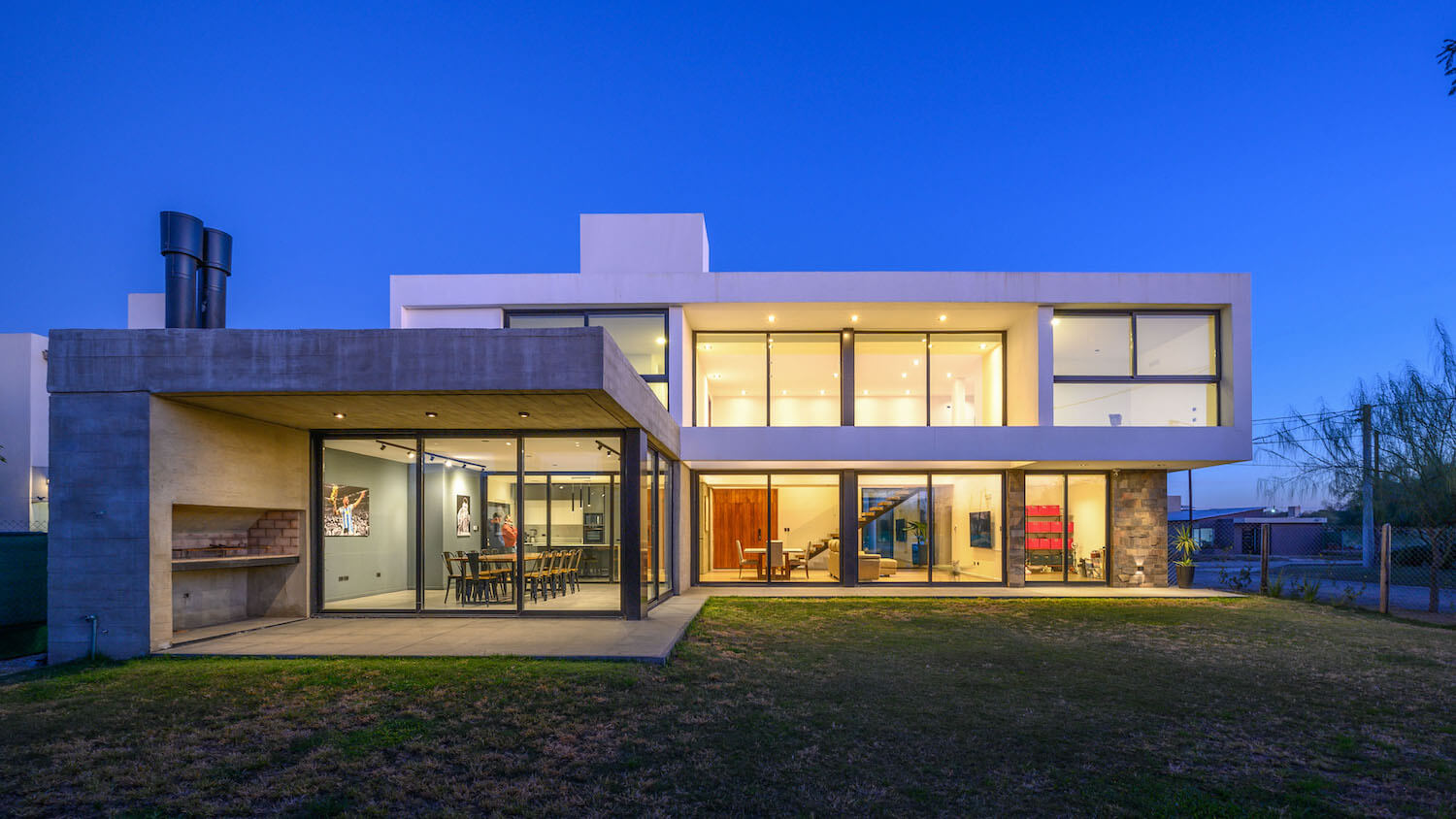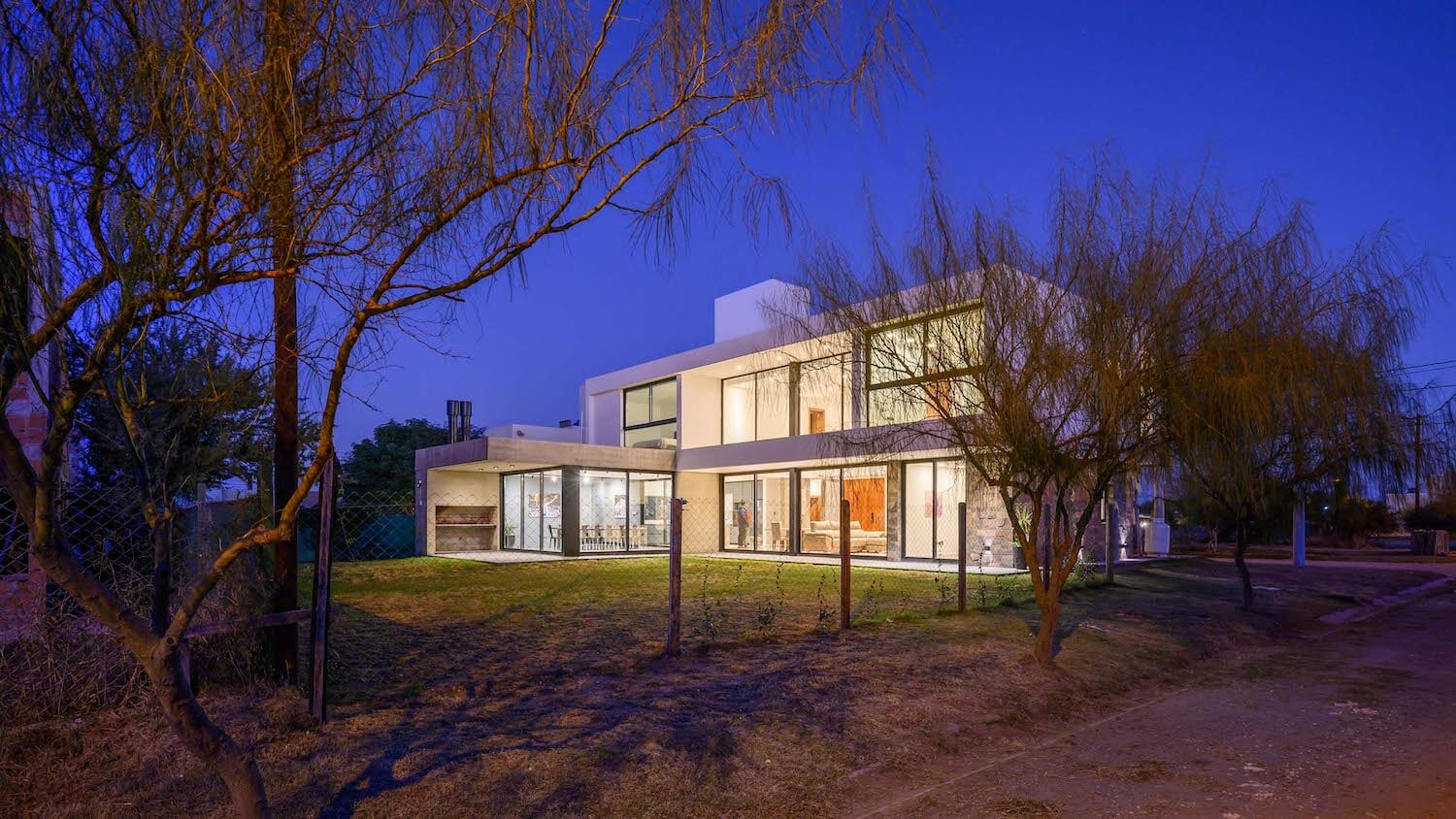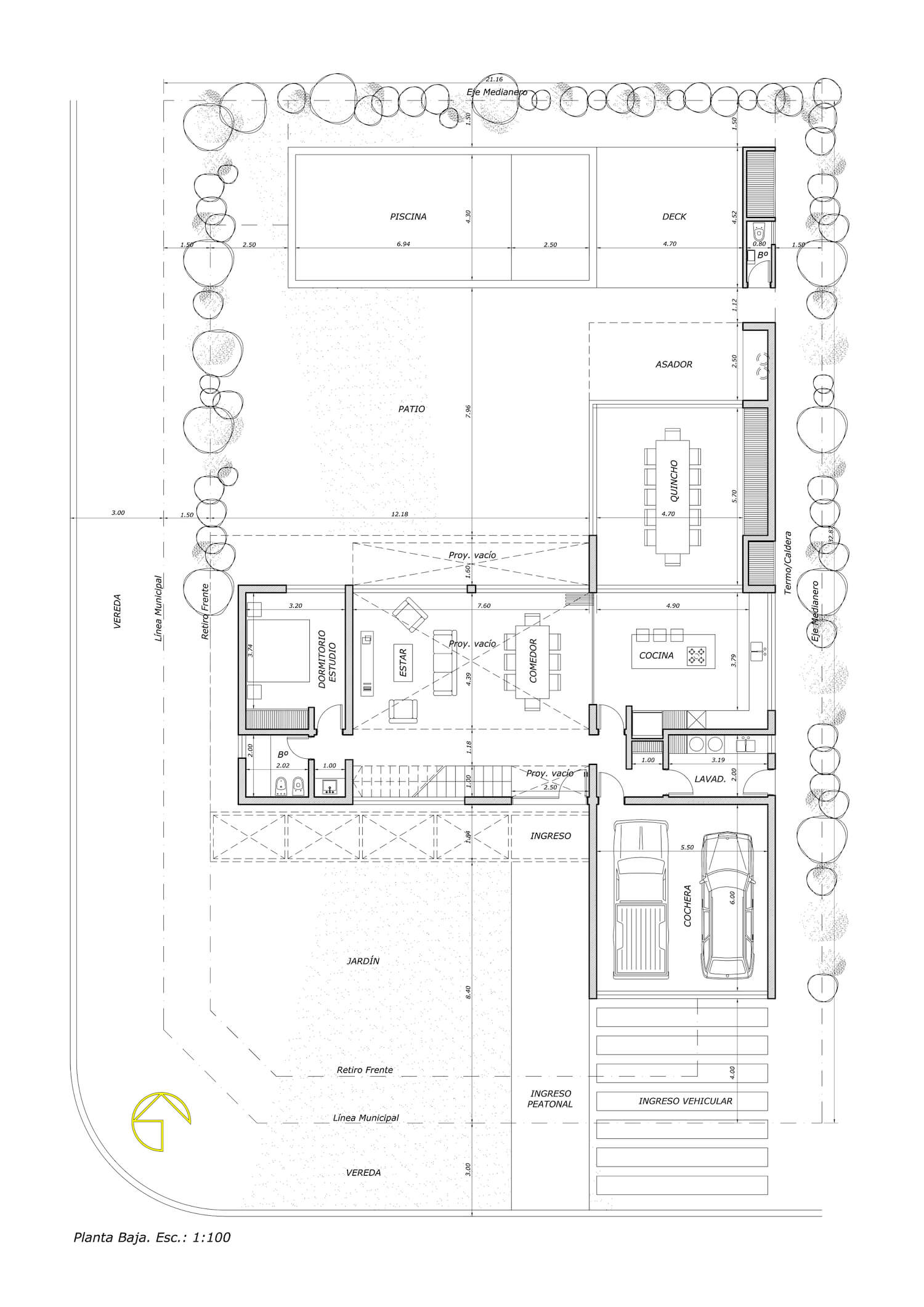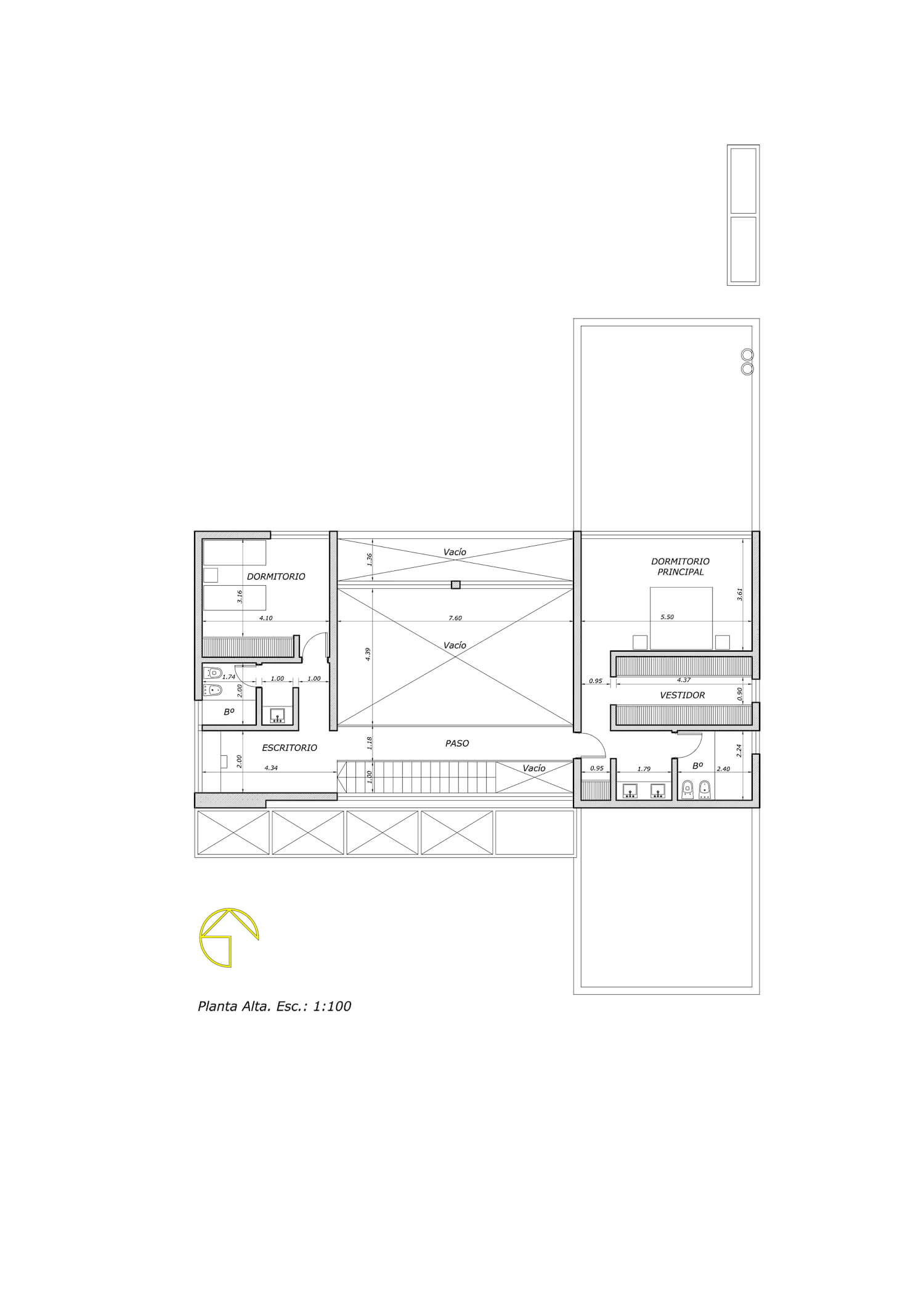 ---