Magarão + Lindenberg Arquitetura: This house in Agra dos Reis, south shore of Rio de Janeiro, was acquired while still in the planning stage, at the birth of the condominium, and the clients approached us to make adaptations to the spaces and expand the areas.
We completely redesigned the spatial distribution based on the clients' needs, significantly increasing the social living area and seeking complete integration between the spaces. We concentrated the private areas on the upper floor and used the entire ground floor to distribute the living rooms, kitchen, and balcony.
The balcony underwent a major intervention, as we expanded the original area with a lightweight structure, creating a large open space. In the new space, in addition to using it as a balcony, we also created a sauna, a guest bathroom, and a comfortable gourmet area.
Among the clients' requests was the choice of a neutral material base, which would be complemented with specific elements in the color blue. We used light-colored moledo stone on the walls of the living room and balcony, and we made the entire ceiling of the social area in a light wood tone, where we installed wooden luminaires with LED profiles. For the floor, we chose a light gray porcelain tile.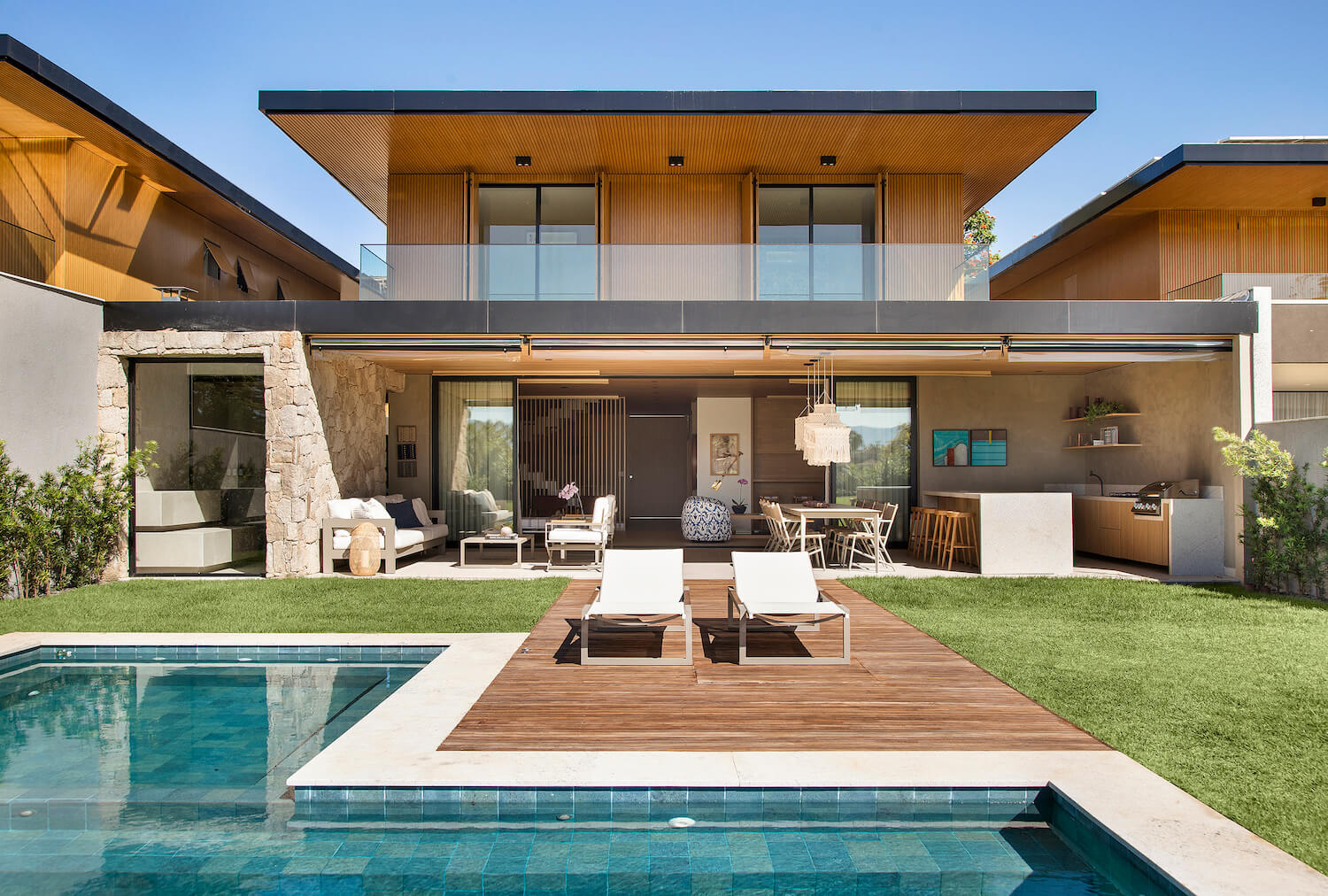 The kitchen gained an opening to the living room, which can be closed with a guillotine window. This allows for integration when desired.
The bedrooms received slatted wood headboard panels and a decoration that prioritizes comfort and well-being. The private area has "bi-fold" doors on the facades, made of aluminum but with a pattern that simulates wood - these elements guarantee privacy and control of the rooms' lighting.
The furniture features pieces signed by great Brazilian designers, such as the Diz armchairs by Sergio Rodrigues, Serena armchairs by Estudio Bola, and the Pigmento table by ,Ovo. The latter, in particular, brings the perfect shade of blue desired by the clients. In the dining room, a buffet designed by our office complements the furniture choices.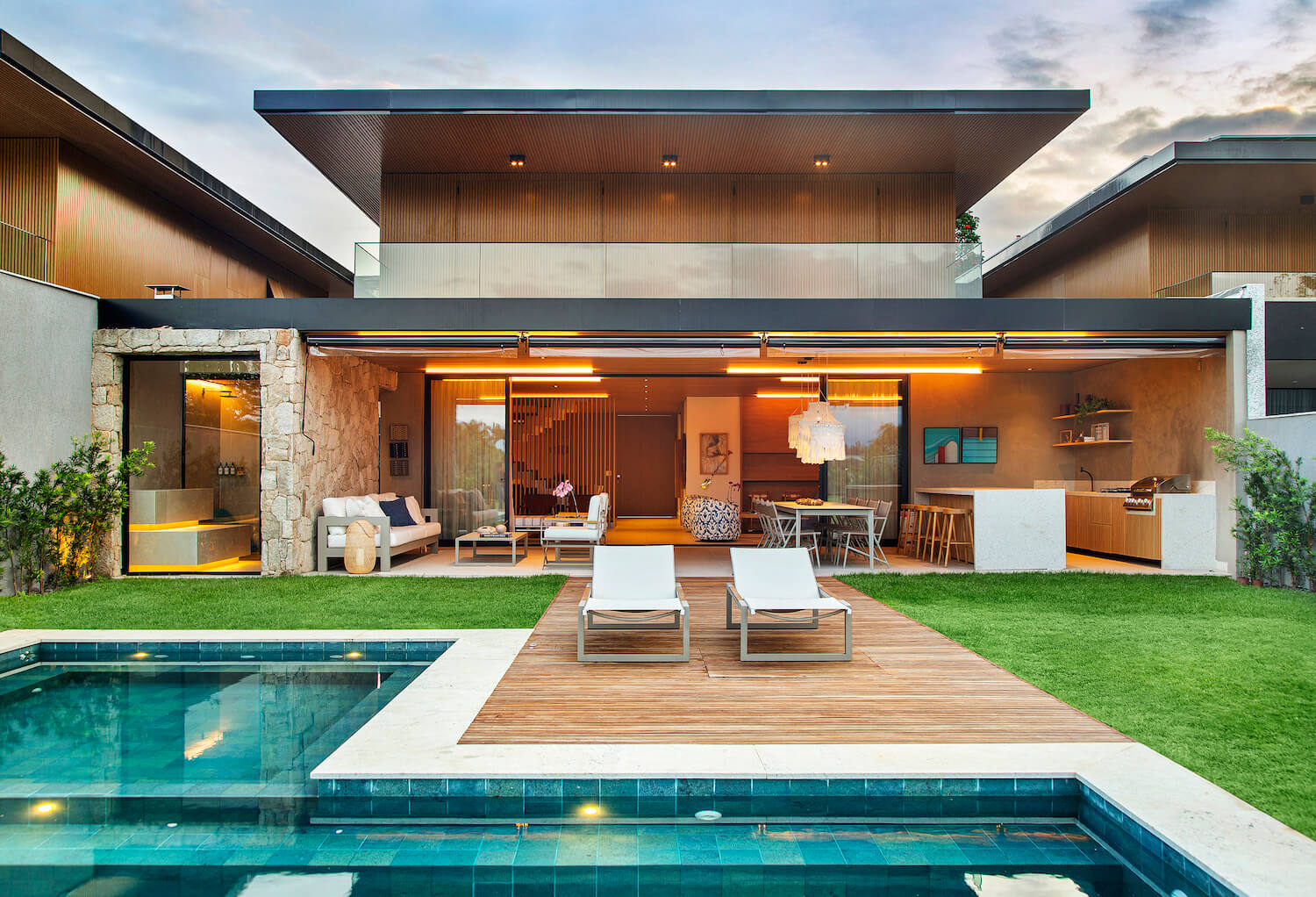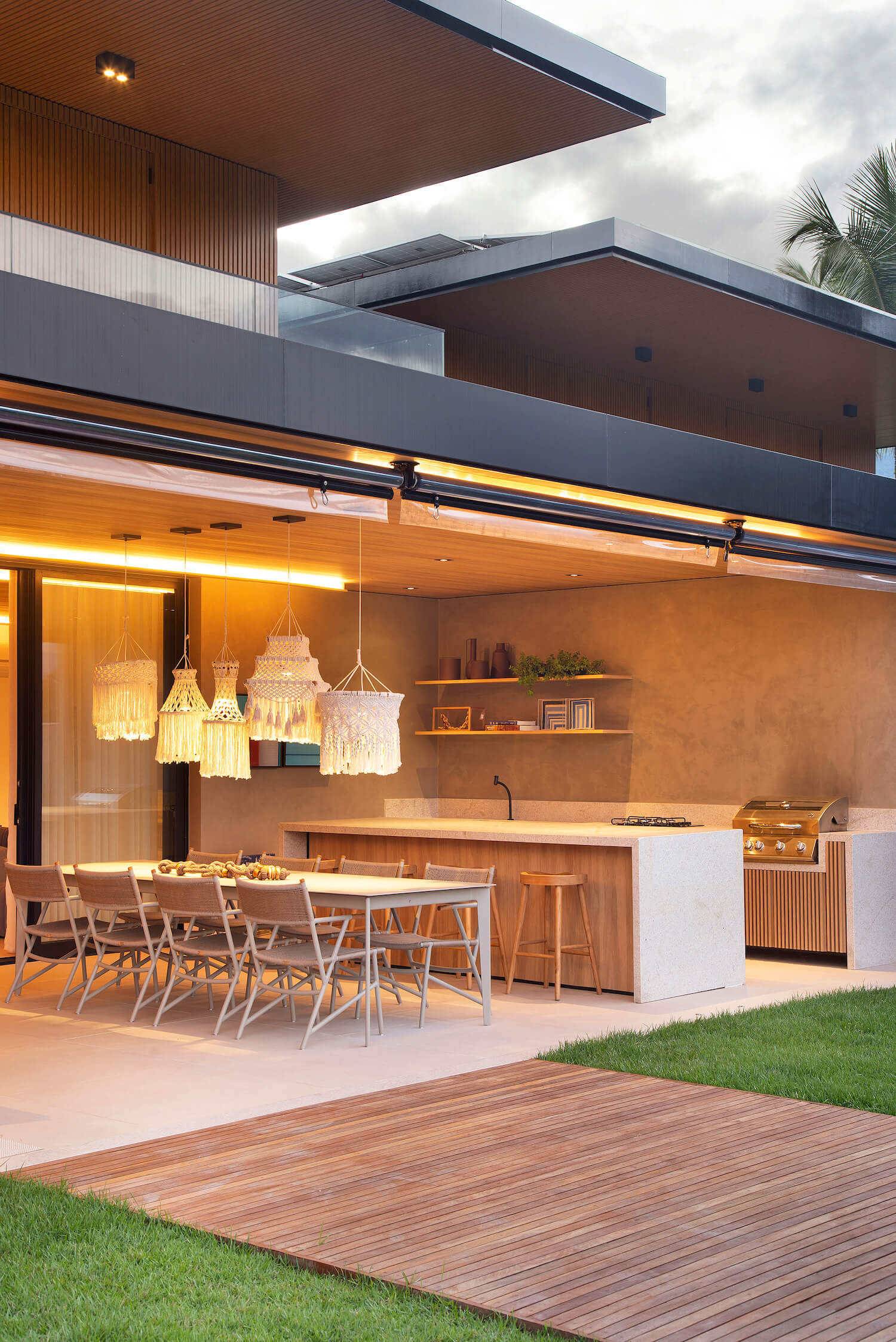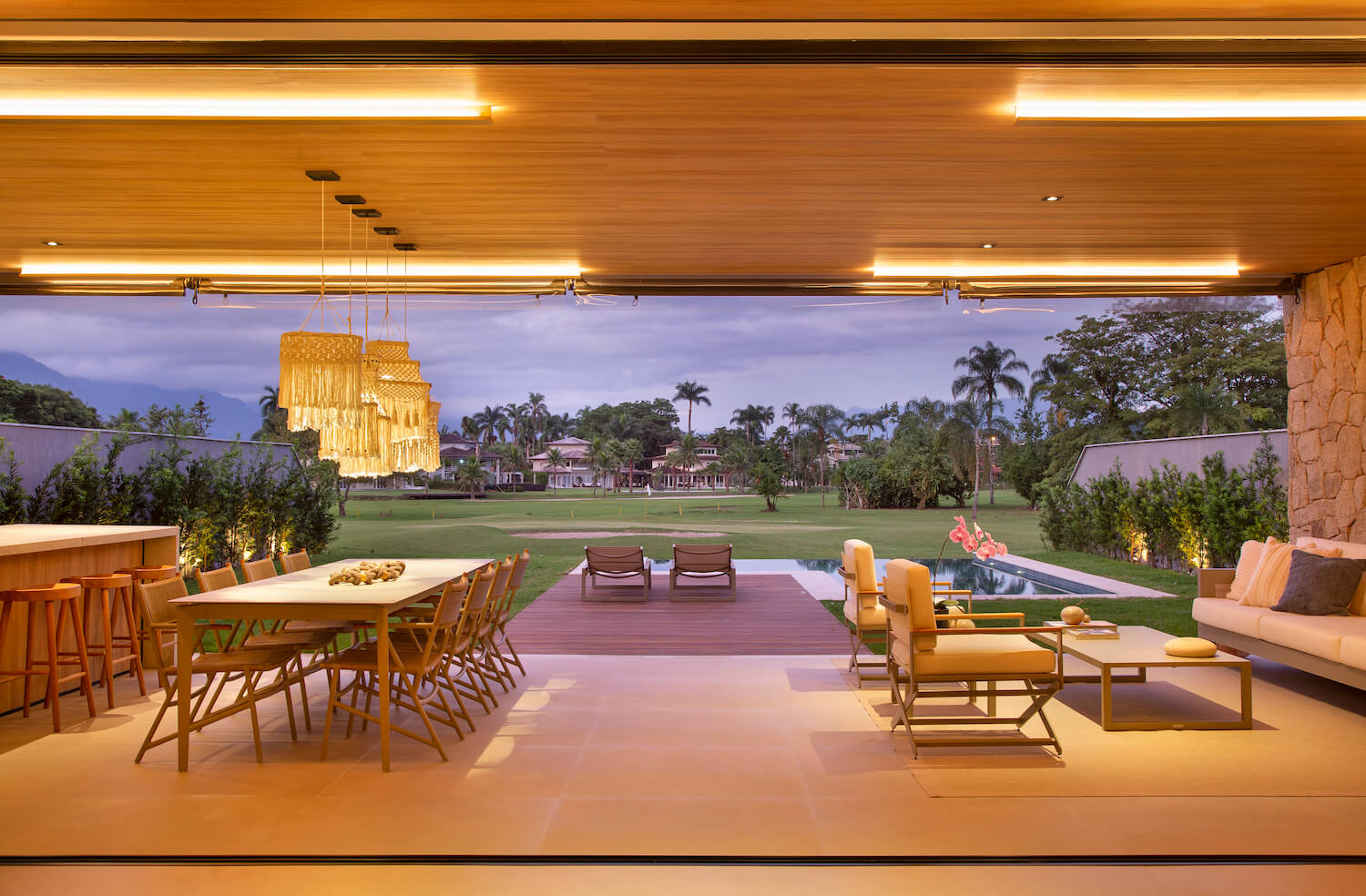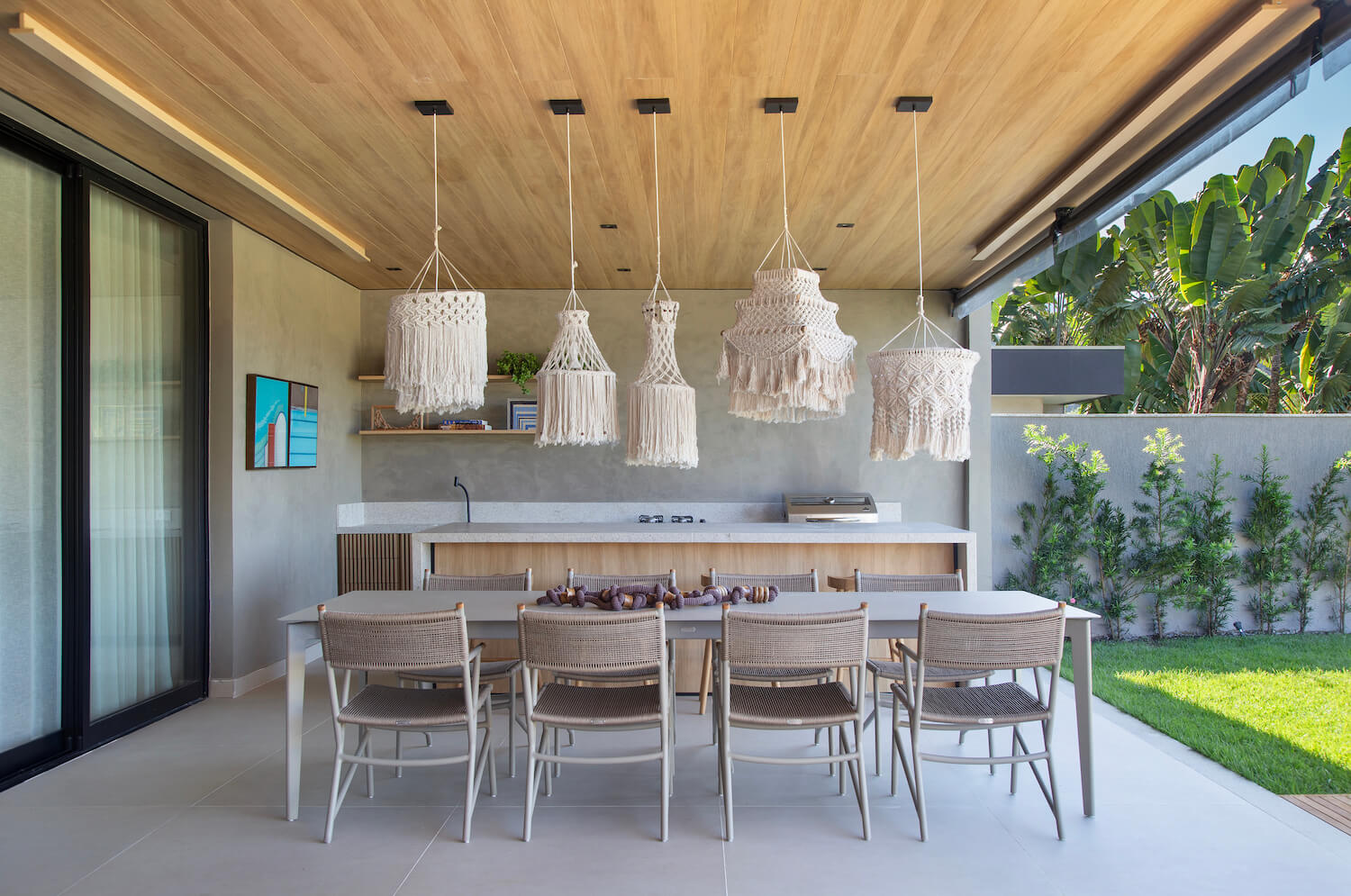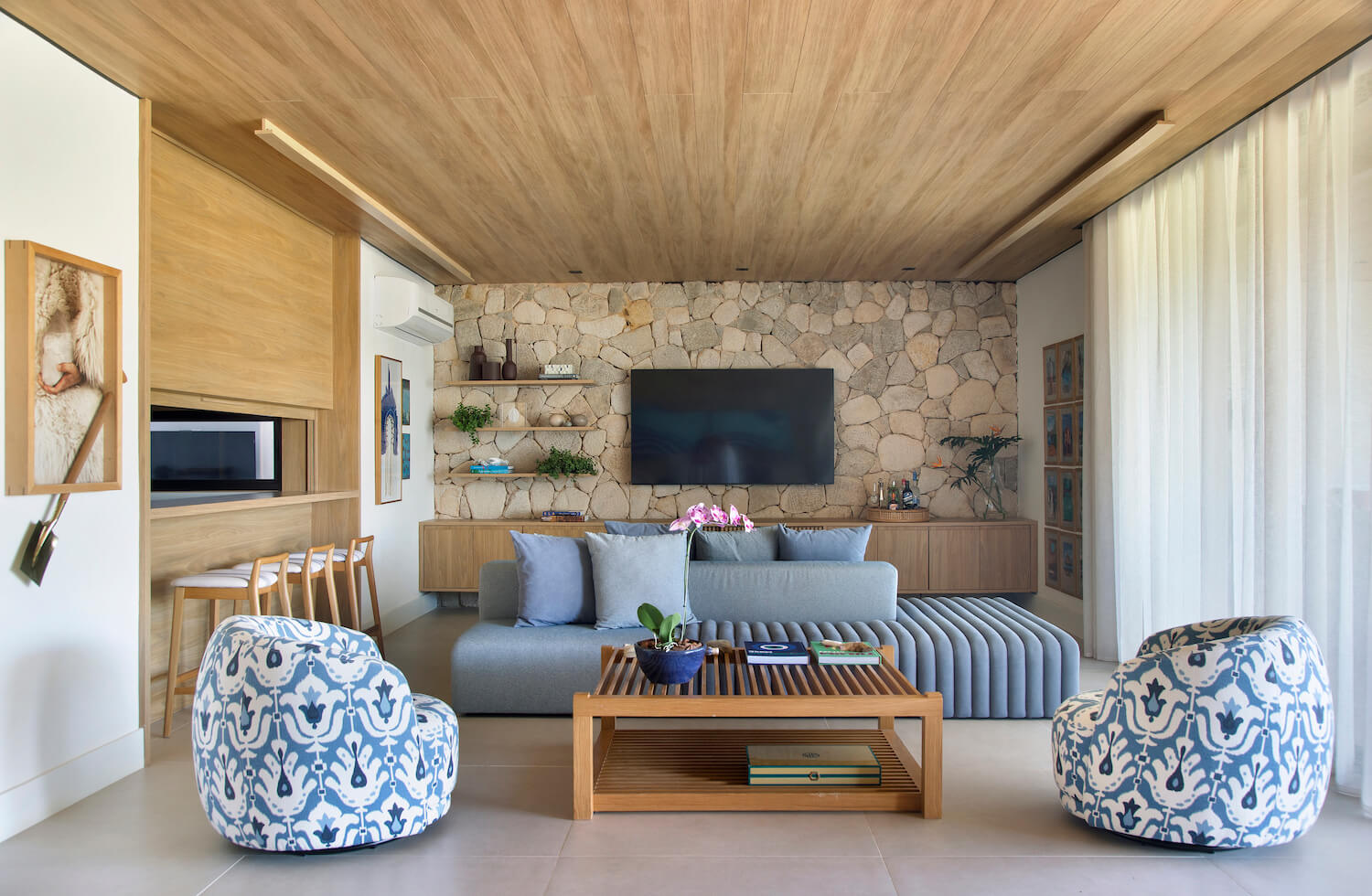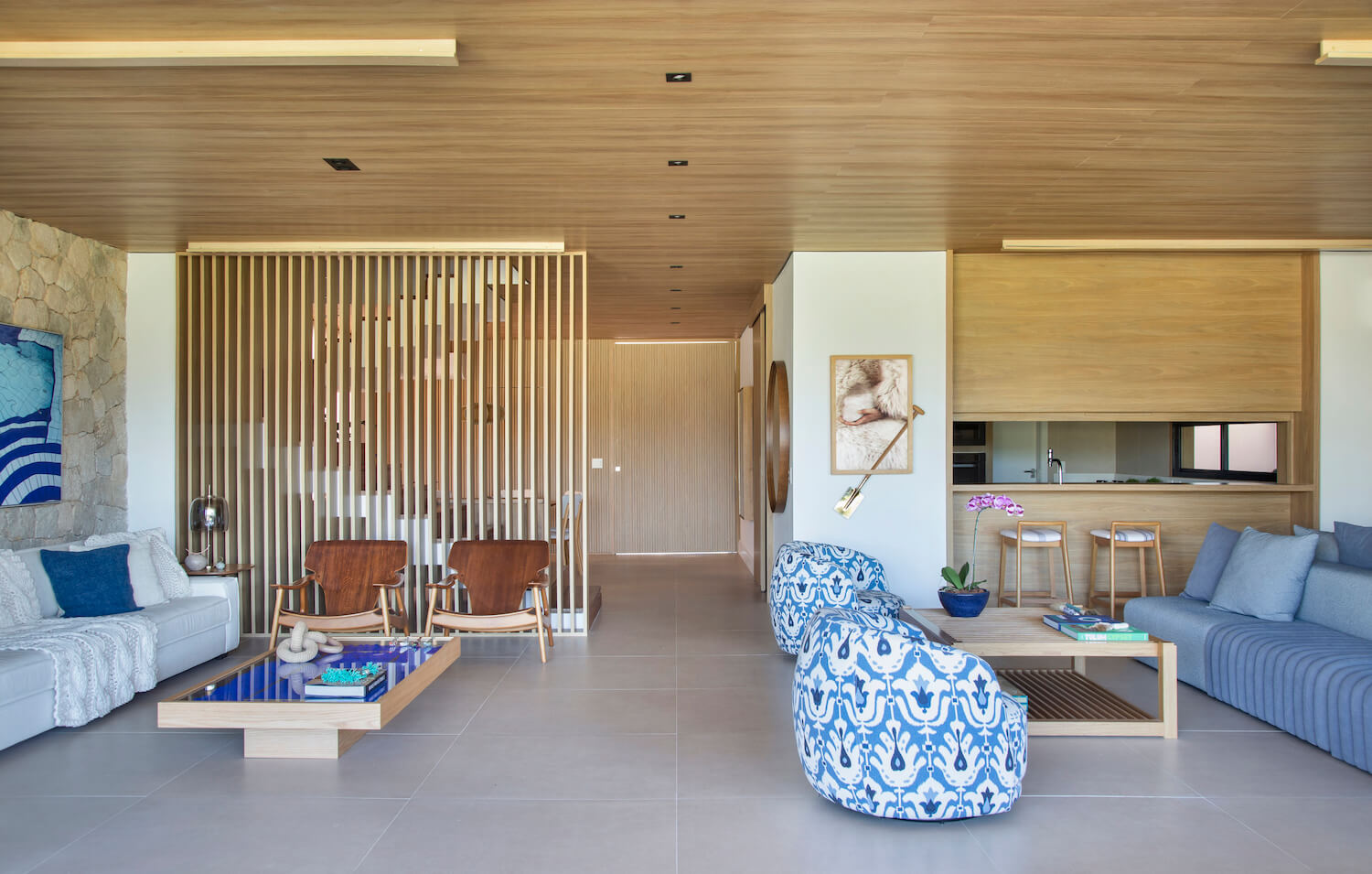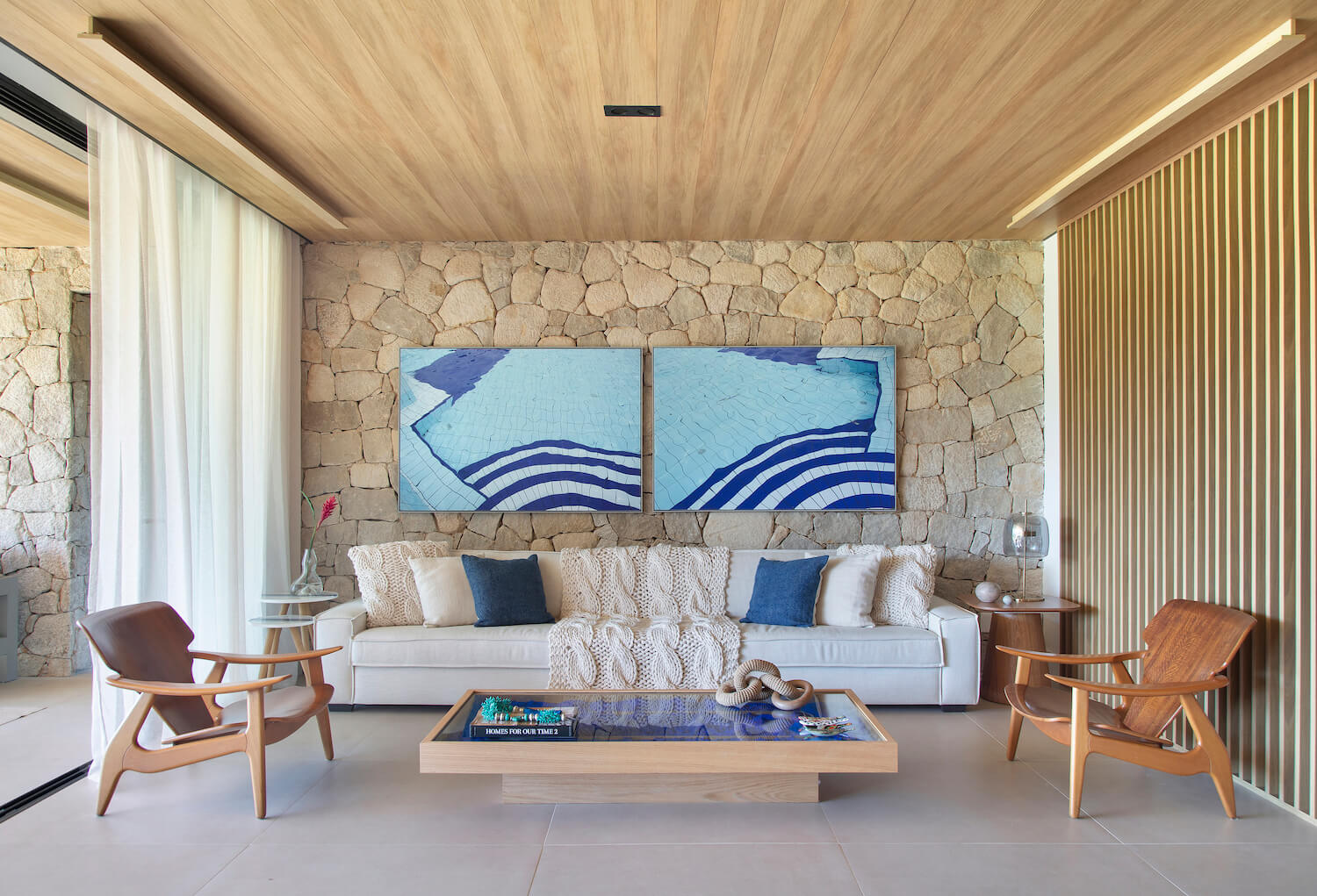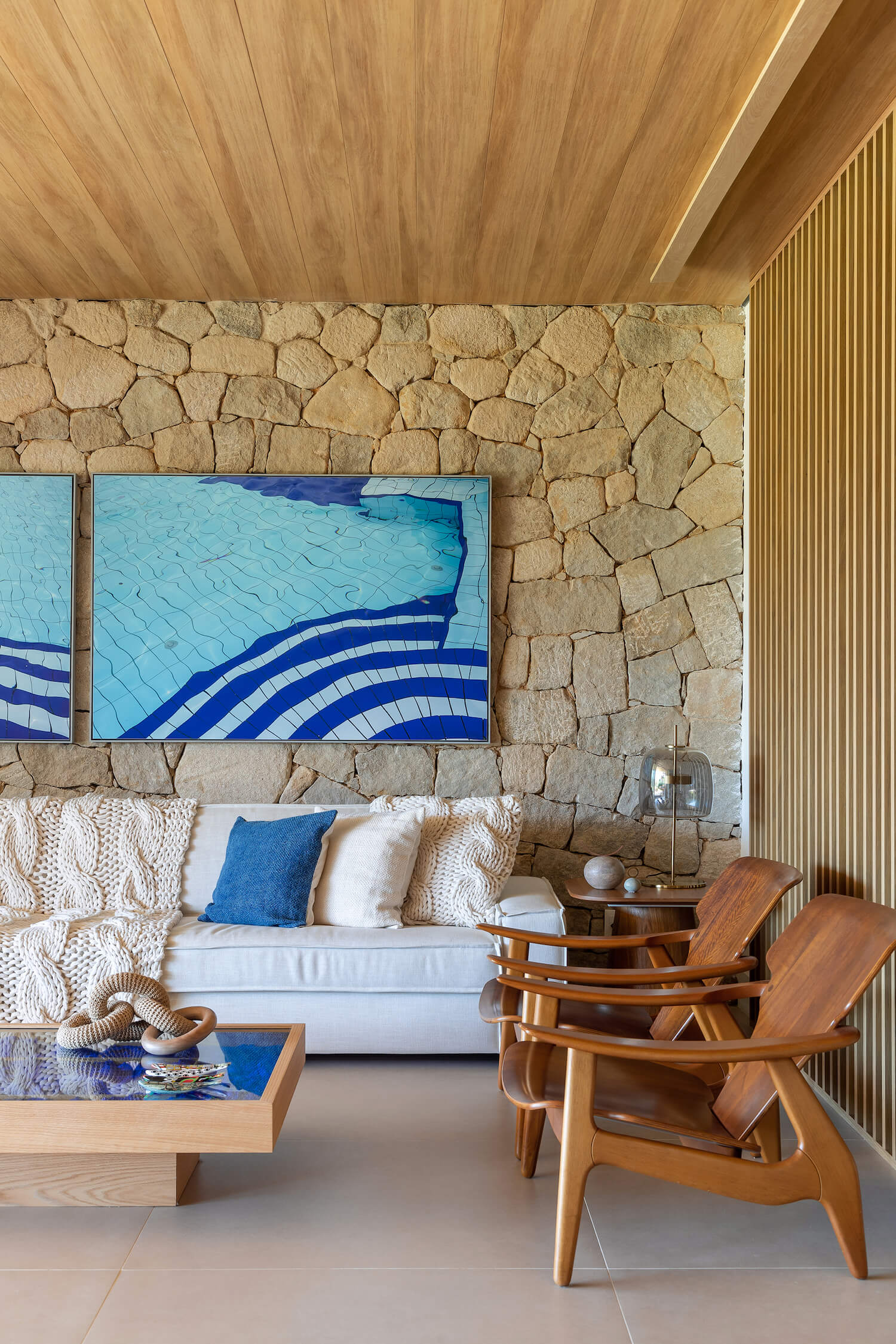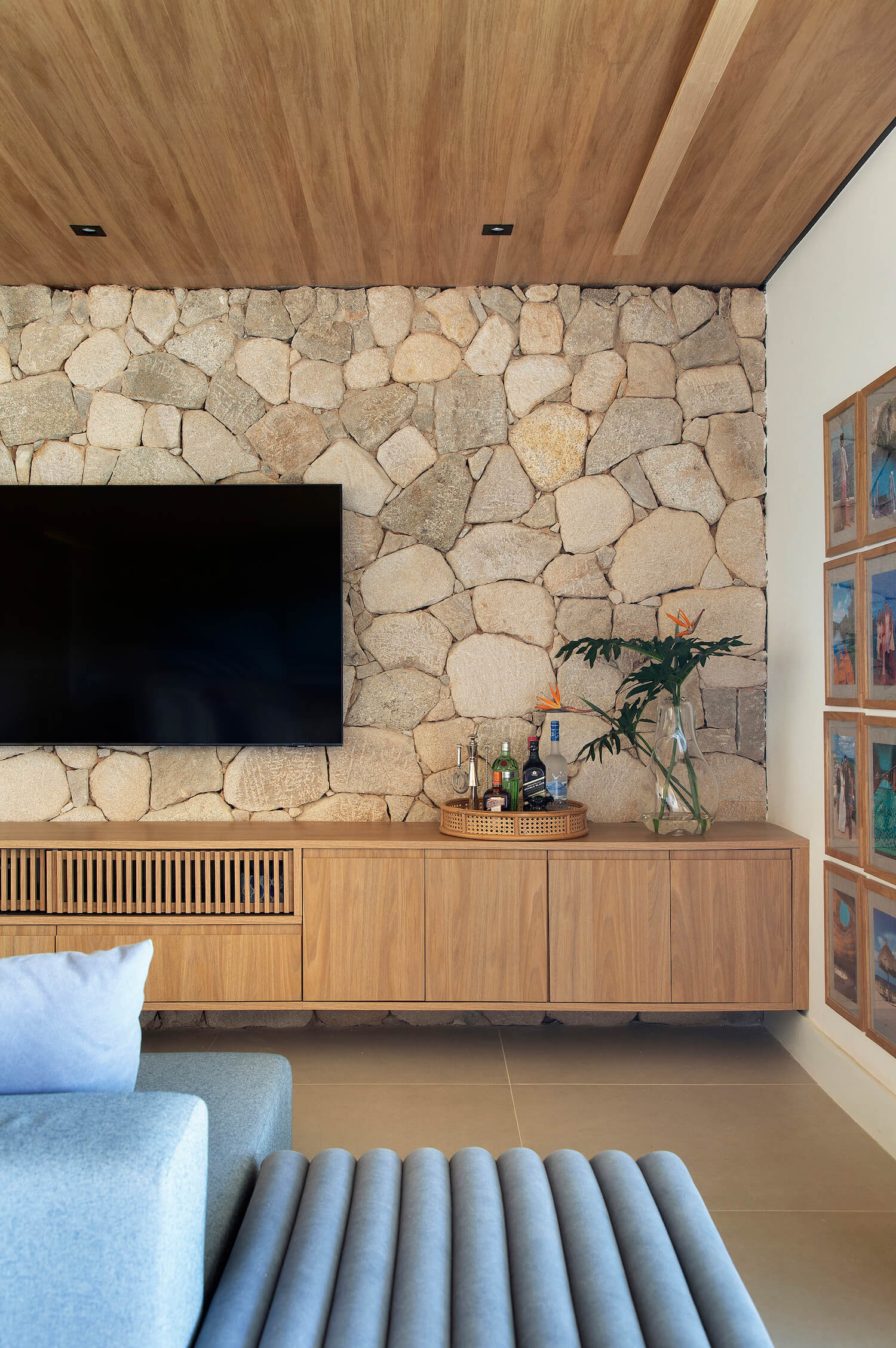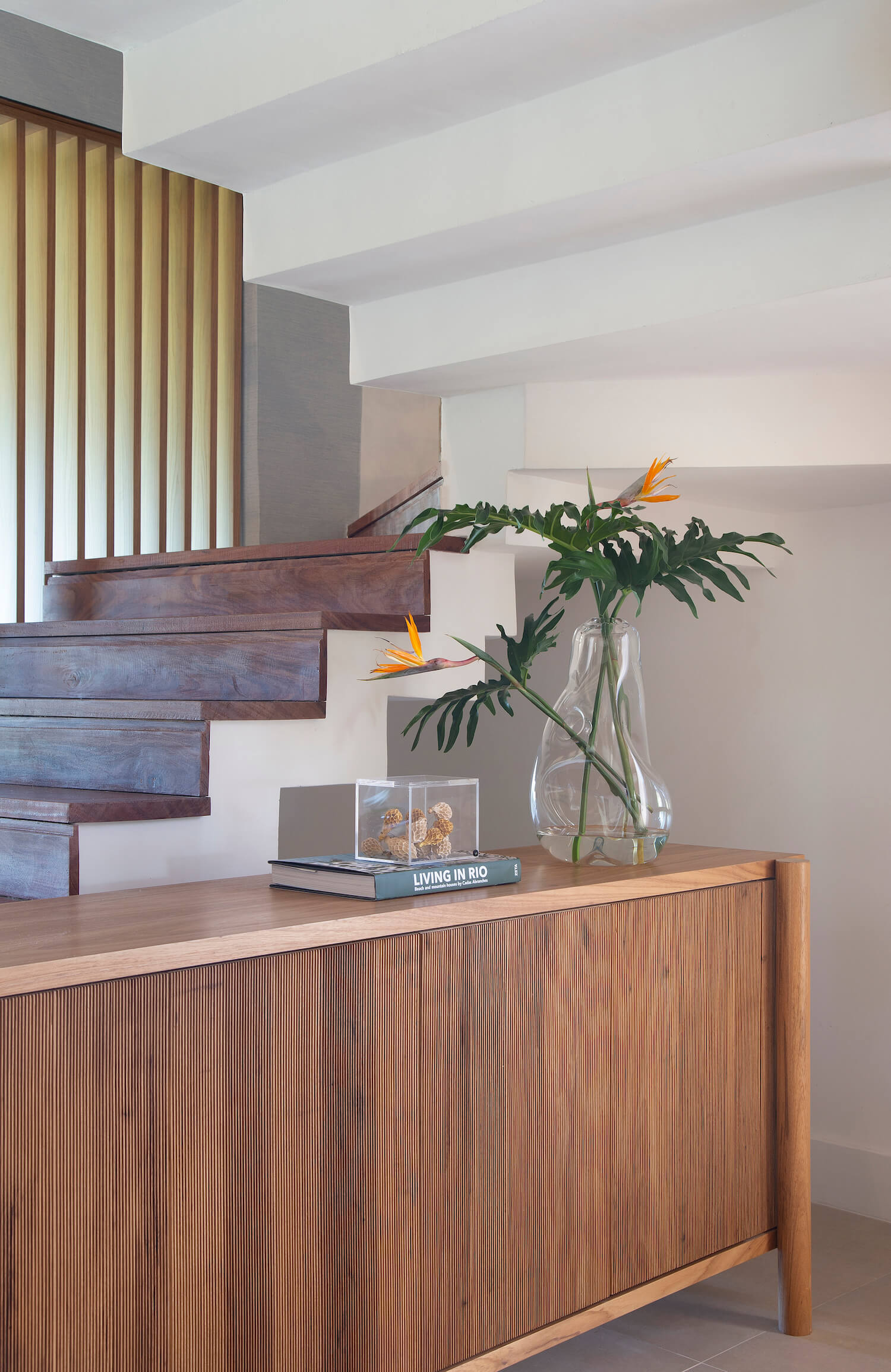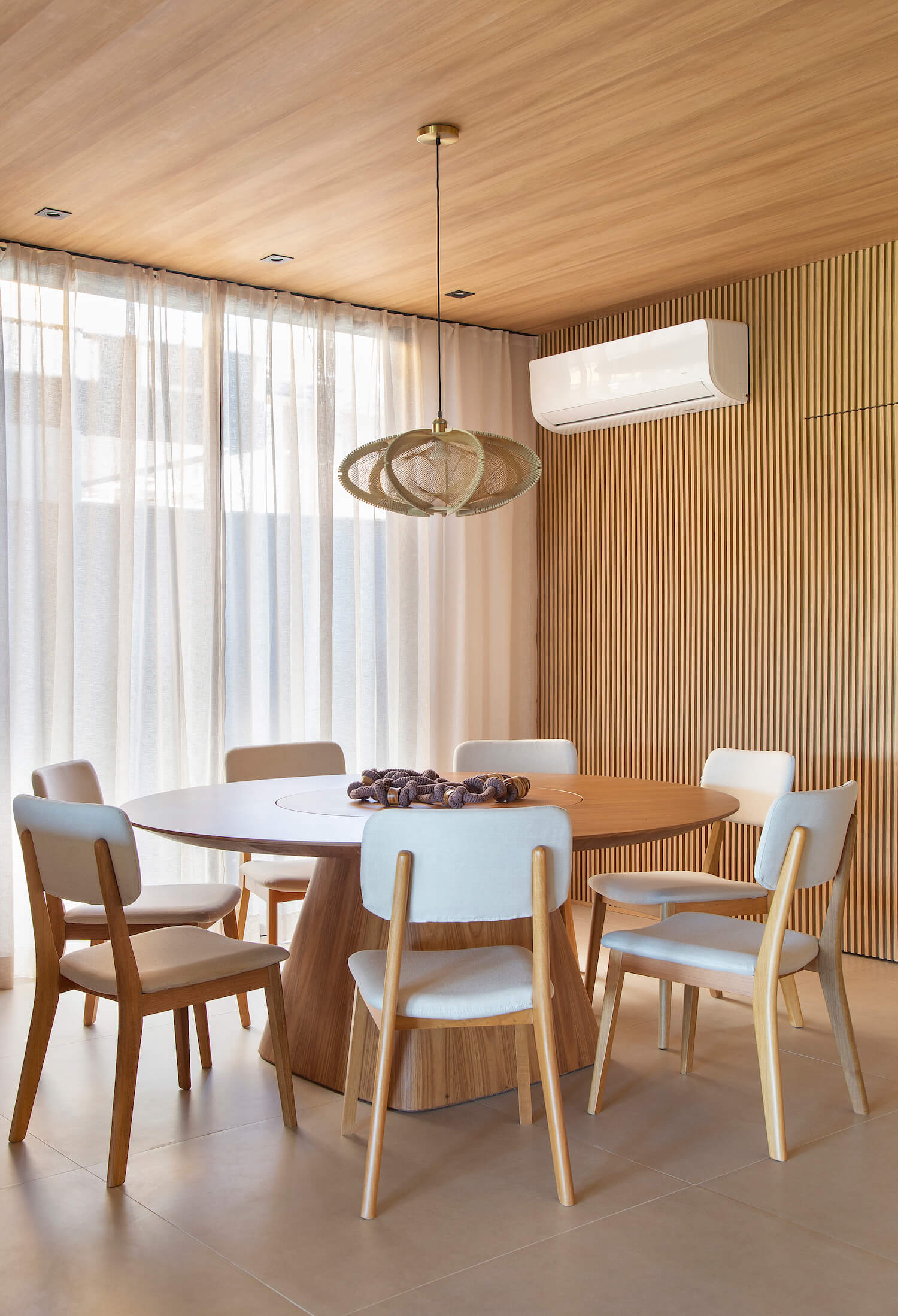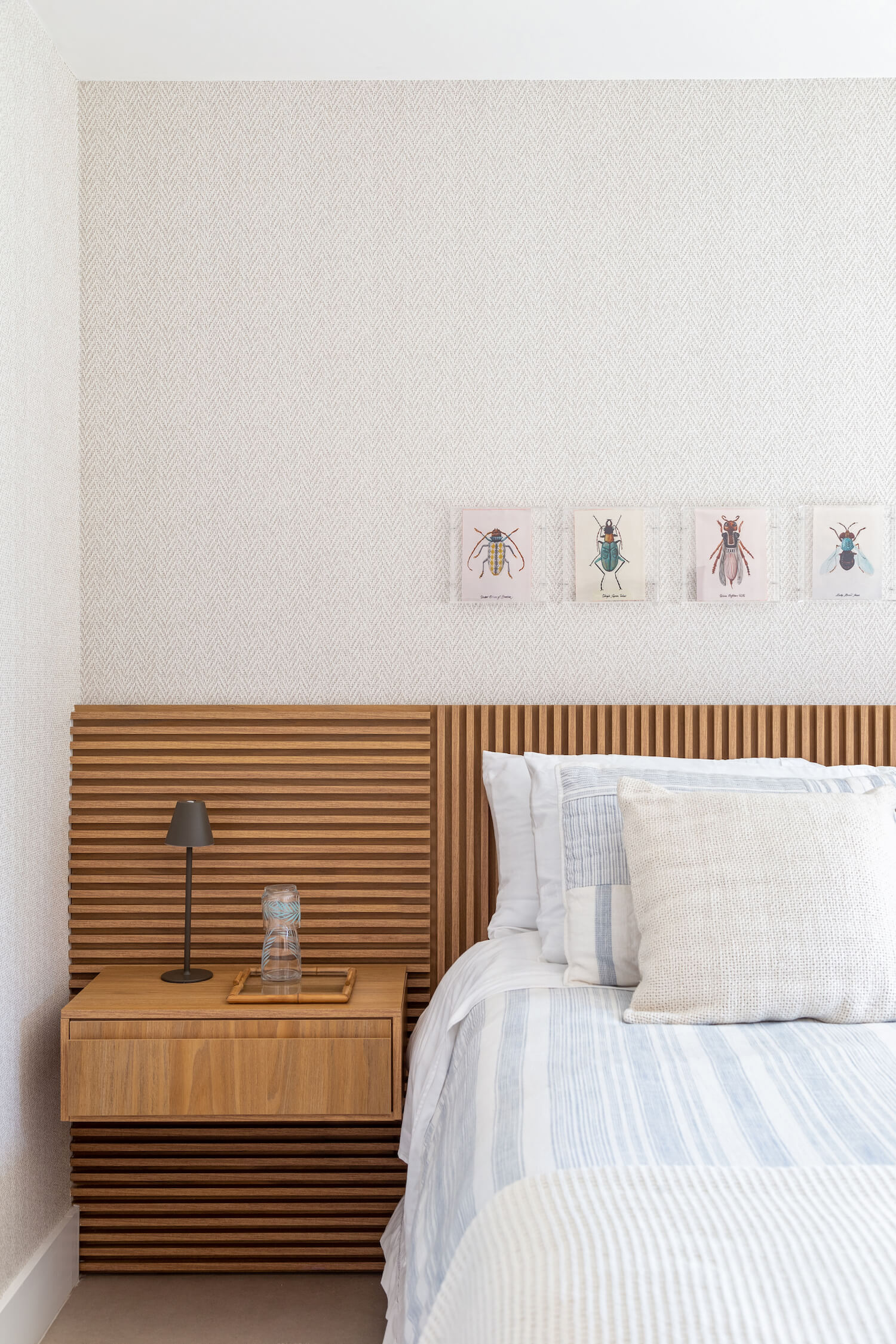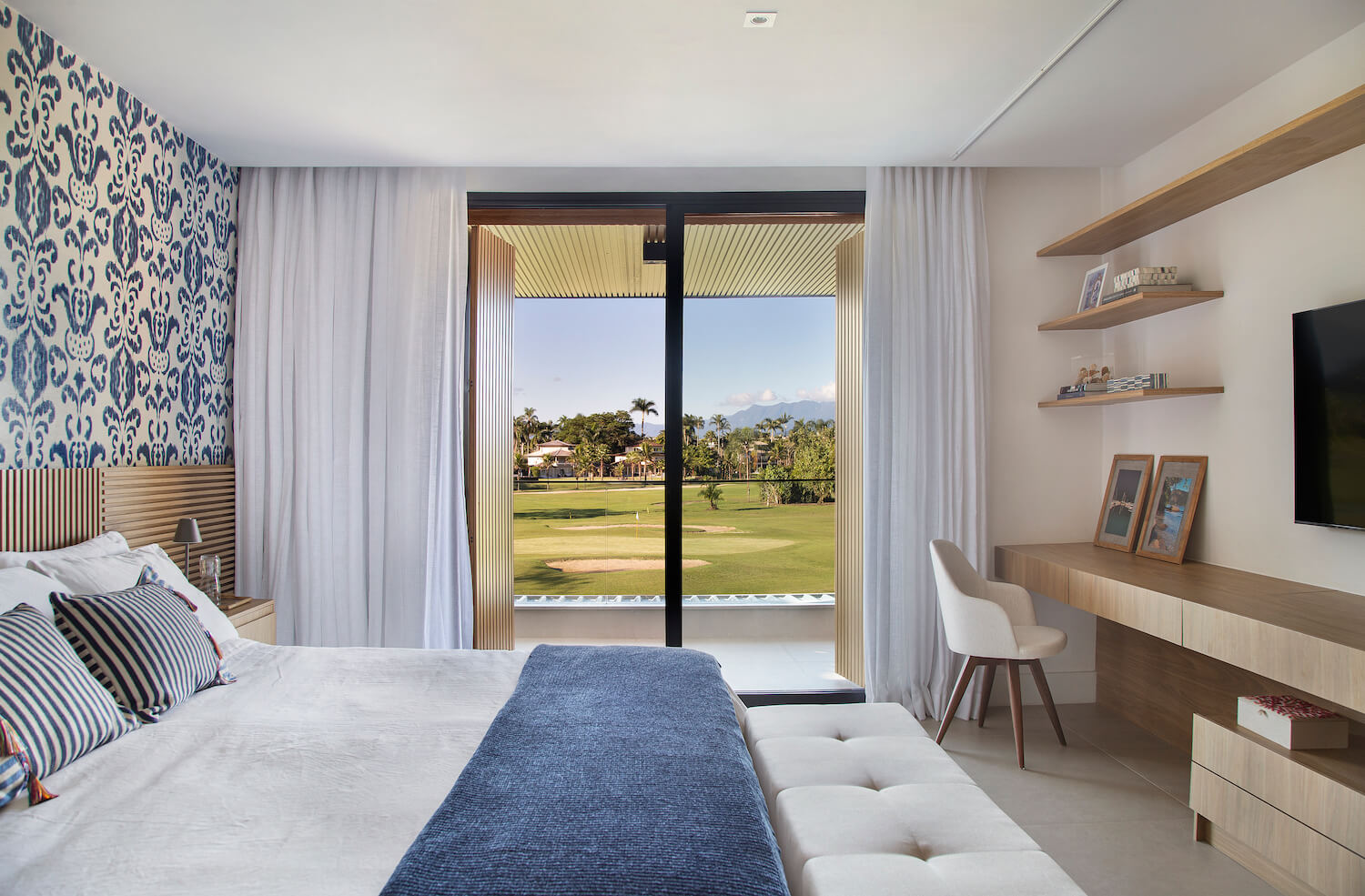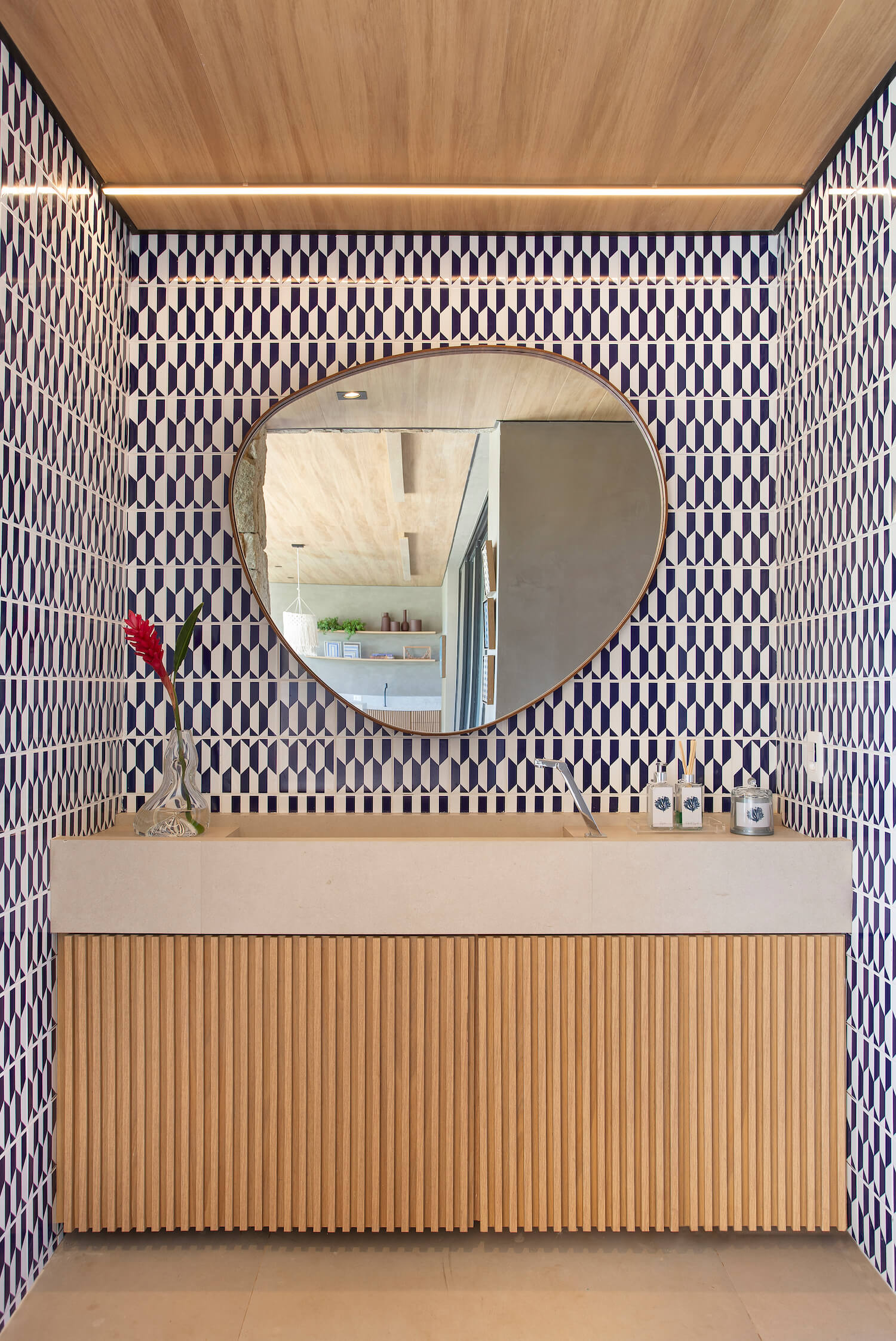 ---