Houses Tulum: Kuxtal is a residential community featuring 5381.96 ft² of minimalist architectural style construction.
It has four apartments made up of two prototypes of one and two bedrooms with private bathroom and jacuzzi, living room, dining room, large windows, private terrace and common area pool right in the center of the project.
The first prototype is loft style, the living room is double height and the kitchen area is just below the bedroom, the stairs give access to it and it has a bathroom; while the ground floor has a half bathroom.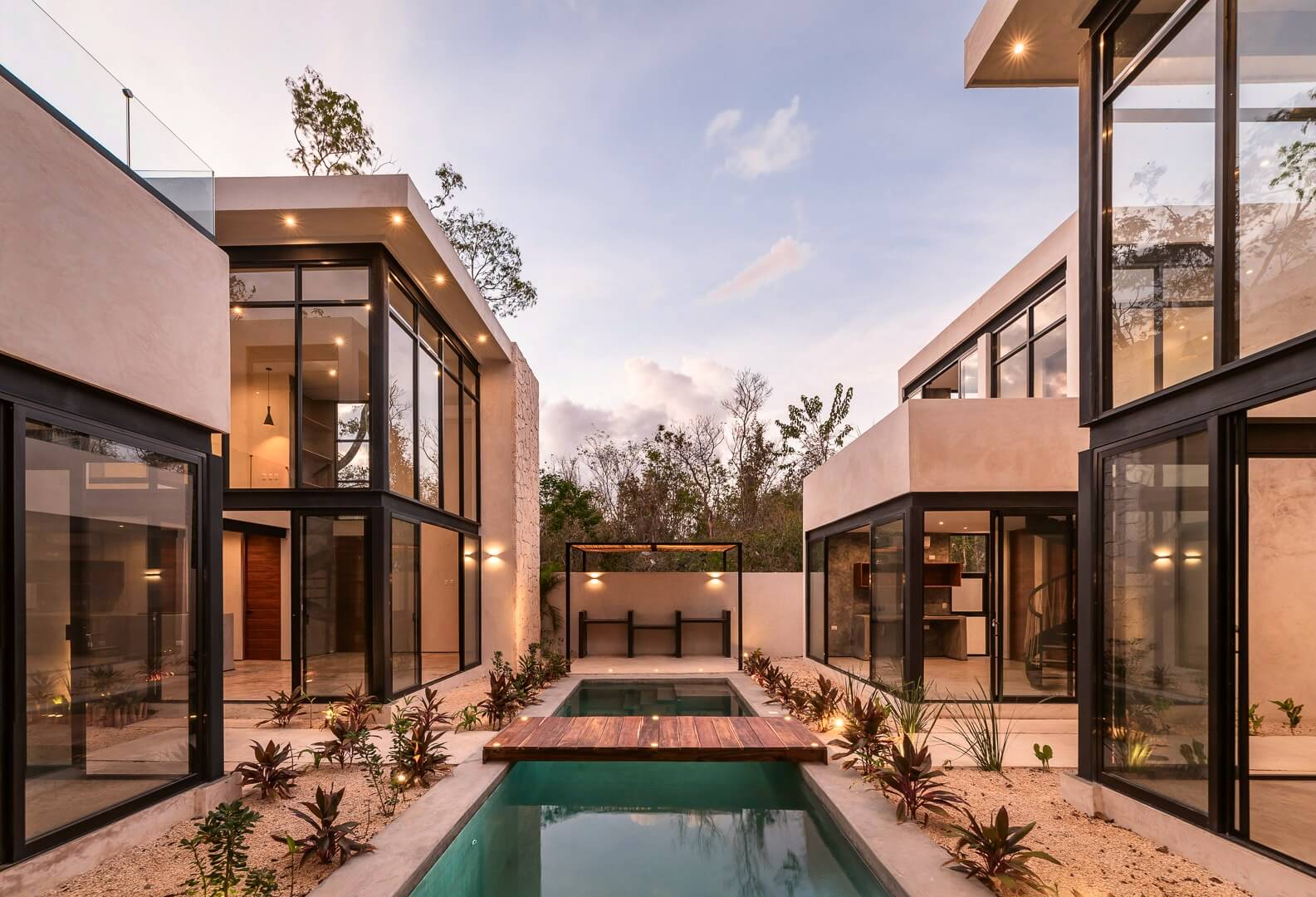 image © Manolo R. Solis
The second prototype has two bedrooms. On the ground floor is the living room, kitchen, bathroom and the first bedroom; while on the first level, which is accessed through the spiral- shaped stairs, there is a rest area with access to a small terrace where there is a jacuzzi and on the other side the door to the second room.
The construction has finishes of the region such as tzalam wood characteristic for its reddish tone that gives a sophisticated touch to the design, galarza stone and chukum perfectly fusing the Tulum style.
Kuxtal Condominiums, is an ideal design for capitalization investment through Airbnb.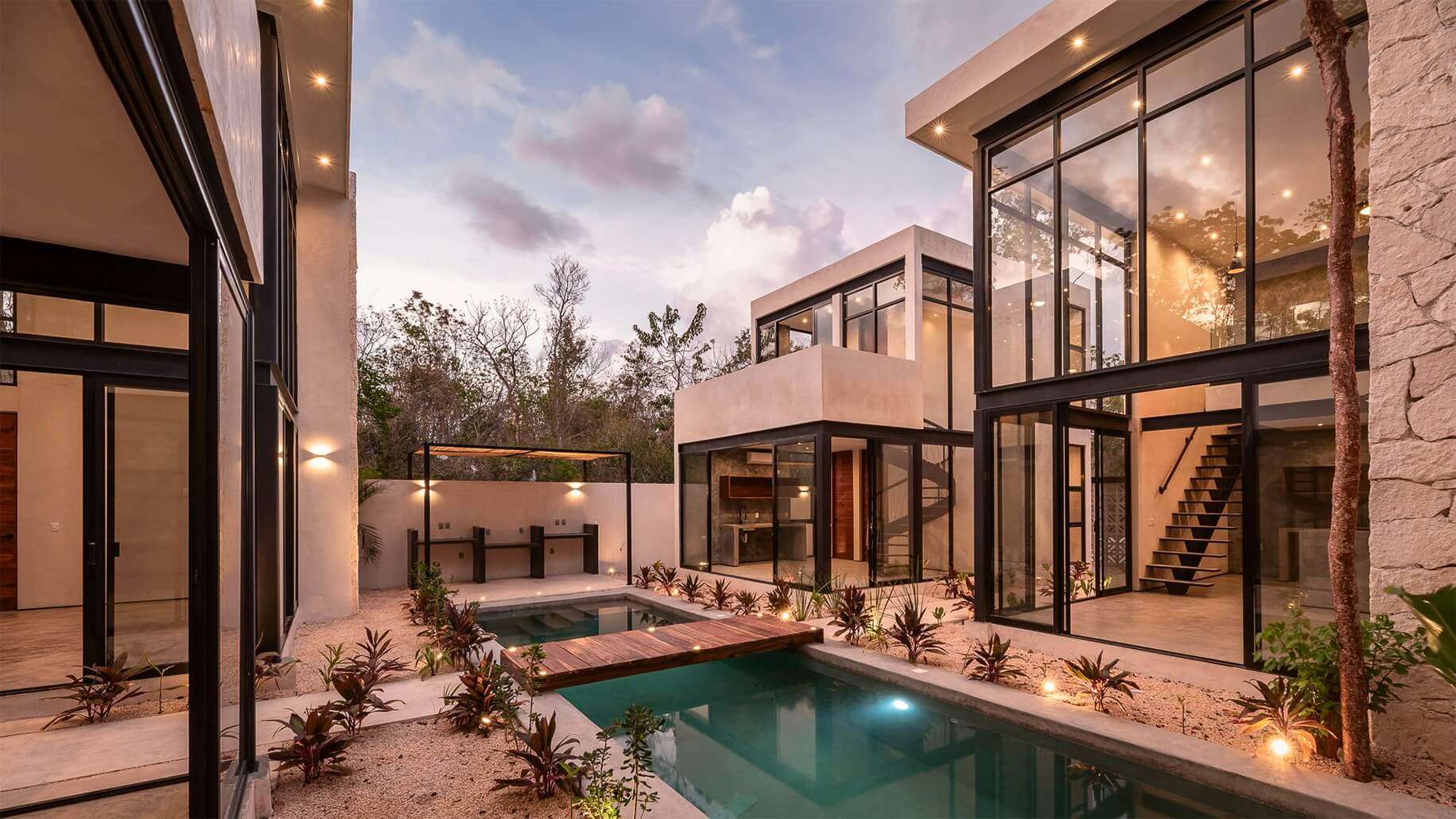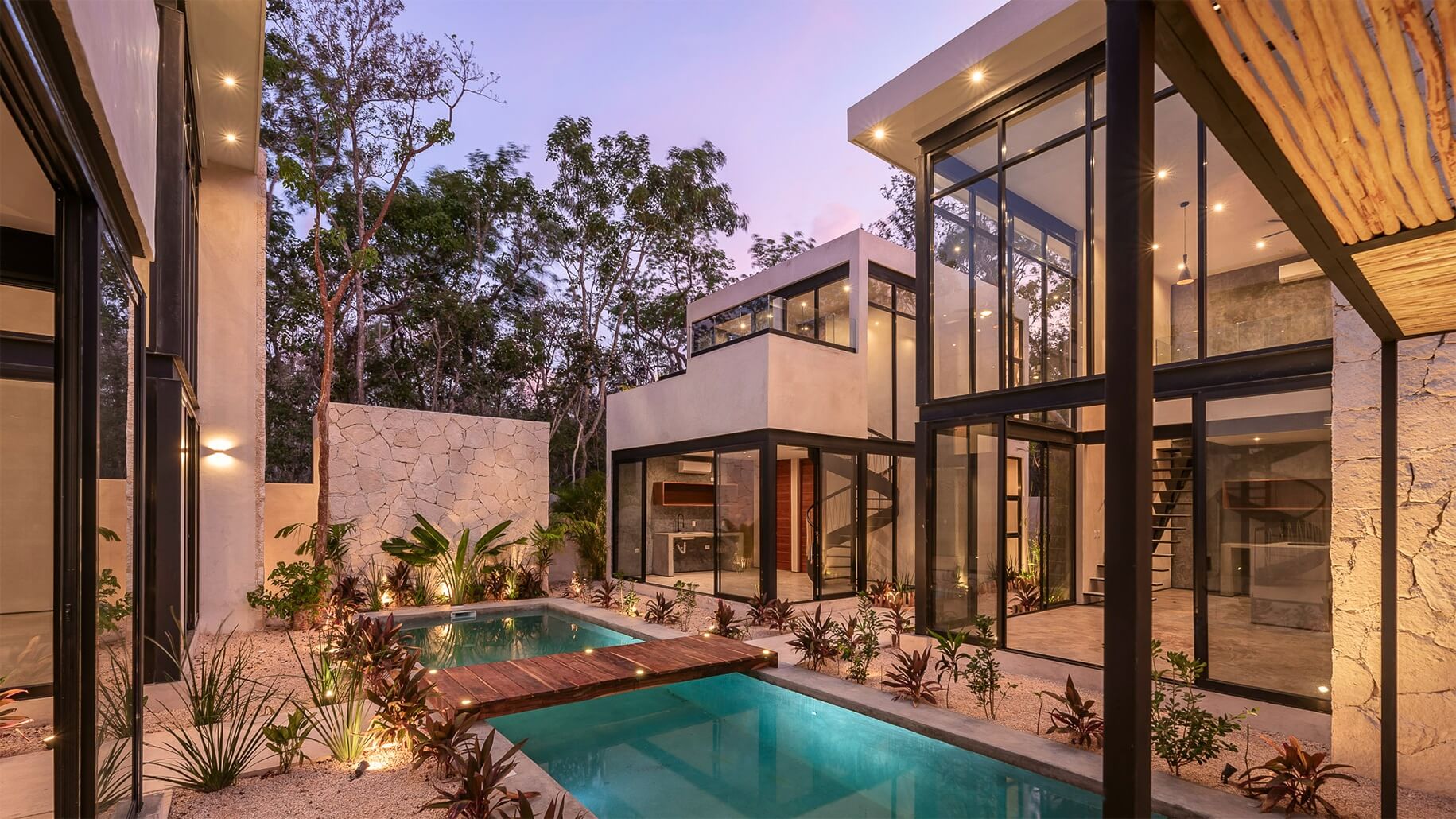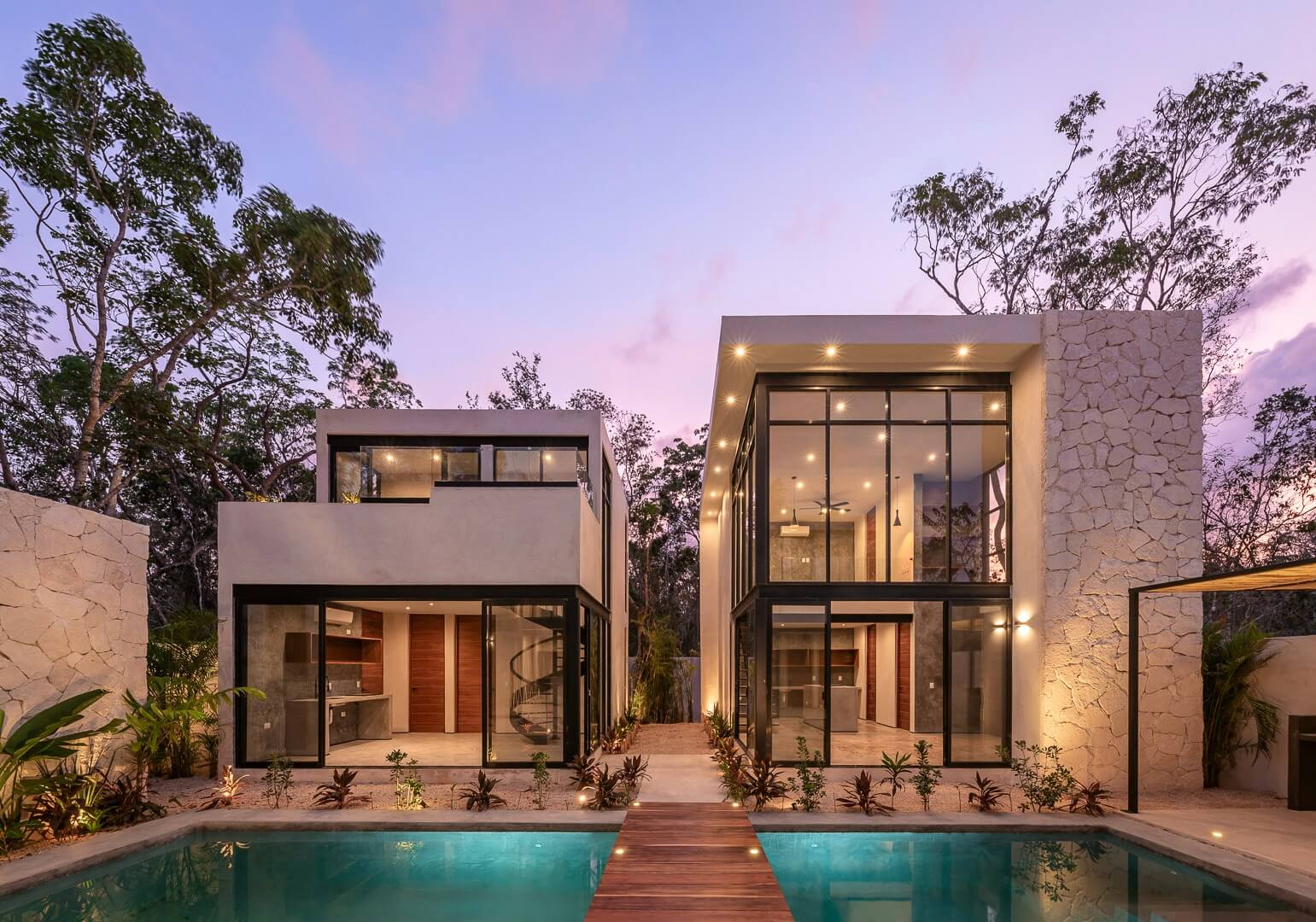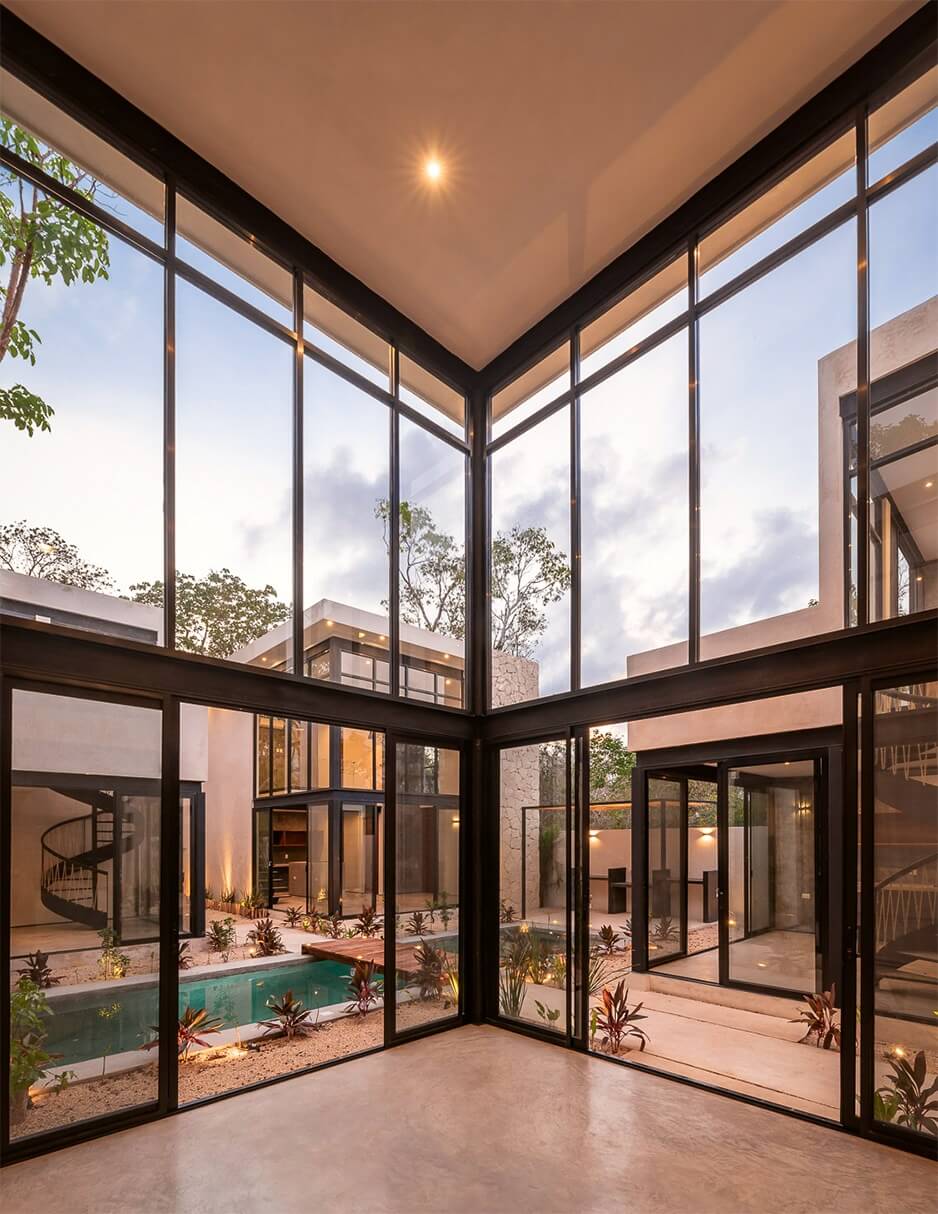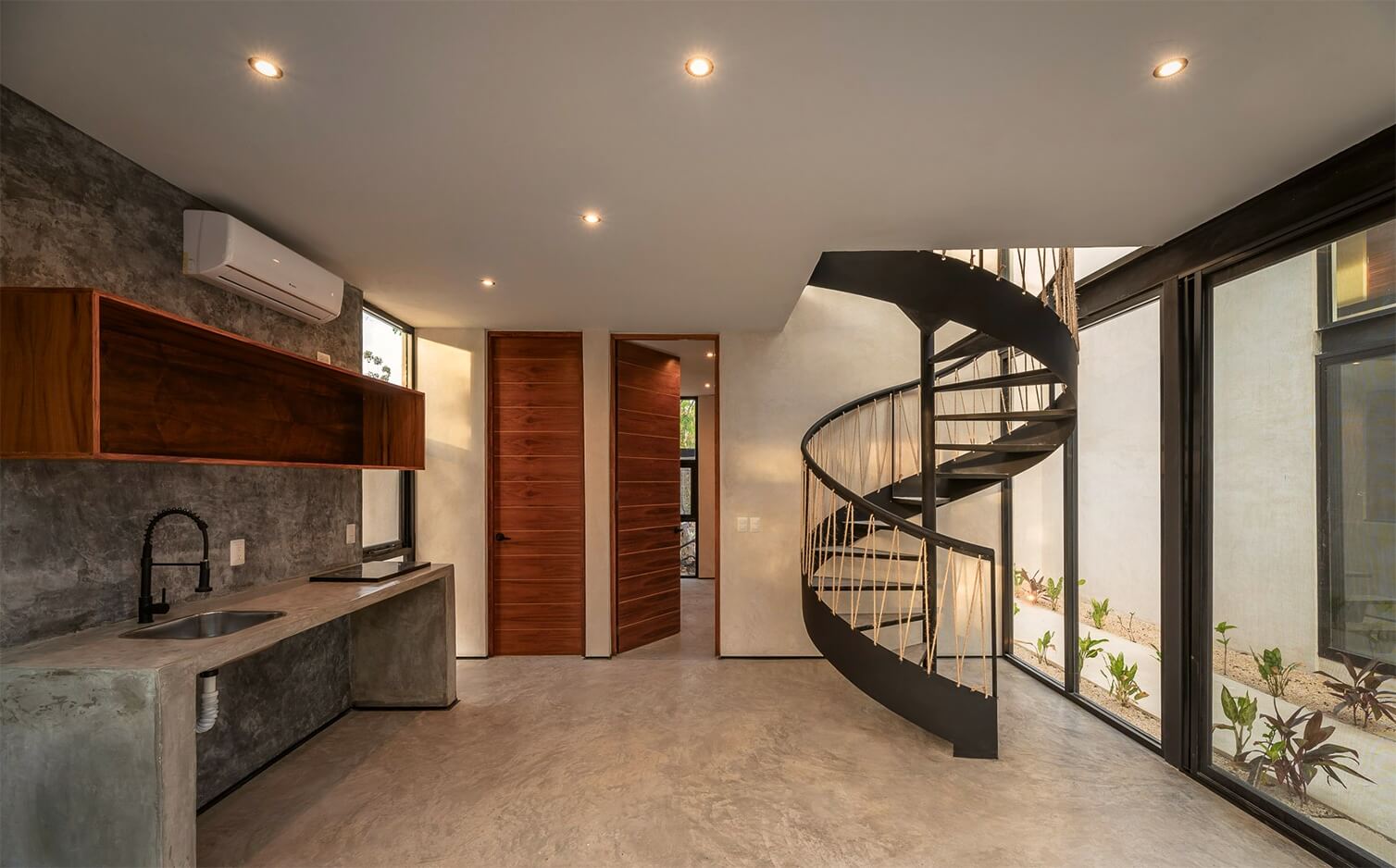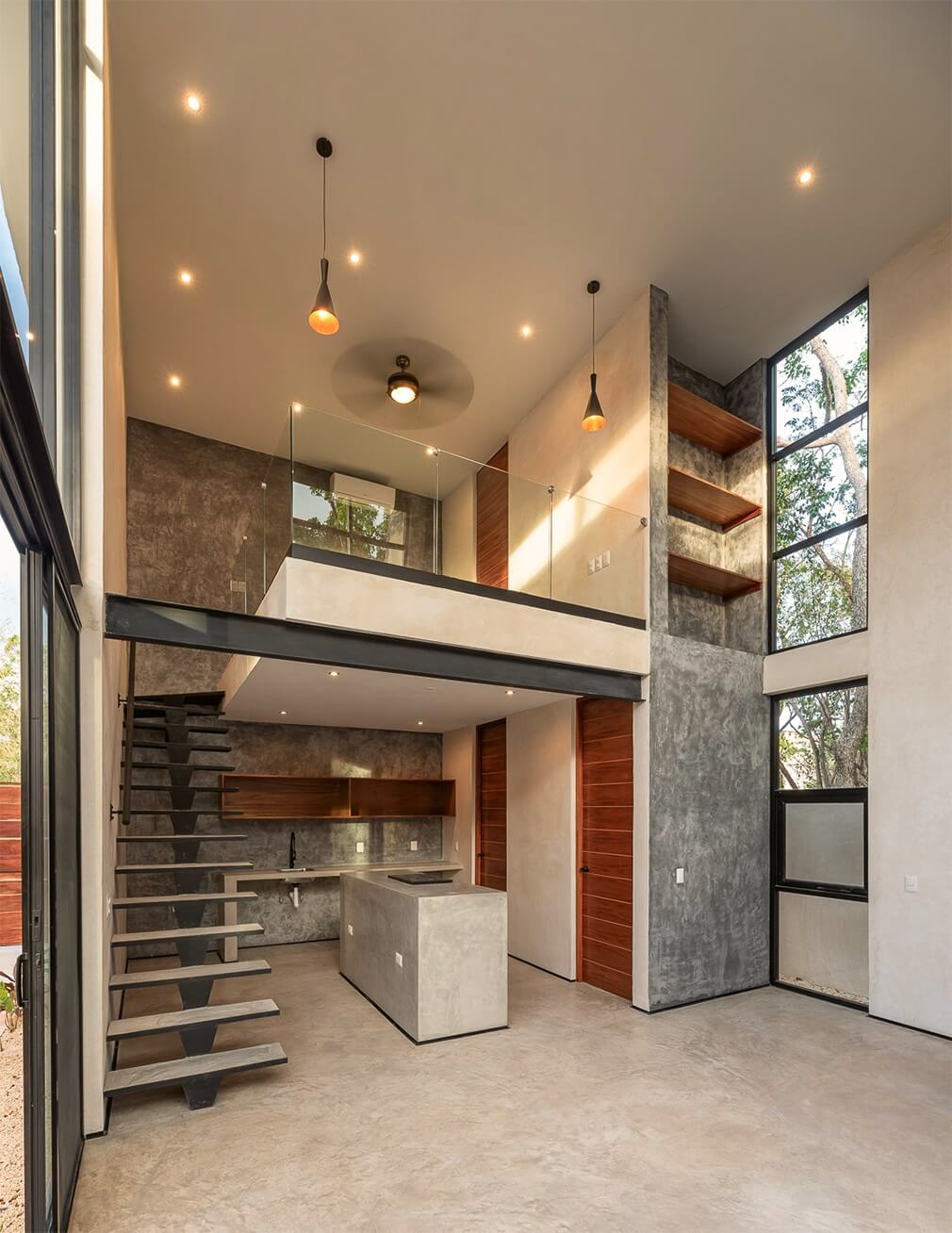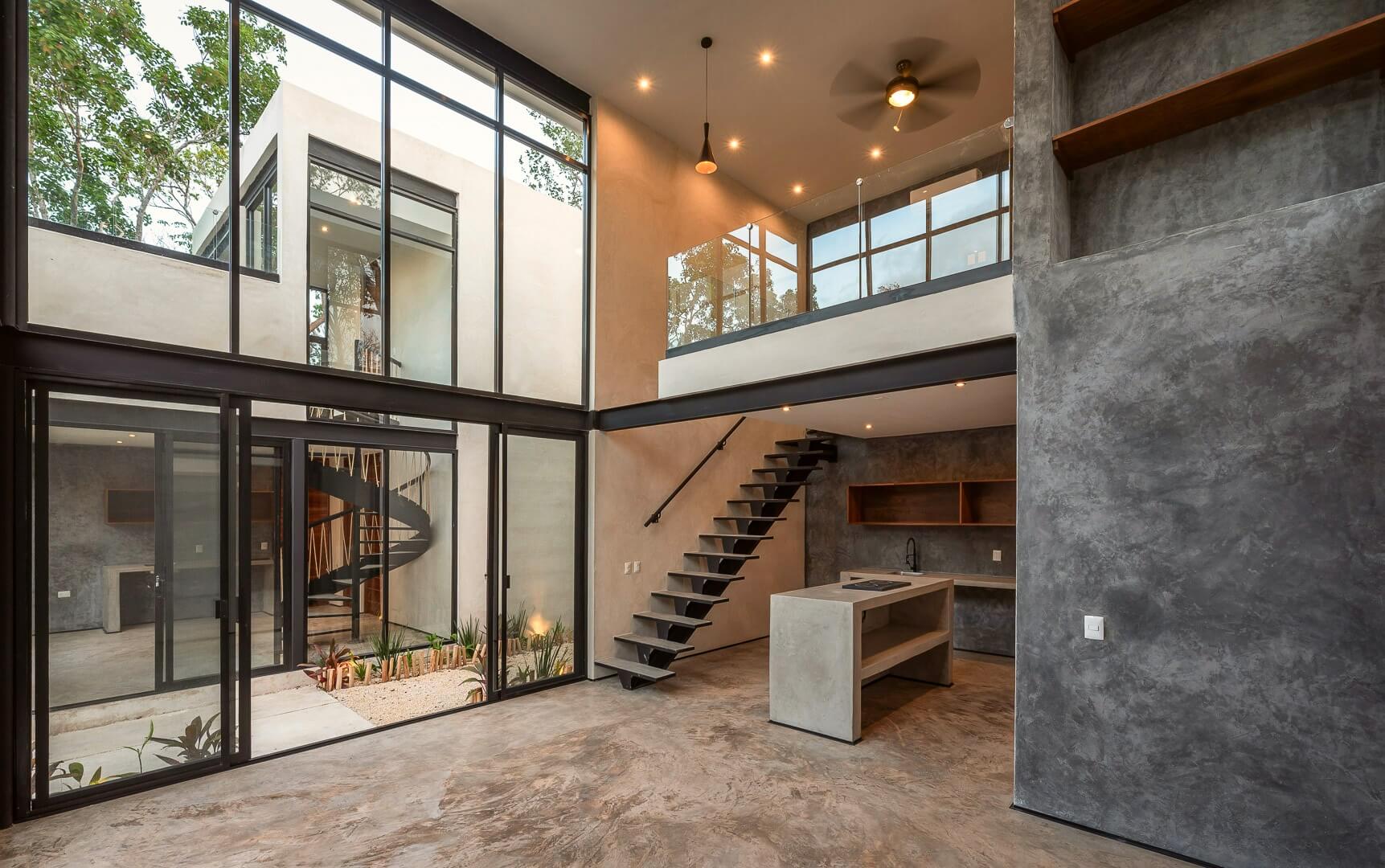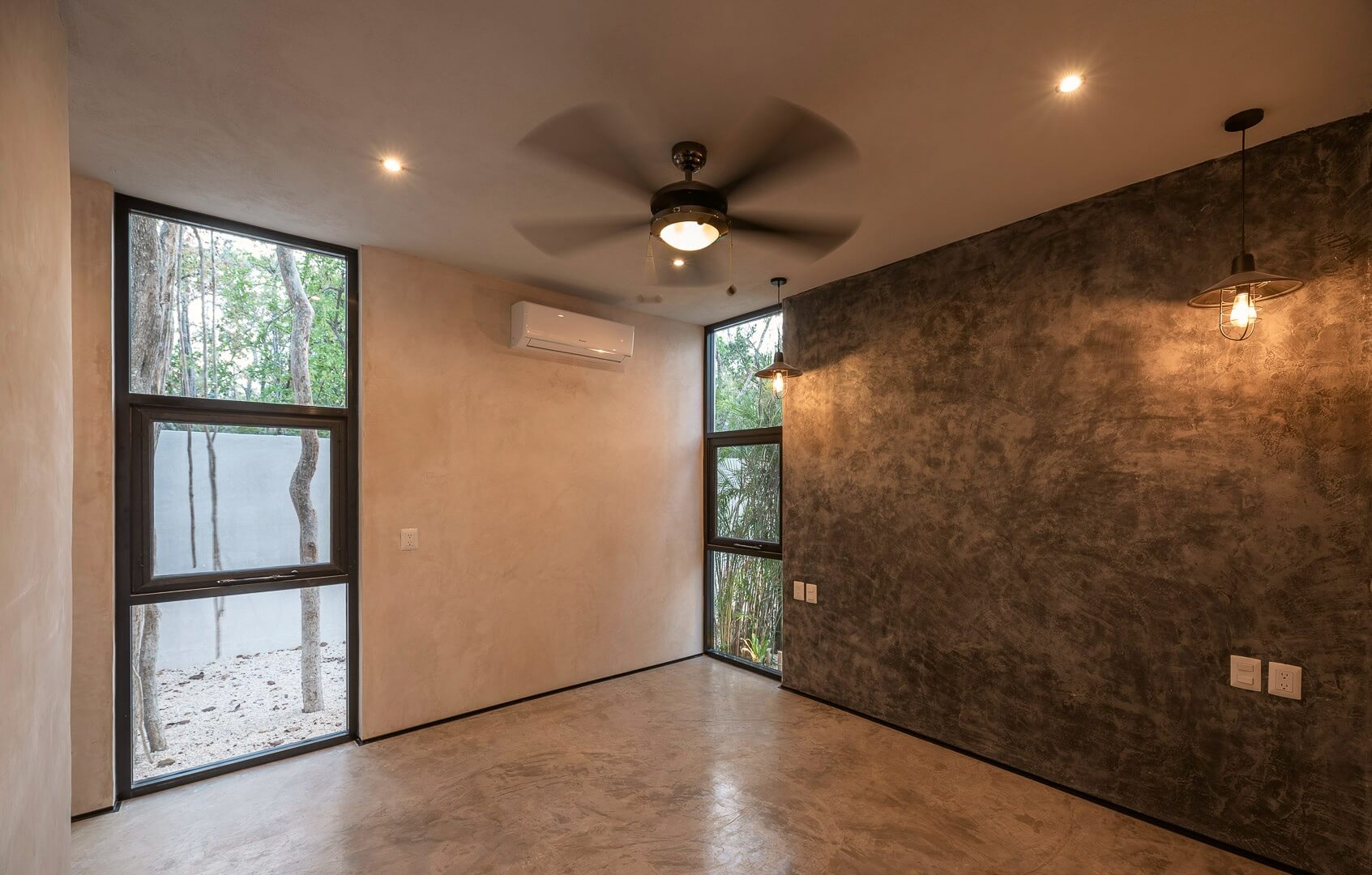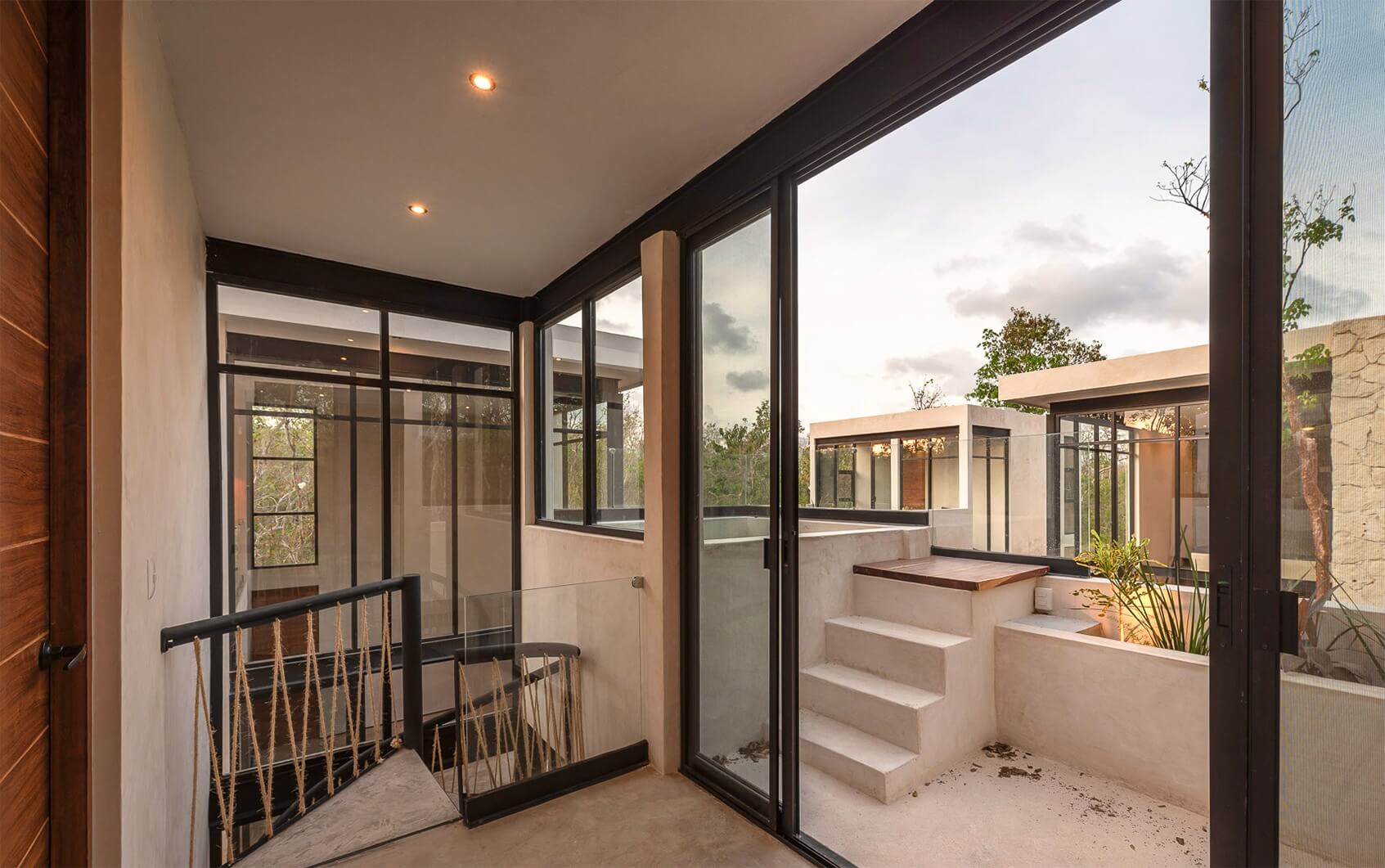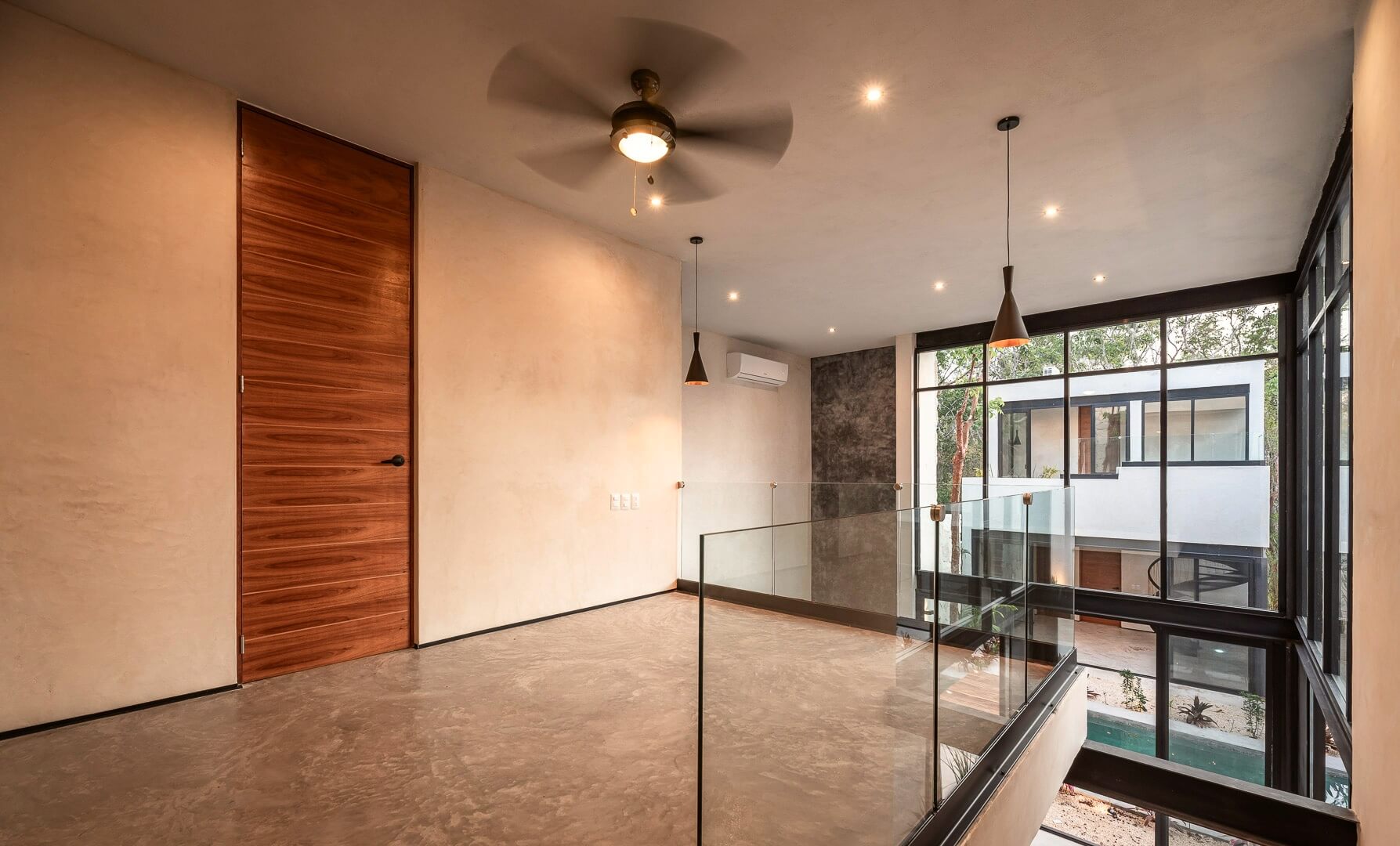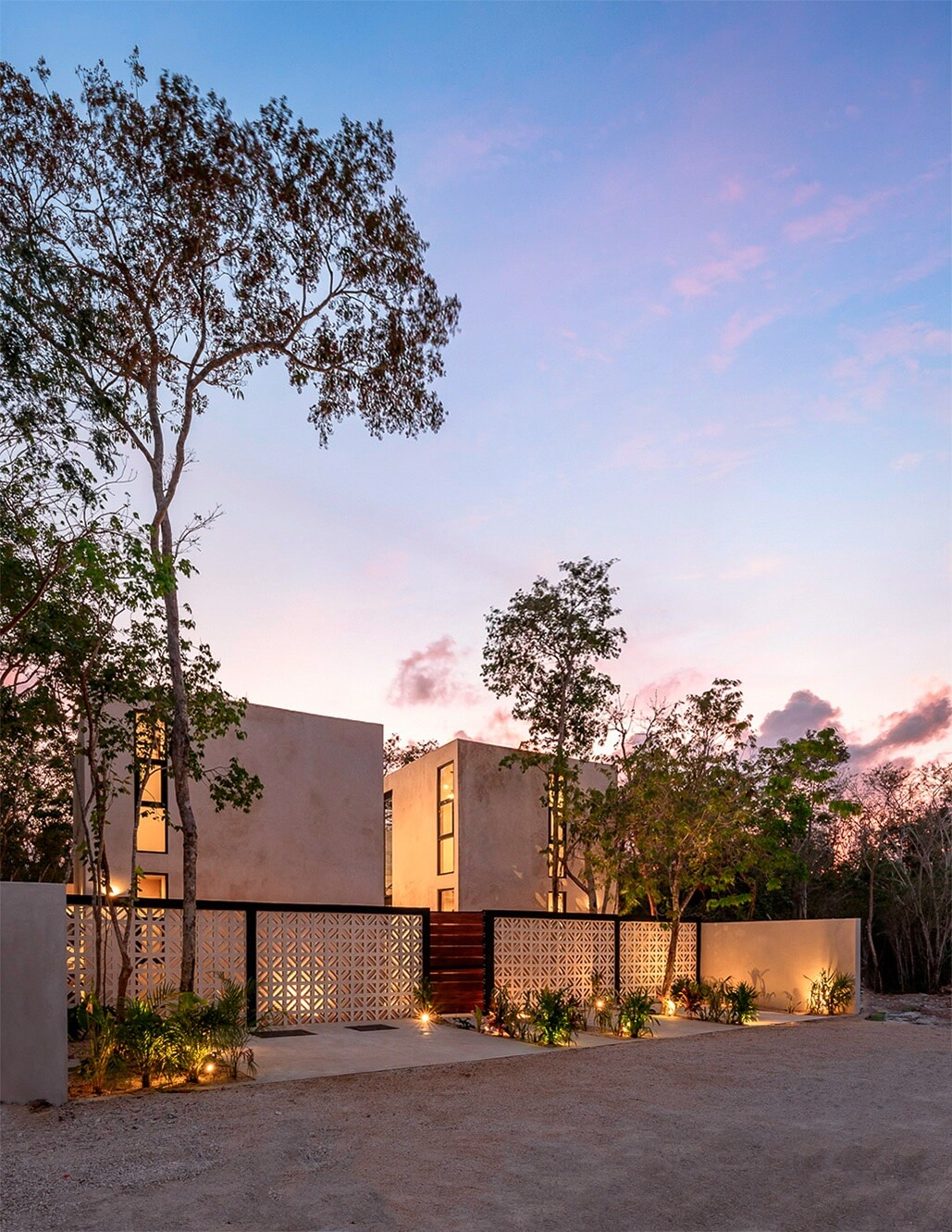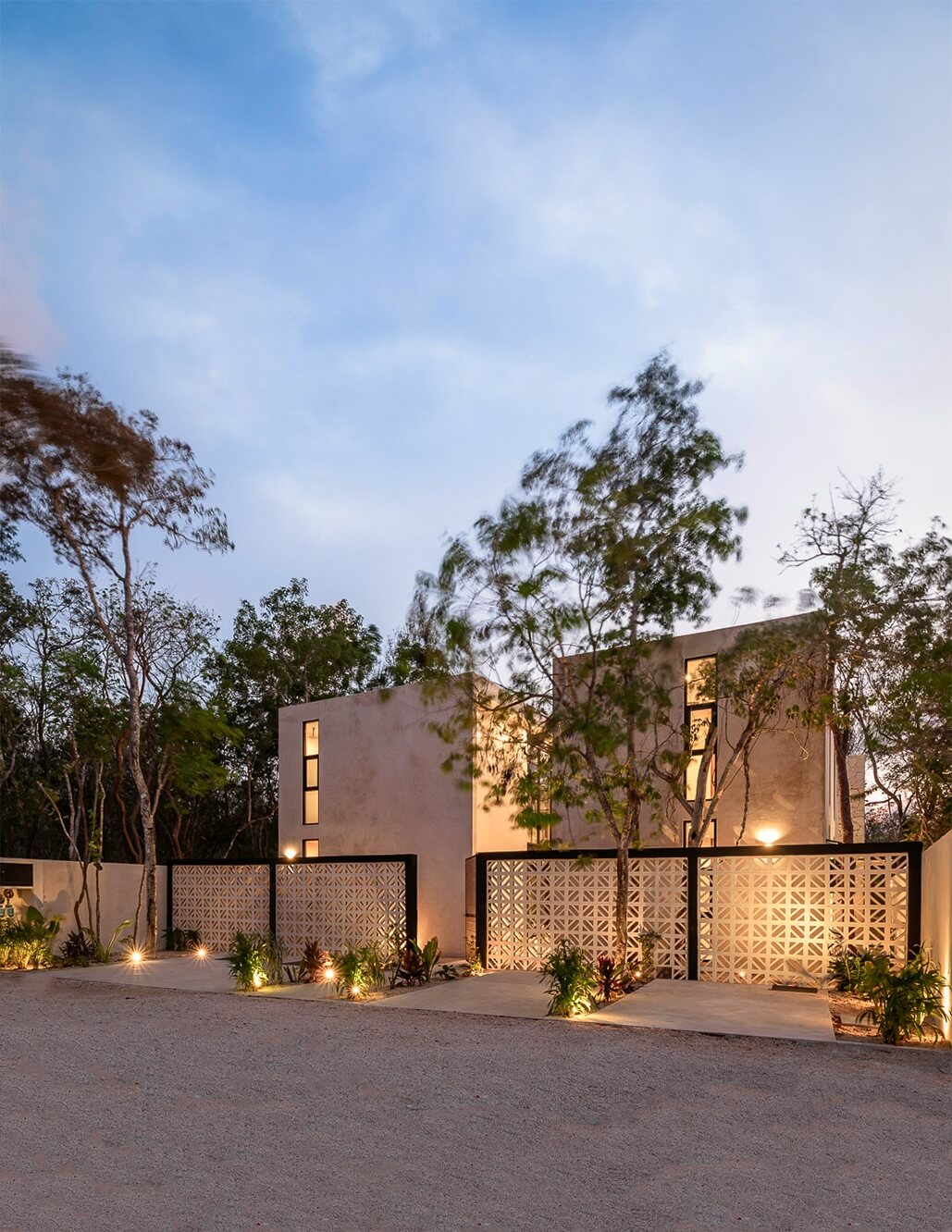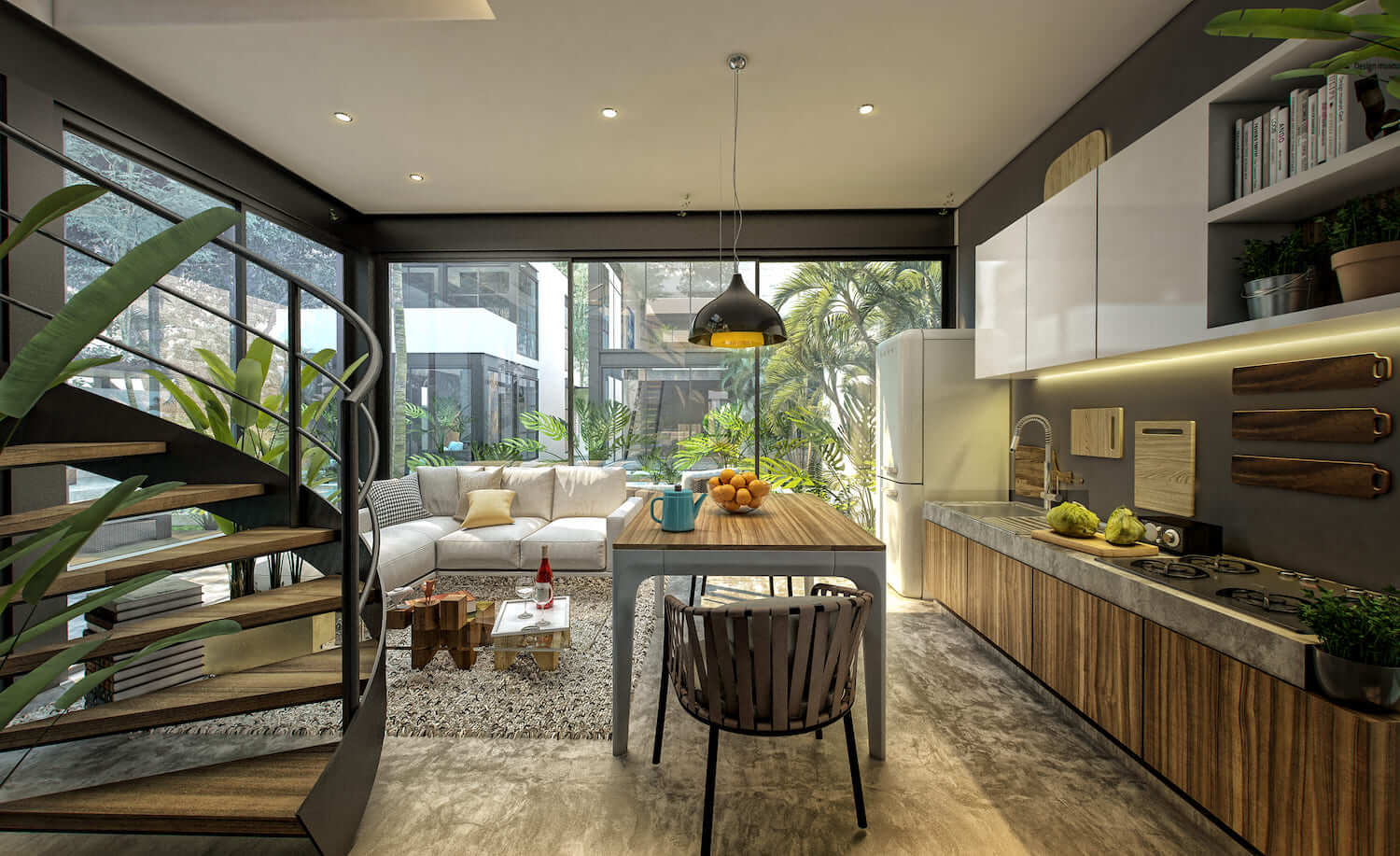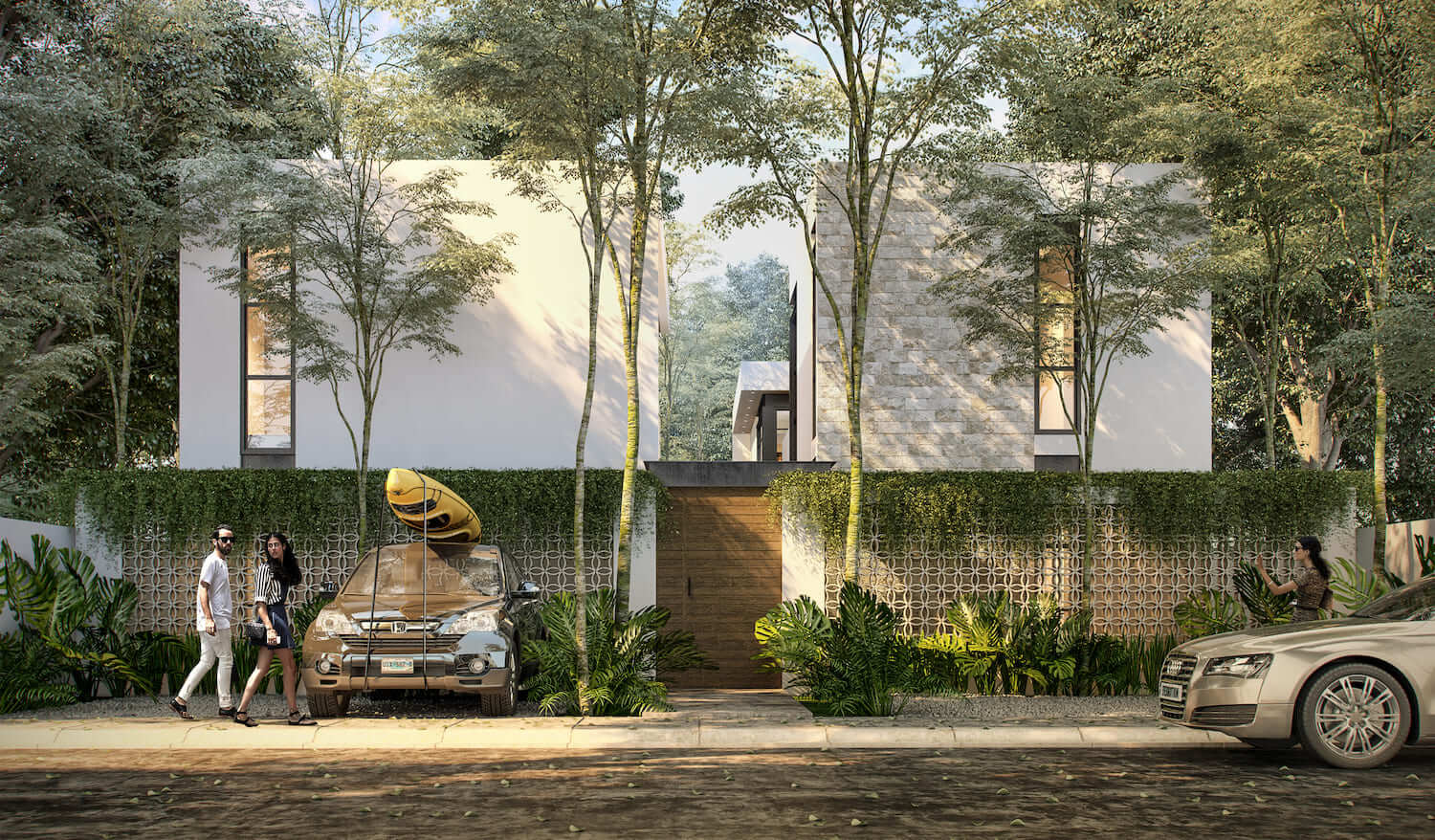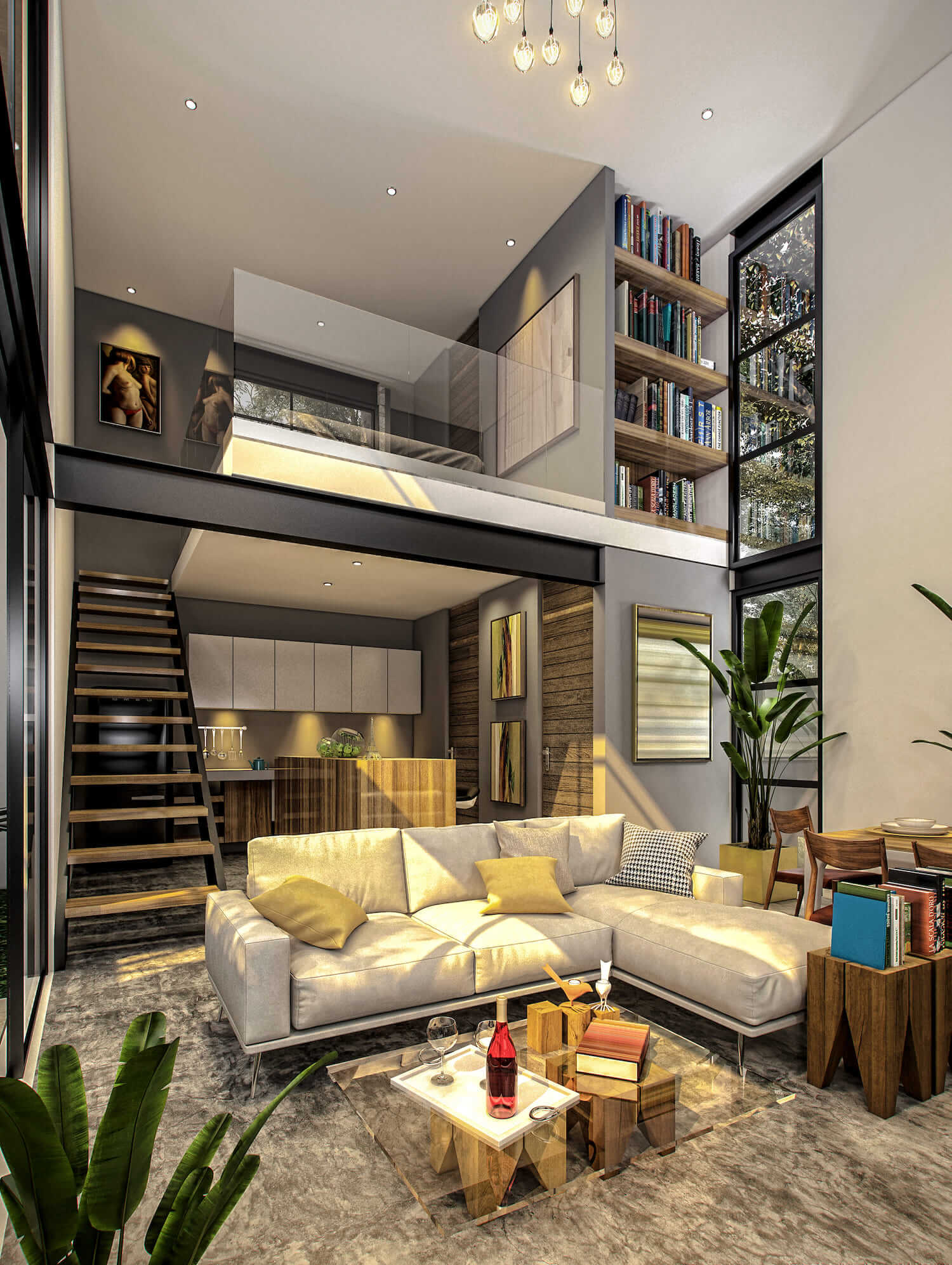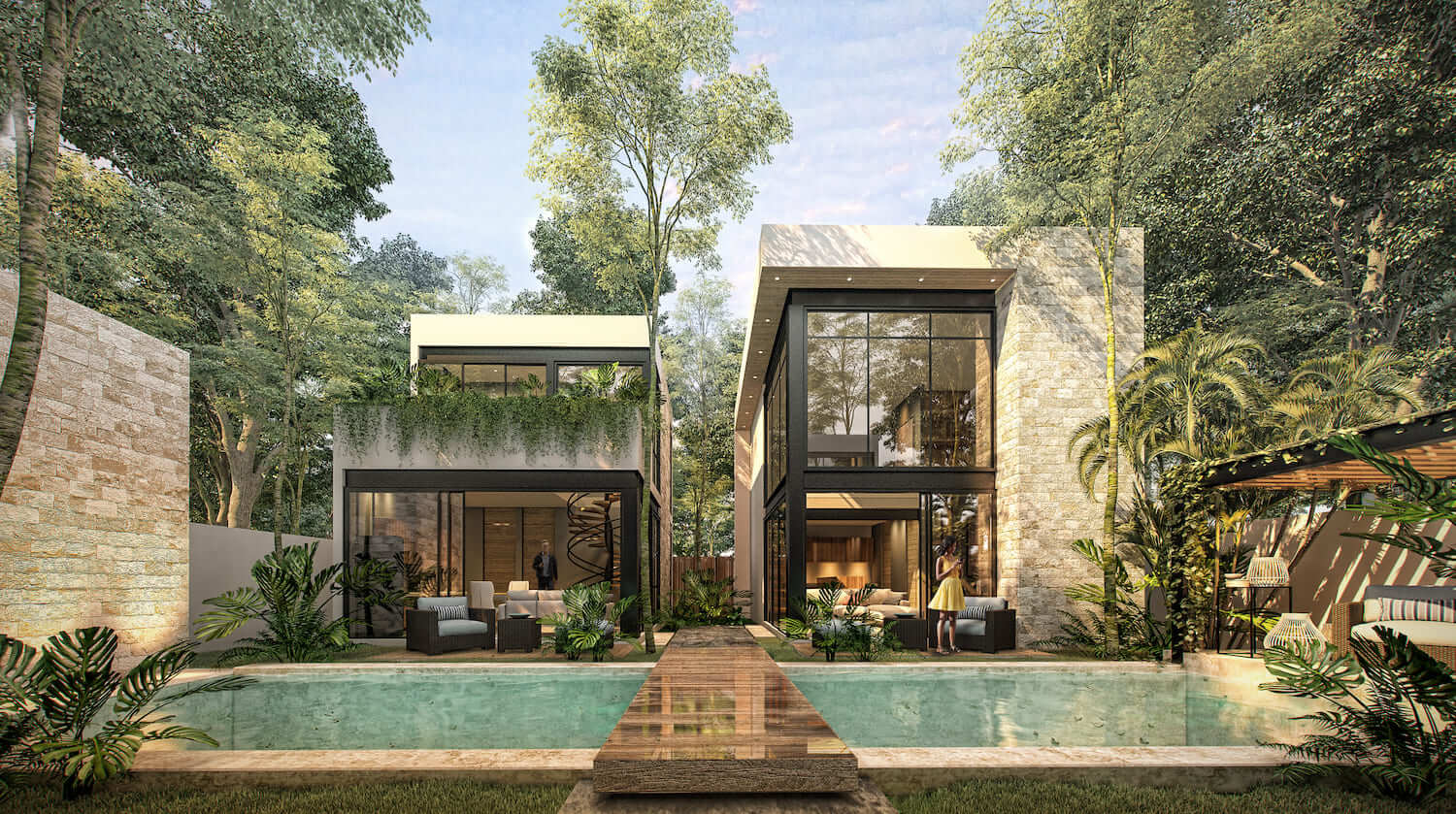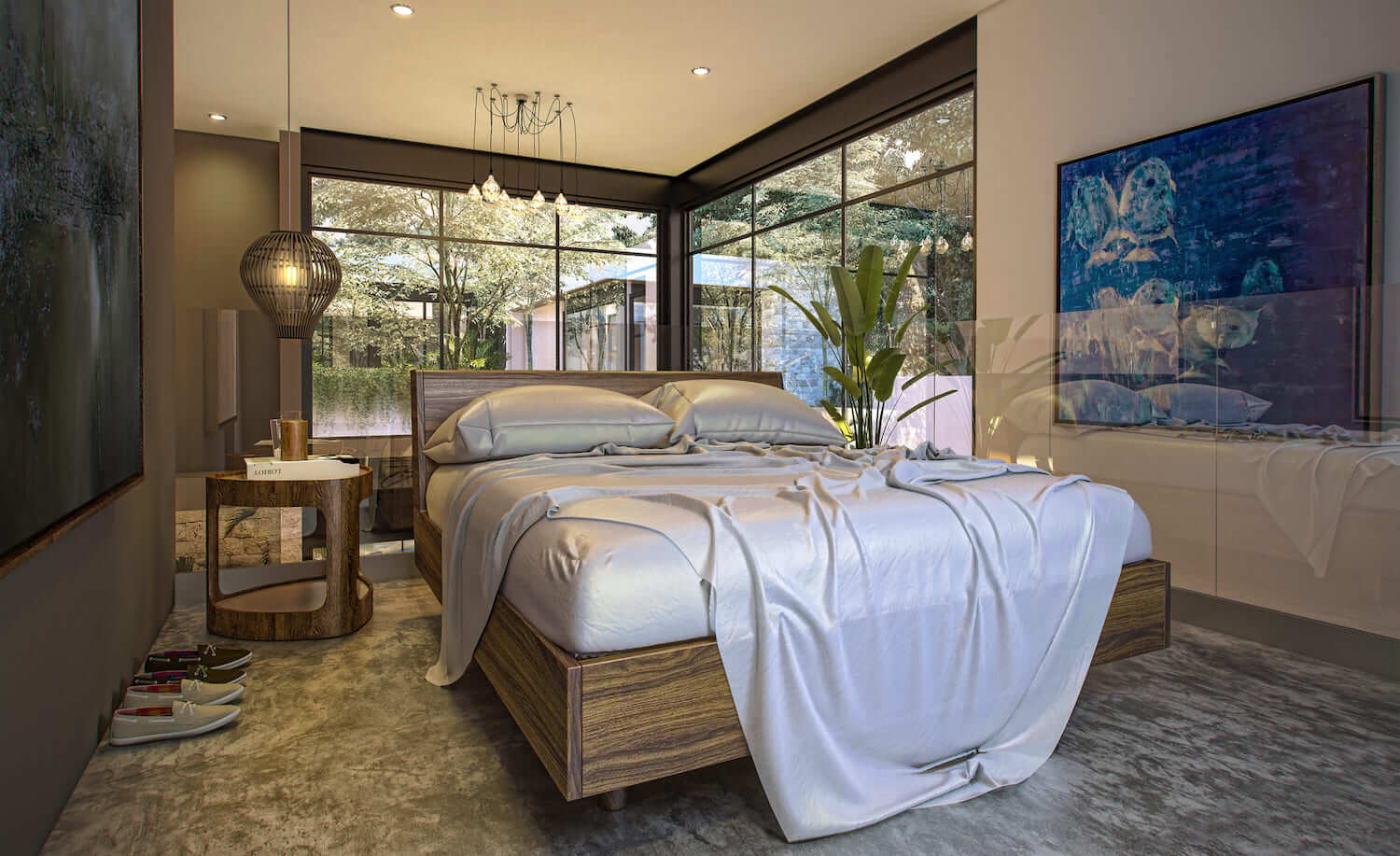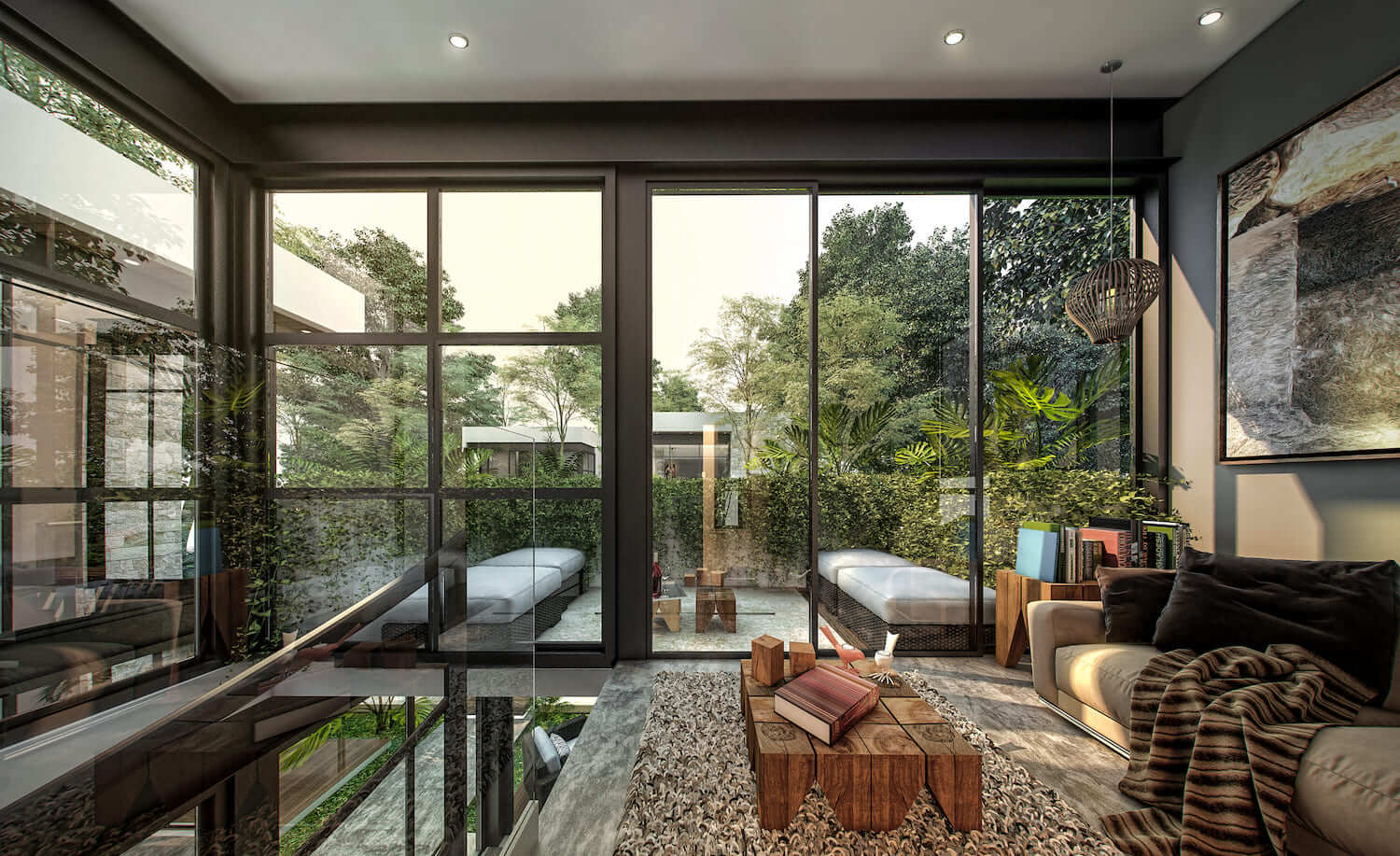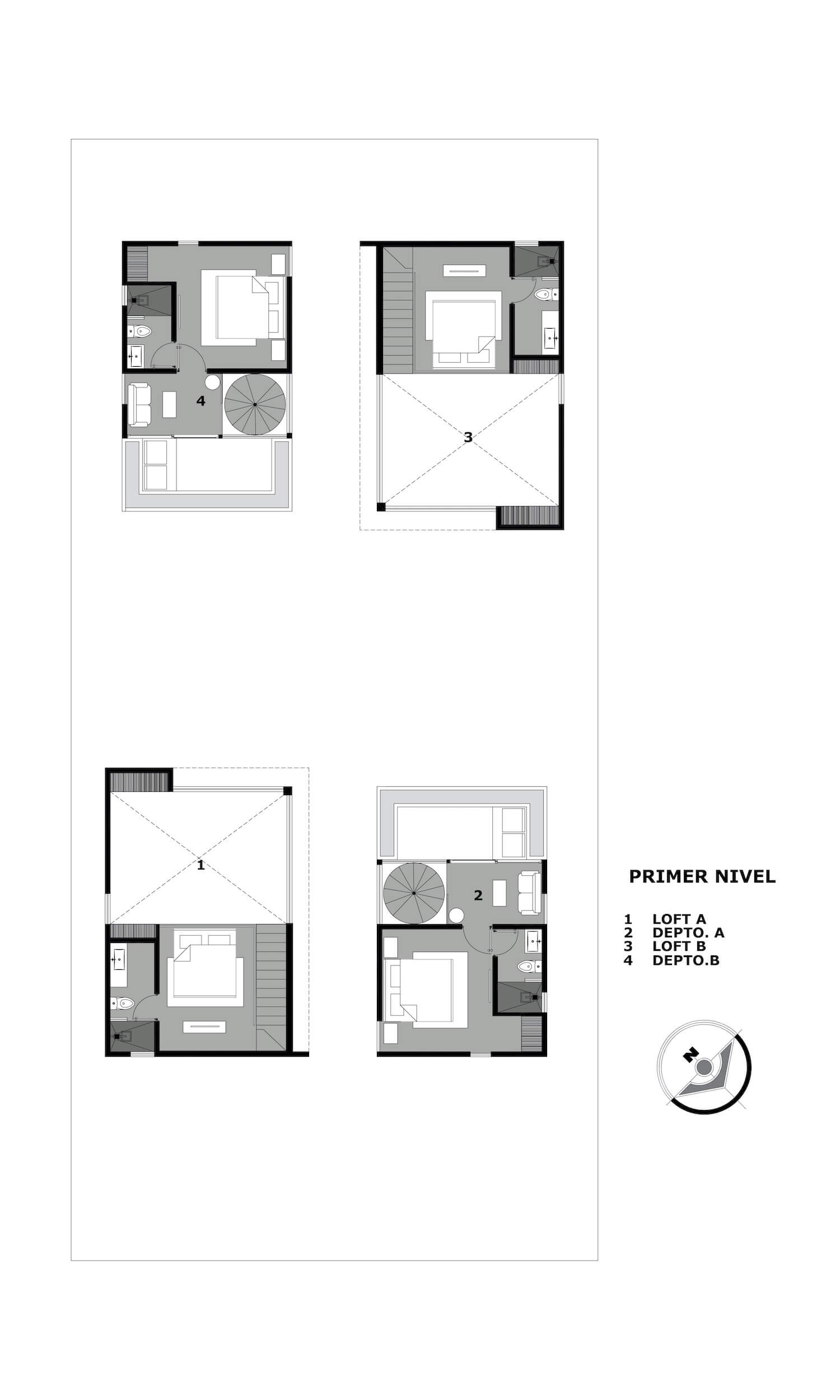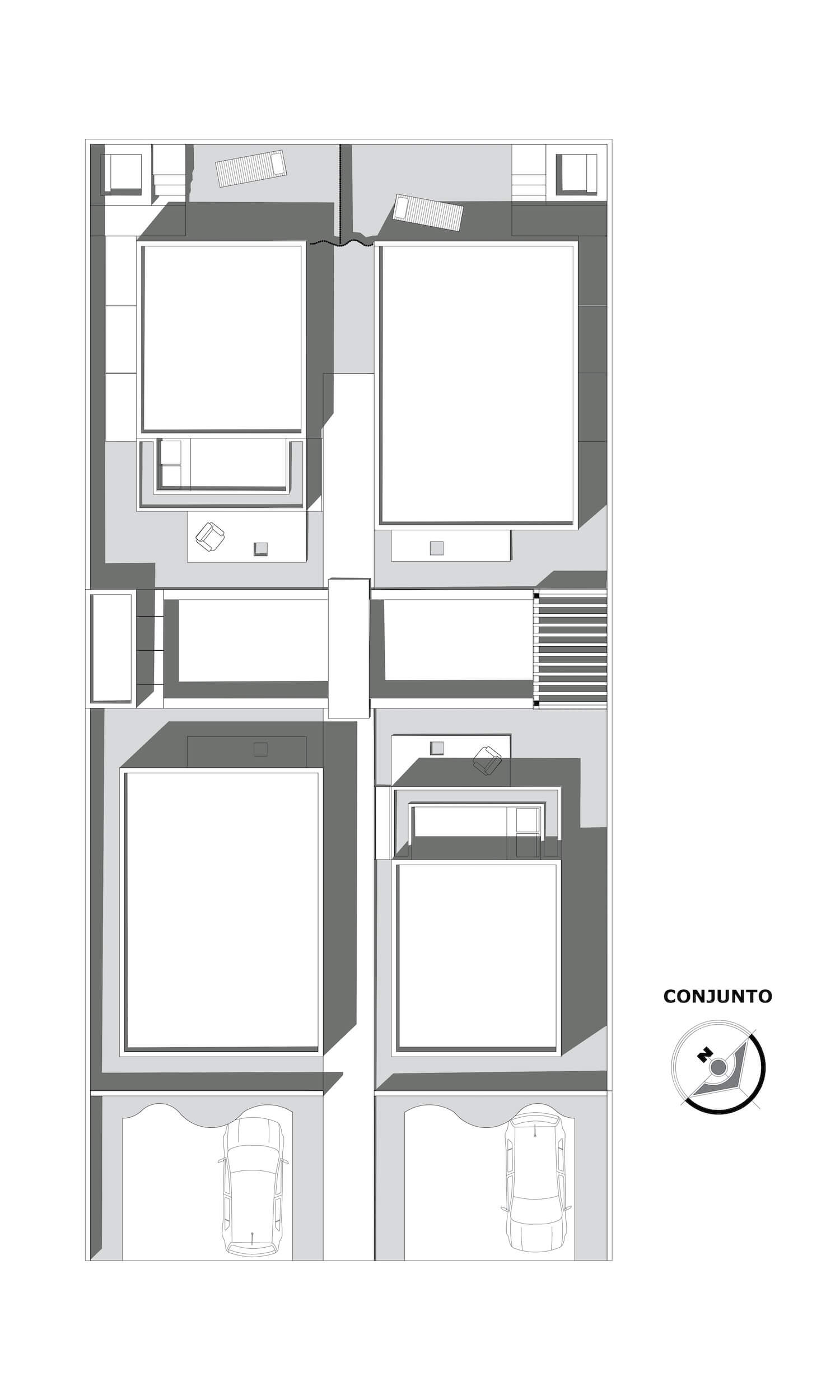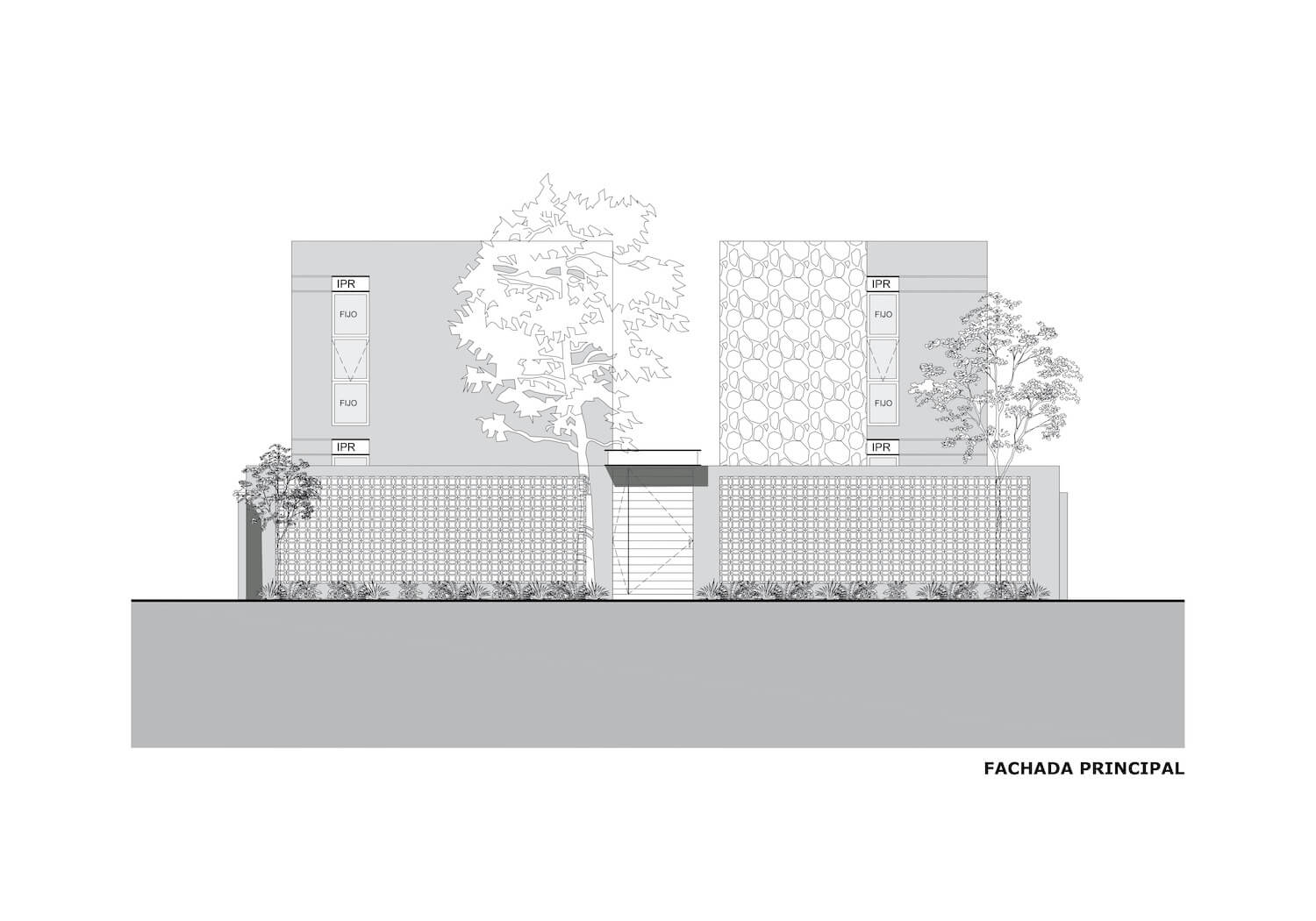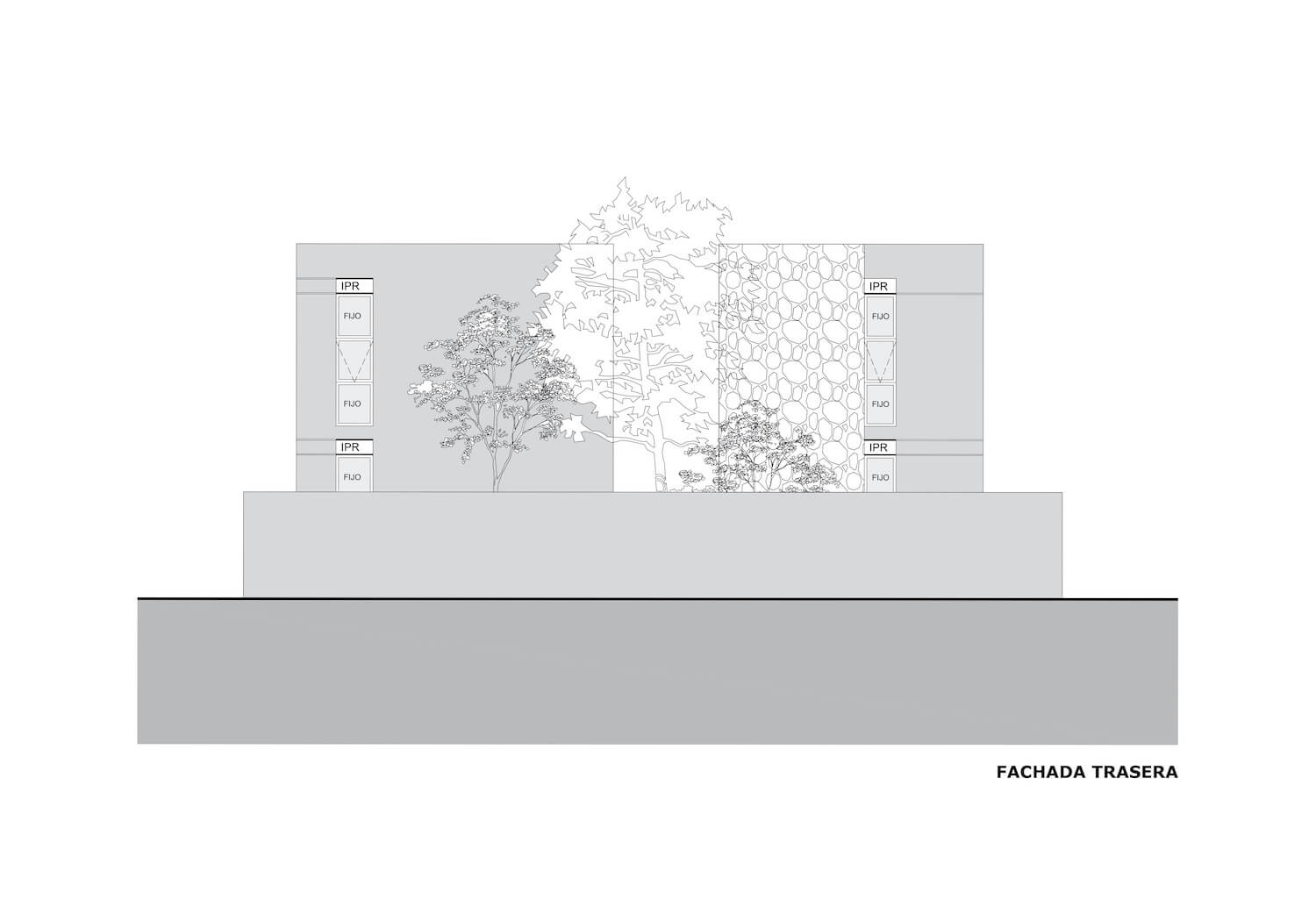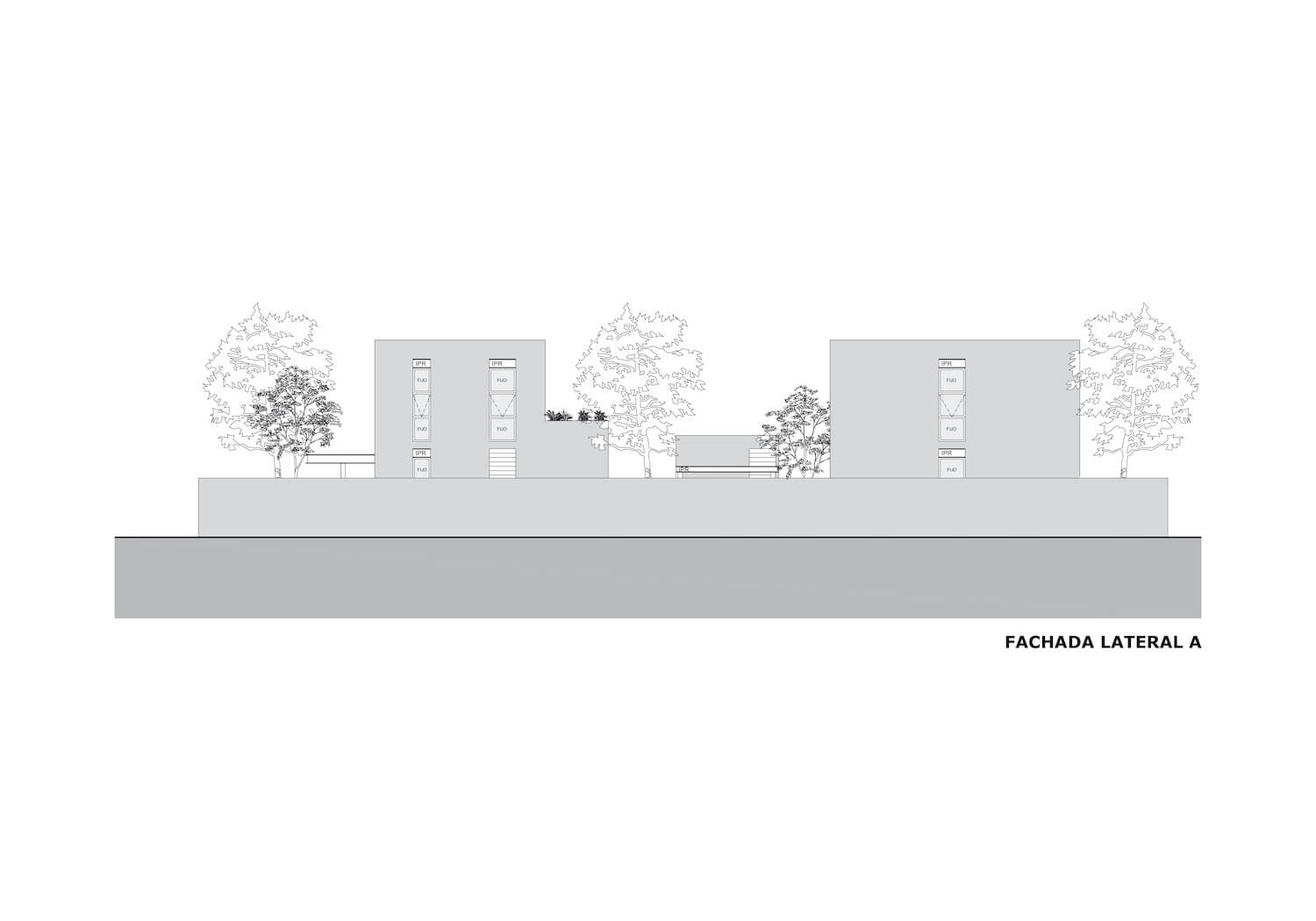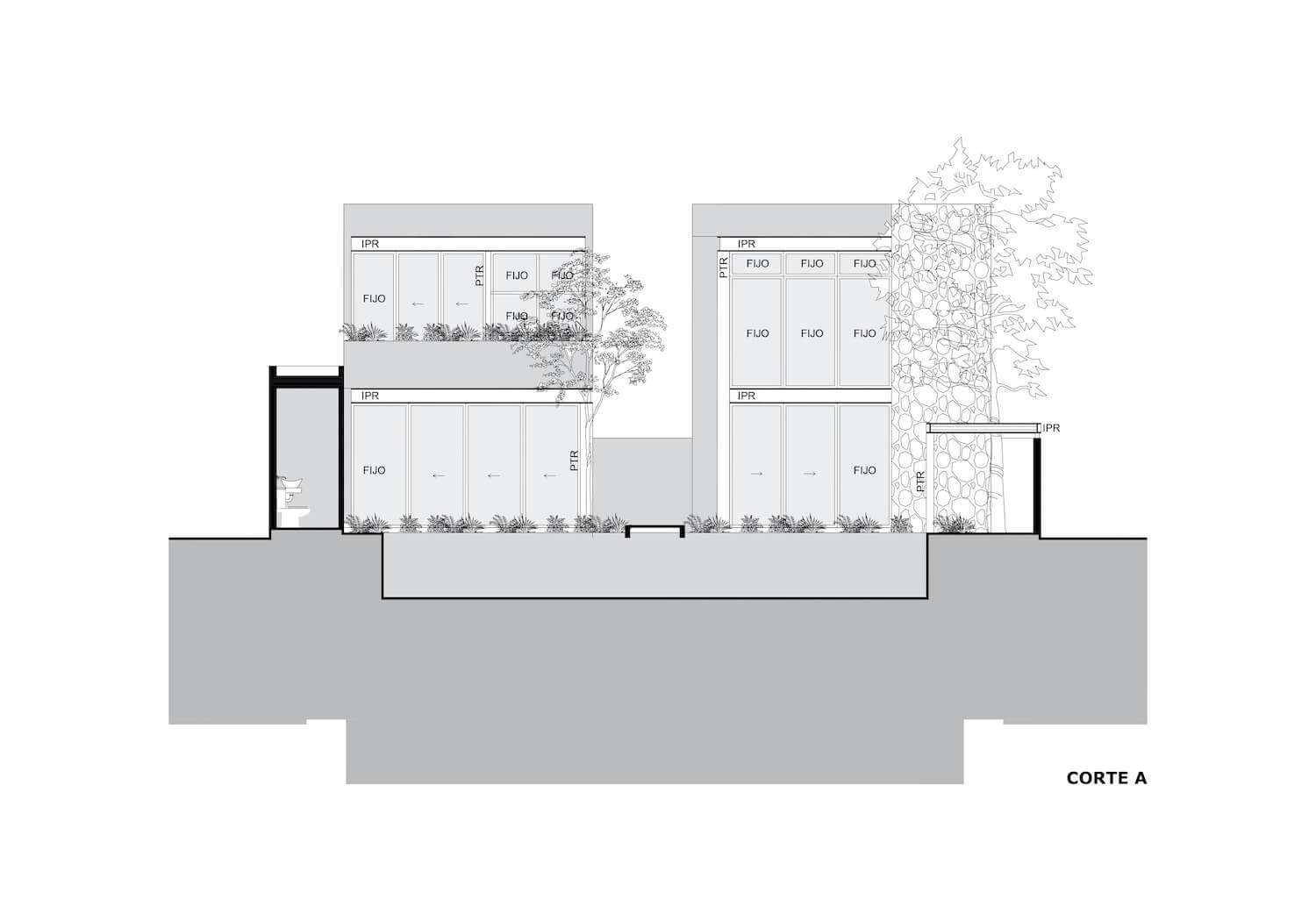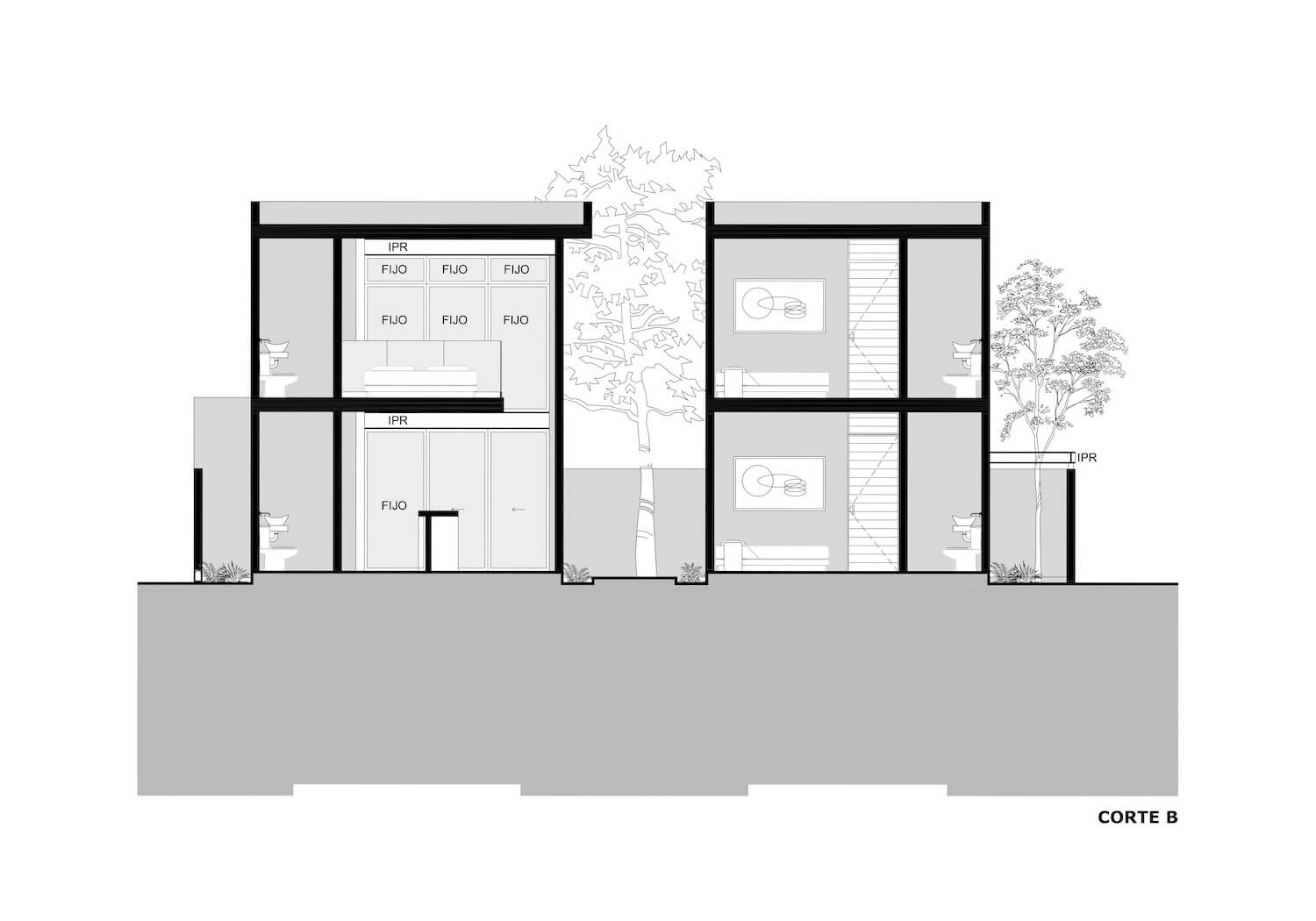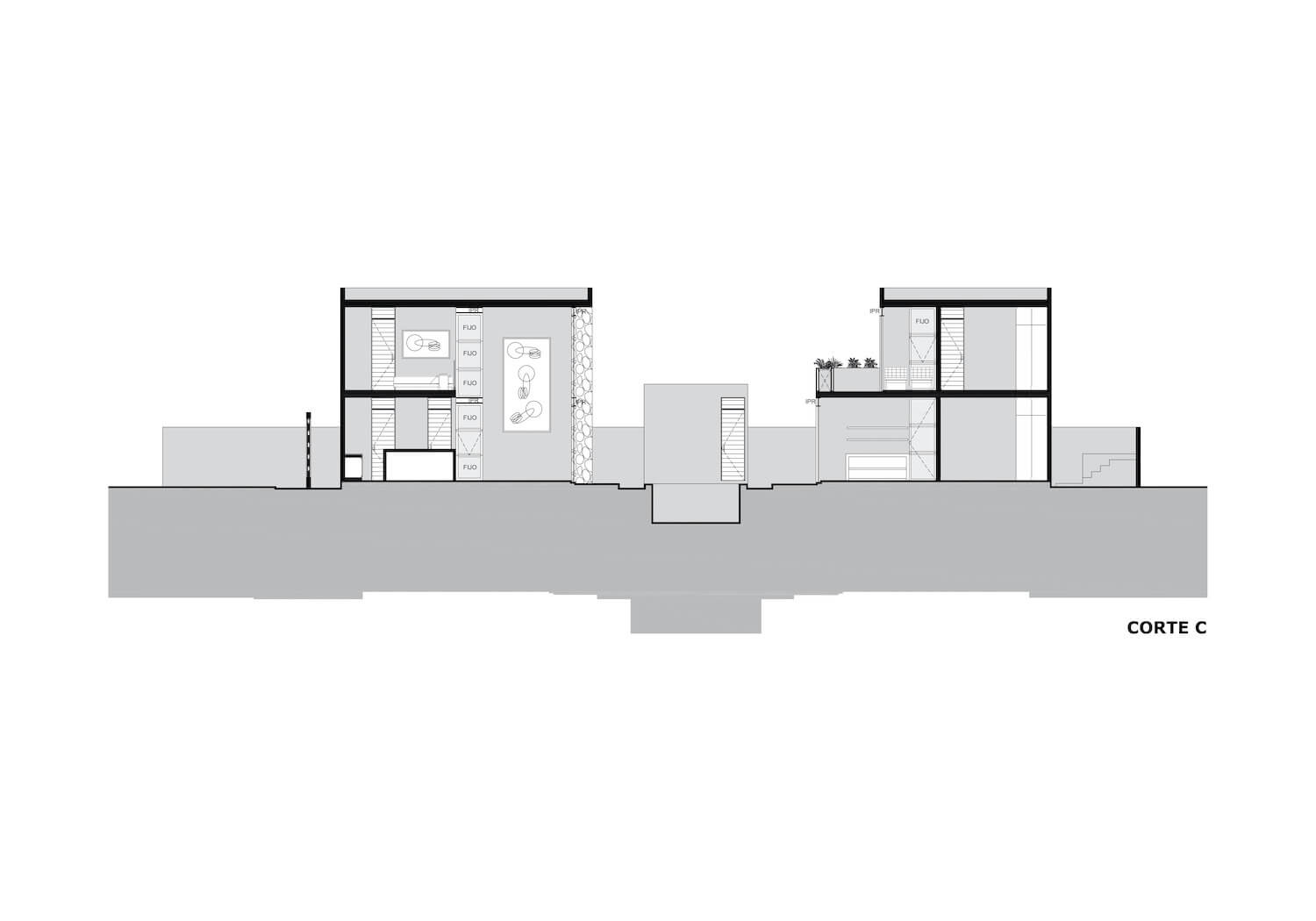 ---