West Edge Architects: While remaining programmatically similar to the original ocean-view house, this project has transformed it completely. The roof of the existing house was removed and replaced by a curved roof that created spaces for clerestory windows at the heart of the house. The front of the house was demolished so that the floor of the main living areas could be lowered, creating taller spaces without adjusting the height of the second floor. Extensive use of glass doors and clerestory windows opens the house to the ocean views and breezes.
On the first floor, both the living room and dining room open to a patio that looks out to the ocean. From there, planted terraces step down to the street below. The kitchen has been relocated from the front corner of the house to the center of the plan but the open character of the lower level allows generous views from there. The interior spaces are organized around a long storage and service element that extends through both floors vertically, and along the primary circulation spaces on each floor. Finished in wood and wood veneer, this element is visible from the main entry and all other major spaces on the first floor, as well as from the stair space and study on the second level.
The south wall of the living room is gently curved in plan. This geometry helps lead visitors to the entrance door, at the terminus of the curve. In the other direction, the curved wall extends beyond the limits of the house to the street. Along that path, it separates the planted terraces from the steps leading from the sidewalk to the main level of the house. The terraces will be planted with native plants, typical of the nearby coastal dune areas. All rainwater that falls on the property or roof areas will be collected in a large-capacity retention system below the terraces, for groundwater recharge. In the unusual event that the system fills to capacity, there is an outflow to the municipal storm drain system.
The exterior walls of the house are protected by a well-insulated, rain screen system covered by smooth cement plaster. This system, combined with the R-45 roof construction and well-shaded insulated glass used throughout the house, far exceeds prescriptive energy performance and when necessary, allows the house to be sealed against the noise from the nearby airport.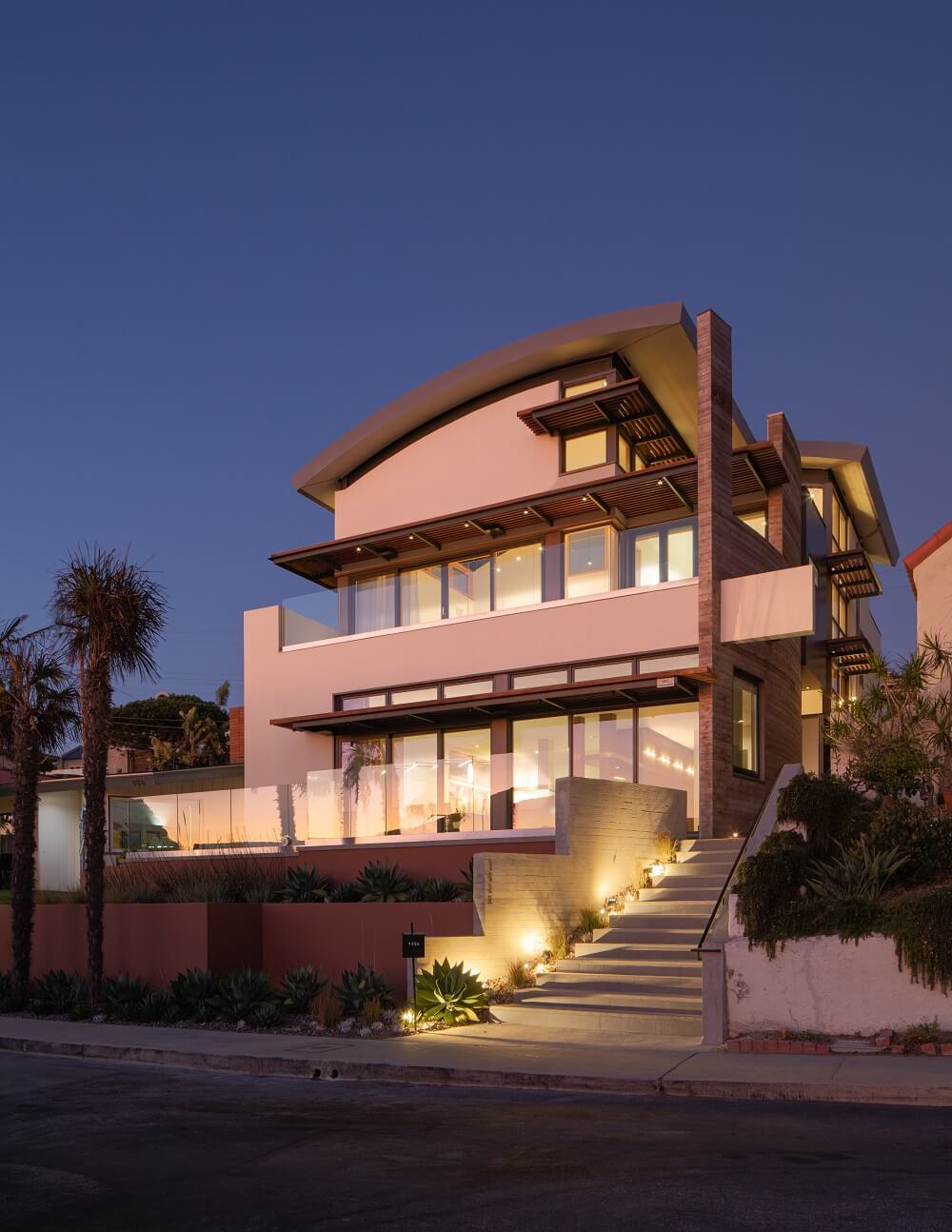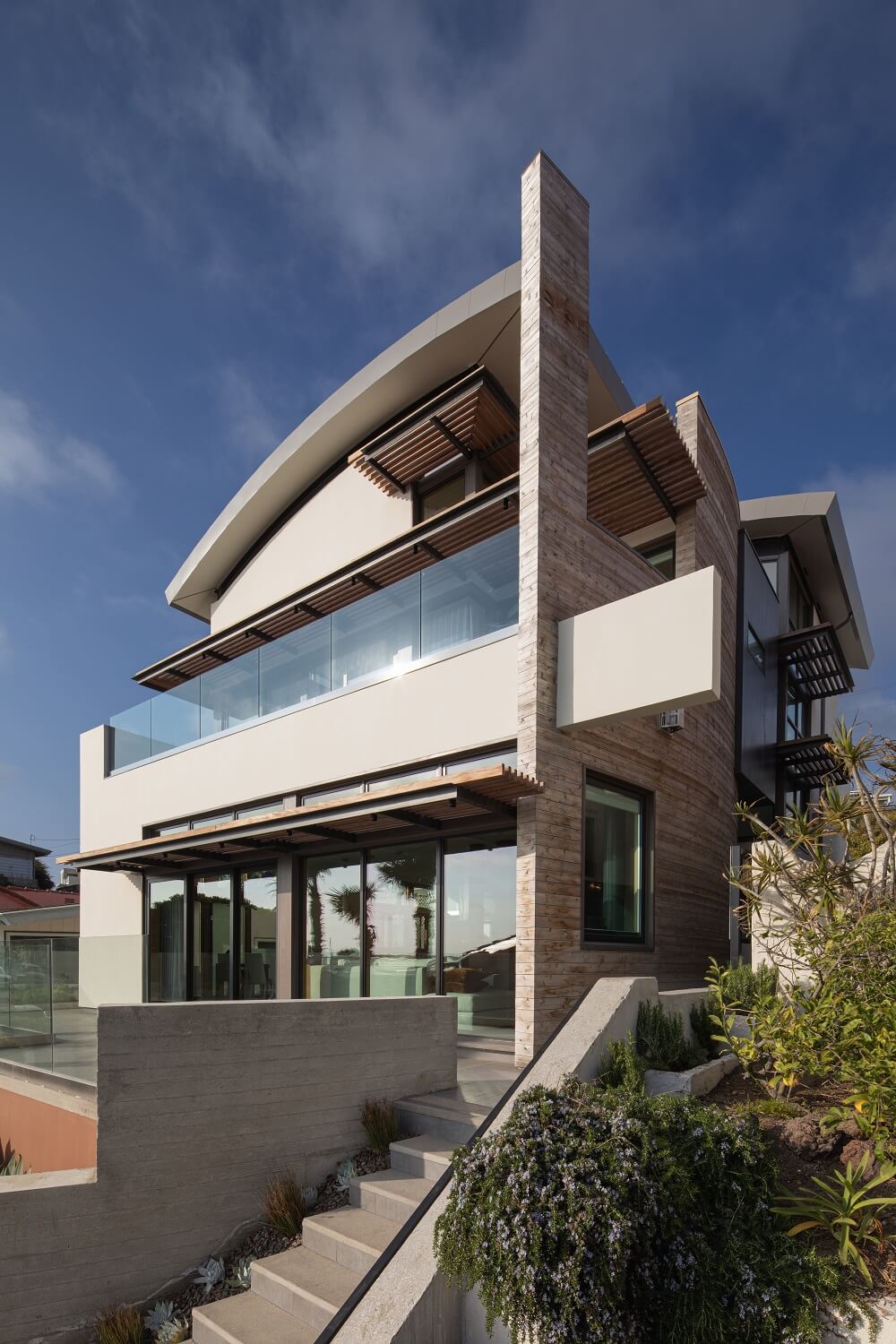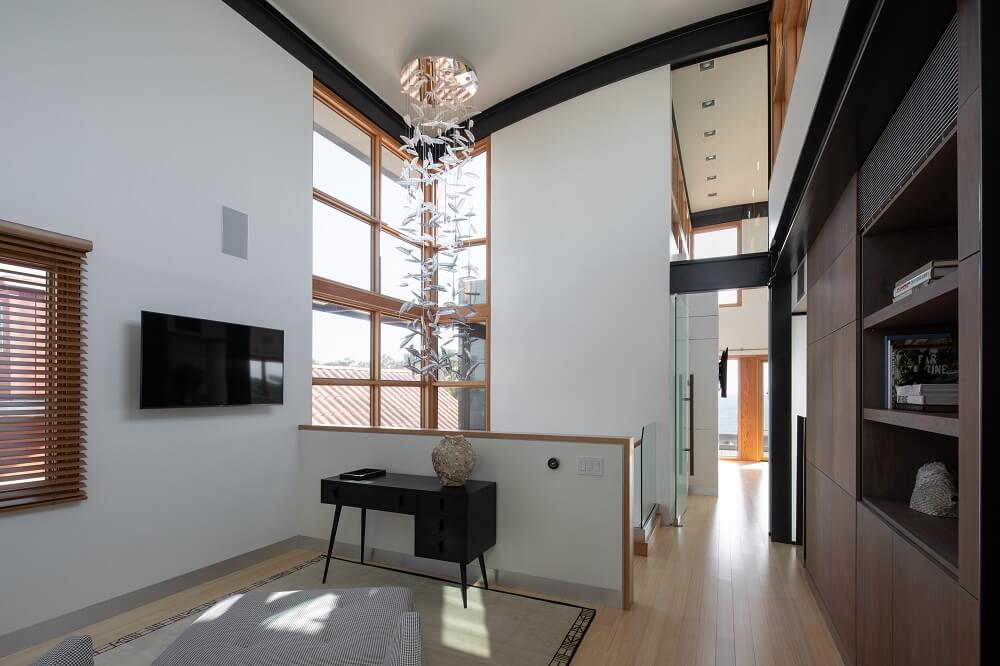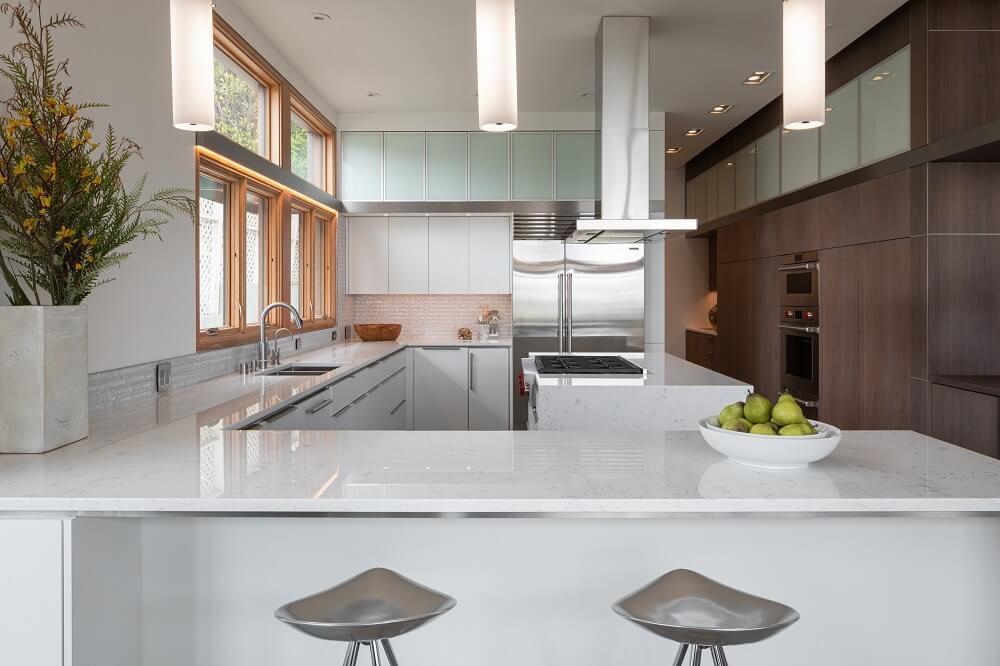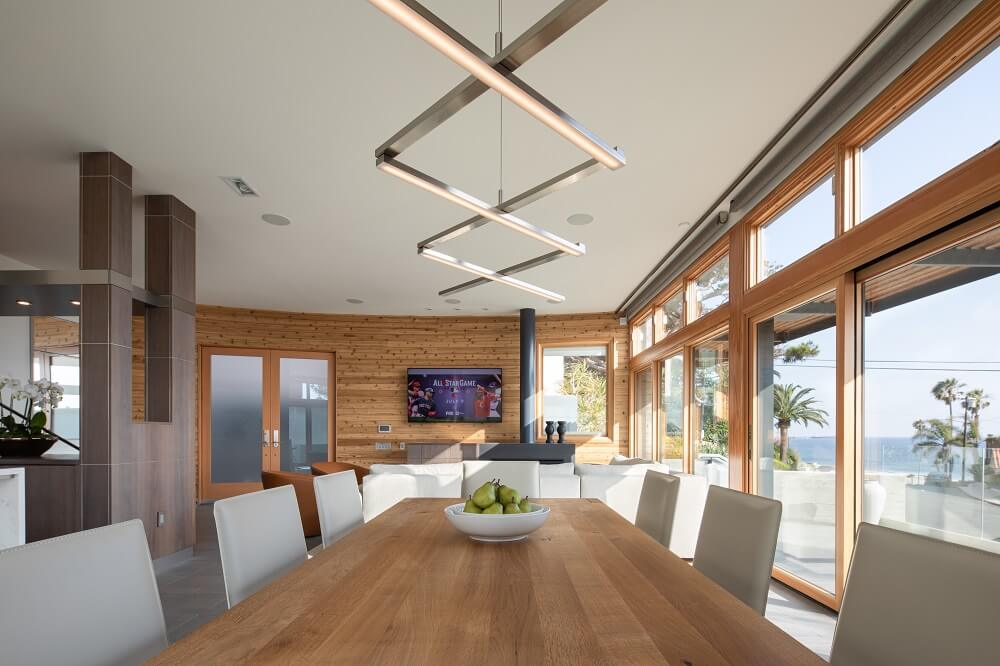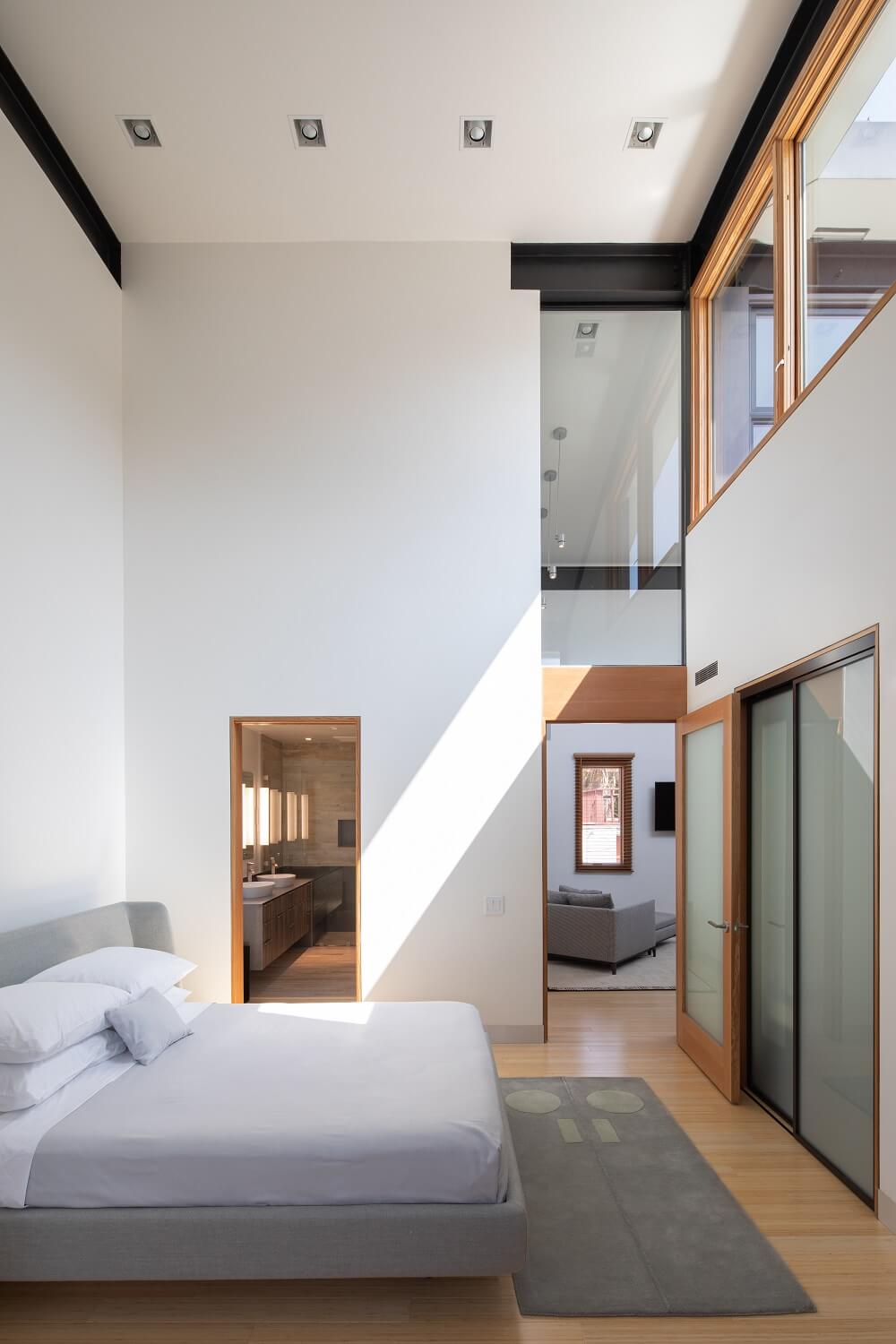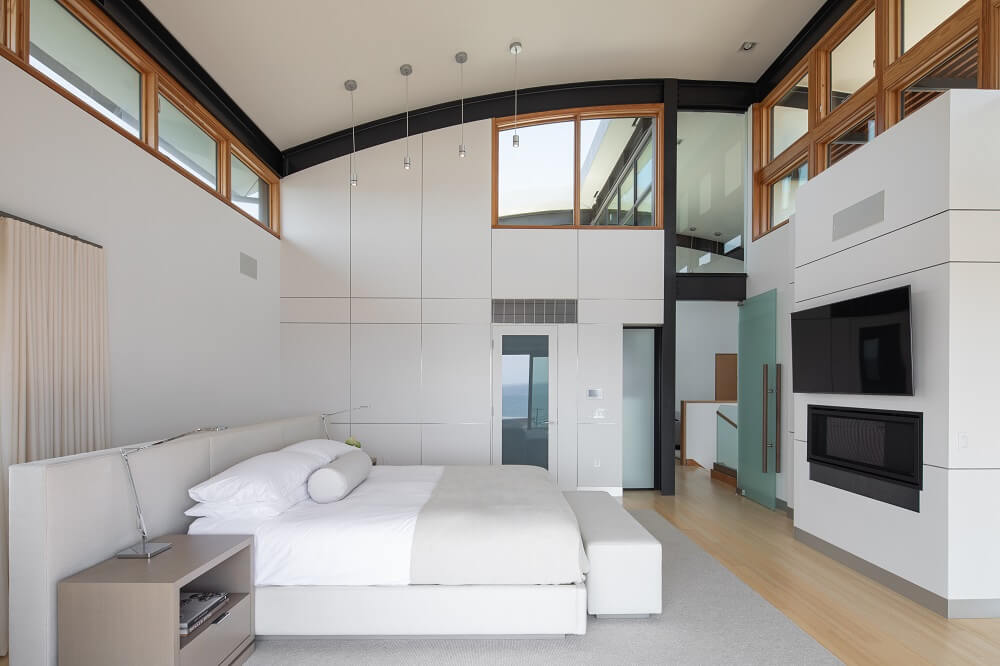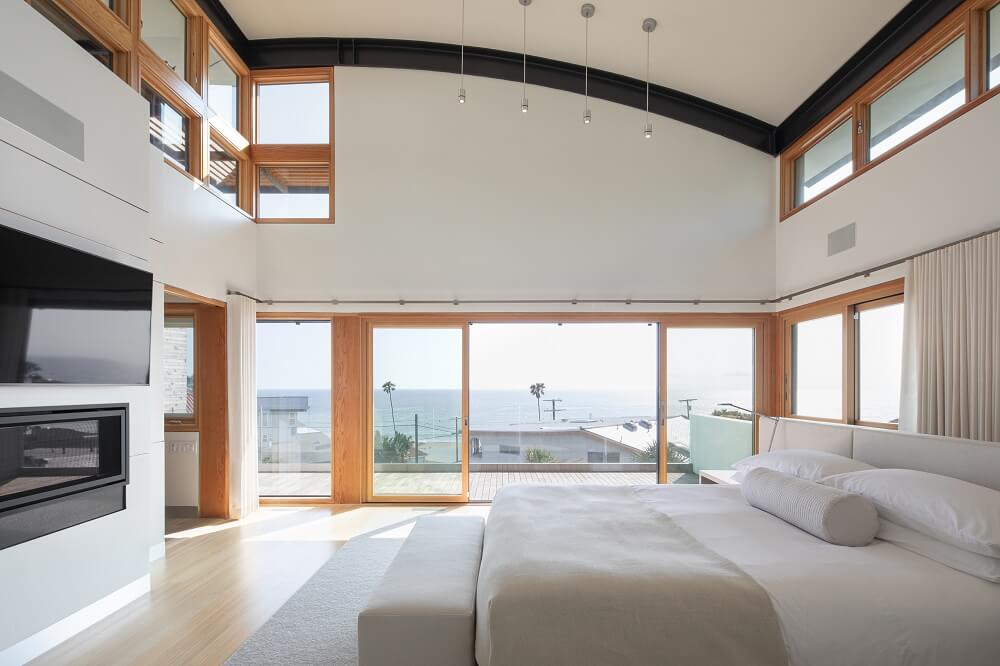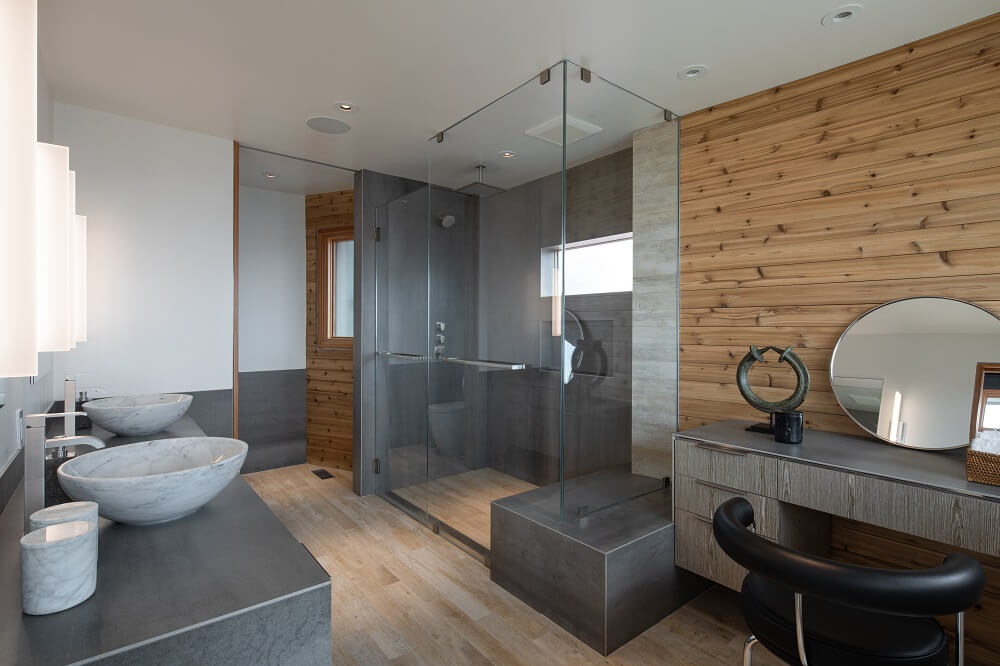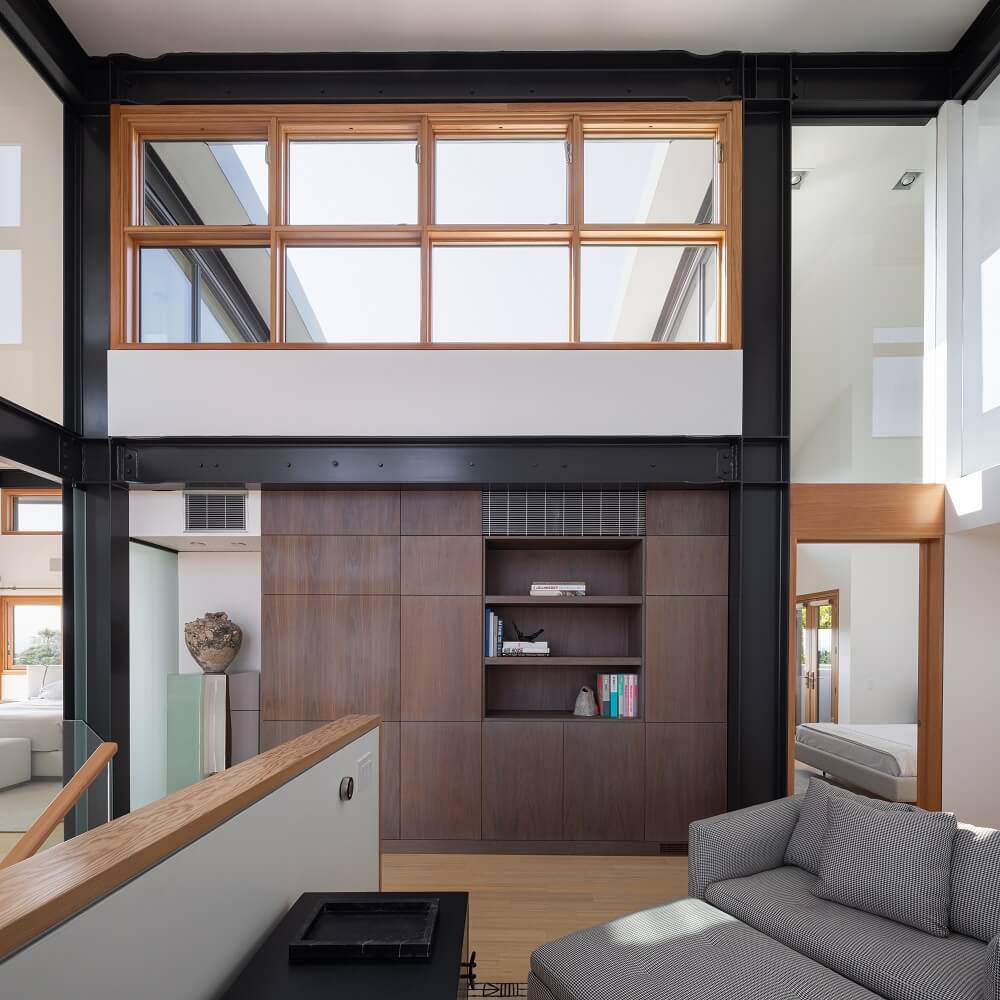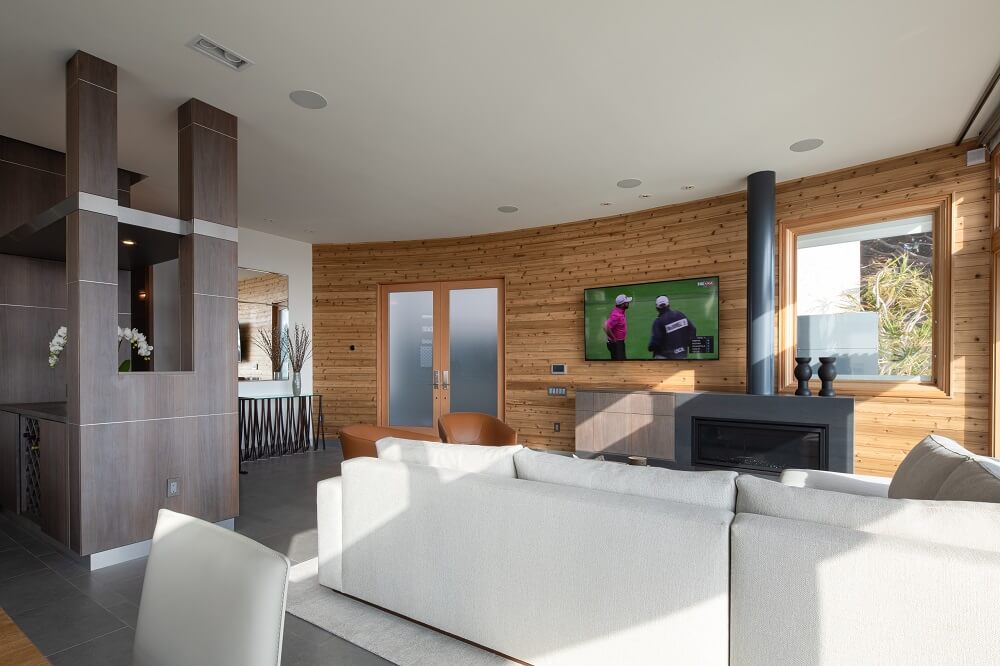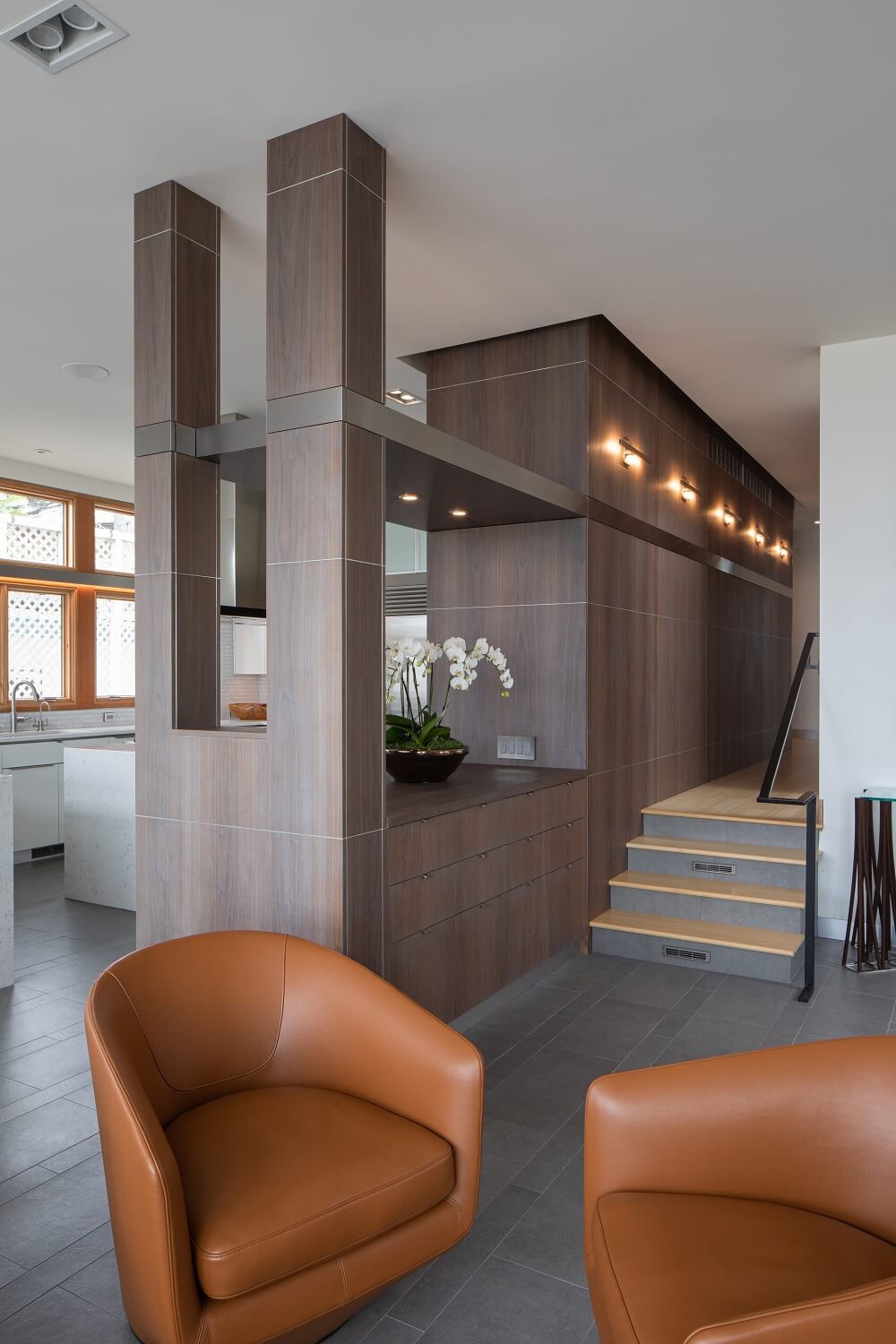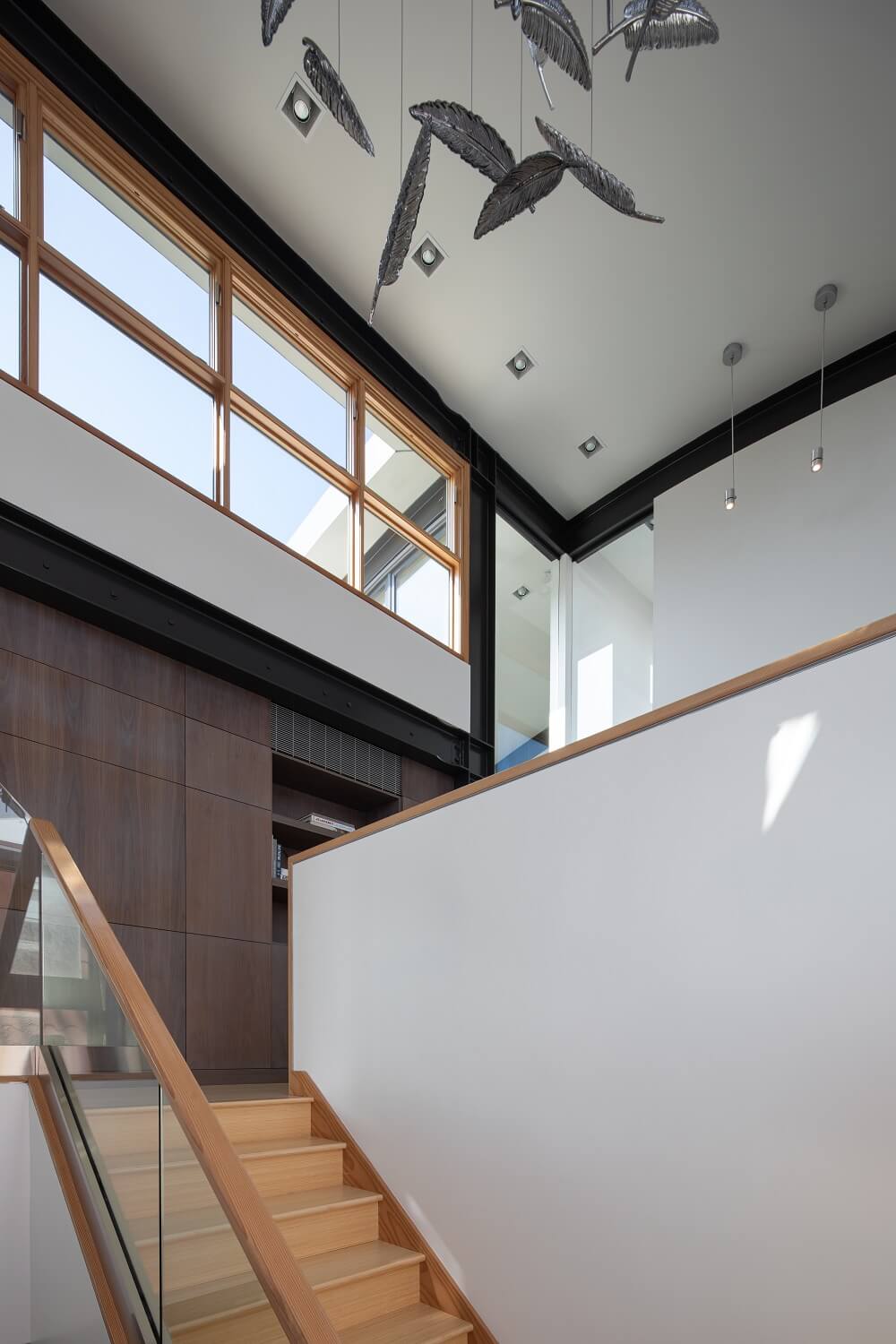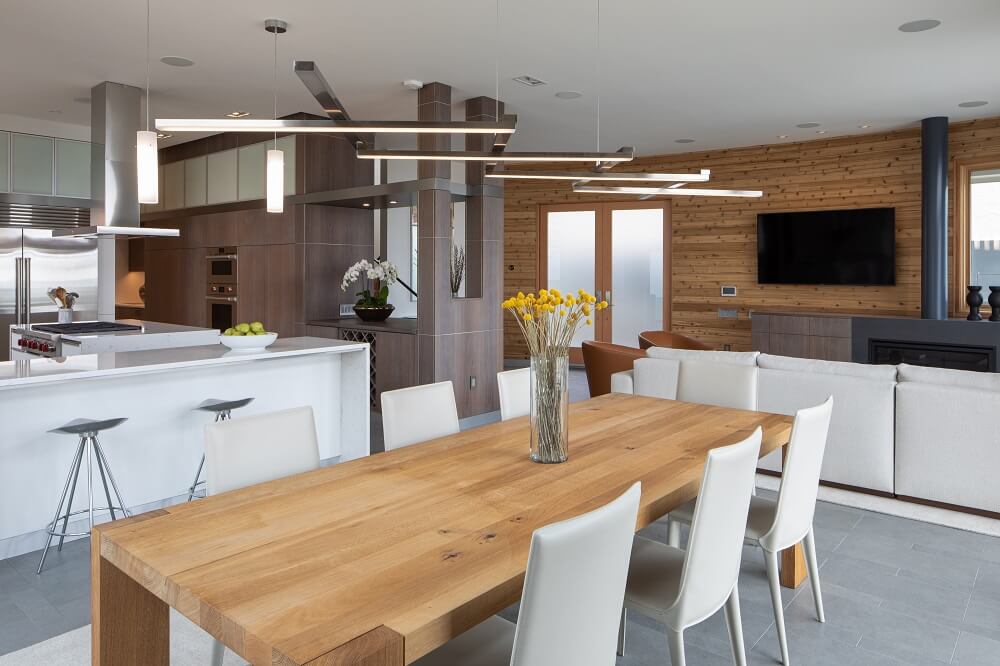 ---