A multi-dwelling residence with a penthouse designed by iha Architecture in a typical metropolitan environment of Bangalore is a seamless blend of functionality and aesthetics. The interiors are a harmonious fusion of contemporary and traditional design elements creating a distinct and eclectic character with rich earthy tones. The odd shaped plot is characterized by distinctive landscape pockets with skylights to draw daylight into the interiors while maintaining privacy with solid substantial exterior walls.
Strategically designed vertical louvers of the south facade secures the building aesthetically while enabling an unimpeded view of the outdoor hill from the living area. The angled vertical louvers function as a sun breaker. Landscape behind the louvers enhance the aesthetics from both inside and outside, operate as a shading element for the interiors and improve the indoor air quality. A triangular double height landscaped courtyard near the foyer enhances the volumetric drama and communication throughout the penthouse. The double-height dining room draws daylight from the skylight and is lit during evenings by custom-designed pendants.
Pendant lights that are uniquely designed for this penthouse and authentically crafted serves the purpose of artistically illuminating the double height dining room. Each pendant is uniquely designed by the architect and crafted by local craftsman to promote local craftsmanship. Varieties of pendants are strung at different heights in the foyer and dining area to achieve desired lux levels. The design language of the pendants is subtly echoed throughout the penthouse adding authenticity and harmony.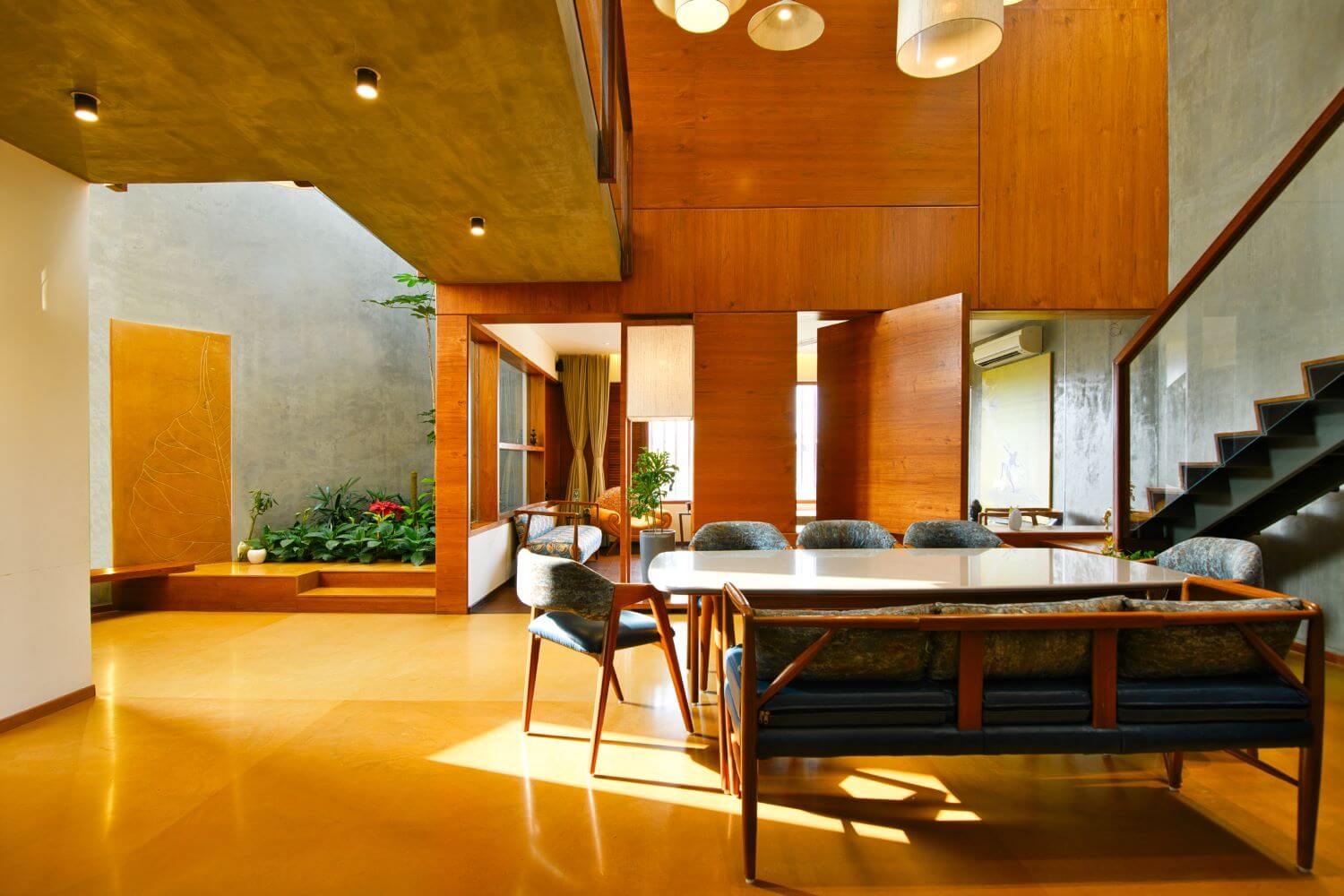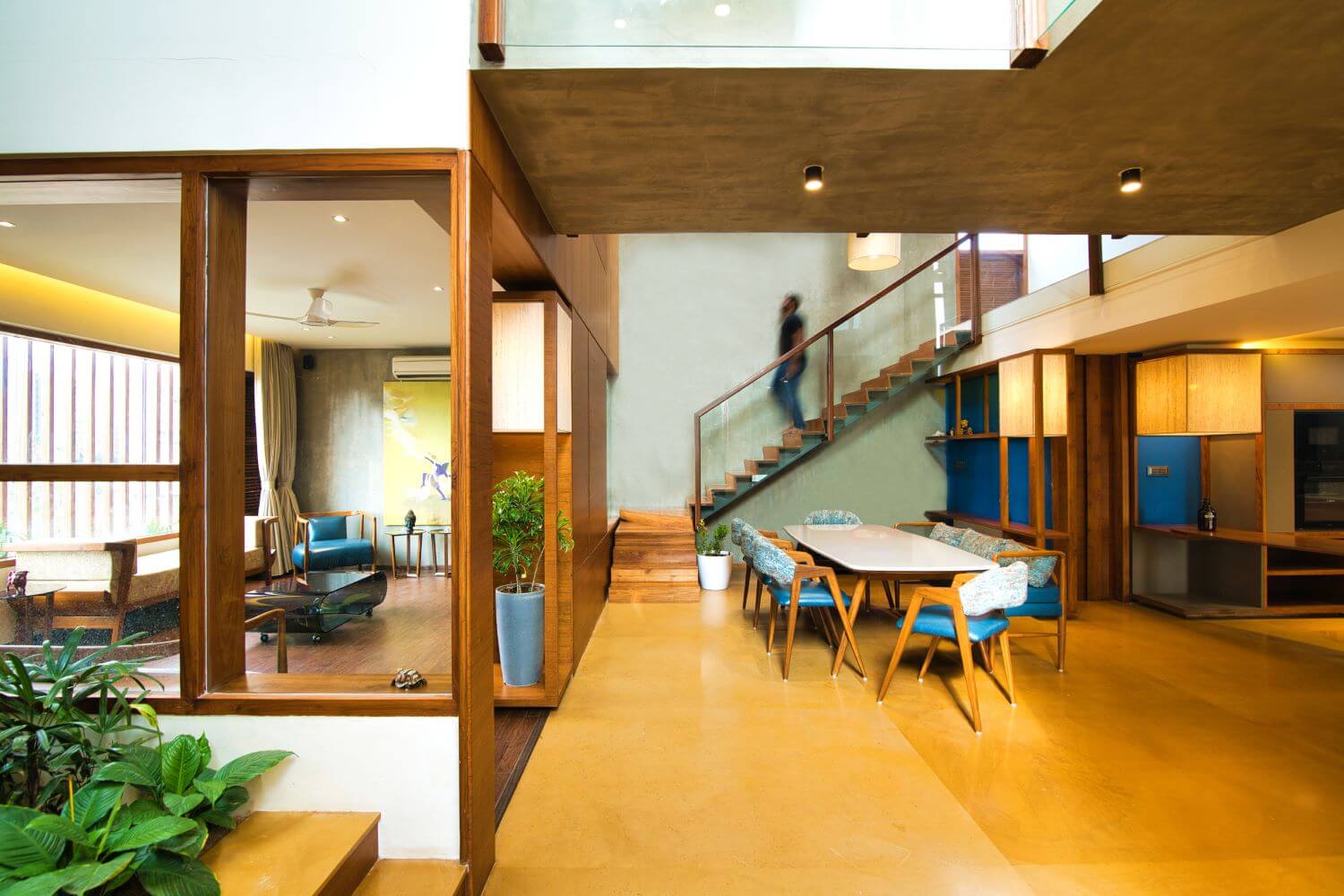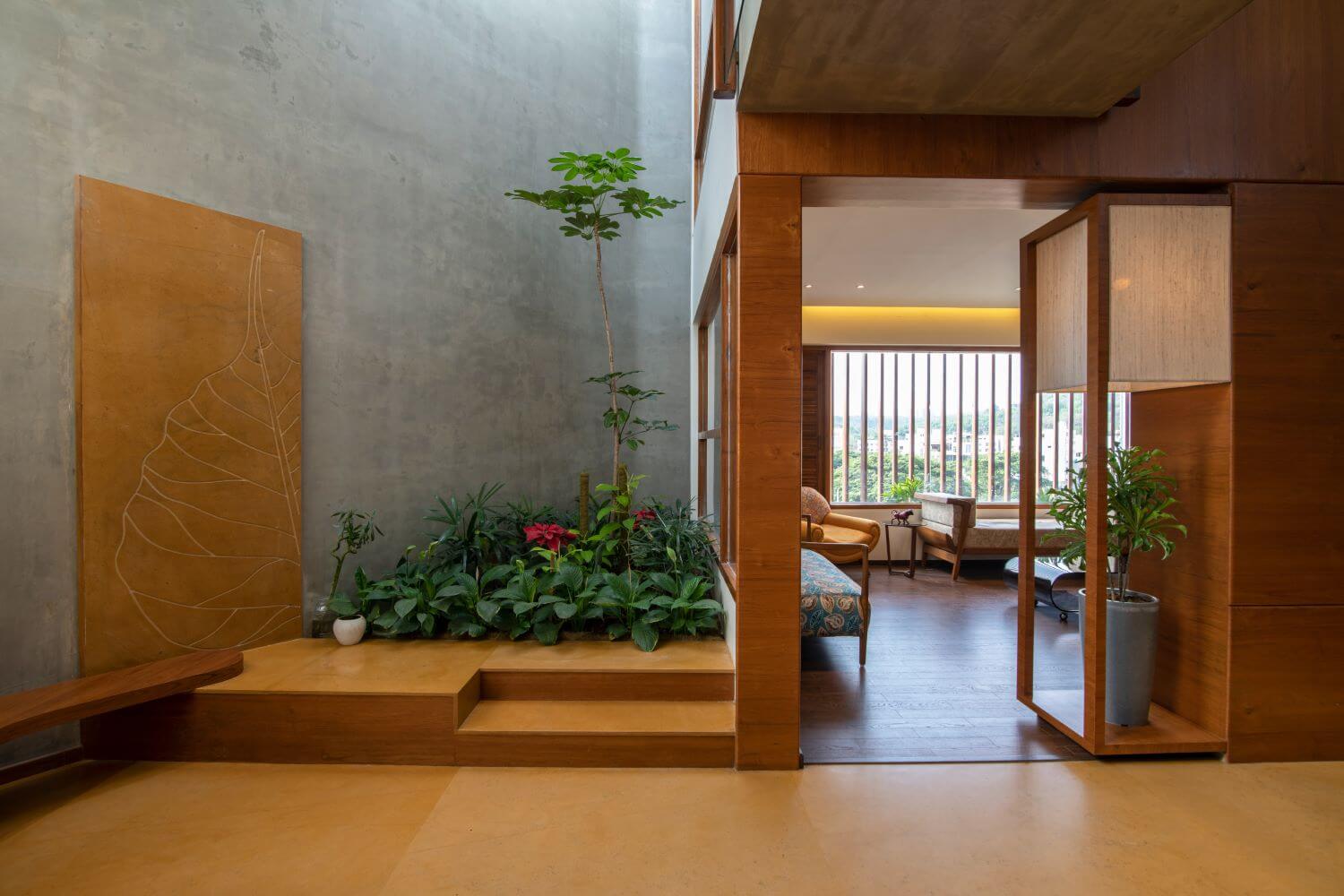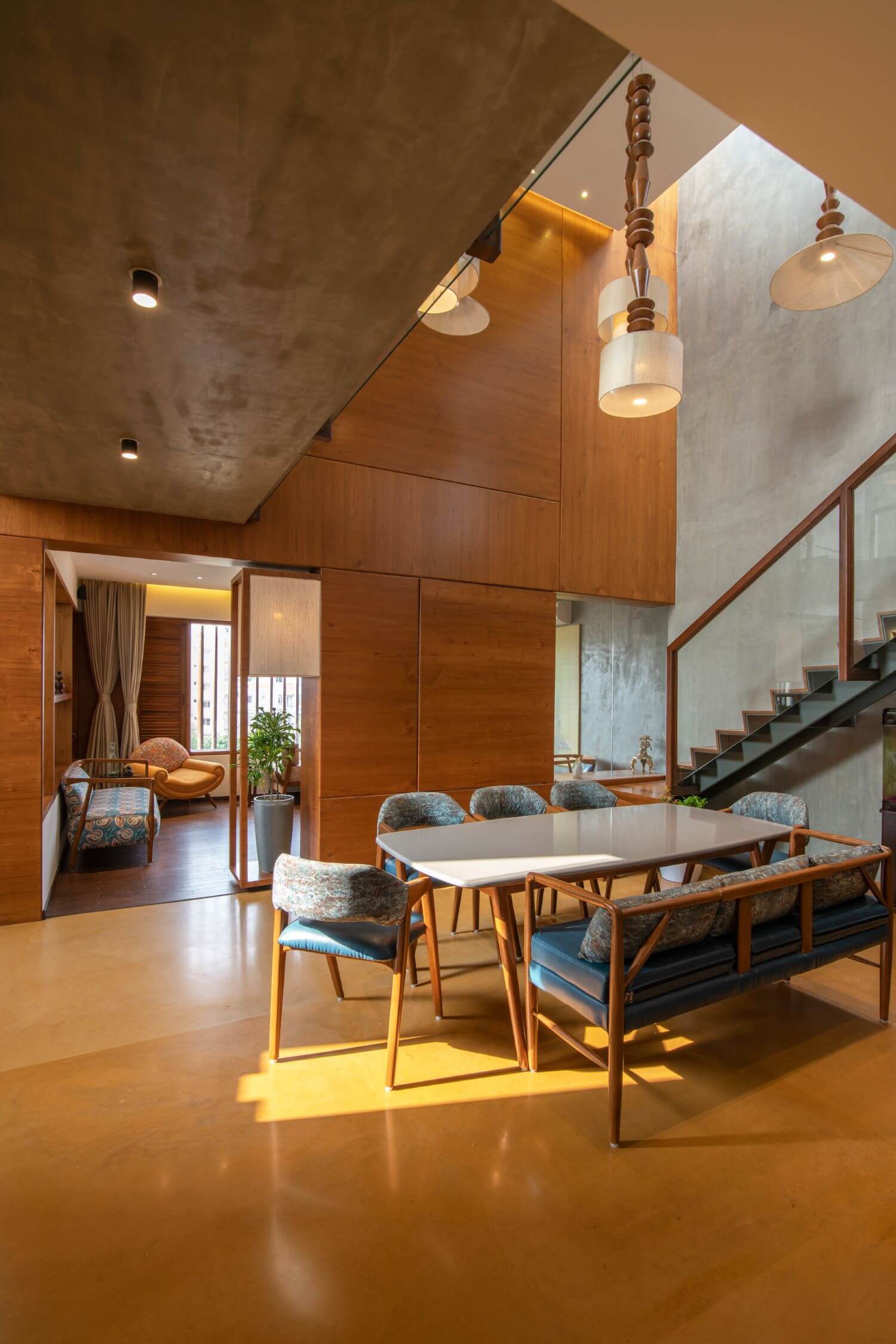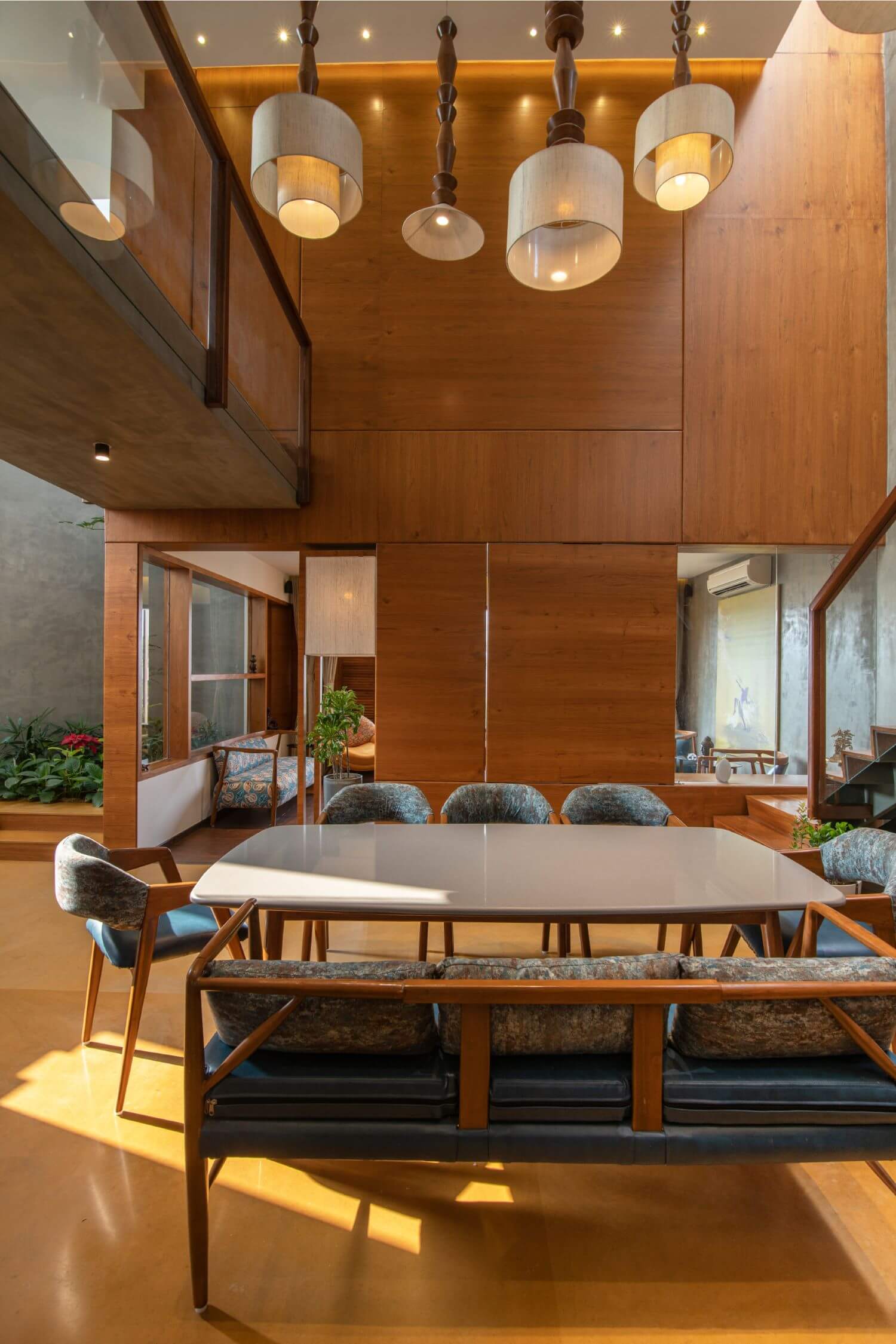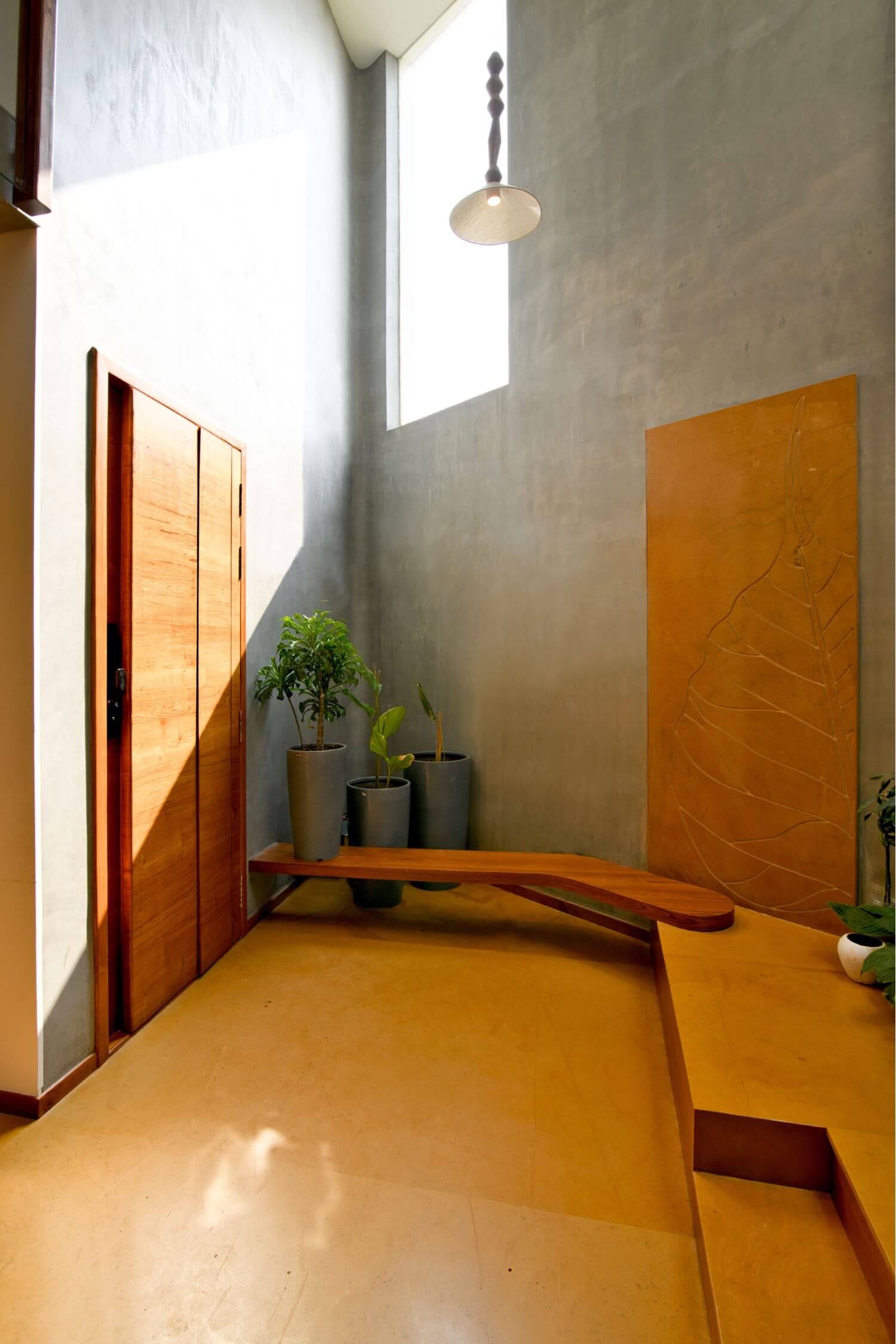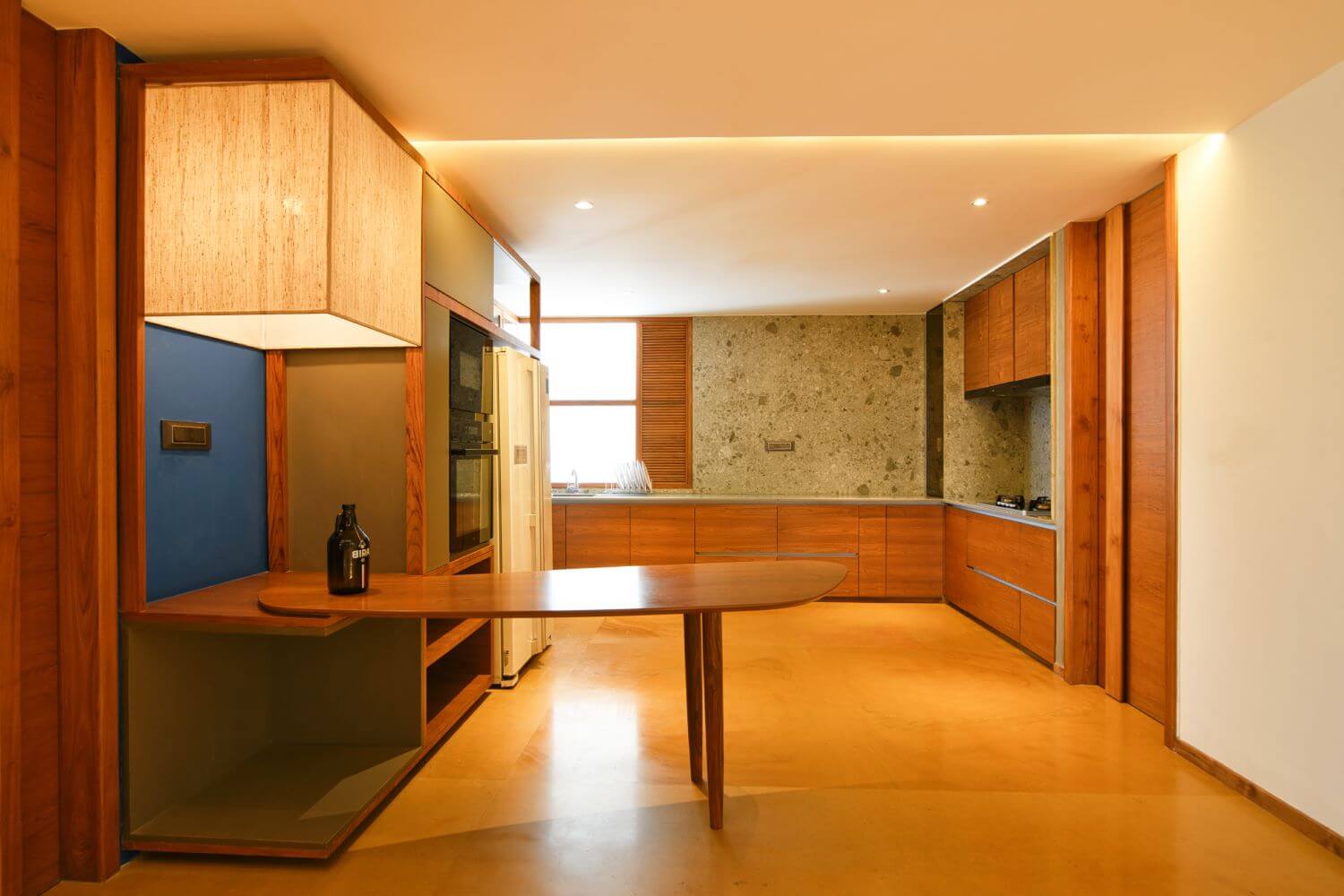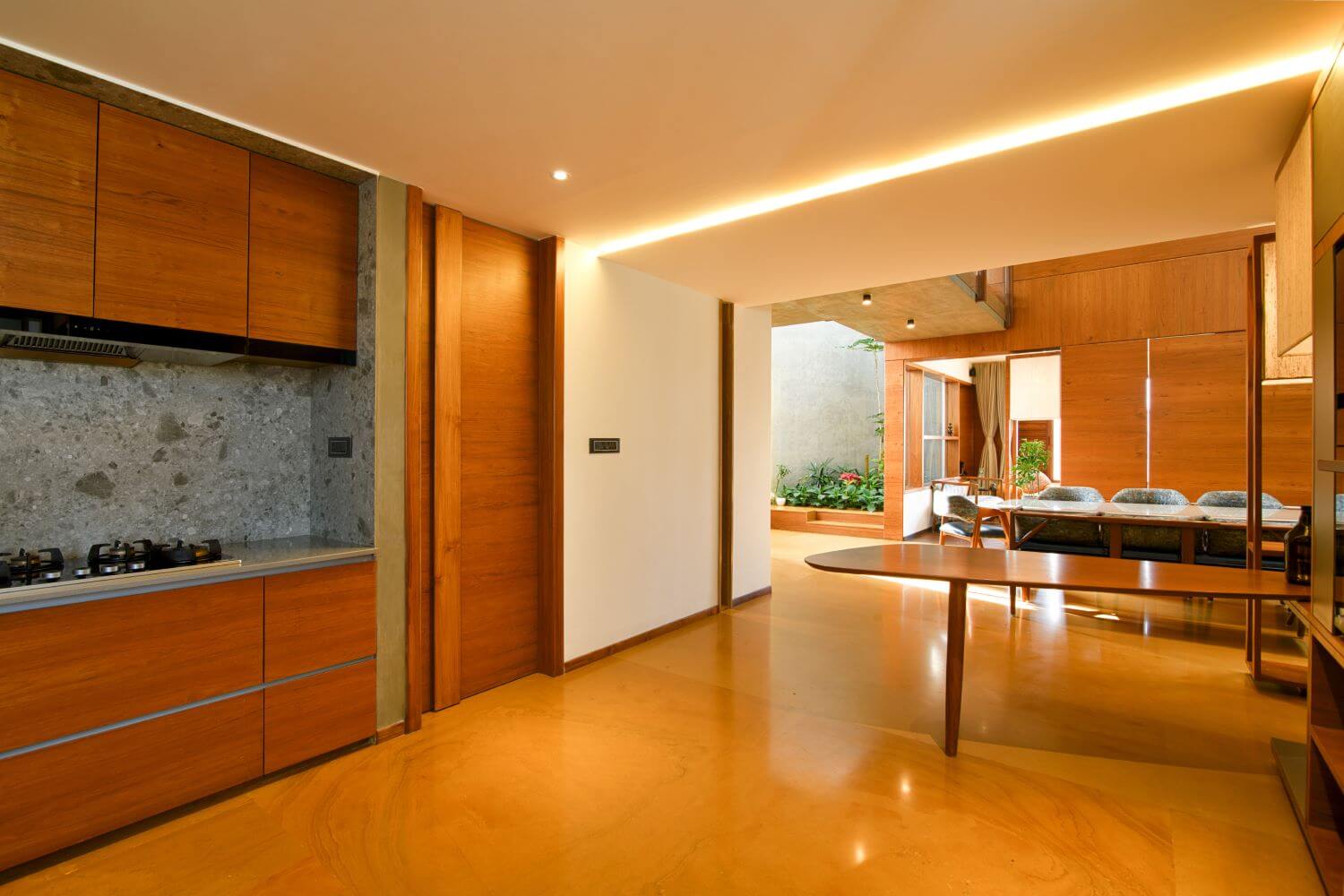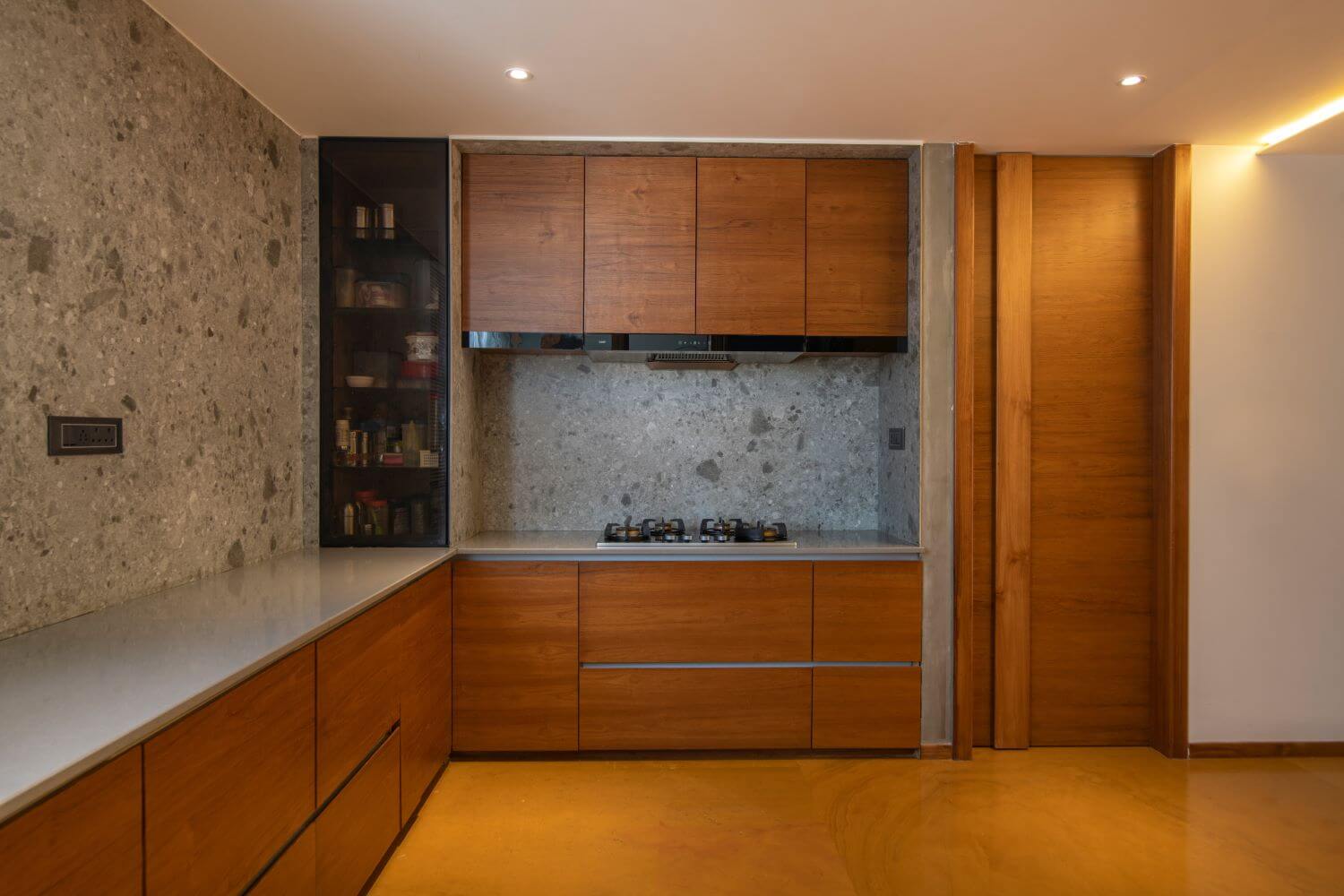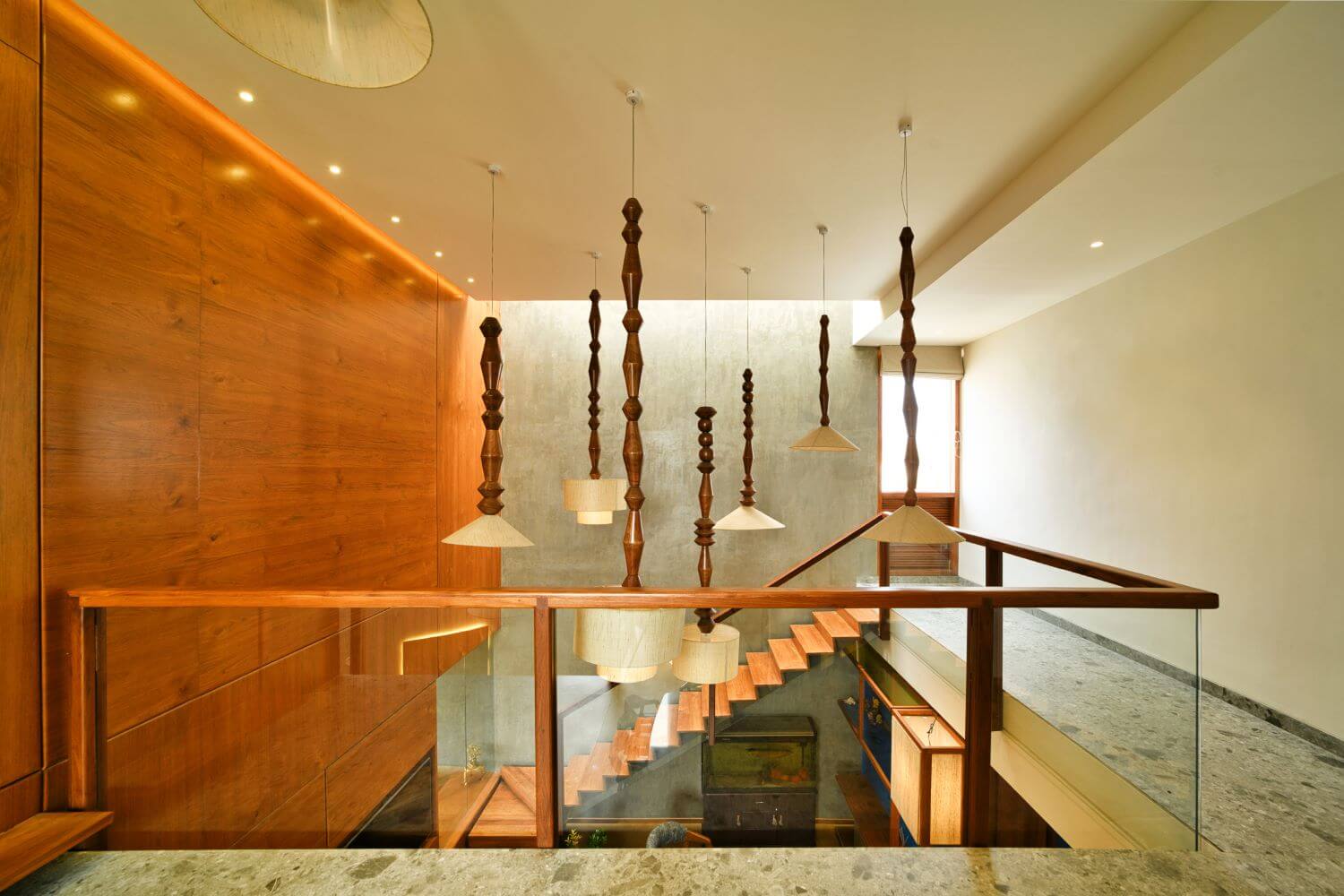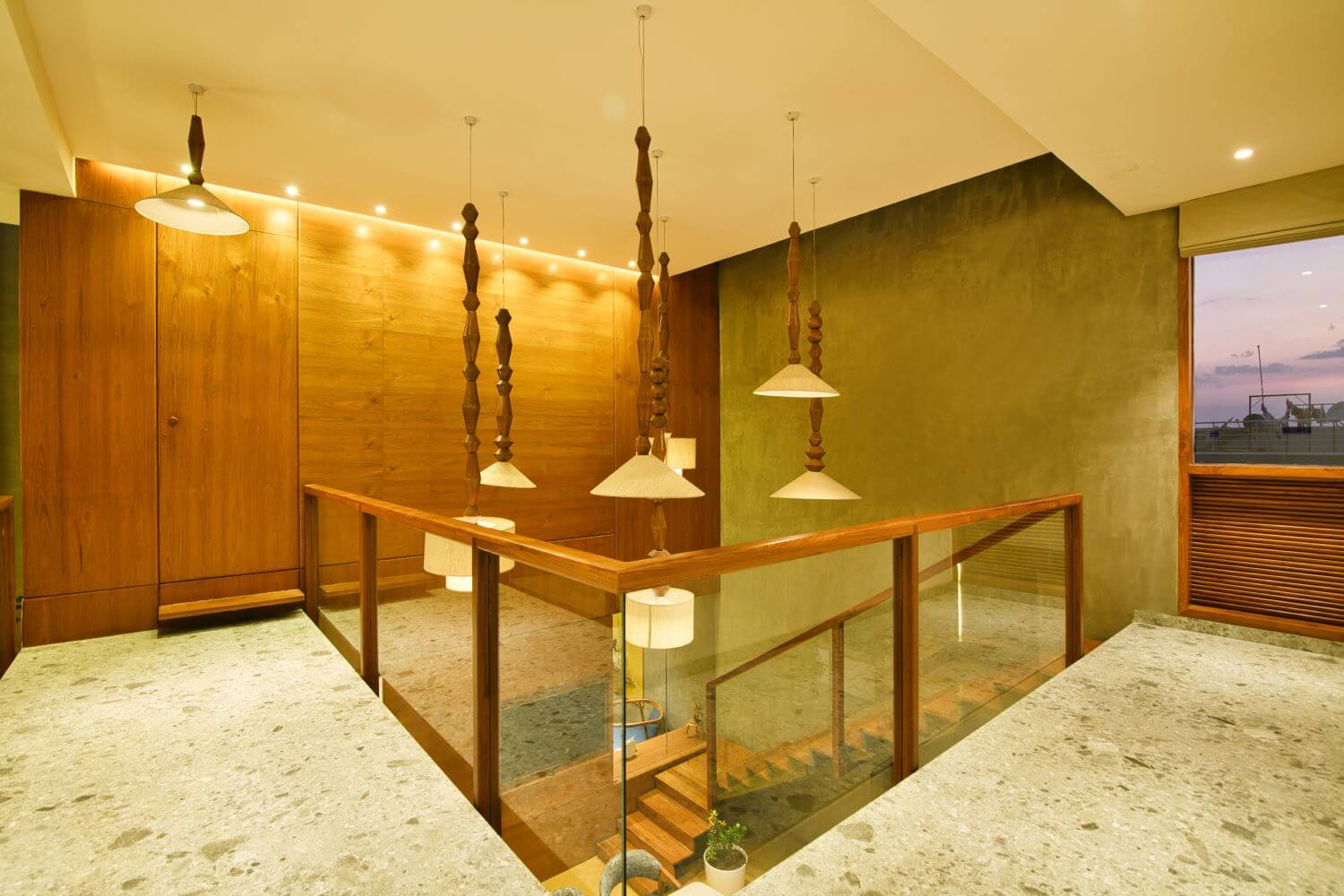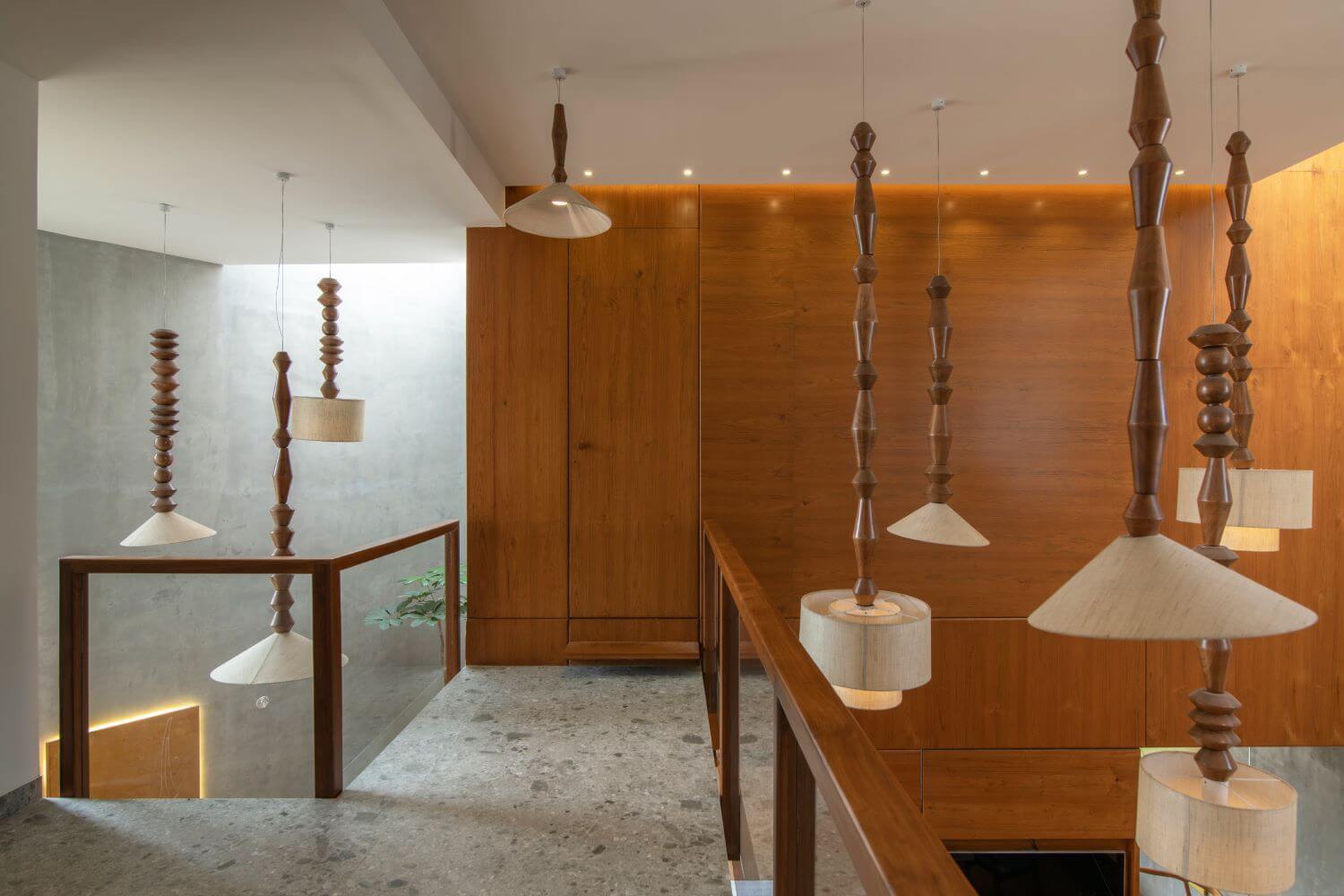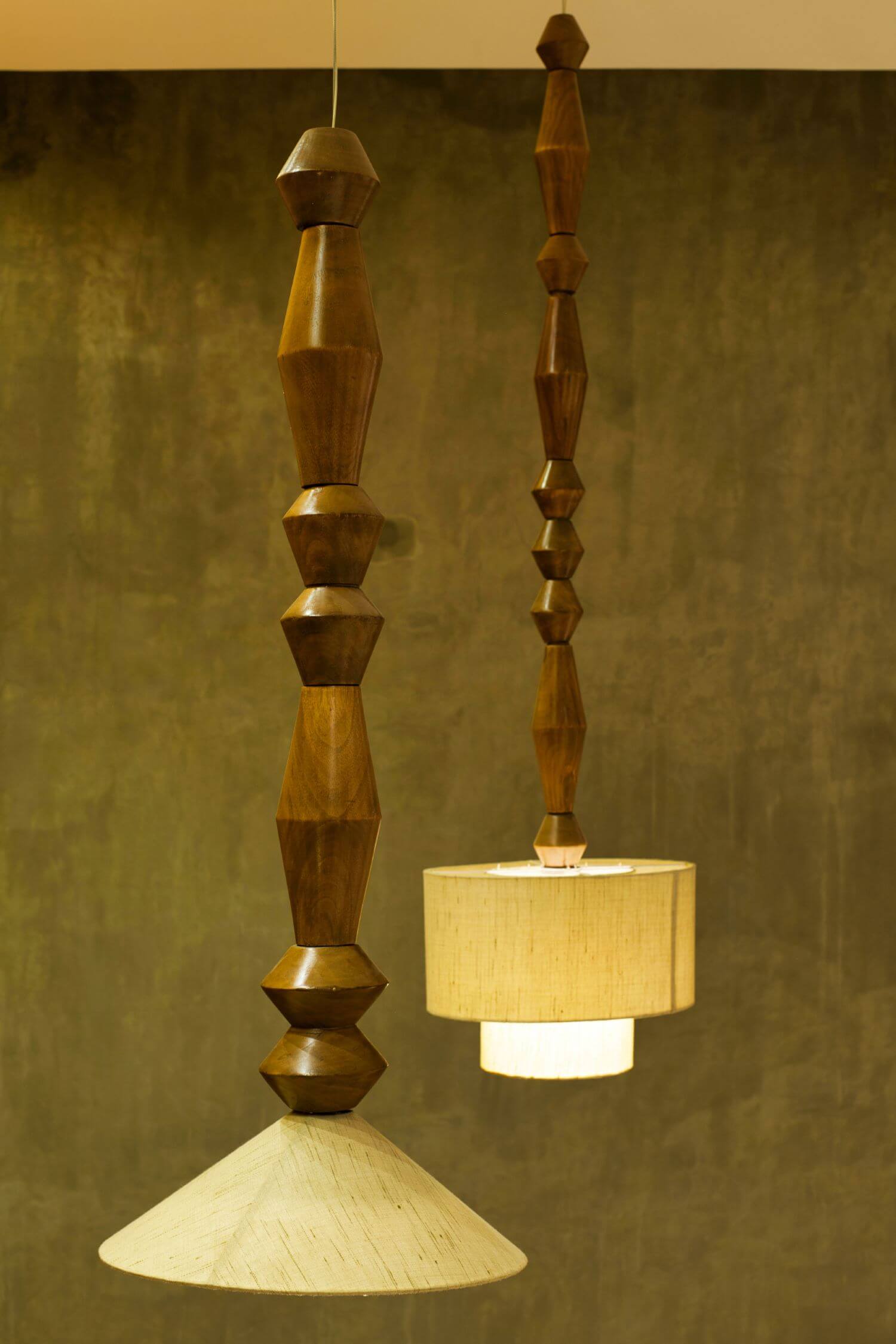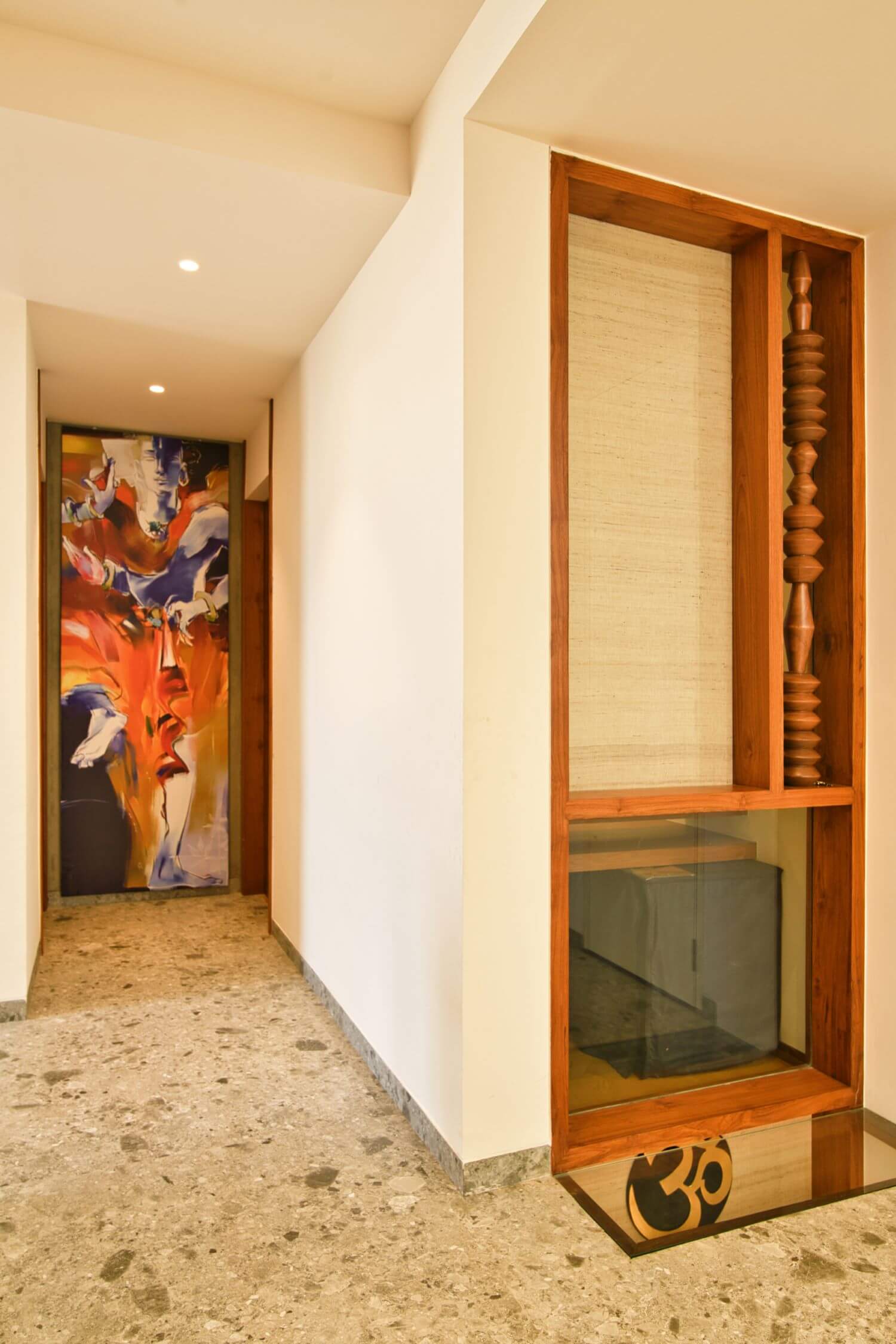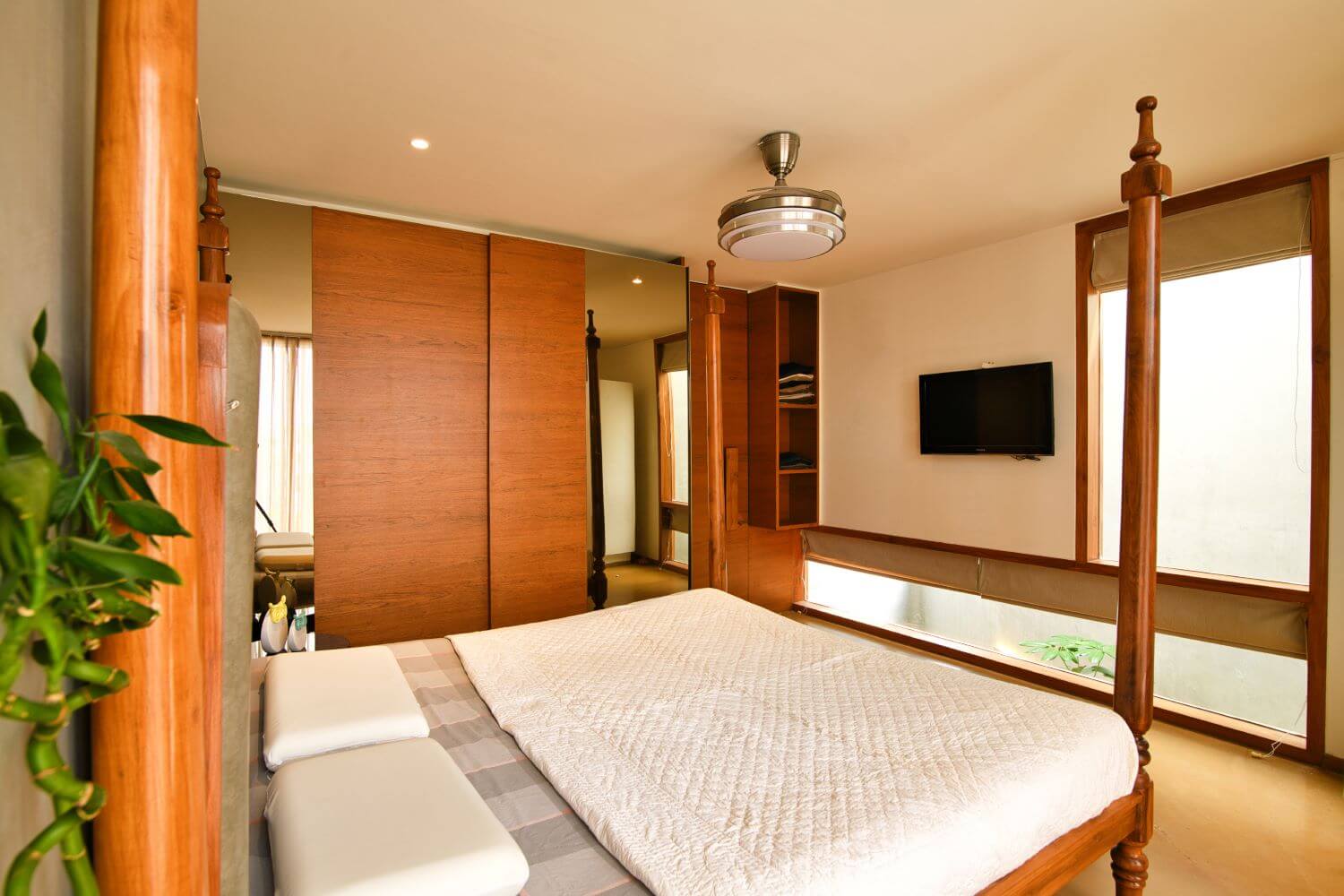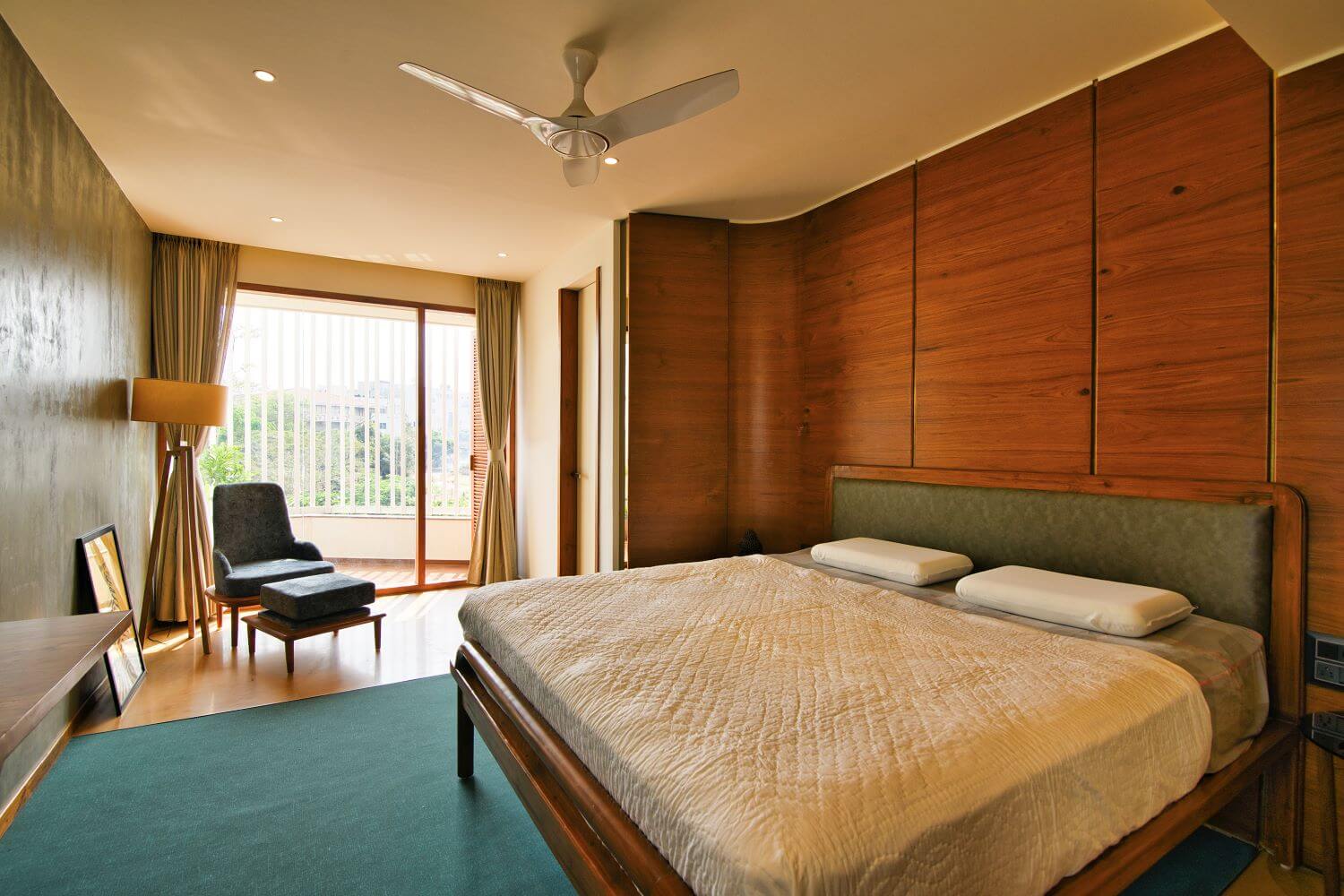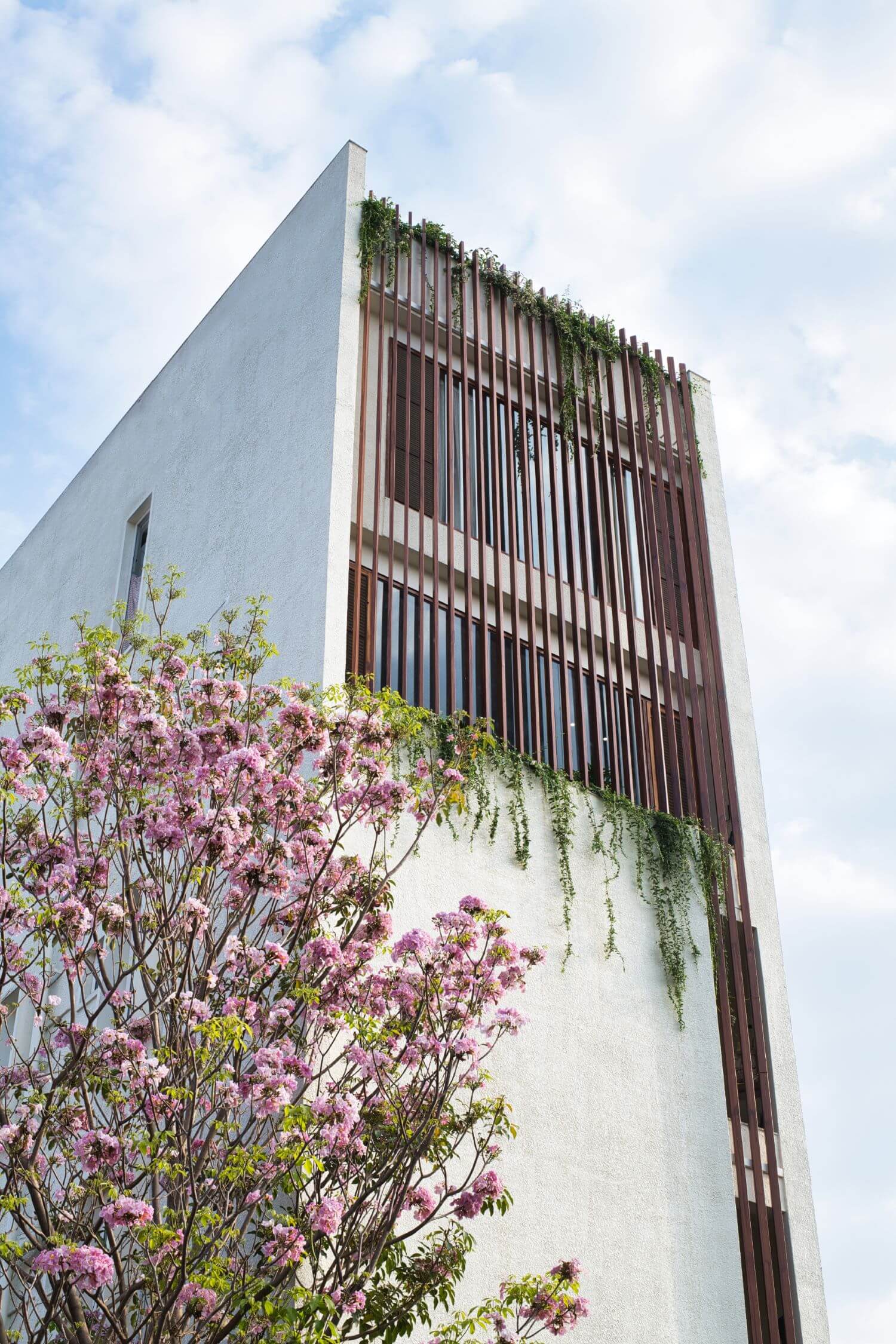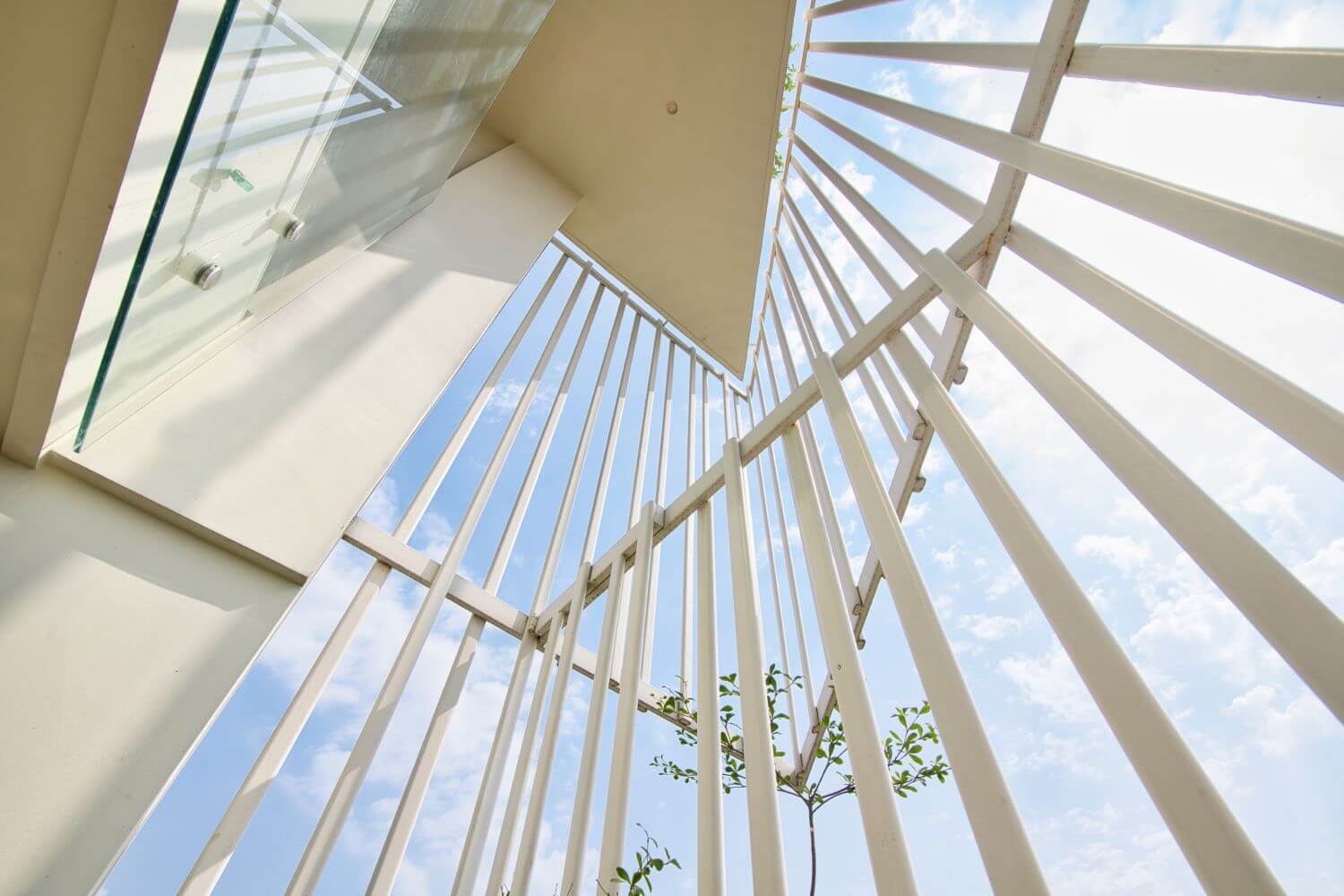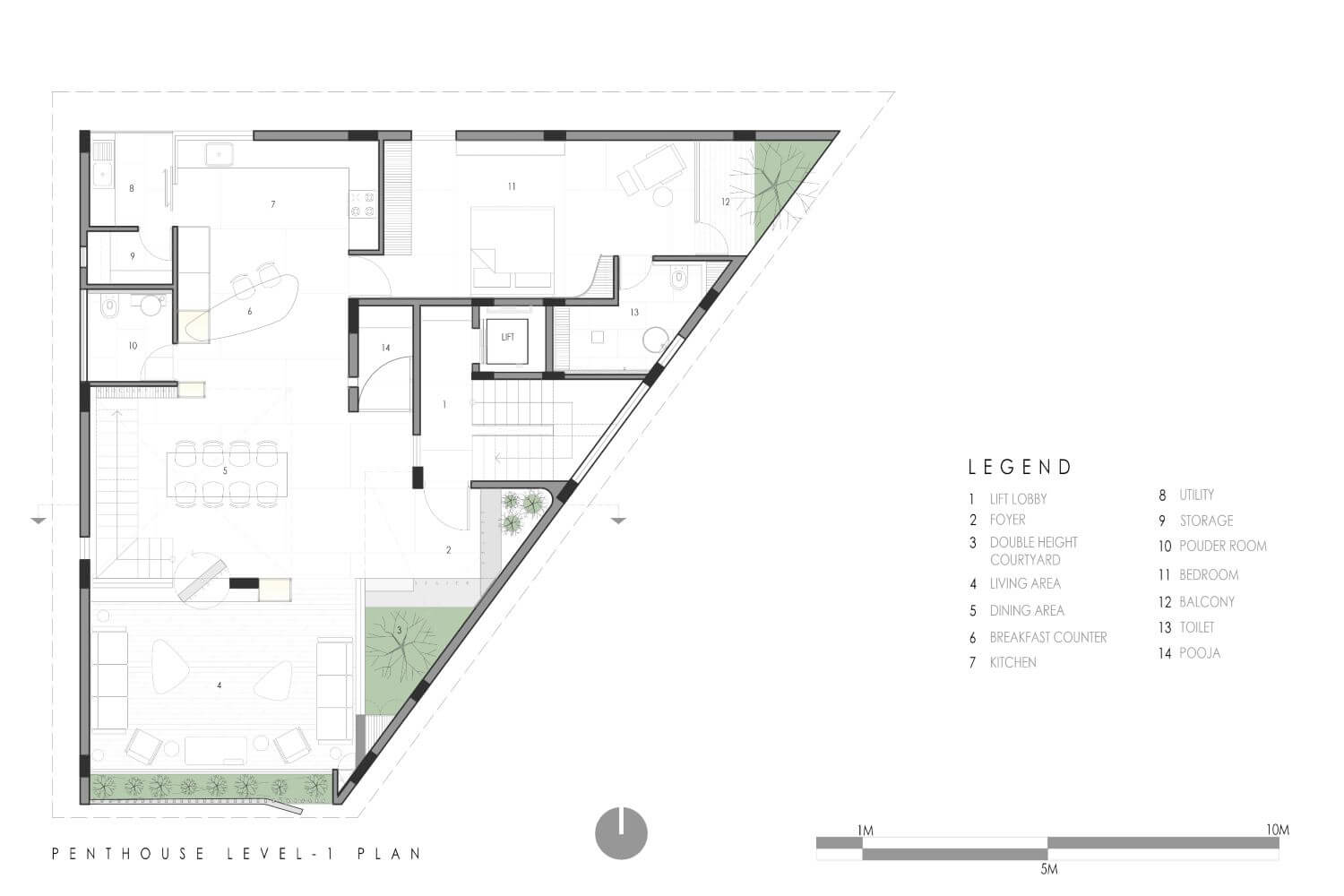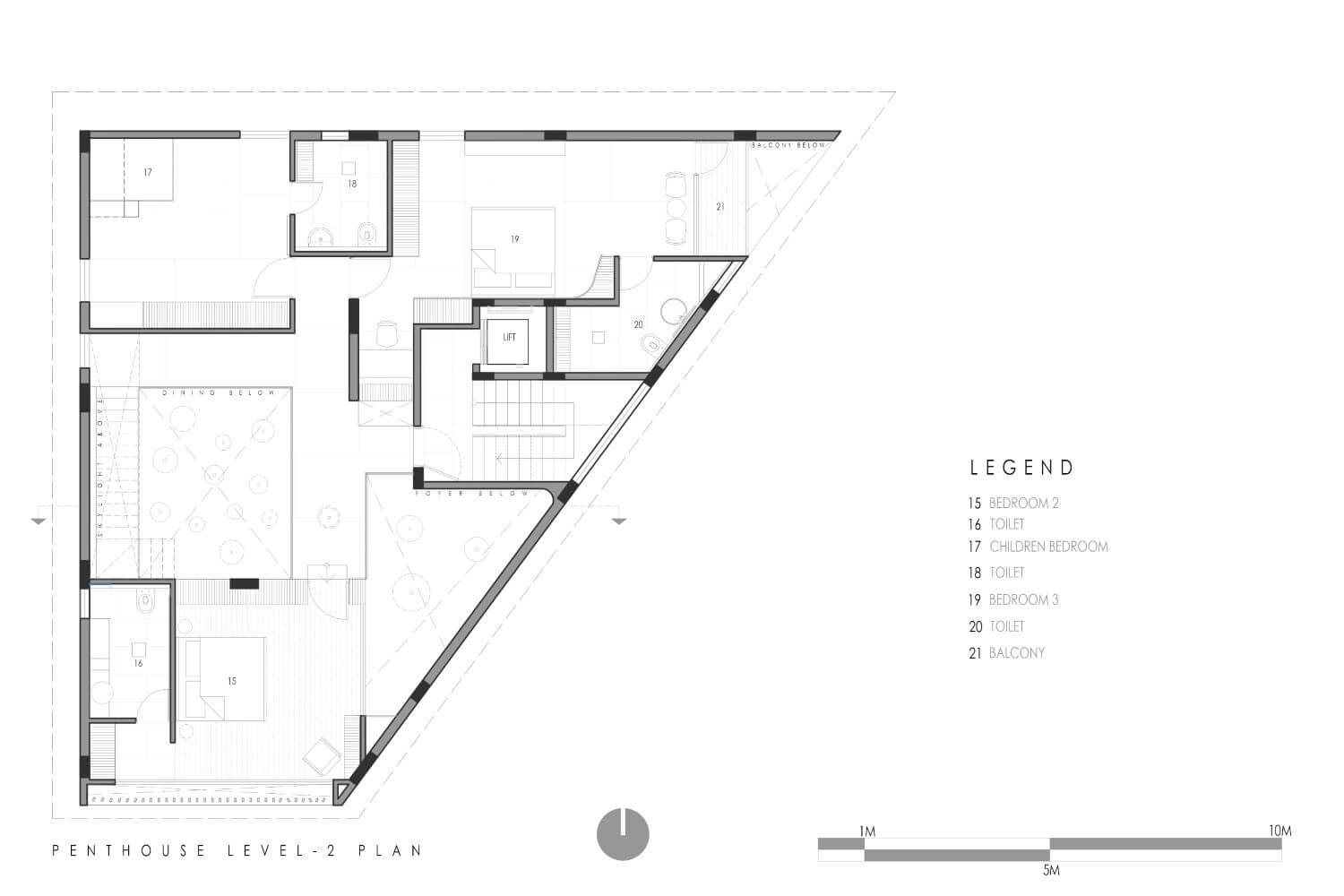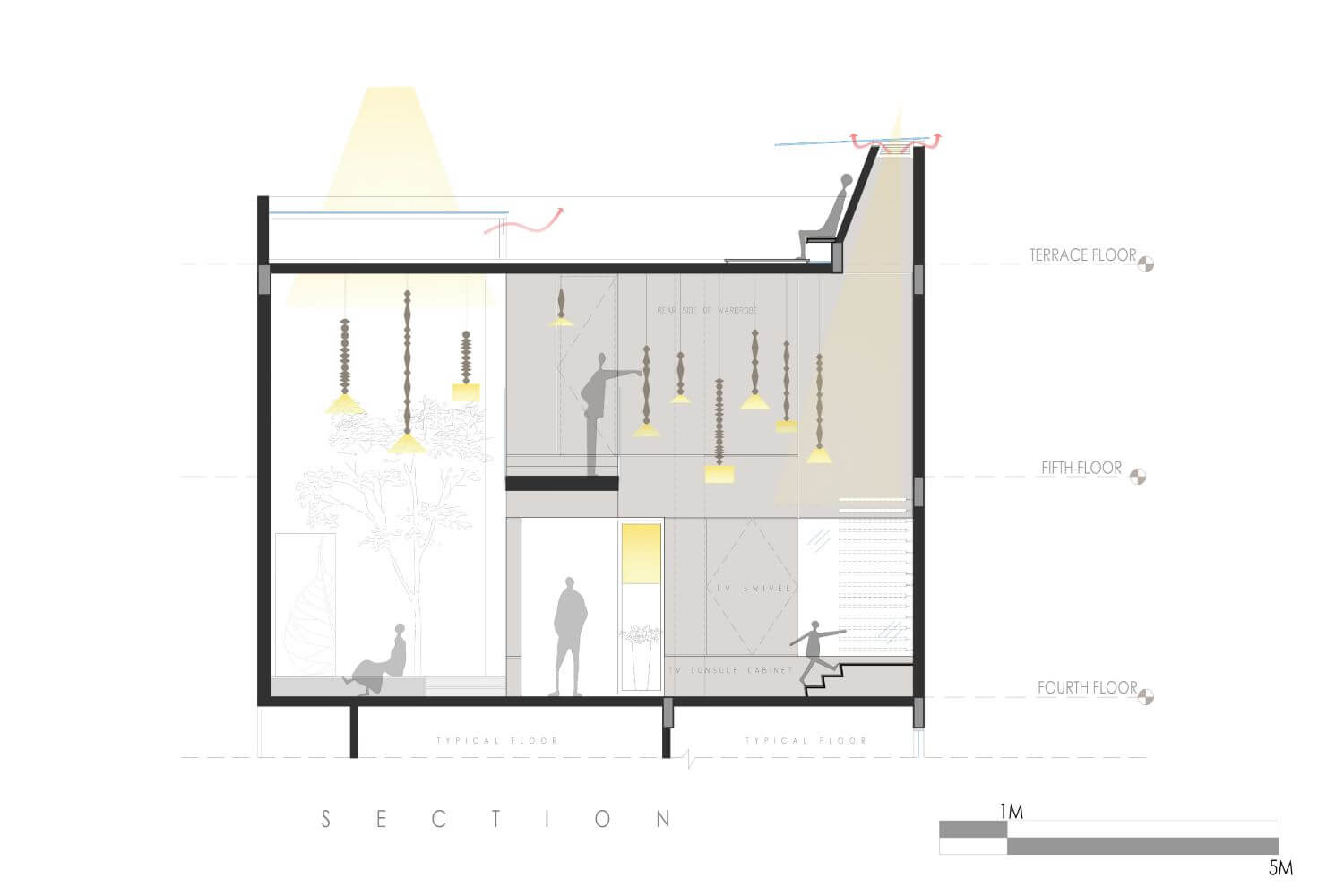 ---