Arpon Arquitectura: "The project was created for a family consisting of 2 adults and 3 young girls, where social gatherings play a central role in their everyday lives. This became the starting point that influenced the program and distribution of the house. The residence is located in the gated community of La Deseada, situated in La Calera, Córdoba, Argentina. The community primarily consists of single-family homes with approximately 1,200 sqm lots, nestled in the mountains, which was one of the key considerations in the project.
The plot features an ascending slope from the street to the back of the property, providing the opportunity to take advantage of unobstructed views while properly situating the house. The lot, measuring 30 meters wide by 45 meters long, has a northern orientation on the main access street and a northwest orientation with views of the Córdoba mountains. There is a 12-meter difference in elevation between the street and the back of the property.
The design of the house addresses two different needs. Firstly, the goal was to capture views of the mountains from any point within the house, integrating the beautiful exterior landscape into the interior dynamics of the home. Secondly, the aim was to facilitate constant social interaction in every area of the house, with a strong connection to the landscape as a focal point. These considerations also led to finding a solution that ensures privacy, resulting in the morphology of the residence.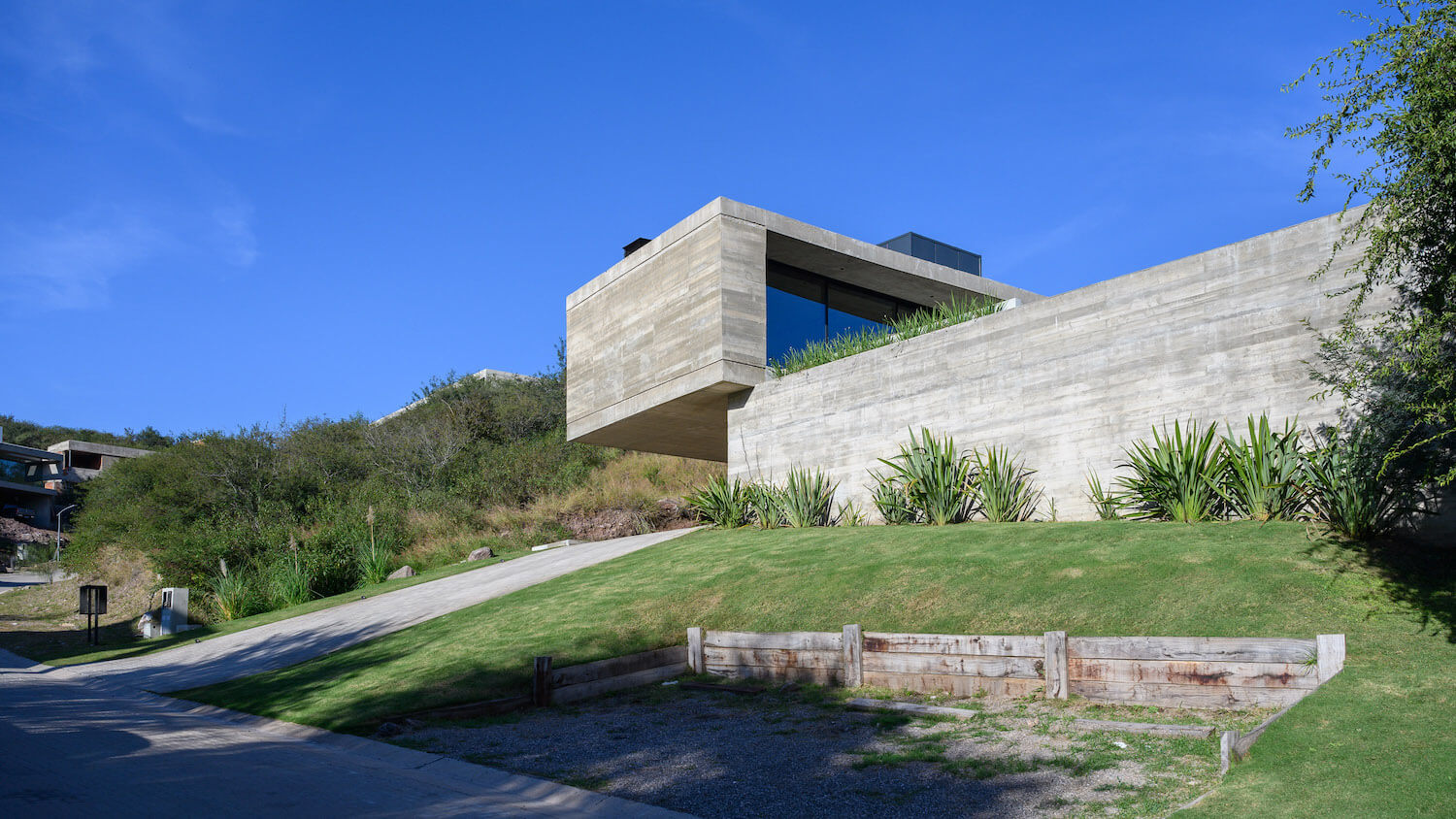 The house is organized into two levels: the first level serves as the entrance, featuring a two-car garage and a secondary entrance leading to the gathering space with a barbecue area. The second level encompasses the entire living area, taking on an L-shape design. One wing of the house is dedicated to the more private spaces, including a study, two children's bedrooms with a shared bathroom, and a master bedroom with an en-suite bathroom. The other wing comprises a living-dining area with an integrated kitchen, a laundry room with a service patio, and the gathering space with the barbecue area.
All of this is developed on a single level, made possible by a large concrete wall that provides a flat surface for the L-shaped house placement. Additionally, a patio with a swimming pool was incorporated for social relaxation and to enhance the connection with the mountain views. The natural cut of the mountain serves as a design element at the entrance of the house, creating a connection between the interior and the surroundings while also ensuring privacy.
The materiality of the house features classic and noble elements such as exposed concrete slabs and walls, wood to add warmth in specific areas, and glass to establish a connection with the environment and the project's views."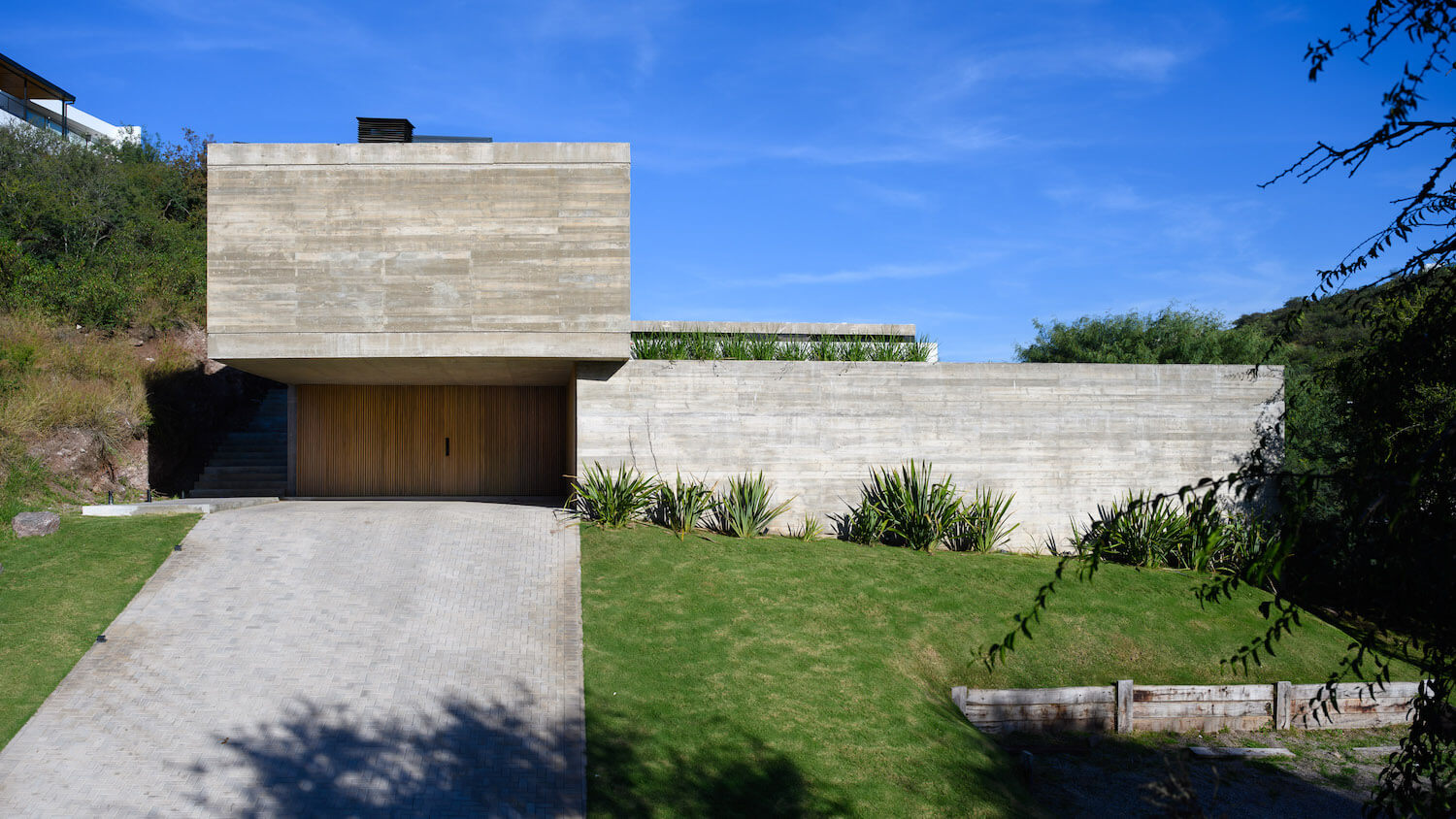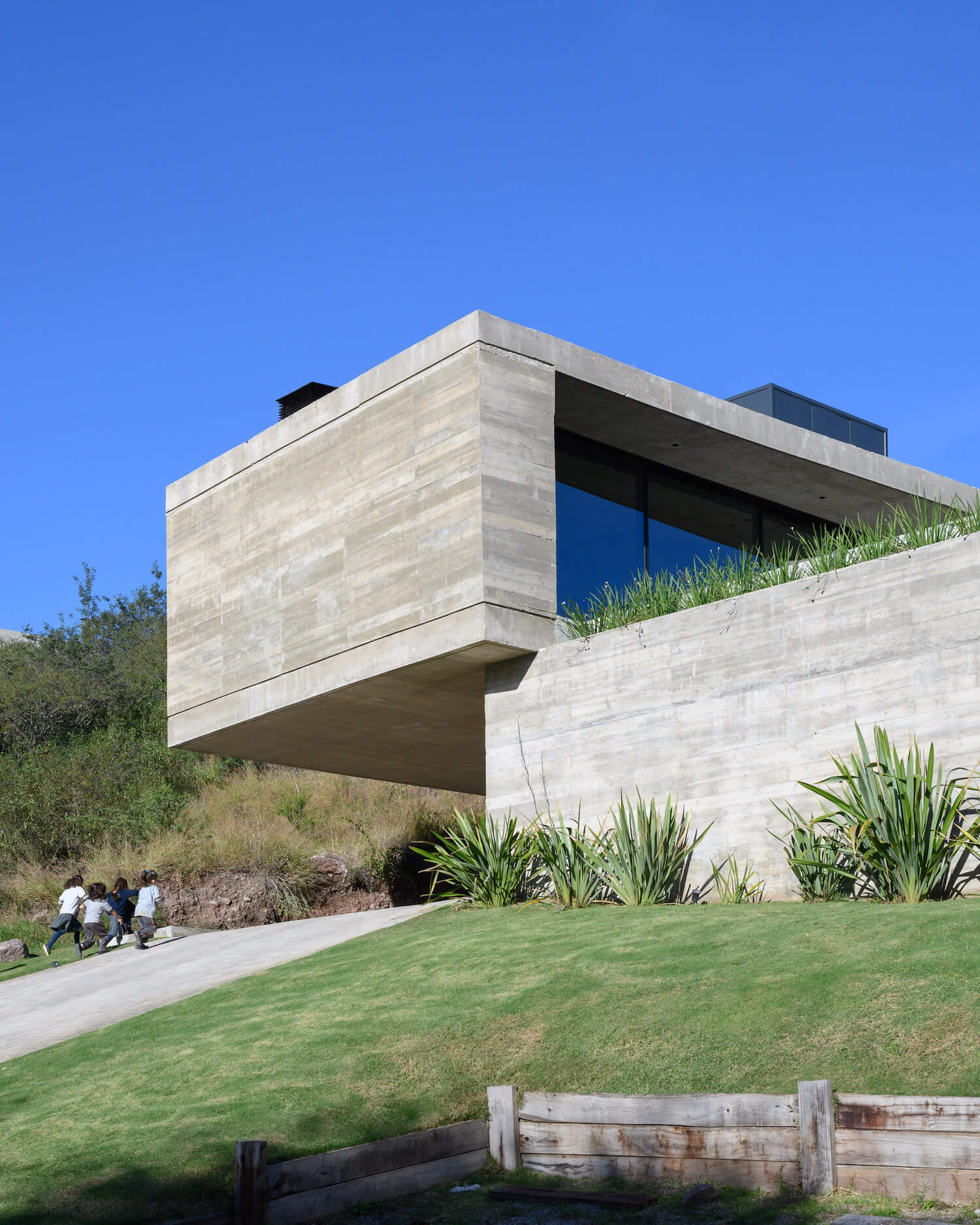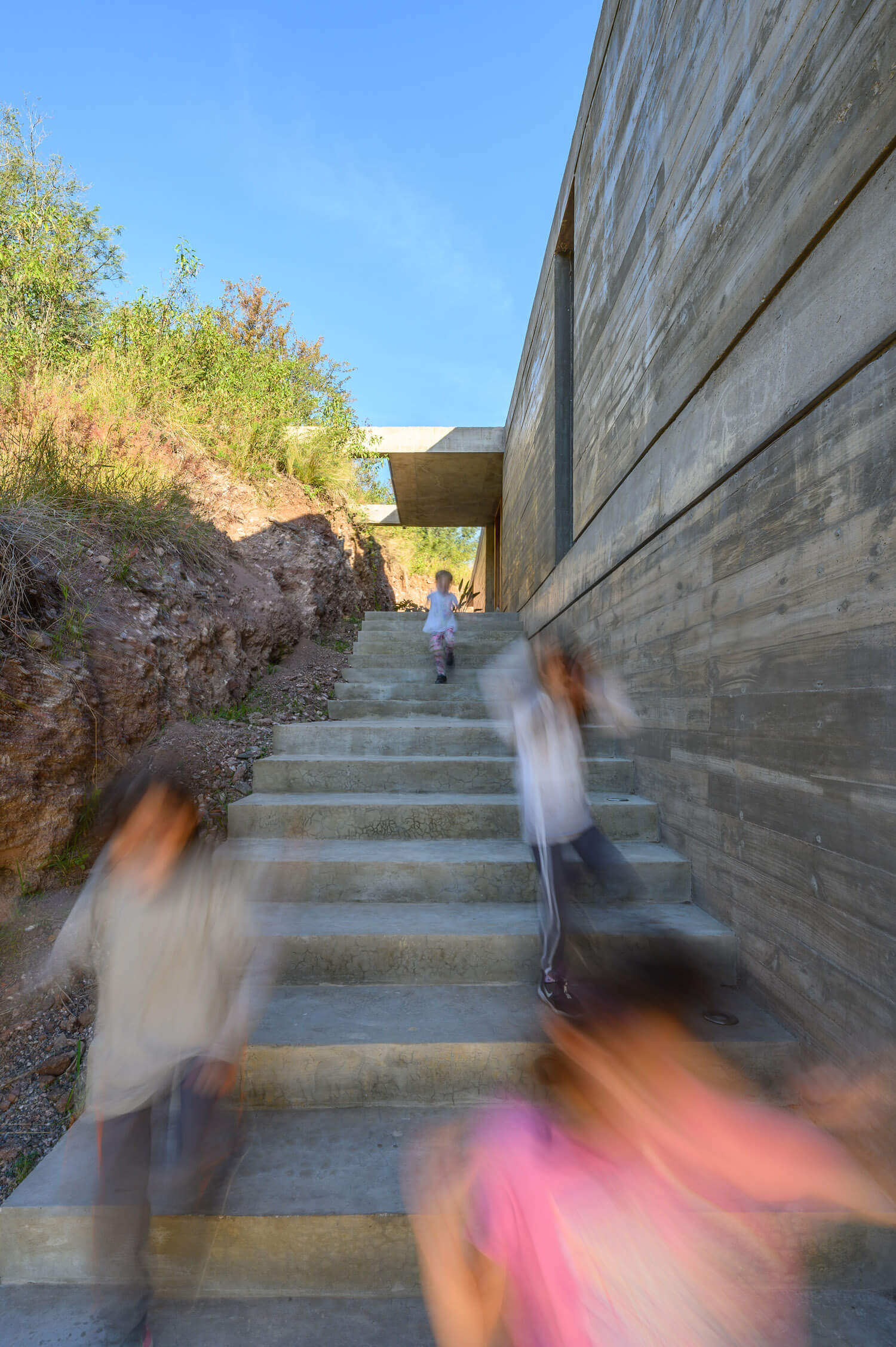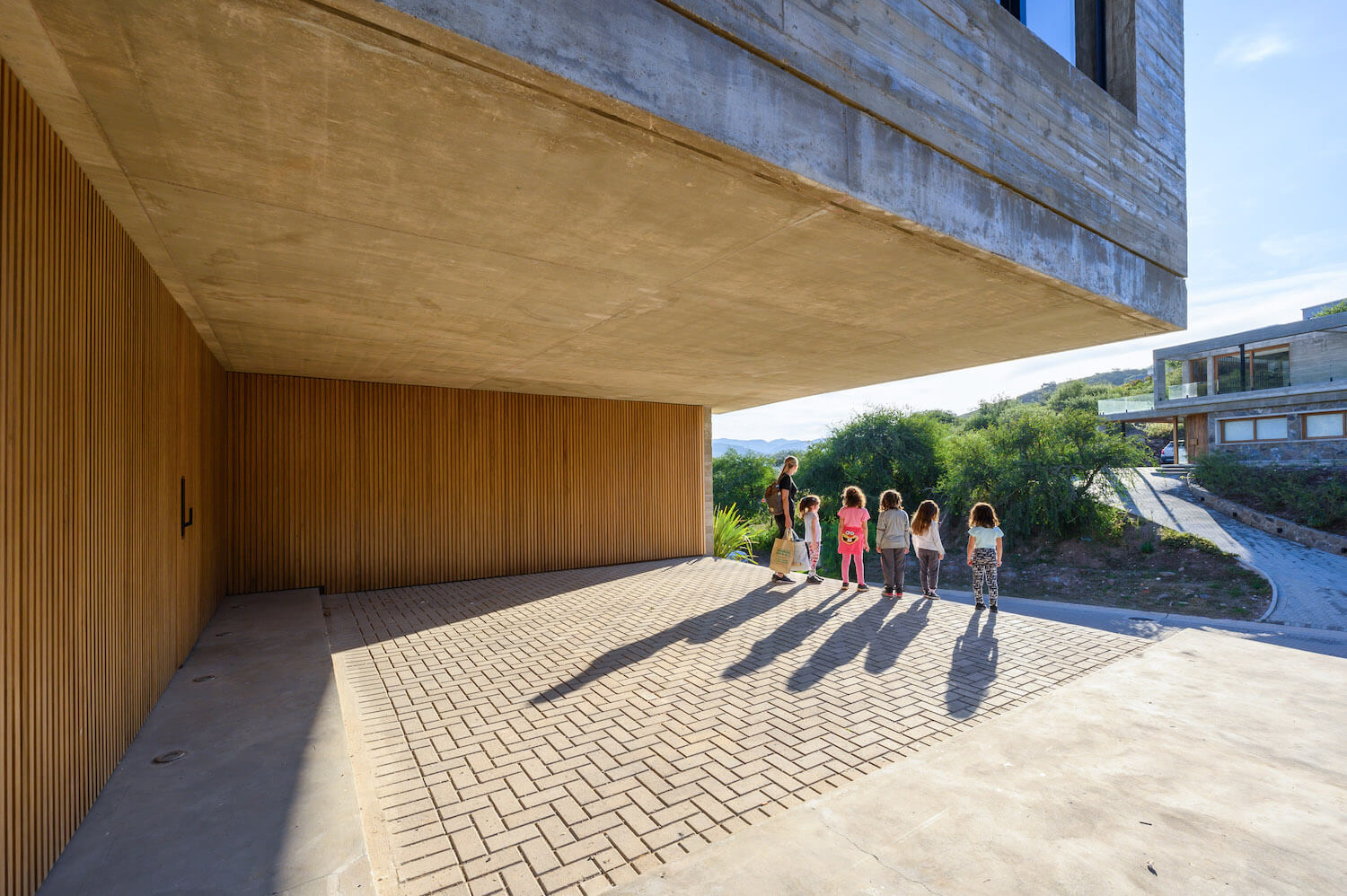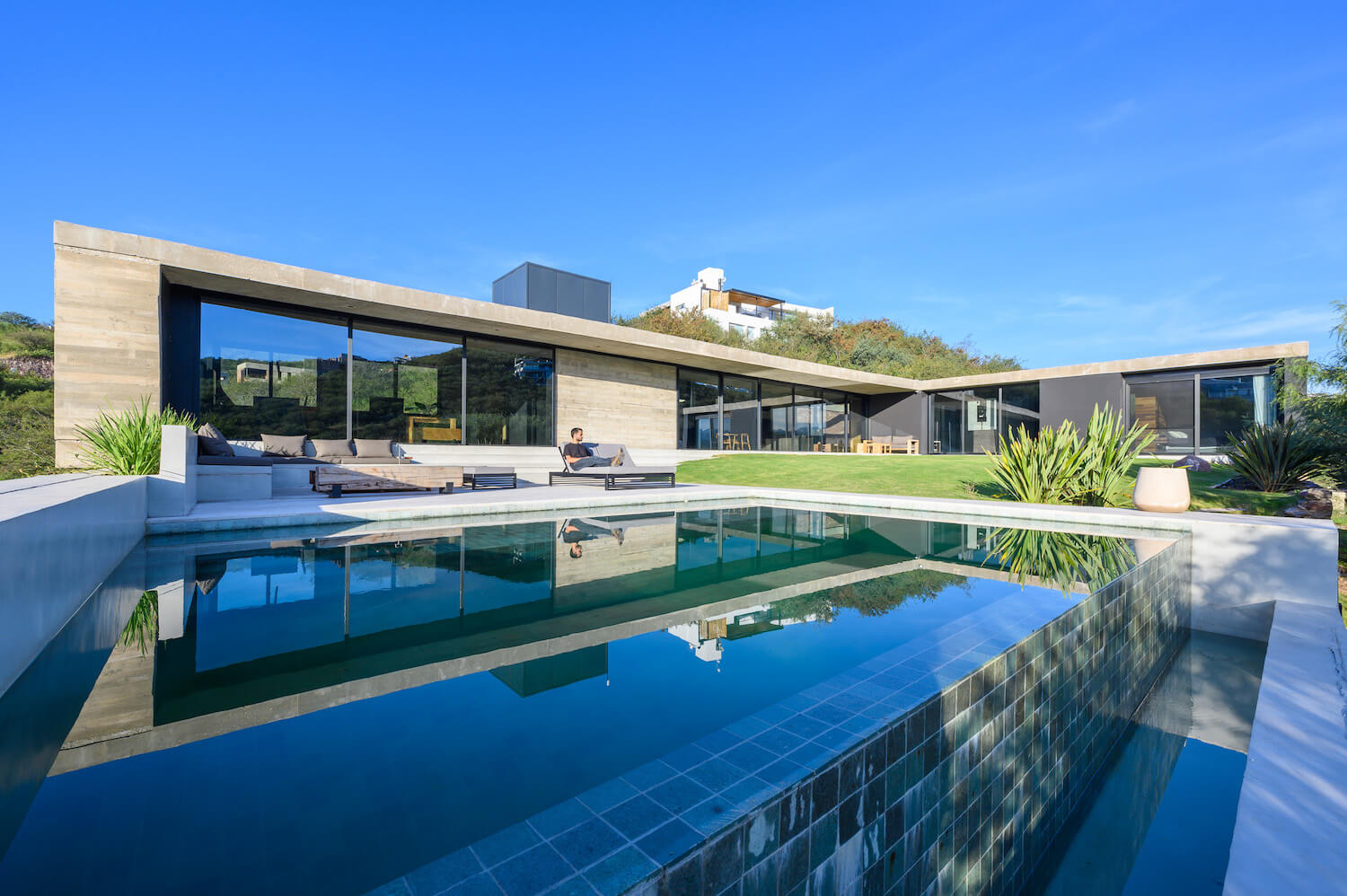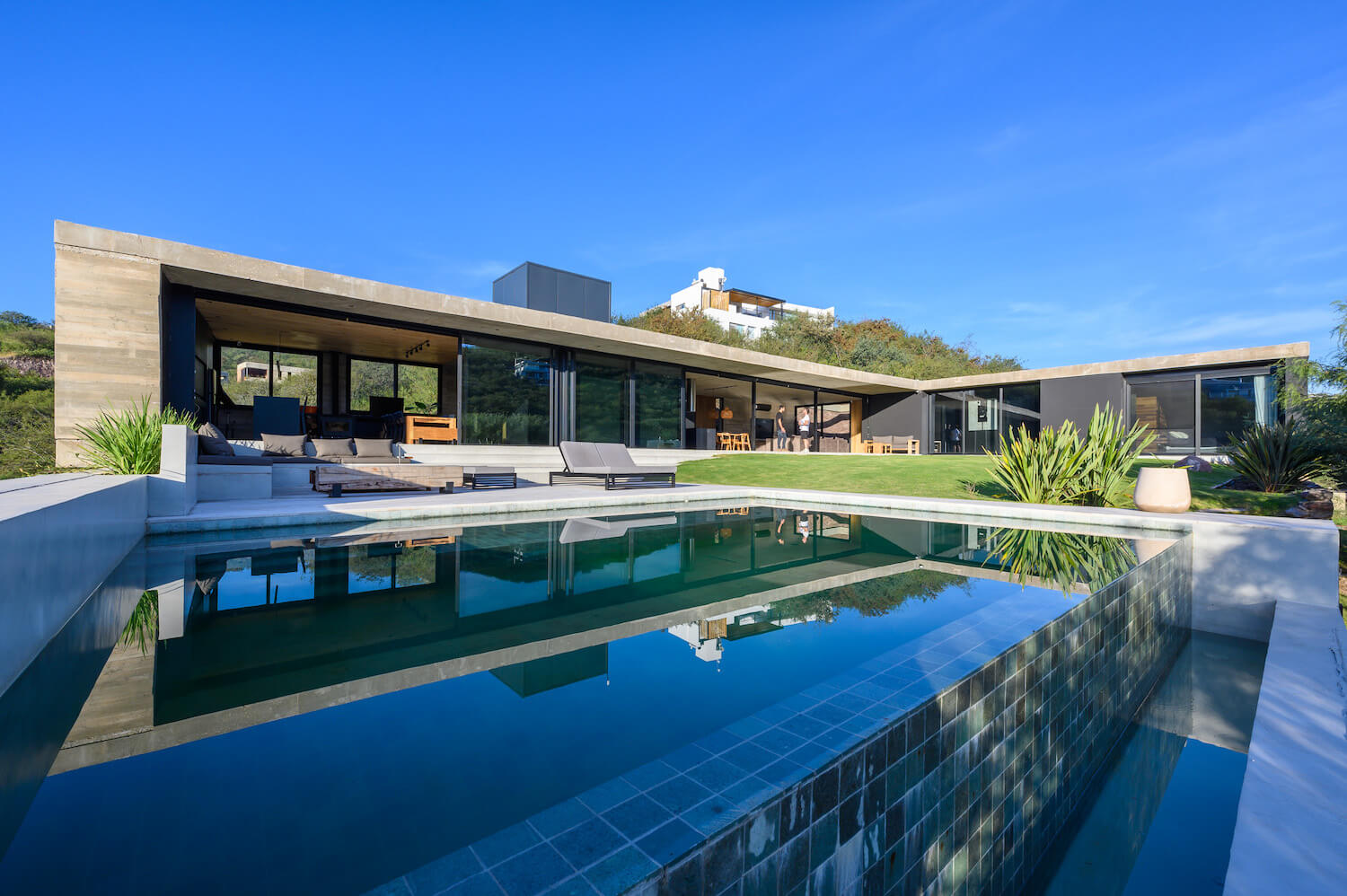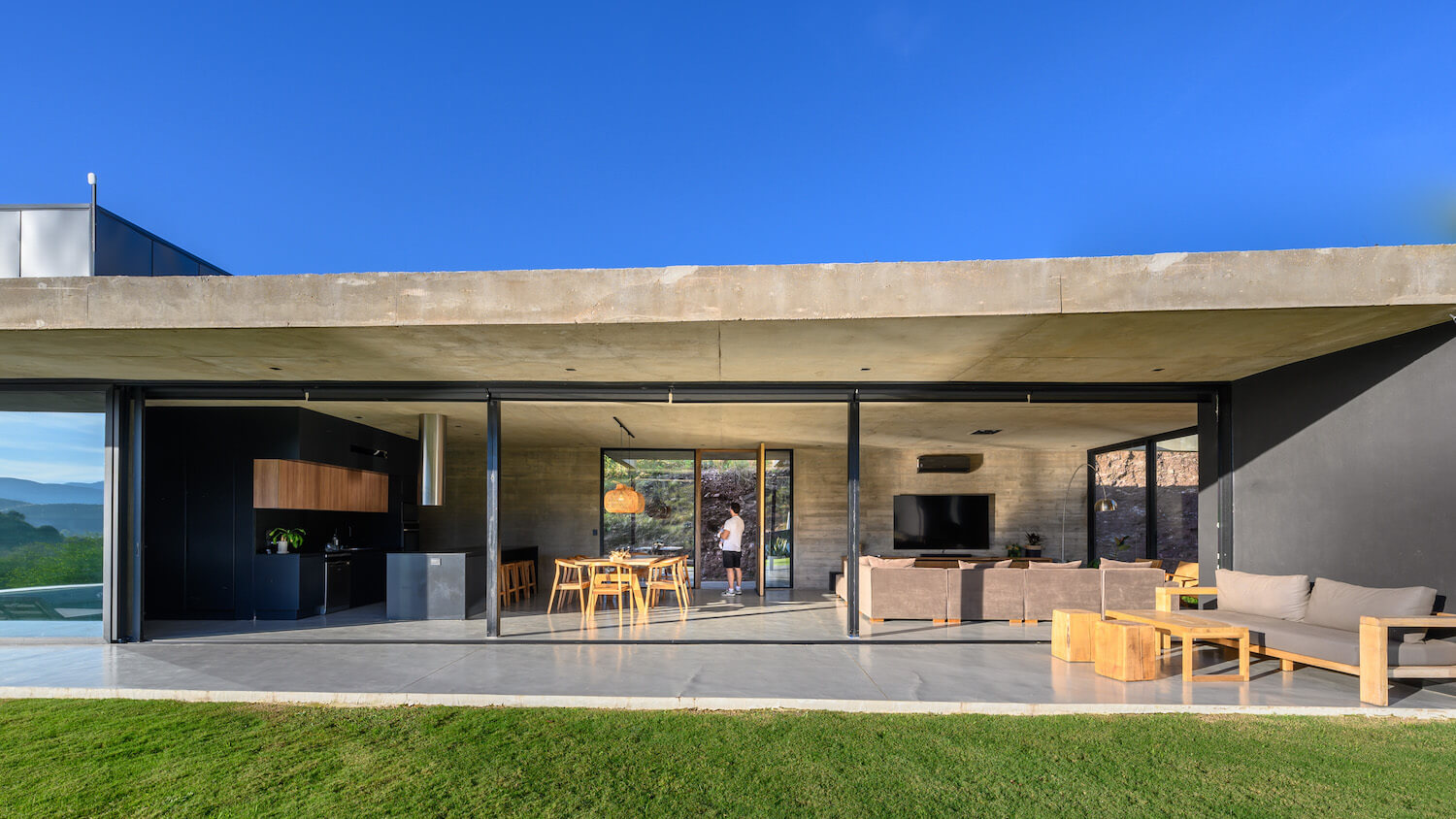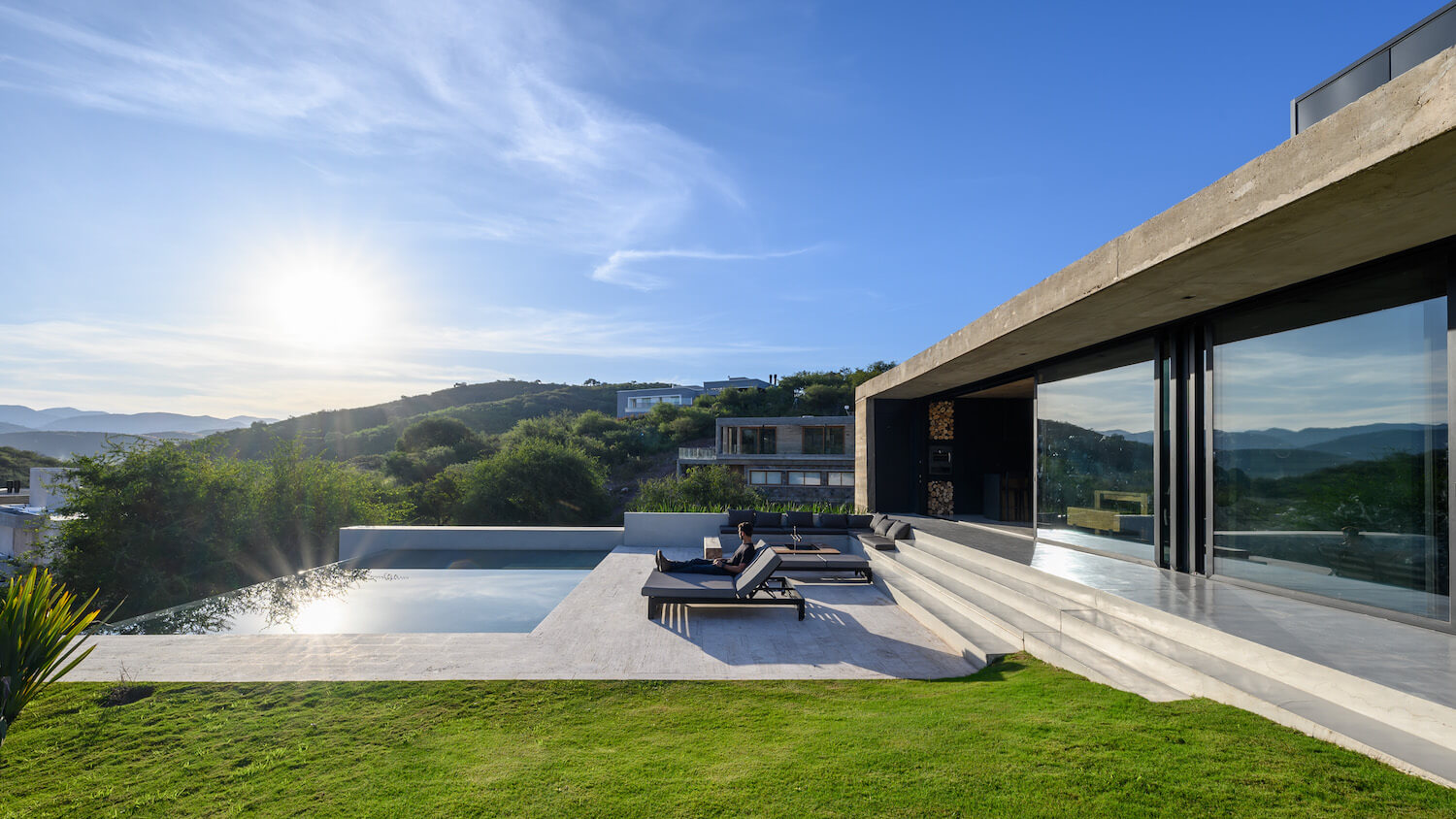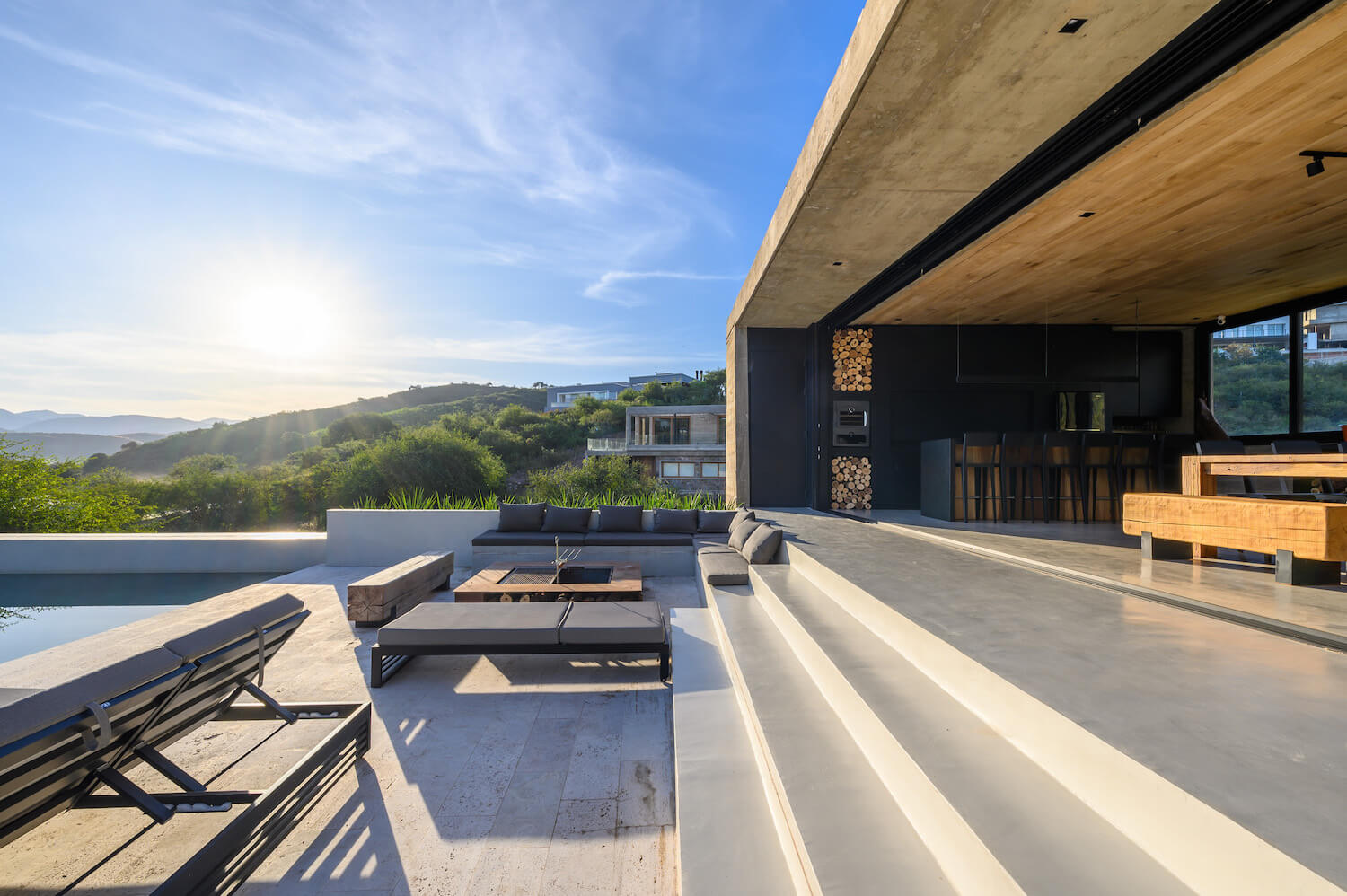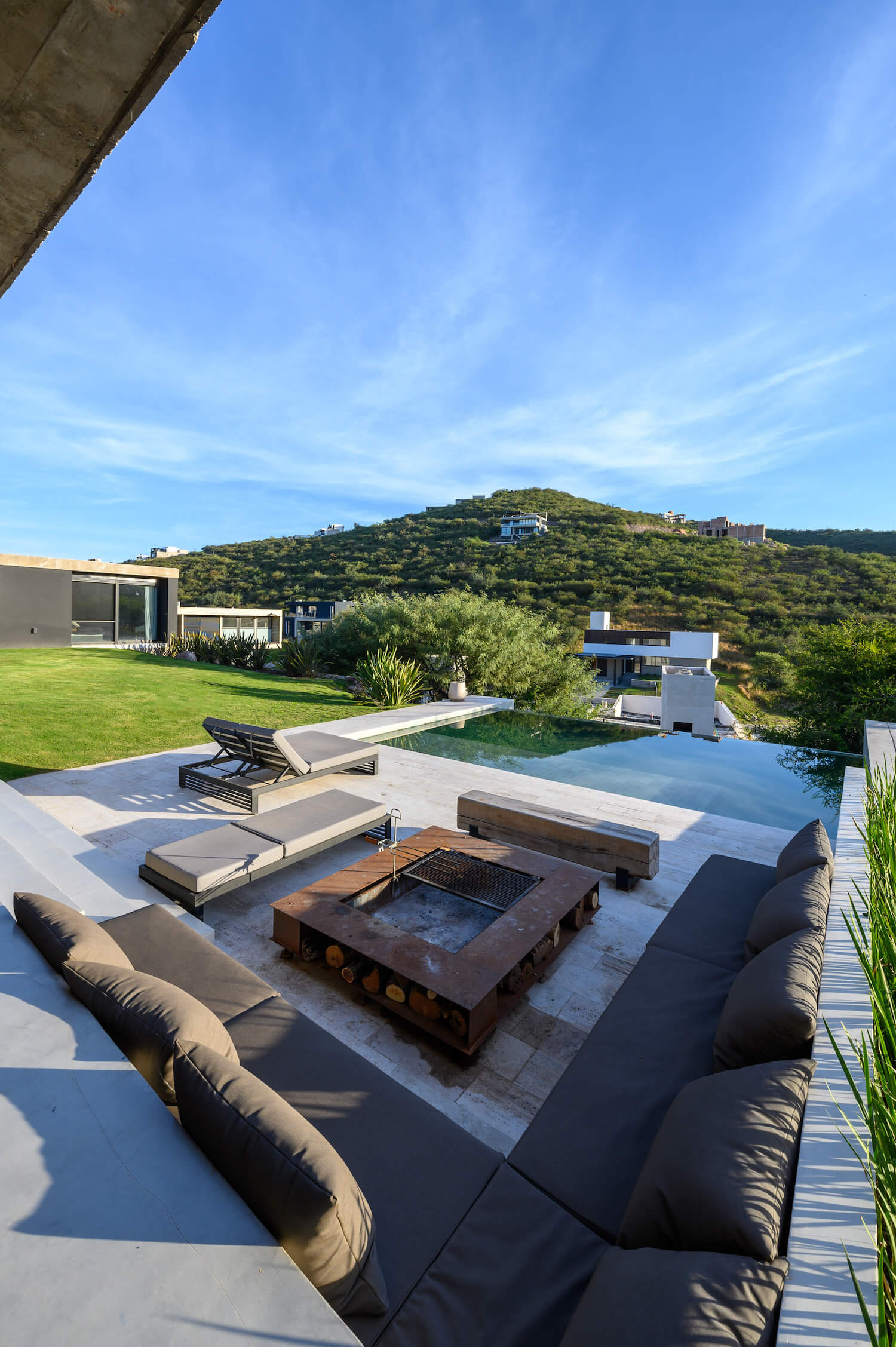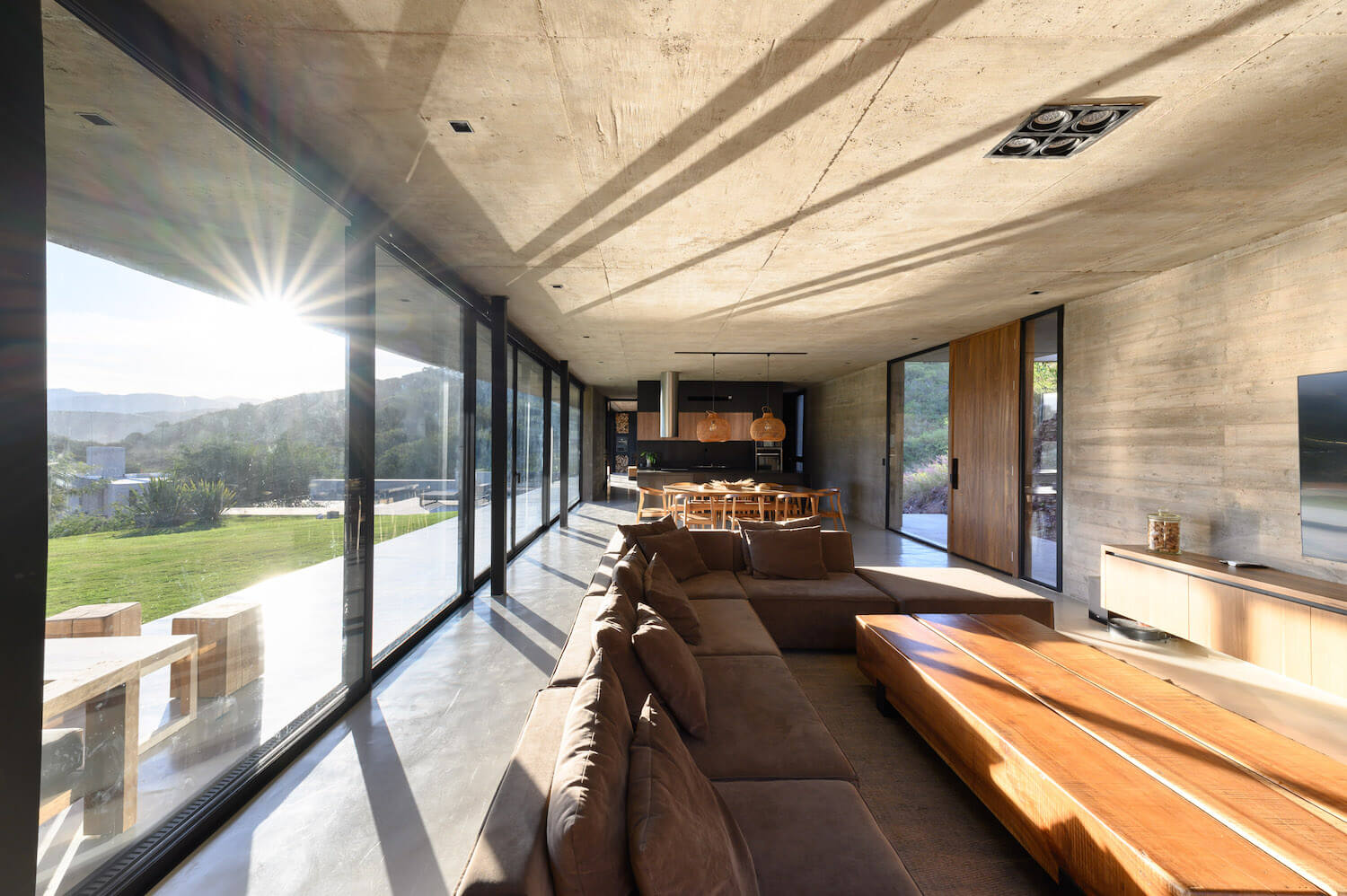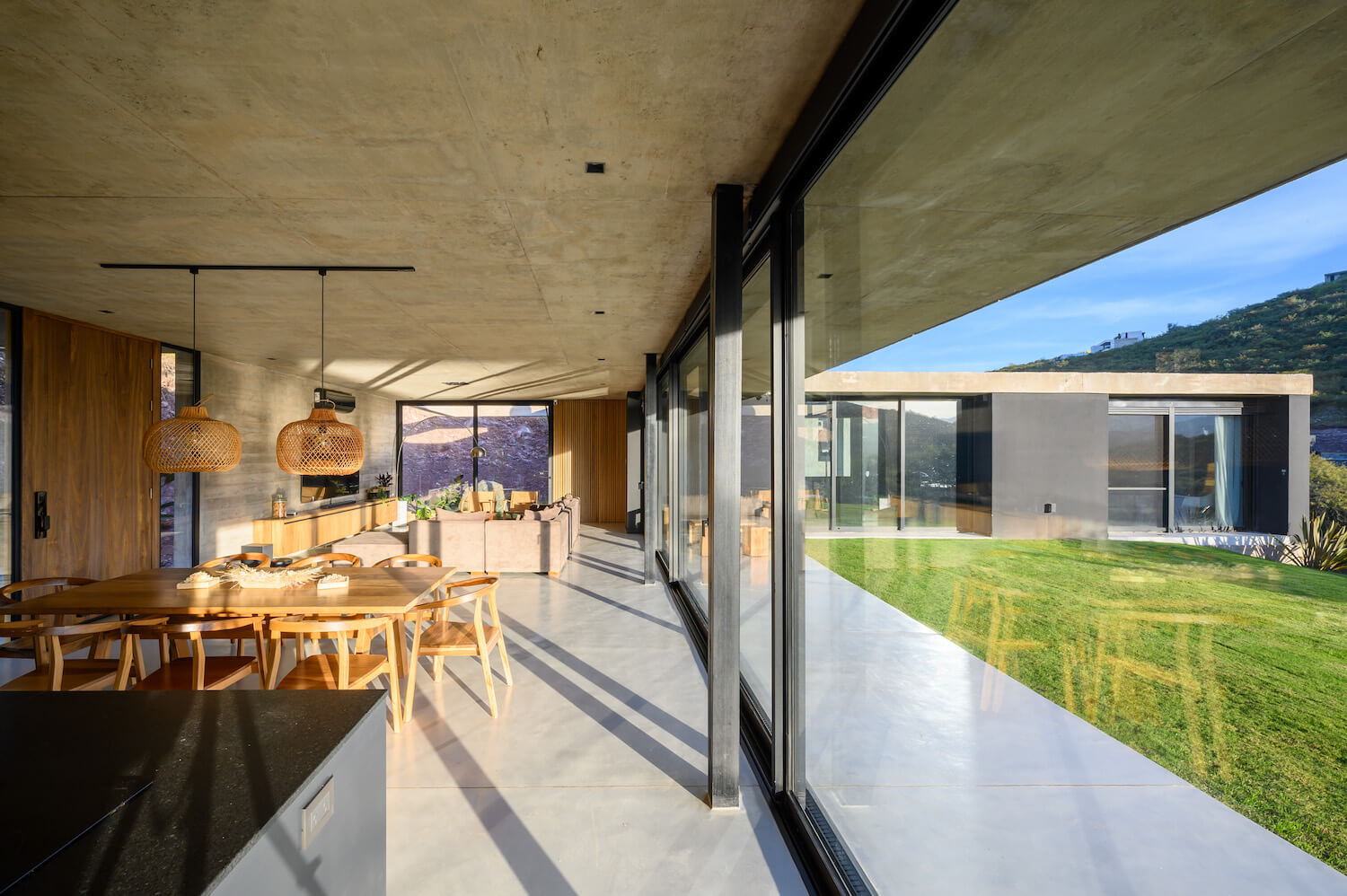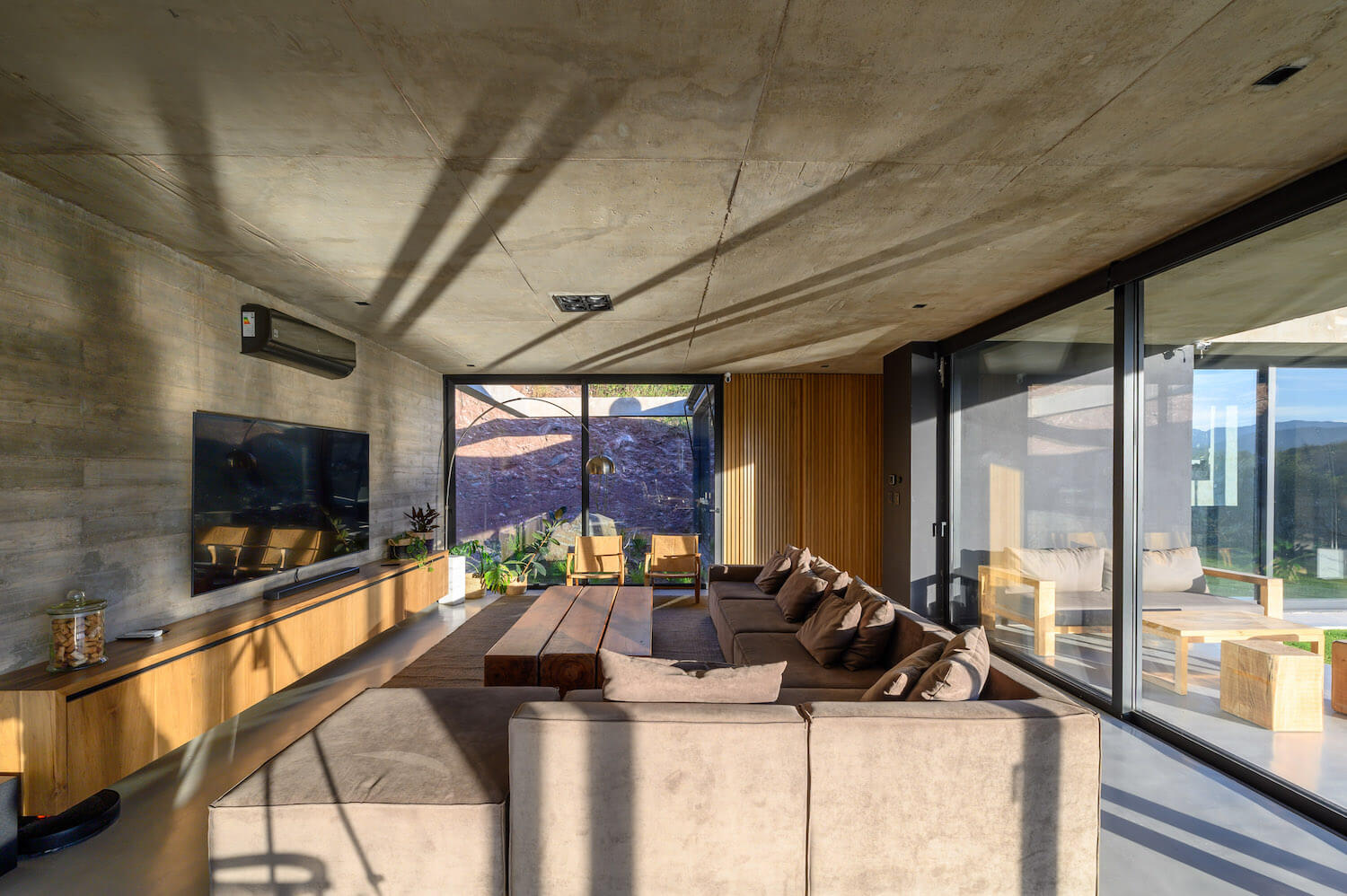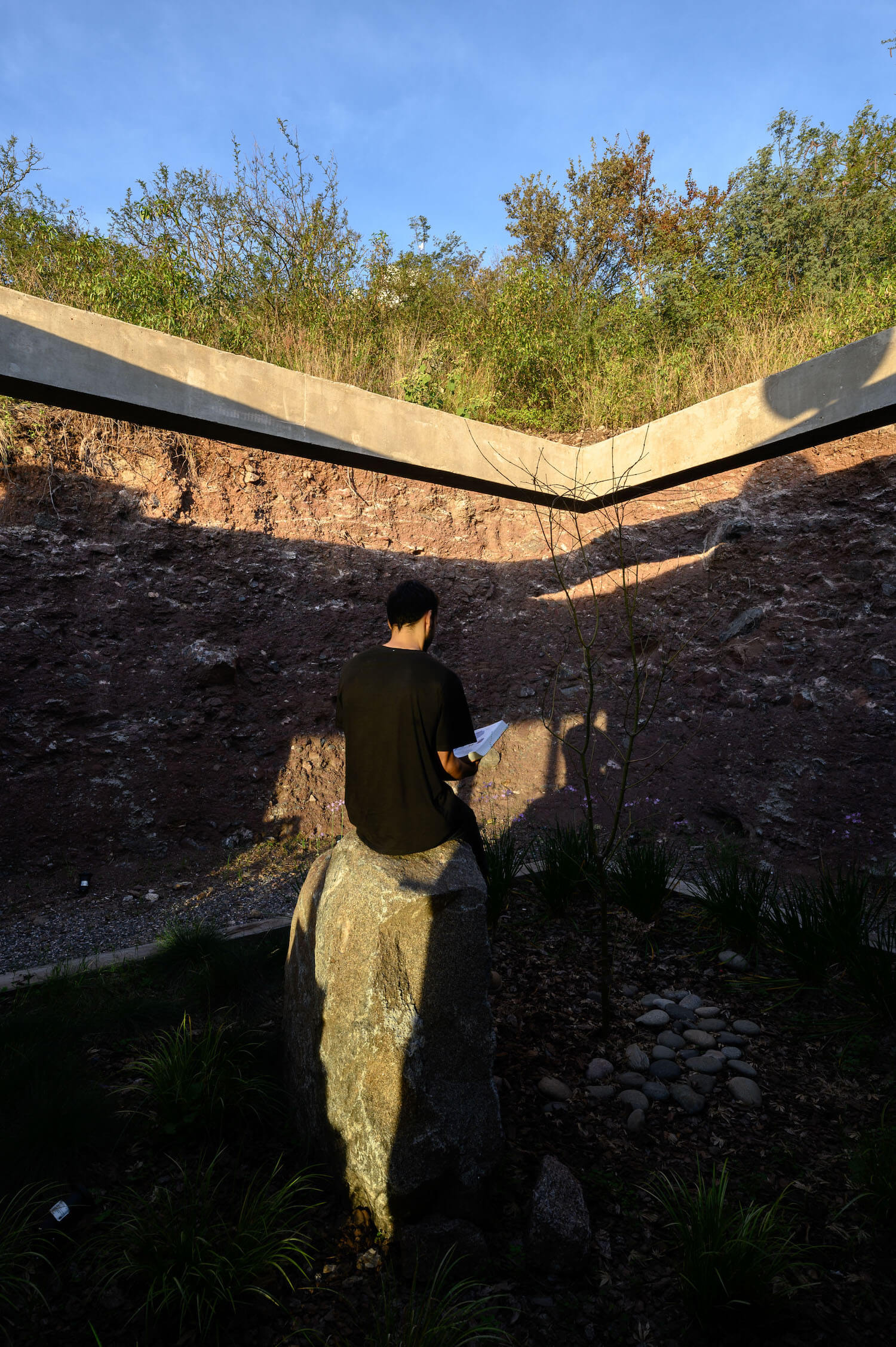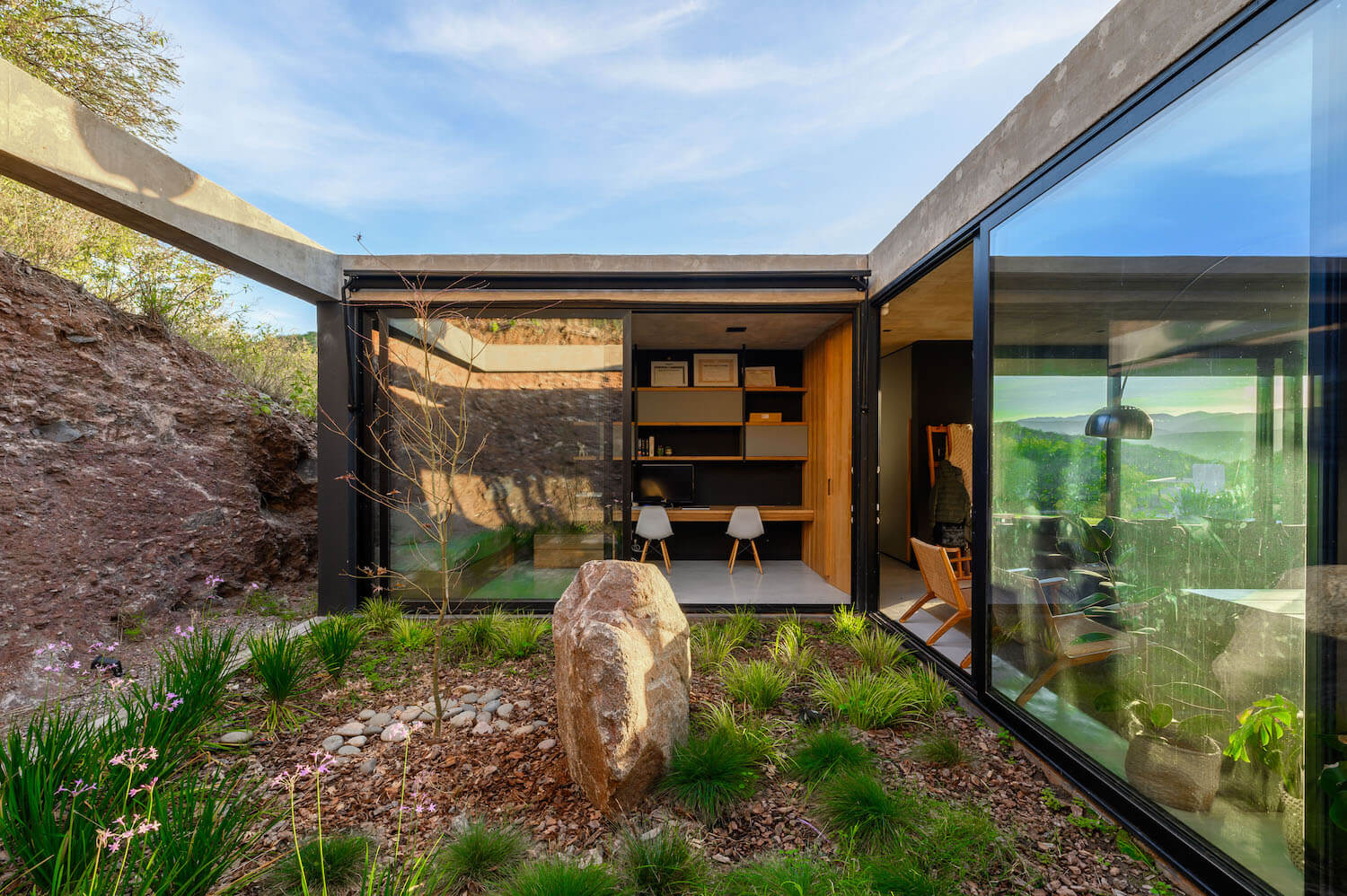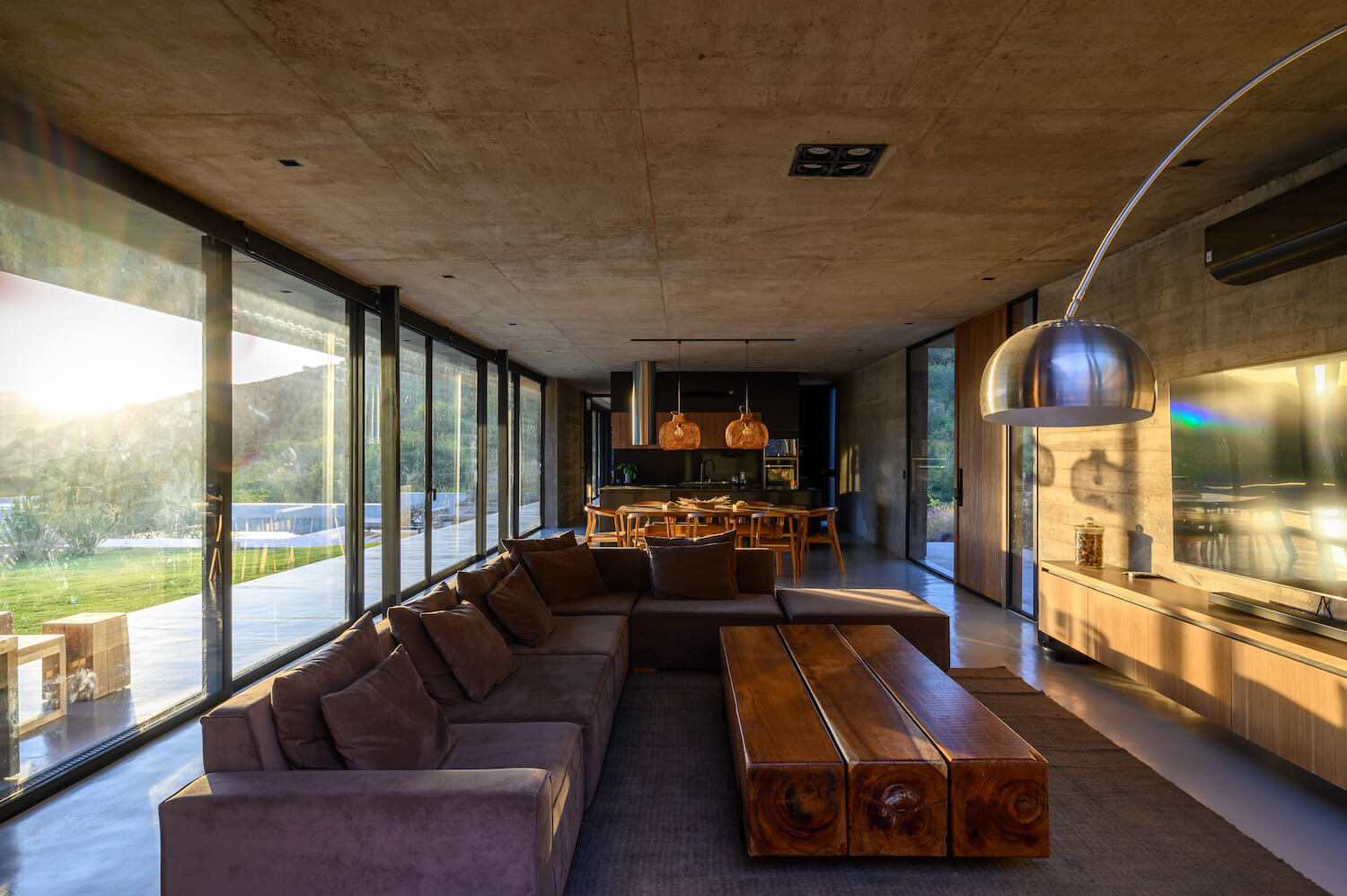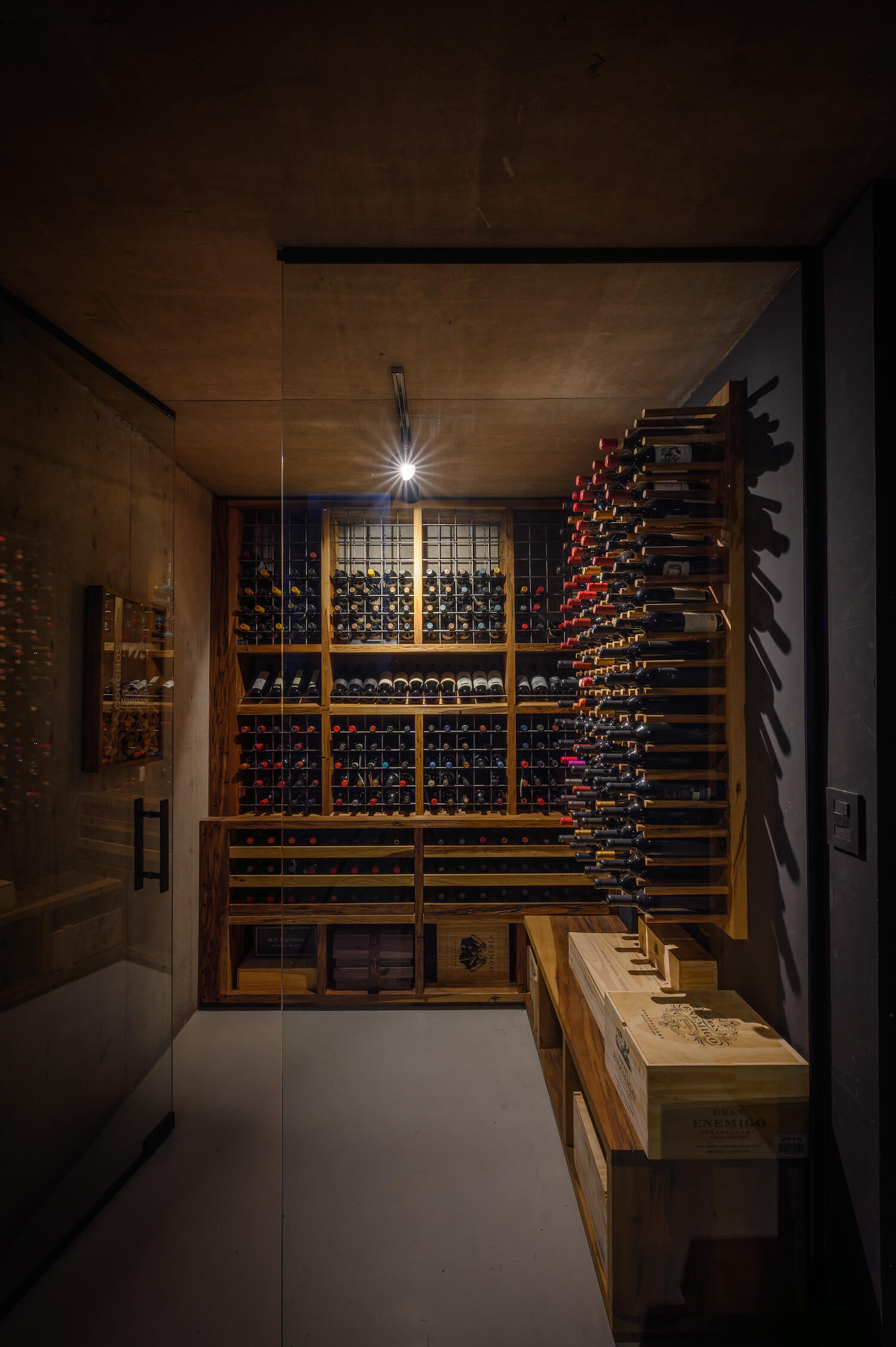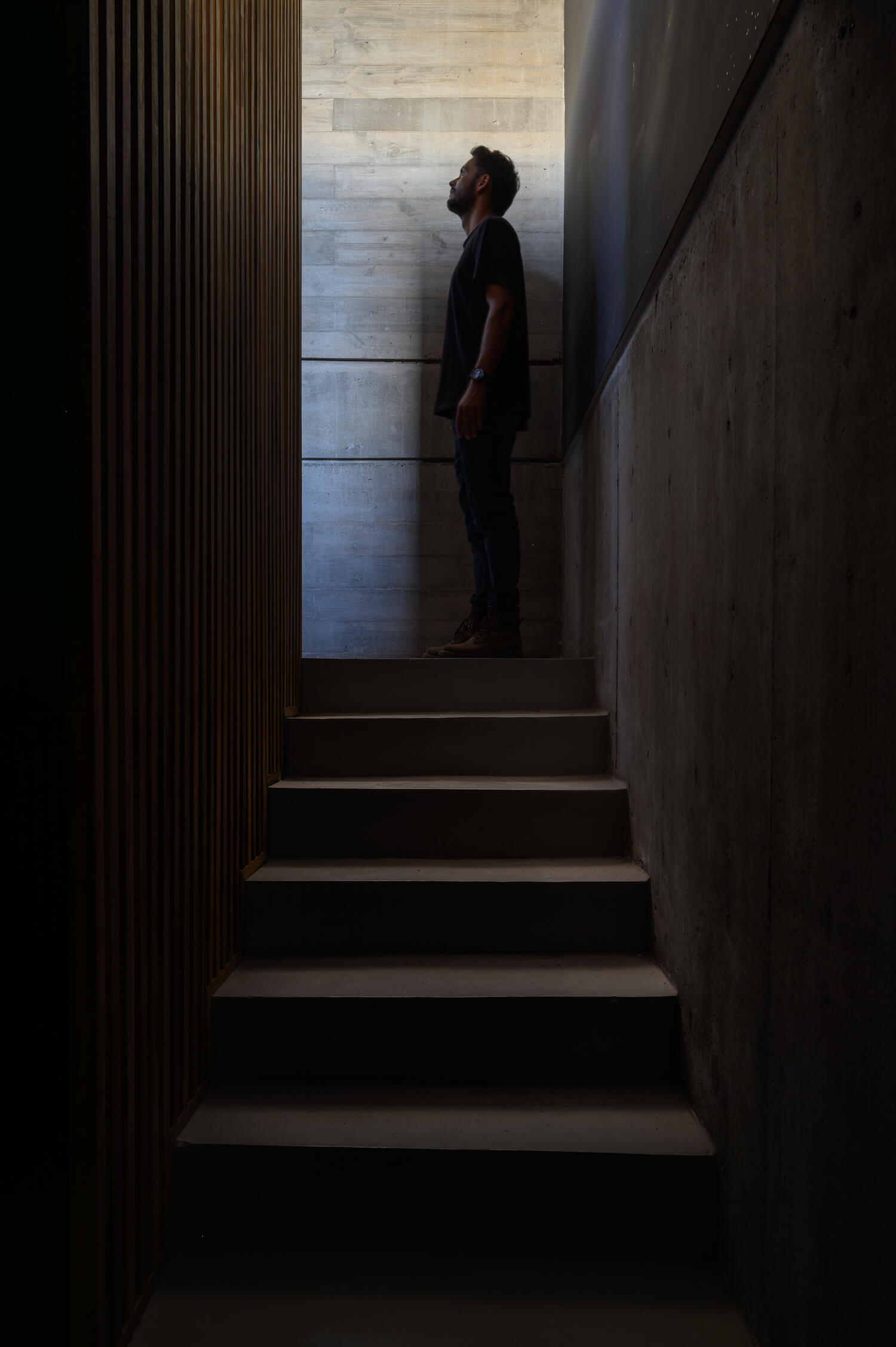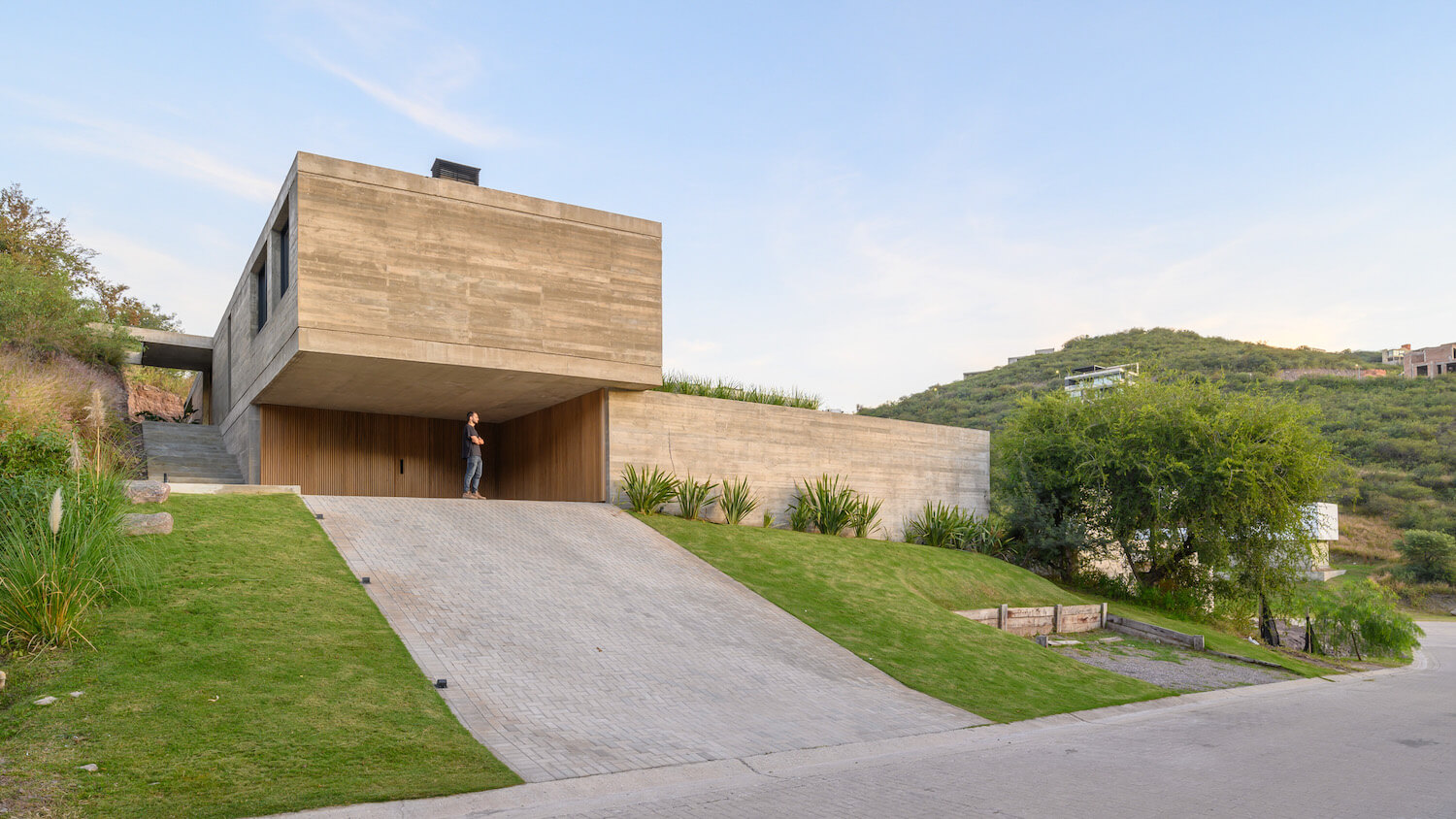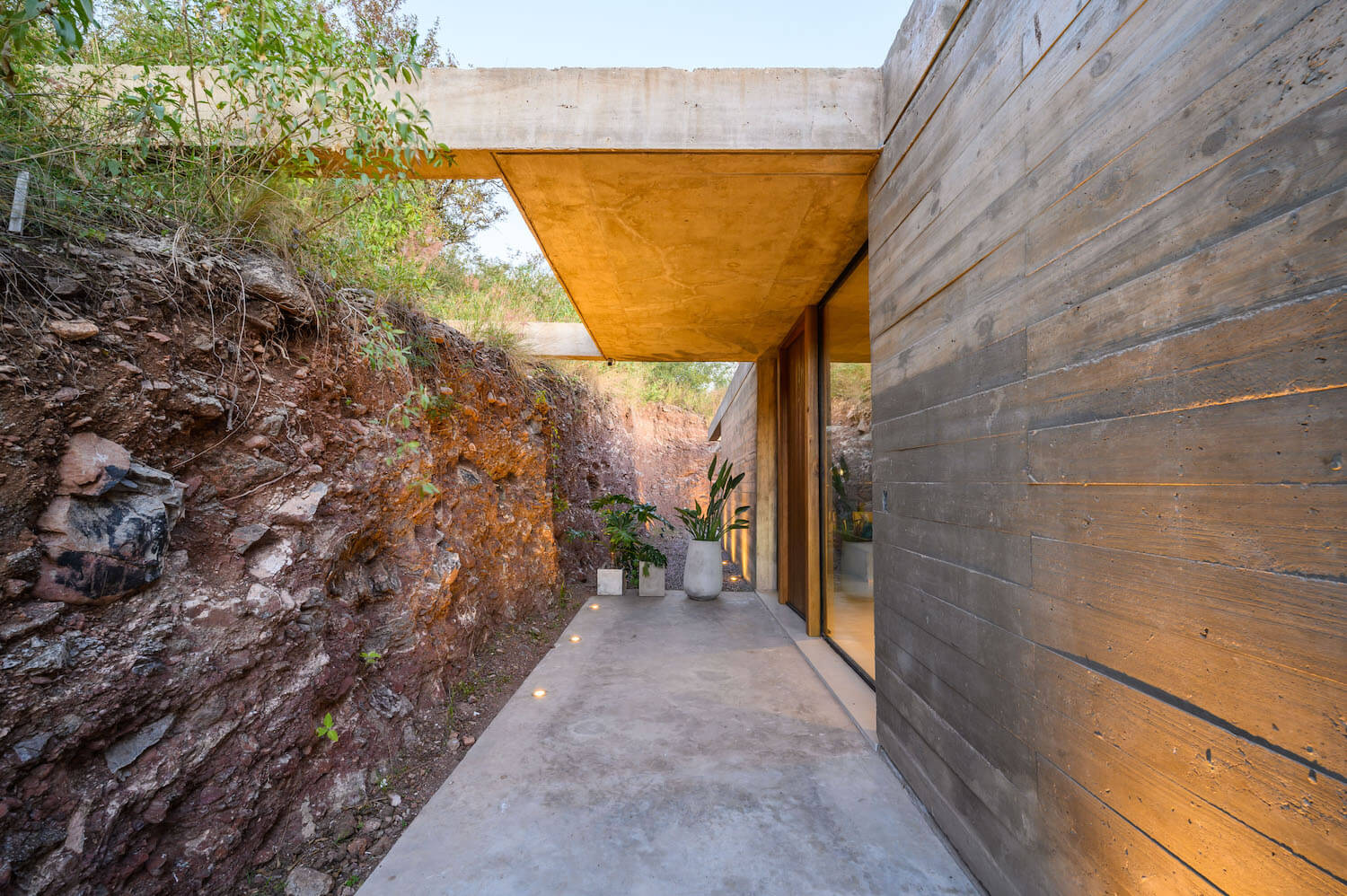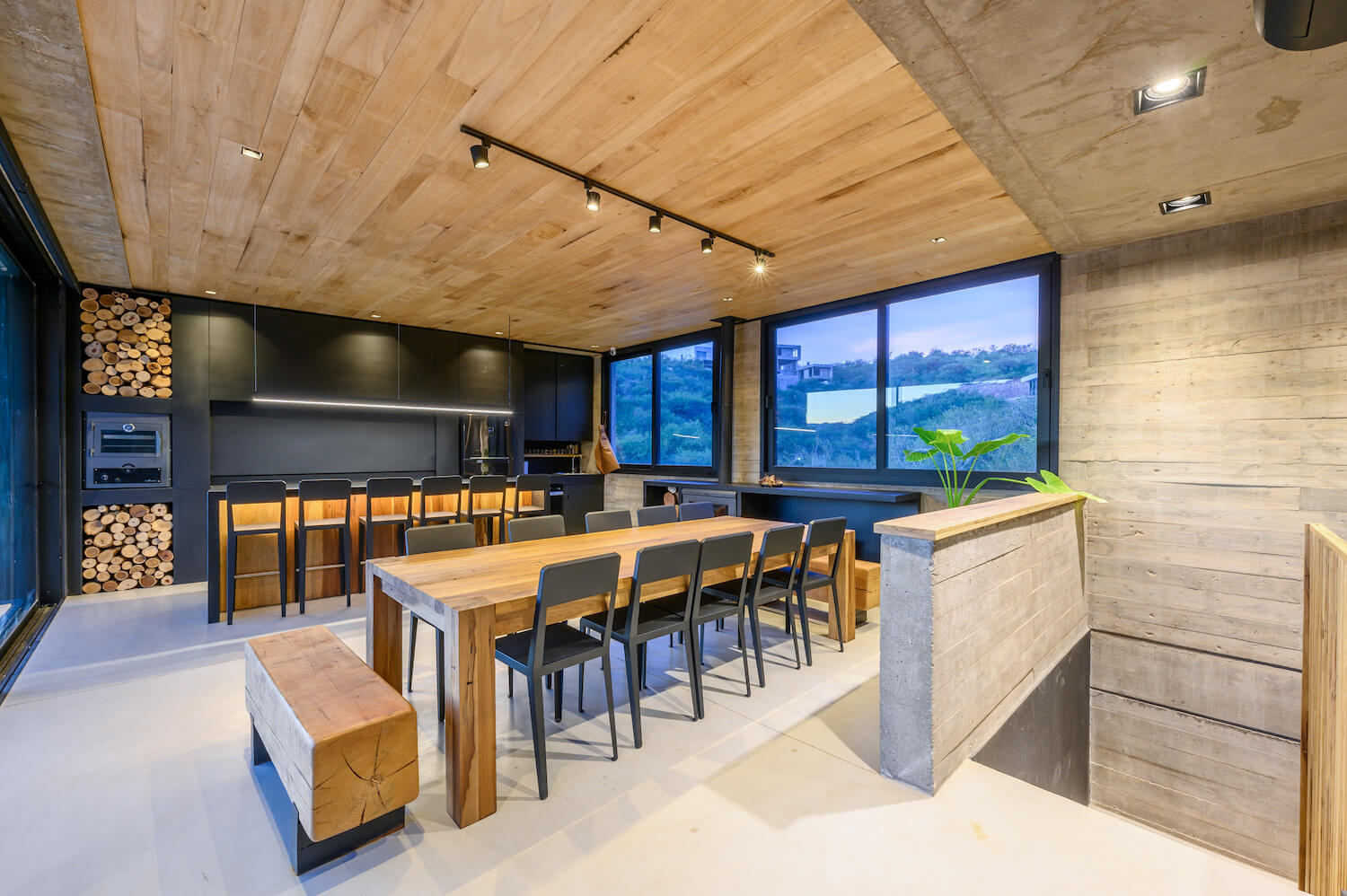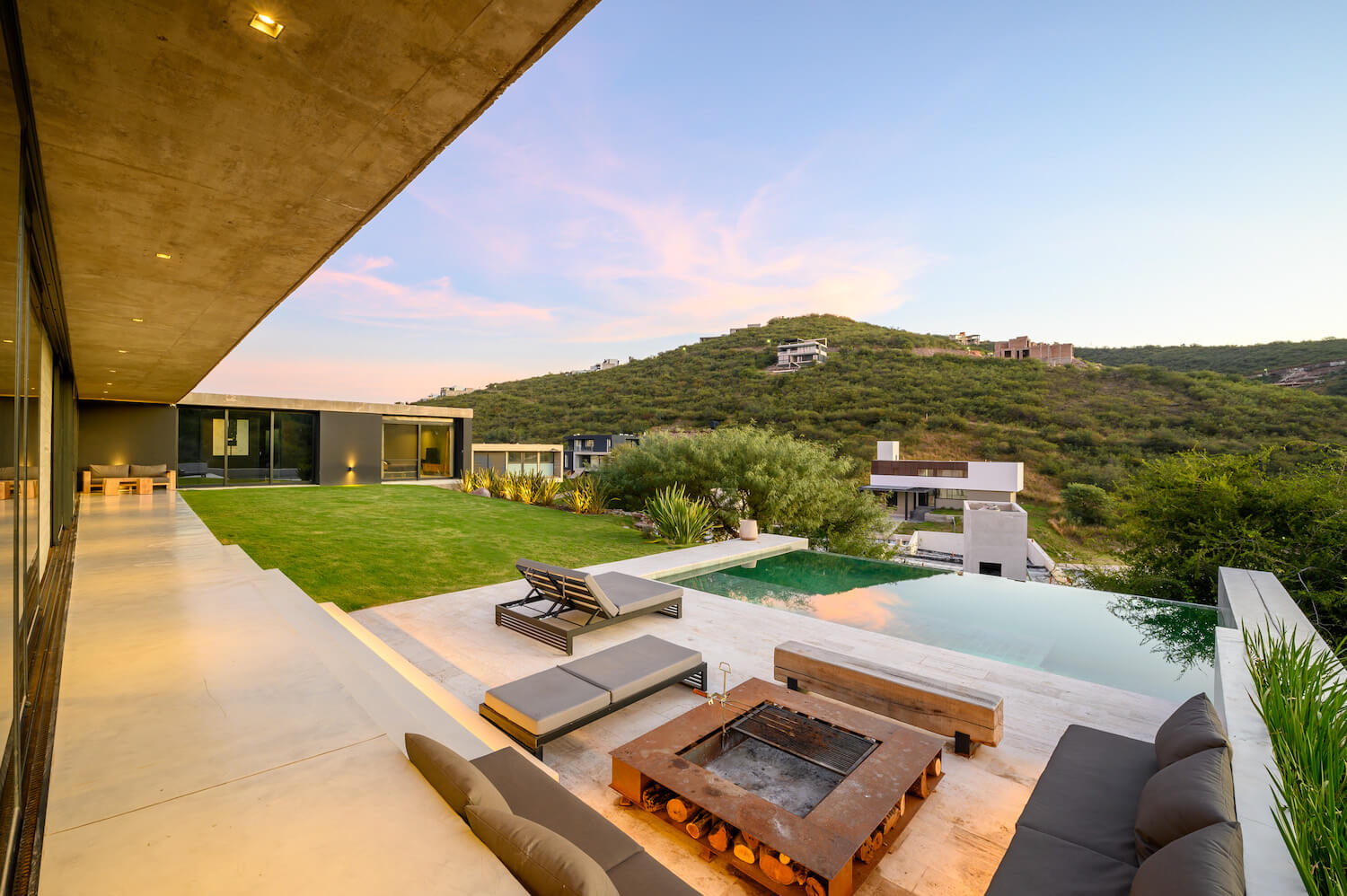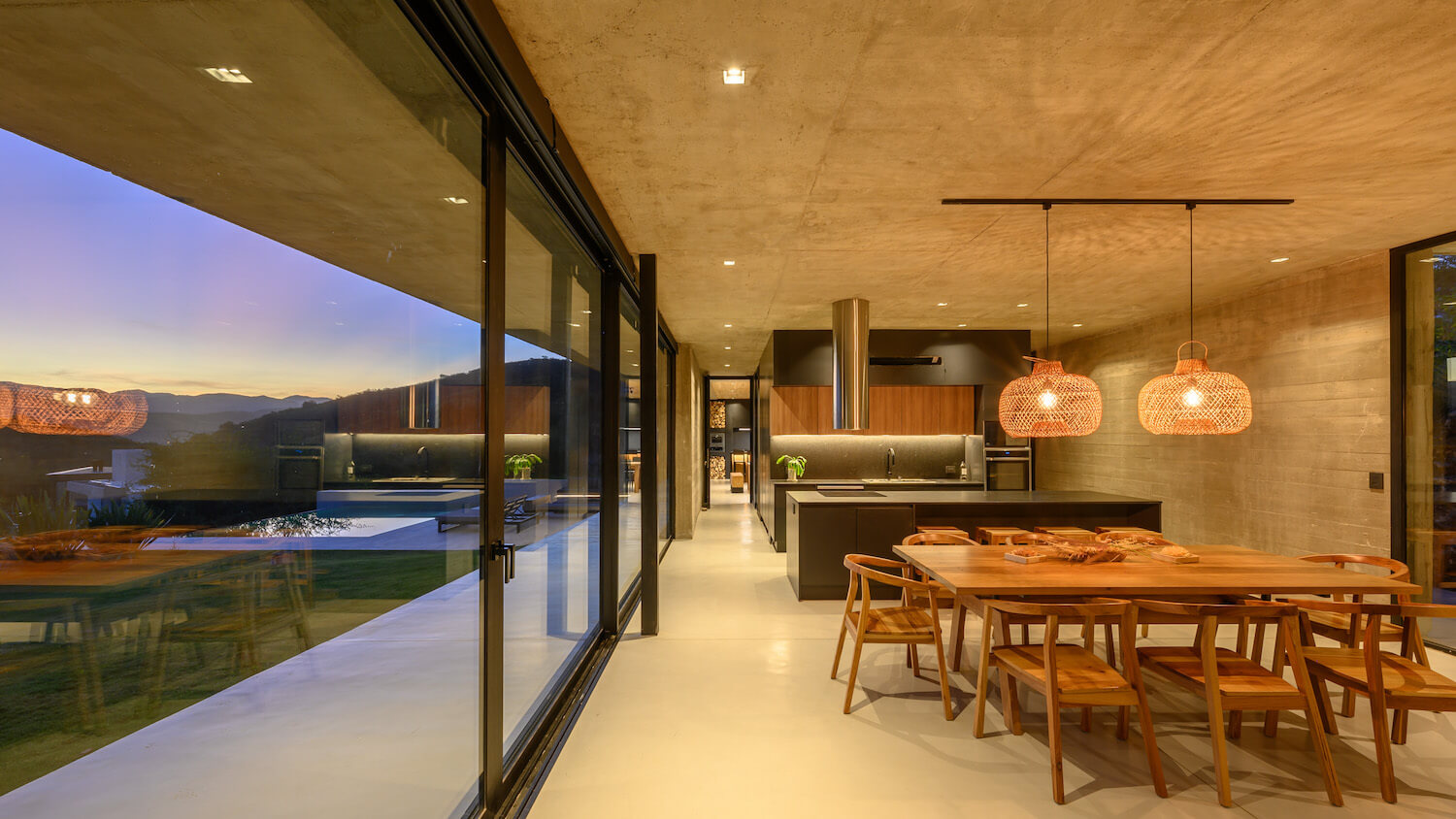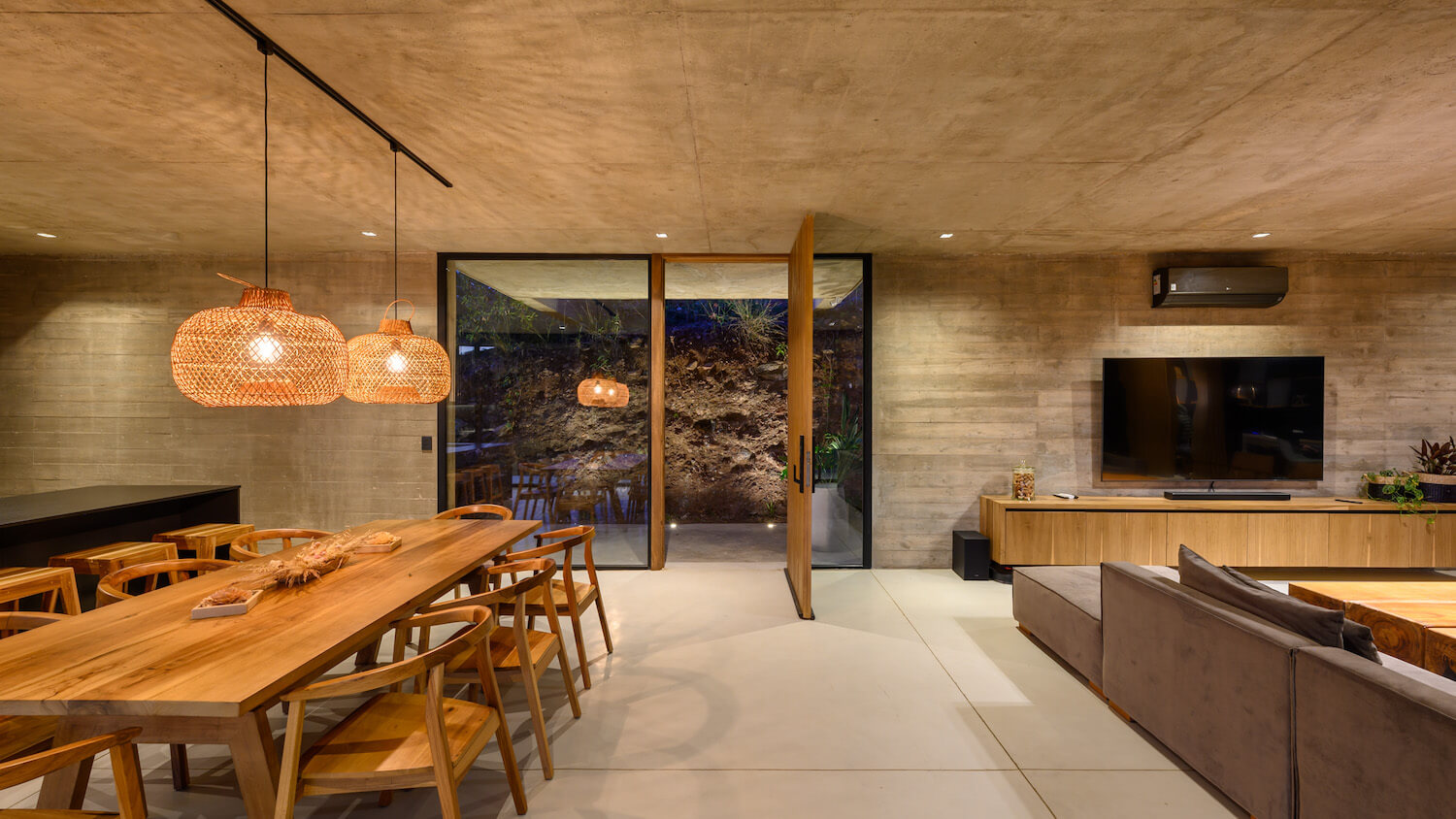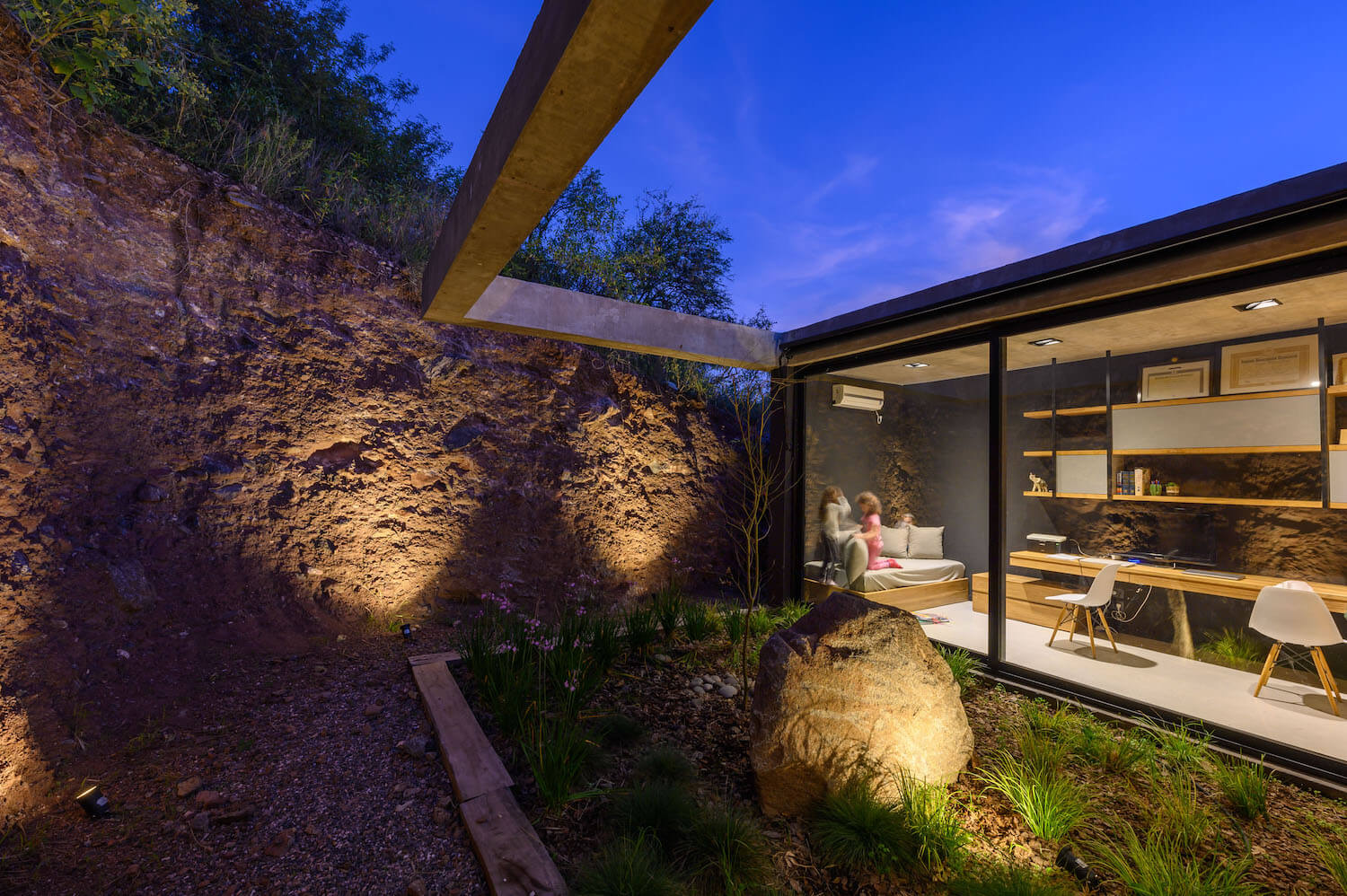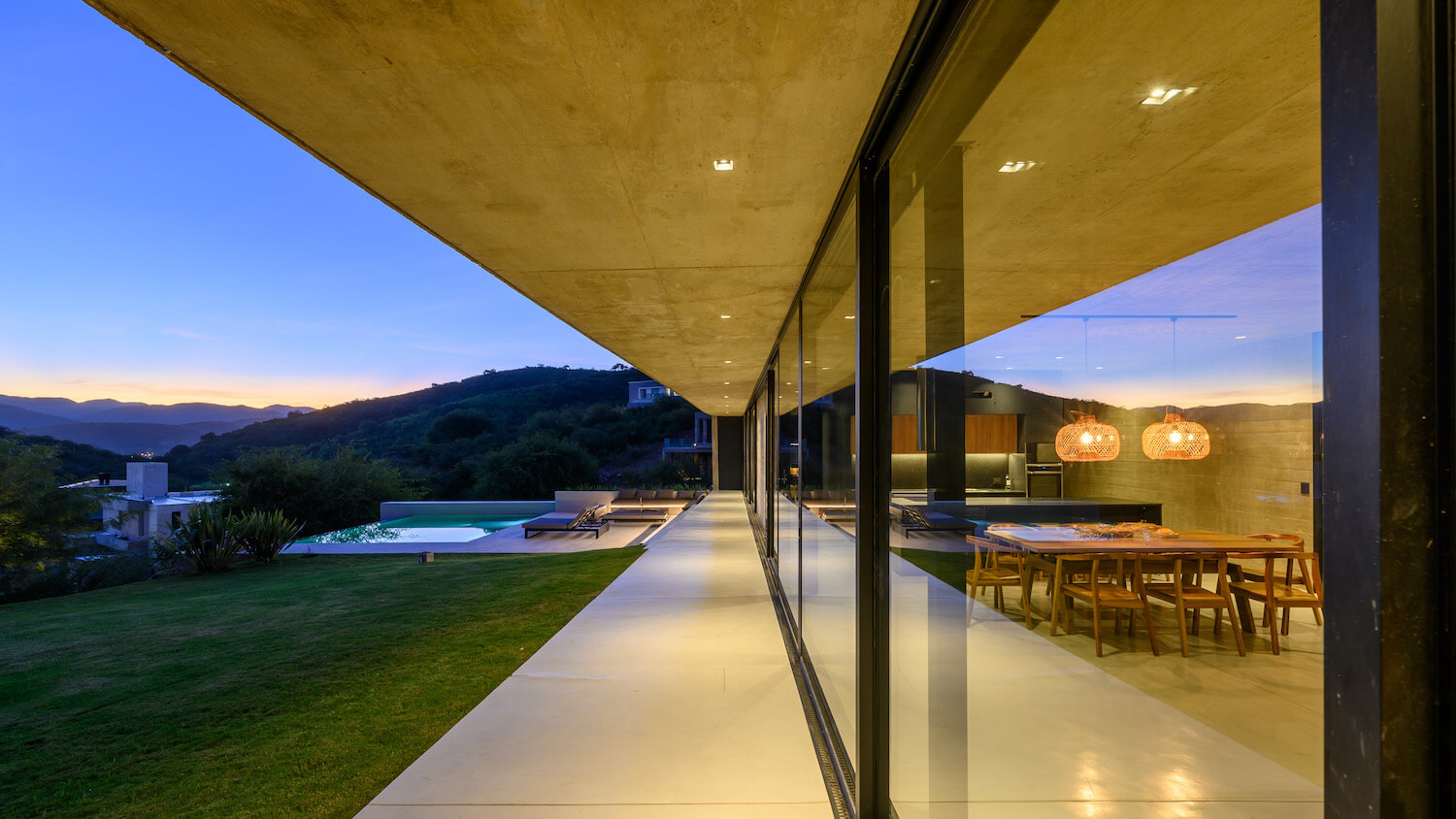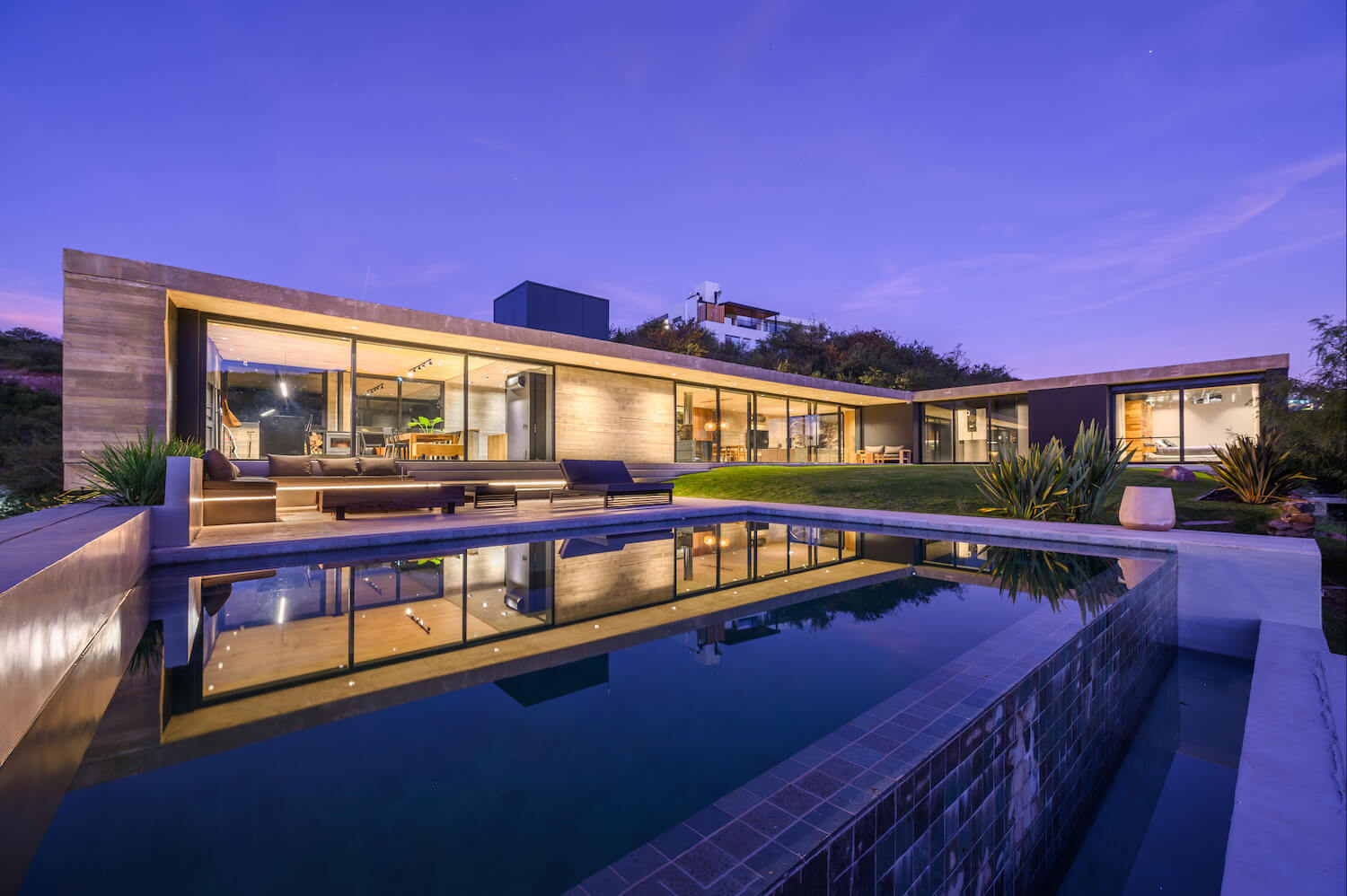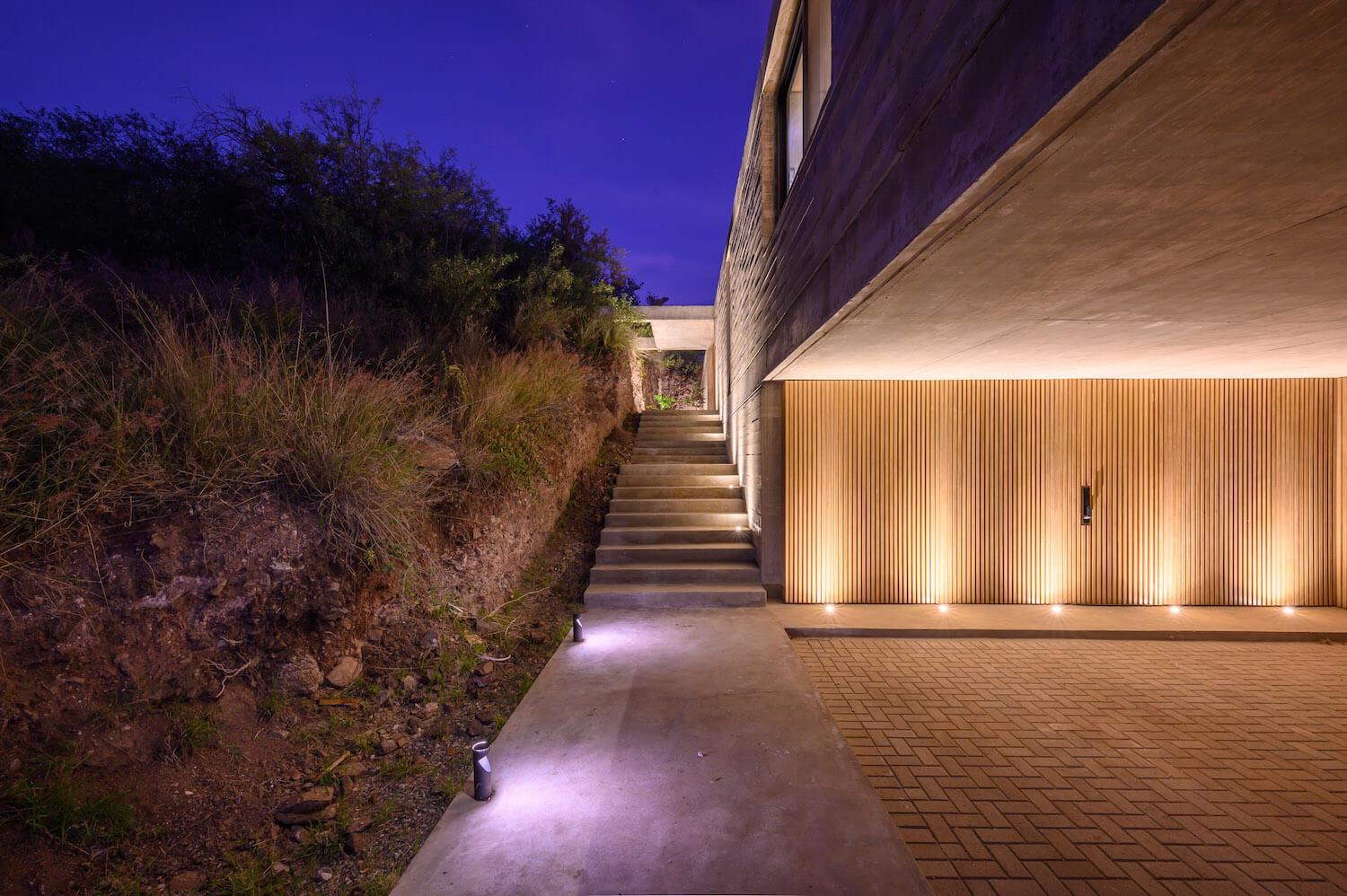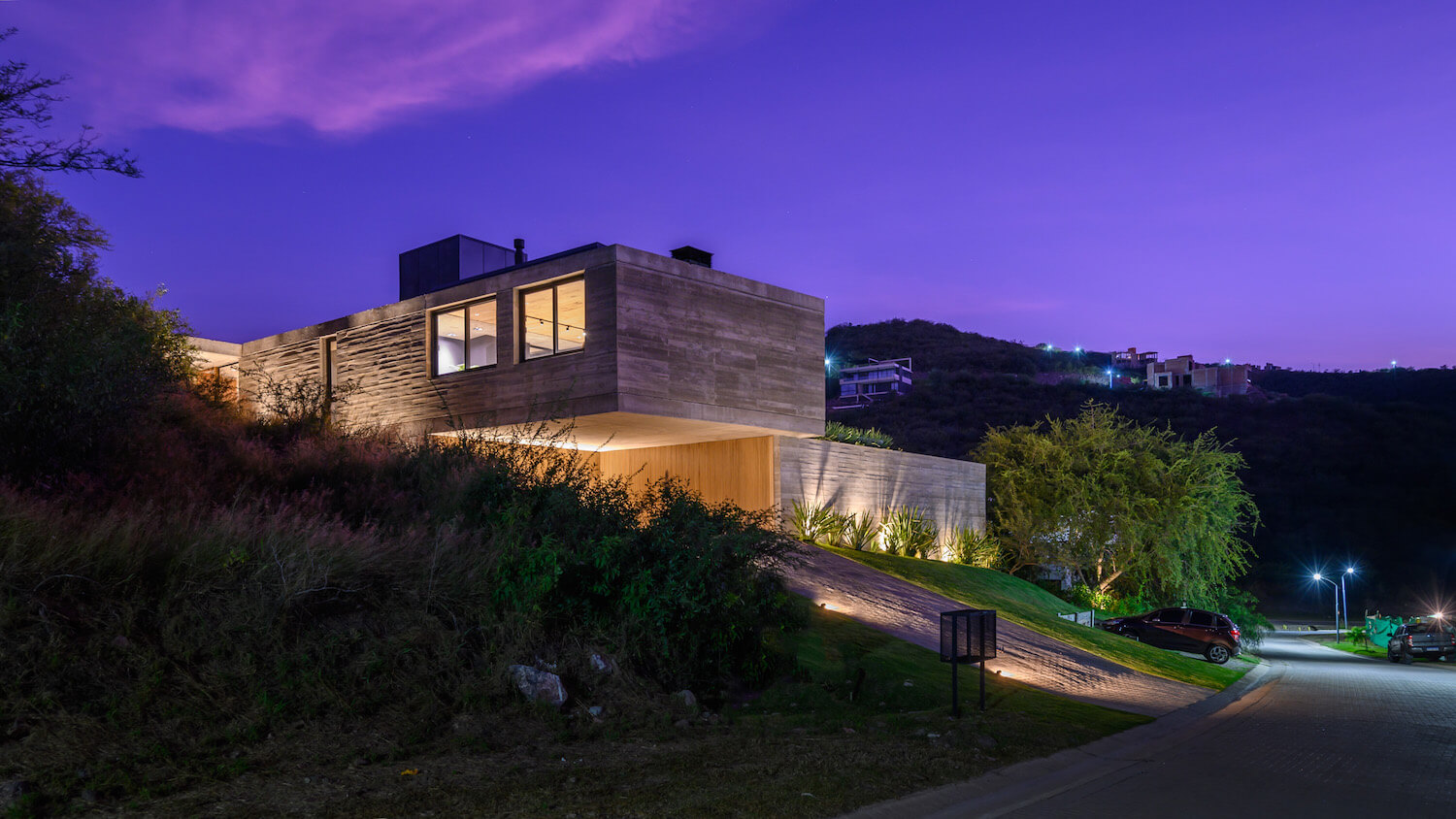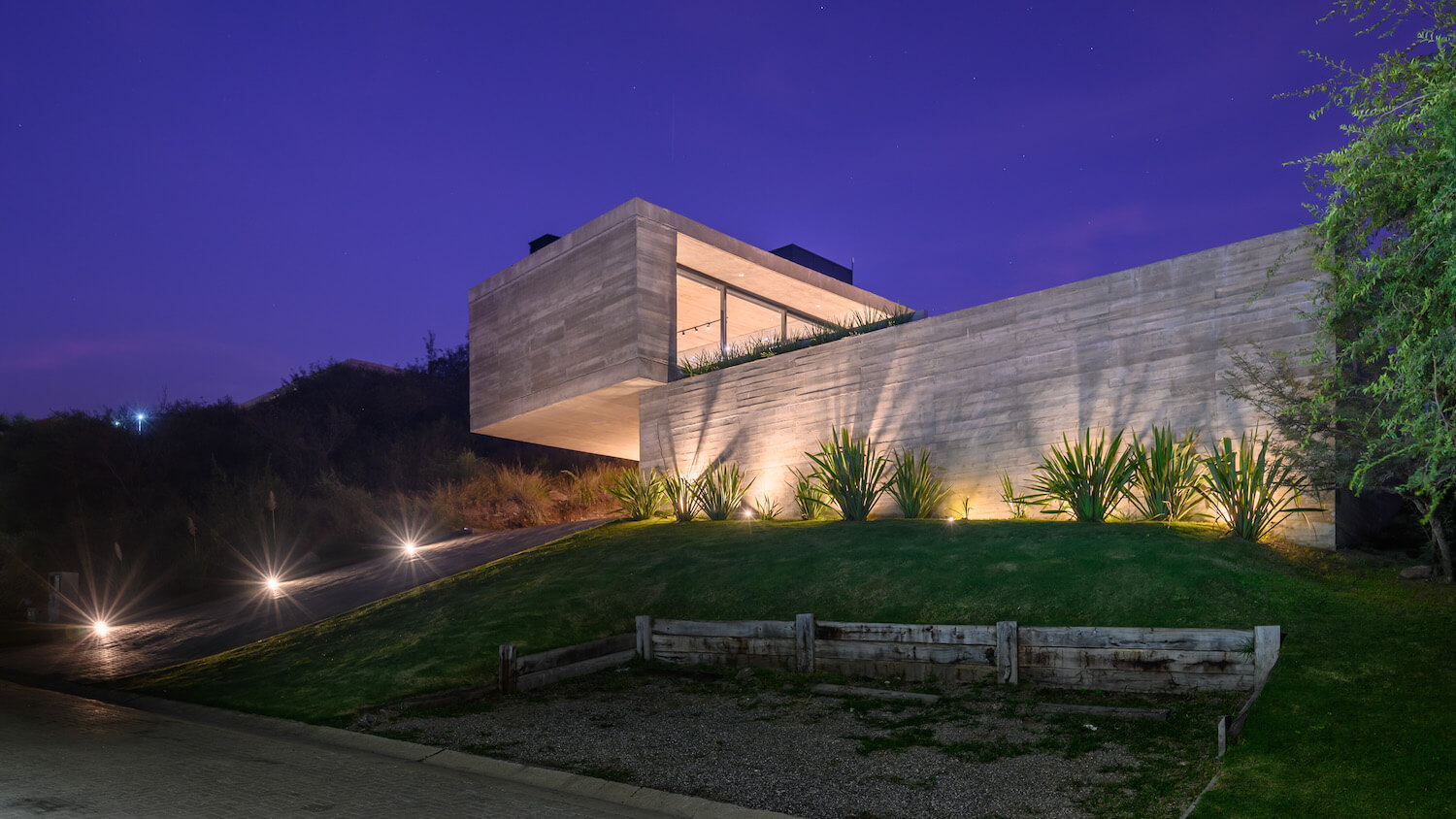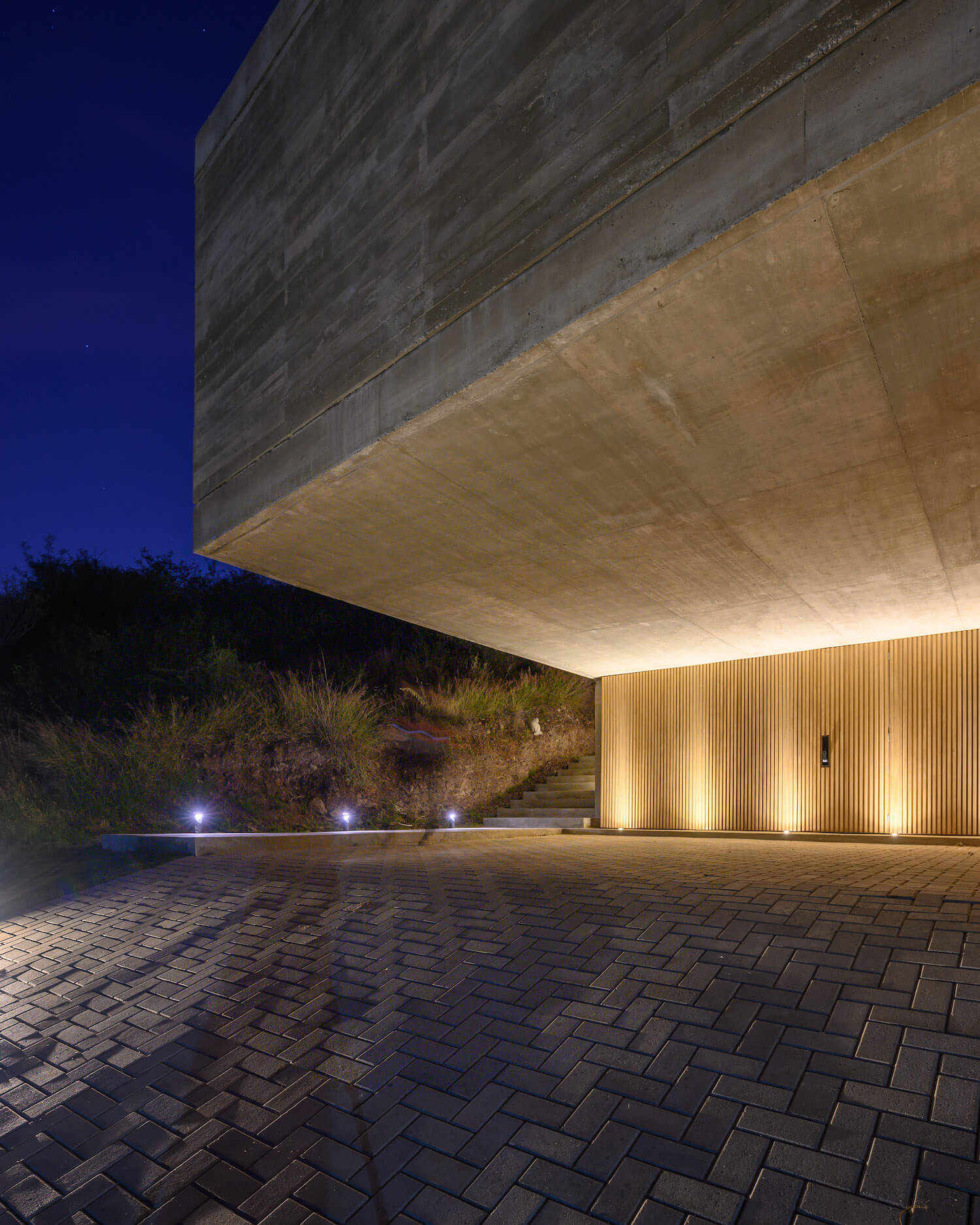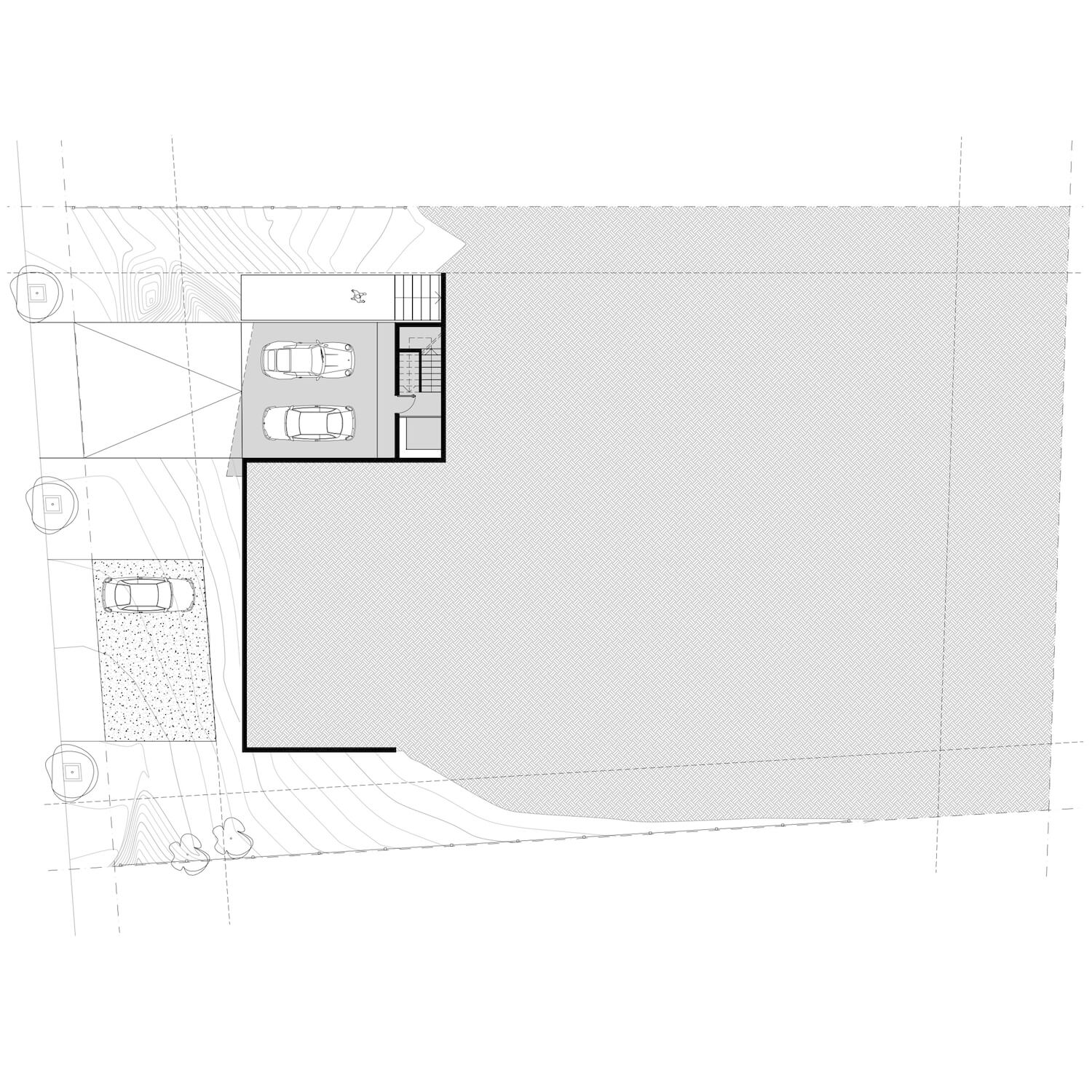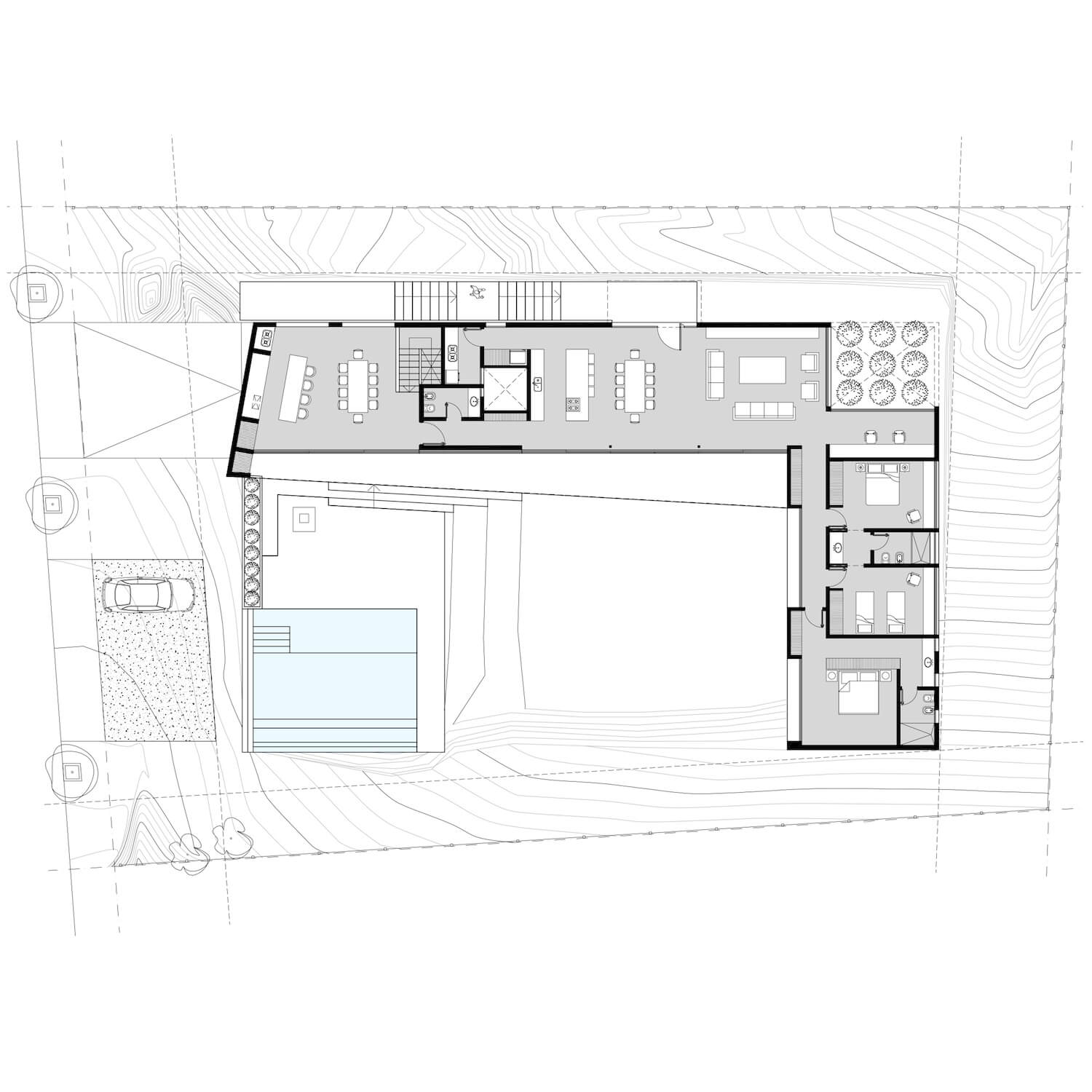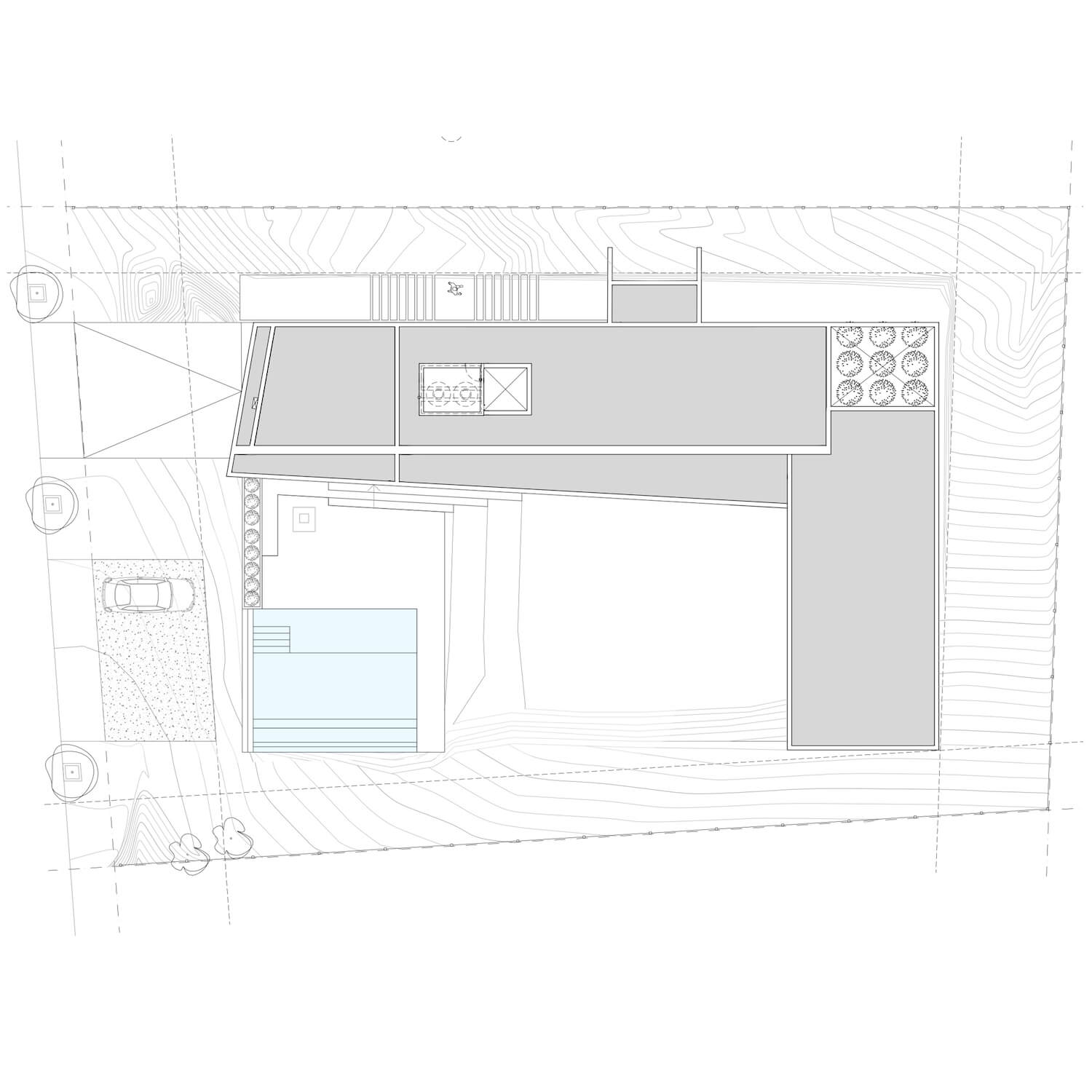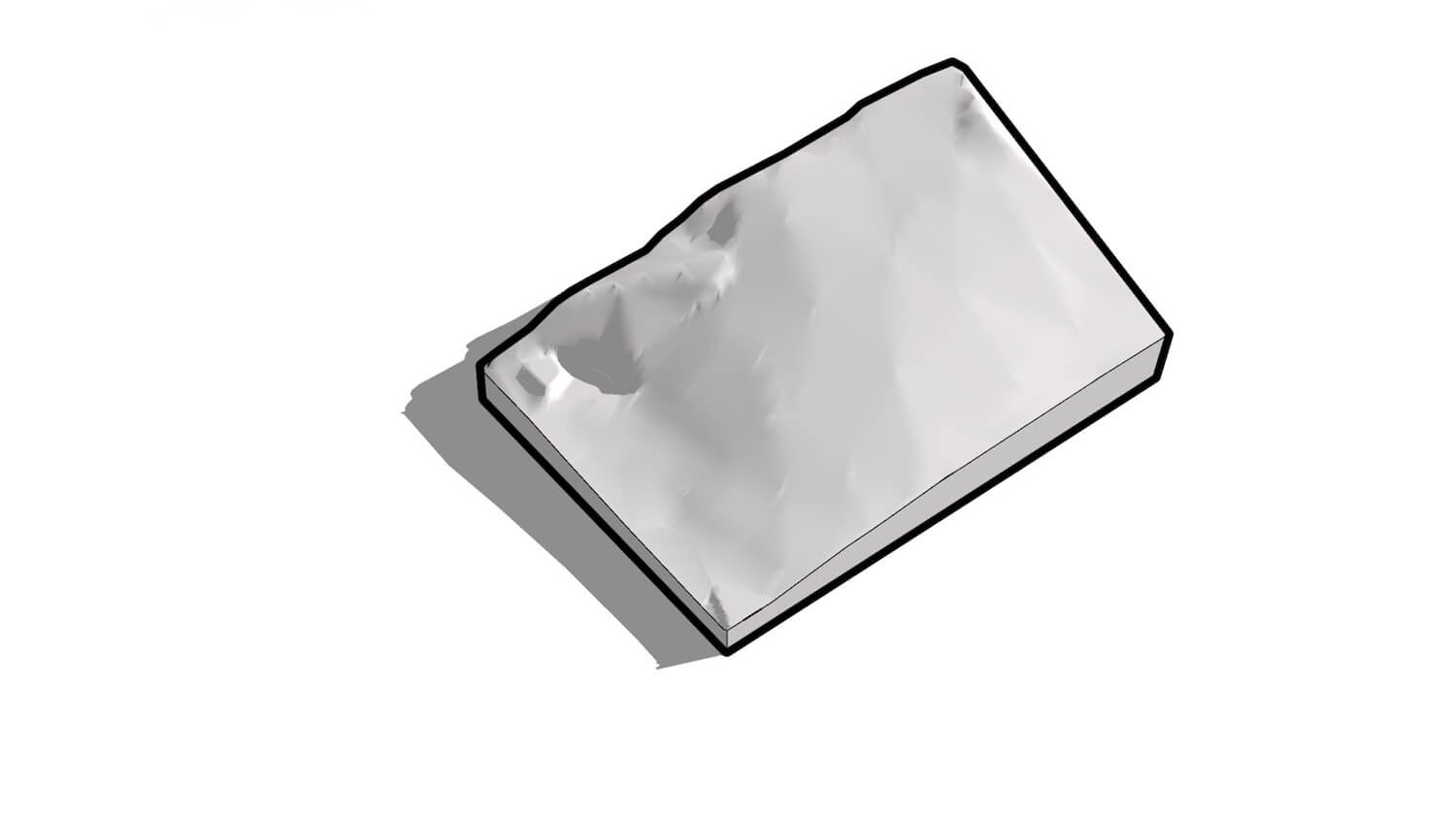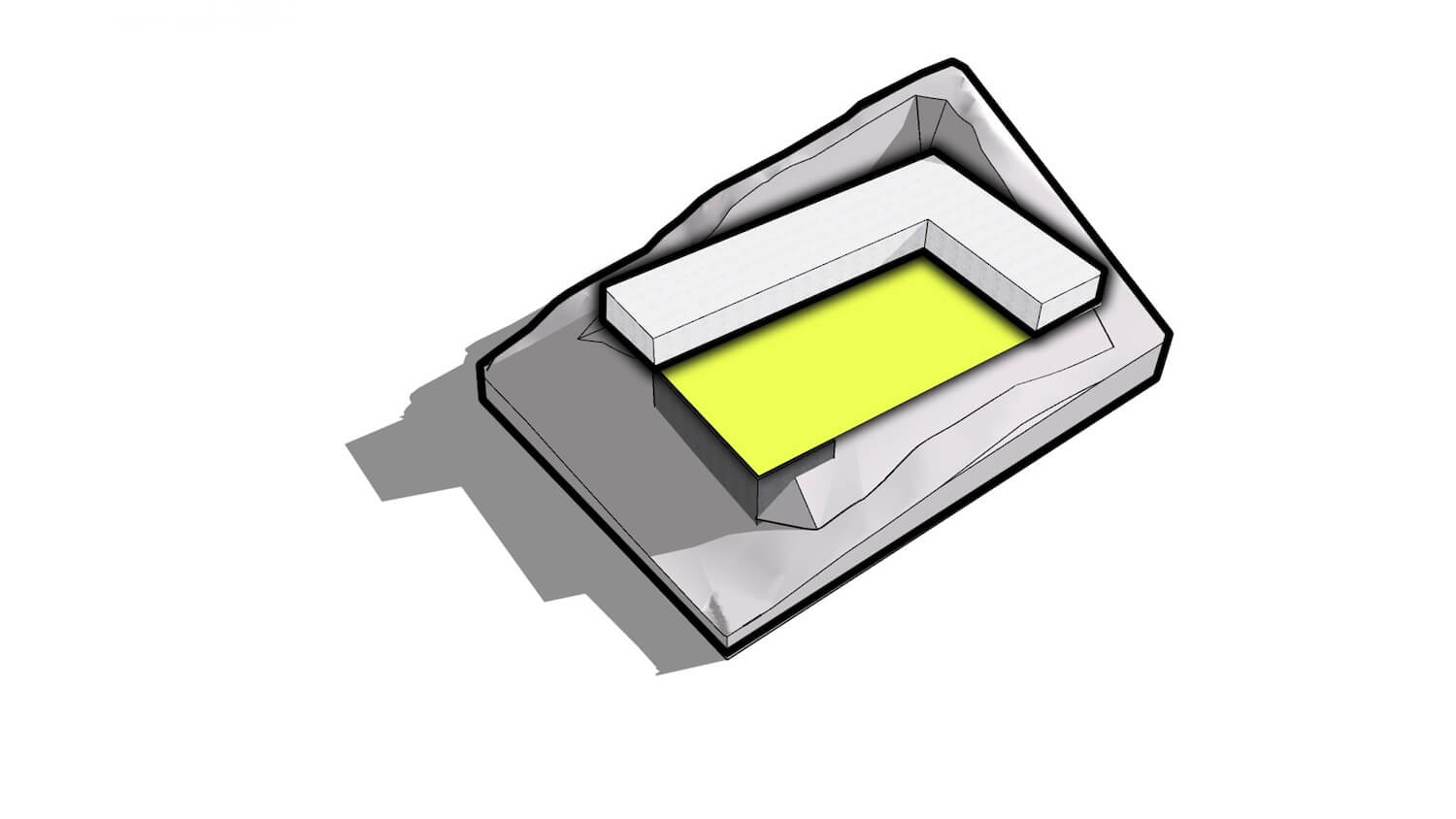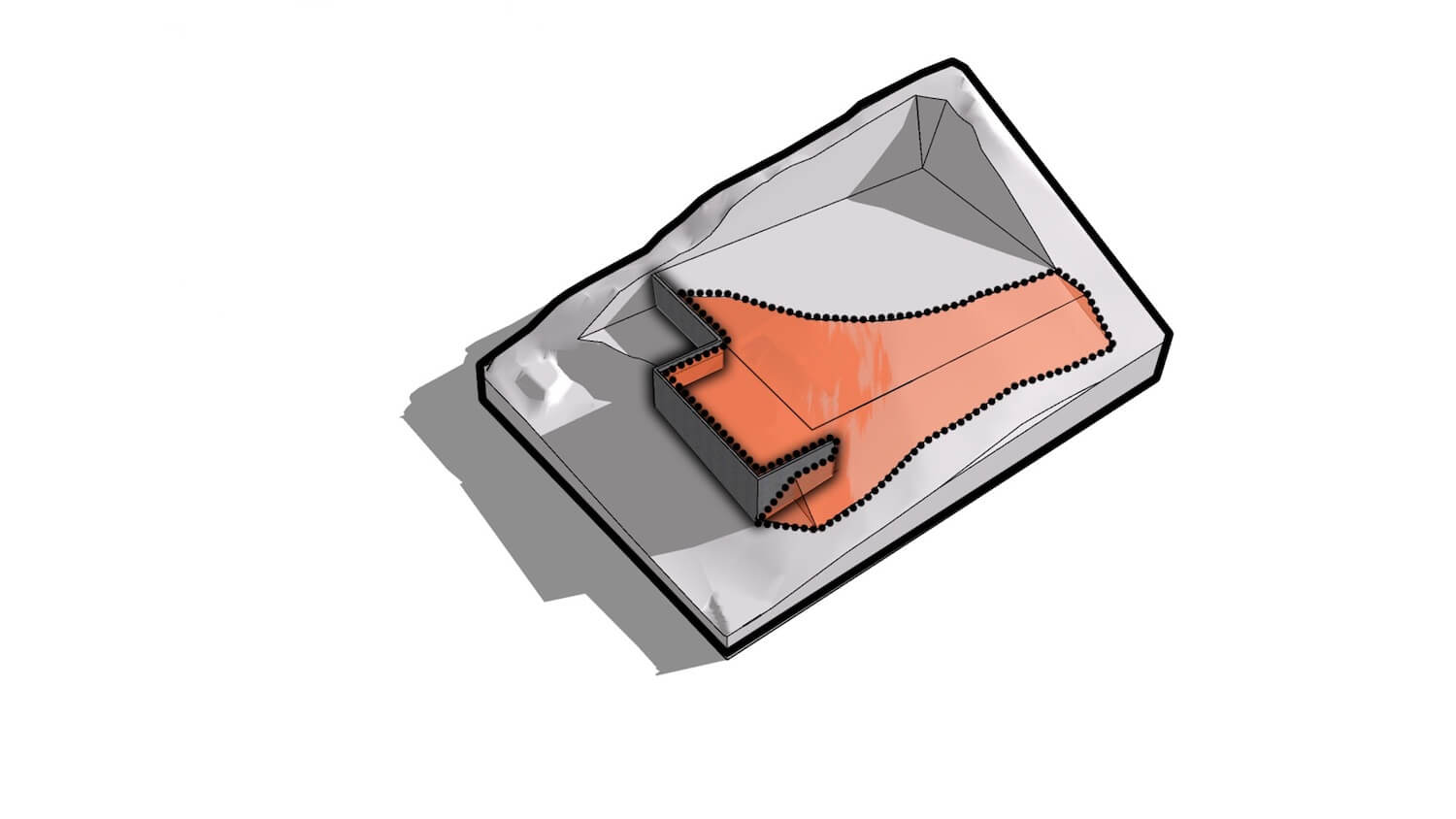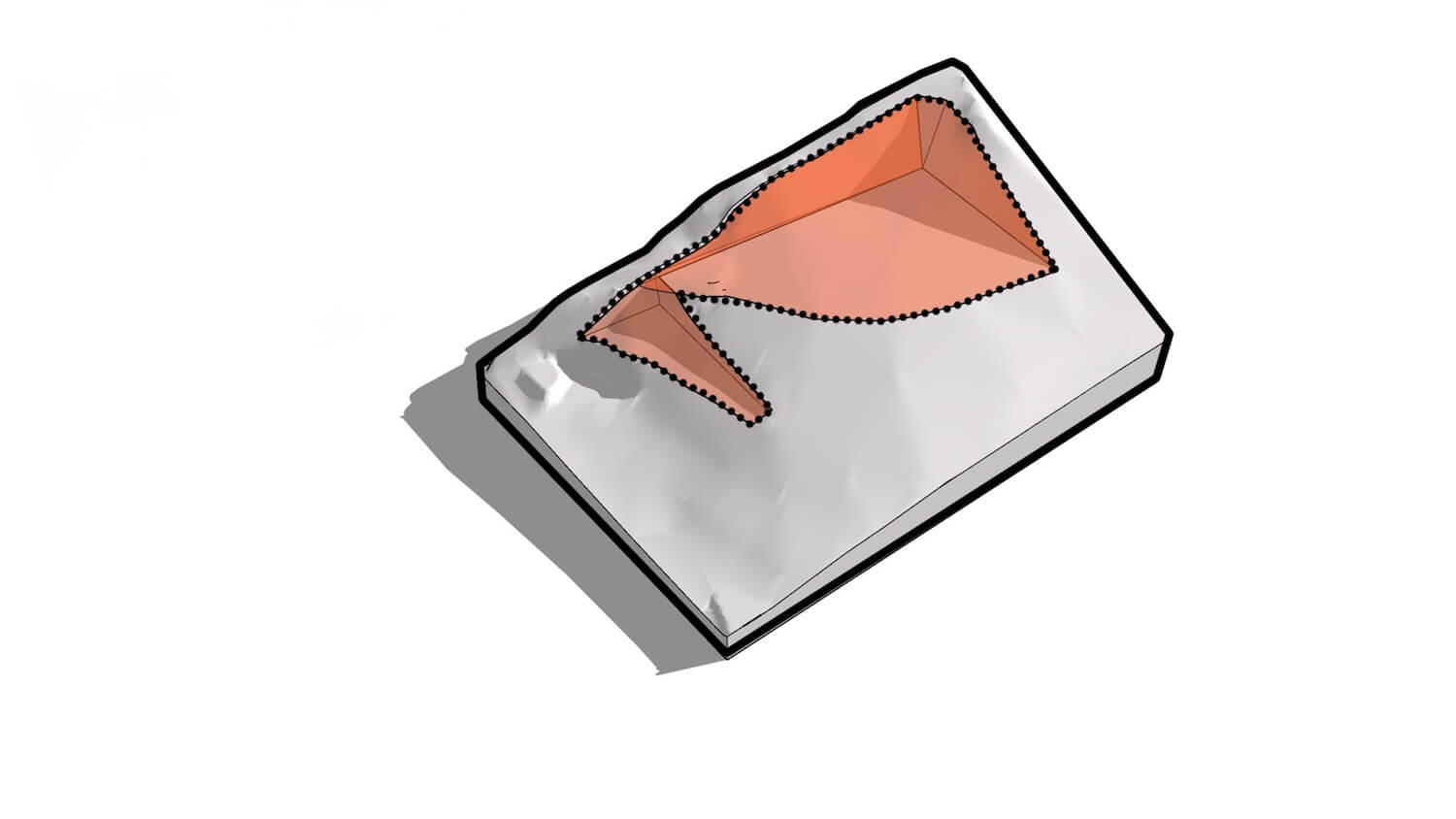 ---