MURO ARQS.: House Catalina is a timeless and introspective residence located in the residential neighborhood of Villa Catalina in Río Ceballos, Córdoba, Argentina. This house stands out for its functional, warm, and comfortable design, incorporating raw materials such as concrete, clay brick, and natural wood, giving it a contemporary and timeless style, free from fleeting fashions or trends.
The façade of Casa Catalina presents a unique language that seeks to enclose it towards the interior while using filters such as screened brick to allow visualization of the external surroundings. This feature gives the house an introspective quality. Additionally, the use of screened brick on the ground floor filters sunlight, providing the necessary warmth to the study and living areas without the need for additional elements like curtains, ensuring a constant view towards the outside.
Regarding the layout, Catalina features a ground floor that includes a spacious integrated living, dining, kitchen, and laundry area, along with a full bathroom and a studio that can be converted into a guest bedroom. The semi-covered garage area and the gallery with a grill are resolved with the same slab that accommodates the bedrooms on the upper floor. This morphological solution gives a unique appearance to the house, resolving two important spaces without the need for additional structural elements.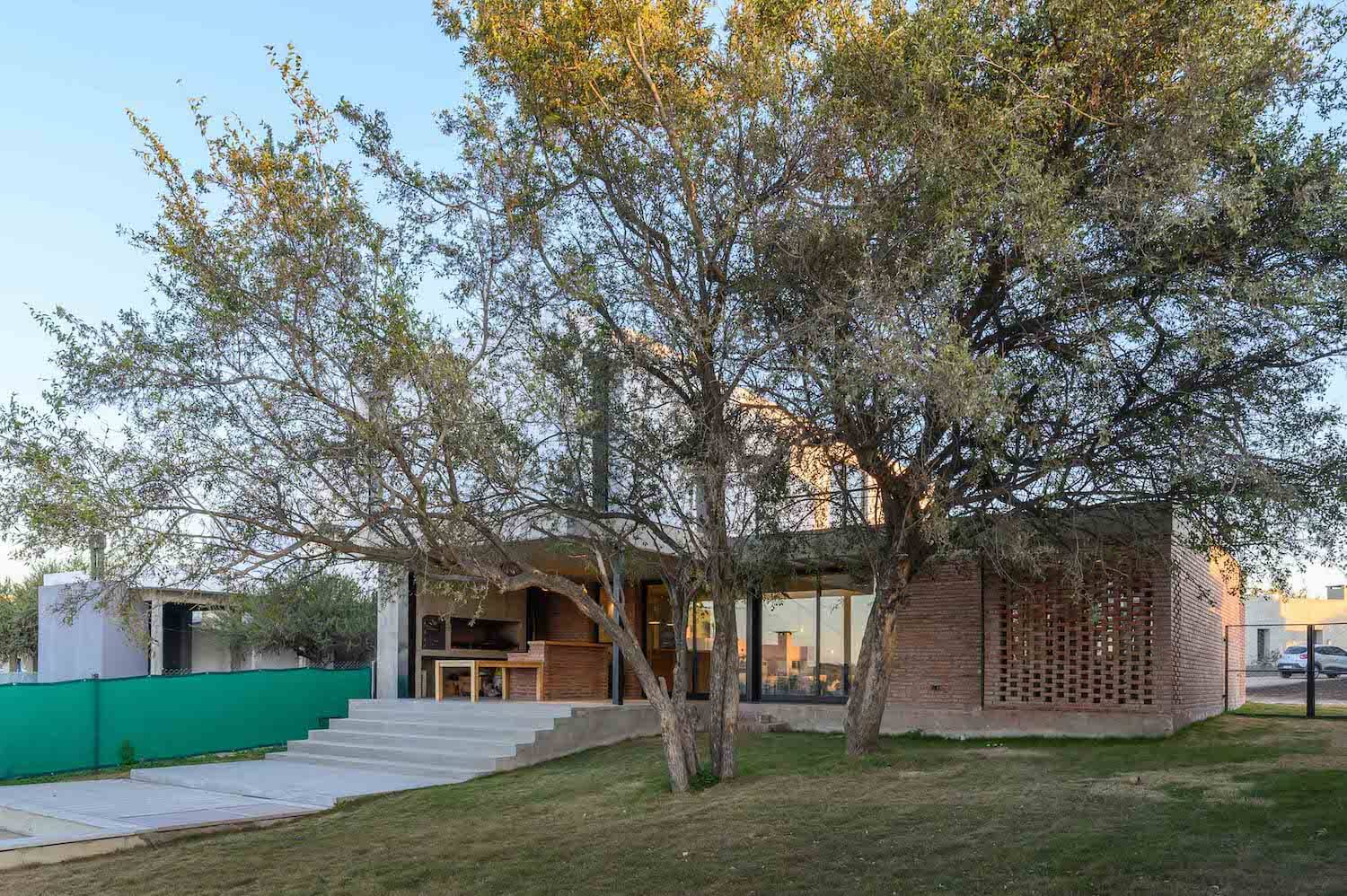 Furthermore, the integration of the gallery with the pool area creates a continuity that allows for the enjoyment of outdoor spaces. On the upper floor, there are three bedrooms, two bathrooms (one of them en-suite), a study area connected to a spacious terrace with views of the mountains, and a beautiful panoramic view of the surrounding trees.
Casa Catalina has been constructed using an independent structural system and the wet construction method. The exposed concrete slab is complemented by a double wall with air chambers and double-glazed windows, providing acoustic, solar, and energy efficiency. Additionally, features such as radiant floor heating, individual air conditioning system for cooling and heating, ceiling fans, high-quality lighting, rainwater harvesting system, provisions for the installation of solar water heaters and solar panels have been incorporated.
Catalina has been conceived as a durable home designed for a family consisting of a couple and two children, with the intention of drawing as little attention as possible and maintaining its appeal over time.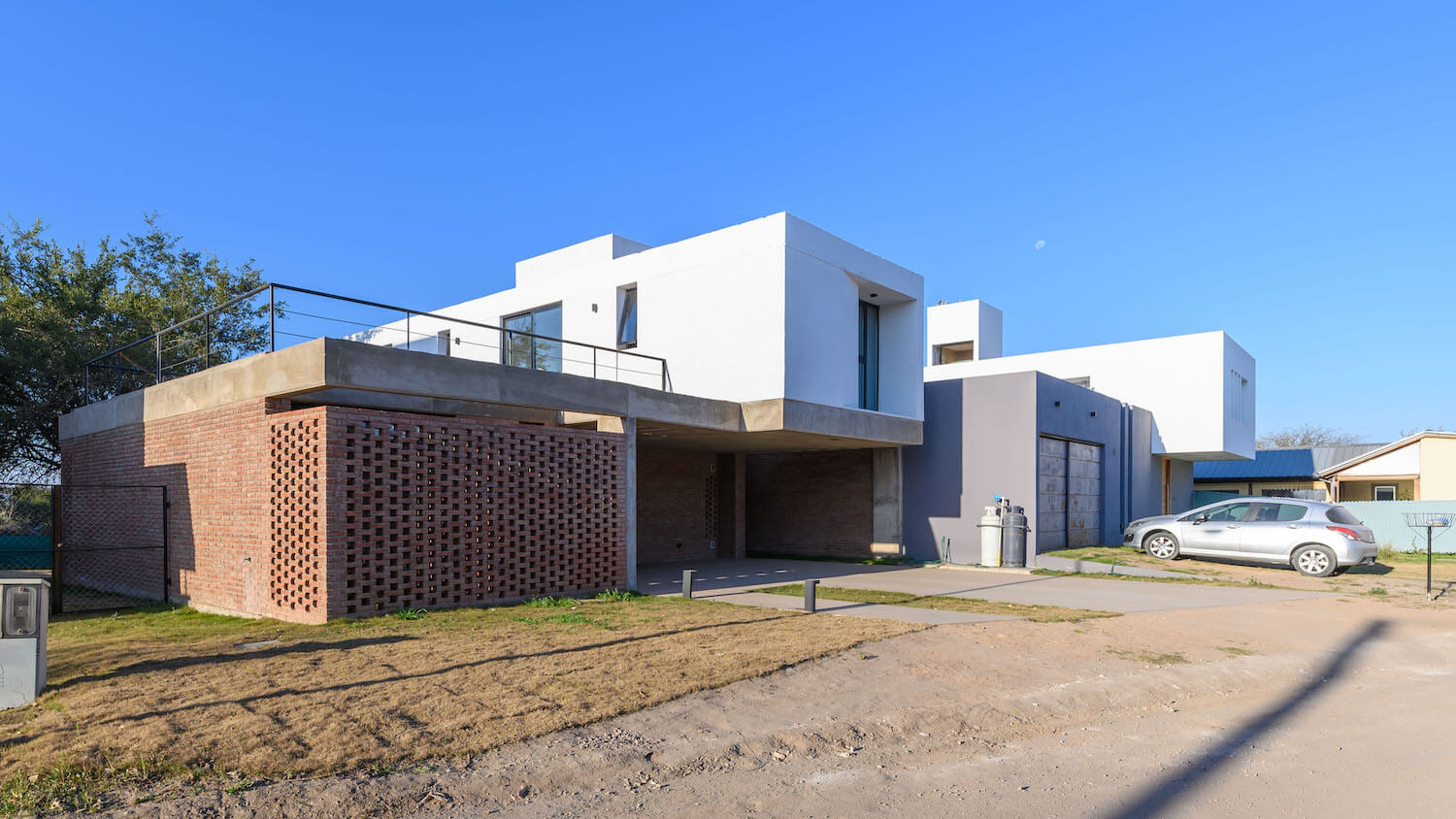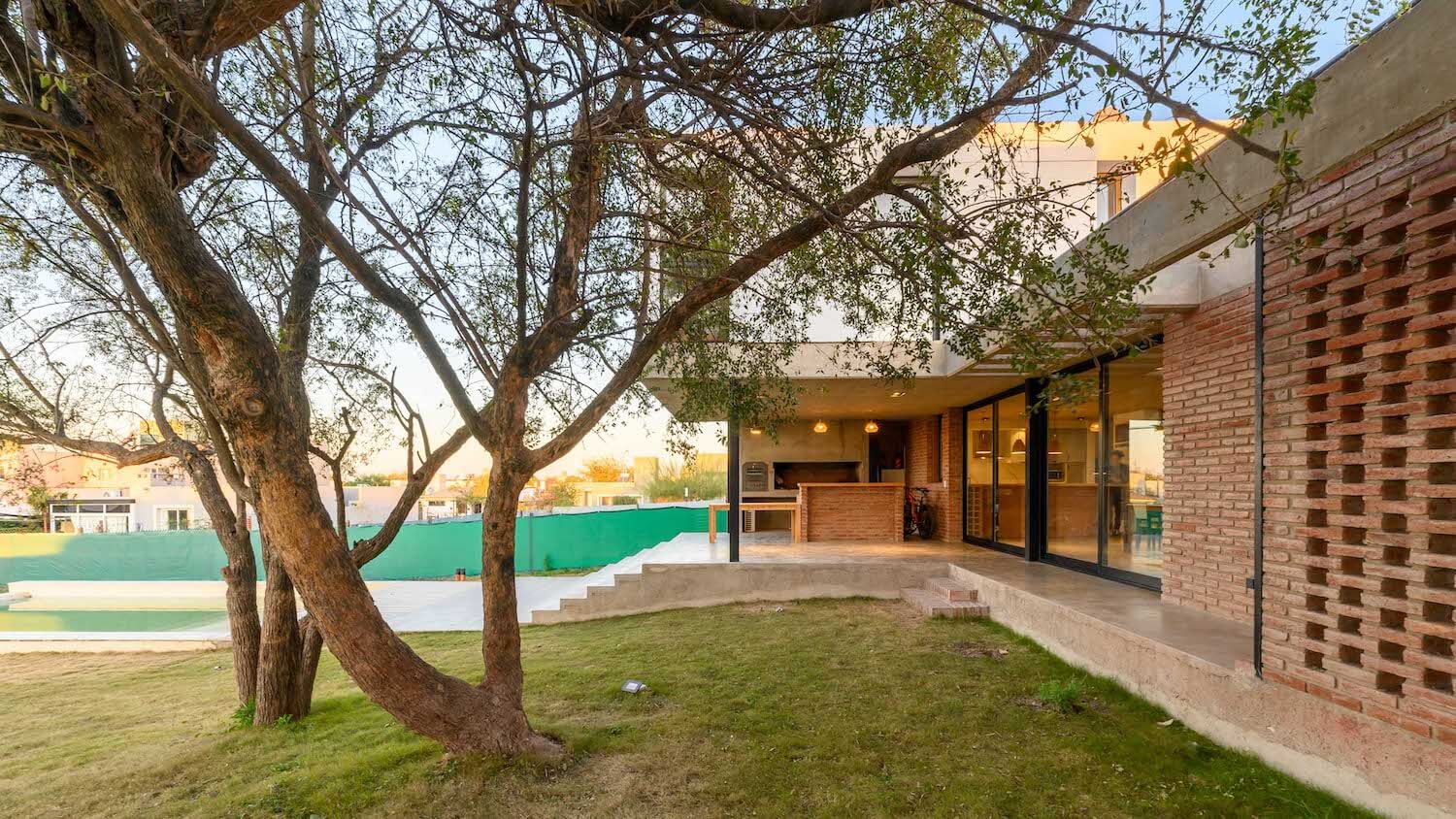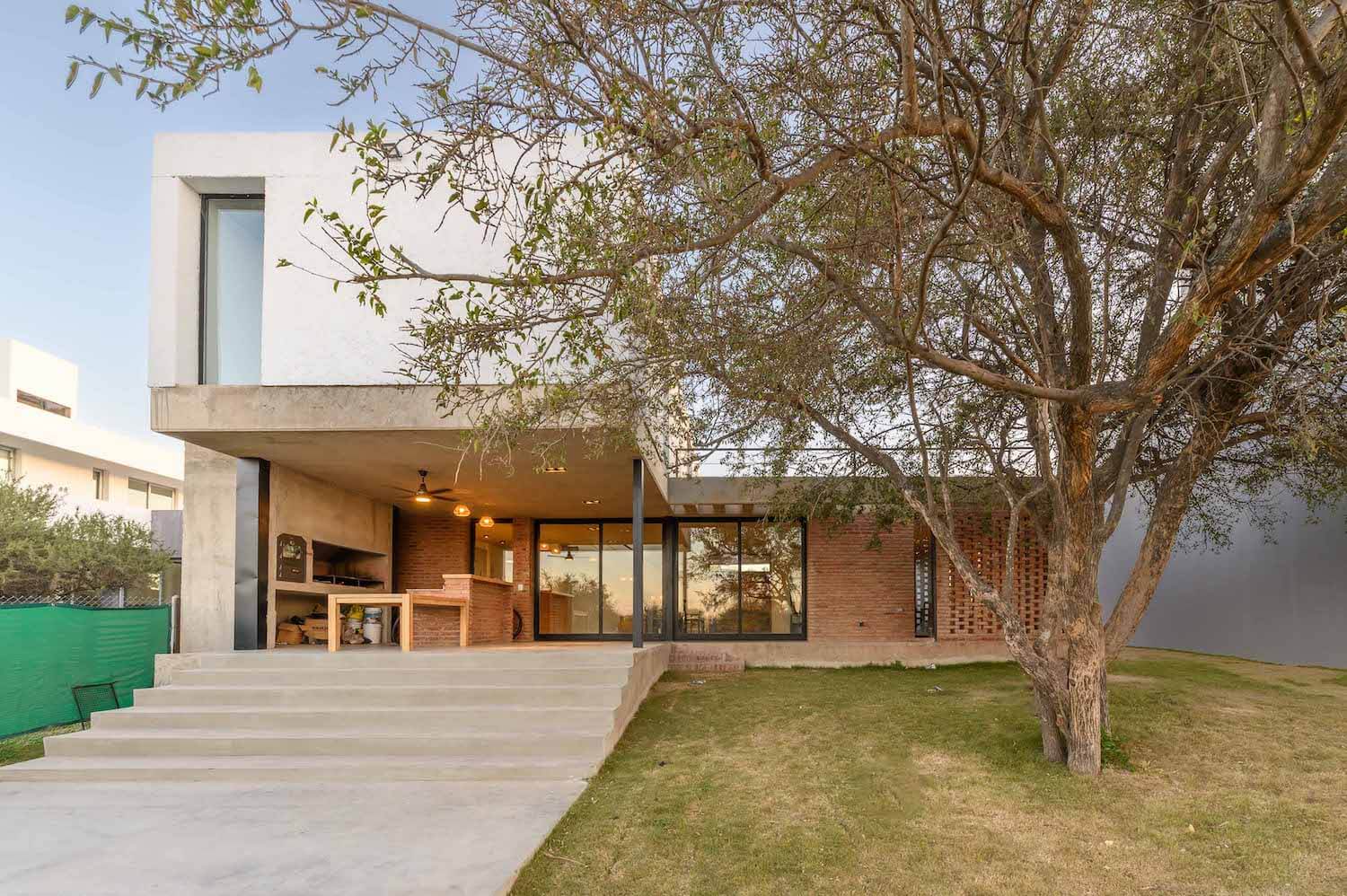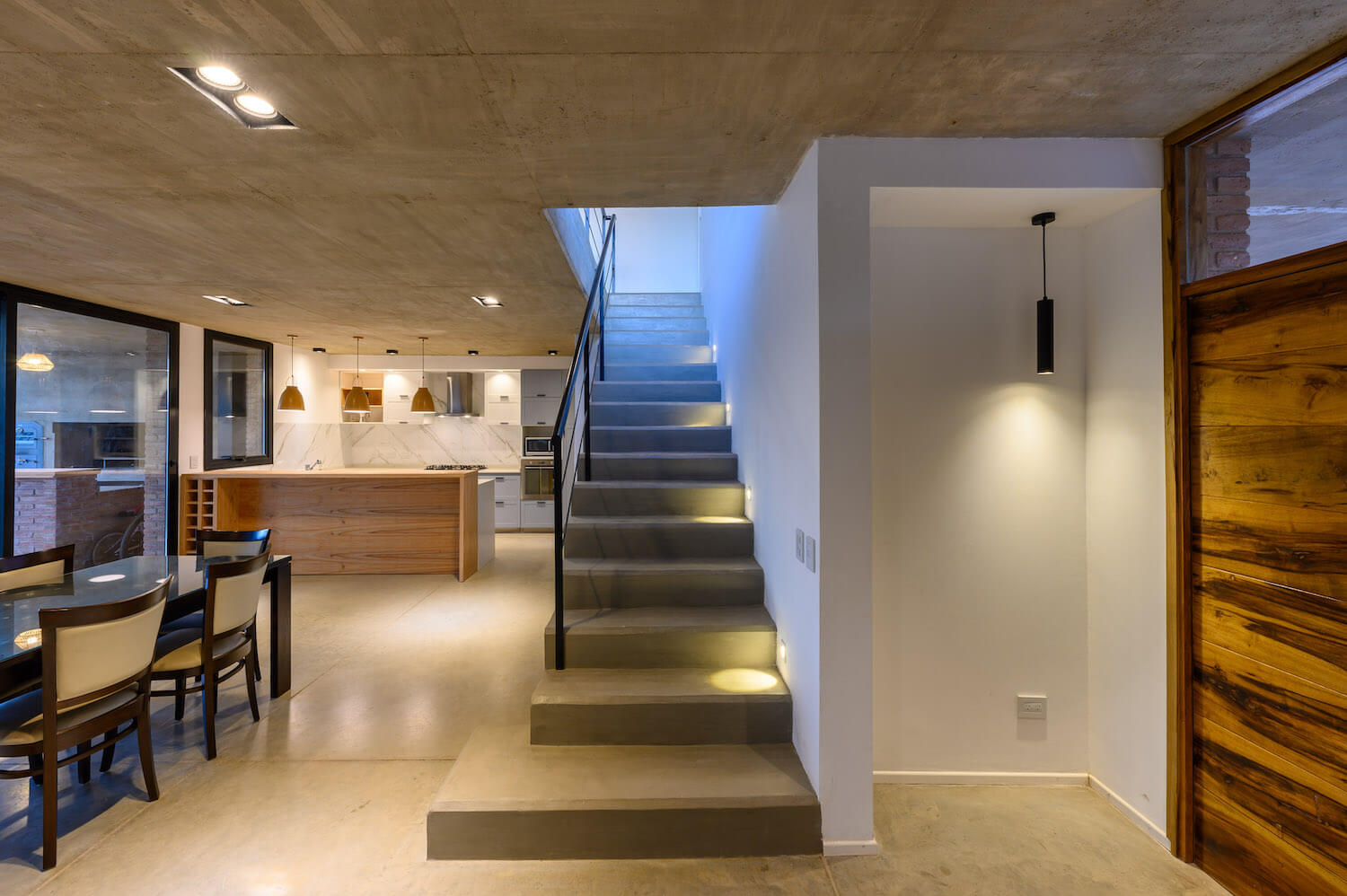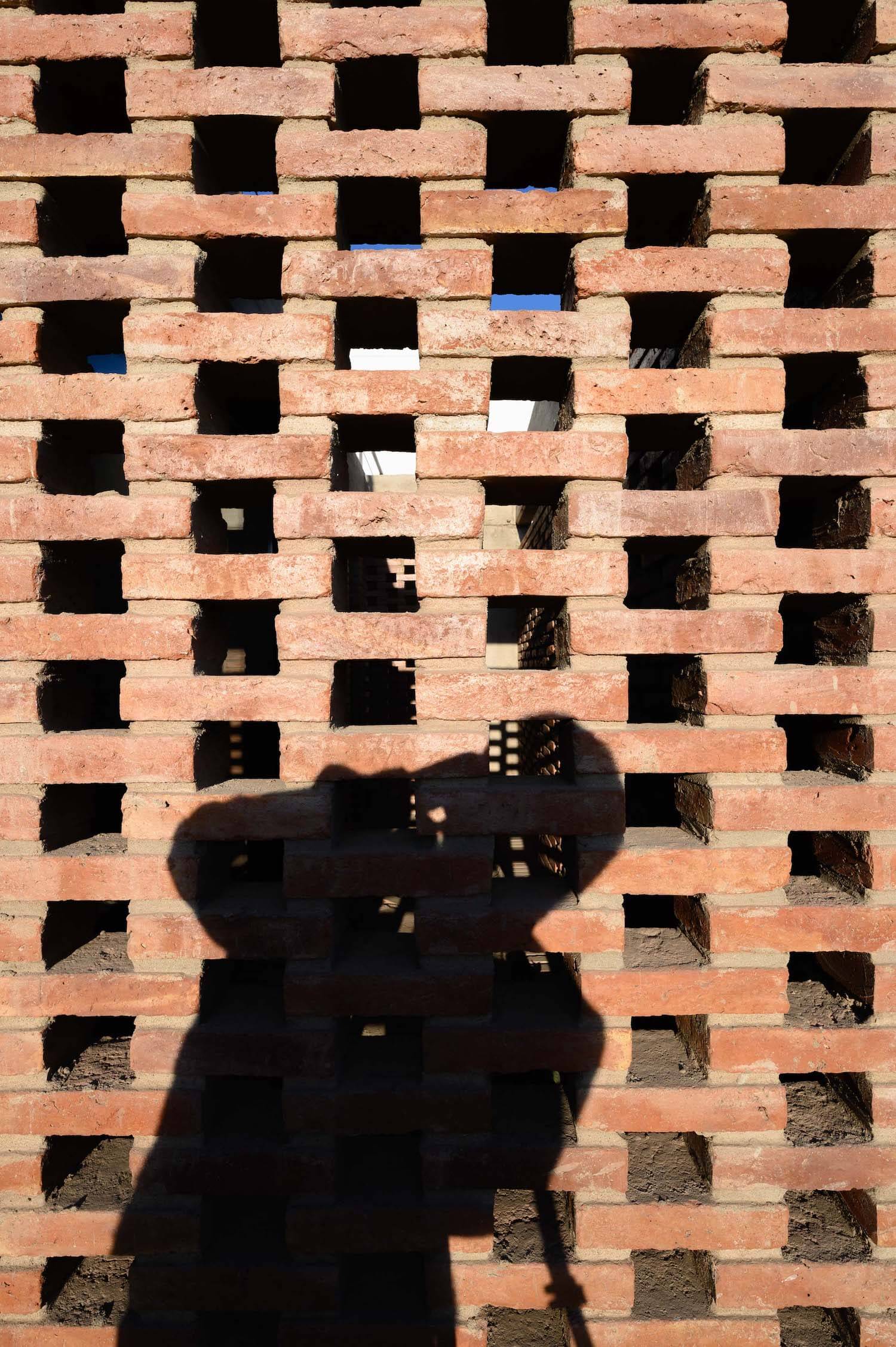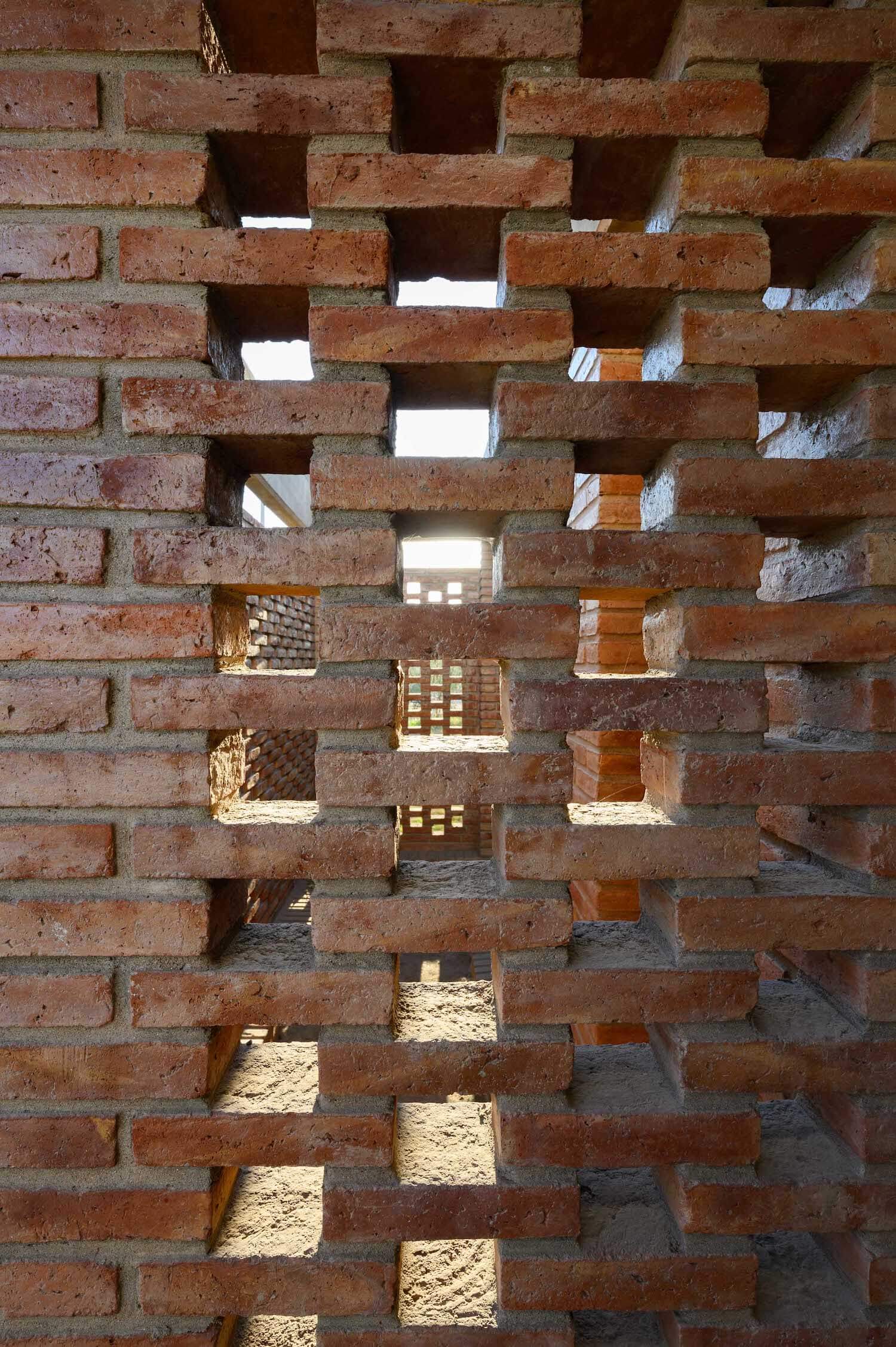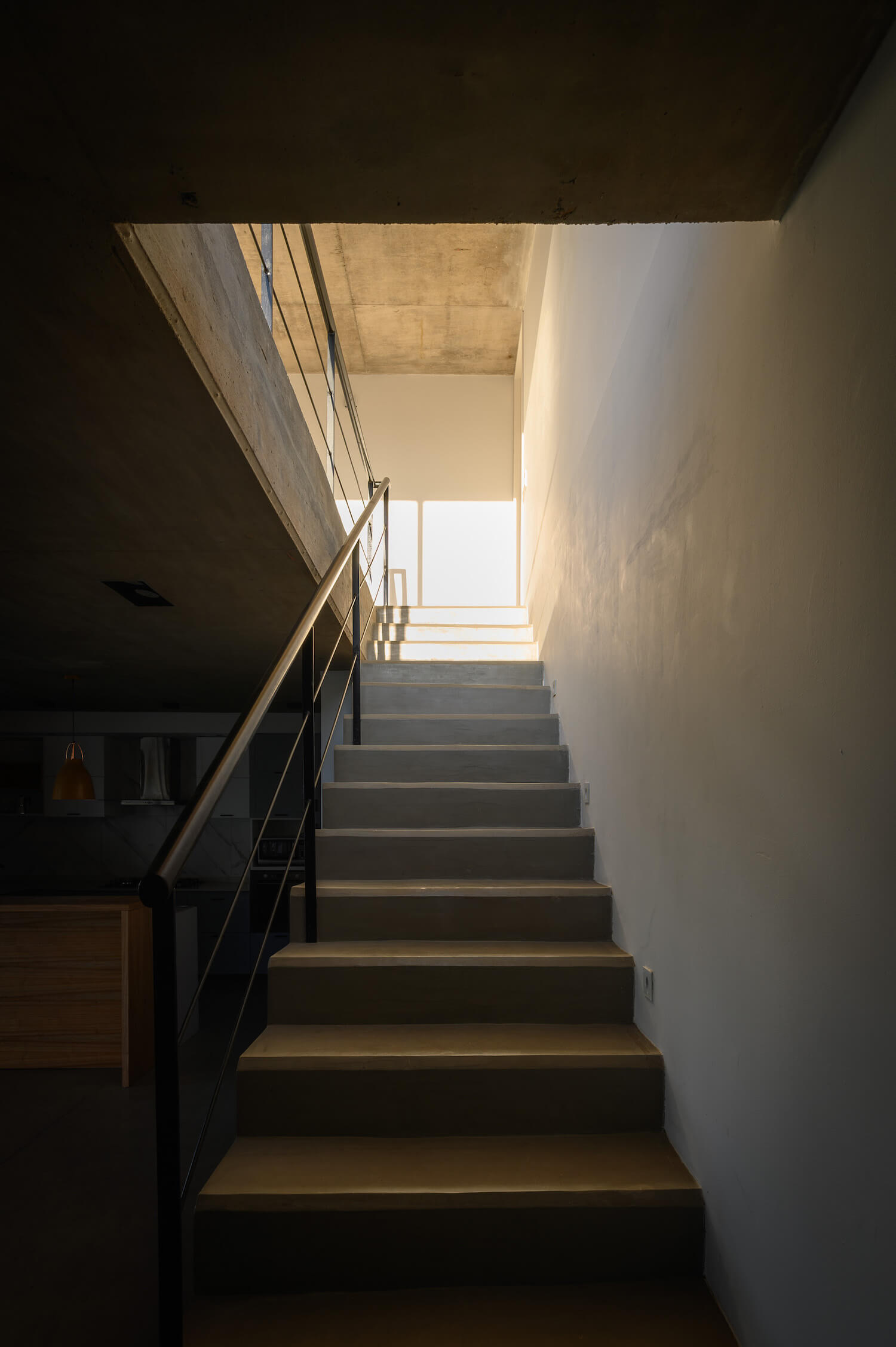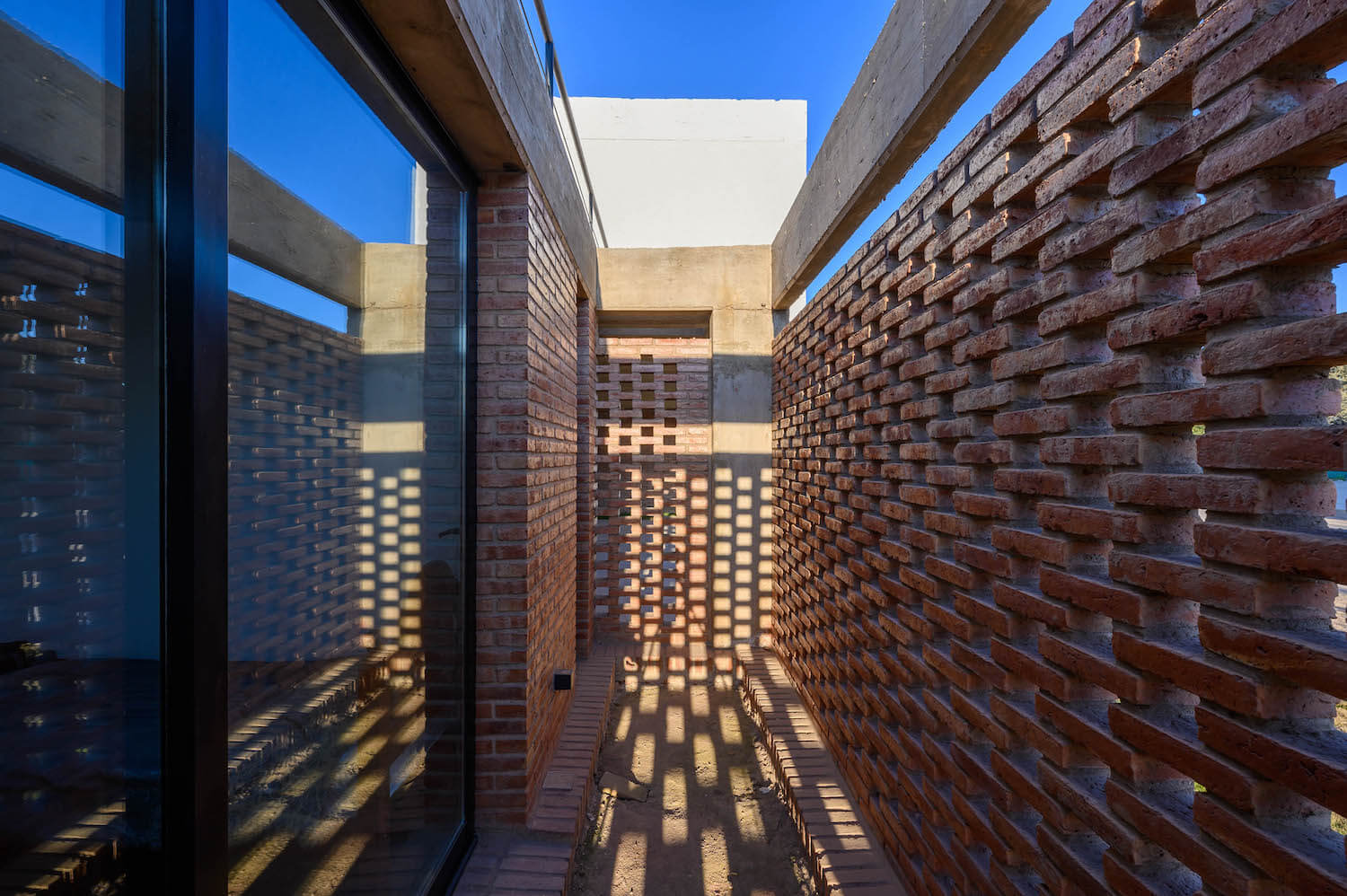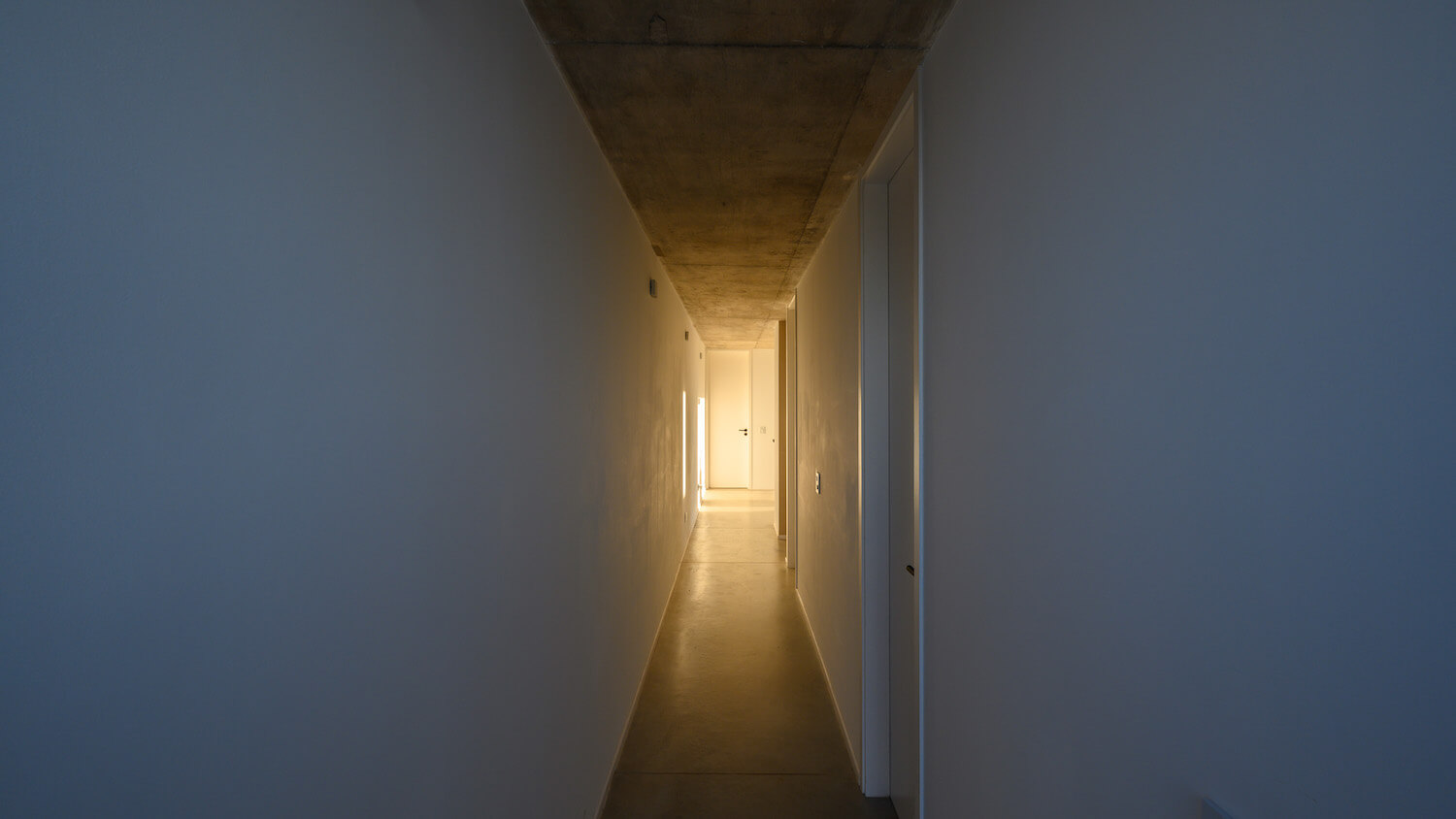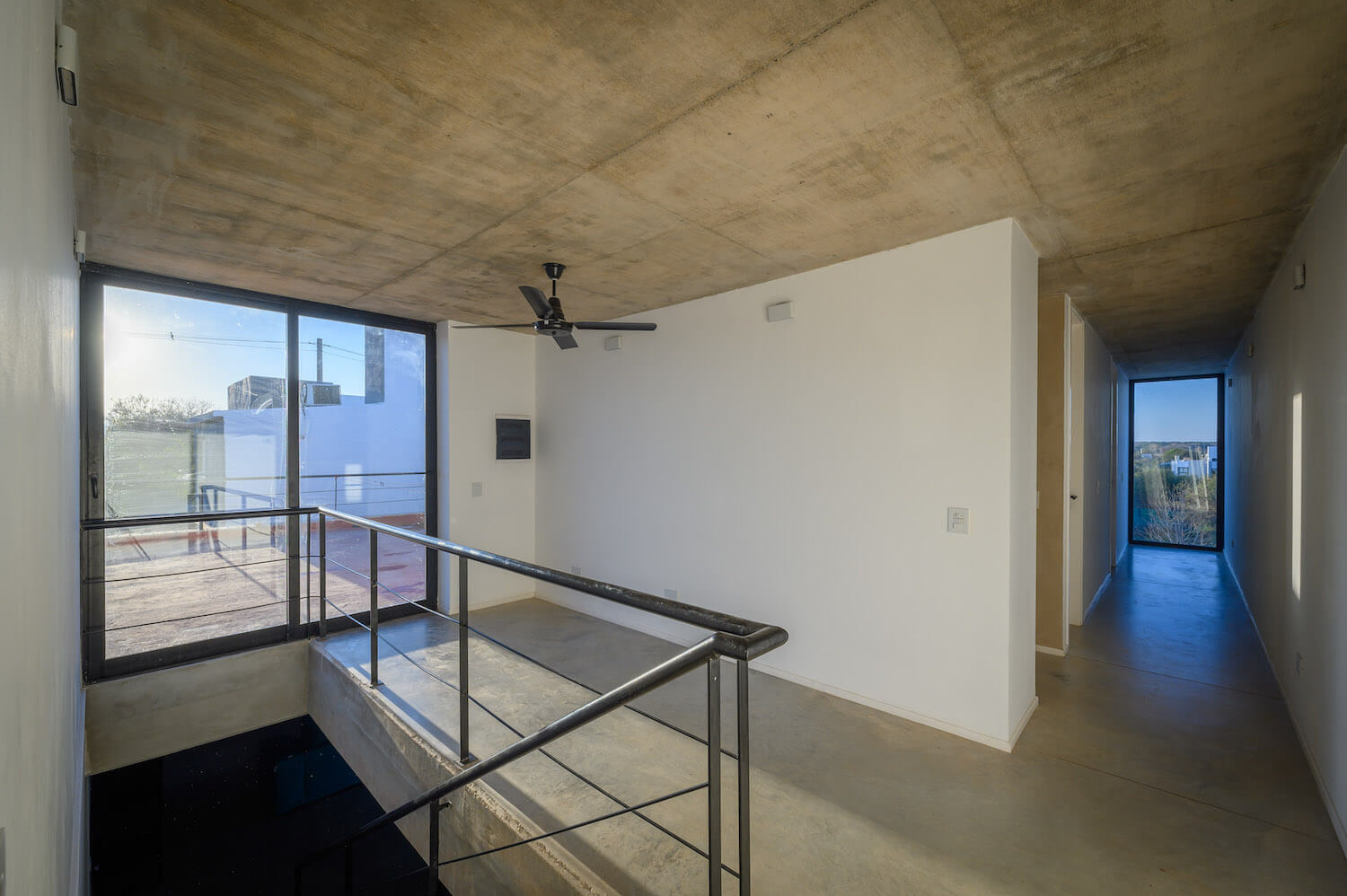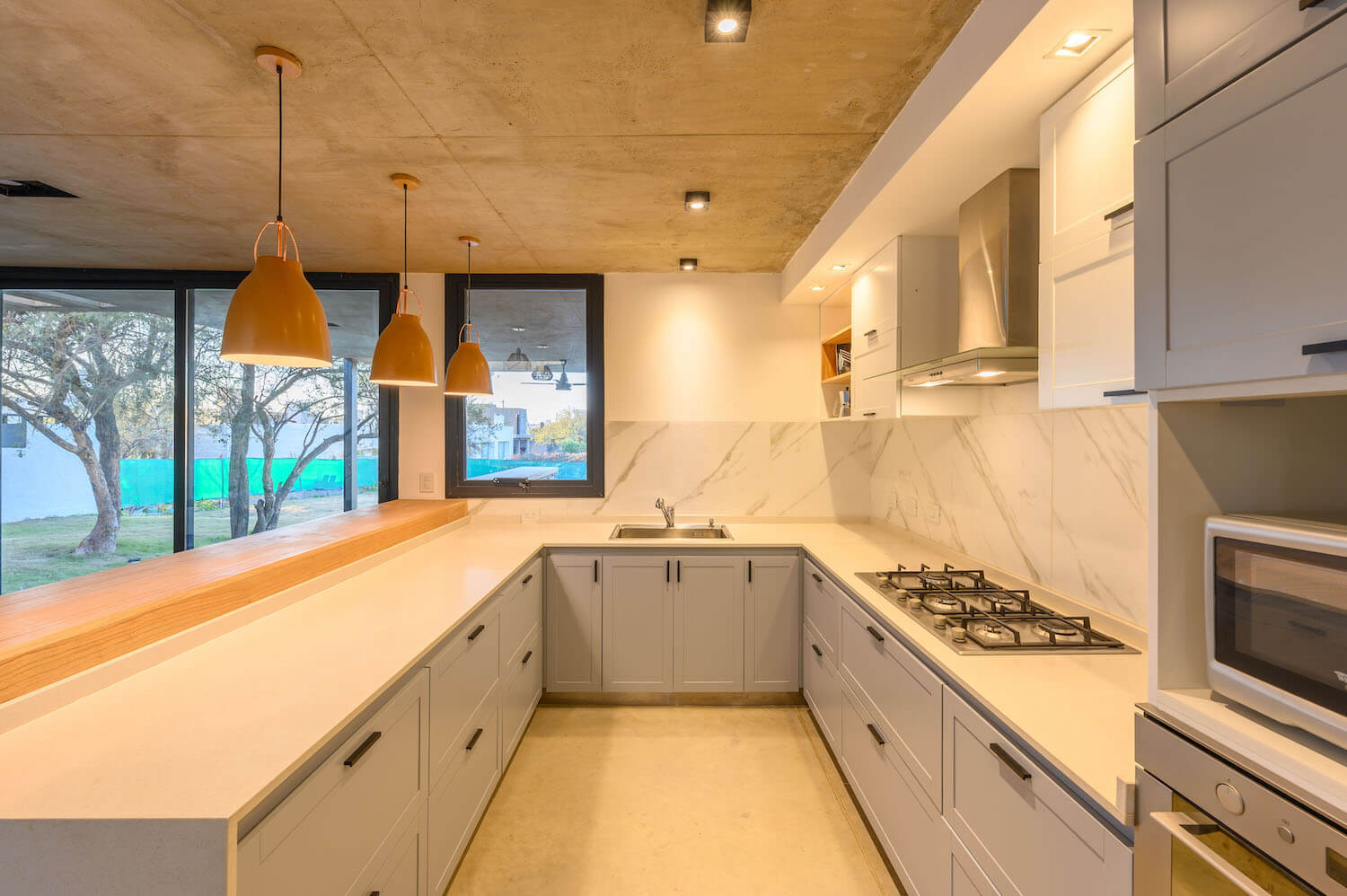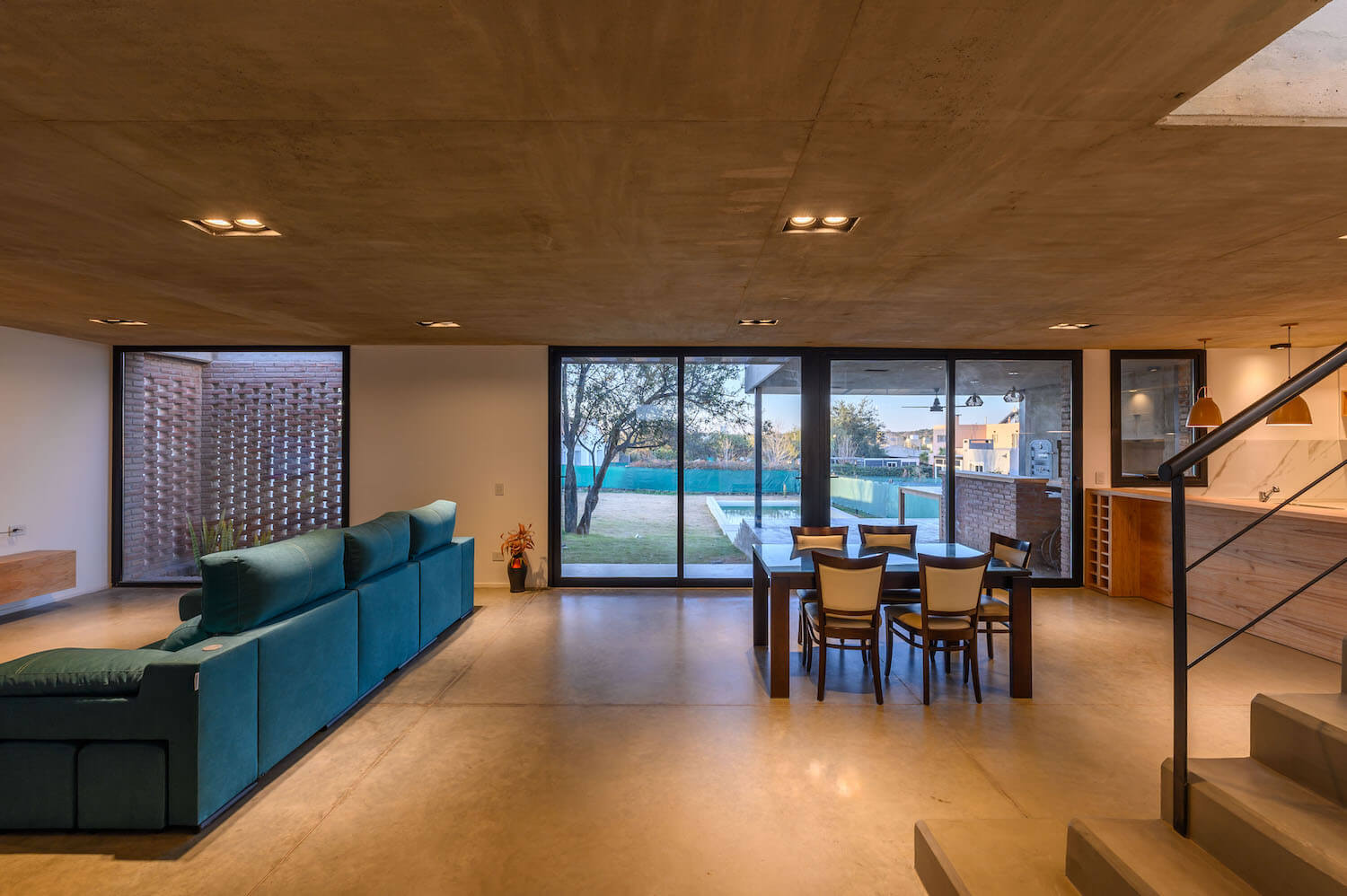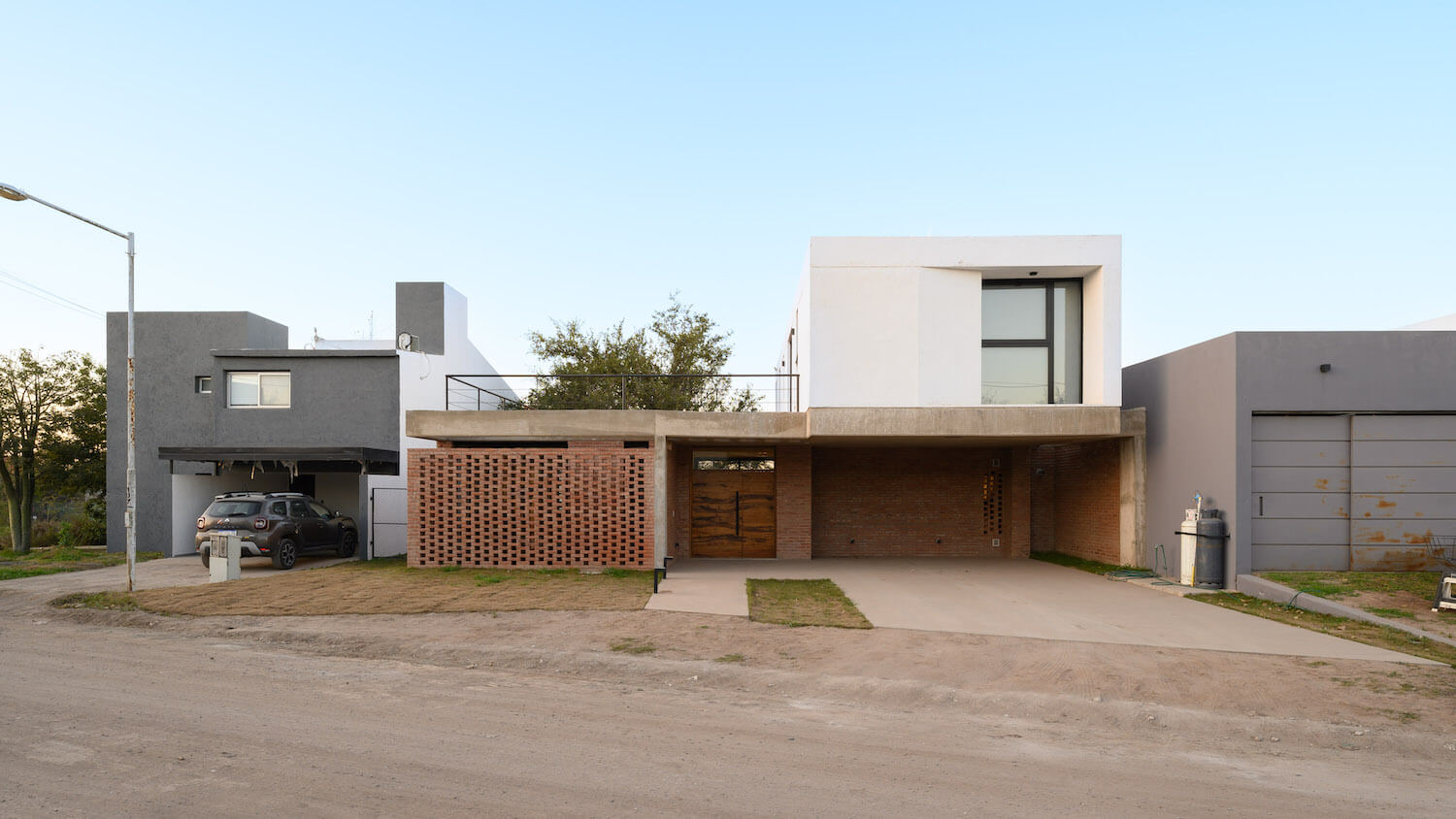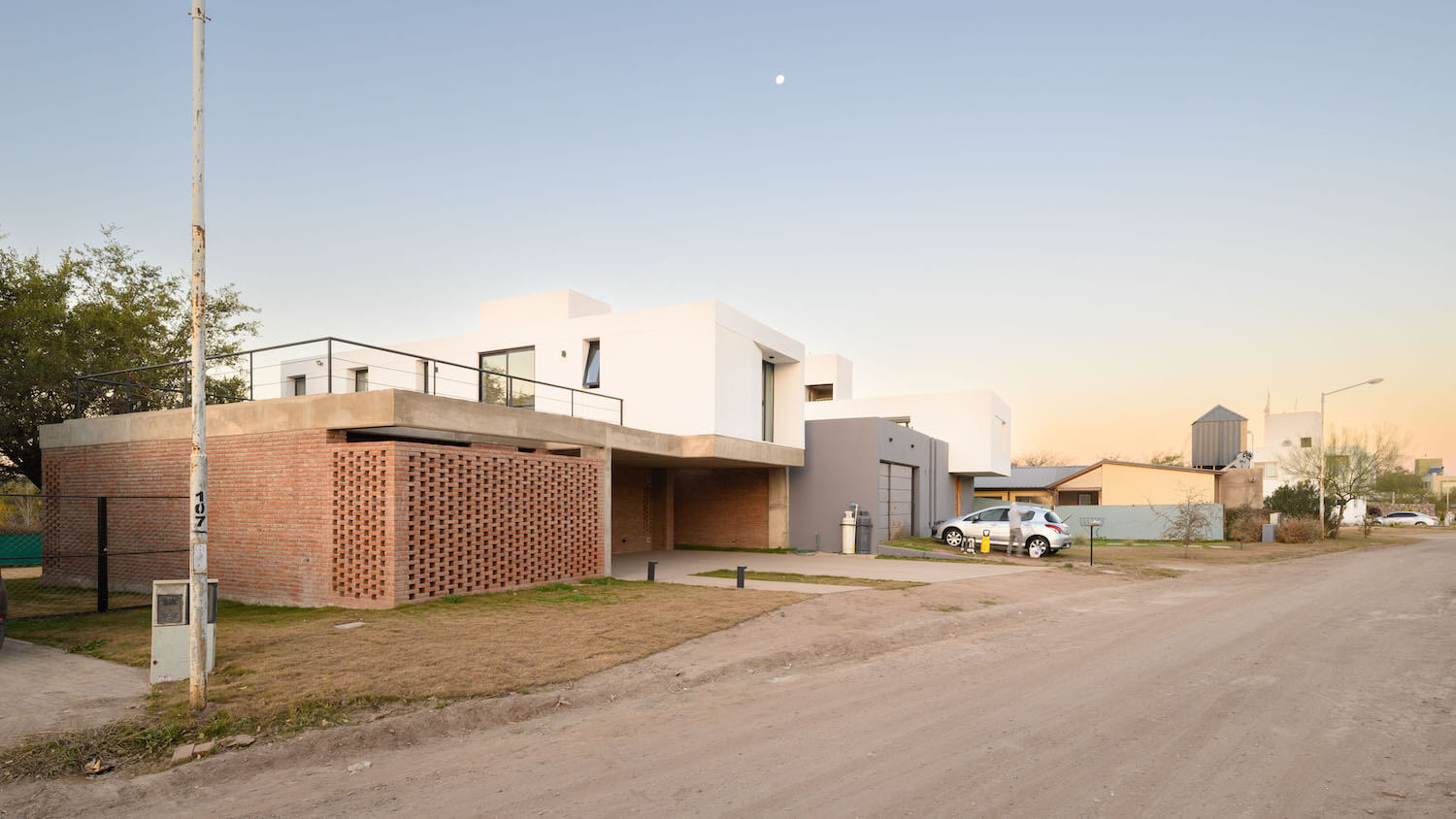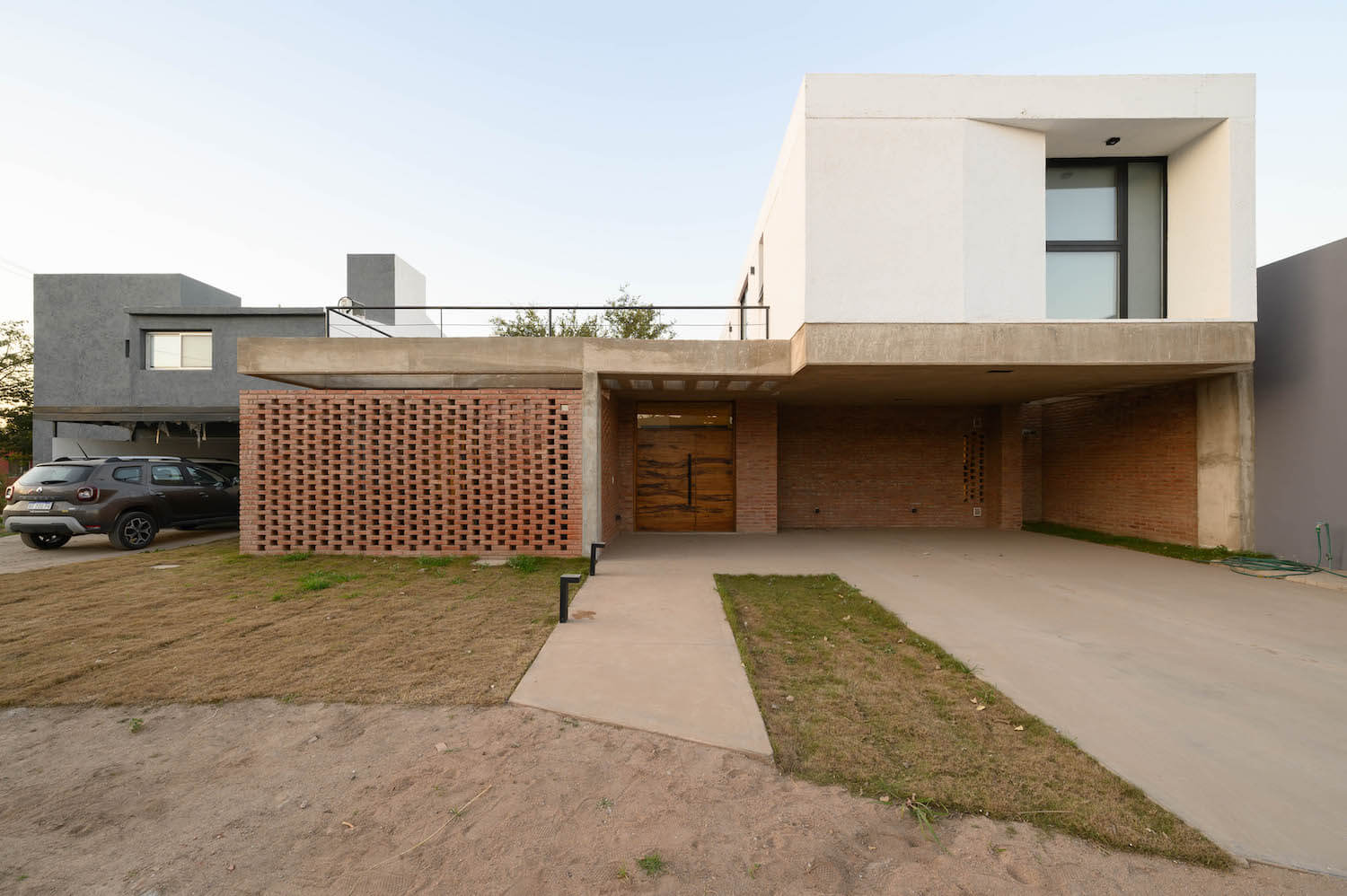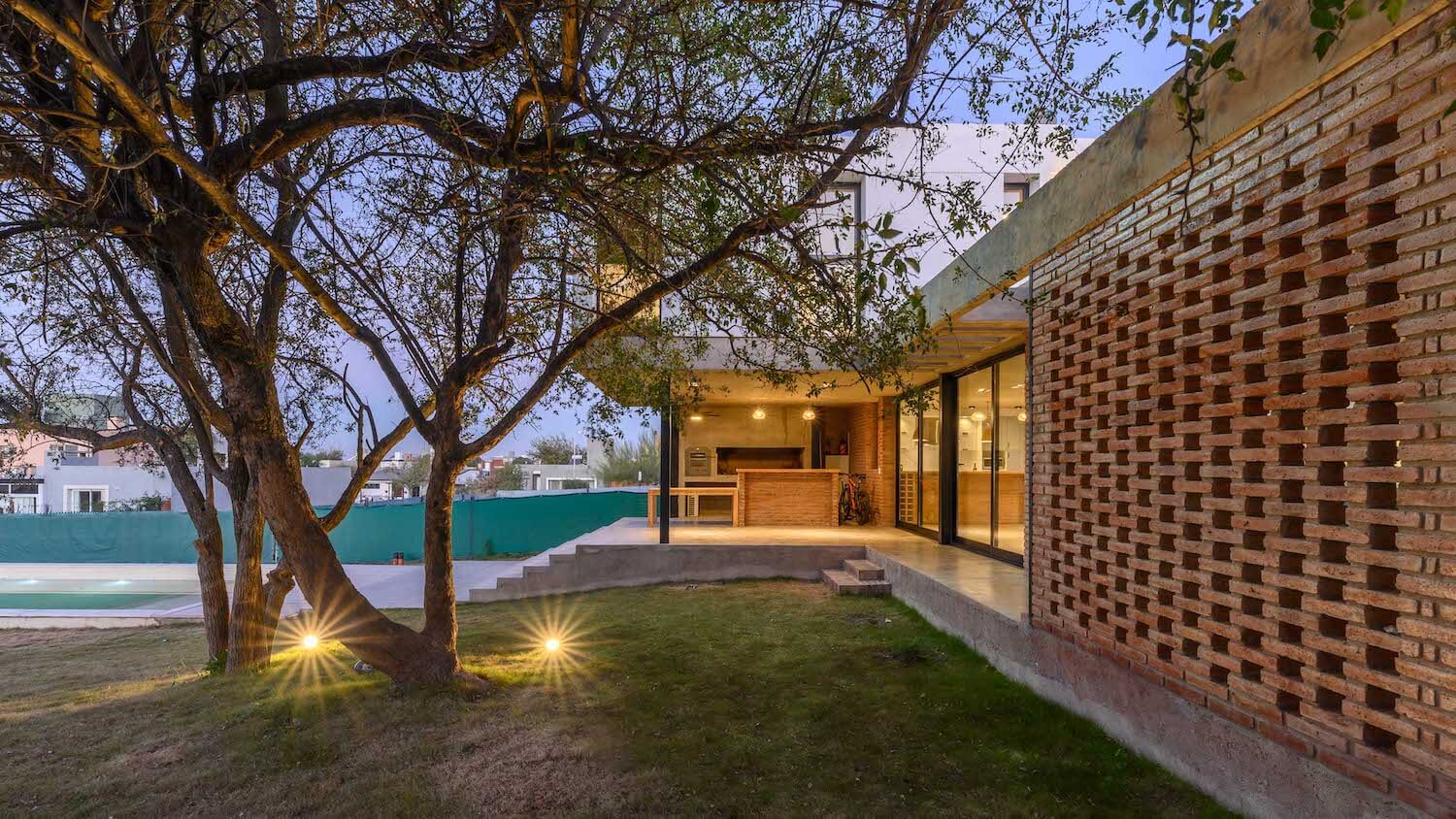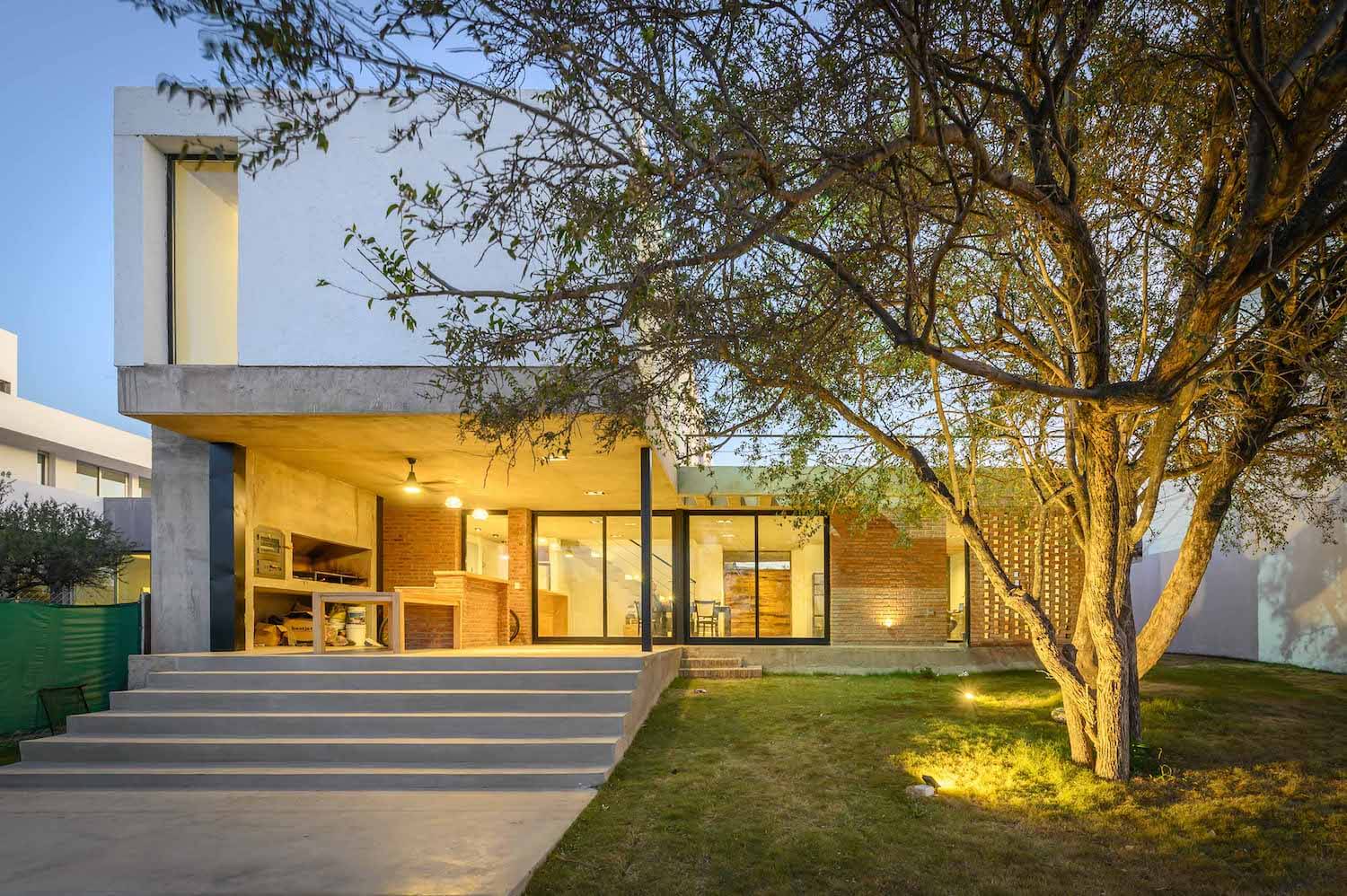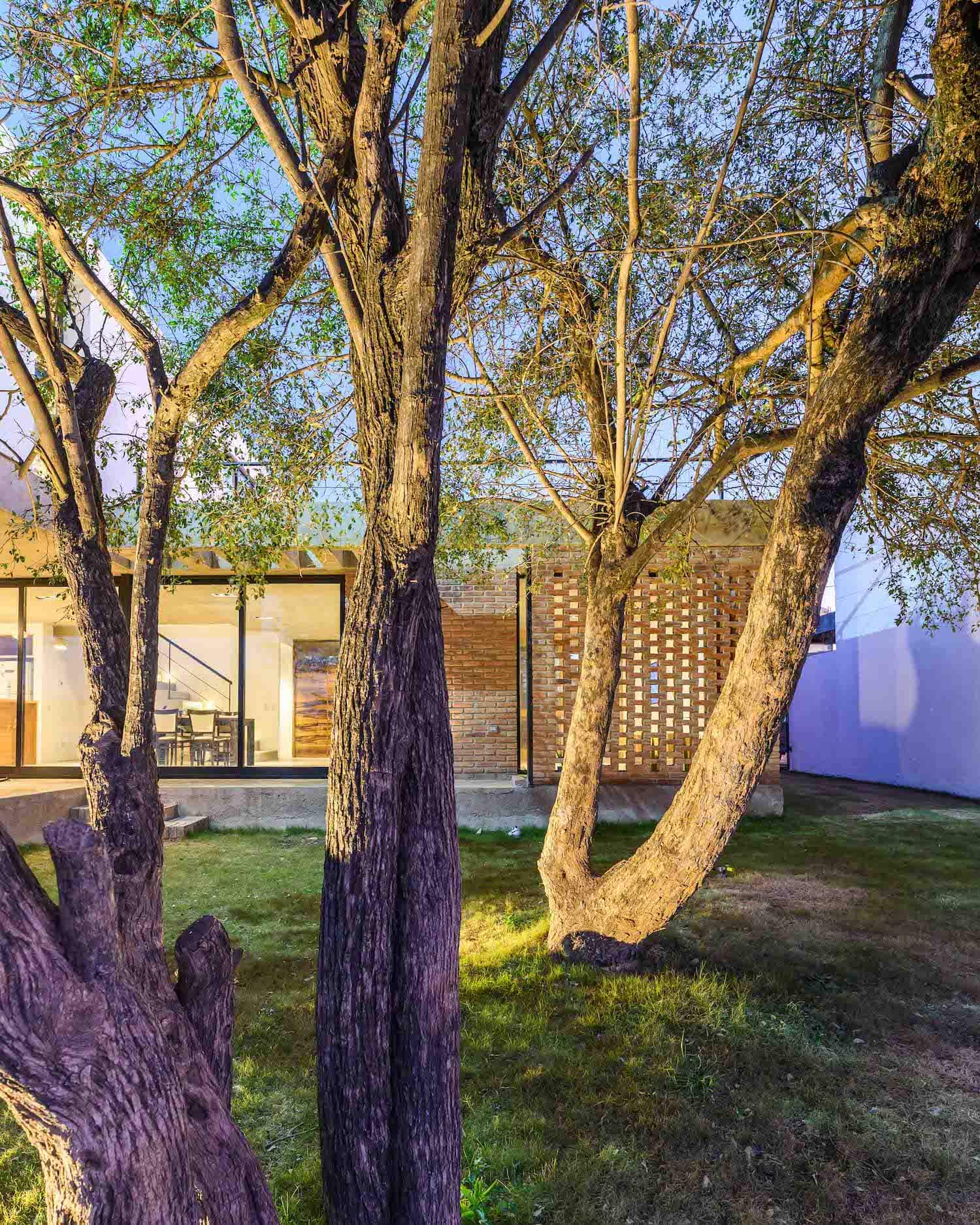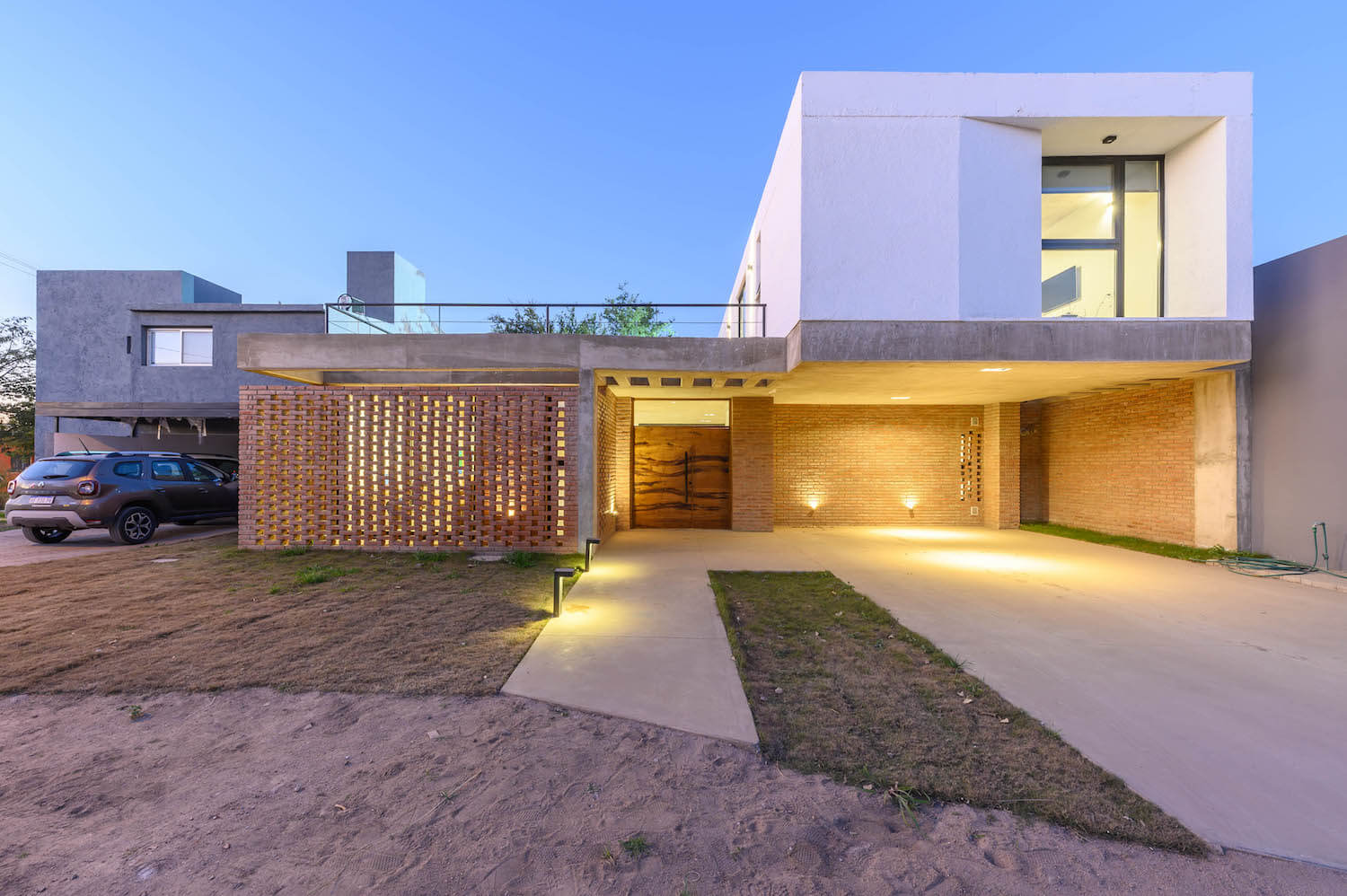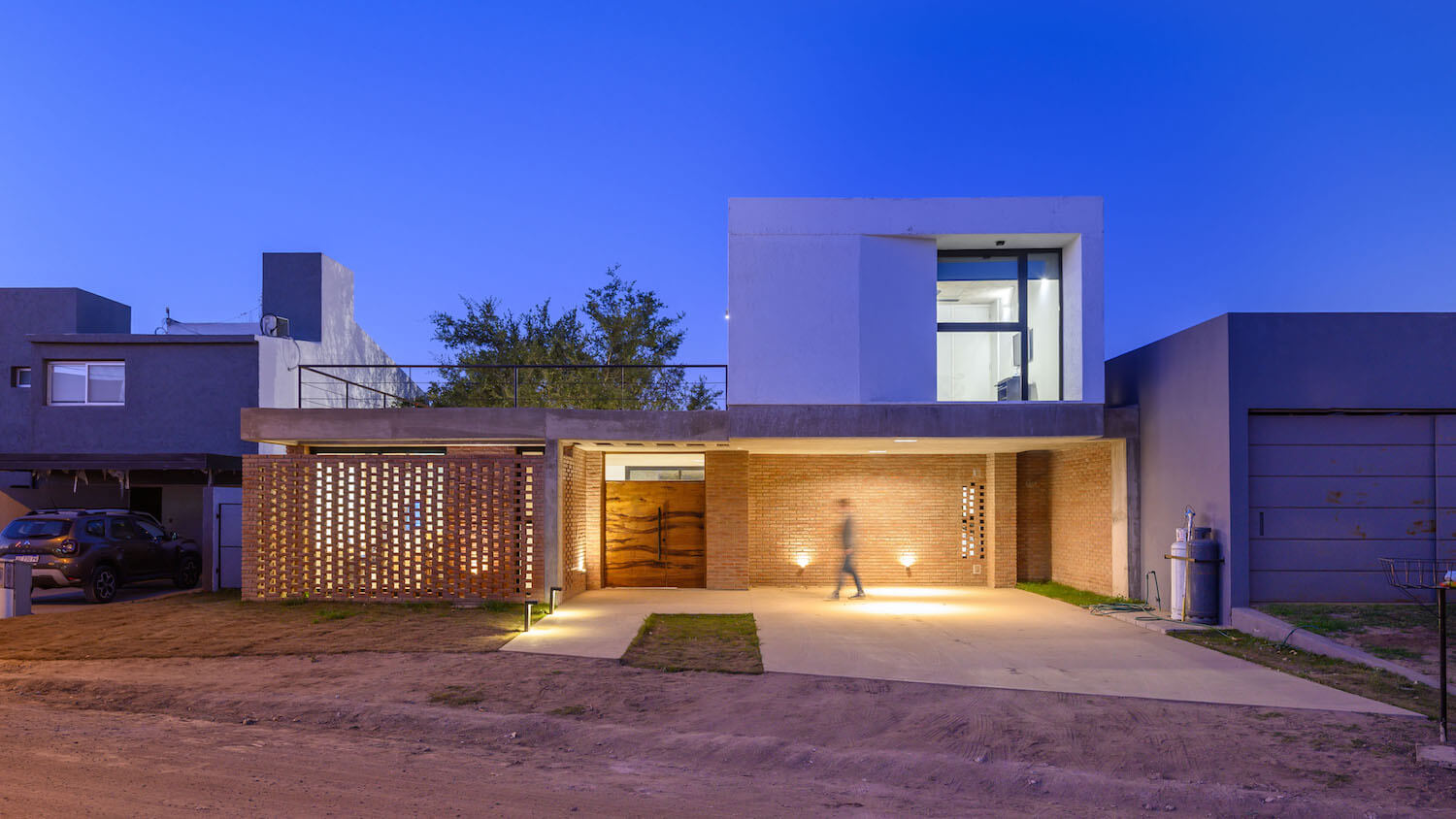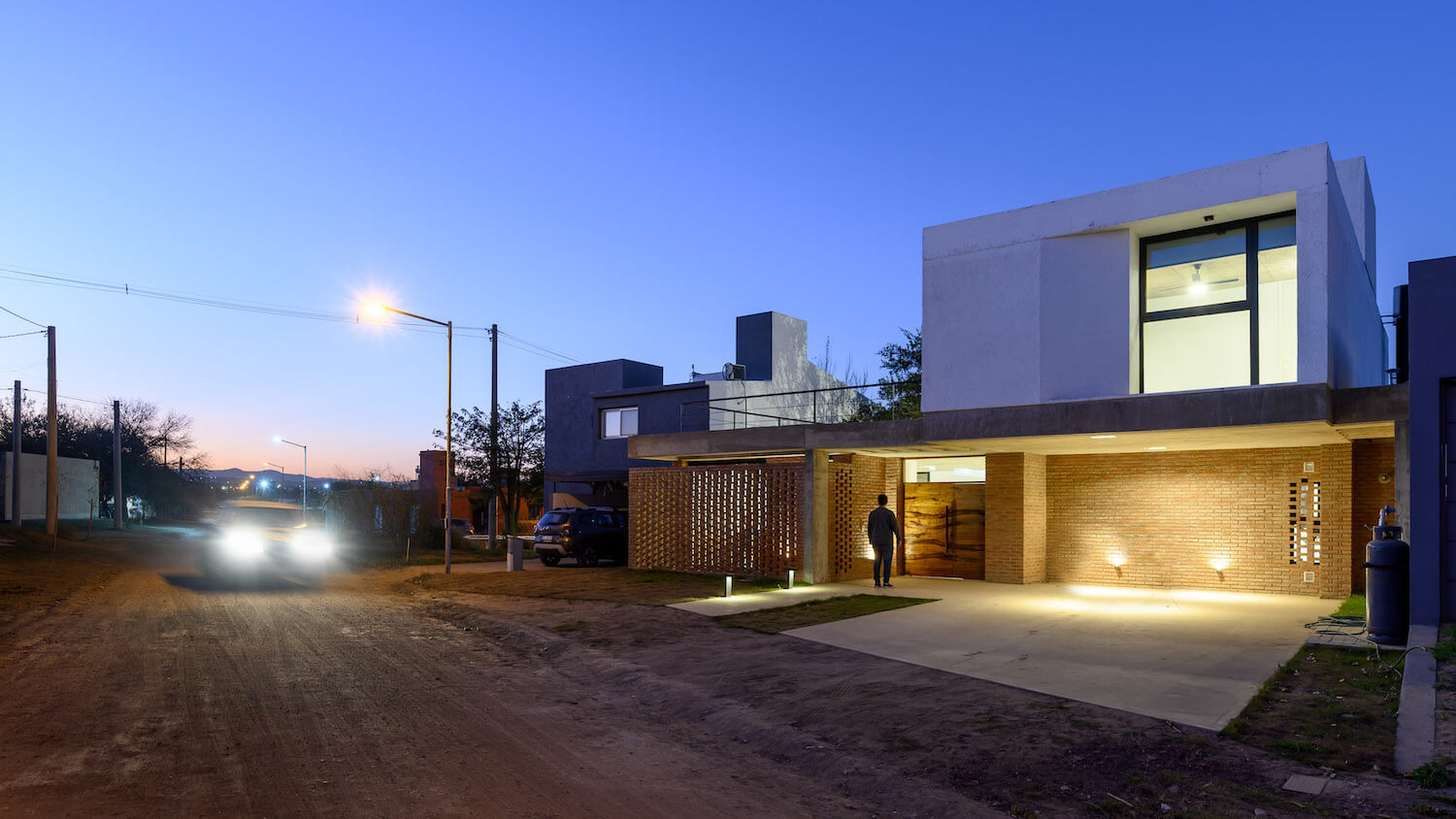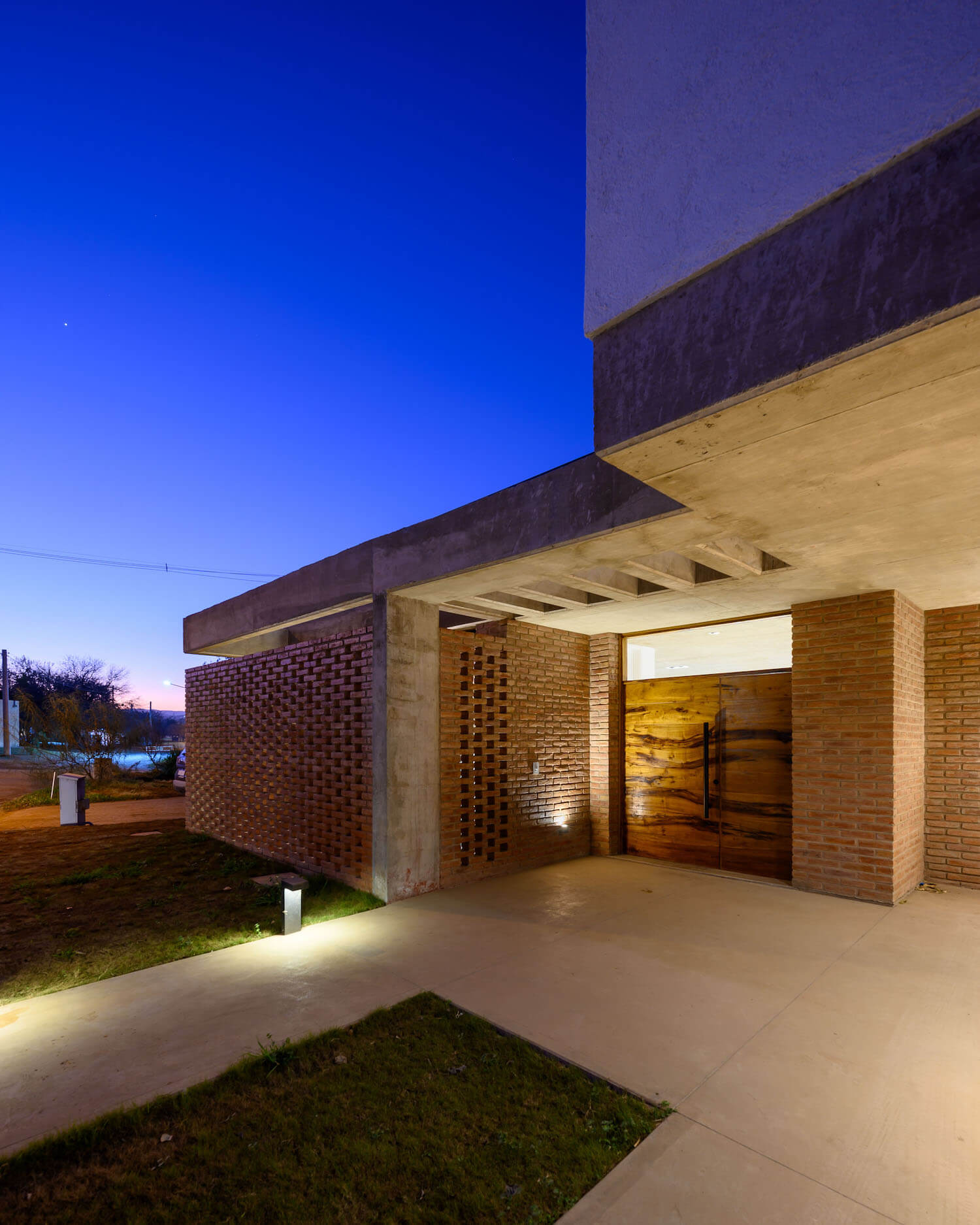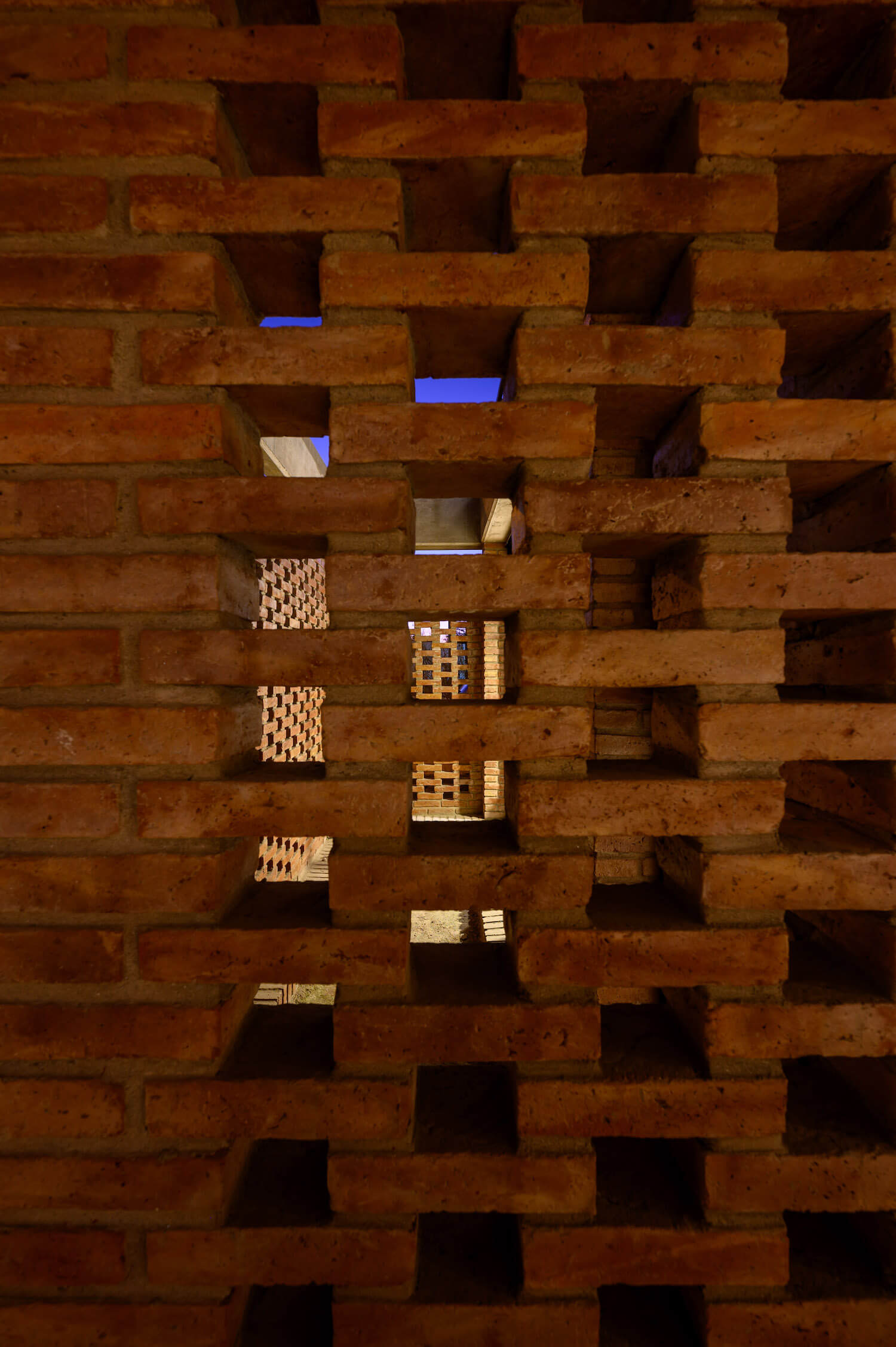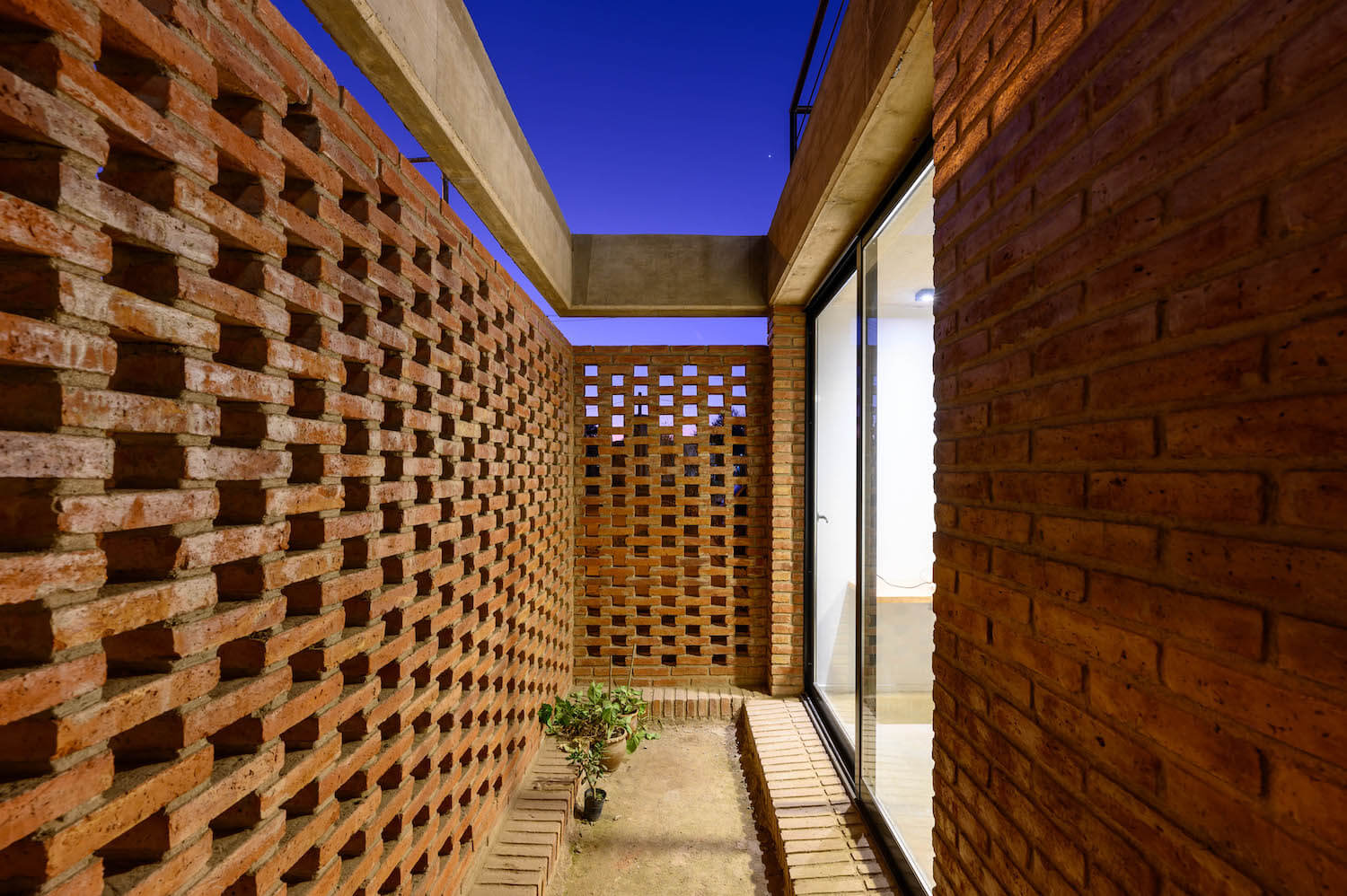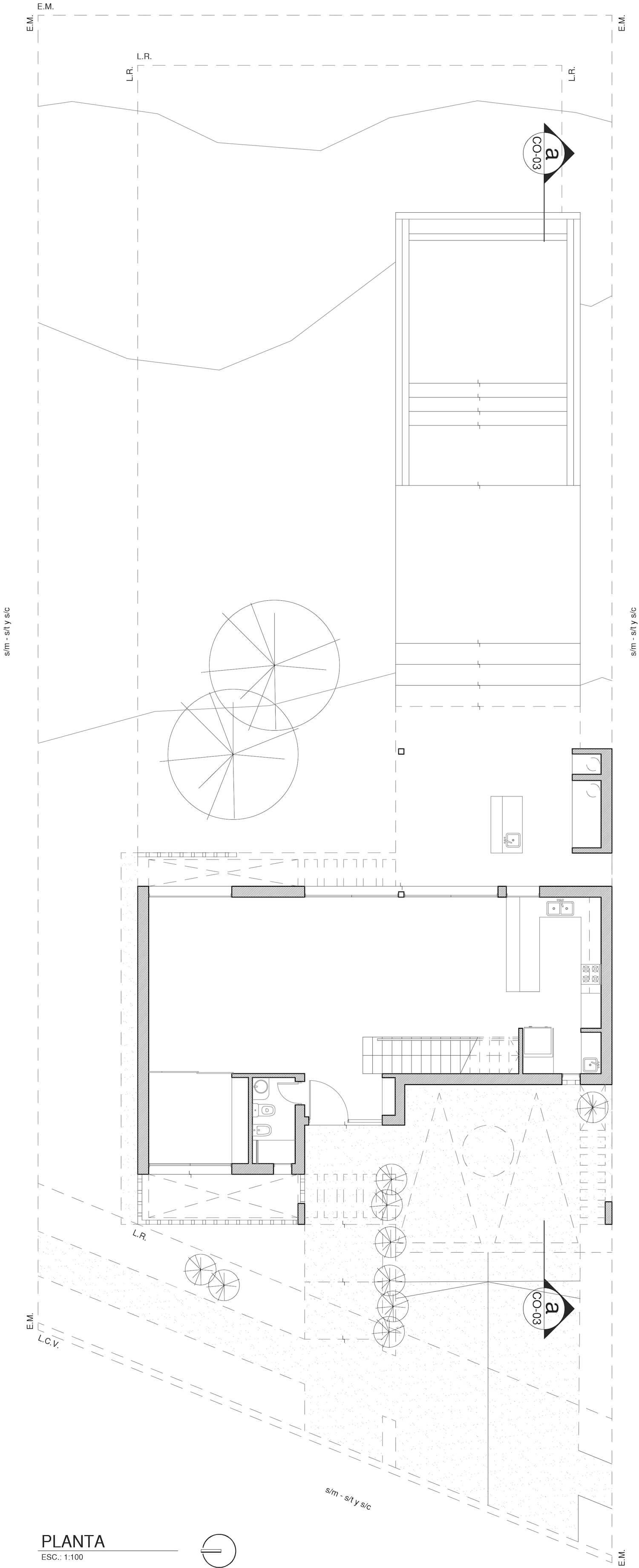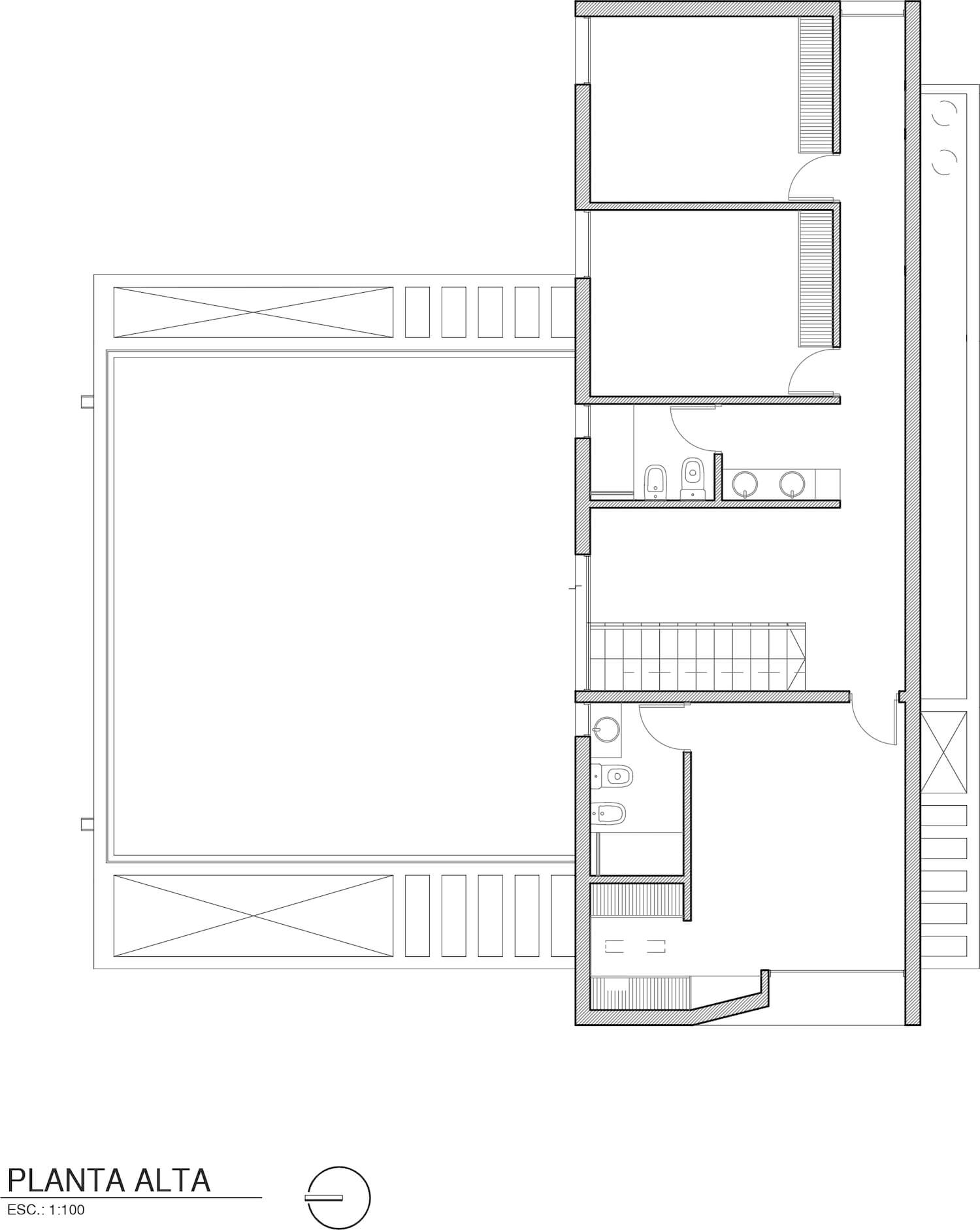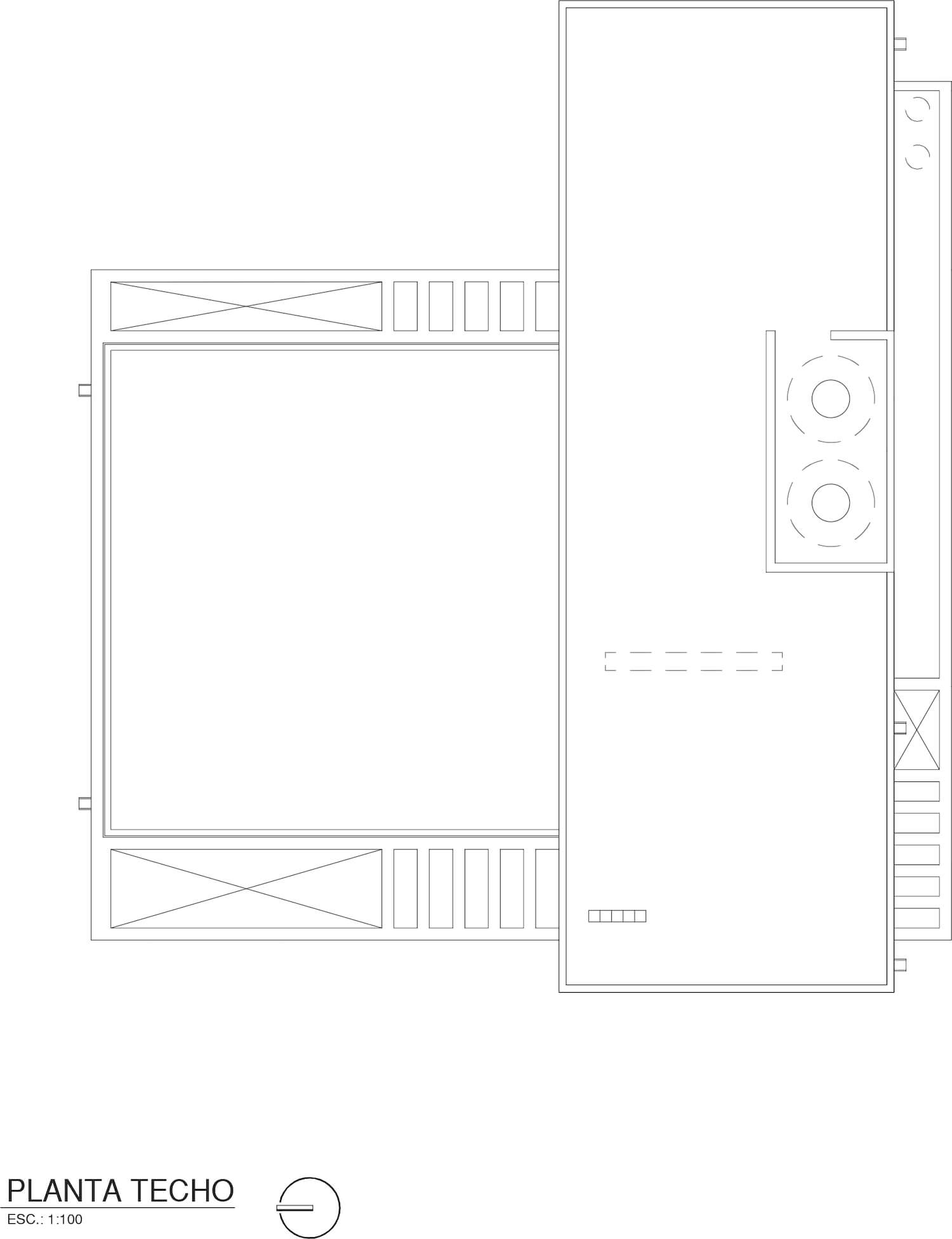 ---