Veliz Arquitecto: "Stone Sleeping House" is an architectural project of a rest house, located on a rocky terrain that integrates harmoniously into the landscape. The house has a distribution of two bedrooms, each with its own private bathroom, and a large common social space that includes a living room, dining room, and kitchen. The house is characterized by its barrel vault structure, which allows for a wide sense of space without the need for columns.
In the outdoor area of the house, there is a beautiful pool area that offers a spectacular panoramic view of the landscape that surrounds the property. The house also has a terrace area, perfect for enjoying al fresco meals or just relaxing and enjoying the views.
In addition to the structure and distribution of the house, it should be noted that "Stone Sleeping House" was designed with a focus on sustainability and care for the environment. The house has a rainwater collection and reuse system, as well as a system of solar panels that generate clean and renewable energy.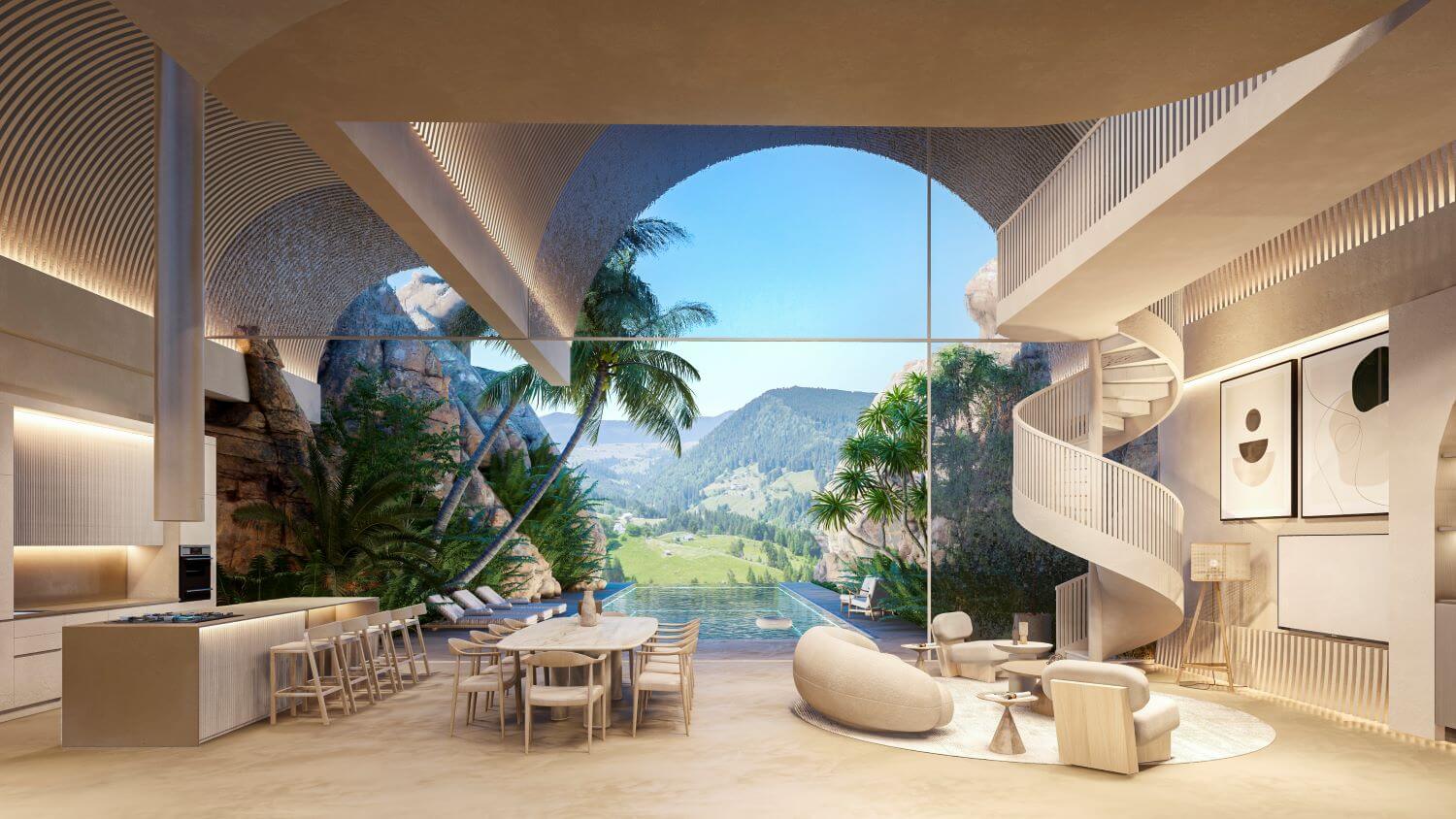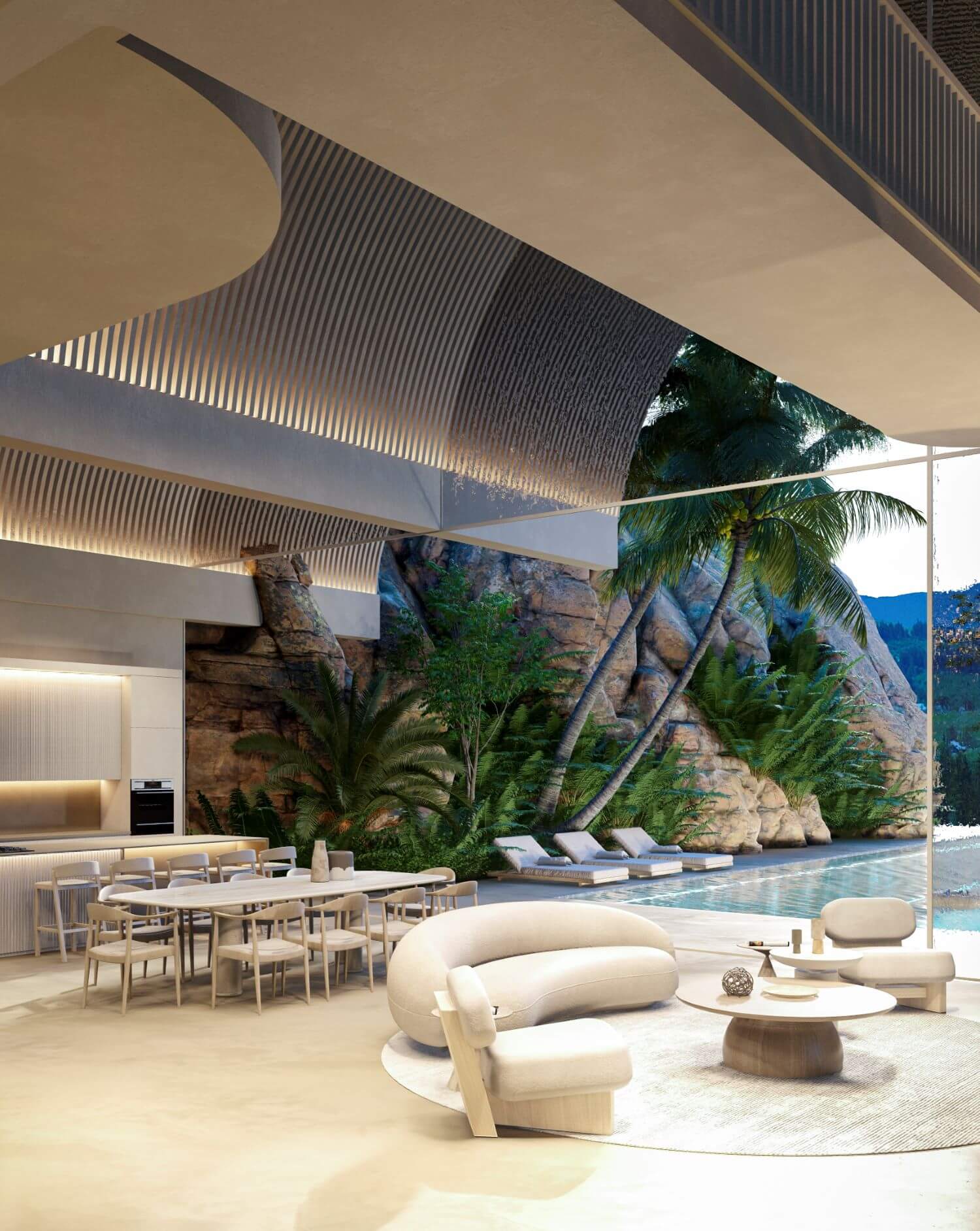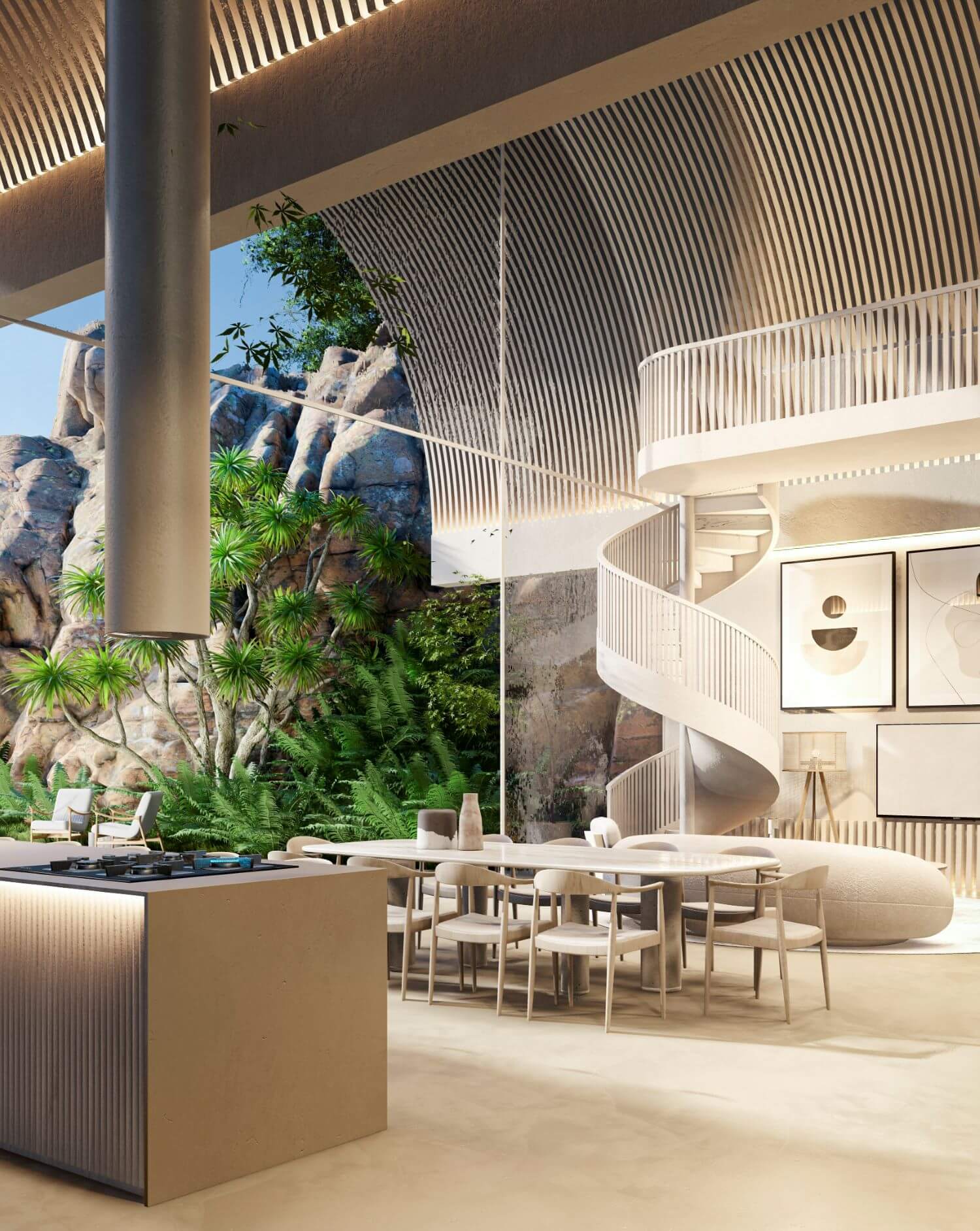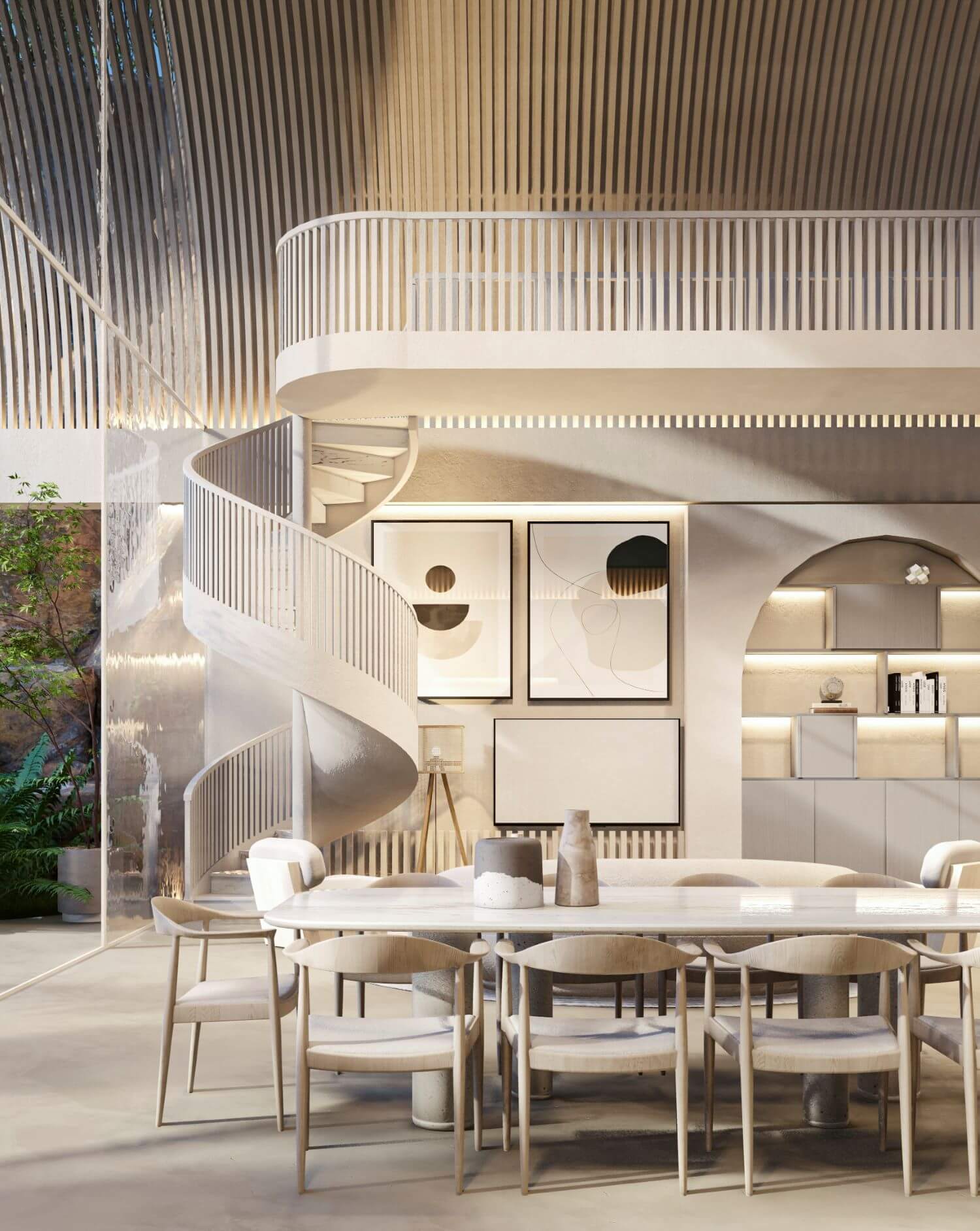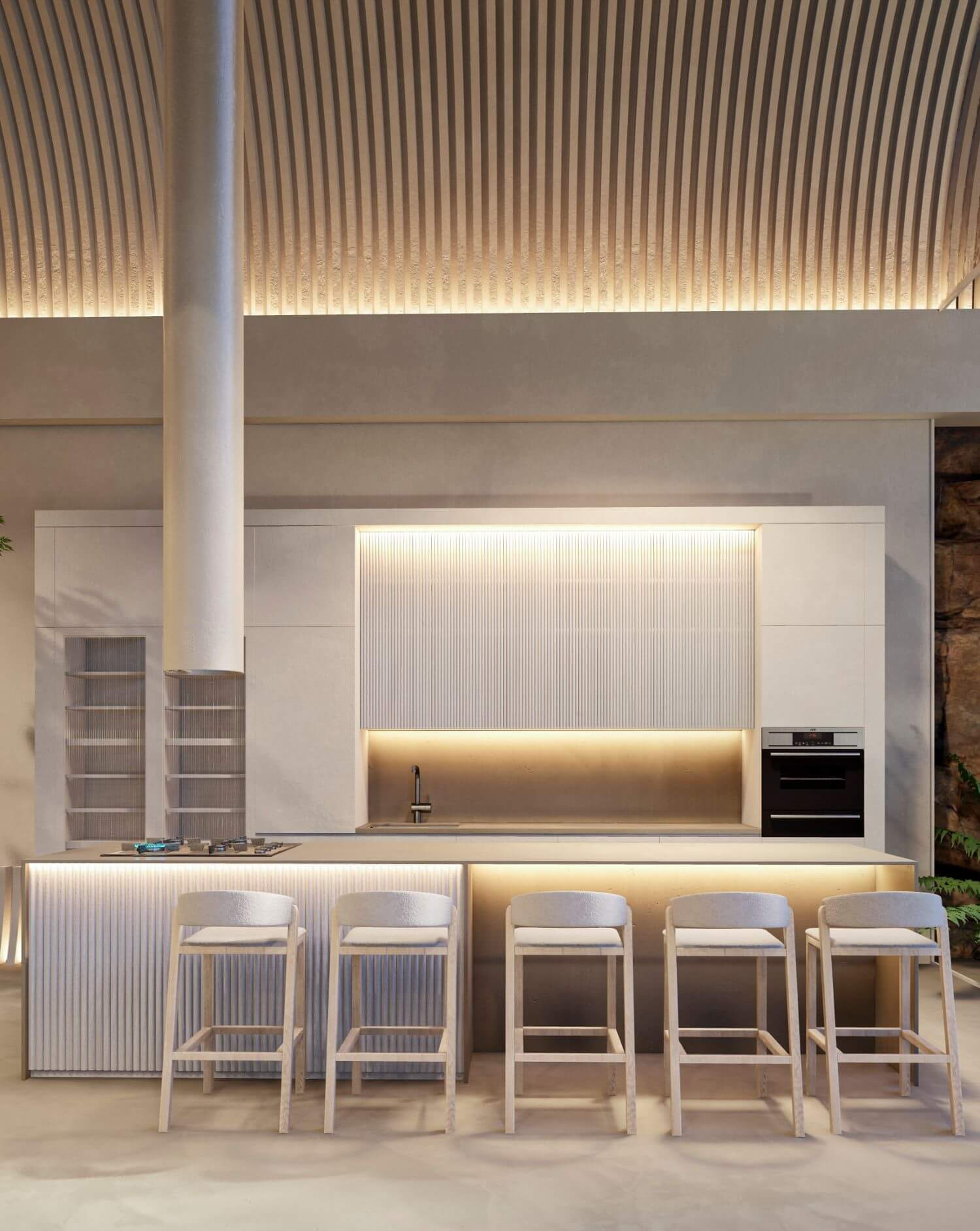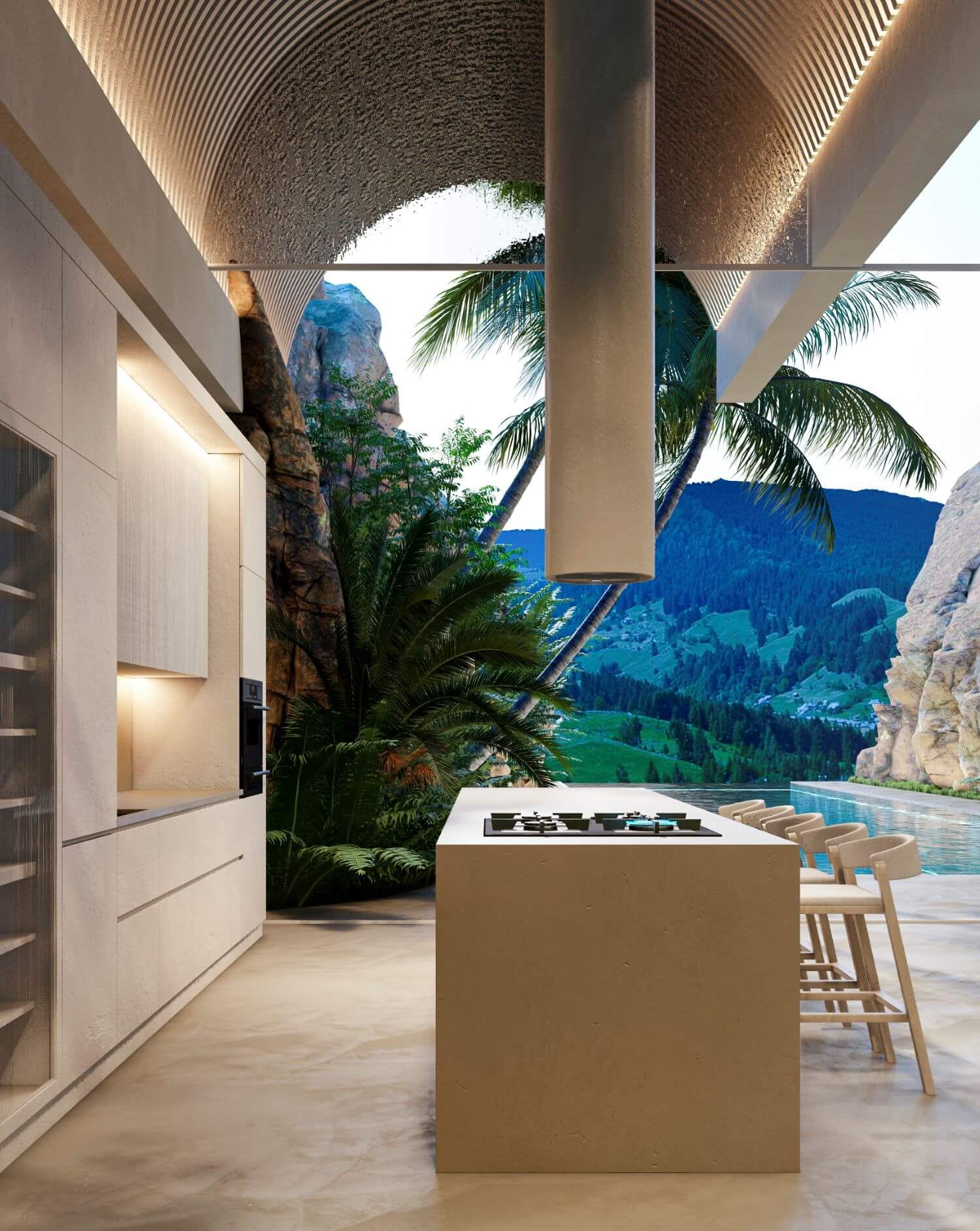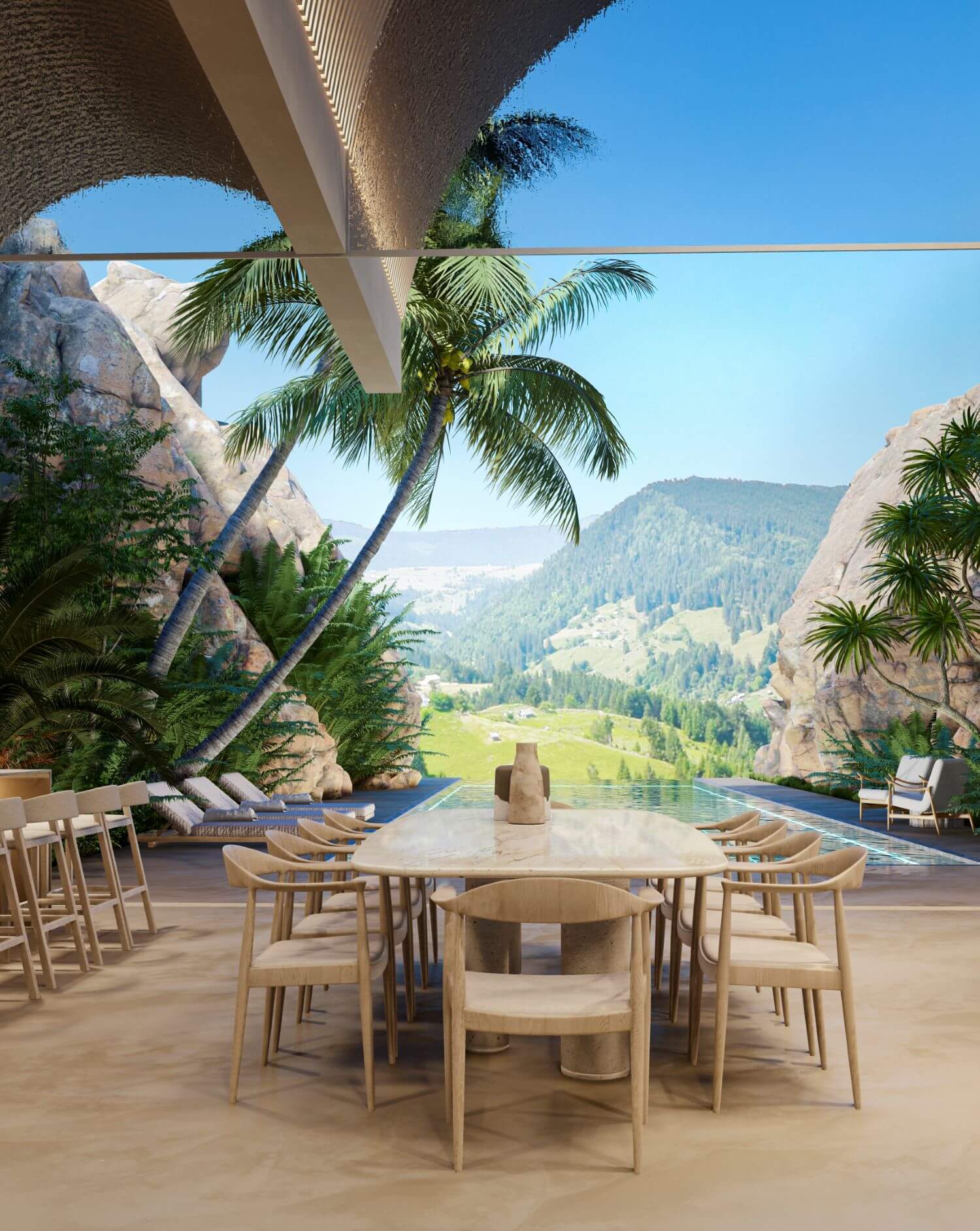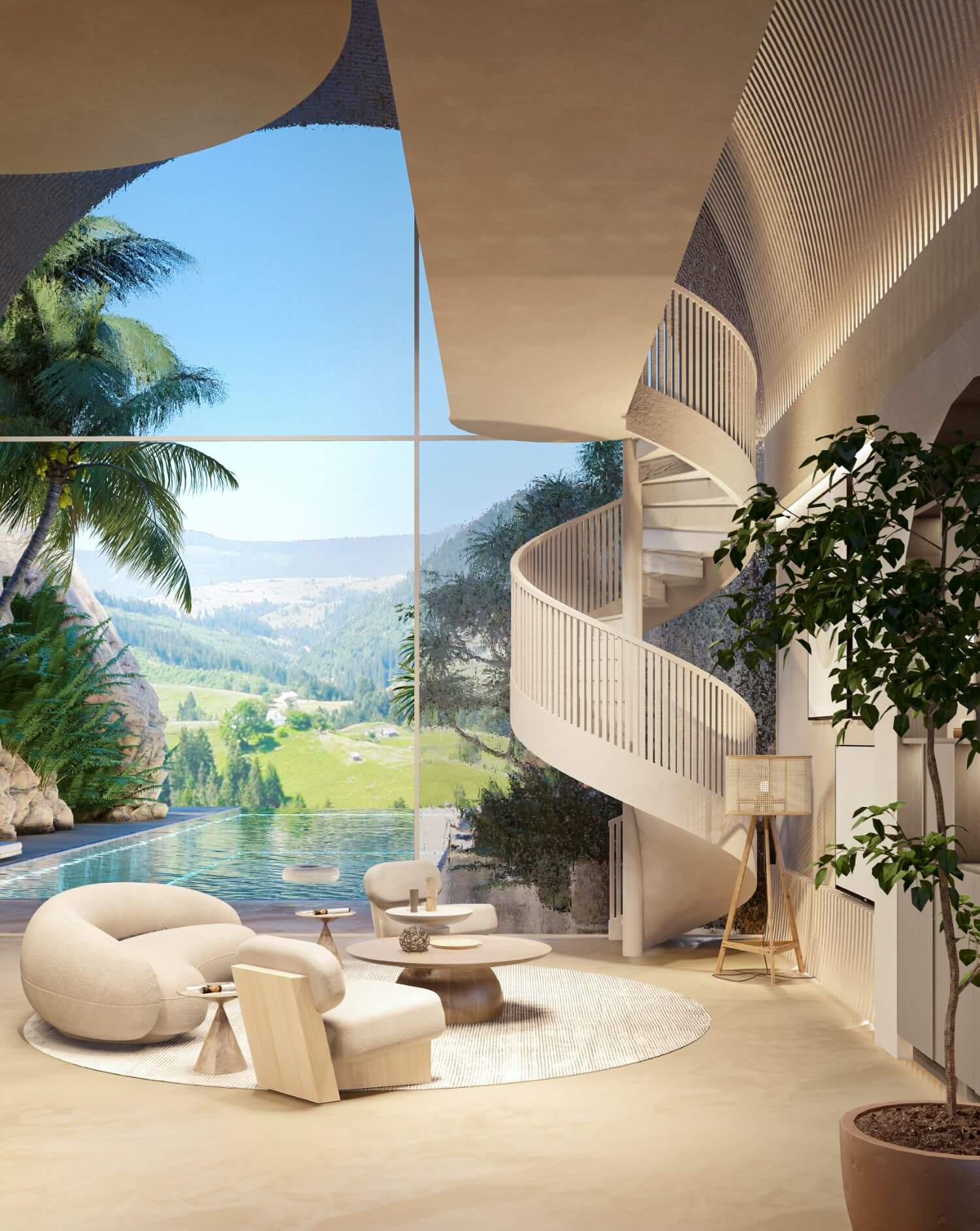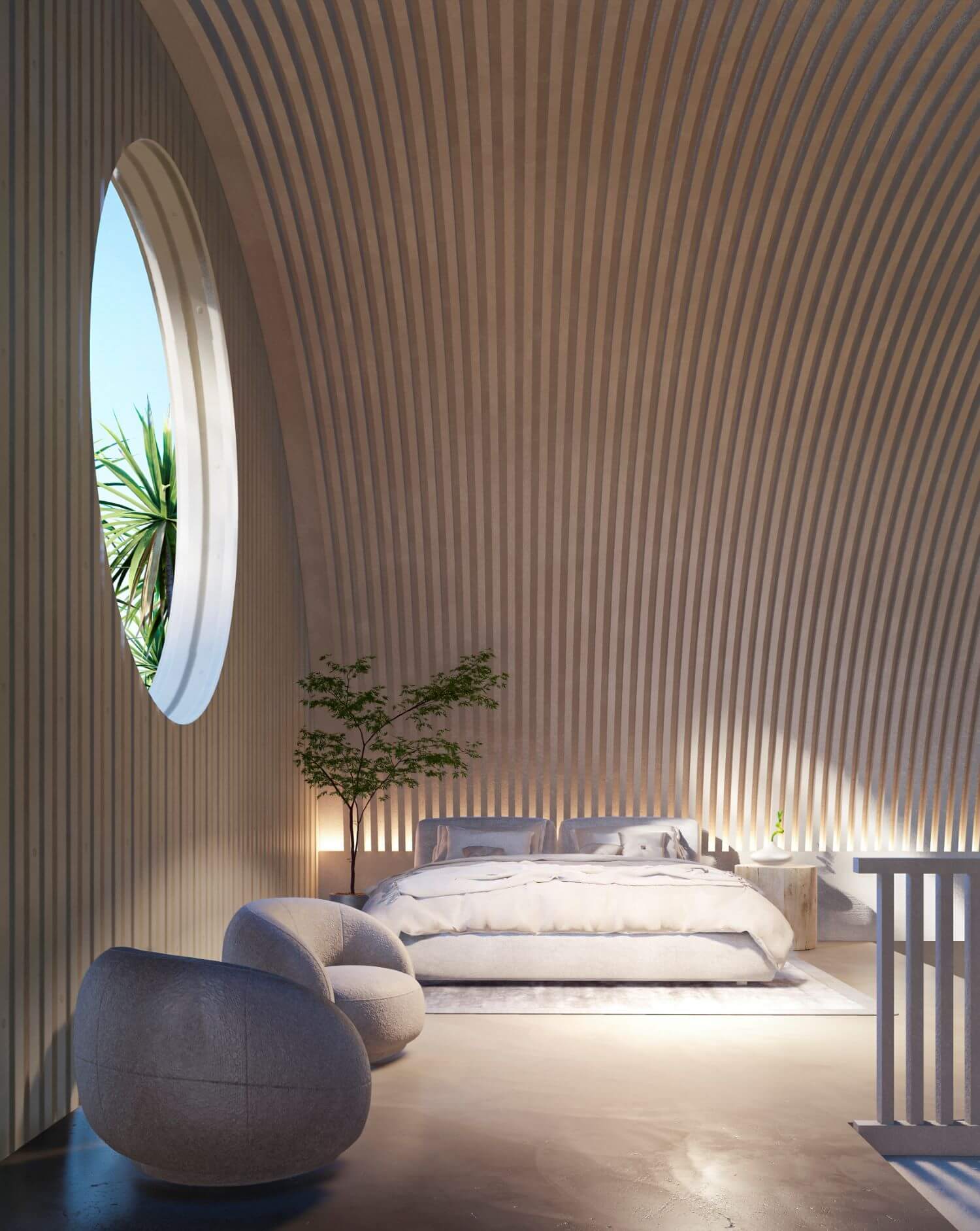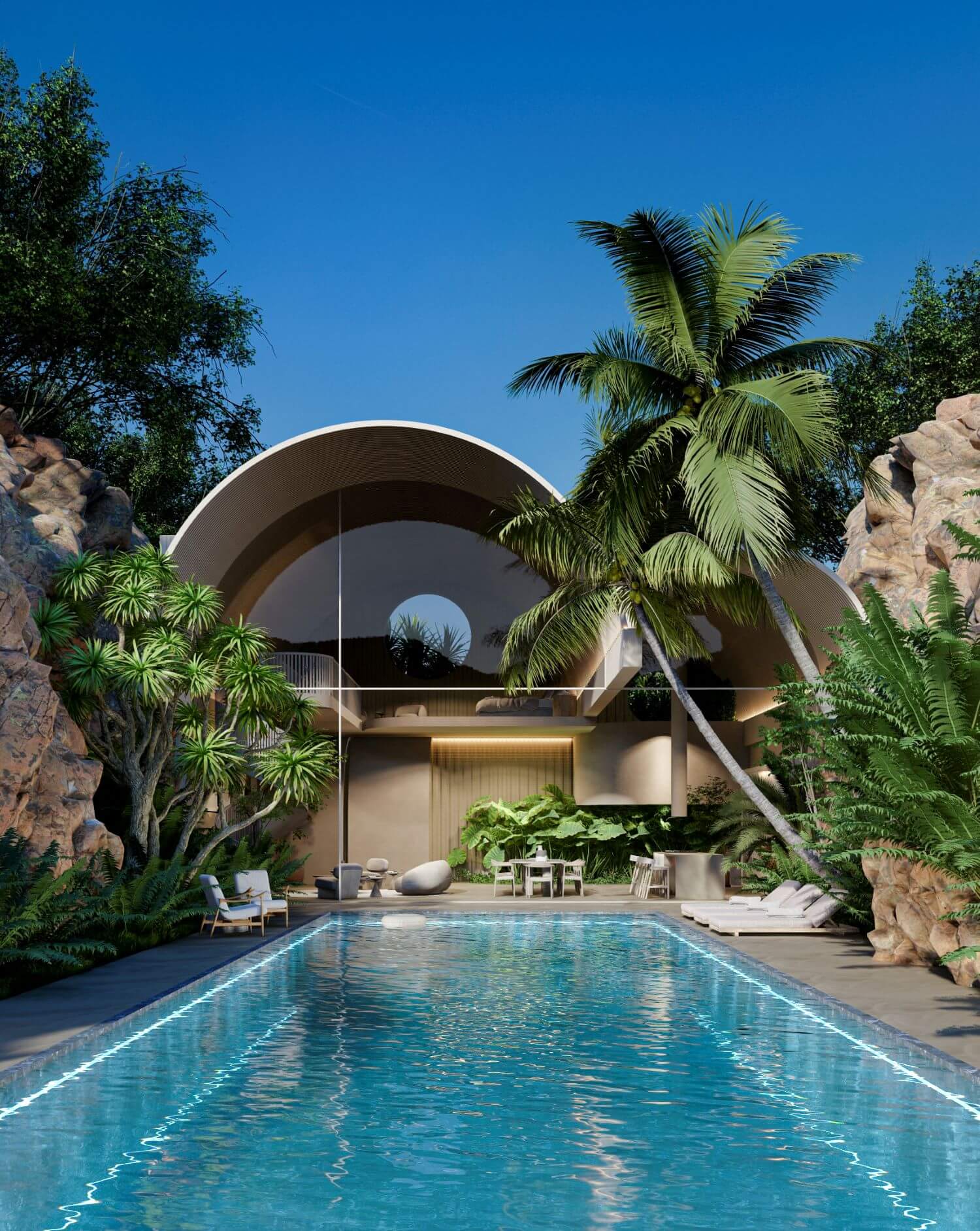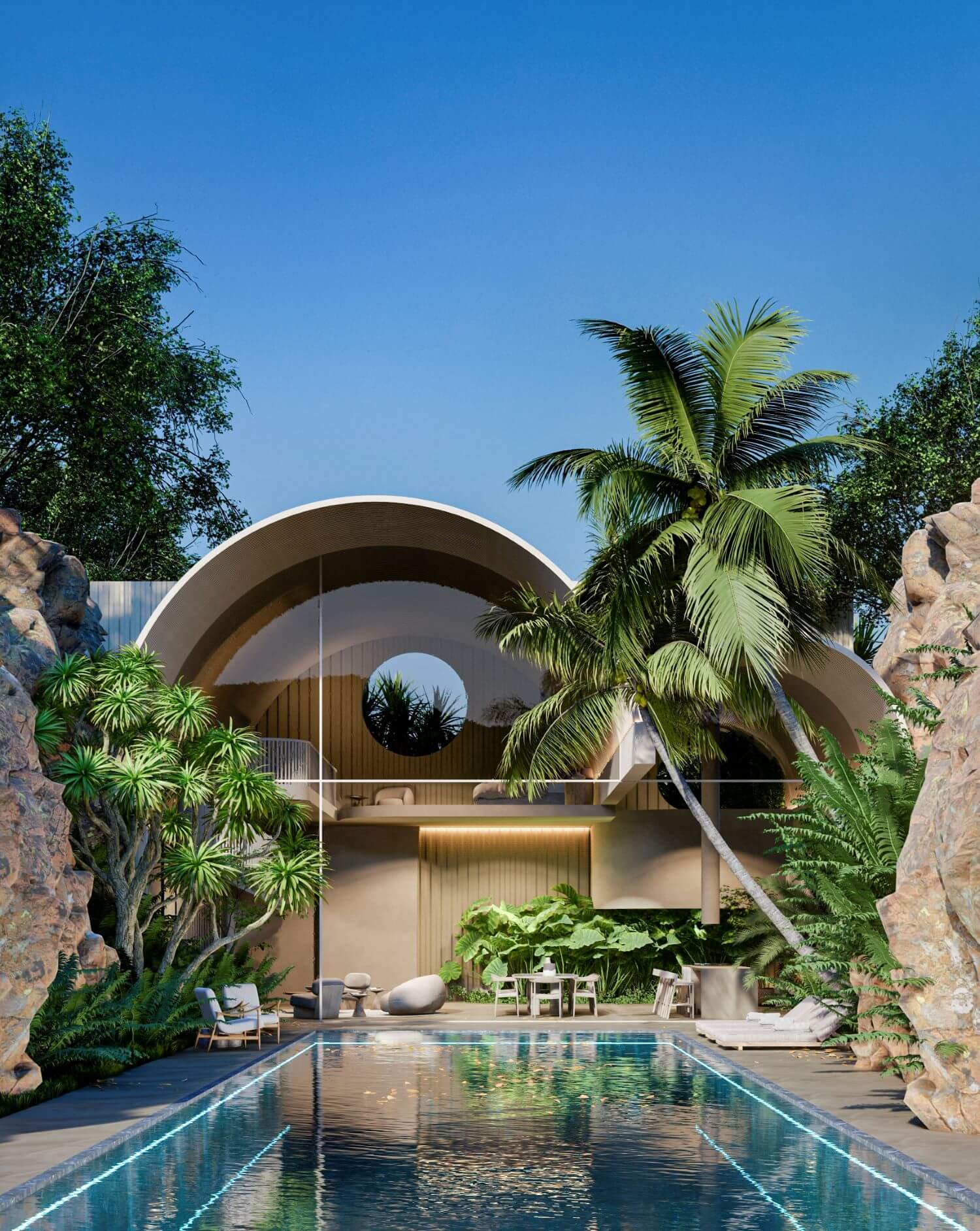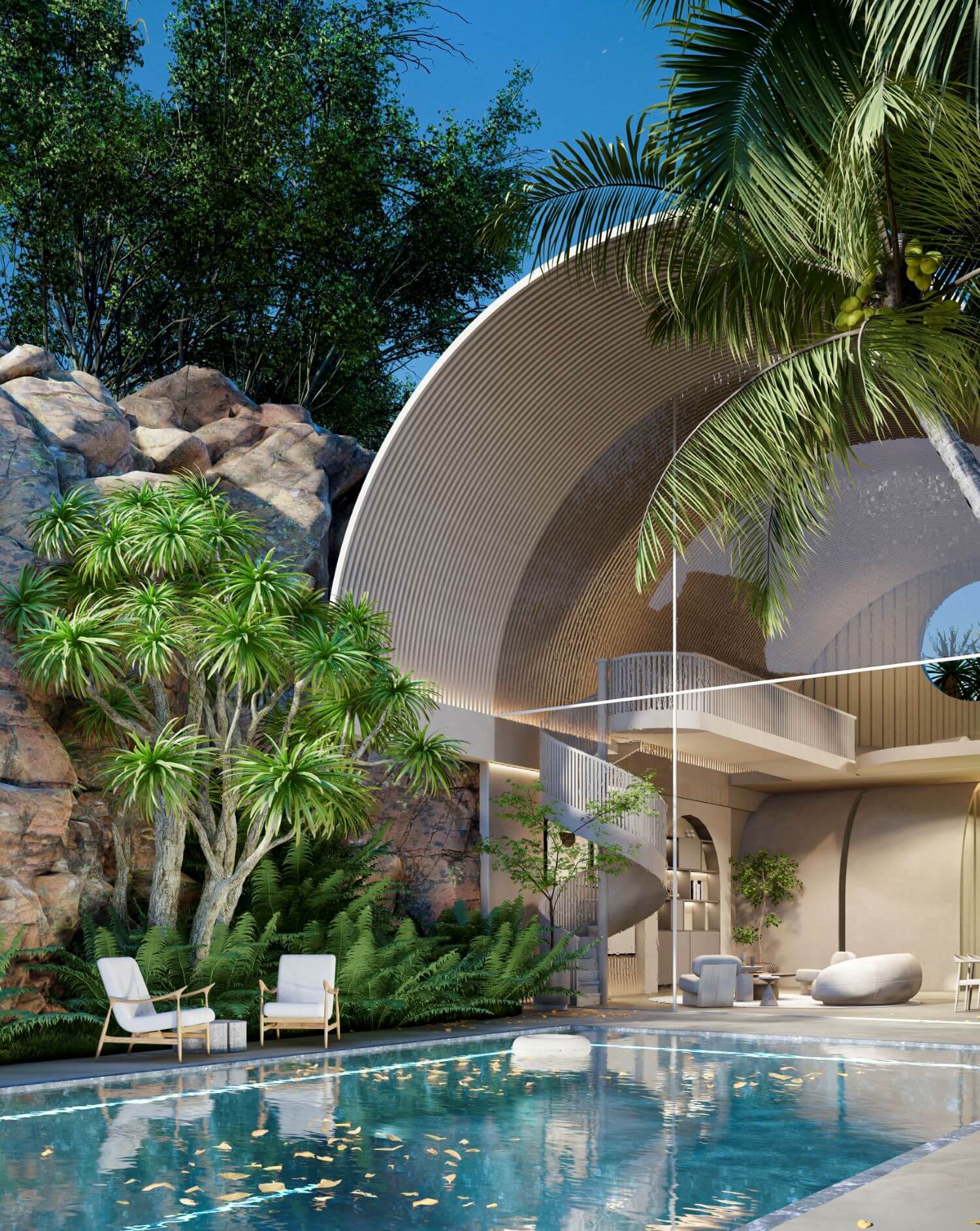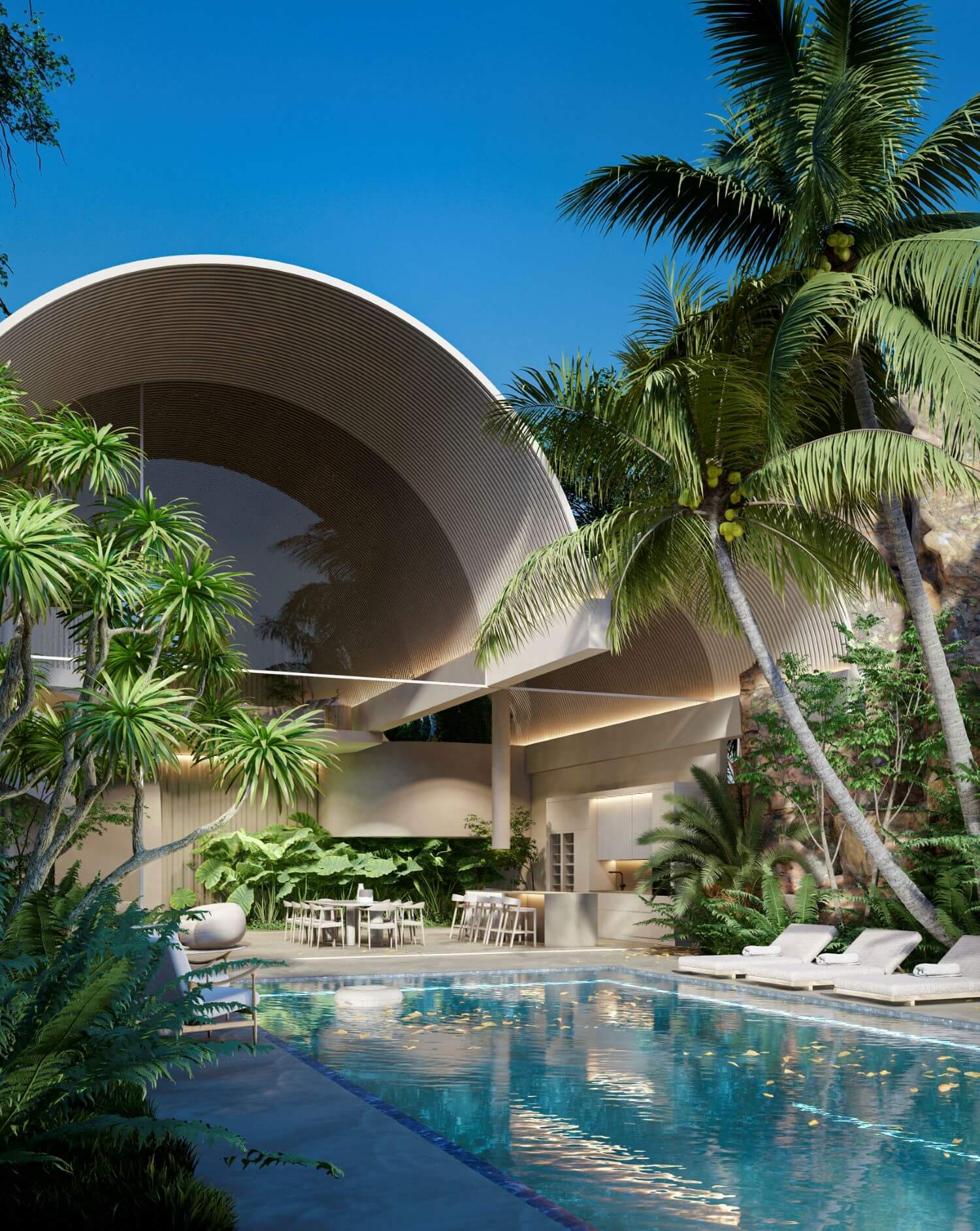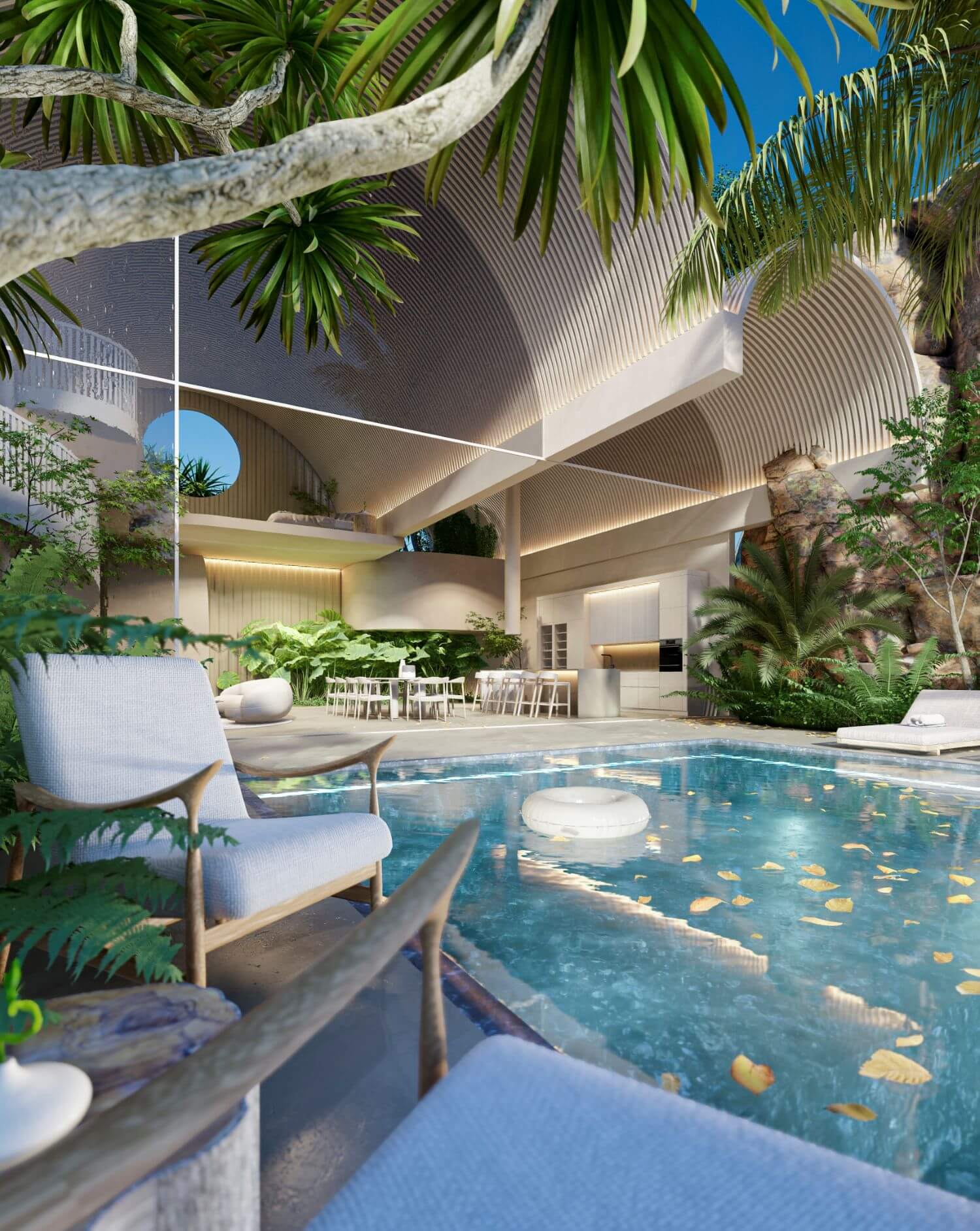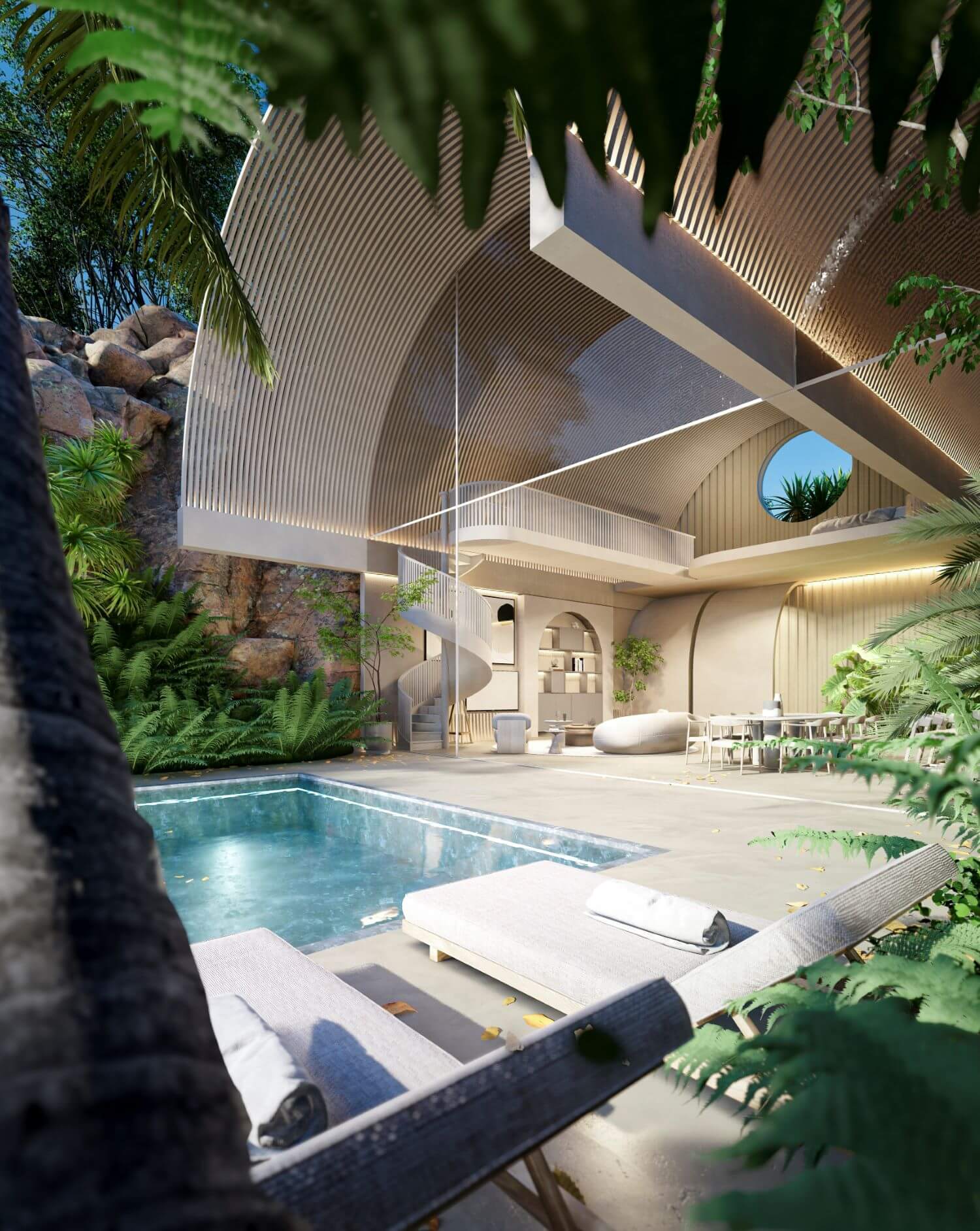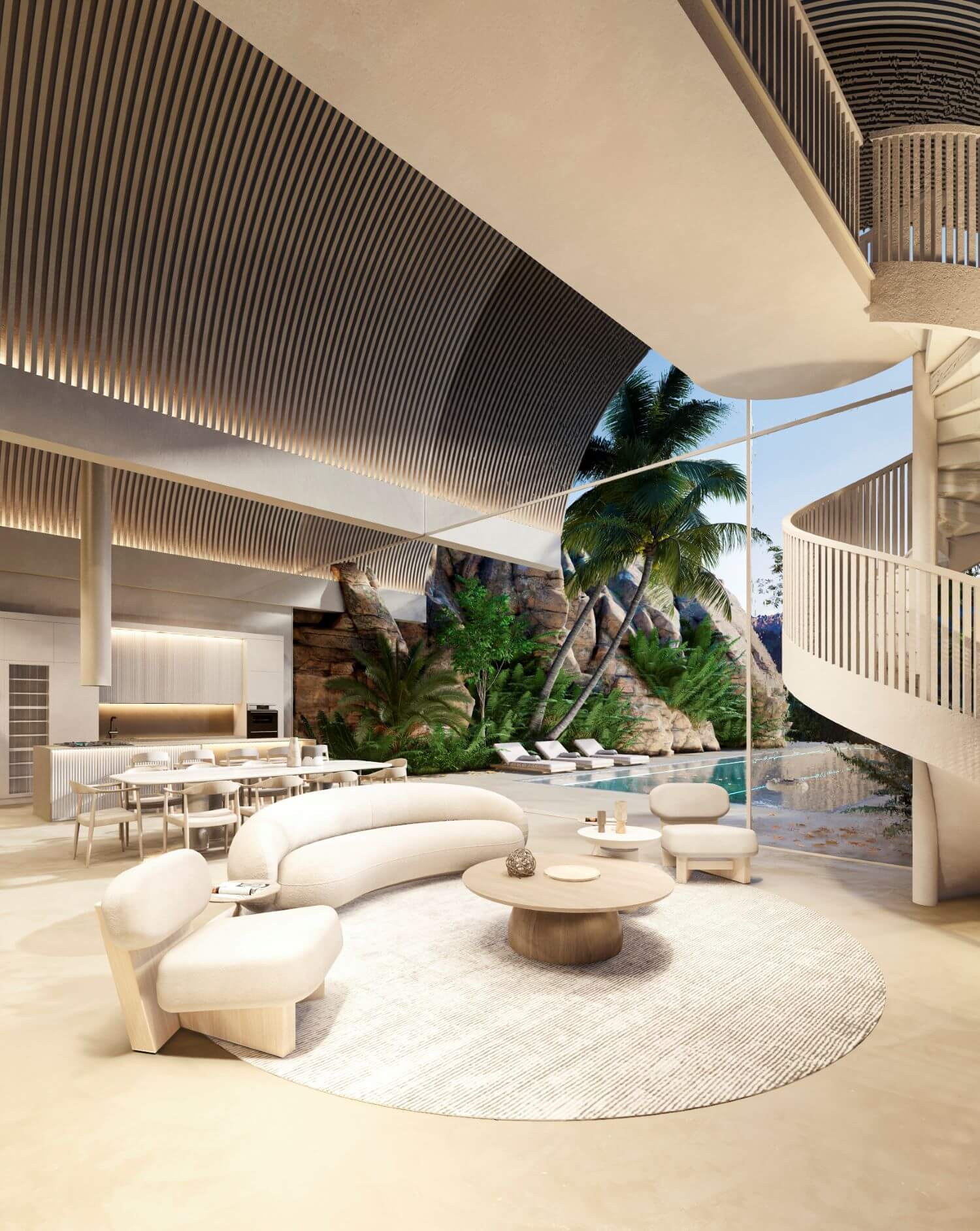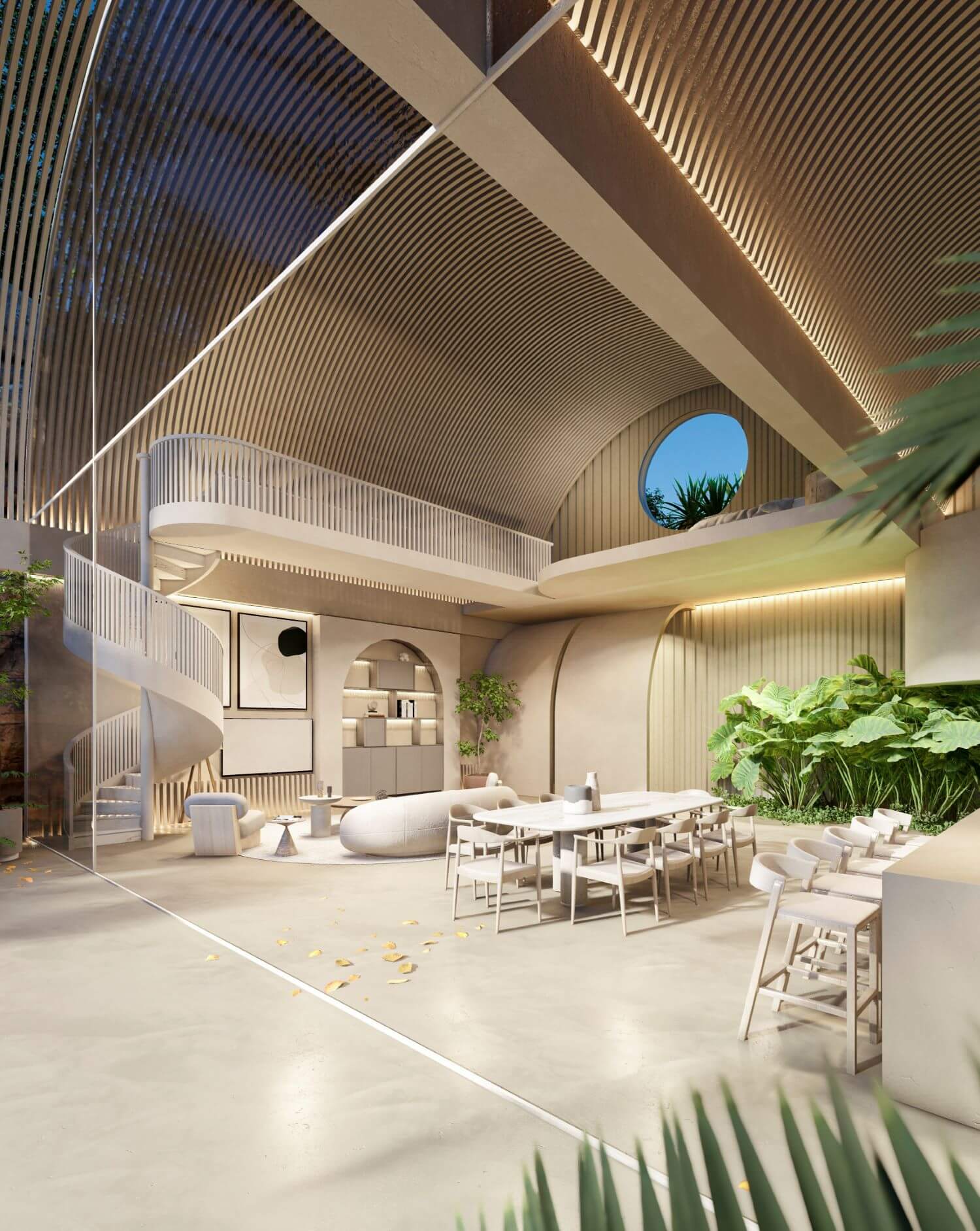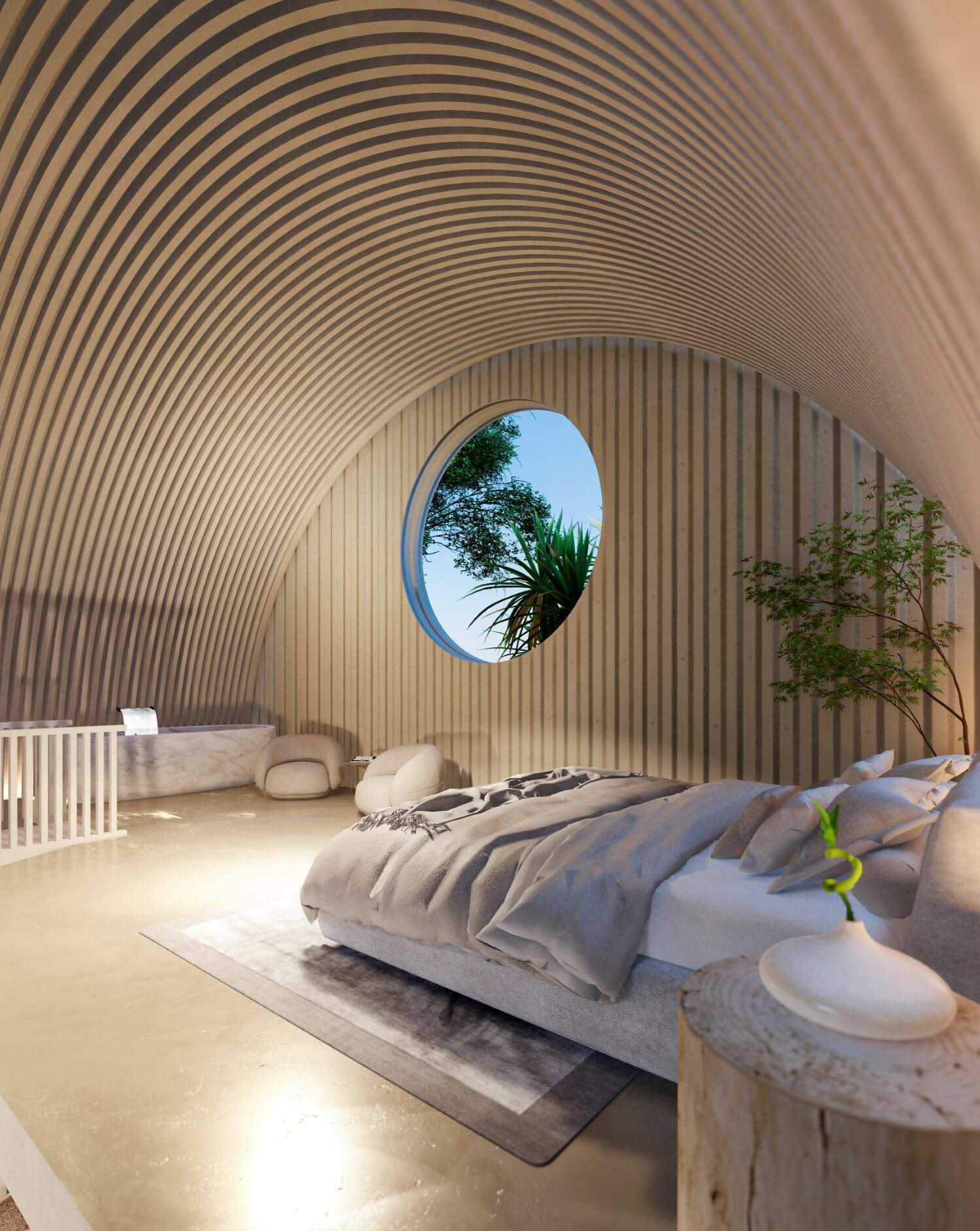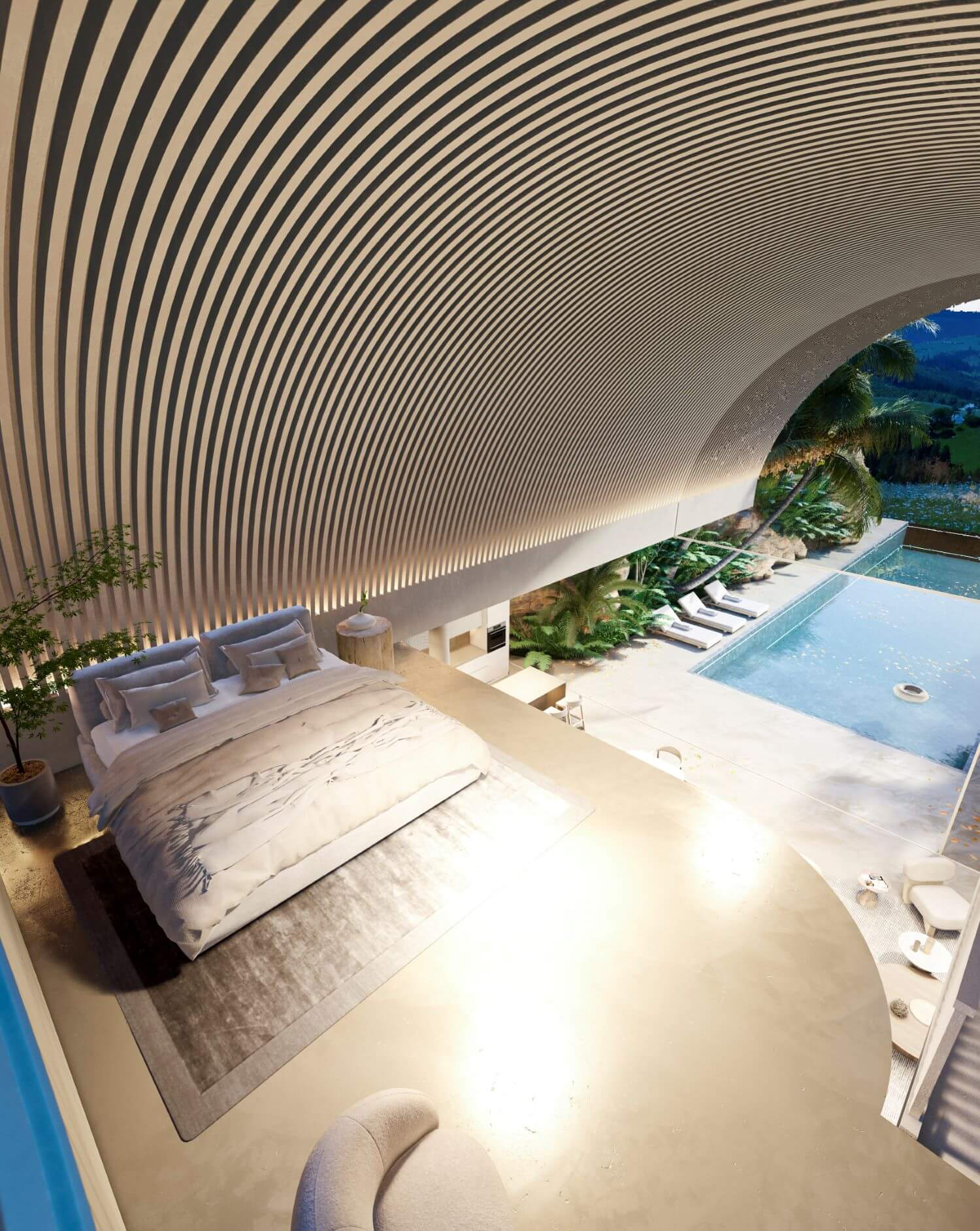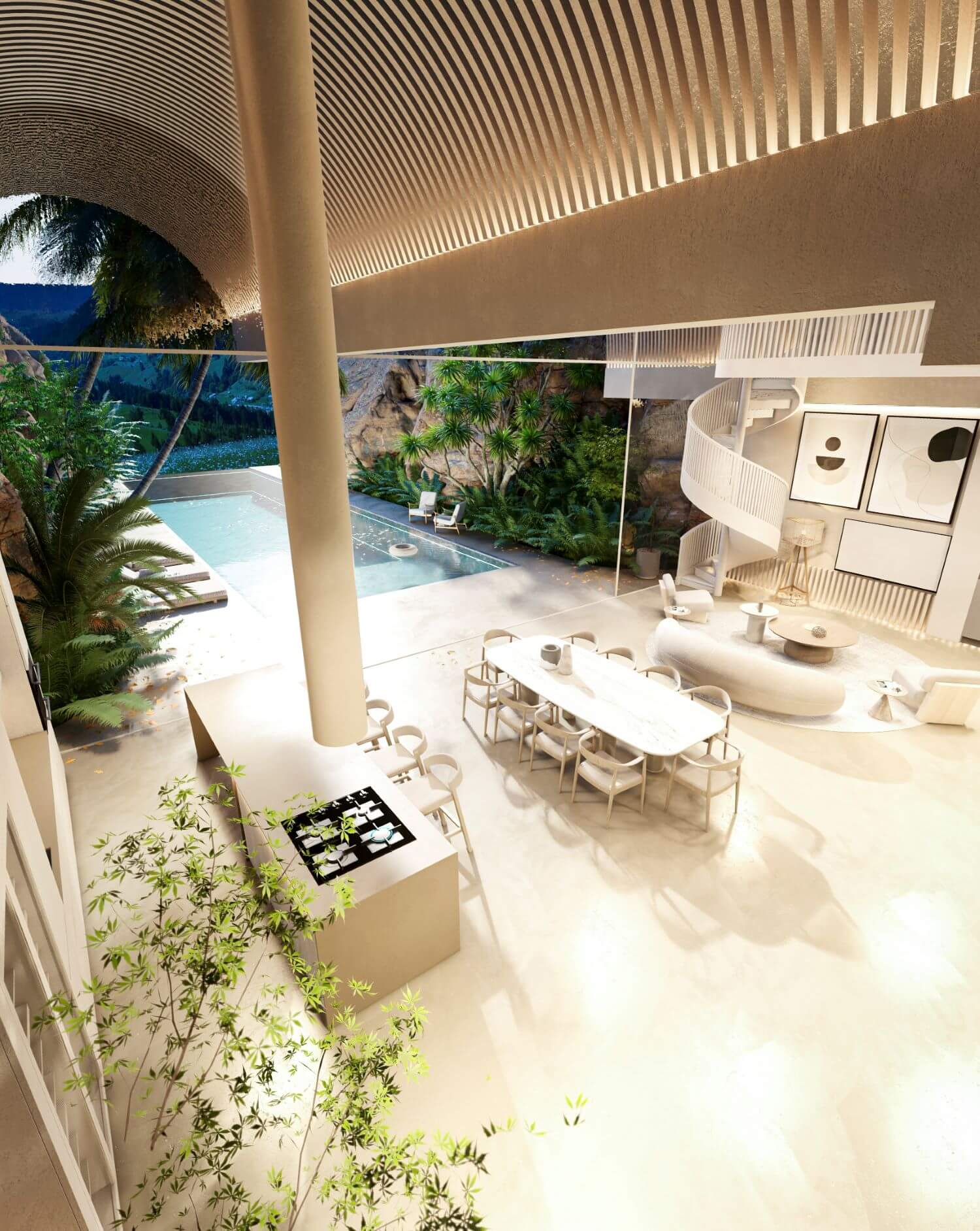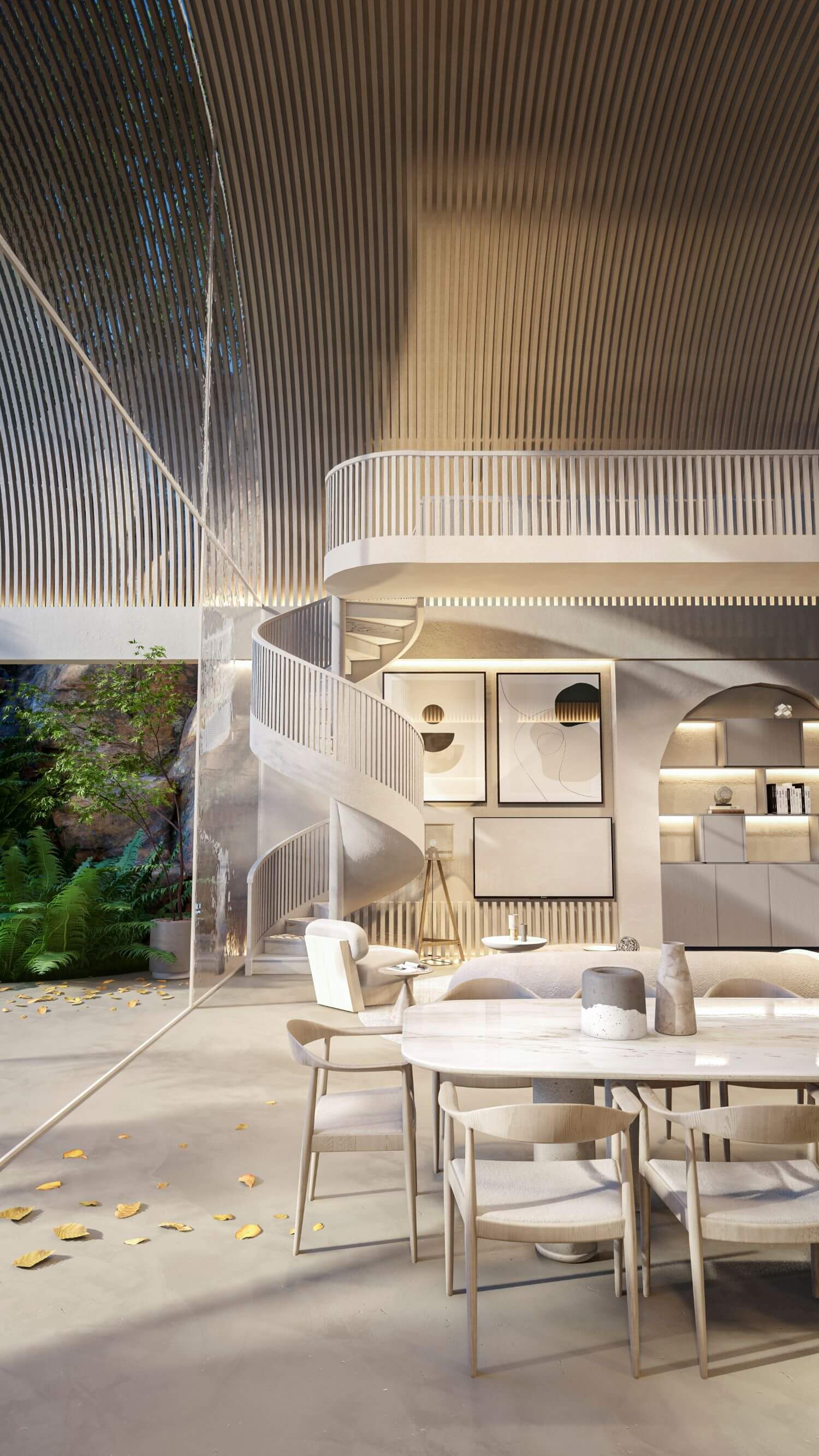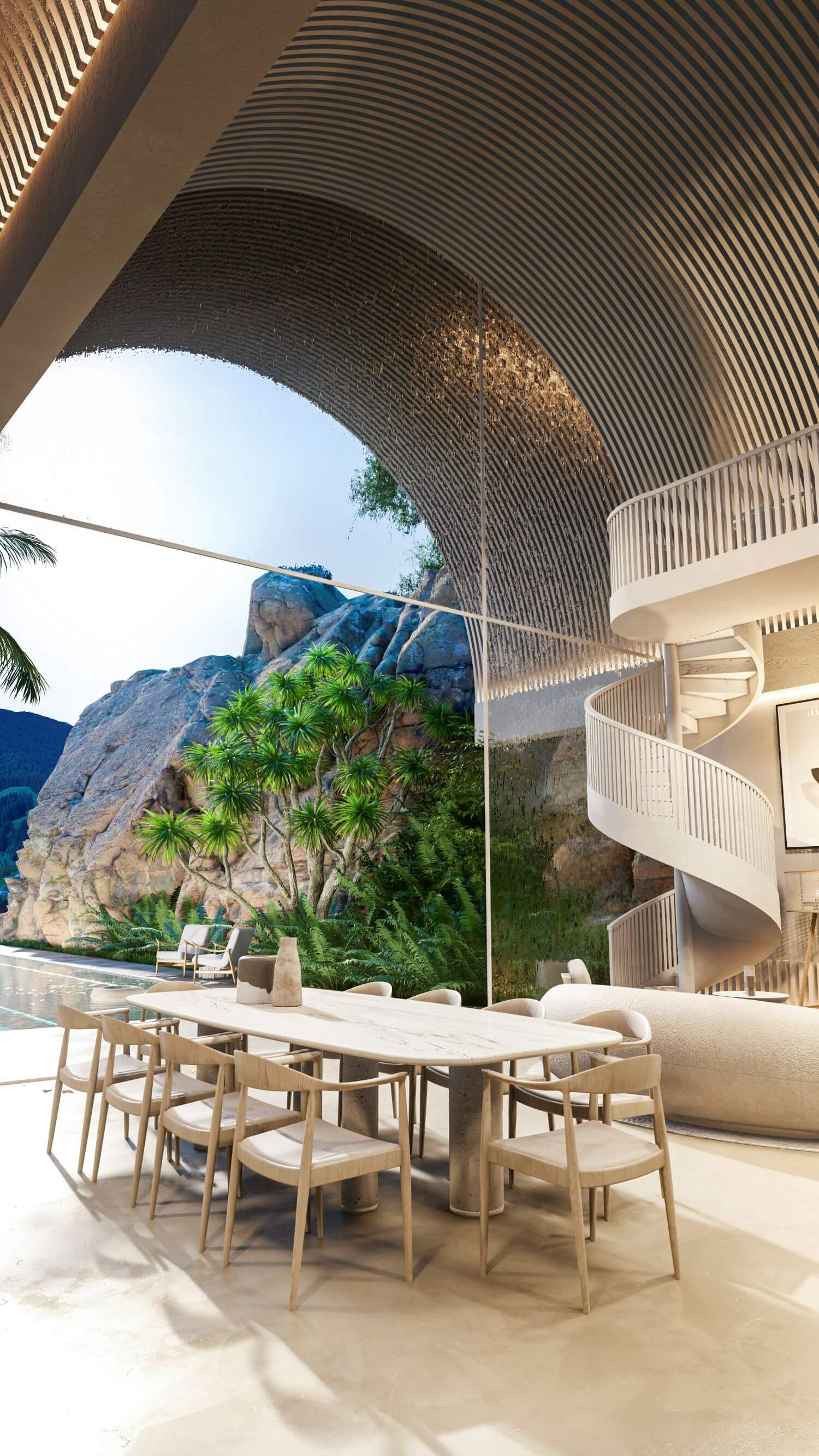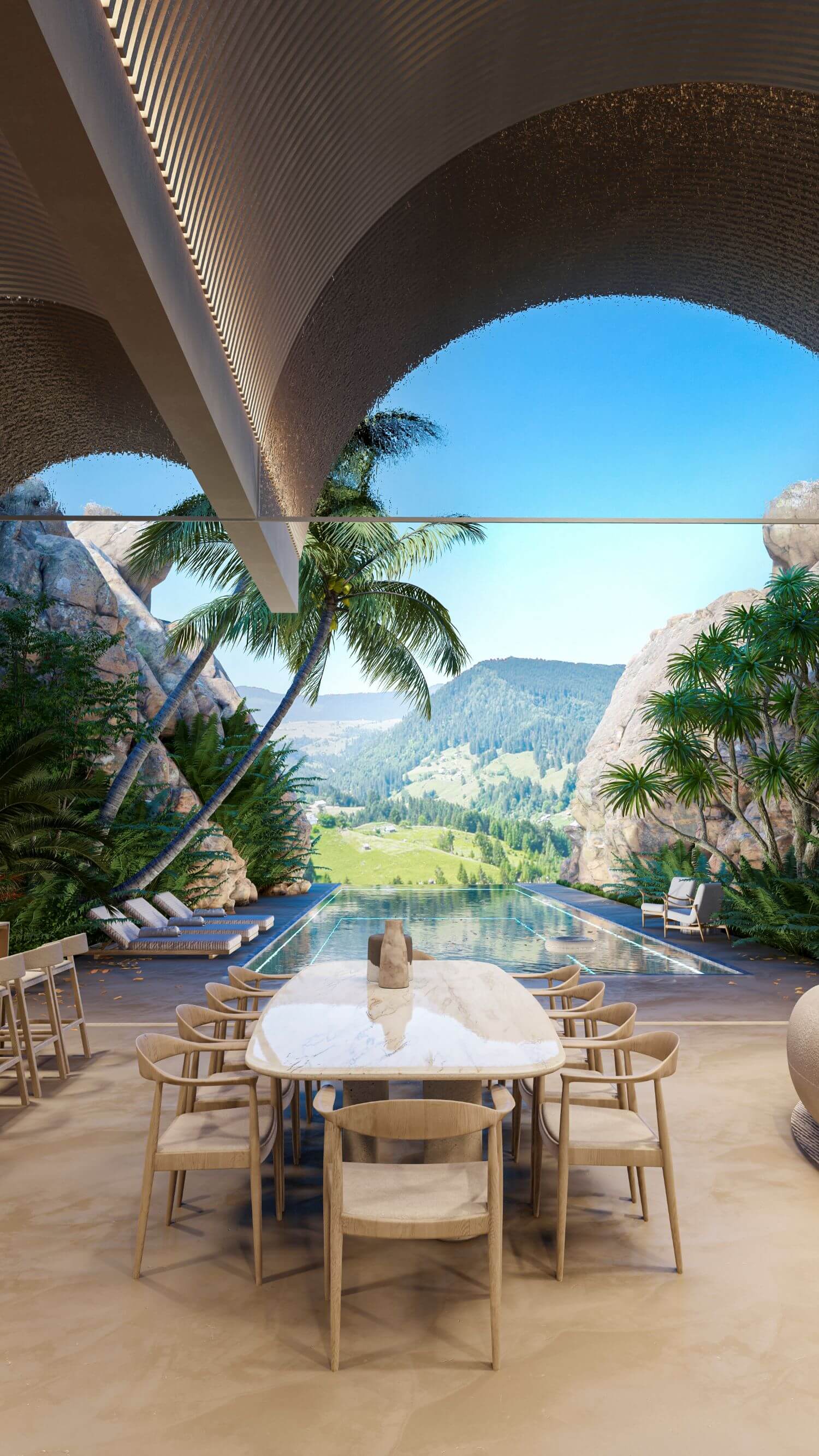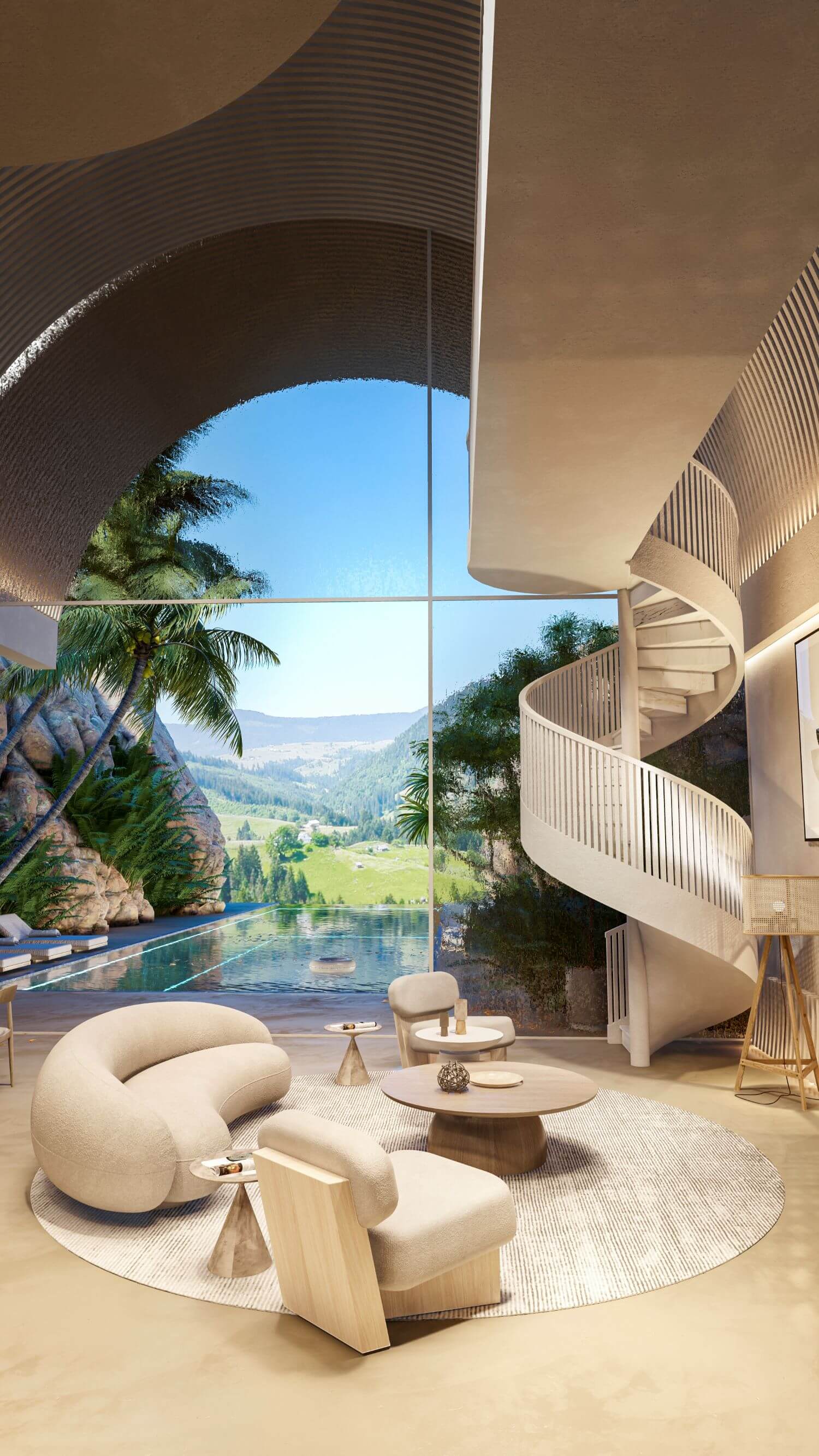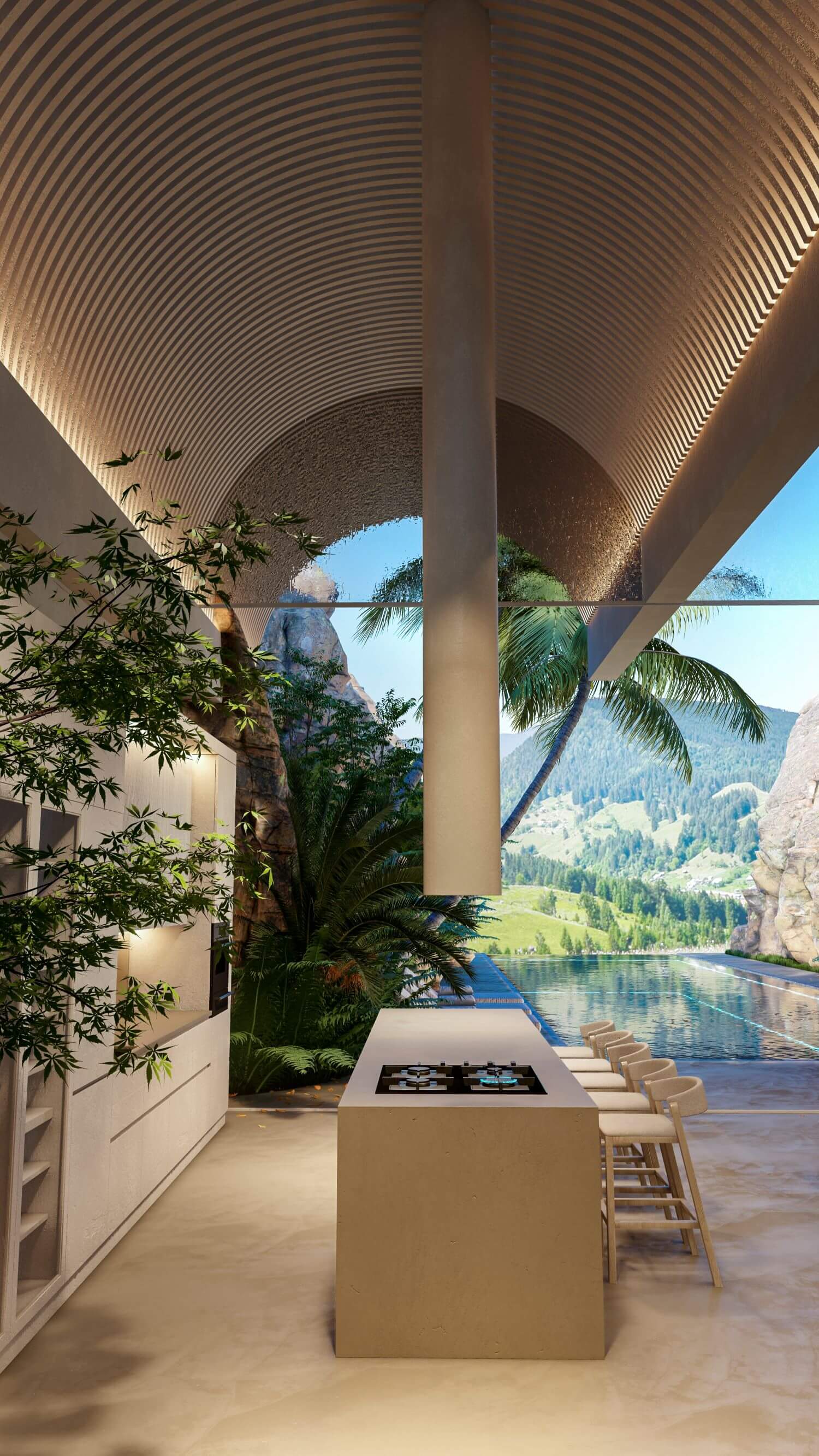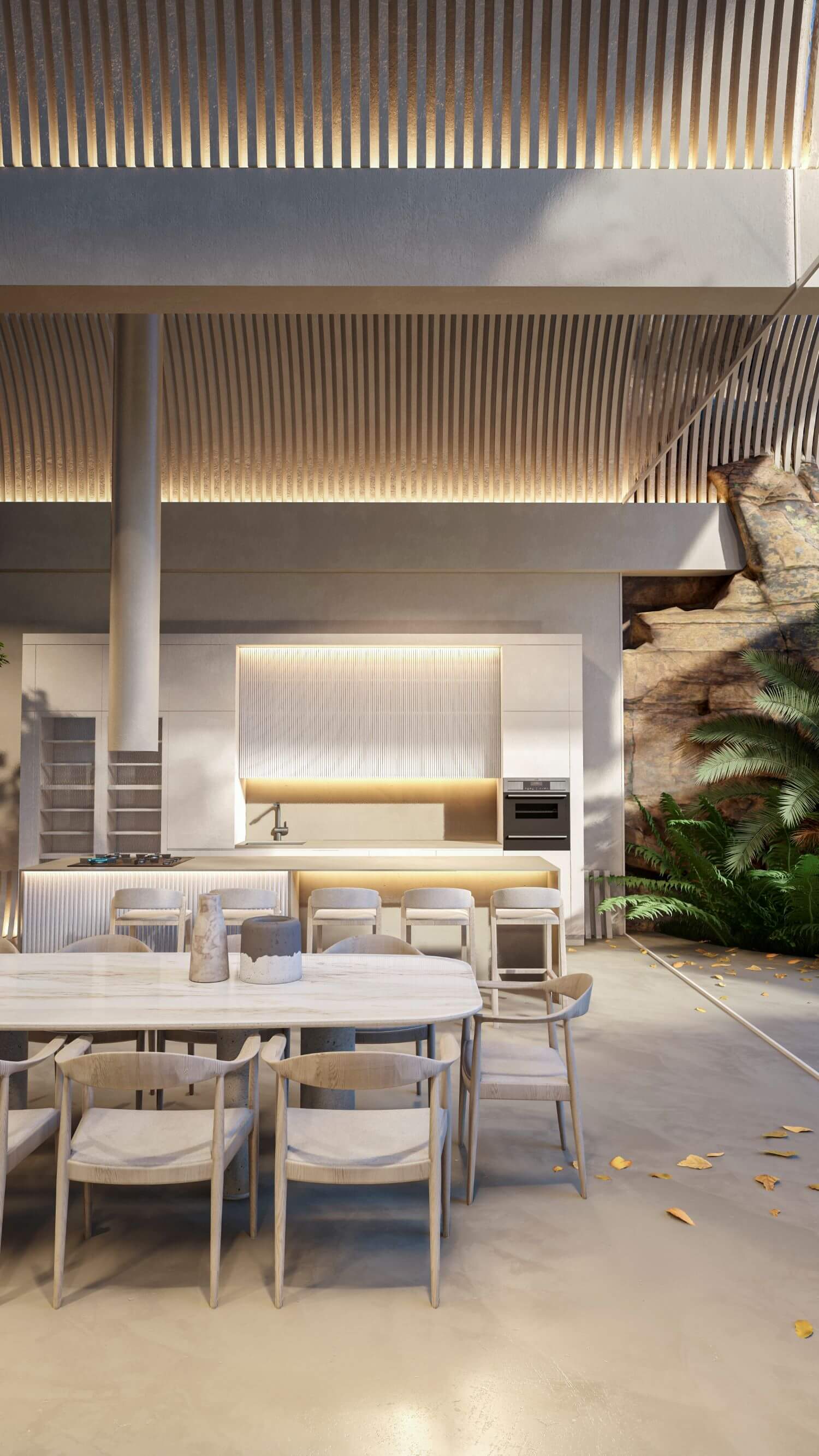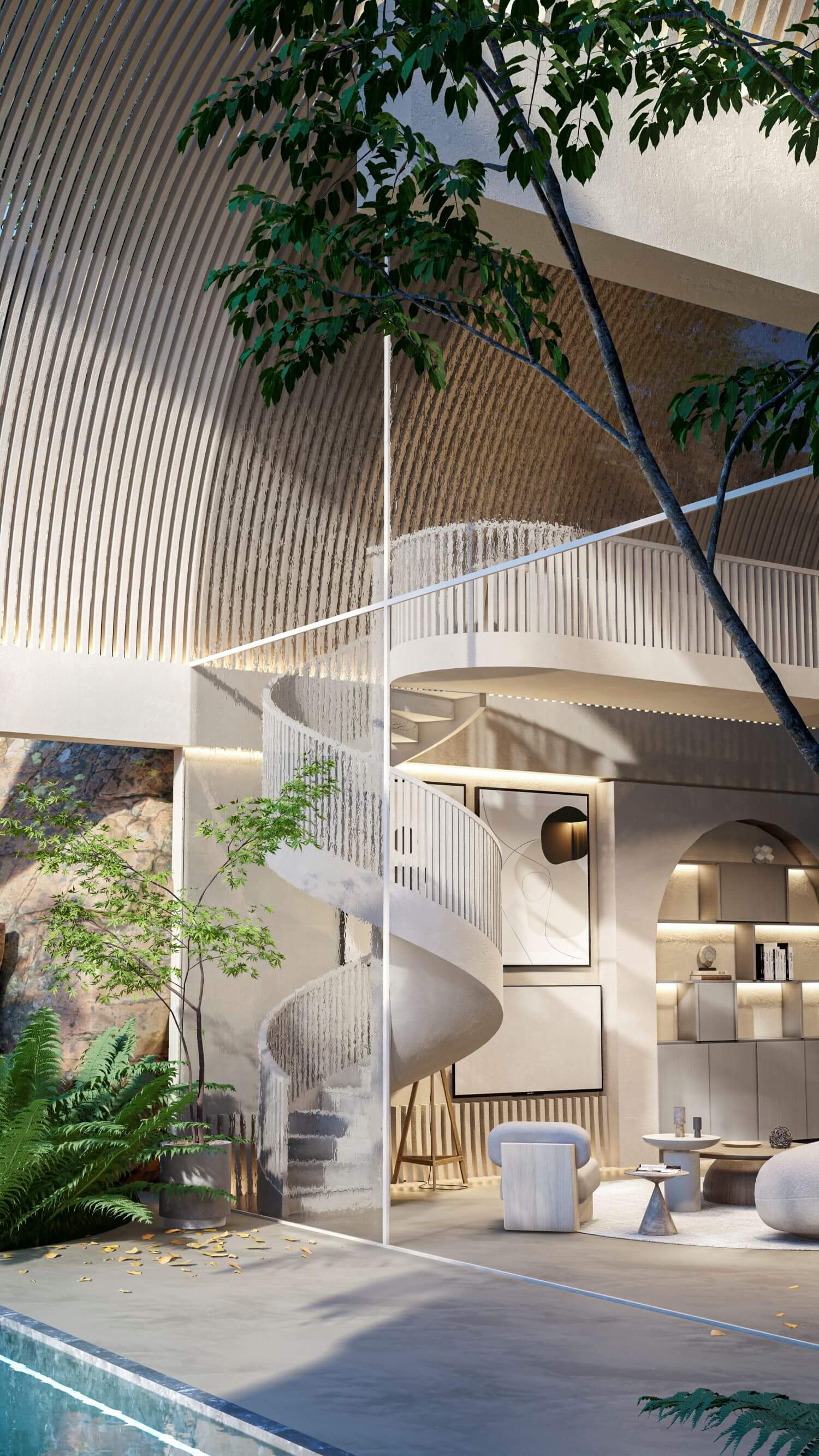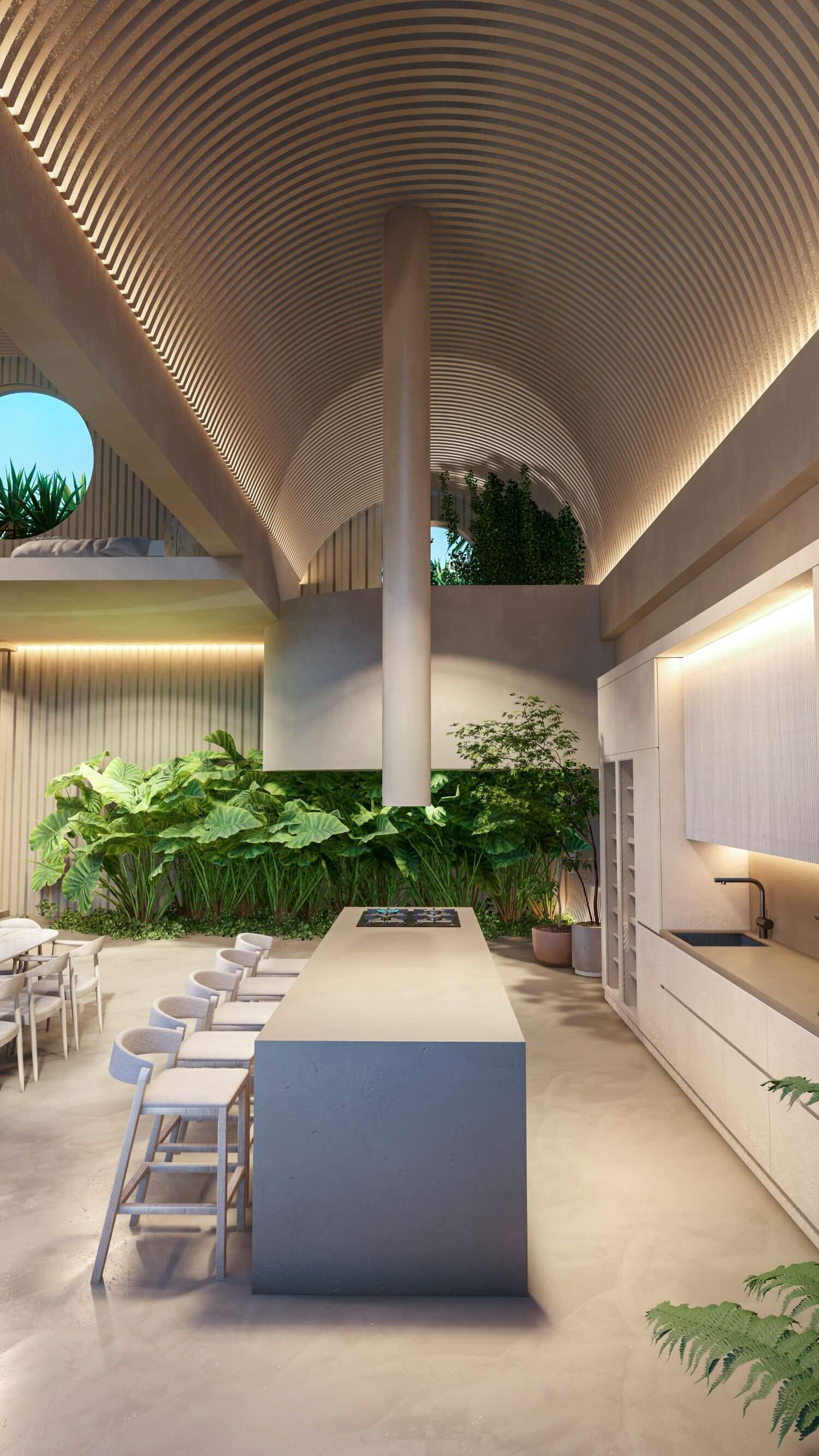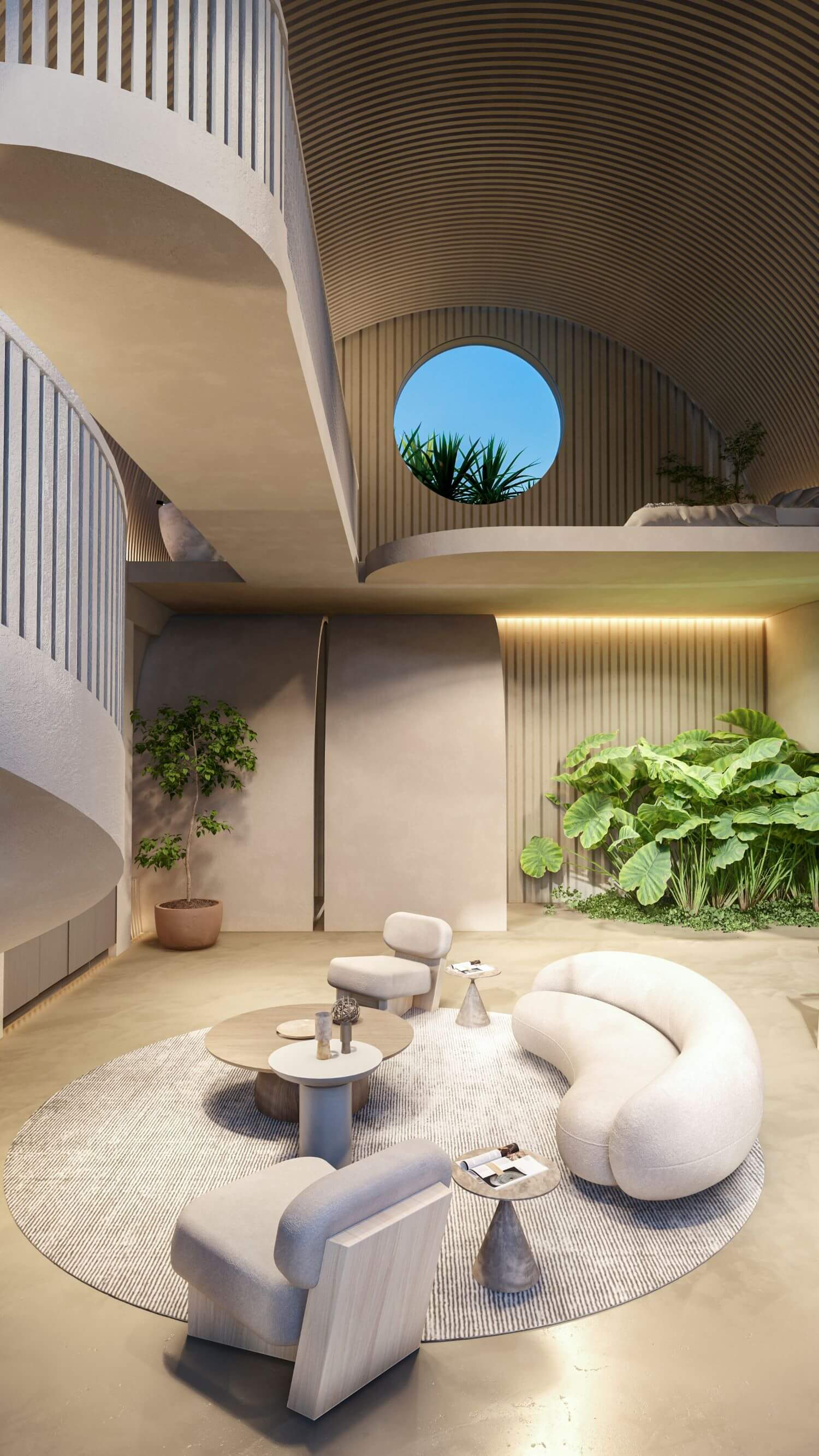 ---