Konj Group: Mr. Jalili's villa is located on a 430 square meter land with a relatively steep slope in one of the heights of the summer village of Haft, one of the villages of Amol city. The design of this villa was done in 2018. The main demands of the employer included two items. First, create two spaces with different accesses, one for the employer family and the other for acquaintances to use. And the second case is the maximum enjoyment of the scenery around the land.
Due to these cases, the location of the building was considered in the northern part and the highest part of the land slope, which also prevented the cutting of main trees on the site.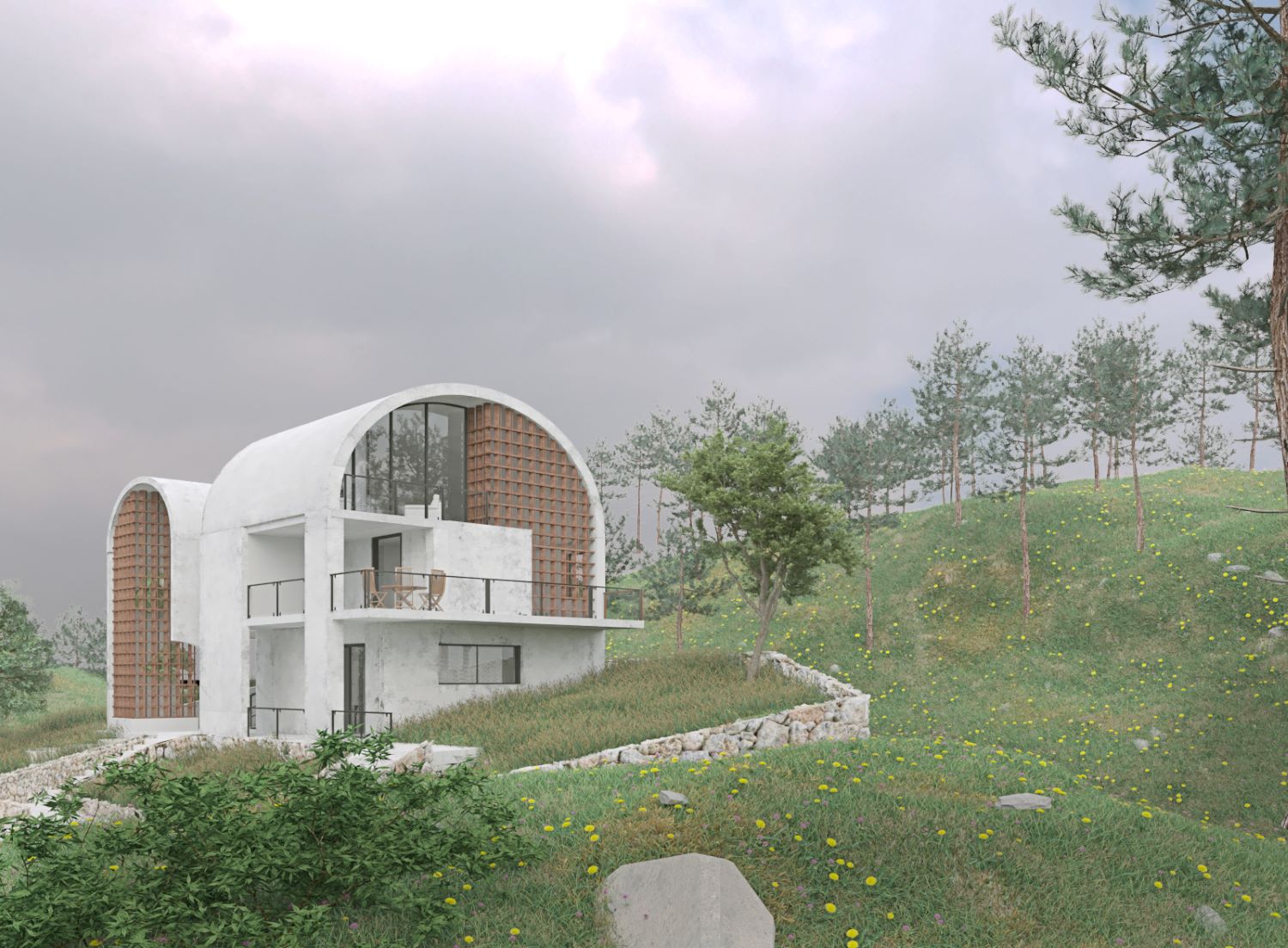 The main access route to the building extends from the beginning of the slope to the end of the land. In terms of form, this staircase divides the building on the first (main) floor into two parts, private and public. Vertically, there is a guest room on the ground floor, and on the first floor we have main unit of the owner of the house.
To shape the general form, the arch has been used for stability to create structural integrity, wind deflection, and prevent snow accumulation. Finally, because we saw the building as a point of view looking at its own birthplace, we made wide openings in the walls and terrace that stretched from south to east.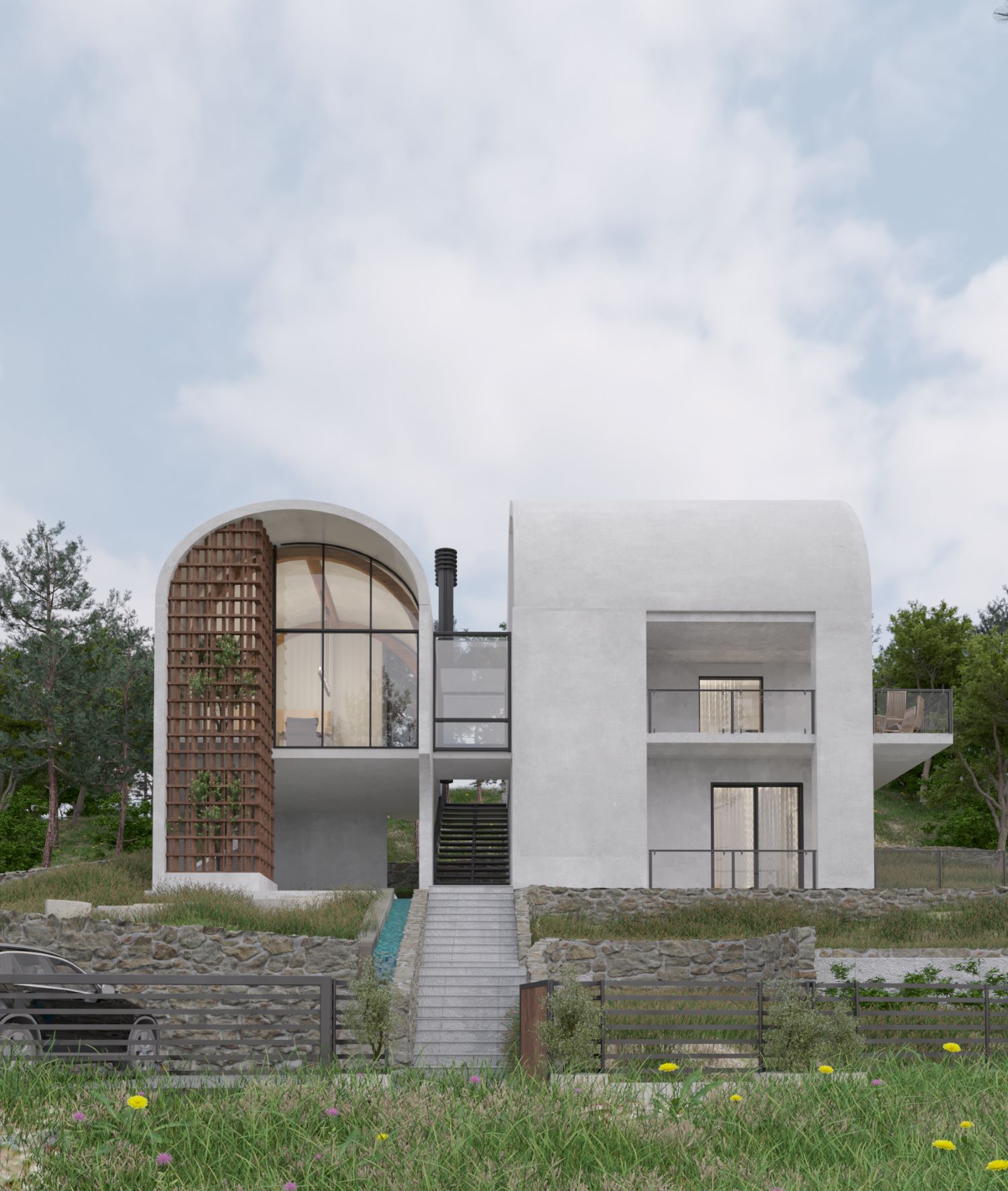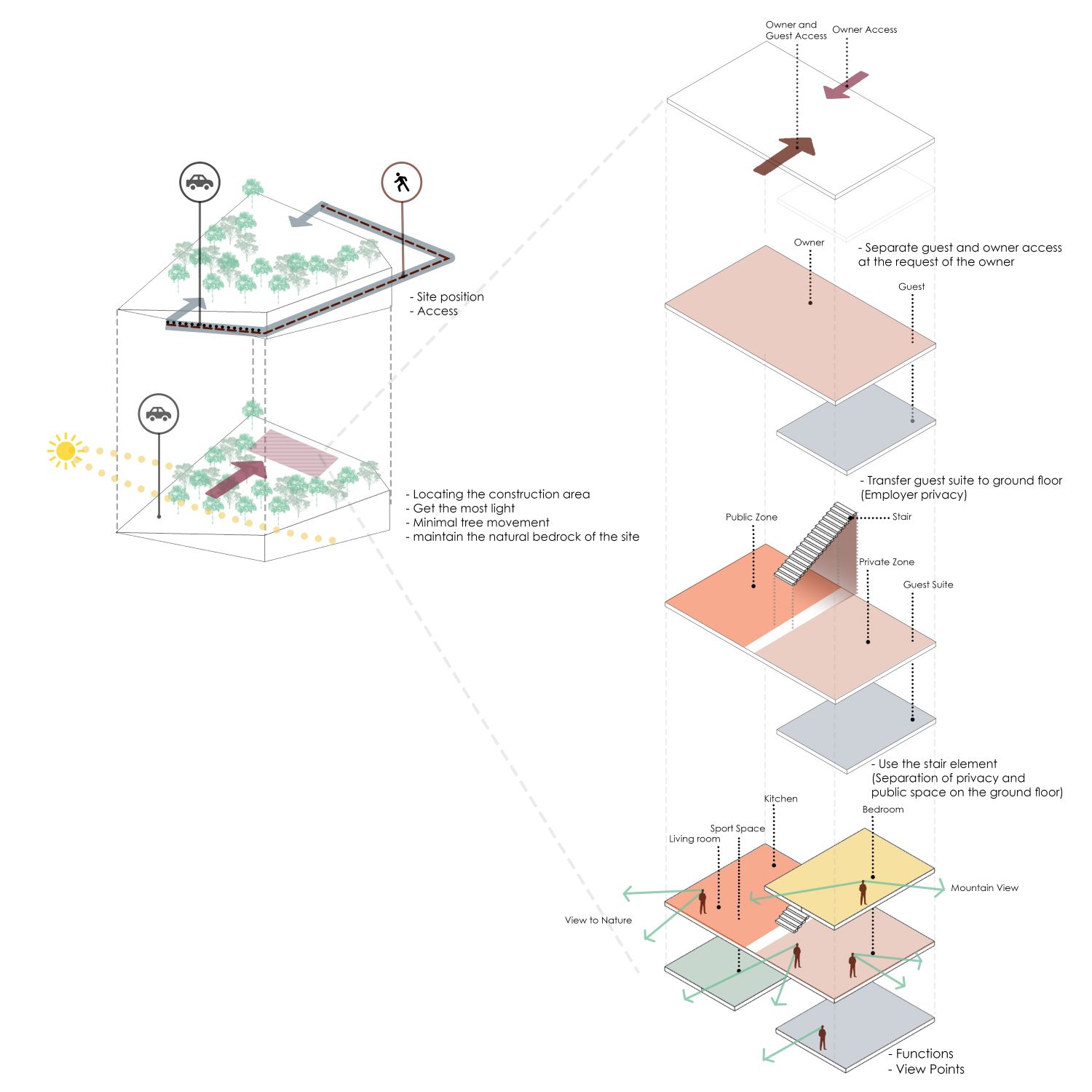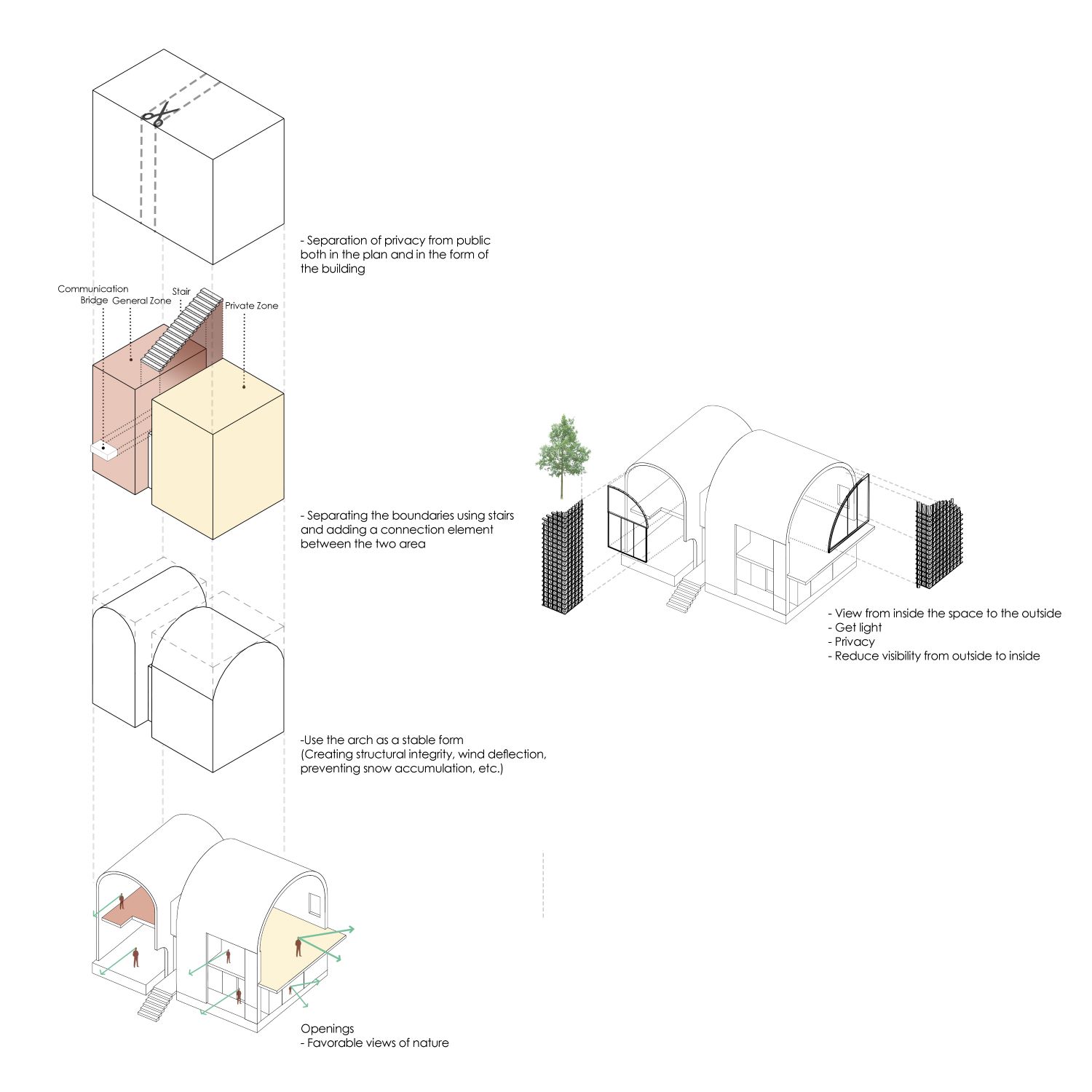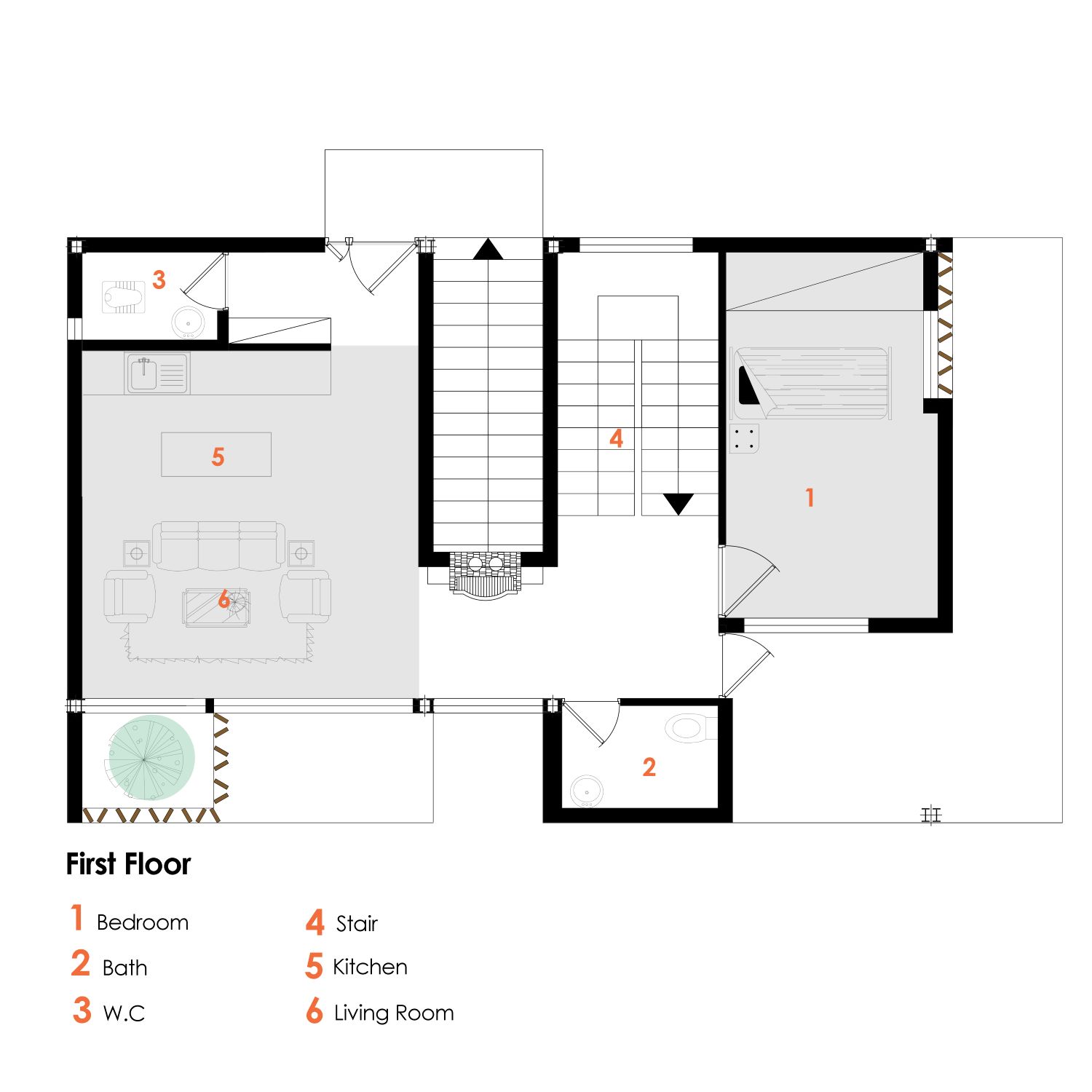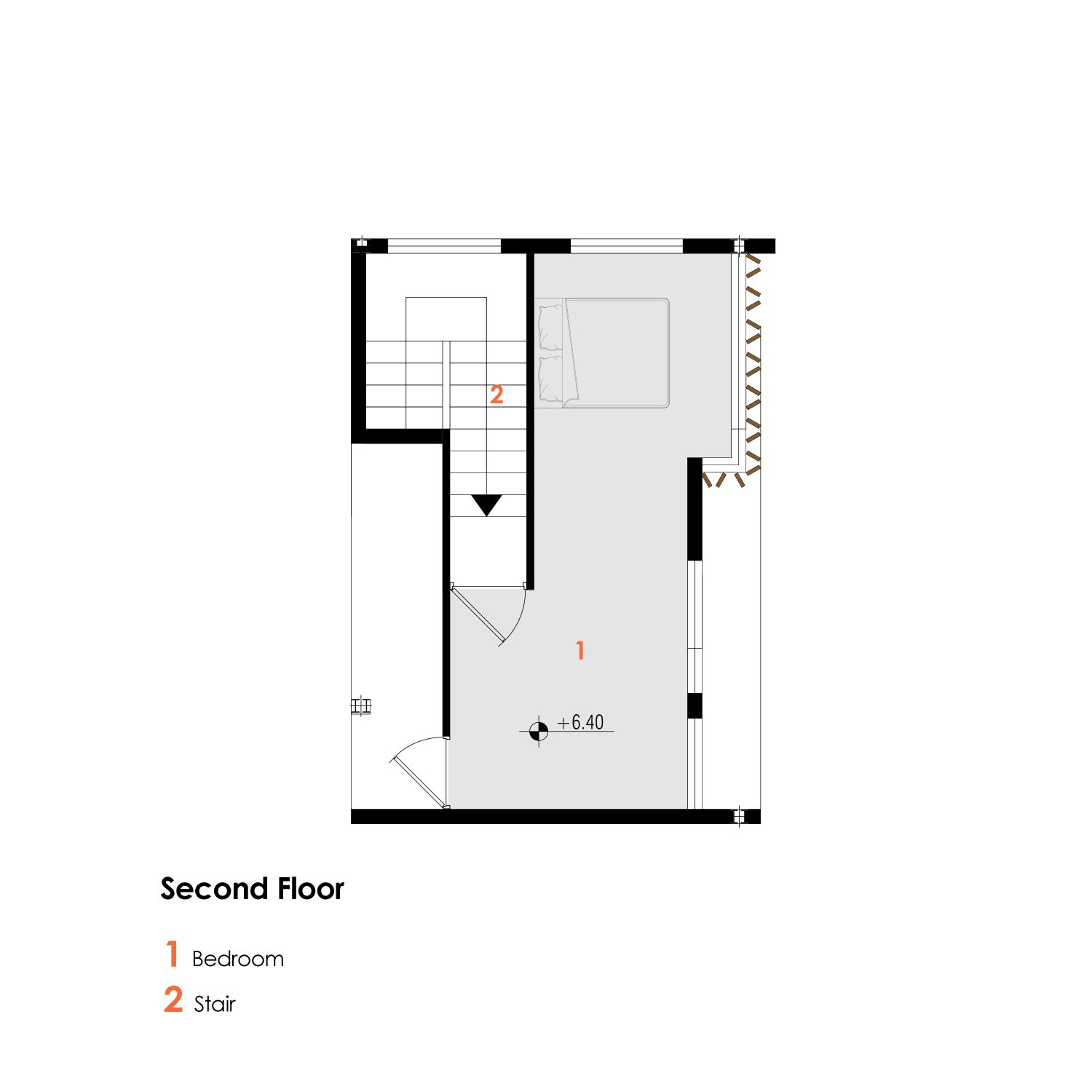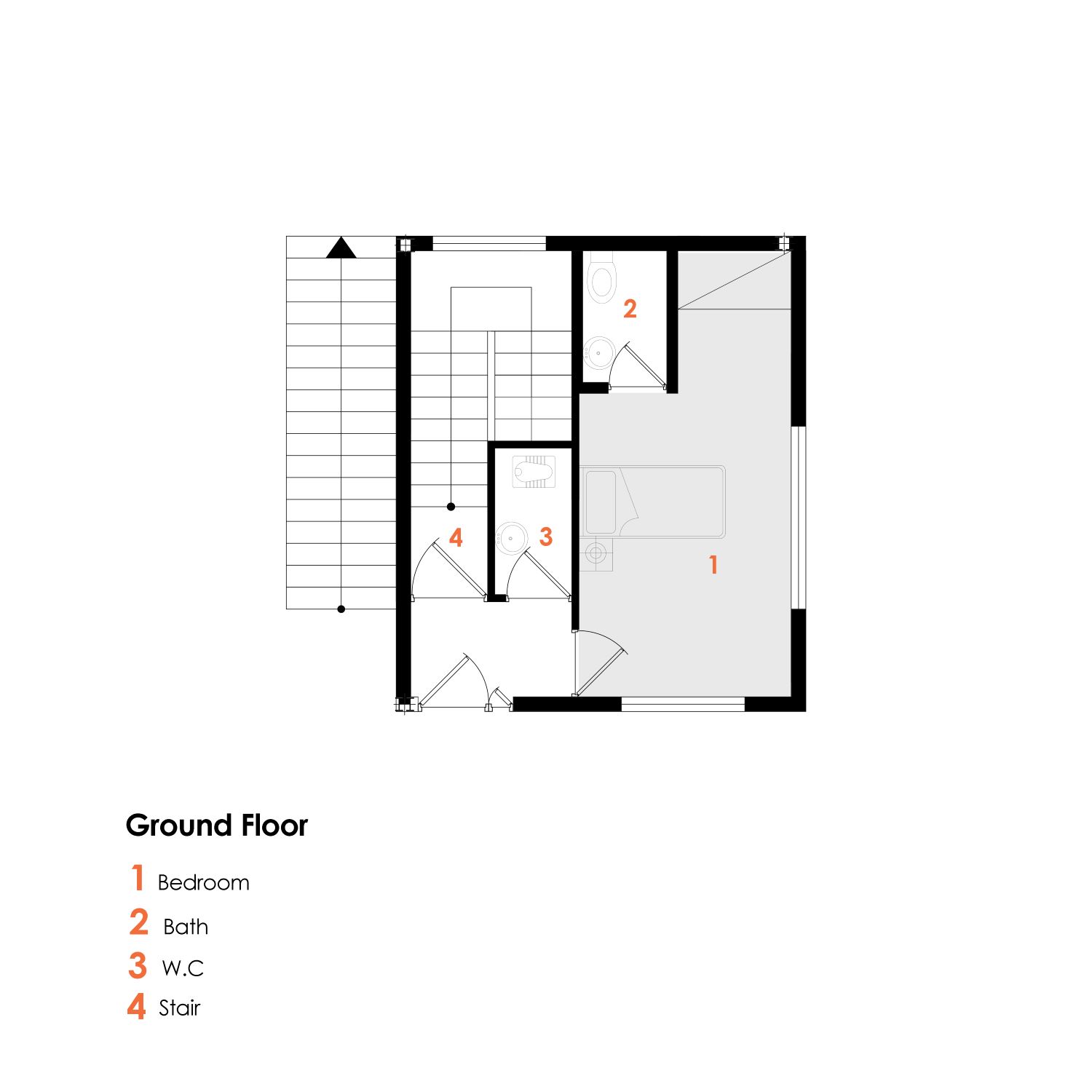 ---