Located in Ayskaya plains of Ufa, Russia, this modern & minimalist cabin designed by Mohammad Hossein Rabbani Zade & Mohammad Mahmoodiye.
Architect's statement: We placed puzzle-shaped holes in the ceilings to create visual diversity so that they are not uniform. At night, you can watch stars through these puzzle-shaped holes, like a piece of the sky puzzle at night. The placement of the stairs is done in such a way that it leads you to the nature step by step and allows you to relax. We used all-glass walls to make the most of the light and nature. Also, the parents' room has a private terrace. Recommended for a small or medium family.
Puzzle cabin has : kitchen, living room, launch area. W.C. and bathroom, 1 master bedroom, 1 regular bedroom (its possible to add 1 extra bedroom). Floor Heights: Maximum 7 meters.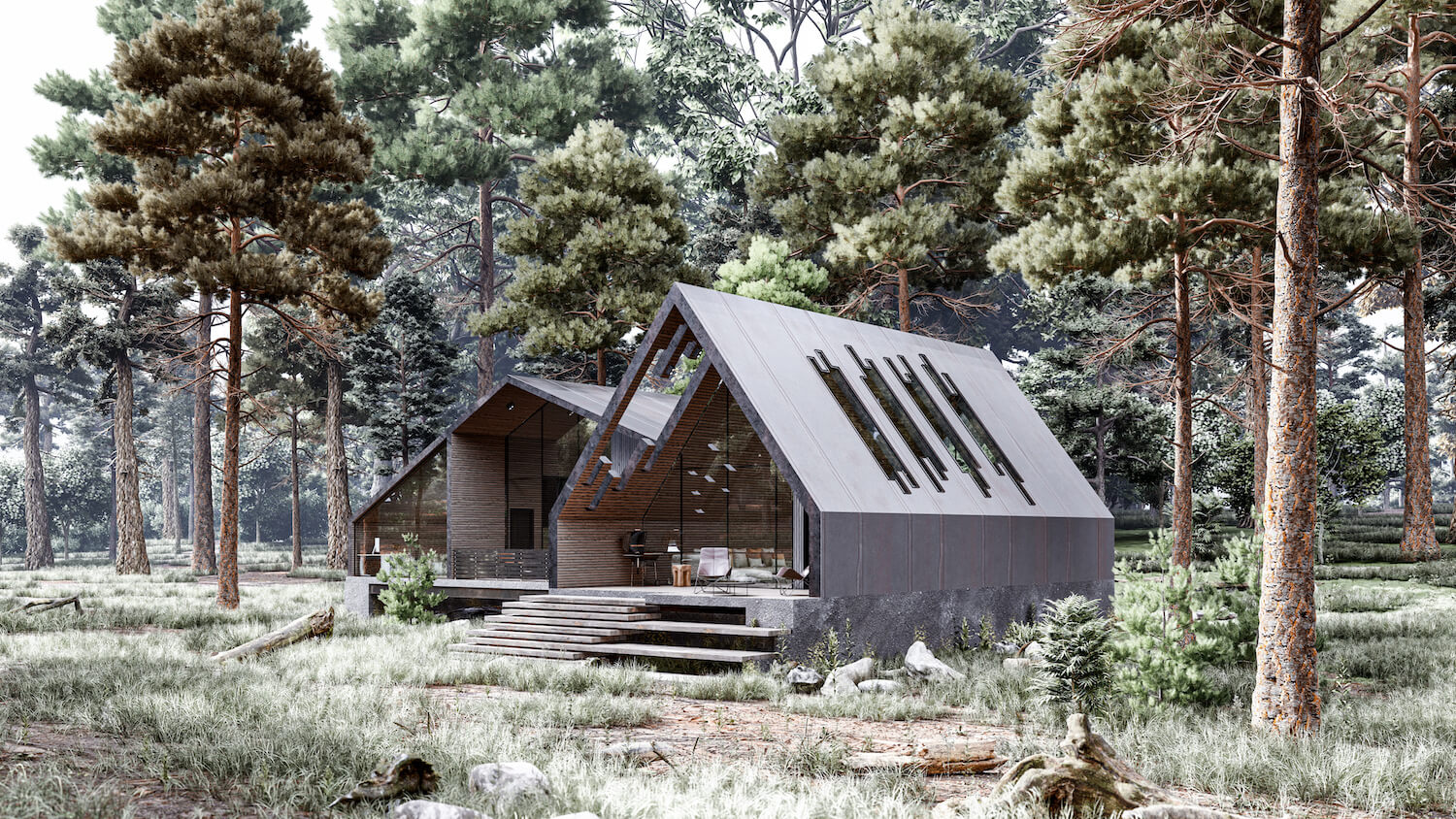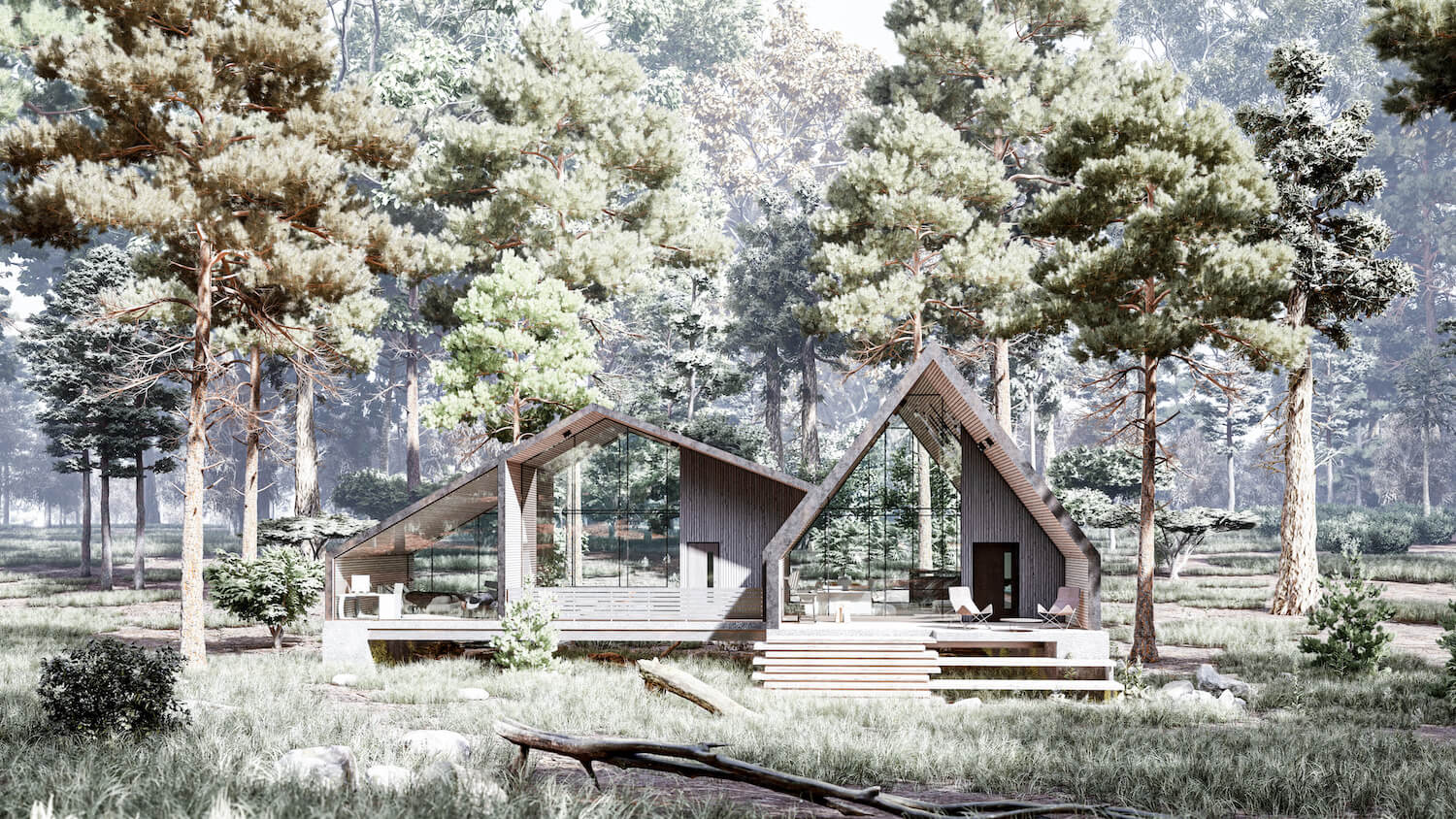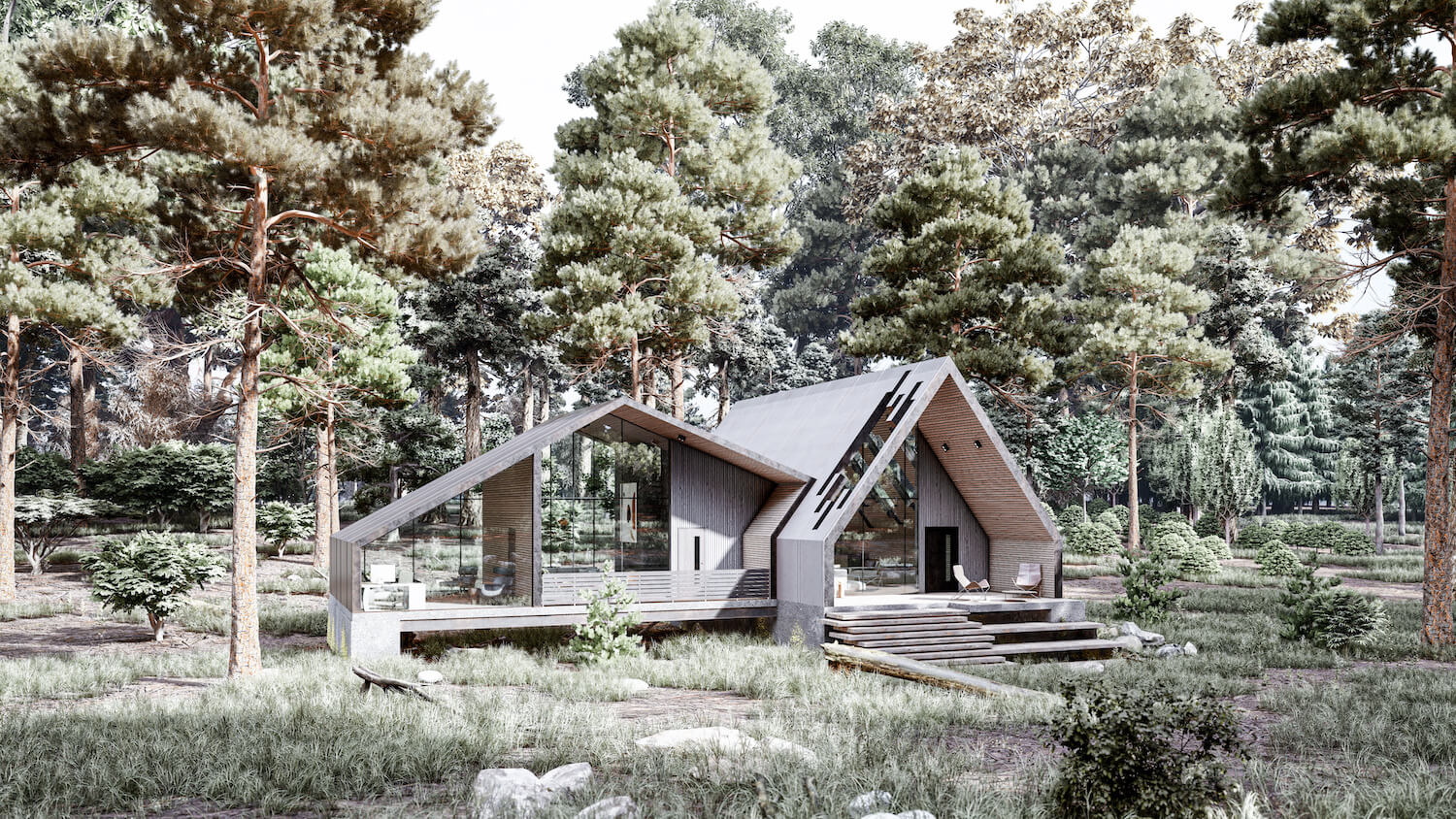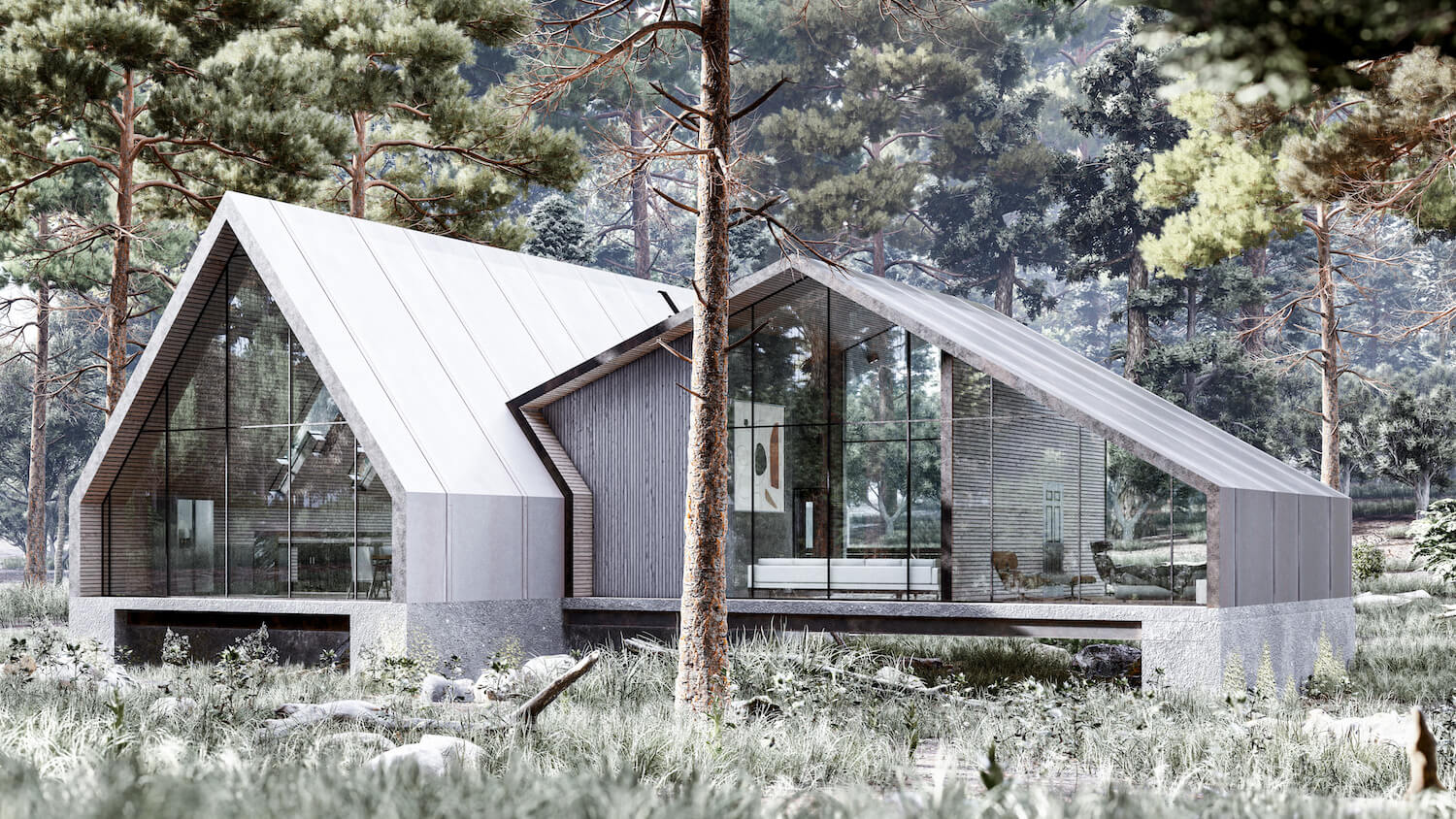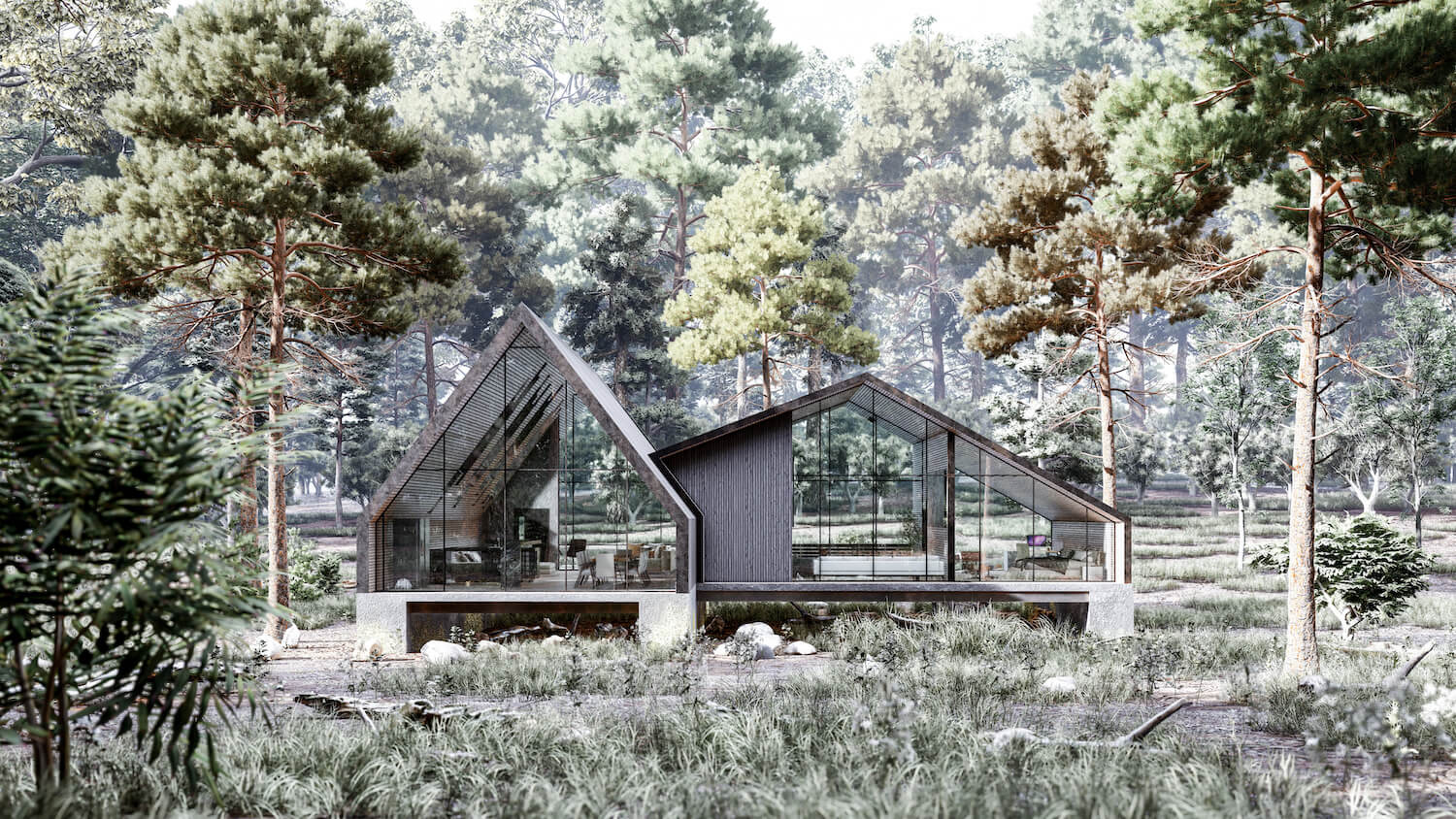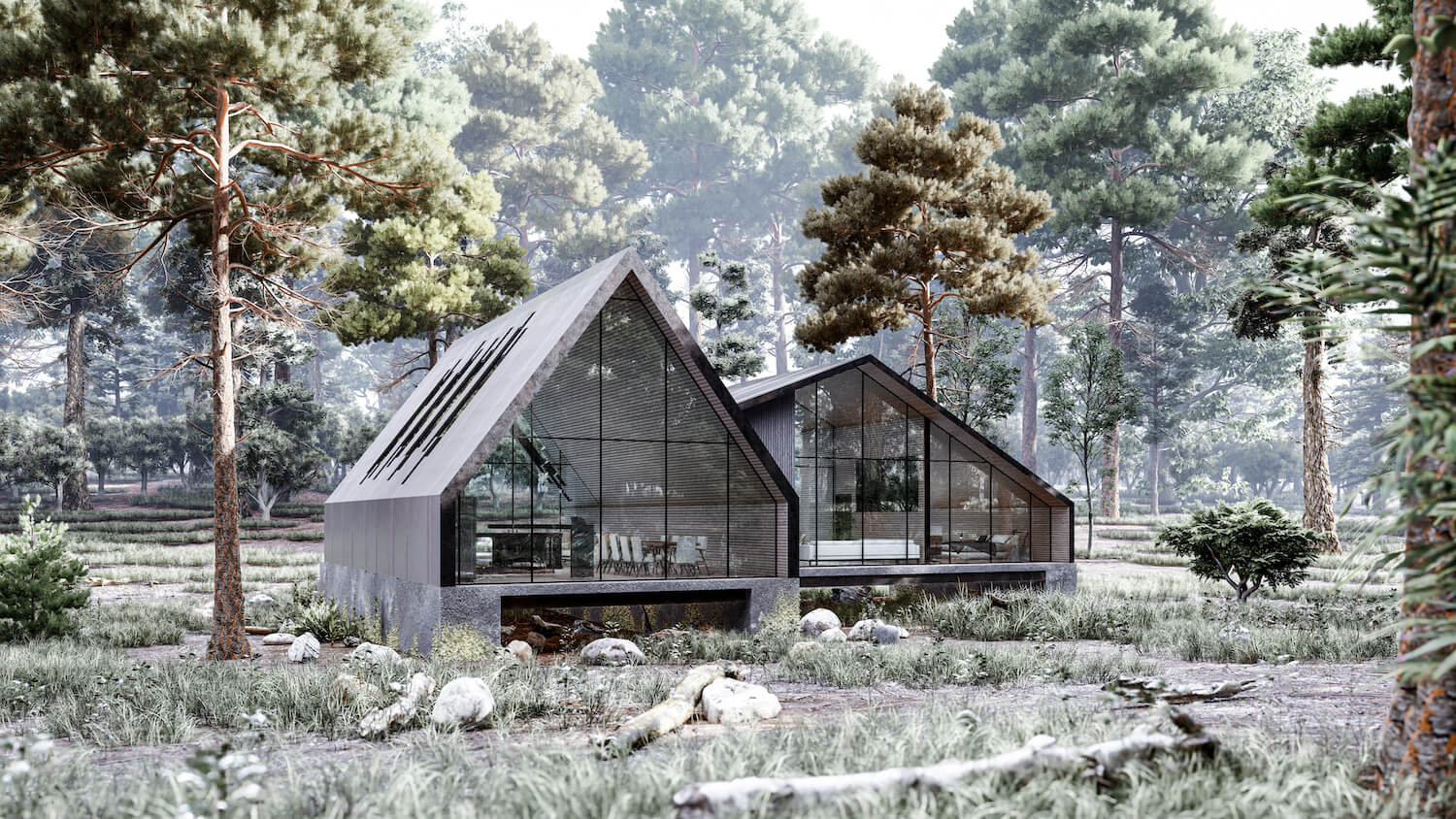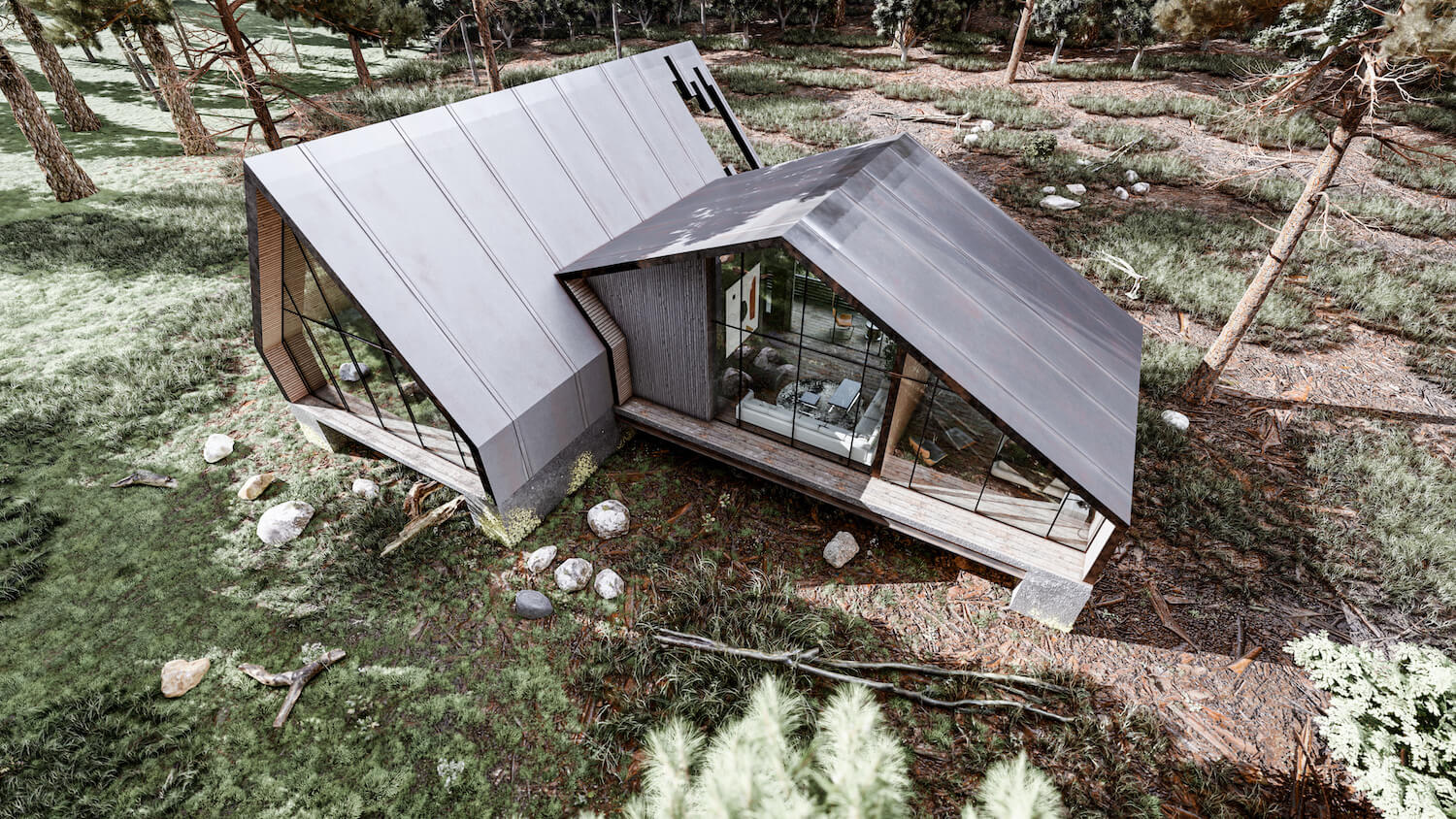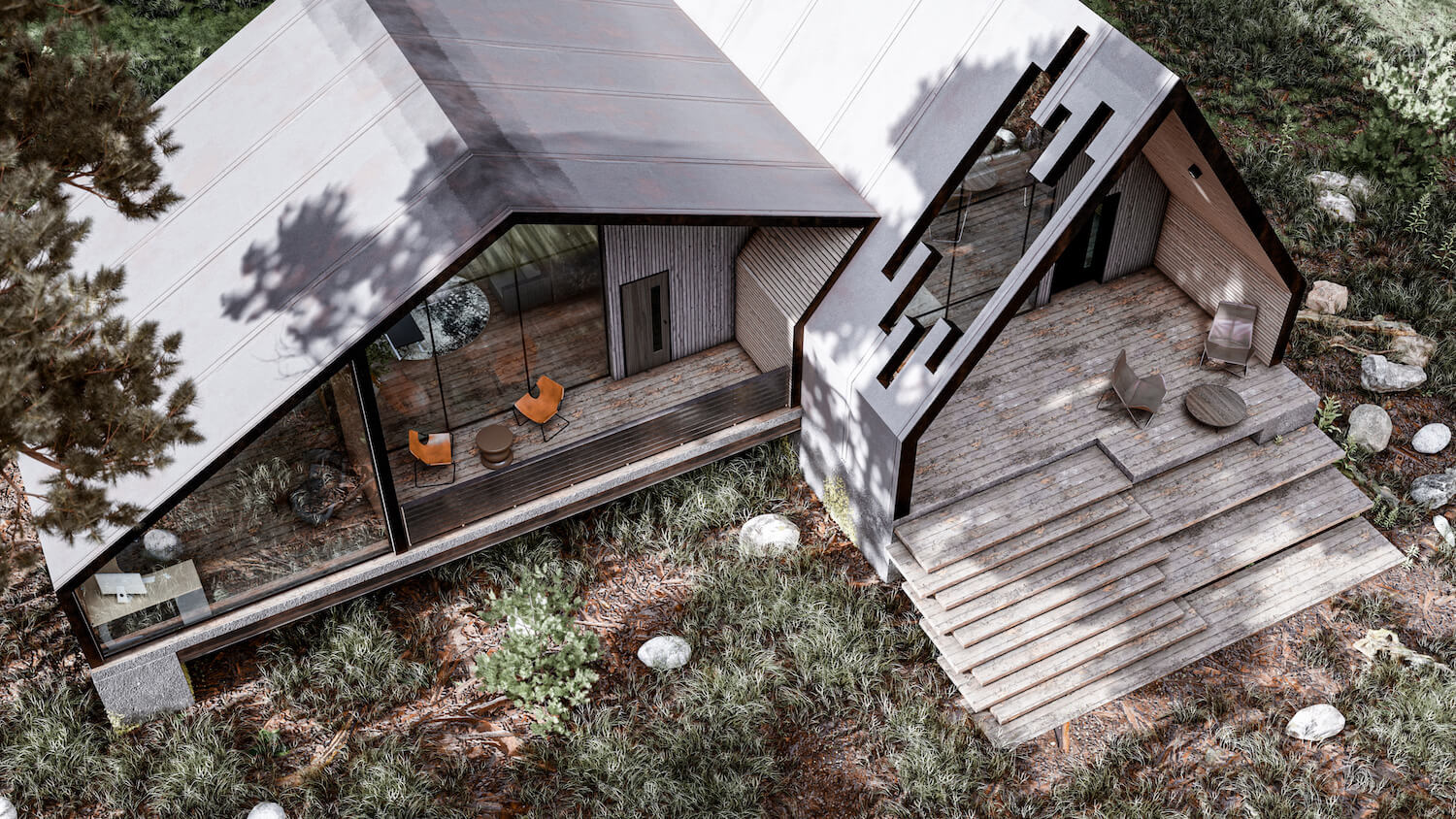 ---