DMA Arquitectura: Casa Ovando is a work of remodeling a house room for an elderly person, the project seeks to solve the aspects of mobility and accessibility for users hand in hand with their daily routine and without affecting lifestyle. With which comfortable spaces are sought, where the user can be self-sufficient, increasing comfort and thus improving their quality of life.
Casa Ovando is located in the state of Puebla, Mexico. It has a south-north orientation with borders to the east and to the west so the open spaces lean to the northeast in search of the summer winds and closed to the south west rejecting the hot sunsets and with them, the thermal radiation.
The remodeling of Casa Ovando reaches all its spaces and creates new areas inside the house, as the project is for an elderly person, the priority is to build with apparent but comfortable finishes, in this way to prolong the times and reduce maintenance work.
Casa Ovando in its current state has 1 bedroom, kitchen, bathroom and service area on the ground floor and 2 bedrooms and a half bathroom upstairs. In addition to an area for a car and a green area.
The location is everything for the final result since in recent years right in front of the house a passing hotel was established which with the passage of time and day by day has made the area somewhat unsafe, it is for this same reason that it is decided not to put windows to the street, but compensate by creating comfortable atmospheres inside the property using light as the main element.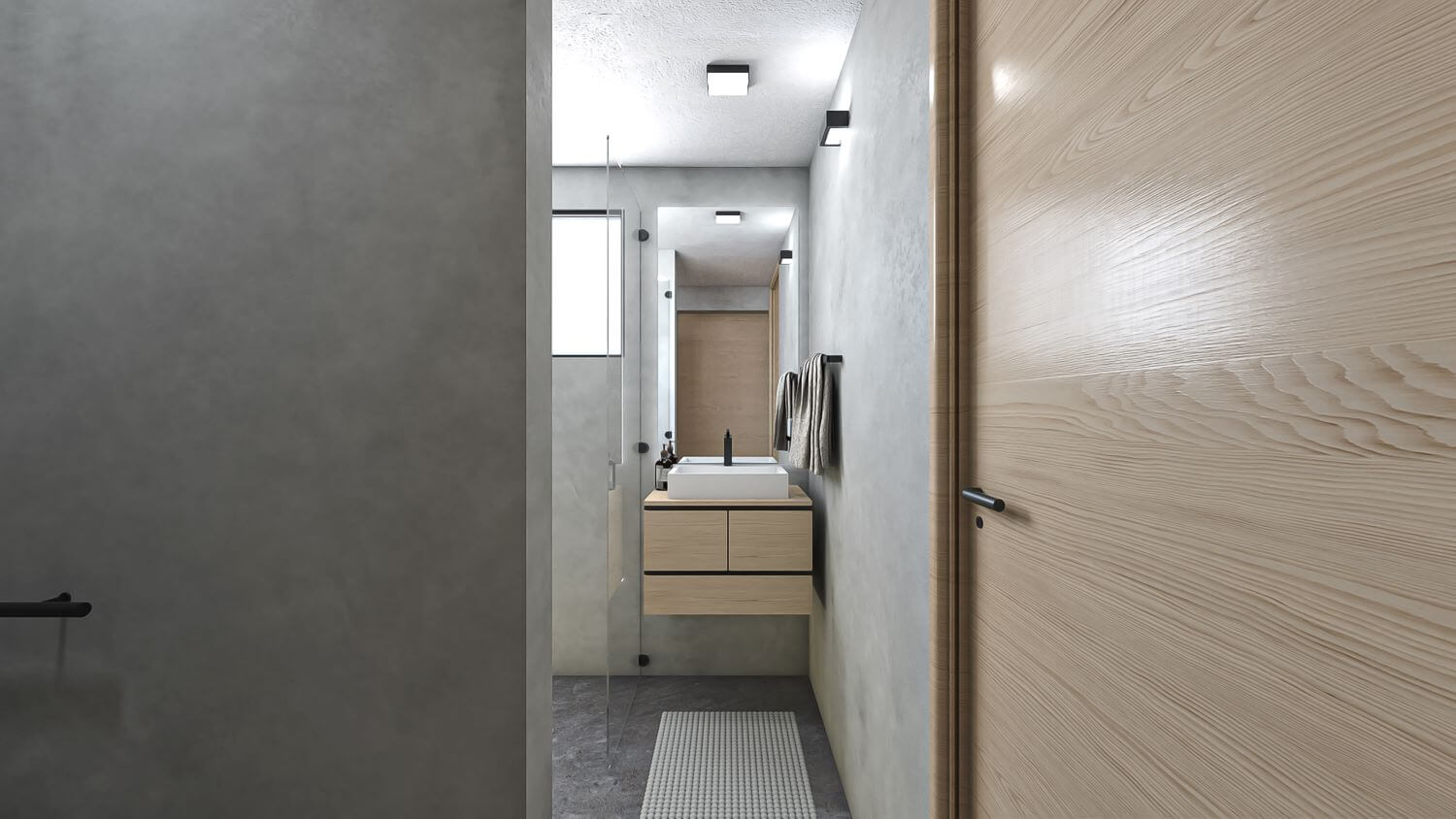 After the remodeling is looking to take advantage of the space in a better way with one room connected to the dressing room and full bathroom, service area, half guest bathroom, living room, kitchen and dining room on the ground floor and two rooms with walk-in closet, full bath, living room, bar, study, library, and a terrace on the upper floor. In addition to a large green area according to the wishes and comfort of the client.
Right at the entrance of the house and what is the nucleus that connects the ground floor with the upper floor, there is an interior garden with two specimens, one of fig and one of pomegranate, already existing, this space is also a large well of light helps us to change the feeling and to liven up the difference between interior and exterior of the house.
The kitchen-dining area has a large sliding door from floor to ceiling that opens to the green area of the house and to a future intervention area, while the upstairs living room and the bar also open with floor-to-ceiling doors to the terrace, which gives us a pleasant view towards the eastern sunrises and towards the entire green area of which the project enjoys.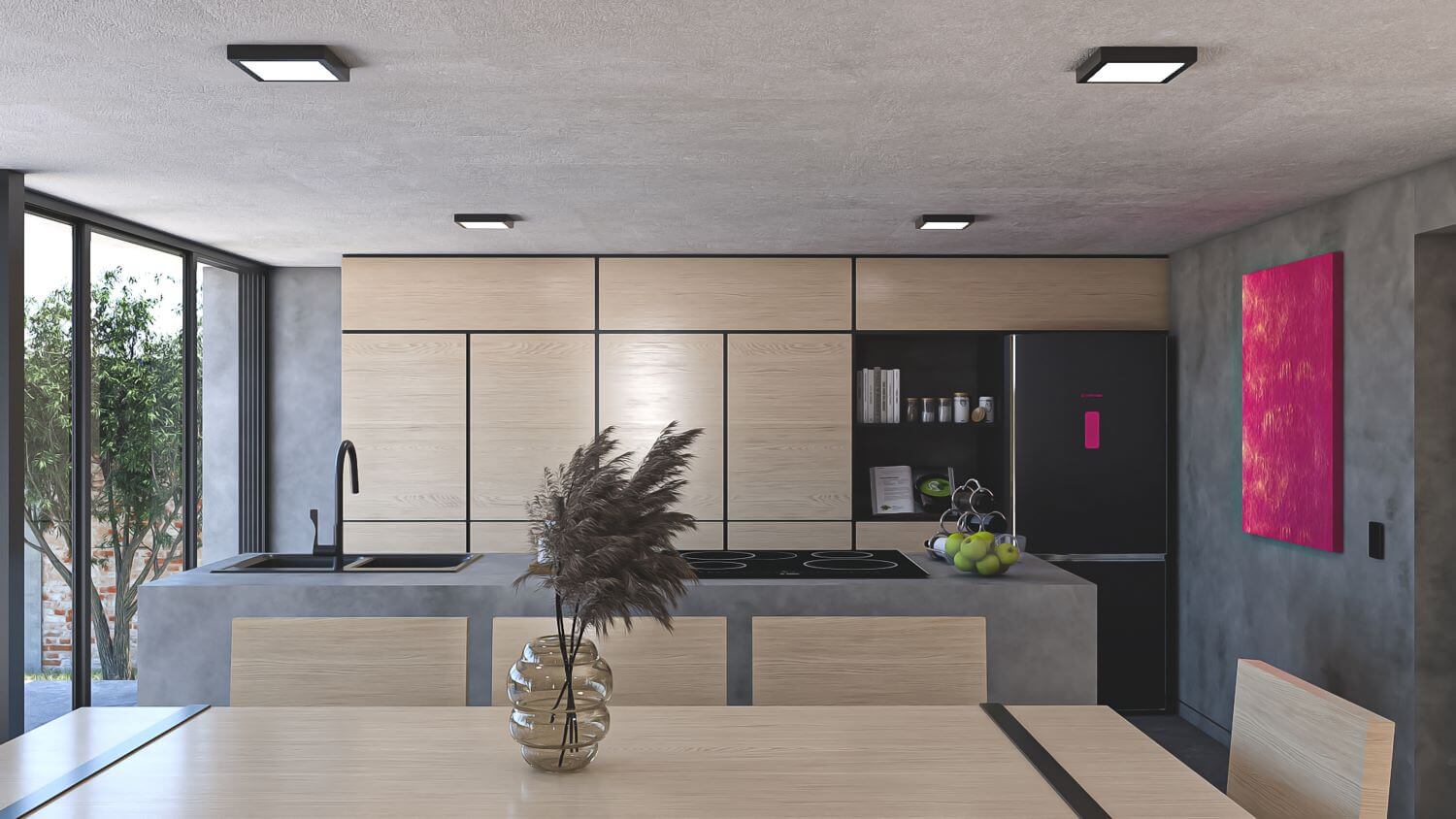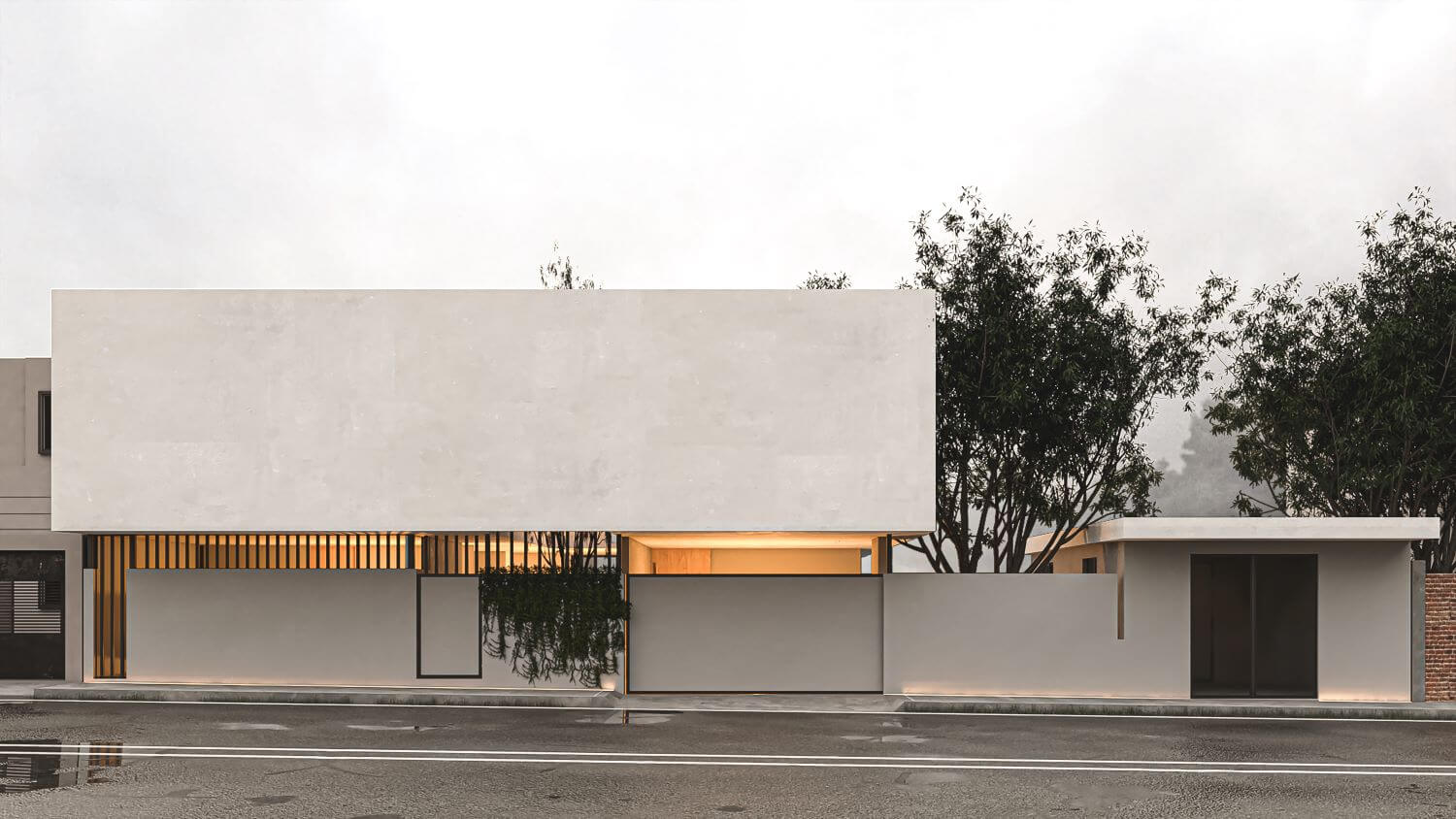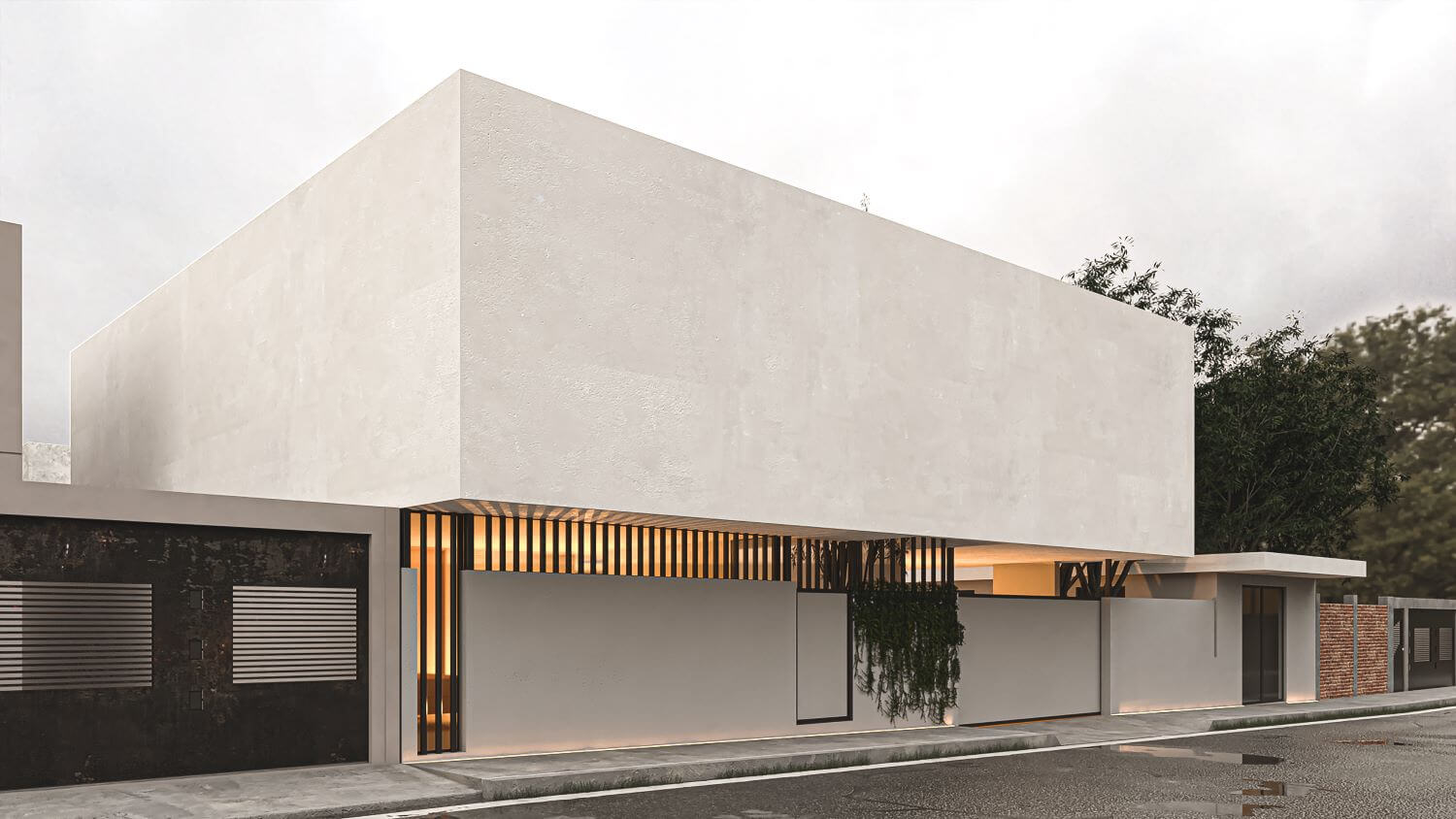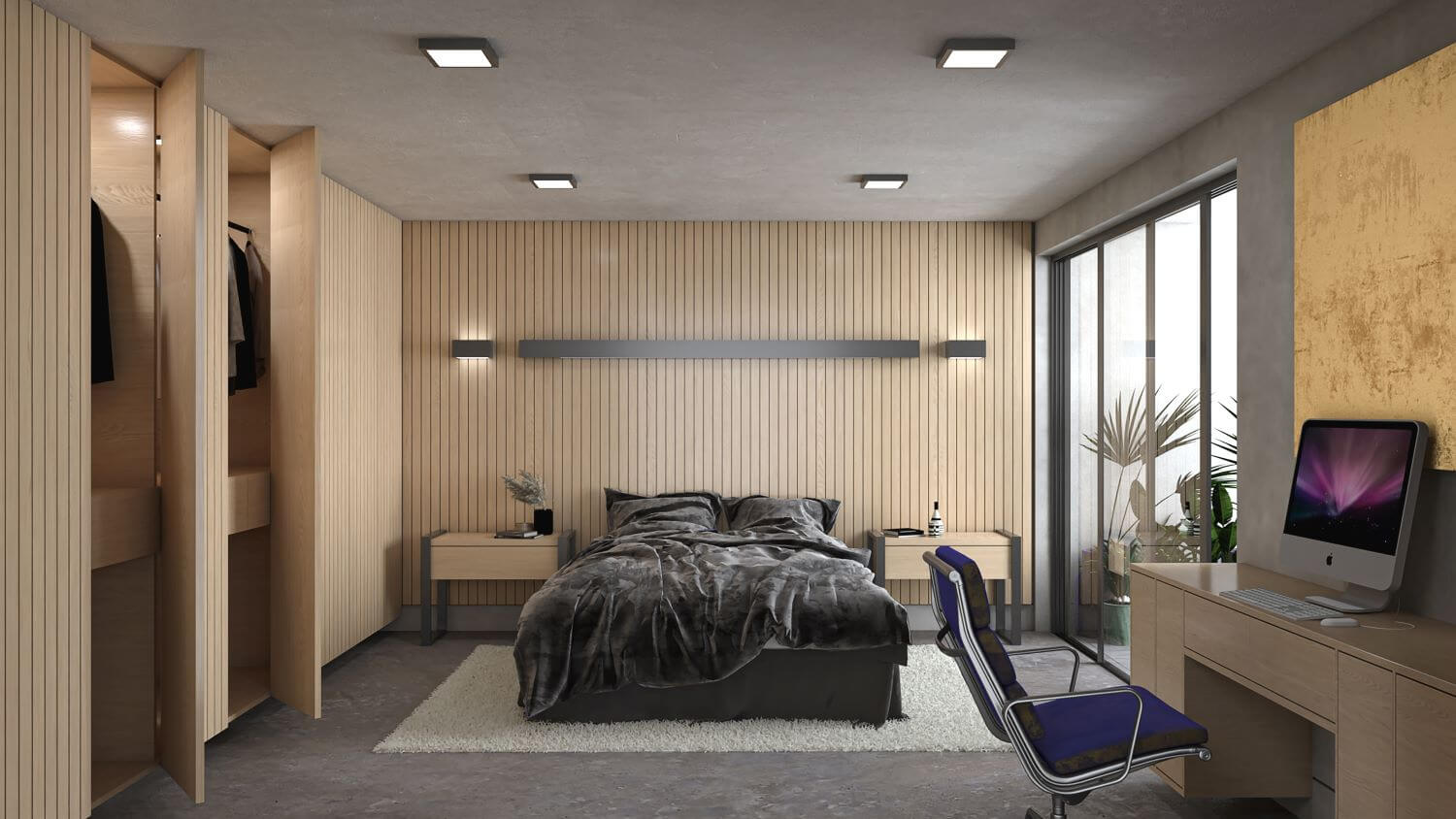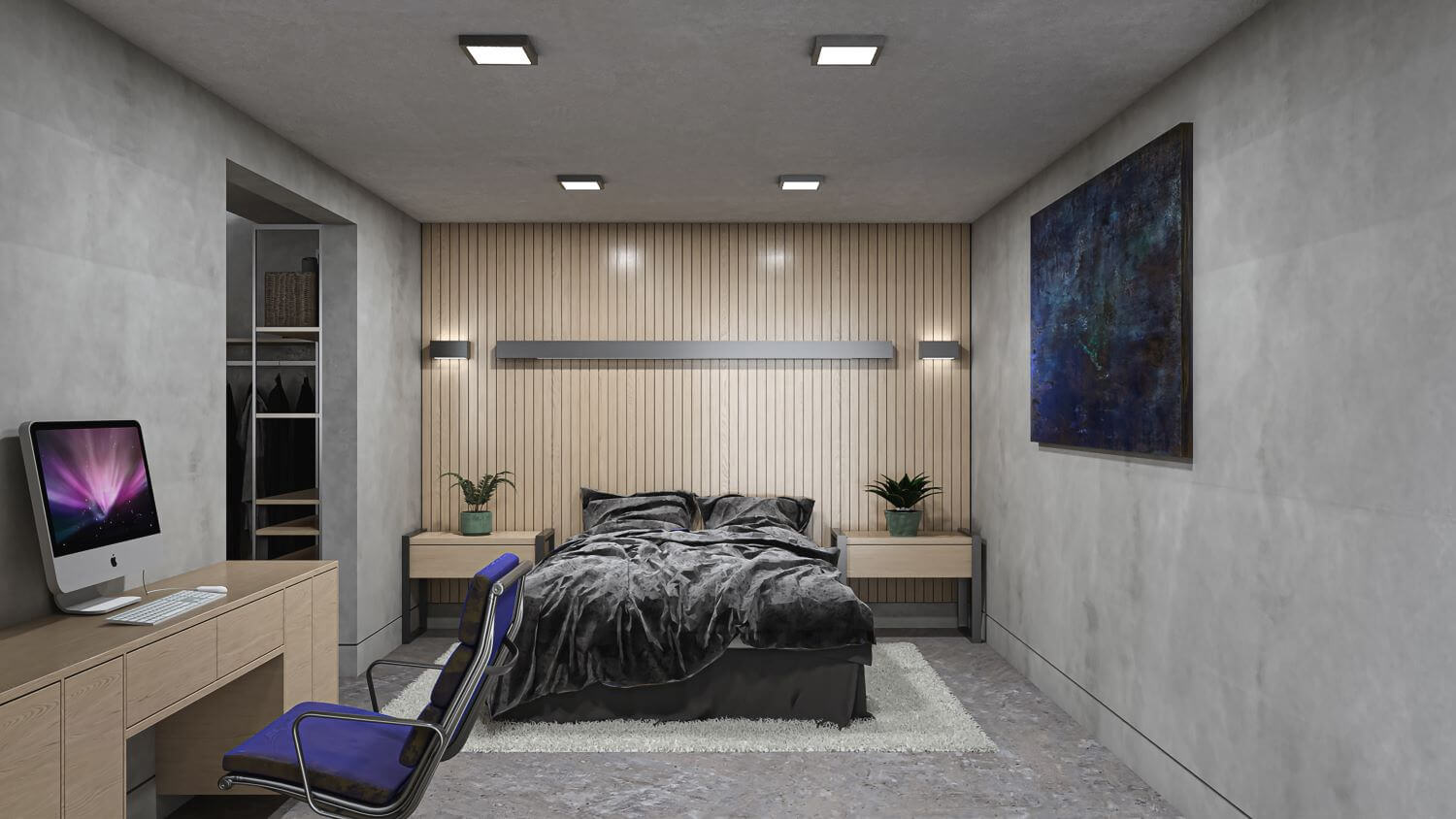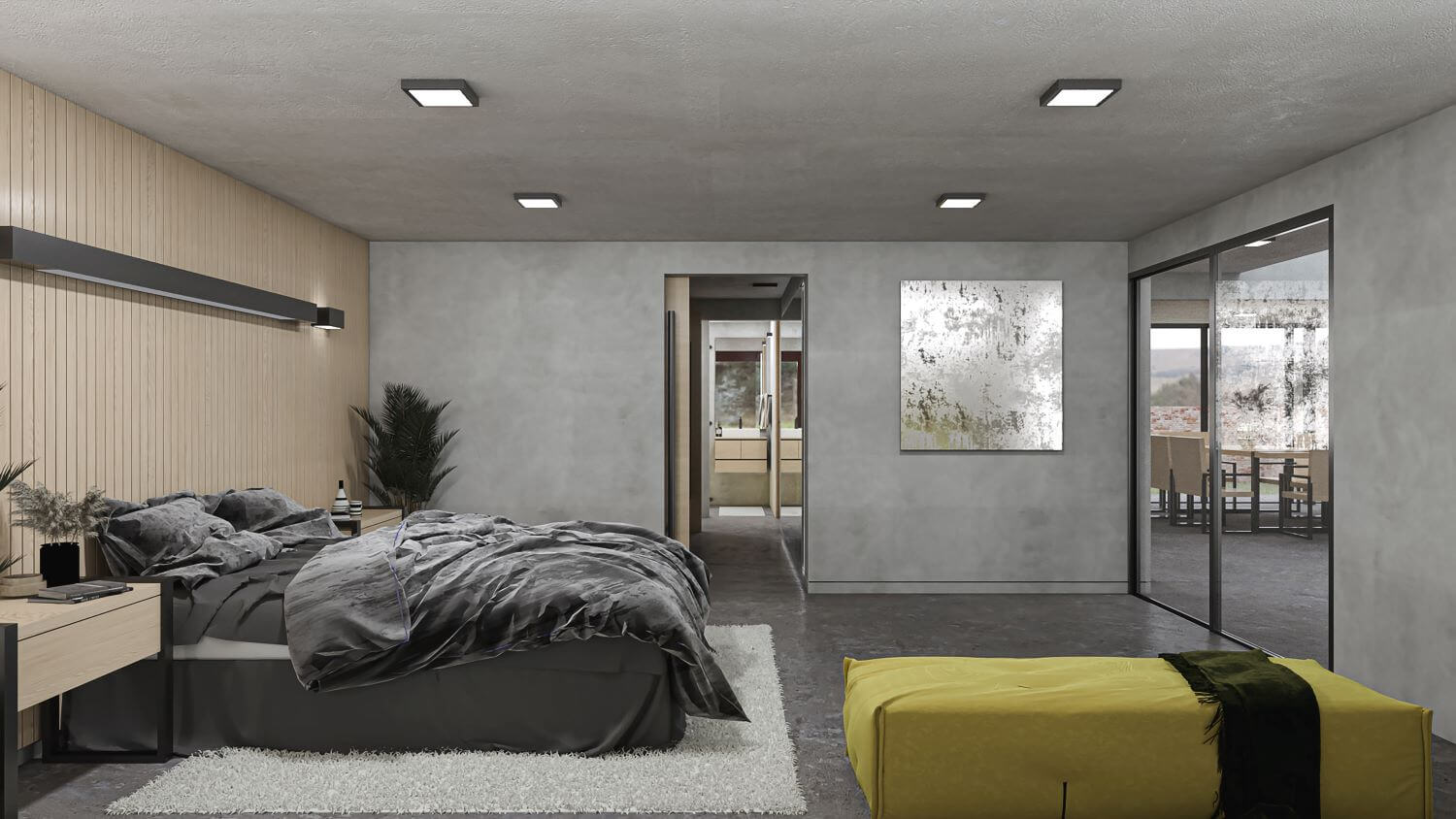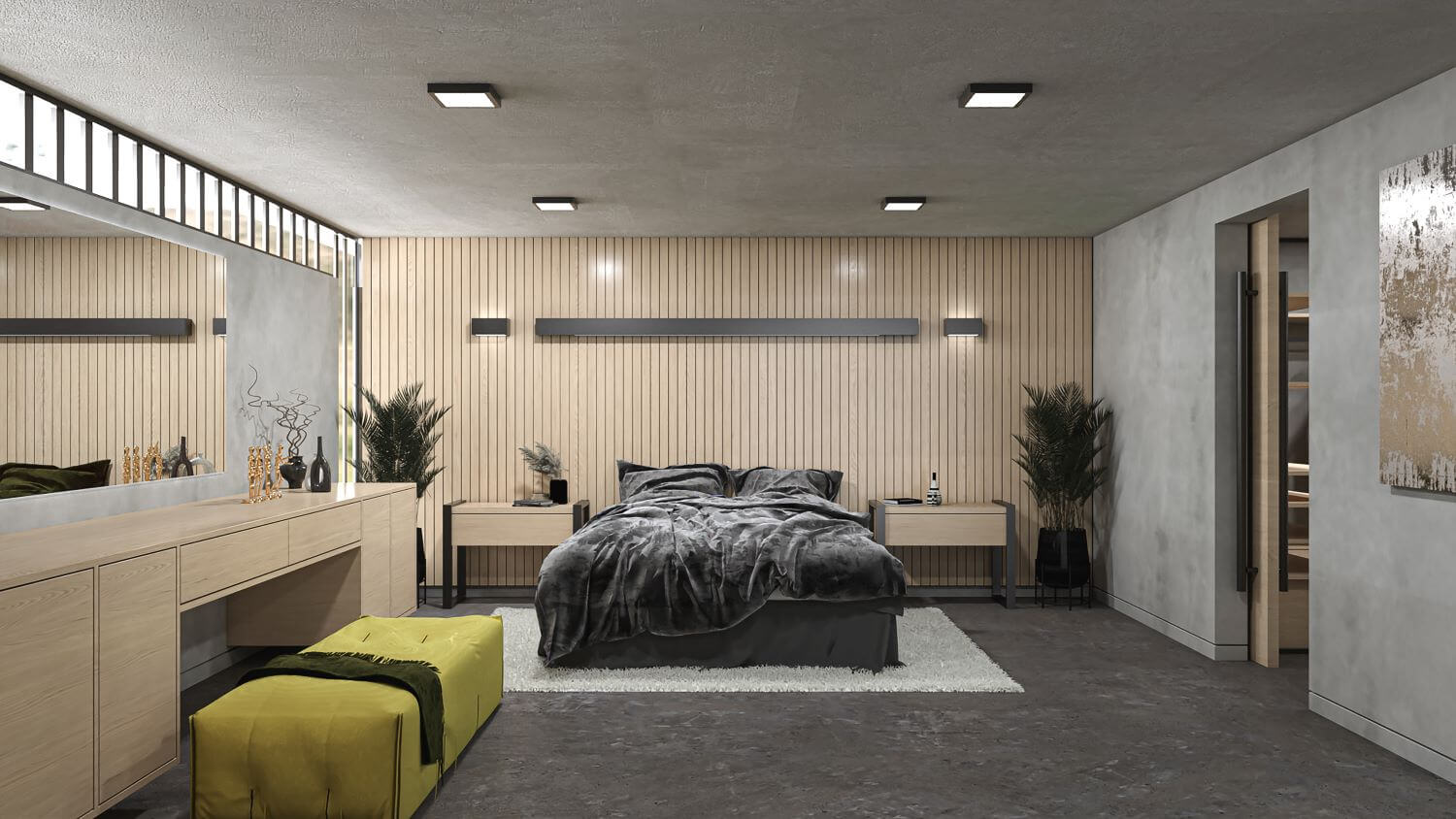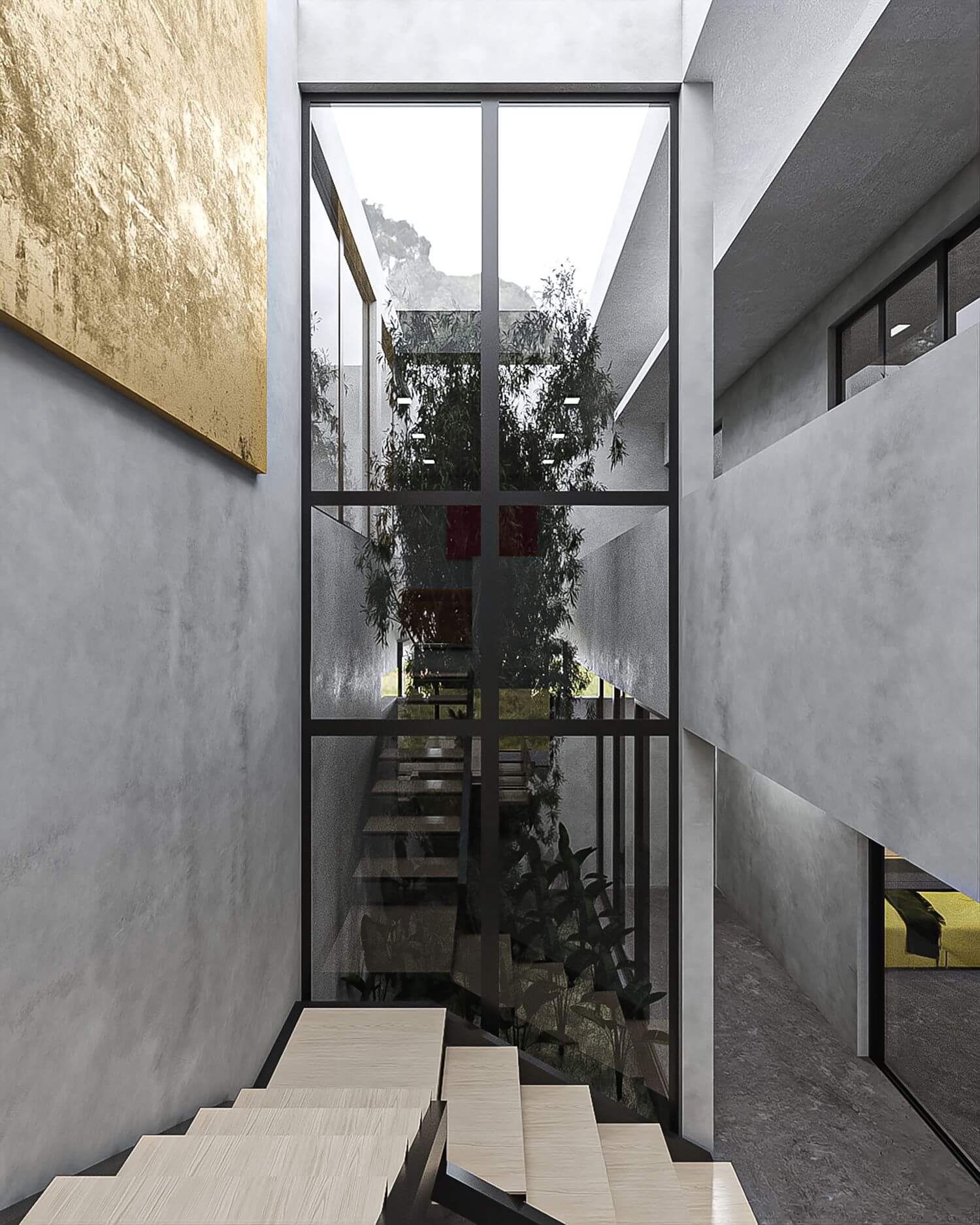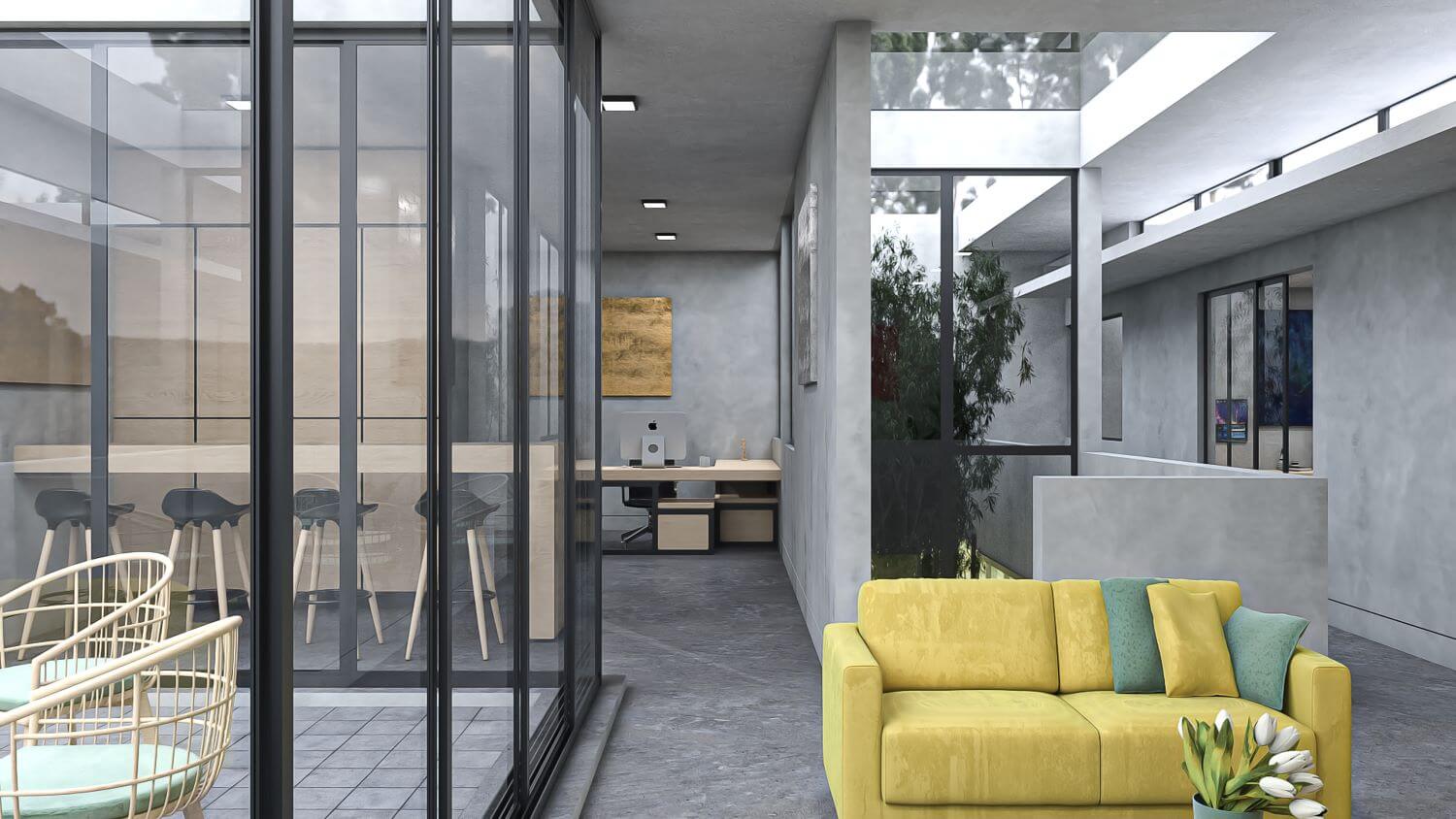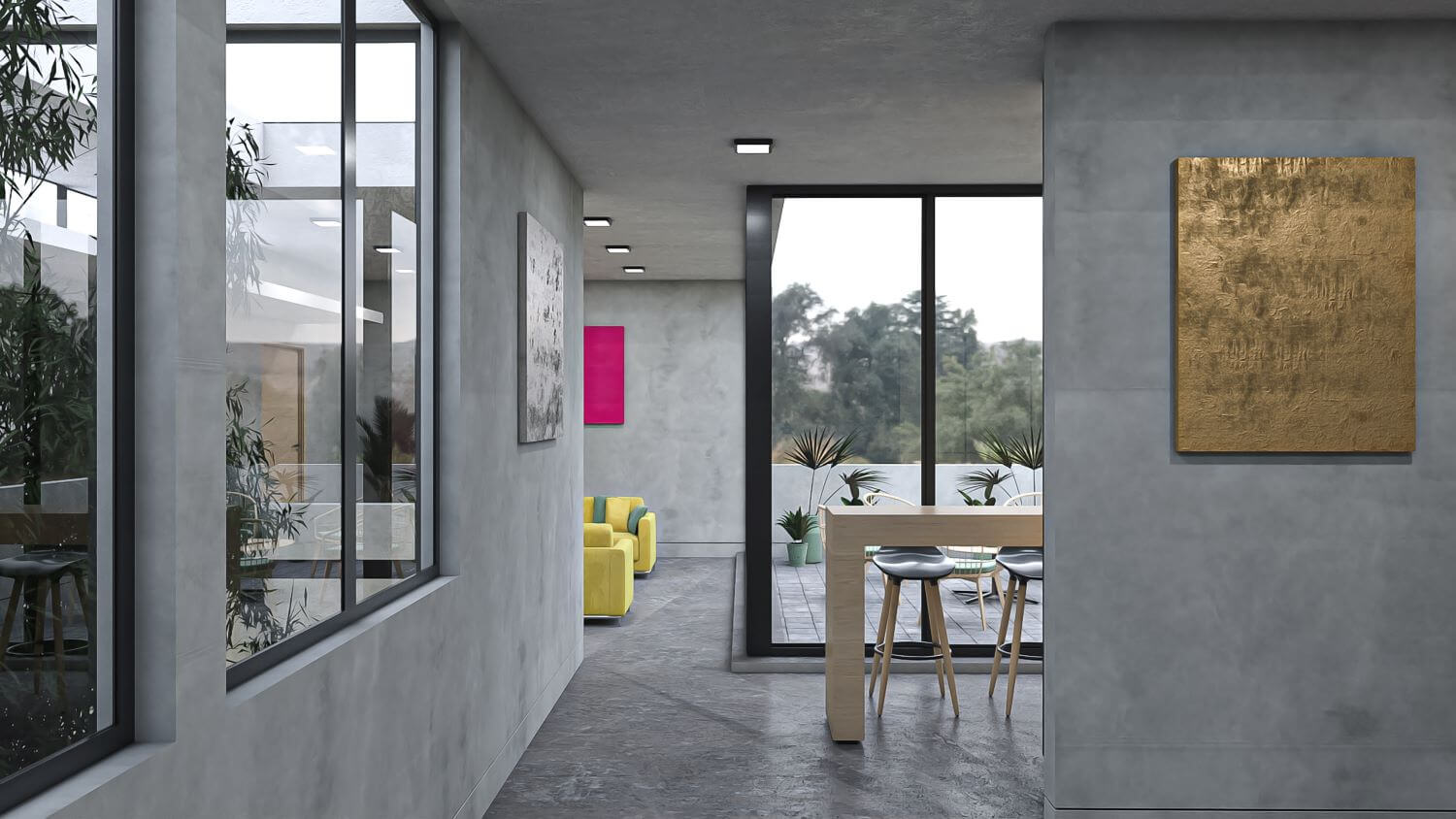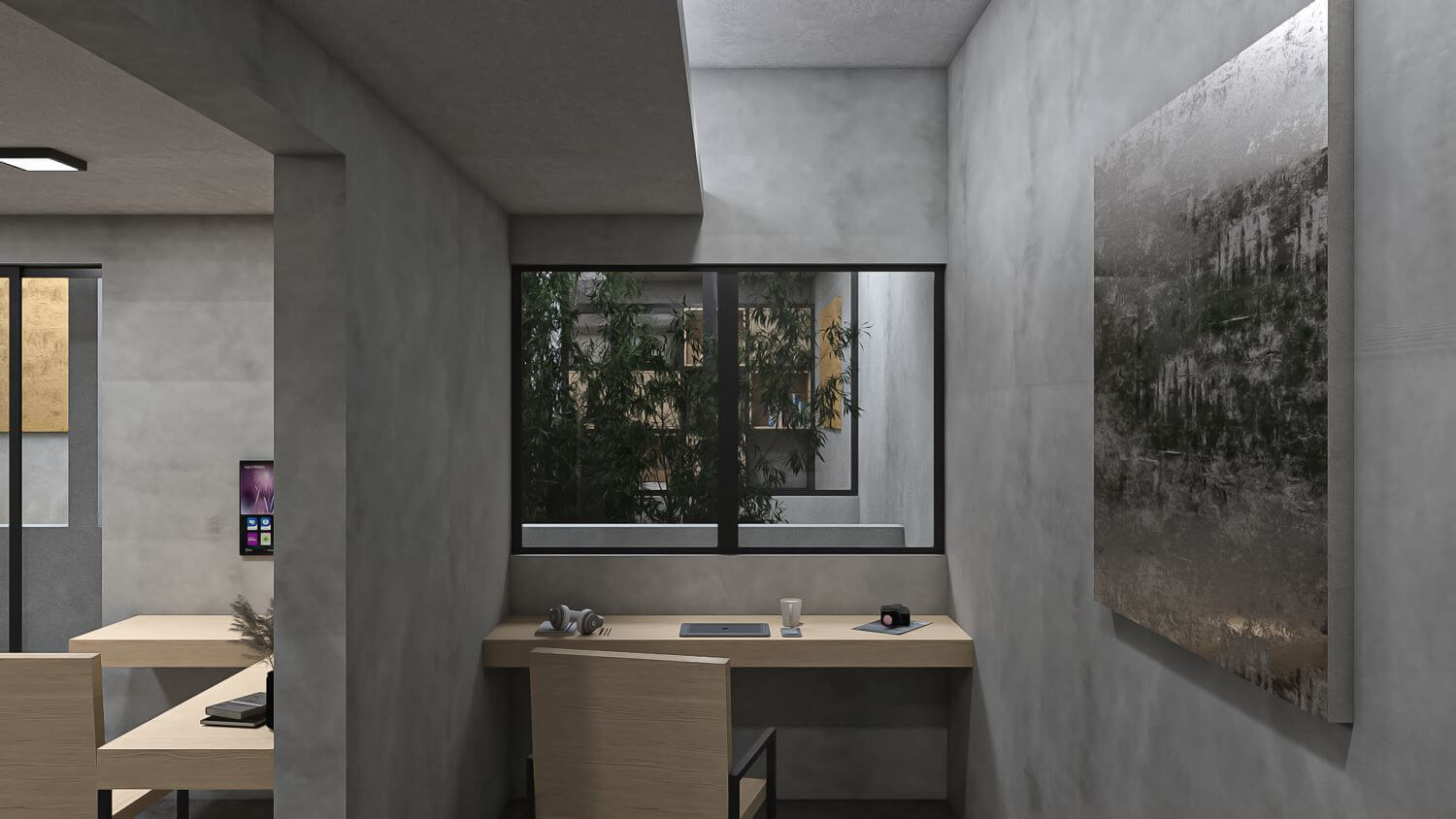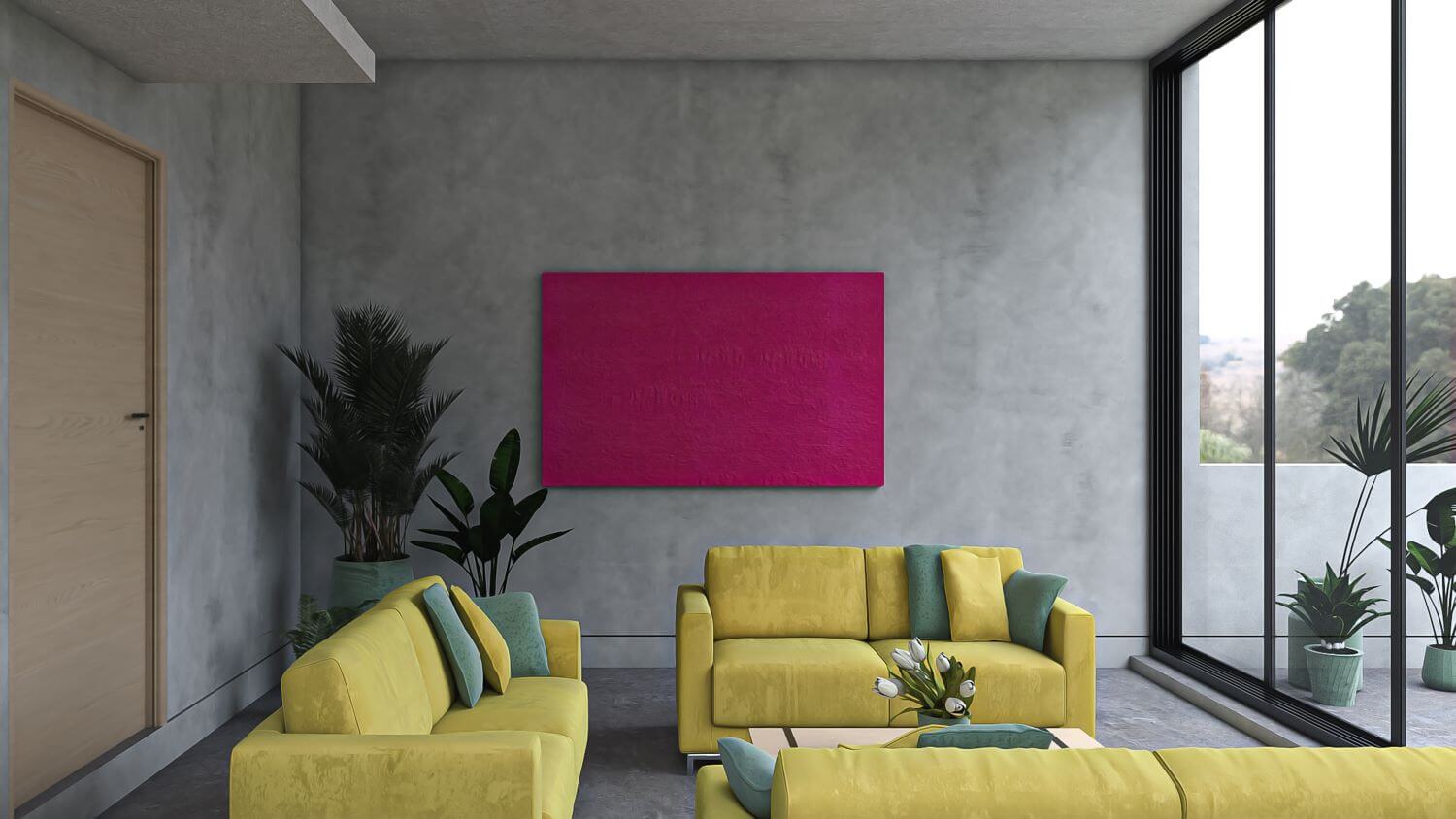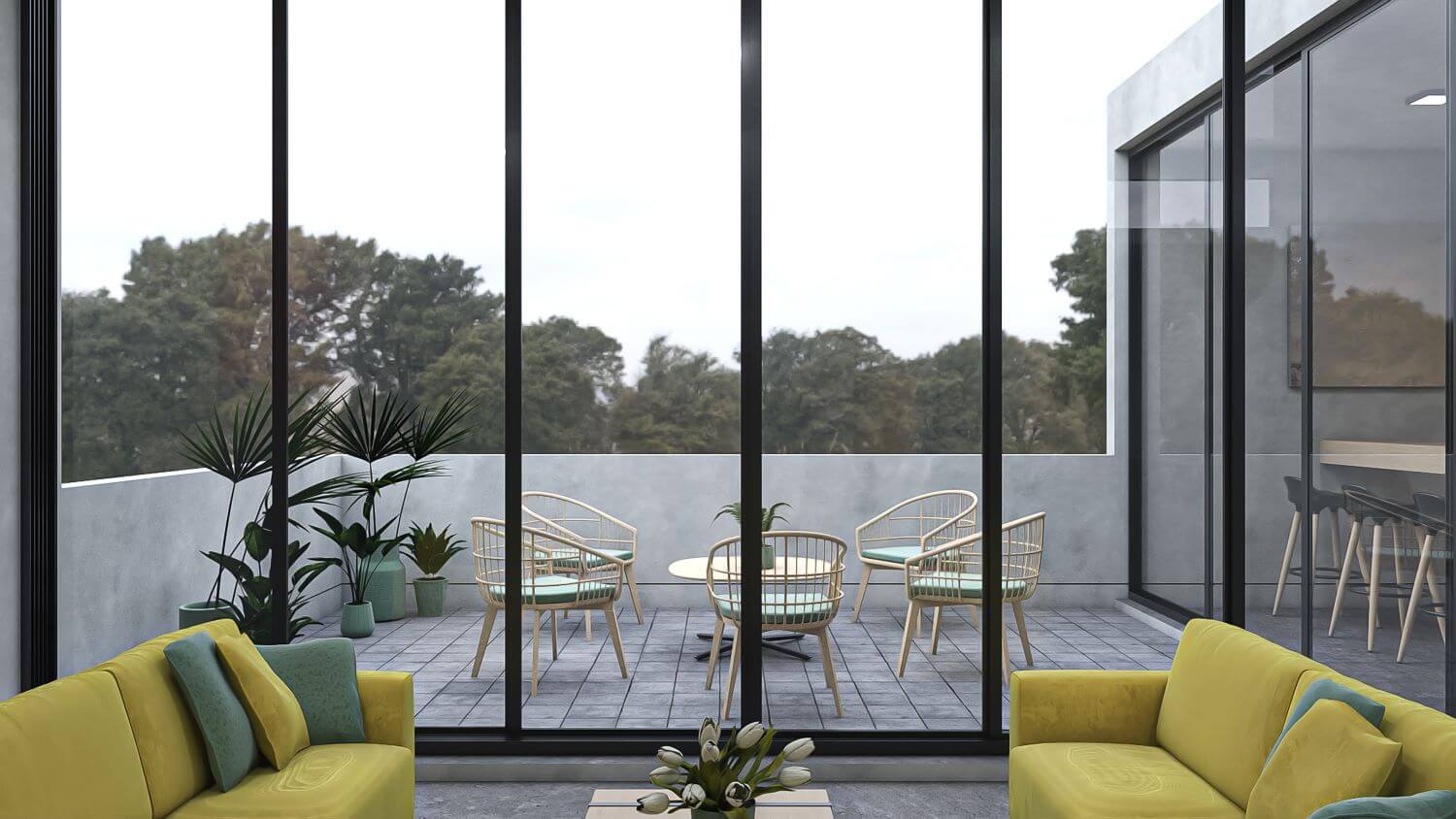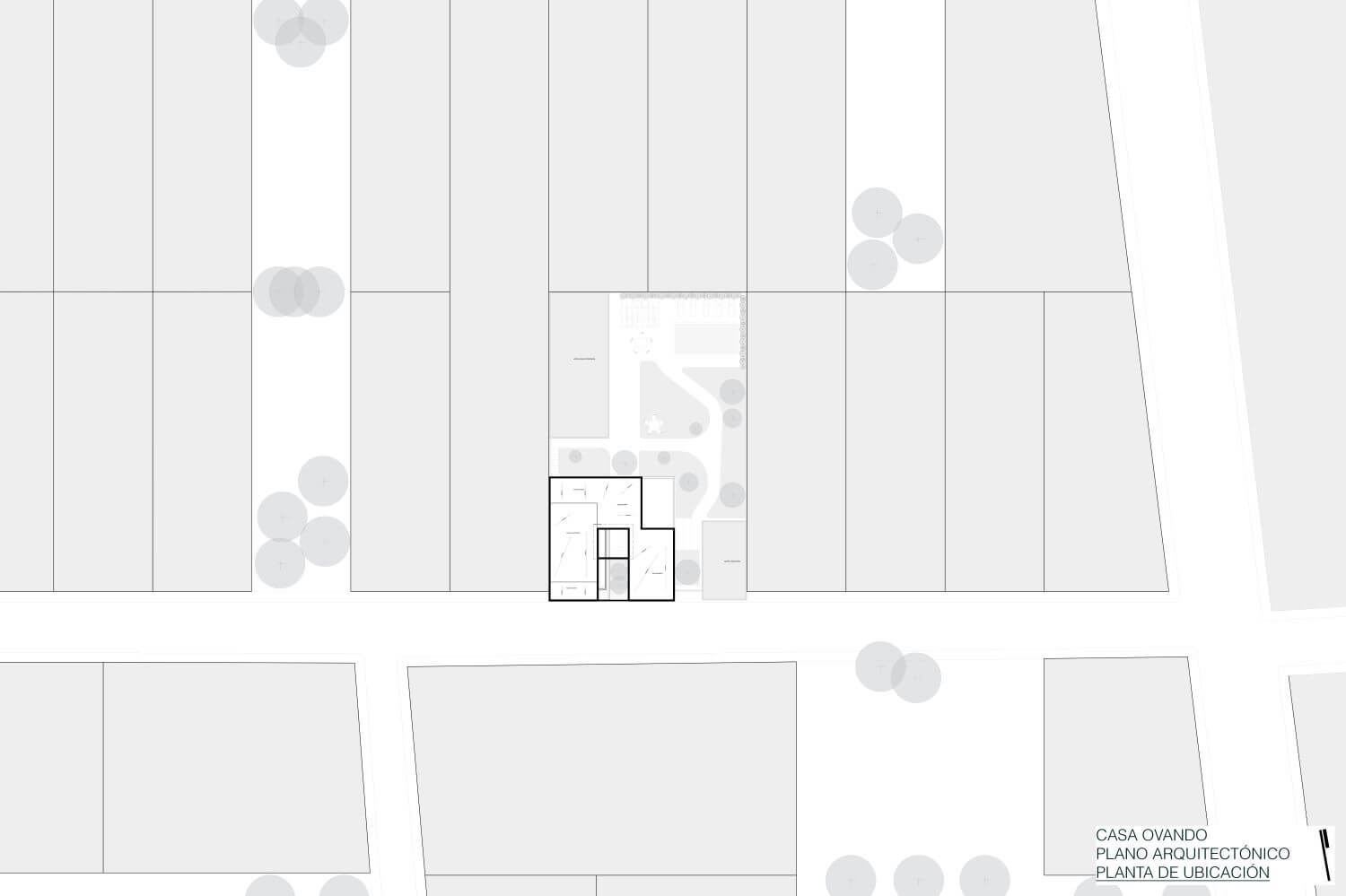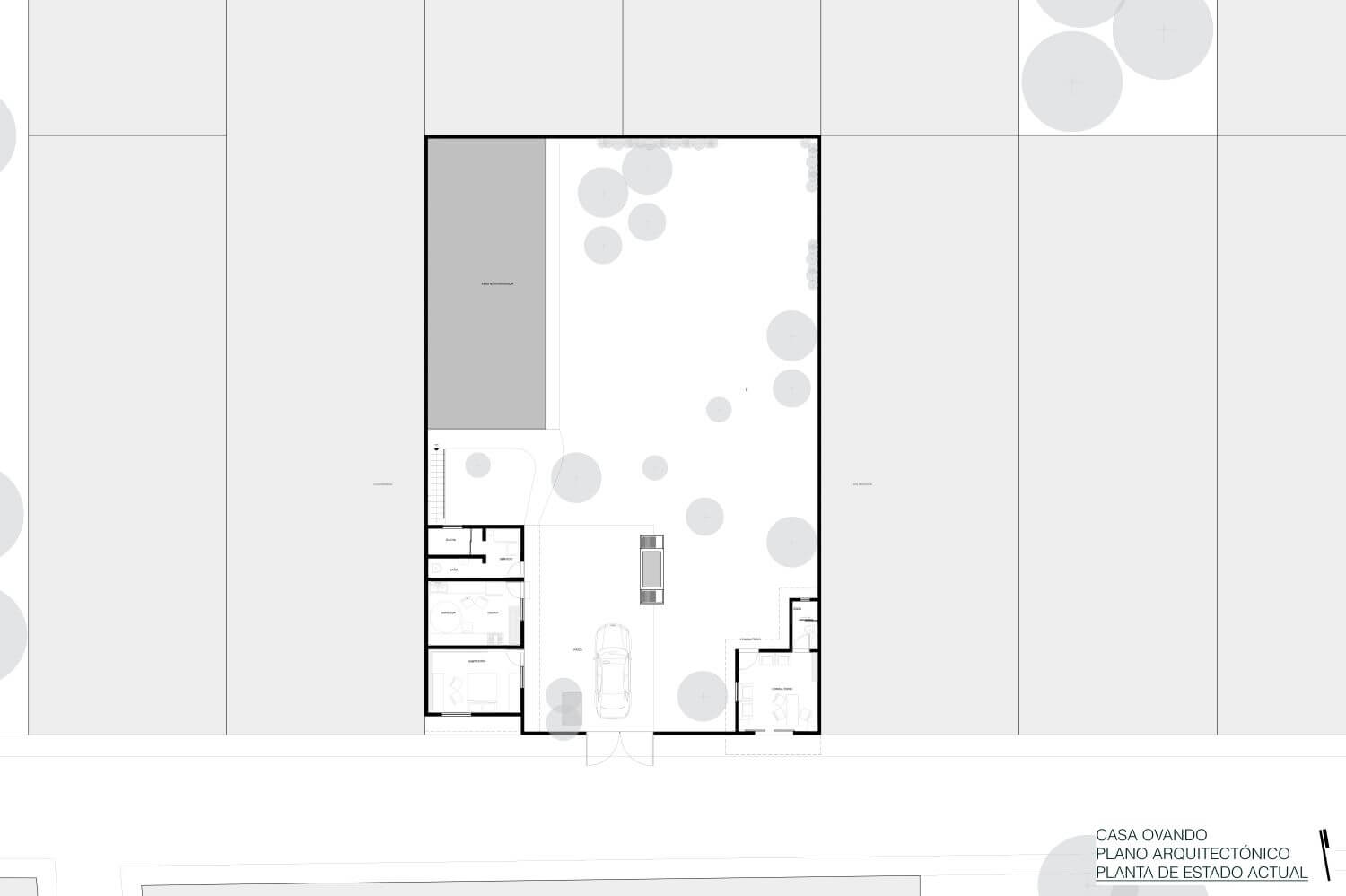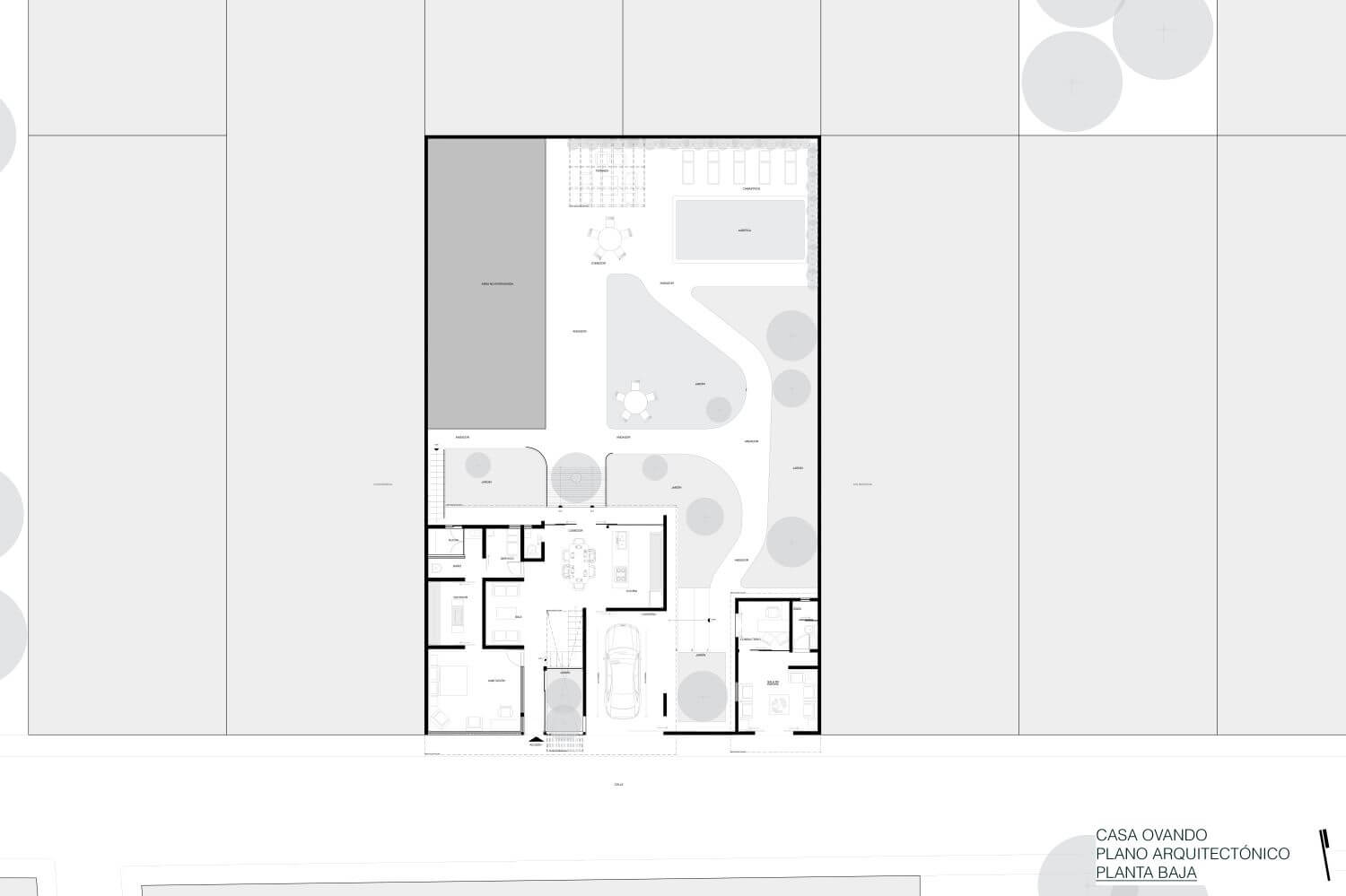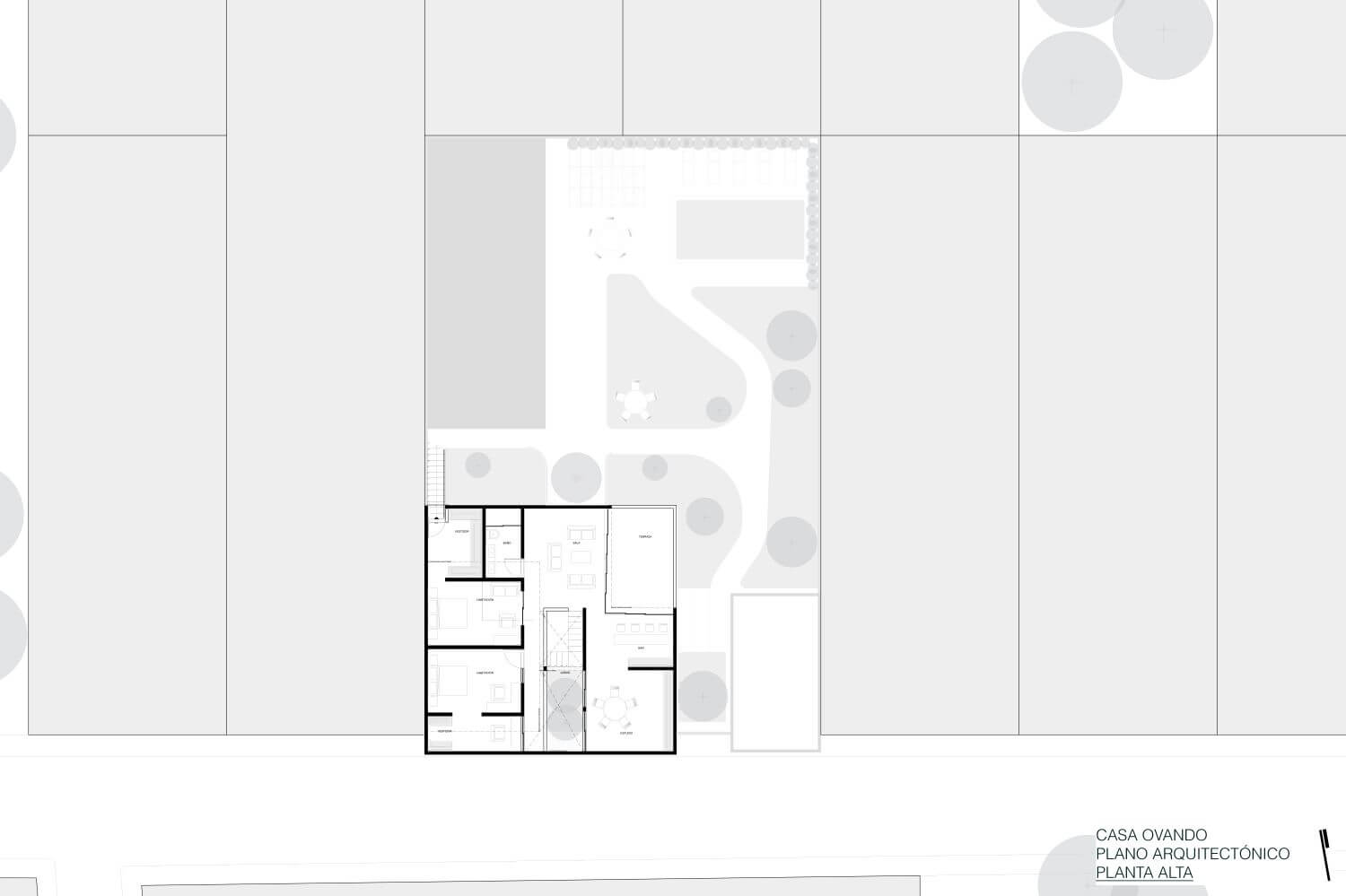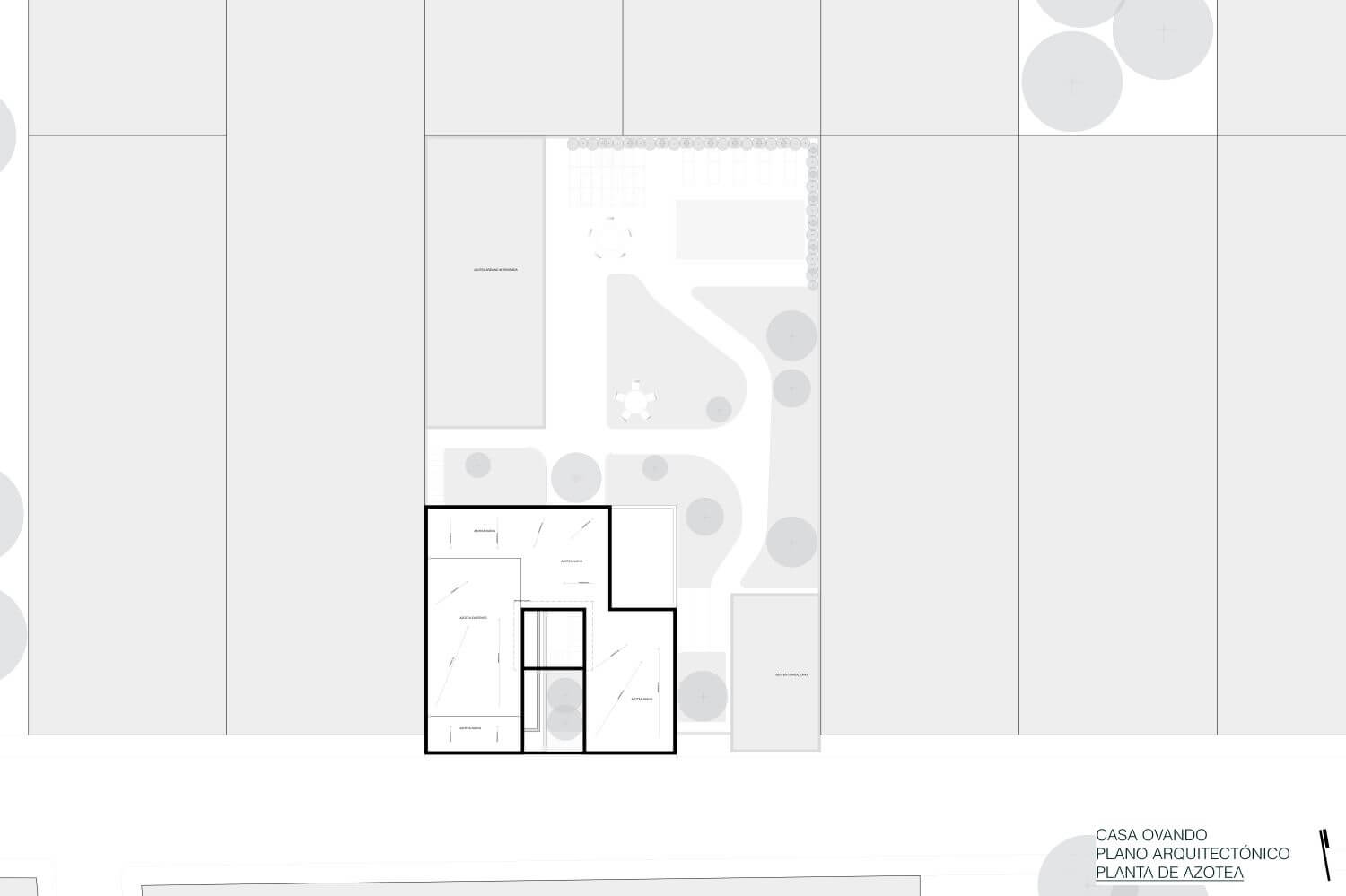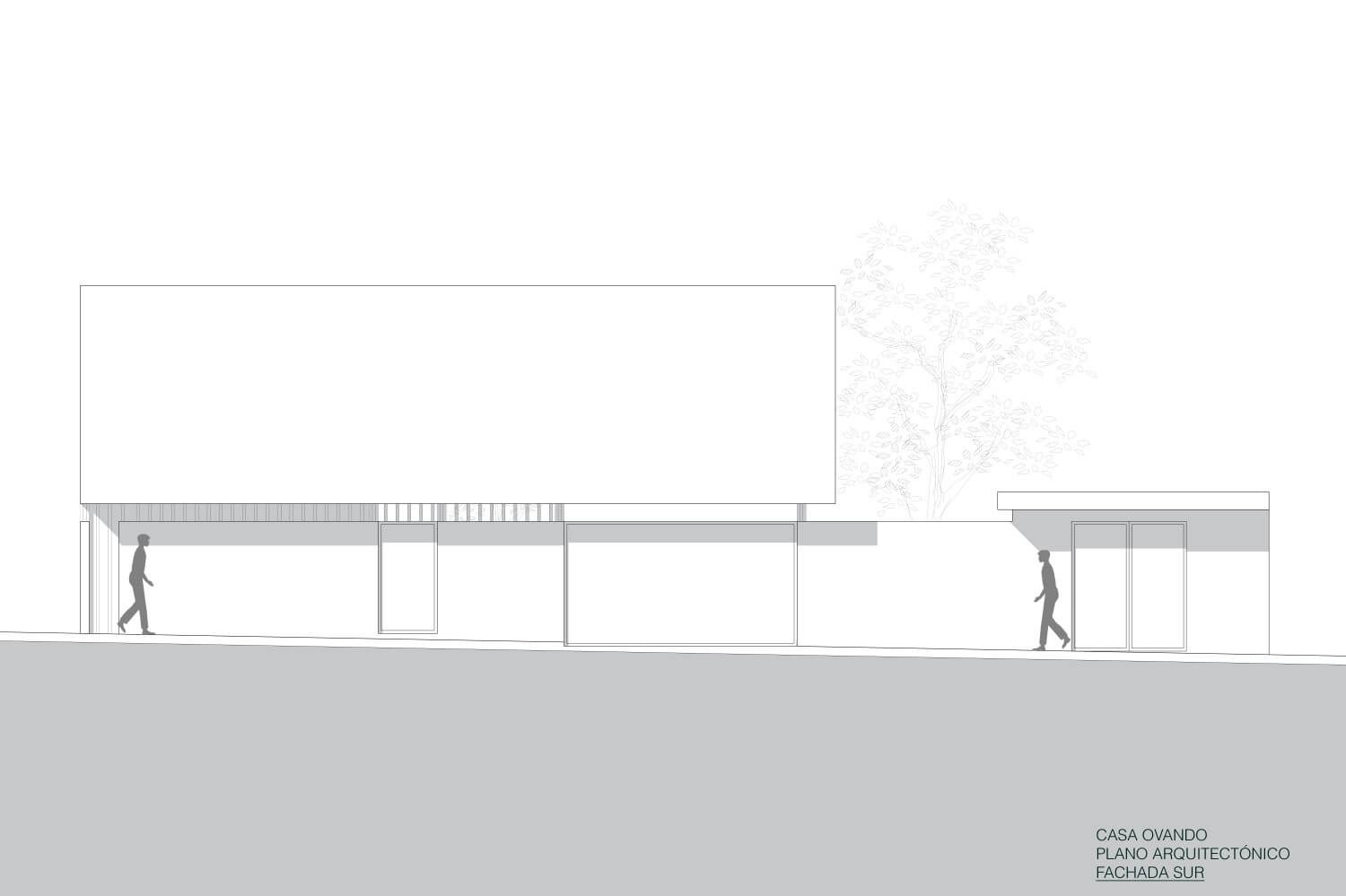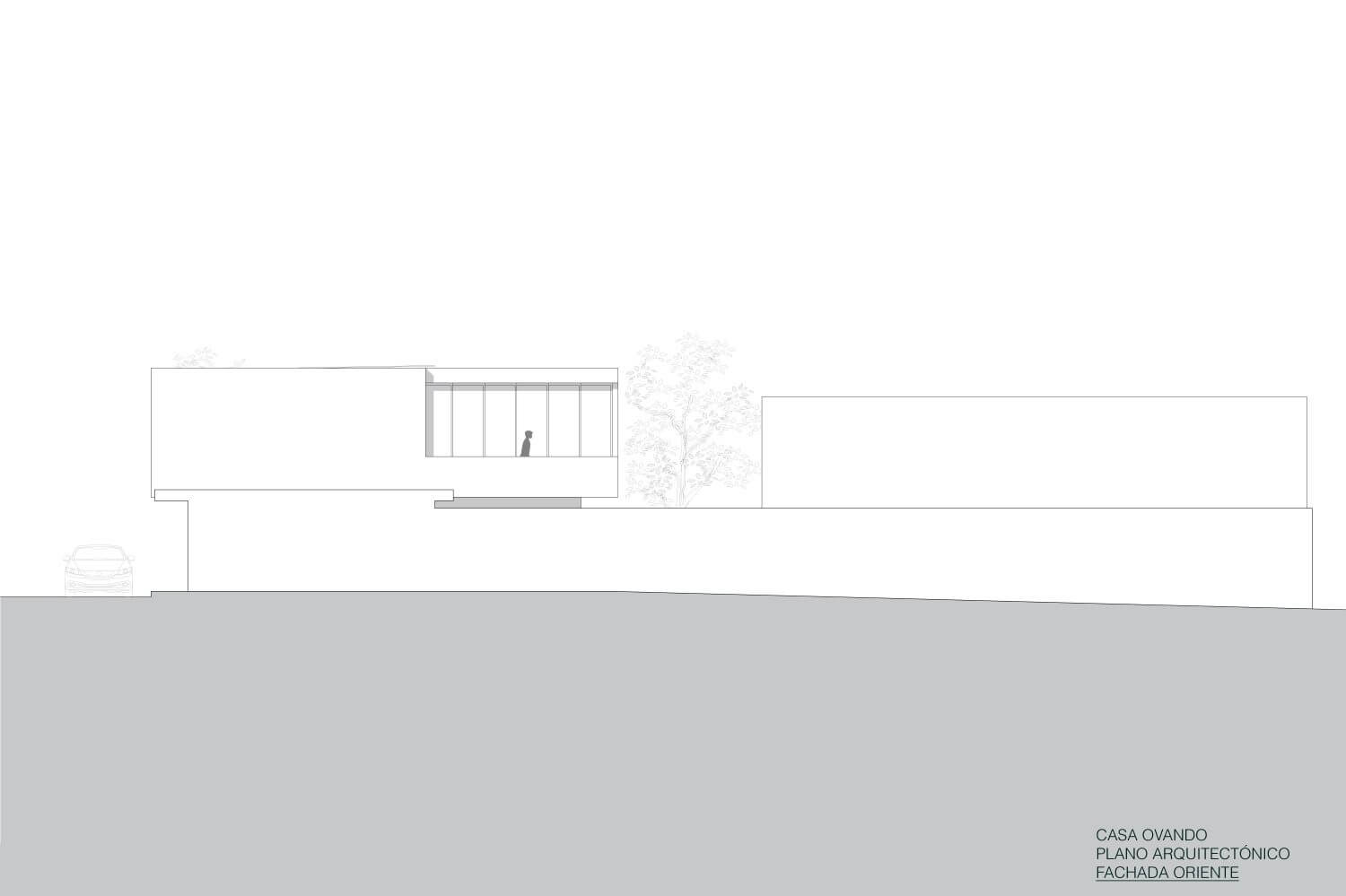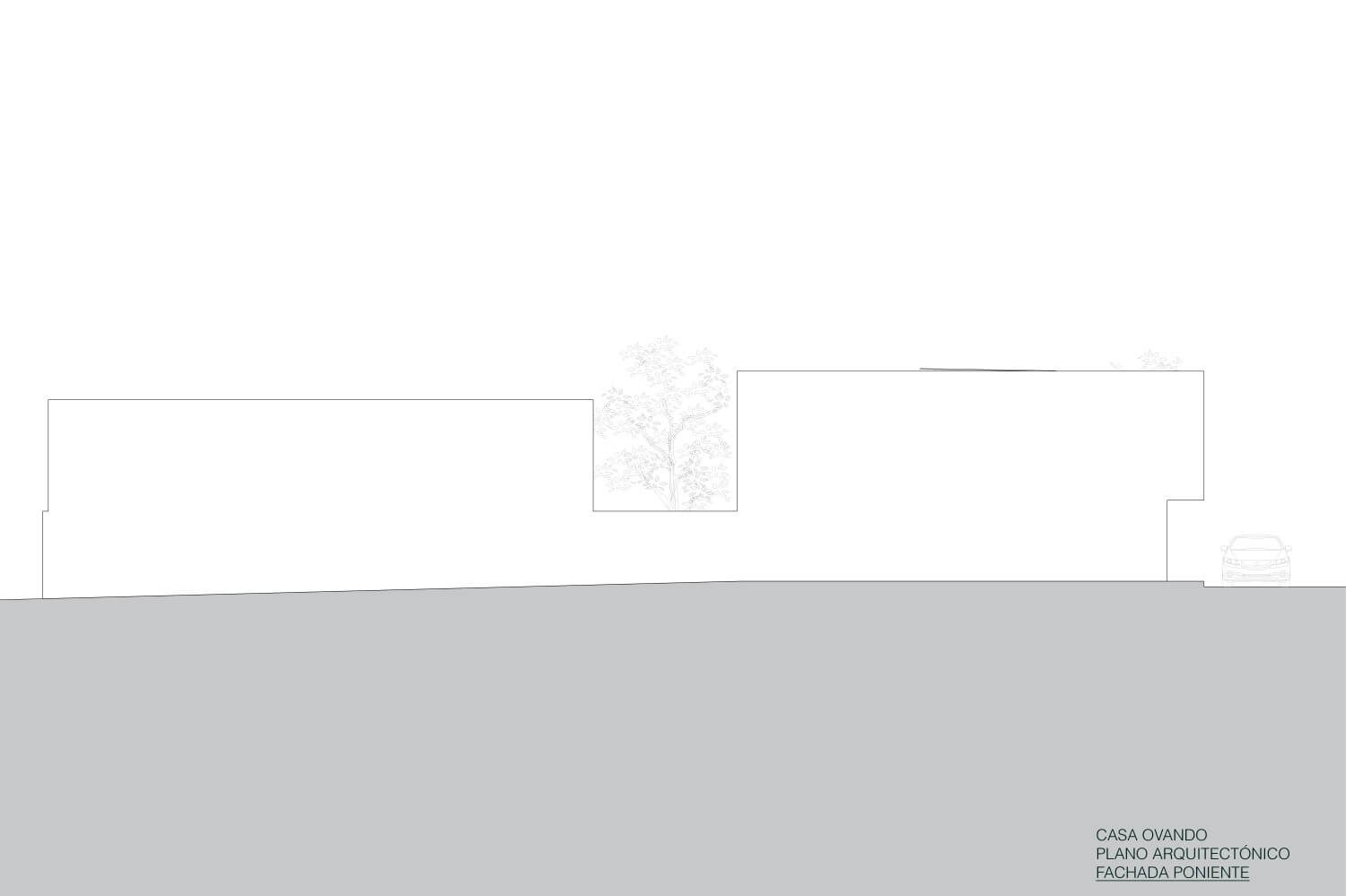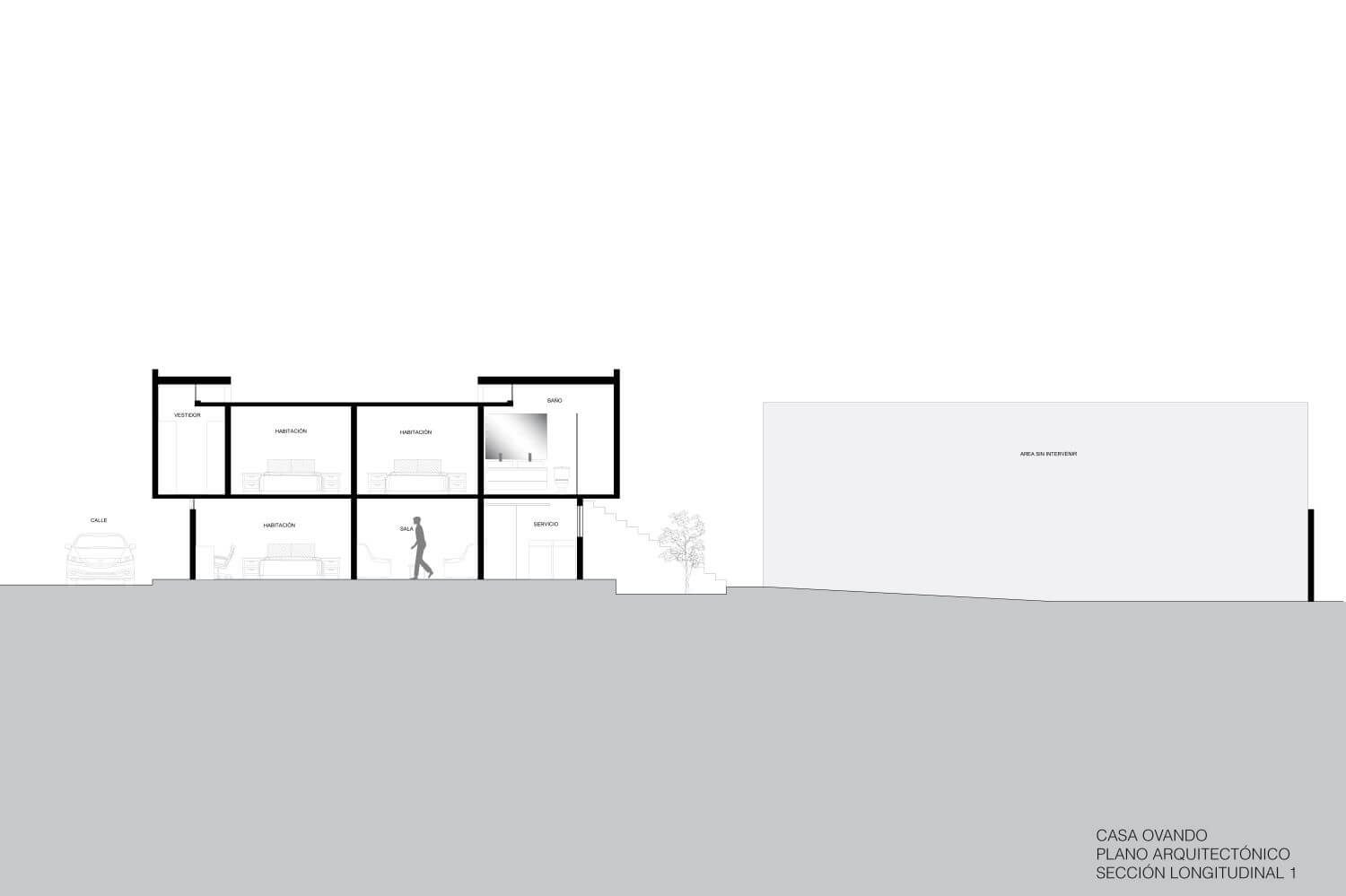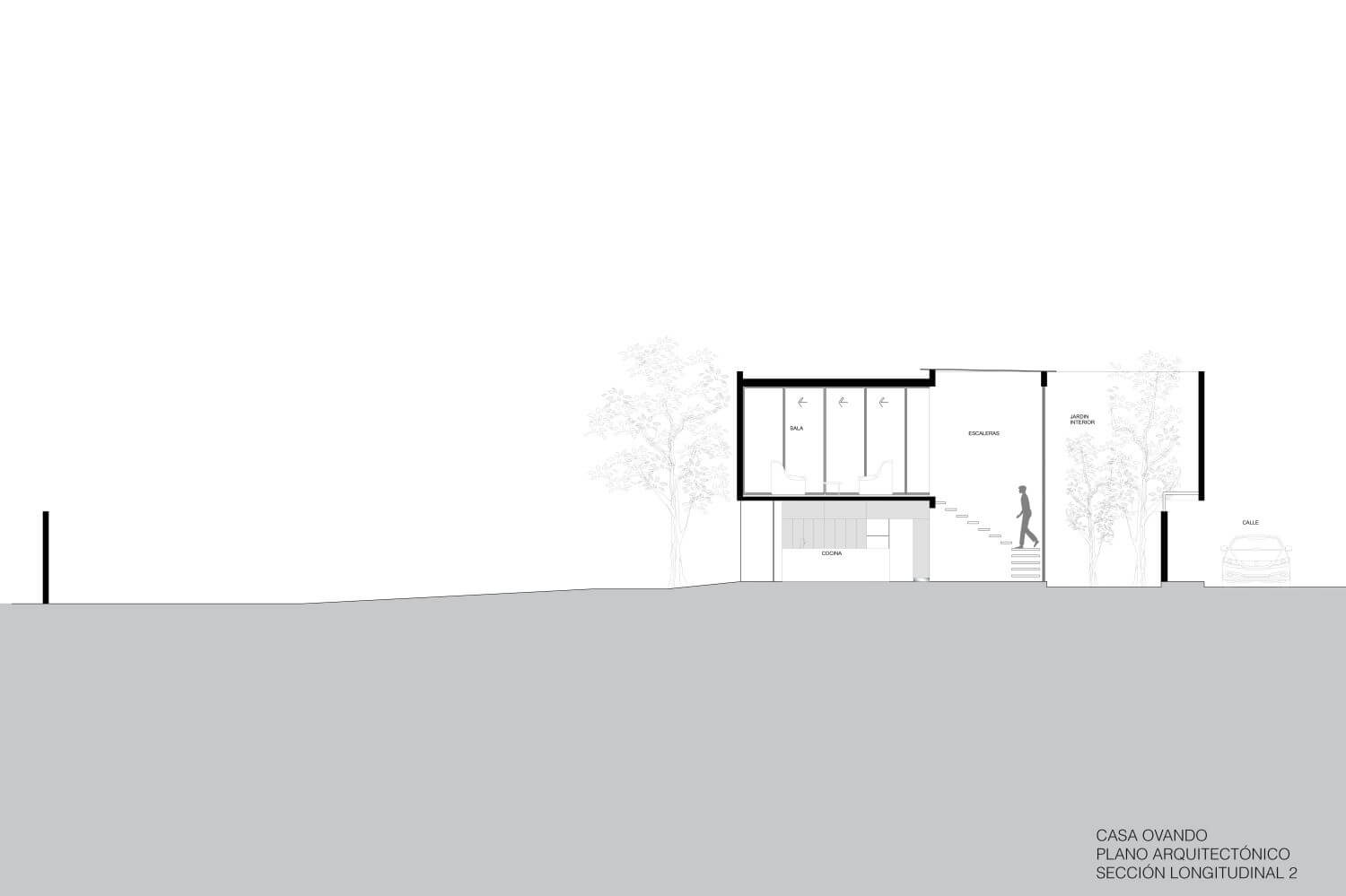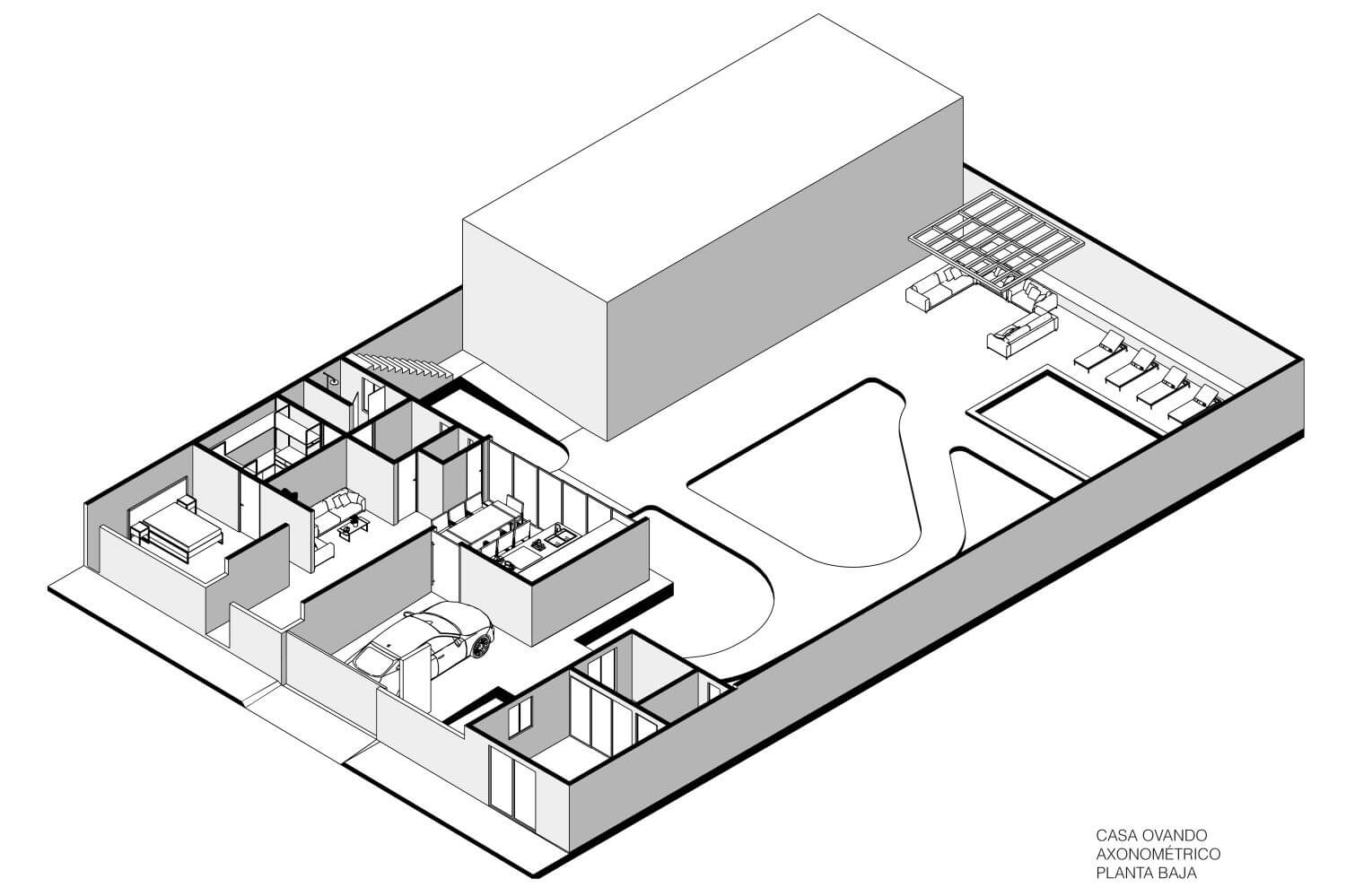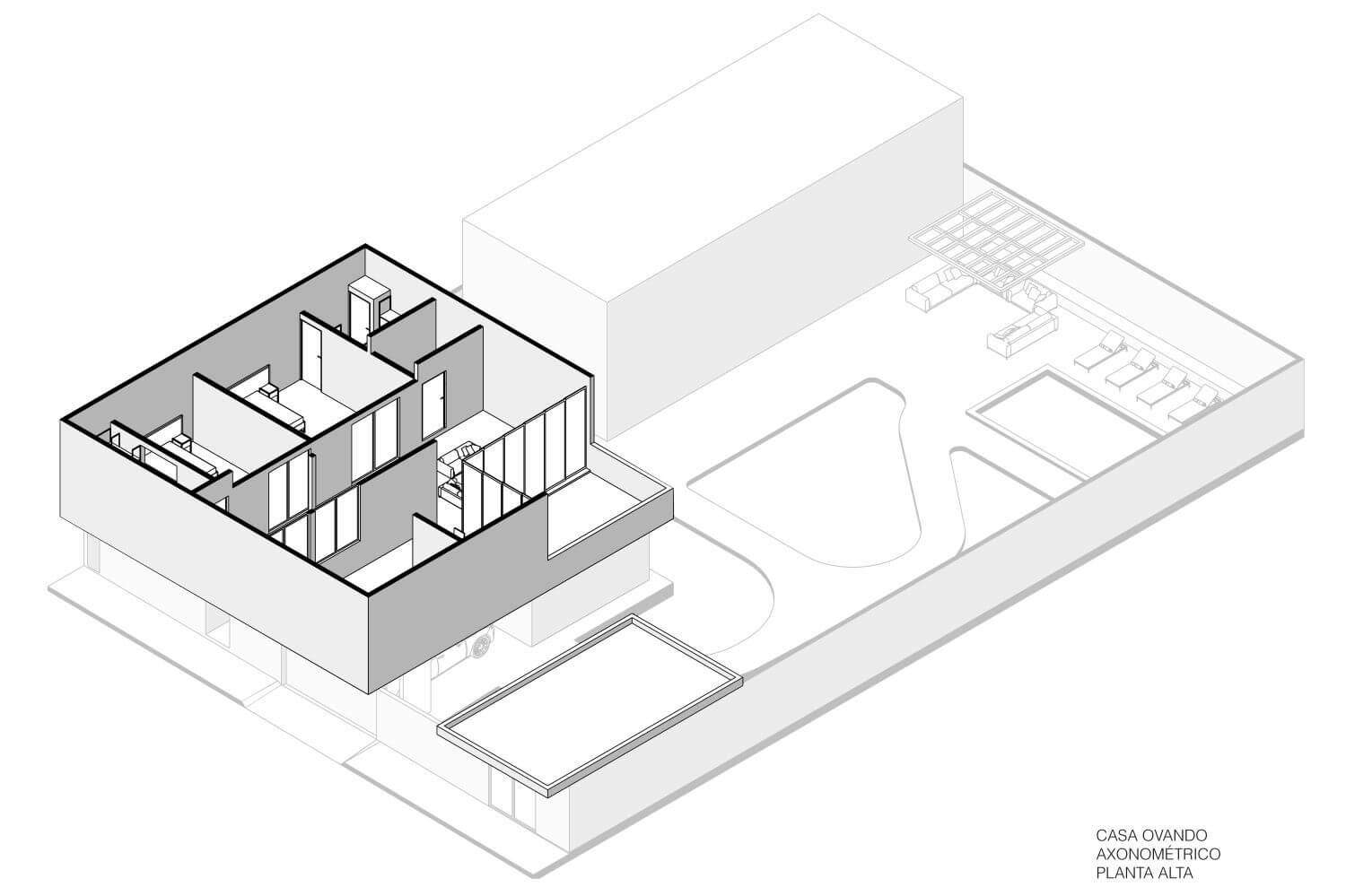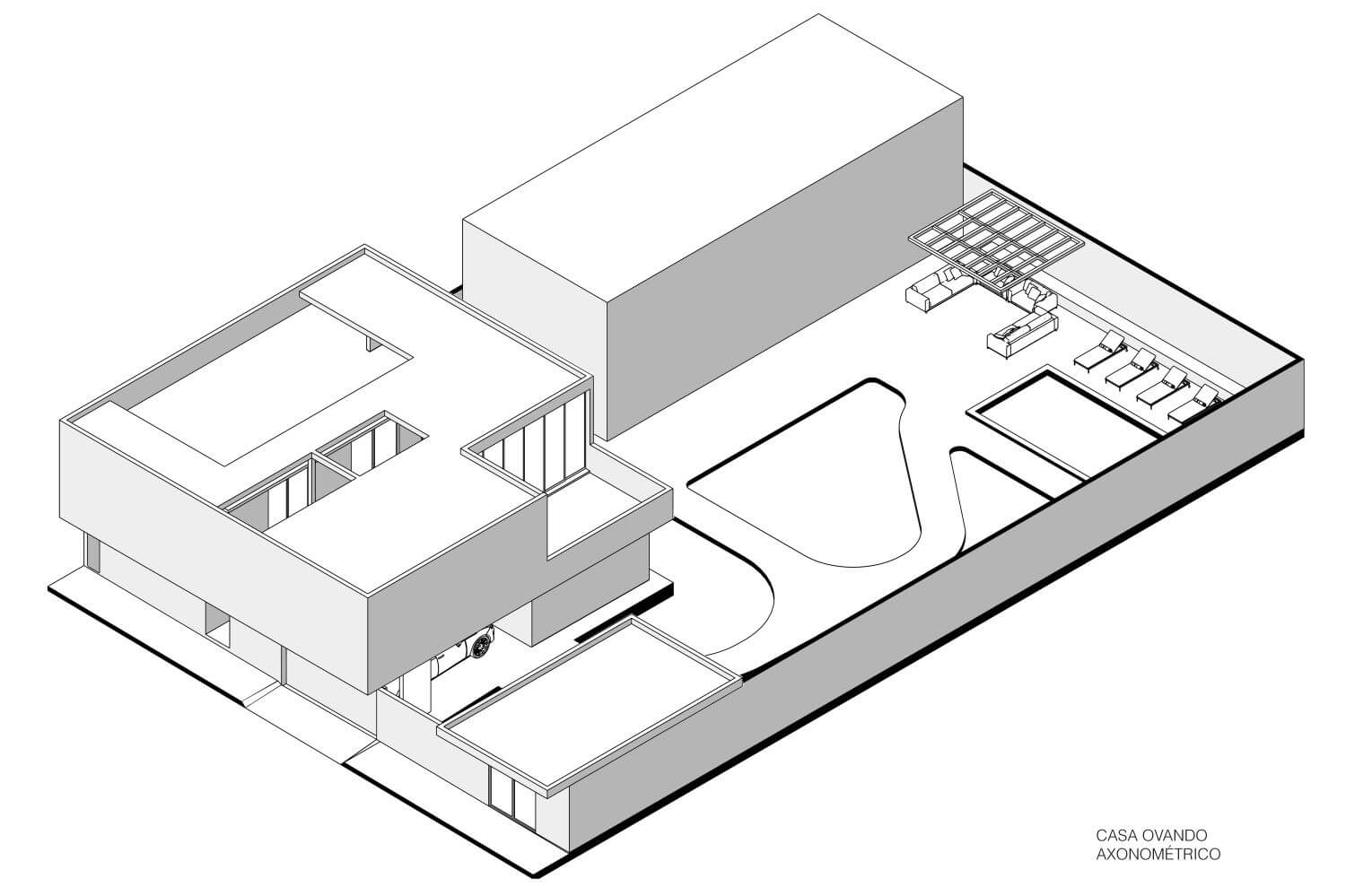 ---