Moshe Katz Architect: The Nude theme in architecture is a fascinating concept. Imagining architecture peeling its layers of, revealing the secrets of space, of pure light and void. The nude deals with transparency, with layers and the art of sights(views). The nude is a Greek tradition since the classic/ ancient times with their famous nude sculptures, symbolizing the perfection of the human body, human proportions and connection to the divine.
Our new design and development for a private investor- a beach hotel resort & spa for nudist tourism in the southern beach of the Crete island, where architecture "peels its layers off" , revealing its pure, naked spaces.

A radial Resort complex of independent 50sqm villas, with shade skin surfaces, pools, hanging restaurants, overlooking the infinite horizon of the Mediterranean sea.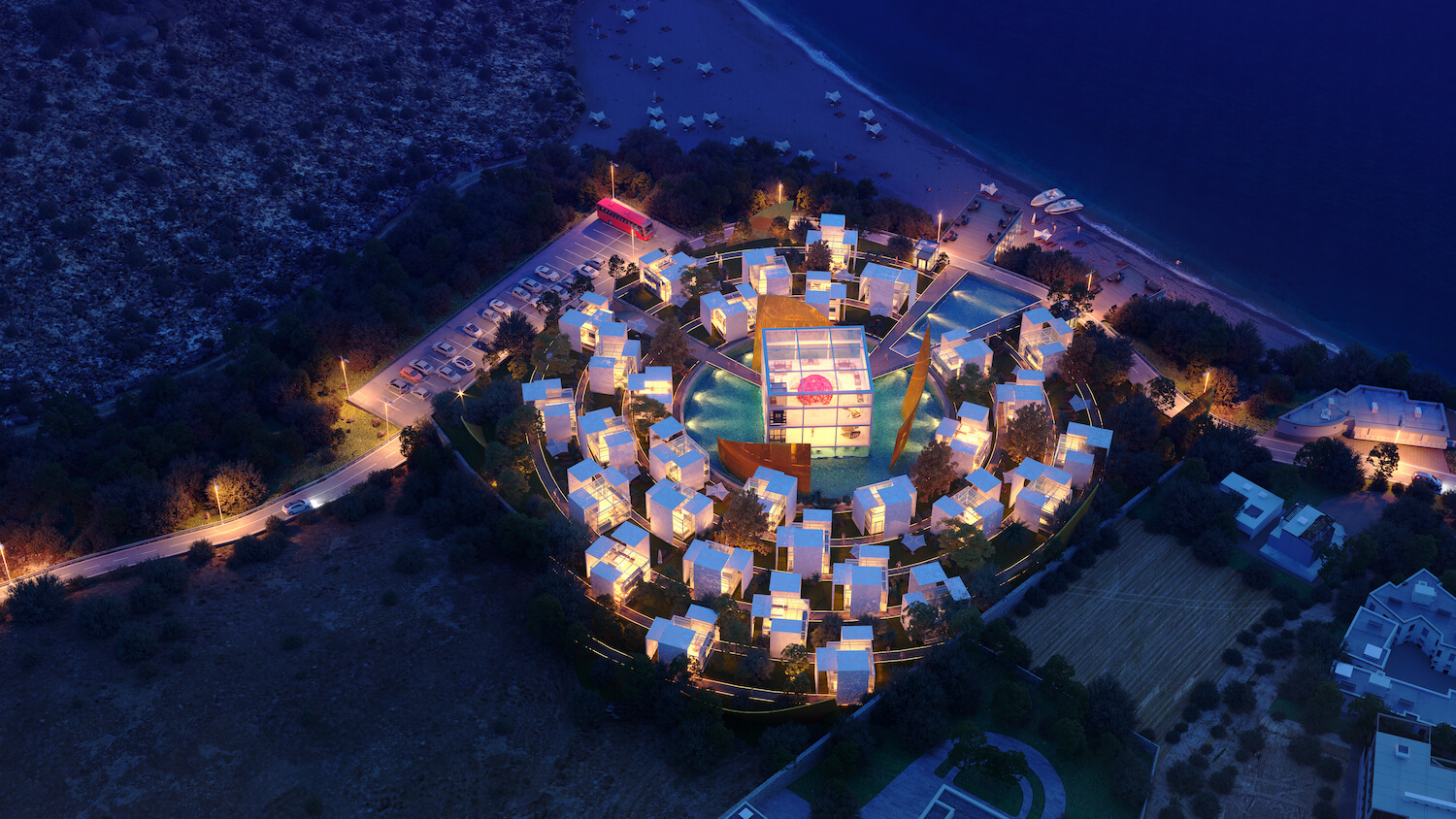 The concept derives from the research of the ancient settlements of the Crete island and the palace of Knosse, and the understanding of the unique intimacy of a radial structure- creating thus a community of spaces working as one. The analysis of the ancient nude translating it into architecture, imagining what space it will create if architecture would "get naked". to freeze and show the moment of pure transparency and the layers of which it broke through. The delicate skin of architecture which stands on its own, out of its mass, emphasizing the void and light. The layers create a shadow for the single villas where the nudist decide to show/ hide their body, so does the architecture.
The complex is a mixed use resort with a radial pool transforming into a water line connecting to the infinite sea/ horizon. Main building with its lobby, restaurants, bar, dining and caved spa areas. The 45 villas surrounding the whole site on different levels, allowing direct views to the sea.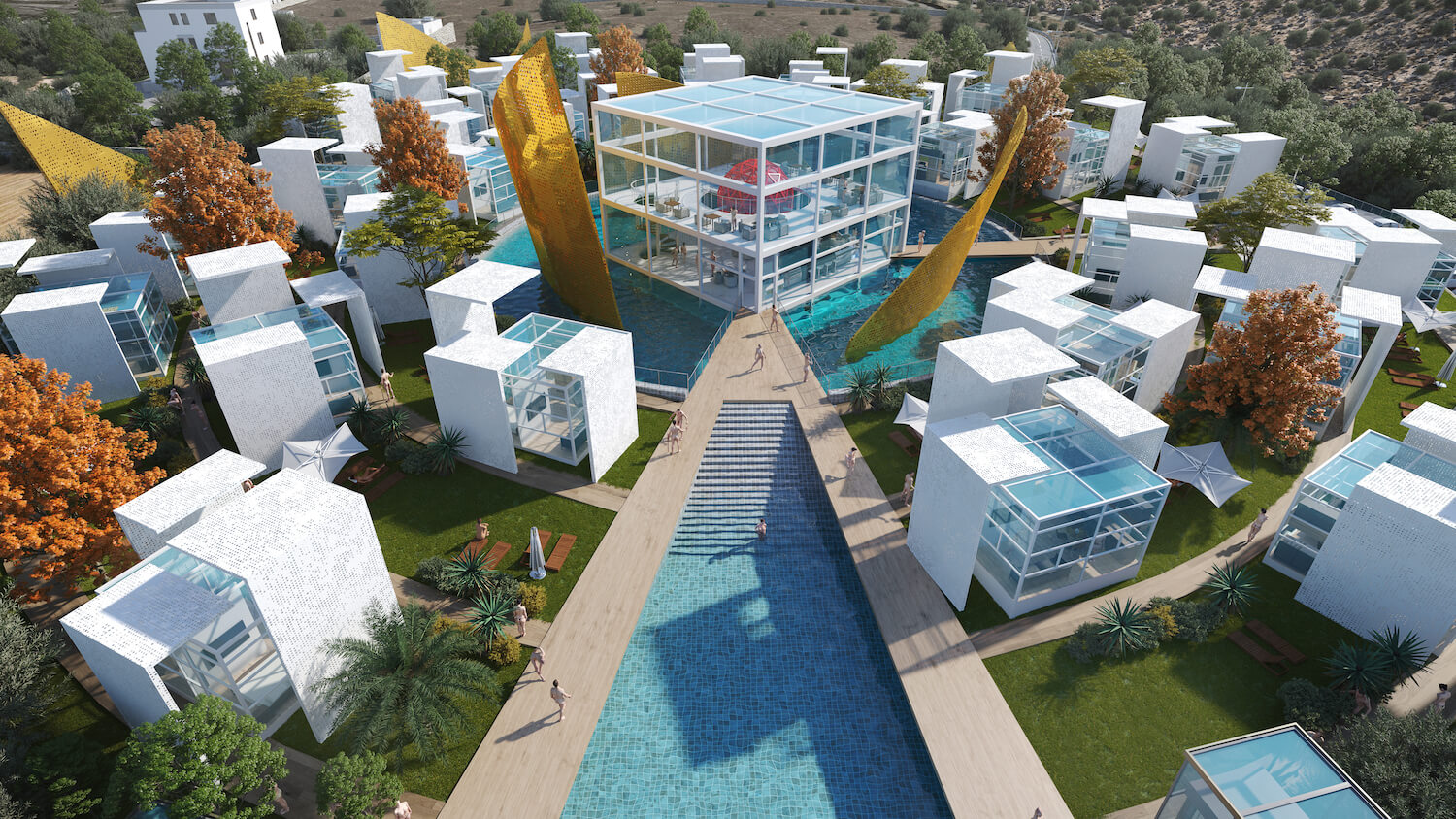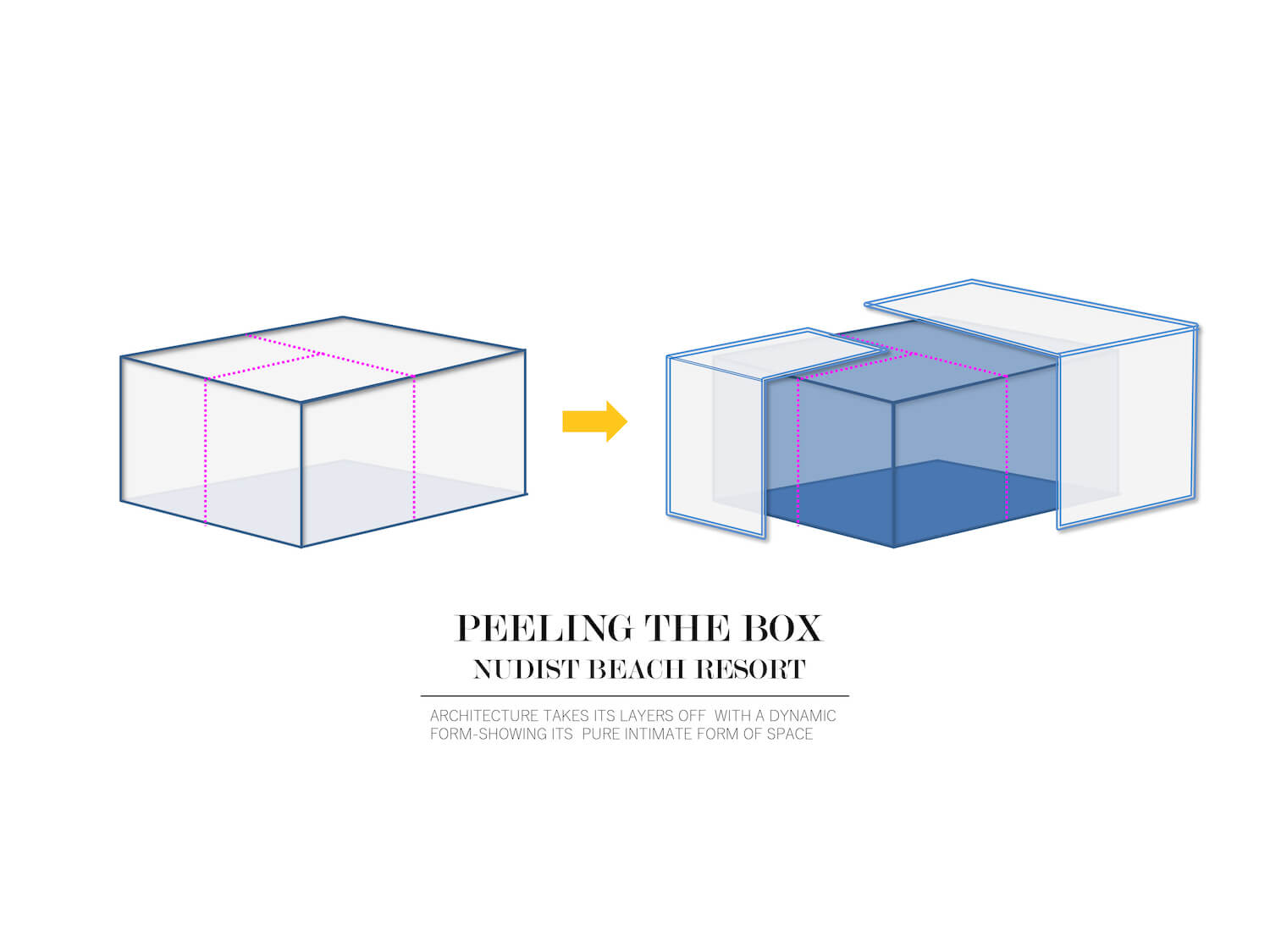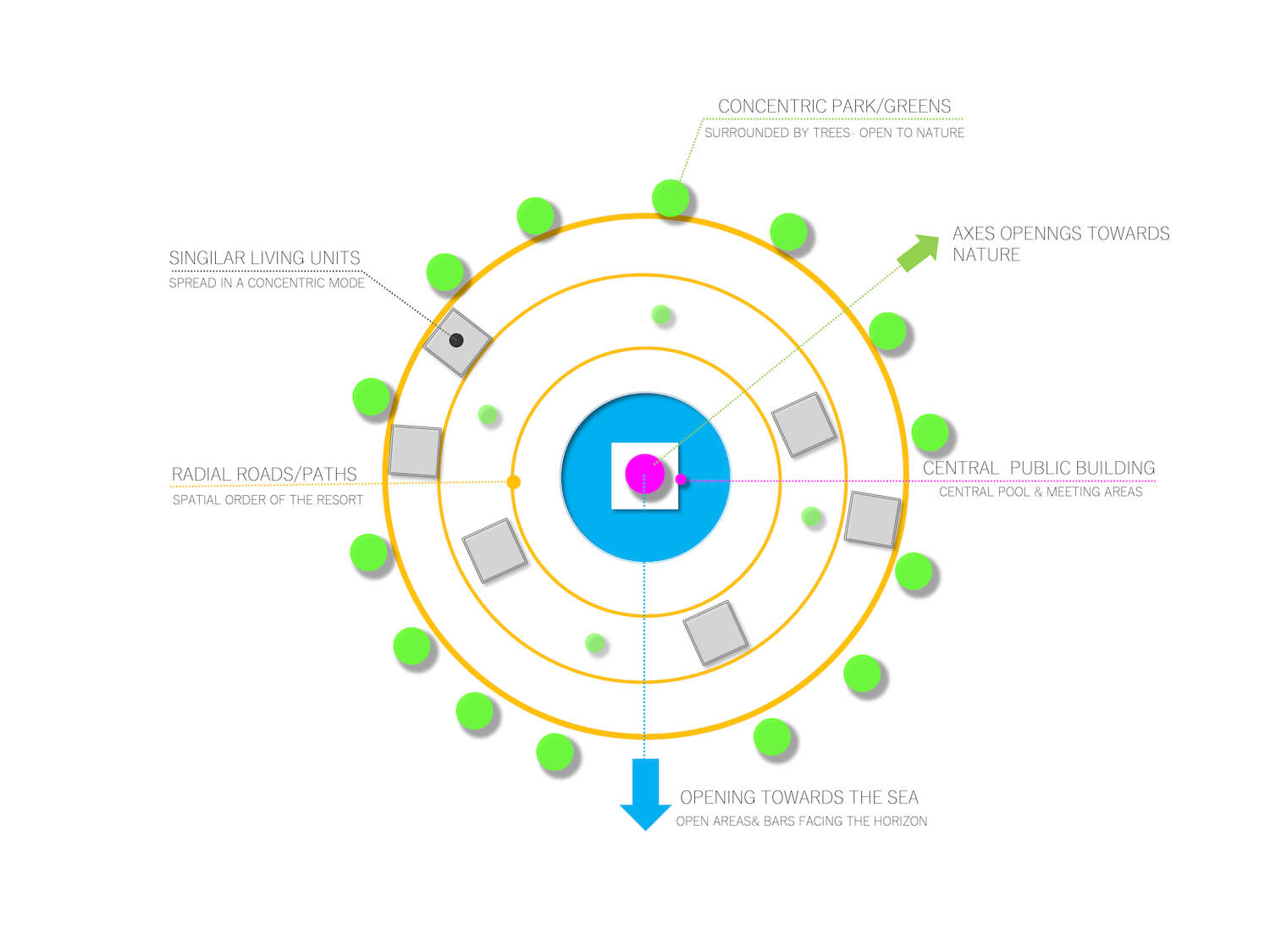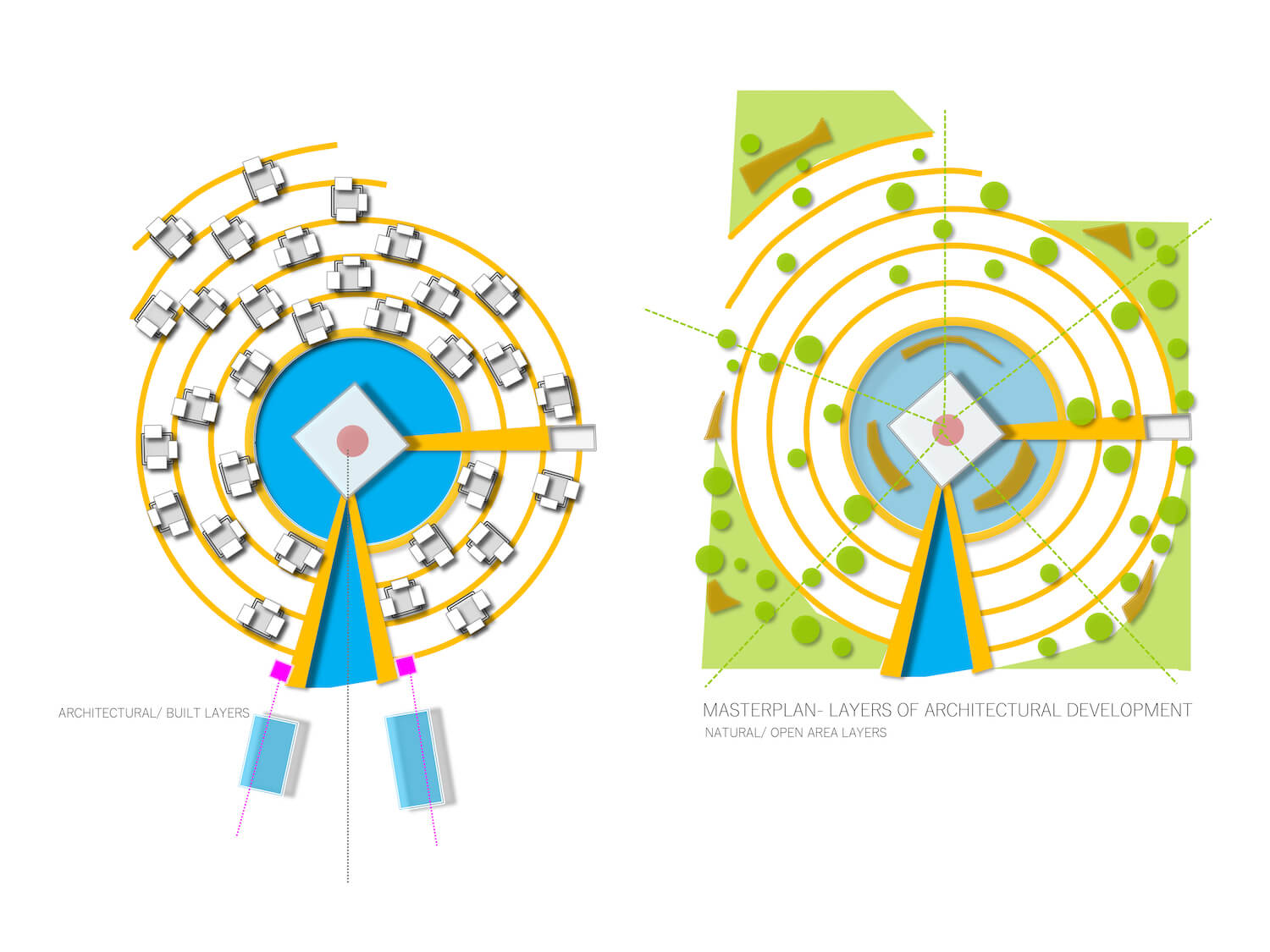 ---