Michelangeli Design: This Wooden Prefabricated & Eco-Tech house has been imagined as a fold. Rather, as a set of folds made from a standardized triangulated module of 2 different sizes.
This work, focused on the skin of the building, and not on the volume, allows first of all to escape from the image of the architectural container currently linked to the prefabrication process and then to adapt to different contexts, geometries and programs associated with different degrees of complexity.
- Proposing 150 m2 of habitability on a single floor, rationalize the space and then expand it. The project is generated from a square plot of 5m x 5m resulting from the triangular construction module.
- The plant slides to orient and protect itself, adapting to the fold of the skin to be more efficient both at the level of weather protection and solar production.
- This double-sided self-supporting module will integrate different interior and exterior finishes depending on the position of the piece and the architectural will. The project proposes an exterior finish for the main parts by receiving 2 ceramic pieces in order to maintain the watertightness of the complex and to redirect the water towards the collection points for recycling.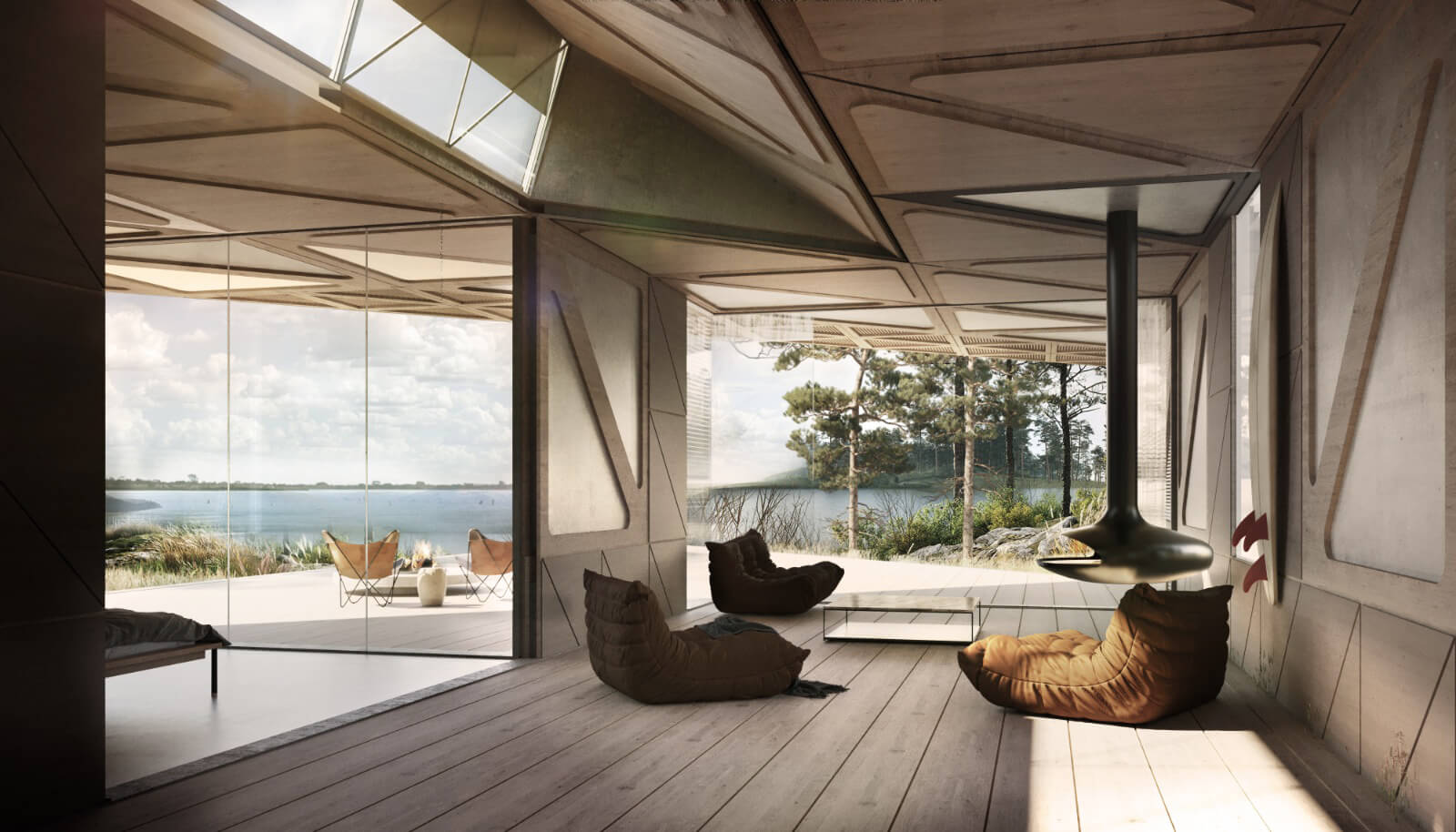 Visualization by Mad4Bim
Other modules have been designed to:
- Receive a green roof and increase the thermal inertia of the building.
- Provide an efficient surface of solar panels to accompany the energy autonomy.
- Integrate ventilation modules for technical zones and air supply/return
- Create zones with conventional exterior solar protection systems
- Cladding interior areas with wood or ceramic finishes
- Integrate LED light screens or generate a relief work on the under-roof or perimeter walls.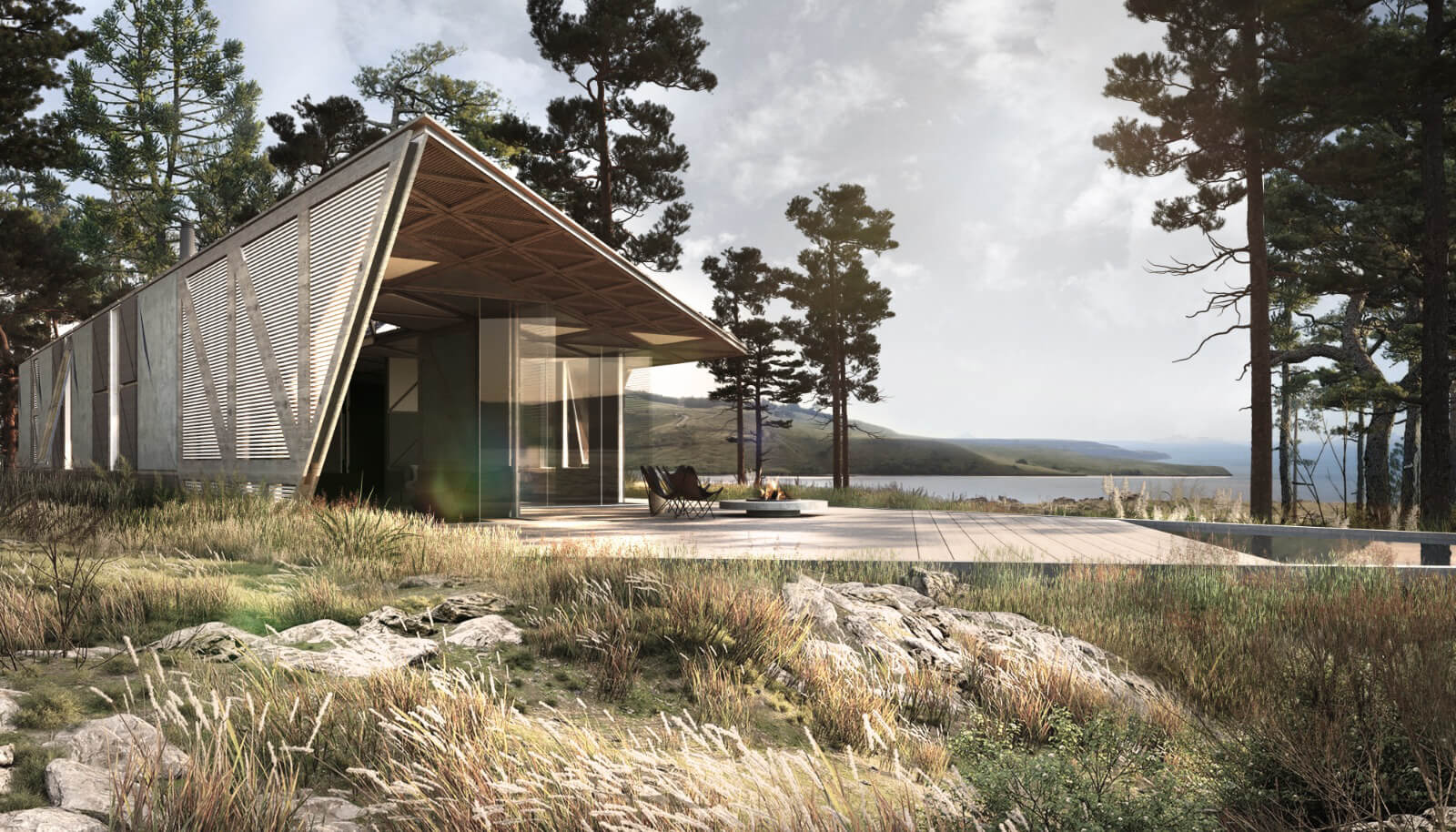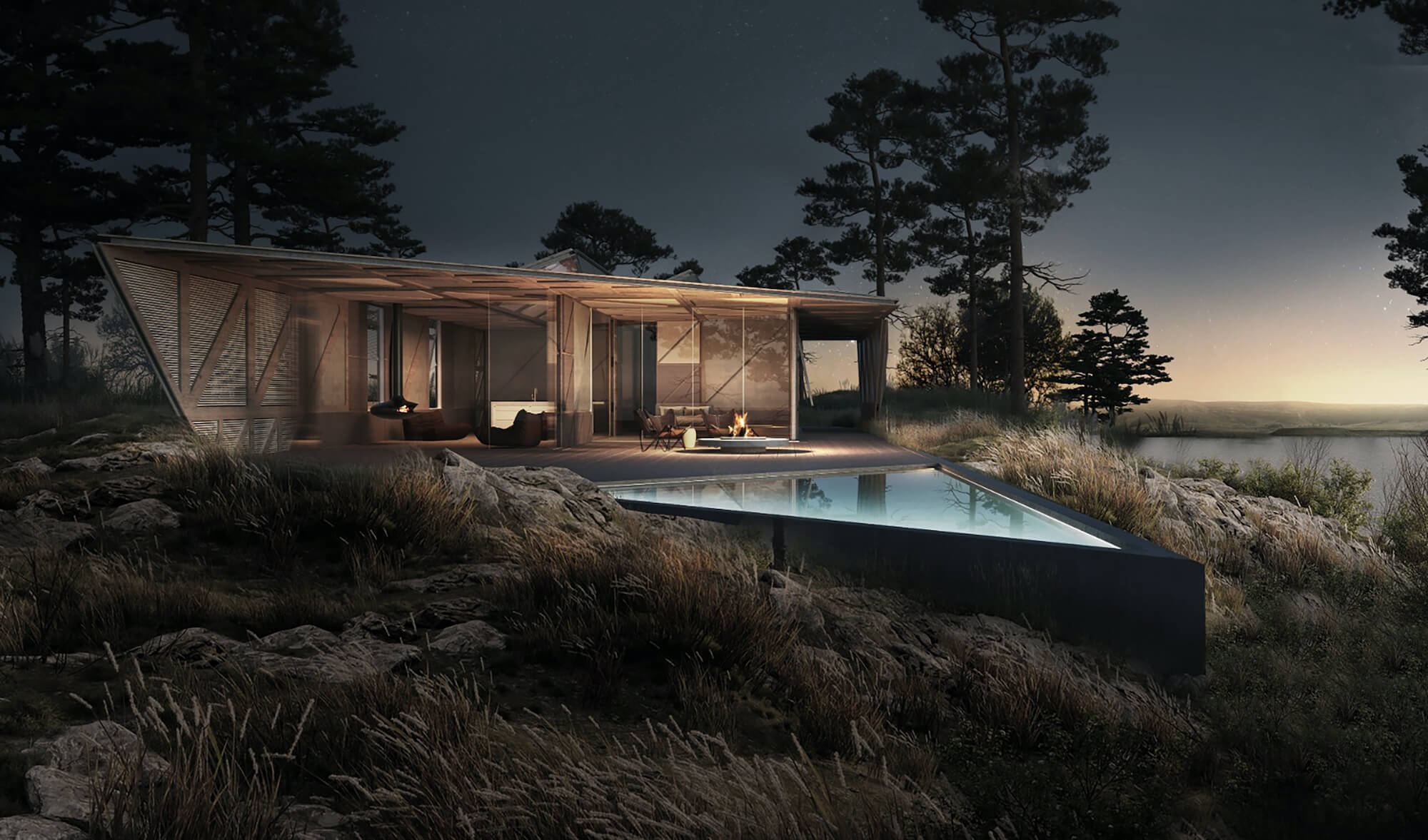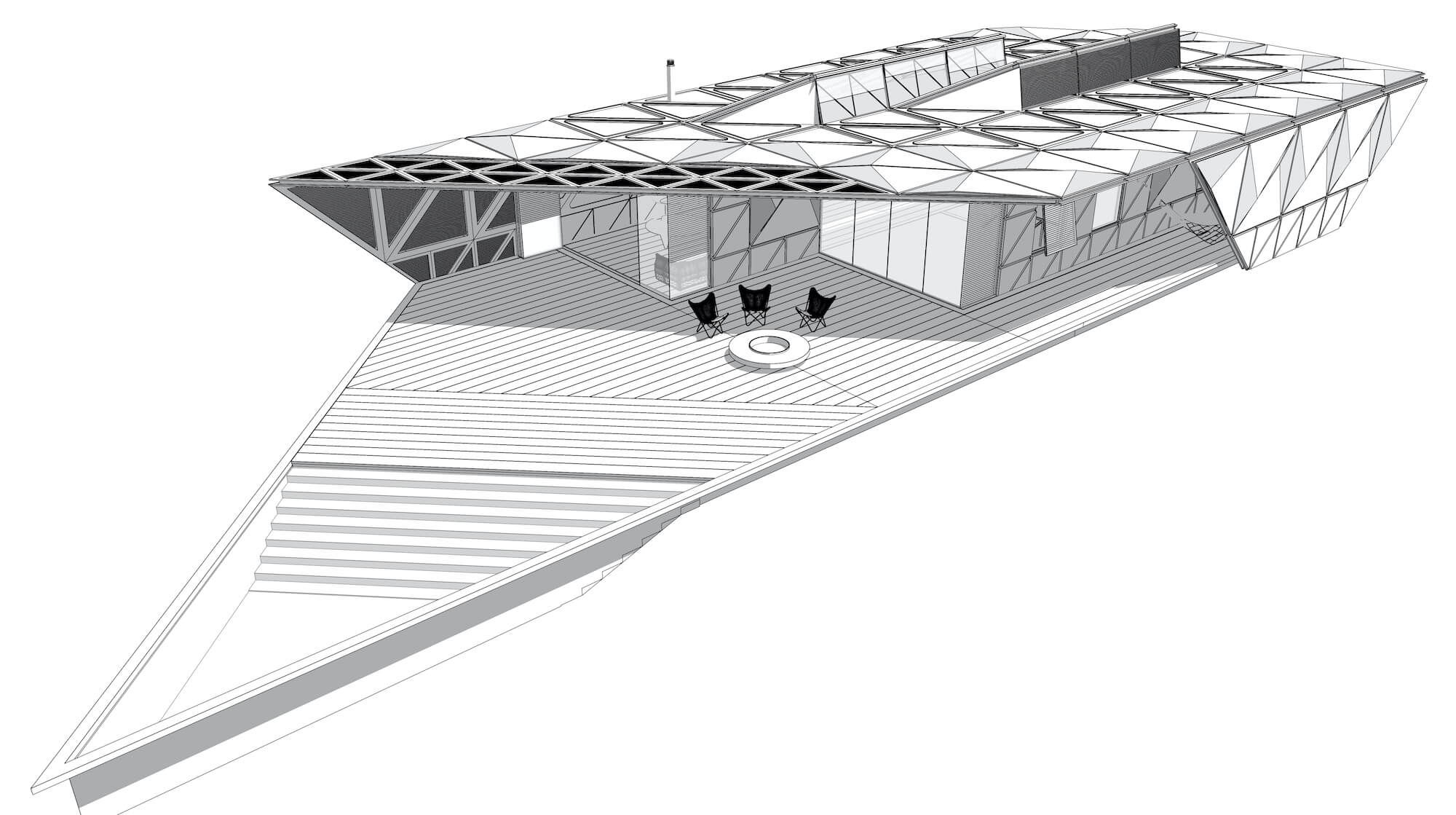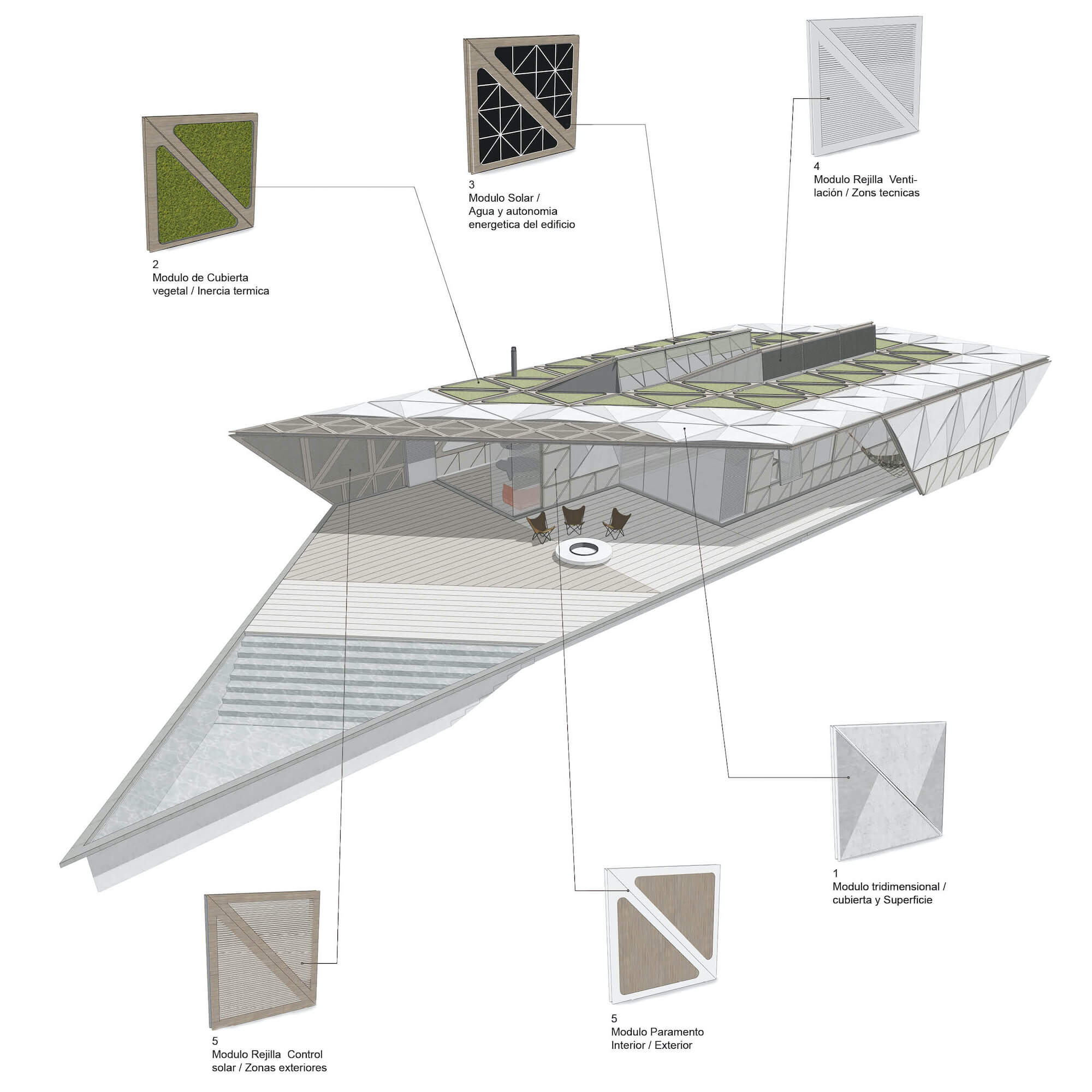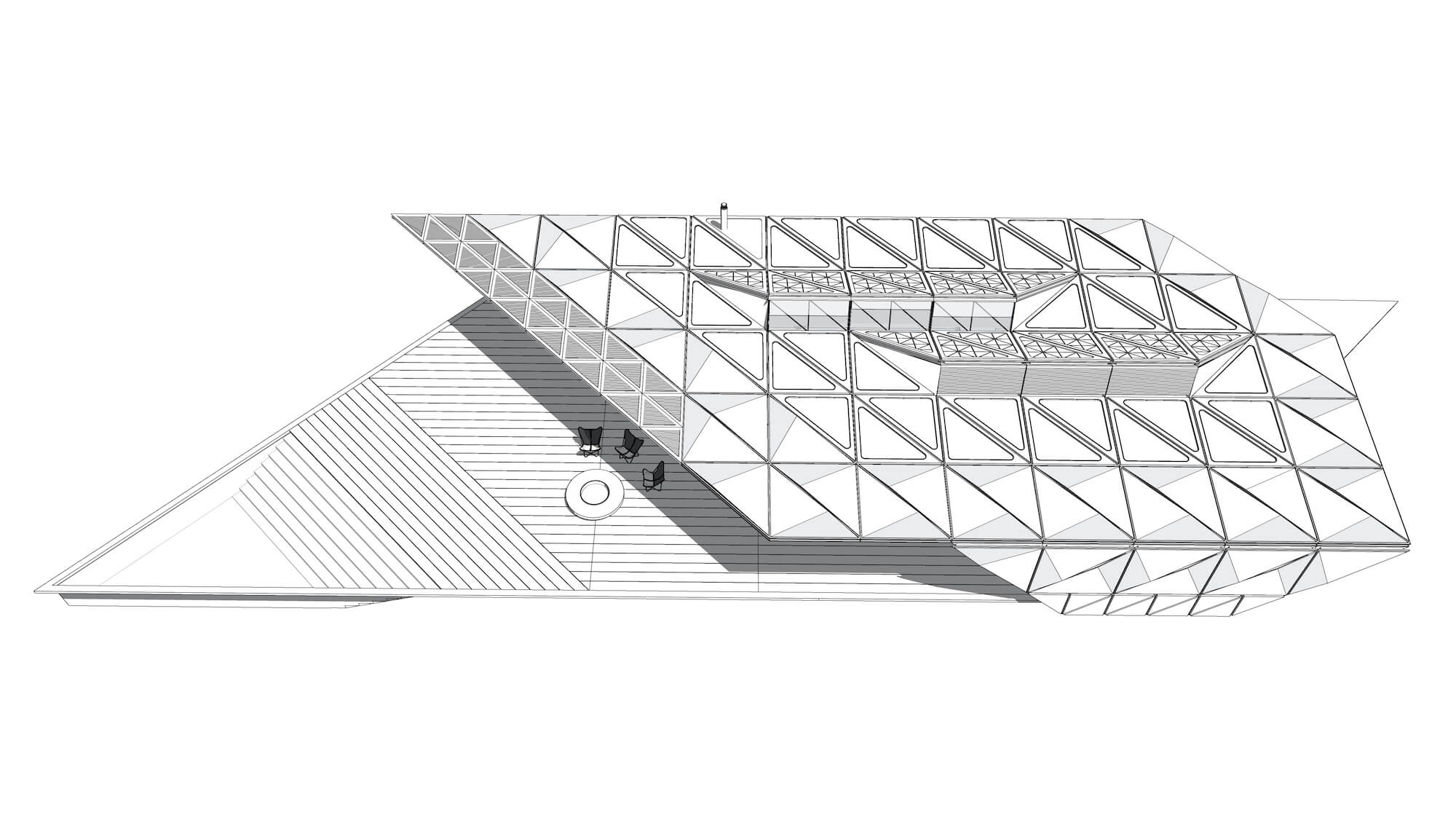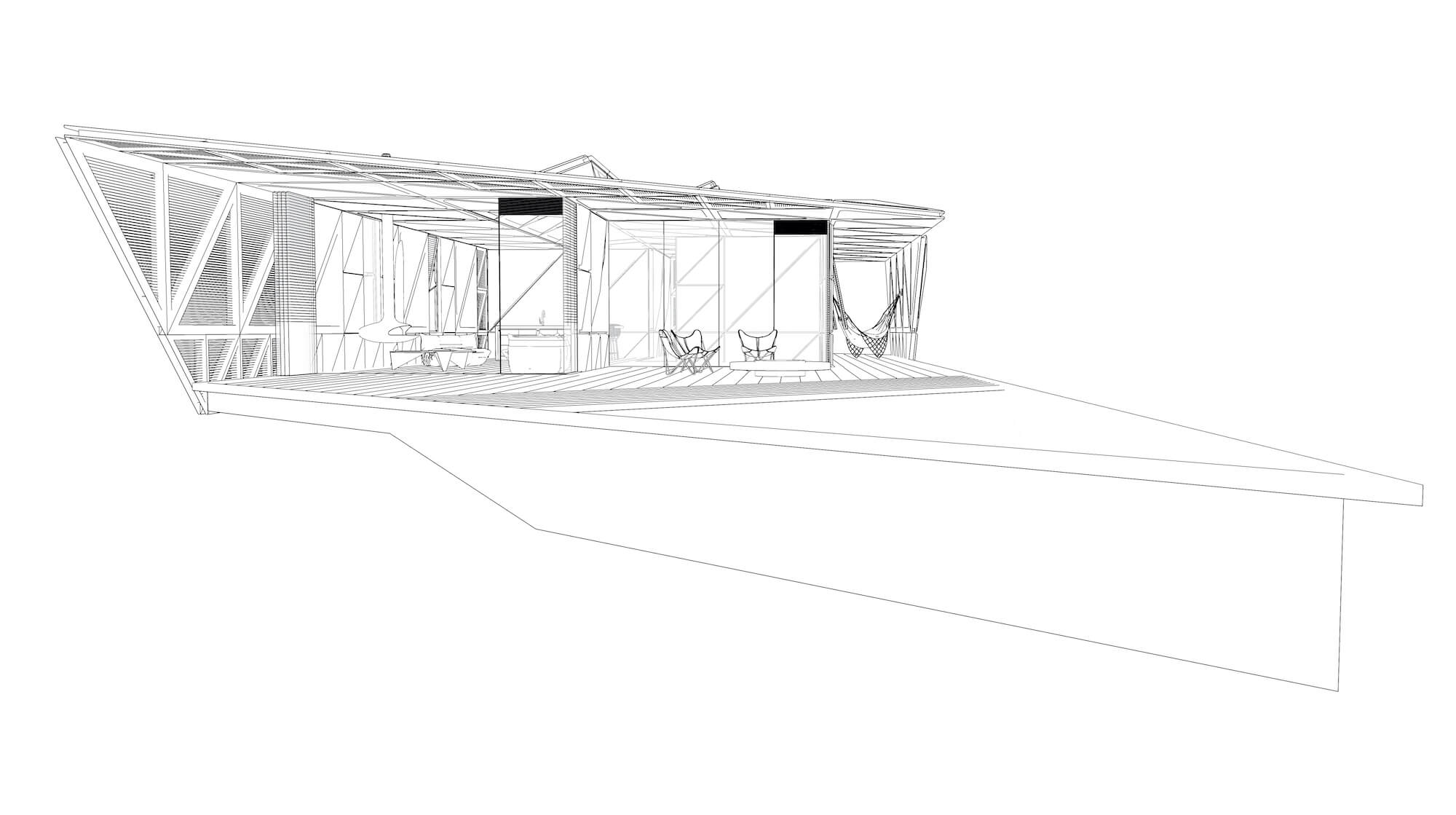 Connect with the Michelangeli Design
---