Elka+ / Asmaa Kamel: This is a modern oriental restaurant features the best of both contemporary aesthetic and Islamic traditions. It is a great integration of these two techniques. We tried to create a mix of both styles that embraced the beauty of the middle eastern culture in tandem with a rather modern finish.
To achieve that we added some distinguished Islamic design features as colors structure mixed with sand and gold, which gives warmth, sophistication and luxury to the space, combining brown and green colors to give a beautiful blend that adds to the space the arch. Evident in both entrances and interiors, Islamic arches are categorized into four main styles: pointed, ogee, horseshoe, and multifoil in our design we used pointed arch geometric patterns which are one of the major forms of Islamic ornament.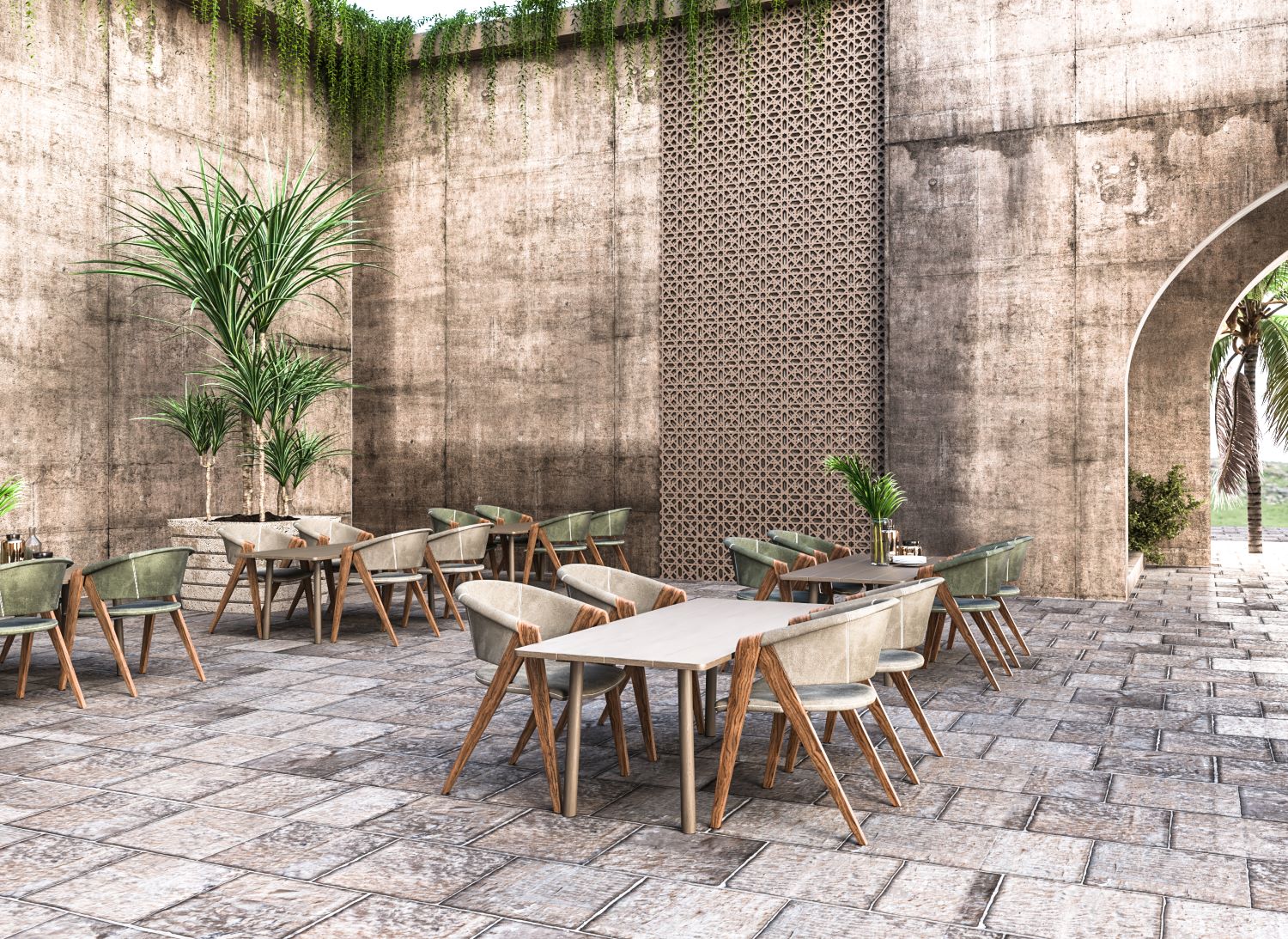 The furniture we wanted to make something unique which amalgamate the features of both styles and we achieved it by creating a light unit with a modern form blended with Islamic pattern it also can be made of copper and engraved with geometric pattern materials used are either natural materials or earth inspired materials as wood, lime plaster and concrete - plants are great element to make the design spaces more appealing and alive the columns are decorative to define the geometric pattern, adding the hidden light to highlight the pattern and gives the feeling of luxury.
We wanted to add a unique feature of Arabic culture to the design and that was the vertical Calligraphy writing on the walls.
The diversity of seating to meet all the clients demand (semi private, public and open area). the arches with the built-in sofas are private seating with warm light inside create warm, cozy feeling and promote relaxation.
Finally, the open area outside the restaurant, we had a little design element as we wanted to focus on the plants, greens and the environment around, adding a wooden board with engraved Islamic geometric pattern was the best way to achieve that.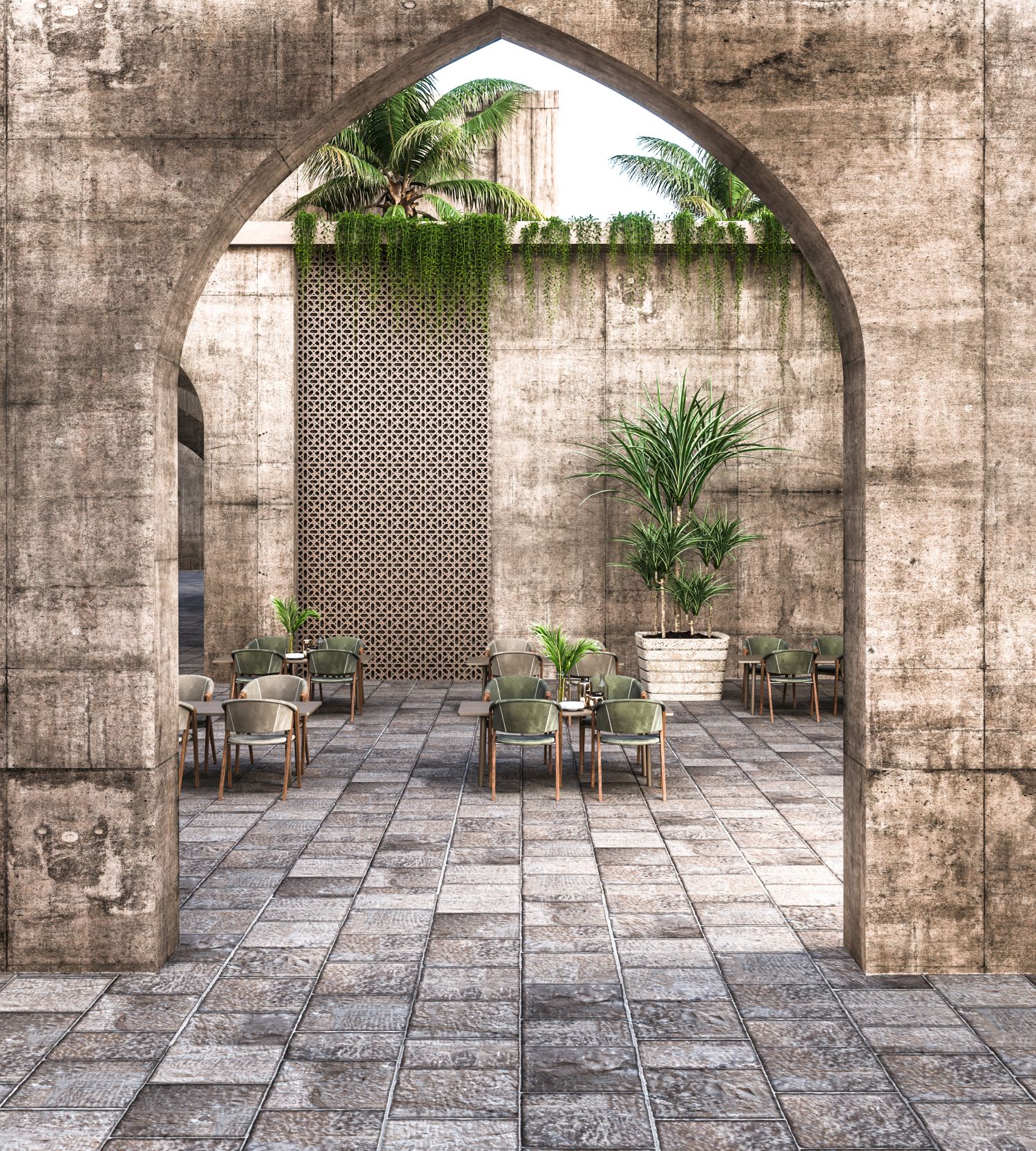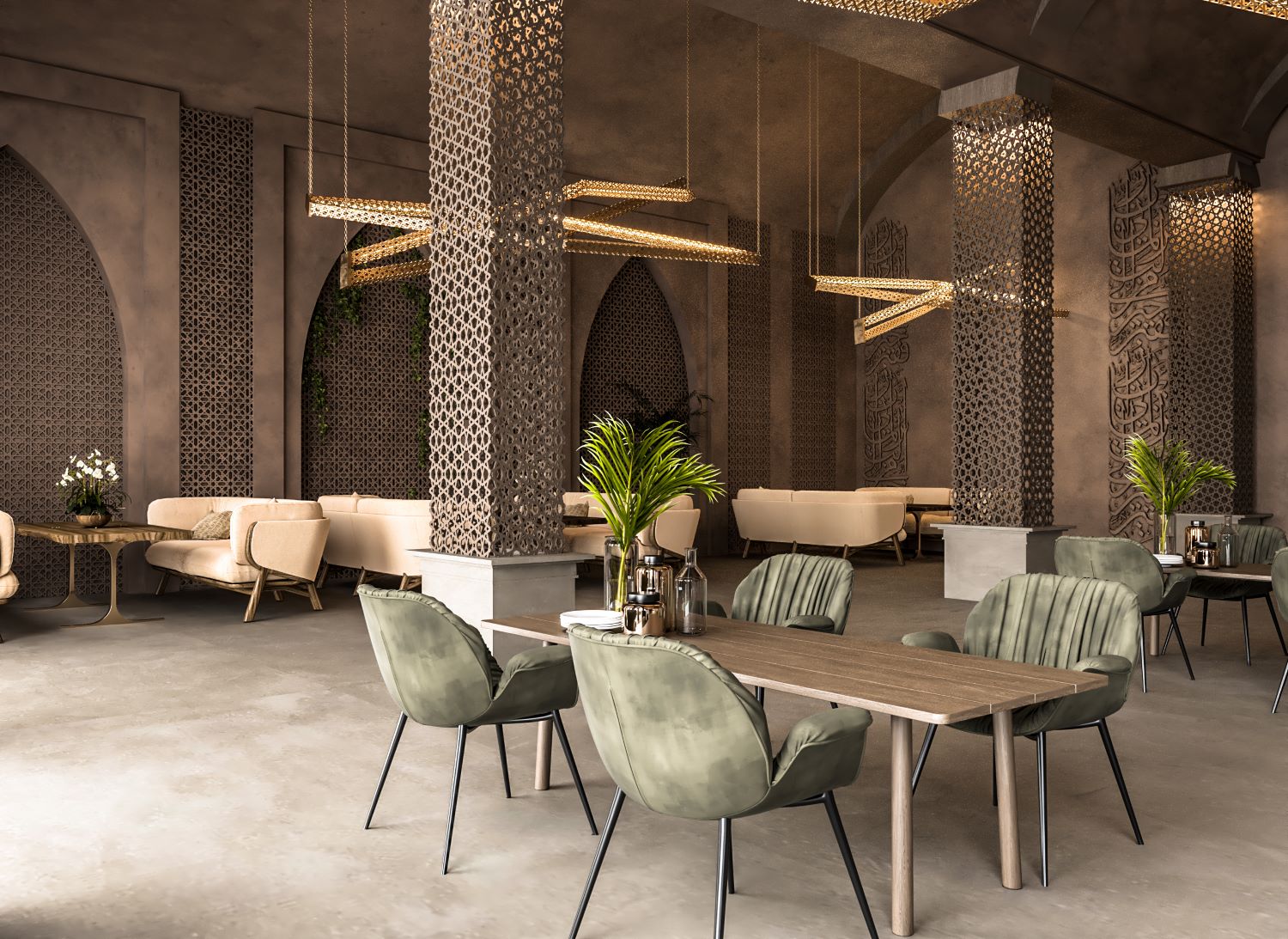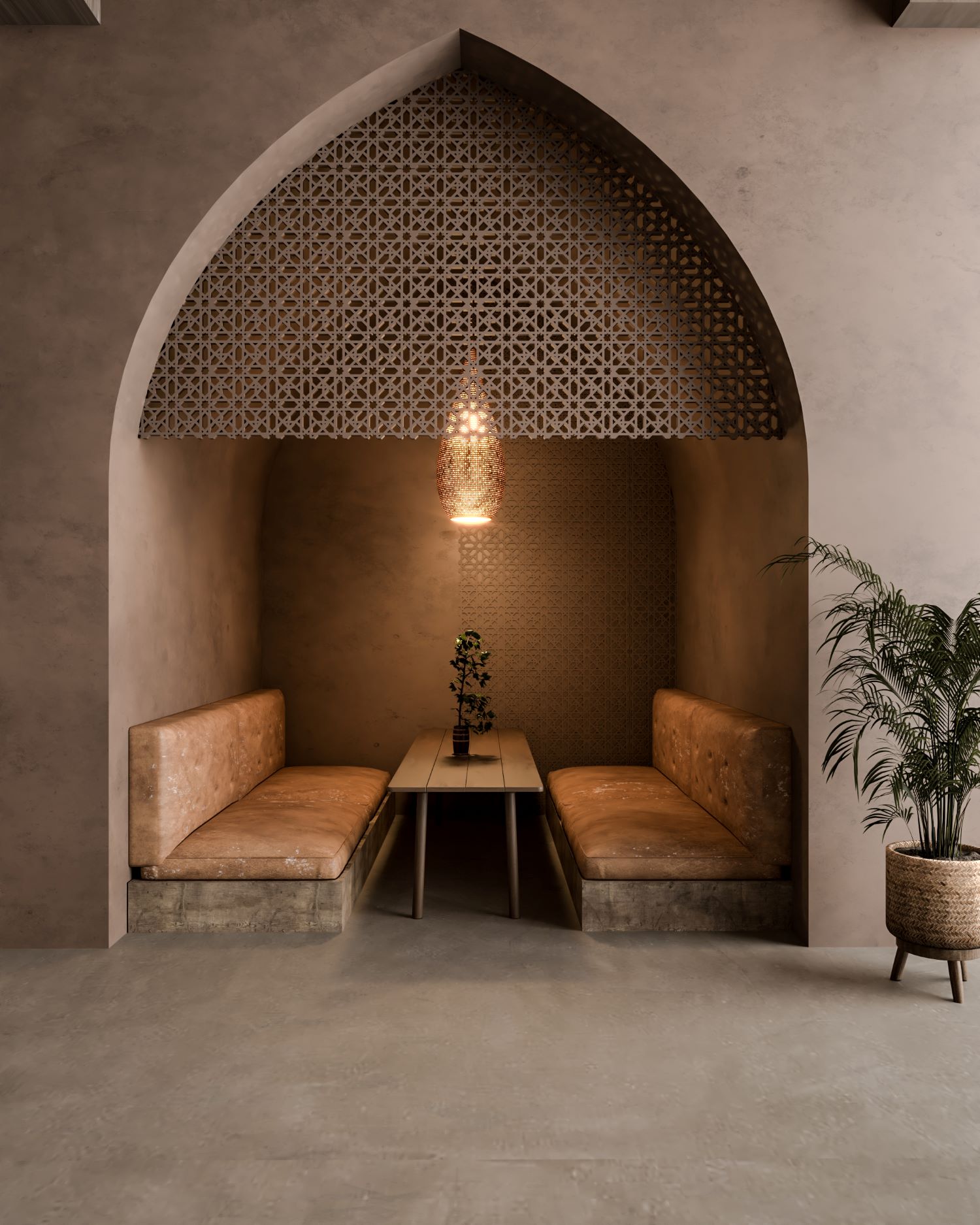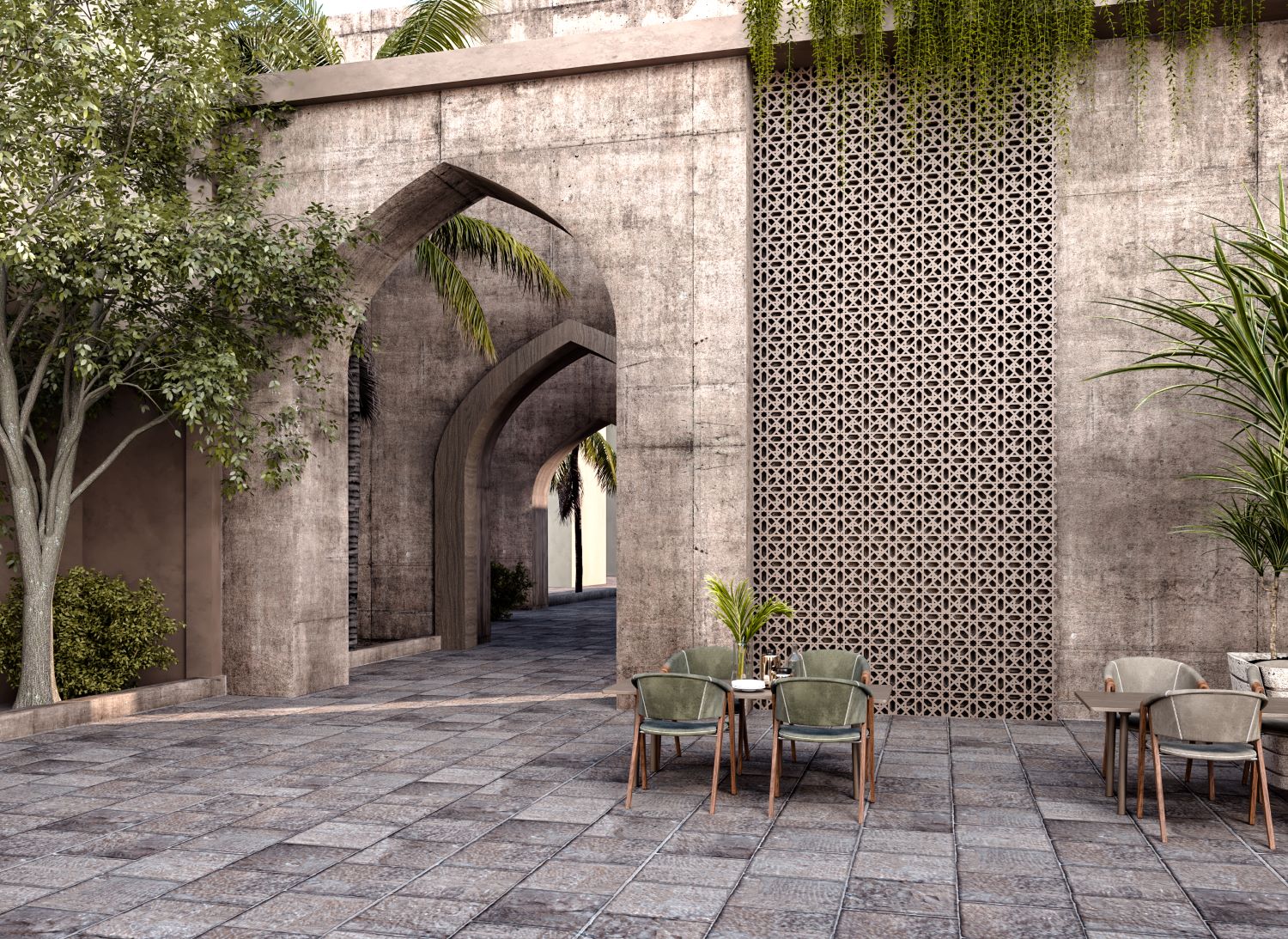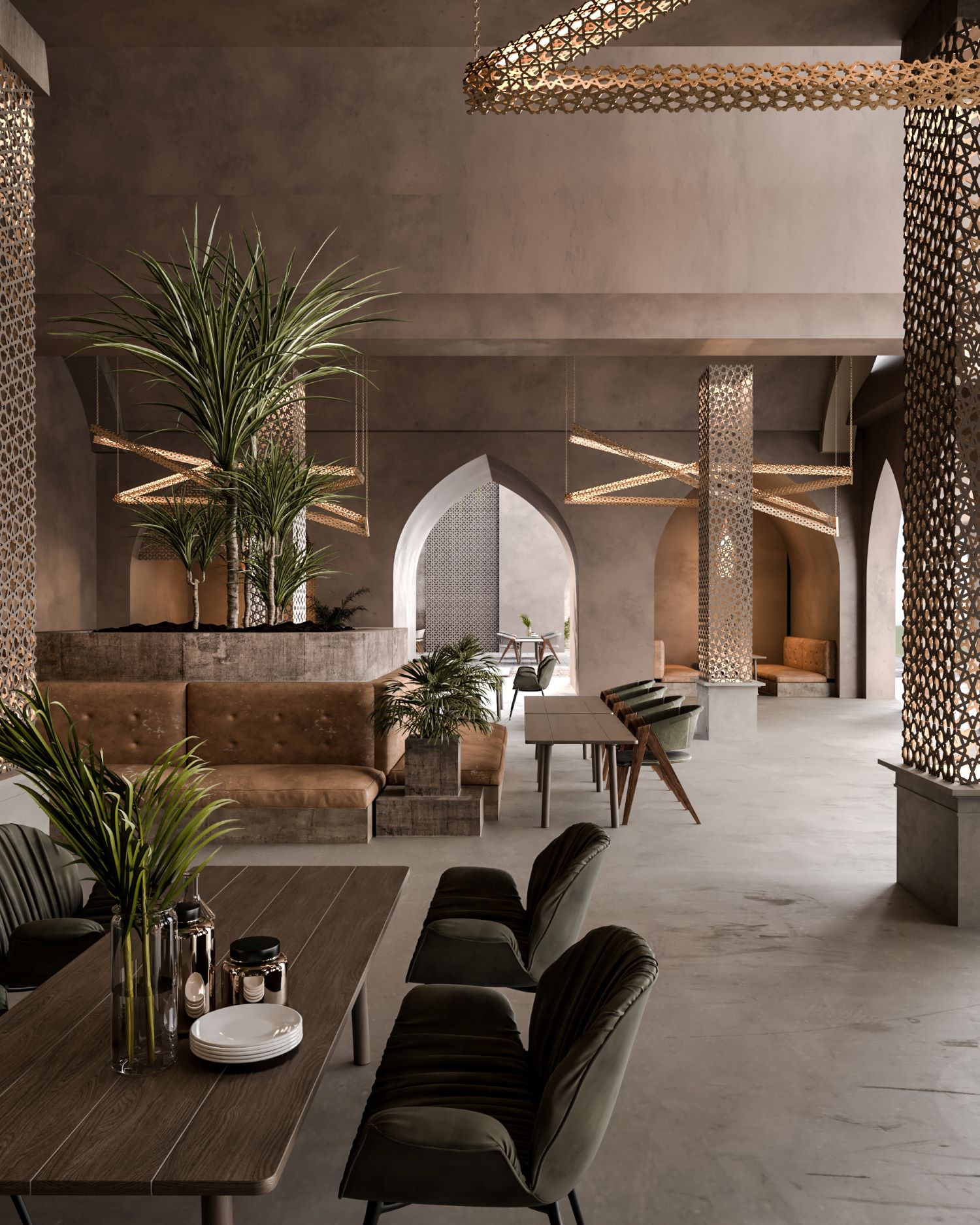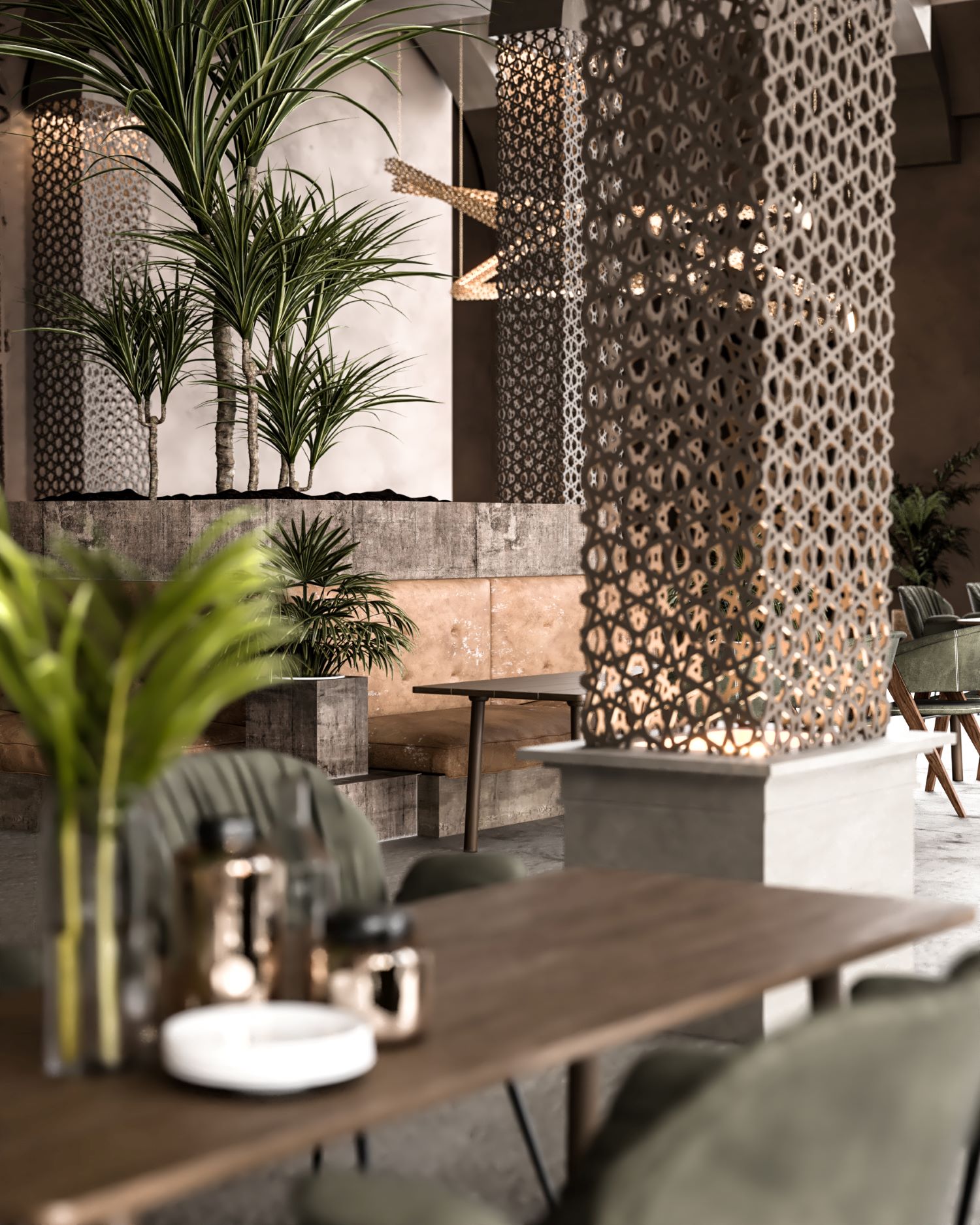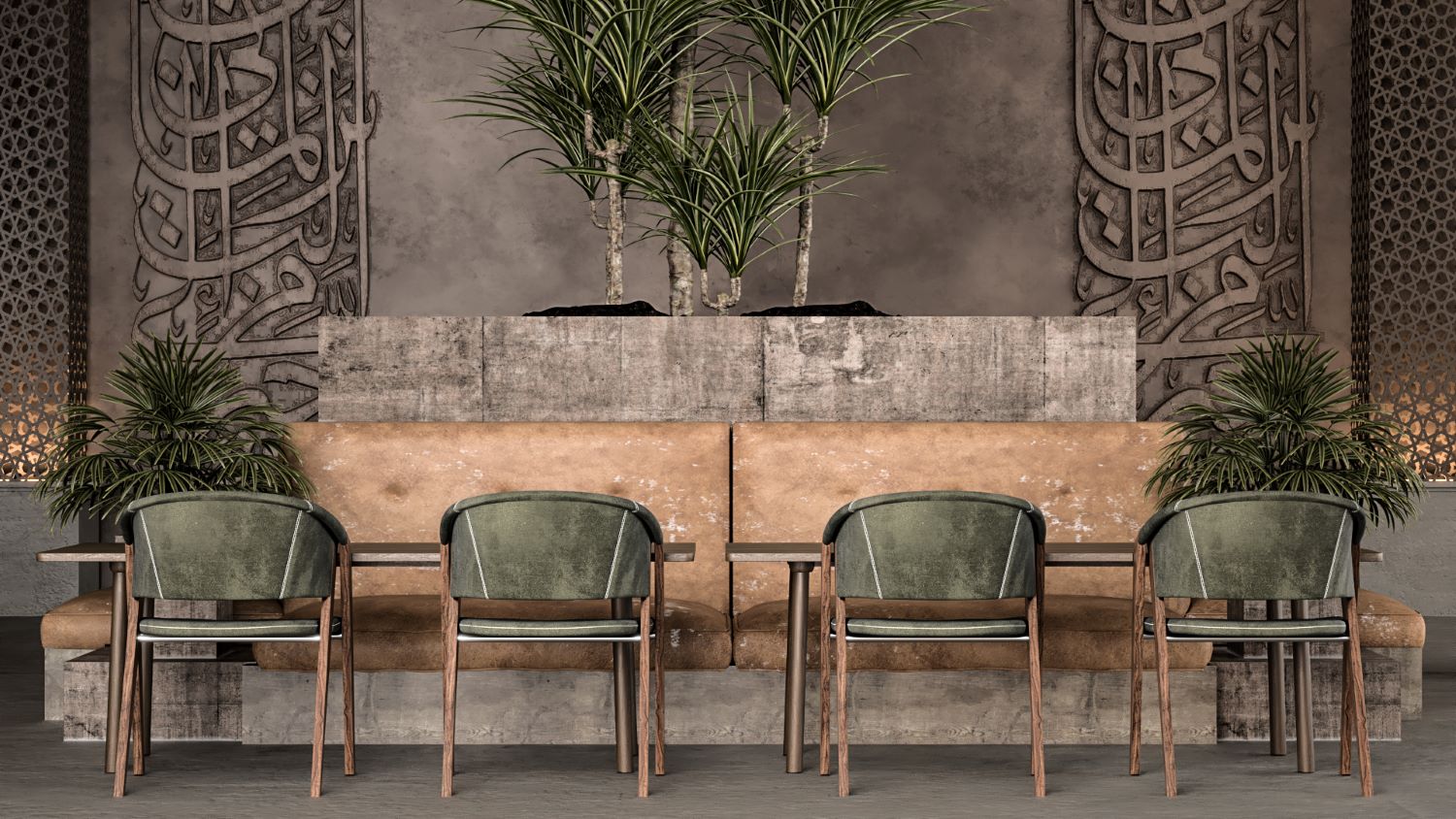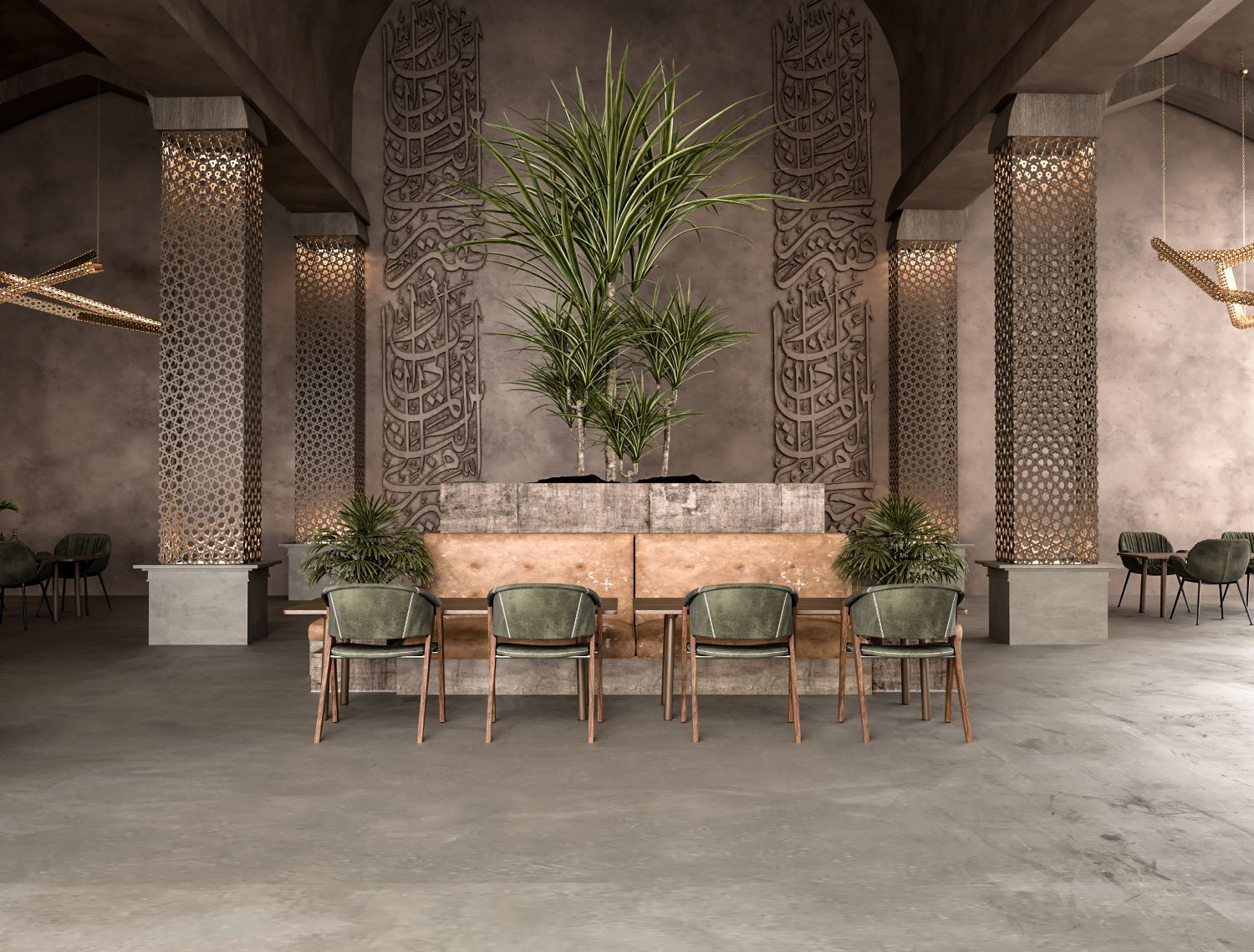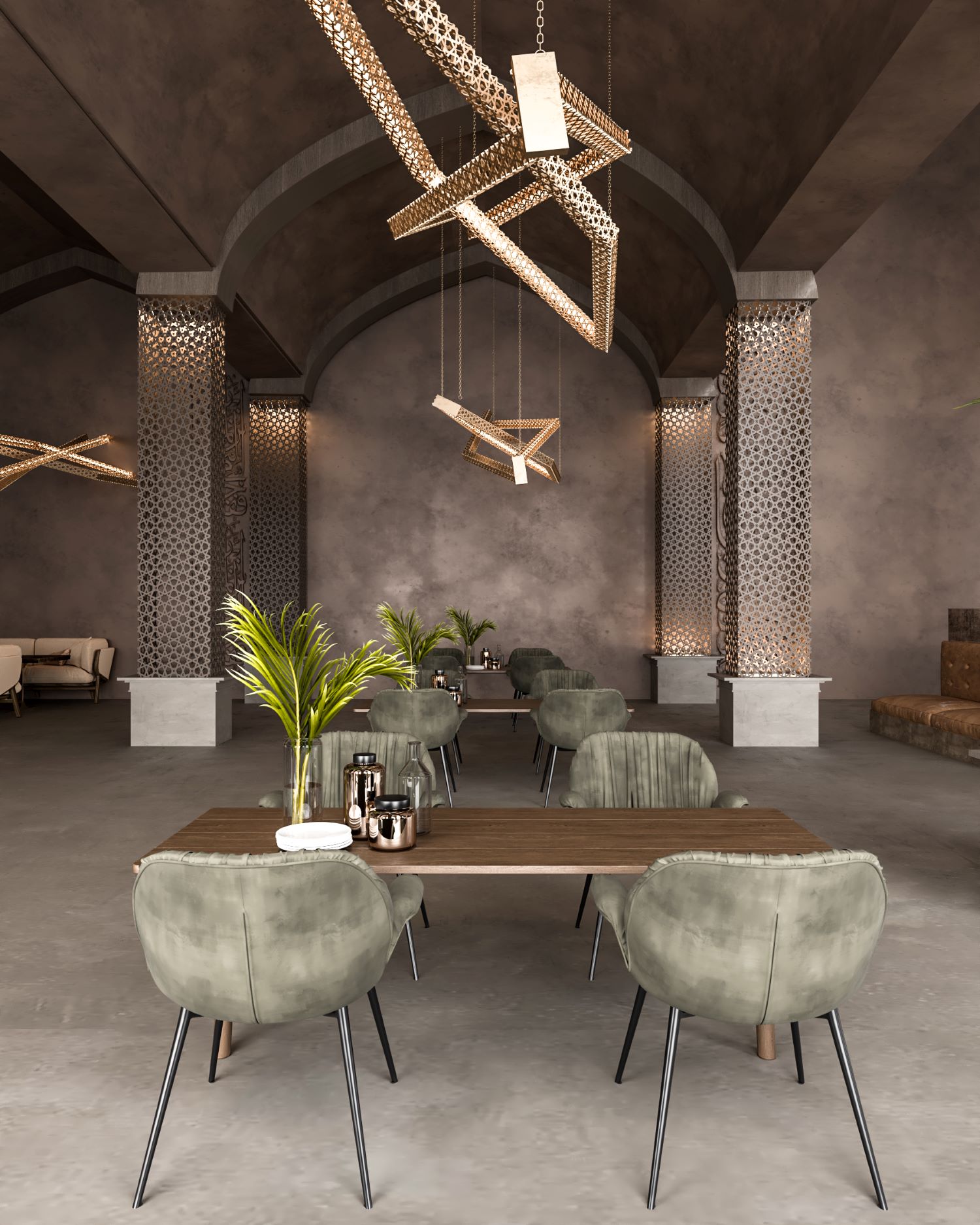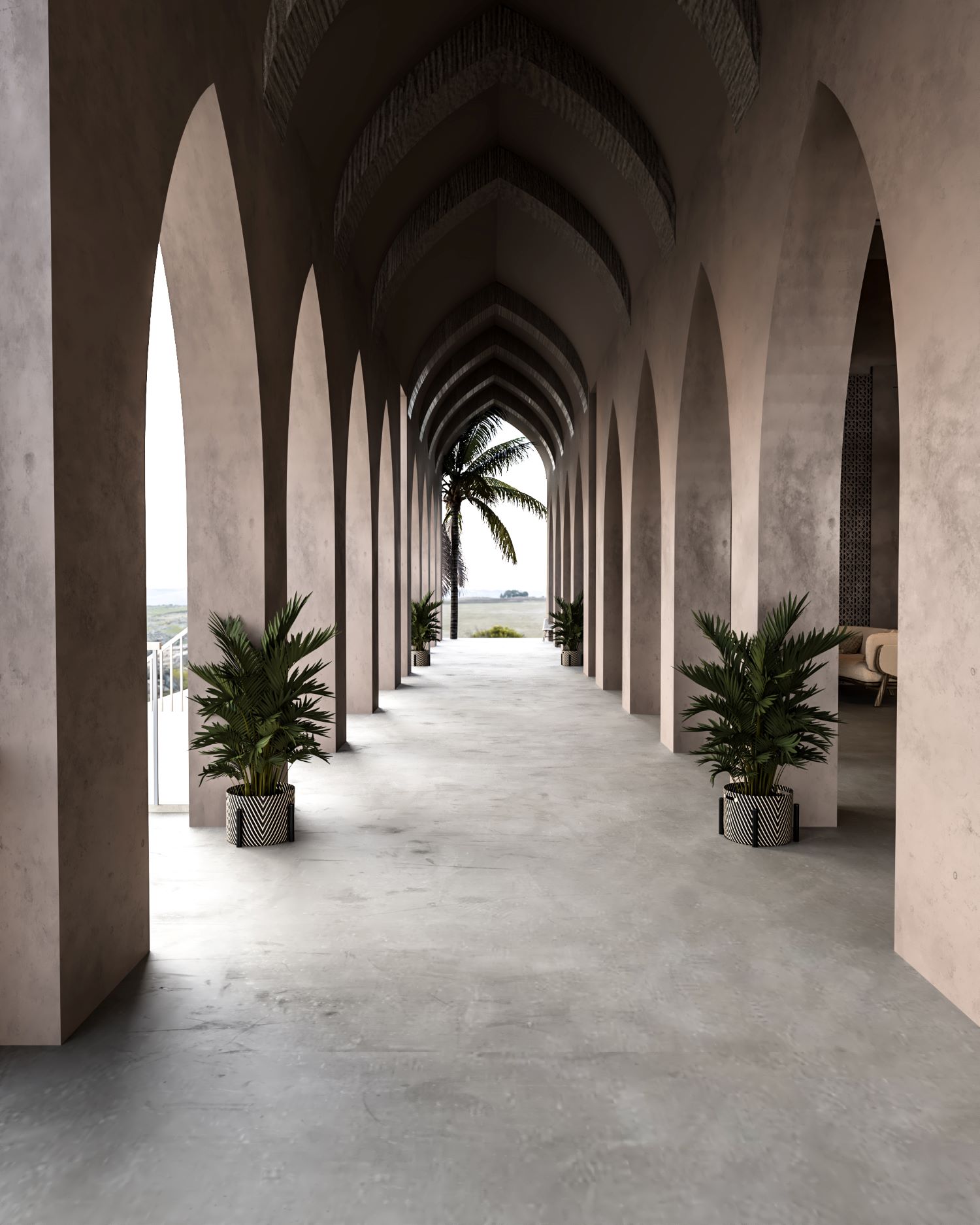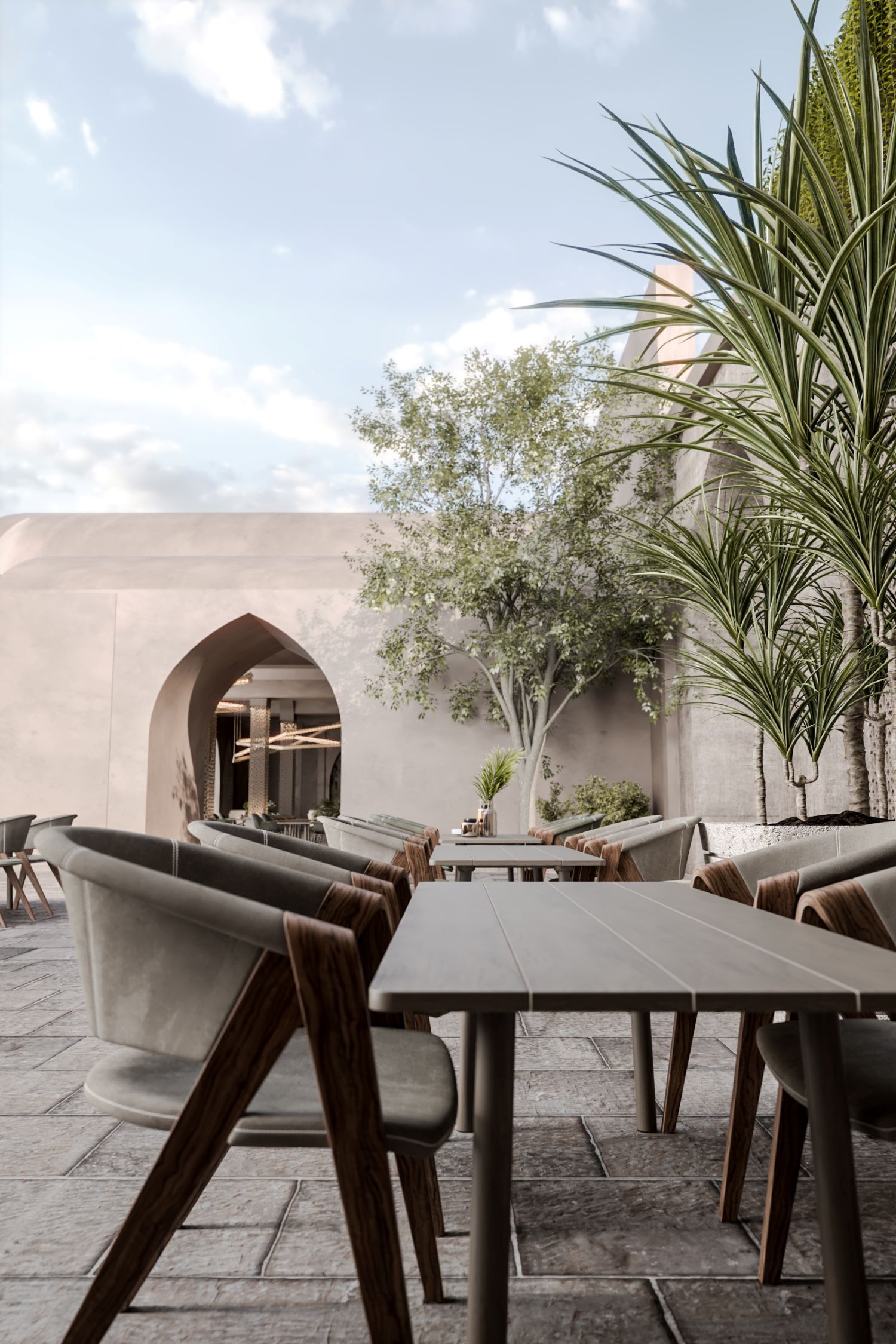 ---