STUDIO DLUX: Designing the Manav Village Academy is to provide new opportunities for the education of many children and teenagers, through plural and planned environments that encourage independence and coexistence among students, parents, teachers, and the community.
The school project located in the village of Uttar Pradesh, in northern India, was brought to us through Manav, an Indian citizen from Delhi who created a Foundation with a mission to improve the conditions of education and the environment where children in some remote villages of the country live. The school's founder's main idea was to combine openvspace for outdoor learning with an L-shaped educational block with two floors - enough to house every child who studies there.
Based on these initial premises, the school was implemented to safeguard, protect, and mark its access. At the same time, a large outdoor area is surrounded by the corridors that lead to the classrooms, making the whole building always looking at itself. Therefore, its very use makes it safe and spatially rich.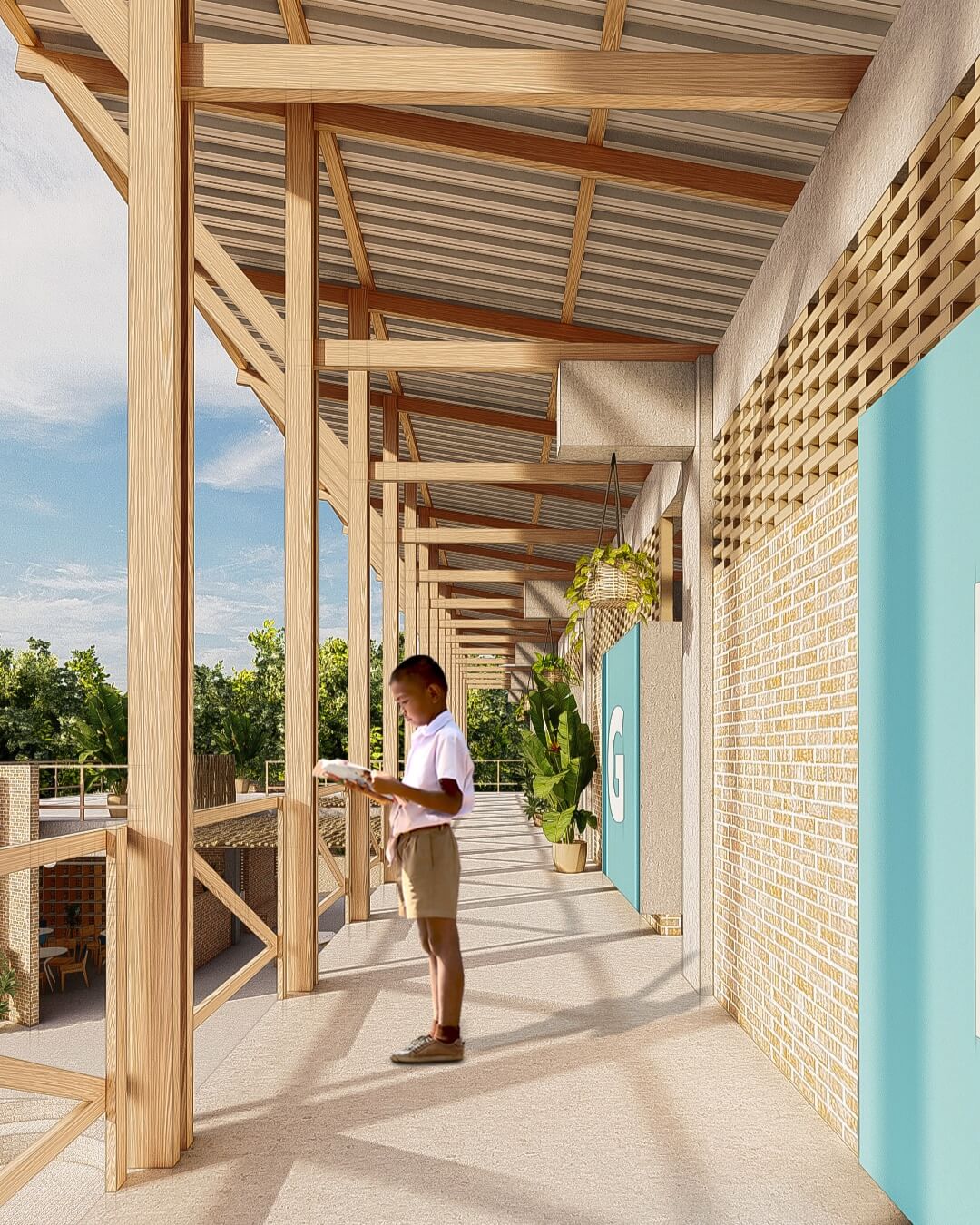 The structure is entirely built in concrete, with a masonry fence in solid exposed brick and certain openings in the paging to allow a cross ventilation scheme, since the temperature in the region gets too high. For the roof, we opted for a light wooden structure with a striking shape, complemented with metal tiles.
One of the great challenges of the project was to develop a permanent ventilation solution for the classrooms to overcome the region's high temperature issues. Through openings in the rigid web of bricks, the air enters at one end, circulating across the entire environment and leaves at the other side, guaranteeing a comfortable temperature to the users.
In the library, versatility is the key. The space is as open as possible, as it attends the school and the community as well. Meanwhile, the relationship between open spaces and classrooms benefit the integration of children, making environments more engaging and useful to communication.
Finally, this is a project of great significance for us, due to the capability to see our work influence many people across the globe, especially in the education of countless people. After all, we are committed to ensure that our initiatives are not restricted to a small portion of the population. This is how open design helps us meet people to collaborate with us to build a better world.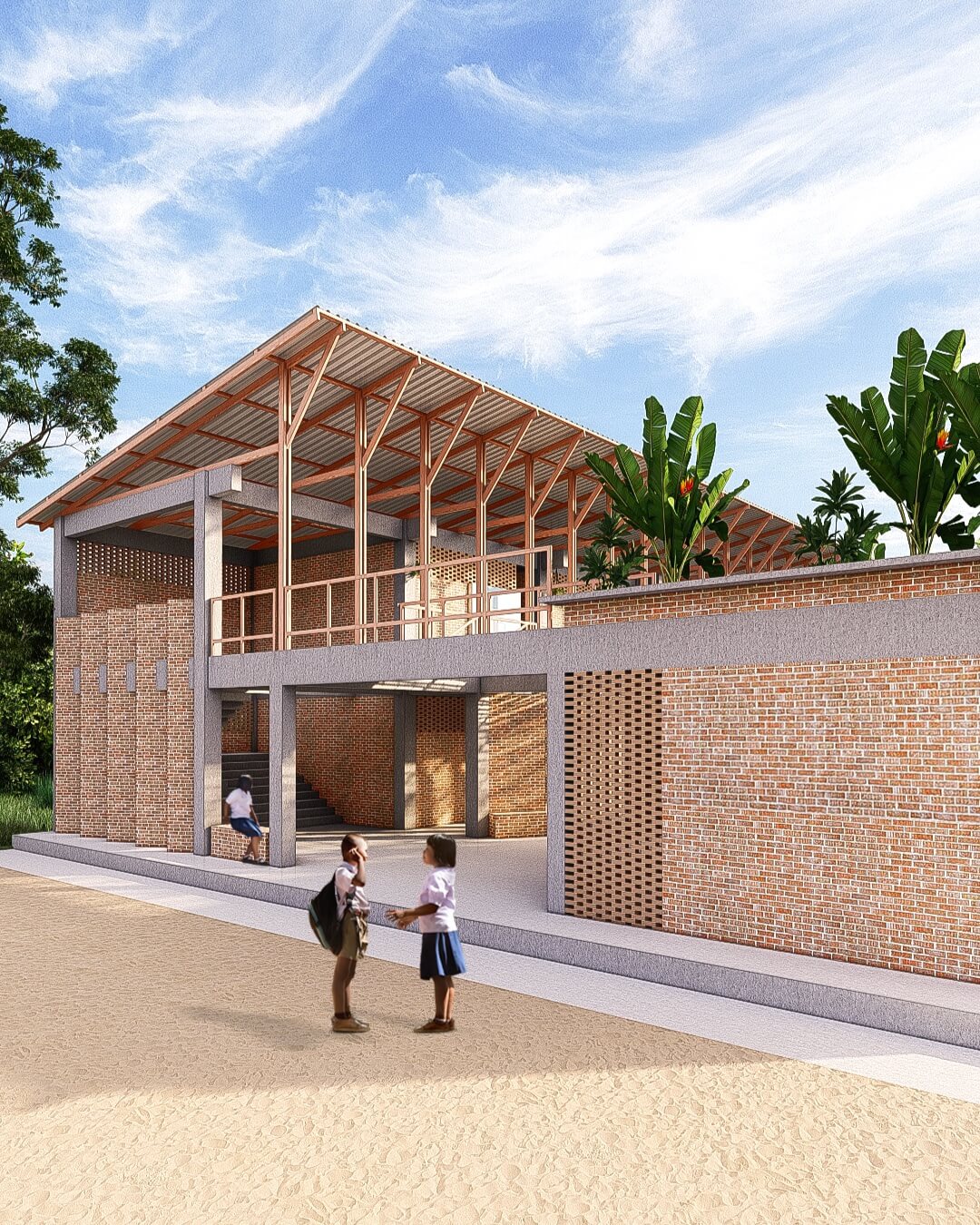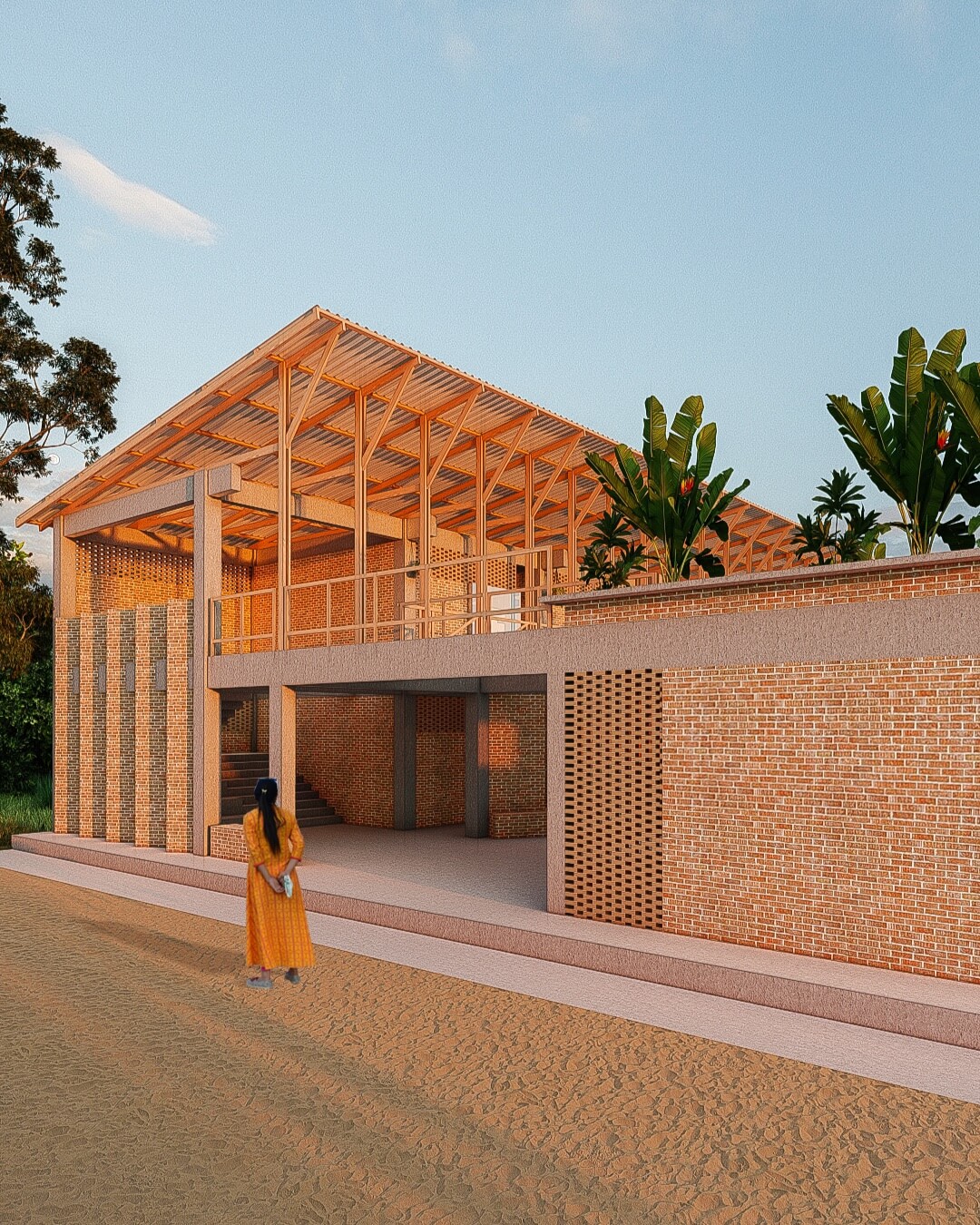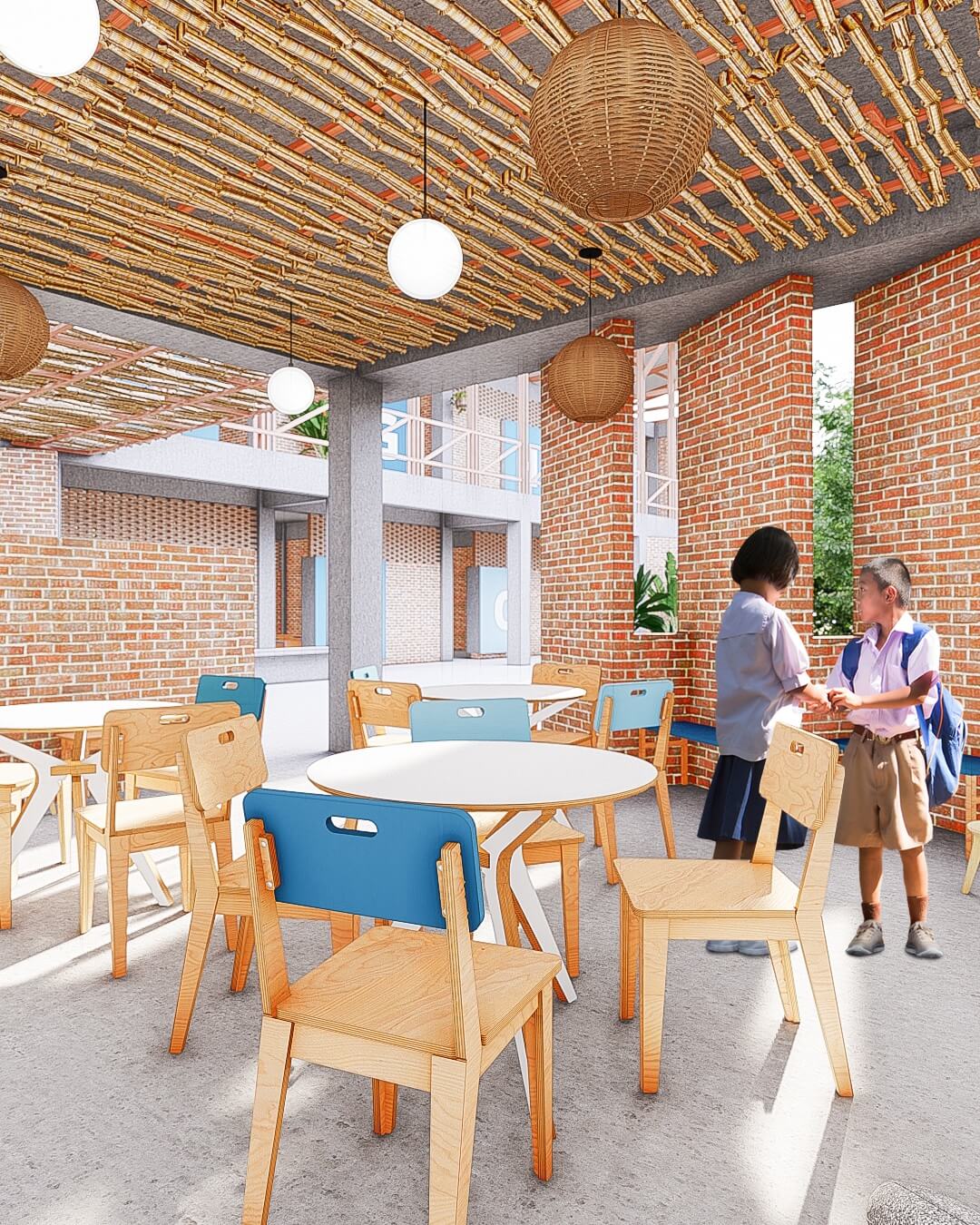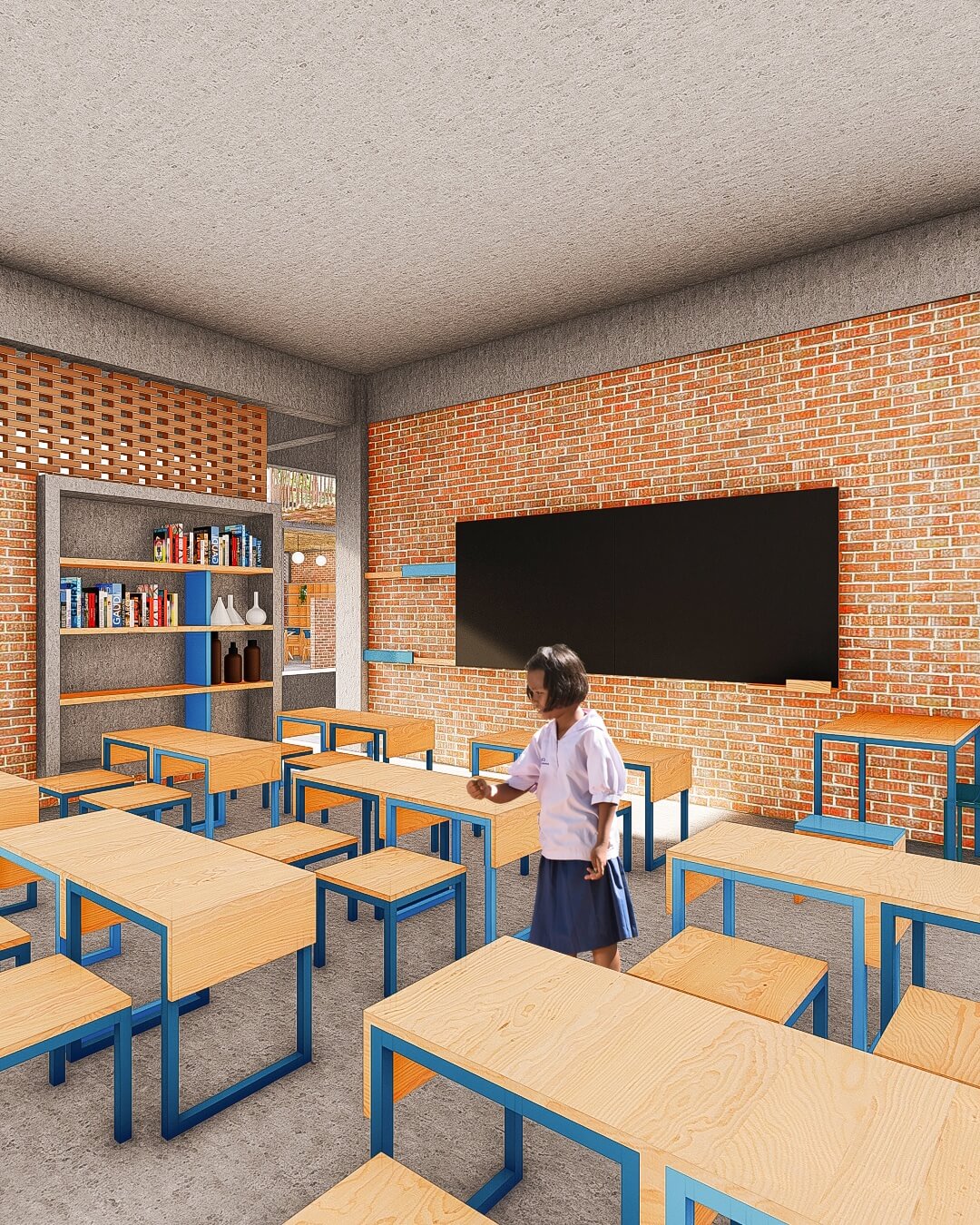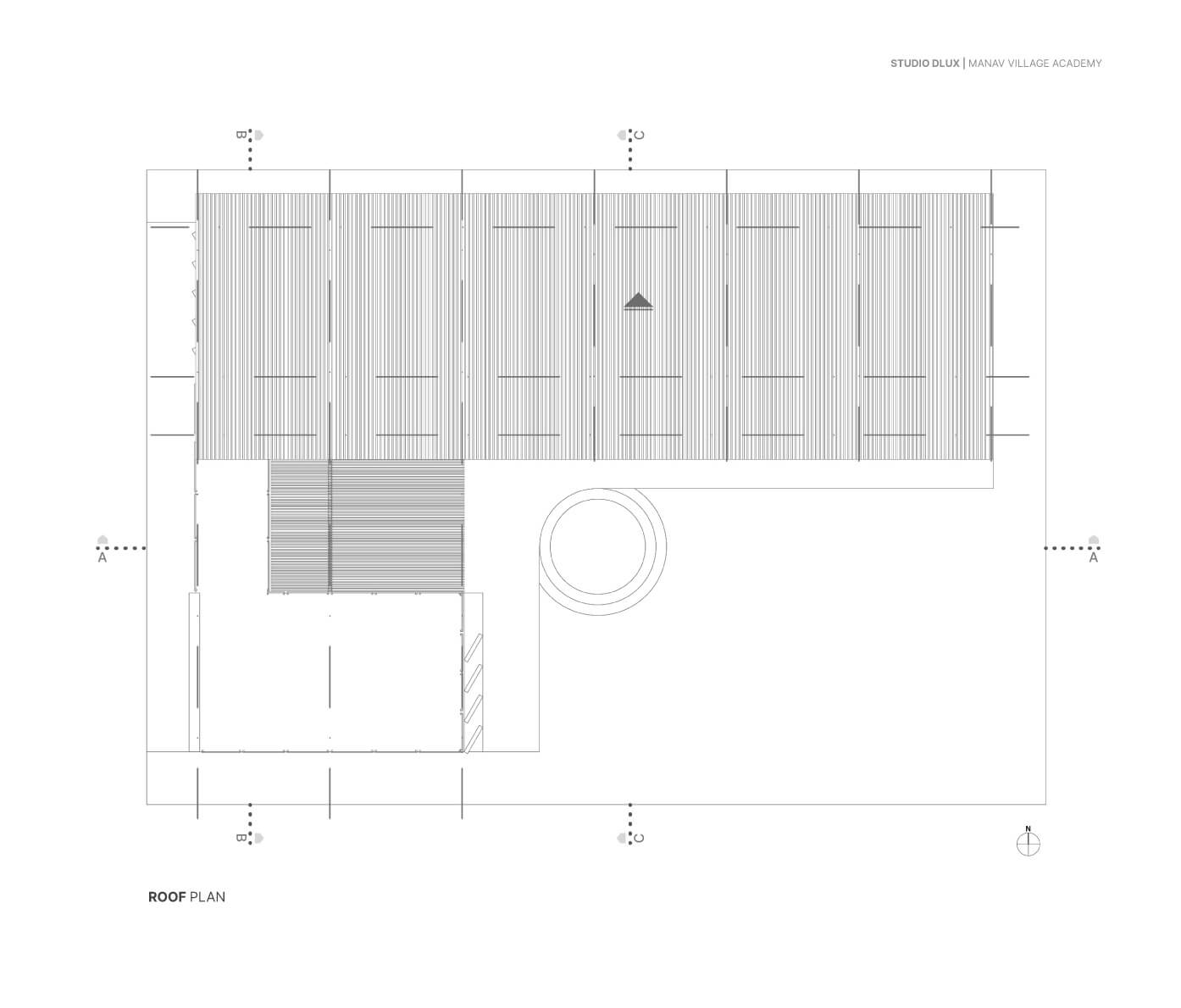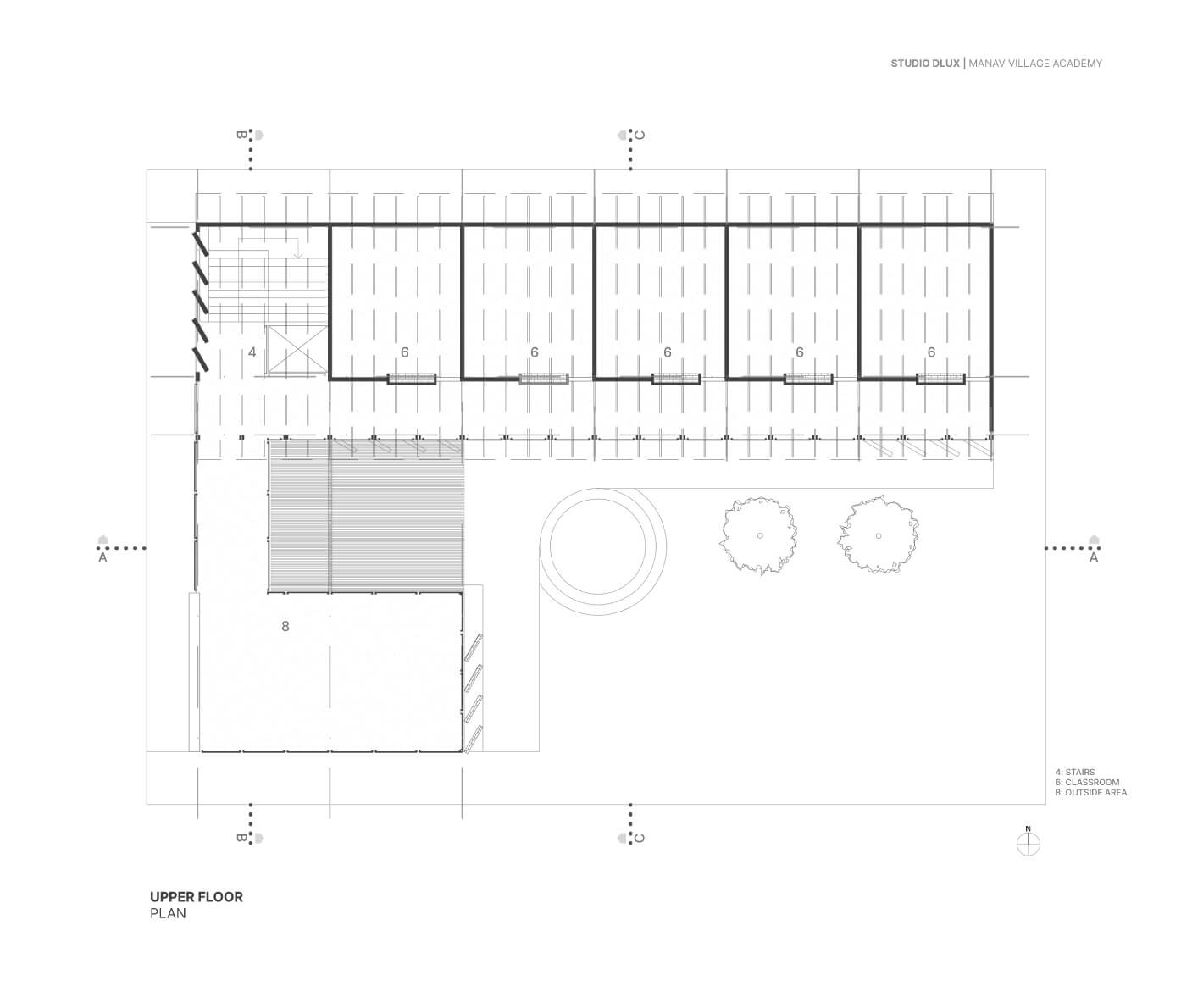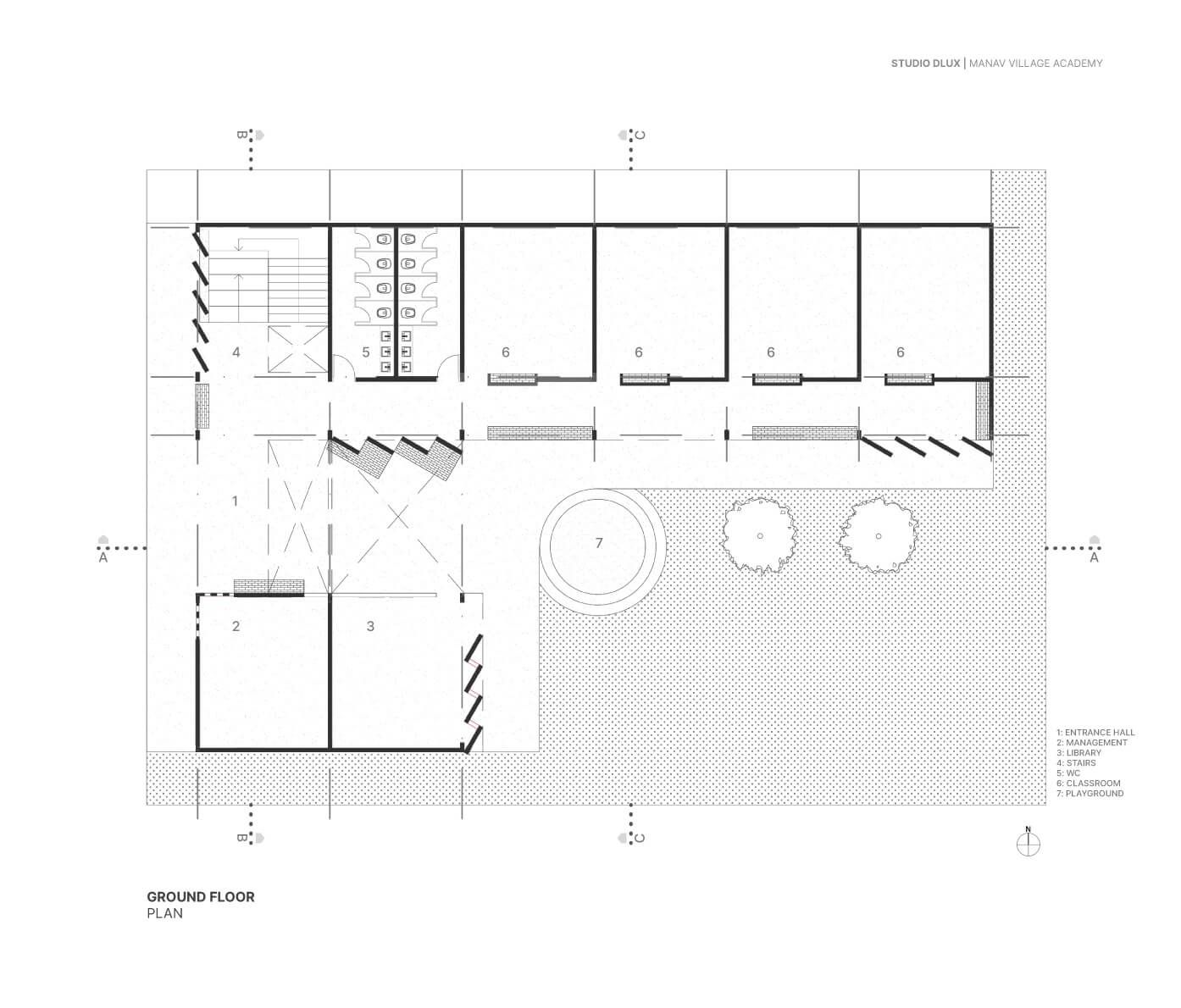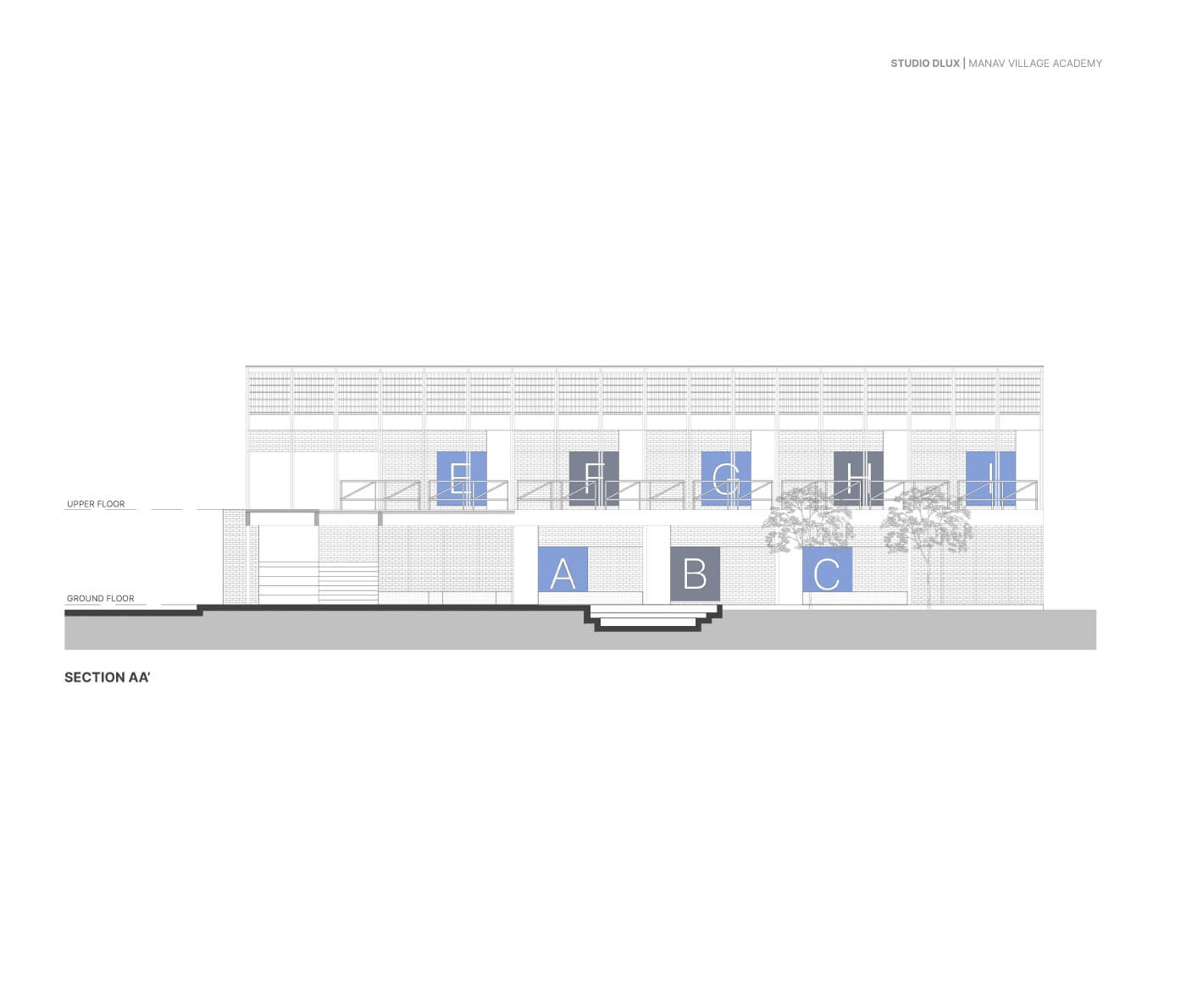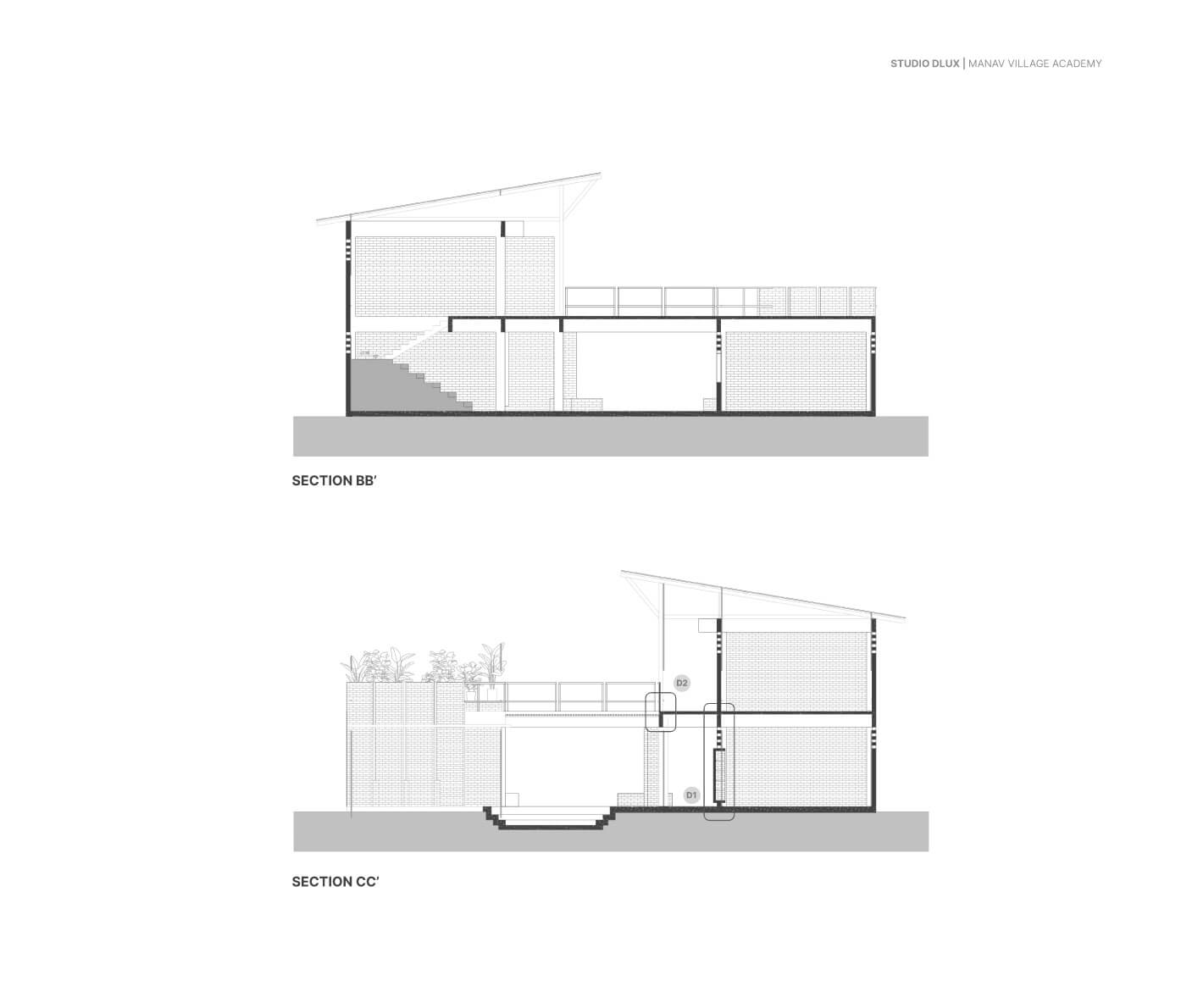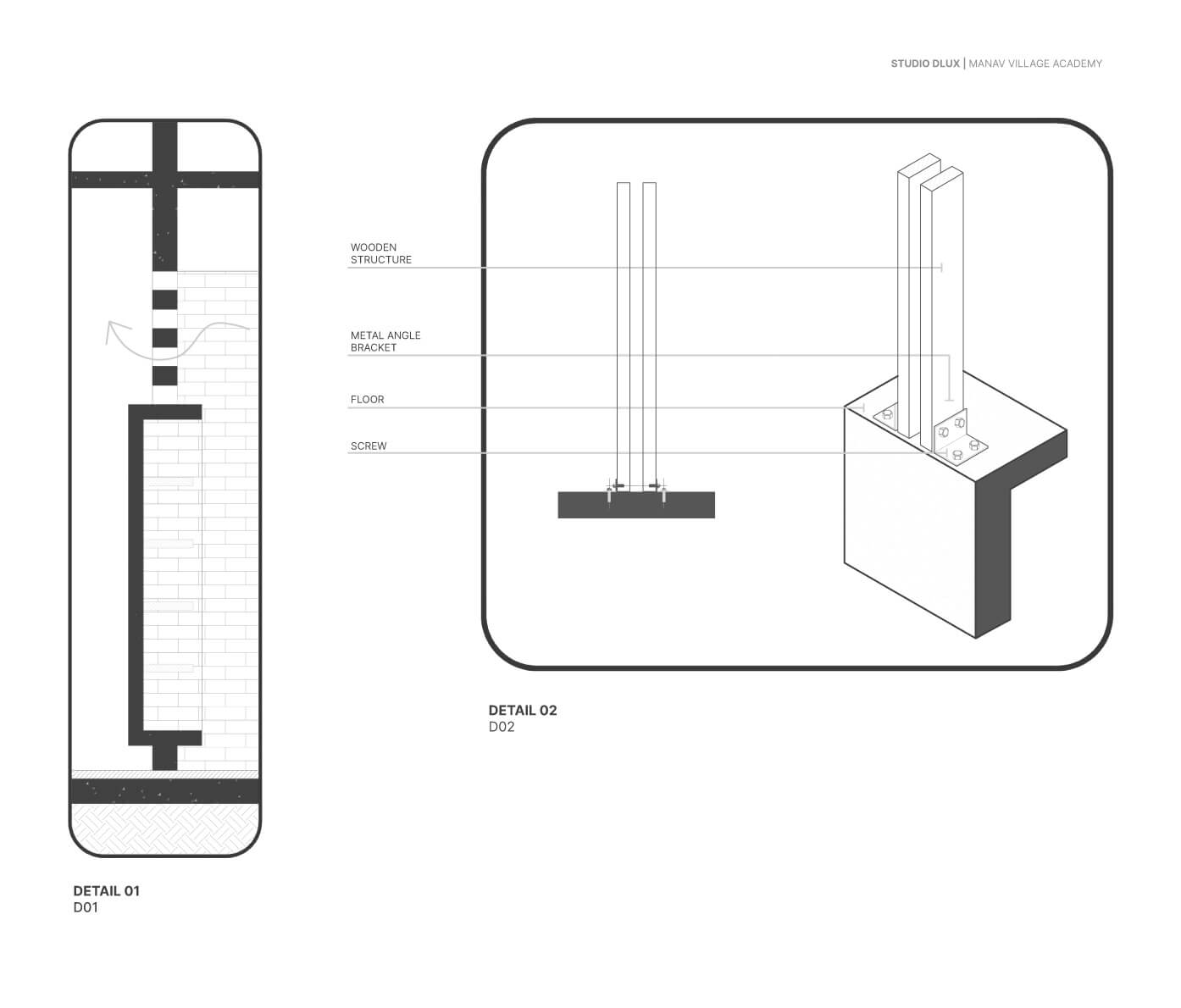 ---