Françarq Arquitetura / Gustavo França: Chalé do elf is a purely conceptual, but constructable project that covers the theme of medieval architecture, seeking to explore characteristic views in models of houses of mythological beings who live in the forests, such as examples, elves, wizards, and fairies. As an admirer of elven mythology, Gustavo França, Brazilian architect, created and produced content to present his idea.
The Chalet consists of three levels, namely, dining room, kitchen, bathroom and a naturally looking pool on the ground level, on the second level, a living room and accommodation for a bedroom, on the third level, a balcony with a love seat and dormitory, being a project of 60m² in all. One of Gustavo's feats when creating the project, was thought of purely natural and organic forms as an example, the shape of the slab on the second floor that would resemble a tree leaf with demolition wooden structures. Some roofs showed characteristics of mushroom shapes, to create the feeling where the chalet blends with the natural landscape of the surroundings.
The materials adopted are mostly demolition wood, and most of the roof structure is made from natural tree branches. The mushroom-shaped roofs are structured with branches and sealed with animal leather.
Being a totally adaptable project, especially in places where the surrounding area has abundant vegetation.
Finally, the architecture presented aims to cause a unique sensation, where users could feel like the enchanted beings themselves who live in the forests.
Gustavo França's thoughts and inspiration:
"My dreams are planned seconds before I close my eyes when I sleep, never remembering everything as it was, but I always remember the fascination it causes me in life.
The charm of the water, the healing cure, reviving the great green and another infinity of colors that are transformed into luminous energy again. Yes, through a complex metamorphosis or a simple walking modification, everything ends and is reborn beautiful again "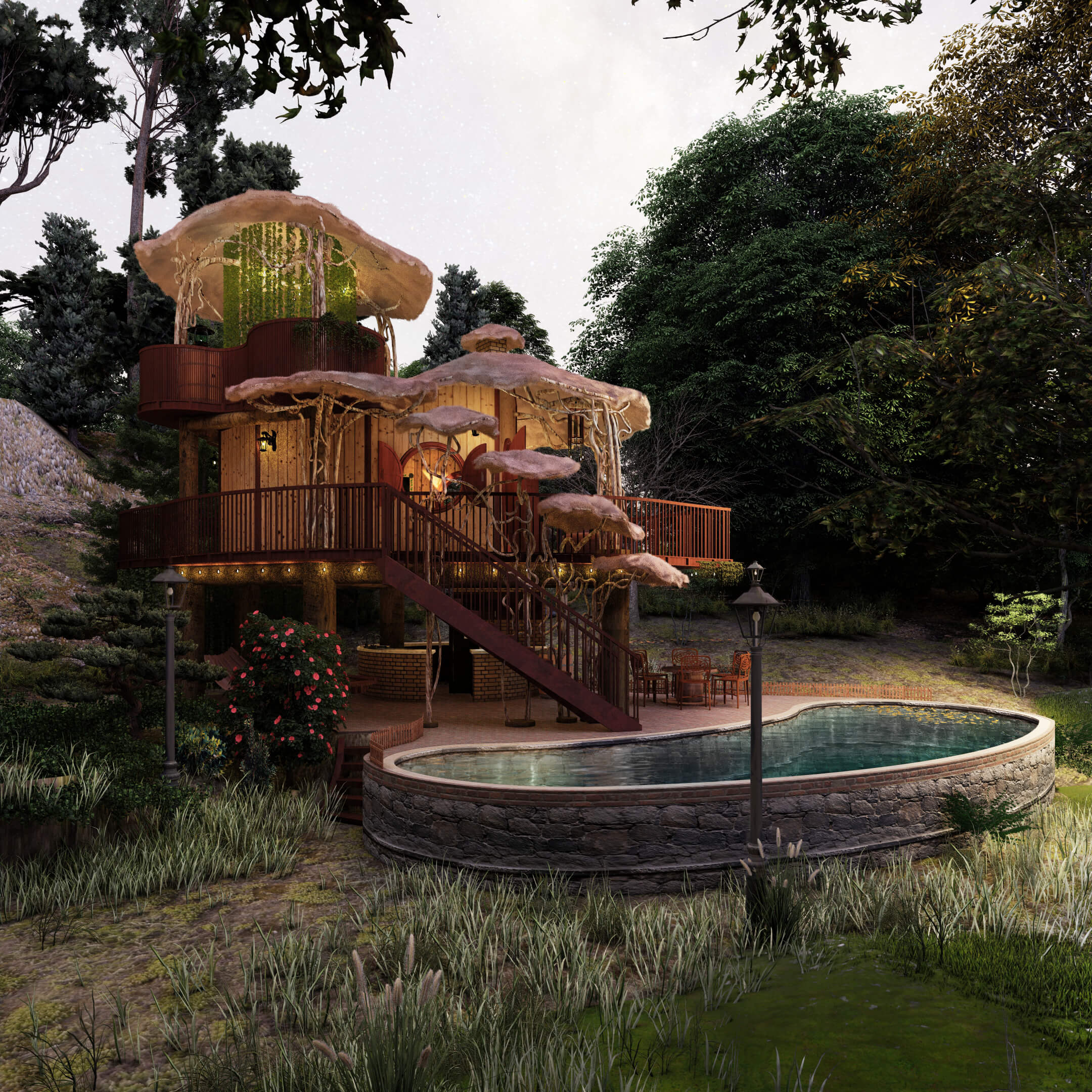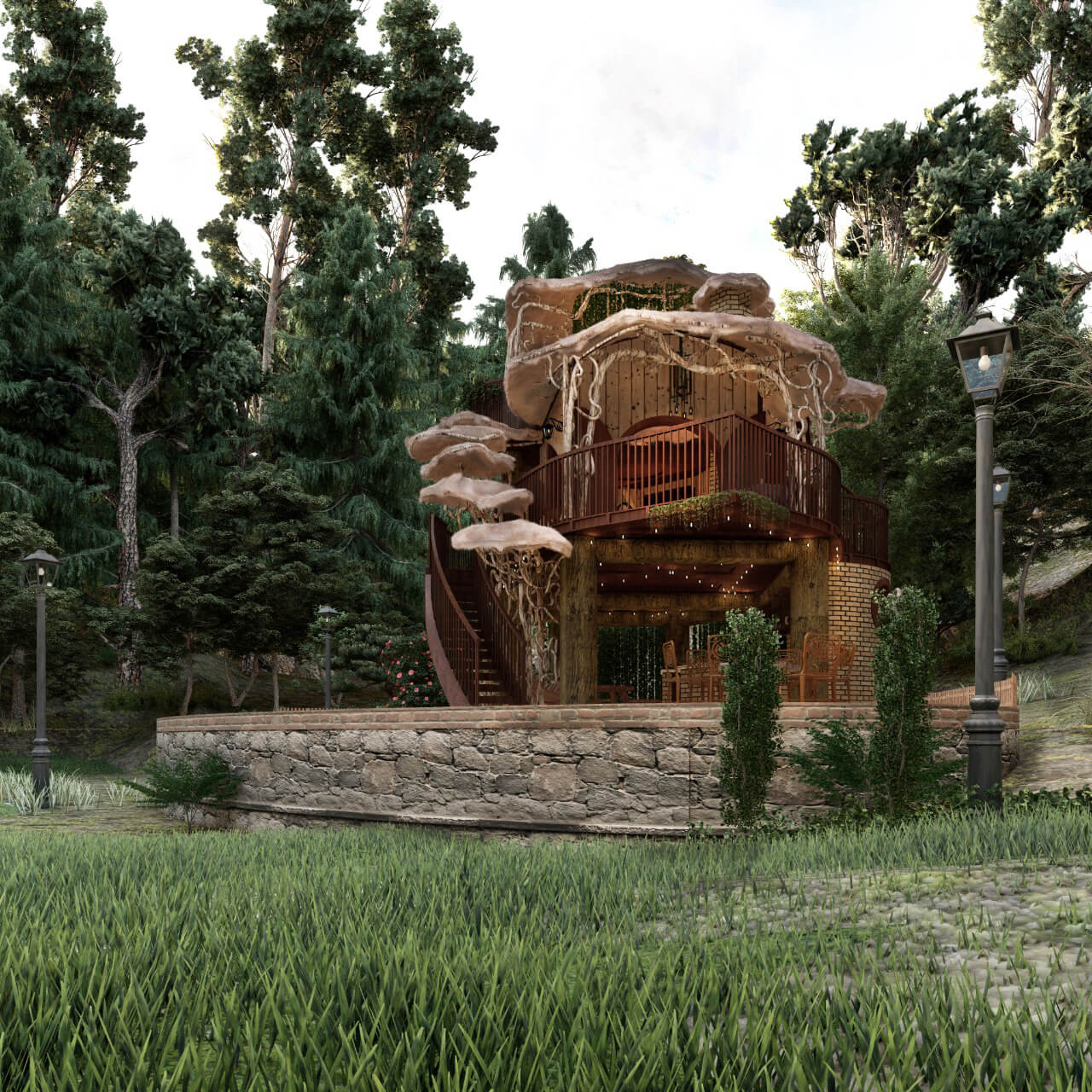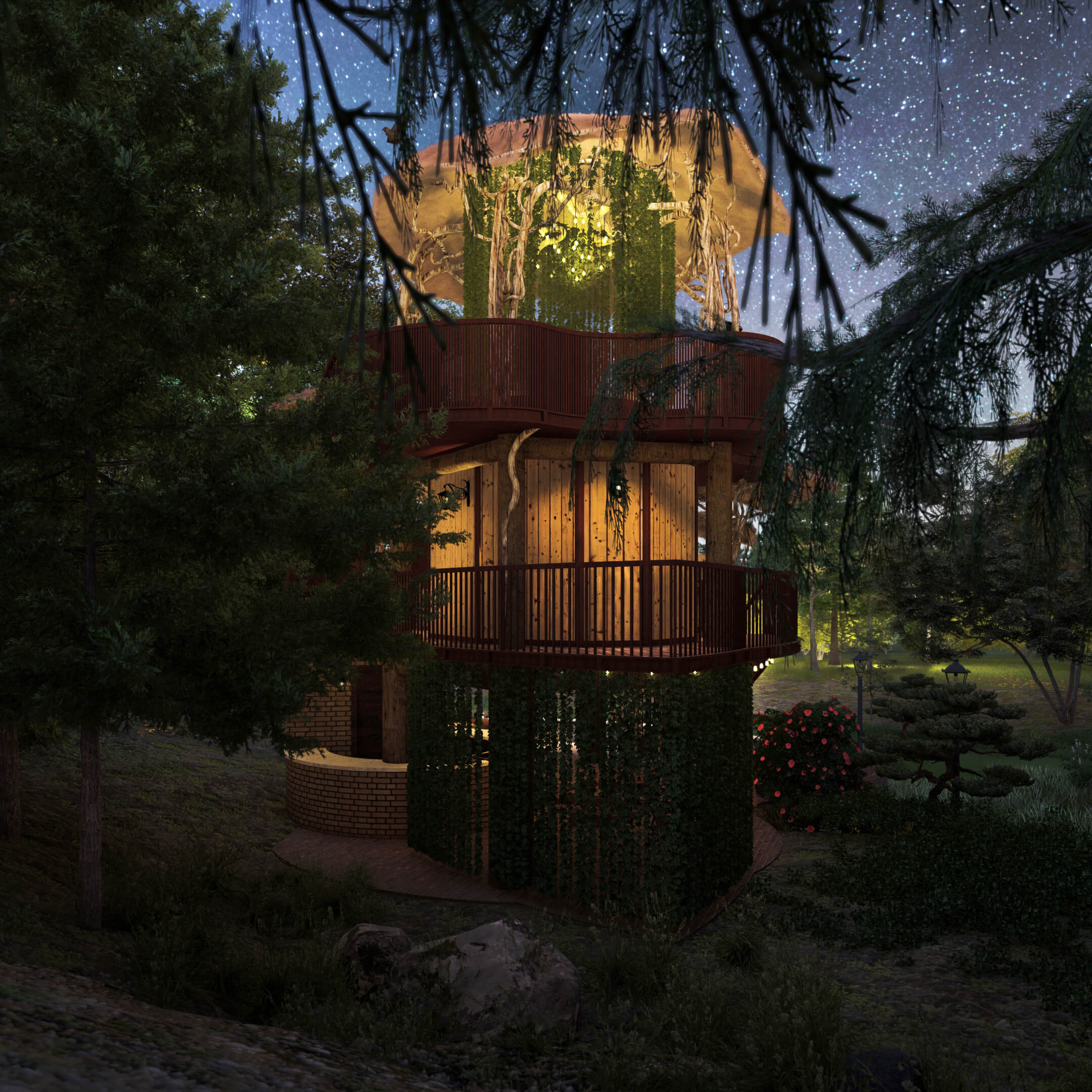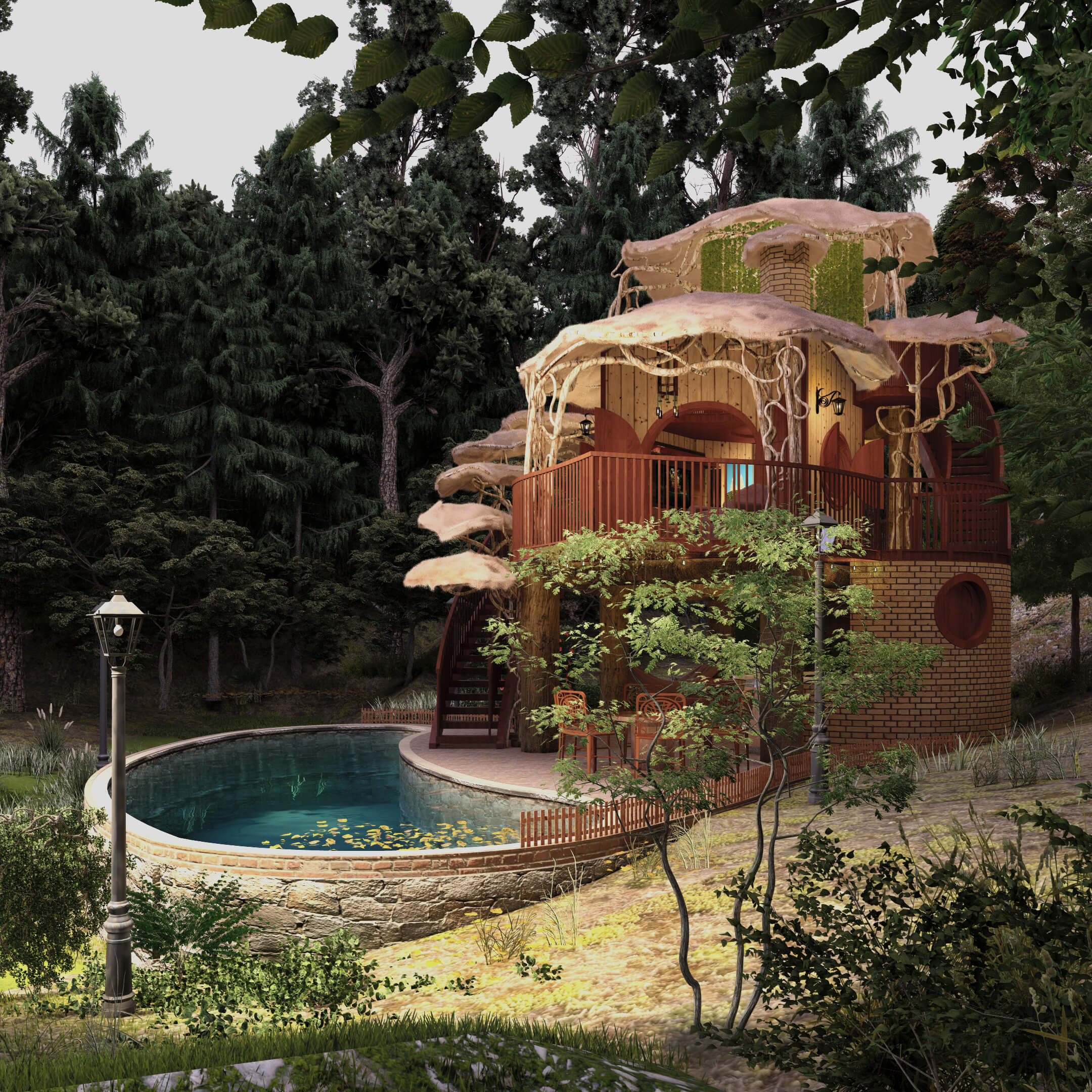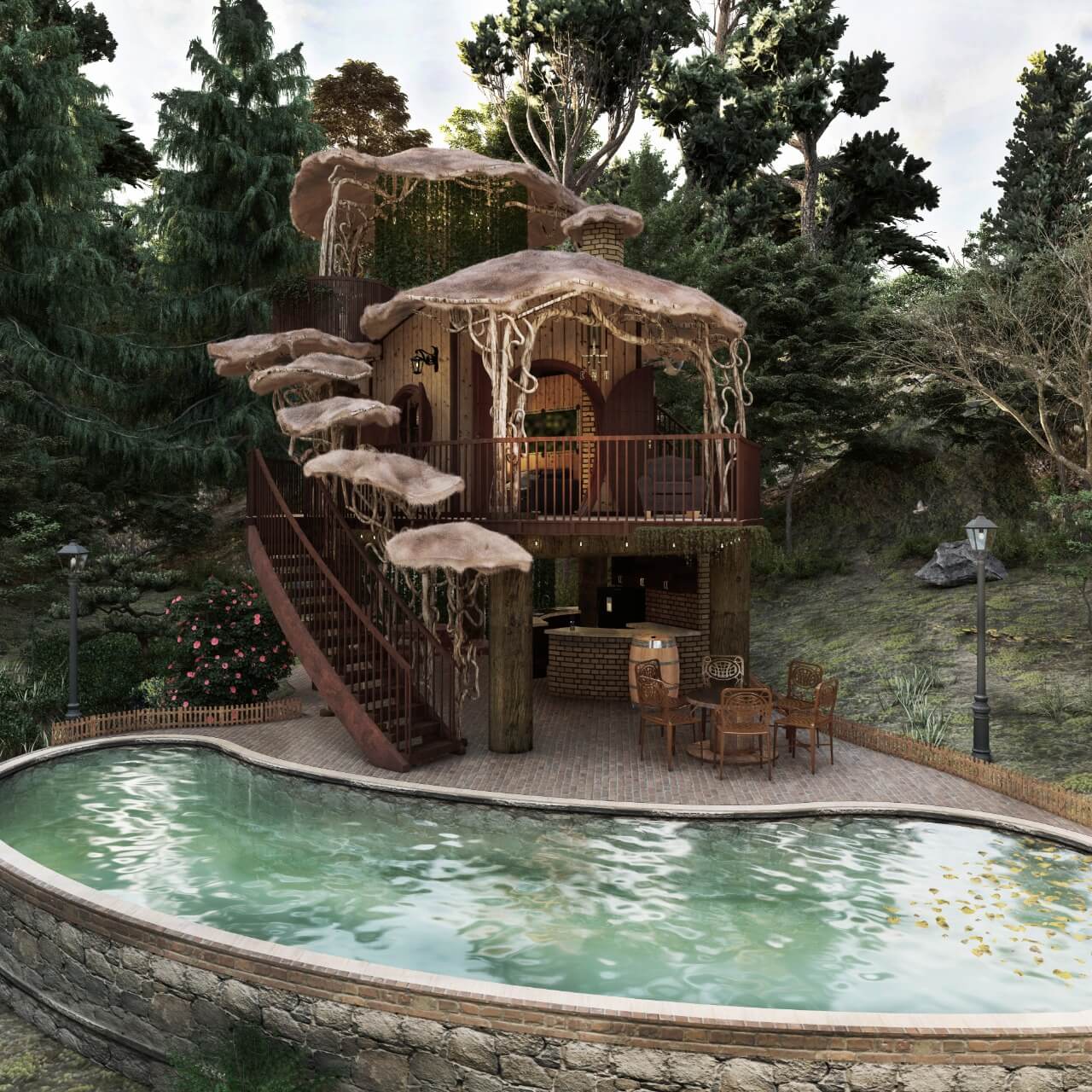 Connect with the Françarq Arquitetura
---