Mohammad Hossein Rabbani Zade: I have conceptualized this project so here is the story about this beautiful project:
Yamabiko Retreat is a stunning modern villa that has been meticulously designed to provide its residents with the ultimate in luxury living. Inspired by the intricacies of Japanese architecture, this personal villa is a true masterpiece of design that stands out in the midst of the lush tropical forest that surrounds it.
The villa is made from black concrete, which gives it a sleek and sophisticated look that is both modern and timeless. The use of black concrete also provides a striking contrast to the vibrant greenery of the surrounding forest, making Yamabiko Retreat a true standout in its environment. One of the most striking features of Yamabiko Retreat is its flat and leveled roofs. These roofs give the villa a modern and minimalist look that is both elegant and refined. The floating terraces that are incorporated into the design of the villa provide stunning views of the surrounding forest and river, making them the perfect place to relax and unwind.
The architectural details of Yamabiko Retreat are refined and elegant. From the sleek lines of the black concrete walls to the intricate patterns on the wooden screens that adorn the windows, every aspect of this villa has been carefully considered to create a space that is both functional and beautiful.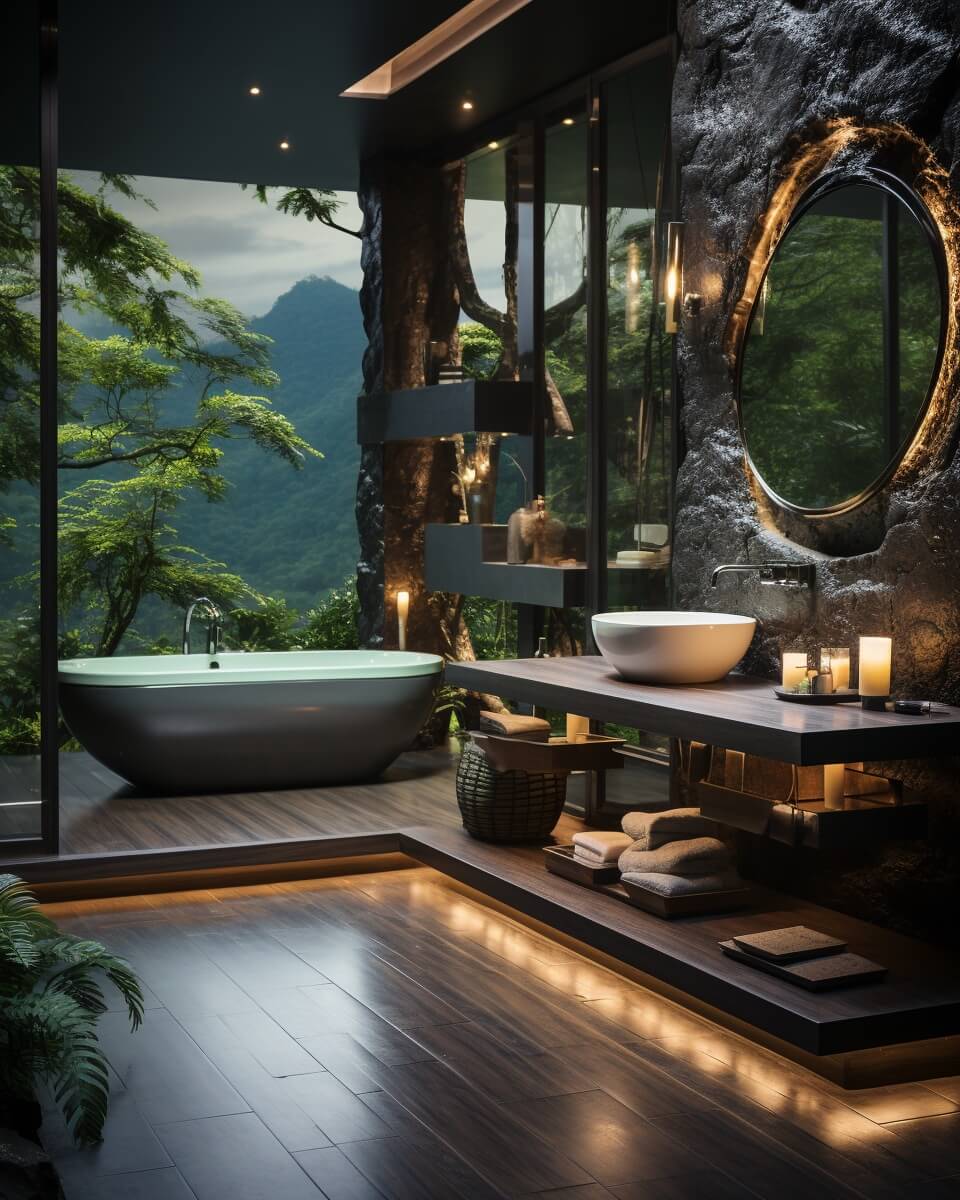 Advanced technology has been seamlessly integrated into the design of Yamabiko Retreat. The villa features smart home automation systems that allow residents to control everything from lighting to temperature with just a few taps on their phone or tablet. This technology ensures that residents can enjoy a comfortable and convenient lifestyle without sacrificing style or sophistication.
Inside, Yamabiko Retreat is furnished with modern furniture that complements the minimalist design of the villa. The use of natural materials such as wood and stone create a warm and inviting atmosphere that is both stylish and comfortable. The villa's open plan layout allows for seamless flow between indoor and outdoor spaces, making it the perfect place for entertaining guests or simply enjoying the natural beauty of the surrounding environment.
In conclusion, Yamabiko Retreat is a unique and stunning modern villa that combines Japanese architecture with advanced technology to create a space that is both functional and beautiful. Its sleek black concrete exterior, floating terraces, and refined architectural details make it a true masterpiece of design. This villa is the perfect retreat for those who seek peace, tranquility, and luxury in the heart of nature.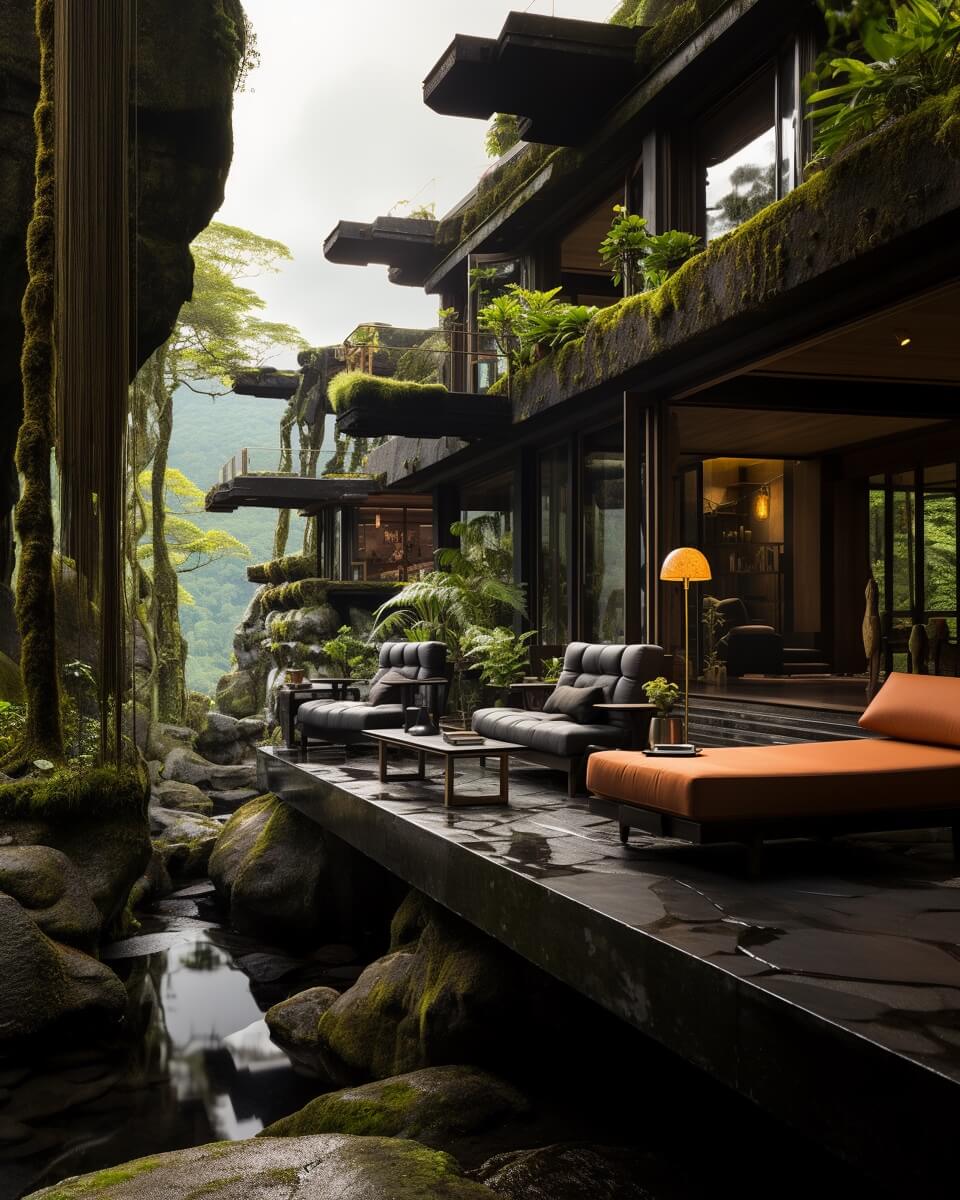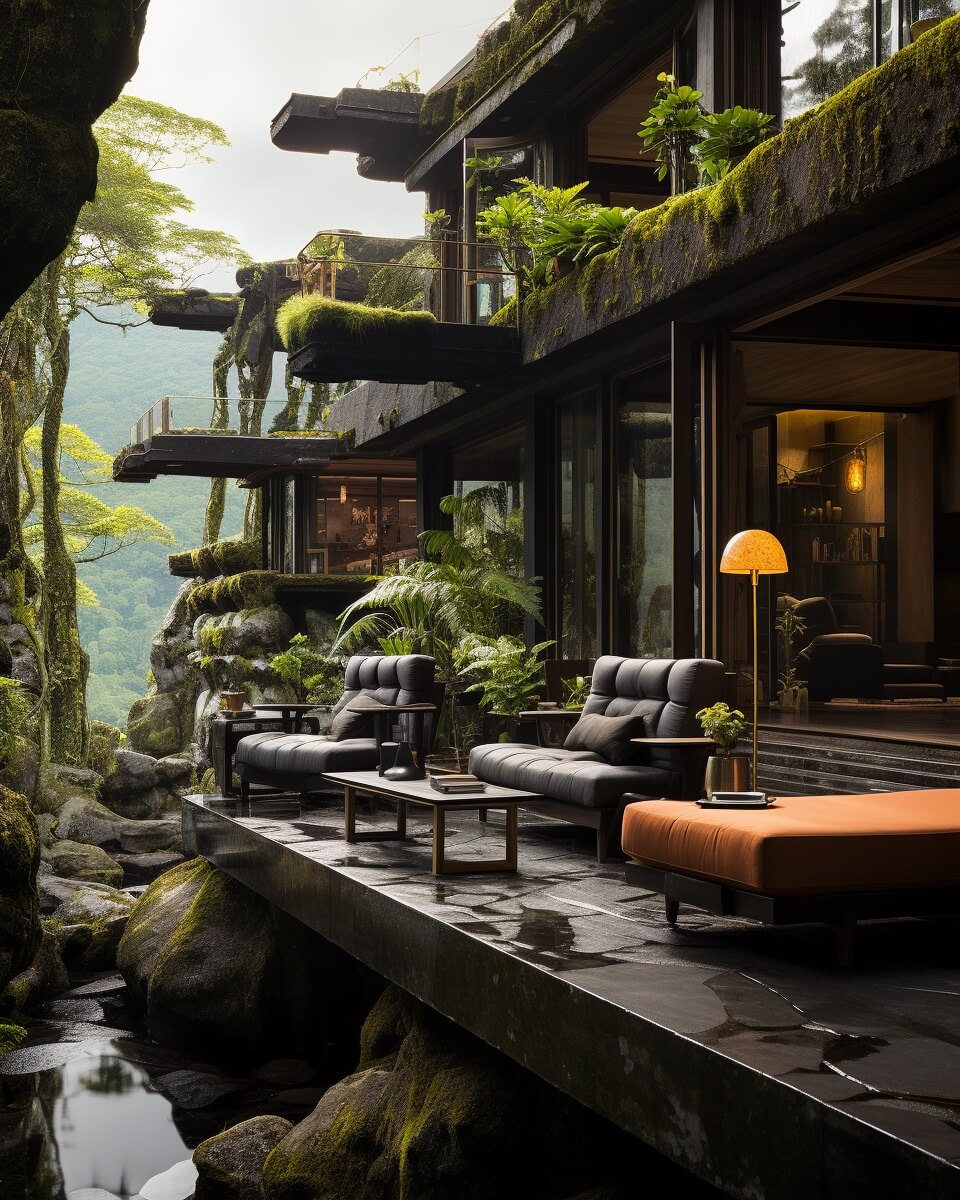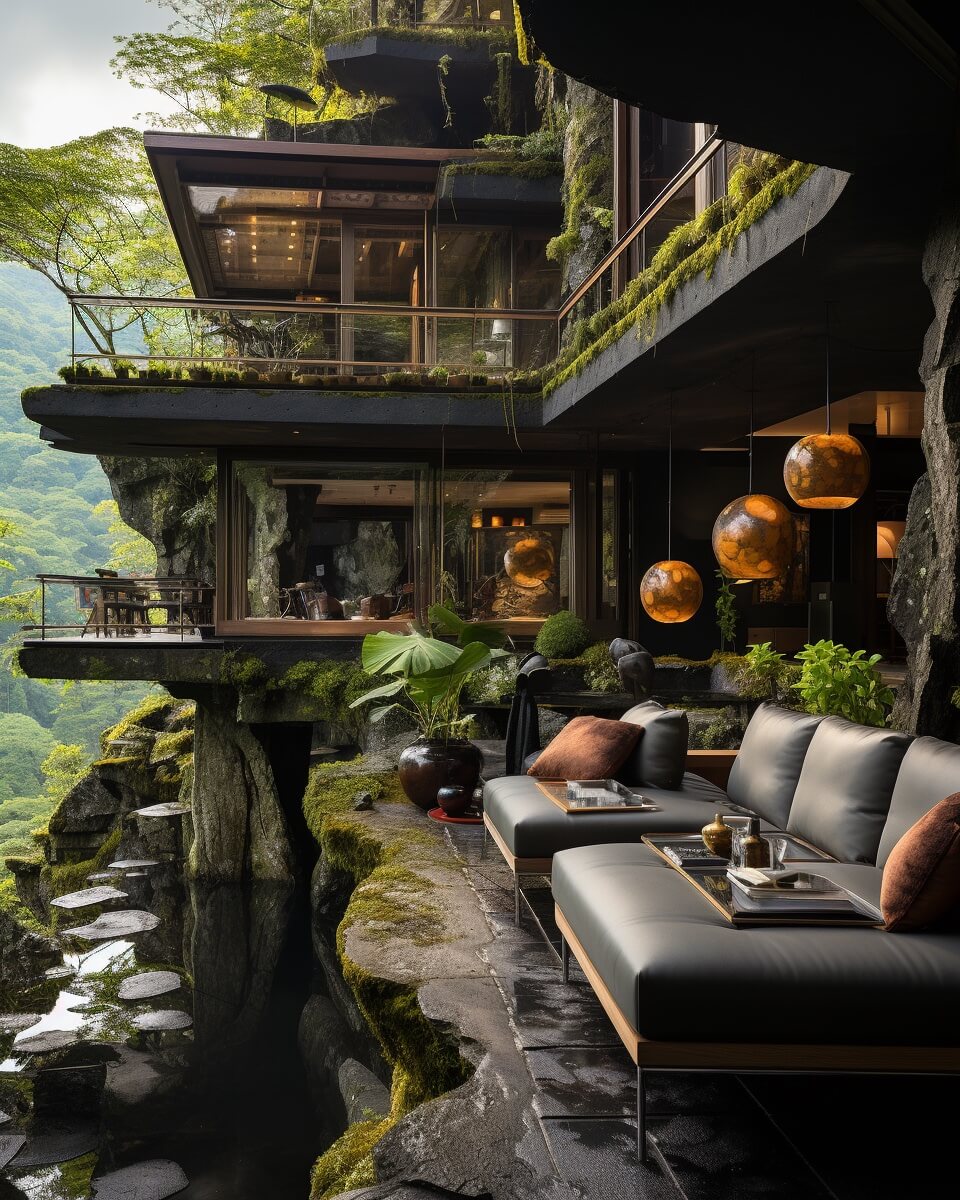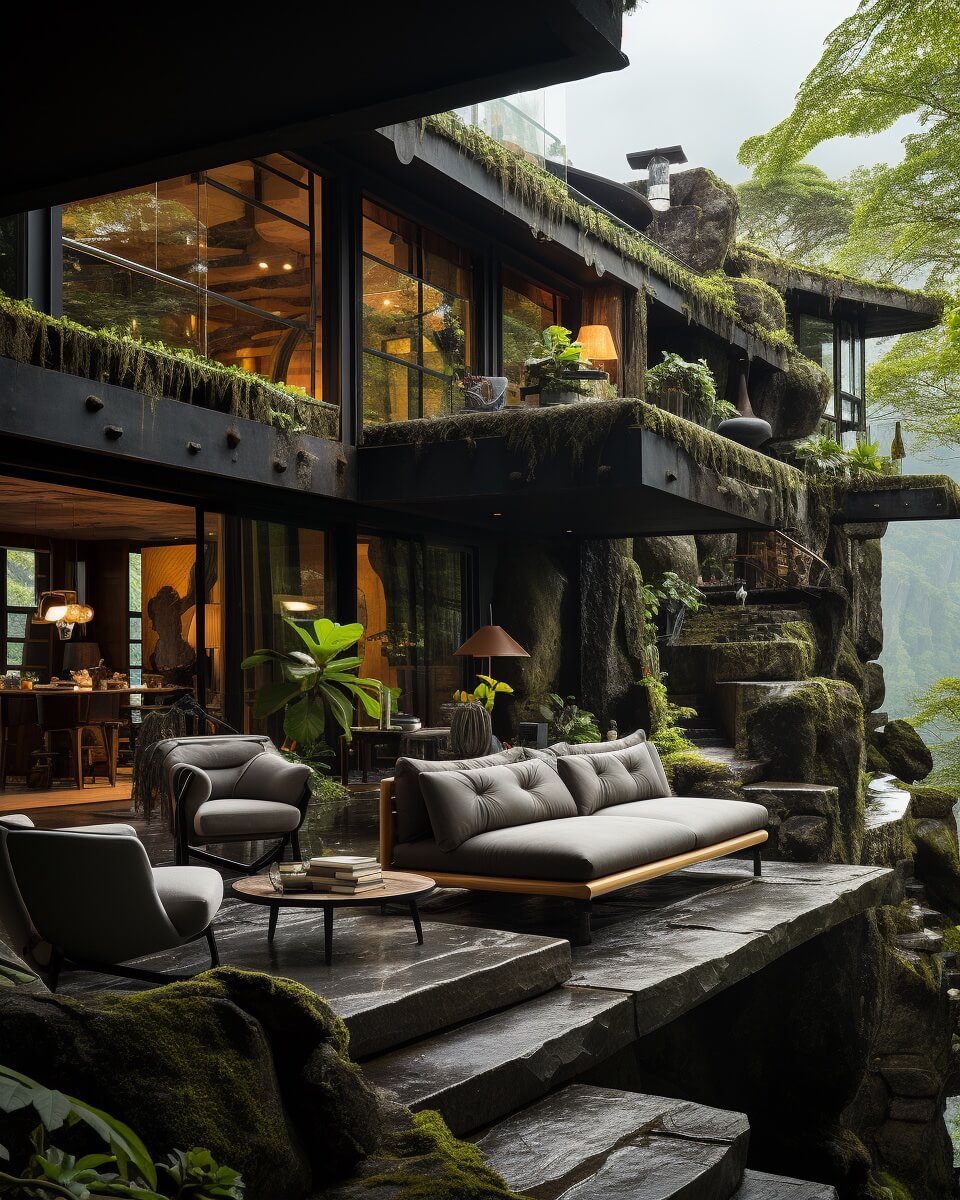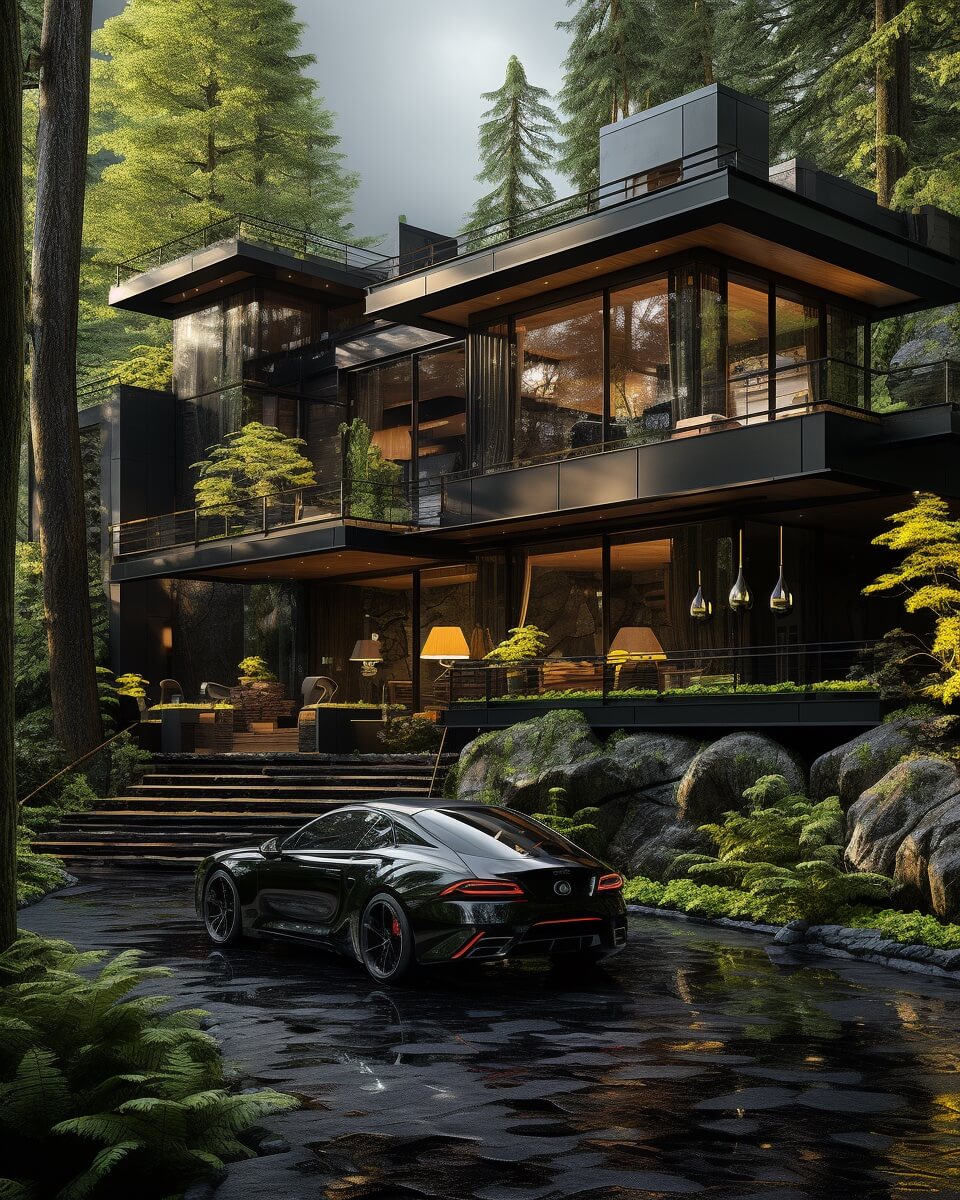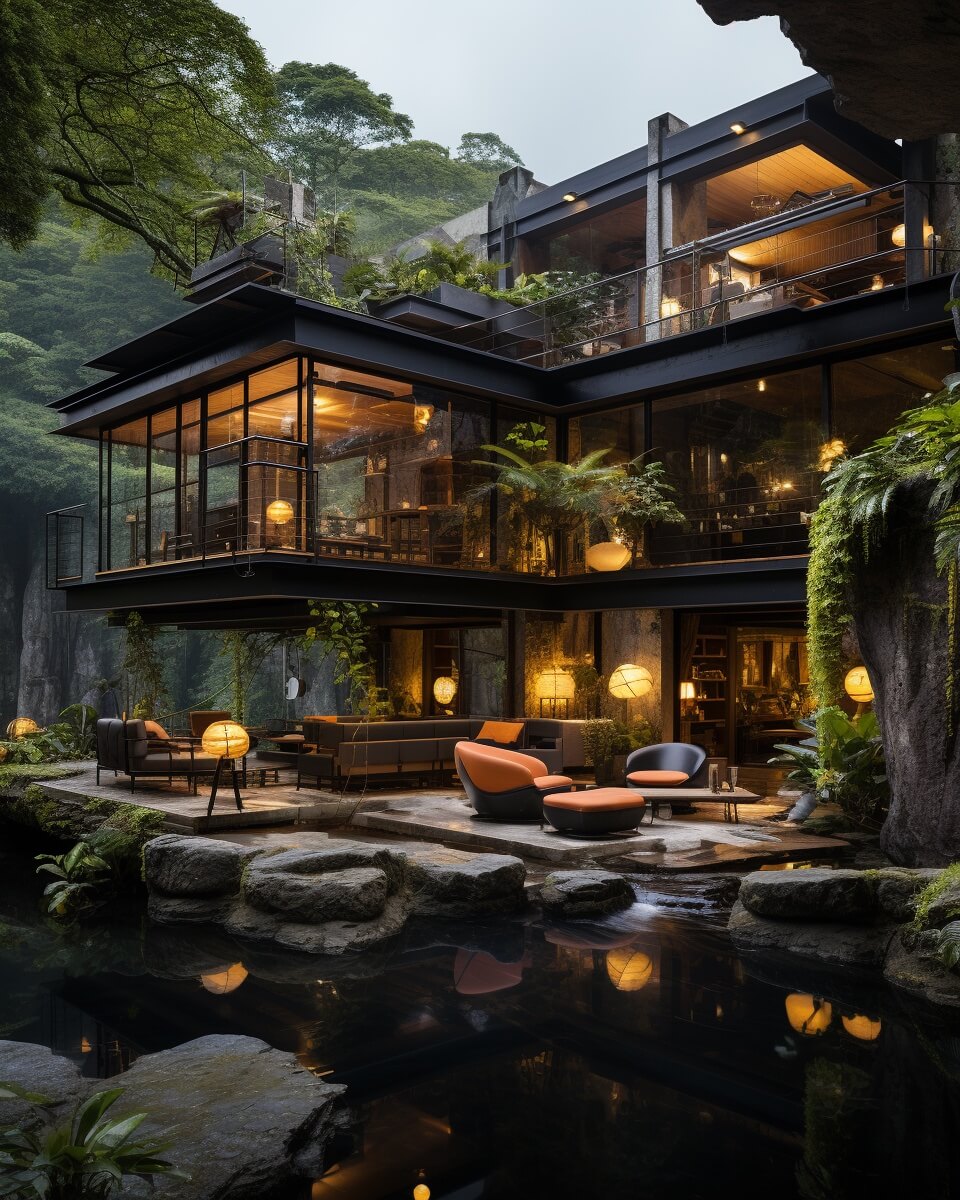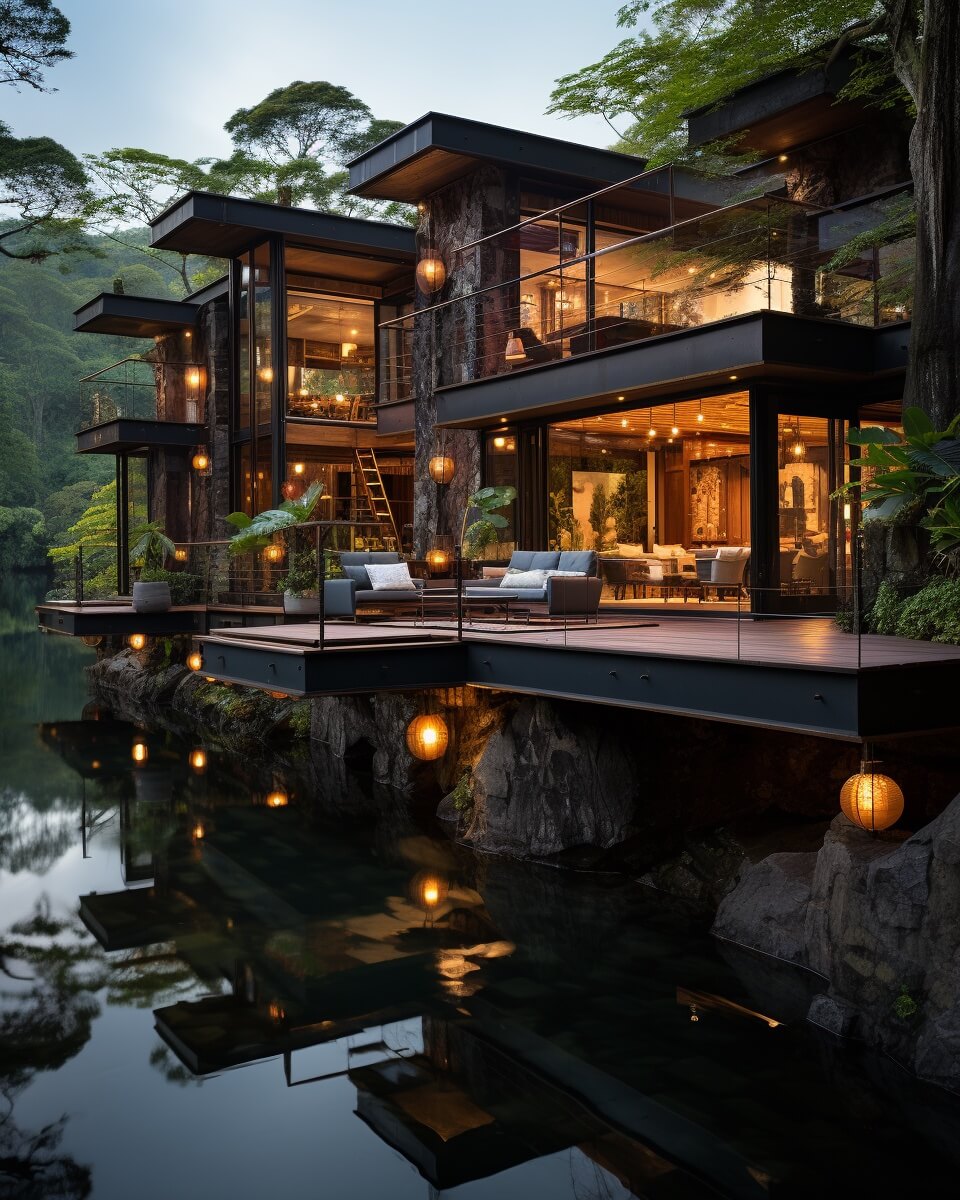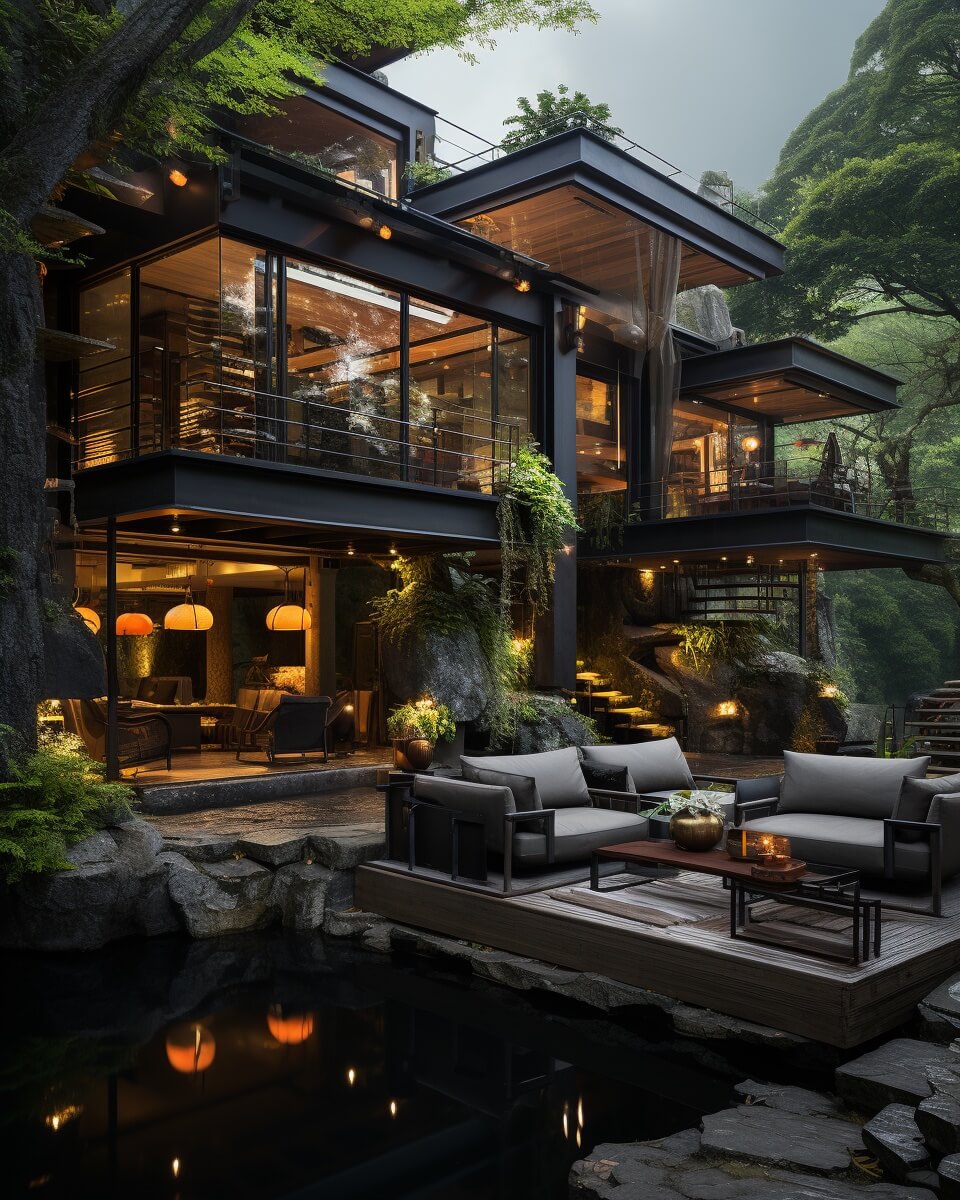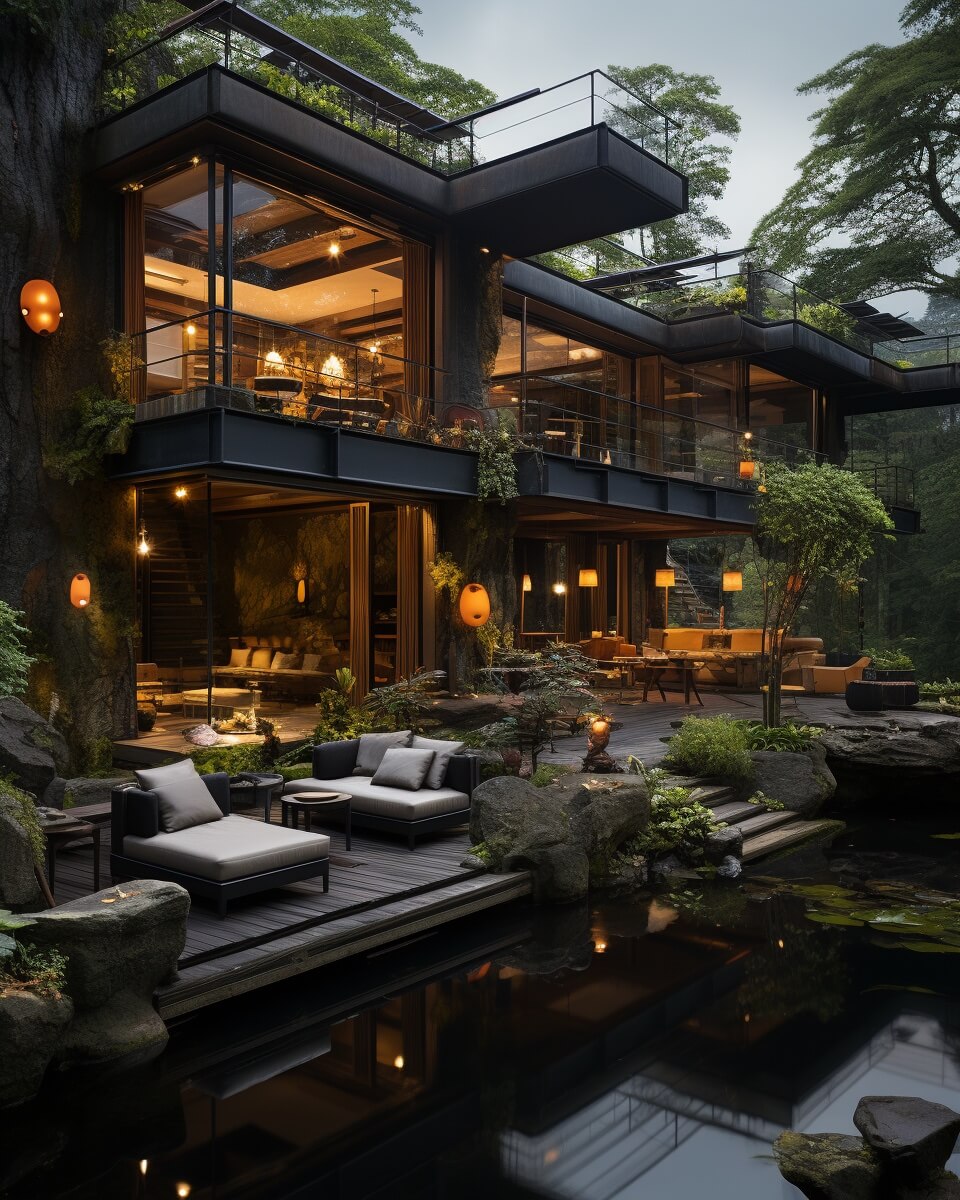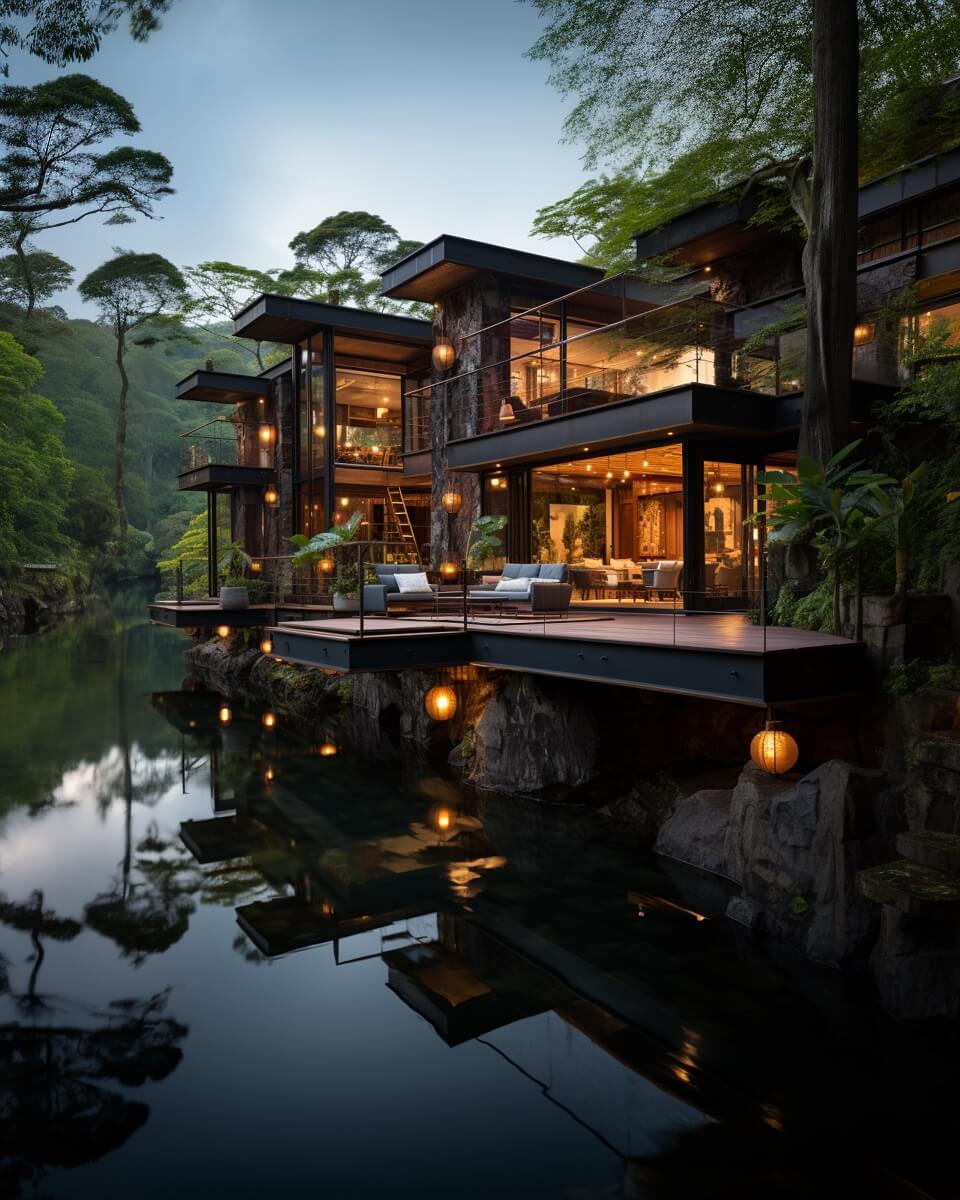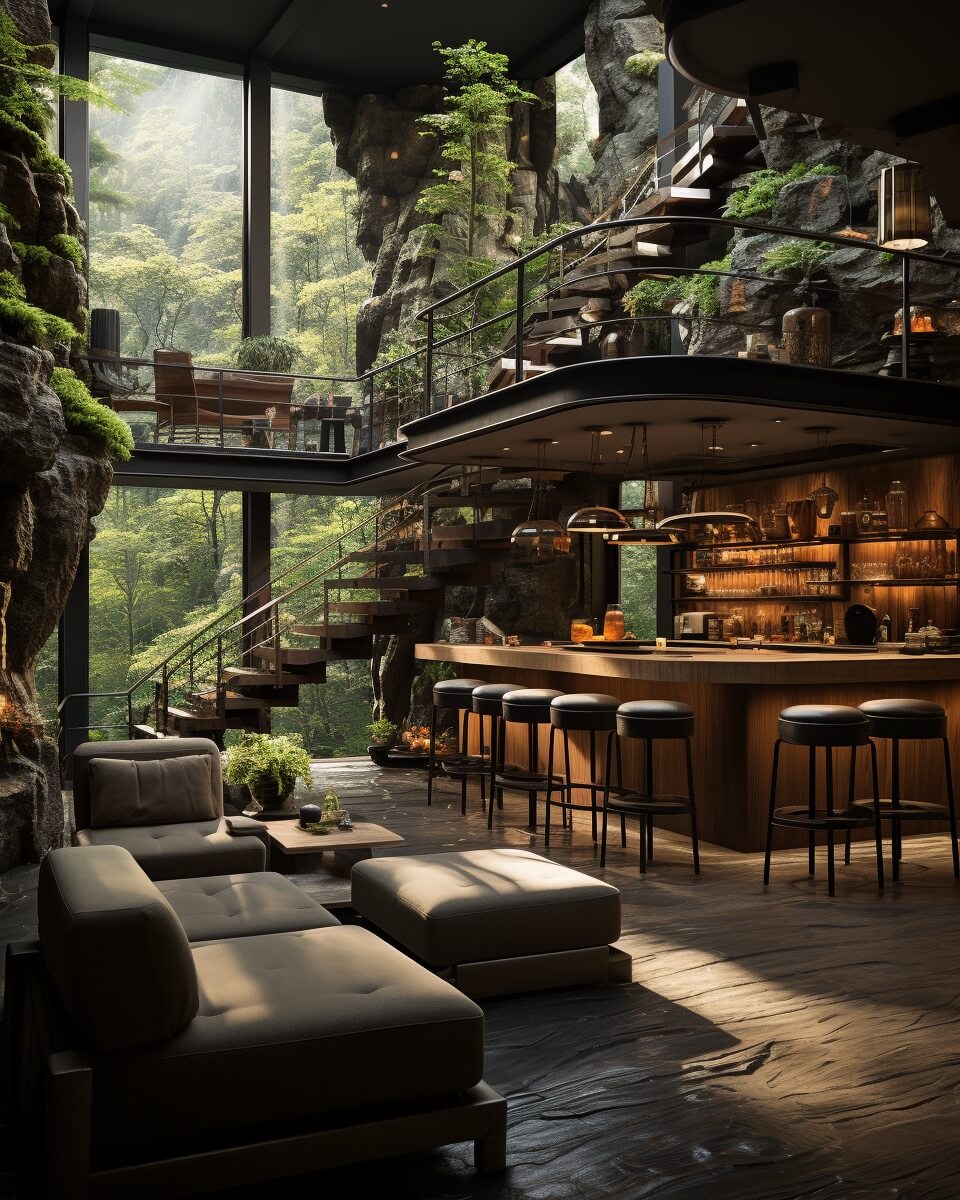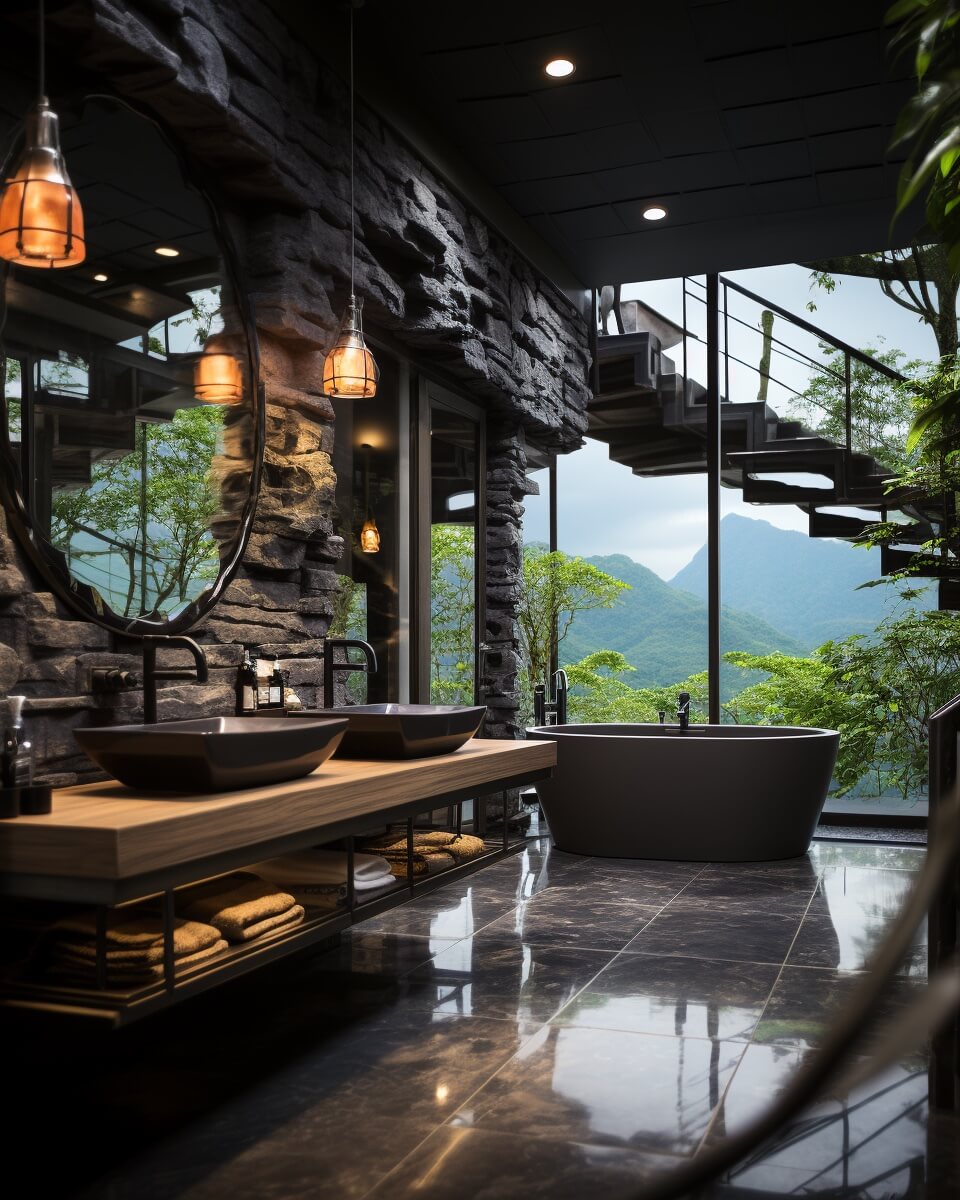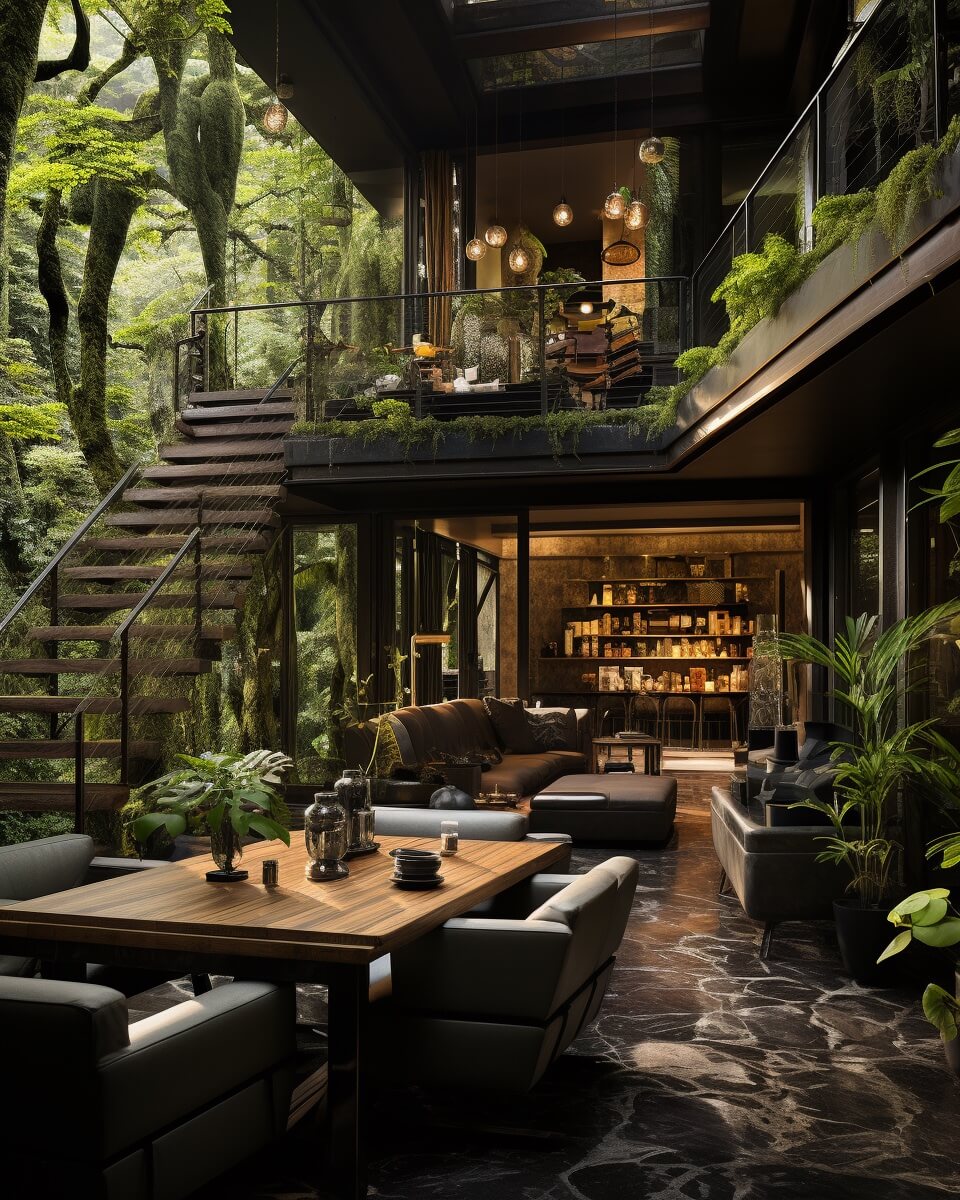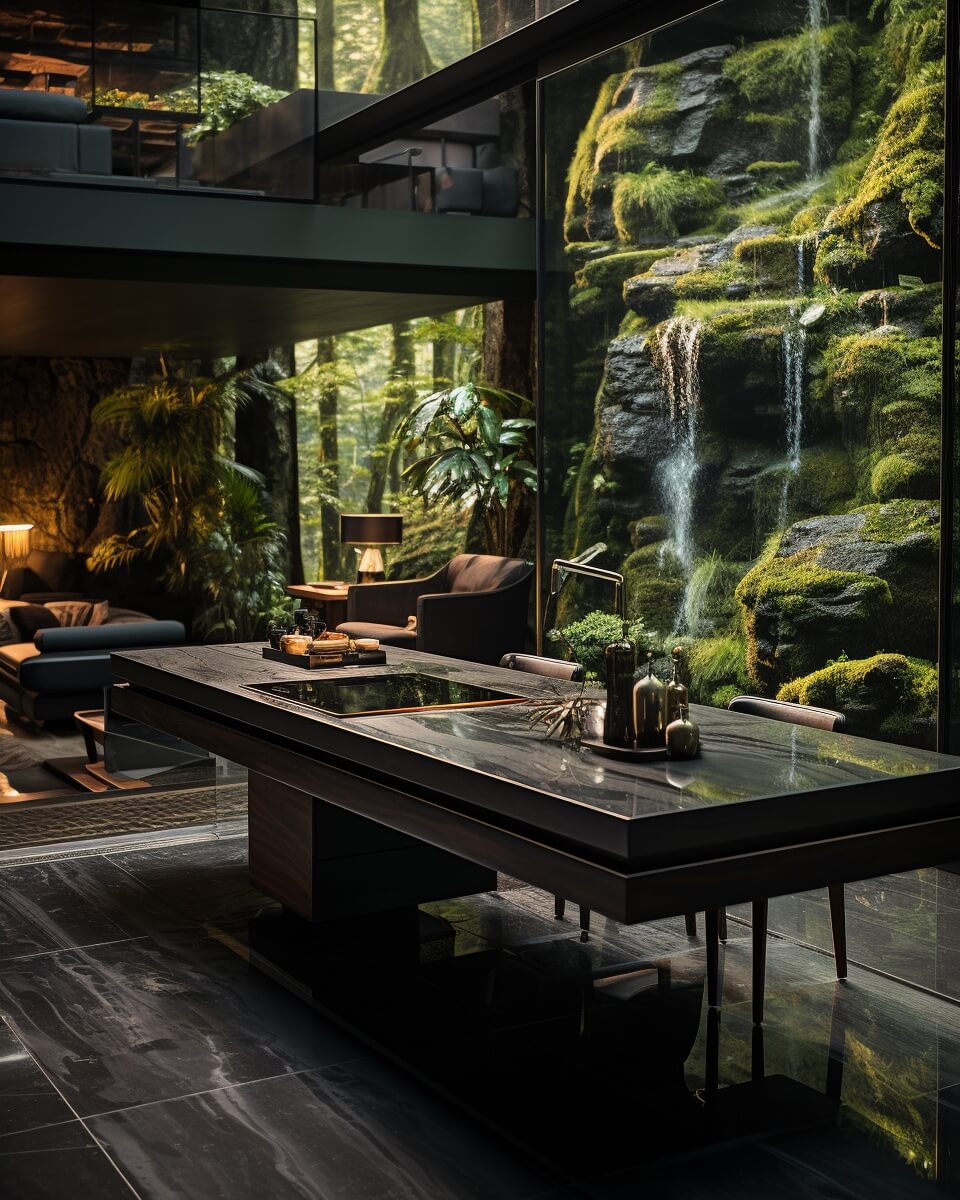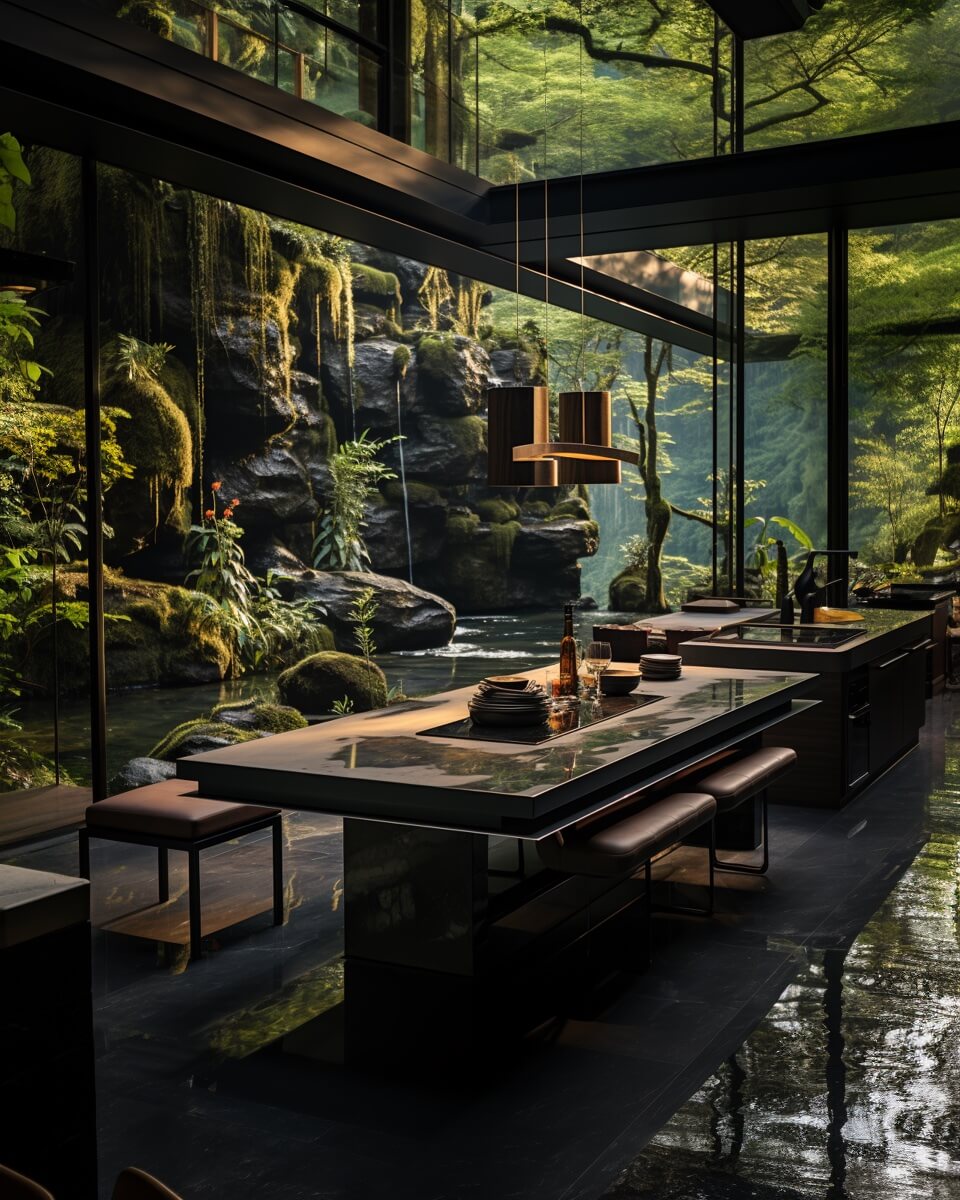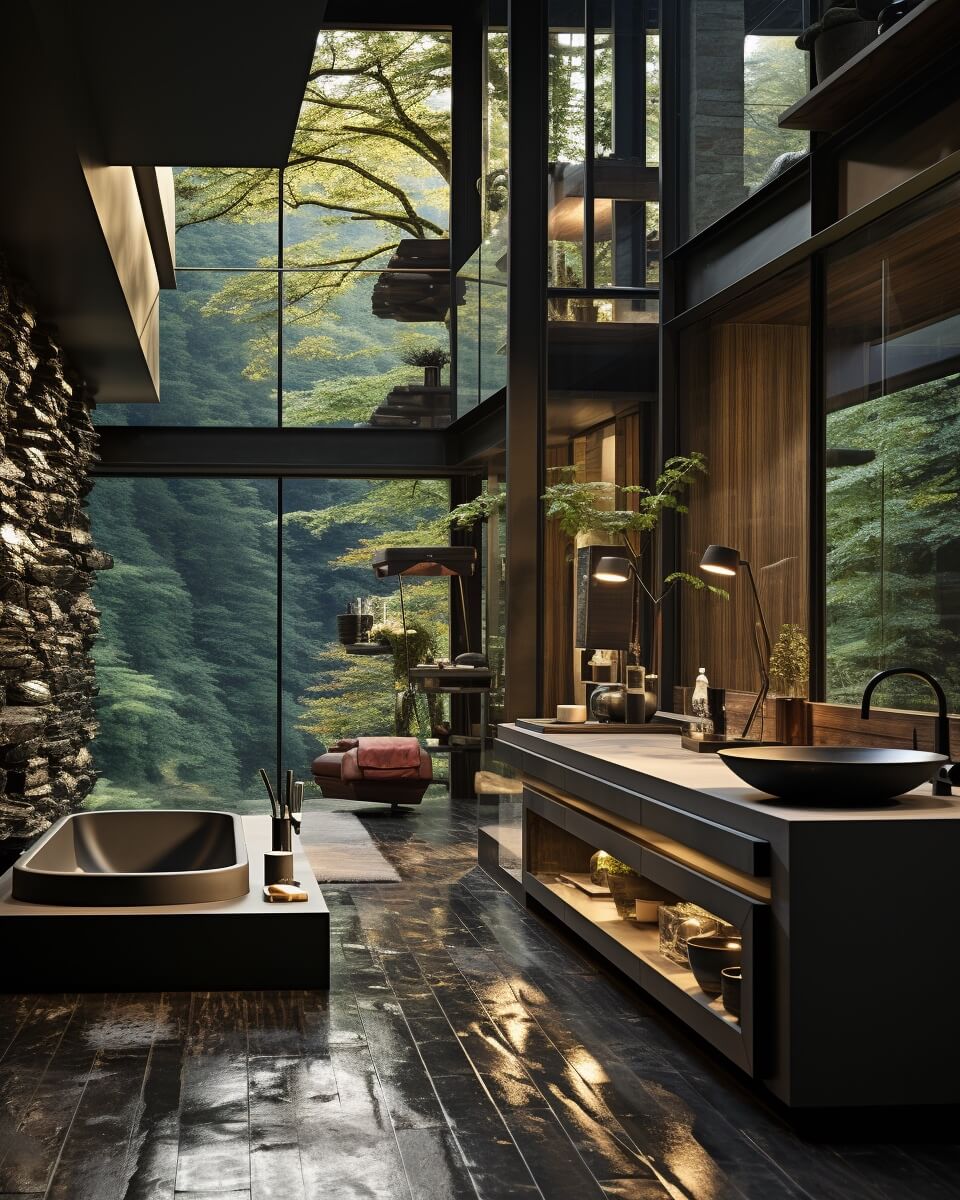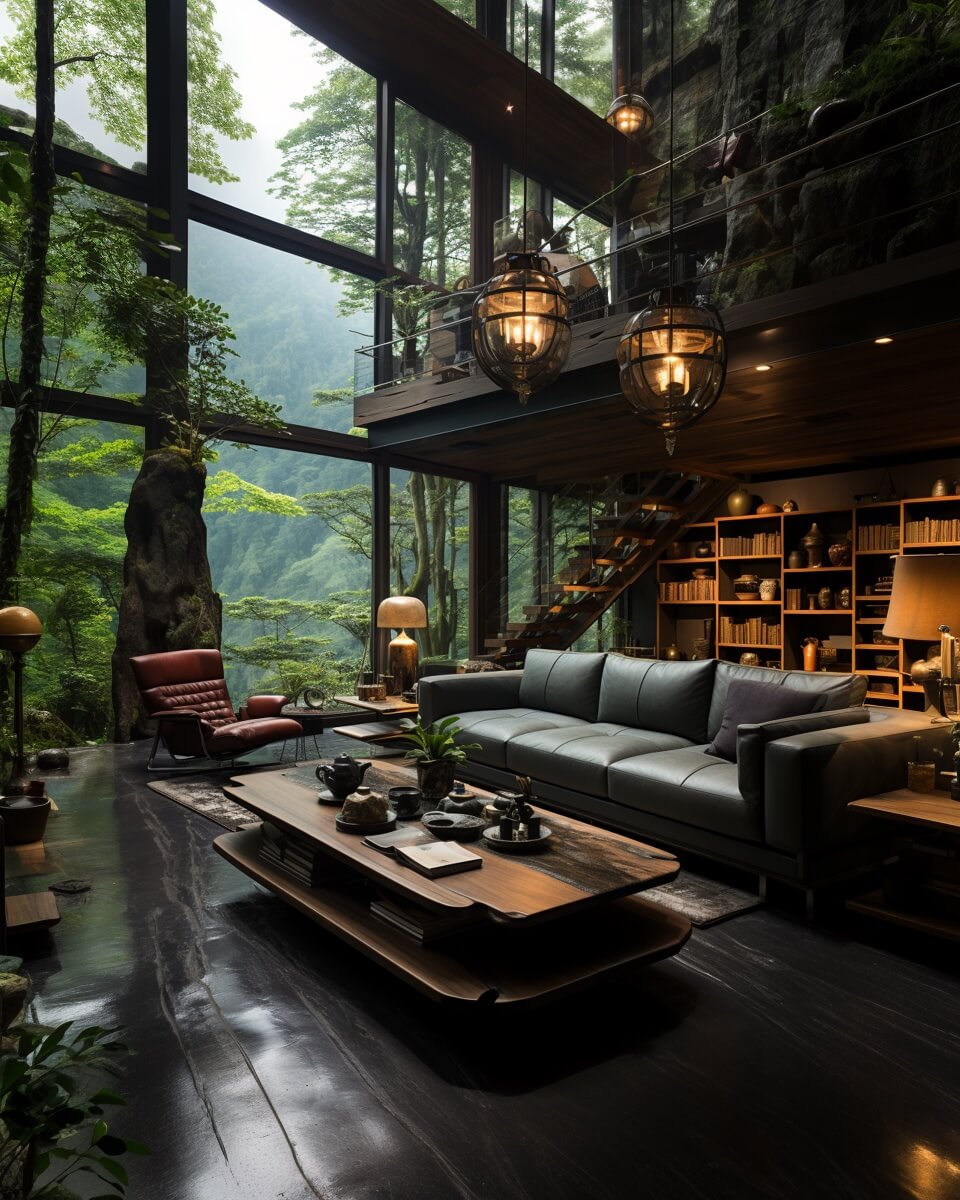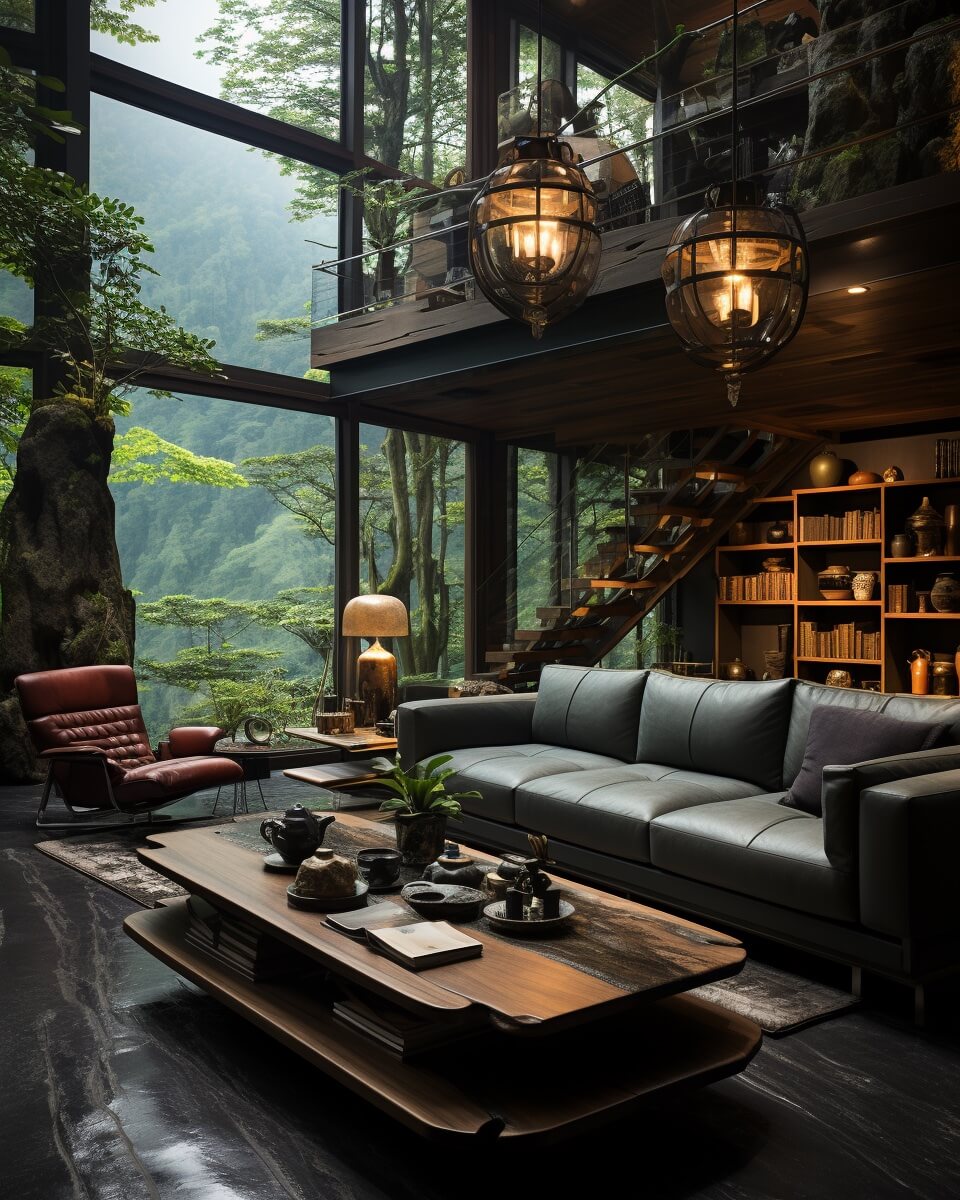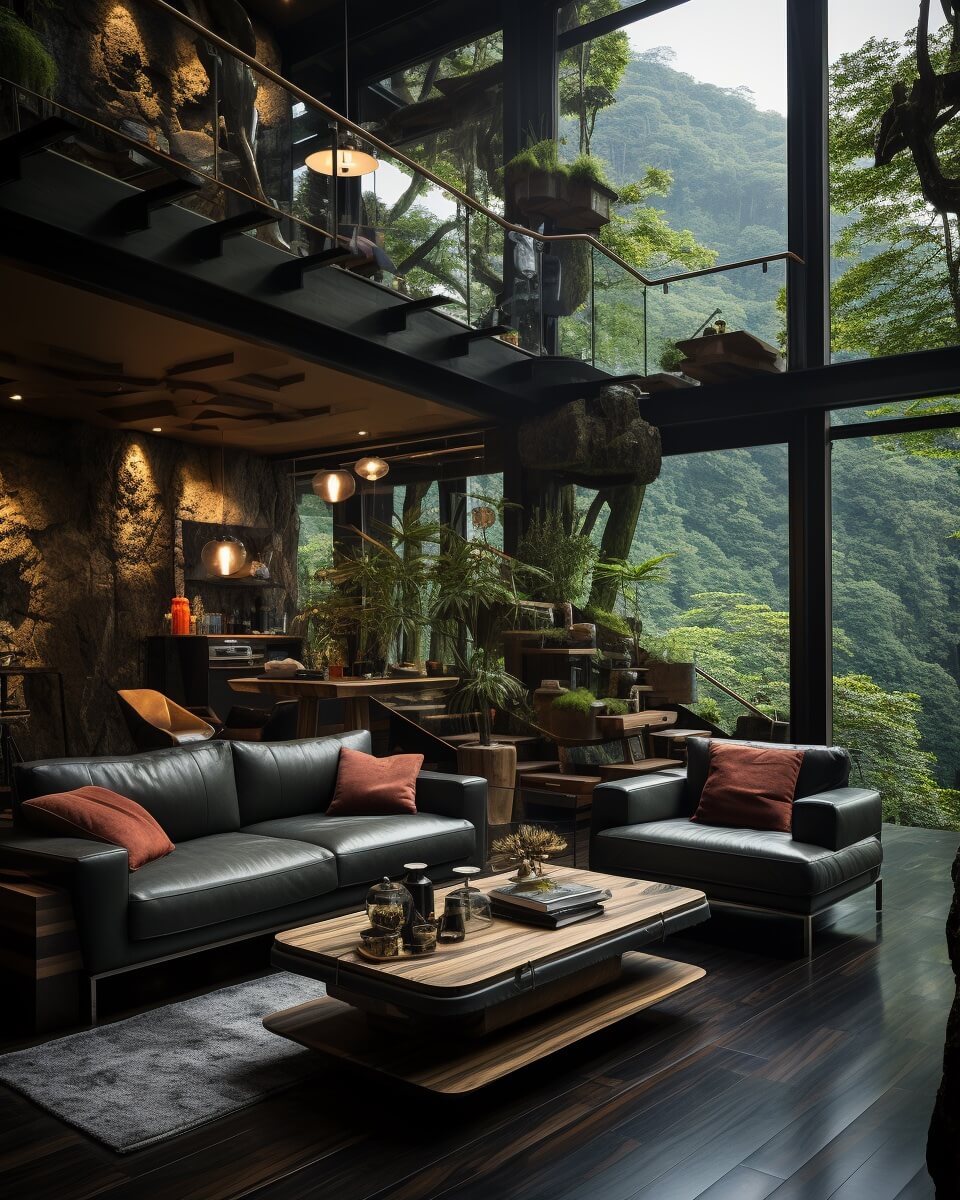 ---