Kuoo Tamizo Architects: New York is a city that never ceases to amaze with its extraordinary buildings and apartments. One of them is the 58-story Skyscraper located on Fifth Ave in the city center. An apartment on one of the highest floors of this building is a dream come true for anyone who wants to experience the atmosphere of New York at its best.
The first impression that accompanies entering the interior is the breathtaking view of the metropolis, which stretches from all sides of the apartment. Regardless of the time of day, the open living space guarantees unforgettable aesthetic experiences and magnificent views. The kitchen, dining room, living room, and lounge are one, perfectly designed space that combines elegant elements of modernist New York architecture with the characteristic austerity of Scandinavian style.
All interior finishing elements are carefully selected and designed with the maximum comfort of the inhabitants in mind. Golden sheet metal, leather, natural stone, concrete flooring, raw wood - everything has been precisely chosen to create a warm yet modern atmosphere. Black contrasting accents, soft carpets, beautiful paintings by Joelle Somero complement the interior.
Elements such as benches by the windows allow for contemplation of NY, which is magnificent both day and night. The interior lighting corresponds to the city that never sleeps. Stone and gold elements merge in the bathrooms, halls, staircase, and even in the private elevator.
The upper level of the apartment is the private area. The master bedroom, wardrobe, and bathroom are divided only by glass walls, and privacy is guaranteed by thick curtains. The round bed and round bathtub in its axis allow for relaxation and admiration of the view of the city at the same time. Mirrors additionally enhance this impression.
Both children's rooms with private bathrooms have been designed in accordance with the character of the entire apartment, and the only difference is the delicately introduced color on the freestanding furniture, which can always be changed to another.
This apartment is an oasis of peace in the center of a great city. A minimalist yet warm interior, noble materials, and the best finish.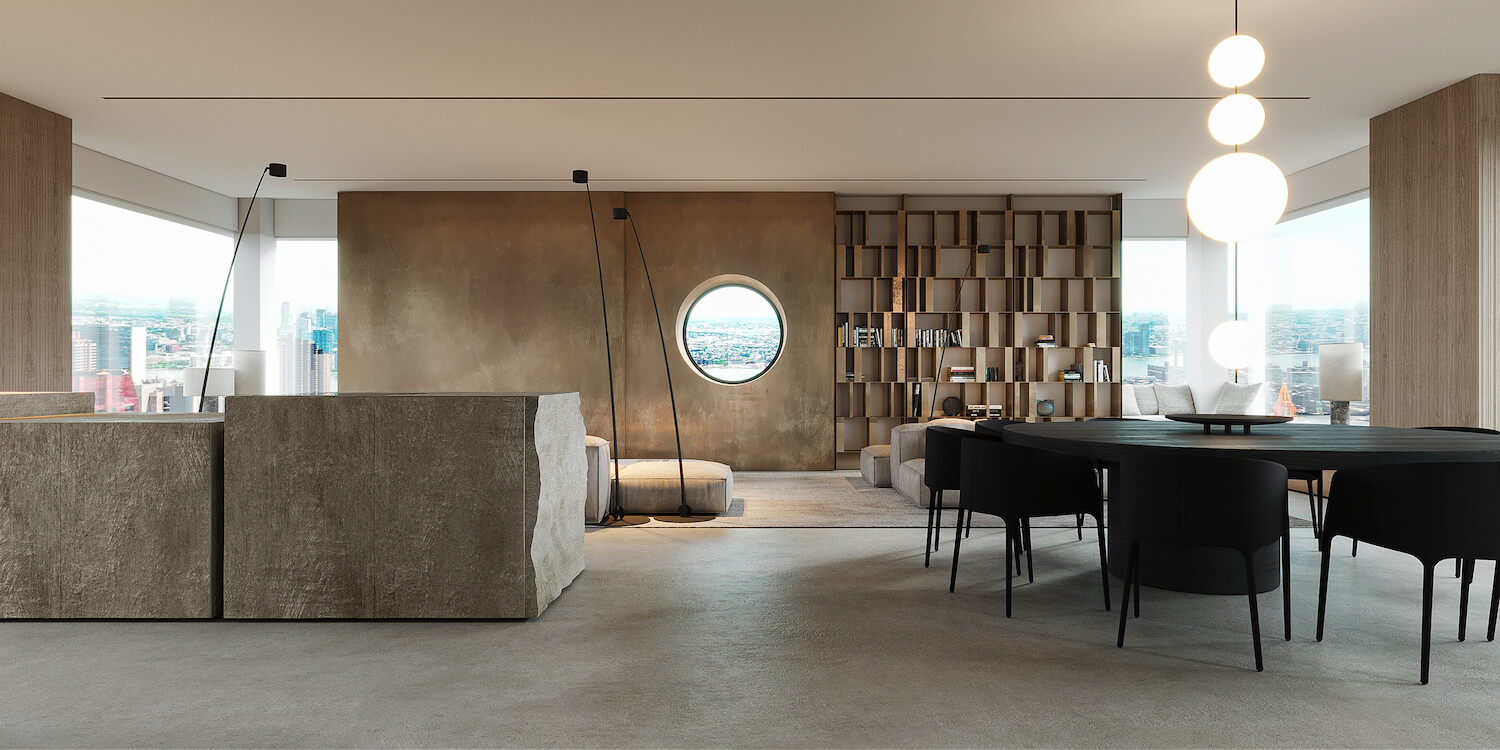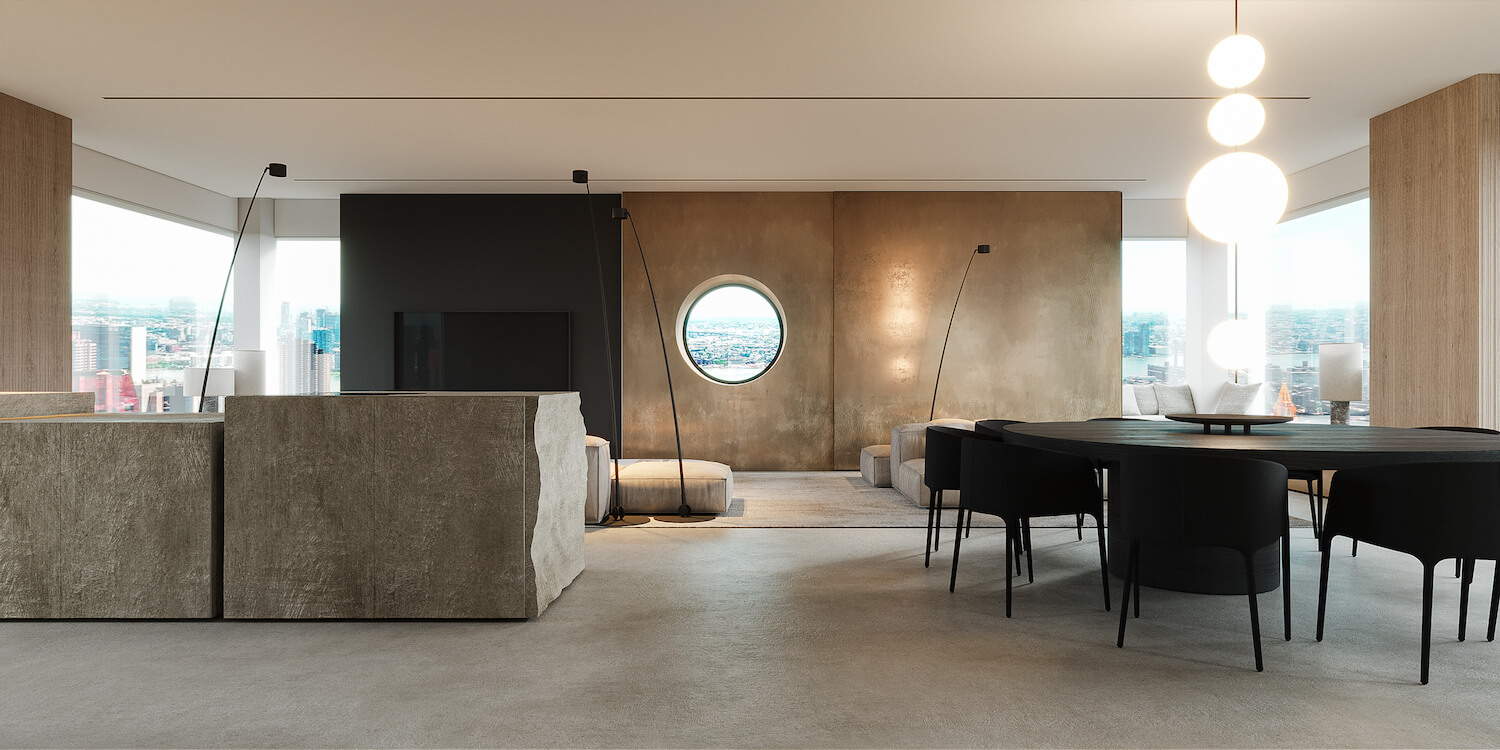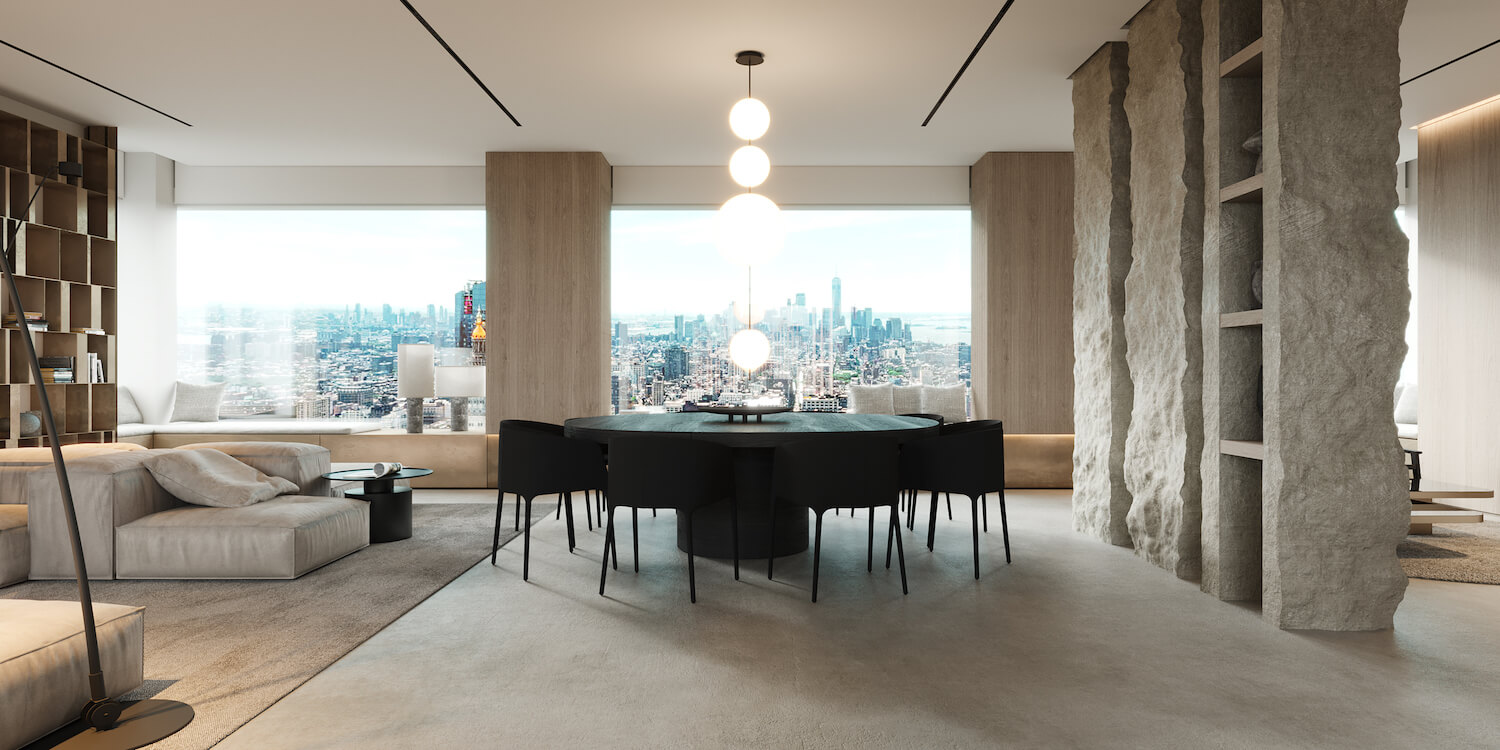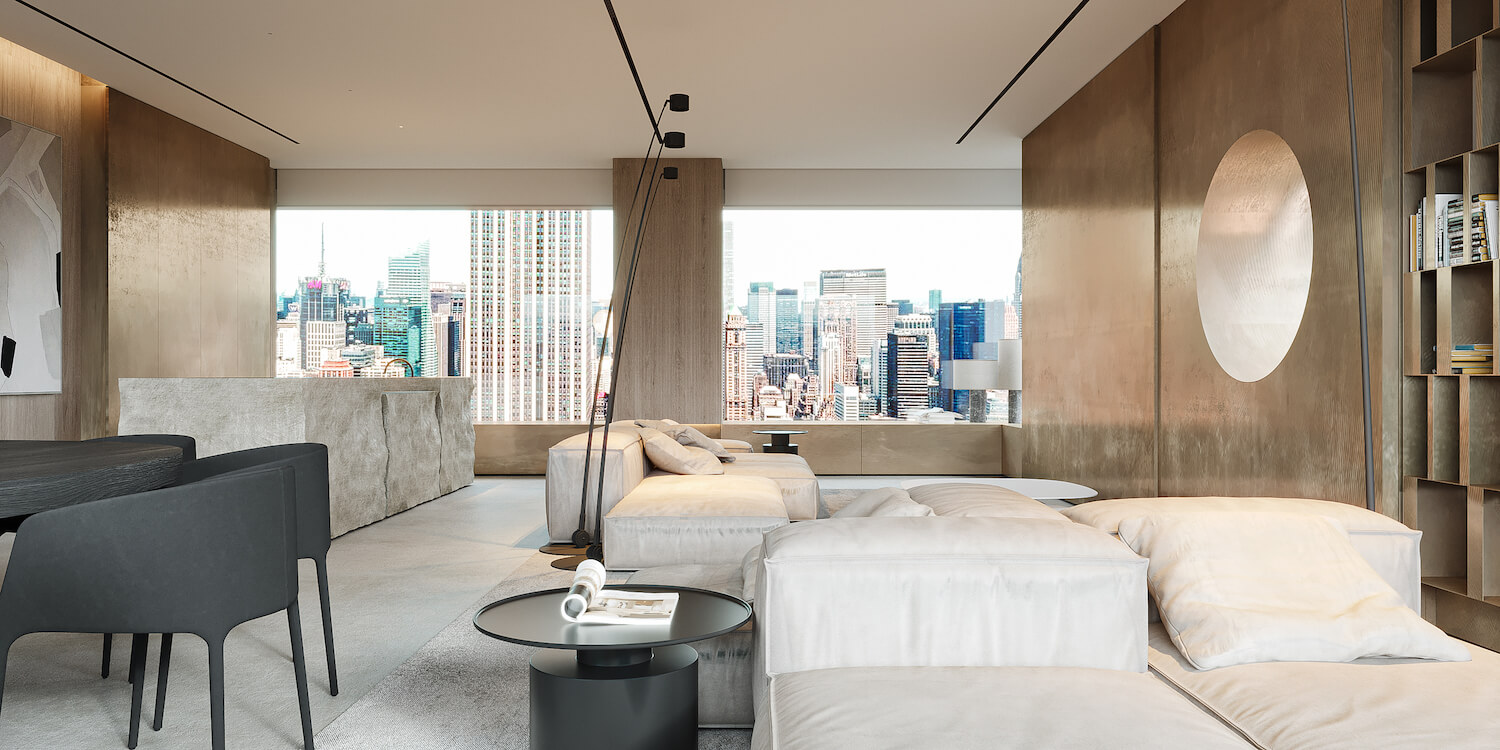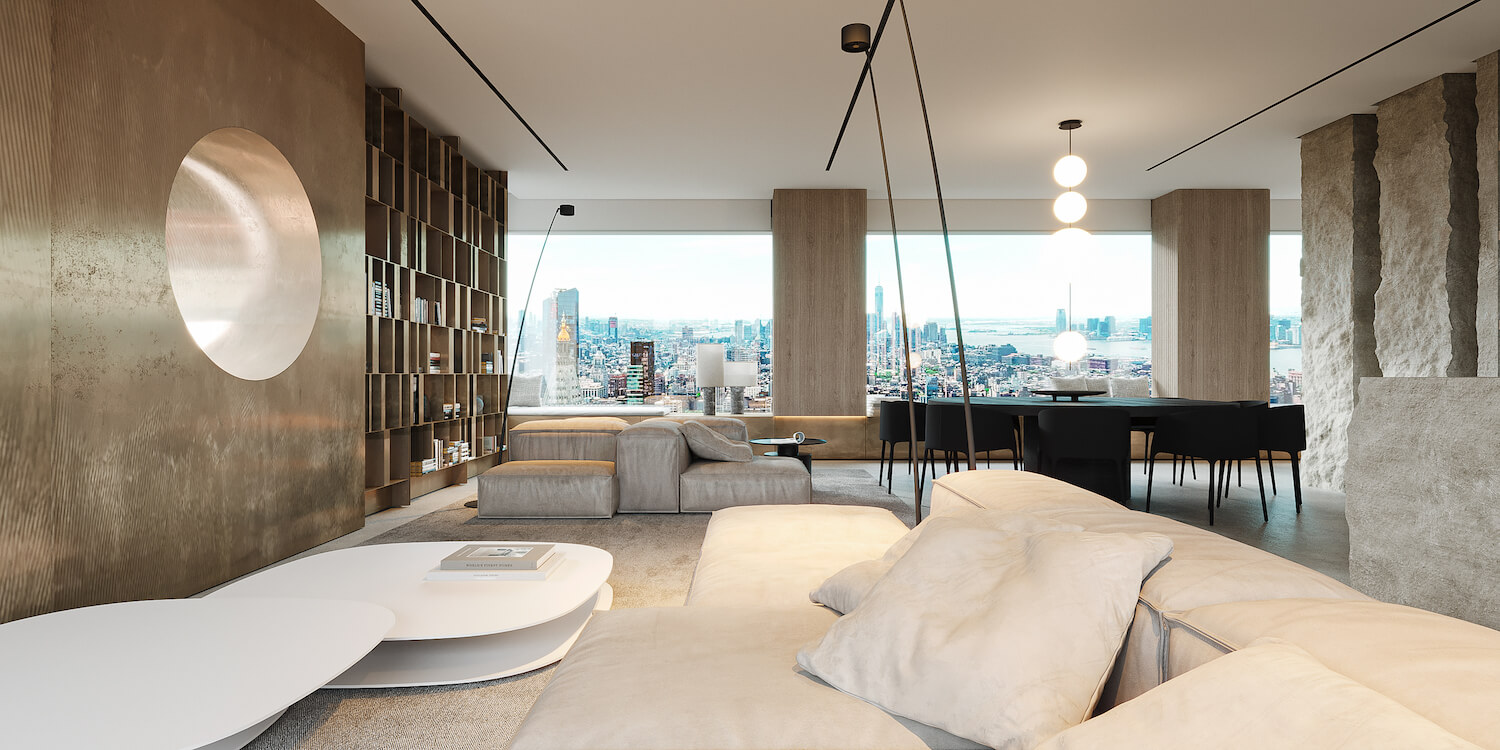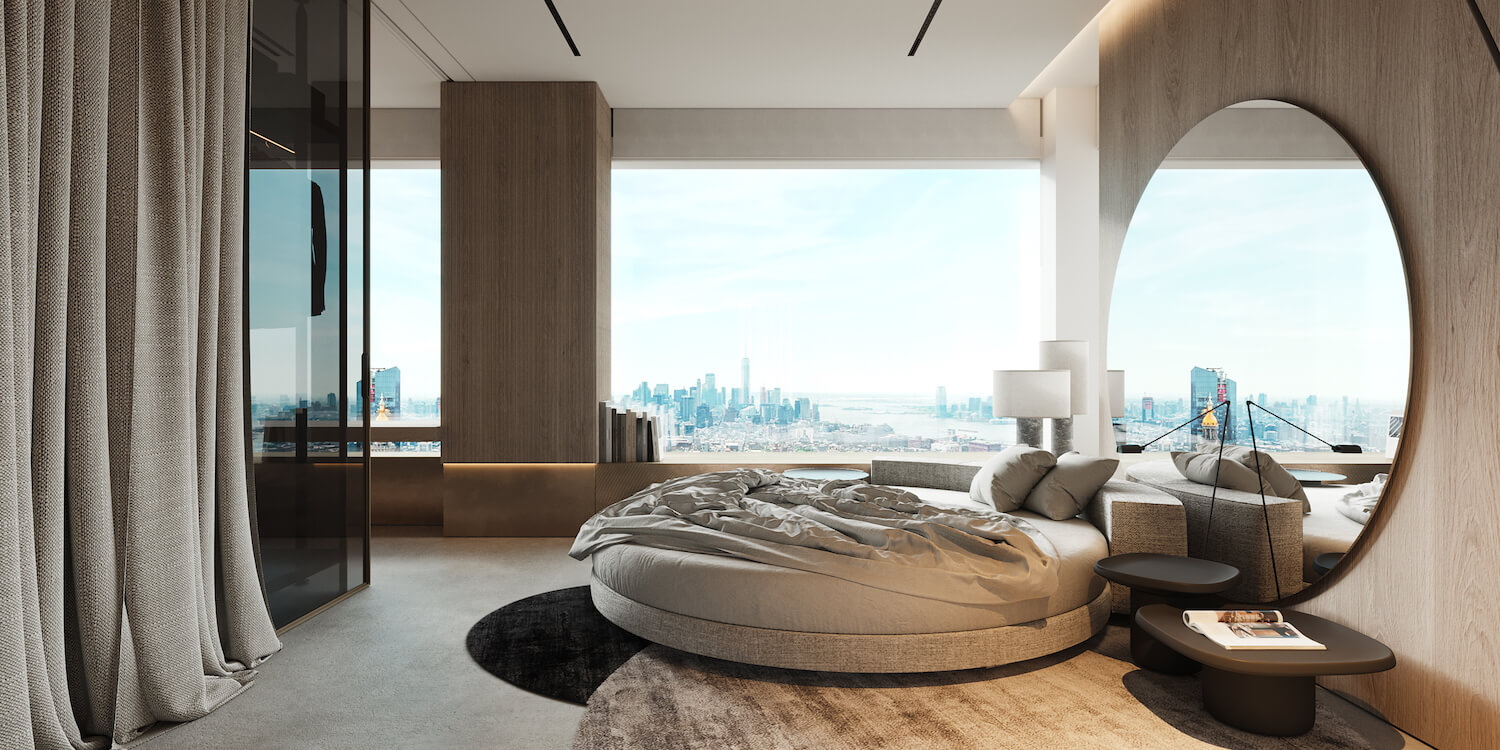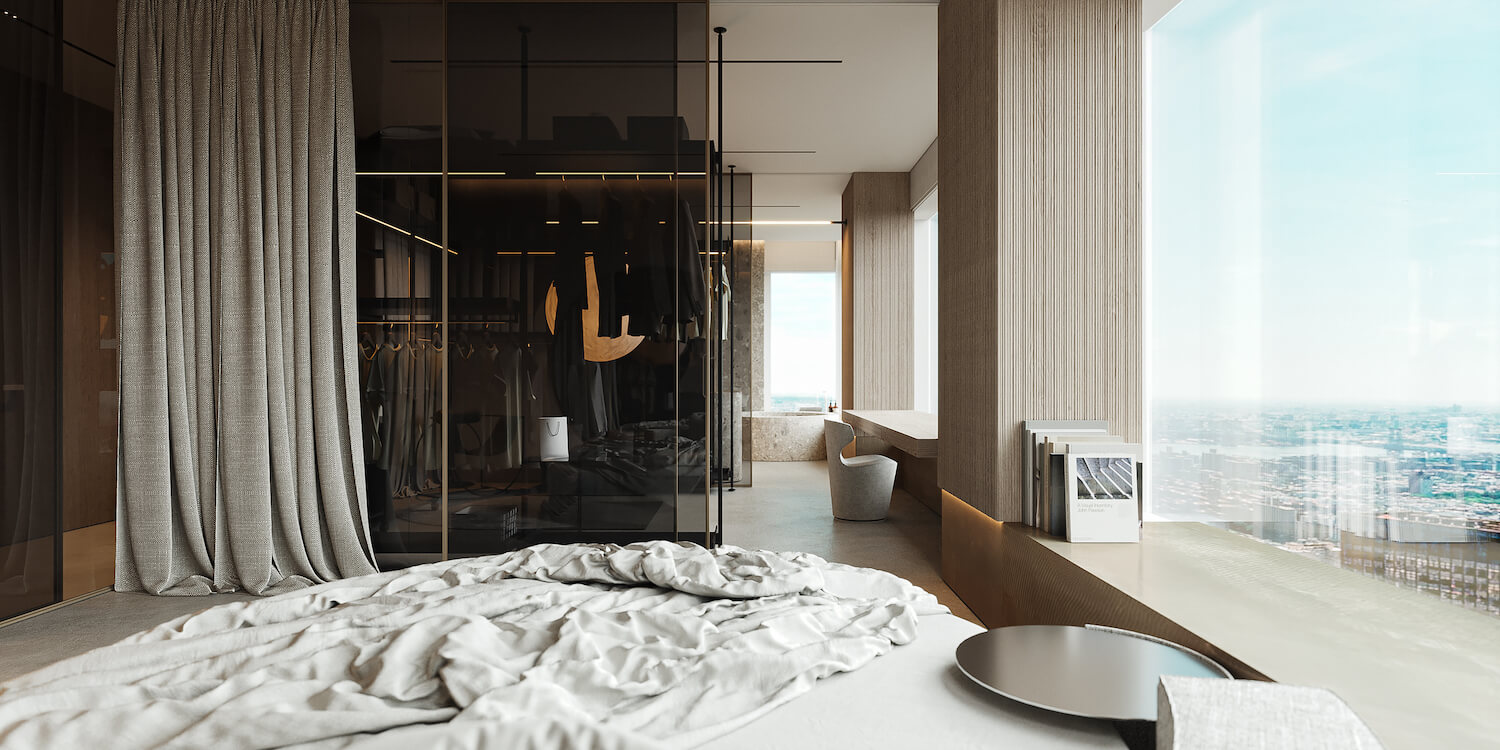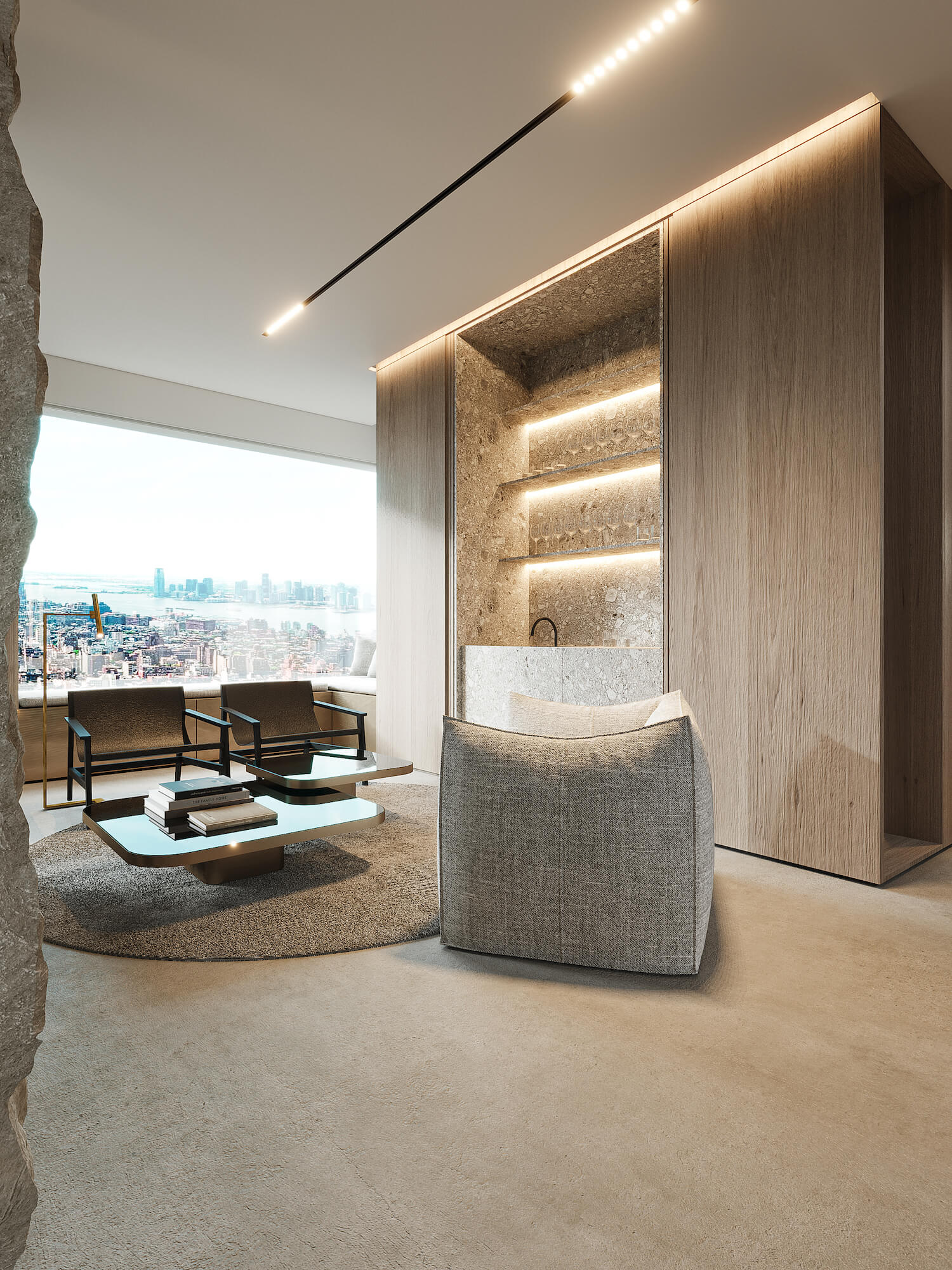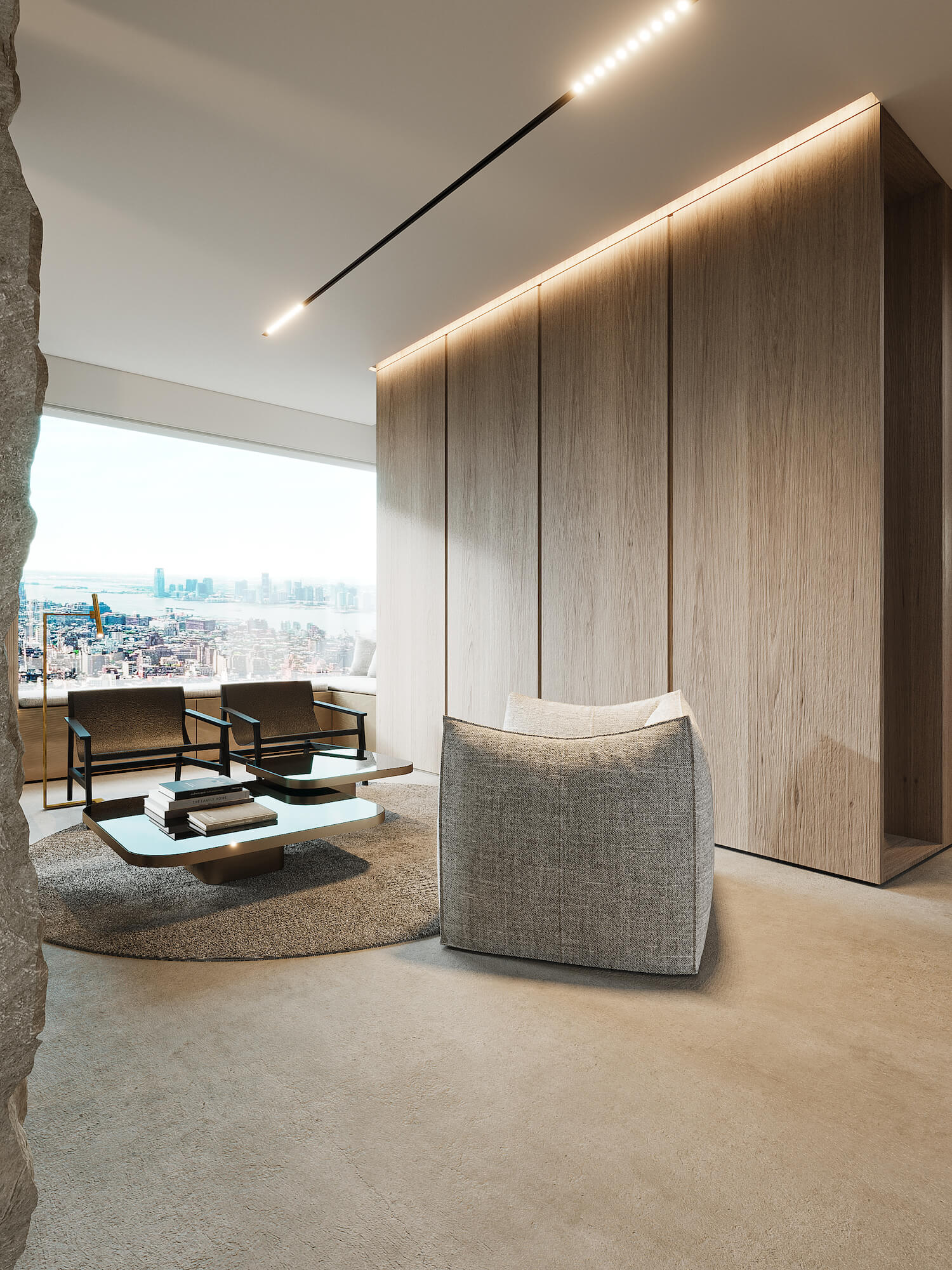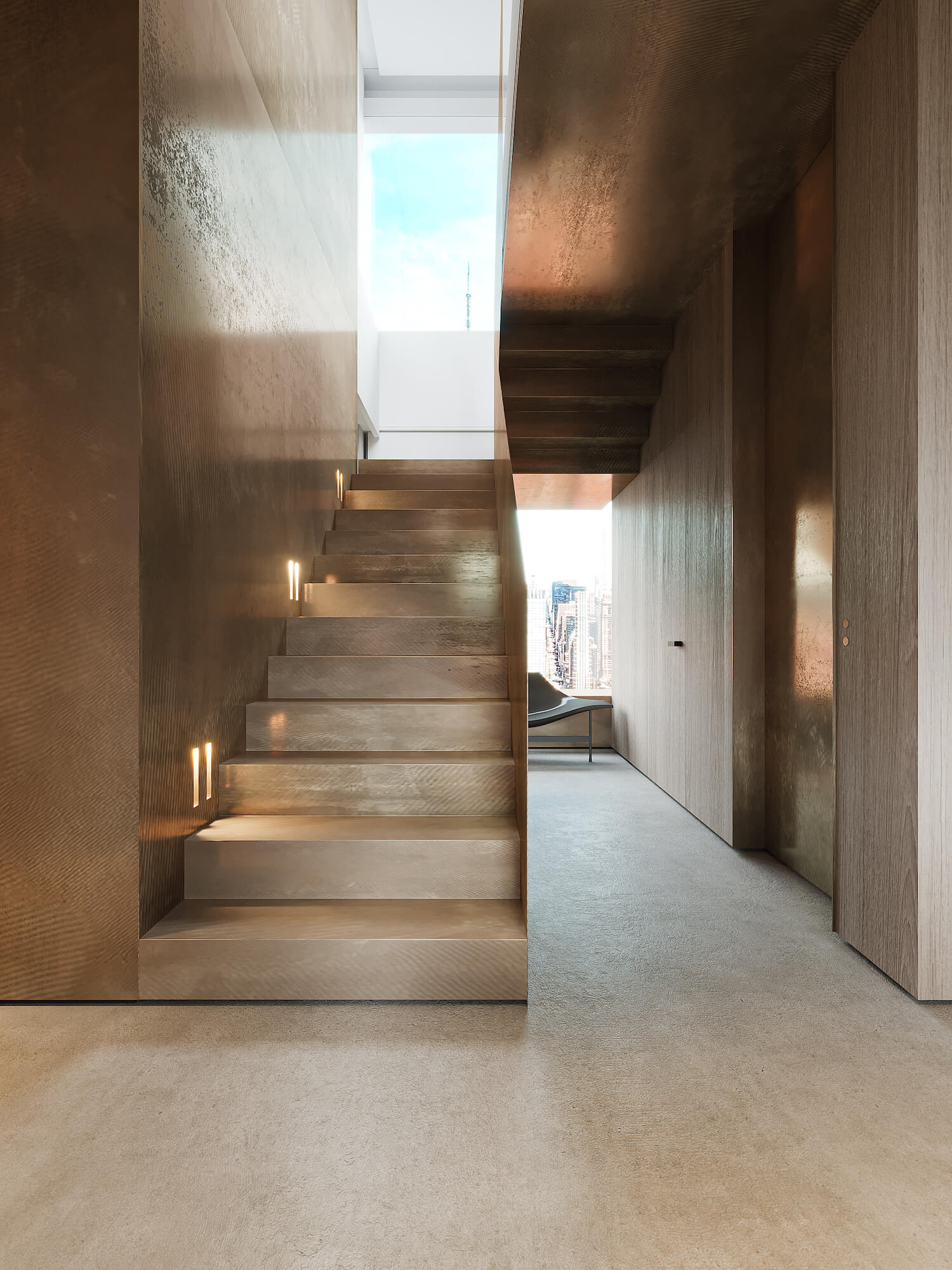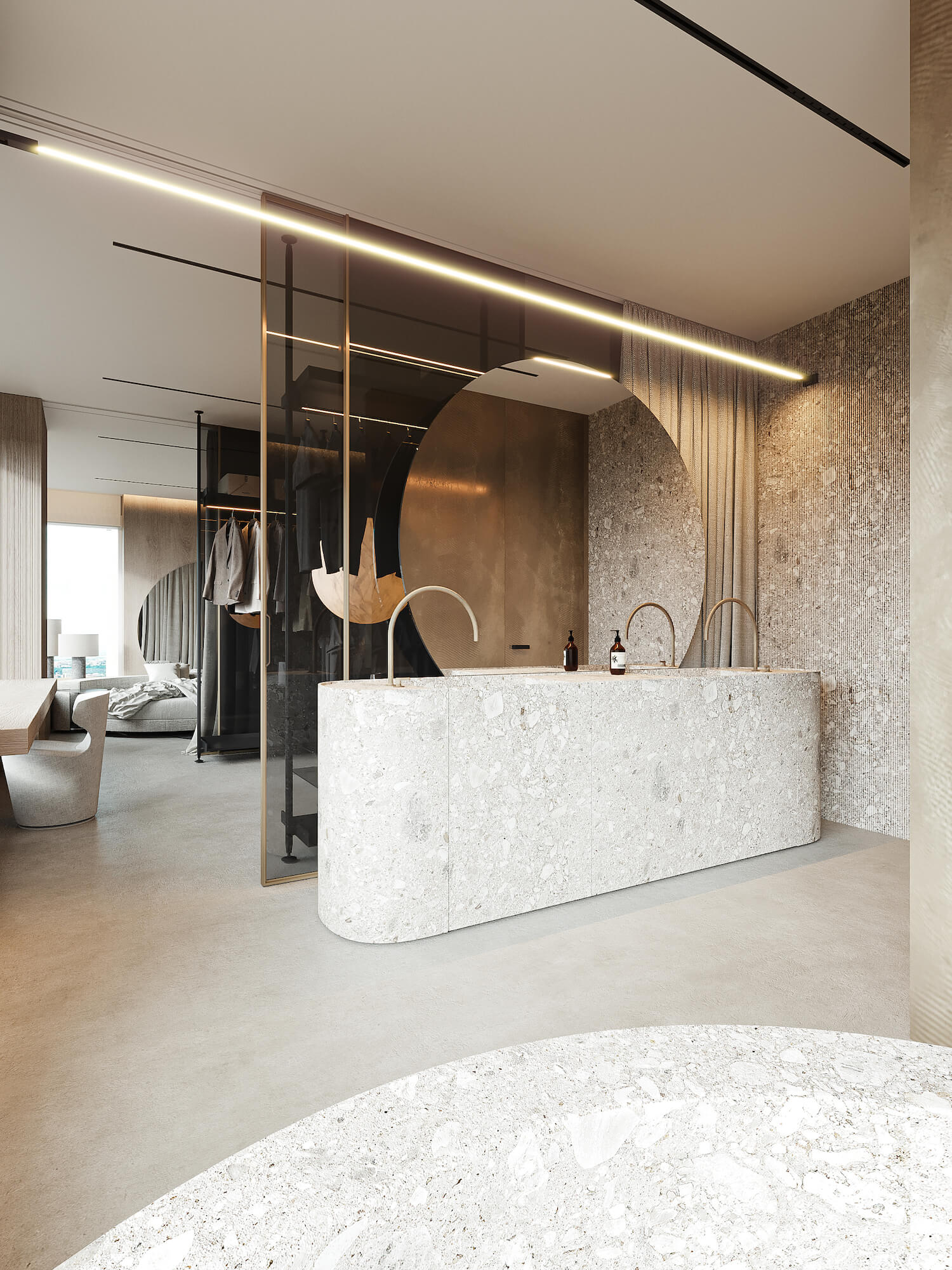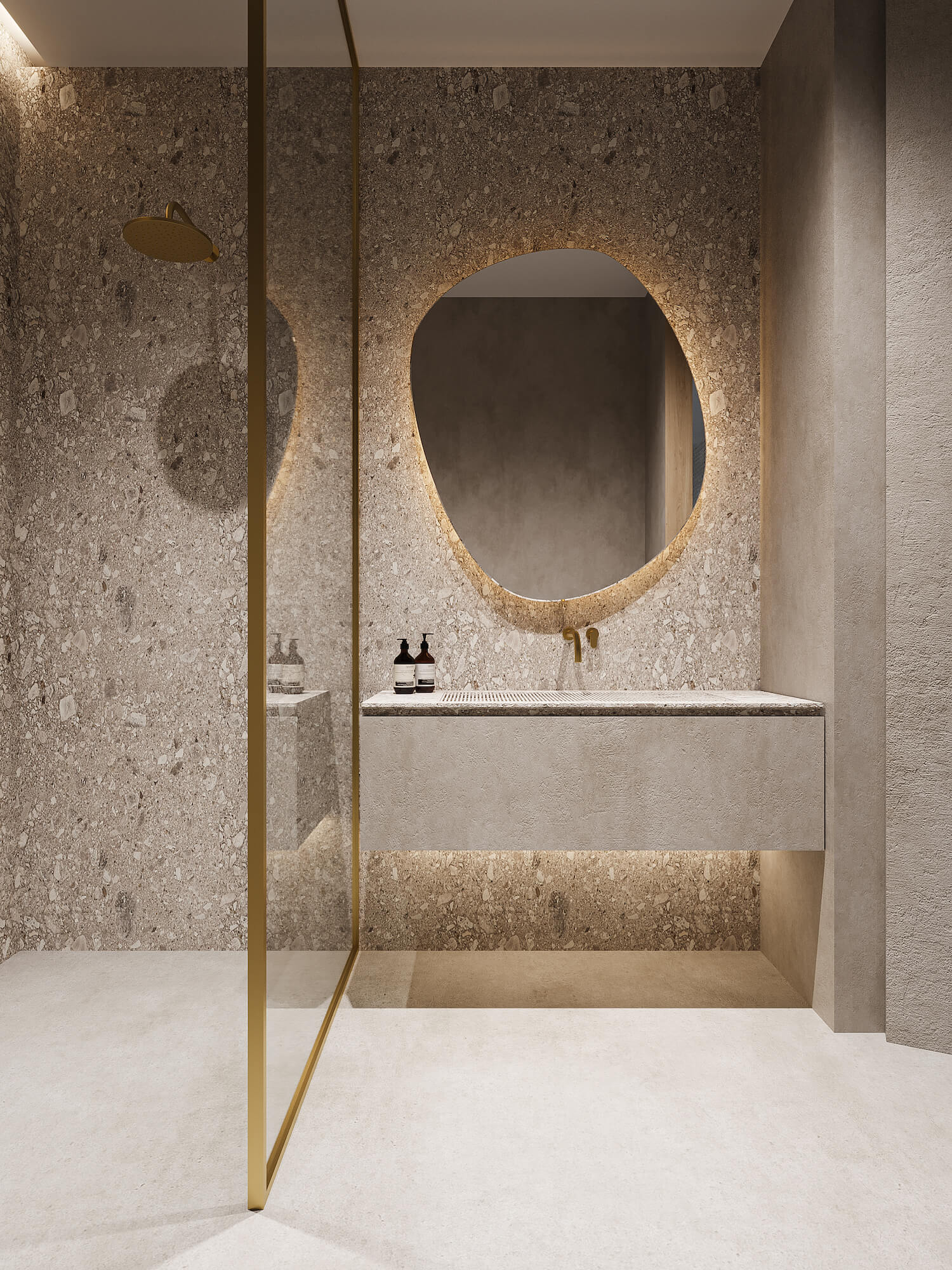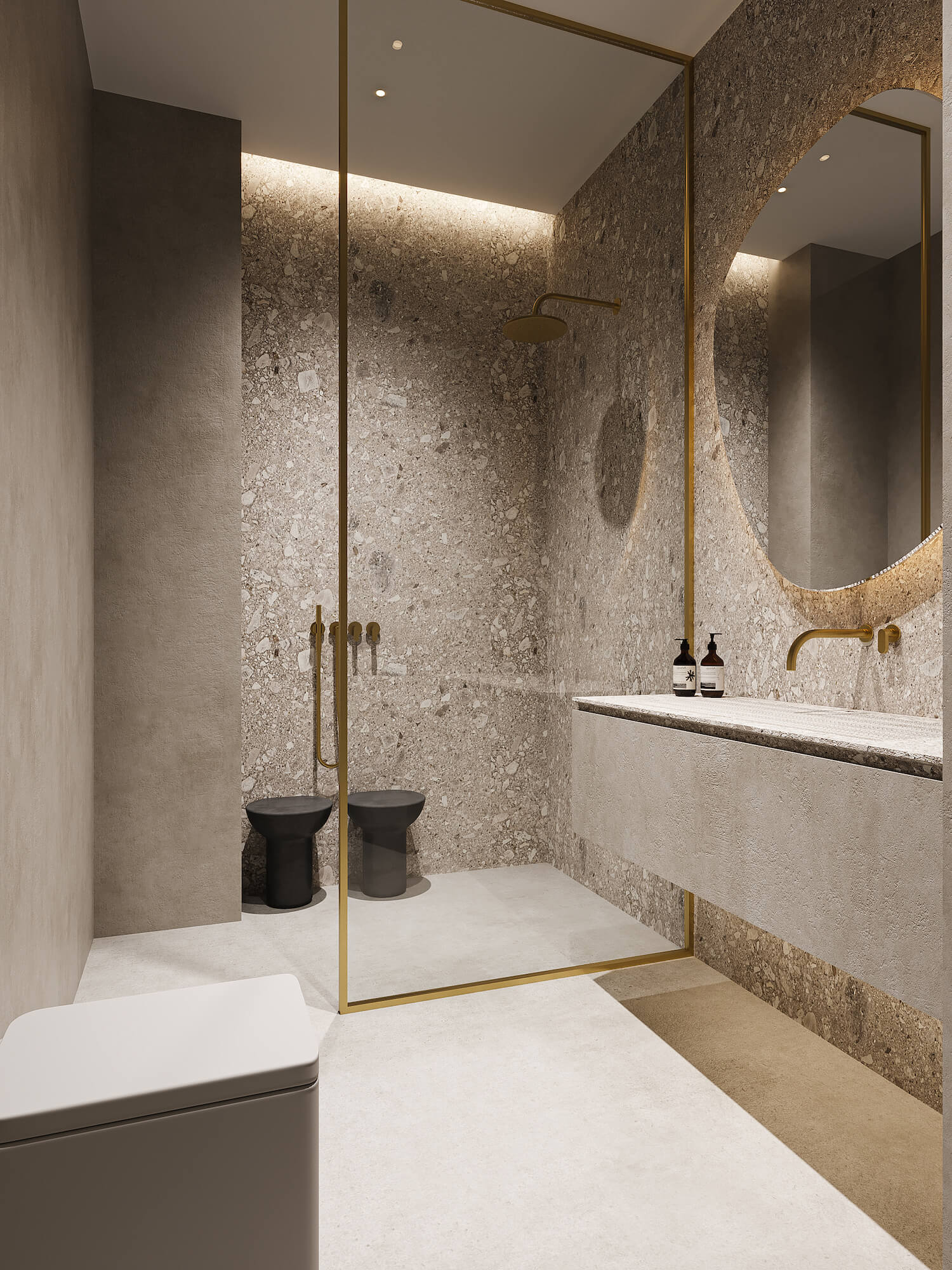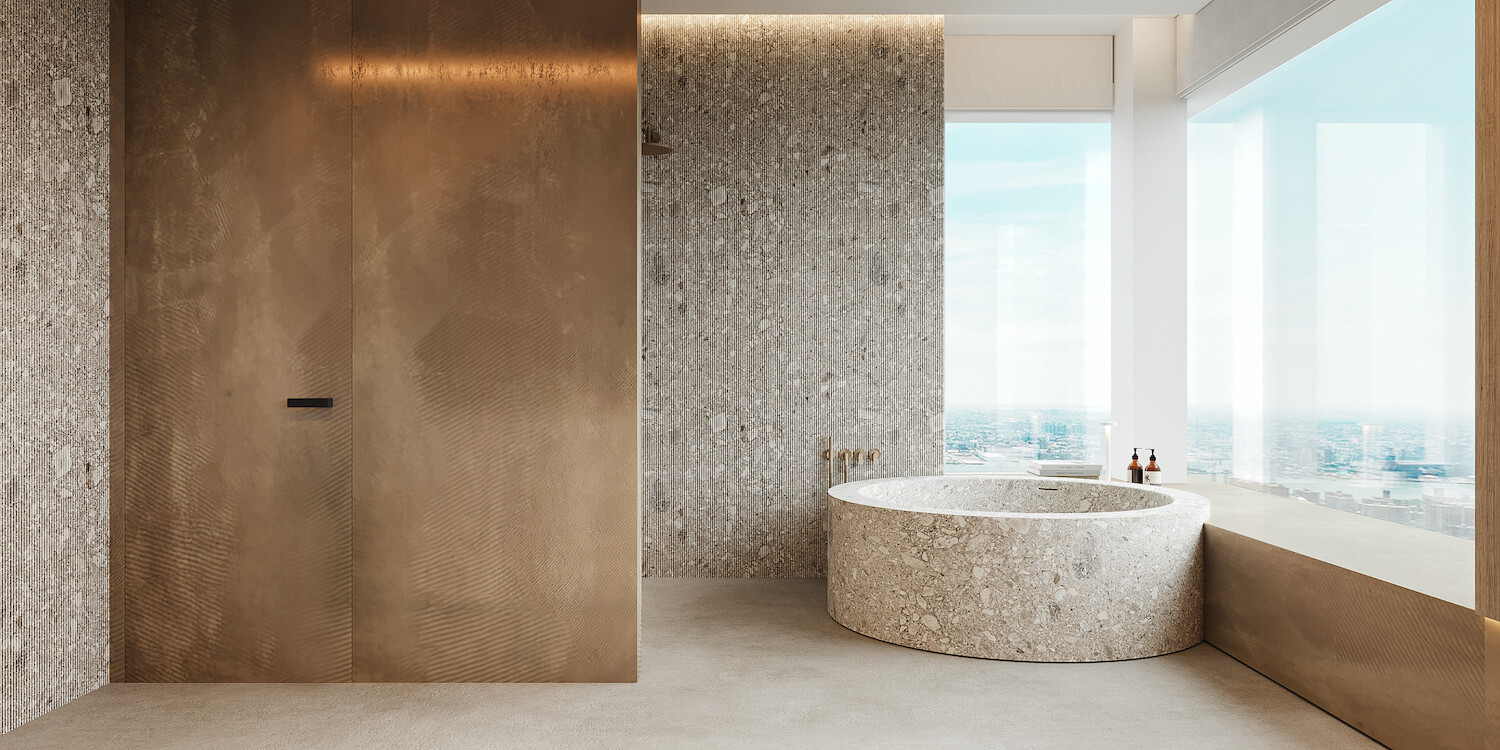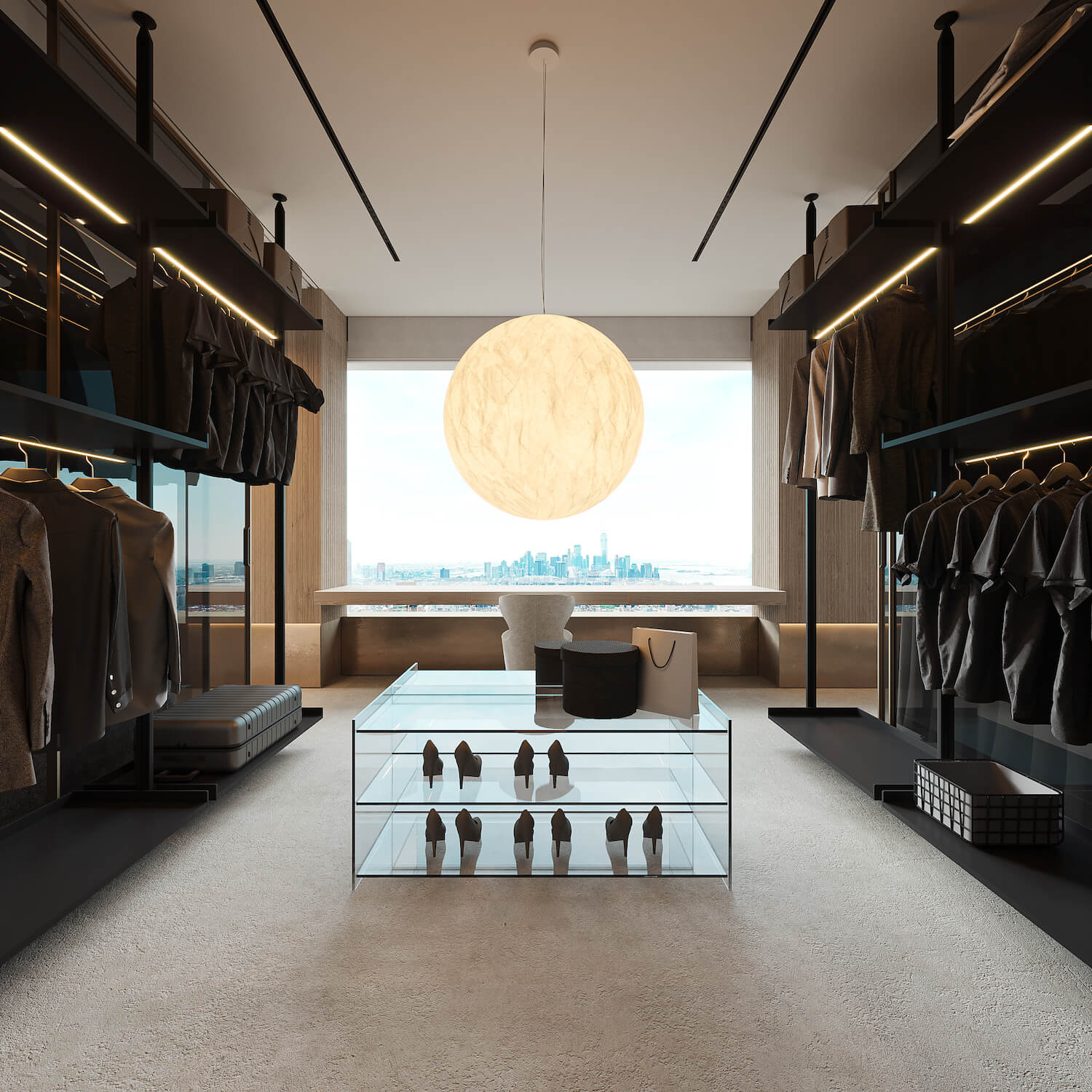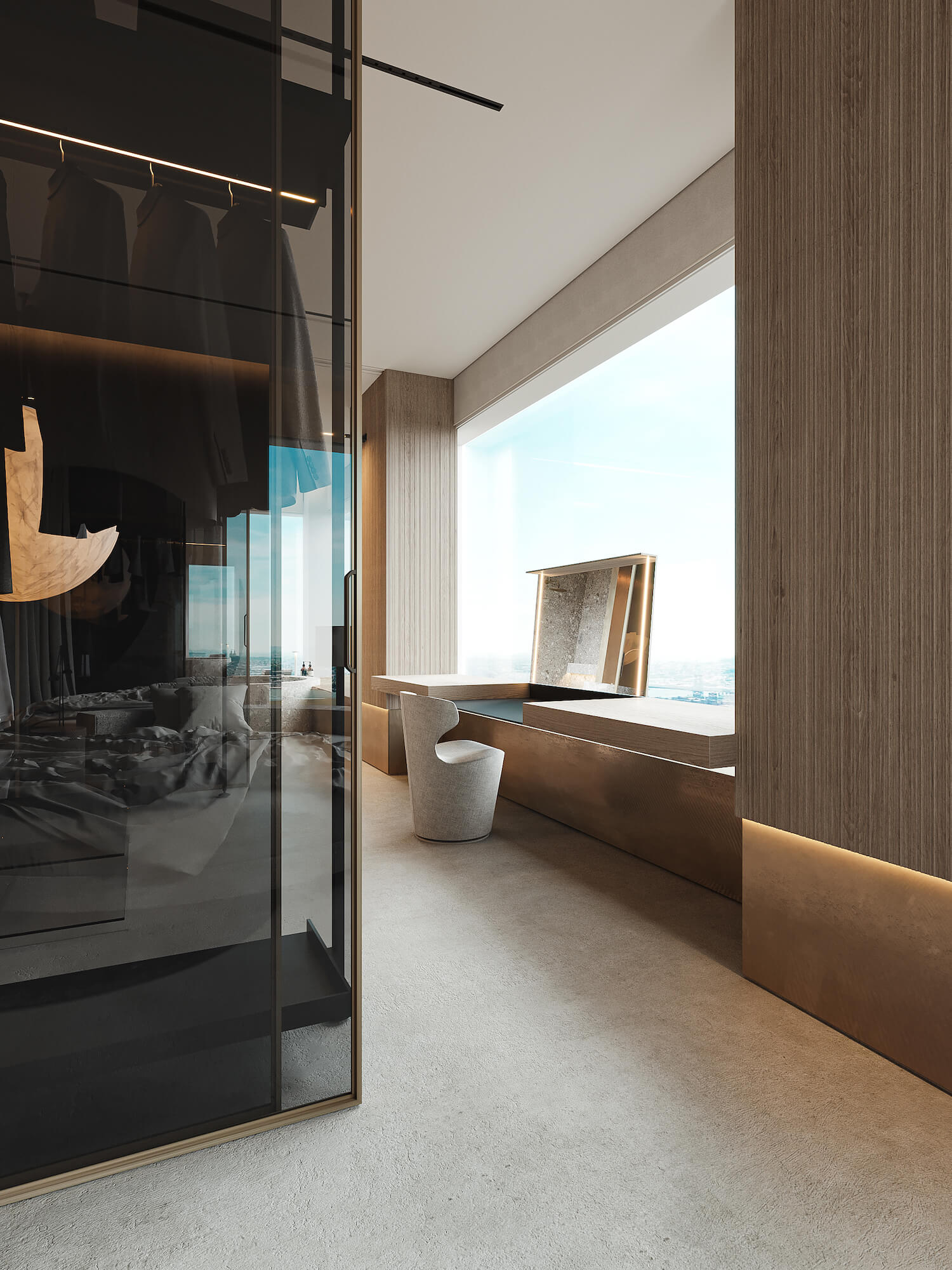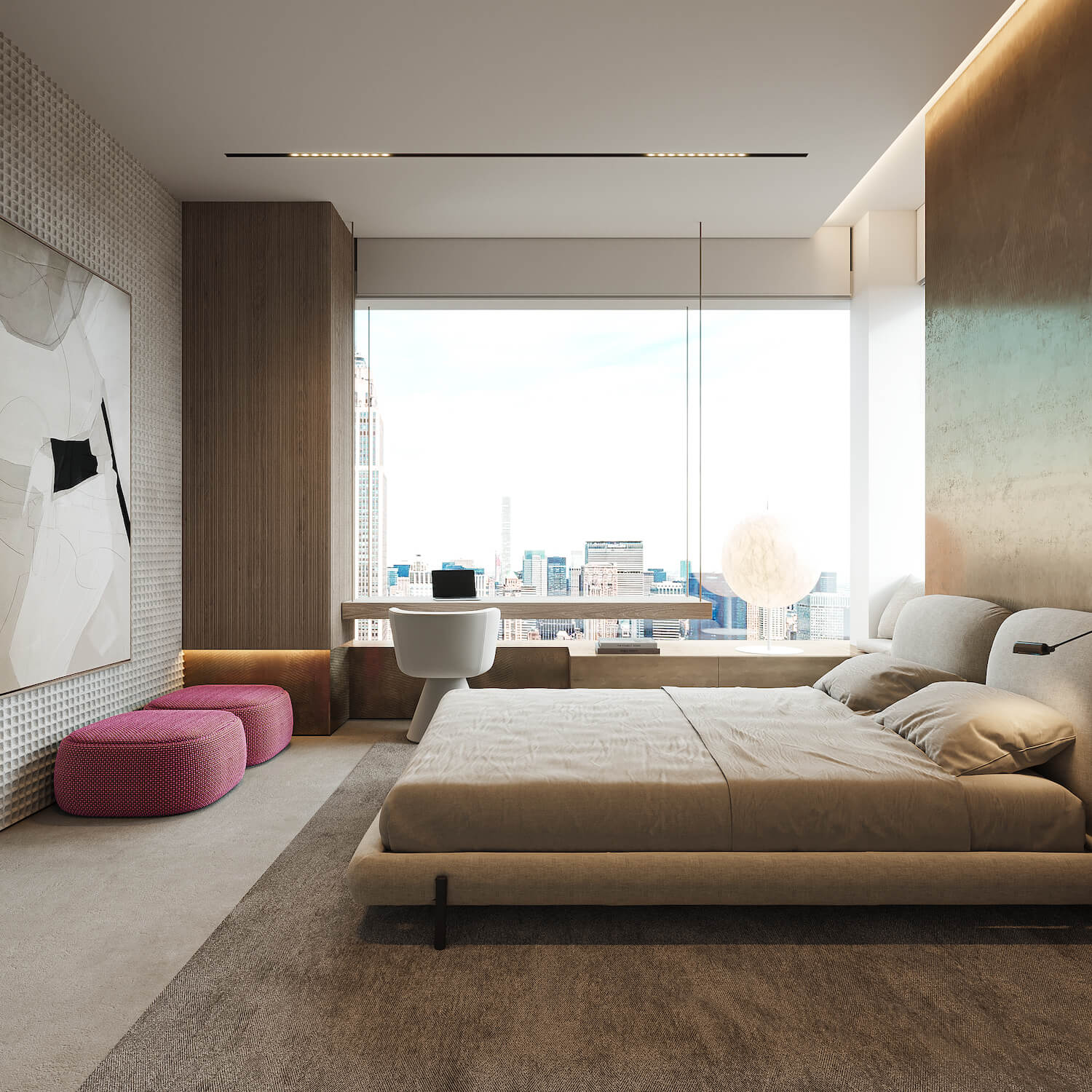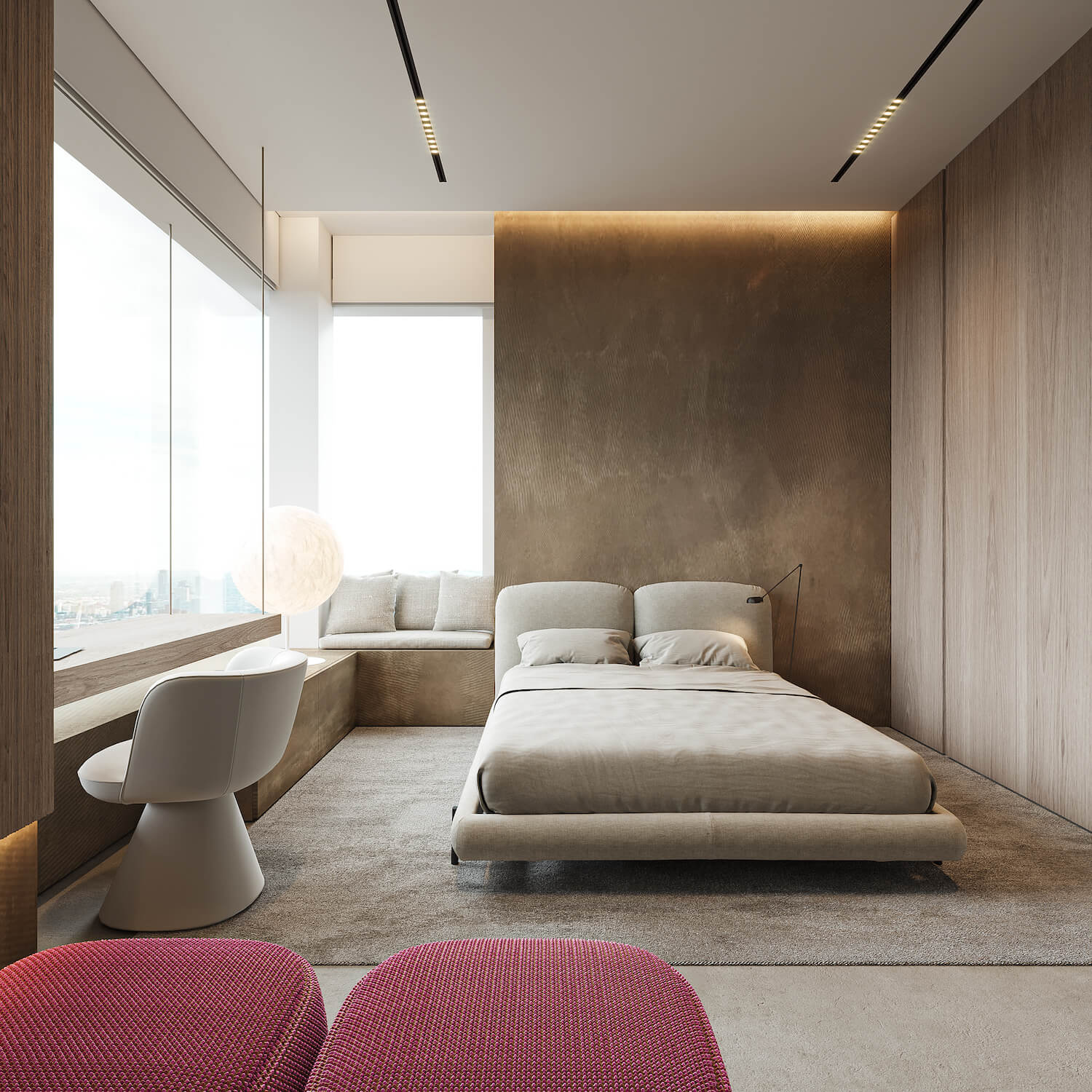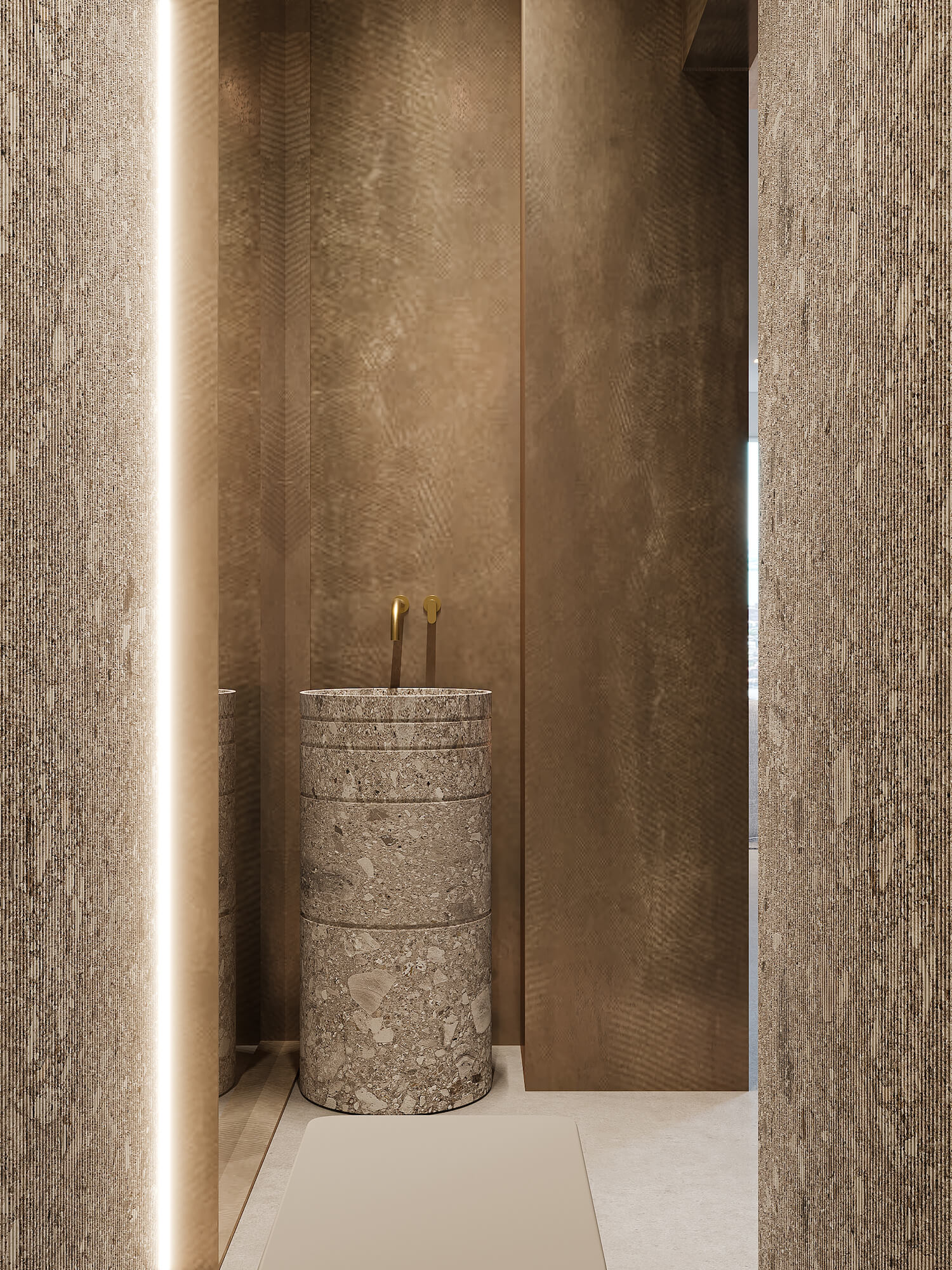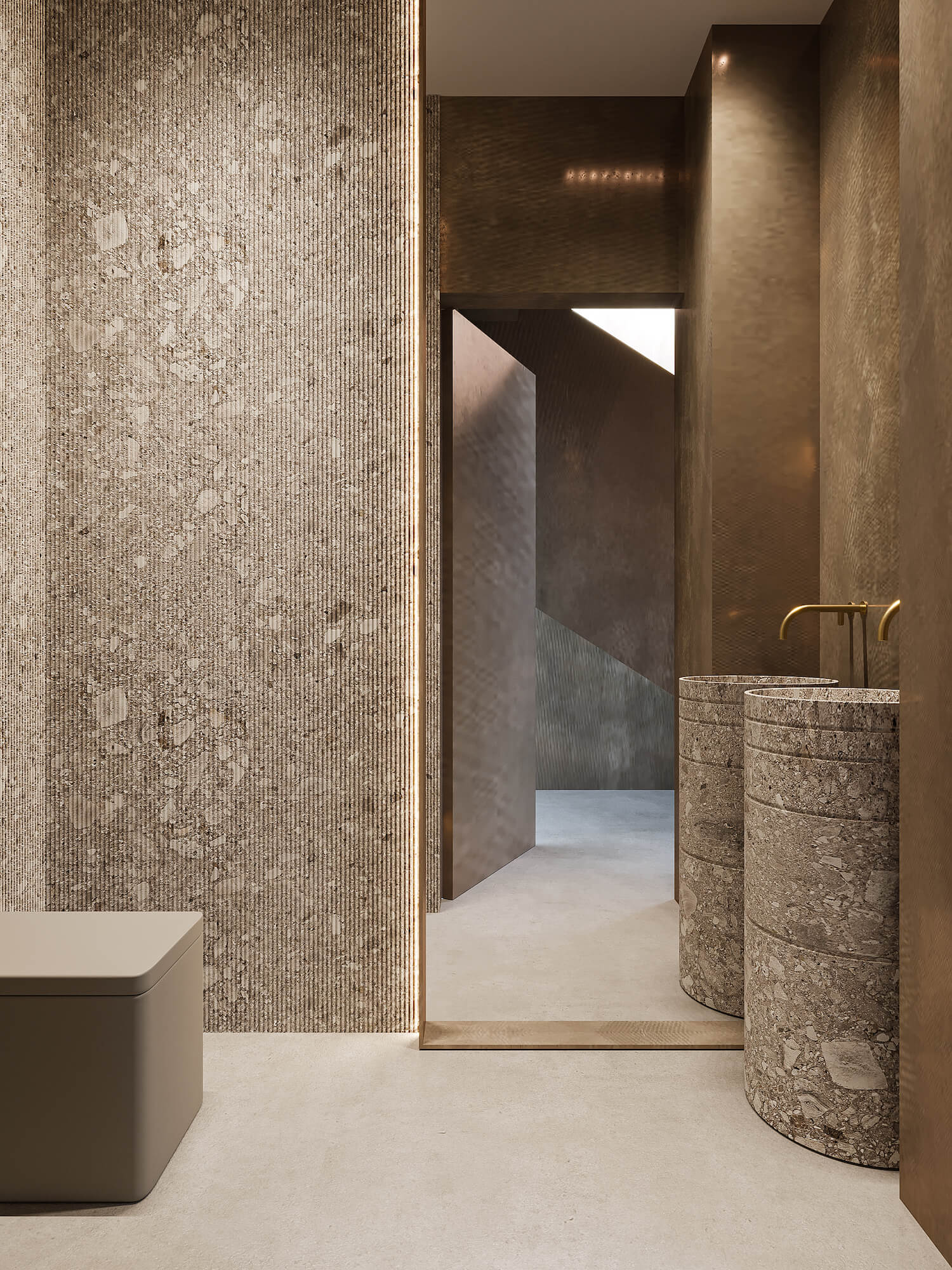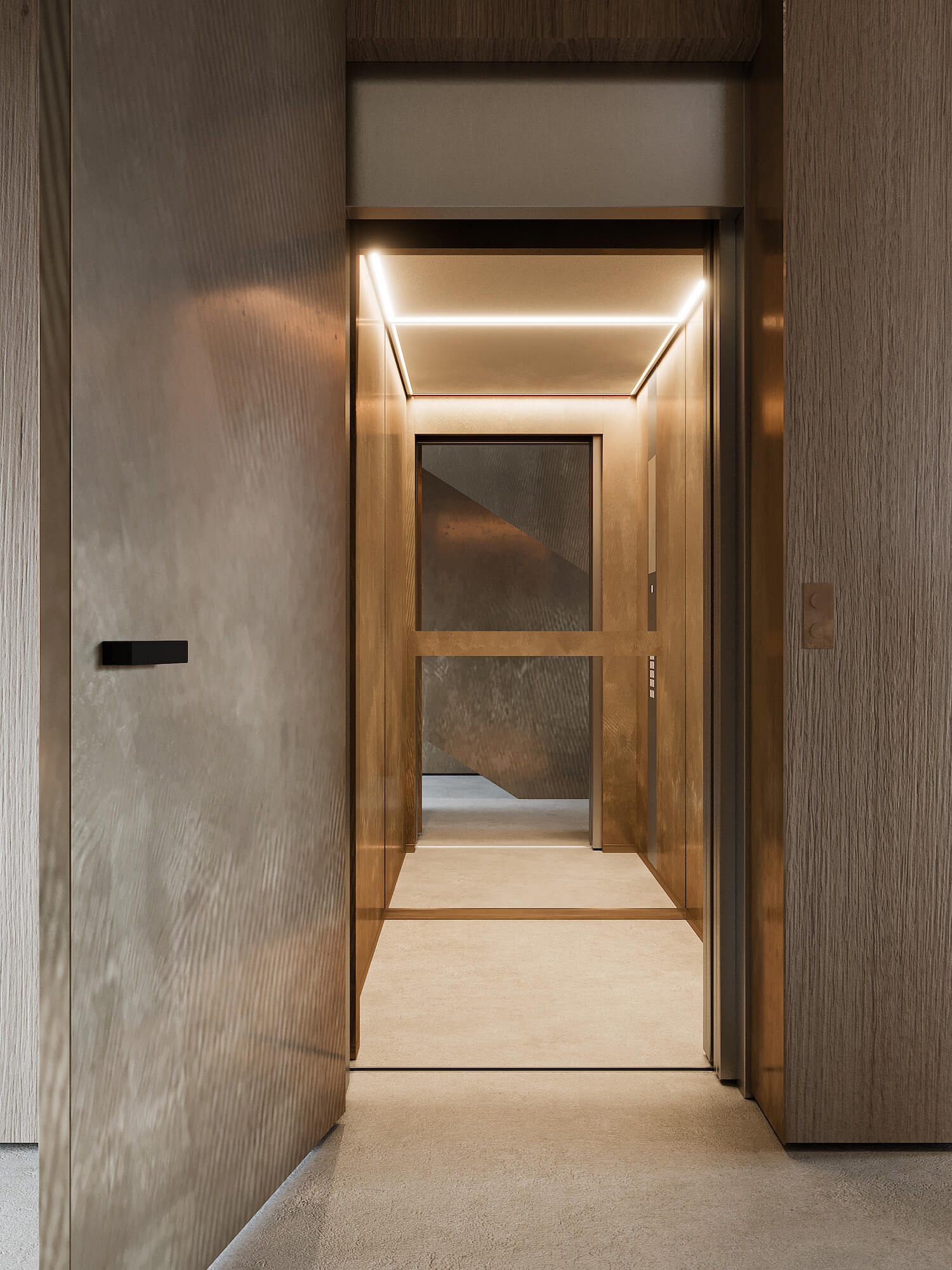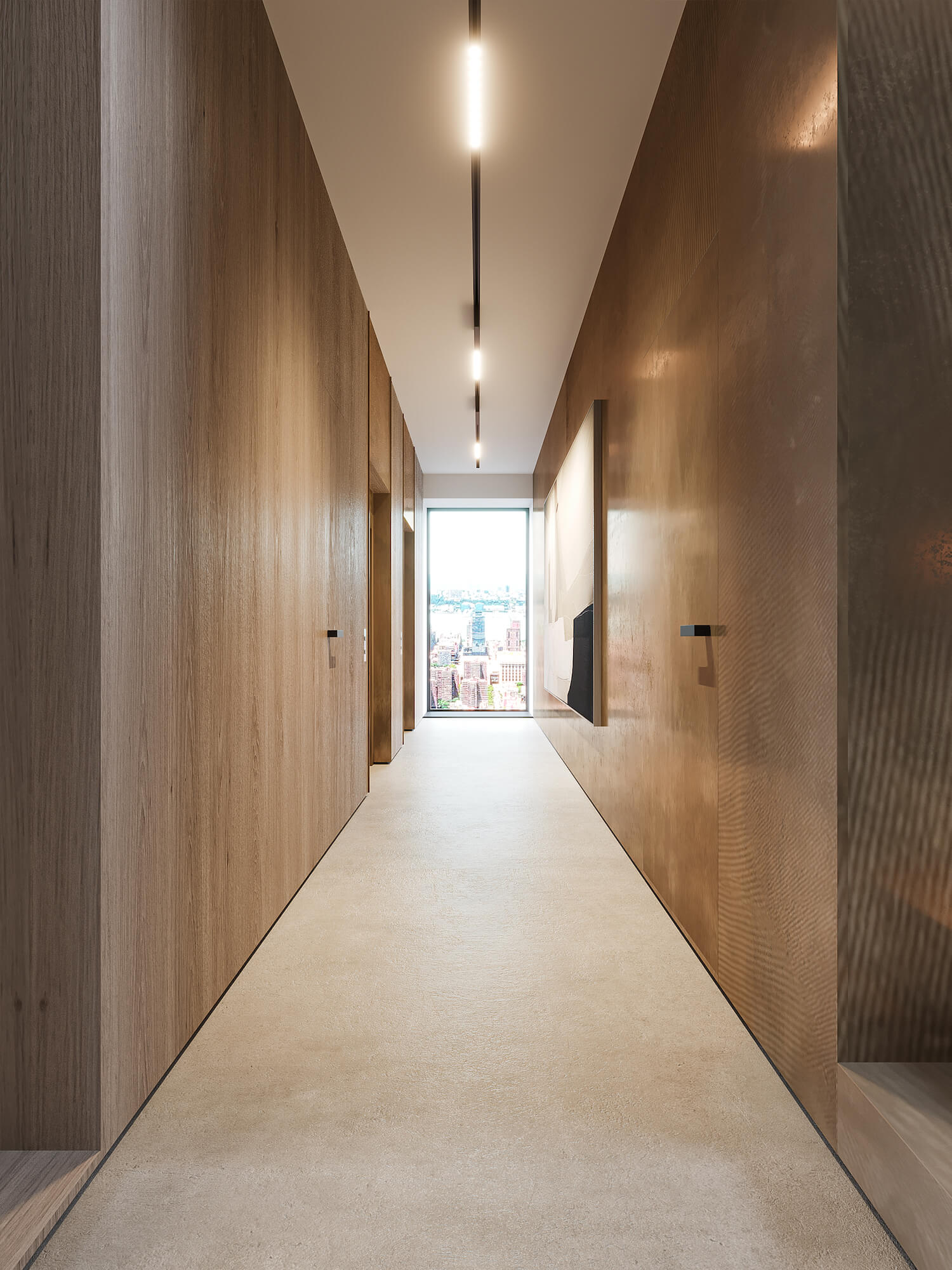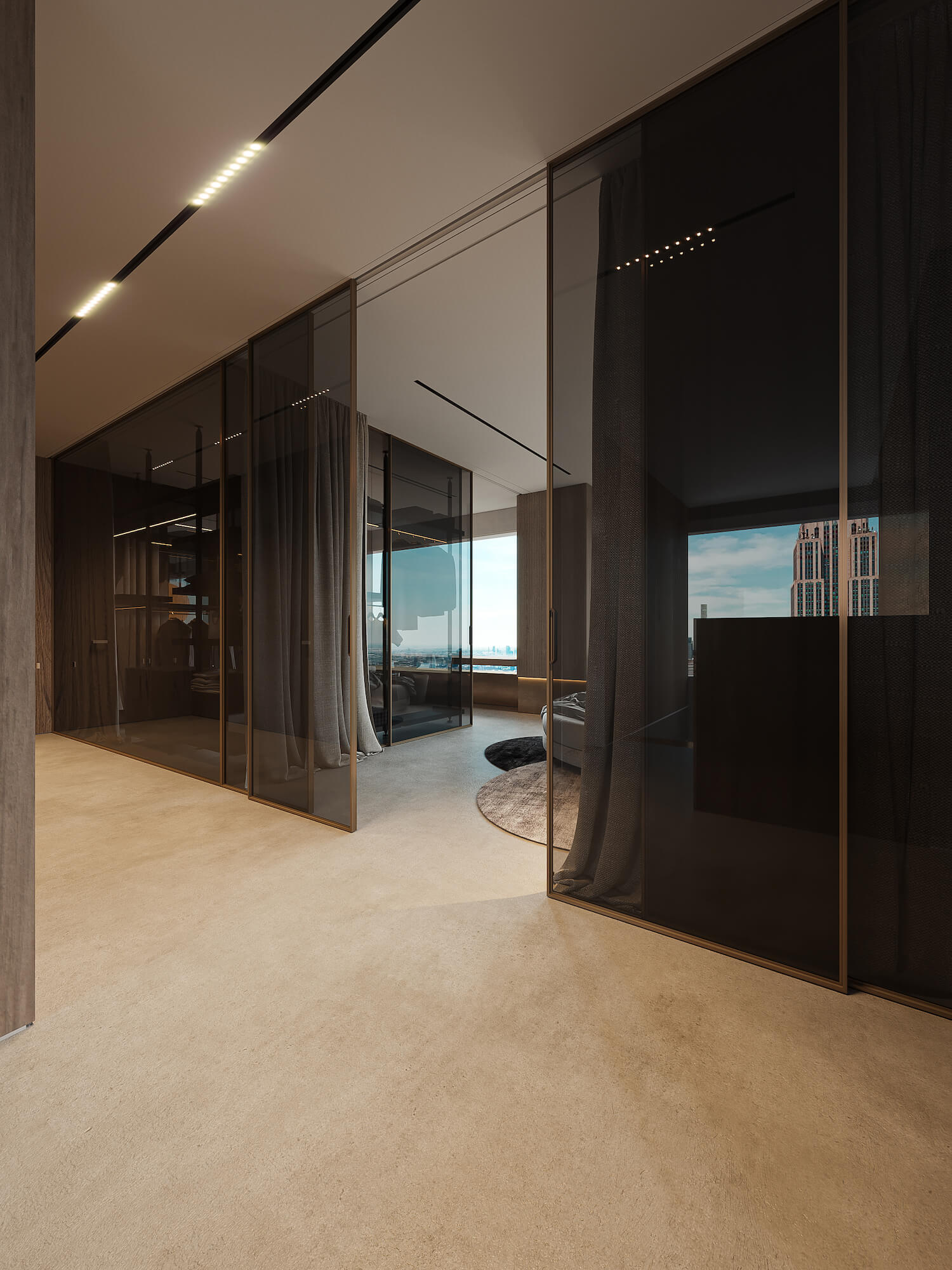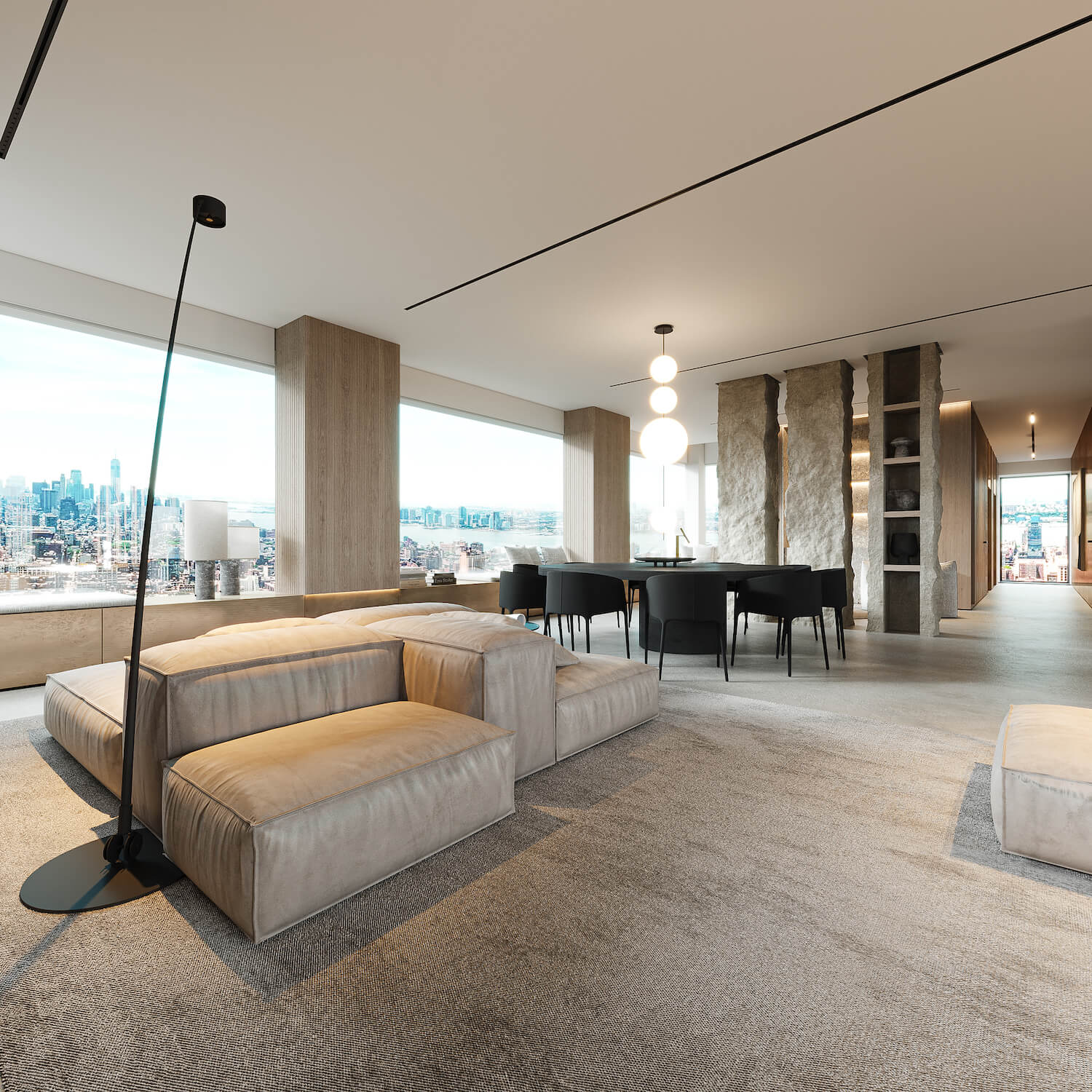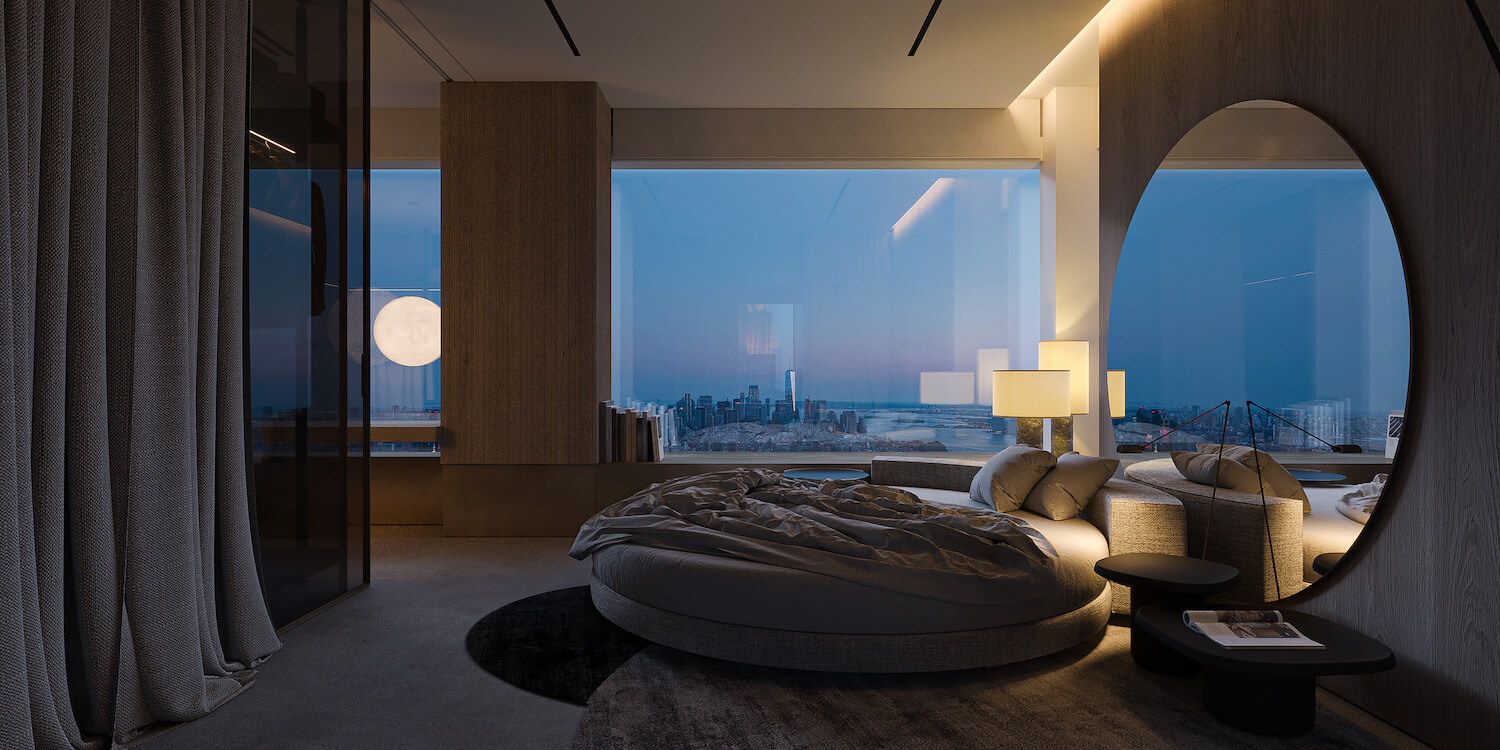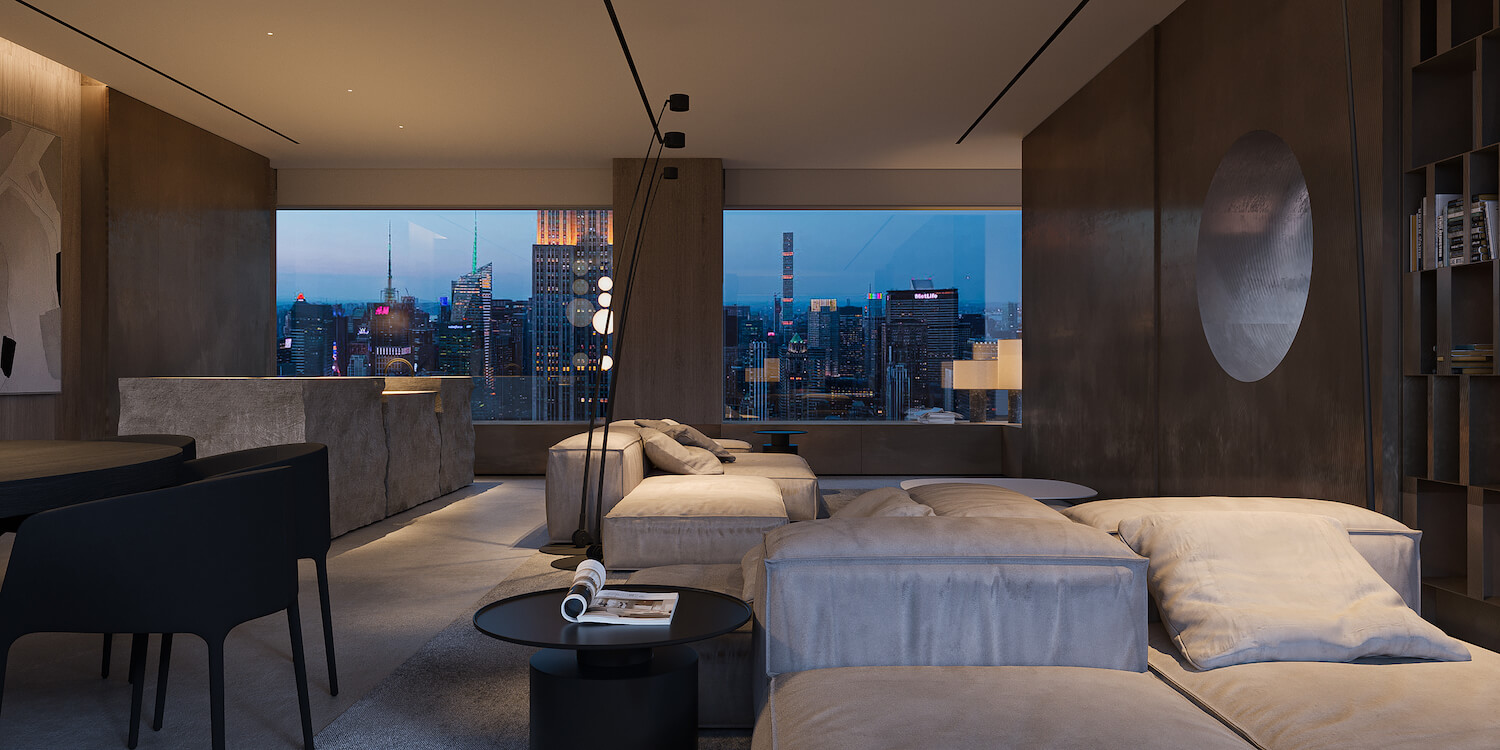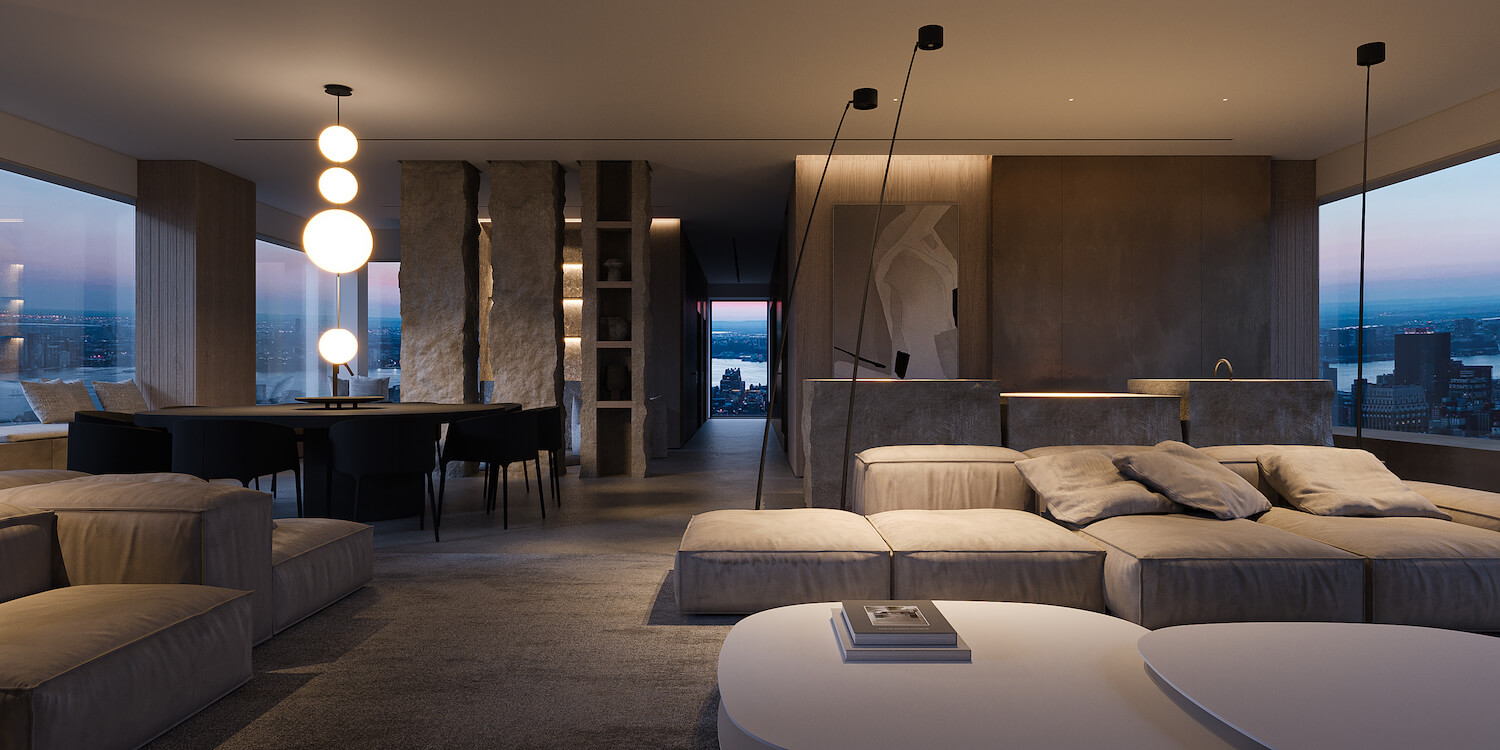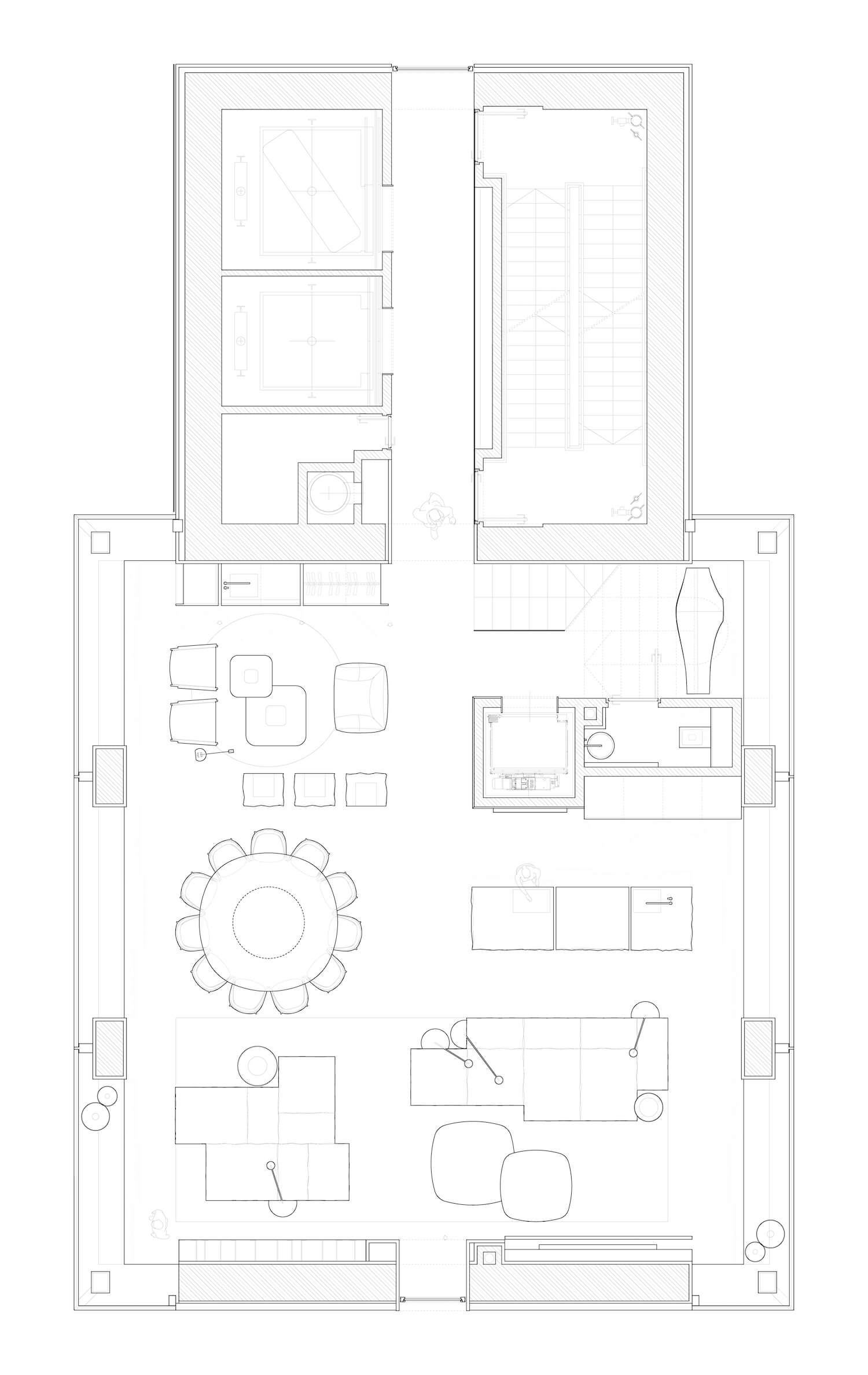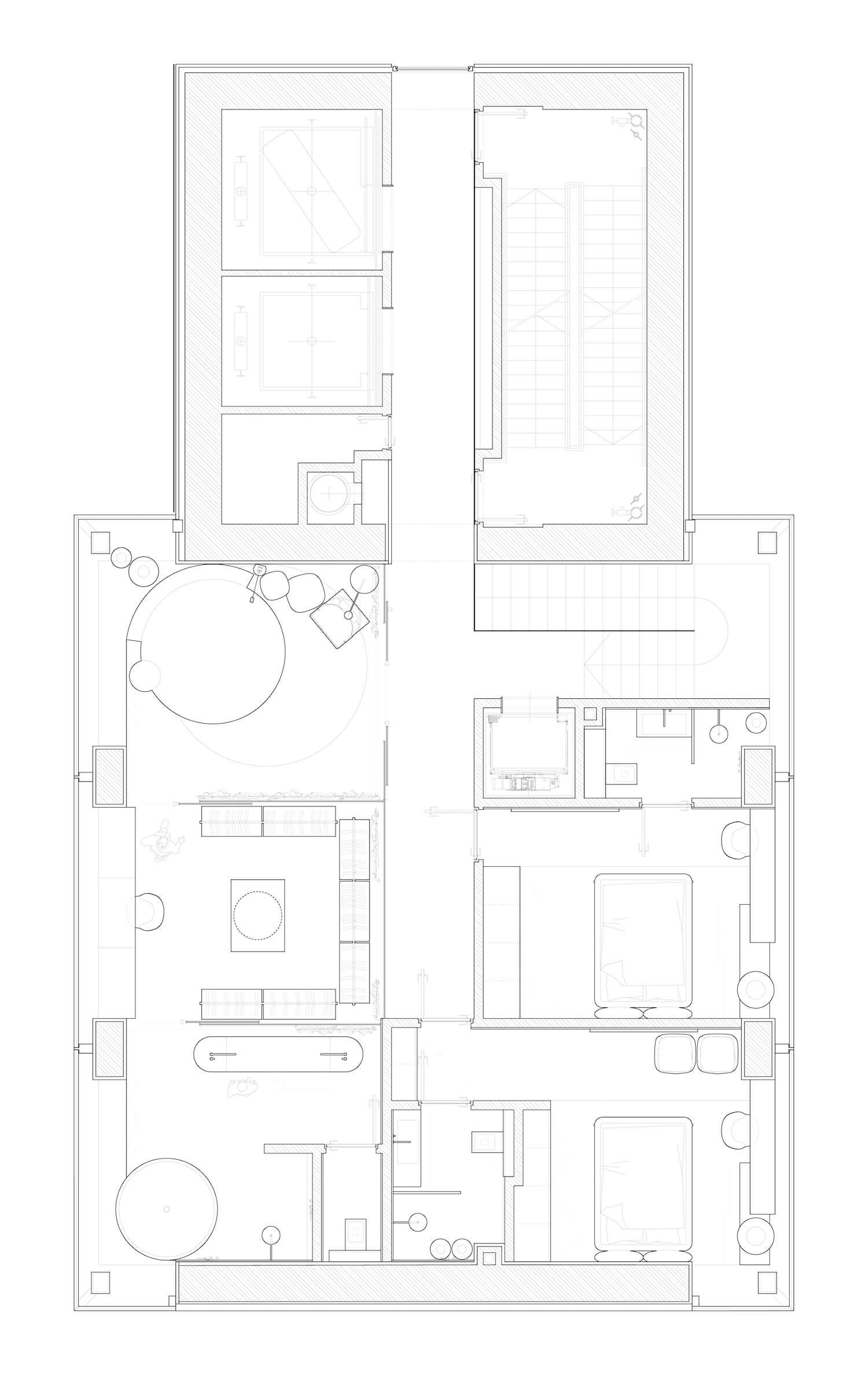 ---